I don't know about you but I've always liked the A6, from the first model back in '94 up until the latest, C8 (2019) generation. There's just something about them - how well they're built, how good they look, how decently priced they are to run and so on …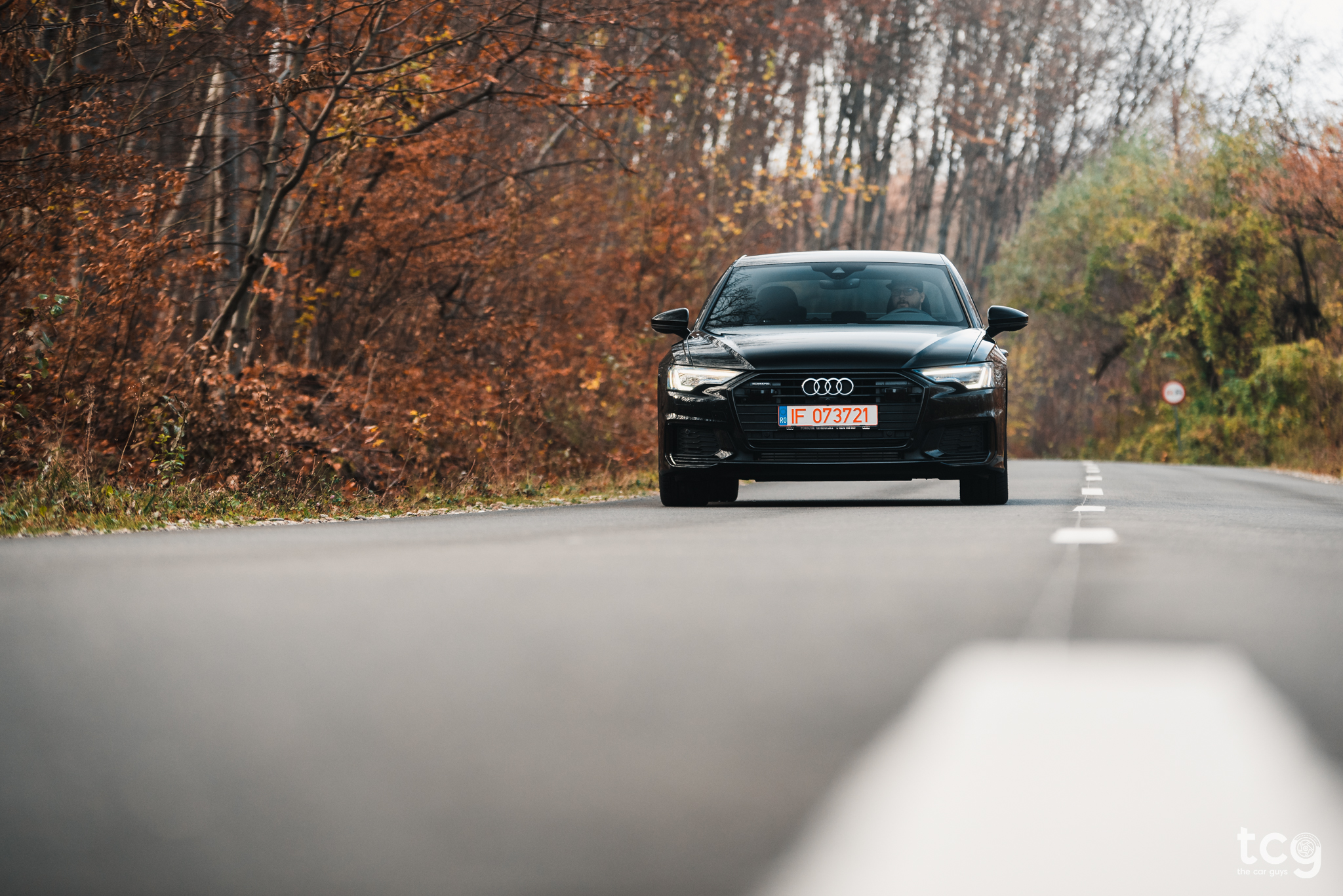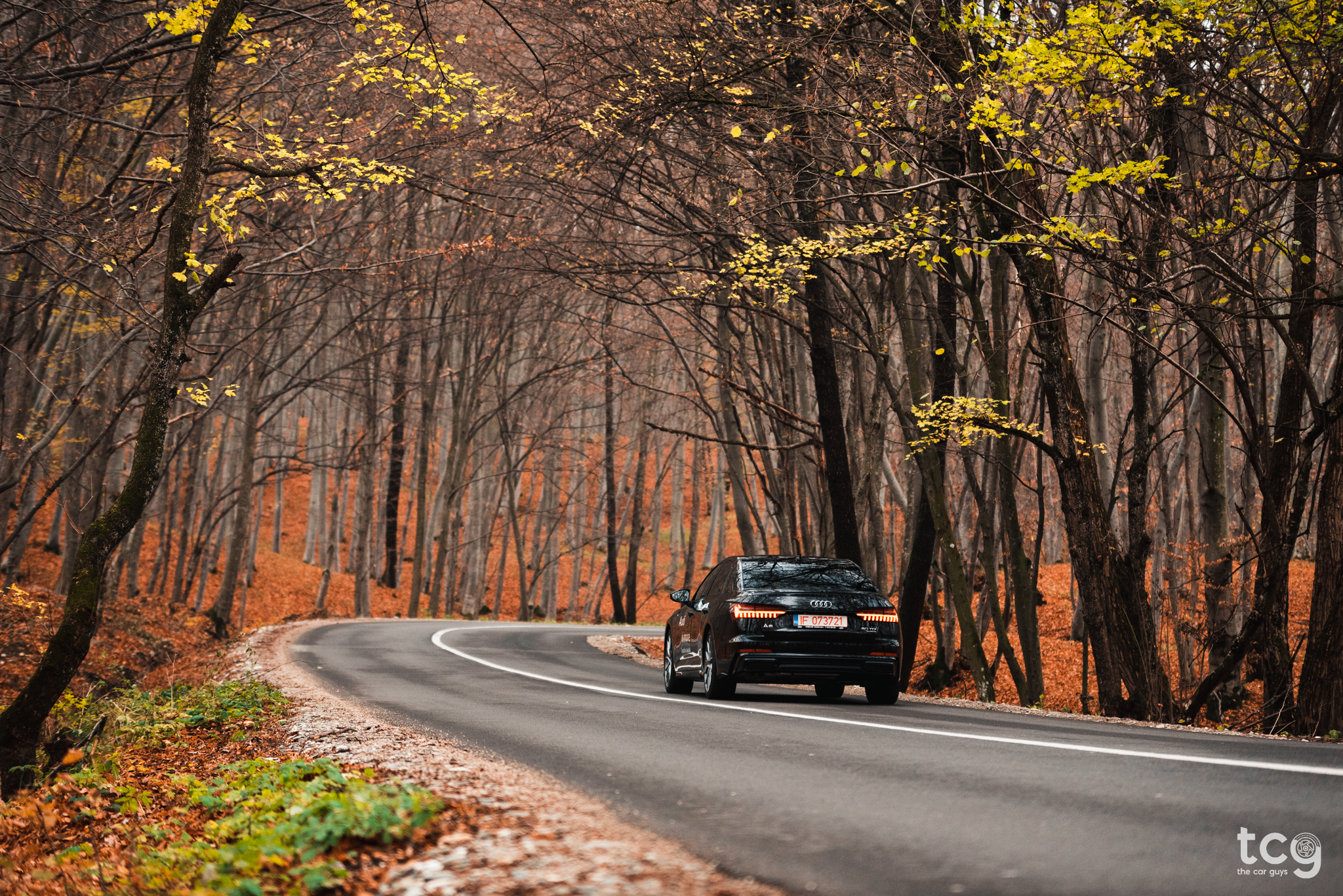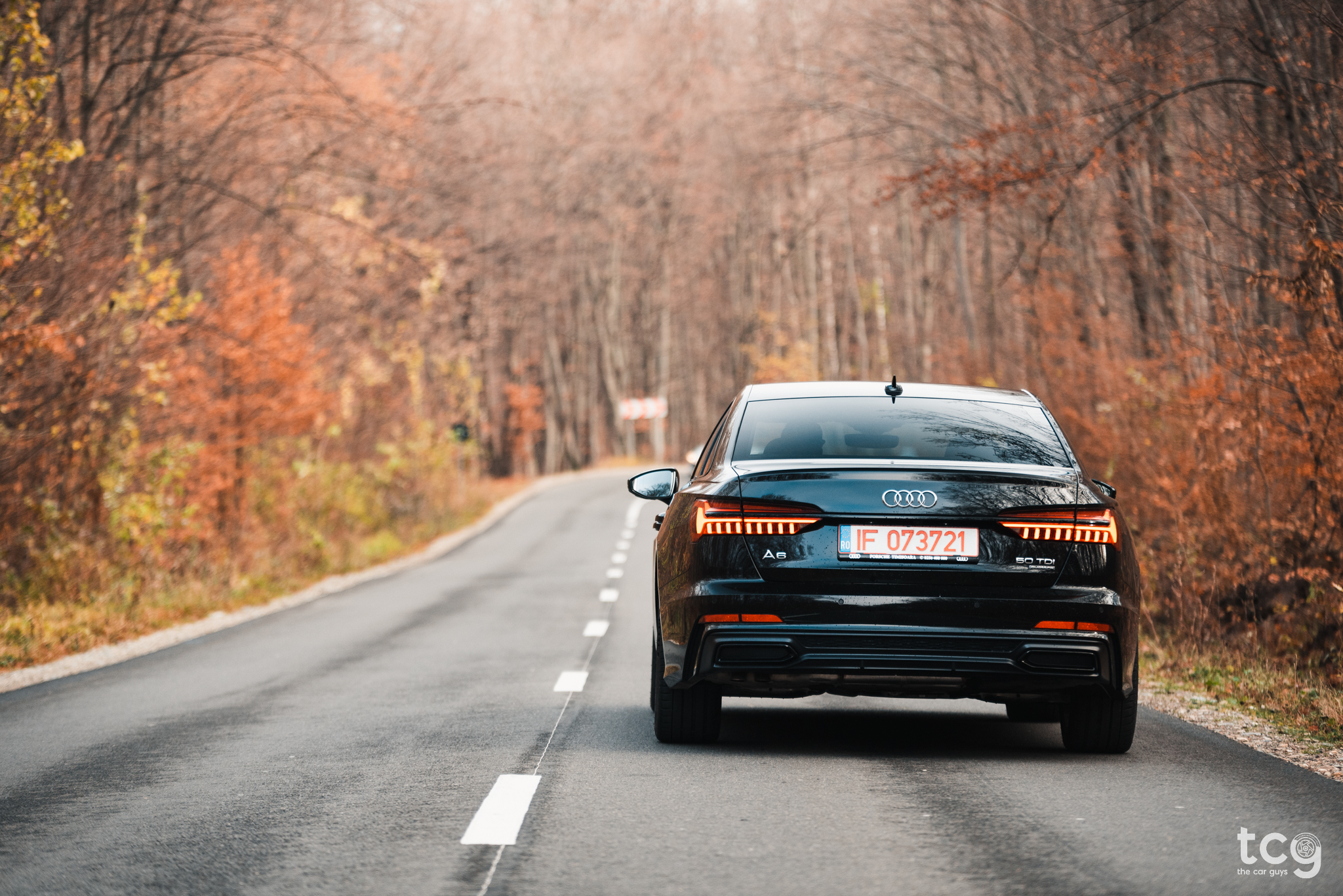 Let's start with the design, and I won't blabber about how much it's changed over the years and all that because you can see what's changed, but what I will tell you is the fact that I honestly liked the previous generation more than I like this one - design wise of course. You might call me crazy, but there's just something about the C7 facelifted version that I absolutely adore.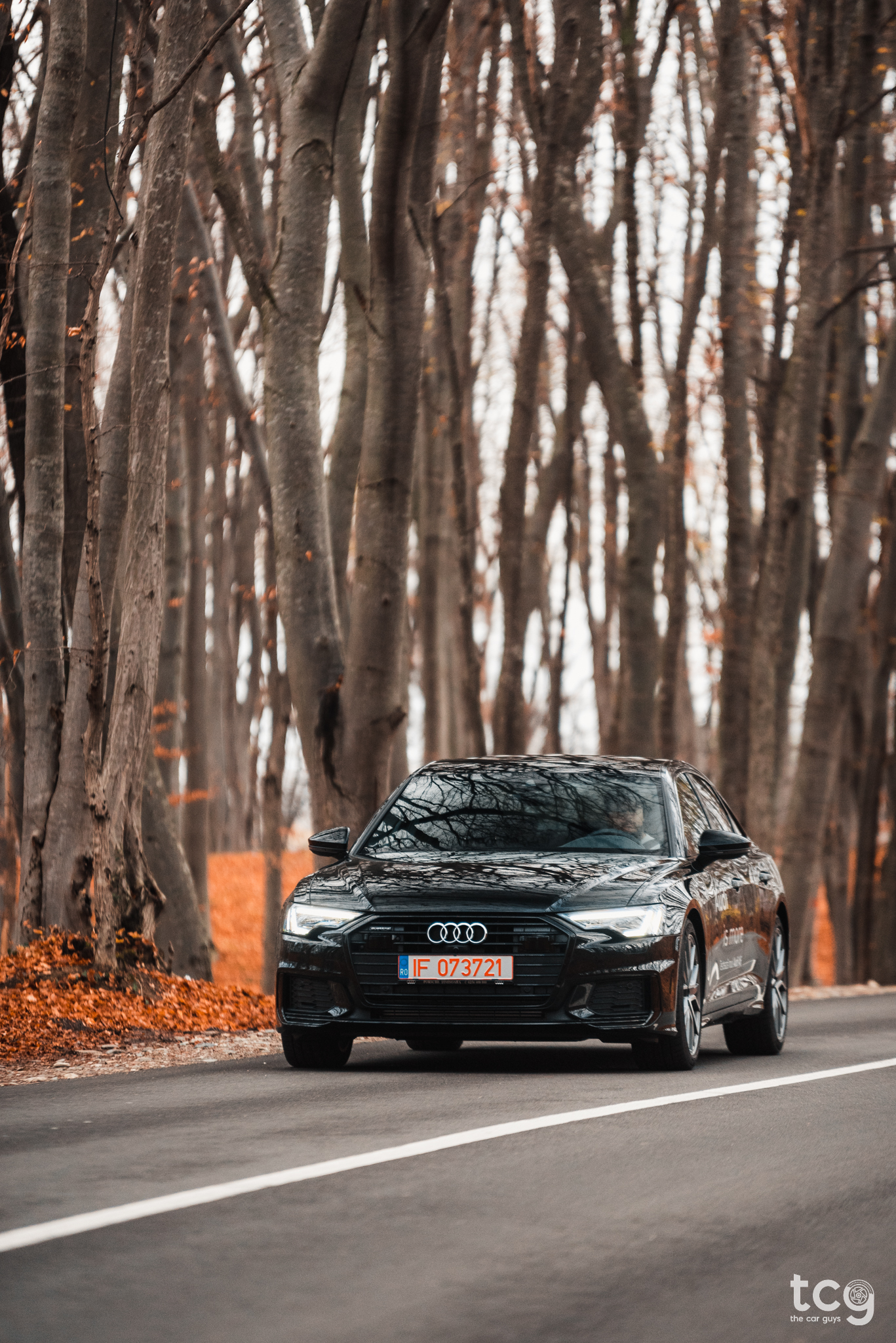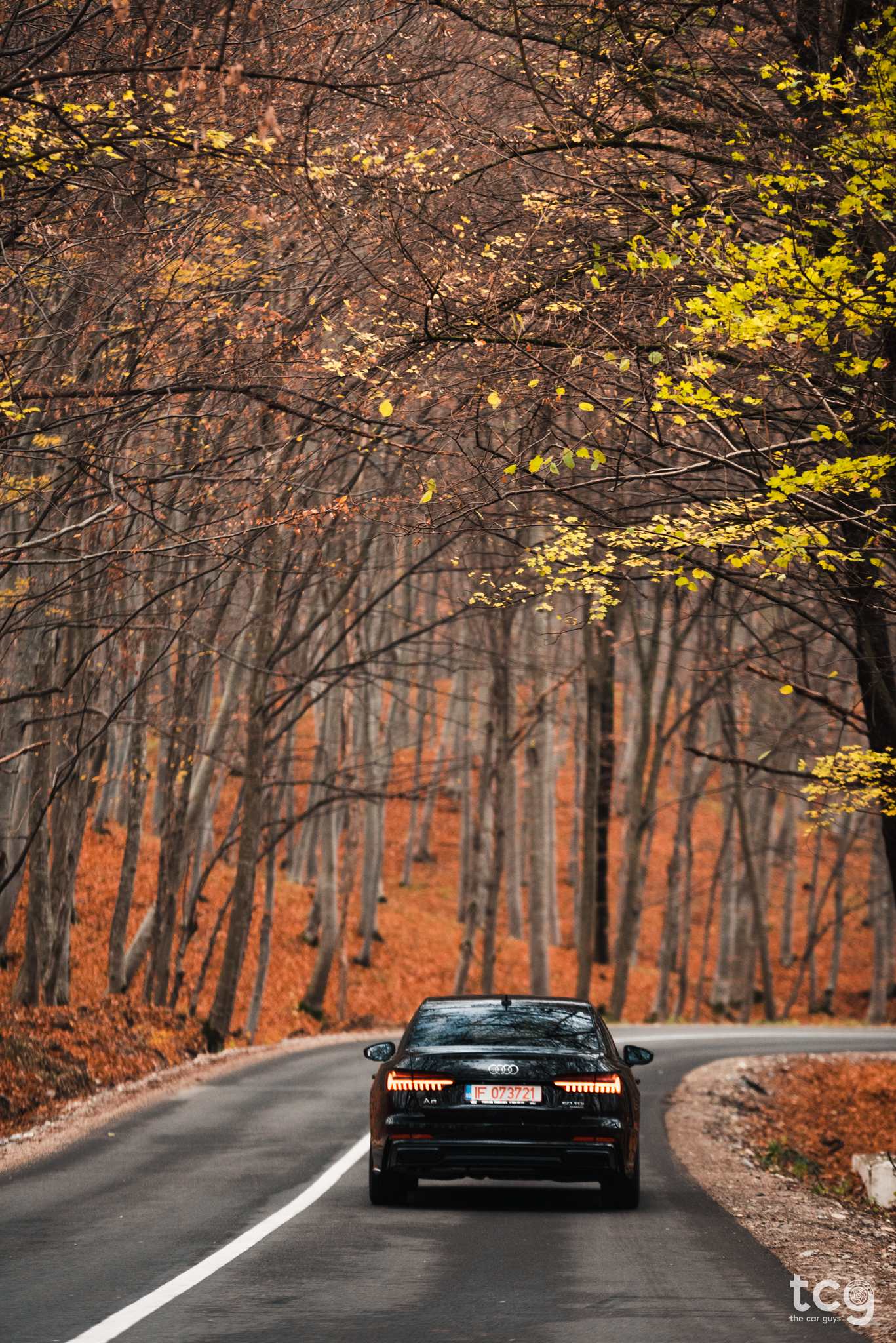 Performance is, as always, on point. There's a few engines to go for but we got the 3.0-litre V6 diesel unit (dubbed 50 TDI - they changed the lettering for some dumb reason) that produces 286HP and 600NM of torque coupled with an 8-speed Tiptronic automatic gearbox. This engine is actually quite punchy, getting you from 0 to 100km/h in just 5.7 seconds - of course, the quattro all-wheel-drive system helps with that.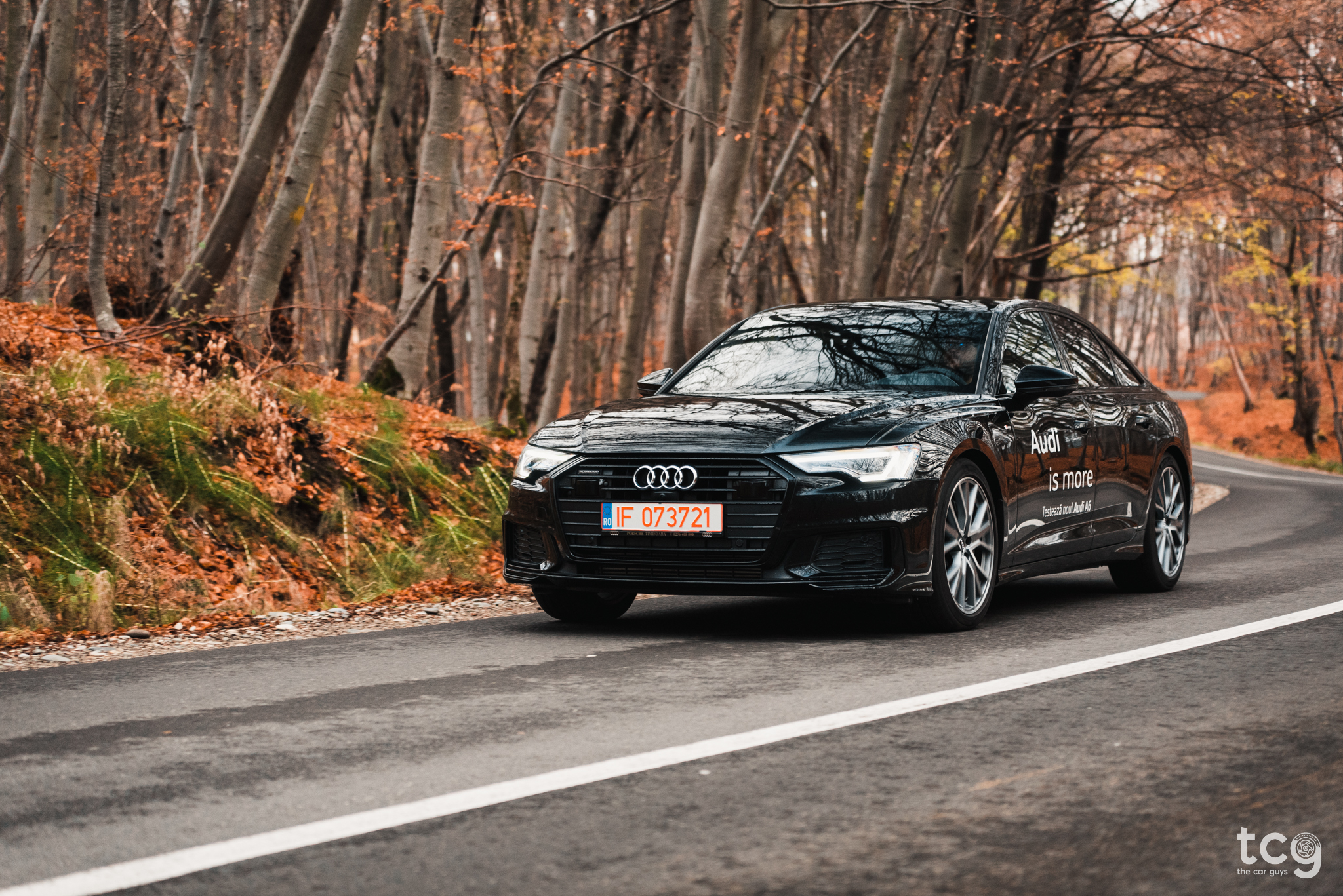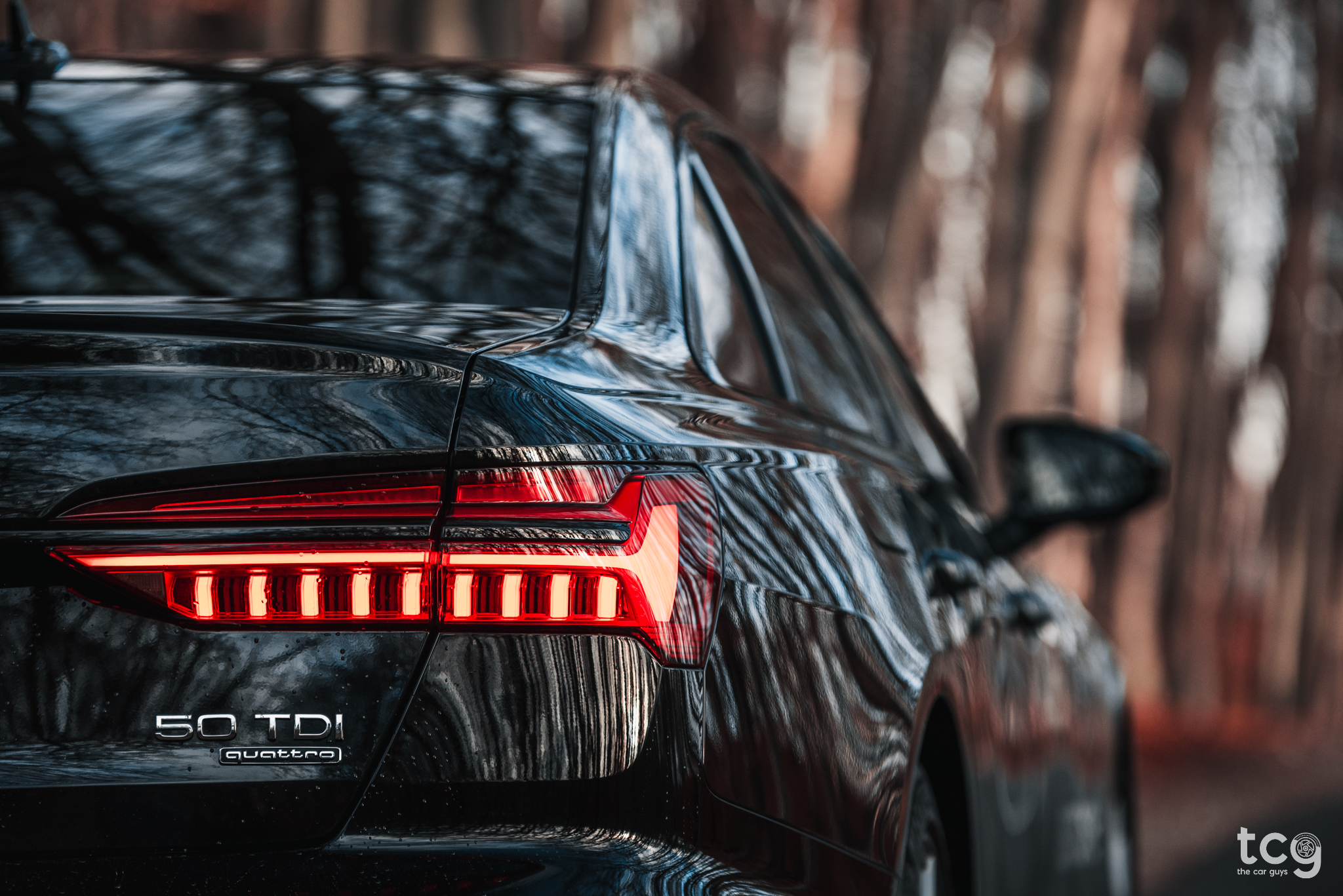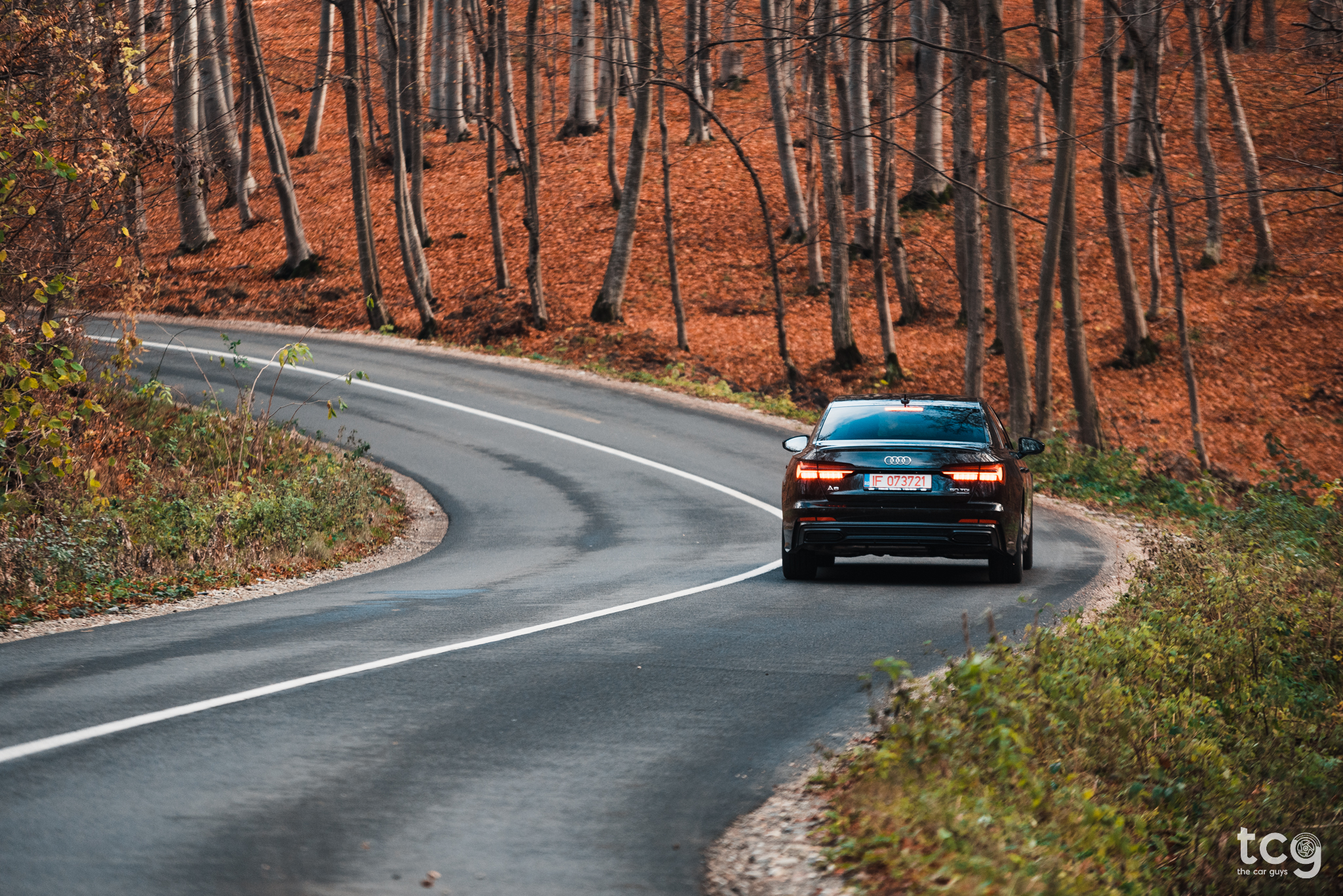 The only issue I have is gearbox-related, the 8-speed Tiptronic is so crippled by emission savings (saving polar bears and all that) that it's extremely reluctant to downshift when you put your foot down, and that can be really annoying when you're trying to overtake someone. I noticed the exact same thing in the Q8 - which shares much of its internals with this new A6.
The adaptive dampers are an optional extra but they're well worth it as they're reasonably priced and, despite being on the firm-er side, they deliver a balance between control and comfort. They also deal with bumps and potholes in a very effective manner, while also controlling body-roll when you feel like putting all of those 286HP to work - and believe me, the way this car pulls (once the gearbox decides it's time to go), you'll want to do that often.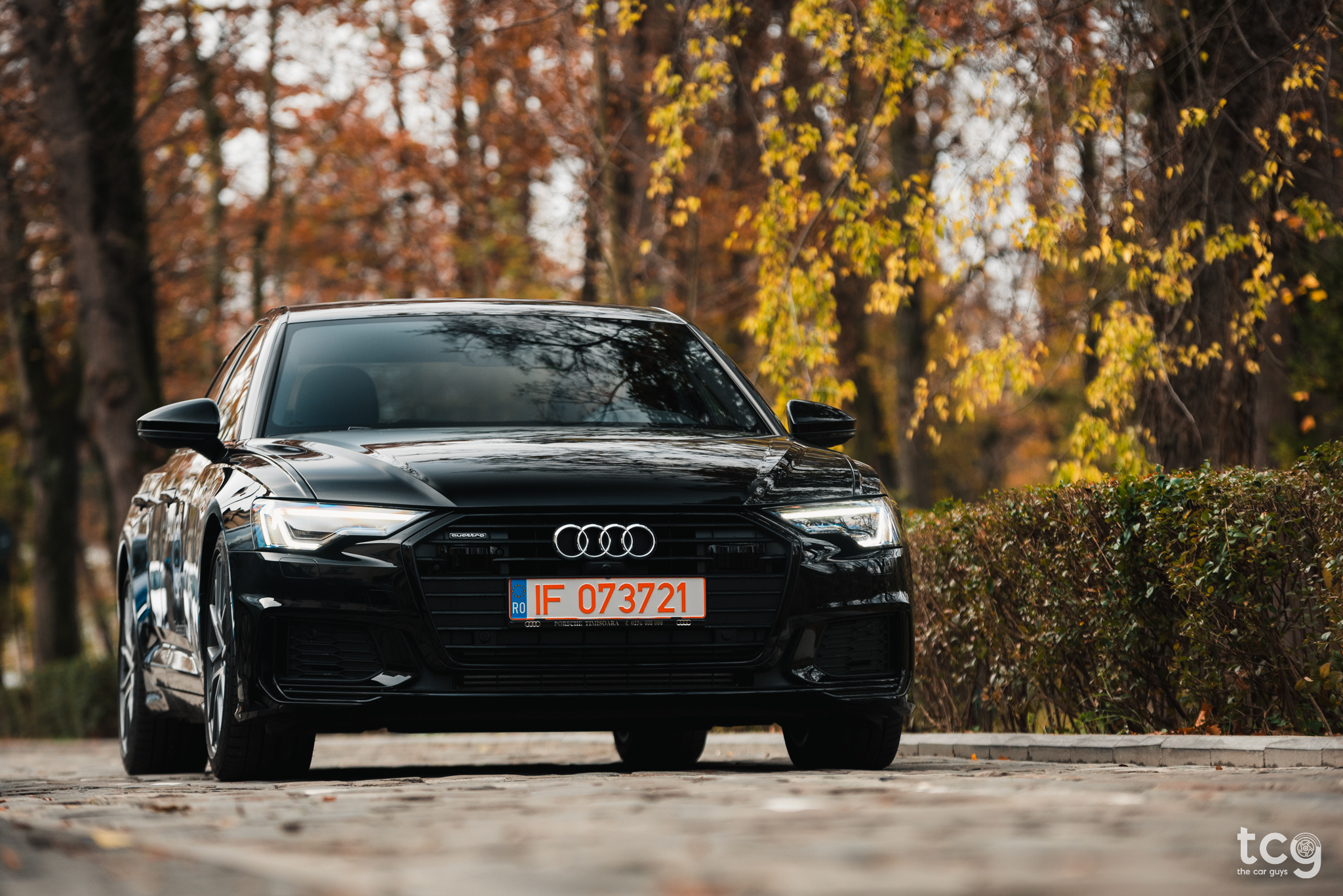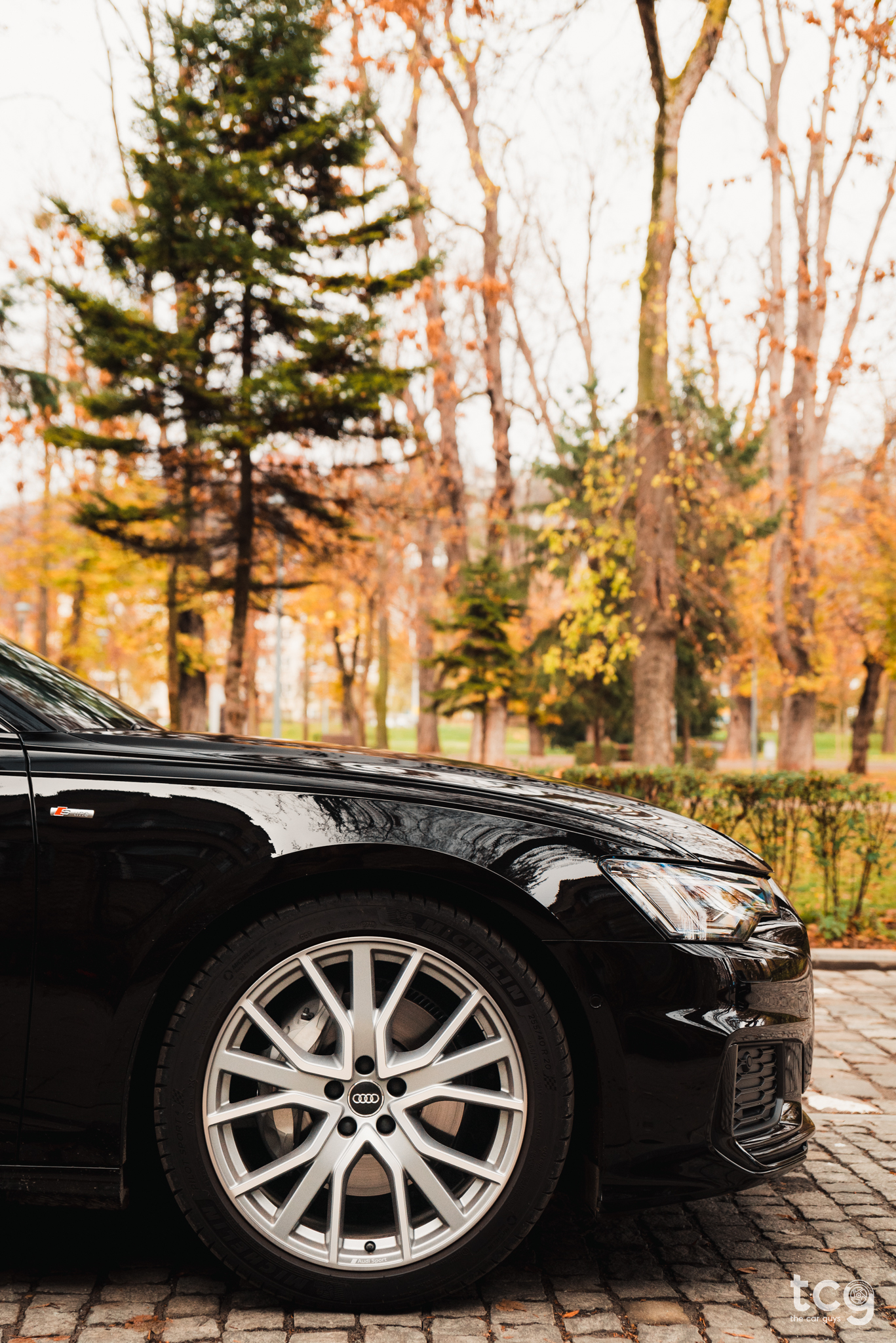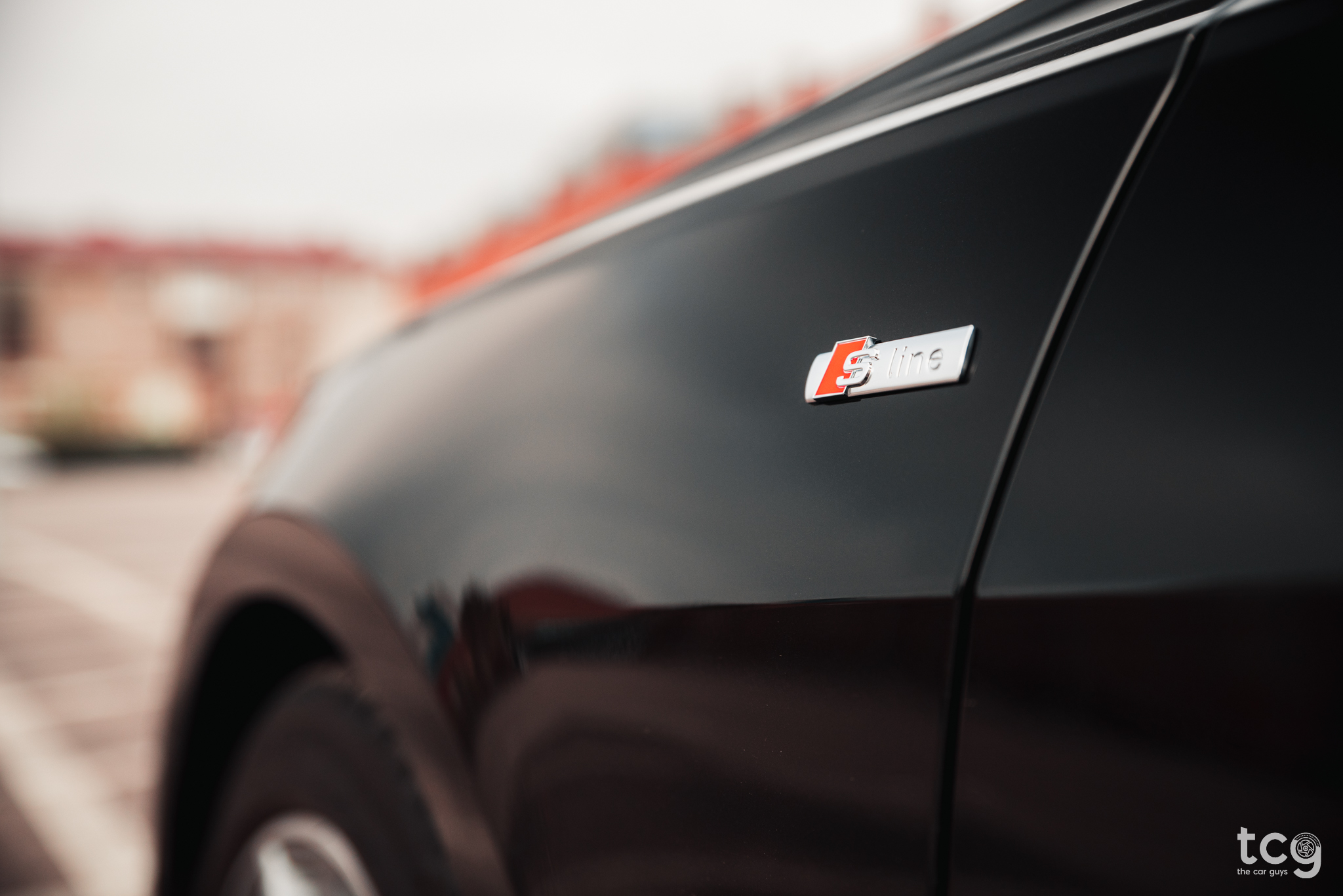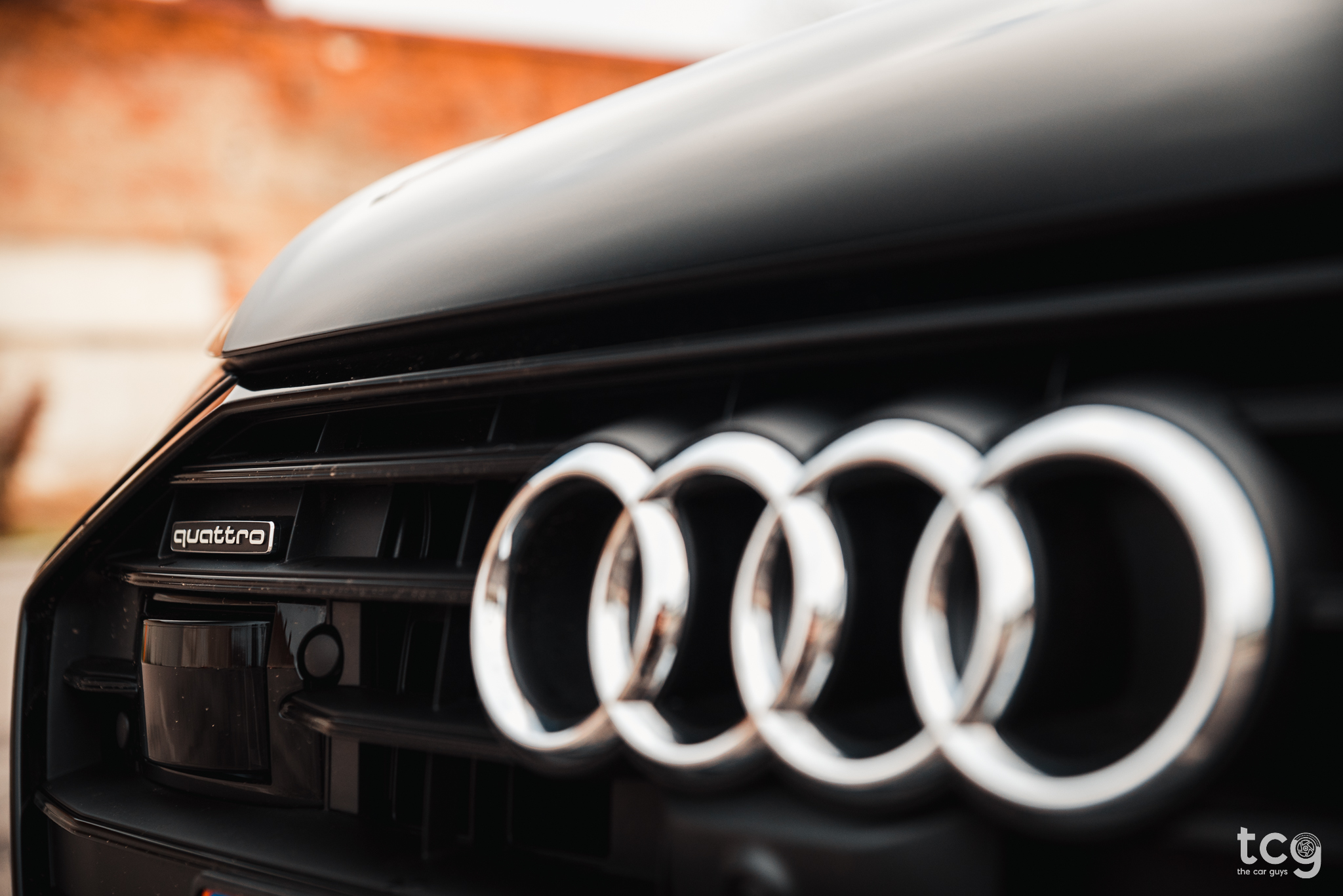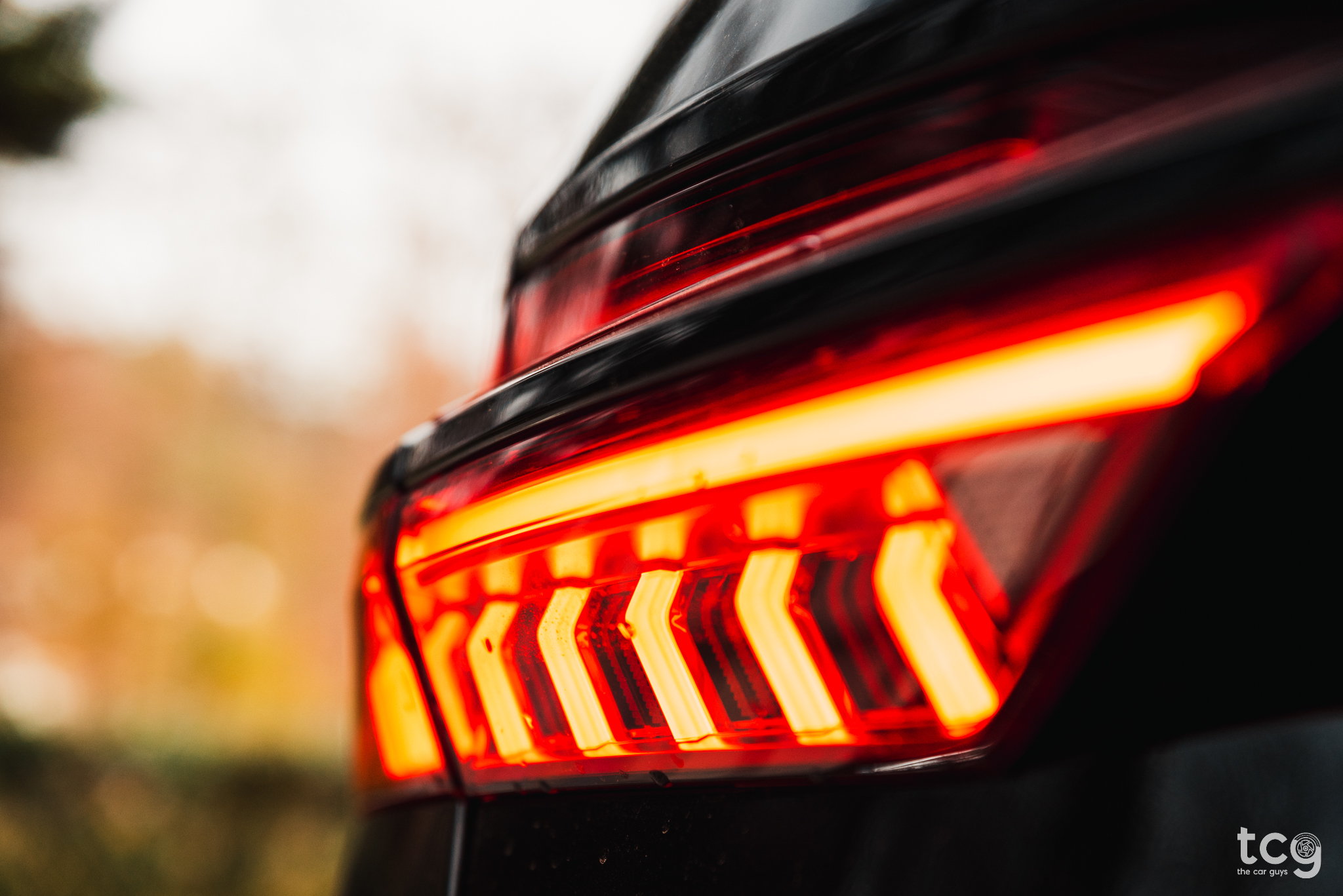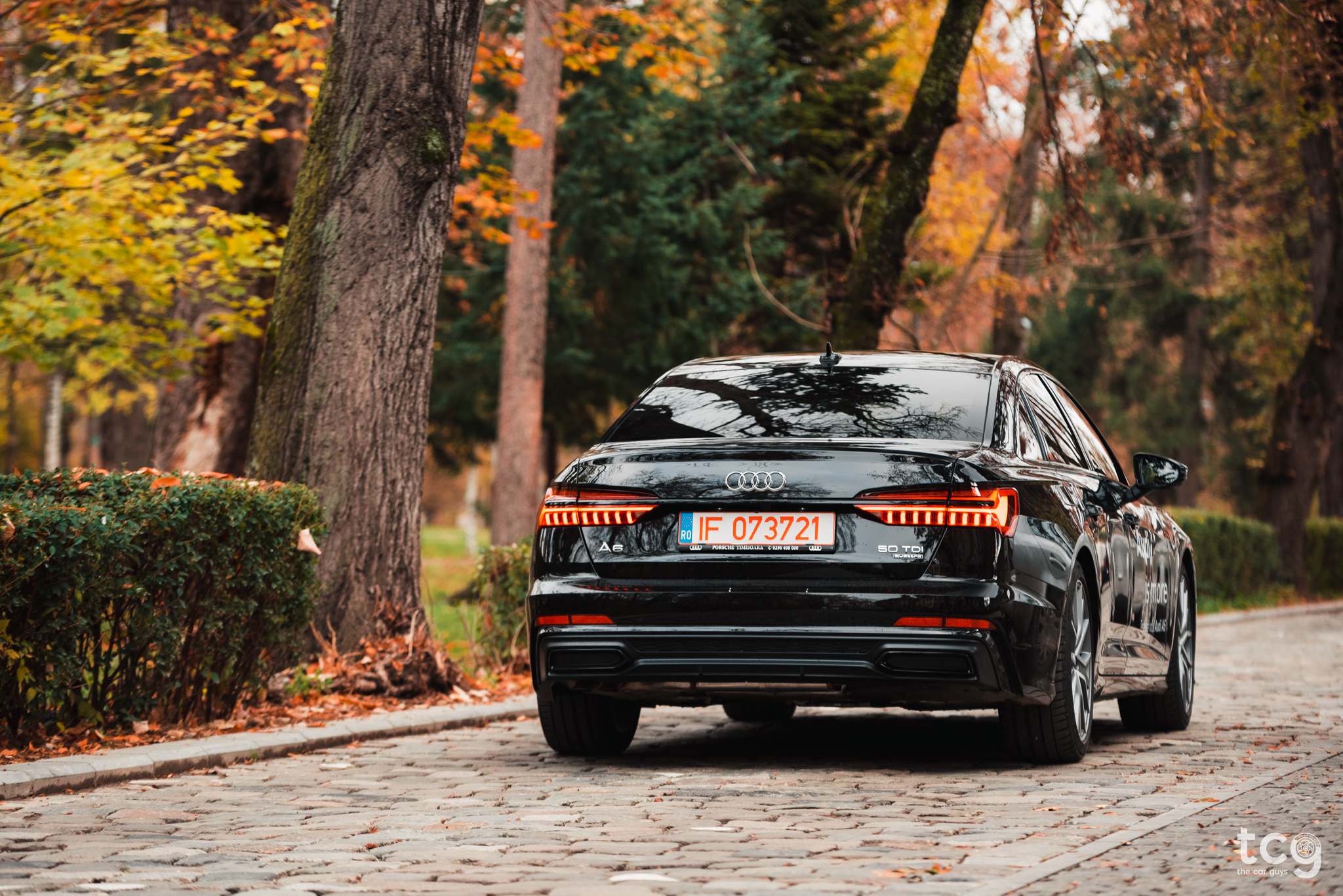 Handling is also on point, the steering being weighty and sharp. I especially like how it feels when in Sport Mode. You can opt to get 4-wheel steering that tightens the turning circle in town to help with parking and increases stability at higher speeds, but, while very effective, it's way too pricey (~2,000 Euros) so I really can't recommend getting it.
Refinement is why you get an A6 to begin with - the V6 engine is extremely quiet (on the inside) as you can barely hear it, even while revving it hard + road and wind noise are all kept well hushed inside. And again, the only complaint here would be, the gearbox - simply because it can be really jerky in stop-and-go traffic. Look, it's not a bad gearbox unit, I just feel they could've done a better job when it comes to responsiveness and refinement.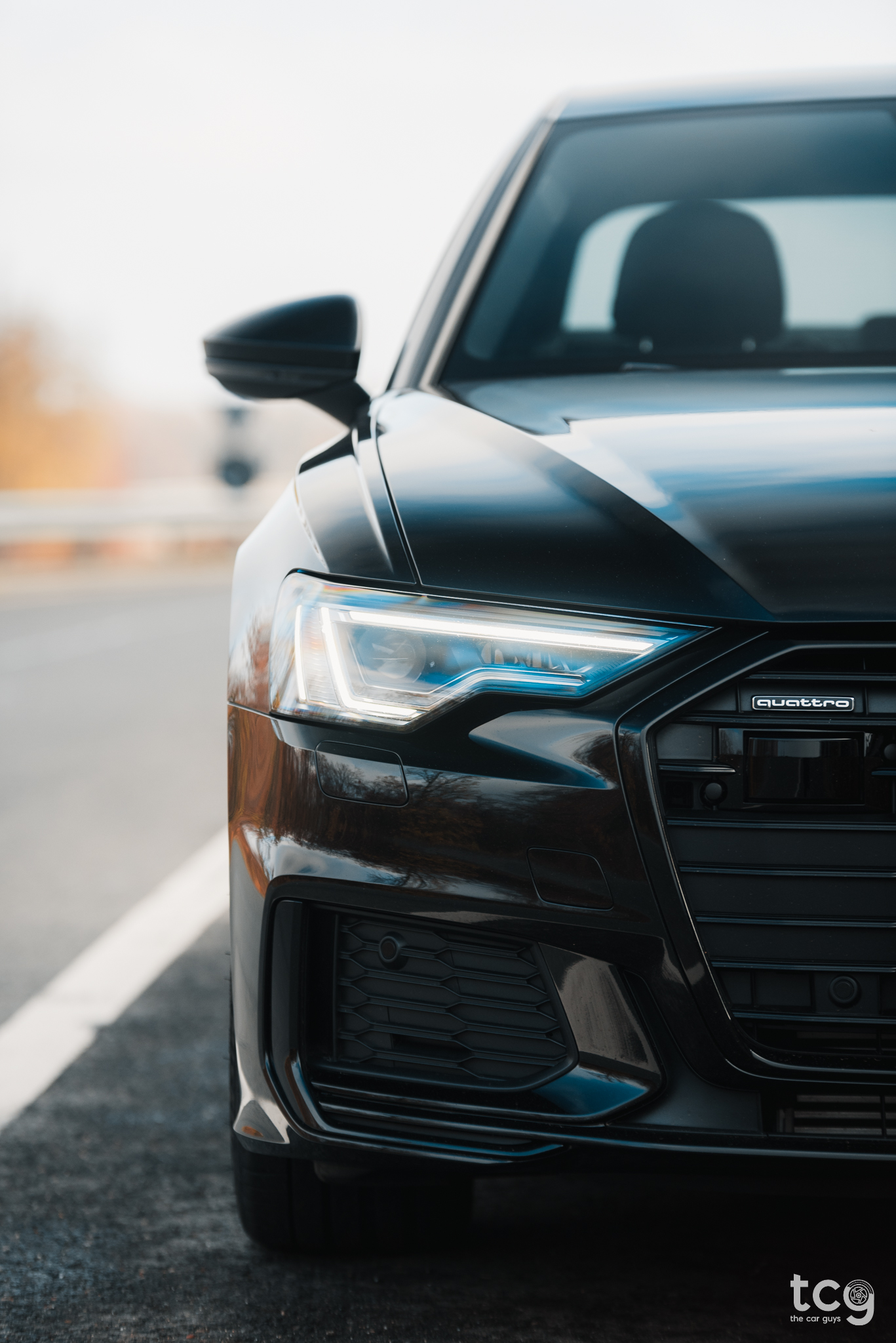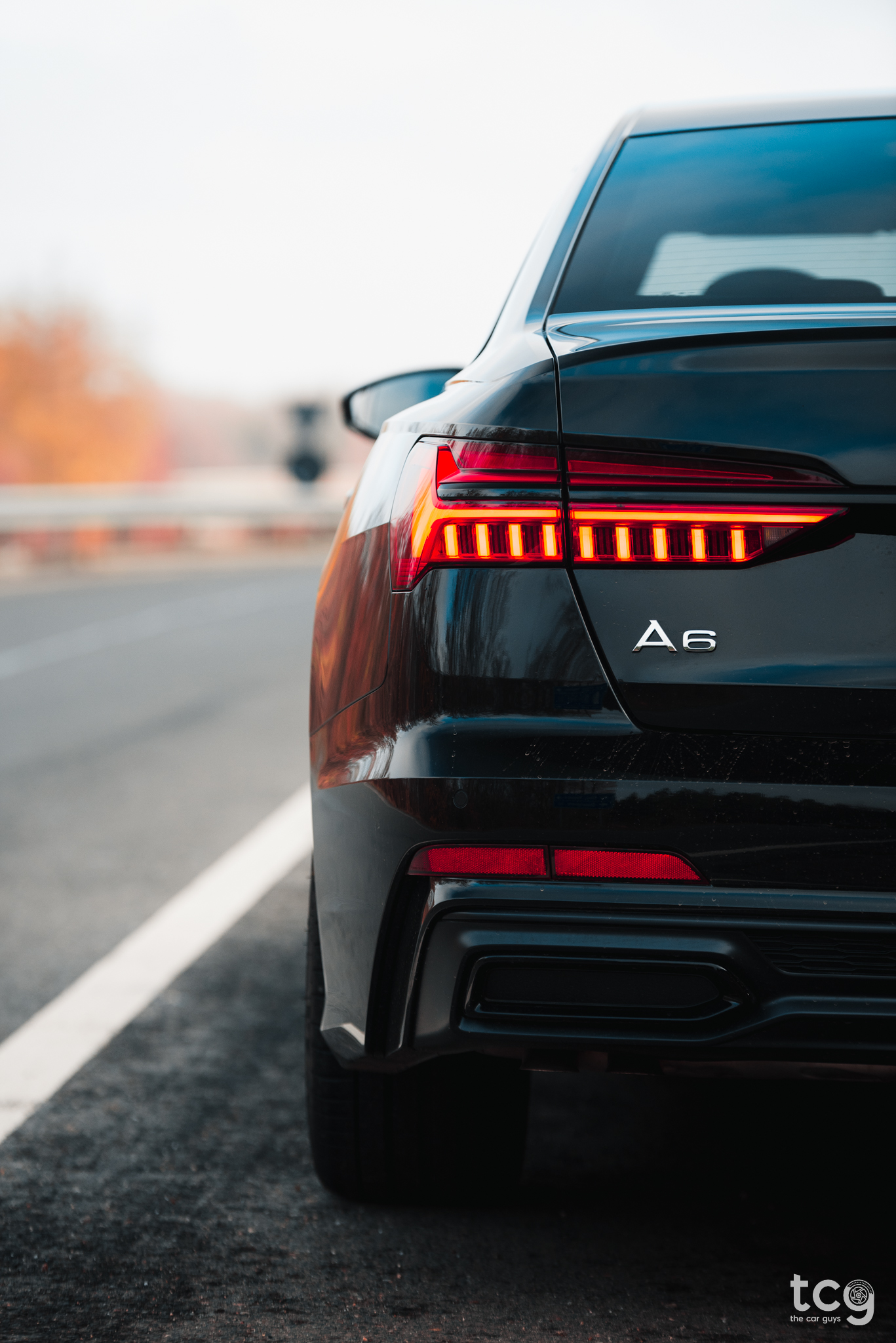 Moving to the interior we find something we've been seeing on pretty much every new recent Audi model - their dual-touchscreen infotainment system. This is not a bad thing though - you need a little time to get used to where everything is but I really like this new system. You can go watch our Audi A8 video review on YouTube for a more in-depth review of the infotainment system, I'll link it here. The Virtual Cockpit digital instrument cluster is not standard (which is a shame) but it's well worth every penny you have to spend as this (in my opinion) is the best on the market.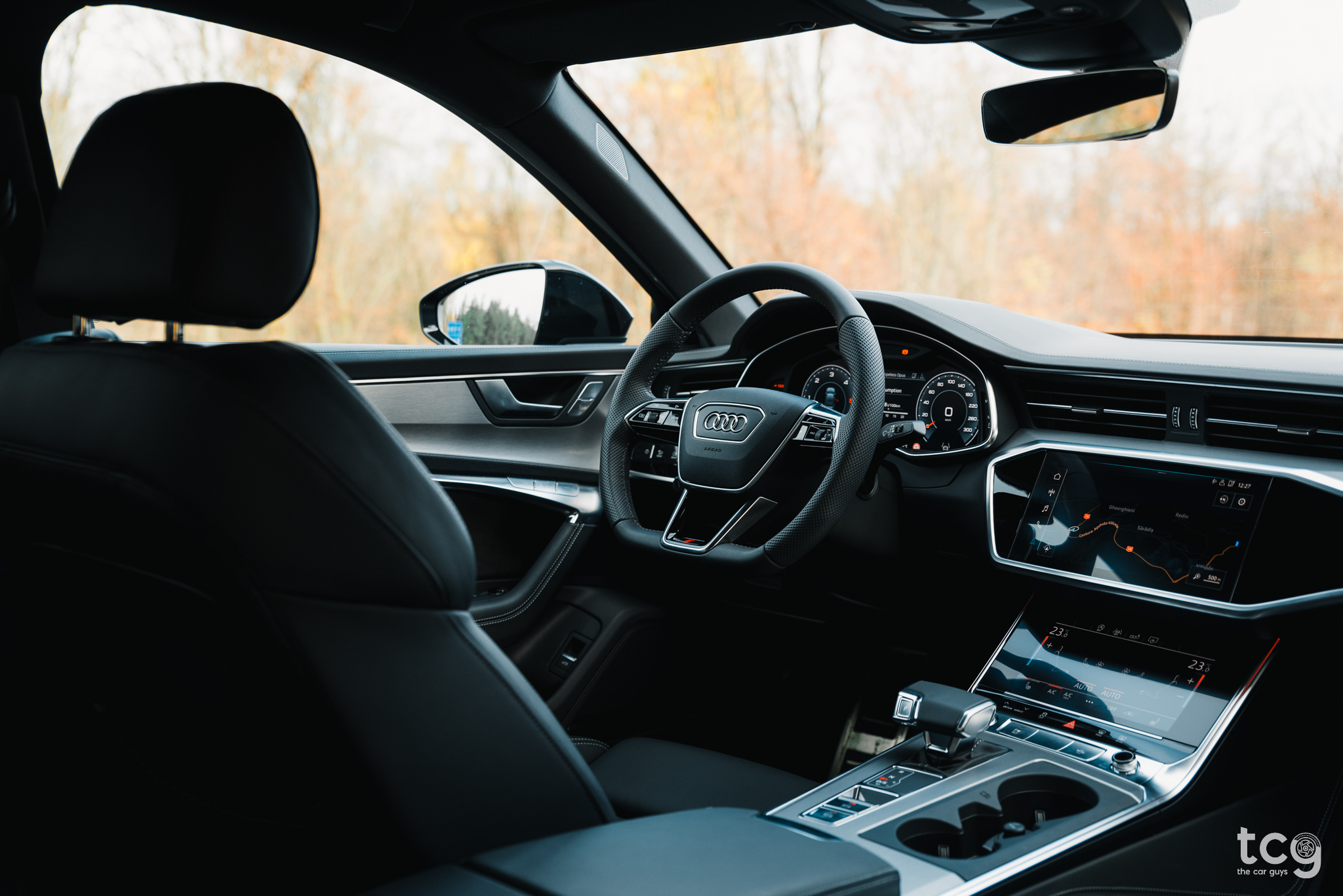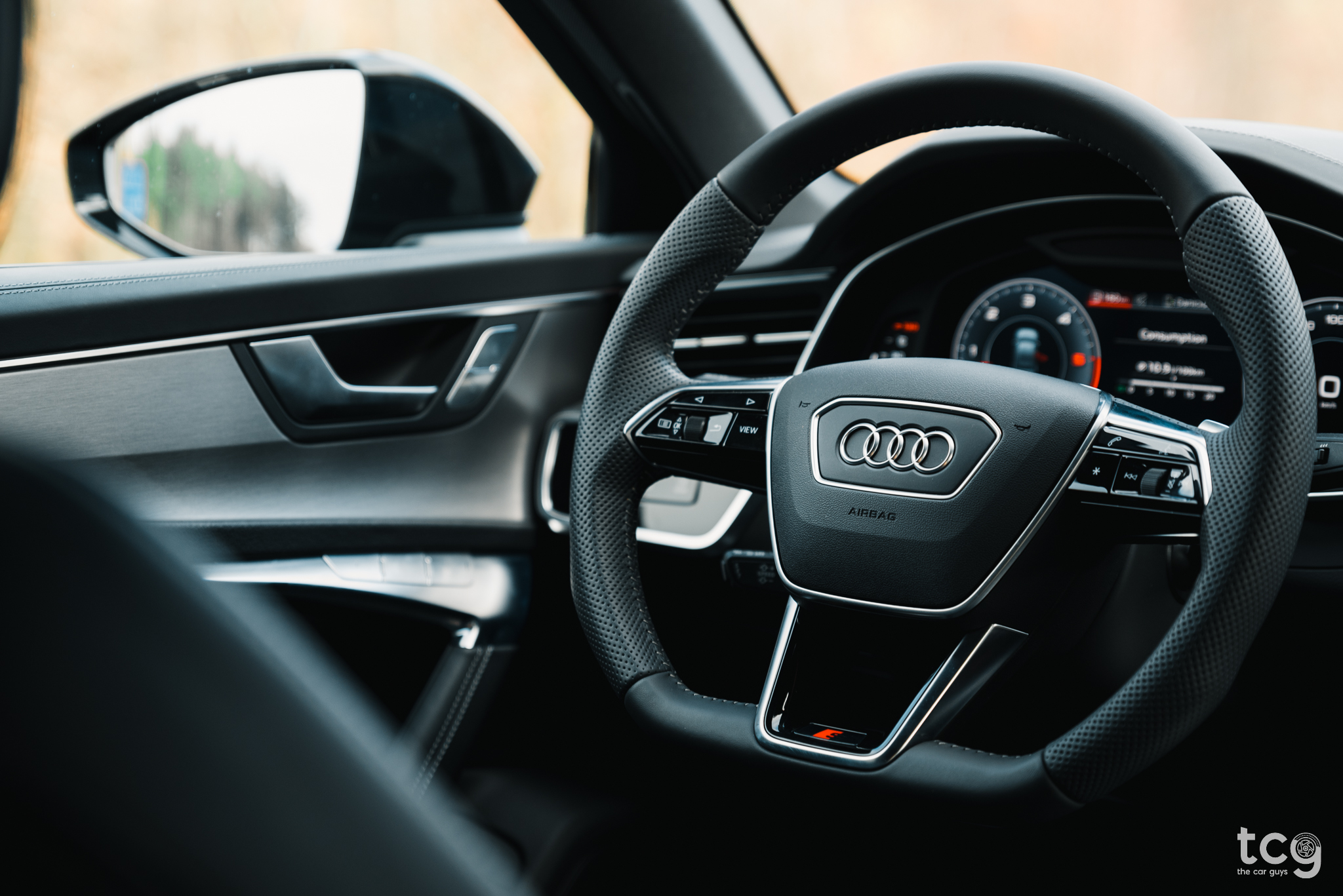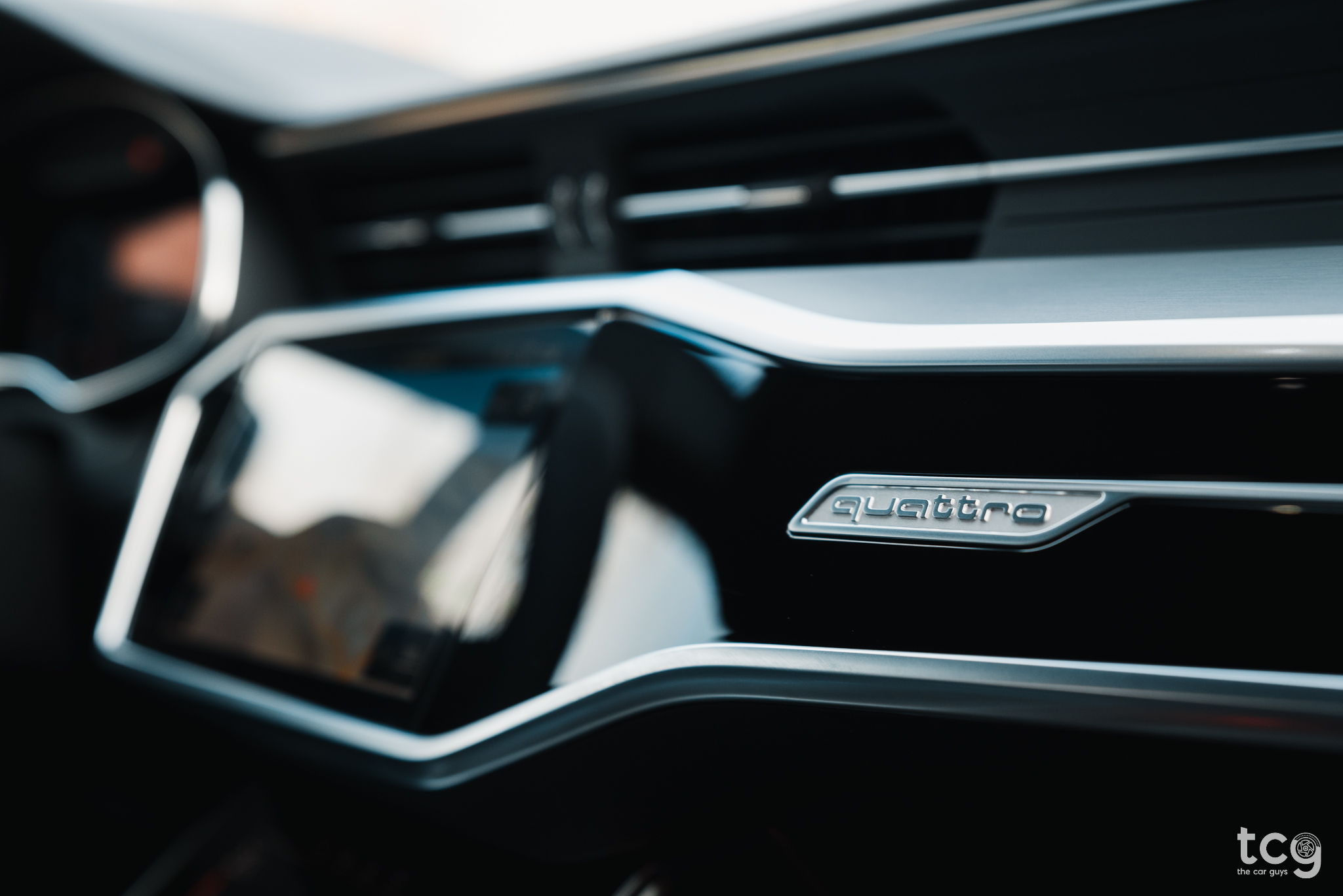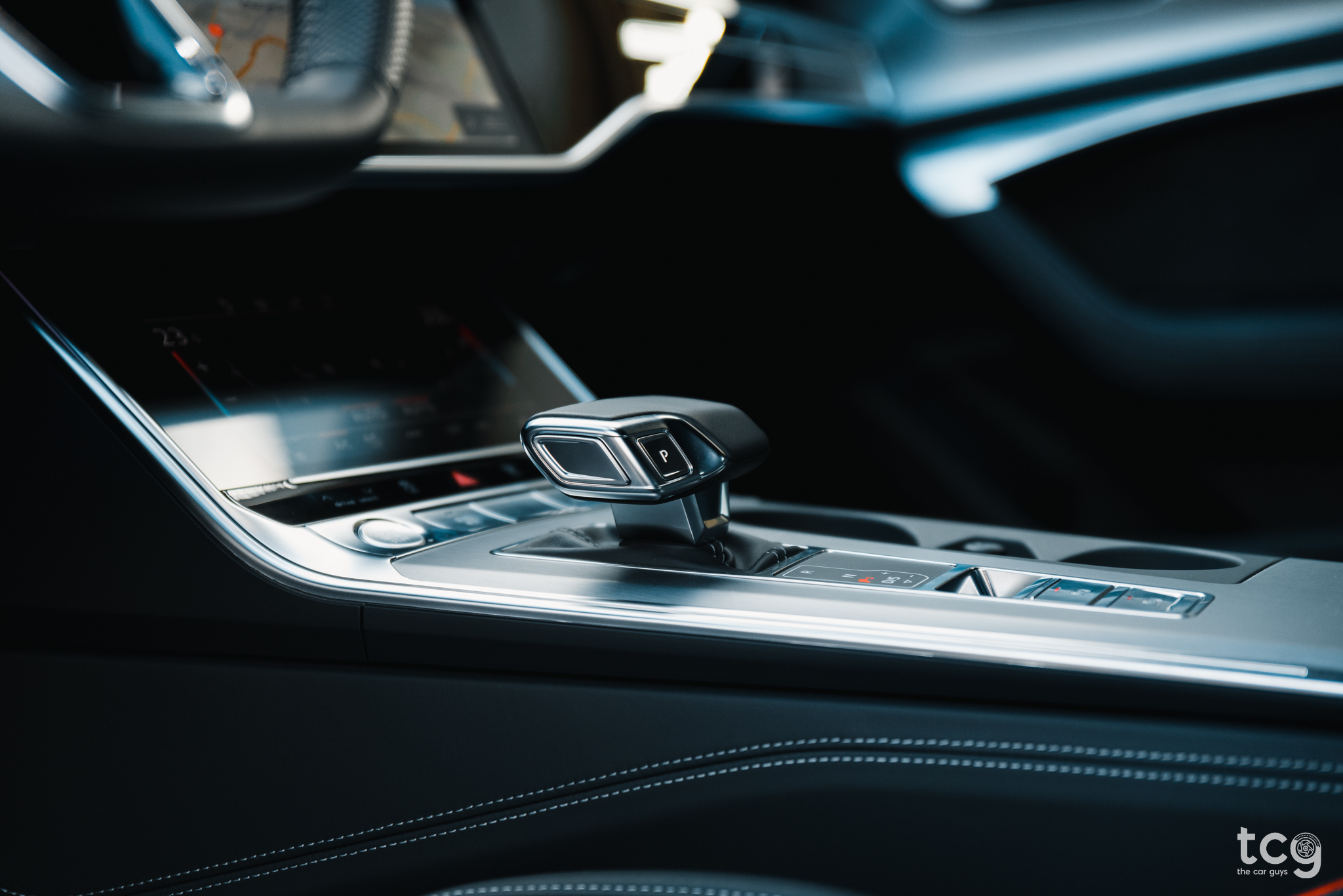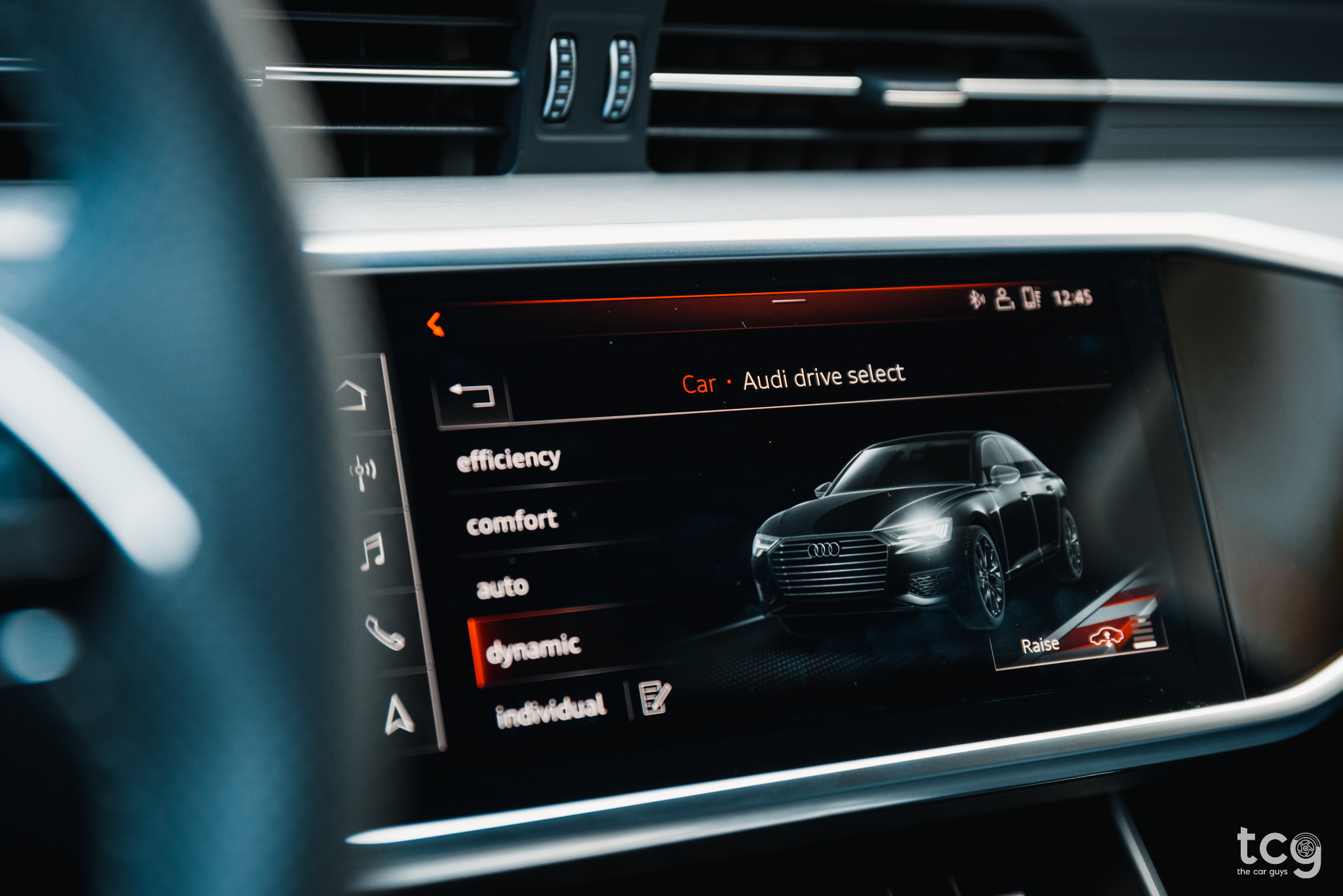 The material quality throughout the cabin is impressive. Everything feels sturdy, well made, with quality materials throughout the cabin. You'll struggle to find scratchy or cheap plastics in the new A6 which should be the case, given that this is one of Audi's executive saloons. There's also enough room in the front to get really comfortable and find your ideal driving position. I can't really say if there's more room in this A6 compared to a 5-Series or an E-Klasse because I've yet to drive those, but when I do (hopefully real soon) I'll let you know what I think.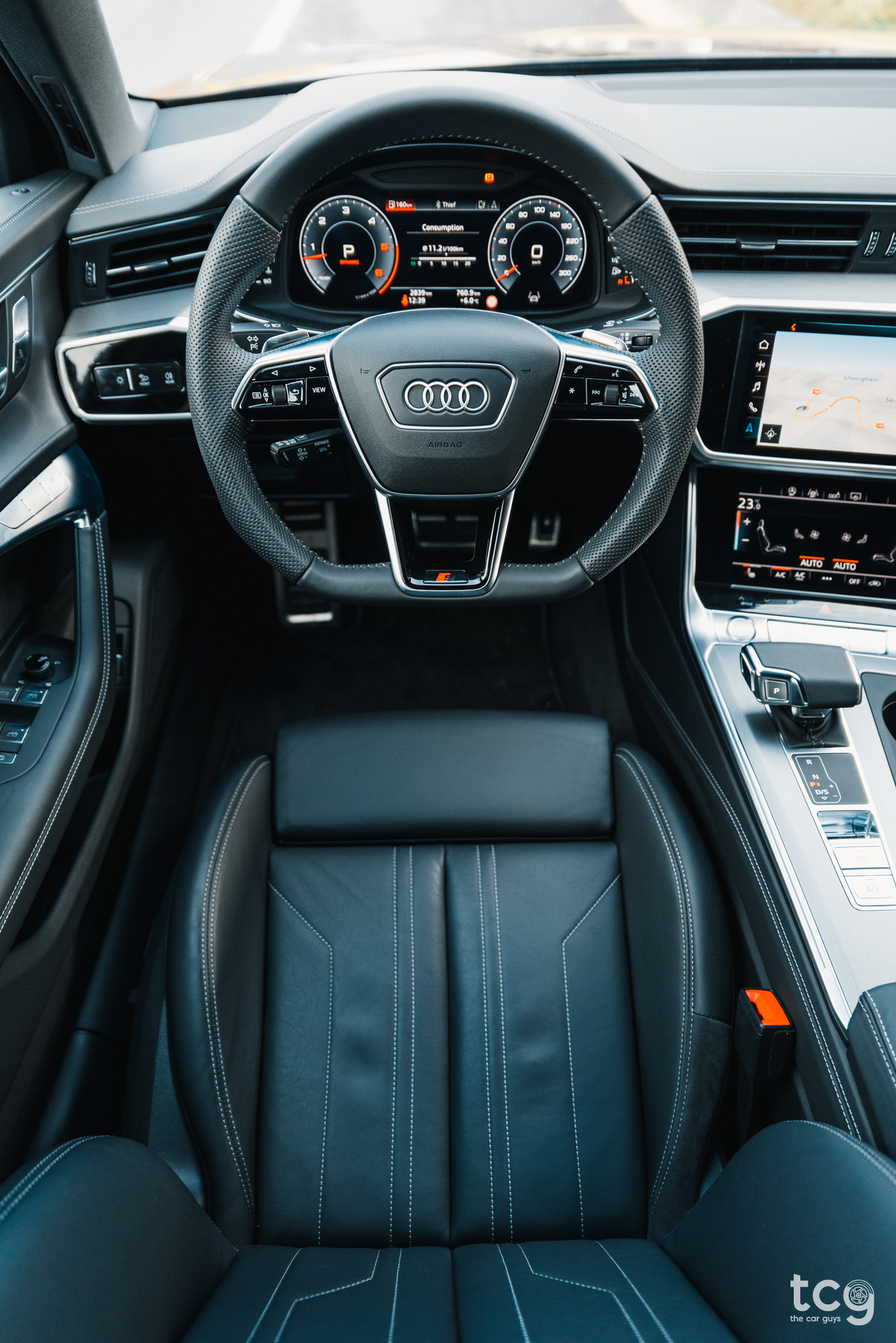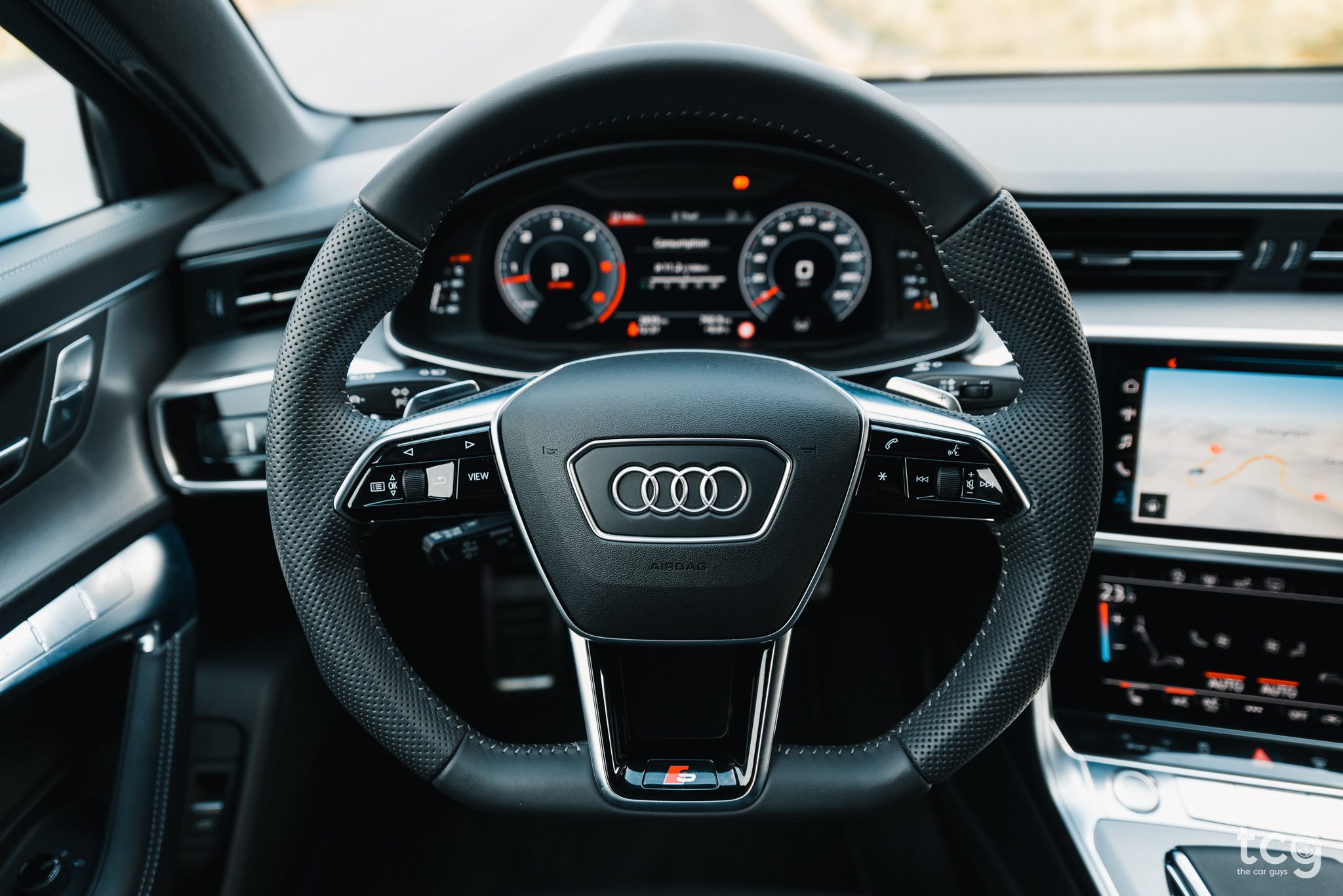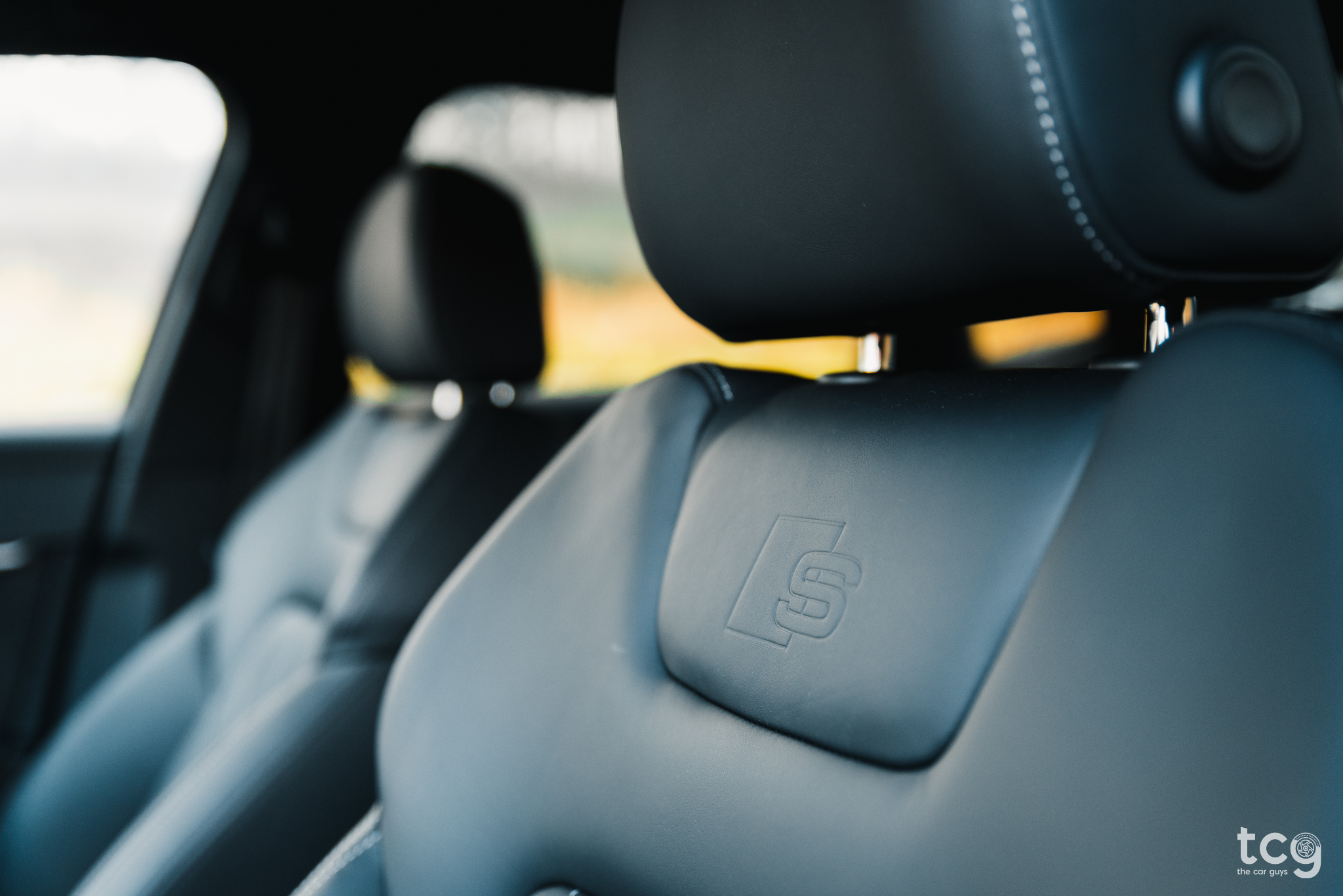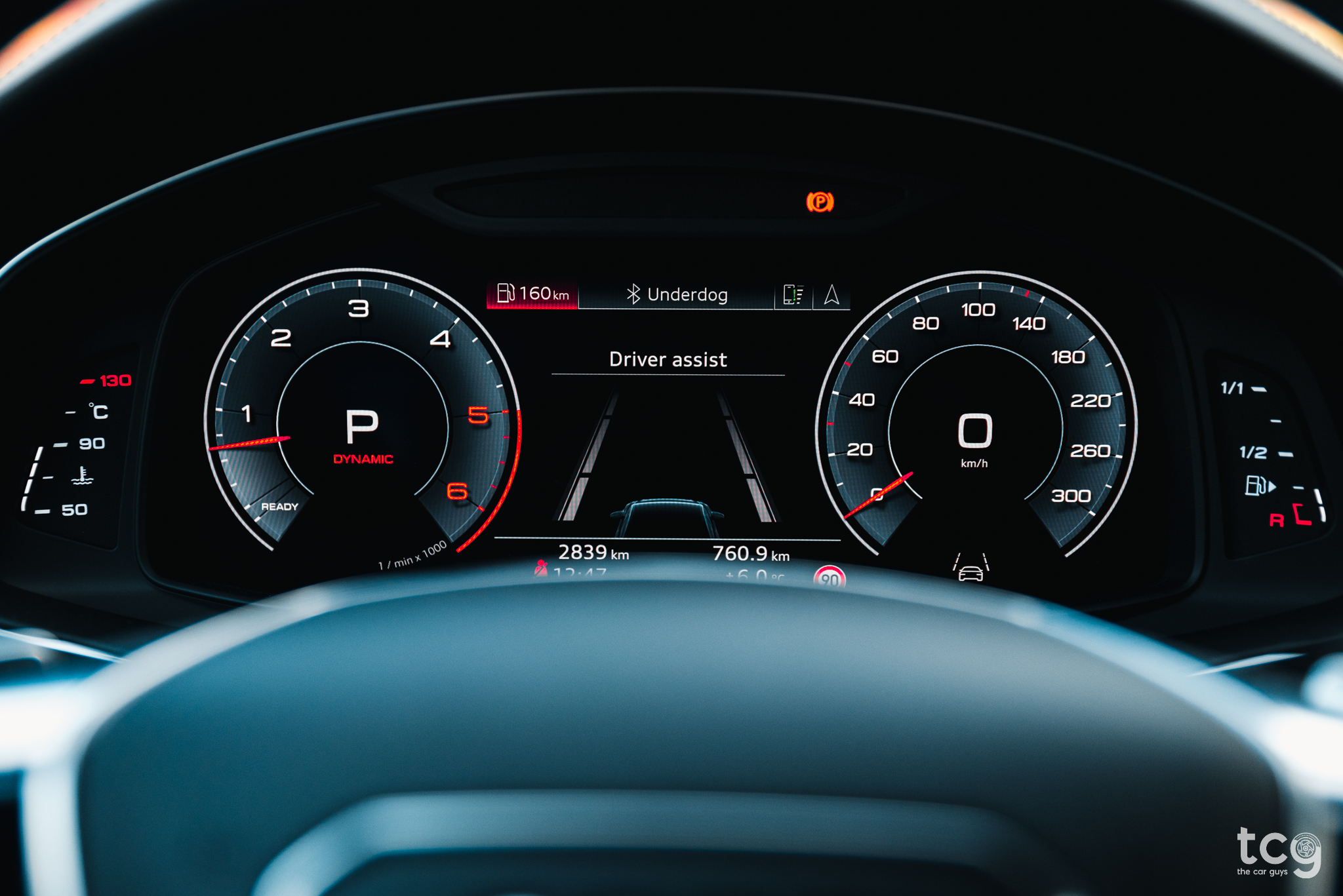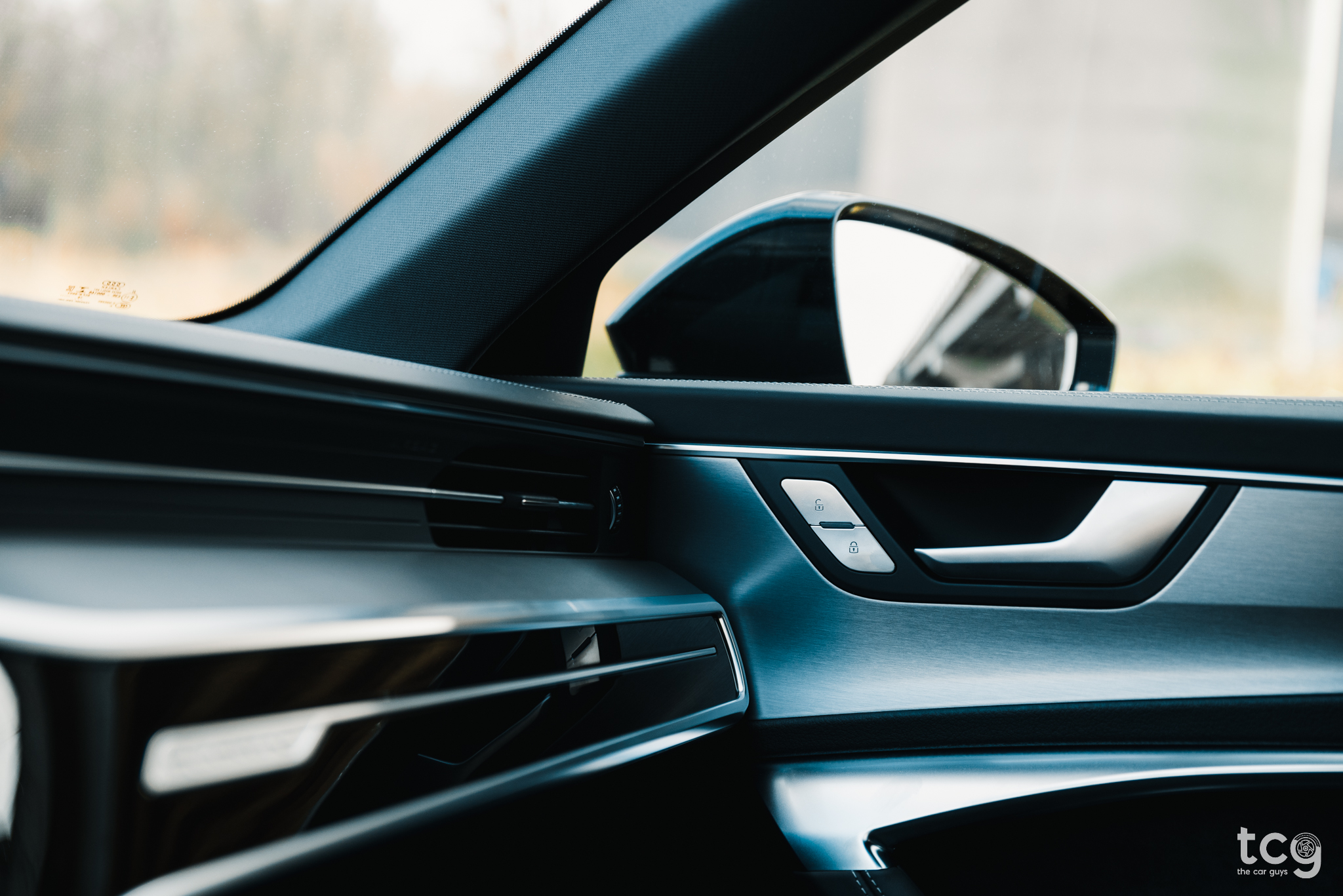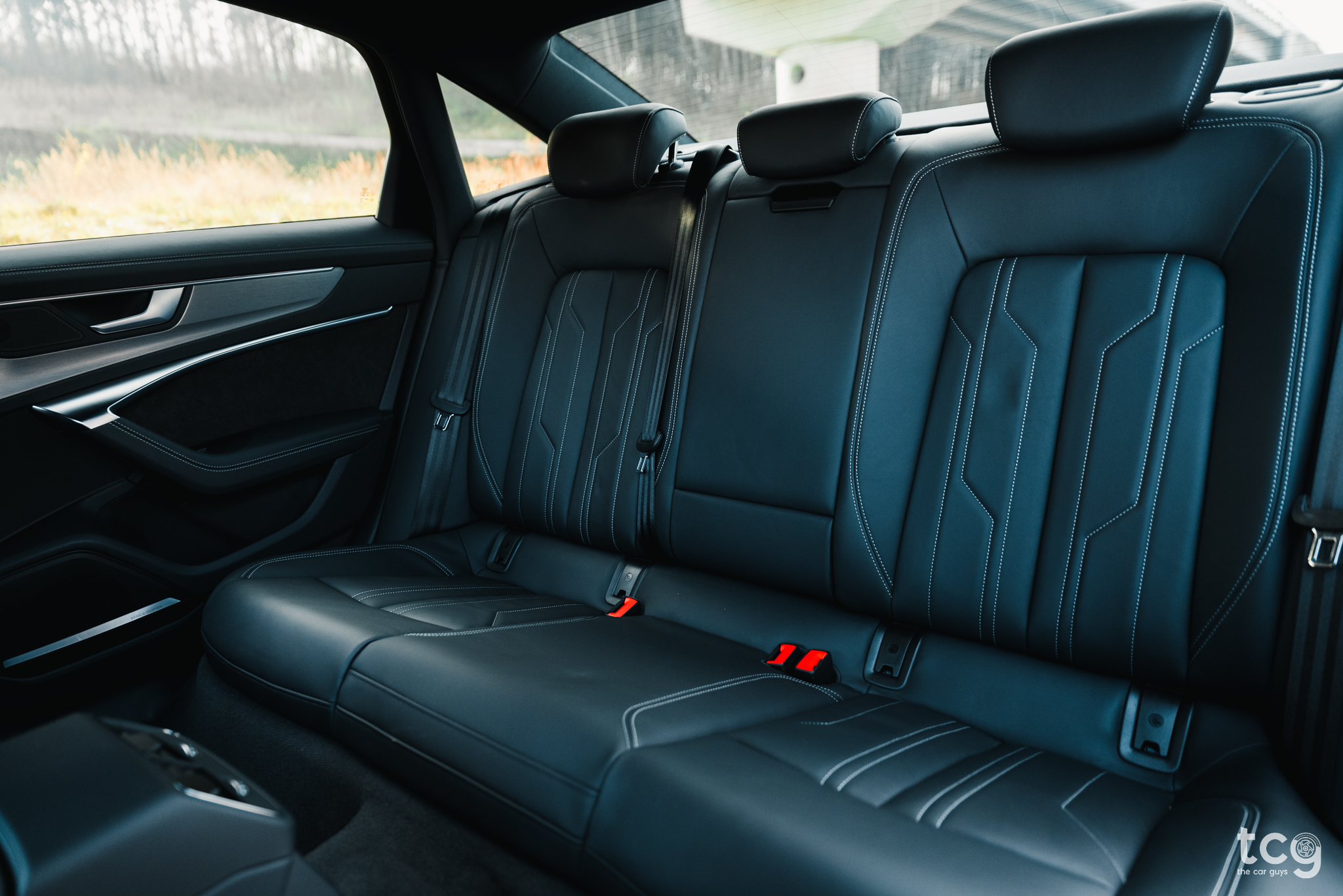 I also can't really say anything about what it's like to ride in the back because I spent 90% of the time in the driver's seat, but considering the size of the car and how great the adaptive dampers are, I can be certain it's like riding on a cloud! The boot size is a hefty 565 litres which is more than enough for your everyday luggage or the occasional out-of-town excursion.
---
3 things I really like about the A6:
How refined it is.

How well built the car feels.

The V6 engine / 8-speed gearbox combination in this car makes it feel like a rocket!
---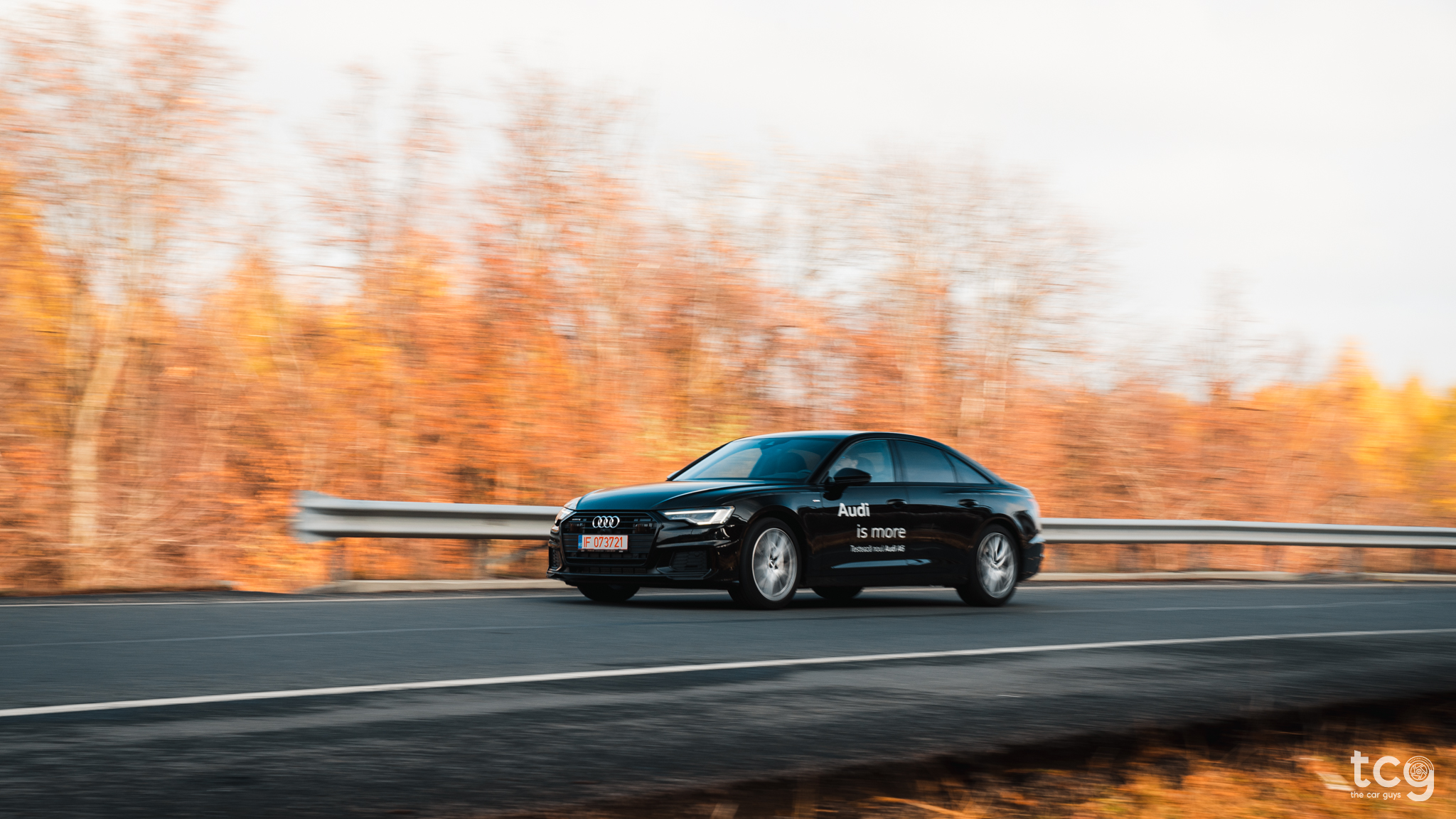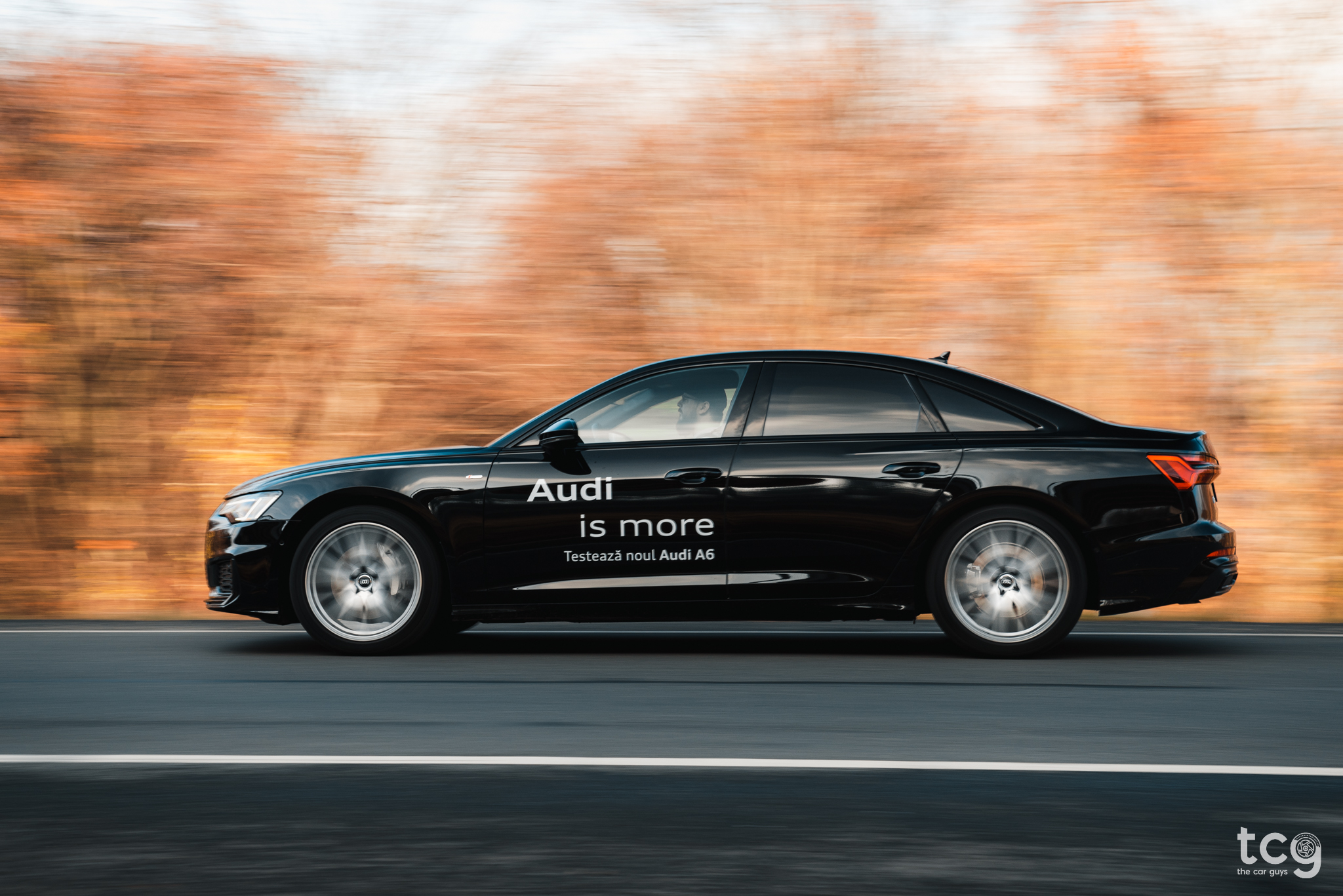 ---
3 things I really don't like about the A6:
I'm not really a fan of how it looks - It's not ugly or anything but I honestly like the C7 facelift better.

The fake exhausts …

How jerky and slow to respond the gearbox can be sometimes.
---
Would I get this car? No, I would not. Not because it's not a great saloon or anything, it's just too big of a car for me. I'd rather have something smaller and sporty-er.
---
Price of the tested model: ~70,000 Euros (VAT Included)
Engine and Gearbox: 3.0-litre diesel V6 unit with 286HP and 600NM of torque + 8-speed Tiptronic automatic gearbox
---
Photos by: Dan Grigore
Thank you Autoworld Audi for lending us the car!