My first M car, and what a car this is! Should I leave it at that? Nah, I'll keep going.
Ever since we started this project (The Car Guys) a few years ago I've been wanting to drive a proper M car, not an M-badged one (M340i, that sort of thing) but a proper M car and thanks to our good friend Paul from Tuned Into Cars, I finally managed to cross this one off the bucket list. And man … how I enjoyed every single second behind the wheel of this car. Whooooo boy!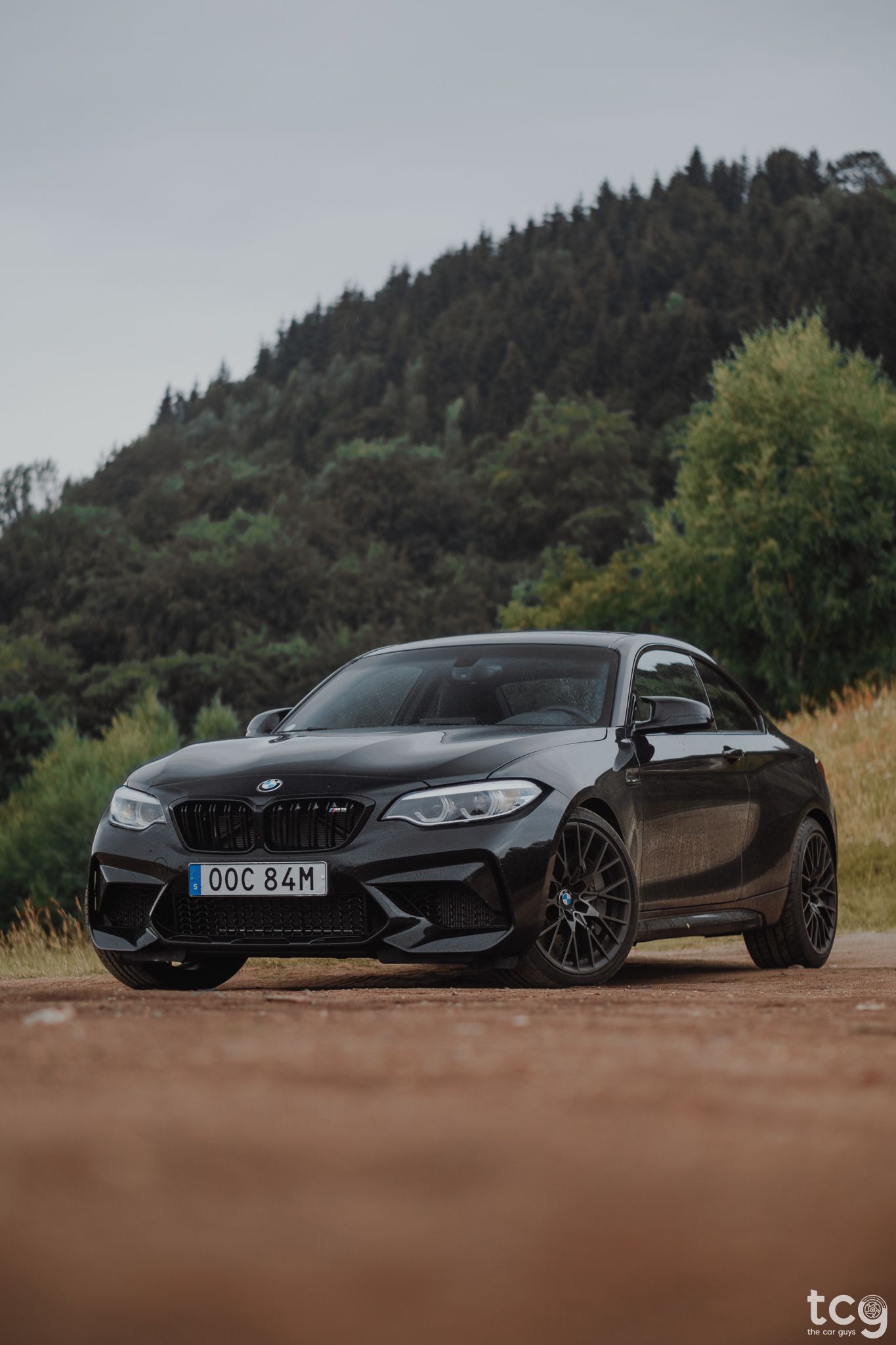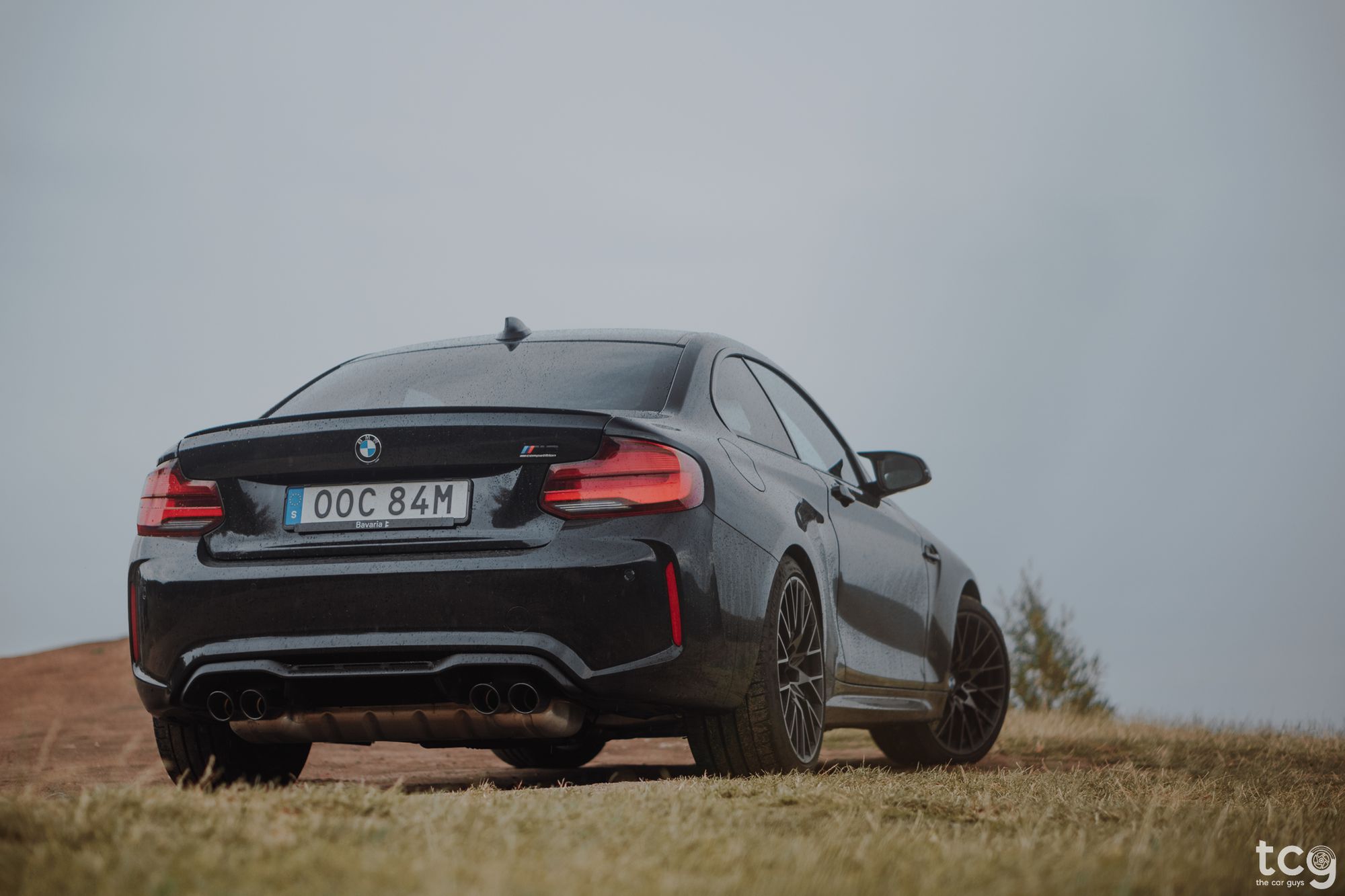 I've been a fan of the M2 ever since it came out. To me, this is the best looking M-car BMW makes right now and Paul's spec, black on black, looks absolutely stunning. I think the only other color that I would take an M2C in would be the blue one they offer, which again, Paul had on his old M2. I mean, just look at it, look how aggressive the design language is - those flared wheel arches, the front bumper design, those amazing looking mirrors, some the best looking 19-inch wheels on any car (ever) and a rear diffuser + quad exhaust tips! Close to perfection!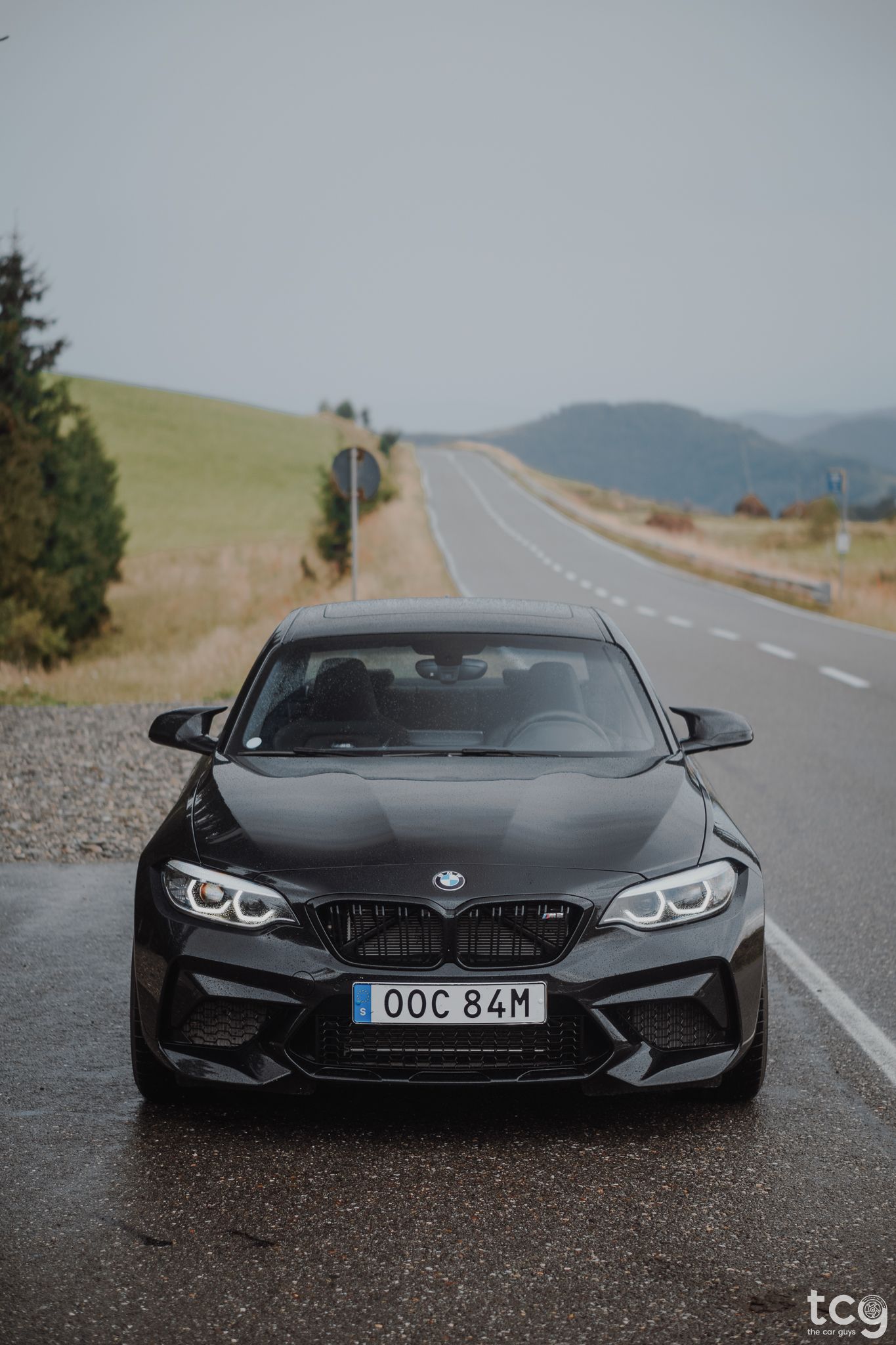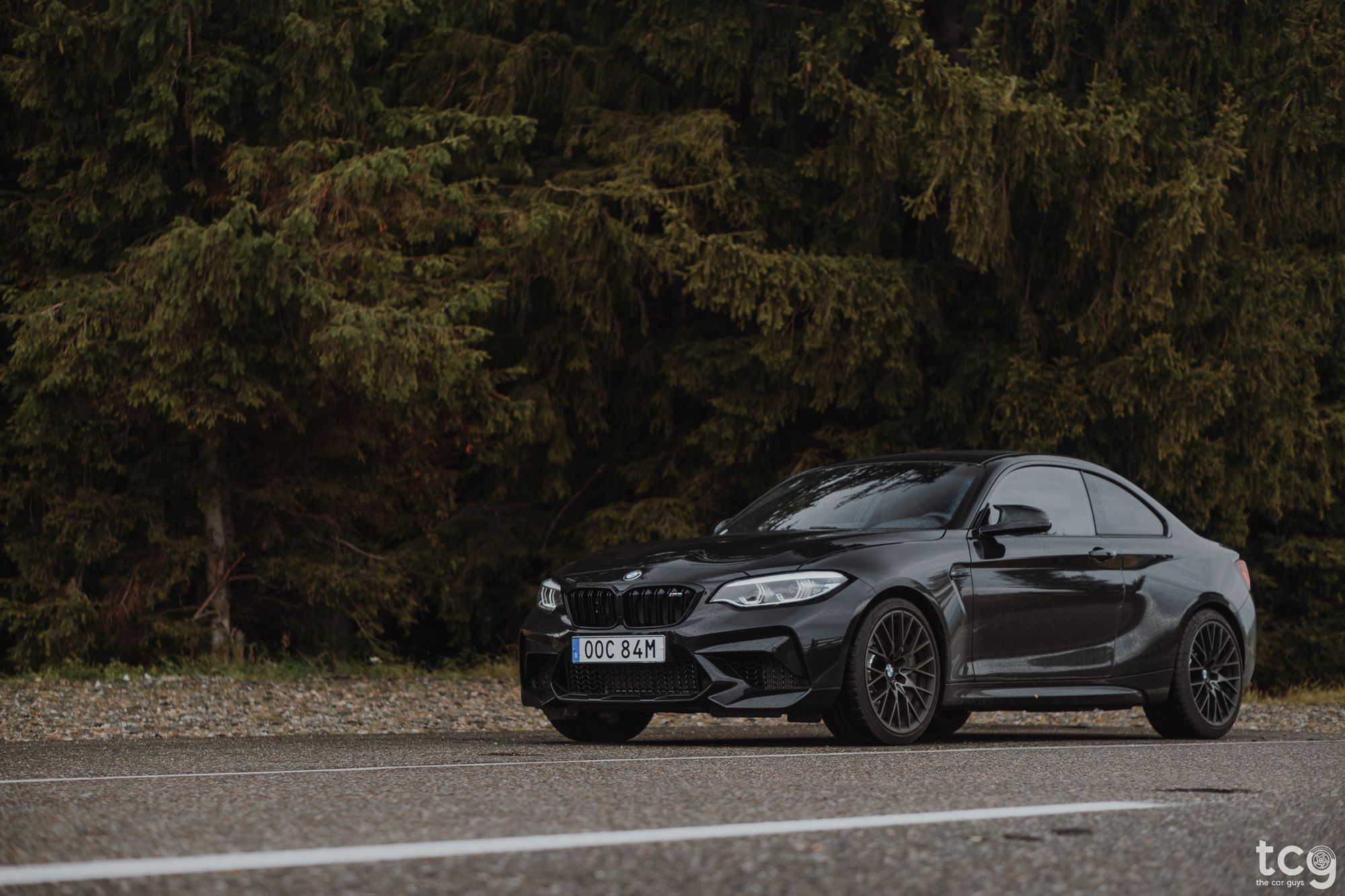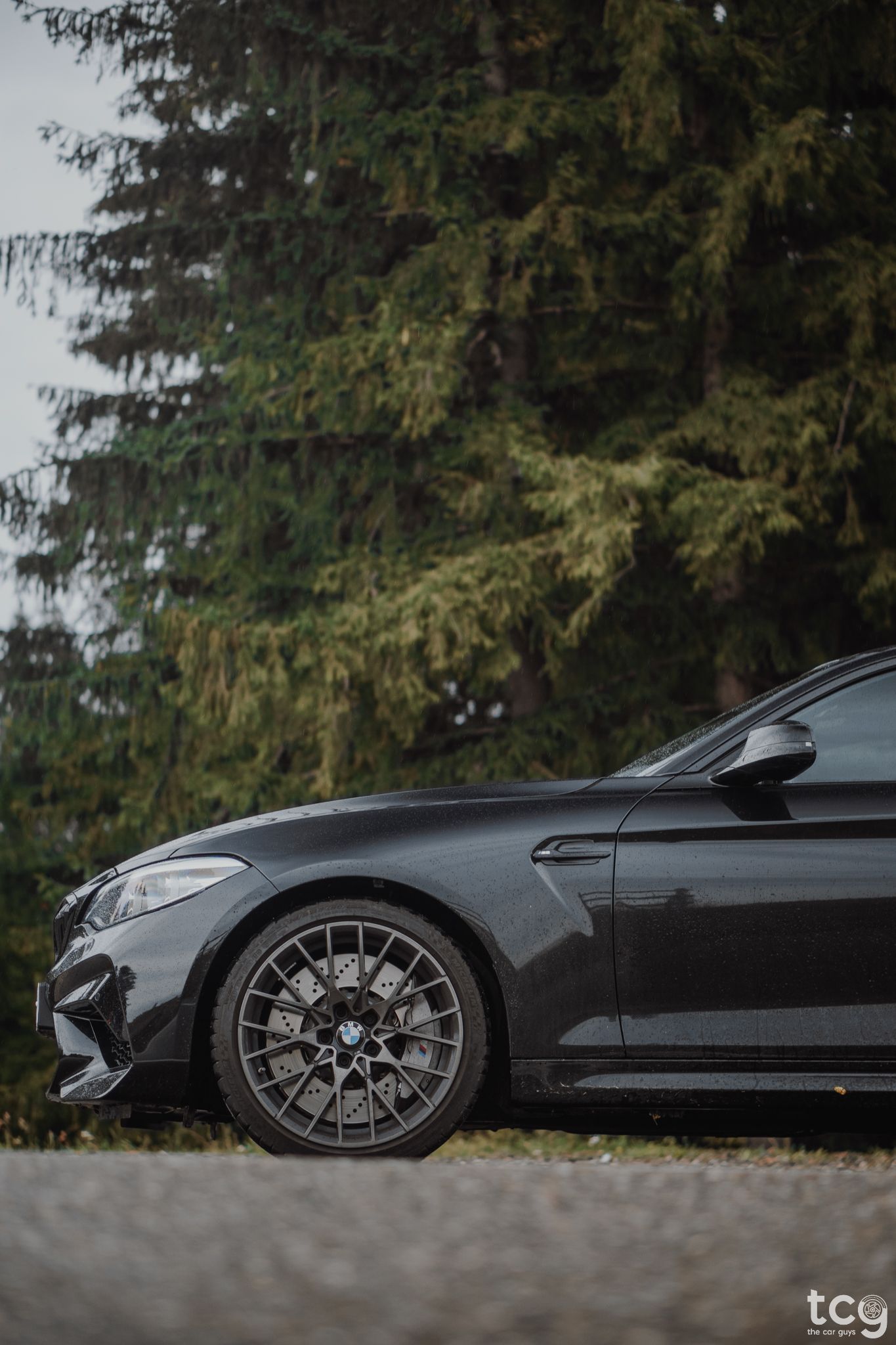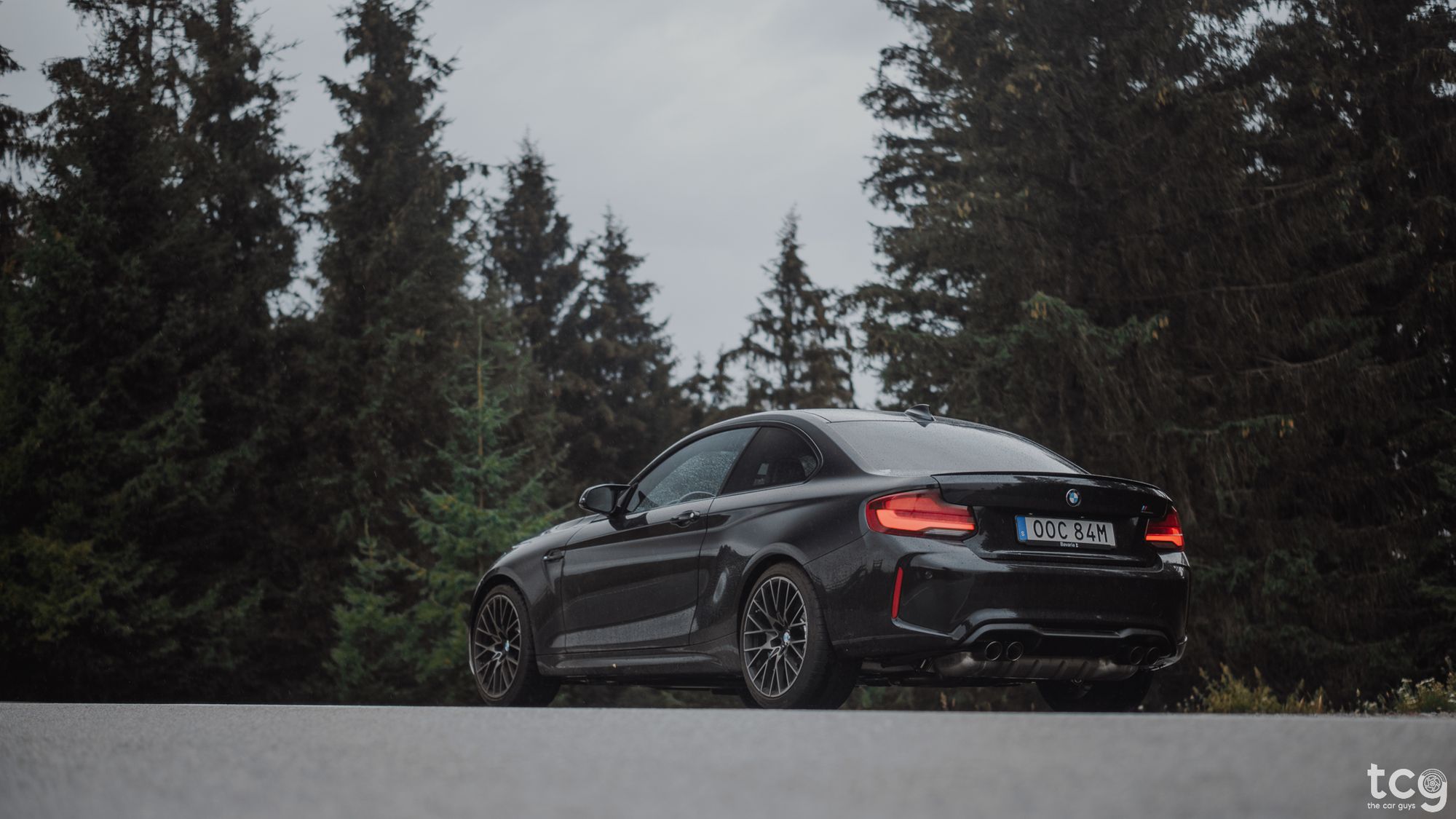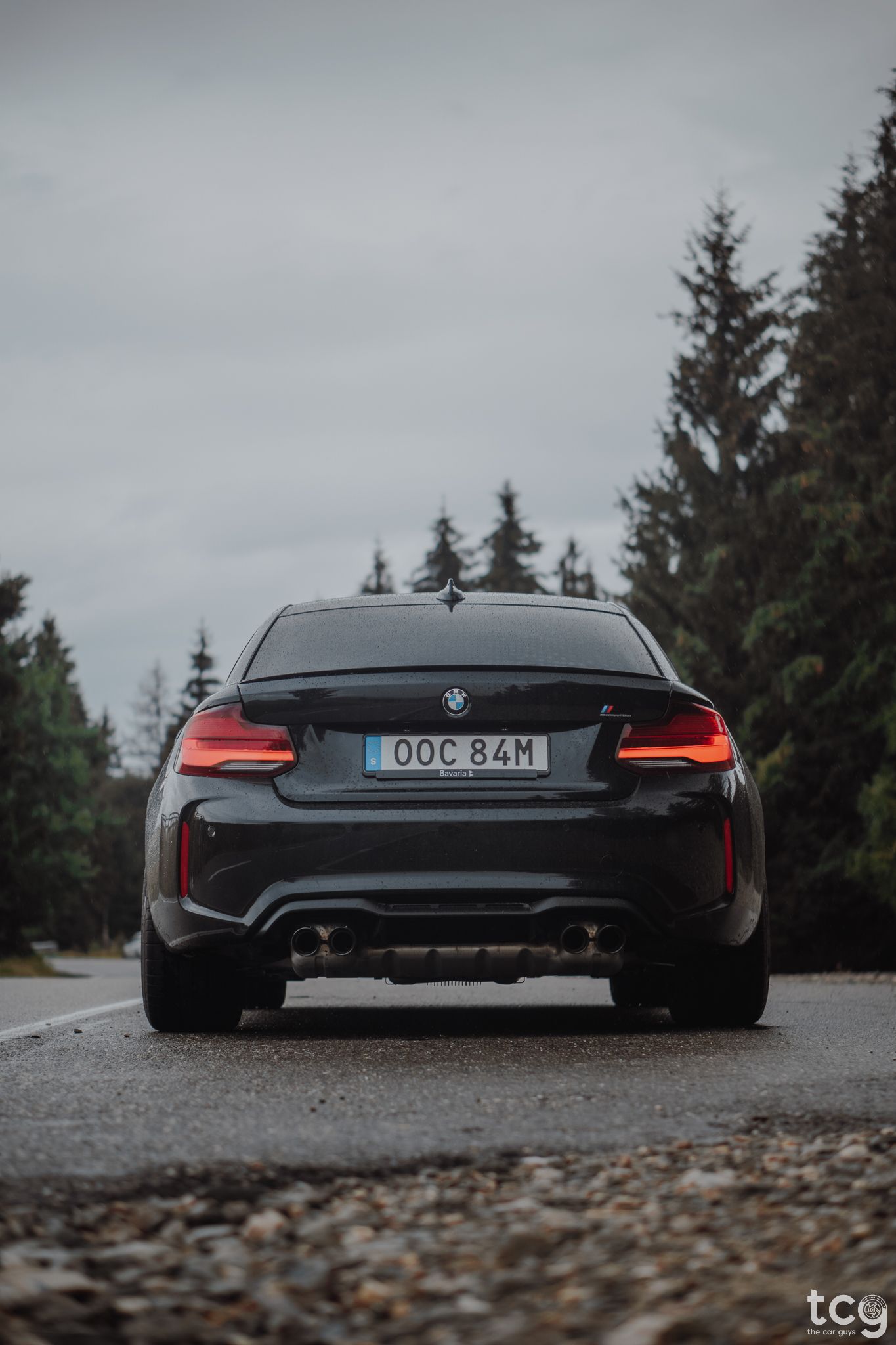 Is it the best M car BMW makes? I couldn't tell you since this is my first proper M car but it's one heck of a car. Thanks to its 3.0 litre, inline 6-cylinder powerplant (S55 engine) that makes 410 HP and 550 NM of torque, the 0-100 km/h time is 4.2 seconds. Yeah, it's fast - it's so freaking fast! And it doesn't weigh much either, only around 1500 kg's.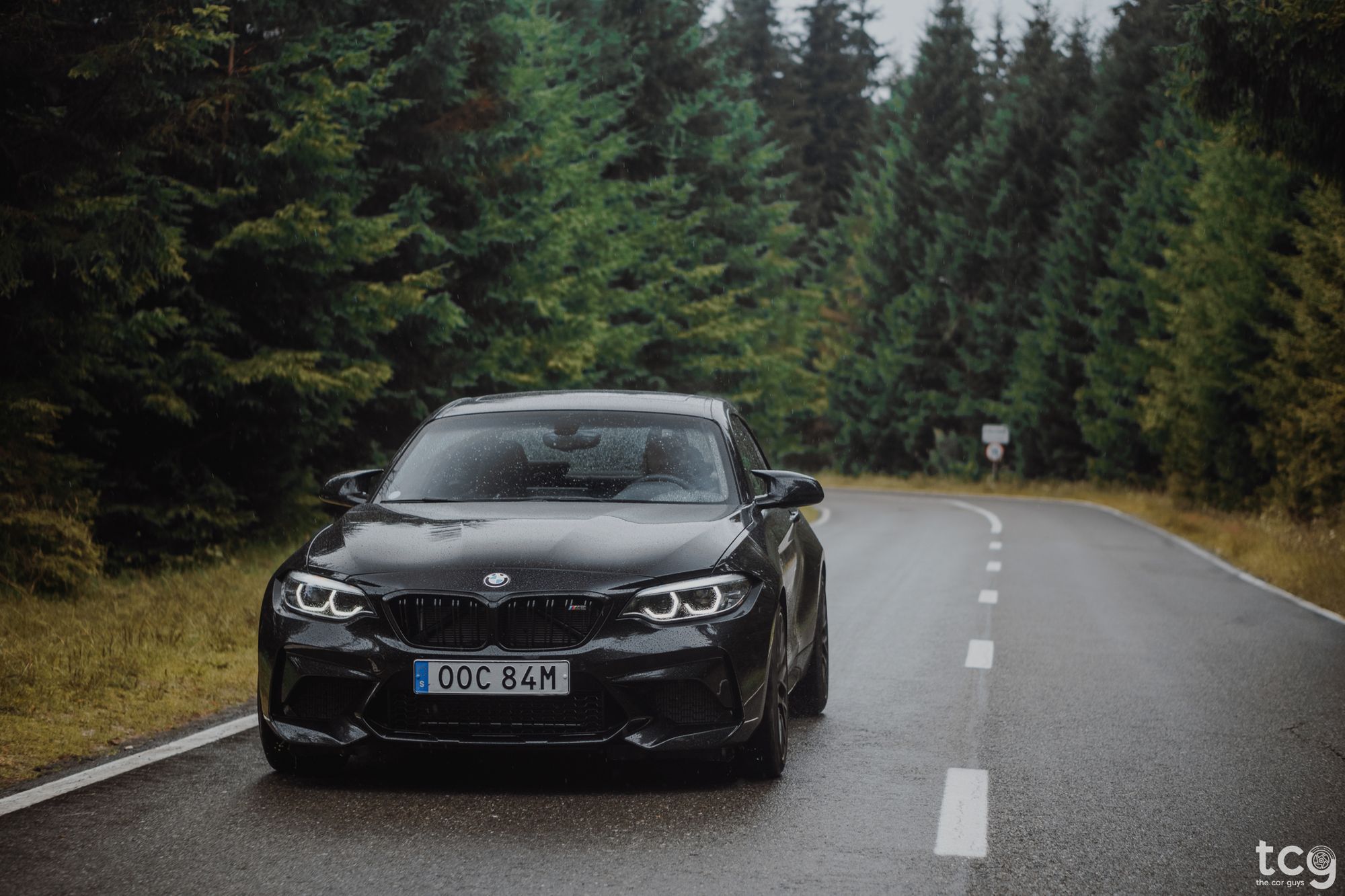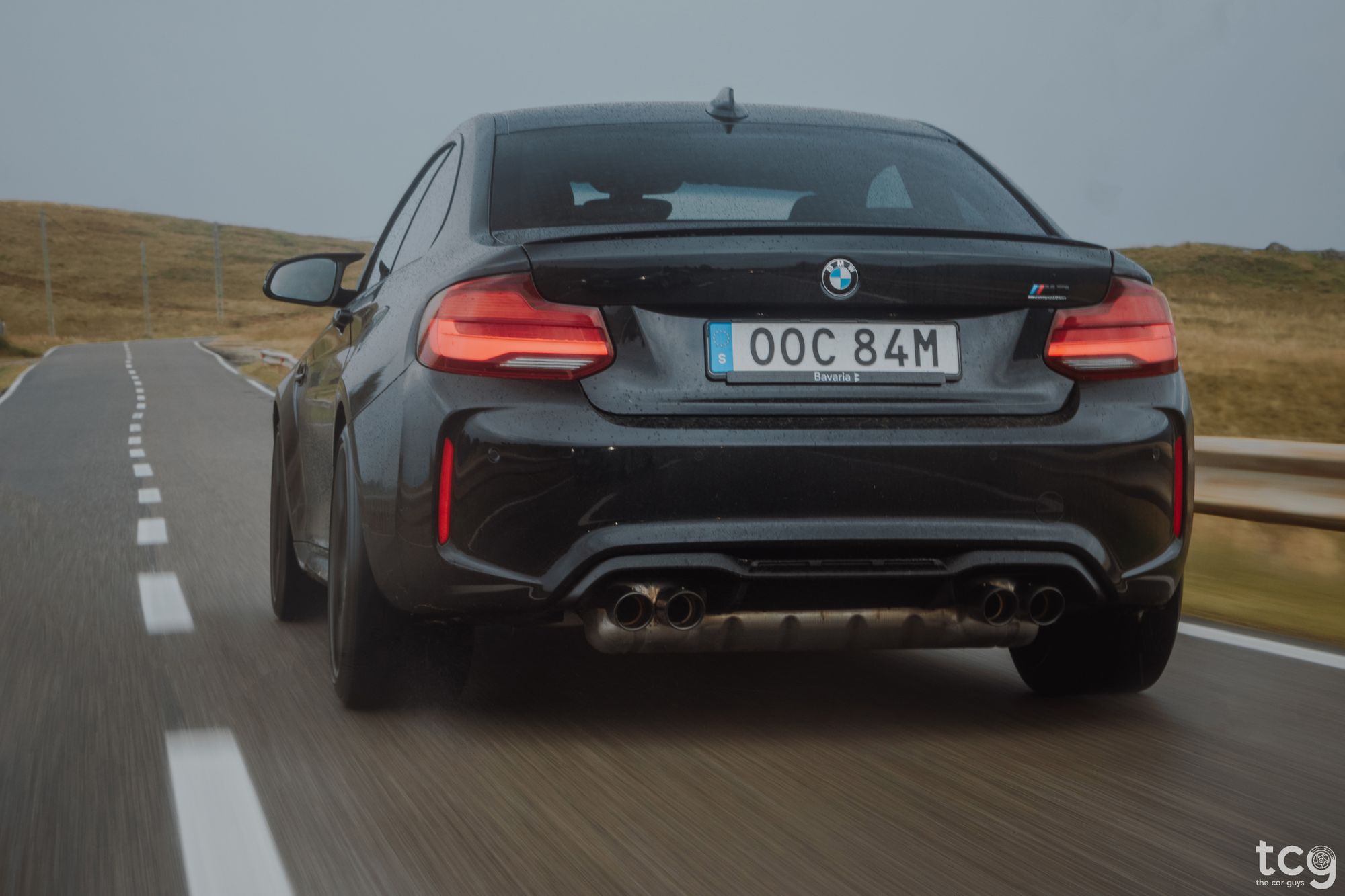 How does it drive? Well, I drove it both around town and on the brilliant, twisty road to Paltinis and I have to say it was great either way. Around town the gearbox is not too crazy, it does its job well given that it's a DCT automatic gearbox, it's actually really easy to drive. The suspension is not too firm, yeah, you do feel imperfections in the road and speed bumps and all that, but it's a sports car - what do you expect?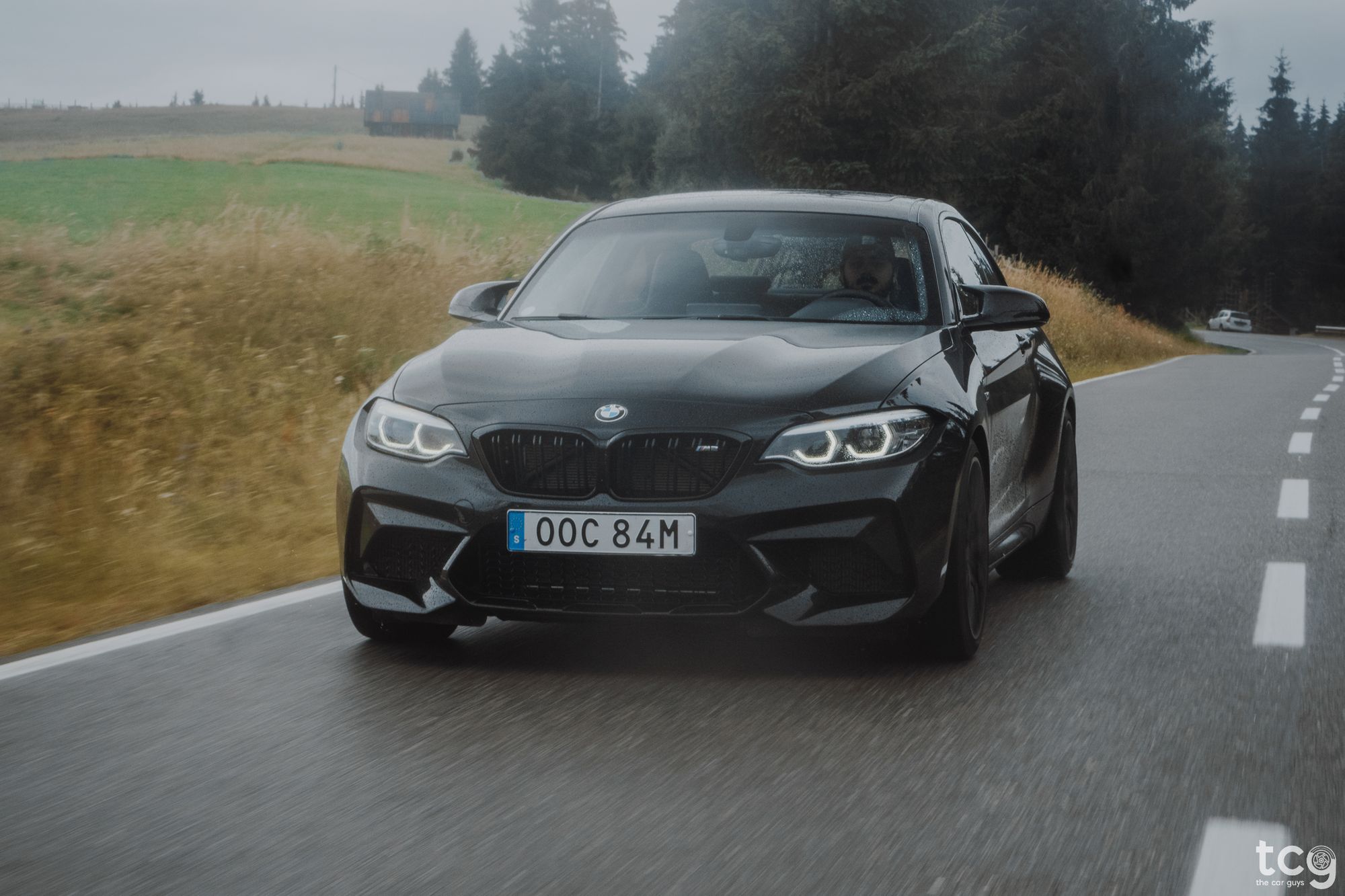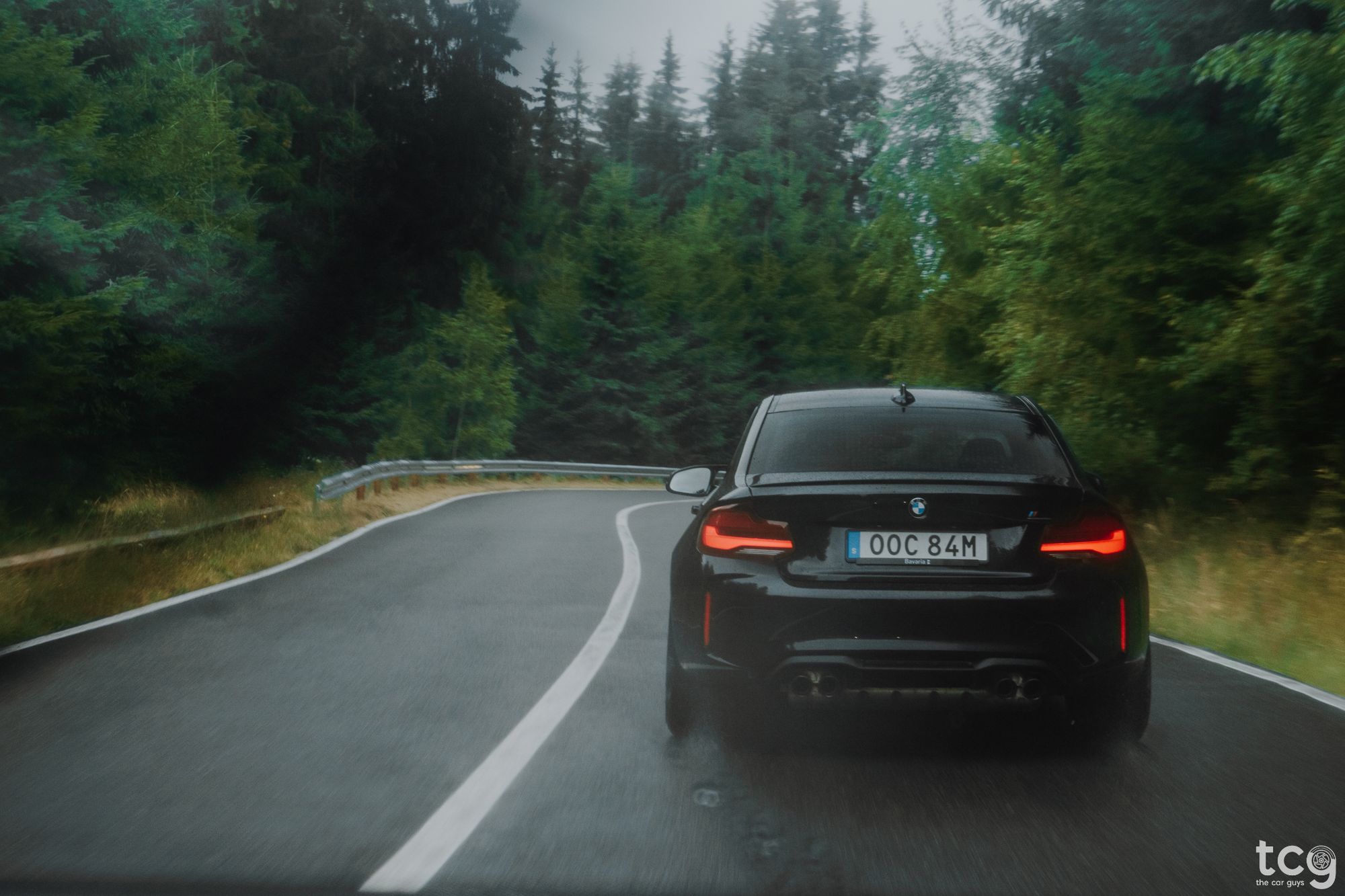 My only two complaints? The brakes are too grabby around town and it takes some getting used to until you learn how to put it in Drive, Sport and then, since it doesn't have a Park Mode (P) you kinda don't know what to do when you park it and want to shut the engine off - because if you leave it in Neutral, the car starts yelling at you!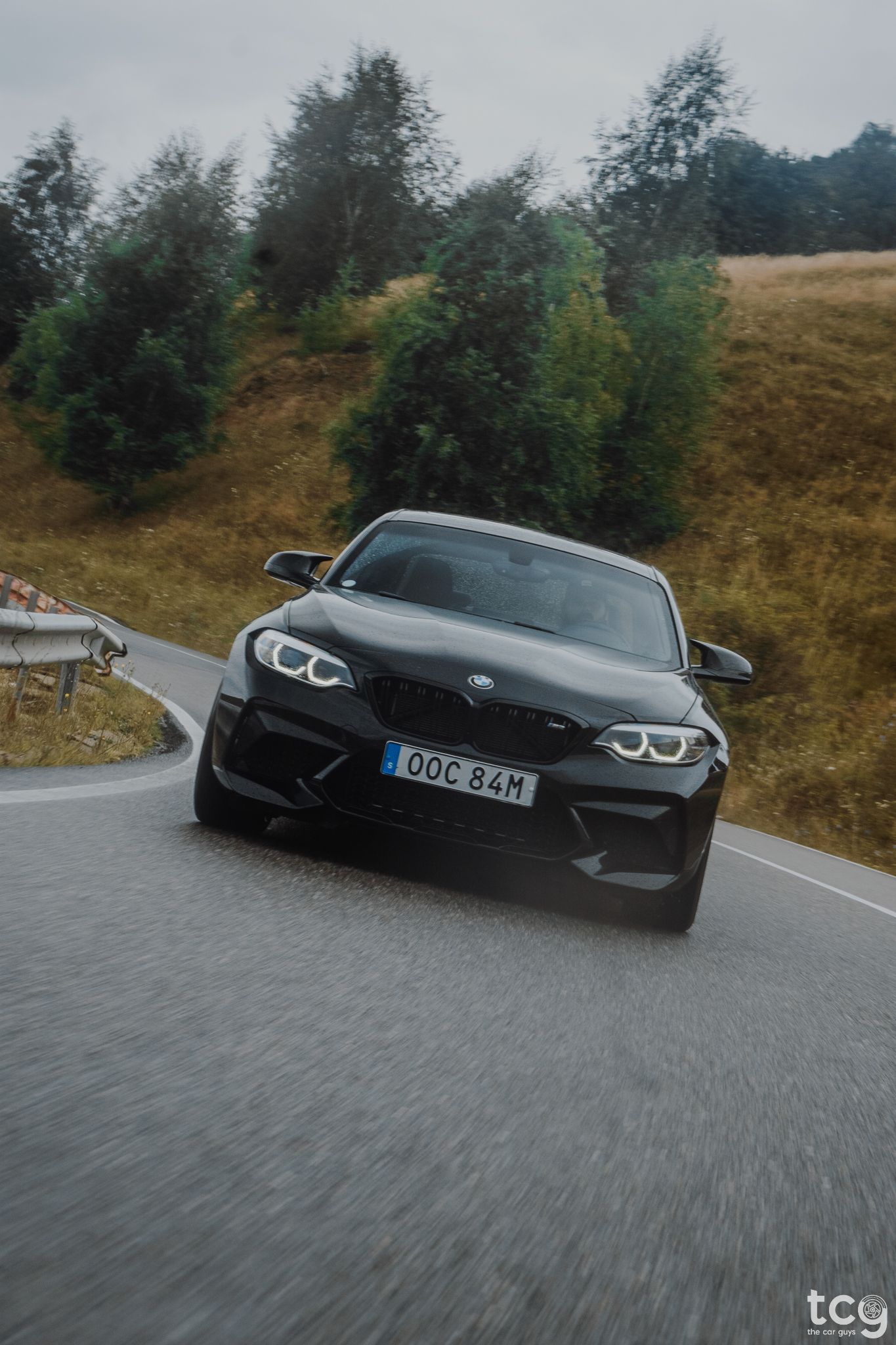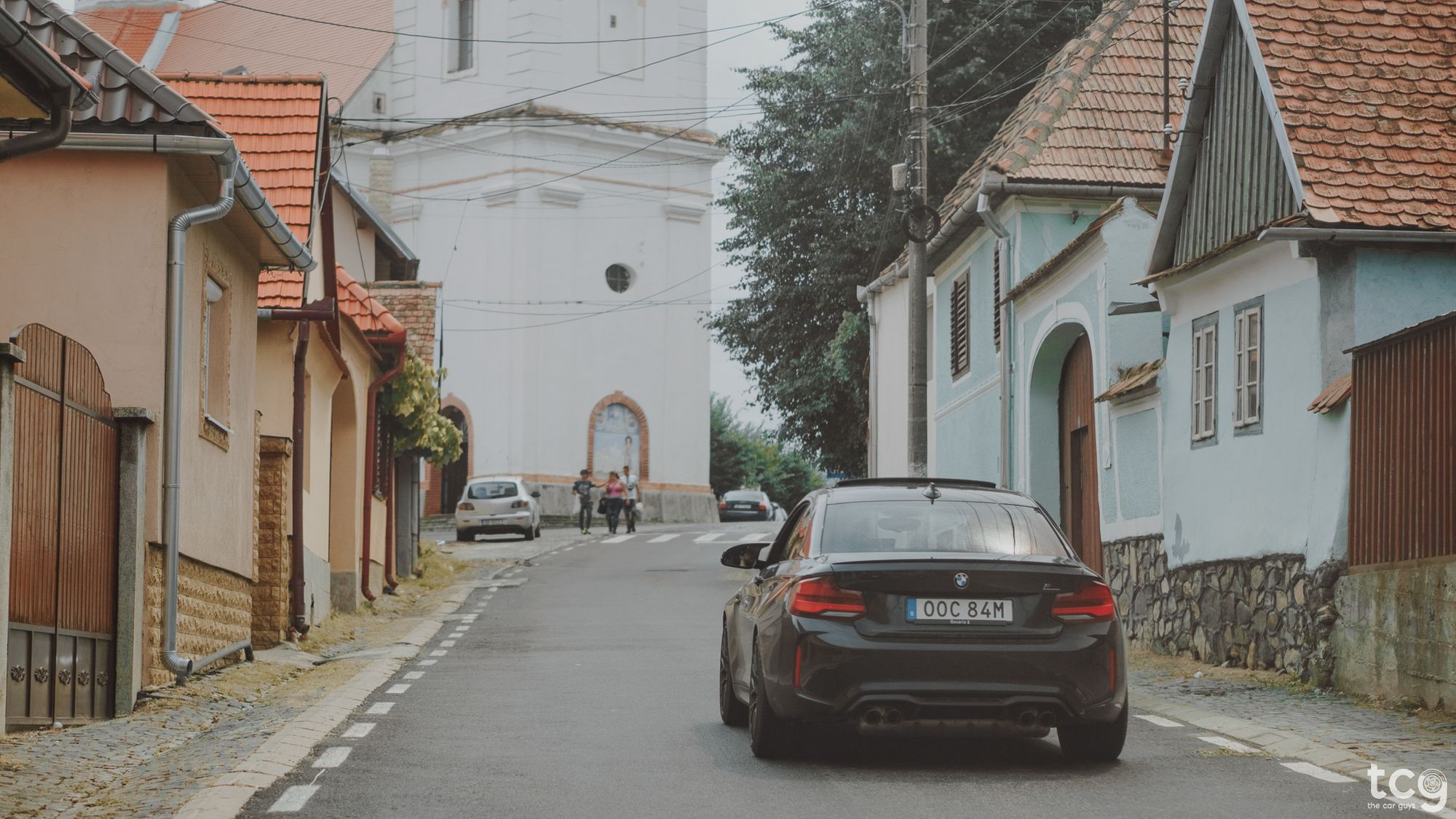 But when you take the M2C out of town and on to a twisty road, it comes alive! It's amazing and I can't say that enough - I've never driven a car that is so much fun to drive and that gives me so much confidence behind the wheel. I love how planted it felt - tonnes of grip, how tail-happy it was (chuck it into a corner a bit fast and you can slide it all day), how good and confidence inducing the brakes felt (this car had the optional M-Sport brakes) - I don't know guys, I love everything about the car.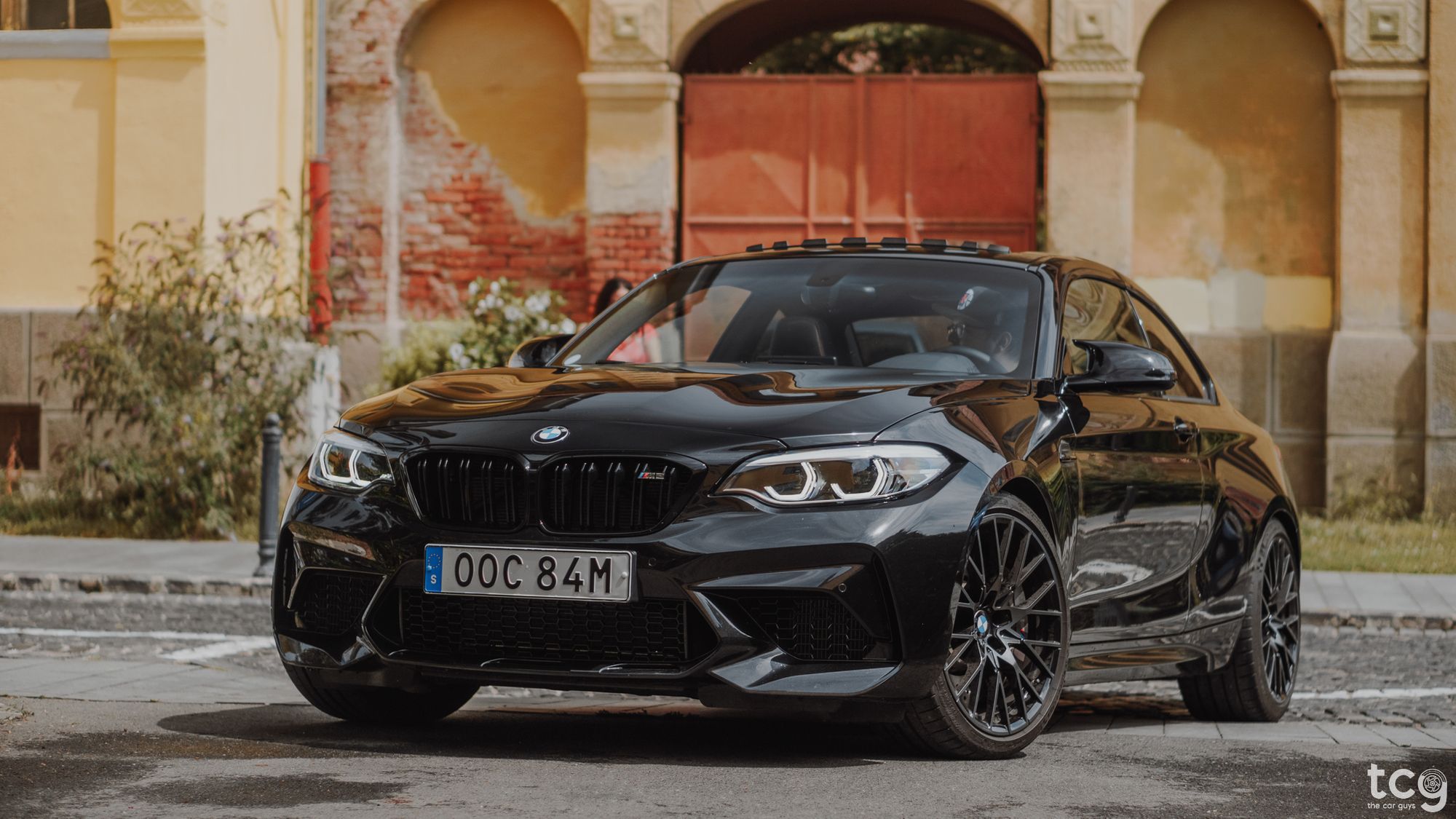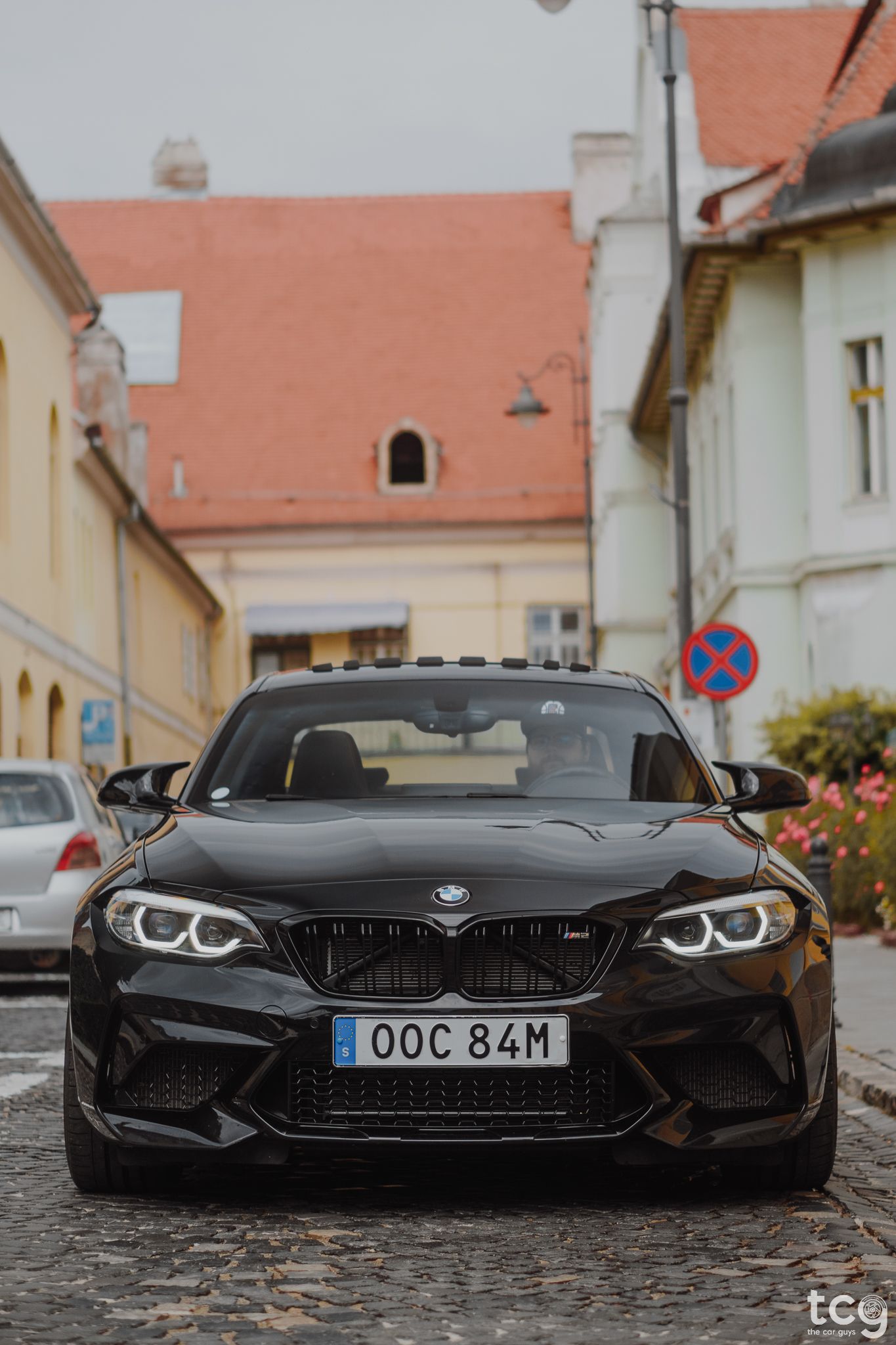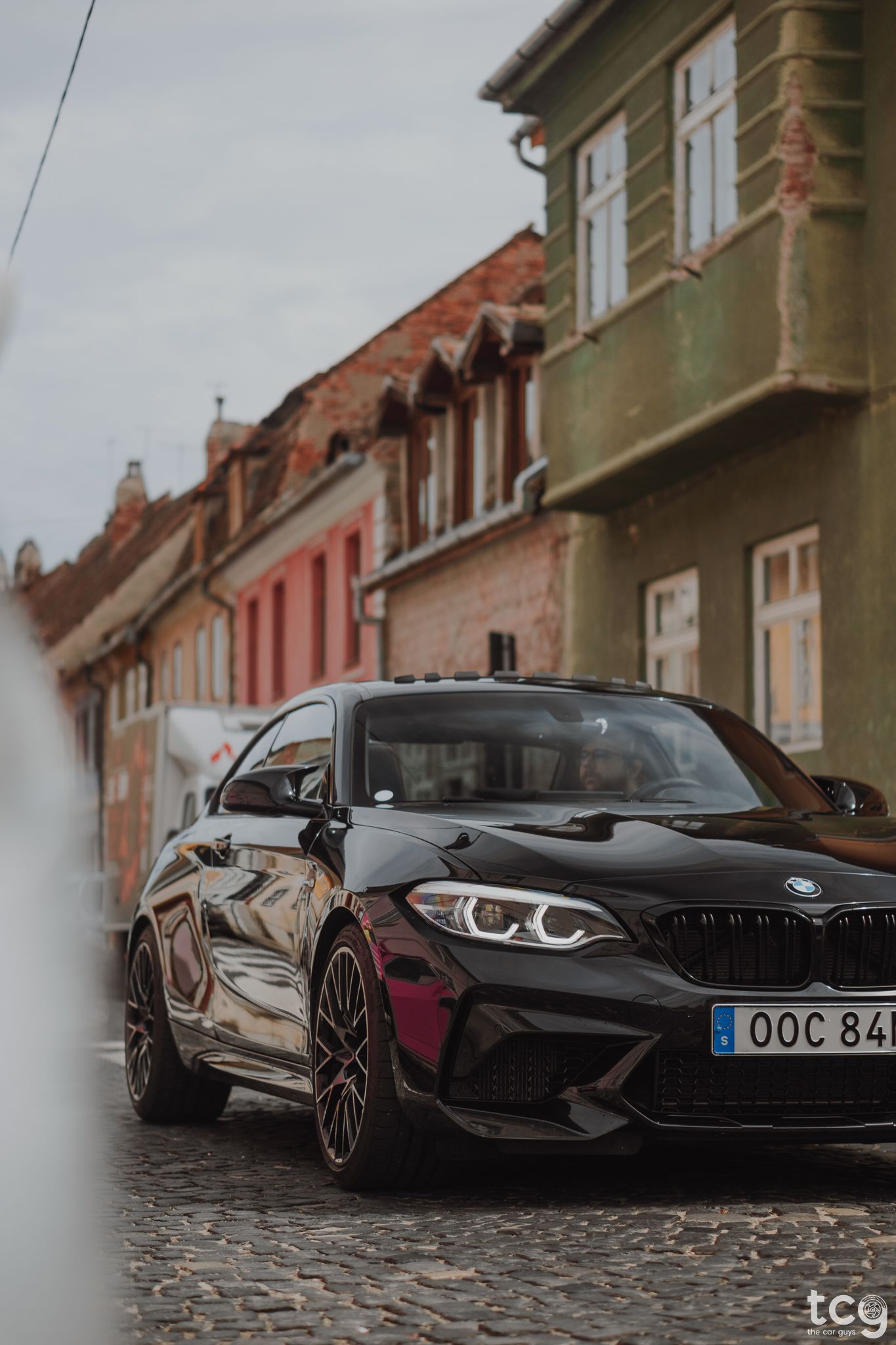 Gear shifts are spot on, the engine pulls and pulls and pulls with no mercy (no turbo-lag whatsoever), I honestly don't have any complaints. Another great thing? It still has a manual handbrake and we all know what that means don't we? Doriftooooooo during the winter!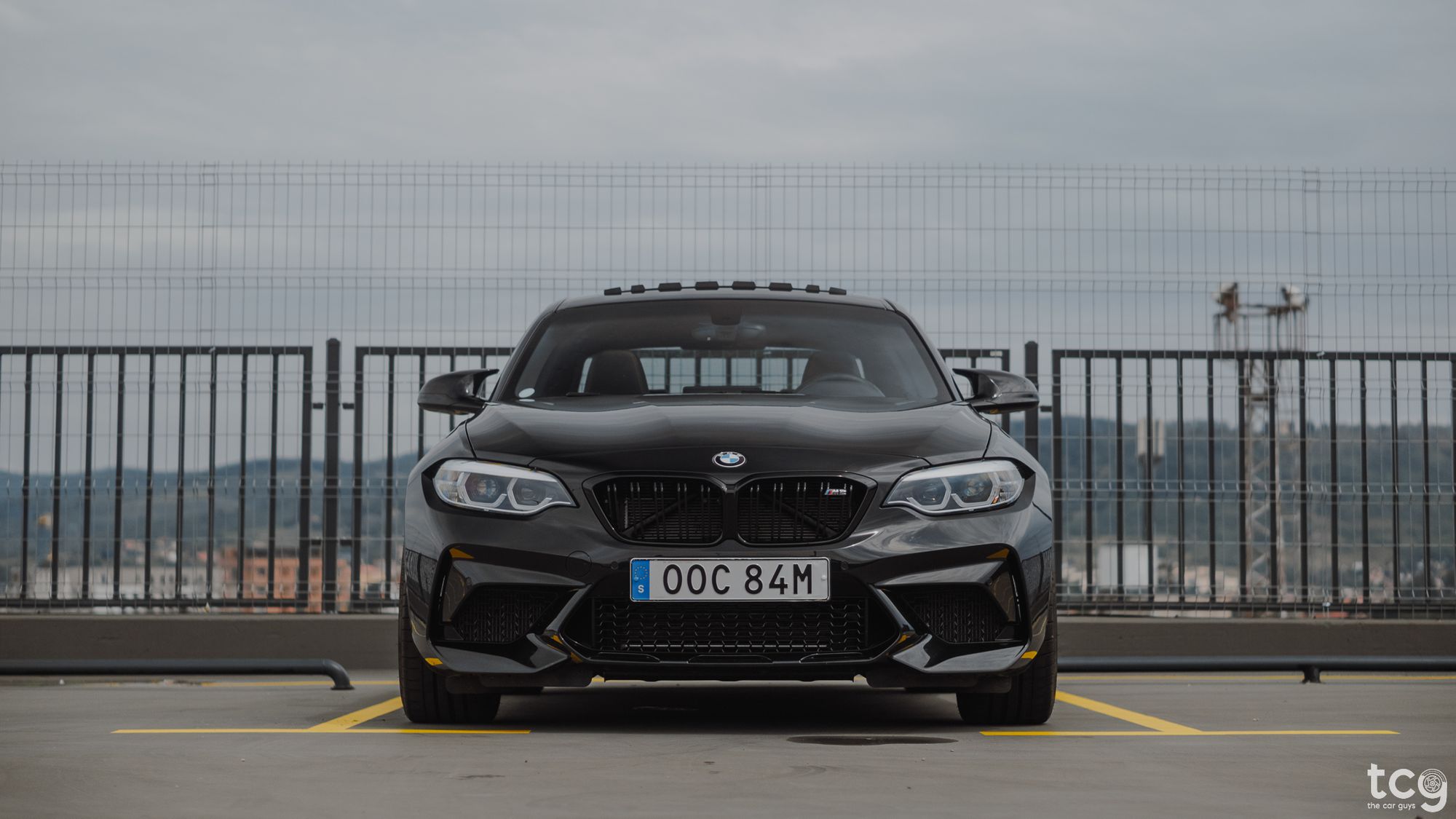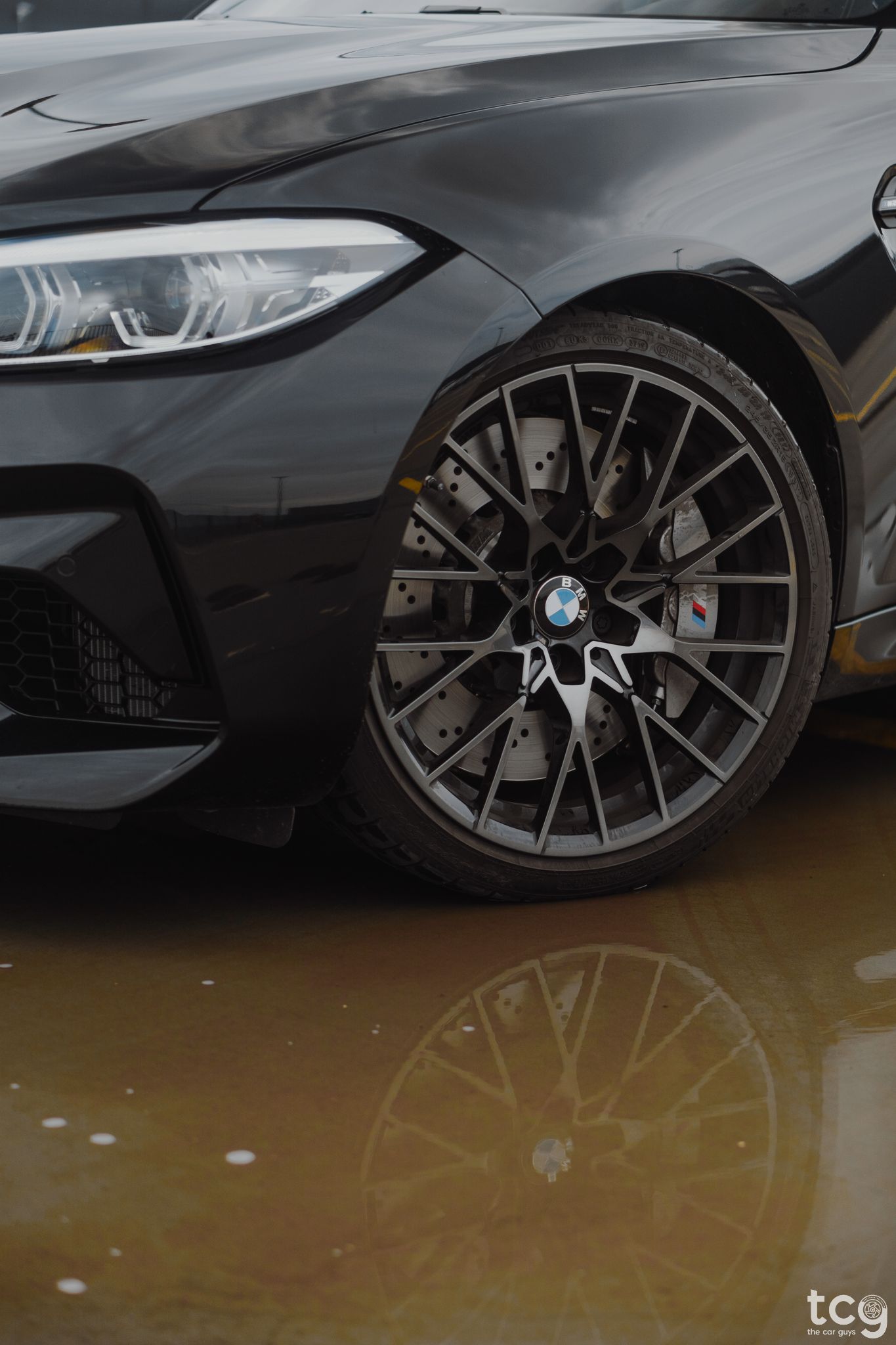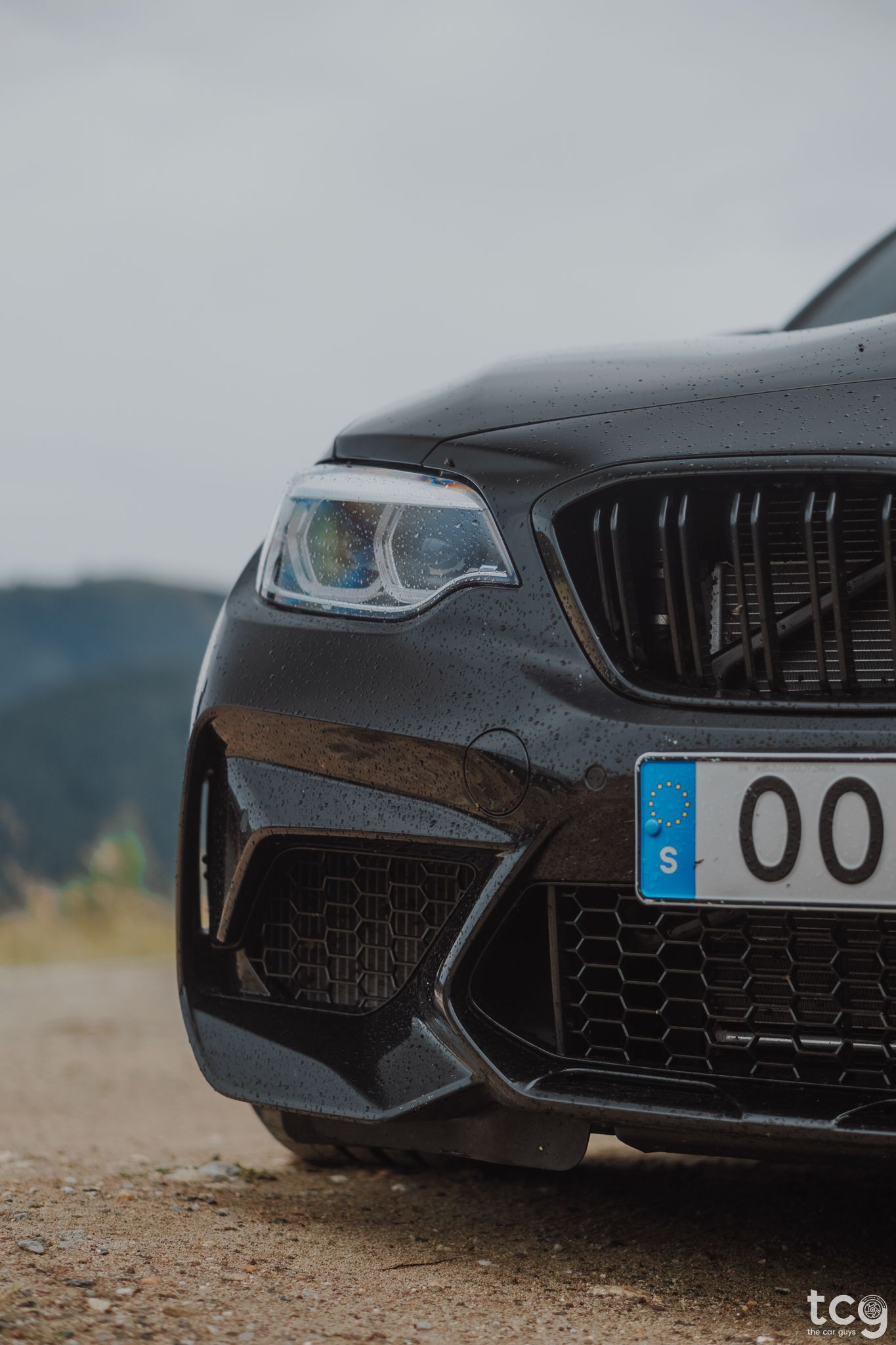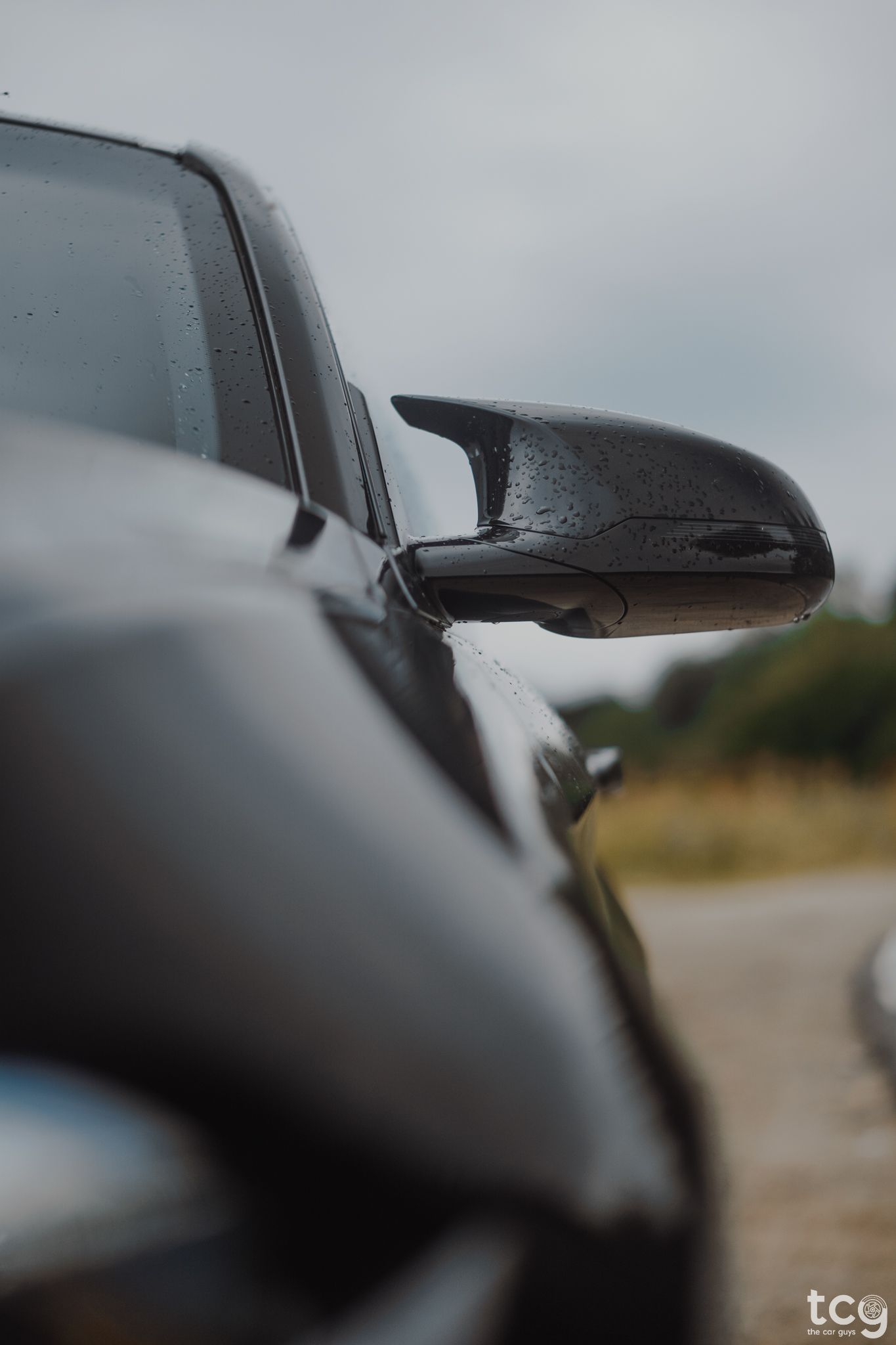 How does it sound? Well, honestly, I liked the exhaust note but it could be a bit more, in your face? Not sure if that's the word I'm looking for but it just doesn't scream, yell, hit me in the chest like I would expect it to. Paul is planning on replacing the exhaust with something waaaay better, which I will not disclose here, you'll have to find out on his YouTube Channel. I can't wait to see everything he's doing to the car and drive it again when we meet next year.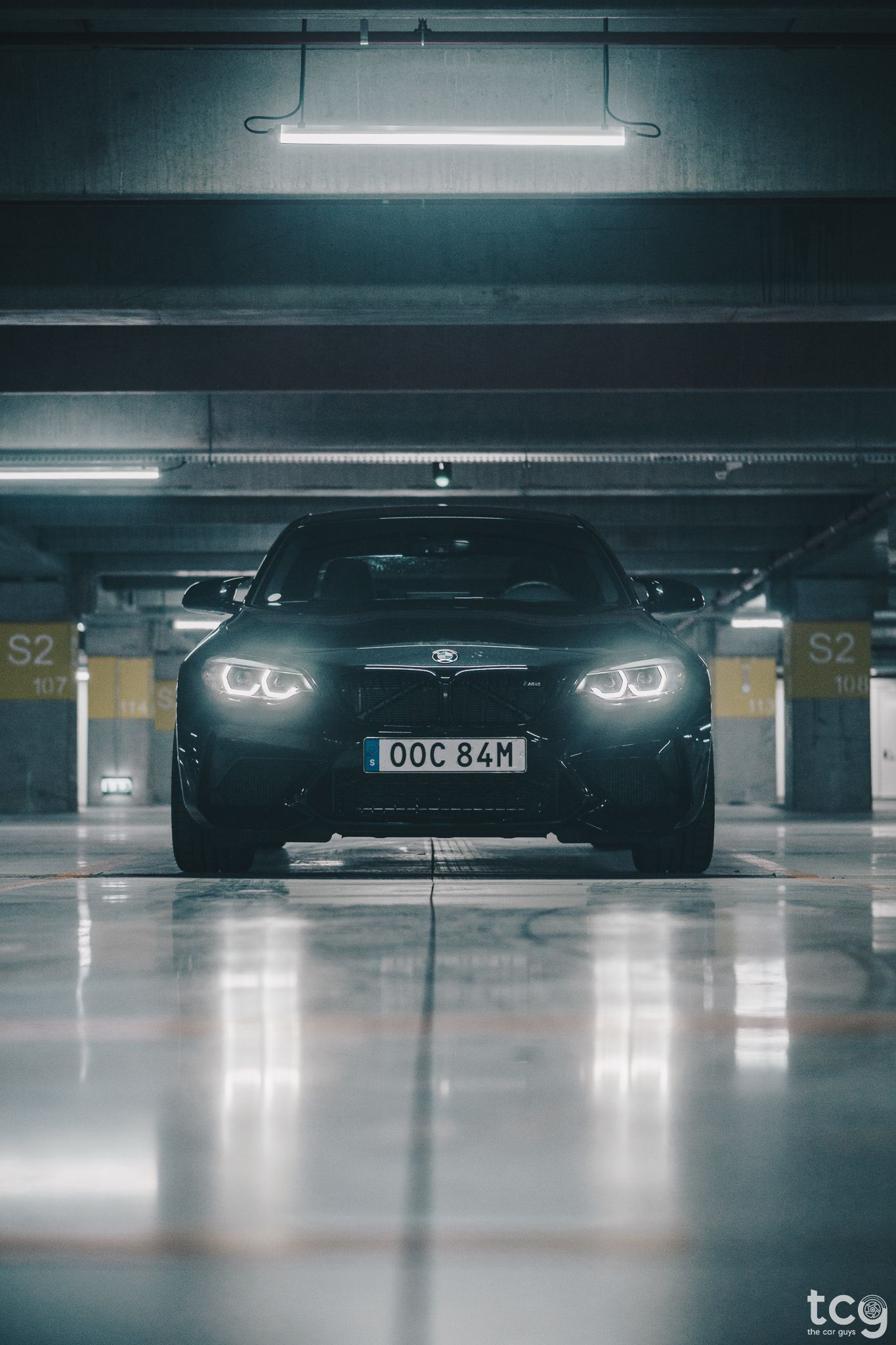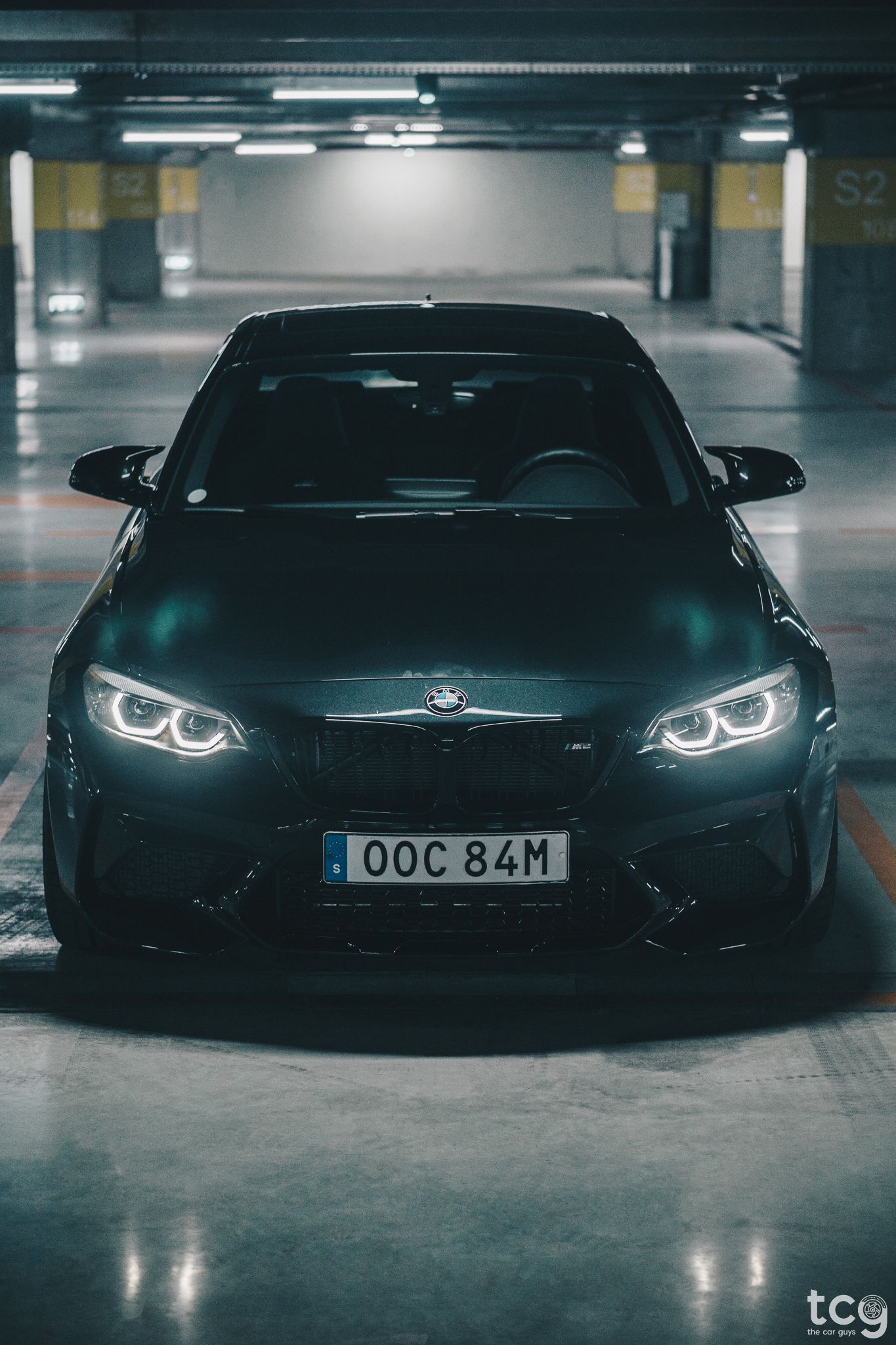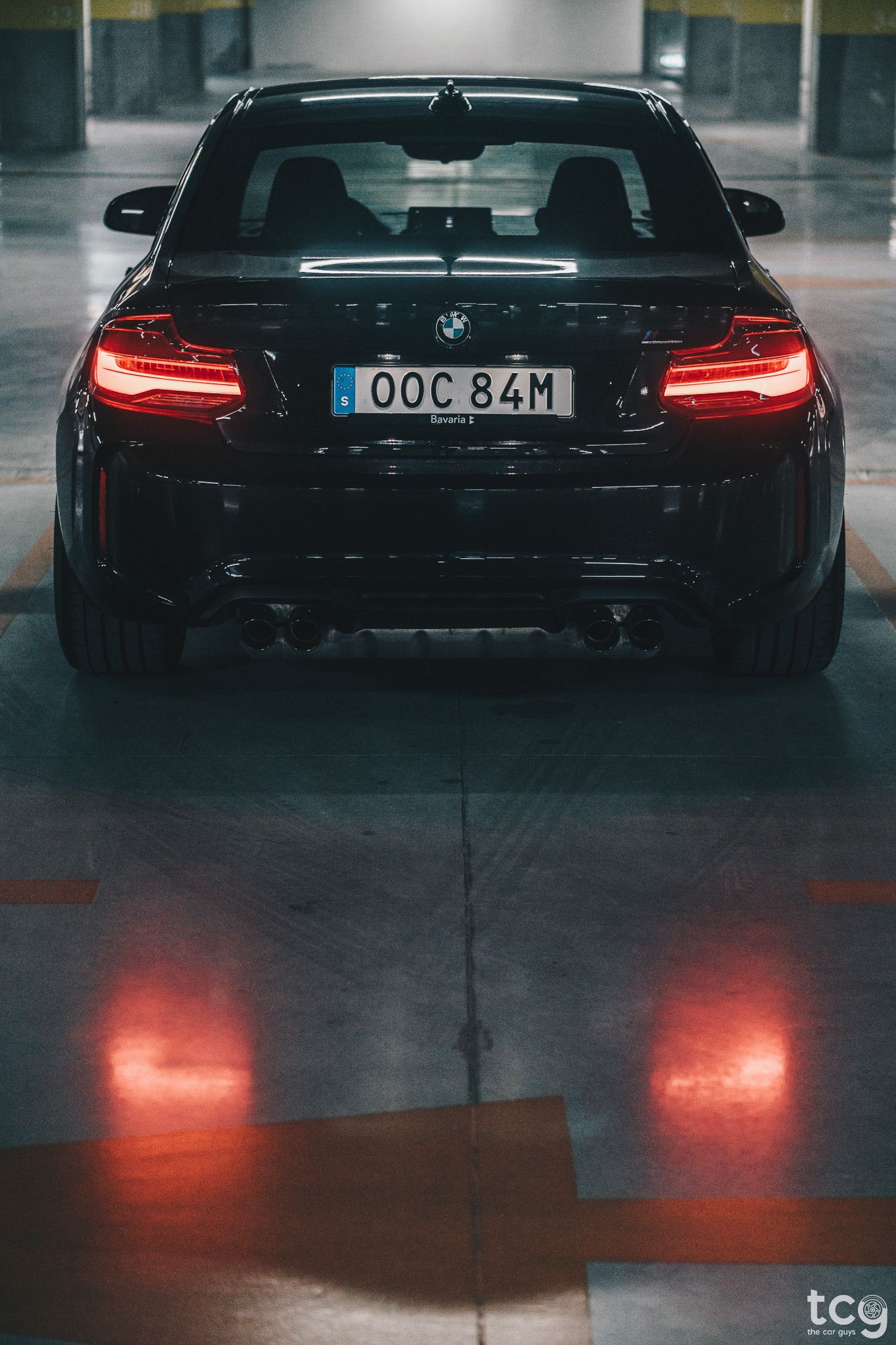 Let's move to the interior and there's no surprises here. BMW quality, no cheap plastics around the place, great seats, perfectly sized steering-wheel and a near-perfect driving position. Why near-perfect? Because I would have loved to be able to sit just a tad bit lower, not much, just a bit. I'm going to be honest and tell you that I didn't really pay a lot of attention to anything regarding the interior - I was too busy enjoying the driving experience. But if you read our other BMW reviews you'll pretty much get the gist of it. The only thing I did notice were the seats which were an optional extra (M2 Competition seats), and they were awesome.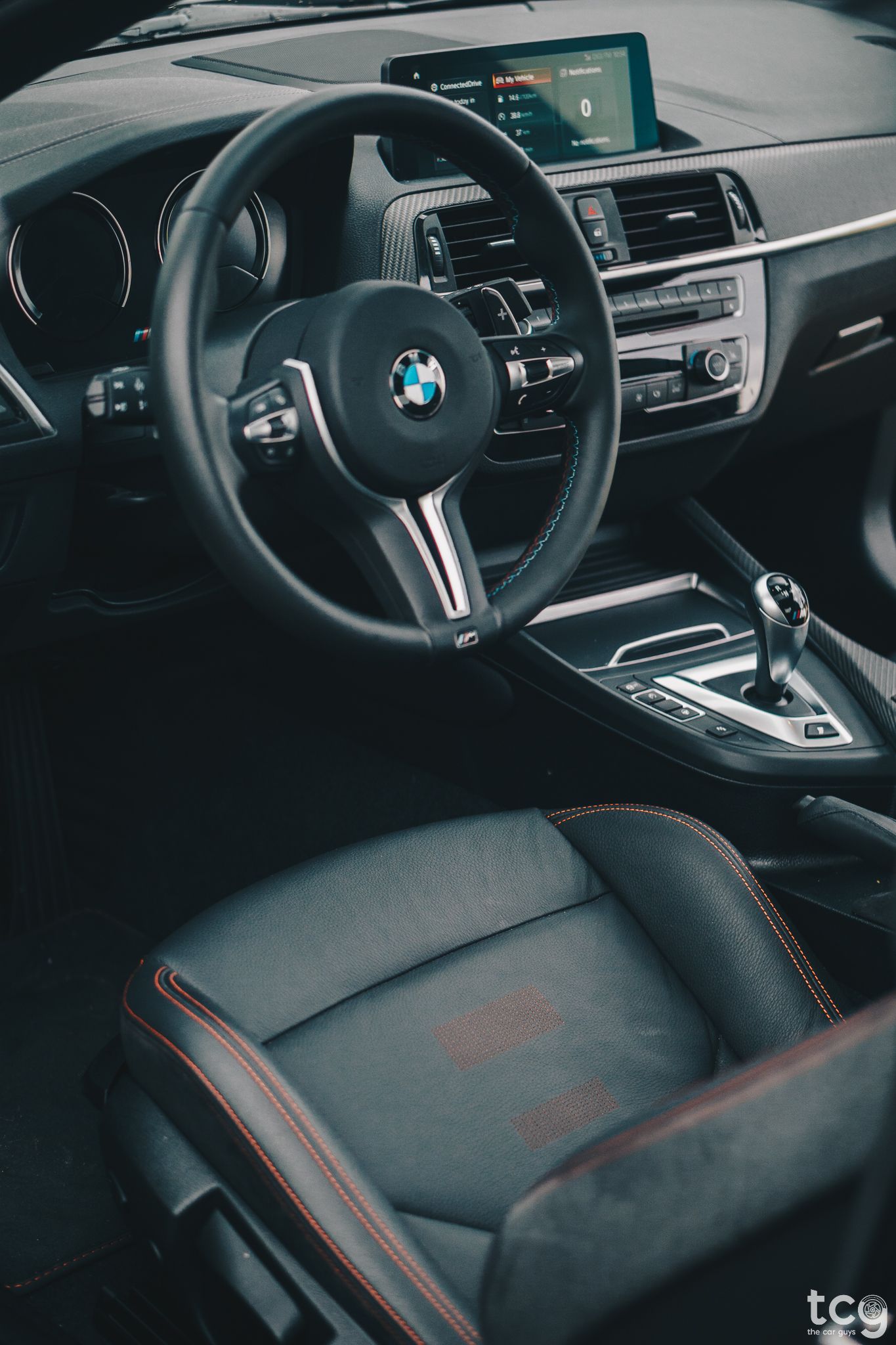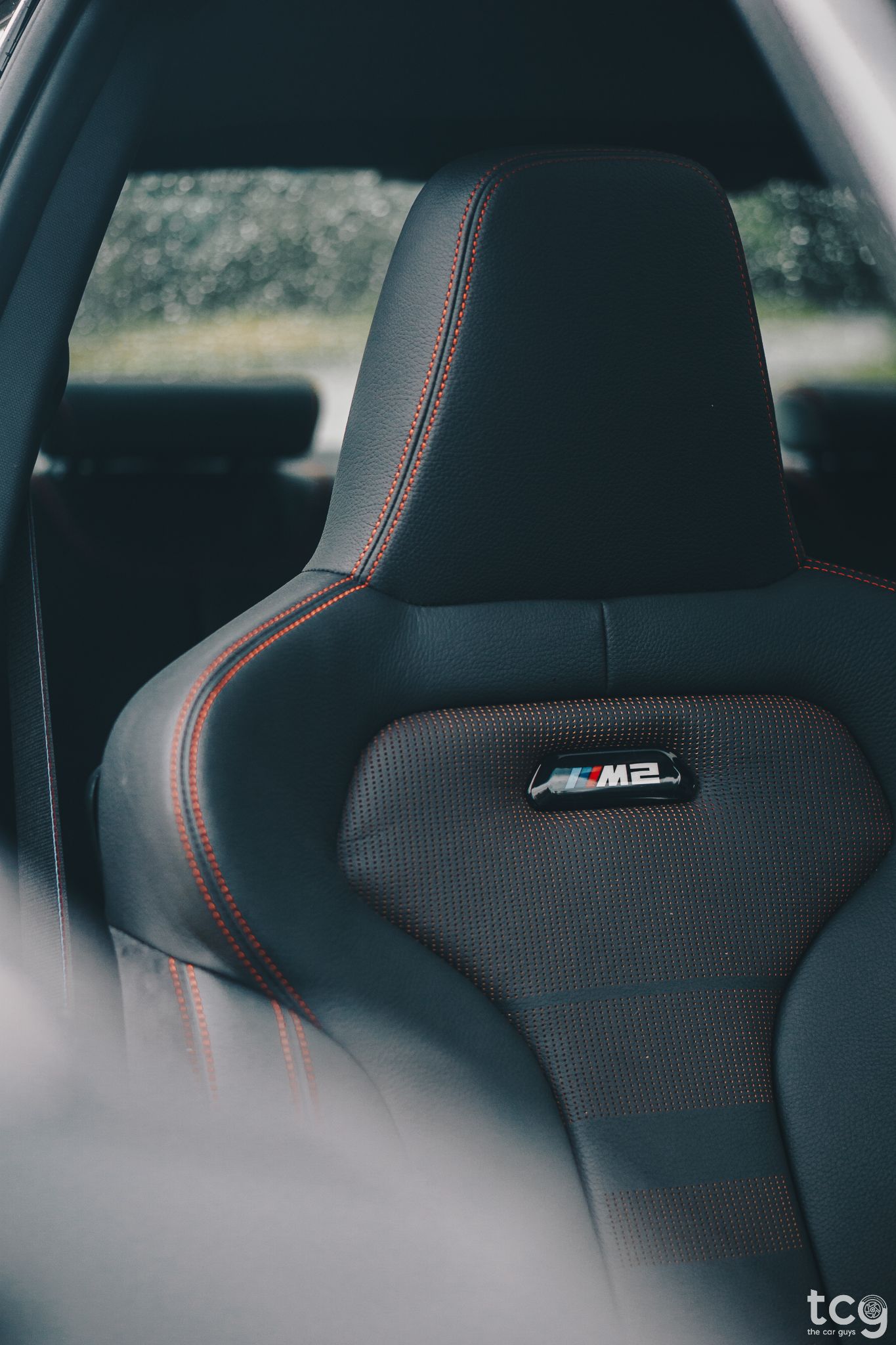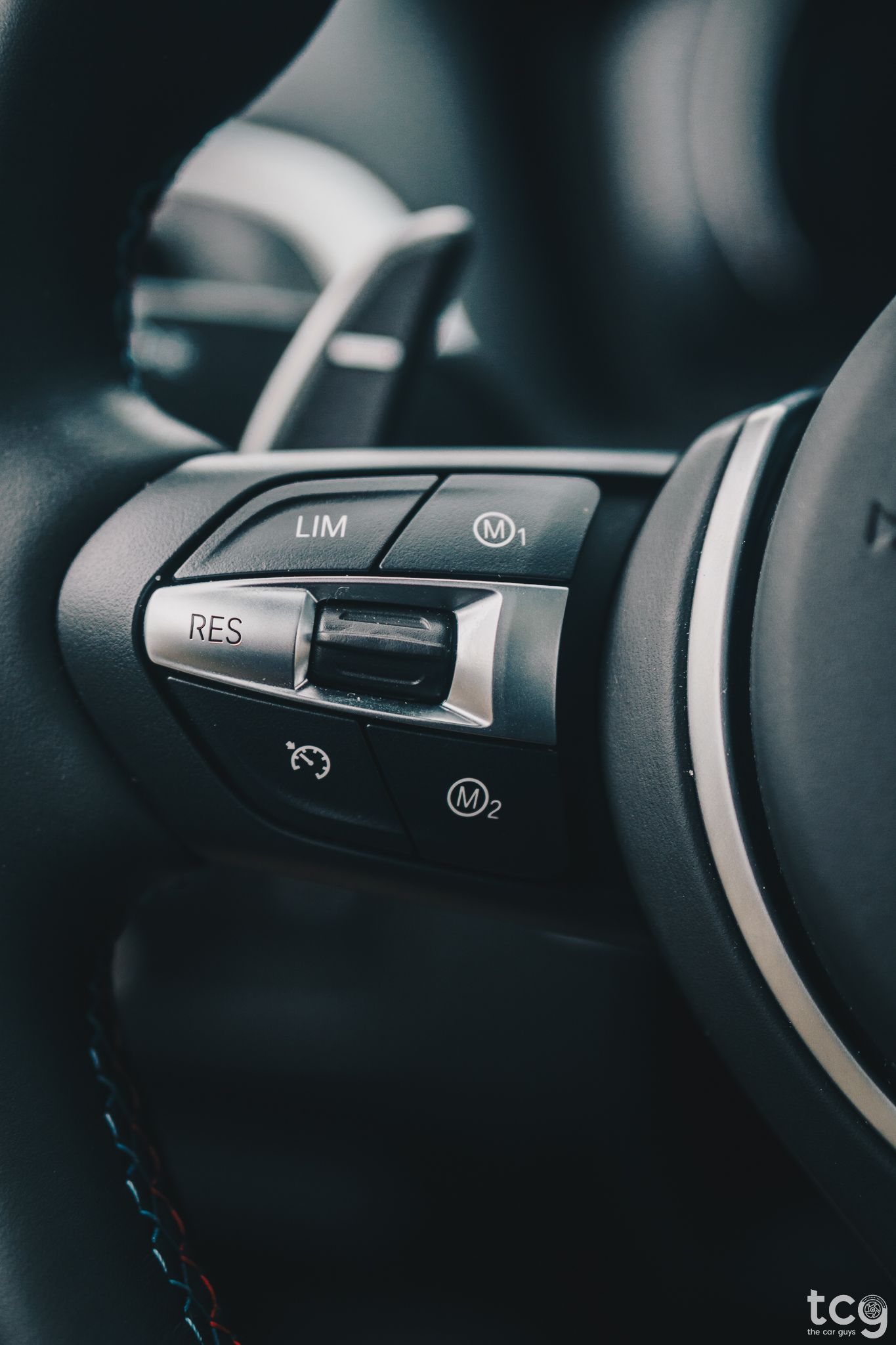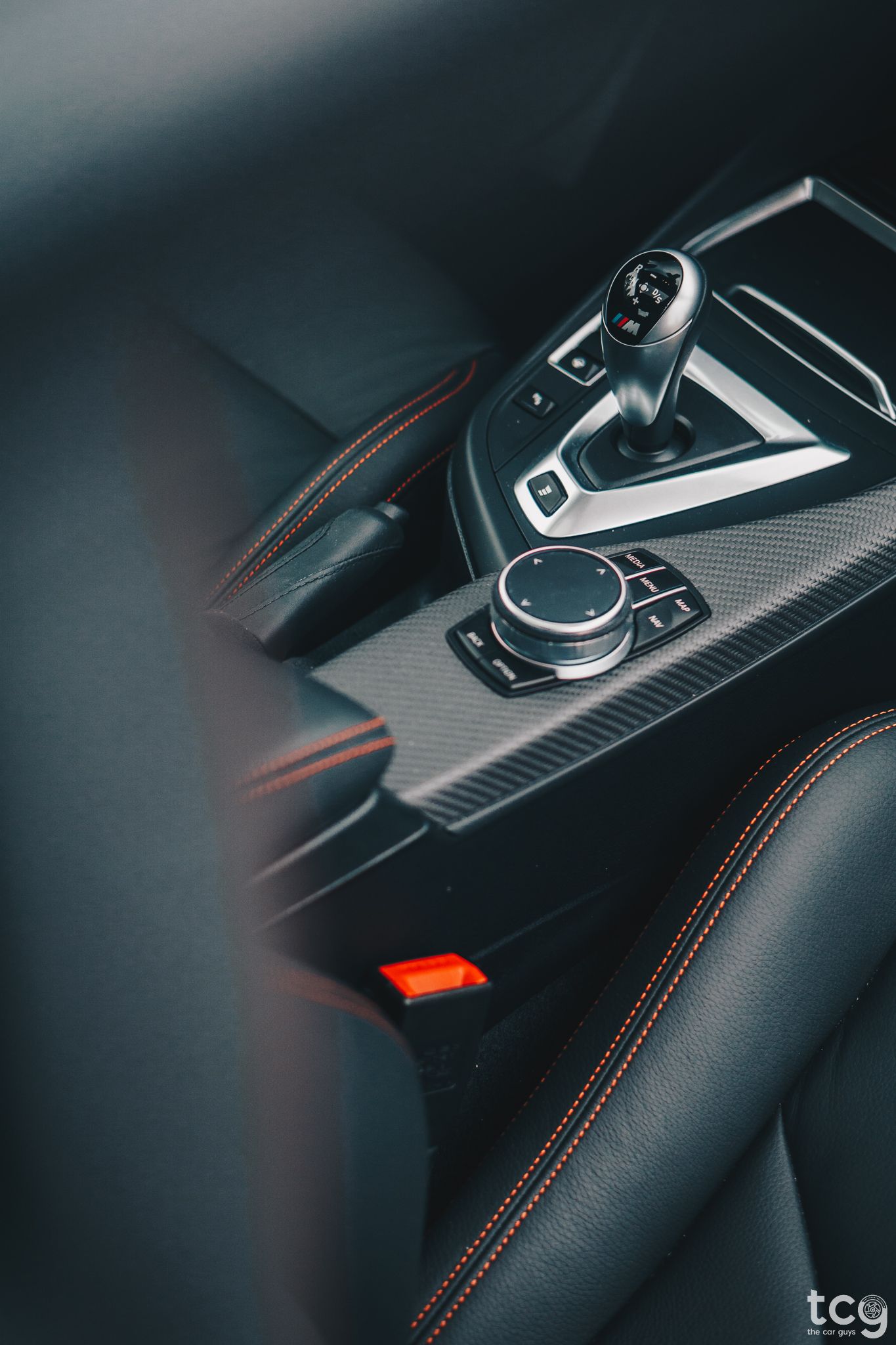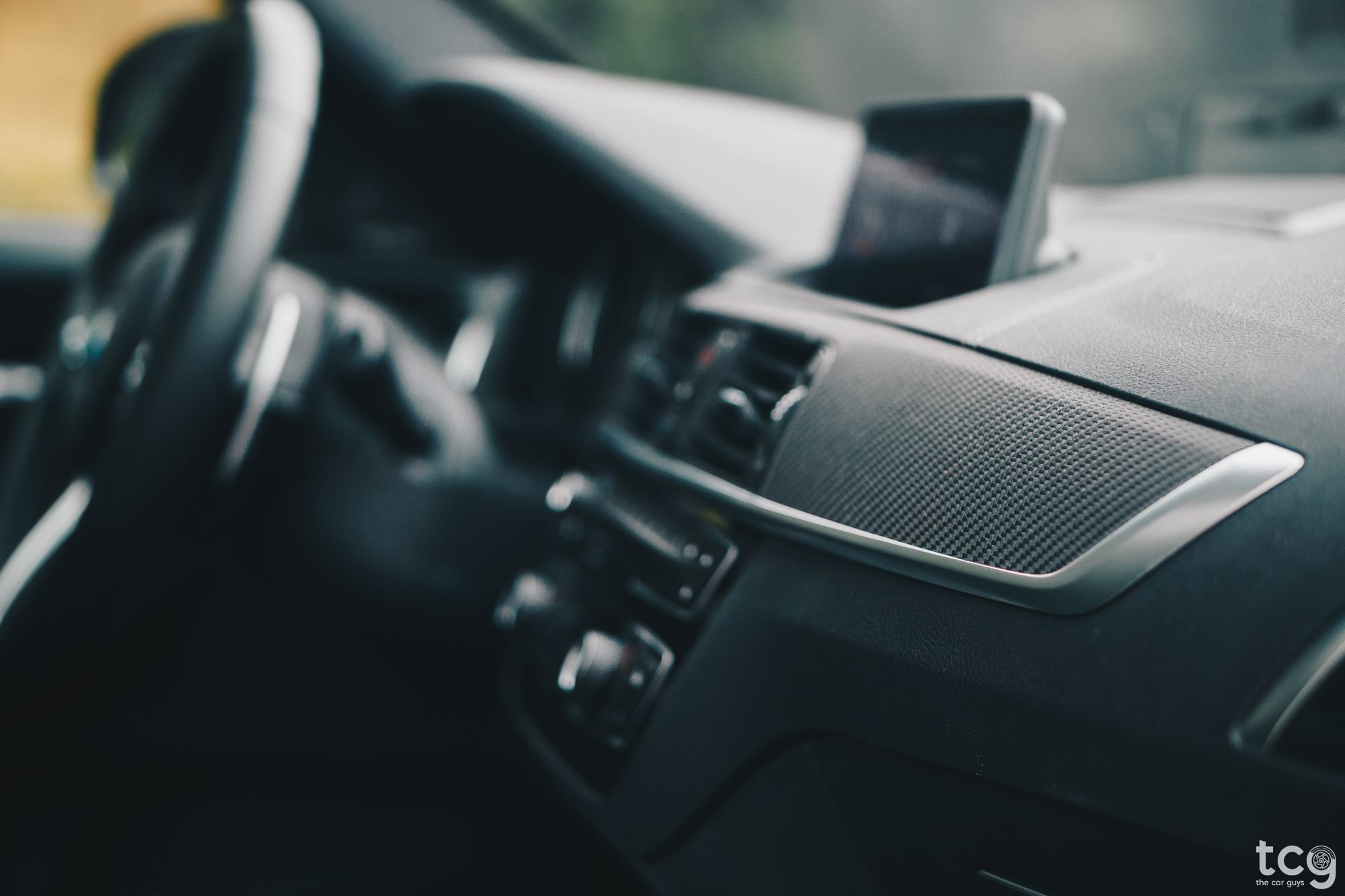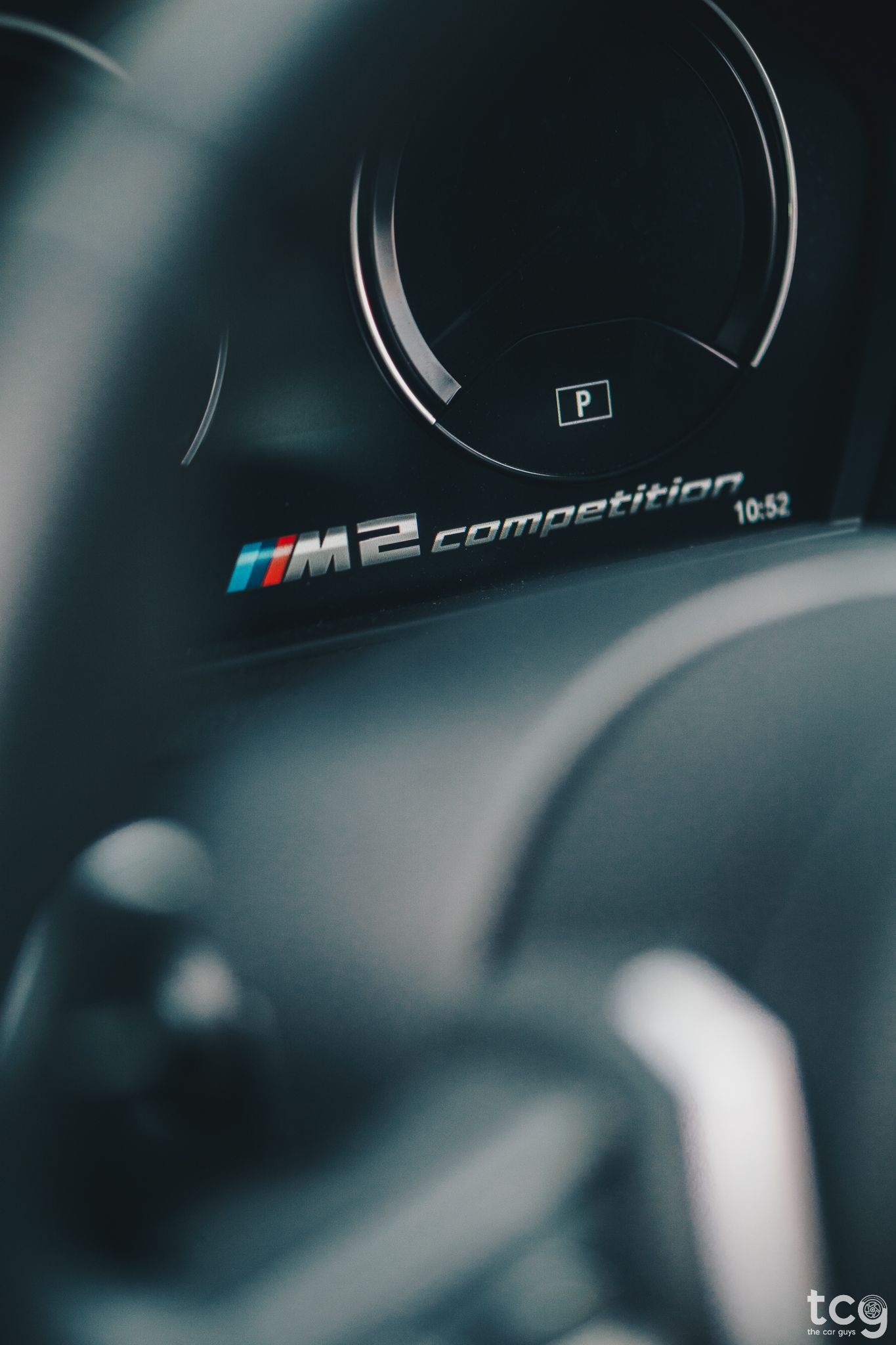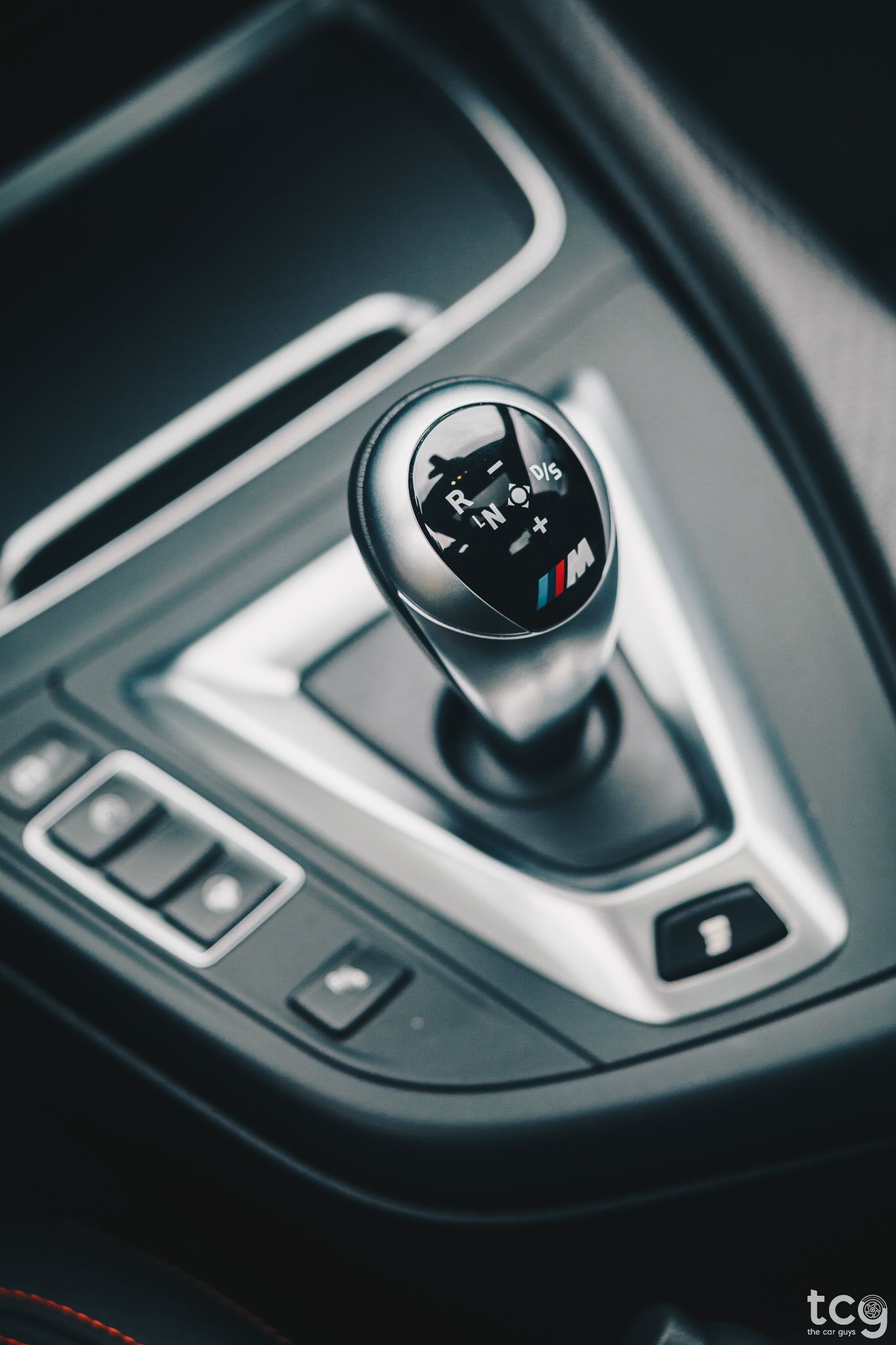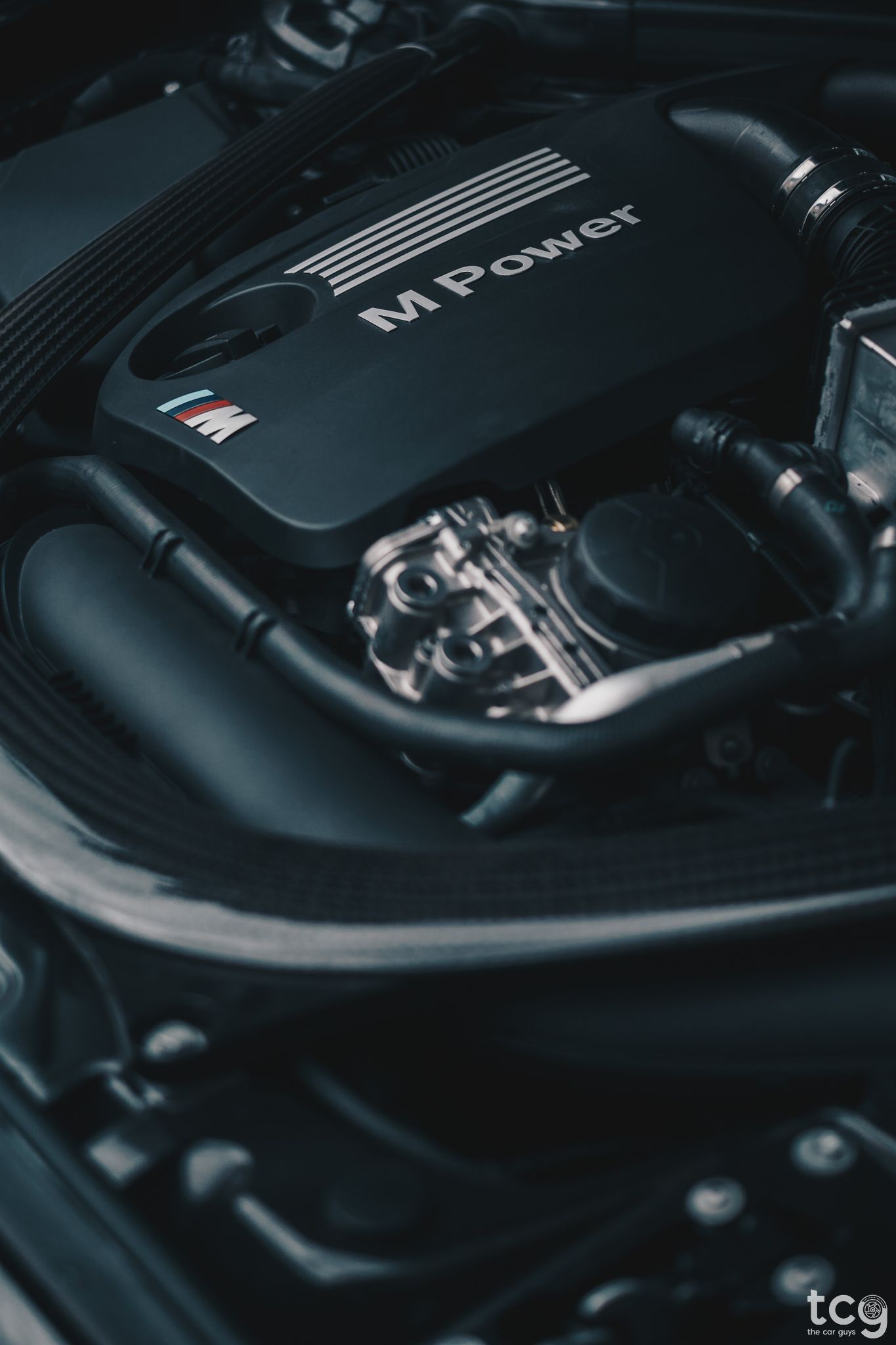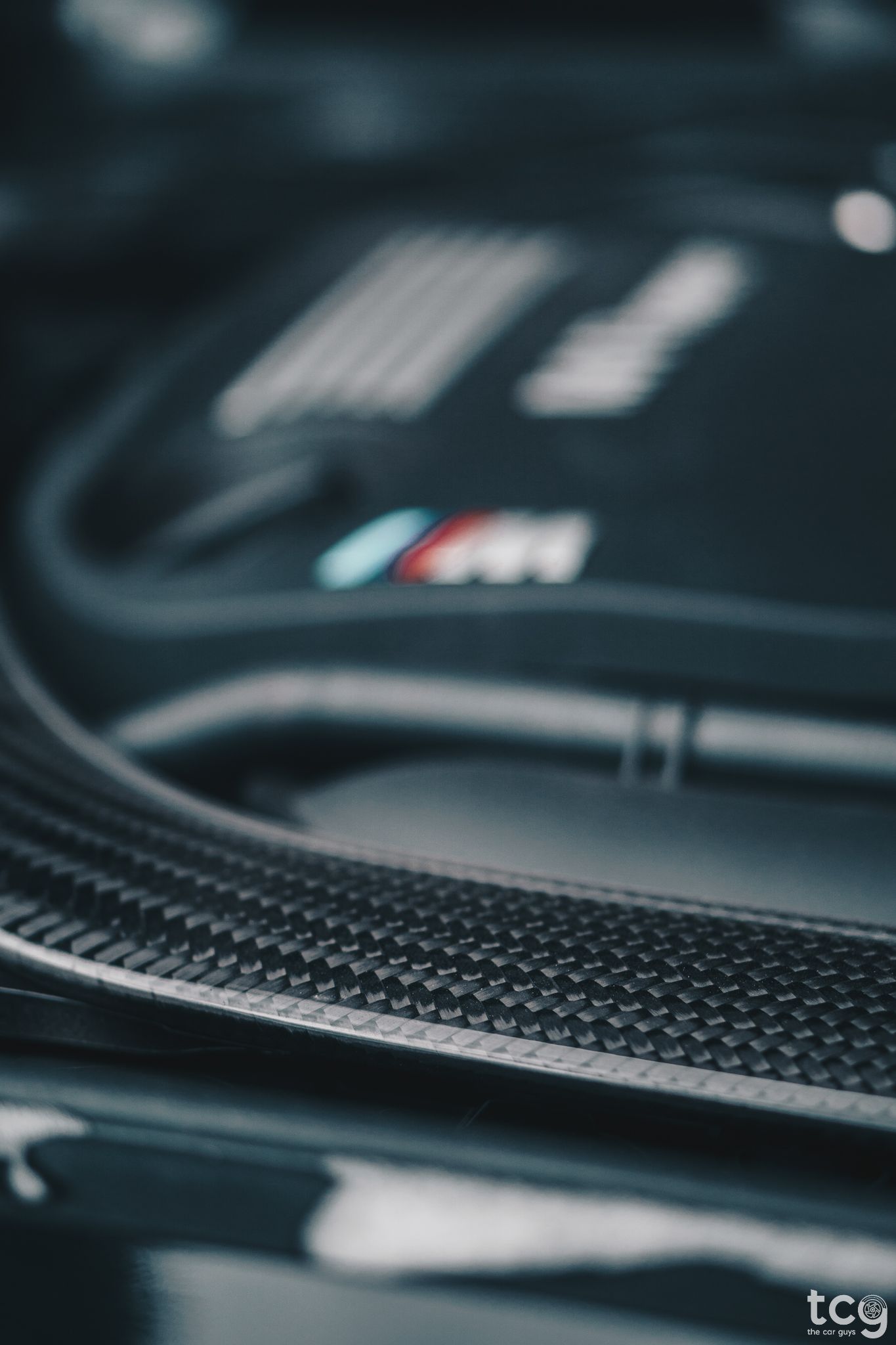 In conclusion - I love the car, I love everything about it and I hope Paul will let me drive it again when we meet next year - and I think he will, I was gentle with it and brought it back in one piece!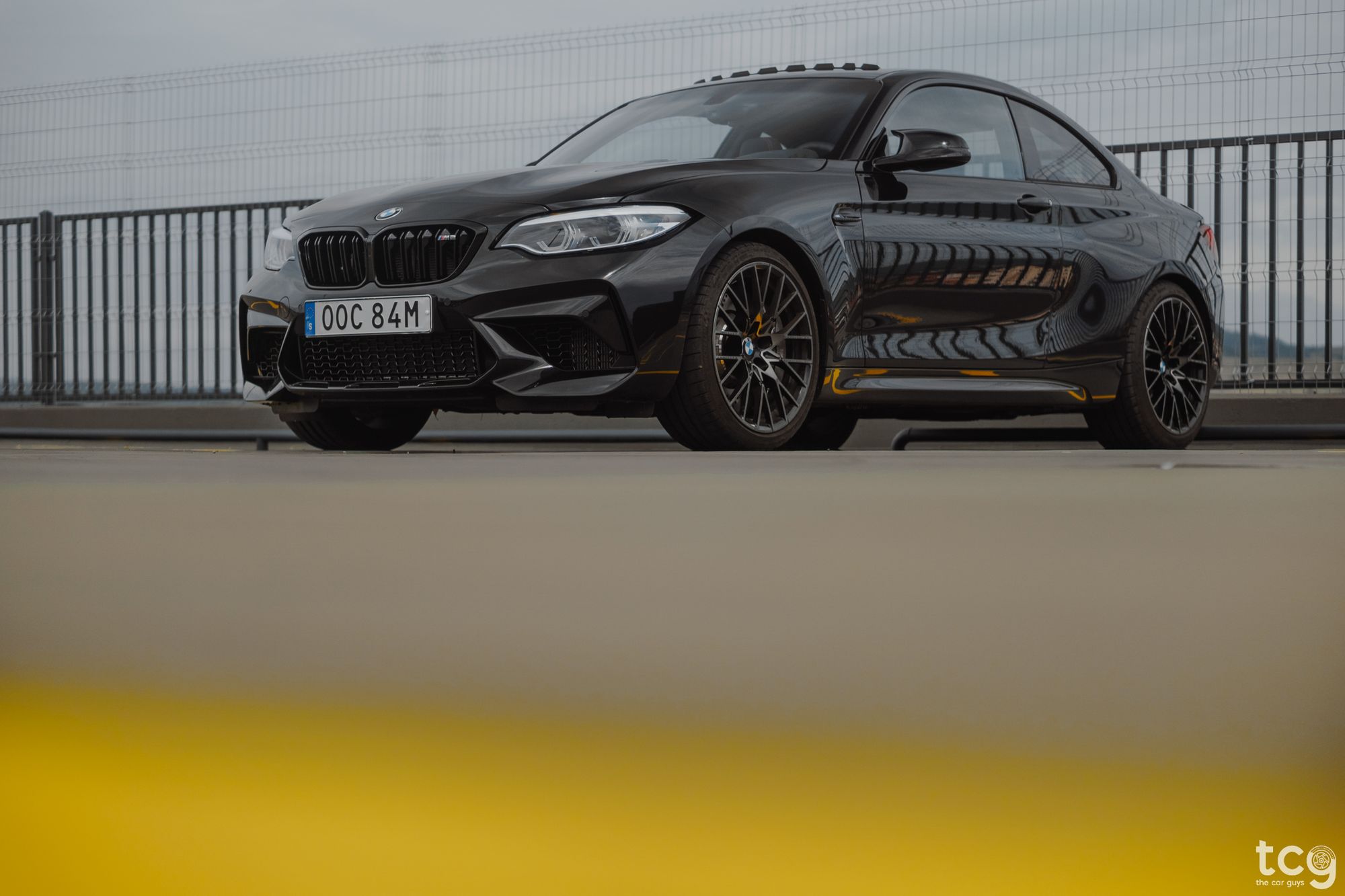 Enough jibber-jabber from me - go watch the two videos I posted below to see Paul talk about his new M2 Competition and watch him enjoy it on the best road in the world, the Transfagarasan! Also, hit that SUBSCRIBE button!
Photos by: Clau Morar