I'll be honest from the get go and tell you I'm having a really tough time being objective when reviewing this S60 simply because it's one of my favorite cars Volvo makes. But I'll do my best not to praise it too much since it has a few things I don't really like!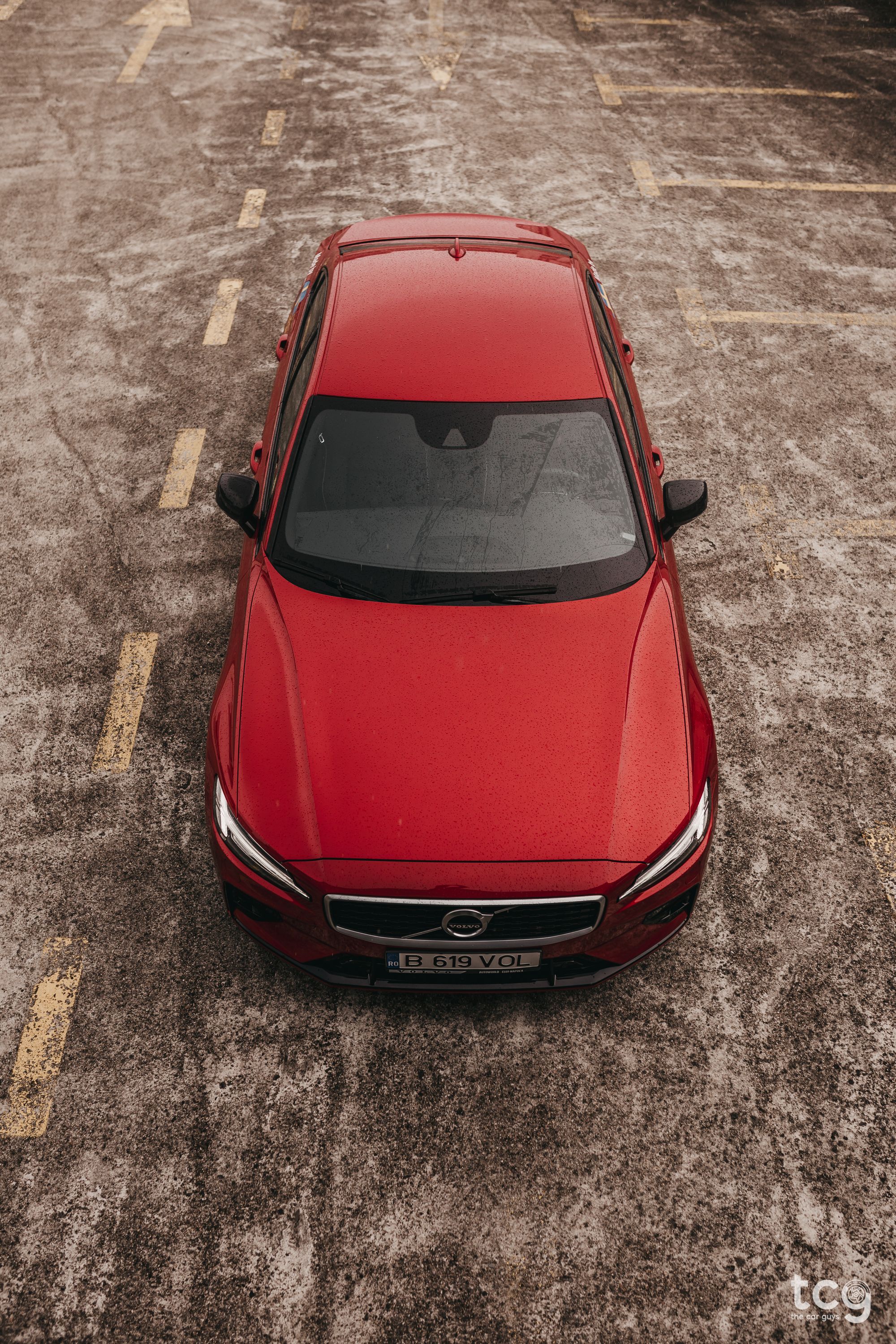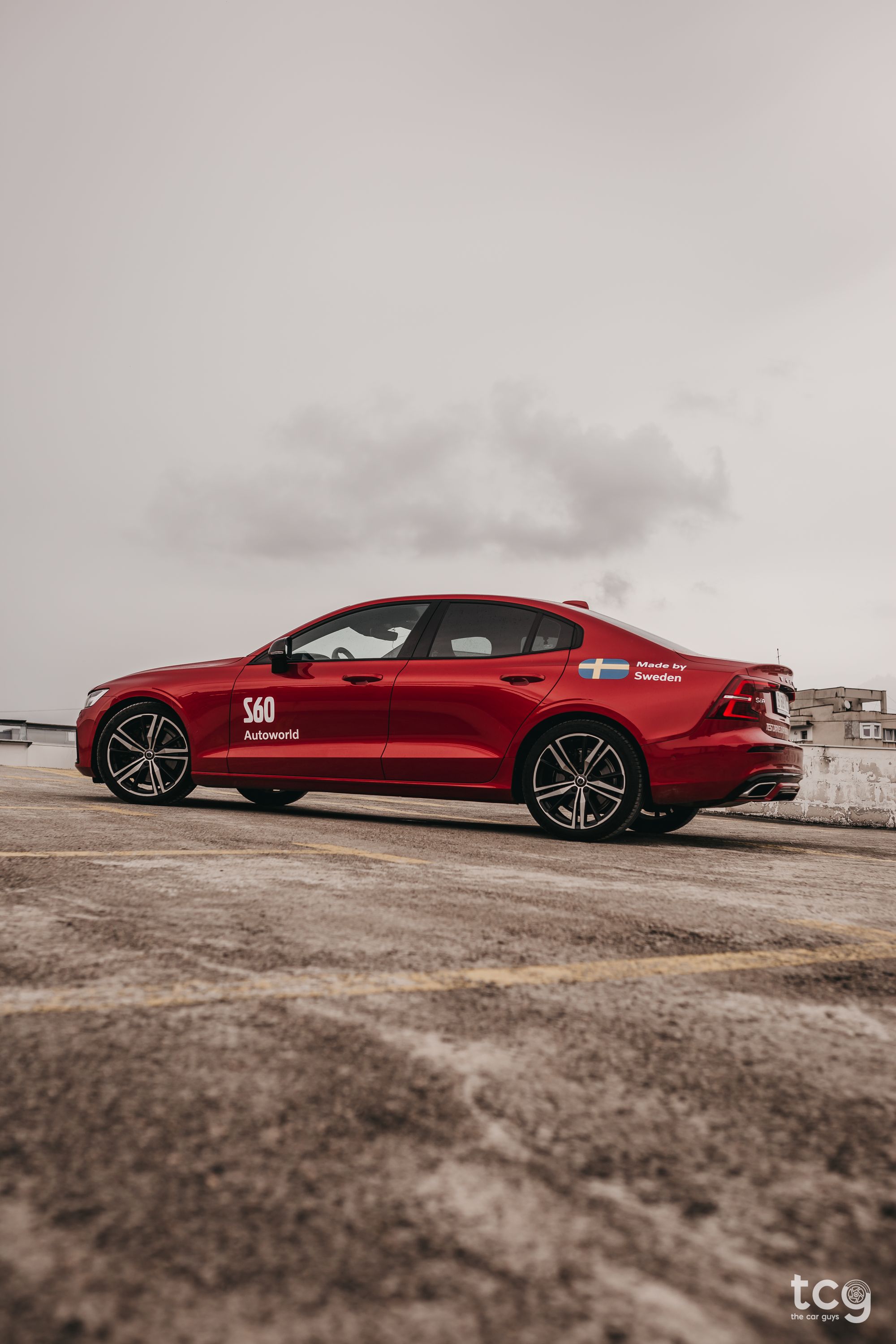 When it comes to looks I think this is one of the best looking cars on the market (in its segment) - especially the R-Design model we had! I mean, just look at it - it looks brilliant! Starting from thor's hammers at the front all the way to the back where we find some great looking tail-lights. You get side skirts, slightly flared wheel arches, an aggressive front bumper design and 19-inch wheels. If there's one thing I don't like, that would be the wheels - Volvo has better looking ones to offer. But enough with how the car looks, that's subjective to everyone and I don't think I can make you love it if you don't - maybe the photos we took of the car will.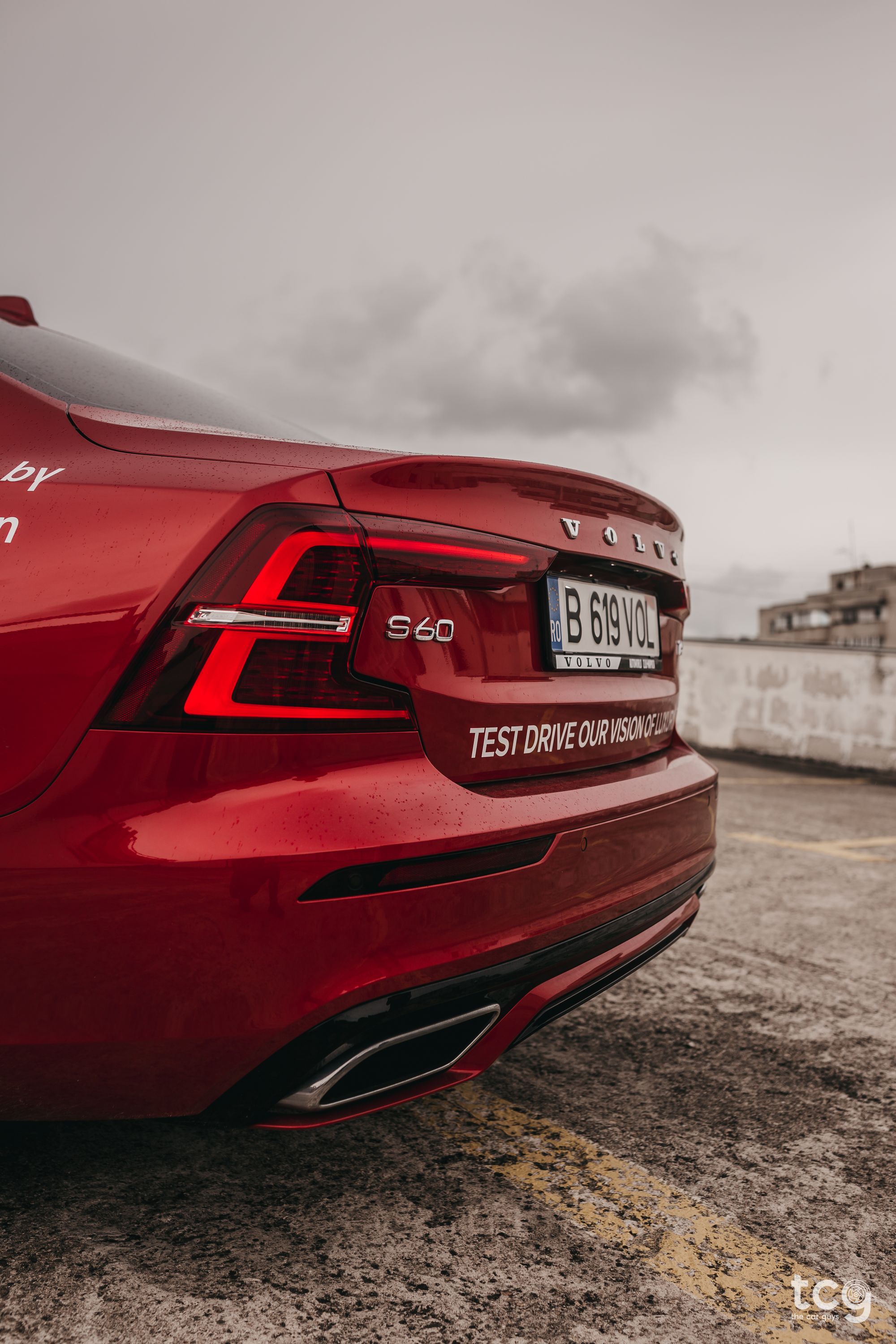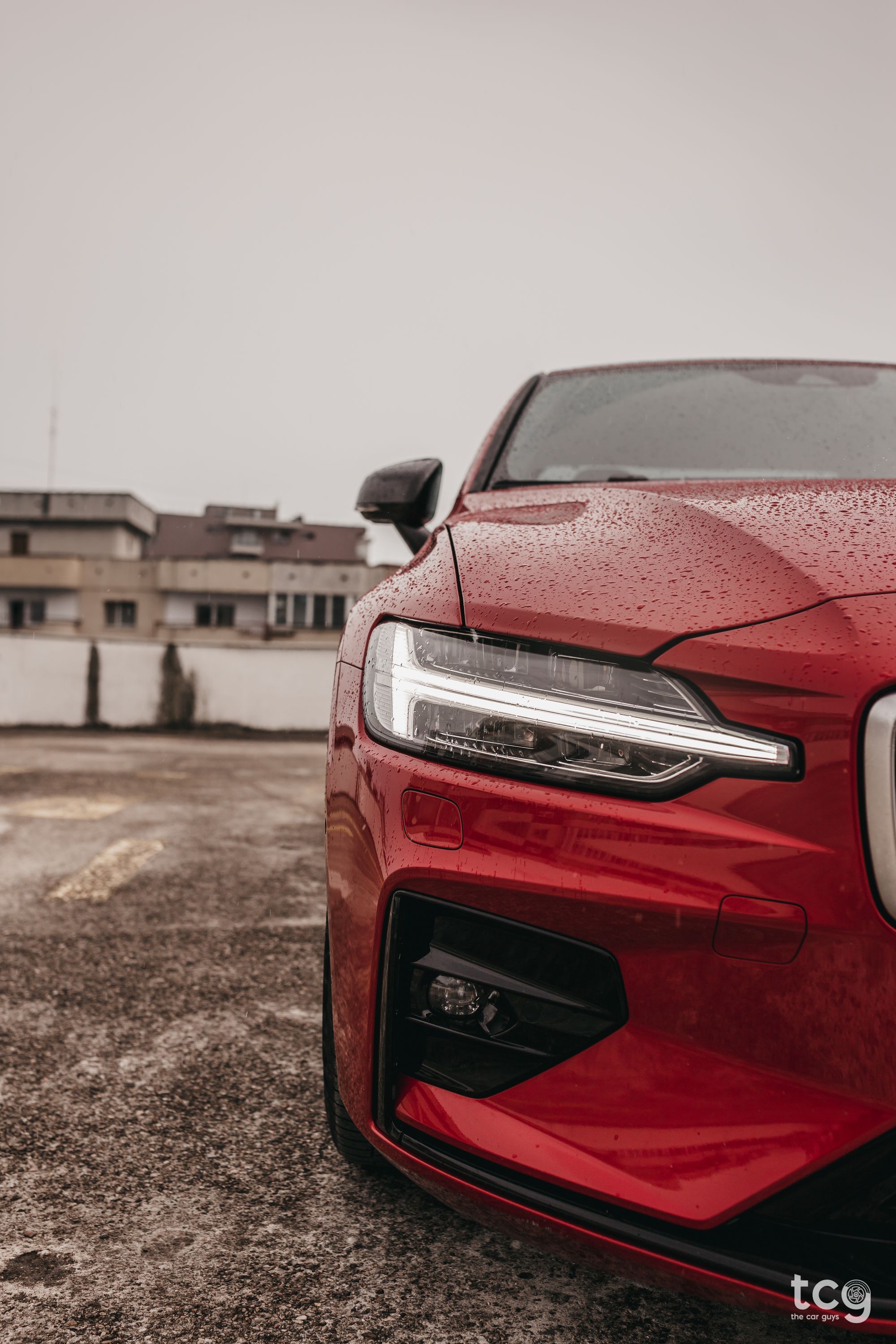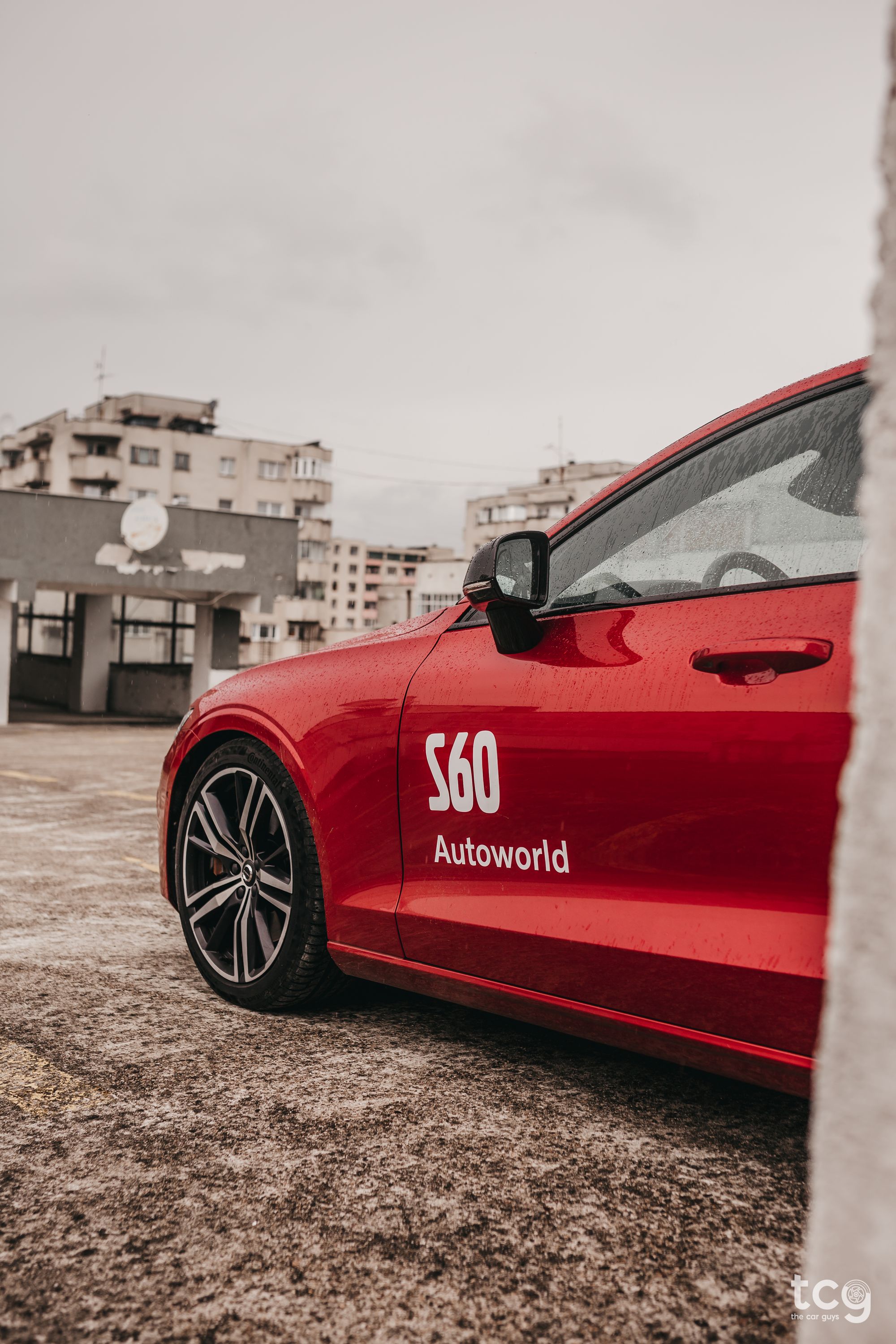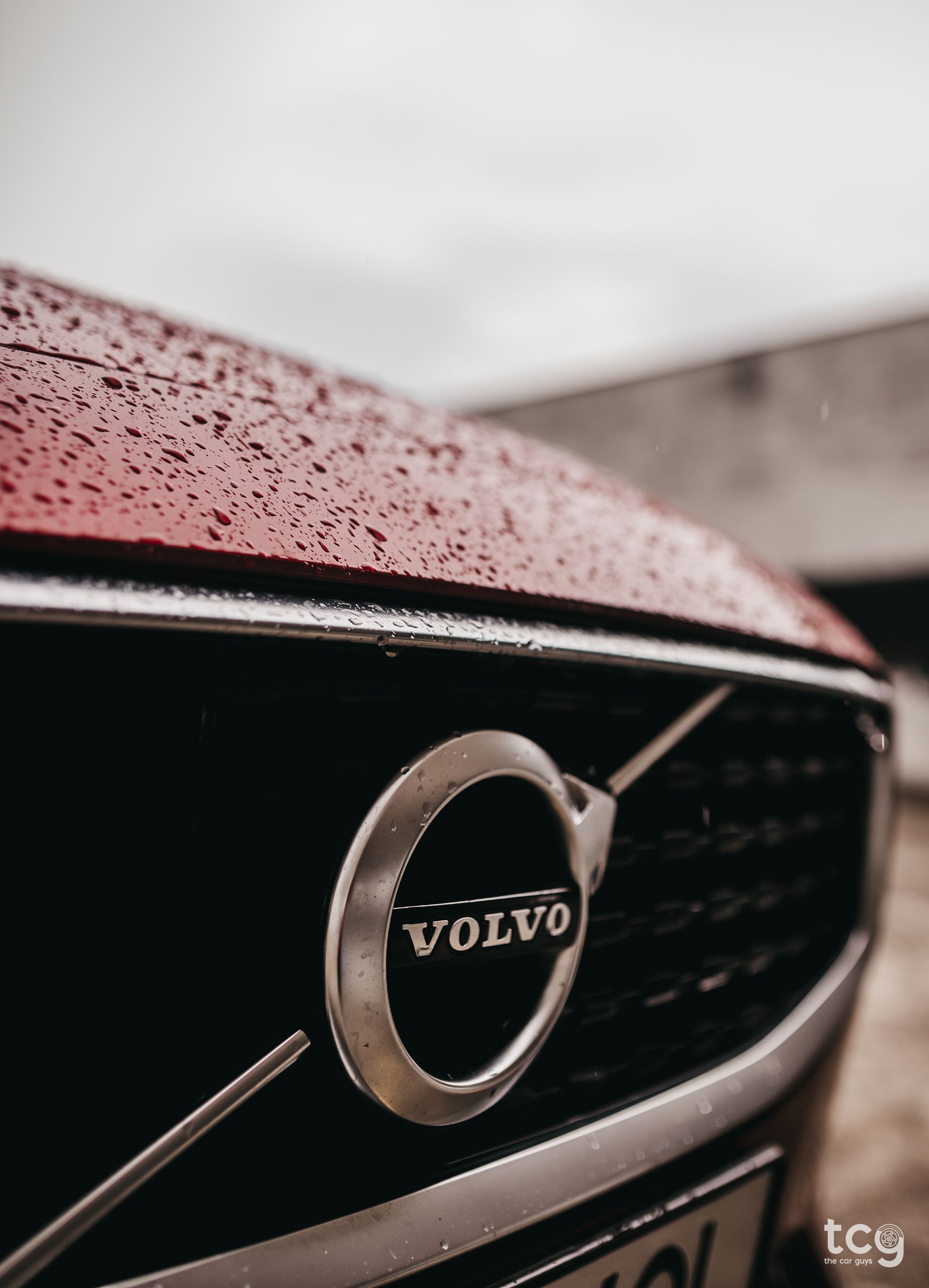 Performance wise the car is really, really potent! It packs a 2.0-litre (4 cylinder) turbocharged petrol engine (T5) that produces 250HP and 350NM of torque. The engine is coupled with an 8-speed automatic gearbox and All Wheel Drive which translates to a 0-100km/h time of around 6.4 seconds. It's quick and smooth at the same time!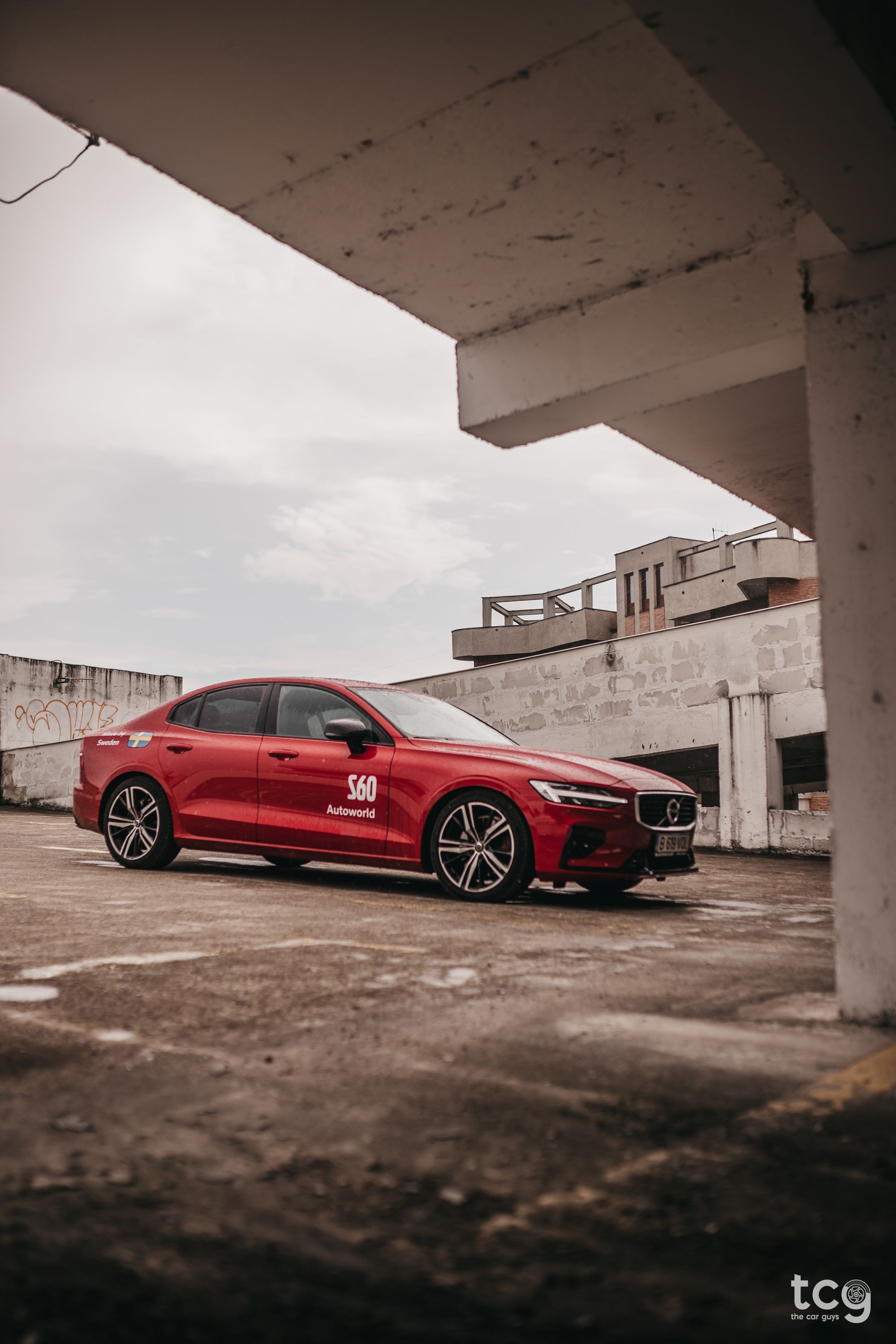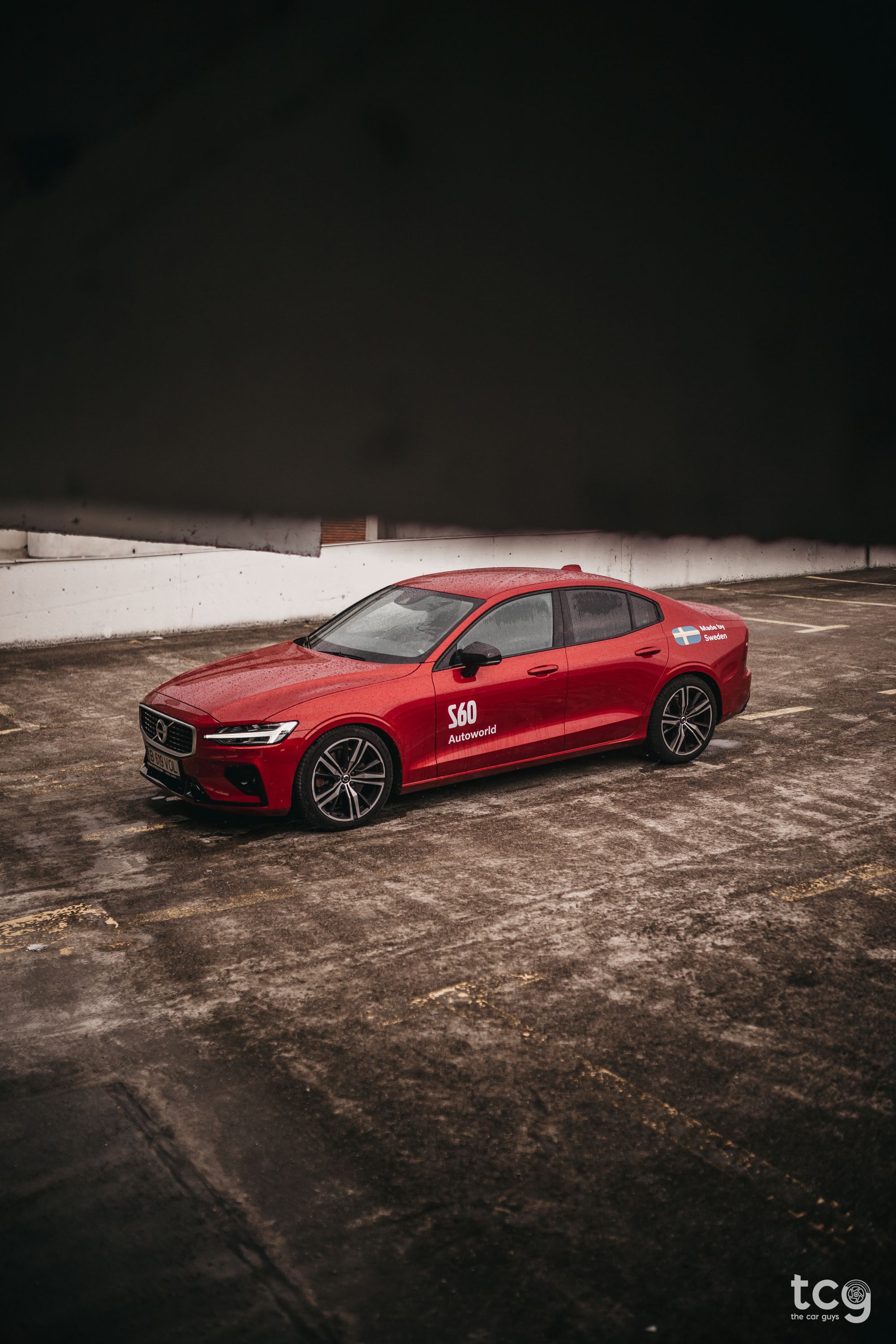 The only thing that brings it down, so to speak, is the gearbox. I absolutely hate it and I can't stretch that enough - it has too many gears, it's slow to respond, it wants to switch between gears way too often and when you kick down it downshifts in a very sluggish manner. But when it does get in the right gear and the turbo starts doing its thing - the car picks up speed really fast.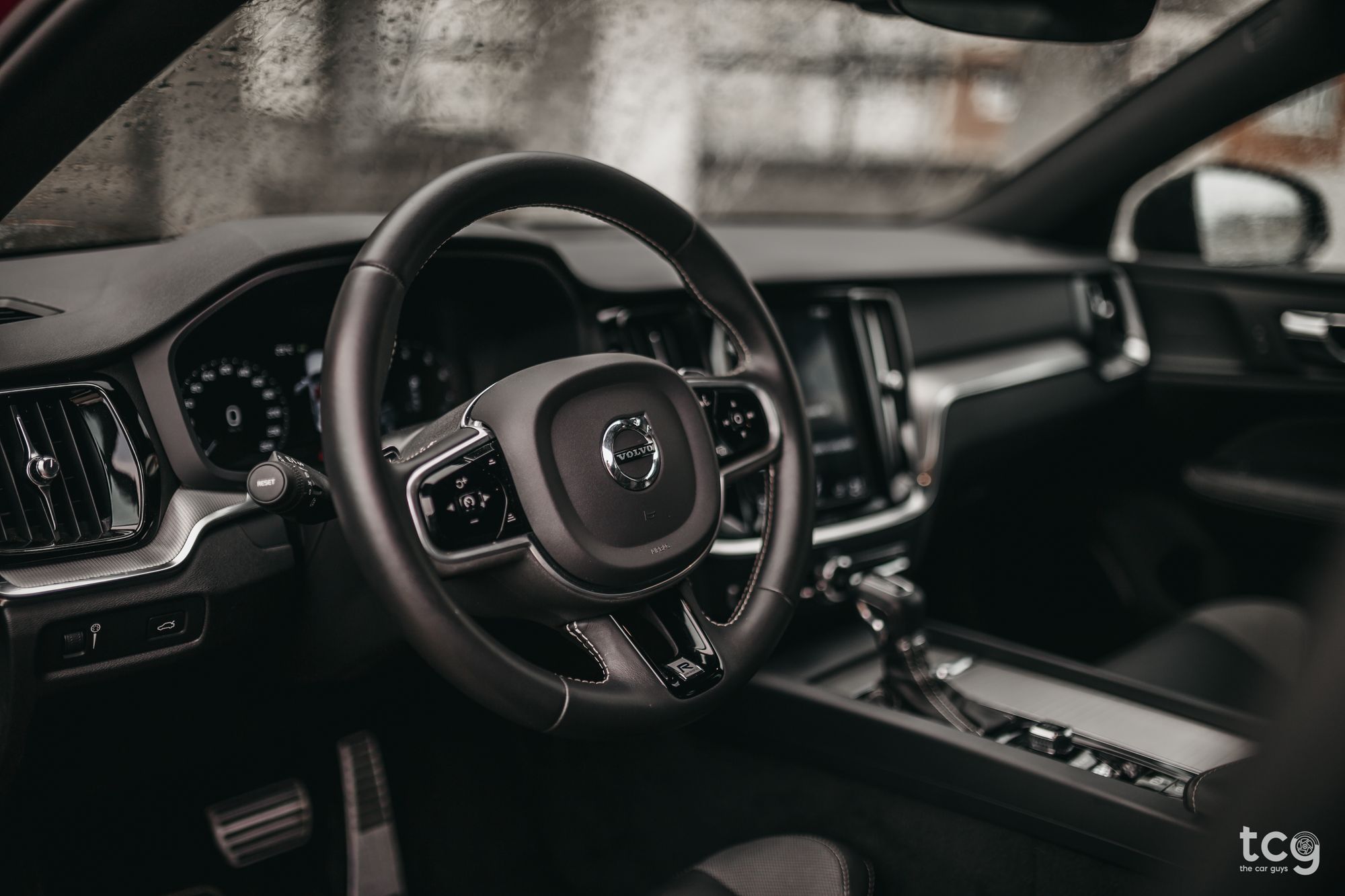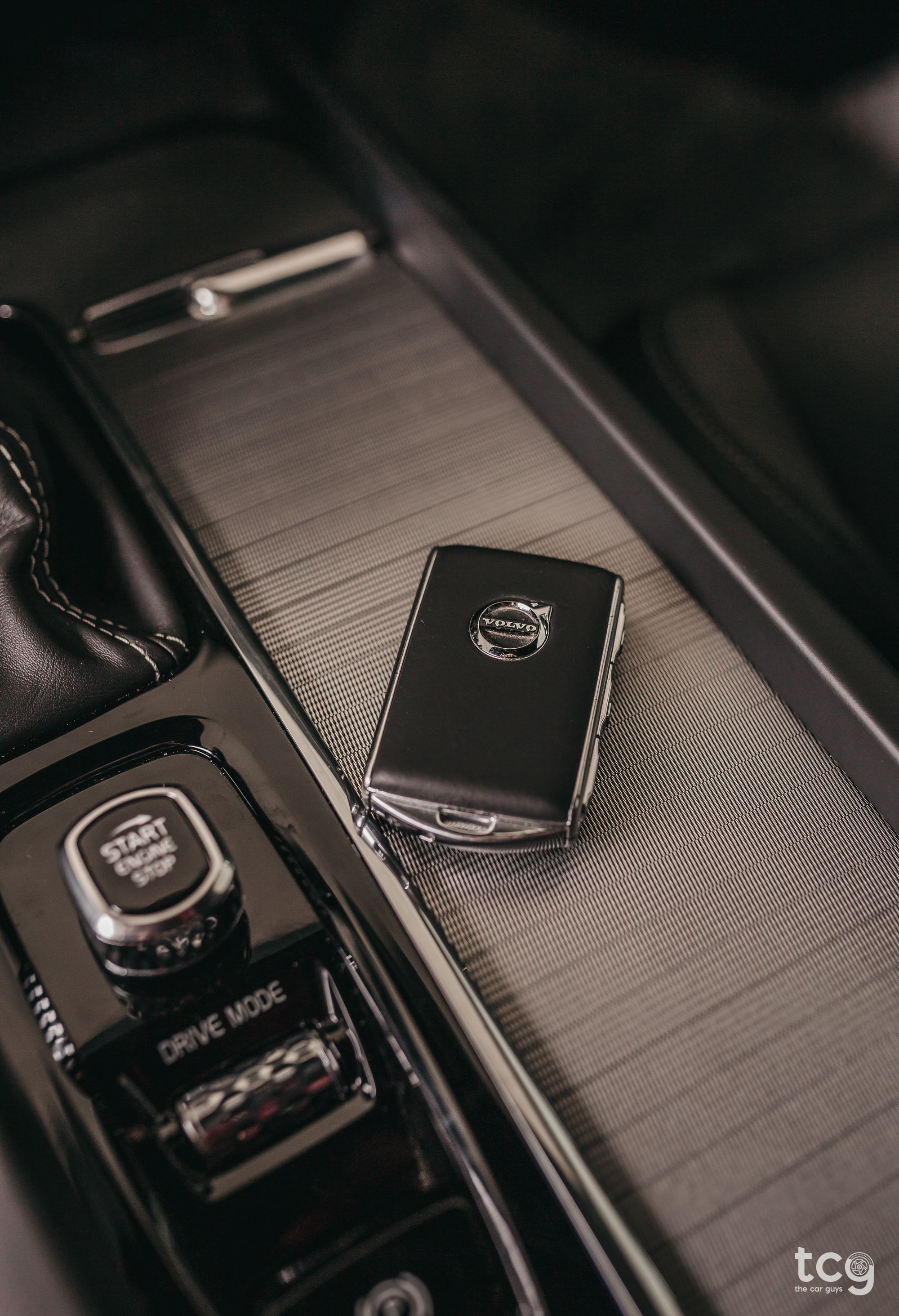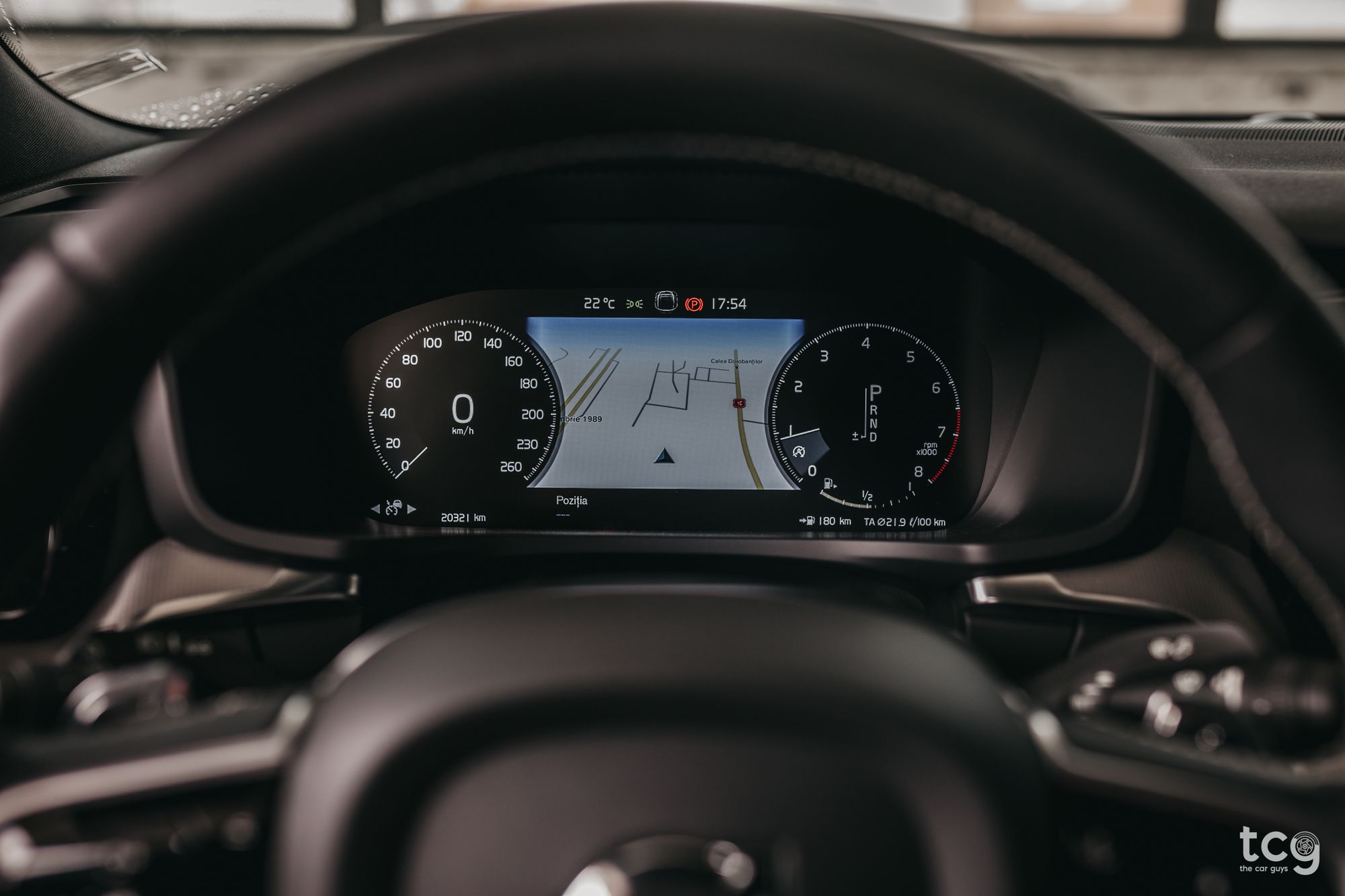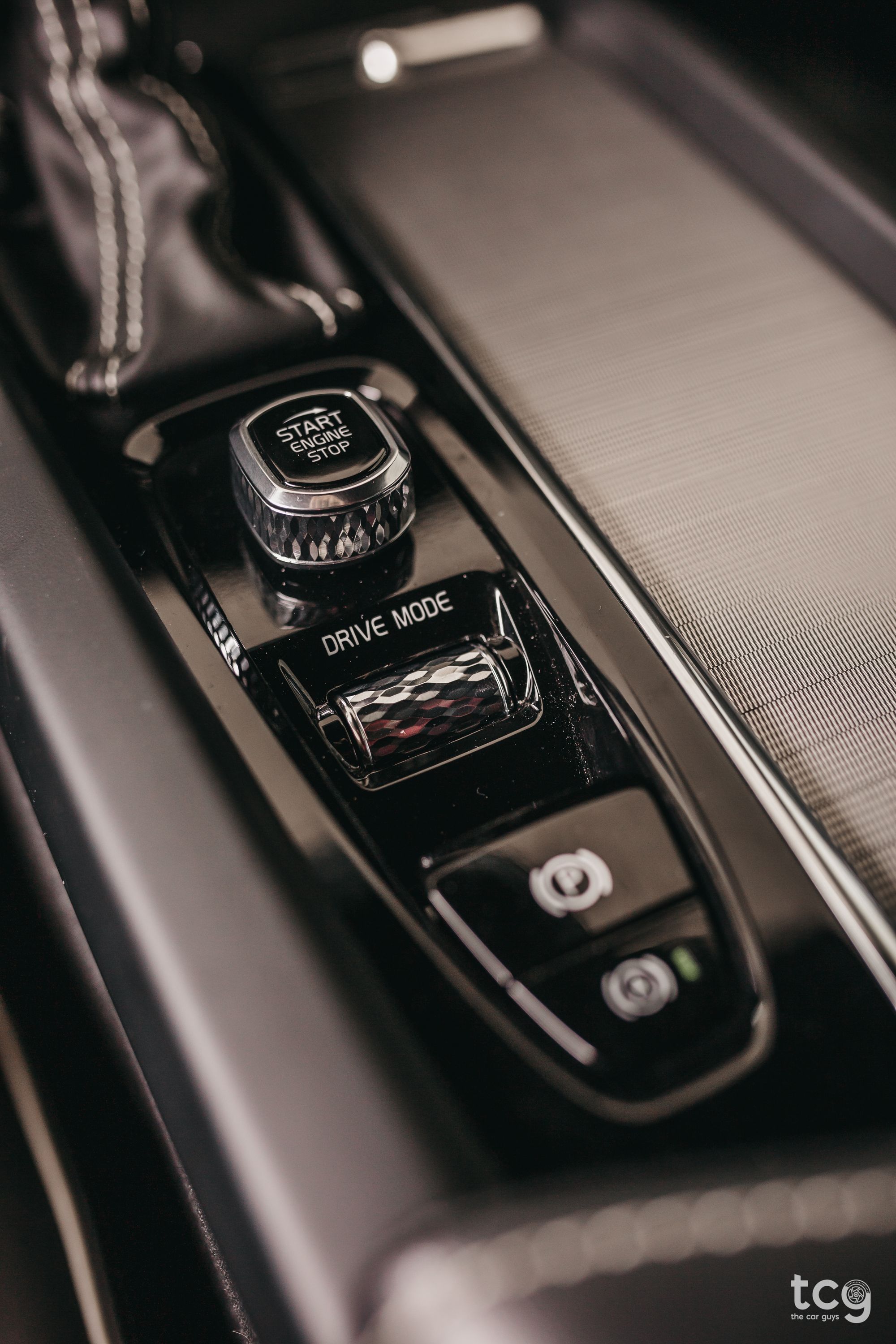 It's not the most comfortable car in the world because it comes with stiff sport suspension as standard but considering it rides on 19-inch wheels with low-profile tyres, it's actually not as bad as you'd think. Handling is good, you can just chuck it into corners on a twisty road, it will stay planted and won't lean too much. I really enjoyed putting this car through its paces on the twisty road where we usually test cars - was not expecting that from a Volvo.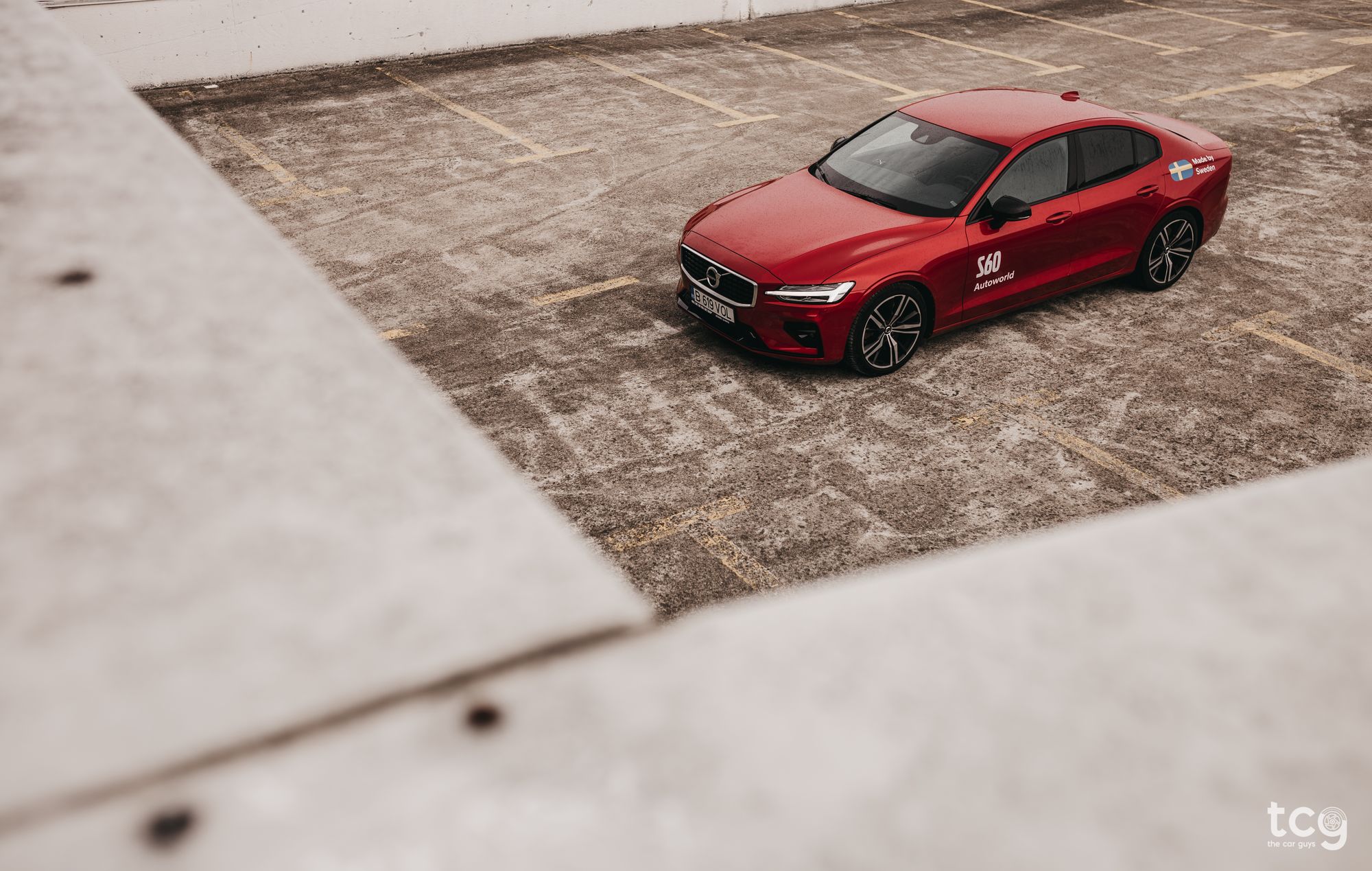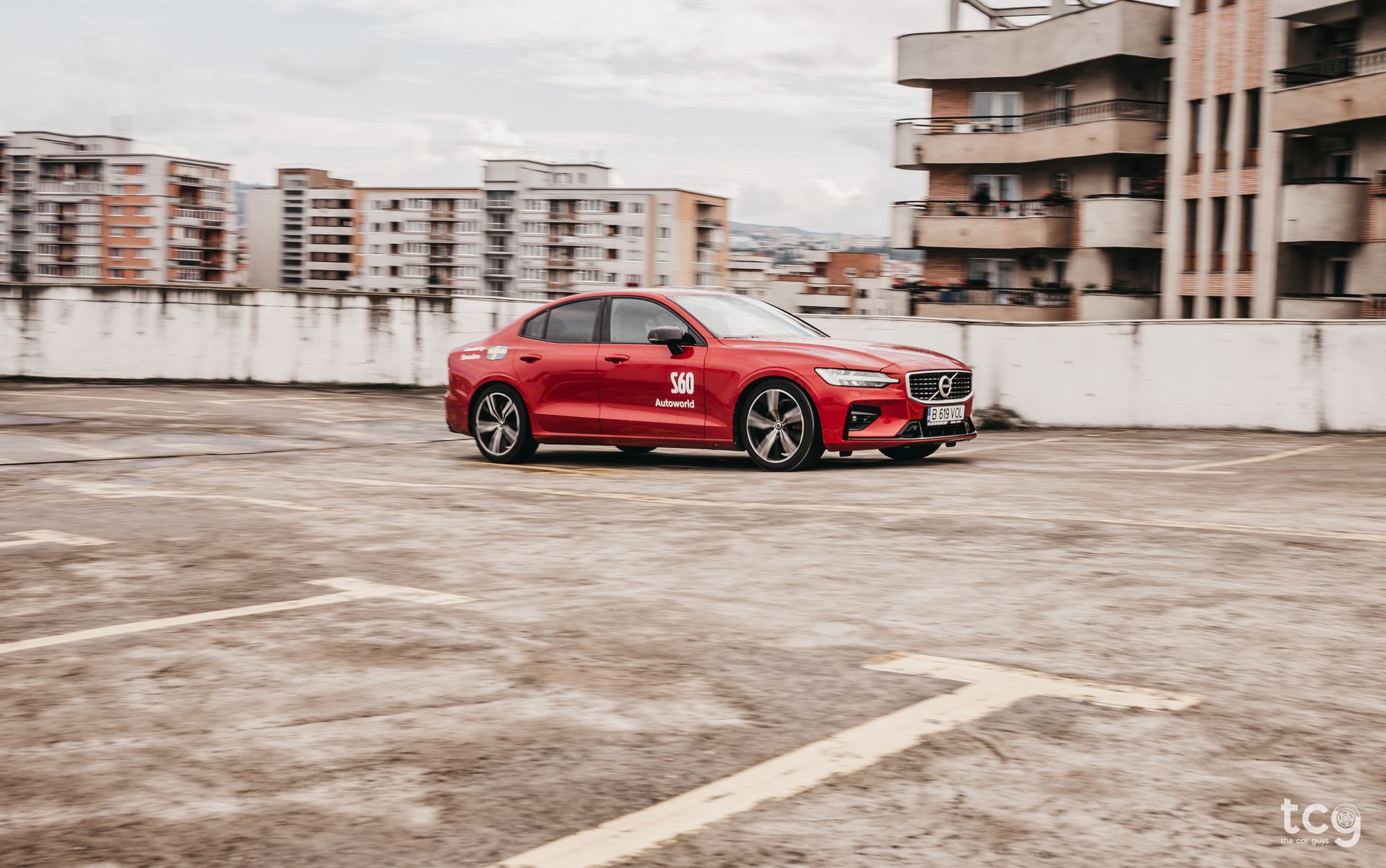 The S60 received the maximum five-star safety rating from Euro NCAP. On the R-Design Edition you get goodies like: lane-keeping assistance, blind spot monitoring, traffic sign recognition, cross-traffic alert, AEB (automatic emergency braking) and many more as standard. I don't think you'll find any other cars on the market that have as many safety systems included as Volvo has.
Moving to the interior - the thing you expect is quality, right? I mean, it's a Volvo and we all expect a quality interior from them - I can tell you it doesn't disappoint! Everything you touch feels great, a few cheap plastics here and there but overall it's great.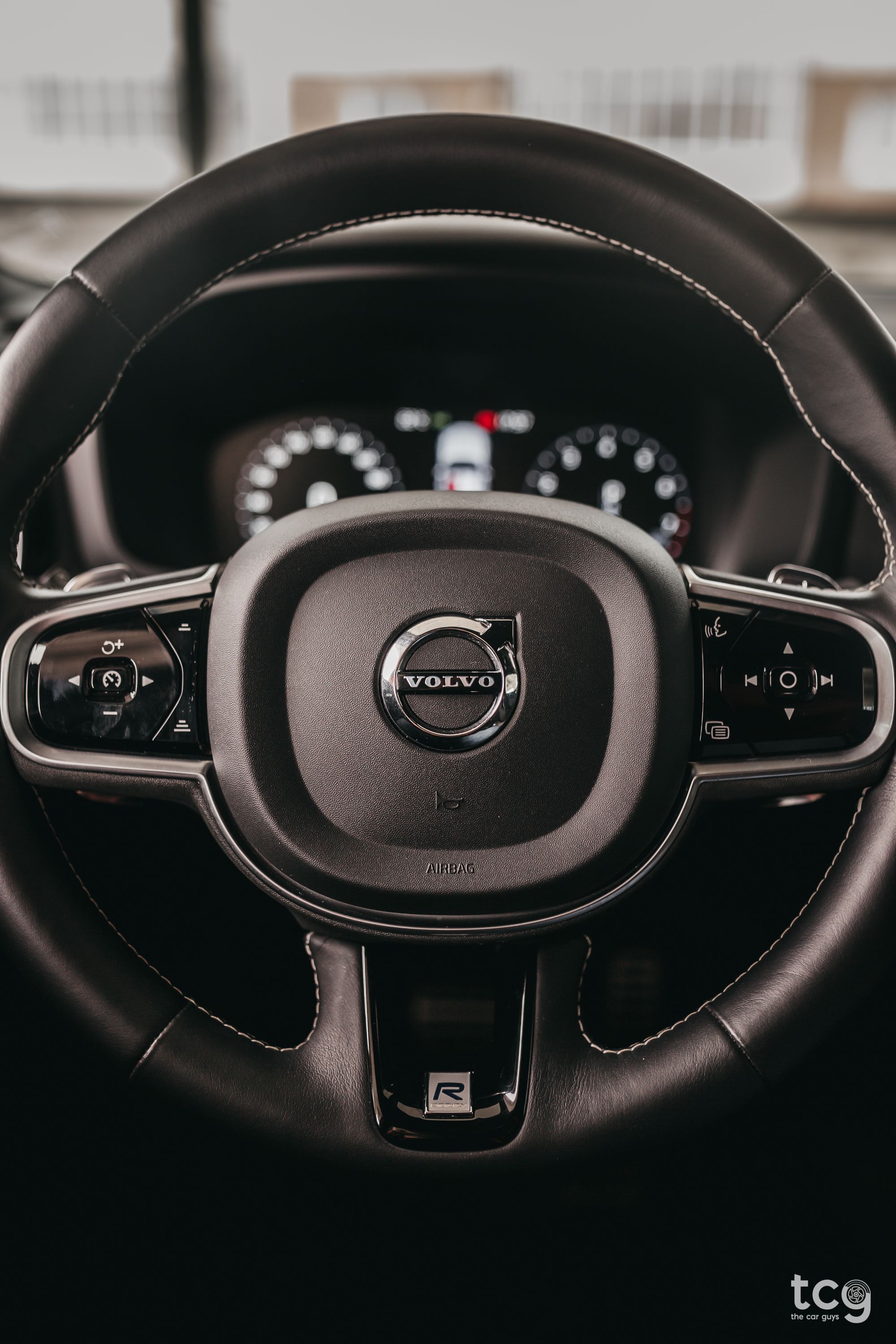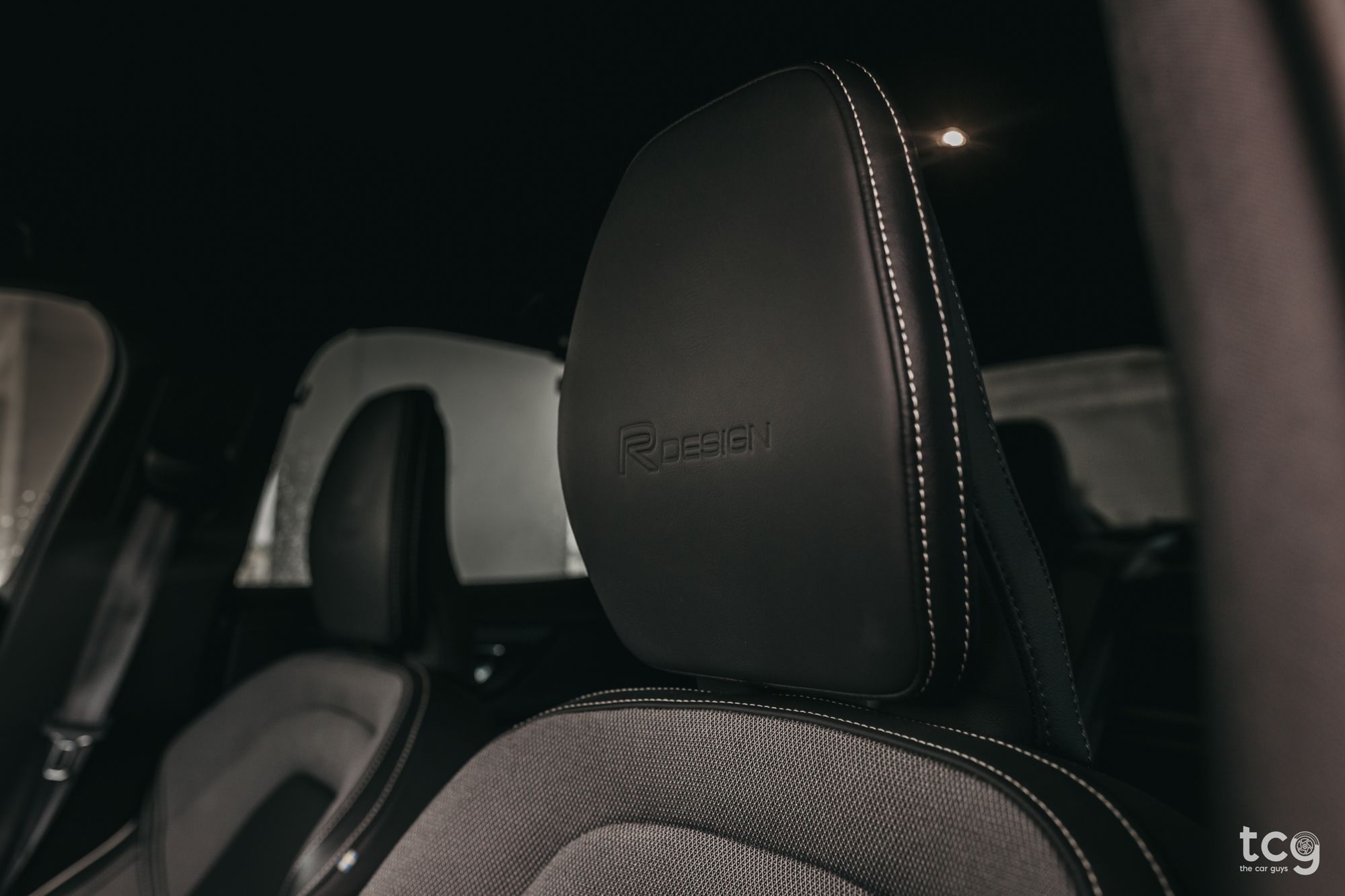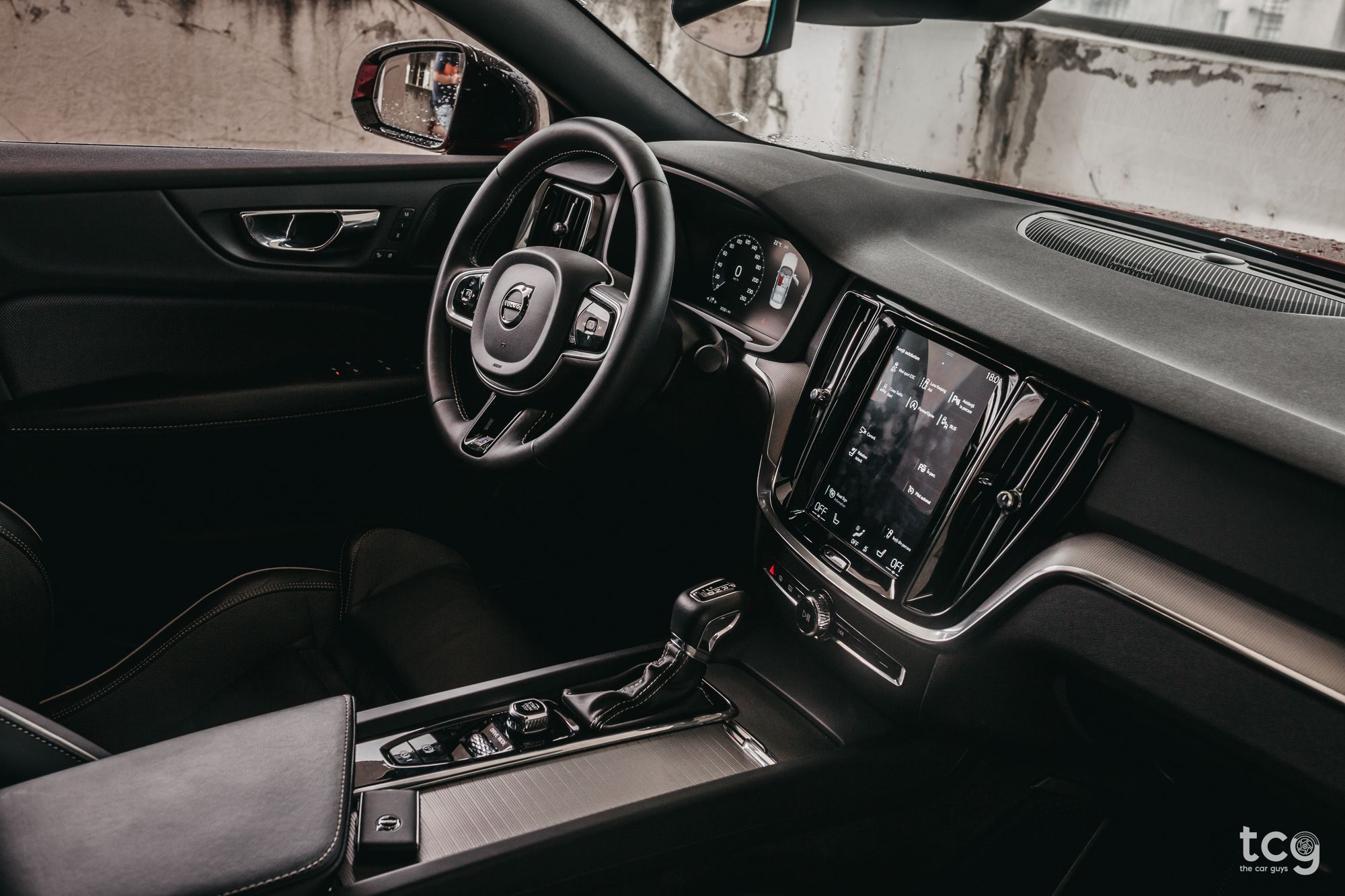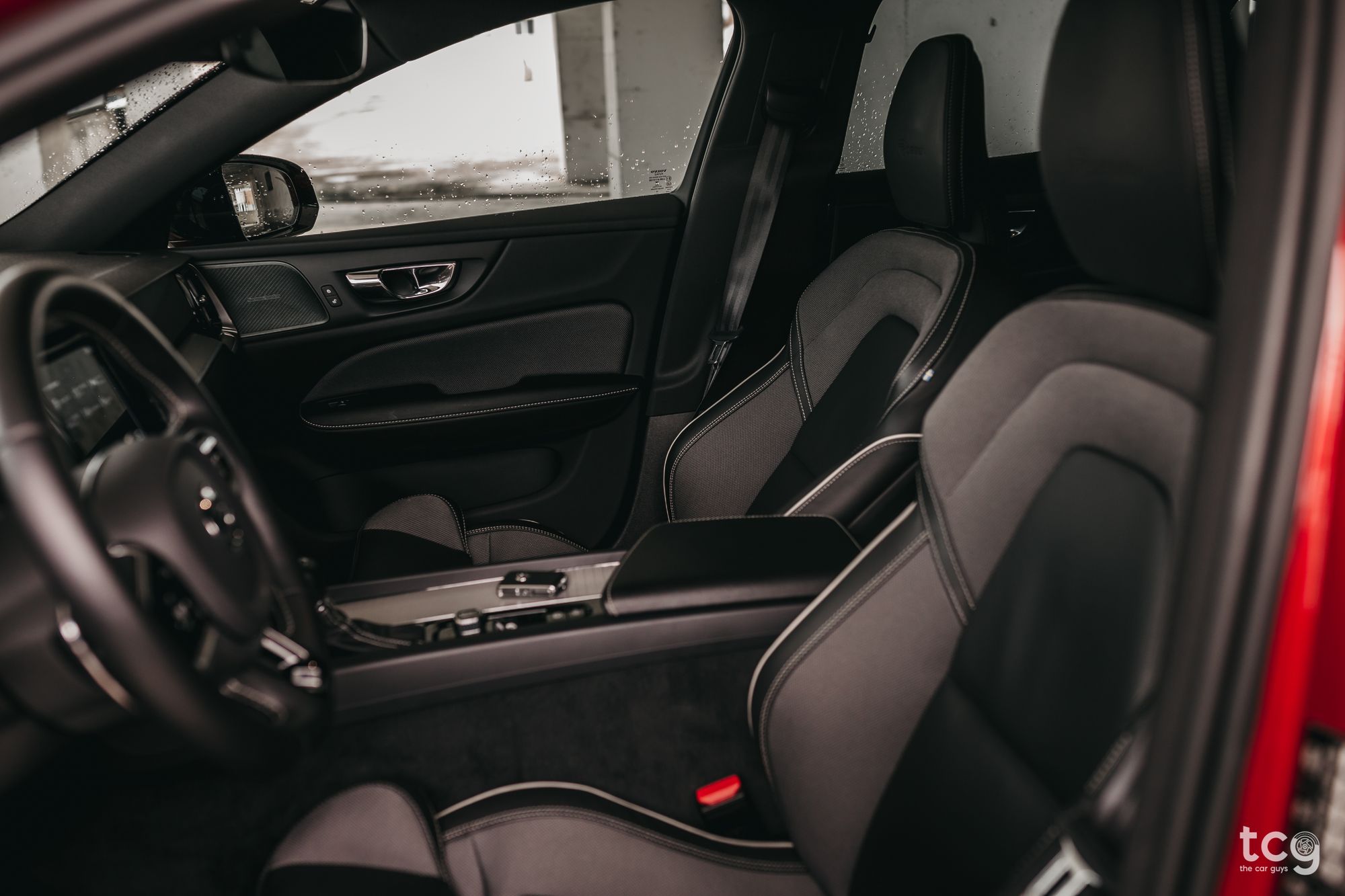 The driver's seat is hands down the best part of this interior - I'm not exaggerating when I say that if I don't take the M2 seats into consideration, the S60 ones are the absolute best I've ever sat in. They're the perfect mix of comfortable and sporty! I drove the car for quite a while and my back didn't kill me, they were excellent when driving sporty (very supportive) and they also look great! I also can't fault the driving position, it's pretty much spot on - the pedals line up with the seat and there's plenty of steering wheel adjustment.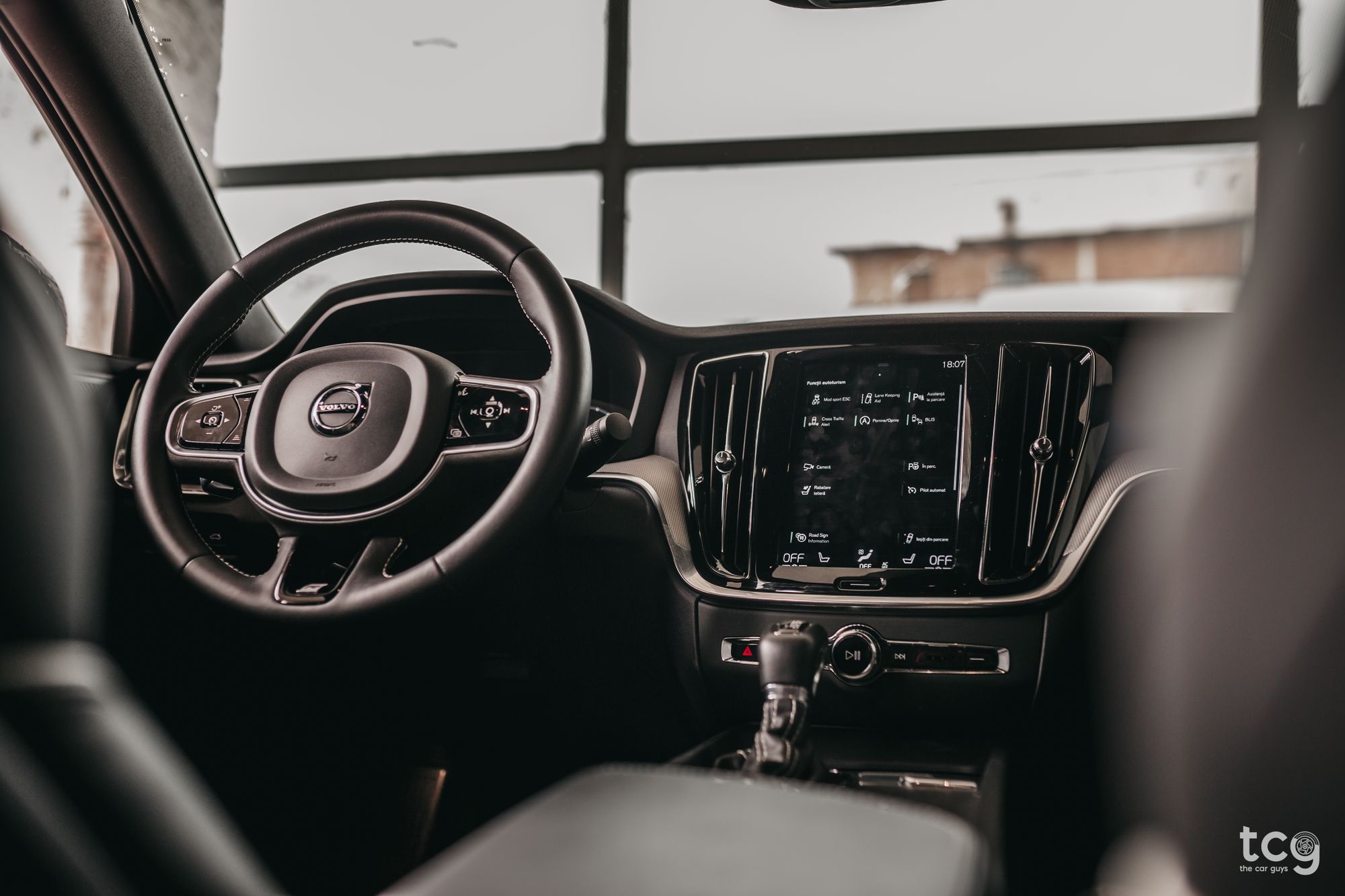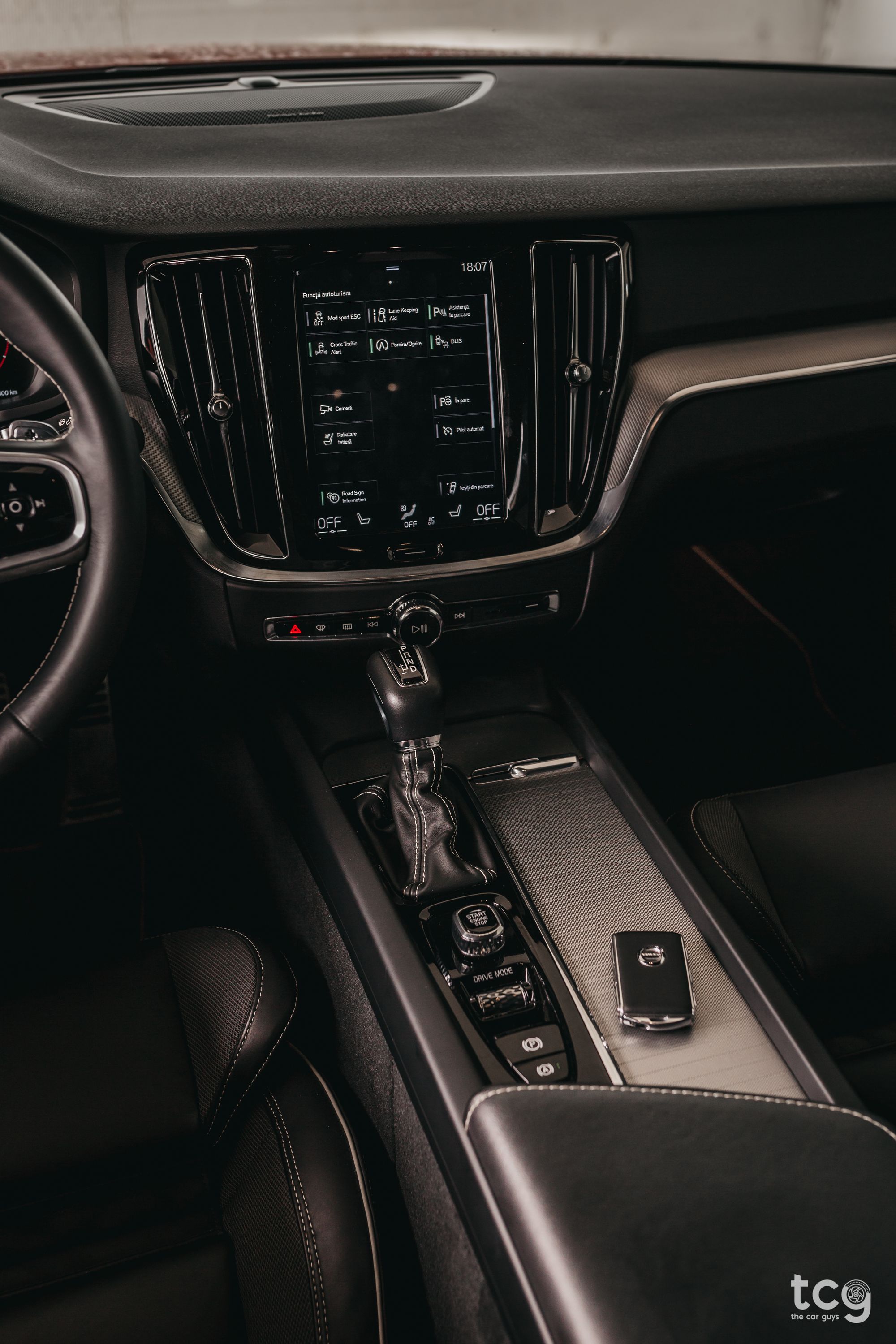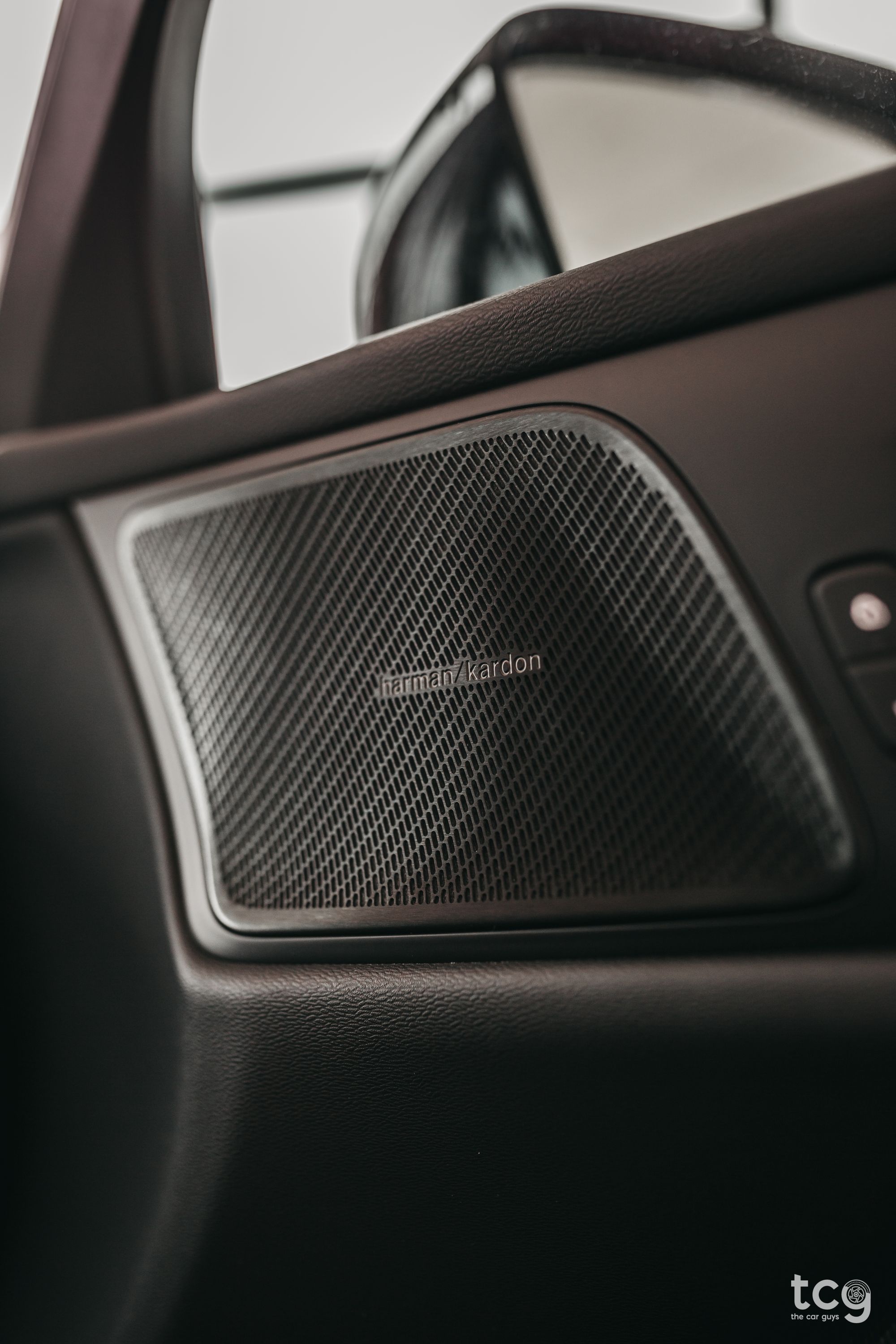 Now, the infotainment … I'm kind of struggling to find good things to say about it. I honestly don't know why they didn't really think it through. We have a 9-inch, portrait-oriented touchscreen and a 12.3 instrument cluster screen. They're both crisp, bright, not that fast and they're kind of tricky to use. Because it's a touchscreen and Volvo's menus are a little different, you might find it difficult to use at first, especially while driving, but you'll get the hang of it in a day or two. It's not as straightforward as something you'll find in an Audi or BMW.
There are no physical buttons to change the cabin temperature, turn on the heated seat, etc. and that makes it not as easy to use. A good thing is the fact that they have Apple CarPlay and Android Auto but the stupid thing is that it doesn't fill the screen - I mean, it basically shows Apple CarPlay as a box on the screen and then other info on the top and bottom. I know it's not Volvo's fault that Apple doesn't display CarPlay on a vertical screen but it still looks weird.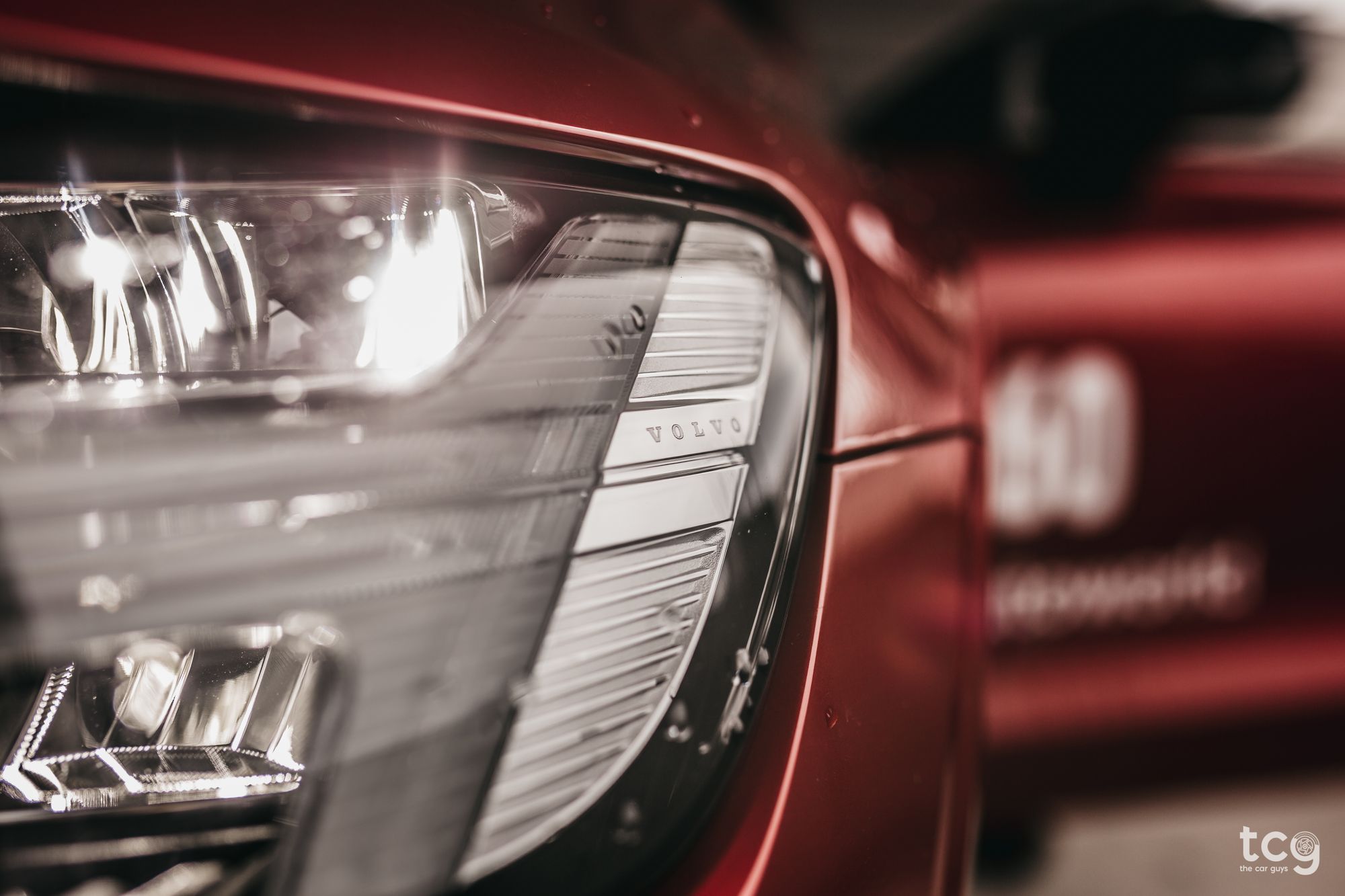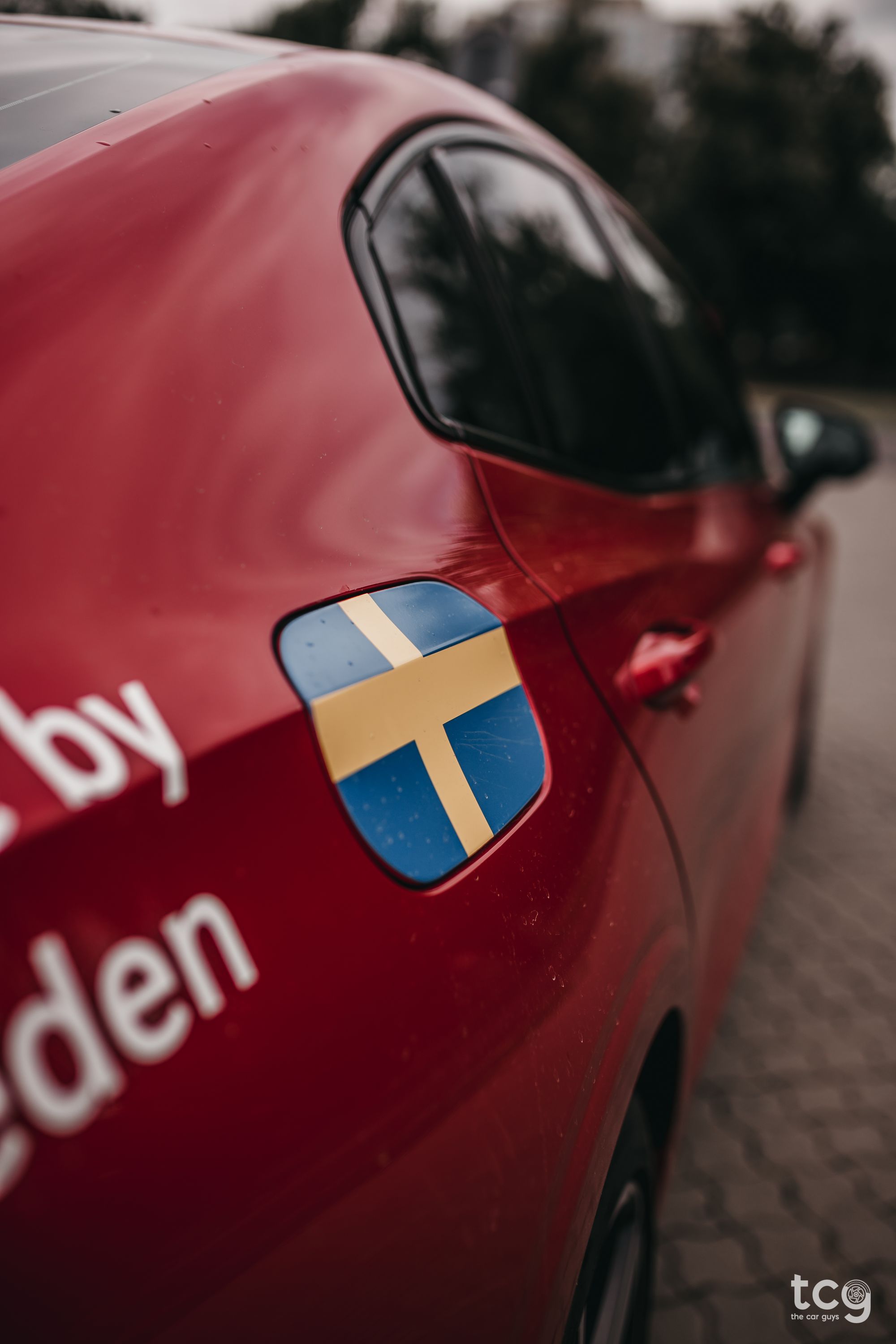 There's decent room in the back, kinda tight for 3 adults but they won't struggle that much on shorter distances. You get rear heated seats and a folding central armrest as standard with integrated cupholders. Boot space is also decent for this type of car and you won't have issues fitting pretty much anything you might need for longer journeys.
---
3 things I really like about the V60:
How it looks! I think this is one of the best looking cars in its class right now!

The interior quality! It feels very well made, with quality materials and great seats!

How safe it is and how well it performs! It has a bunch of safety features that help you in case something goes wrong + it goes like a maniac when you put your foot down.
---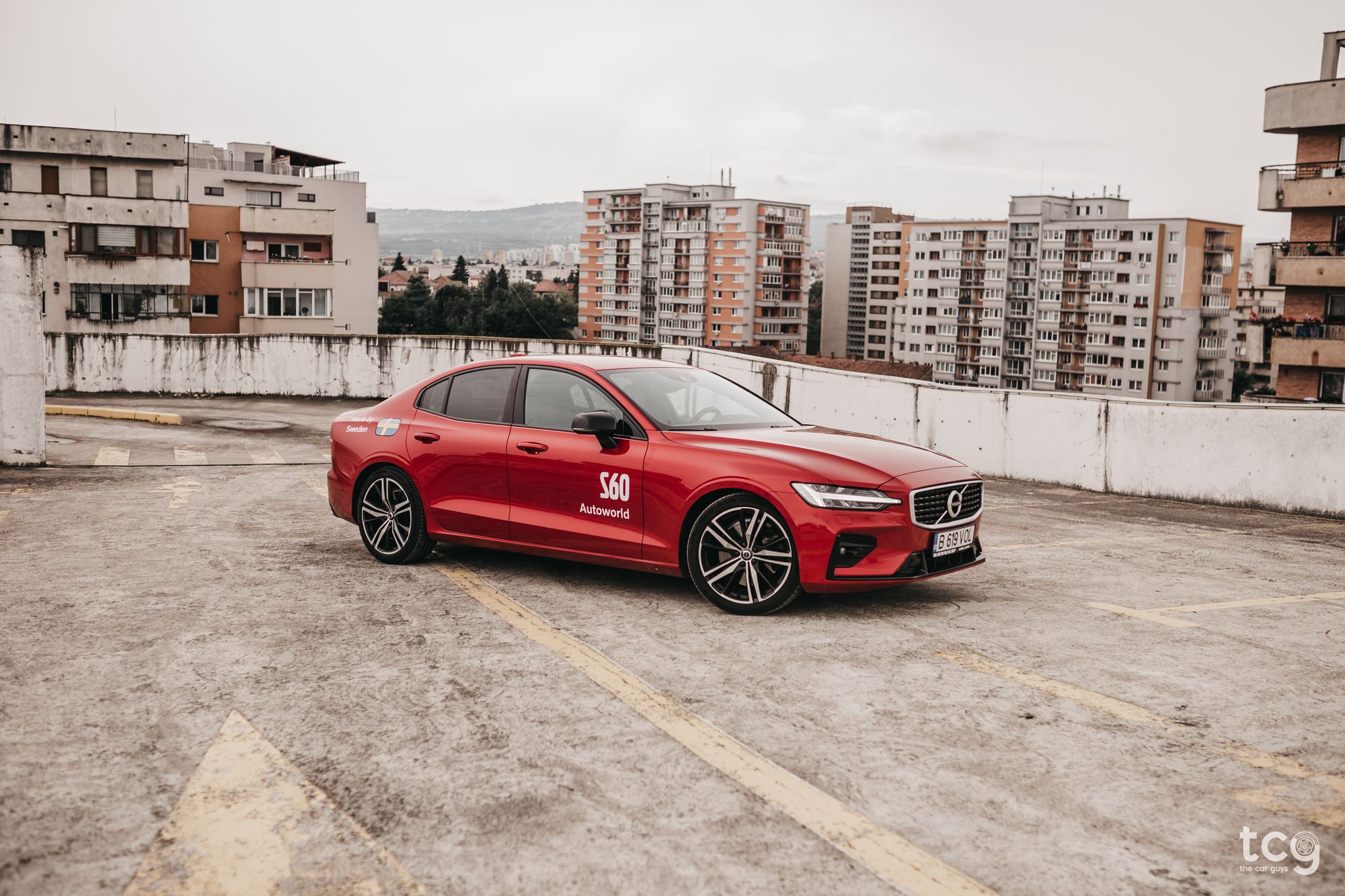 ---
3 things I really don't like about the XC60:
The gearbox - and I'll leave it at that!

It can be pretty expensive to buy and run.

The infotainment system is kind of wonky and it could be improved, a lot!
---
Would I get this car? Yep, not sure if I would get it in this color but I would definitely love to have an S60 as my daily driver.
---
Price of the tested model: ~55,000 Euro
Engine and Gearbox: 2.0 petrol unit – 250HP (350NM of torque) with an 8-speed automatic gearbox.
---
Thank you Autoworld Volvo Cluj-Napoca for lending us the car.
Photos by: David Crisan
---