The Golf has been around for eight generations and, besides maintaining its usual blend of impressive practicality and affordable pricing, the latest model (MK8) adds a variety of new technologies, better looks and a noteworthy legacy. Is the new Mark 8 Golf worthy of said legacy? Let's find out!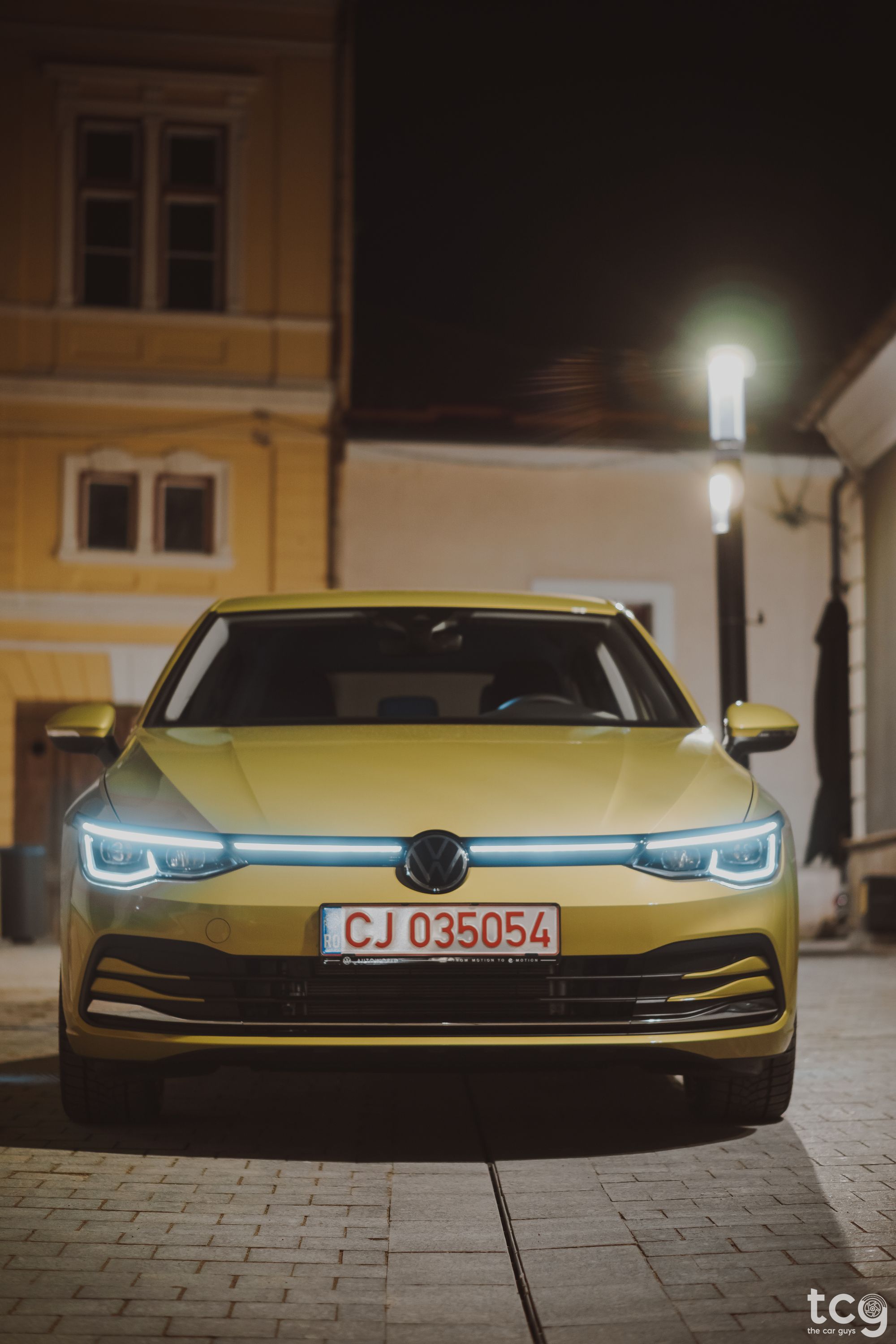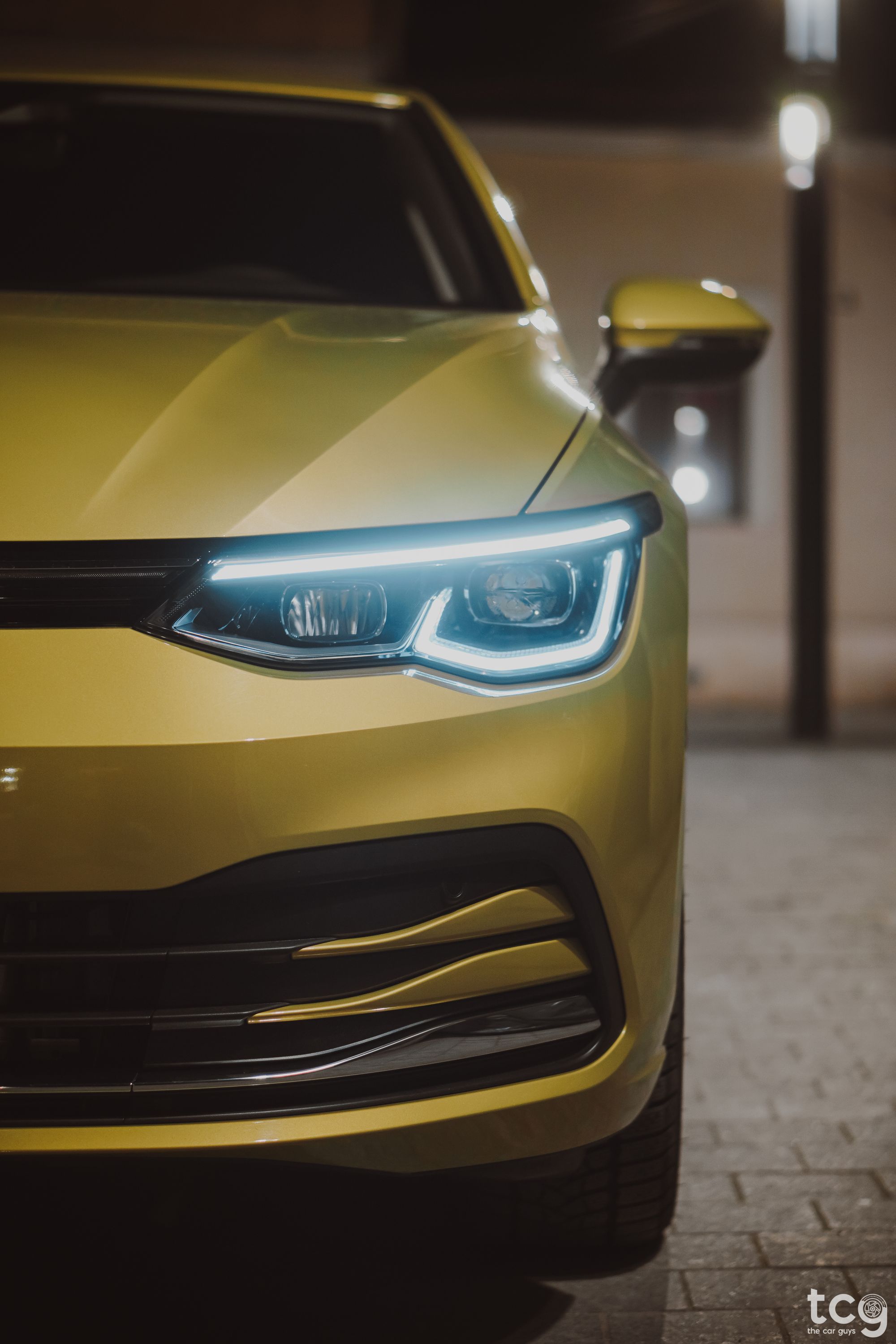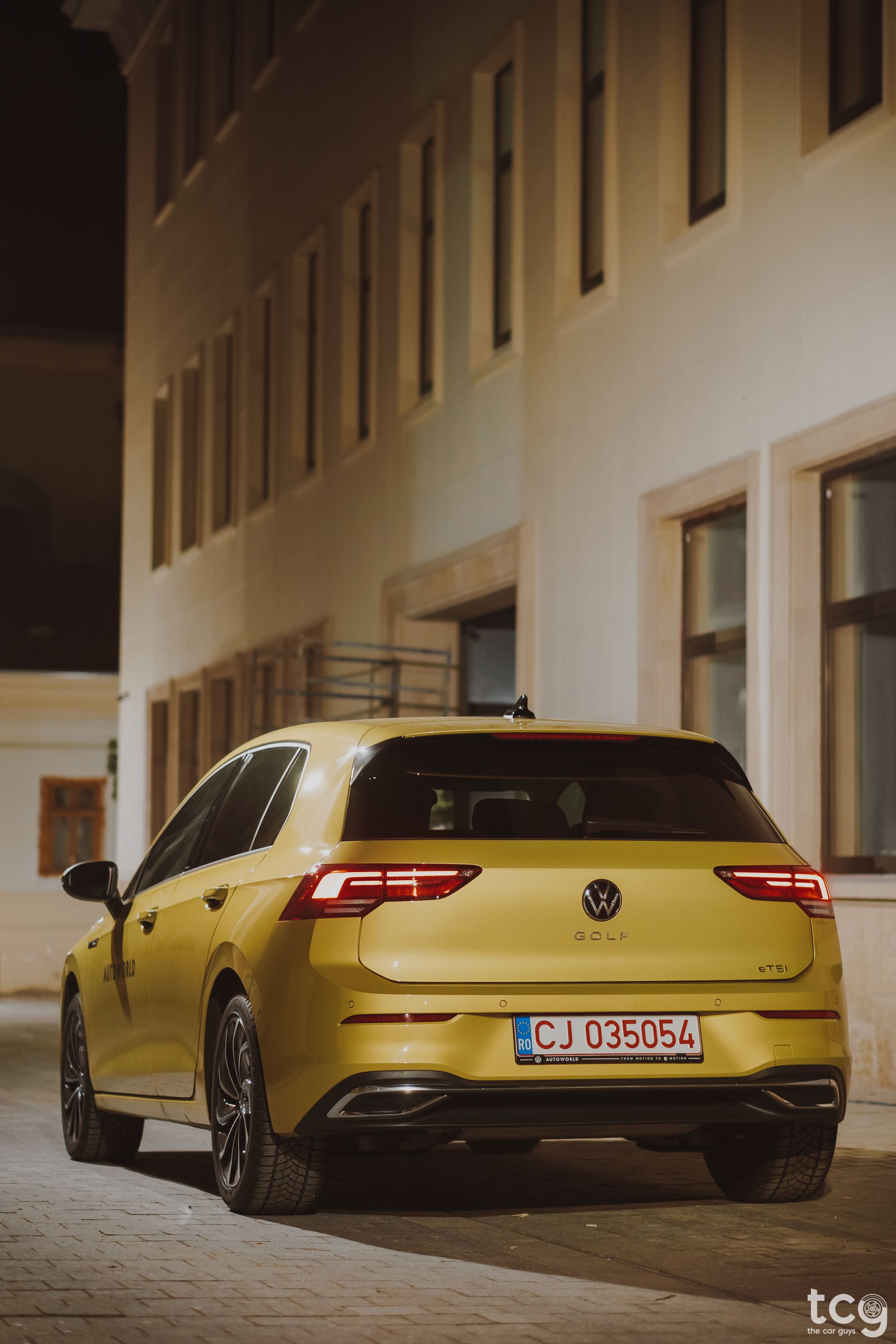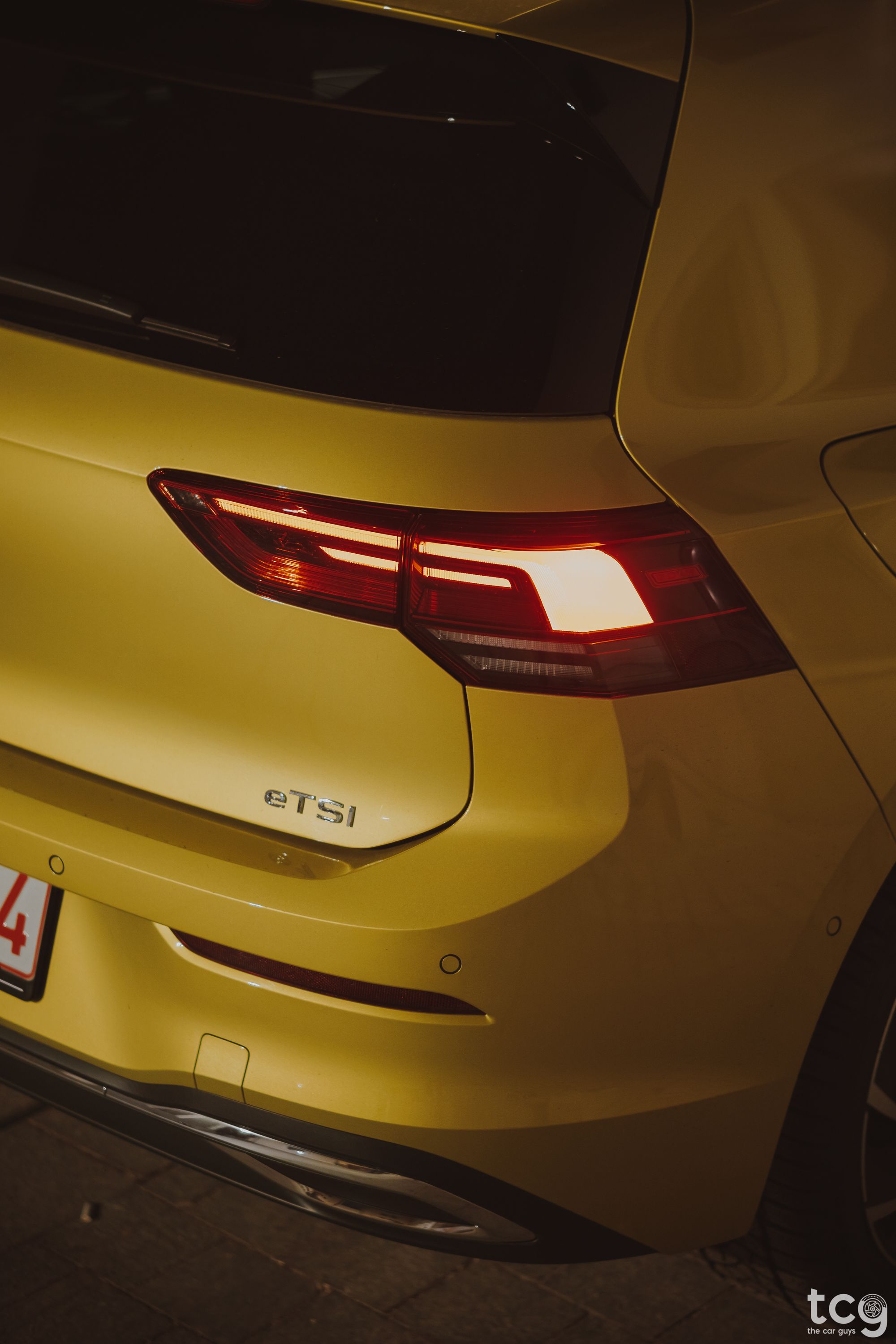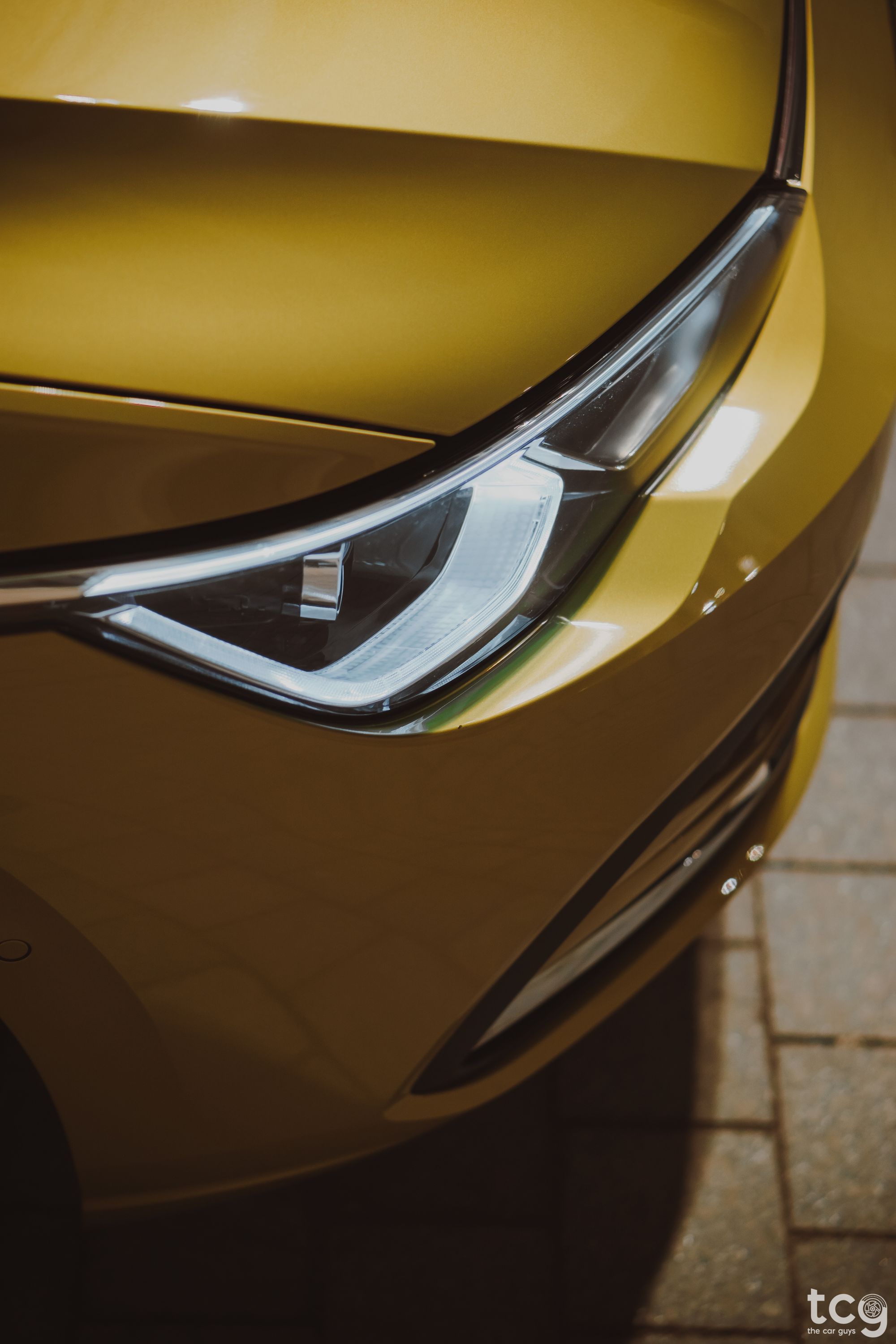 The car we got to drive for an entire weekend had the launch color, this really cool, visibility jacket bright yellow-ish called "Lime Yellow Metallic" which is really, really awesome. I don't know why but I really think it fits the car - even though it's an optional extra, I think if I were to get a Golf 8, this is the color I would choose. The trim level was Style which has all sorts of goodies like privacy glass, heated steering wheel, the Discover Media sat-nav system, a rear view camera and others. This really is good value for money!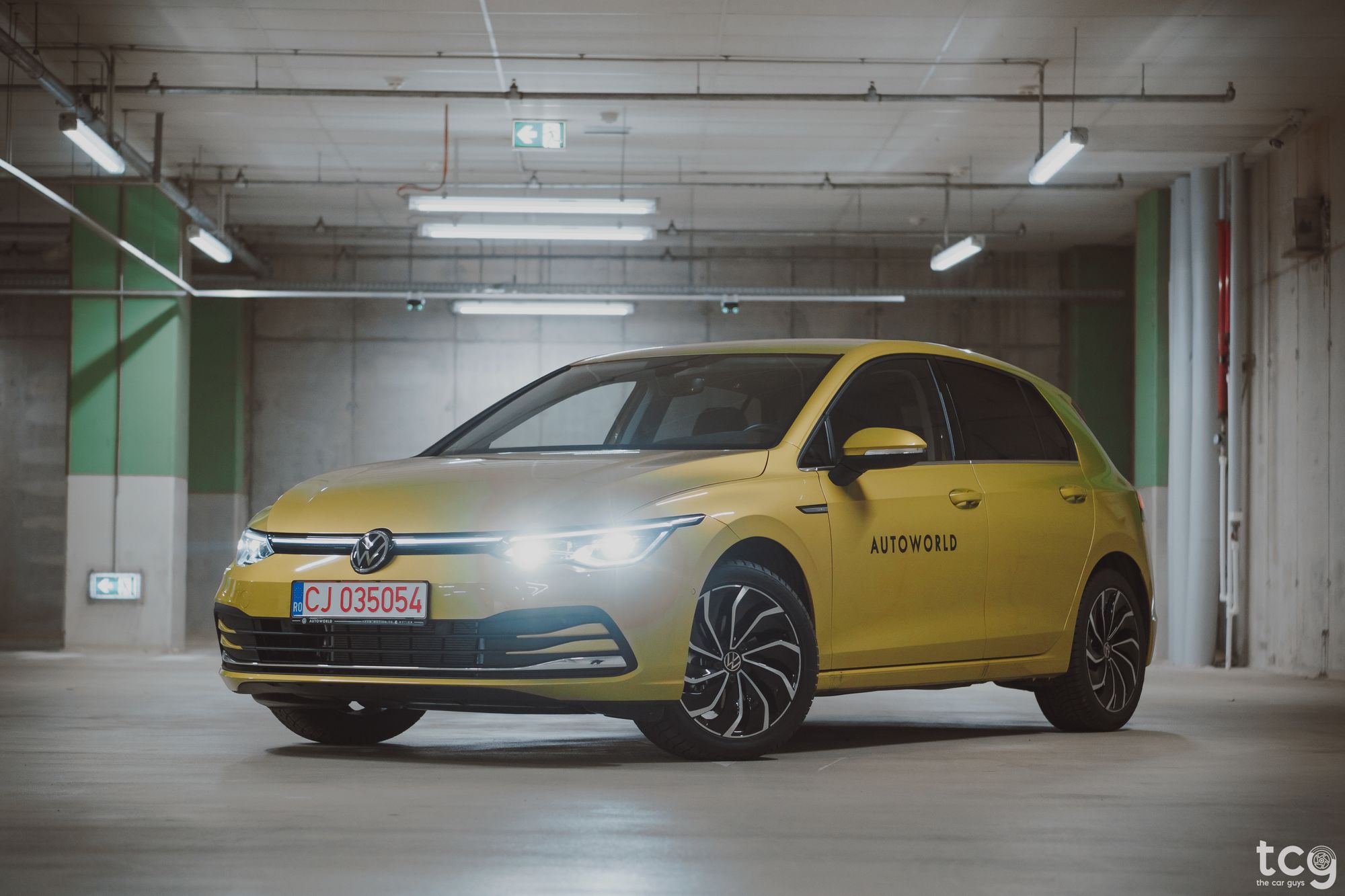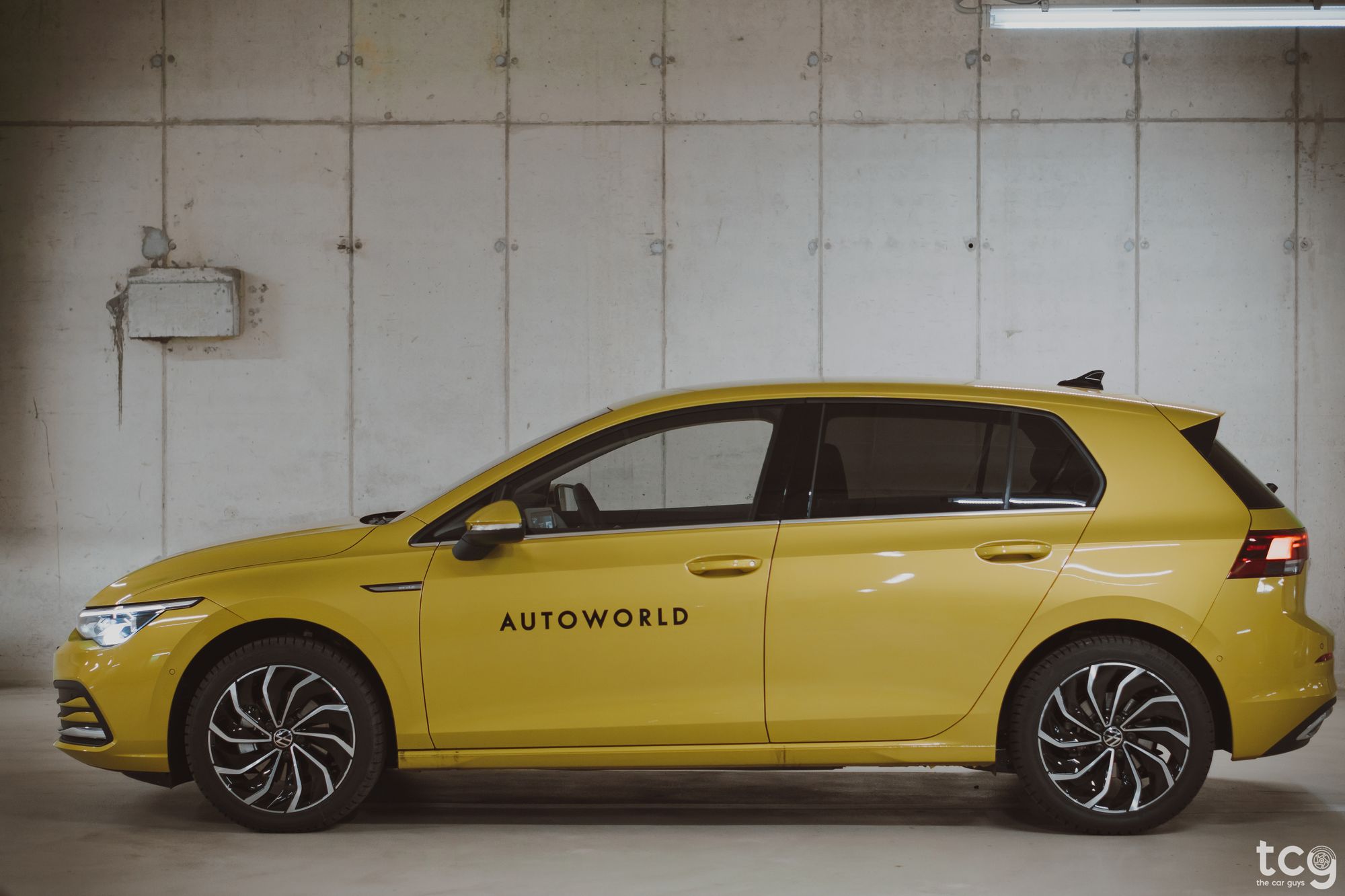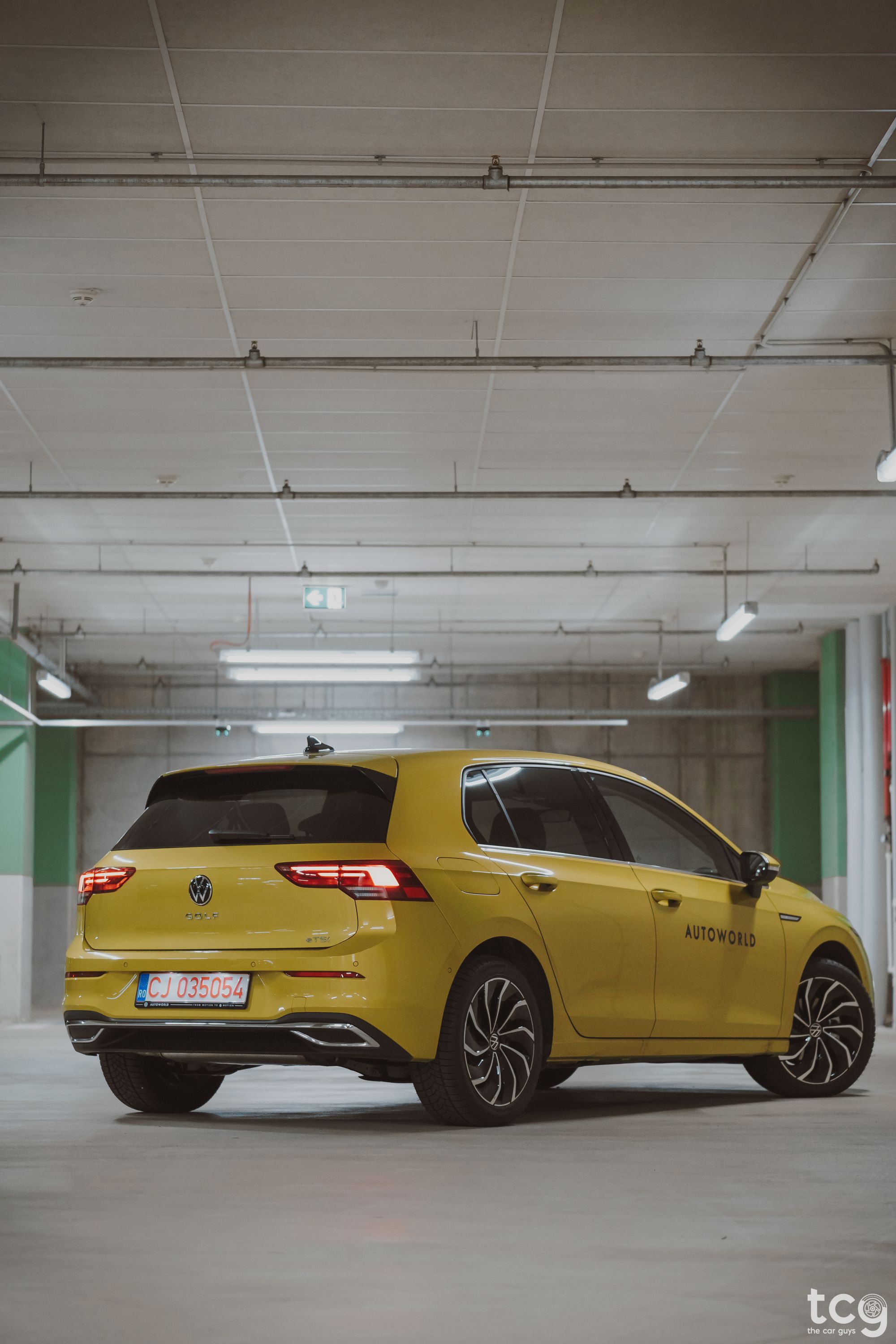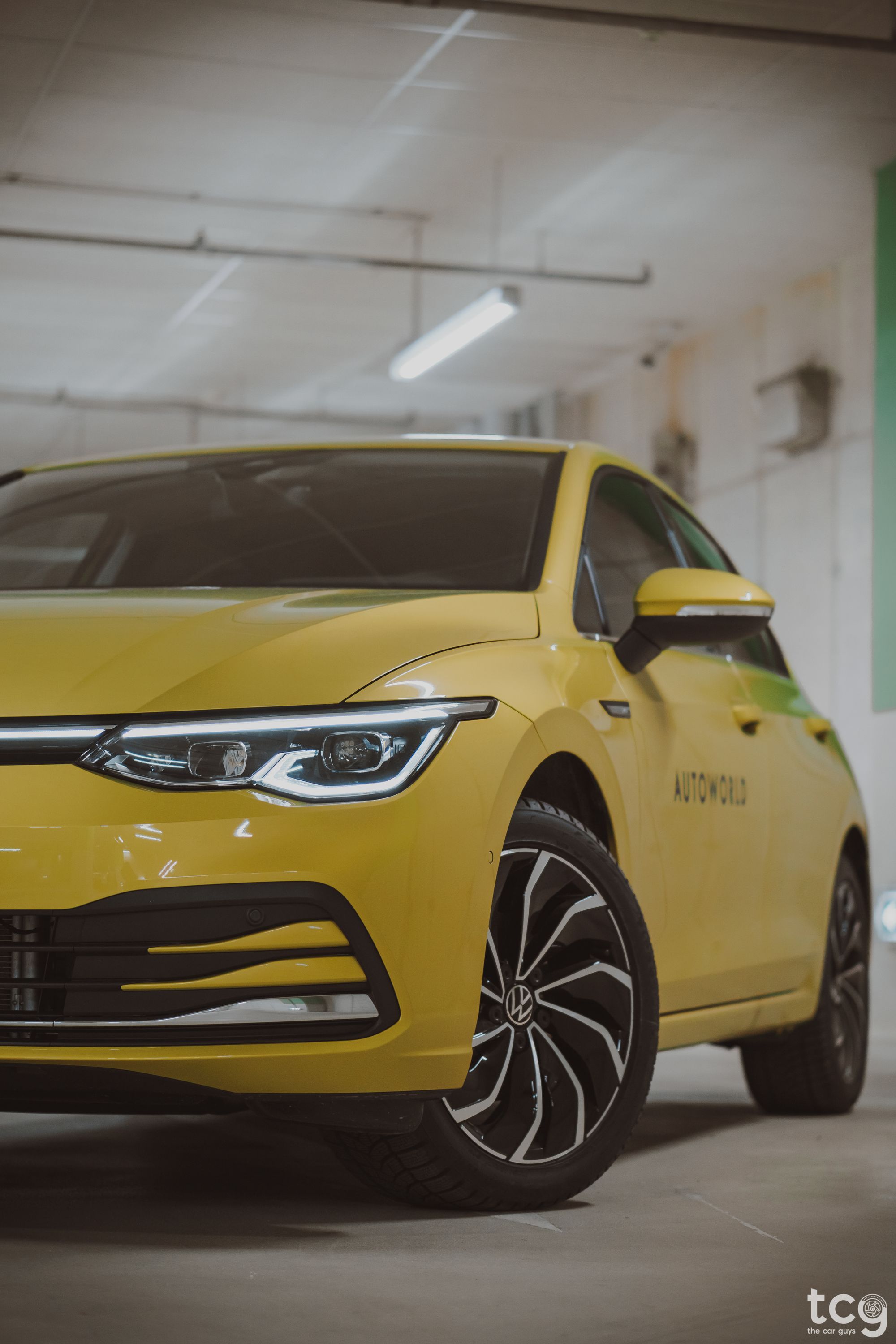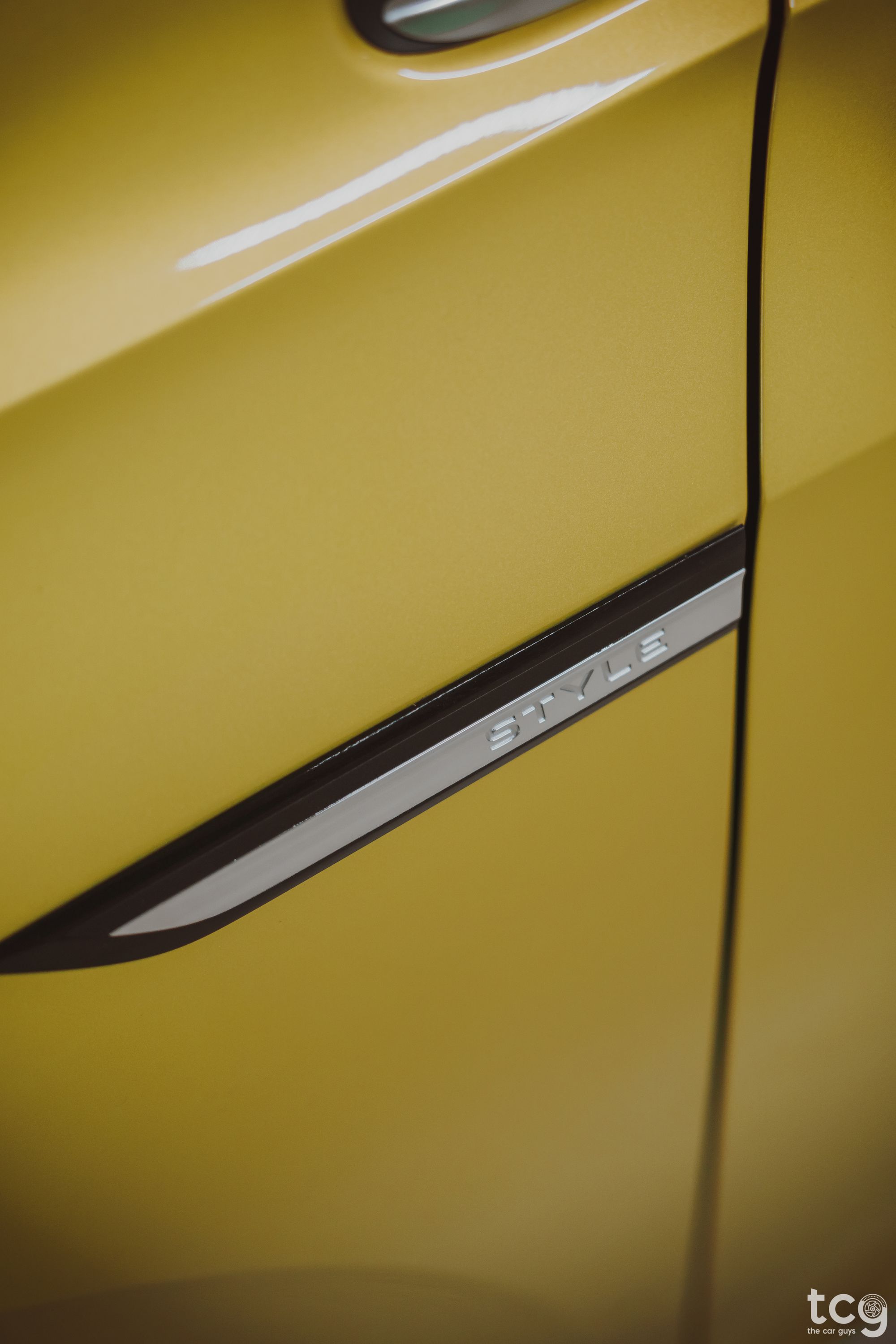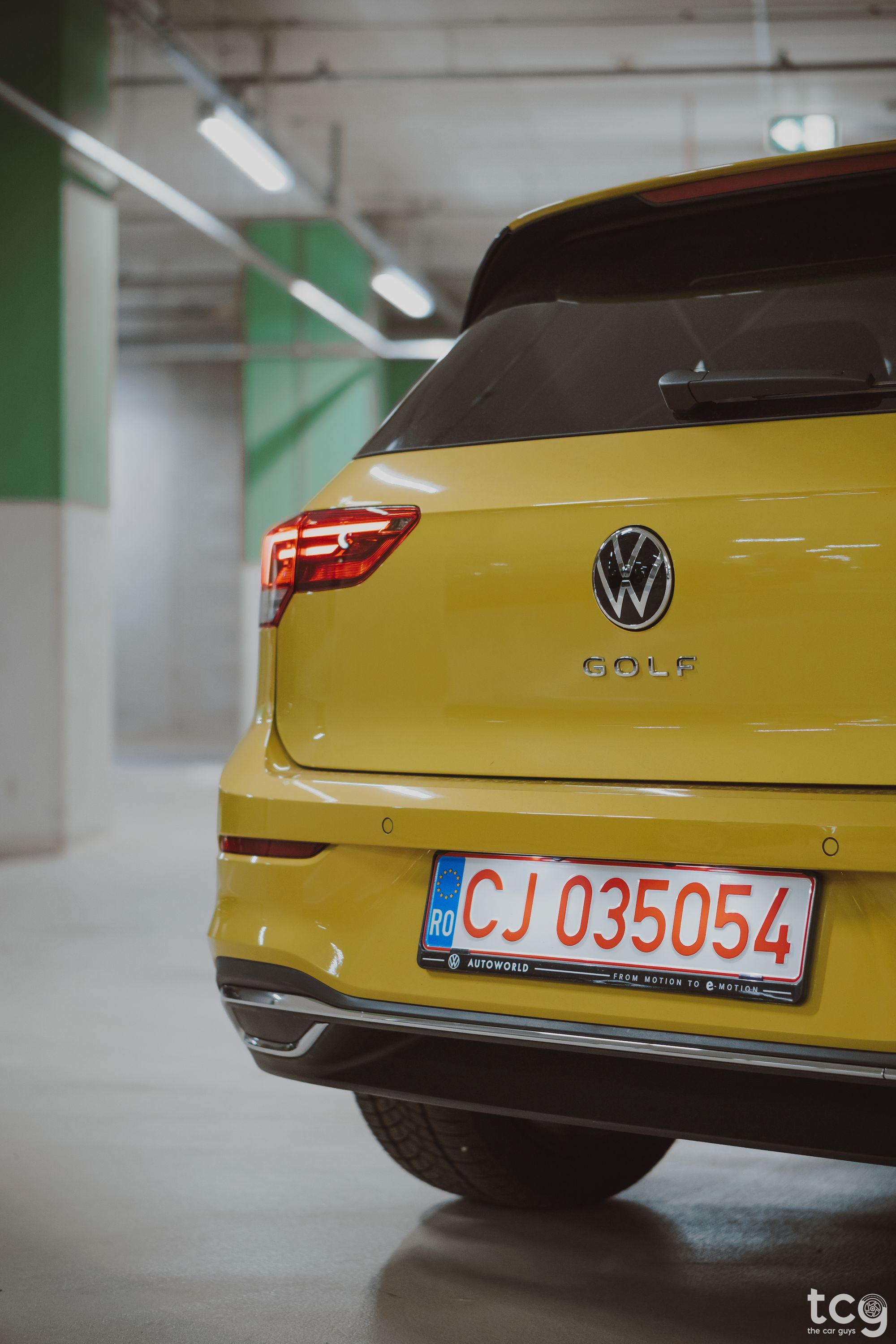 Moving on to the engine - the car was equipped with the new 1.5 eTSI (MHEV) petrol engine coupled with a 7-speed DSG automatic gearbox. The engine has 150HP and 250NM of torque which takes it from 0 to 100km/h in 8.5 seconds. It feels decently fast when you floor it because it pulls strongly from lower revs thanks to the small electric motor. The gearbox is also pretty good - responsive, kicks down well when you need it to and doesn't jerk or stutter too much in stop and go traffic - a good improvement over the previous car. I drive a Golf 7 as a daily so I can definitely compare the two.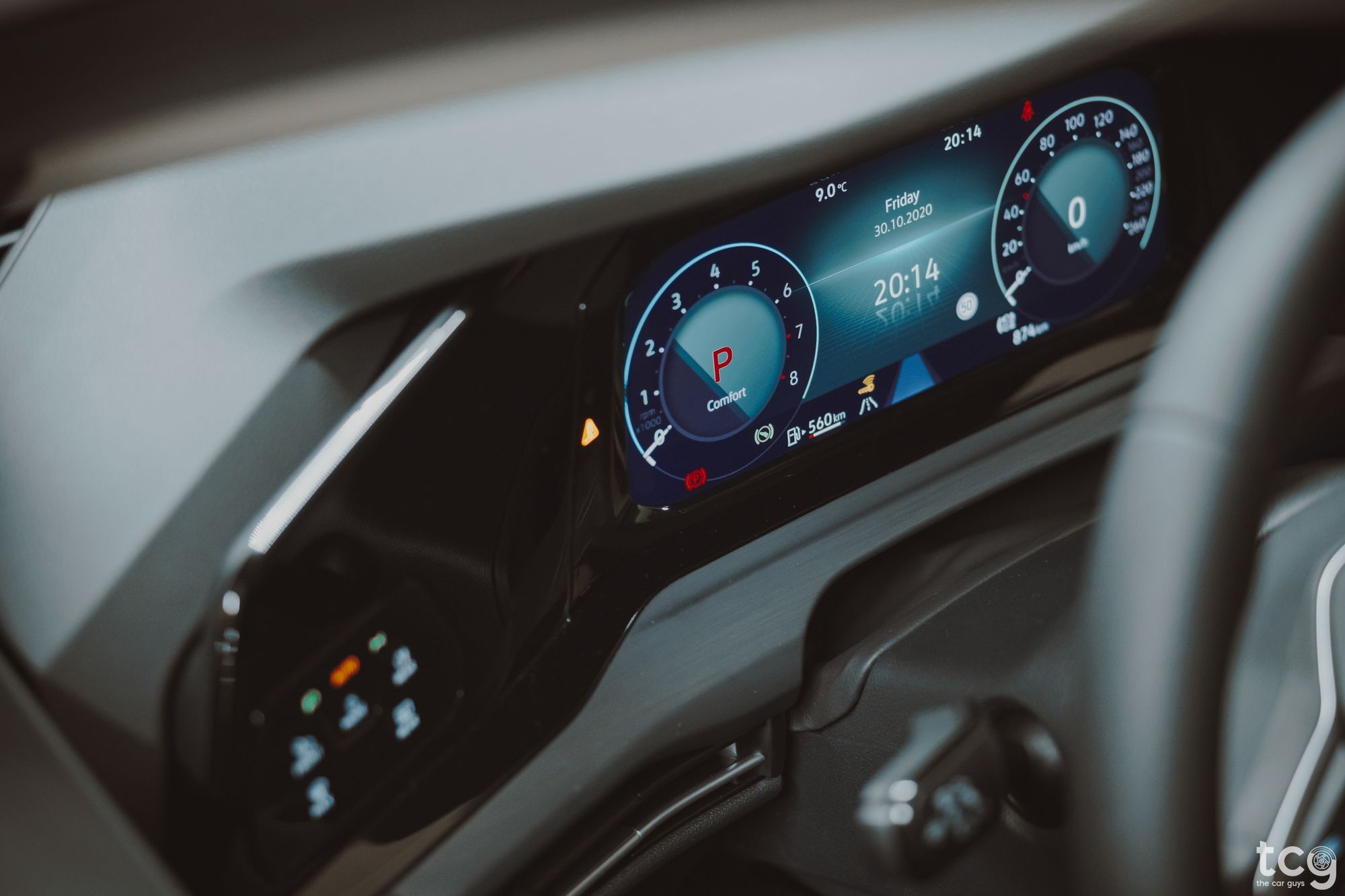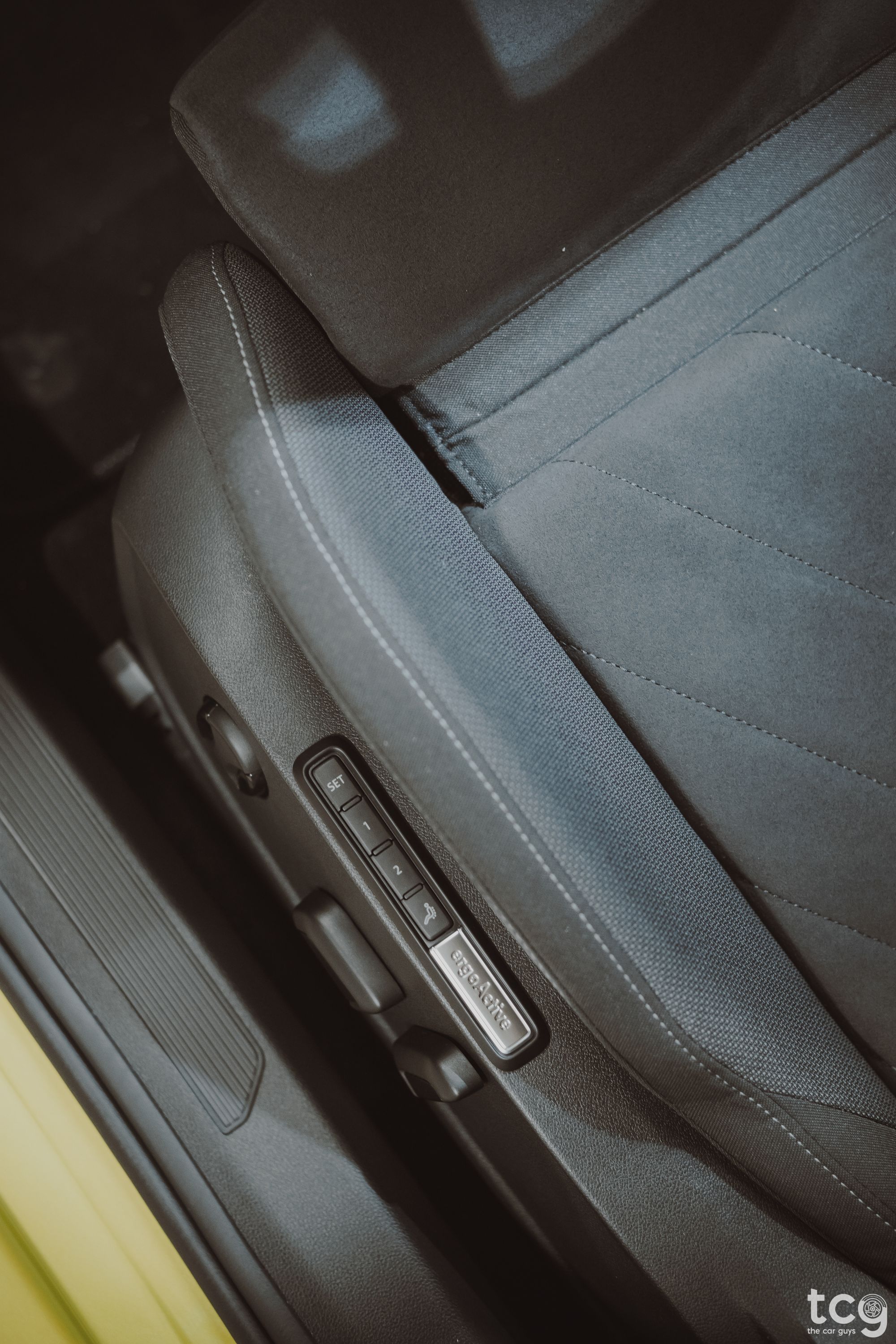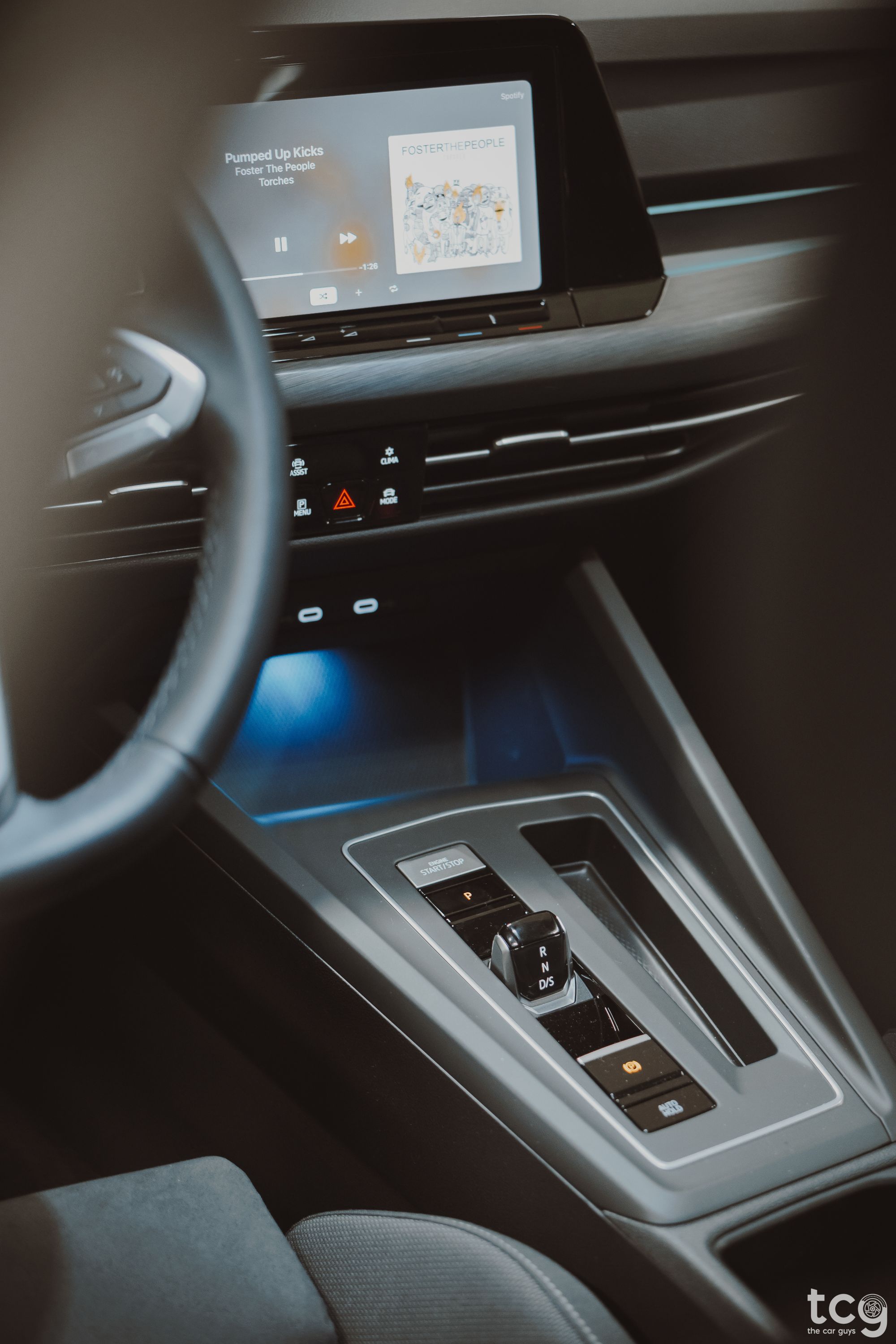 What really surprised me was how comfortable the car is - it rides perfectly well around town, absorbing potholes and speed-bumps with ease. It's also quite refined in the sense that you don't hear a lot of tyre noise or wind whistle from the mirrors, except at highway speeds where they are a bit noticeable, but nothing too annoying. If you want to spend a little extra you could go for the Dynamic Chassis Control (DCC), which is Volkswagen's name for their adaptive suspension. We didn't test that one so I can't speak on it but lots of other reviews say it's fantastic and well worth the money, and I believe them!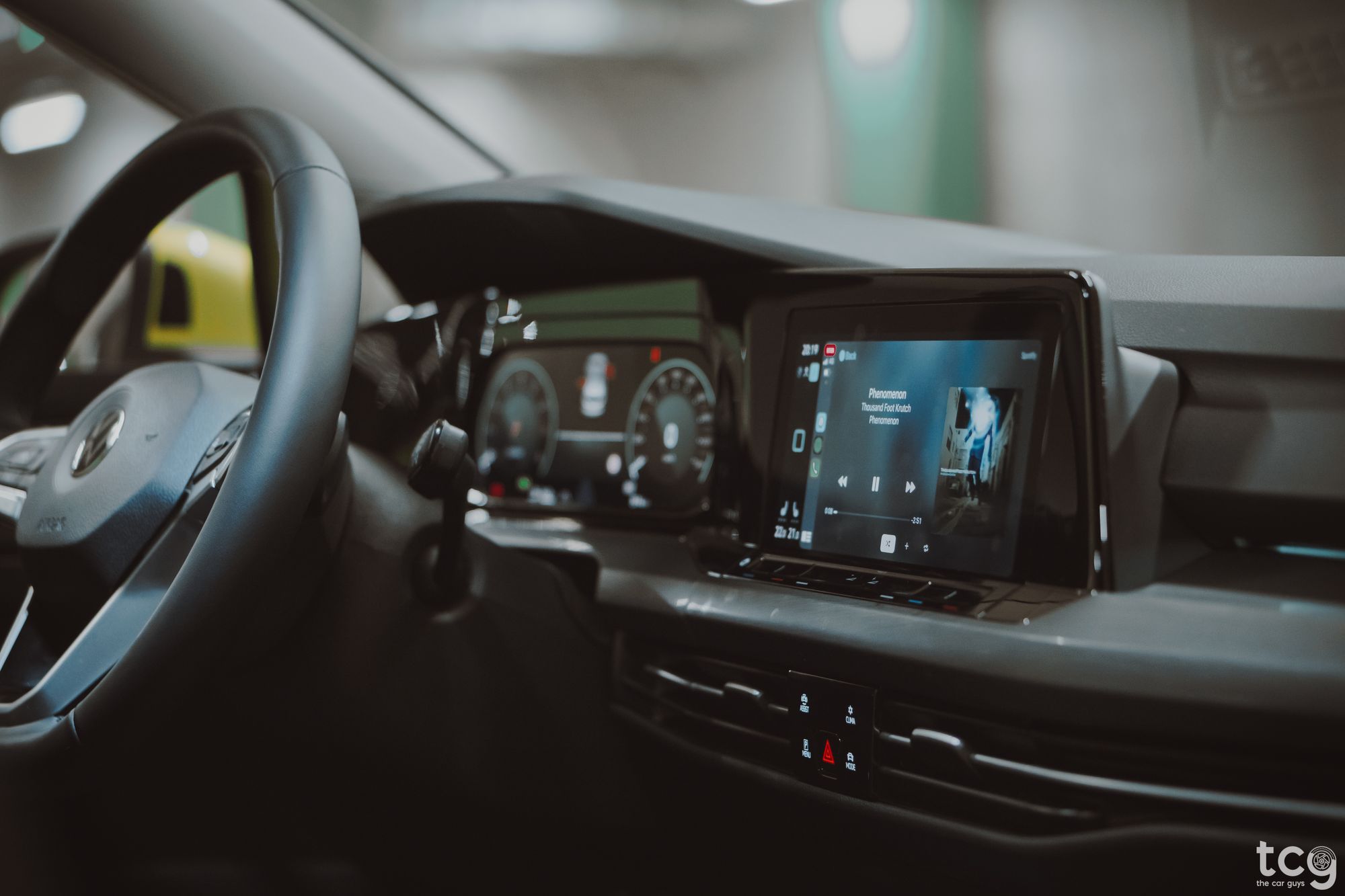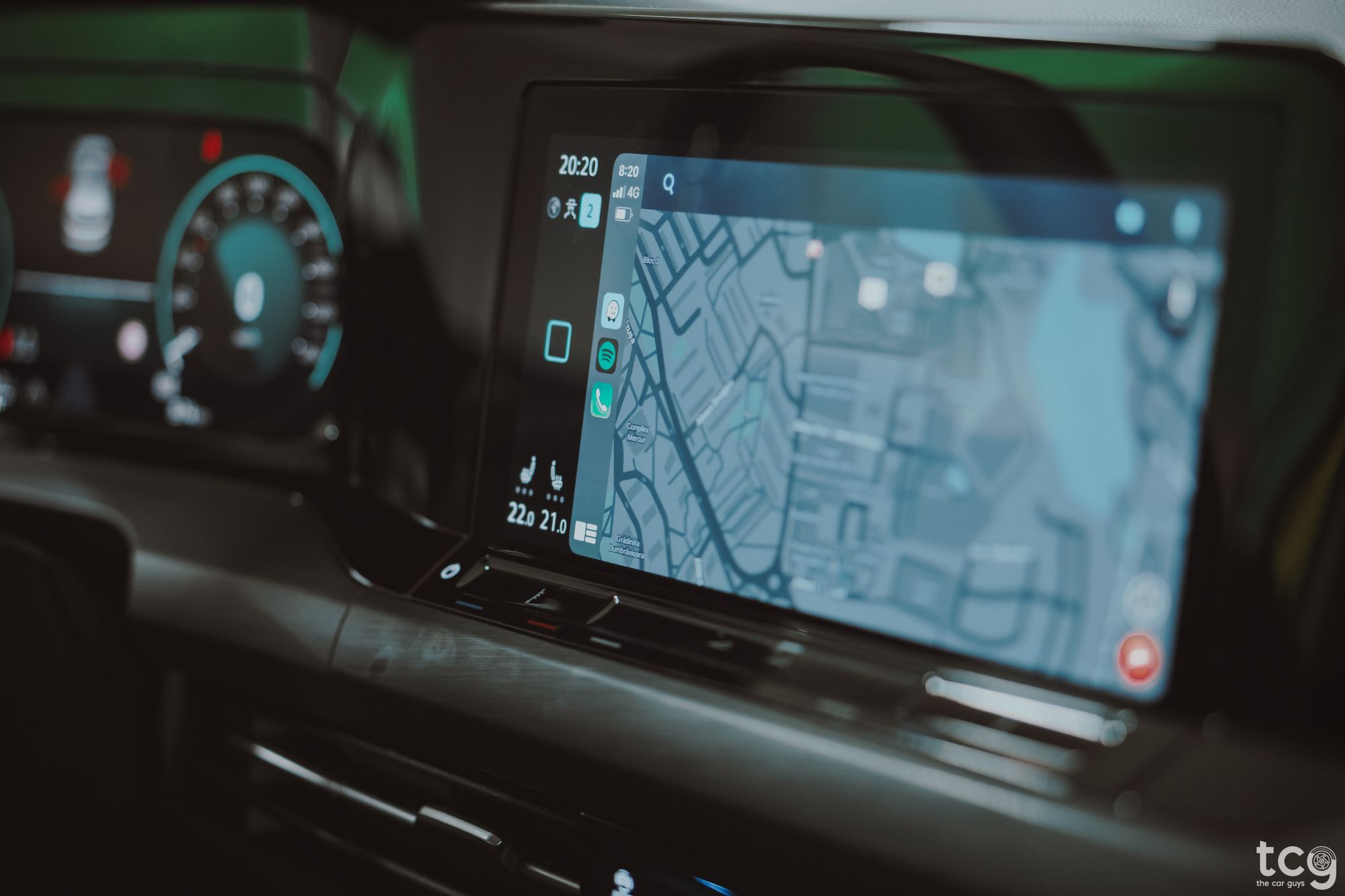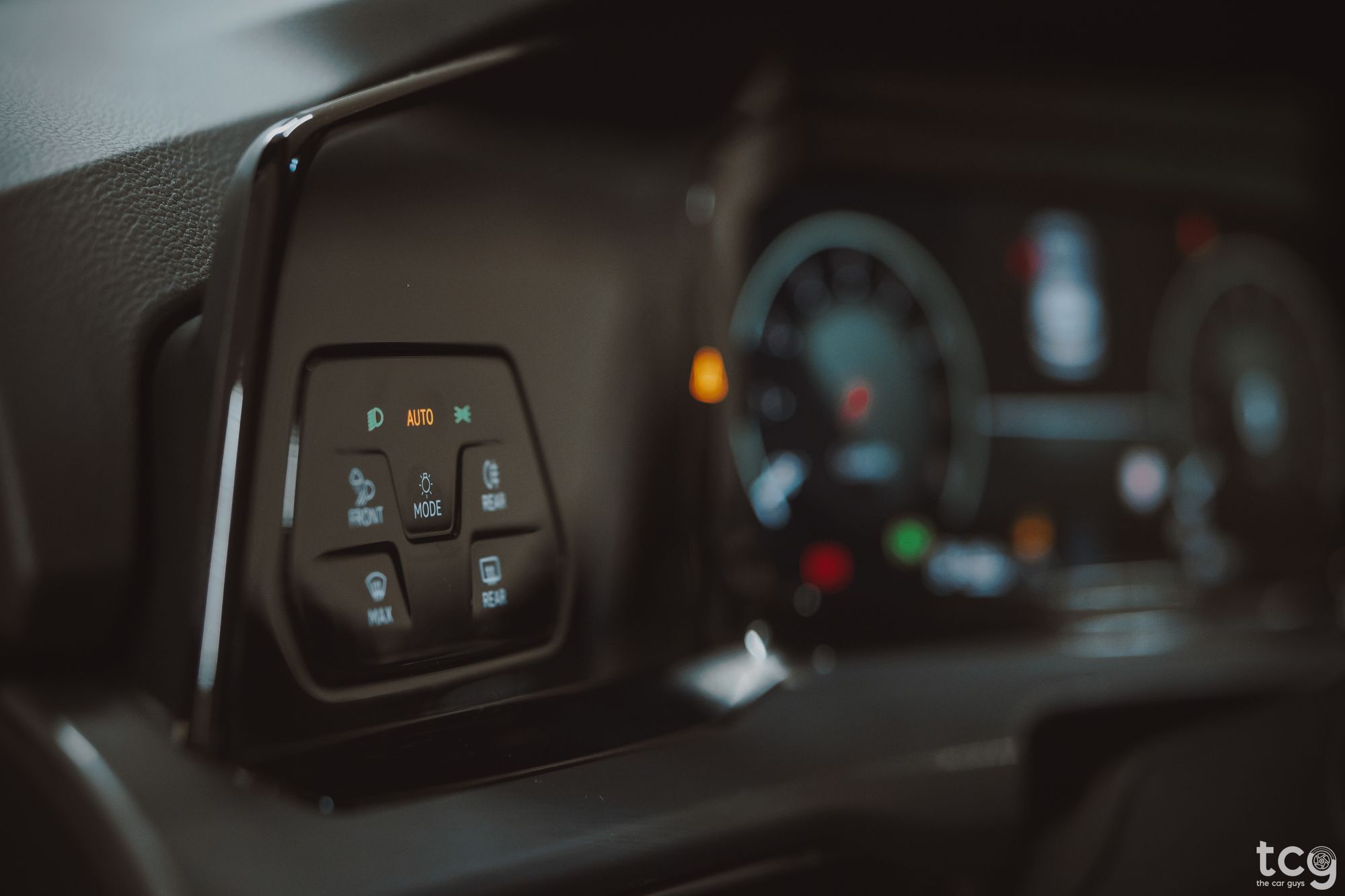 The Golf's steering is light and great for town driving but if you prefer a faster and weighty-er handling (like I do) then Sport Mode's got you covered. It weighs up quite a bit and it's a bit better than normal mode when you're chucking it around a twisty road with tight bends. Don't get me wrong, it's not a sporty car - I bet the GTI and the R will be - but it does the job well and I honestly can't complain about how it drives and handles itself on a day-to-day basis.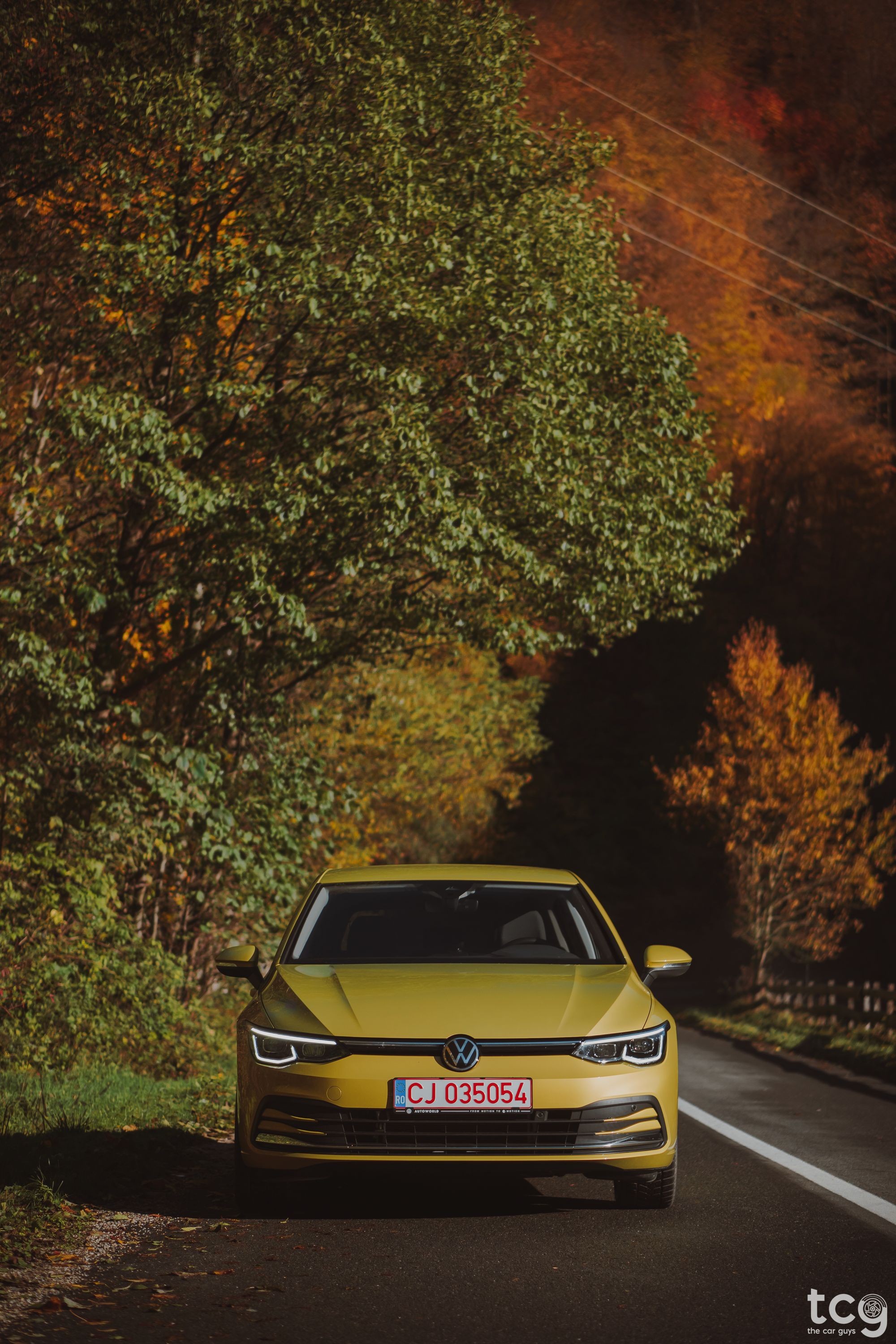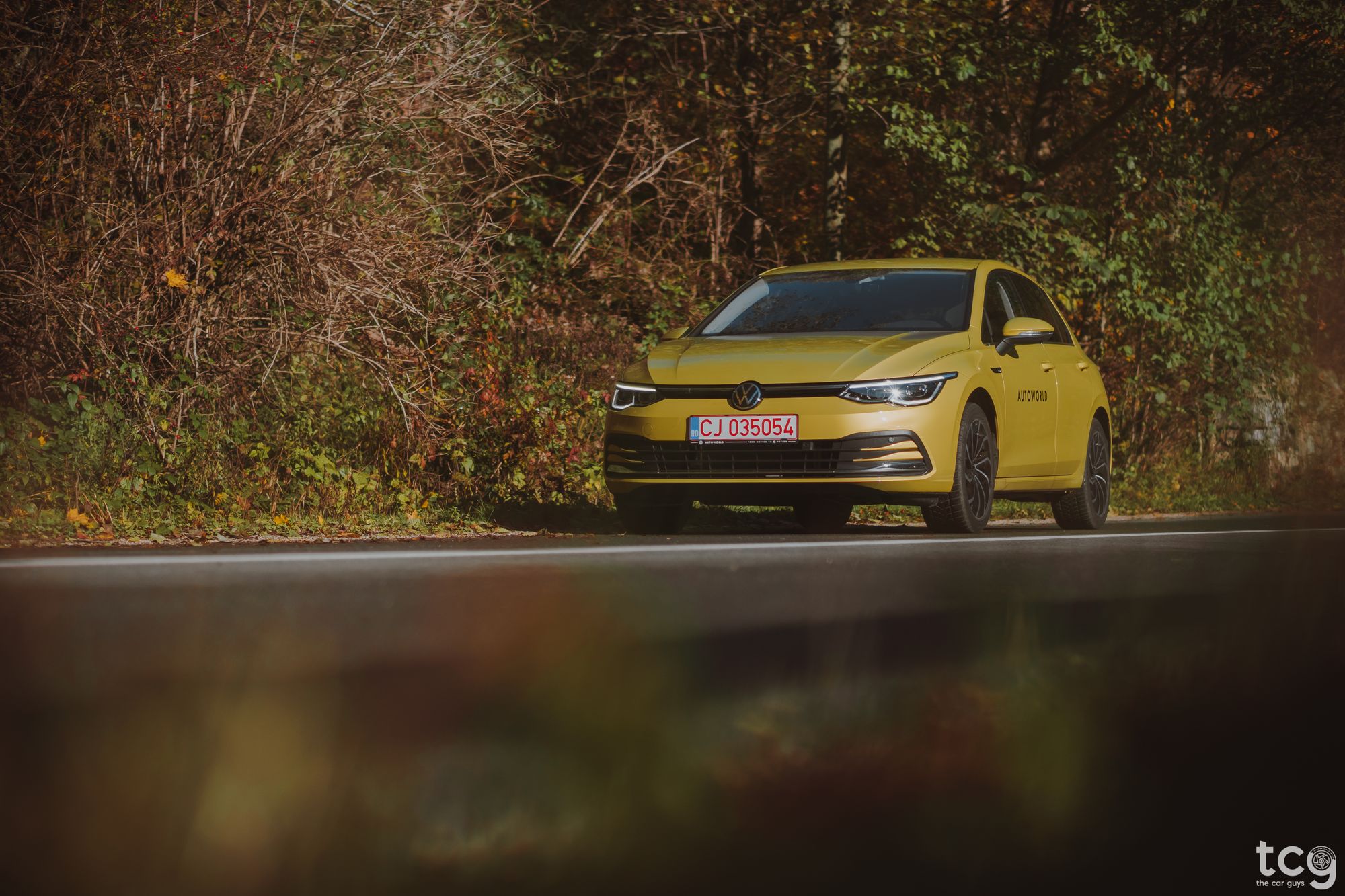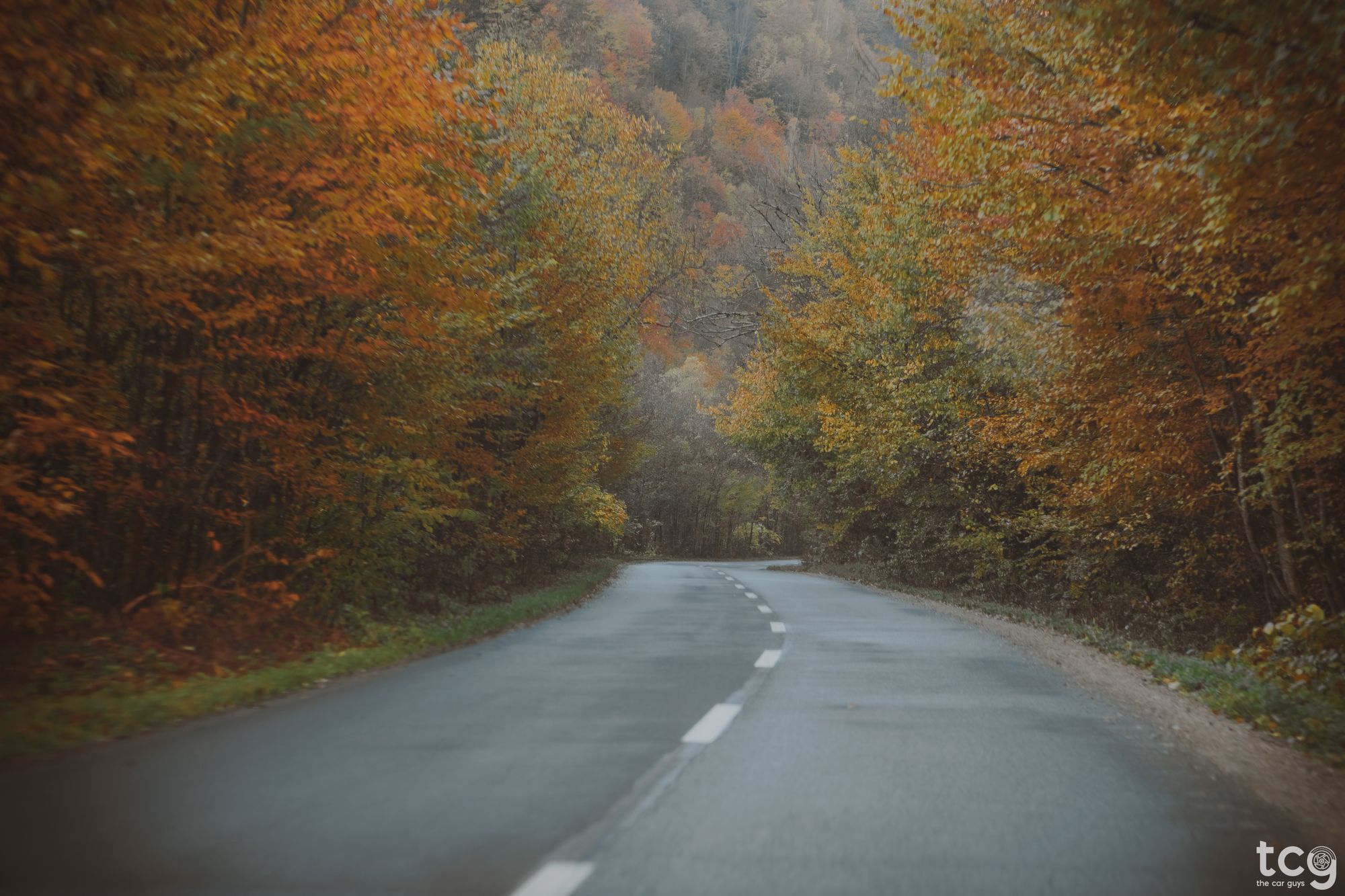 Now for the interior which to me is the biggest change - and oh how they've improved it! There's a lot to say here so I'll start with the driving position. It's built with driver comfort in mind, no matter if you're big or small you'll find your ideal driving position in this new Golf. The seat and steering wheel have a lot of adjustment to make sure you find a comfortable position behind the wheel. The sports seats on this Style trim are actually excellent - they offer great side support, they are comfortable, they have that little extension thingy in front to adjust for more thigh support and they come with adjustable lumbar support as standard. I drove the car for hours on end and my back wasn't killing me when I got out - yes, it sometimes happens with some test cars.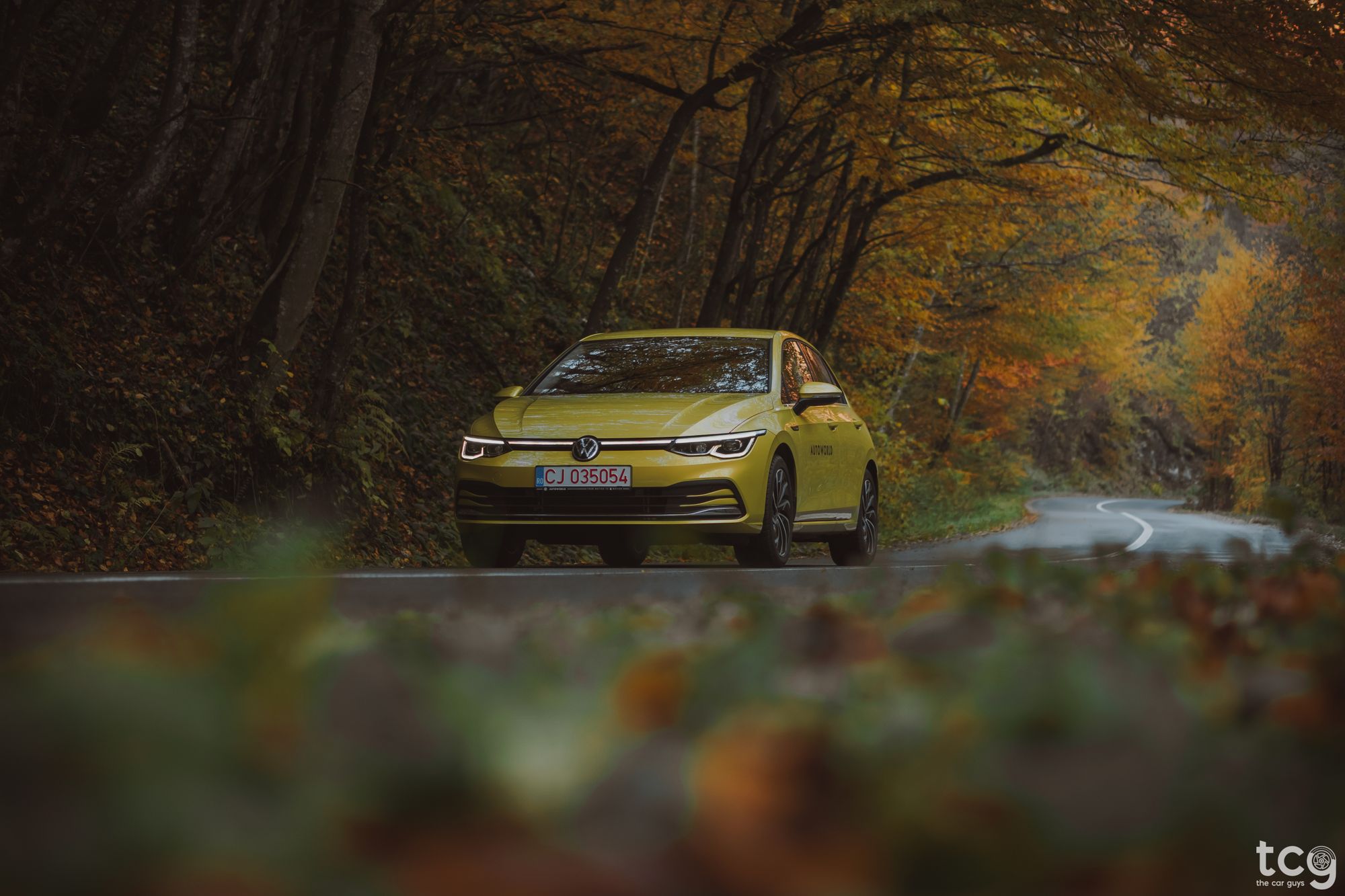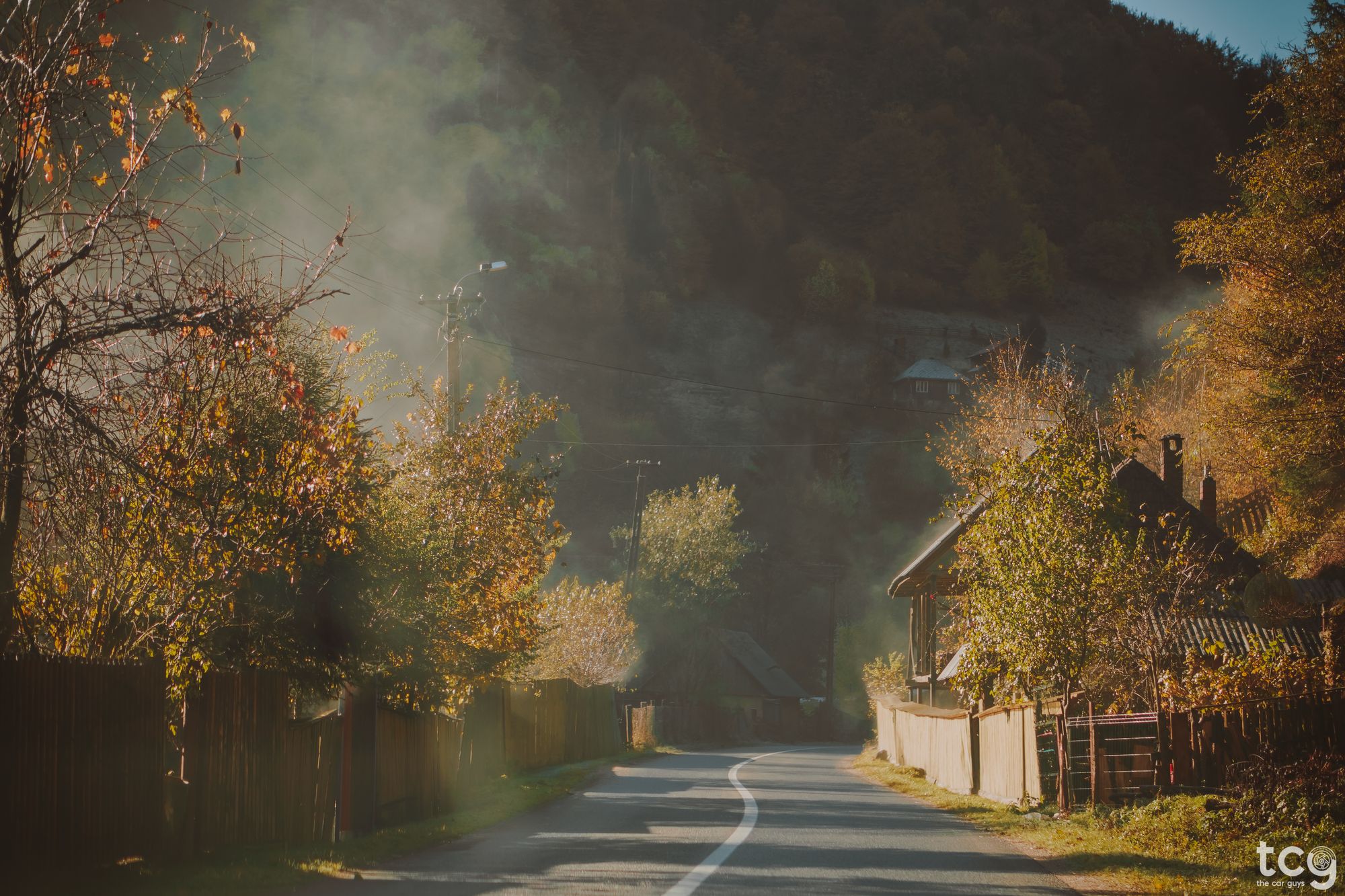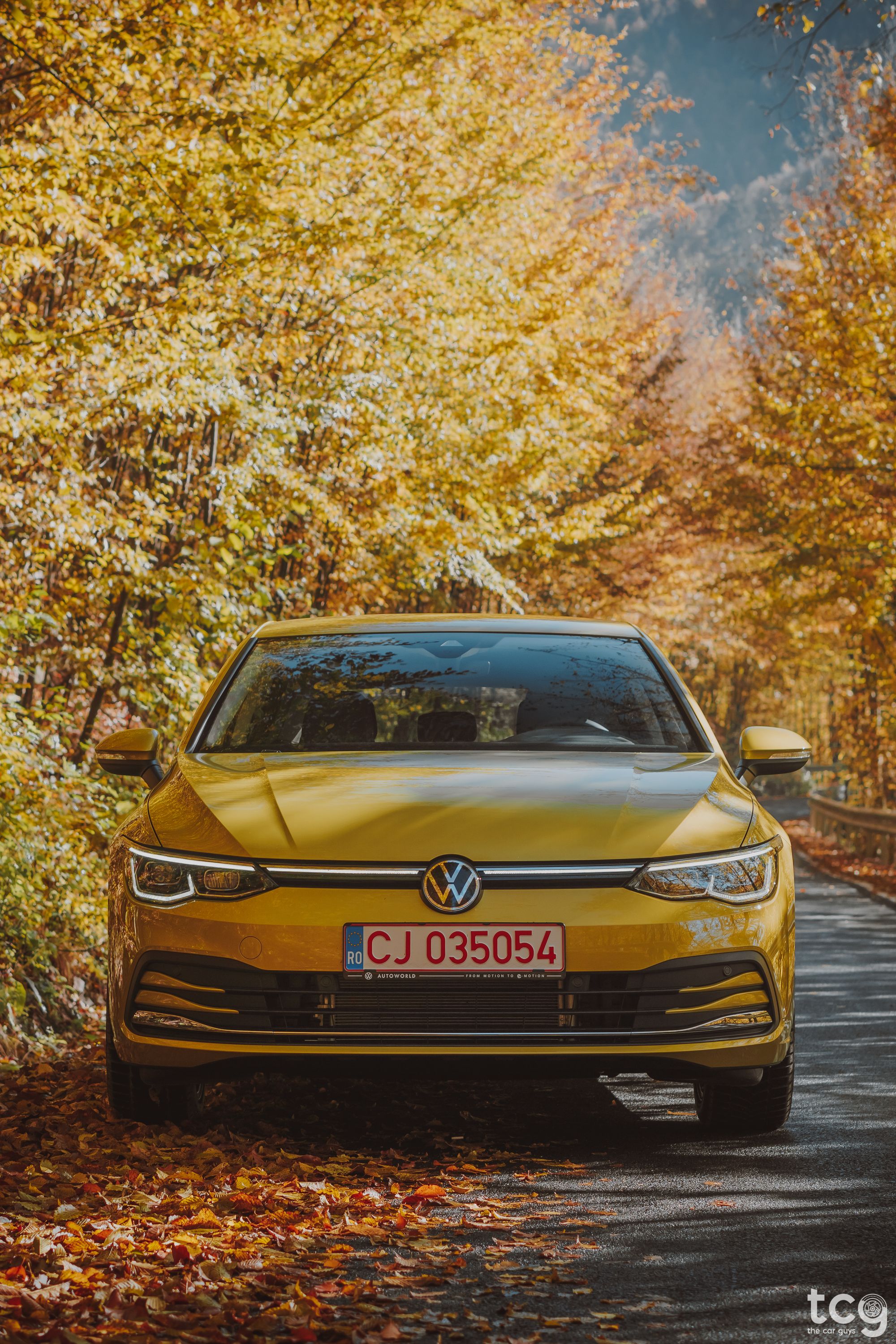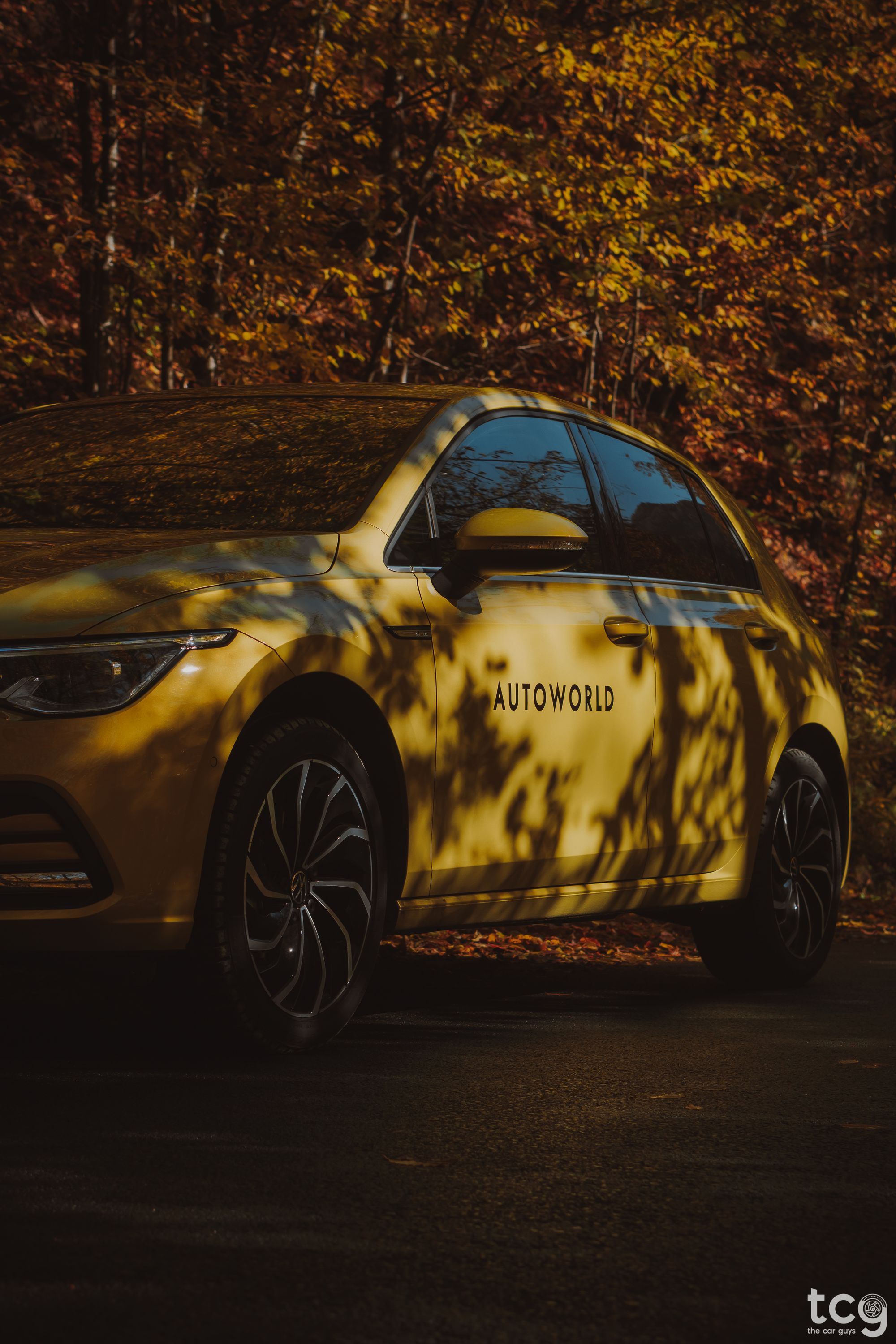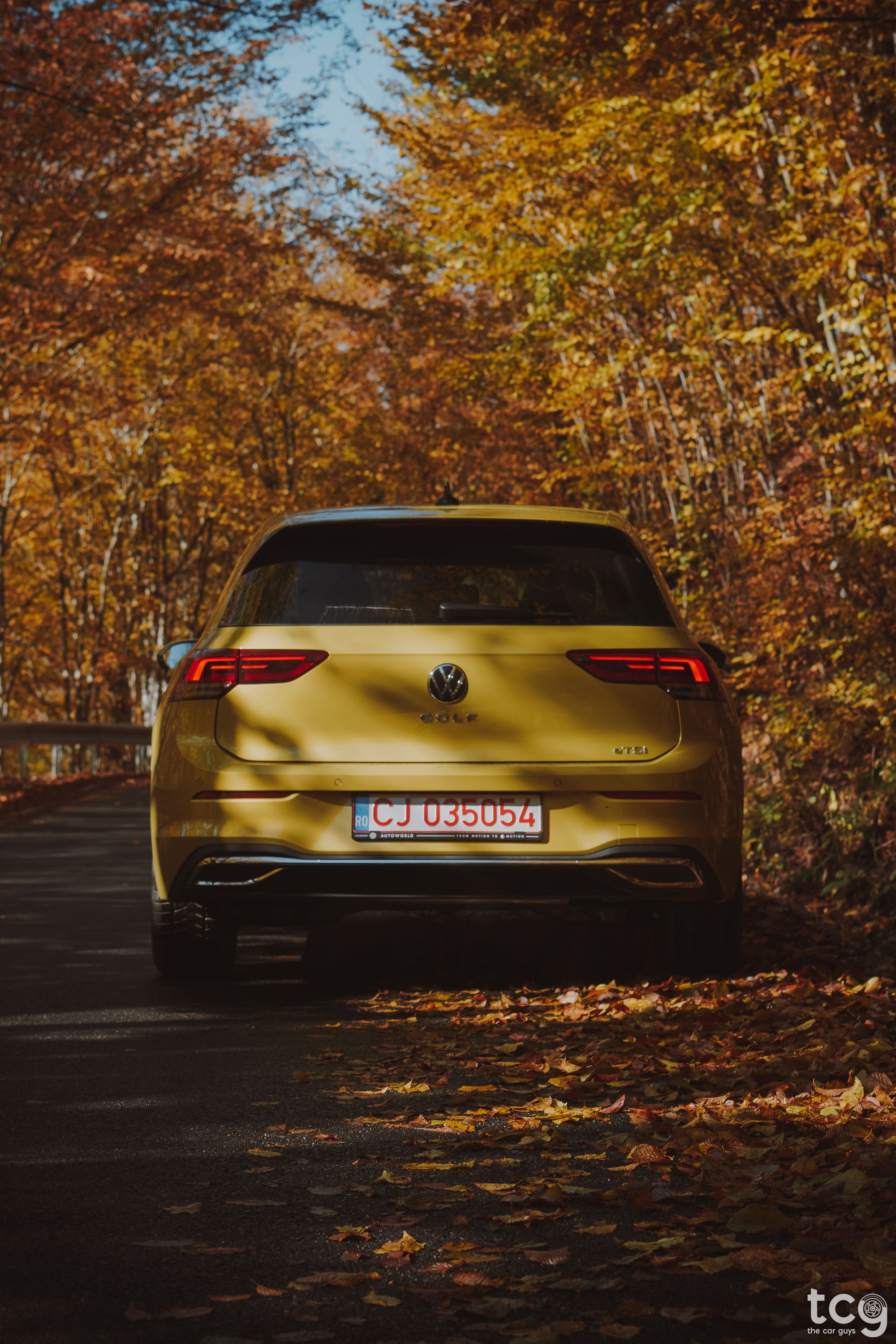 If you look at the dashboard you'll notice that all the buttons are now touch-sensitive, or have been loaded on to the infotainment touchscreen which to me is not necessarily a good thing - it looks cool and all but this whole trend of making everything touch sensitive or changing all the physical buttons to touch screens is not that great to be honest. Why? It's just way more difficult and fiddly to use - you constantly have to take your eyes off the road to make simple changes like changing the interior temperature or changing the drive mode, etc. The only buttons that I can actually, properly use are the steering wheel one. Thank God they haven't changed those to touch sensitive ones! At least for now ...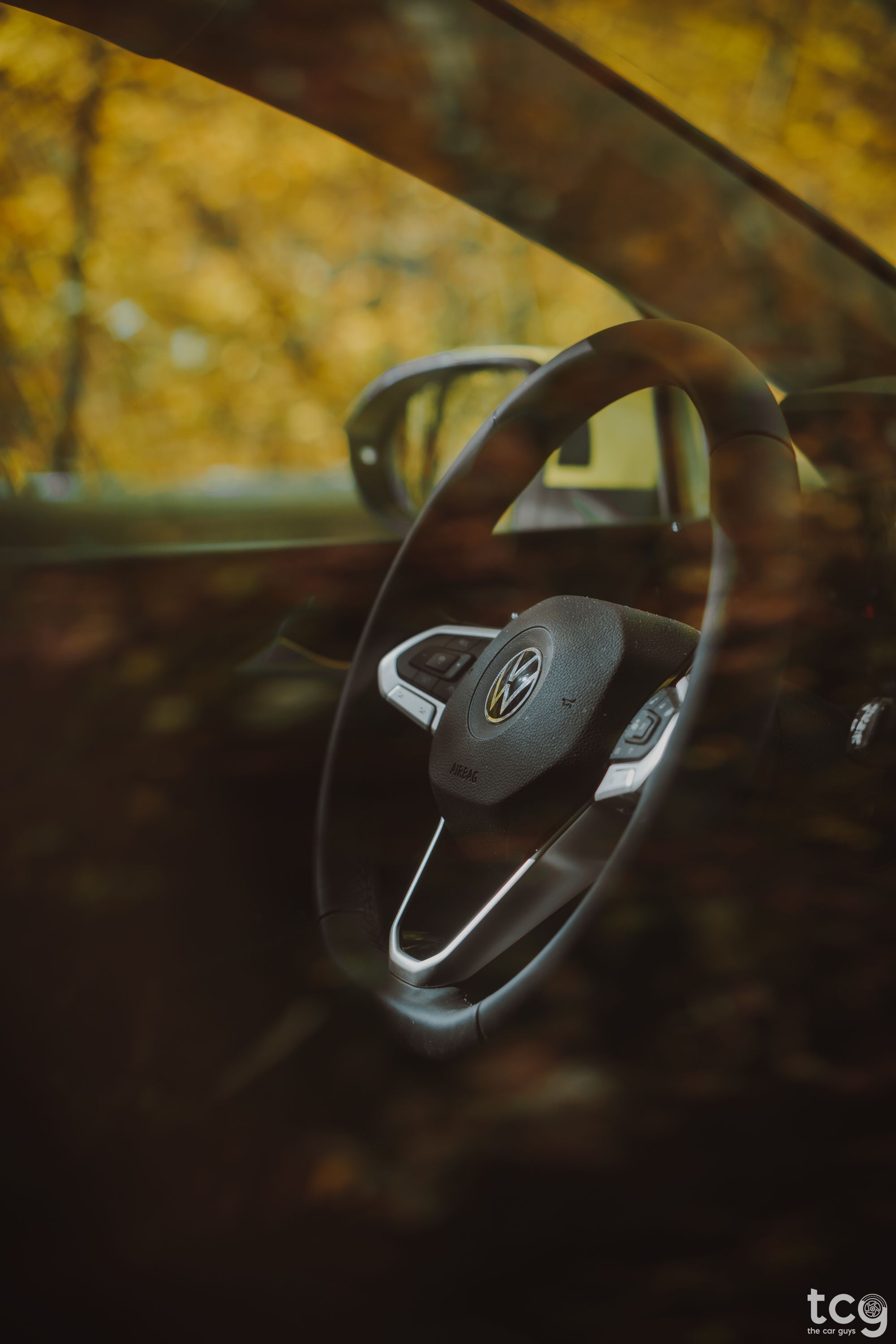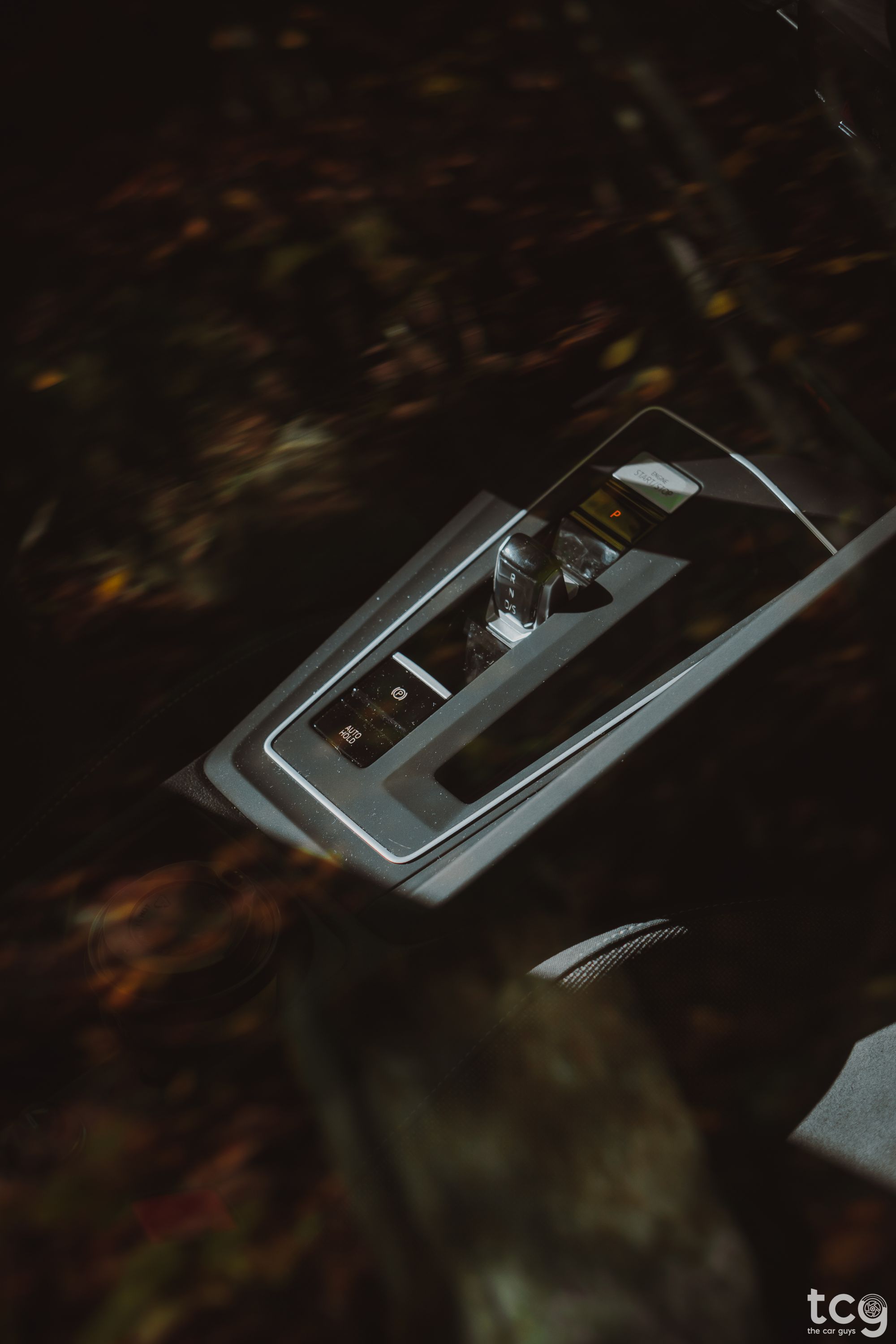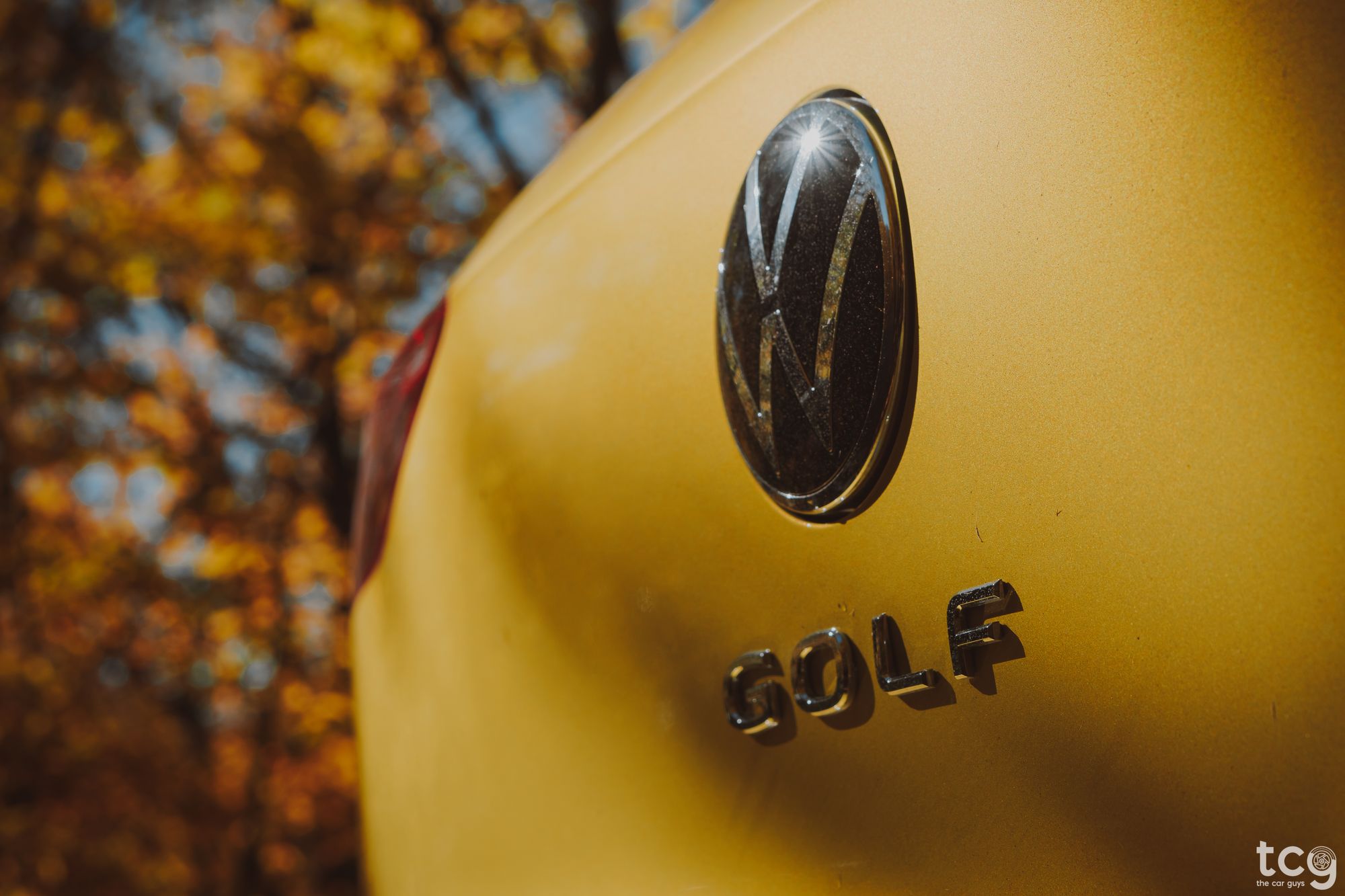 The infotainment system now comes with a 10-inch touchscreen which is mounted high up, so you don't have to look too far from the road to use it. The screen is sharp, with great graphics and colors + it comes with lots of helpful standard features like wireless charging, sat-nav (which you will probably never use since it has Apple CarPlay and Android Auto), Bluetooth, DAB Radio, etc. I just wish the menus were not as complicated and difficult to use - there's no physical buttons to help you navigate the menus and I also noticed a couple of software bugs.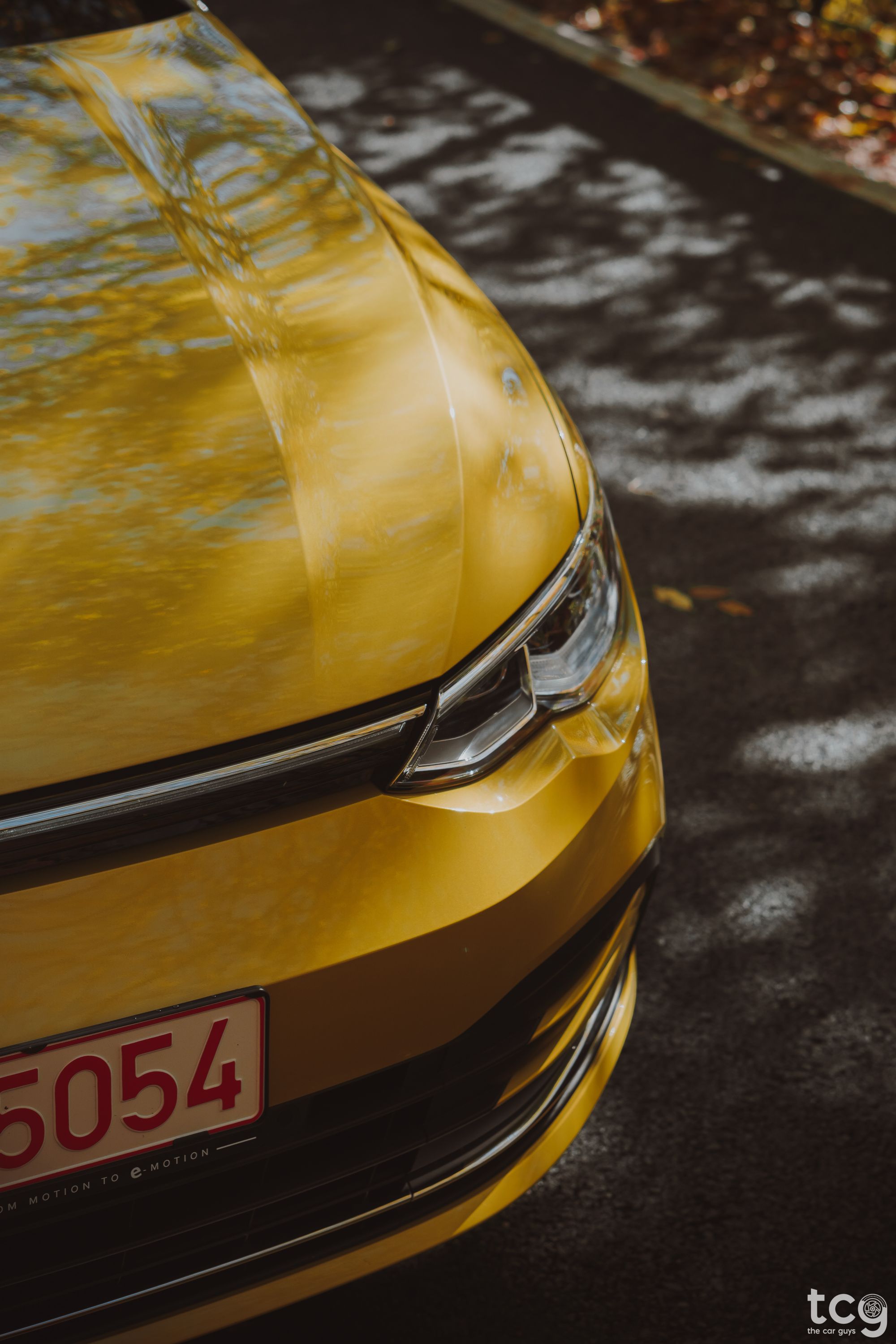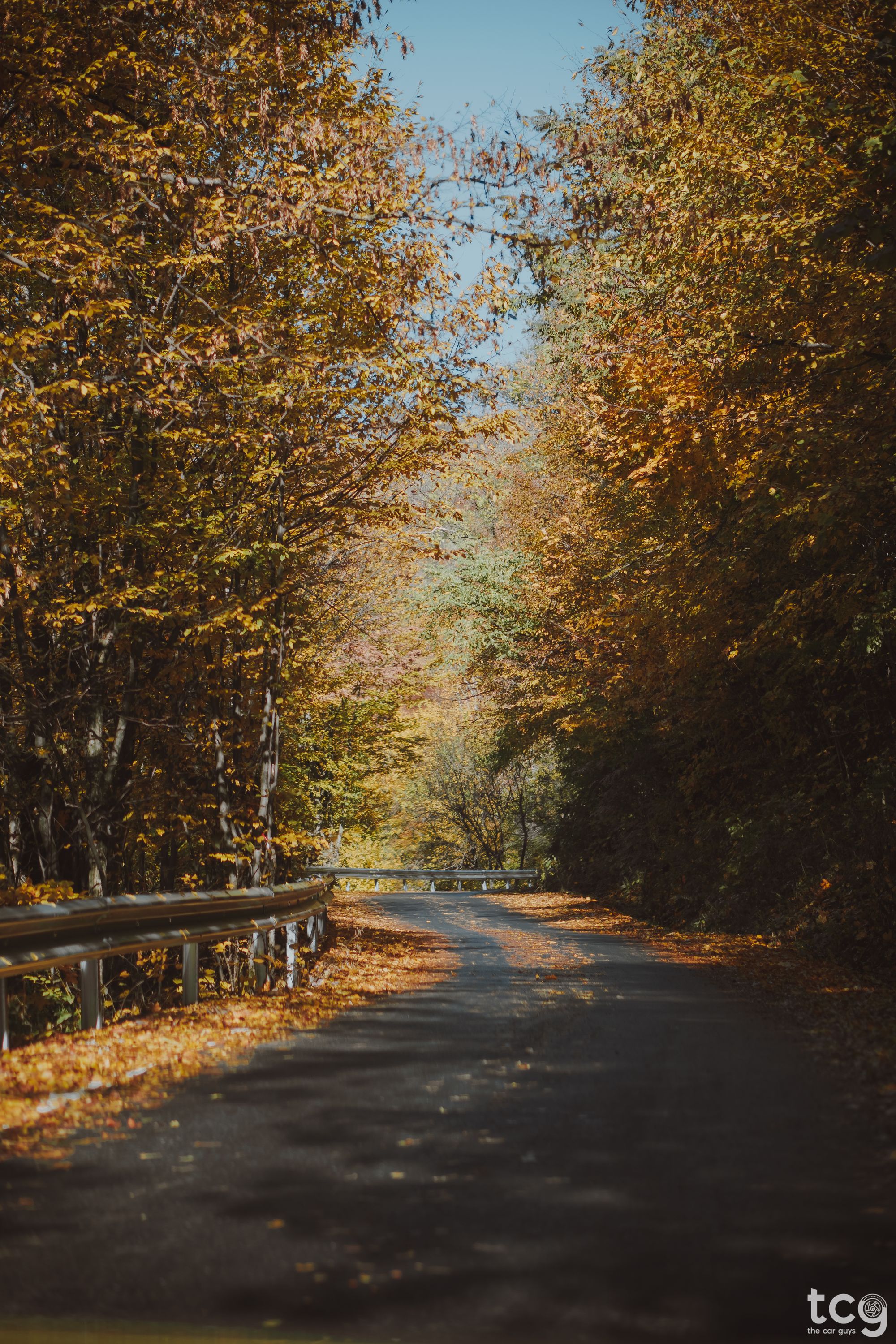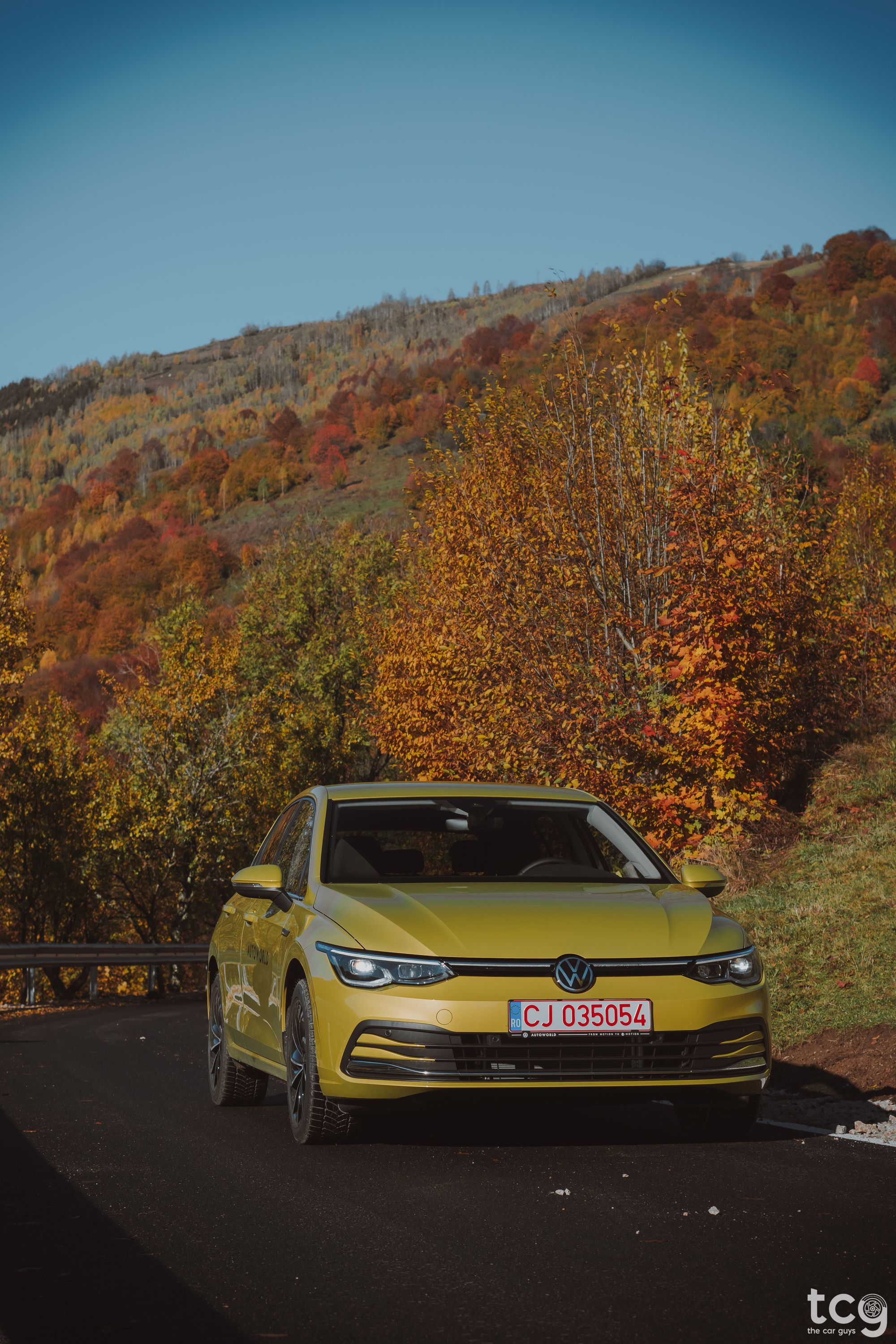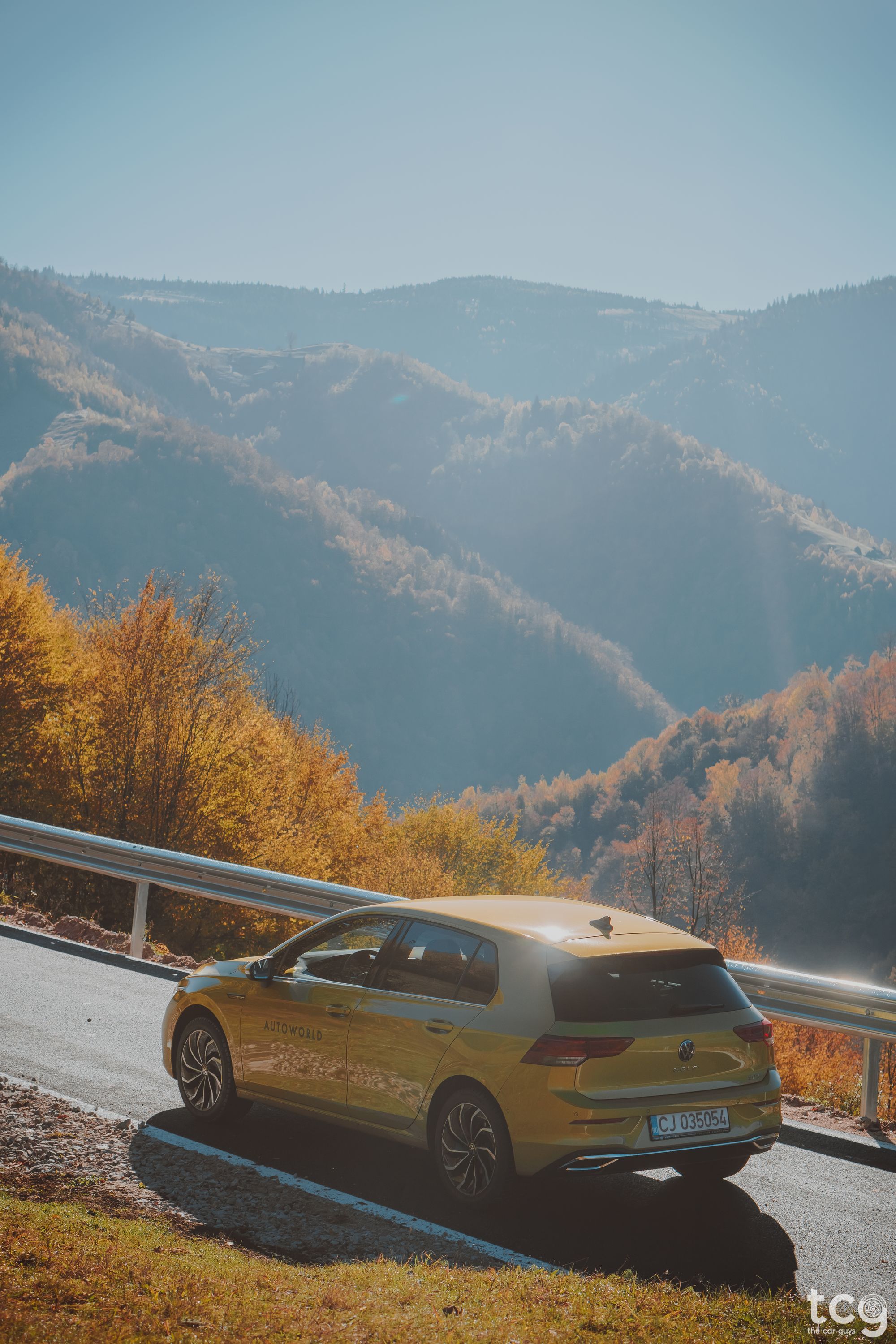 Everything looks cool, new and modern and the materials used have a good quality to them. I especially like what they've done with the central console taking the small gear knob from the Porsche and throwing it in the new Golf - not using that huge gear lever makes everything feel more spacious and the car feels kind of bigger on the inside.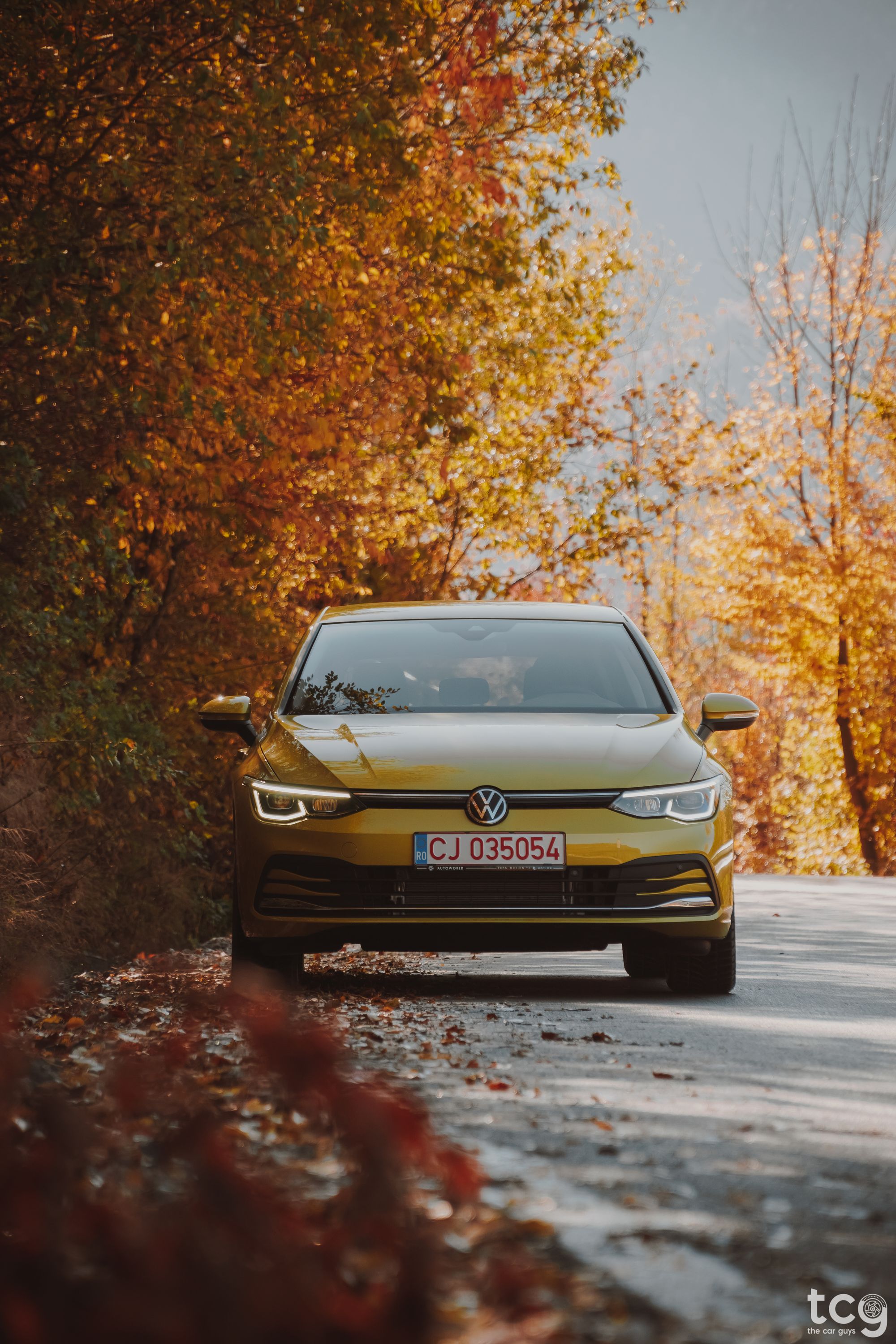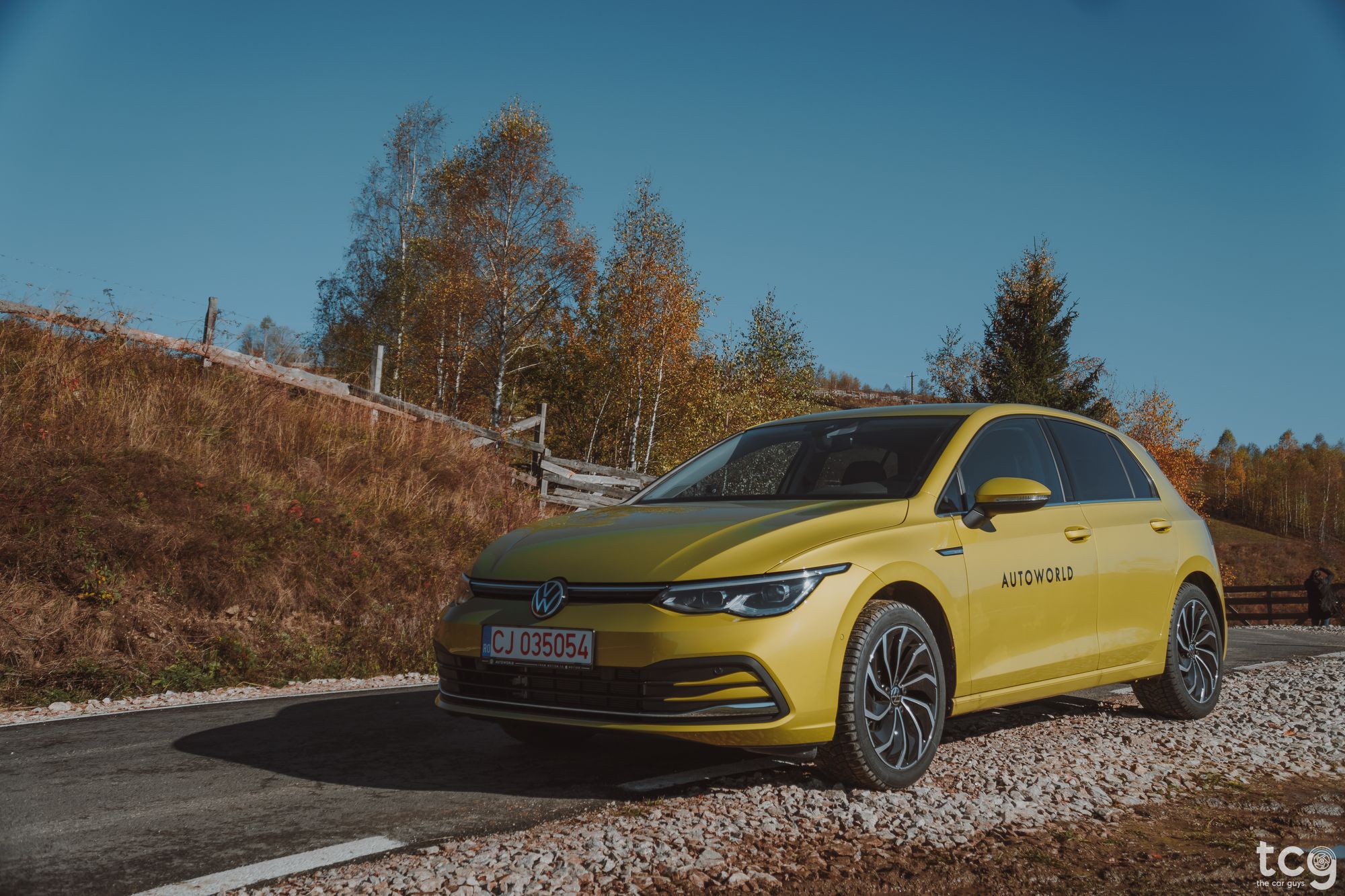 Room in the back is plenty, had a couple of friends with us during the weekend and none of them complained. There's enough knee room and head room to accommodate anyone. Maybe adding a 3rd will be a bit tight on longer distances but I think it's good enough. Boot space is really average for its class, coming in at 380 liters which is decent for your daily needs but some competitors have more space.
---
3 things I really like about the Golf 8:
The looks! I didn't really like it when I first saw it but once I got to see it in real life, my opinion changed.

How comfortable it is! I drove this on all kinds of terrain and it felt good and composed all the time.

Wireless Apple CarPlay! The fact that it has wireless Apple CarPlay and wireless charging is so, so good! No more cables needed!
---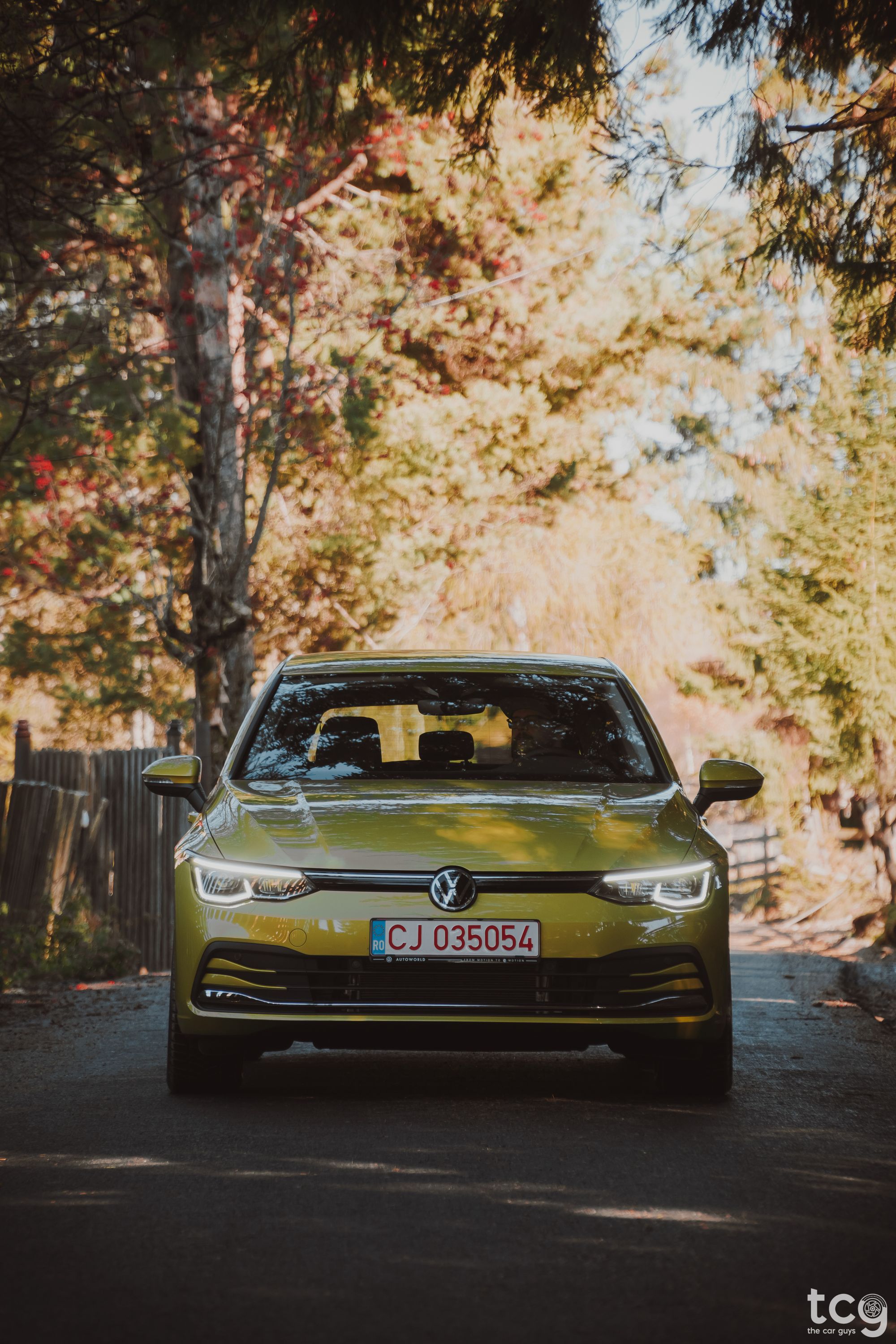 ---
3 things I really don't like about the Golf 8:
The piano black trims - I pretty much hate these in any car but, for some reason, they looked worse in this than other cars.

A lot of the touch capacitive buttons are difficult to use and fiddly. I hate the fact that I have to take my eyes off the road so often to do simple tasks.

The fake exhaust trims are some of the worst I have ever seen!
---
Would I get this car? Yep - it's decently priced and it offers lots of features that I would really enjoy on a daily car.
---
Price of the tested model: 26,500 Euro (VAT Included).
Engine and Gearbox: 1.5 eTSI (MHEV) petrol unit with 150HP and 250NM of torque coupled with a 7-speed automatic gearbox.
Thank you Autoworld Volkswagen Cluj-Napoca for lending us the car.
Photos by: Clau Morar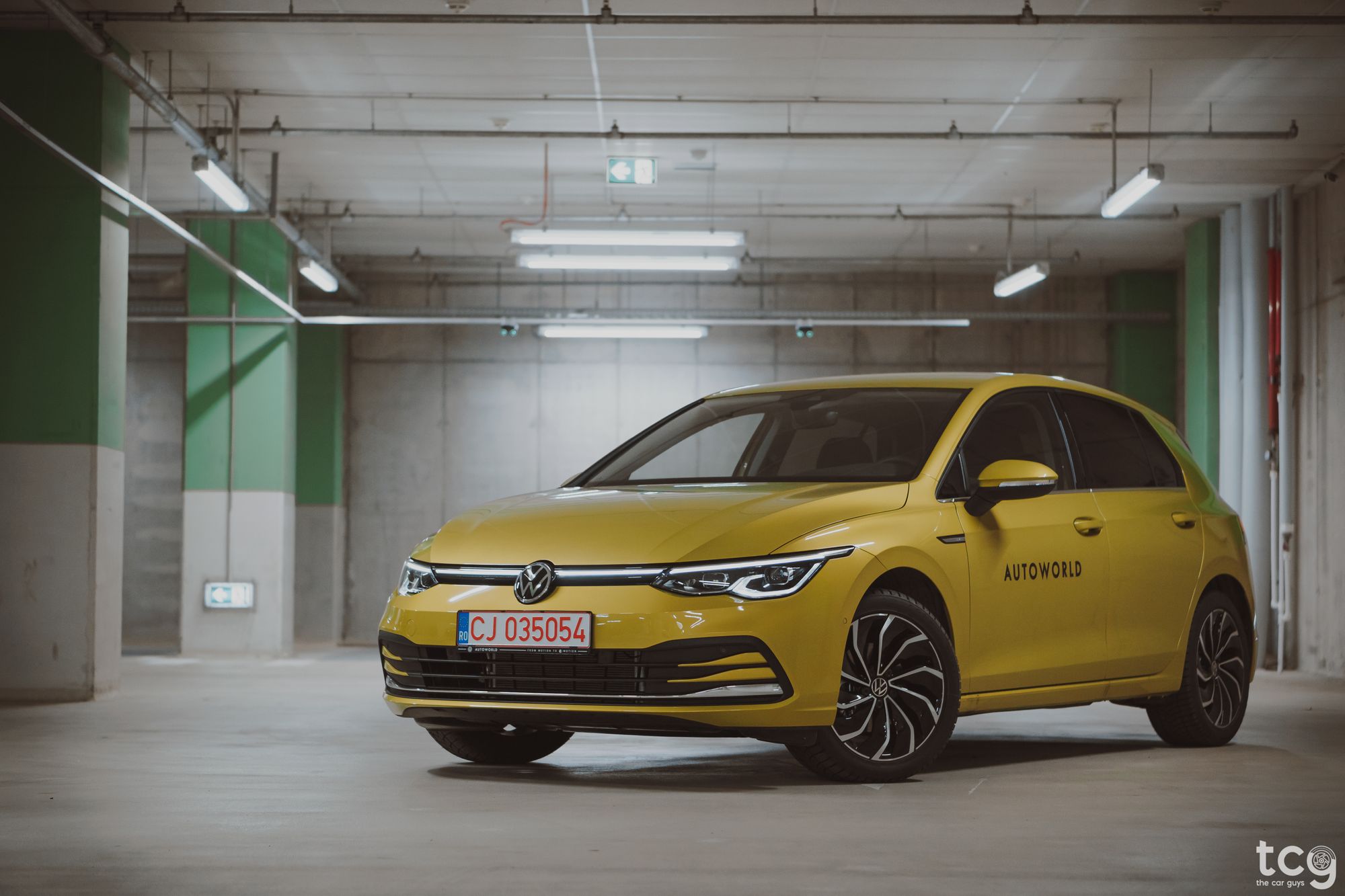 ---