Look, I may not be the biggest fan of electric cars but you can't deny they have a special kind of appeal (to some people). After spending an entire weekend with the e-tron - and don't get me wrong, I still have a lot of love for the Jaguar I-Pace - this Audi has quickly become my favorite electric car I've had the chance to drive until now.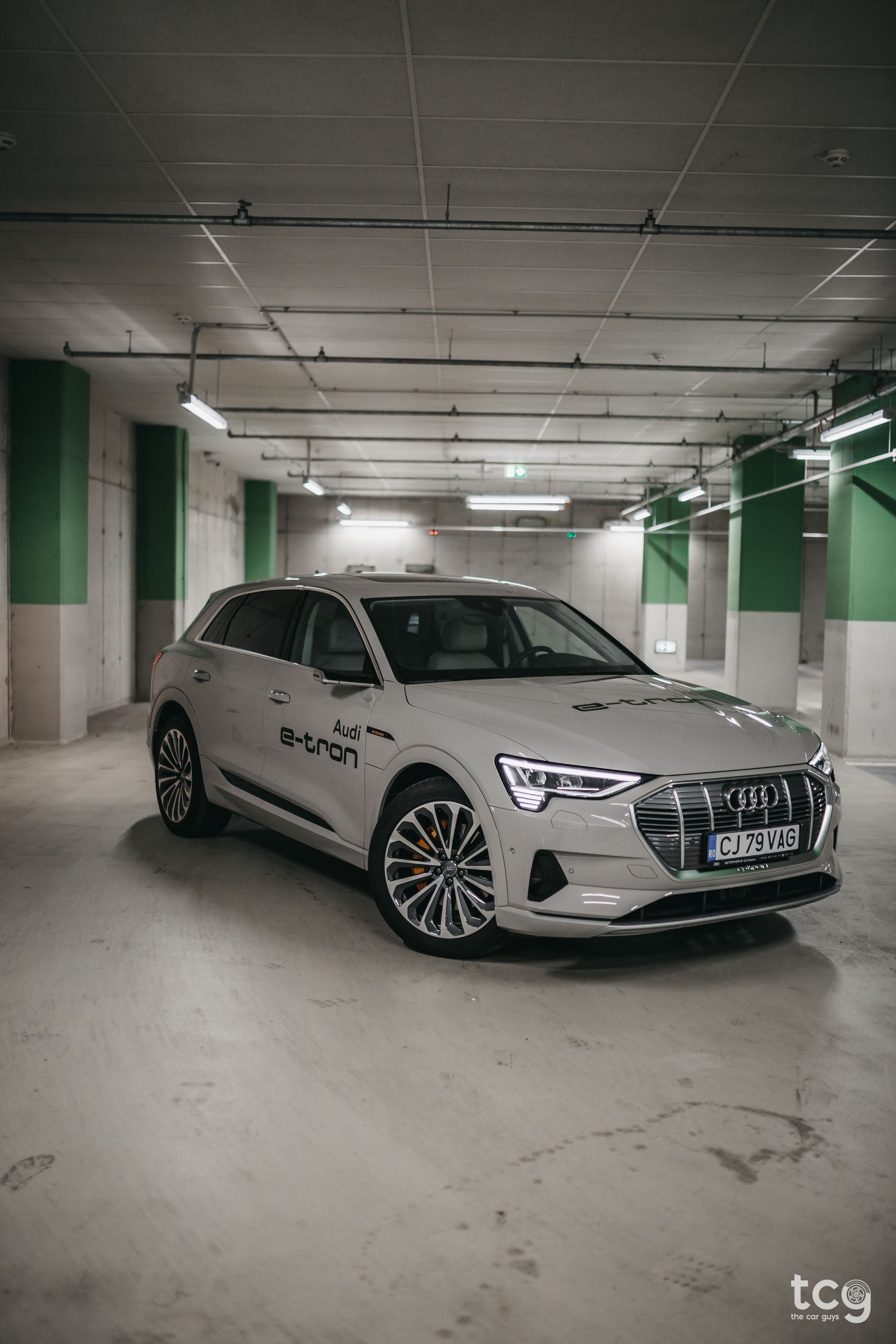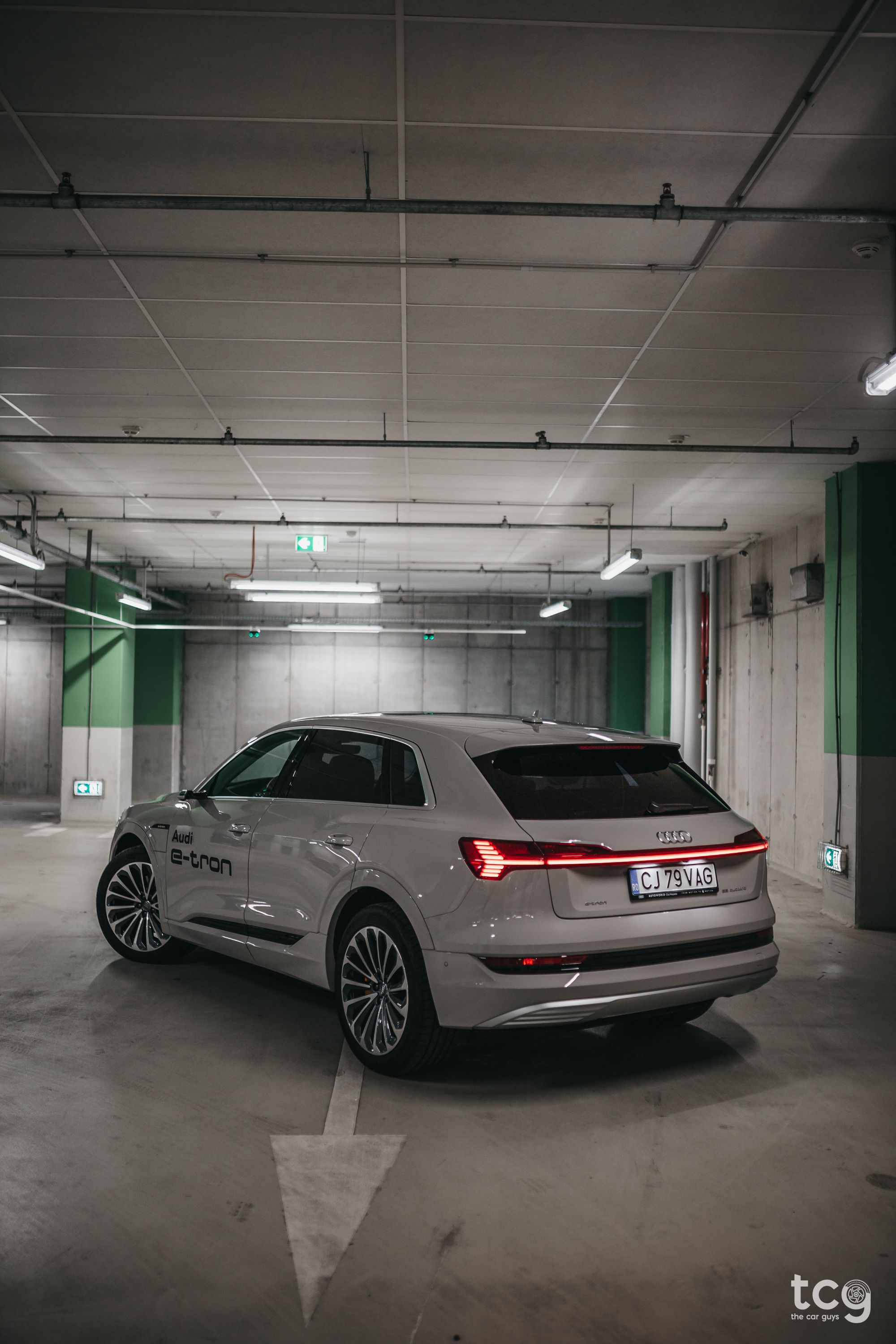 When it comes to large and luxurious electric SUVs, the e-tron's closest rivals are the Jaguar I-Pace, the Mercedes EQC and the more expensive Tesla Model X. Since I only drove 2 out of the mentioned 4, I can only speak about the Audi and the Jaguar.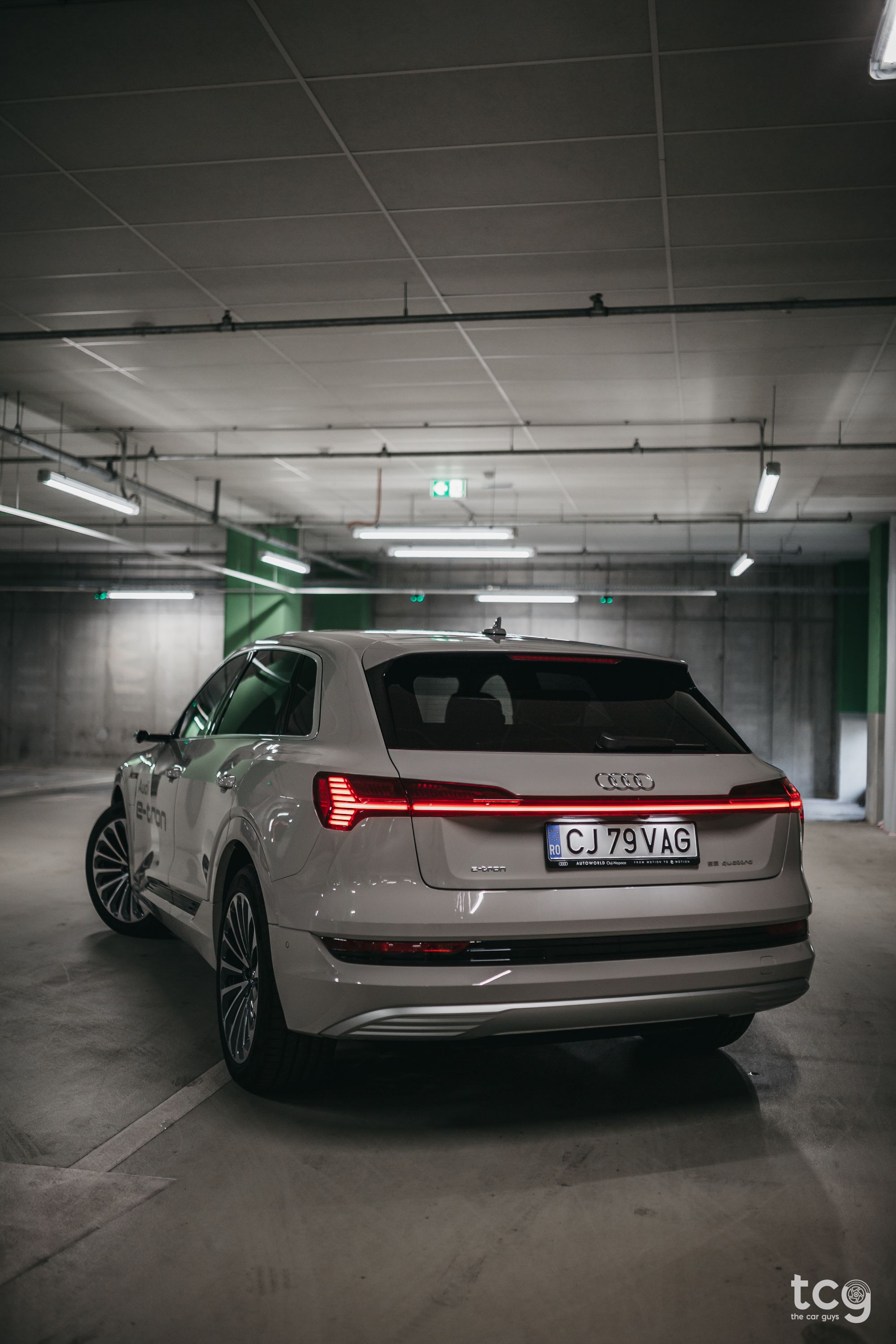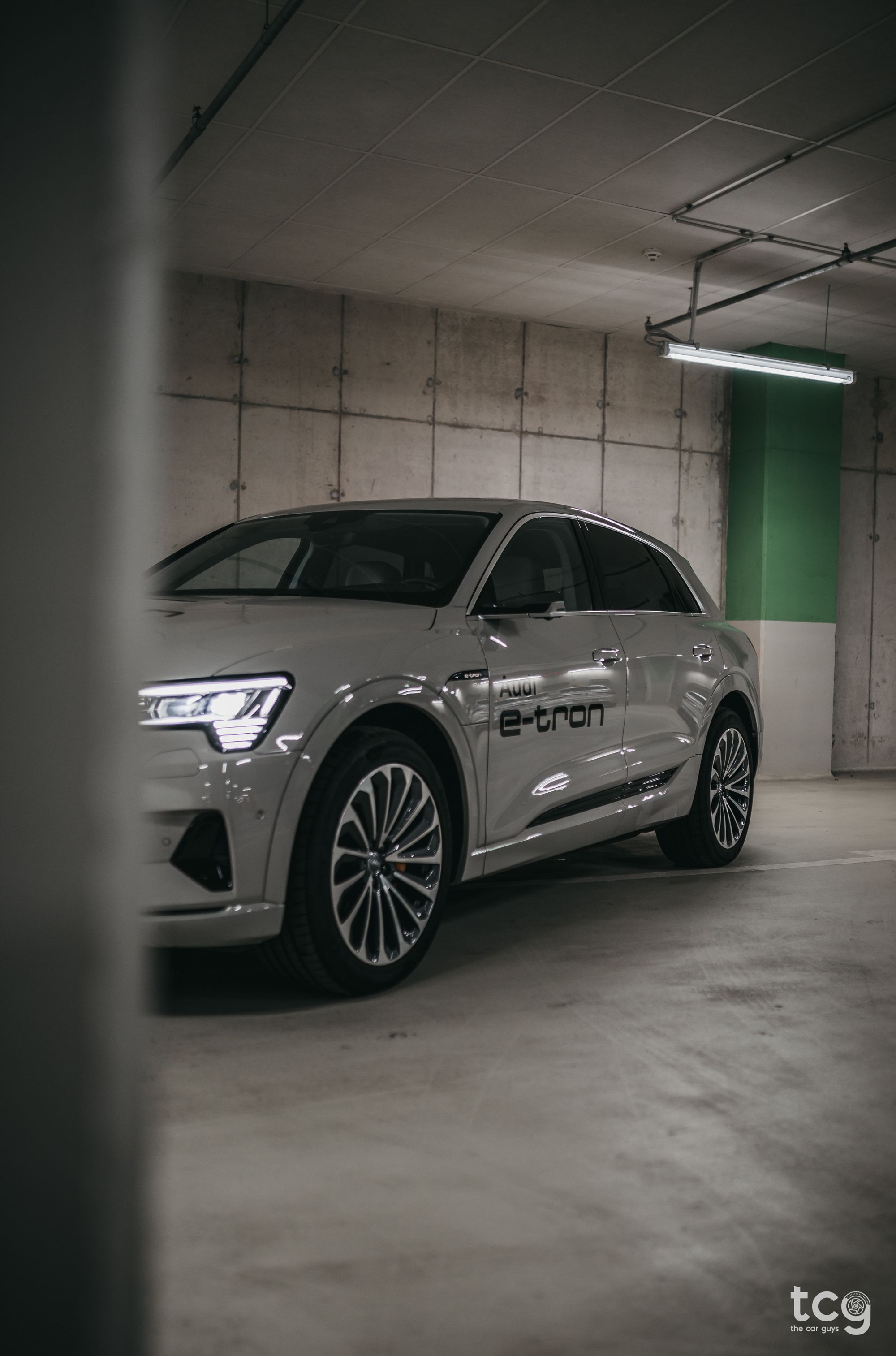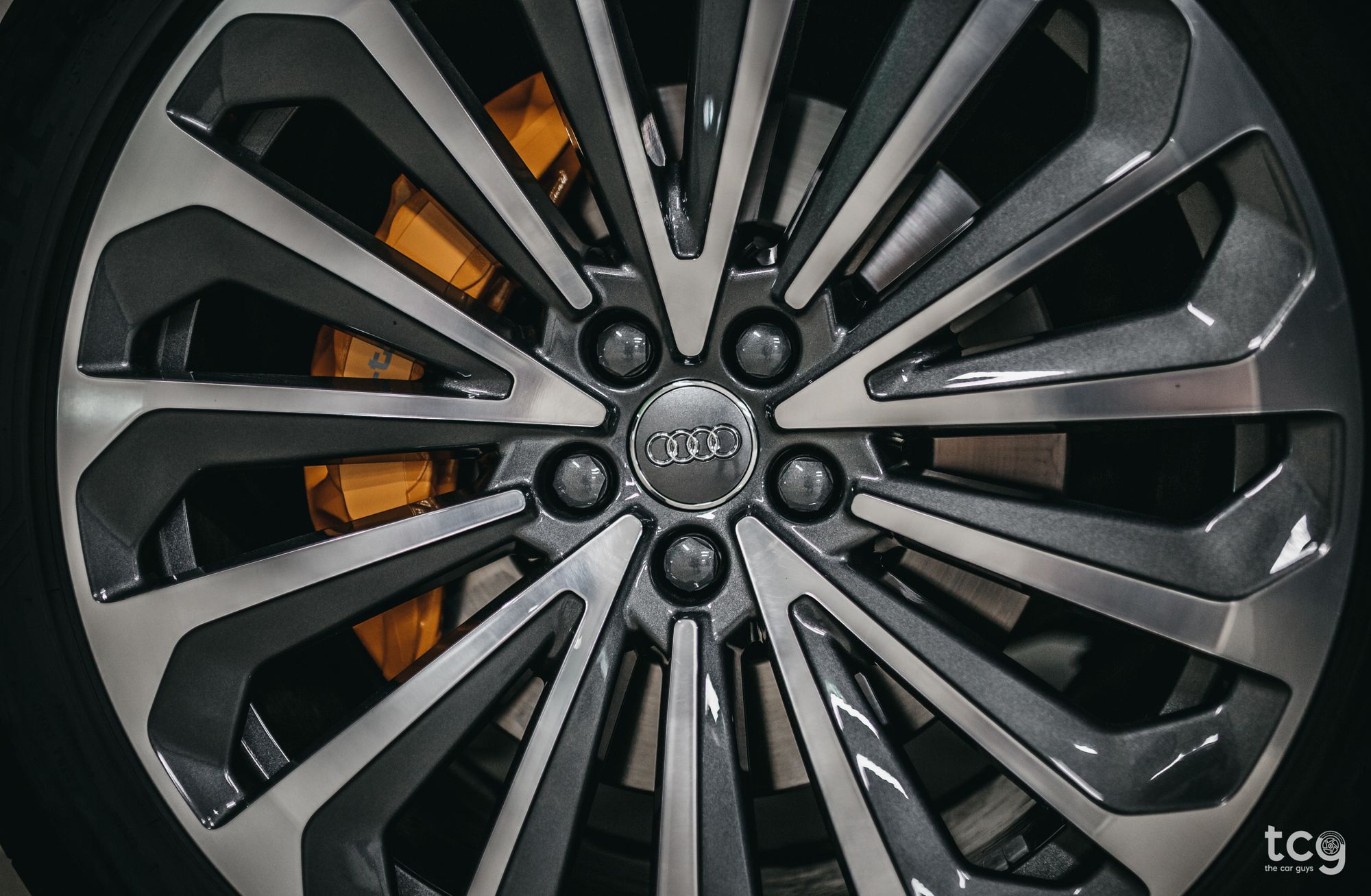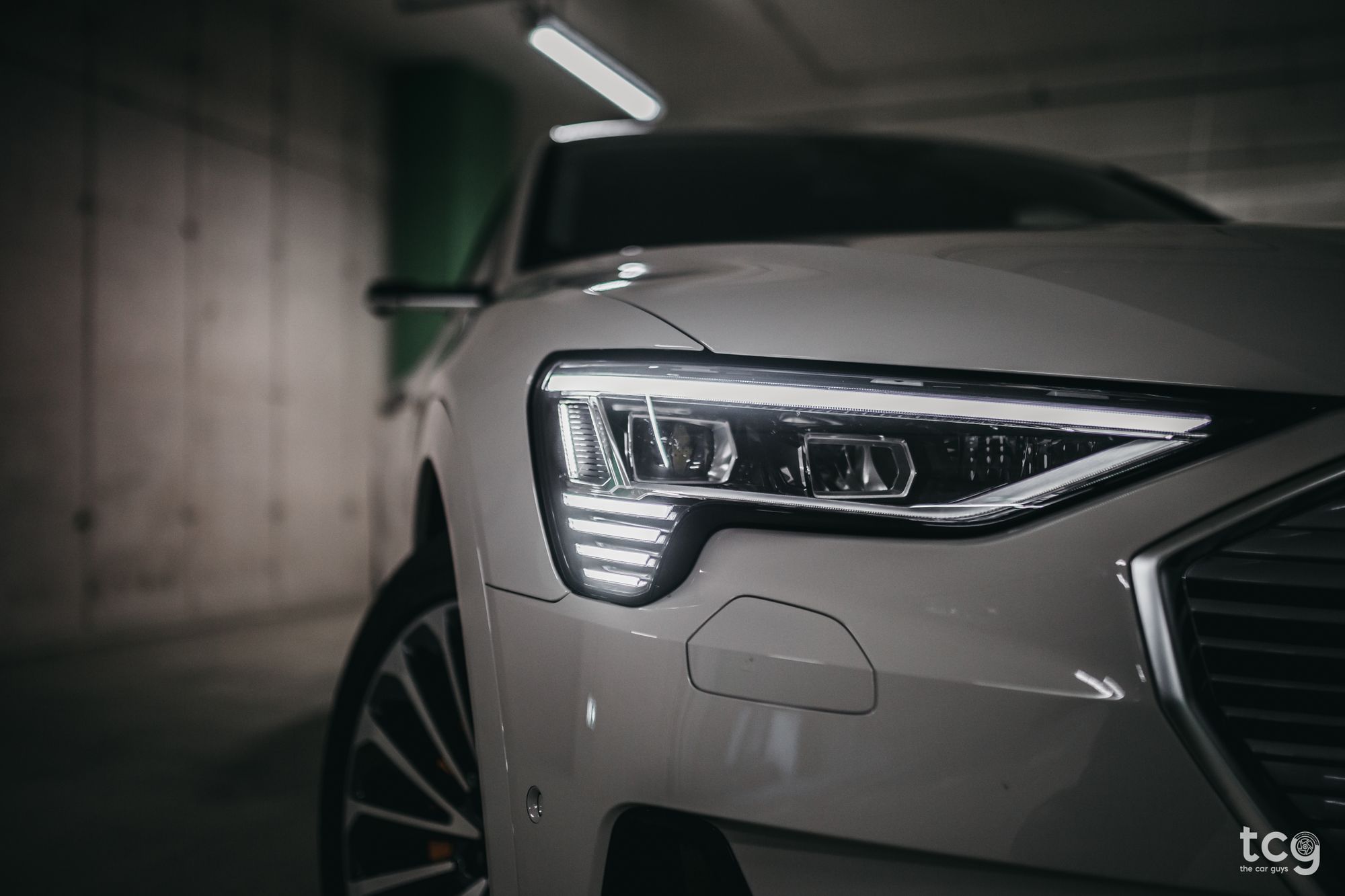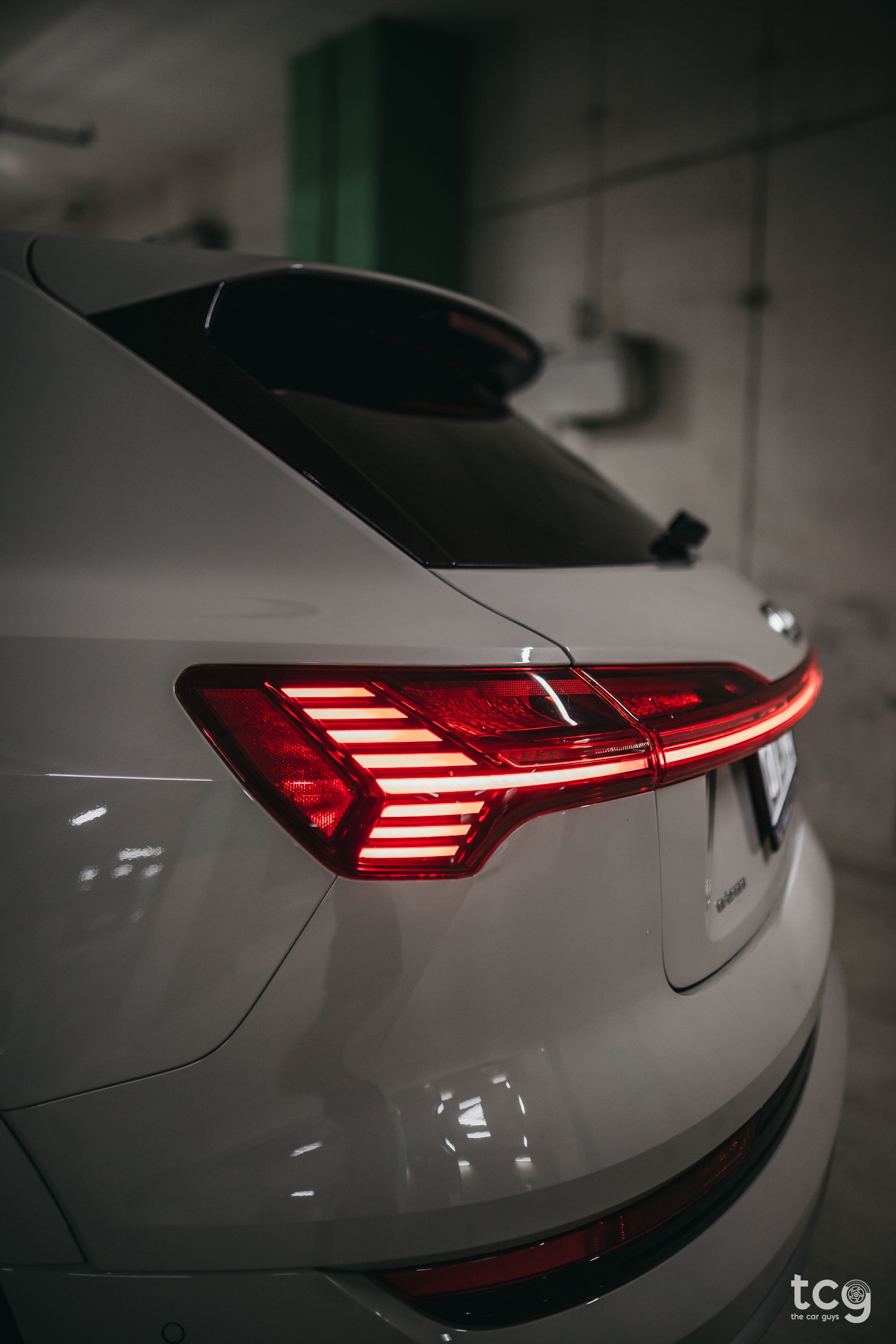 The e-tron definitely has some pretty awesome tricks up its sleeve to help it stand out against its competition. A few examples would include: charging ports on both sides of the car, special alloys wheels that were designed to help it cut through the air more efficiently, adaptive suspension that can be raised by up to 50mm and side mirrors that are actually cameras!
Performance wise, the car is definitely not slow - it has 408HP (95KW battery) and it can get you to 100km/h in around 5.5 - 5.6 seconds. That's pretty darn impressive considering the car is a total whale, weighing in at around 2.5 tonnes. It doesn't lean too much in the corners - the benefits of a low centre of gravity. It controls its weight well, it grips to the road and it changes direction way better than expected.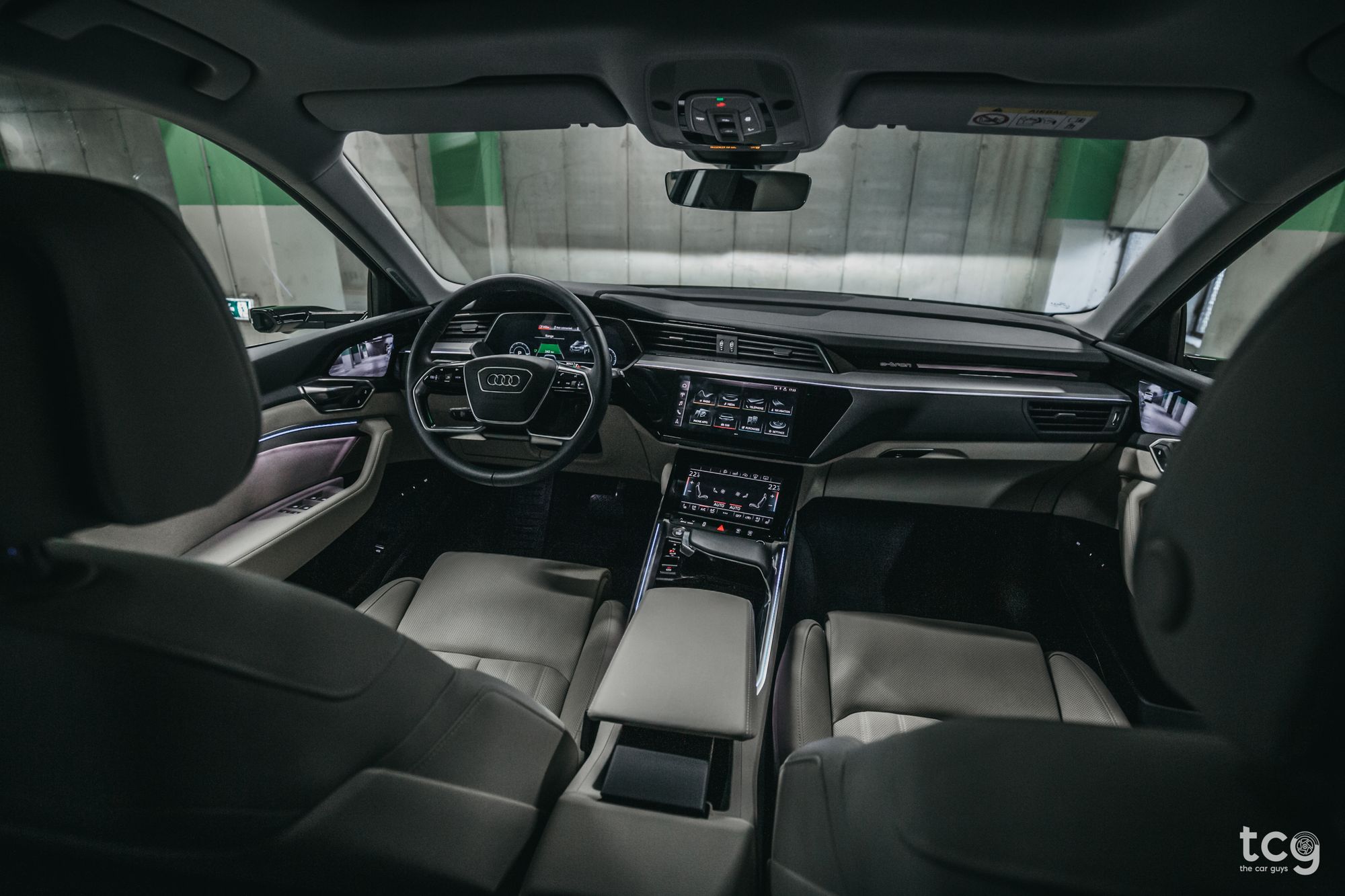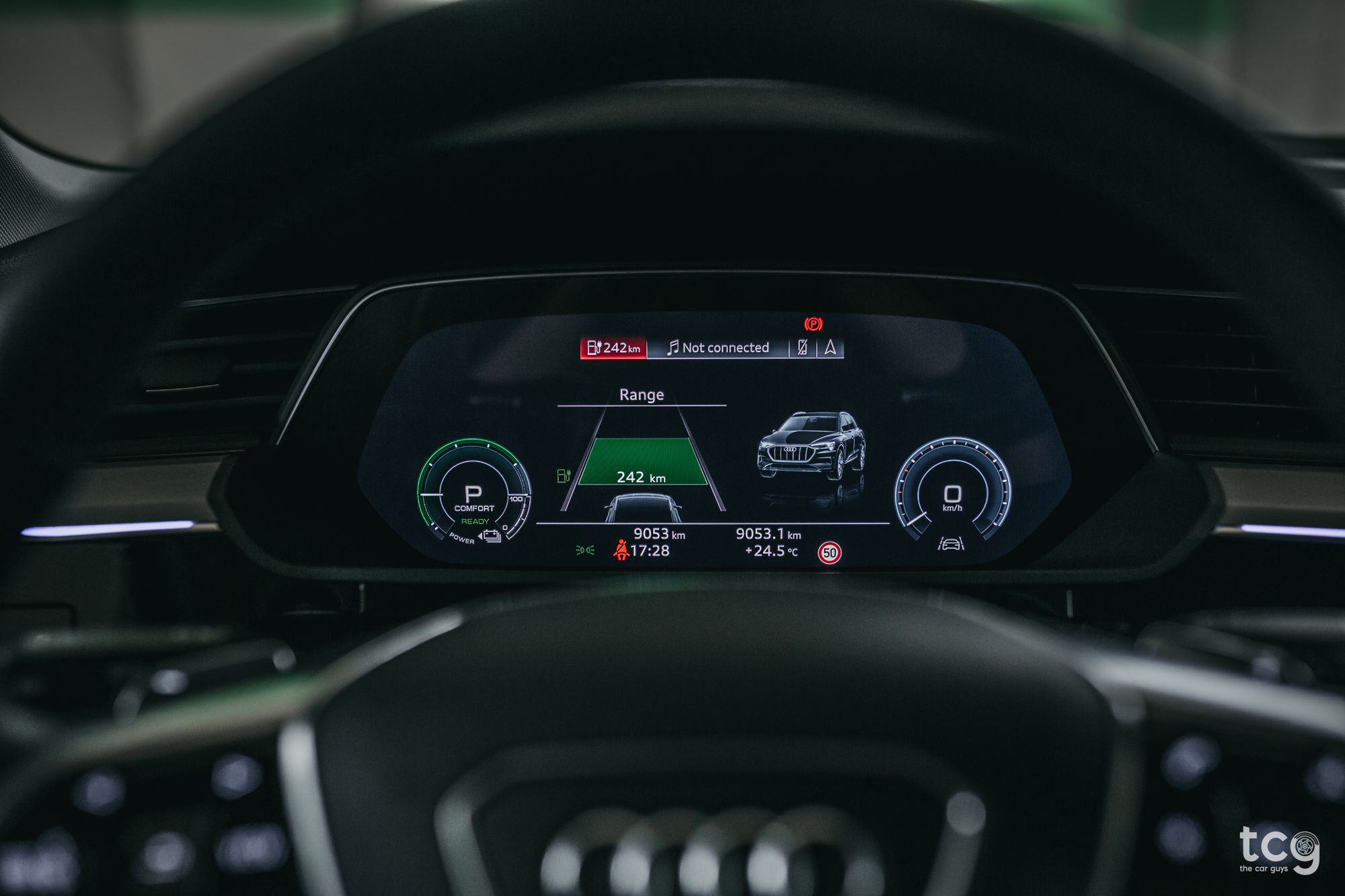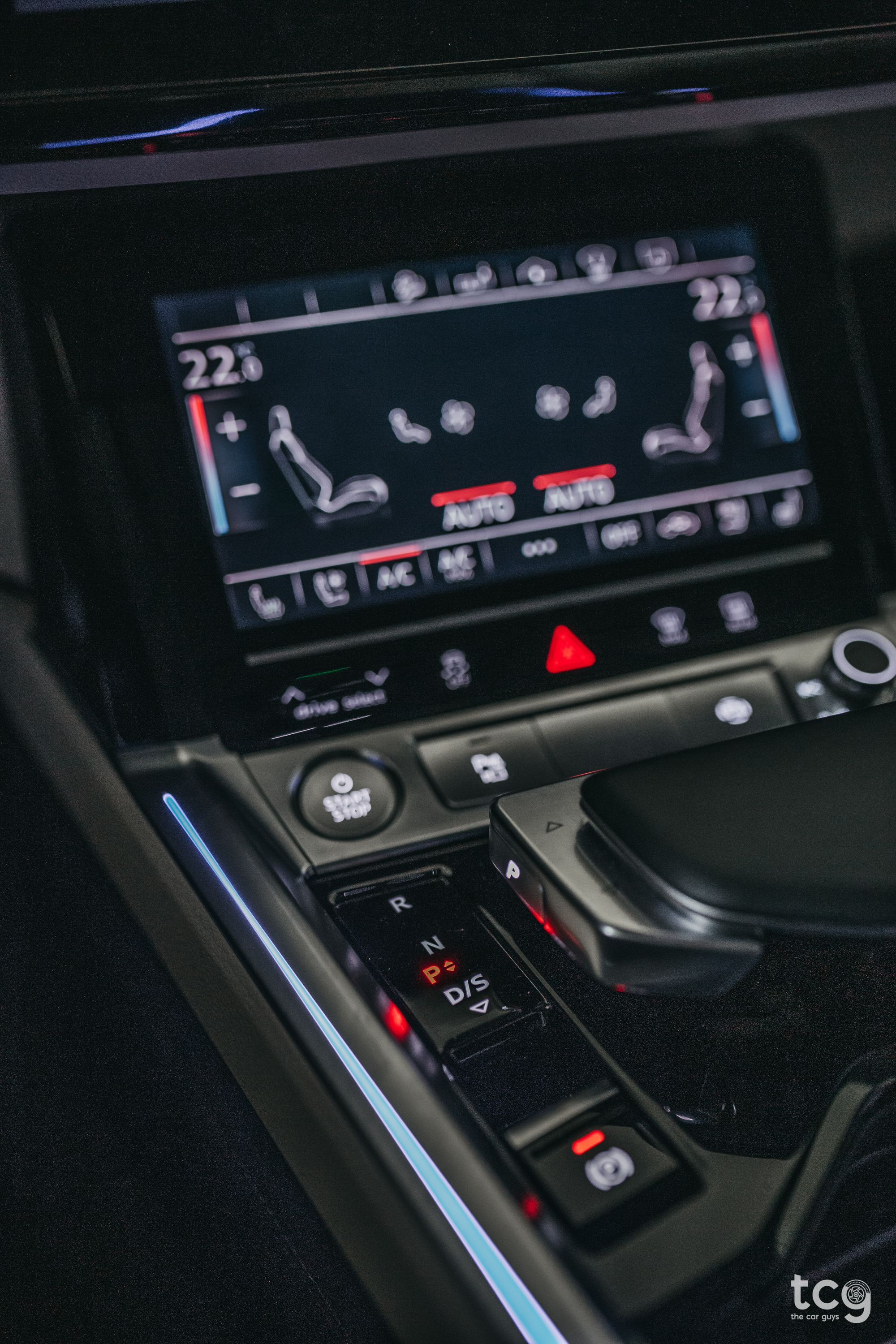 Unlike other conventional cars, the paddles behind the steering wheel allow you to increase the power recuperation through three levels. It's something I had a really hard time getting used to but once I did, I barely even touched the brake pedal anymore throughout my entire weekend with the car. Feels a bit odd, but hey - if it works, it works!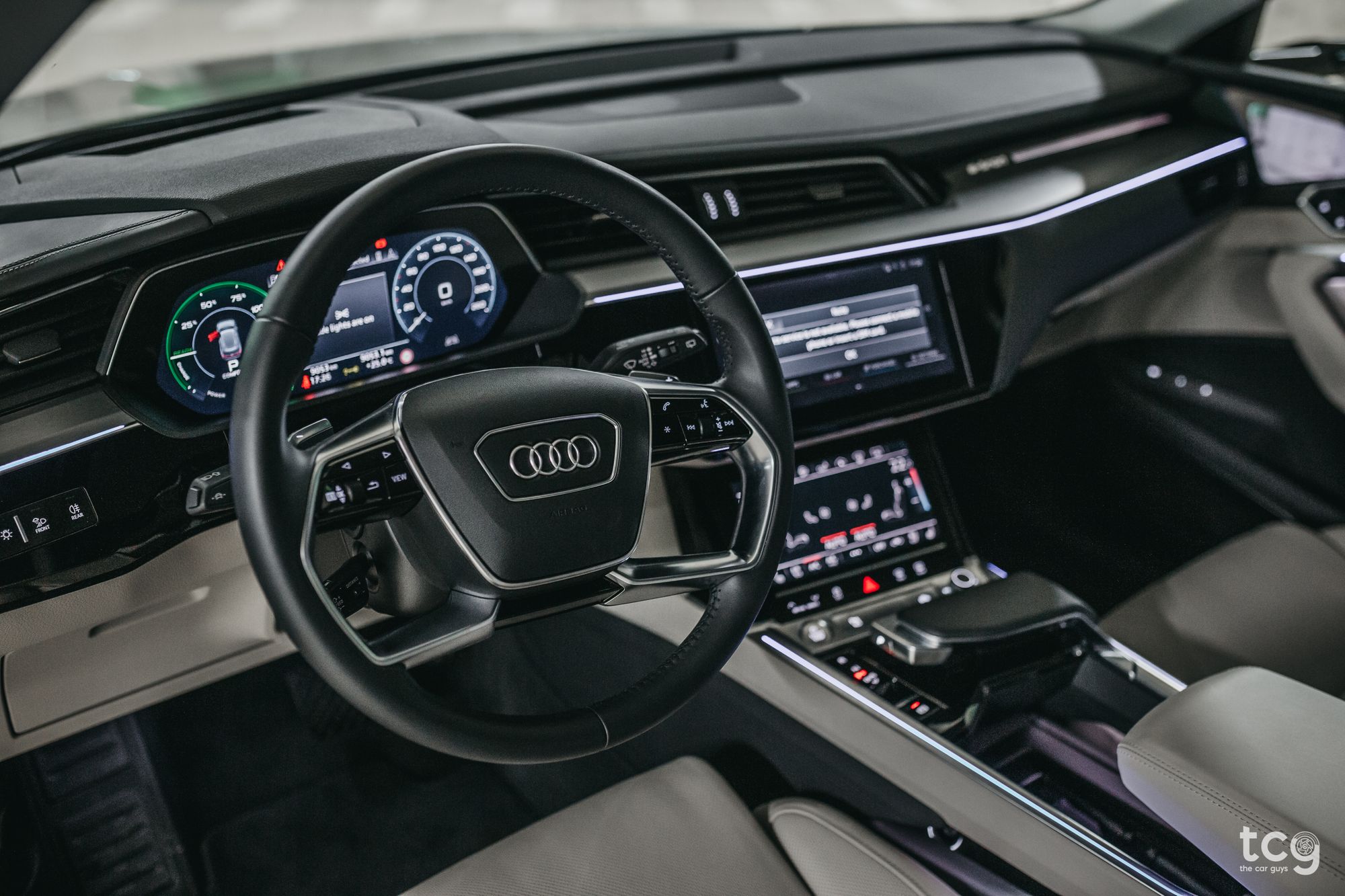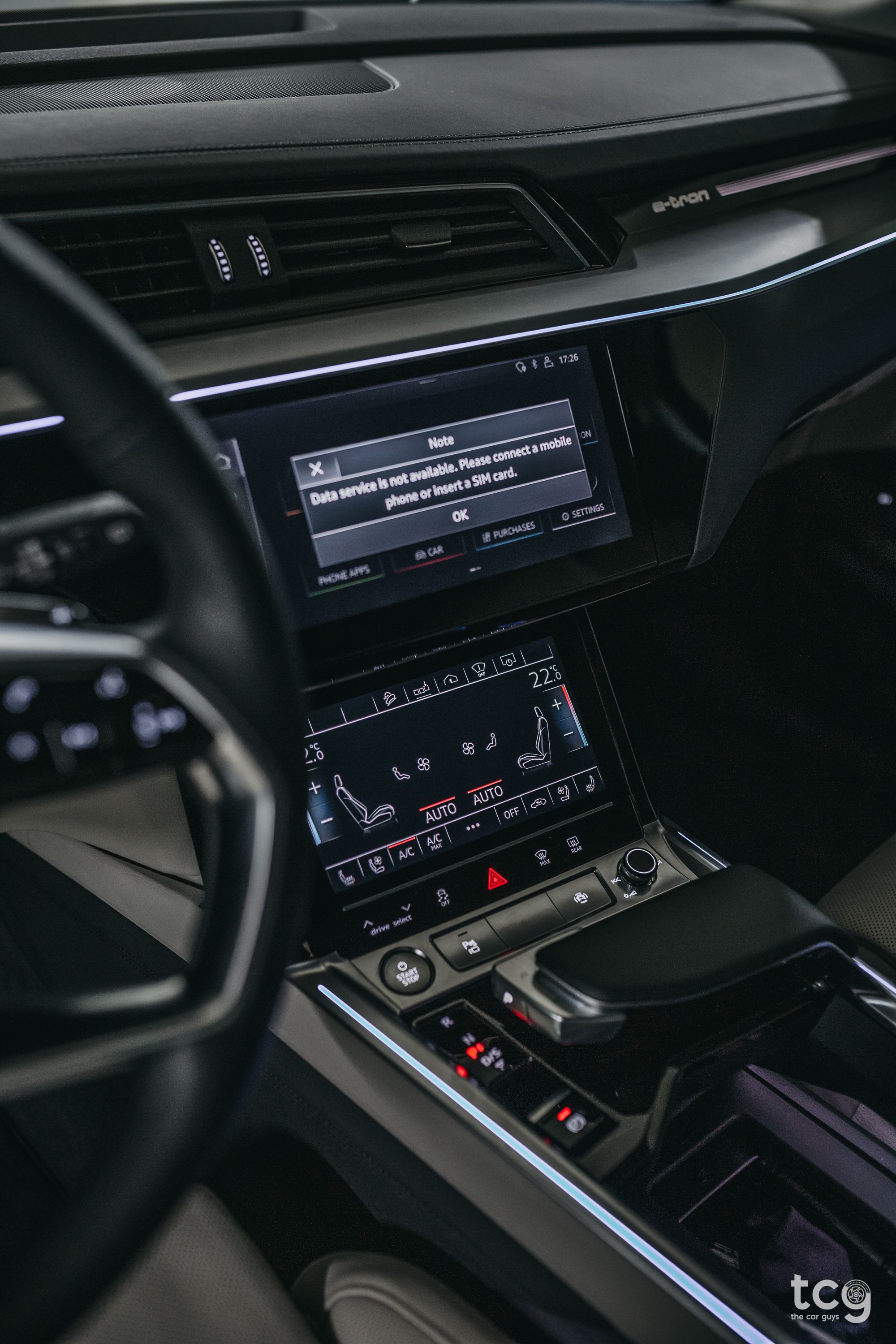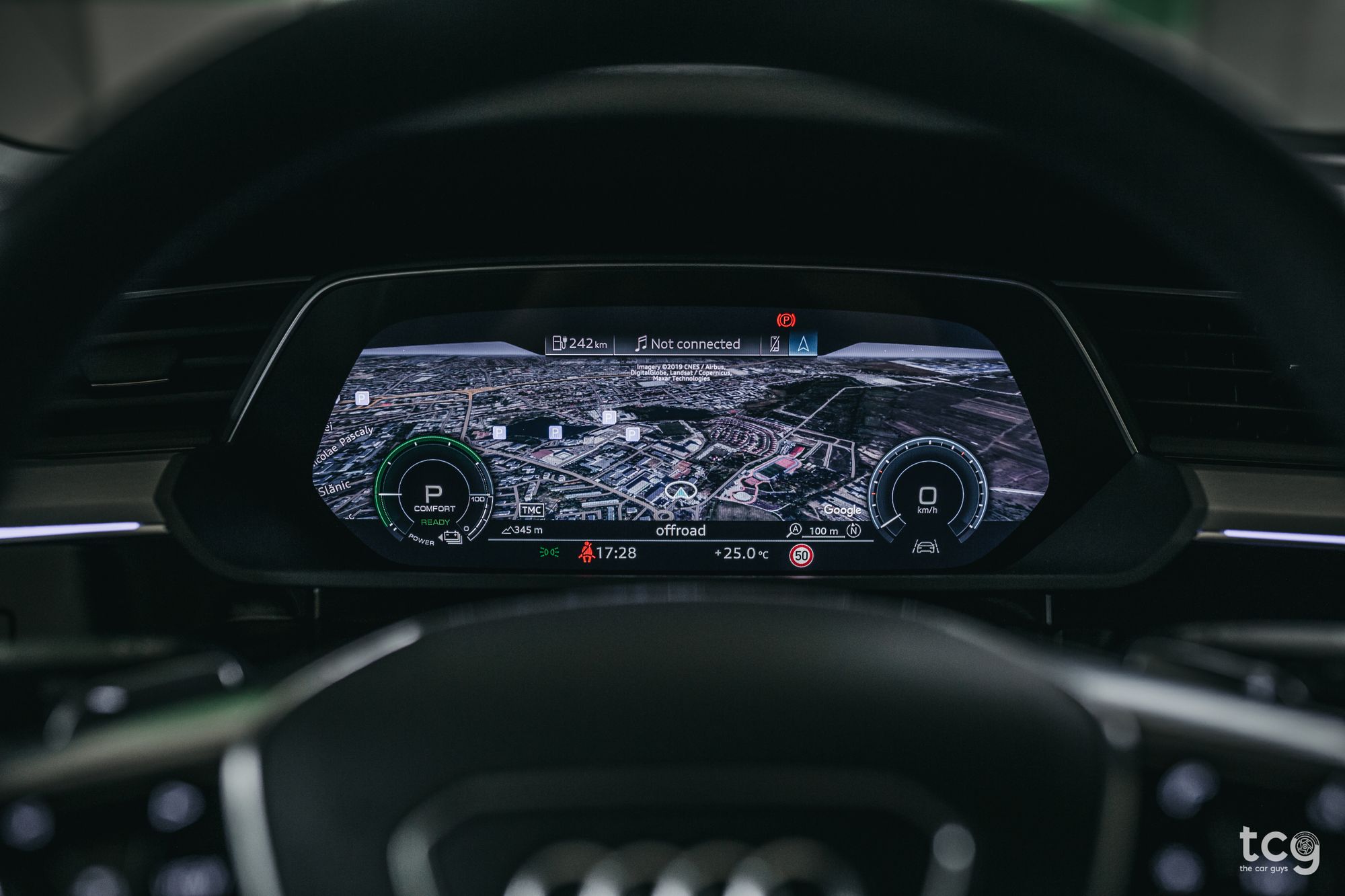 Refinement is on a whole other level. Especially since the car we tested had the camera door mirrors, which reduce the overall width and eliminates wind noise almost all together. The air suspension does an absolutely fantastic job in Comfort mode - I think the only other car where I couldn't feel any road imperfection was the Land Rover Defender (which we will review for you in a couple of weeks). Switch it to Dynamic and it will decrease comfort but that's the setting you want on a windy road as it keeps the body movement in check.
Around 400km, that's the official range this car is capable of which in reality translates to around 350 and during our test, we got around 250 - 300km. But we didn't do anything to help with the range, we pushed the car hard, used aircon all the time, did a few launch controls, etc. For a normal driving style, I bet it could reach around 350km.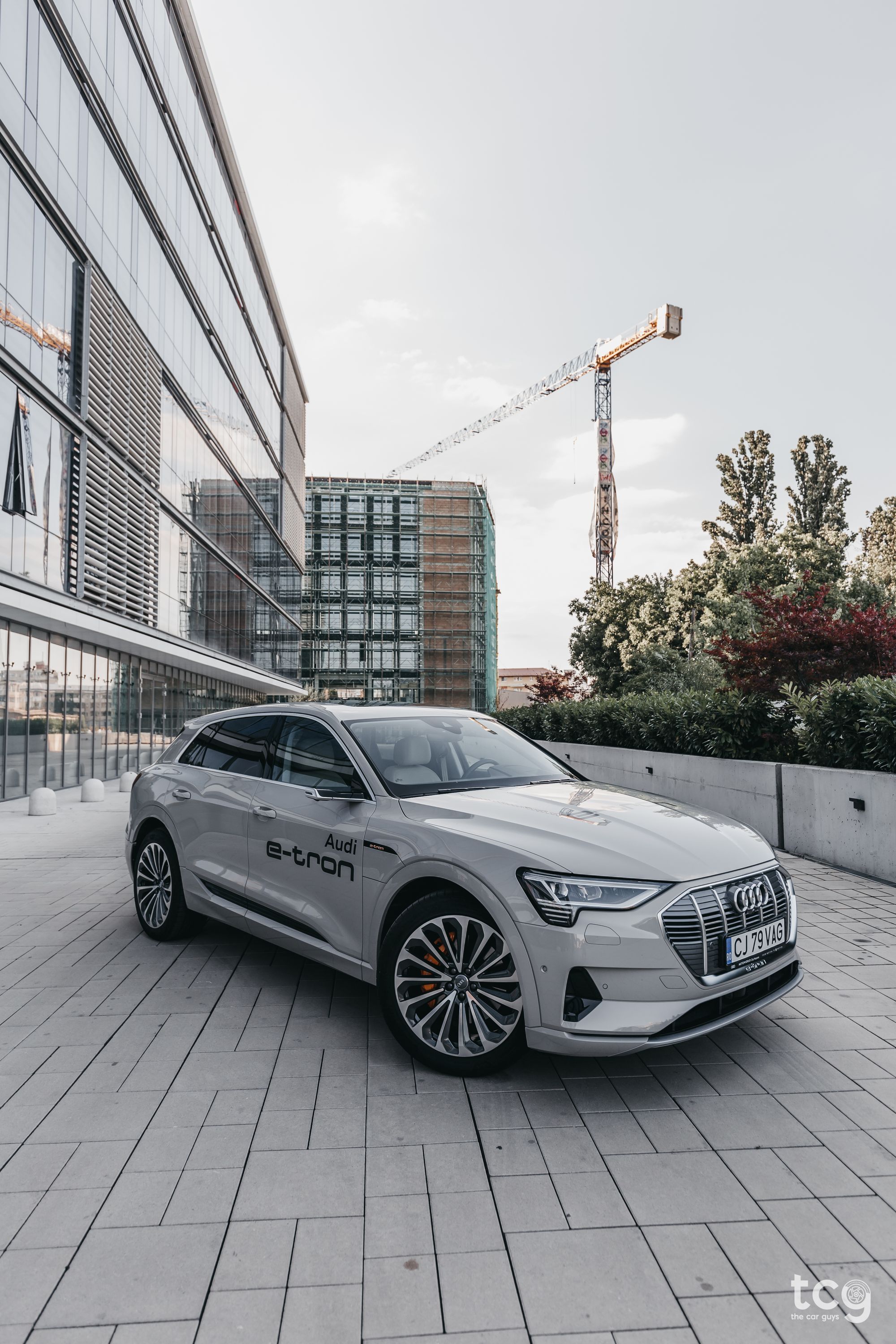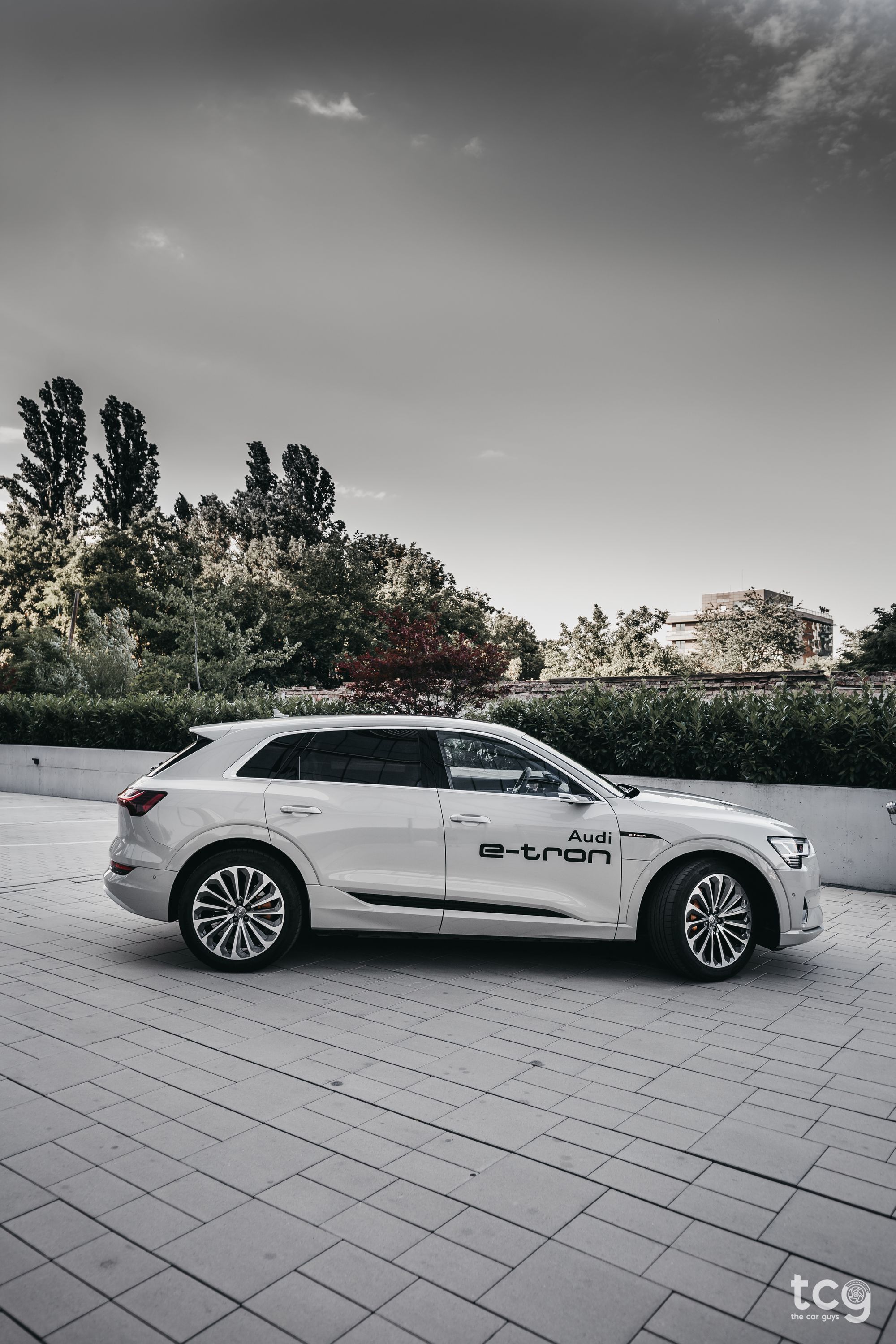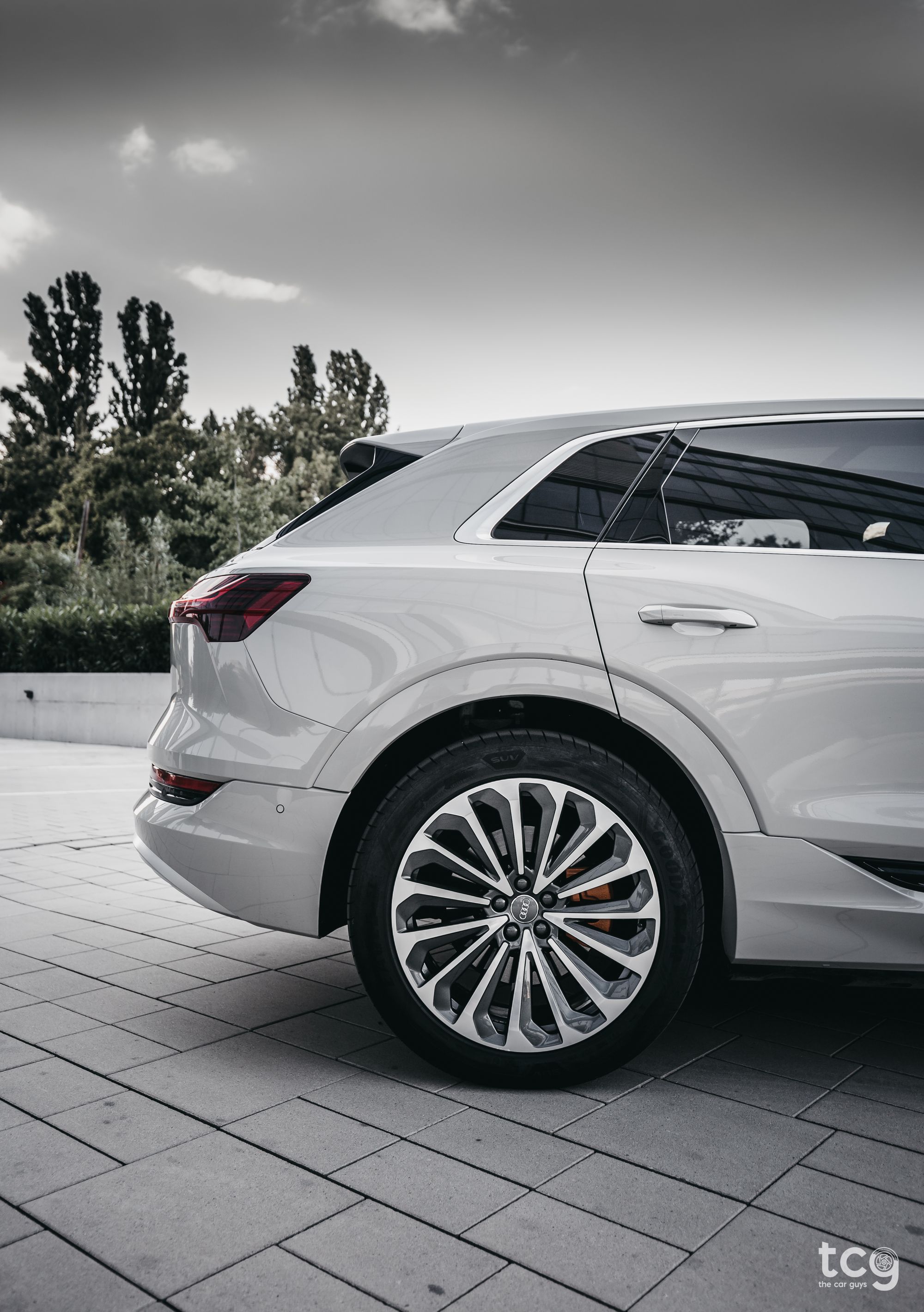 My biggest complaint, and this applies to all electric cars, would have to be range anxiety. I don't think there's any electric car that doesn't give you range anxiety - no matter how much "official range" the manufacturer tells you it will have. I found myself constantly calculating my routes and trying to figure out if I had enough juice to last me for the entirety of our "trip". It's annoying but I think that in time, with better technology and more development in this field, range anxiety will become a thing of the past. One can only hope ...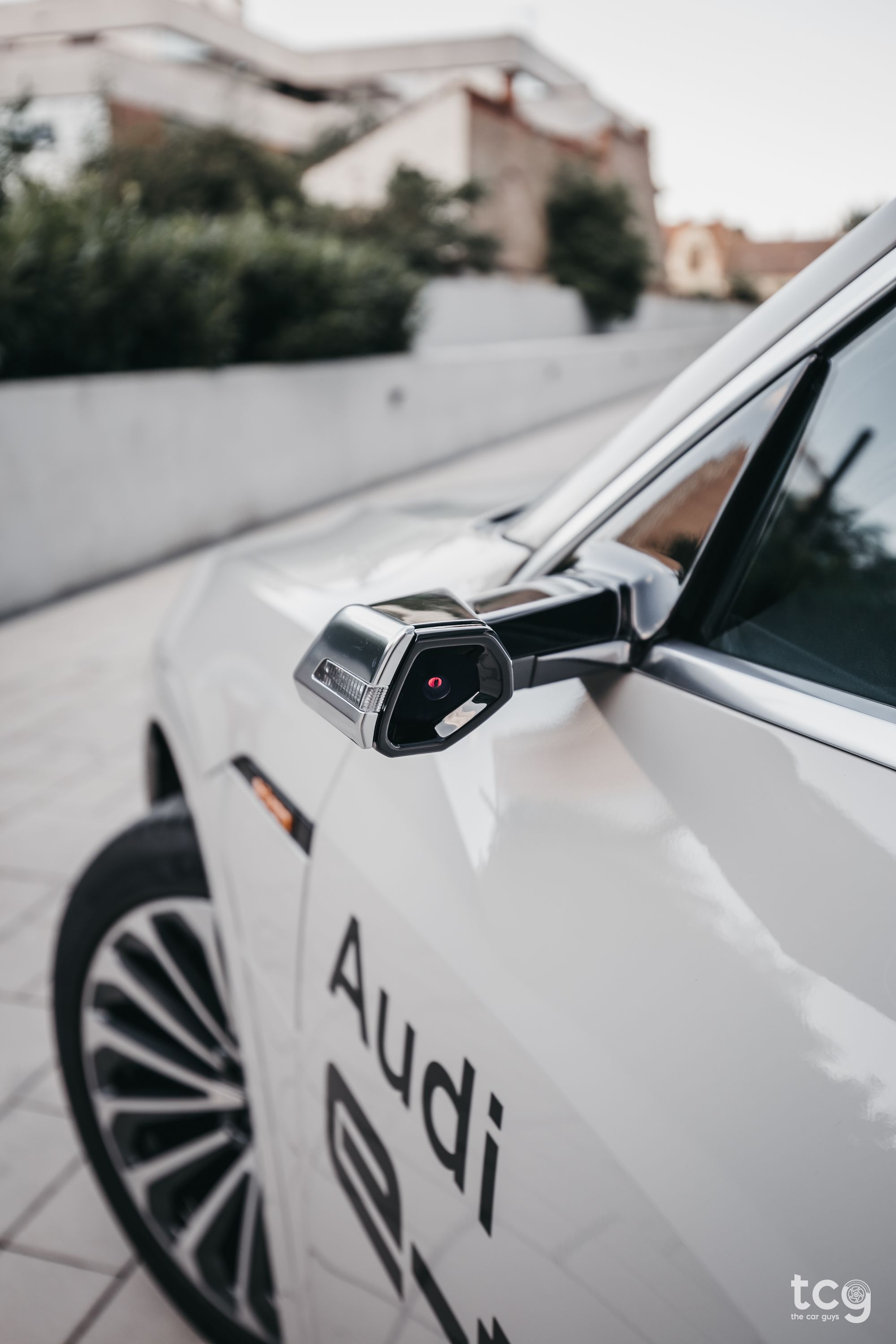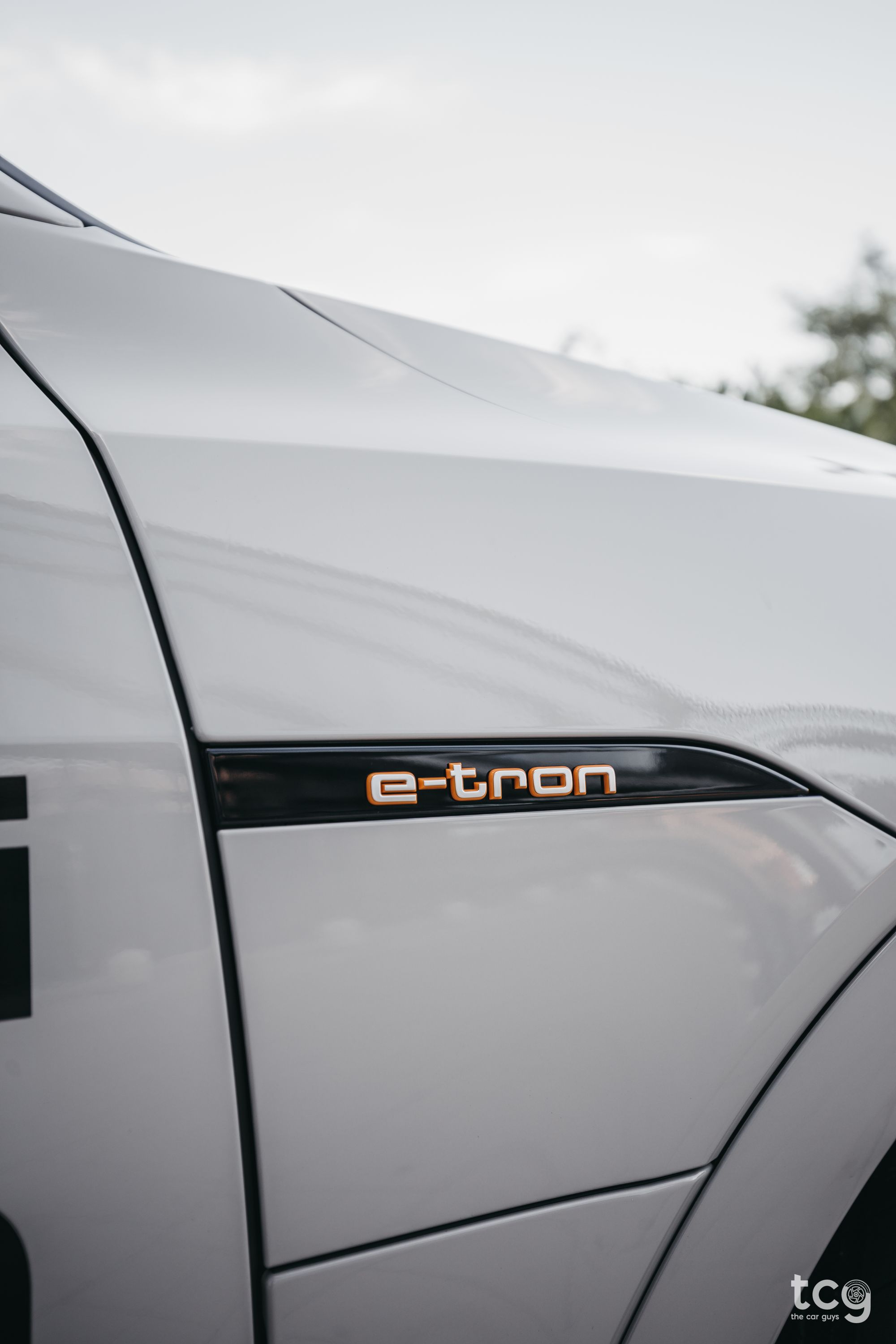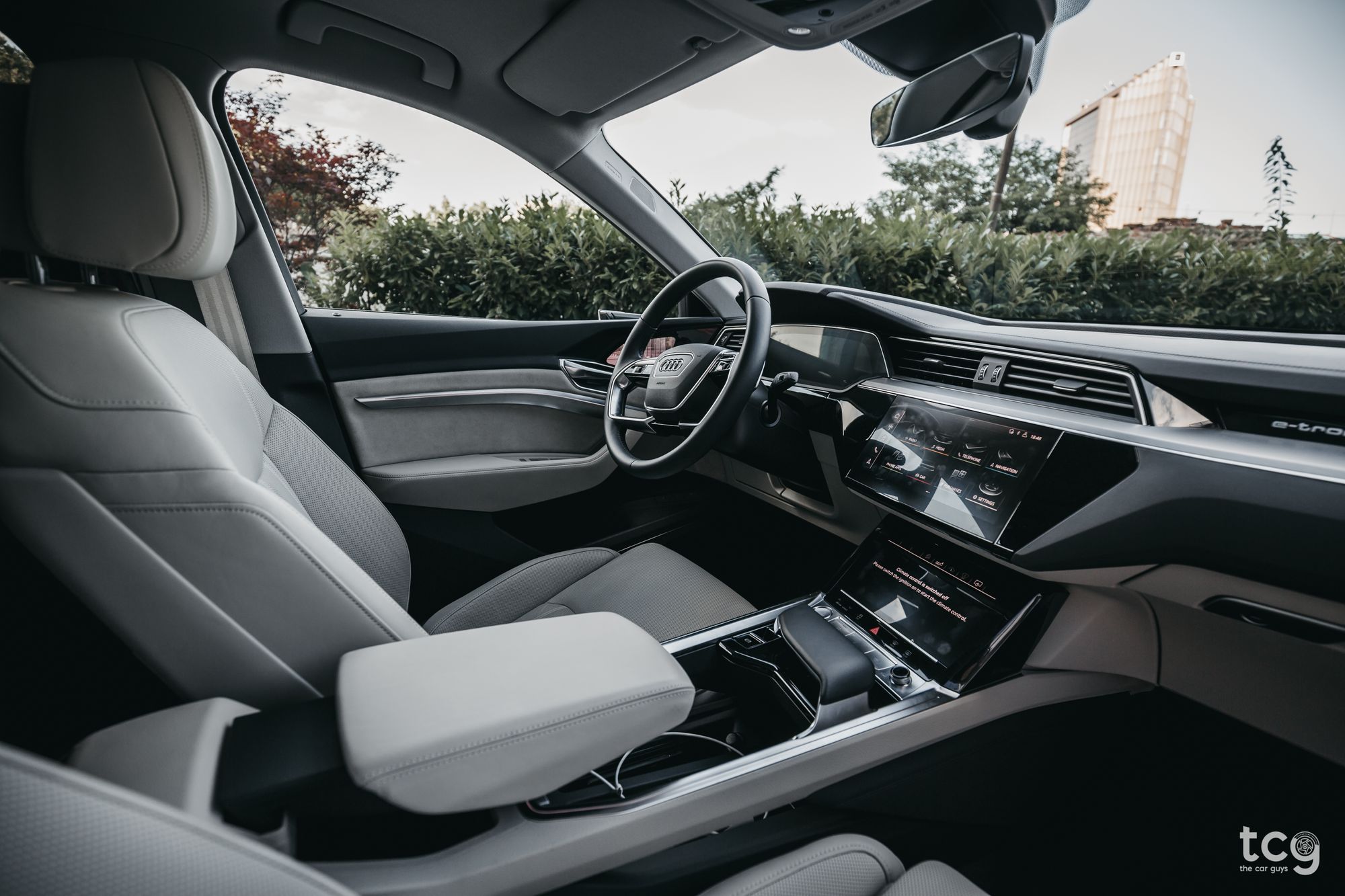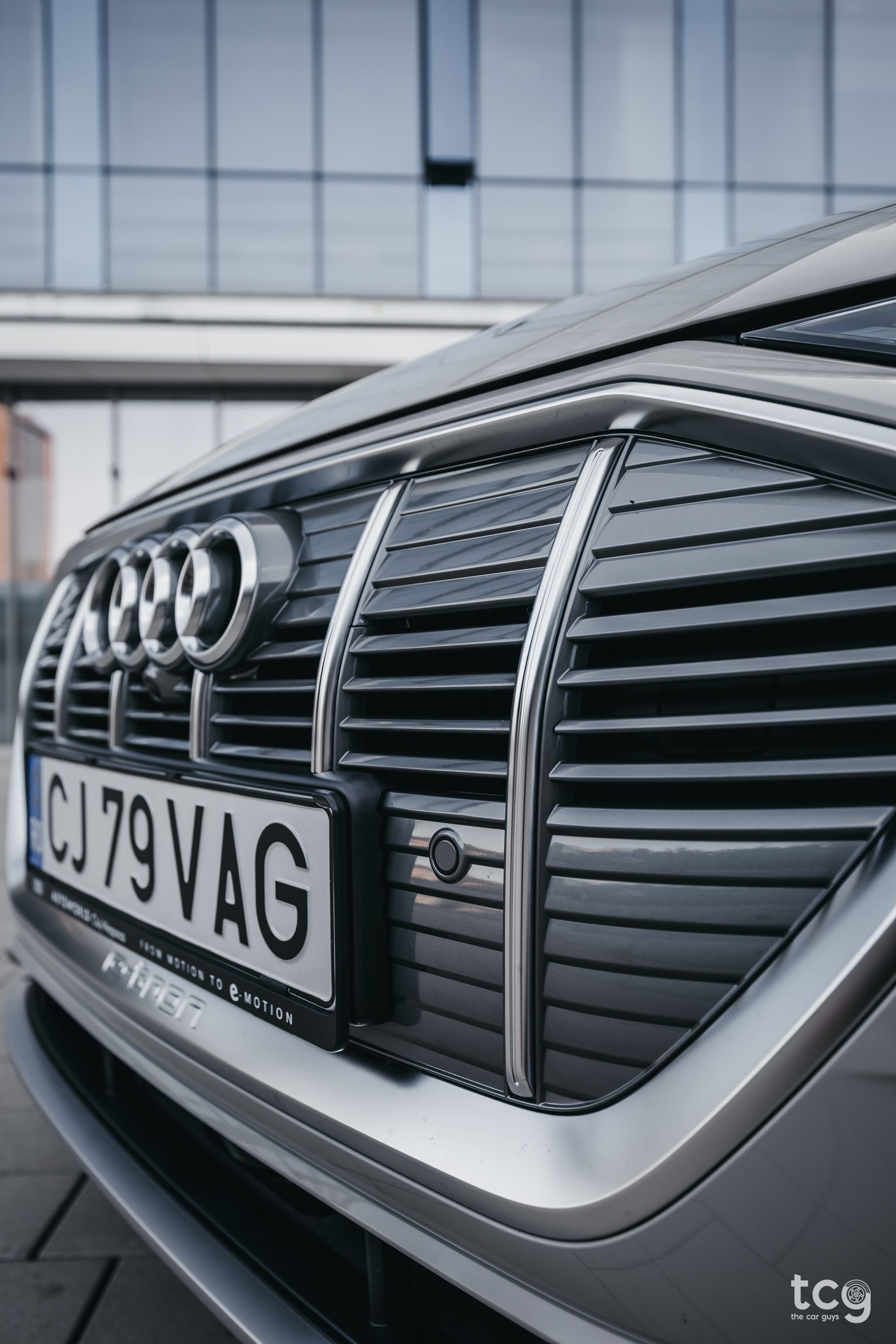 Moving to the interior we find that, as per the usual, Audi does not mess around with the quality, and the e-tron does not disappoint.
The dual-touchscreen layout provides a visual wow factor, and not only that, everything you touch feels premium and top notch - as it should feel in a 100,000+ euro car.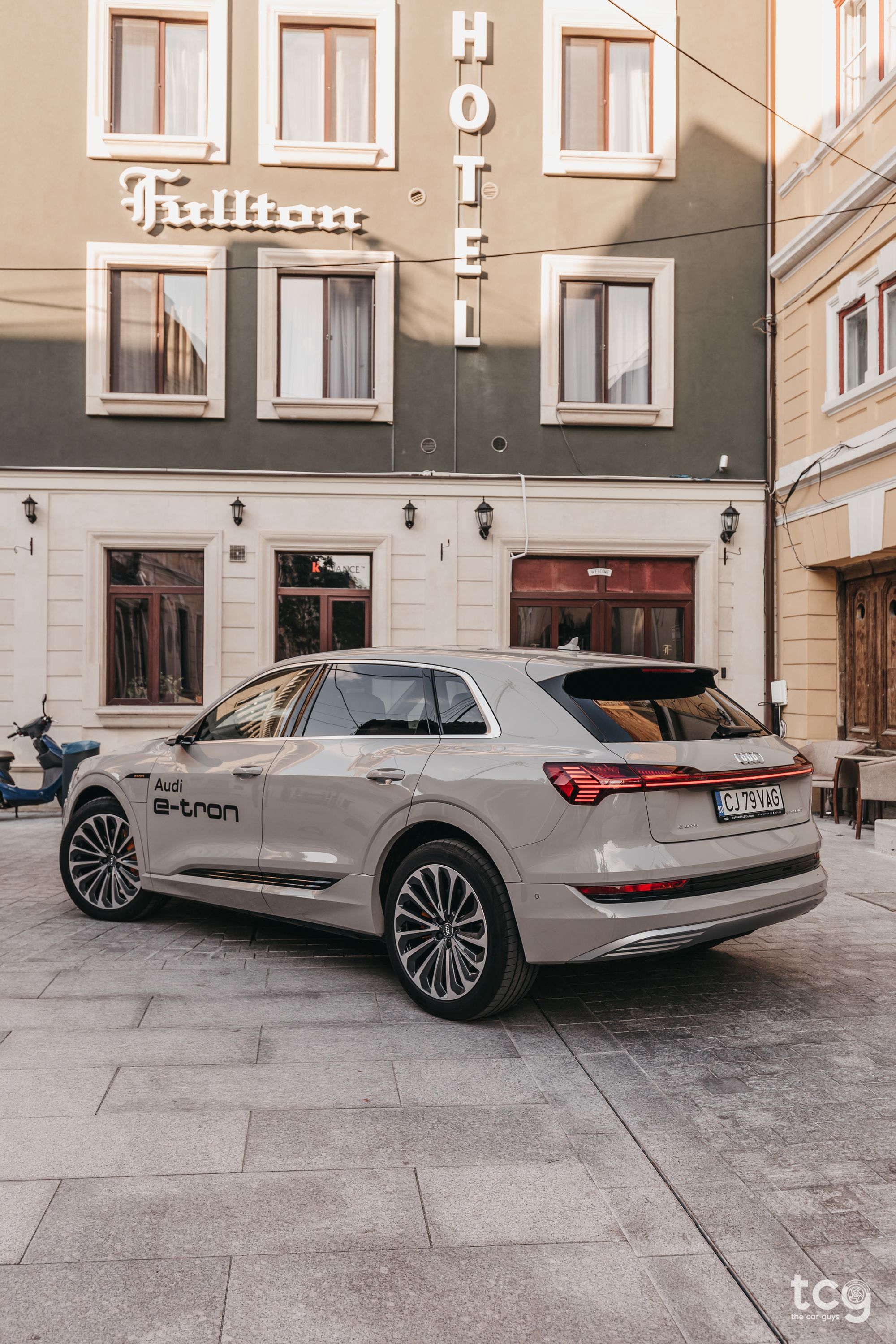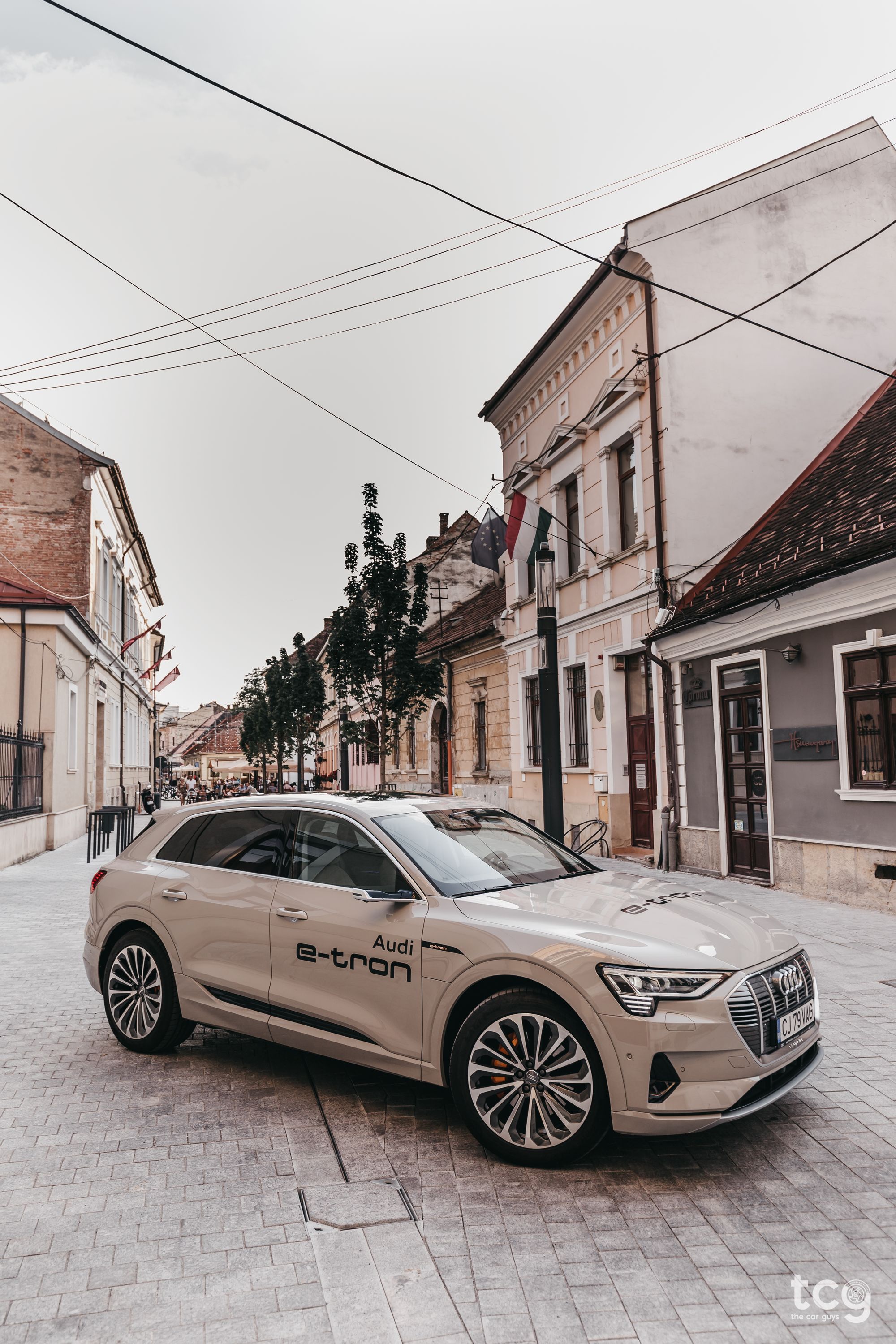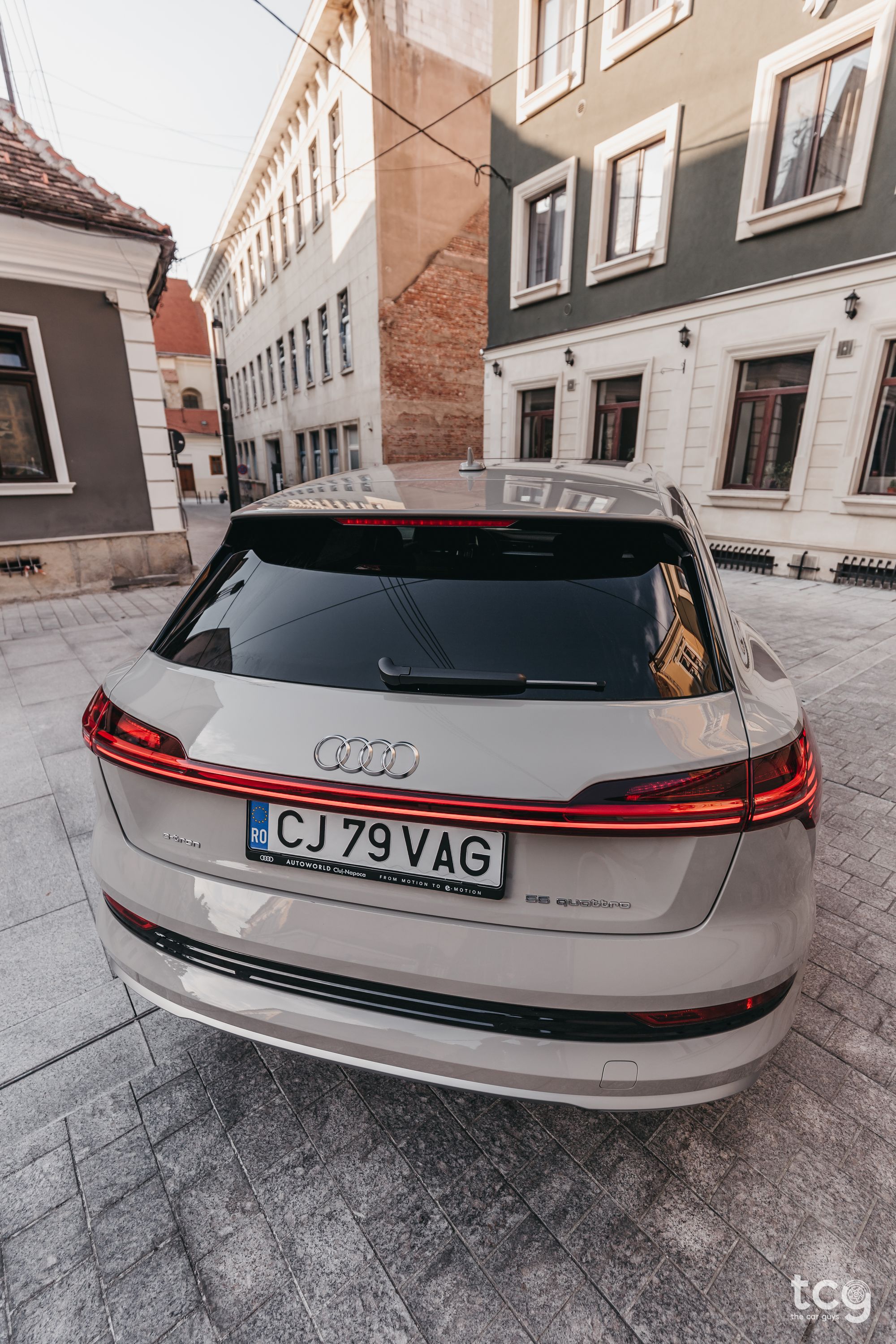 While there aren't a lot of traditional buttons in the e-tron's high-tech interior, those you do get click precisely and satisfyingly. You get Apple CarPlay and Android Auto, the Virtual Cockpit right in front of you which to me, is still the best on the market and the side mirrors which have screens in the door panels - took some getting used to but it seemed natural after a while! I'd rather have conventional buttons for the climate controls instead of the 2nd touchscreen but hey, it is what it is.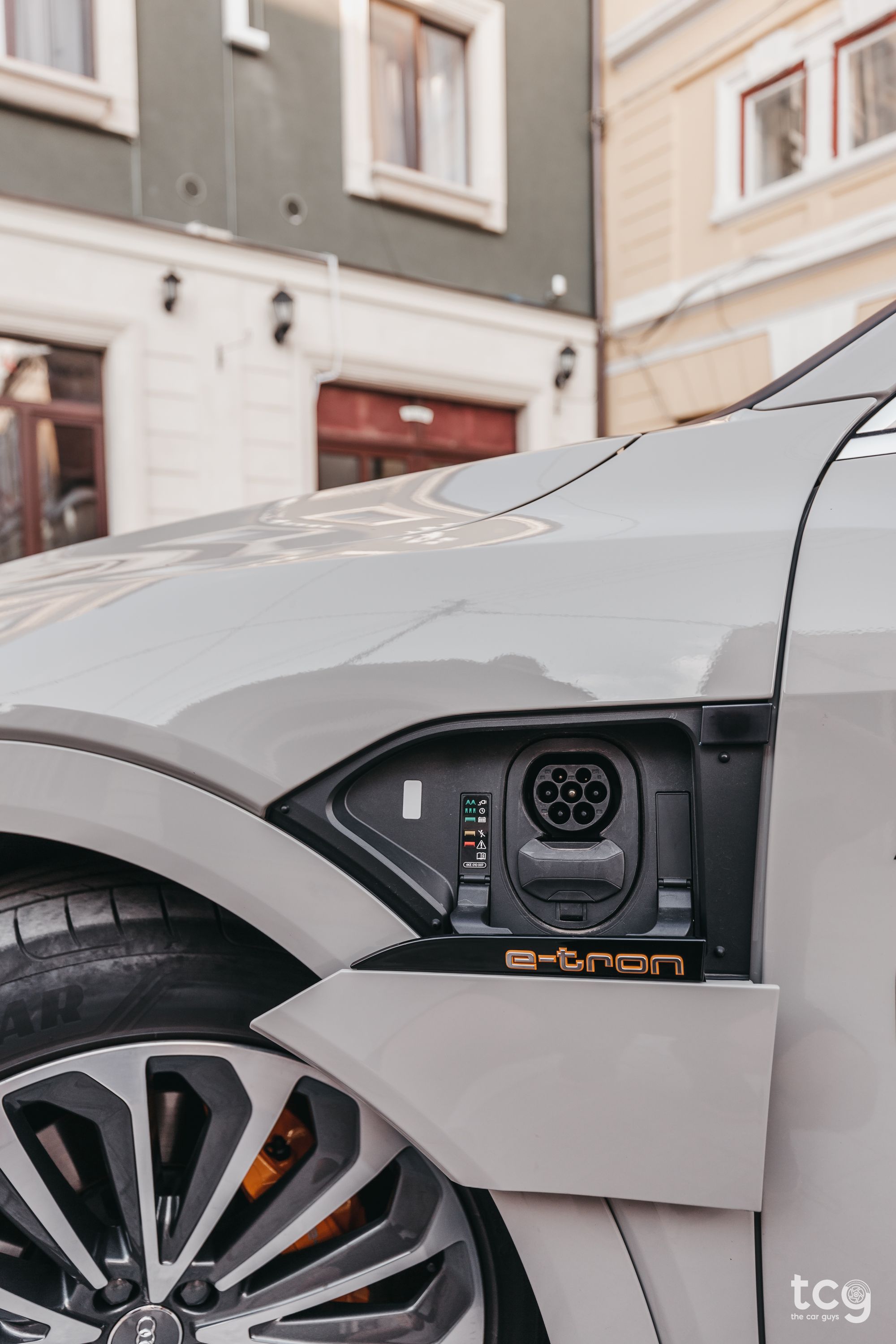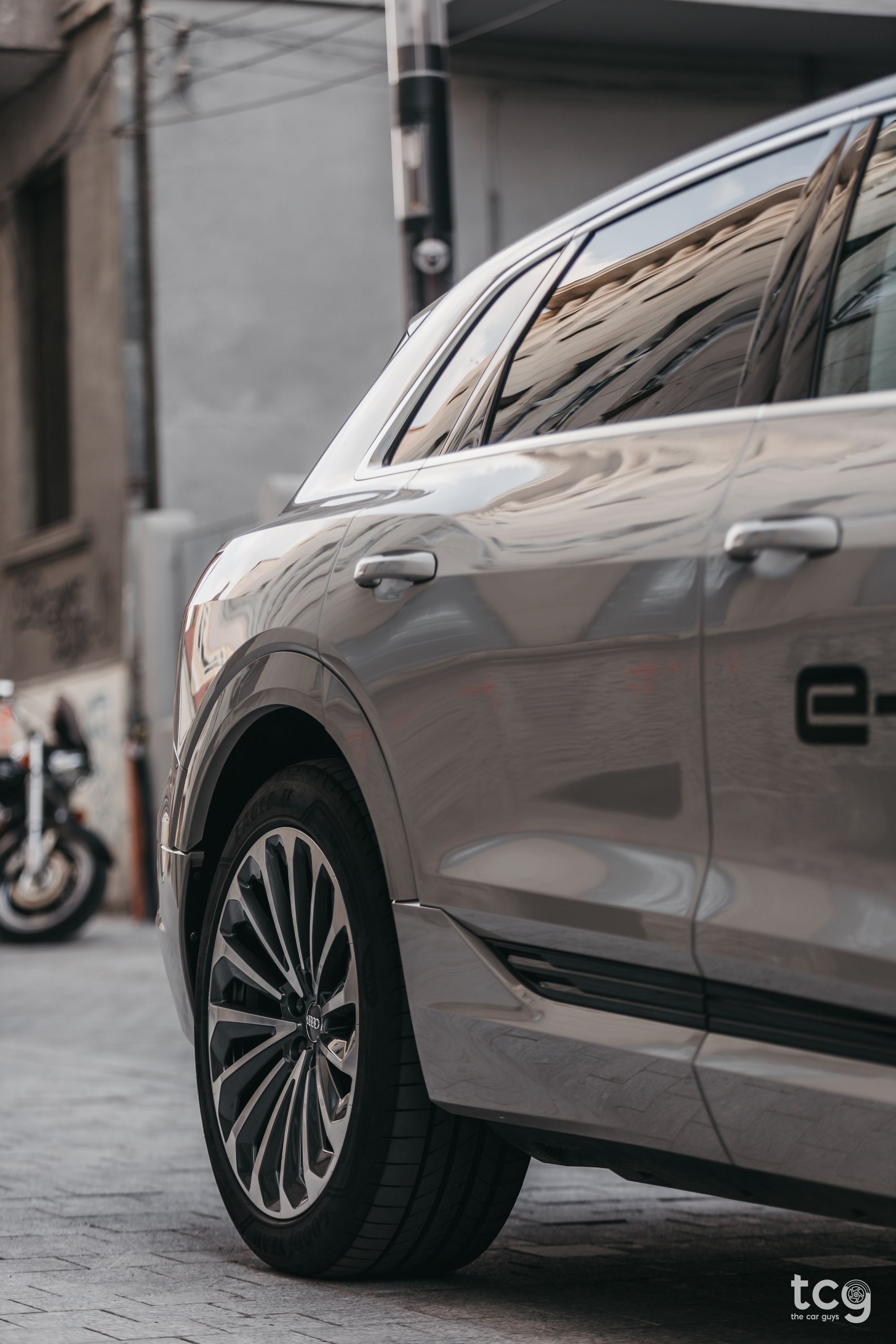 Room in the front is awesome, but that's a given since it's an SUV and back passengers will have no trouble cruising around as the rear bench offers plenty of space. Boot space is massive and should be plenty enough for anything you might want to carry. There's no 7-seat option as of yet and I doubt they will make one, maybe in a few years, who knows.
---
3 things I really like about this car:
The manner in which it picks up speed, it's mind blowing.
The taillight show is pretty awesome!
The gear shifting knob is one of a kind and I love it!
---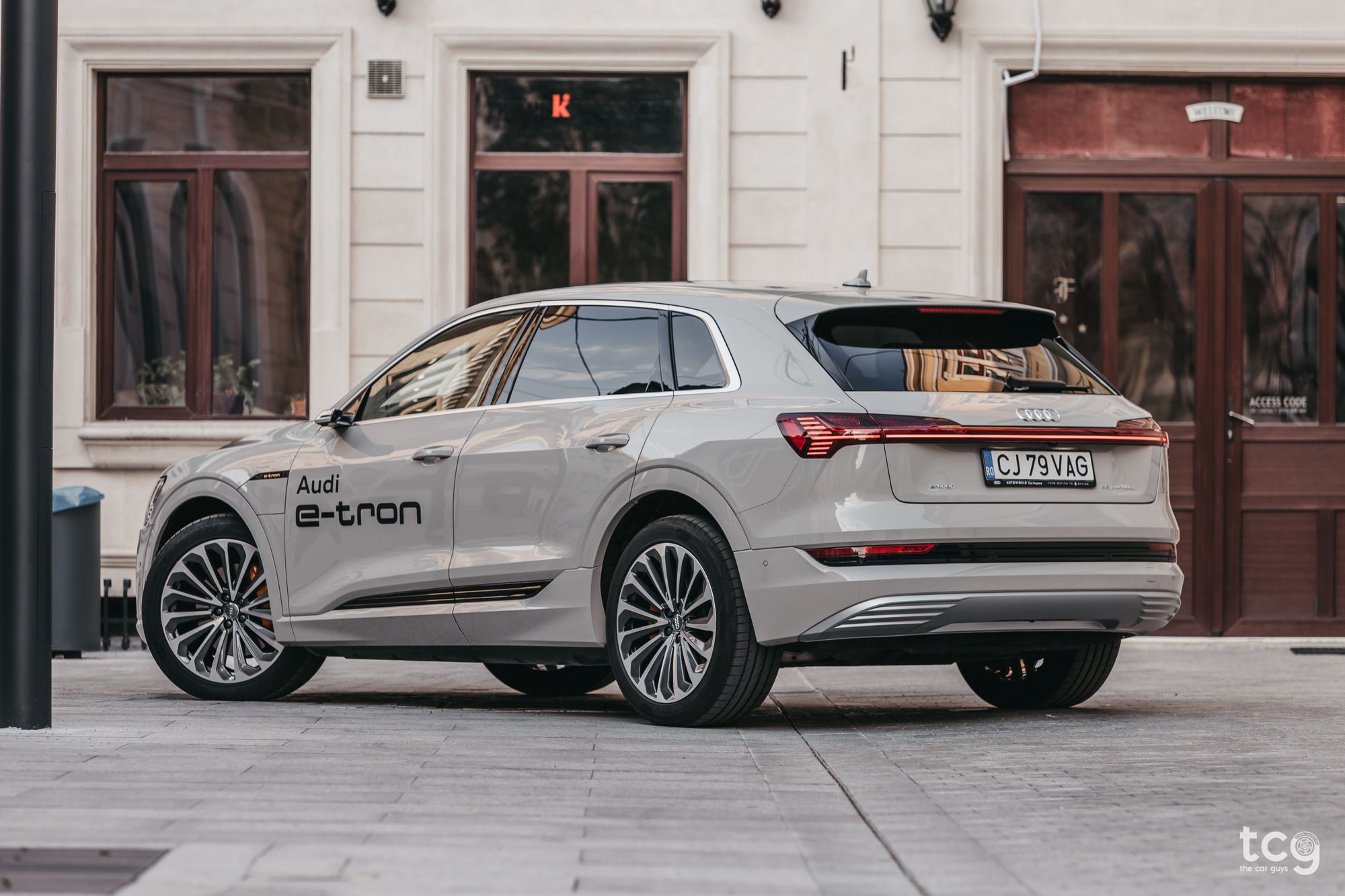 ---
3 things I really don't like about this car:
Range anxiety, range anxiety, range anxiety!
The aircon controls are pretty difficult to use while driving, you have to take your eyes off the road a lot.
The option list is incredibly expensive!
---
Would I get this car? Definitely! It's a great electric SUV and I bet I would enjoy it as a daily driver.
---
Price of the tested model: 116,872 Euros. (VAT included)
Engine & Gearbox: 95KWh (408HP), Quattro, automatic gearbox
---
Thank you Autoworld Audi for lending us the car!
Photos by: David Crisan
---
---