Even though we only had the car for half a day and we weren't really able to get anywhere near its limits - I have to say the new Defender is an absolute beast and the best off-road car I've ever driven. Heck, I'll even go and say this is one of the best all-round SUV's I've ever tested.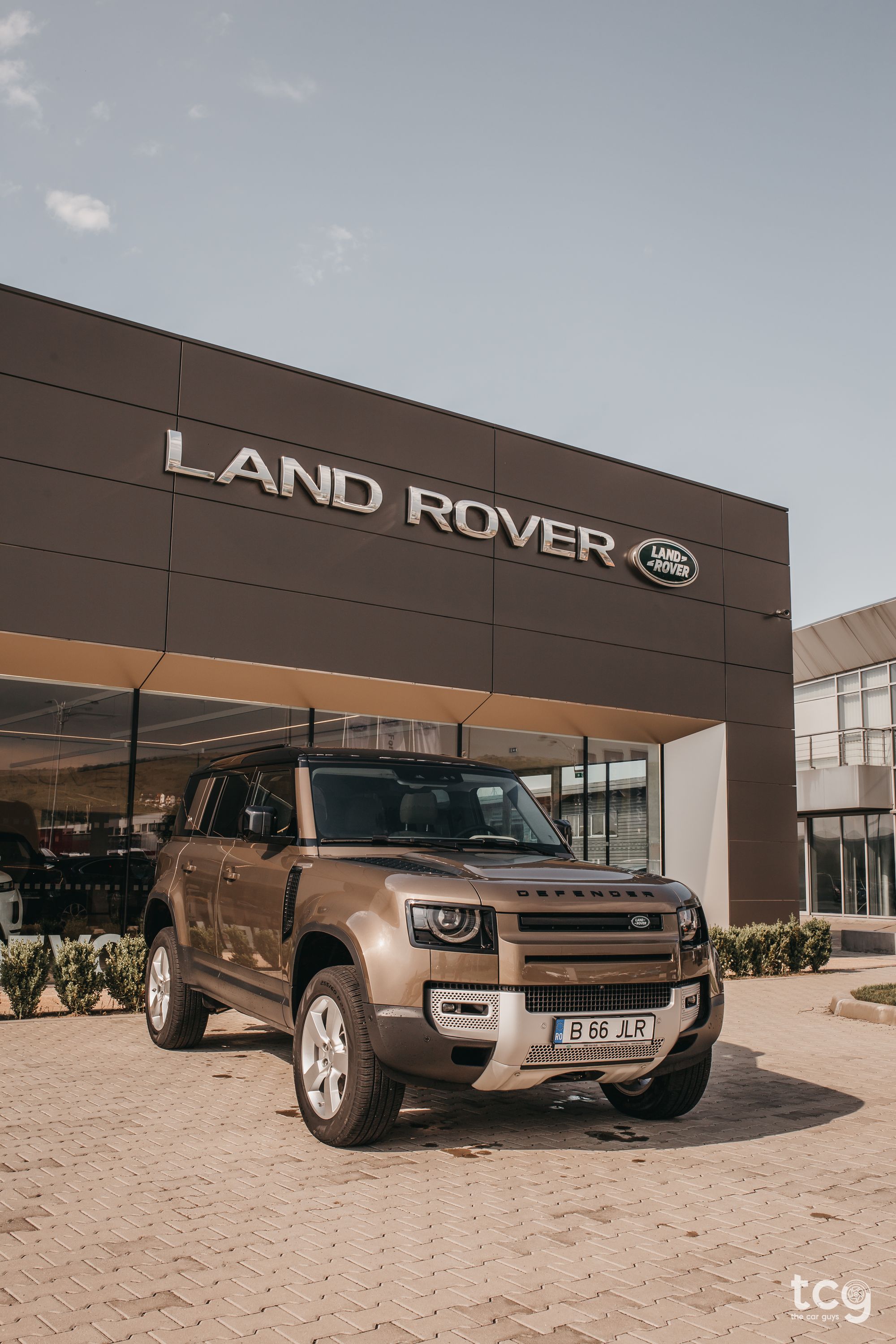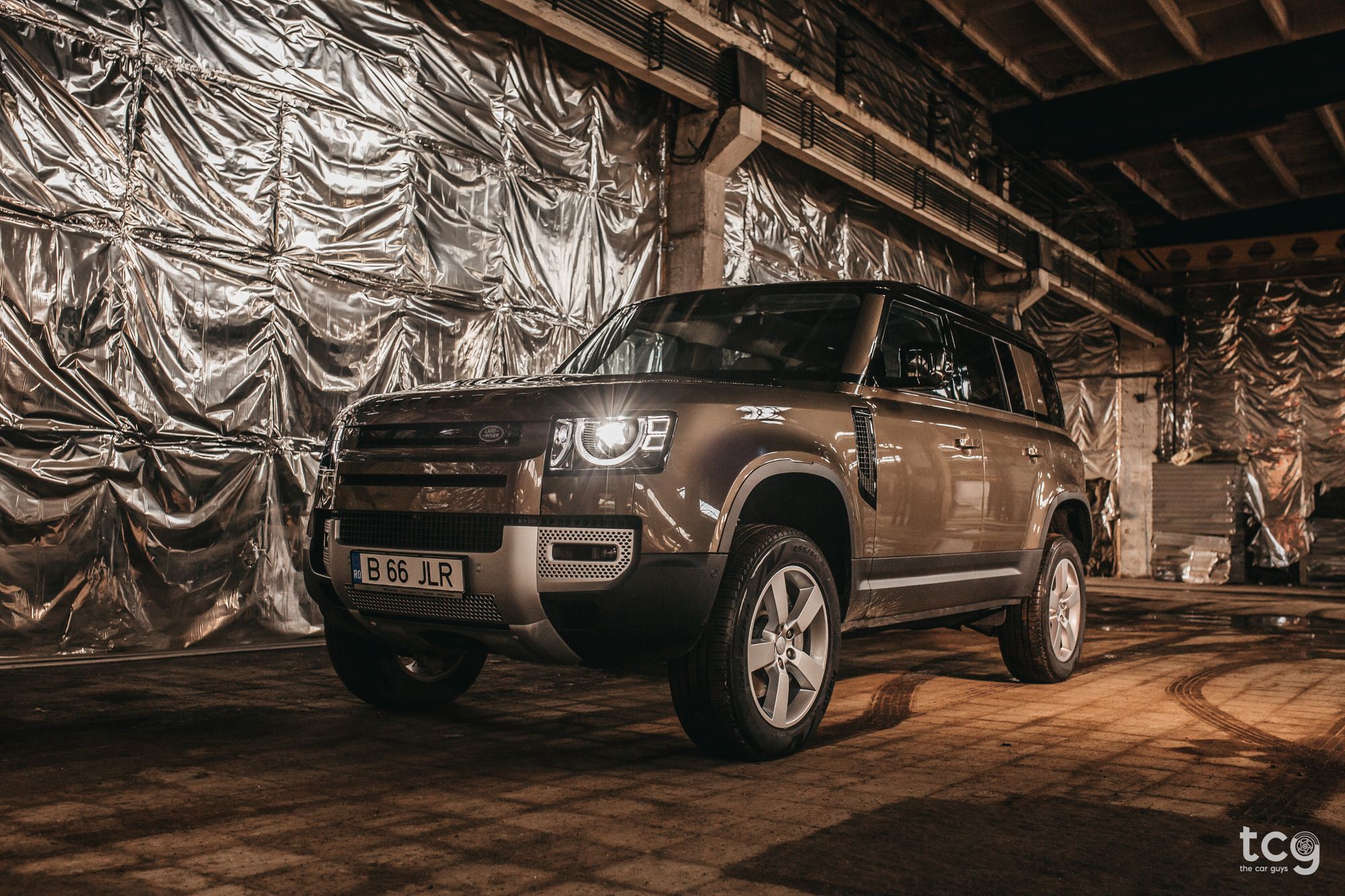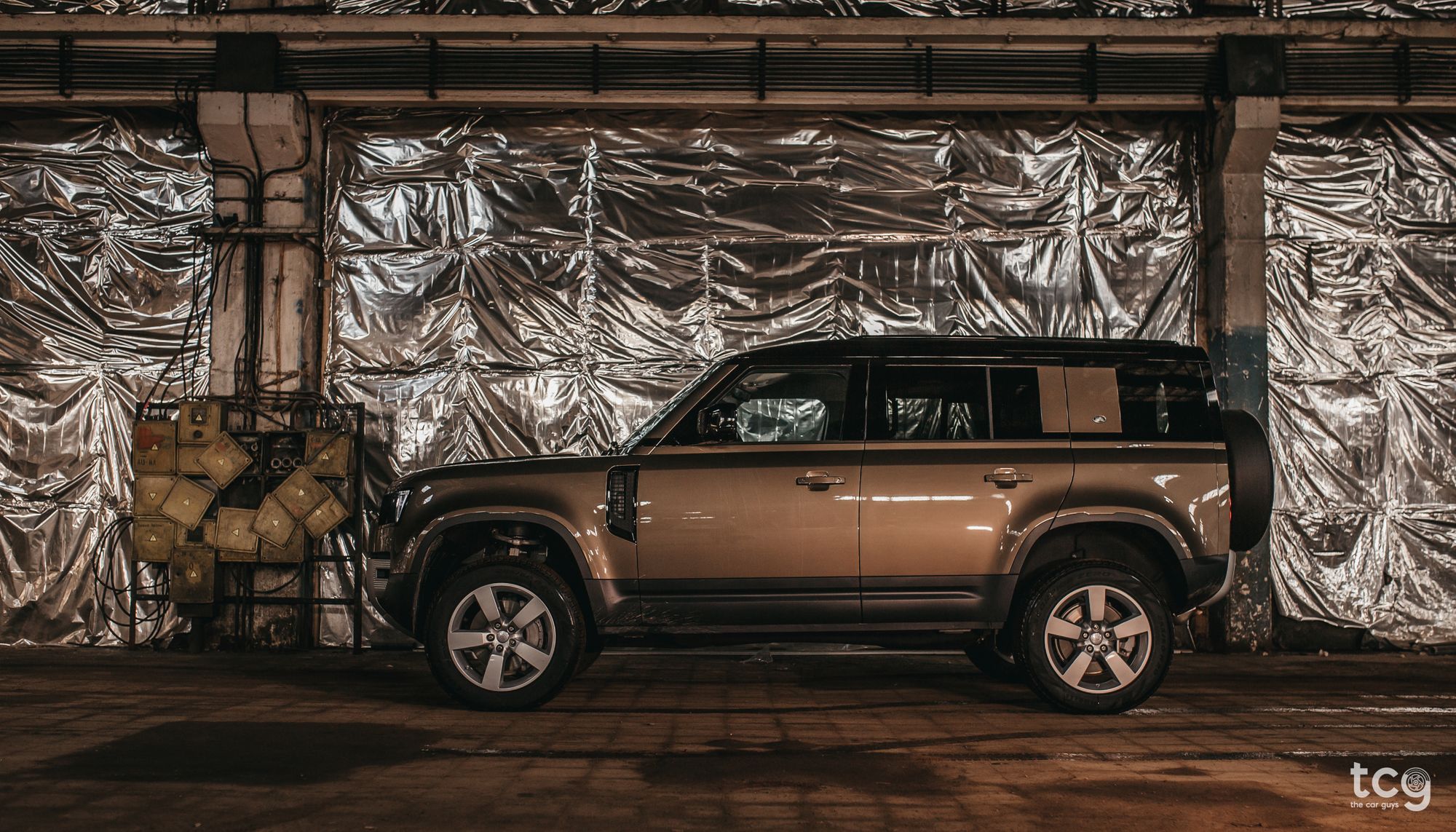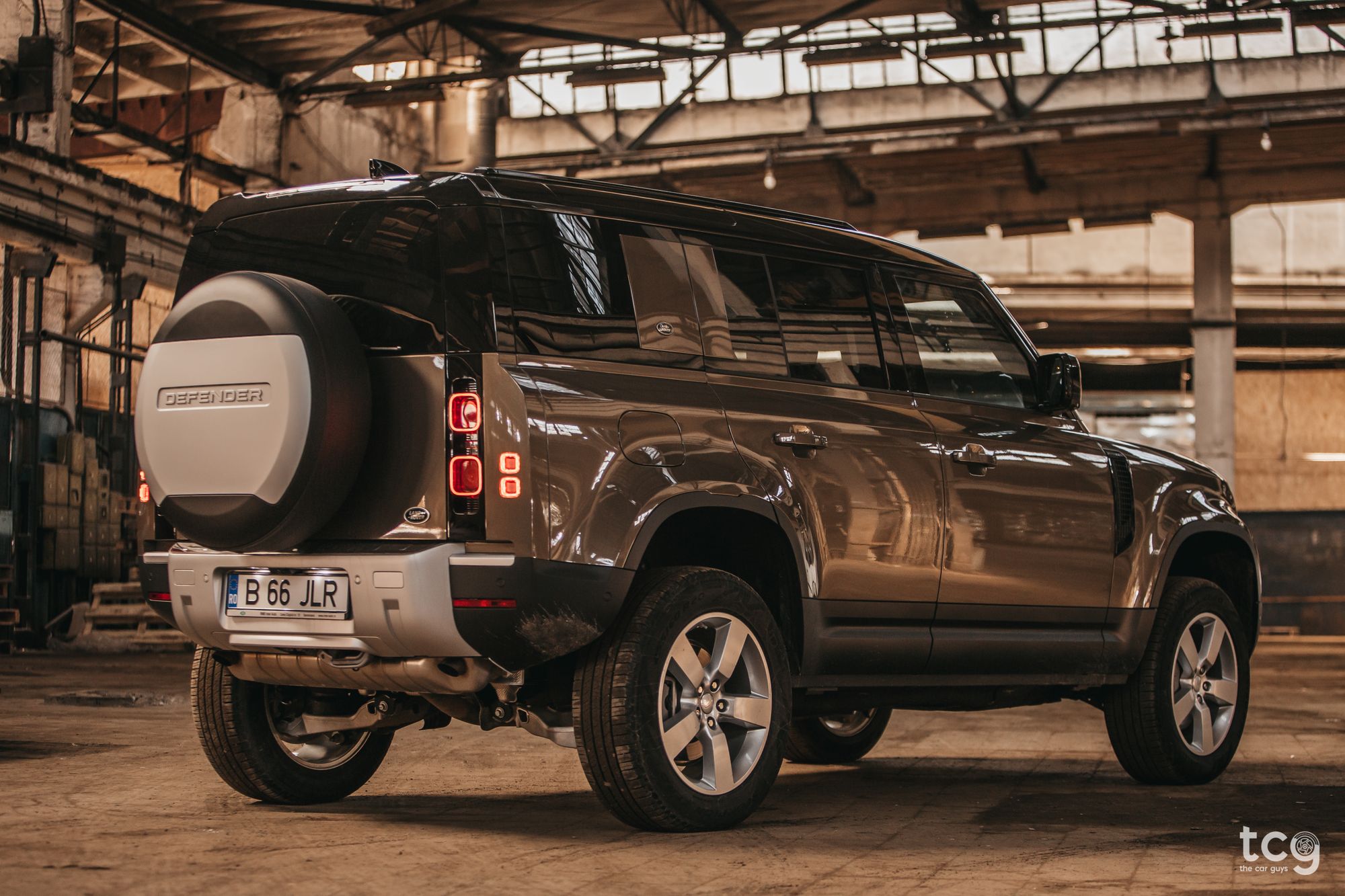 The Defender name is something that everyone has heard of, it's one of the longest lasting and most recognizable SUV nameplates in the world. It has an immense following and people love them! And they're right to love them as they are brilliant at what they do.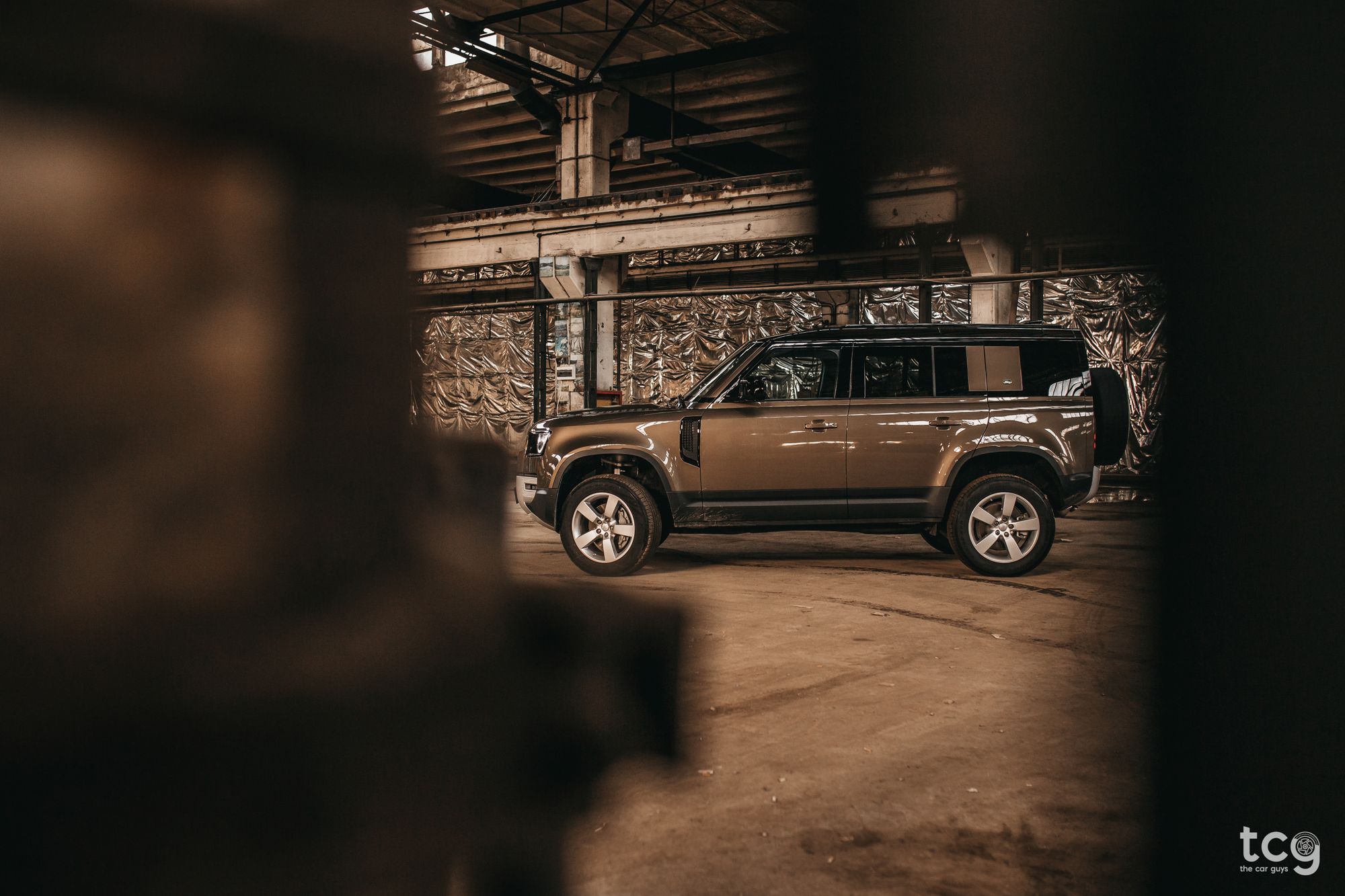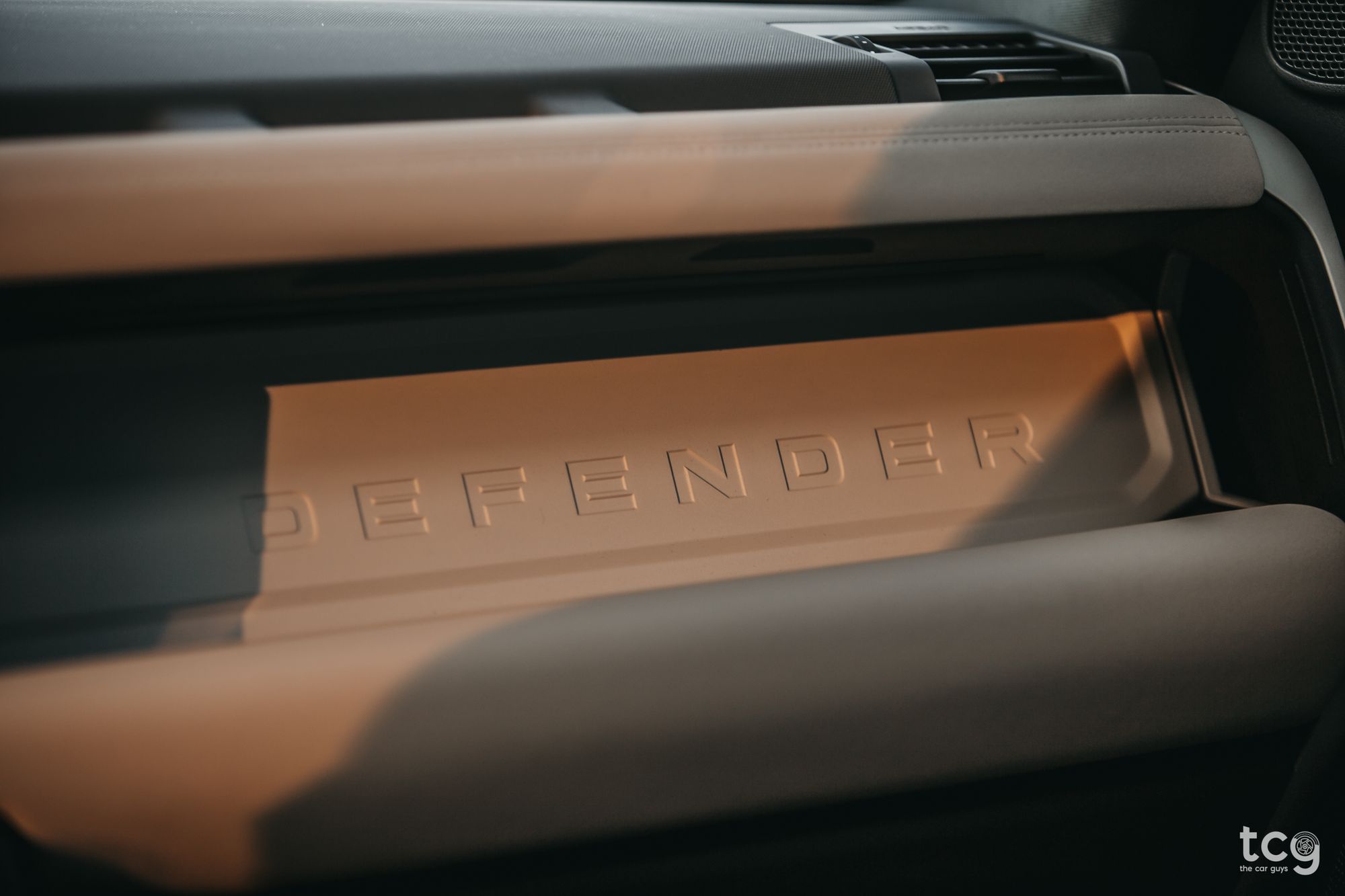 This new, 2020 rendition of the Defender has stirred quite a lot of conversation when it comes to its design. I have to be honest, when I saw the first images of it I was torn - part of me really liked it and part of me kind of hated it. It was only when I saw it in real life at Land Rover Cluj-Napoca that I realized how great the car looks - and how massive it is! With the air suspension on the off-road setting we were so lifted that in traffic, sitting right next to a bus, we were sitting higher than people in the bus. Yeah, that's really impressive!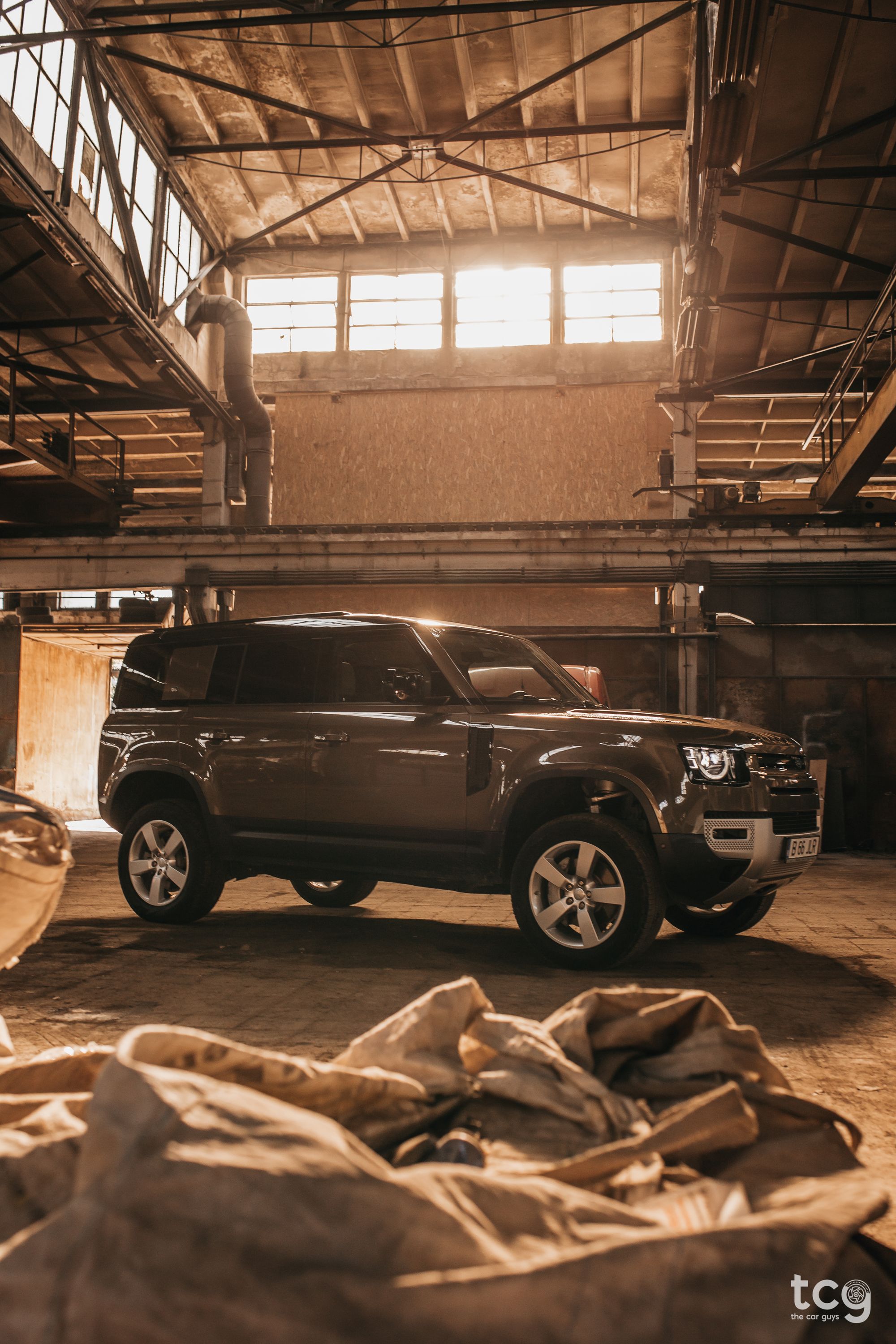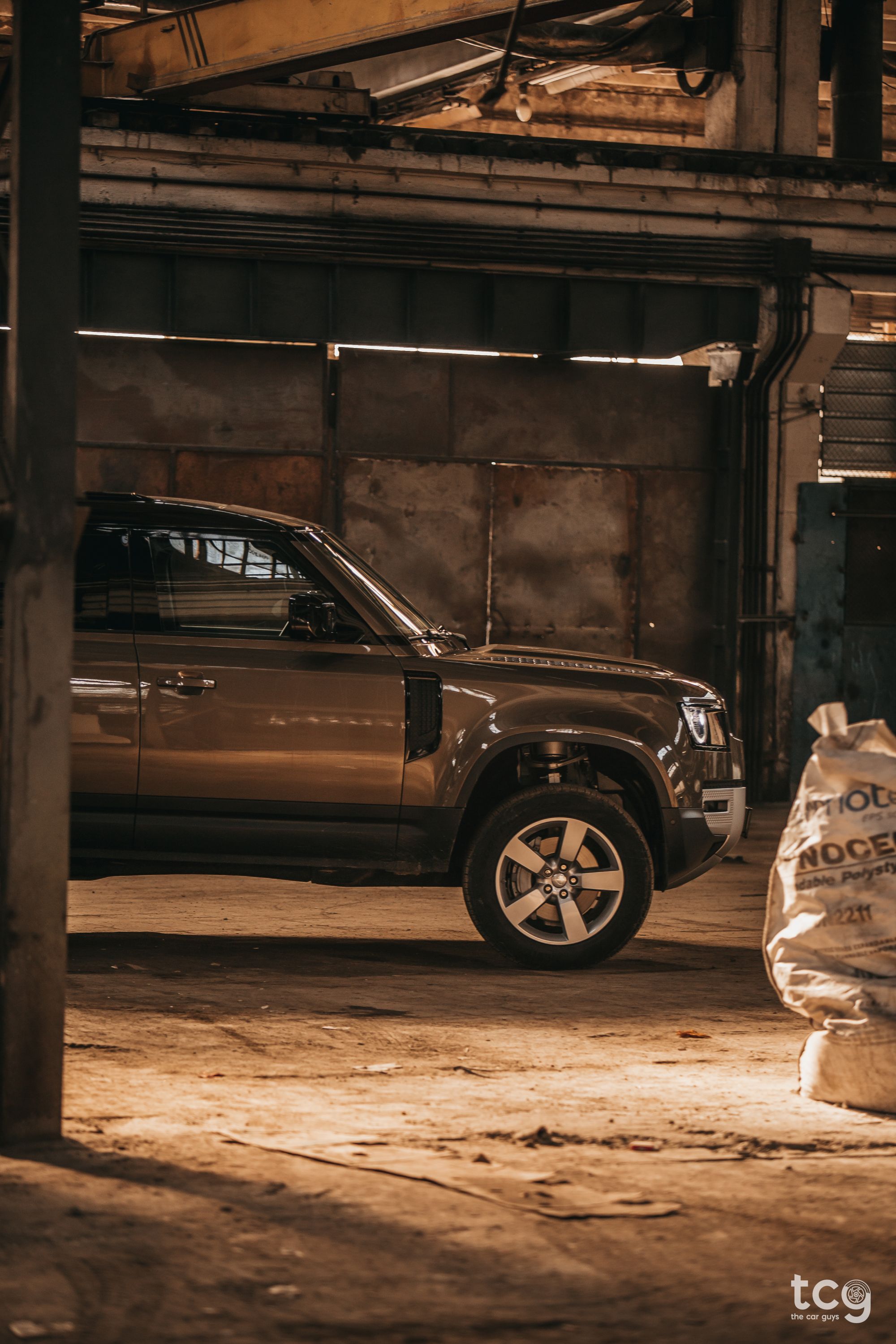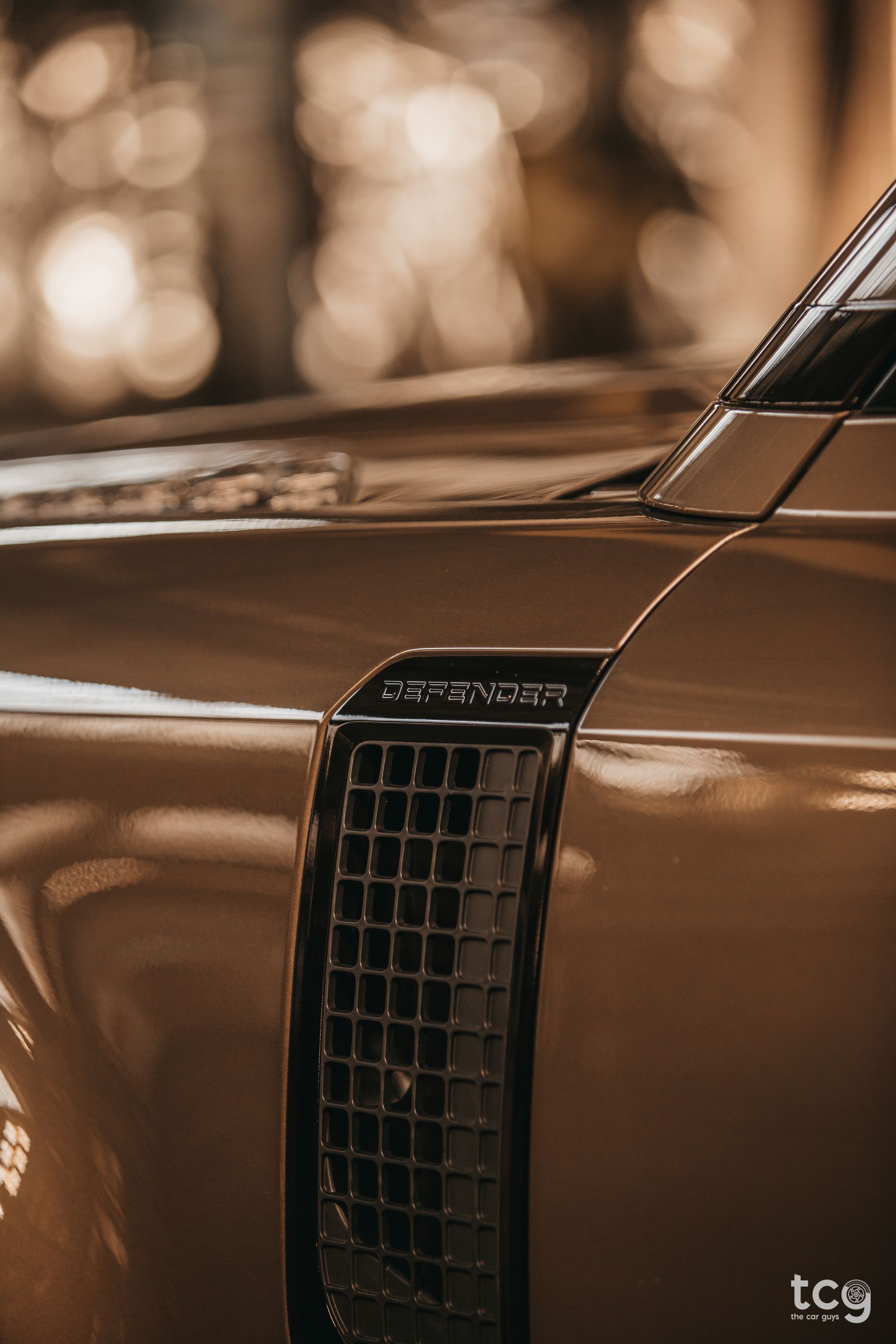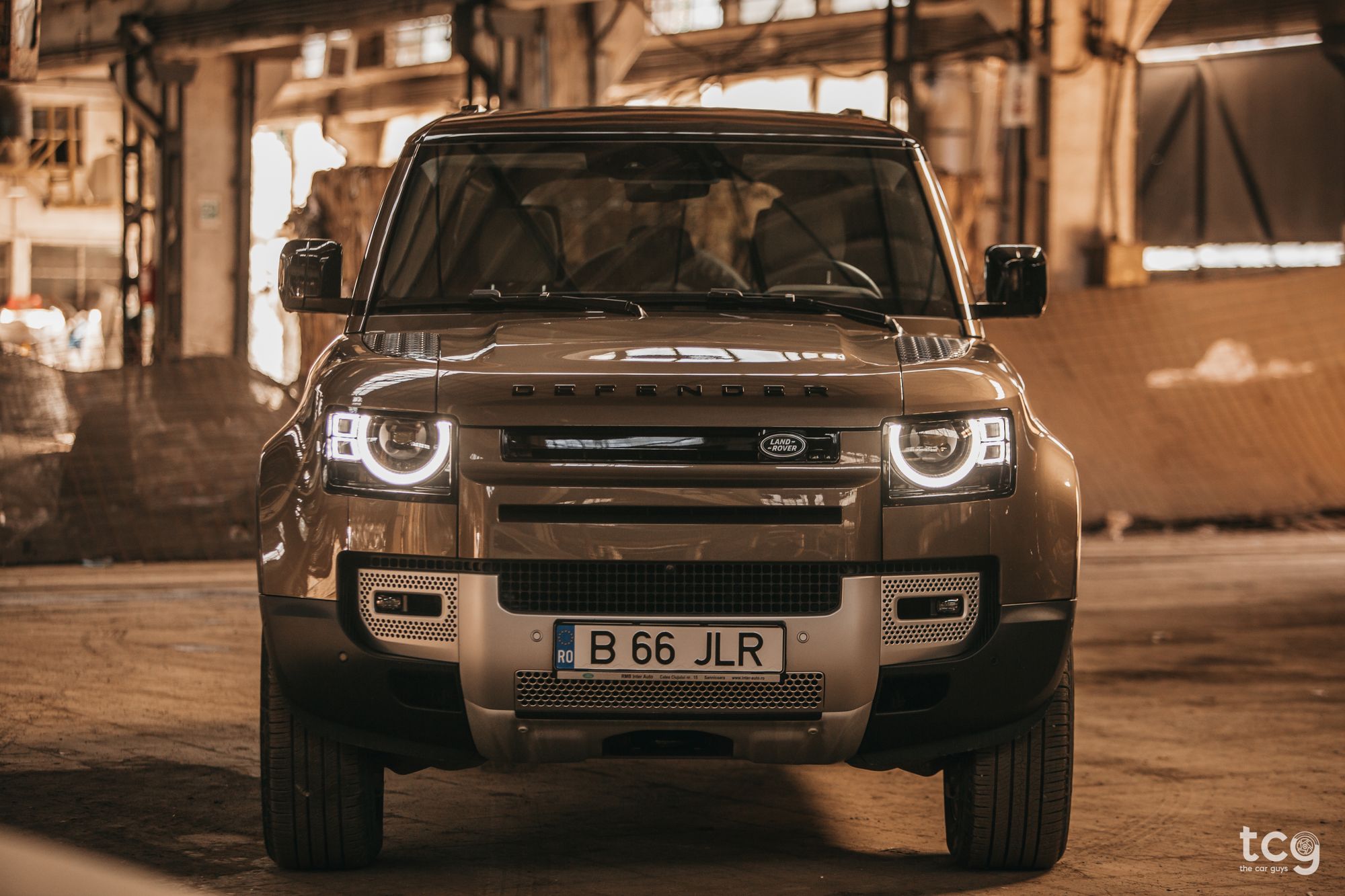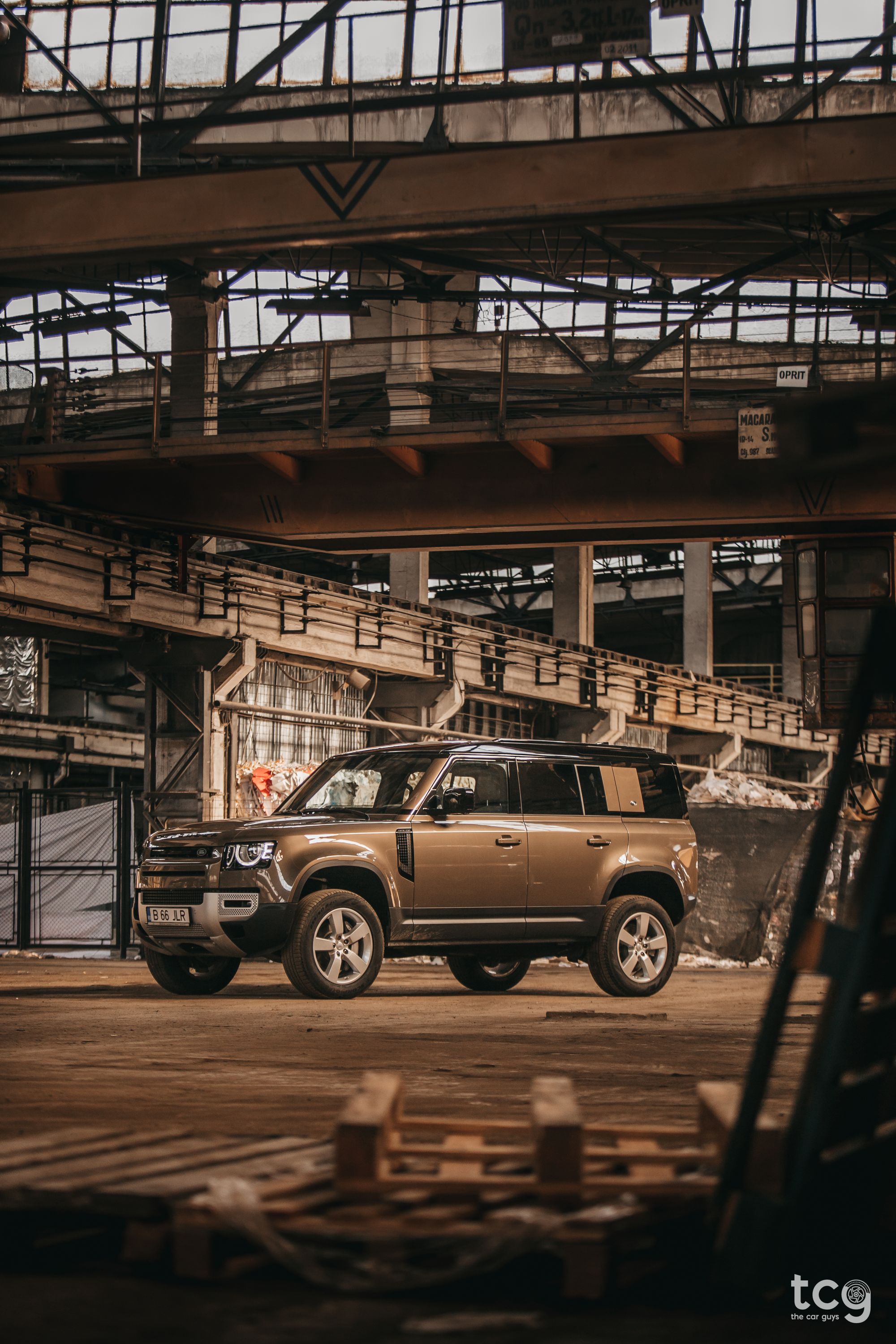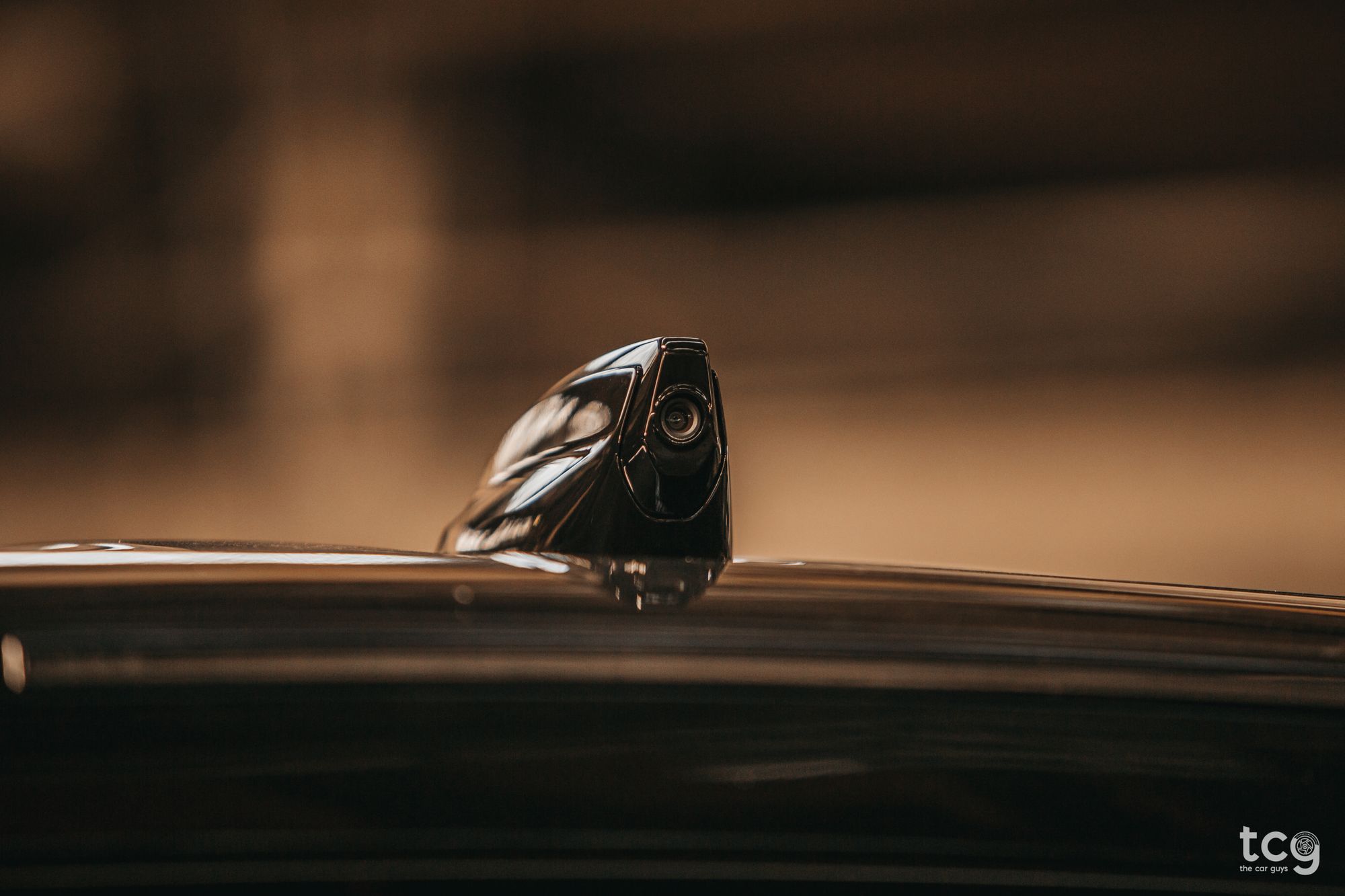 Ok, now let's talk about what this car is capable of and we begin with the off-roading part since that's where we spent most of our time with the car. Everything we threw its way - it coped with it like a champ! We went on a journey that included mud, wet grass, steep hills, a bit of rocky surface and a bit of sand, more like a lot of dust but hey, no desert around Cluj. It went through everything like a hot knife goes through butter - no problem at all. I honestly can't wait to get the car for an entire weekend so we can really test everything it has to offer.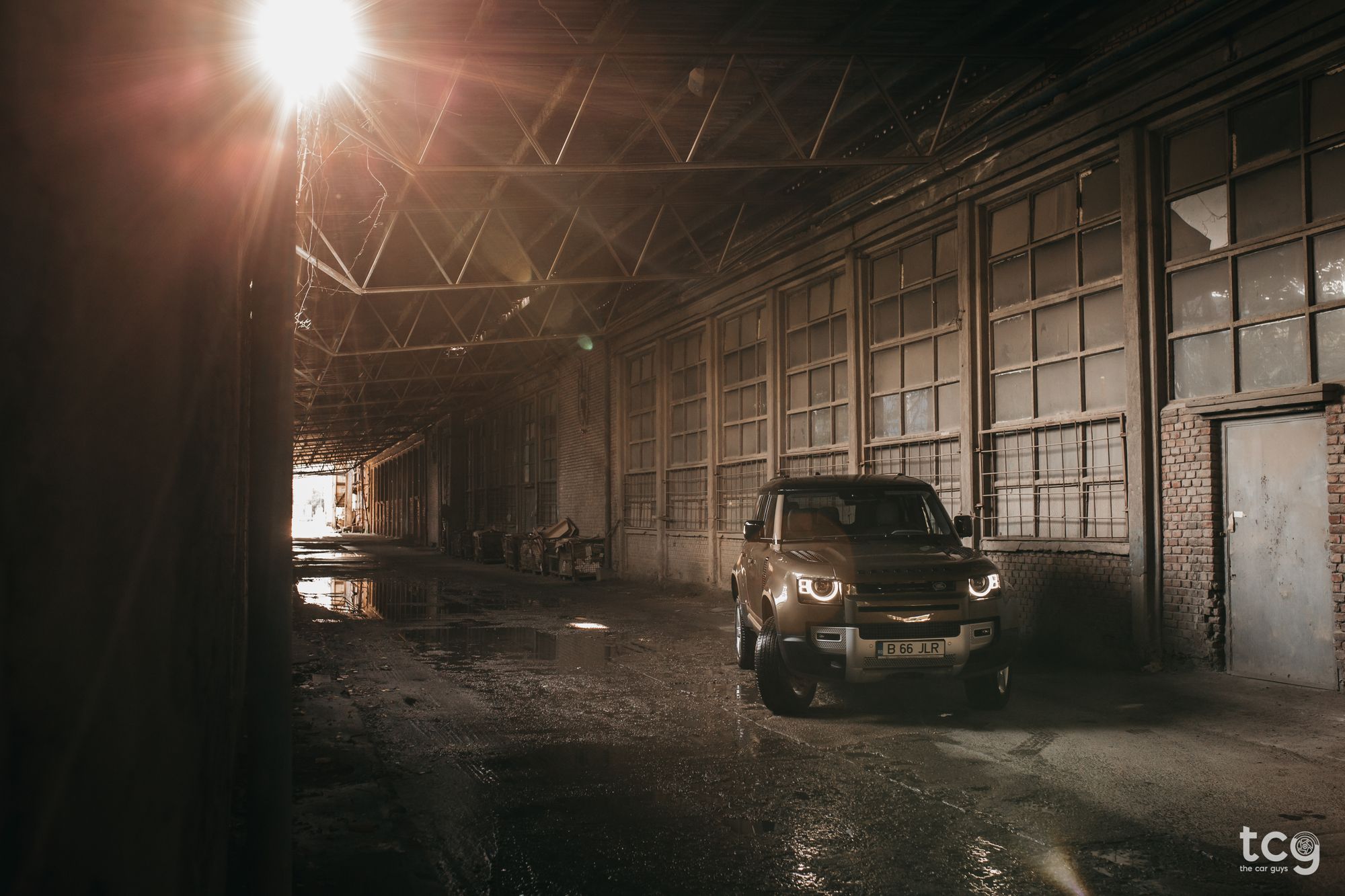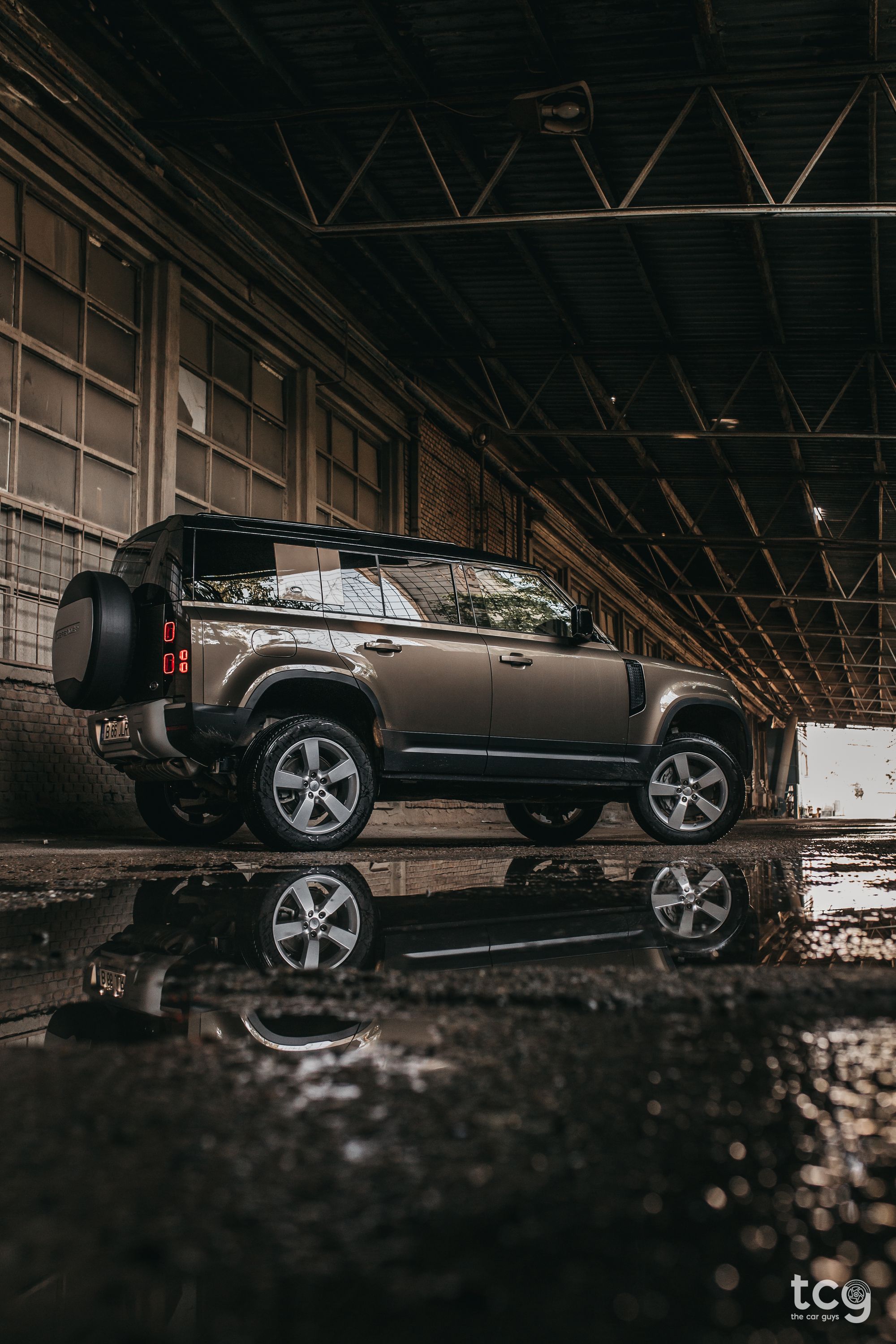 The car has all kinds of smart, electronically assisted, magic trickery that helps it offroad and having a total ground clearance of 291mm thanks to the air suspension (it can raise by 145mm) means you can pretty much go over anything you want. Just as a point of reference, the old Defender had 250mm of ground clearance. It doesn't have the traditional ladder-frame chassis that the old one had but it doesn't need it - the monocoque chassis on the new defender is stiffer than any chassis they've ever made. It has all-round independent suspension that has a travel of 500mm which is A LOT.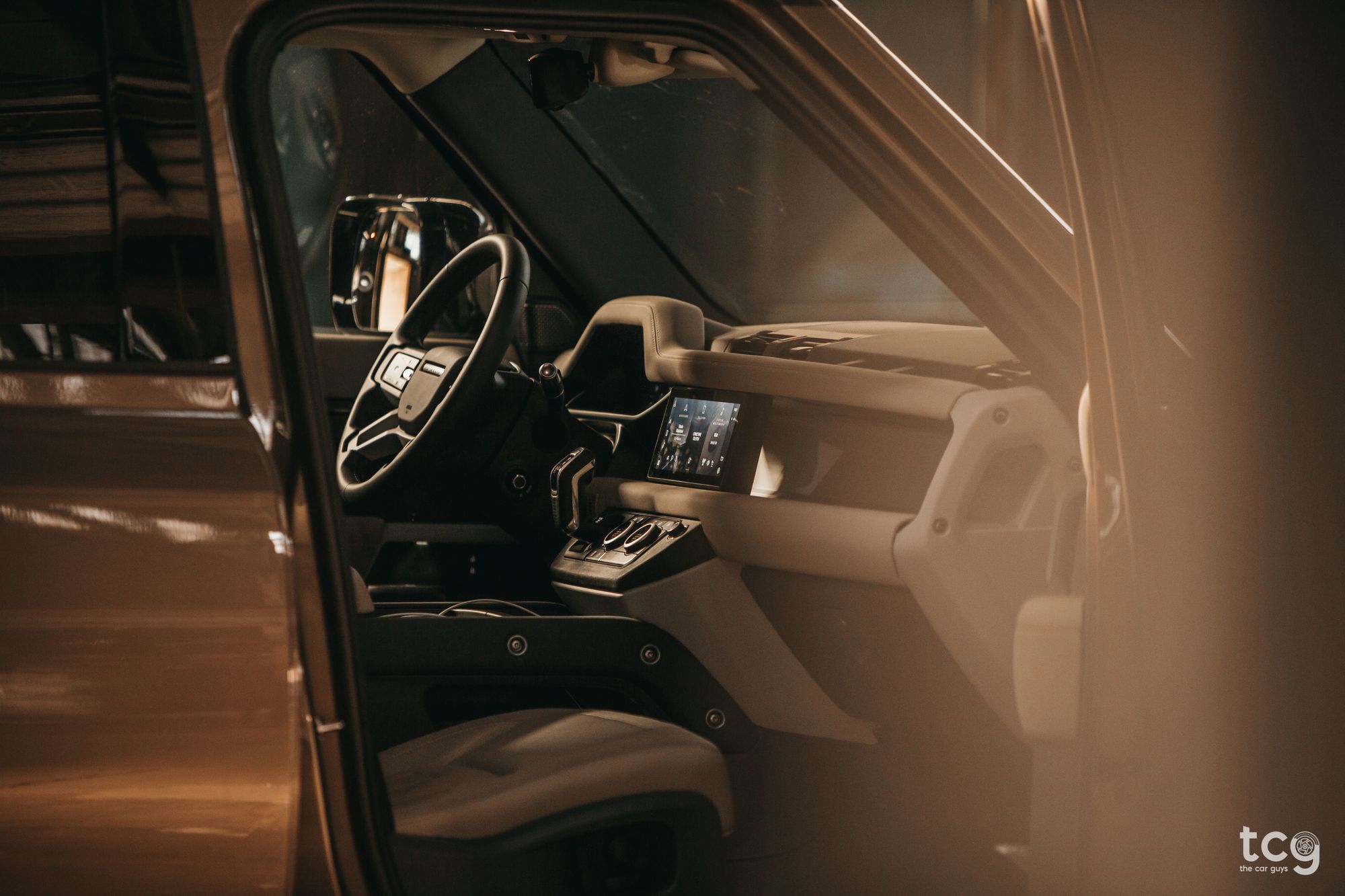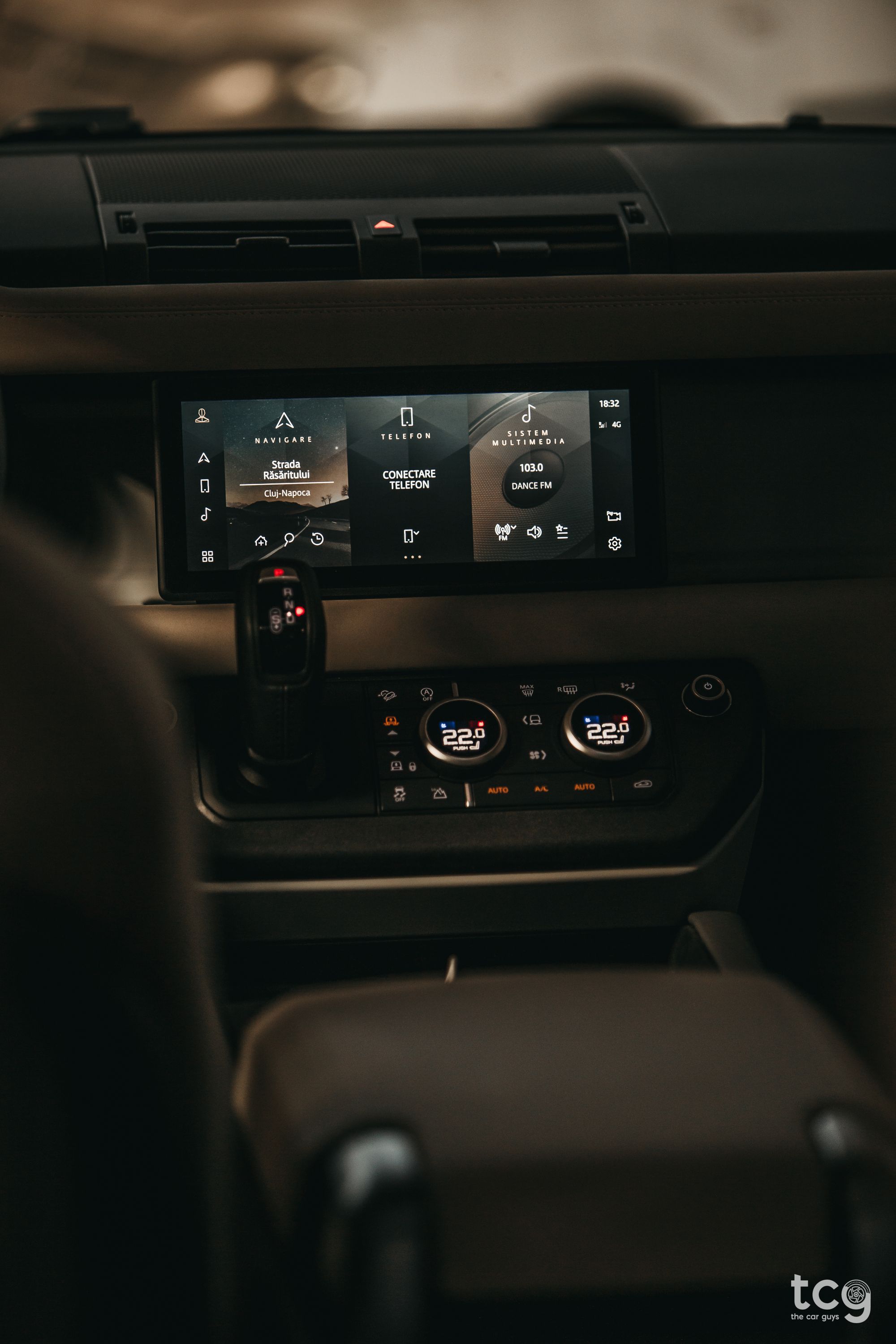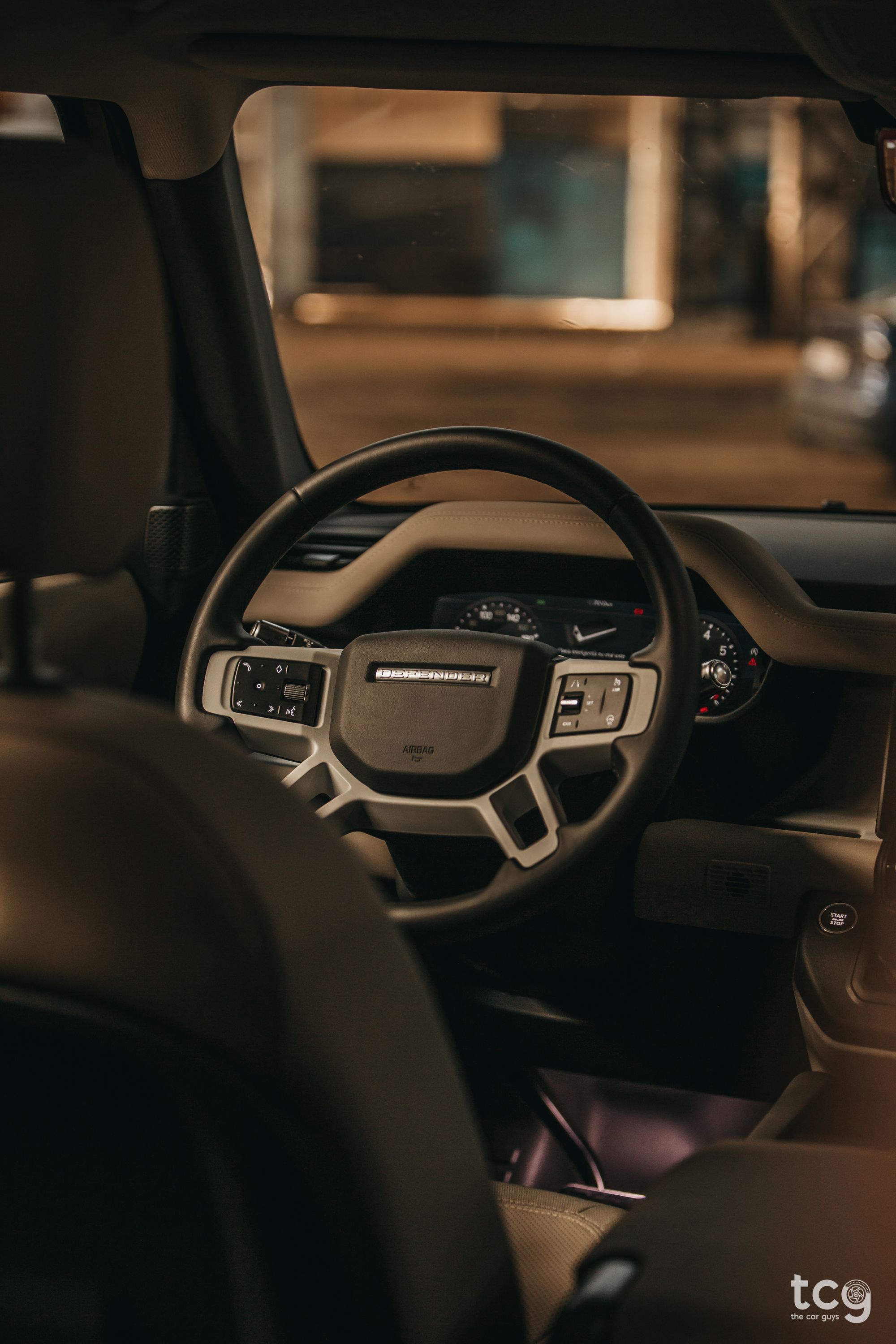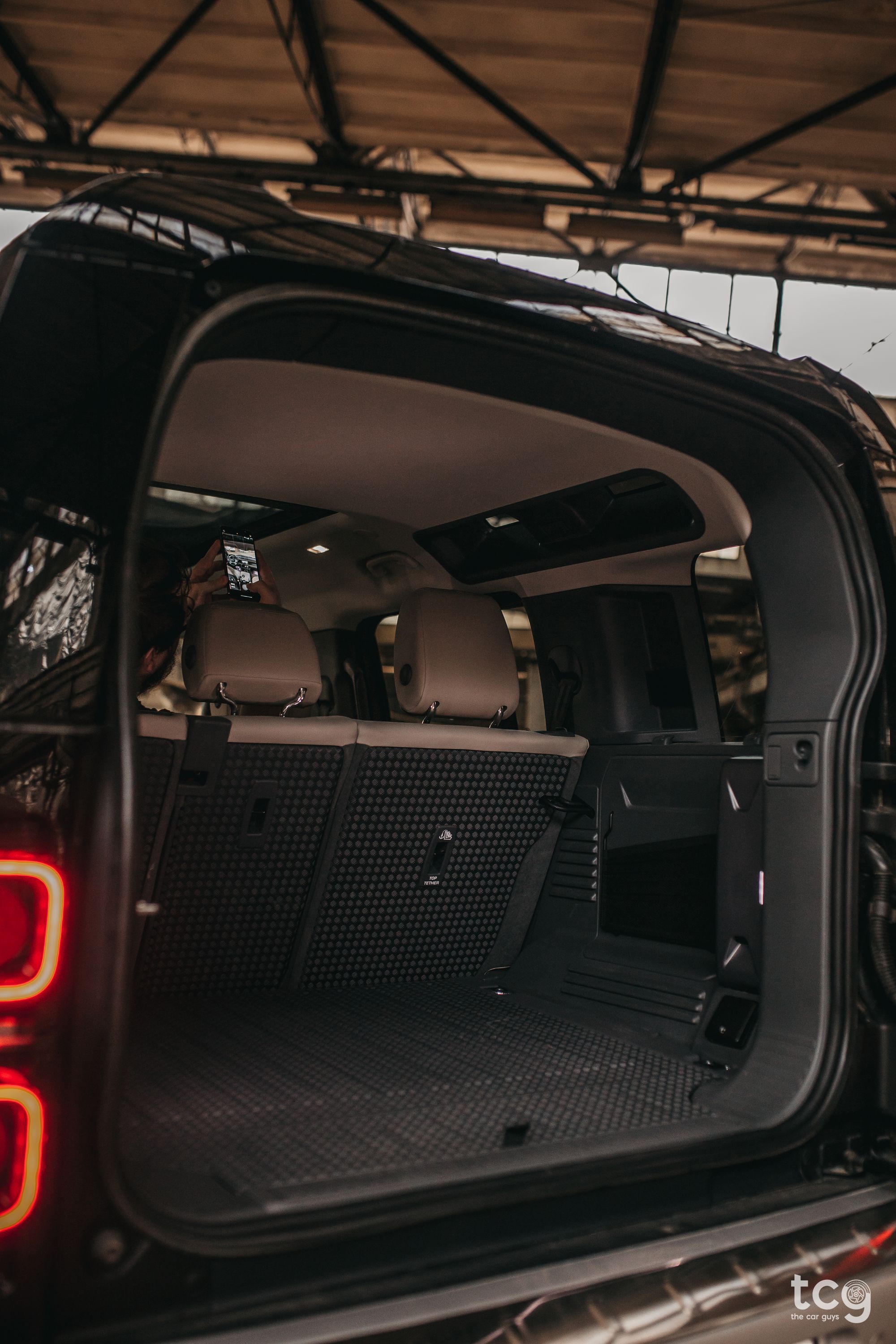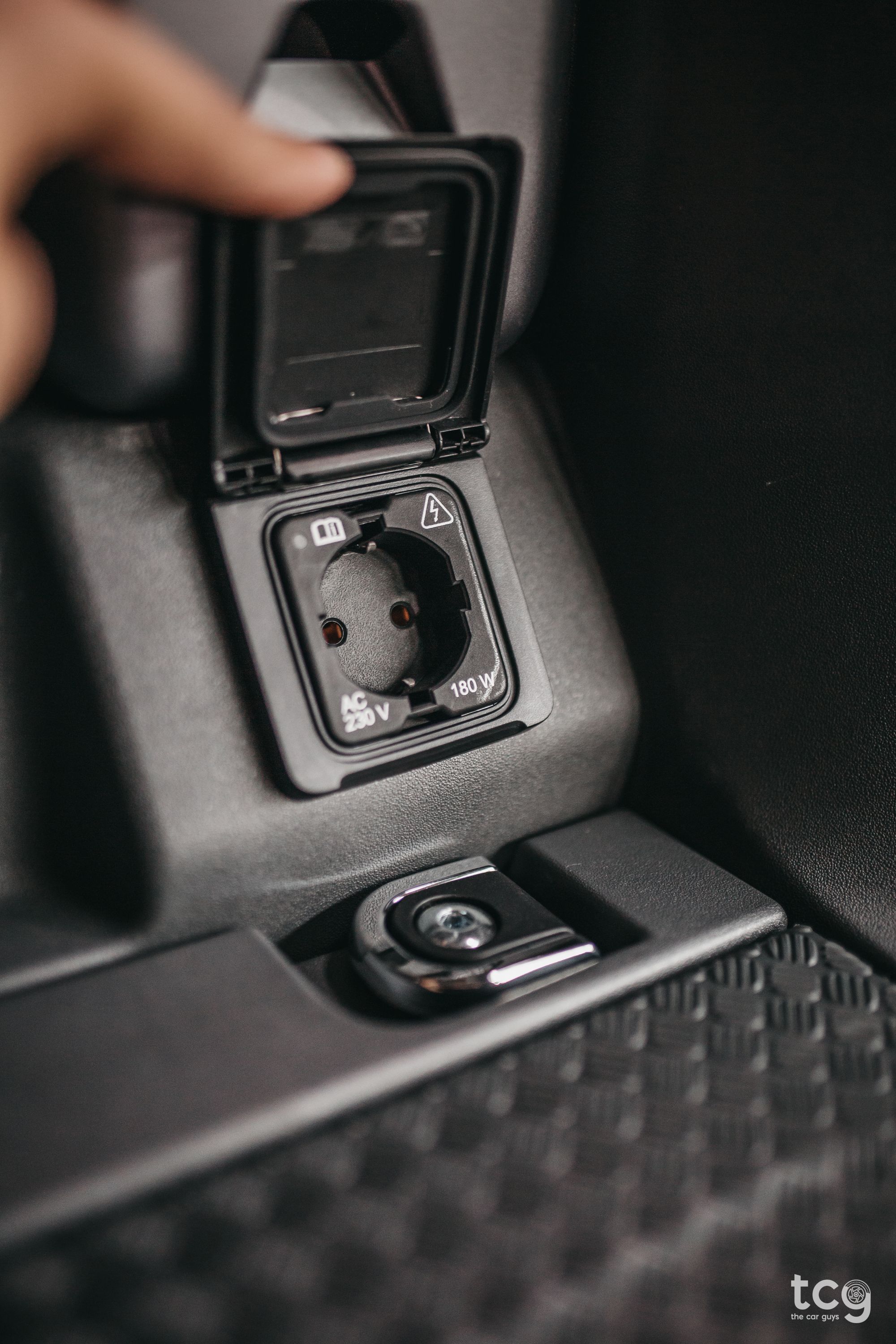 Here's some other cool stats for you (for the cars equipped with air suspension): It can go through water that is 0.9m deep (the old one could only do 0.5m), the Approach Angle is 37.5 degrees, the Departure Angle is 40 degrees, the Ramp Angle is 31 degrees and it can tow up to 3,5 tonnes. It's also got something that I've never heard of in any car until this one - if you take a little joyride through water (Wade Mode), once you're out of Wade Mode it will drag the brakes for a bit to dry them out - is that cool or what? Ah, before I forget, the rearview mirror also works as a camera which is very handy considering you can get this Land Rover with 3 seats in the front.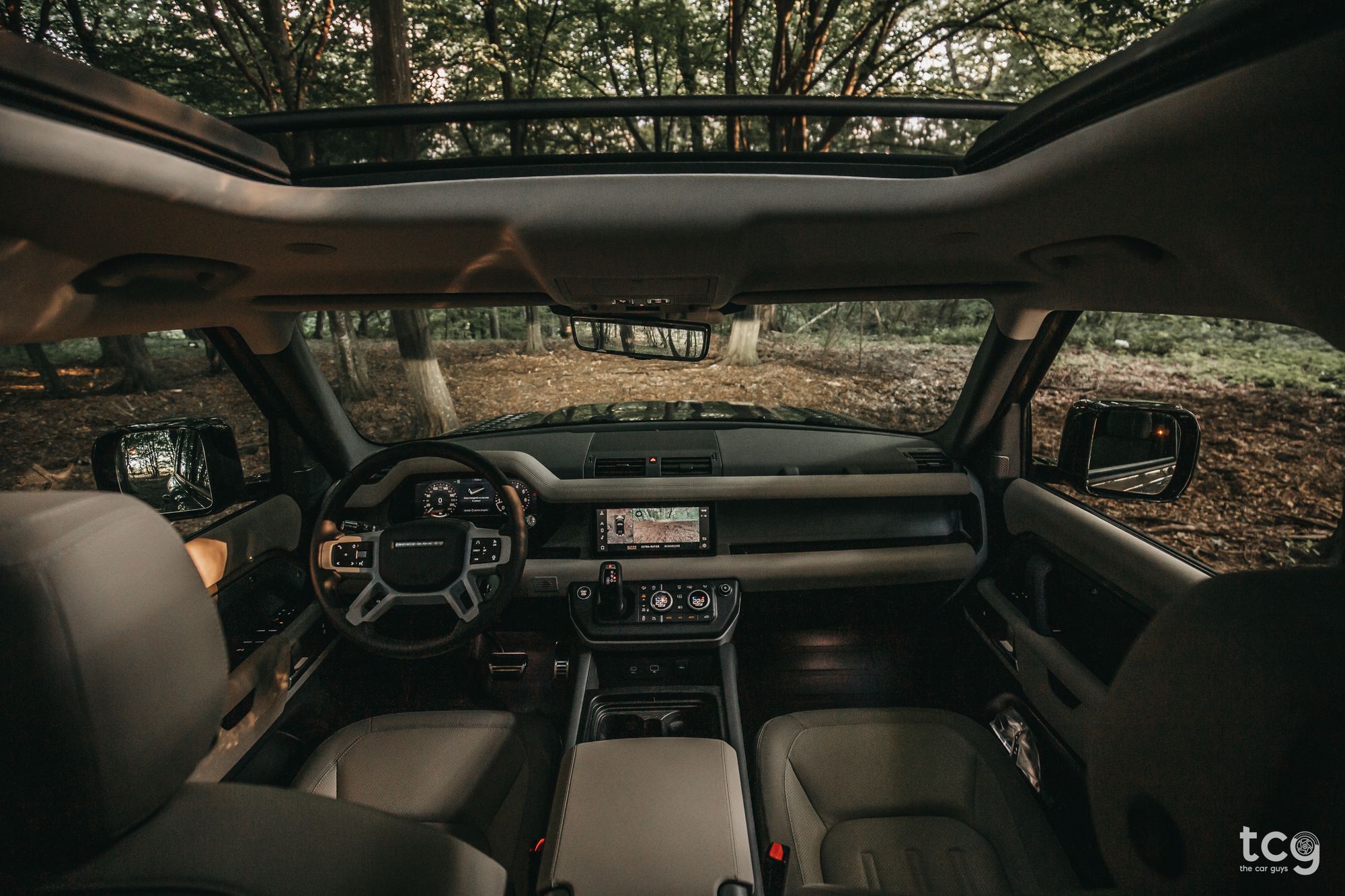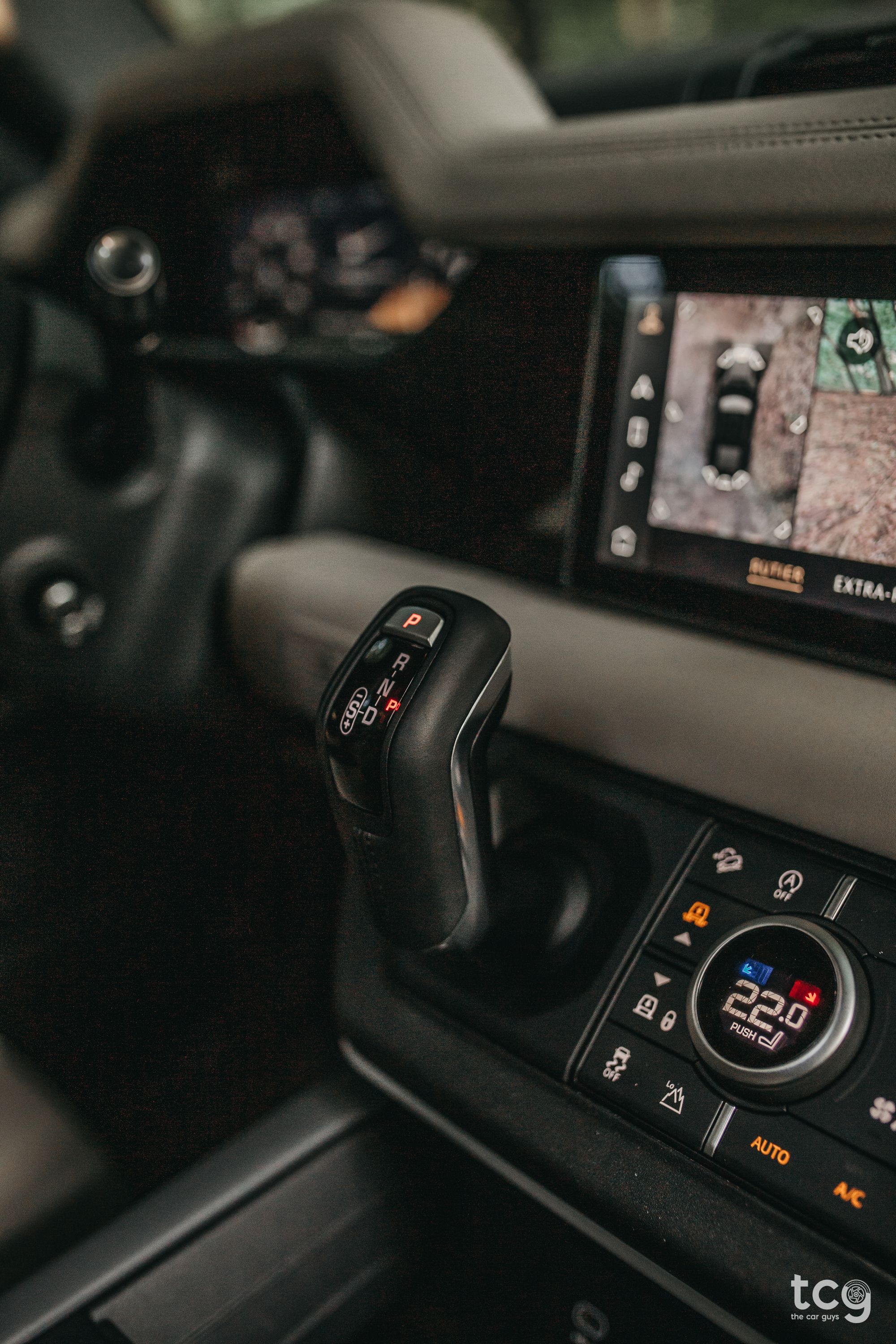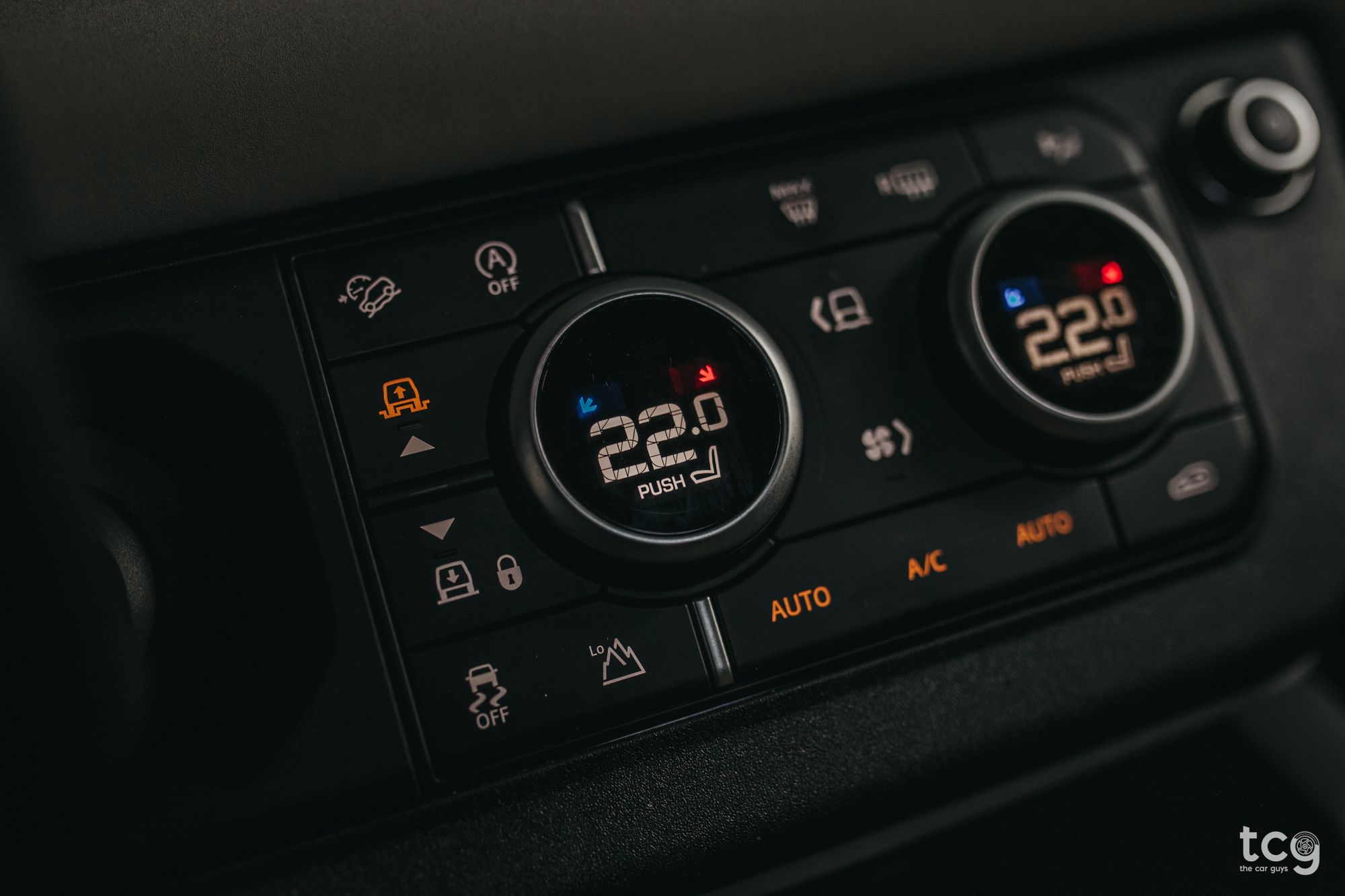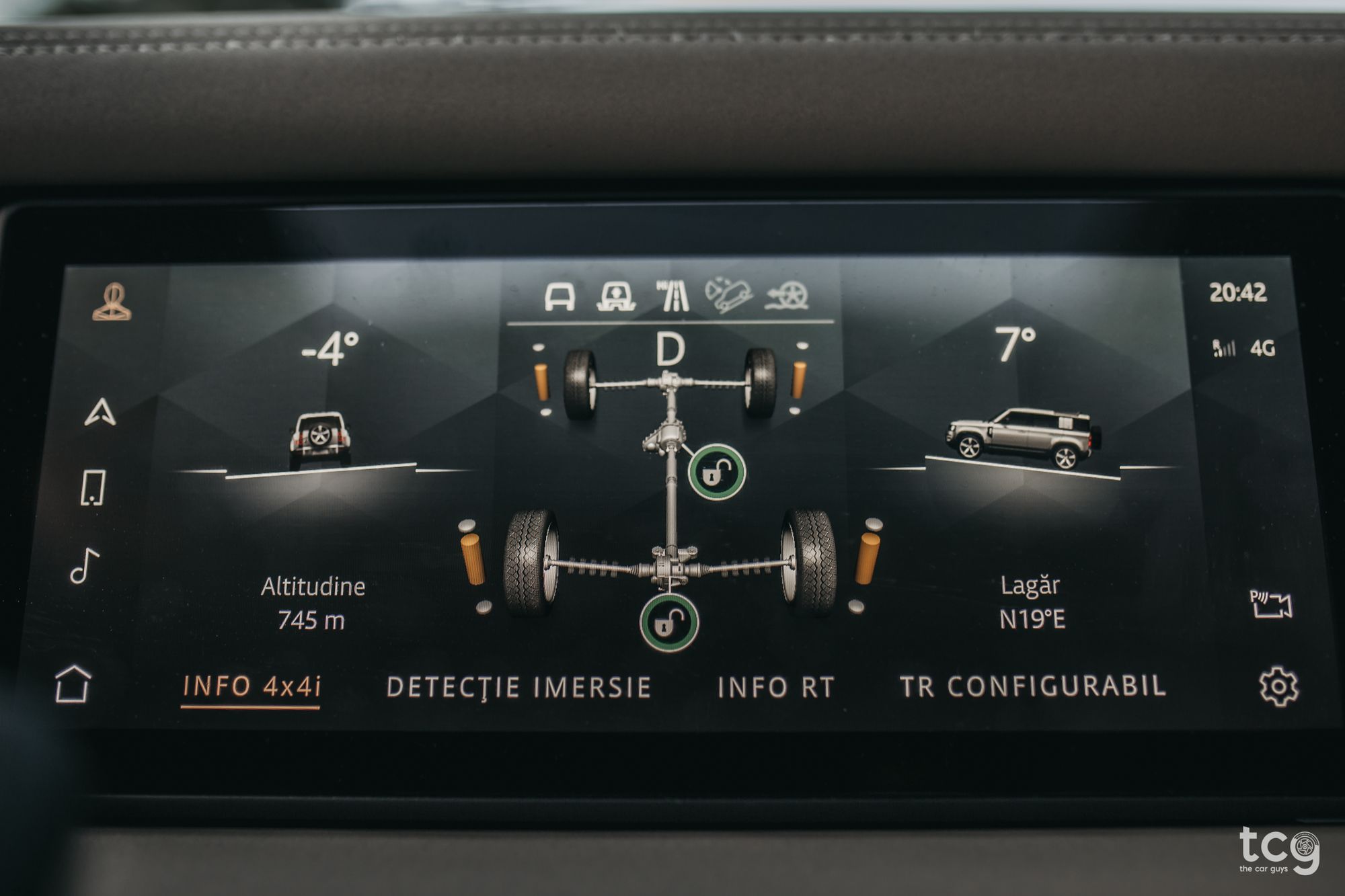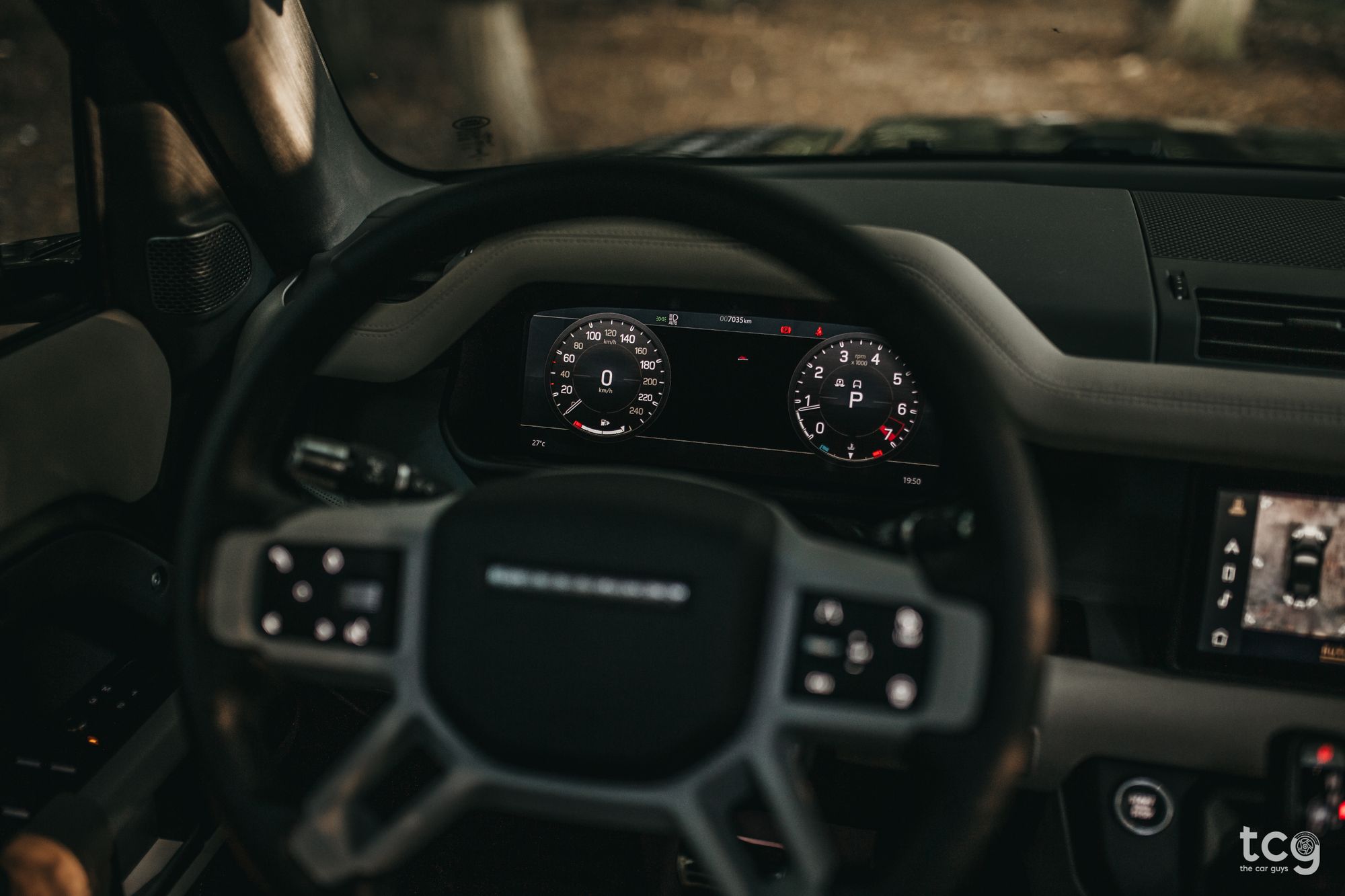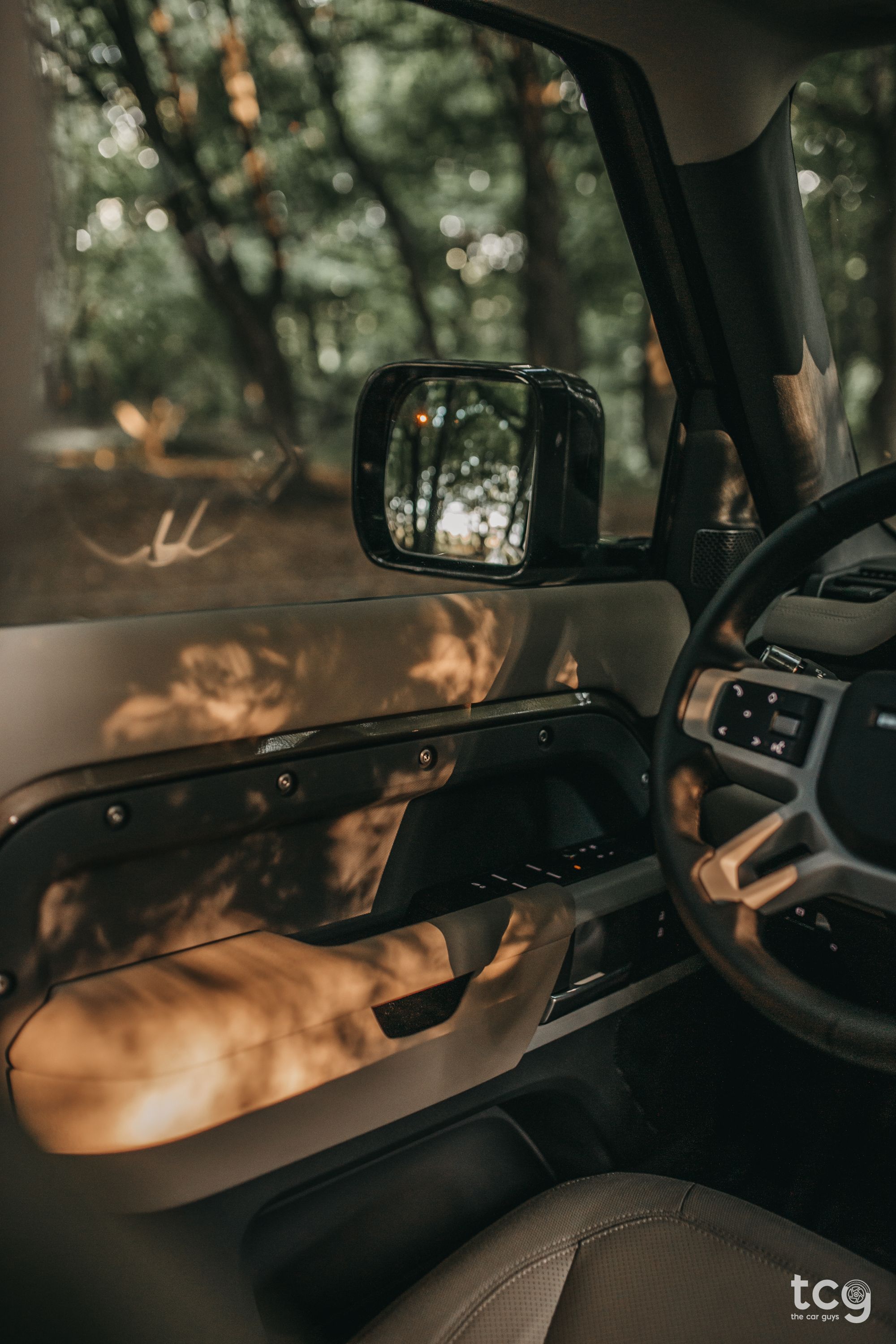 It's unbelievably comfortable around town, where most people will drive this car, thanks to the air suspension. You barely feel any imperfection in the road, it just soaks everything up. Speedbumps? No problem, it's like they're not even there. The seats are great, it's really easy to drive but it's not that easy to park to be honest, because, you know, it's so massive. Overall? Yeah, you could easily live with it and drive it on a daily basis - go shopping, do a school run, that sort of thing.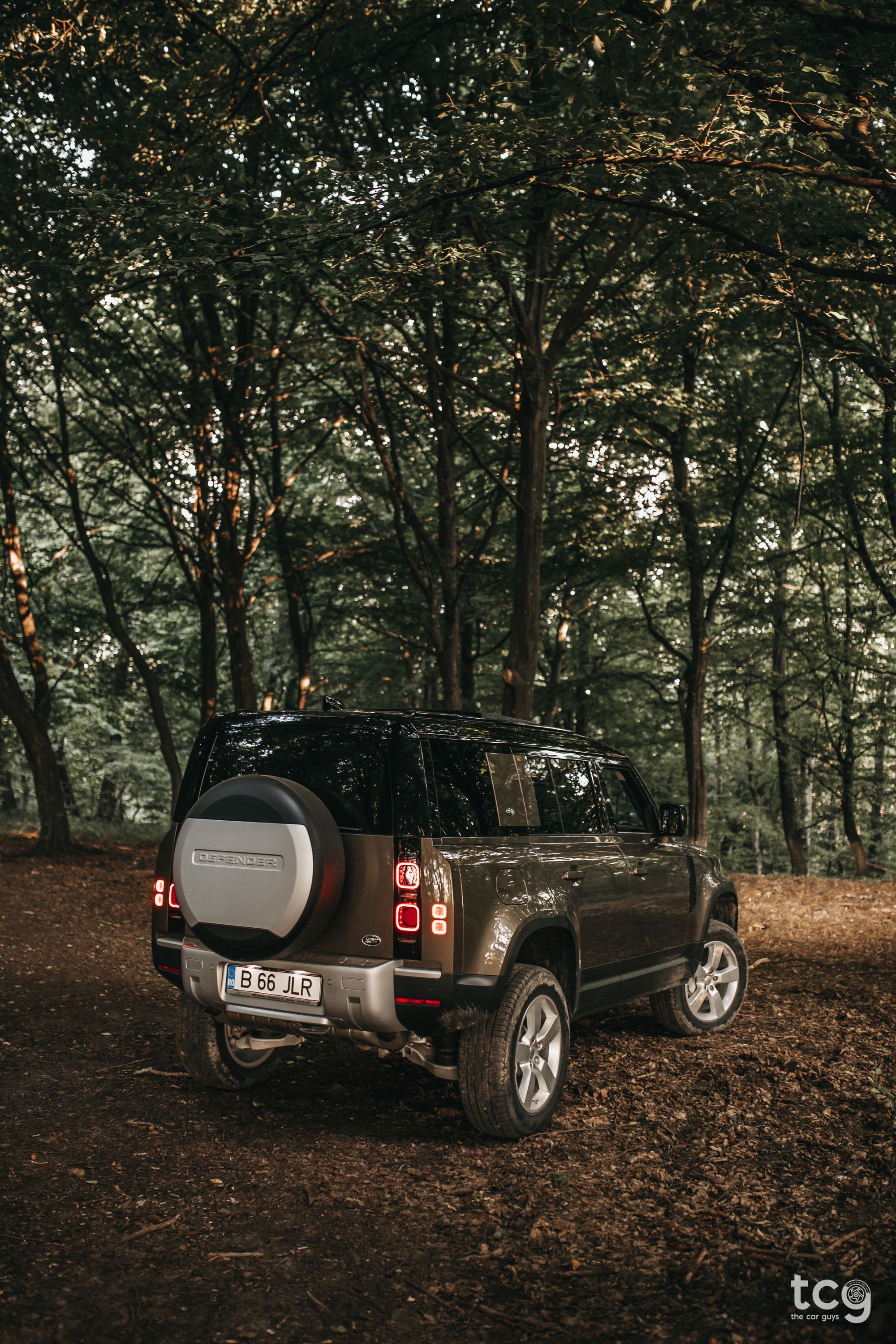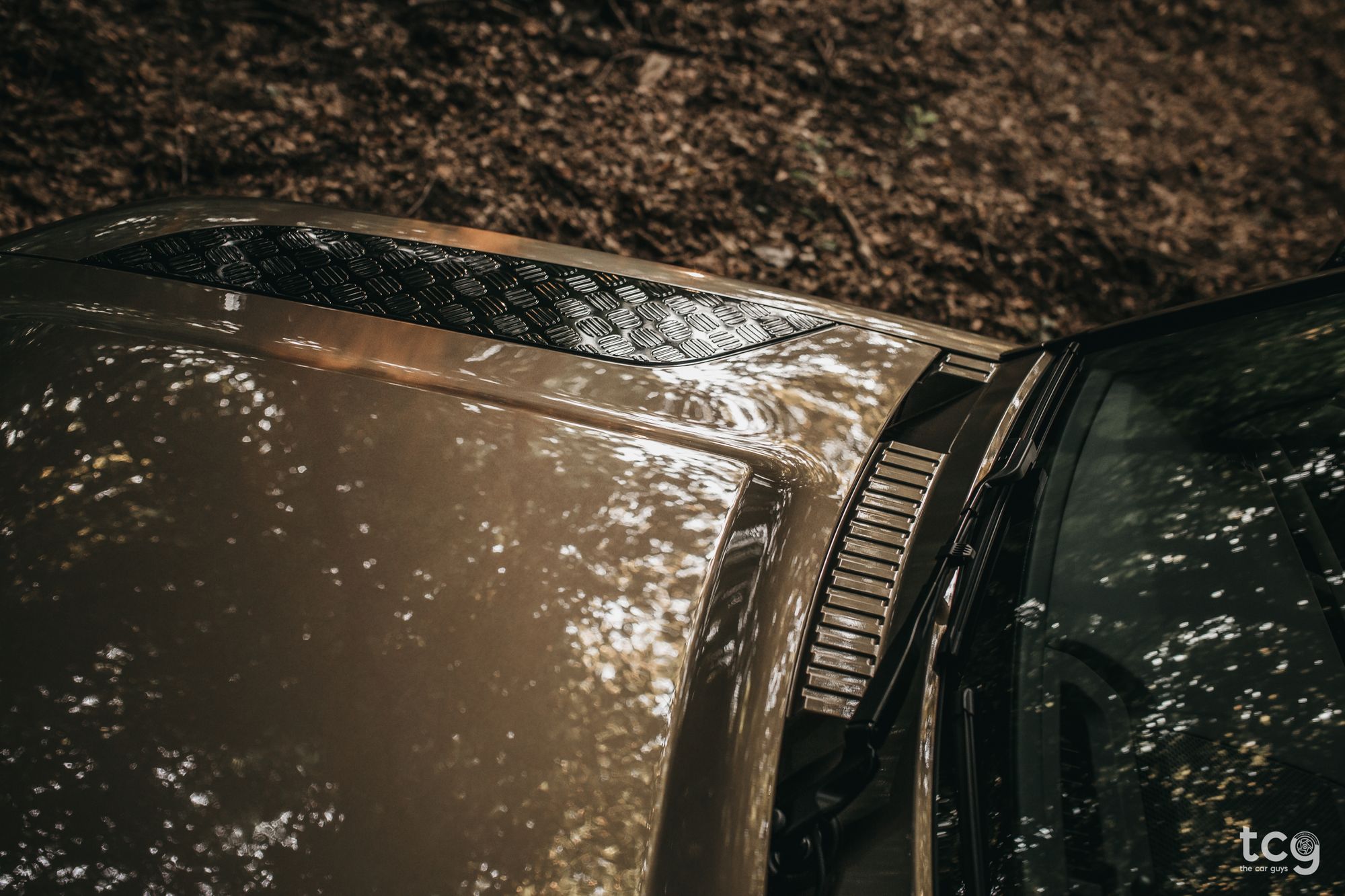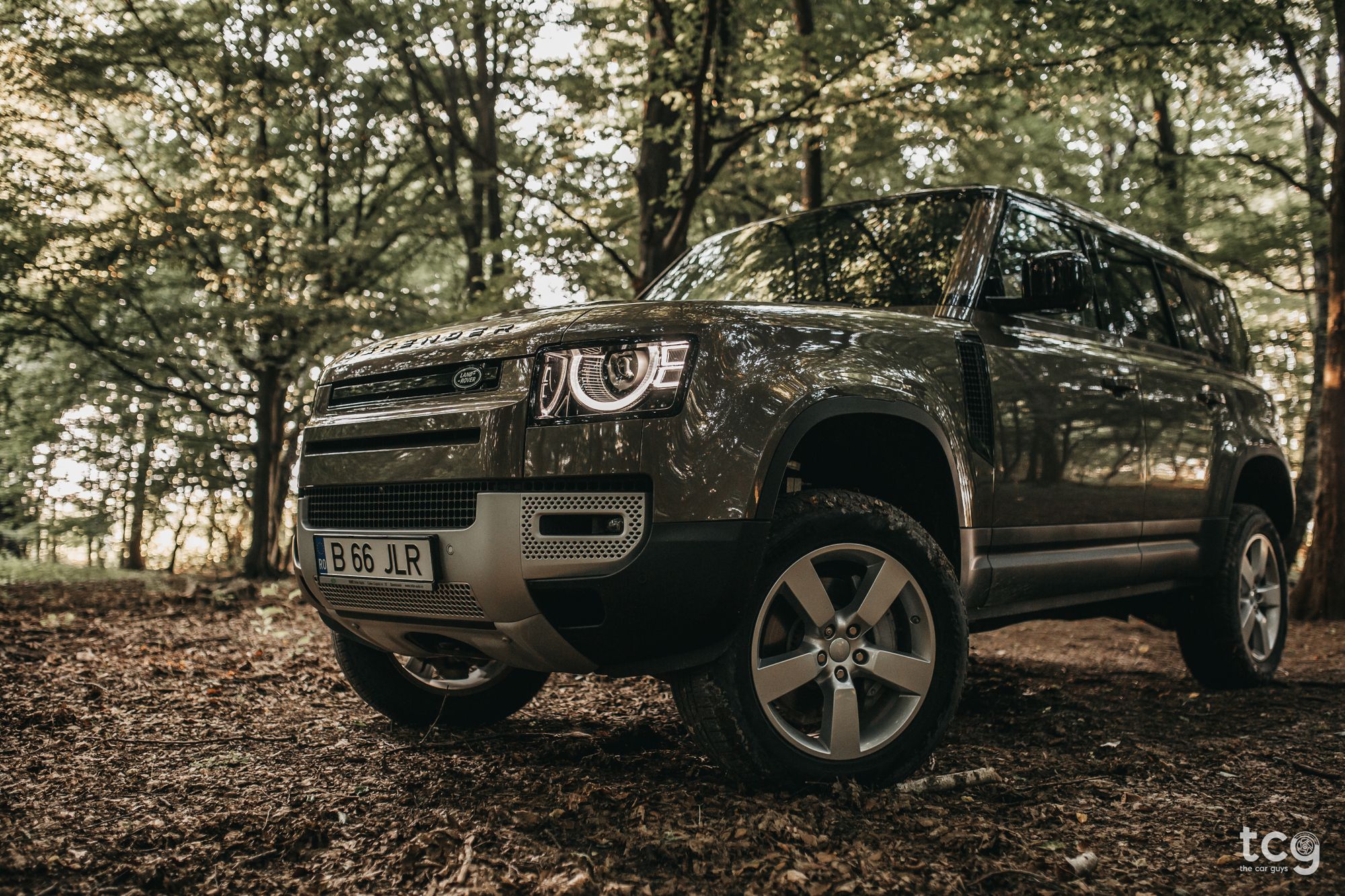 Our test car had the 6-cylinder 3.0 litre petrol engine (MHEV) with 400HP and 550NM of torque and it's insanely quick for its size. The 0-100km/h time (not that this matters so much) is 6.1 seconds. There's also two diesel engines to choose from and another, slightly less powerful petrol engine. I can't really say which I would recommend since I only drove the most powerful/expensive one but I have to admit the performance on this was fantastic.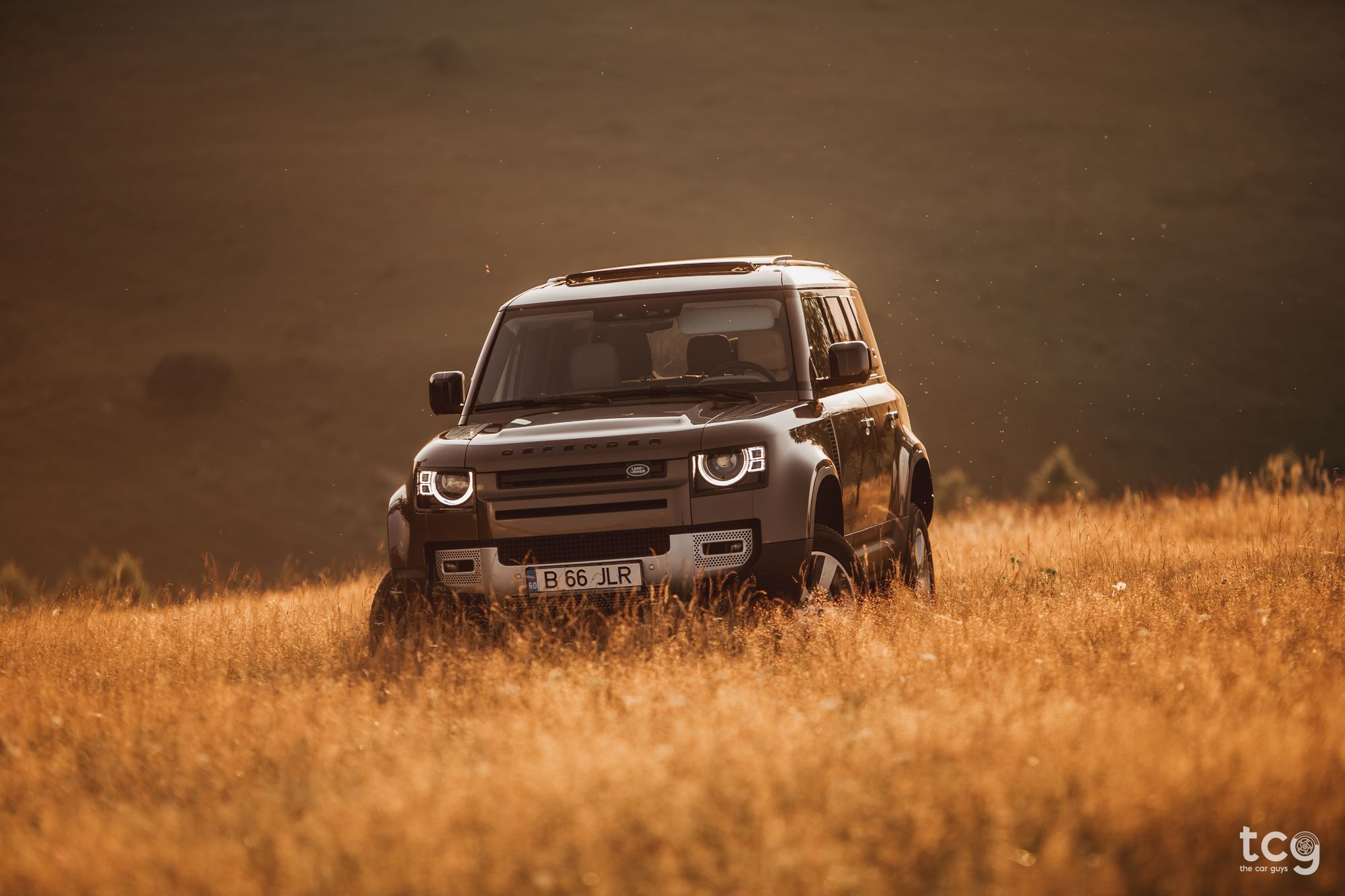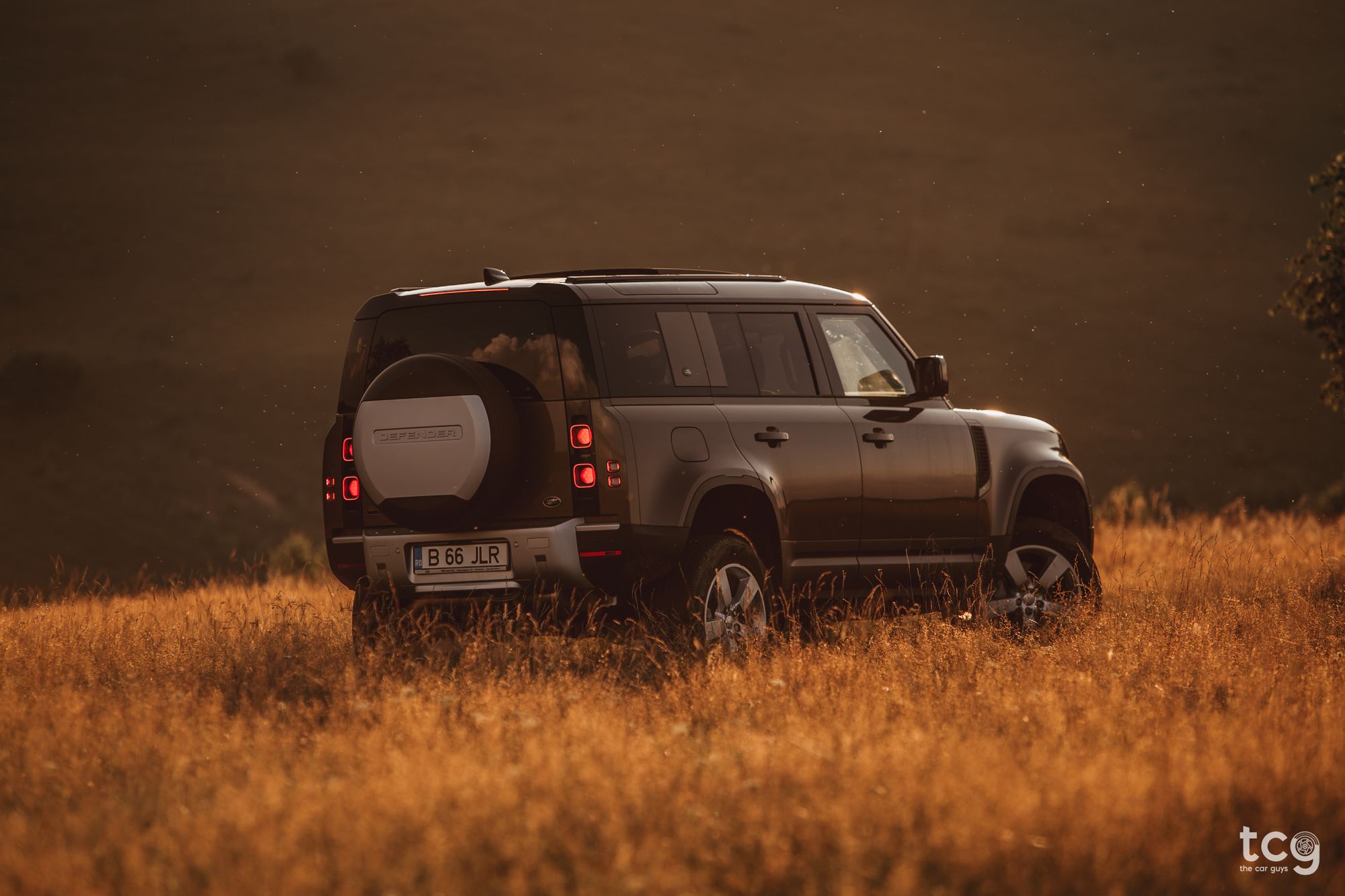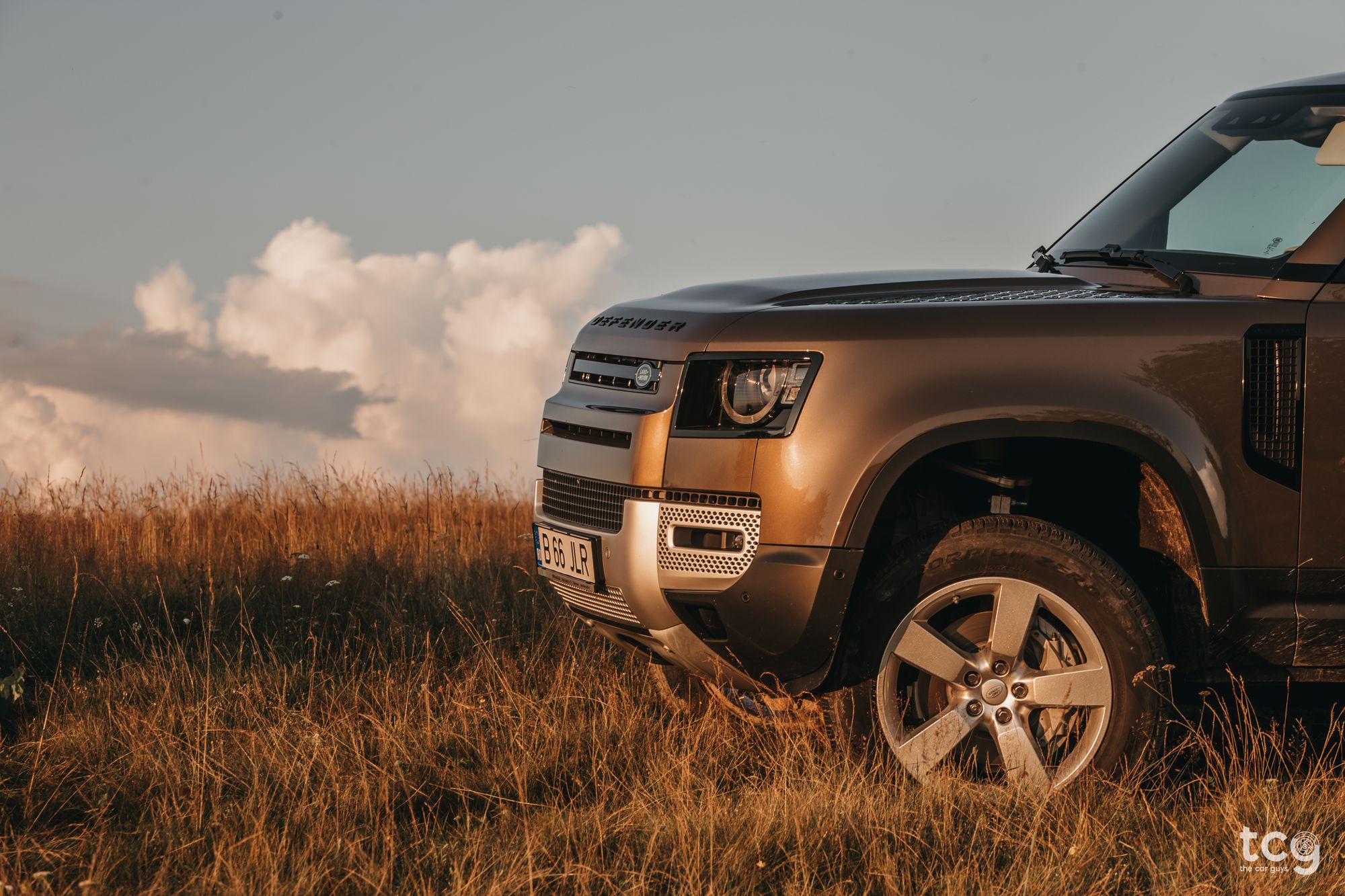 The interior has a kind of utilitarian feel to it - don't get me wrong, I love the way it looks and feels and it's not too posh, I mean, I wouldn't have expected to have a Range Rover Sport interior in the new Defender but this one is just right. The gear lever is placed on the dashboard to save space for a middle seat or an armrest, the new version of the infotainment system is also here (faster and better organized than before) and there's all sorts of buttons that do all sorts of things which are laid out in a manner that is not too complicated. I think my favorite part of the interior is the steering wheel, it looks awesome and even though it has a lot of buttons, they're there to help and make things easier for you.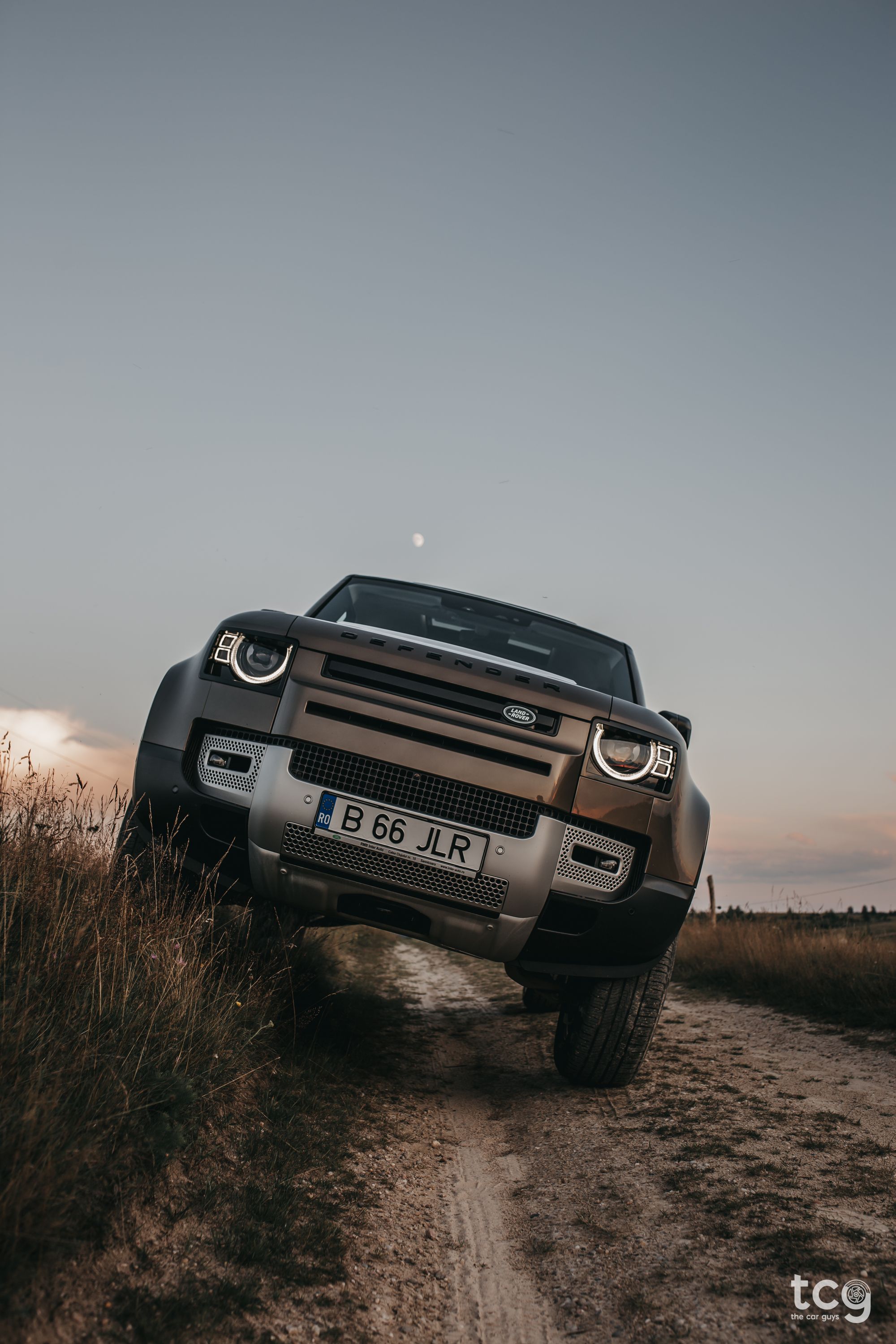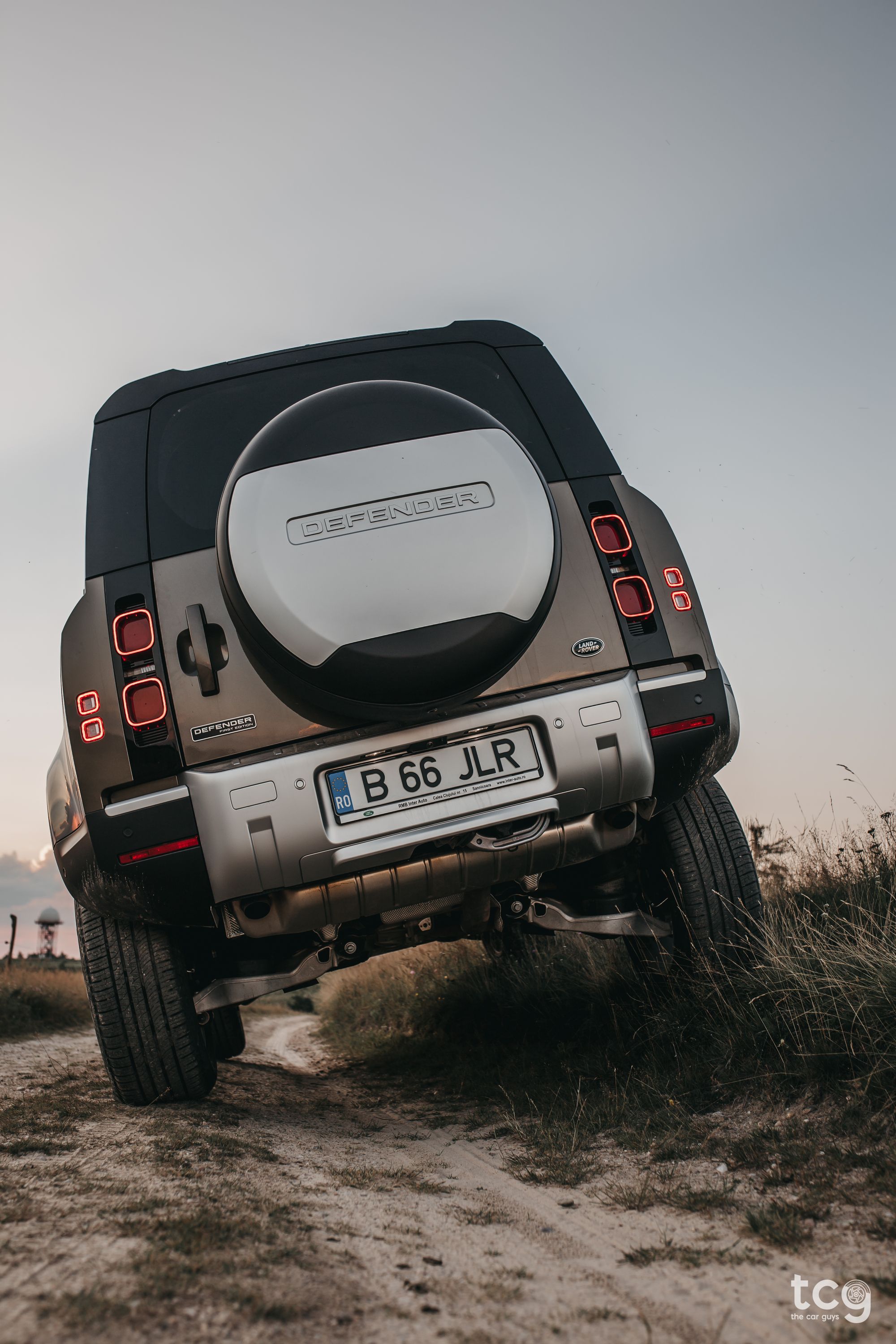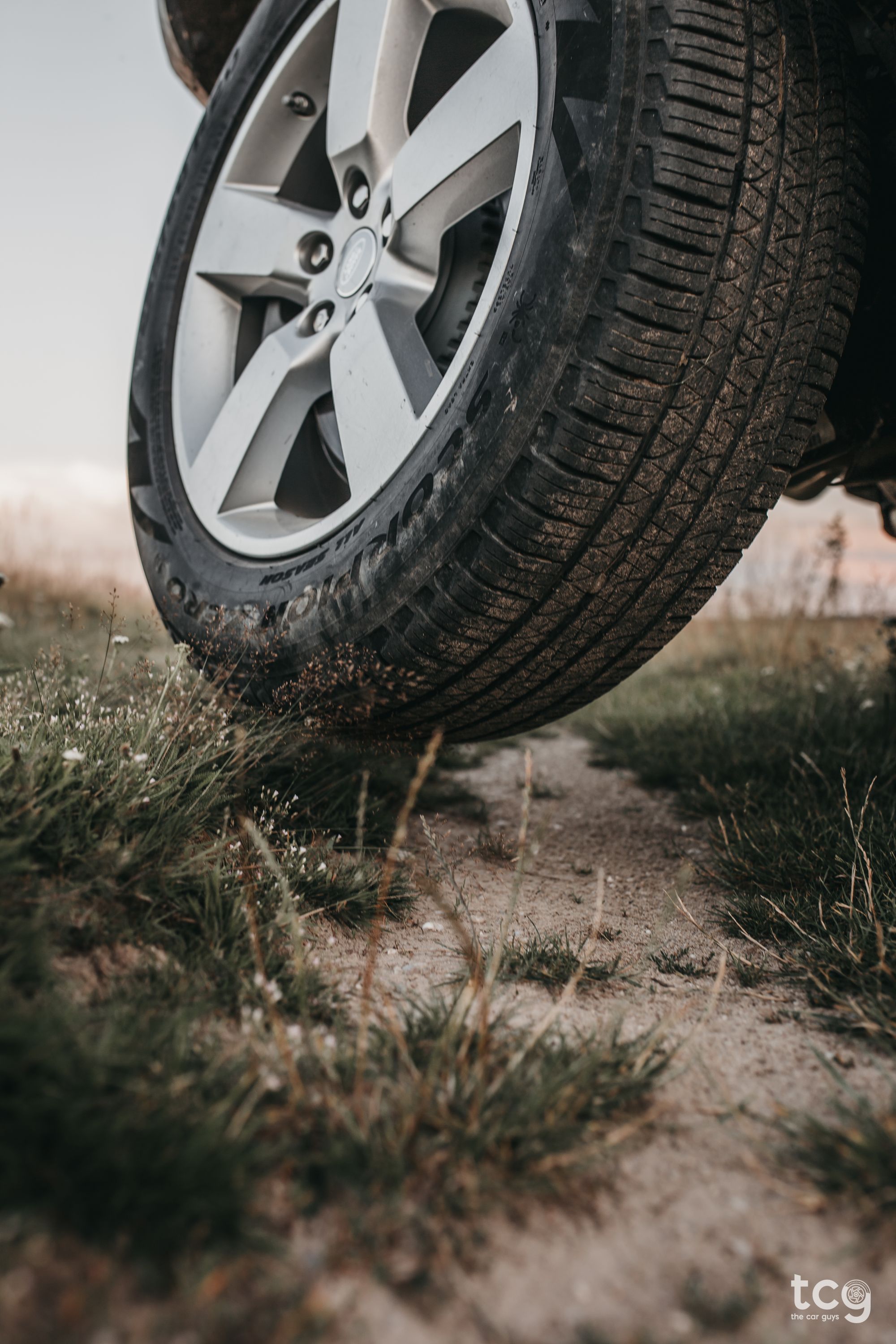 Conclusions after spending half a day with the car? It is an absolute beast and I can't wait to get it for an entire weekend so we can experience more of its potential!
I'll cover everything else in the full review after we manage to get the car for a few more days.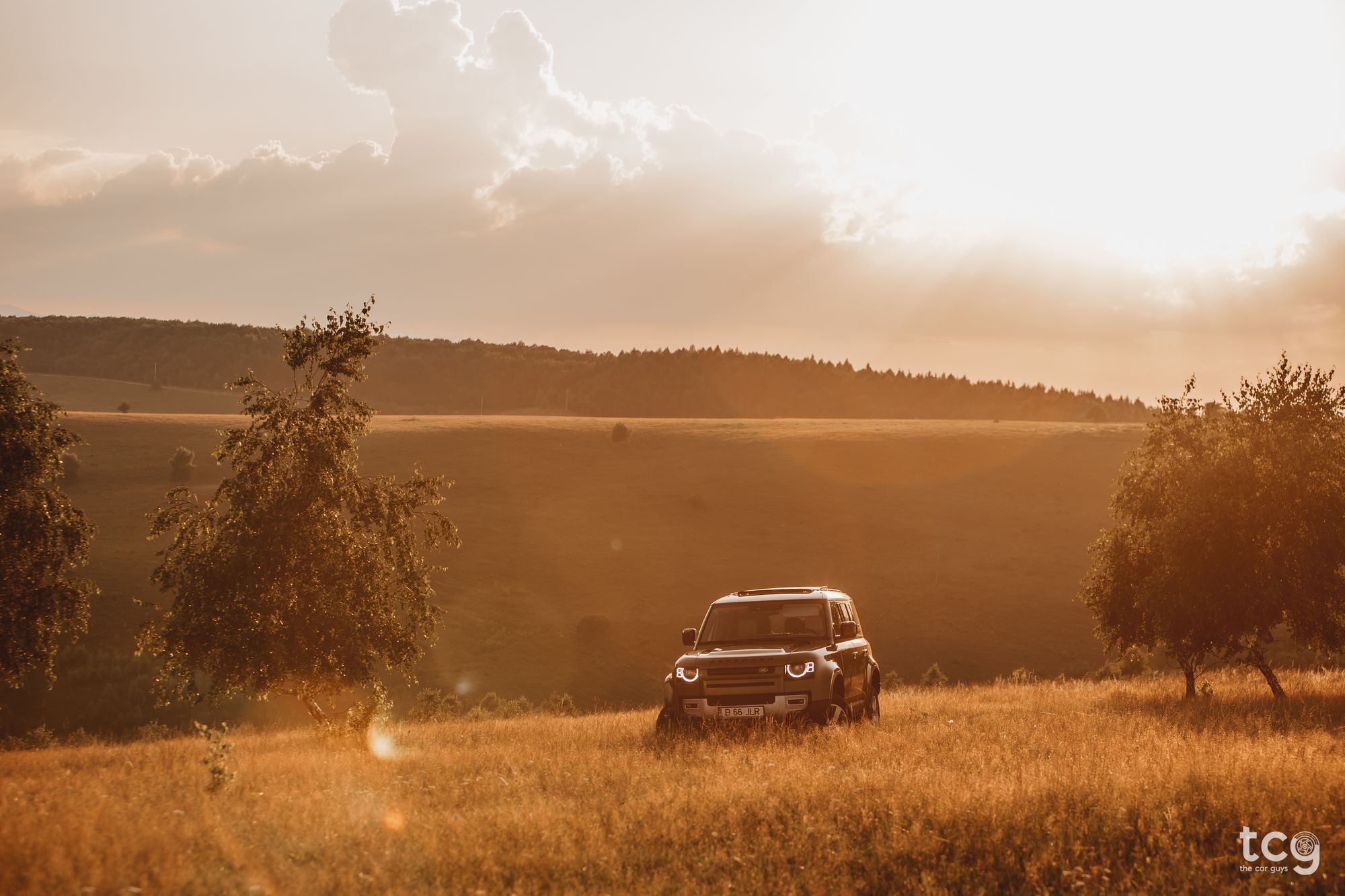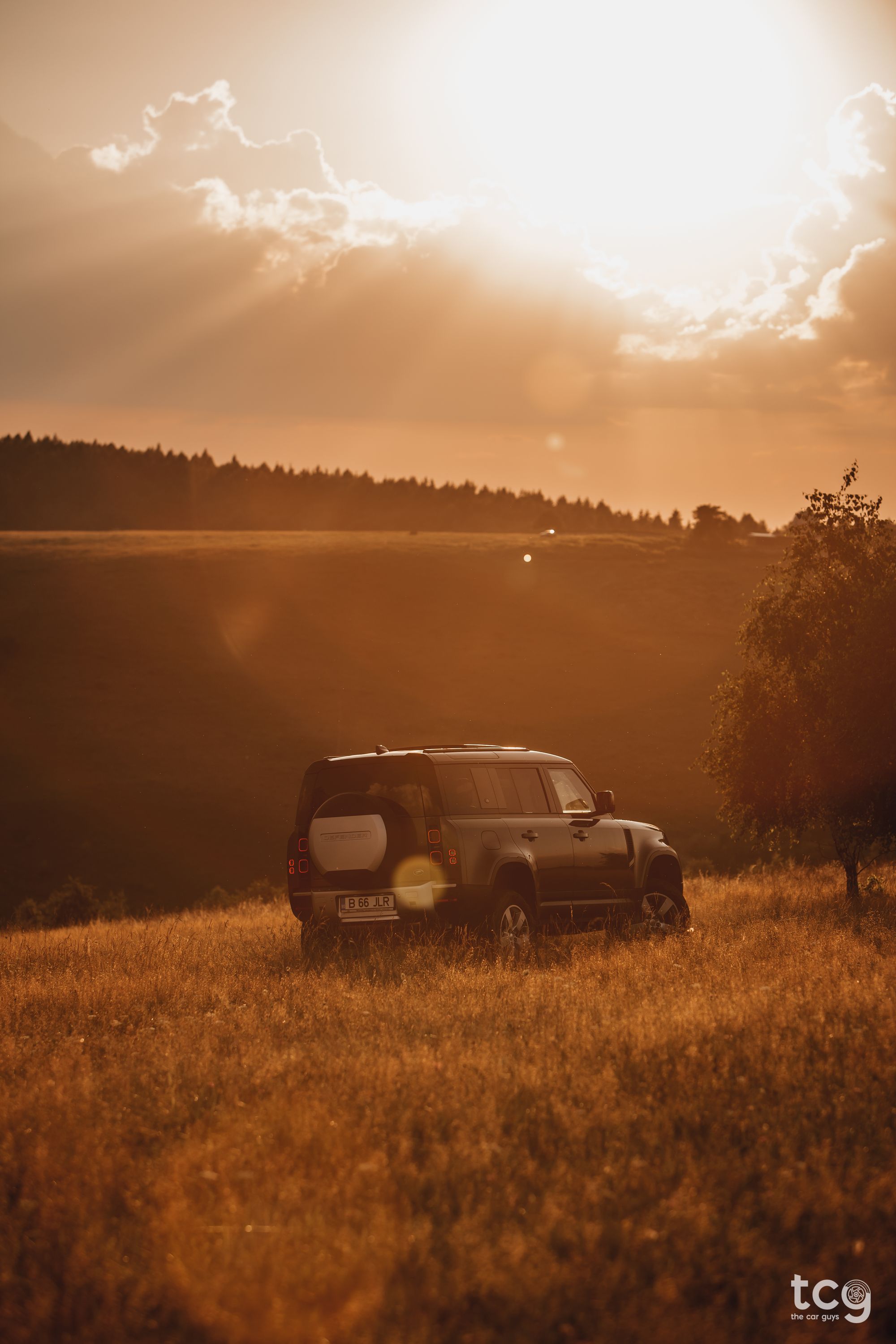 Thank you Land Rover Cluj for lending us the car
Photos by: David Crisan