Yes, I know, the title may be a little weird but that's pretty much how it was for me - I really, really like this car! Ever since I saw pictures of it and then saw it in "the flesh" at Autoworld Audi, I've wanted to take it for a spin and now that I did, well, continue reading to find out!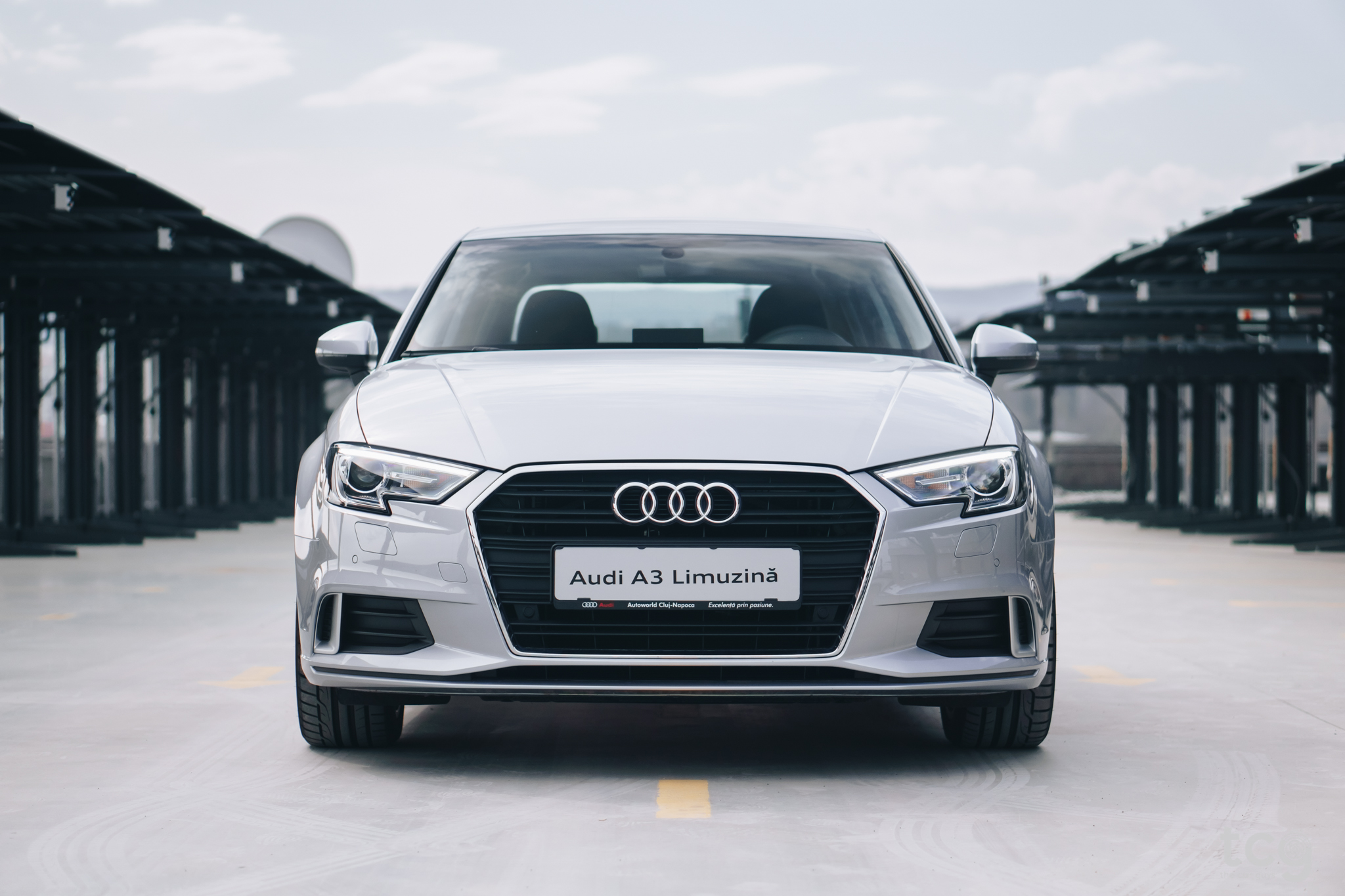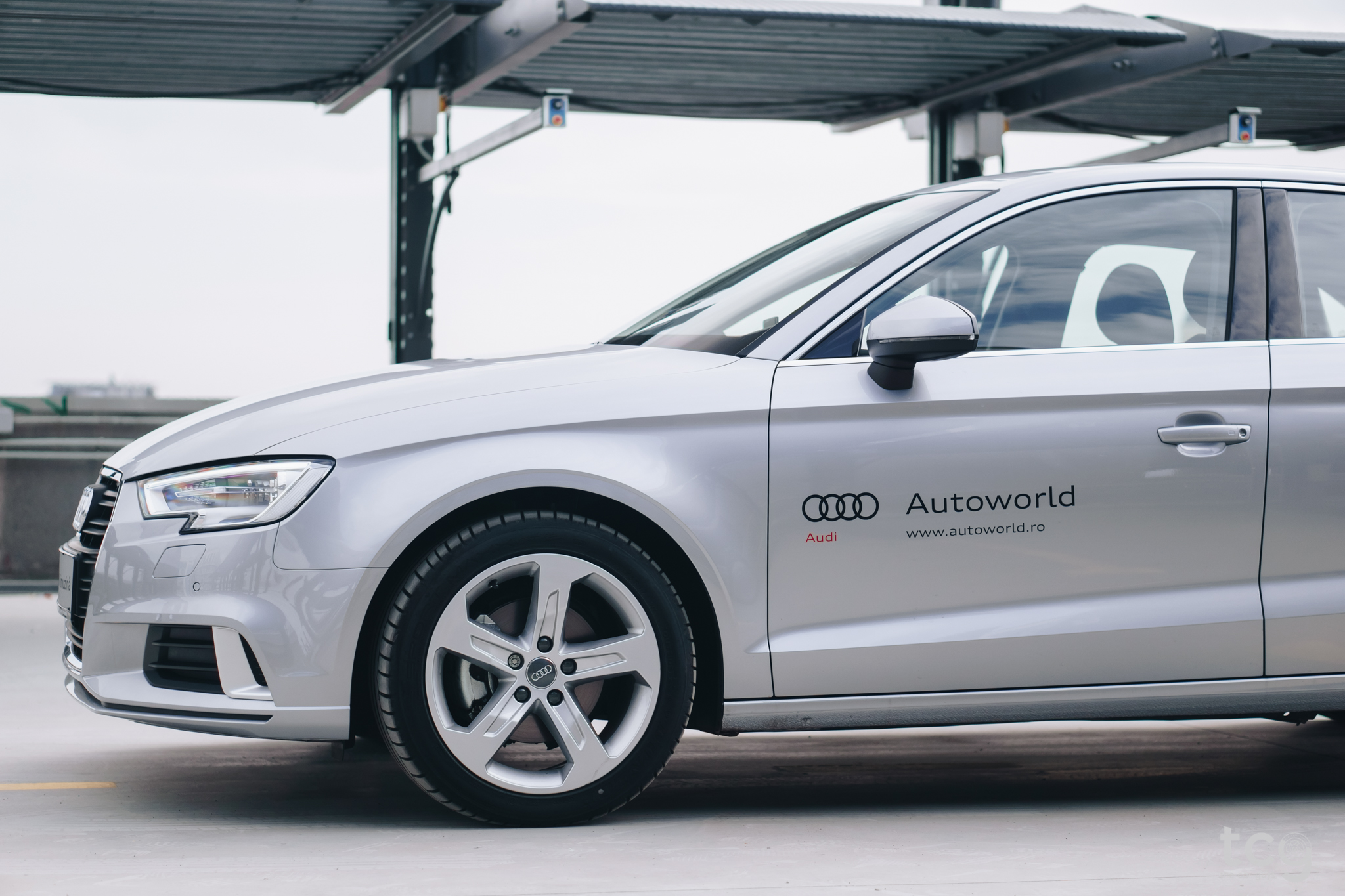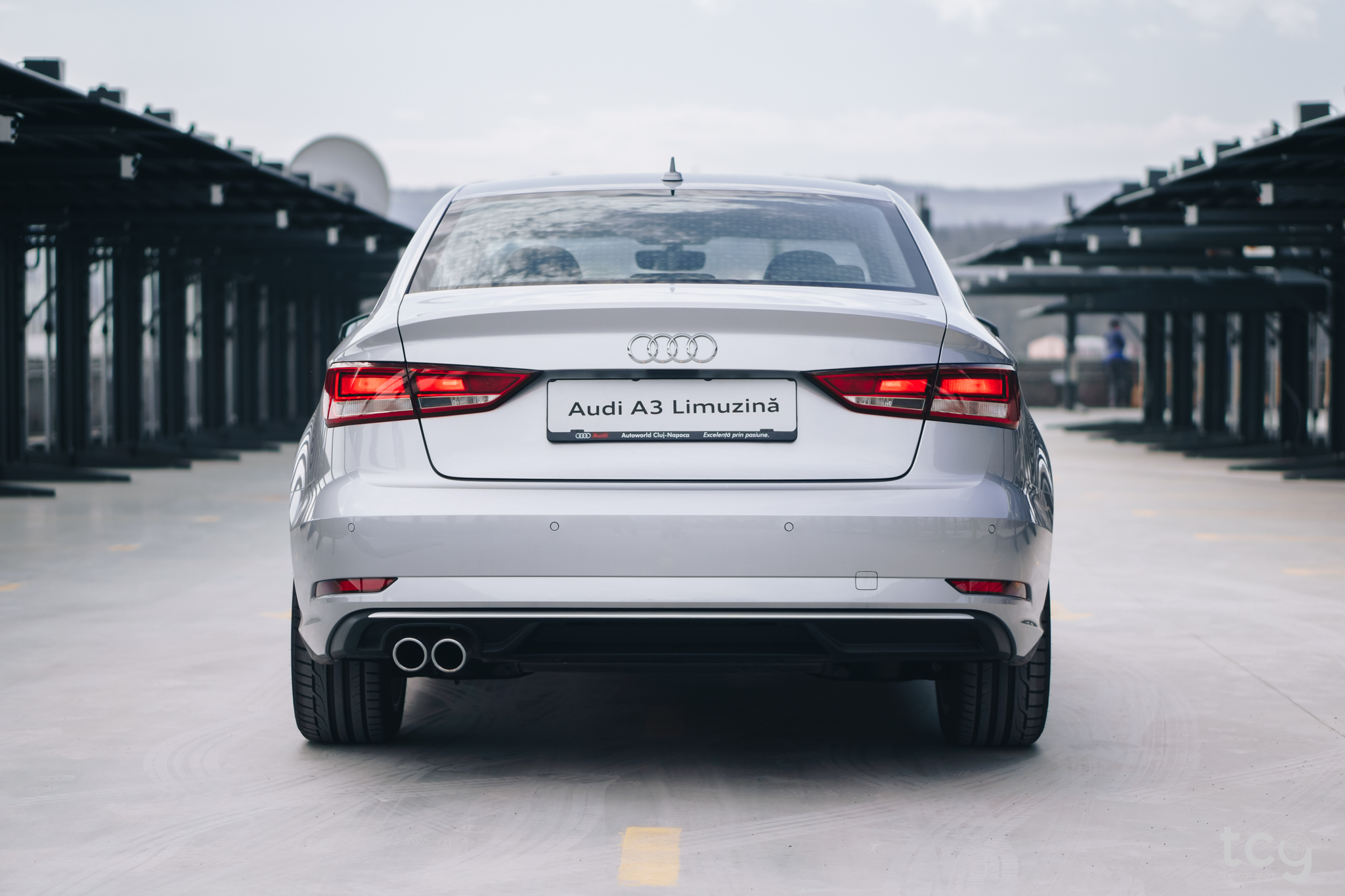 Design-wise I think this is one of the prettiest cars Audi makes right now - especially the S-Line or the RS - those are out of this world. There's 5 trim levels you can choose from - Basic, Design, Sport, S3 and RS3 and we got to drive the Sport one (they also had a gorgeous Ara Blue S3 on display in the showroom, but unfortunately we couldn't take that one).
Not much has changed from the previous version as they've undergone a minor facelift and some small changes here and there but why fix it if it ain't broke, right? What do you think of the A3's looks?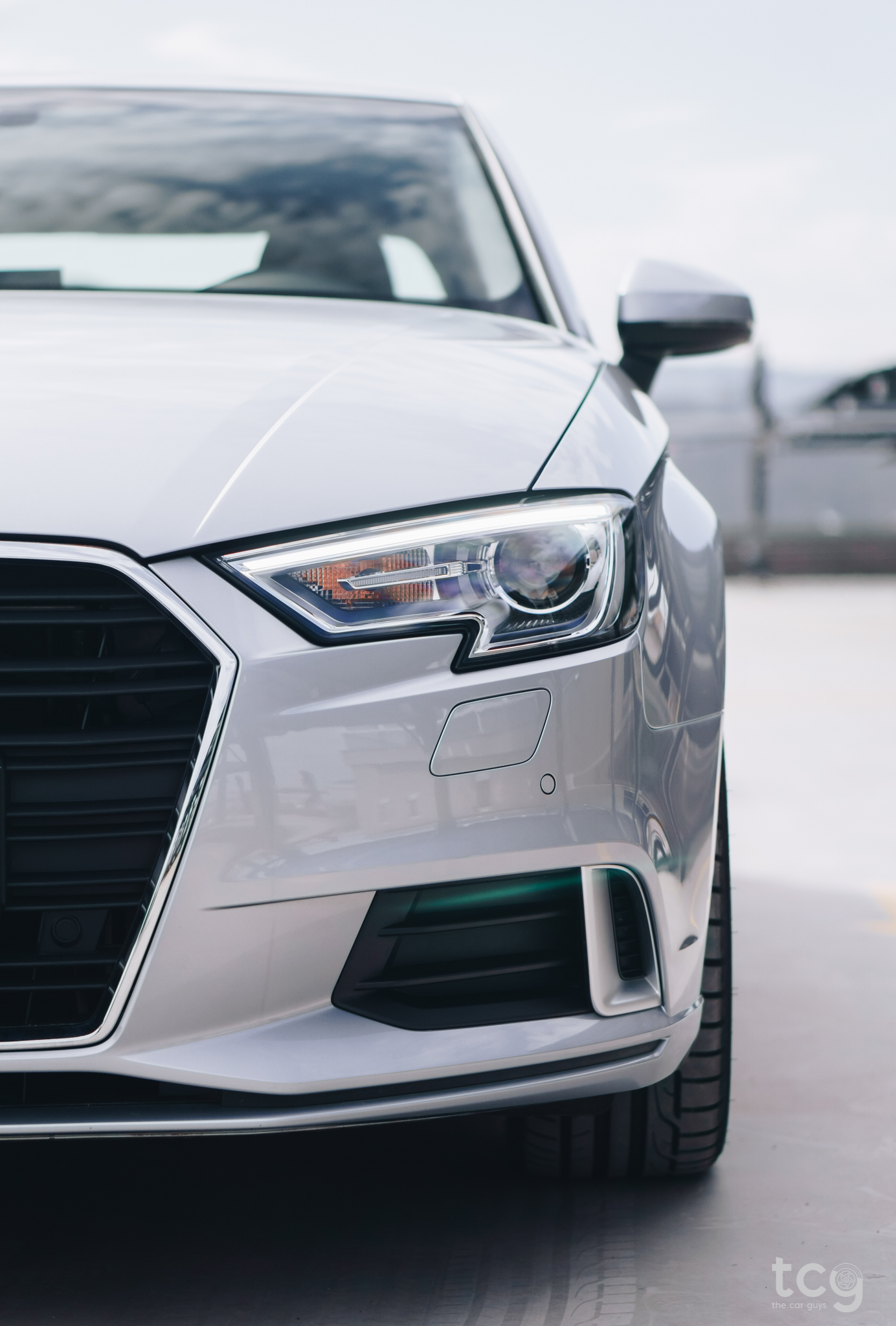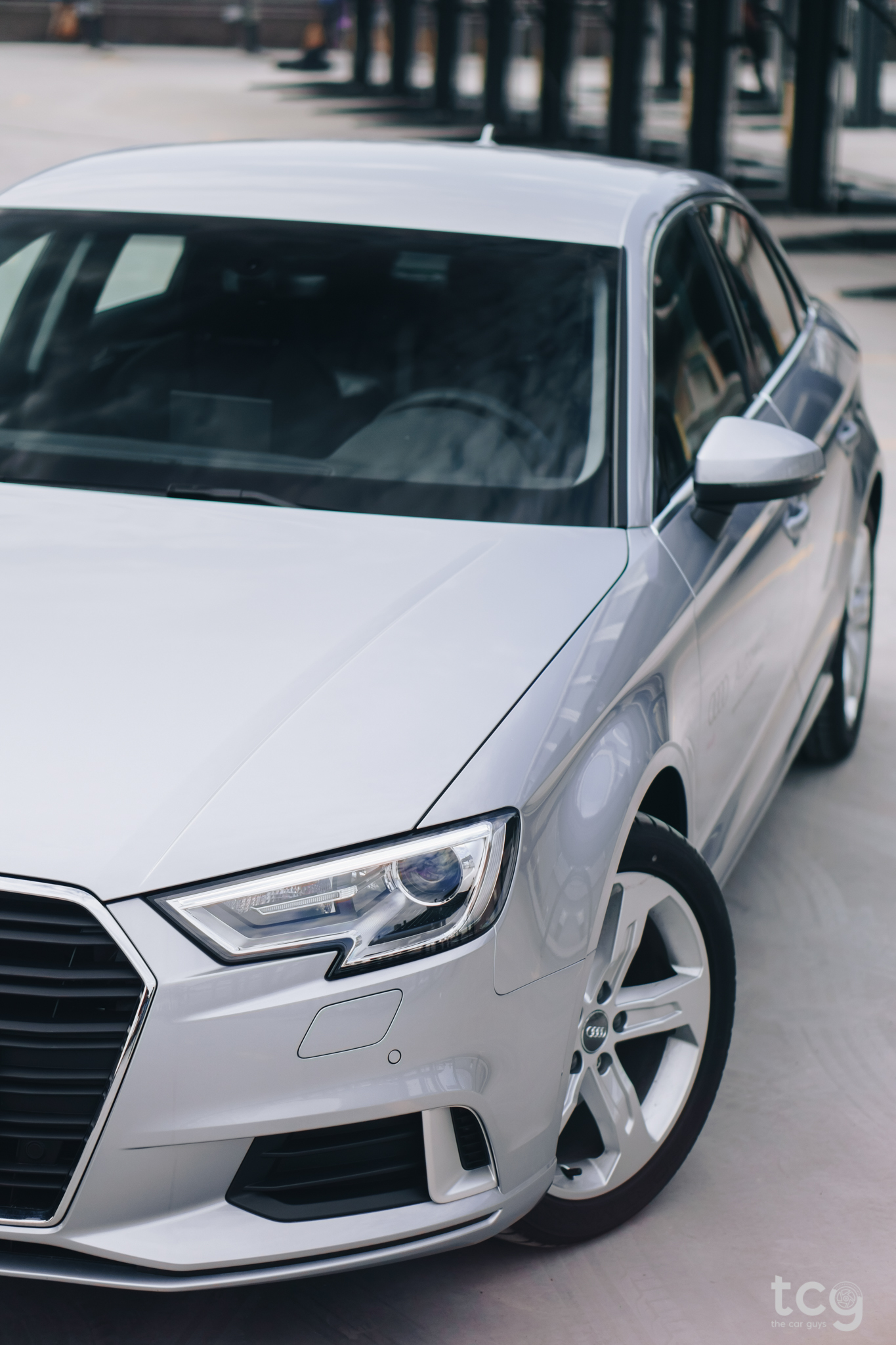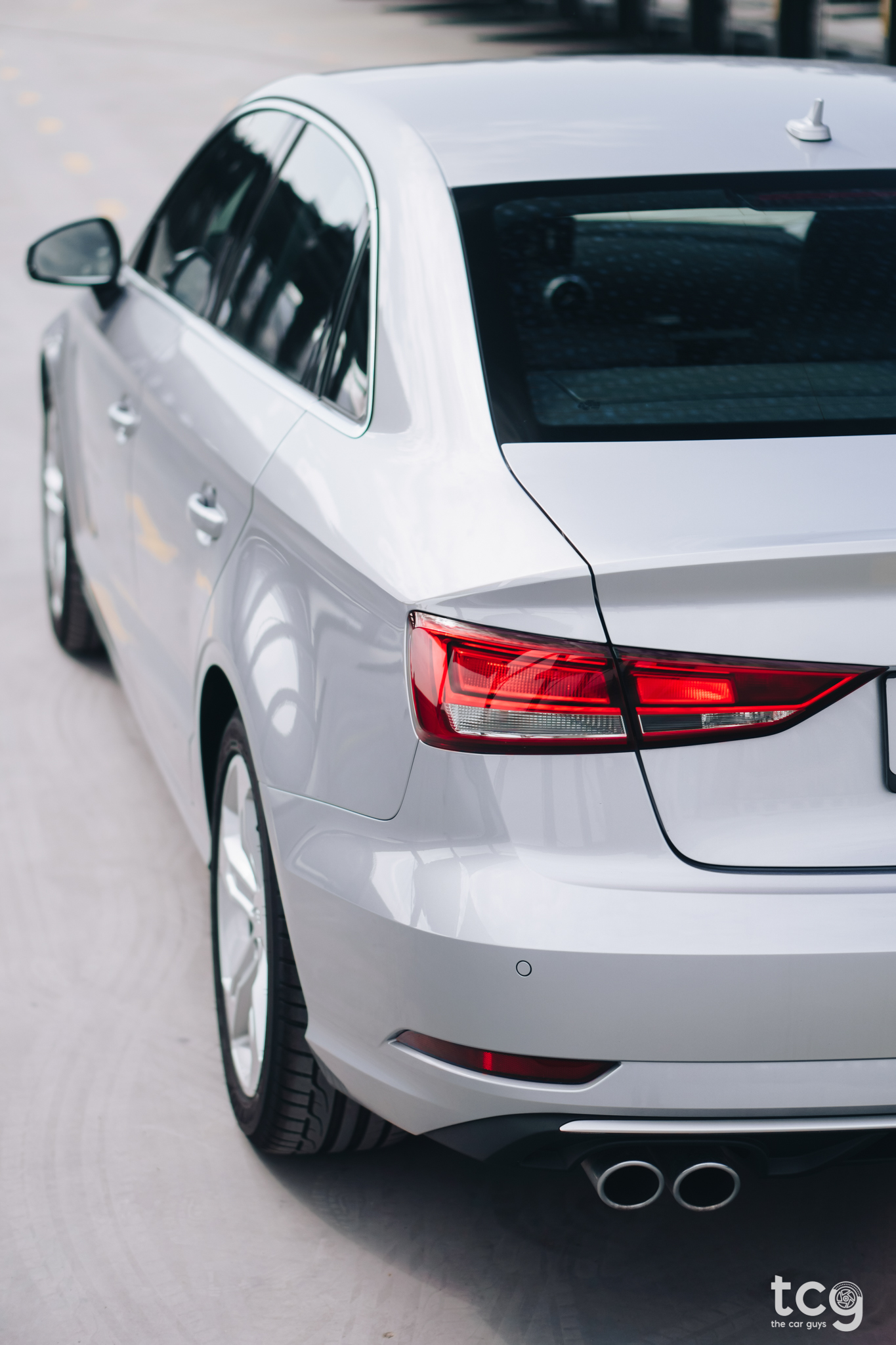 In terms of performance, there's variety of available choices - both Petrol & Diesel engines, Manual & Automatic gearboxes and FWD or Quattro. Our test car had the 1.5 TFSI Petrol unit with an output of 150HP and 250NM of torque that was coupled with the 7-speed S-tronic automatic gearbox. I think the only reason why this is not the perfect combination is the fact that this particular car didn't have the Quattro drivetrain - other than that, it's very punchy and because it's on the lighter side, it picks up speed in a jiffy!
Fuel consumption is decent (5l/100km - but not if you drive like a hooligan) and it has the ability to shut down half of its cylinders when cruising to save fuel! It's also very refined - you do hear the engine when you give it the full beans though, but it's a pleasant-to-the-ears kind of roar.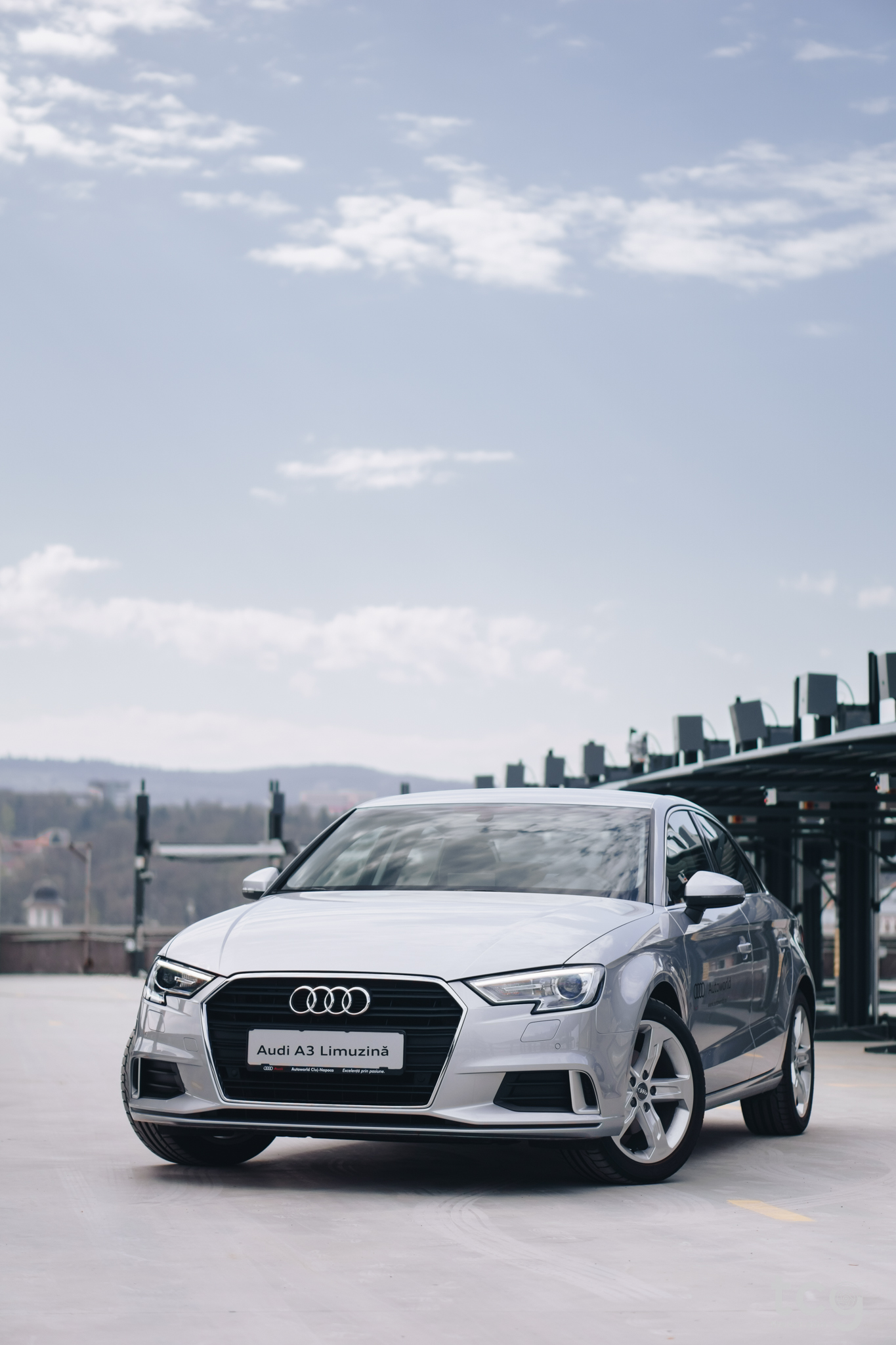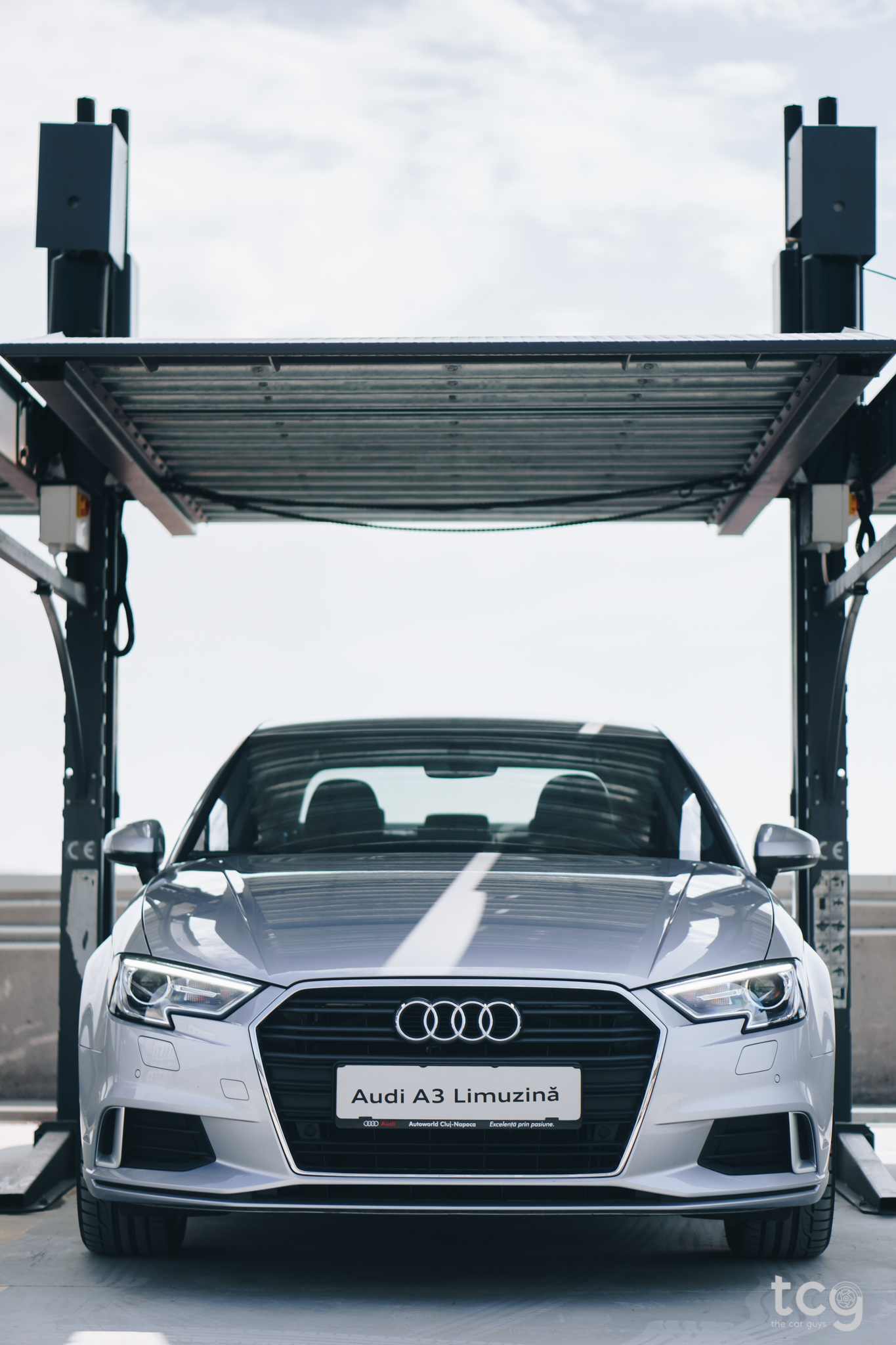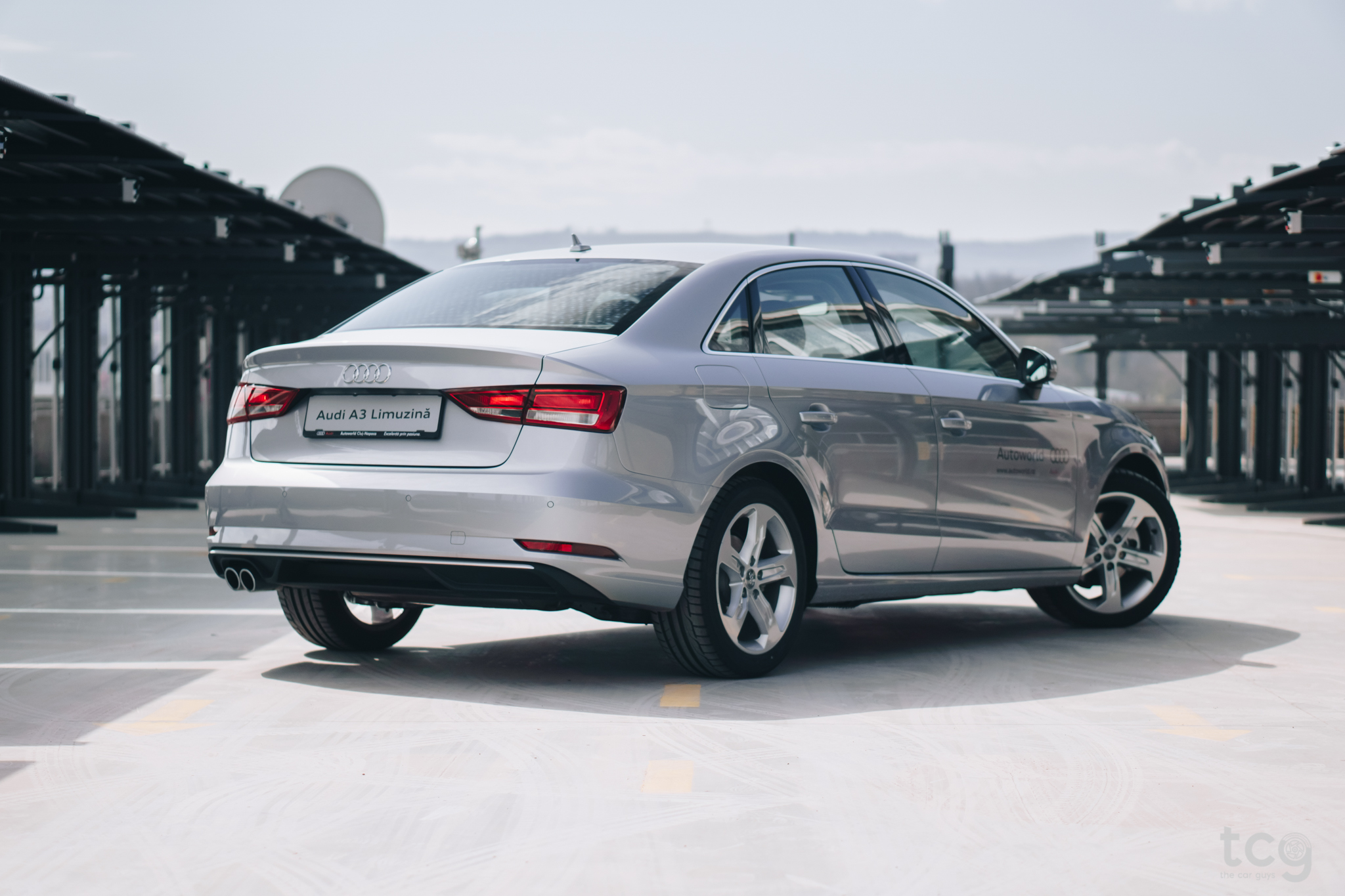 The two "stars of the show" so to speak are the S3 (310HP) and the RS3 (400HP) and let me tell you, they have both the soundtrack and grunt to take on any car from their class. I honestly can't wait to drive an RS3 because I'm really curious how it compares to the A45 AMG I drove a while back.
Ride comfort is decent in the sense that it's not the most comfortable car I've ever driven but also not the worst. Considering that we have horrible roads here in Romania, I can't complain - it did great tackling speed-bumps and the pothole-infested roads. Handling is superb, it changes direction very eagerly and there's grip for days! I didn't notice any body-roll no matter how fast I approached a corner - it's a real fun car to take for a joyride on twisty b-roads. The steering is also very precise and has consistent weight to it + it offers a good enough amount of feedback of what the front wheels are doing.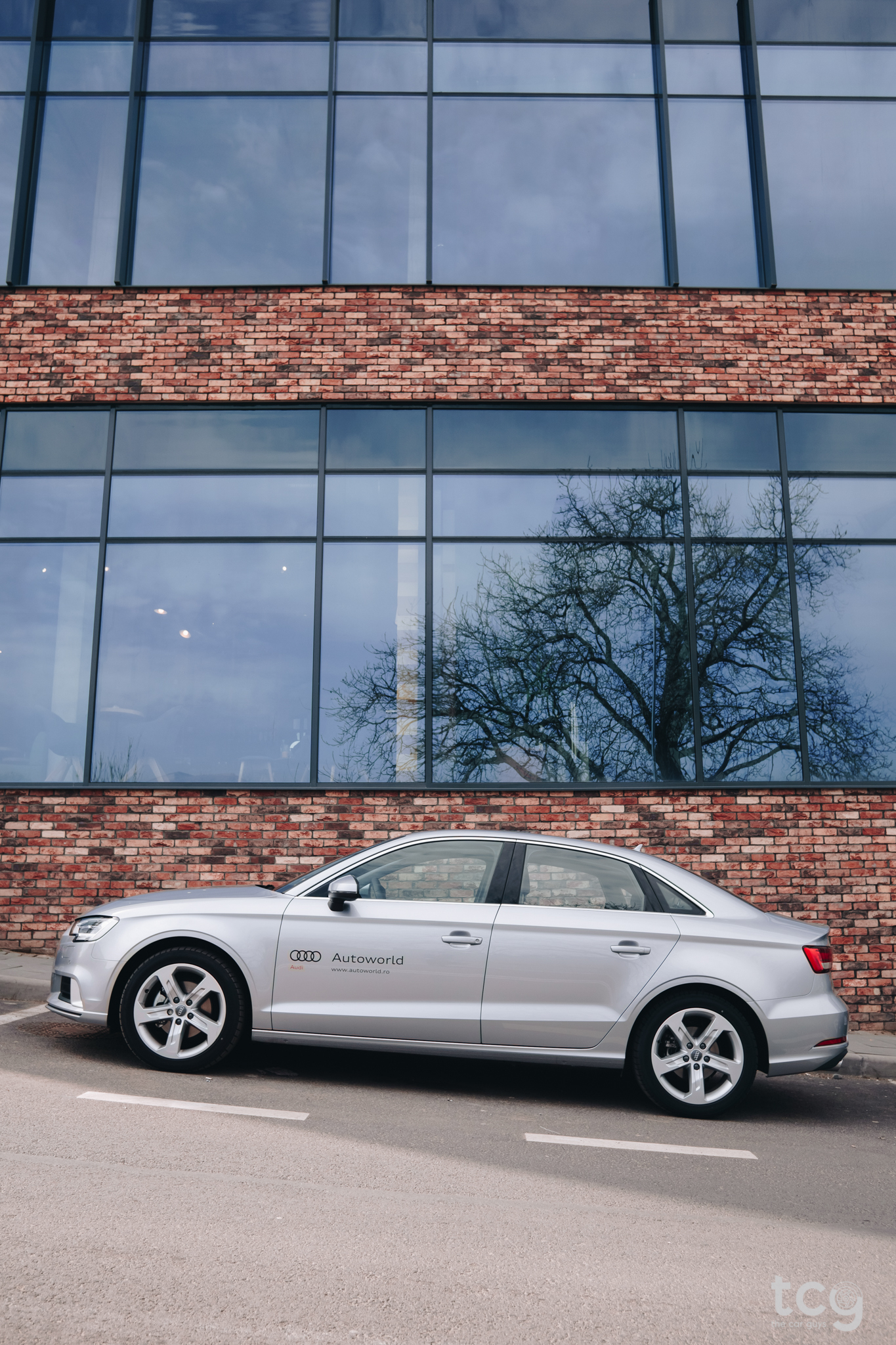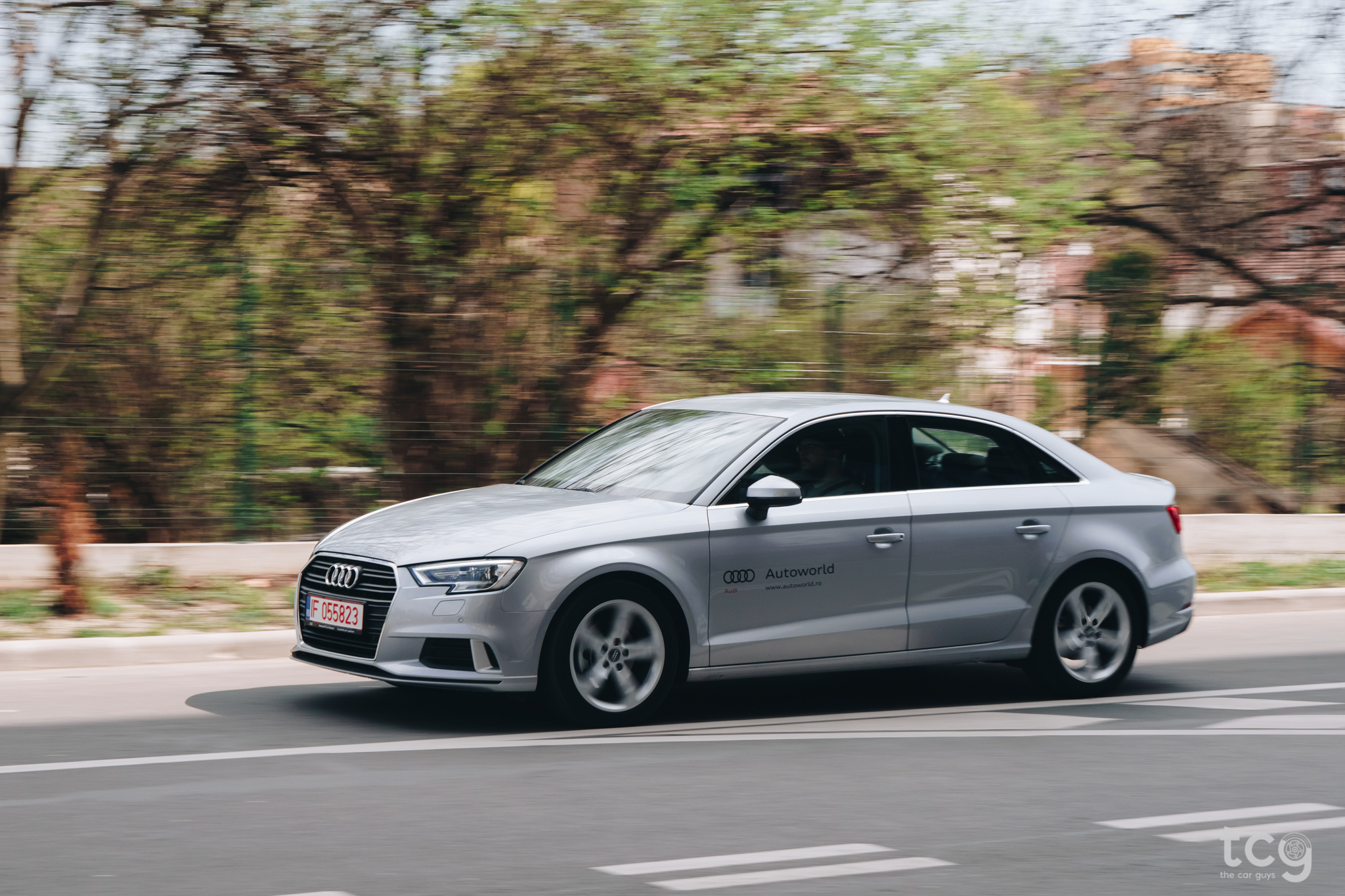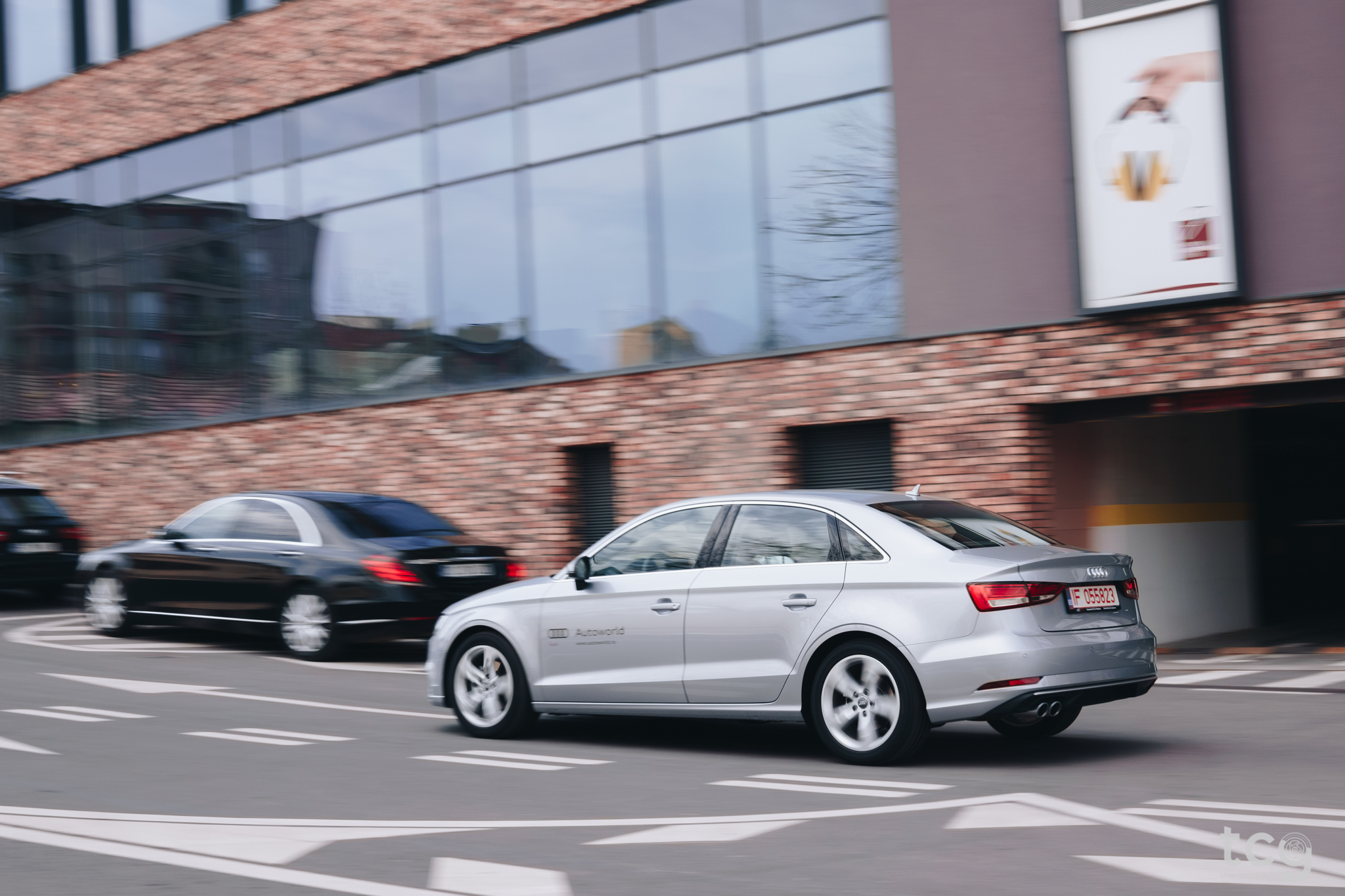 The interior is not that different from any of Audi's most recent models but that's not a bad thing. Audi has some of the best built interiors in the car industry today and even though some people find them bland and boring - I think they're great! All of the materials used are soft to the touch and you'll really struggle to find scratchy plastics anywhere - everything feels well screwed together and you basically feel like you're in a more expensive car.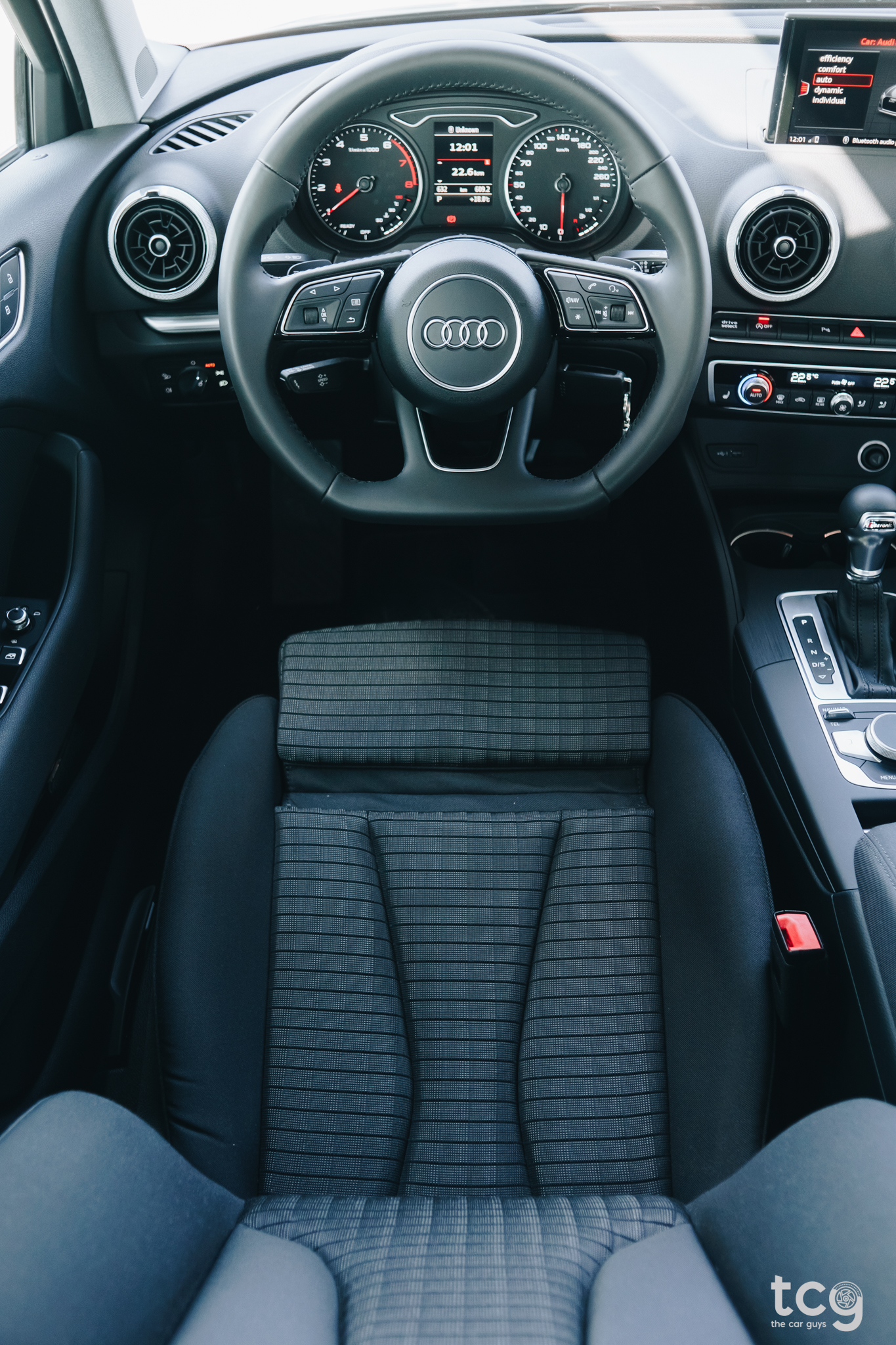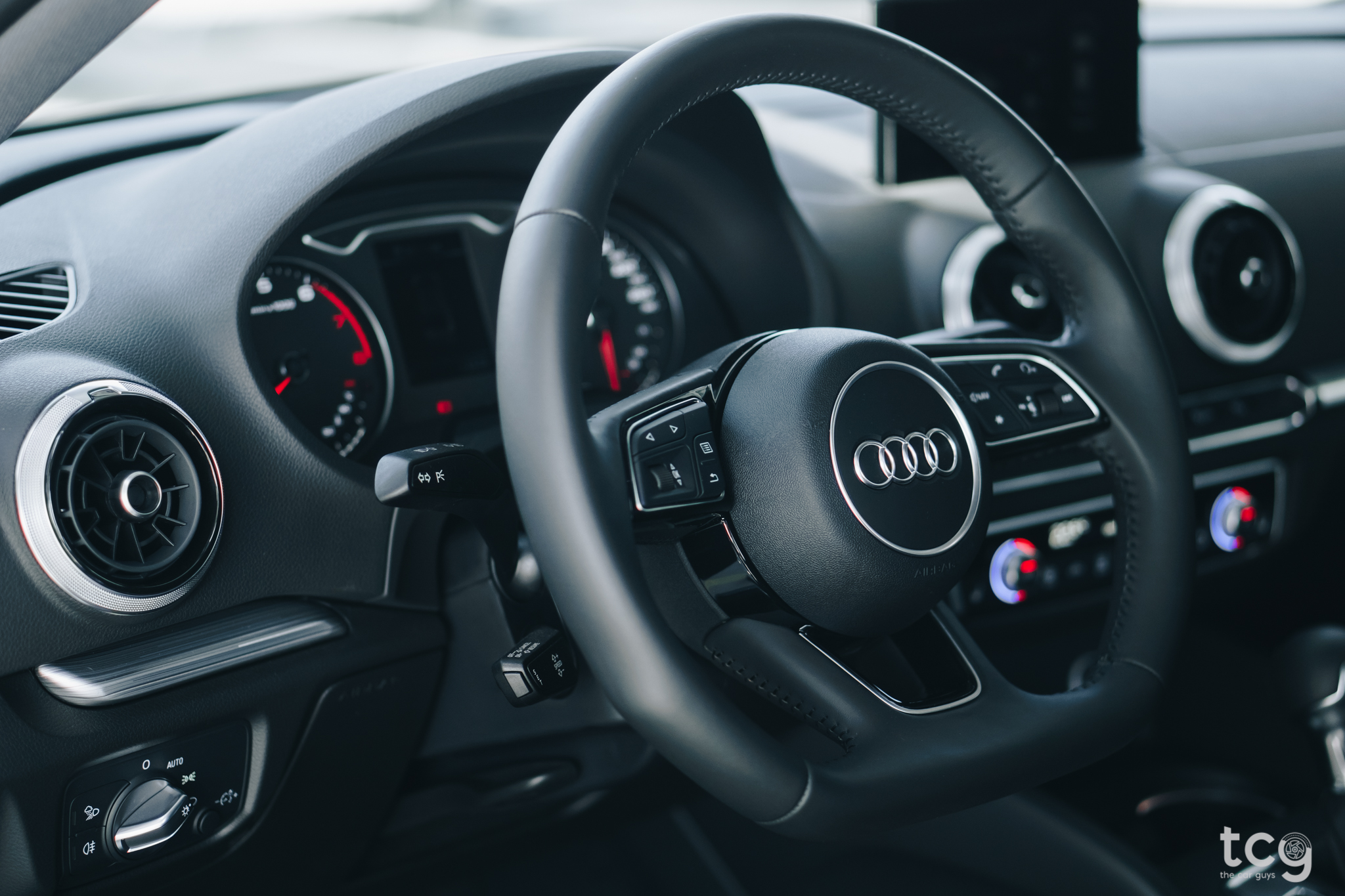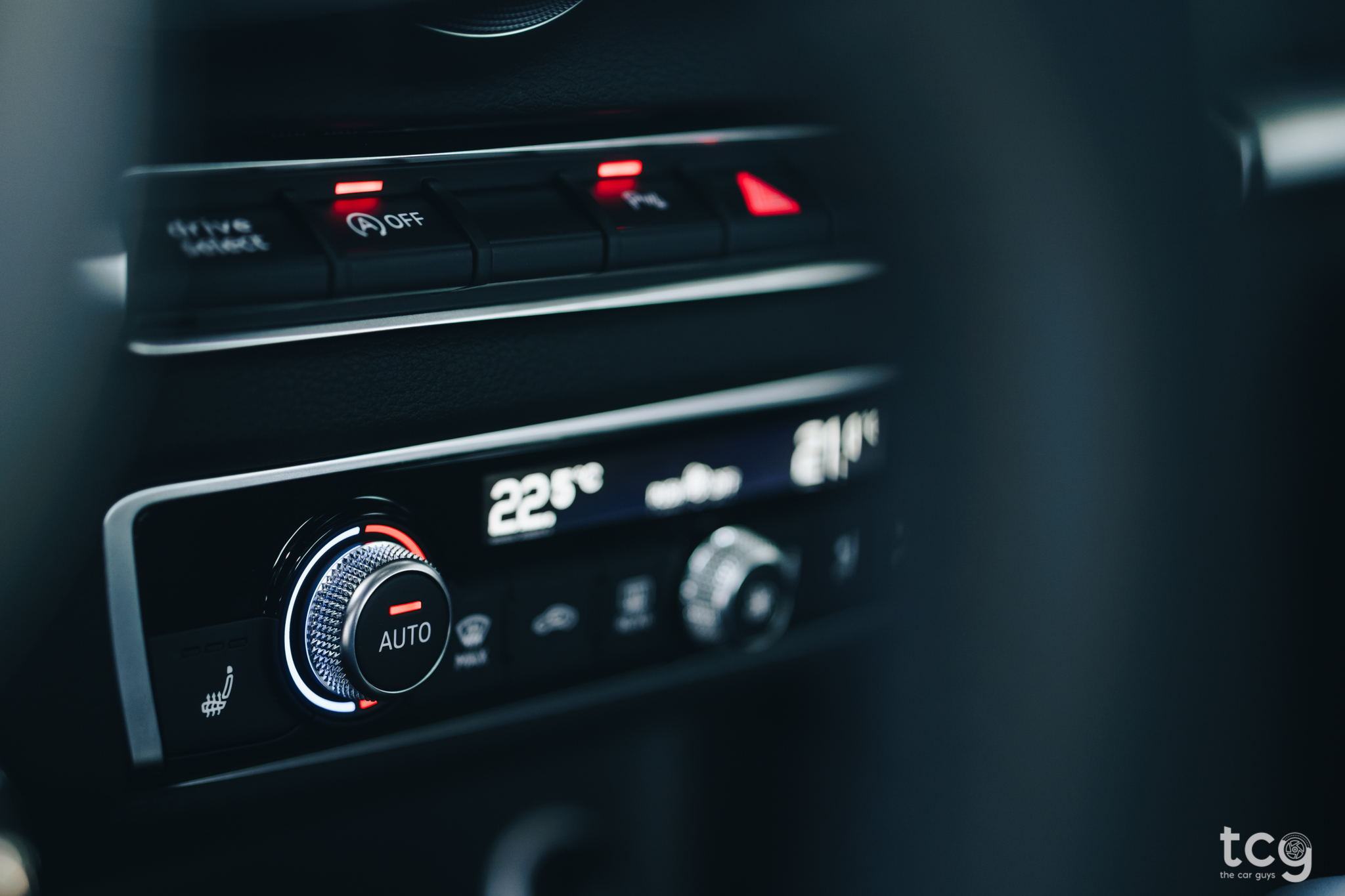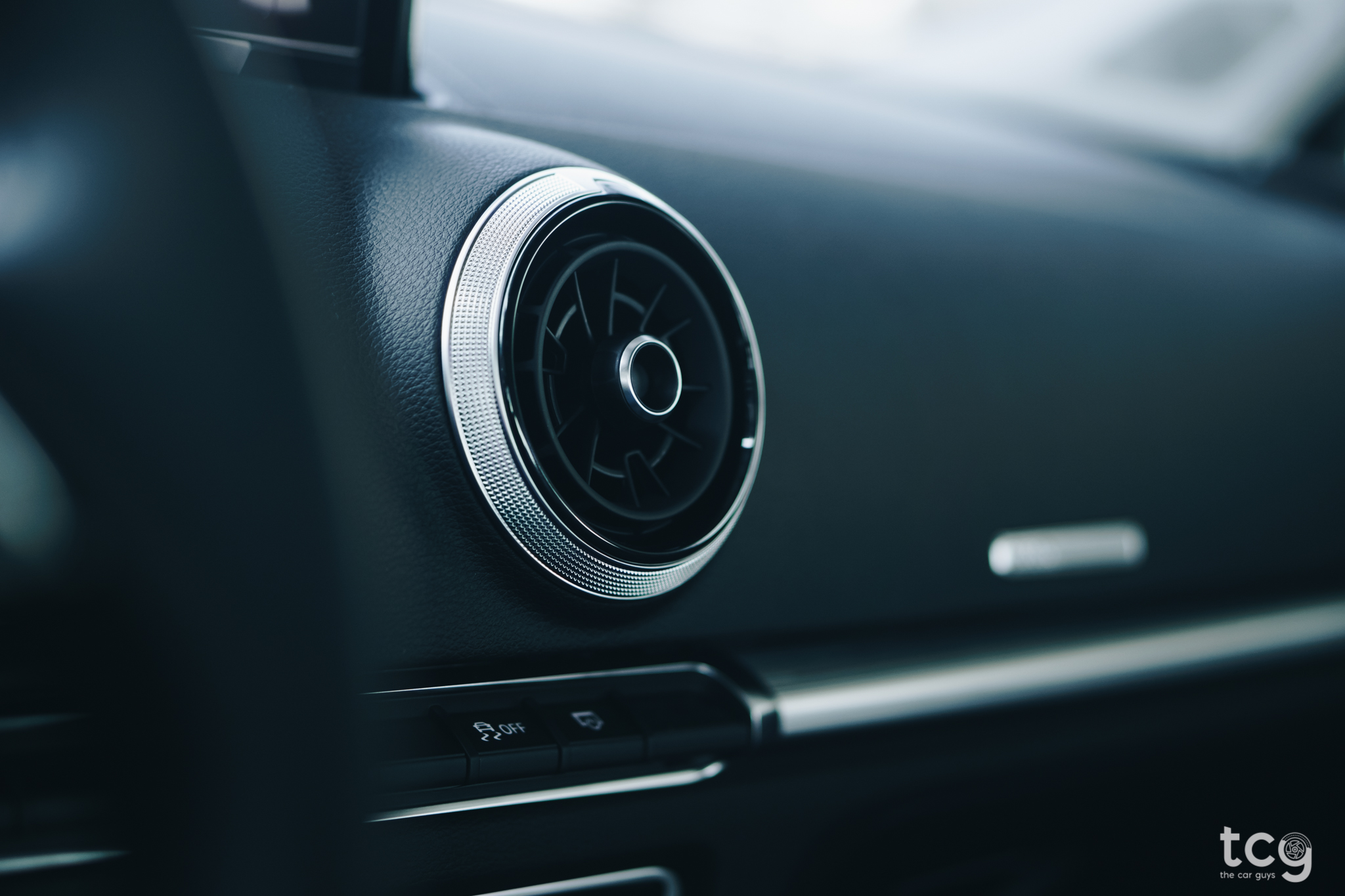 The driving position for example is spot on, you've got enough room to not feel cramped in any way, shape or form + the seat a lot of adjustment for you to find your ideal driving position. The steering wheel also goes in-out & up-down so it's really easy to get comfortable.
Unfortunately, lumbar support is an option on all models but I honestly didn't really feel the need for that as the seat's chunky side bolsters give great support in the corners. Visibility is pretty good all-round but because the rear window is pretty shallow it's harder to see out the back - at least you get rear parking sensors as standard on all models, which is great.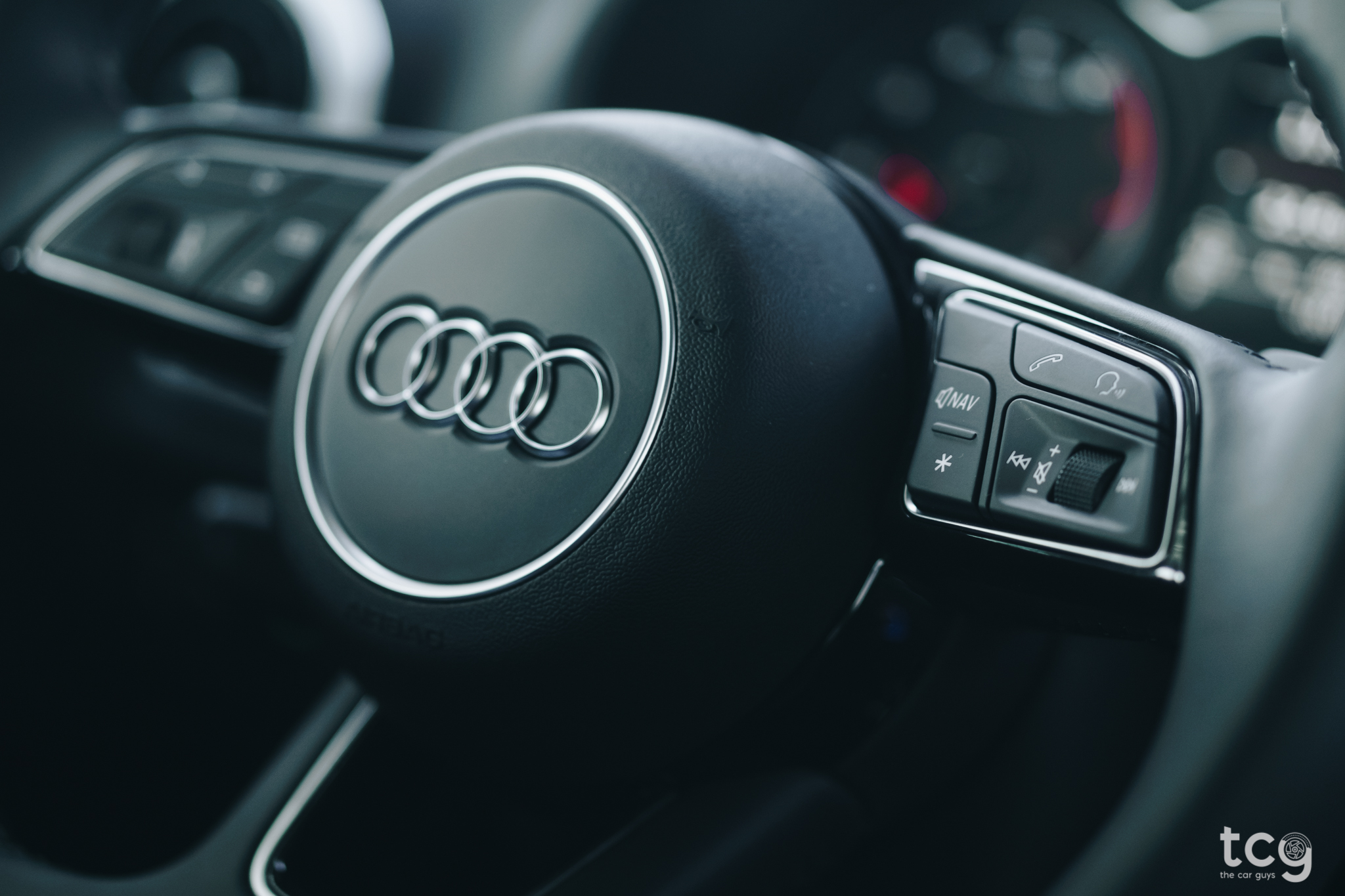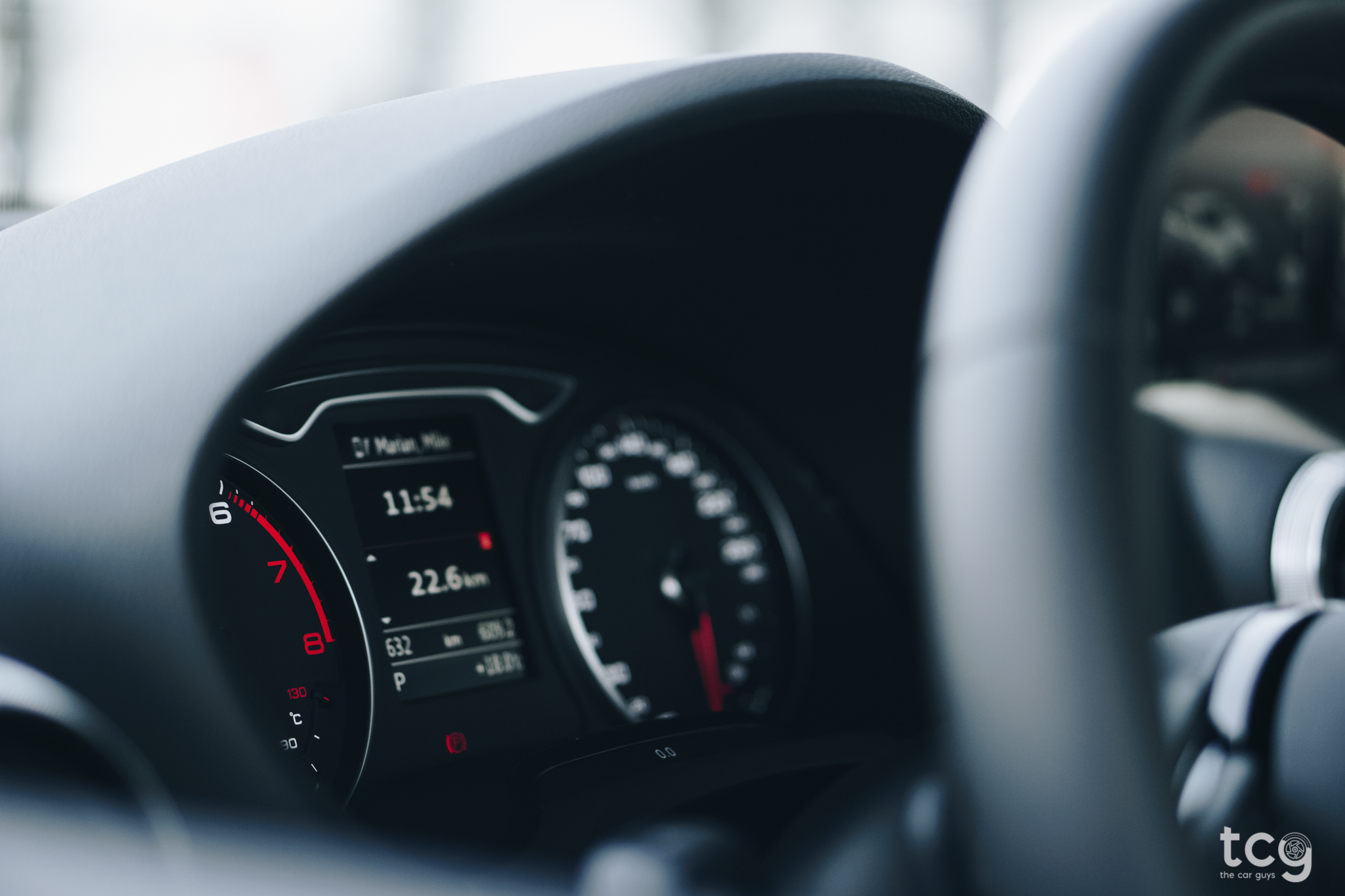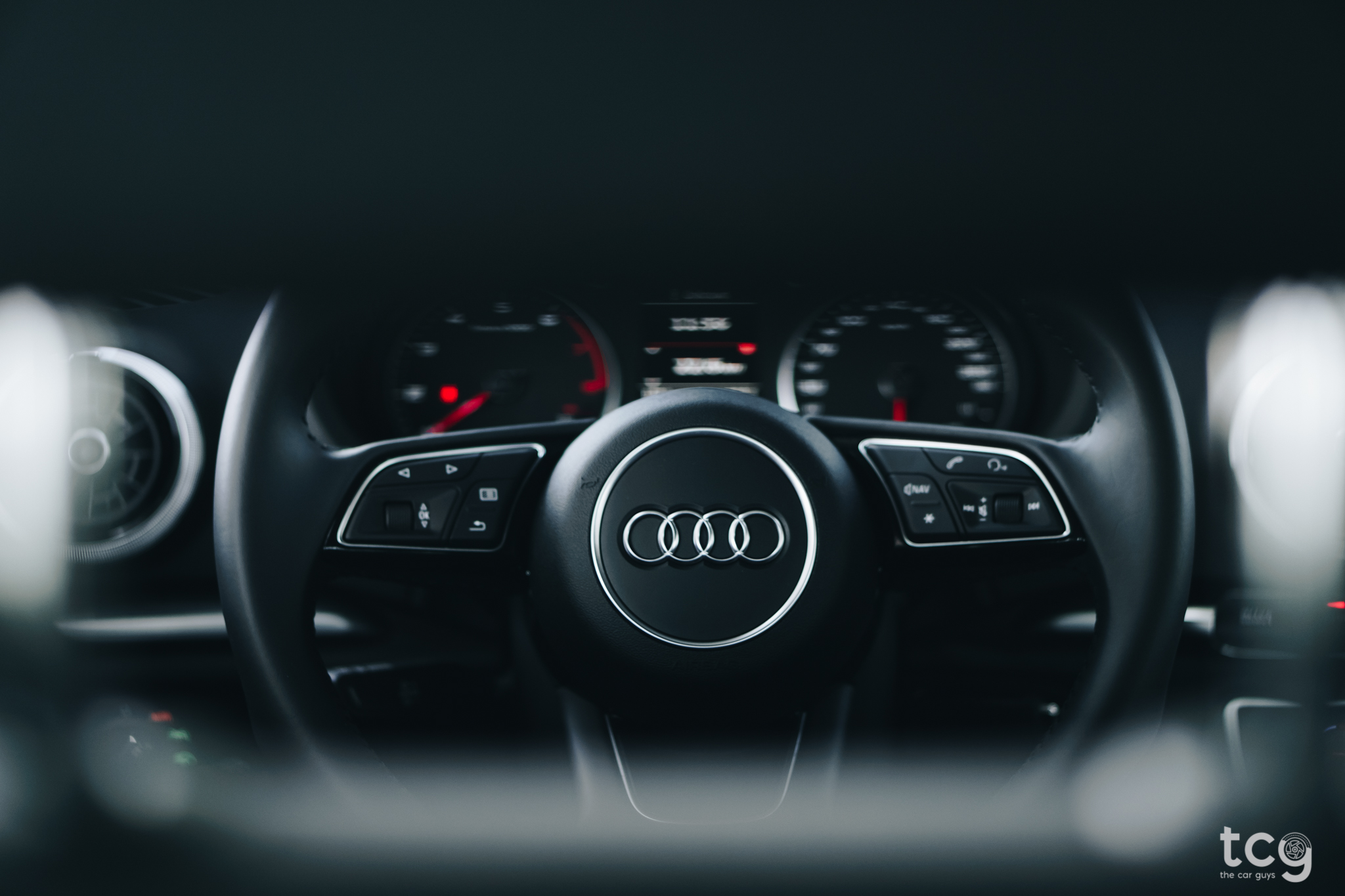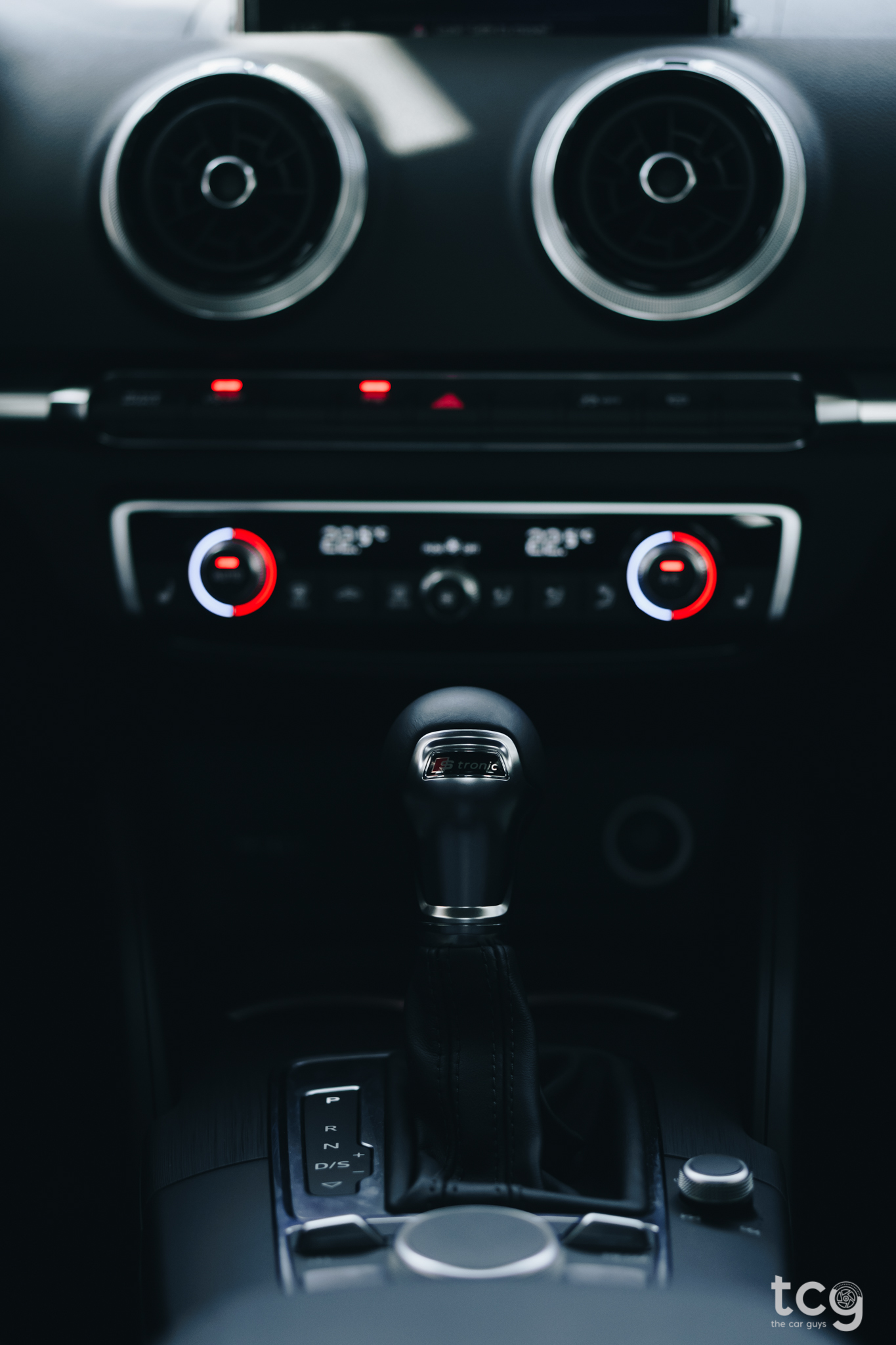 Let's move to my favorite part - the infotainment system and if you've ever driven an Audi then you know how good their MMI is! It's incredibly easy-to-use thanks to the rotary dial/shortcut buttons and the graphics are crisp & clear! Our test car didn't have the Virtual Cockpit and I think that's the only thing that was missing because that's something everyone should get when specc-ing an Audi - it's a 350Euro option but it's totally worth it!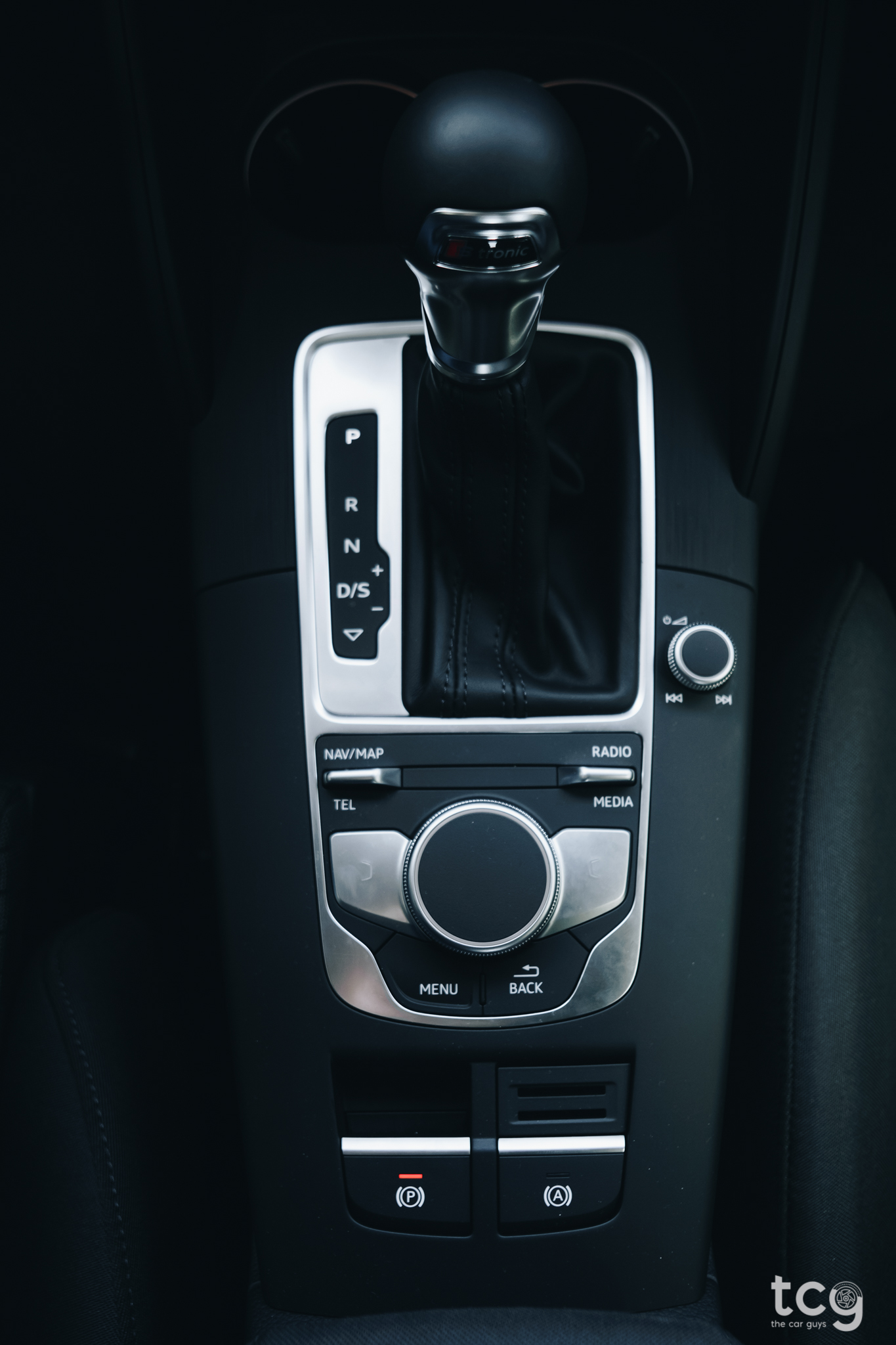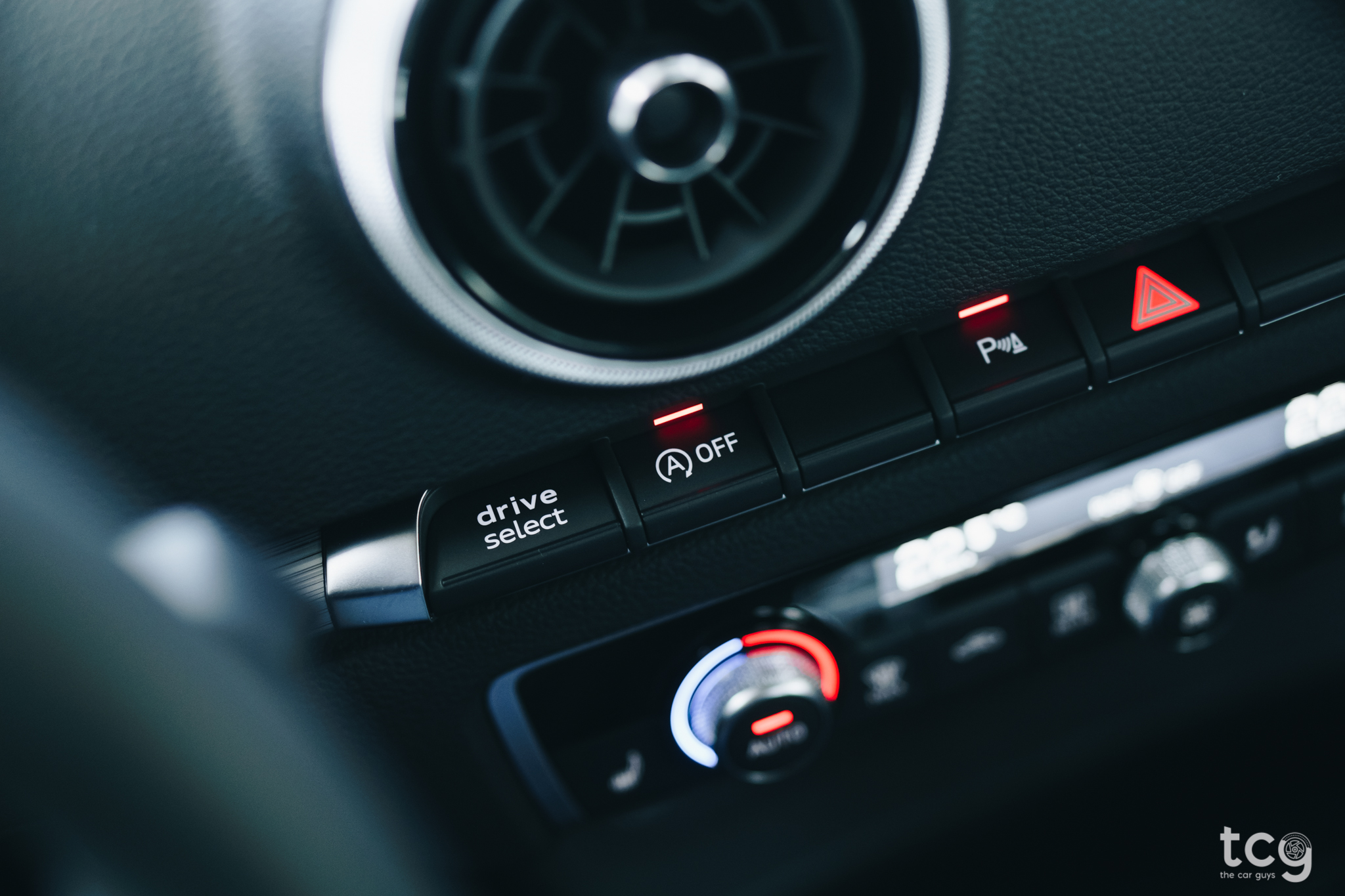 The 7-inch display is mounted high up in the center of the dashboard and it can move out of sight at the press of a button. As standard you get DAB radio, sat-nav, USB sockets, Bluetooth and Audi's Smartphone Interface - but you can (and I think you should) upgrade to a technology package that includes a lot of goodies such as a higher-resolution screen, better satellite navigation, an upgraded sound system (Bang & Olufsen) that's really worth every penny!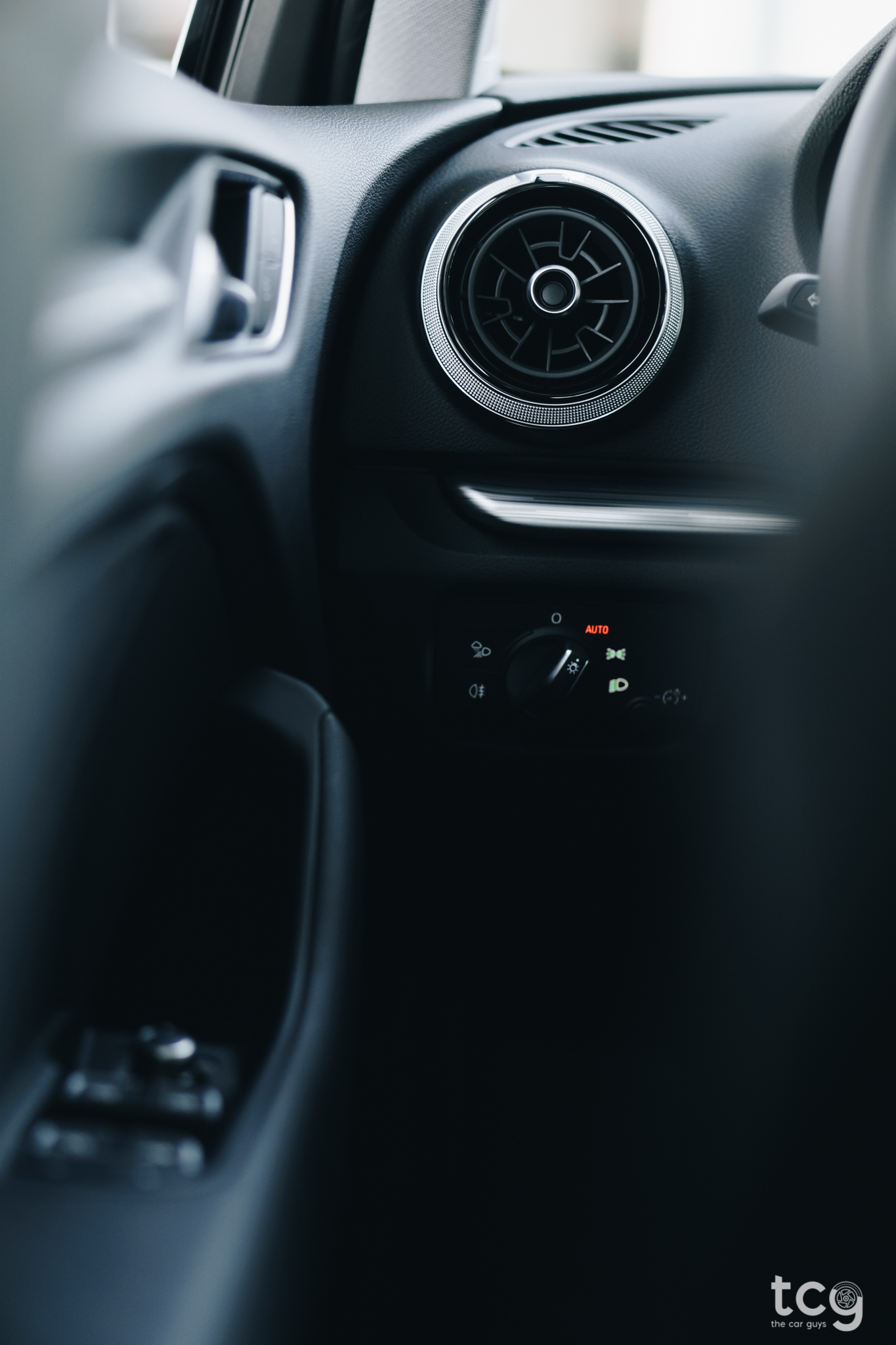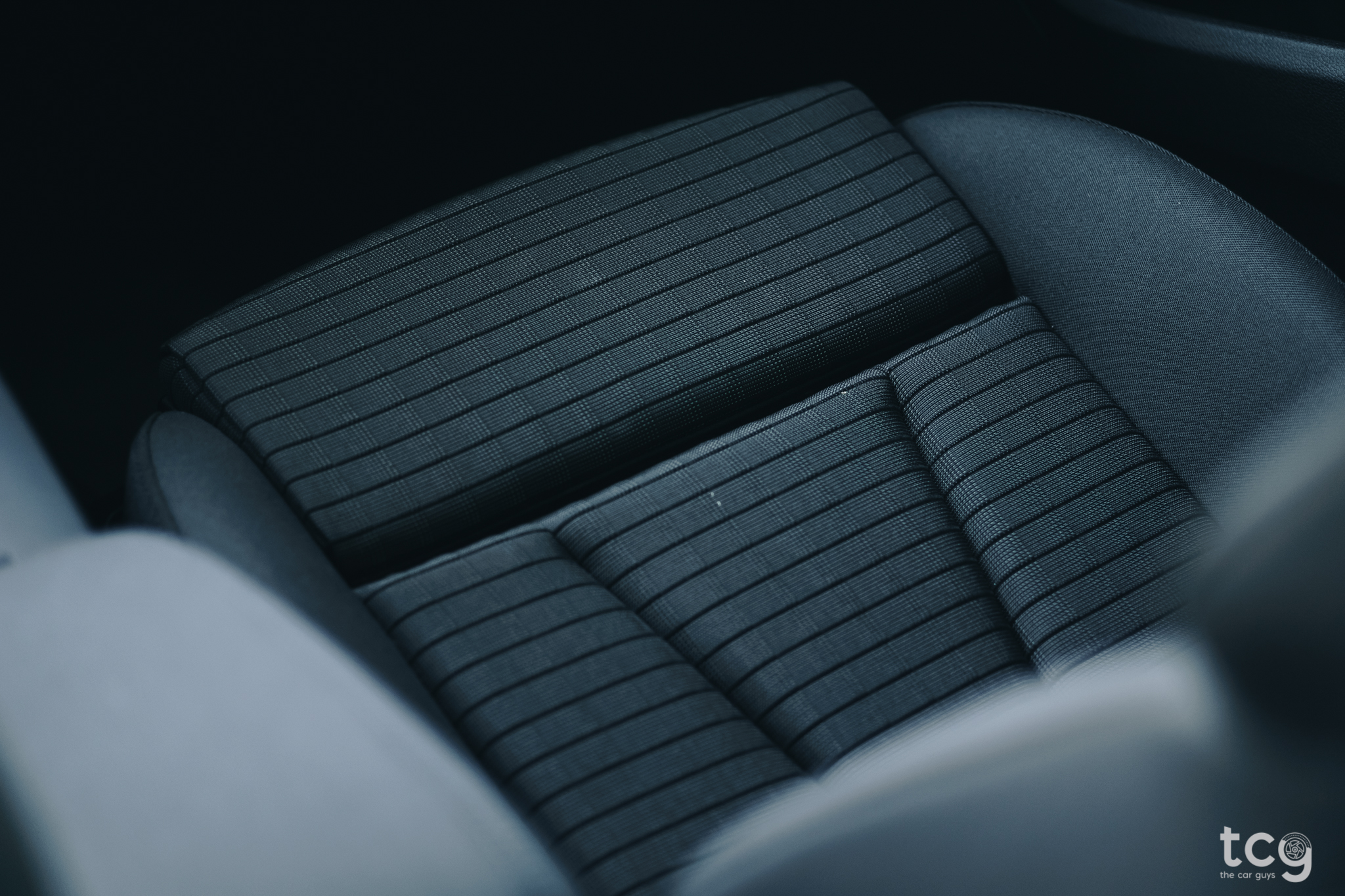 Now to the worst part of this A3 - rear space! It's kind of a tight squeeze - you can't fit 3 adults in the back or if you do manage to do that, they won't thank you for it. Two people will fit comfortable enough but head-room is kind of scarce because of the sloping roof-line - I'm 1.78 and I didn't really fit as my head was touching the roof. The seats fold 60/40 and go down almost completely flat which is useful when loading bigger items.
Boot space is 425 litres with the seats in place, which is decent and 880 litres with the seats folded down. You can't really expect to get a whole lot of boot real-estate in this car - I mean, it's an A3 not a Q7, but it does a decent job.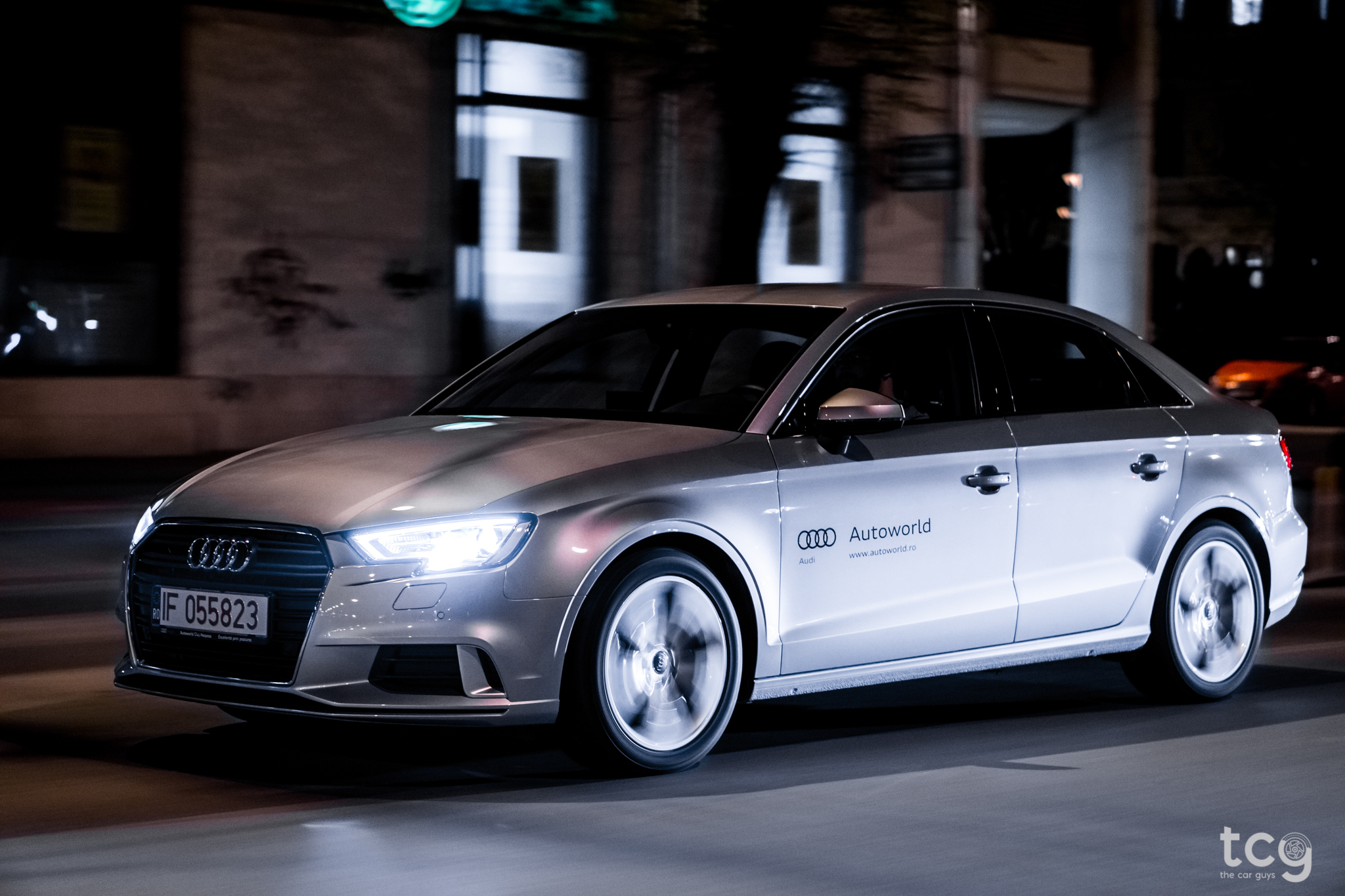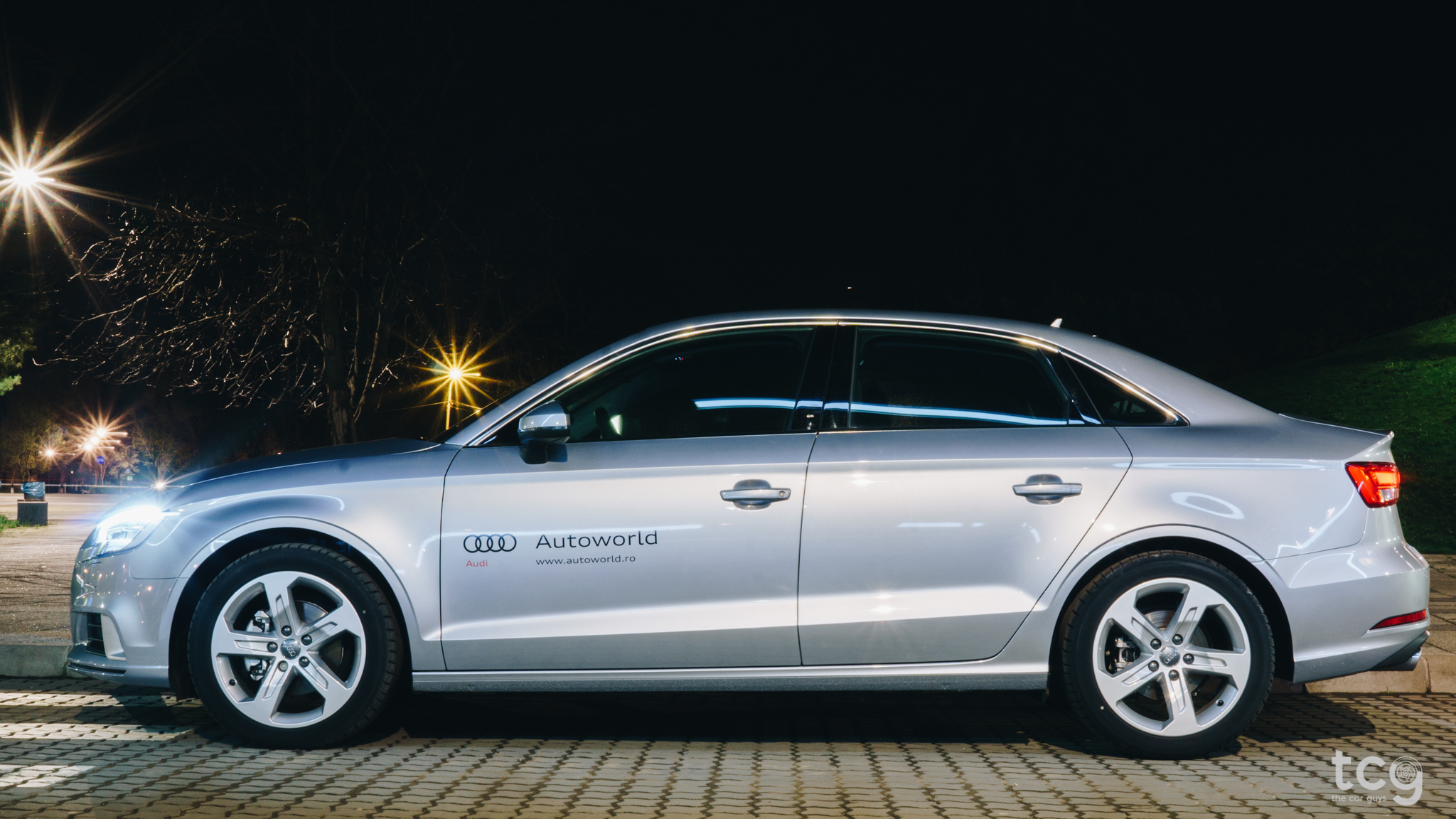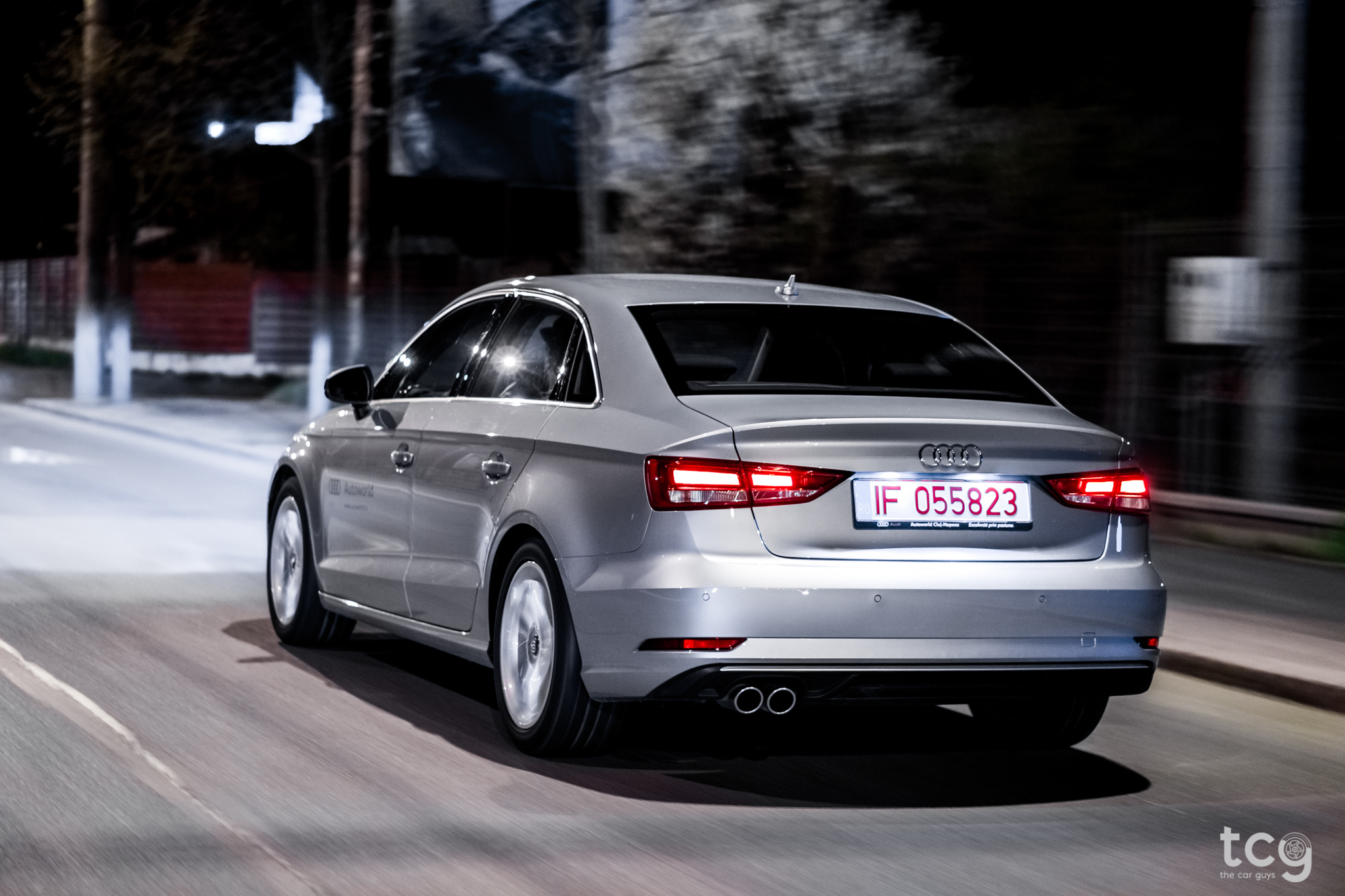 ---
3 things I really like about the A3 Sedan:
How it looks! I think this is one of the best looking cars Audi makes right now!

How fun it is to drive! I know we didn't test the S3 or RS3 but this little 1.5 TFSI is really punchy + the car handles great!

The infotainment system! Need I say more?
---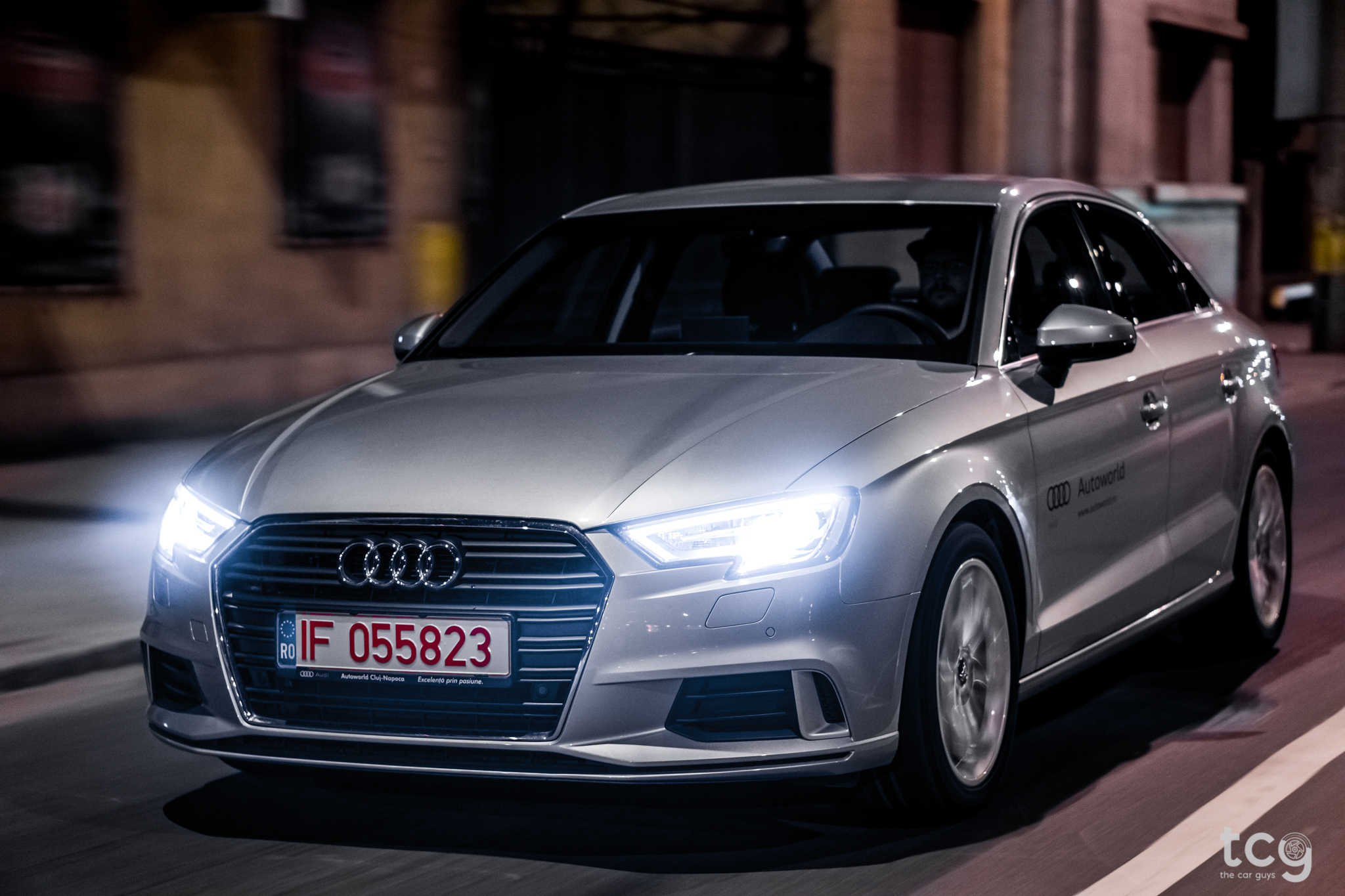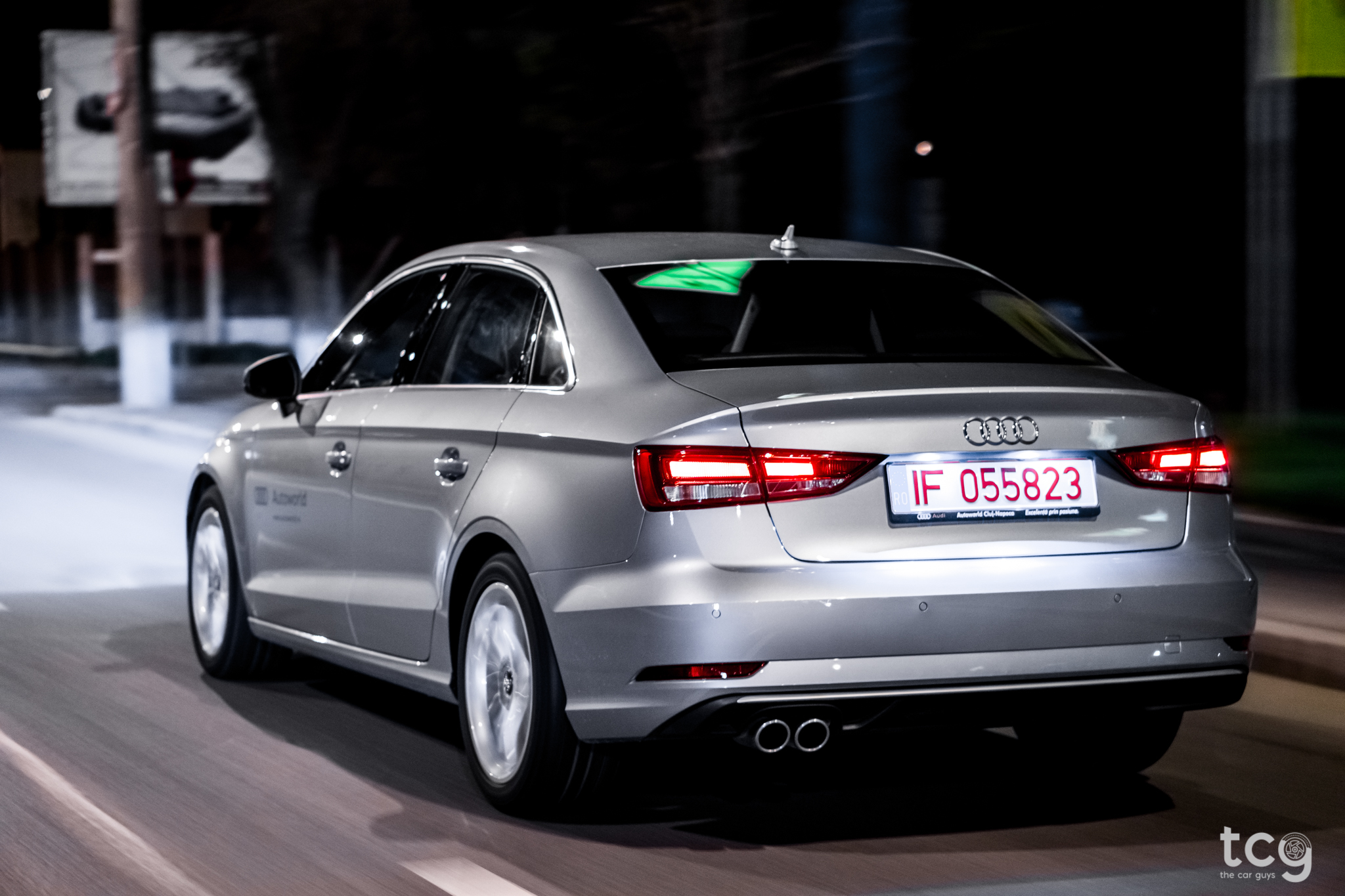 ---
3 things I really don't like about the A3 Sedan:
Room in the back is kind of scarce.

The gearbox is "temperamental" sometimes and switches gears in a very aggressive manner (even if you're not in Sport).

Some of the options are really expensive.
---
Would I get this car? Yes - I'd buy it now if I had the money! It's one of my favorite cars and even though I'd want something like an RS3, I'd settle with this one for the time being.
---
Price of the tested model: ~31.400 Euro (VAT Included).
Engine and Gearbox: 1.5TFSI – 150HP (250NM of torque) with 7-speed S-tronic automatic gearbox.
---
Thank you Autoworld Audi for lending us the car
Photos by: Clau Morar
---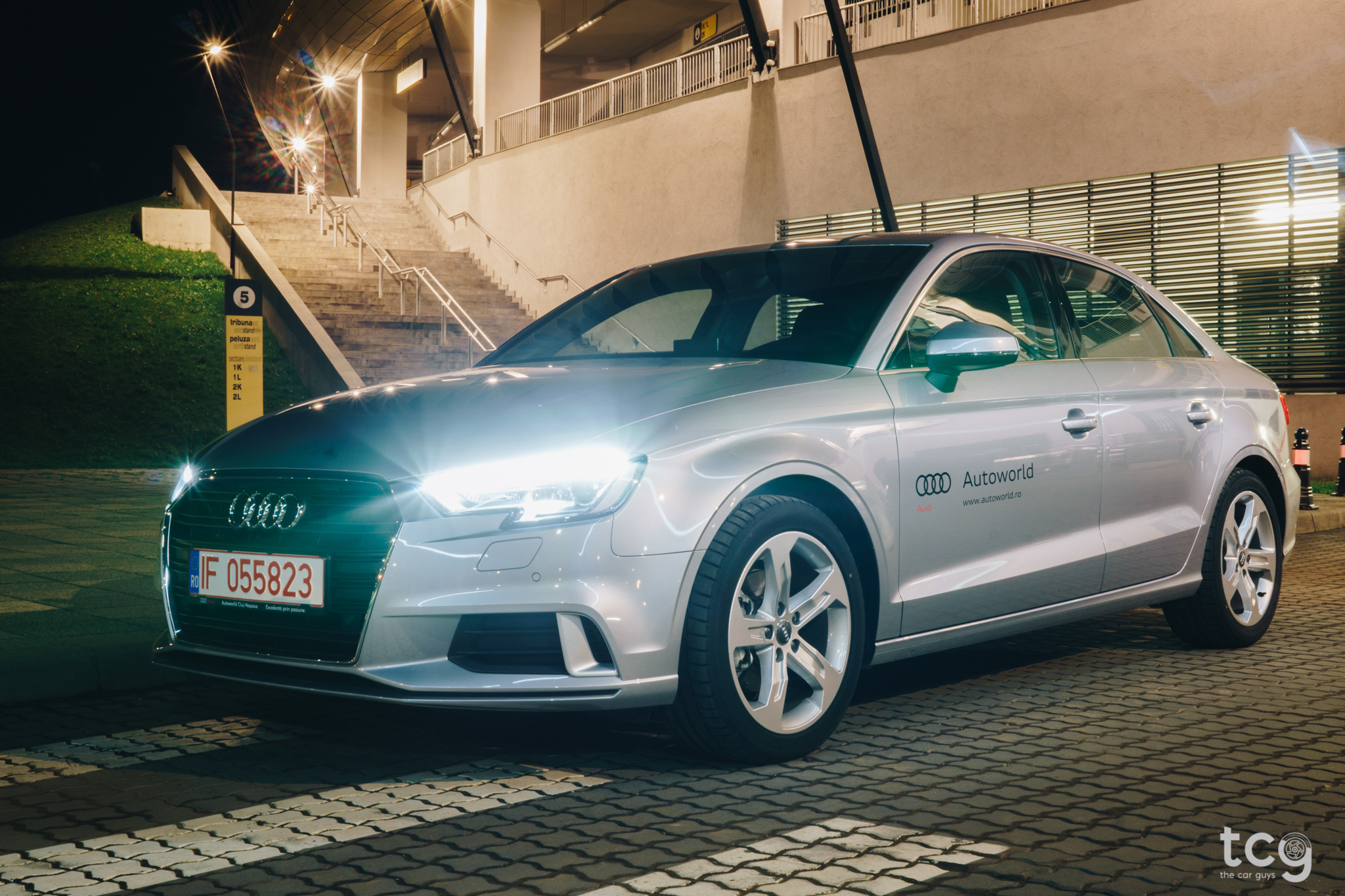 ---