Yes! I finally managed to get my hands on the 5th generation A4 from Audi. I've been waiting to drive this car for a while now and I have to admit, my expectations were exceeded! I can't say it's the best executive saloon on the market as I haven't driven any of its rivals yet, but my God is this car beautiful!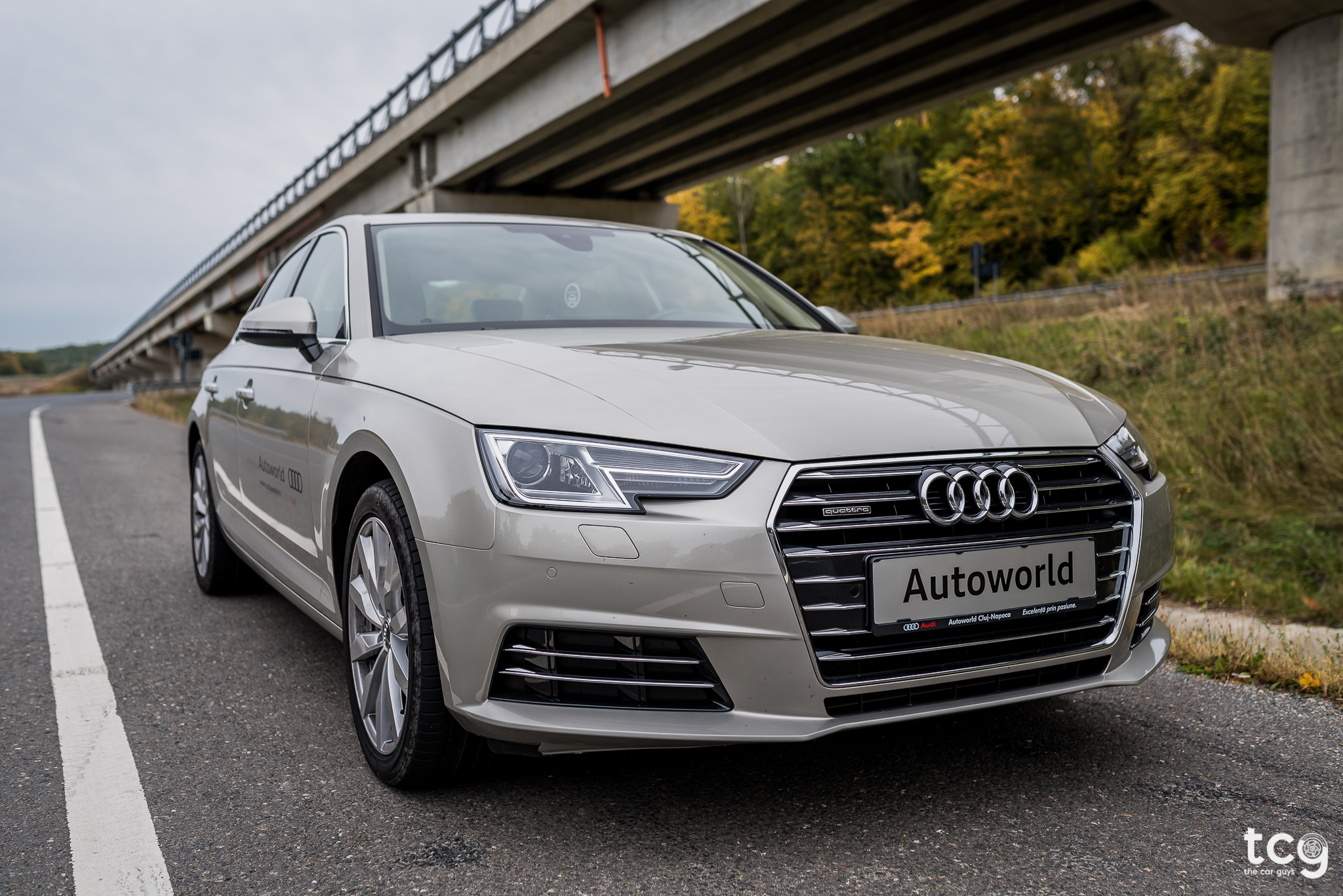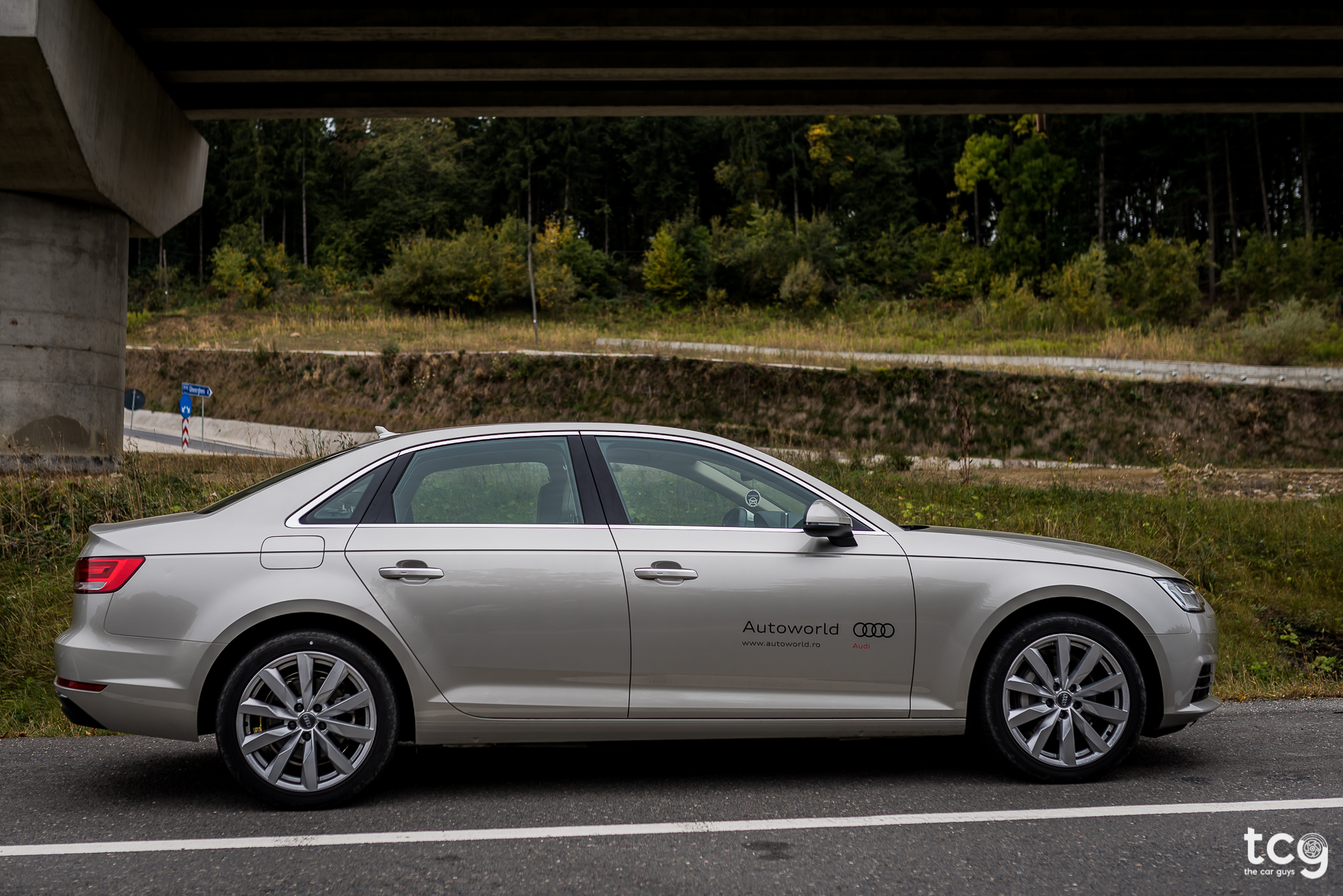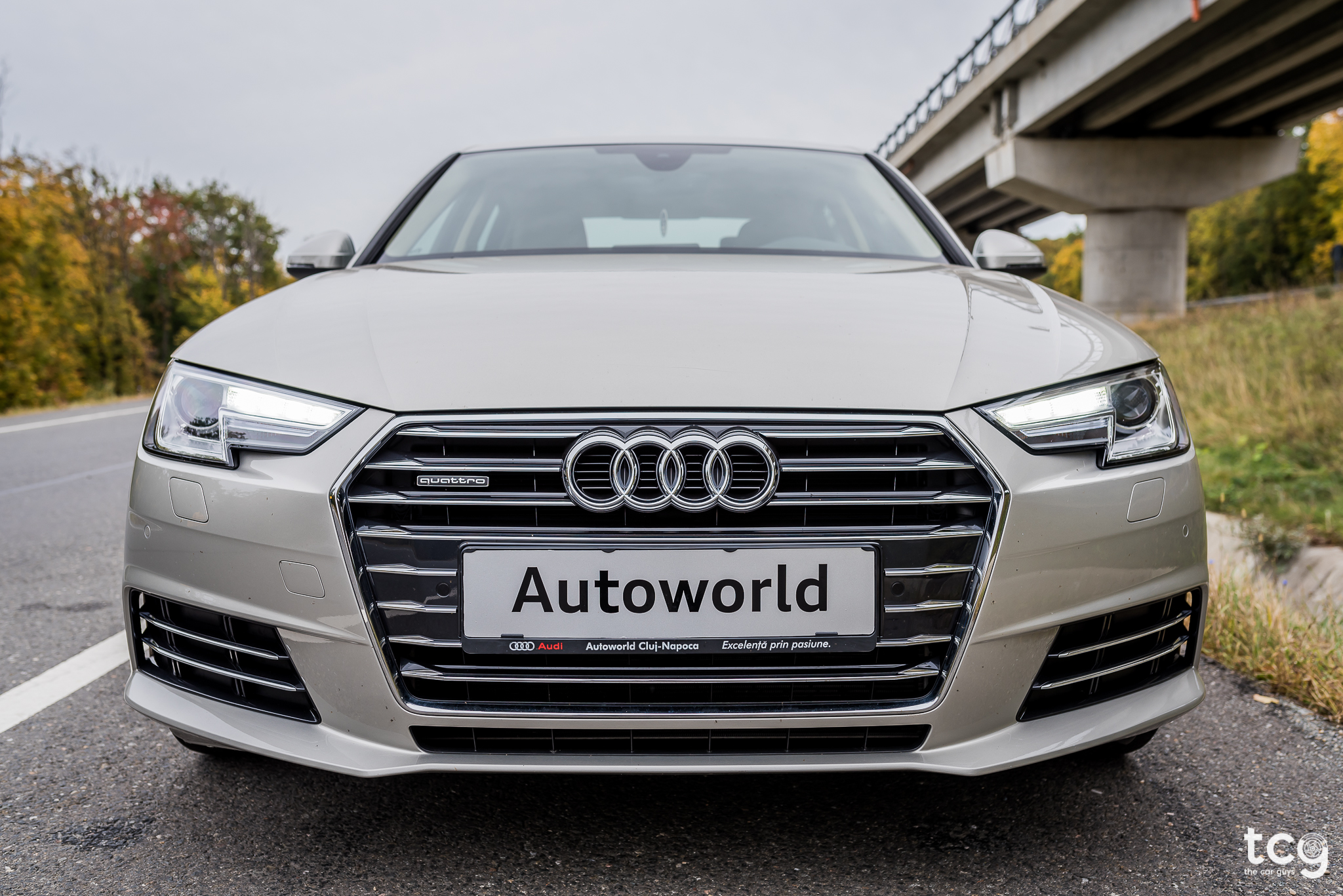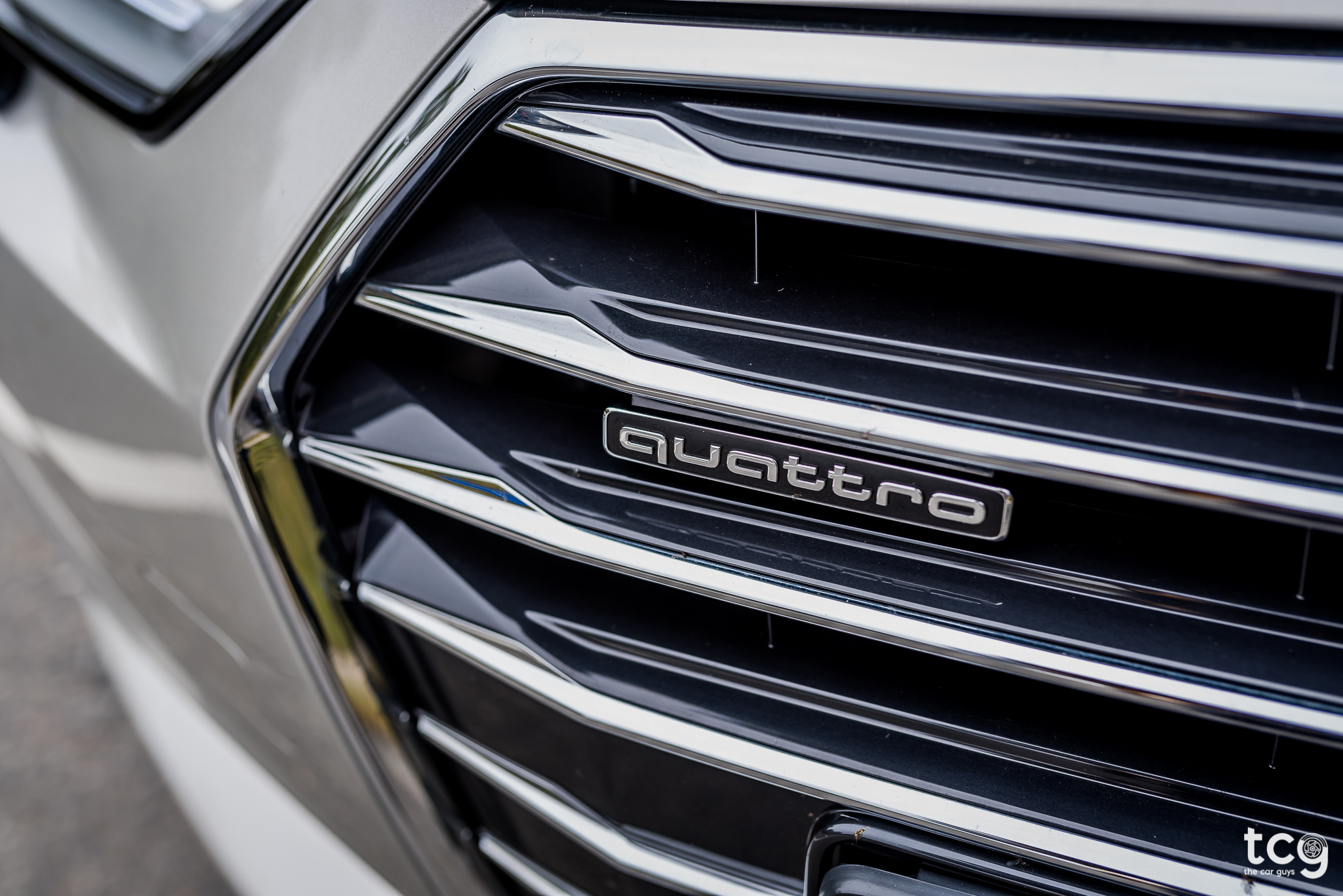 Starting with the the design, as we pretty much always do, we notice that luxury is the dominant theme here, with just the right amount of brightwork on the redesigned signature single-frame front grille. Premium trims are fitted with all-LED illumination, which do an excellent job casting light down the road, and Audi has done something really cool with its exterior turn indicators - instead of simply blinking on and off, the LEDs sequentially illuminate from the center outward (available on some models). As expected, the new shape gets along very well with the wind, an attribute that improves fuel economy and lowers cabin noise while driving at highway speeds. I think that's enough of me rambling about how great the car looks - let's enjoy some visuals!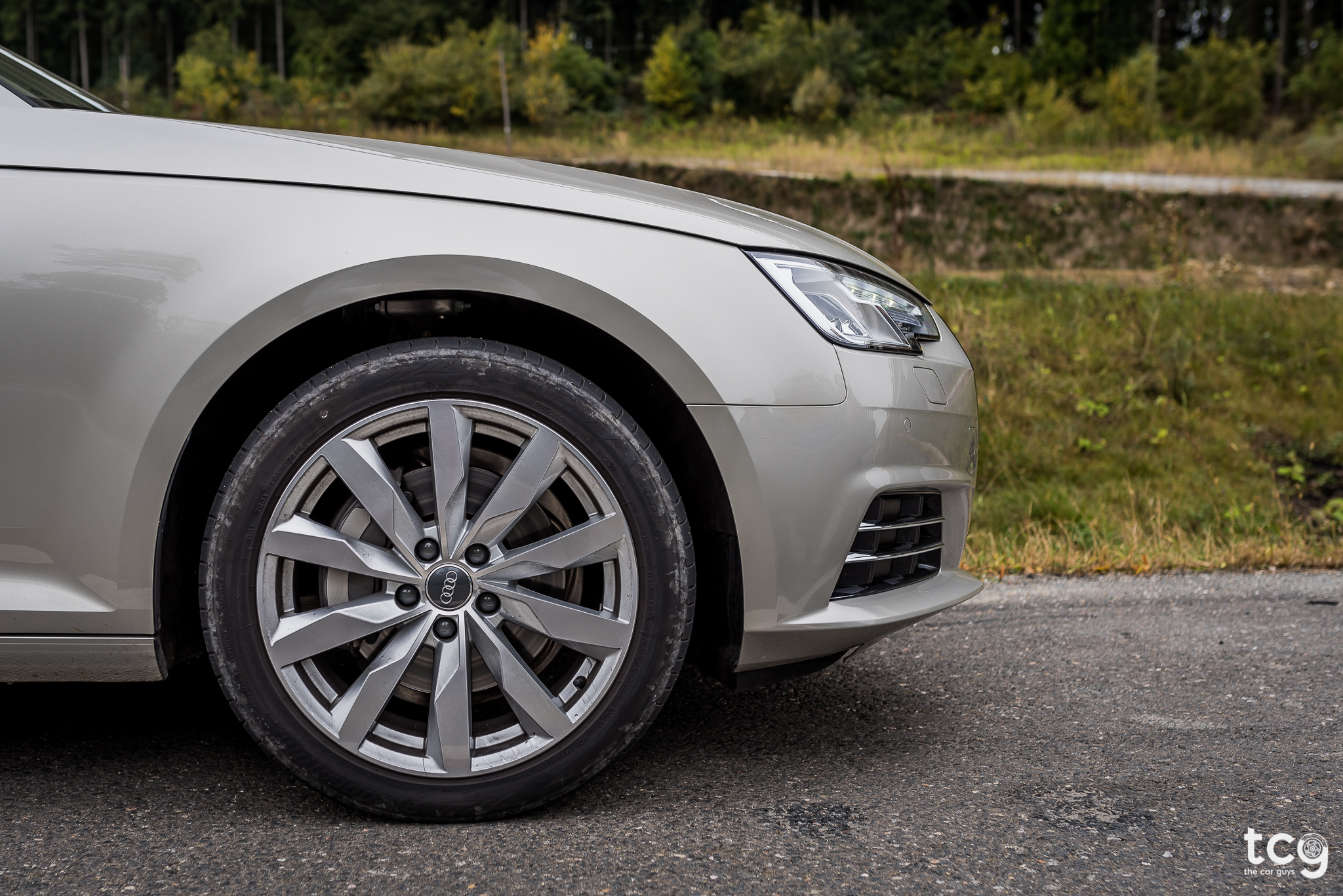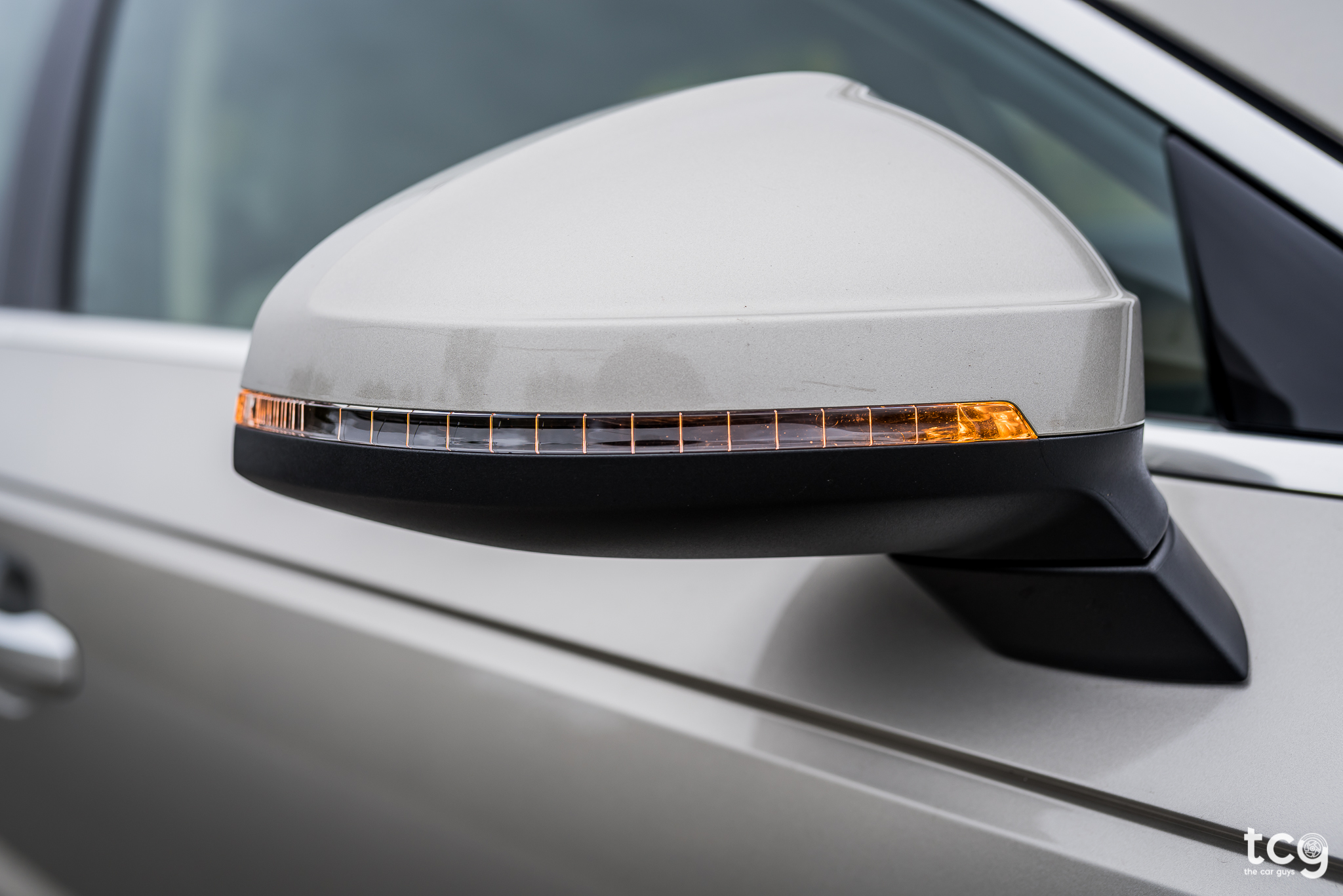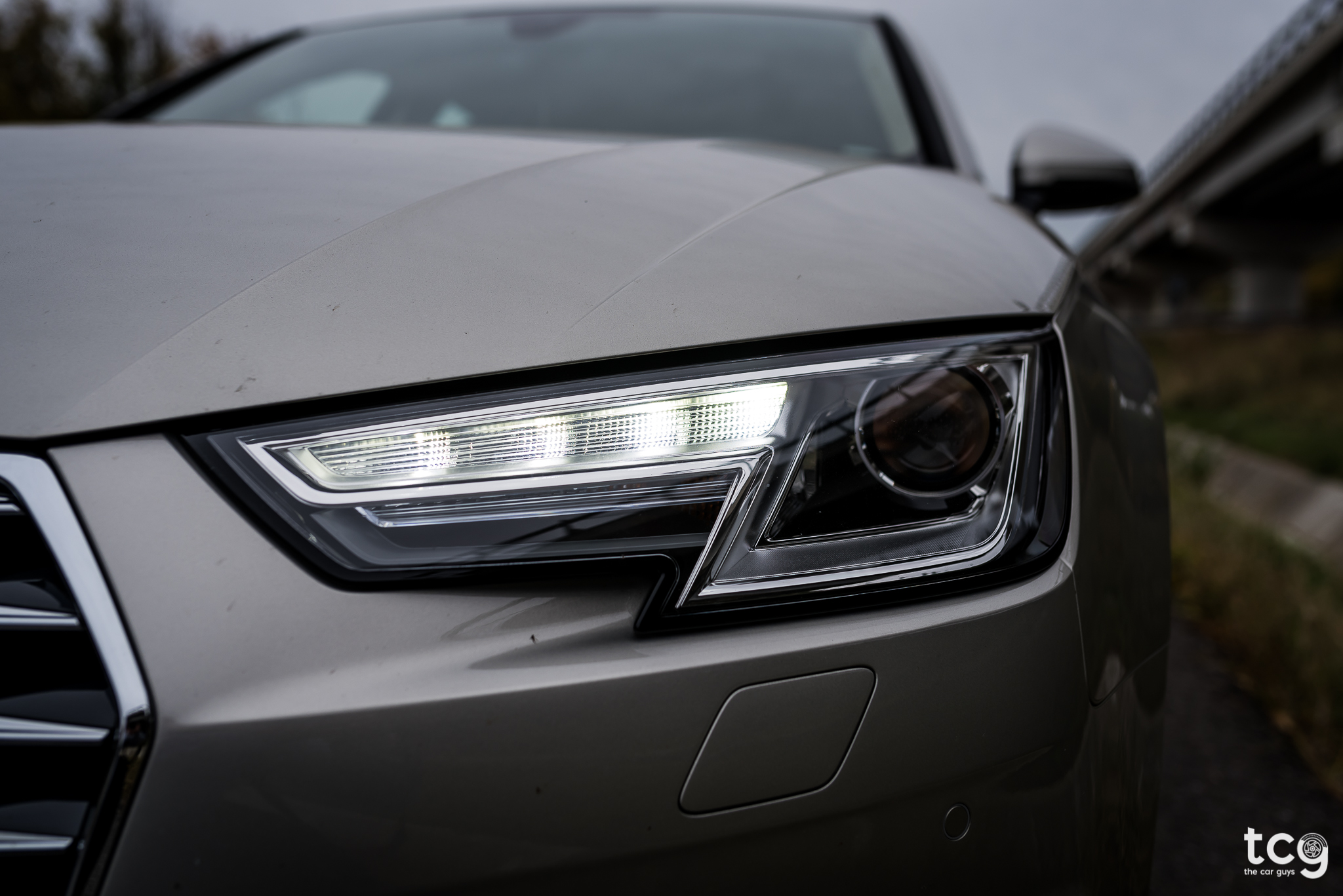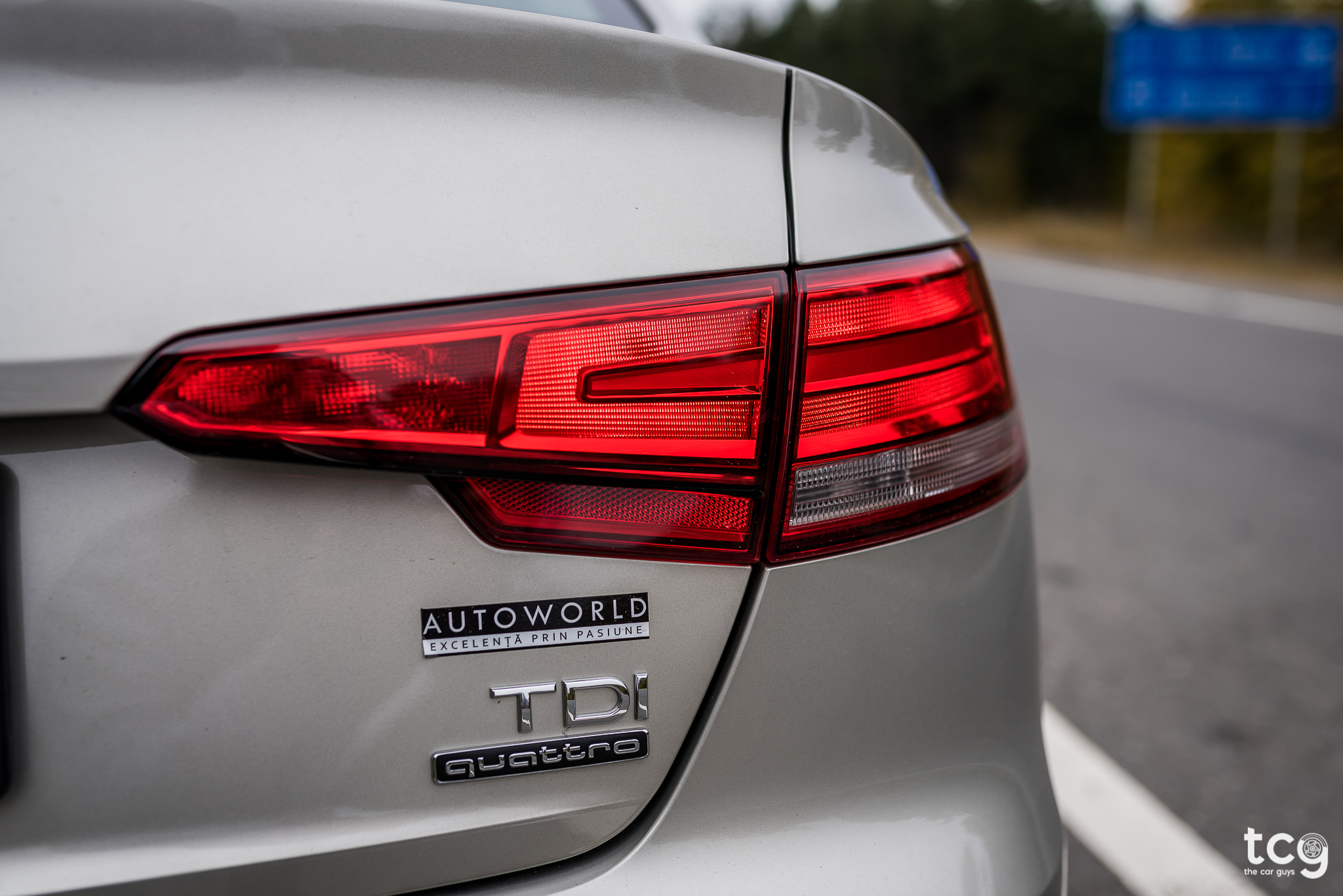 You can get this car with a variety of engines and 4 different Trim levels. There's Basic, Sport, Design and S4 - and the A4 we tested was the Design trim which has a bunch of features as standard: 17" alloy wheels (this car had 18" wheels), Audi pre-sense city, Xenon headlights, 3-zone climate control and a bunch more. As for engines and transmission, well, depending on what trim you go for you can choose from:
1.4 TFSI with 150HP
2.0 TFSI with 190 or 252HP
2.0 TDI with 122, 150 or 190HP
3.0 TDI with 218 or 272HP
3.0 TFSI V6 with 353HP (only available on the S4 trim)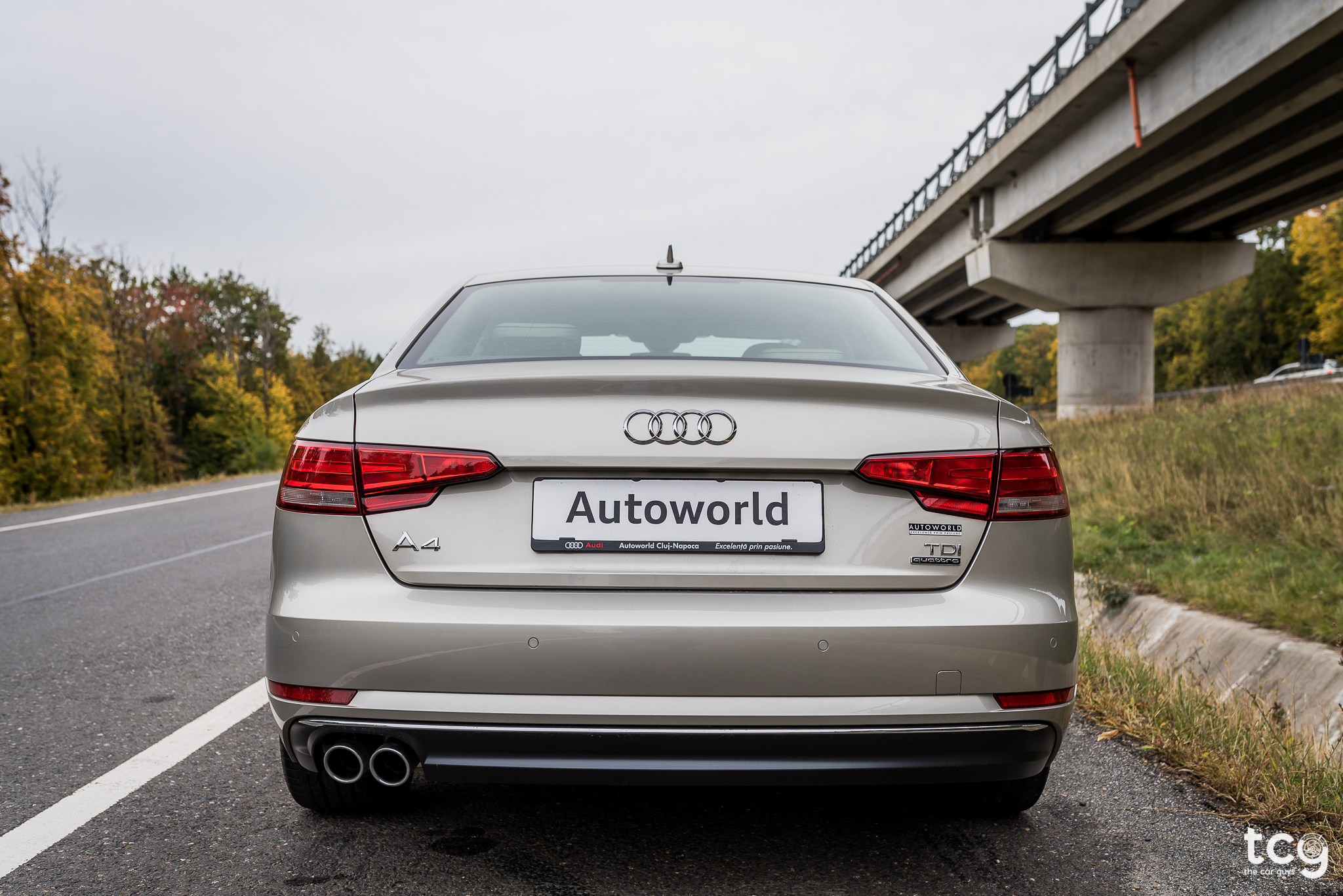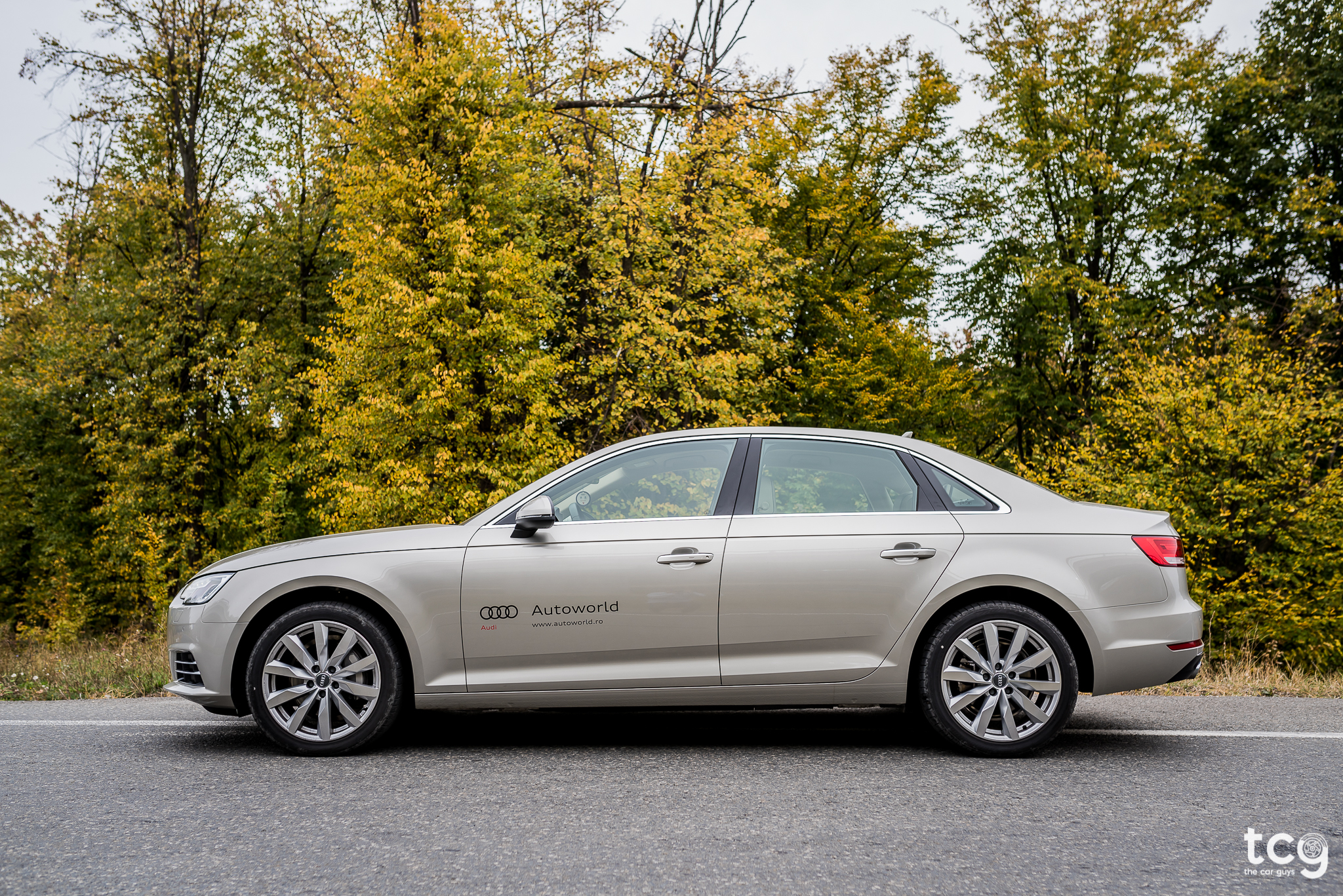 Our test car had the 2.0 TDI with 190HP with automatic transmission and quattro four-wheel drive! It's more than enough for city/highway driving and it's also very economical - Audi says this car averages 4.7l/100km - we never got close to that number, but I guess we weren't gentle enough. The car packs a serious punch when you mash the throttle as it does 0-100km/h in 7.2 seconds with the help of the quattro system. It's also very civilized and extremely comfortable, we barely felt any imperfections in the road even though this car didn't have the optional adaptive dampers.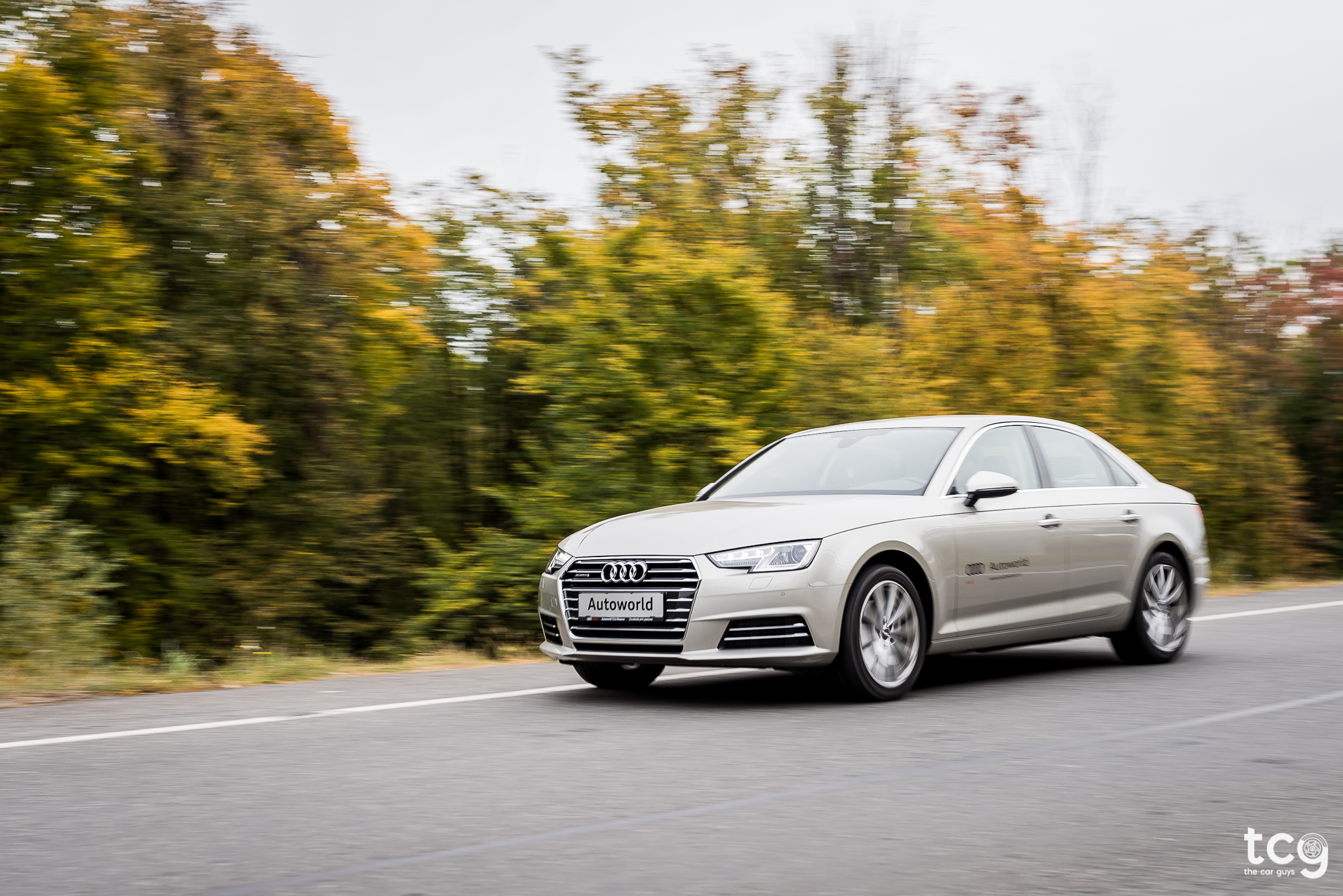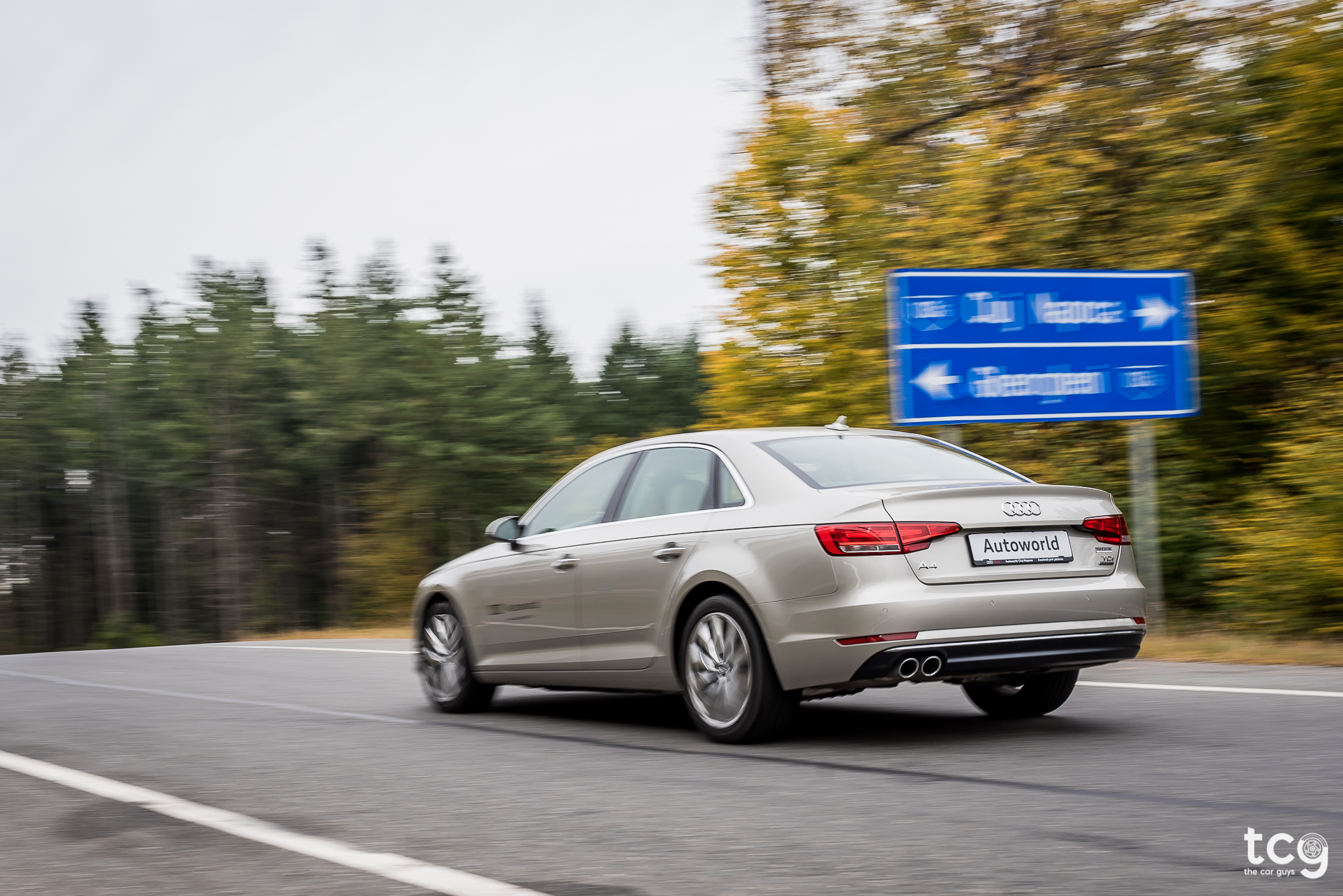 The standard steering is precise and weights up consistently as you turn into bends, even though you don't get a huge amount of feedback through the wheel. We pushed the car hard in some corners, to test the quattro system, and we never noticed any body-roll or funky business. It grips exceptionally well and it's a very, and I mean very safe car. I honestly don't know how someone can crash this as it basically does everything for you, except drive itself.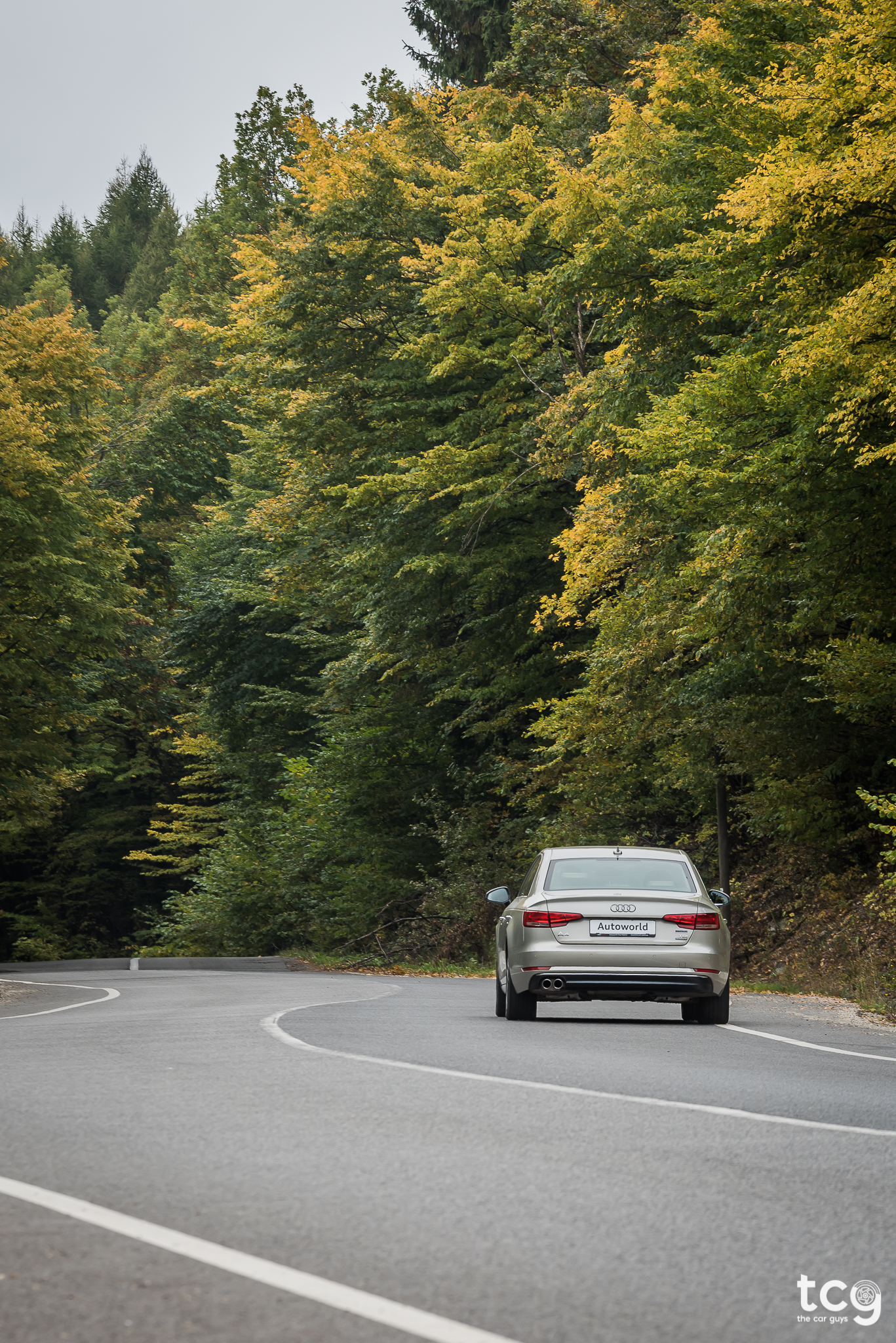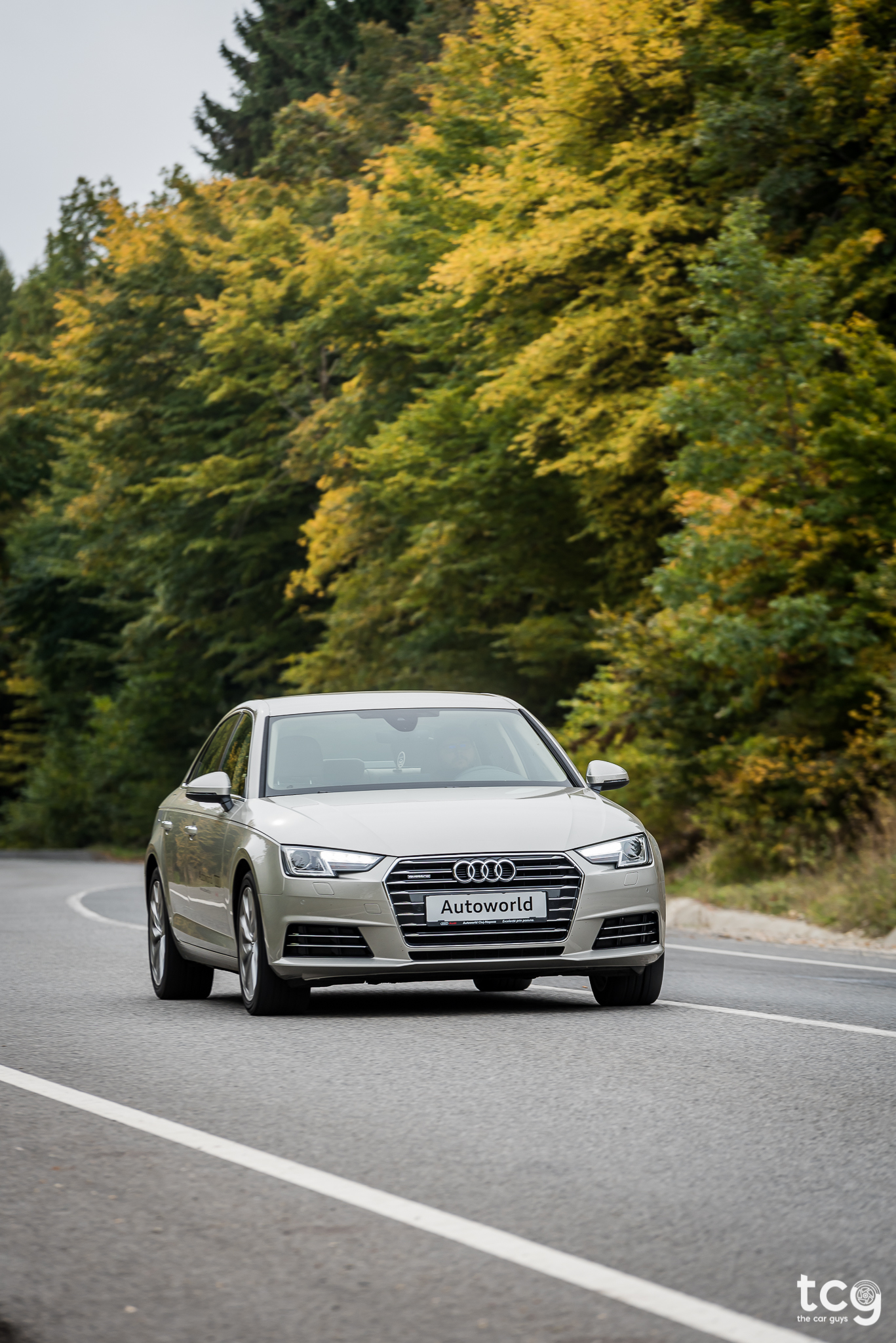 One thing I noticed that I kind of disliked was the fact that The S-Tronic automatic gearbox can be a little jerky at very low speeds but, shifts smoothly in most other situations. The brakes are also progressive, making it easy to slow your progress smoothly.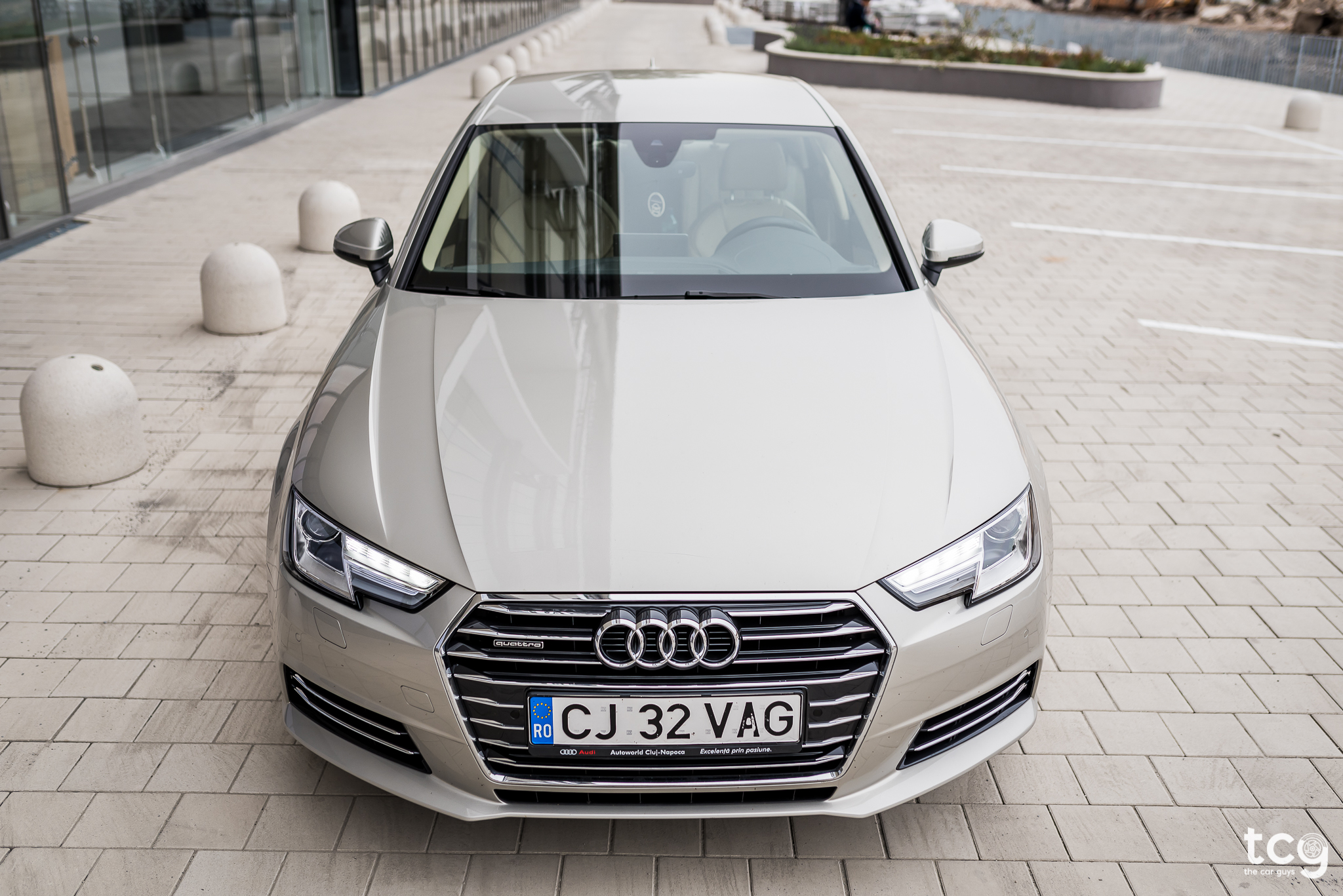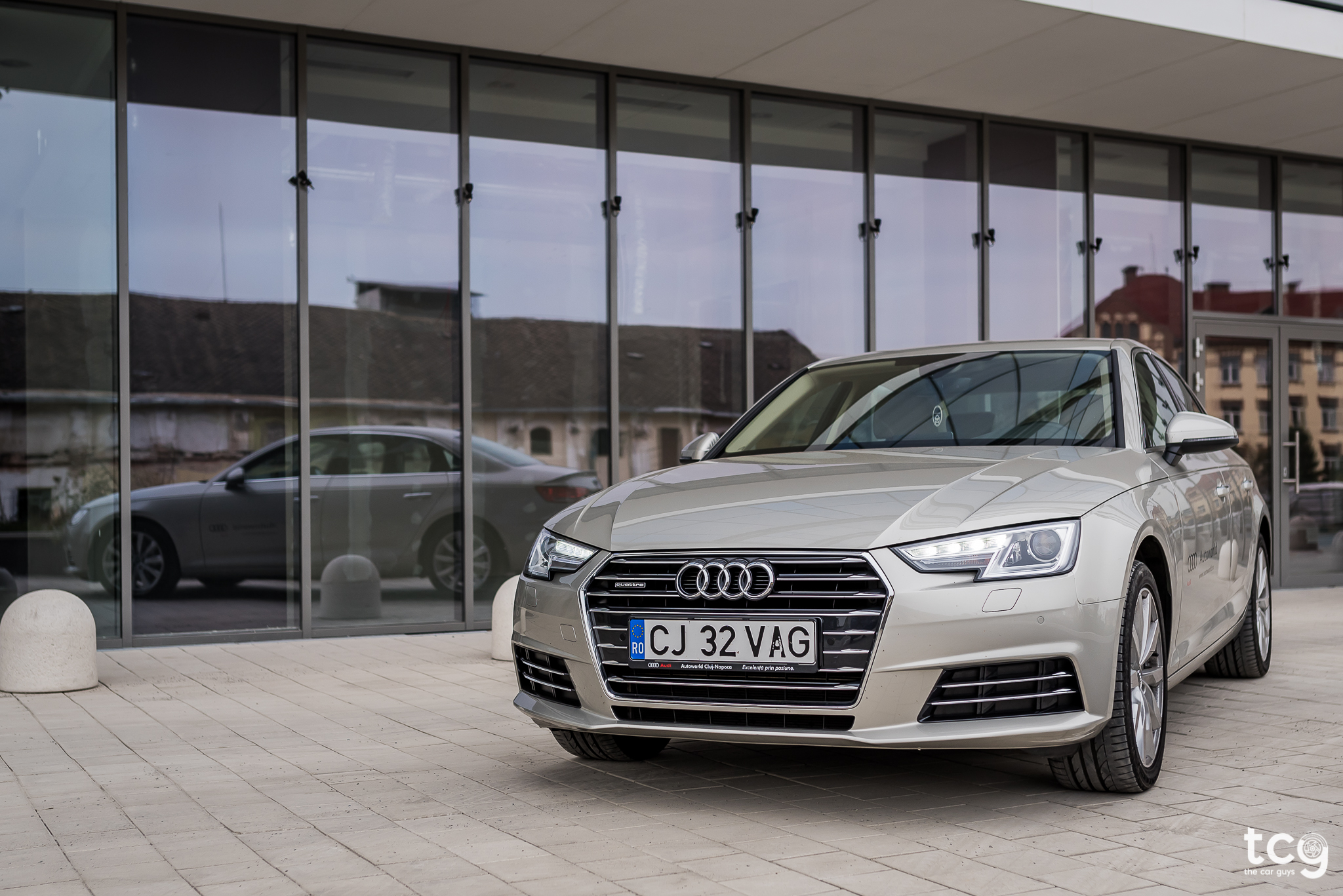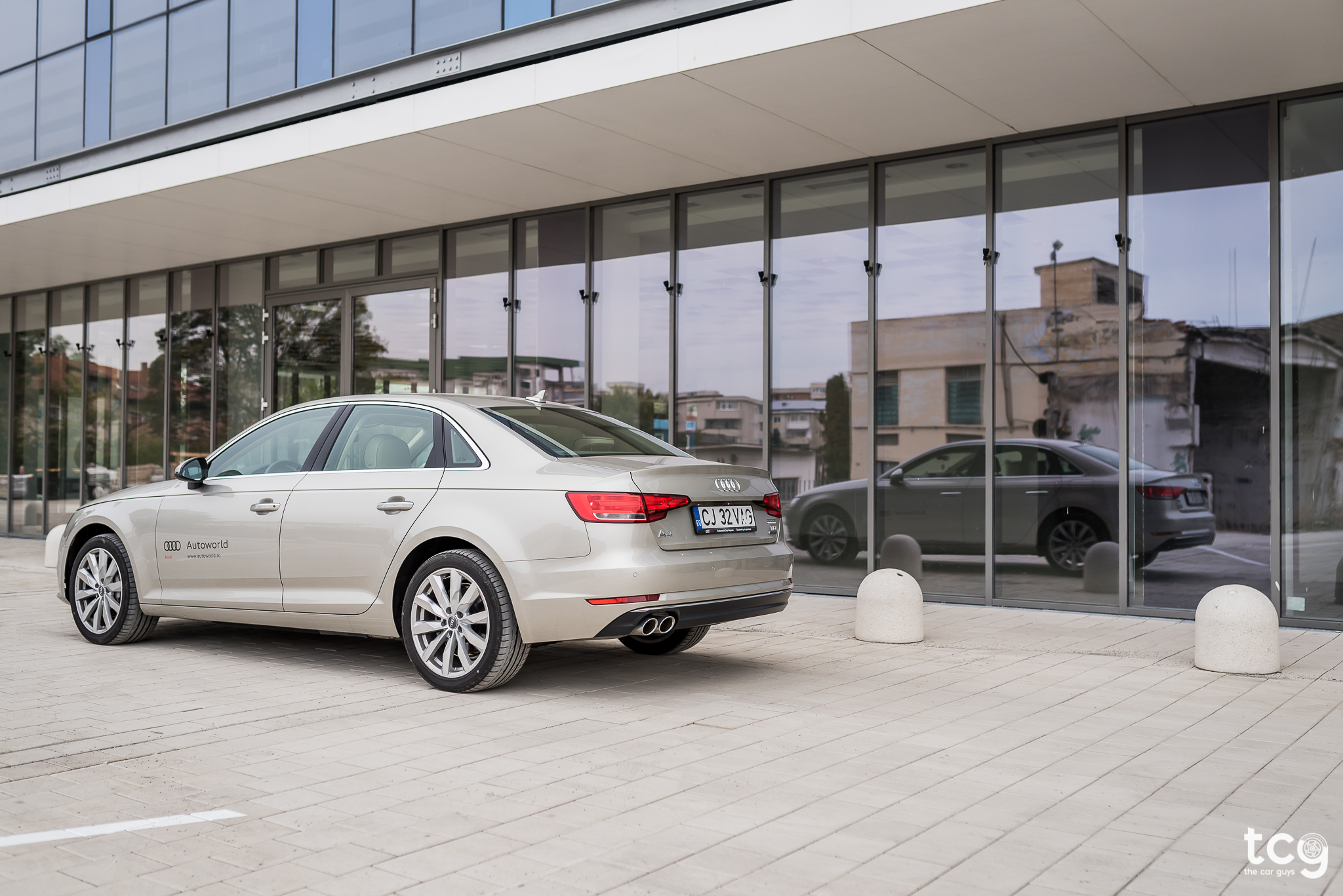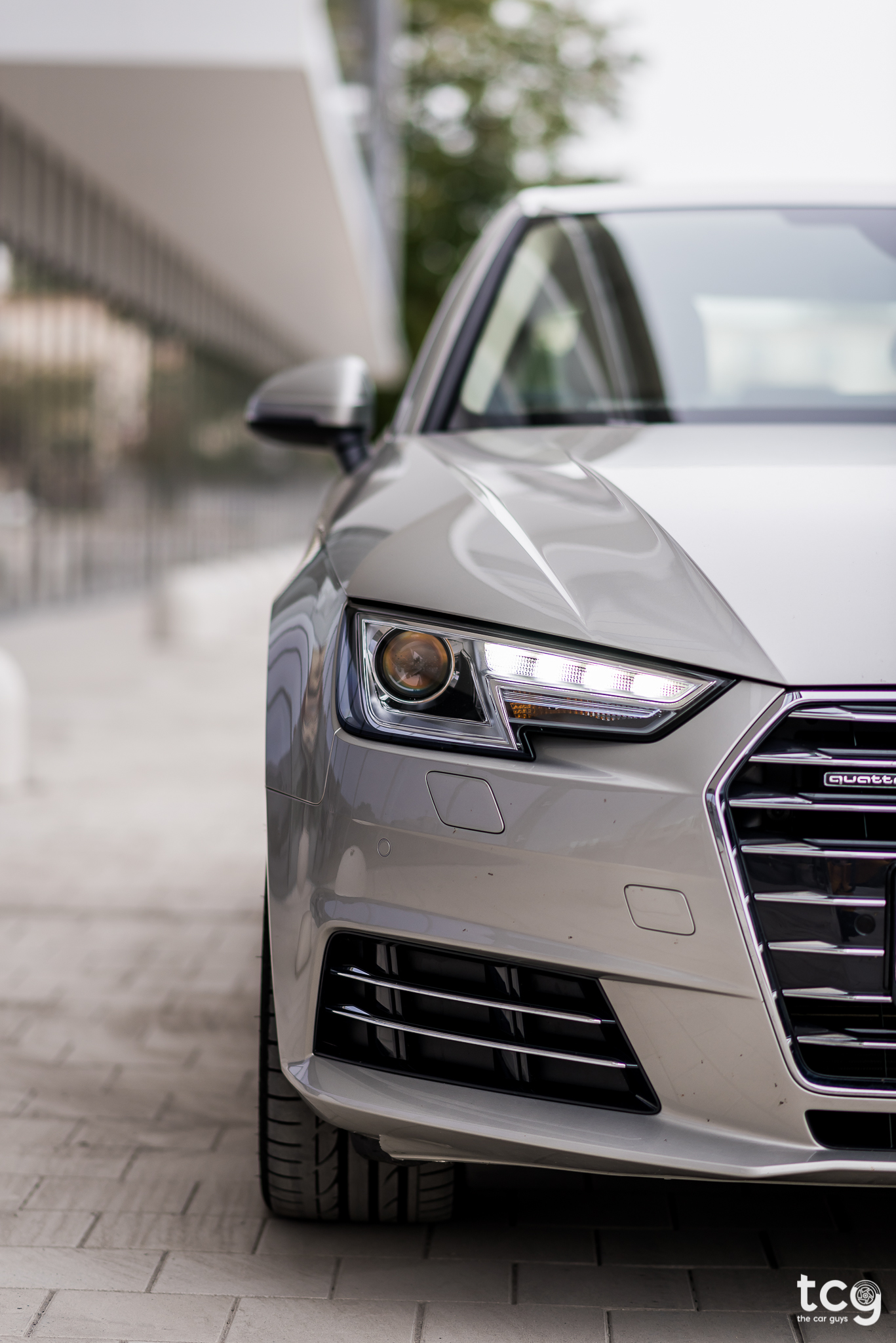 The best part of the new A4 must be its interior - 5 out of 5 stars from me! I've said it before and I'm going to say it again - nothing beats an Audi interior nowadays (nothing from it's class at least). You won't have many issues getting comfortable in this car thanks to a generous range of seat and steering wheel adjustment. Material quality is excellent, and the simple, clean dashboard design is one of the best of any car in its class - everything works together well to create an upmarket feeling. In addition, the sports seats are comfortable and extremely supportive!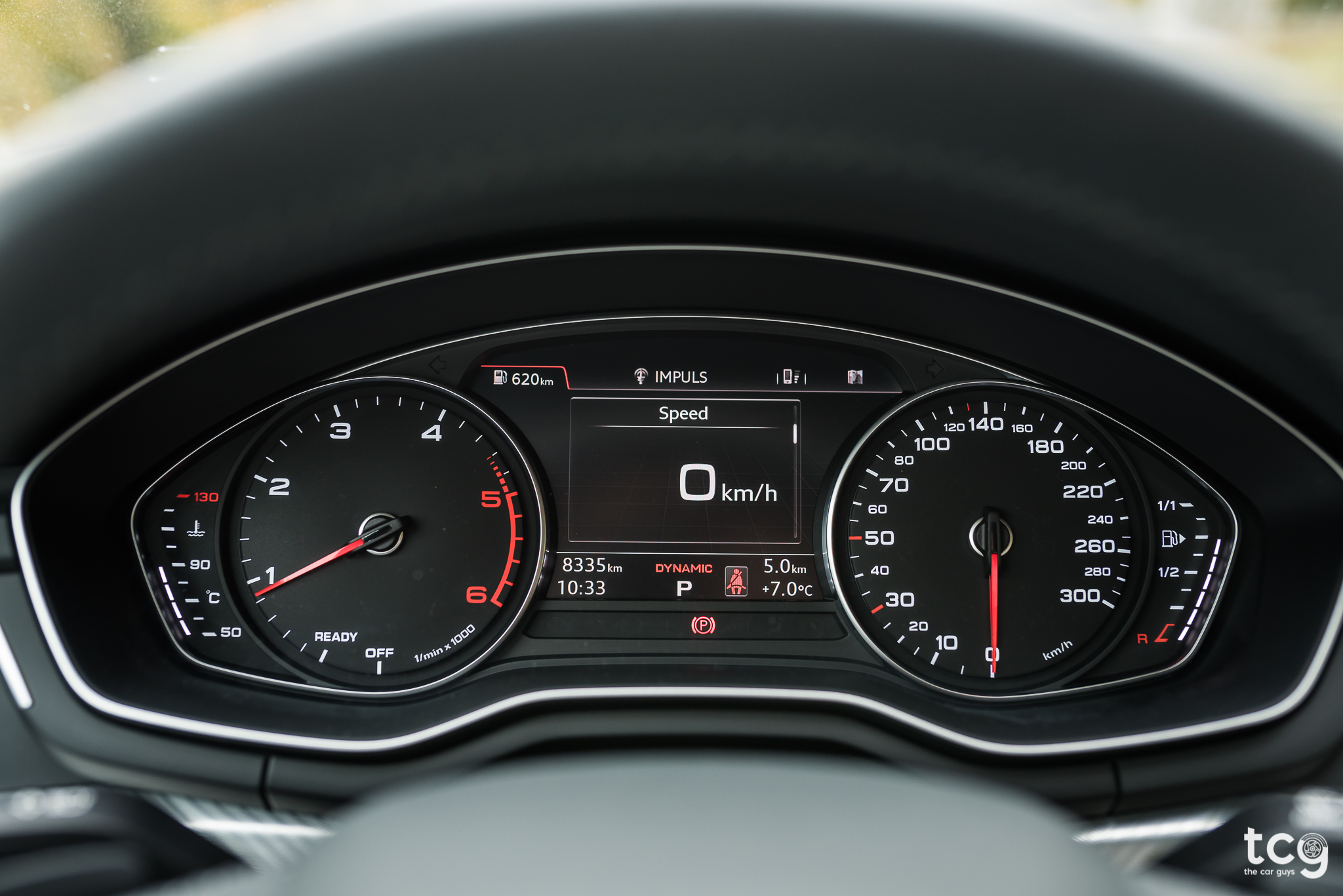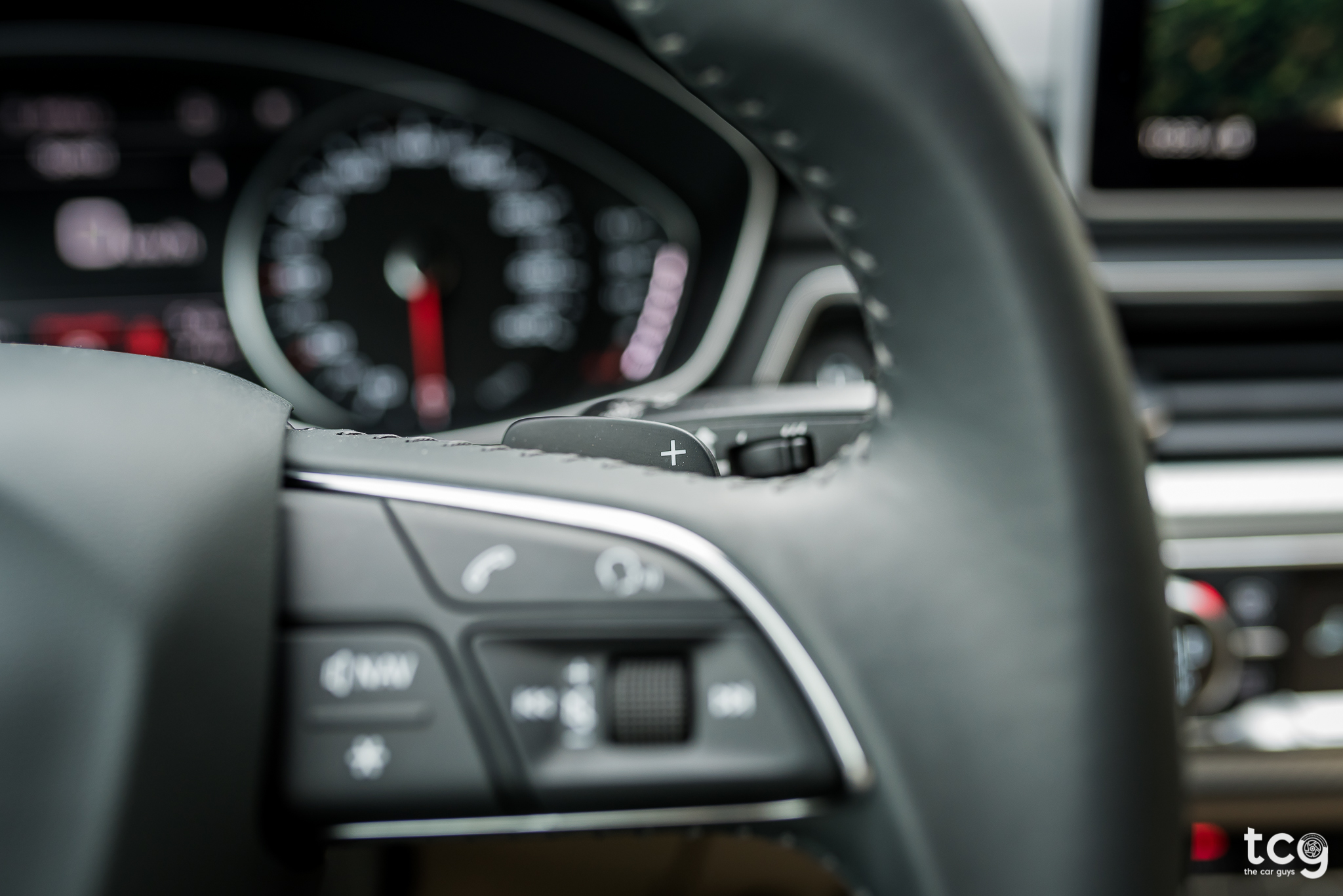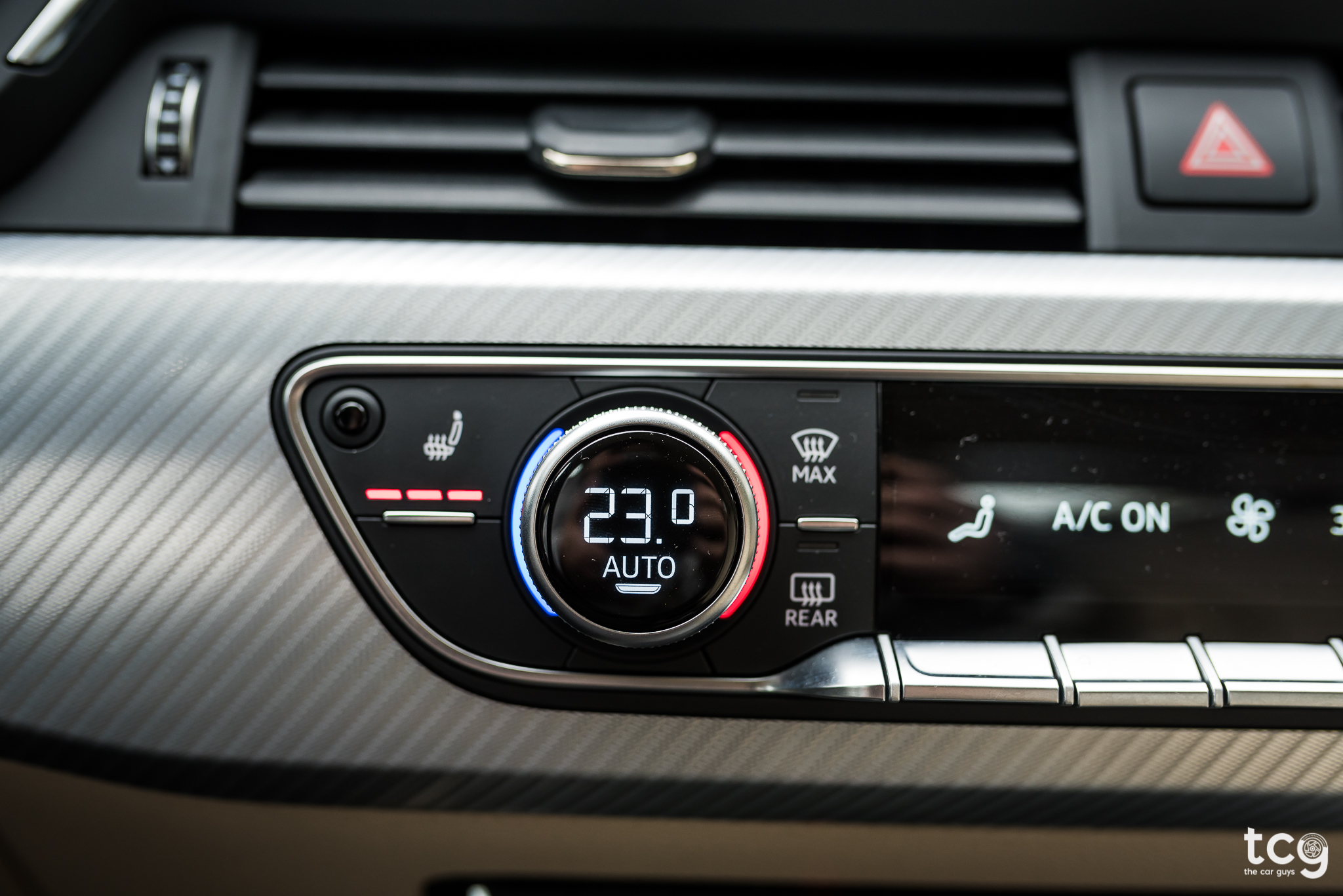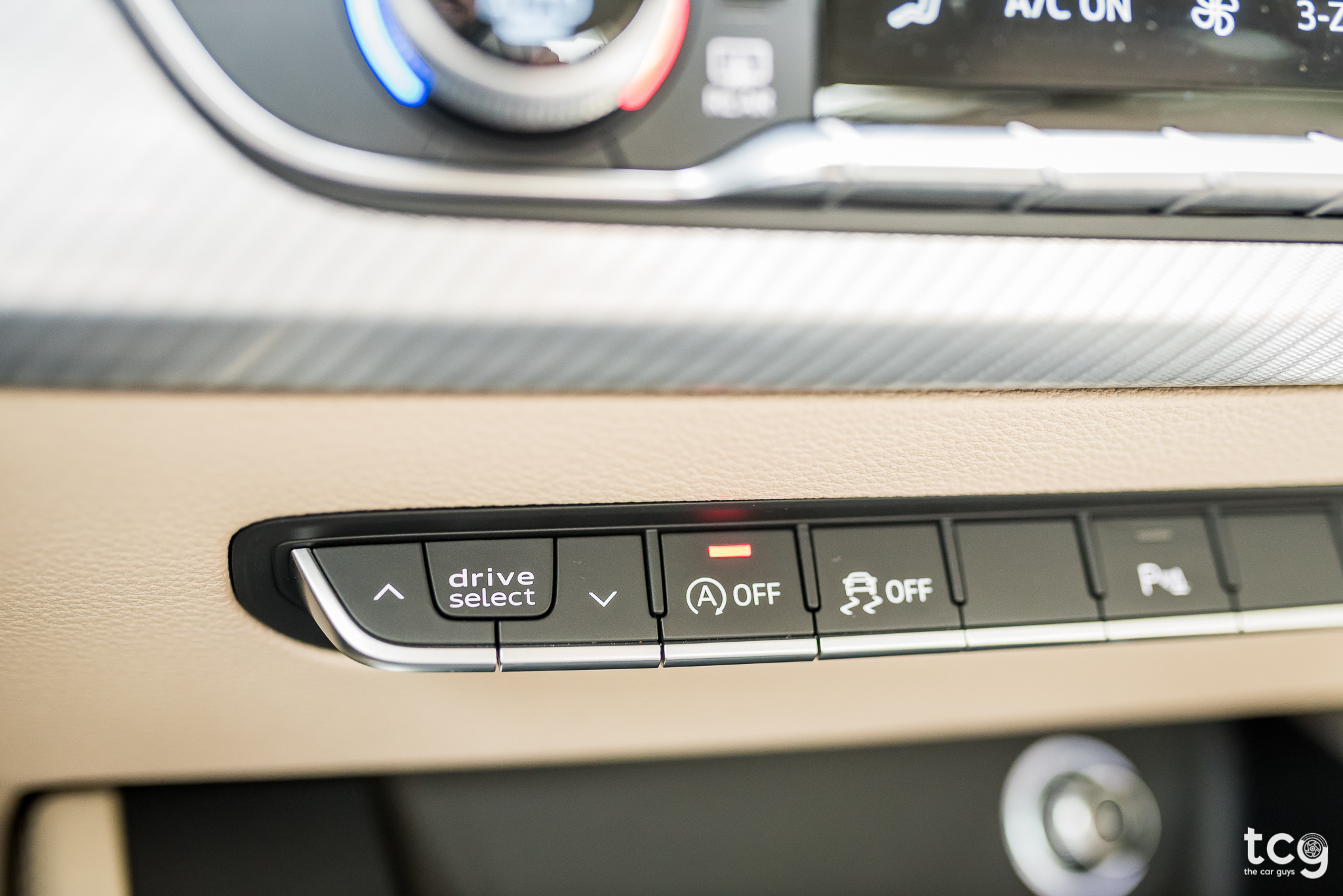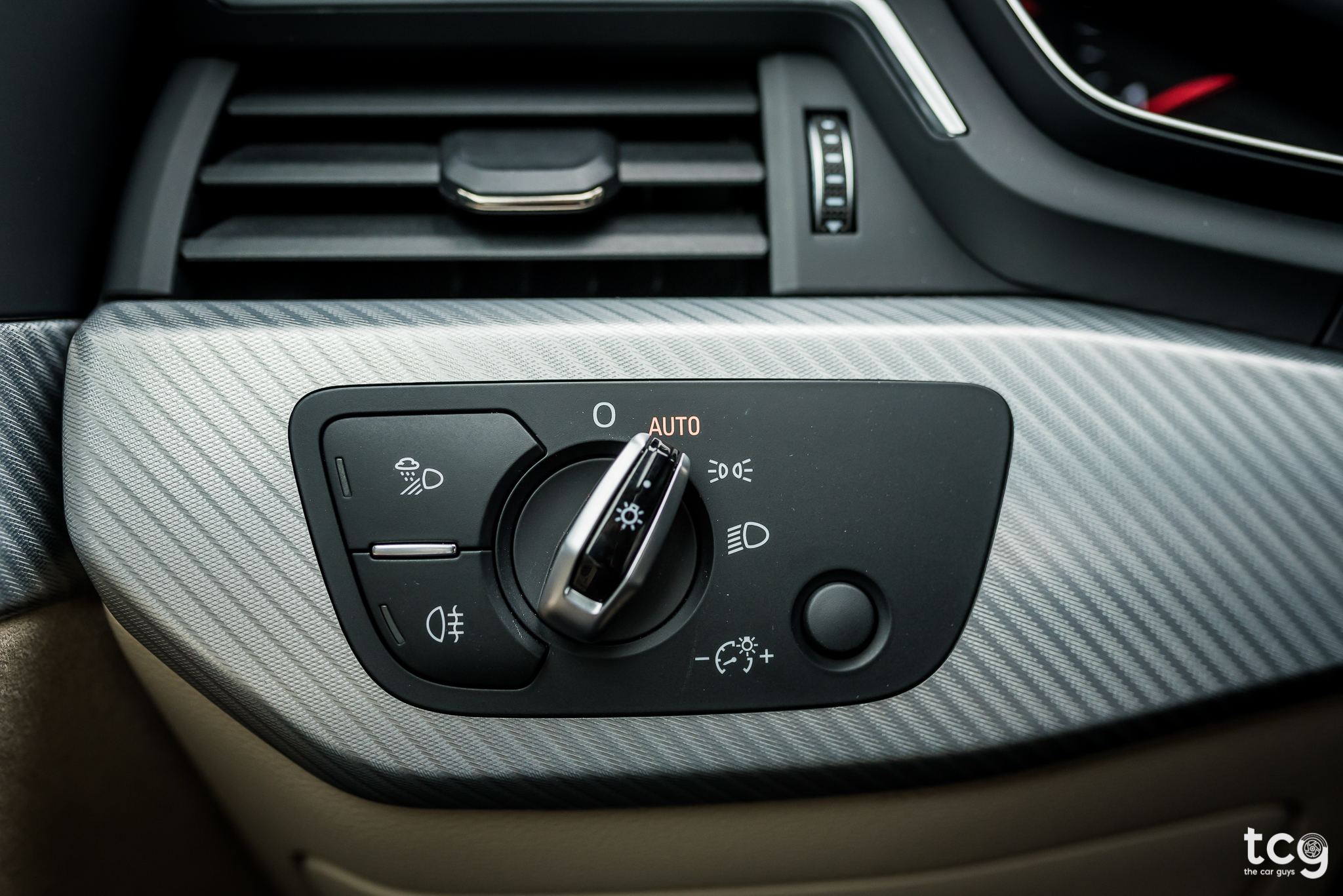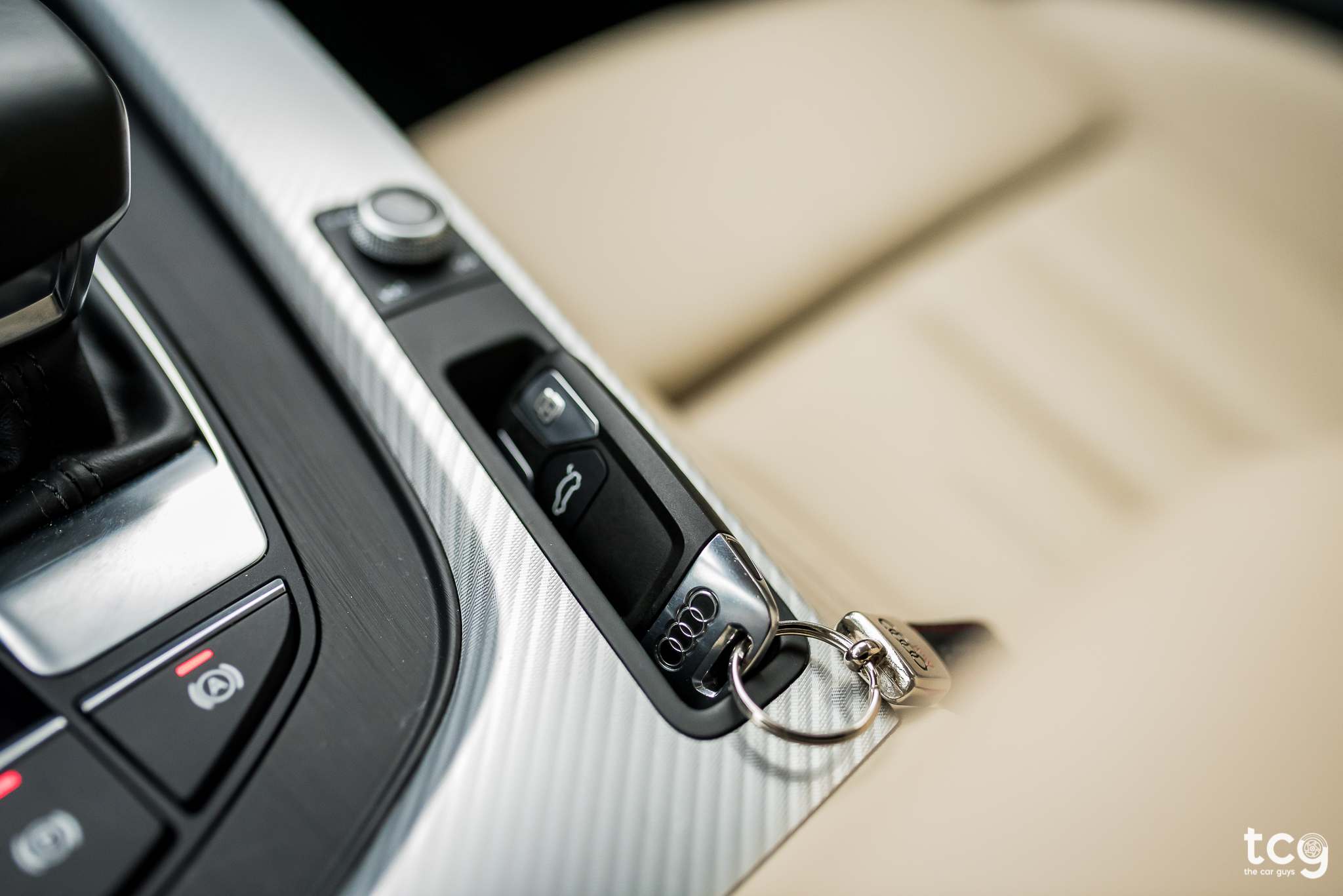 The steering wheel is good looking but also very functional - you can pretty much control everything in the car from the steering wheel. Room in the back is quite alright, I rode in the back for a good 30 minutes and it felt very roomy and comfortable! We also didn't have any issue fitting all of our camera gear + other stuff in the boot as it has 480L of storage. Except for a few minor things that I will describe in a minute, I can't fault this interior - at all!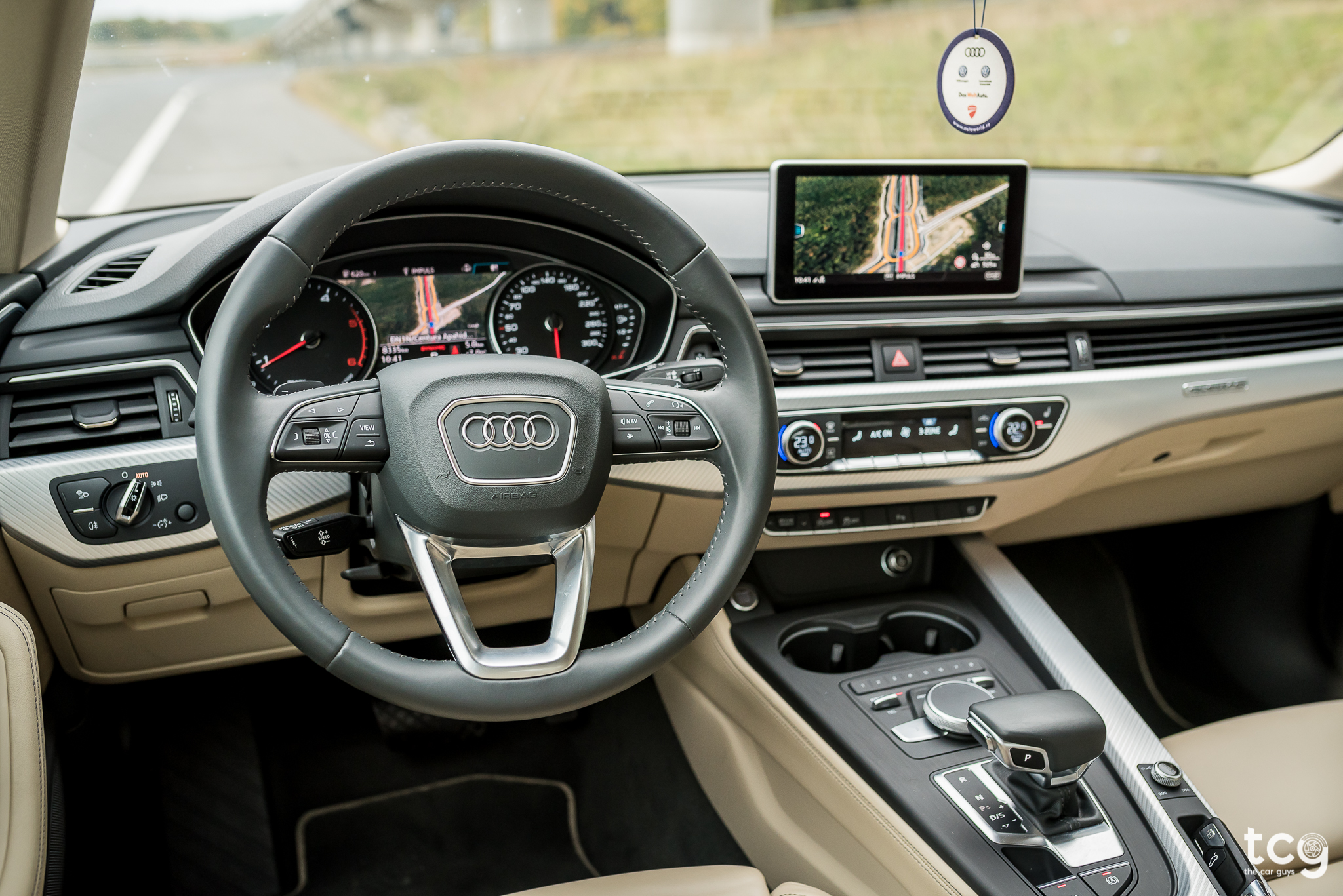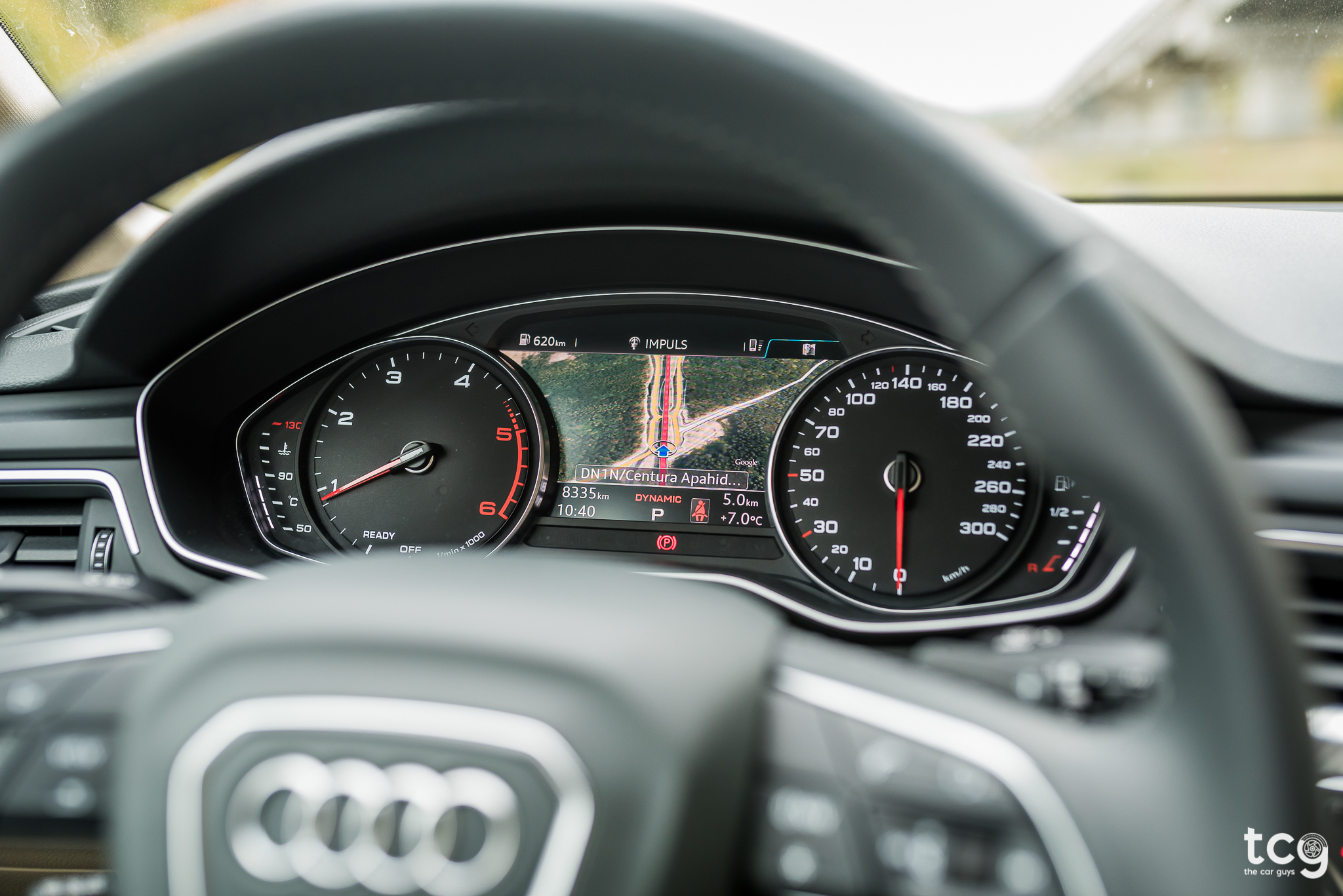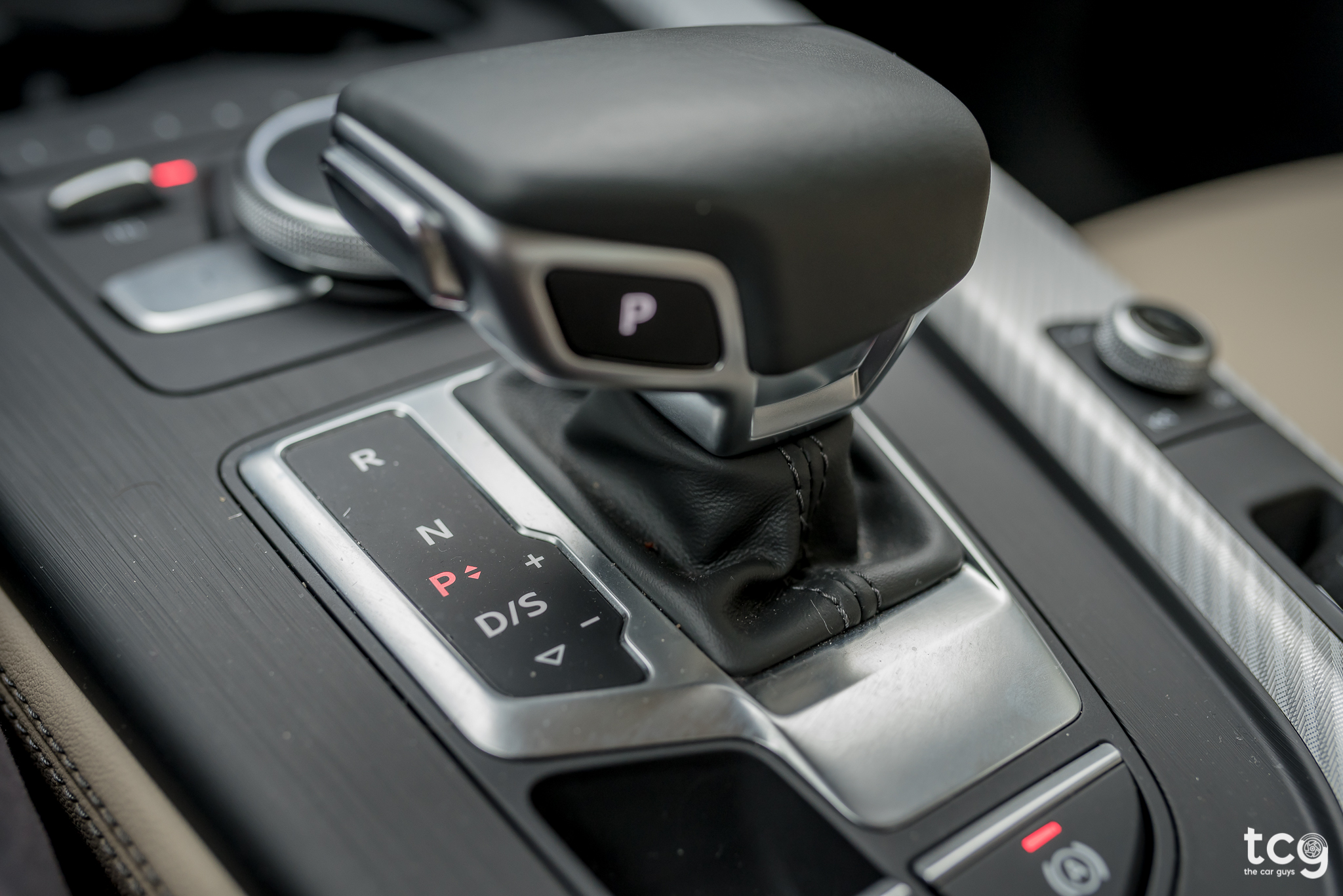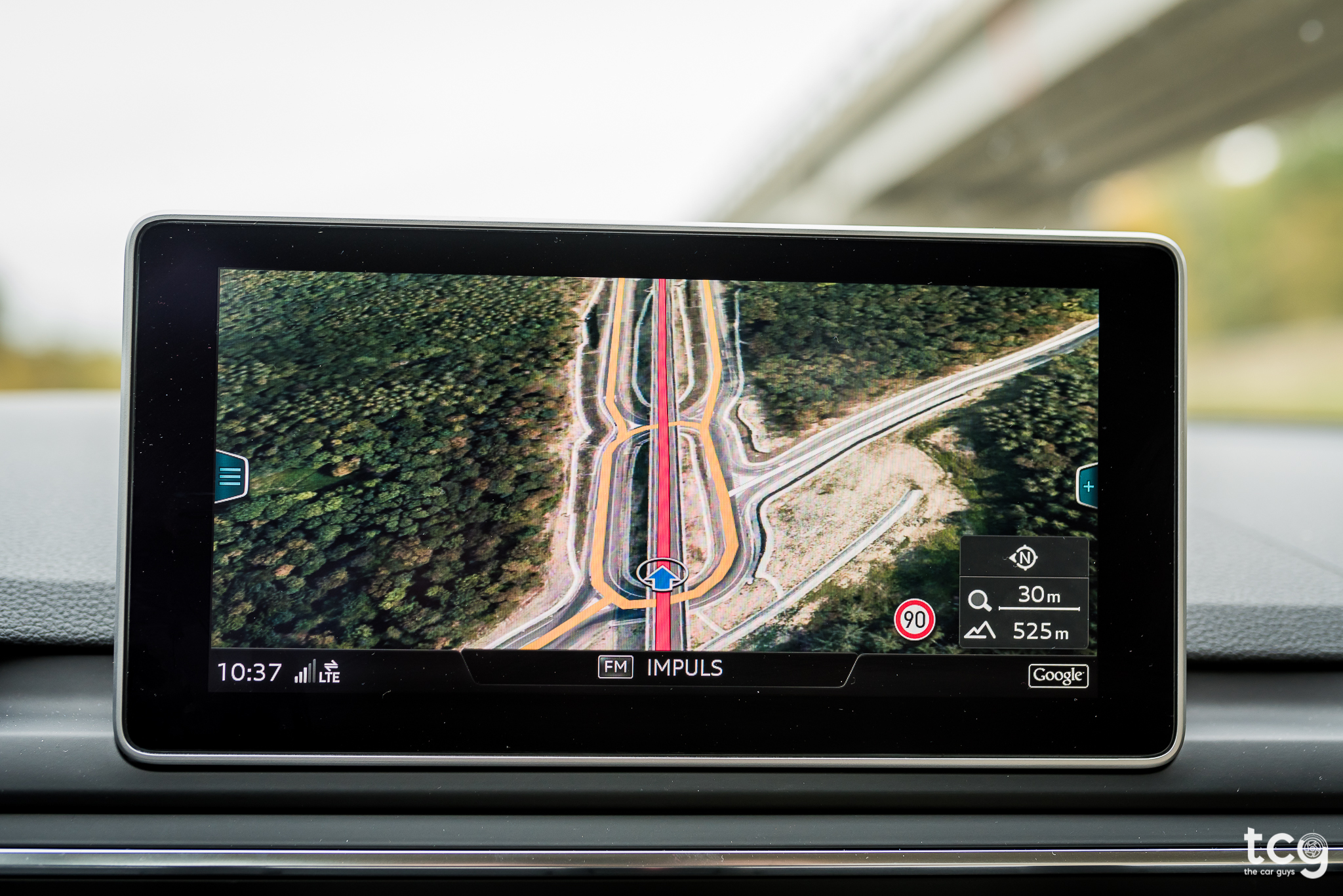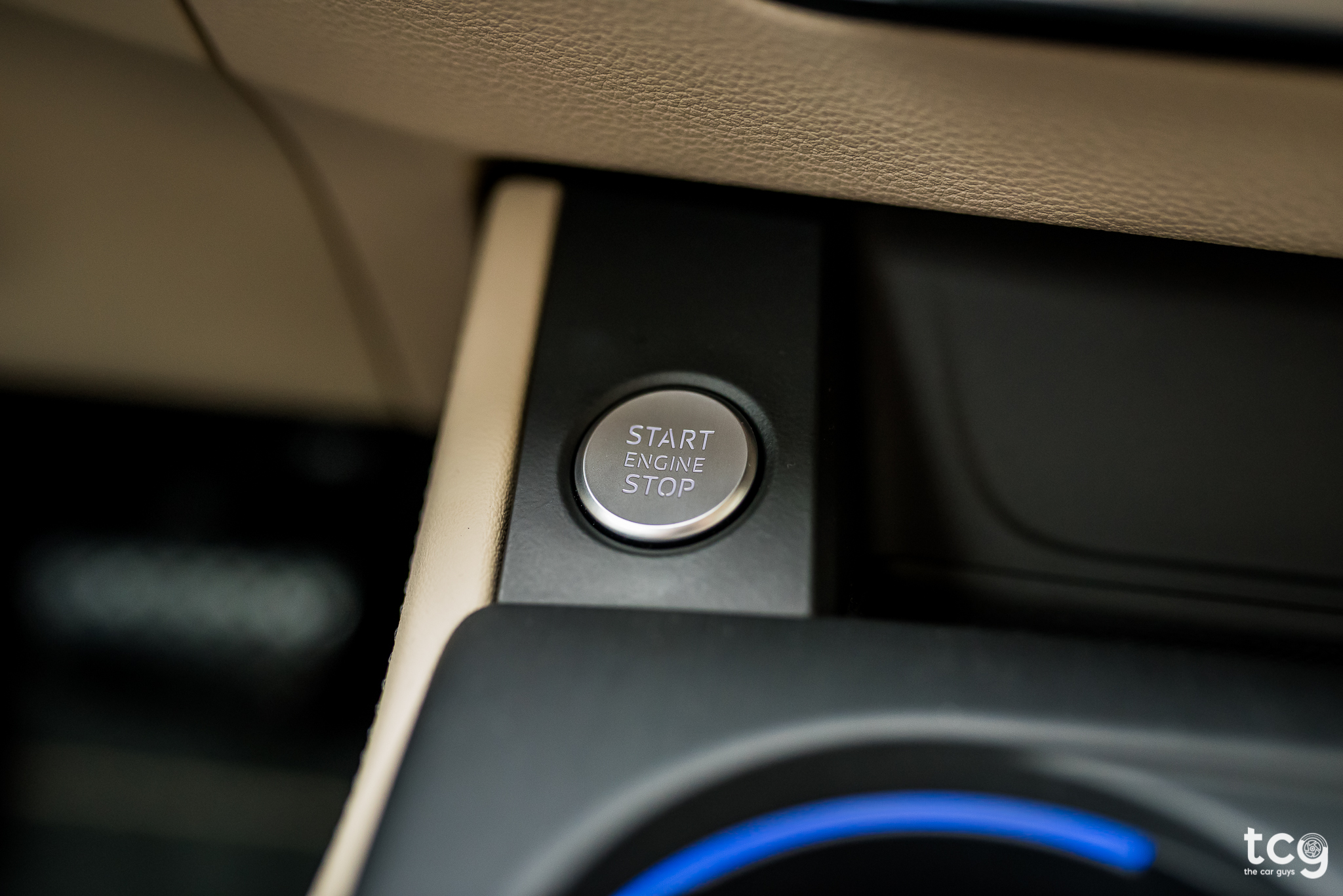 ---
3 things I really like about the A4:
How comfortable the ride is! Even though it was sitting on 18" wheels with no adaptive dampers, the car handled bumps and potholes like an absolute champ!

The interior! Yes, this is my favorite thing about the new Audi line-up, how incredibly good-looking and practical the interiors are!

How easy it is to drive! It's smooth, economical and comfortable - what more could you wish for?
---
3 things I really don't like about the A4:
Its price! The car we tested costs a staggering 47,000 Euros - Yikes!

No Apple Car Play/Android Auto or Virtual Cockpit! Yes, you read that right, it costs 47K and you don't get either of those, which is pretty disappointing!

The optionals are very, very pricey with this car!
---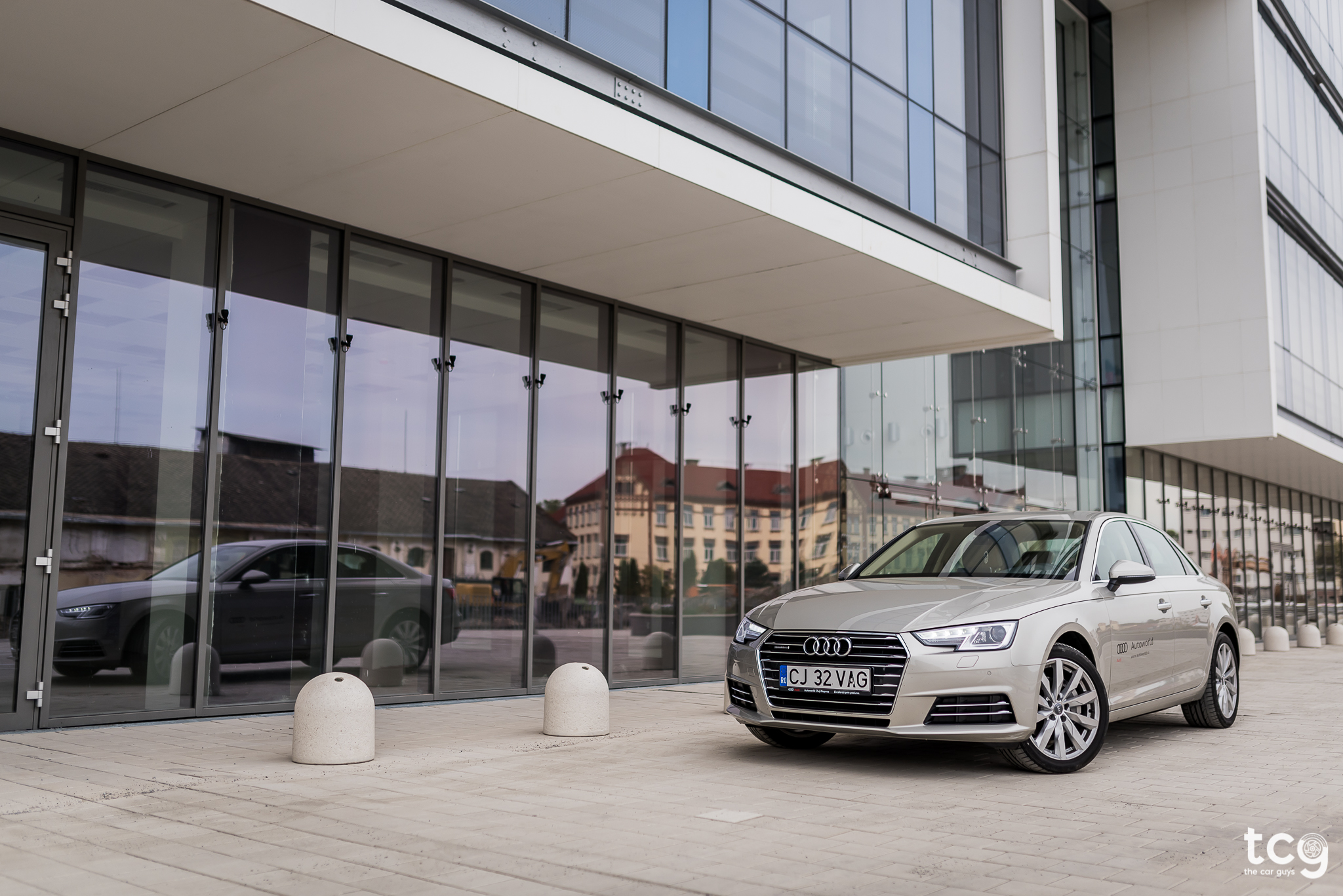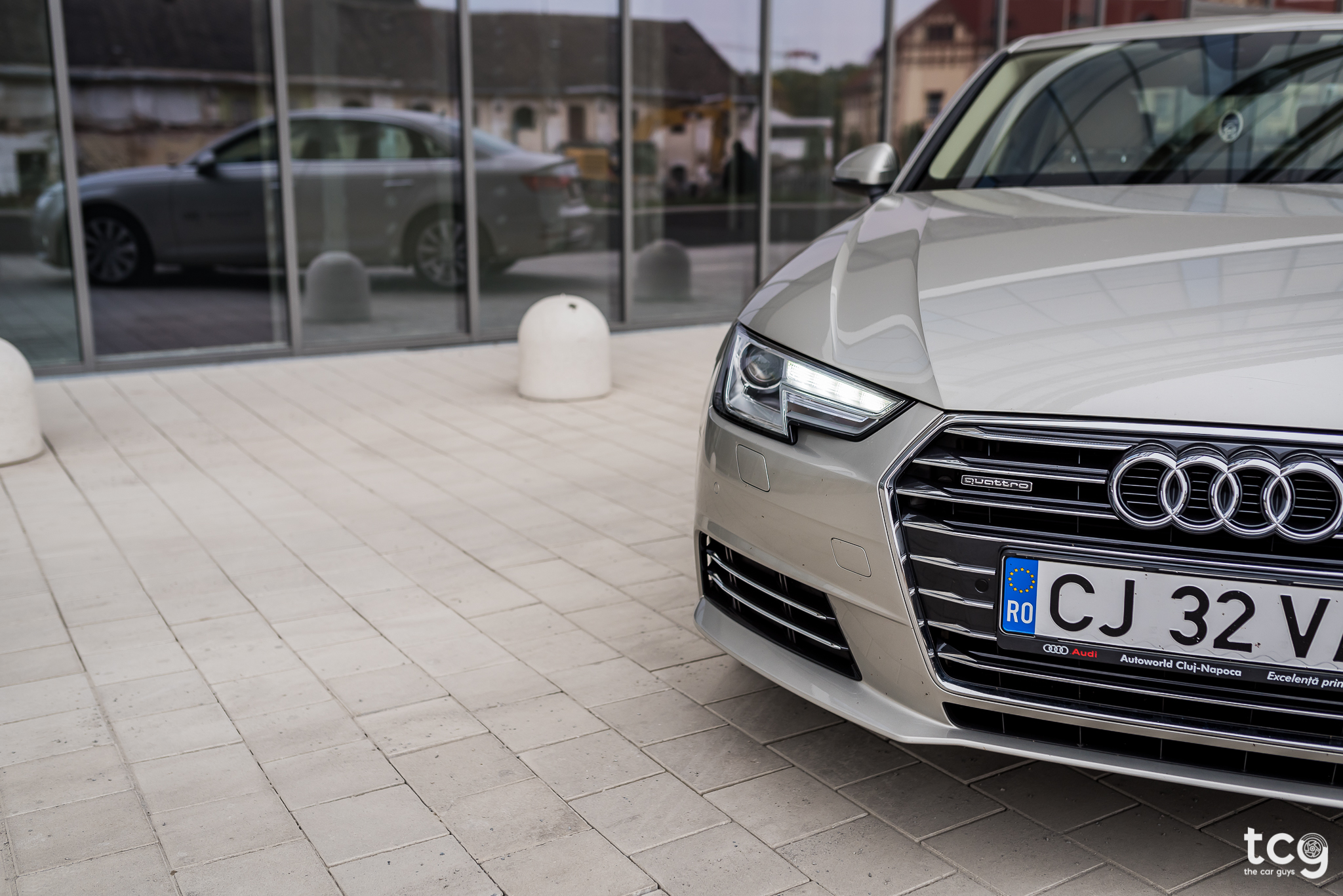 ---
Would I get this car? Yeah, I would - but not for 47K. I'm not saying it's not worth the money, because it is - but I find a tad bit too expensive.
---
Price of the tested model: 47,510 Euro (VAT included) - 37,431 Euro right now after discounts.
Engine and Gearbox: 2.0 TDI diesel with 190HP and 400NM of torque + 7-speed S-Tronic gearbox and Quattro drive.
---
Thank you Autoworld Audi for lending us the car, we really appreciate it! Also, this car is for sale in Cluj-Napoca - if you're interested in buying it, you can find all the details here.
---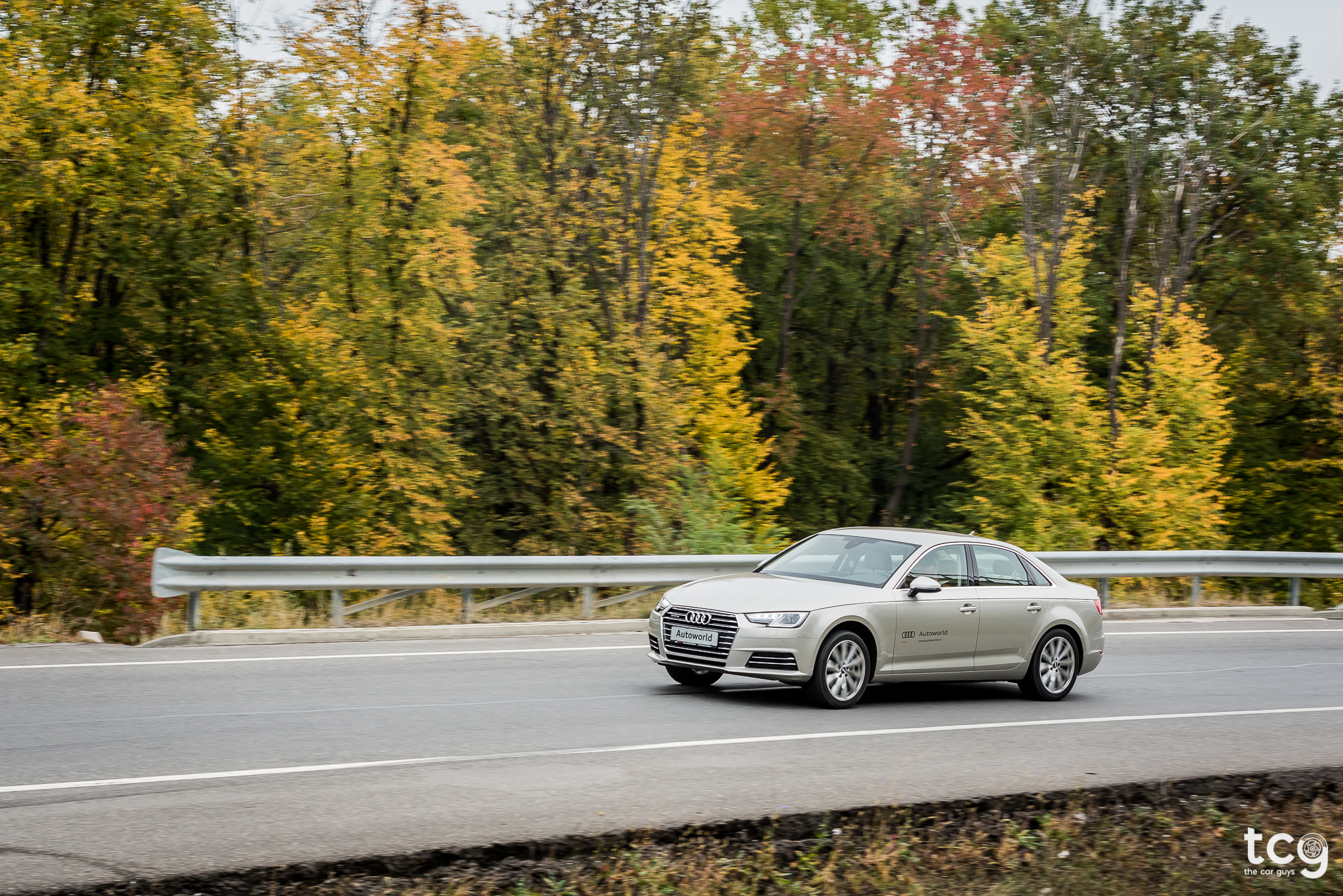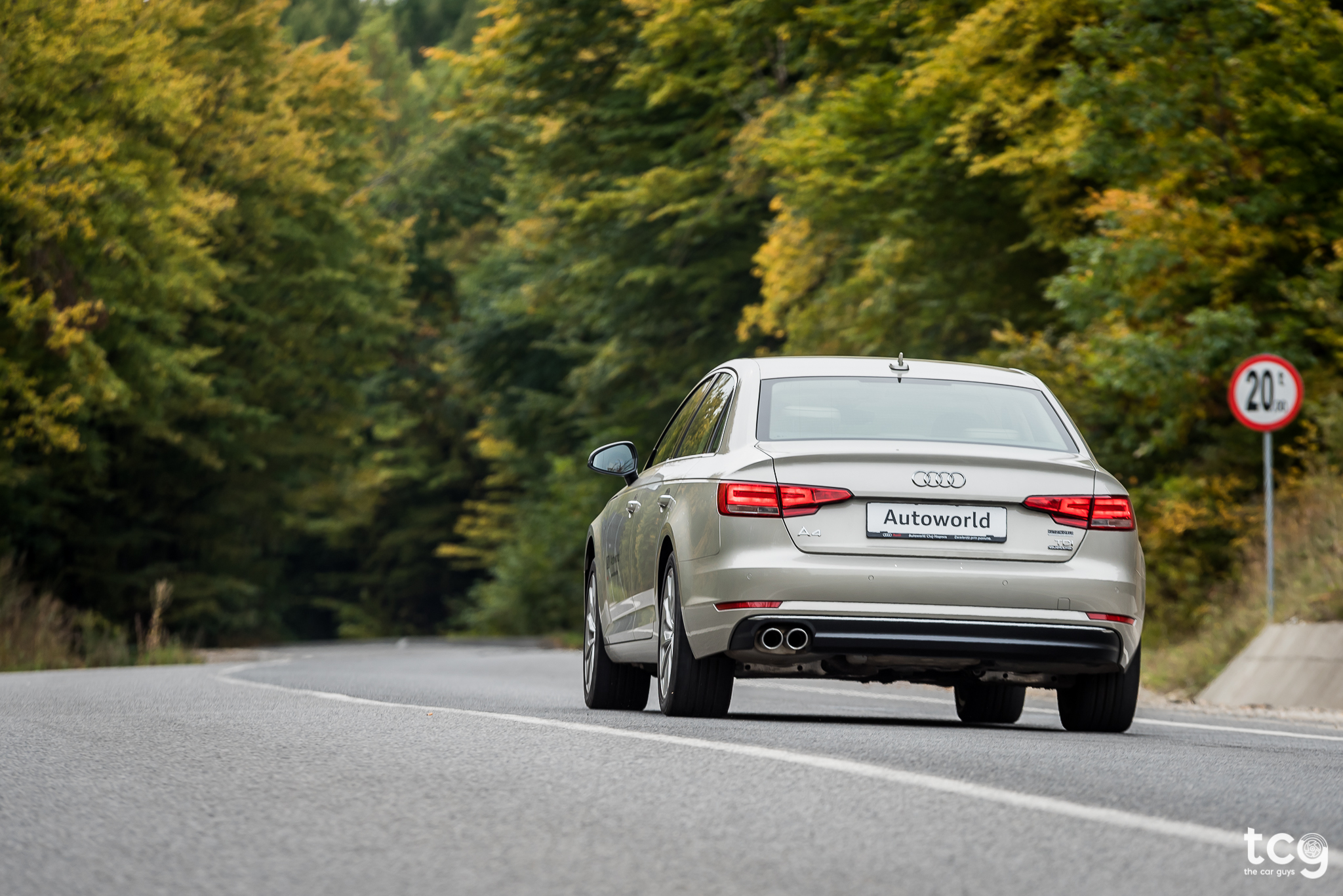 ---