I'm going to be honest with you, I really wanted to hate this car and that was my mindset ever since I got the keys to it. Why? Because the previous model wasn't really my cup of tea (for various reasons) but after spending an entire weekend with this new A1 I can tell you, hand to heart, that I absolutely adore it!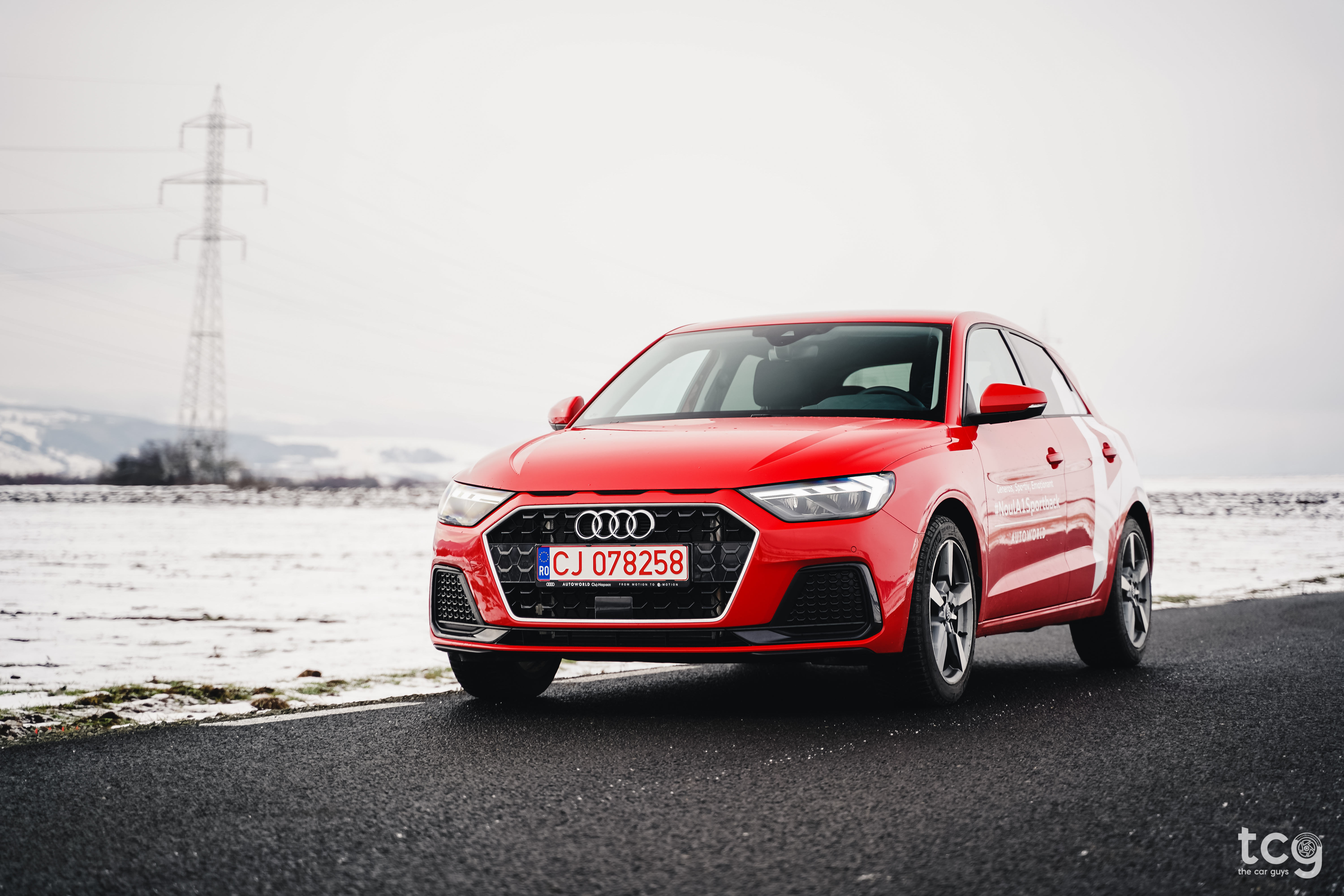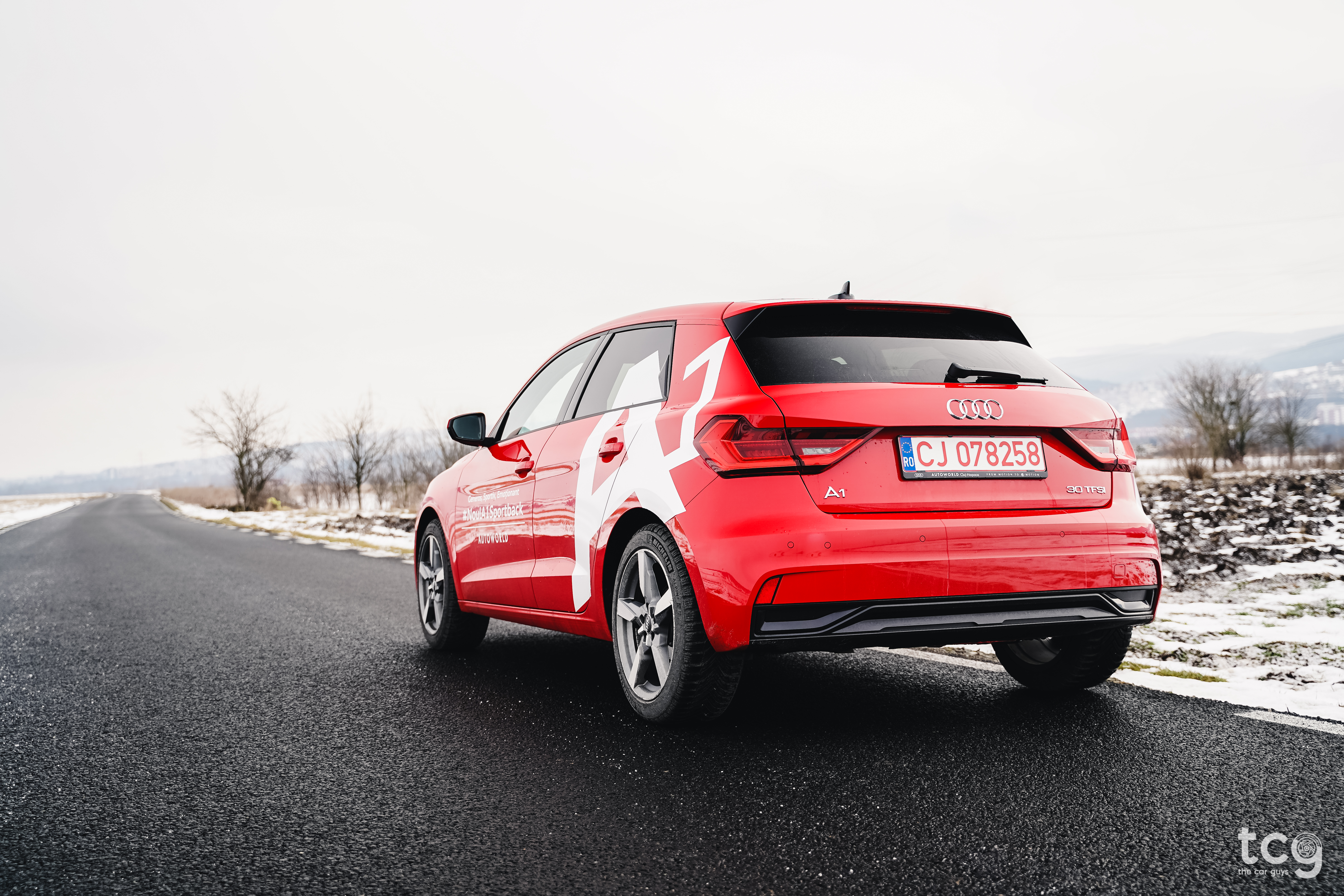 Design-wise I think this is the best looking car in its class - it looks incredibly sporty, very angry-like all the time and I find that to be very appealing. Yes, there's a bunch of fake trims all over the place but I'm guessing they'll have some use in the performance versions that will follow. What do you think of the new A1's looks?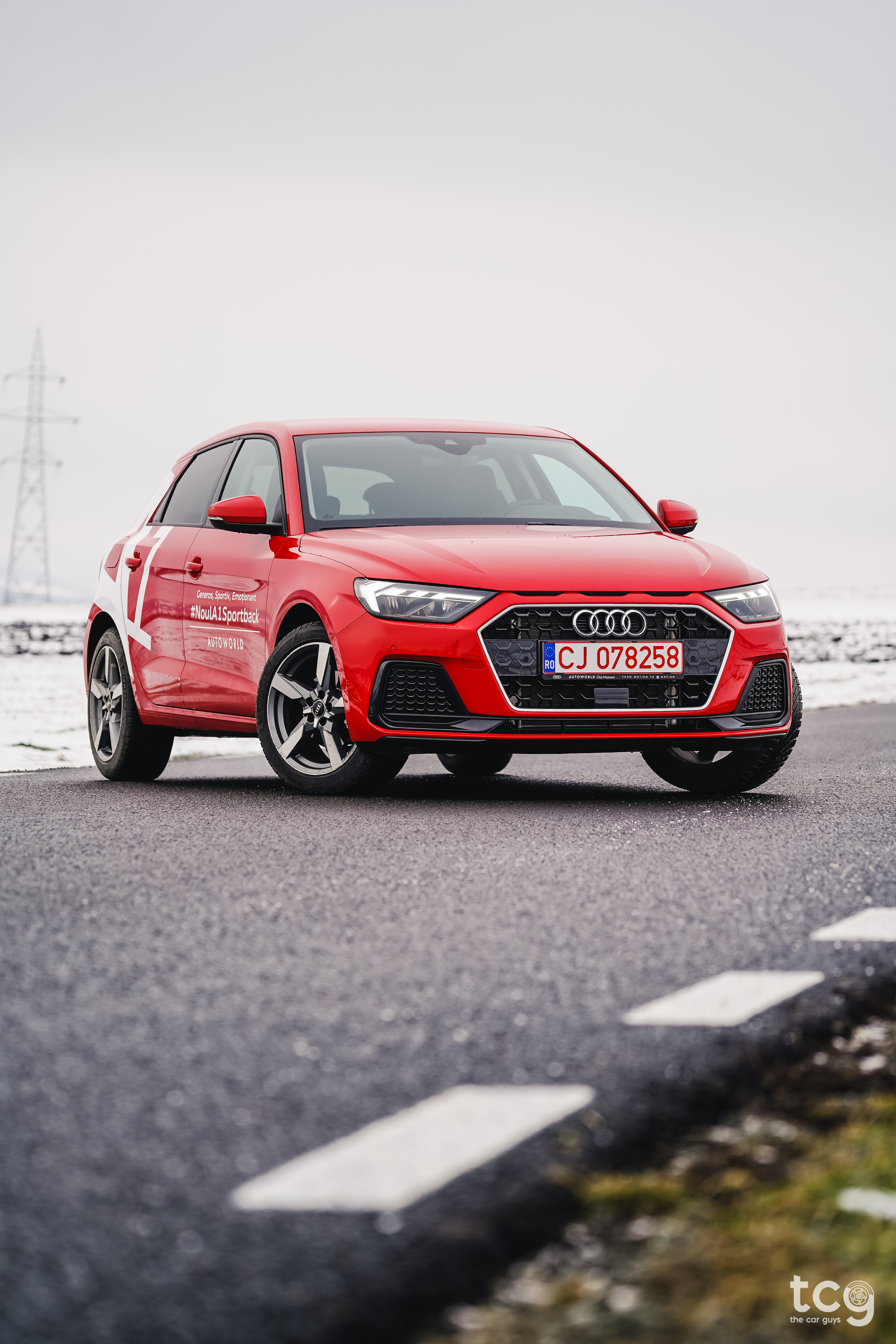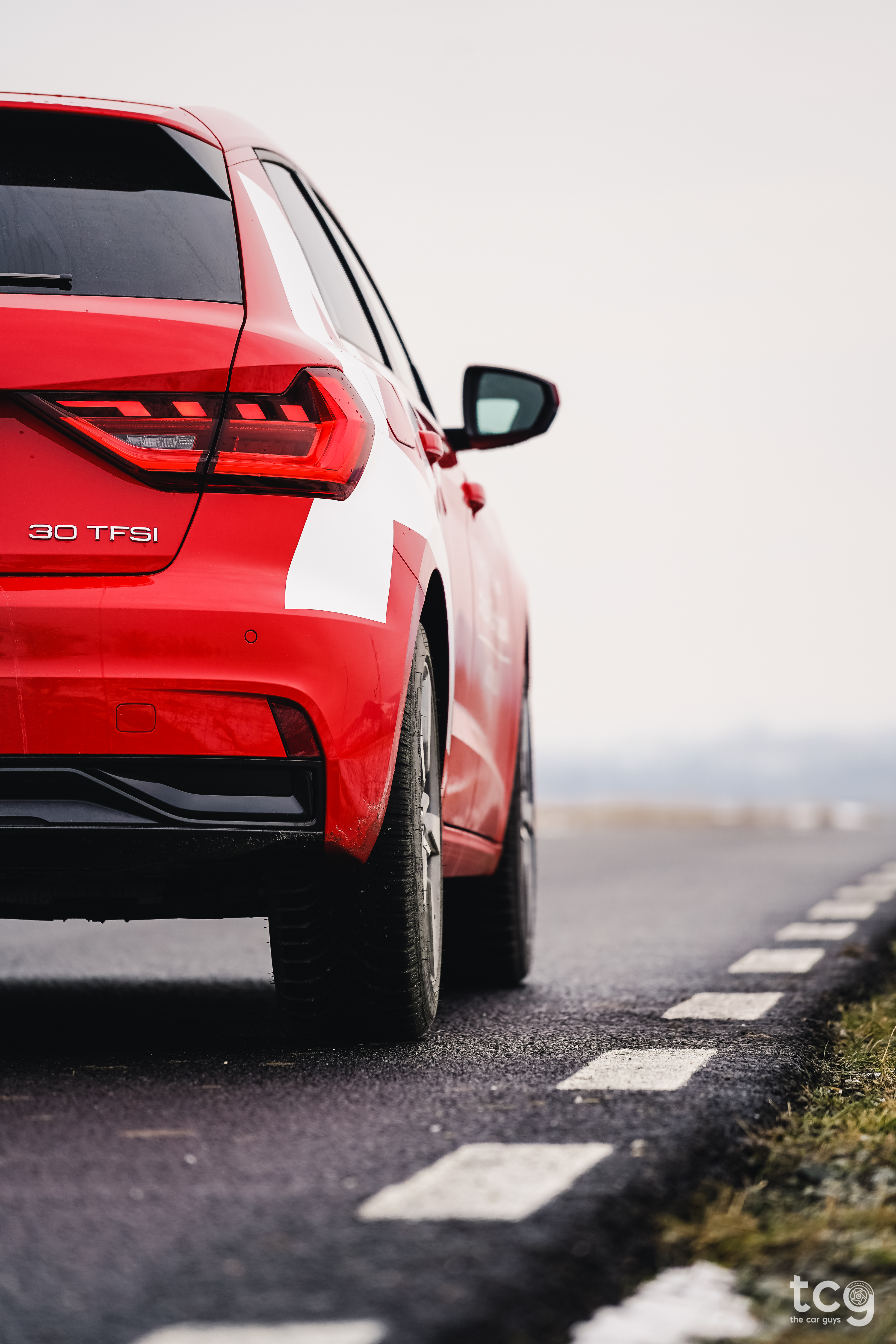 Prices start at around 20,300 Euros for the Basic version, 21,500 Euros for the Advanced version and 22,600 Euros for the S Line (those are just the base prices, no options added) and for the time being you can only choose between 4 petrol engines, no diesels. Your four choices are:
25 TFSI with 95HP (manual only)
30 TFSI with 116HP (manual or automatic)
35 TFSI with 150HP (manual or automatic)
40 TFSI with 200HP (automatic only)
I don't know about you but 200HP on a car that weighs only ~1300 kg's sounds freaking amazing! I really hope I can experience the 40 TFSI sometime in the future.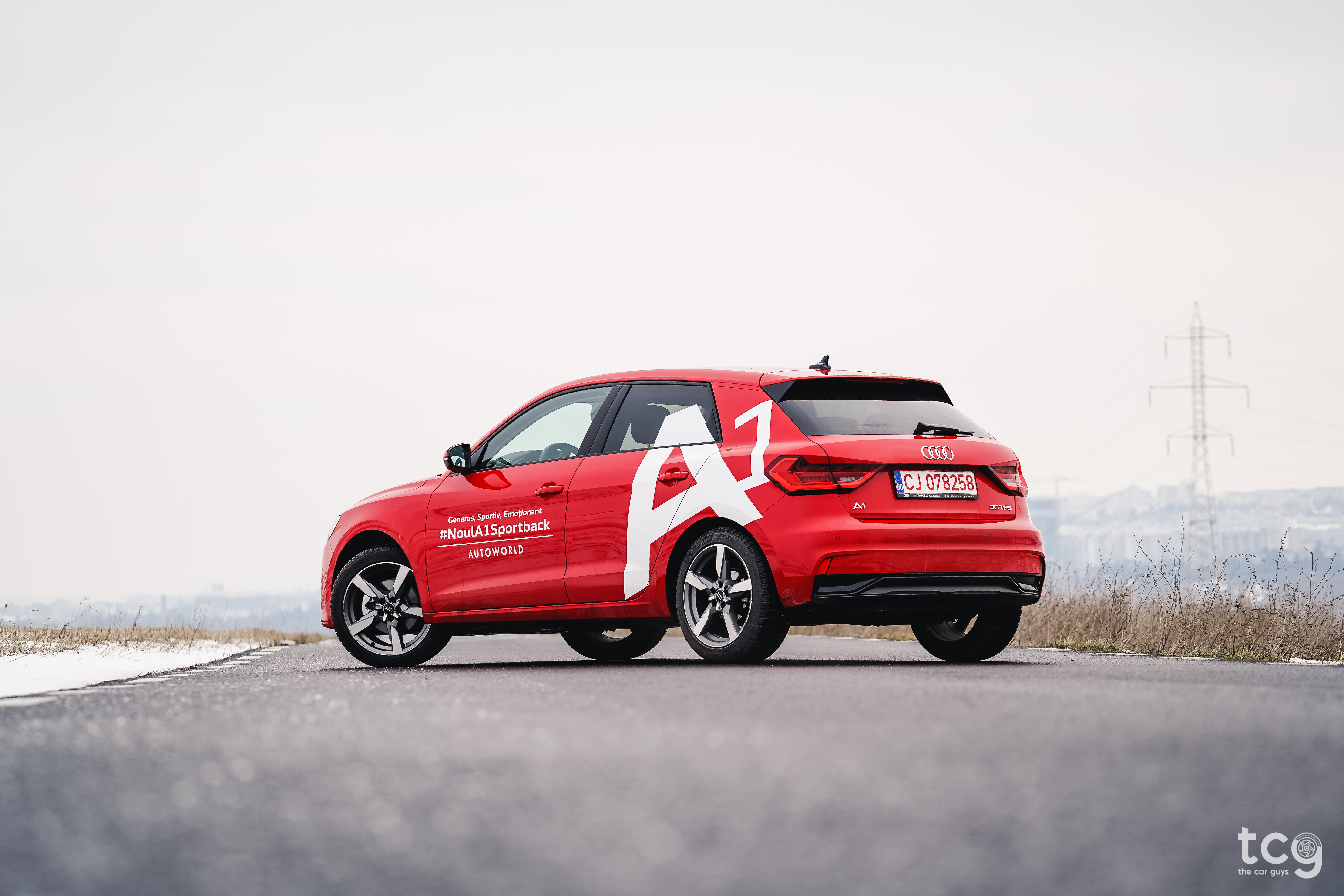 Our test spec was the A1 Sportback Advanced equipped with the 30 TFSI and a 6-speed S-Tronic automatic gearbox. The engine performance is really good and even though 116HP doesn't sound like much you don't really need more out of your small, (mostly) city daily-driver. It pulls well and it forms a great pair with the automatic gearbox. My only complaint in this department would be the gearbox - it's not bad or anything but it's not as smooth and fast as I would've wanted it to be. It can be jerky at times (in stop-go traffic) and when you mash the throttle it needs a bit of time to think it through and give you the gear you need to be in to get going.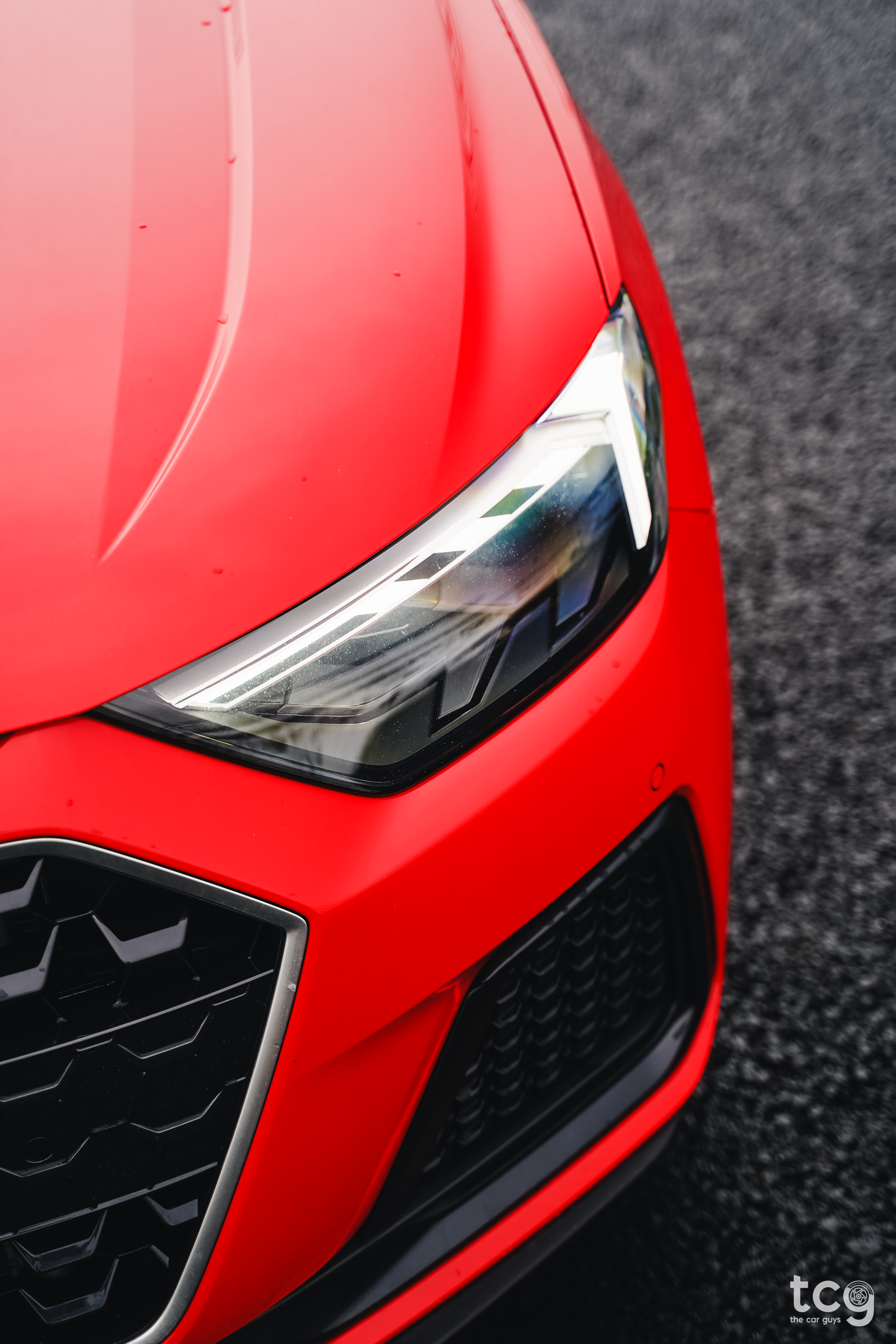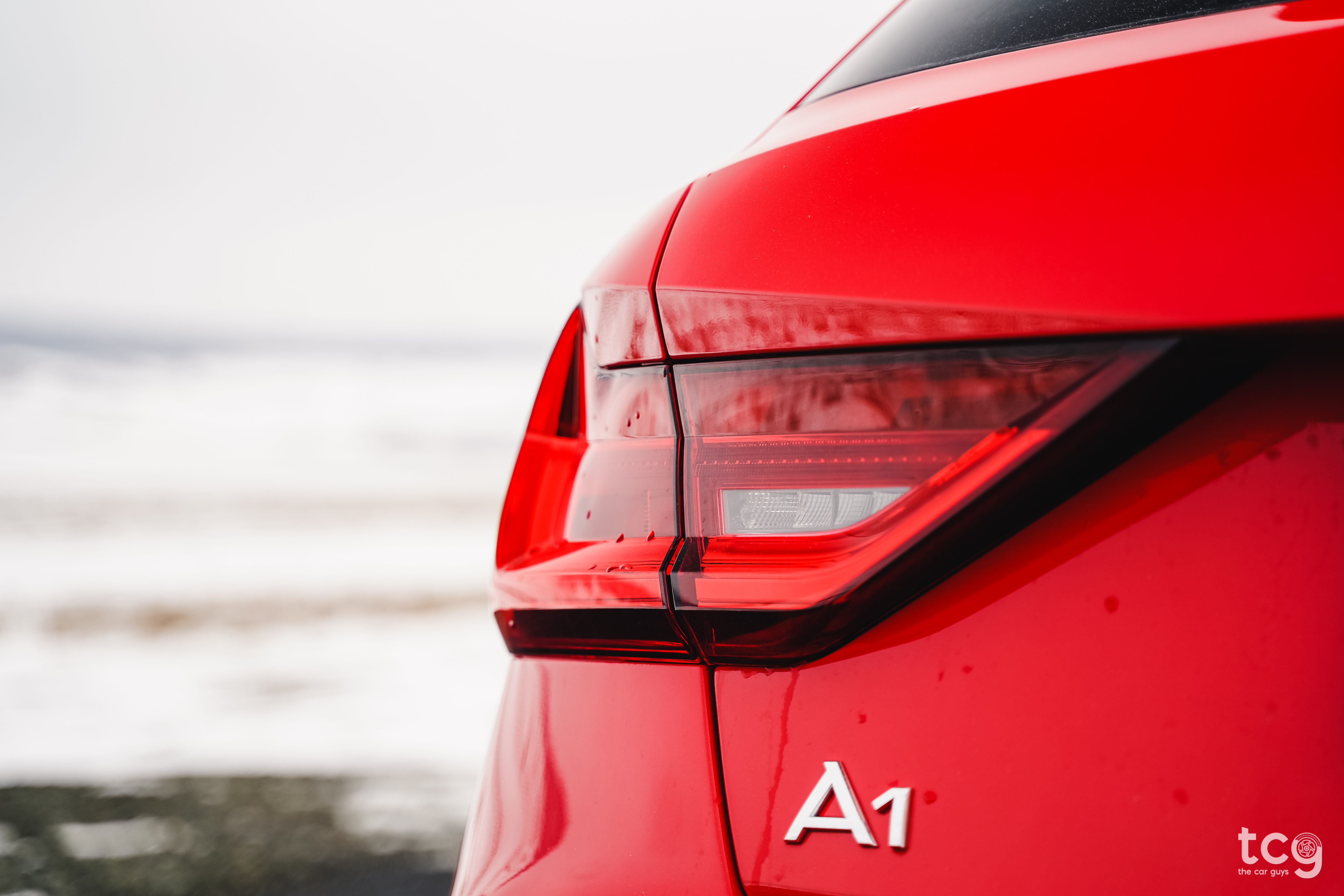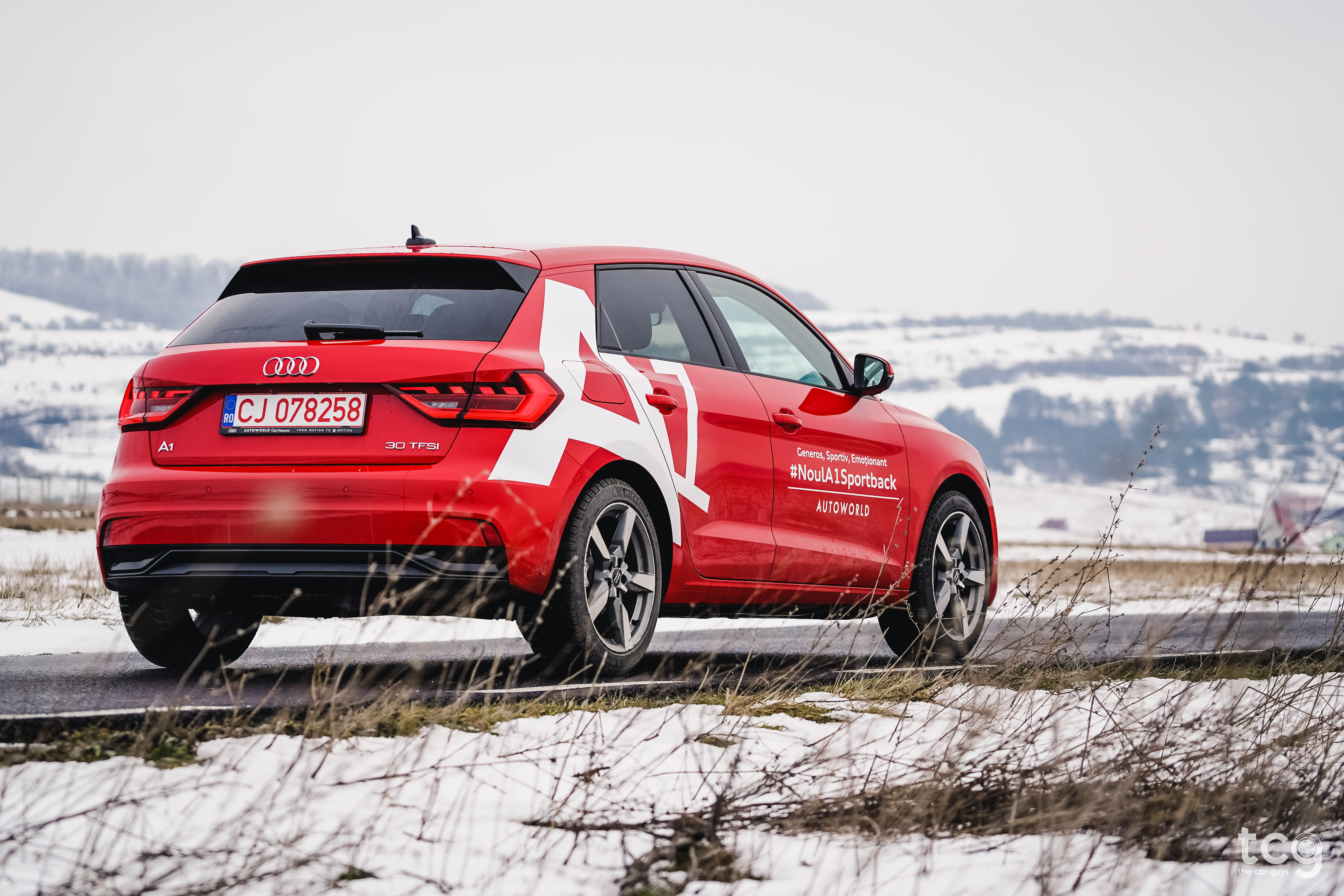 There's no adaptive dampers or anything of the sort but the standard suspension is a perfect mix between comfortable and sporty in the sense that it's not too harsh in town as it soaks up any imperfection in the road rather well and it handles fast cornering better than one would expect. I was honestly surprised by how well this car handles a twisty road, it has tonnes of grip and the steering is very accurate - you can just chuck it into a corner and it will happily oblige!
It's also quite refined and I was very surprised by how well isolated you are from the outside. You can barely hear any road noise or wind whistle and the engine (unless revved really hard) is very silent. That's awesome to see in a small car like this because that's not something that car manufacturers usually preoccupy themselves with in this type of car.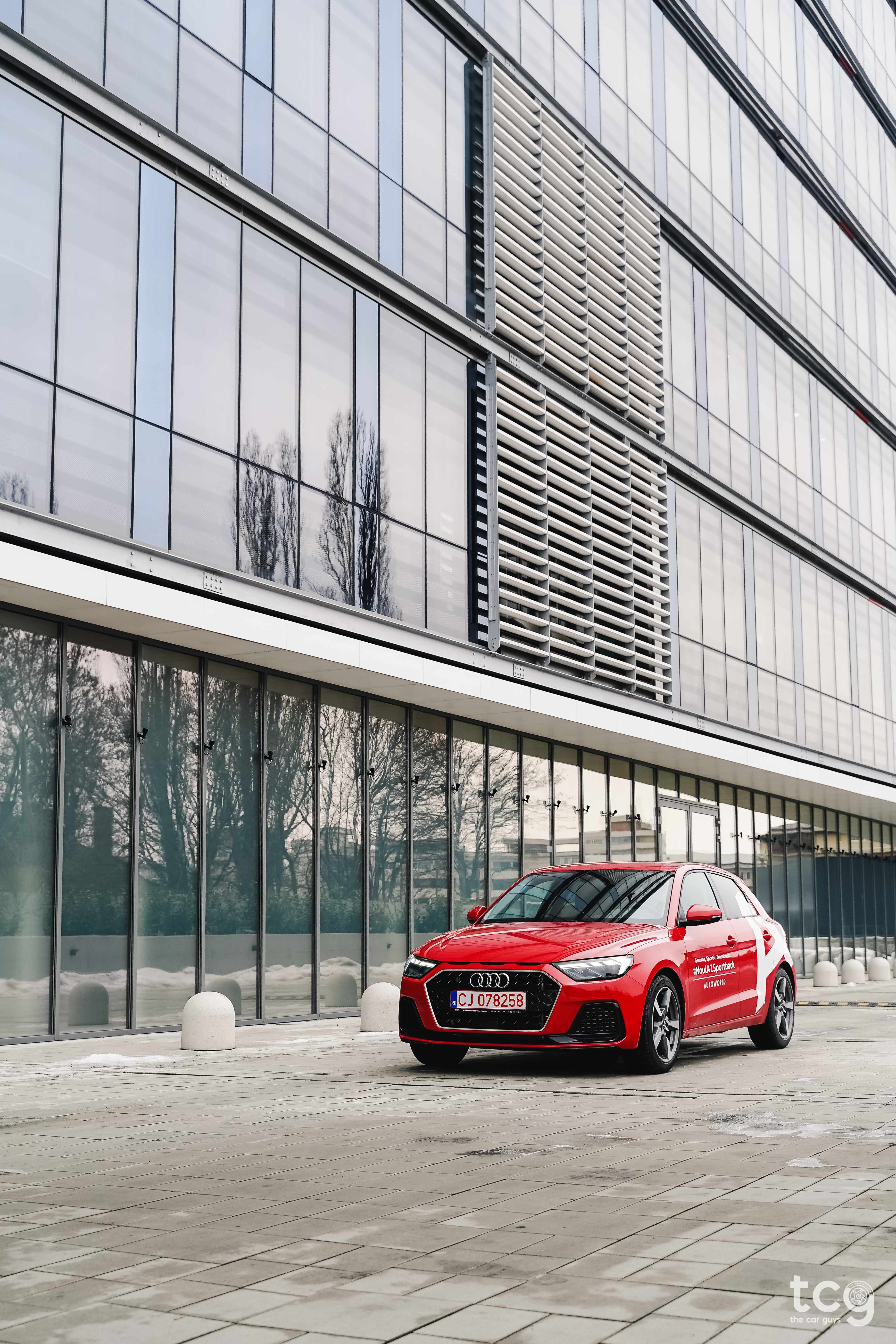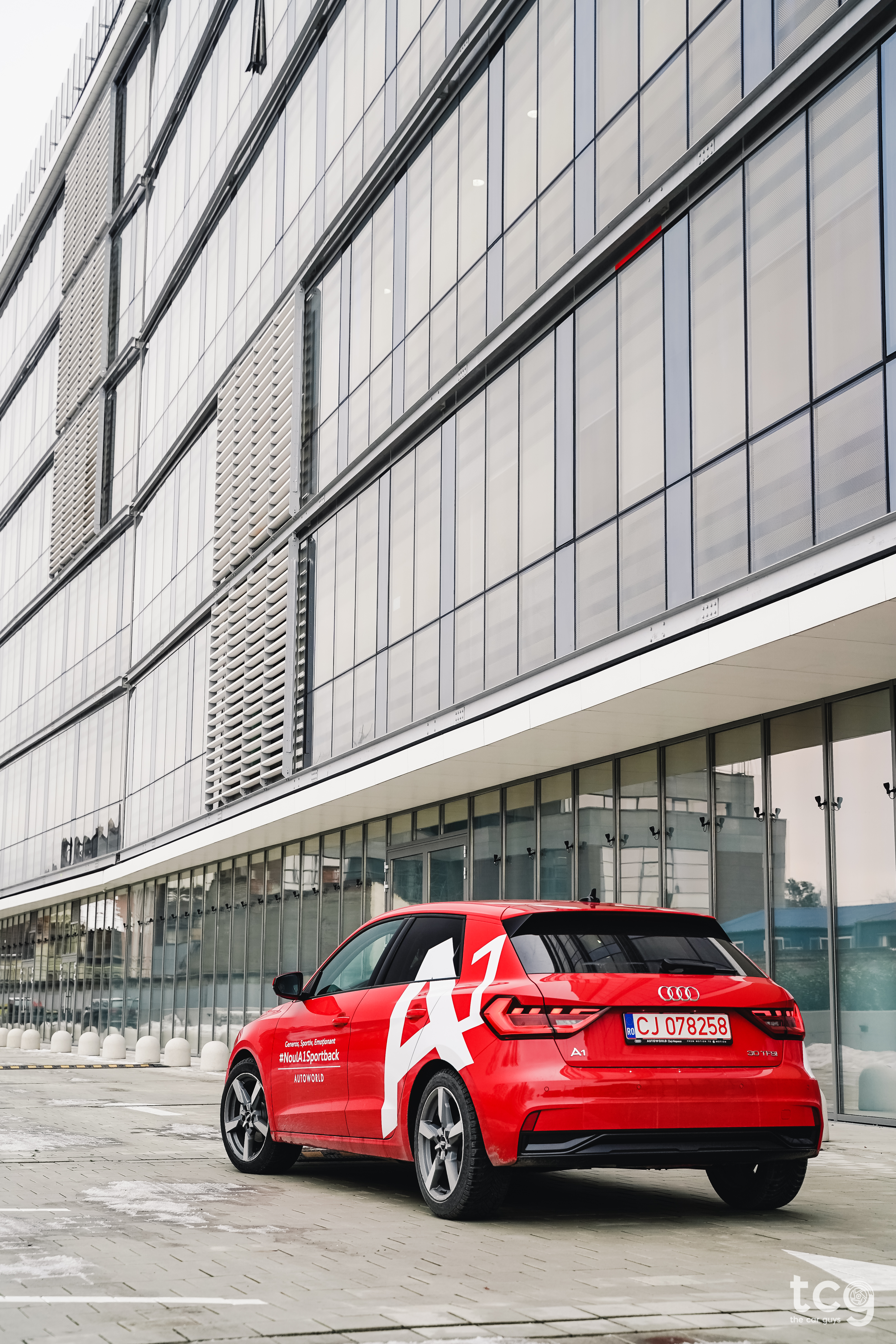 Let's move to the interior, shall we? This is where I'm kind of torn because I both love and hate what they've done here - I'm weird, I know. I love the design and execution but I can't say I'm a fan of the materials they used. Let me explain - first of all, it looks great and apart from the unnecessarily large gear lever (which is apparently so large for a good reason), I love everything about it. How the infotainment screen is angled towards you, how great the steering wheel looks, the fact that you get Audi's Virtual Cockpit (albeit, a lesser version - but hey, it's there) - the overall design of the cabin is very sleek and cool, you can't deny that!.
And then we get to the materials they used and, in a very un-Audi-like fashion, a lot of the things you touch feel really cheap and budget. It's not all-bad though, the top of the dashboard has soft-touch materials, the steering-wheel feels great and the metal-like trim that's all over the dash looks really, really good!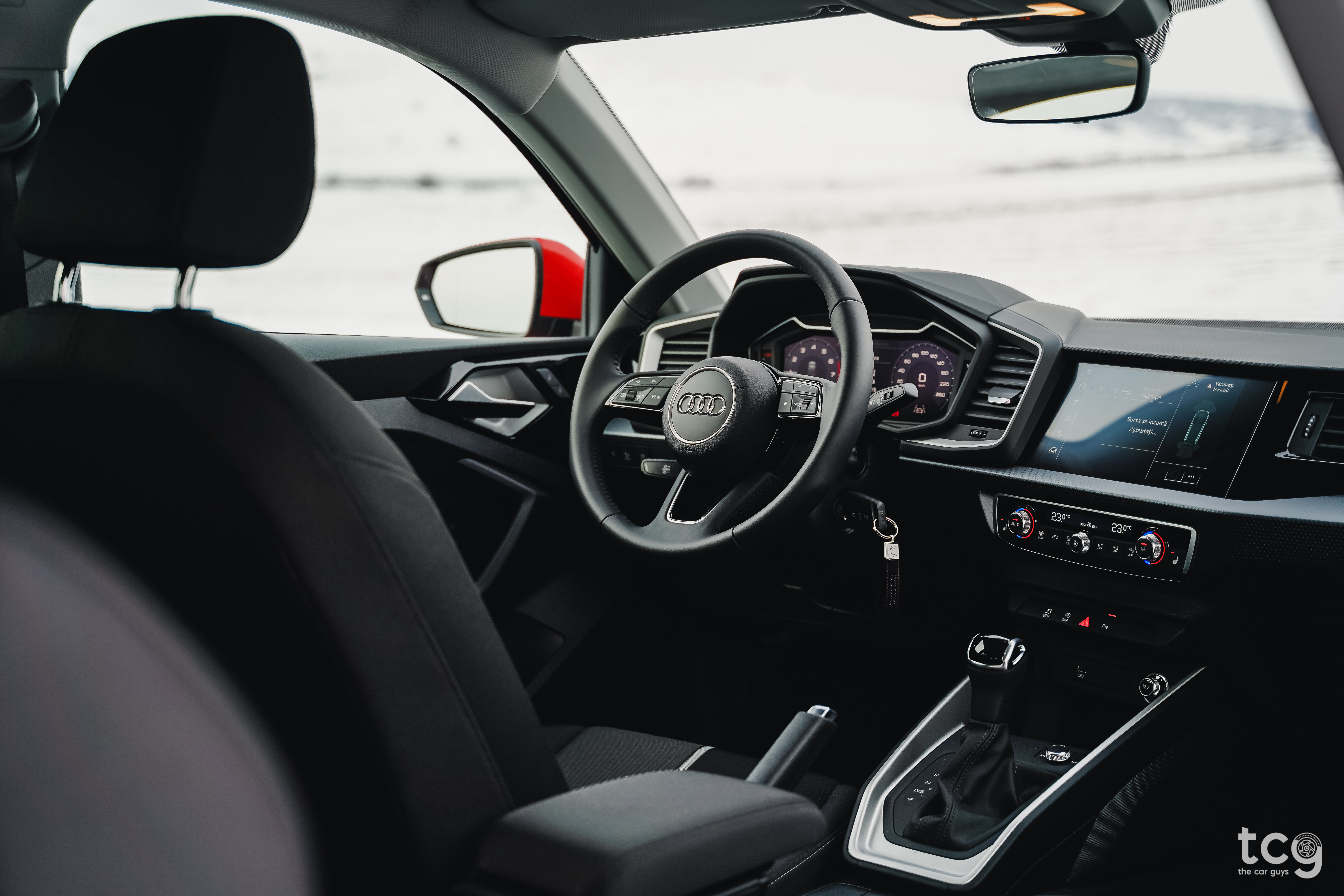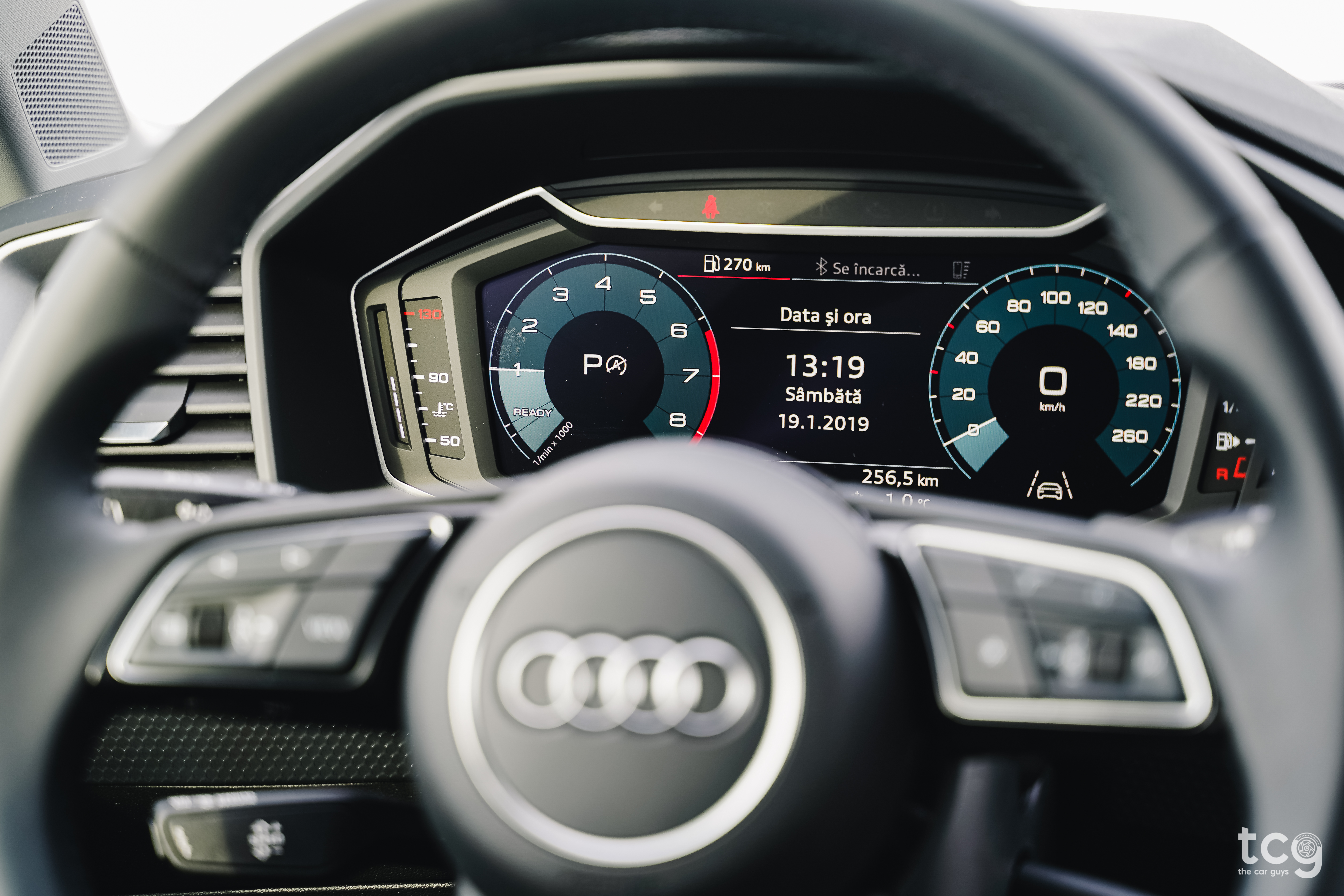 The infotainment system is pretty much the same as you get in the A1's bigger brothers. The screen is not that sharp, it doesn't move as fast and you don't get the vibration feedback but I think this one does the trick well enough. It's easy to use, very intuitive and you don't really need more bells & whistles in a car like this.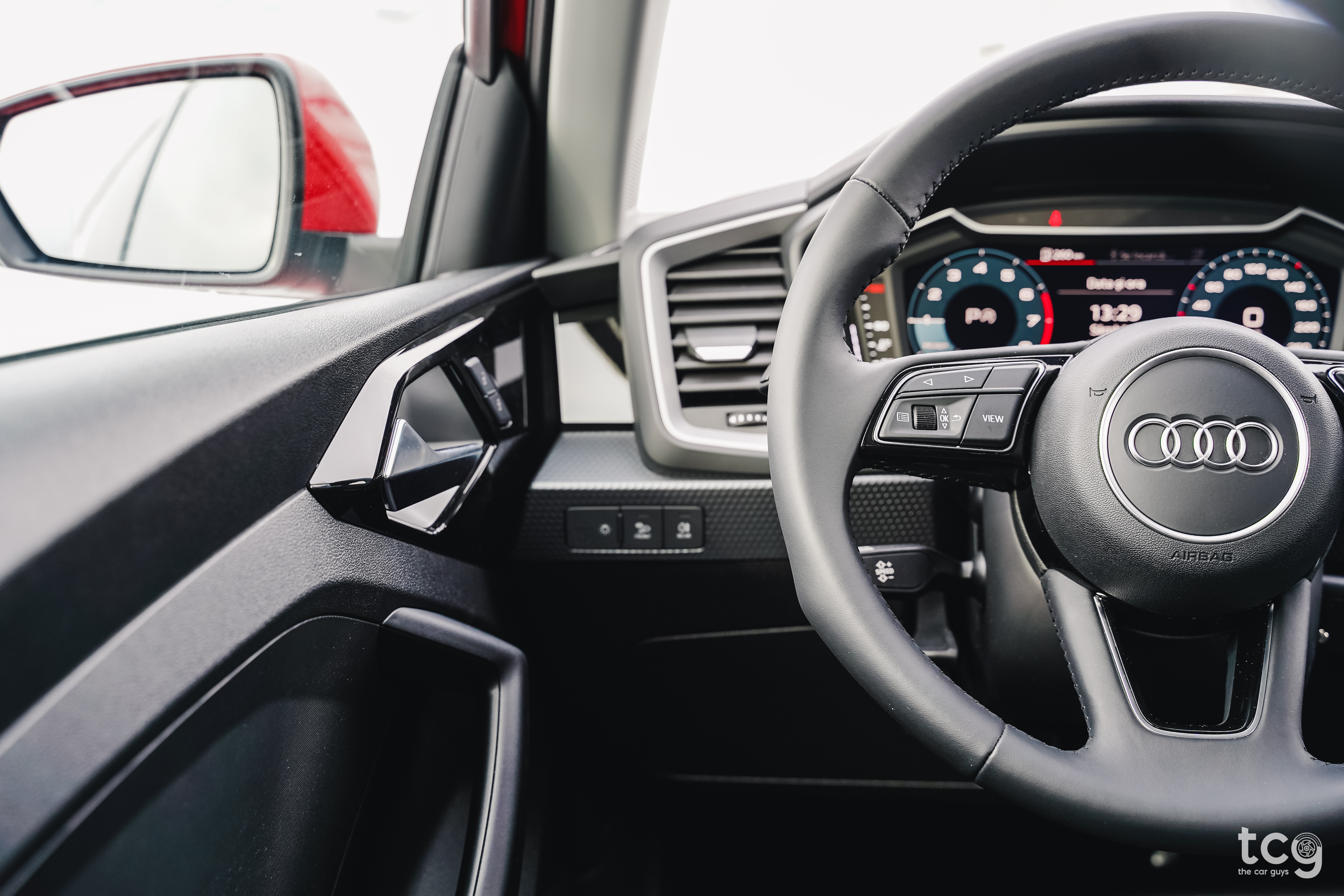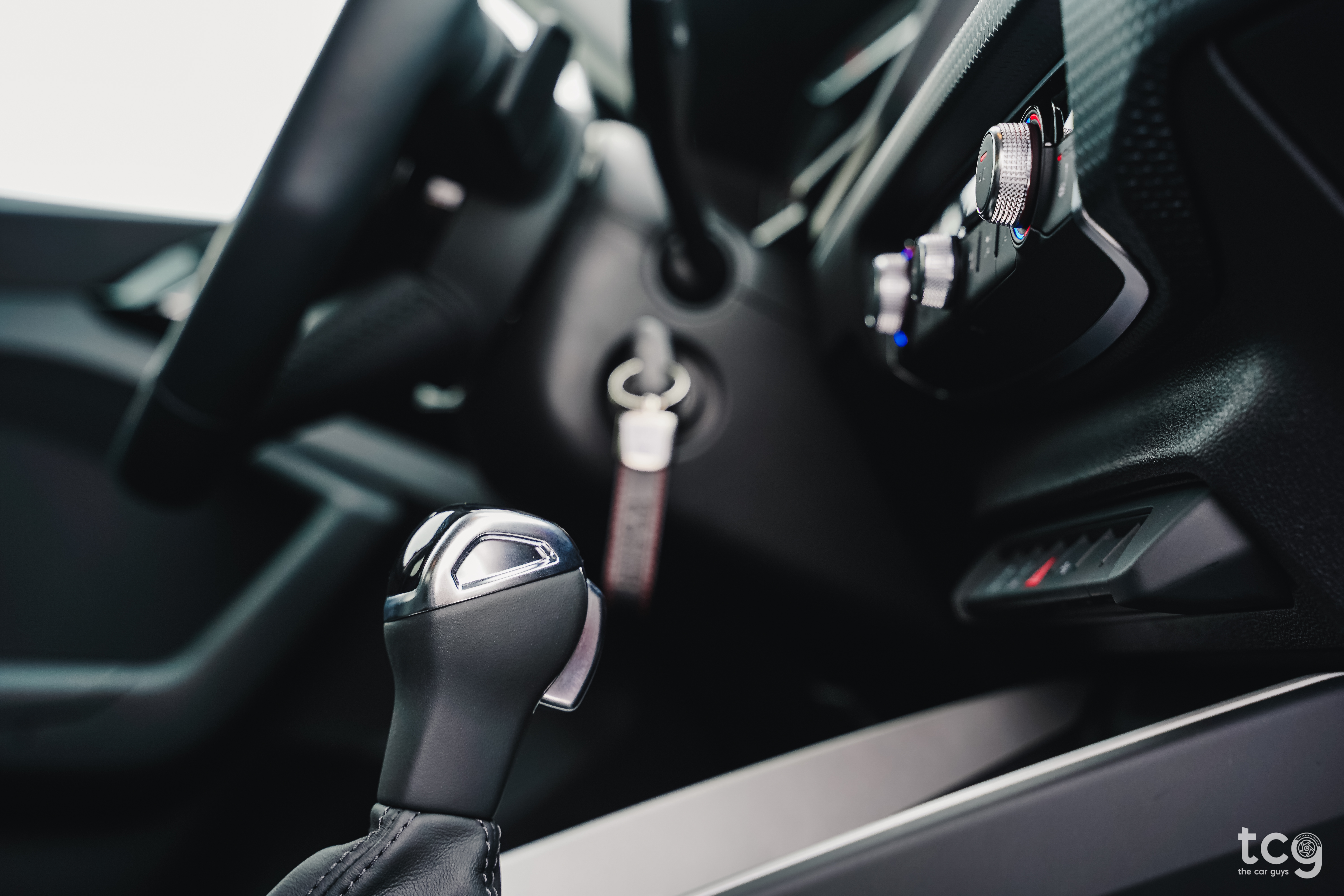 As for space & practicality, well, there's not much to say here - it's a small car after all. There's enough room in the front to not feel cluttered at all and there's more than enough steering-wheel and seat adjustment to get in your ideal driving position. Room in the back is decent, you can't really fit three adults but there's enough room for two and maybe the family dog (if said dog is not a Saint Bernard). The boot is a decent size - 335 litres, which should be more than enough for your day-to-day shopping and all that.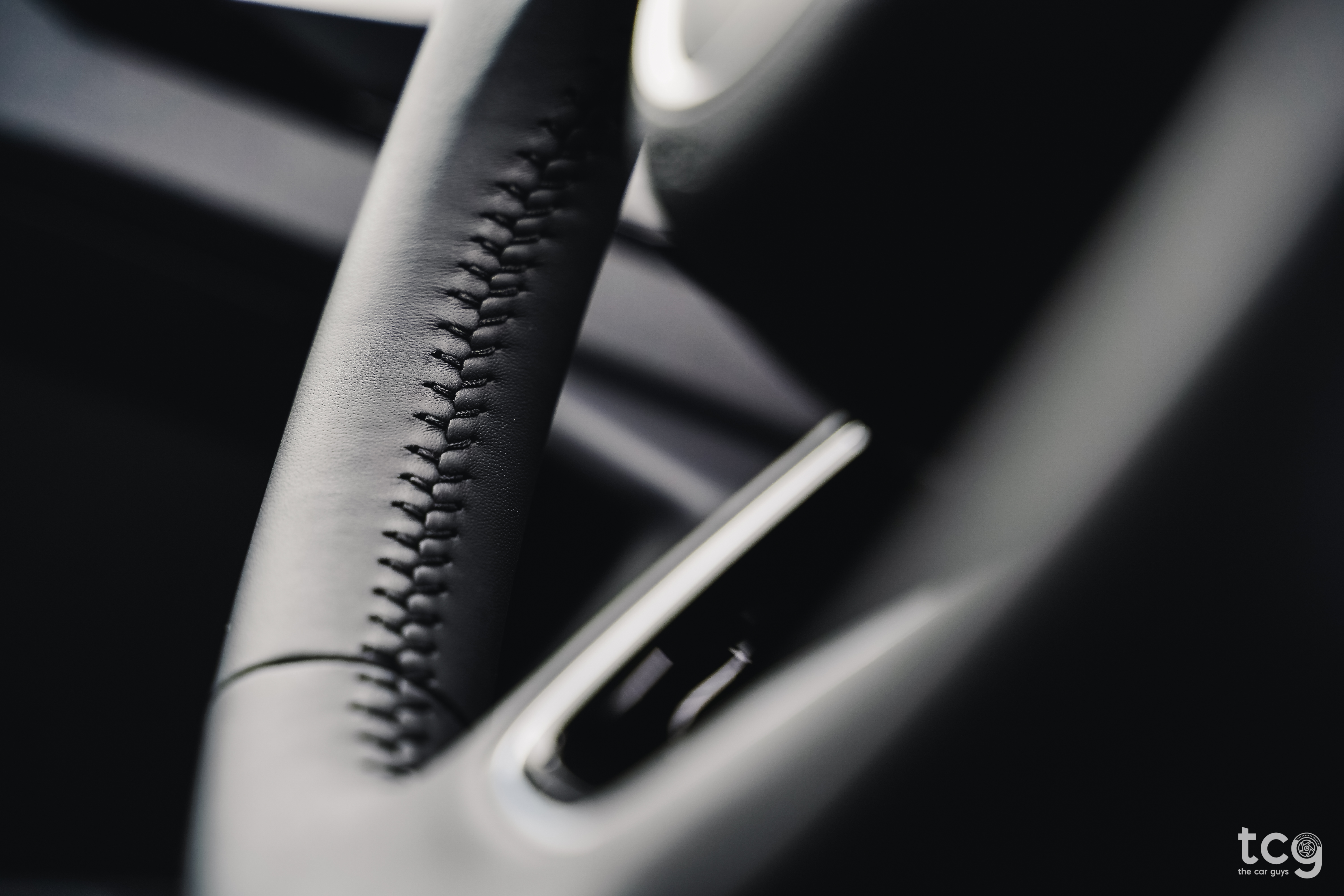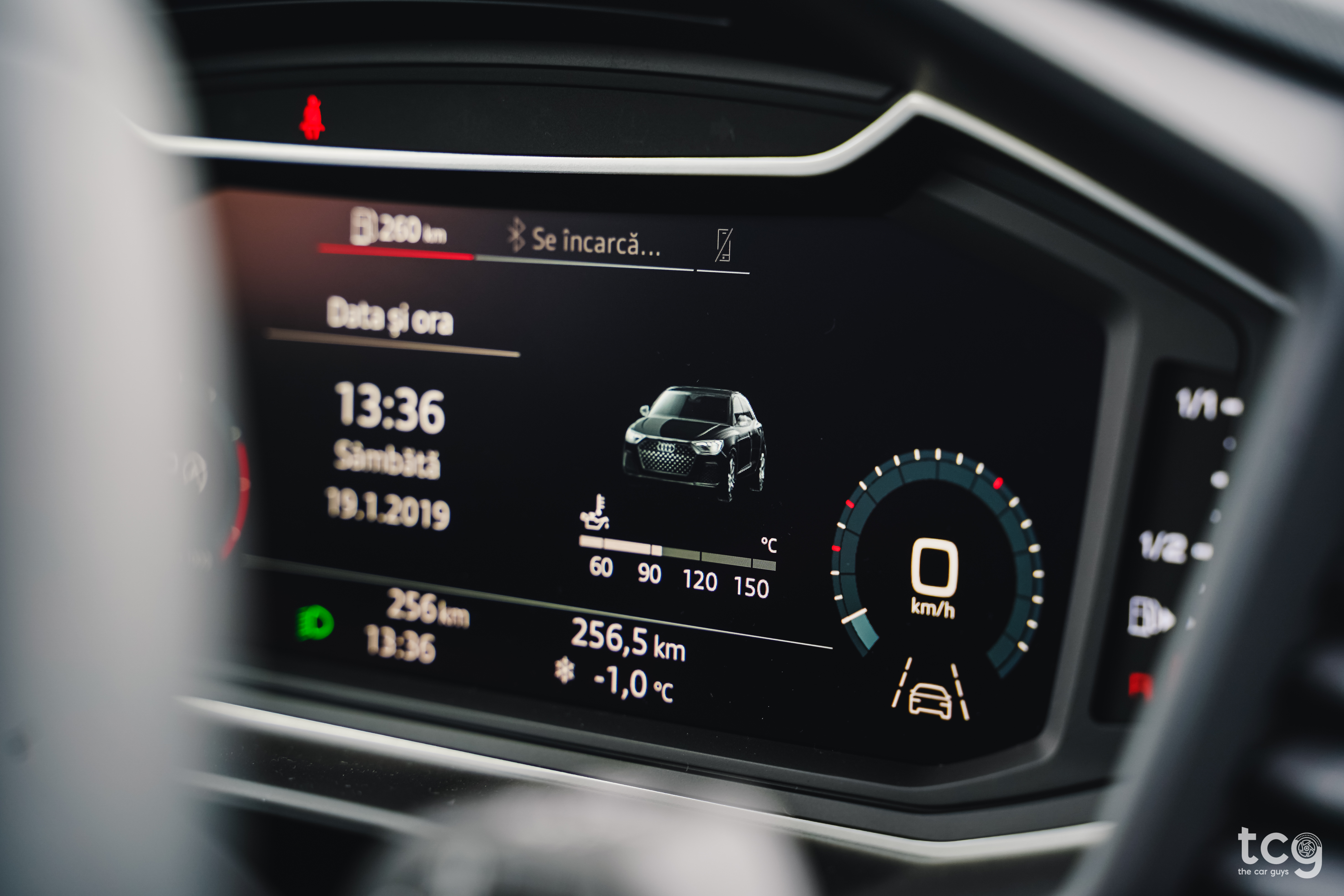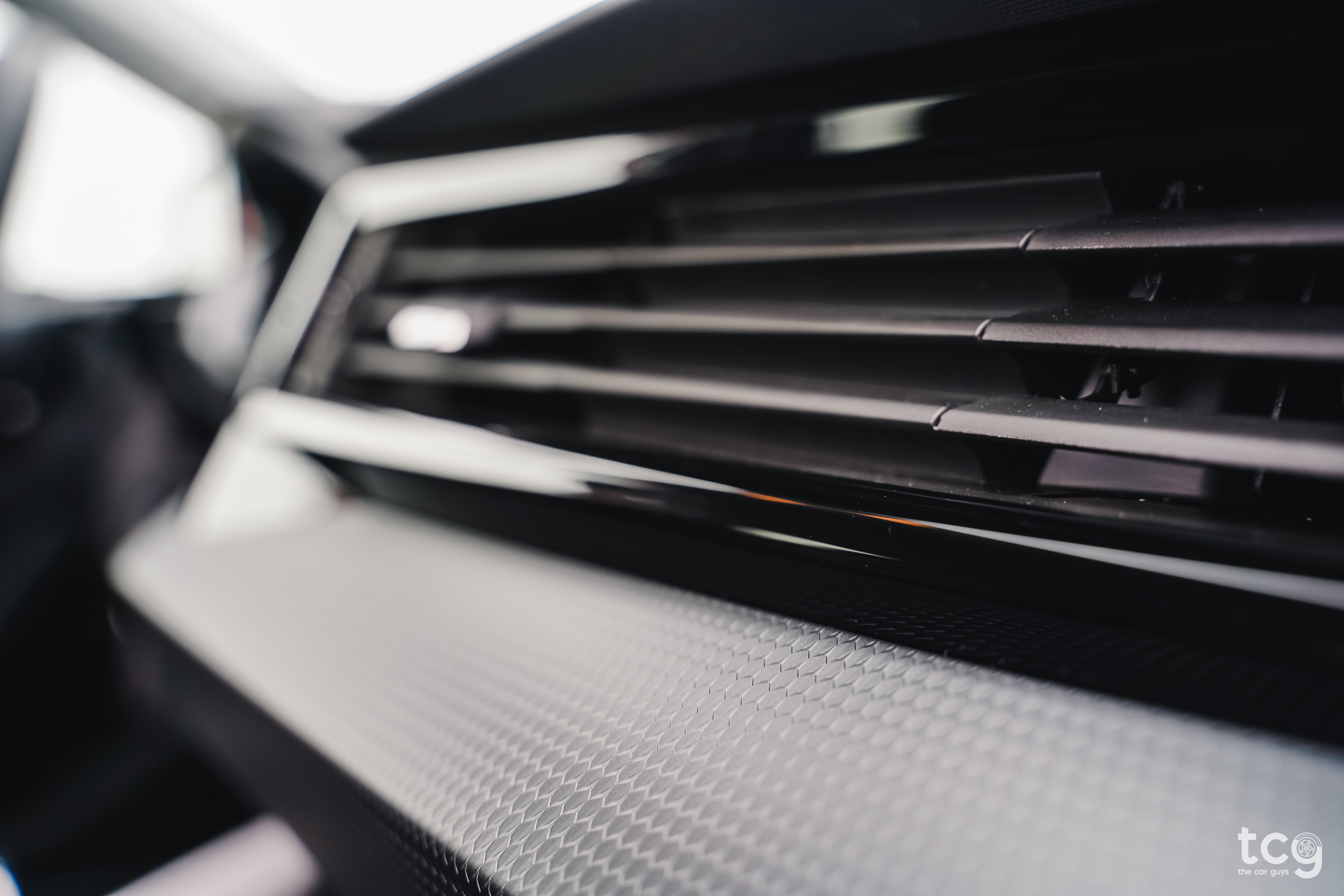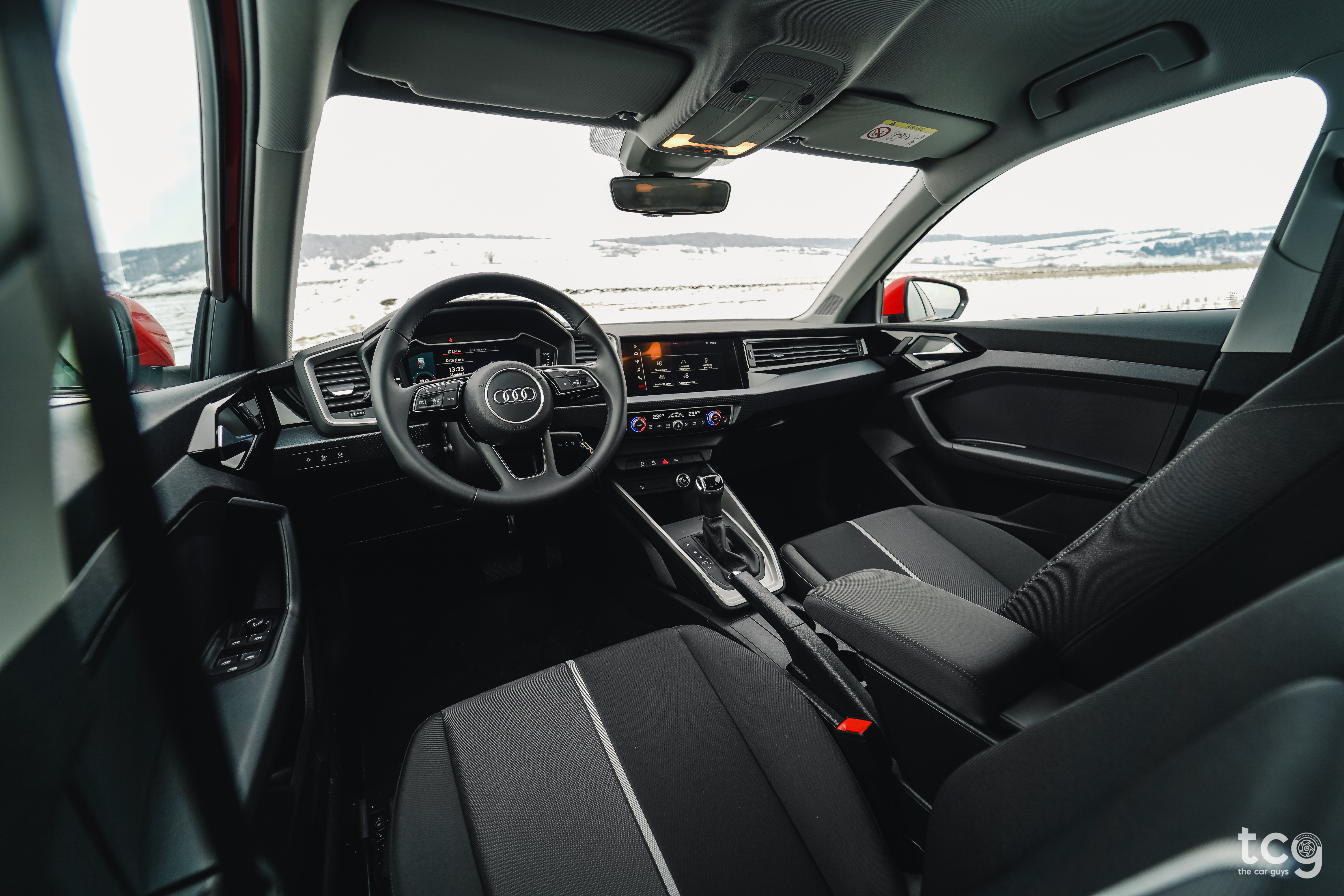 ---
3 things I really like about the A1:
How it looks, I absolutely love the new design!

How it handles!

The fact that you can get a 200HP version!
---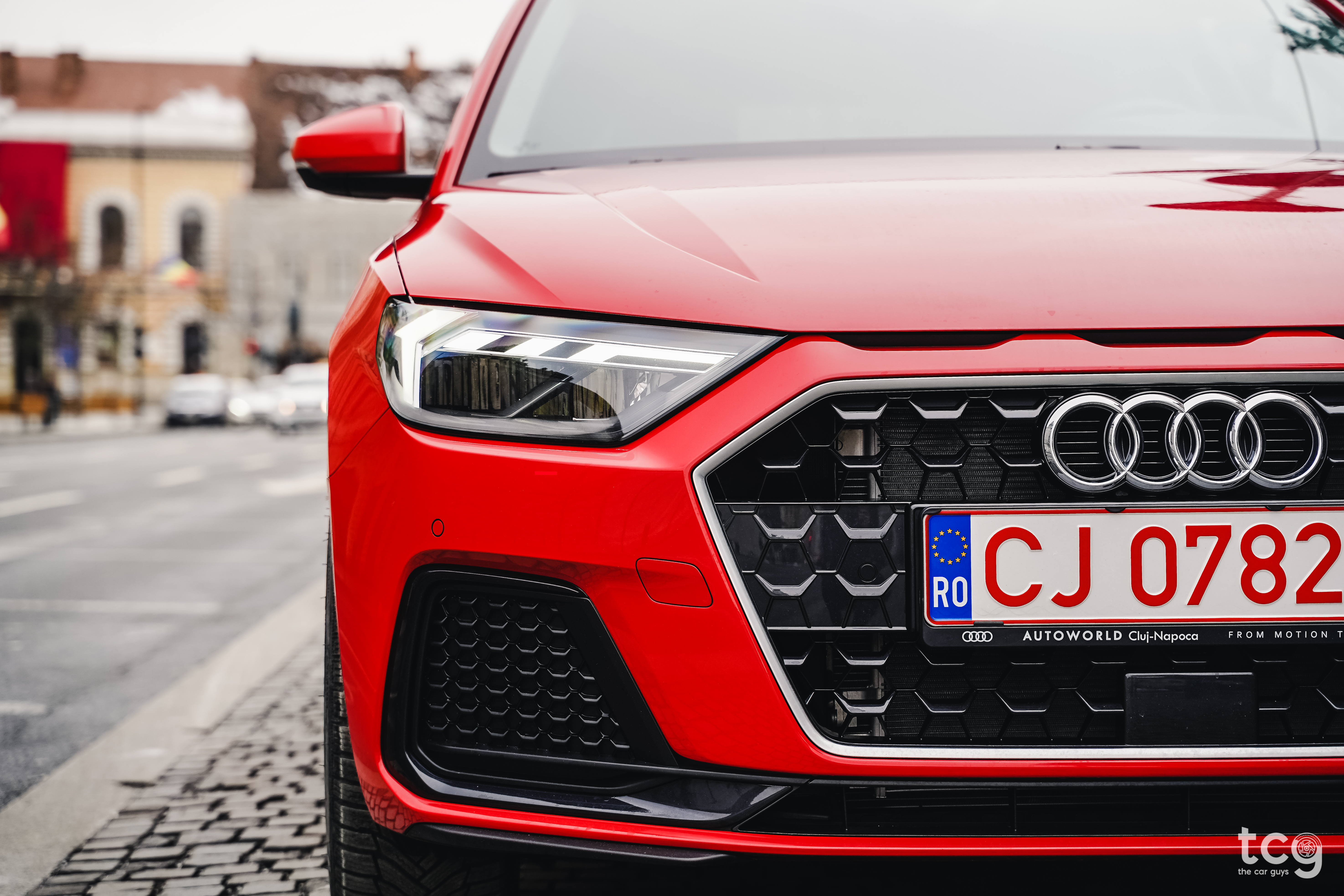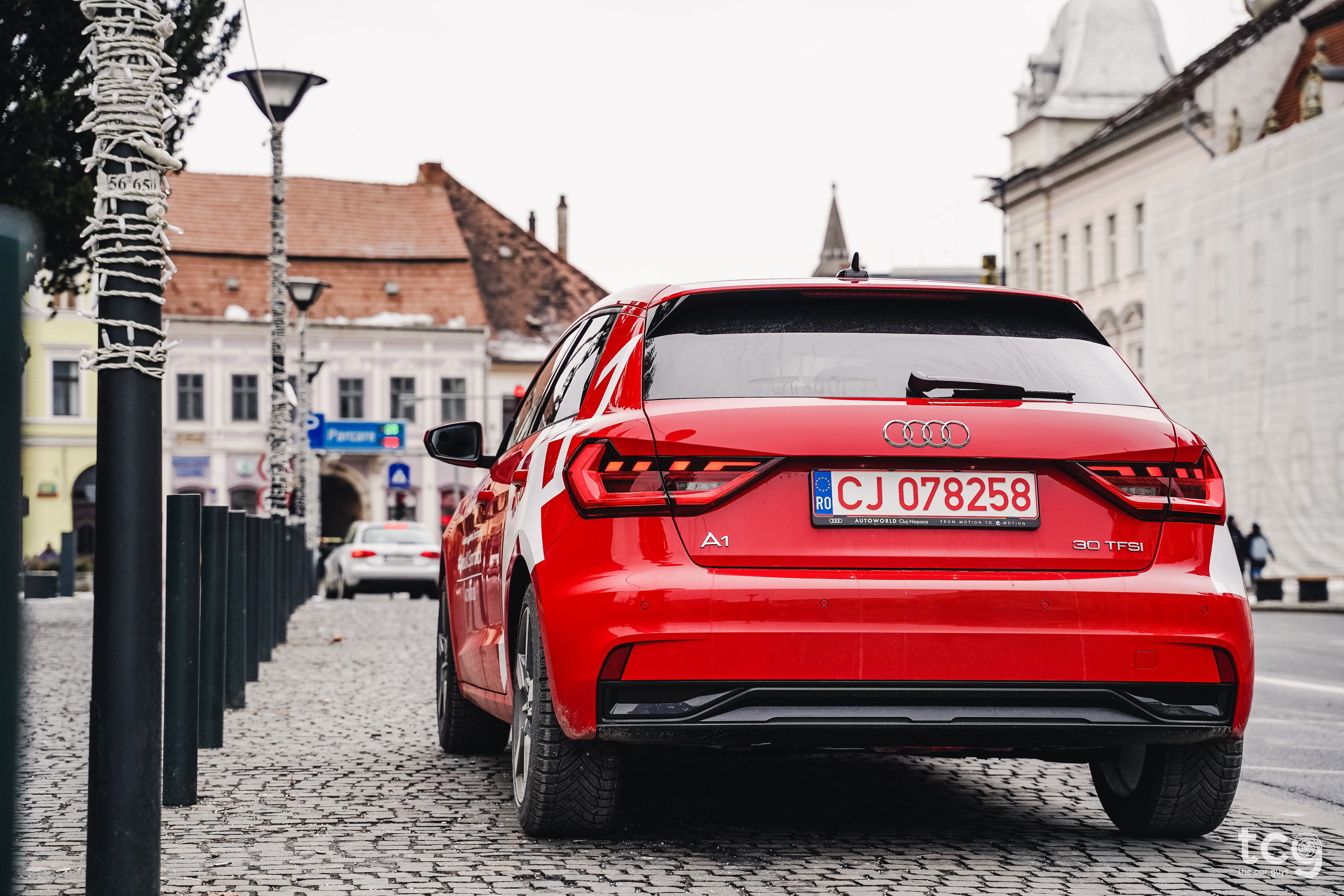 ---
3 things I don't really like about the A1:
Some of the materials used on the inside.

It can get really expensive, especially if you go for the 200HP version + lots of optional extras.

The gearbox is a little too temperamental for my taste.
---
Would I get this car? Yes, I would - maybe not the 200HP version as that can be really expensive but the 150HP one would suffice.
---
Price of the tested model: ~31,000 Euros (VAT Included)
Engine and Gearbox: 1-litre petrol unit with 116HP and 200NM of torque + 6-speed S-tronic automatic gearbox
---
Photos by: Dan Grigore
Thank you Autoworld Audi for lending us the car!
---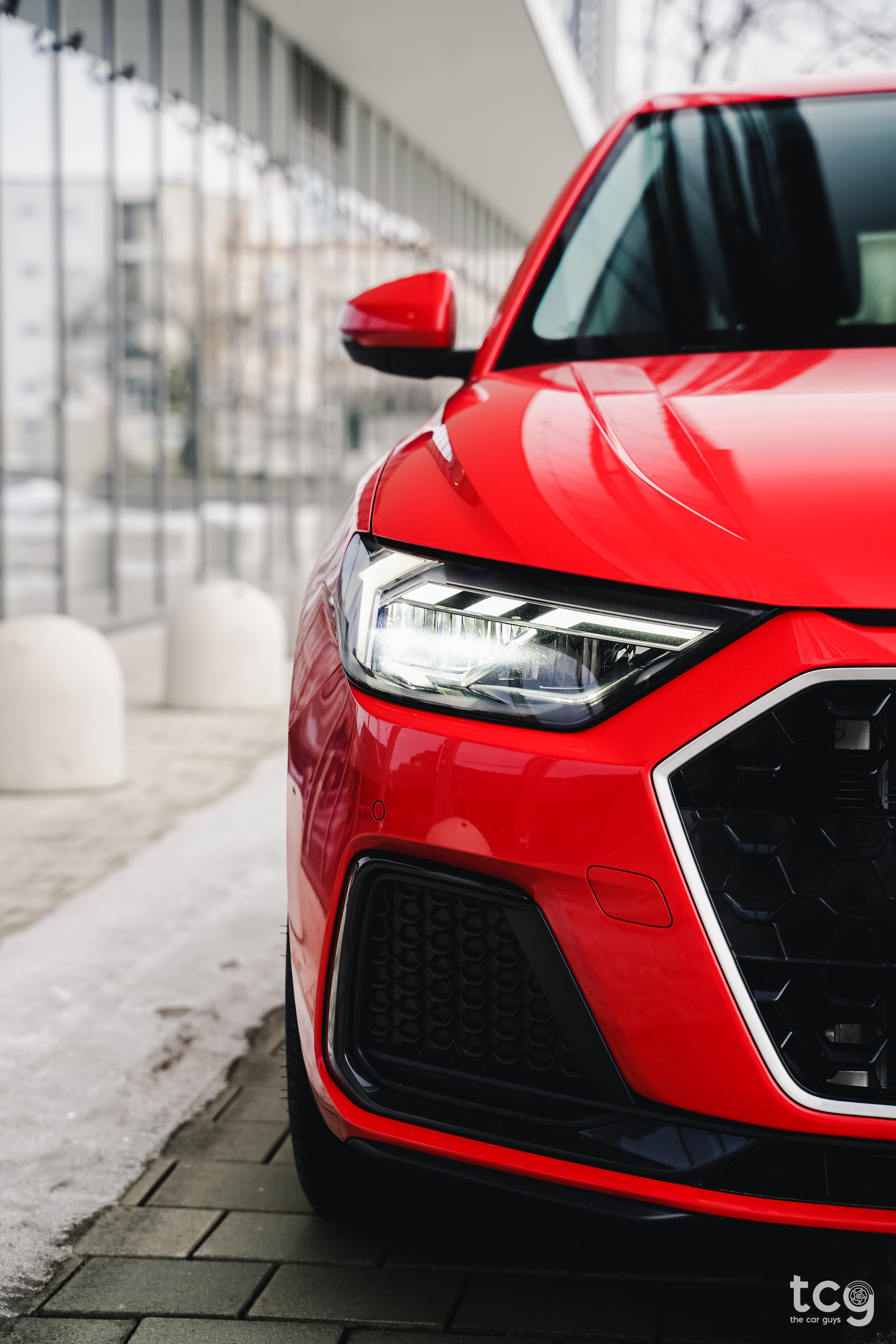 ---