The previous generations of Q3 didn't quite appeal to me so I was really curious to see what they've done to the new one.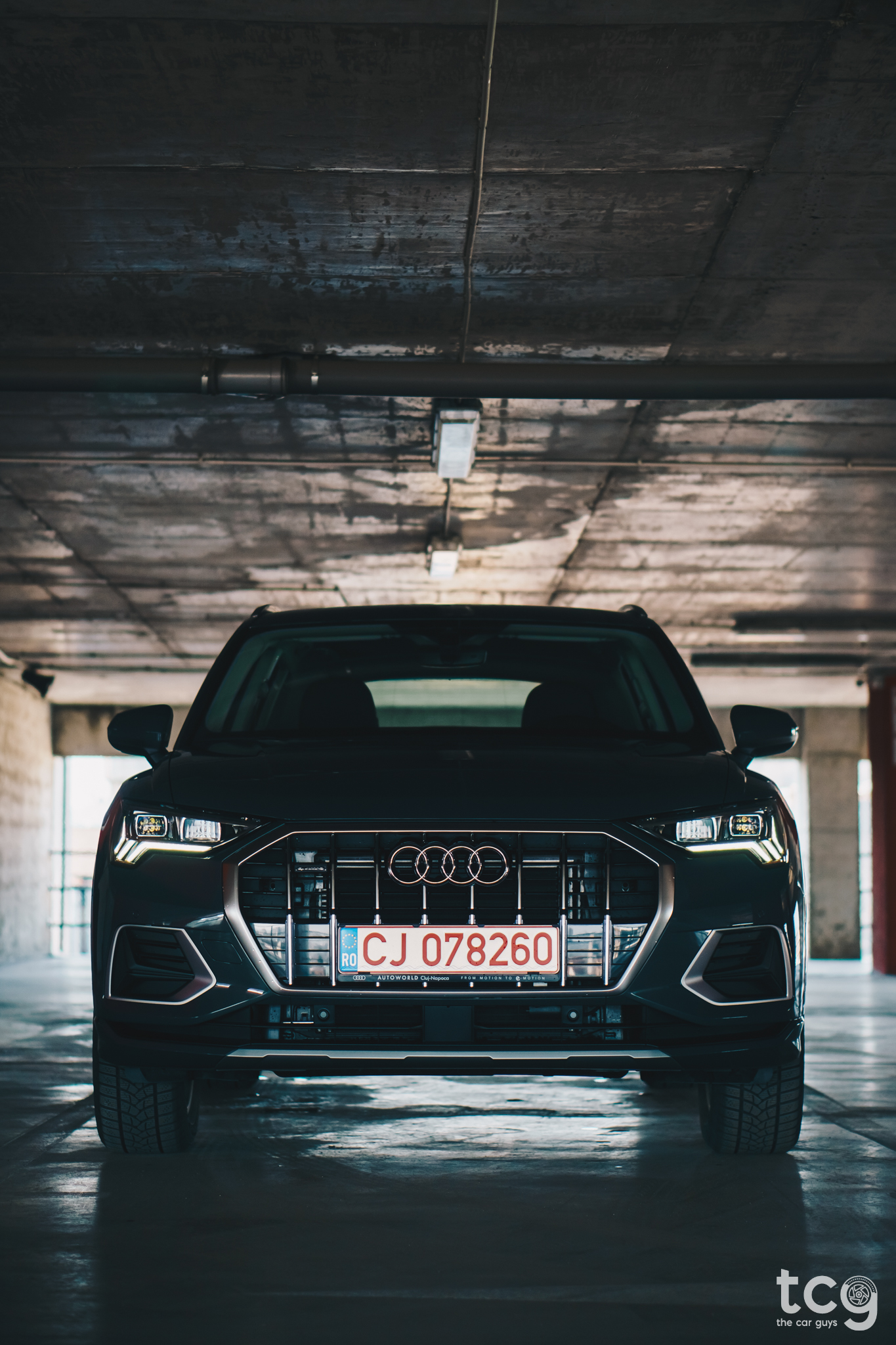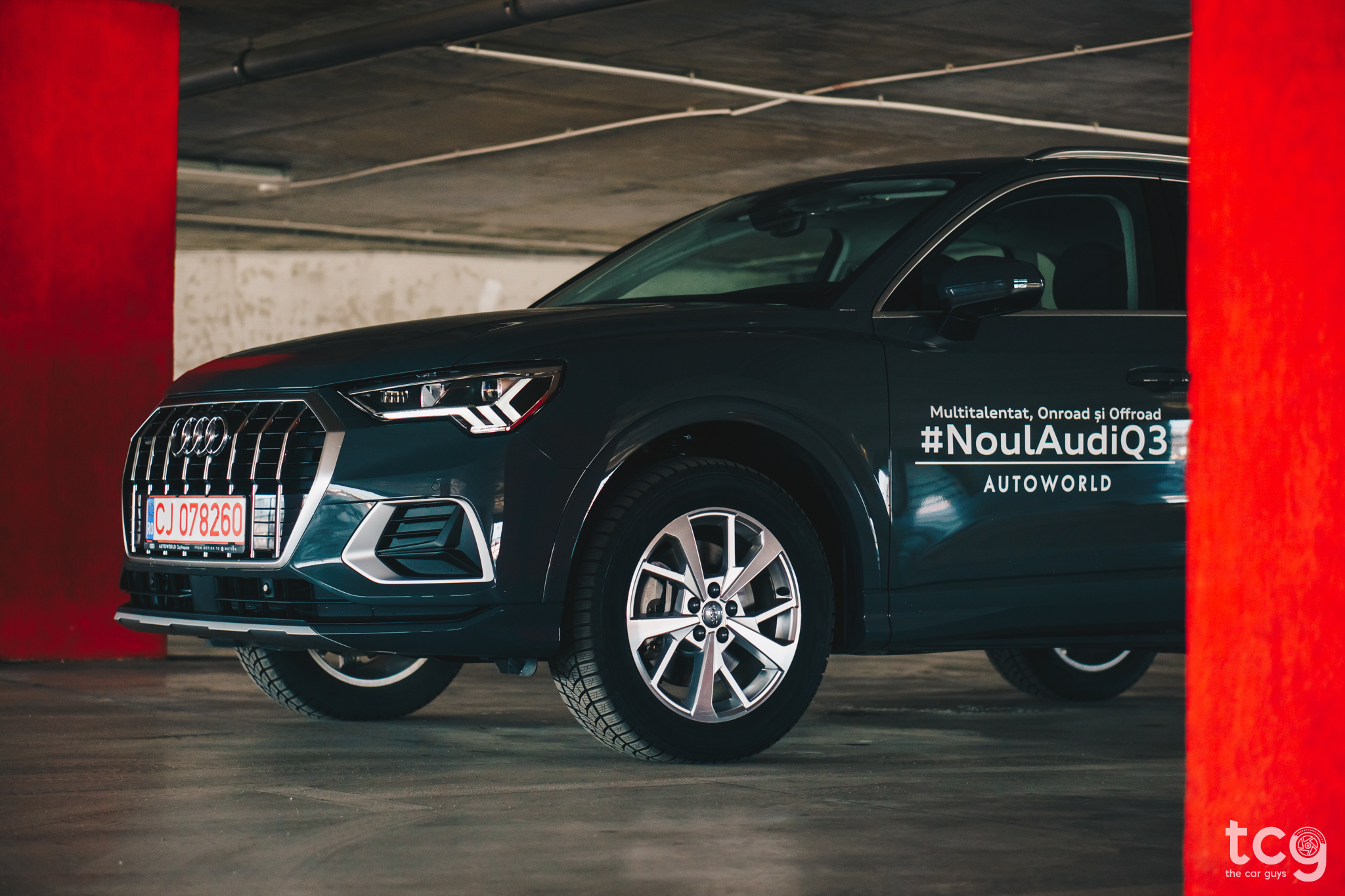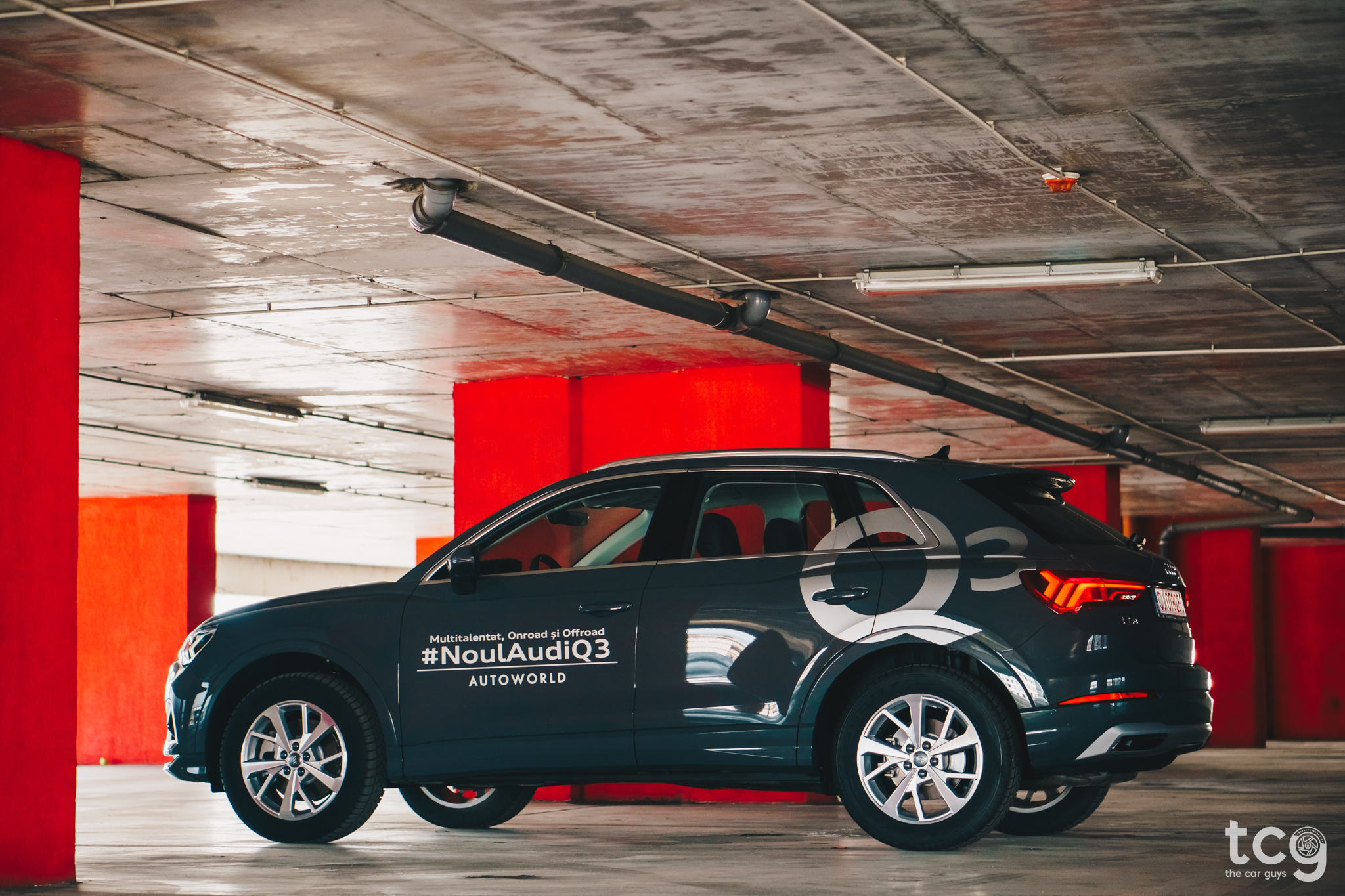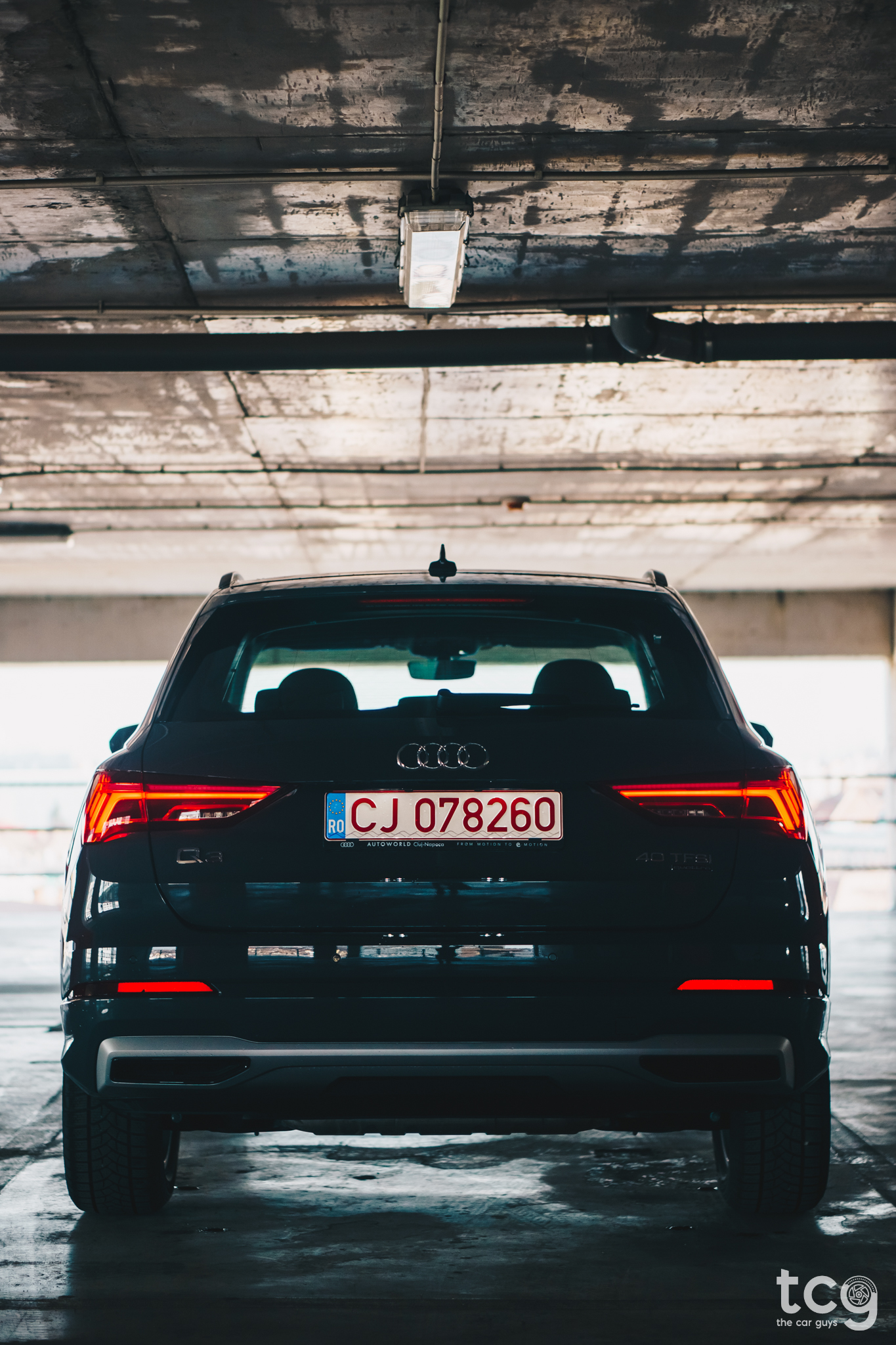 Starting with the design, the front of the car looks really cool - the big and aggressive grille fits perfectly, the headlights have cool LED day running lights and a lot of details on the front bumper (and a few fake vents). On the side of the car, there are a few new lines and the most notable one is located on the rear doors, going upwards, making it look like it has muscles.
The rear lights don't offer a light spectacle (at least on the Q3 that I had) but hey, at least they look cool.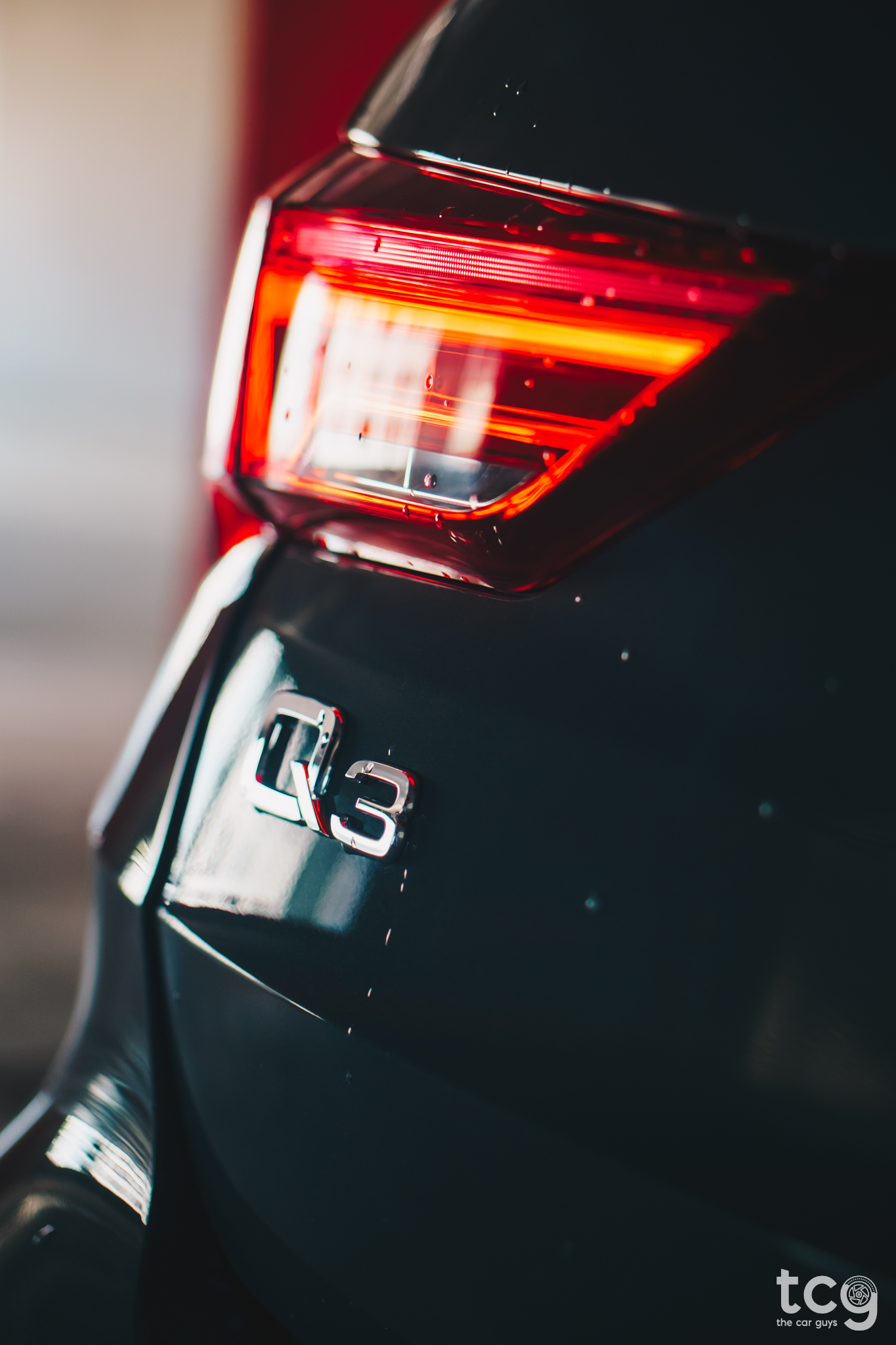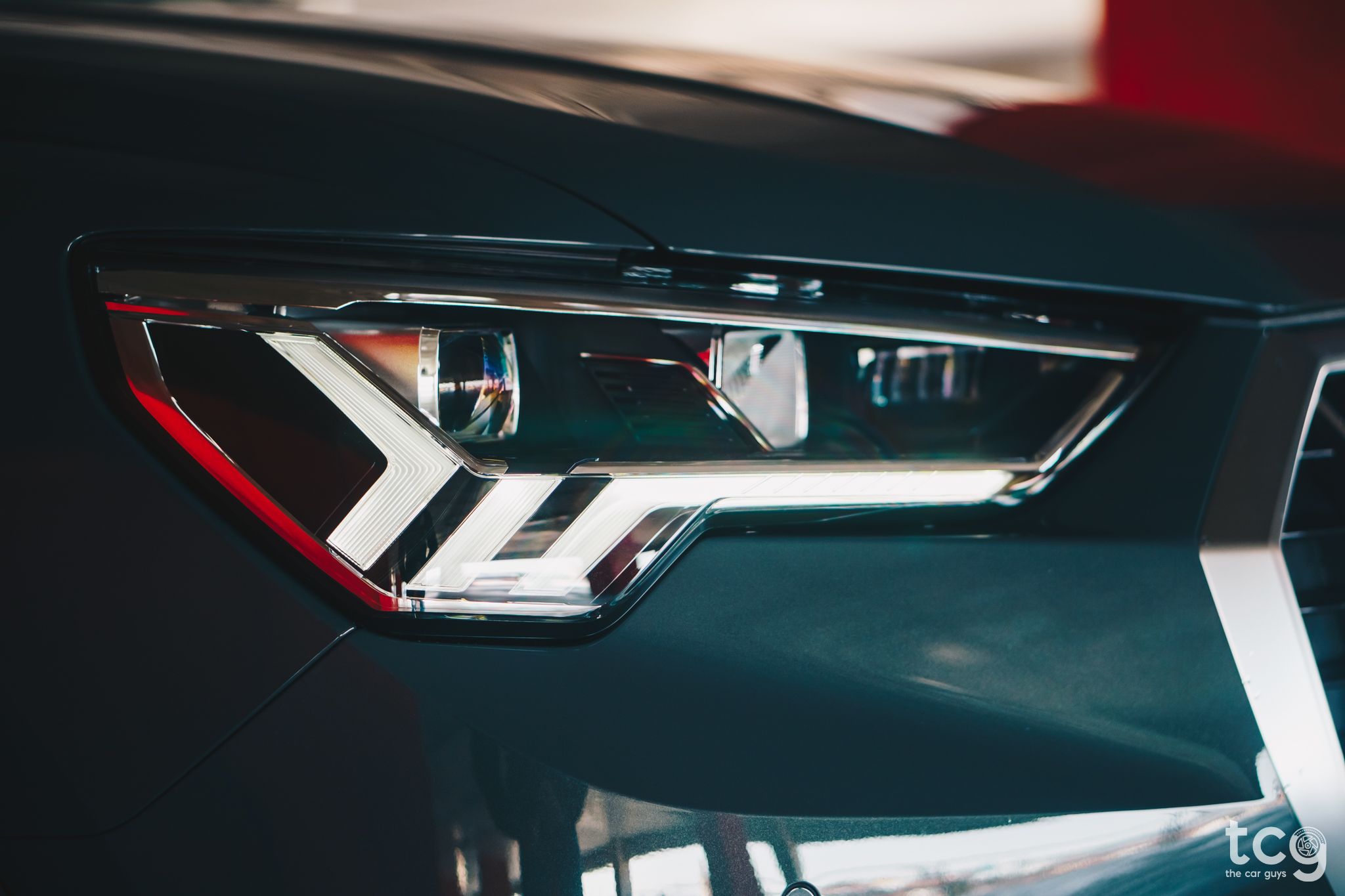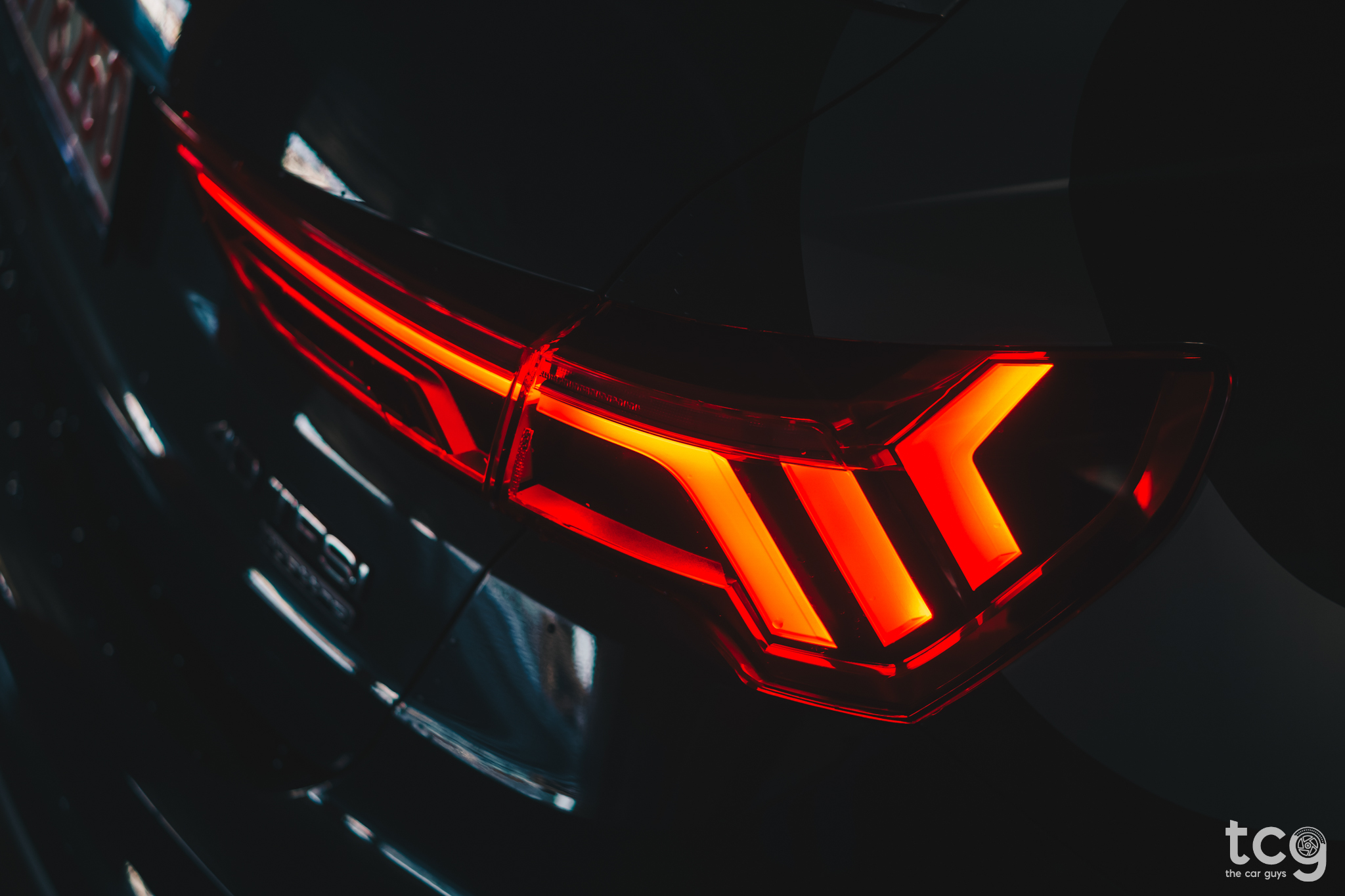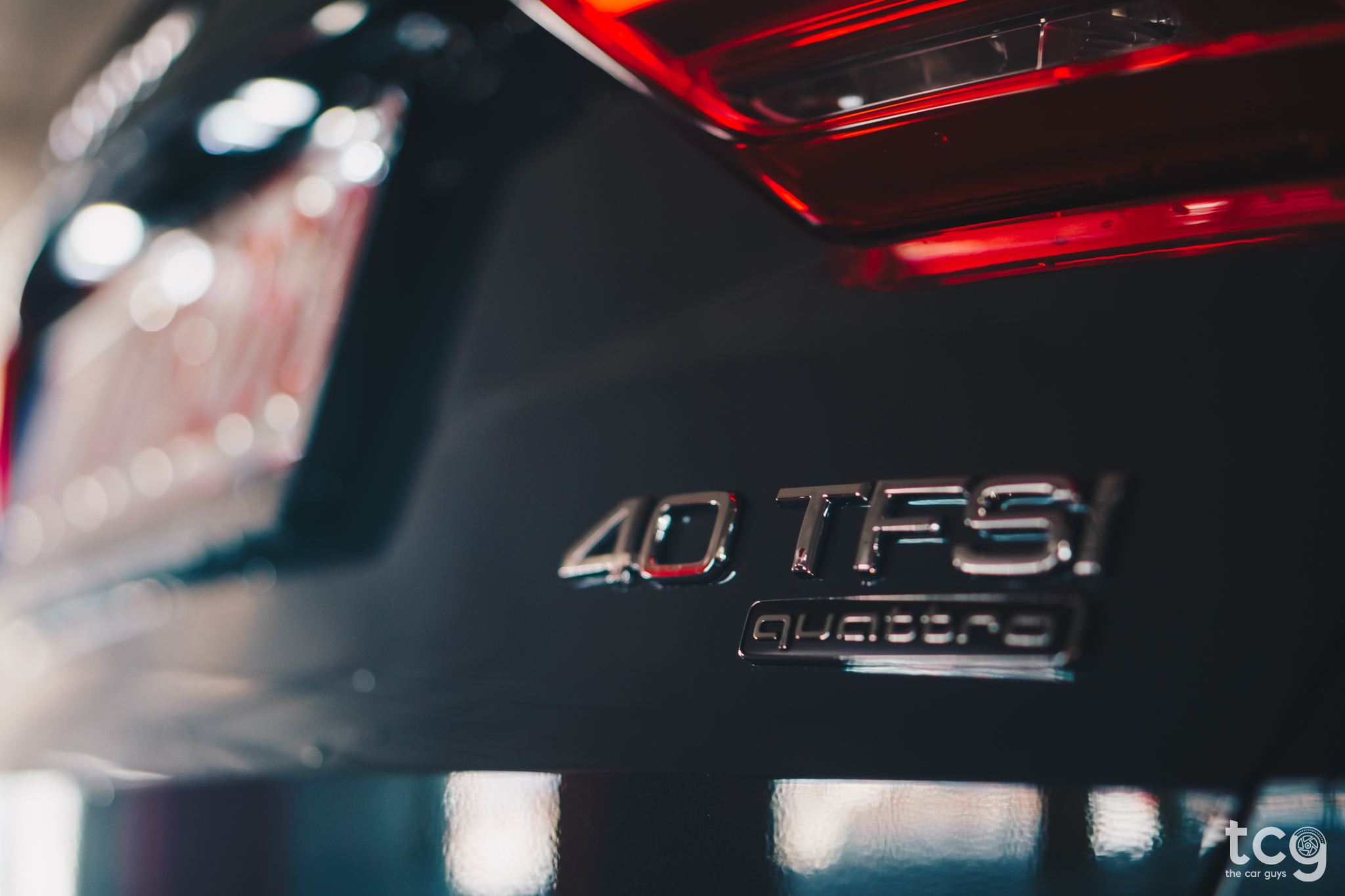 Regarding engines, I'll just use the new naming from Audi and tell you that you can get a Q3 starting with a 35 TFSI (which has 150 HP) and you can go up to the 45 TFSI (which has 230 HP). If you prefer a diesel engine, you can get a 35 TDI (150 HP) or a 40 TDI (190 HP). For each engine, there are more options available, some of them with Front Wheel Drive only, some with Quattro, some manual and some automatic (S-Tronic, which is double-clutch).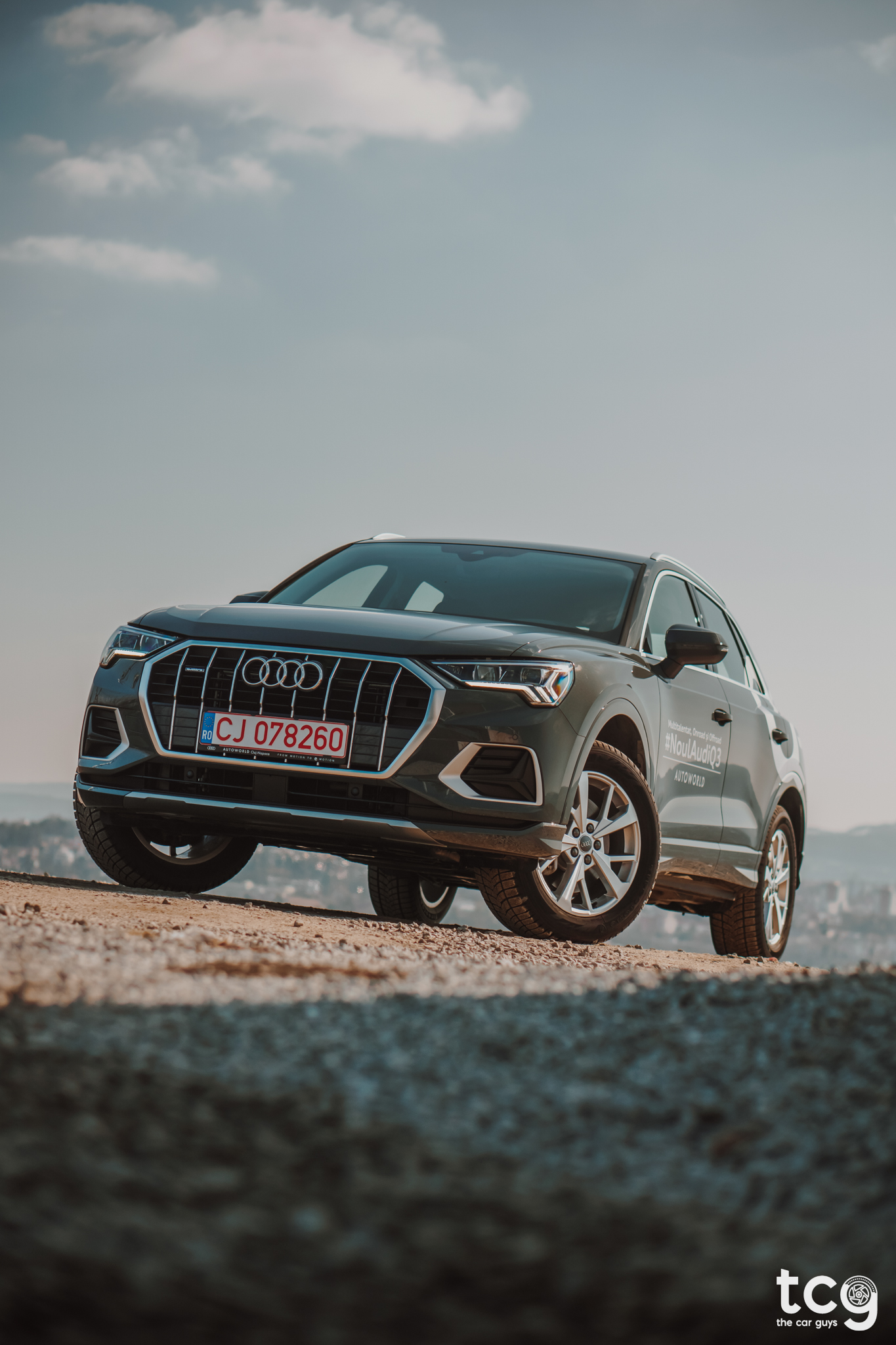 Our test car had the 40 TFSI Quattro S-Tronic, that's All Wheel Drive, 190 horsepower with a double clutch transmission (and 250 NM of torque). And from my experience, that is enough for this car although it is not very economical and if that's what you're looking for, go for one of the TDI versions.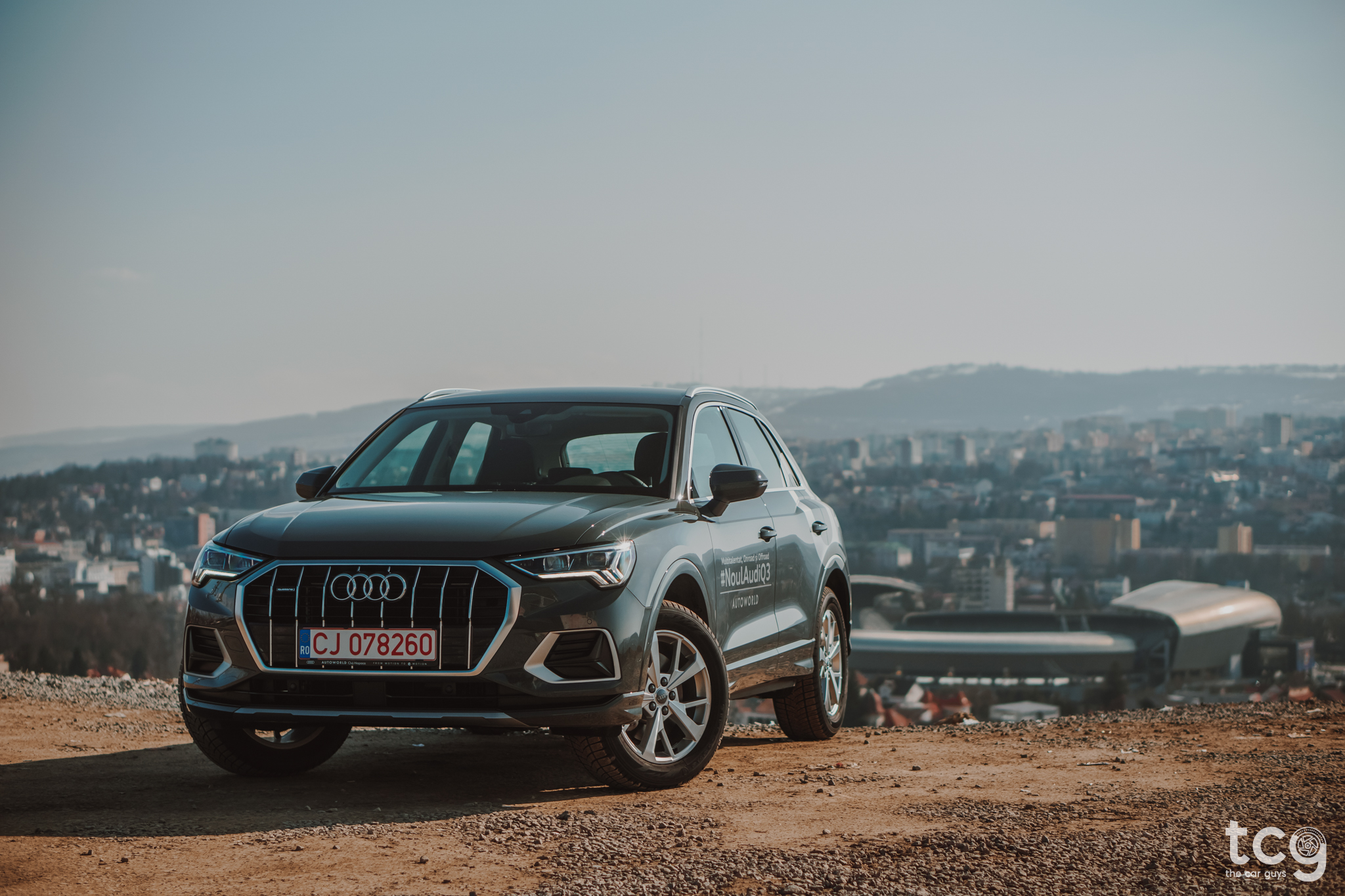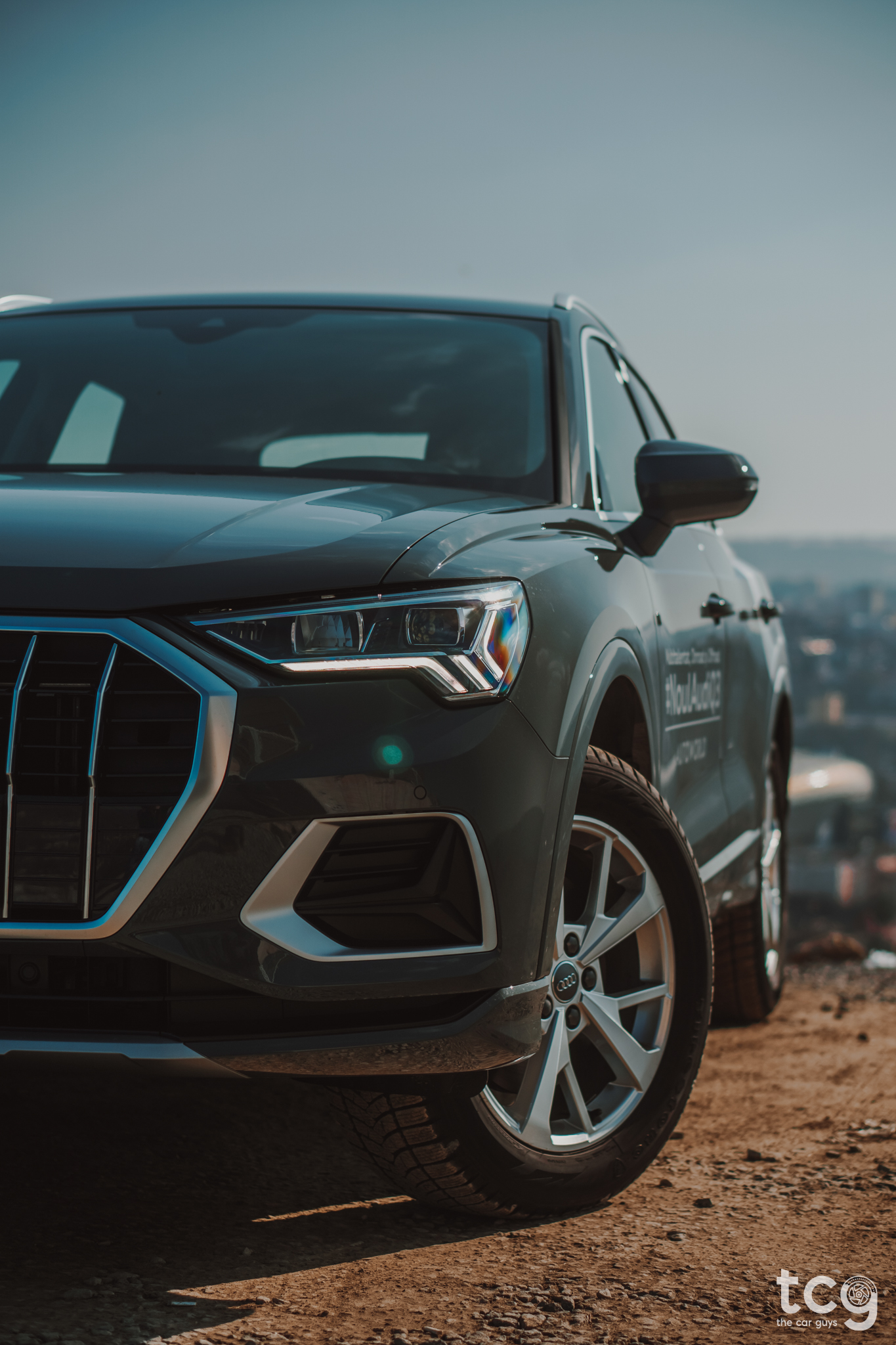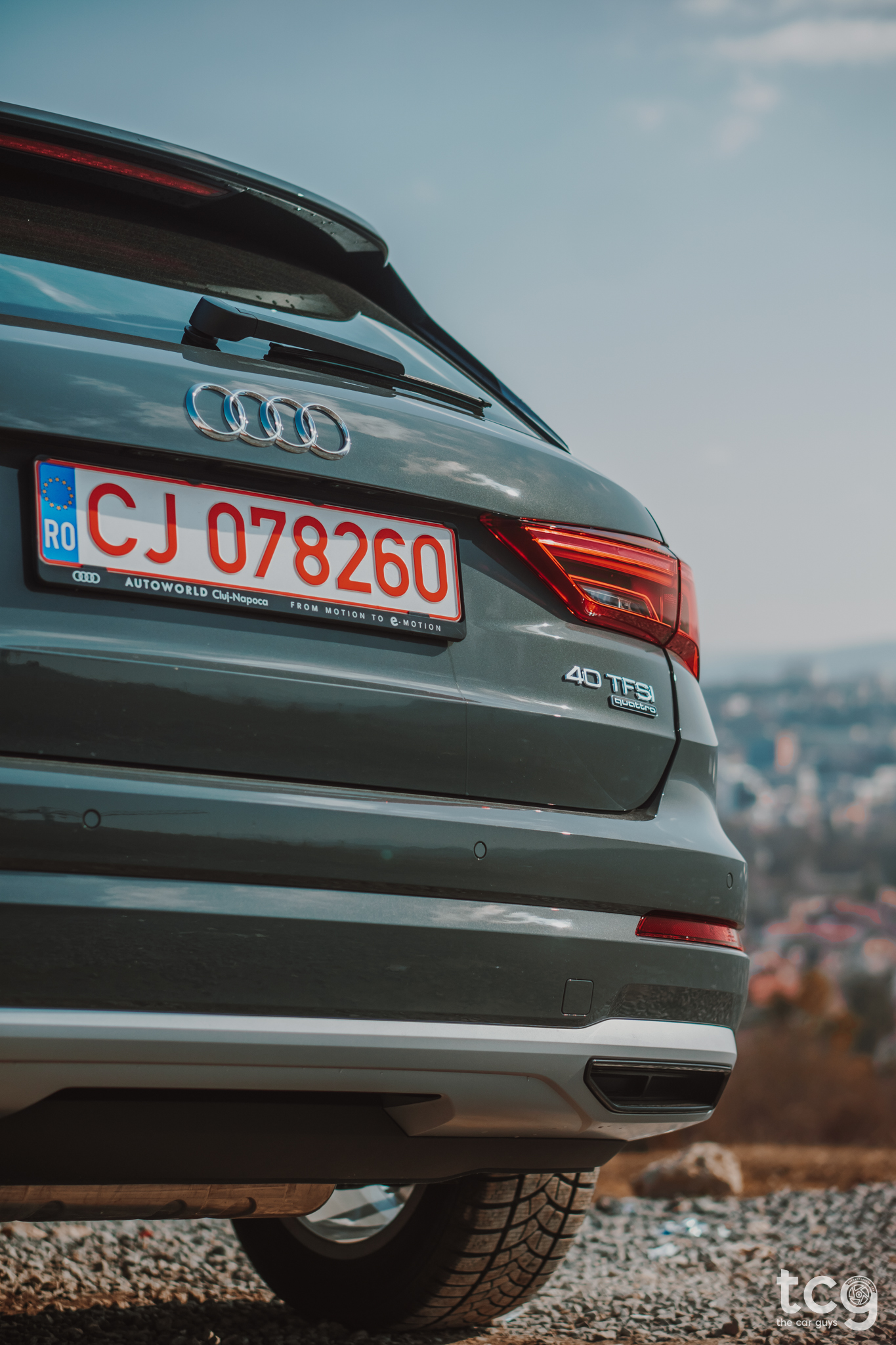 The ride was on the firm-er side so the handling was really good, but it really didn't sacrifice the comfort and I like that a lot. Another thing I really liked was the fact that the steering has one lock on each direction, so it is really easy to maneuver this car.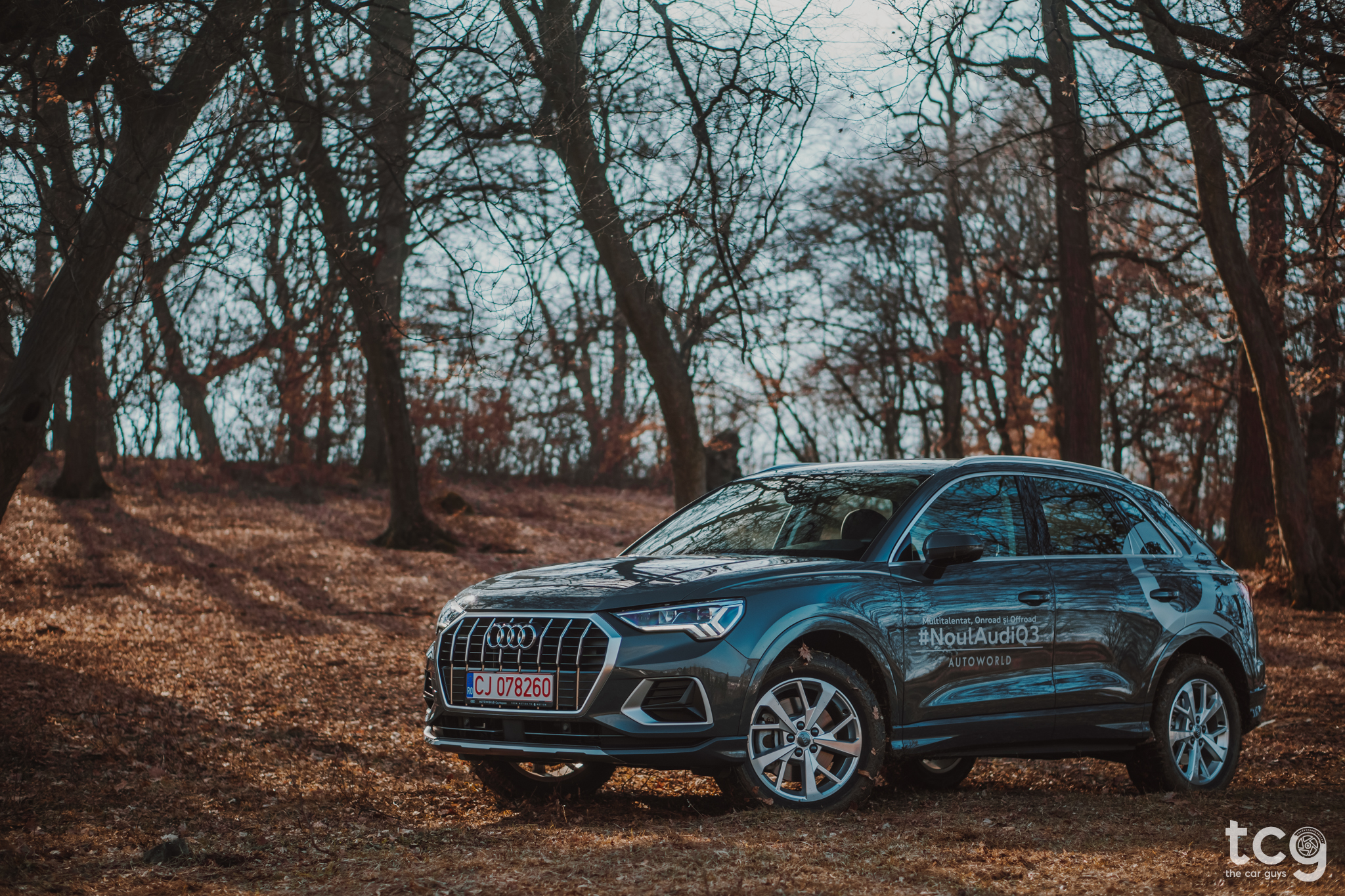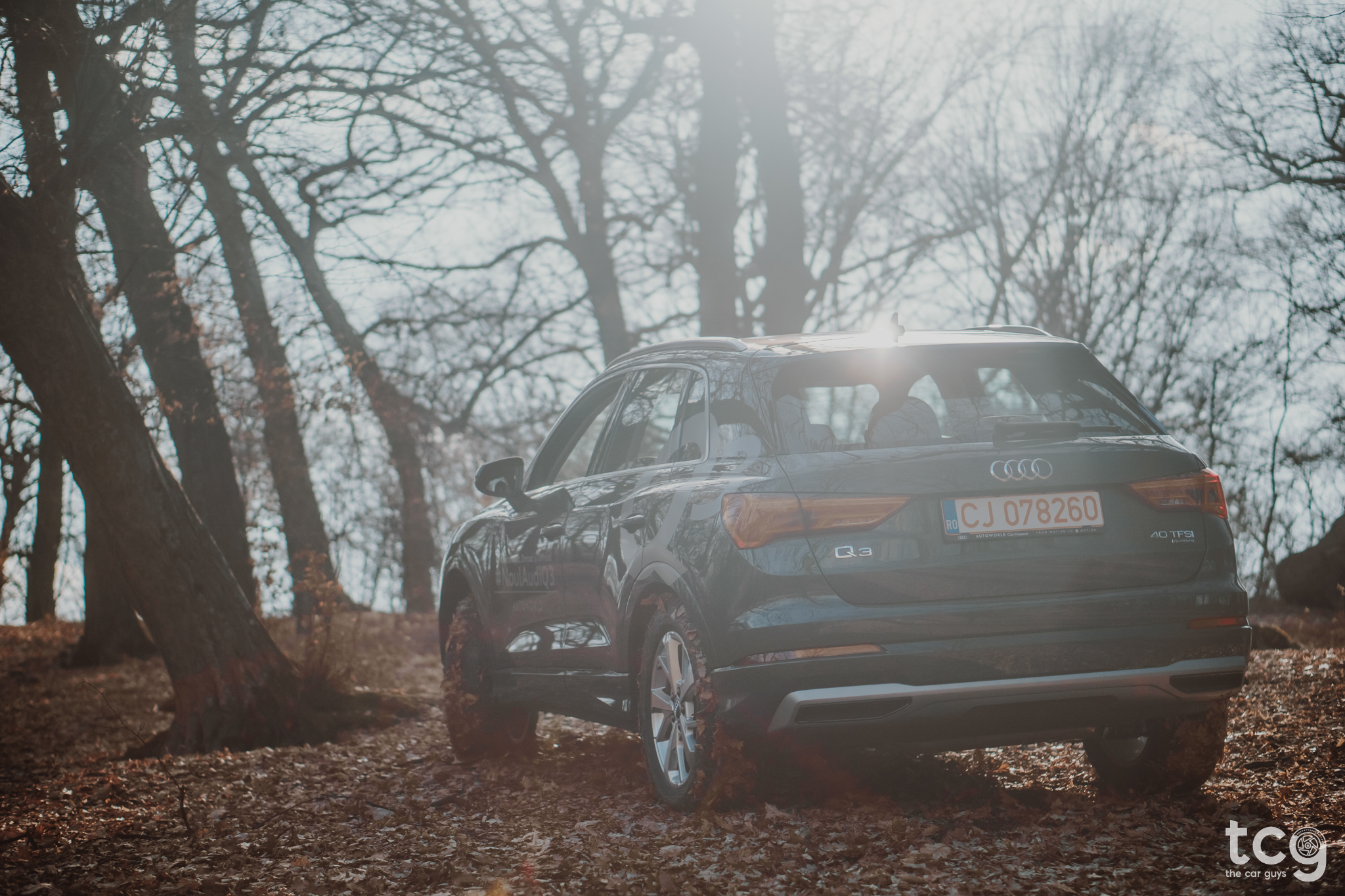 Moving to the interior, you'll find the awesome Virtual Cockpit that you'll find on every new Audi and that's a good thing because it's great - very easy to use, simple menus with crisp graphics. The build quality inside is on point and everything you touch feels premium. One thing that you can find in the Q3 and you won't find on every Audi are the buttons for the climate control and I looooooove that! Really easy to operate without looking at them, but I couldn't find the Sync button for the climate control and I had to google how to sync them automatically (long press on the Auto button). One thing I can't really understand is why it doesn't come with a Start Stop Engine button as standard?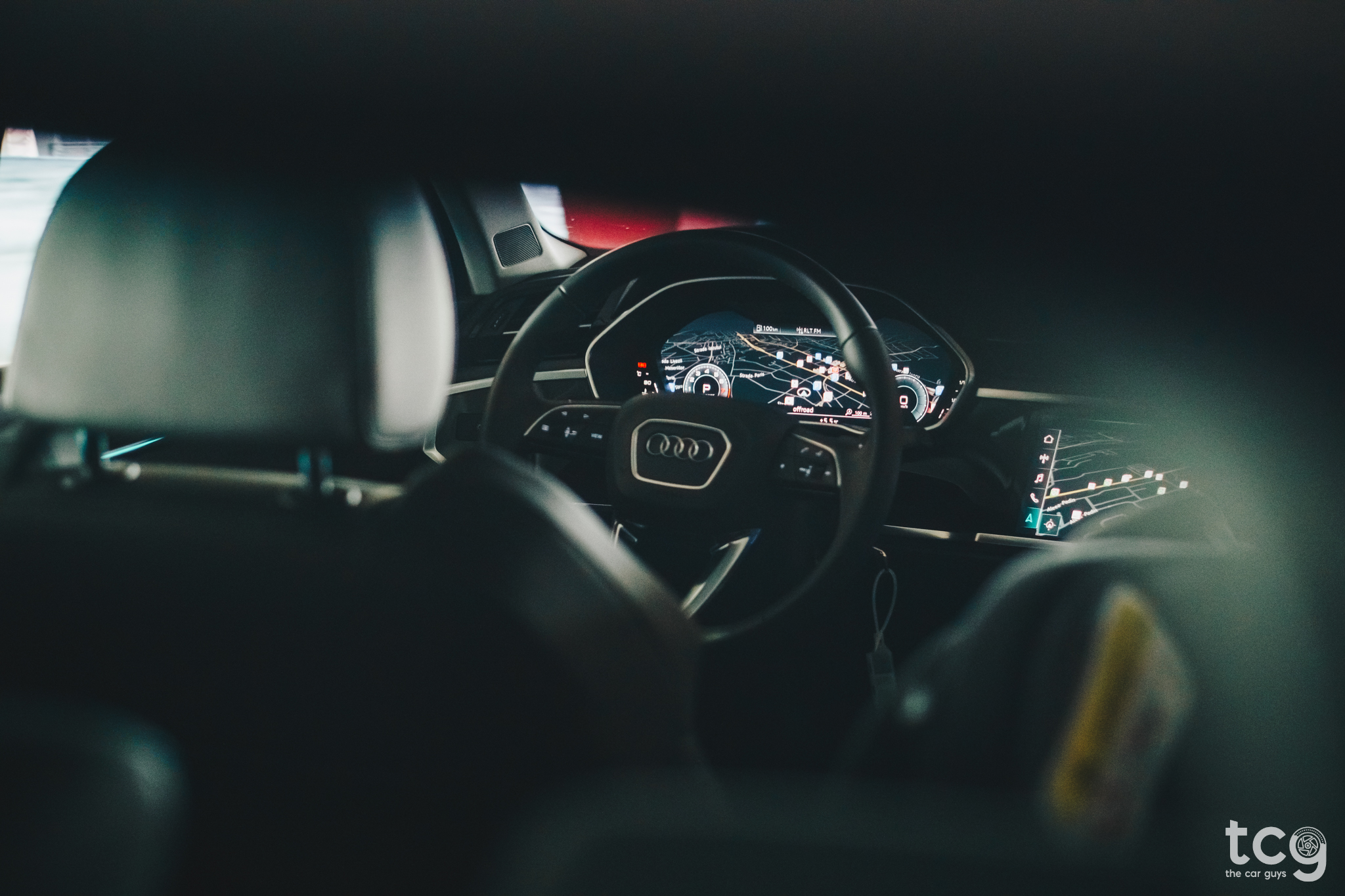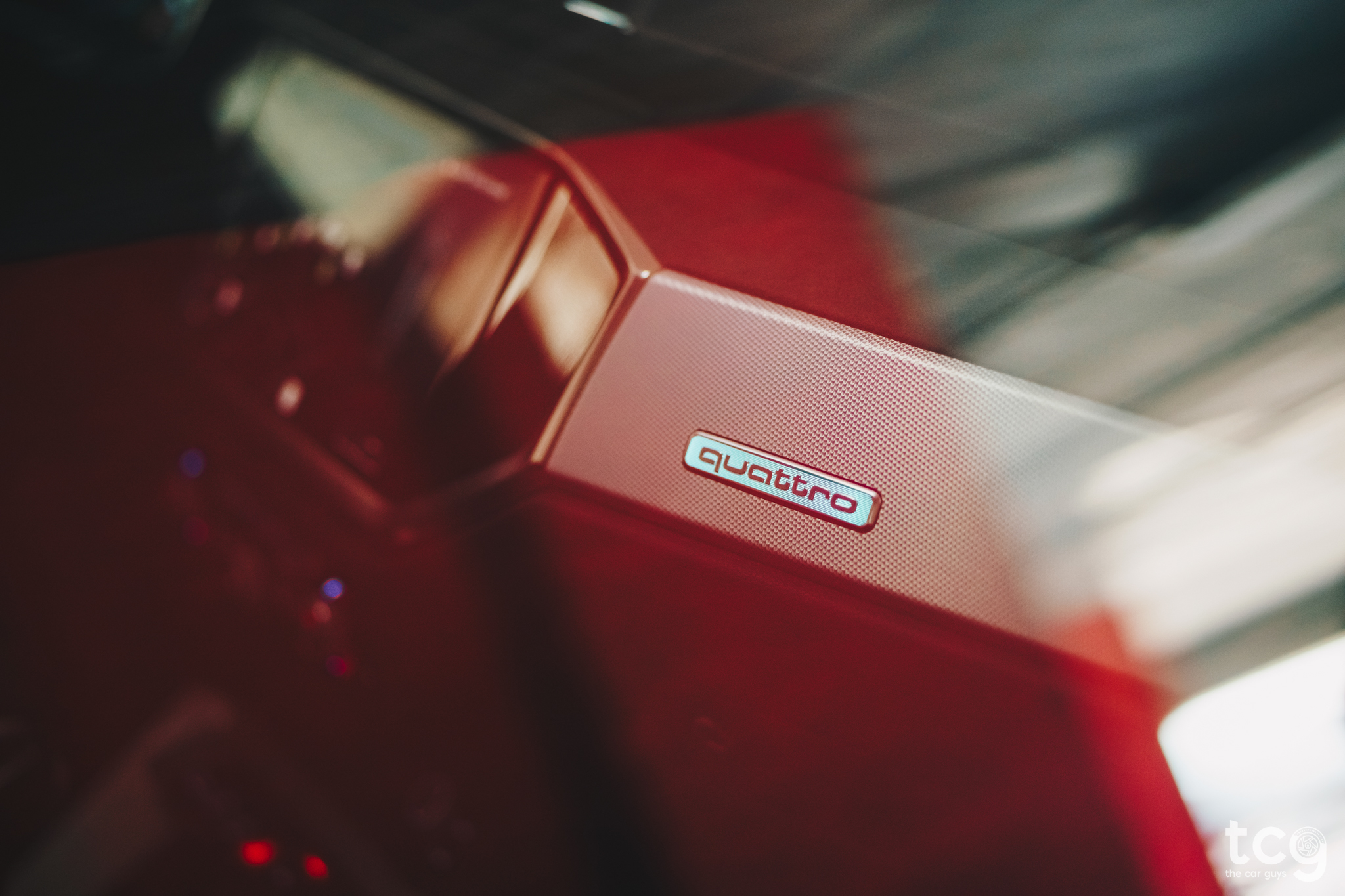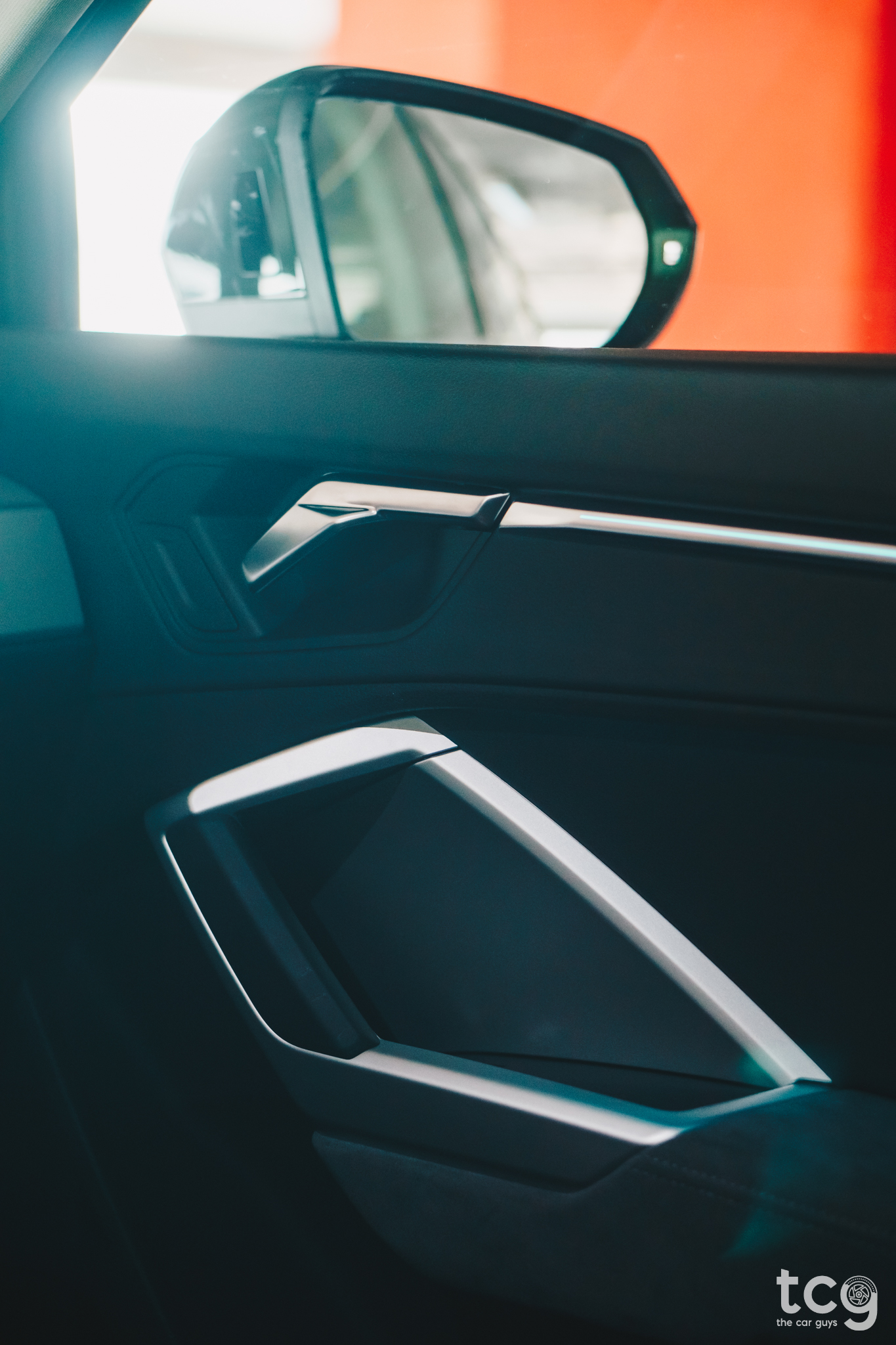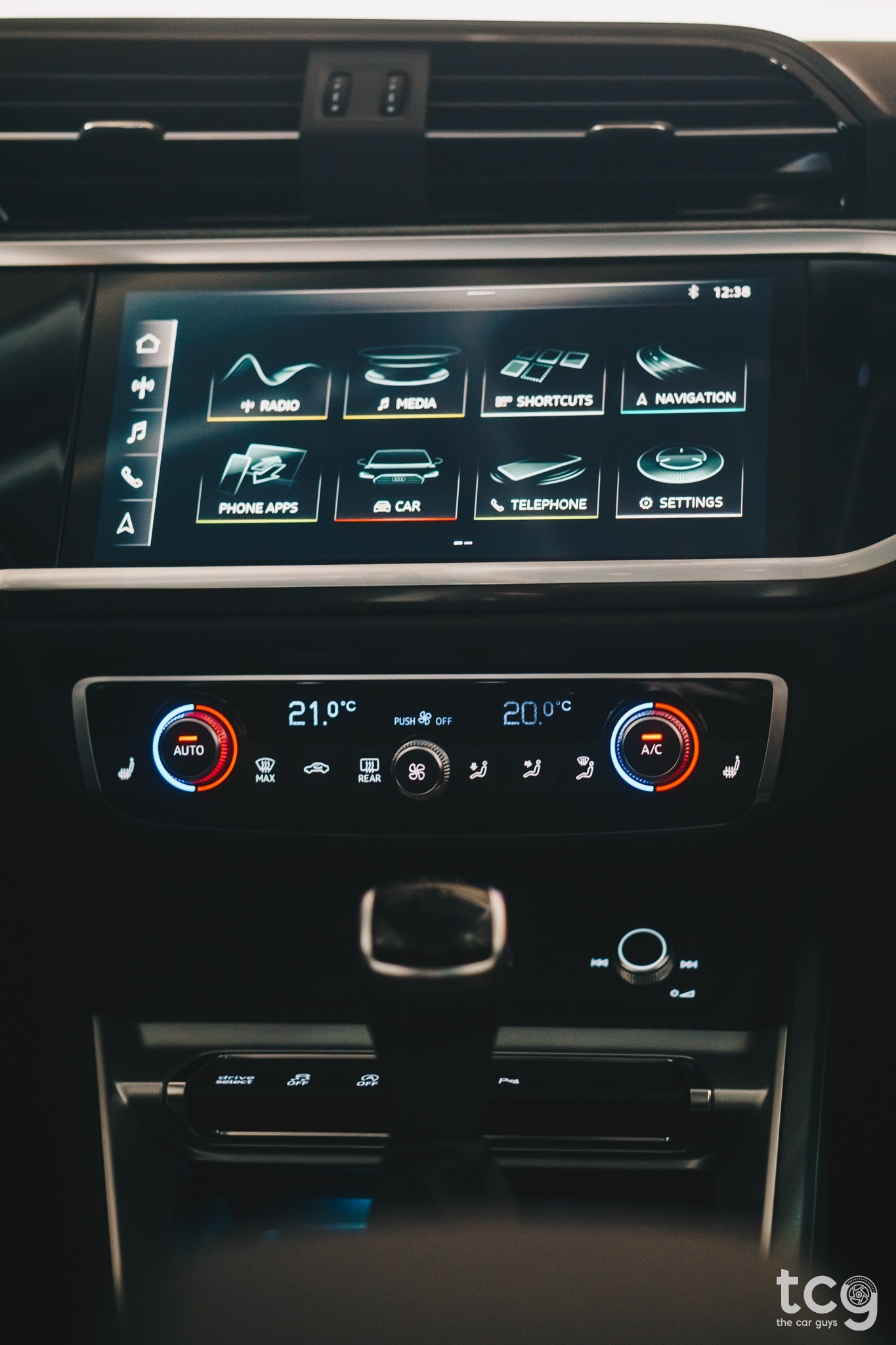 The infotainment is pretty much the same as on each new Audi model - really easy to use, great design and great quality screen. This system works really well and we already covered it a couple of times + we also have a video about it. Watch it here.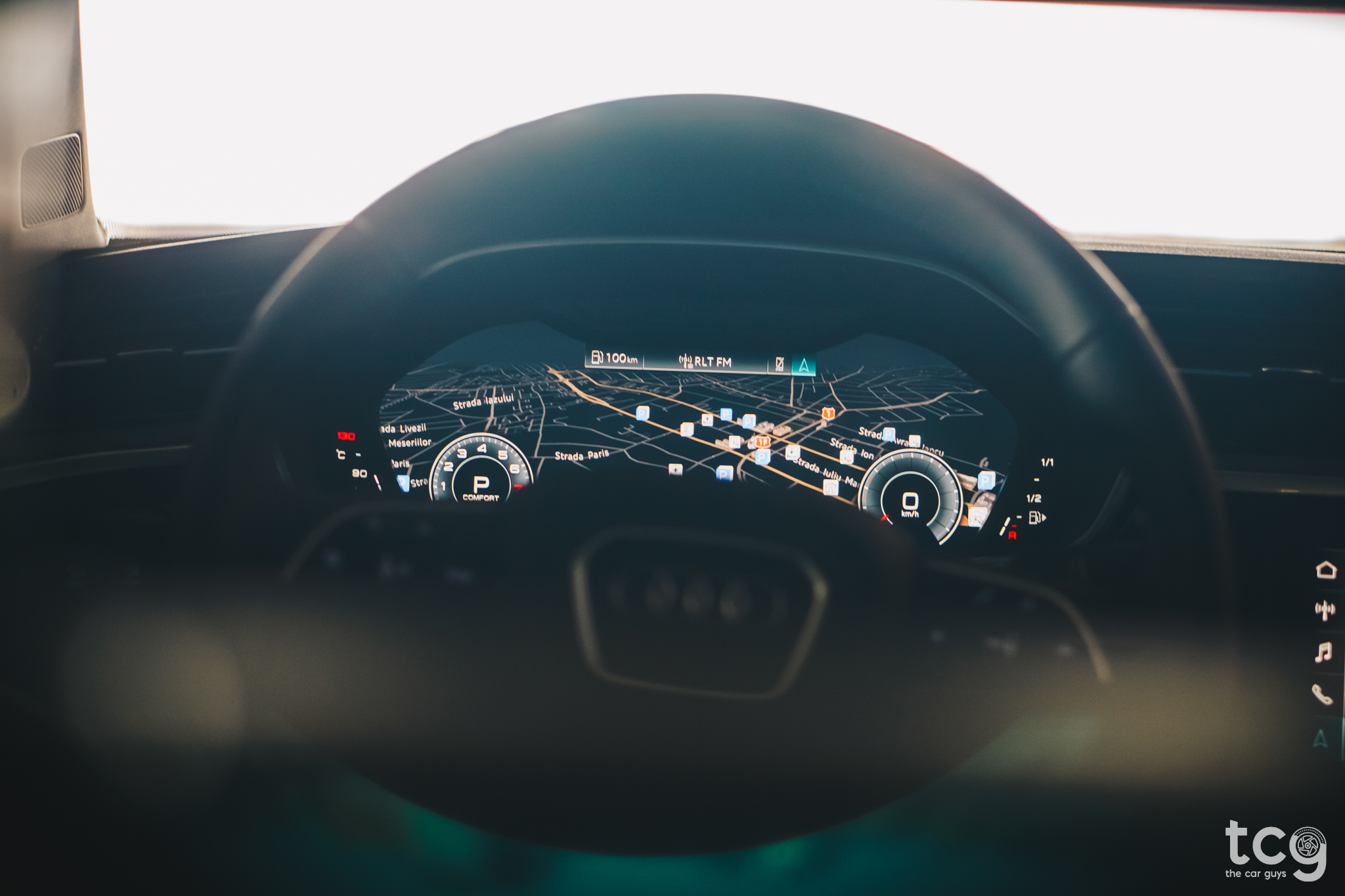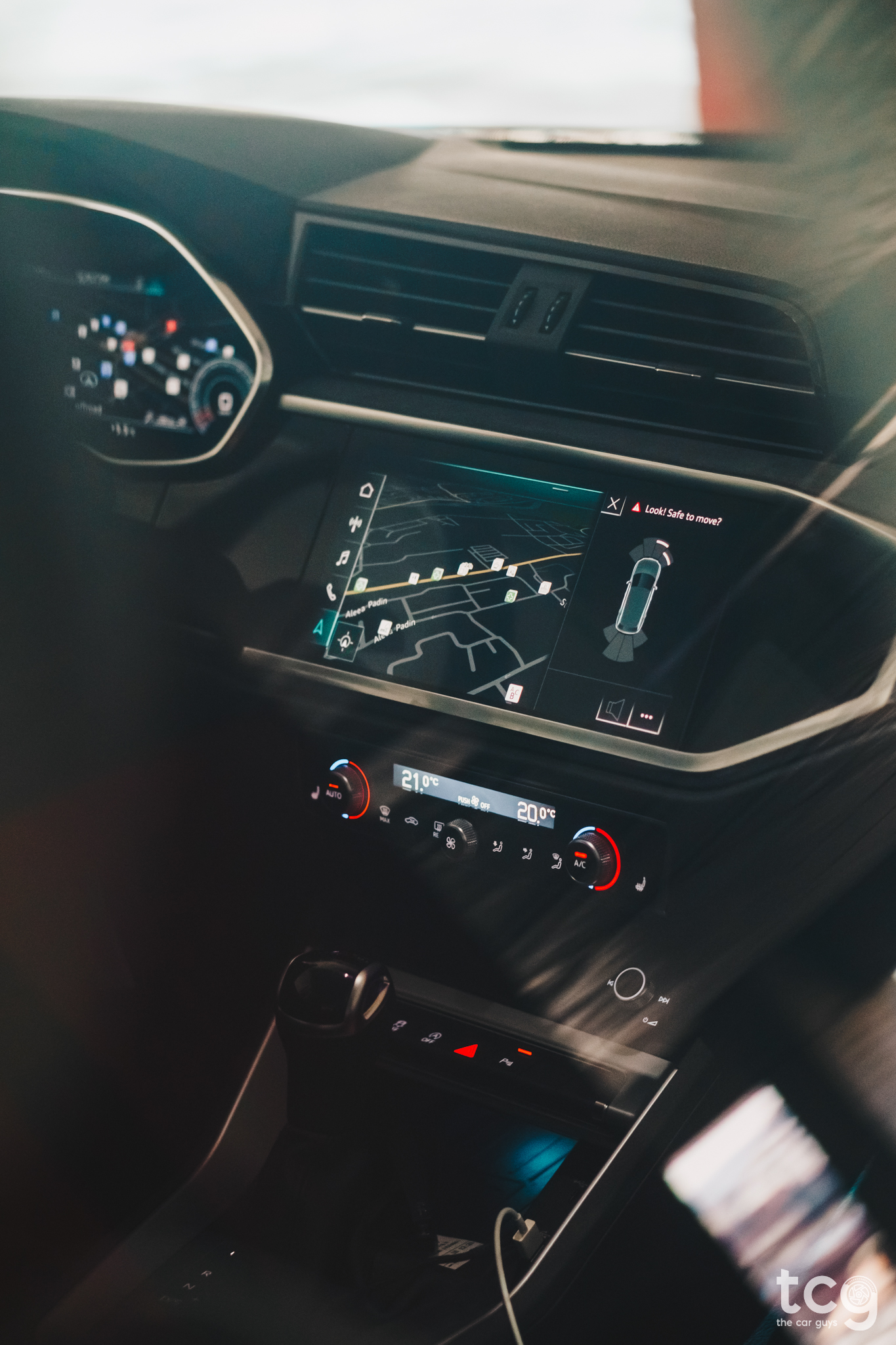 The space inside the cabin is really important to me and I can't complain about the new Q3. **It's spacious, comfortable, it's easy to install the child seat and it has decent boot space. **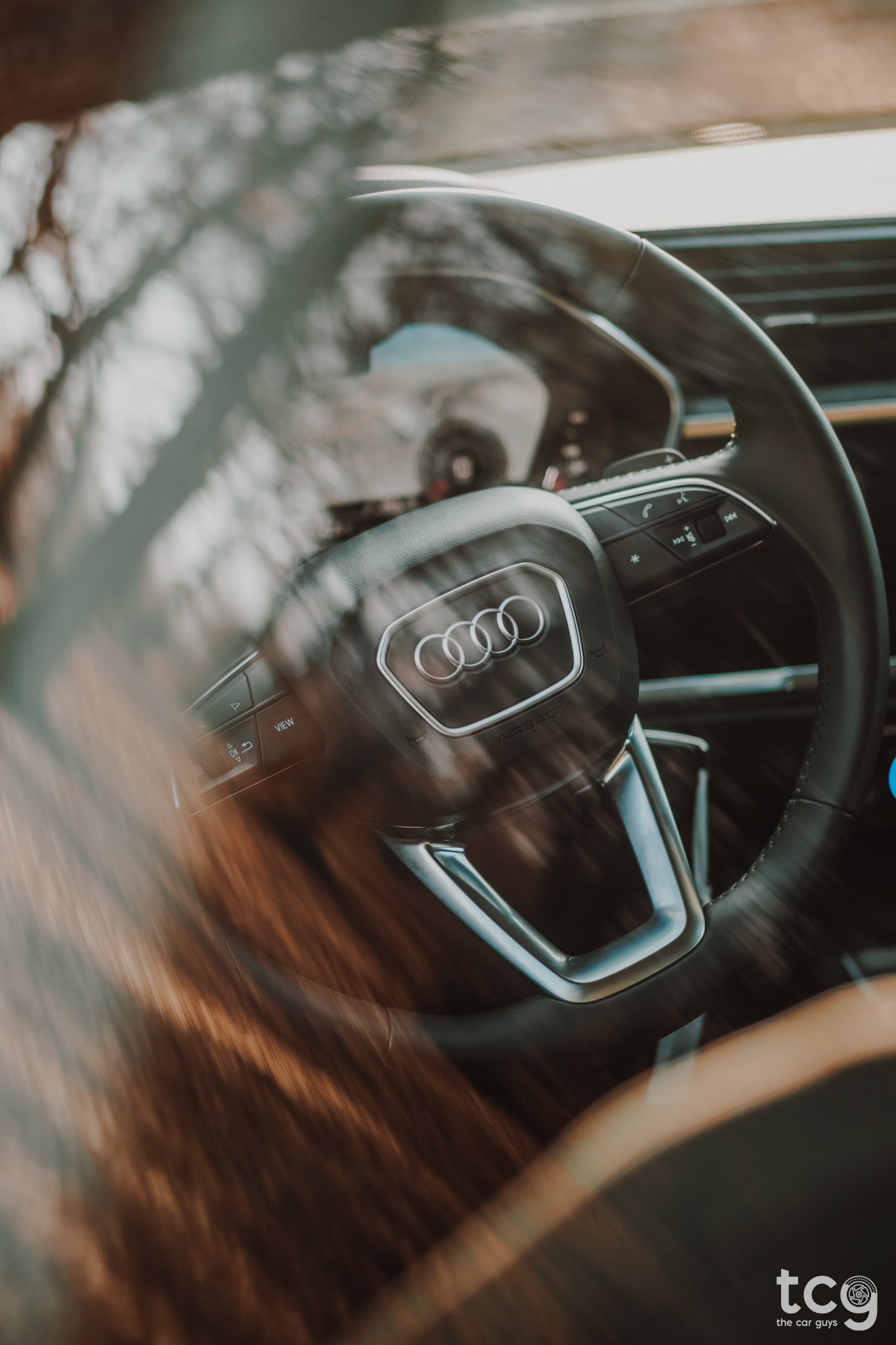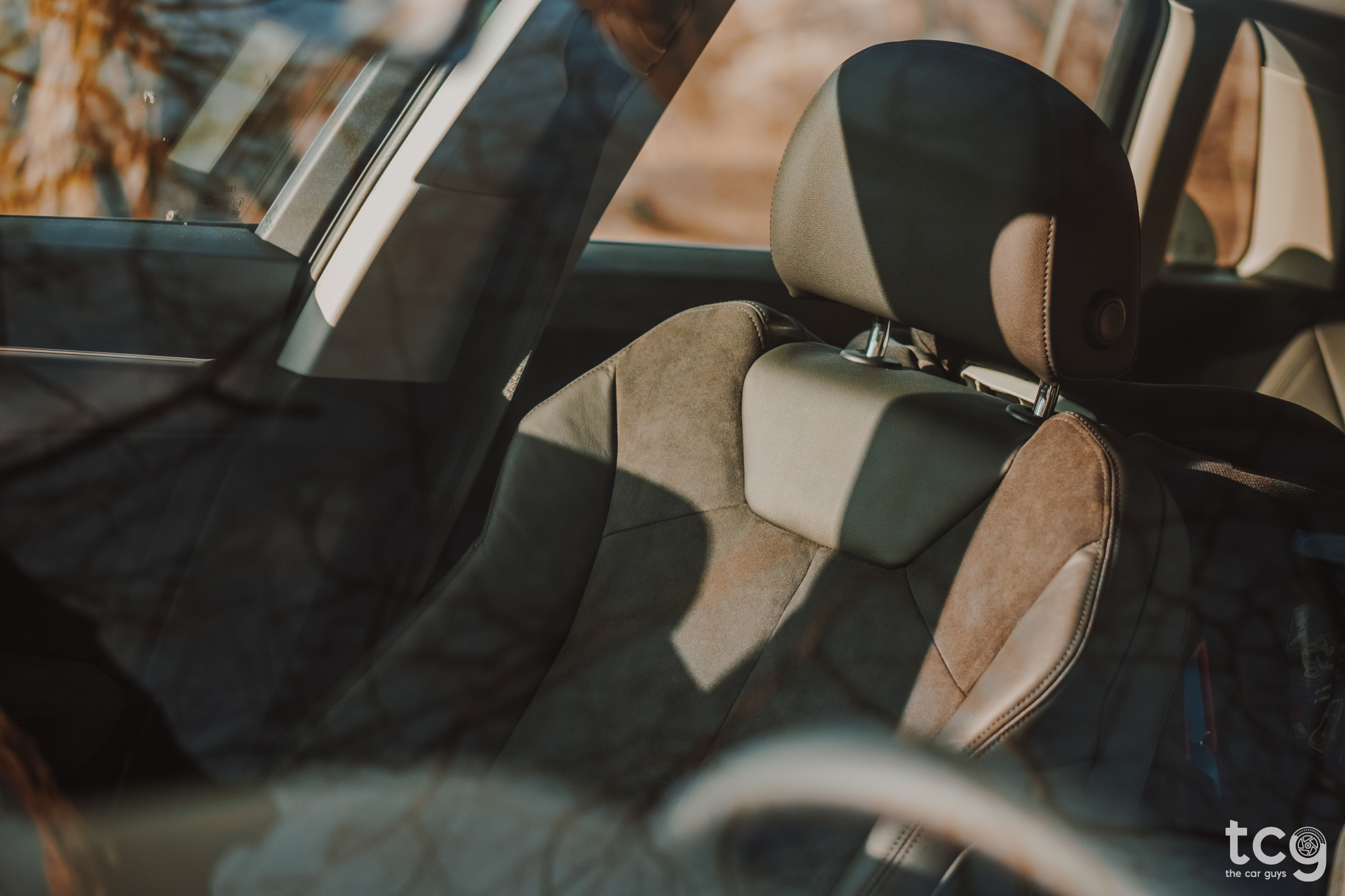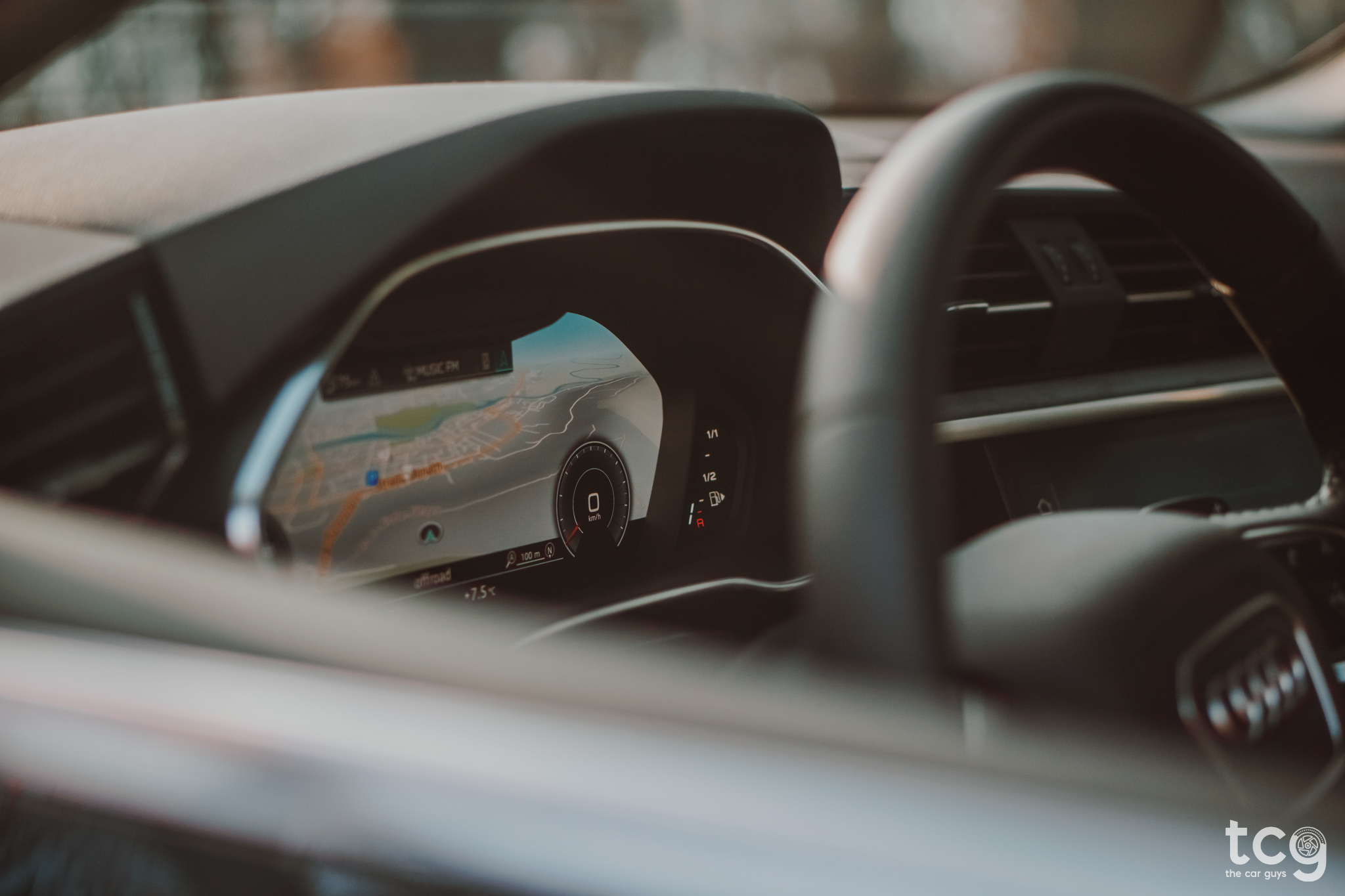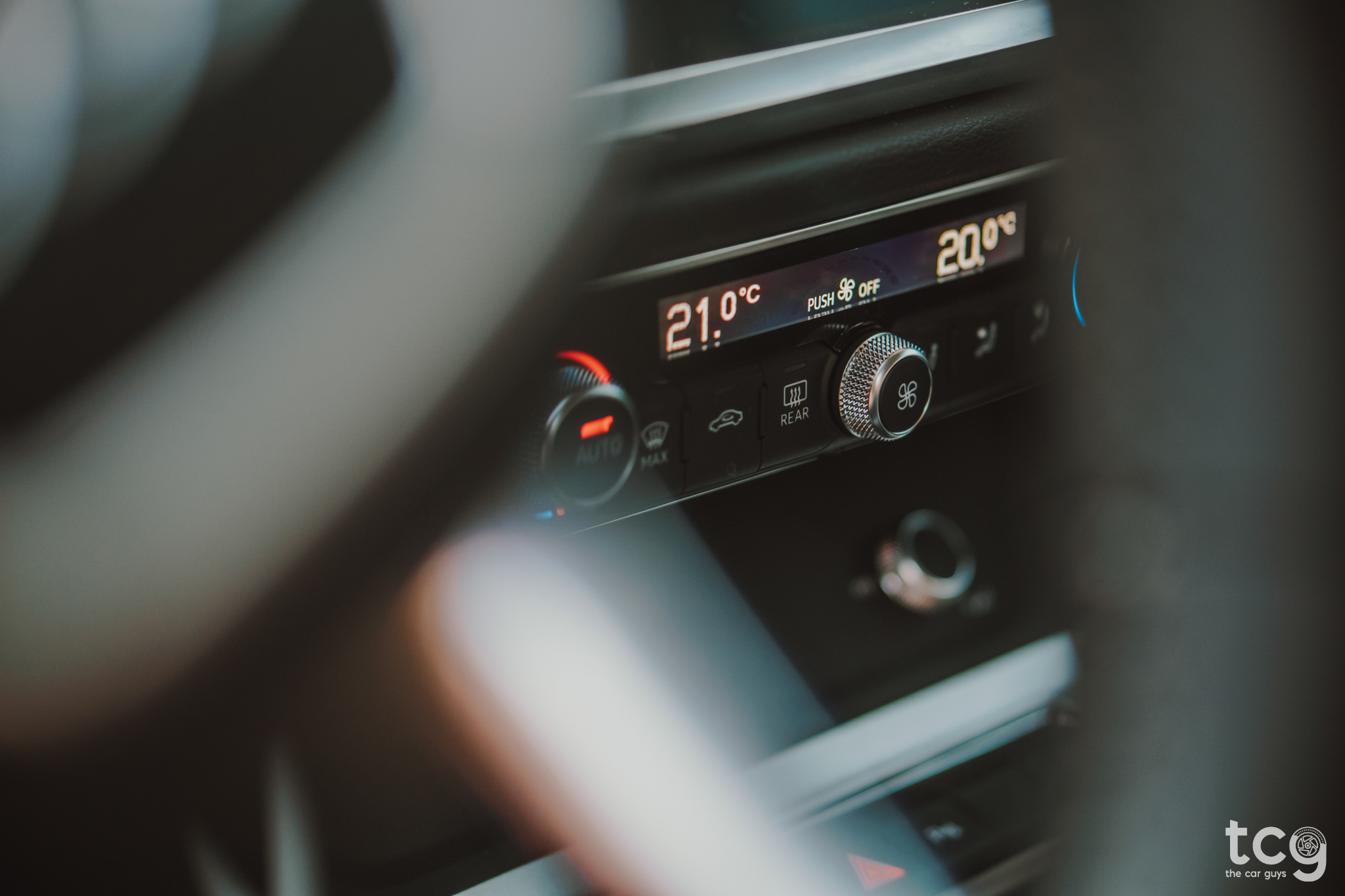 This car being a quattro, I thought about trying its off-road capabilities and let me tell you, it didn't disappoint - not one bit. The snow just melted away so the terrain was really wet with a lot of leaves, but the Quattro AWD system managed it really well. Good job!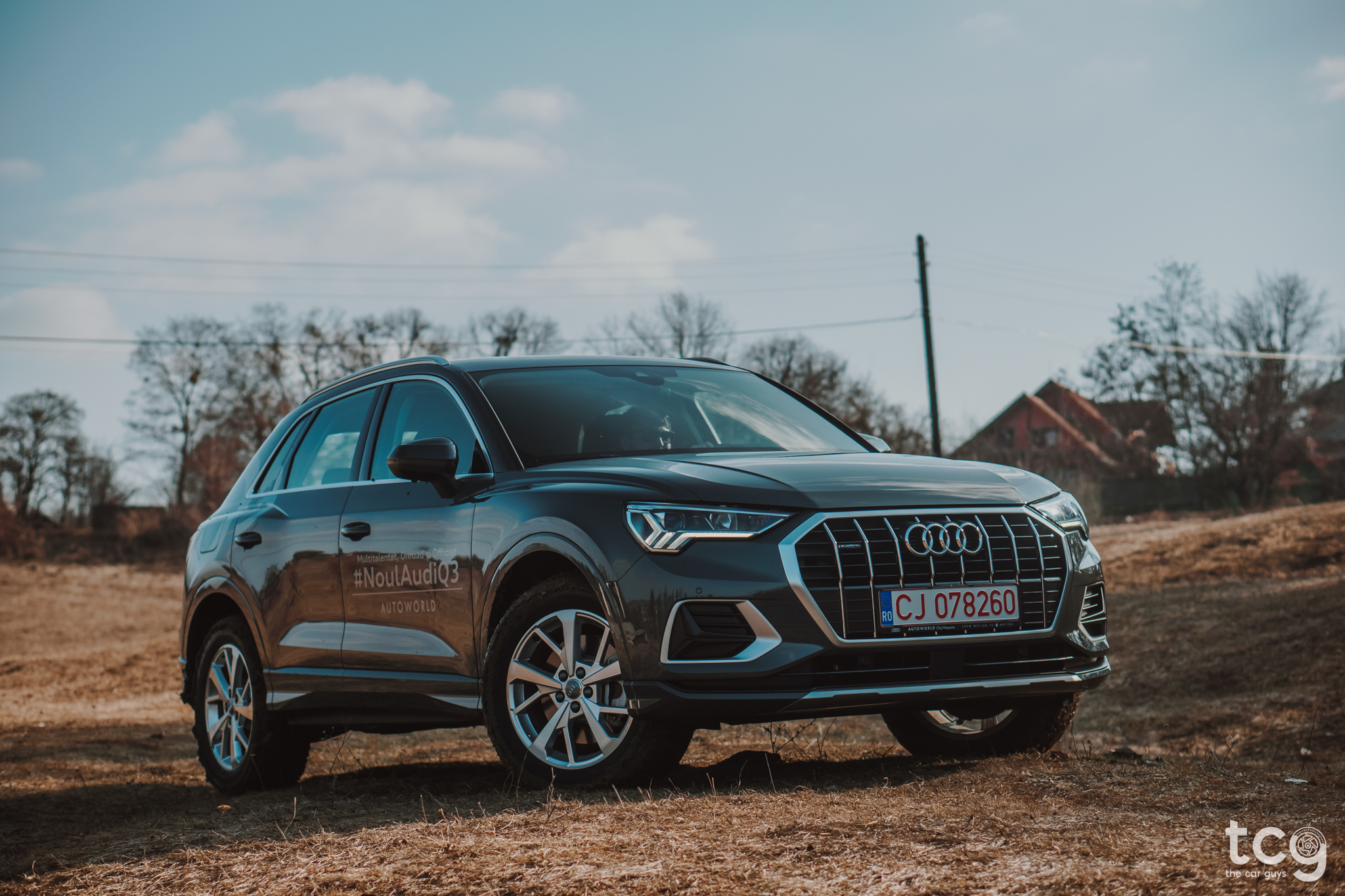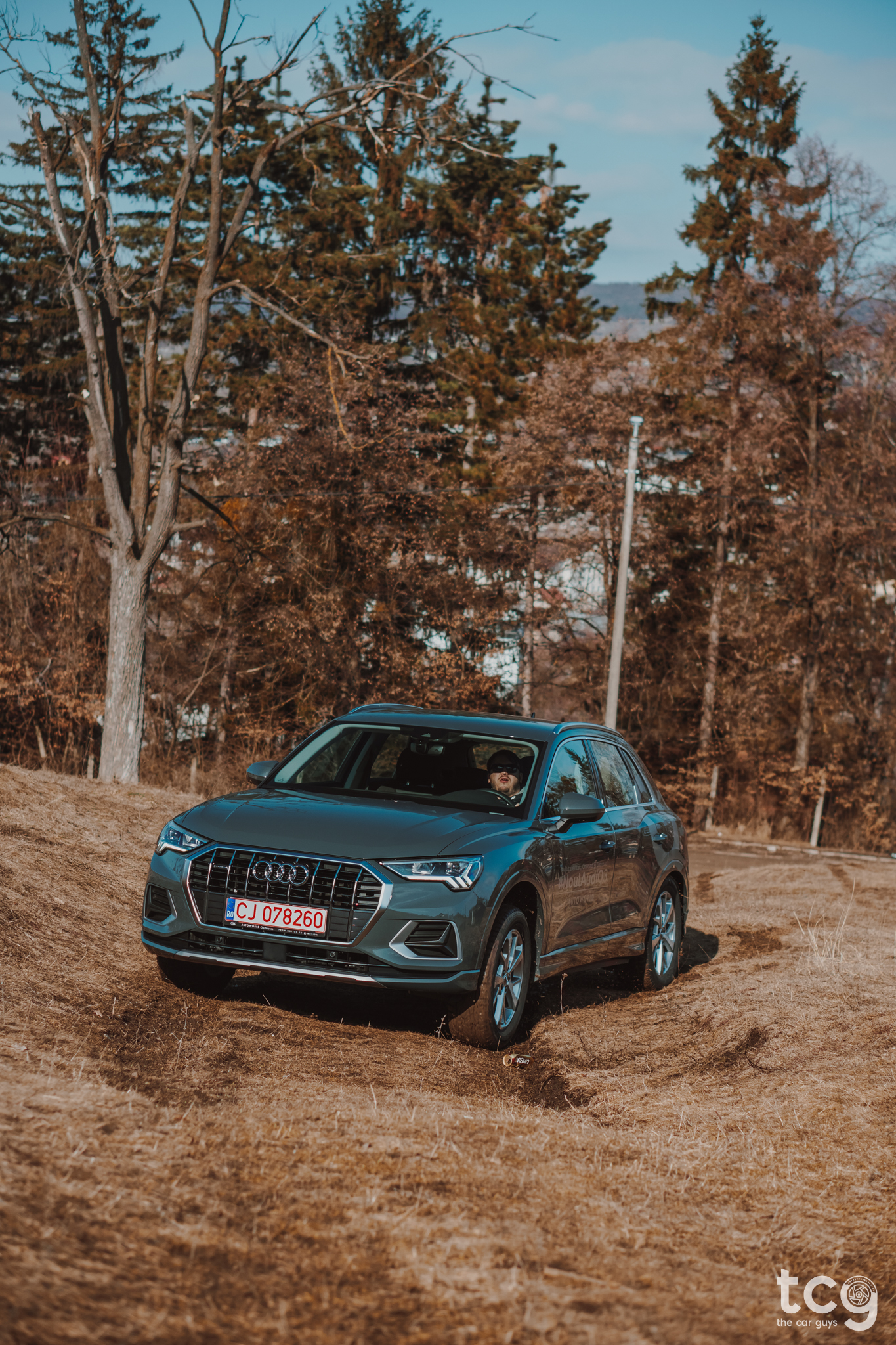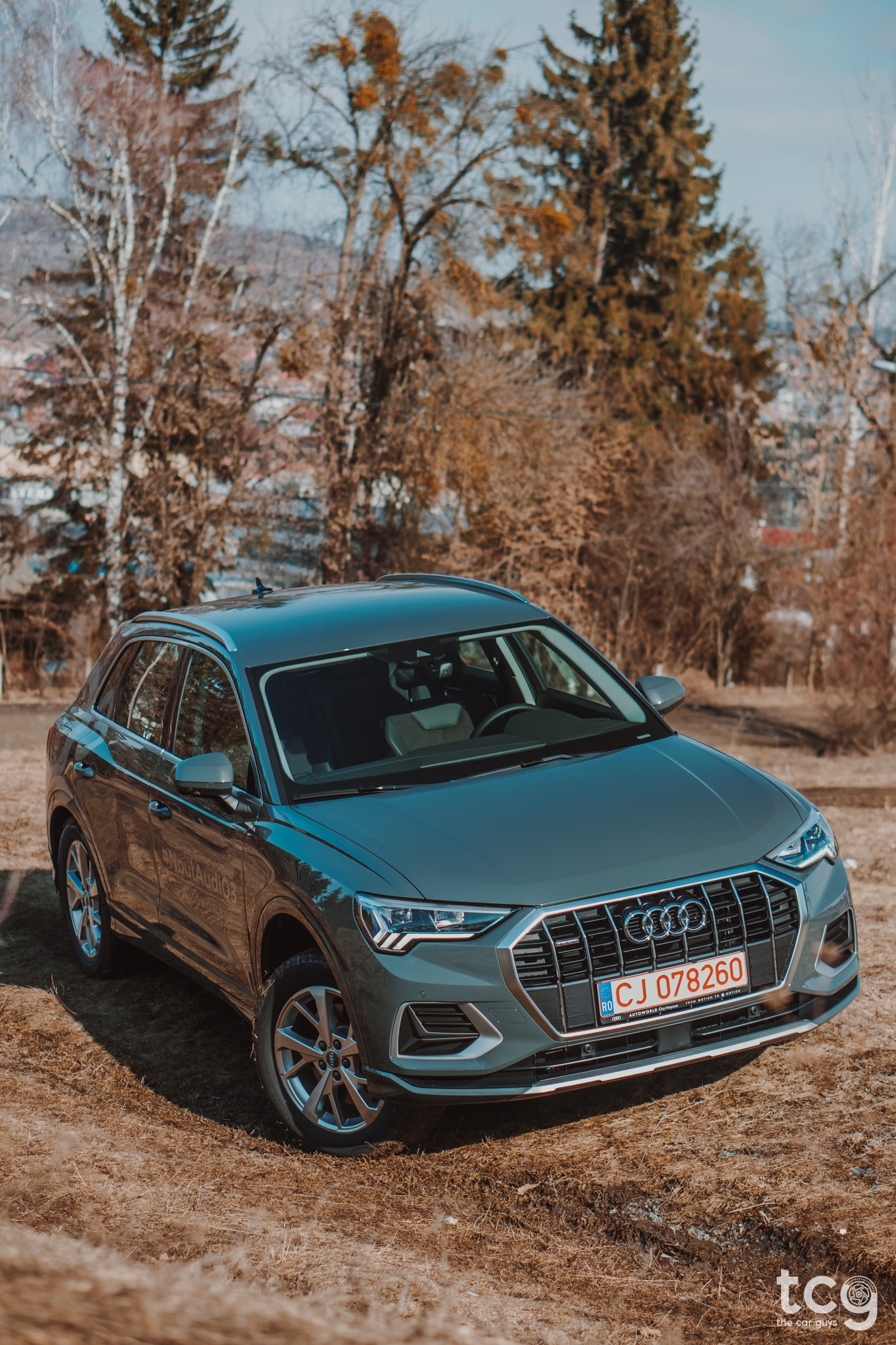 ---
3 things I really like about the Q3:
When you change the color of the ambient lighting, it also changes the color of the Quattro badge inside. Really cool!

The looks! Every time I parked it, I looked over my shoulder to see it again because I really like how it looks!

How quiet it is when driving it normally in the city on comfort mode.
---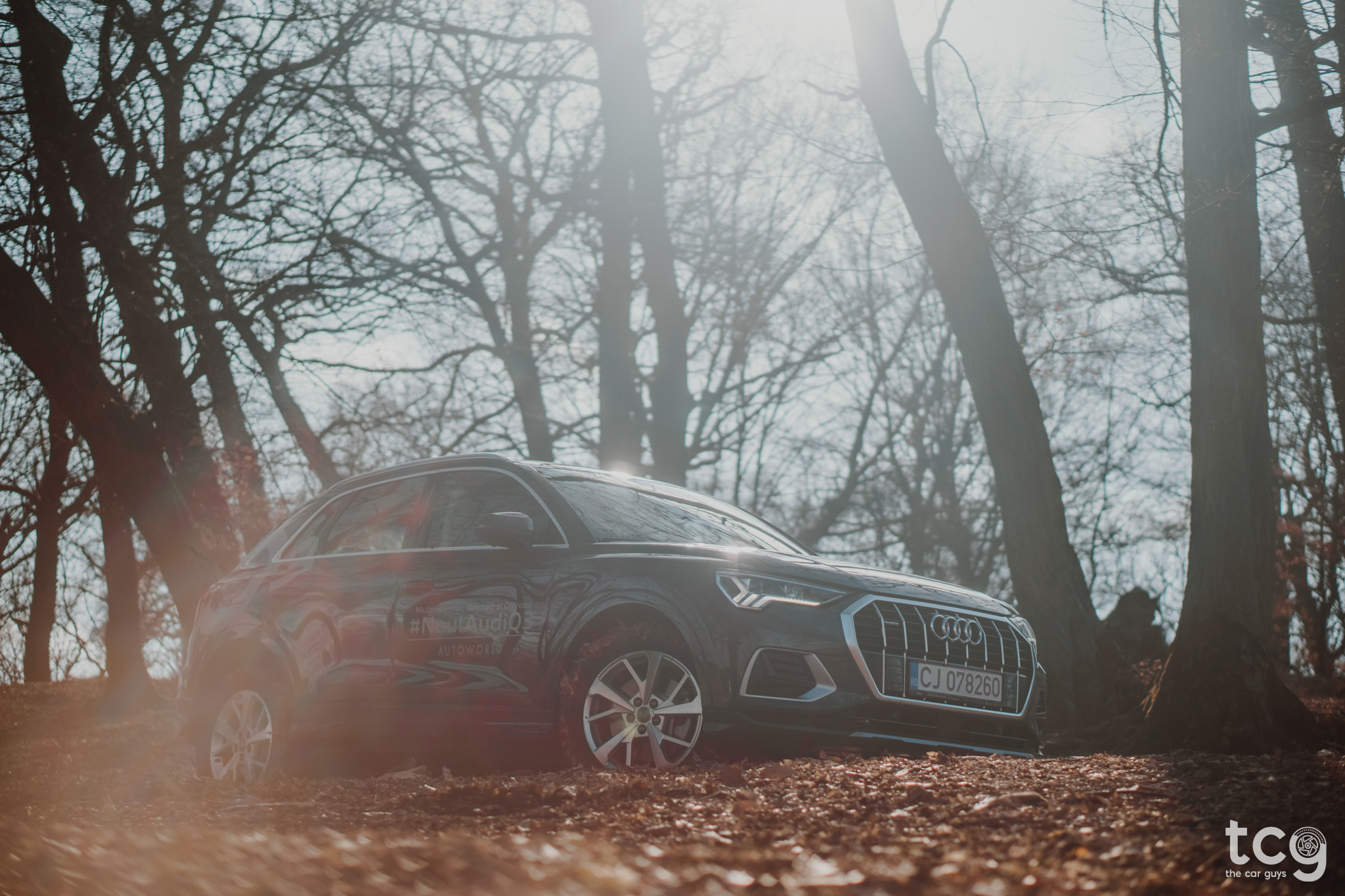 ---
3 things I really don't like about the Q3:
The fact that it doesn't offer any light show when you lock and unlock the car!

Why doesn't it come standard with Start Stop engine button???

The price – below.
---
Would I get this car? For my wife, yes! And I would get the Q8 for me!
---
Price of the tested model: ~48.000 Euros (VAT Included)
Engine and Gearbox: 40 TFSI Quattro which translates to a 2.0 TFSI S-Tronic Quattro with 190 HP and 250 NM of torque.
---
Photos by: Clau Morar
Thank you Autoworld Audi for lending us the car!
---