It seems that, lately, people from Europe have started to love pick-up trucks more and more. It's a trend that I don't understand but I wanted to see, for an entire weekend at least, why that is. I think I got it so bare with me for a few more paragraphs to see if you agree with me or not.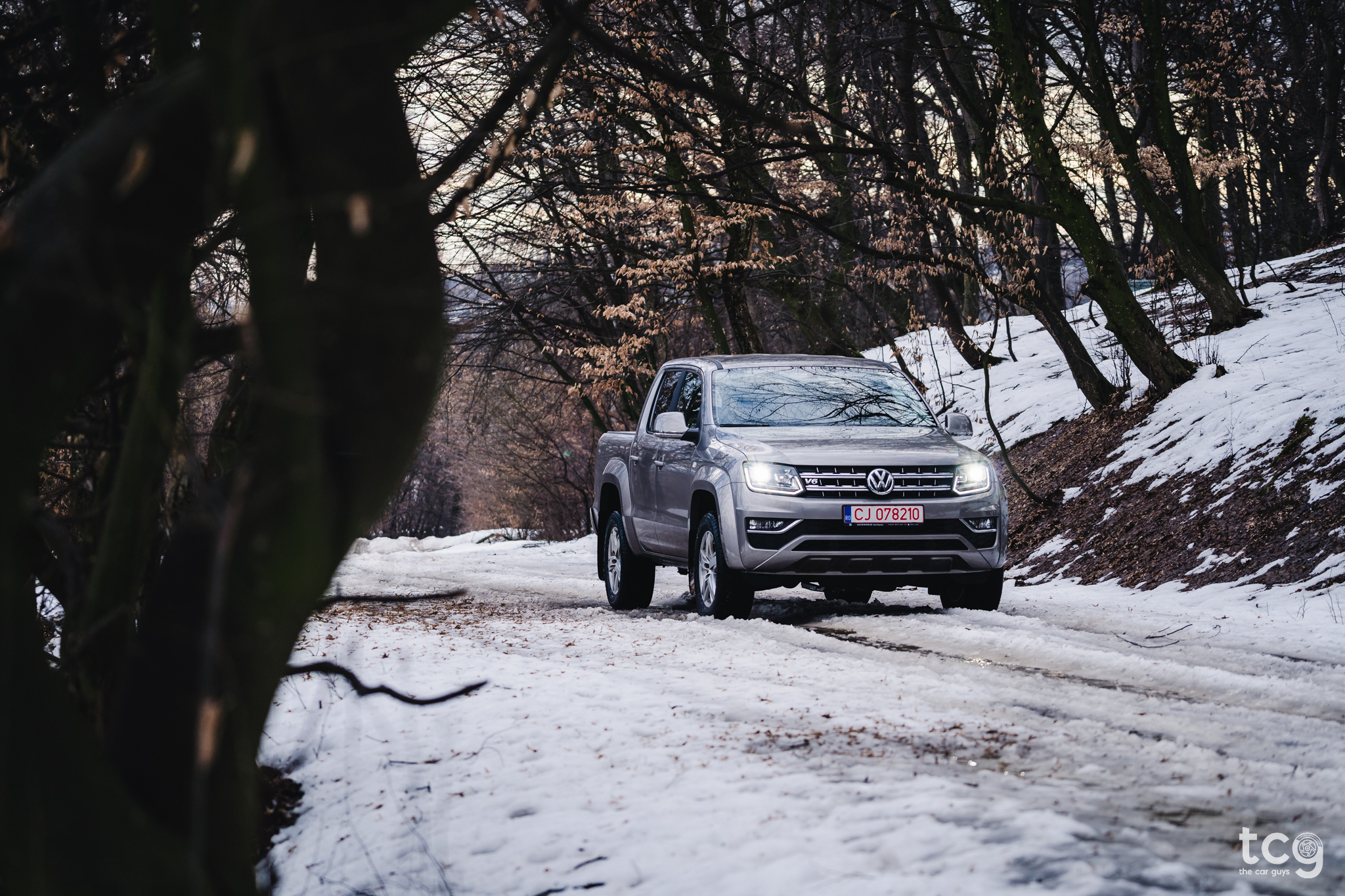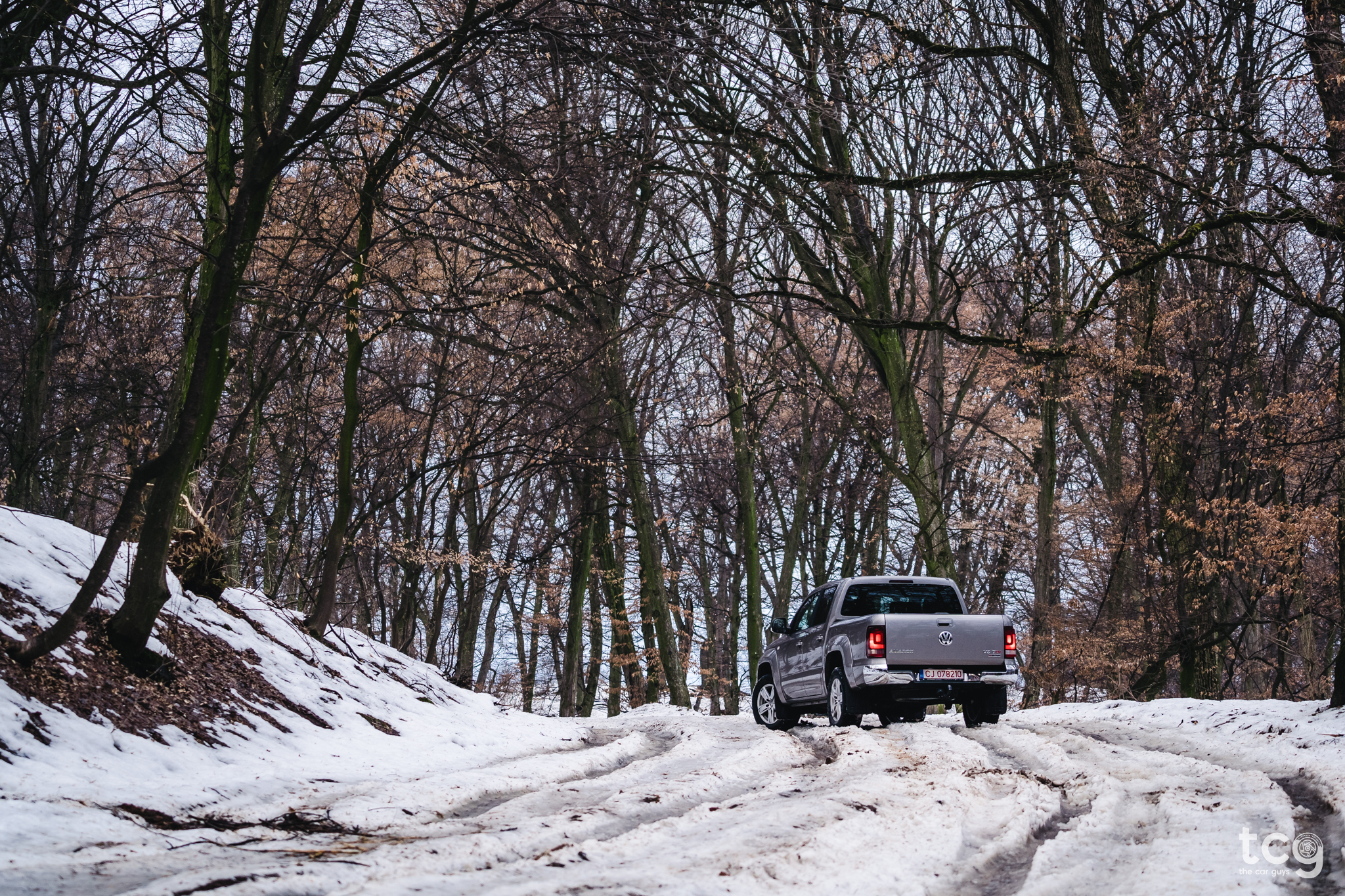 The Amarok, like any other pick-up truck, is a vehicle one would use for contractor work or farming and so on - utilitarian purposes. Having it as your daily driver, especially if you don't live in the countryside is kind of a stretch if you ask me. Yes, it's way more comfortable than any other pick-up truck I've driven to date and the interior looks and feels better than most but that's not really the point now, is it?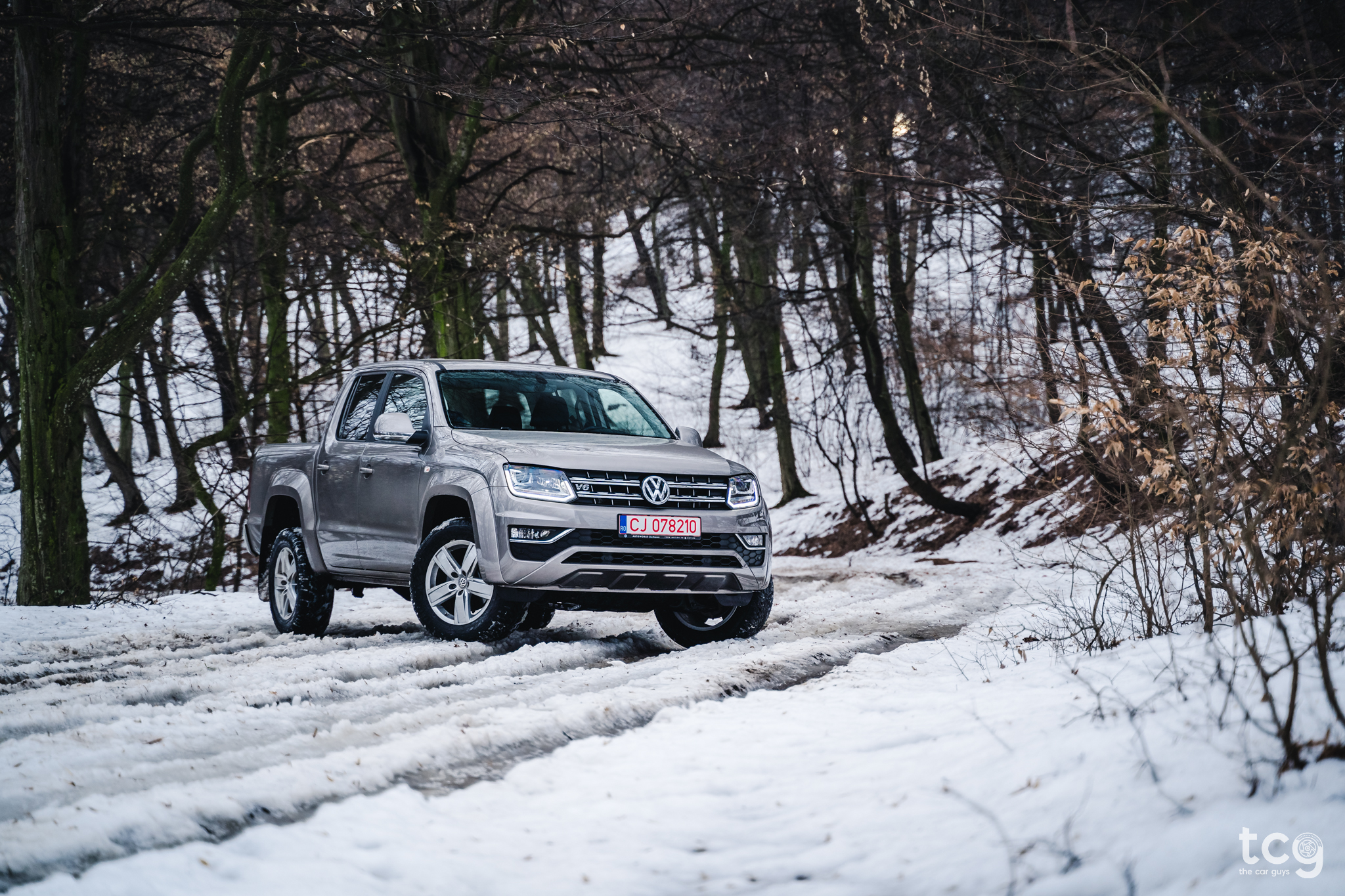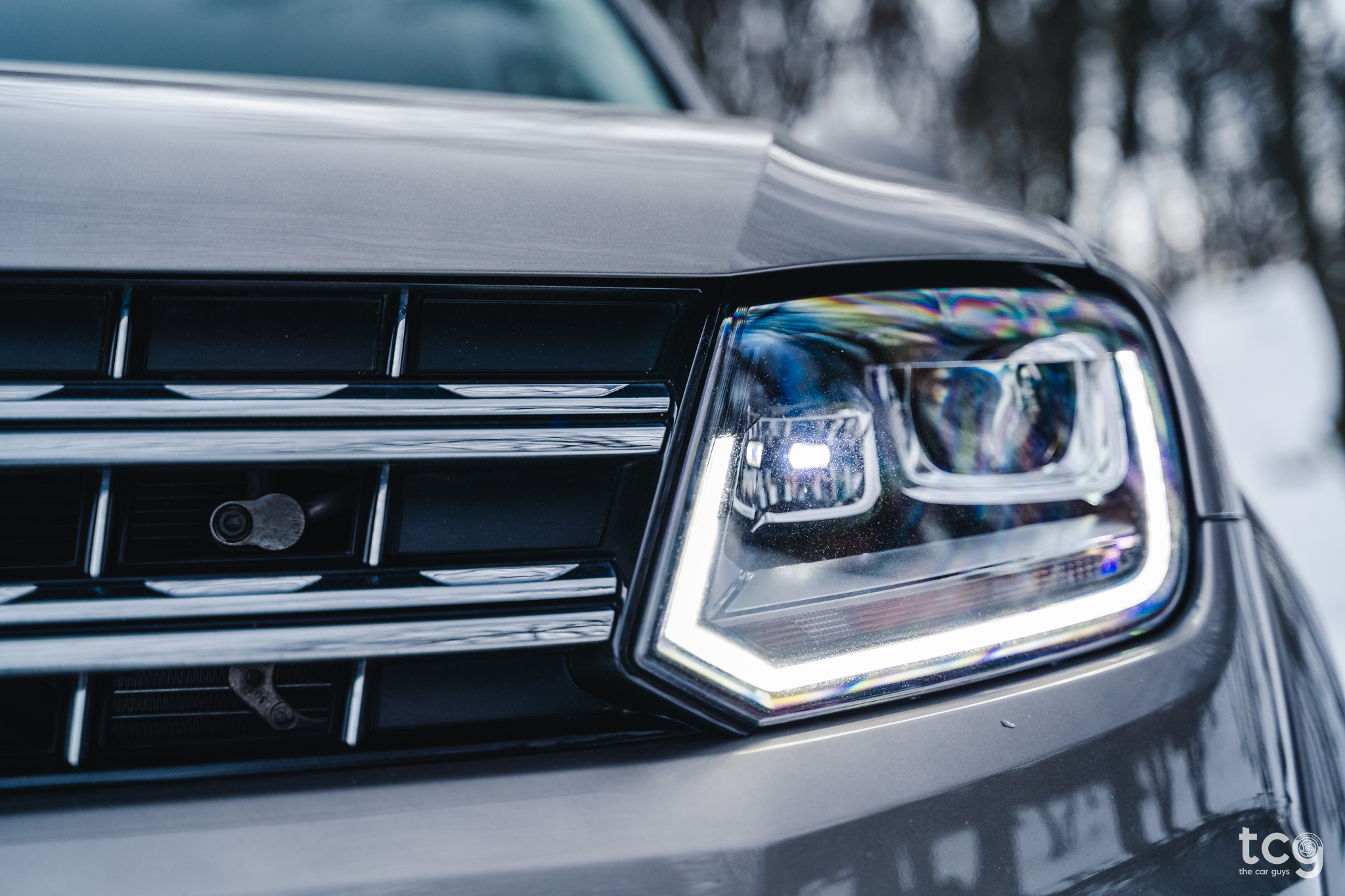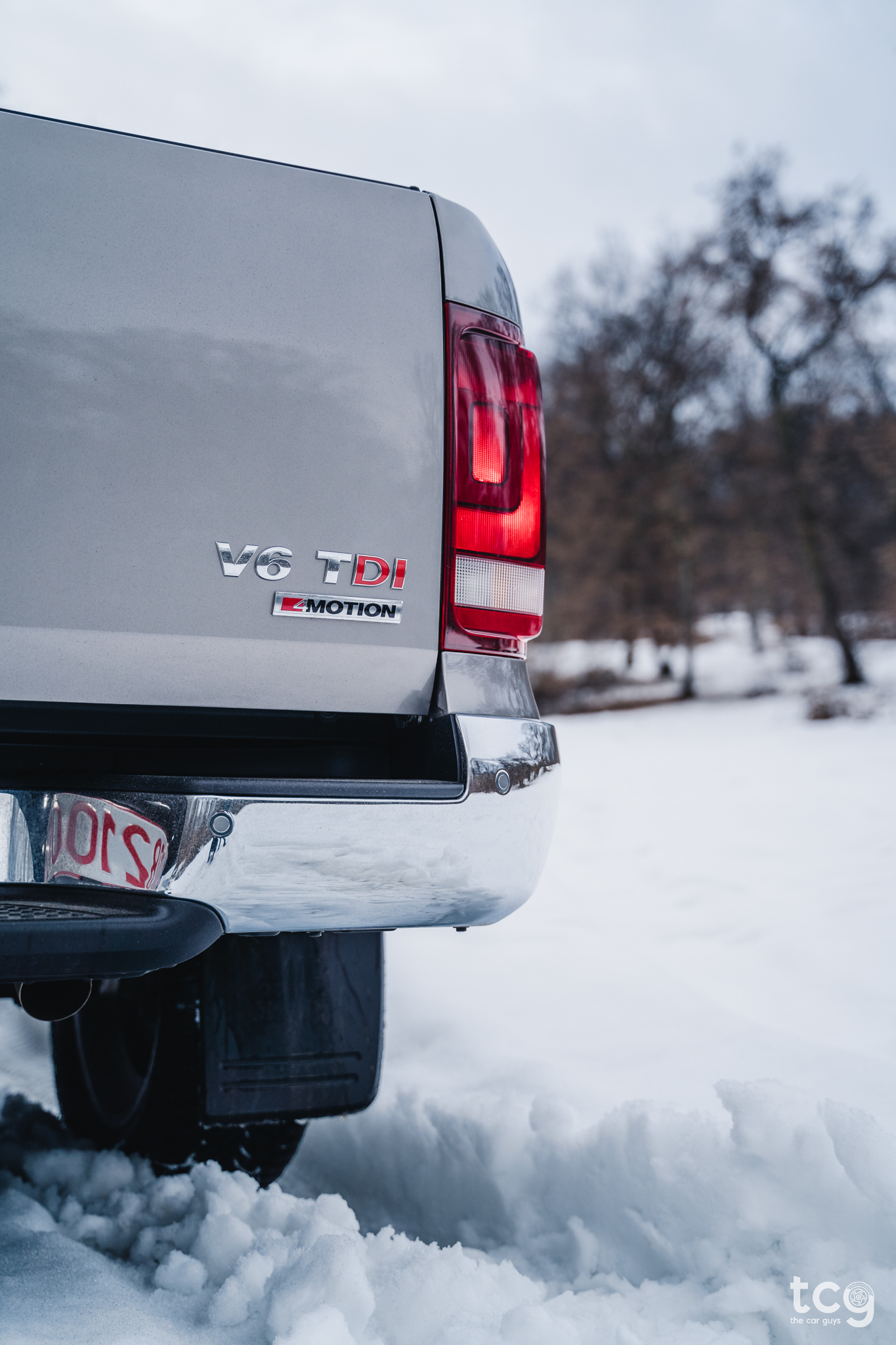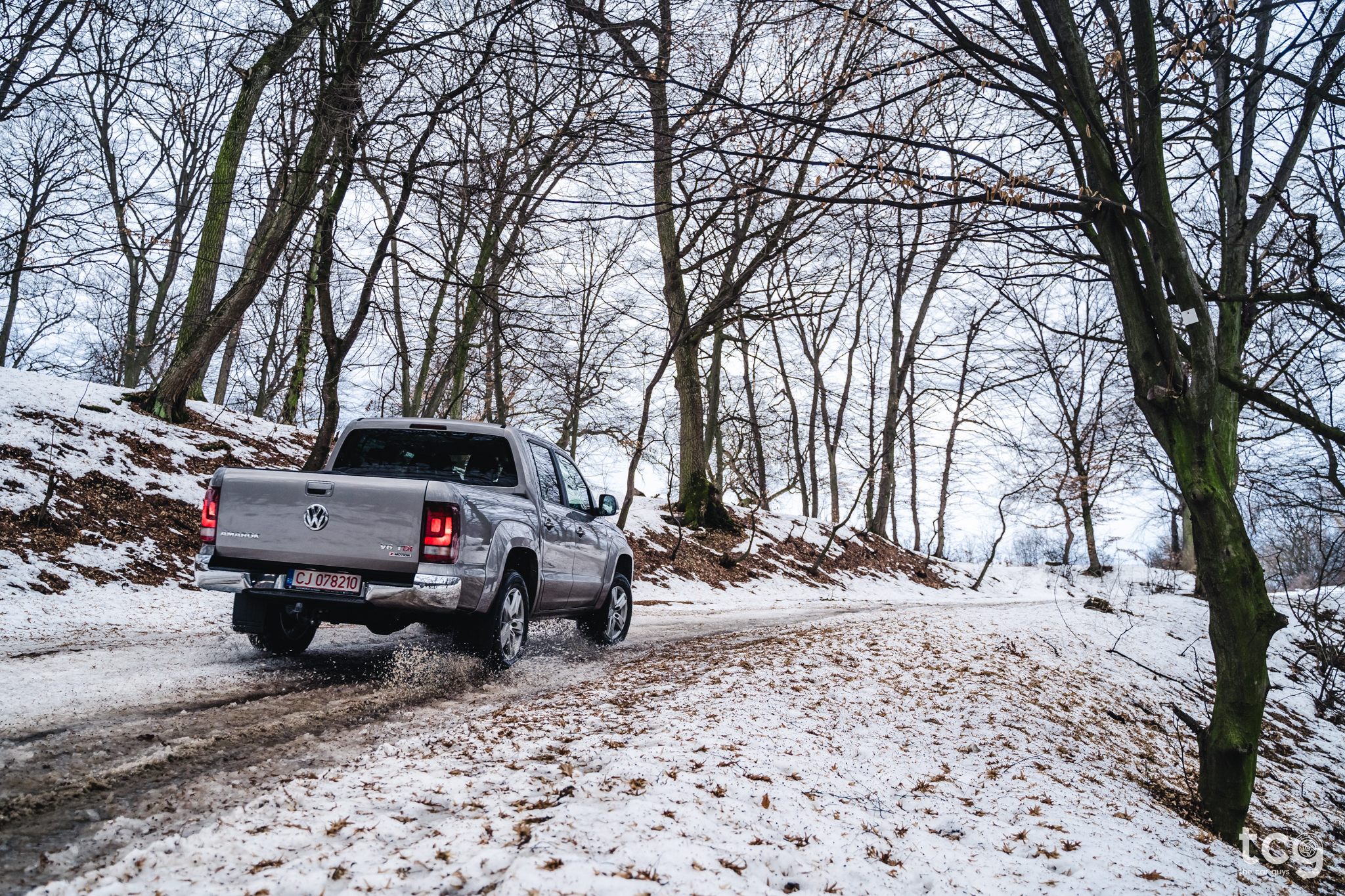 There's not much to say about the design, I mean, it's a pick-up truck not a sports car and if I were to be 100% honest, I think this would be my first choice (Amarok) and my second would be the Ford Ranger - based on looks alone. There's just something about it that appeals to me and I can't really put my finger on it. The car was also fully-specced and it had pretty much all the bells and whistles one might get on an Amarok - no bull-bar and all that, but I kind of prefer it that way.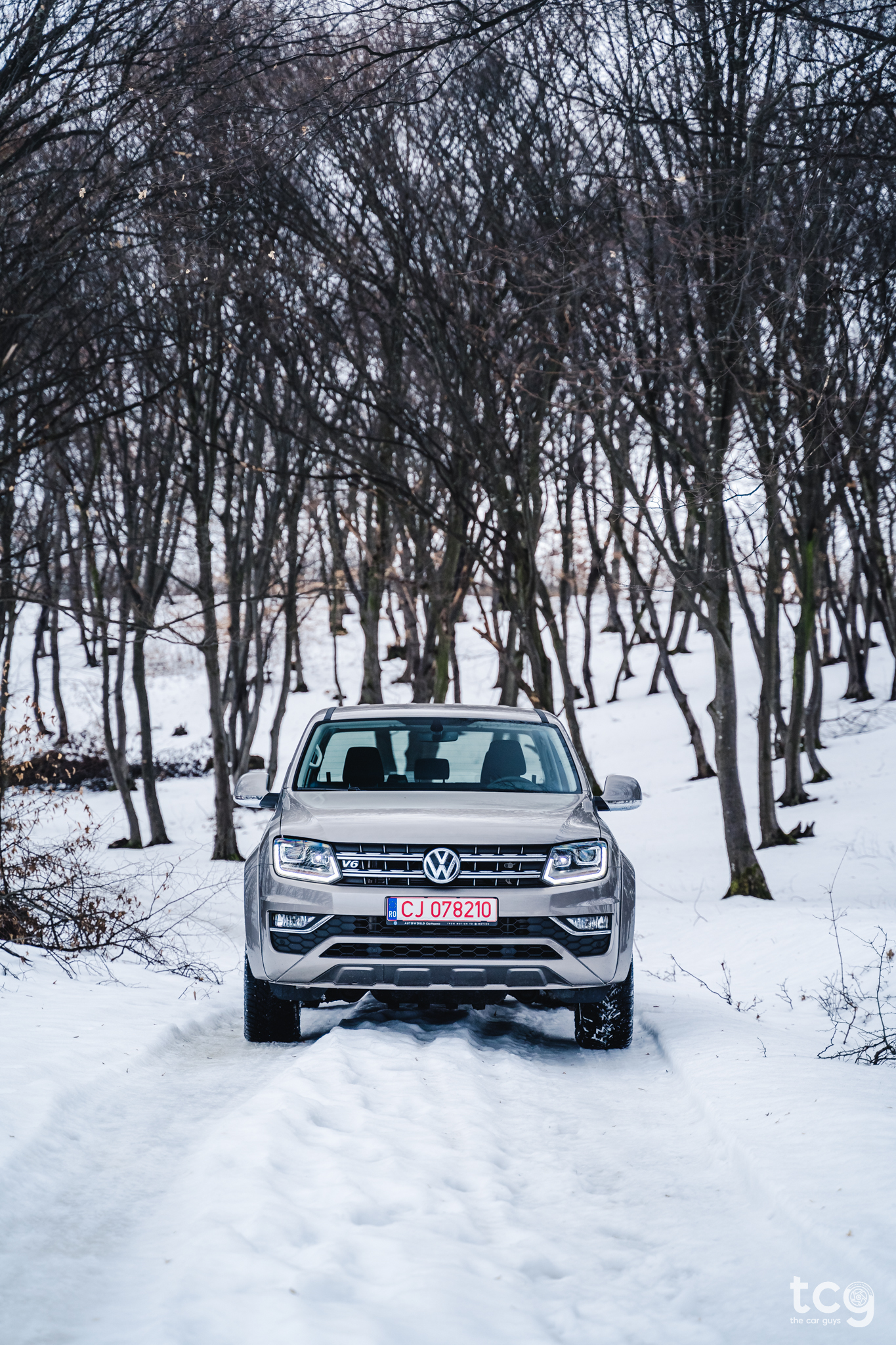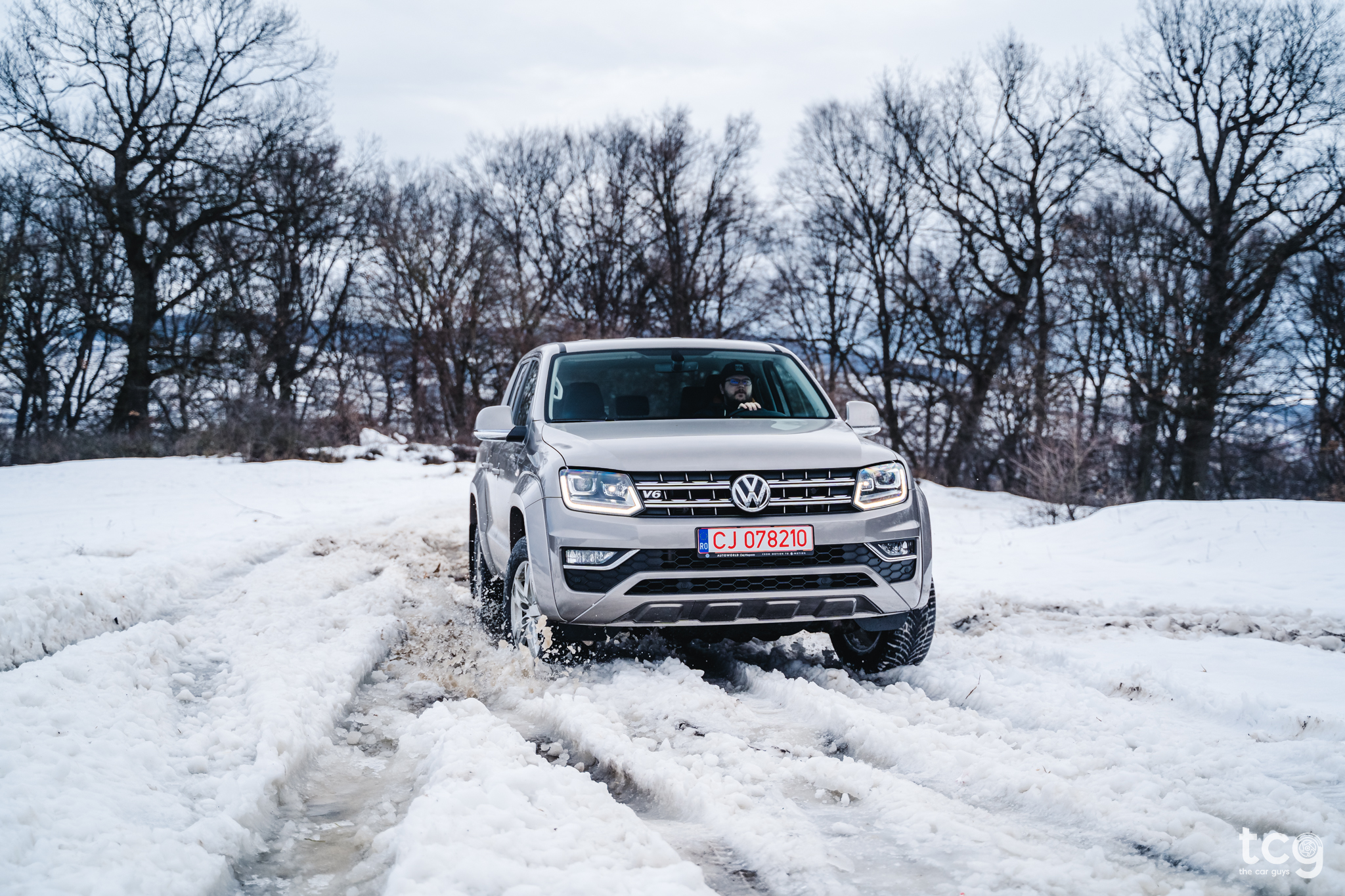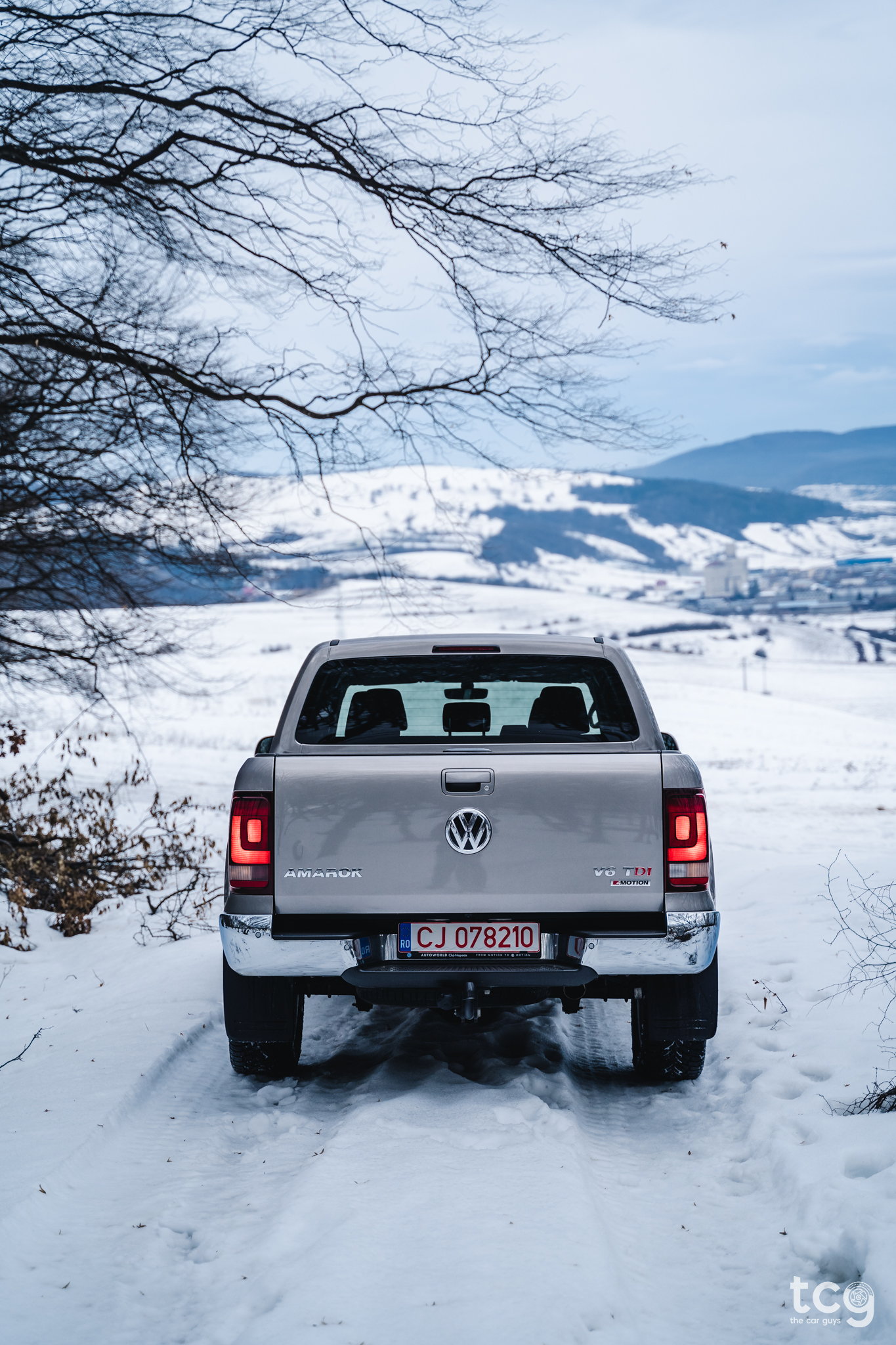 Let's talk about specs - we had a 3.0 litre V6 diesel unit capable of producing 224 HP and 550 NM of torque coupled with an 8-speed automatic gearbox. It's, how should I put this, fantastic! The car pulls like crazy and you won't have any issue beating lots of cars off the line - it actually reaches 100 km/h in about 8 seconds (not that you'd go drag racing with your pick-up truck, but it's nice to know/have). The All Wheel Drive (4Motion) system is great (it also has a rear locking differential) and it can get you out of pretty much any situation you might find yourself in. You can tow up to 3,500kg's and load around 1,000kg's in it - which is, you know, A LOT.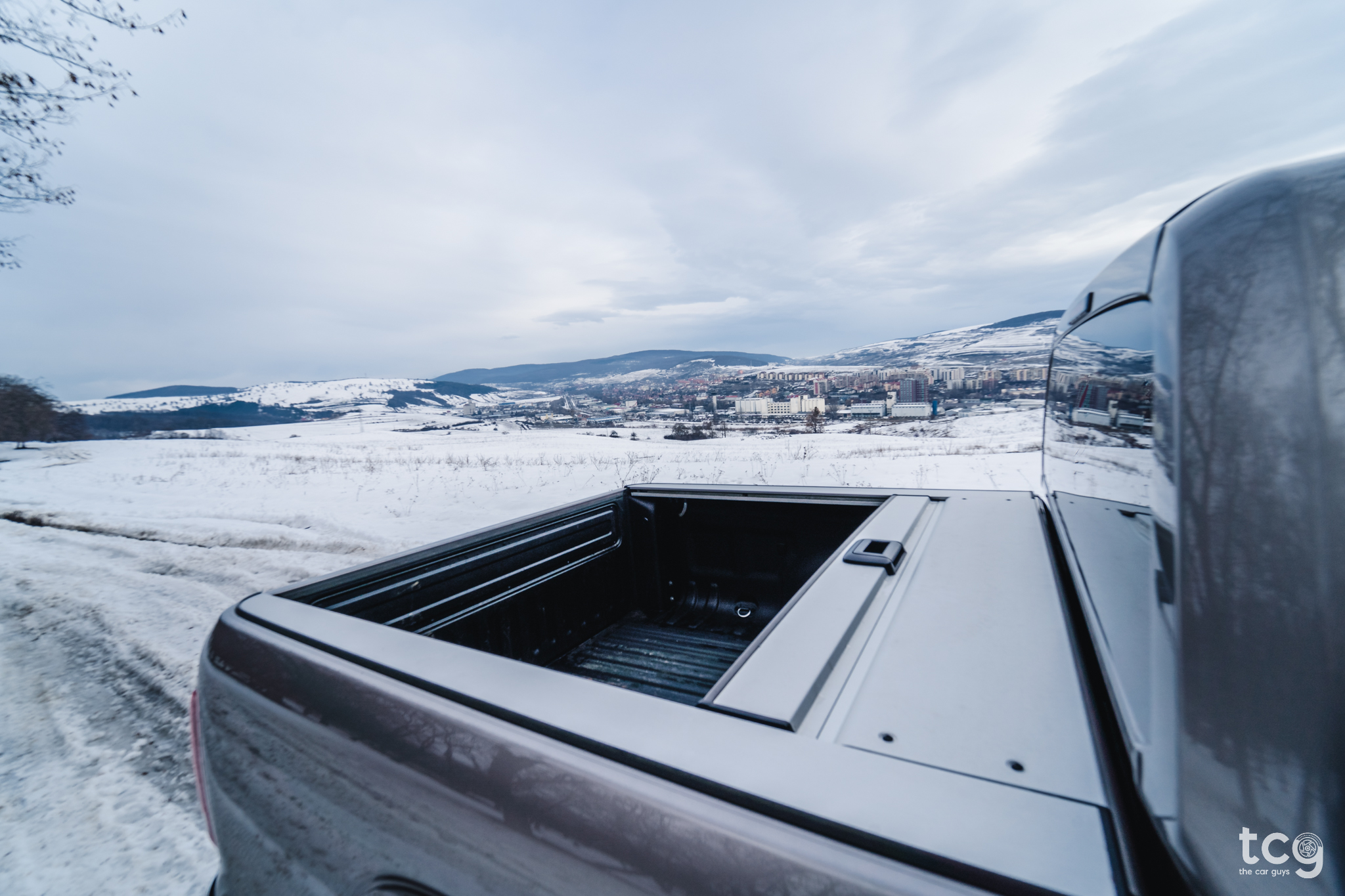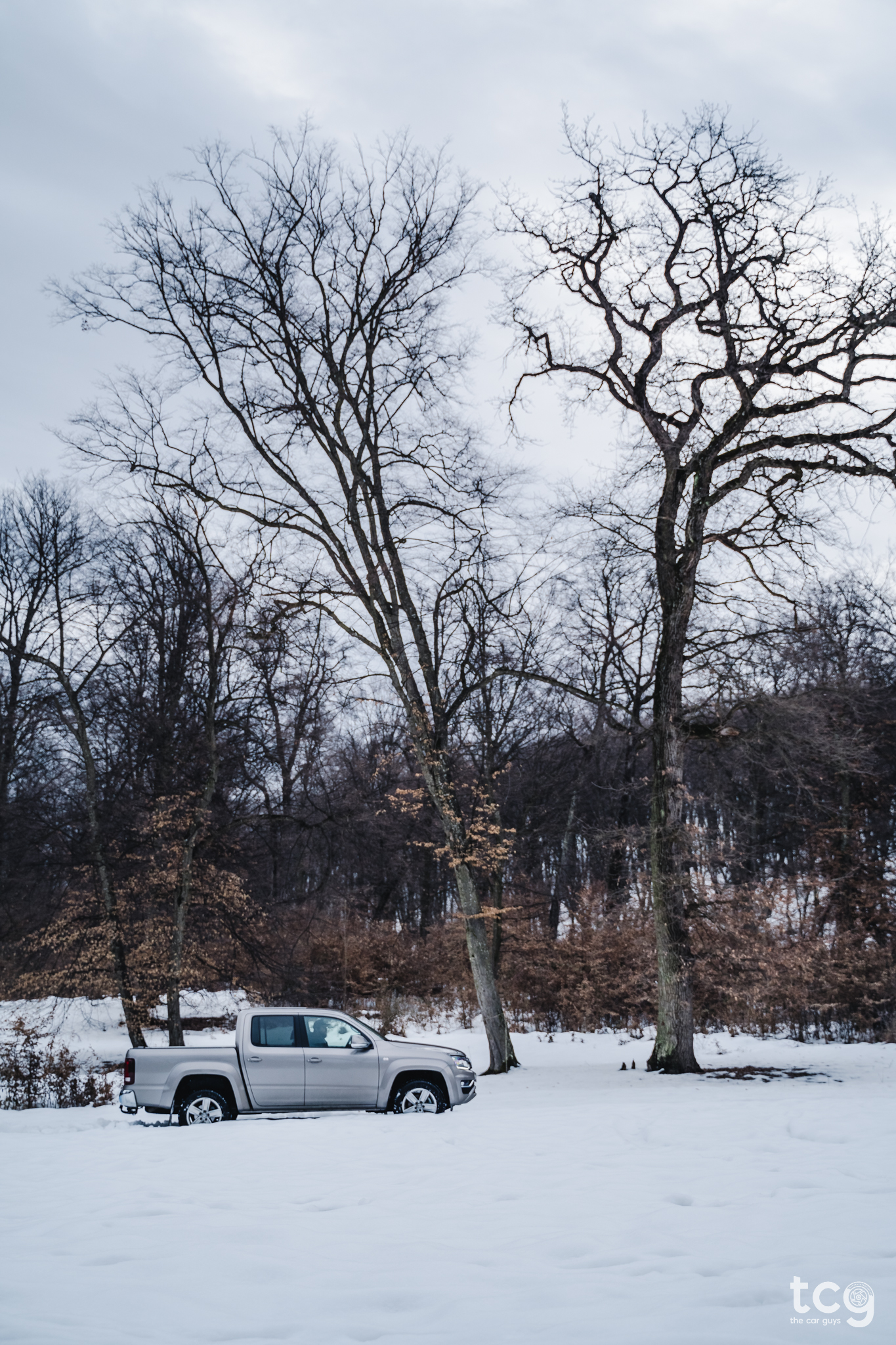 This car was designed to carry large payloads over rough and muddy terrain, and it does that very well indeed. You may be surprised to hear that, while it can't match the comfort and driving dynamics of a conventional SUV, the Amarok is still very impressive on the road compared to its pick-up rivals. By pick-up standards (and we've driven a few of them) it's great to drive, with light, accurate steering and it rides well too.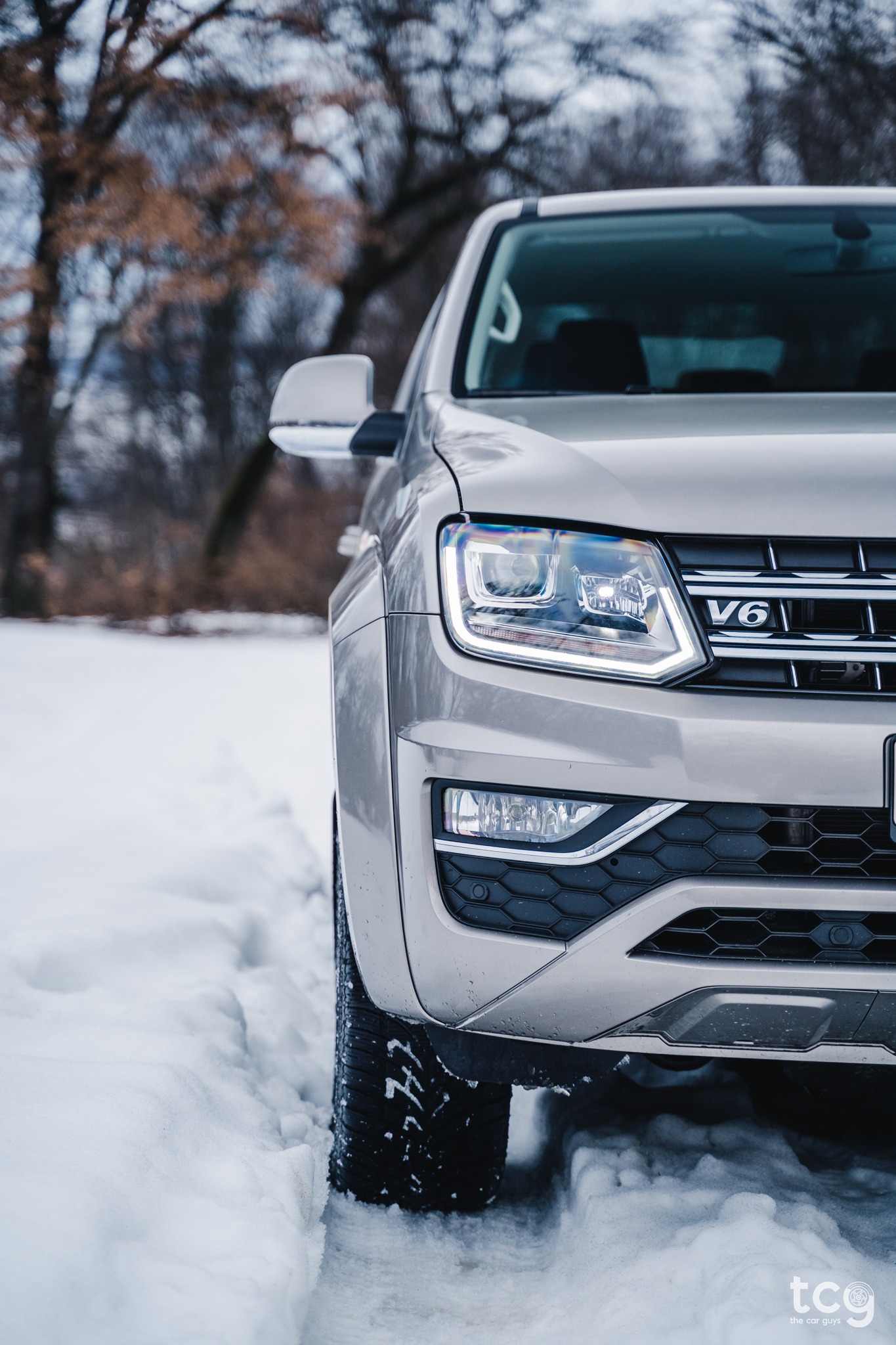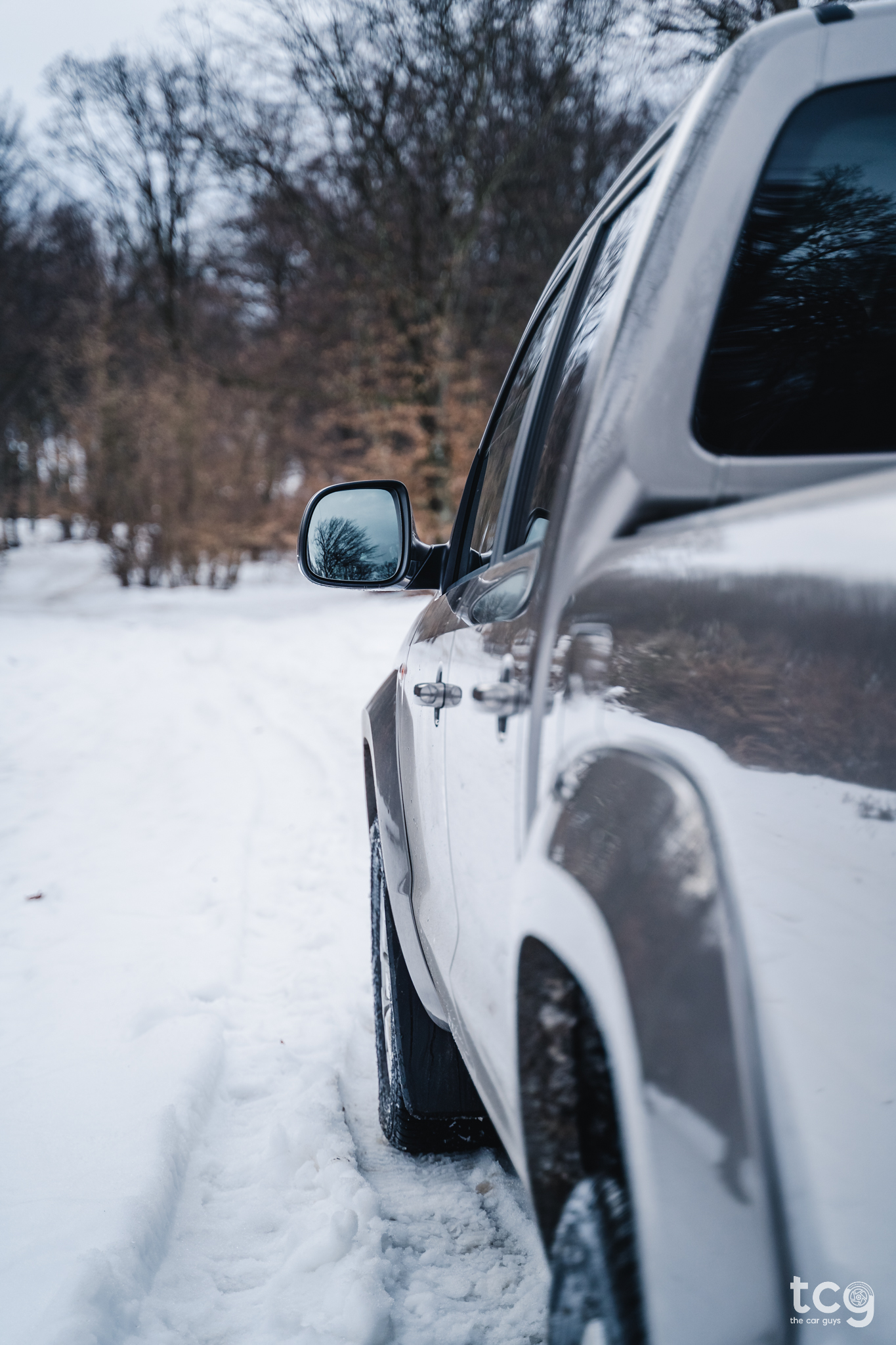 We took the Amarok on some pretty rough terrain - snow, ice, muddy trails and it coped with everything with flying colors. The tyres helped a lot as we had a brand new set of Nokian Tyres fitted right before we got the car, and, as everyone knows, Nokian pretty much rules the winter tyre game.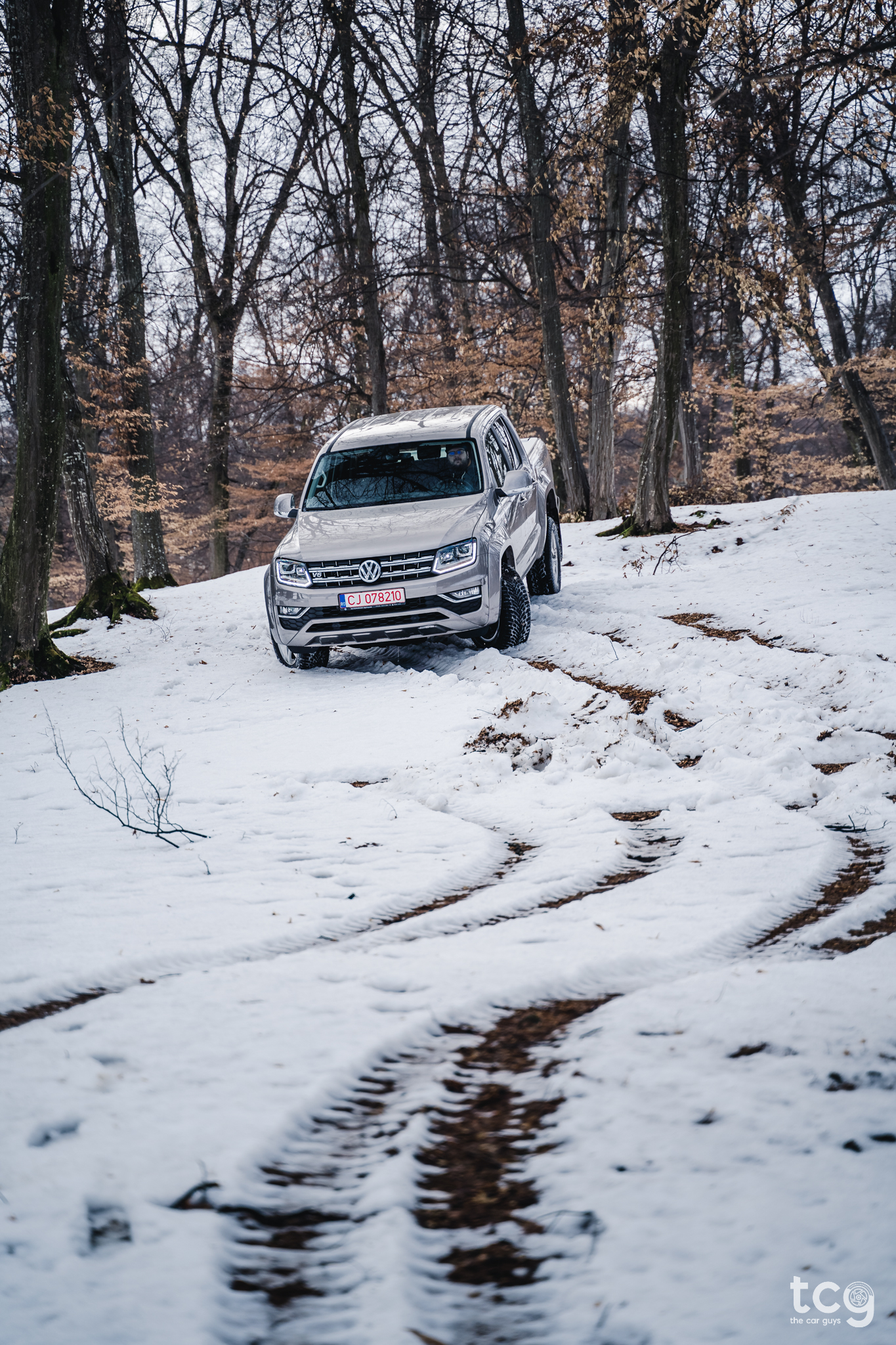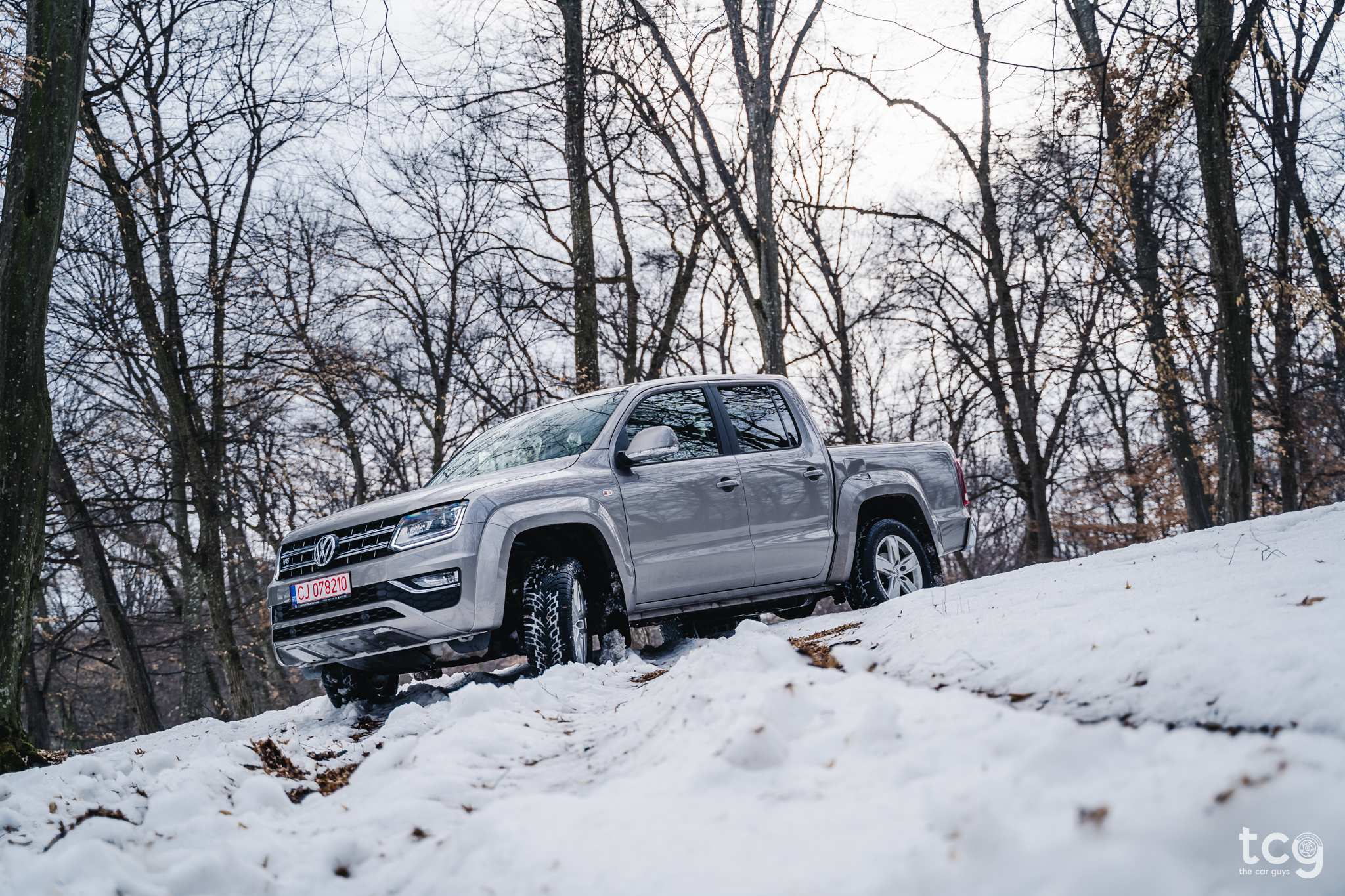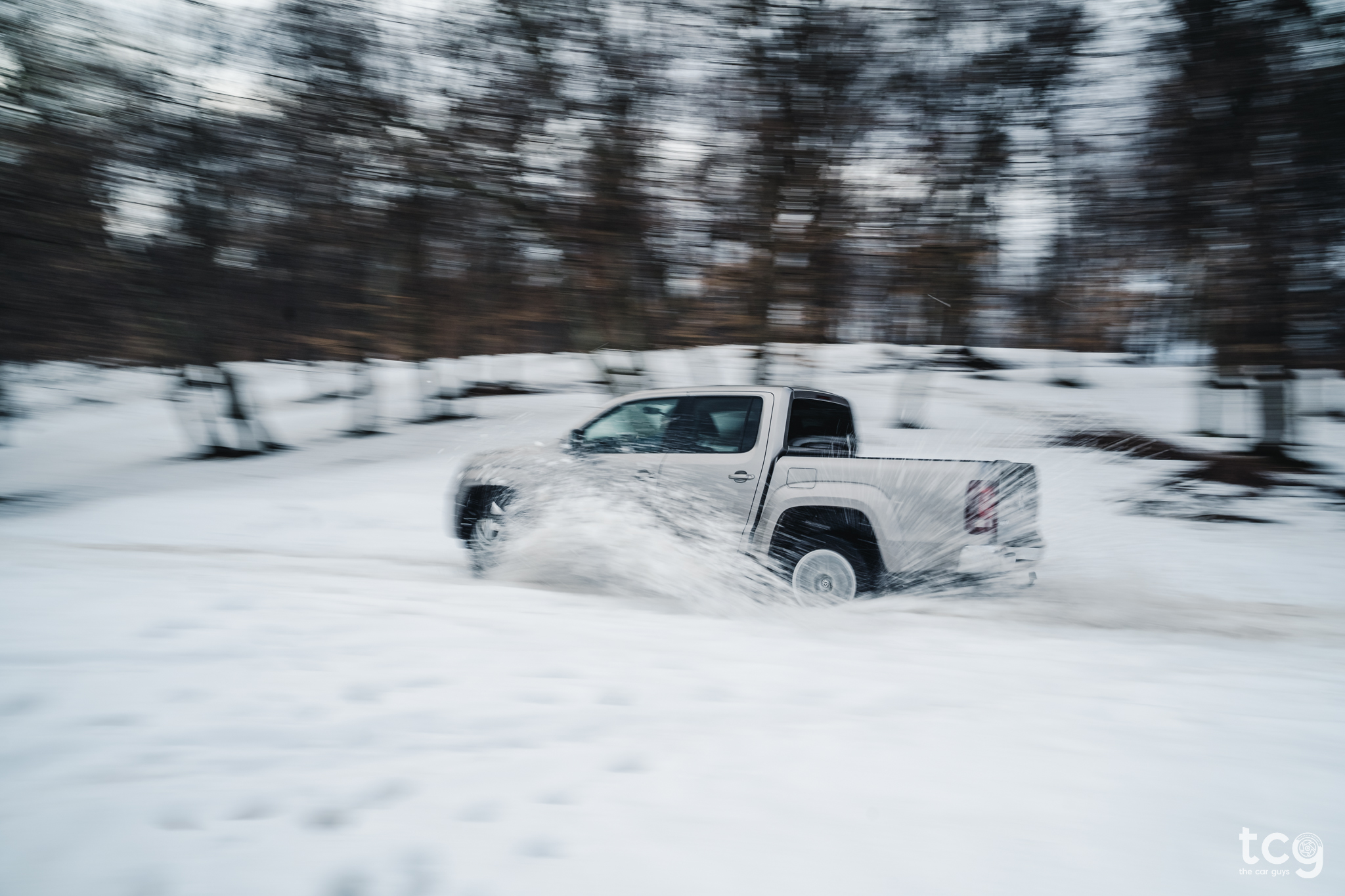 Moving to the inside, the Amarok doesn't look very different from many of its VW counterparts, but the Amarok trades poshness for functionality and utility. Don't get me wrong, it's not a bad place to be - you get a big touchscreen, heated seats, climate control, bluetooth connectivity, comfy seats and so on. It's a bit of a climb up into the driver's seat, but once you're in there's a decent range of seating and steering wheel adjustment to help you get comfortable.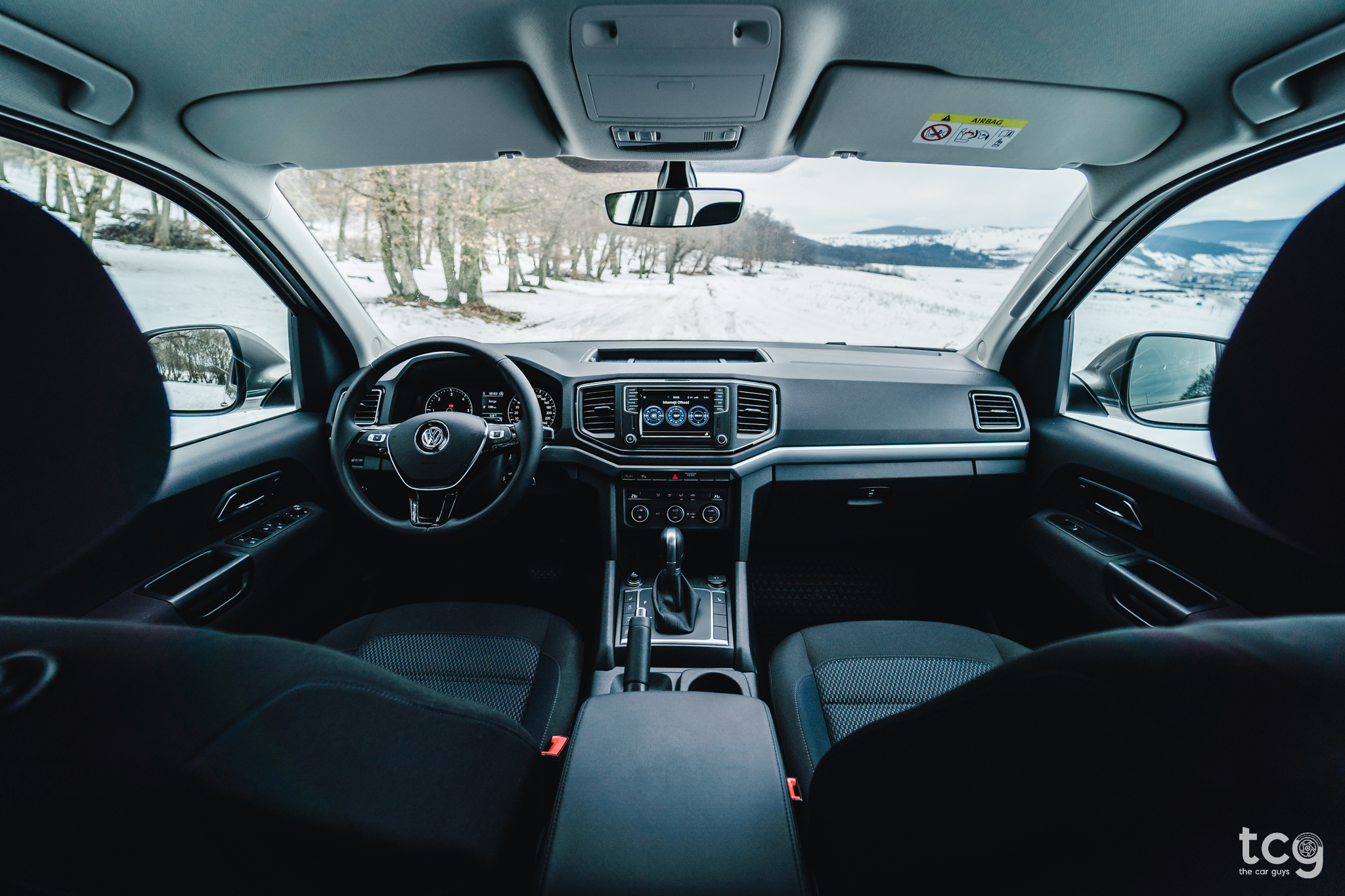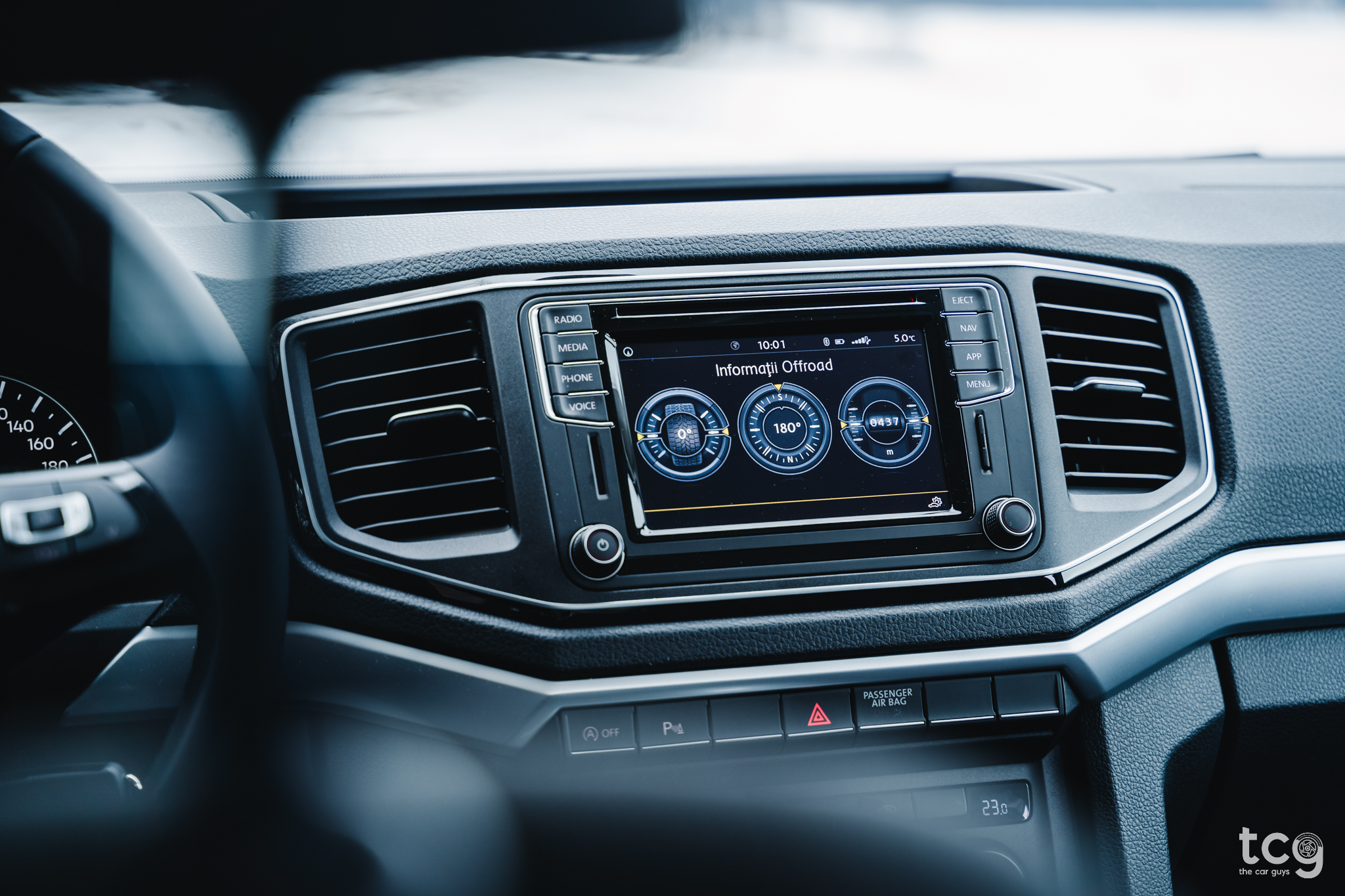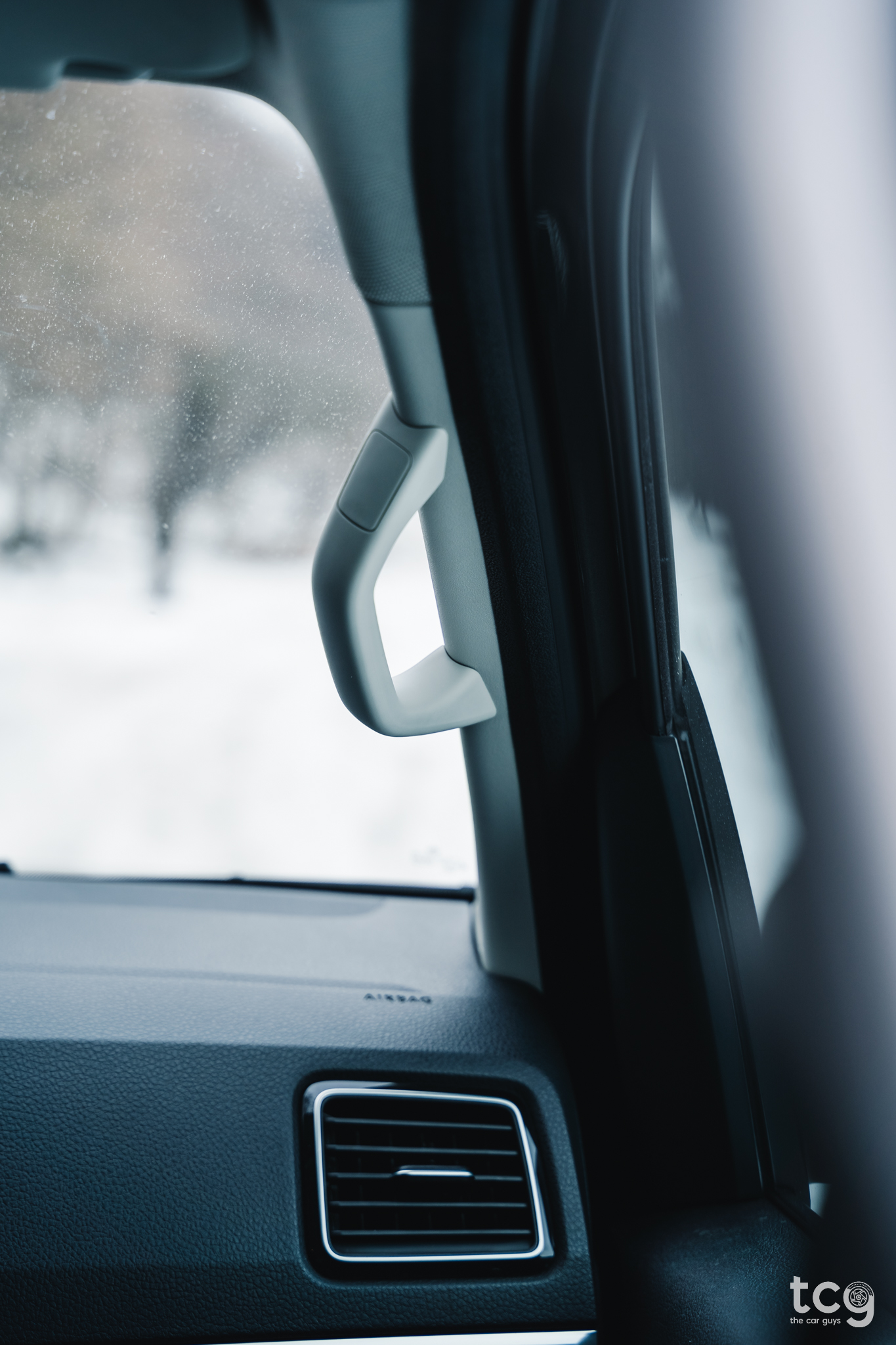 When you buy a pick-up, you get one to haul stuff, do work - not to be particularly careful, so it's not surprising that the Amarok's interior is filled with tough, hard plastics. You can find some soft-touch plastics if you really look for them, but it certainly feels way better than other rival cars and it all feels very well put together.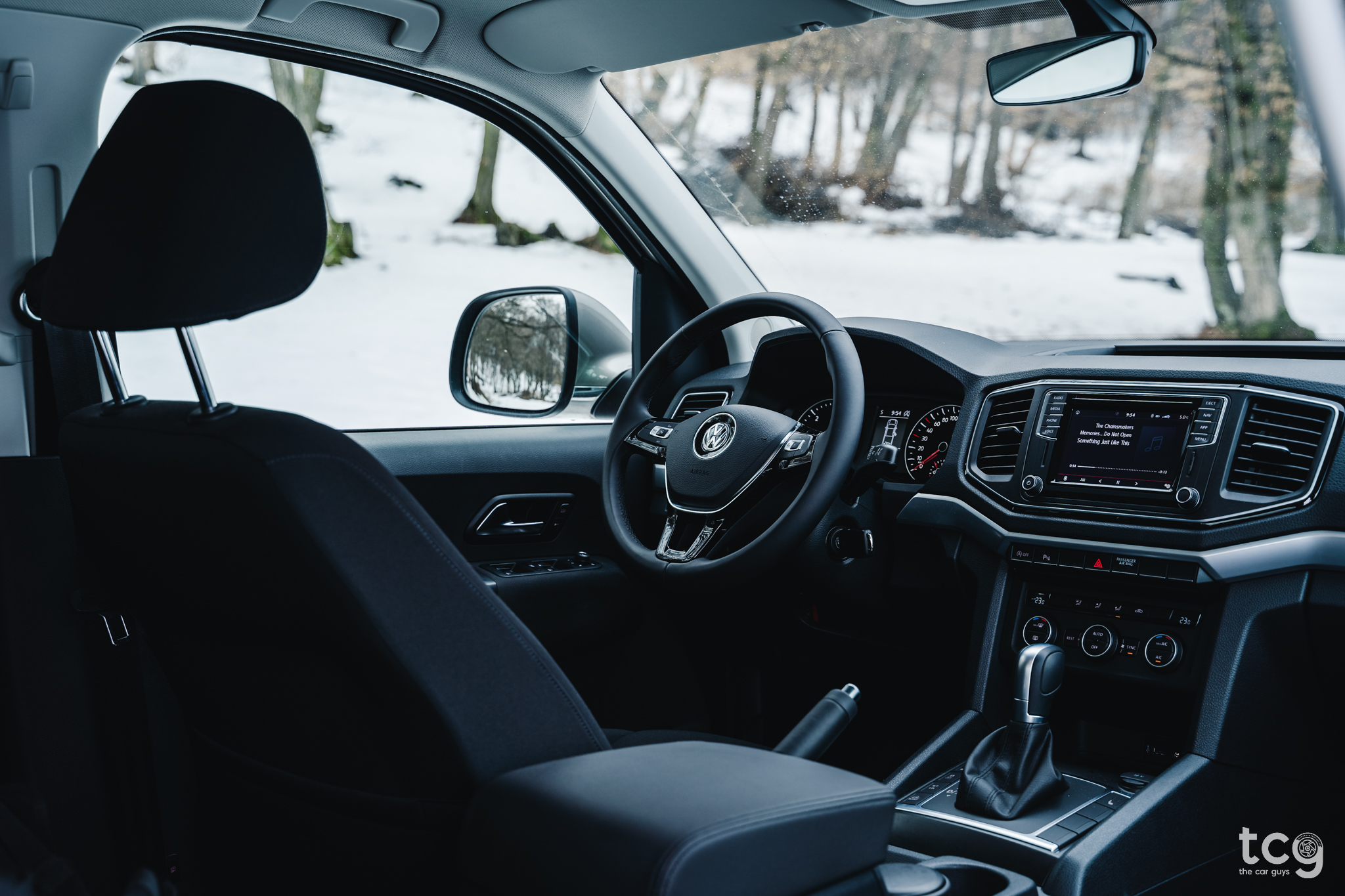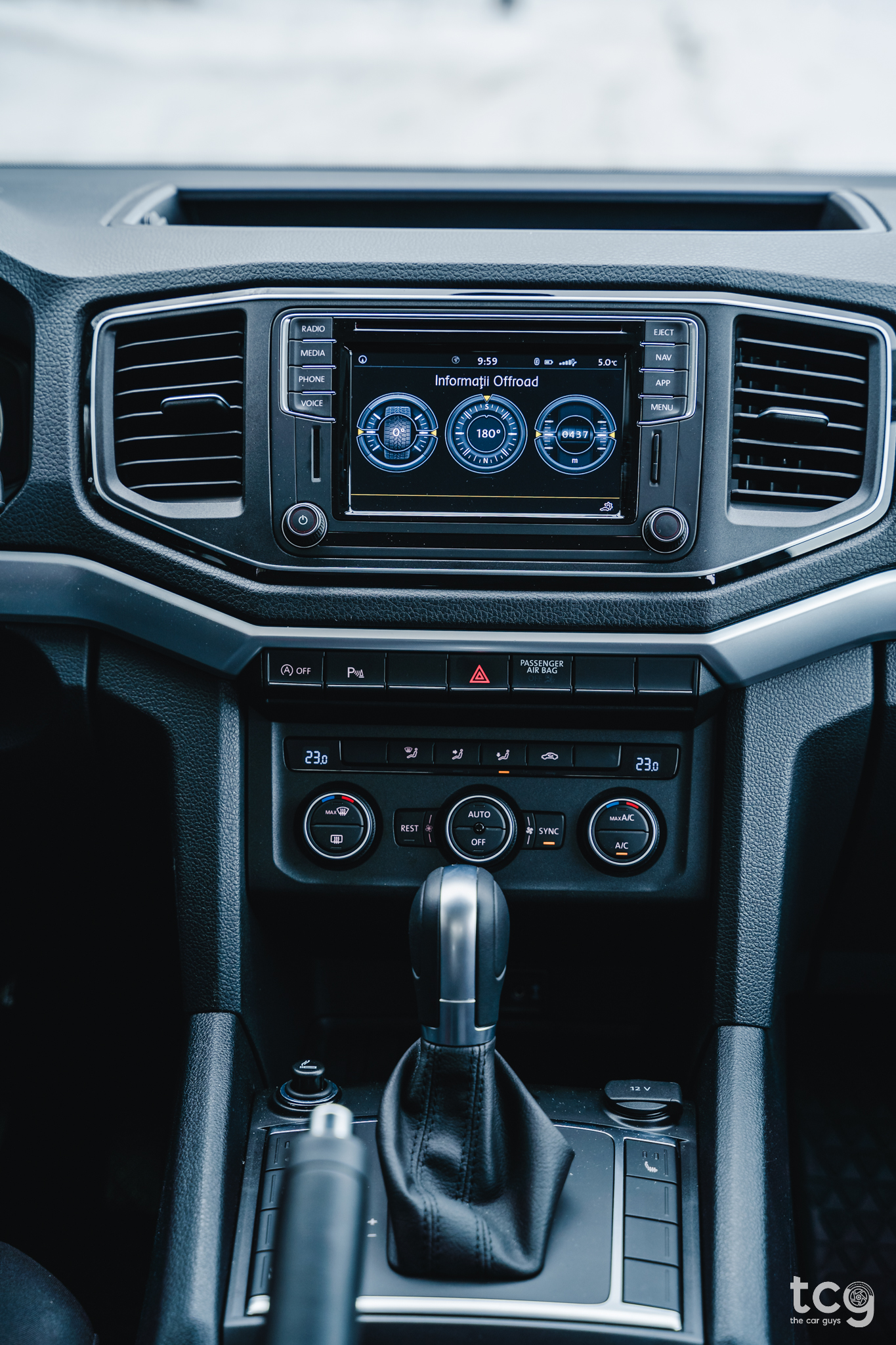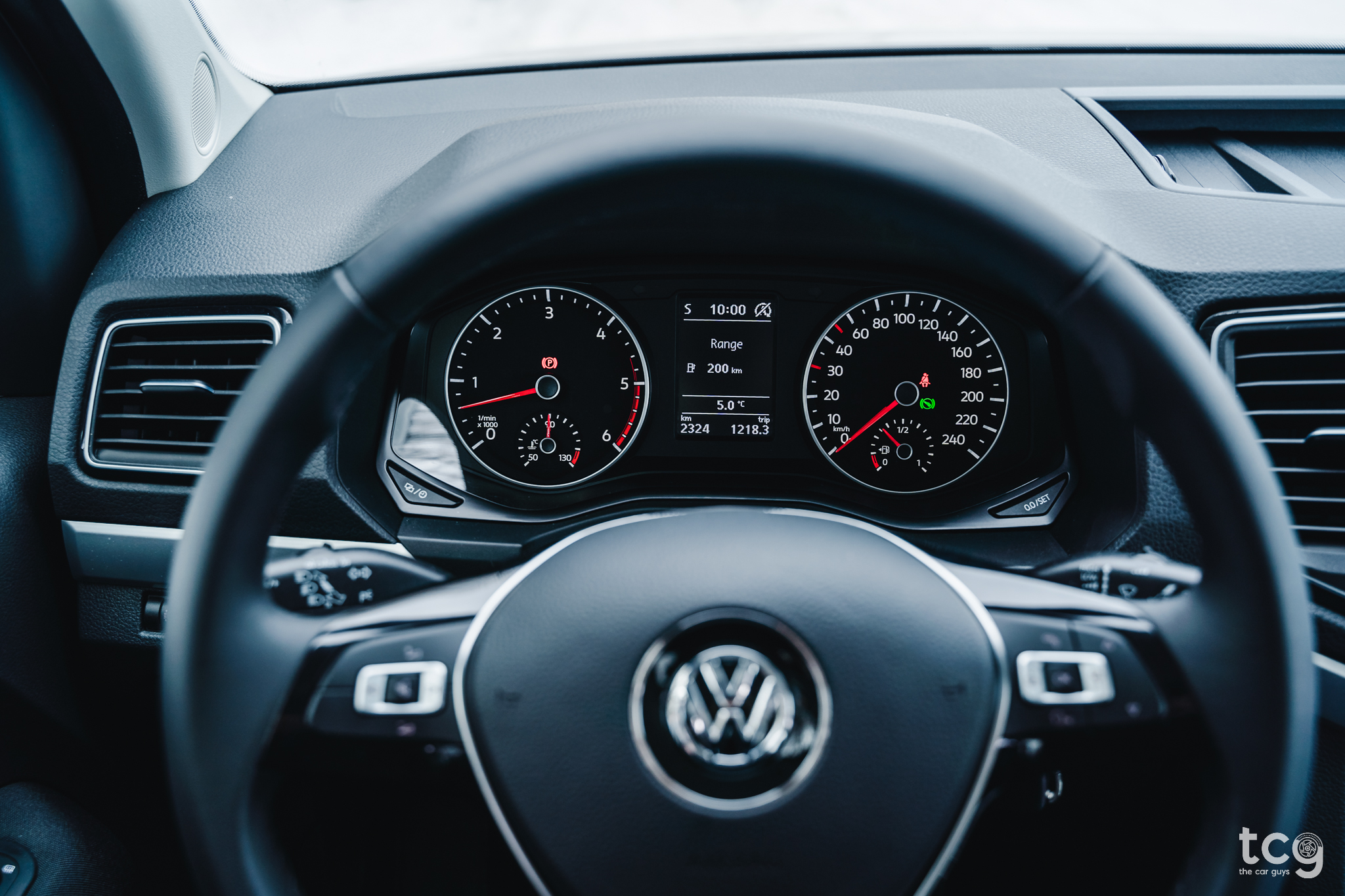 So why do people love pick-up trucks so much? Well, I think it all depends on what you need it for and because more and more people move away from cities to the countryside I think buying yourself a pick-up truck is a safe bet!
---
3 things I really like about the Amarok:
How it looks! This is the best looking pick-up truck on the market.

The engine line-up is best-in-class!

The interior quality and layout is very good, no complaints here!
---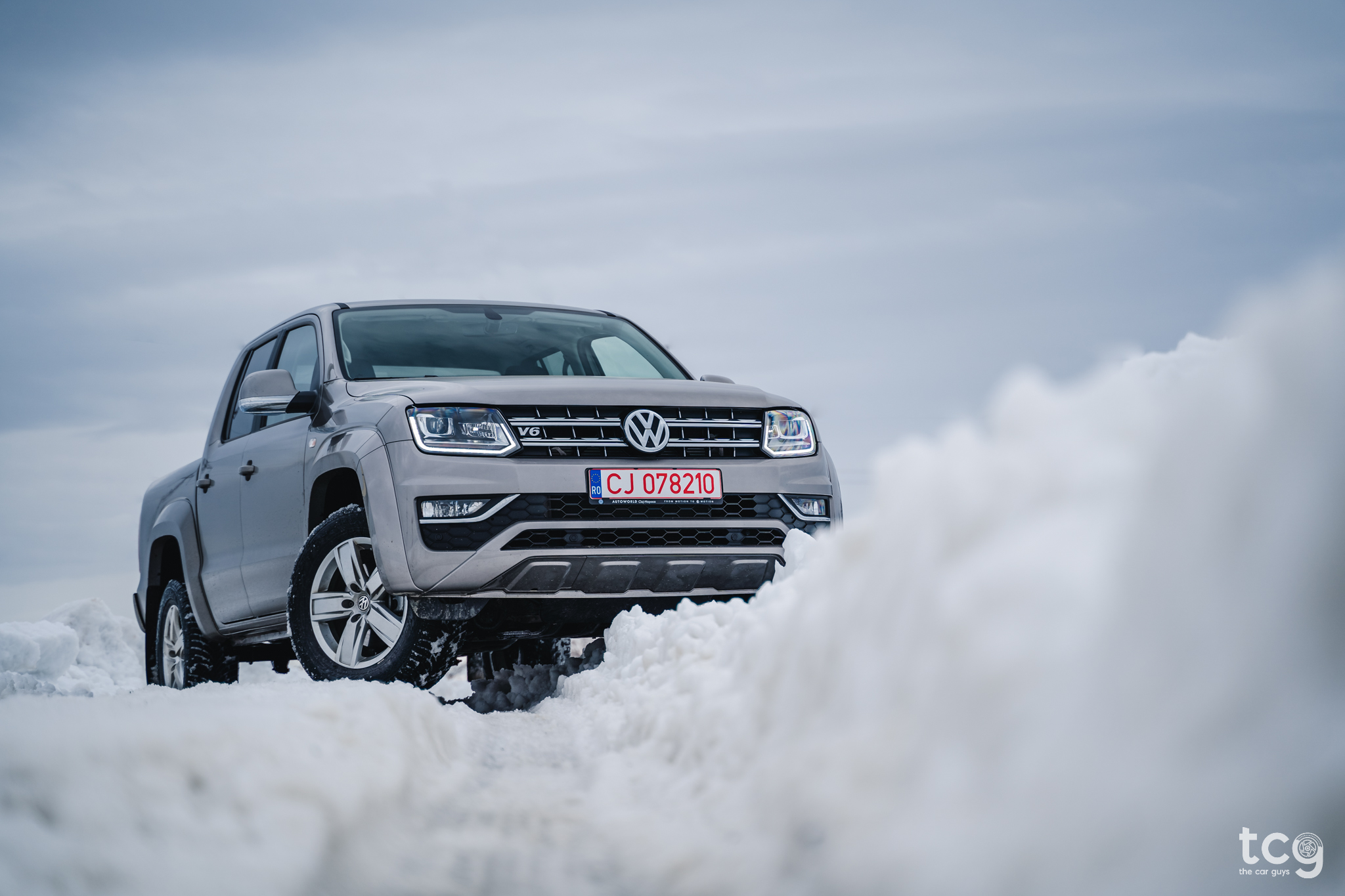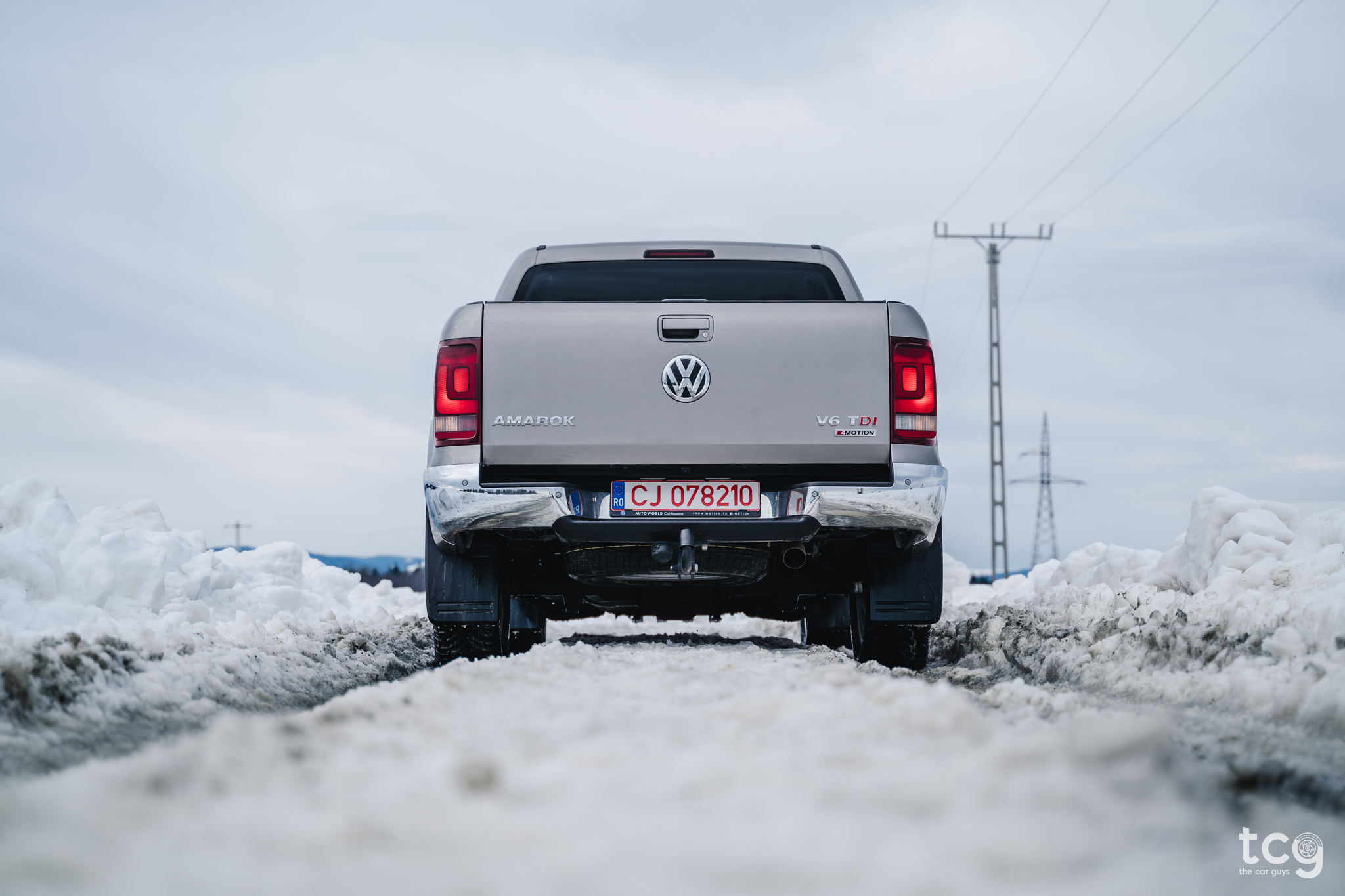 ---
3 things I don't really like about the Amarok:
The price! Pretty expensive for a pick-up truck.

It doesn't have a low-range gearbox.

The V6 is kind of thirsty!
---
Would I get this car? Nope! I don't need a pick-up truck, nothing I could use it for. But, hypothetically, if I would find myself in need of a pick-up truck - I'd definitely choose this one!
---
Price of the tested model: ~52,000 Euros (VAT Included)
Engine and Gearbox: 3-litre V6 diesel unit with 224HP and 550NM of torque + 8-speed automatic gearbox
---
Photos by: Dan Grigore
Thank you Autoworld Volkswagen/Autoworld Volkswagen Comerciale for lending us the car!
---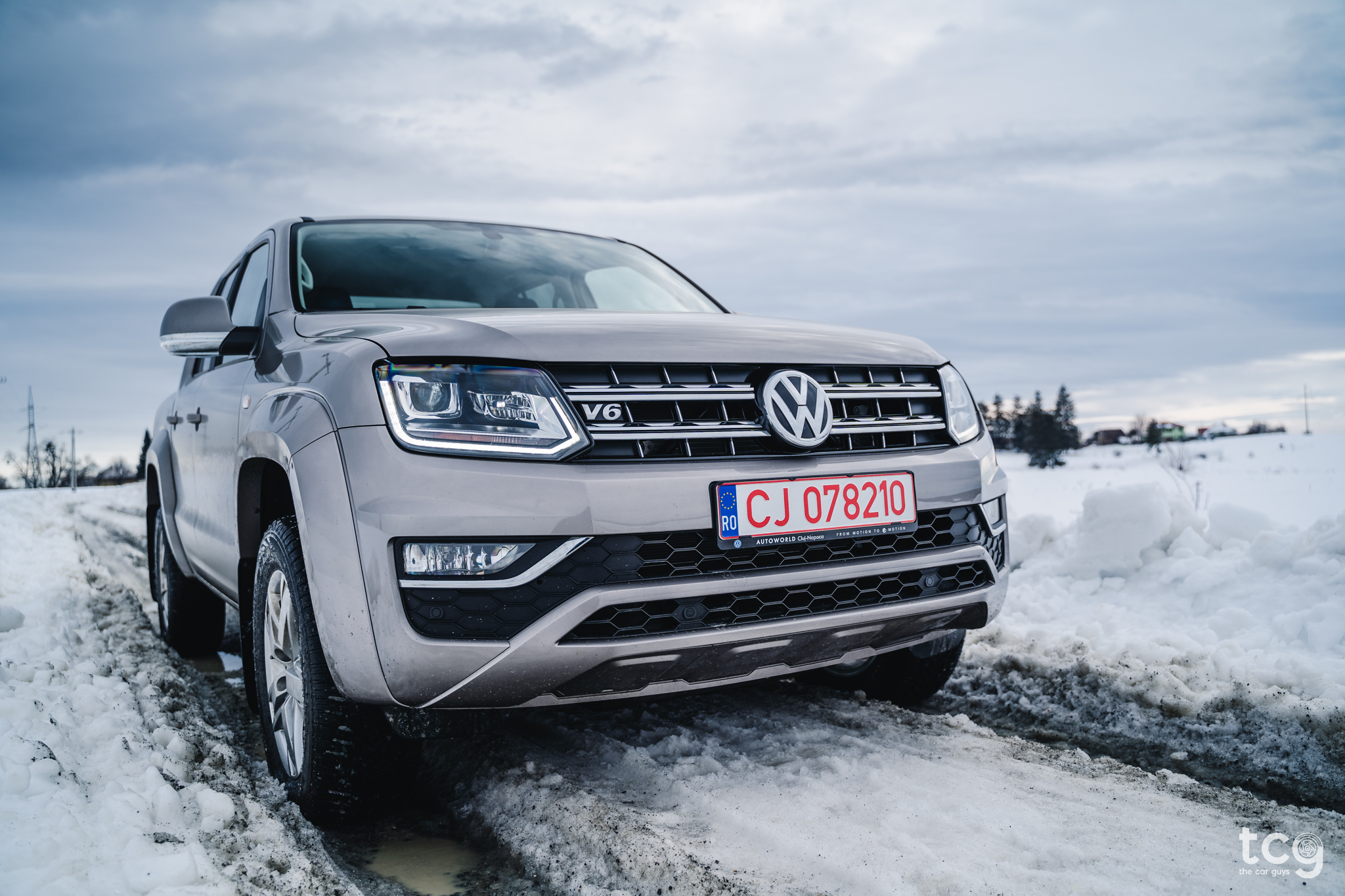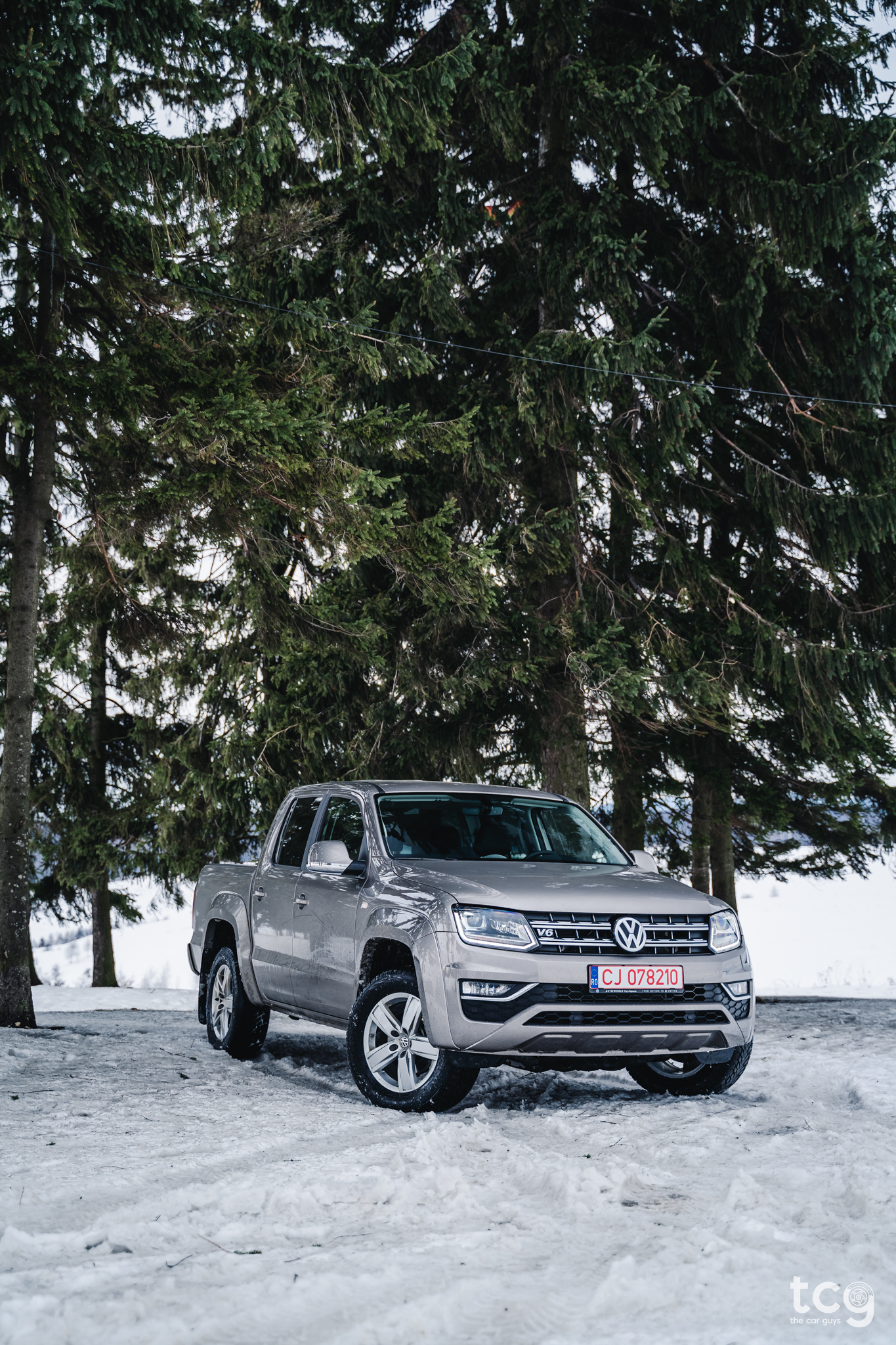 ---