I think the mid-sized SUV class is the toughest to review mostly because the cars we find in this class are pretty great all-rounders! Besides the Audi Q5, and just to name a few, we find the new BMW X3, the Mercedes-Benz GLC, the Land Rover Discovery Sport, Volvo's XC60 and the list can go on. What I really like about this Q5 is the fact that you pretty much get all of the bells and whistles from an Audi Q7 in a smaller, more compact package that is cheaper to run and costs less!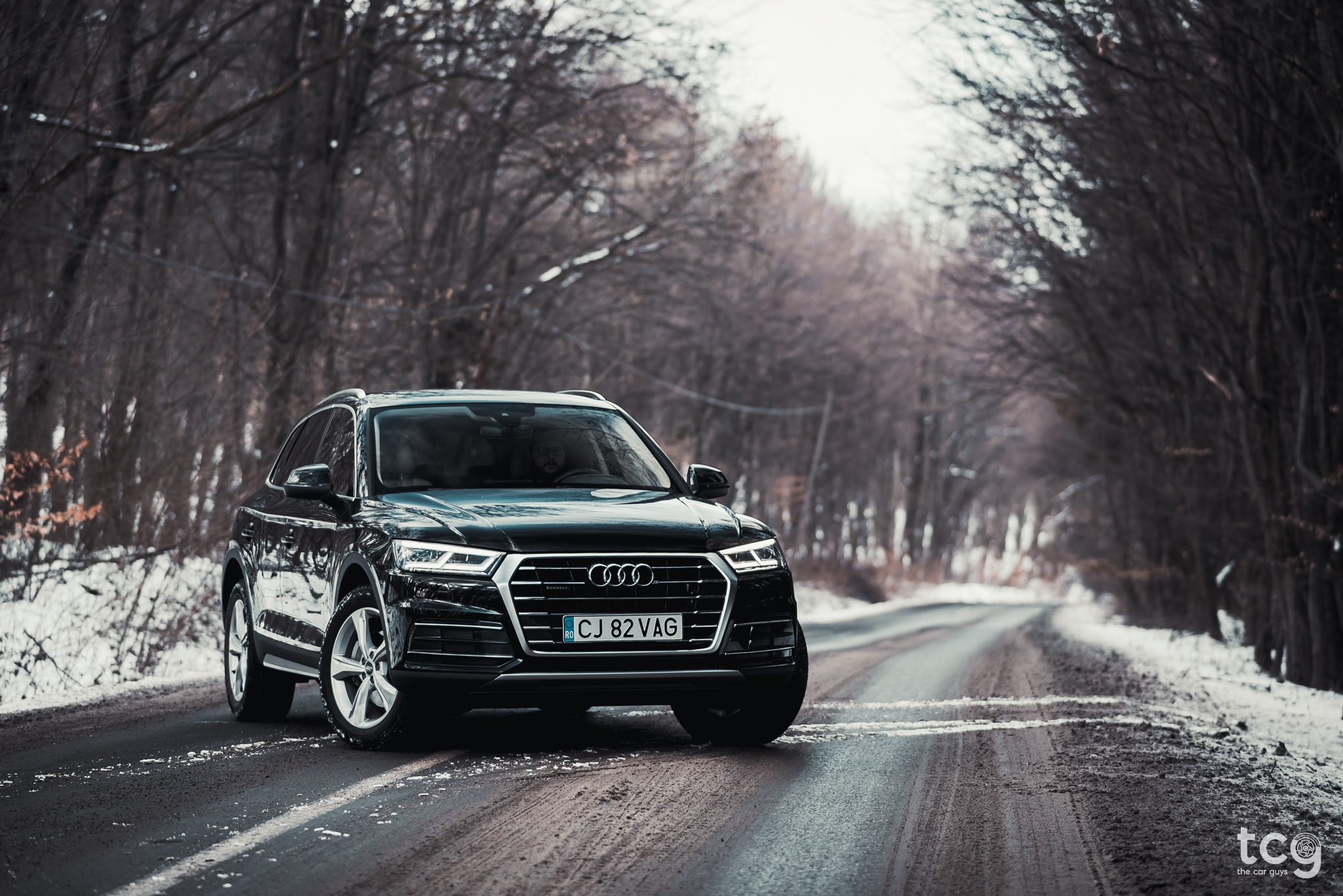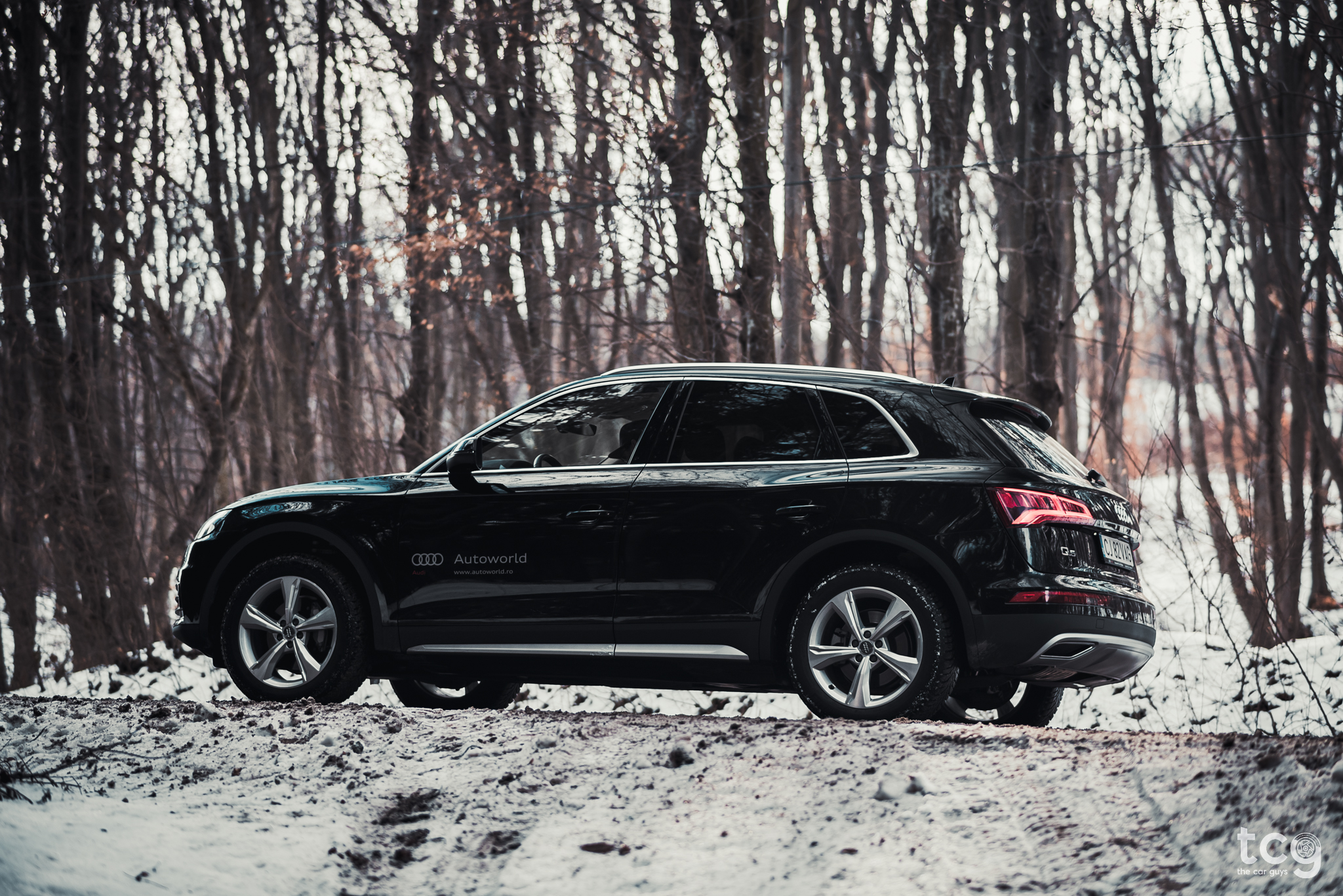 This new Q5 looks good, I'll give it that and even though it's not that different from the previous model, it has something that appeals to me - I can't really put my finger on it, but it's there. What do you think? Does it have what it takes to stand out in its class?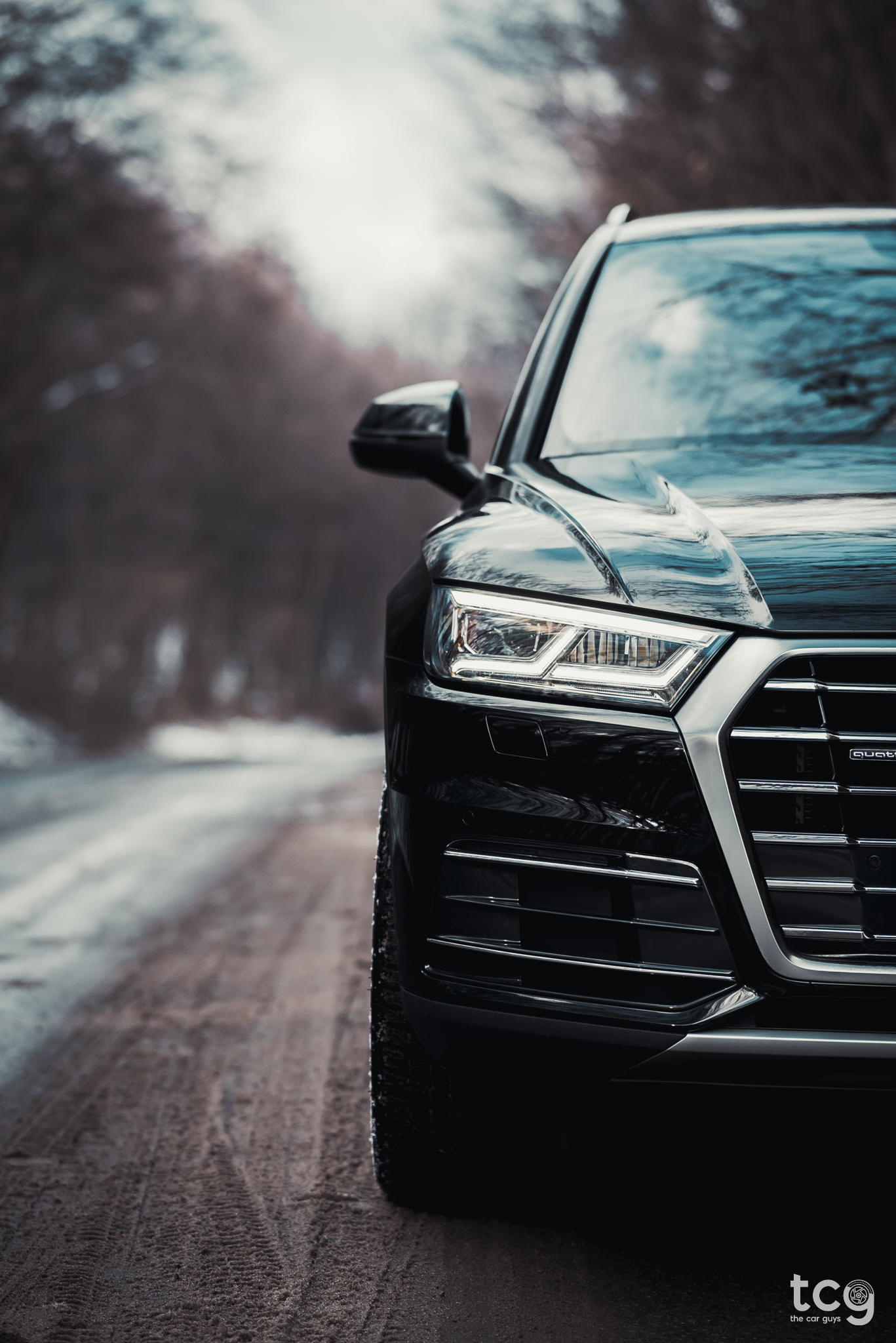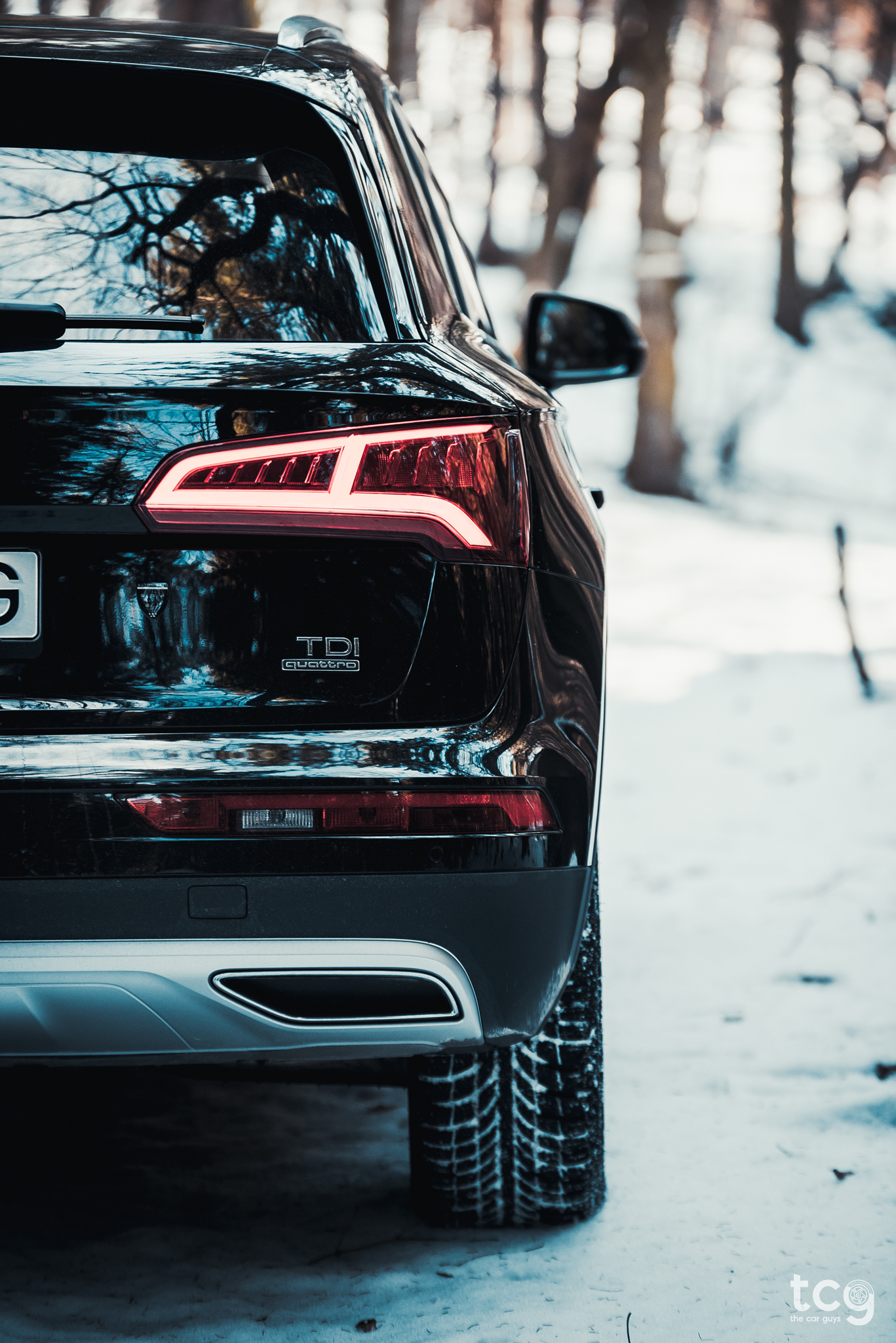 The engine choices for this car are not vast, but are more than enough considering the performance you get from any of them! There are two diesel units available (2.0 TDI & 3.0 TDI) or two petrol ones (2.0 TFSI or 3.0 TFSI) and 3 available gearboxes (6-speed manual, 7-speed S-tronic or 8-speed Tip-tronic). Oh, and of course - there's 2WD or quattro available but I wouldn't bother getting the 2WD version because why wouldn't you get Audi's quattro in an SUV? Prices start at ~40,000 Euros for the Basic model and go up to ~66,000 (base price) for the SQ5 with the Design and Sport versions being somewhere in the middle.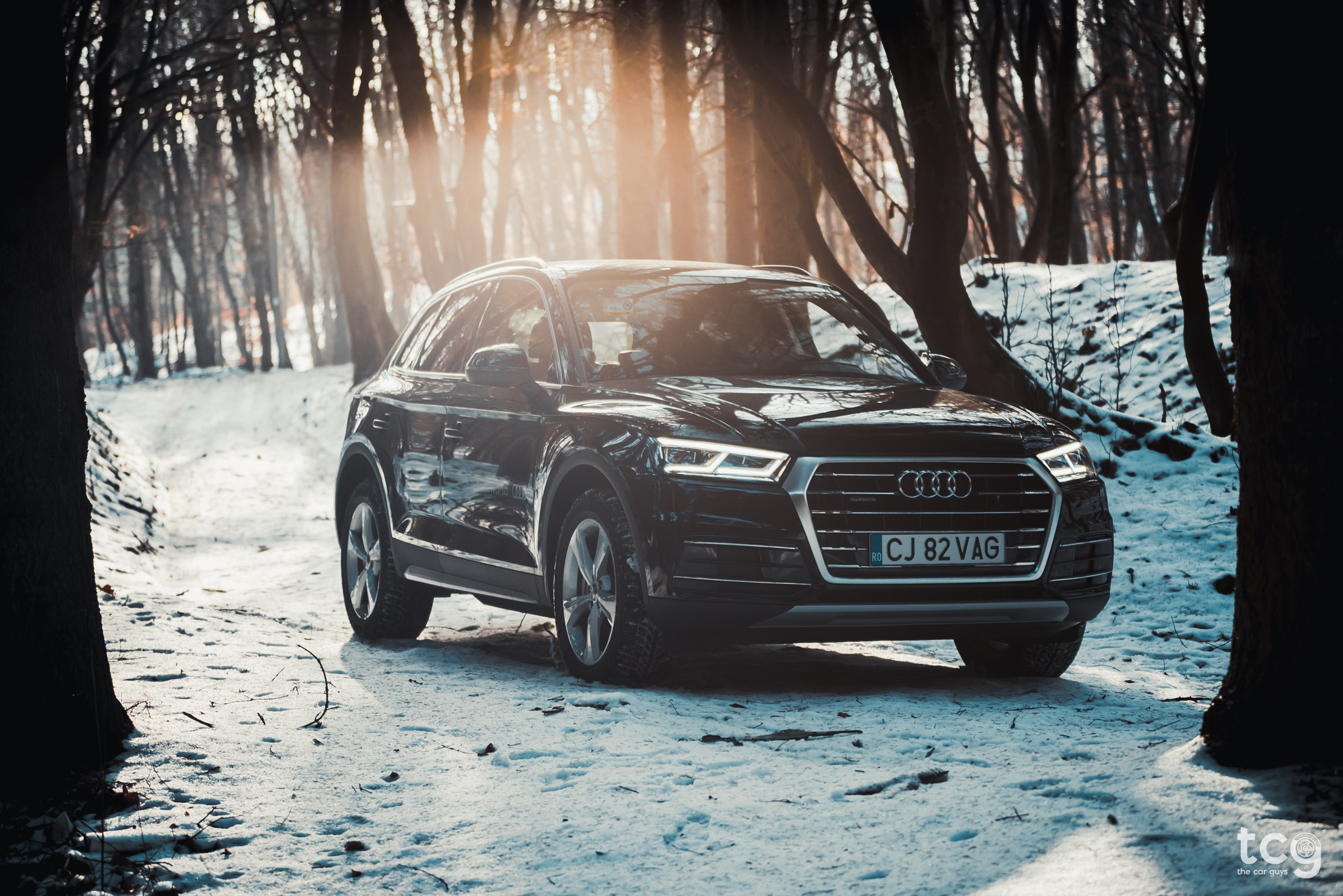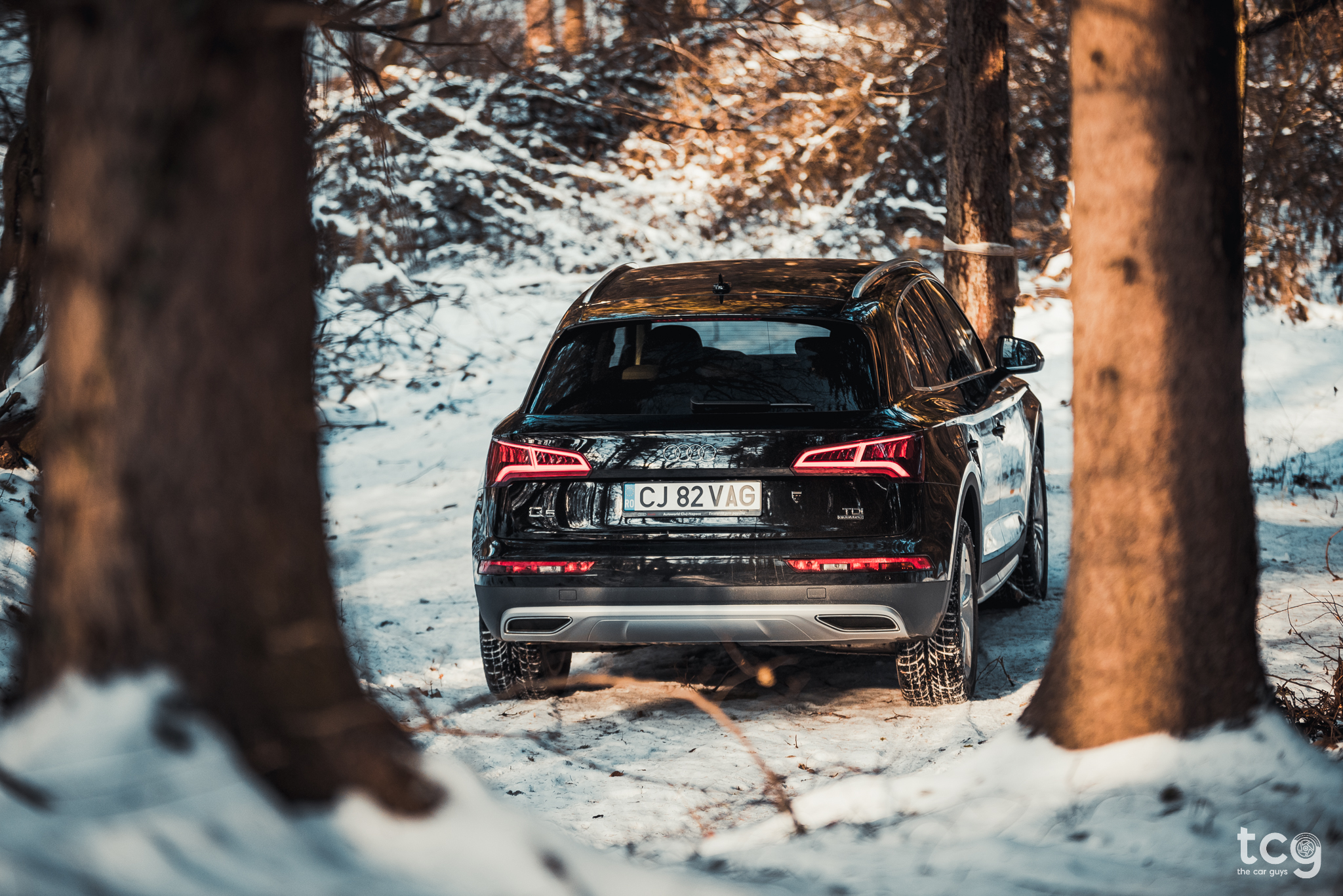 Our test car had this configuration: 2.0 TDI quattro (163HP & 400NM of torque), 7-speed S-tronic automatic gearbox and the Design equipment level! I know, 163HP doesn't sound like much and to be perfectly honest with you, I had no idea the car had just 163HP when I got it from Audi (mainly because I forgot to ask) but that really surprised me! It's decently fast but it pulls like crazy thanks to the 400NM of torque that you have available at your beck and call. This would be the most sensible choice out of the Q5's engine line-up but if you don't really care about that sort of thing, you'd go straight for the SQ5 with its mighty 3.0TFSI & 354HP - I really want to try that, but then again, who wouldn't?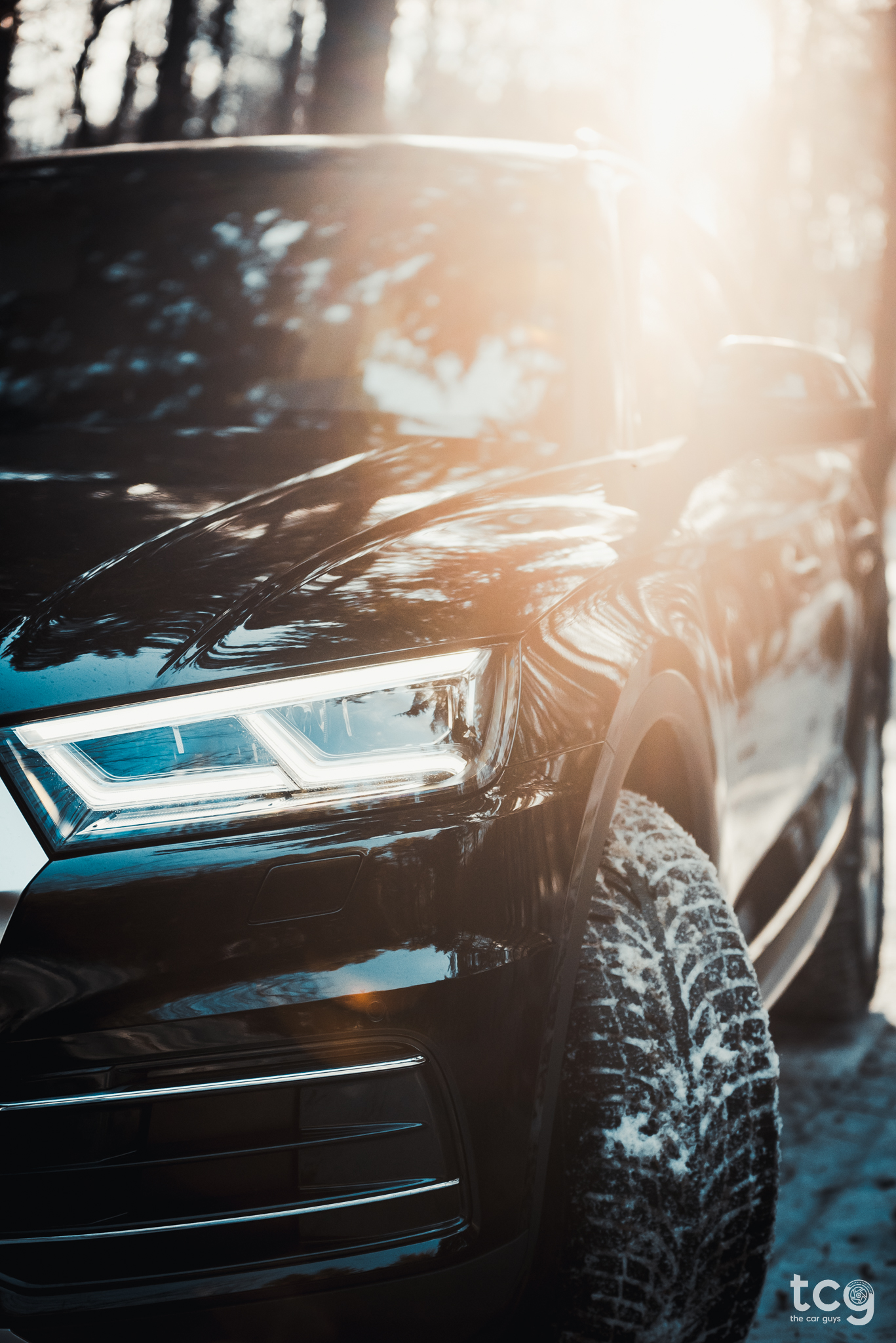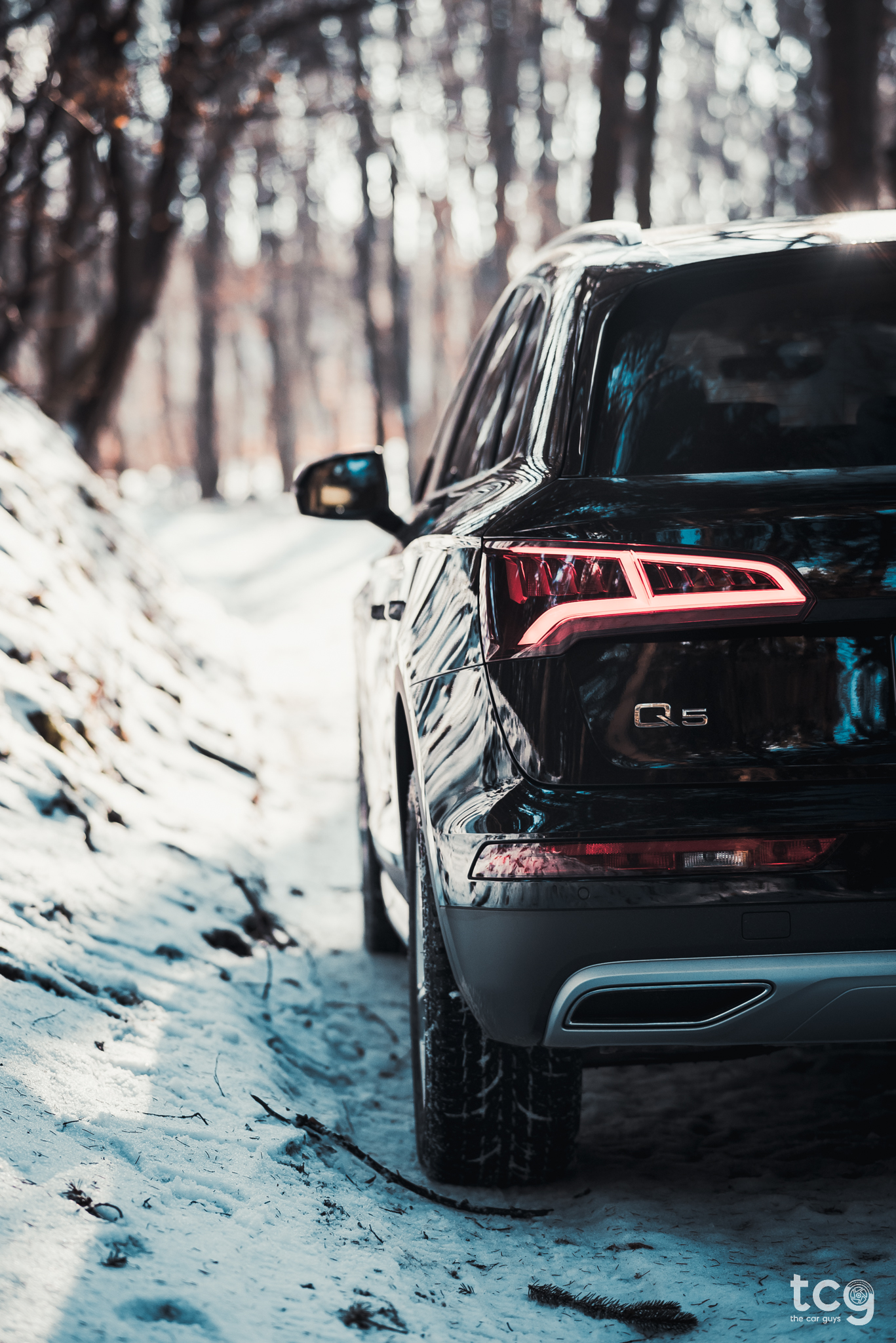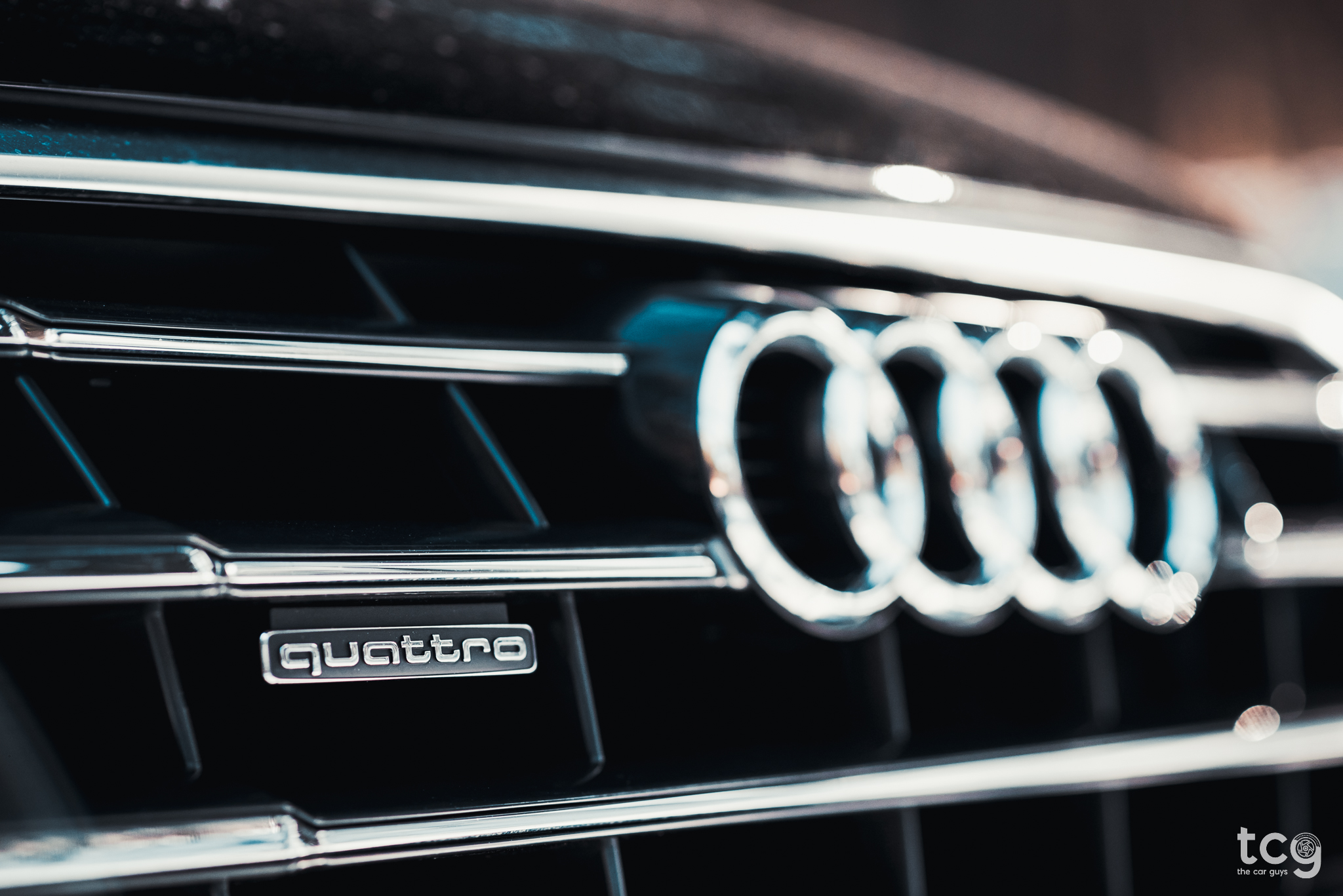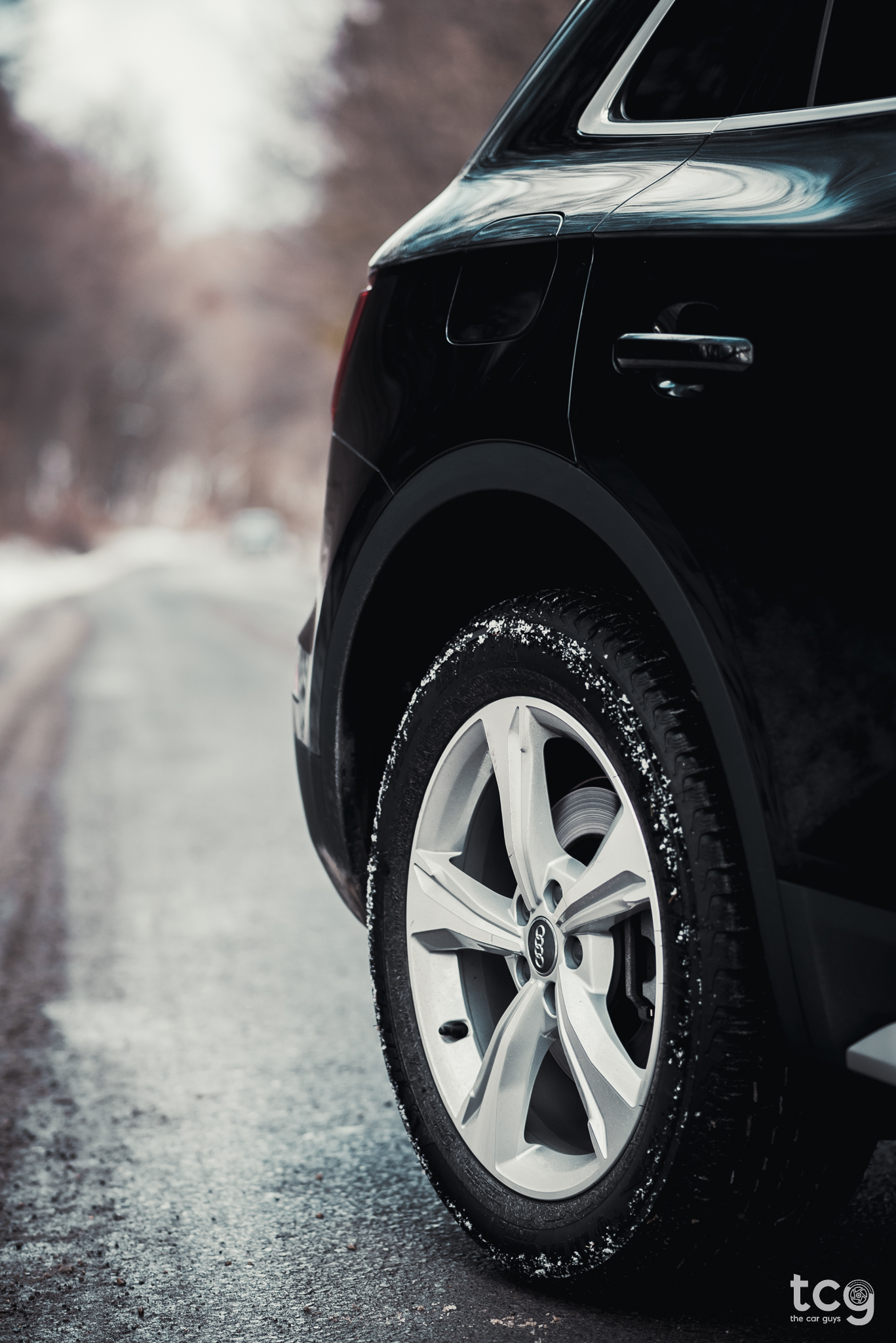 Comfort is on a whole 'nother level here - I absolutely loved every second I spent with the Q5! It's very refined, quiet, comfortable and without a doubt a great driving experience. It's not a particularly fun car to drive but you don't buy an SUV to have fun, do you? Not really, you get one because they're spacious, comfortable, great to drive over long distances and they look good, well, most of them do! This car had the normal, comfort suspension setting but if you're prepared to pay extra, there's an air suspension option that allows you to stiffen/soften the setting at the touch of a button. You can also raise the car to give it extra ground clearance or lower it to make lifting items in and out of the boot easier.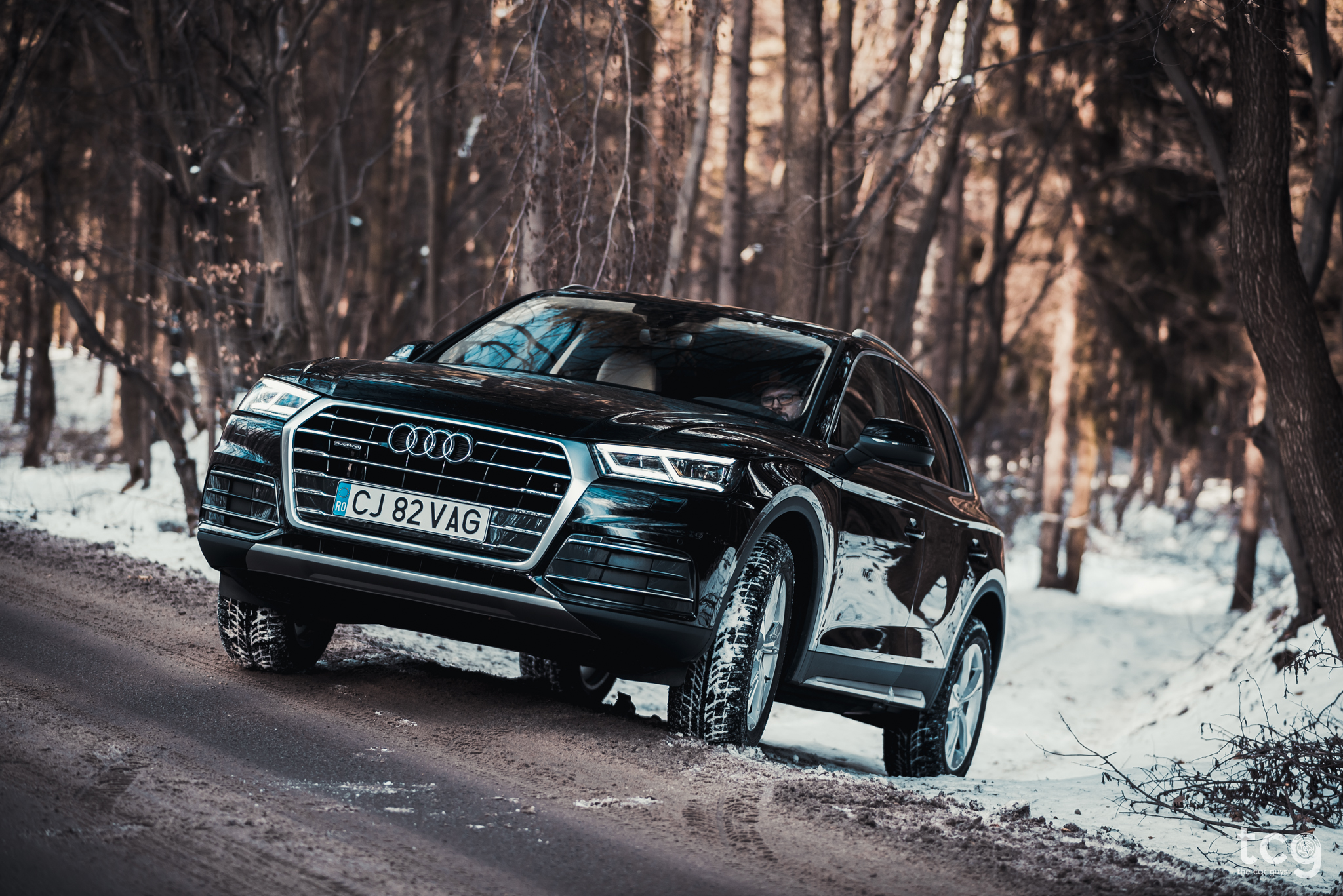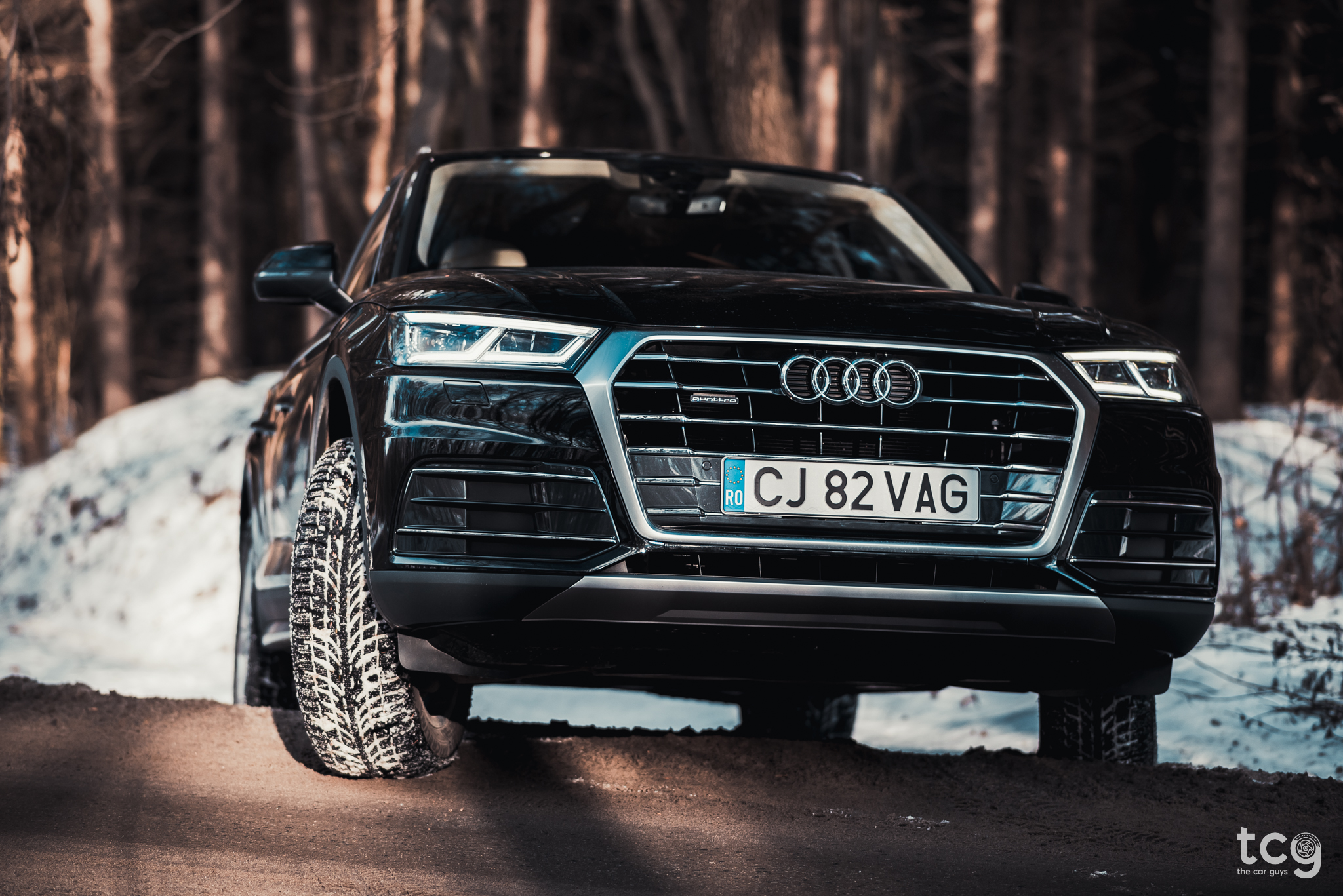 Steering is all-right in this car and because it's four-wheel drive you get enough traction to push you through corners with little to no body-roll. Because of the Audi Drive Select you can weigh the steering so that it feels more sporty or leave it in Comfort for easier parking and all-round maneuverability around town!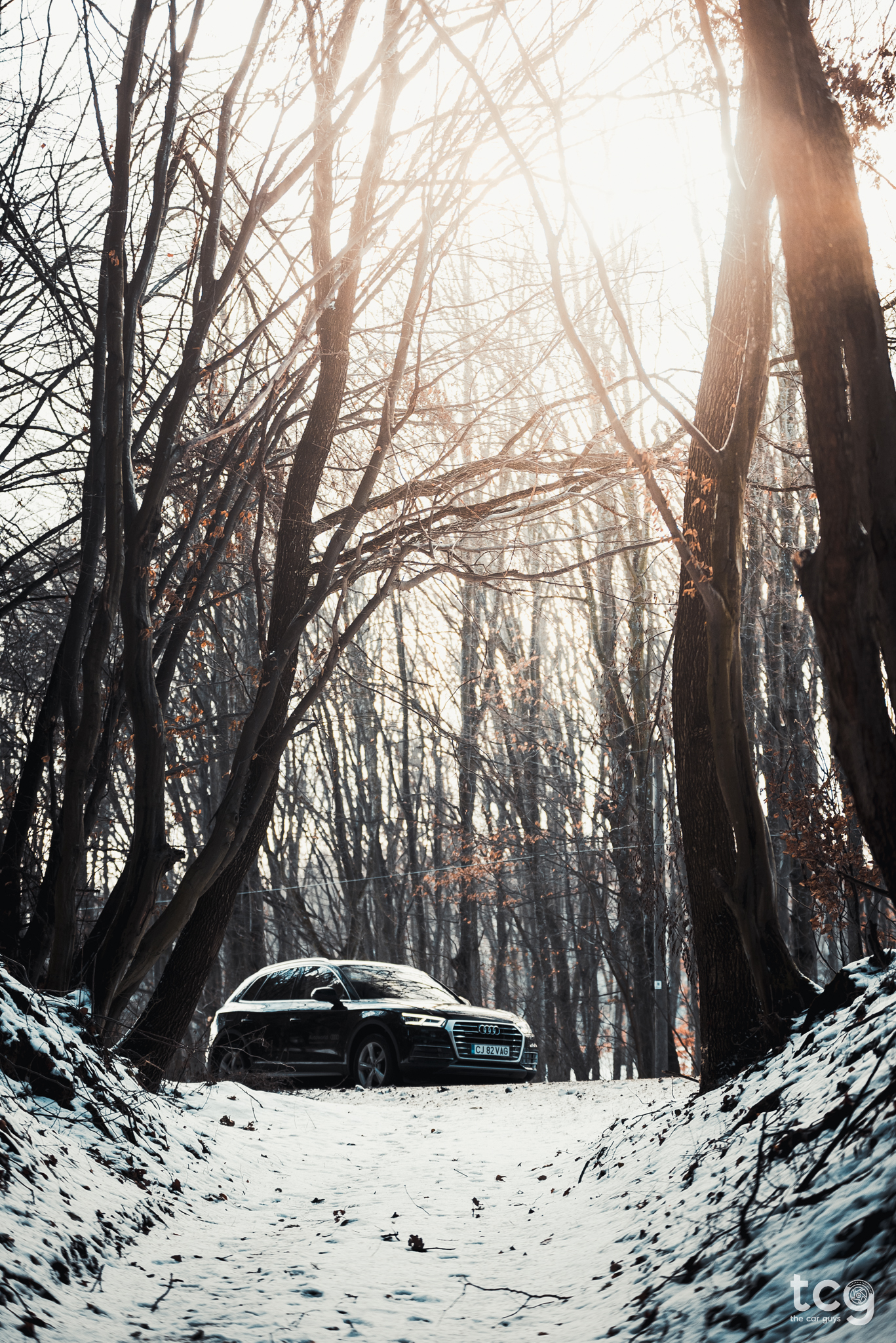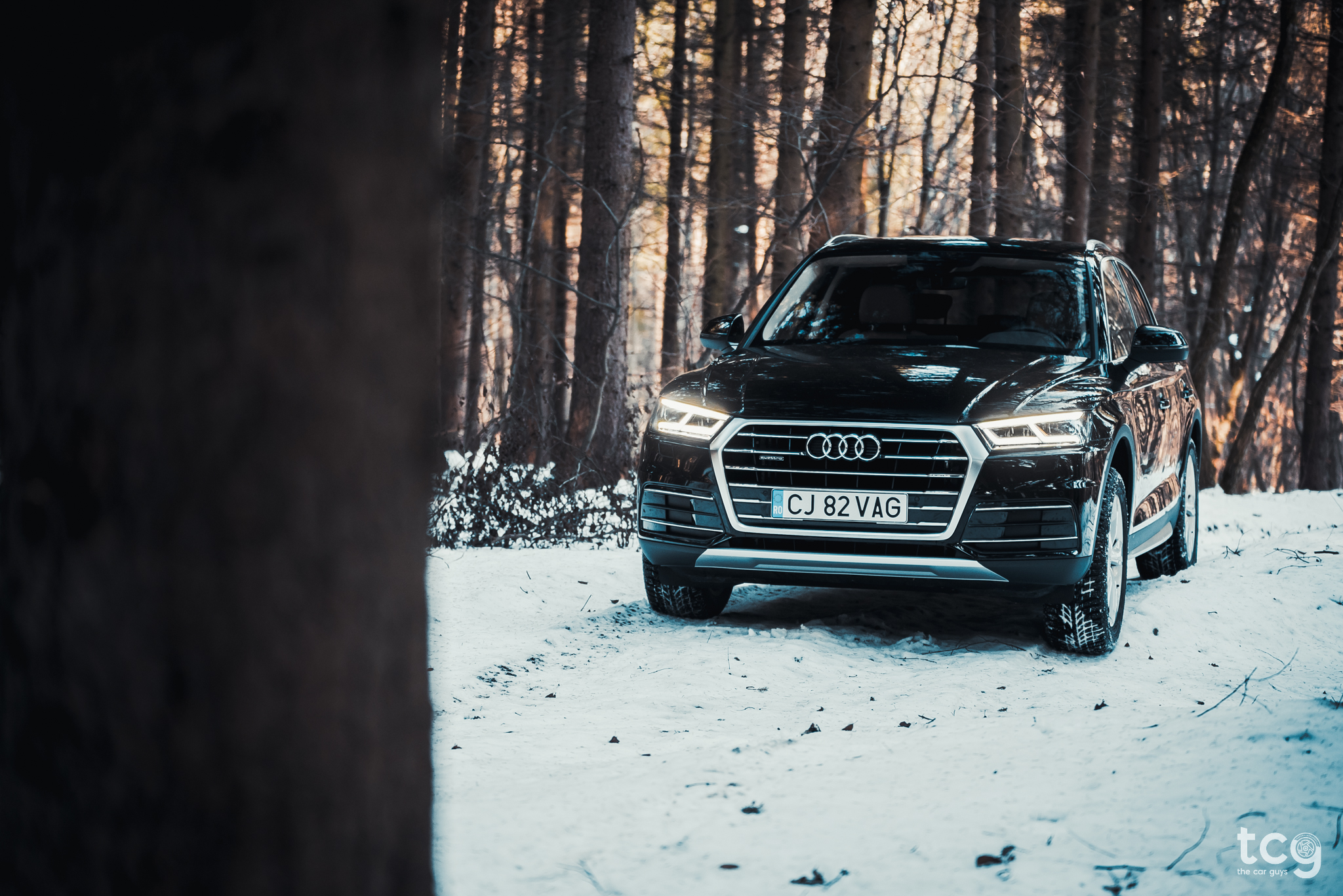 The interior however is the biggest improvement on this car - I've said it once and I'll say it again, as many times as necessary - *Audi's interiors are (in my humble opinion) pretty much the best right now. What will the future bring? Who knows, but until then - I'd rather spend my time in a new-generation Audi!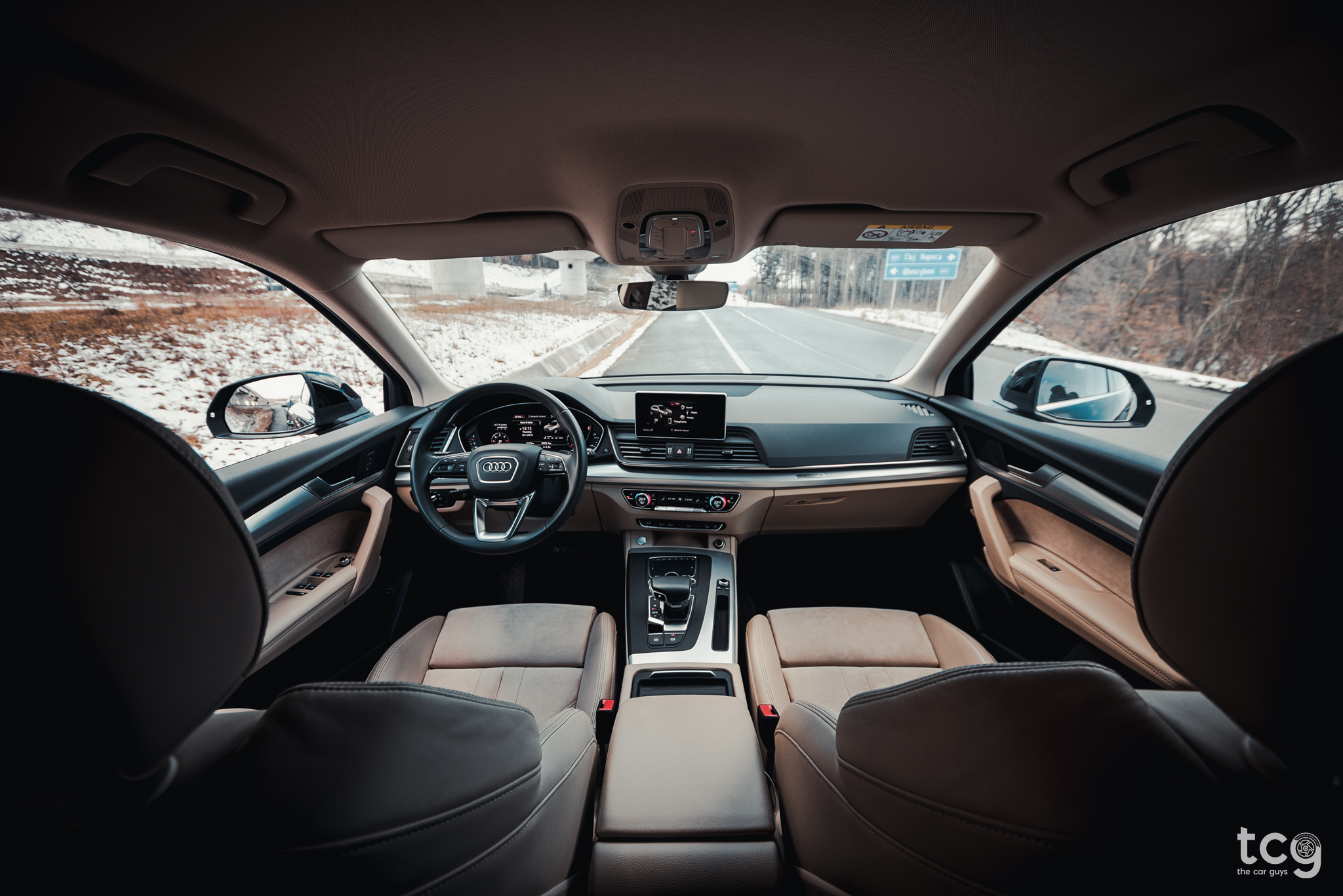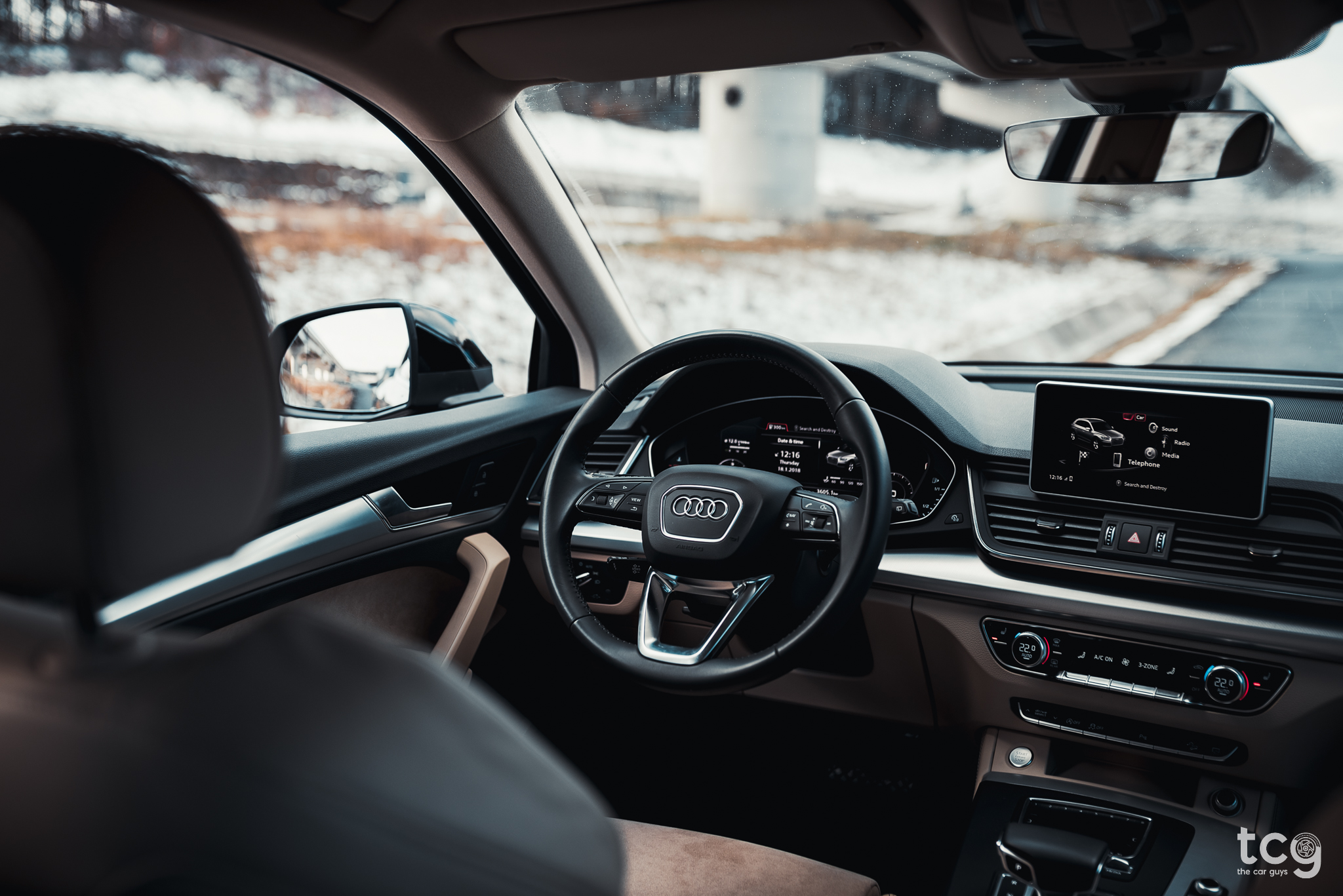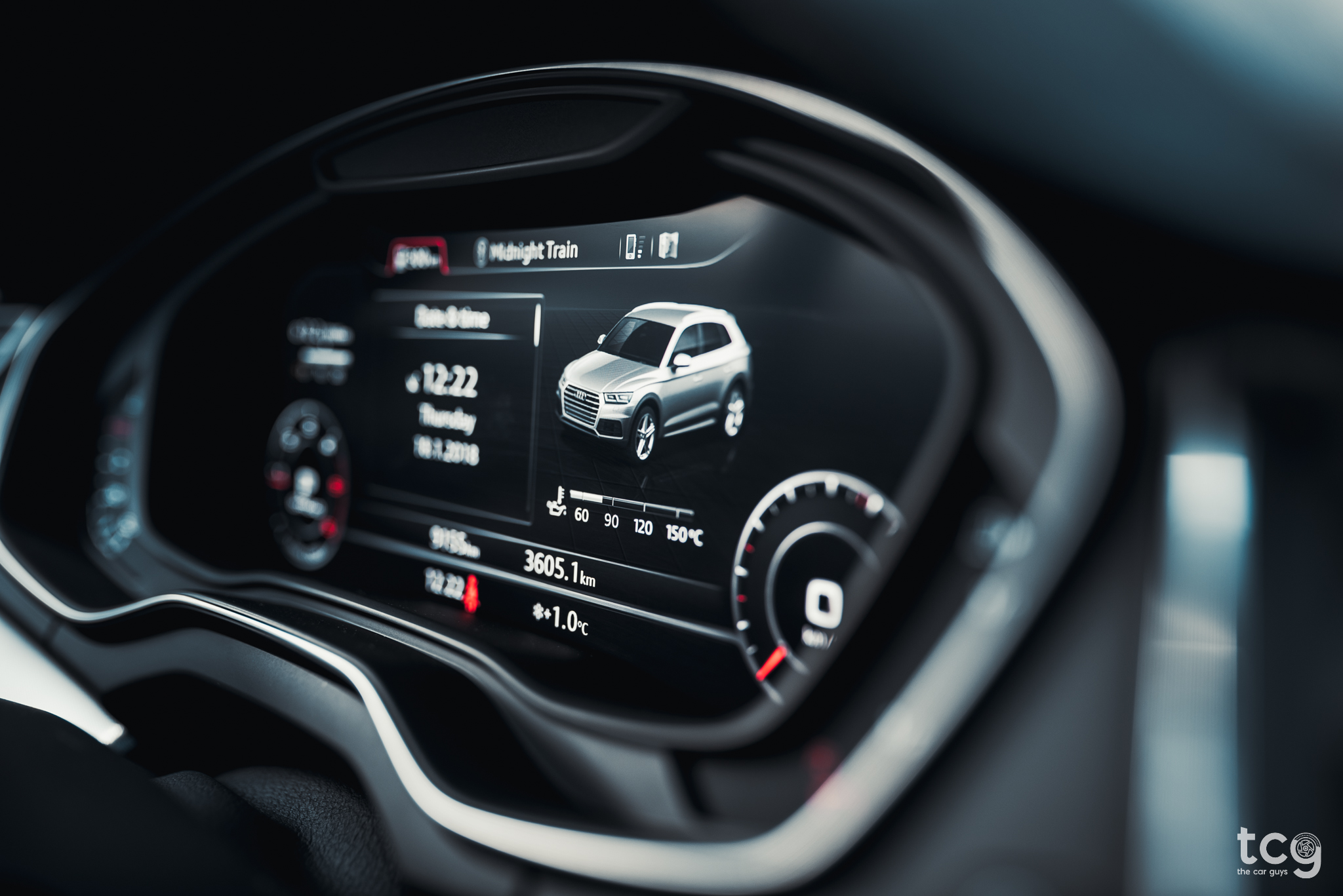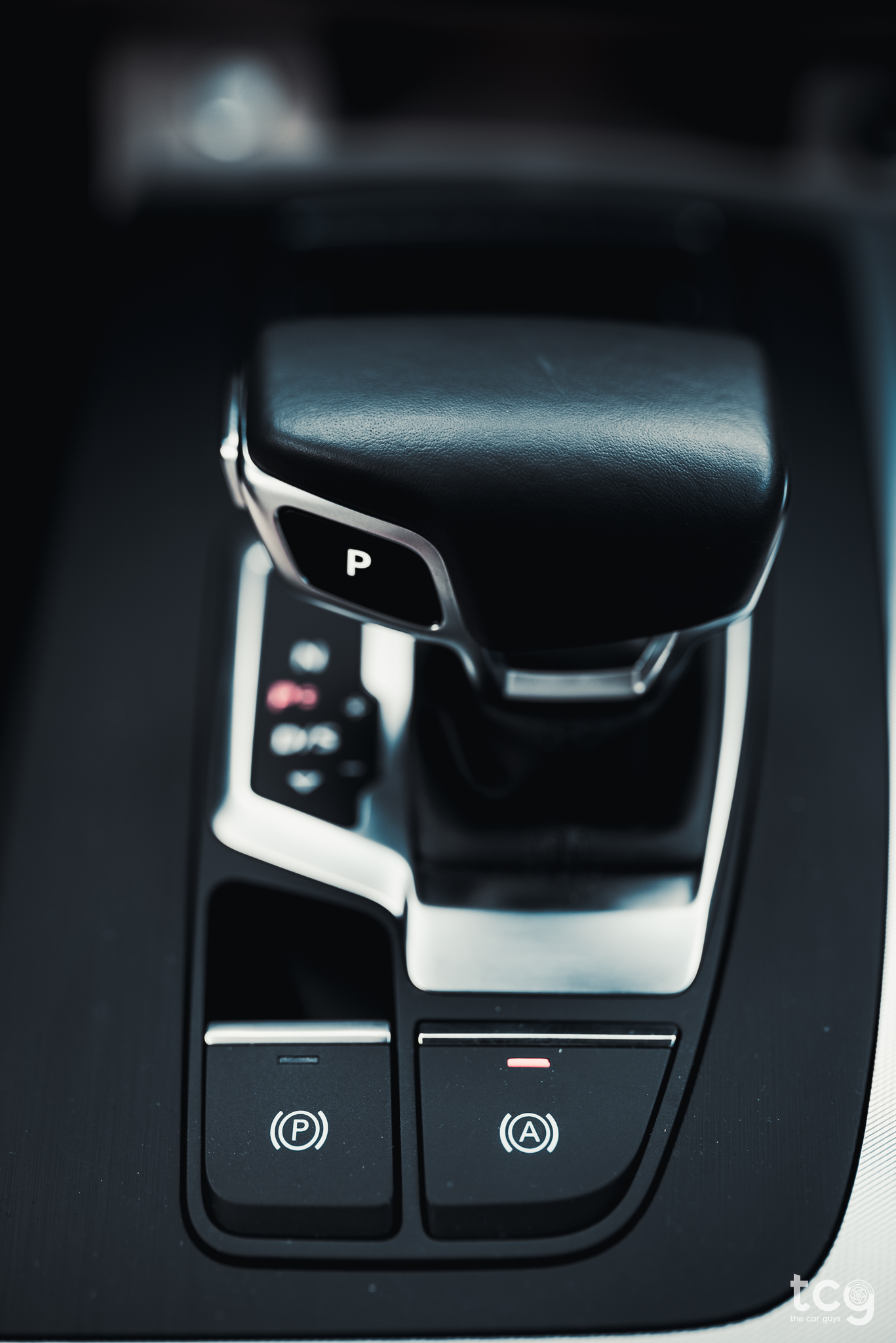 It's got everything you need (this car actually had 13,000 Euros worth of options) like Audi's glorious Virtual Cockpit, the 7.0in screen with crisp, high-resolution graphics - heated seats, hill-descent assist, auto-hold and a bunch more. The driving position is spot on with great visibility in the front and back (no real blind spots) and there's plenty of adjustment for the seat & steering wheel so you can get perfectly comfortable in a jiffy!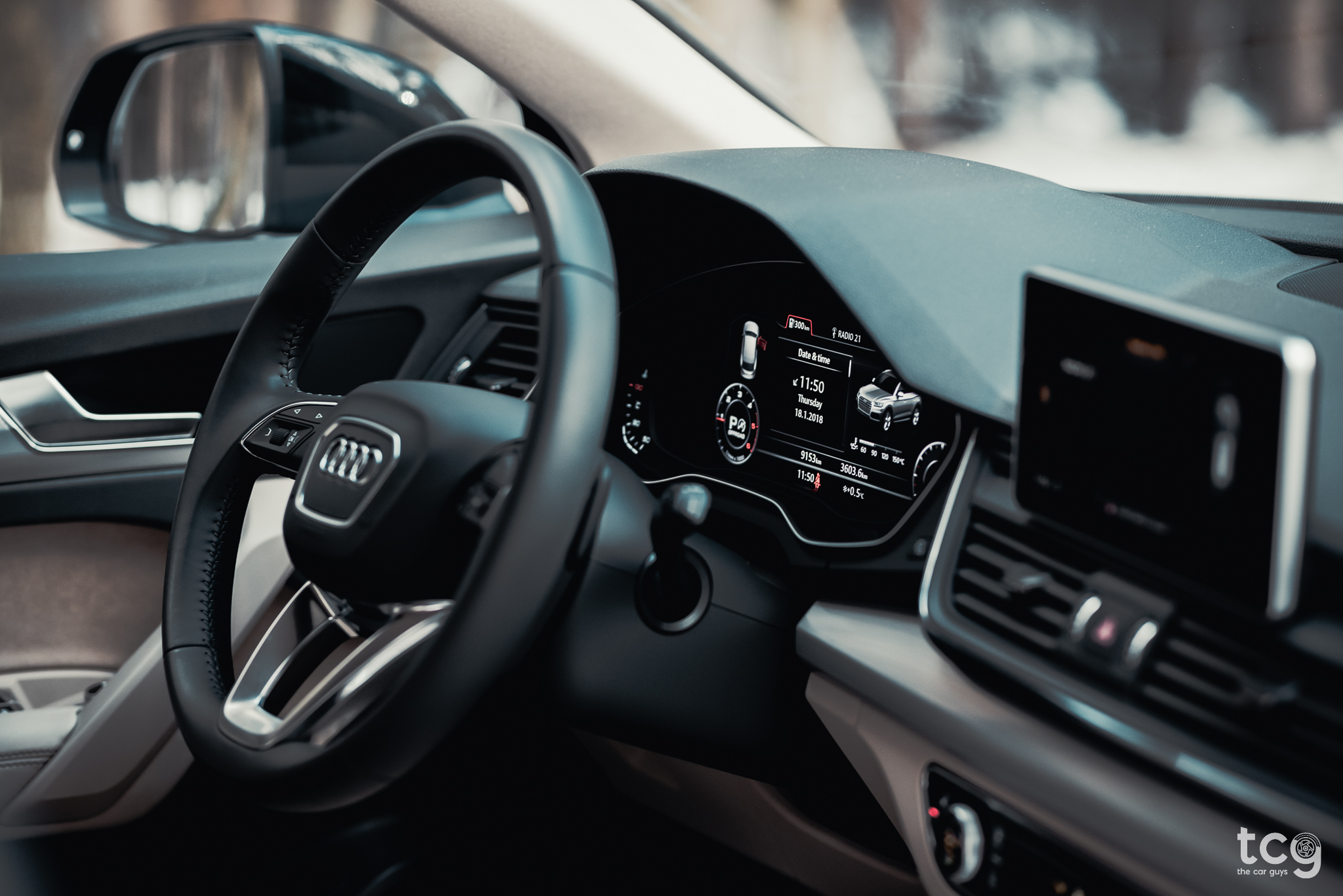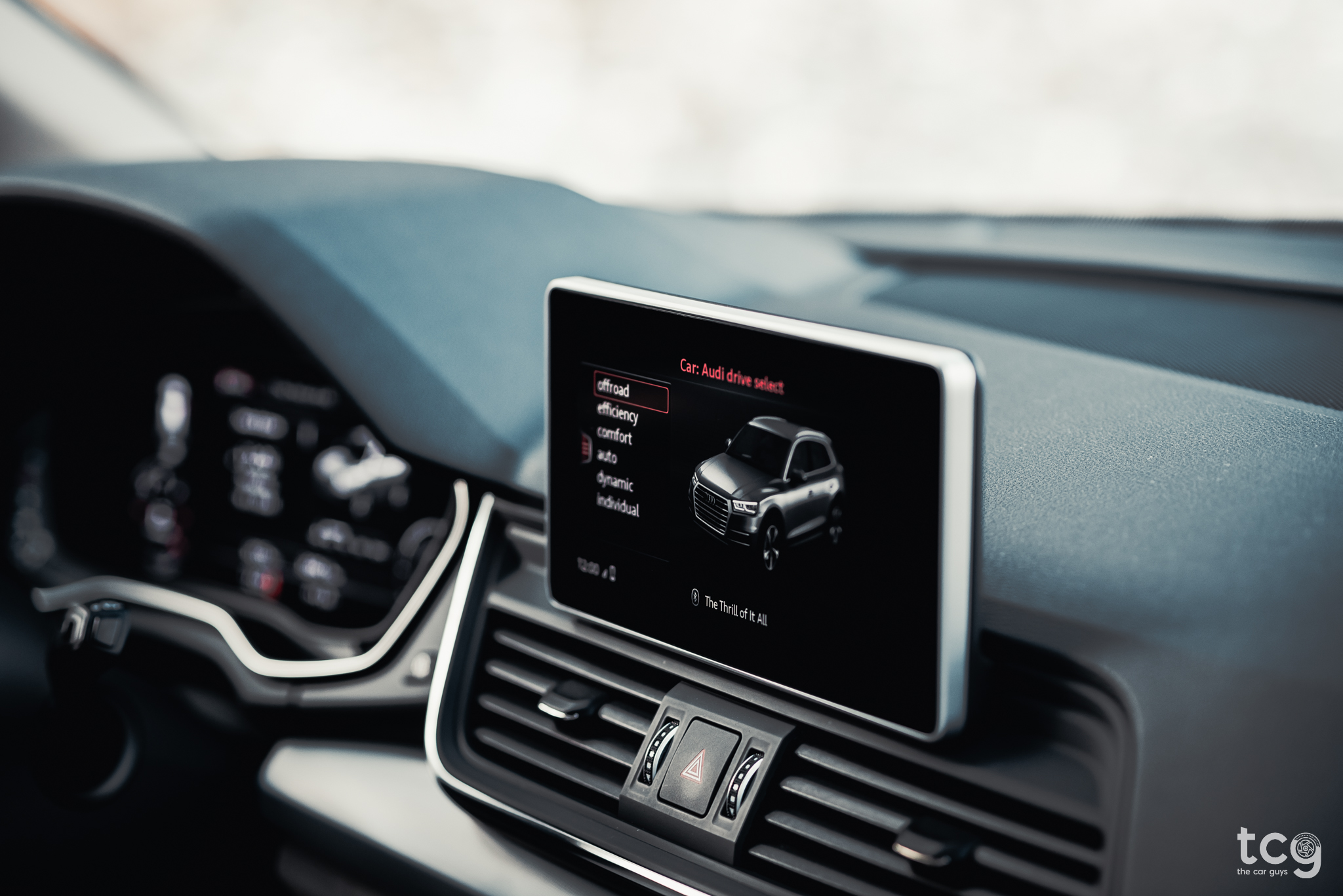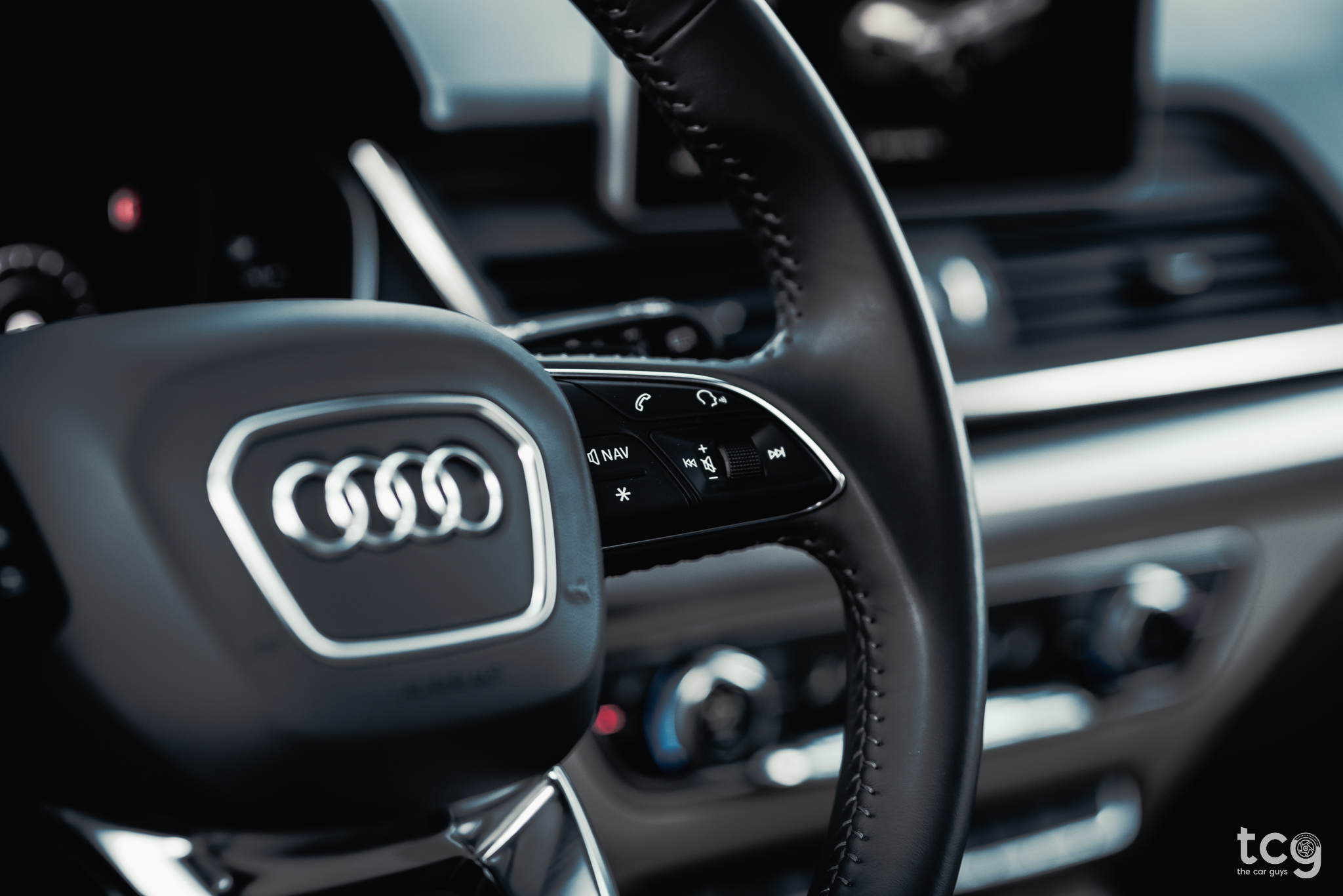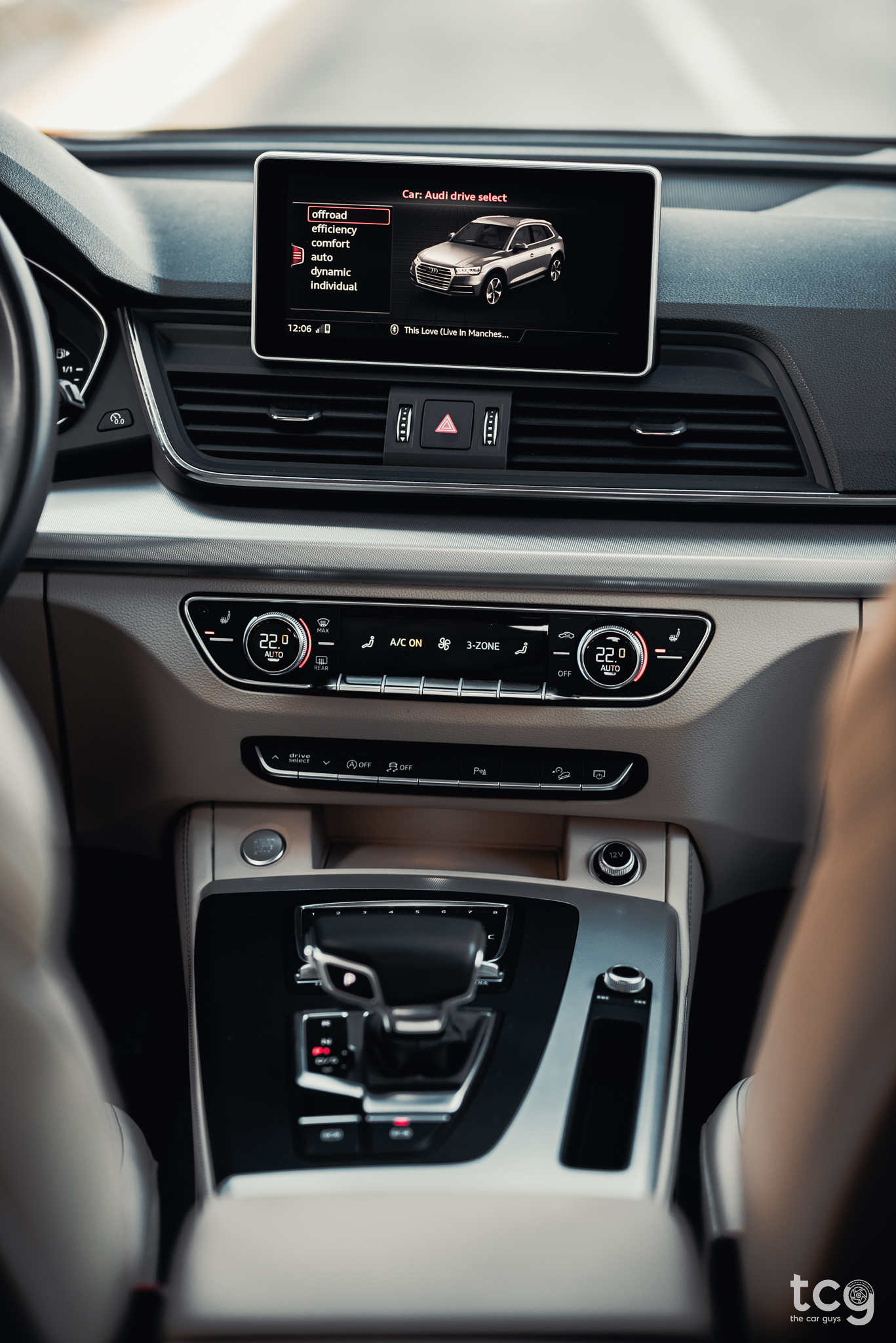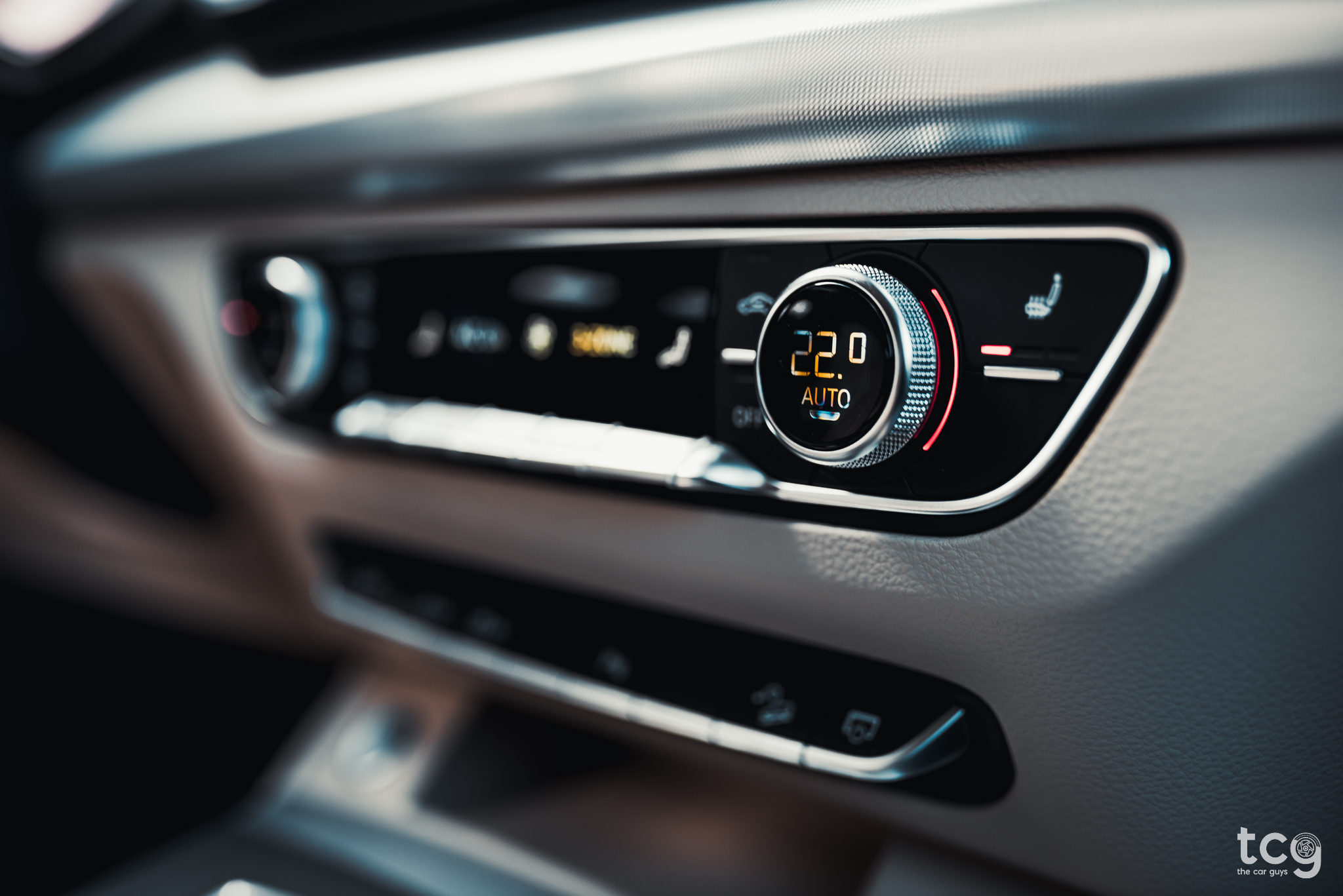 Everything is easy to use, within reach, clearly labelled and logically positioned! The infotainment system is also very easy to use but one thing that kind of annoyed me is the lack of Apple CarPlay or Android Auto - either it had it and I couldn't find it or it didn't have it which sucks because I really like using that feature! I can't praise this interior enough, so I'm gonna stop and move along!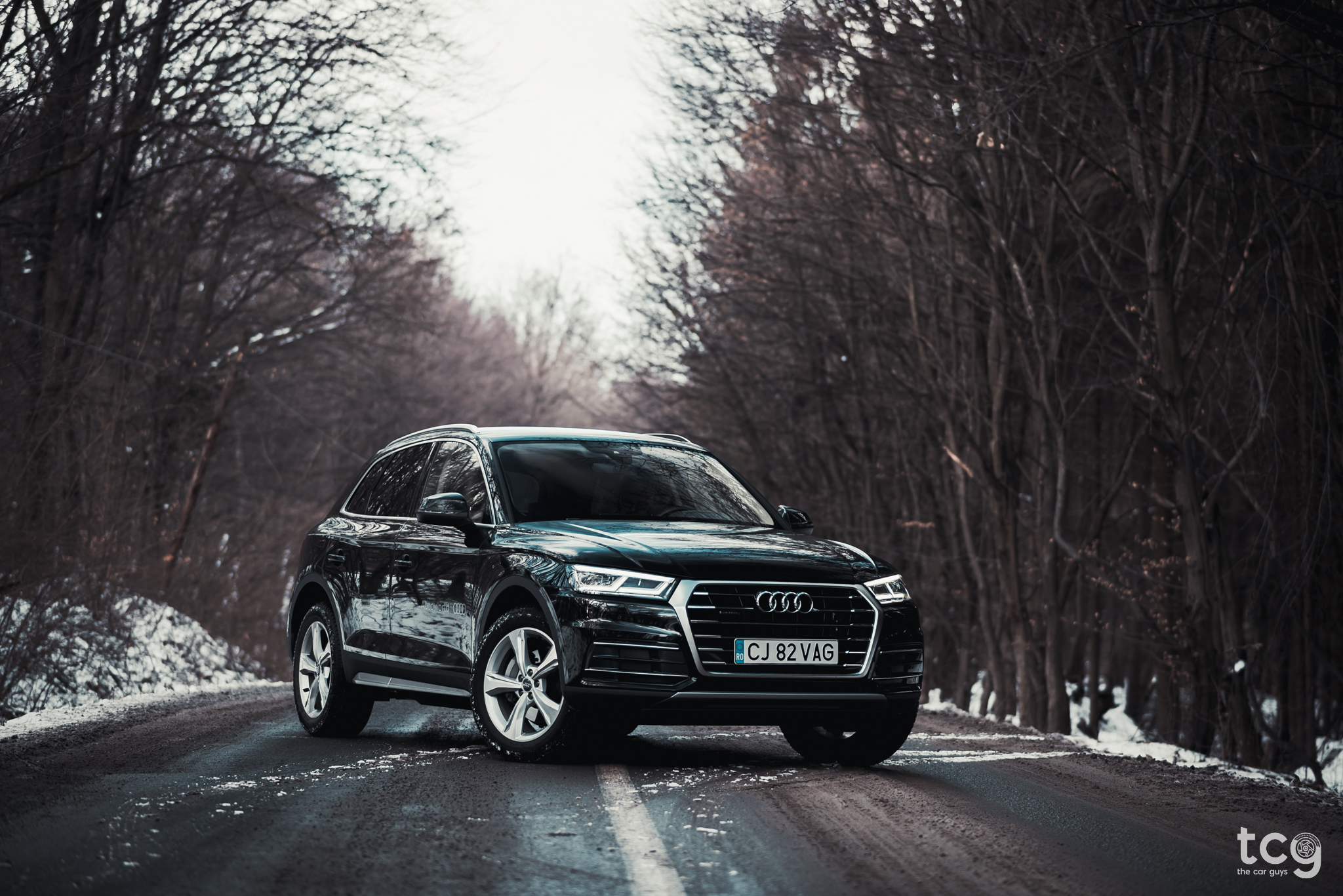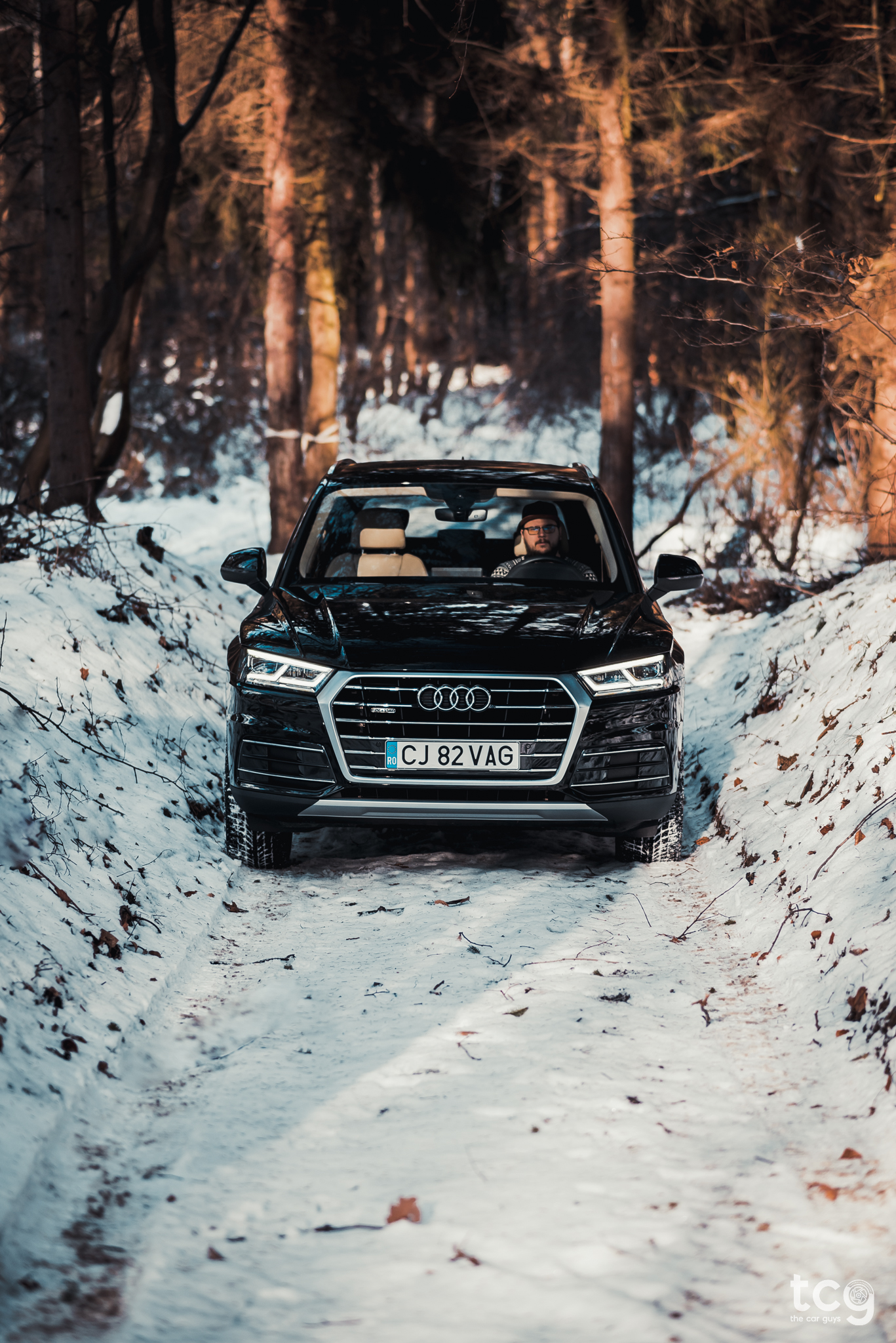 Because it's an SUV, the Q5 is quite roomy and practical inside. Room in the front is generous and you won't find yourself looking for somewhere to put your phone or other stuff as there are loads of cubby spaces/cup-holders and storage spaces. Room in the back is also great, you can easily fit 3 adults in the back and they won't feel cramped - there's loads of head room & knee room is decent. You can even slide & recline the seats which is great when you're in need of more room in the backseat. Boot space sits at 550 litres which is among the biggest in its class and if you're like me, you'll never need to carry so much stuff to fill such a large boot!
---
3 things I really like about the Q5:
How good Audi's MMI + the Virtual Cockpit are!

The interior is incredibly well built with anything and everything you would ever need!

How easy it is to drive! It's smooth, comfortable, refined and cheaper to run than the Q7.
---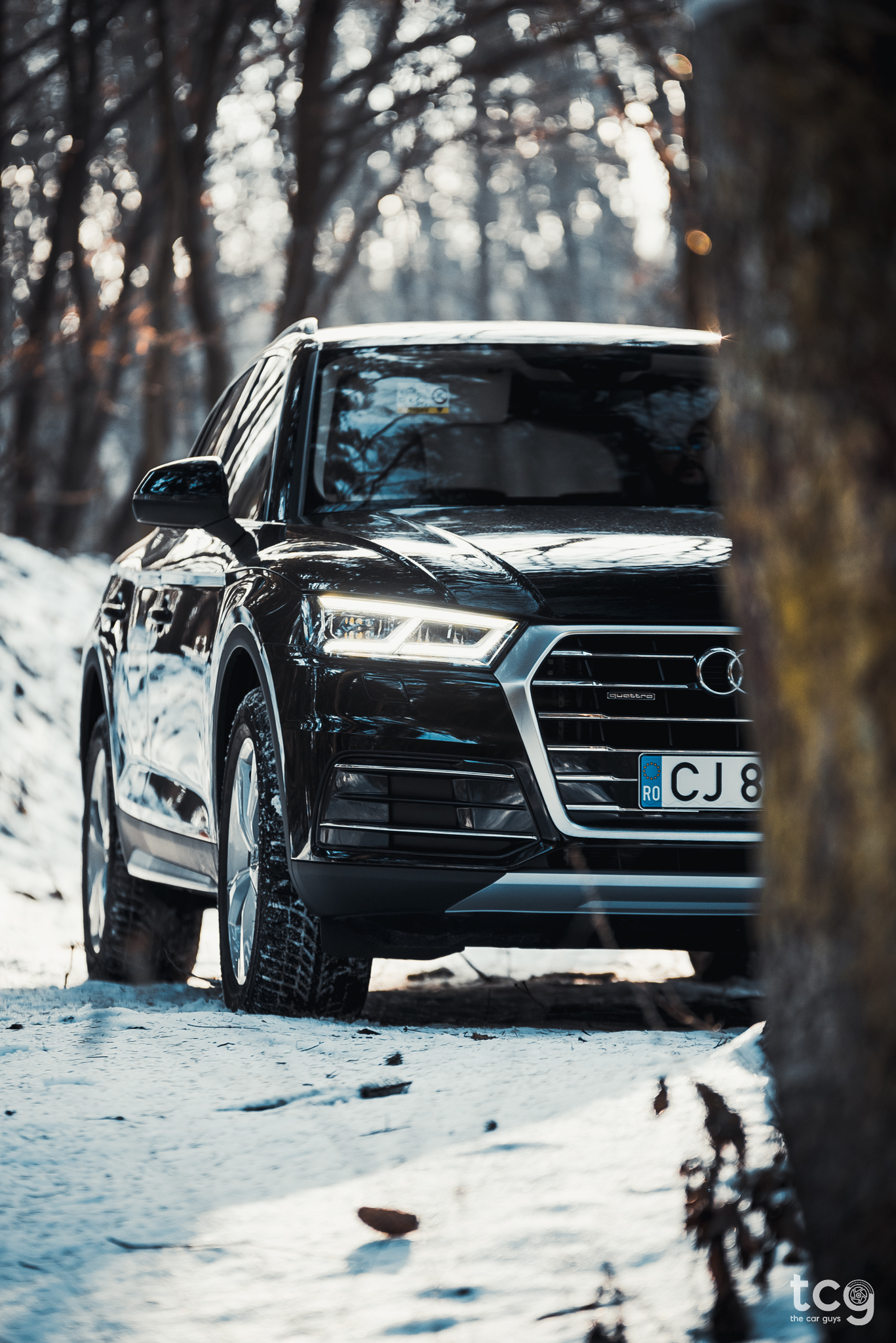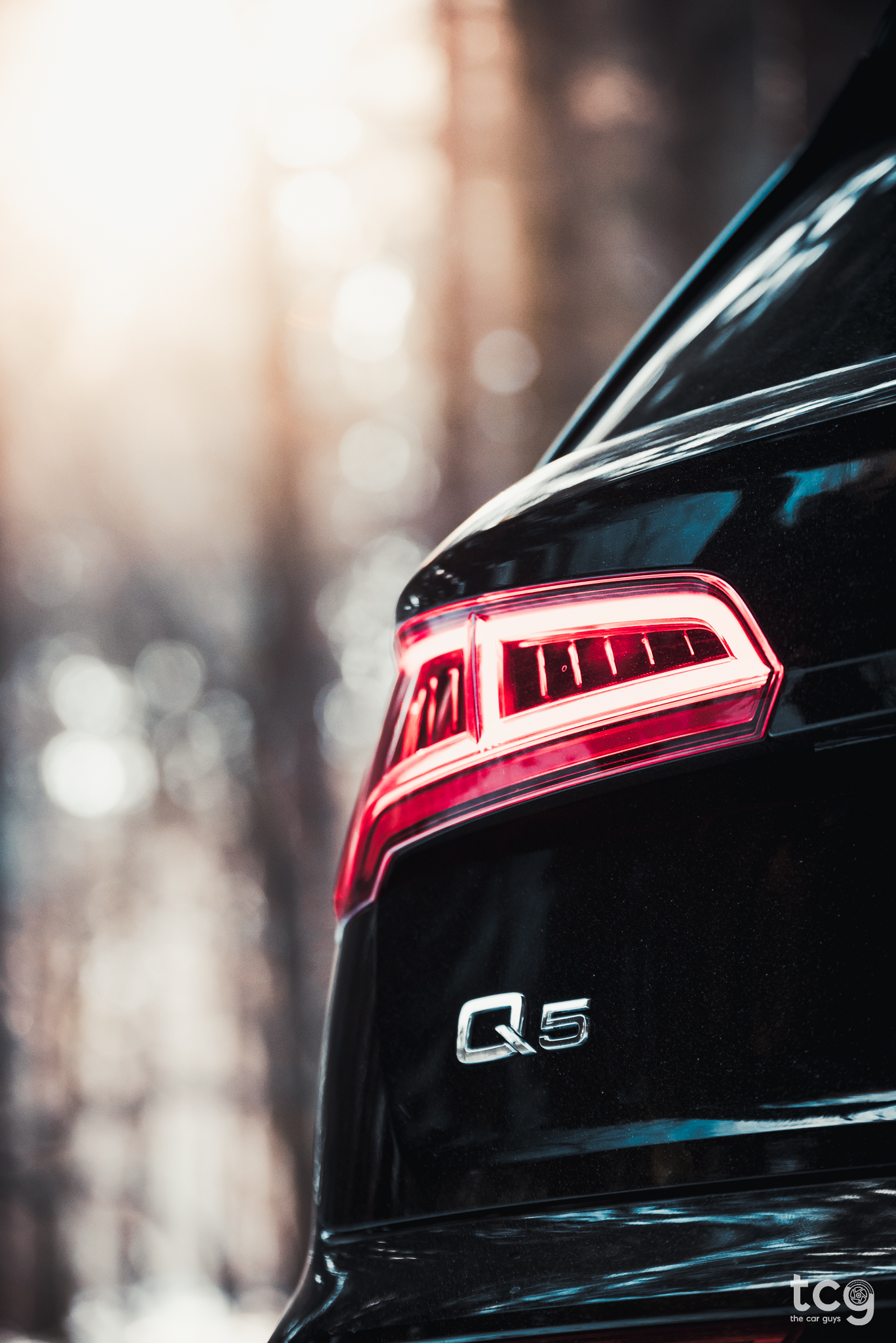 ---
3 things I really don't like about the Q5:
The fact that the rear windows don't go all the way down - I hate it when that happens!

No Apple CarPlay/Android Auto! That's a real bummer!

How expensive the car is! Its base price is decent but the optionals can make the final price a lot bigger!
---
Would I get this car? Yes, I would - I haven't tested a lot of its rivals as of yet but if I were to judge the car on its merits alone, I would definitely have one!
---
Price of the tested model: 62,739 Euro (VAT included)
Engine and Gearbox: 2.0 TDI diesel with 163HP and 400NM of torque + 7-speed S-Tronic gearbox and quattro drive.
---
Thank you Autoworld Audi for lending us the car, we really appreciate it! Also, this car is for sale in Cluj-Napoca - if you're interested in buying it, you can find all the details here.
Photos by: Dan Grigore
---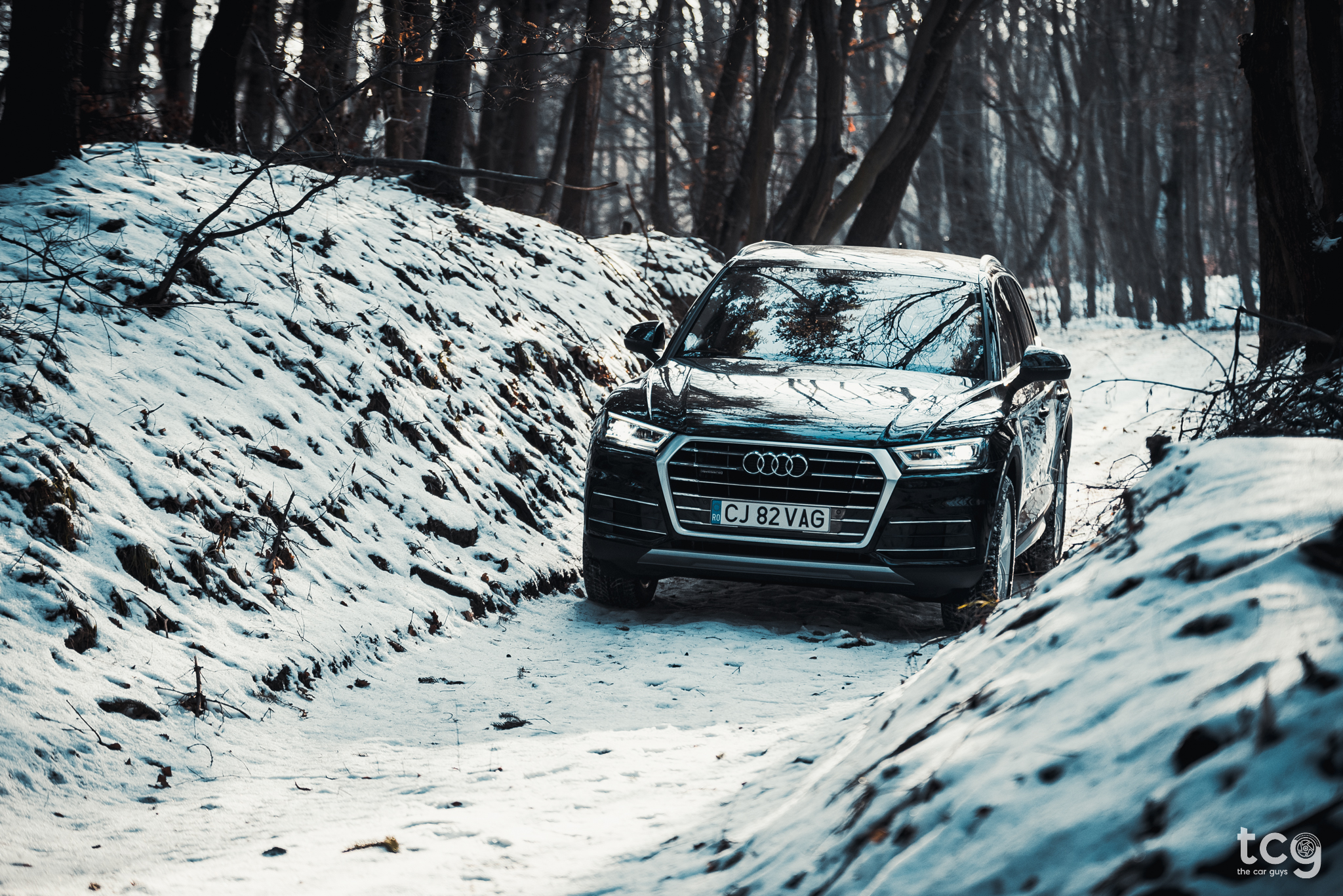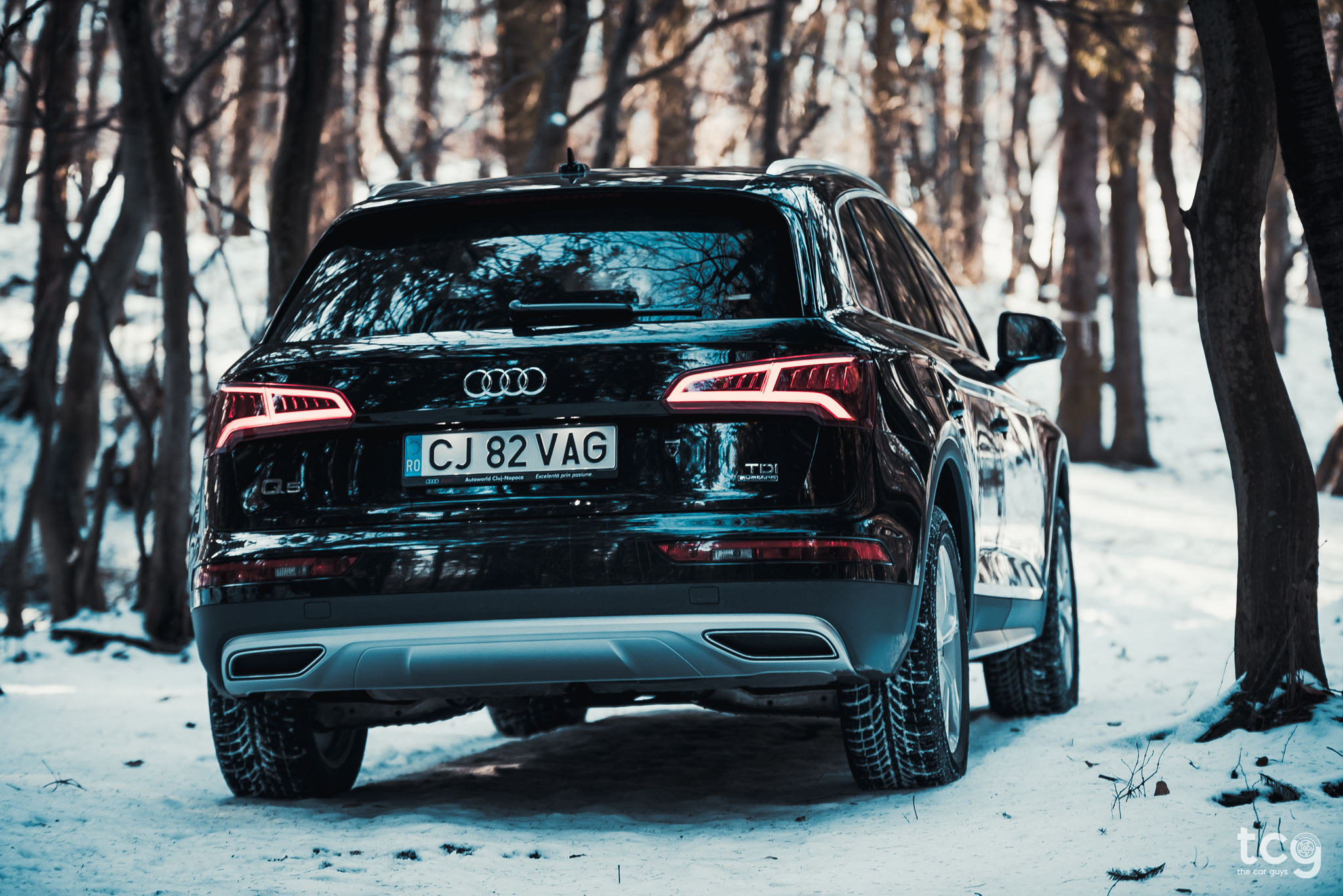 ---