You've all heard of or maybe seen a BMW X6 or a Mercedes-Benz GLE Coupe on the street right? Well, this is Audi's response to those cars and let me tell you, they came in with quite a bang! I don't know about you, but if I were to choose one of these three - I'd definitely go with the Audi - it just looks better, in every single way.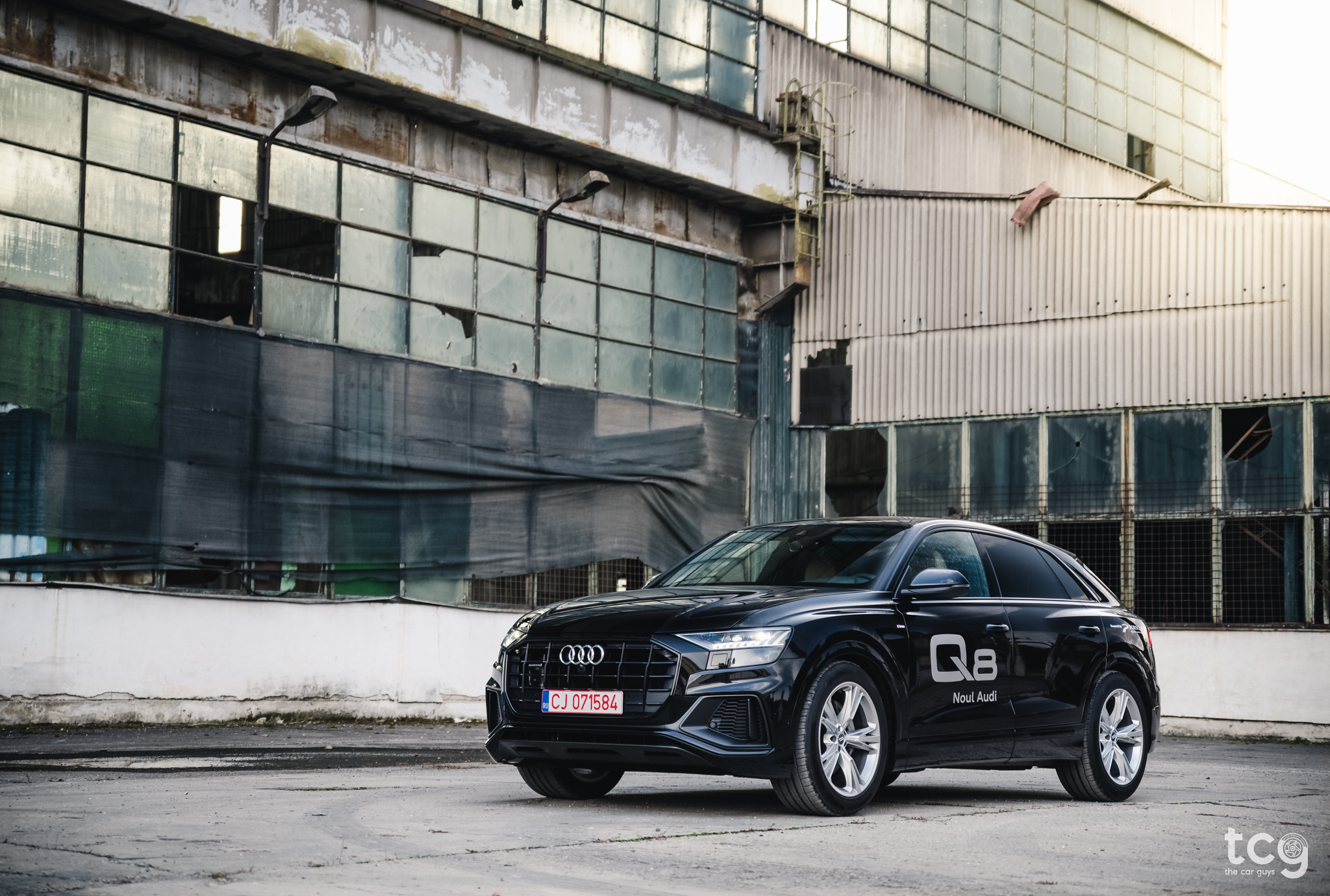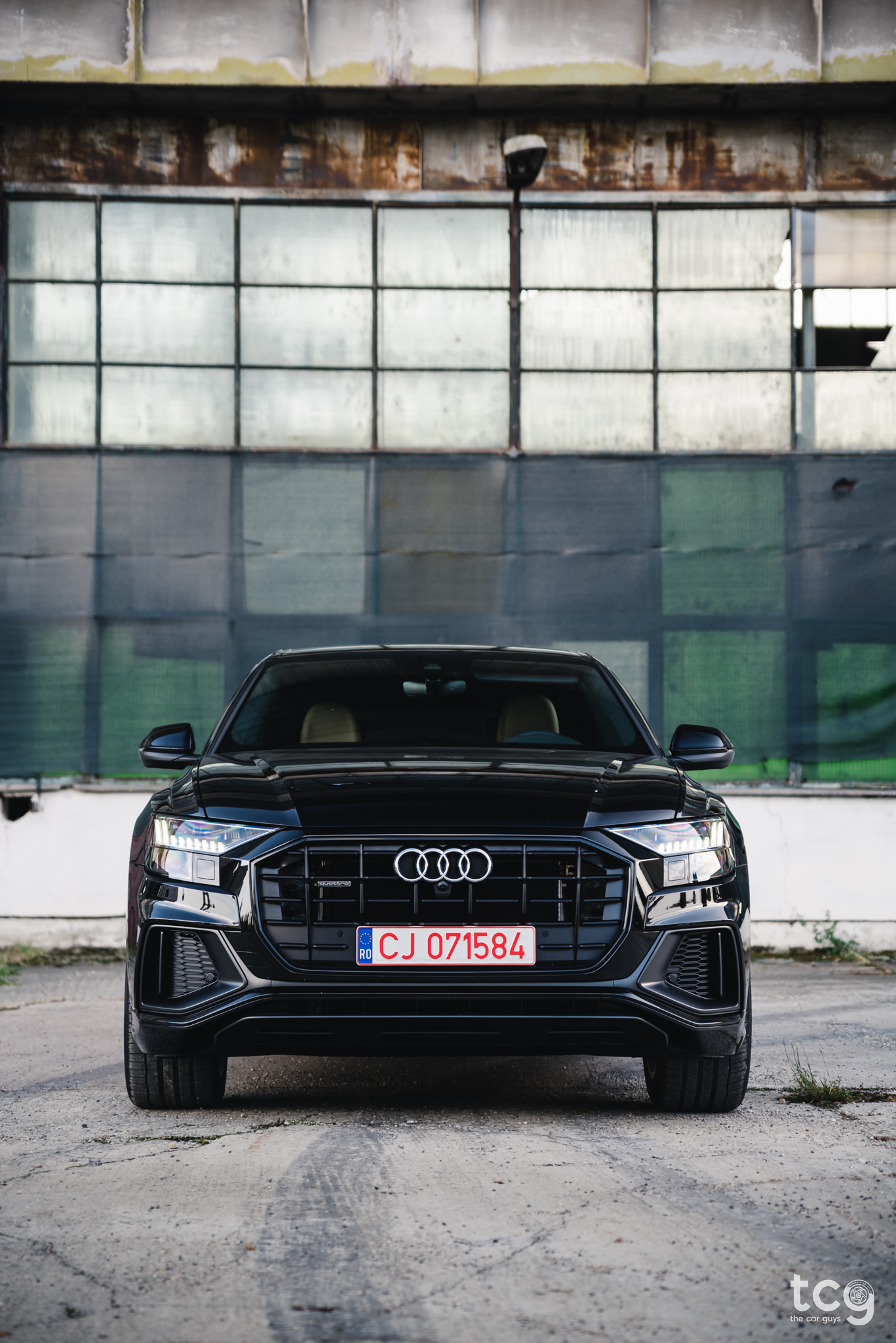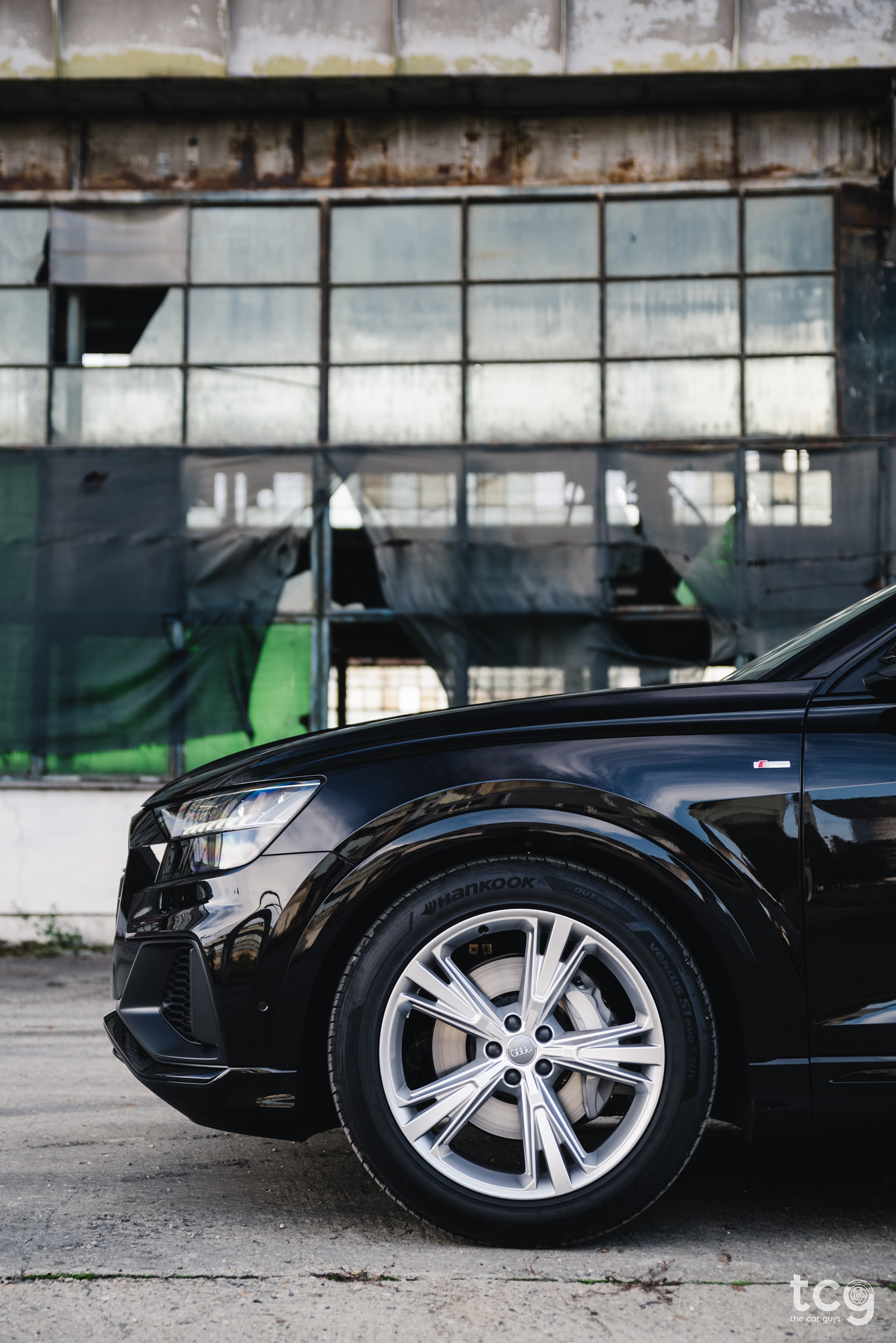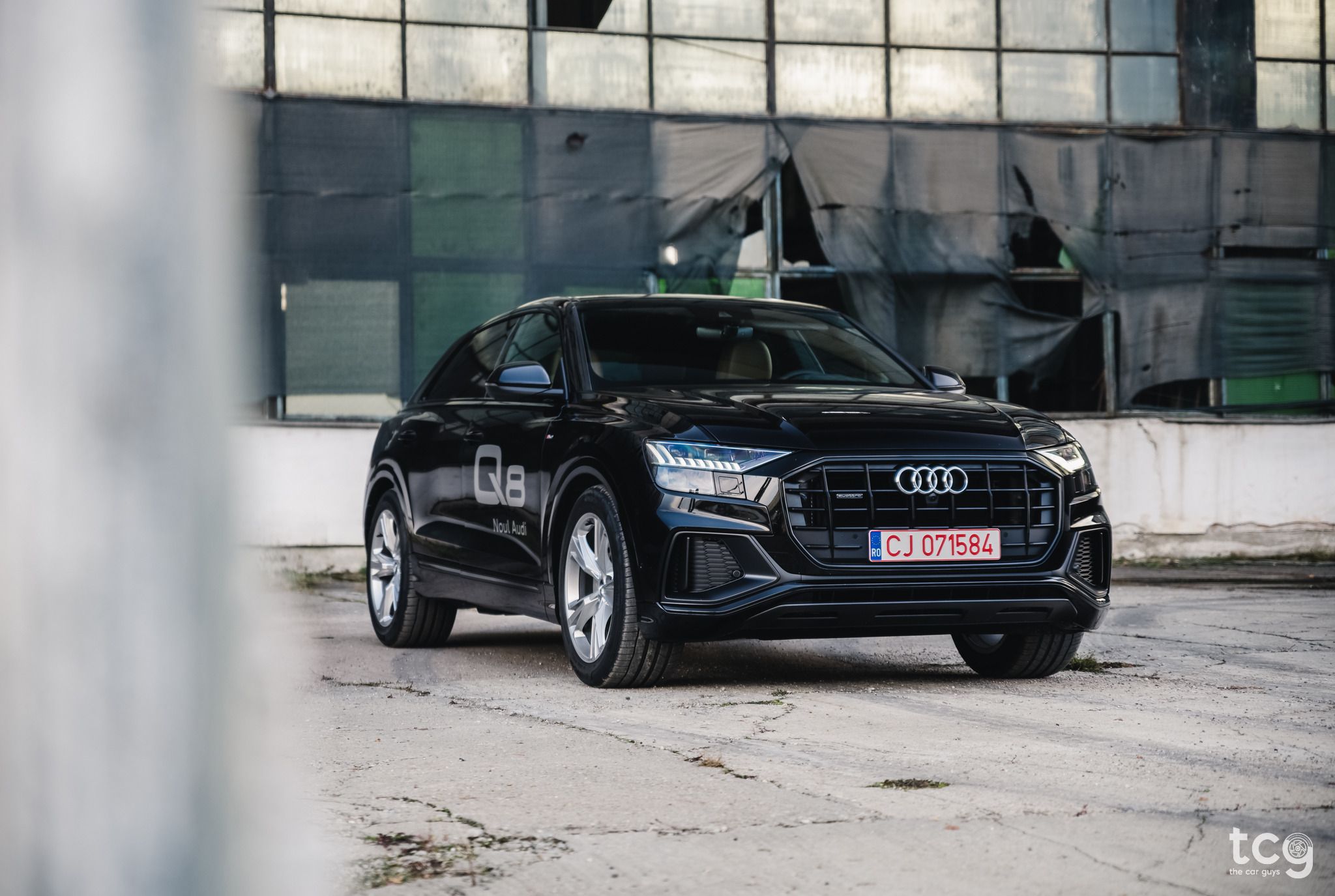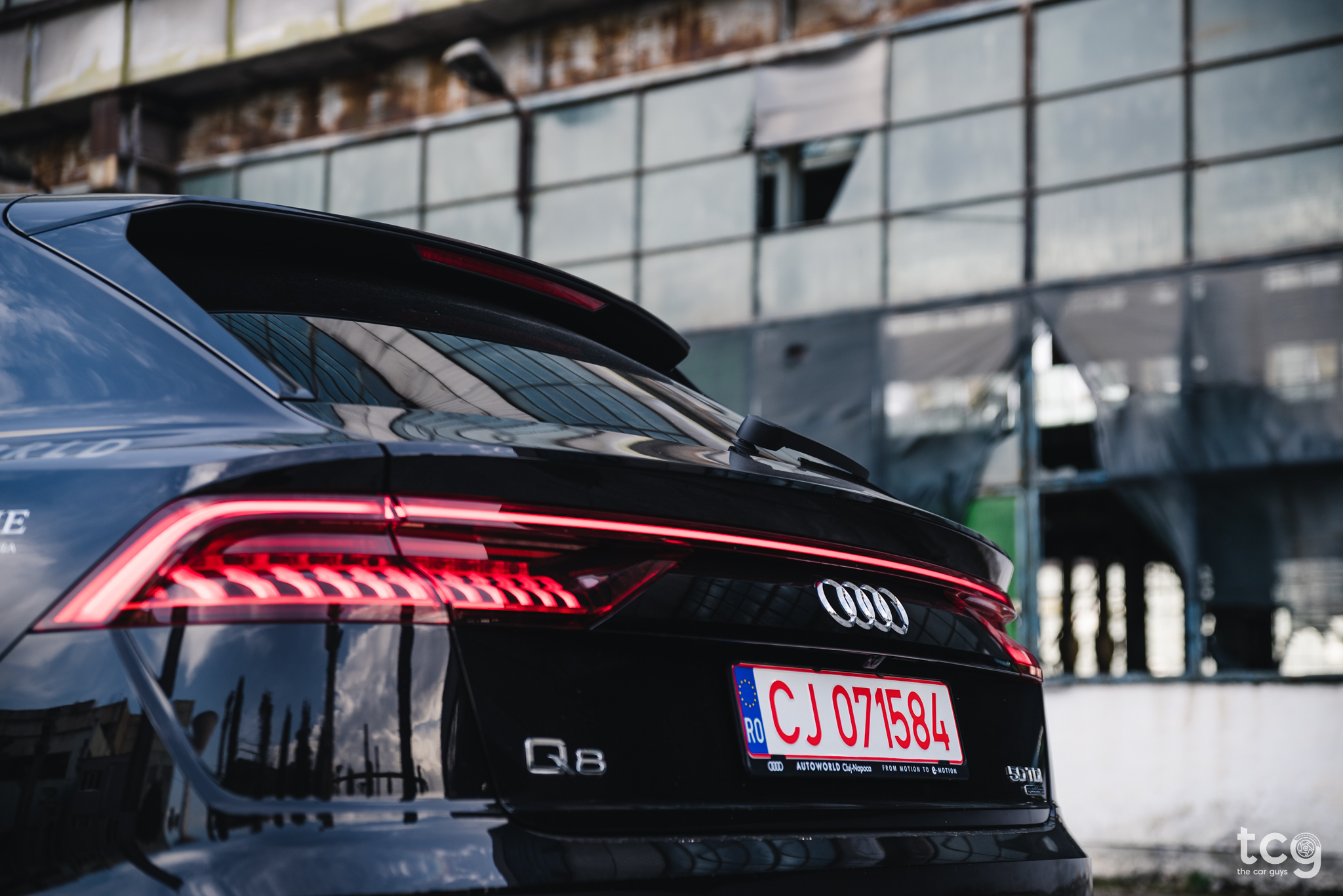 The first thing that hits you when you first see a Q8 is it's sheer size! The car is absolutely enormous and even though it's based on the Q7 (which is also huge) for some reason this feels even bigger. You'll also notice the big front grille which I believe is one of the largest grilles on any production car on the market right now. They basically took their normal grille and said "ok … let's make that x10 and see what happens" - and this is the result. Pretty good if you ask me! There's a bunch of design features on this car but I'm not going to start describing them, I'll just let the pictures do the talking - enjoy!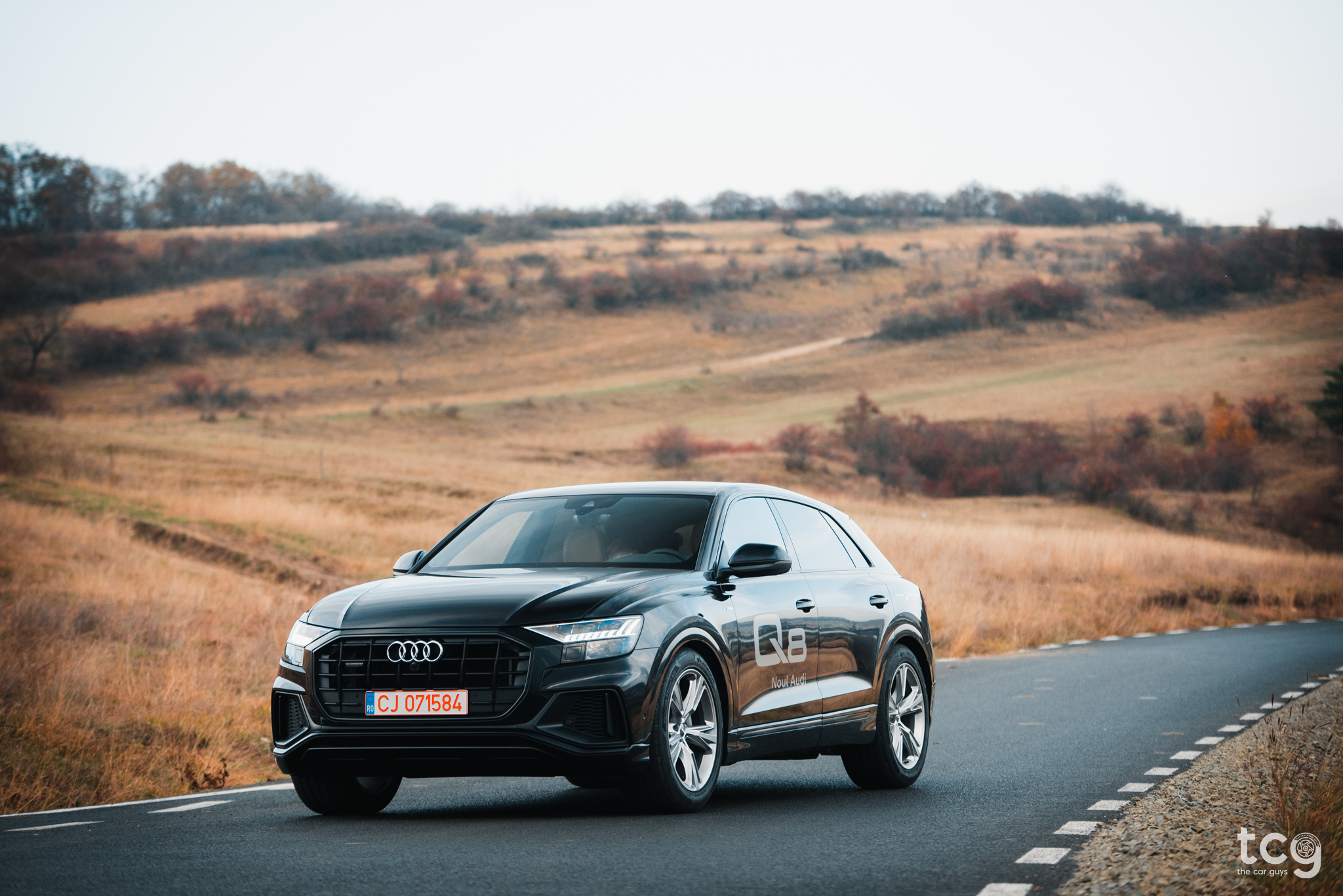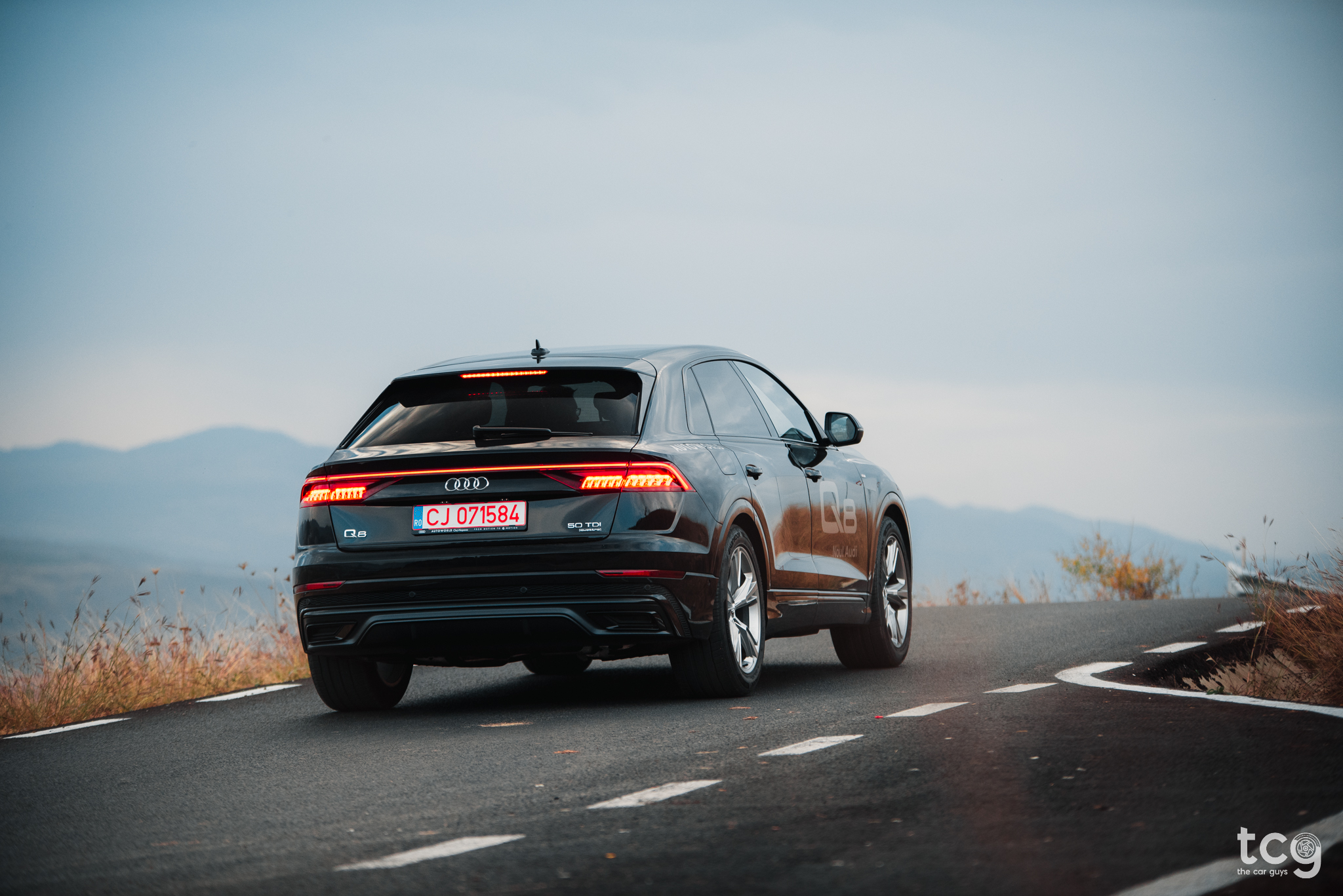 You can only get one version of the Q8 in Romania right now - the 50 TDI quattro (which is a 3.0 litre, V6 diesel engine) that produces 286HP and 600NM of torque coupled with an 8-speed Tiptronic gearbox. Lower-powered and higher-powered versions of that same engine (badged 45 TDI and 55 TDI) will be added next year, while more performance-focused variants (maybe an SQ8) are expected to follow later still. Really excited about those!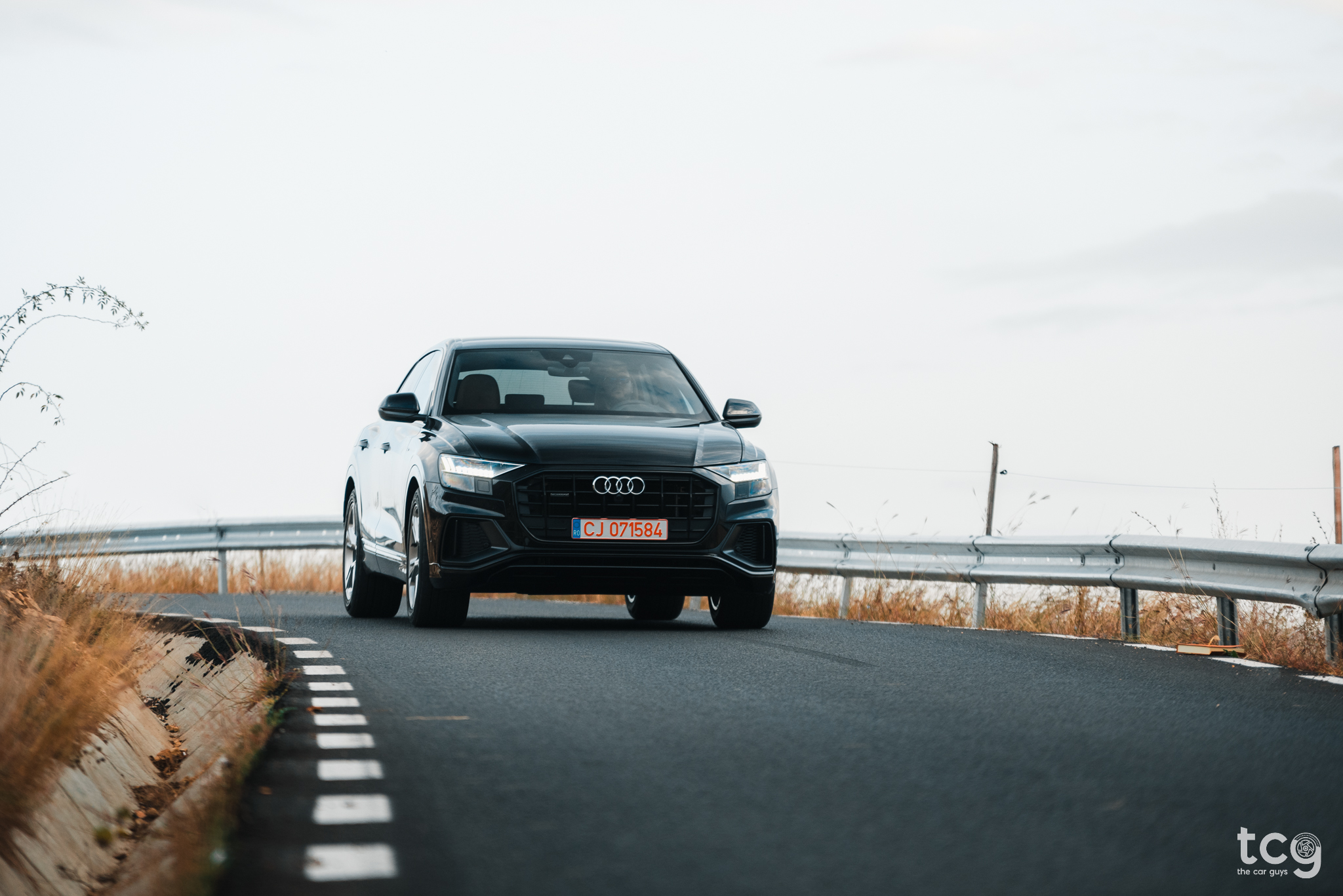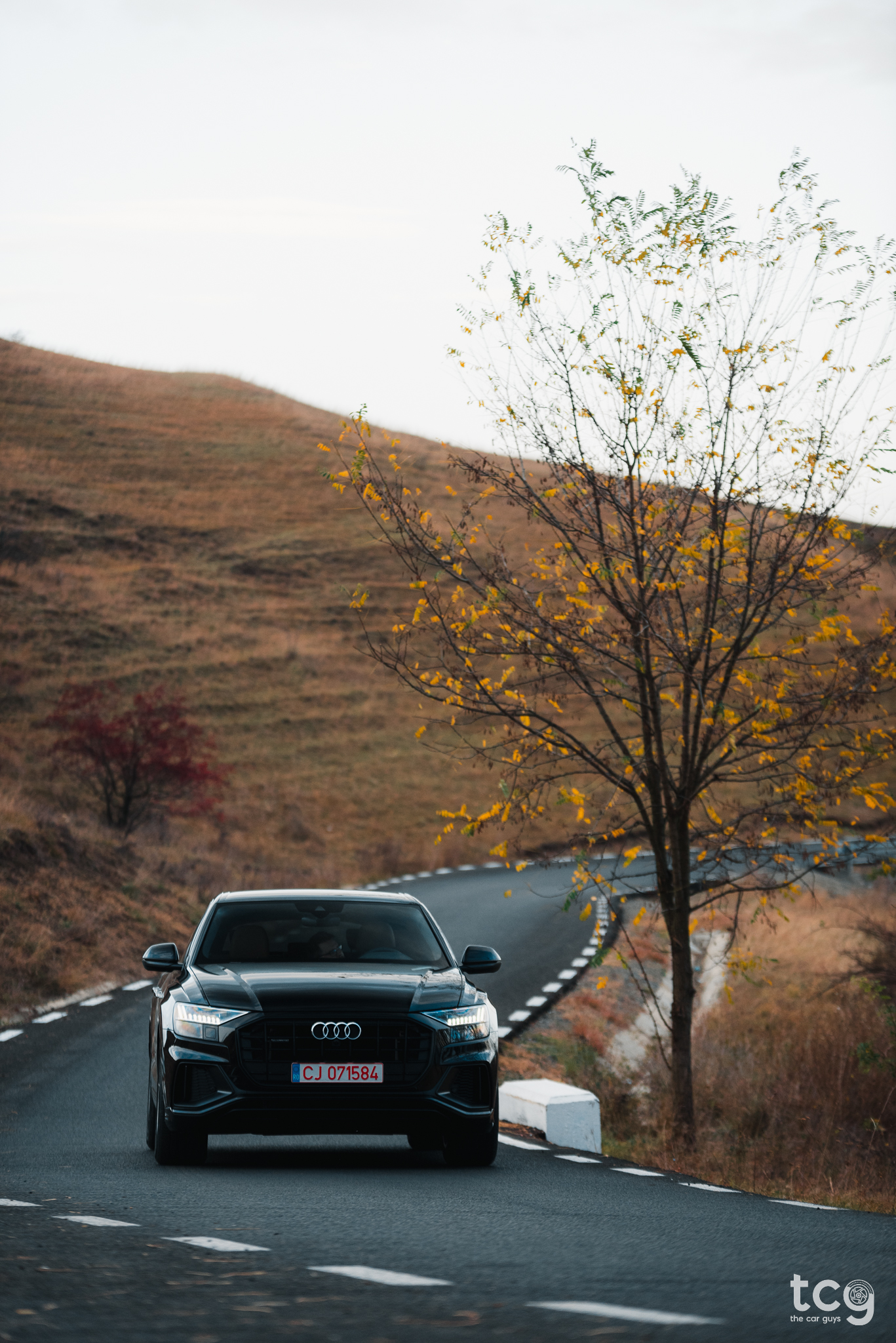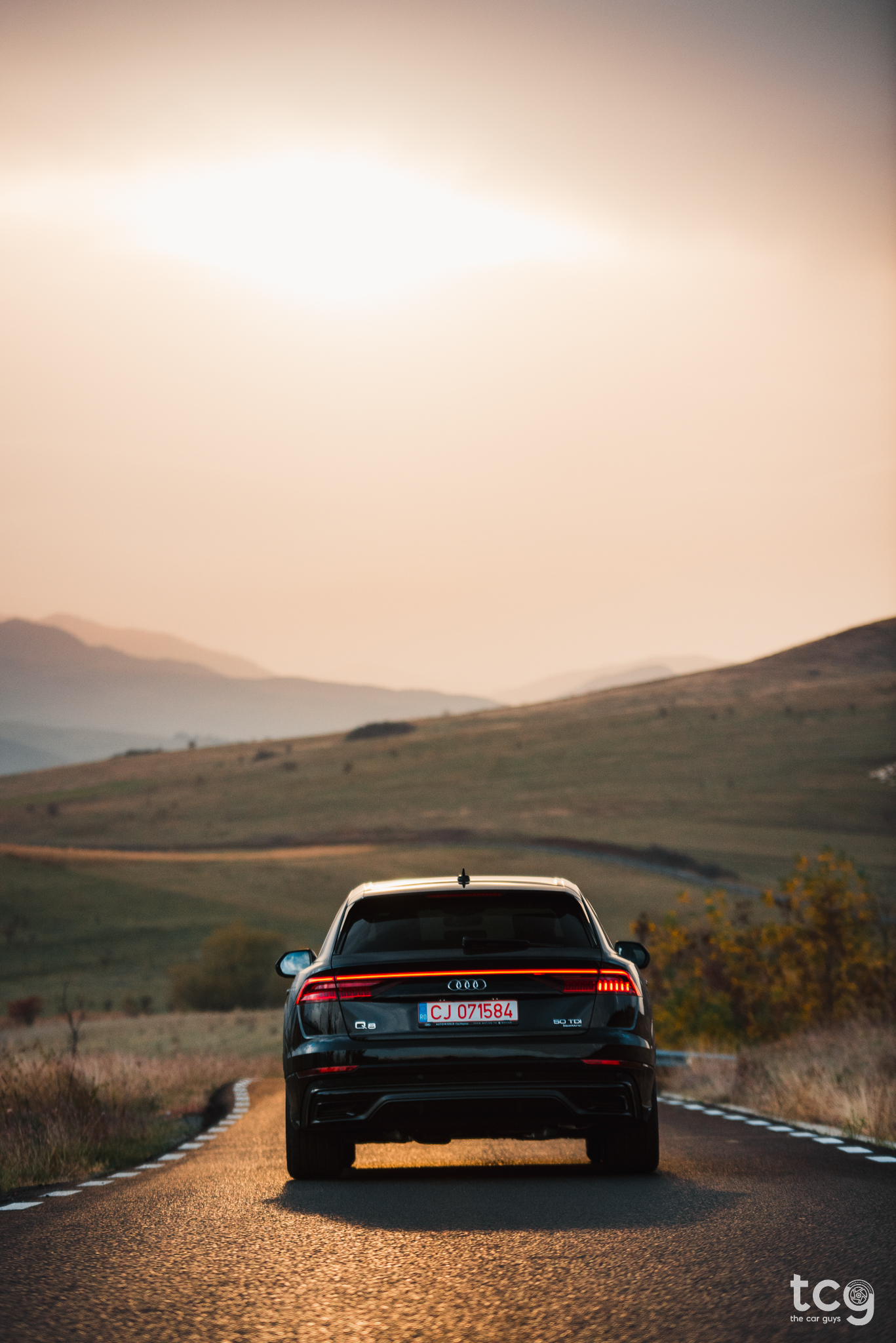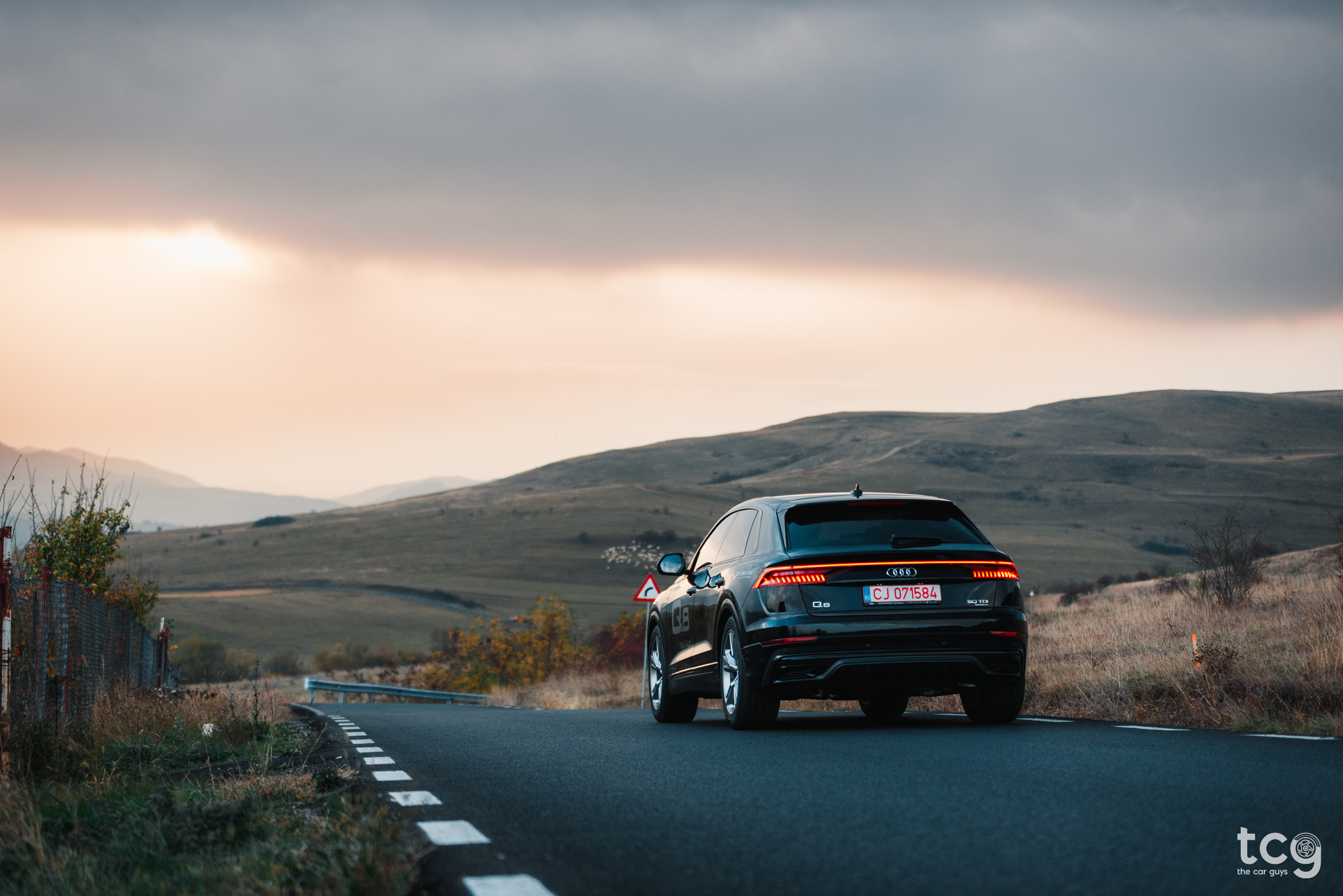 There's not much to complain about here (engine wise) - it pulls really well, it's a little bit noisy and rattly on the outside but you can't really hear it on the inside, 0-100 is achieved in 6.3 seconds which is pretty impressive for a car that weighs a smidge over 2 tonnes and the top speed is limited at 245 km/h.
The only thing I will complain about is the gearbox which is kind of a let-down. It's slow to kick-down when you're trying to overtake as it hesitates for a second before bringing in the power (even in Sport mode), it's jerky in stop-and-go traffic and the only mode where it really behaves as it should is in Manual mode - and let's be honest, you won't spend too much time shifting gears yourself in a car like this - am I right?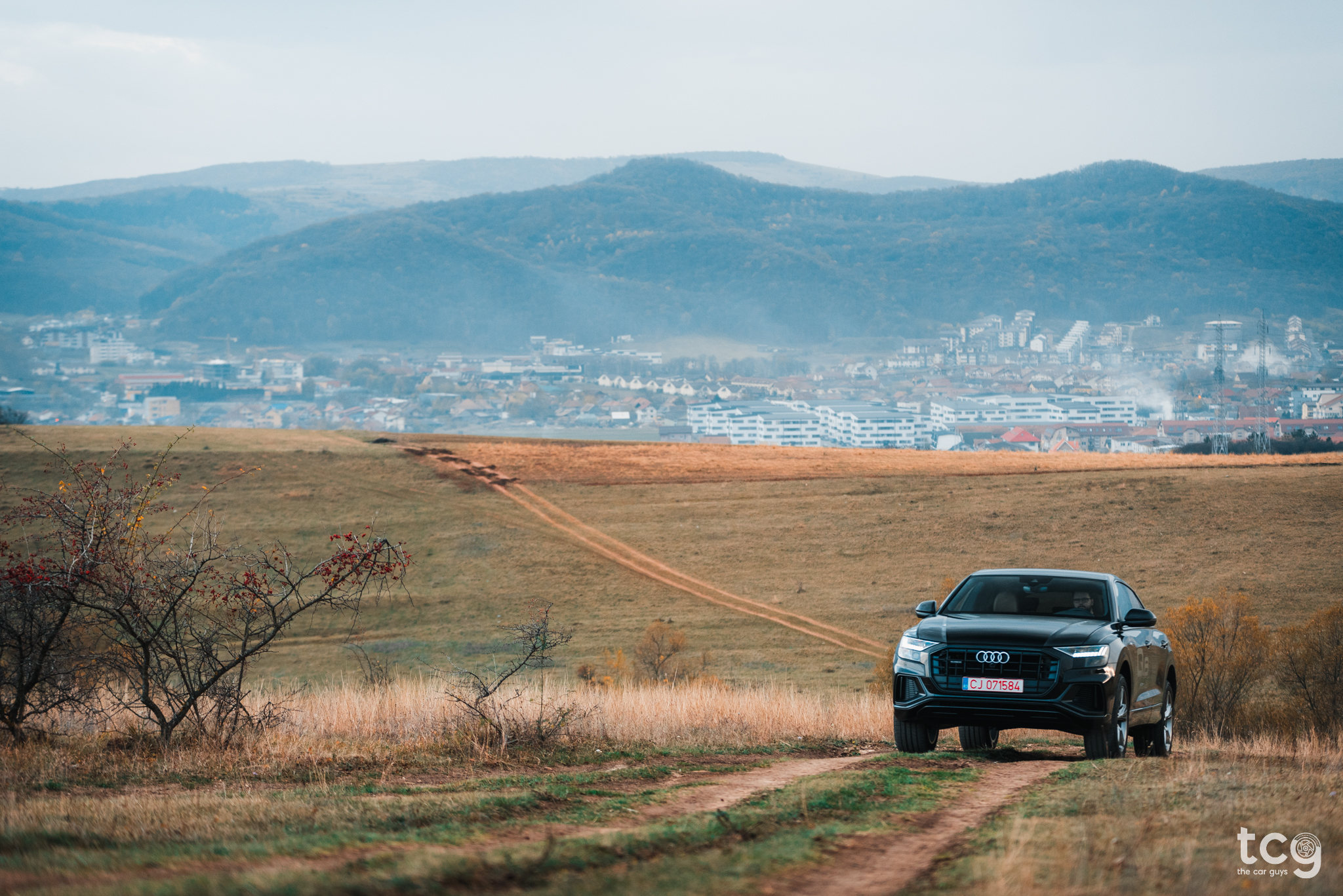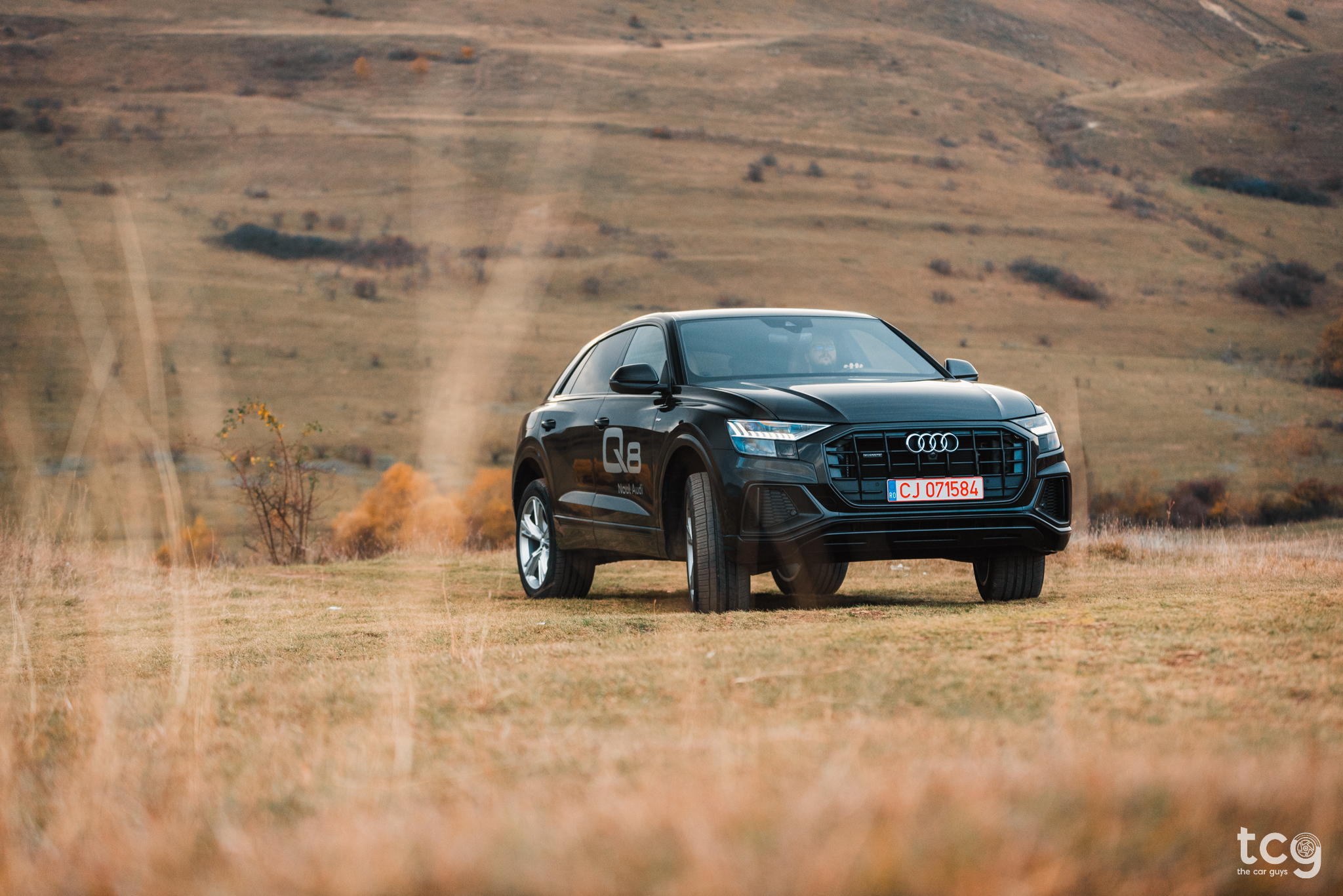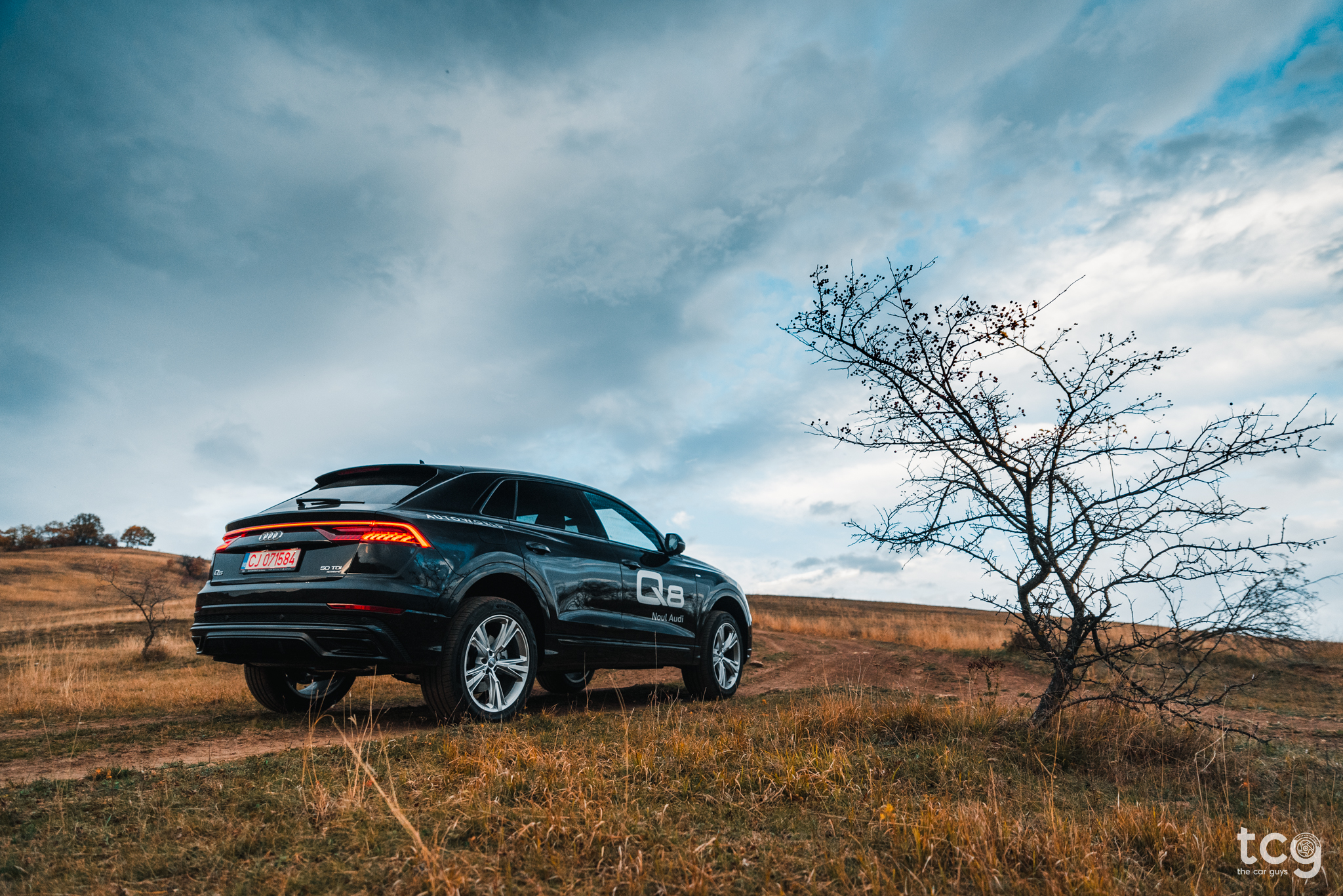 Handling is pretty impressive for such a big car - the Q8 suffers from little to no body lean through corners while the quattro four-wheel drive system makes sure there's plenty of traction. The sharp steering also has a very weighty feel to it that is kind of reassuring. Adaptive dampers (air suspension) are standard and even though the smallest wheels you can get are 21-inch, this car rides impeccably! It just glides over any imperfection in the road - this is definitely one of the best riding cars I've ever driven so far. It's also very impressive how much you can lift this car for off-road excursions - 50mm in Offroad Mode (from Comfort).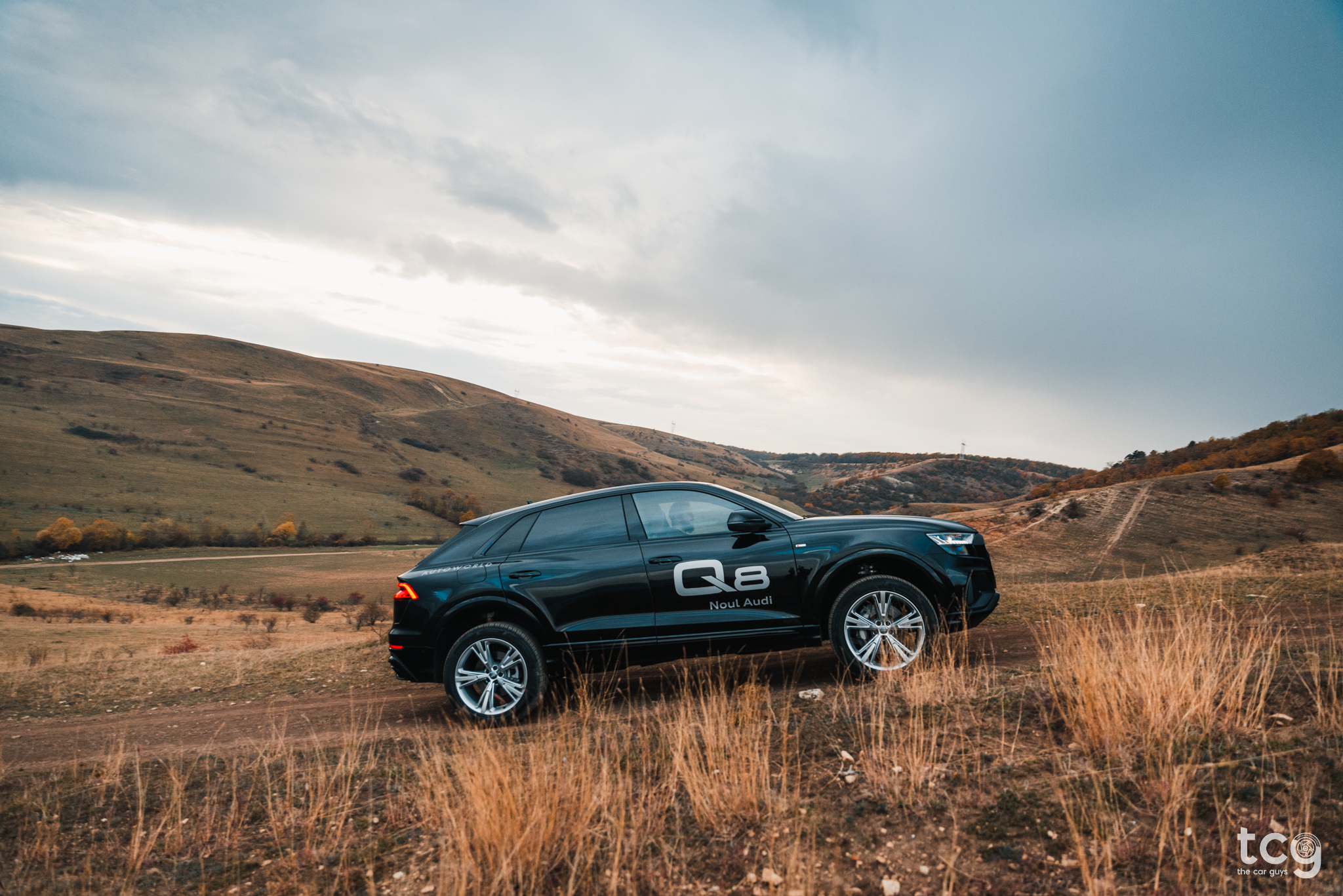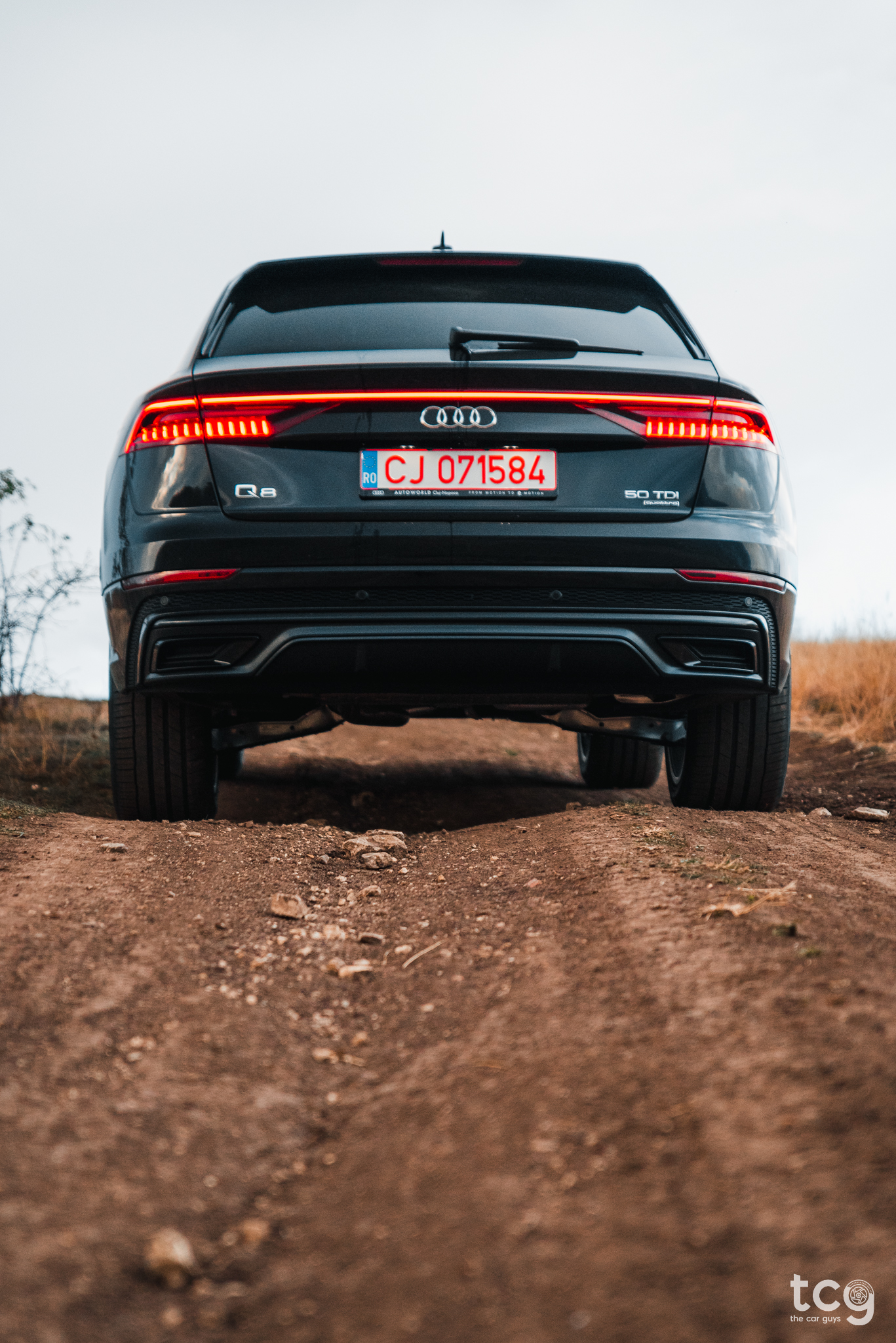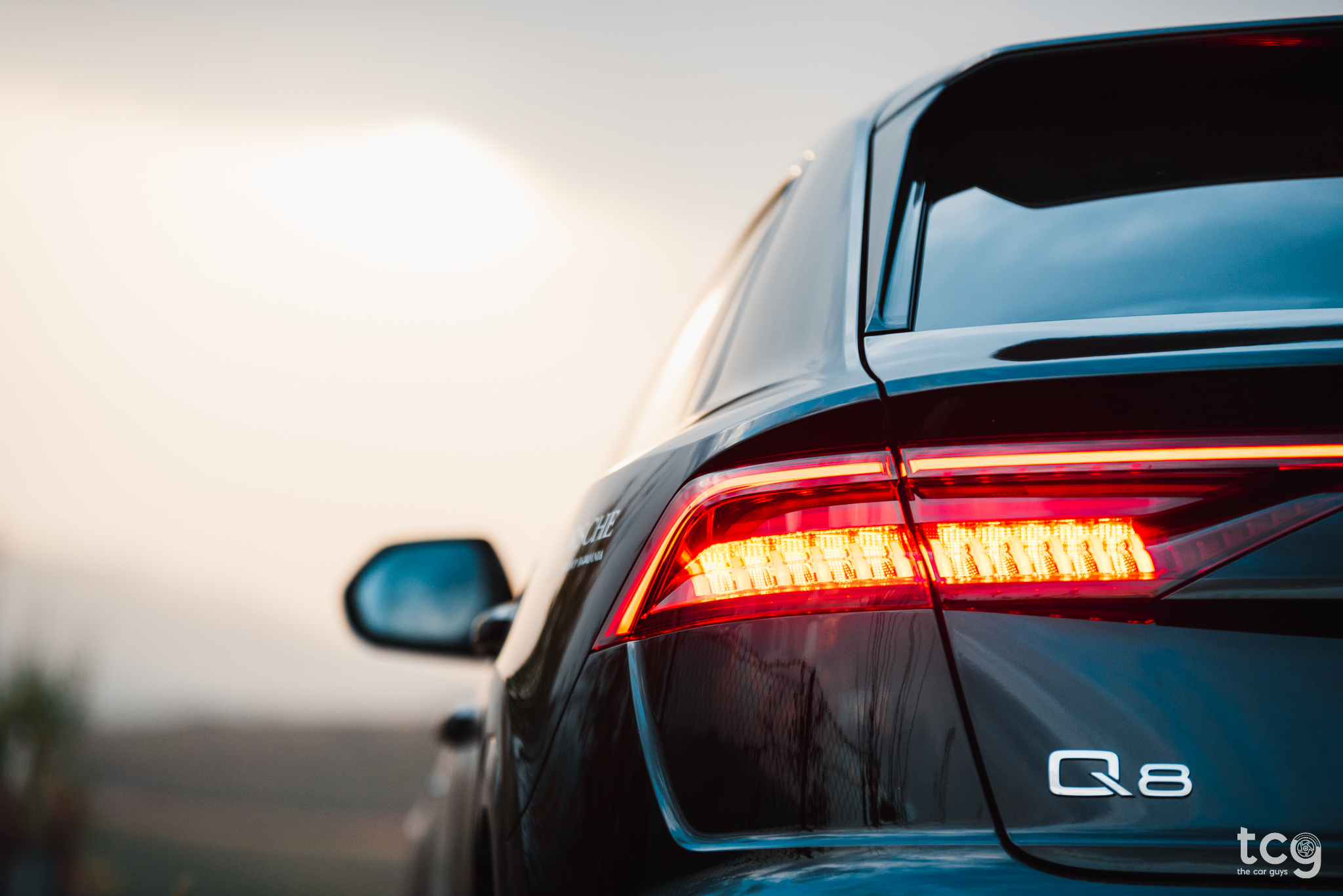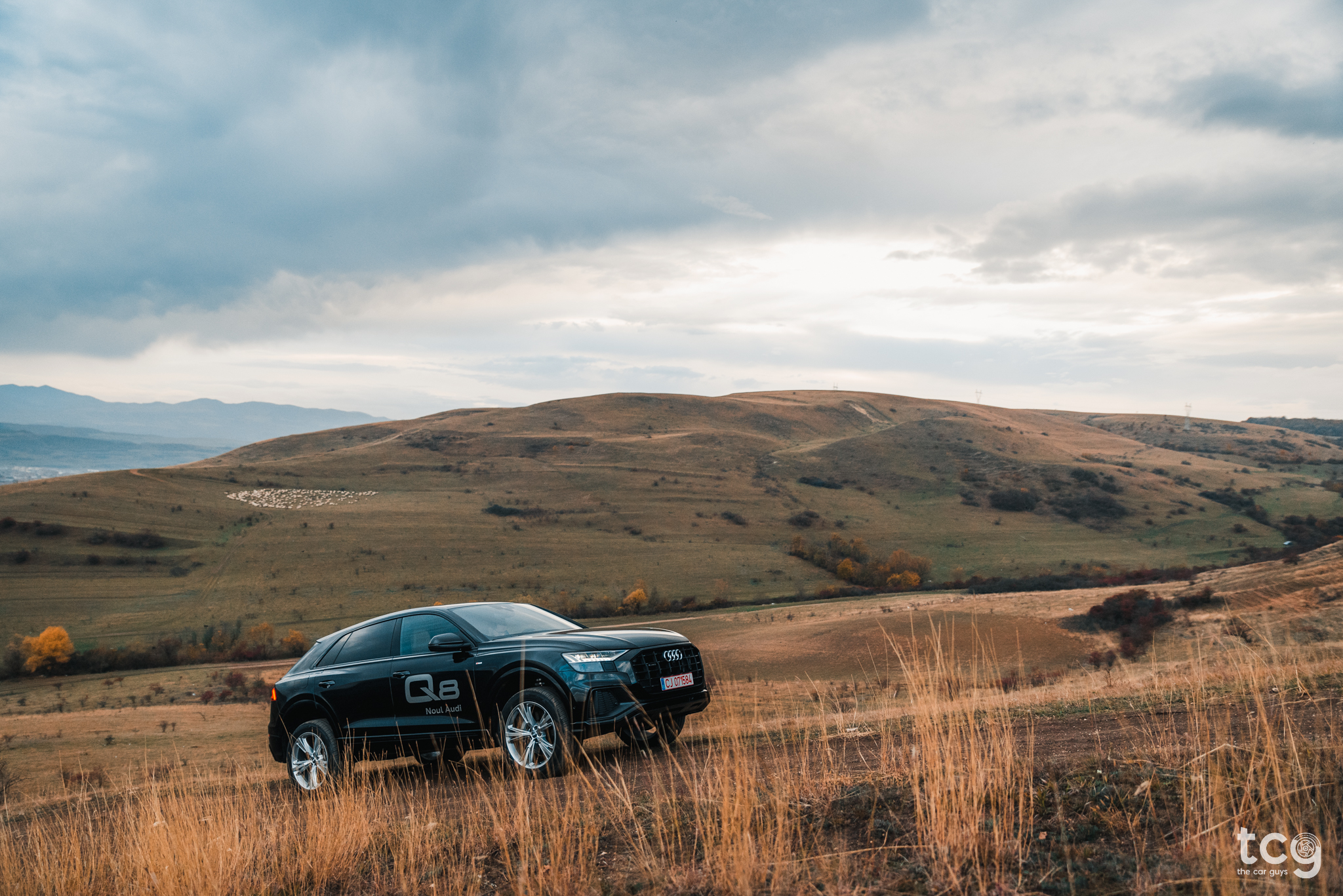 Moving further to the interior we find something we've been seeing on pretty much every new Audi model - their dual-touchscreen infotainment system. This is not a bad thing though - you need a little time to get used to where everything is but I really like this new system. You can go watch our Audi A8 video review on YouTube for a more in-depth review of the infotainment system, I'll link it here. The Virtual Cockpit digital instruments are standard (which is great), allowing you to customise the information you want displayed directly in front of you.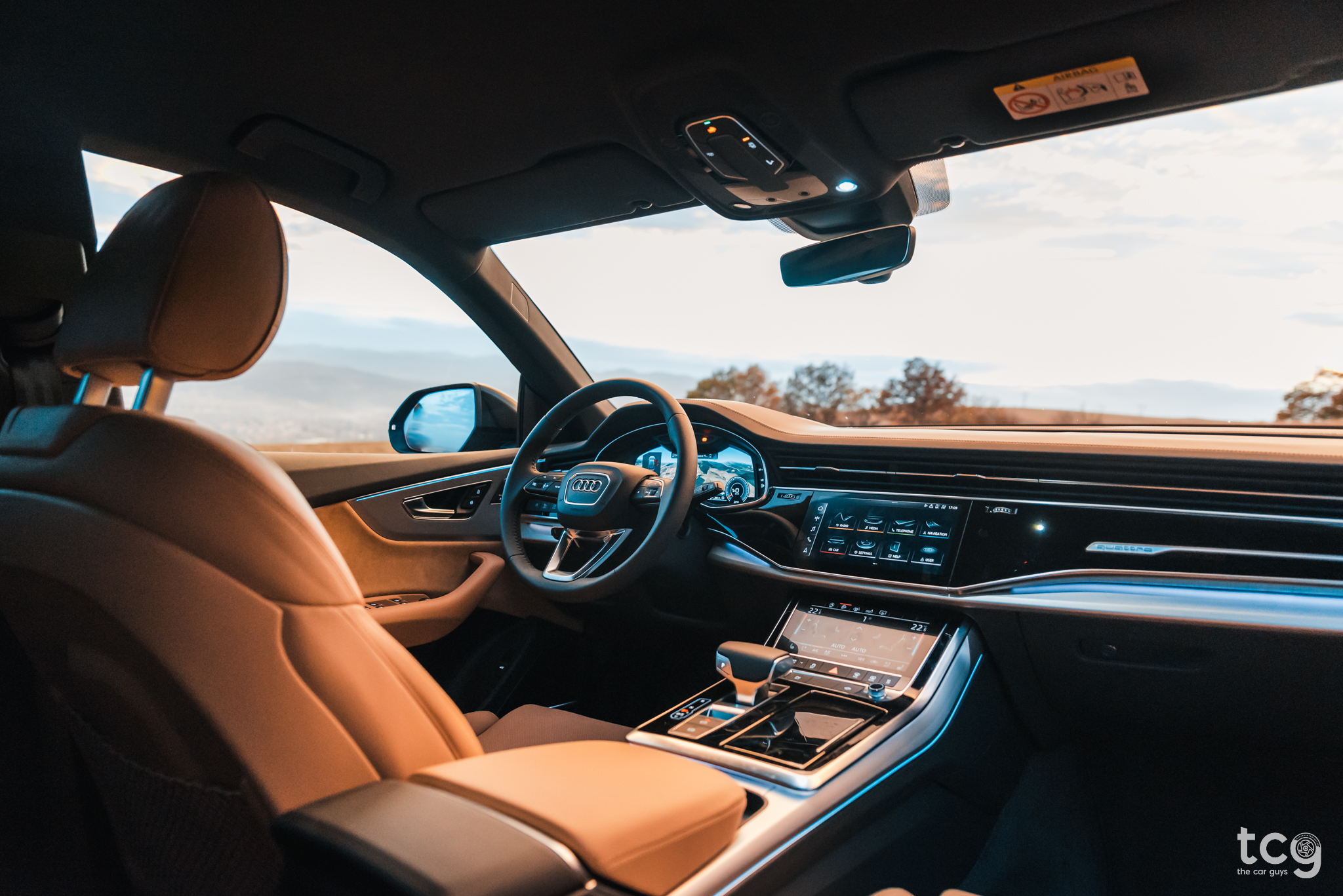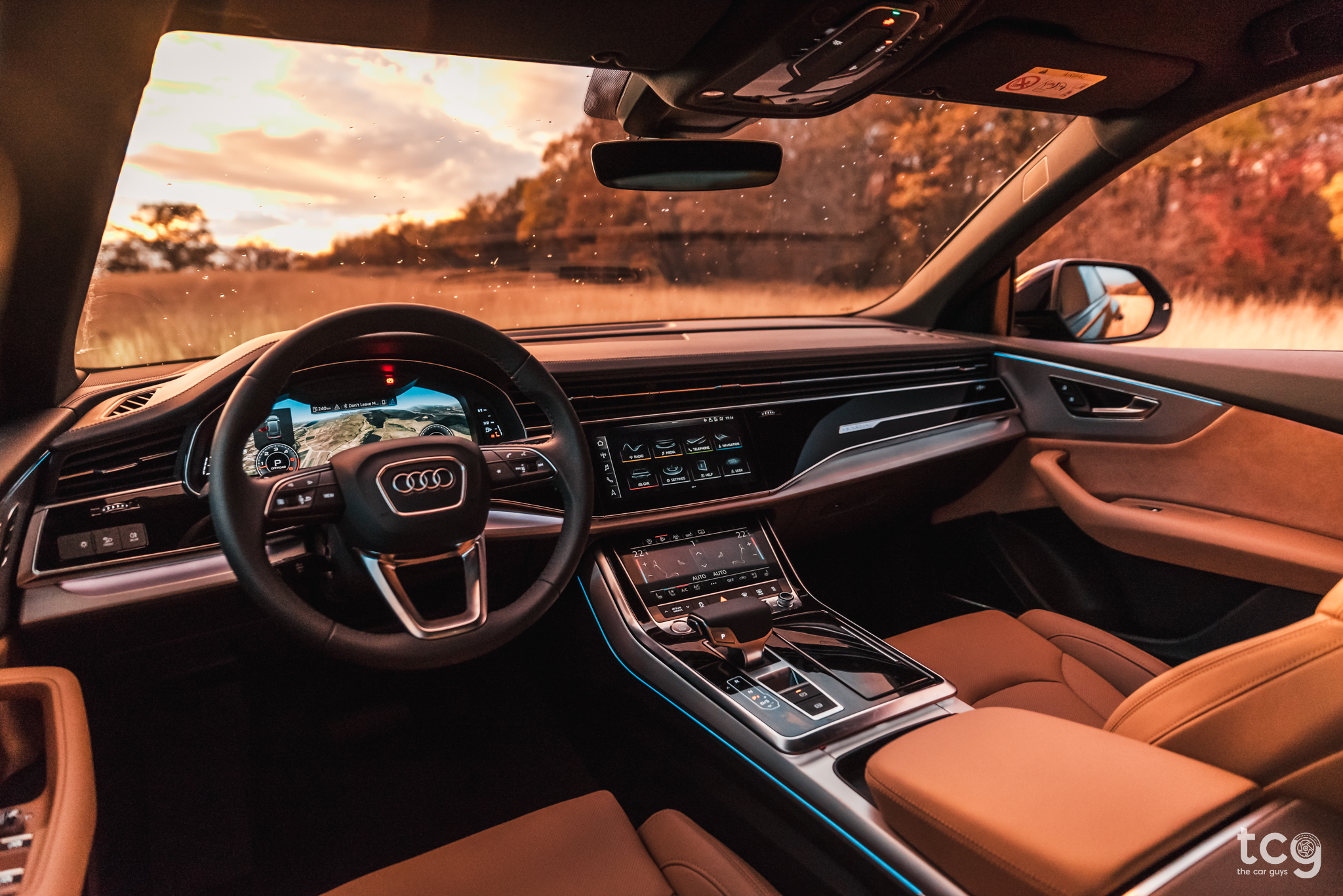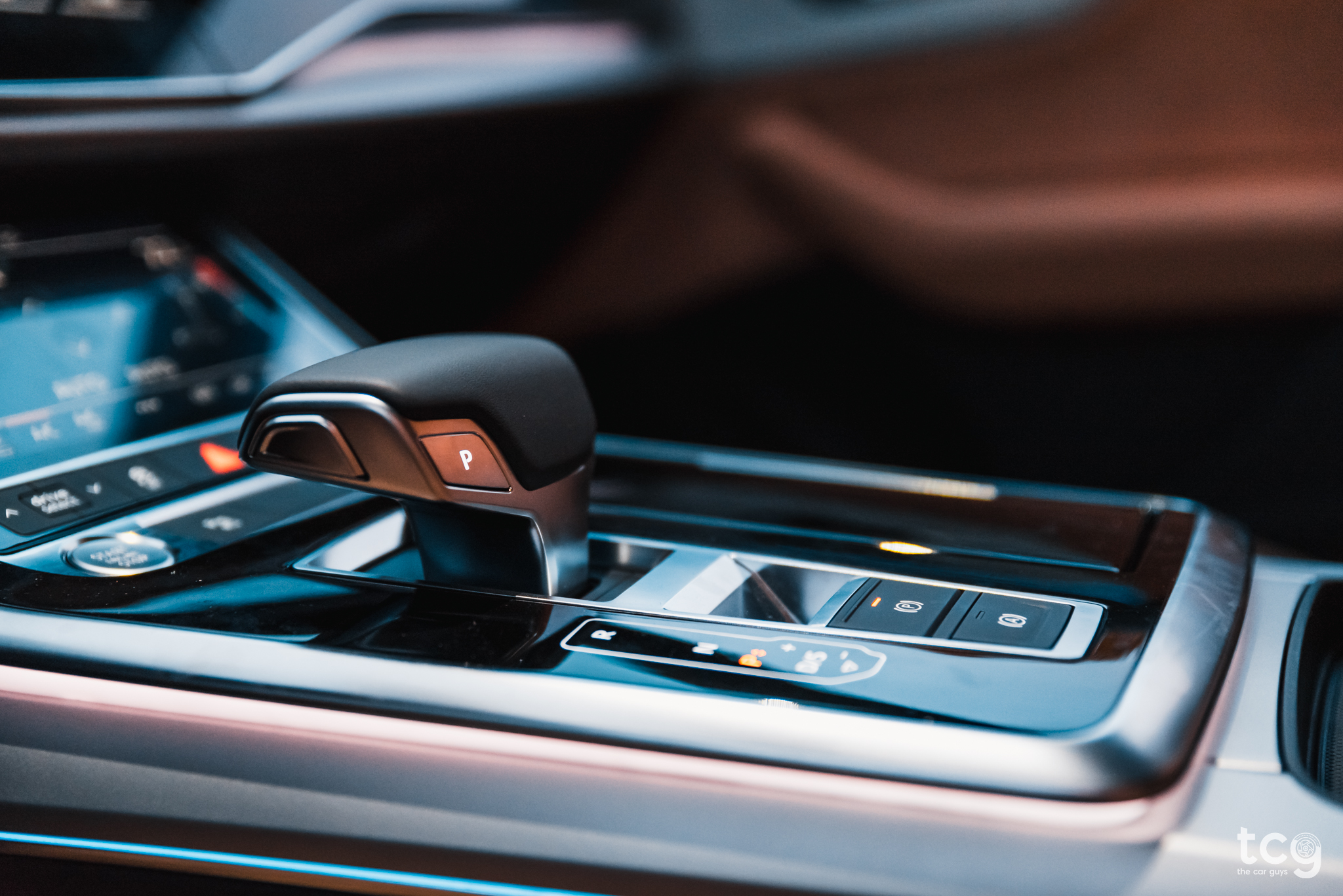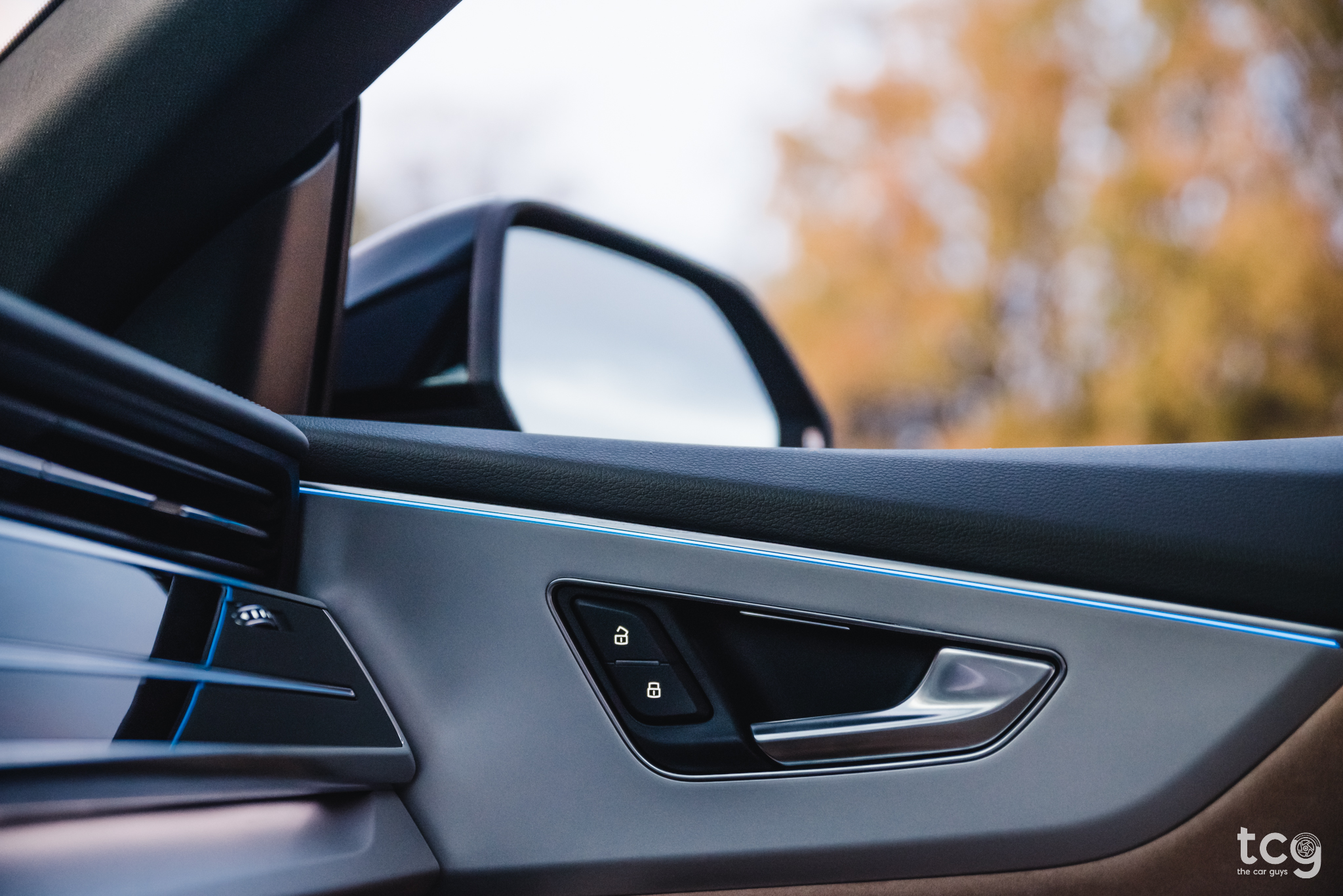 The material quality throughout the cabin beats any of its rivals, hands down. Everything feels sturdy, well made, with quality materials throughout the cabin. You'll struggle to find scratchy or cheap plastics in the new Q8 which should be the case, given its price-tag. All around visibility is excellent, despite the sloping roofline, and is helped by an amazing reversing camera (the quality on this is fantastic) and clever Matrix LED headlights.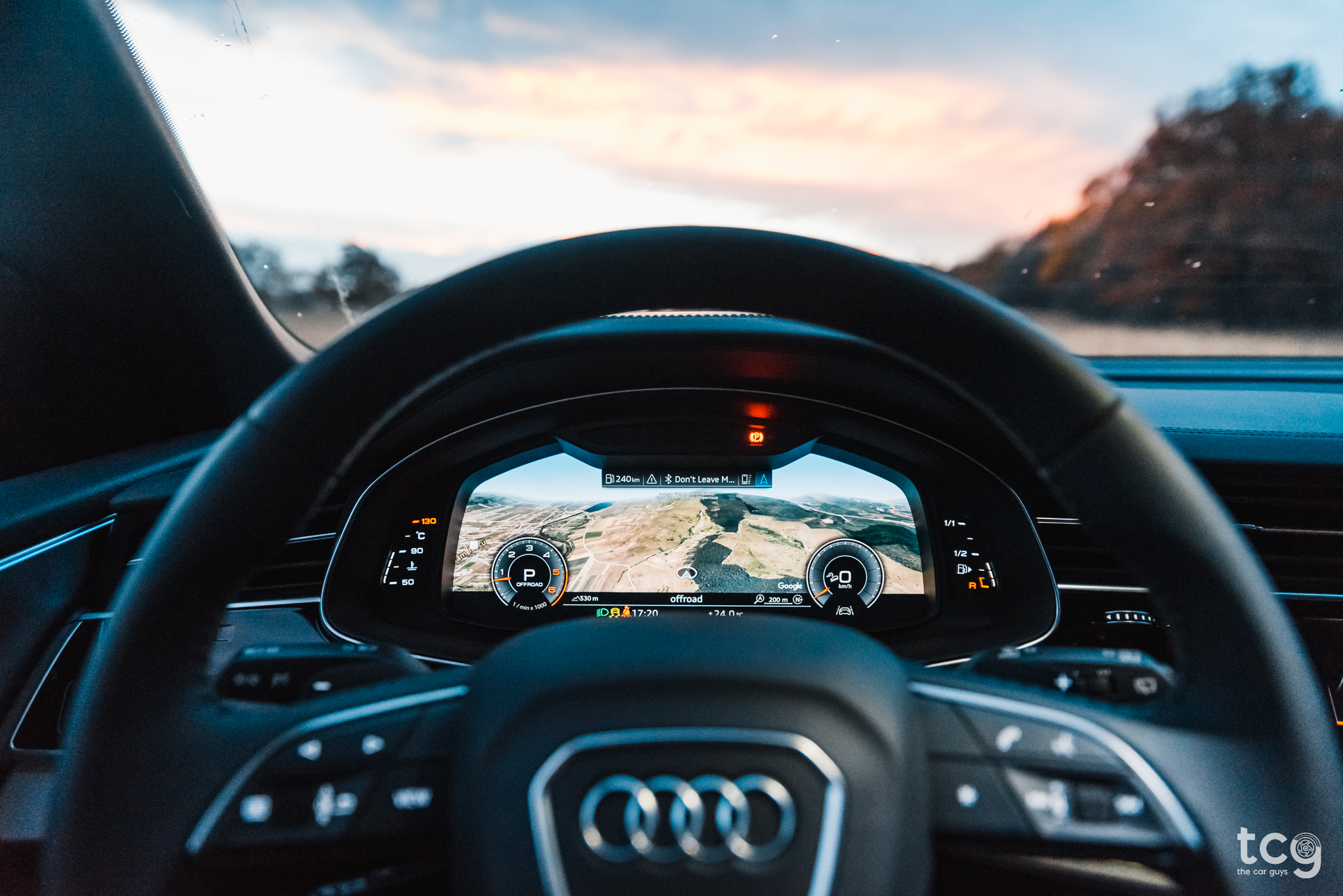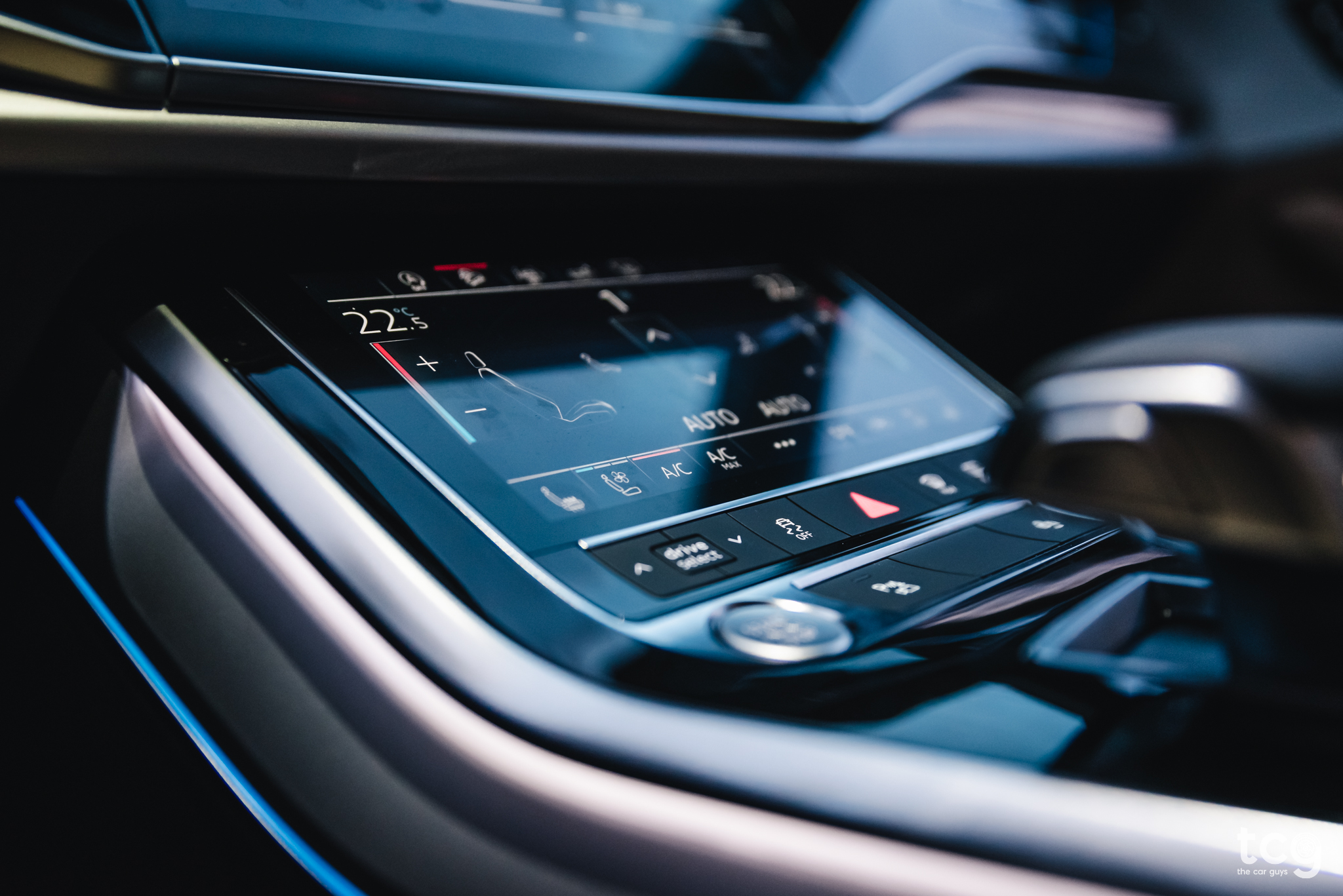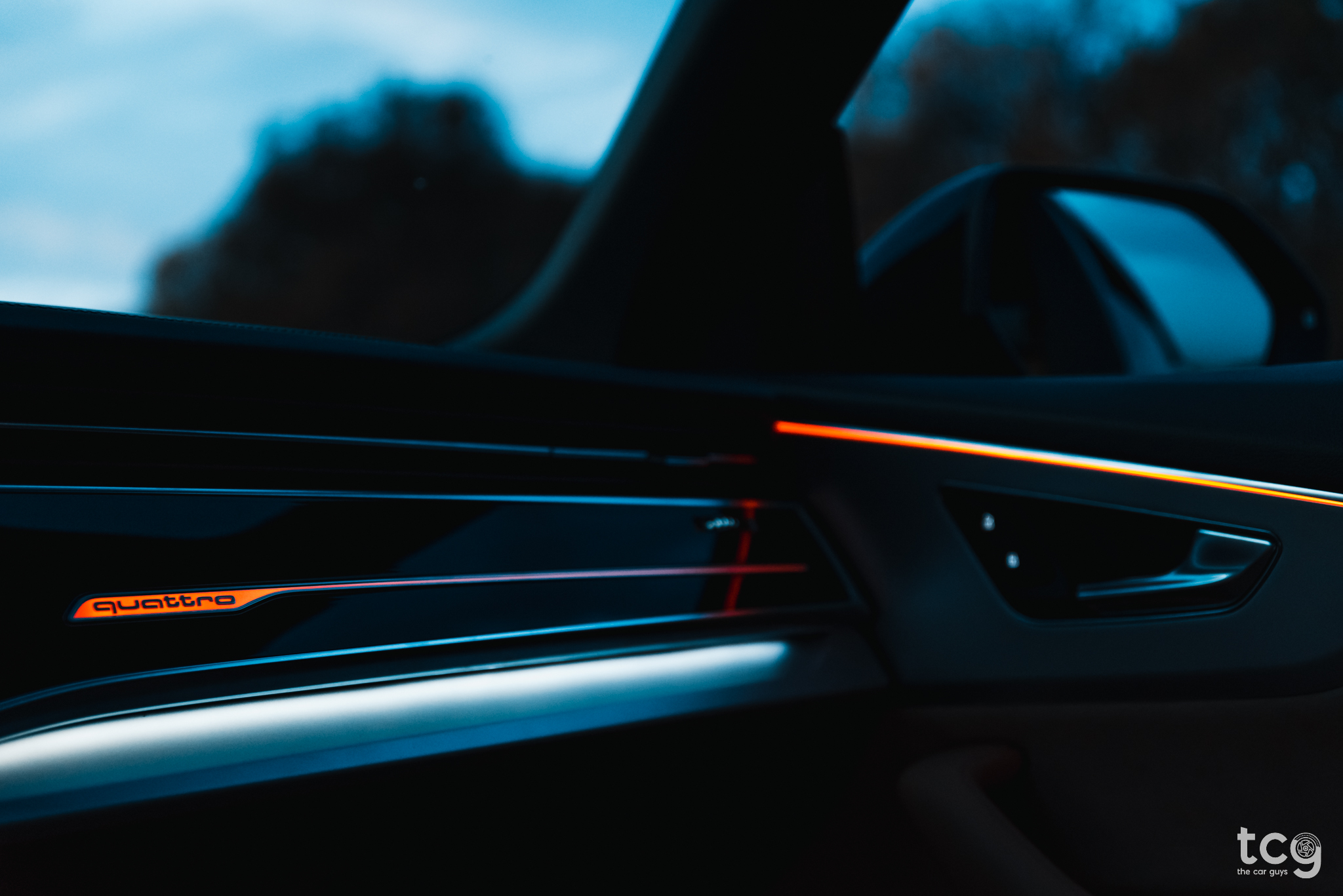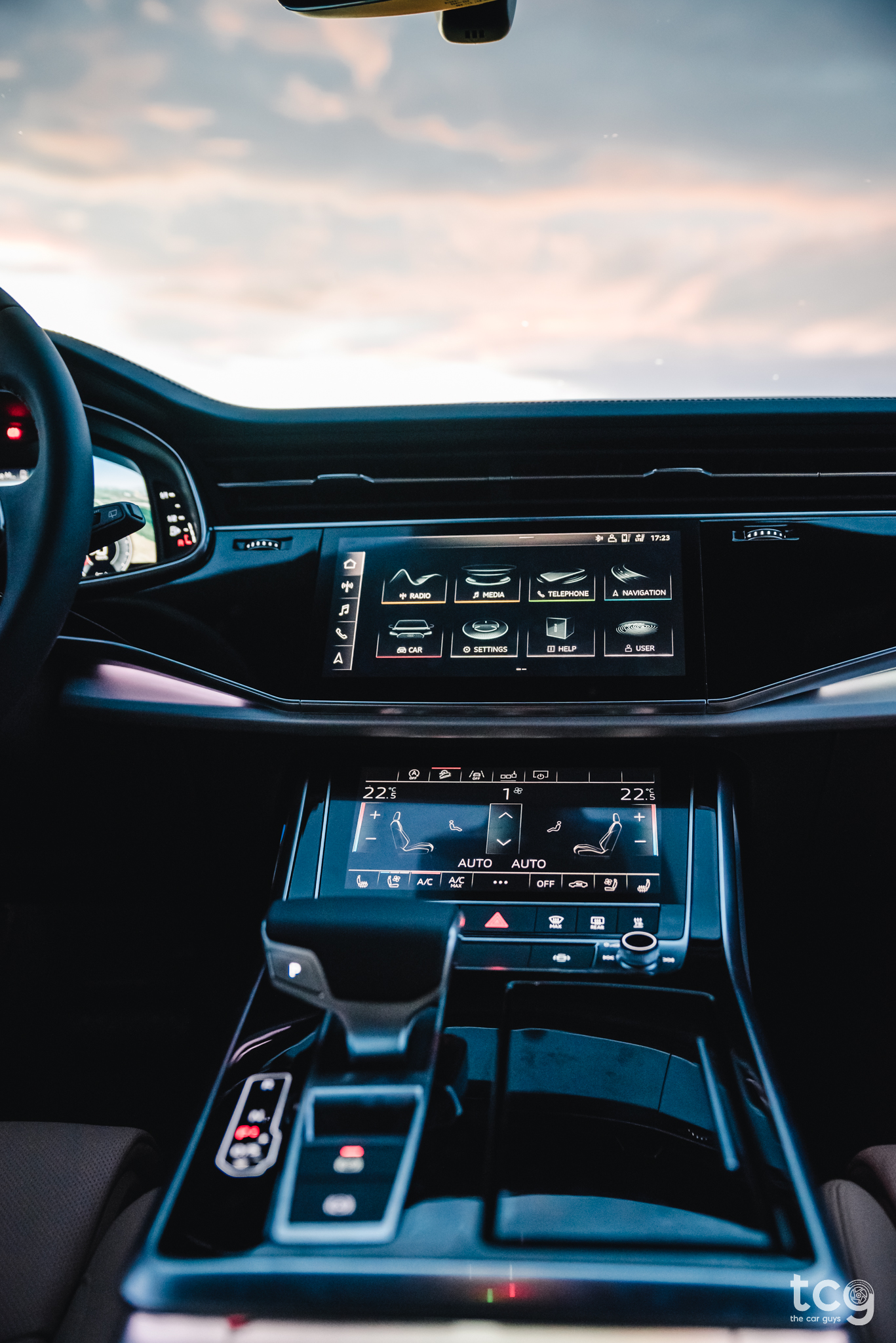 The new Q8 is pretty spacious and practical too - even though we all know a sloping roofline means less room in the back for people and less luggage space in the boot, this car doesn't really suffer from that. It's not as spacious as the Q7 but you get more than enough head room and leg room is excellent - it feels like riding in a limousine - you can actually stretch in the back of this car! The boot is a hefty 605 litres with the seats in their normal upright position and a massive 1755 litres with the seats folded down. Will anyone ever need more than that? I honestly doubt that.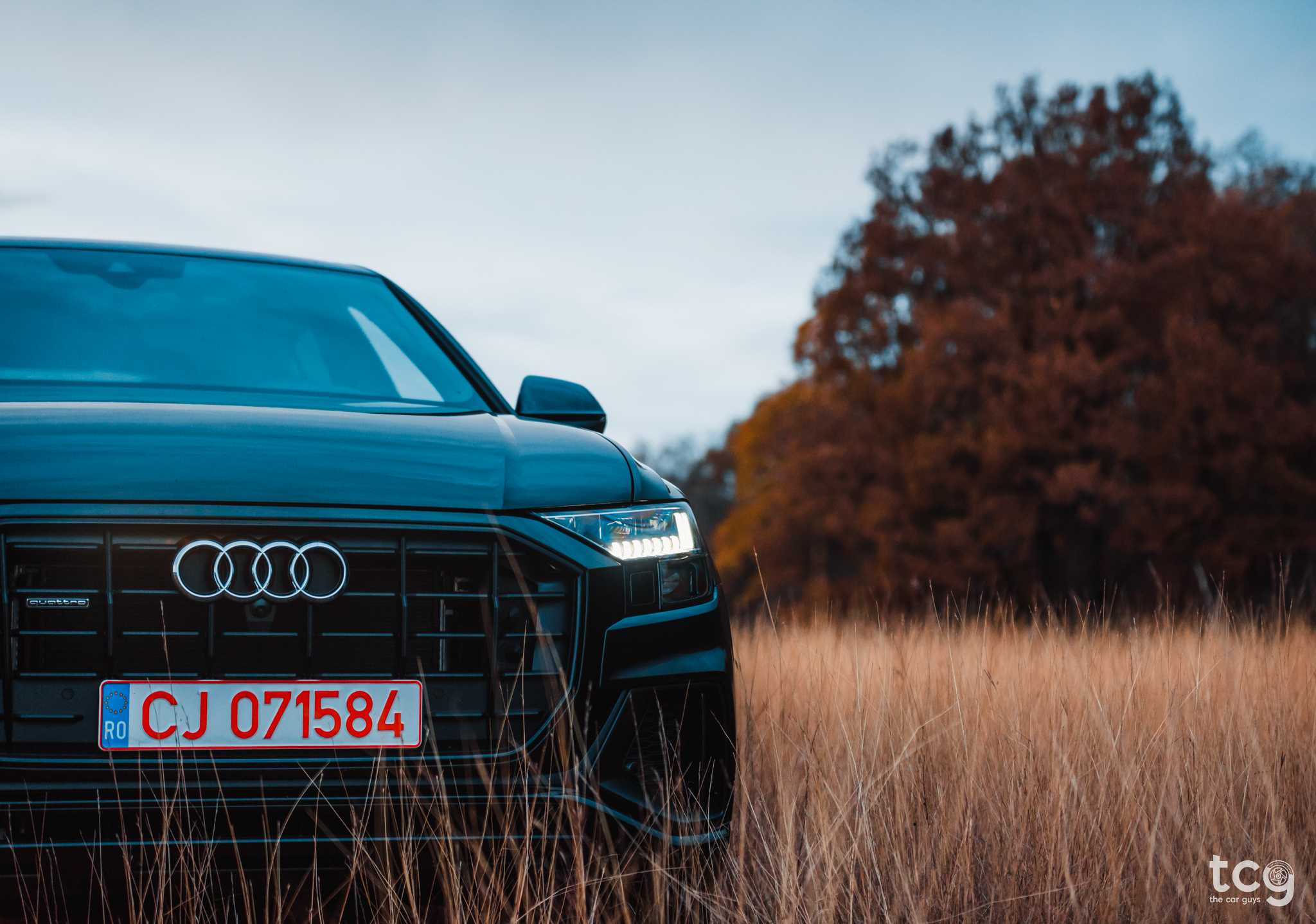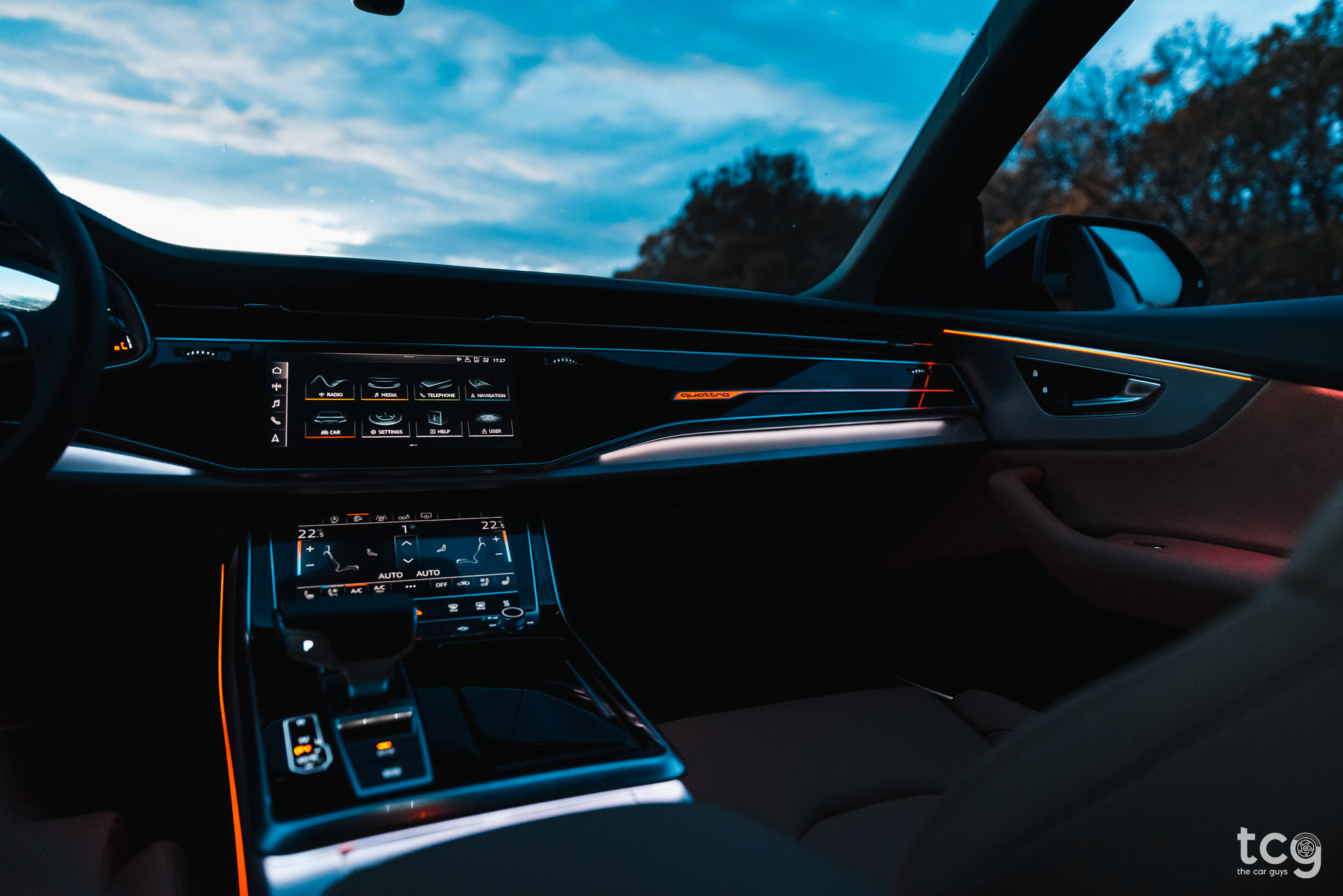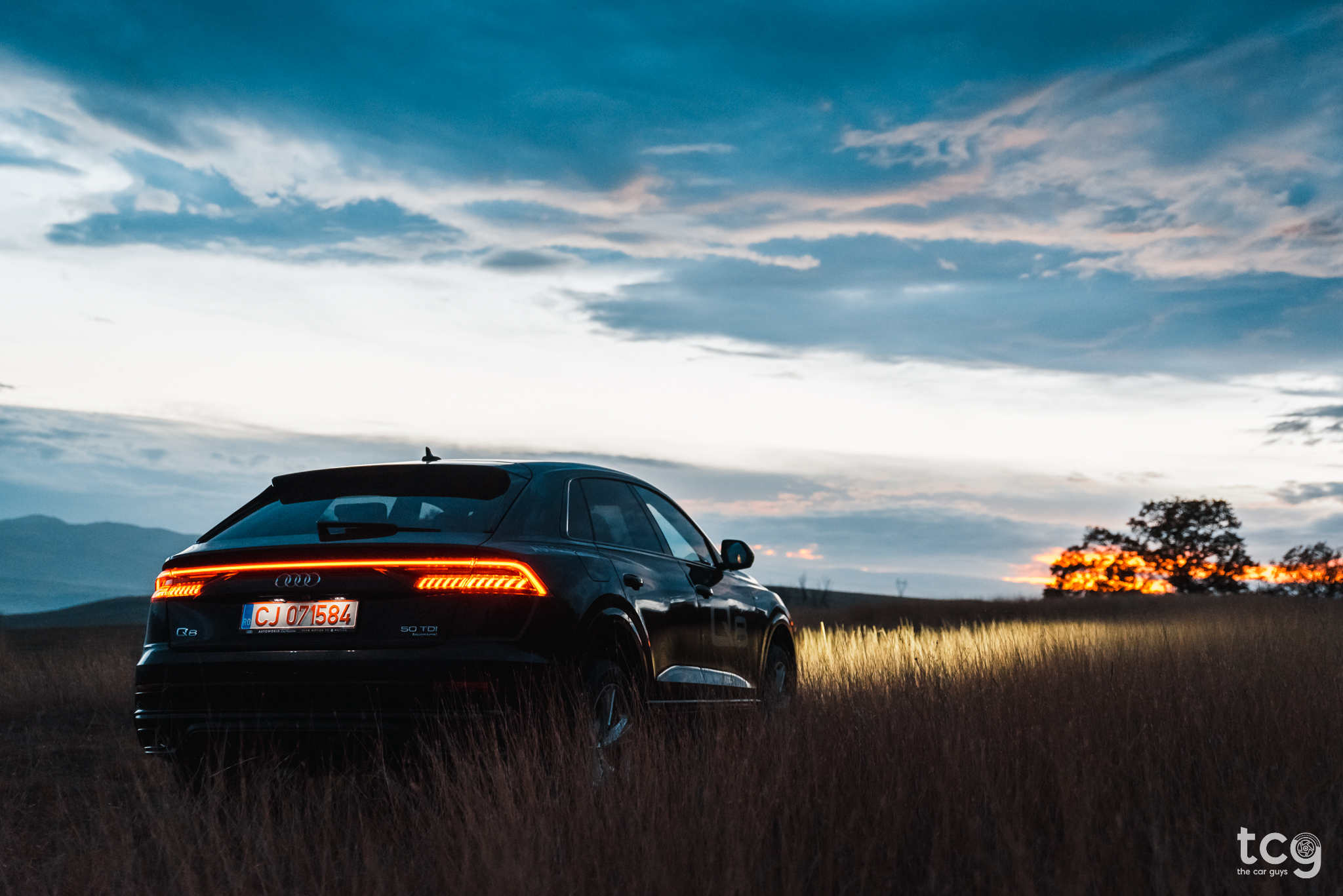 ---
3 things I really like about the Q8:
How it looks! To me, this is the best looking Coupe SUV on the market right now.

The build quality is fantastic and some small details like the frameless windows really stand out!

This car puts on quite a light spectacle at night when you open/close it - especially at the rear!
---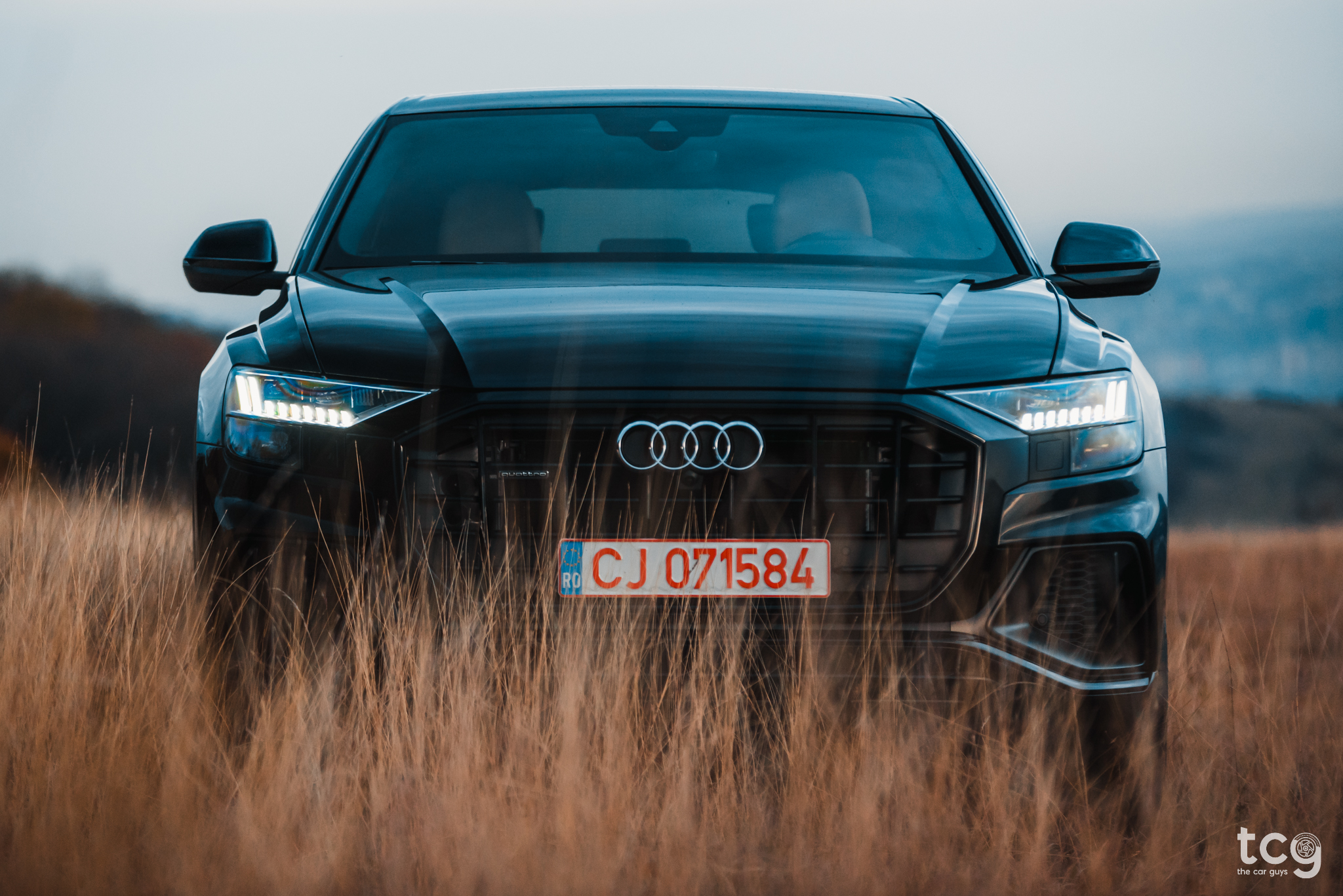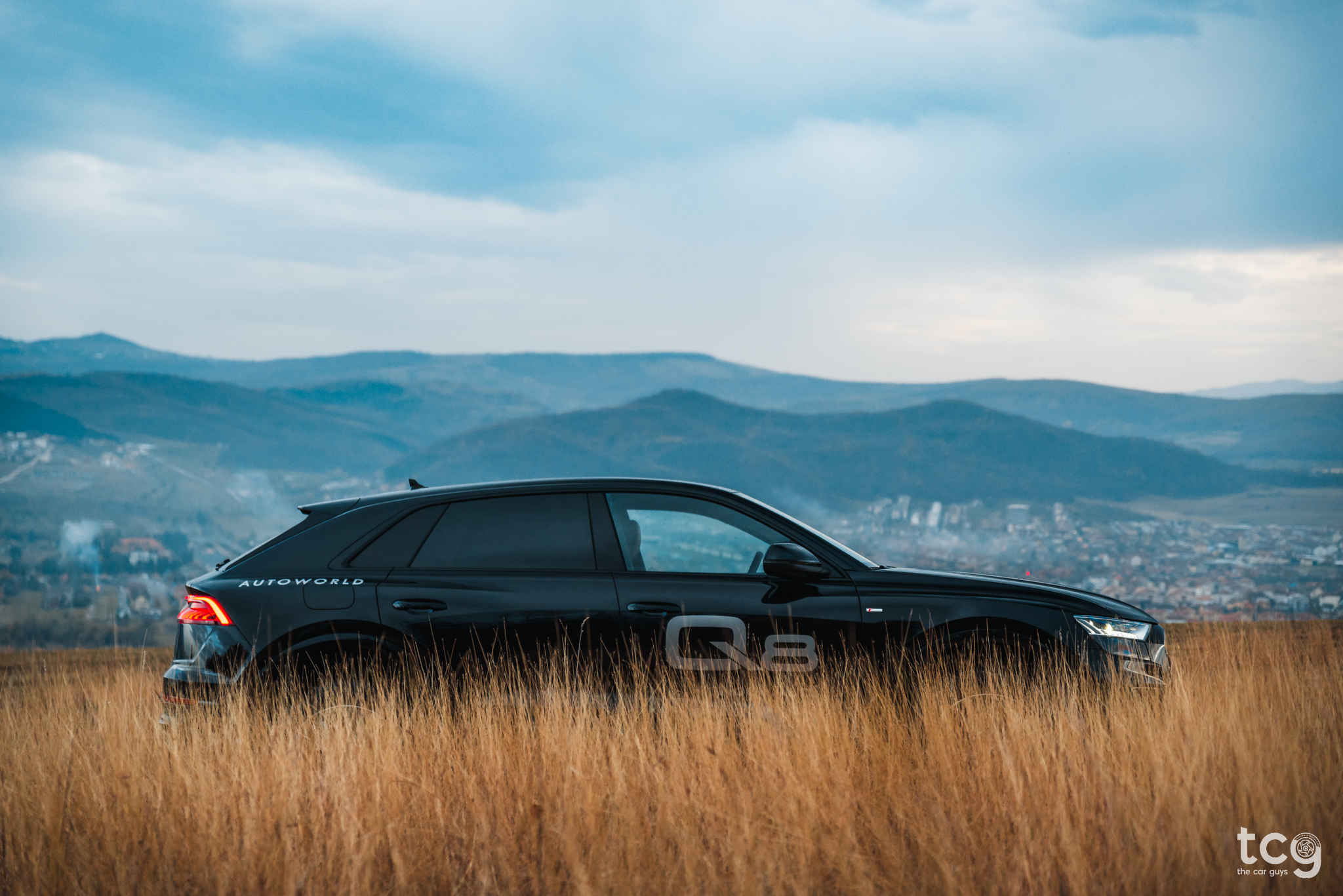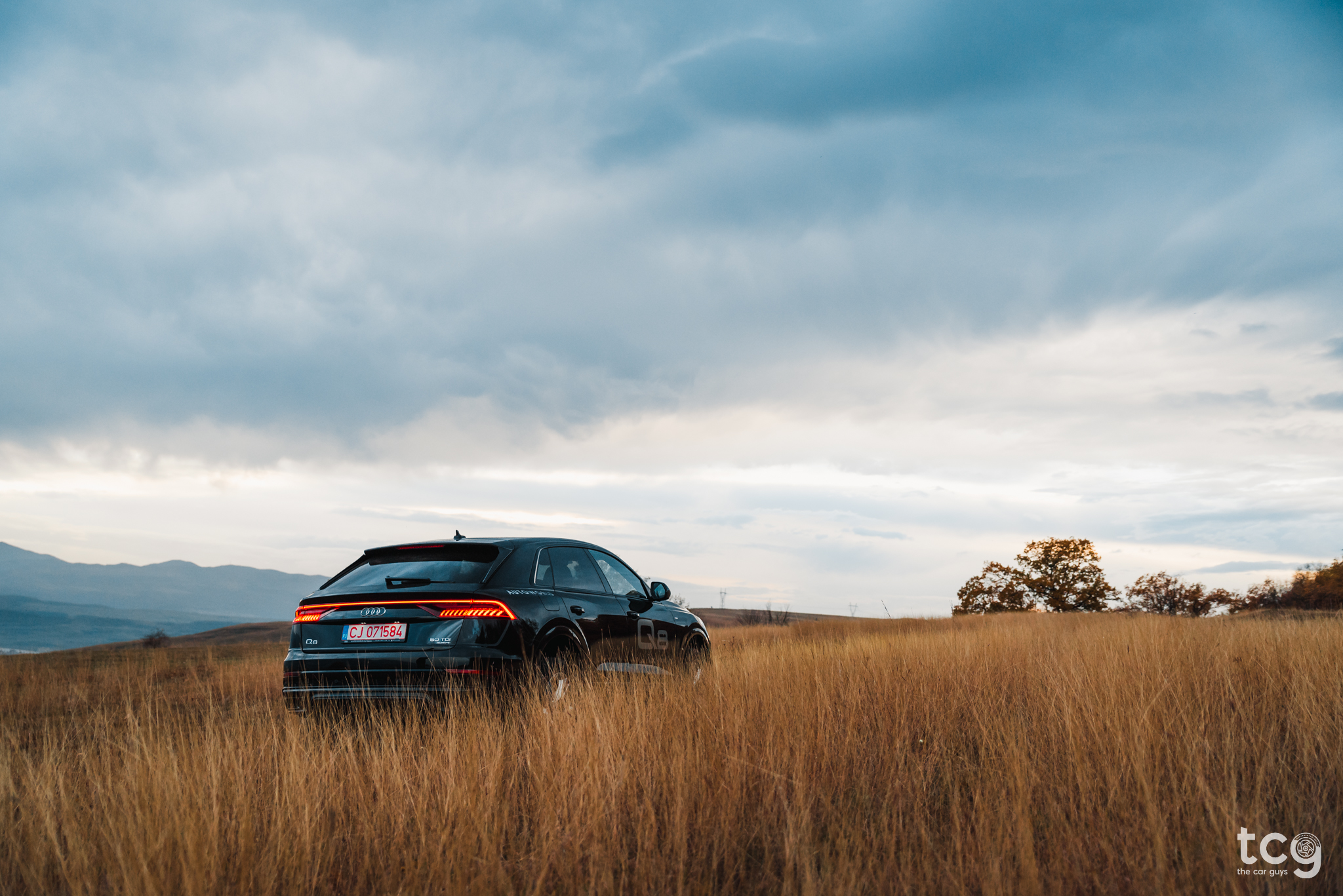 ---
3 things I really don't like about the Q8:
The fake exhausts … I mean, really Audi?!

The gearbox is kind of a let-down in such an overall great car!

The rear windows barely go halfway down which is … weird.
---
Would I get this car? No, I would not. Not because it's not great or anything, it's just too big of a car for me!
---
Price of the tested model: ~90,000 Euros (VAT Included)
Engine and Gearbox: 3.0-litre diesel V6 unit with 286HP and 600NM of torque + 8-speed Tiptronic automatic gearbox
---
Photos by: Dan Grigore
Thank you Autoworld Audi for lending us the car!
---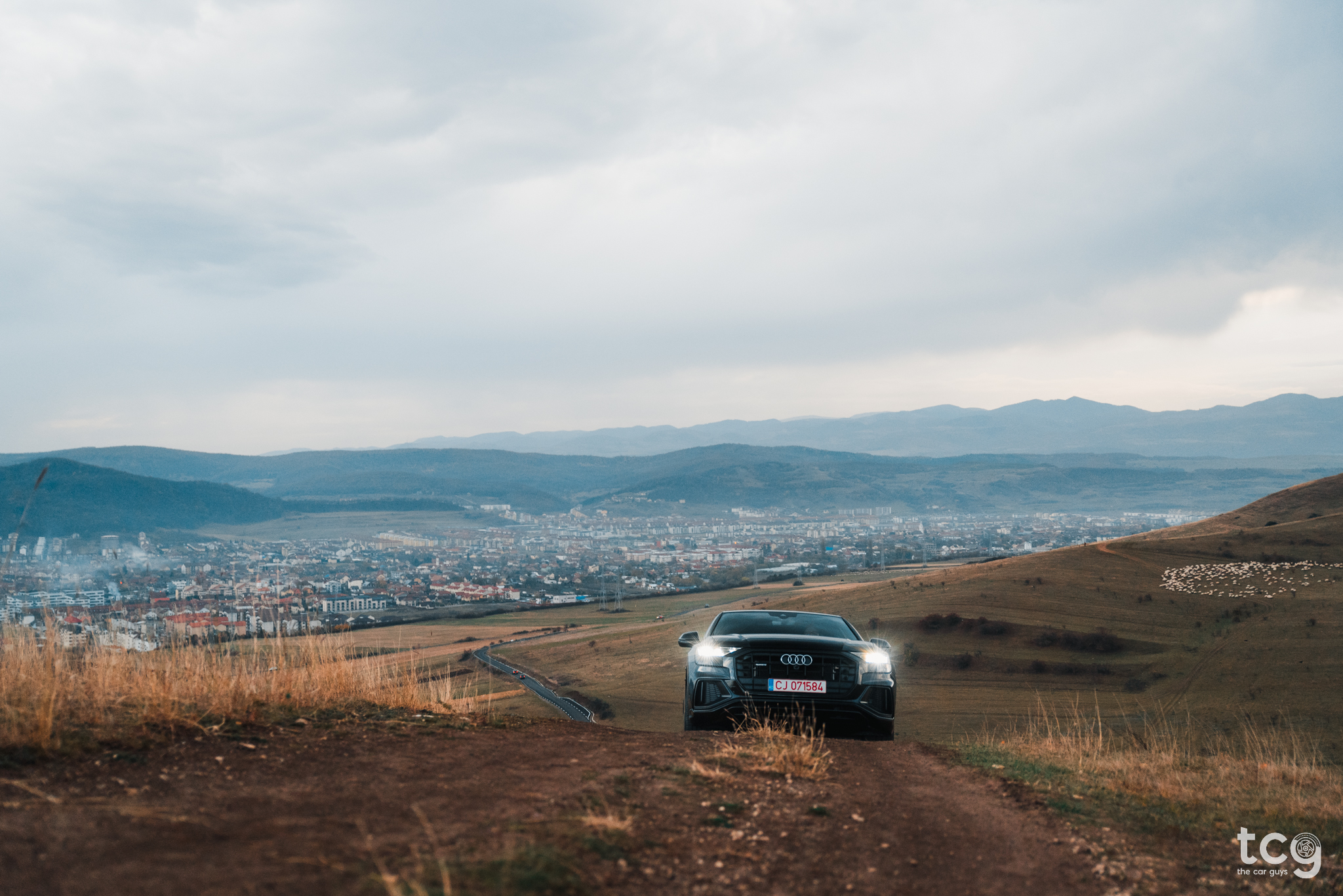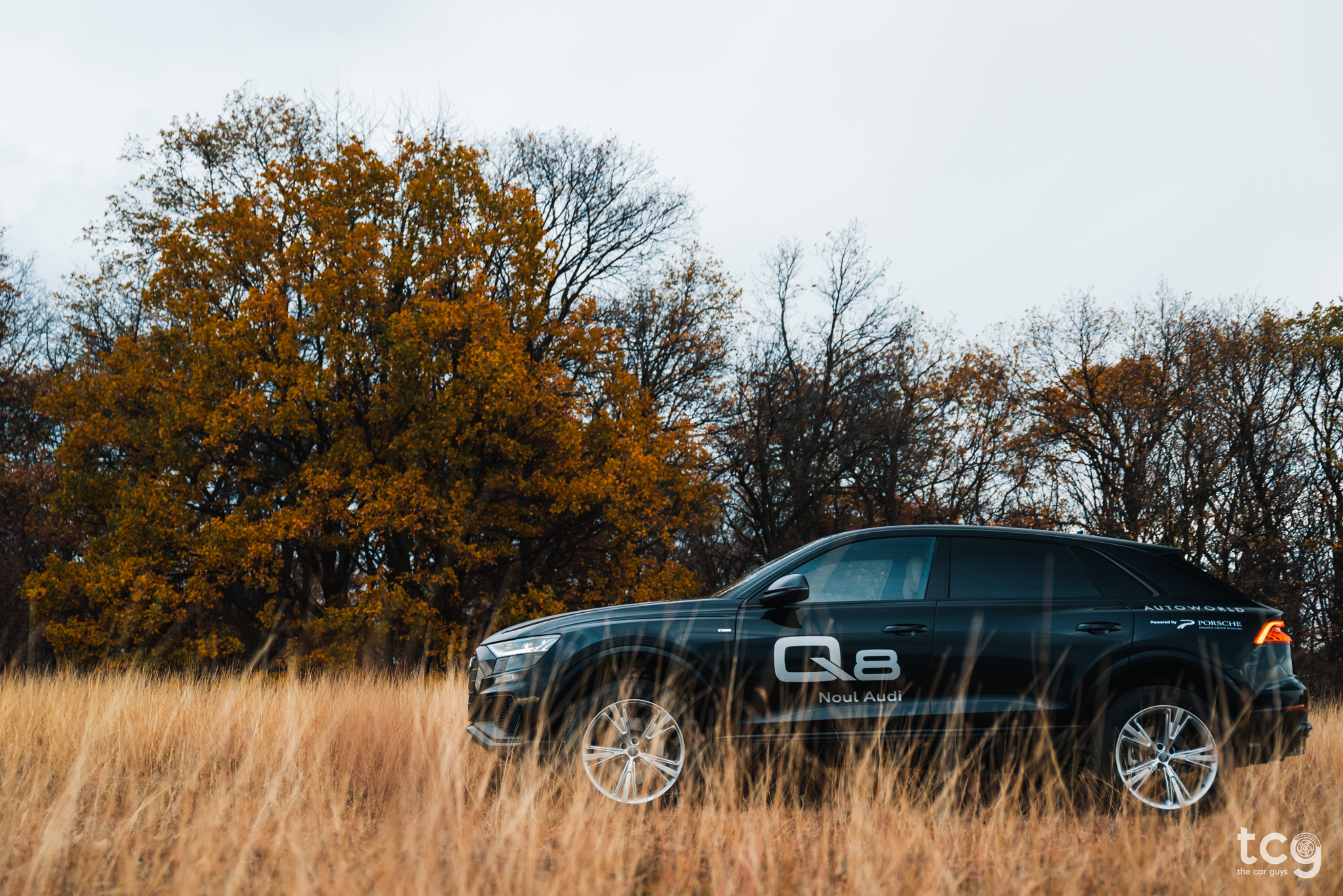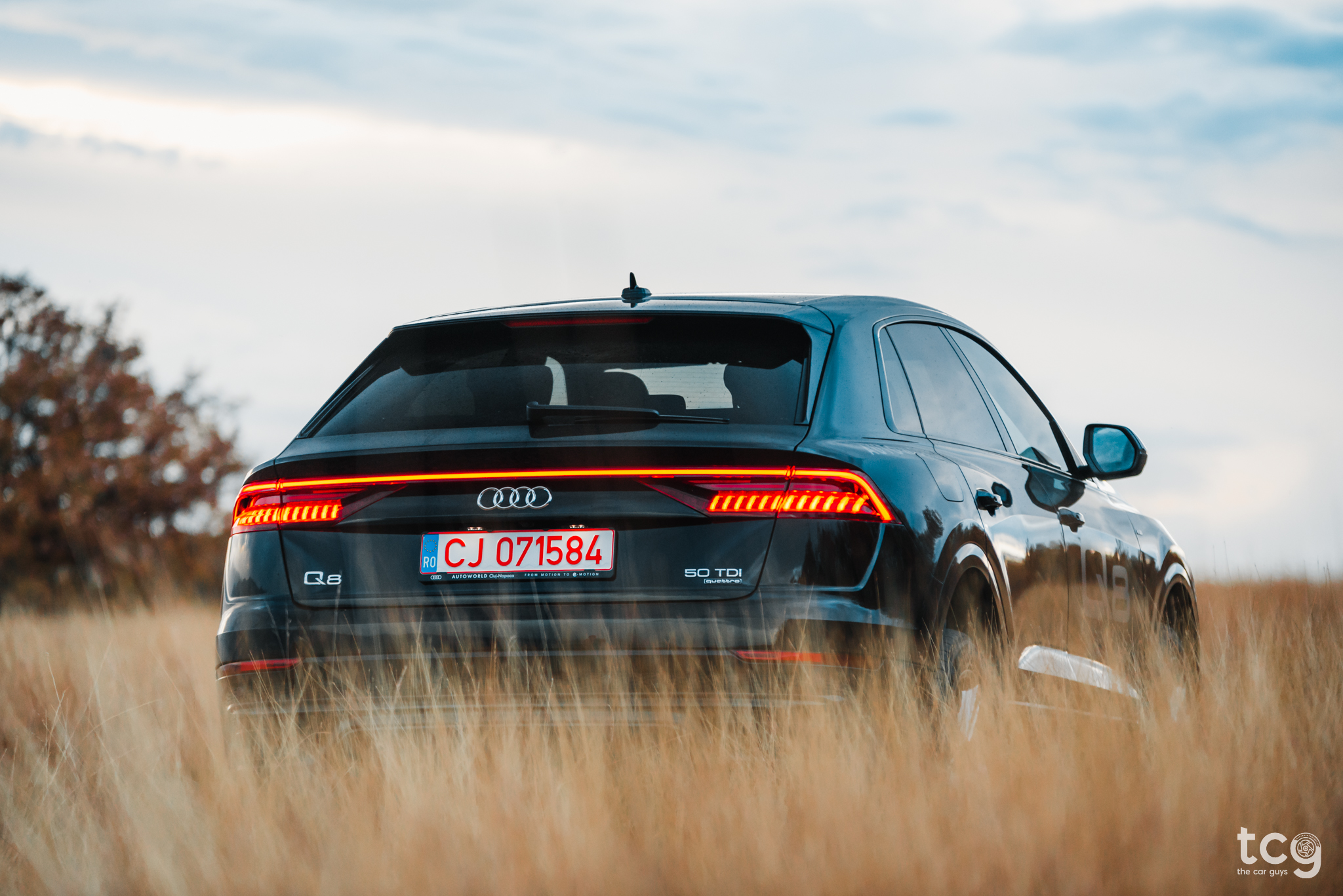 ---