Yes, you read that right, this is pretty much what happens when you take performance & practicality and throw them into an estate - you get a bonkers machine that can humiliate most cars you'll meet in traffic on a daily basis. Don't get me wrong, it's not flawless (no car is), but man have the RS division worked their magic with this one!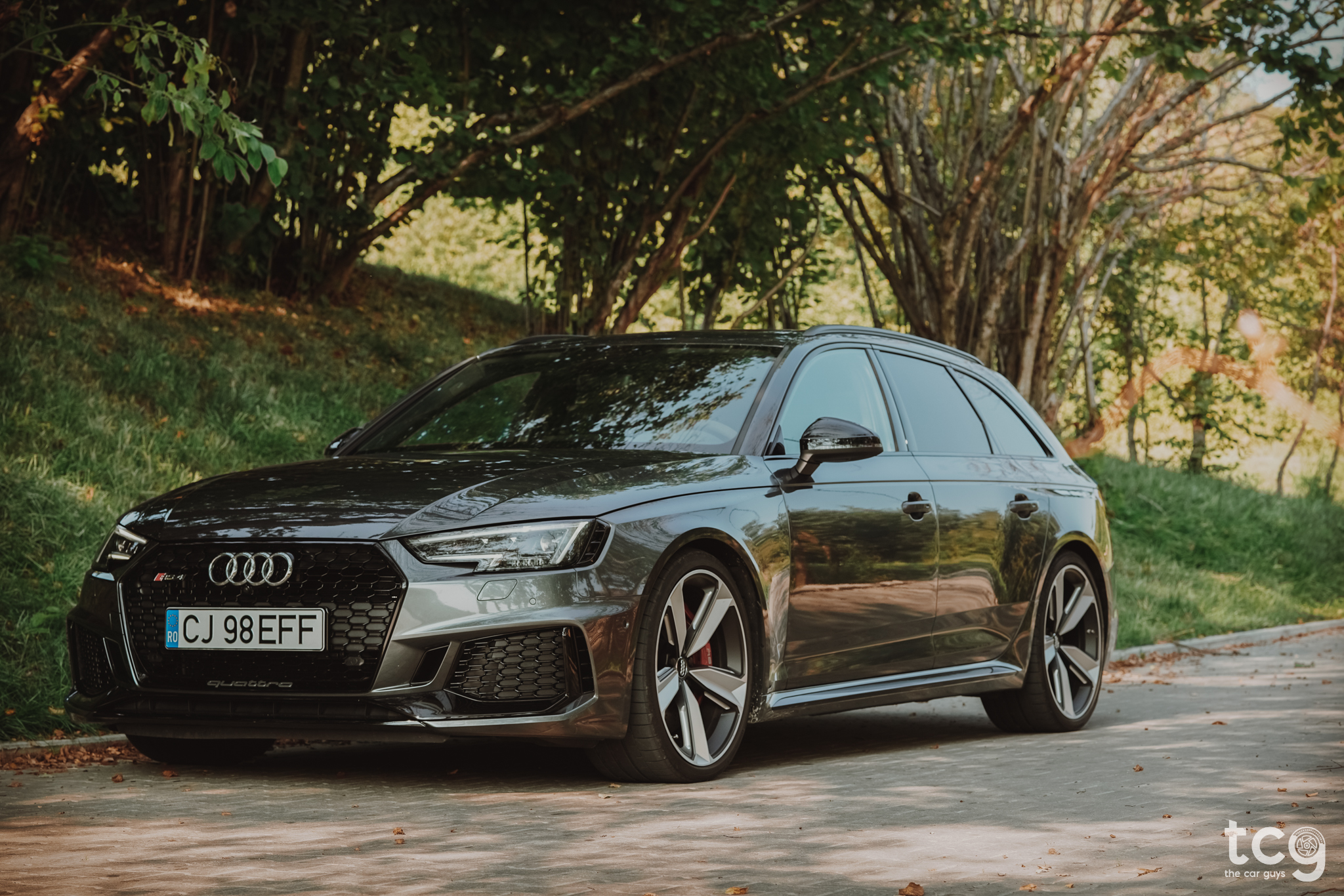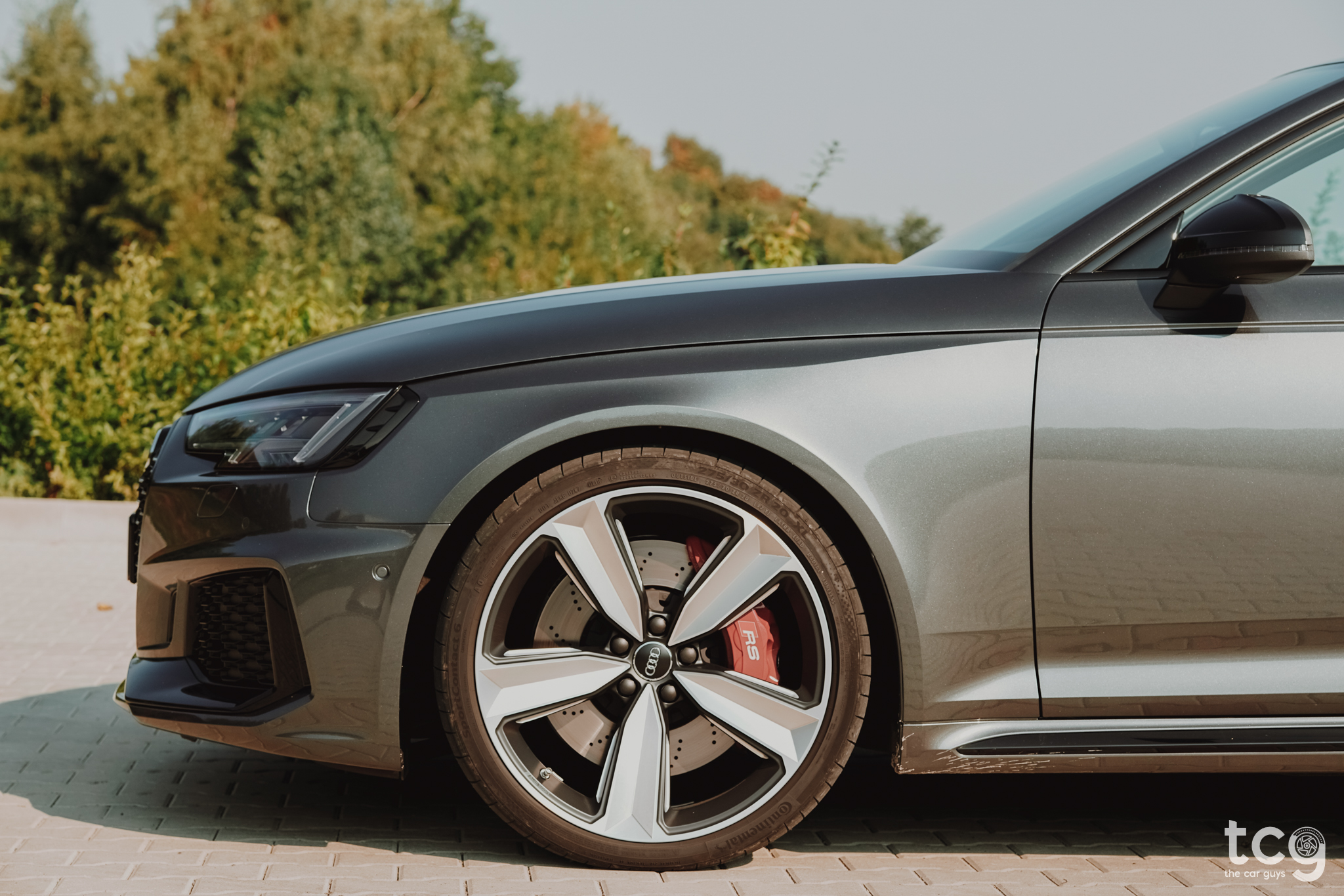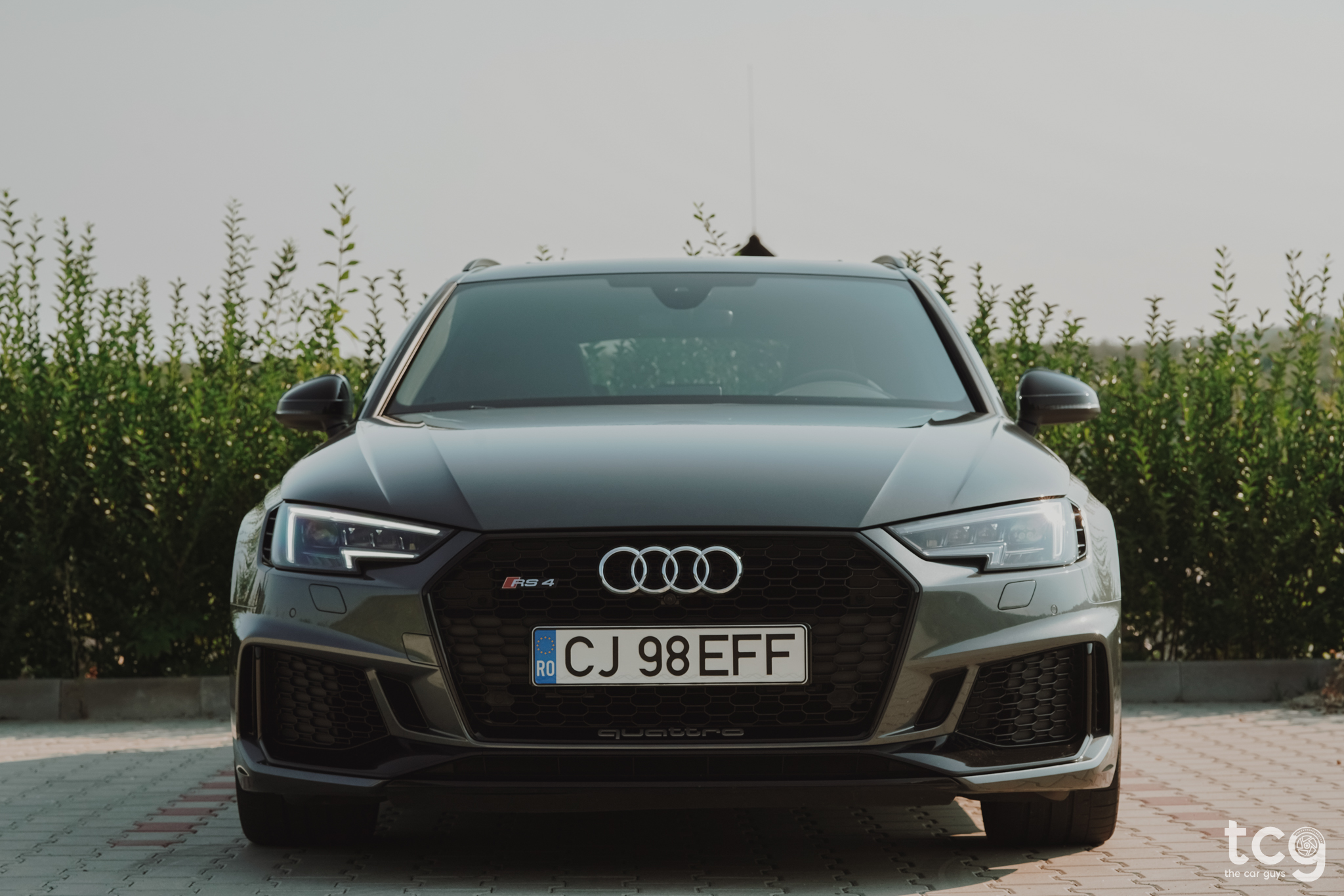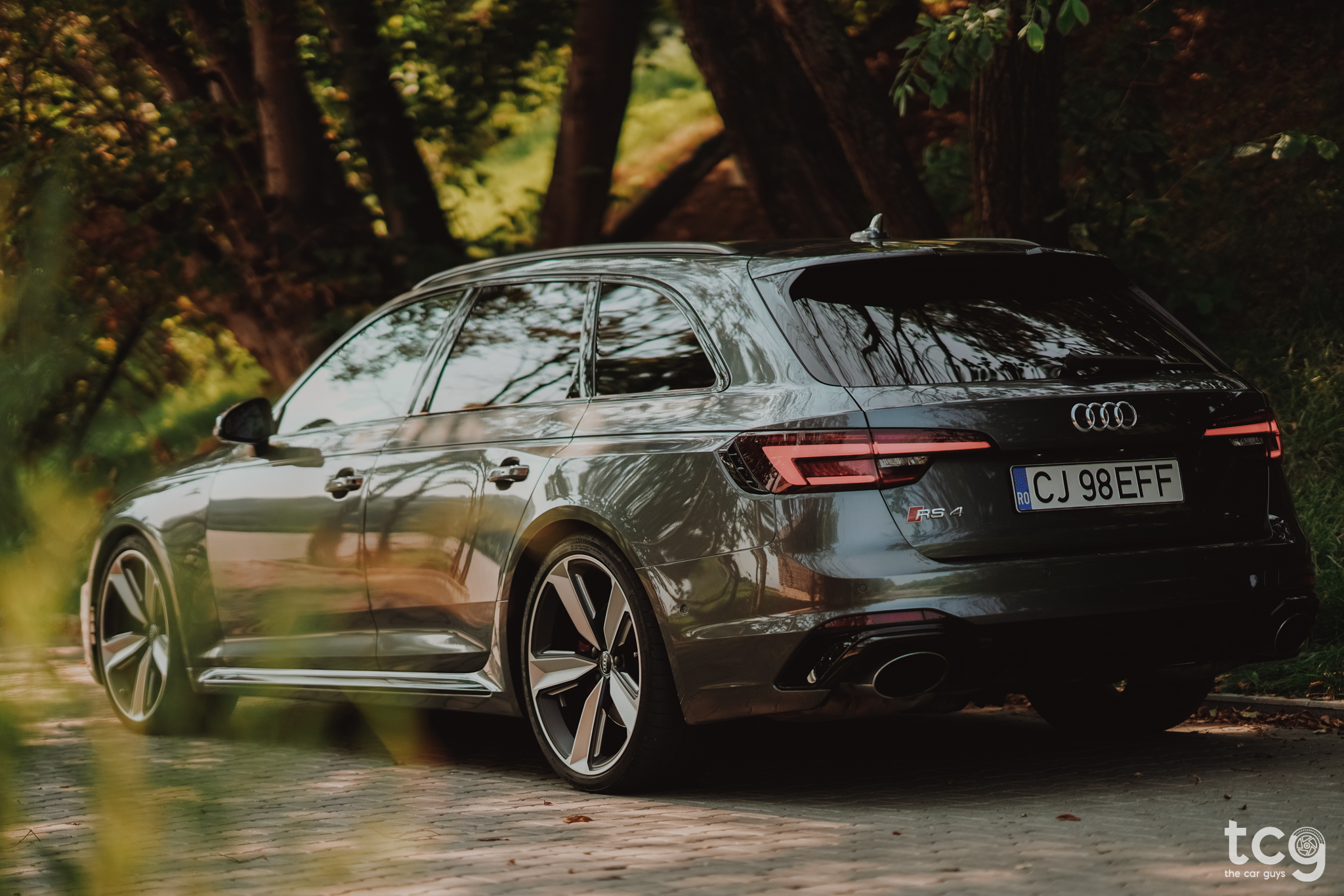 When it comes to design - the RS4 looks like a regular A4 on steroids. It looks more muscular, with a widened body and RS details everywhere - especially one signature RS detail, the dual exhaust system. Yes, it doesn't look as crazy as your run-of-the-mill supercar and maybe the design is not really that spectacular but I really like it - it's basically a sleeper on 20-inch wheels!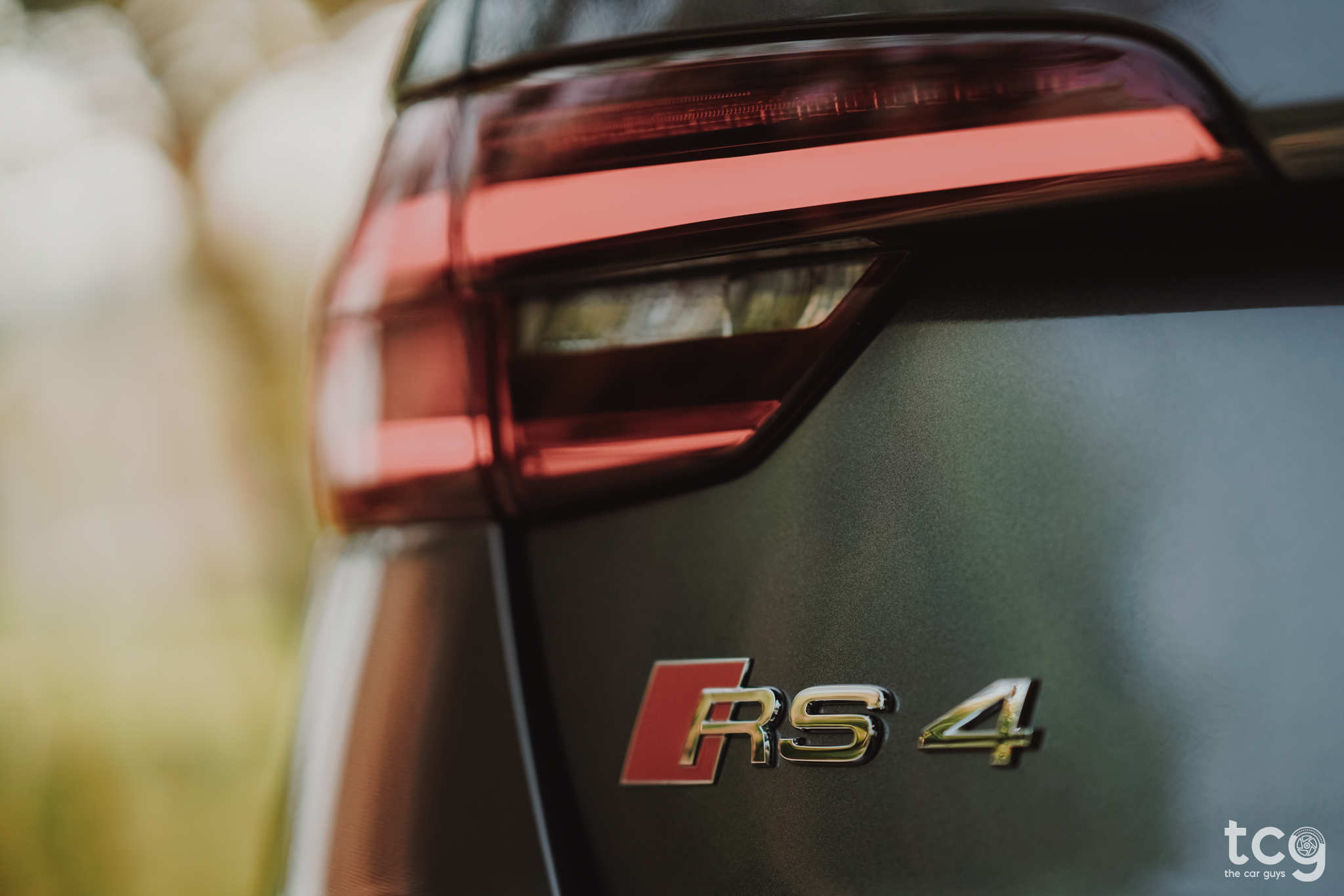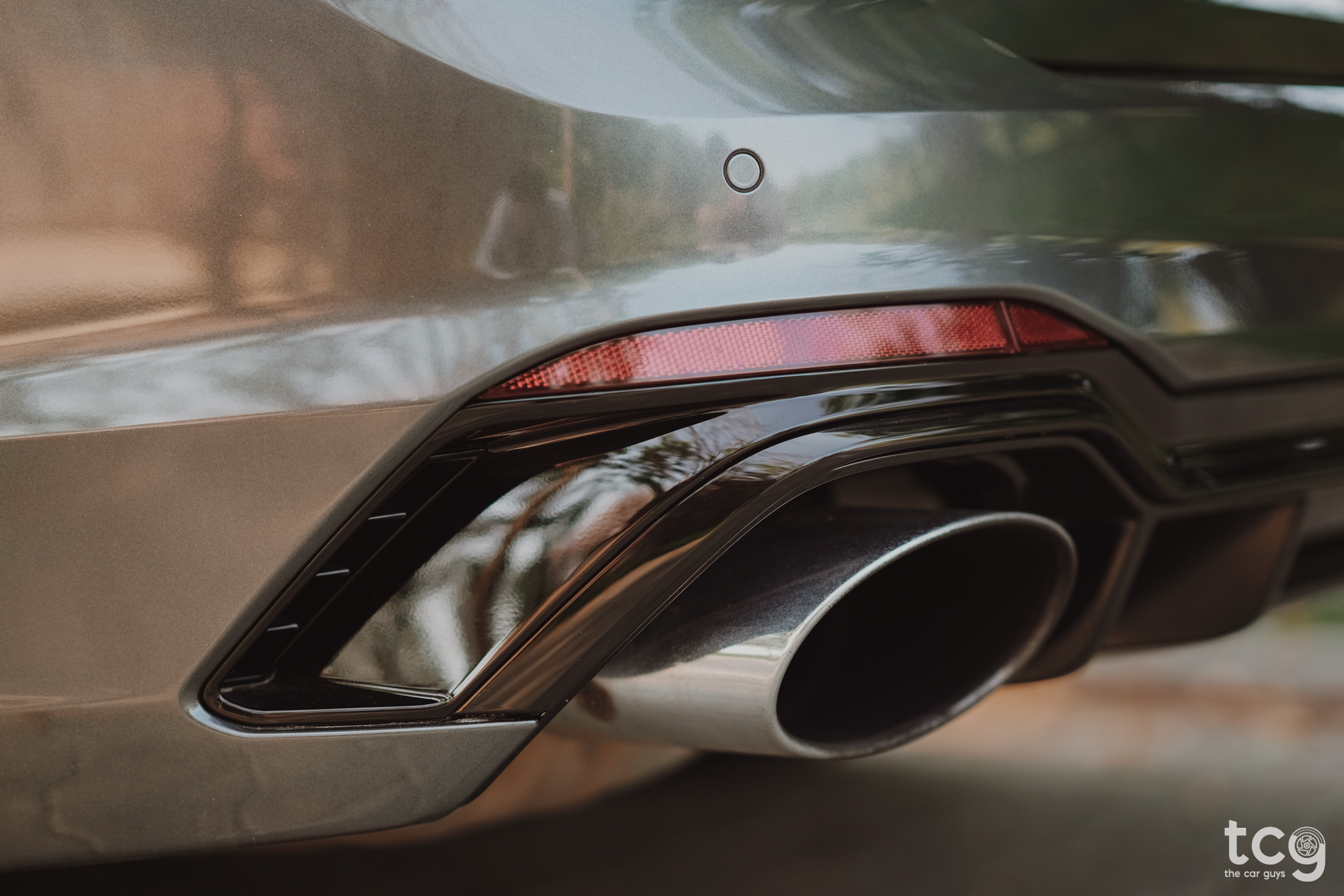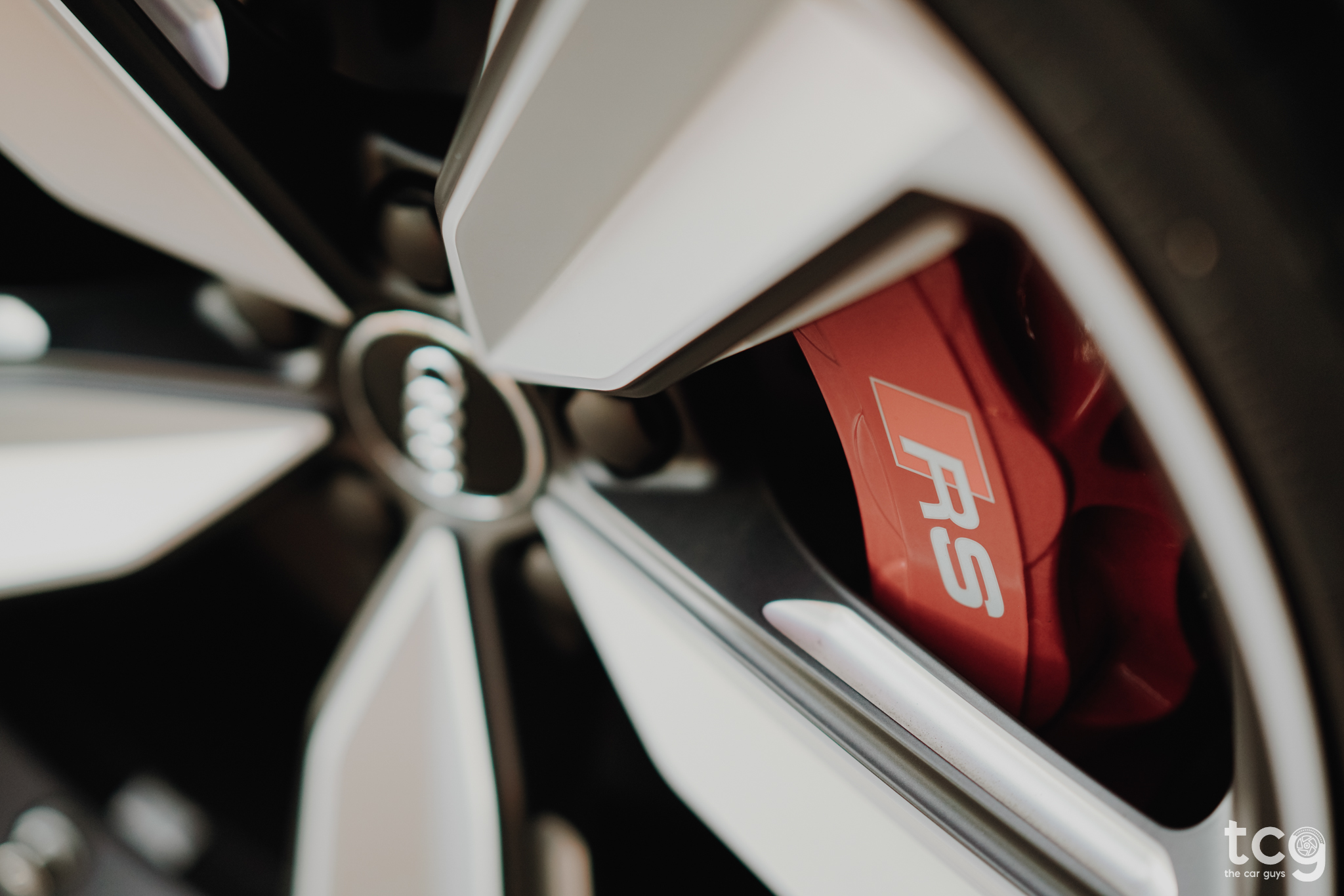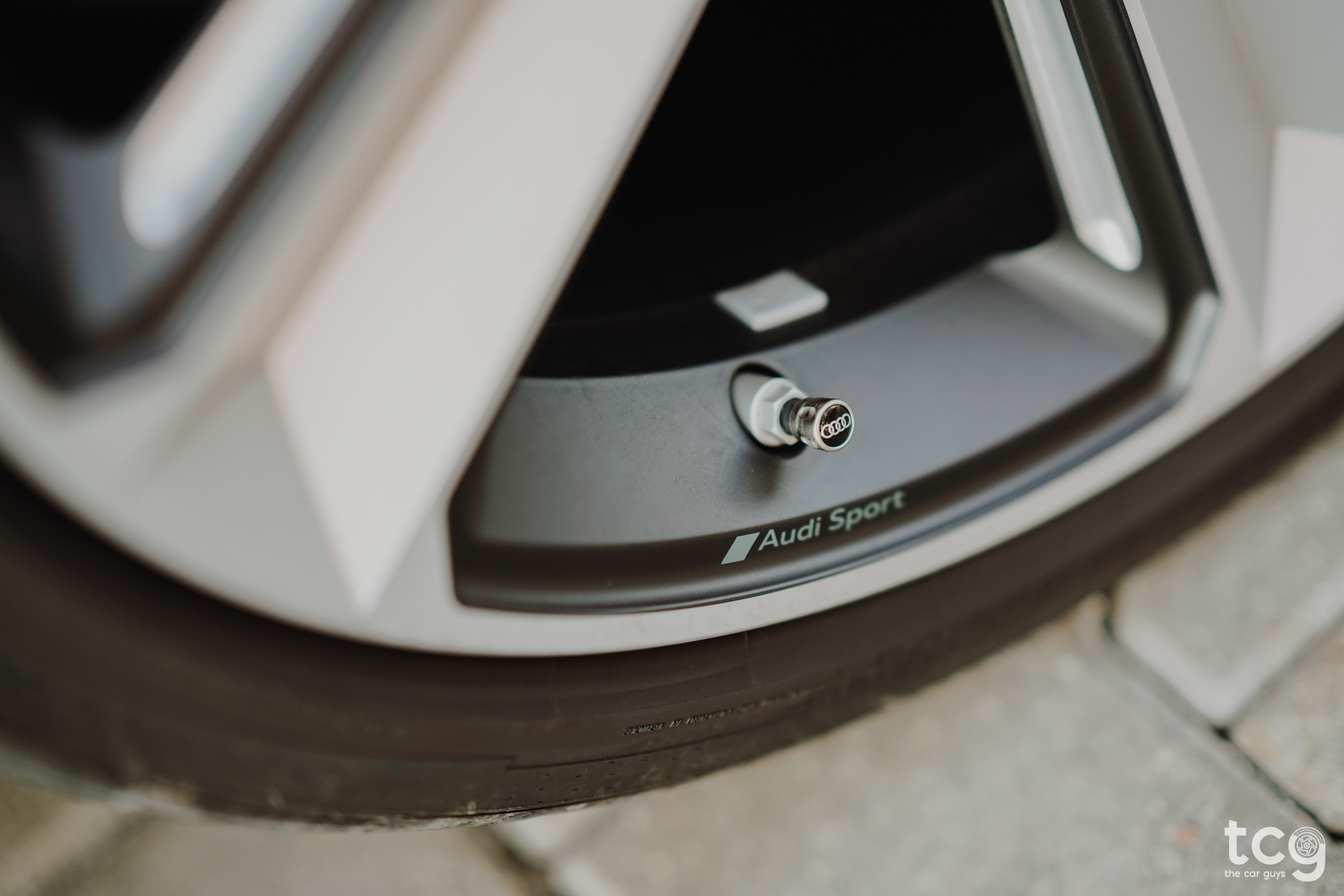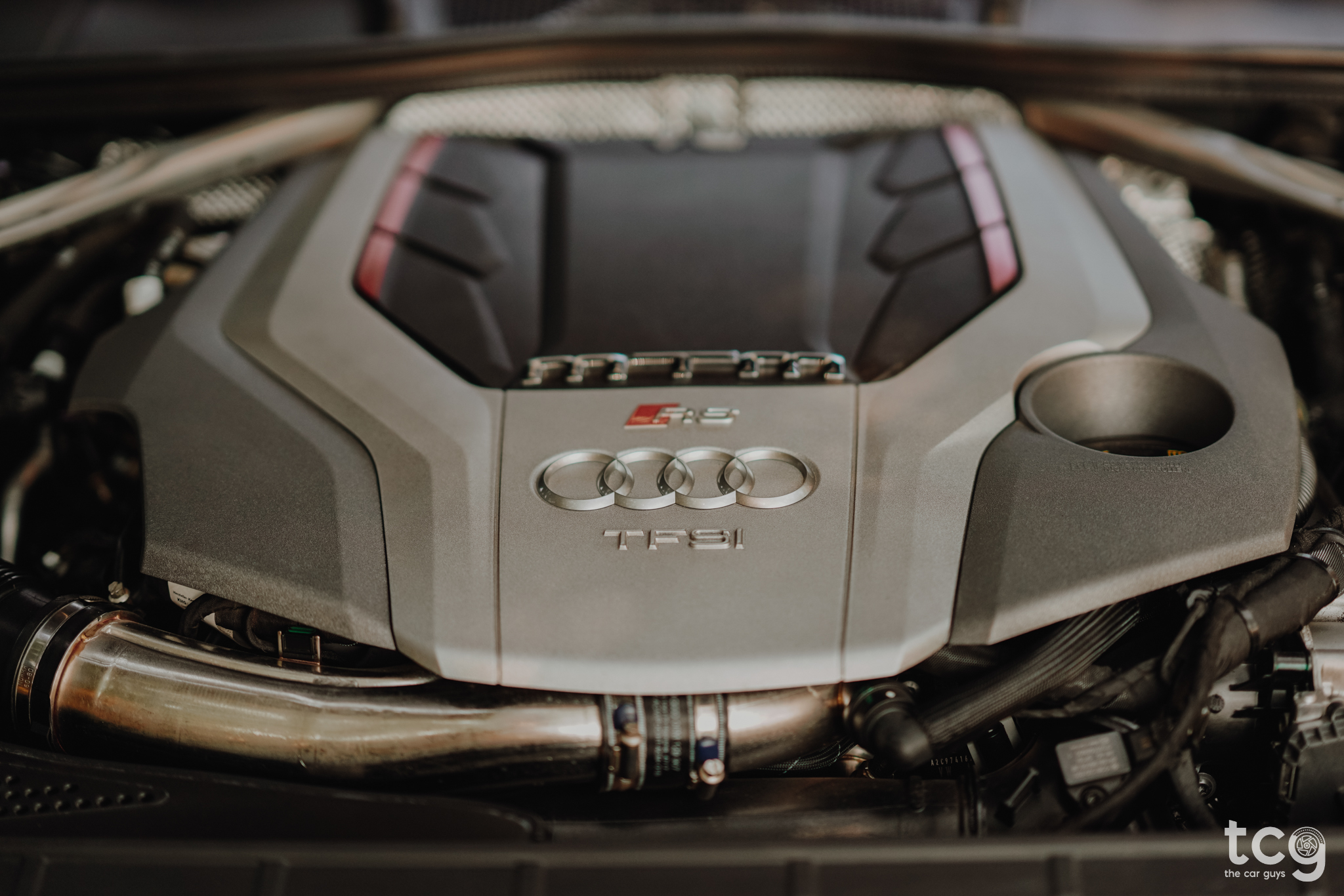 Performance … this is what this car is all about! Is it worthy of the RS badge? Let's dig a little deeper and try to find out. It packs a 2.9-litre, twin-turbocharged V6 petrol engine that produces 450HP and 600NM of torque. That massive power is transferred to the quattro permanent all wheel drive via an 8-speed Tiptronic transmission with optimized shift times that is specially tuned for sporty driving. How does all that feel in a car that weighs 1,790 kg's? 4.1 seconds to 100km/h - that's how!
Oh, and another thing - the numbers I mentioned above are the standard HP/NM combo you get with the RS4 but this car was not standard, it had a little surprise from the very well known tuner MTM. The owner decided "meh, my car is not fast enough!" and got a Stage 1 MTM ECU tuning that increased power to 535HP - 700NM of torque and a 0-100 km/h time of 3.8 seconds. I'll let that sink in for a second … 3.8 to 100 km/h … in an ESTATE CAR! That's fast, very fast - it's so fast that I actually got dizzy launching it off the line!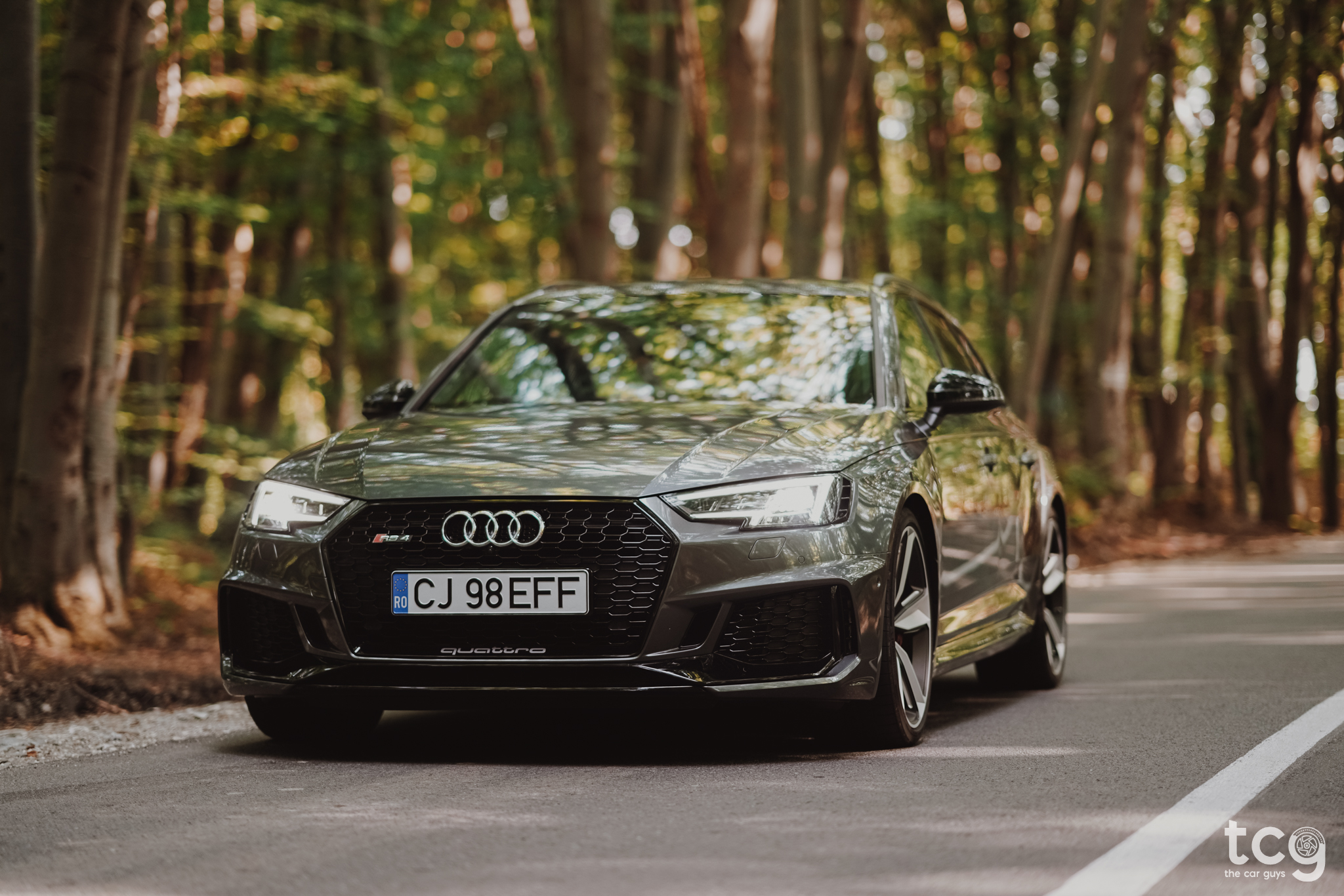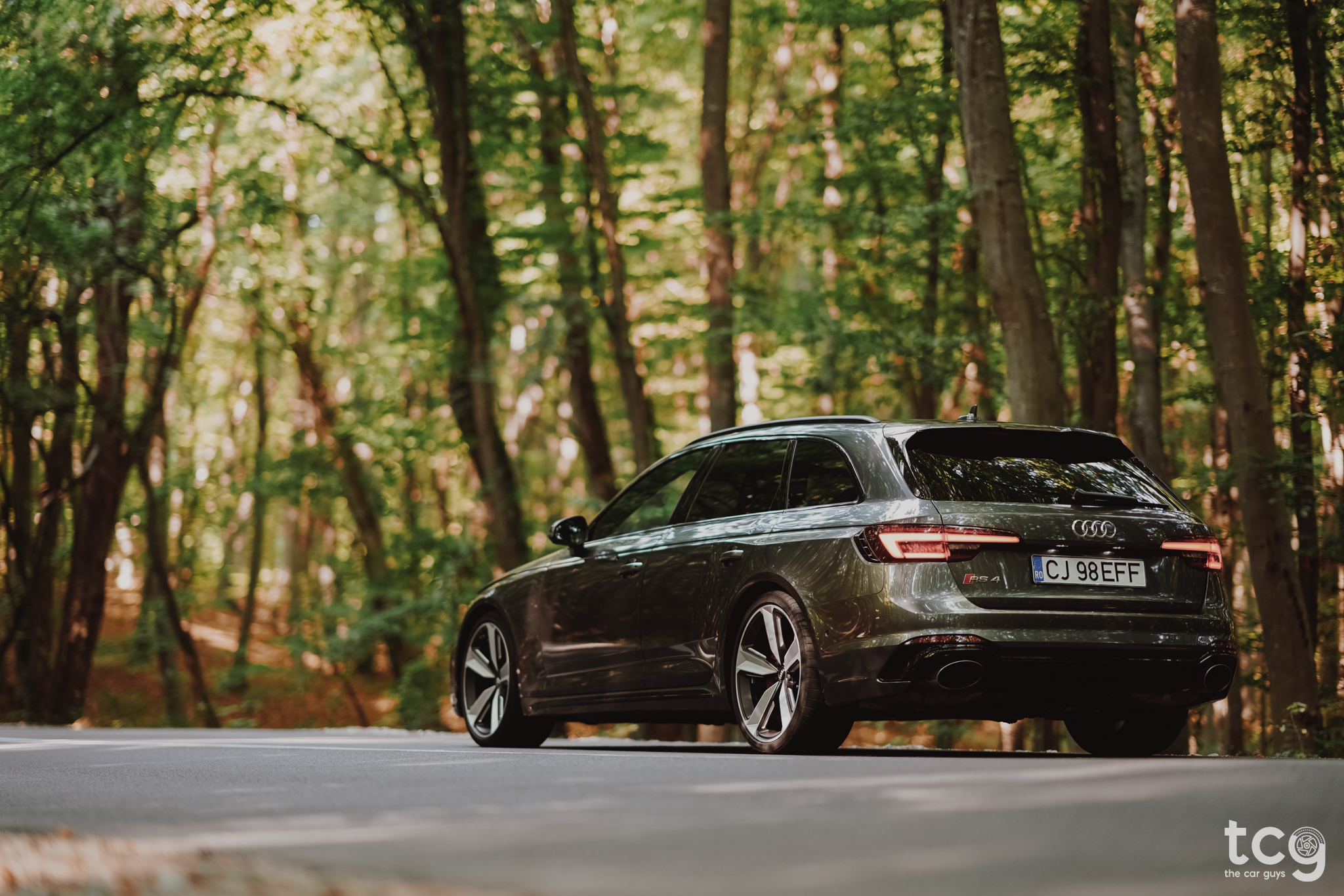 Cornering is extremely well balanced, you can feel what the front wheels are doing and you feel connected to the car at all times. The grip is out of this world thanks to the massive 20-inch wheels (great tyres), adaptive dampers and quattro all wheel drive system. You point the car in a direction and it goes there, no questions asked. There is a slight hint of body-roll when you try to have too much fun but it's nothing you can't control.
The 8-speed automatic is one of the best gearboxes I've ever had the opportunity to test in a car. The gear changes are buttery smooth when in Normal/Comfort mode - you can't really feel gears changing but lightning fast when in Sport. It's a really great combo between being relaxed on a long distance journeys and wanting an adrenaline rush on a twisty b-road.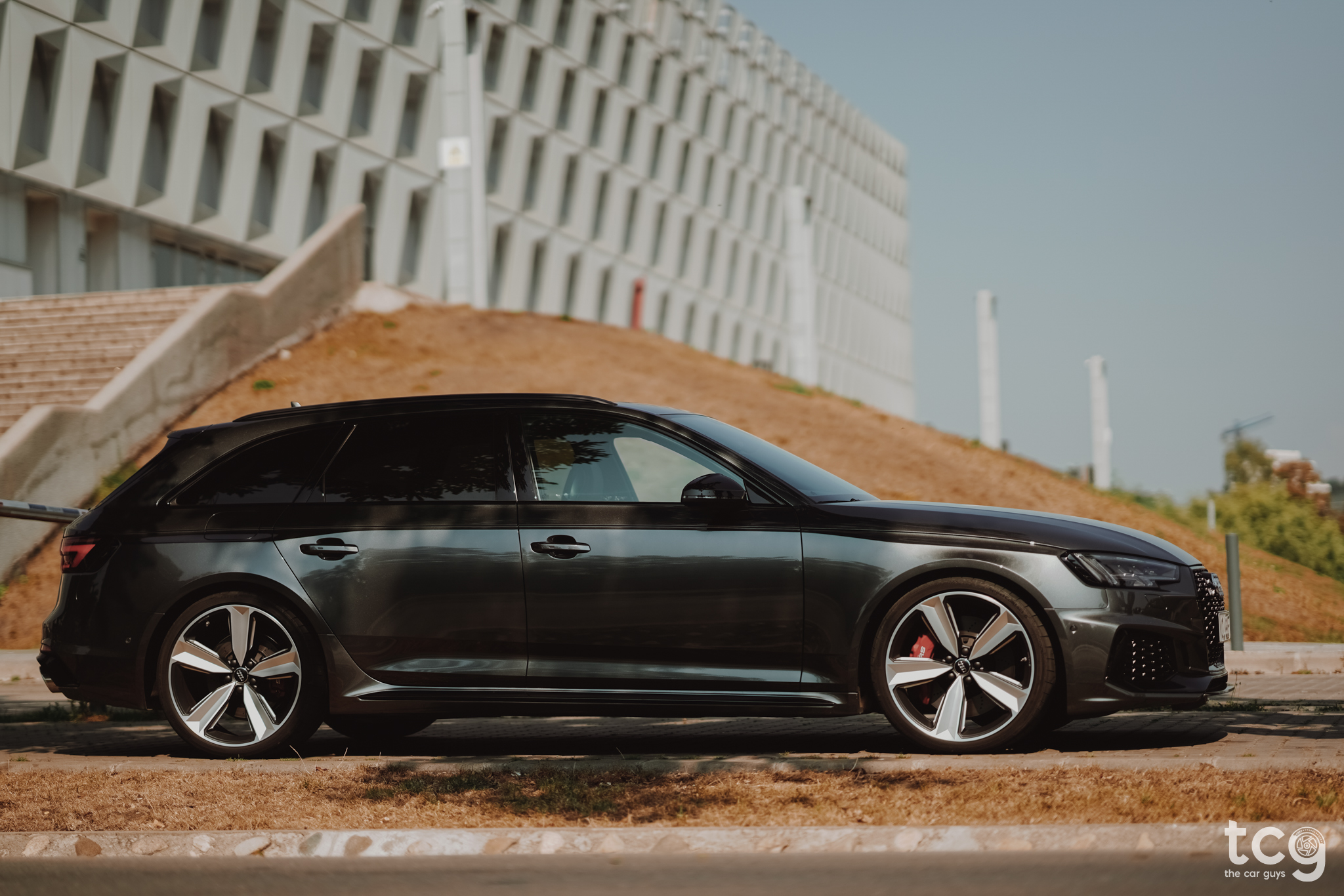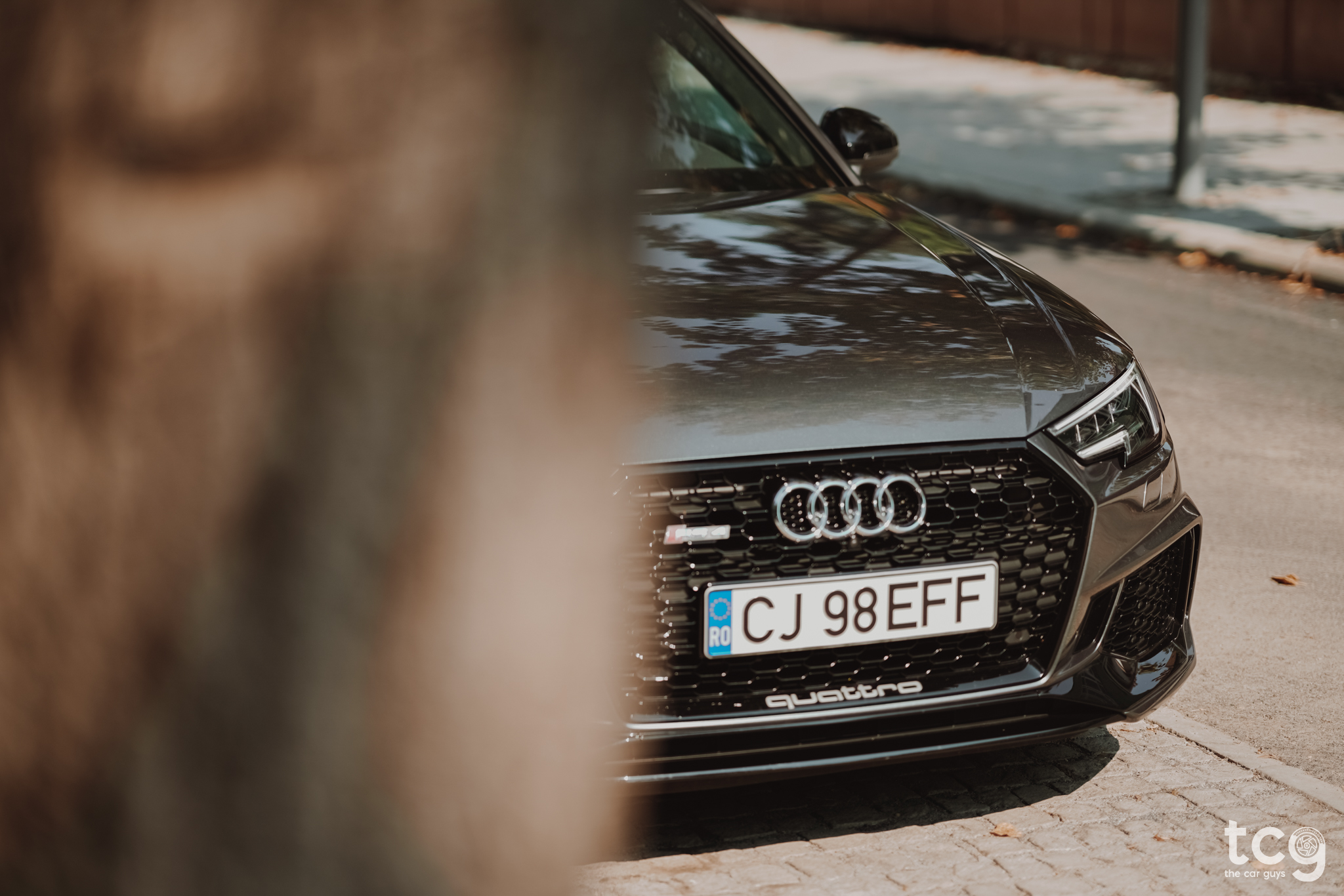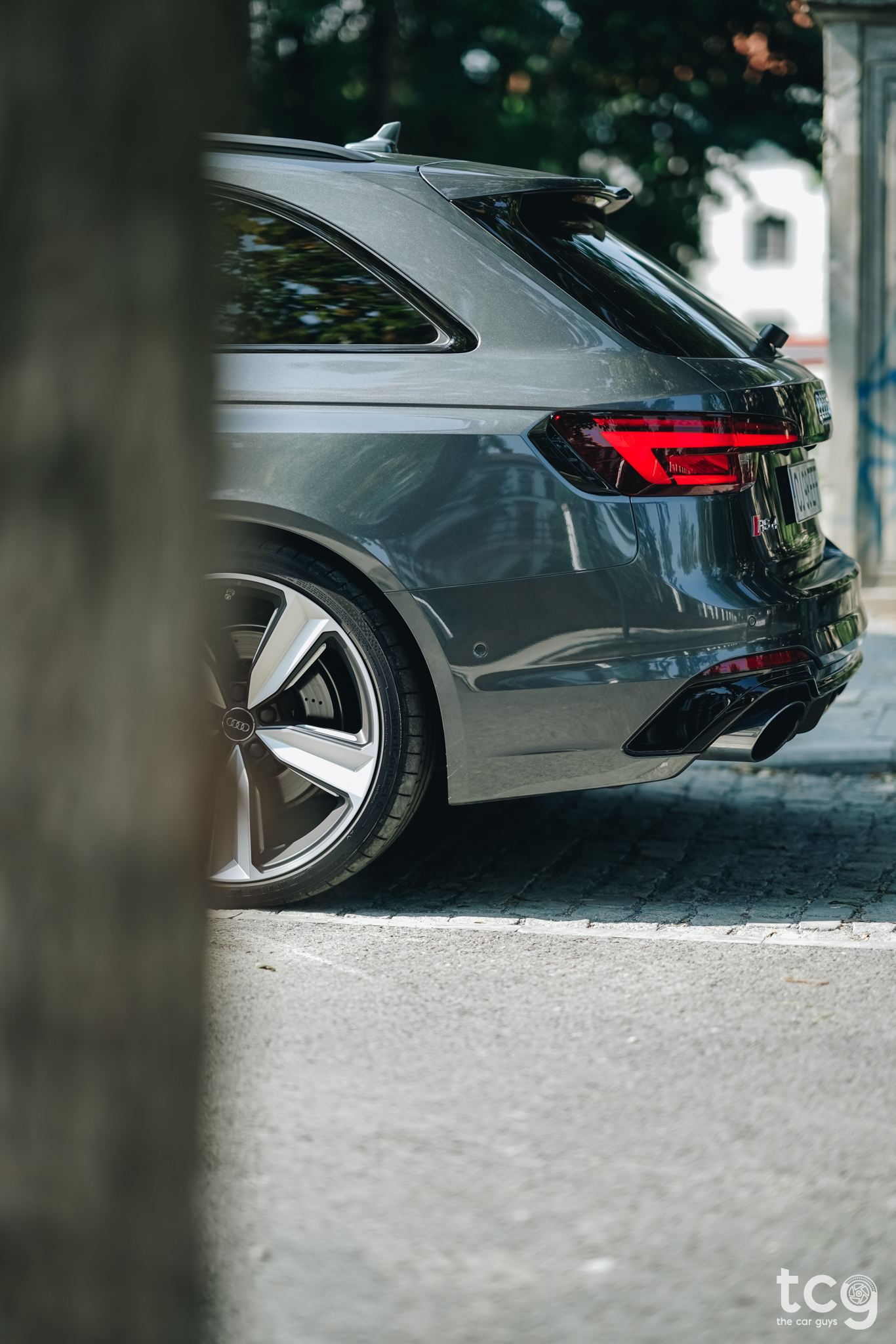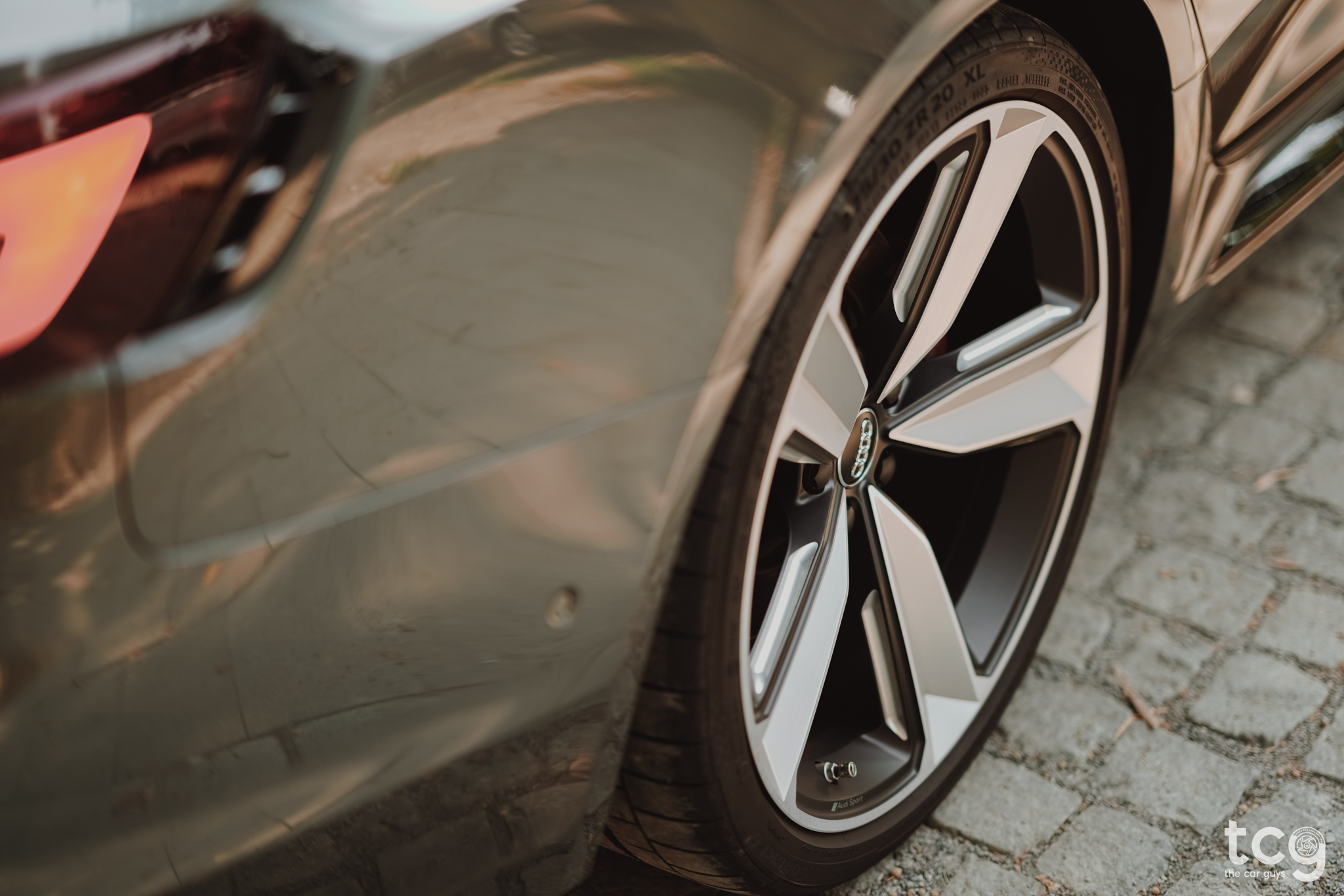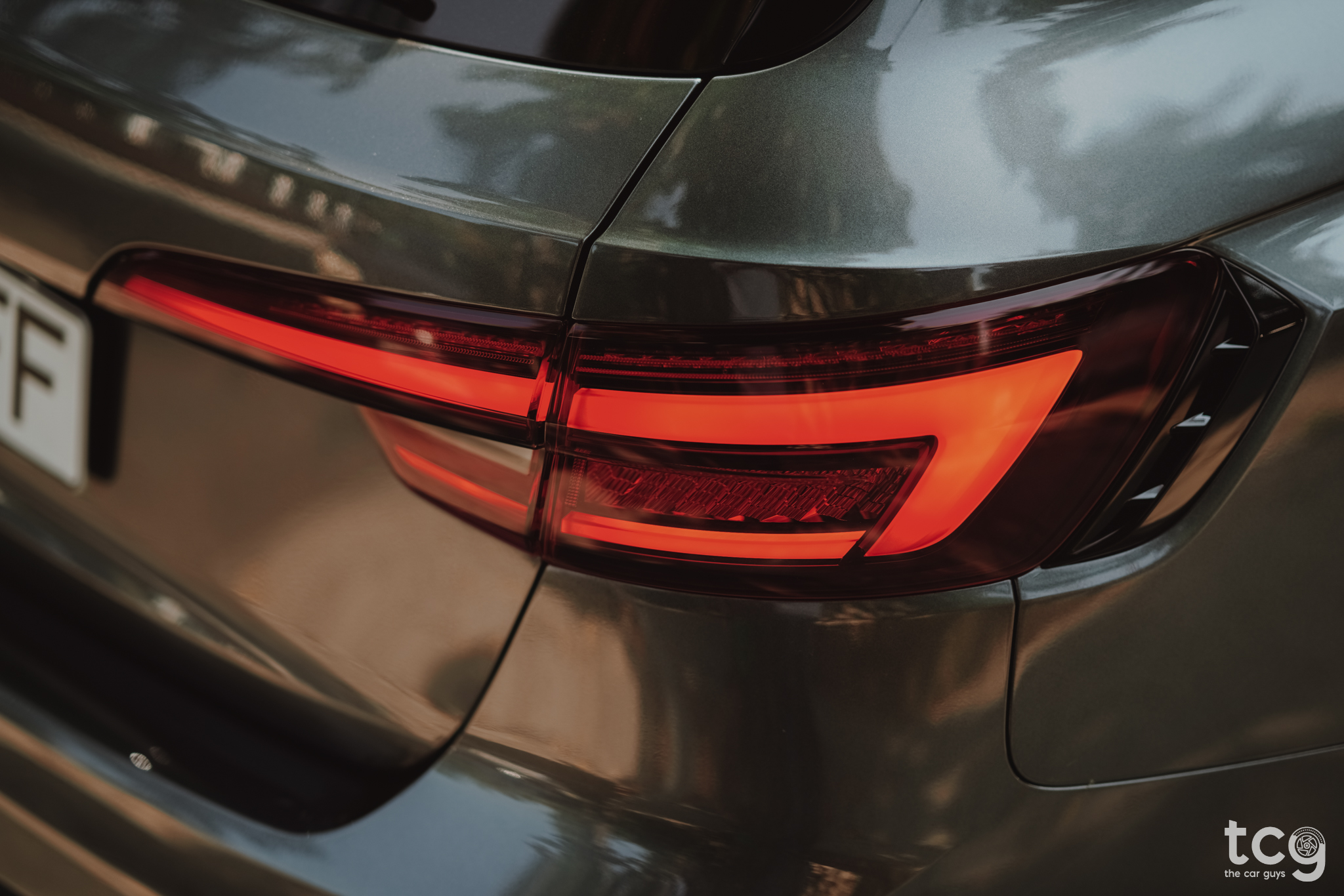 To be perfectly honest, the way this car handles itself as a normal, regular daily is what impressed me the most. Yes, I was expecting for my mind to be blown by the crazy acceleration and straight line speed but I honestly wasn't expecting the new RS4 to be so relaxing and civilized as a daily. The Dynamic Ride Control (adaptive dampers) really does work its magic on roads that are not as smooth as one would hope. Even with the large wheels equipped, it just absorbs every imperfection like it's not there. You can barely feel anything in the cabin and that's very impressive. How they managed to combine such great performance with refinement and "chill" is noteworthy!
As soon as the engine starts, it delivers a powerful sound. At higher loads, the flaps open in the exhaust system, and the sound is even throatier, more RS like. With Audi's drive select dynamic handling system, which comes as standard by the way, you - the driver, can also control the exhaust flaps which means your neighbors can either love you or hate you - because, you know, coldstarts are the best!
Moving to the interior we find a bunch of Audi goodness everywhere! Quality materials, strong build, great technology and RS trims/badges everywhere! The alcantara-wrapped steering wheel and the honeycomb-design sport seats must be my favorite part - they look and feel incredible! There's also lots of small details all over the place that hint to the fact that you're in a performance RS car. There's carbon fibre everywhere, very subtle red stitching on the seat belt and gear-lever, illuminated RS door trims - all kinds of stuff.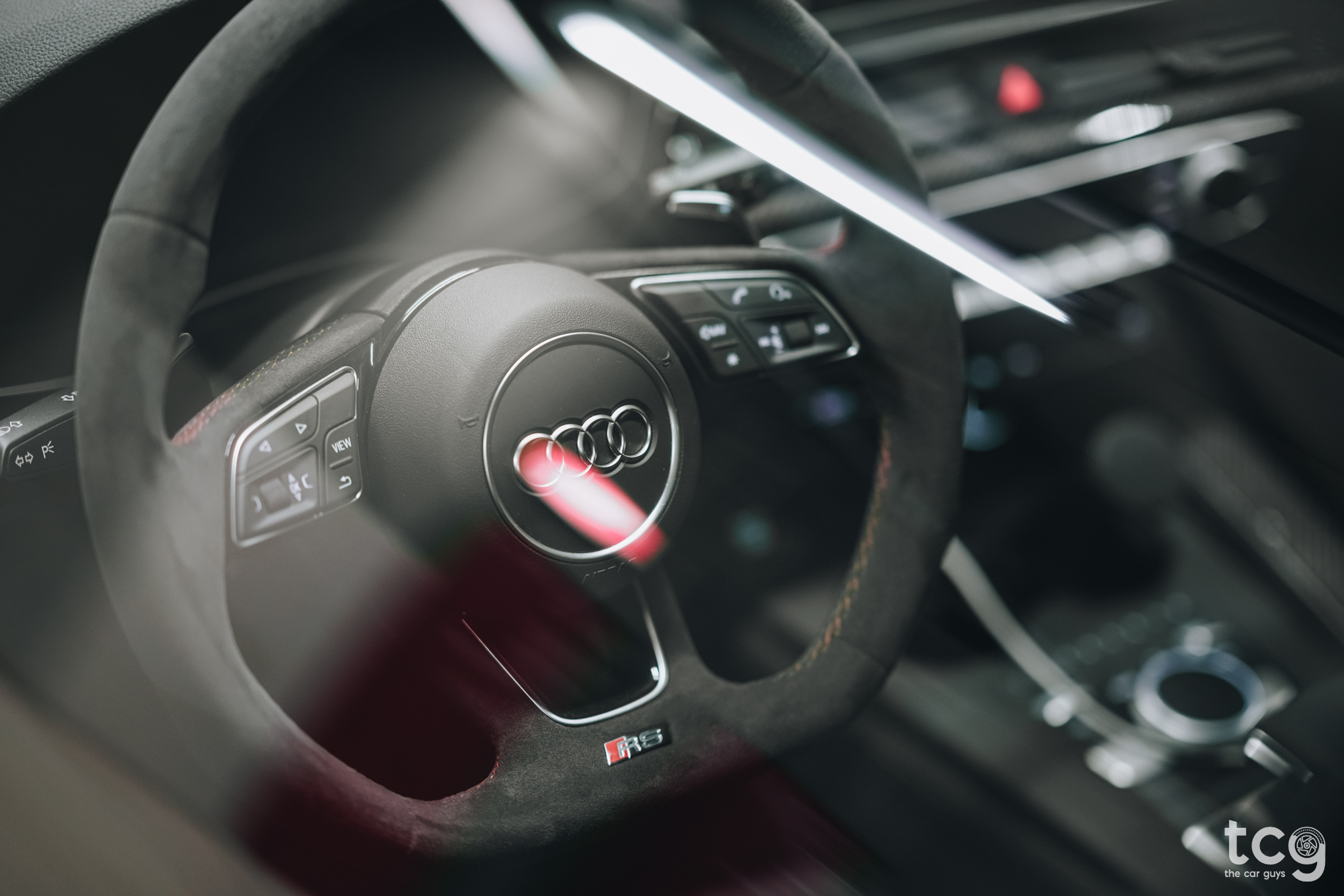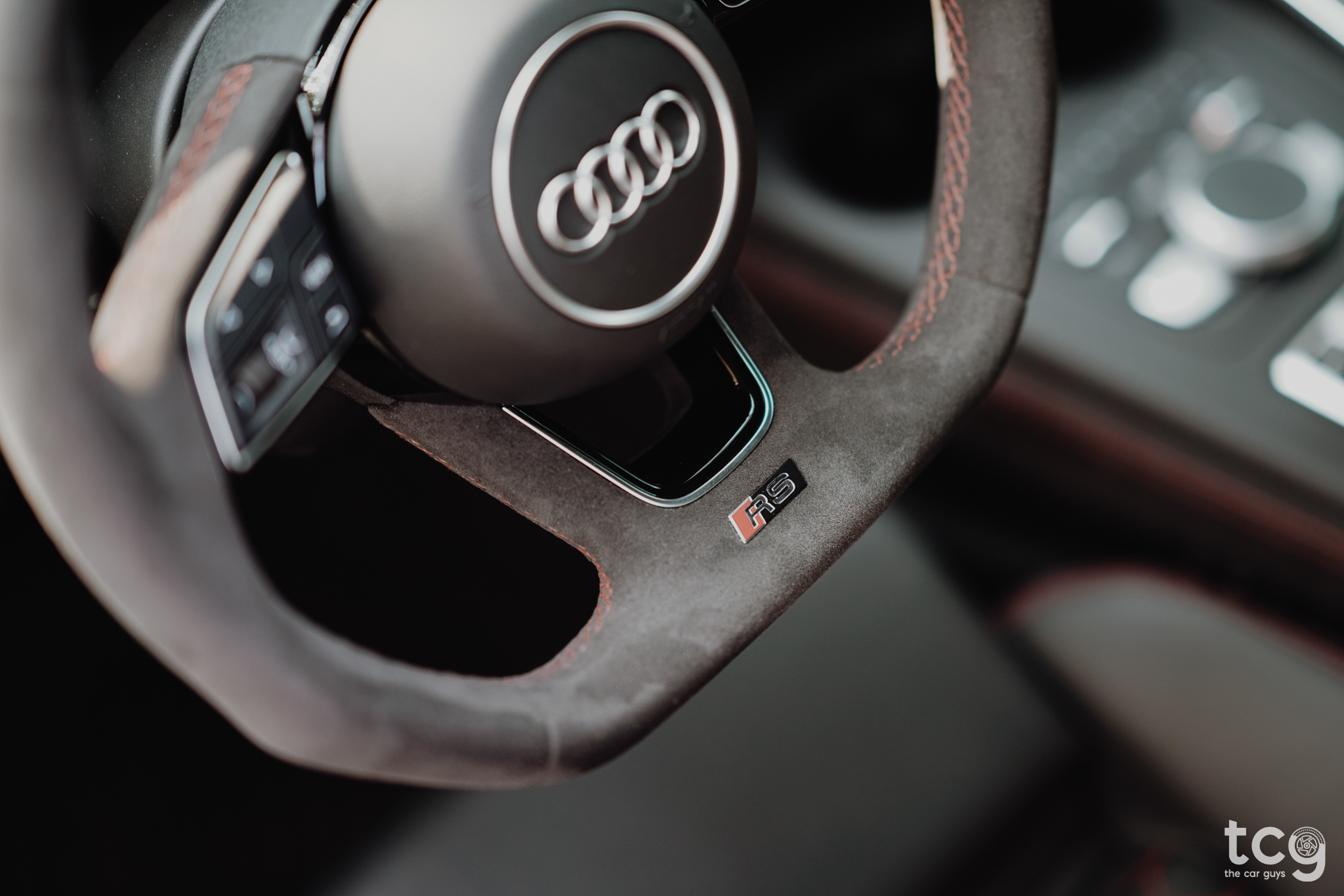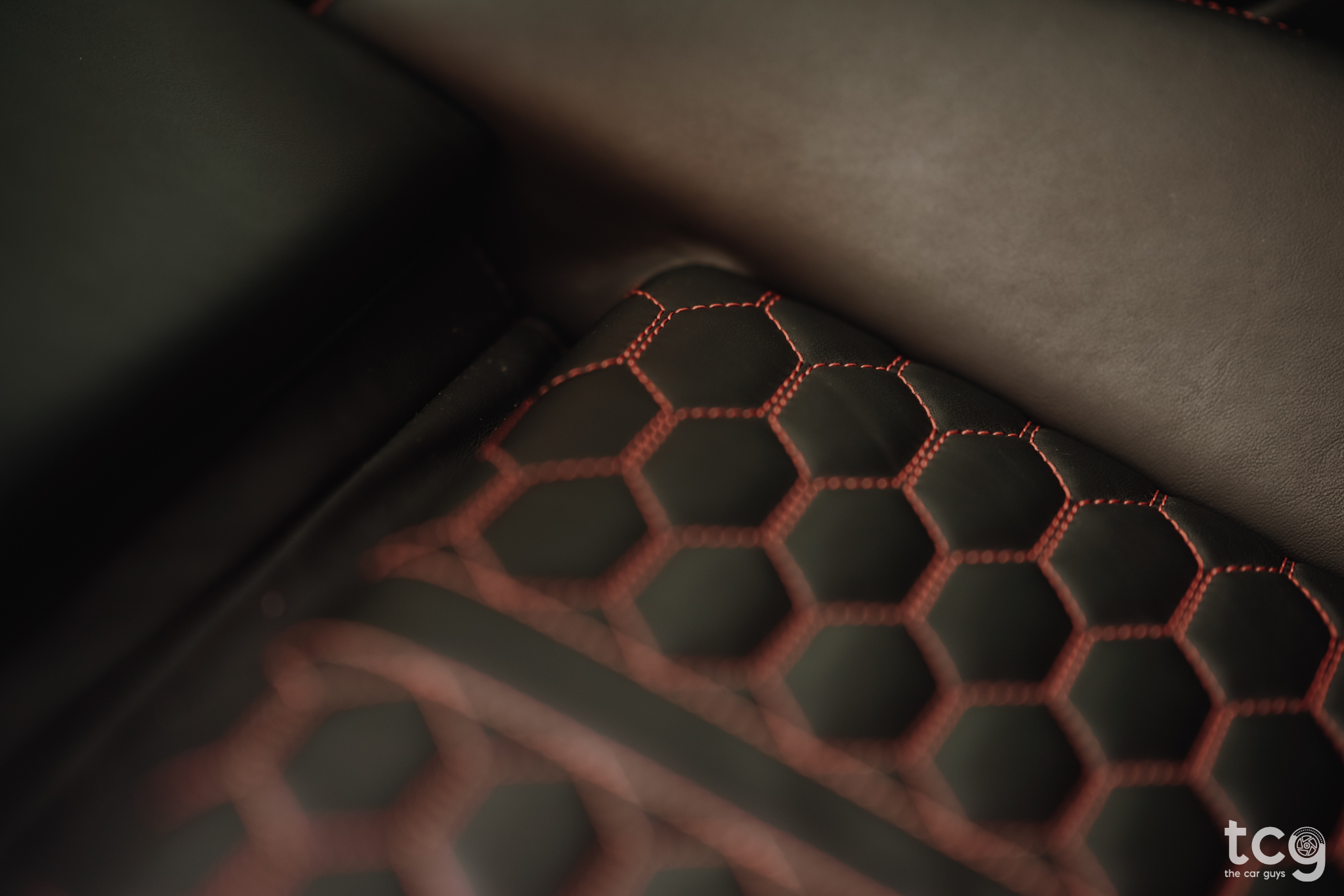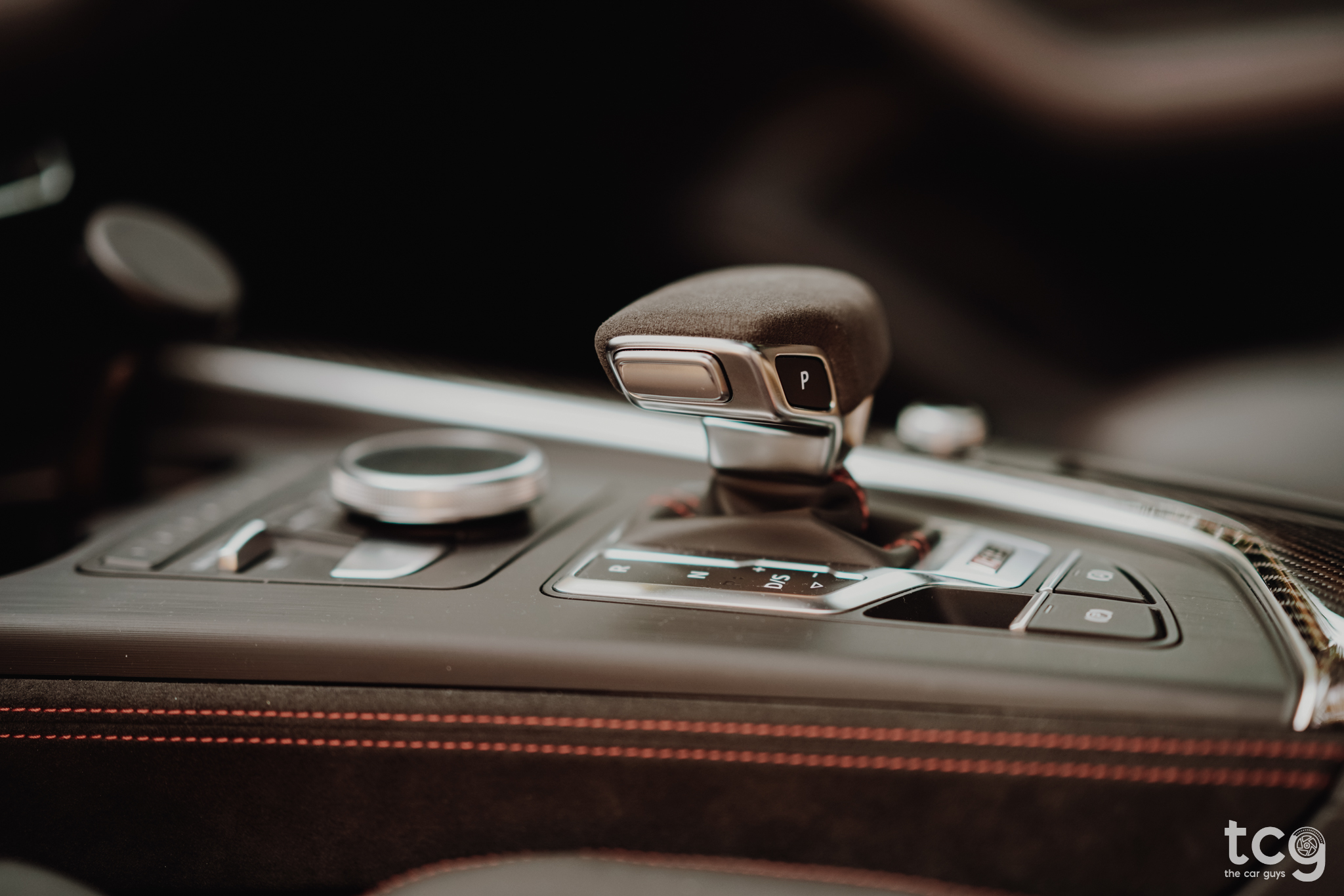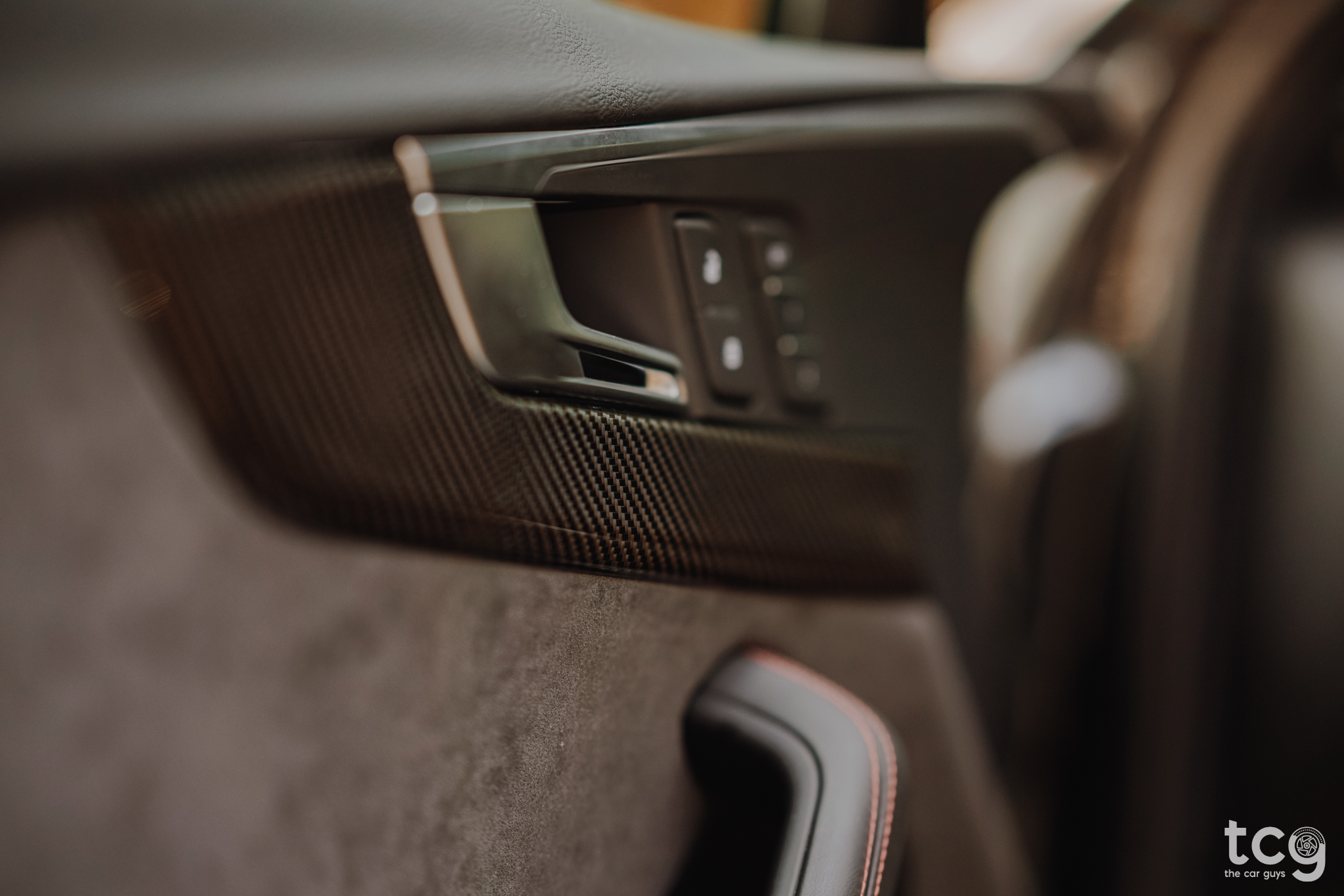 Audi's Virtual Cockpit is still the best in the business in my opinion - very easy to use, great graphics, buttery smooth and it has a special RS speedometer in this car that looks great! The rest is not really worth mentioning here again as the functionality is pretty much the same as any other Audi - you can check out our other Audi reviews for more on that front.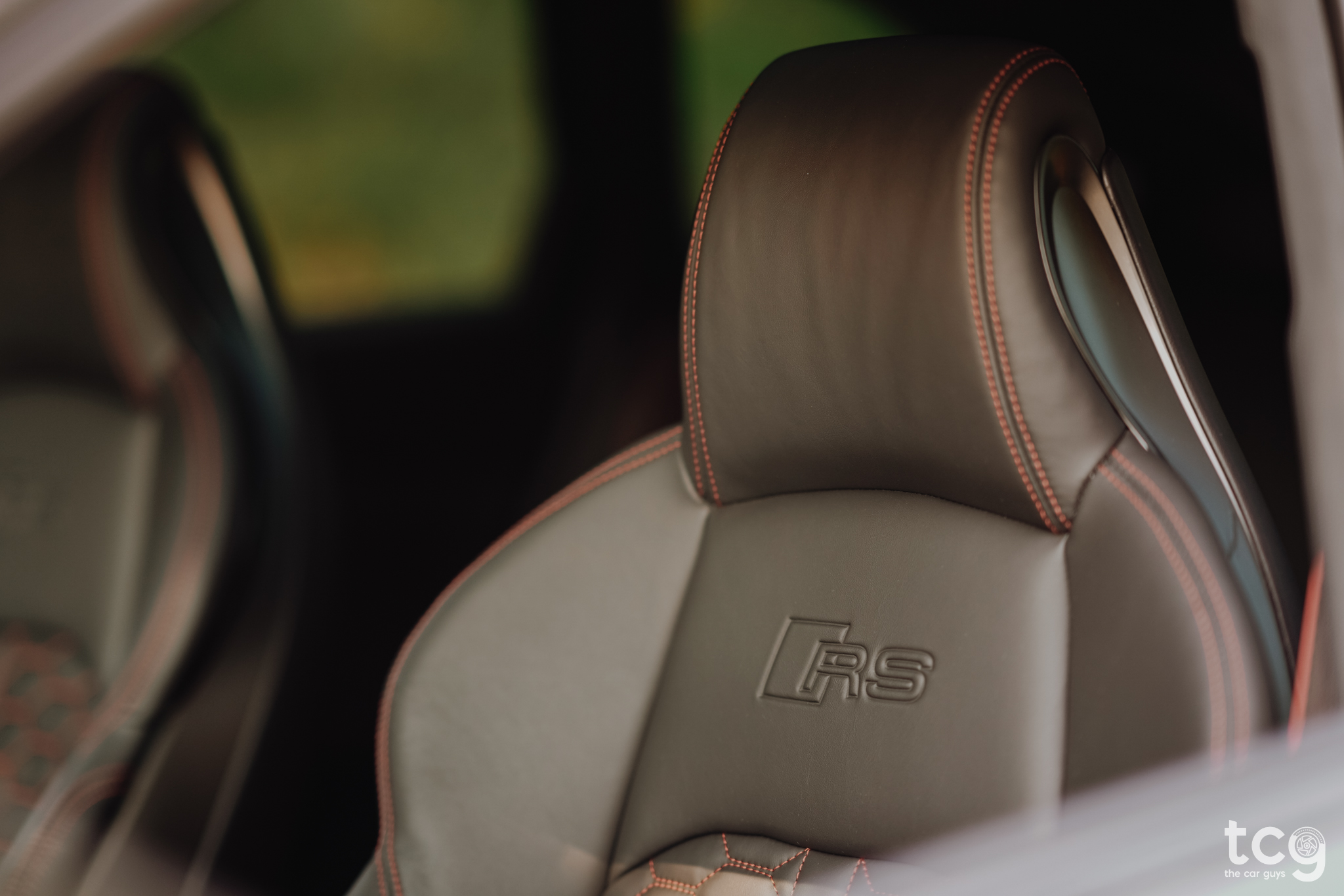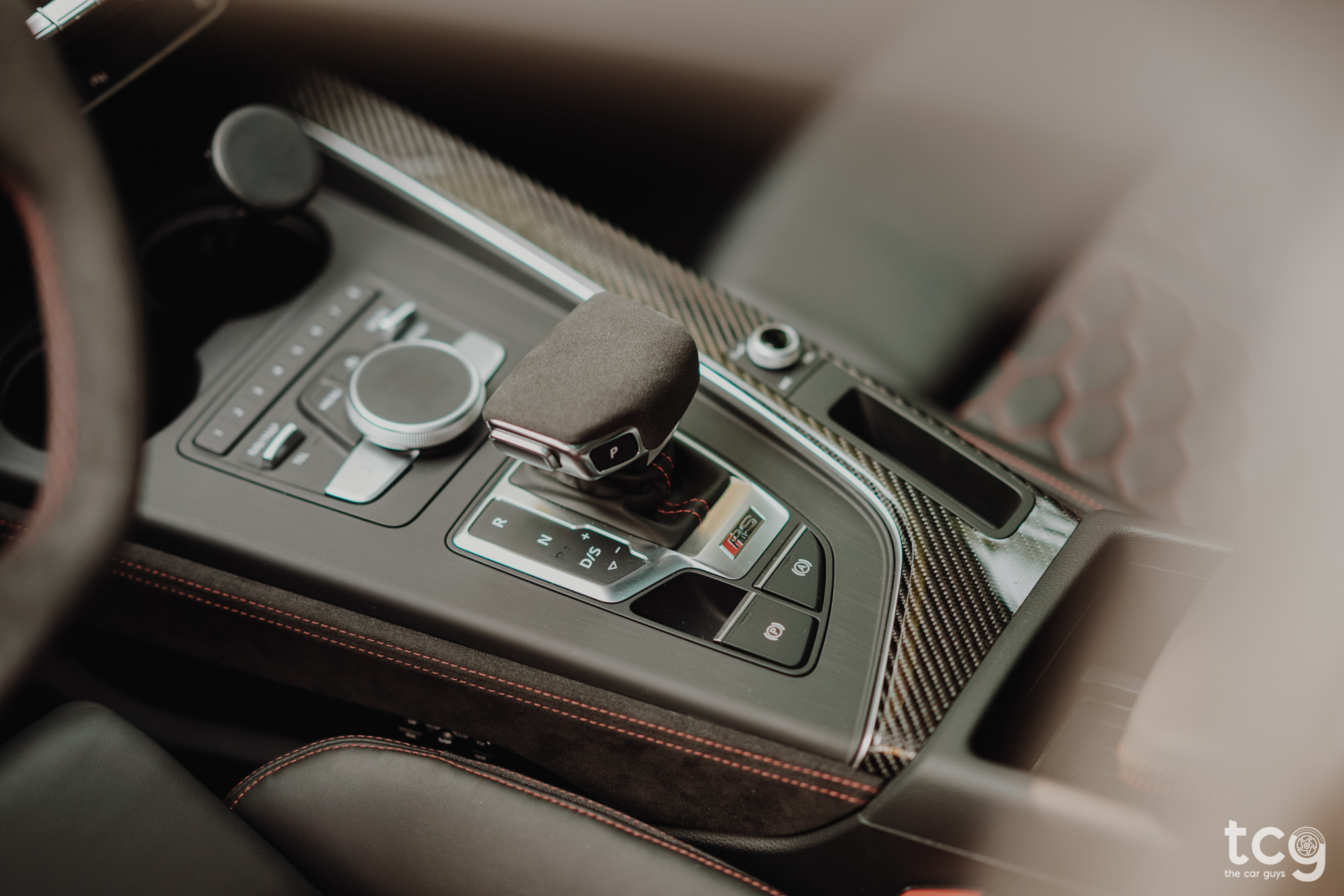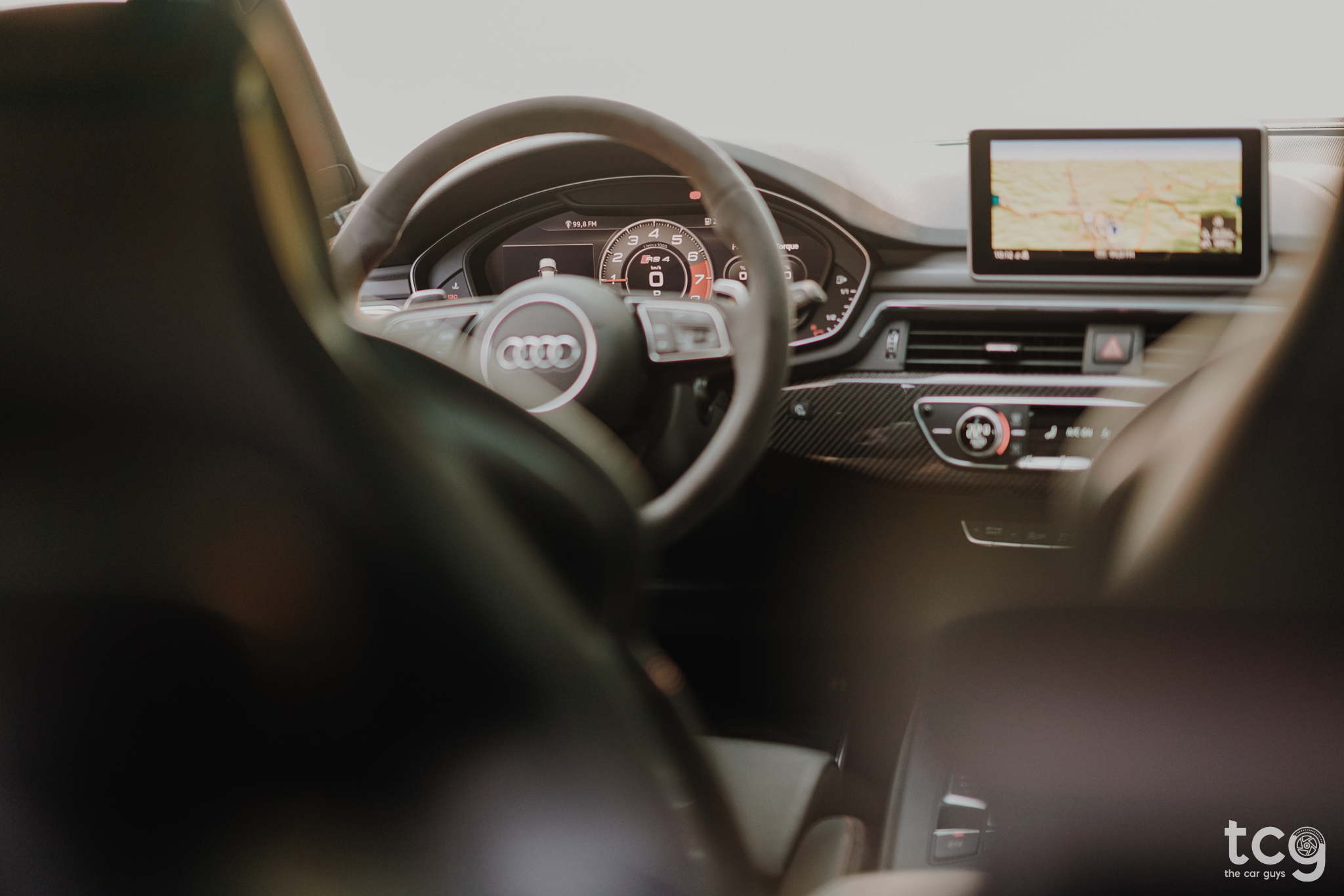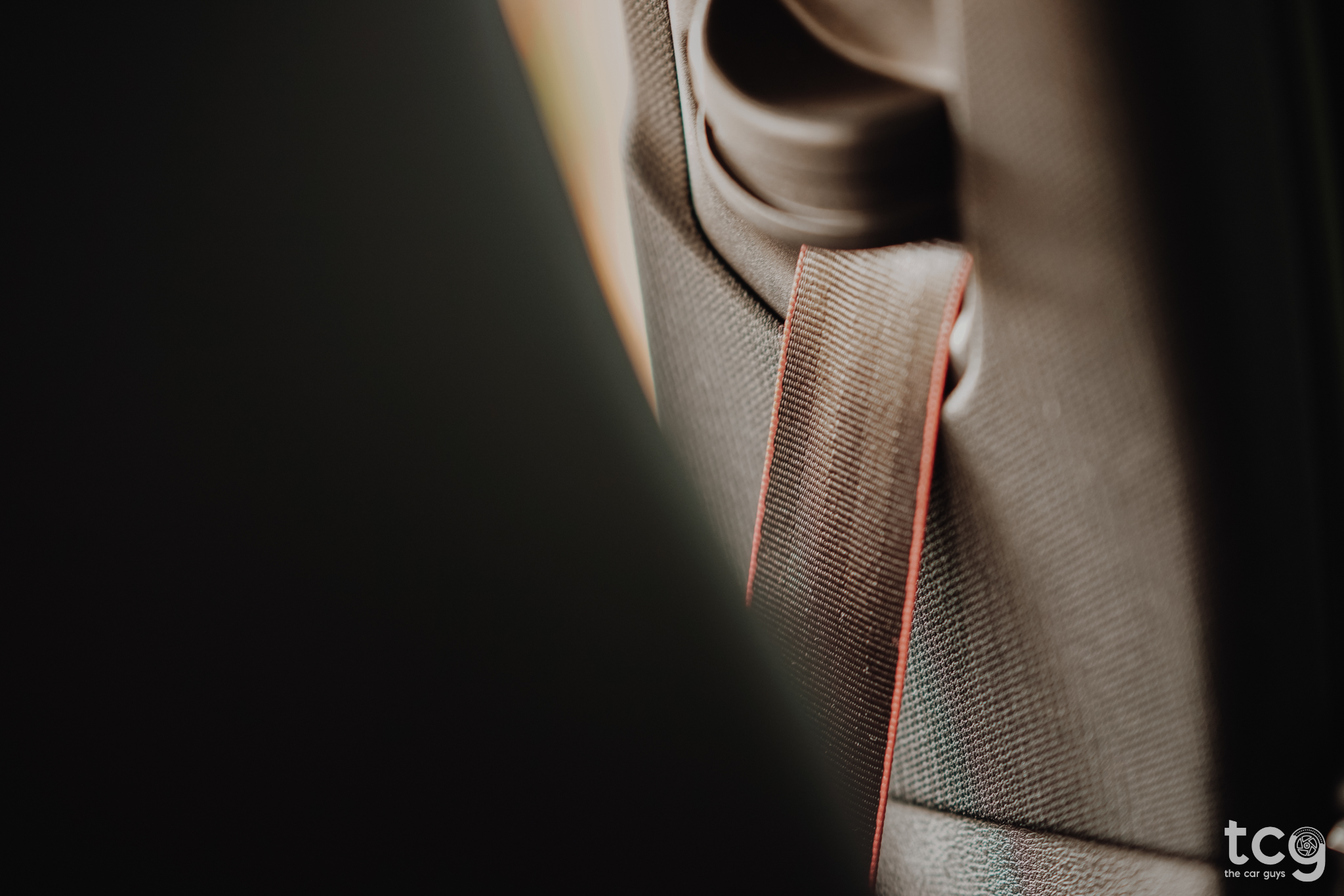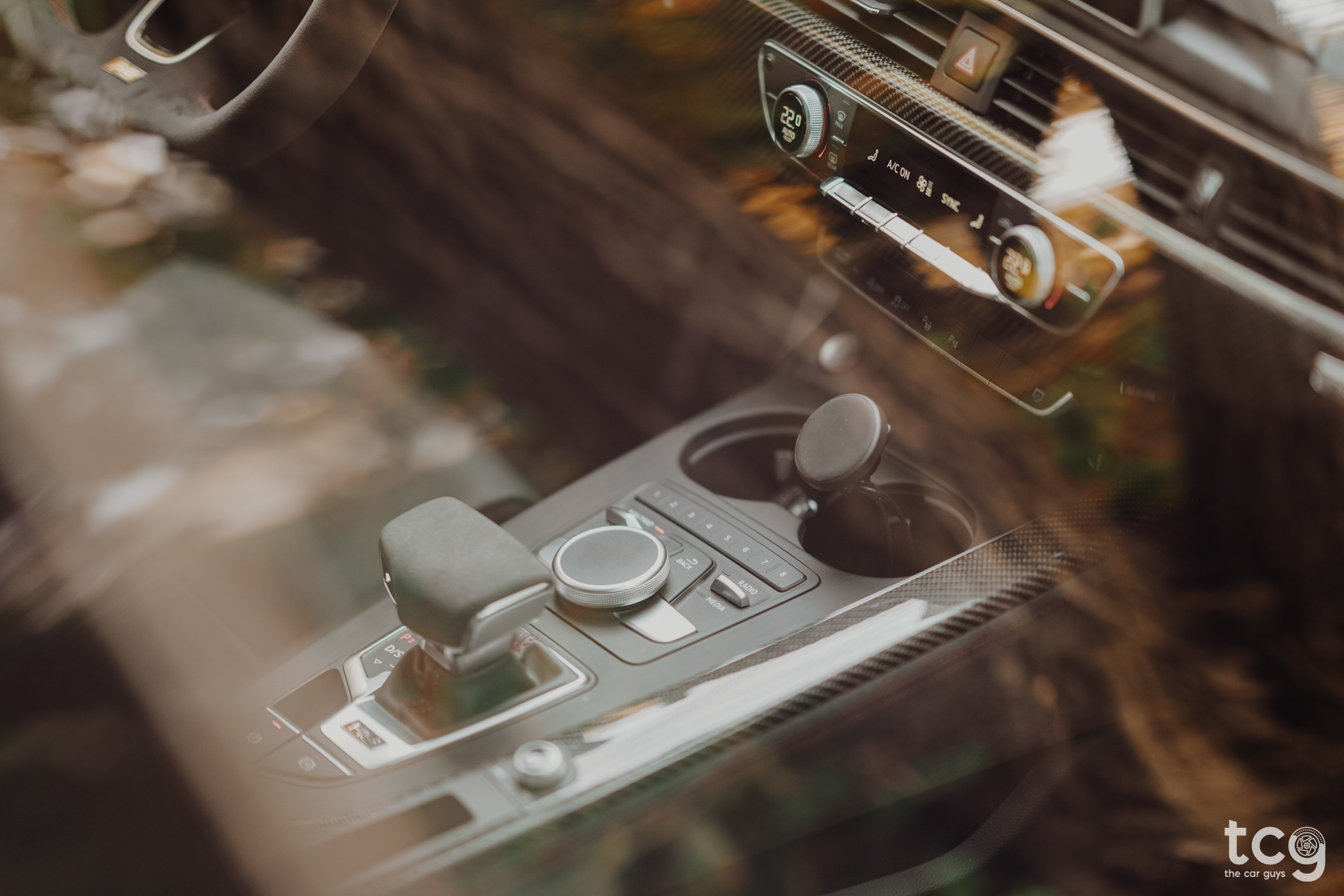 It's not just pretty & fast - it's practical as well. There's enough room in the back for your entire family + dog and the boot is a hefty 505-litres with the rear seats up and 1,510-litres with the rears seats down. The rear bench also splits 40:20:40 so you can carry longer items while still carrying people in the back.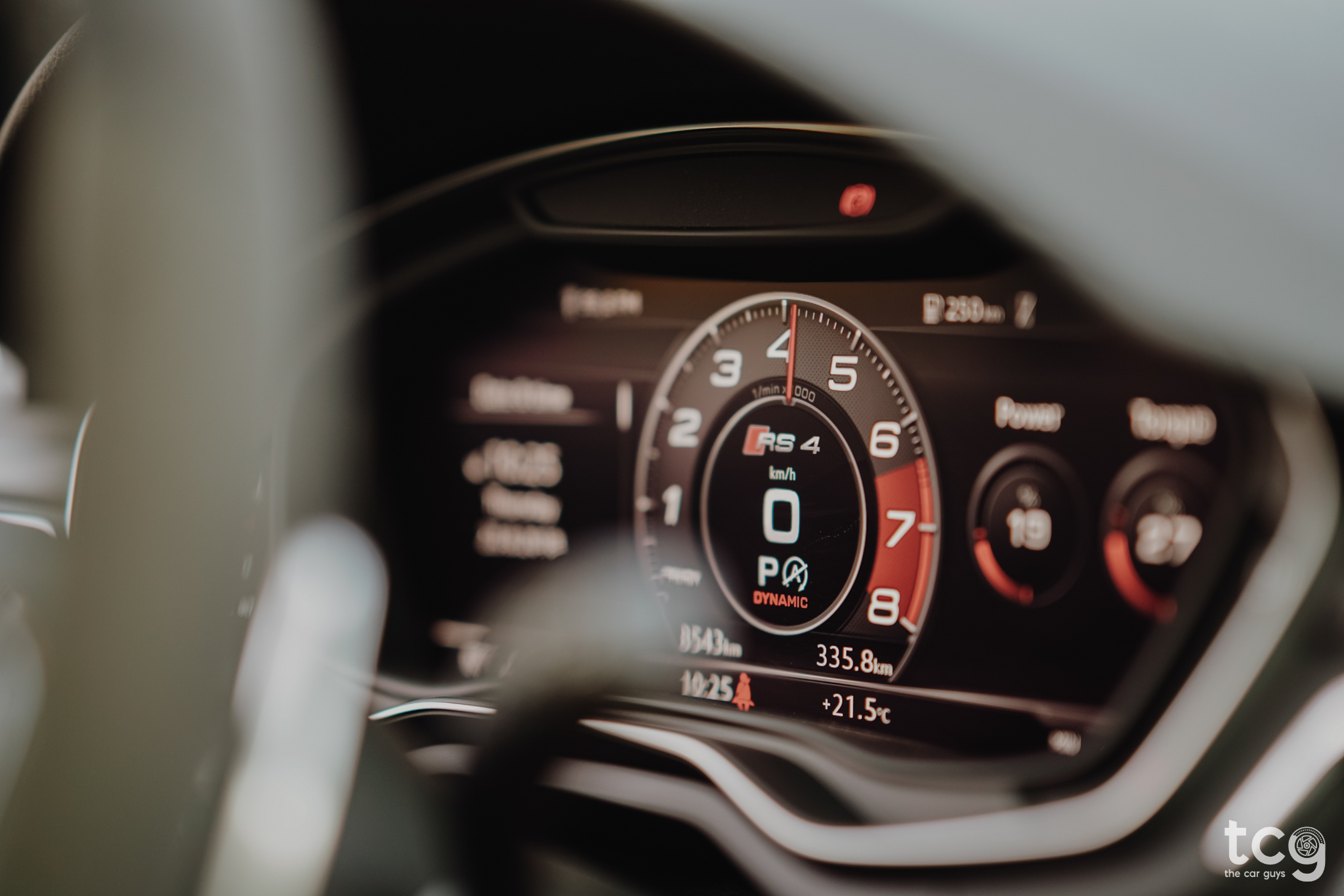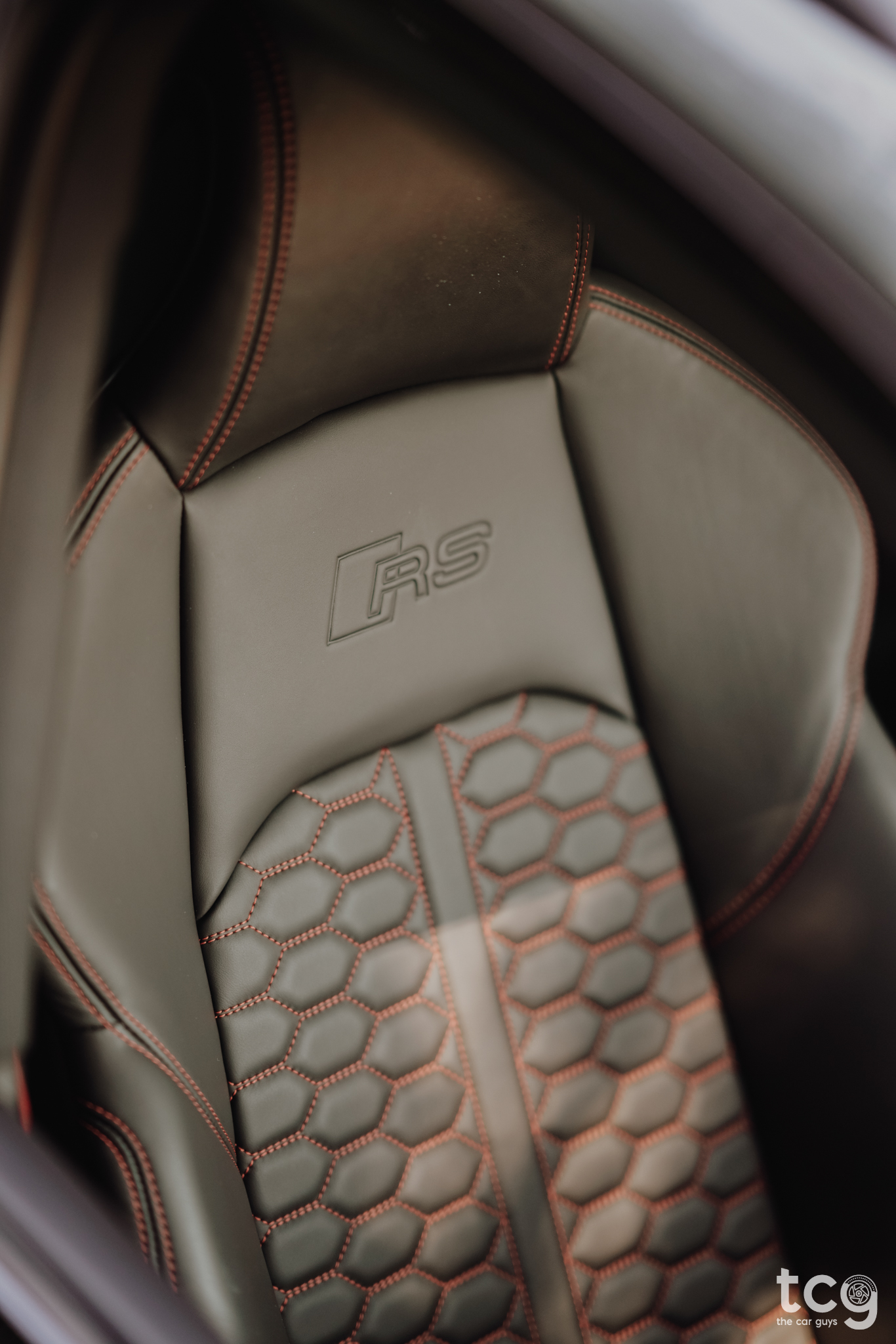 ---
3 things I really like about the RS4:
The performance is mind-blowing - it's a freaking estate car that can get to 100km/h in 4.1 seconds (this one did it in 3.8 thanks to MTM).

How civilized it can be as a daily driver.

The alcantara trims and steering wheel + seats are awesome!
---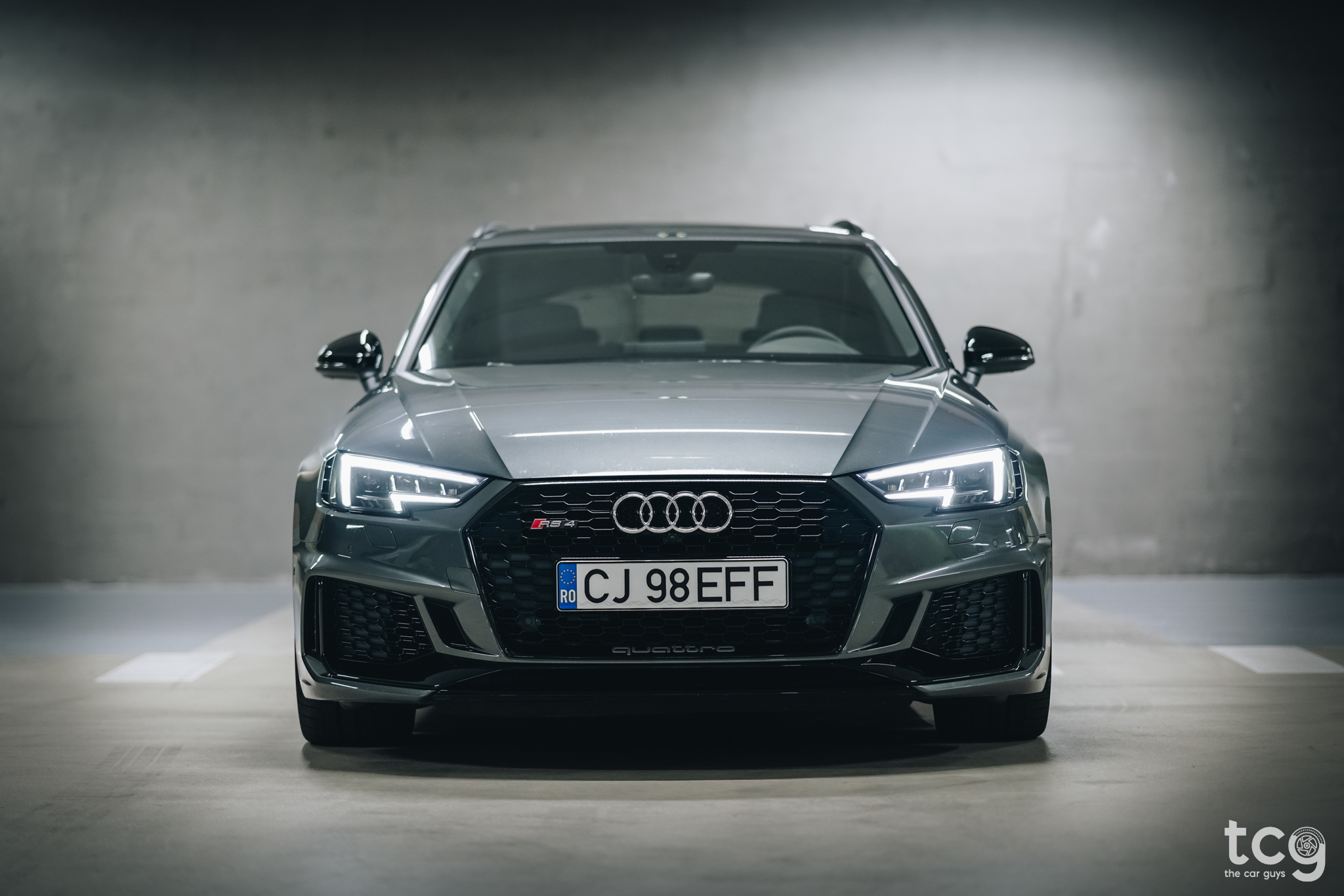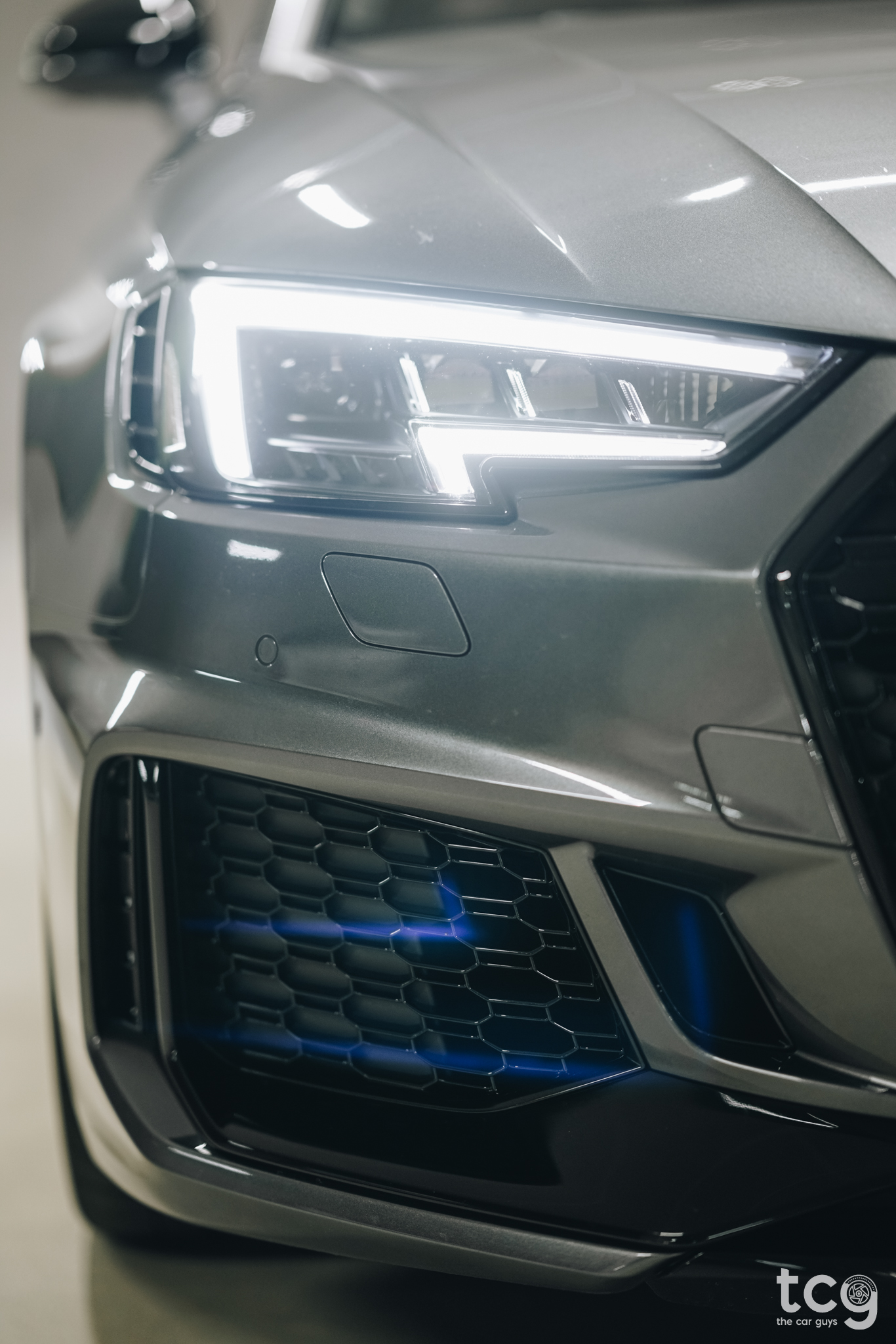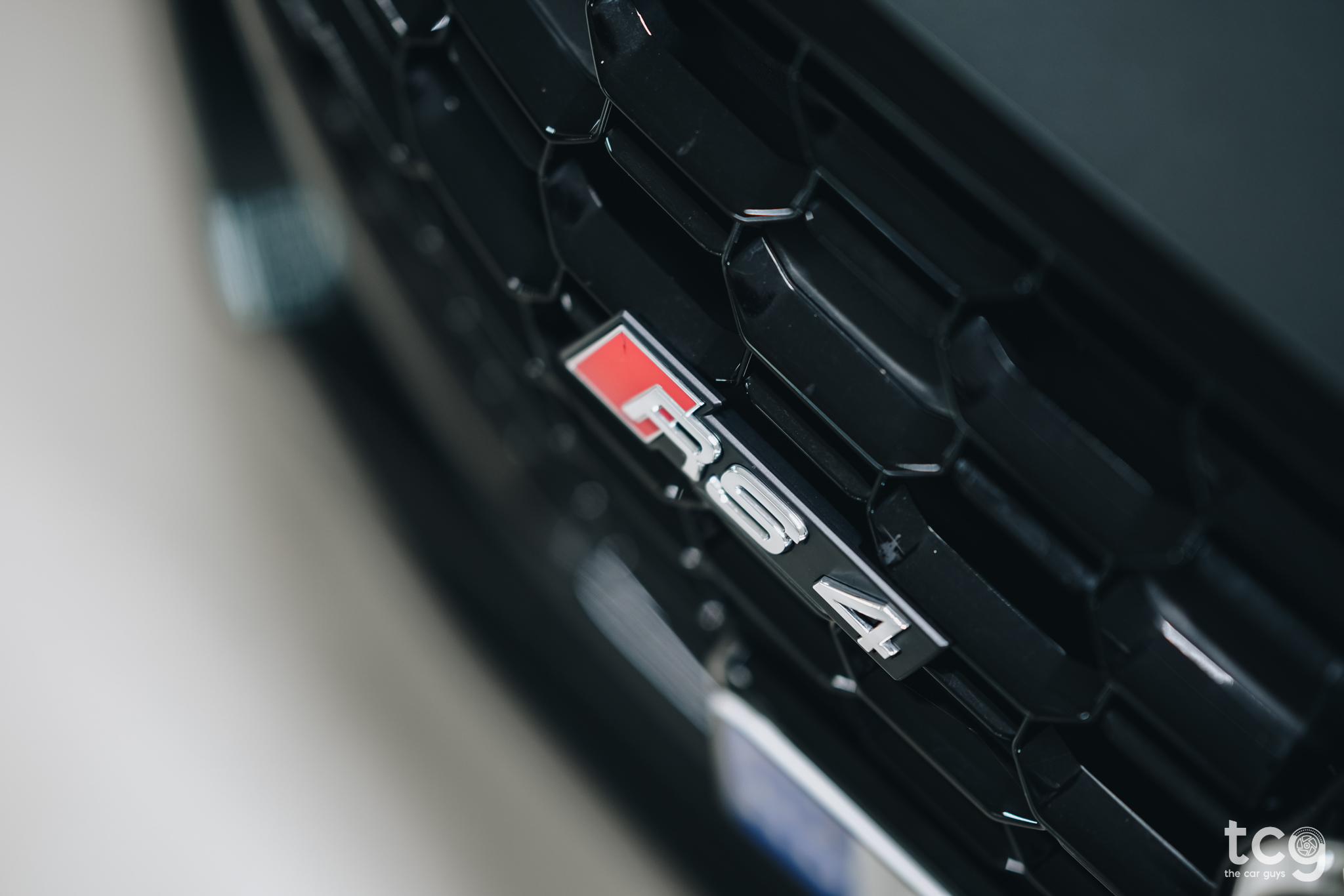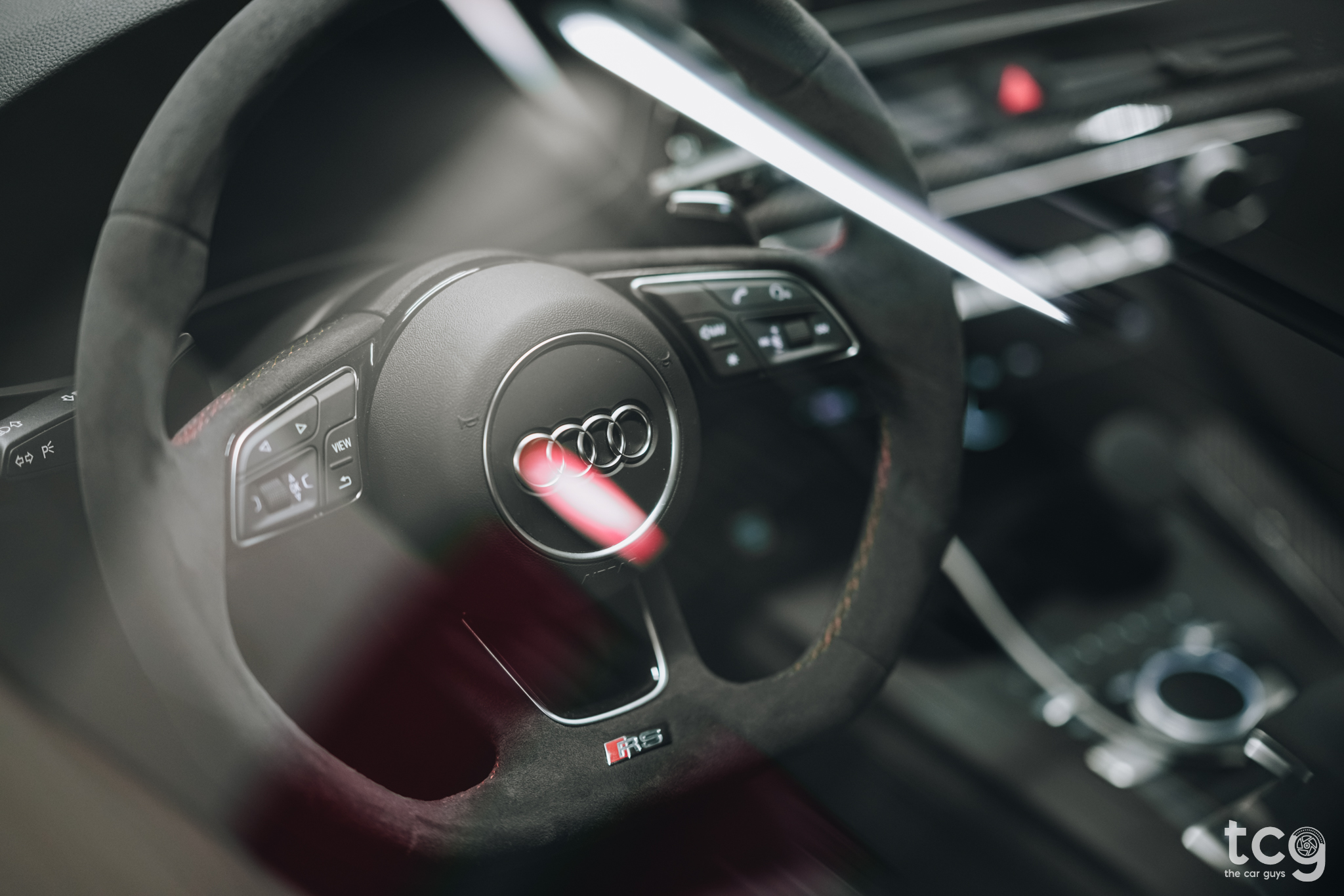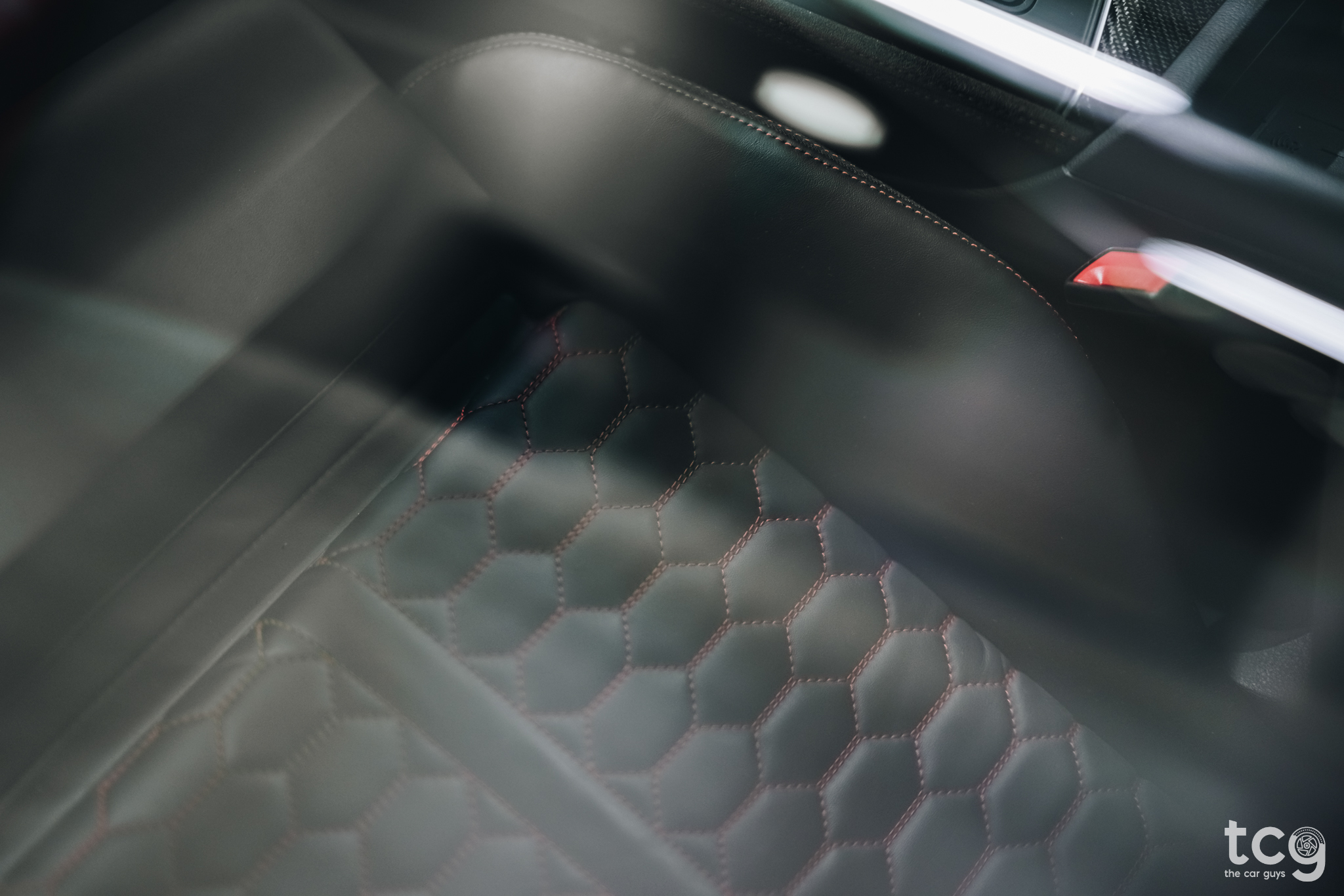 ---
3 things I really don't like about the RS4*:
*unfortunately I only had a few hours with the car and I didn't really get to notice anything I didn't really like in such a short amount of time so we'll just stick with the positives this time around.
---
Would I get this car? Yes, I really would! It's expensive to say the least but it's worth every penny!
---
Price of the tested model: 113,800 Euro (VAT included).
Engine and Gearbox: 2.9 TFSI petrol V6 with 450HP and 600NM of torque + 8-speed tiptronic gearbox and Quattro drive.
---
Thank you Autoworld Audi & Das WeltAuto for lending us the car, we really appreciate it!
---