It's weird for me to say this, but Kia have actually managed to create a great SUV this time around with the Sportage! I've only known about Kia from Top Gear, because they used the C'eed as their Reasonably-Priced car but nothing else really. After driving this Sportage for a few hours, I can honestly say that it can be in direct competition with some German made SUV's - I'll tell you why in the following.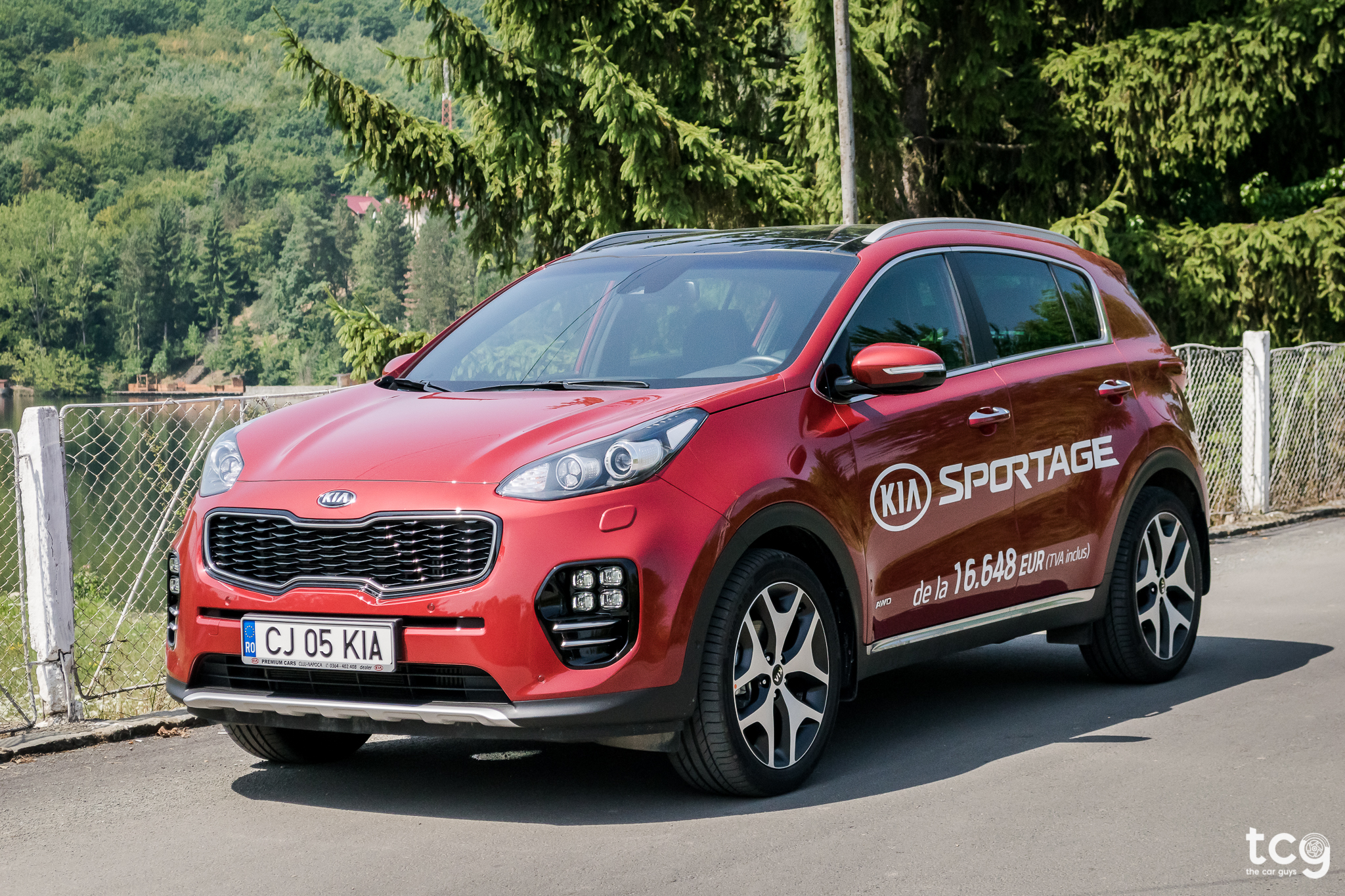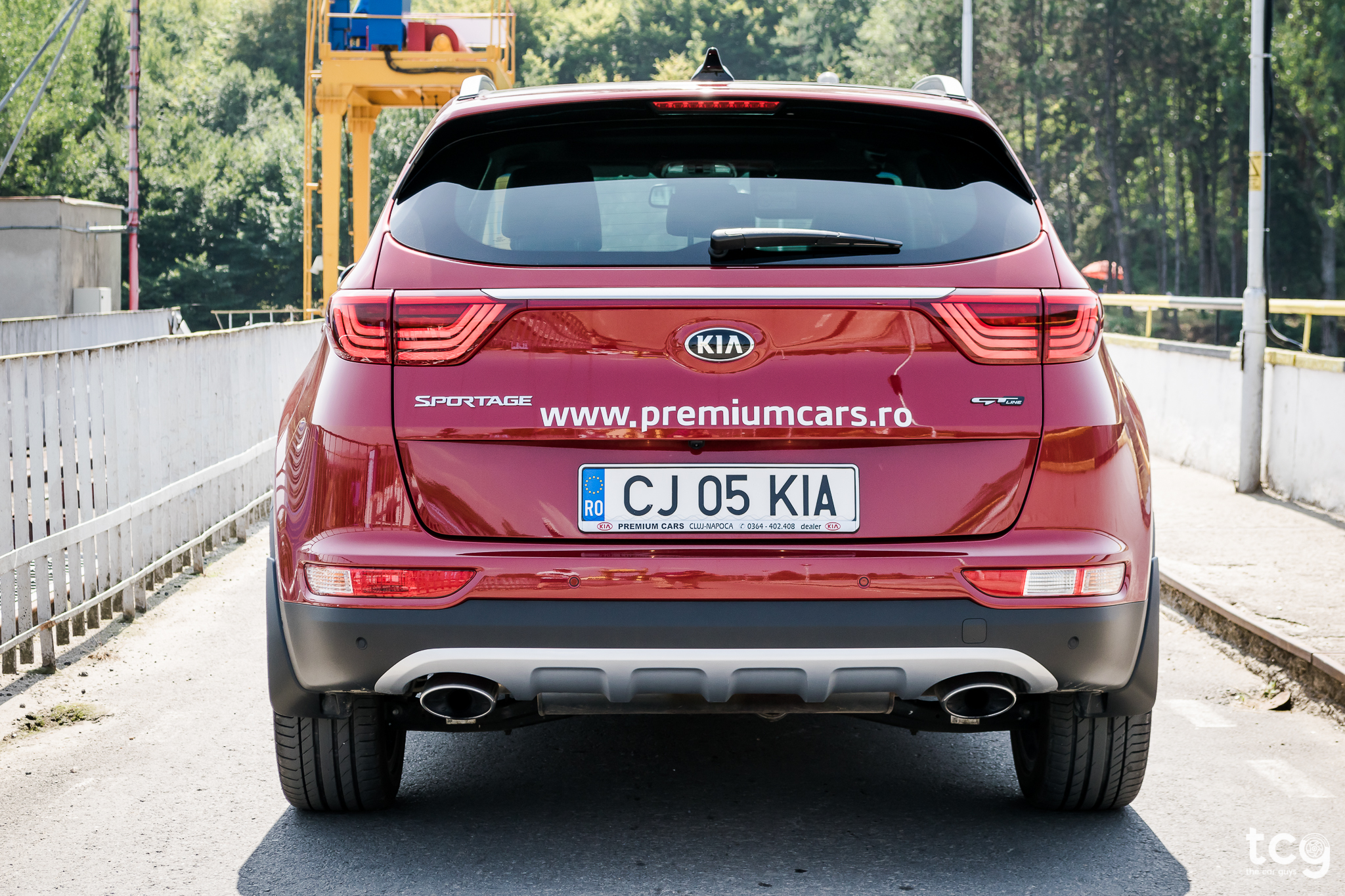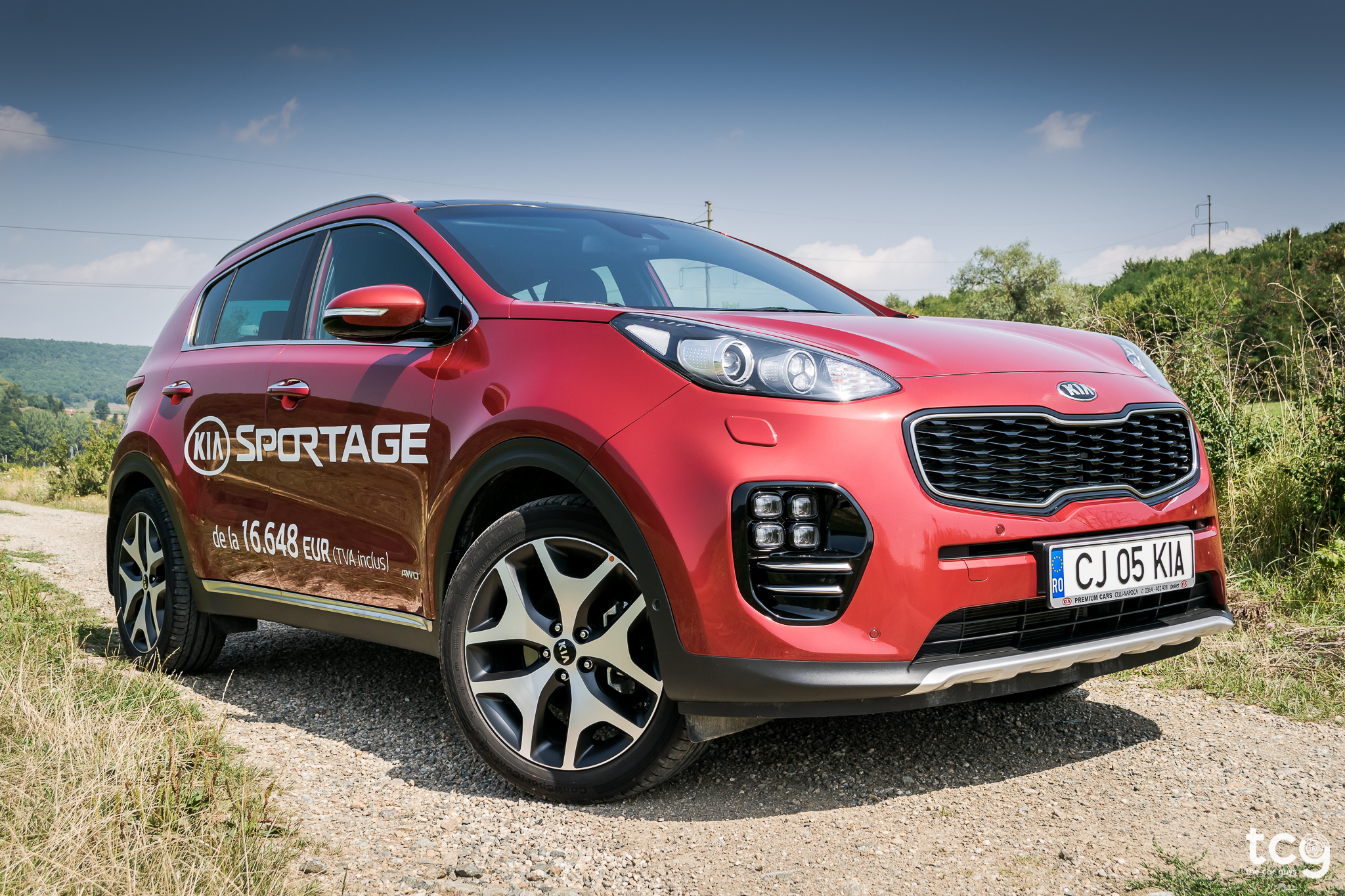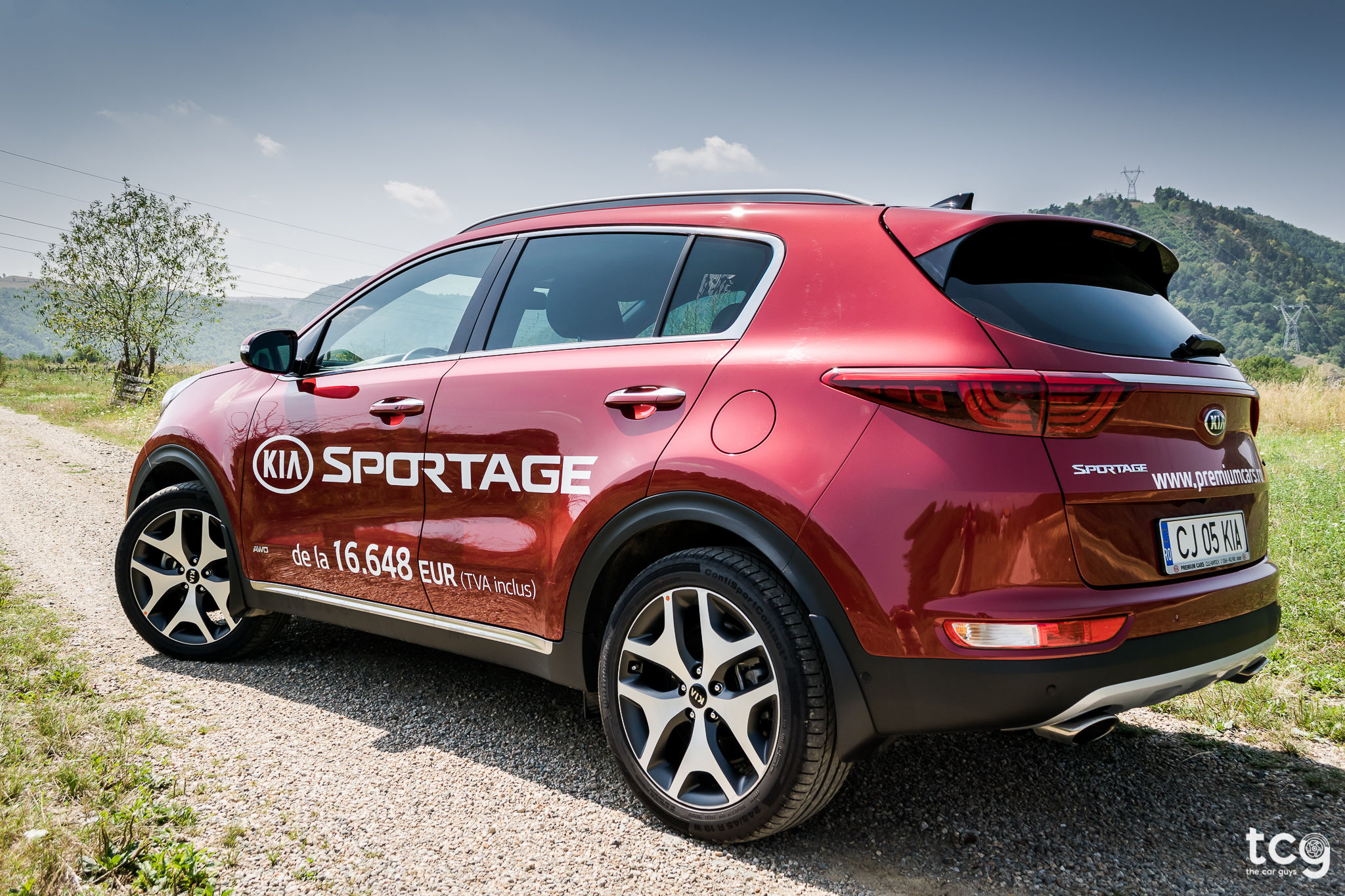 I'm going to start with how this car looks and, well, I'm kind of torn here because I really like everything, except for the front of the car. I guess it's a matter of taste, but it just looks weird to me. Everything else looks really great though - especially the back. I just love the dual-exhaust and the tail-lights, how they're connected by the chrome trim. This being the GT-Line trim, it also comes with 19-inch alloy wheels which means the ride is a little on the firm-er side but man do they look good! Lately, Kia has been producing modern and stylish designs that manage to set themselves apart from a pack that can look very similar, in many ways.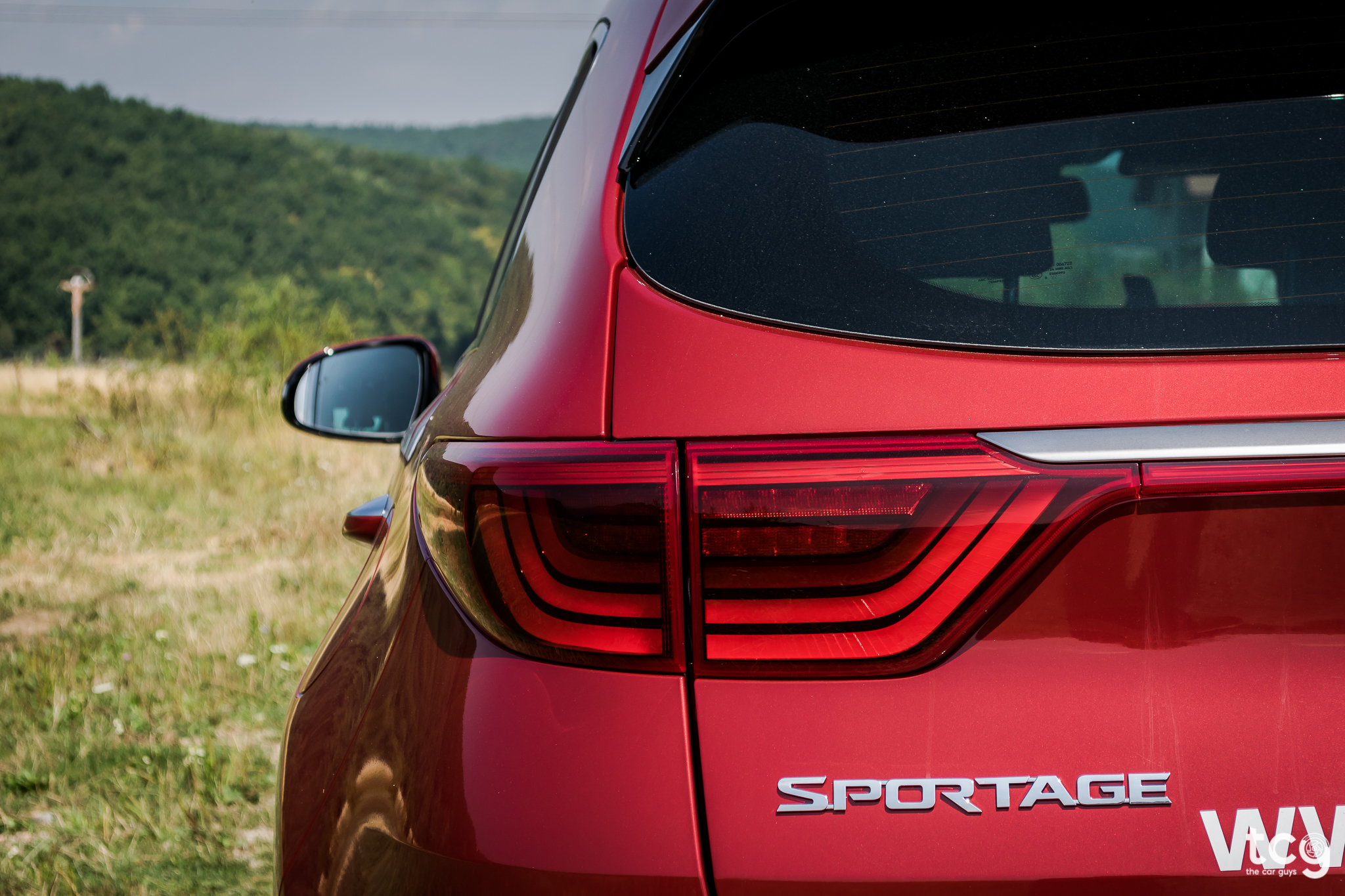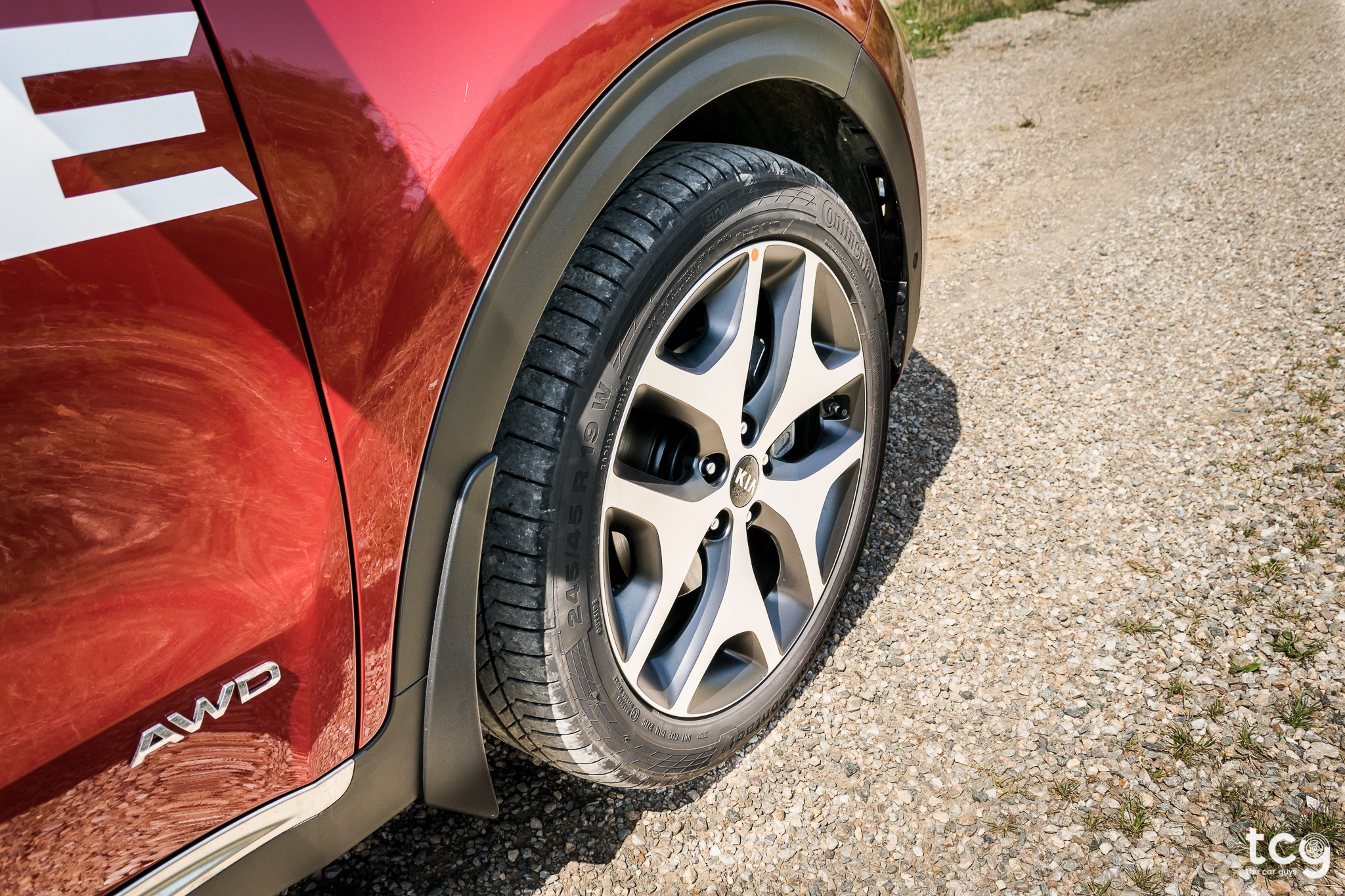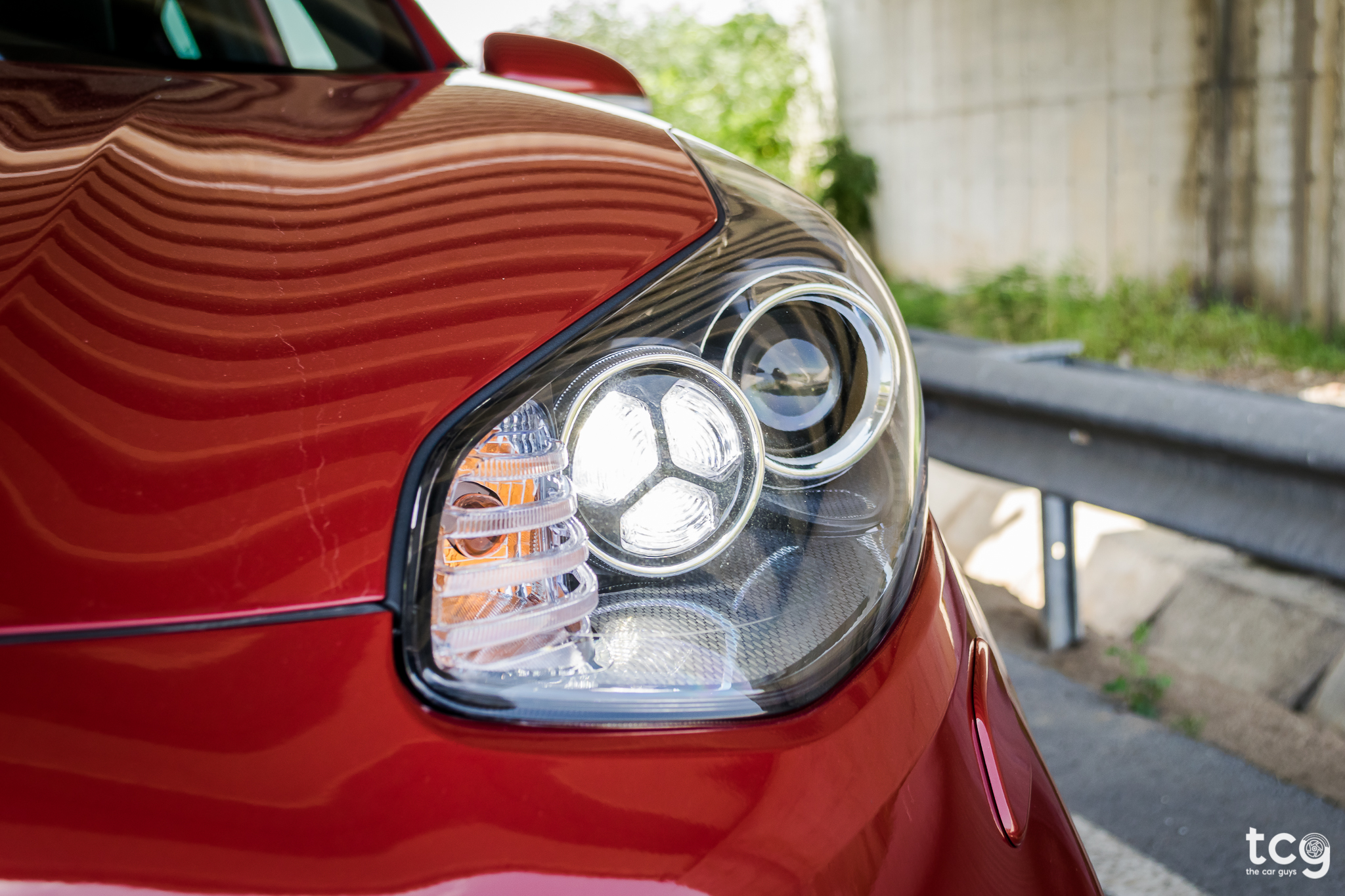 Moving further to the performance side of things, the Sportage can be bought with several engine choices for both Diesel and Petrol. The 1.6 GDI petrol engine tops out at 132HP and 161NM of torque, the 1.6 T-GDI takes it further to 177HP and 265NM of torque while the larger 2.0 CRDI diesel reaches 182HP and 400NM of torque. The car we drove was the 1.6 T-GDI GT-Line with a 7-speed automatic transmission, all-wheel drive and I have to say, it was very impressive.
Even though it's a large SUV, it simply sticks to the road with the help of the massive 19-inchs rims, body-roll was close to none and the car changes its feel when you select the Sport drive mode - meaning the steering wheel weighs up, the transmission is more accurate and the throttle pedal is much more responsive. You can easily beat some other smaller cars off the line in this thing as it does 0-100km/h in 9.1 seconds!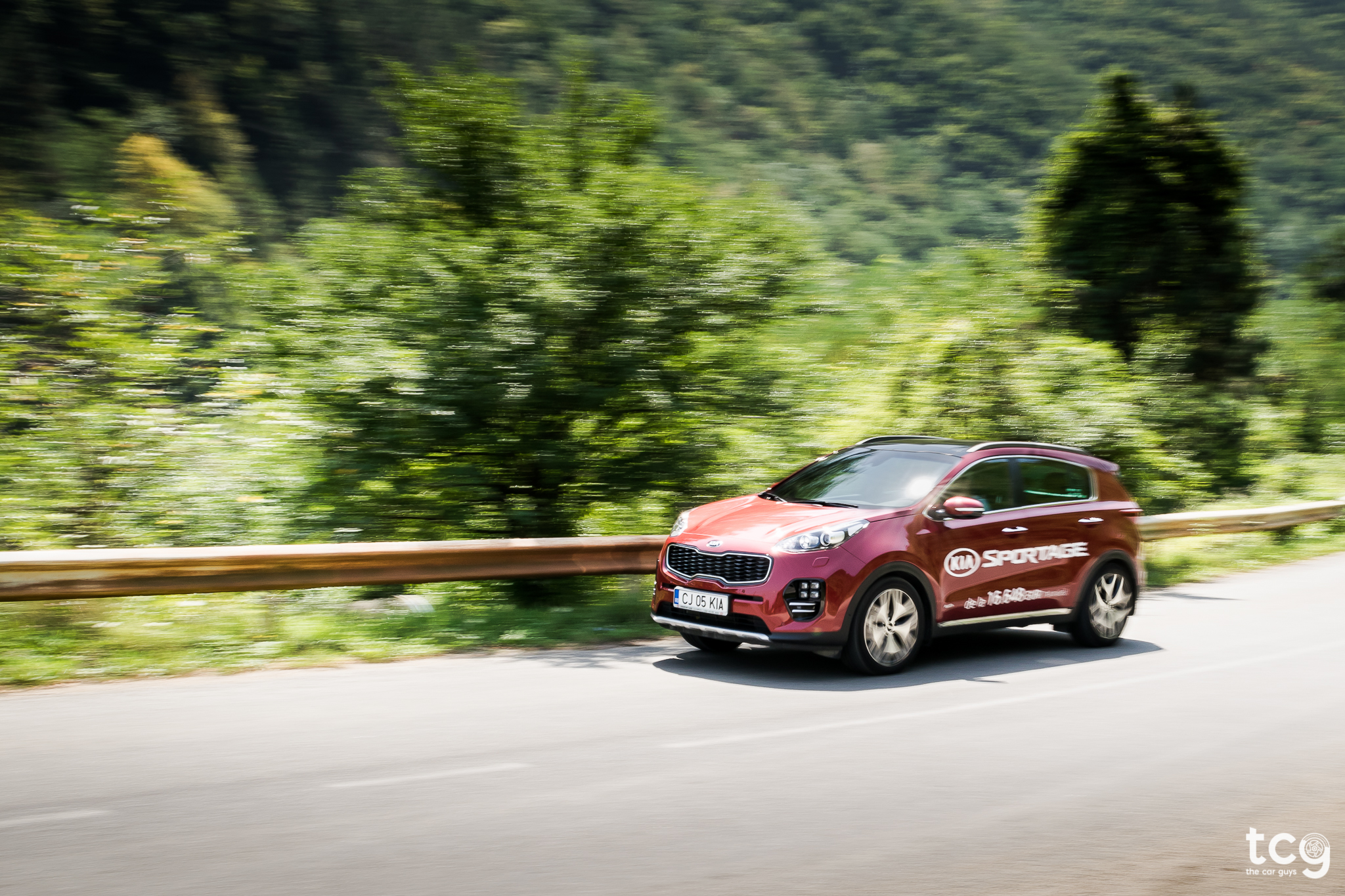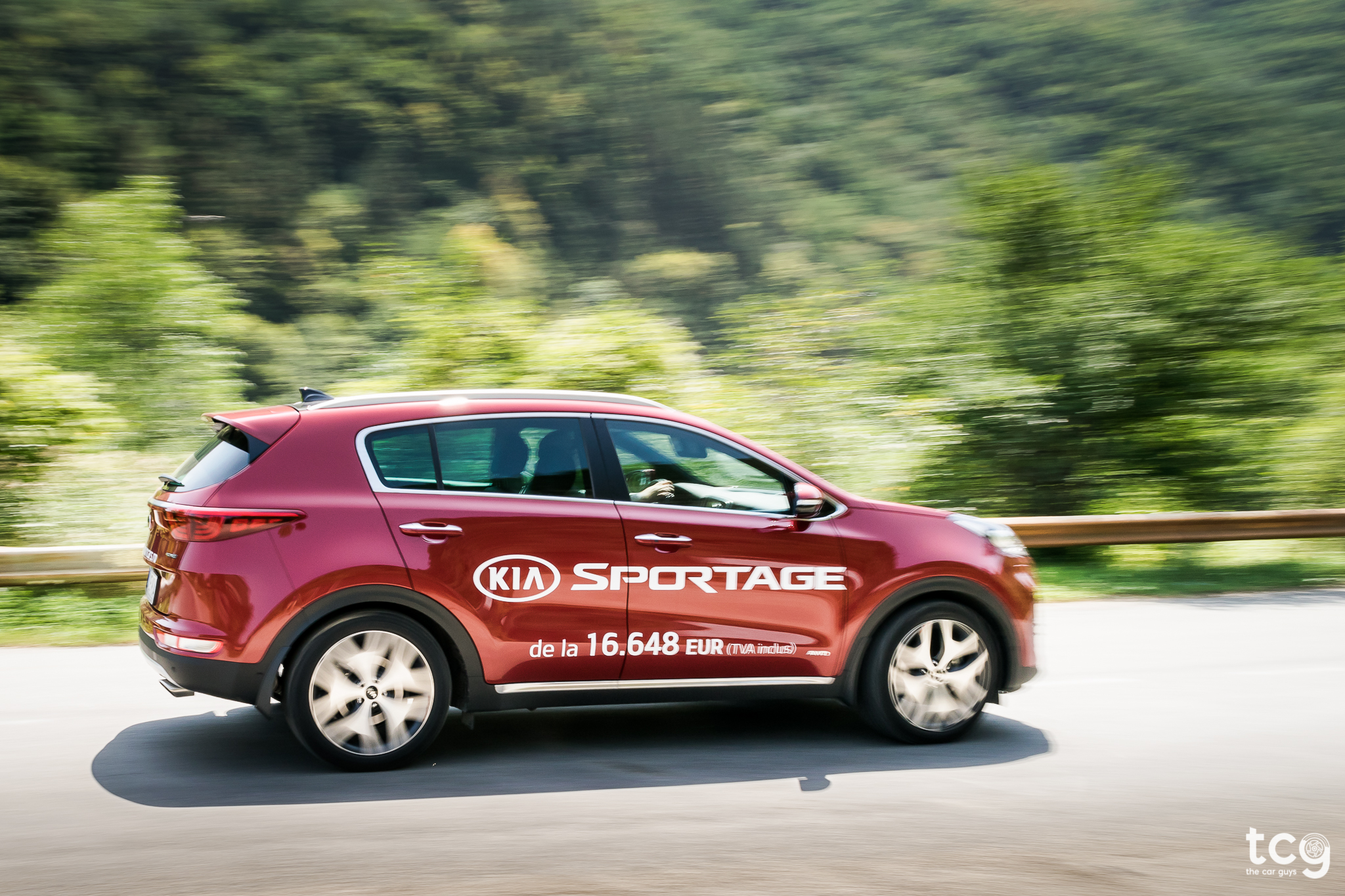 The driving position is spot on, not too high so you feel like you're driving a truck but not too low so you can't see over the traffic ahead. It's also got so many safety features that we barely had time to test them all out - Lane Assist, Blind Spot Assist, Hill Descent Assist, Electronic Parking Brake, All-round parking sensors, and the list can go on - it also parks itself, I have to mention that. It got 5 stars at the Euro NCAP safety tests, which makes it a very safe car for both front and rear passengers.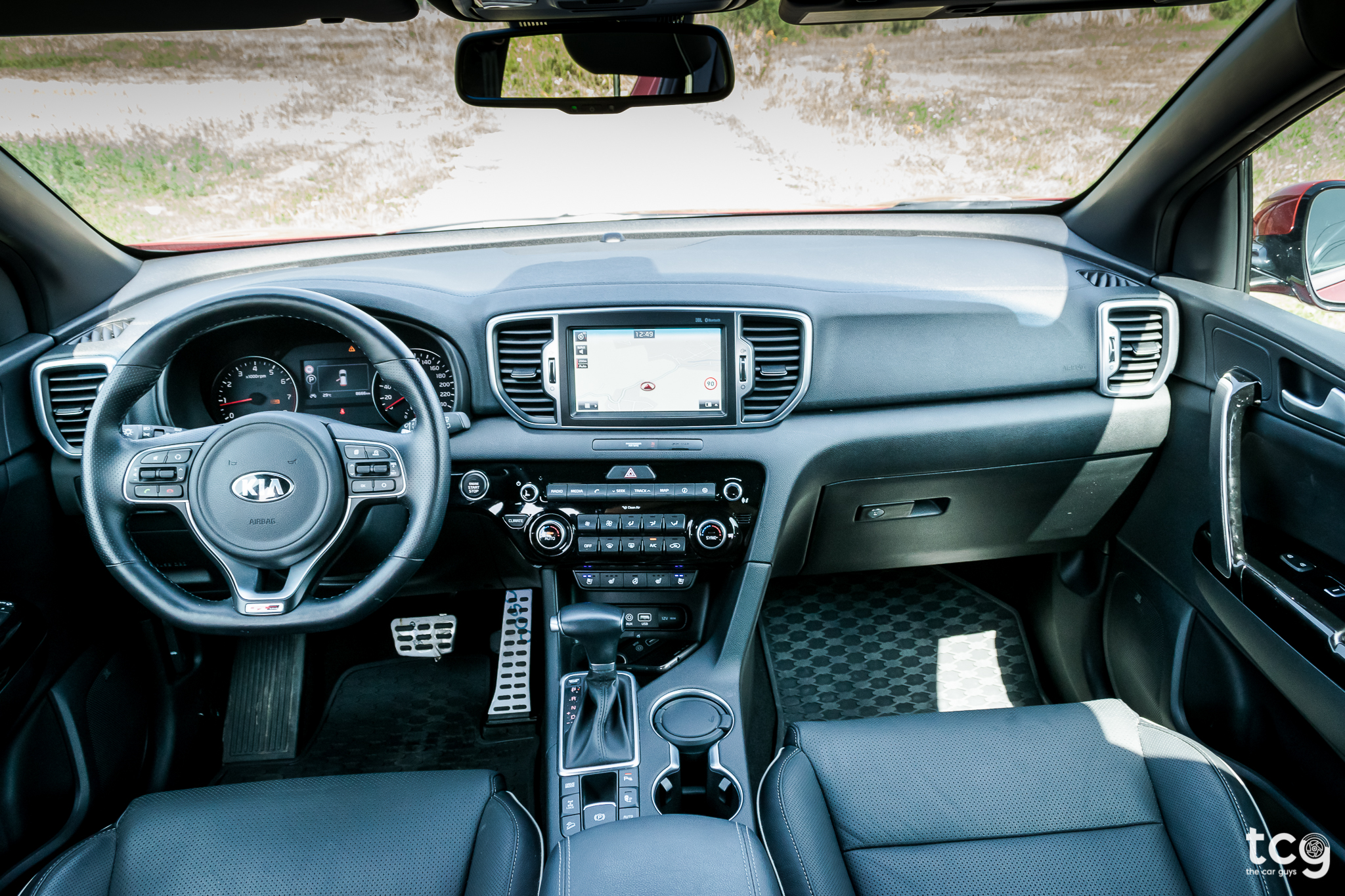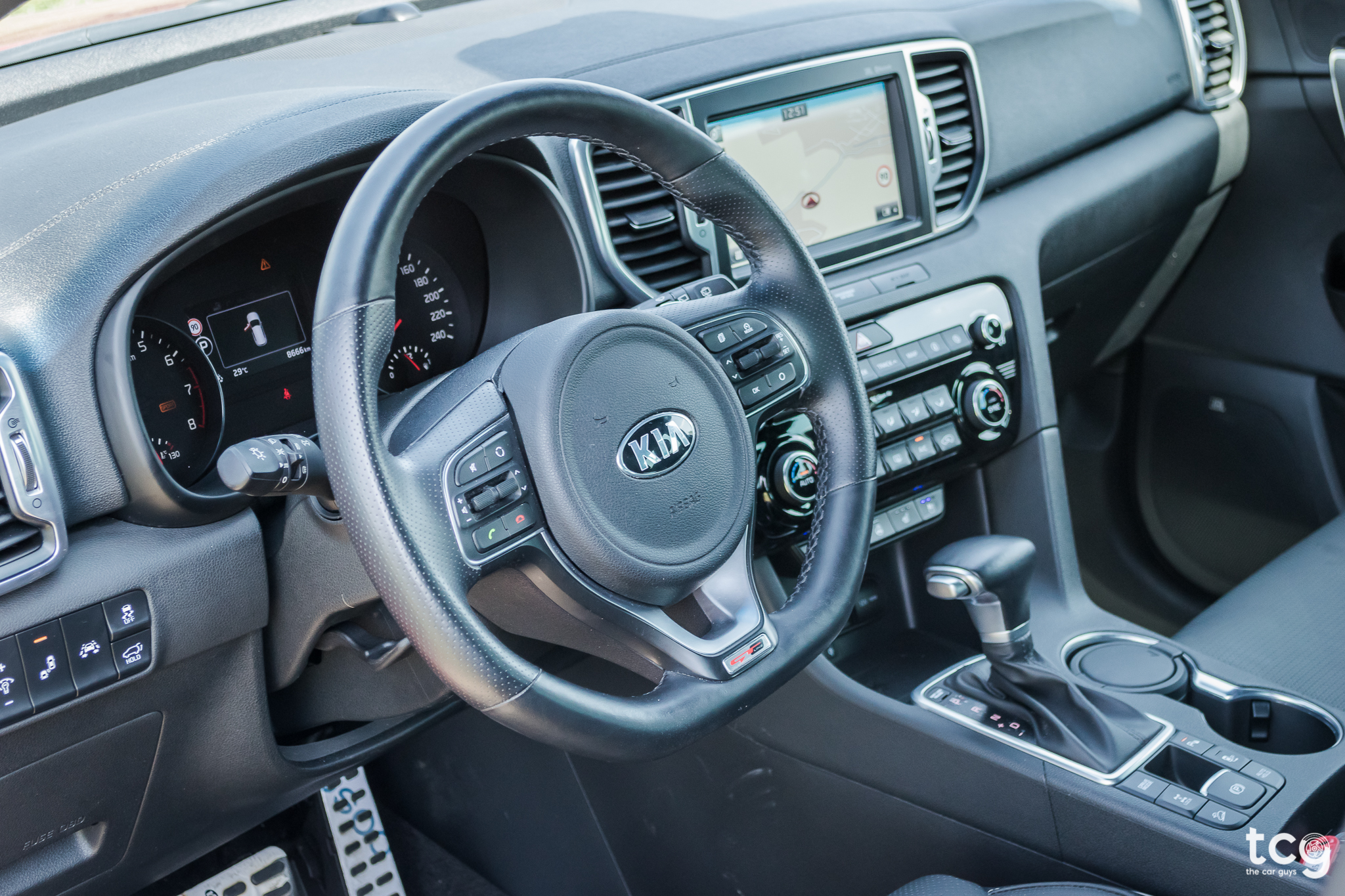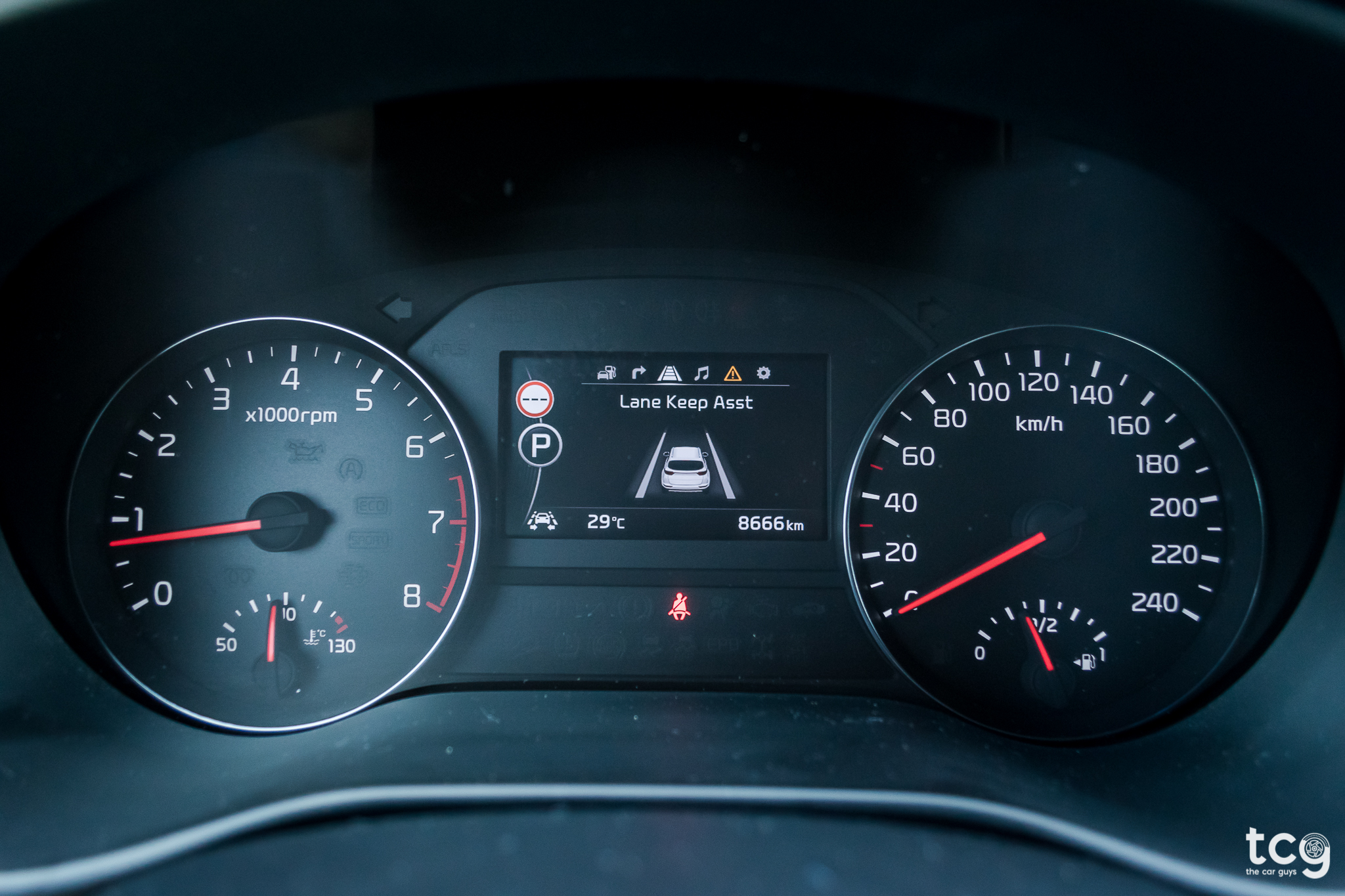 The interior is what impressed me most as it feels very up-market for a Kia! They've done an excellent job here and they really went all-out with the available features. Some of them are Heated and Ventilated Seats, Heated steering wheel, wireless charging for your phone, USB ports in the front and back to charge your devices, extremely comfortable seats, very modern-looking and intuitive steering-wheel and so on.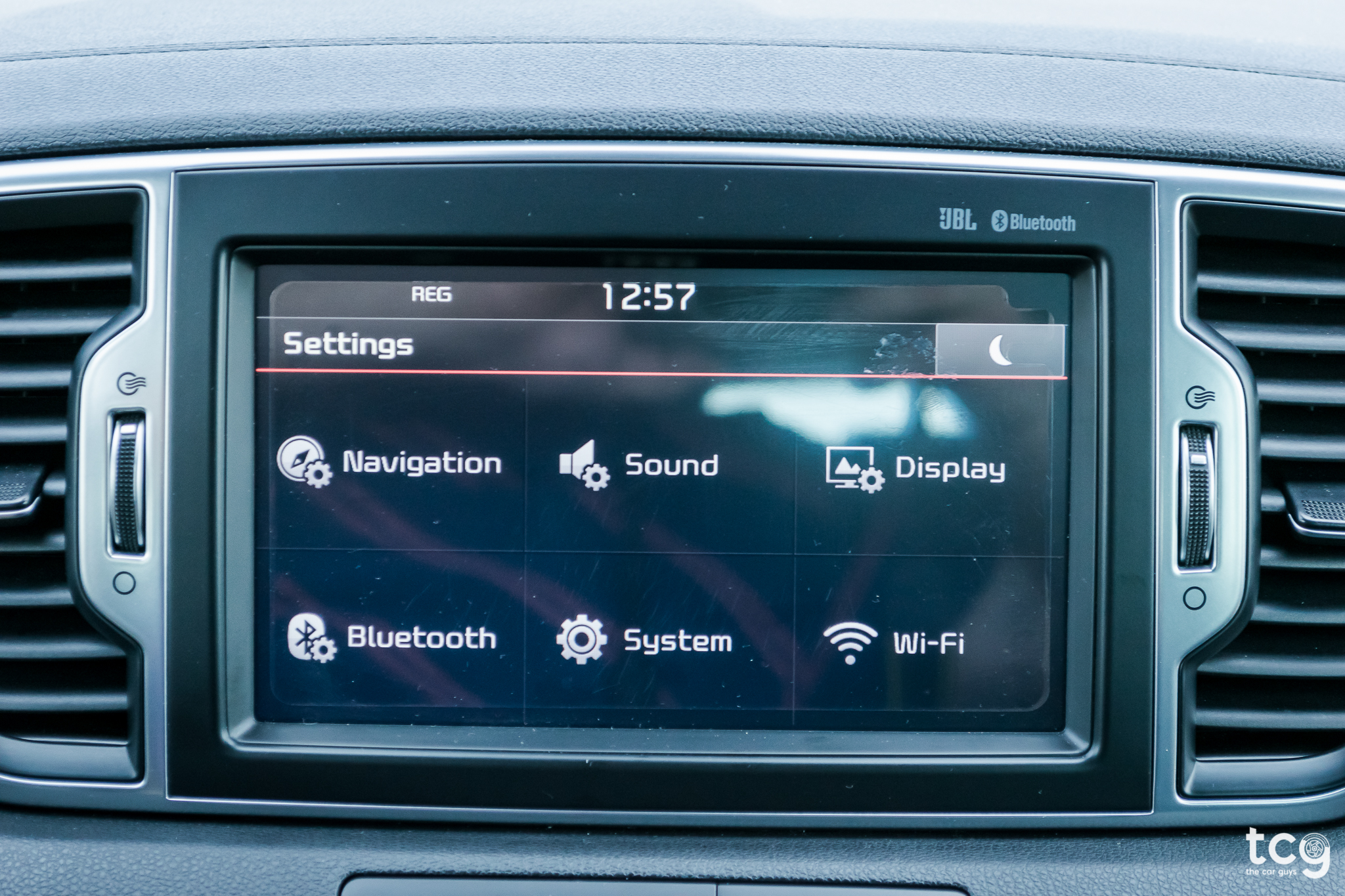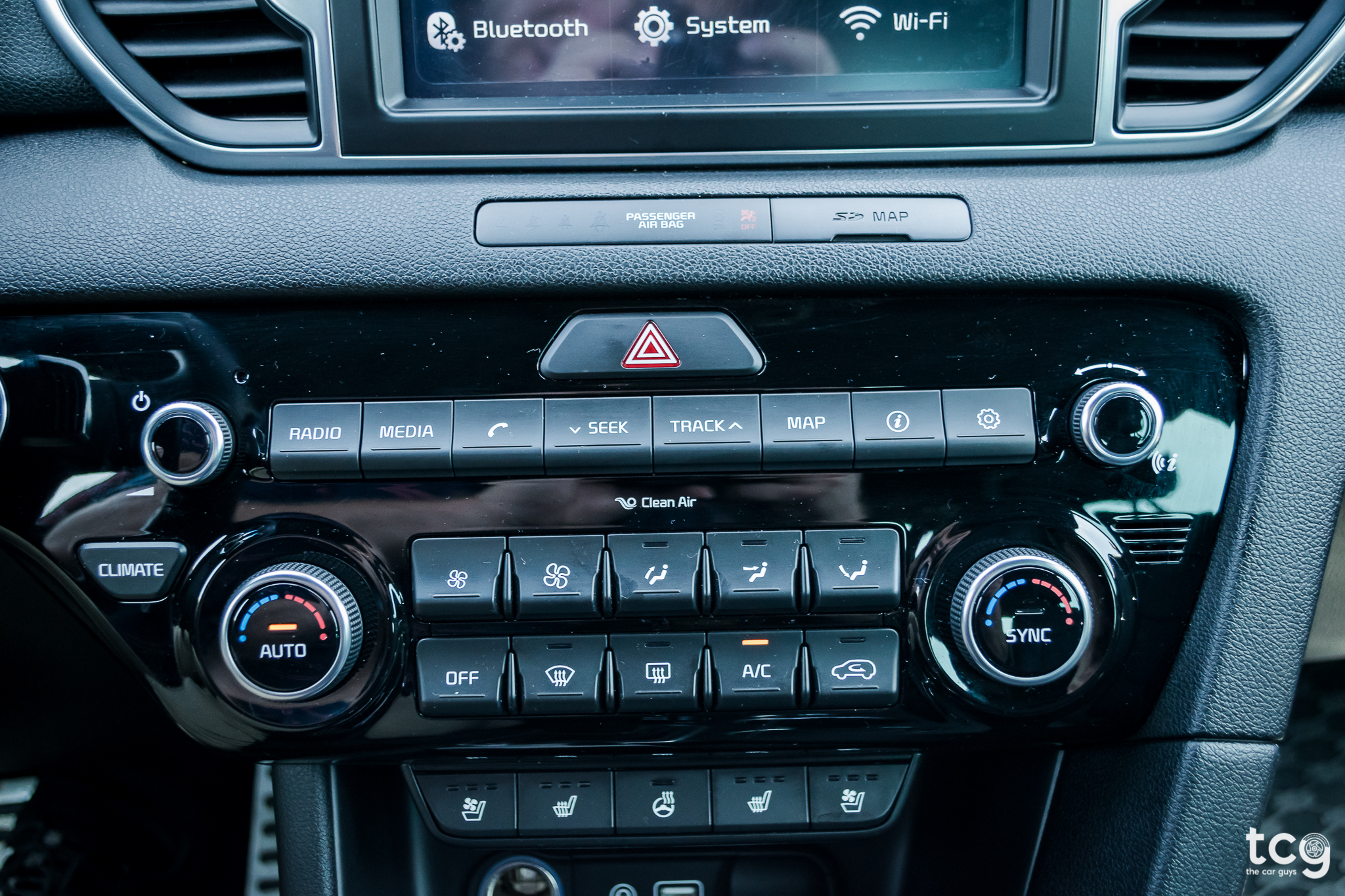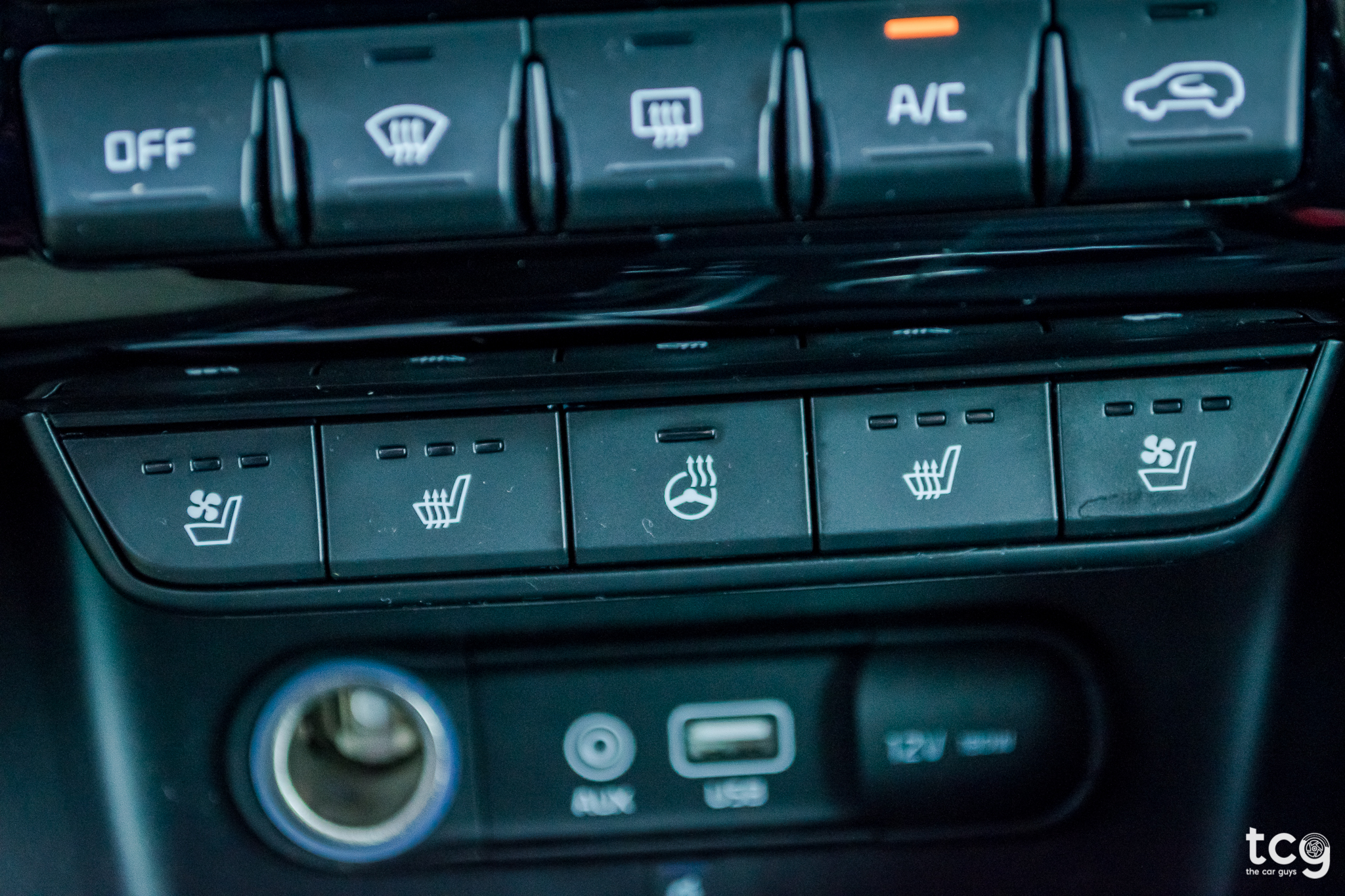 Materials used for the interior are top-notch as well, we only found some cheap and scratchy plastics on the doors but that's pretty much the extent of it. The infotainment system is very easy to use, intuitive and has all the necessary information for you to be able to set everything up with ease - its looks are kind of dull and boring but I think it's meant to be more functional rather than good-looking. It's a very impressive interior overall! Oh, have I mentioned you also get a huge sun-roof with this car?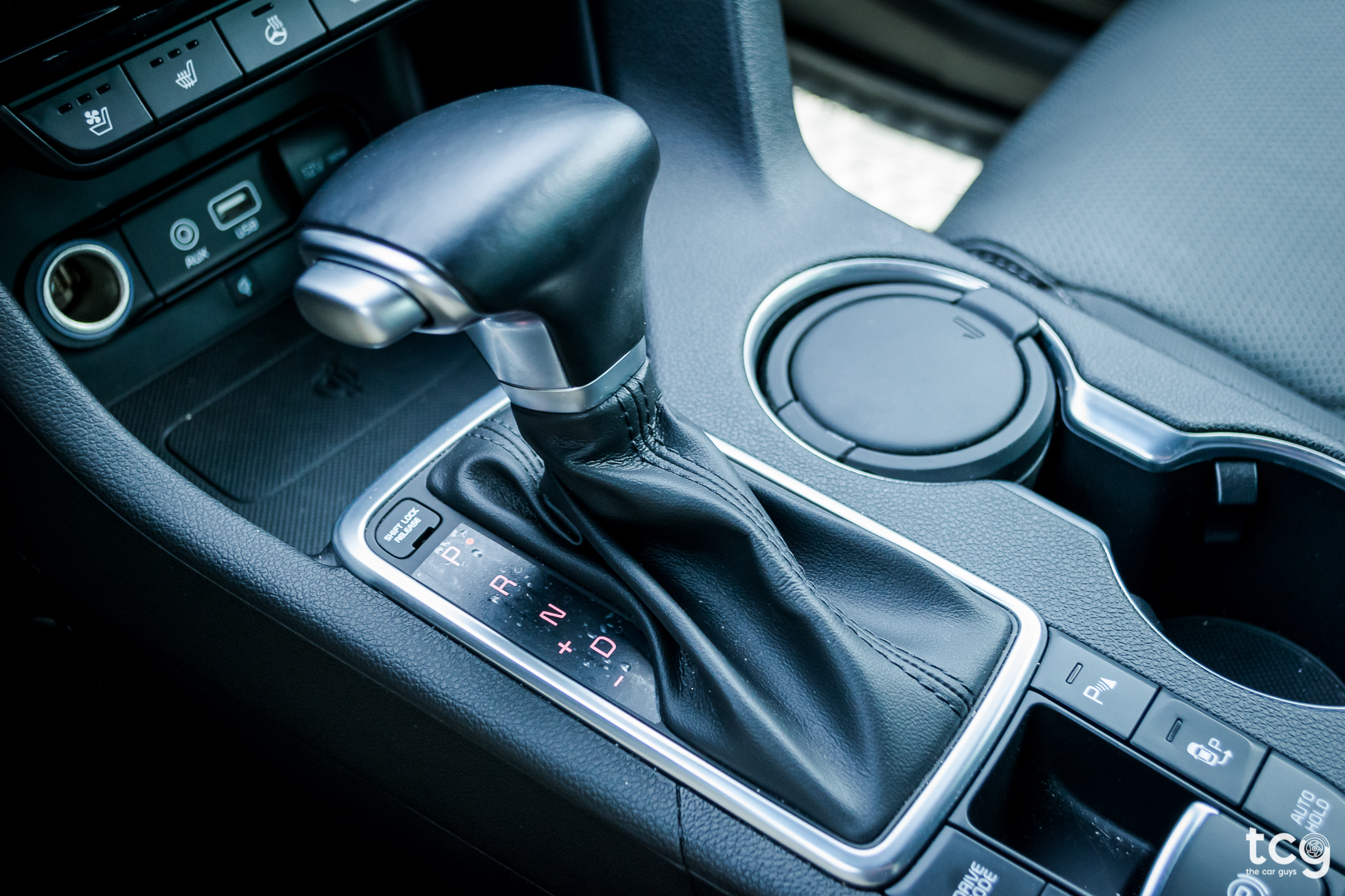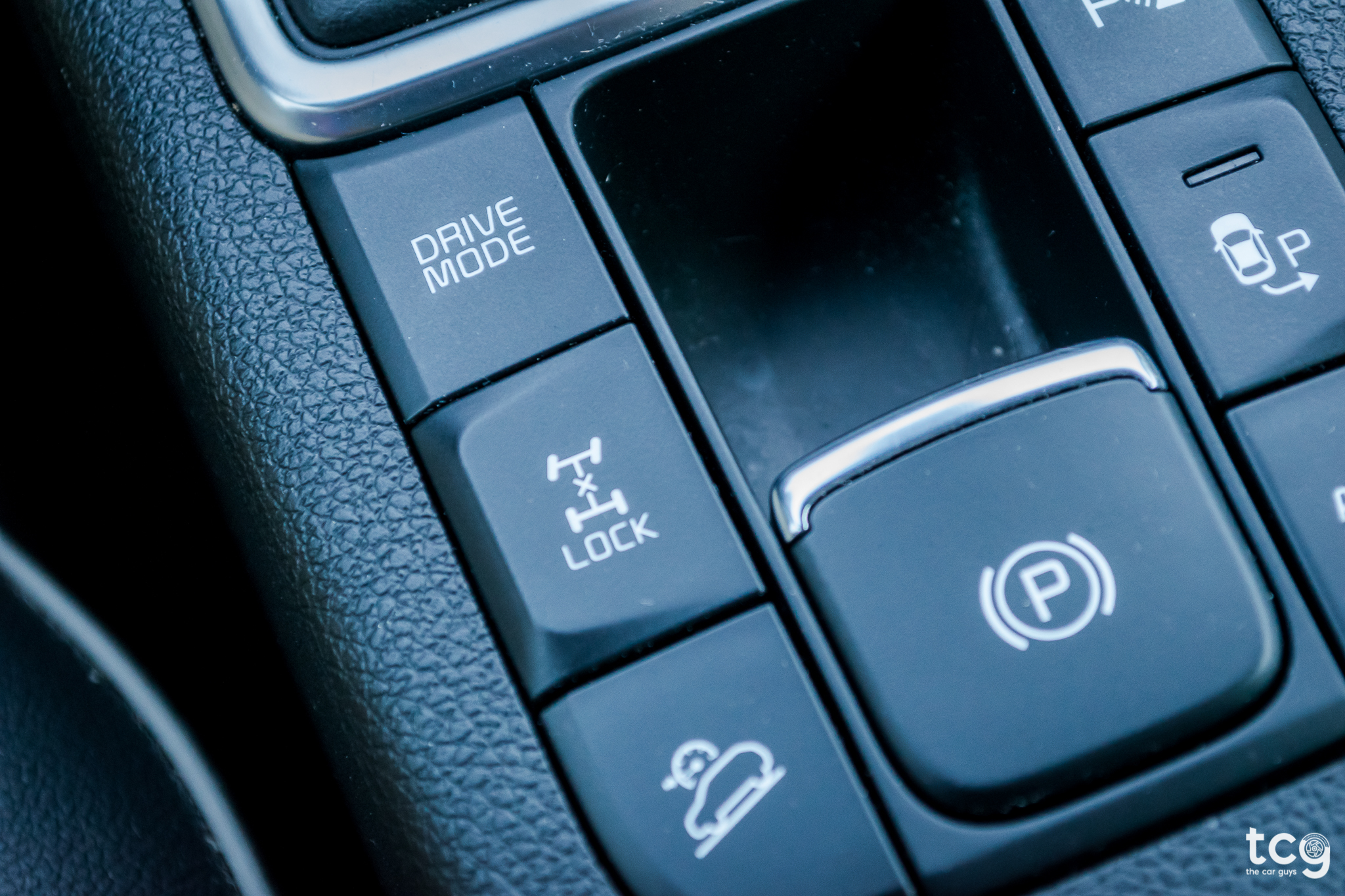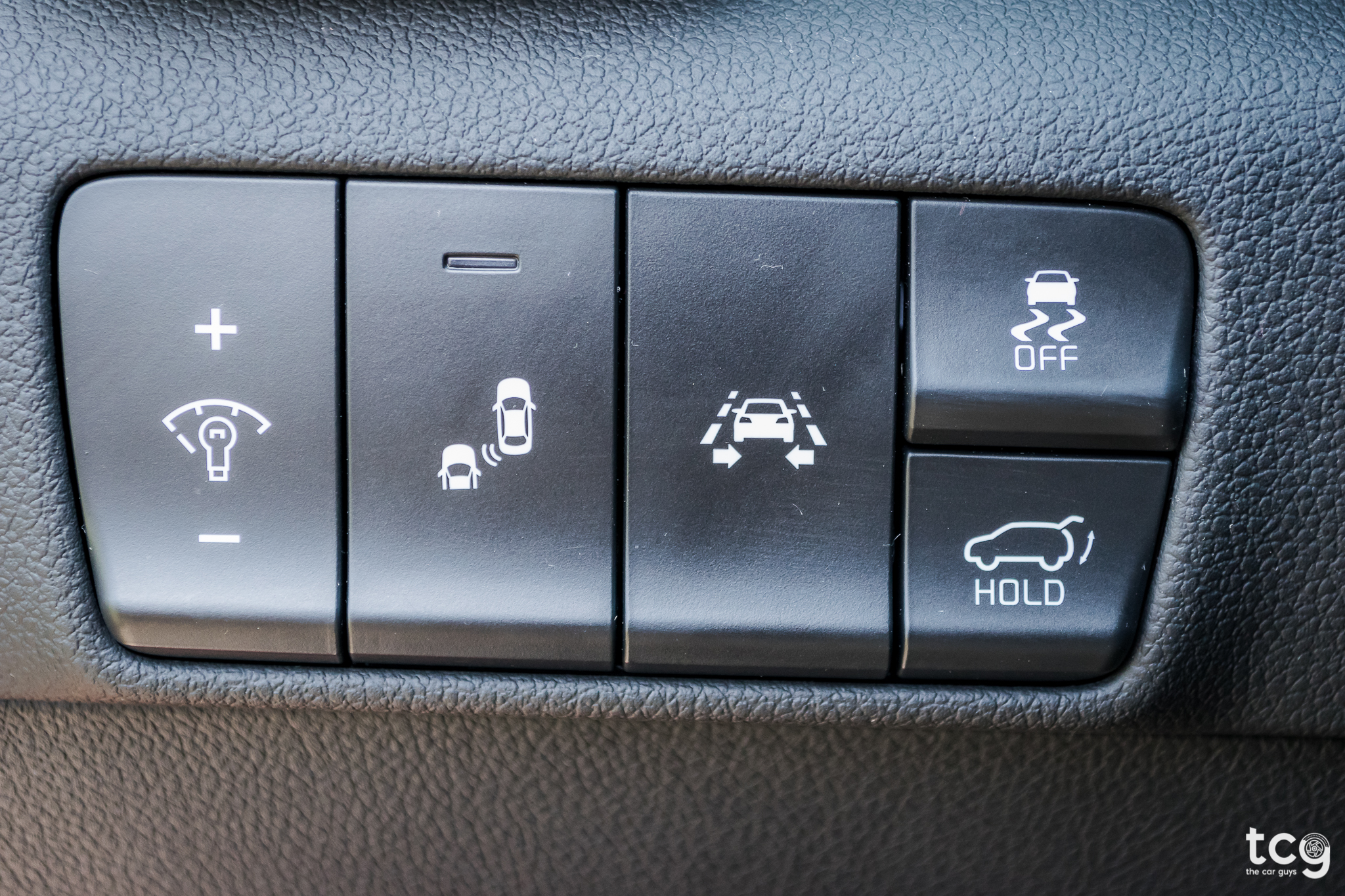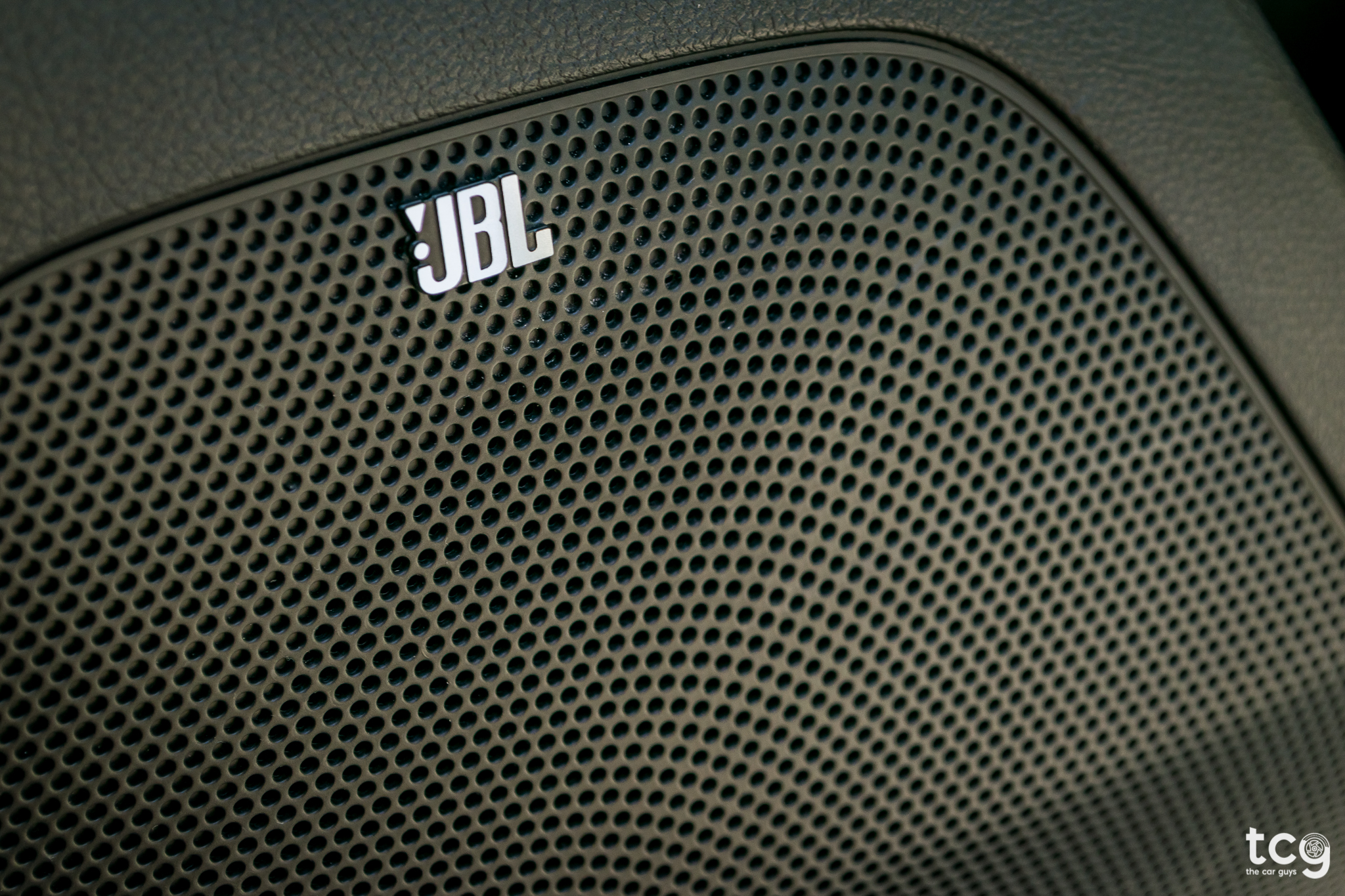 ---
3 things I really like about the Sportage:
The all-round up-market feel of the car!

The fact that you get an industry-leading 7-year warranty with an unlimited number of kilometers and roadside assistance!

How it drives! Even though it's a large SUV, you don't really feel that while driving. It's very civilized and tame until you put your foot down!
---
3 things I really don't like about the Sportage:
The ride is kind of firm for an SUV, not sure if that's because of the 19-inch rims or the suspension, but you feel pretty much every bump and pothole while driving.

The glossy plastic on the center console is very prone to fingerprints and scratches, I think it will show its wear very easily and very fast.

The sound system is good, but I would have expected much more from it, considering it's from JBL!
---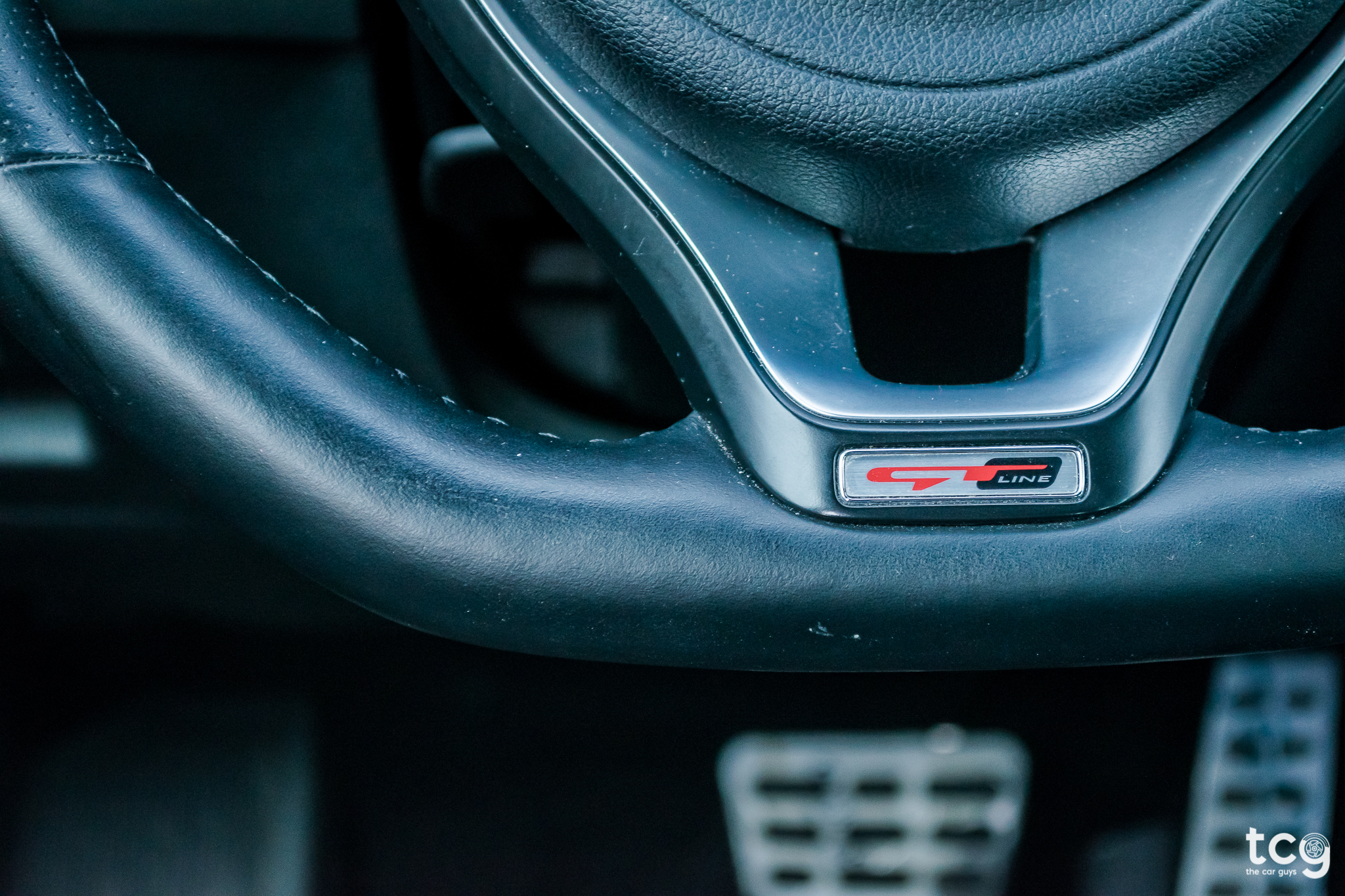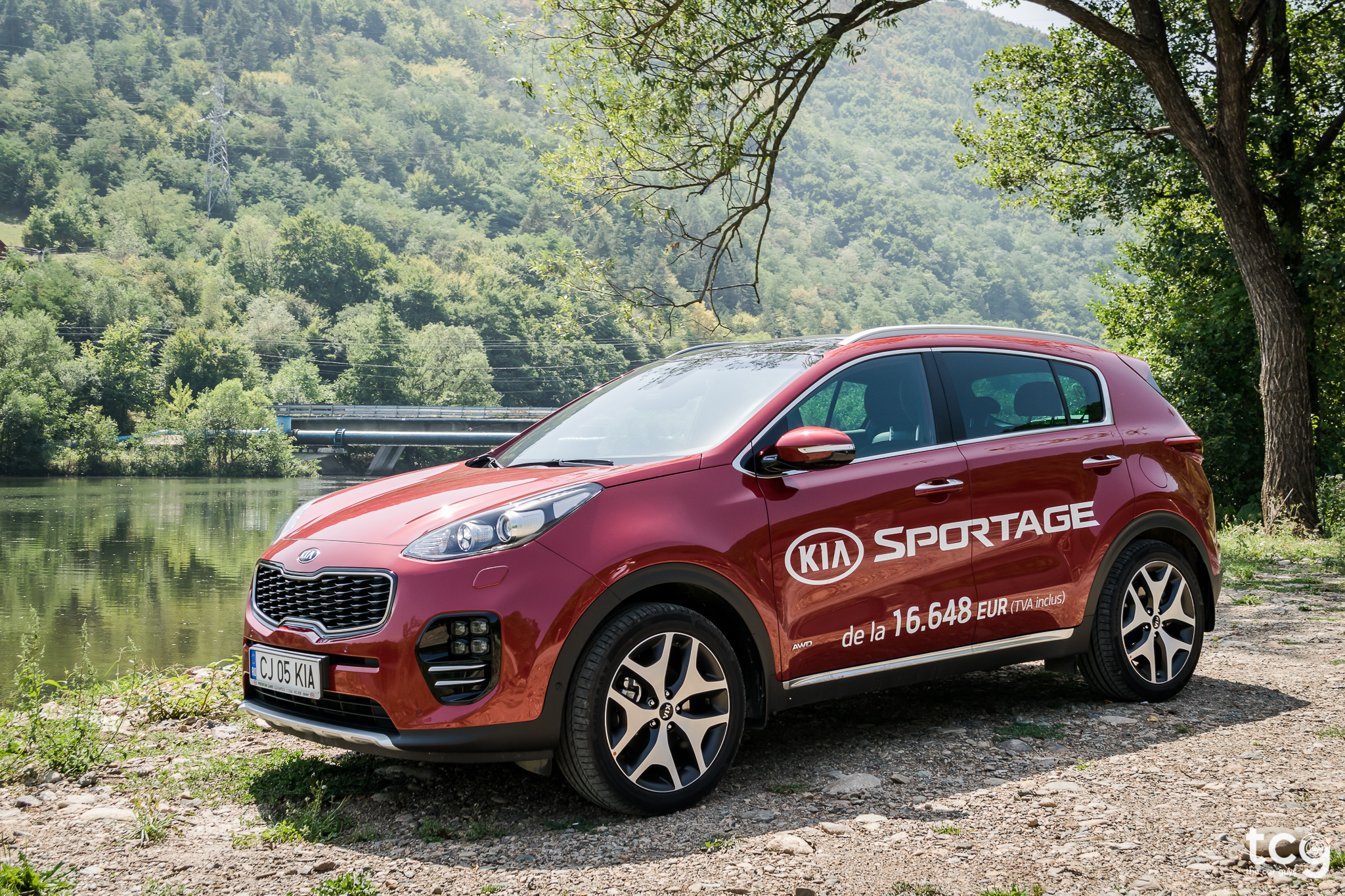 Would I get this car? Yes, maybe not with all the features and gadgets as I would never use them and they cost extra, but I would definitely get one! Would I recommend it? Absolutely, it's a great car with a 7-year warranty, up-market interior, great looks and cheap running costs. Who wouldn't want one?
---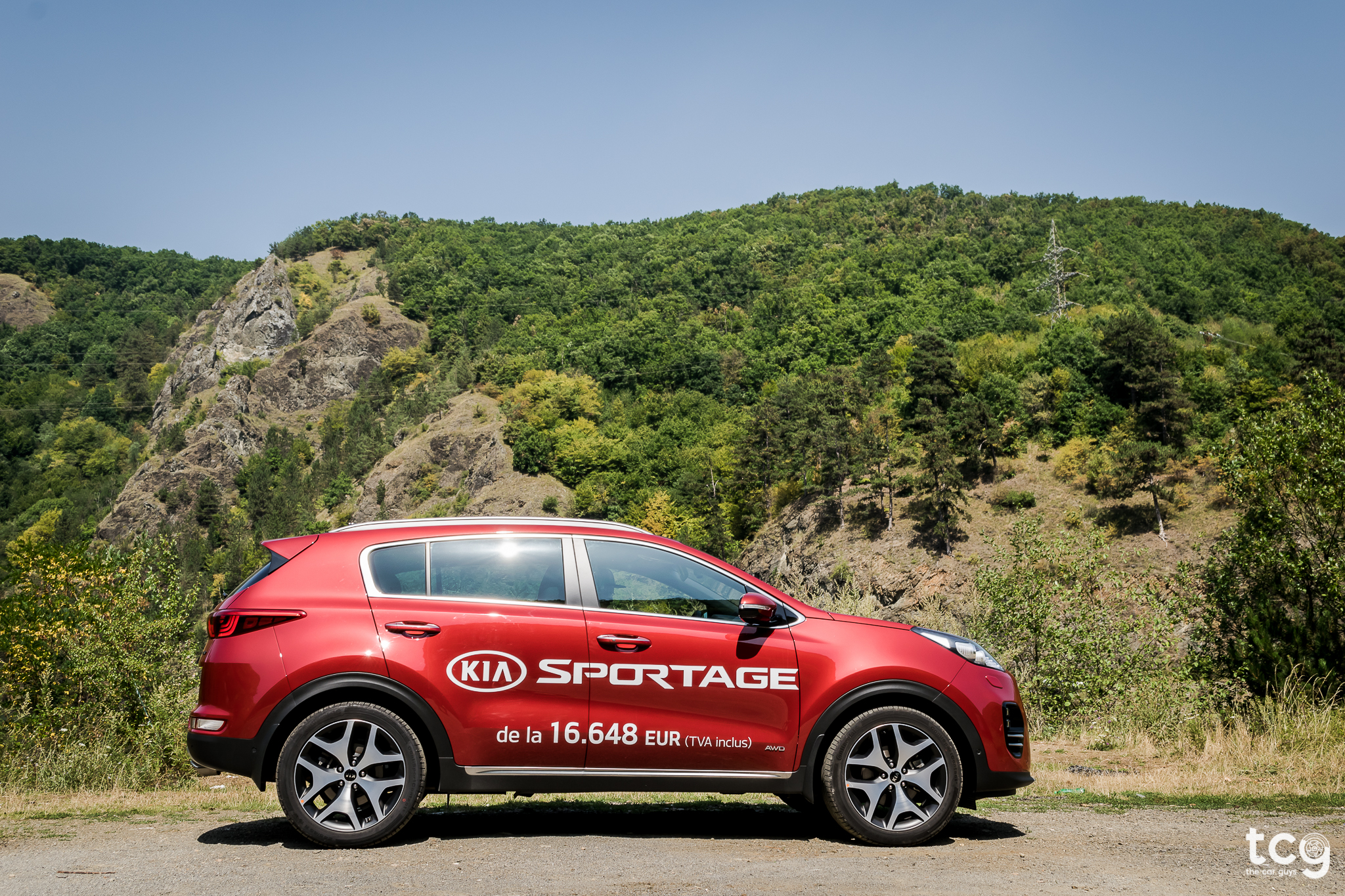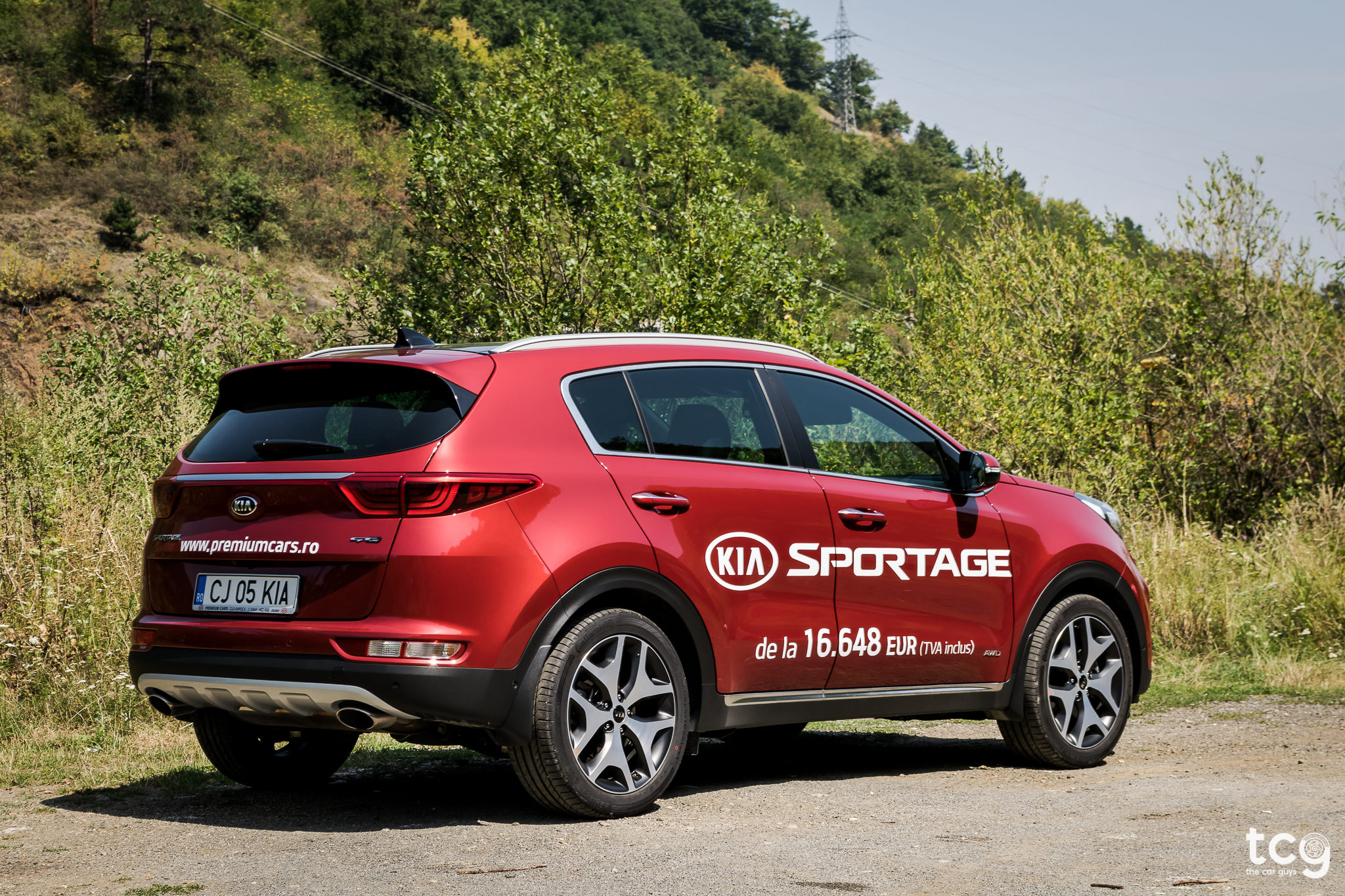 Price of the tested model: 31,000 Euro (VAT included).
Engine and Gearbox: 1.6 T-GDI petrol engine, 177hp (265NM), 7-speed DCT automatic gearbox
---