I LOVE MINI! There, I said it ... I love everything this company does - how they market themselves, how the cars look, the level of customization available, how the cars drive - everything! Considering this is only the 2nd Mini I've ever driven I'm honestly surprised that I feel this way but it's the truth. Why? Keep on reading and you'll find out!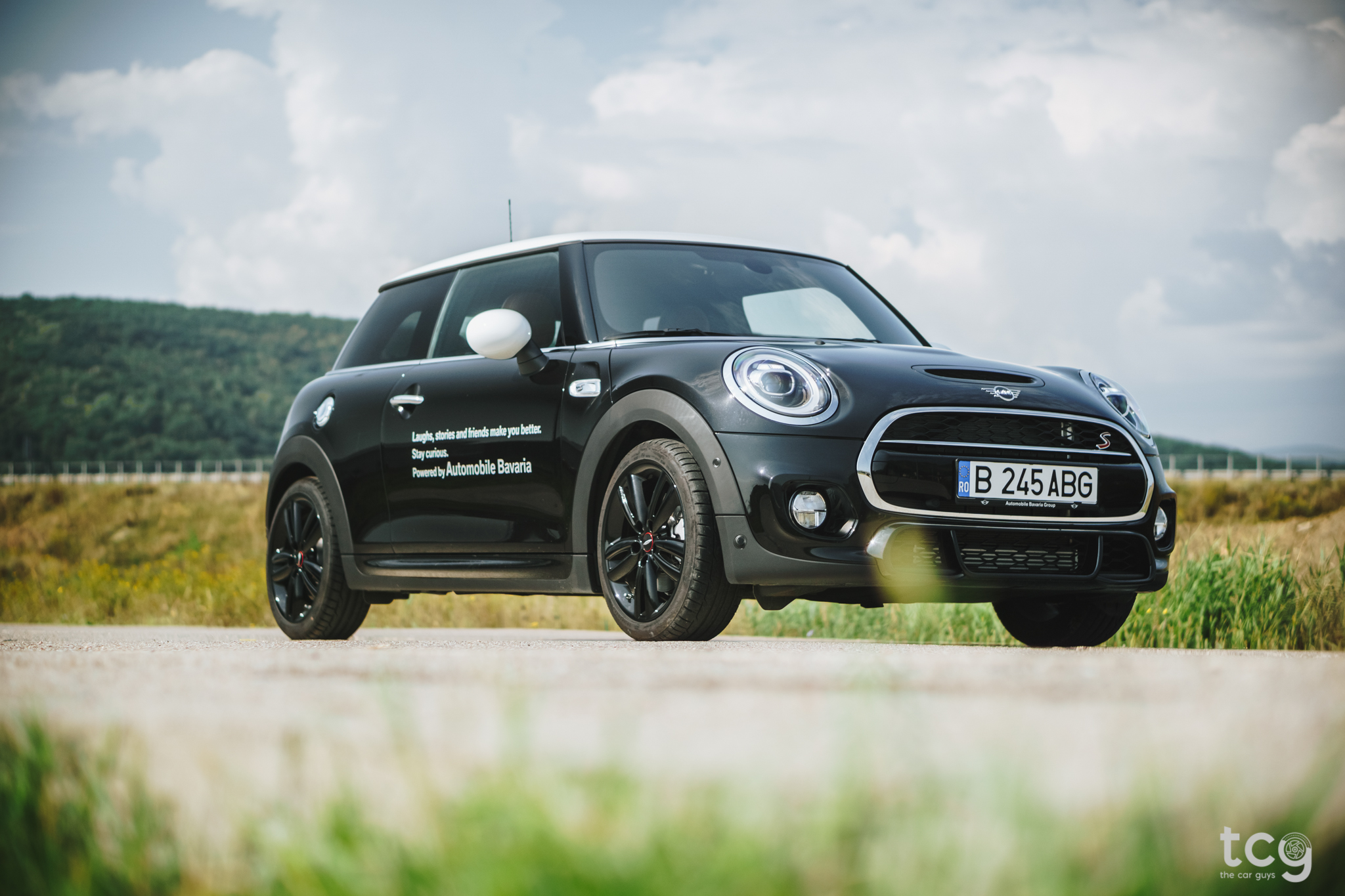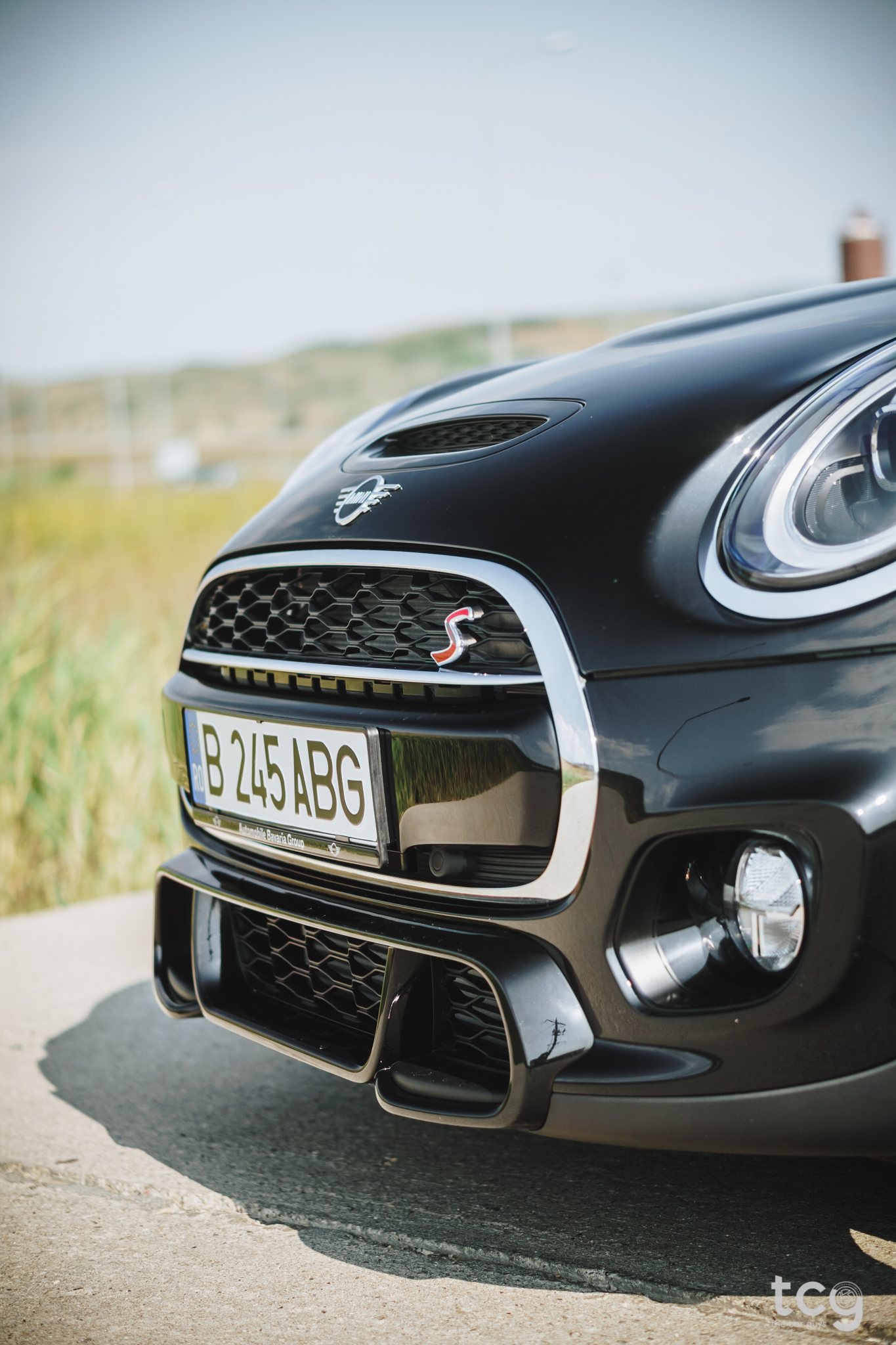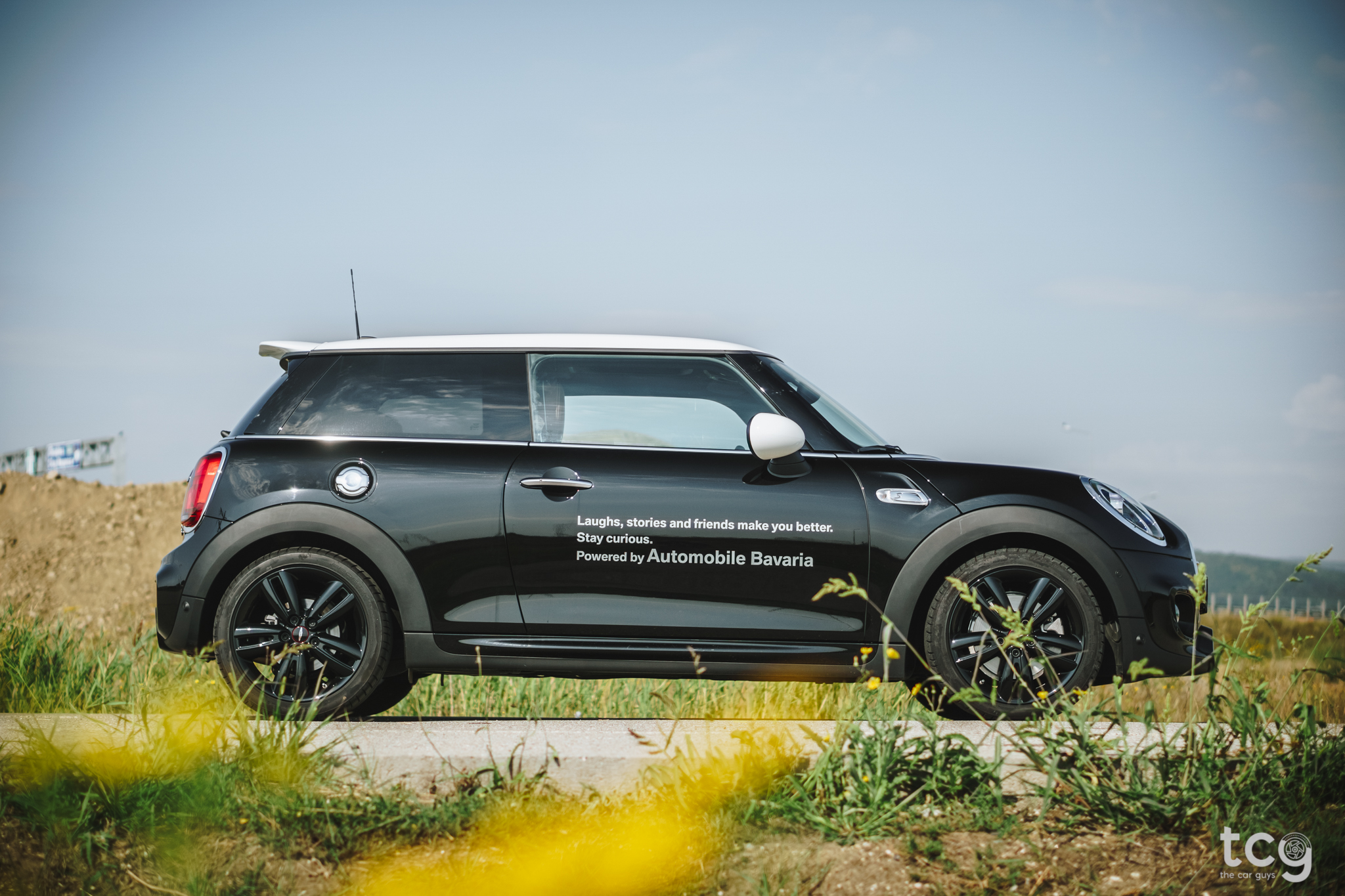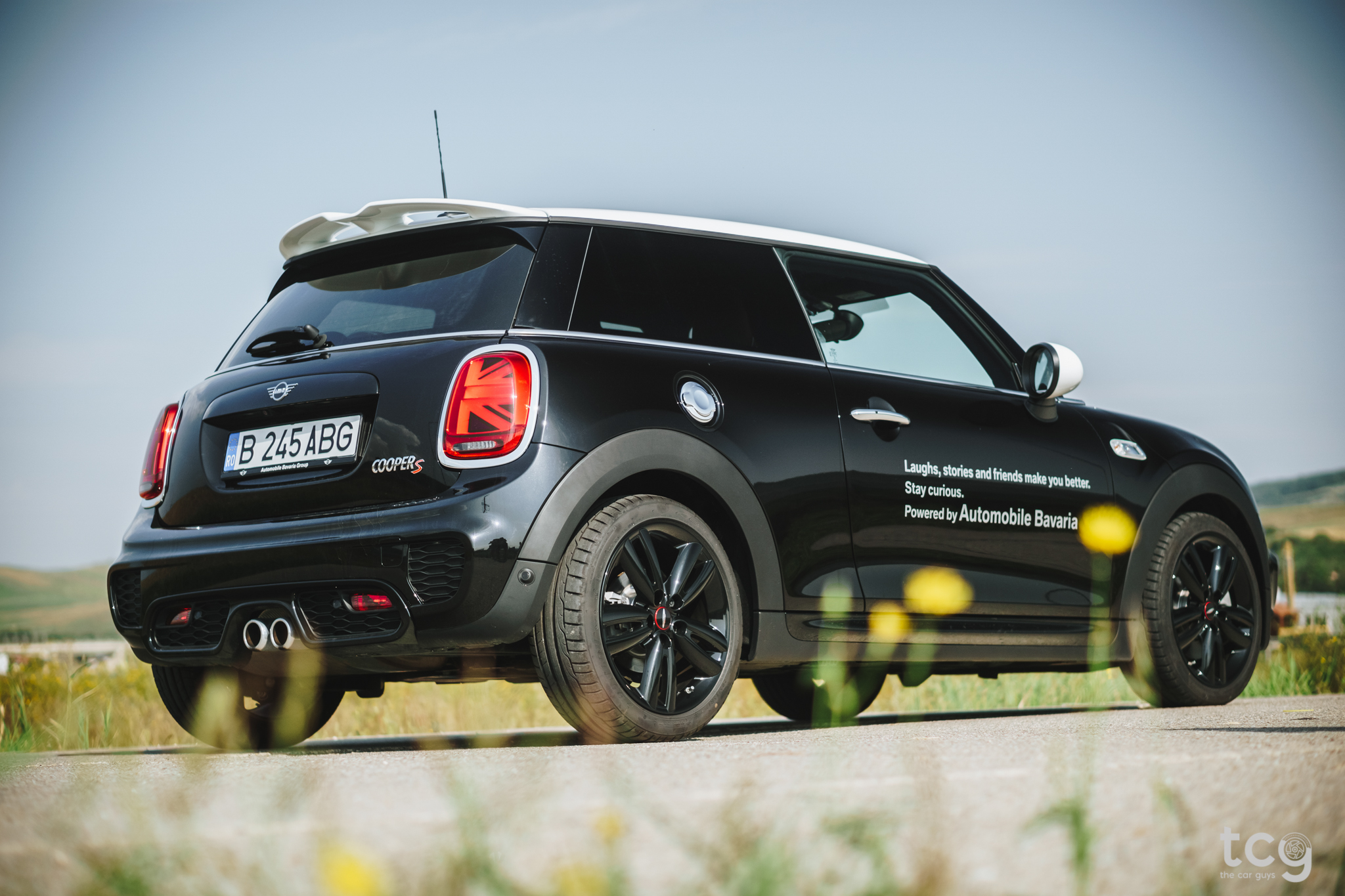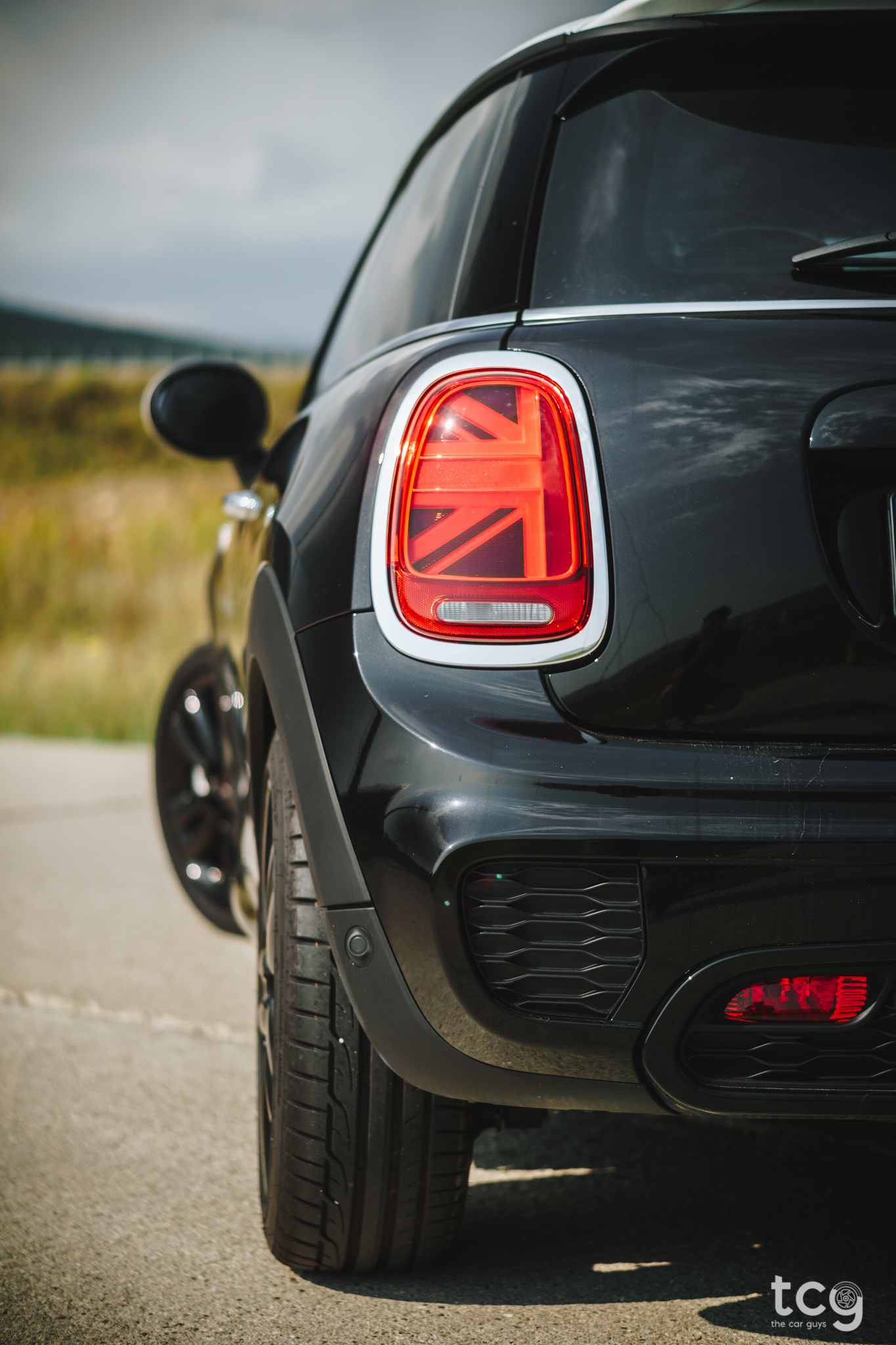 These cars are made to be fun and the sole purpose of a Mini is to put a huge smile on your face - all day, every day! The Cooper S I drove for around 4 days (thanks to our good friends over at BMW Automobile Bavaria Cluj-Napoca) was the car that, so far, did that the most. I honestly couldn't stop smiling every second I spent behind the wheel of this car. I've yet to drive a JCW (maybe Mini Romania can hook us up with a test drive in Cluj) but I bet that one would be even more of a blast to drive!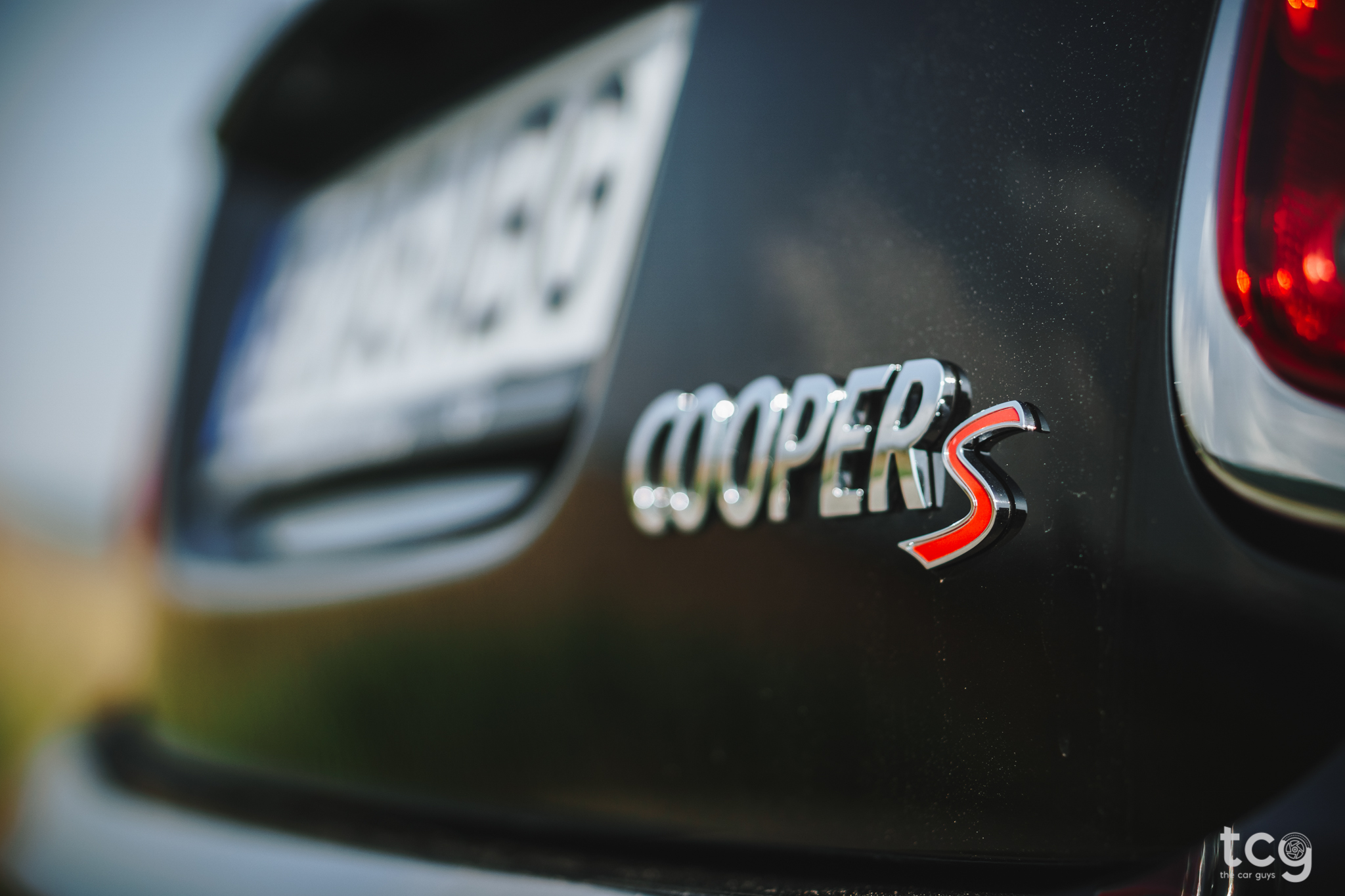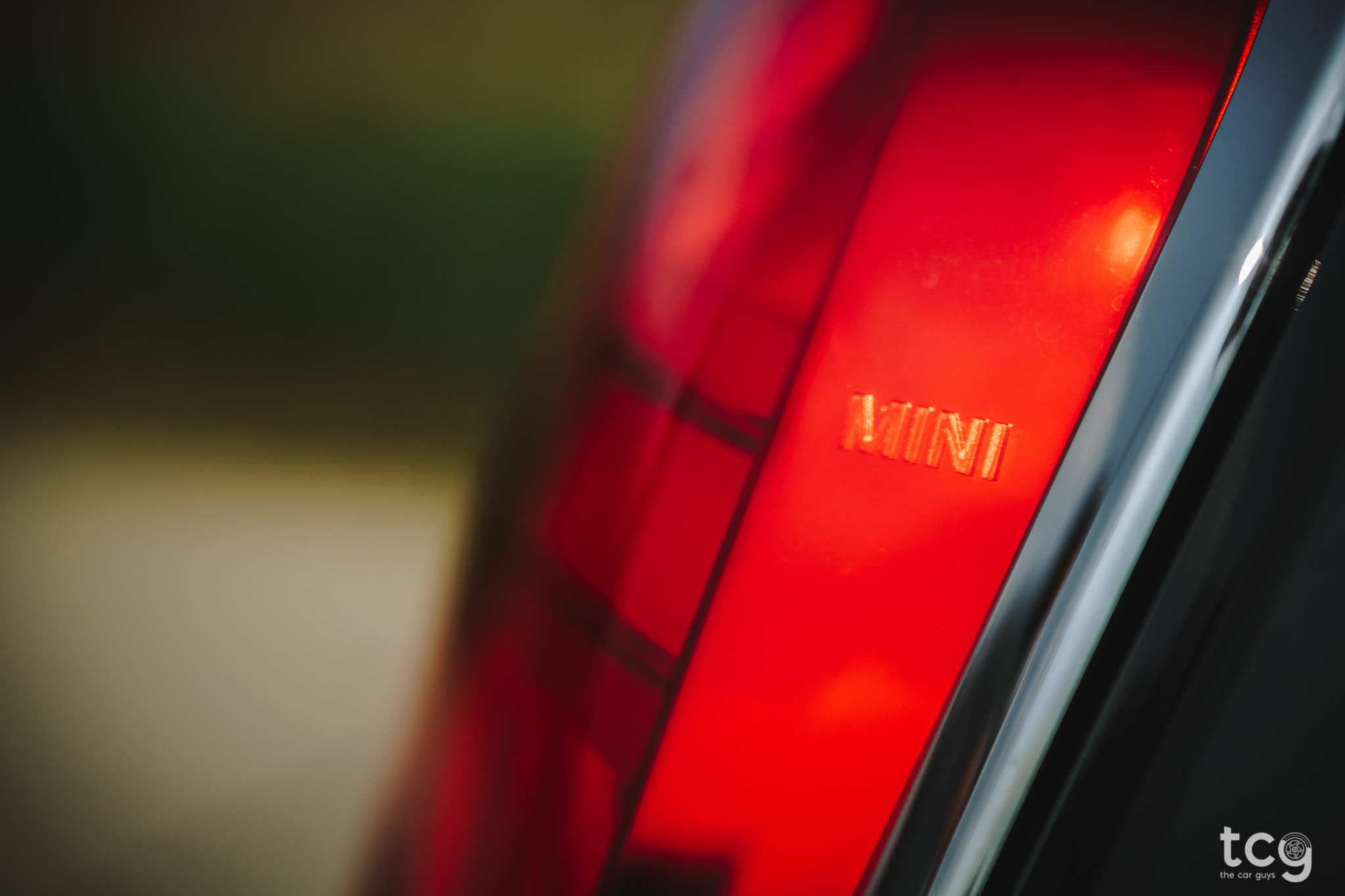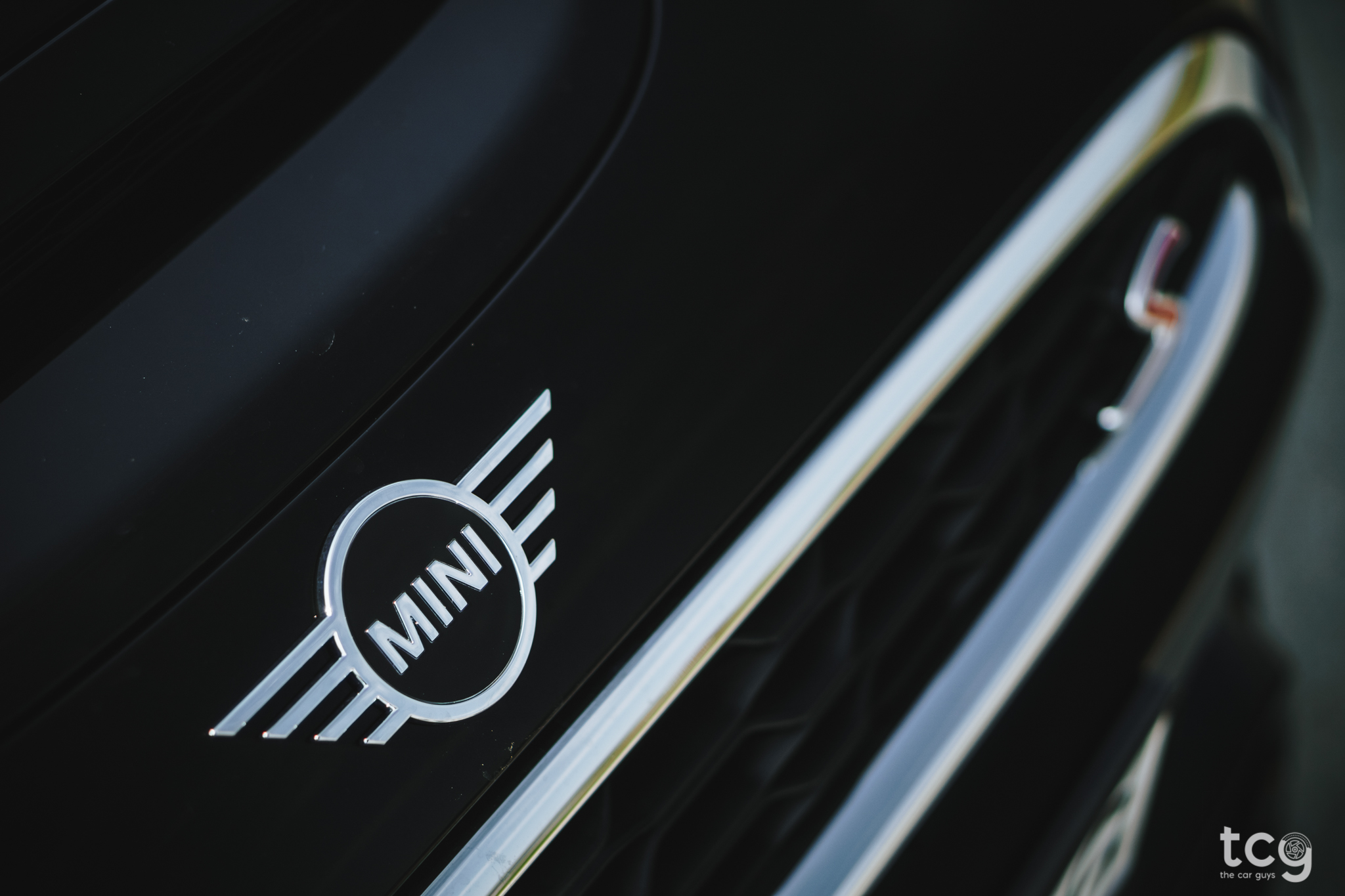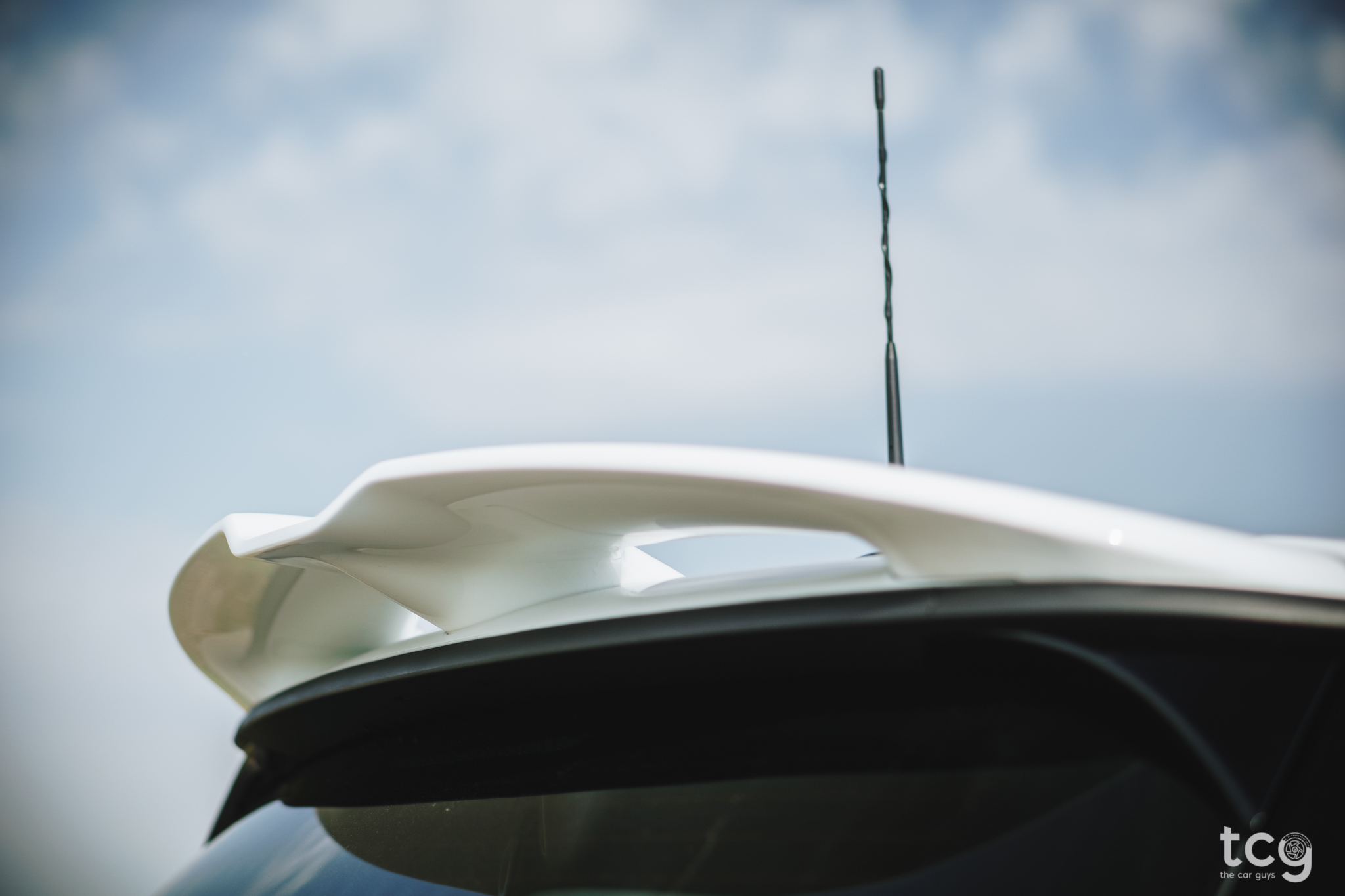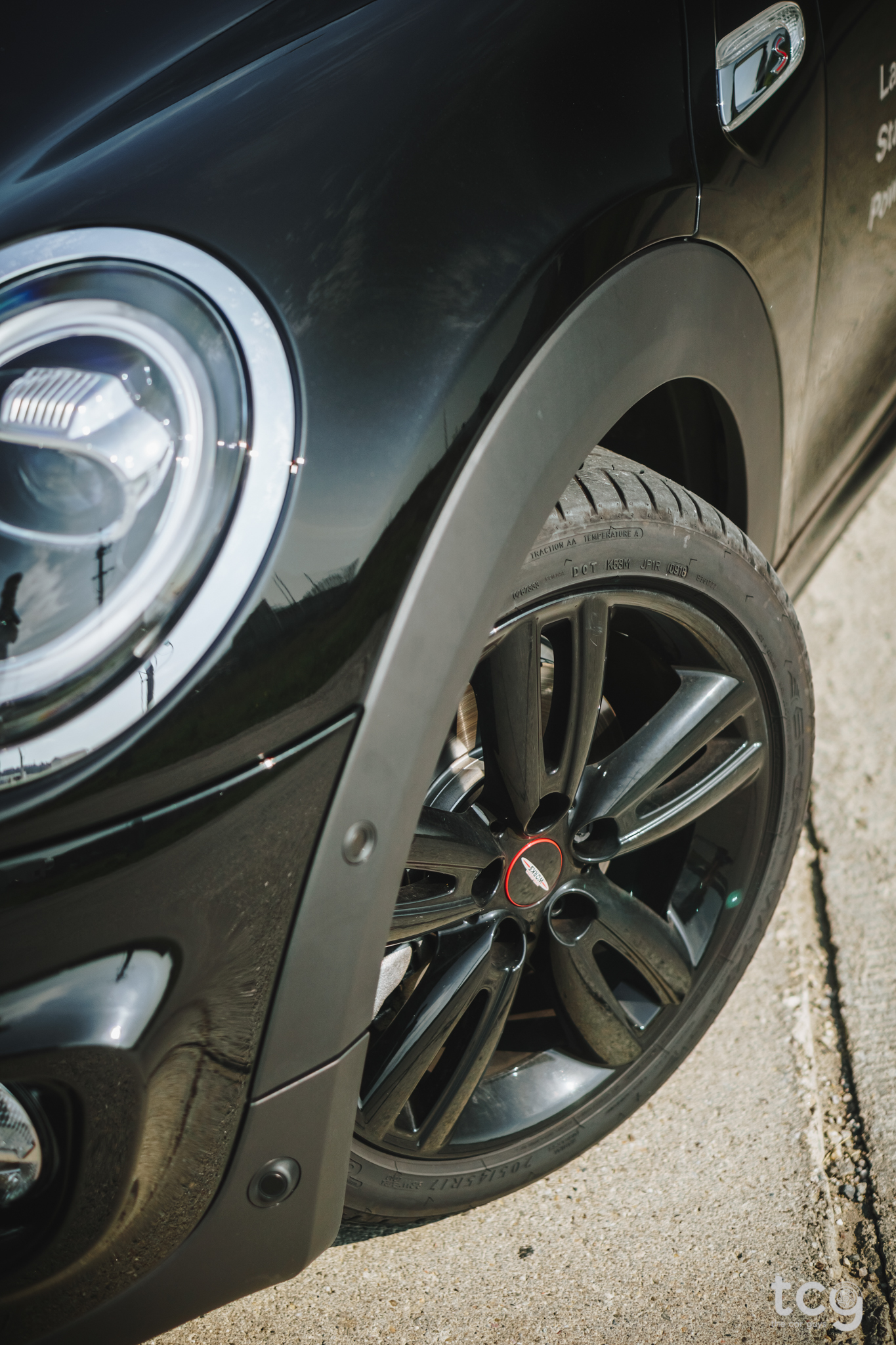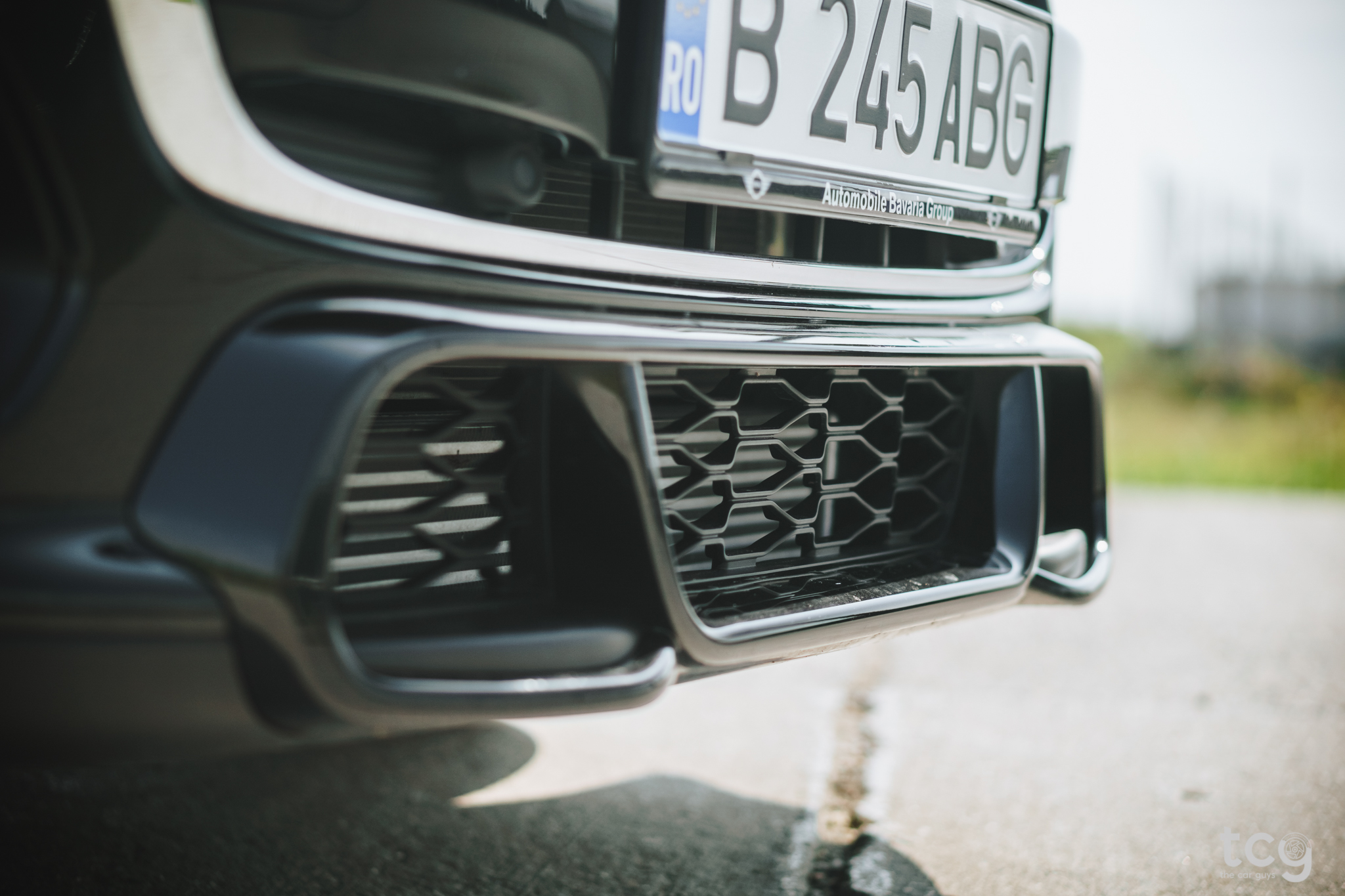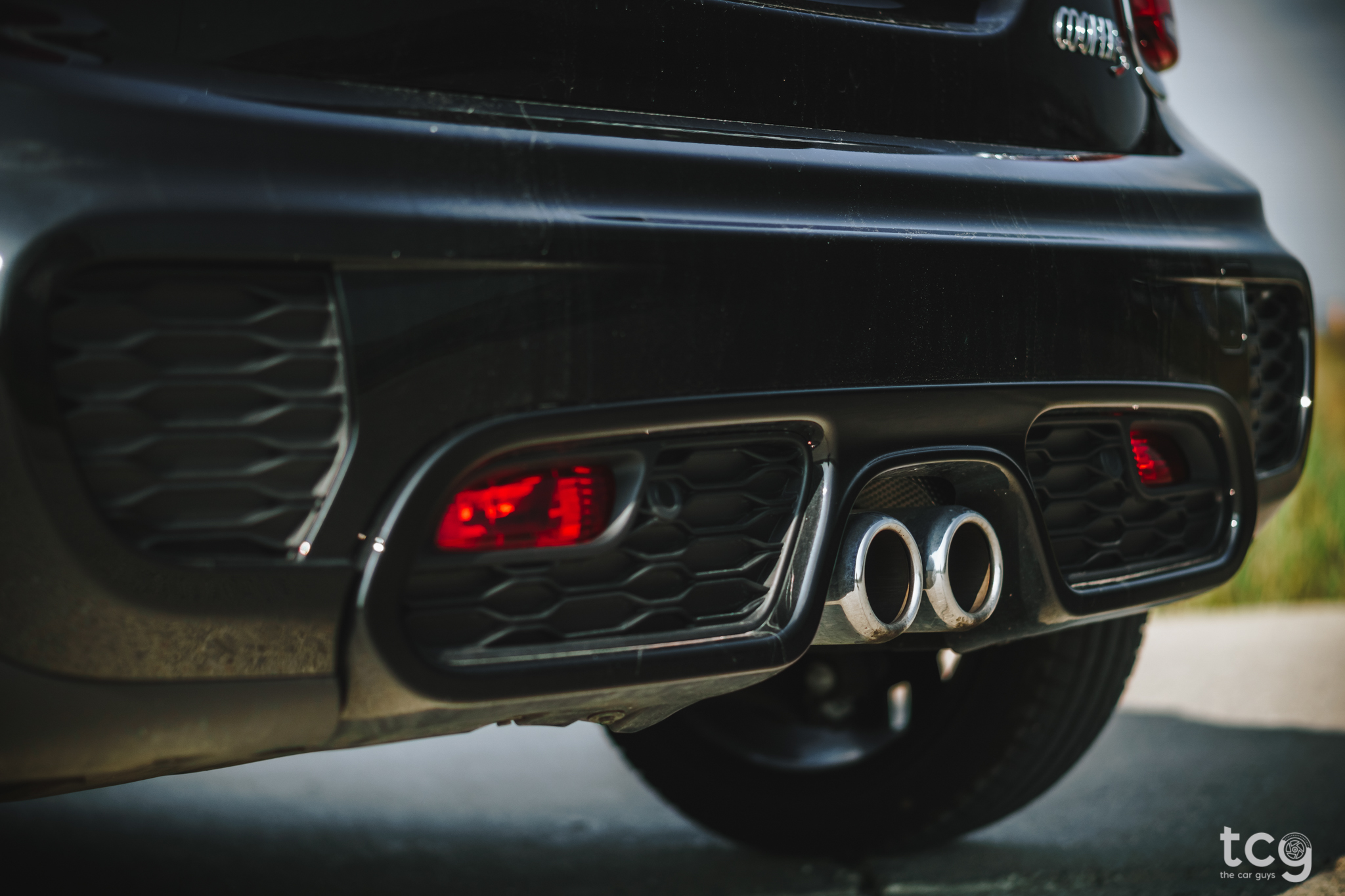 Let's start with how it looks and the best thing about it is how recognizable it is - everybody knows what a Mini looks like and you always say to yourself "yep, that's a Mini!". It's design line and heritage are unmistakable - starting from the 1959 Mark 1 up until the latest 2018 model! What's new in the 2018 facelifted model? A few things like a refreshed exterior look, new LED lights front and rear (the Union Jack), new alloy wheel designs and new paint colours + insane levels of customization giving owners the chance to design their own trim pieces for the interior and exterior.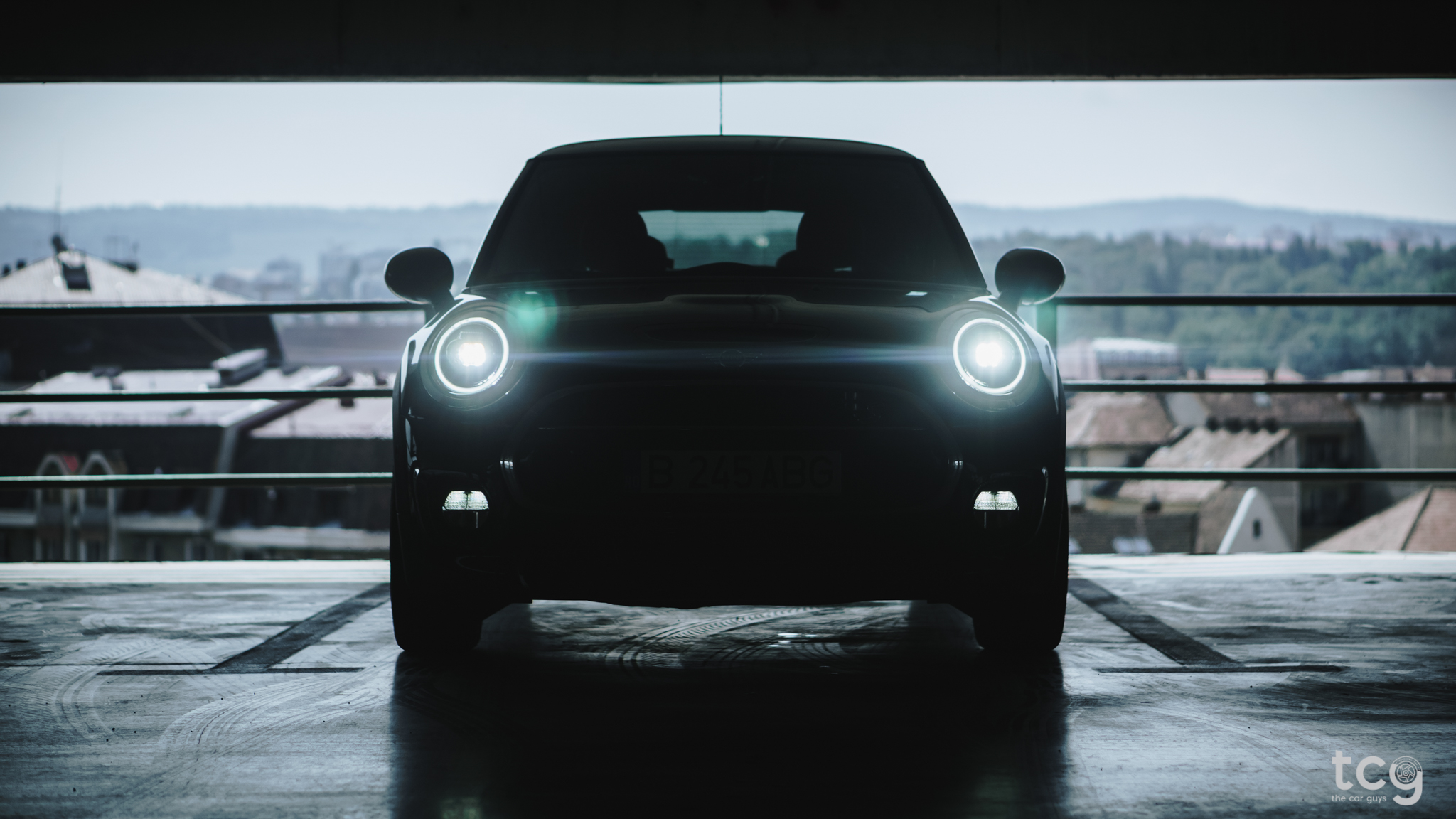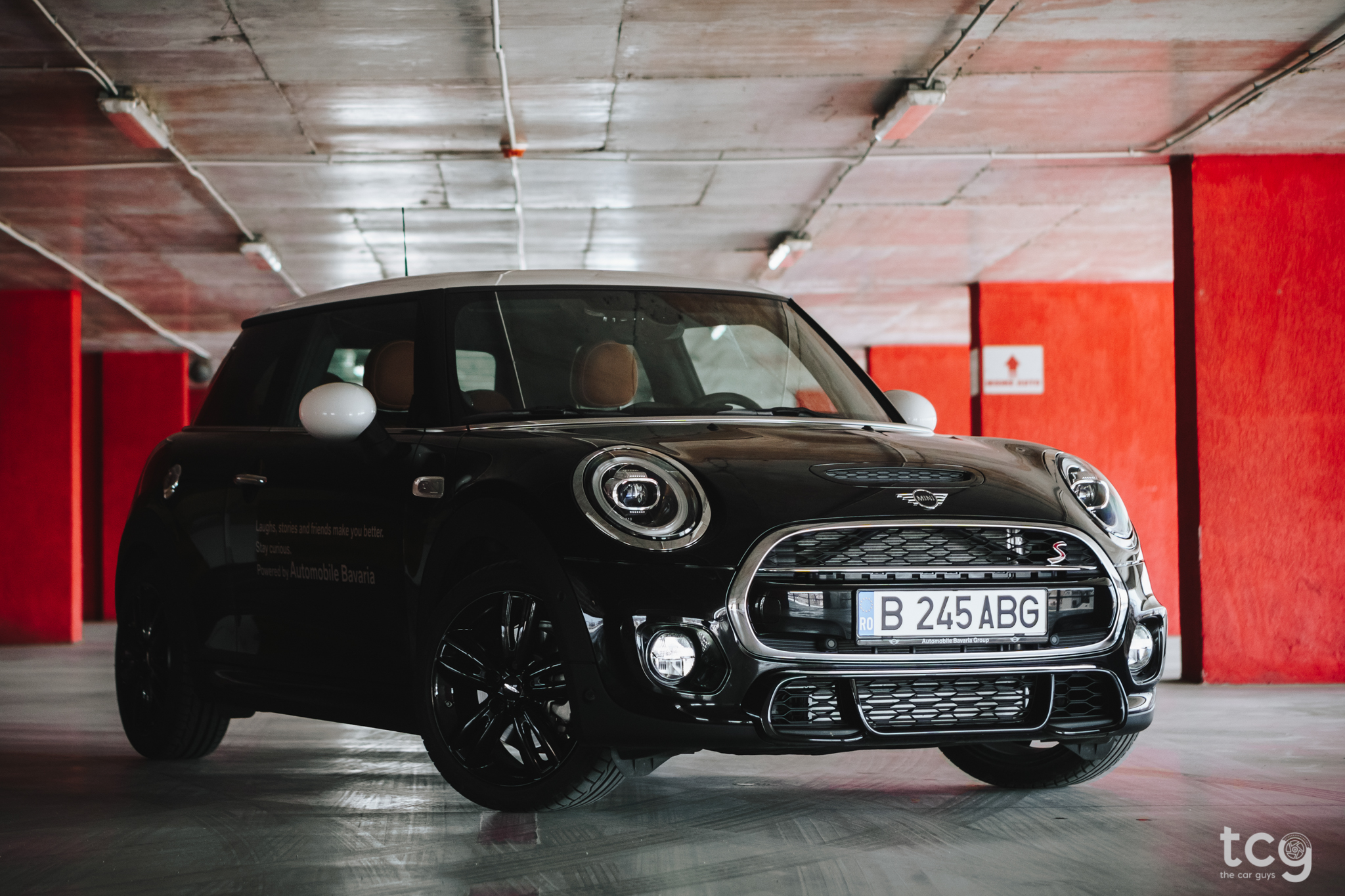 This Cooper S performs so well I honestly didn't want to take it back to Automobile Bavaria Cluj-Napoca. It basically feels like driving a go-kart - you're low to the ground, the car is light (~1300kg) and wide so you feel very connected to the car. That's mostly thanks to the rock-solid suspension which, if the road is not smooth as silk, will pretty much kill your back but at least you'll have fun ... while you suffer. The steering is fast and sharp, body roll is close to non-existent and that's why you can chuck it into any corner and you'll come out of it alive and well. With proper tyres this car is just spectacular to drive around a twisty b-road!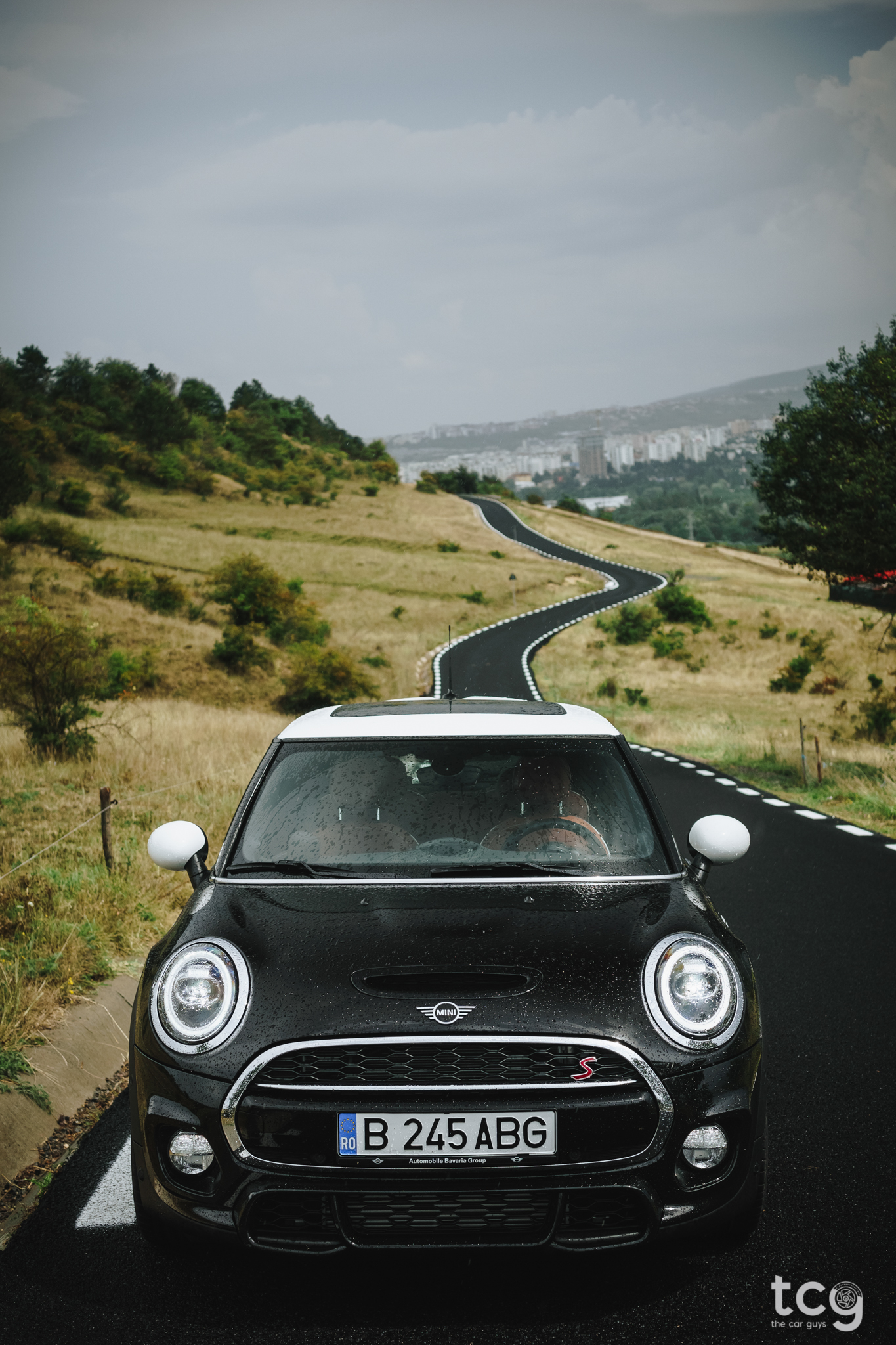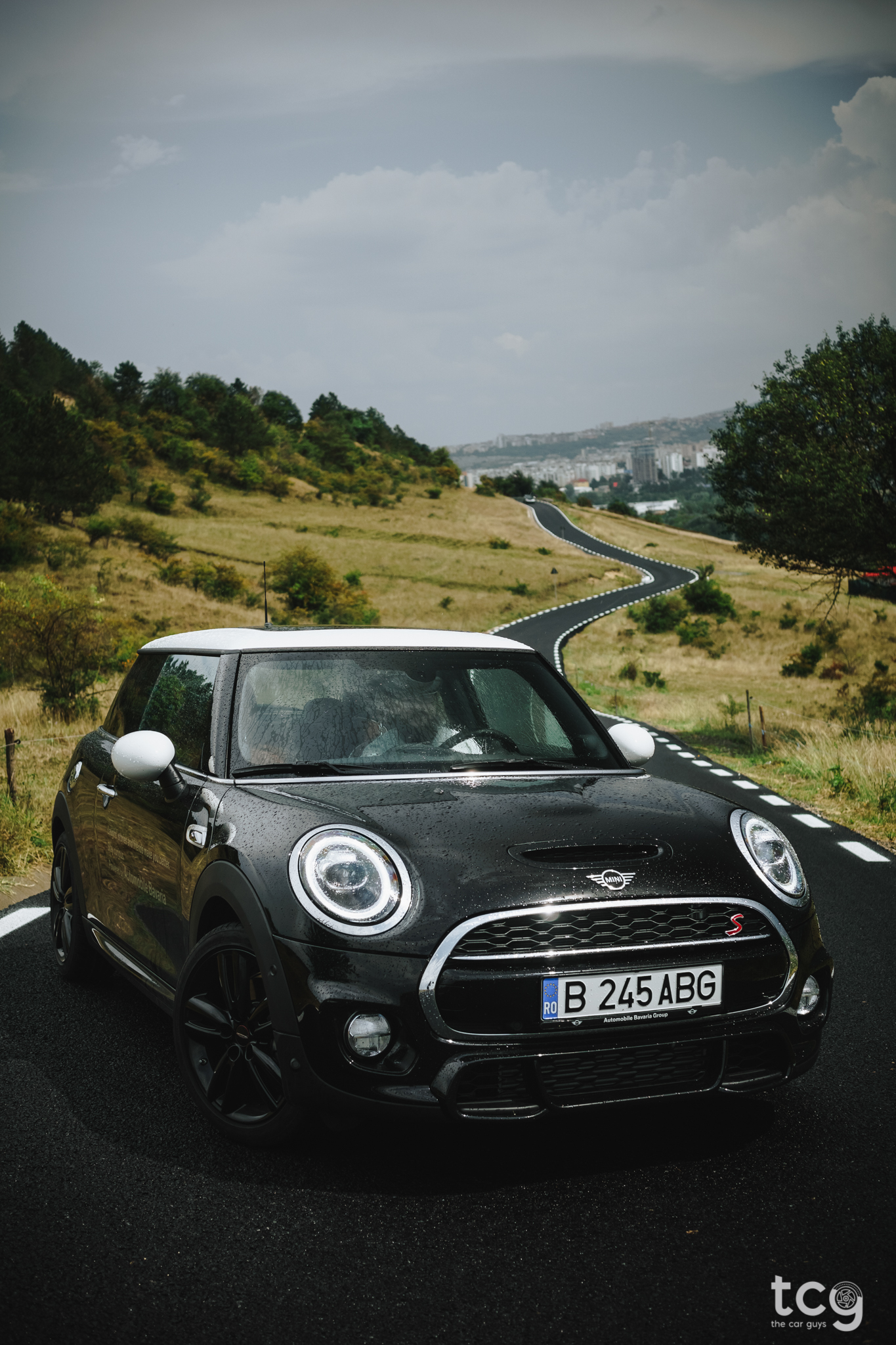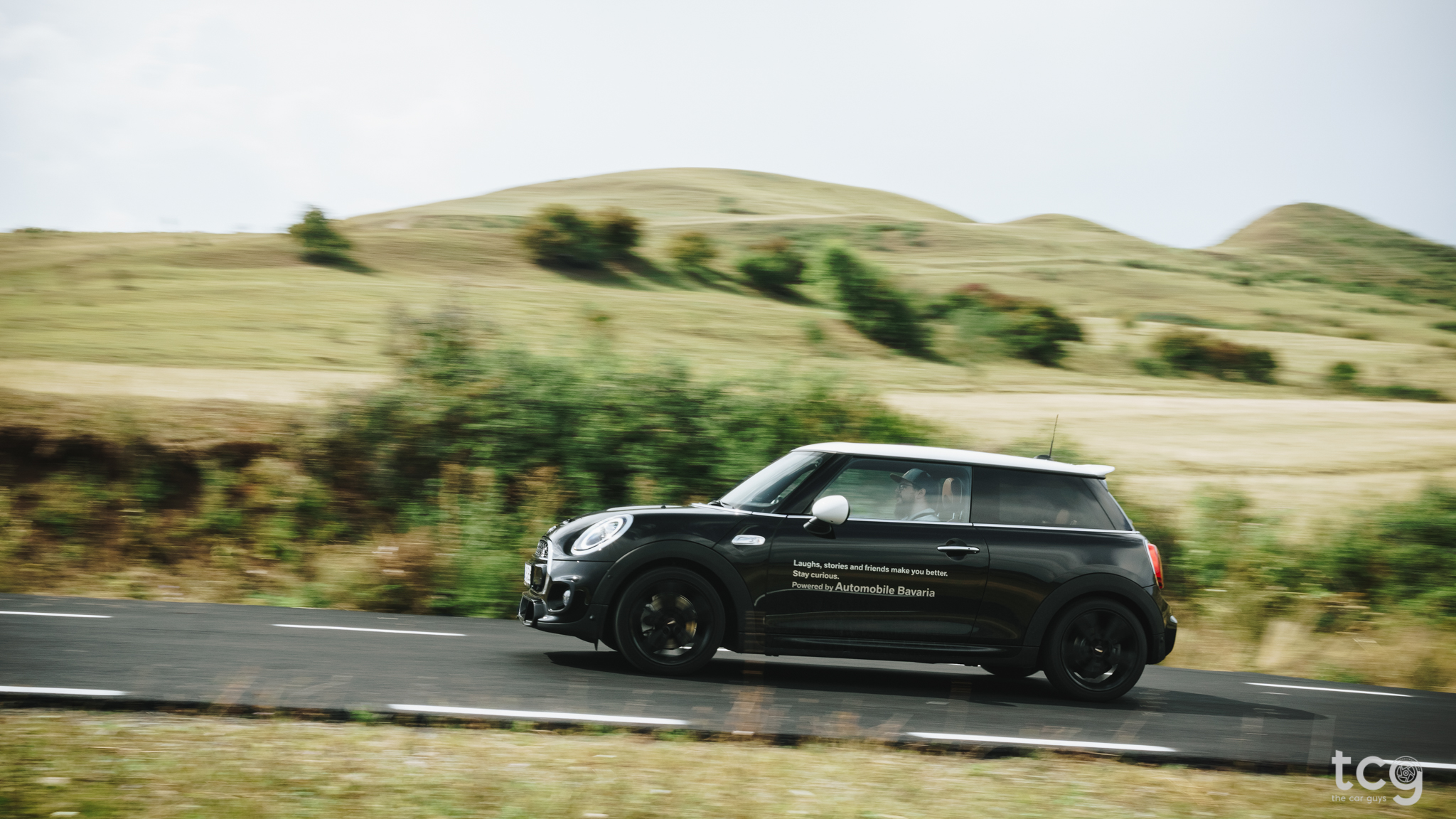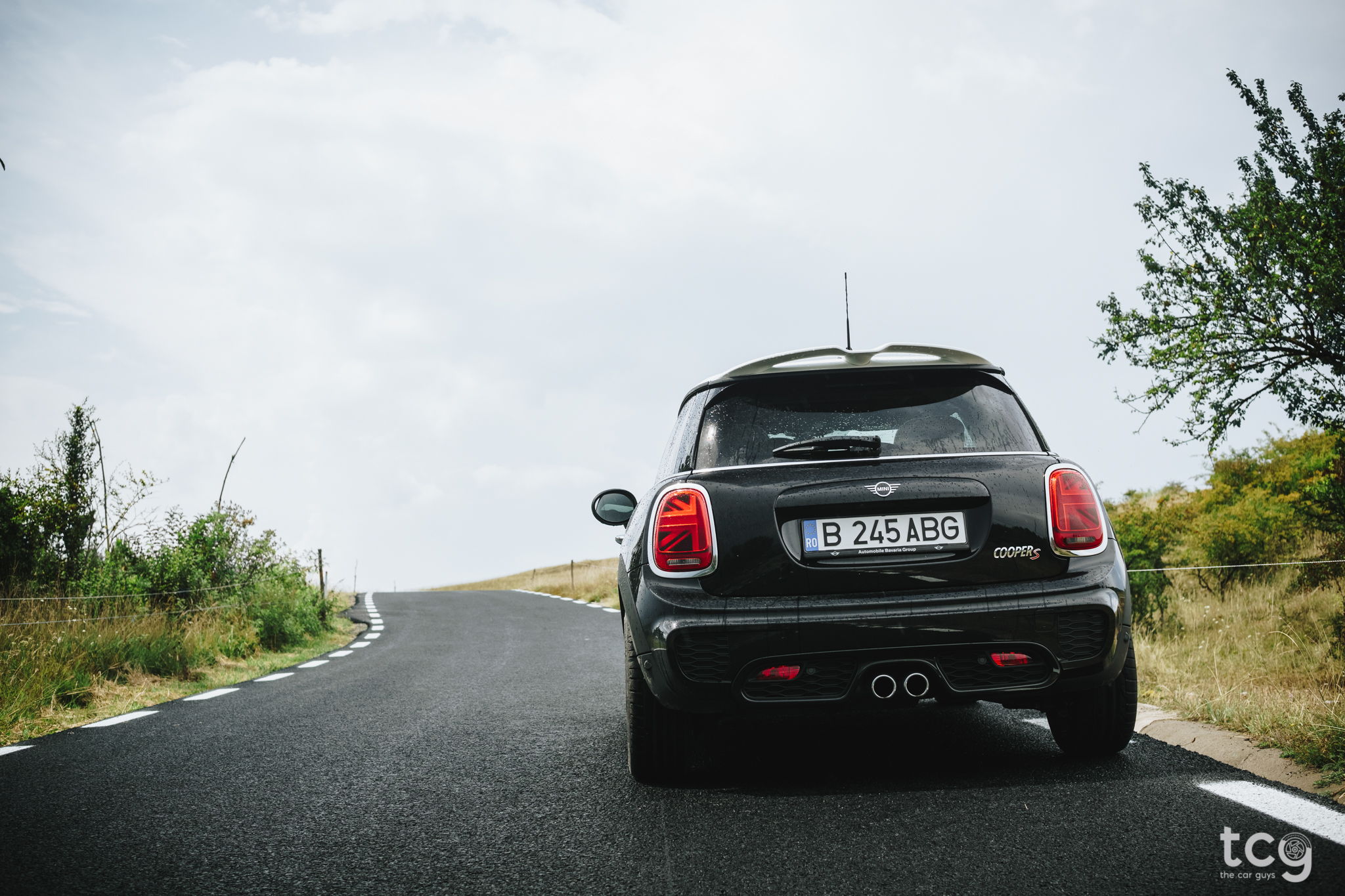 The engine powering this "smiles-per-miles machine" is a 2.0-litre turbo petrol (4cyl) that produces 192HP and 300NM of torque. It's coupled with a 7-speed double-clutch Steptronic Sport gearbox that works like a charm - gear changes are buttery smooth and almost instant thanks to that double-clutch setup. I've saved the best for last and that is … the exhaust! This exhaust on this thing is everything - I'm not exaggerating when I say it sounds brilliant and that's the reason why this car spent 90% of its time with me in Sport Mode. It's got such a satisfying rasp and the never-ending pops and crackles make it a real hooligan. There's no "Good neighbor" mode, no nothing - you can hear it from a mile away and everybody turns their heads once they hear it just to see what car produces that delicious sound!
Okay, so so far we've determined that it looks great, it drives like a go-kart and it sounds spectacular so let's move to the interior where there's a bunch more Mini awesomeness in store for us!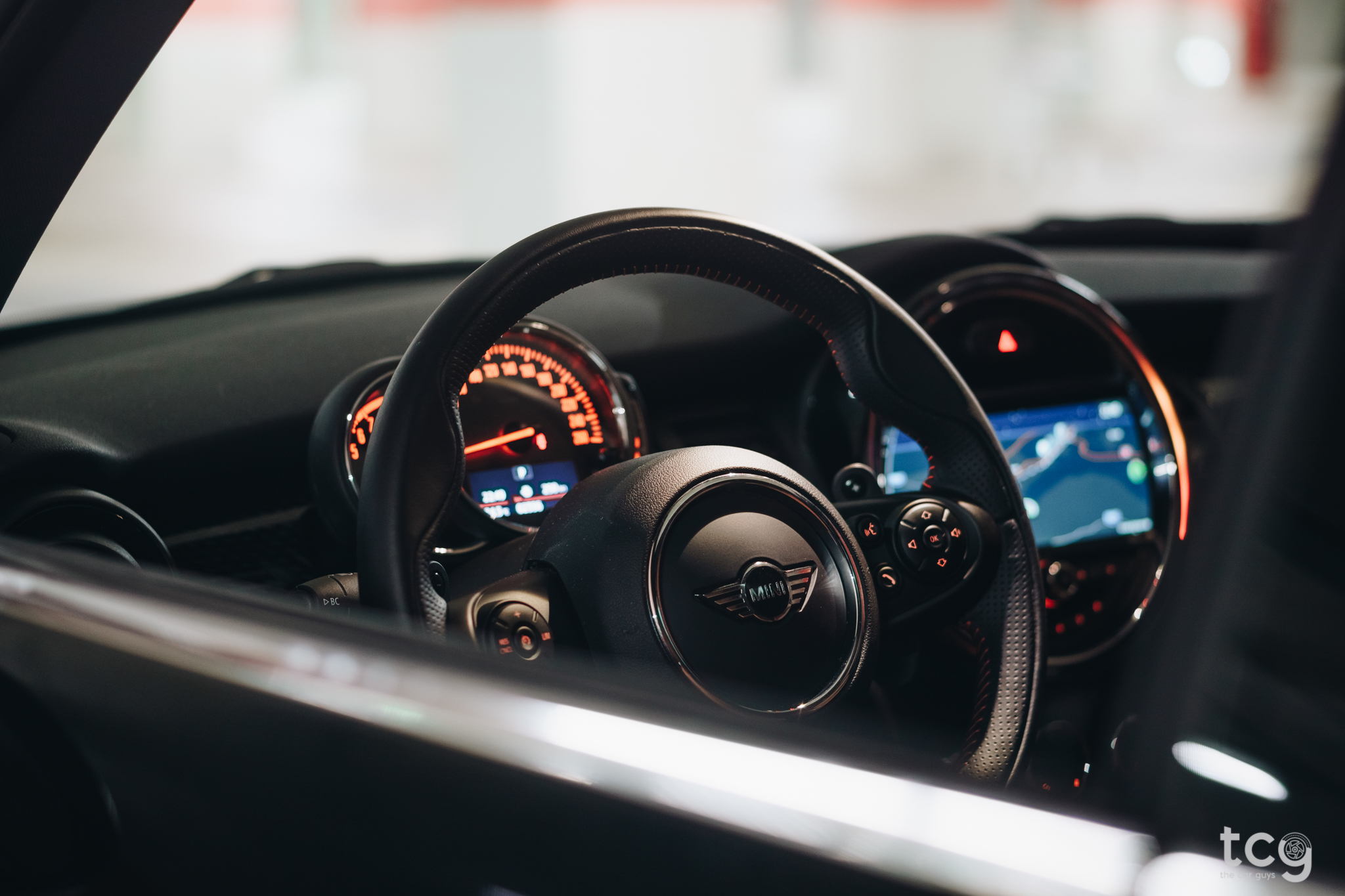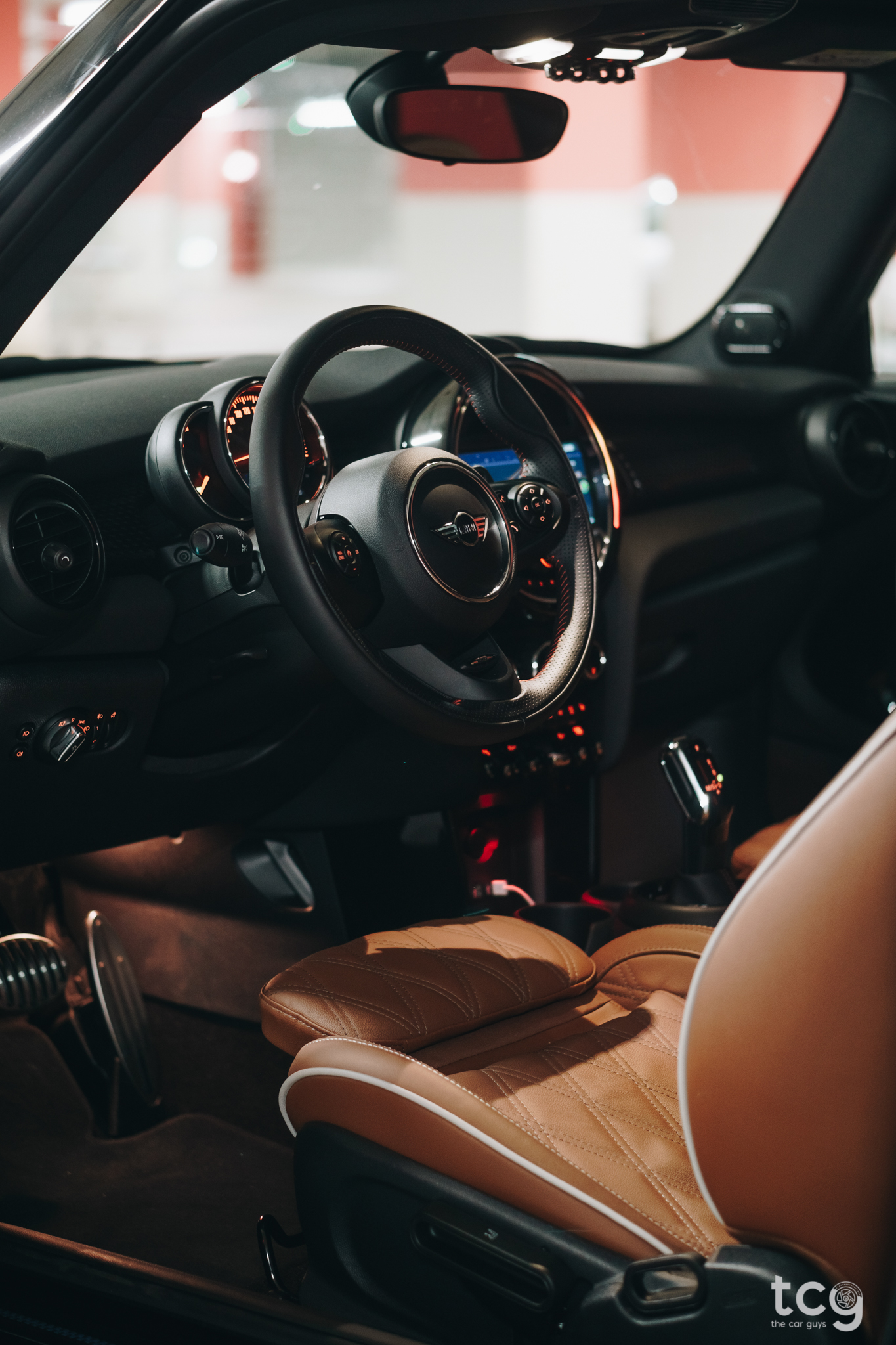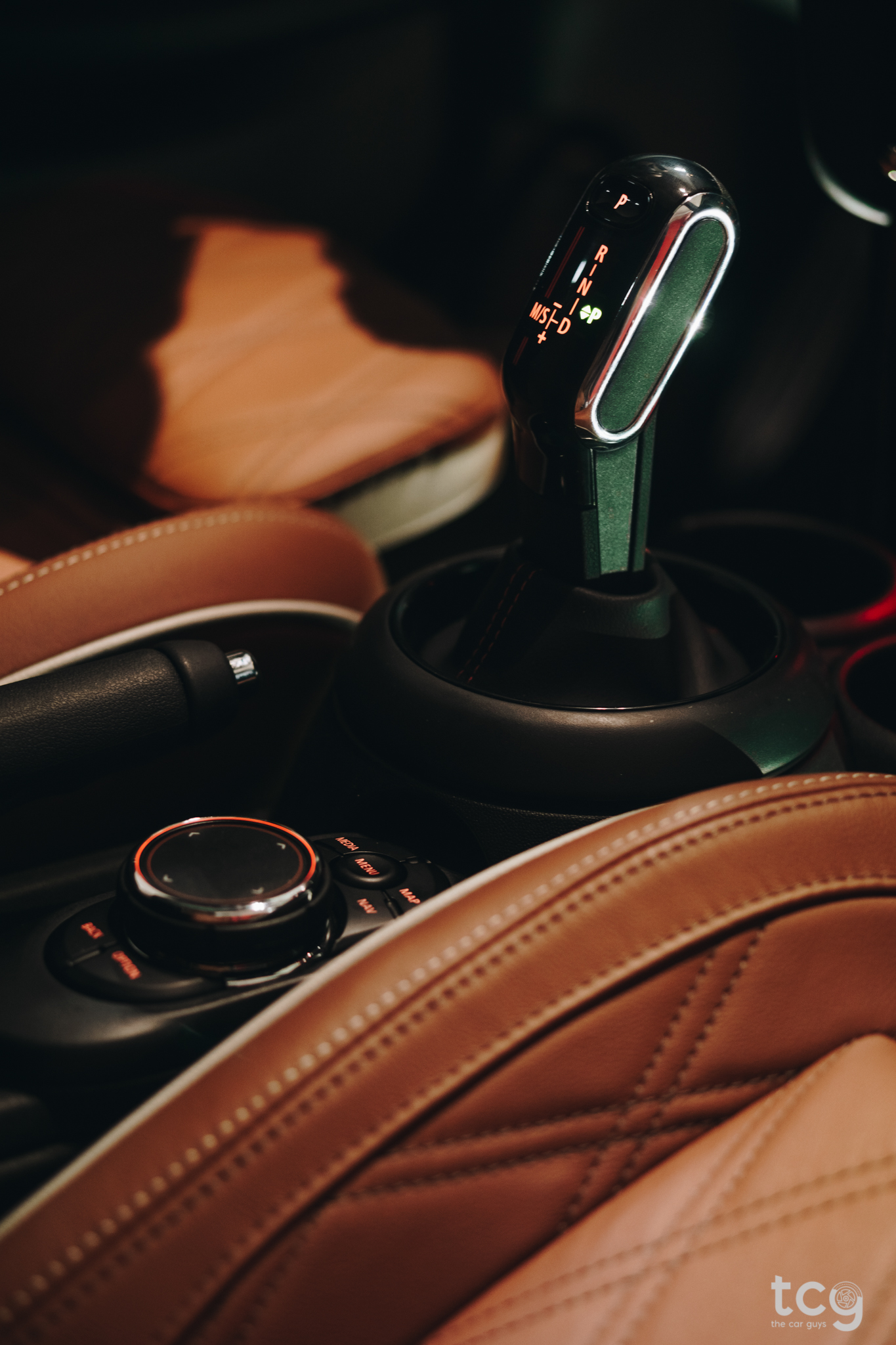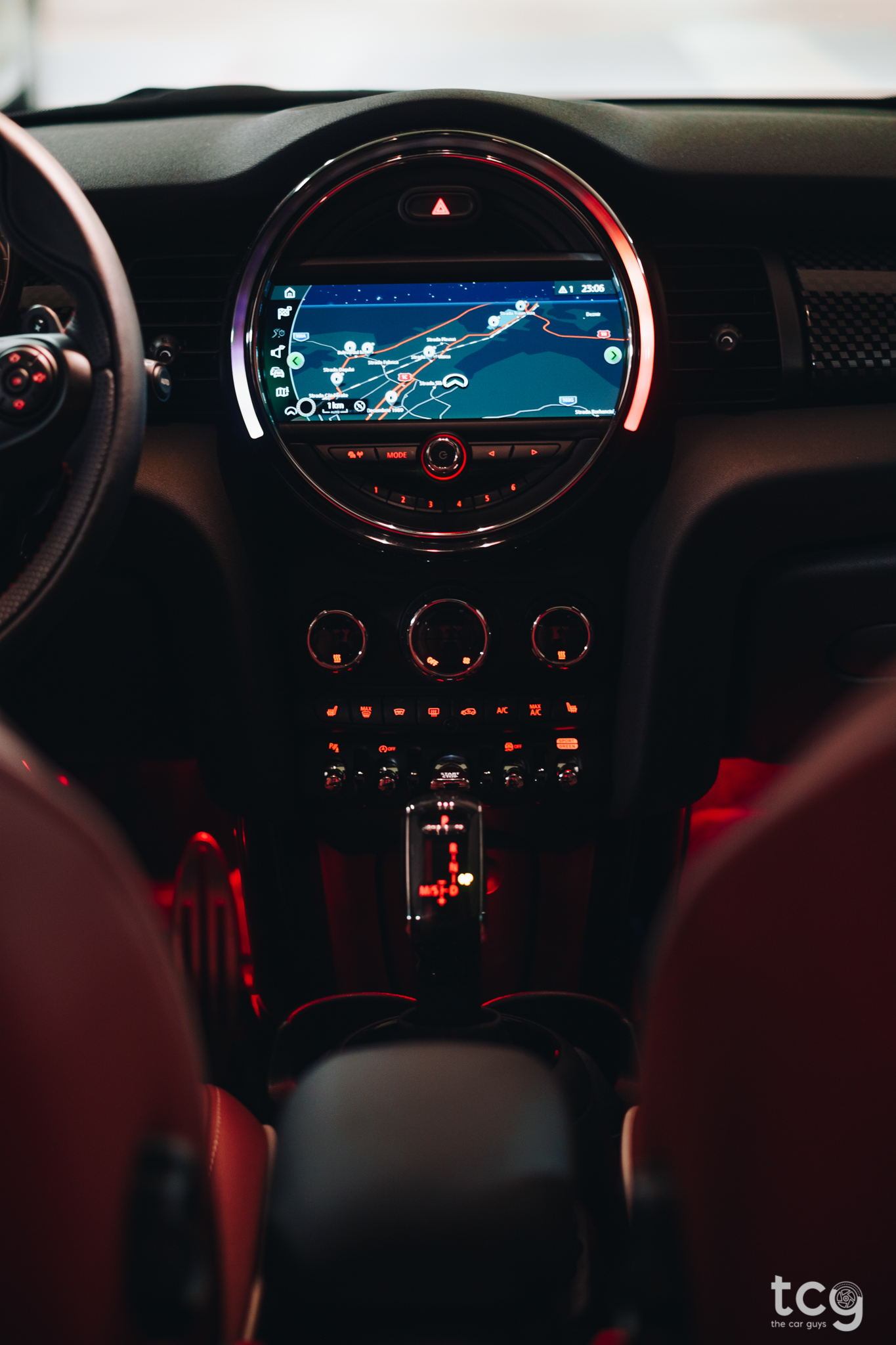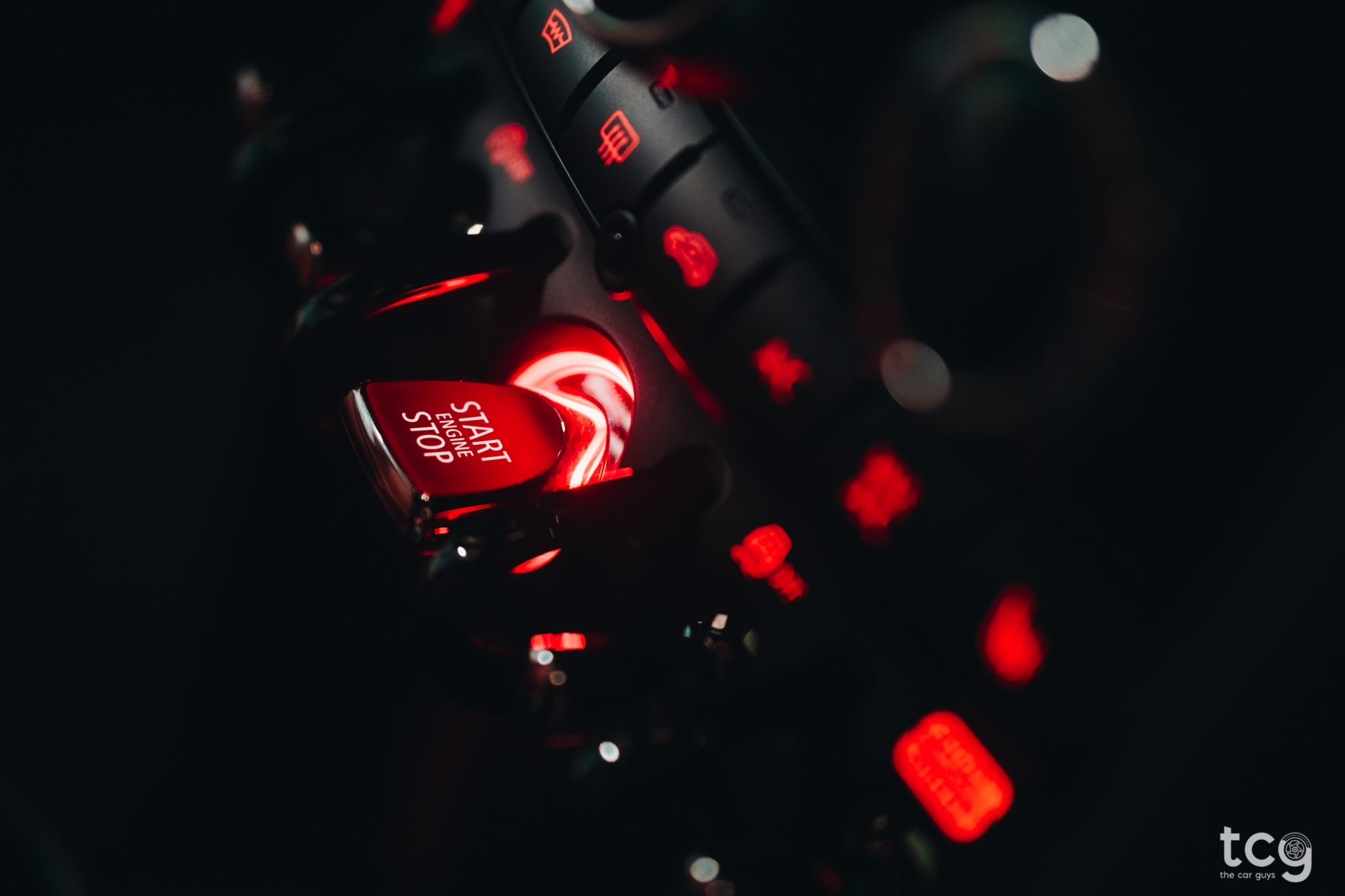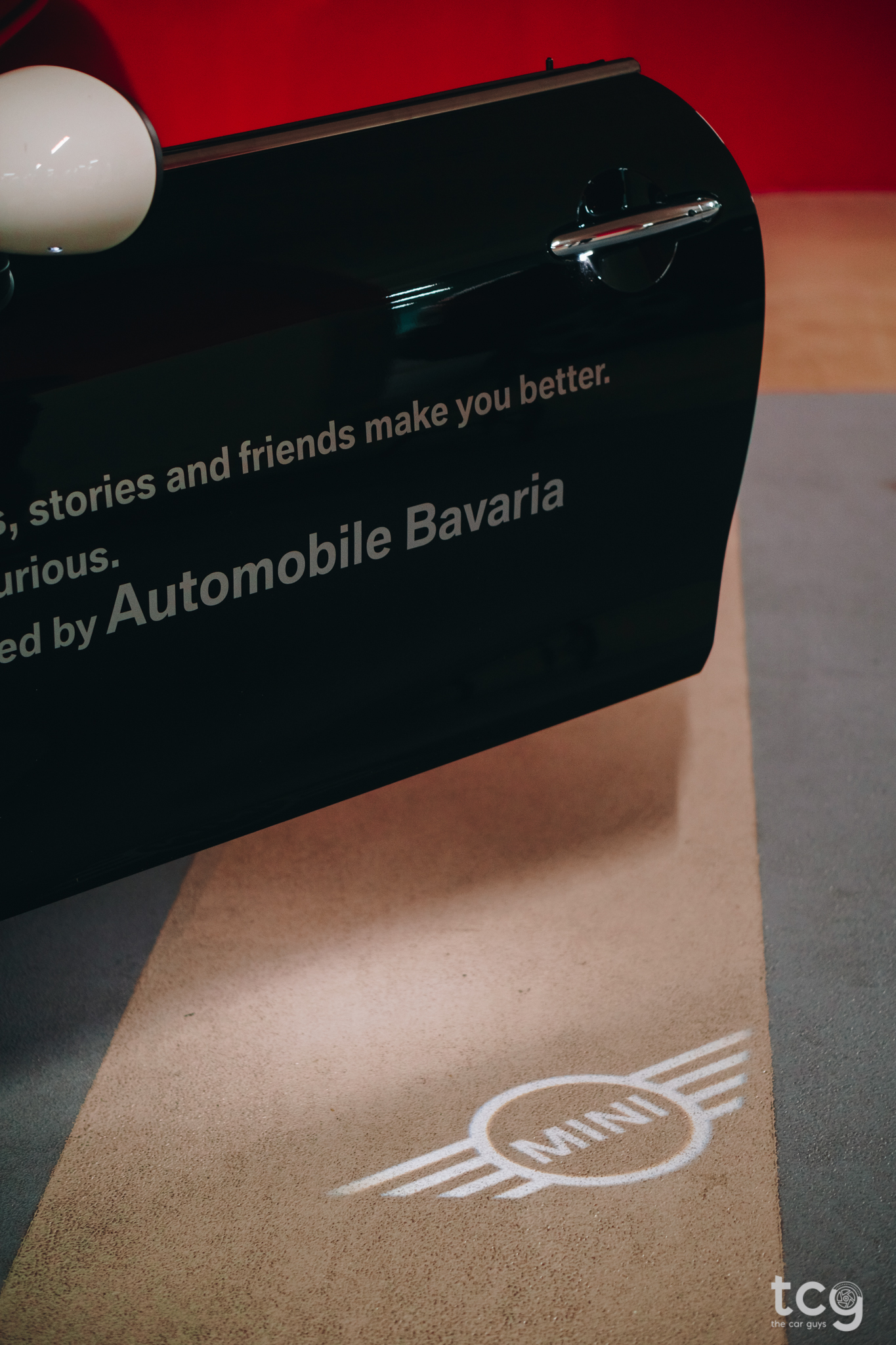 It's basically like nothing else on the market - it has a retro-themed dashboard with the coolest toggle switches I've ever seen, high-quality plastics and one of the best infotainment systems in the business (thank you, BMW!). Everything you touch feels sturdy, properly made and of great quality. The seats are really comfortable with great support + they look very cool, our test car had a brown leather interior which was absolutely gorgeous!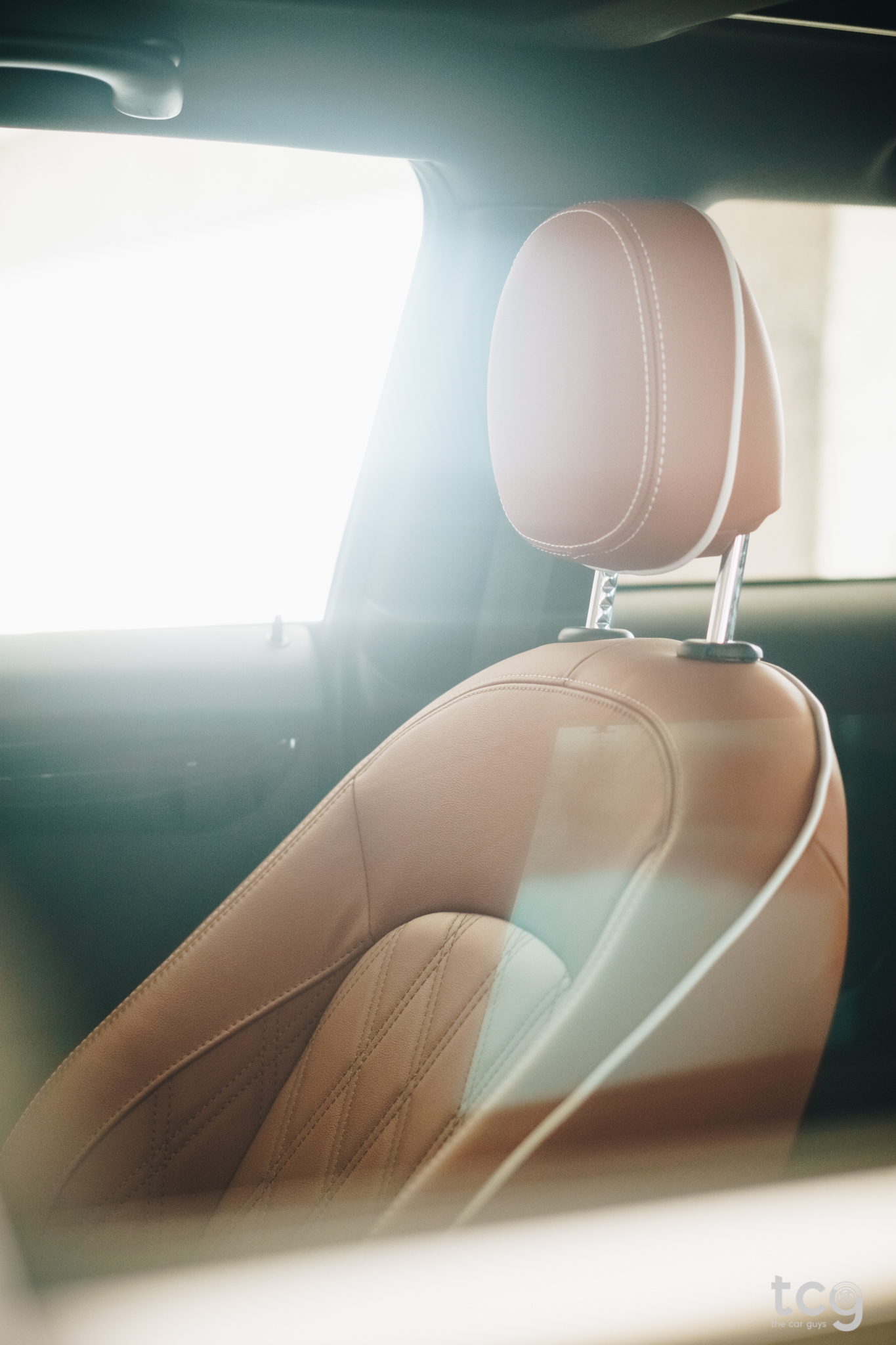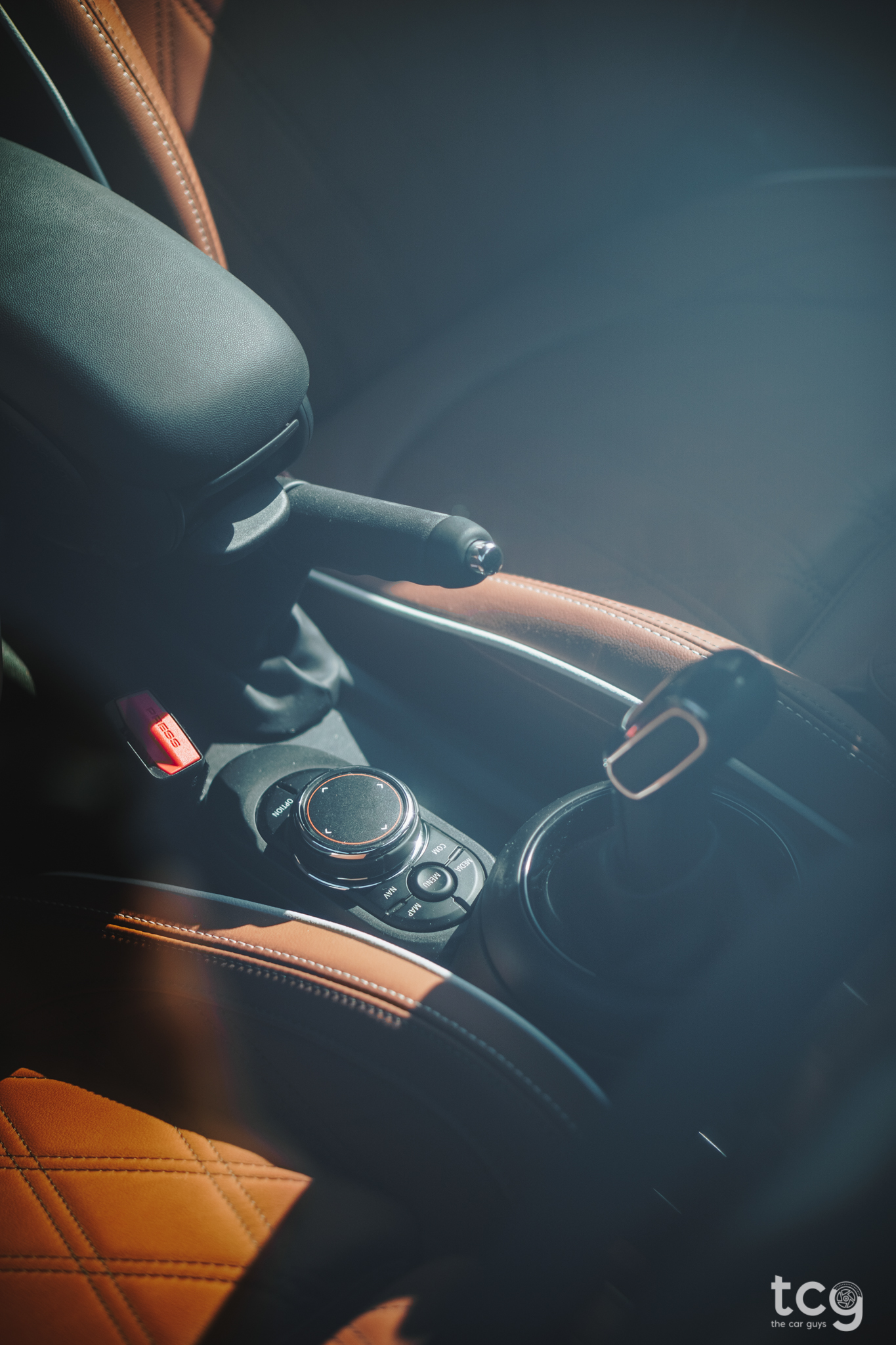 You can choose between the 6.5-inch standard infotainment screen or upgrade to the larger 8.8-inch touchscreen with BMW's ConnectedDrive service, wireless charging for your phone and Mini's Sat-Nav. The Hi-Fi sound system is powered by harman/kardon and some might say it's not worth the 800Euro upgrade but I think you won't regret spending the extra money on this.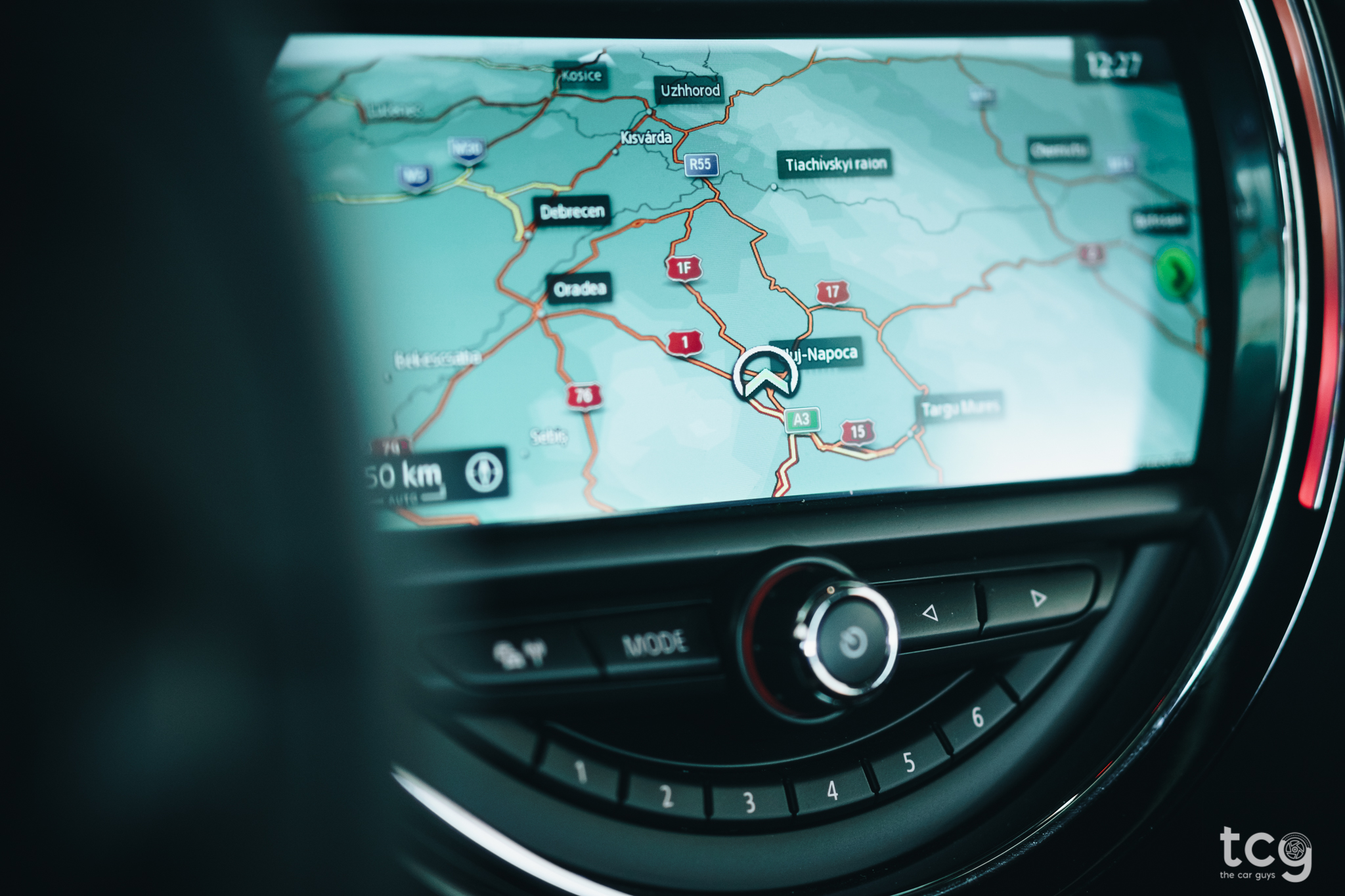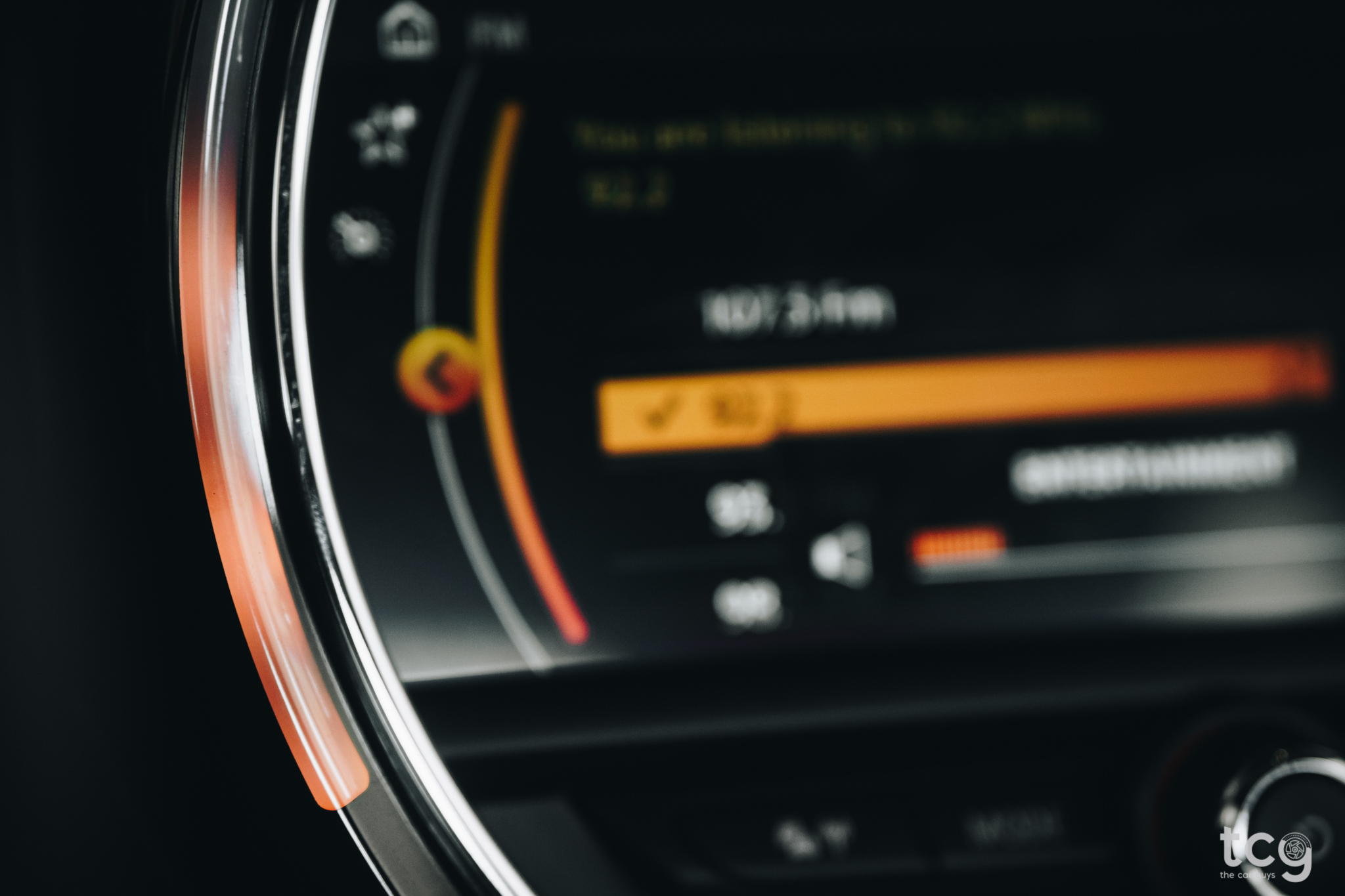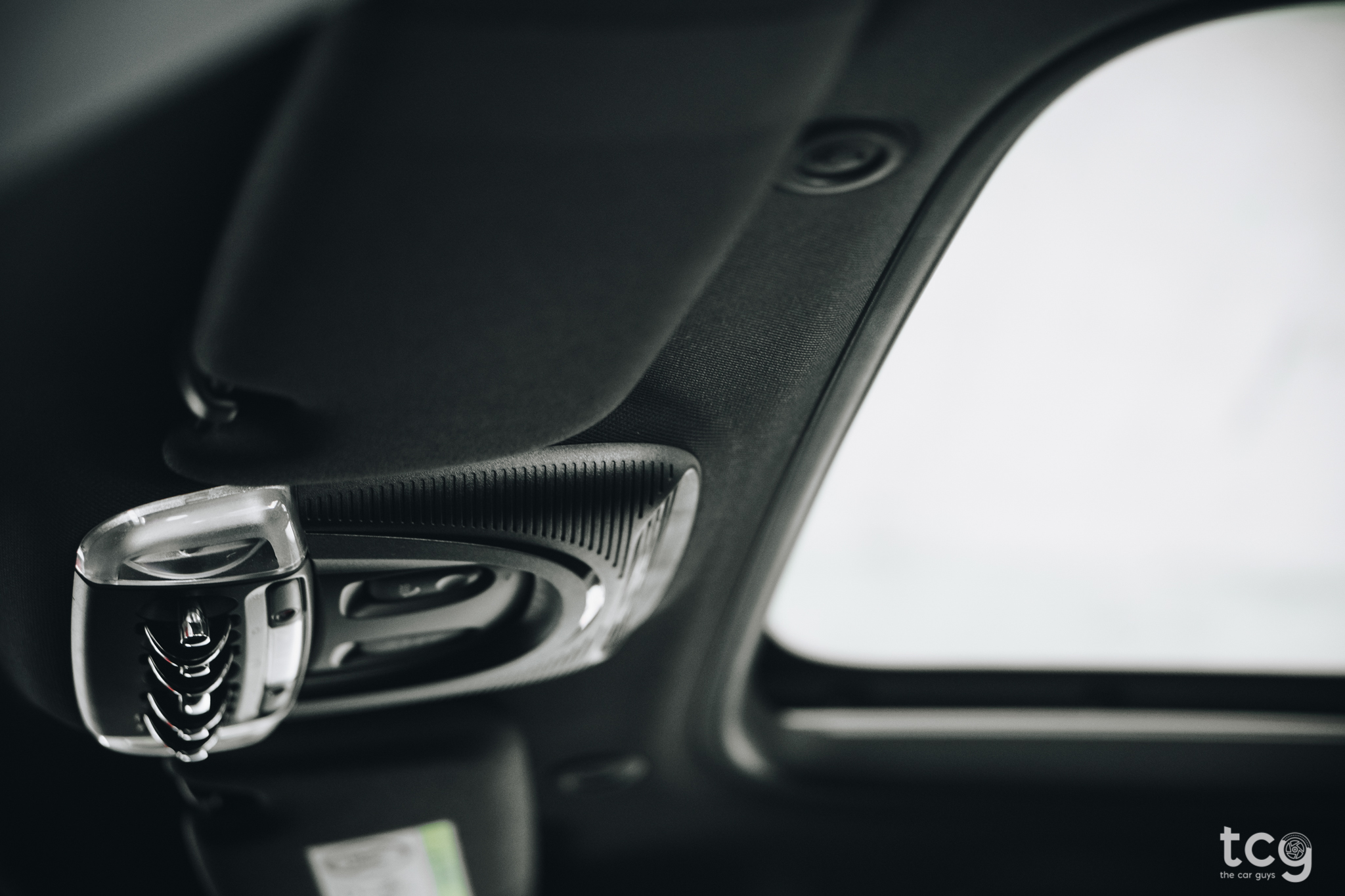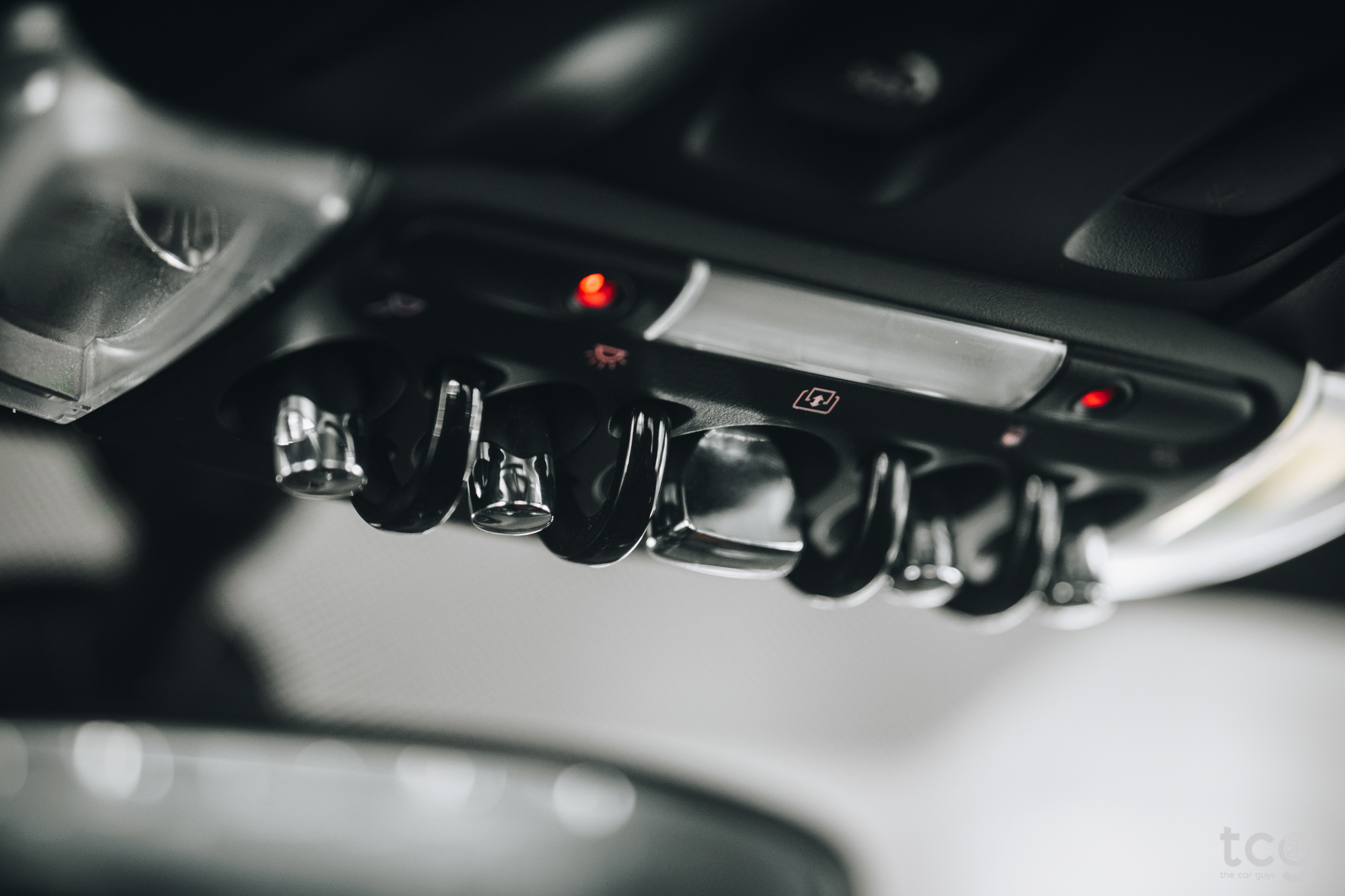 The infotainment system is very easy to use thanks to crisp graphics, very awesomely drawn menus and BMW's rotary dial - you can also use the touchscreen to navigate around the menus but I found that the swivel wheel (rotary dial) is more than enough and very straightforward. There's also a bunch of cool little quirks like the start/stop engine button placement smack-dab in the center of the dashboard - oh, and it's also RED, the LED band around the infotainment screen changes constantly depending on what you do - if for example you fiddle with the climate controls, it will either go blue or red, it turns into a rev-meter while you're in Sport Mode, it turns green when you're in Eco - very cool stuff from Mini!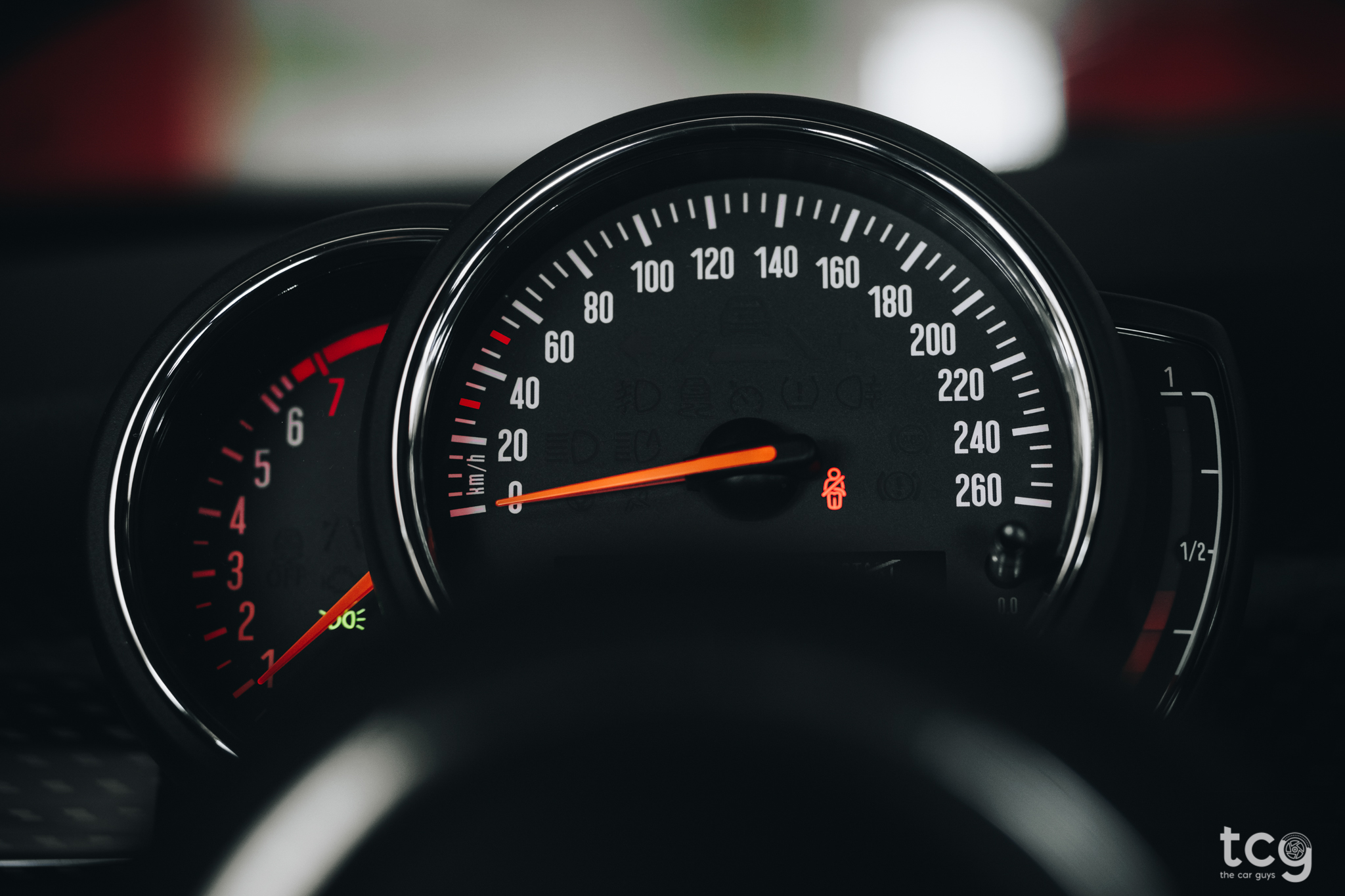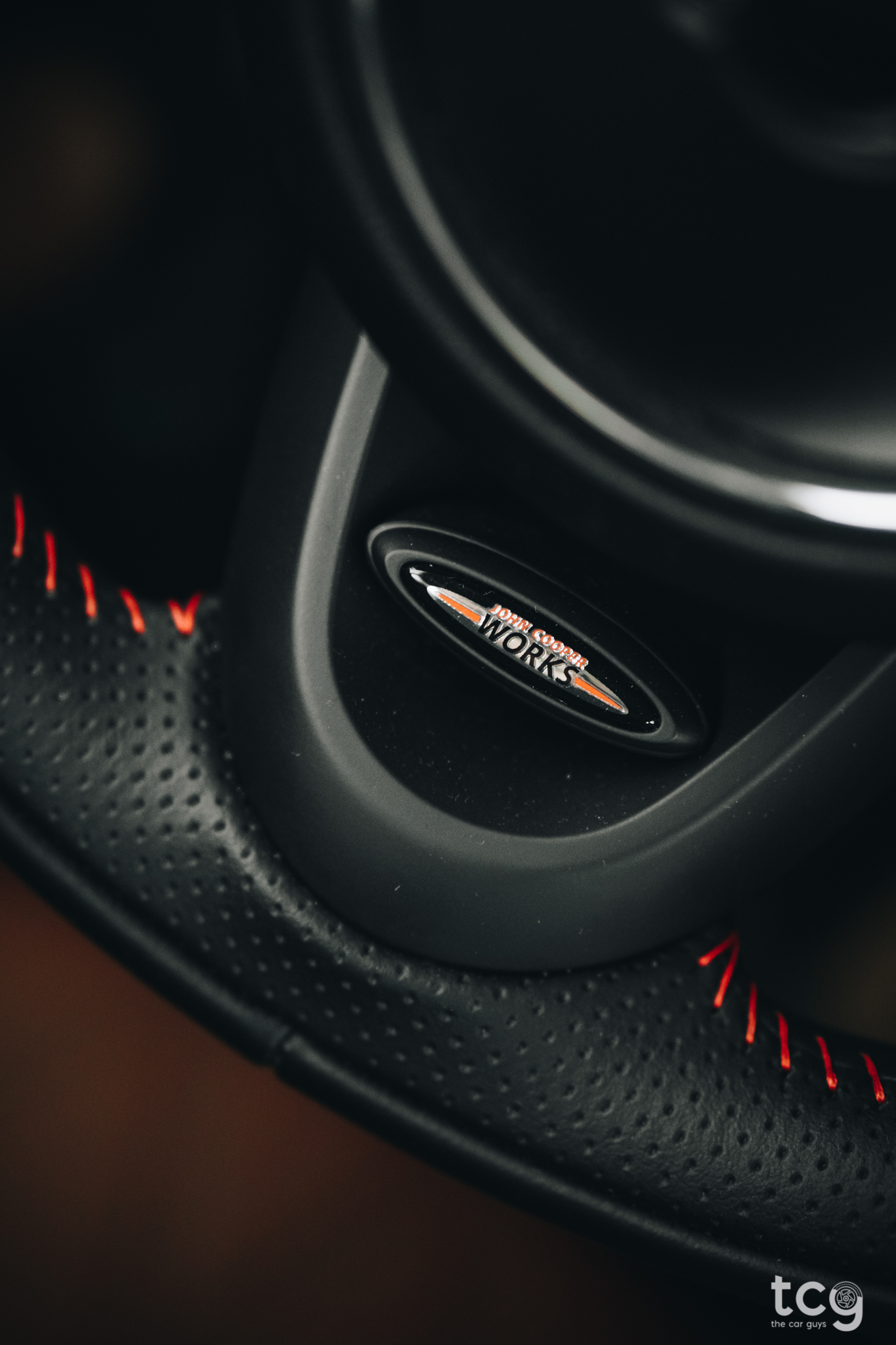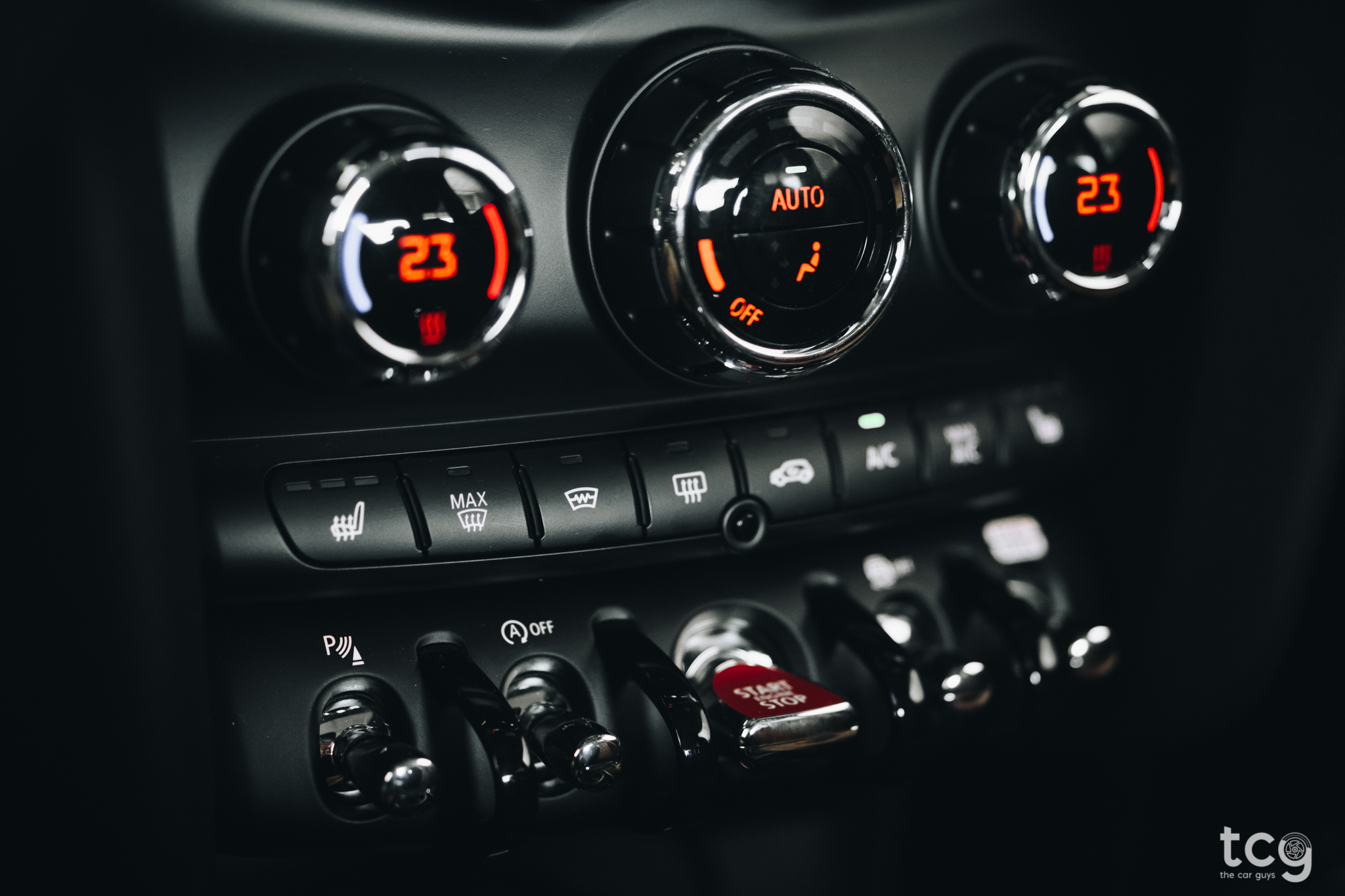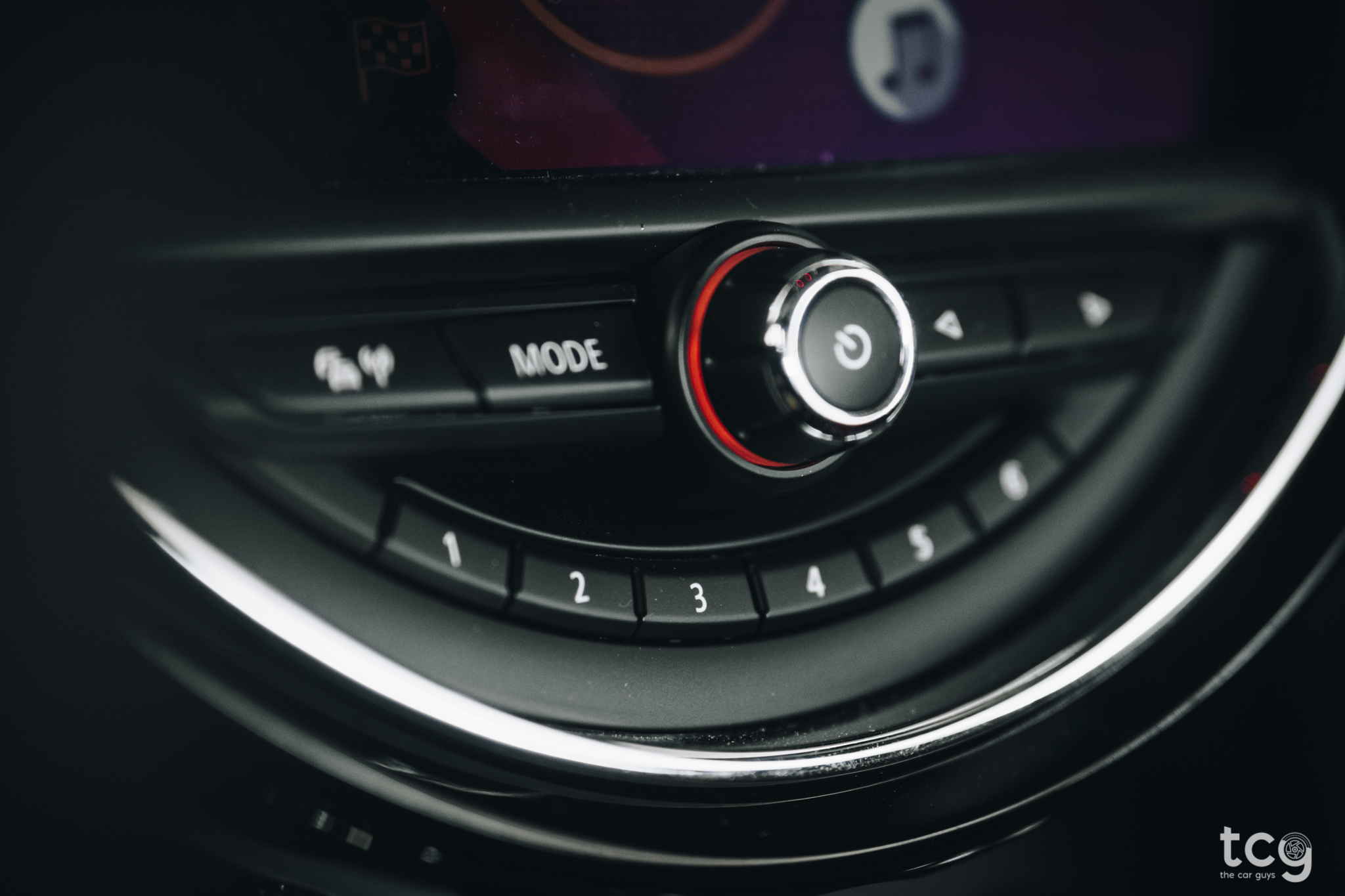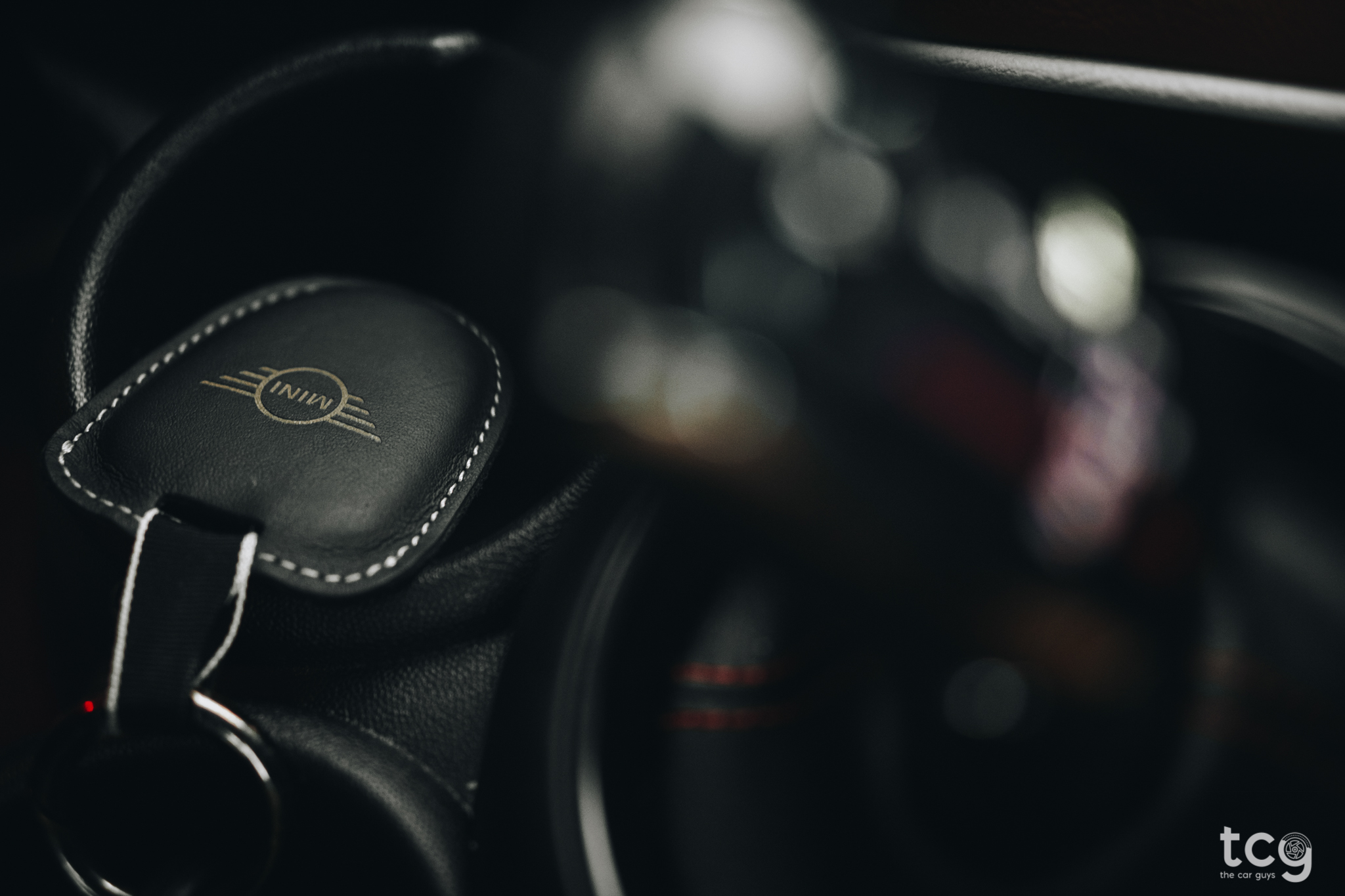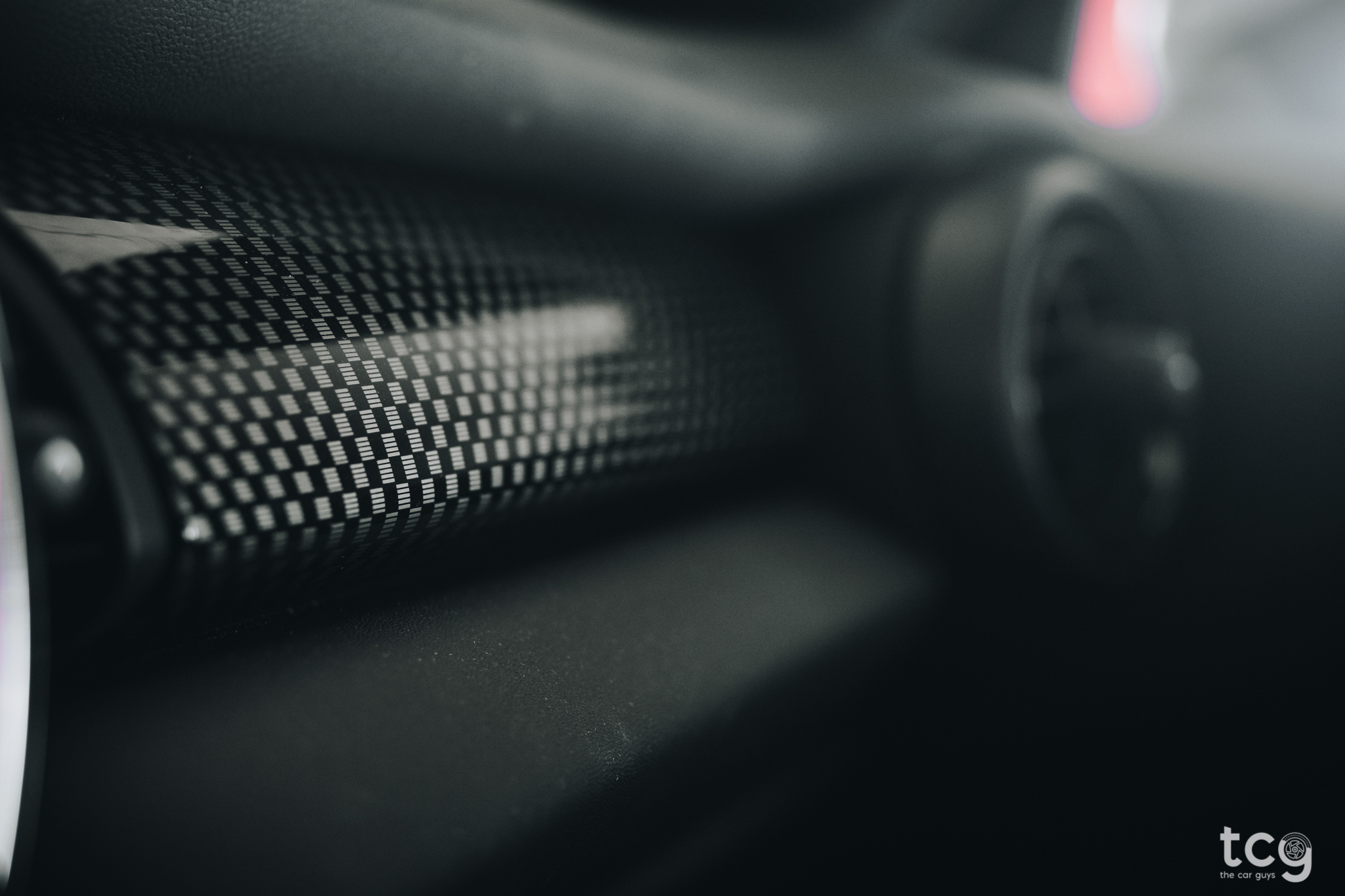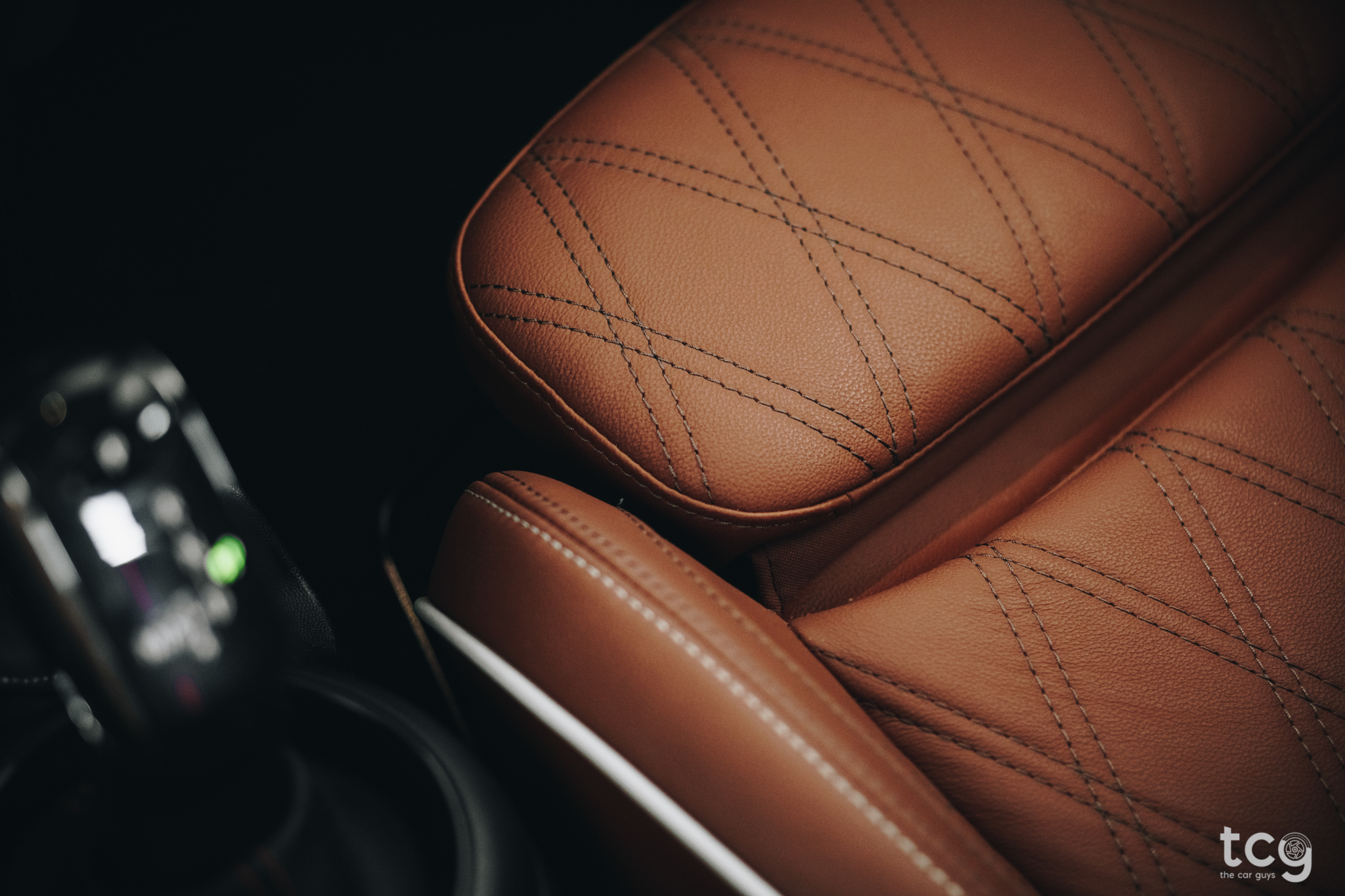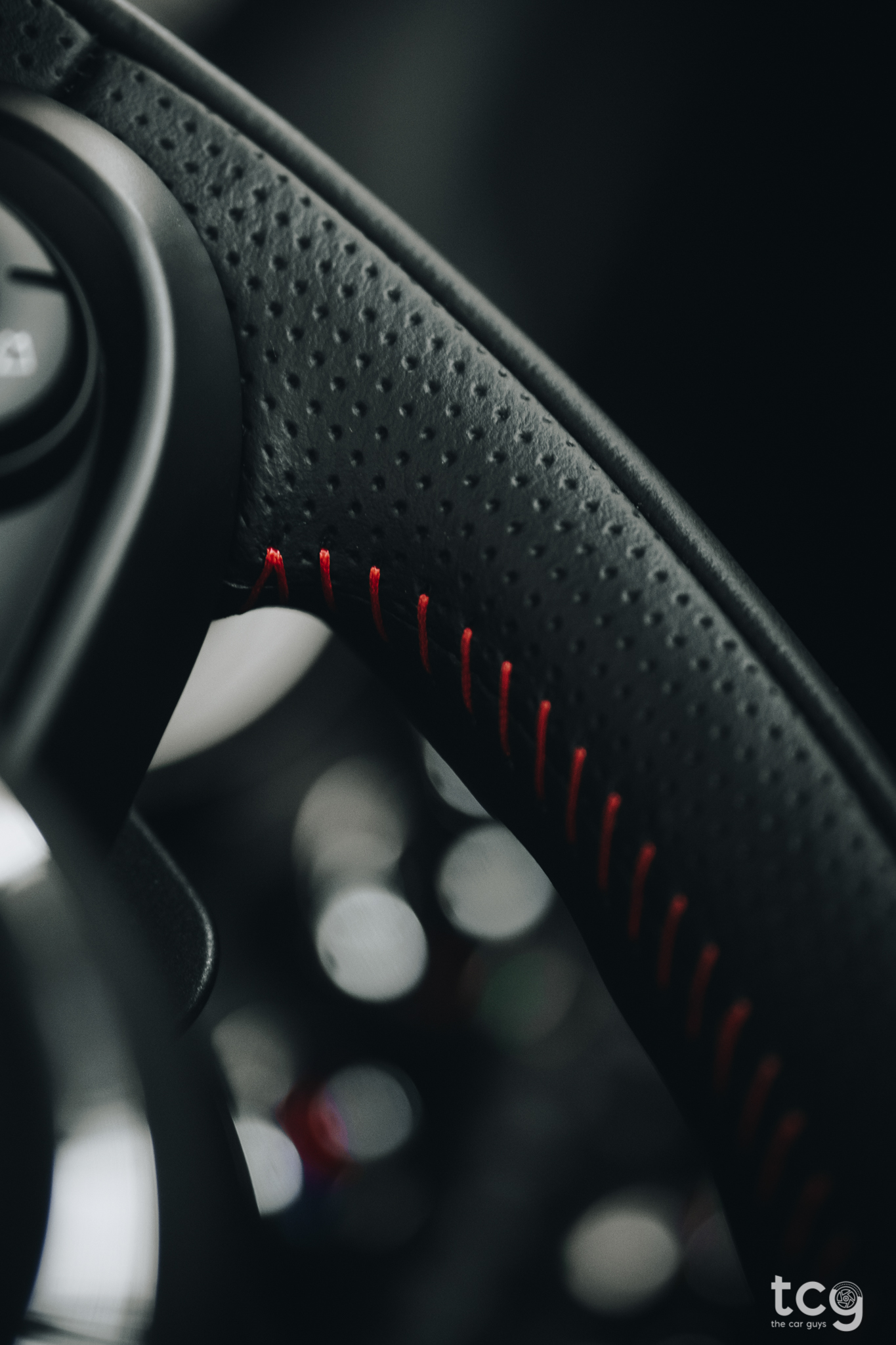 Room in the back is, well, limited to say the least. You can only fit two people and if they're taller they'll most likely not fit - yes, the rear bench is comfortable but it's not ideal for longer journeys. It's also hard to get people back there because, you know, 2 doors instead of 4. The boot space is also kind of scarce, it's enough for daily use and groceries shopping but if you want to carry larger/longer items you'll find yourself in a bit of a pickle! All of this is understandable because this car wasn't really thought out to be extremely practical - it was designed with fun in mind. If you want a bigger boot, you get the Countryman or maybe the Paceman.
---
3 things I really like about the Cooper S:
How it looks! Even though the looks haven't drastically changed over the last 60 years I really appreciate that - it gives the Mini a signature look that everyone recognizes!

How it drives & sounds! The go-kart feeling you get while driving the Cooper S is like no other and the sound makes this a complete package!

The interior! I like that they've kept some of their signature design elements but they've added the modern touch and everything is easy to use!
---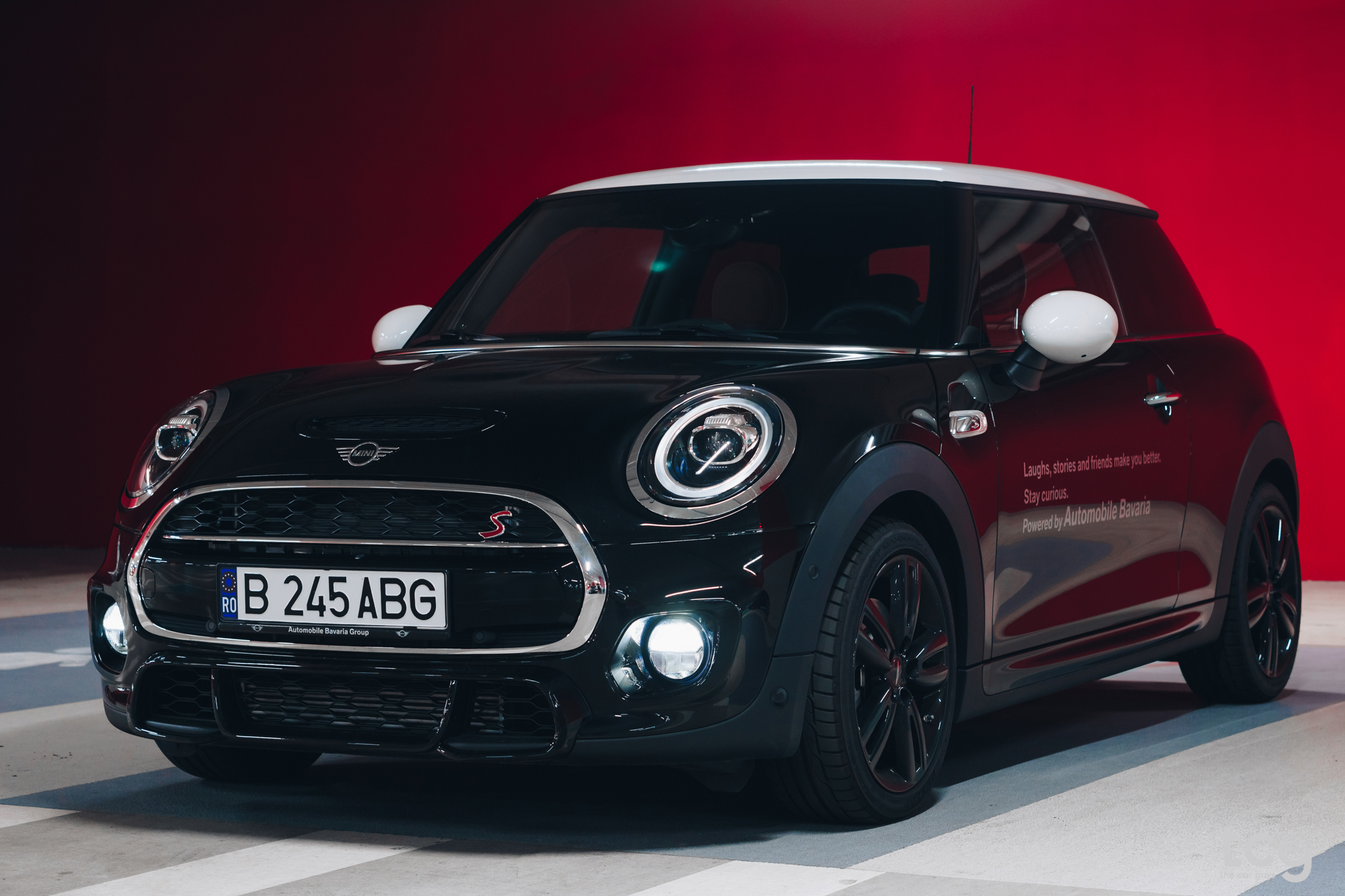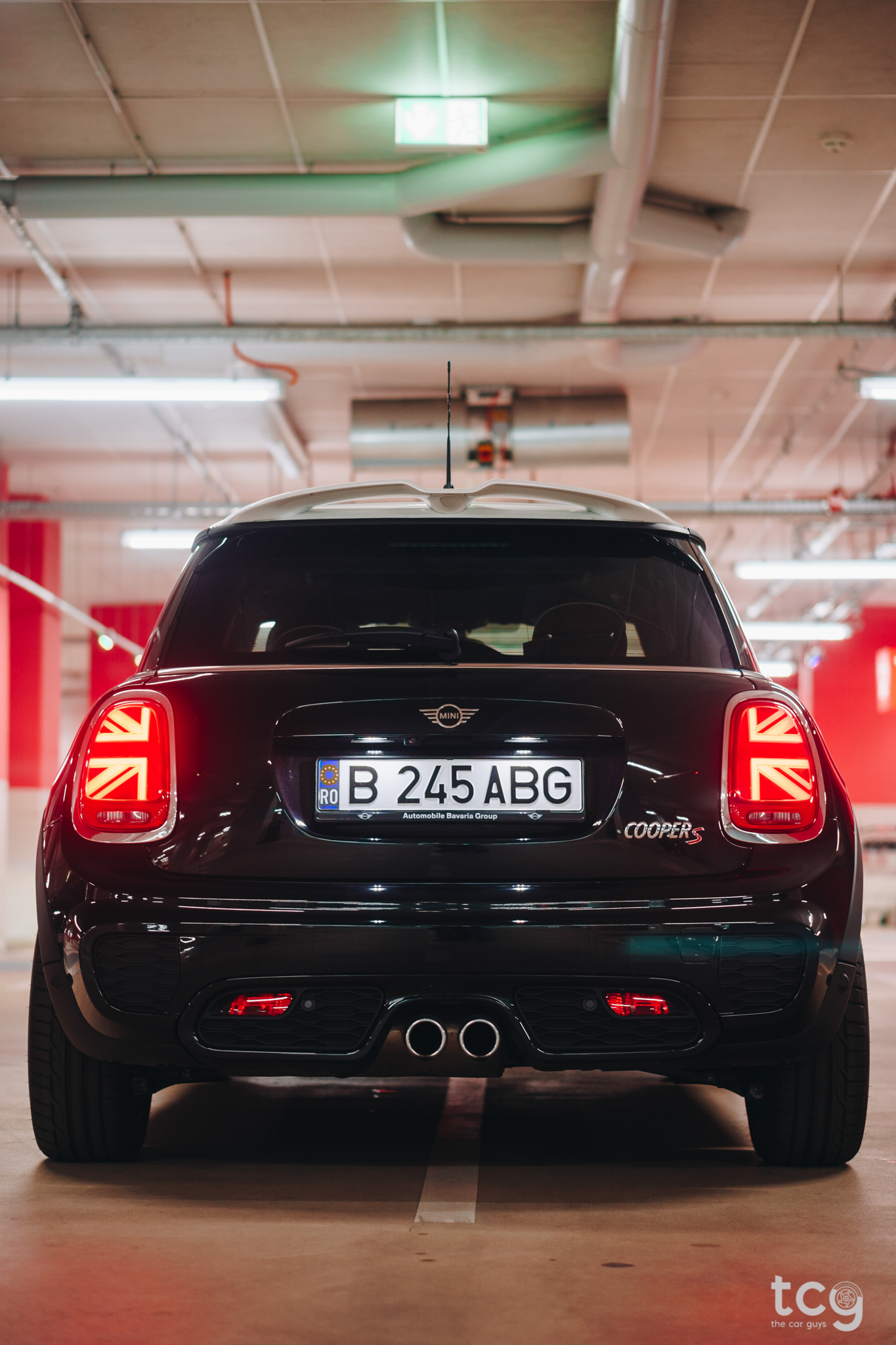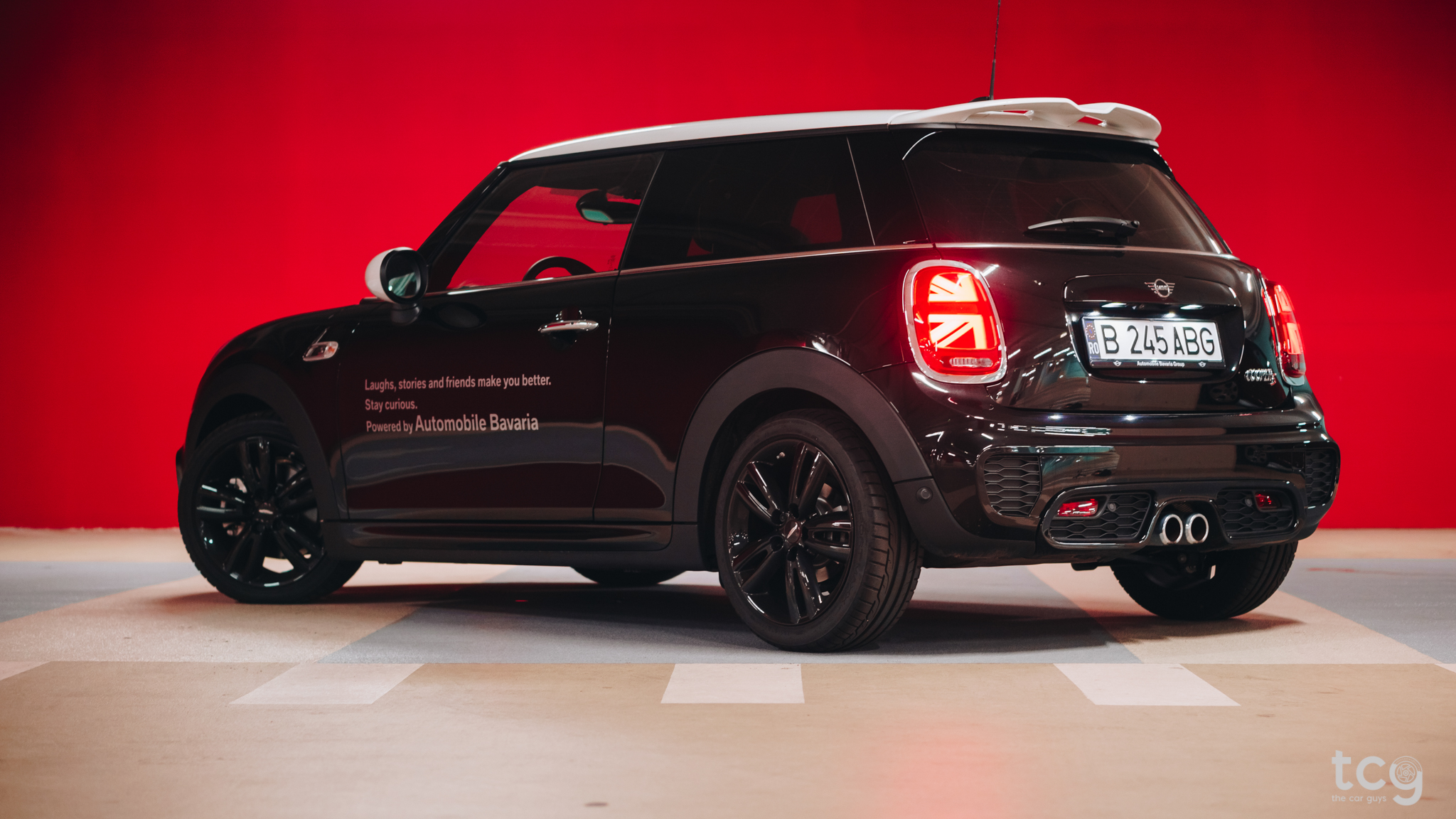 ---
3 things I really don't like about the Cooper S:
Not sure if this is something that only happened with the car we tested but some of the plastics surrounding the sunroof were vibrating and making a real racket in the car when the road wasn't ideal.

The bluetooth connectivity was kind of hit & miss. Sometimes it would simply drop my phone connection, out of the blue, without me ever touching it.

No Android Auto support! This doesn't bother me as much as I'm an iPhone user but it can be a real inconvenience to people using Android as you don't get Android Auto which is a real bummer.
---
Would I get this car? Oh yeah, no doubt about it! It's one of the most entertaining cars I've ever driven and I'd enjoy the heck of out it on a daily basis!
---
Price of the tested model: 40,842 Euro (VAT Included).
Engine and Gearbox: 2.0 turbo petrol unit – 192HP (300NM of torque) with a 7-speed double-clutch Steptronic Sport gearbox.
---
Thank you BMW Automobile Bavaria Cluj-Napoca for lending us the car.
Photos by: Clau Morar
---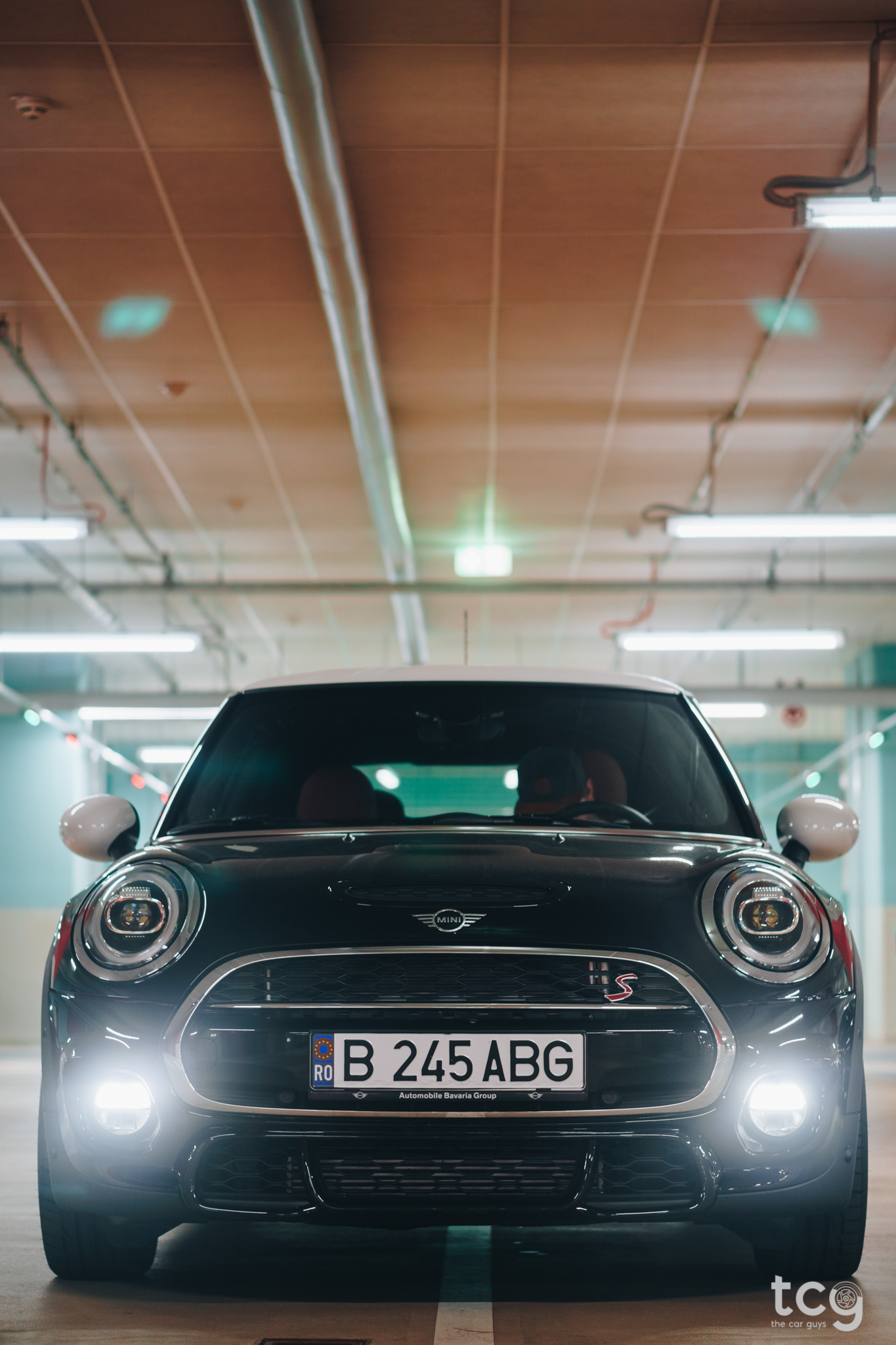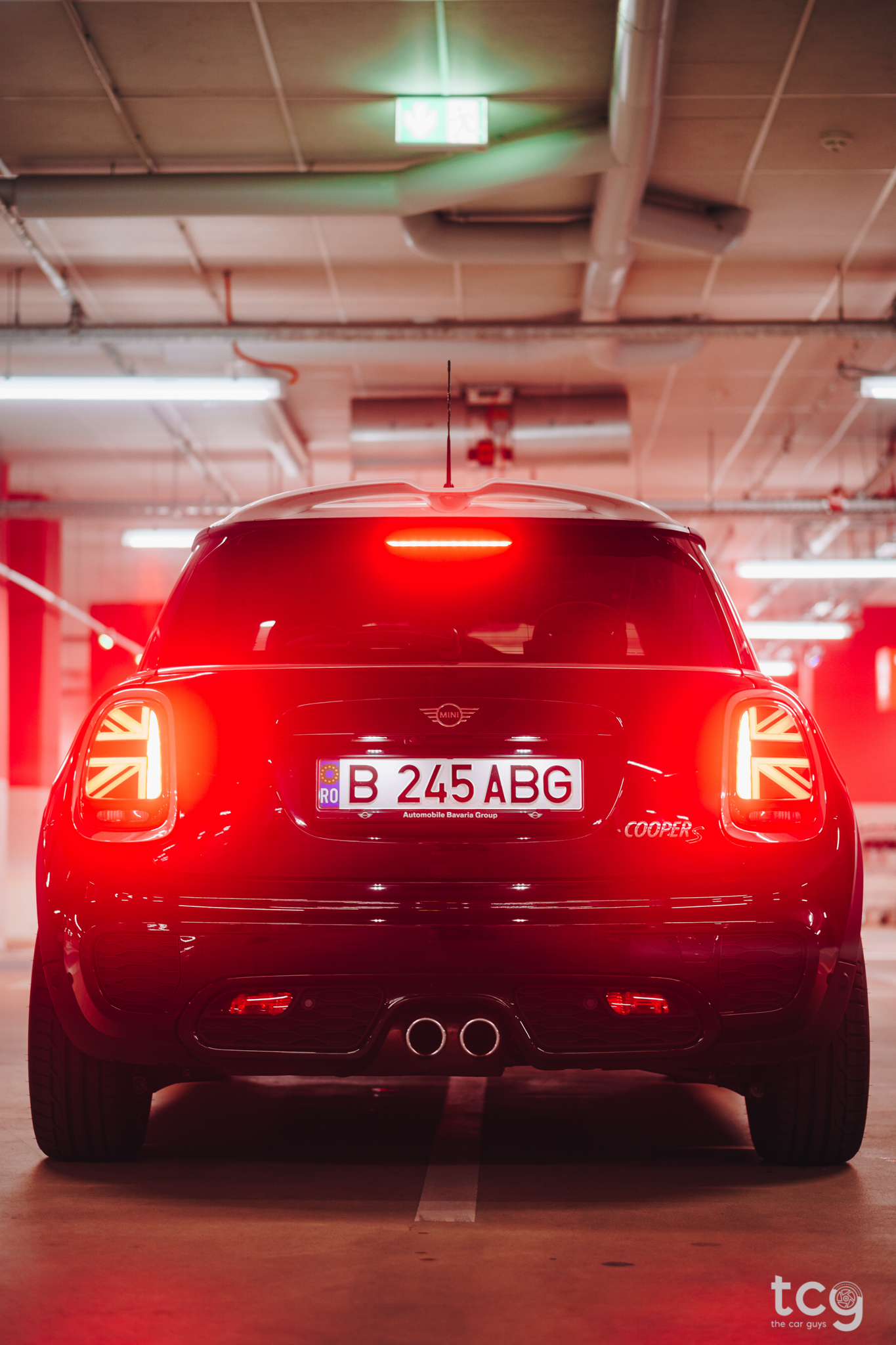 ---