There's something that every car manufacturer has been doing lately and that's a small SUV - usually a shrunken down version of their medium sized SUV which is a shrunken down version of their large SUV - see where I'm going with this? I'm not saying it's a bad thing (even if too many models can be overwhelming sometimes) but not all of them keep a similar level of quality in all of their SUVs quite like Volvo!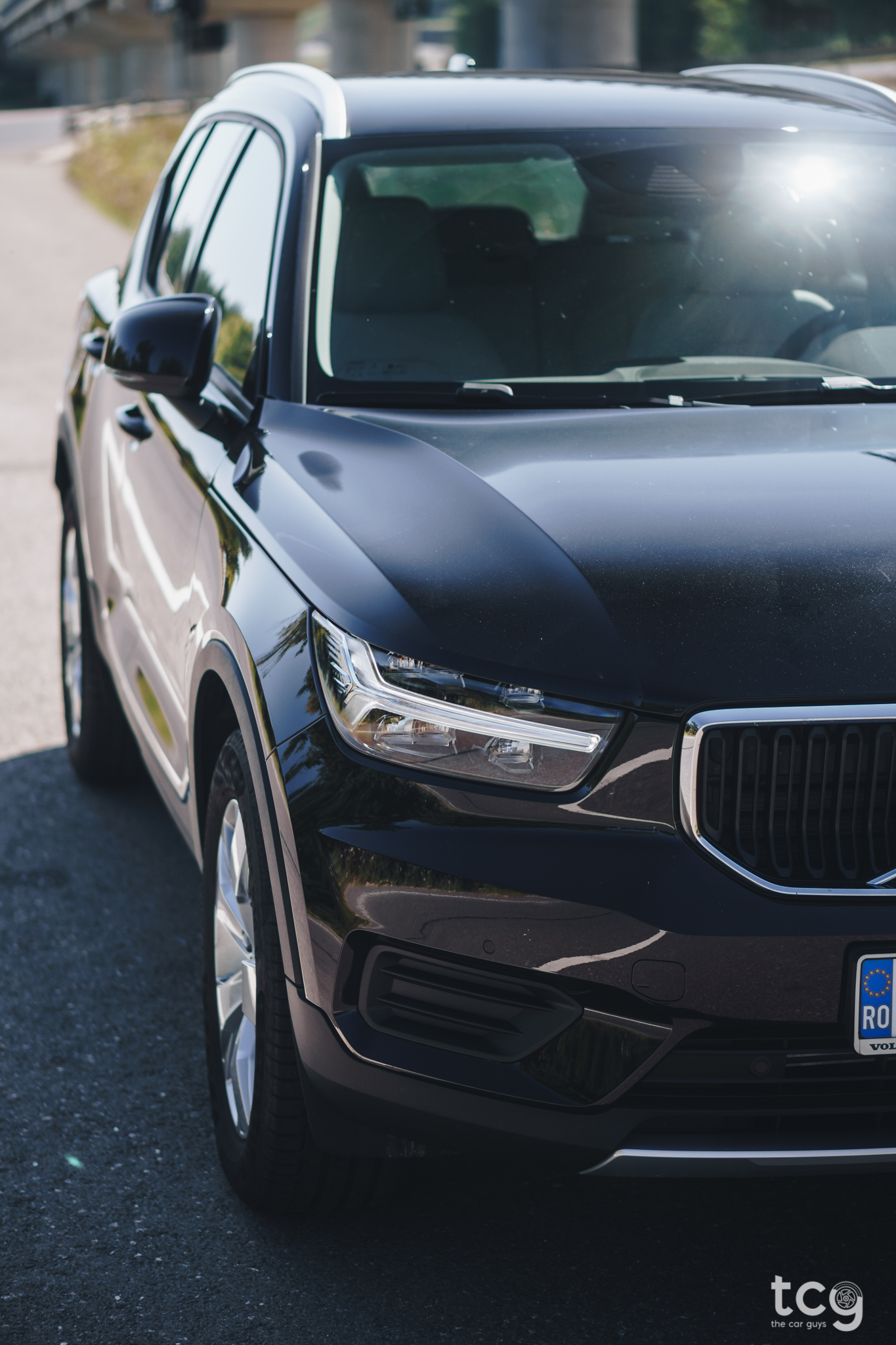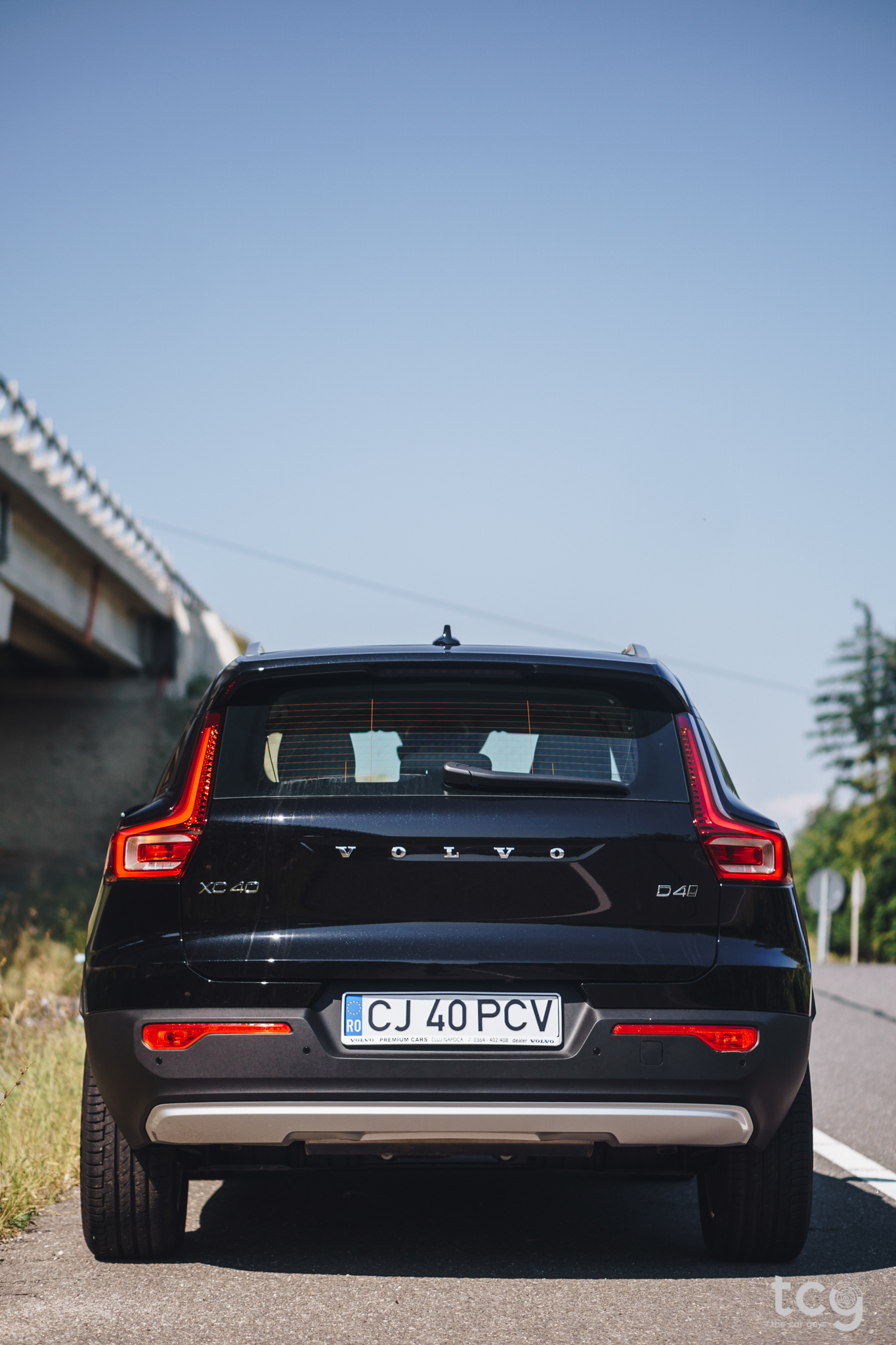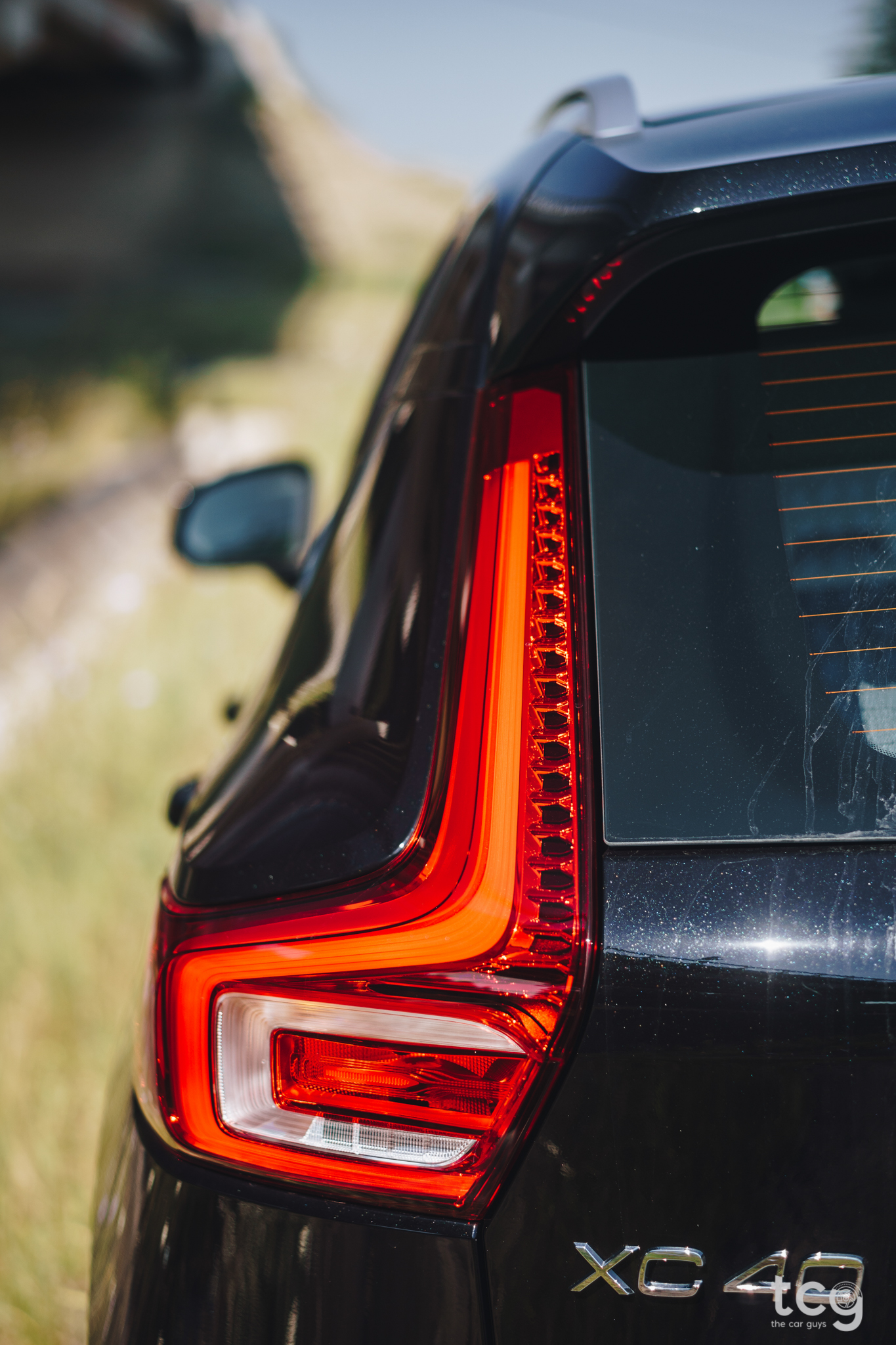 Yes, the XC40 does have similar front and rear lights to the company's other models but that's just to ensure a family resemblance, so to speak. The rest is quite different - starting from the details and going all the way to the overall proportions of the car. Do I like it? I don't just like it, I love it! This is hands down my favorite small SUV from its class!
And now I'm going to explain why …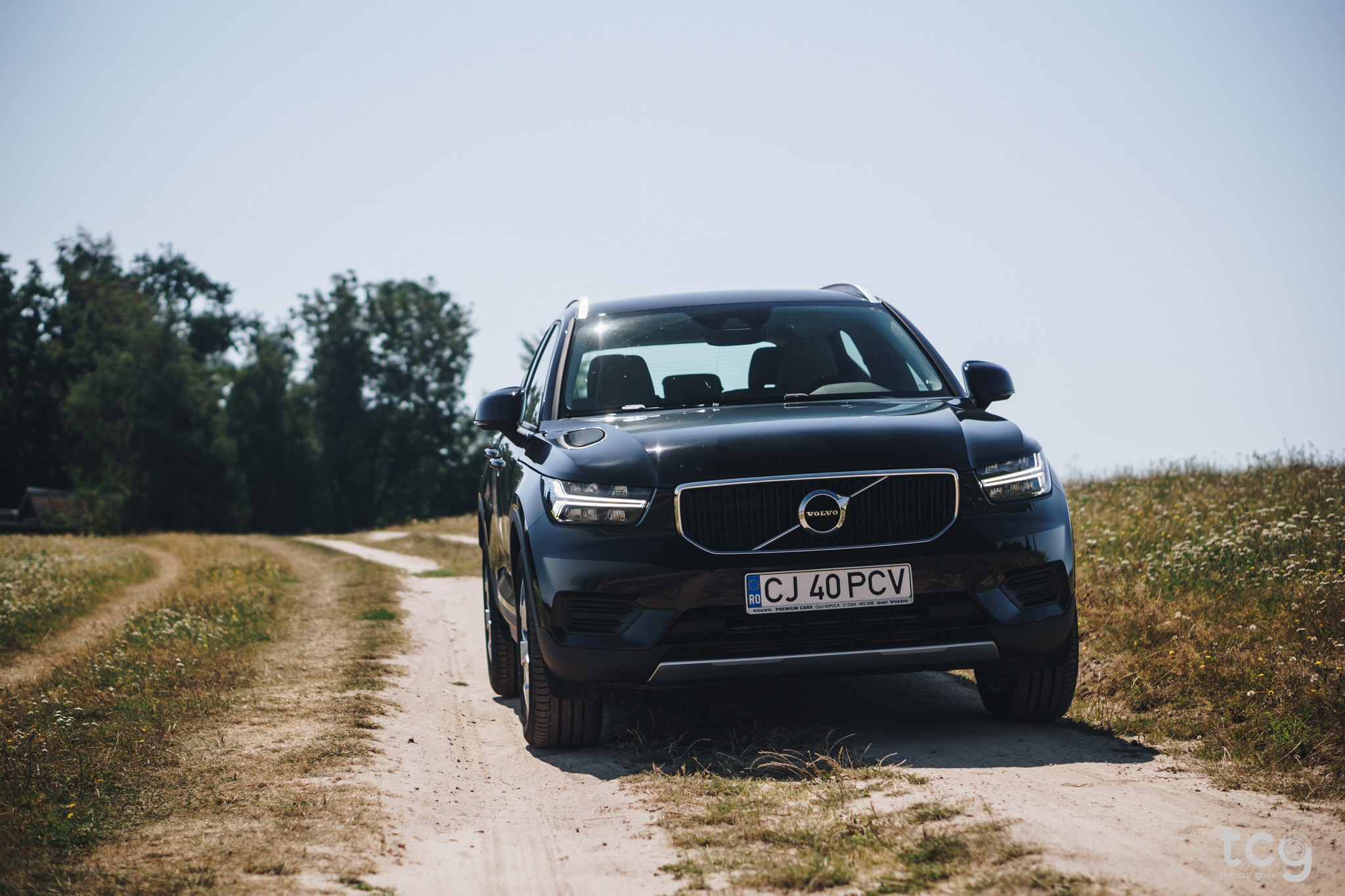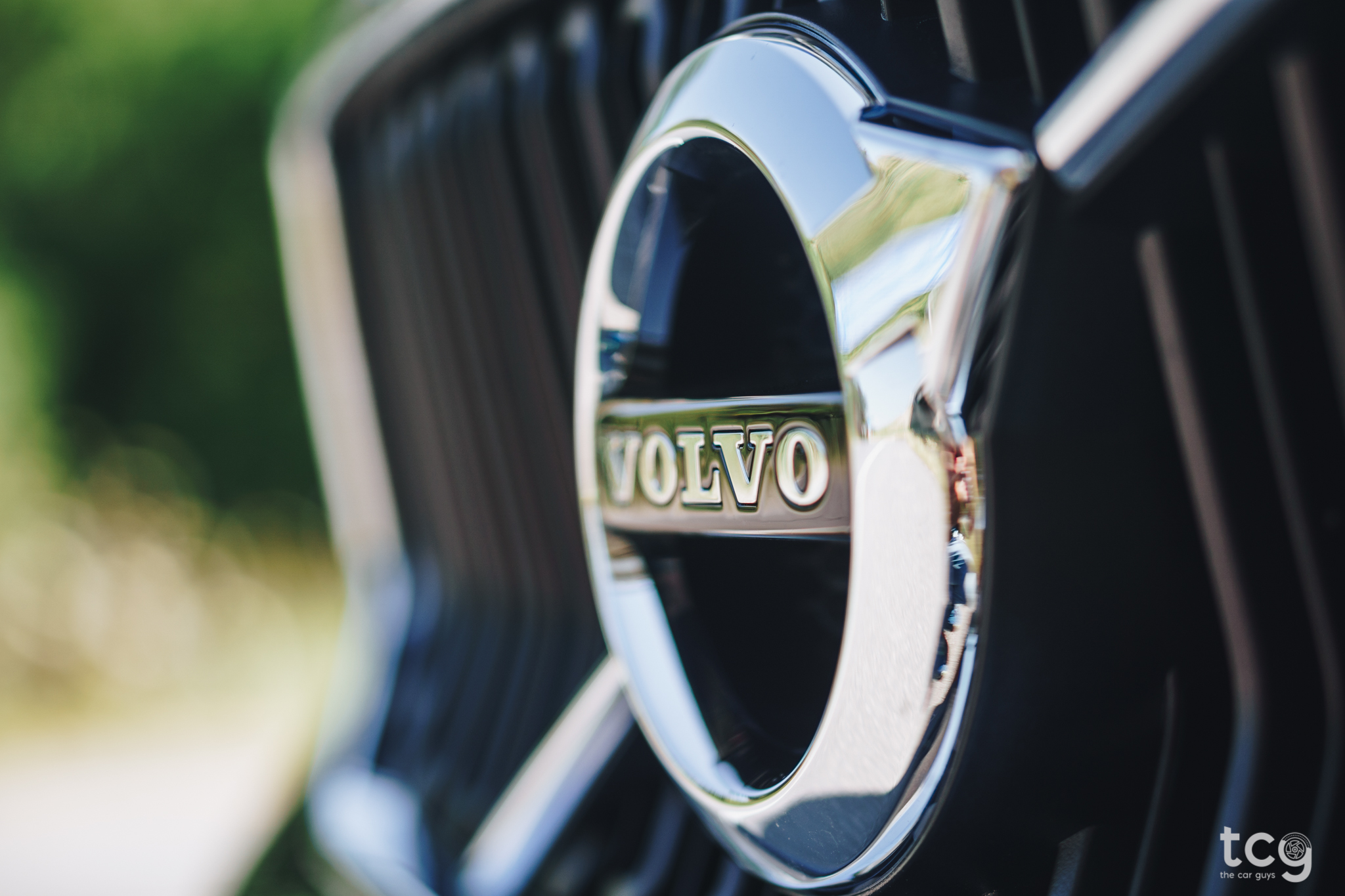 Let's start with how it looks and what I really appreciate is the fact that Volvo didn't just take a photo of the XC60, put it in the copy machine and shrink it down to 60%. No, they actually put some time and effort into designing this thing to make it more appealing to younger people, more sporty looking. Did they do a good job? Well, I'll let you be the judge of that. What do you think of the XC40's looks? Leave a comment on our Facebook post!
Performance is also pretty impressive - our test car had a 2-litre diesel engine (they call it a D4) with 190HP and 400NM of torque coupled with an 8-speed Geartronic automatic gearbox and an AWD drivetrain. It's got enough pull when you need it, it's very relaxing to drive on longer journeys, it can go offroad (well, you wouldn't really offroad your XC40 but we've tried that for you) and even though the gearbox can be a tad bit too hesitant when you put your foot down (in Comfort), it's not really that much of a problem.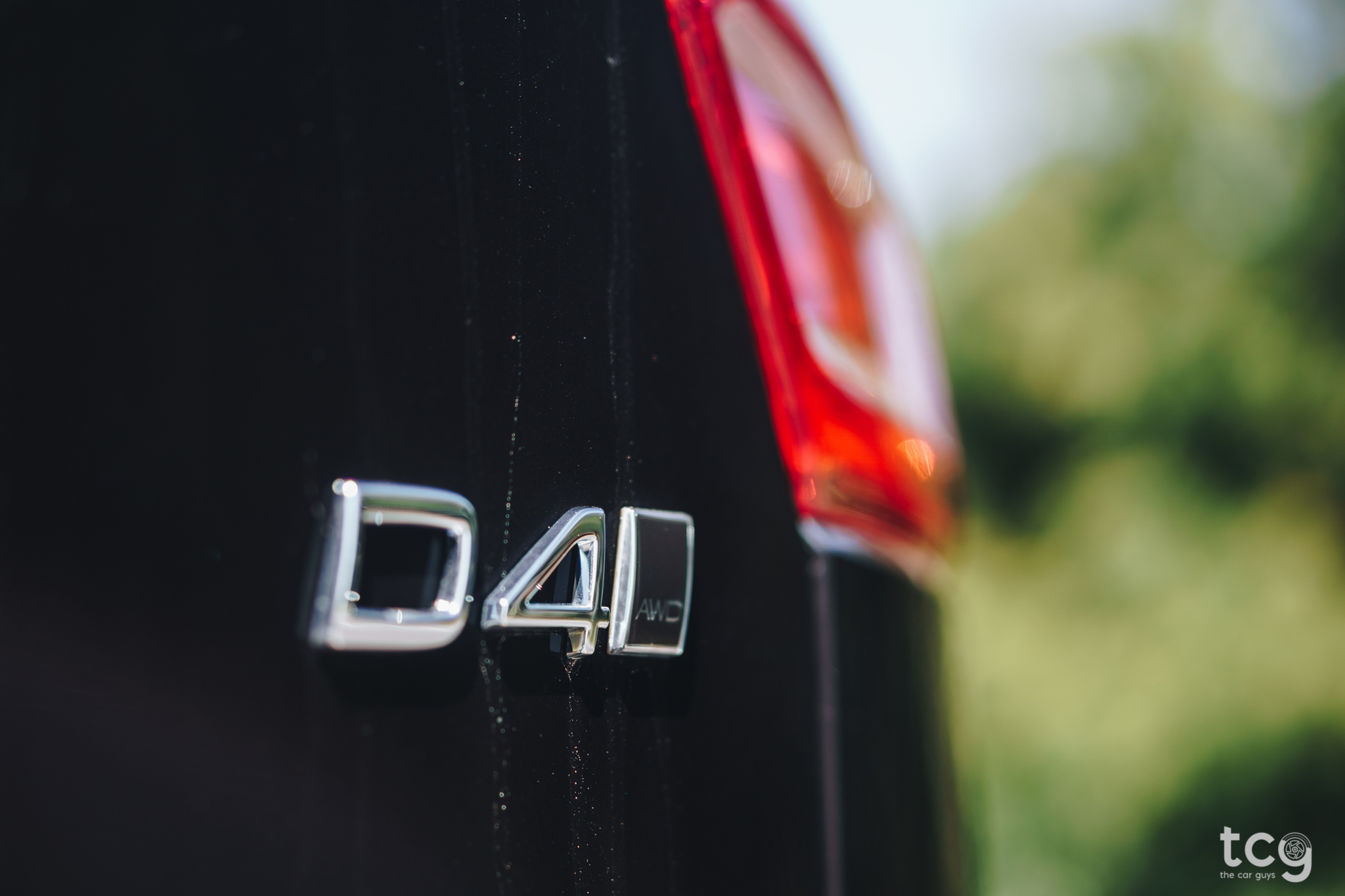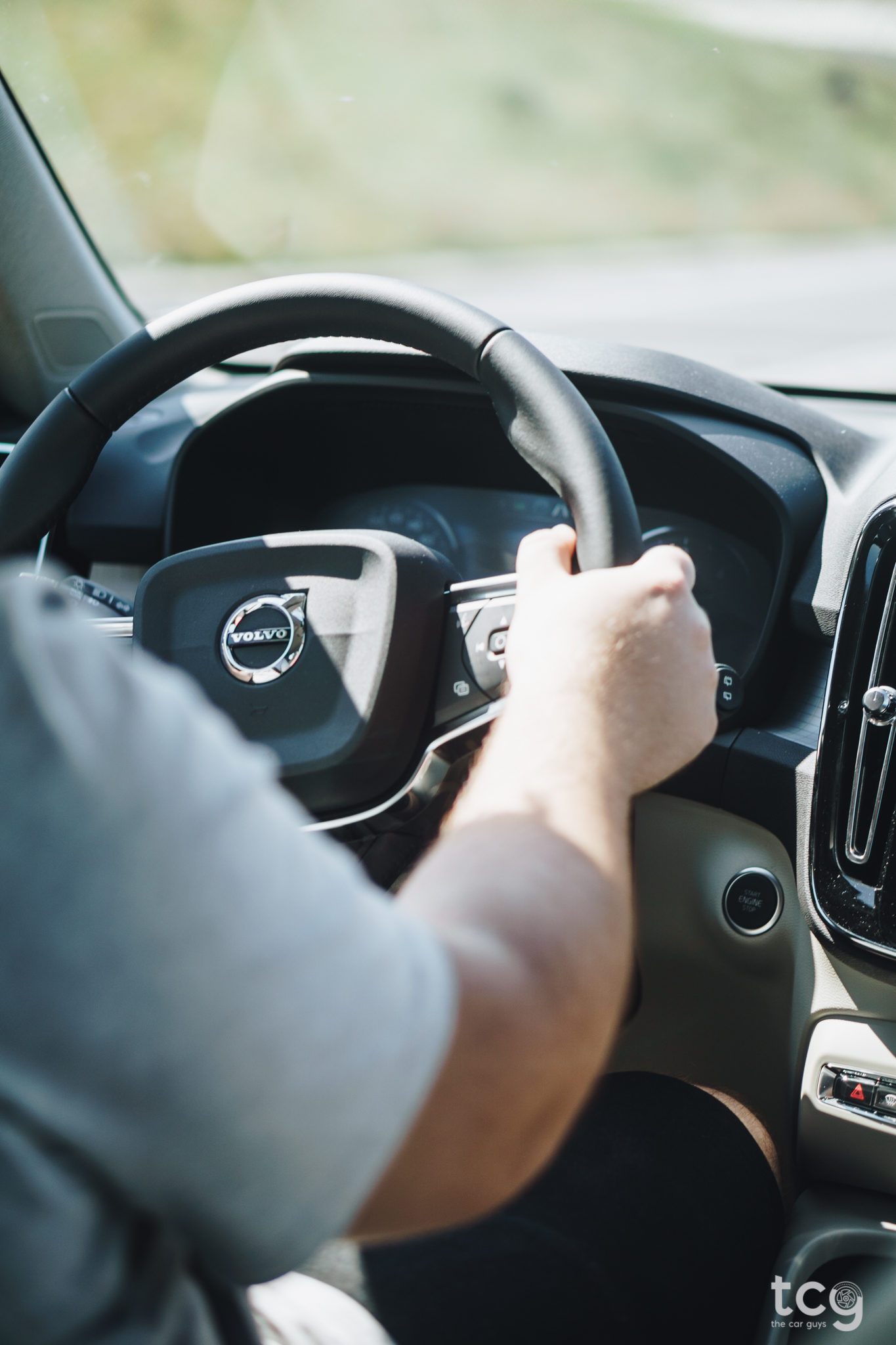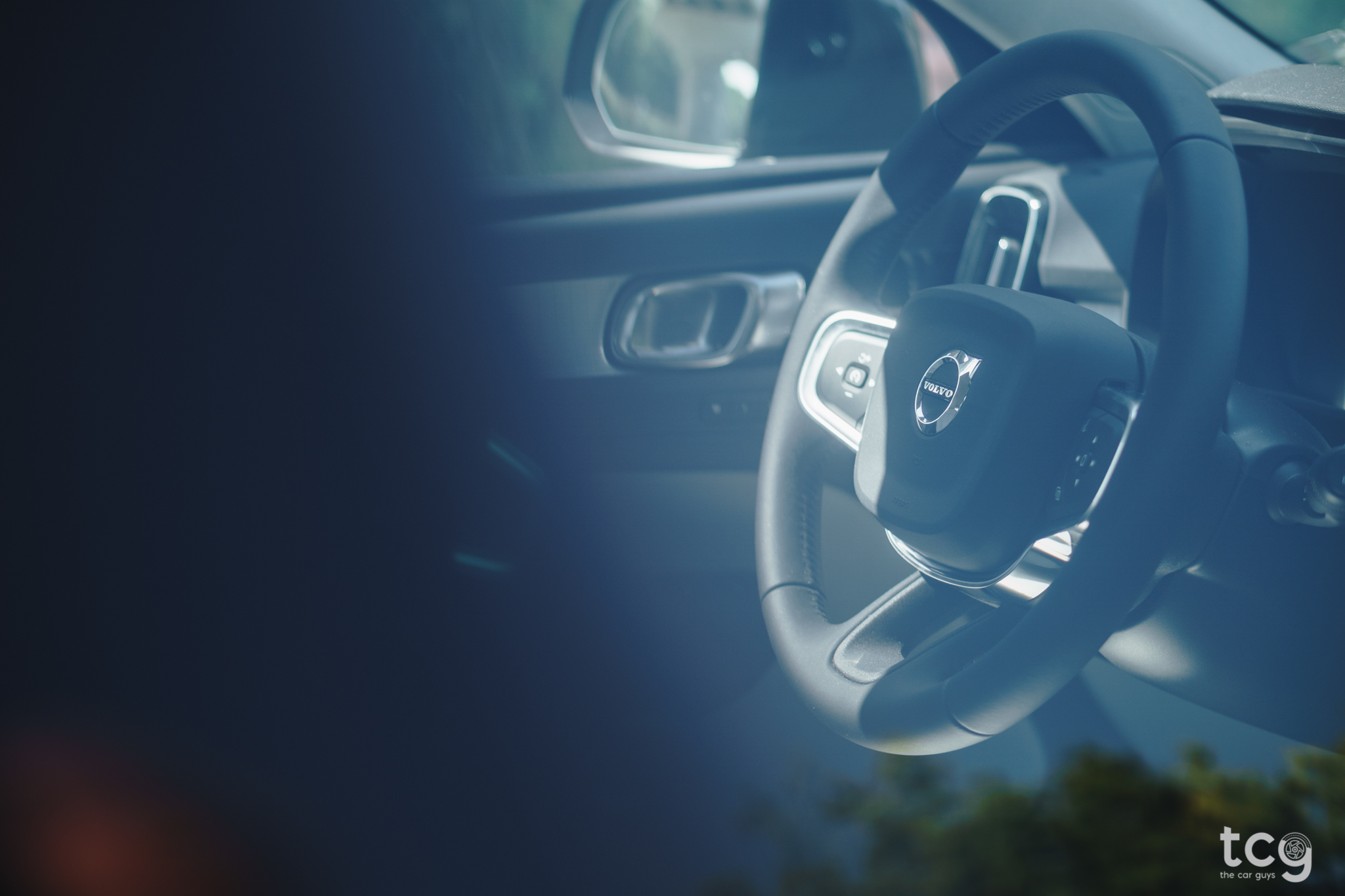 They haven't overdone it or tried to make this car too sporty - I love that it's perfectly comfortable even though it was sitting on 18-inch wheels (which generally tend to mess up a car's comfort). The suspension setup is just right, it simply glides over any imperfection in the road and you barely feel anything in the cabin. It's also very well isolated from outside noise like tyre roar or wind whistle from the mirrors. You do hear the diesel engine when you rev it but it's not deafening or anything.
Handling is okay, it grabs onto the road really well thanks to the AWD system but it does roll about a bit - no surprise there, the car is pretty heavy and it's not really built to be thrown into corners at speed. On the other hand, this car is a breeze to drive around town - easy to park (it can actually park itself), easy to maneuver - great to drive!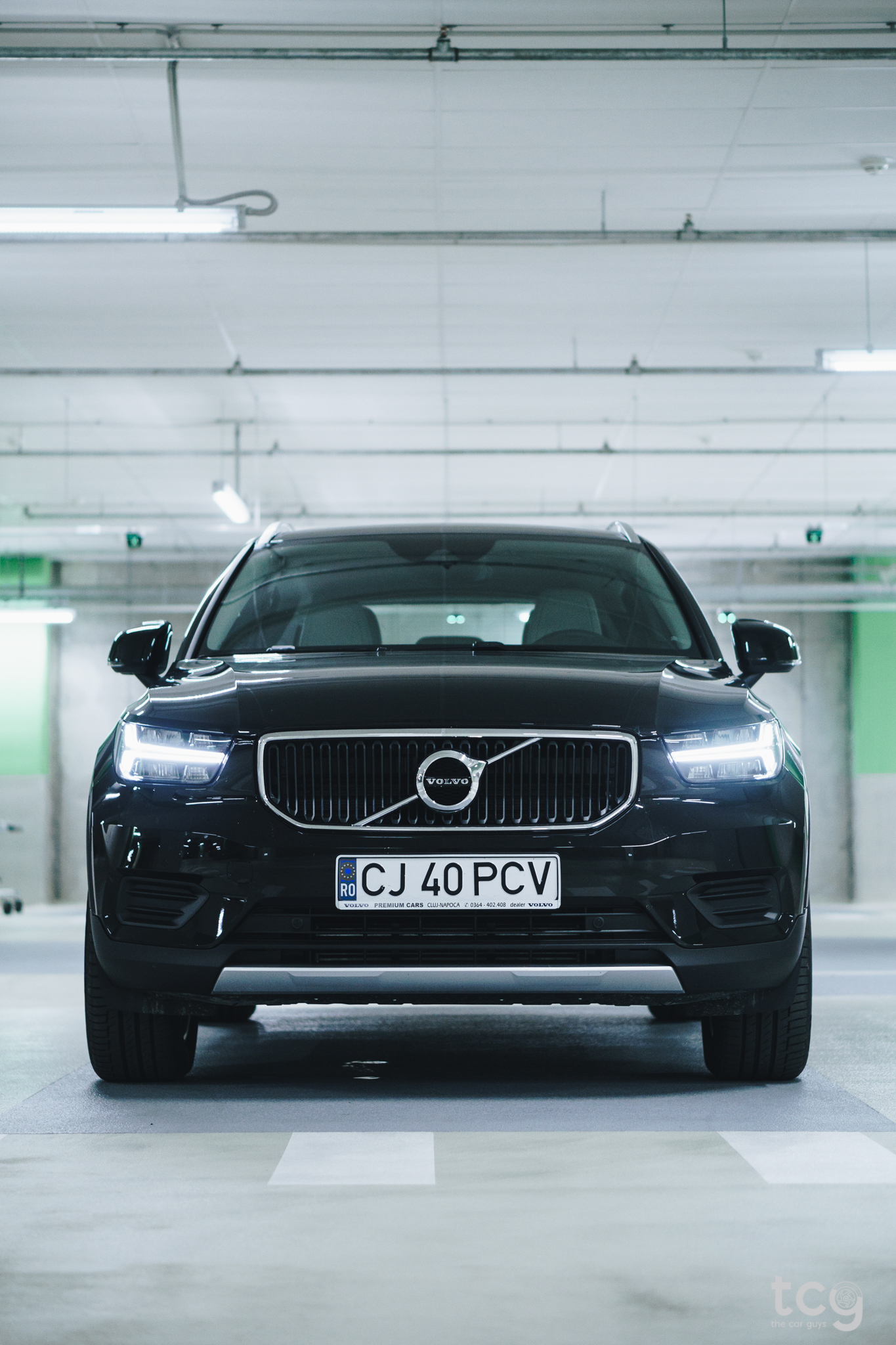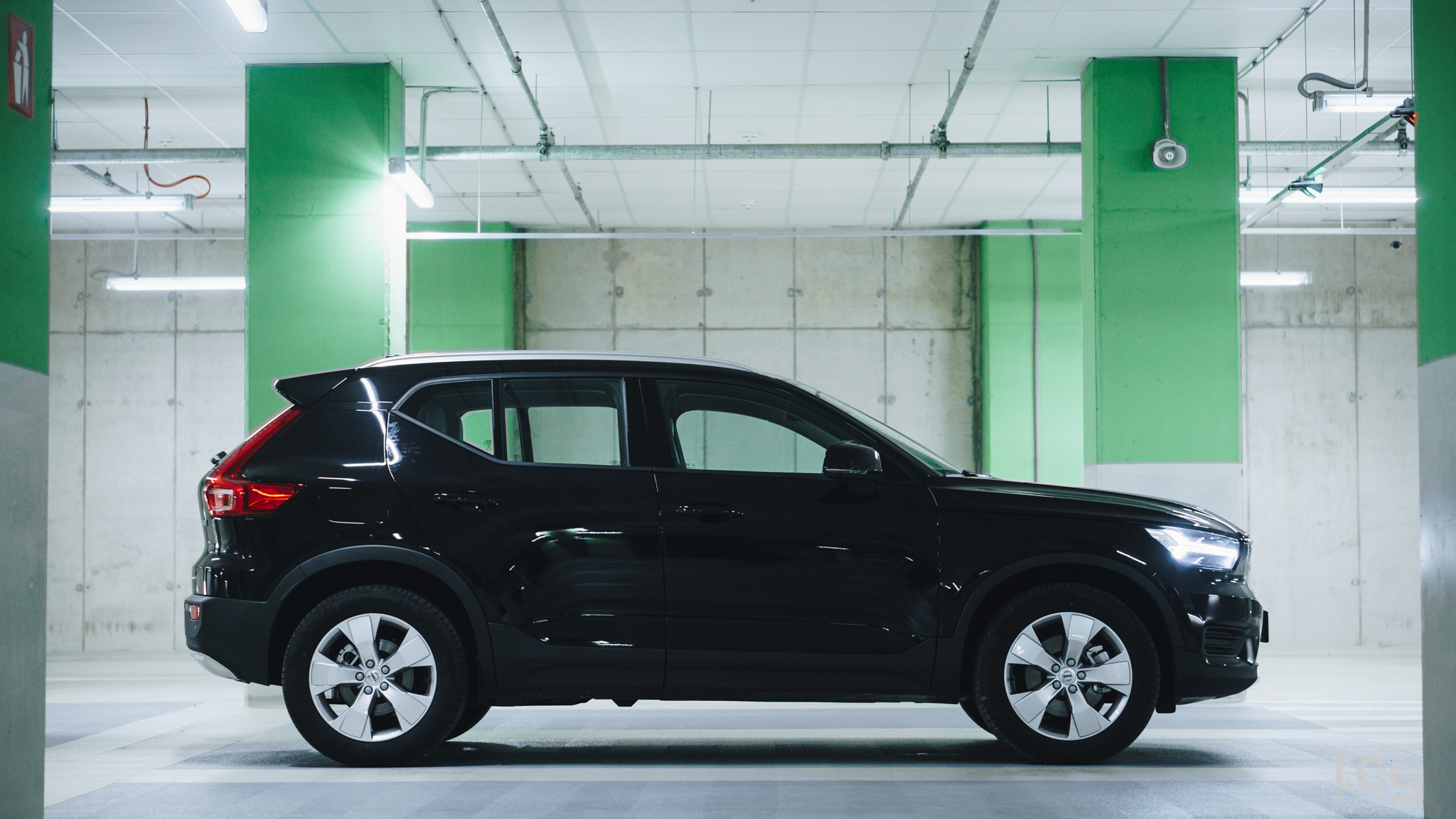 This being a Volvo, safety comes first and this car does not lack in that department! There's so much useful stuff they've just thrown in there that I can't really list them all - but I'll list a few though: Pilot Assist, Oncoming Lane Mitigation, City Safety, Lane Keeping Aid, Side Impact Protection System (SIPS) and many, many others! They claim this is the safest car of its type and I kind of agree with them.
The interior is, like any other recent Volvo model, really stylish and modern looking. Overall, the quality is pretty great throughout the cabin - there's soft touch materials everywhere, the plastic trims don't feel cheap at all and the leather seats are absolutely lovely! There is one thing that annoys me if I'm perfectly honest, and that's the carpet-like material they've used on the doors. It's very weird, like something you'd find on the floor in an office building - not ideal.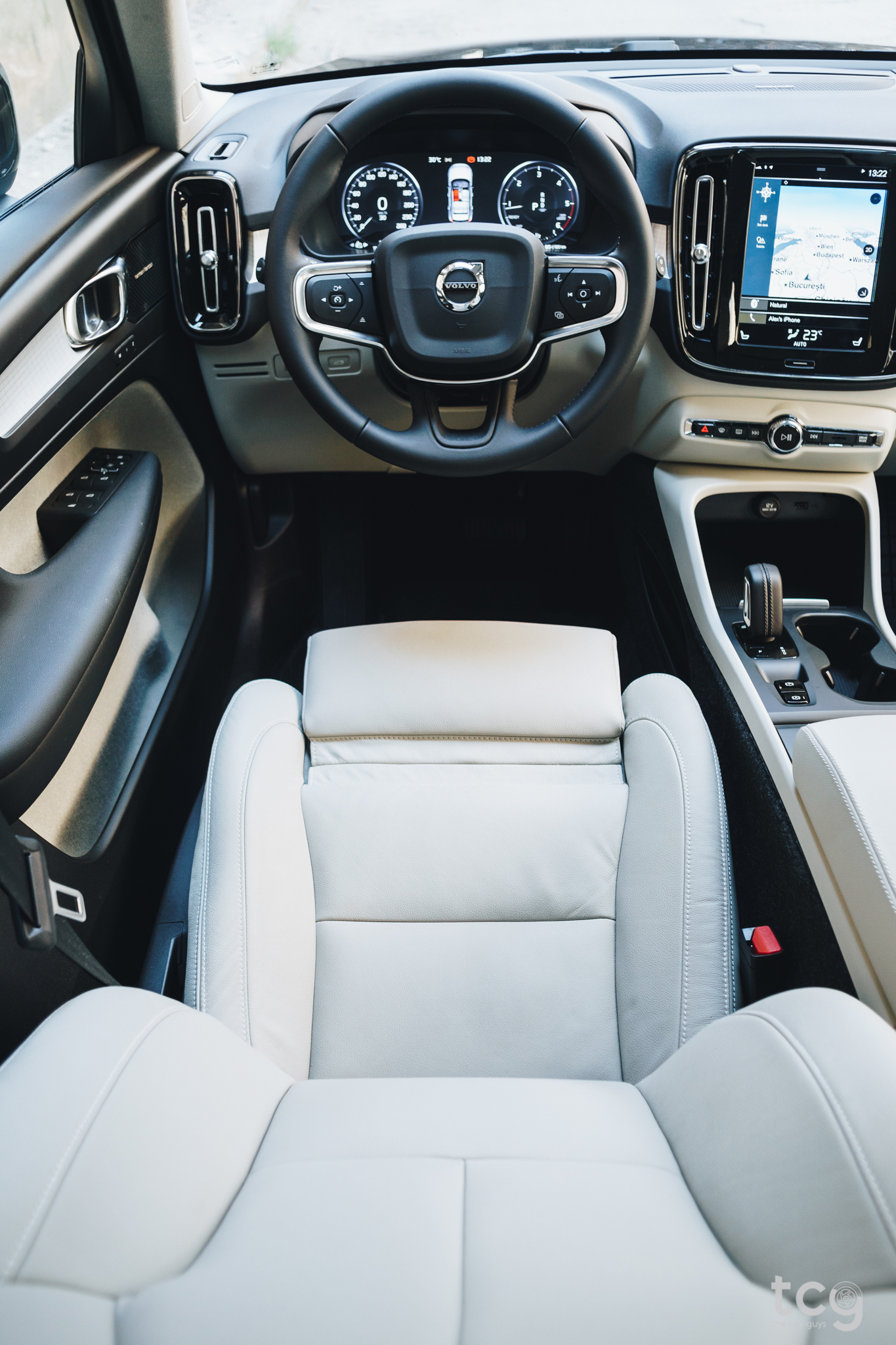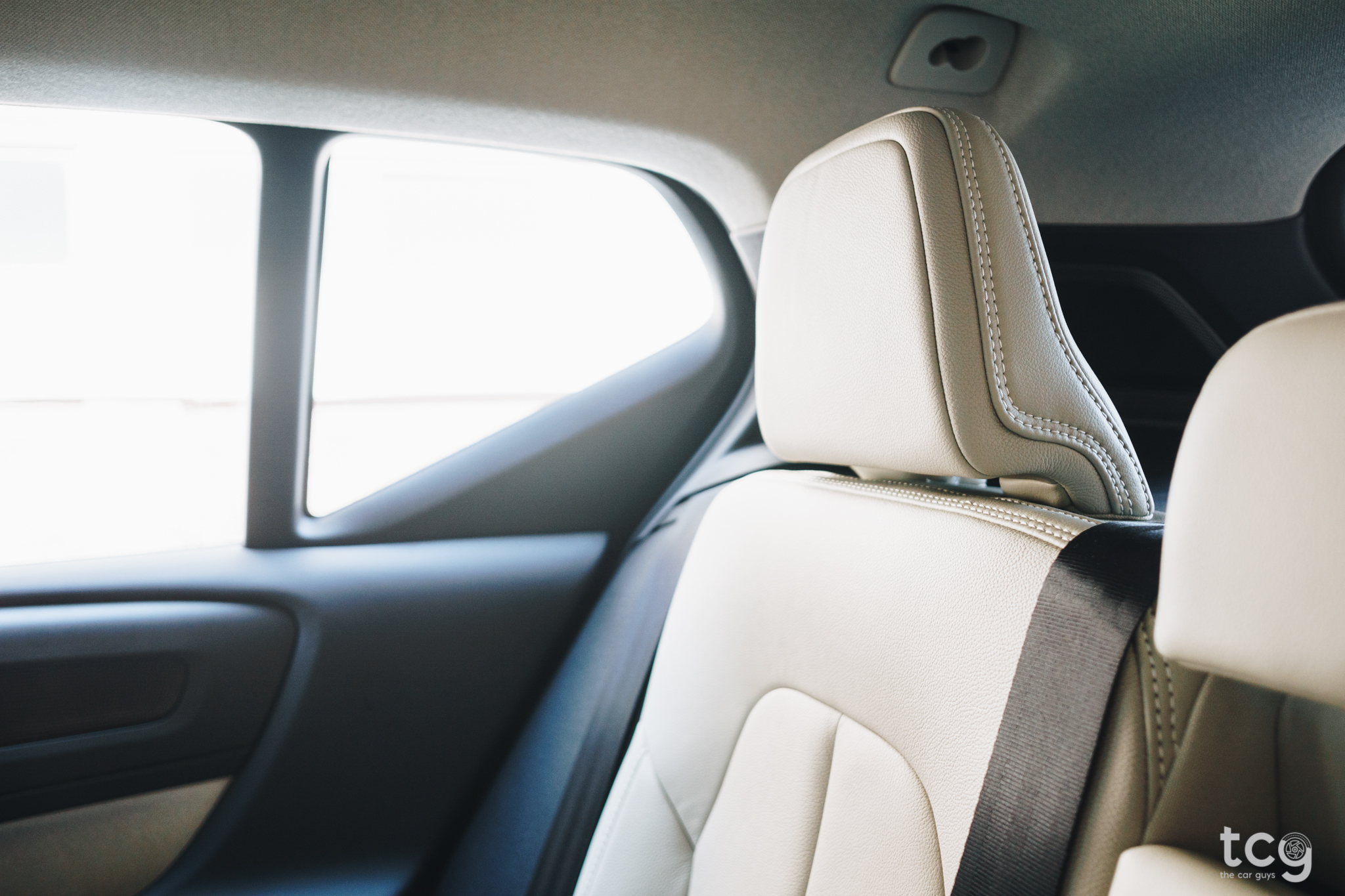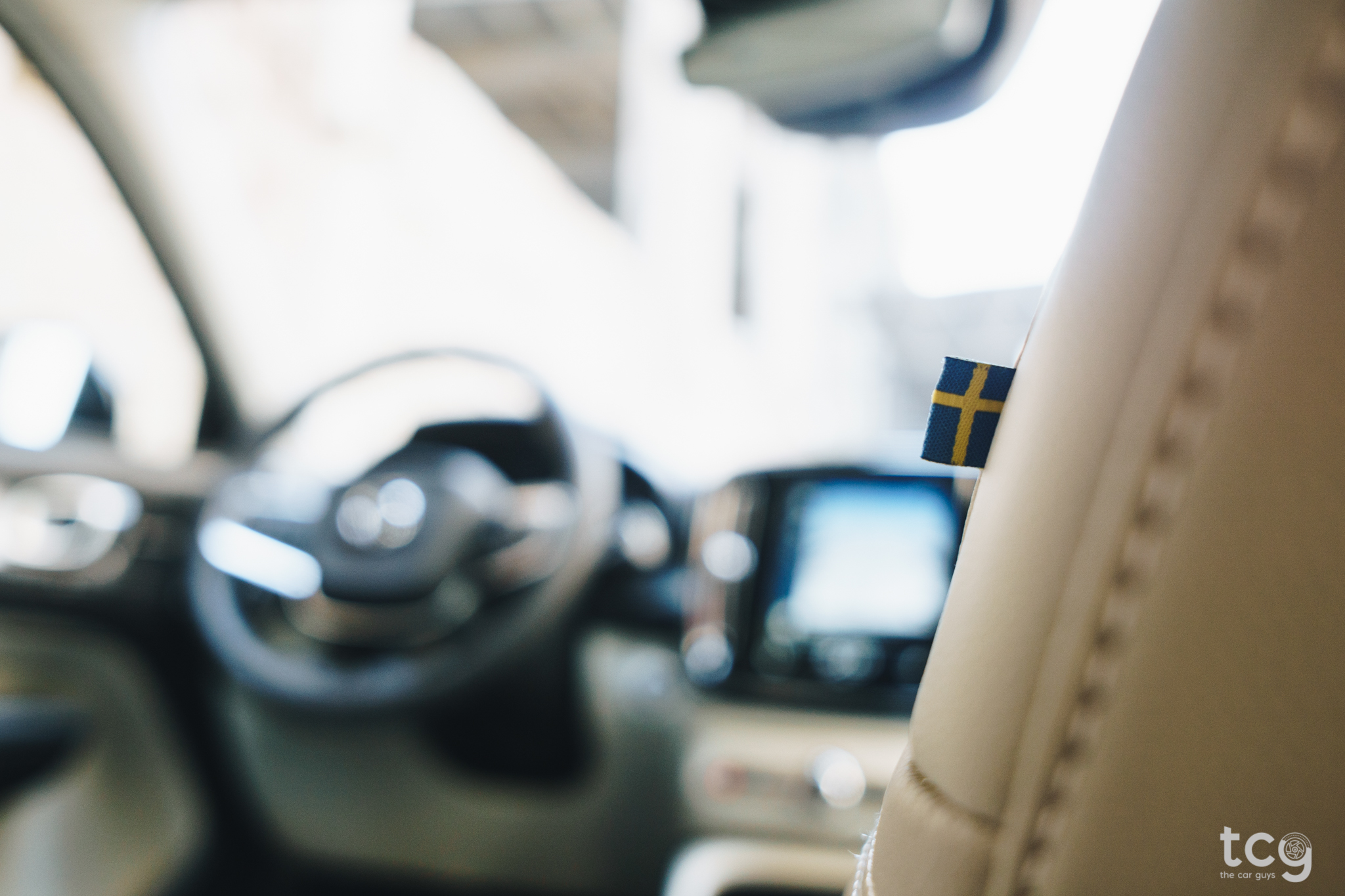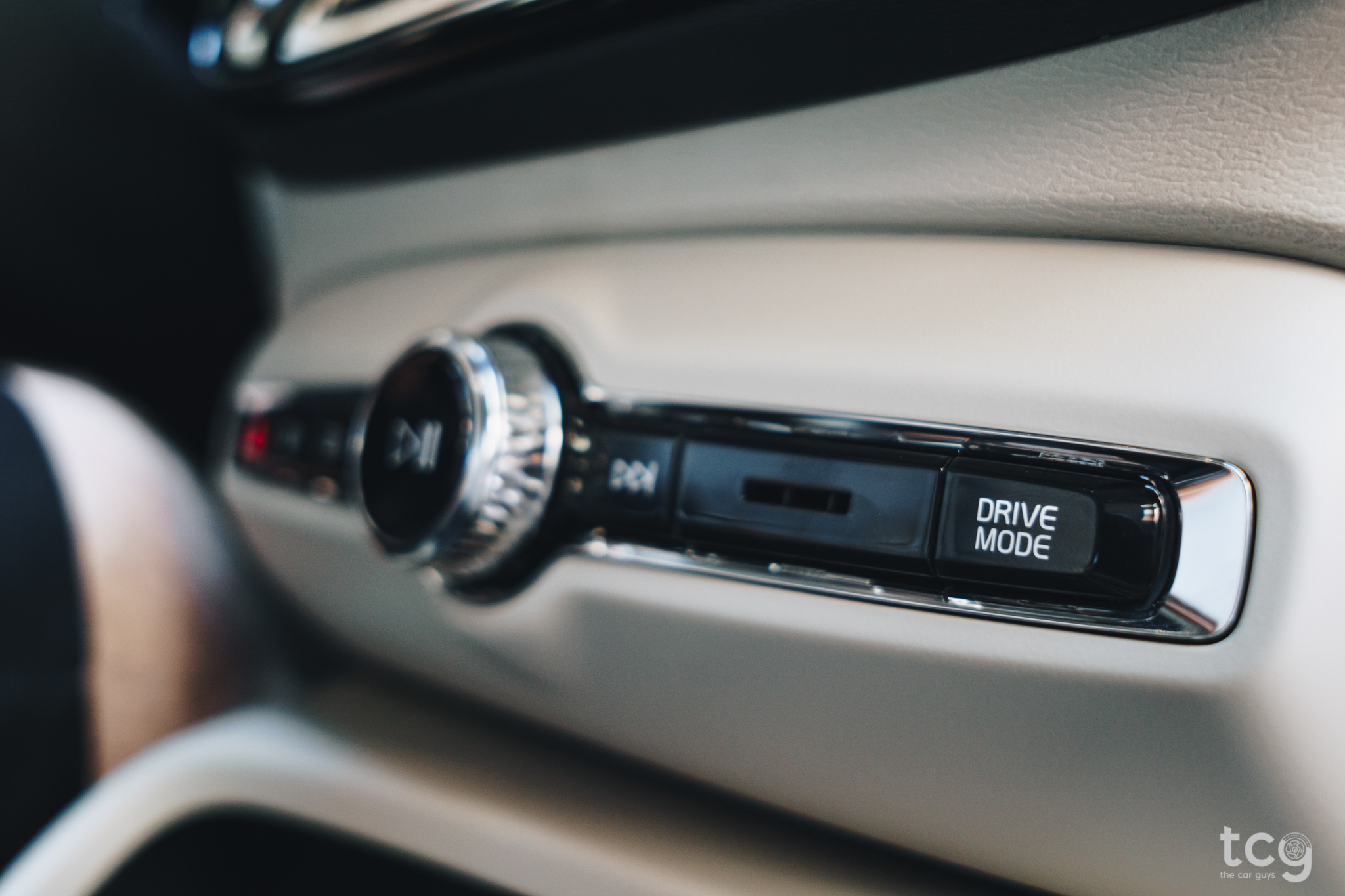 You get a digital dashboard display as standard and a pretty large infotainment screen which is fairly logical to use. They're both crisp, bright, fast and fairly easy to use. Because it's a touchscreen (the main infotainment screen, not the digital dashboard) and Volvo's menus are a little different, you might find it difficult to use at first, especially while driving, but you'll get the hang of it in a day or two. Let's not forget to mention the sound system from harman/kardon … which is incredible! There's not much I can say here because you have to listen to it to believe me but it's one of the best systems I've ever heard, in any car, ever.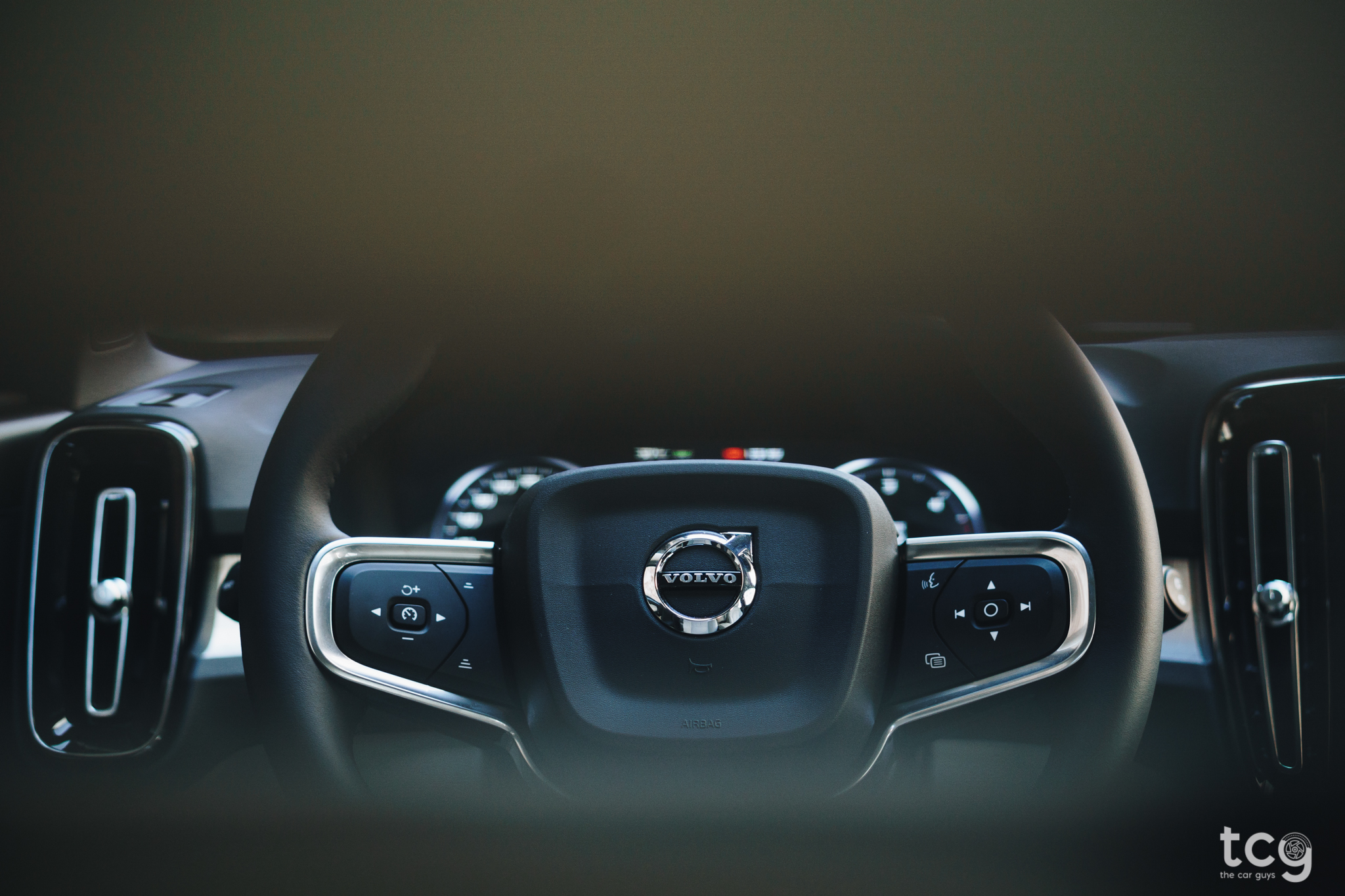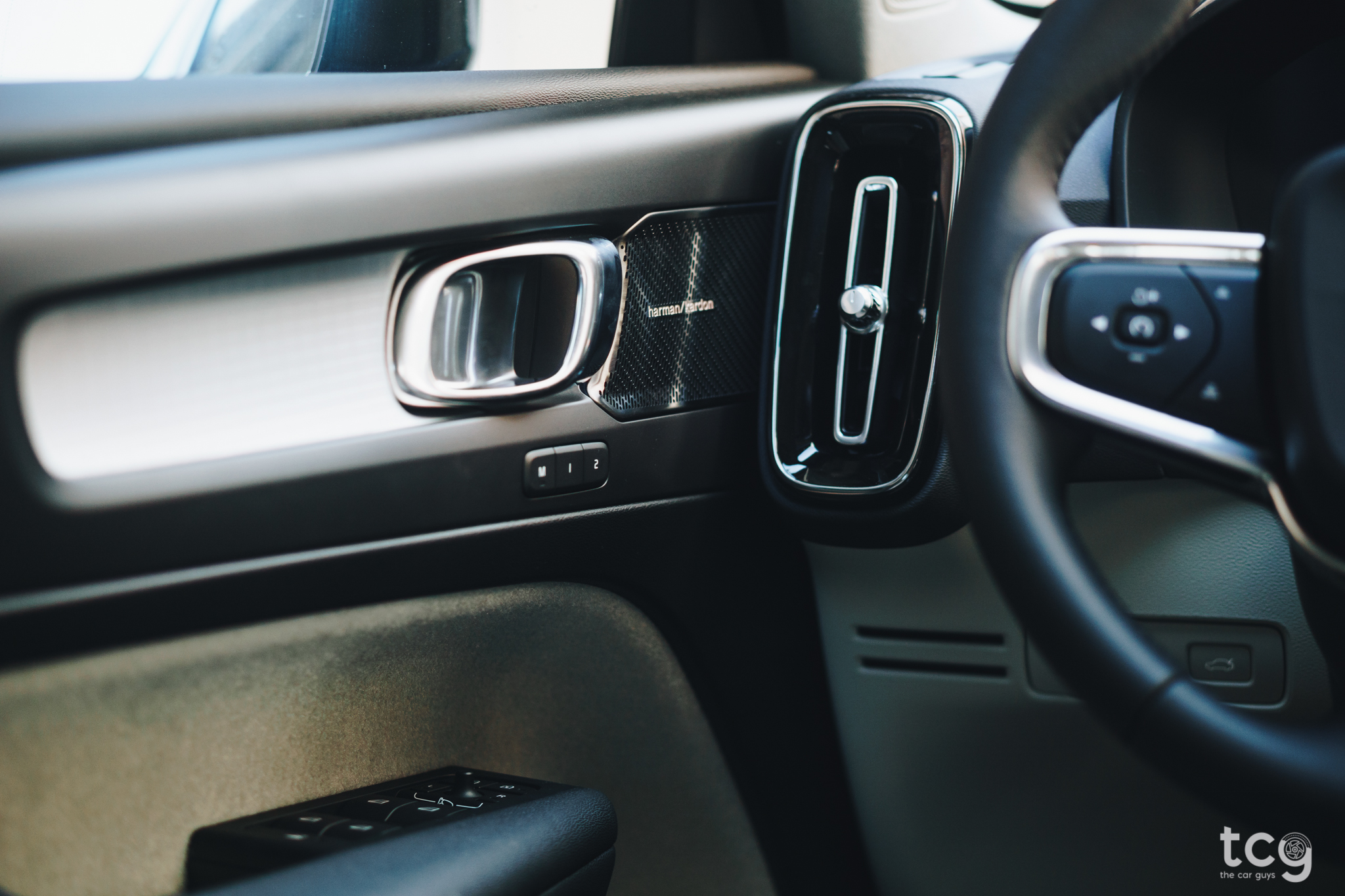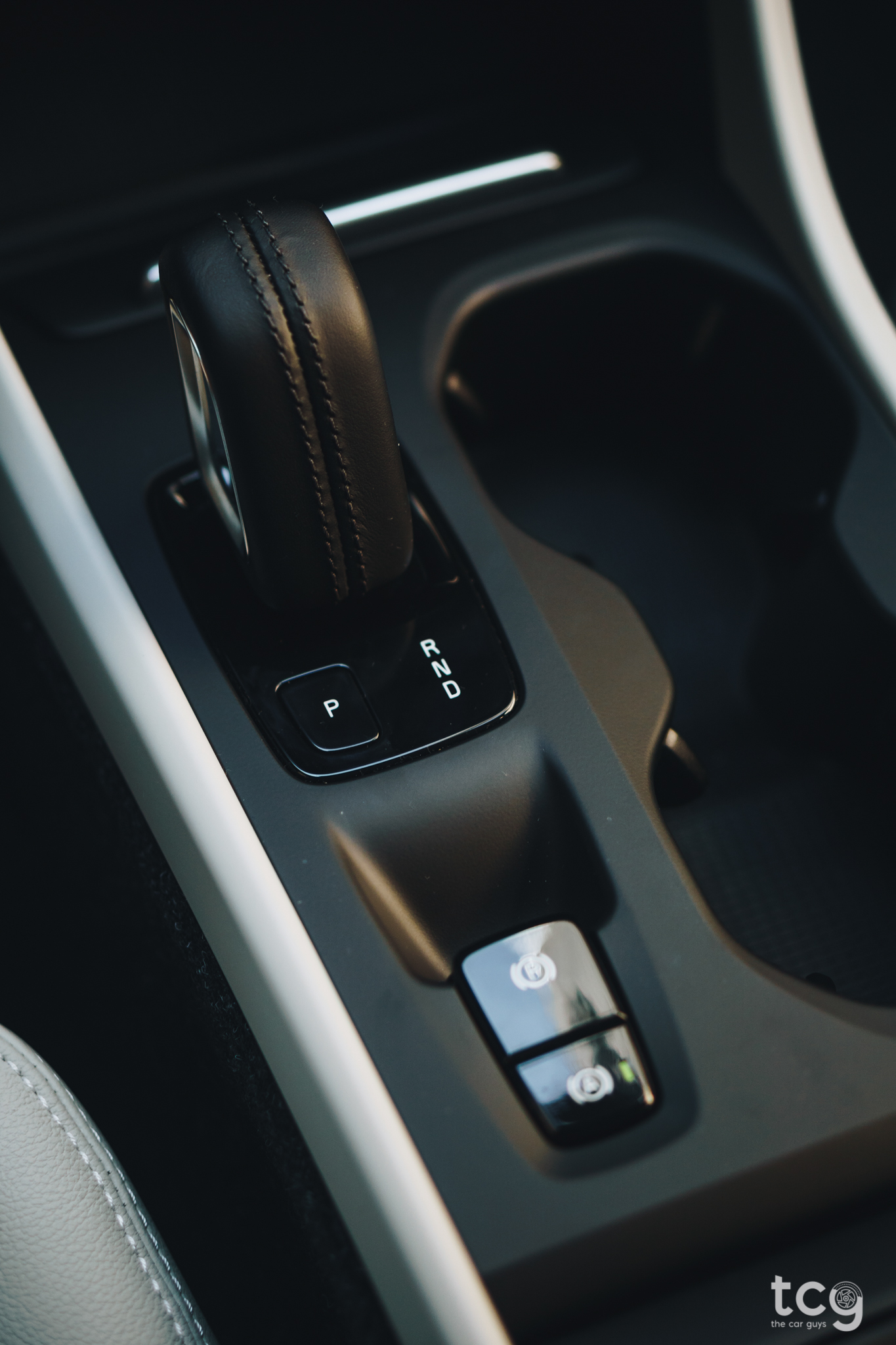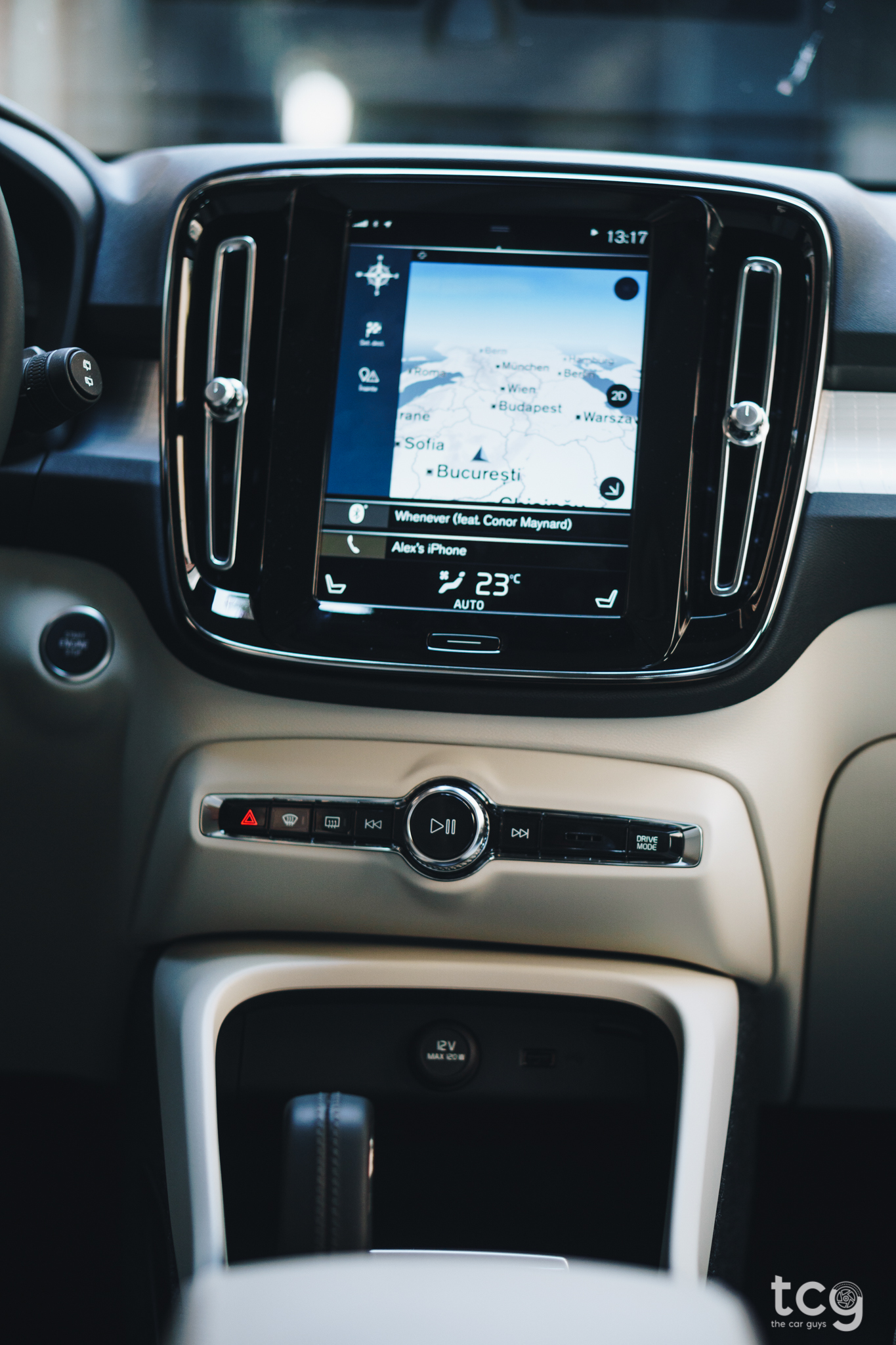 Room in the back is decent, you can easily fit two adults - three would be kind of a stretch but they won't complain on short journeys. It's not as spacious as the front but it's good enough! The boot can haul 460 litres and it has no load lip so you can easily slide things in and out, there's extra storage underneath the boot floor and you can use the floor kind of like a divider to split the boot in two. Very well thought out by Volvo!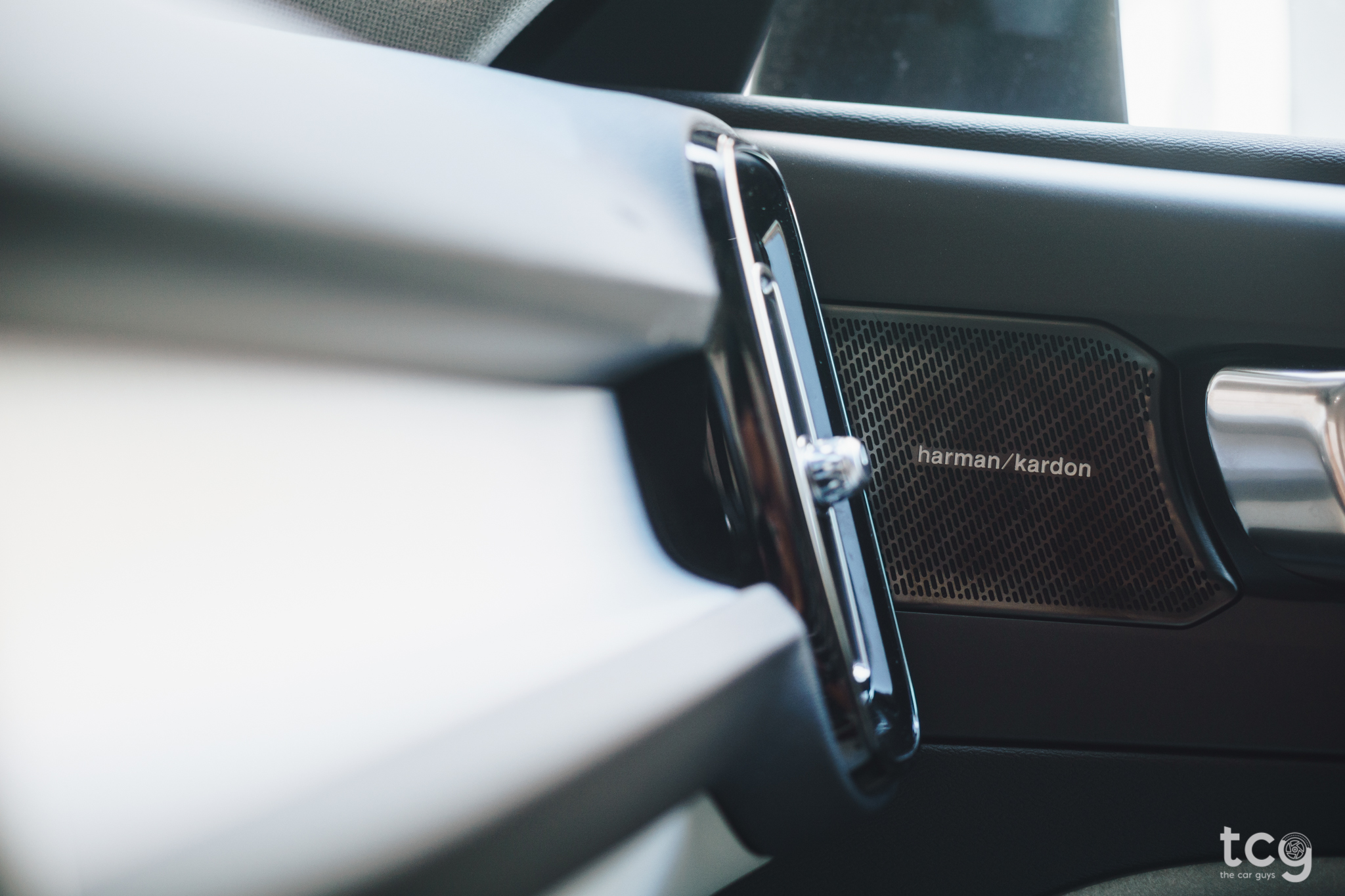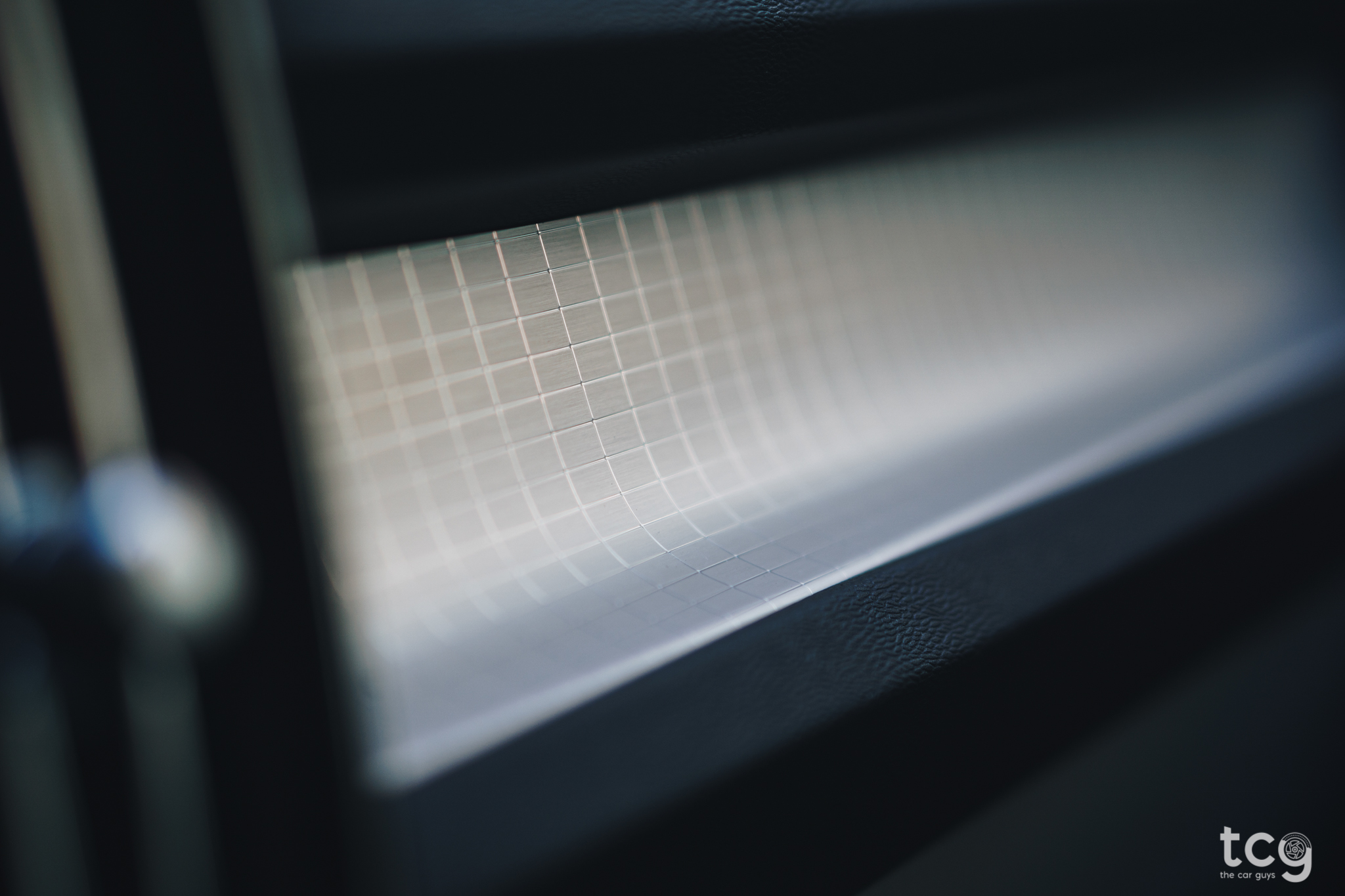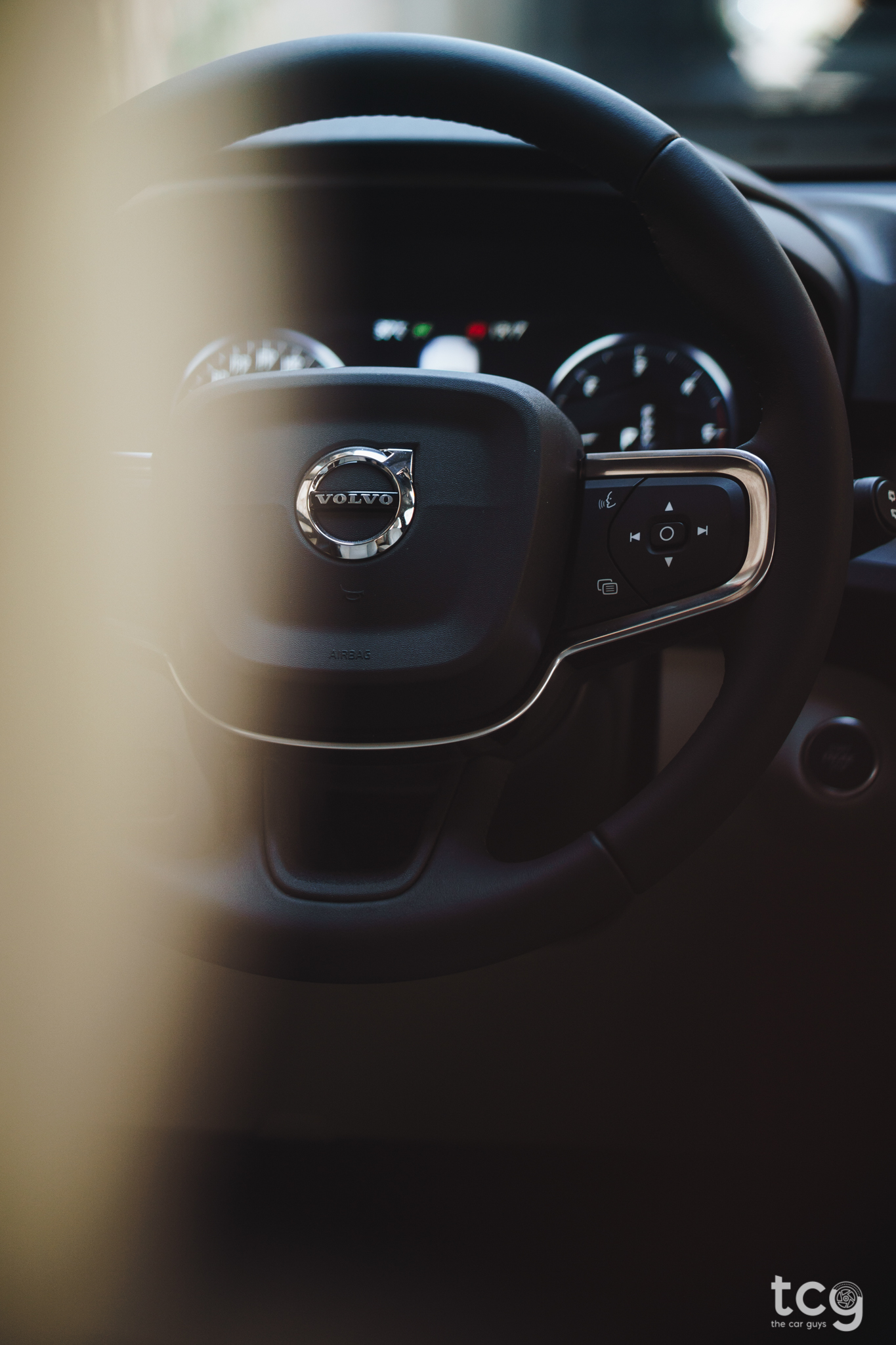 ---
3 things I really like about the XC60:
How it looks! I think this is the best looking SUV in its class right now!

The interior quality! It feels great inside, it's spacious and very well thought out!

How safe it is! It has so many safety systems that I can't really begin to list here as it would take too long!
---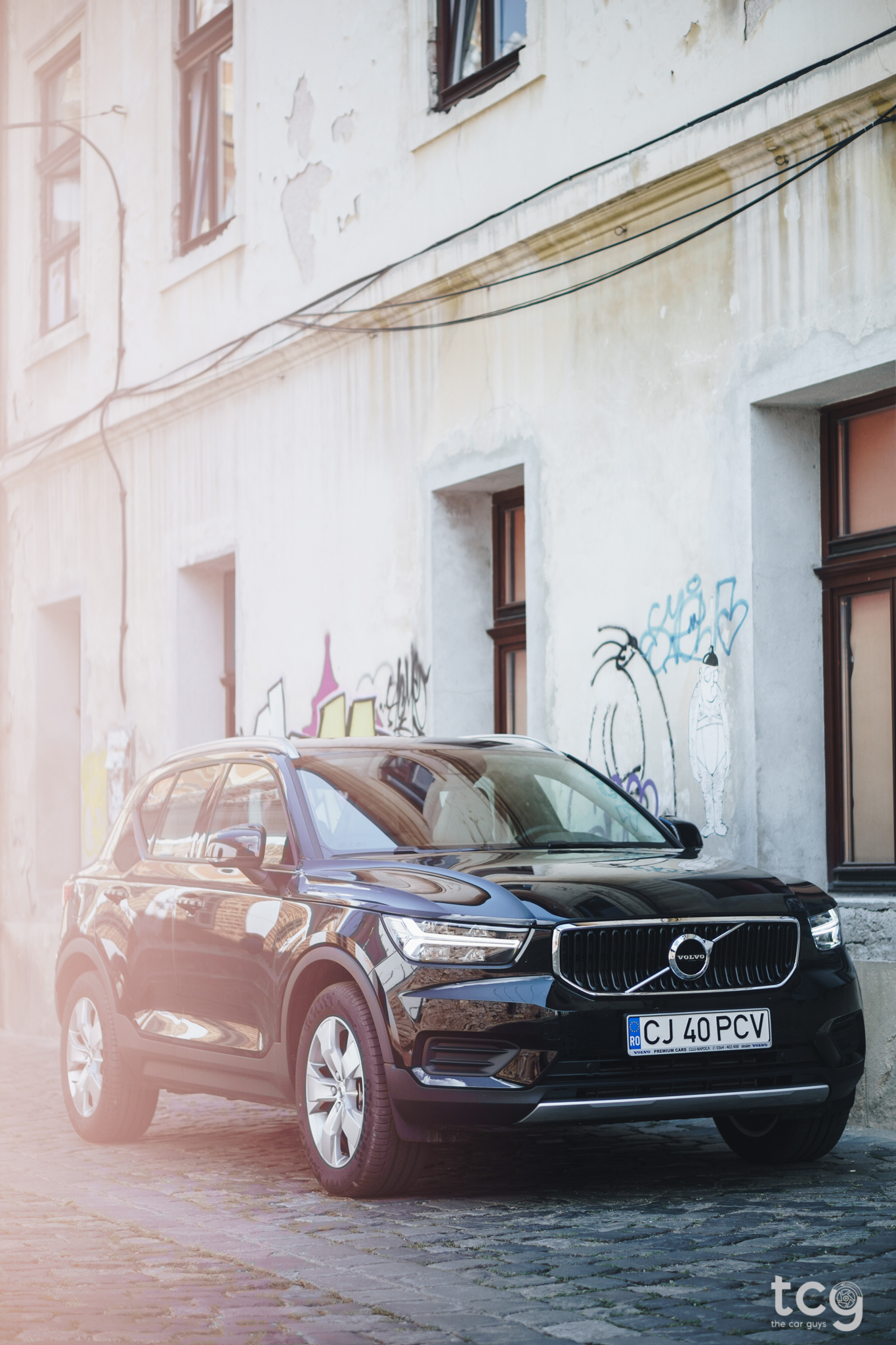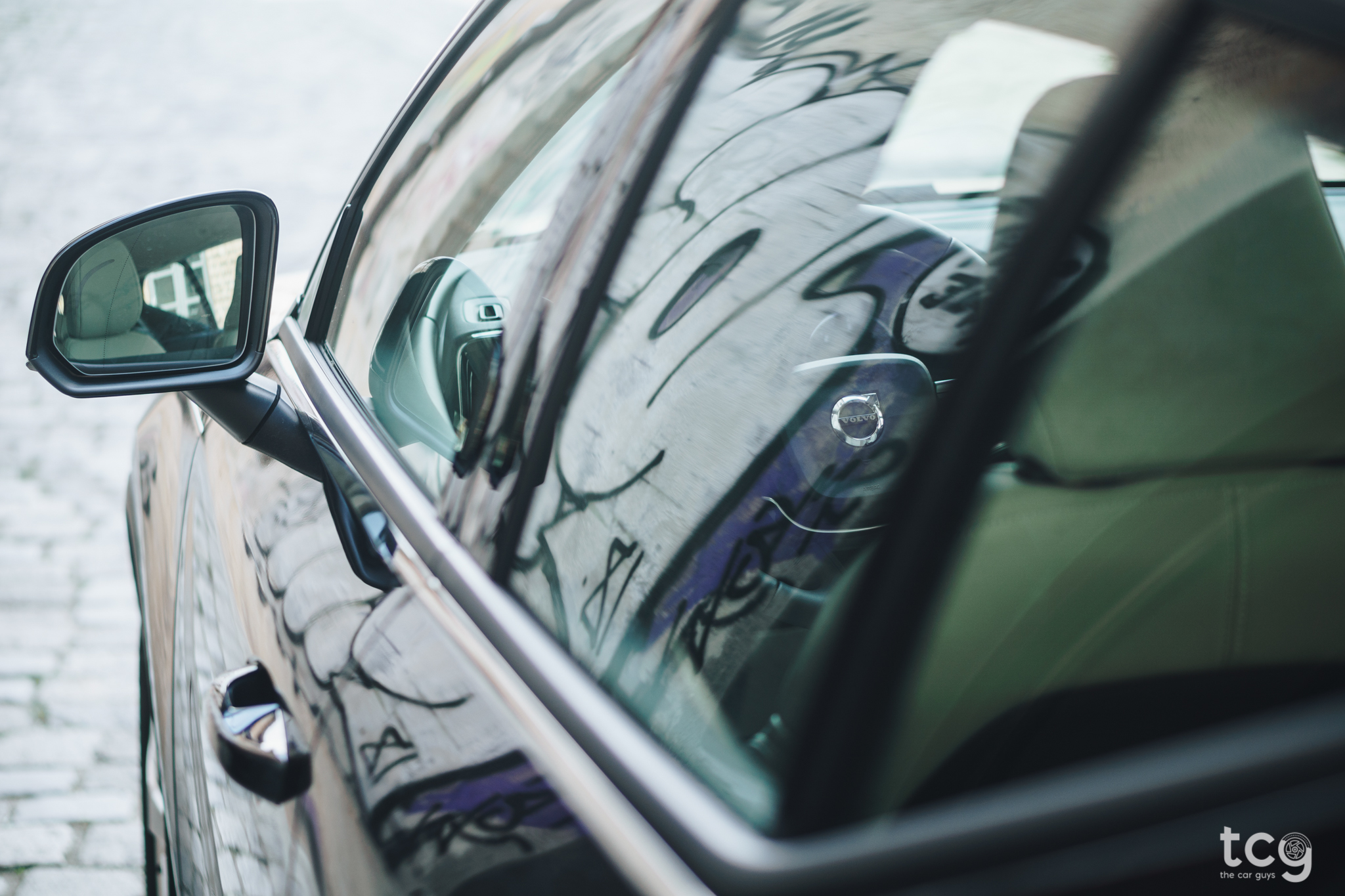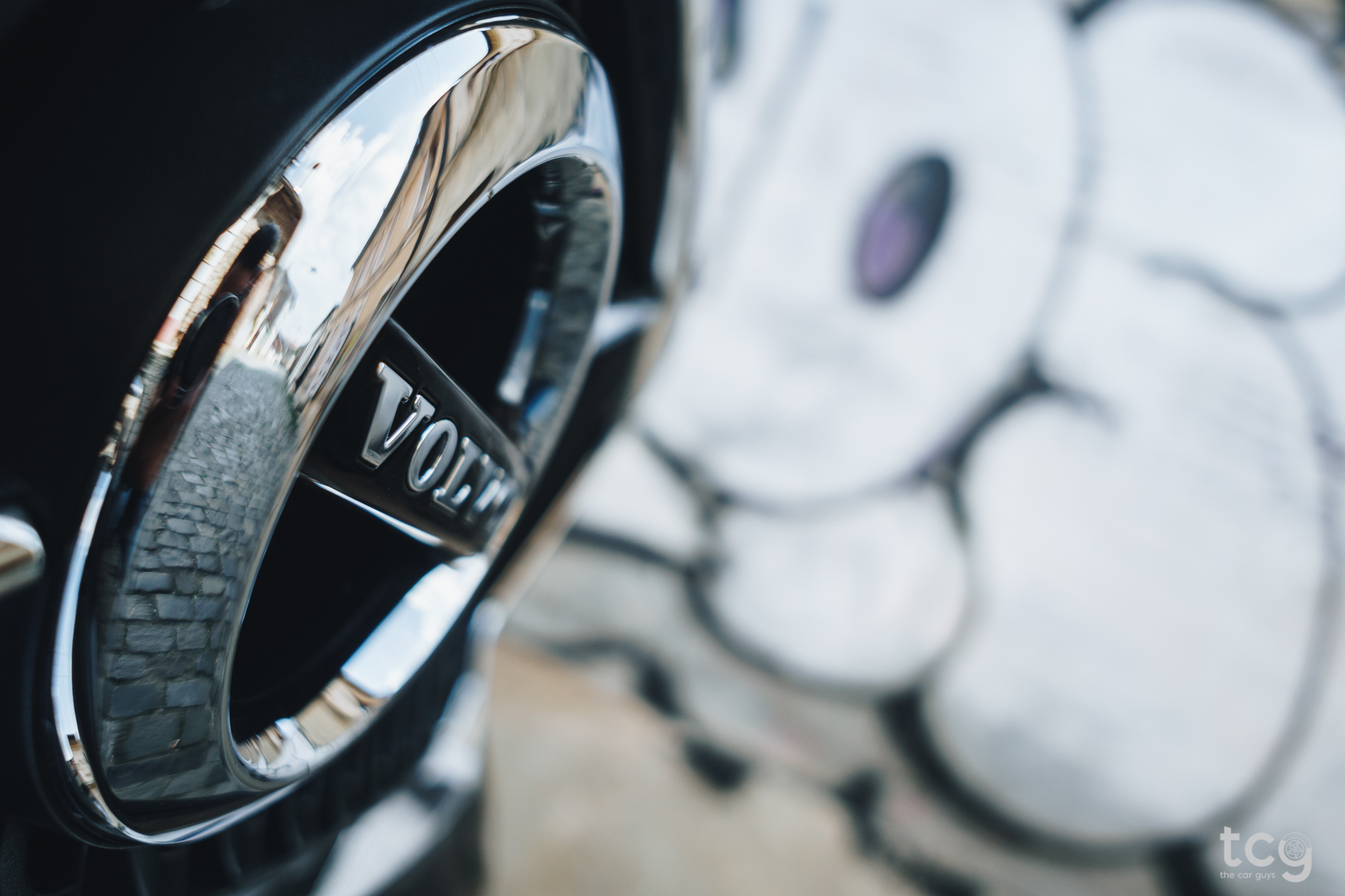 ---
3 things I really don't like about the XC60:
The gearbox lever (knob) doesn't have a button on it so going from Reverse to Drive for example is a two move action. R, N and D are also not lit so you can't really see where you've left it unless you check the dashboard - very annoying.

Because of, you know, safety reasons - if you're not wearing the seatbelt the car simply refuses to start going - it will keep engaging the parking brake until you fasten your seatbelt which can be very annoying when you're trying to do some simple maneuvers, maybe park the car a different way or something.

Instead of the Play/Pause buttons I would have used that space for the climate controls - easier to use than through the infotainment touchscreen.
---
Would I get this car? Yes, I would get it! It's great to drive around town, it's really safe and it can do pretty much anything you need it to do.
---
Price of the tested model: ~45,000 Euro (VAT Included).
Engine and Gearbox: 2.0 diesel unit – 190HP (400NM of torque) with an 8-speed Geartronic automatic gearbox.
---
Thank you Volvo Cluj-Napoca for lending us the car.
Photos by: Clau Morar
---