I can't really say that I'm a fan of Nissan - except for the GT-R and 370z of course - and even though I drove this "new" Qashqai for an entire weekend, that didn't really change my mind.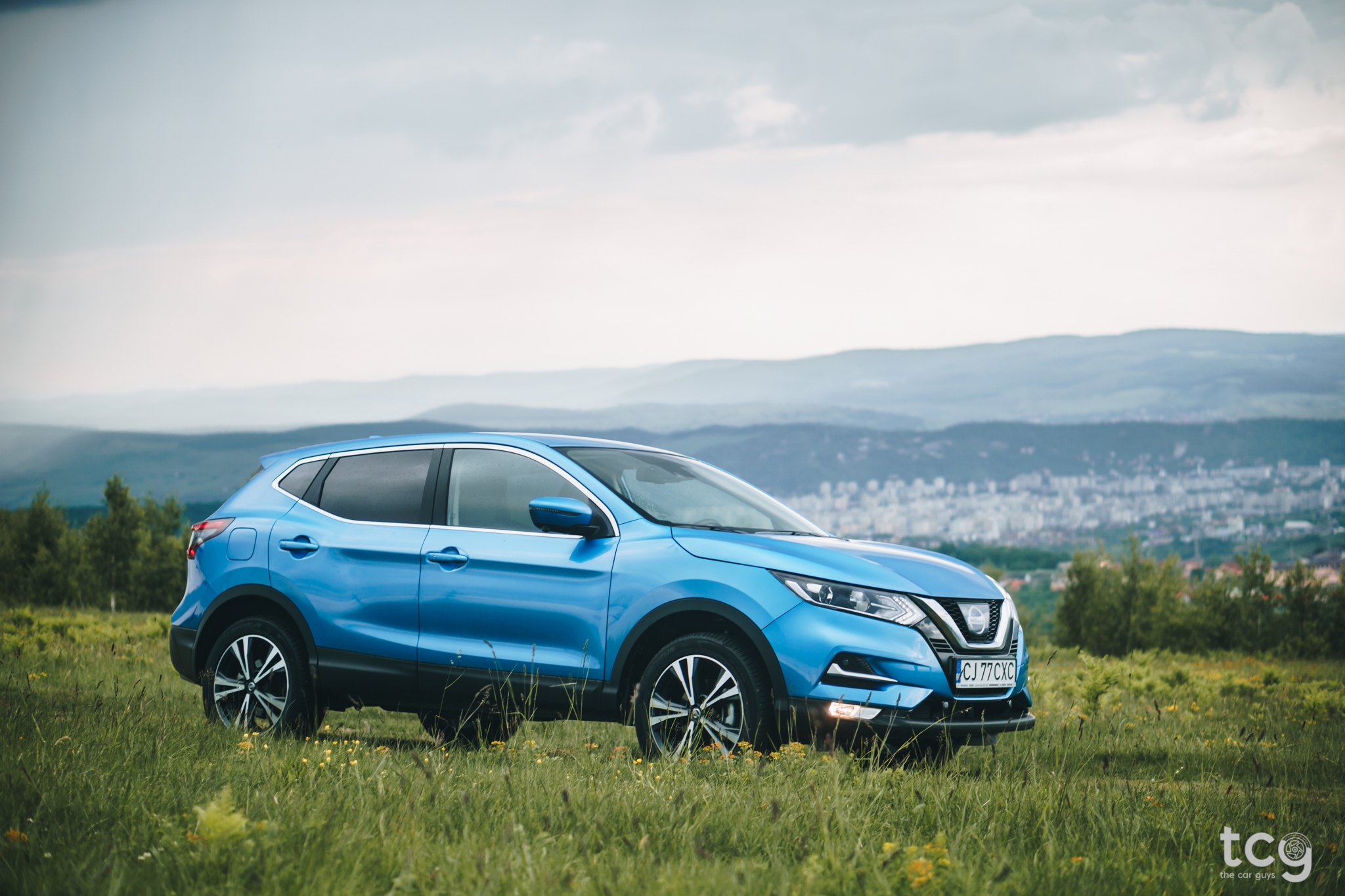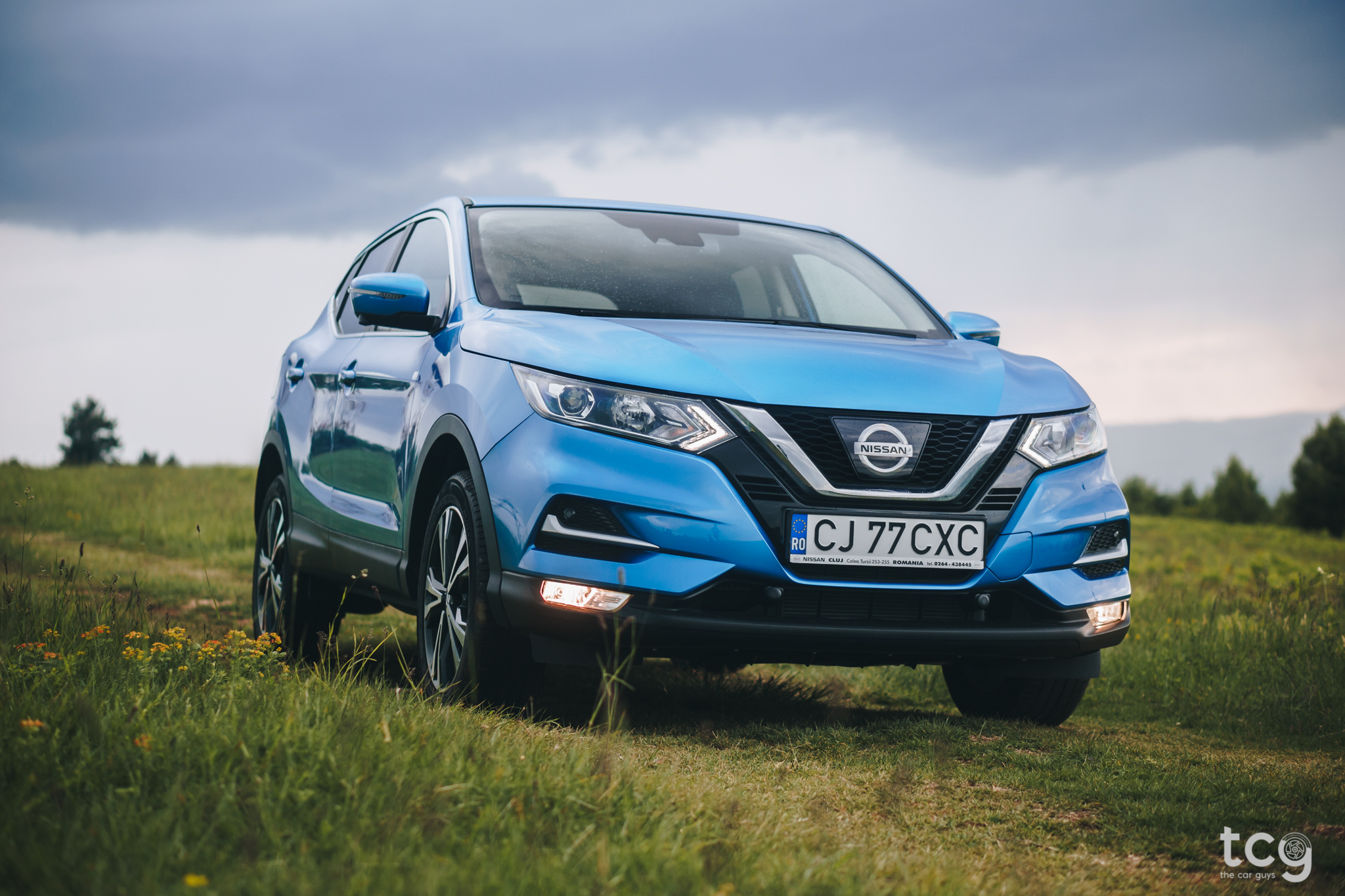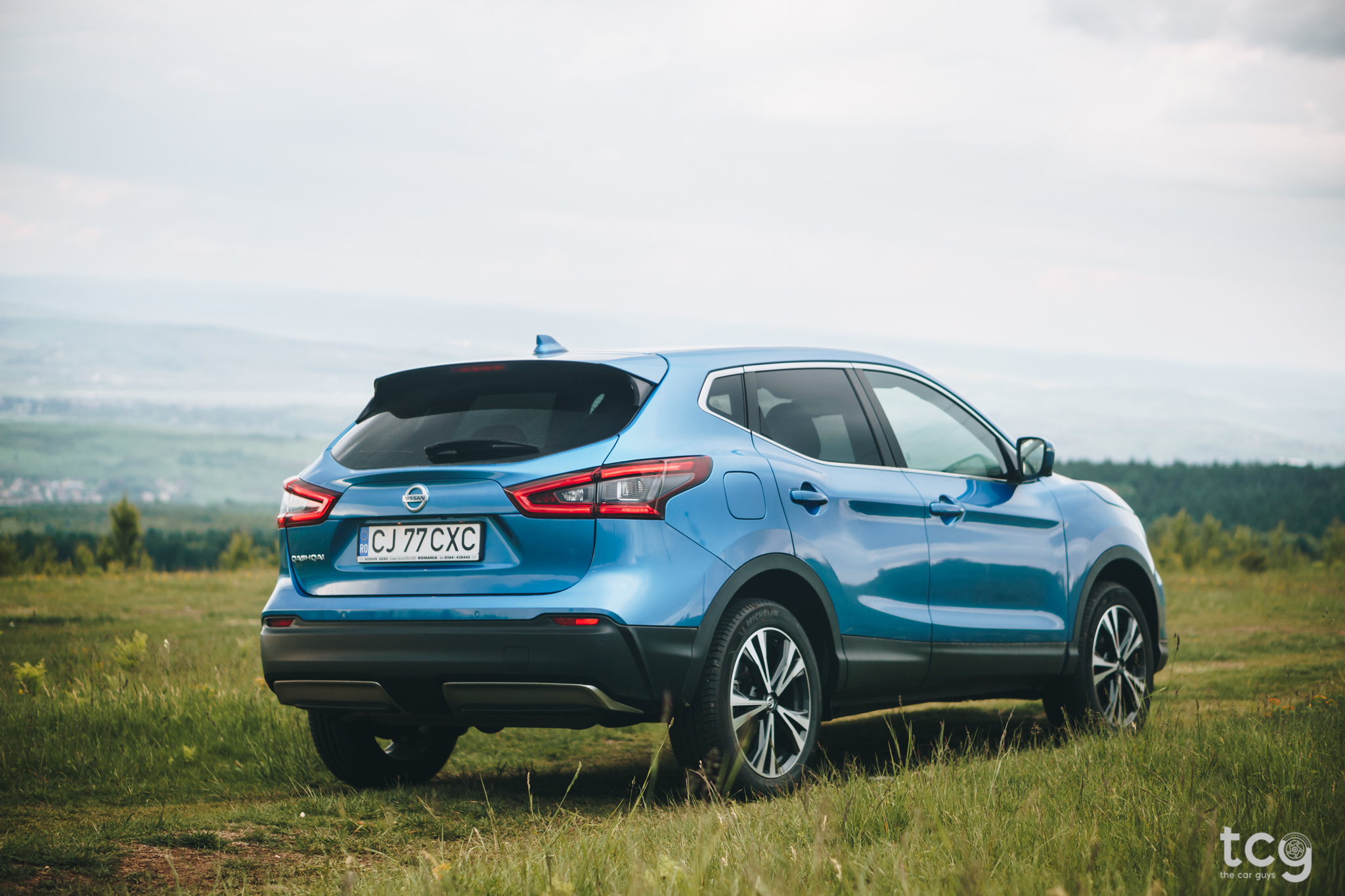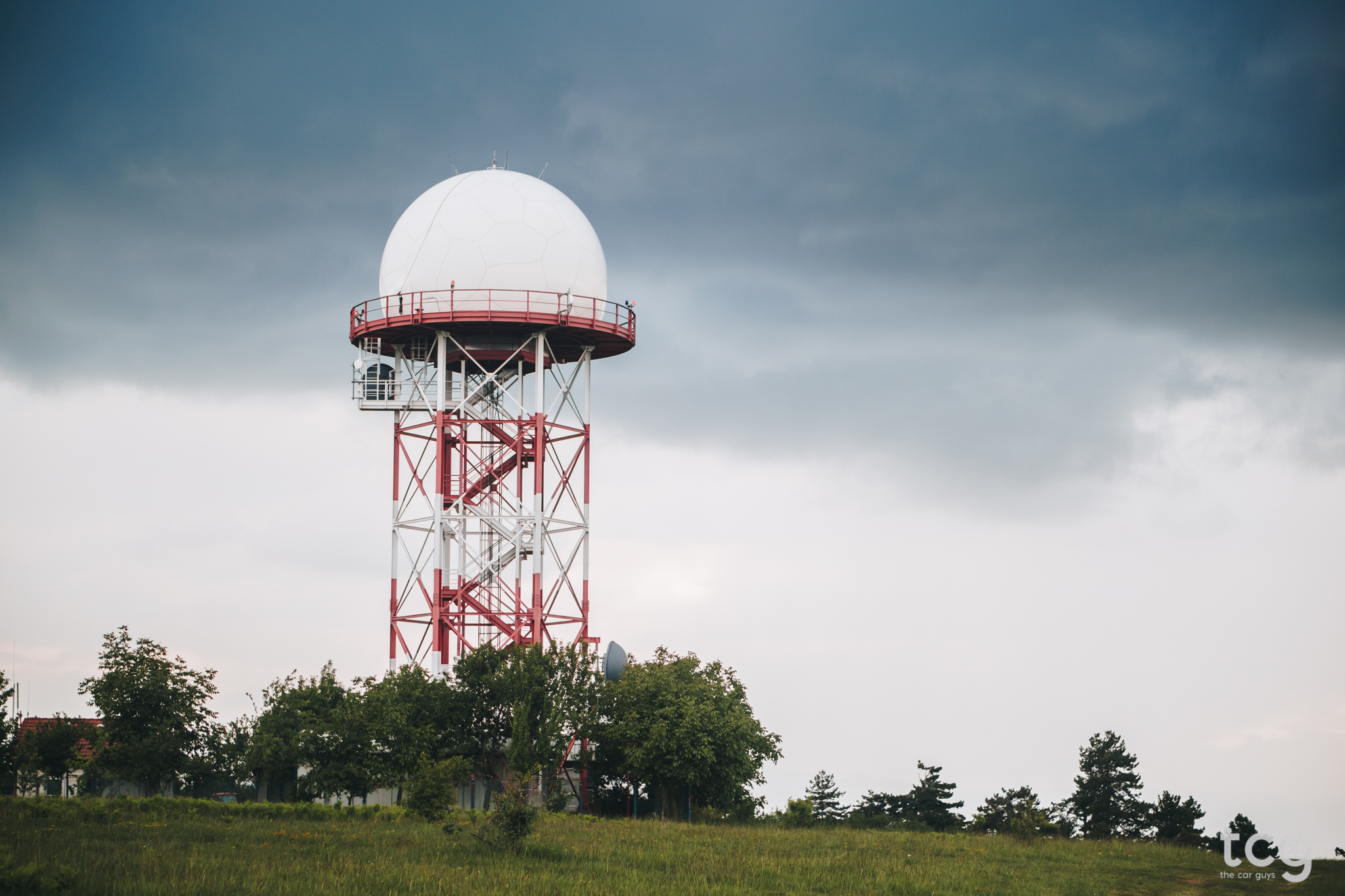 The car looks good - it doesn't have that conventional, boring look but it doesn't have the "wow" factor either. People actually turned their heads for this car and I think it's mainly because of the "Vivid Blue" color - which is a 500 Euro option, by the way. What do you think of the new Nissan Qashqai's looks?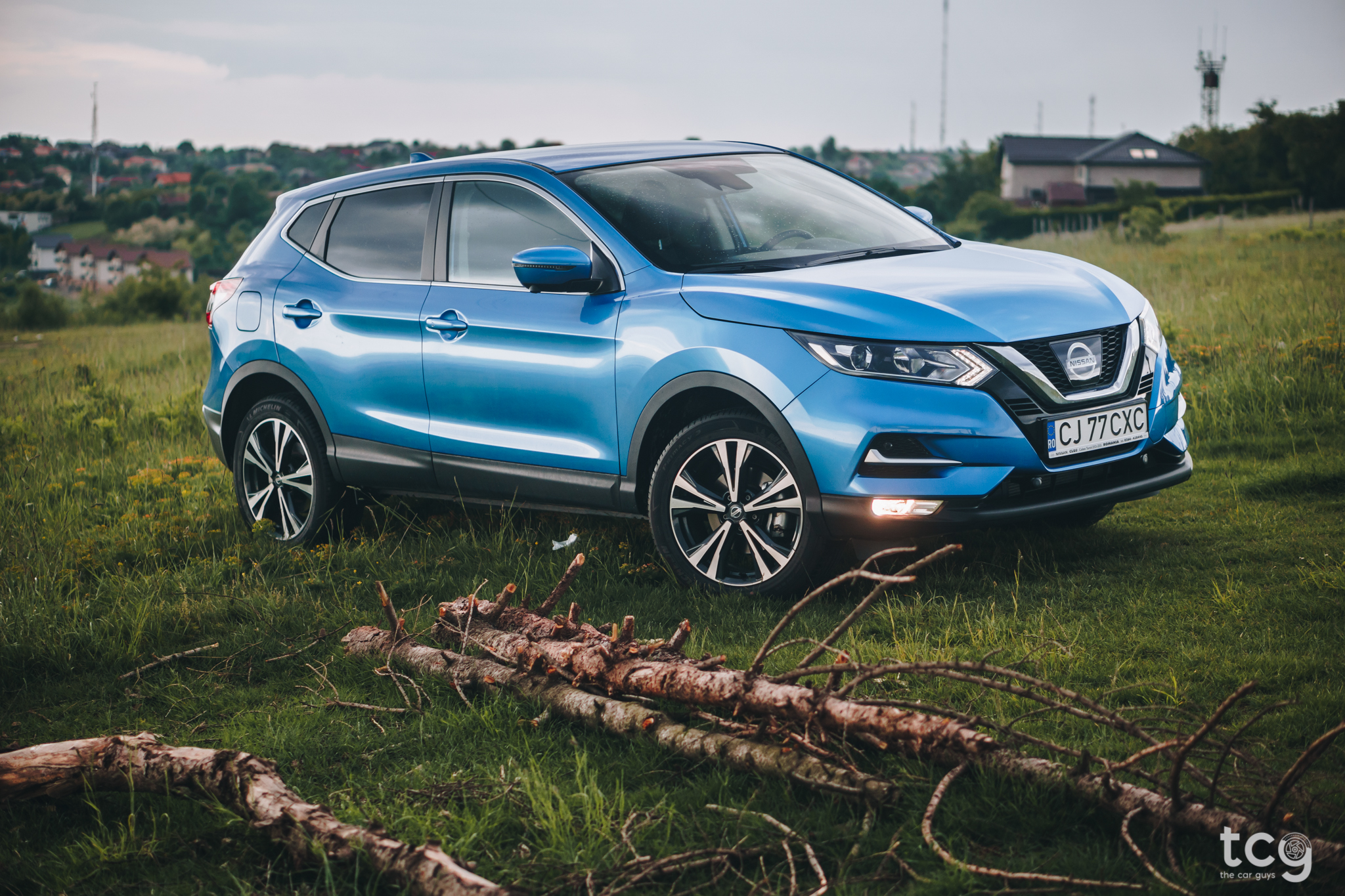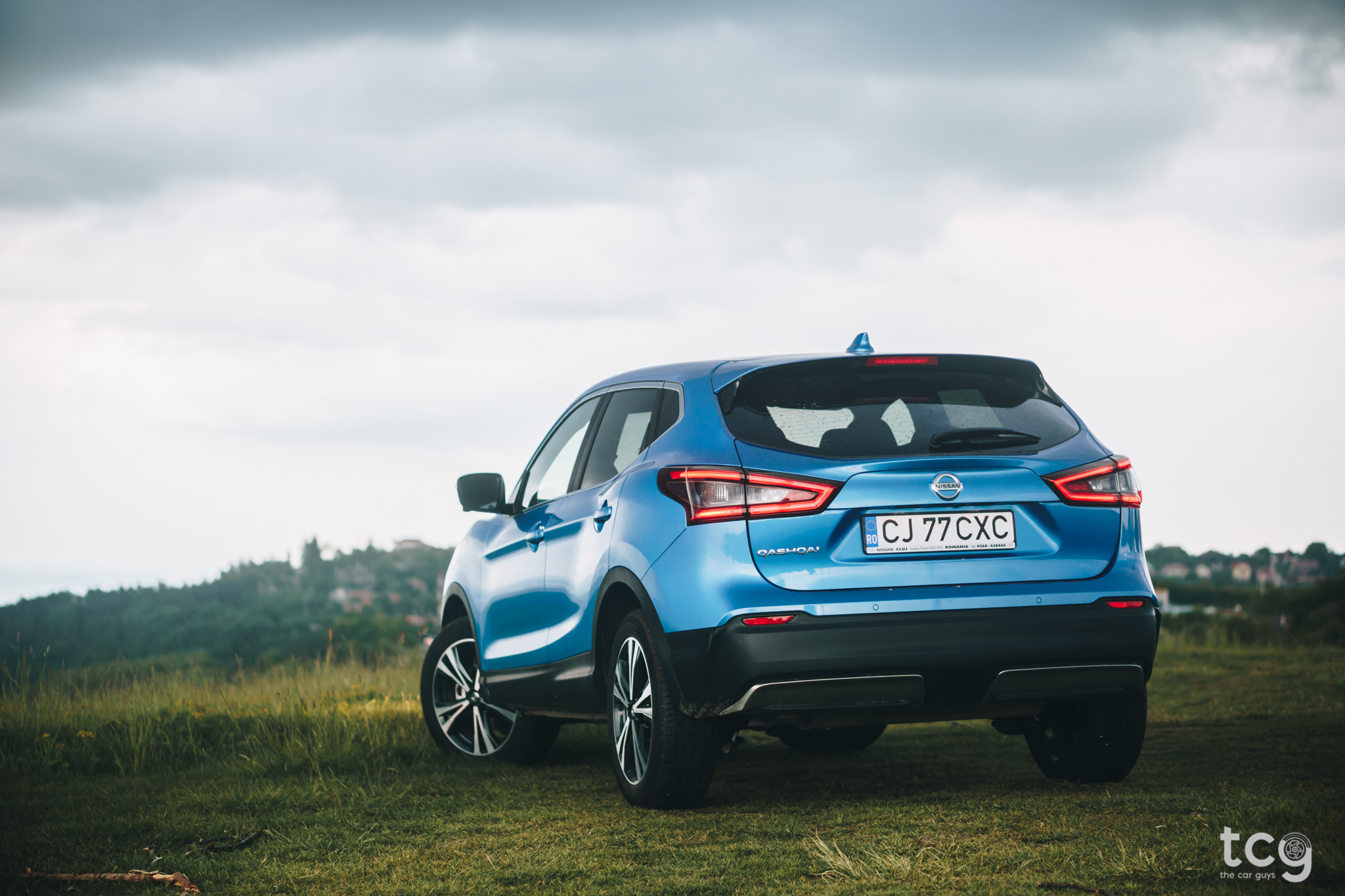 Performance is not that great if I'm perfectly honest - the car had a 1.2 (DIG-T) petrol engine that makes 115 HP and 190 NM of torque and even though it's nippy, being a turbocharged engine, I think this car would need at least 150 HP - it's an SUV after all. You can also get a 1.6 litre petrol, a 1.5 litre diesel and a 1.6 litre diesel - all 4-cylinder engines.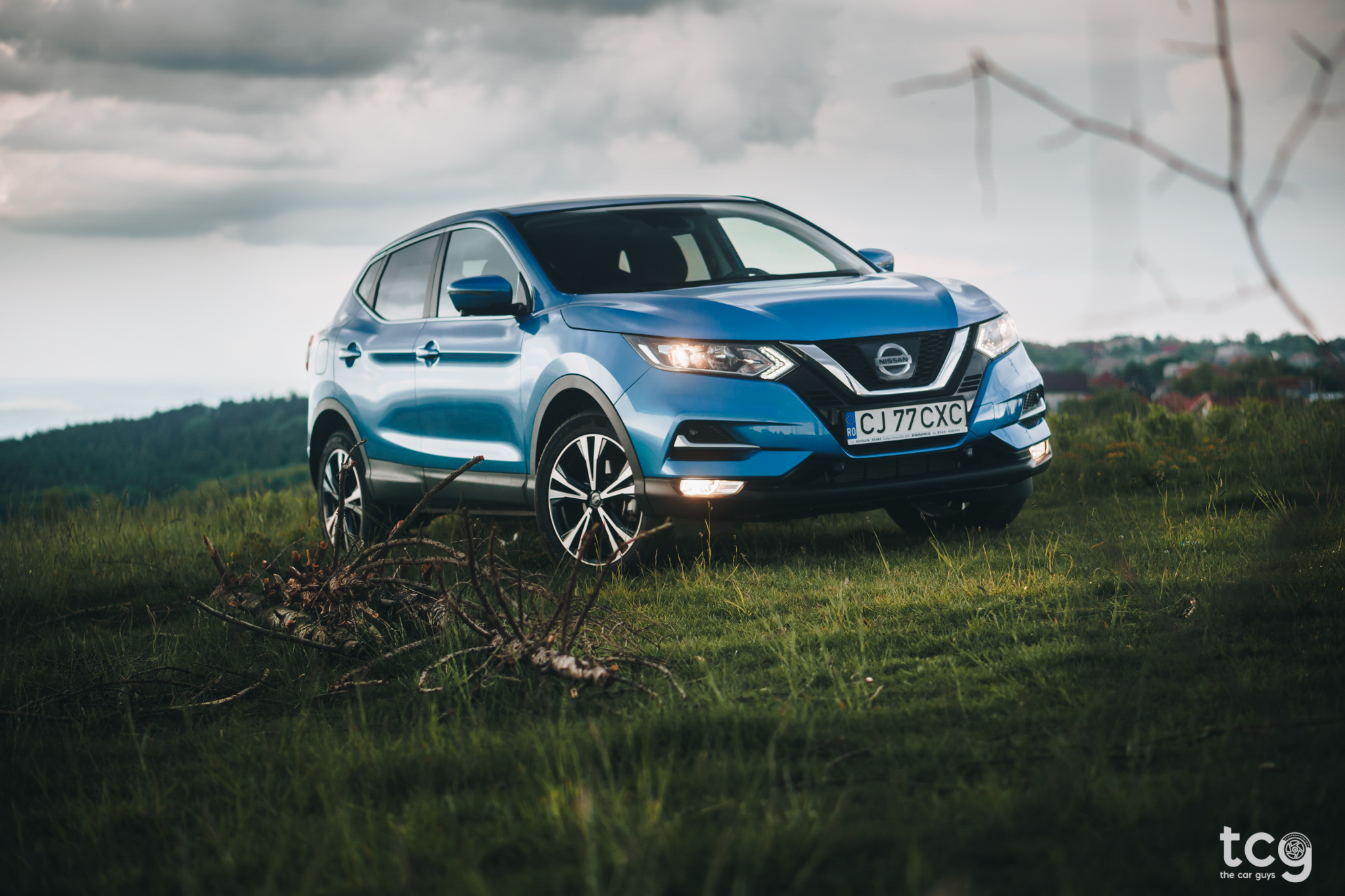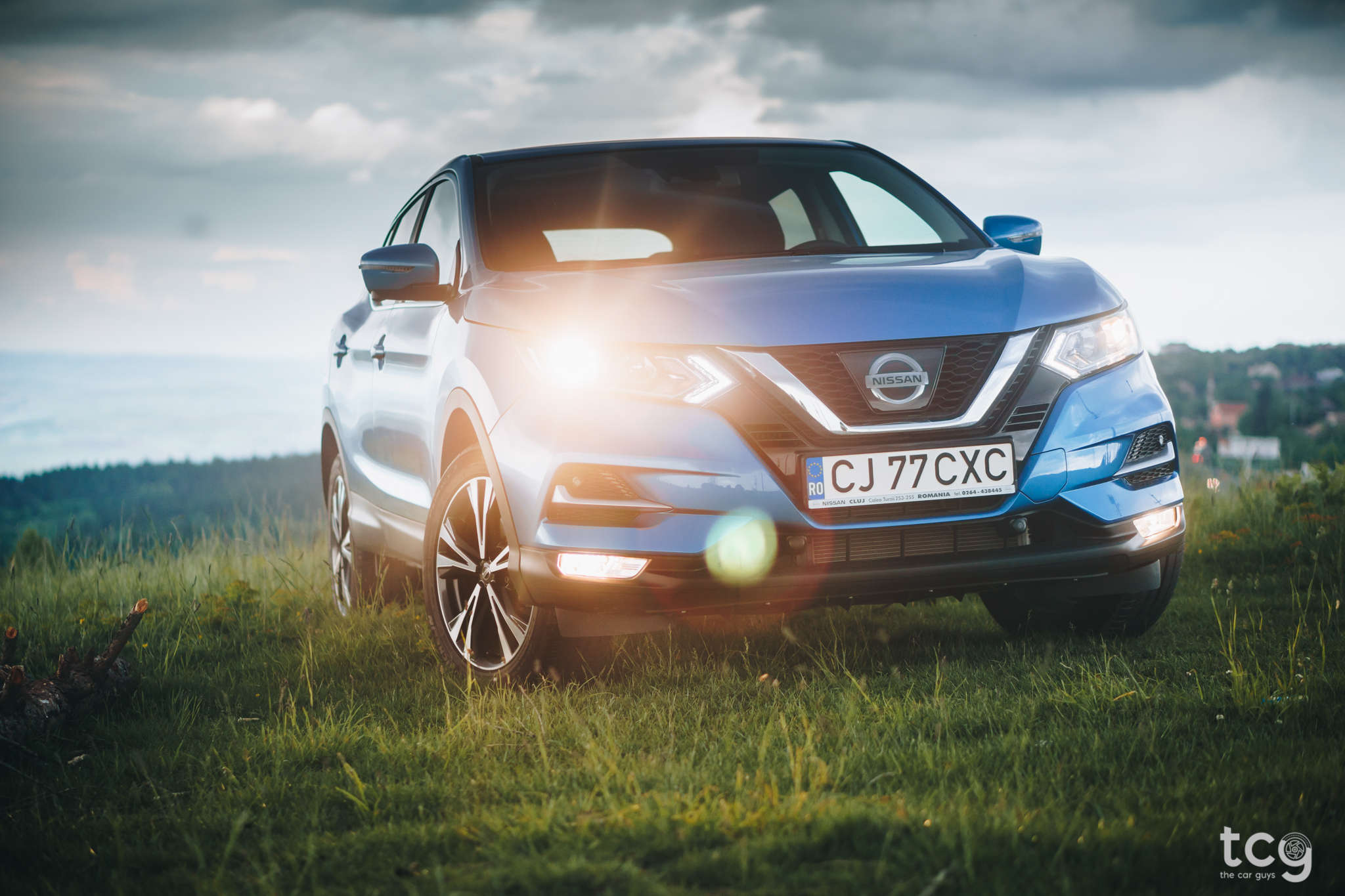 If you're looking for a 4WD version - Nissan offers one, but only with a 6-speed manual and a 1.6 litre diesel unit - no automatic gearbox for 4WD, which is a shame. Don't get me wrong, the 6-speed manual is actually pretty good, it's very precise and it doesn't "hang" like other manuals I've tested recently but I think an auto would be better on a car like this.
It's very easy to drive this car around town thanks to the electronically assisted steering & great all-round visibility and, even though it's an SUV, you won't have any trouble parking it - if you can find a parking spot where it will fit. When you pick up speed the steering wheel weighs up a little bit but not as much as I would like - you don't really get a lot of feedback from the front wheels, except for all the bumps and potholes which are felt throughout the entire cabin.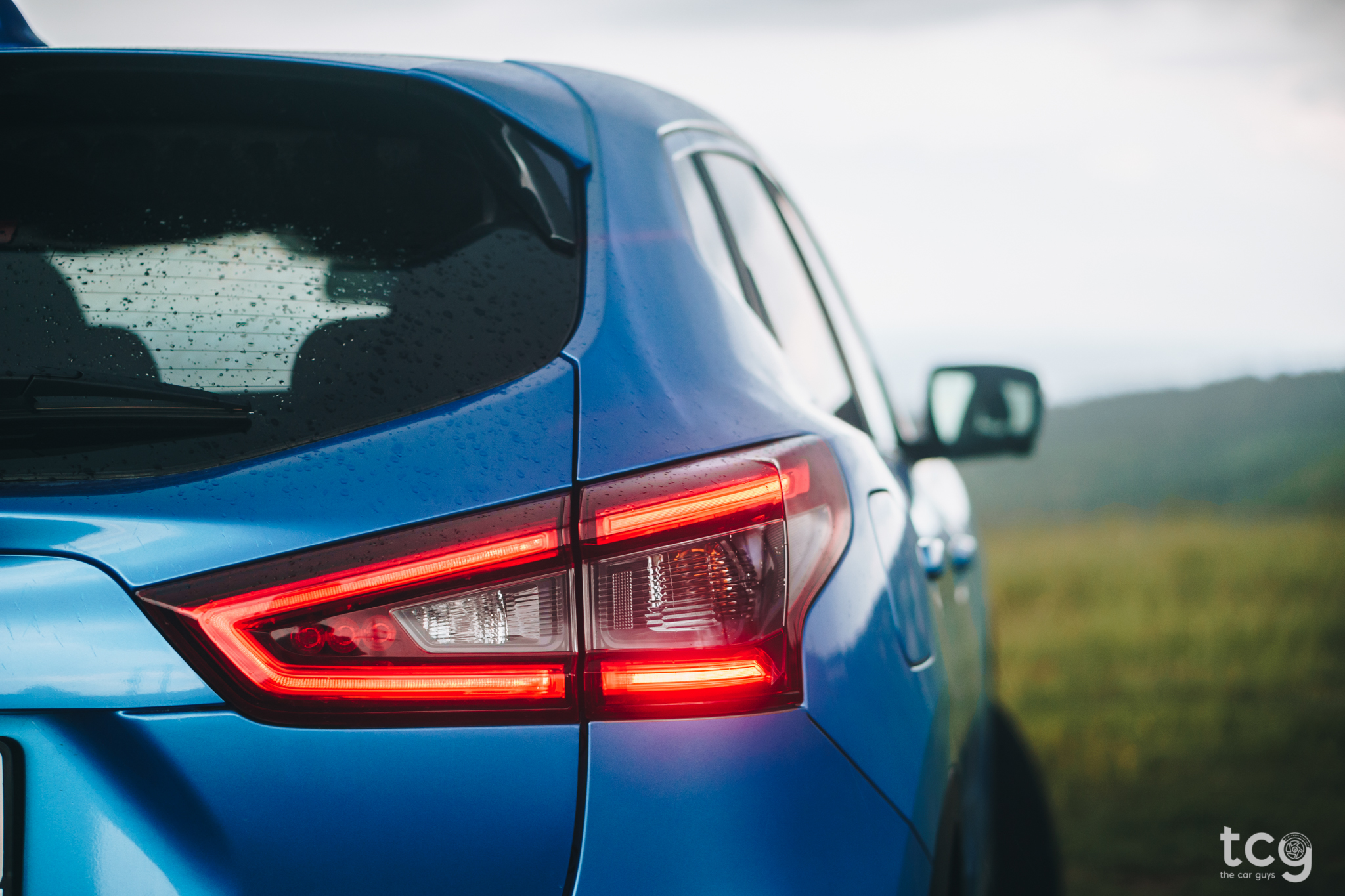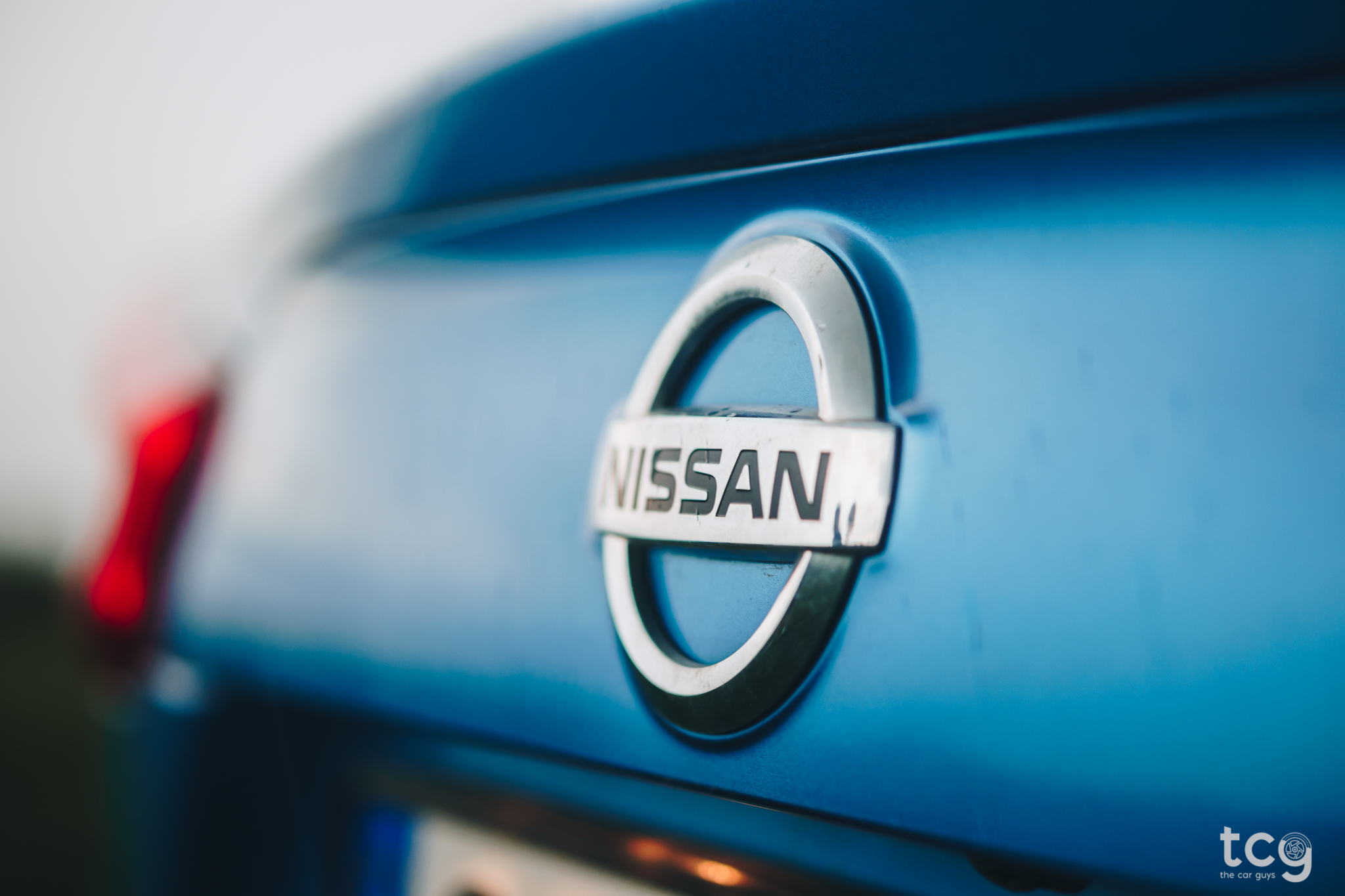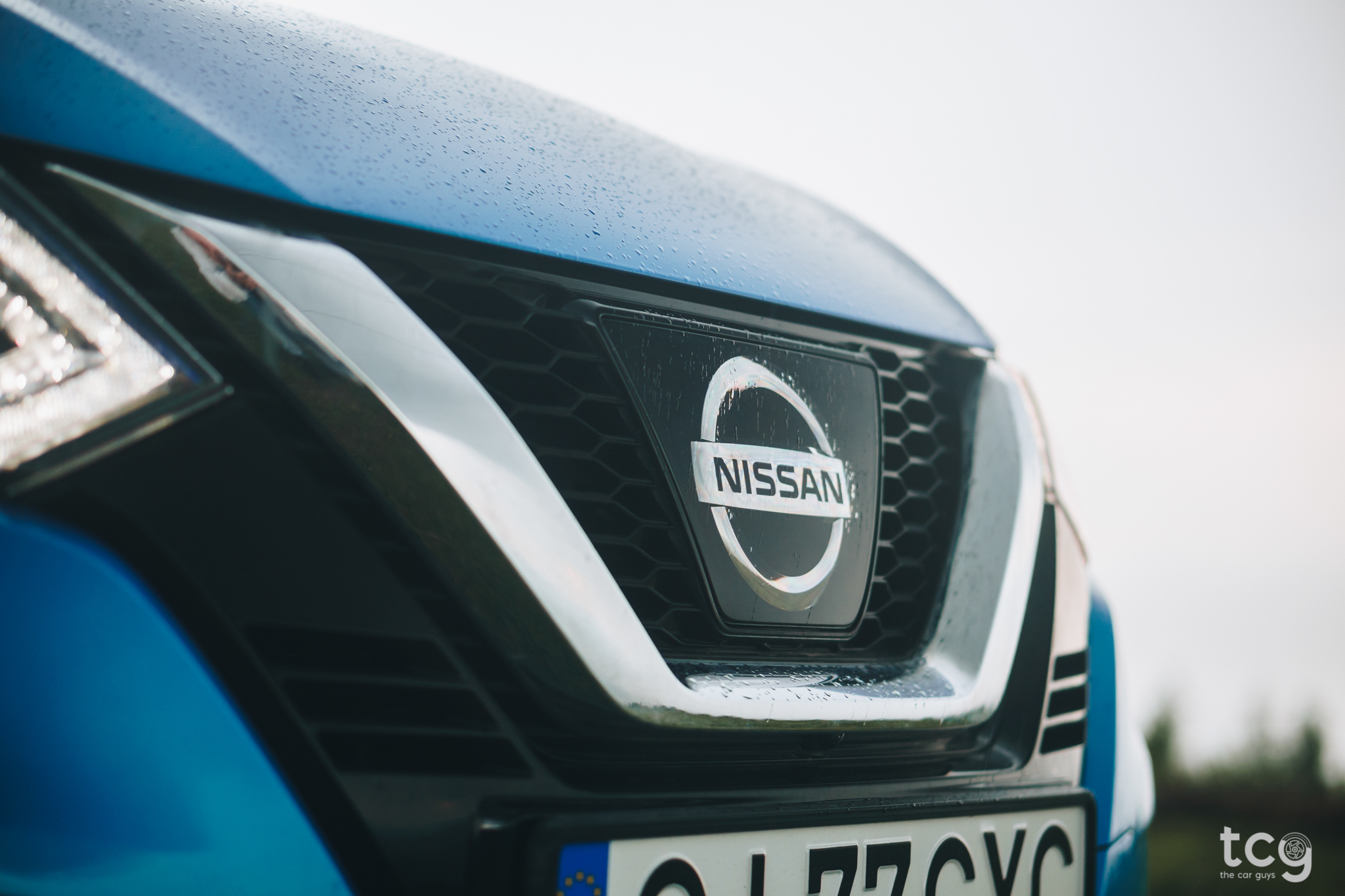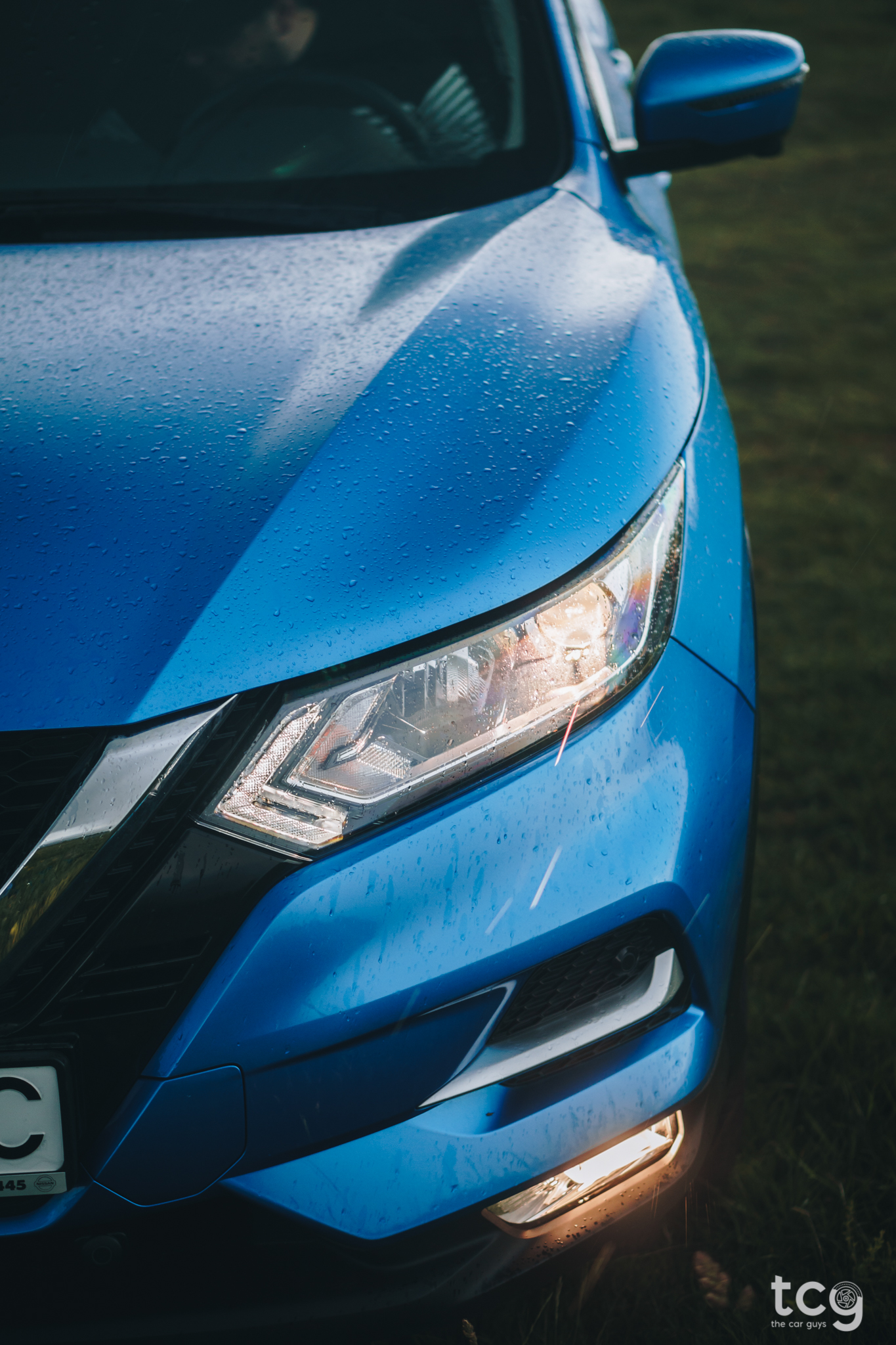 Speaking of which … the suspension is decently comfortable but I would recommend smaller wheels for better comfort - not the 18-inch ones we had on the car. They look good but you feel every imperfection in the road and that's not ideal on longer journeys. What about when you're on a twisty road and not on the highway? Well, the Qashqai does a decent job - it's not a sports car, not even close, but it does all-right! It grips as well as you'd need it too and it doesn't roll about too much in the corners!
Most people shouldn't have any problem getting comfortable in the Qashqai. There's a good range of seat and the steering wheel adjustment as they move in and out as well as up and down. Lumbar support on the driver's seat is standard on all models, except for the entry level one.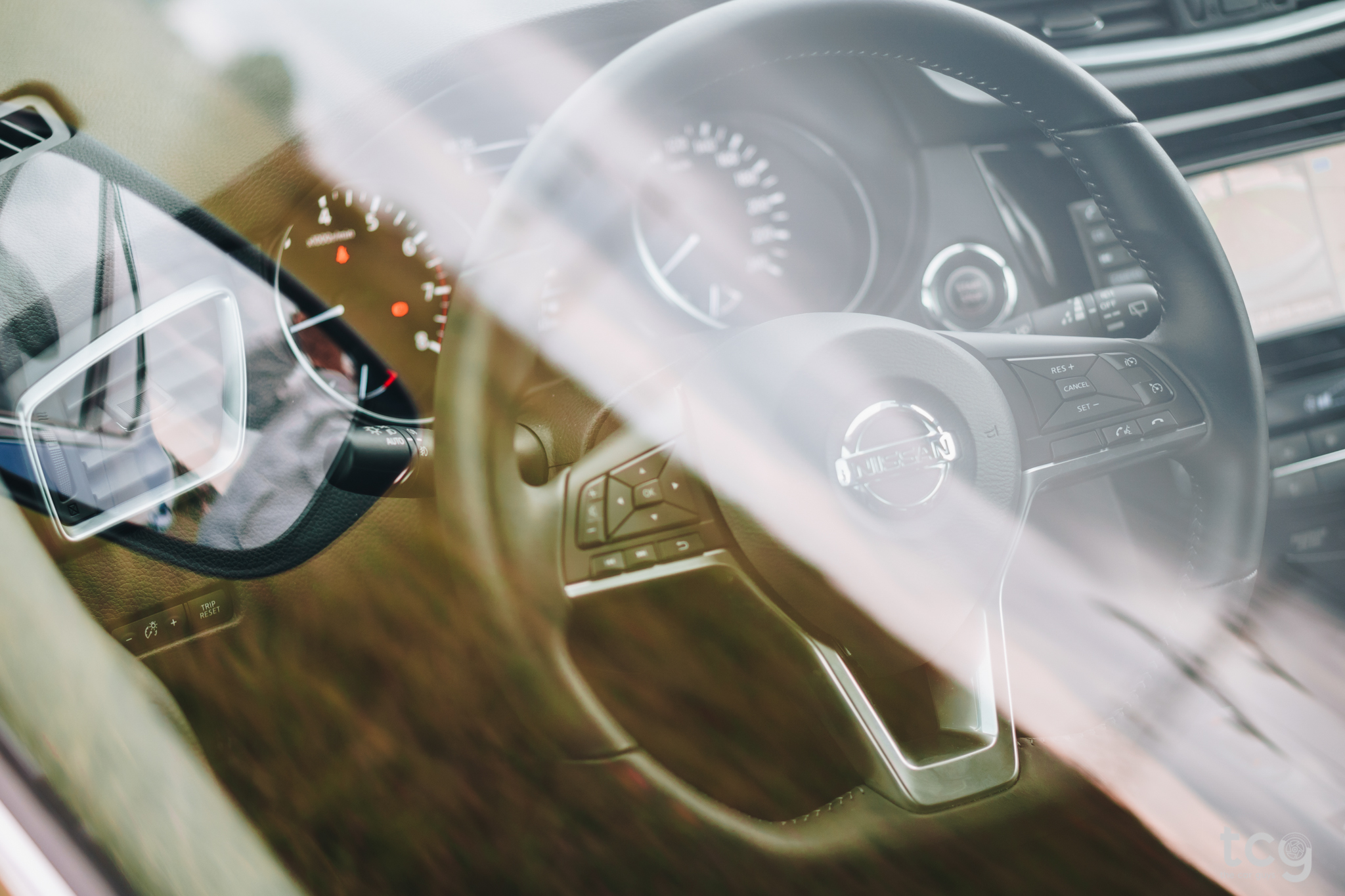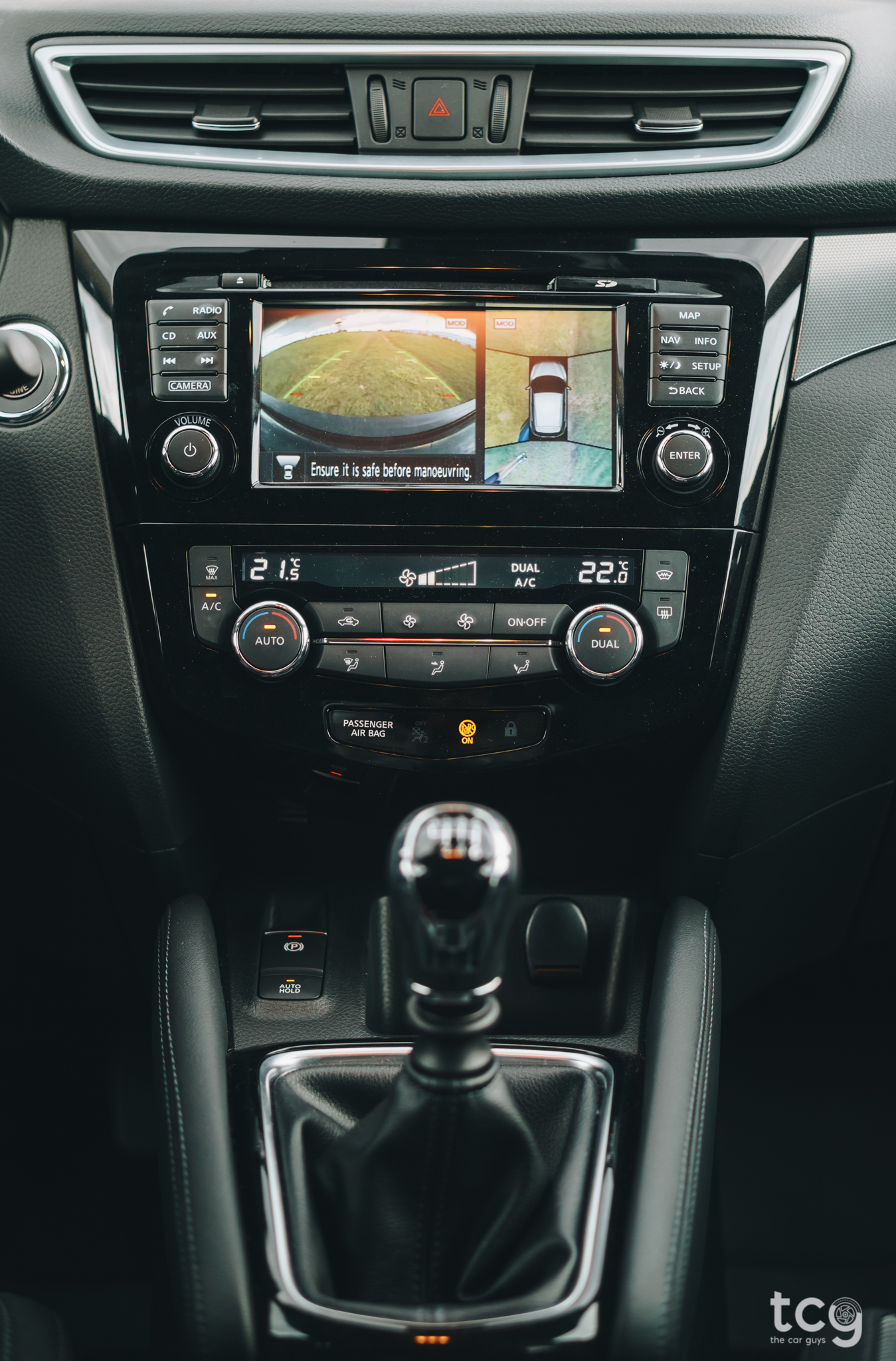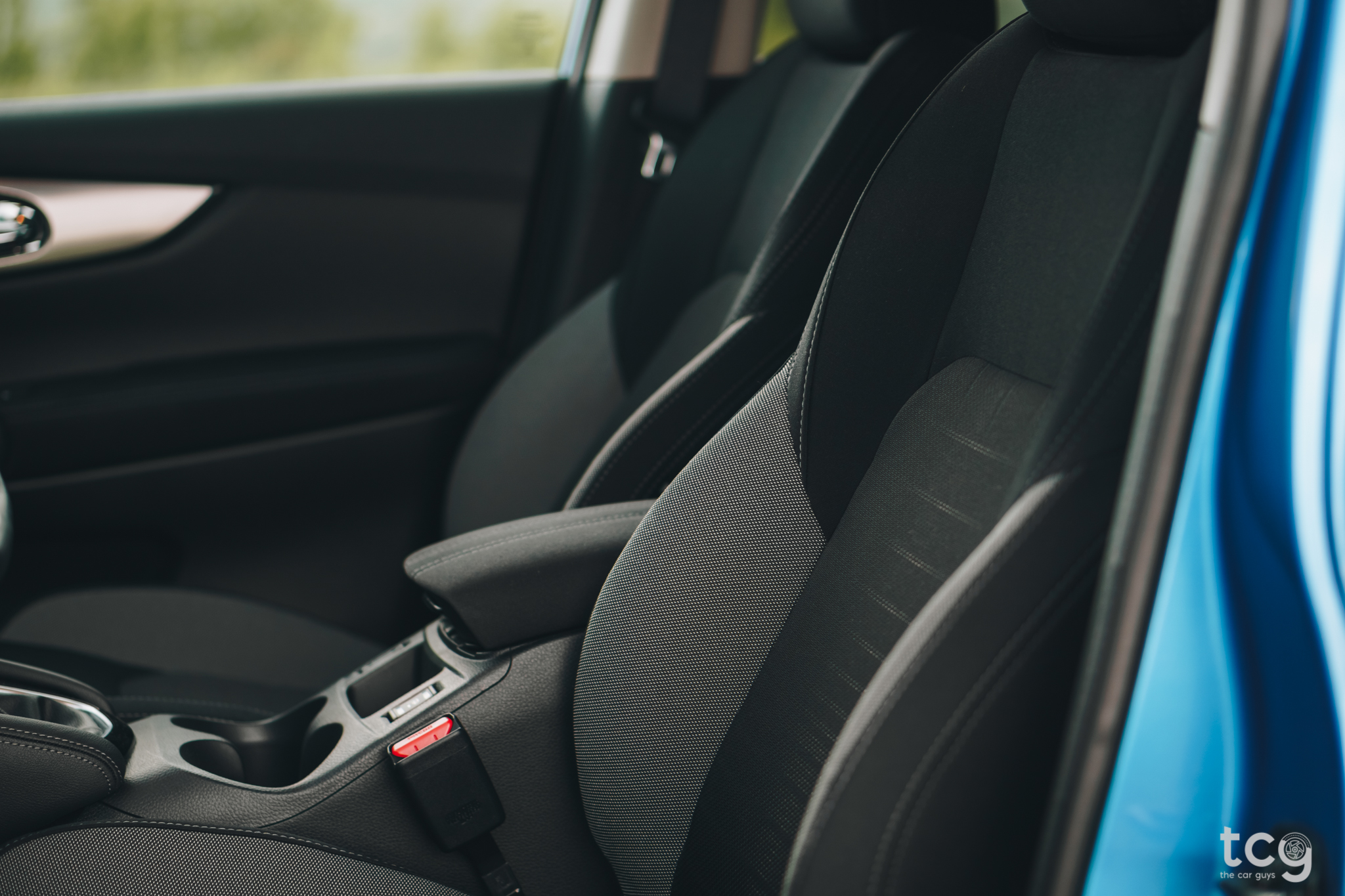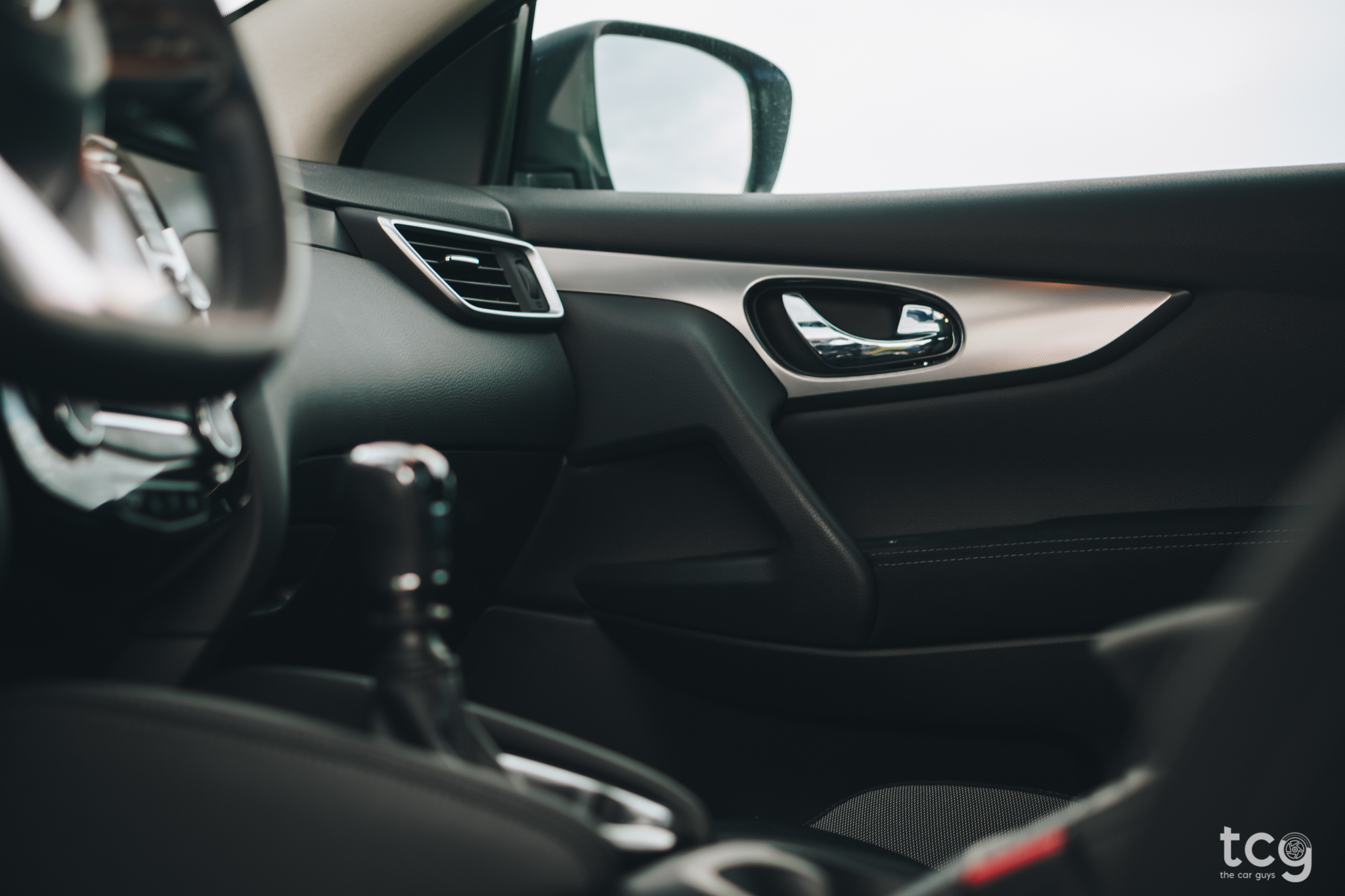 Now let's move to the Qashqai's infotainment system where you get a DAB radio and Bluetooth connectivity as standard and, it's pretty simple to use with big, clearly marked buttons. The N-Connecta equipment level we tested gets you Nissan's Connect system which has a 7-inch touchscreen in the centre of the dashboard. It also comes with a USB socket, satellite navigation, but not Apple CarPlay or Android Auto which would have been great! The system feels dated with old graphics, it's slow to respond and, for example, the reverse camera has the worst quality in any car I've ever tested.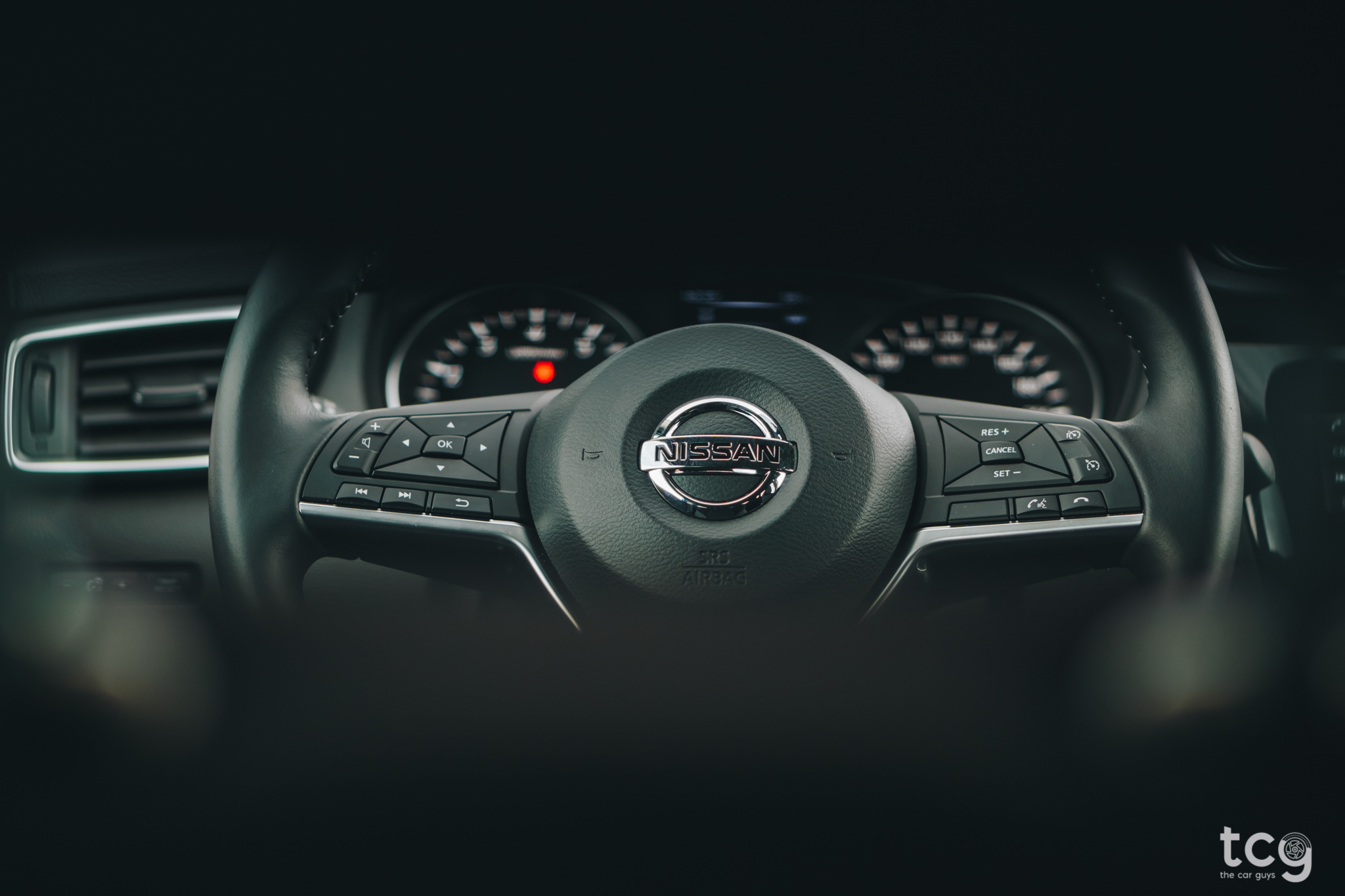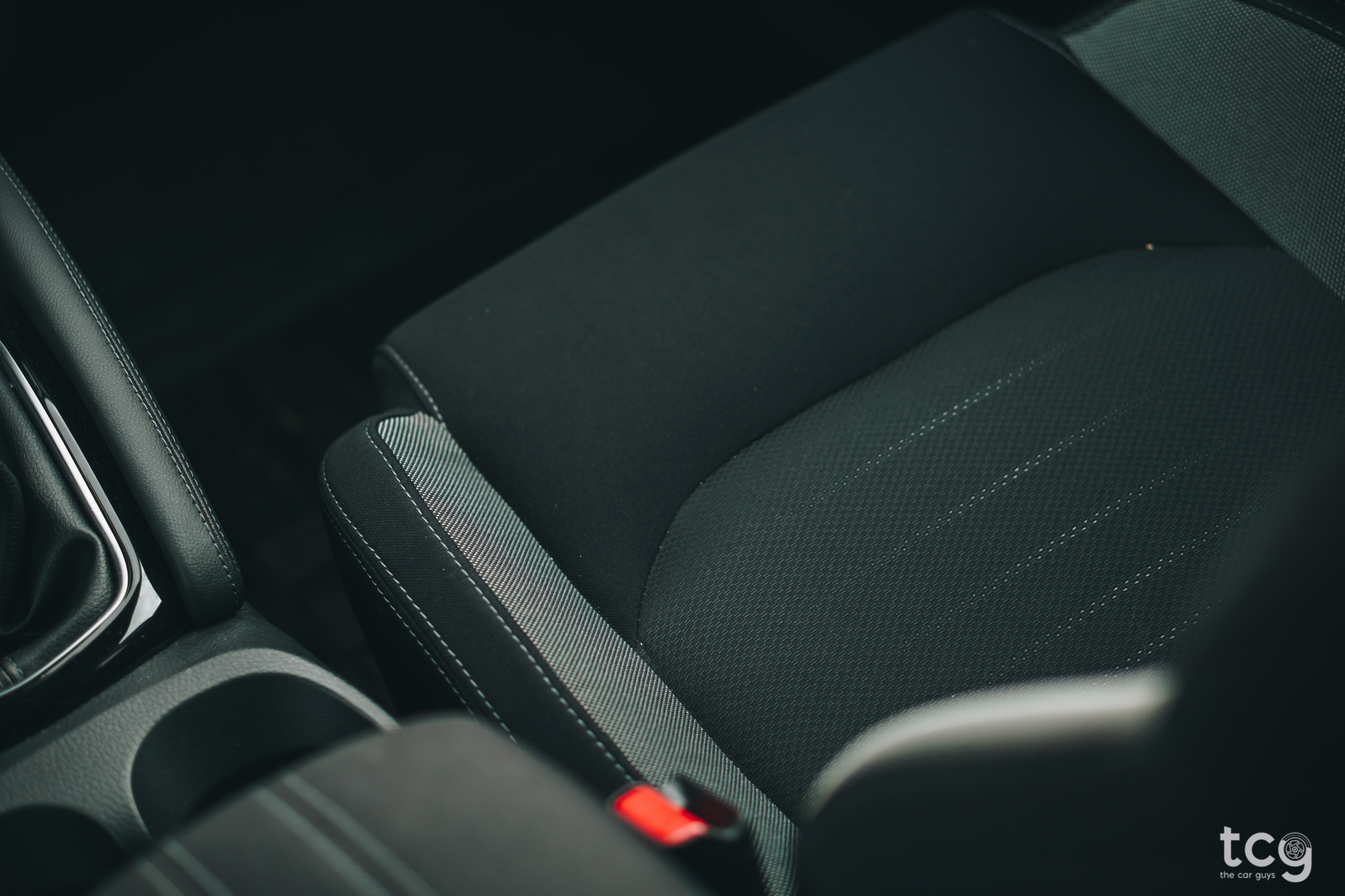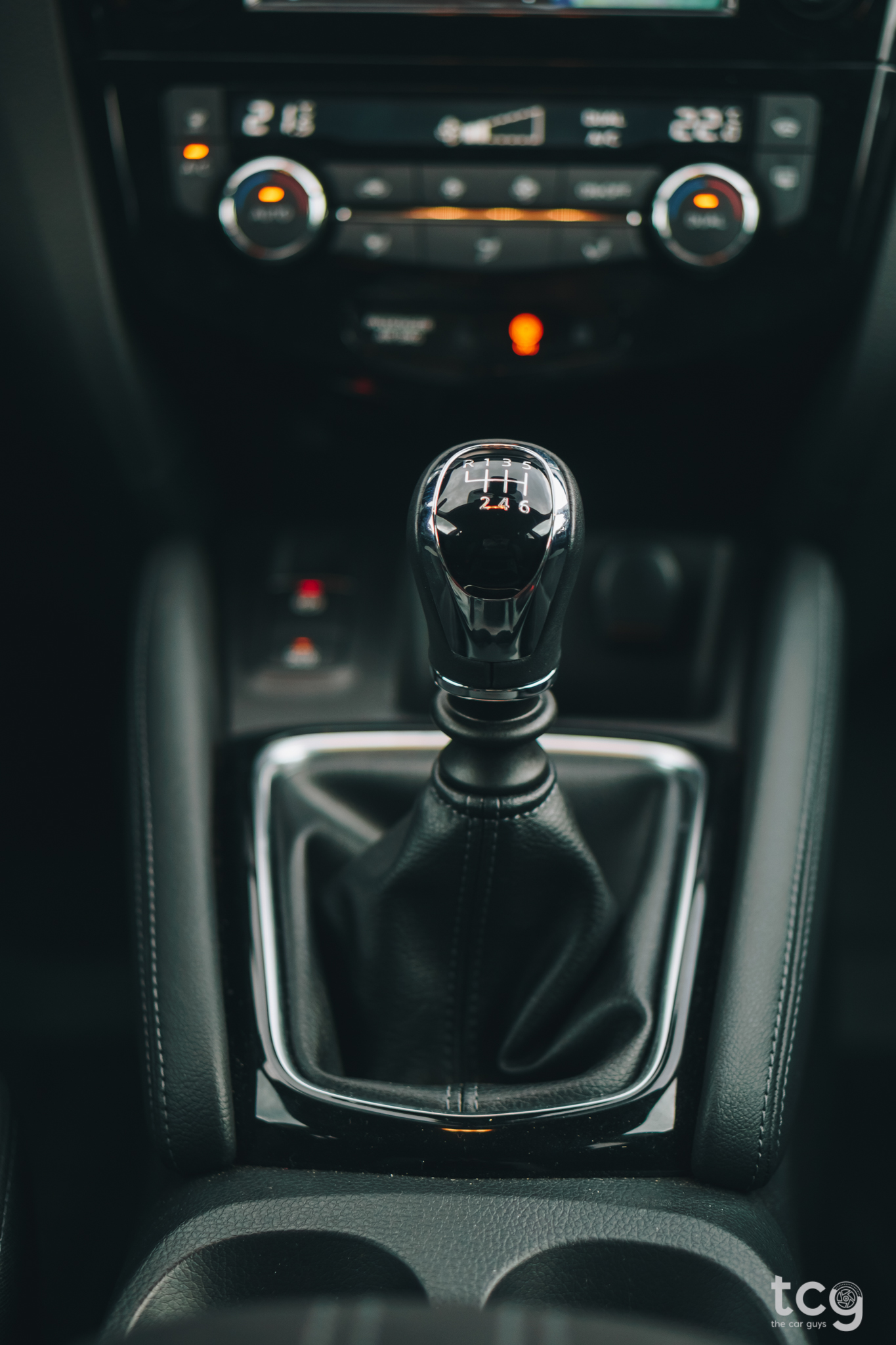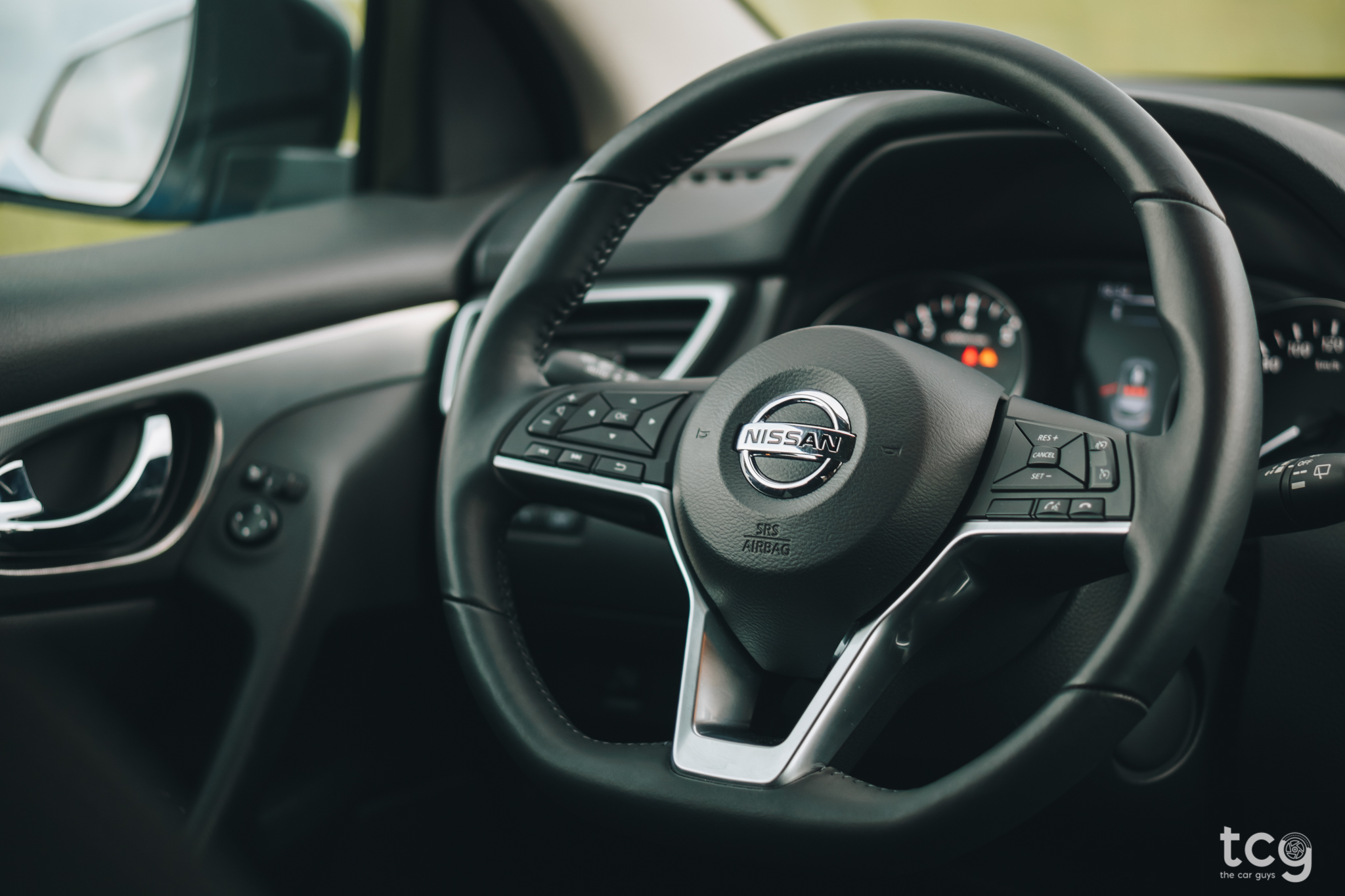 The car doesn't quite match other more premium-badged rivals for interior quality, but it's not far behind. The dashboard is made out of soft-to-the-touch materials in all the main areas and the buttons and switches operate solidly. Feels quite nice!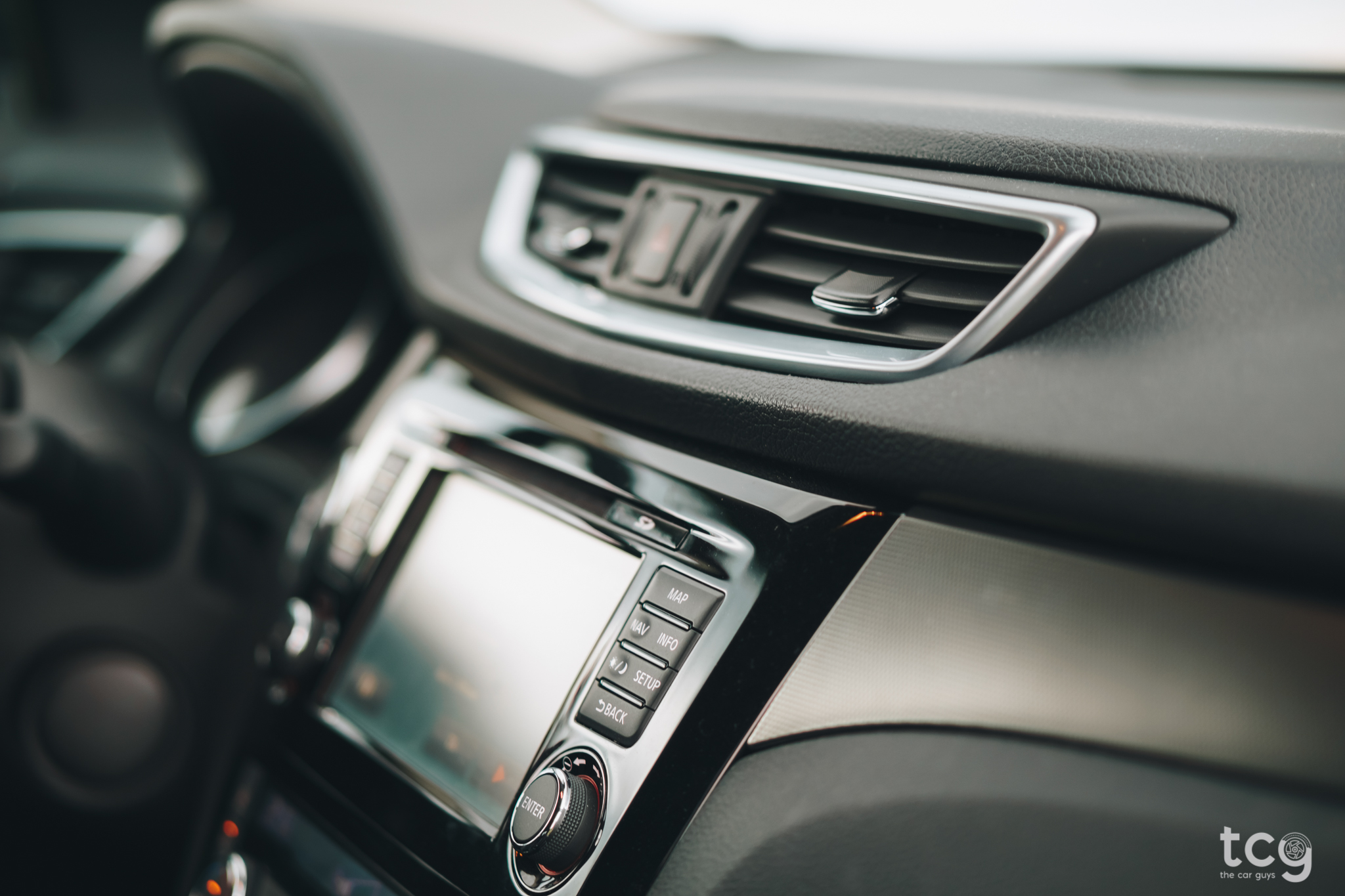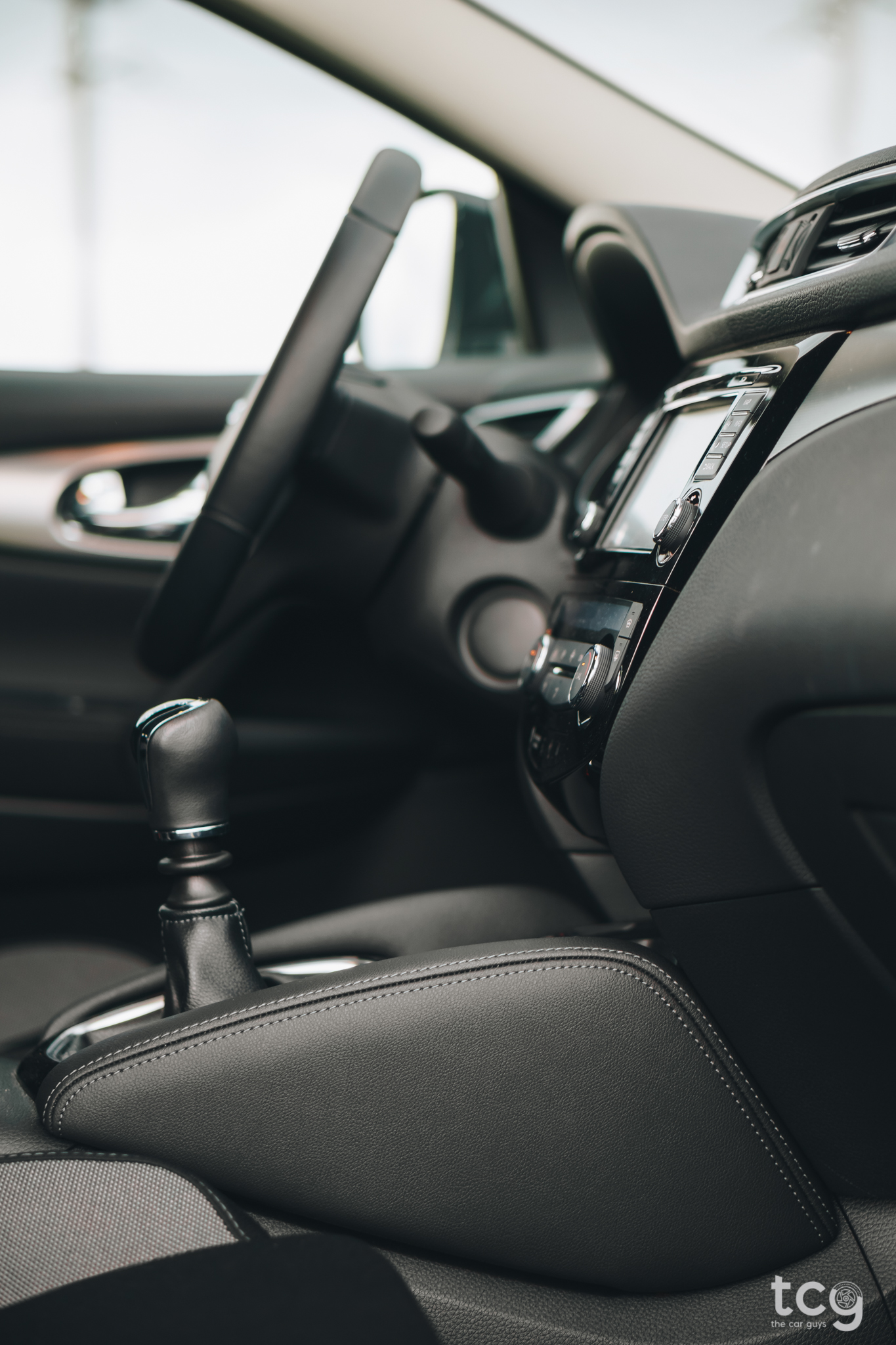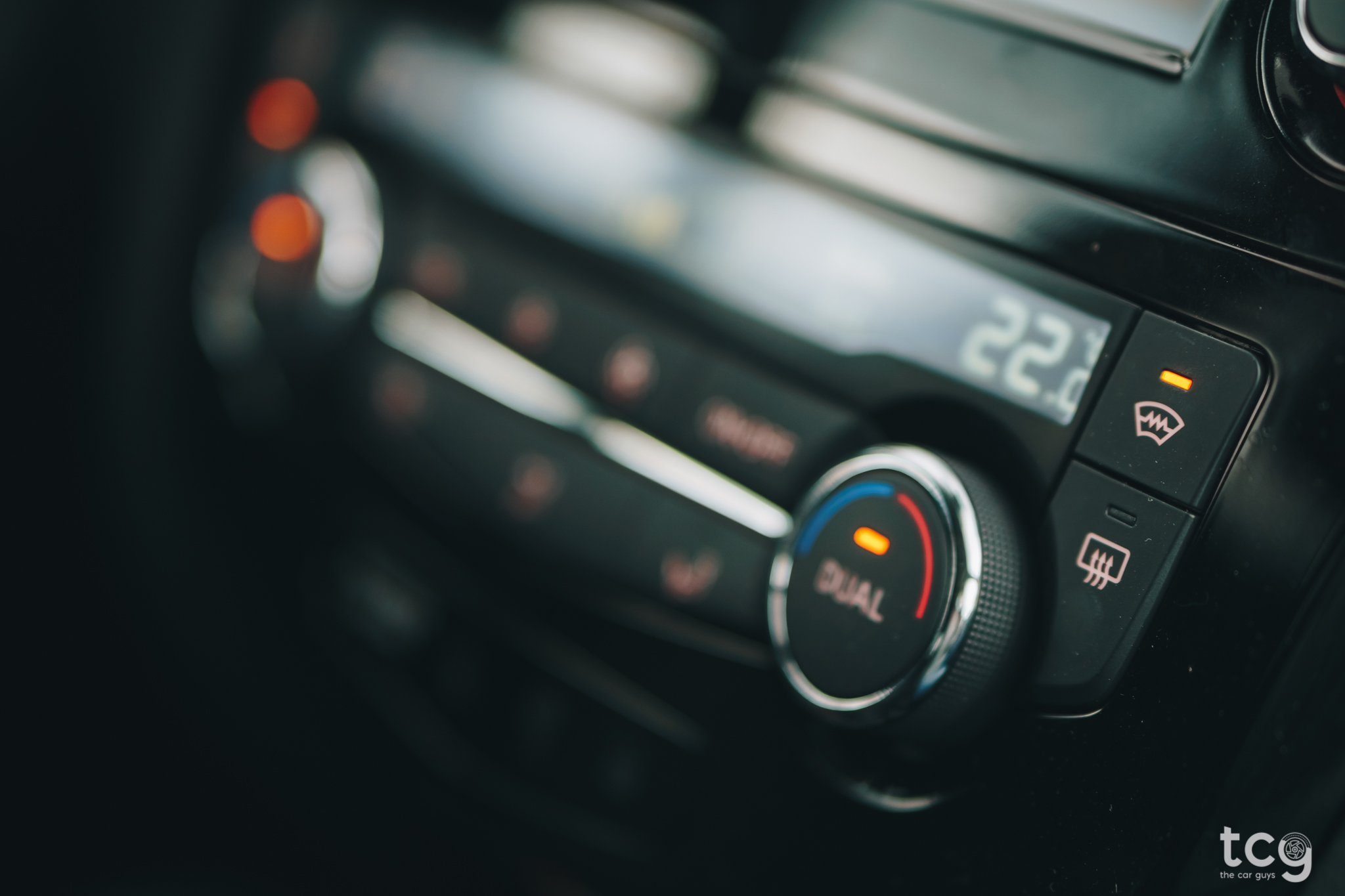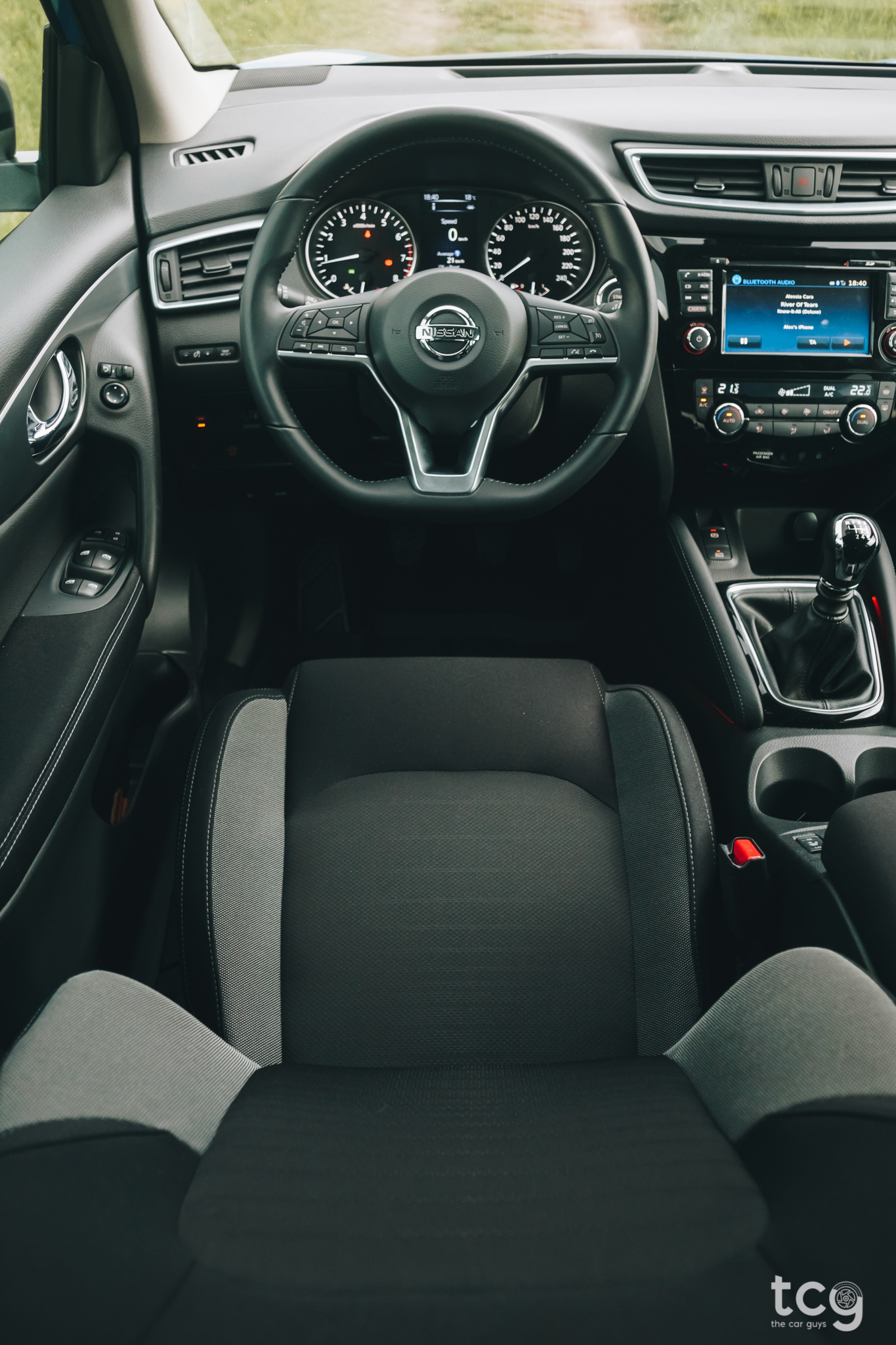 Room in the back is plenty with enough head/knee room to accomodate pretty much anybody and the boot space is 401 litres with the seats up and 1569 litres with the seats folded down - pretty average for a car in this segment.
---
3 things I really like about the Qashqai:
How it looks! It's not the prettiest but it's not far off.

If you don't go crazy with the optionals, the price is quite decent.

The manual gearbox is great!
---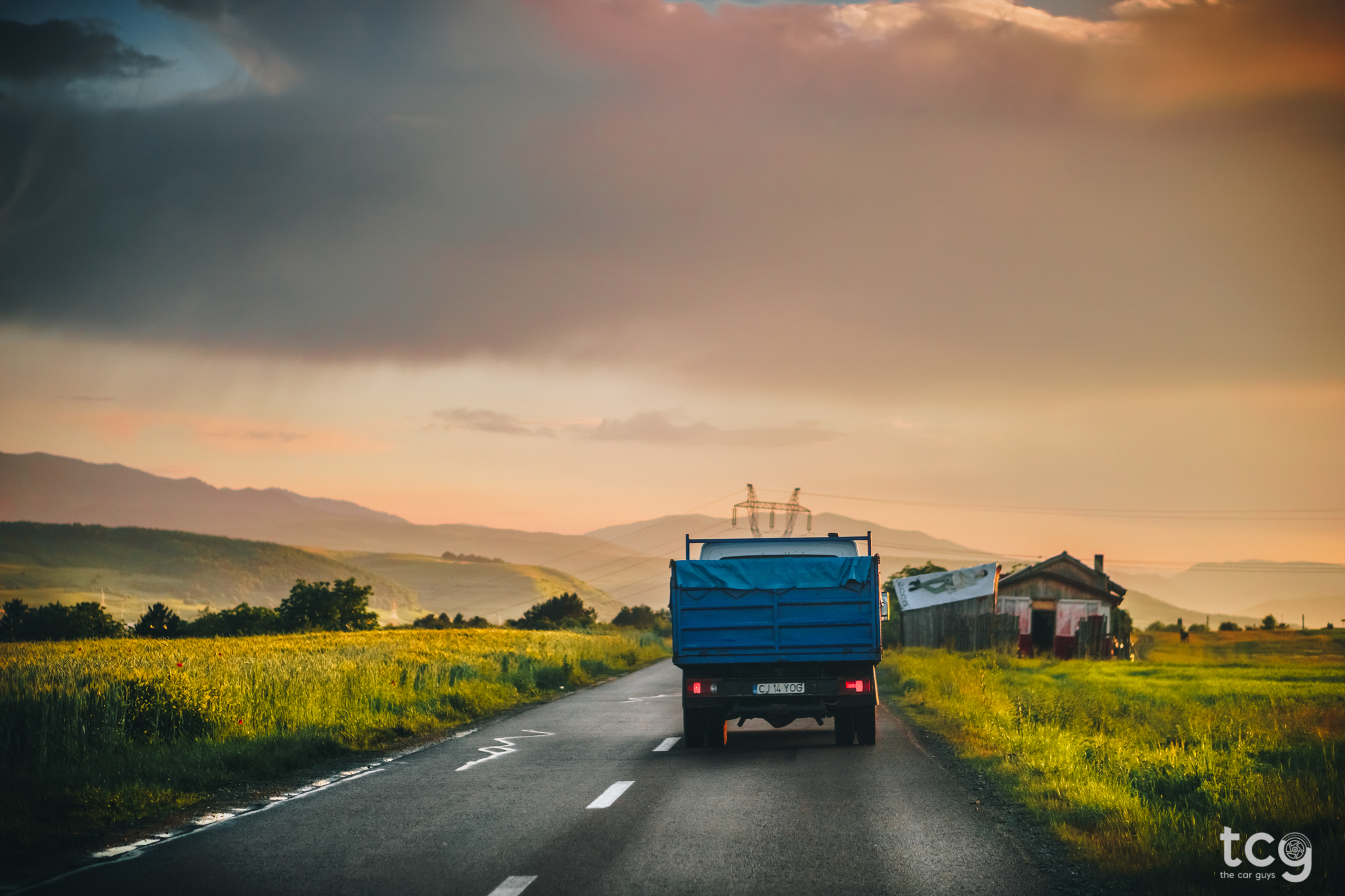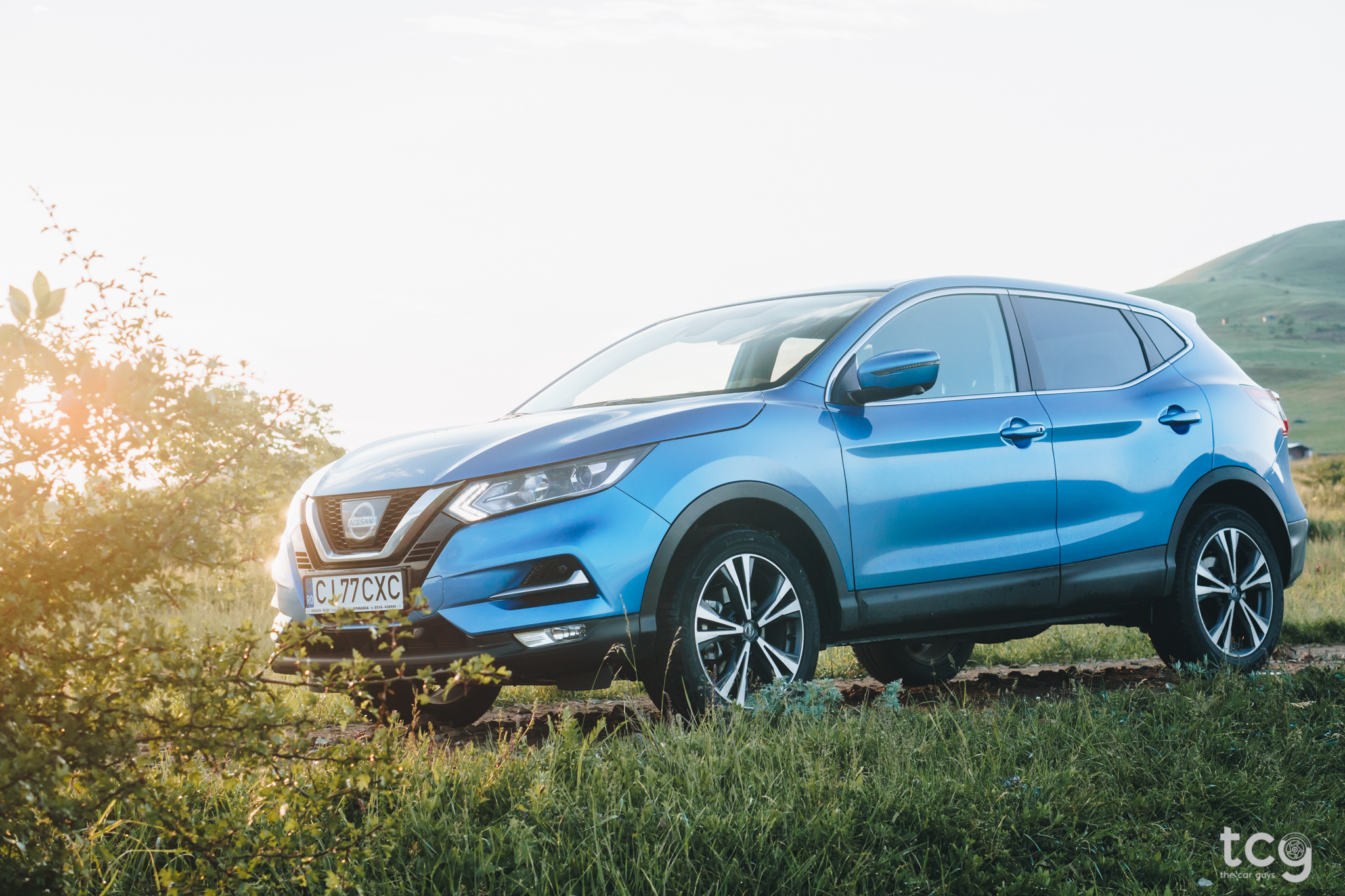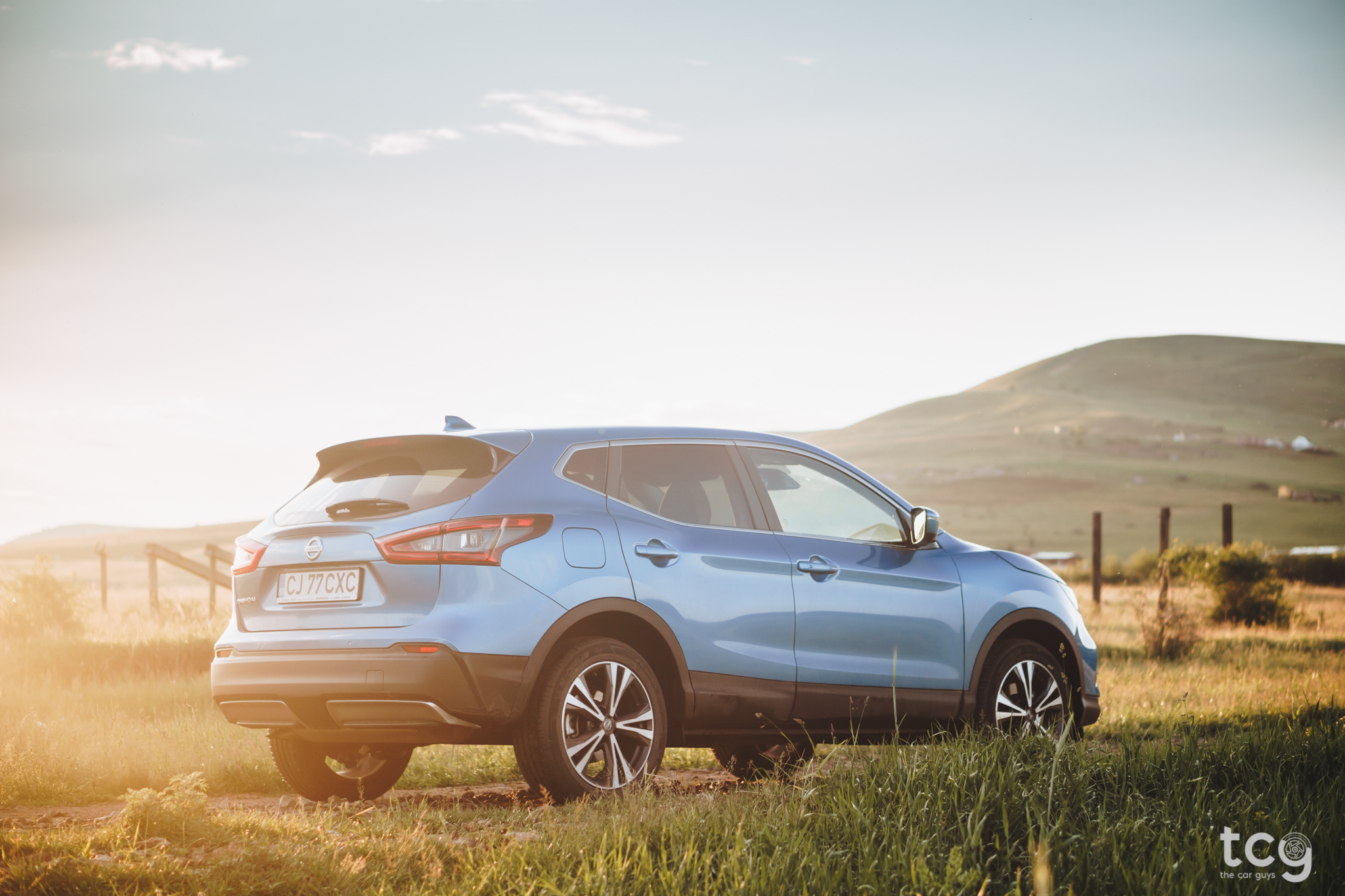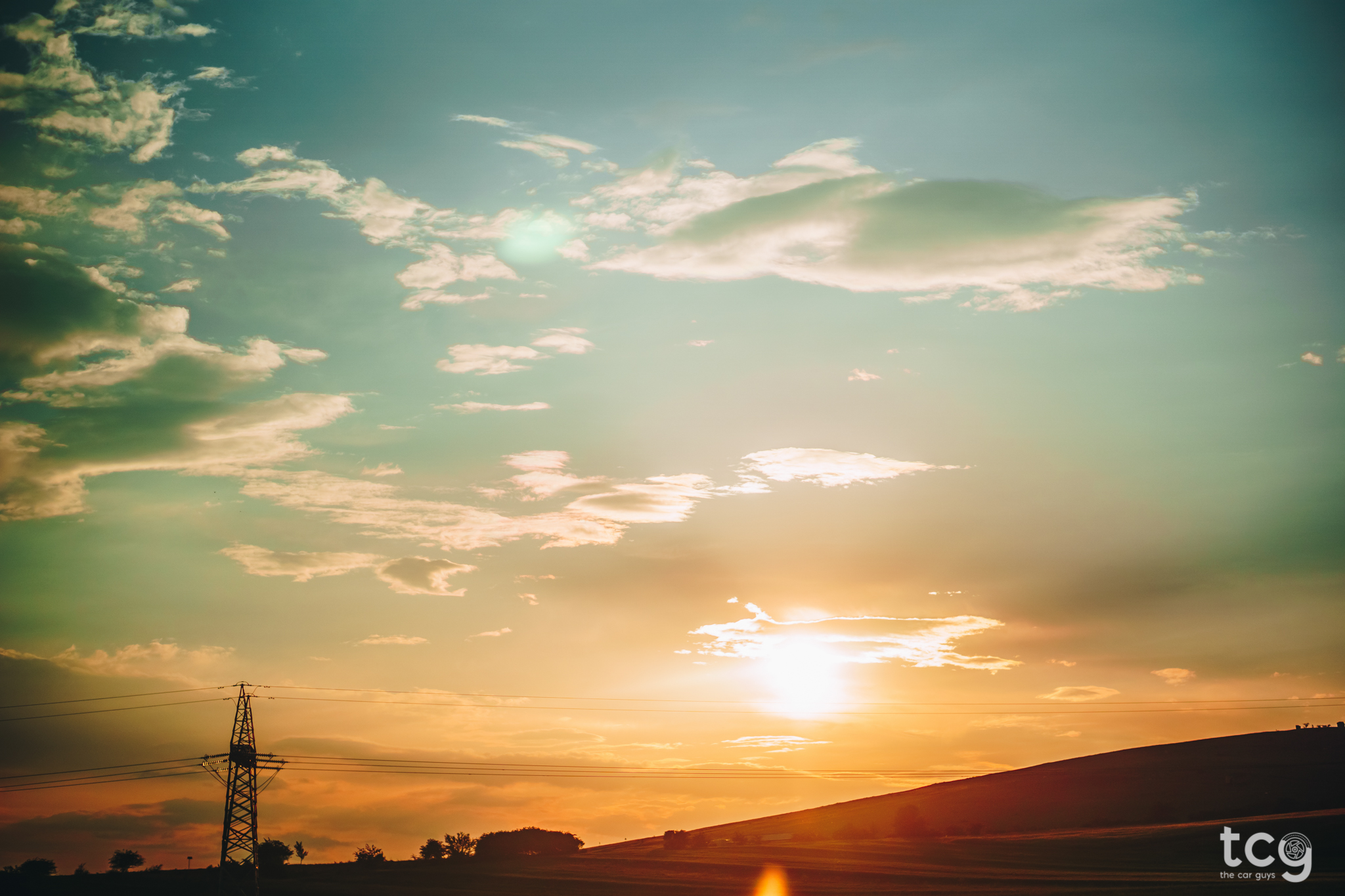 ---
3 things I really don't like about the Qashqai:
How dated the infotainment system is!

The boot is not really that large, it's pretty much the same size as a Golf's!

The brakes are too grabby - you feather the pedal and it's like doing an emergency brake!
---
Would I get this car? No - it's a good car overall but it's not for me.
---
Price of the tested model: ~23,000 Euro (VAT Included).
Engine and Gearbox: 1.2 petrol unit – 115HP (190NM of torque) with 6-speed manual gearbox.
---
Thank you Nissan Cluj-Napoca for lending us the car.
Photos by: Clau Morar
---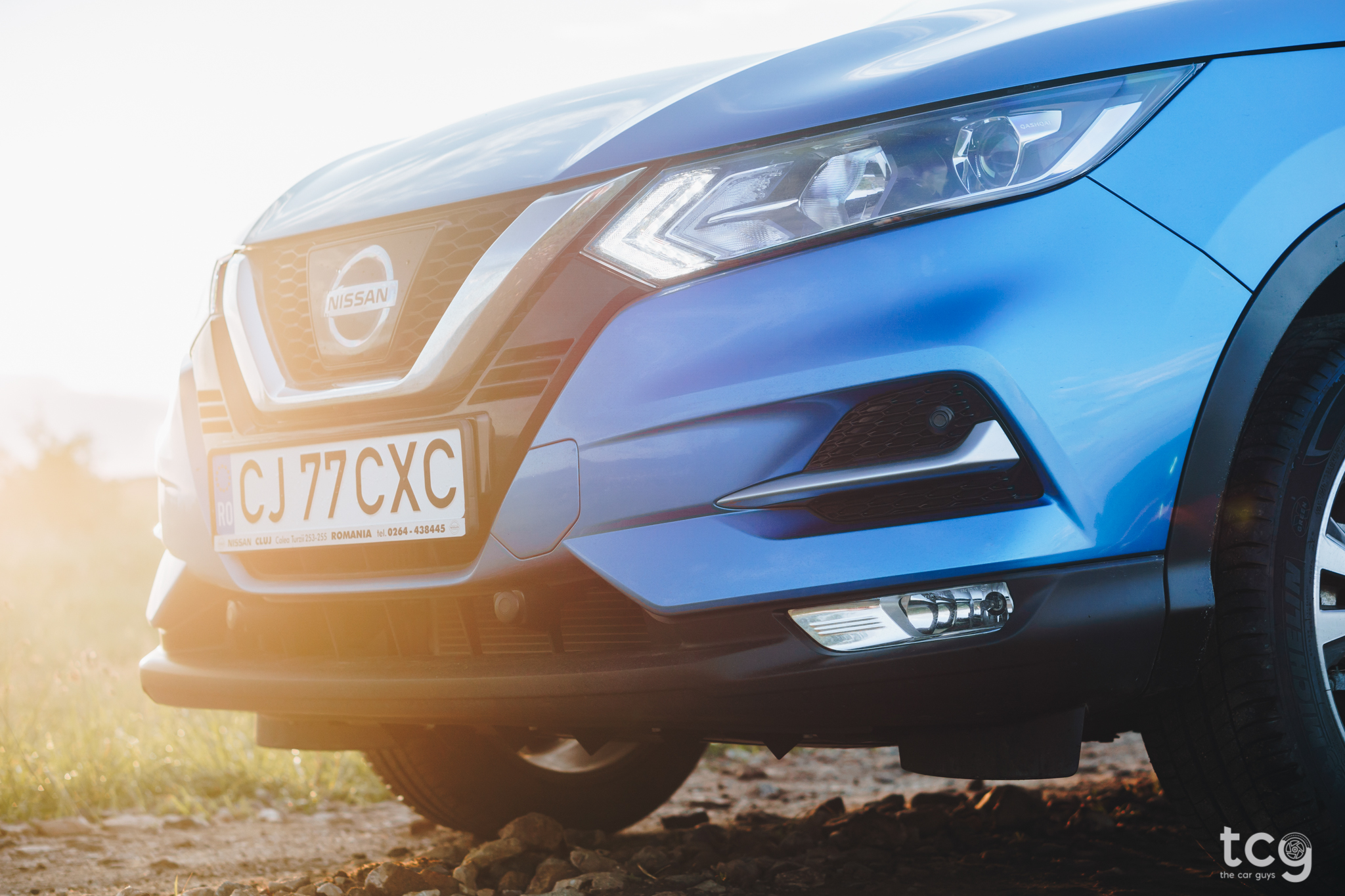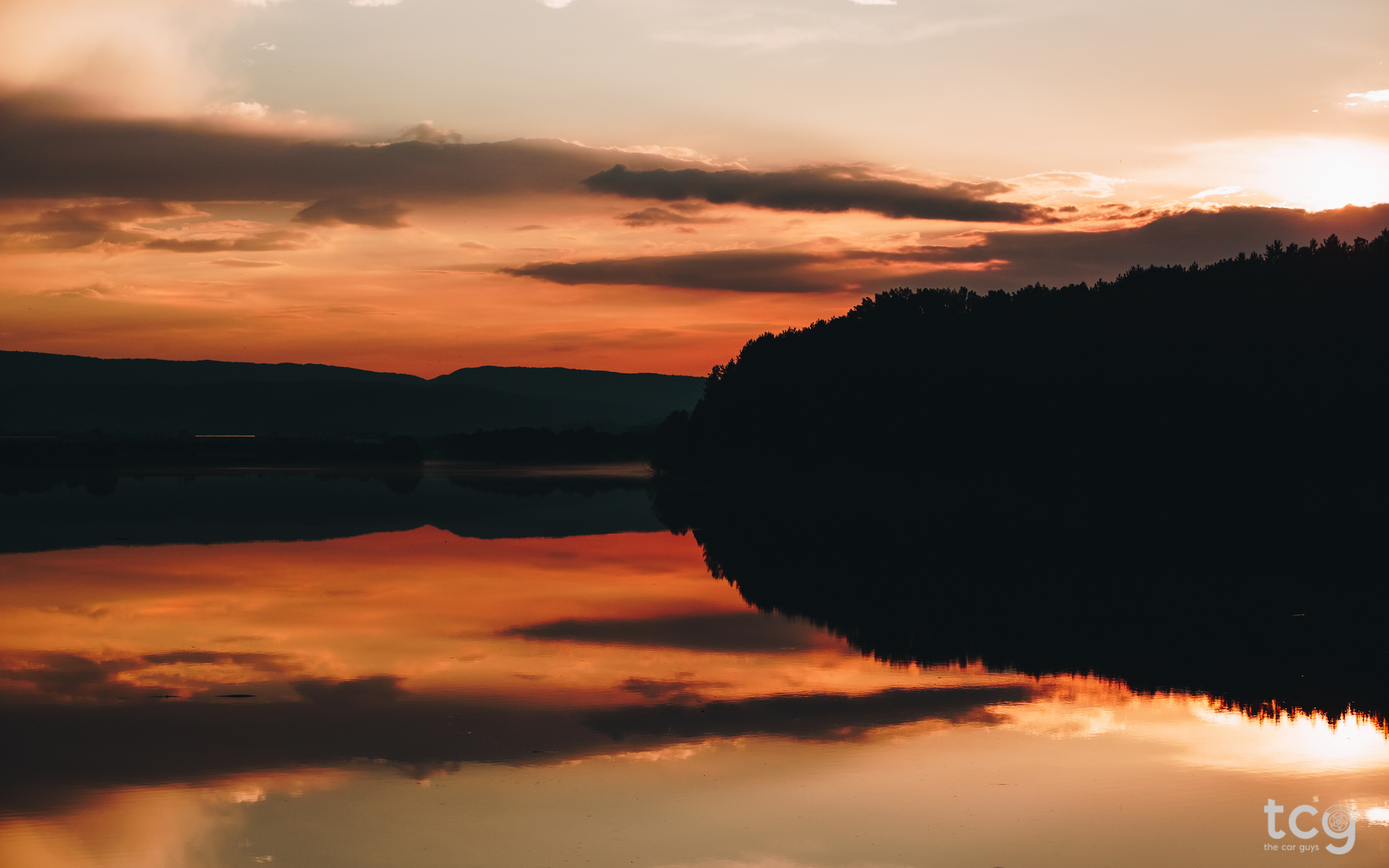 ---