Yes, you read that right! That's what happens when good looks and practicality have a baby - you get a Seat Ibiza! To me, this is one of the best, if not the best supermini out there and I'll tell you why in the following!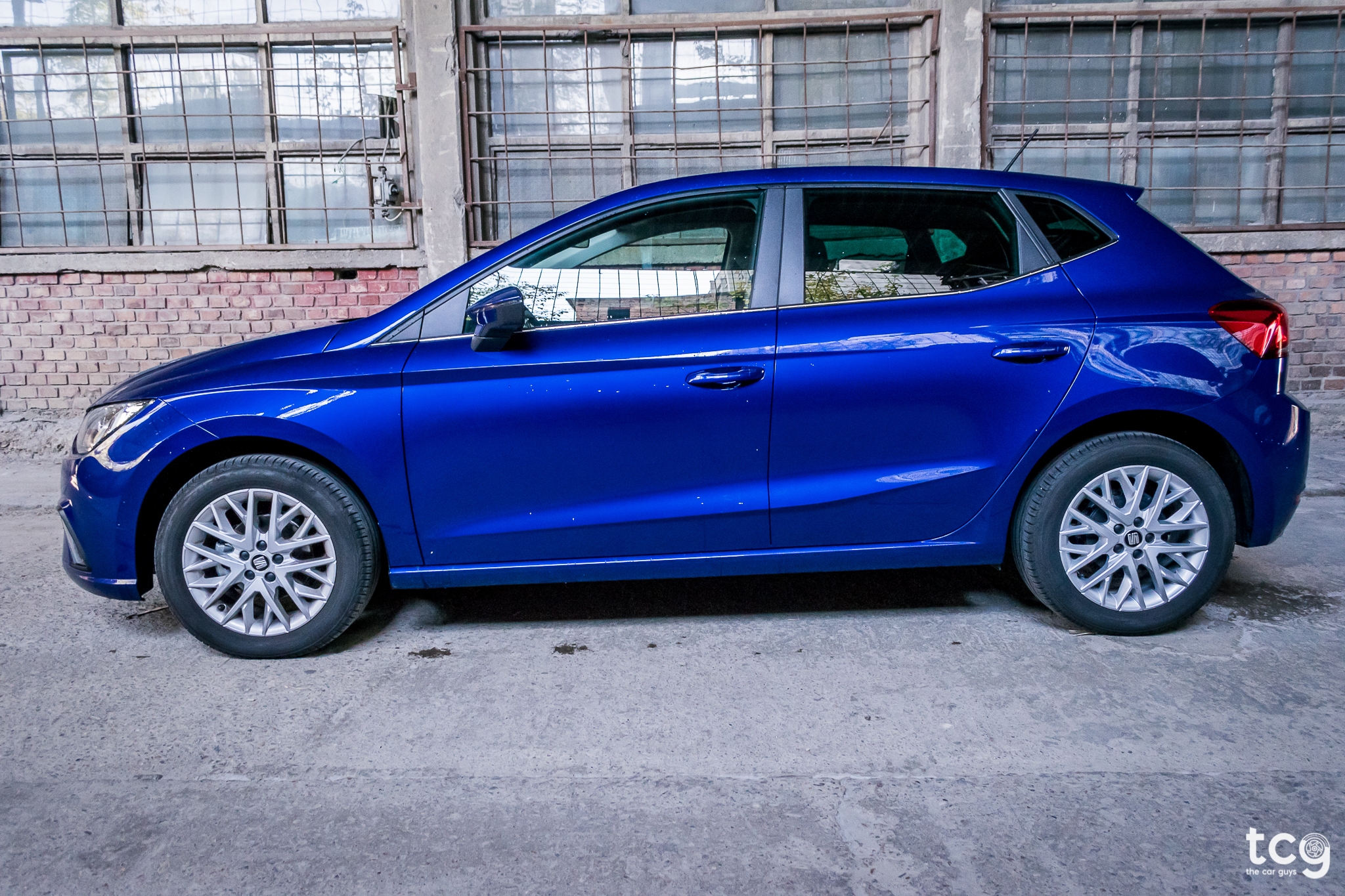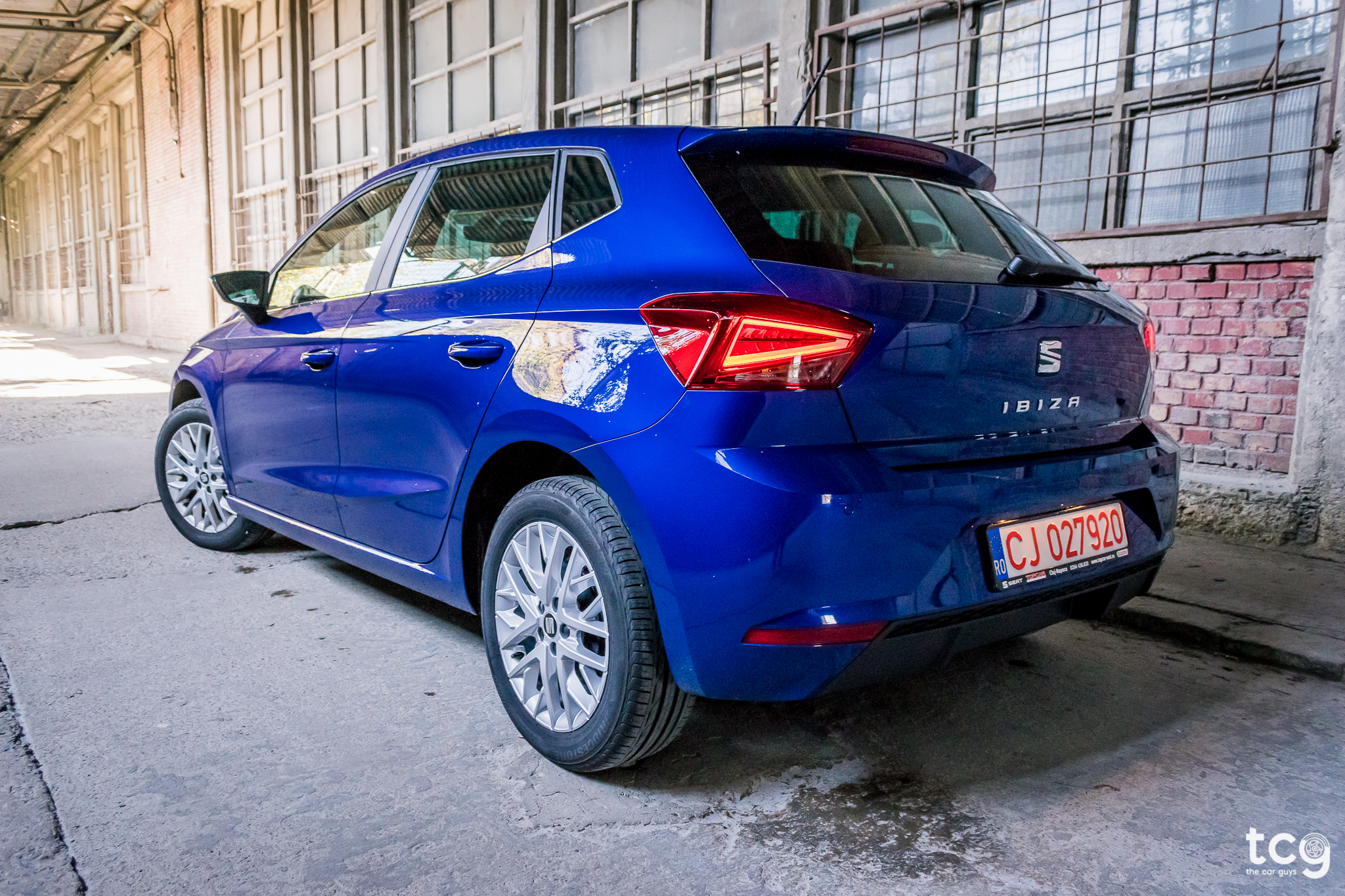 The car looks incredible, especially if you get it with an FR trim and full LED headlights - I've honestly never seen a more beautiful small-town car. I can think of only one other car that can hold a candle to the Ibiza in terms of design and that is the new Ford Fiesta! The car we drove had the Style trim which is good-looking but that FR trim I mentioned before completely changes how the car looks, gives it a more sporty feel!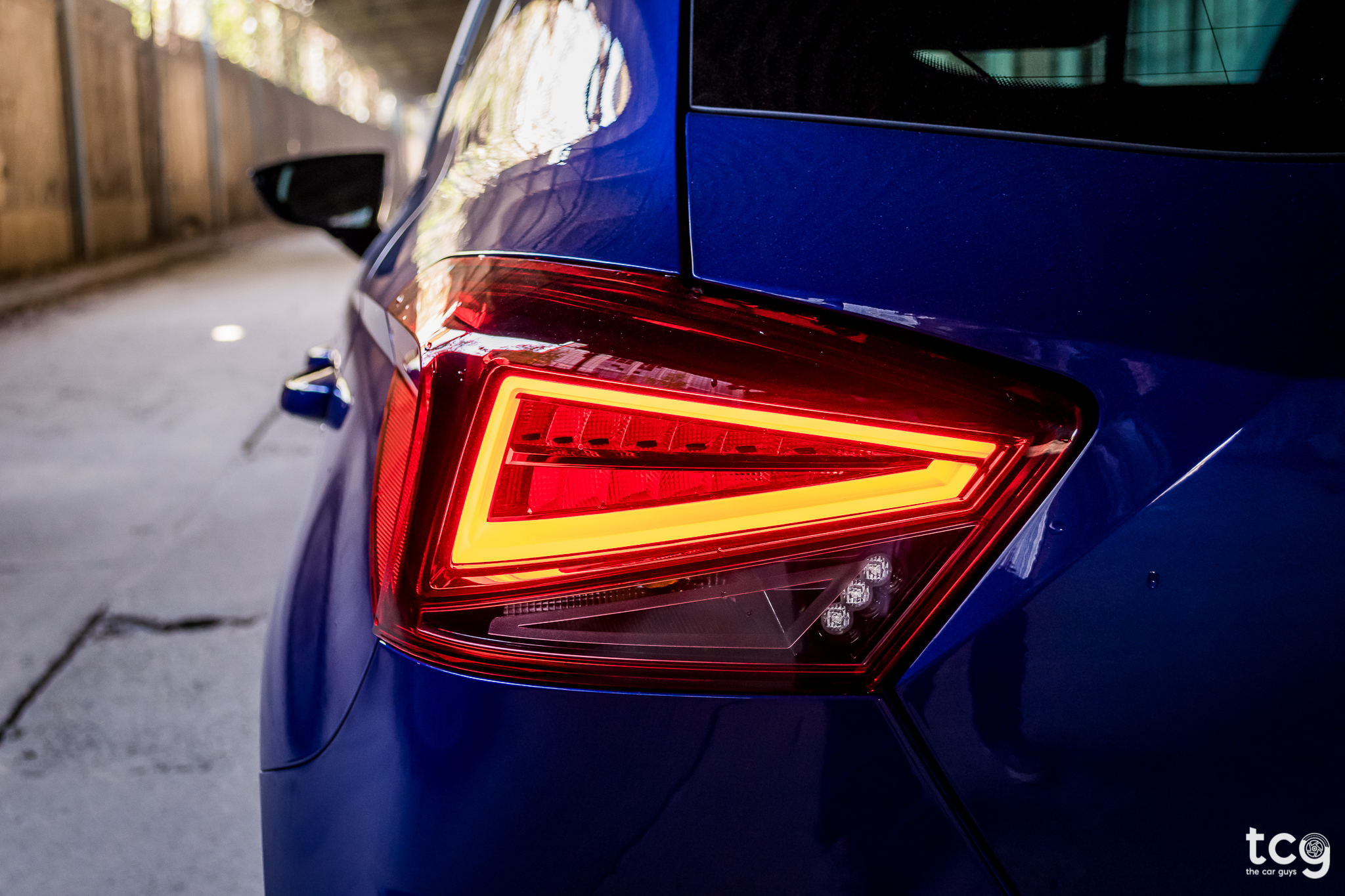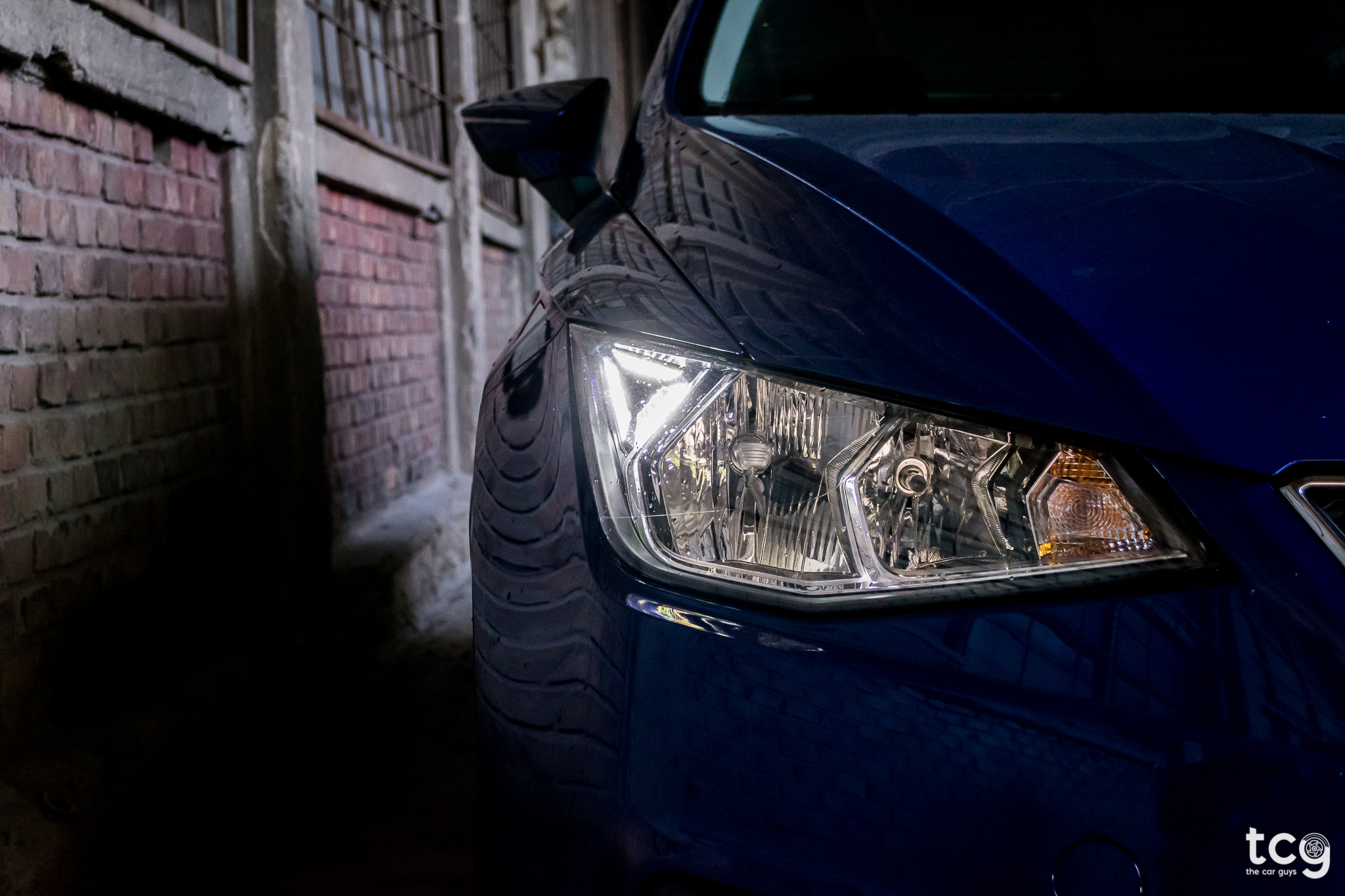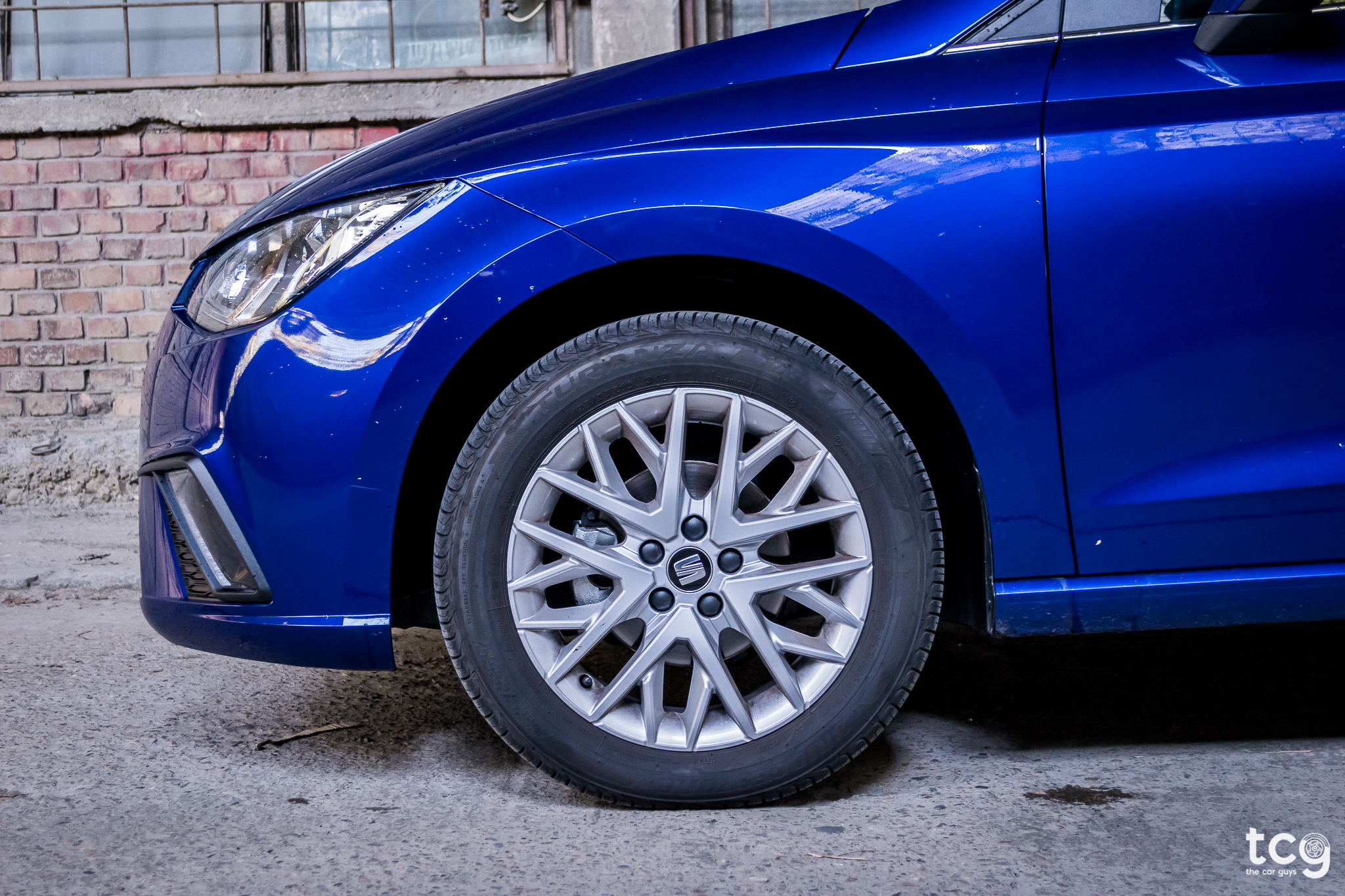 Performance wise - it's no slouch, I can tell you that! You can choose between 4 petrol engines and 1 diesel (but I wouldn't really bother with that one to be honest). There's a non-turbocharged 1.0 MPI with 75HP, two 1.0 TSI's with 95HP or 115HP and a bonkers 1.5 TSI EVO with a whopping 150HP (available only on the FR trim). That's insane, the car only weighs around 1100-1200 kg's so imagine what 150HP feels like in this car as it will do 0-100 km/h in around 7 seconds, my mind = blown! I also have to mention the fact that both Manual and DSG options are available on pretty much all trims so if you're a DSG lover on small city cars like me, you'll be able to get one!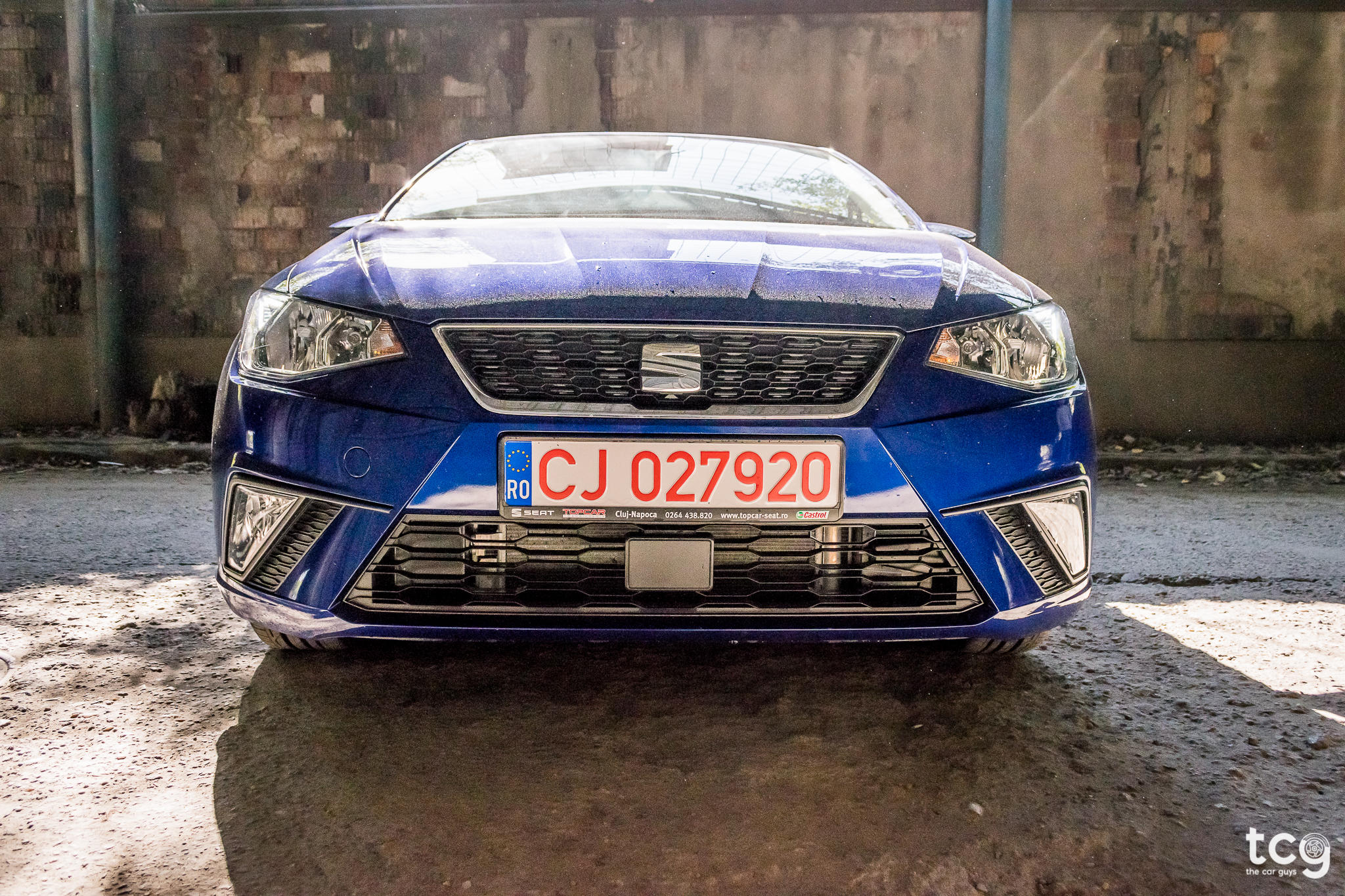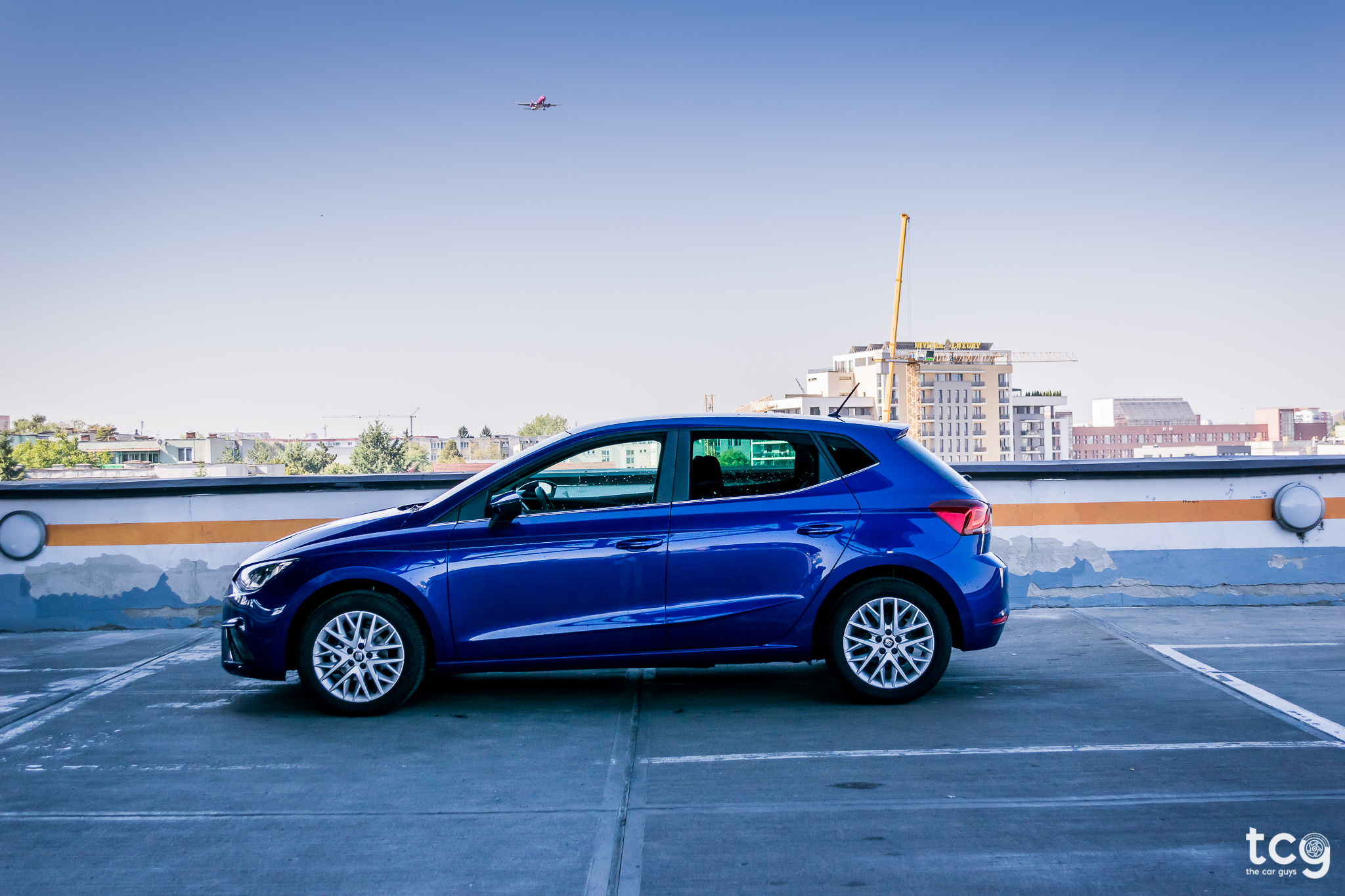 We got to drive the 1.0 TSI with 95 HP (175NM of torque) and a 5-speed manual transmission and I immediately fell in love with the car! It's nippy enough when you put your foot down (0-100km/h in around 10s), the gearbox is accurate with a very satisfying click-ish feel when you put it in gear and, because it's a 3-cylinder engine, it's loud, very loud - but I love it! Some may find it too loud and maybe annoying, but there's just something about this car's engine noise that I find brilliant! It just makes you feel like you're going way faster than you actually are!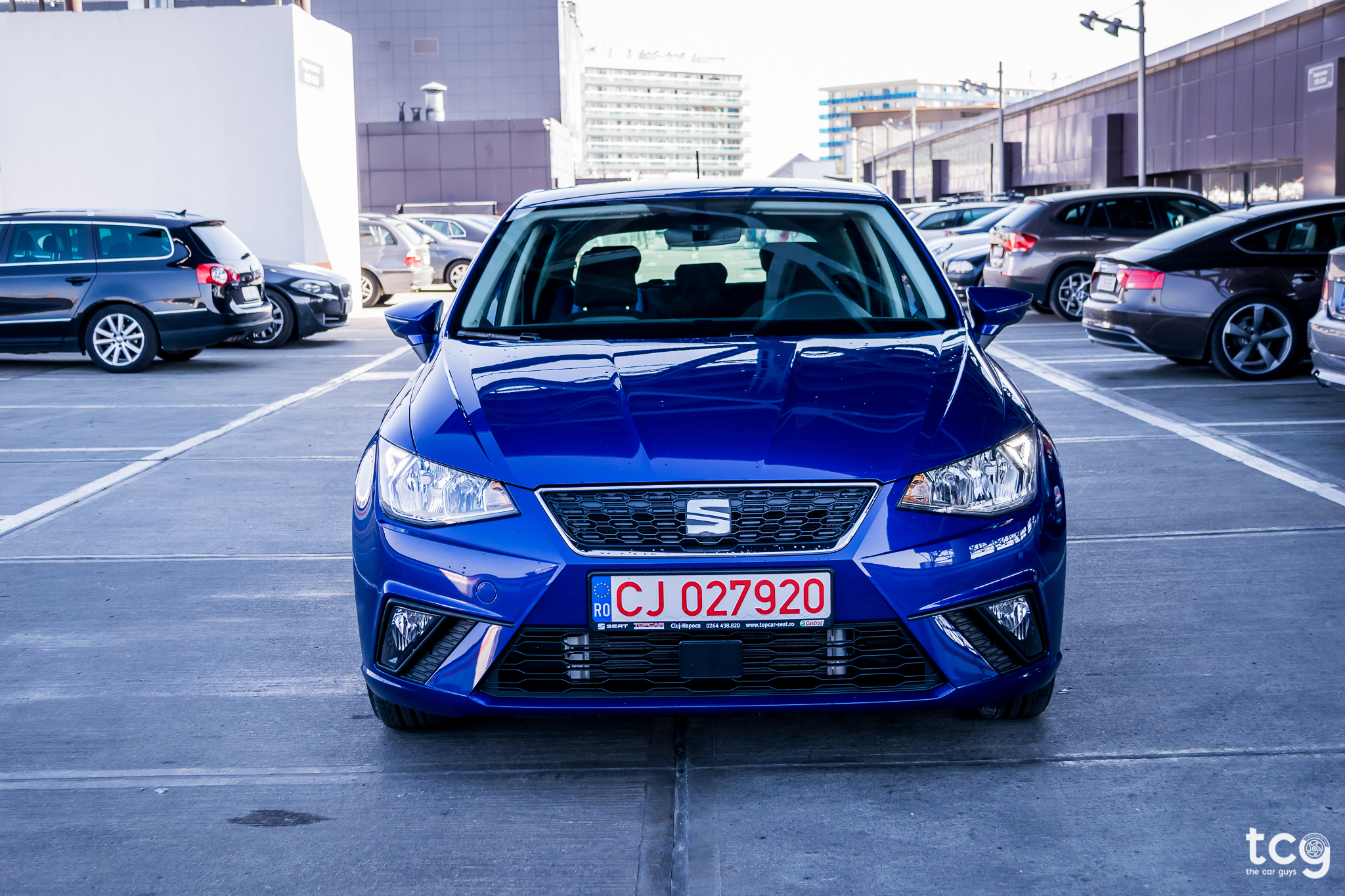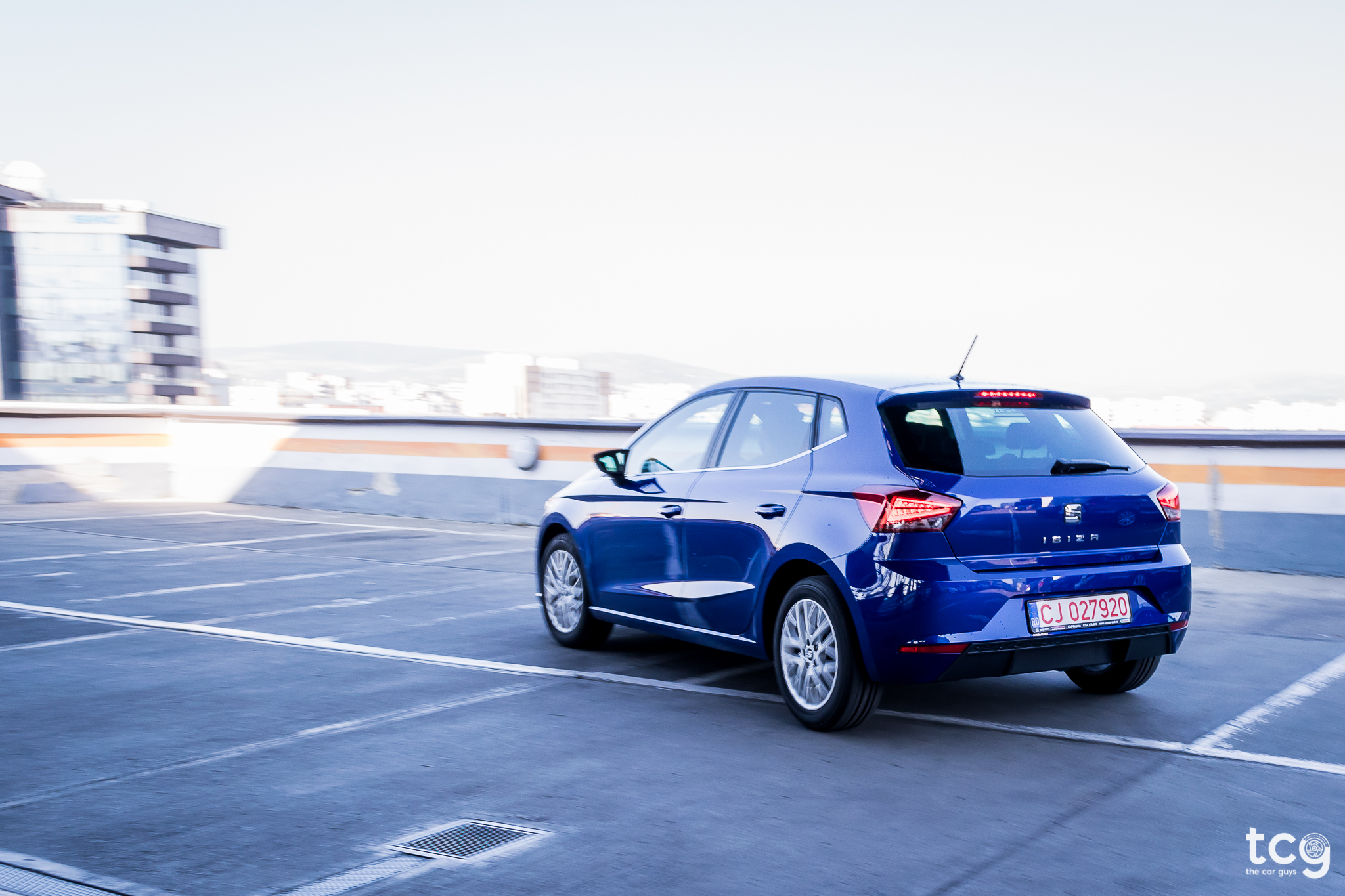 Ride quality is good; Romanian roads are the best worst roads to test the the Ibiza's ride, the chassis doesn't fiddle too much over the many, many potholes or speed bump we have around here. Body-roll is virtually non-existent as we pushed it hard to test that out, but it cornered like a champ!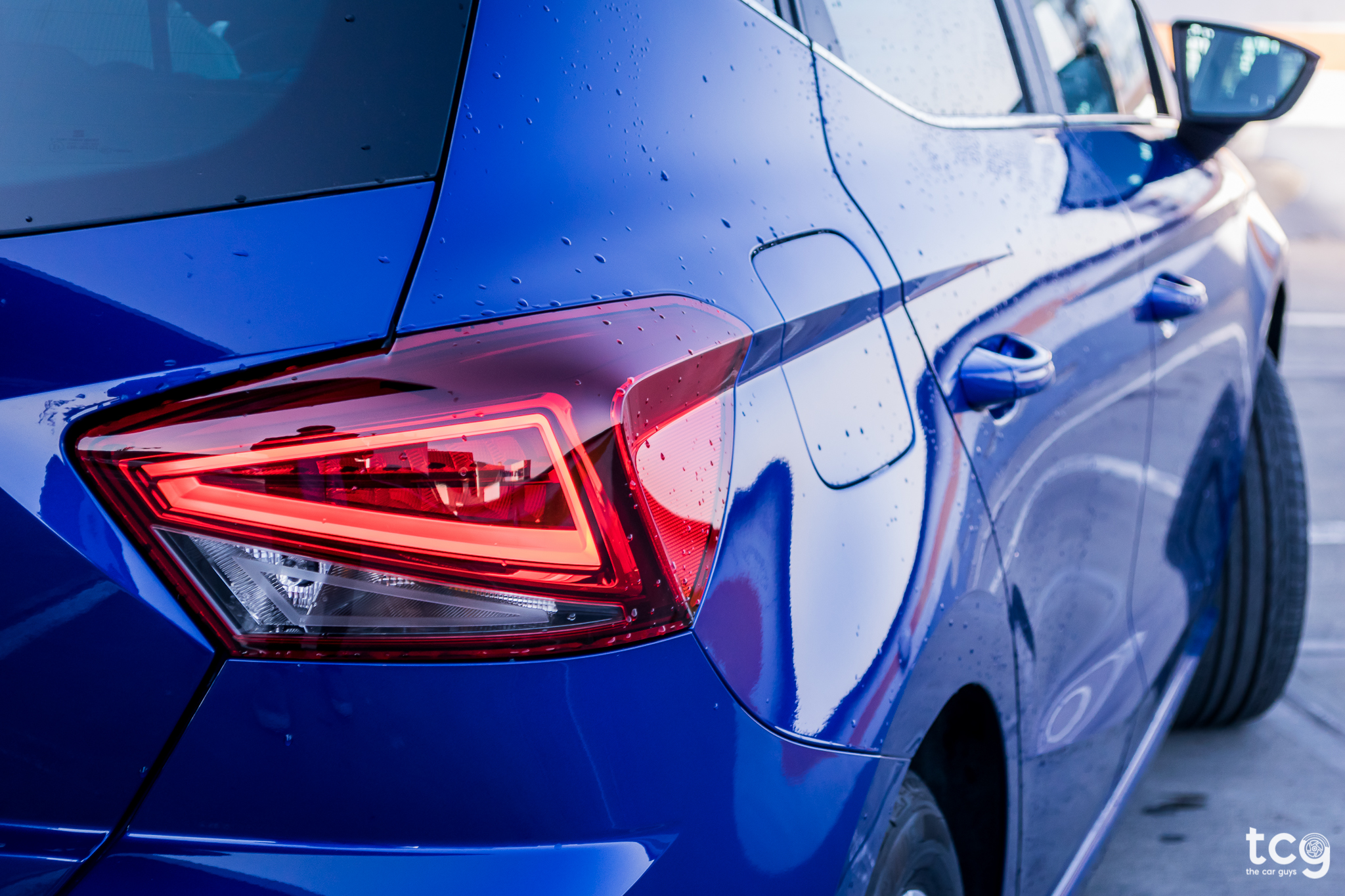 Moving to the interior we are greeted with a very familiar layout! It's not that different from the Leon, just a few changes, but it's all very well put together and easy to navigate. The materials used are, well, not the best - too many scratchy, hard plastics that don't exactly feel cheap, but I would expect something a little more soft to the touch. The infotainment system is absolutely gorgeous though! It's very easy to use, has great graphics with lots of useful kit/functions such as Android Auto/Apple CarPlay which we successfully used throughout our test drive. Certain models get two USB ports, located in the centre console and not hidden away somewhere stupid + you can get wireless phone charging as an option!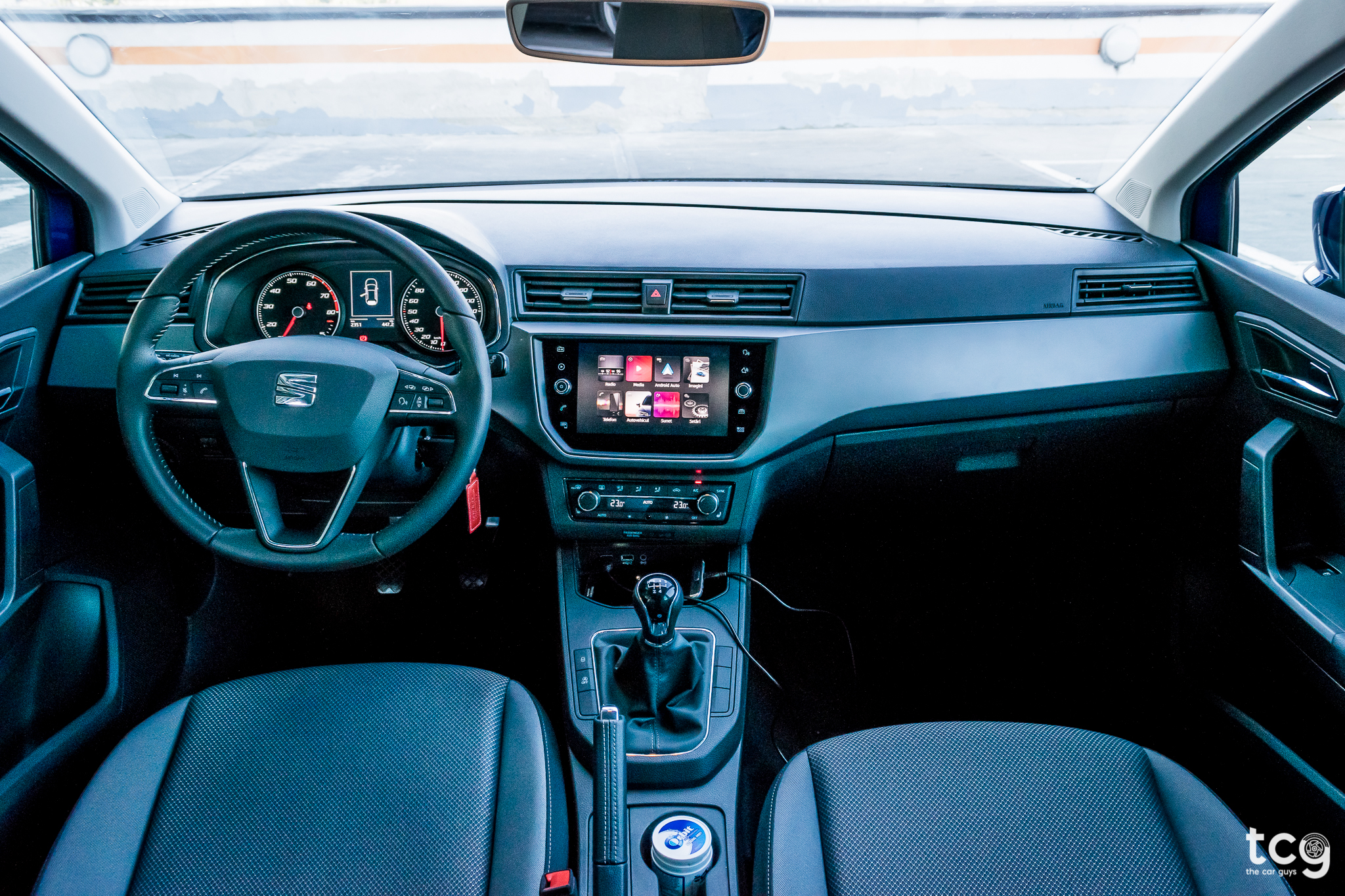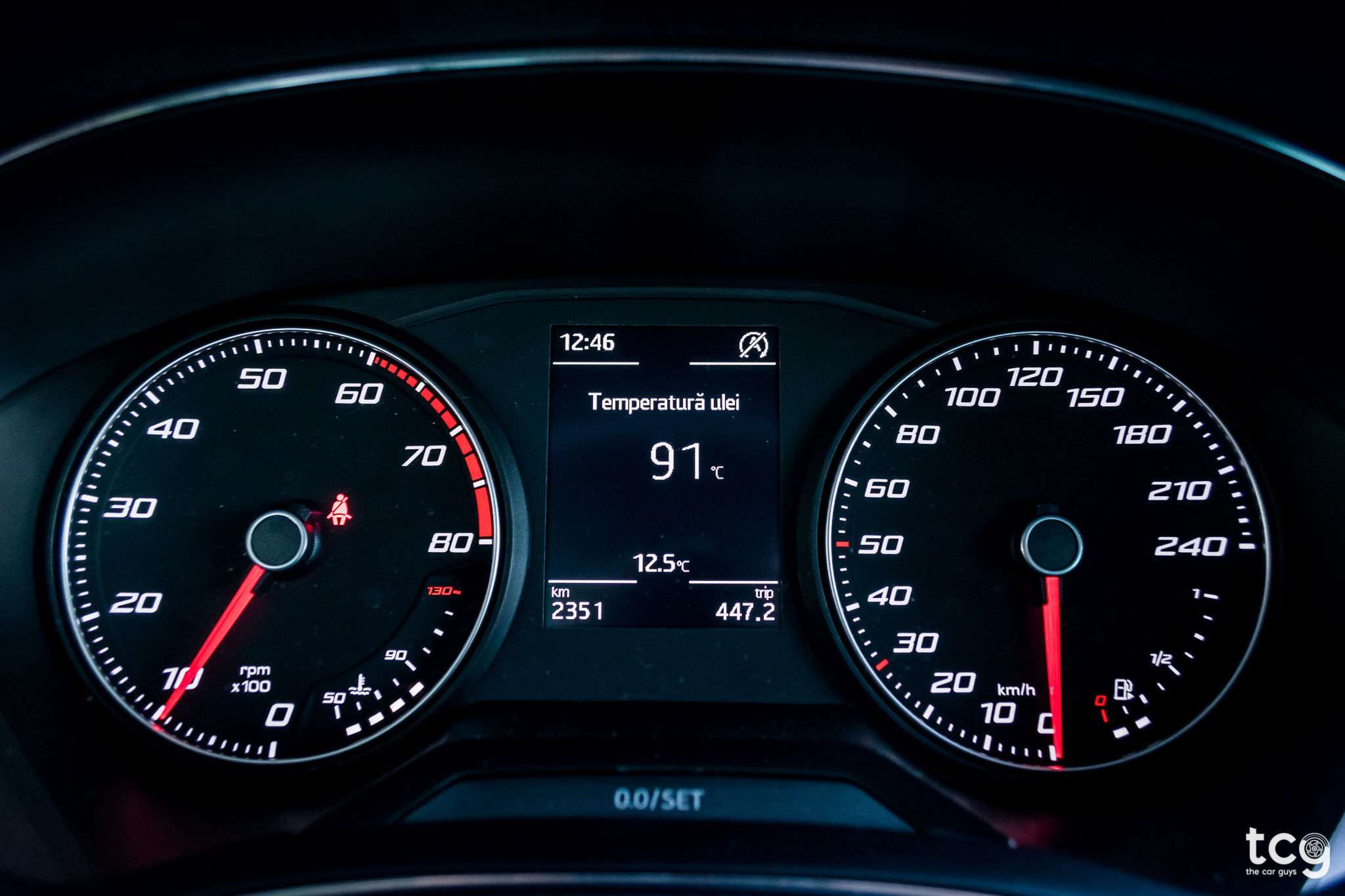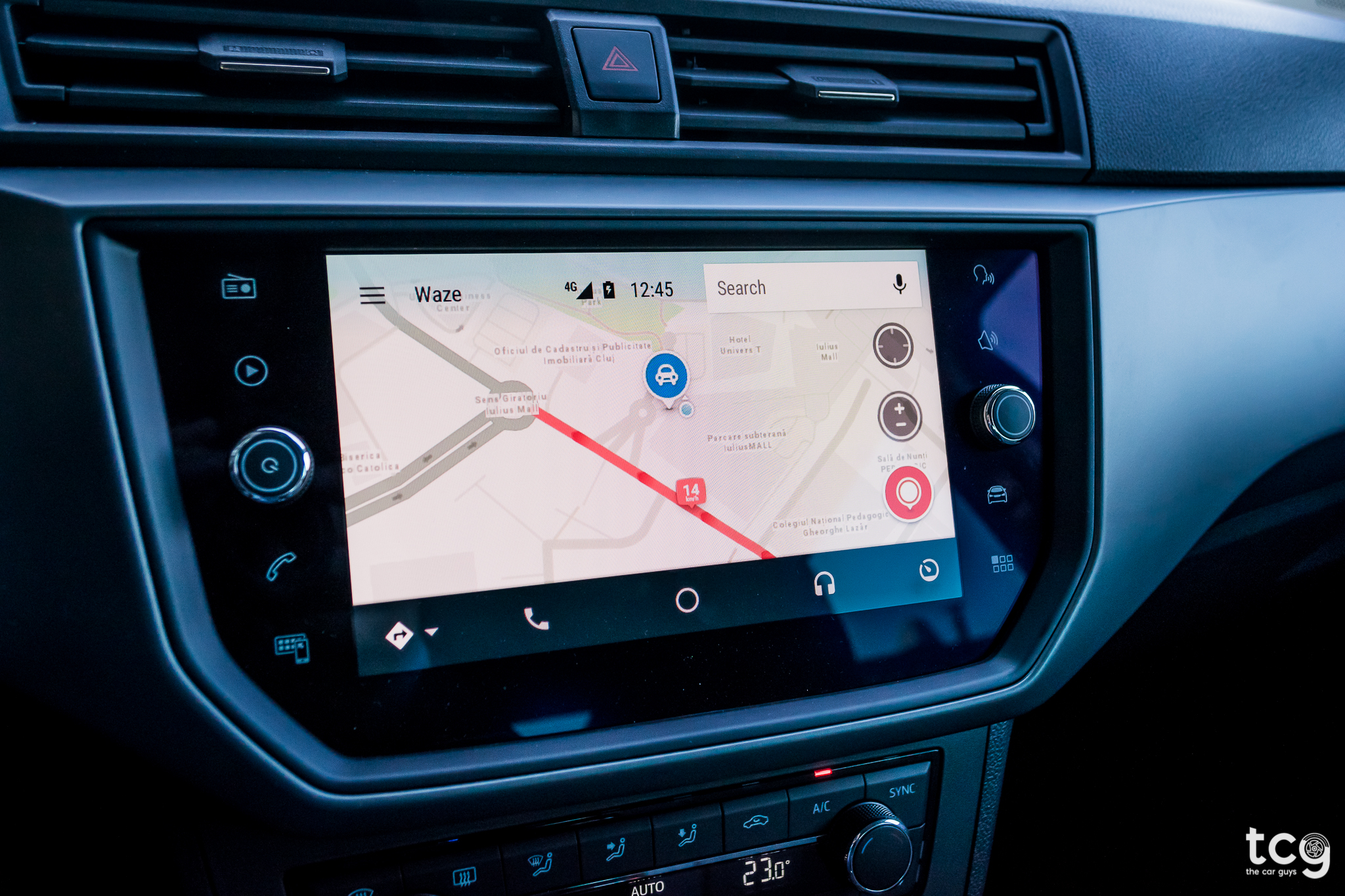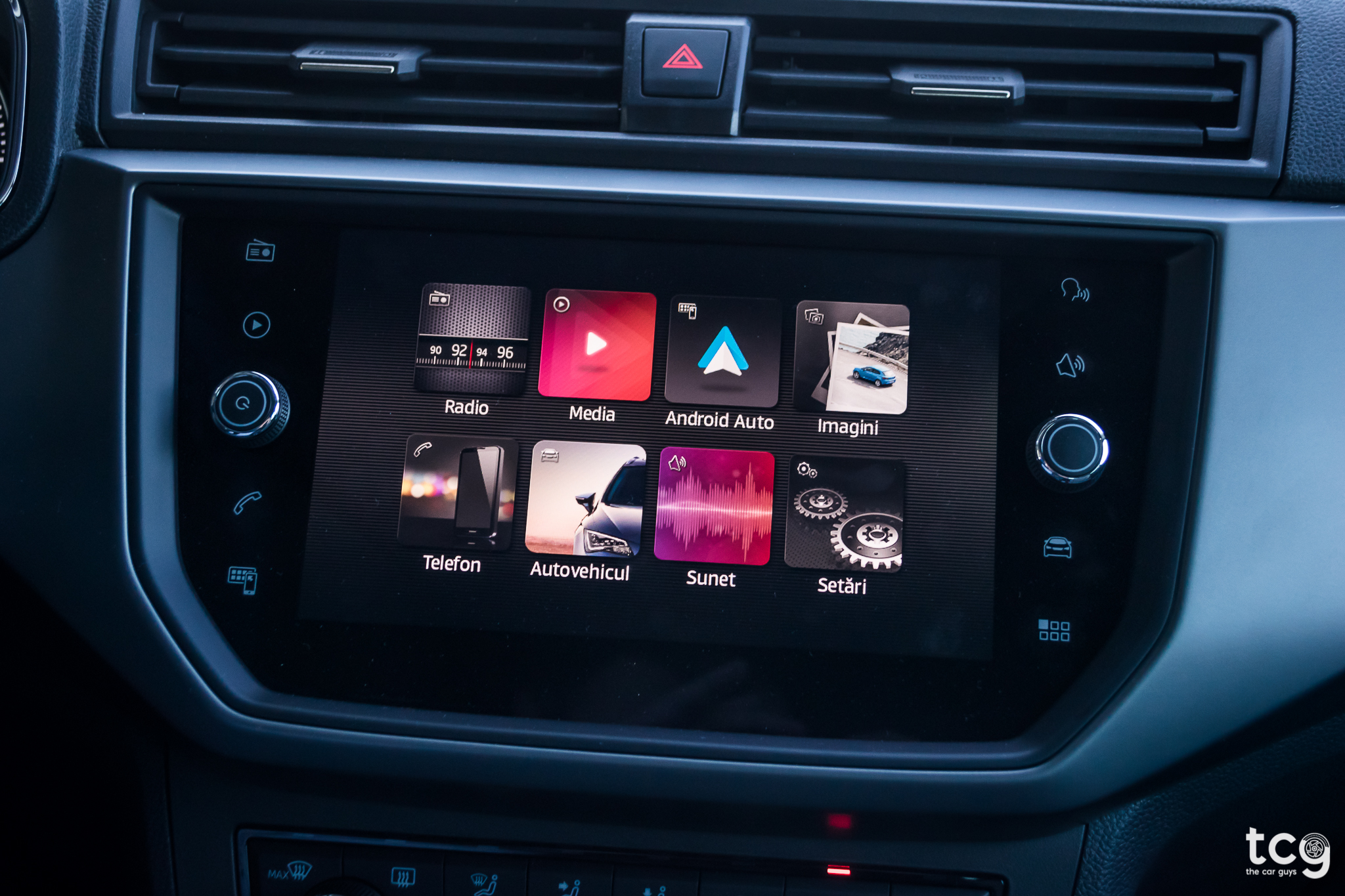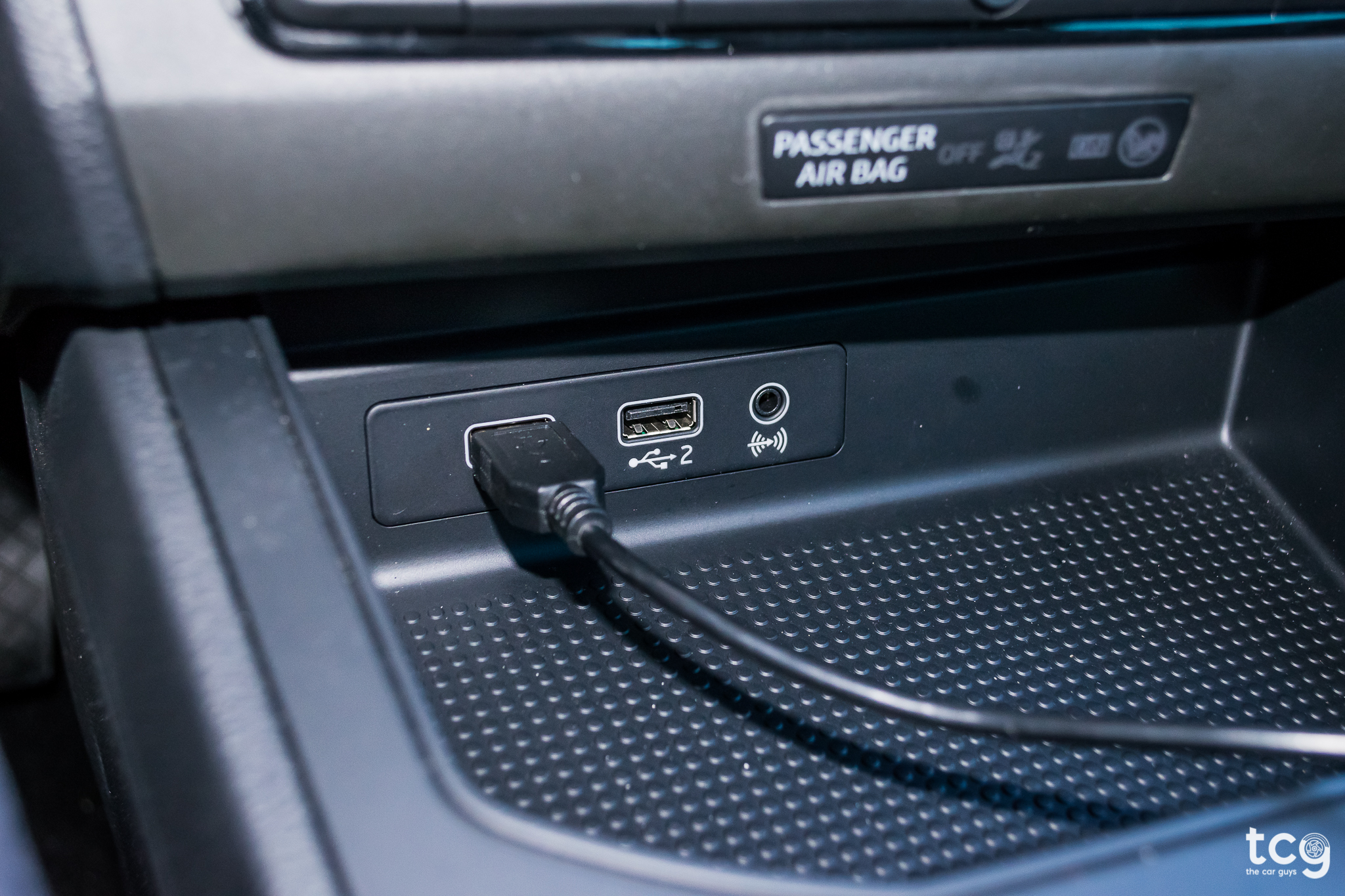 The most impressive thing about the interior, for me at least, is how spacious the cabin feels! Usually, in car this size, you feel a little cramped but this Ibiza felt roomy - especially in the back where there is loads of head and knee room! Very impressive Seat! The seats are also nice, I do prefer sport seats, but these were fine - comfortable enough and with enough support. It also has a massive boot with 355 liters which is actually more than the Ford Focus, and the Focus is a class above the Ibiza!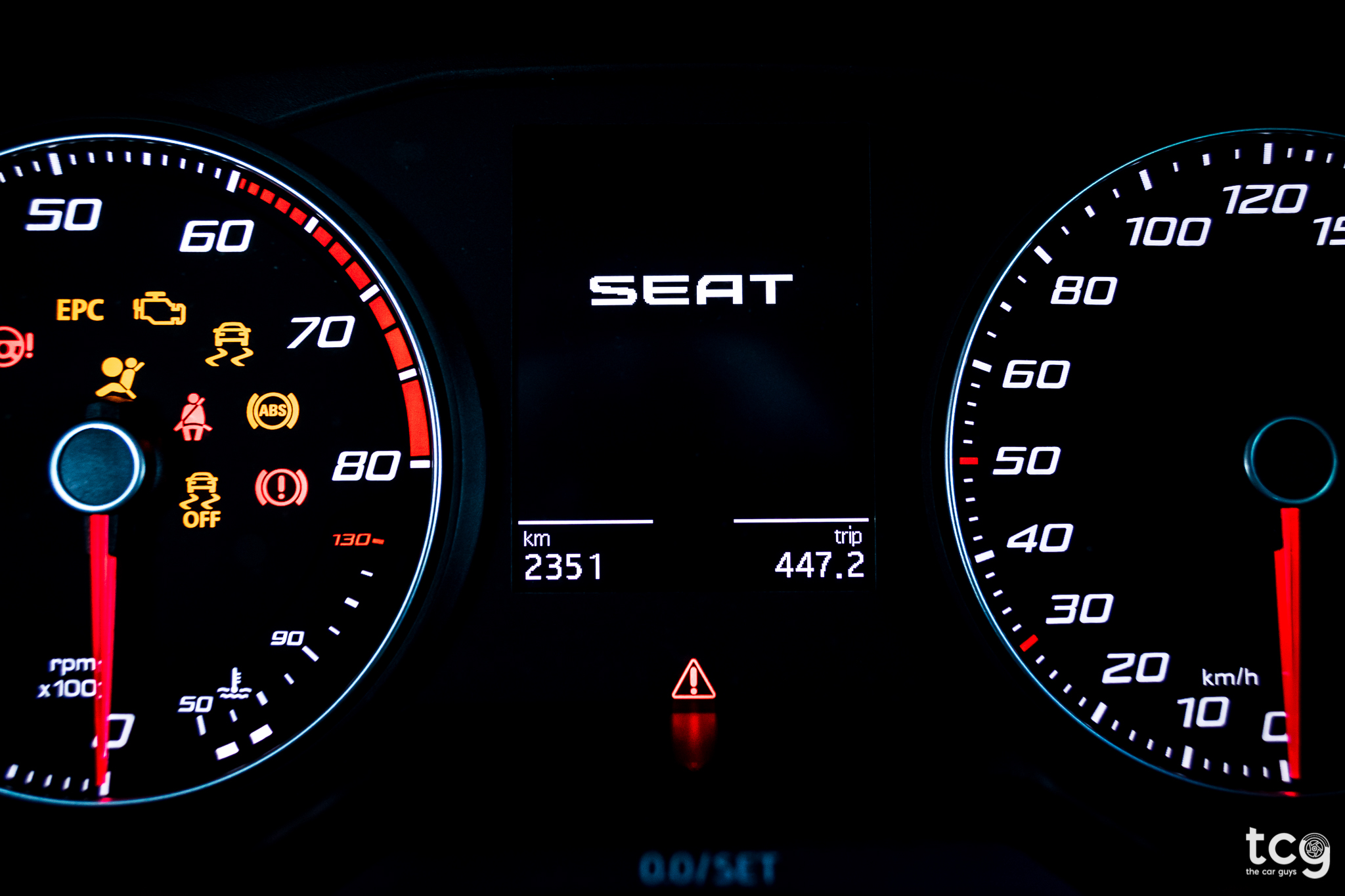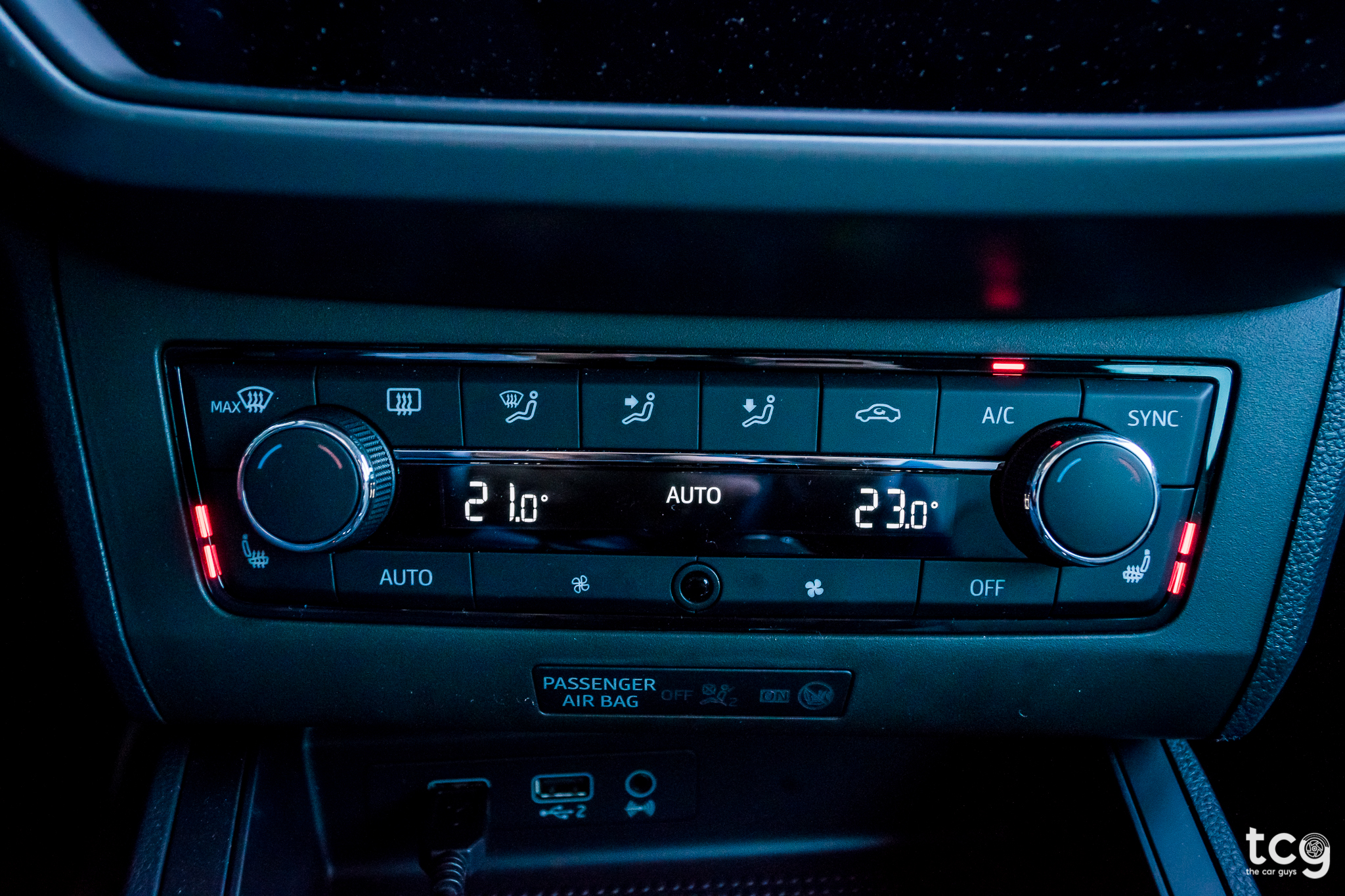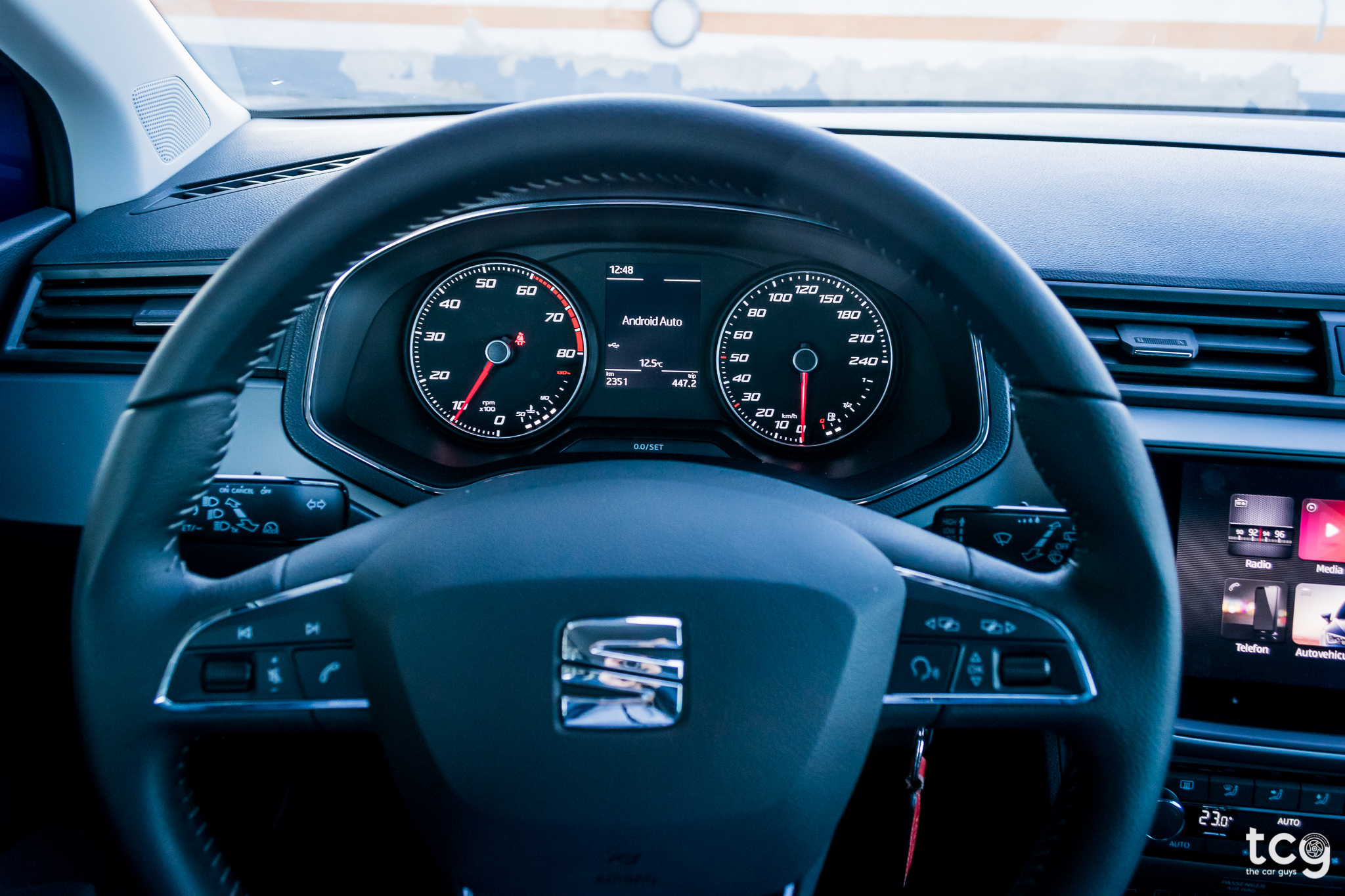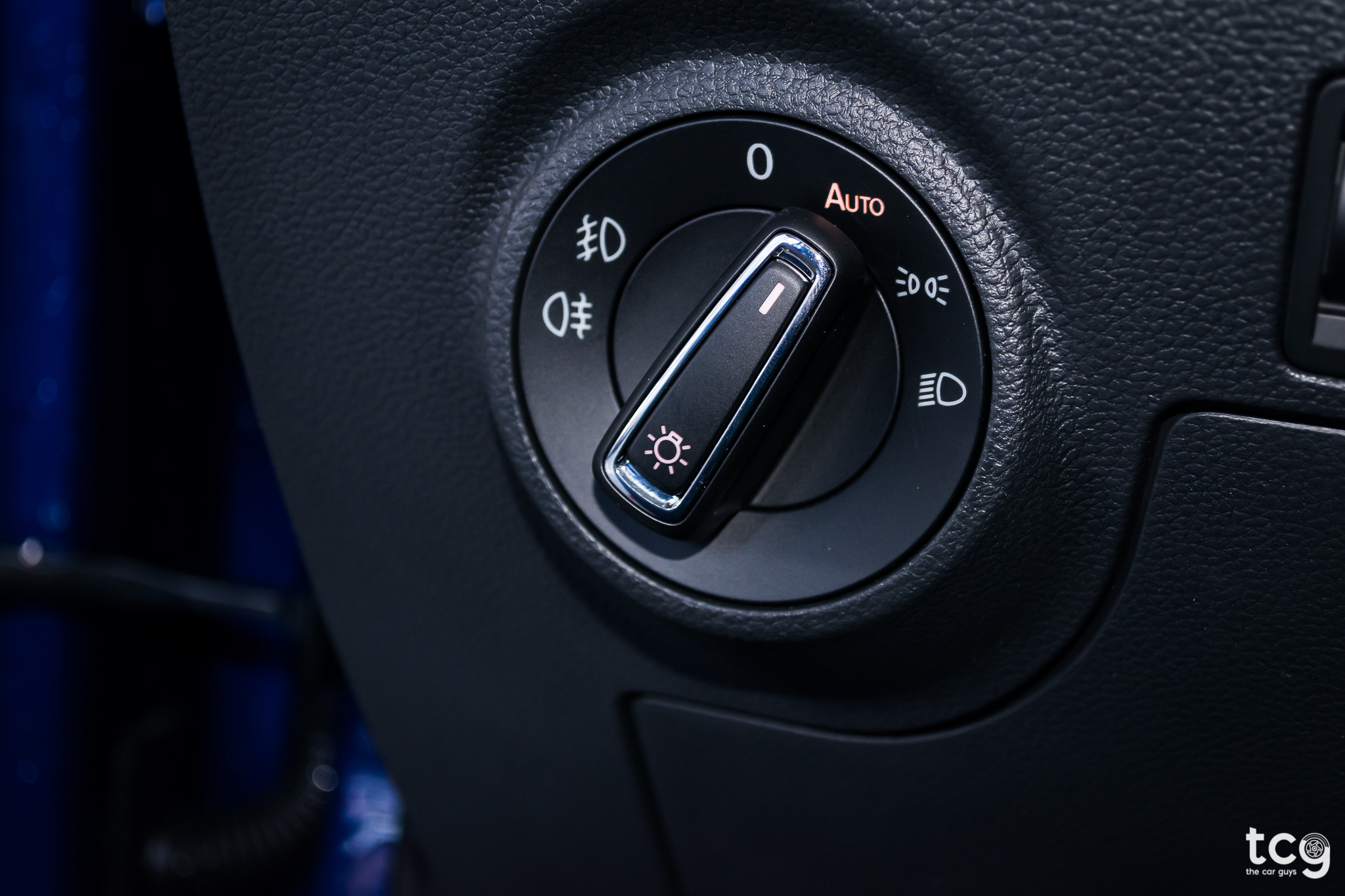 ---
3 things I really like about the Ibiza:
The design! It's incredibly good-looking and I want one, I really really do!

The interior layout! I've said it before with the Leon & Ateca and I'm saying it again now, it's great-looking, easy to use and very well built!

The fact that you can get a 150HP engine on it, which to me is mind-blowing!
---
3 things I really don't like about the Ibiza:
The fact that it doesn't have grab handles inside the car! This is my colleague's complaint, not mine - I honestly didn't even notice they're missing! :)

The price! I think it's a little too expensive at 17,500 Euros (VAT included) for the Style trim, even though it included a fair amount of optional kit.

The interior materials used! They're not the best, but also not the worst!
---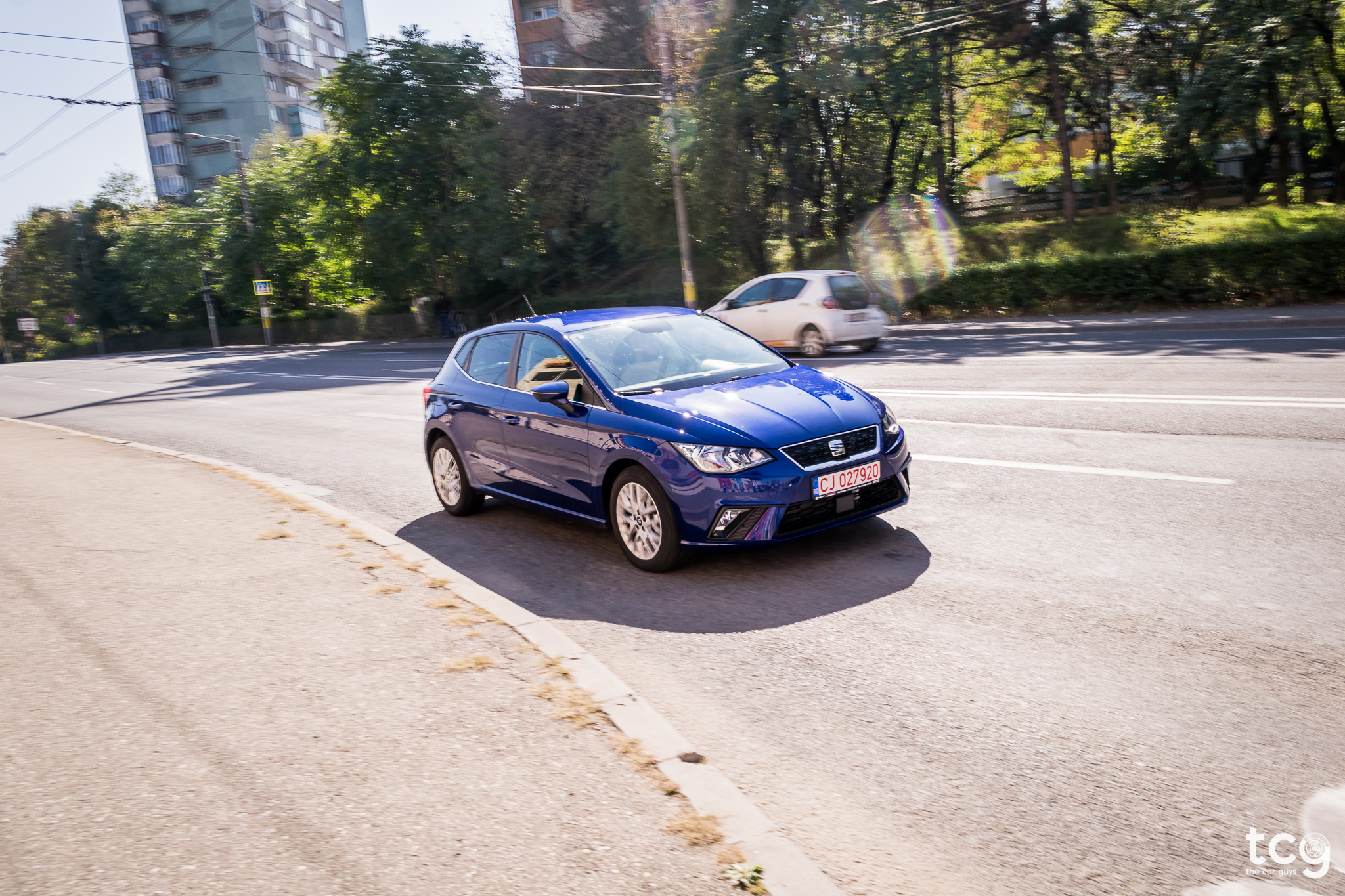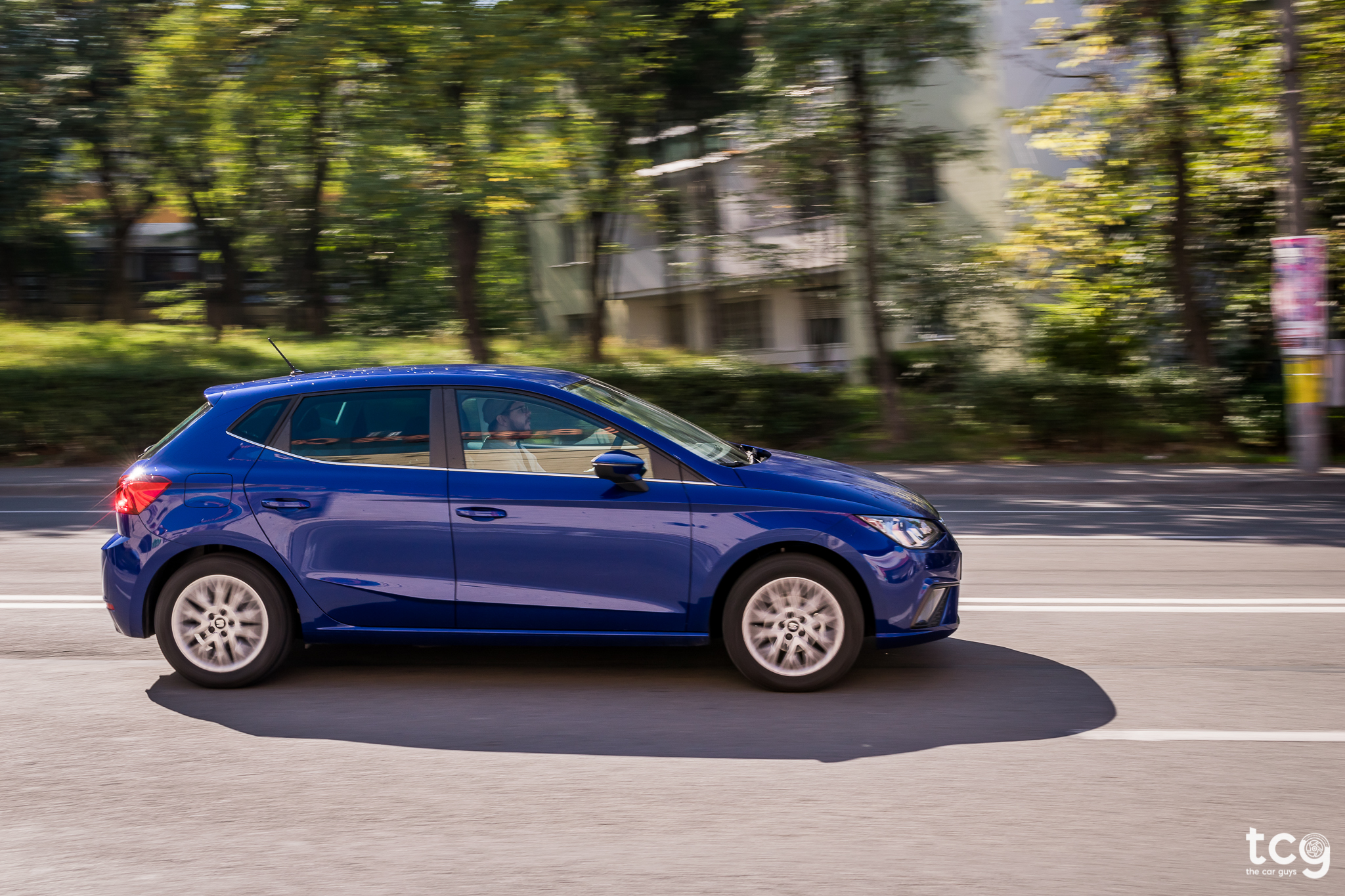 Would I get this car? Yes, I would get an Ibiza, no doubt - but the one I would love to have has to be the 150HP - FR trim! It would be great to experience that power-to-weight ratio on a daily basis, as my daily driver!
---
Price of the tested model: 17,500 Euro (VAT included)
Engine and Gearbox: 1.0 TSI petrol with 95HP and 175NM of torque + 5-speed manual gearbox.
---
Thank you Topcar Seat Cluj-Napoca for lending us the car, we really appreciate it!
---