Honda's been making the Civic for 10 generations and this 2017 model is it's 10th one. I can't remember a time when I didn't like a Civic and this one is no exception, I freaking love this car! If you're a car enthusiast, you've surely, at least once, played Need for Speed and tuned a Civic - wasn't that just one of the best looking cars to tune?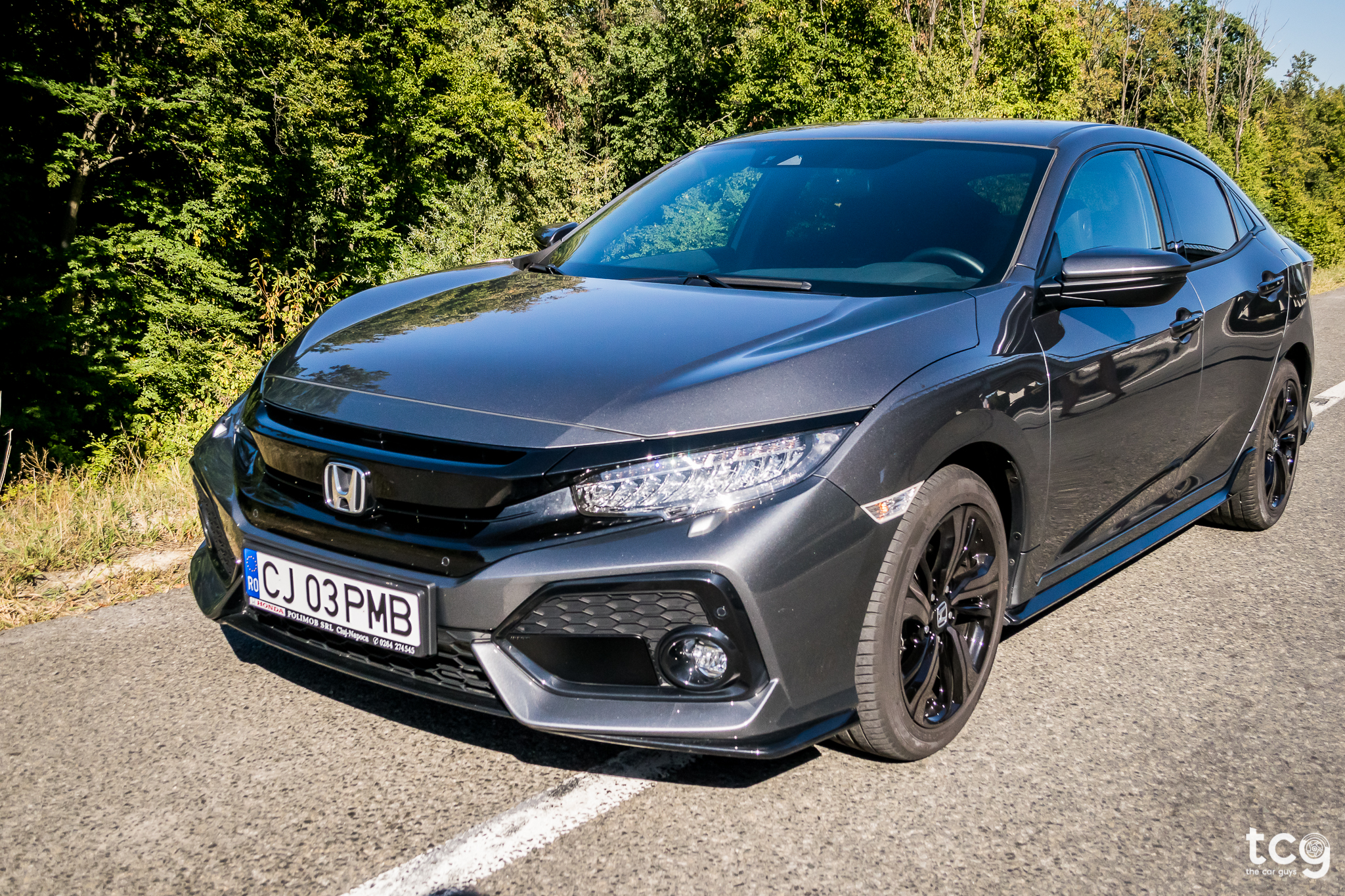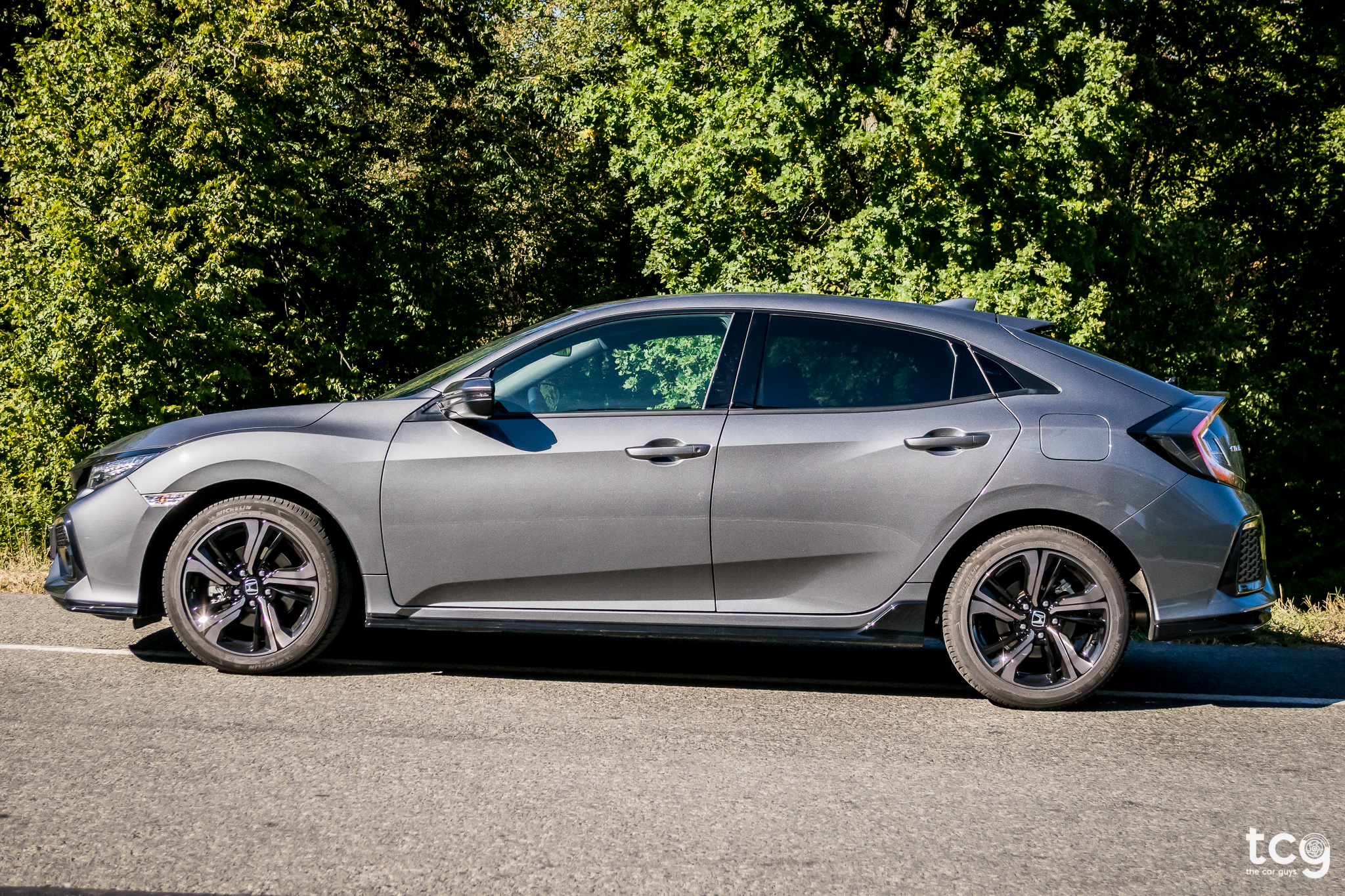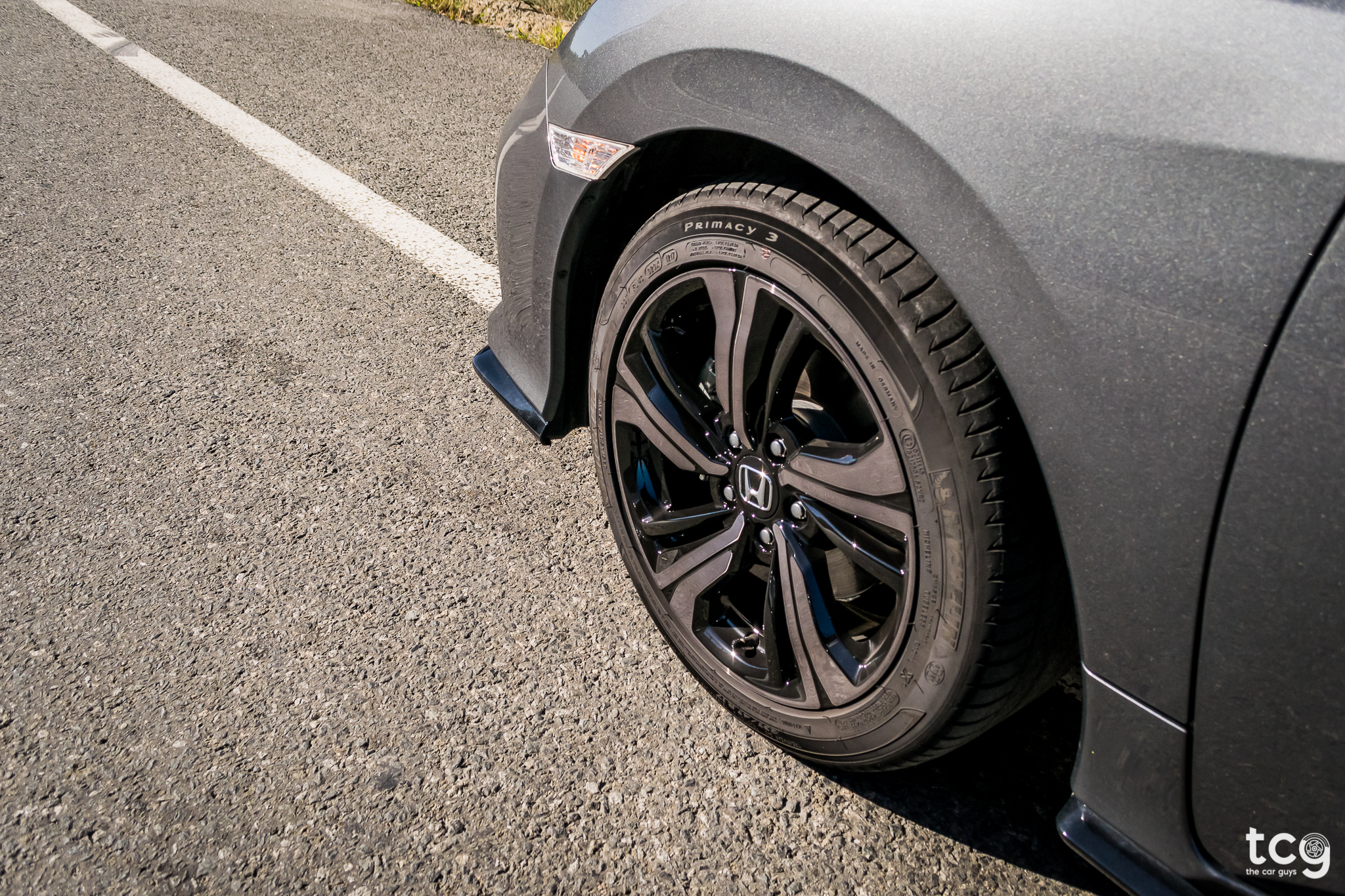 Let's talk about the one we drove and starting with design, there's not much to say because - just look at it! Isn't it incredibly good looking? The only other car we recently drove that caught people's attention as much as this one was the Arteon, but the Arteon was bright yellow, so … yeah! The Civic was stealth black and looked amazing! Whoever designed this car did an awesome job! I'll let the pictures do the talking!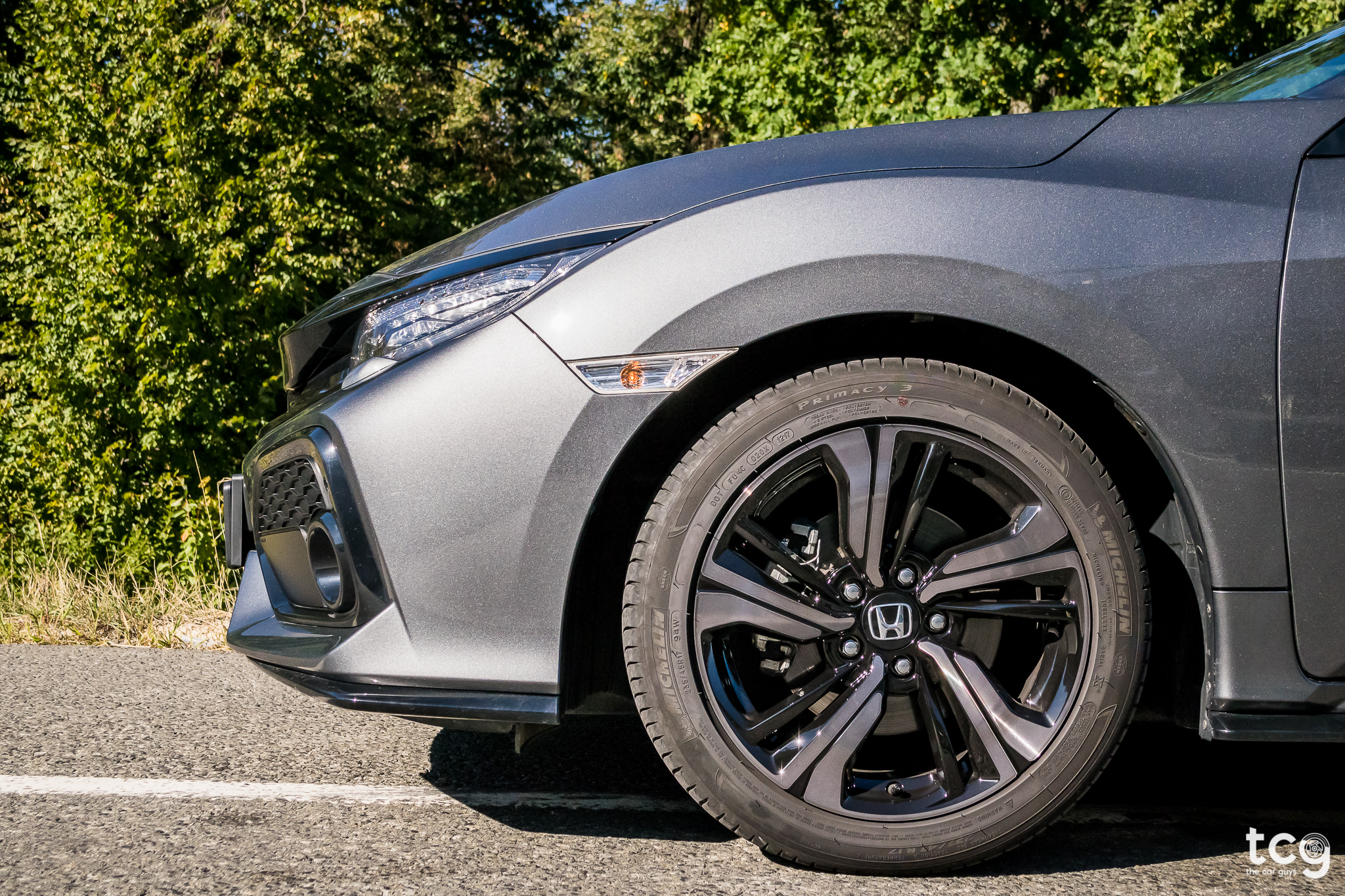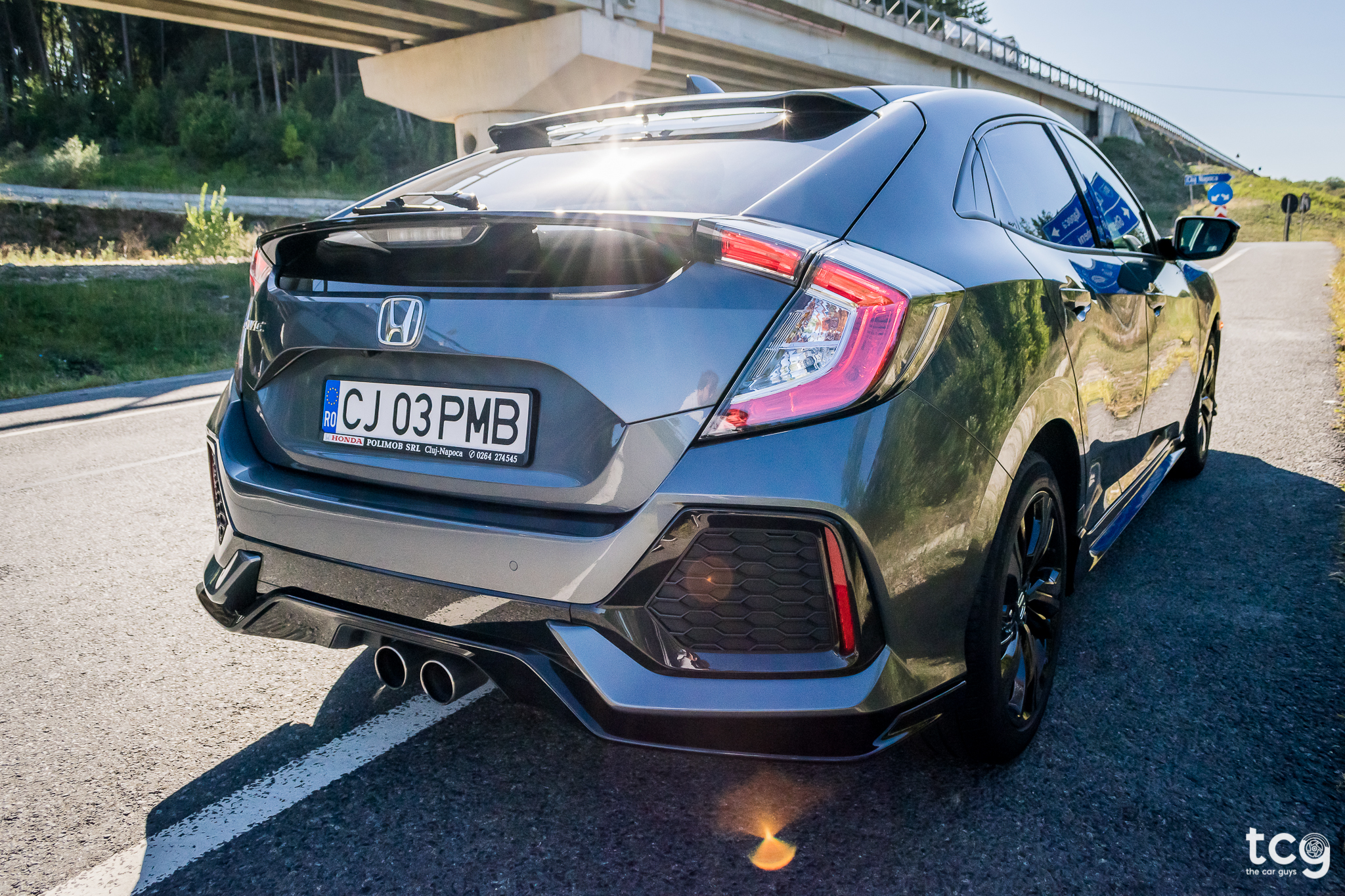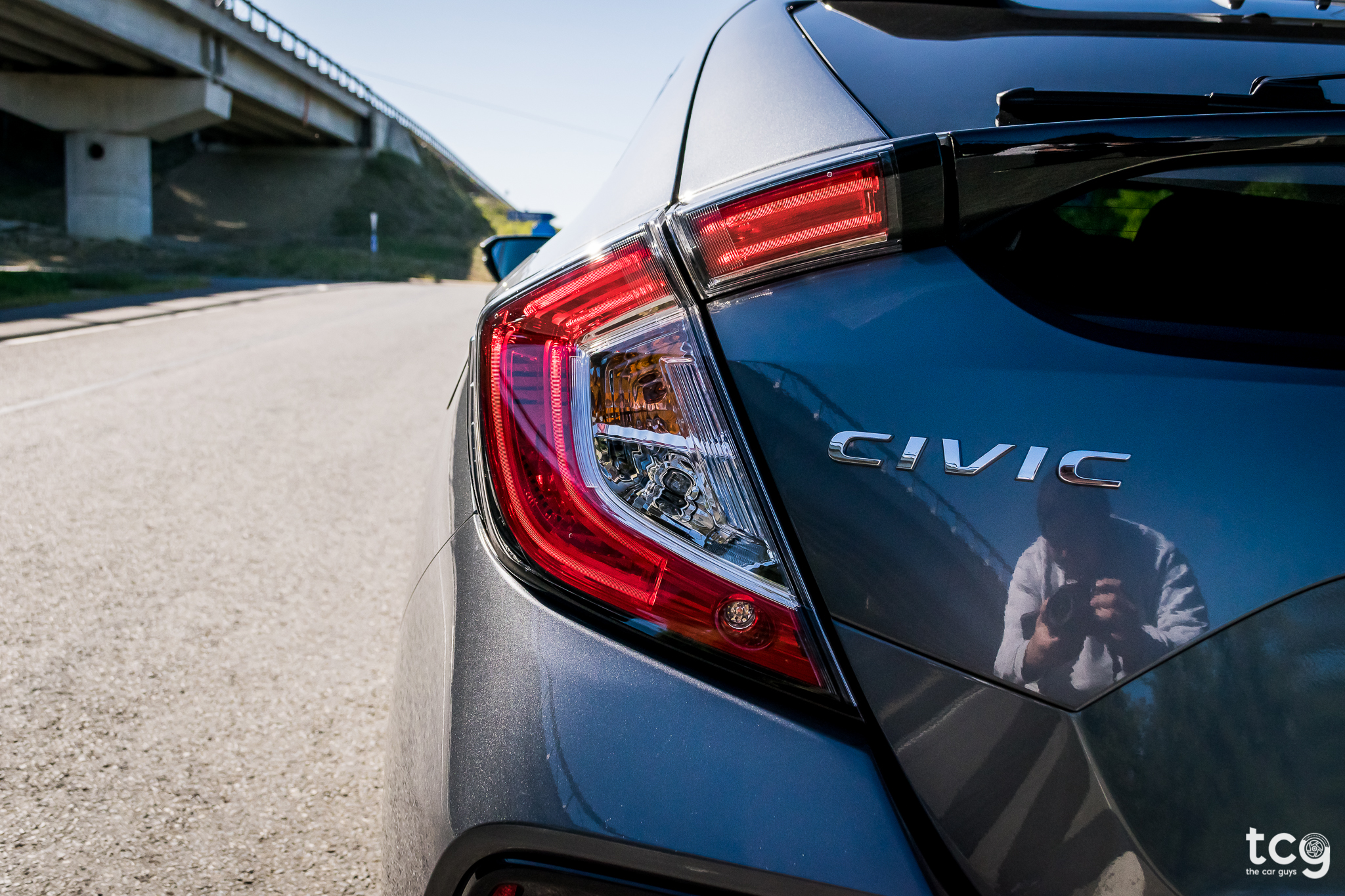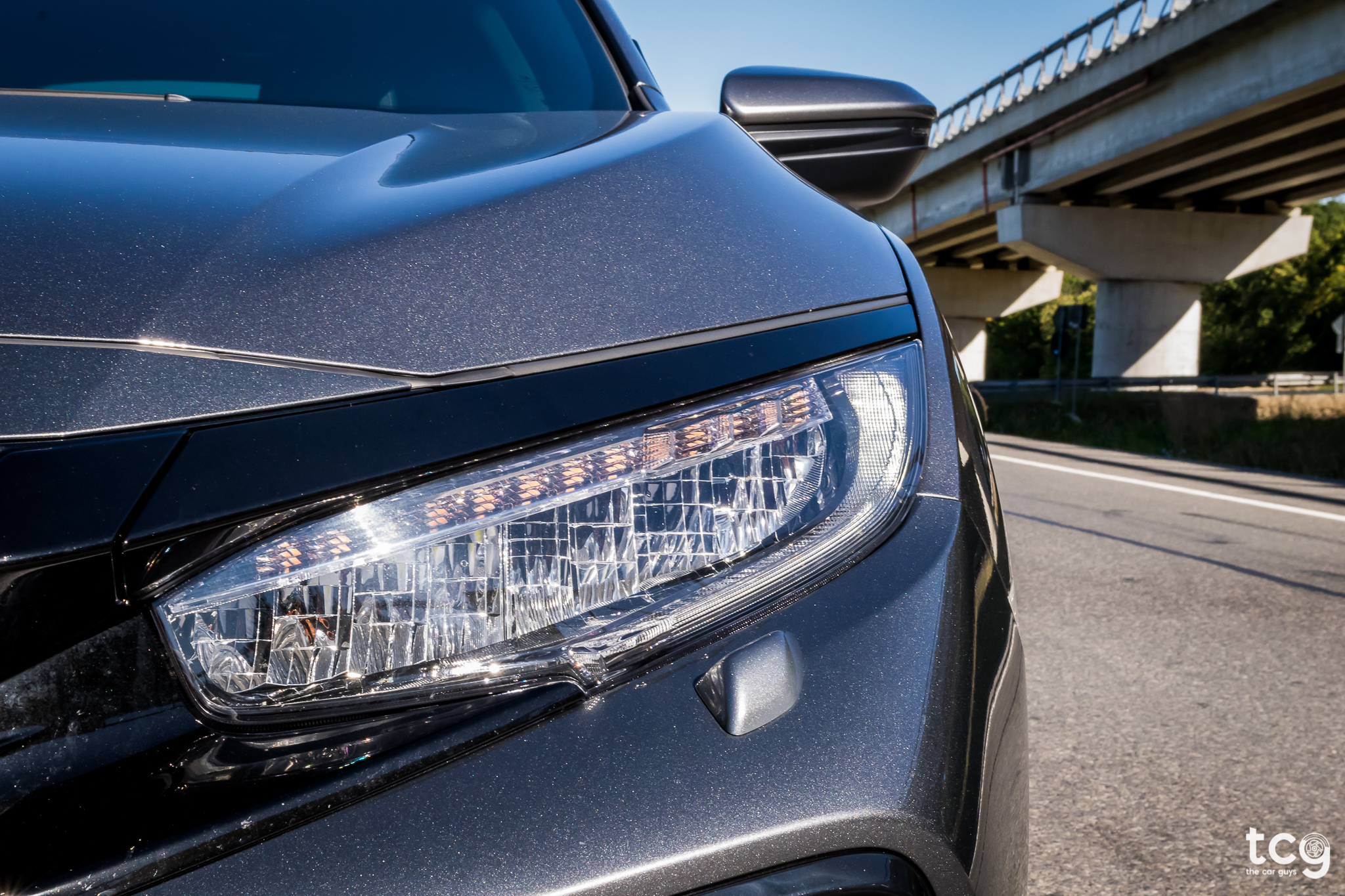 Performance wise it also offers some great numbers, I mean, you need some great performance to go with this design, right? The old 1.8 naturally aspirated engine has gone. In its place comes a 1.0 three-cylinder turbo, making 130HP. Want more performance? Pick the 1.5 four-cylinder turbo of 182HP. You can have either of them with a new six-speed manual transmission, or a CVT automatic. The car we drove had the 1.5 petrol with 182HP and manual transmission and I have to admit, it was awesome! The gearbox is very accurate and fast, acceleration is rather good with a 0-100km/h time of around 8 seconds. We will hopefully get to drive the Type-R in a few months, so we'll see what that puppy can do!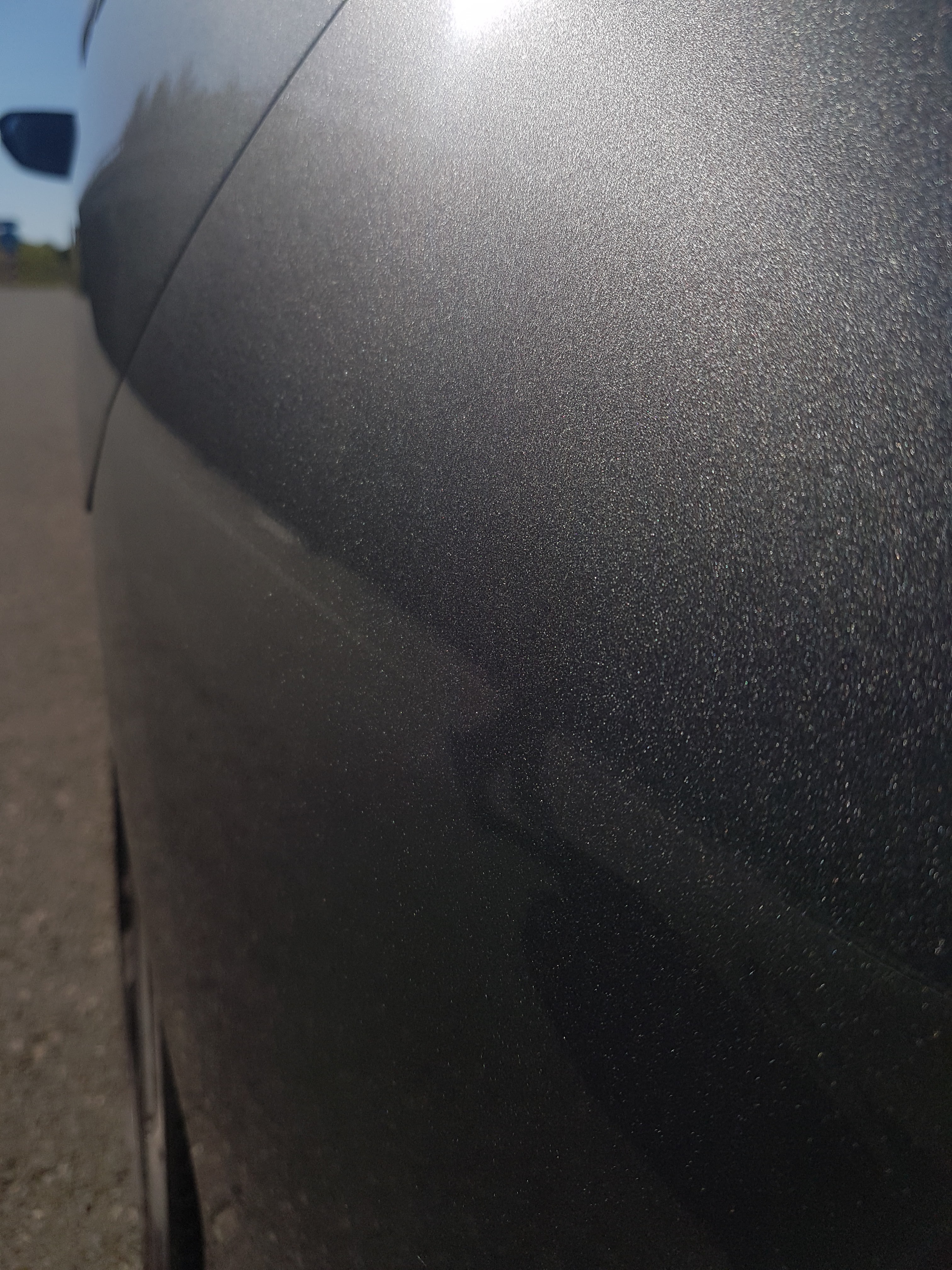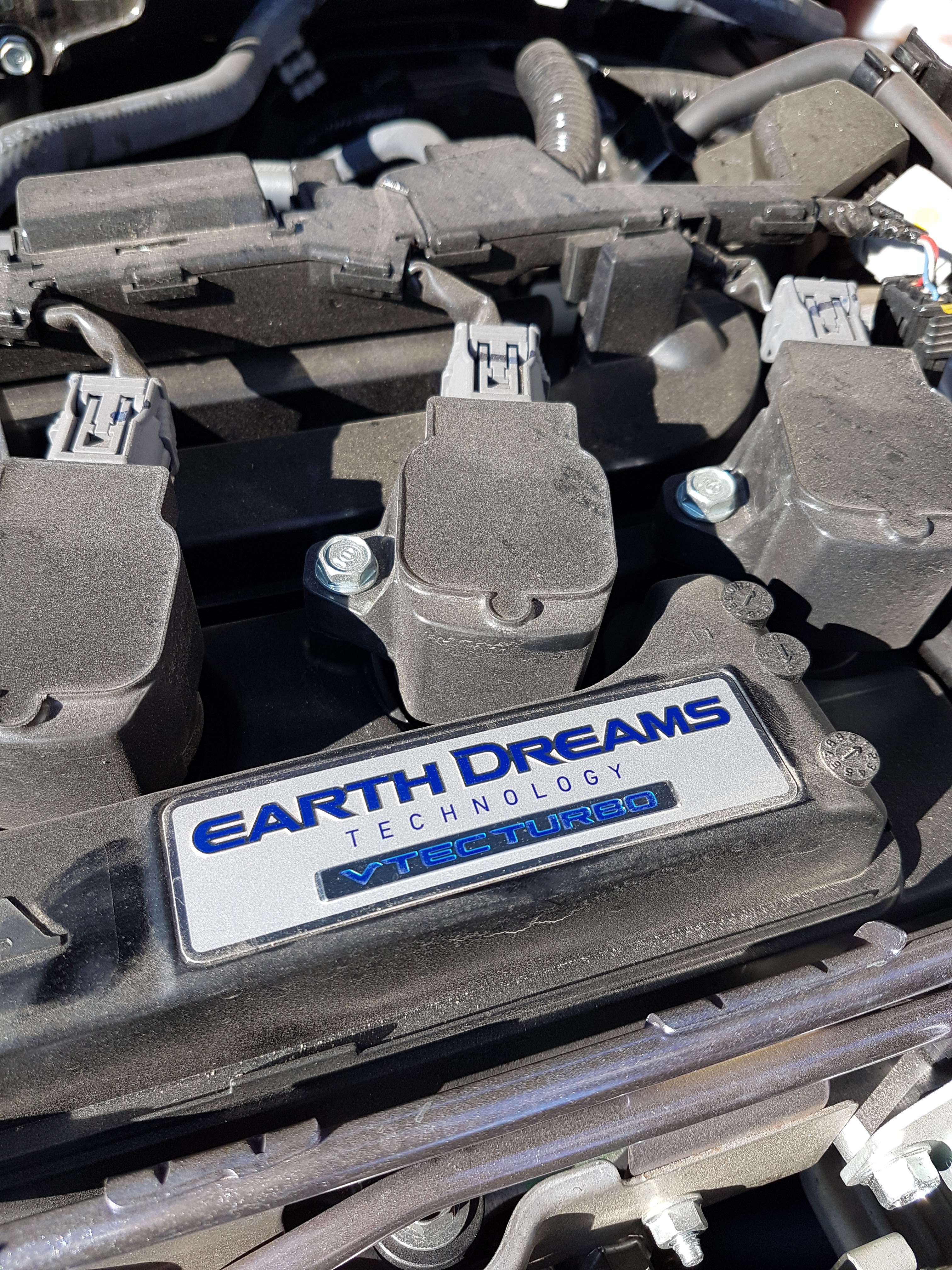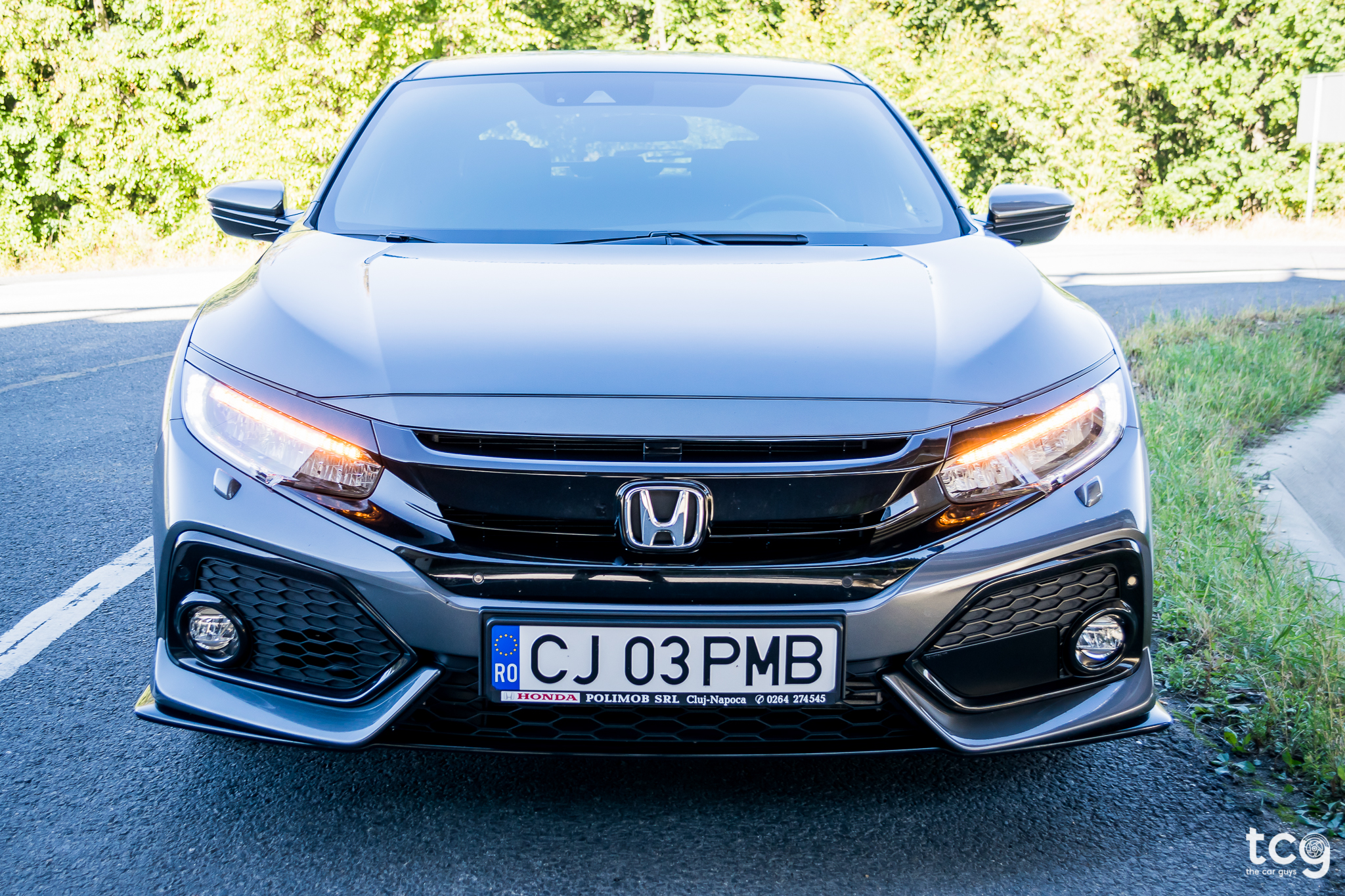 The Civic doesn't ride as smoothly as some of its rivals, but it's actually pretty comfortable. The more expensive trim levels ride on adaptive dampers, which means you can stiffen and soften the suspension at the touch of a button. Bumps are dealt with in the softer setting, but switch to the firmer, sporty-er mode and you do feel too much of road imperfections as they pass beneath the car. It's very fun to drive, even though the steering doesn't give you as much feel as I would have wanted, it's still very easy to maneuver and it has pretty much no body-roll around the corners - we pushed it a little harder than other cars to see if it's worthy of the Civic badge and it is, it really really is!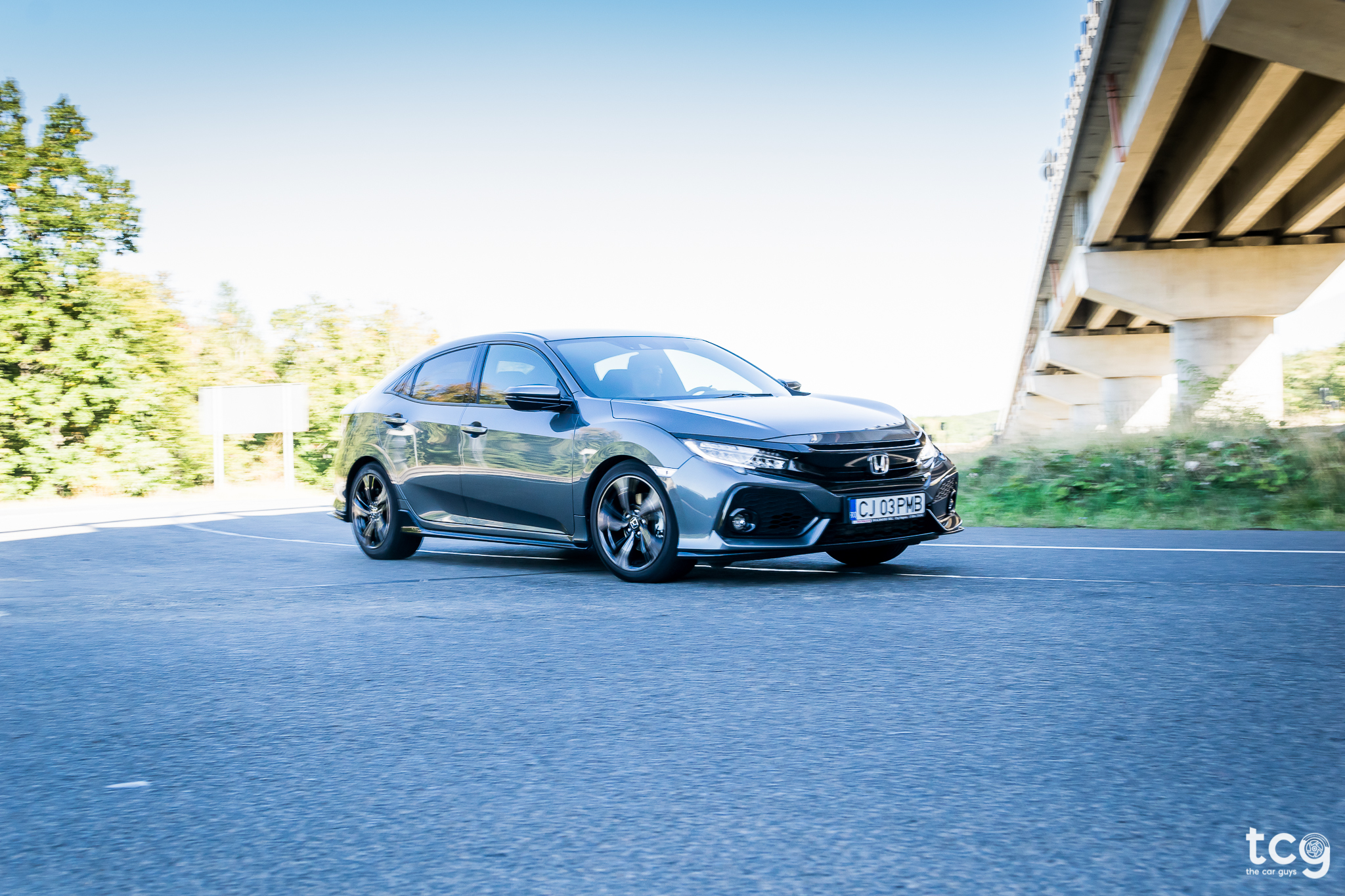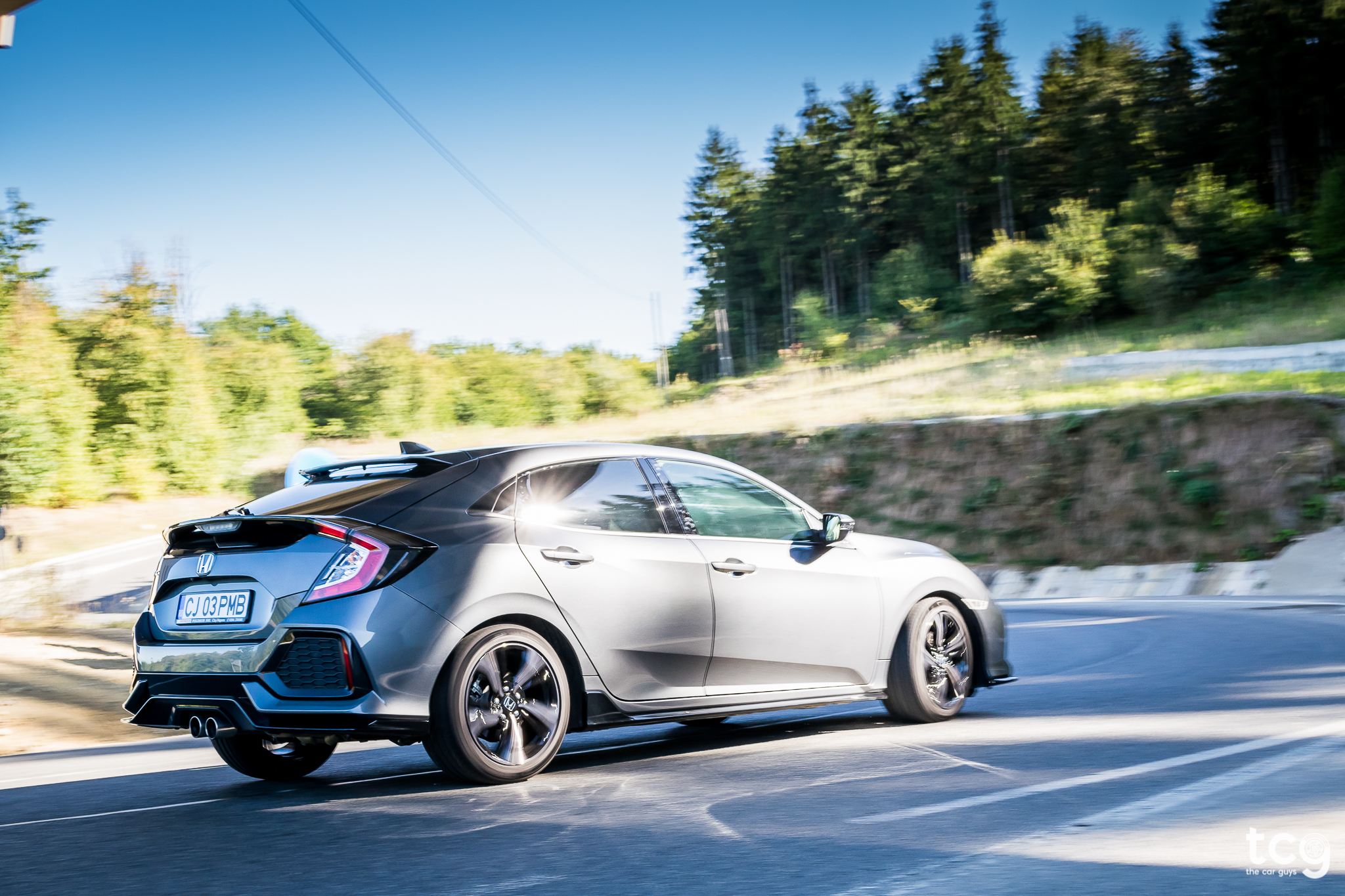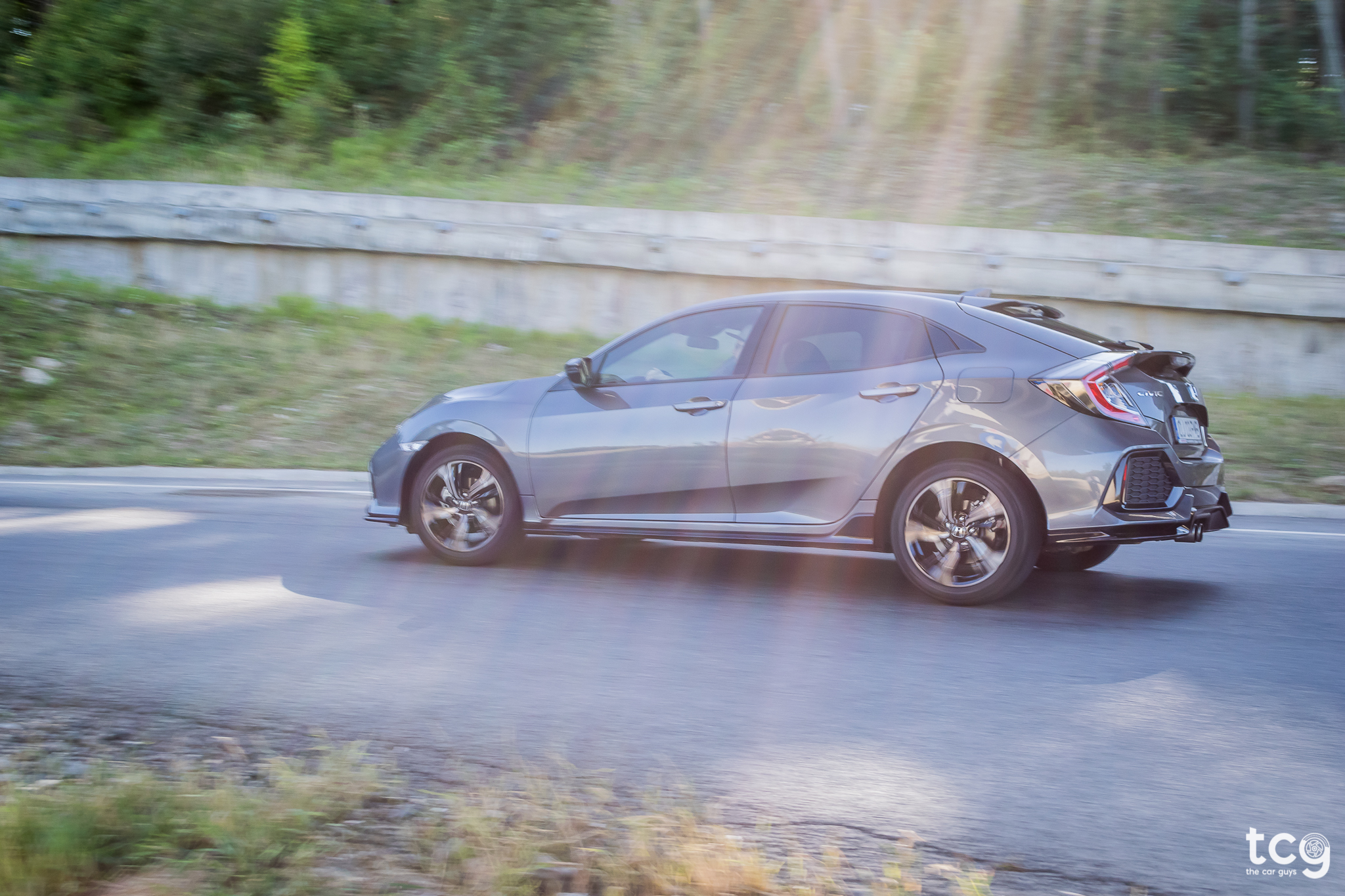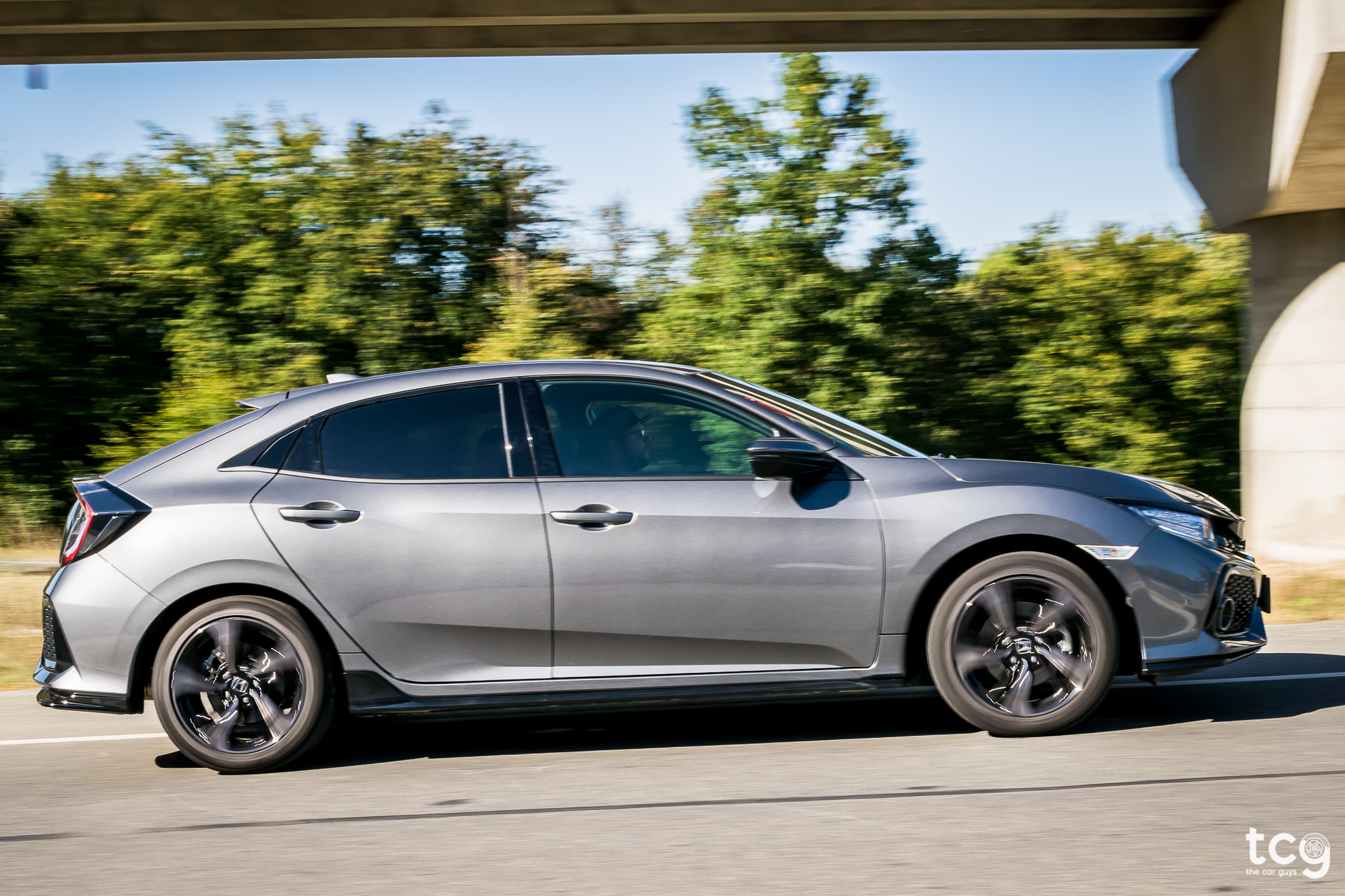 The 1.5 petrol engine we tested is rather quiet and smooth when you put your foot down, although it does begin to sound strained if you rev it really hard. The exhaust sound is okay-ish, I mean, I would have wanted more from this car, but it sounds good enough. At least there's no fake exhaust noise coming from the sound system. Tyre roar and wind noise is noticeable but nothing that would annoy you too much!
Moving to the interior, we find a very well screwed together dashboard, with not as many soft-touch plastics as you'll find in many European rivals but the rotary controls for the climate control are very good quality and the steering-wheel is very nice feeling with a lot of buttons to help you navigate around the menus. You won't feel short-changed inside of this car!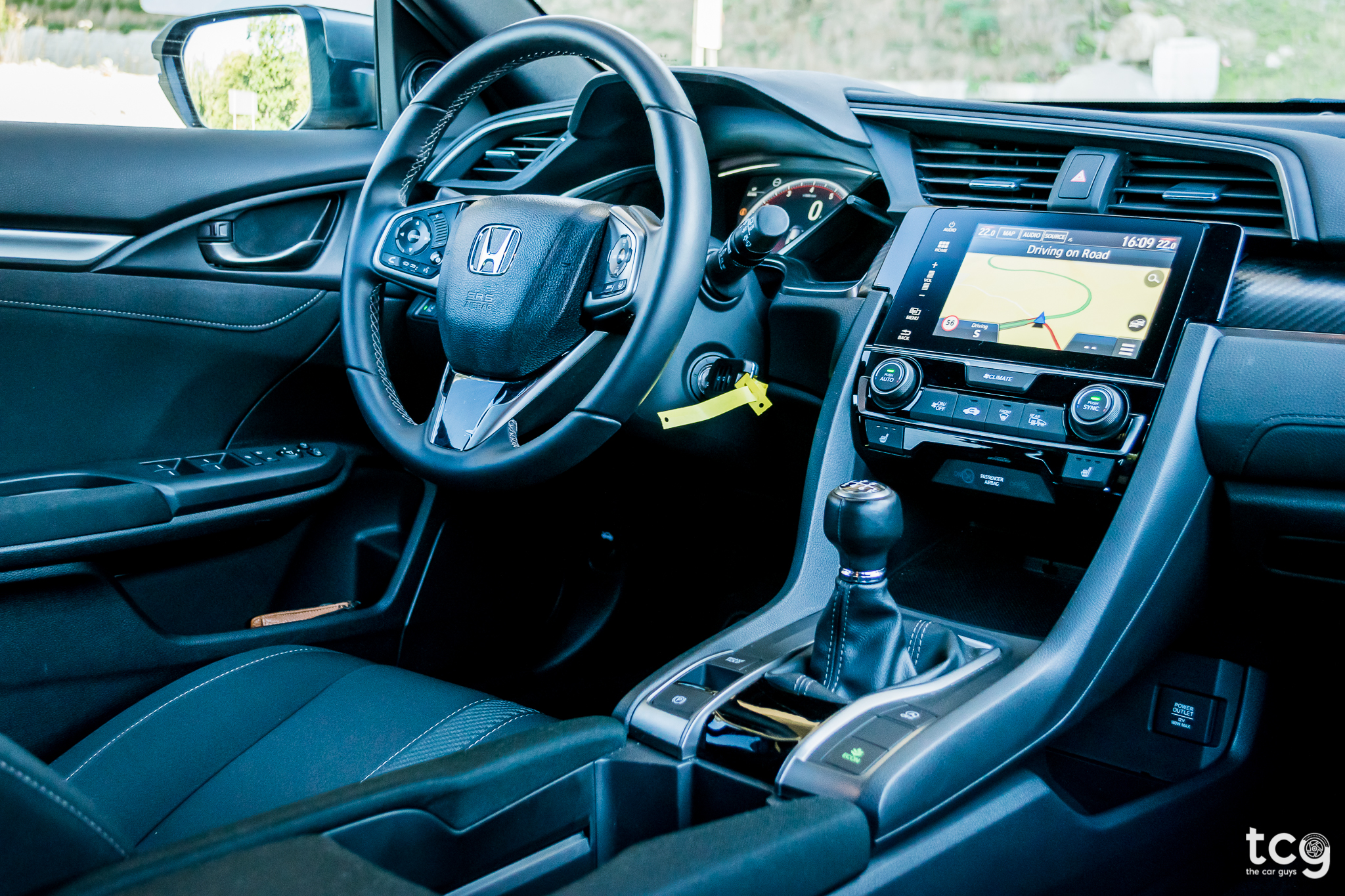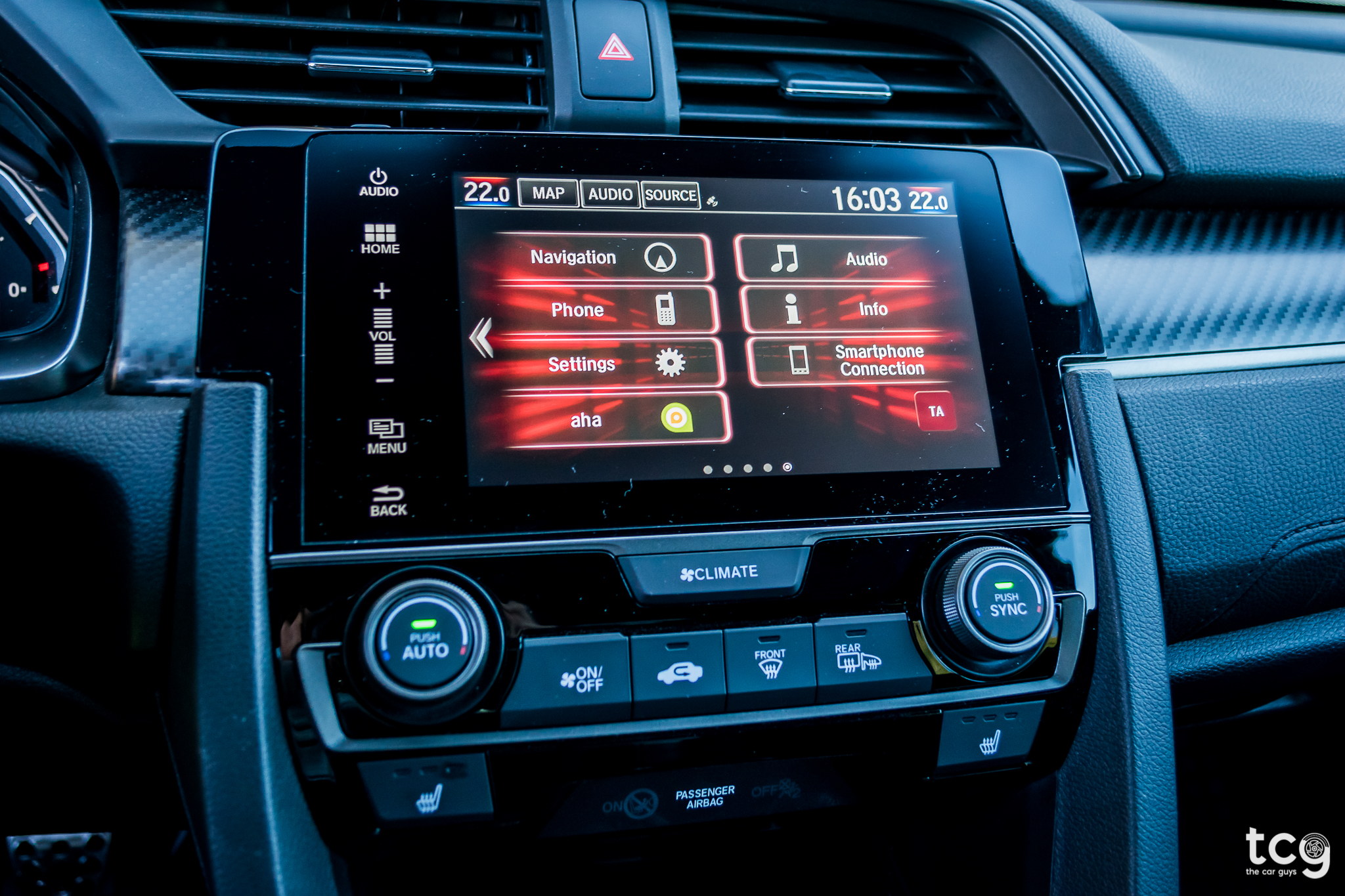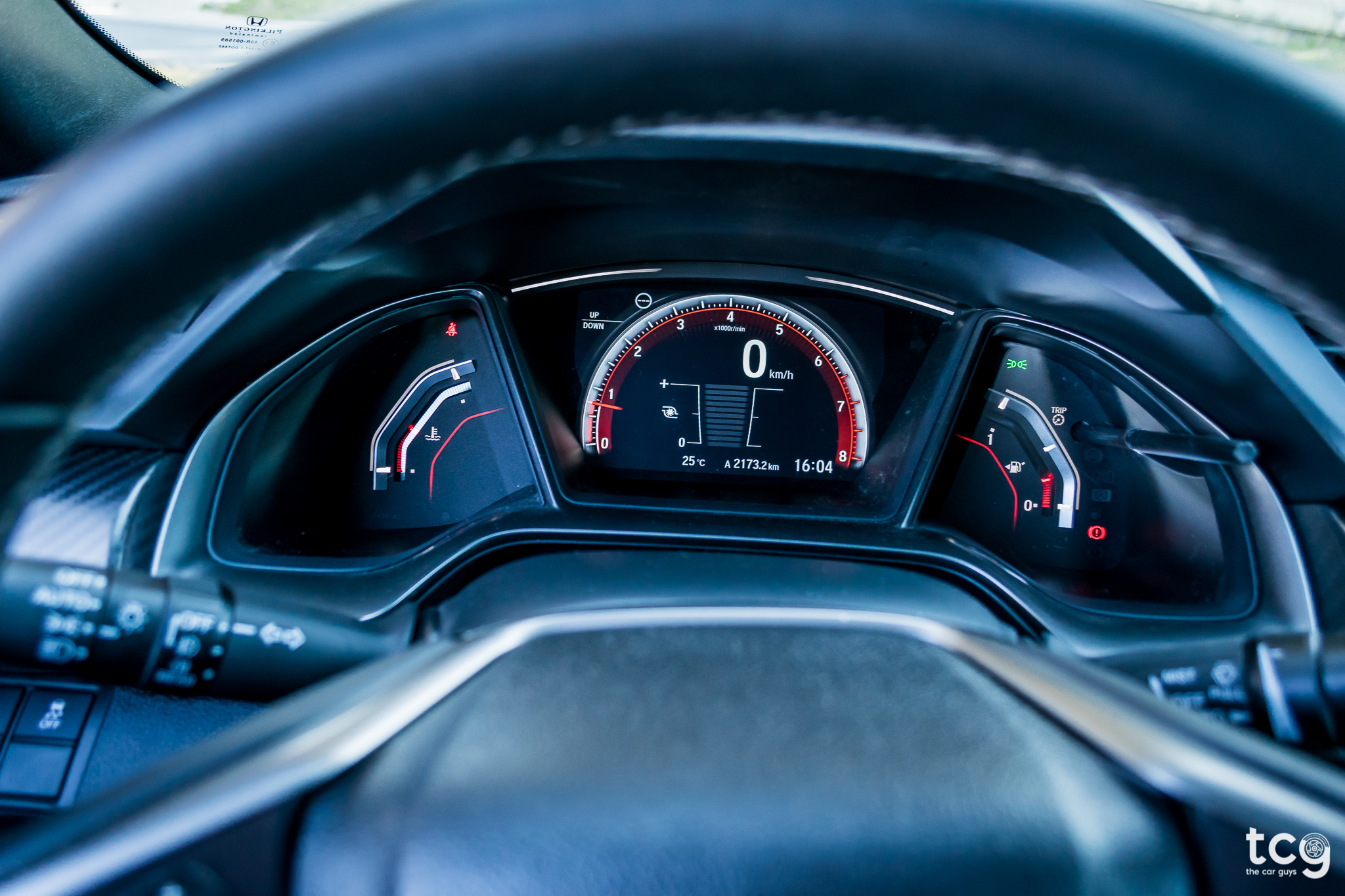 I just love the low driving position and the fact that the gear lever is set relatively high up, so you don't need to reach down to grab it. The seats are comfortable with good materials and they hold you in real nice, plus, lumbar support is electrically adjustable and comes as standard in most of the trim levels. Visibility is not the greatest, but it's also not the worst - and you do get a rear-mounted camera to help you.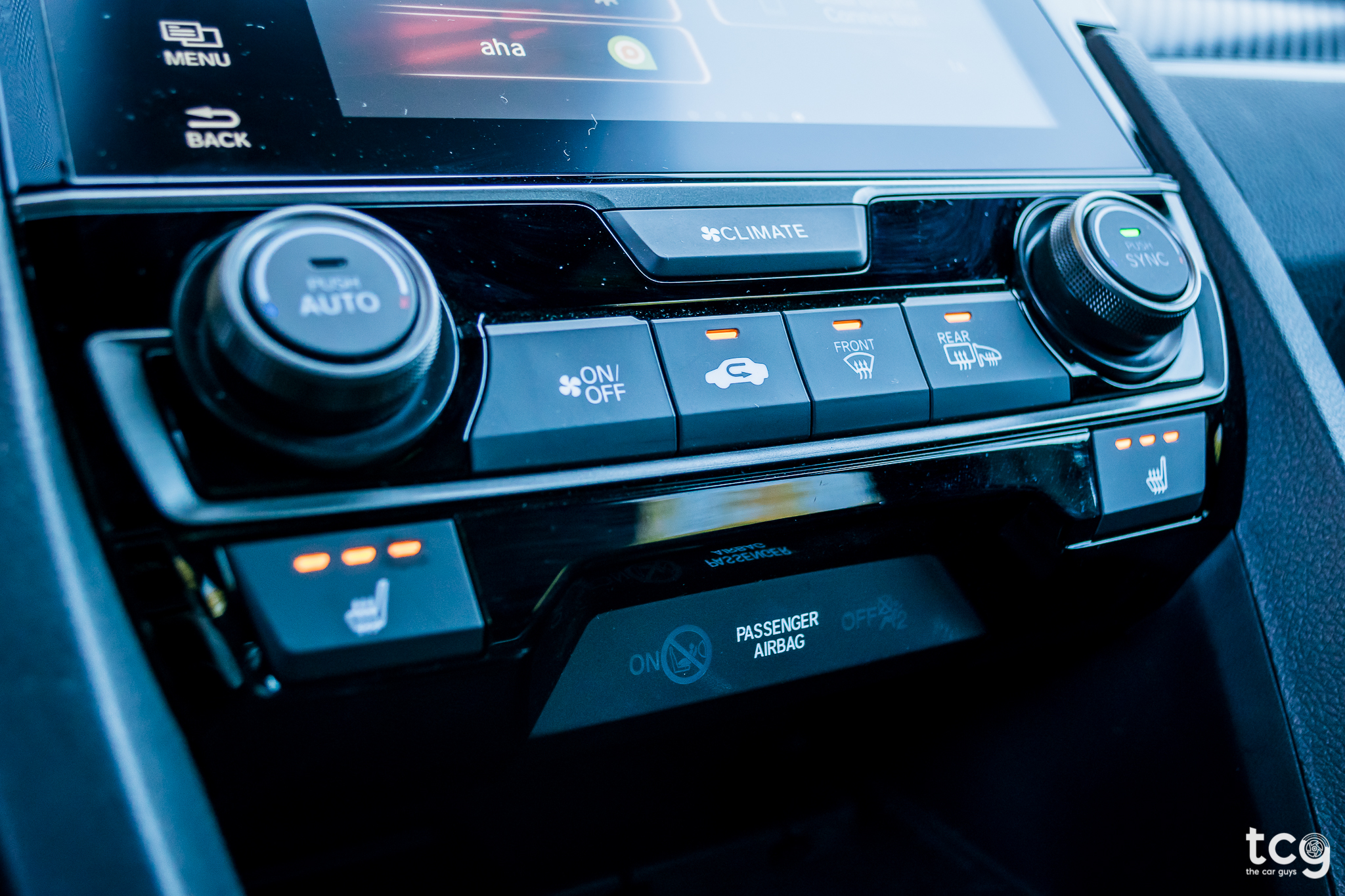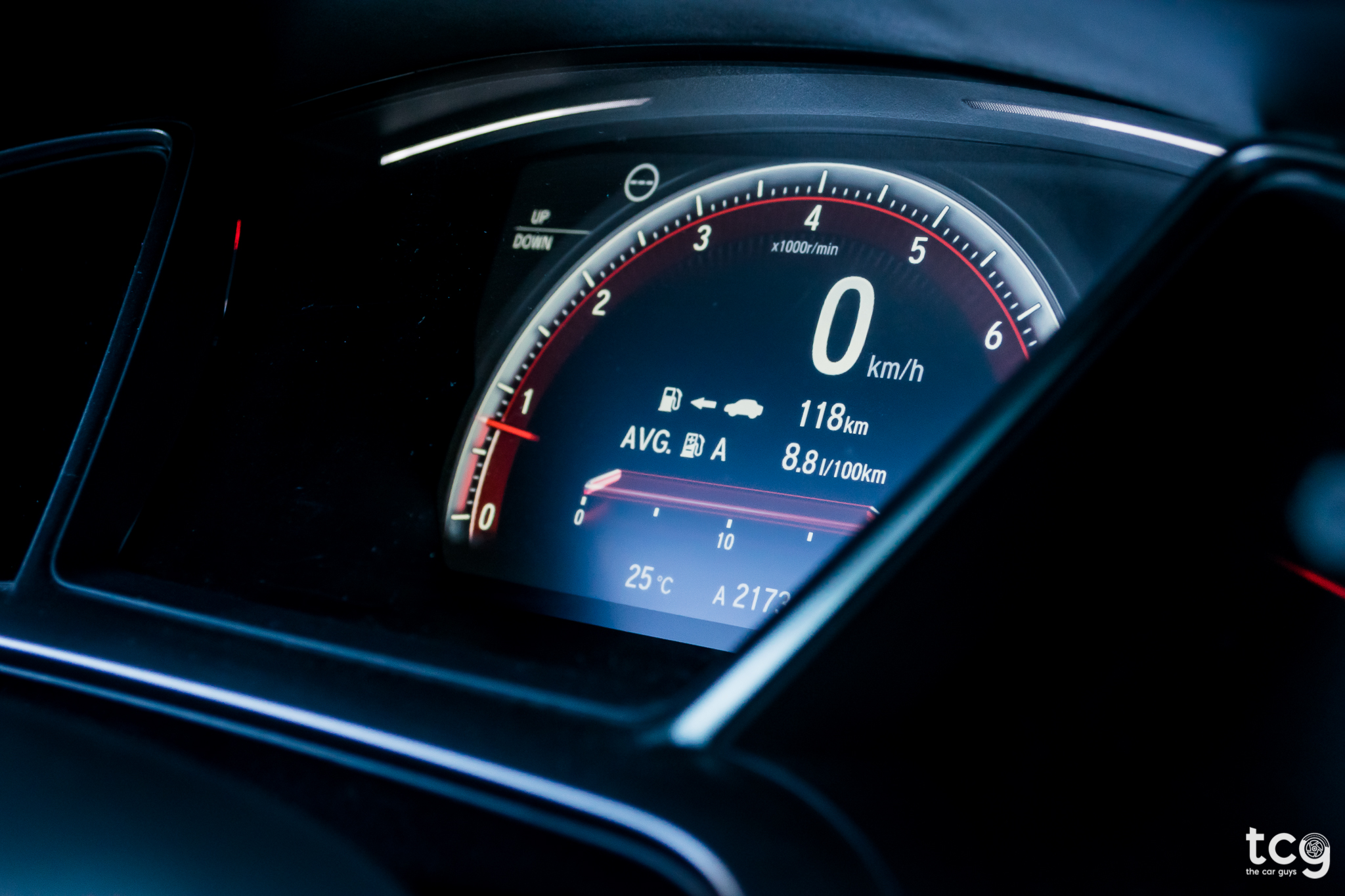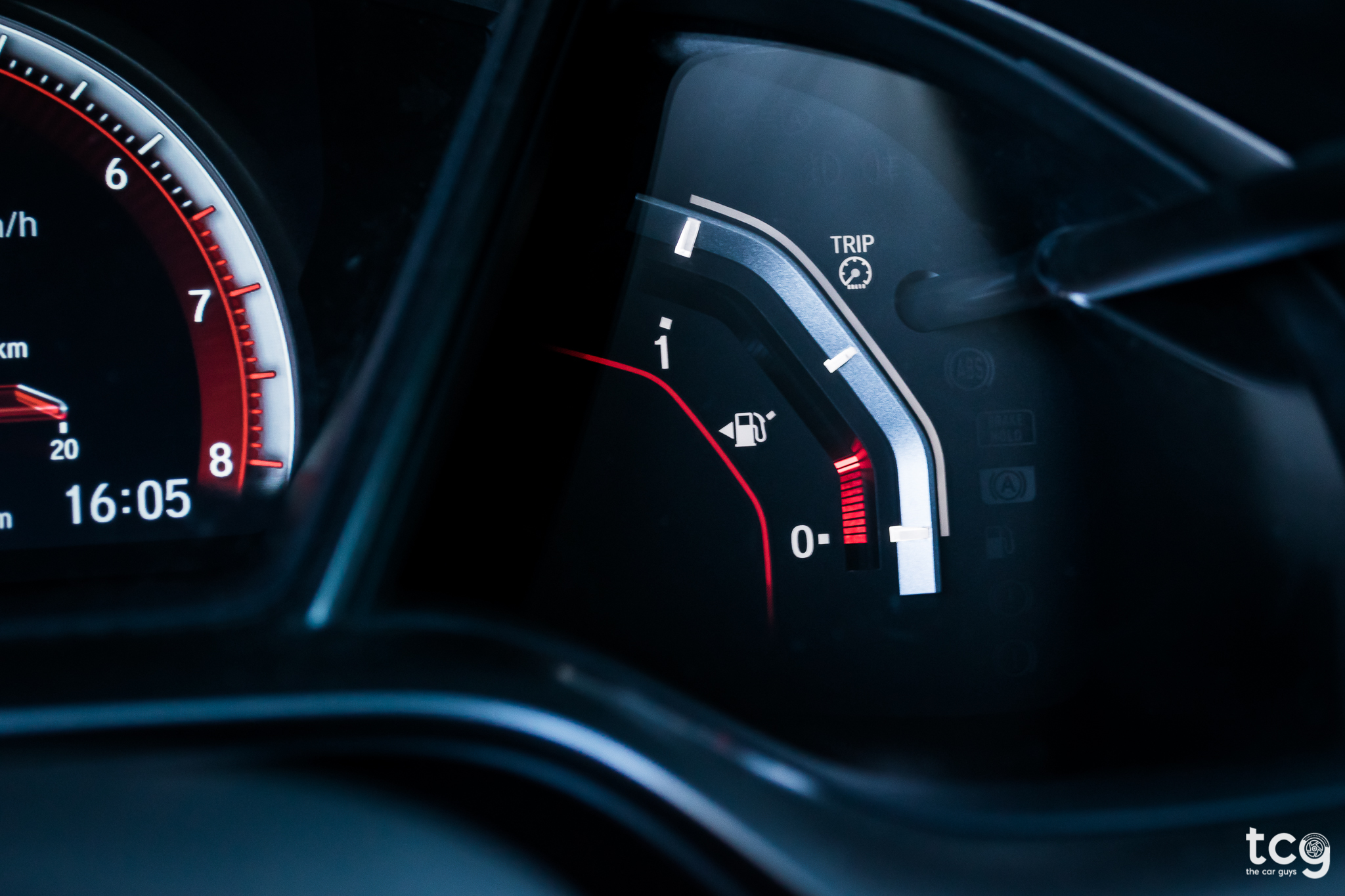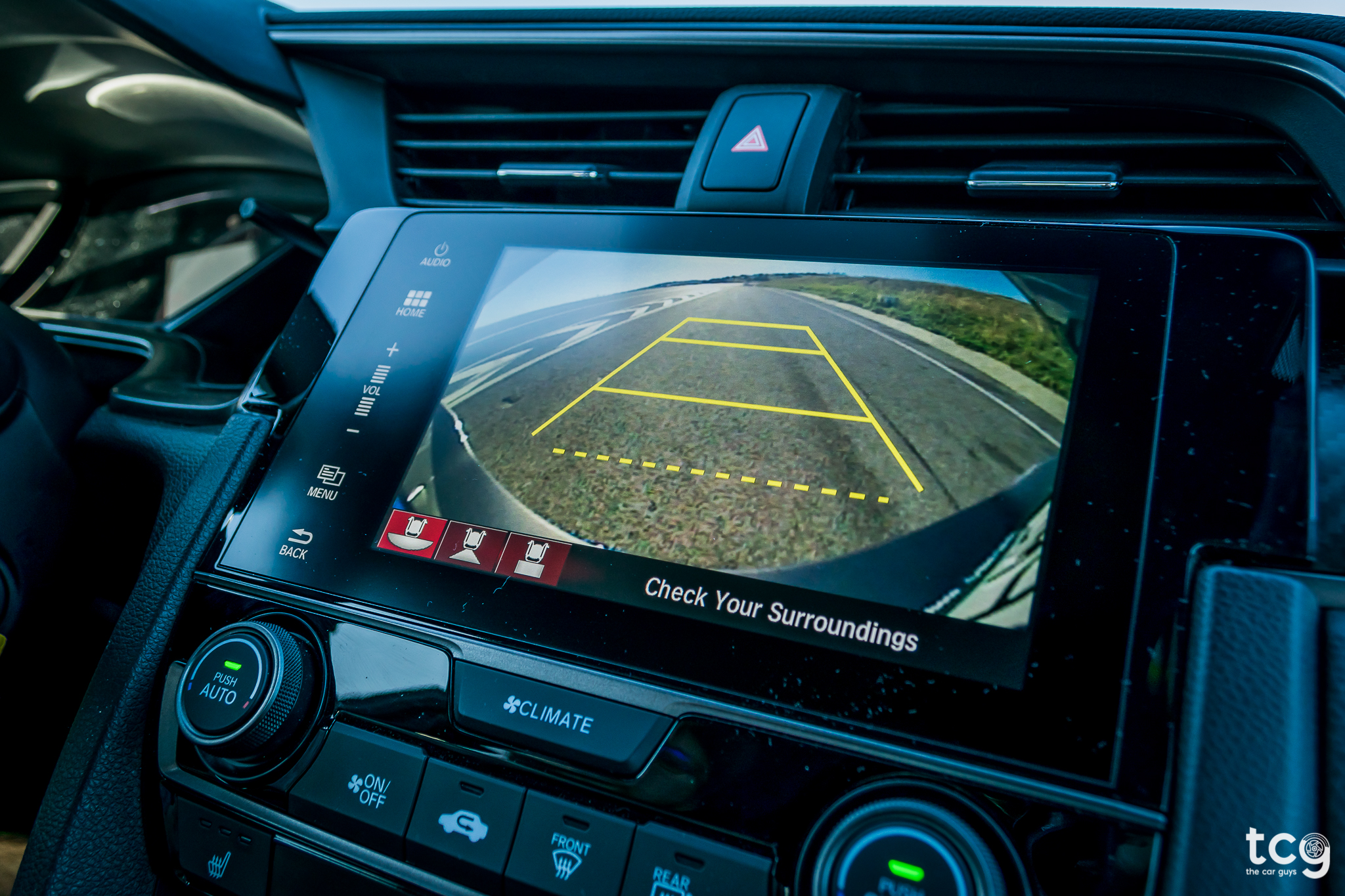 If I'm perfectly honest, I didn't really like the infotainment system. Not sure why they decided to go with such a low resolution screen because it looks so dated and nasty. It's also not very easy to go through the menus and because it's angled upwards which means it reflects the sky. Mercifully, it does have Apple CarPlay and Android Auto smartphone mirroring on some trims, so that's a relief!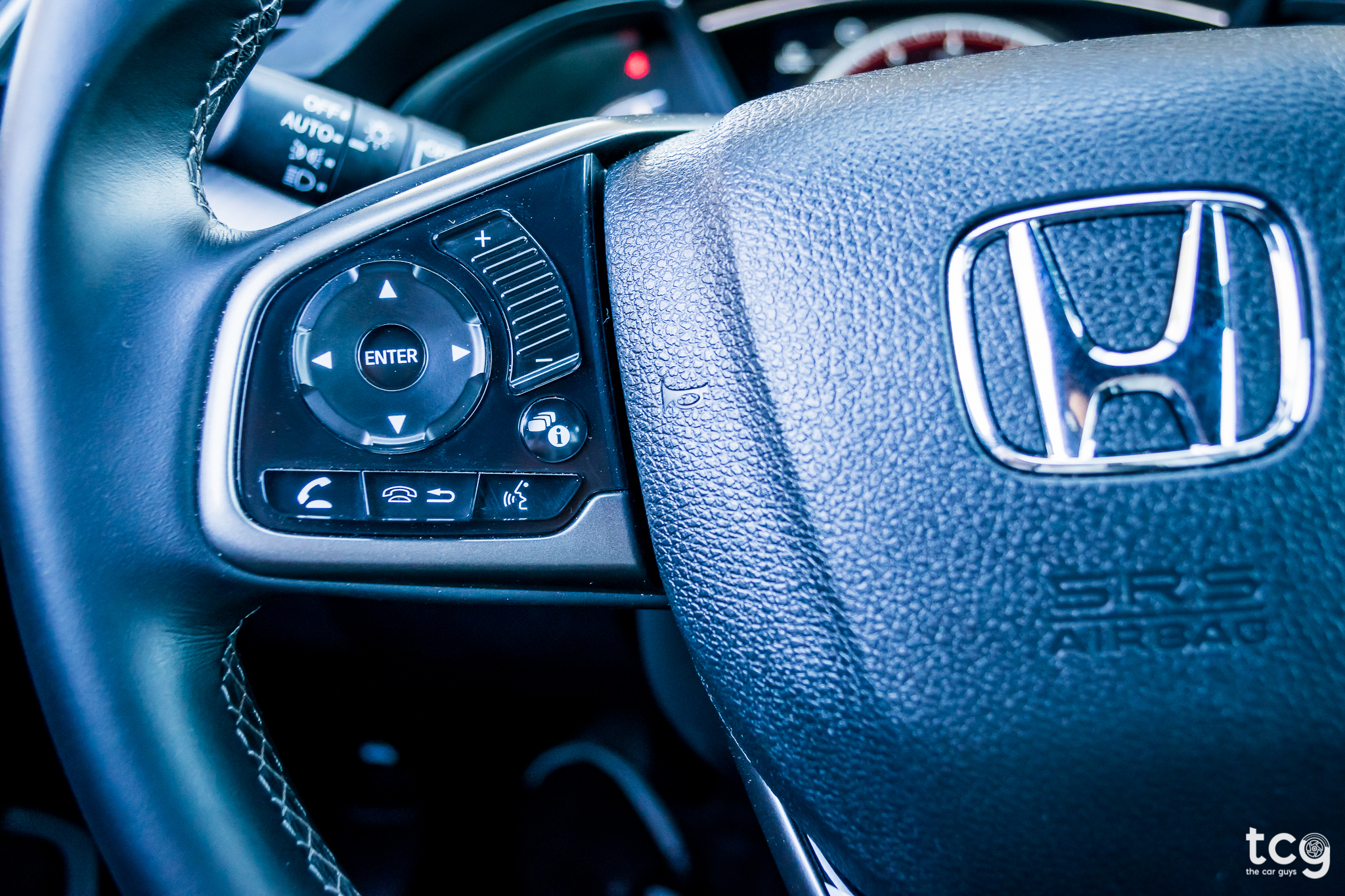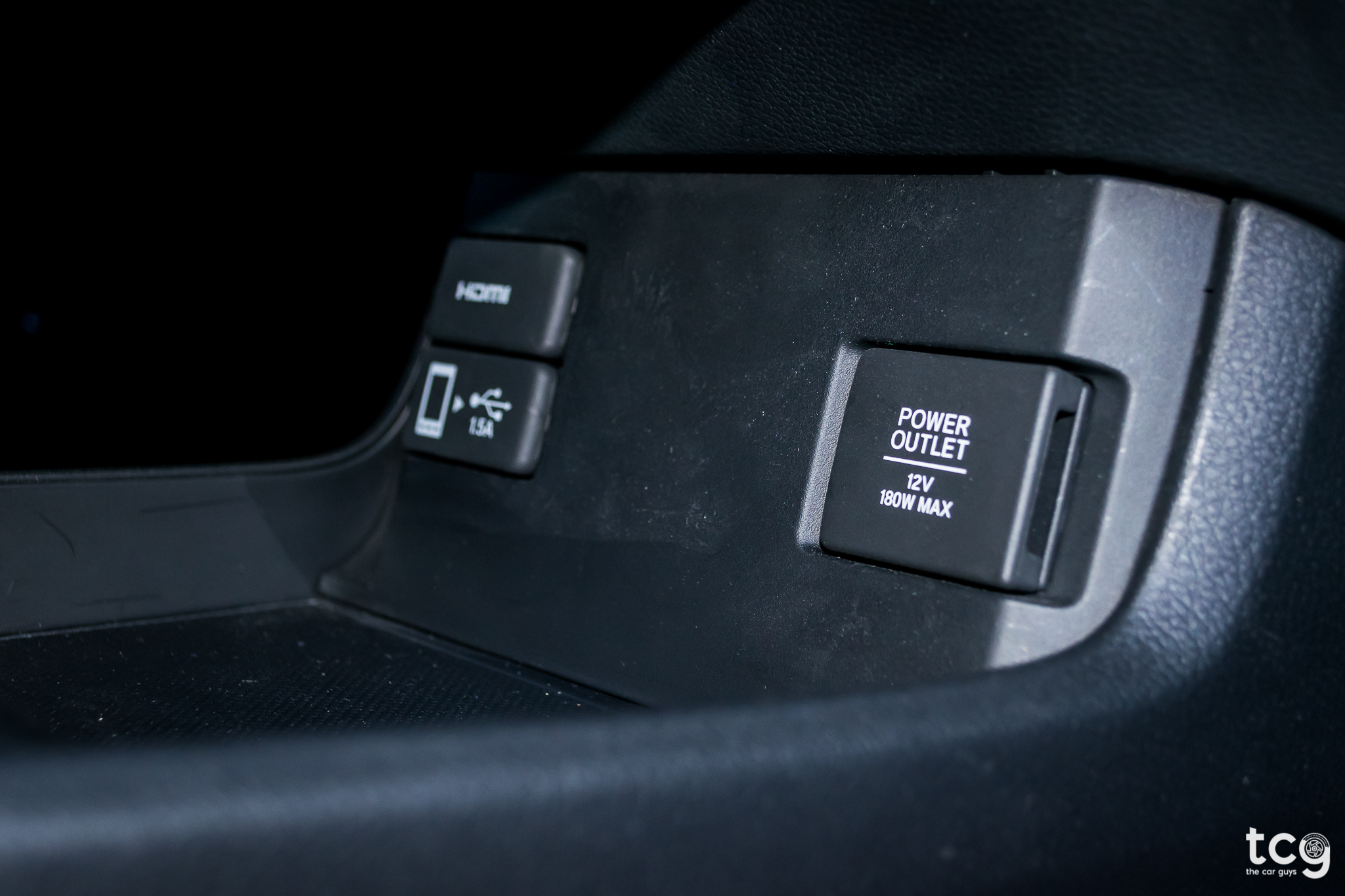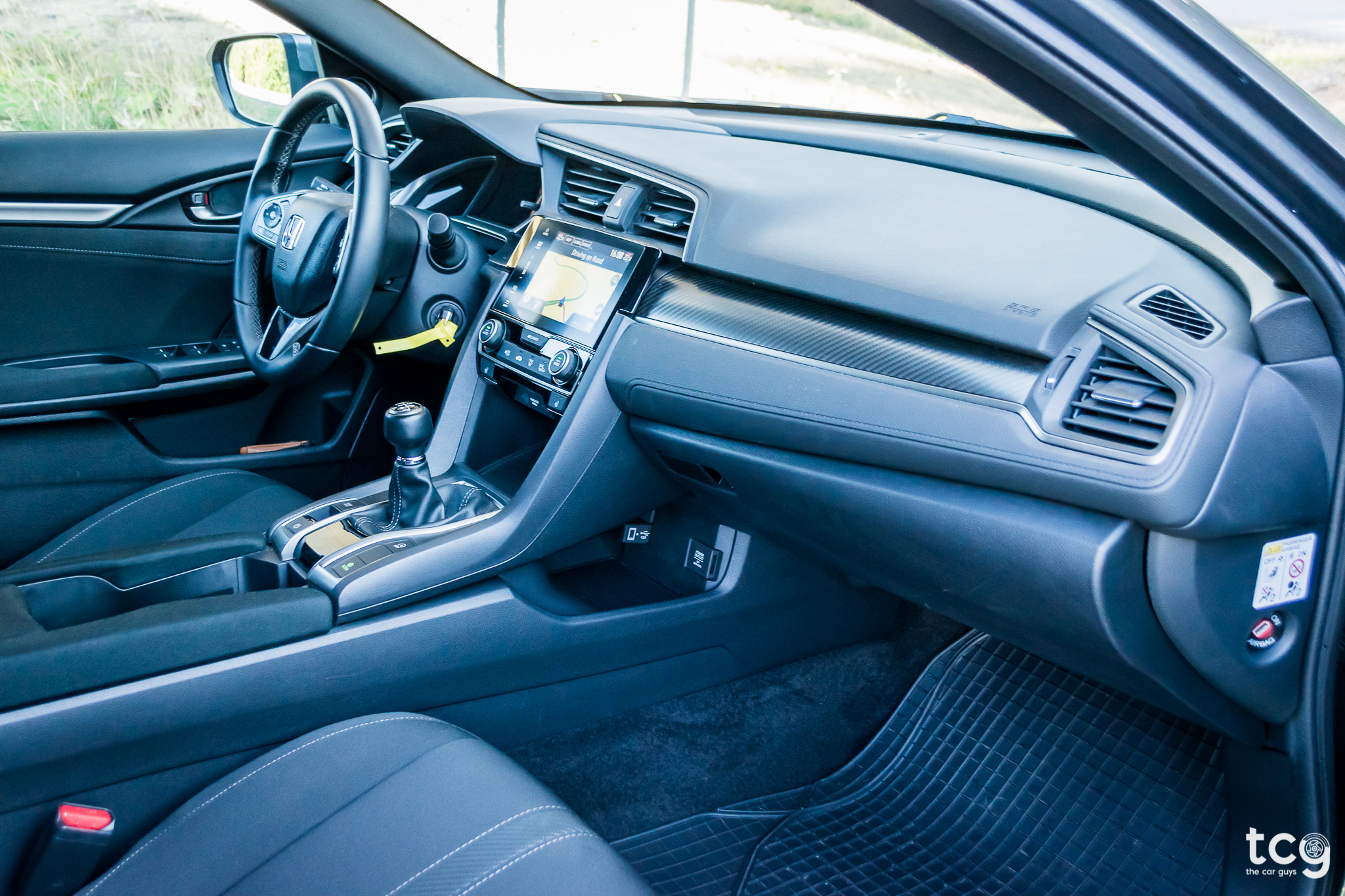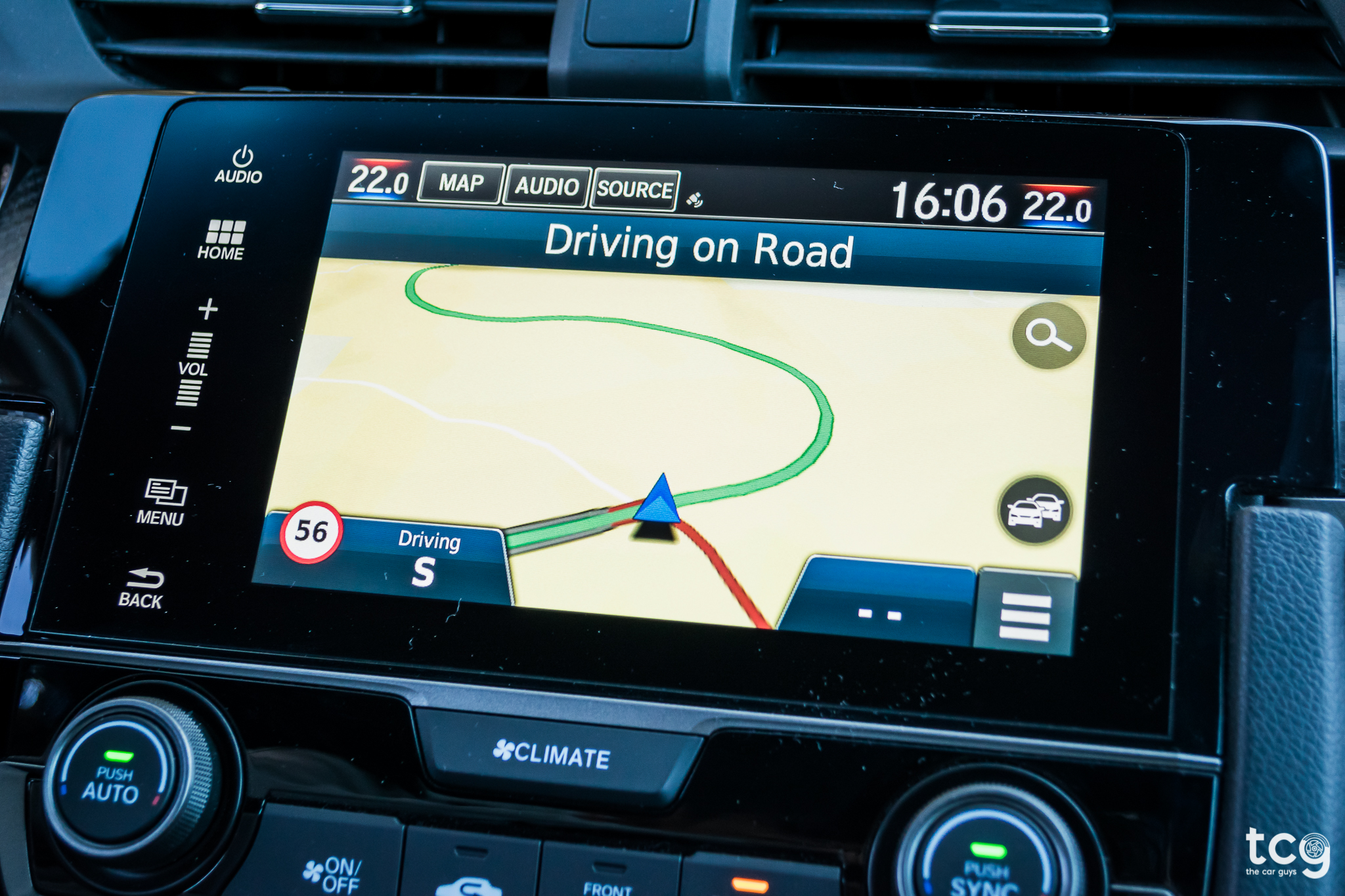 At 478 liters (including underfloor storage), the Civic's boot is larger than some its rivals. The load bay is easy to access, and it isn't too far from the ground so you'll be able to get your luggage and anything else in there with ease. There are also some useful stuff in the boot, such as a 12V power socket. Room in the back is decent, but not great. Knee room is sufficient but head room, because of the sloping roofline, is not so good, as my head would almost touch the roof so taller people would really struggle to fit and find a comfortable position for longer journeys.
---
3 things I really like about the Civic:
How it looks! I would get this car for its looks alone!

How it drives! It really drives well and if you get the top level trim, you won't really be able to complain about anything the car has to offer!

The fact that I loved the manual so much, I think I would take it over the automatic - and that's a first for me!
---
3 things I really don't like about the Civic:
The infotainment system! It's sluggish, with a low resolution screen and not so intuitive to use.

Headroom in the back could be better, taller people would really struggle in this car!

To my surprise, the car only got 4 stars at the Euro NCAP safety tests while almost all of it's rivals got 5 stars. That's not good!
---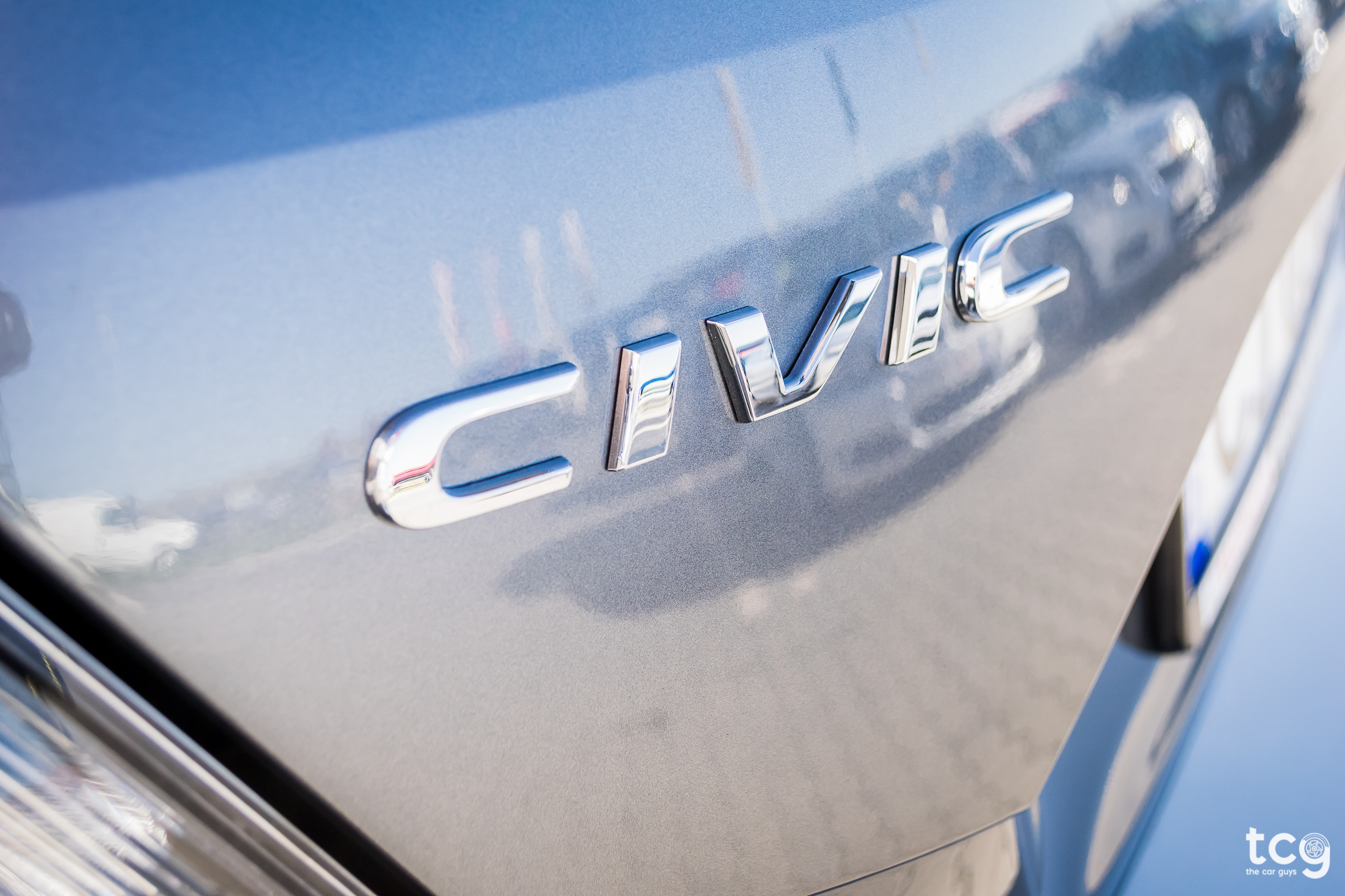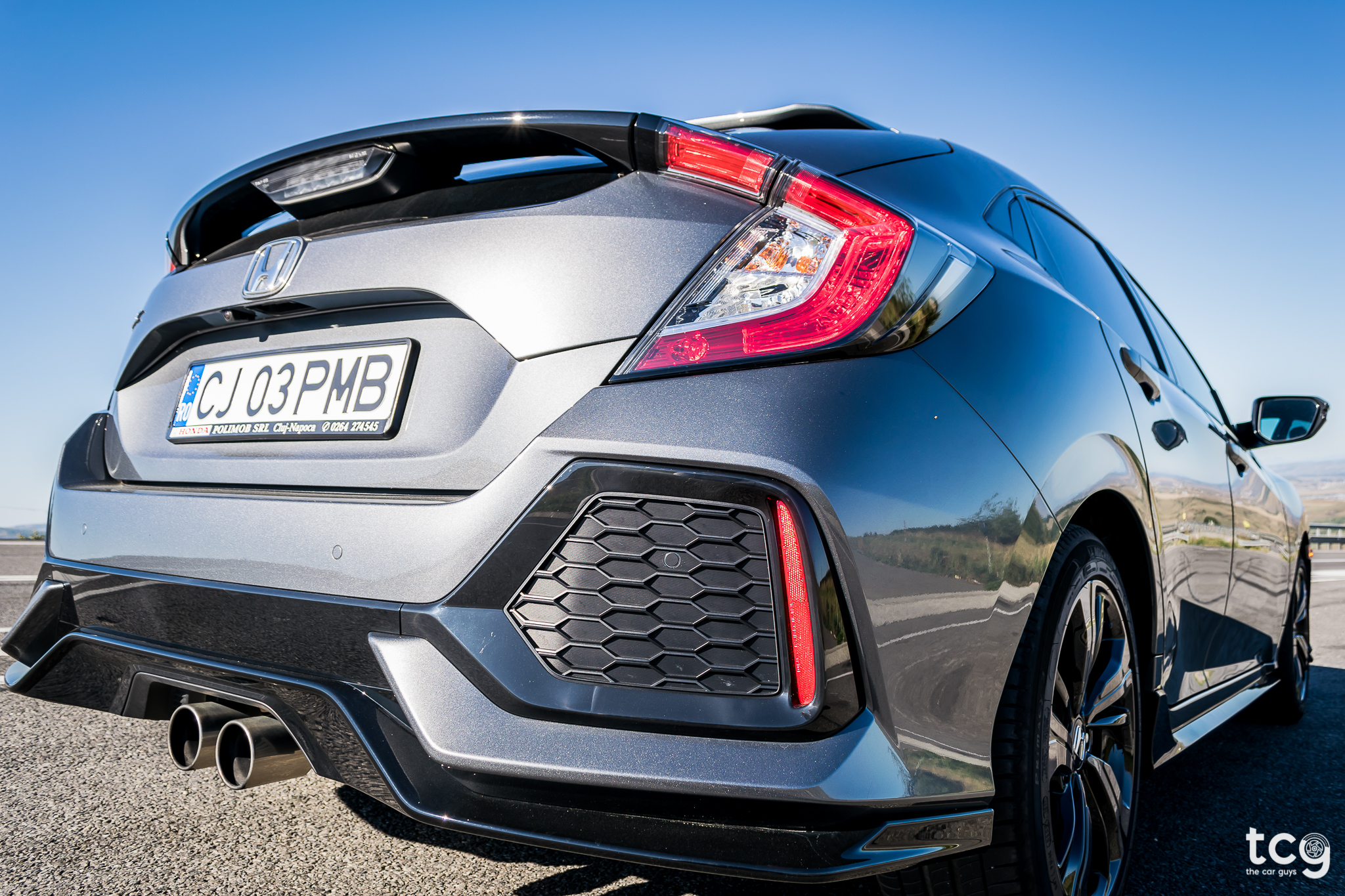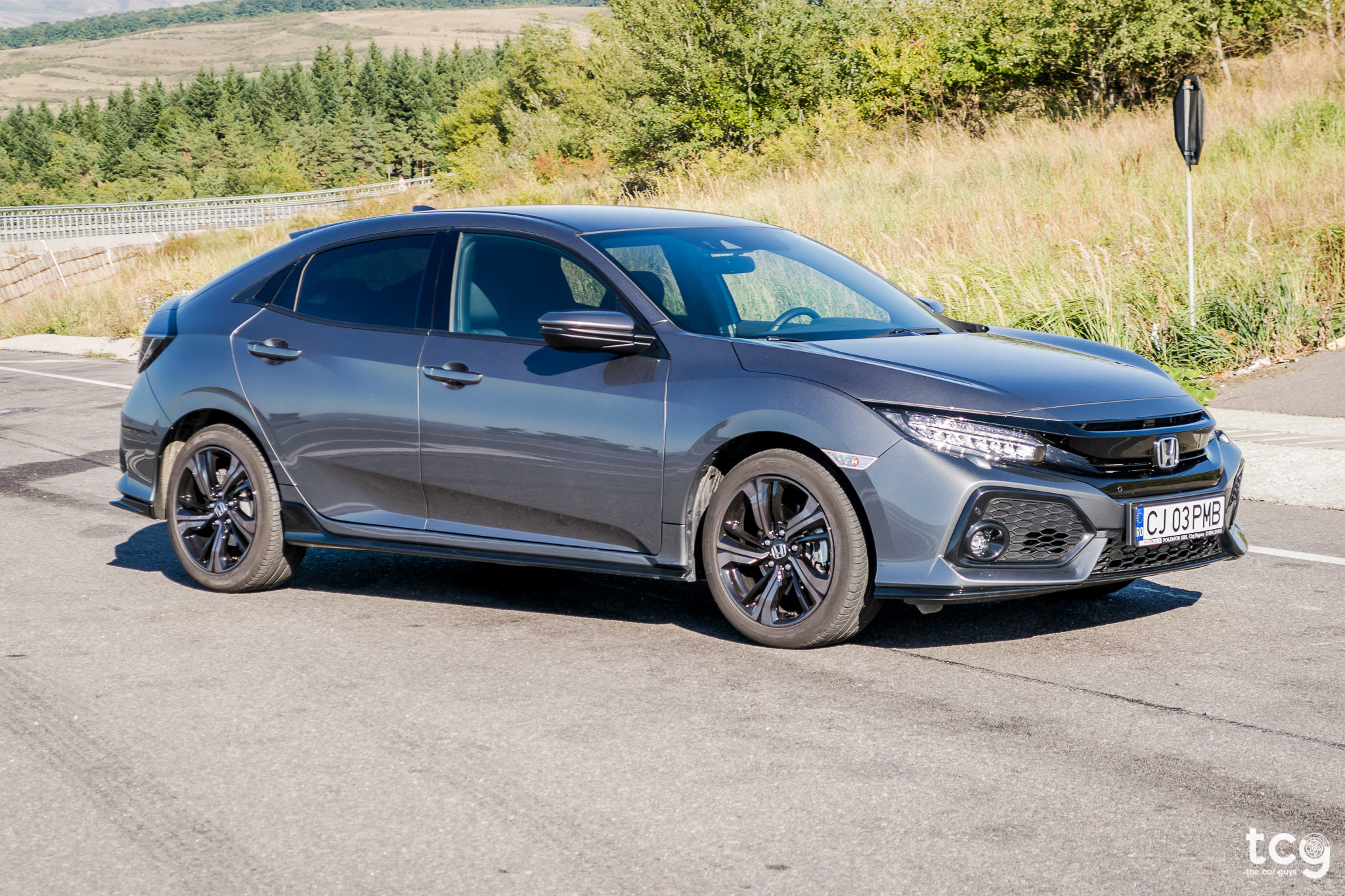 ---
Would I get this car? Yeah, for sure! I've always been a Civic fan and I will most likely continue to be a Civic fan with future generation. The car does have some things I don't like, but that's not enough to make me not want one! Looking forward to driving the Type-R!
---
Price of the tested model: ~22,000 Euro (VAT included)
Engine and Gearbox: 1.5l petrol with 182HP and 240NM of torque + 6-speed manual gearbox.
---
Thank you Honda Cluj for lending us the car, we really appreciate it!
---