The new Karoq replaces the Yeti which was a very good car (in my opinion) but because it was very niched, they decided to go 'mainstream' and now their SUV line-up contains the awesome Kodiaq (which we reviewed a while back), and this - the mini Kodiaq!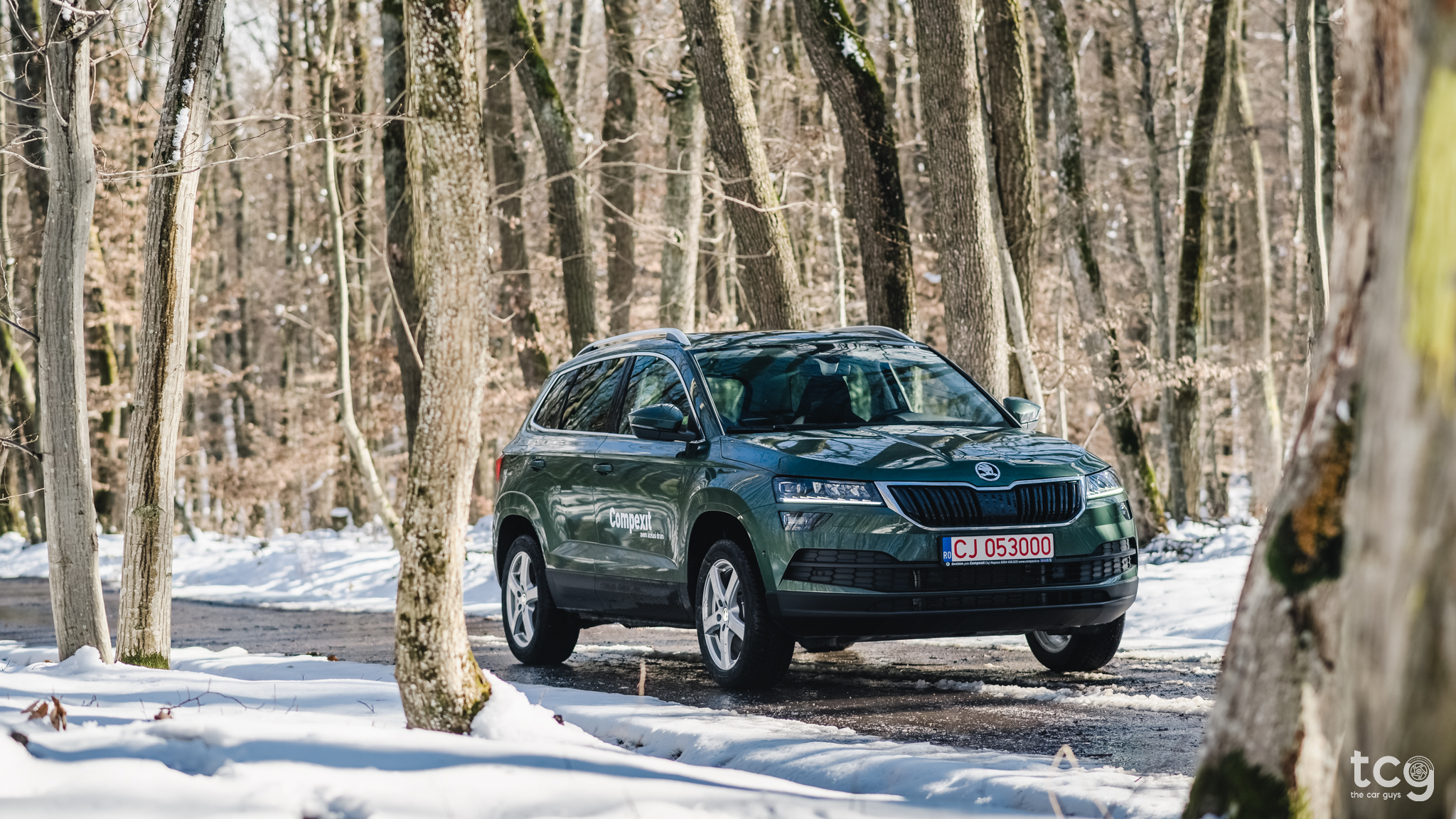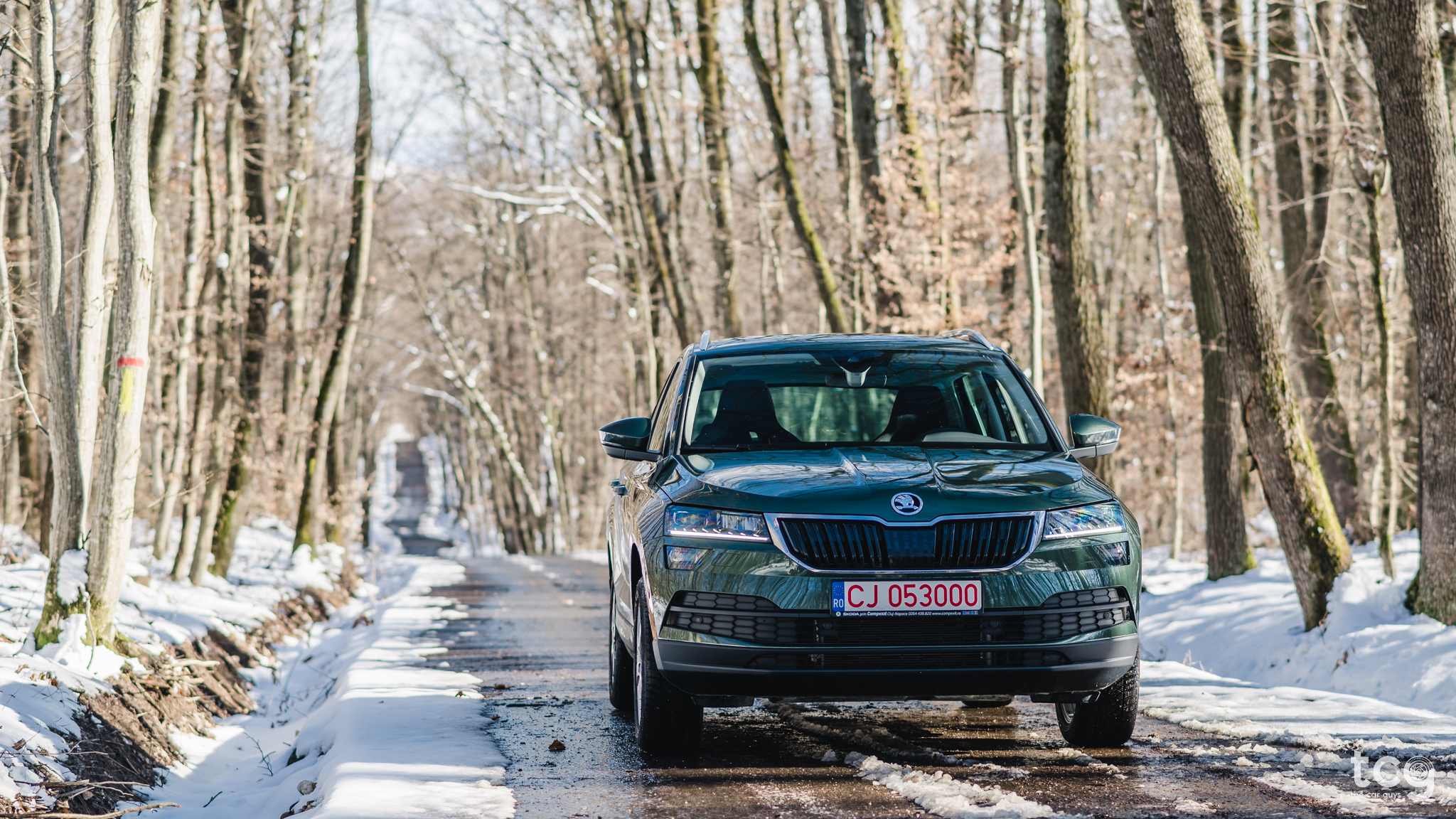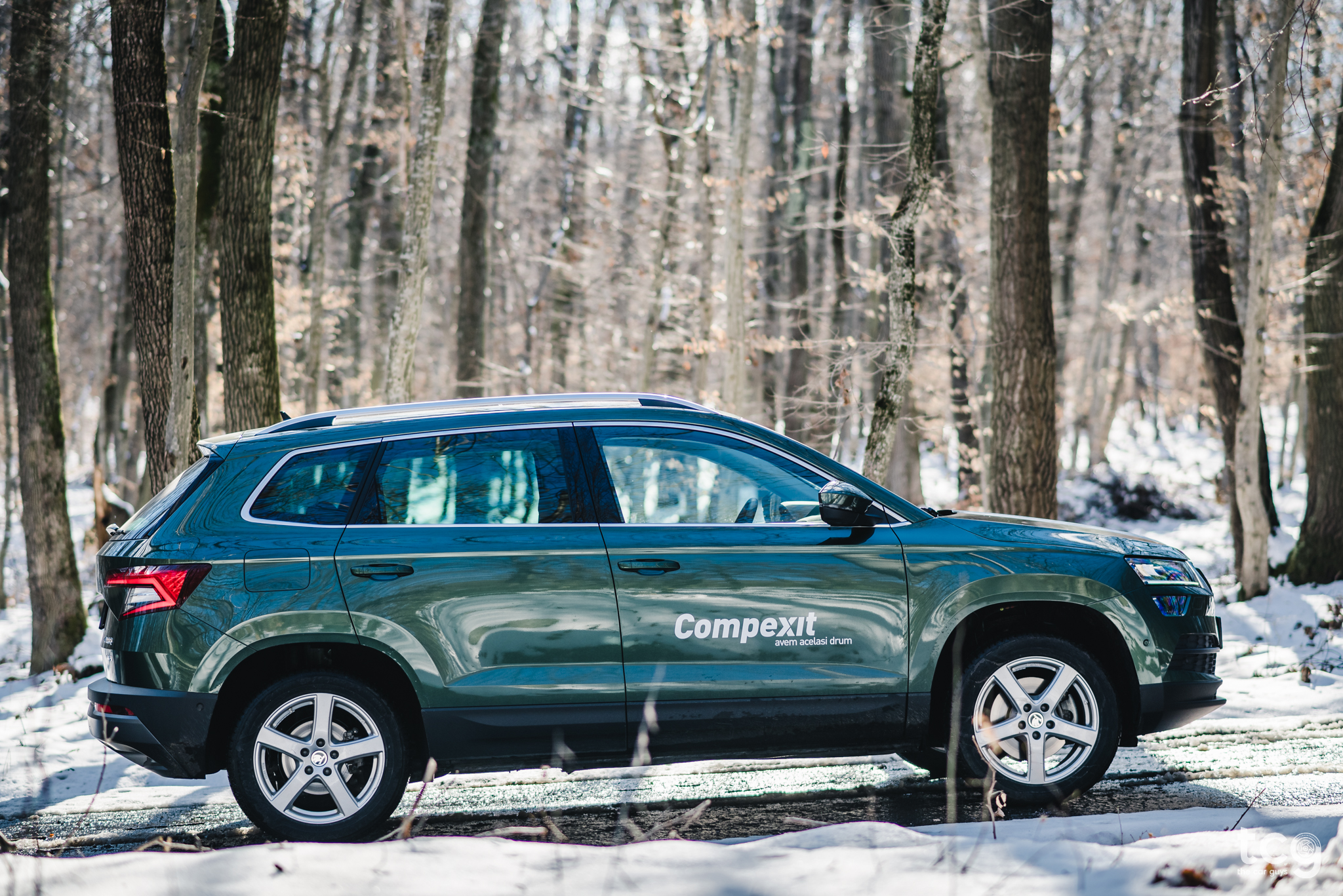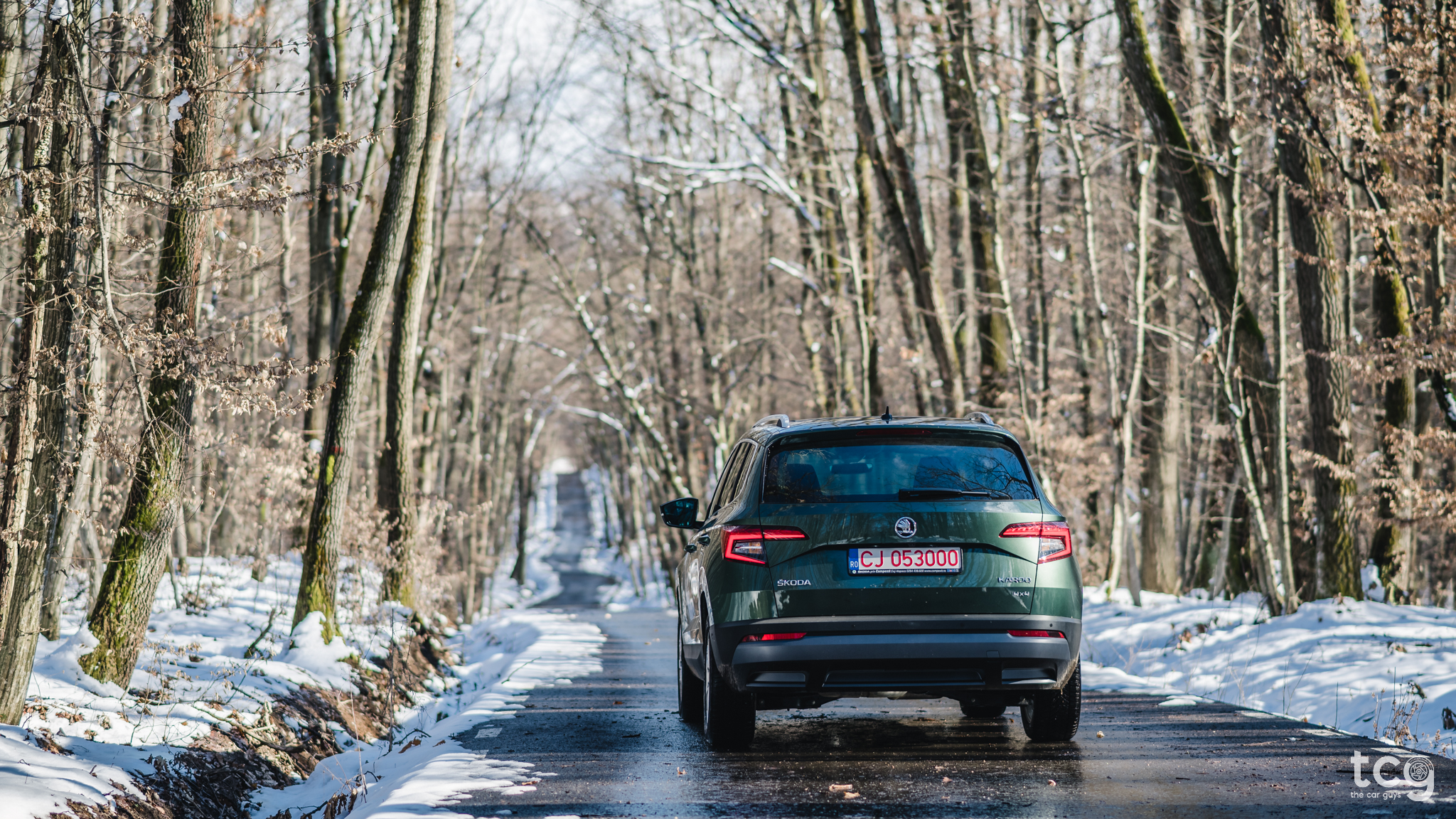 Design-wise I for one think it looks good but I don't really get why Skoda decided to follow the "split headlights" line because, yes, this car looks good - but others, not so much! Maybe it's just me, but I'm not really sure how I feel about that. The Karoq is basically a mini Kodiaq, a more aggressive looking one but the similarities are there. What do you think of it? Comment on our Facebook post!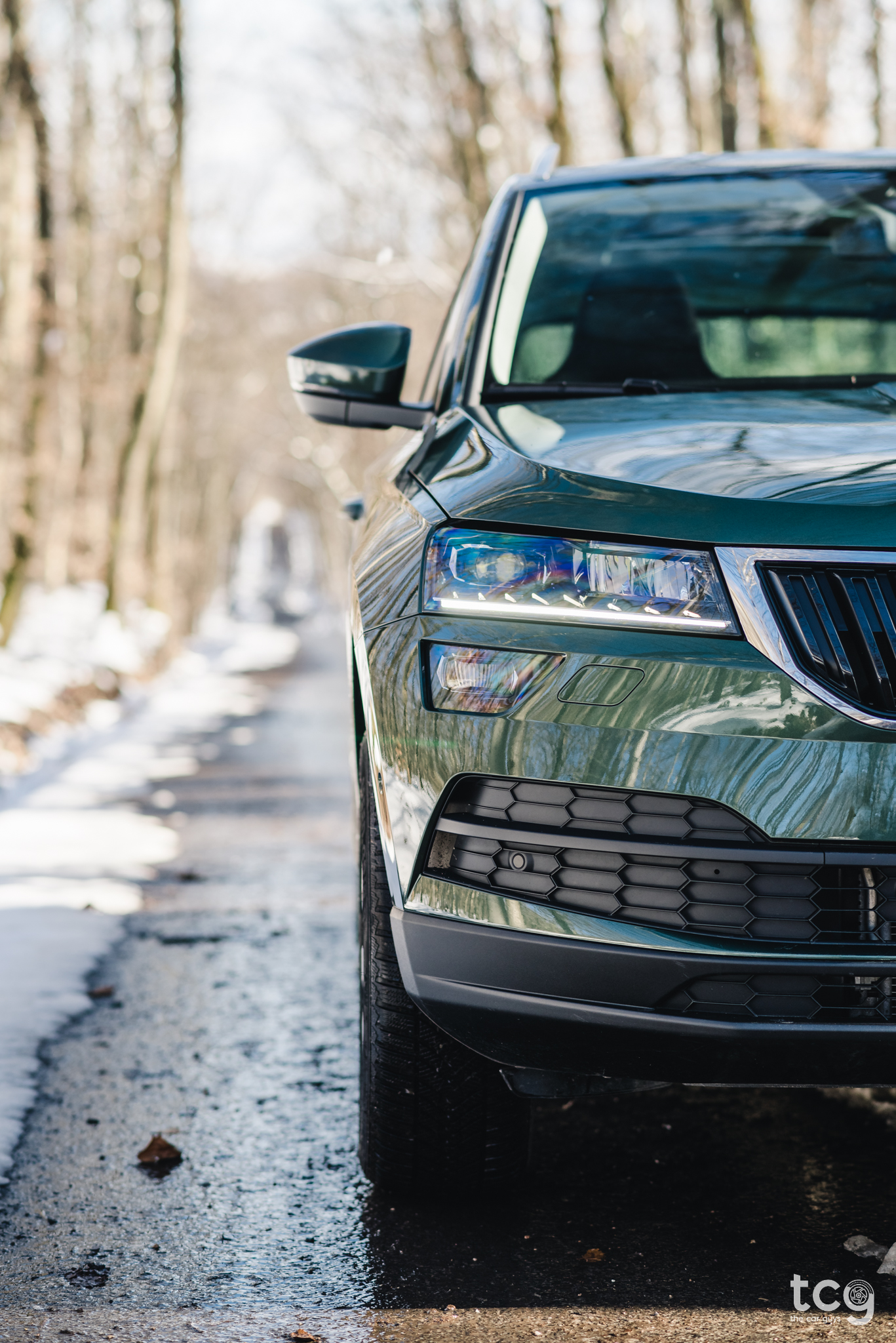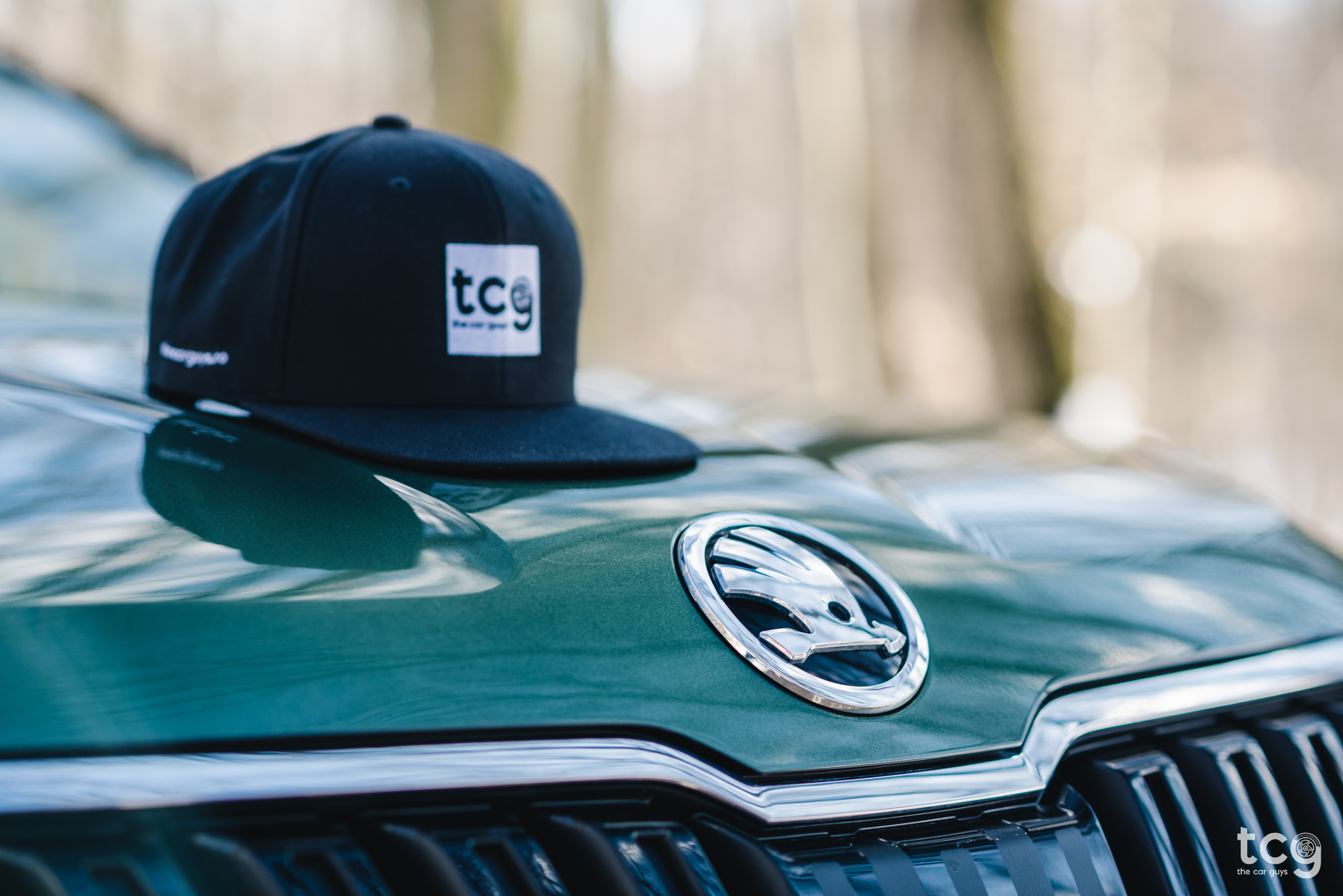 Because Skoda is part of the VAG Group, the platform used is shared with the Tiguan and the Ateca but, in order to not step on any toes, Skoda decided to make the Karoq slightly smaller than the Tiguan and a tad more comfortable than the Ateca - i.e. less sporty. Prices start at around 22,000 Euros and, for the time being (in Romania at least), you can only get it with a Diesel unit with either a manual or an automatic (DSG) + you can choose between FWD or 4WD.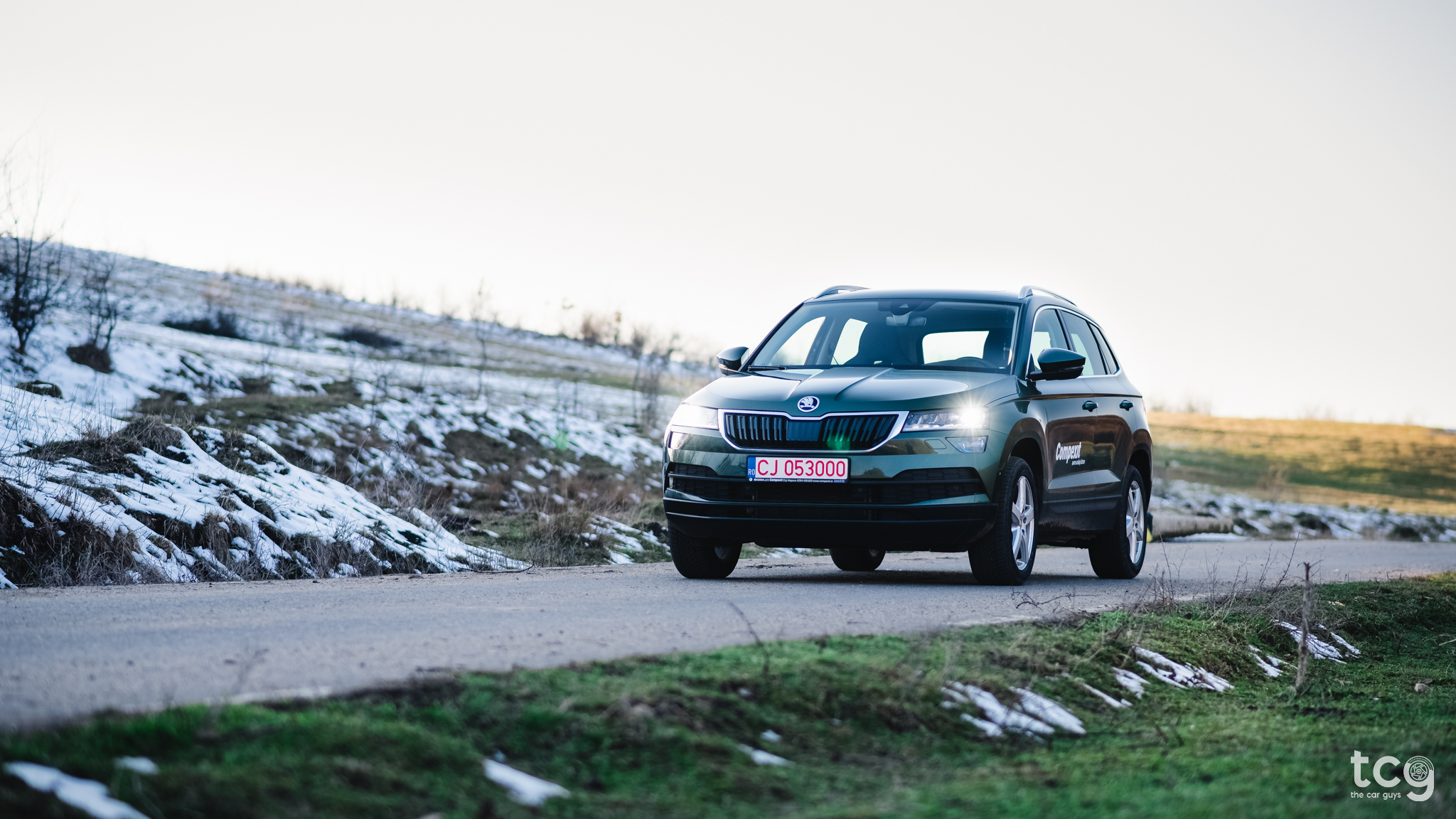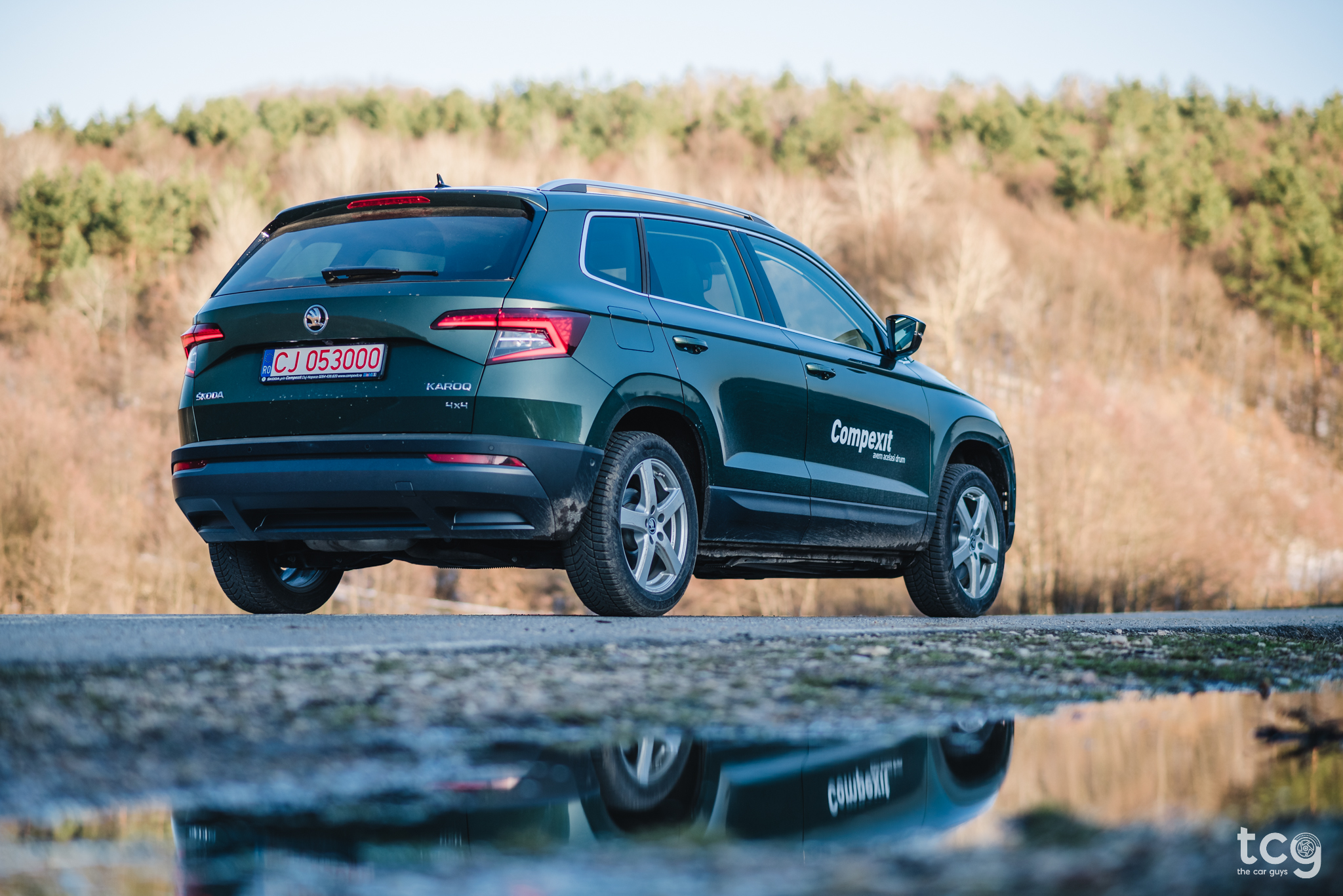 The car we tested was the Karoq (Style) with a 2.0-litre TDI engine, 4WD and 7-speed DSG automatic gearbox. The 150HP and 340NM of torque is more than adequate for a car weighing in at only 1.5 tonnes but, if I'm perfectly honest, I'd choose the 190HP/400NM combo instead - simply because it has a little more 'oomph' and it's more engaging to drive.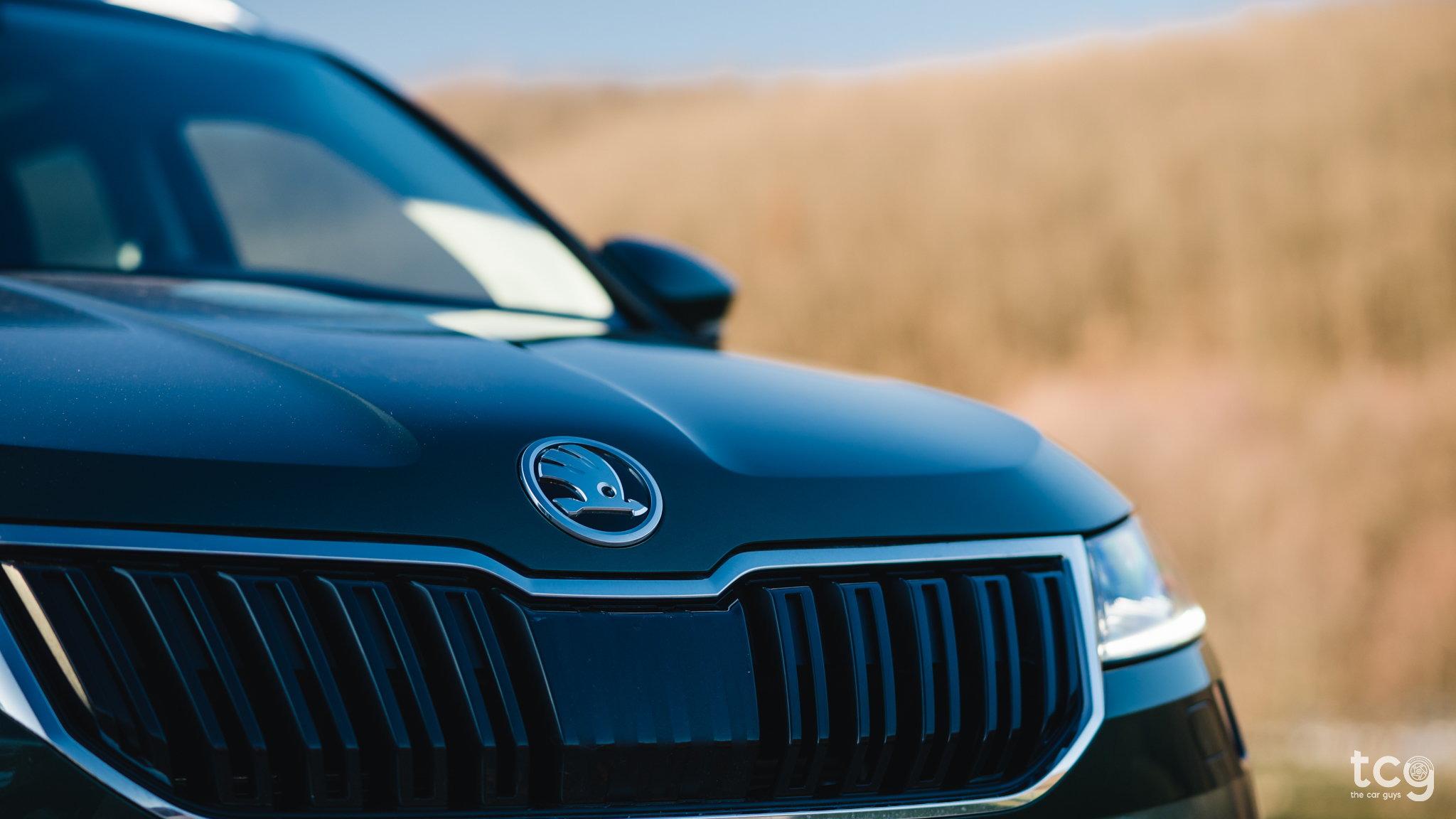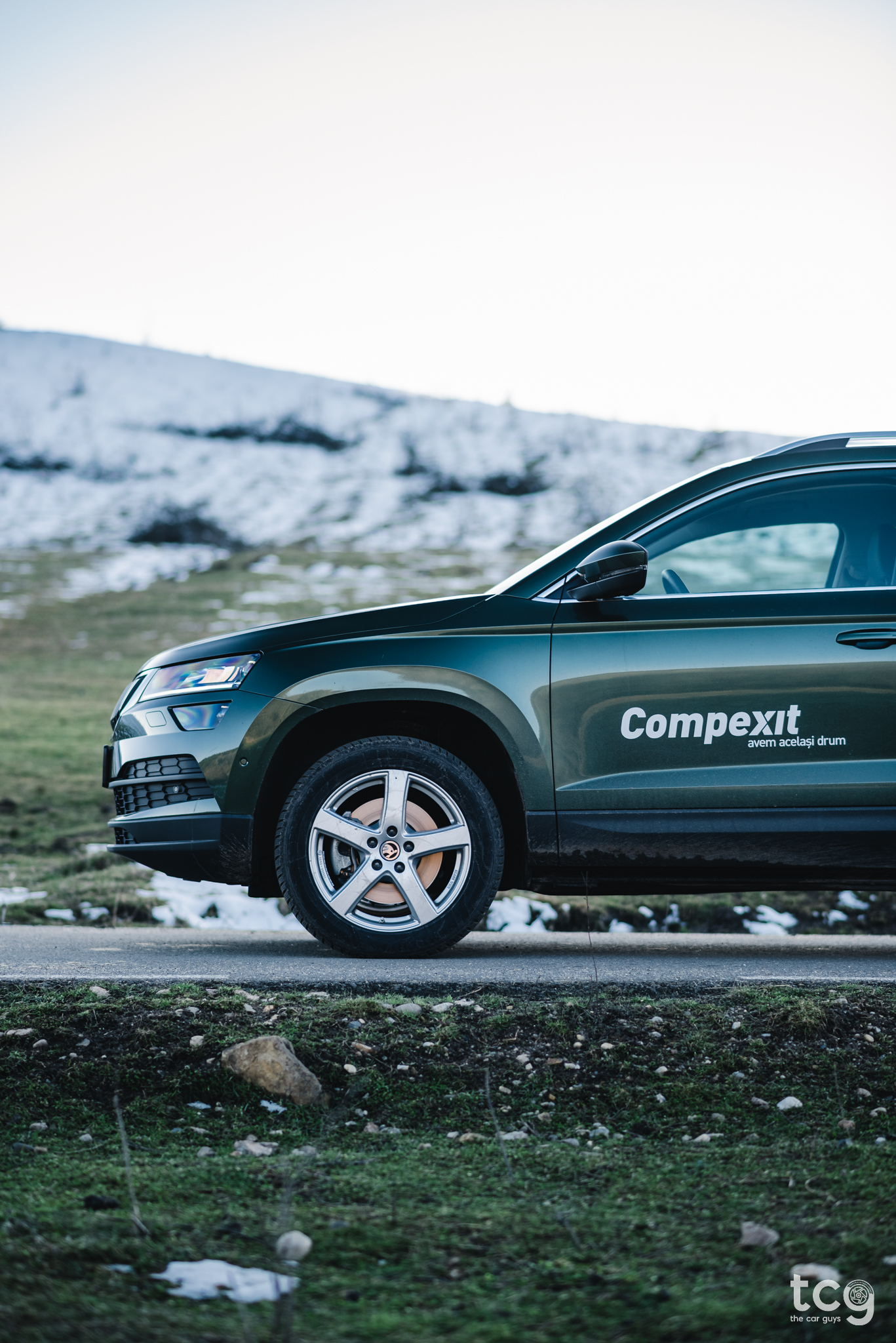 The gearbox is great, but you already know that because it's a DSG and, well, I can't really remember the last time I tried a car with a DSG that I didn't particularly like. Yes, it's not perfect and one thing I didn't really like is how the Auto-Hold coupled with the DSG gearbox make it really jerky when you're trying to pull away or reverse - I don't understand why it does that, but, it's very annoying. Other than that, it's smooth, runs well, goes through the gear ratios swiftly and you barely feel when gears are changed - all-in-all, a great experience!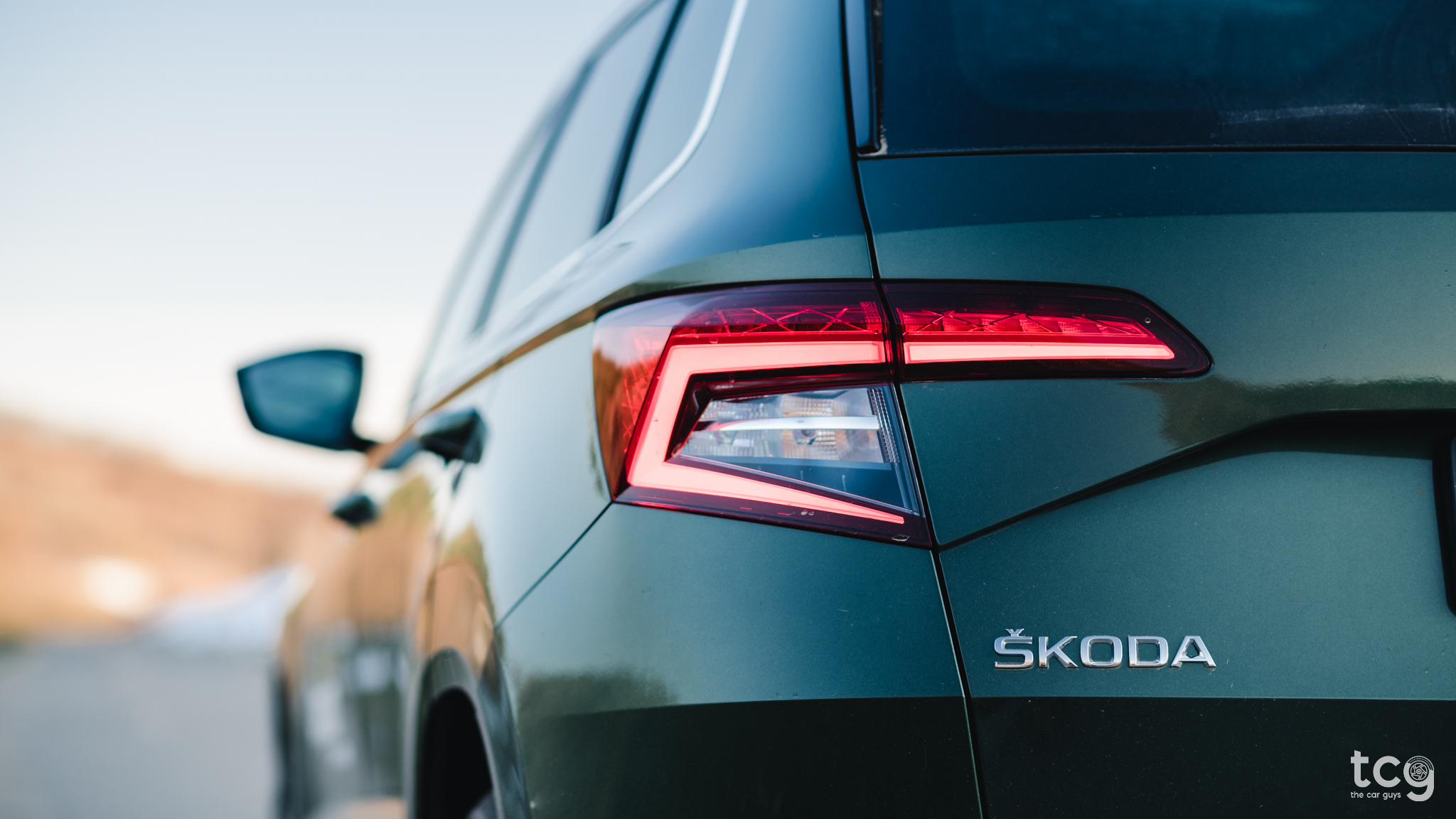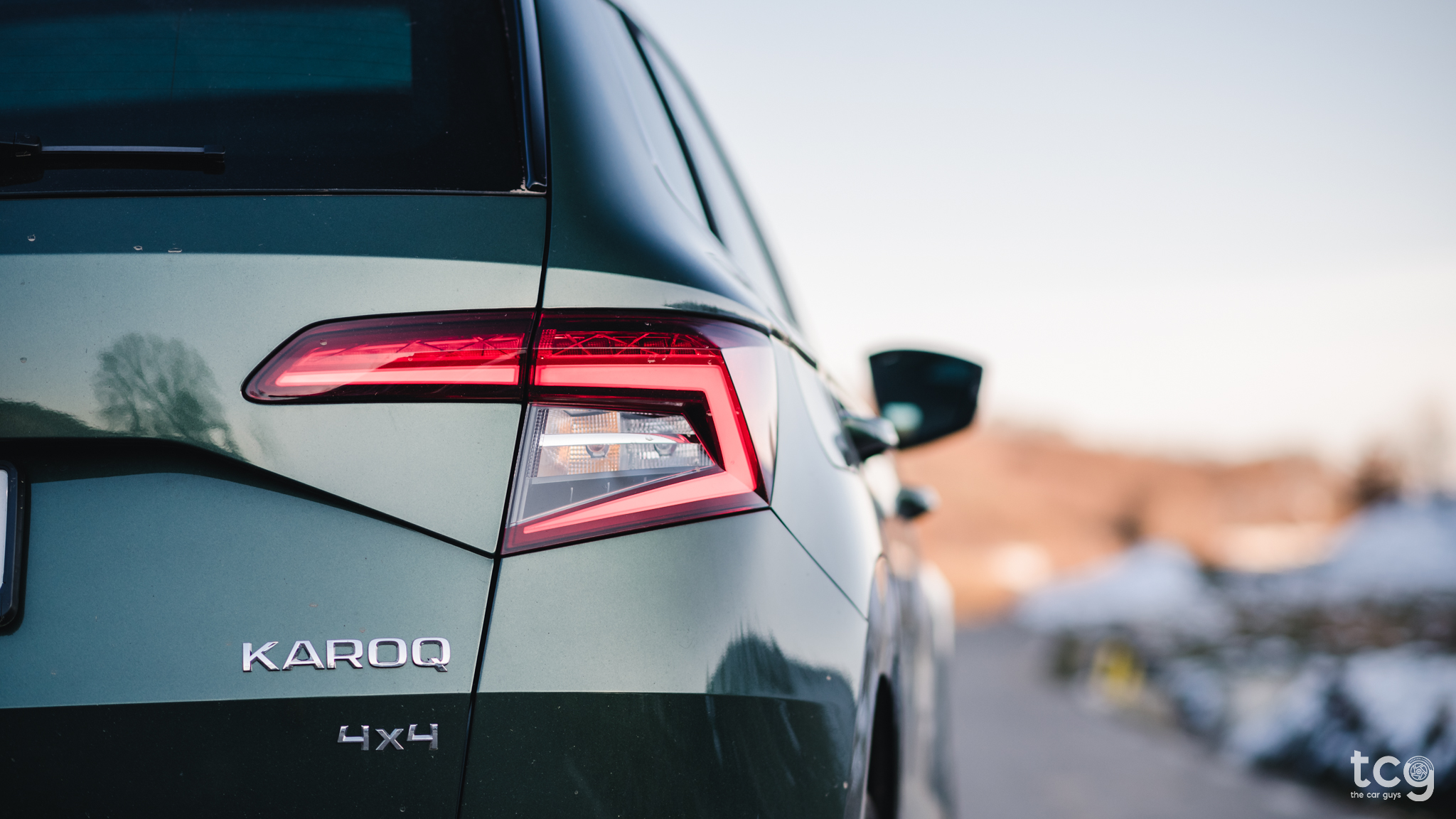 The ride is smooth and I really liked how well it coped with everything we threw its way - we were on winter tires with smaller wheels but I think it would do great with larger wheels as well. It's not as harsh as the Ateca but it's more composed than the 3008. We didn't get to take it off-road but because the Kodiaq did very well, I doubt this would have been a disappointment.
Handling is something I really enjoyed during my time with the car and even though the steering is electronically assisted, it has a natural feel to it. Low-speed maneuvers are easy because the steering is nice and light but it weighs up when you put it in Sport or when you put your foot down. It's pretty accurate as well but it's not as poised as the Ateca - does roll about in the corners a little bit.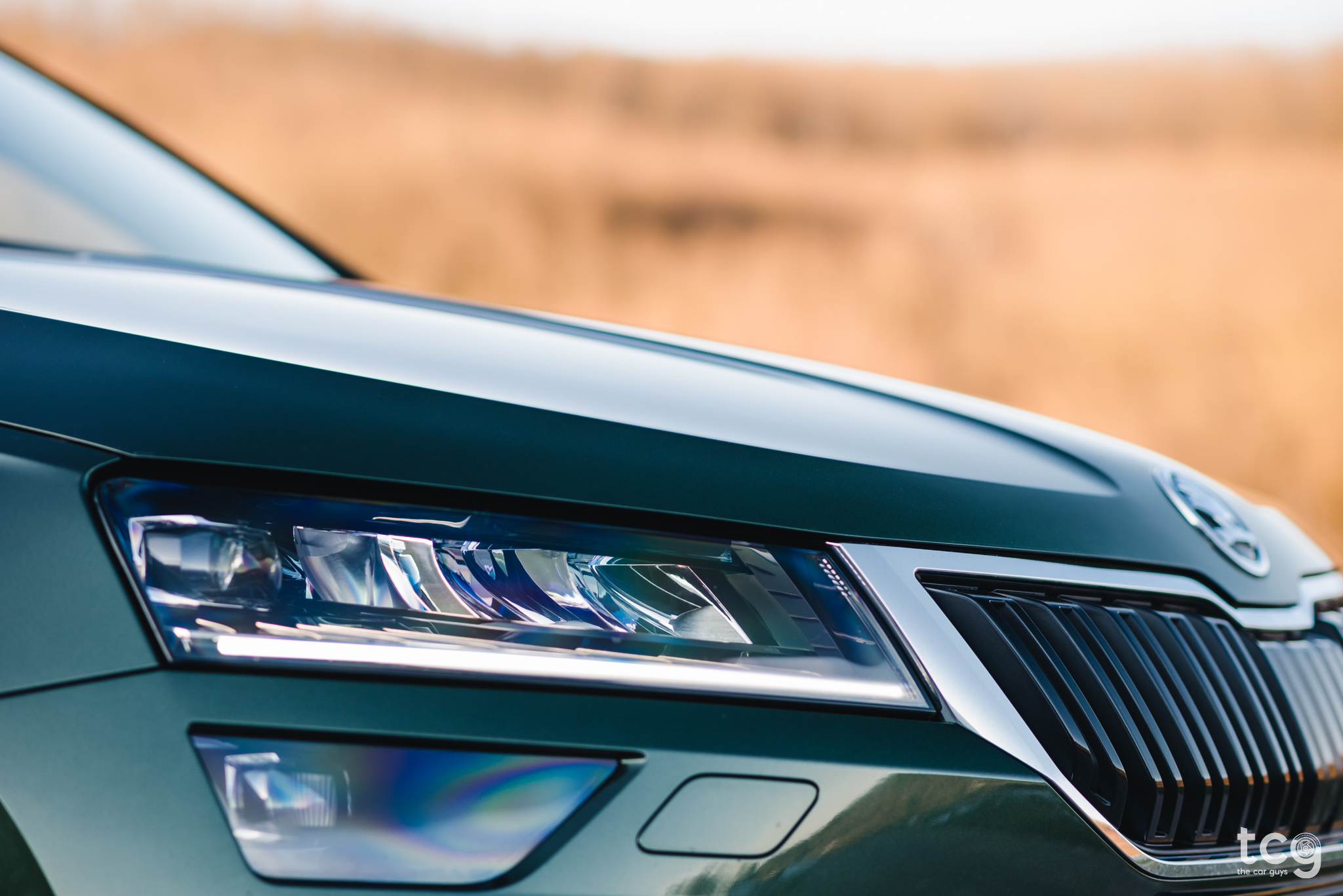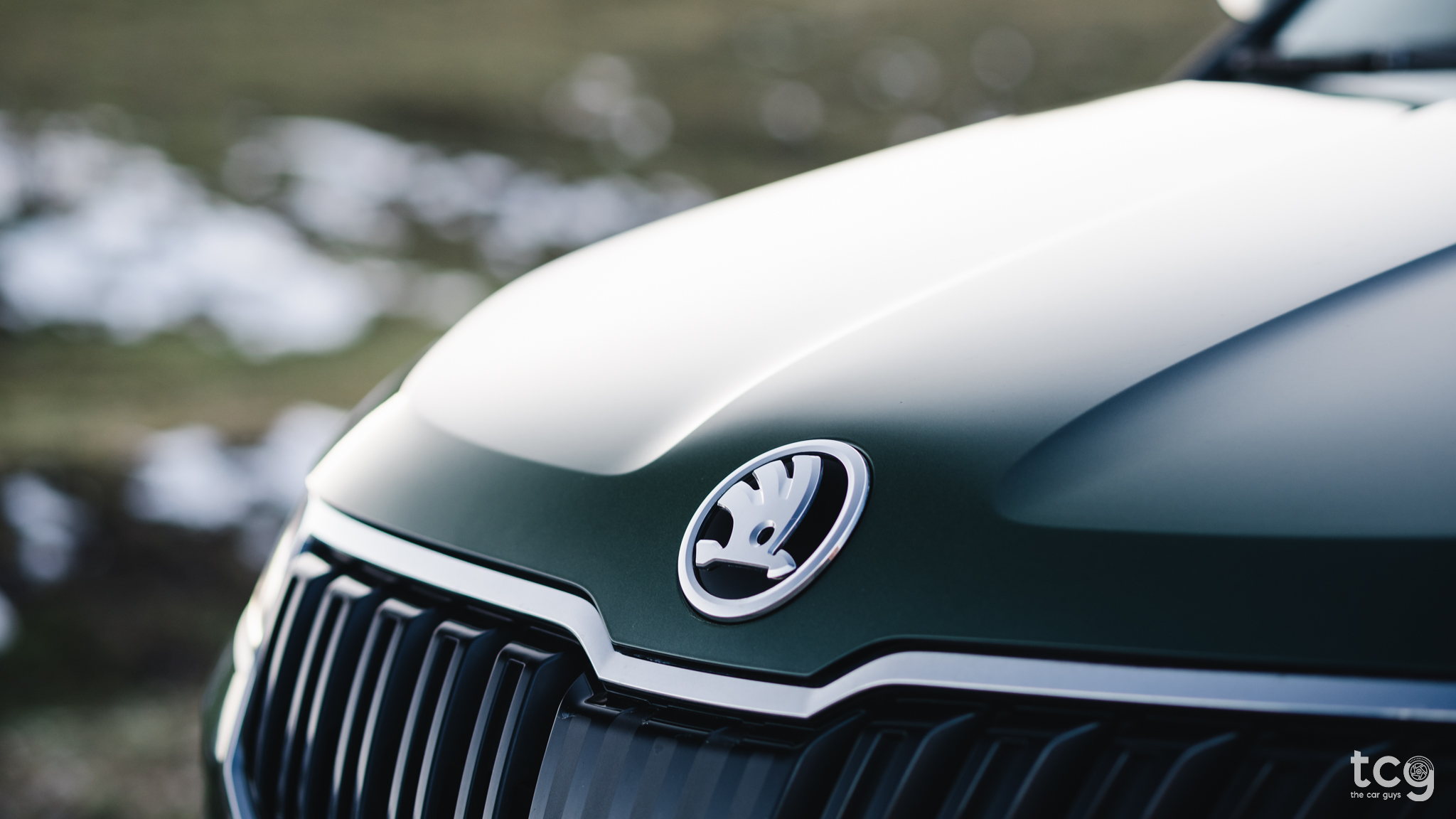 The interior is very similar (no surprise here) to the Kodiaq and I'm not saying that like it's a bad thing - it's actually a good thing! The driving position is a little higher than normal and the seats offer great support - especially the sports seats we got in this car. They are phenomenal! Visibility is also great as you don't really get any blind-spots to block your view of the front/back of the car.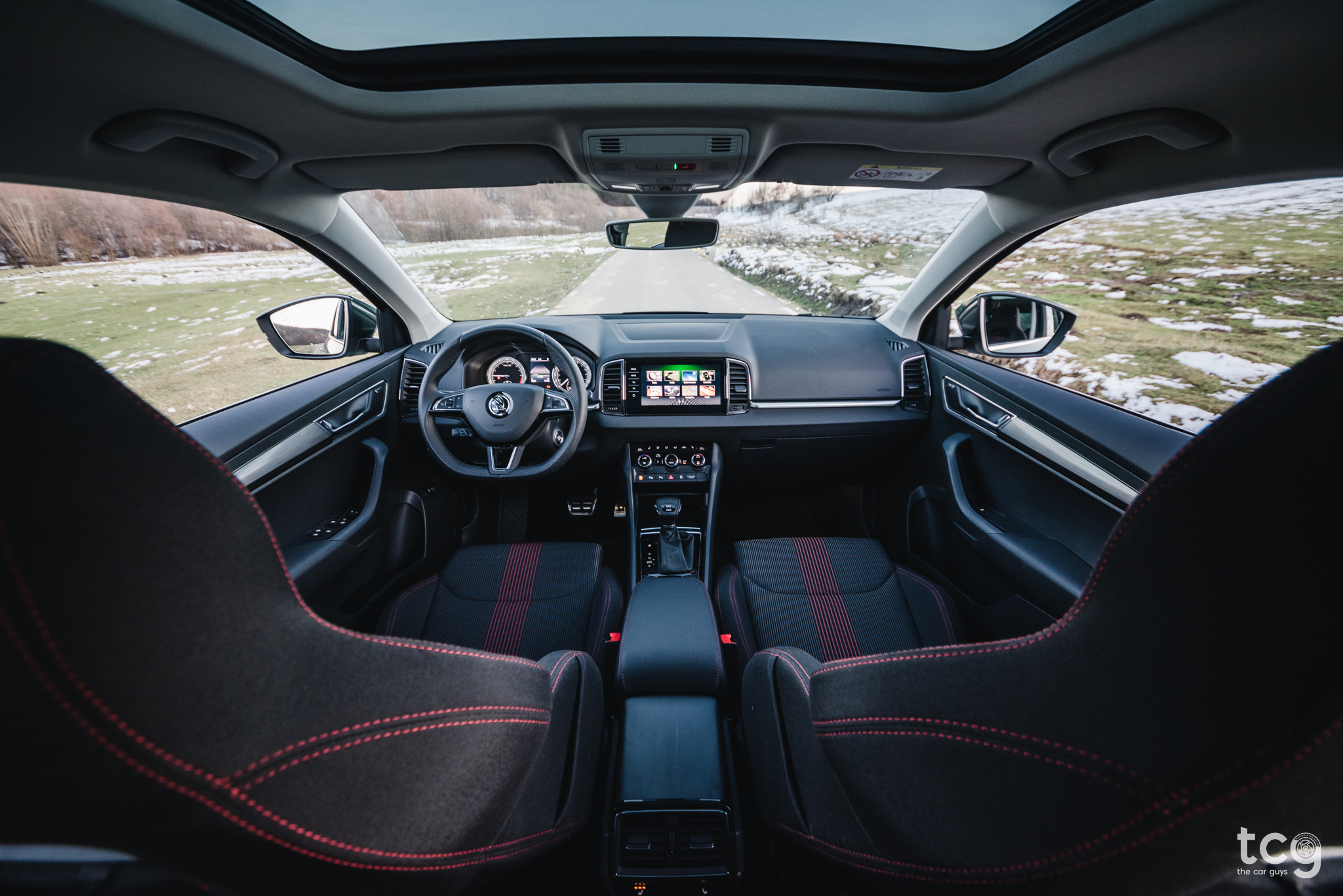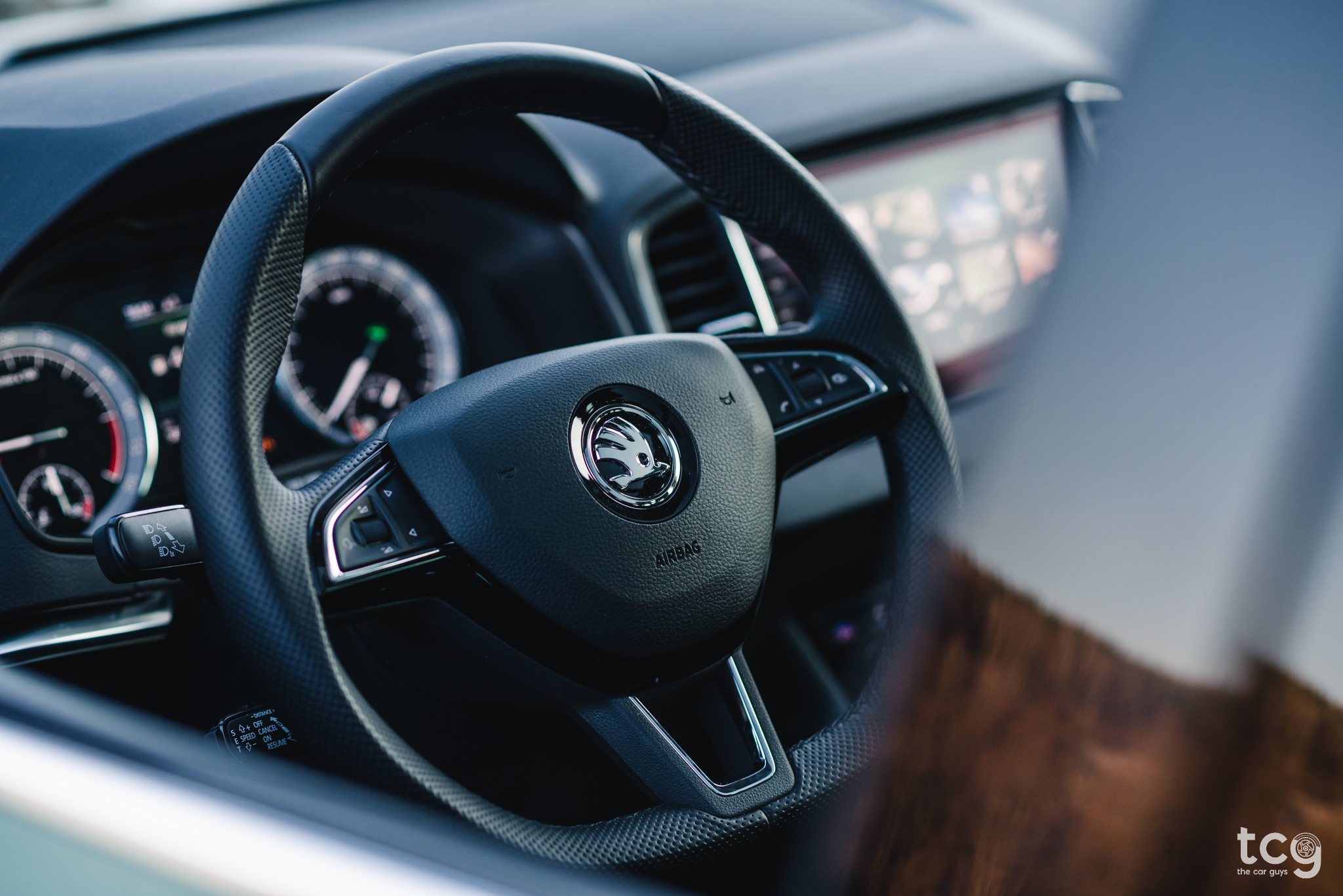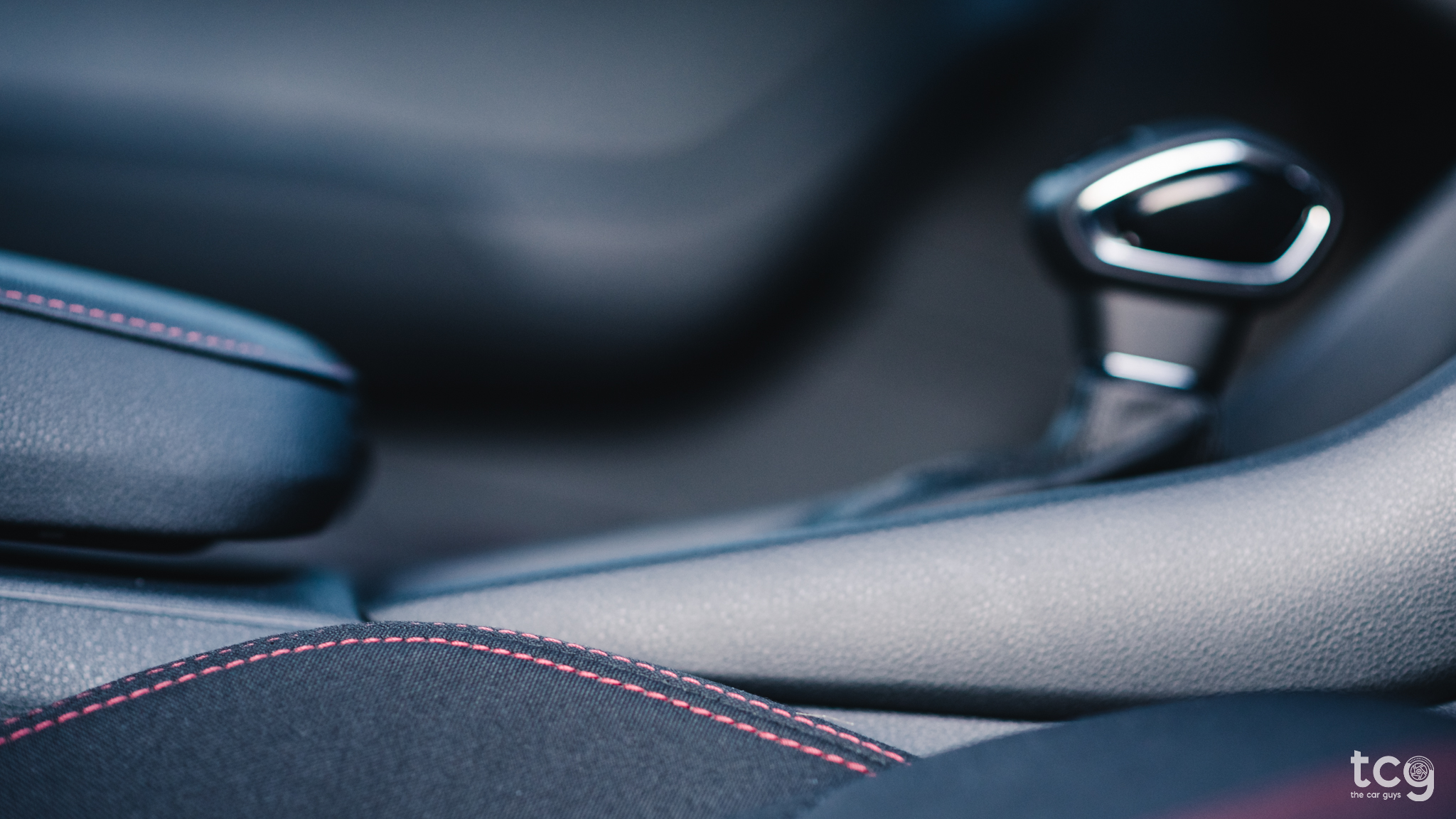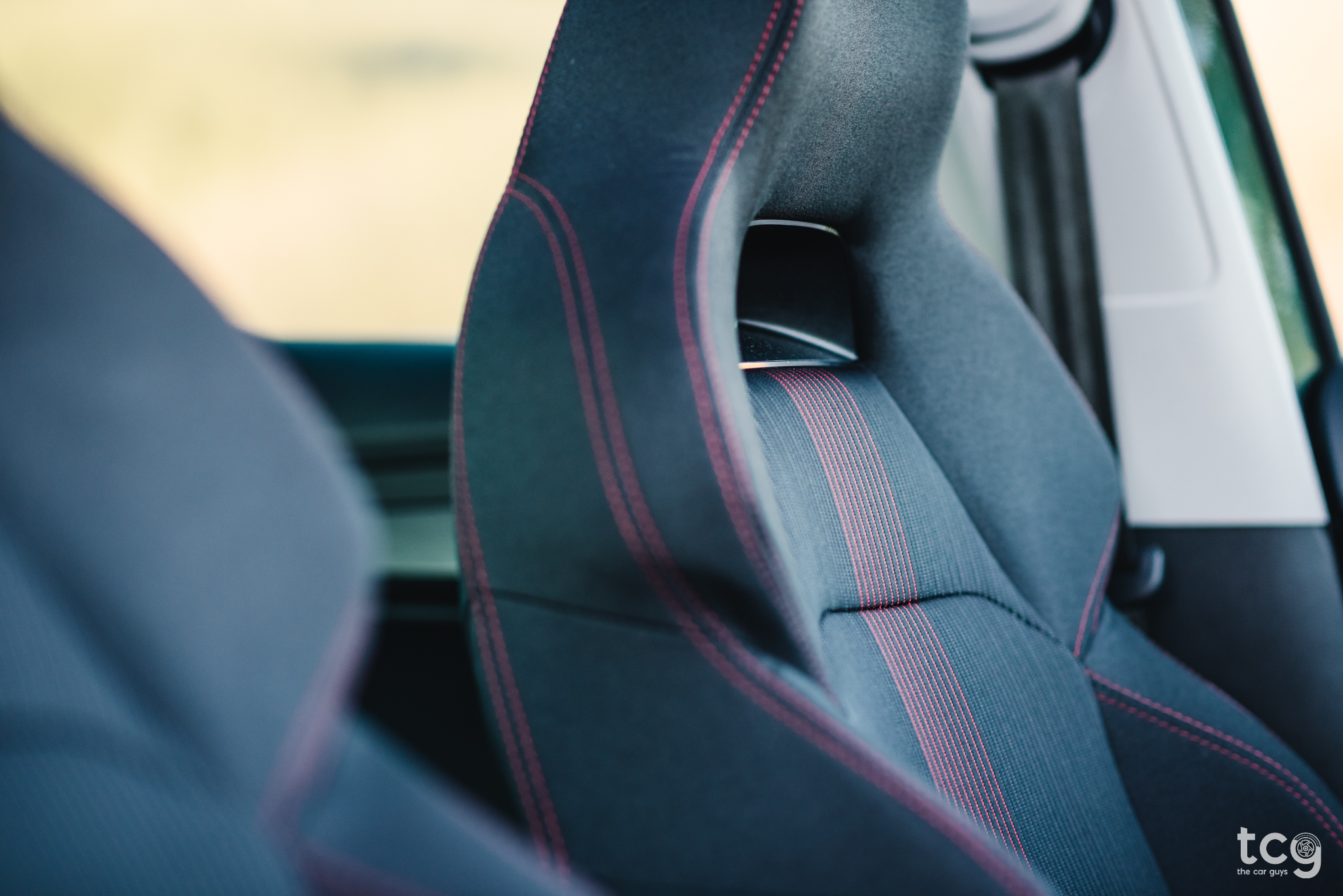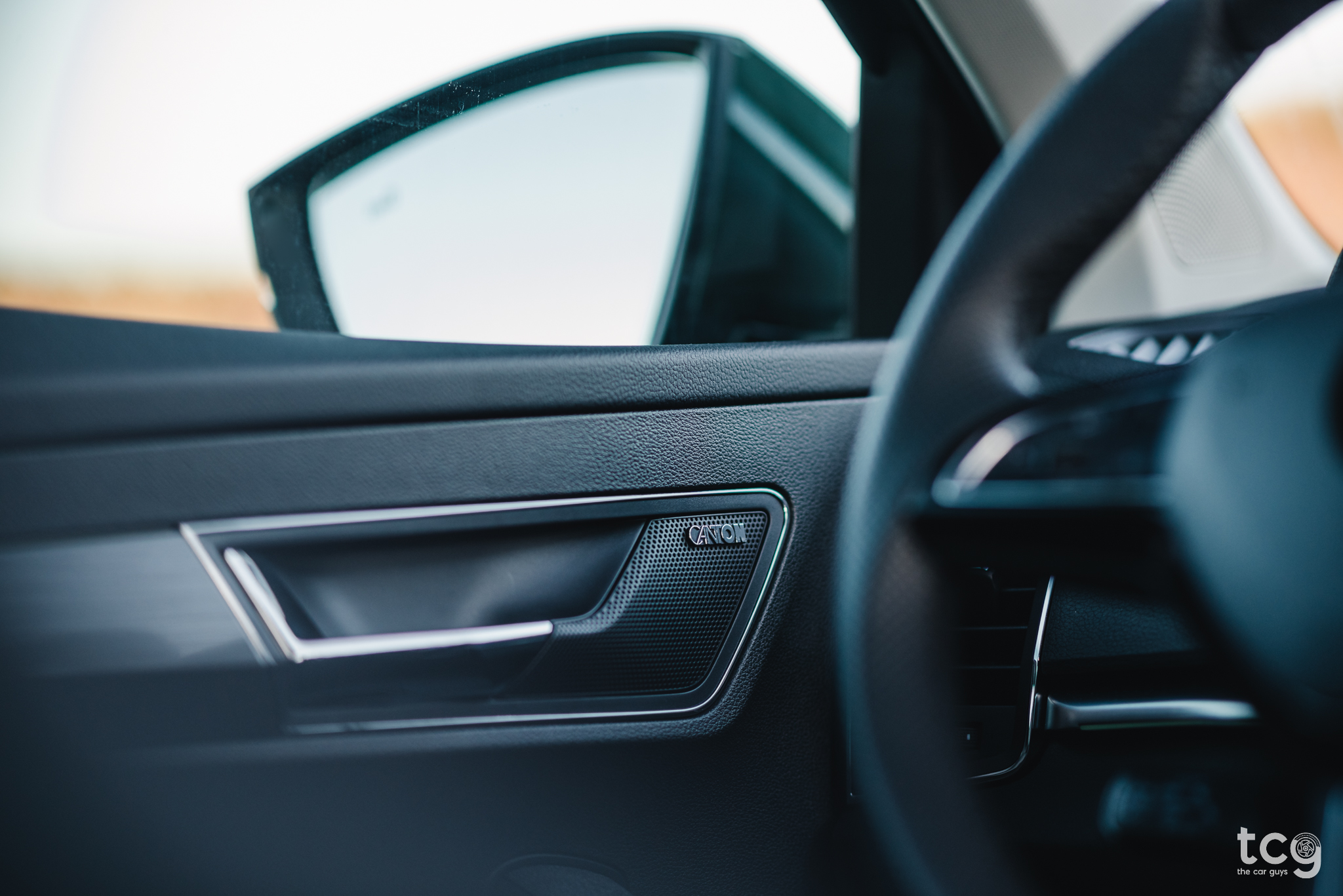 Build quality is something that I've praised in the Kodiaq and the same can be said here - the dashboard feels plush with piano-black trims and a few metal inserts here and there. The only hard and scratchy materials are only found in places you will hardly ever touch. Everything feels solid, well put together and it gives the impression that it will last - not fall apart in a few years. Even though it doesn't have the 3008's wow-factor, because that car simply took its interior game to a whole other level, I think this has one of the most practical and well thought out interiors in its class!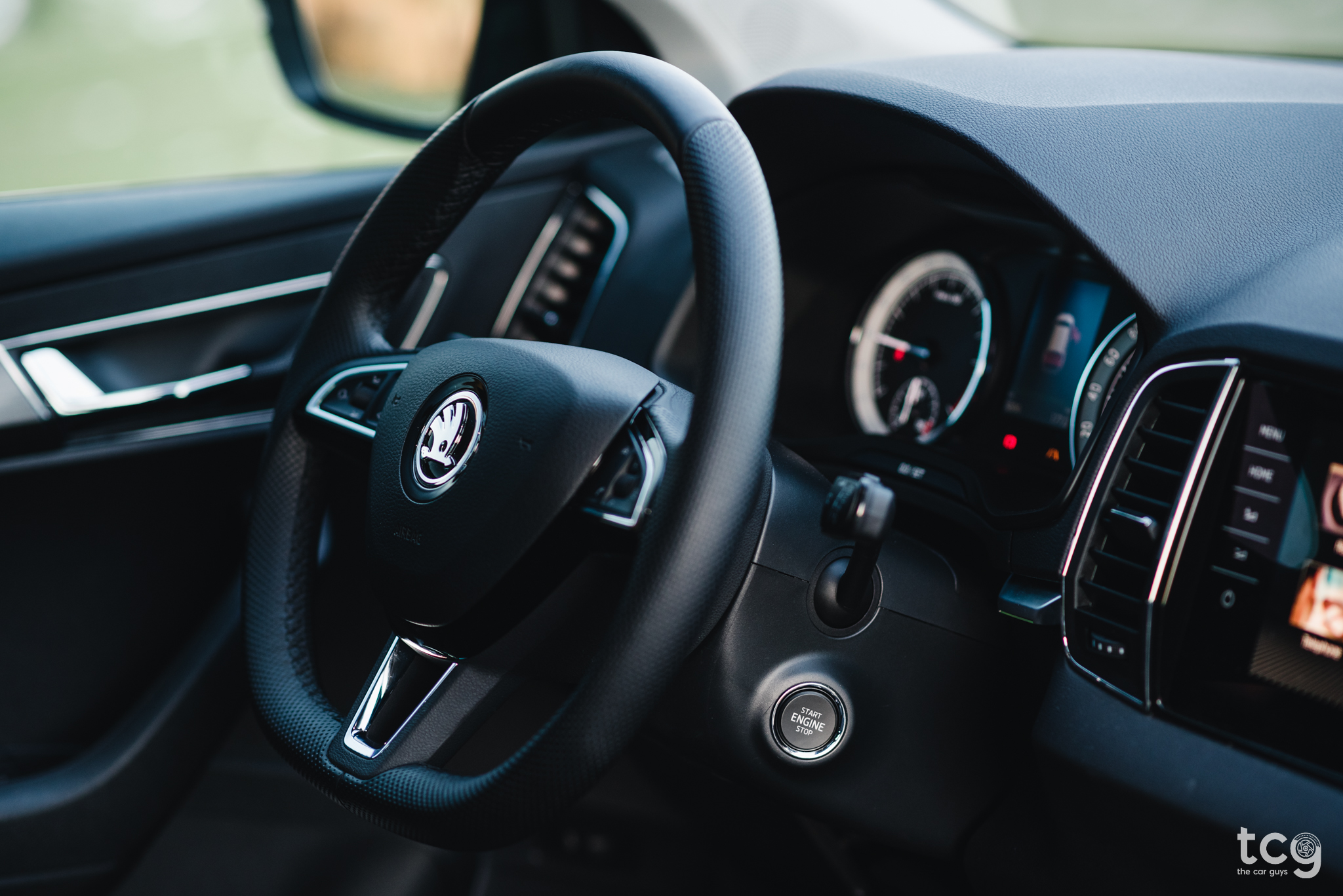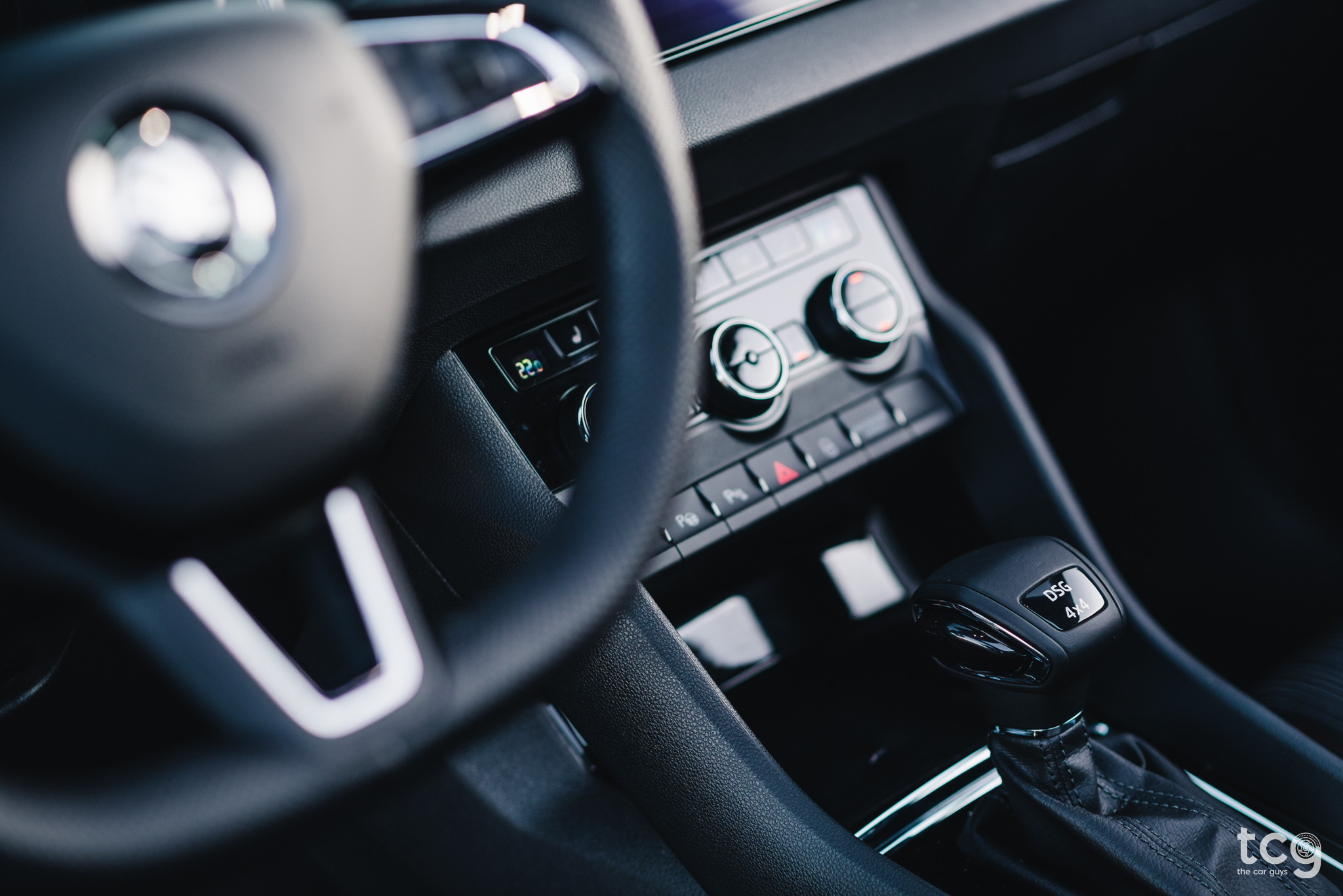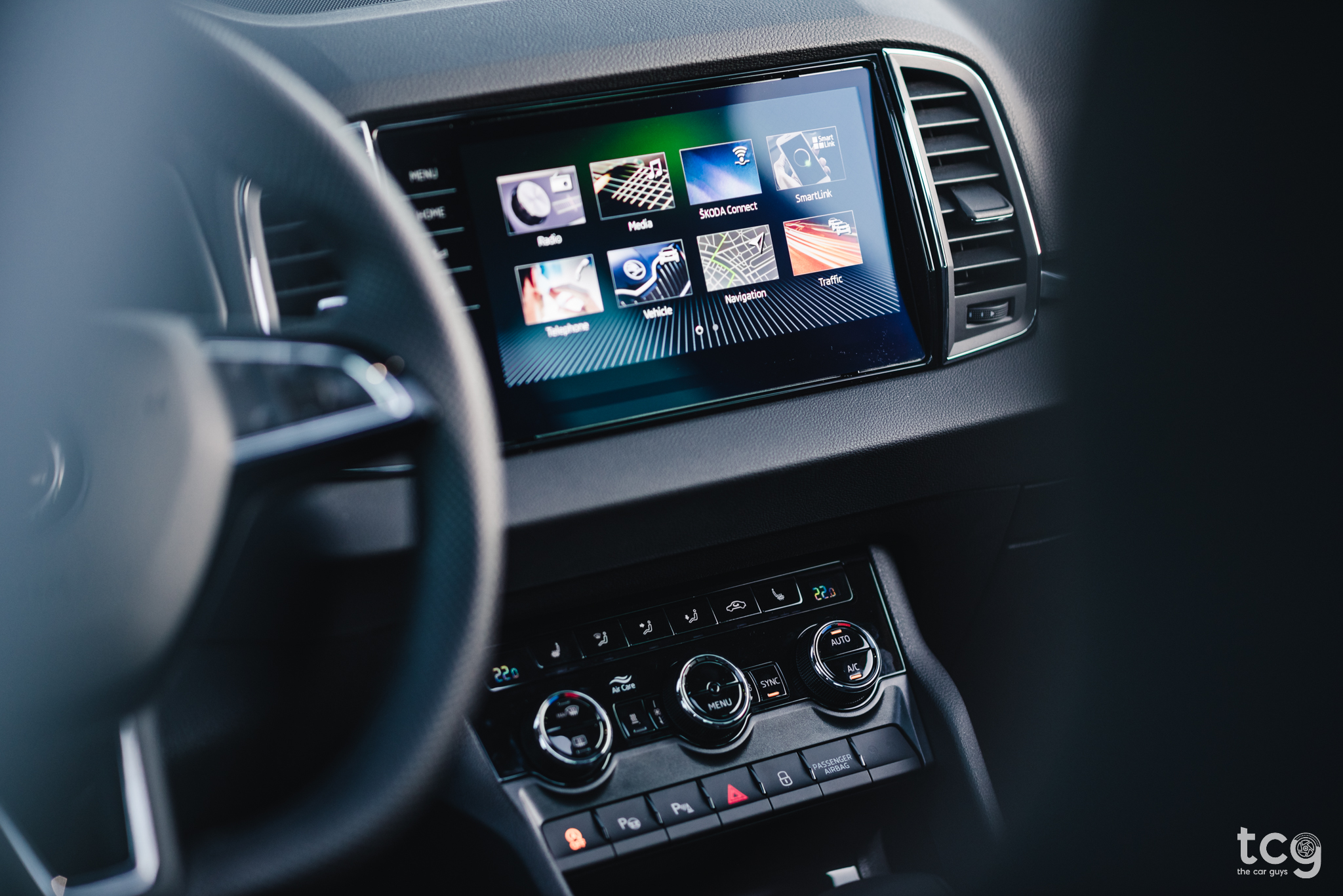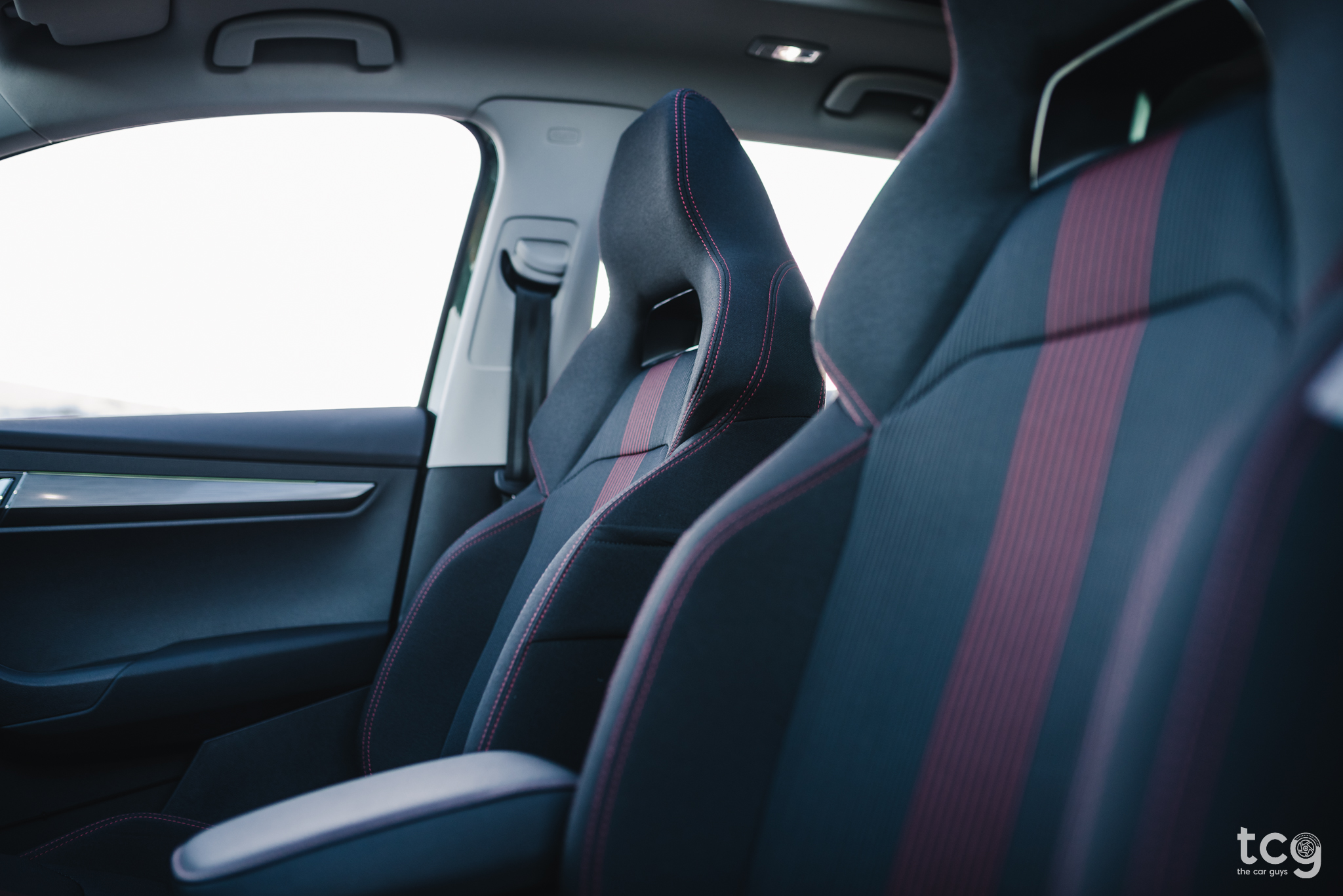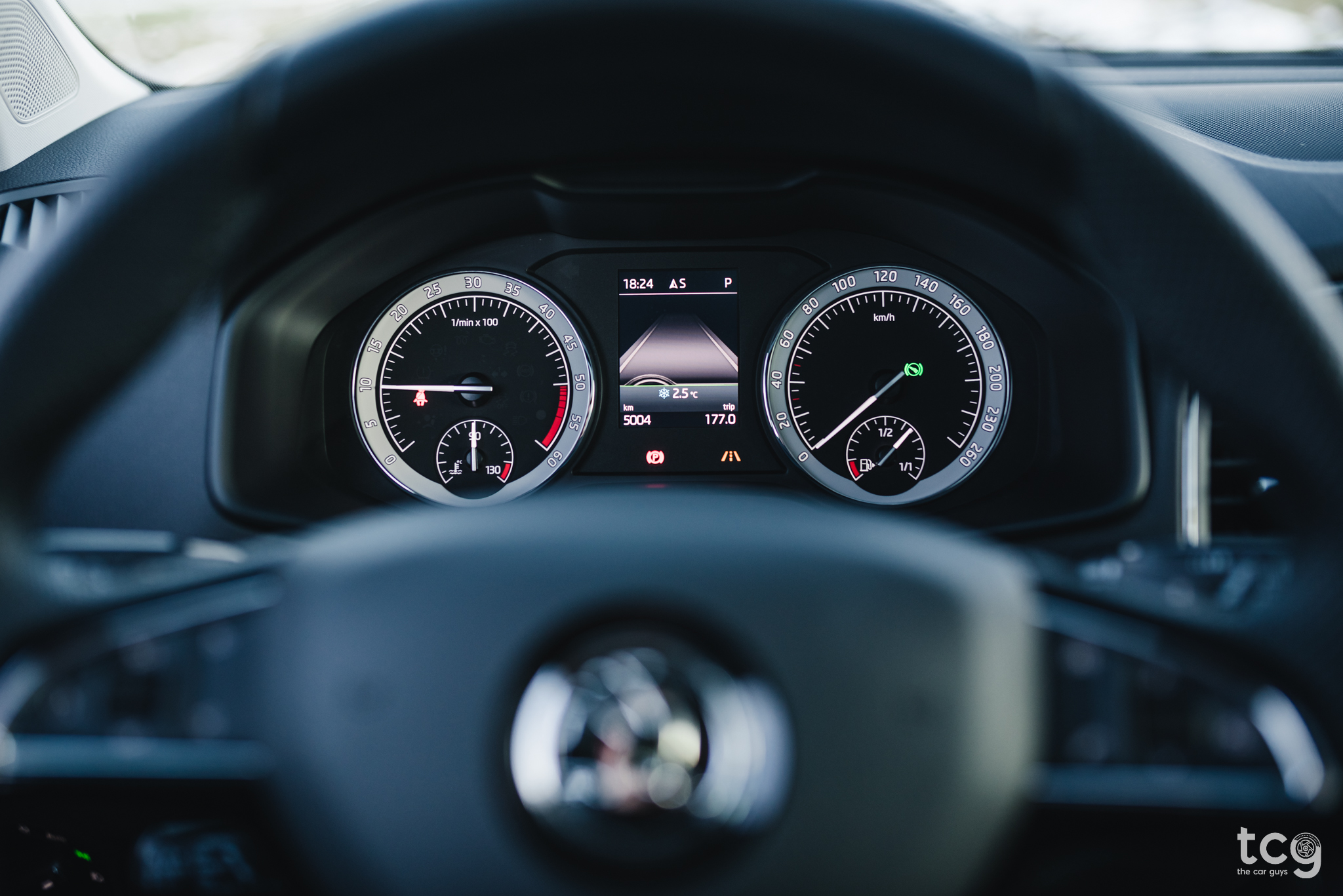 The infotainment system is really responsive and the clear graphics make very easy to use. You get a lot of goodies like DAB radio, USB sockets, Apple CarPlay and Android Auto, wireless charging for your mobile phone, sat-nav and a bunch more. The screen itself is glass-fronted and one thing I noticed is that, for some reason, after a while, even without using it - the screen got really hot to the touch. Very weird!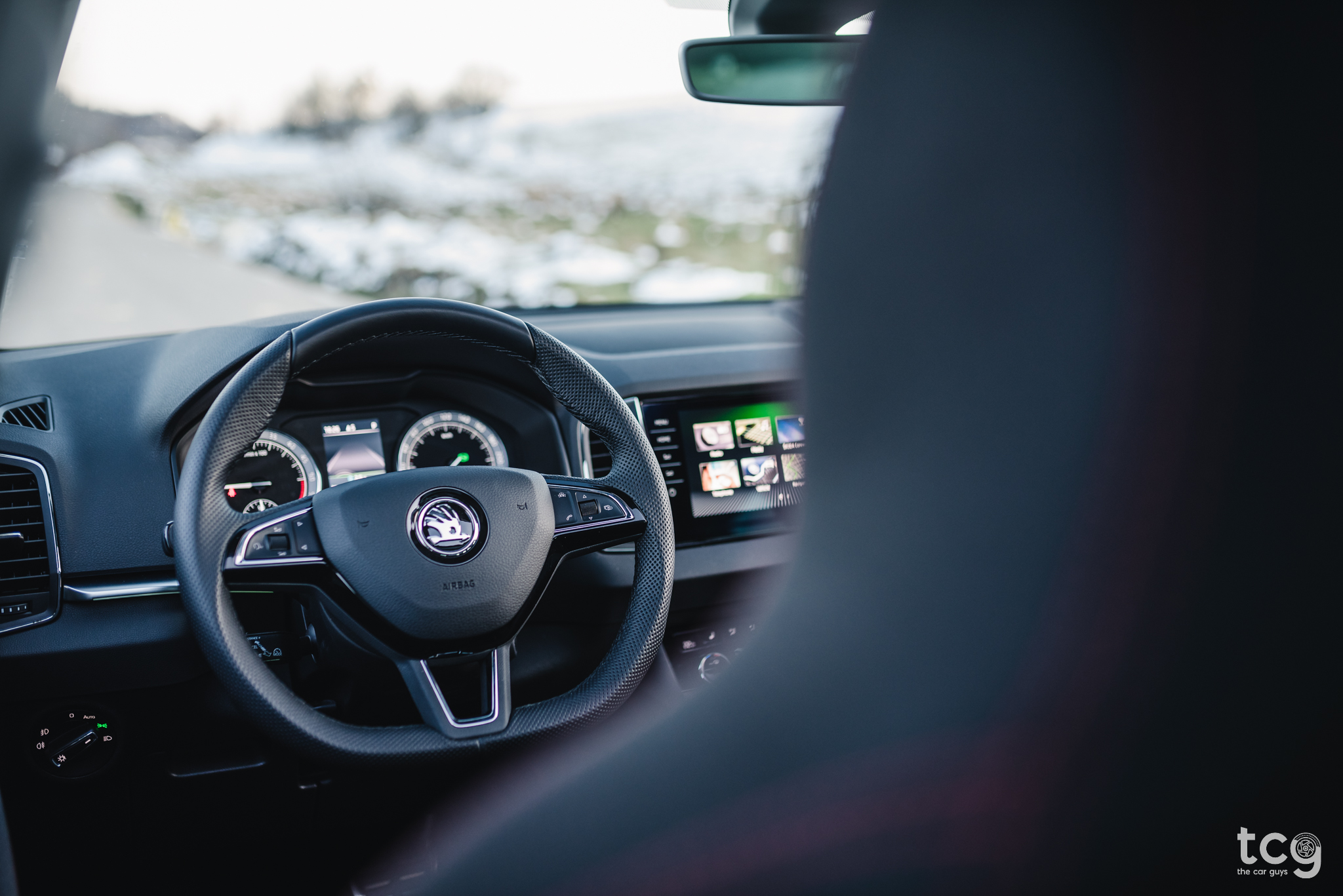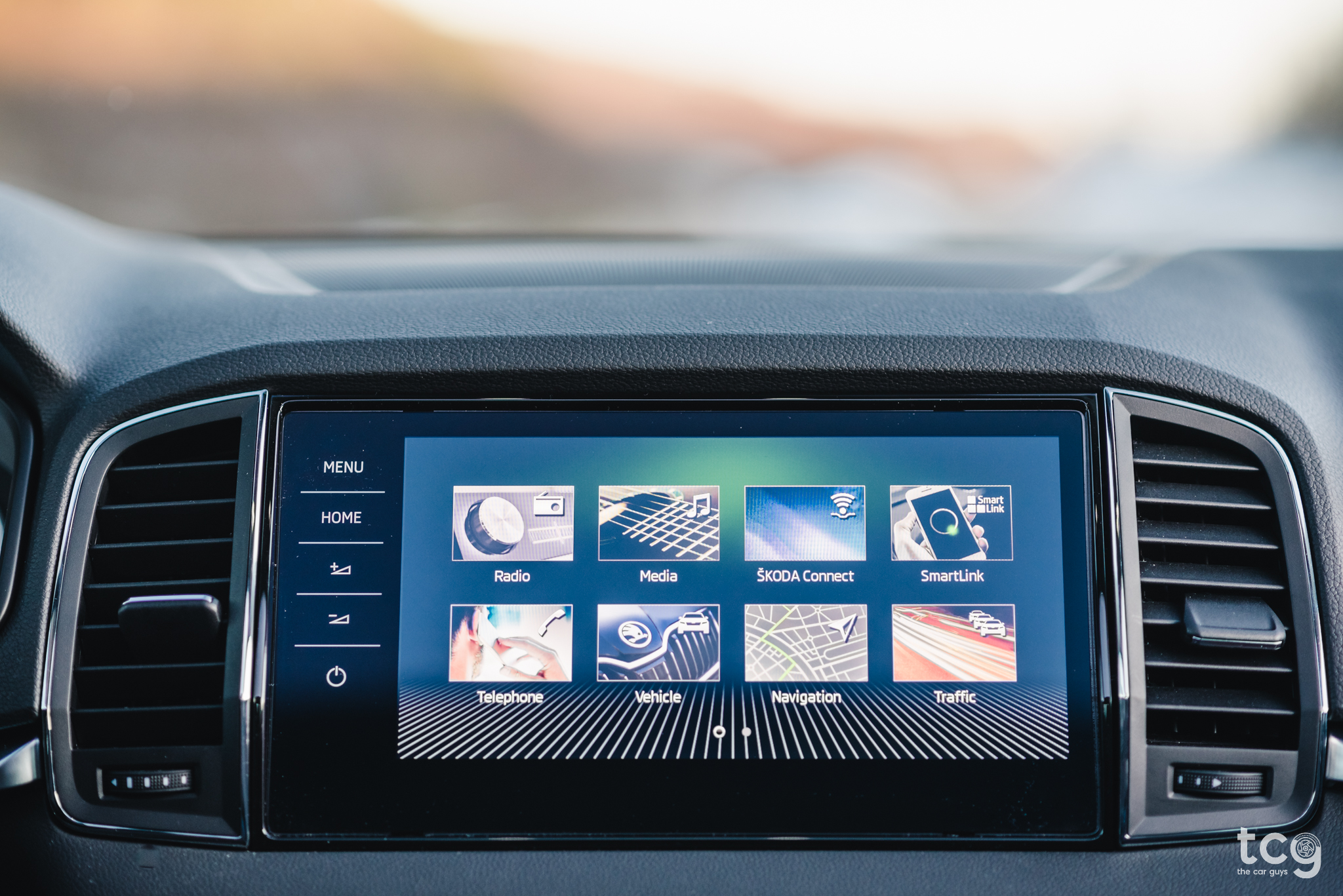 I didn't spend a lot of time in the back but from what I could tell there's enough room for two adults to sit comfortably, maybe a 3rd if the person sitting in the middle is on the skinny side. The doors open pretty wide which makes getting in/out a breeze and there's also plenty of knee & head room, even with the optional sunroof fitted. The VarioFlex option is something I would suggest getting because it allows you to slide and recline each seat and you can remove all three of them completely which in turn means there will be loads of room to carry large items.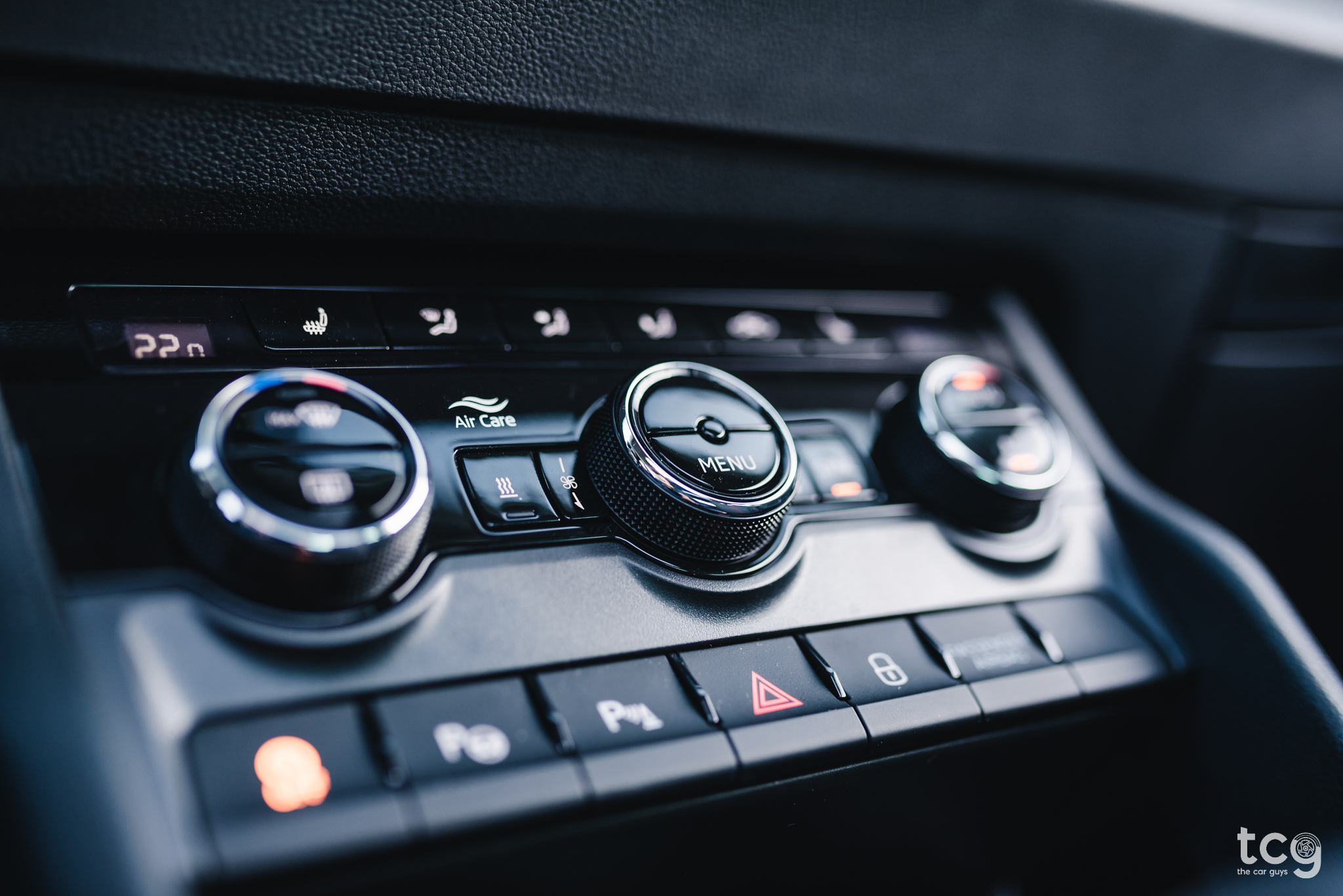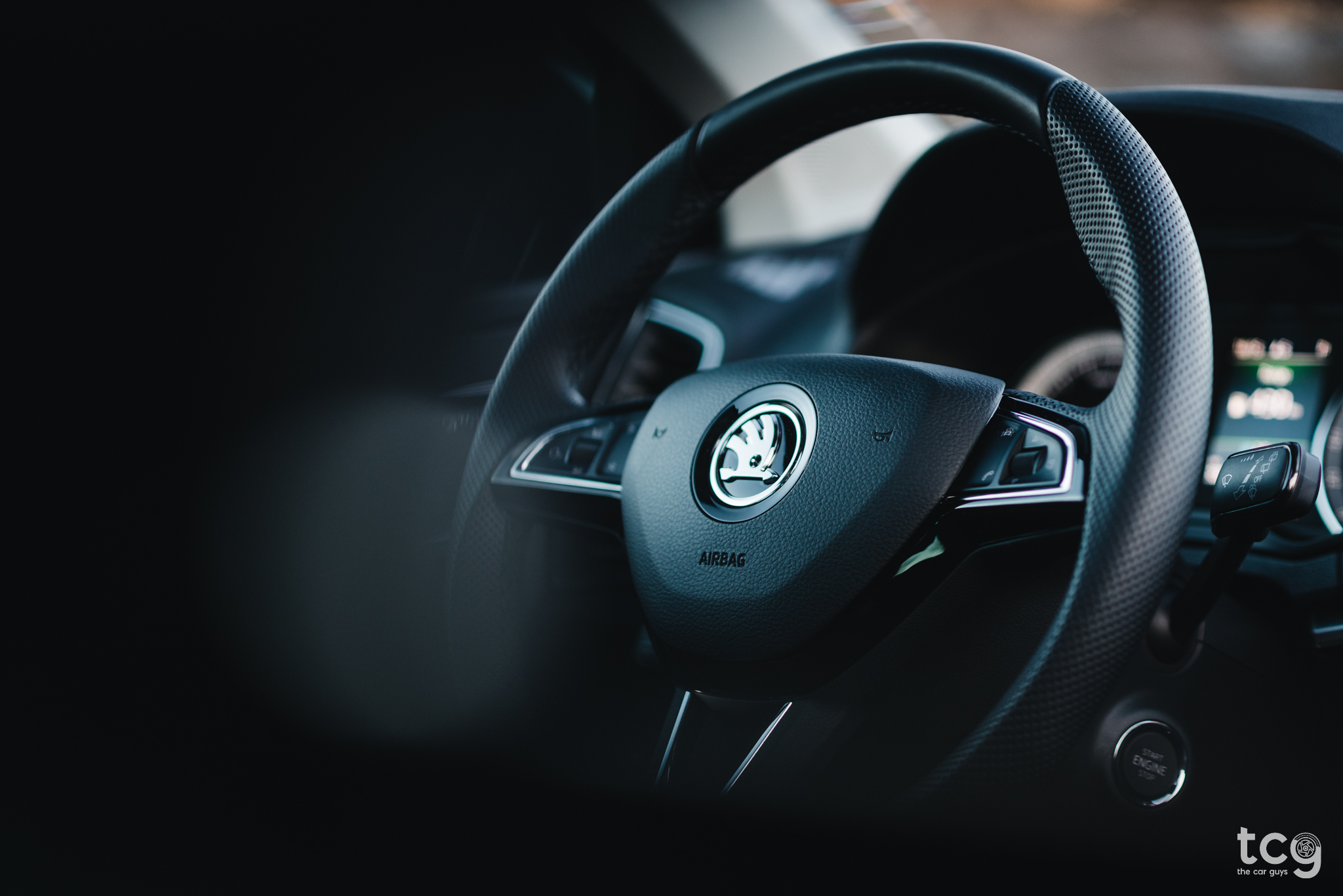 Boot space (521-litres) is not the biggest in the class but it's more than enough for regular people - and if you get the VarioFlex option mentioned above, you can pretty much transform the entire car into a van to lug stuff around.
---
3 things I really like about the Karoq:
How well thought out the interior is, everything is within reach and logically placed!

The fact that "Simply Clever" is not just a marketing ploy but you actually get stuff like - umbrellas in the doors, an ice-scraper conveniently stored in the fuel-cap compartment, a flashlight in the boot - and many more!

How comfortable the ride is!
---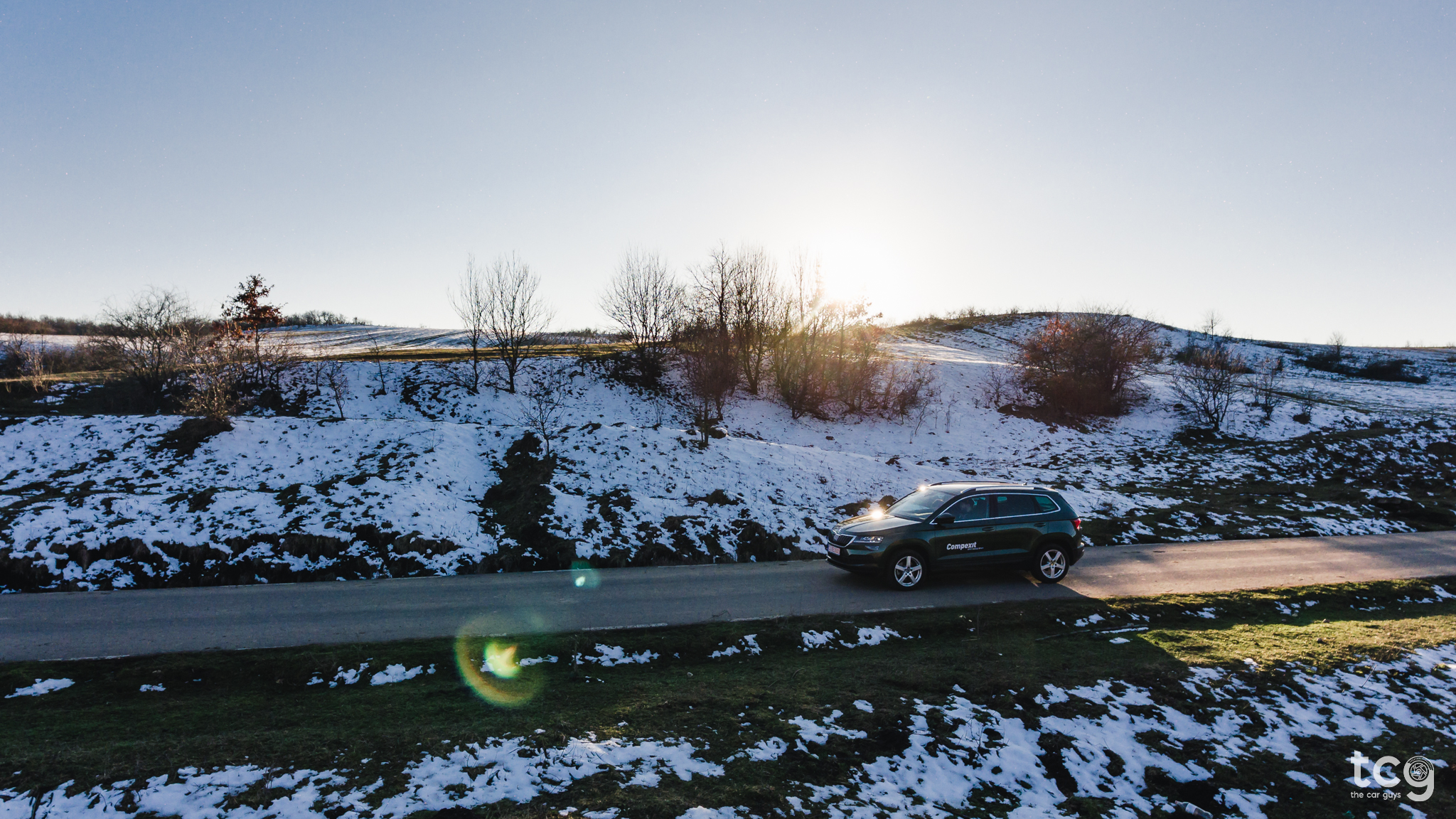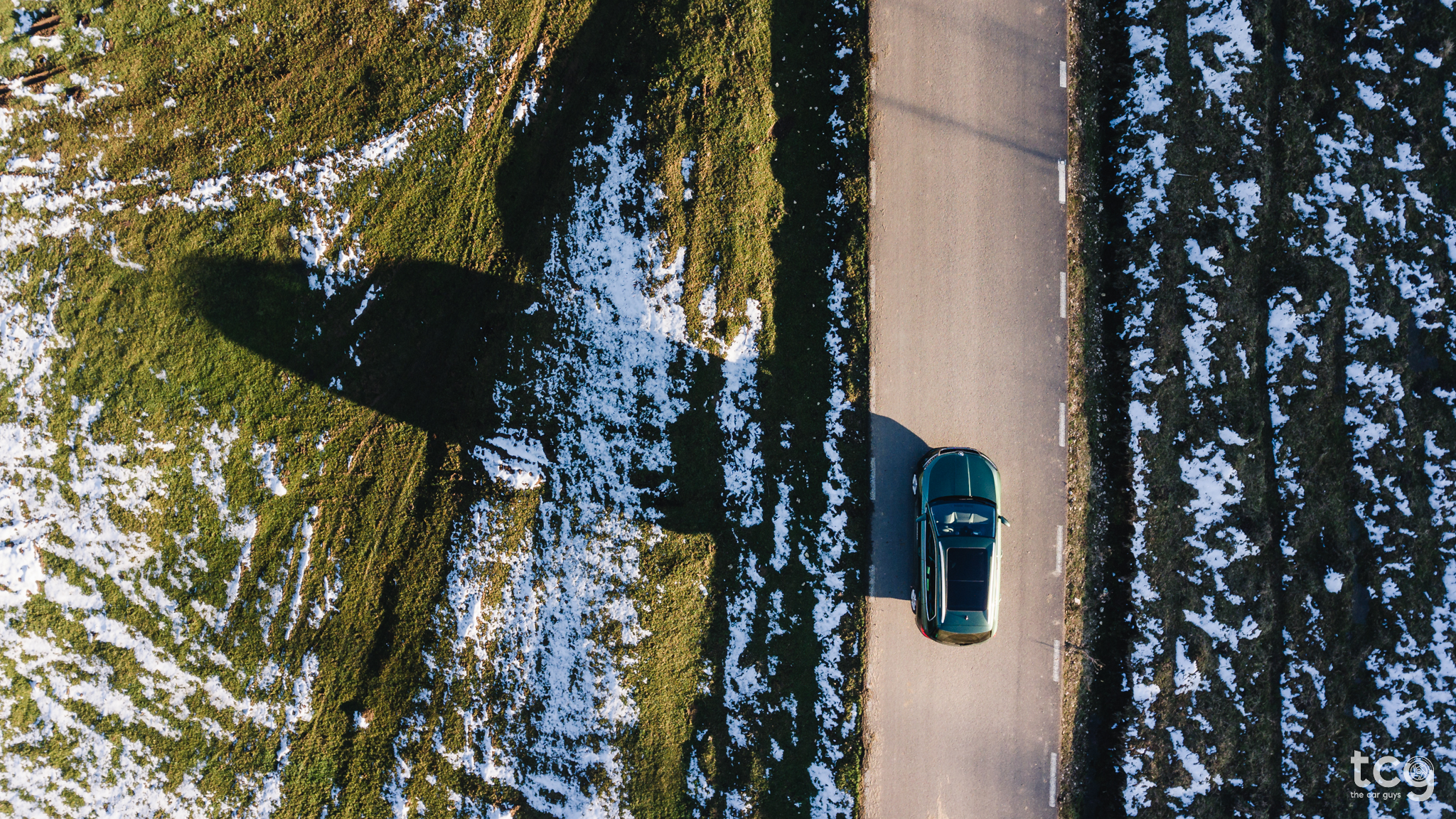 ---
3 things I really don't like about the Karoq:
The fact that the DSG automatic gearbox tends to be jerky when you try to pull away or reverse.

How the infotainment screen gets hot after a while.

Some of the optionals are a little too expensive.
---
Would I get this car? I think so - yes, but it would take me a while to decide between this and the Seat Ateca. I like them both equally so it would be a hard decision to make.
---
Price of the tested model: ~33.000 Euro (VAT Included).
Engine and Gearbox: 2.0TDI – 150HP (340NM of torque) with 7-speed DSG automatic gearbox.
---
Thank you Compexit Skoda Cluj-Napoca for lending us the car
Photos by: Dan Grigore
---