I think one word that can perfectly sum up my experience with Subaru's WRX STi last week is ... RAW! By no means is this a daily driver, but if you find yourself on a twisty b-road, you'll definitely have the time of your life! Because one doesn't often get the chance to drive a car like this, we took advantage of every second we spent with the car and boy oh boy were we impressed!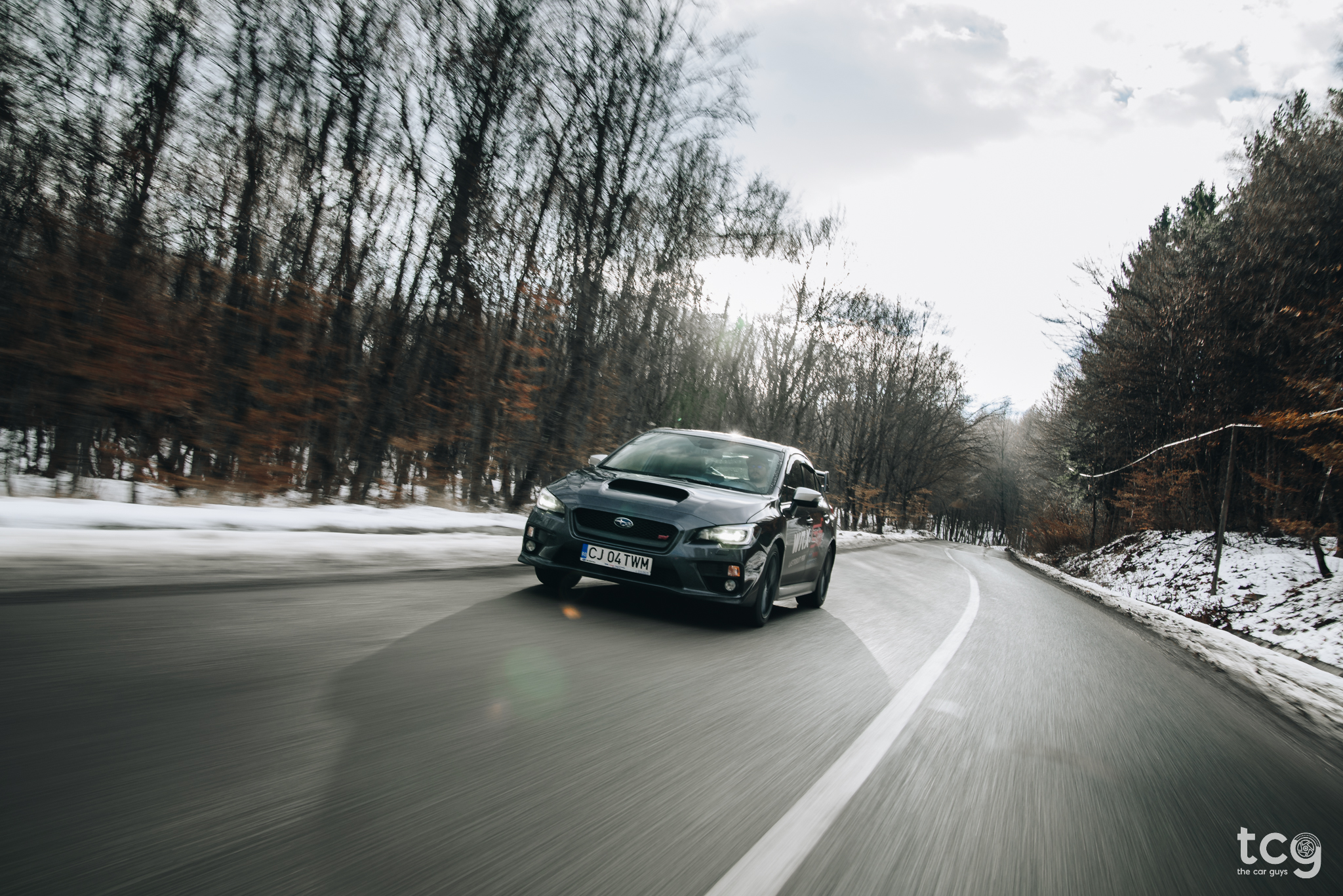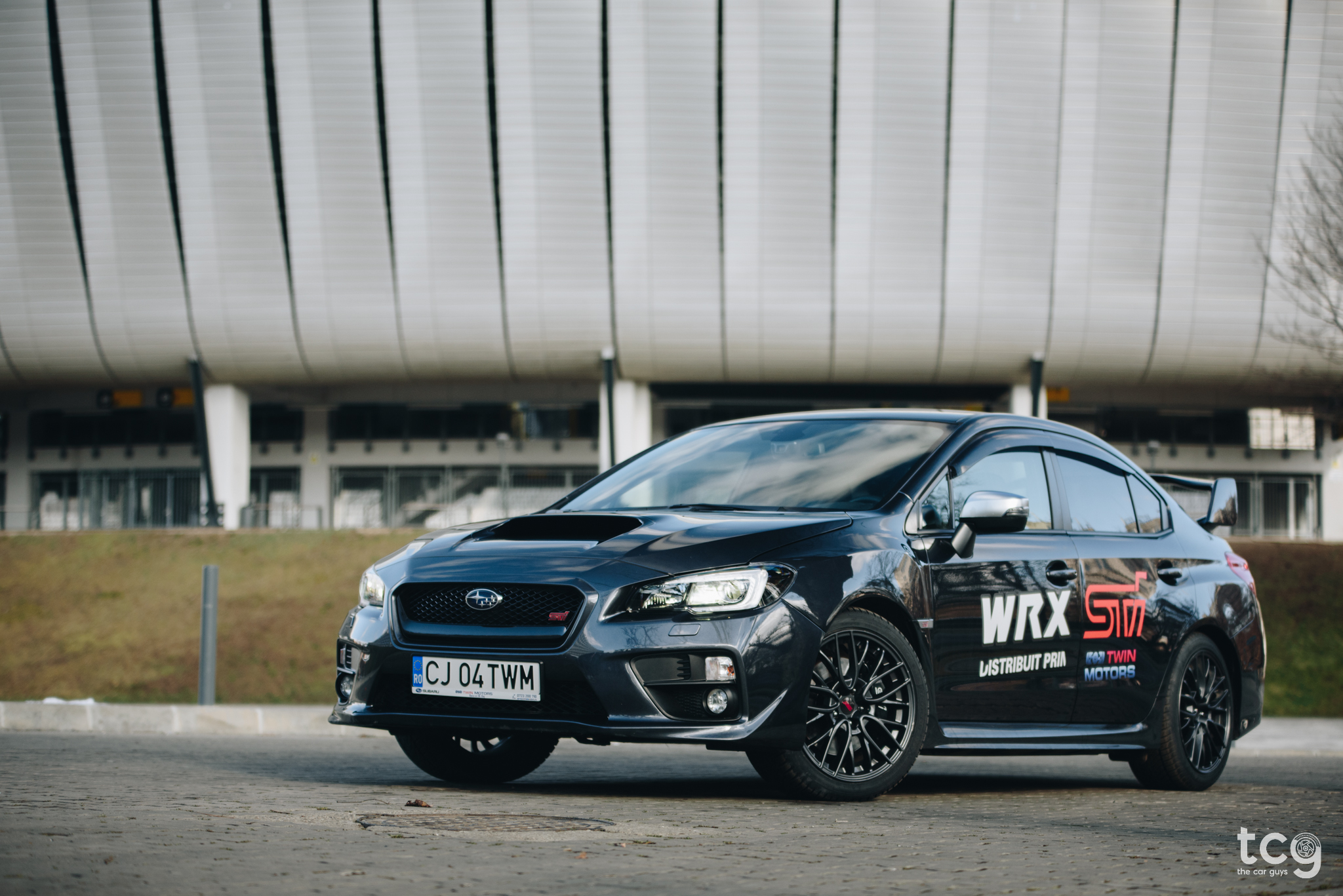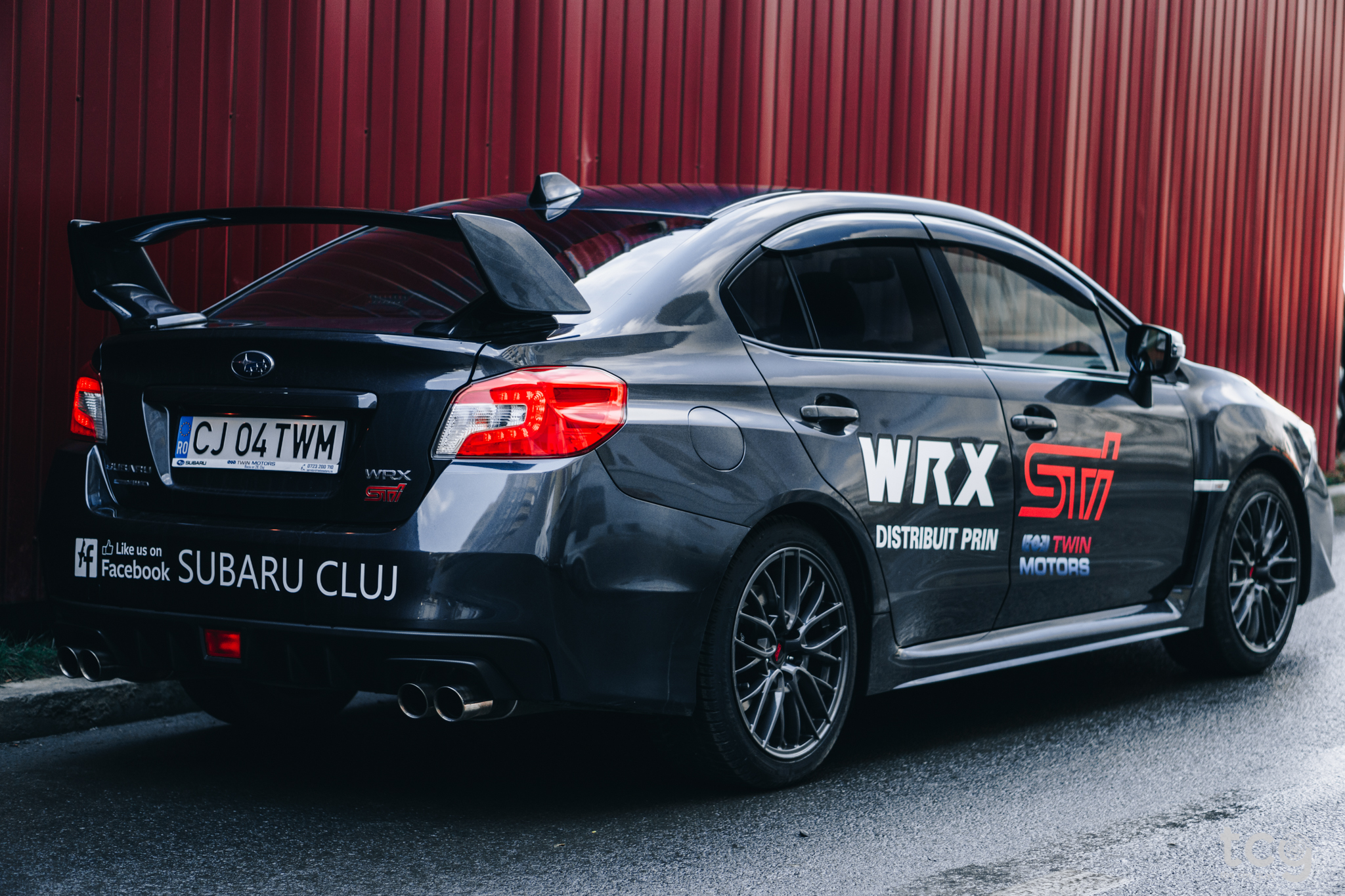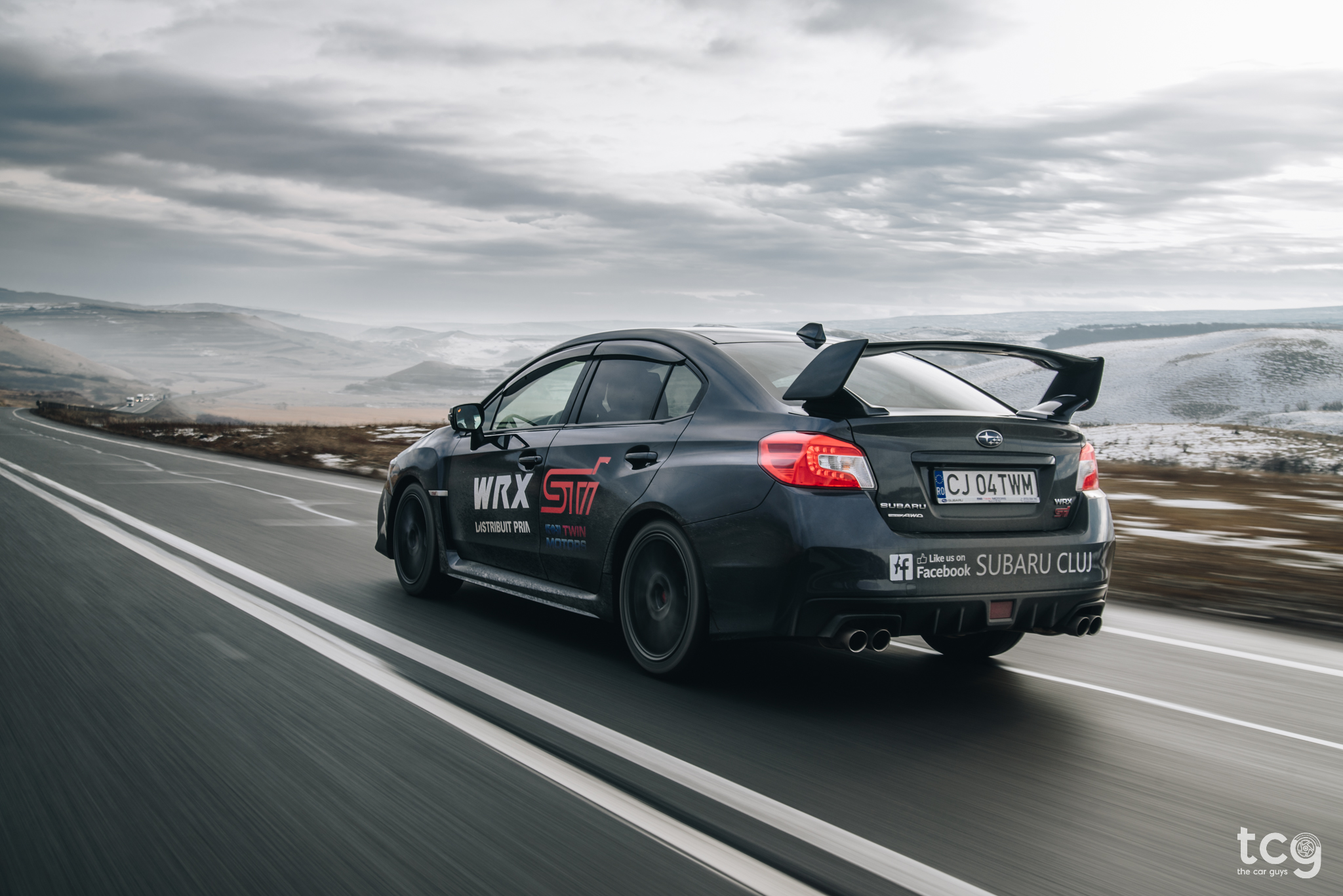 When you first see the WRX STi you quickly realize that it's made for people who want to stand out in a crowd, who want to be noticed on the road - why? Well, just look at it ... have you ever seen a bigger hood-scoop & spoiler on a stock car?! I'm not saying it doesn't look good, on the contrary, I think it looks bloody brilliant! The design is somewhere between the new Type-R and a Cupra - not too crazy but not too "sleeper-like" either. What do you think?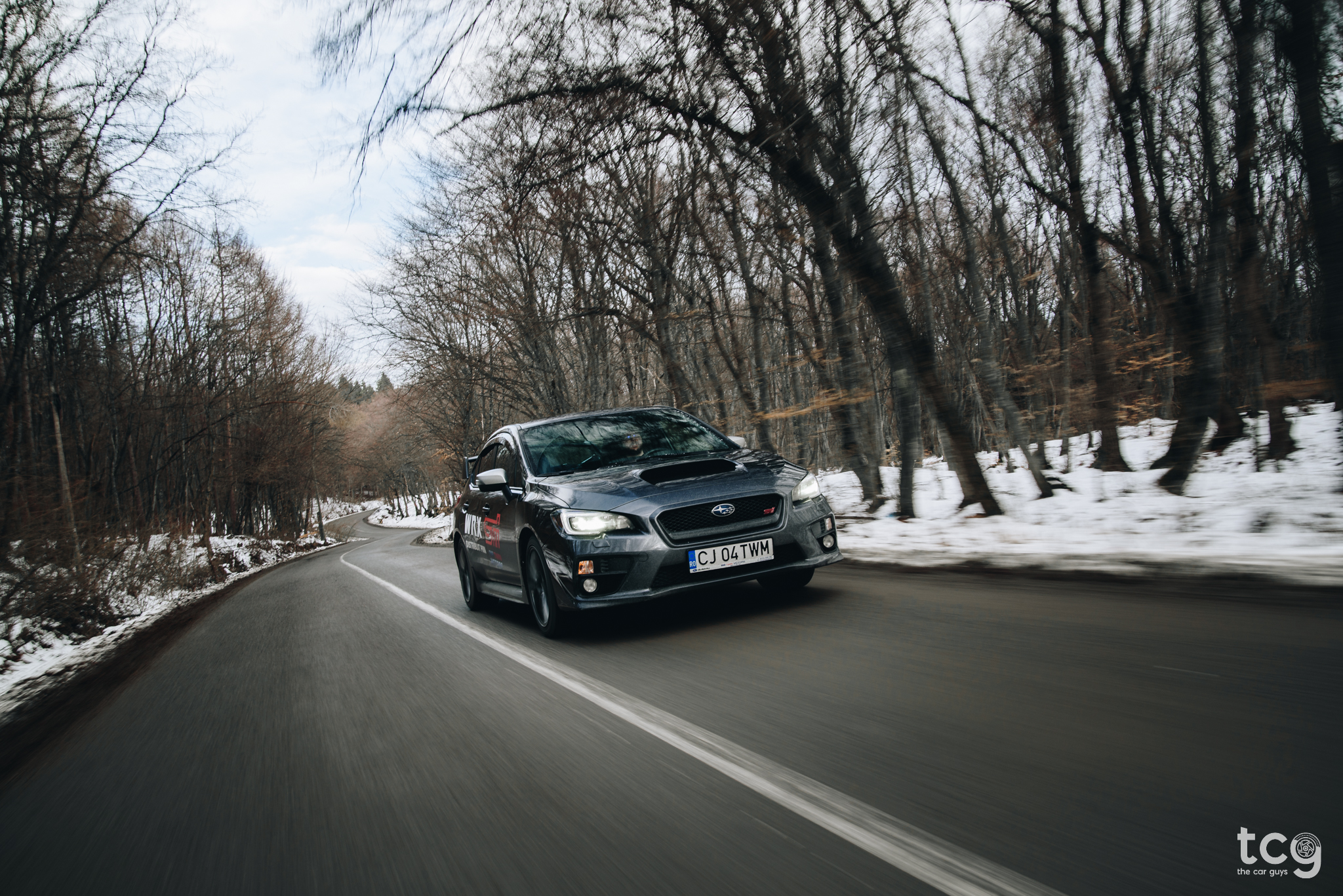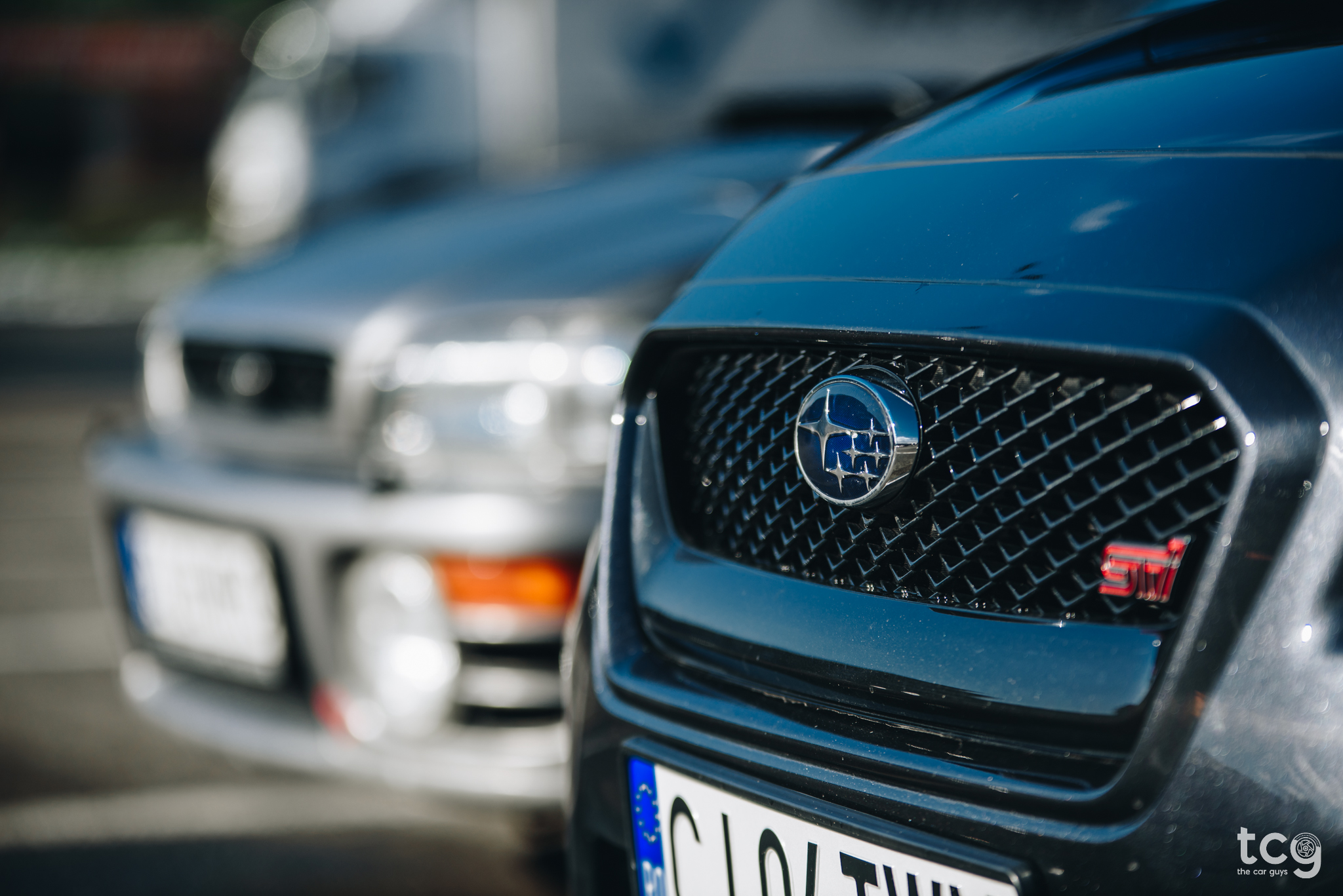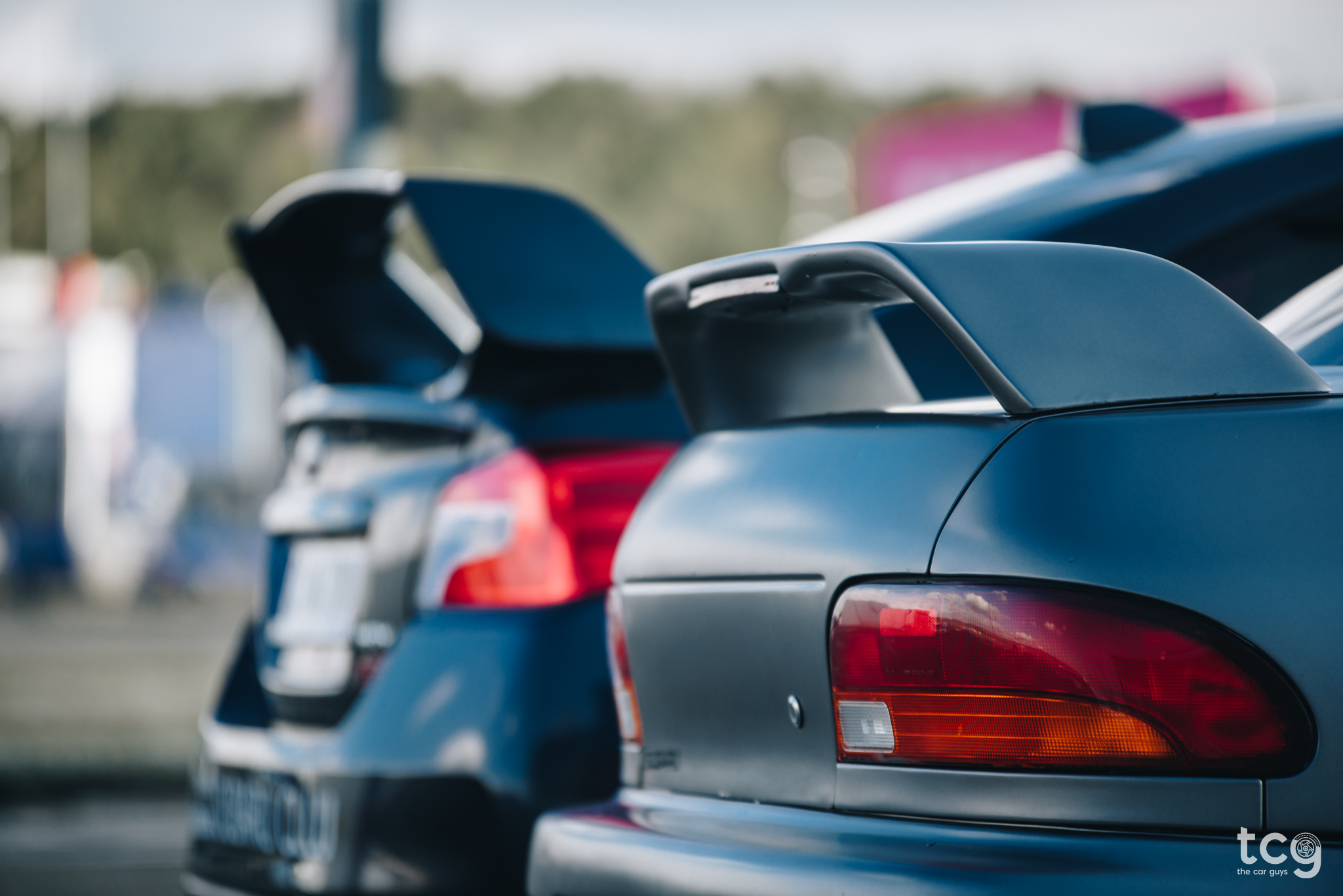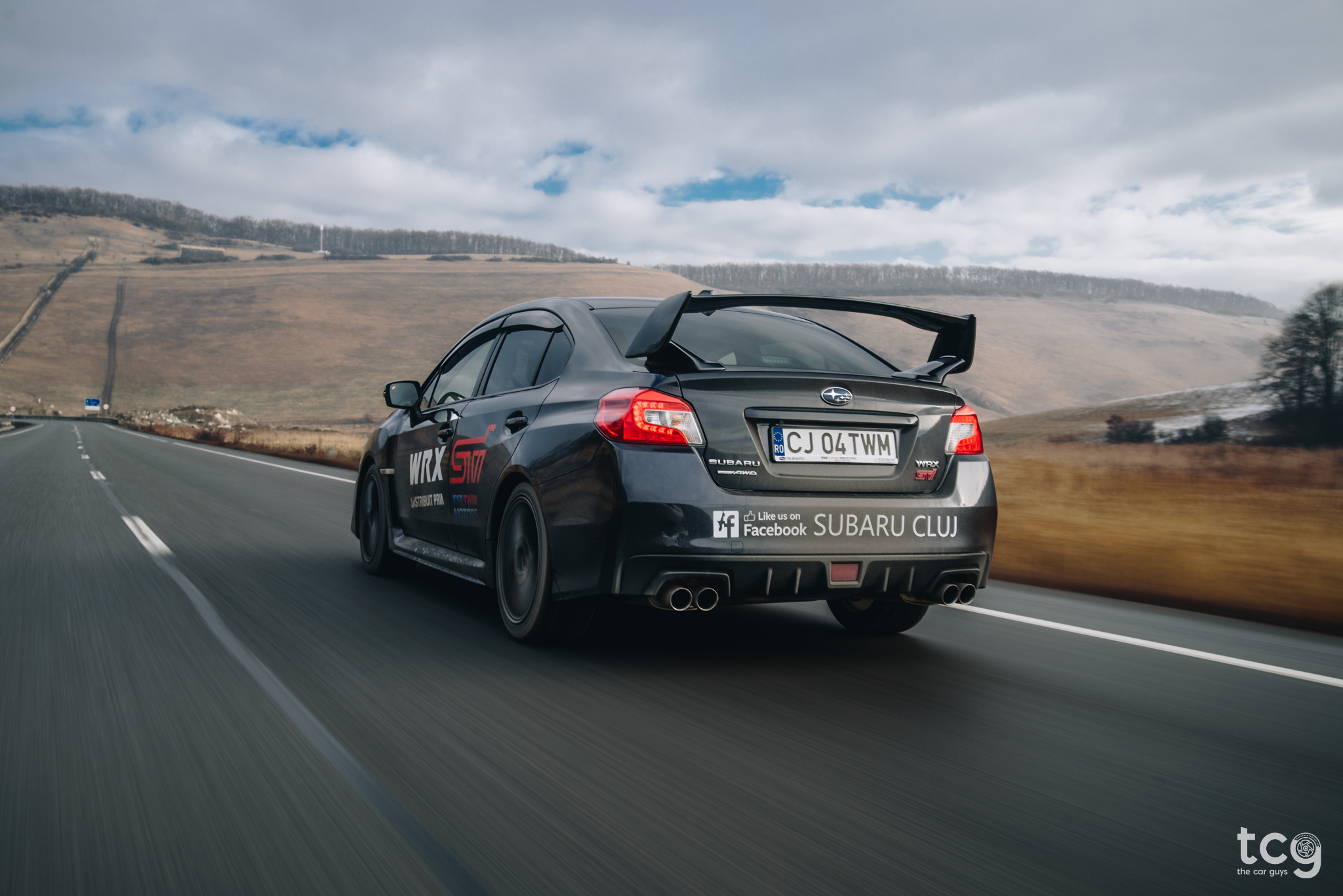 There's not much to choose from when it comes to the engine/gearbox combo - Subaru only offers the 2.5 turbocharged 'flat' four Boxster engine connected to a six-speed manual transmission and you get 300HP/407NM of torque.
If I'm perfectly honest, it doesn't feel as fast as a Cupra, even though it has a permanent, proper four-wheel drive system and more horsepower. The ride is also unrelentingly firm, not ideal for a daily driver as it'll get pretty tiresome after a while (we don't have the greatest roads in Romania, maybe it wouldn't be so tiresome in other countries).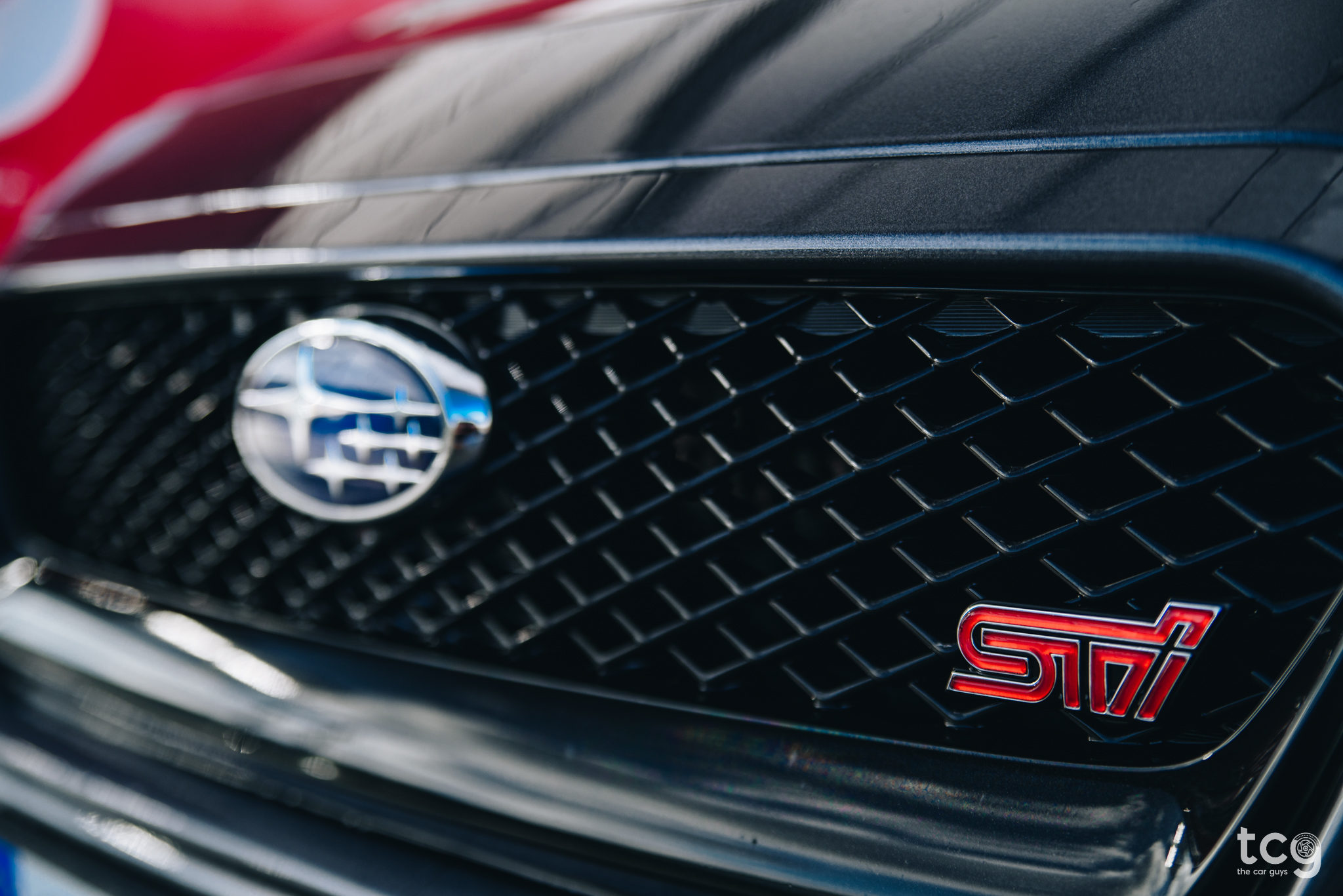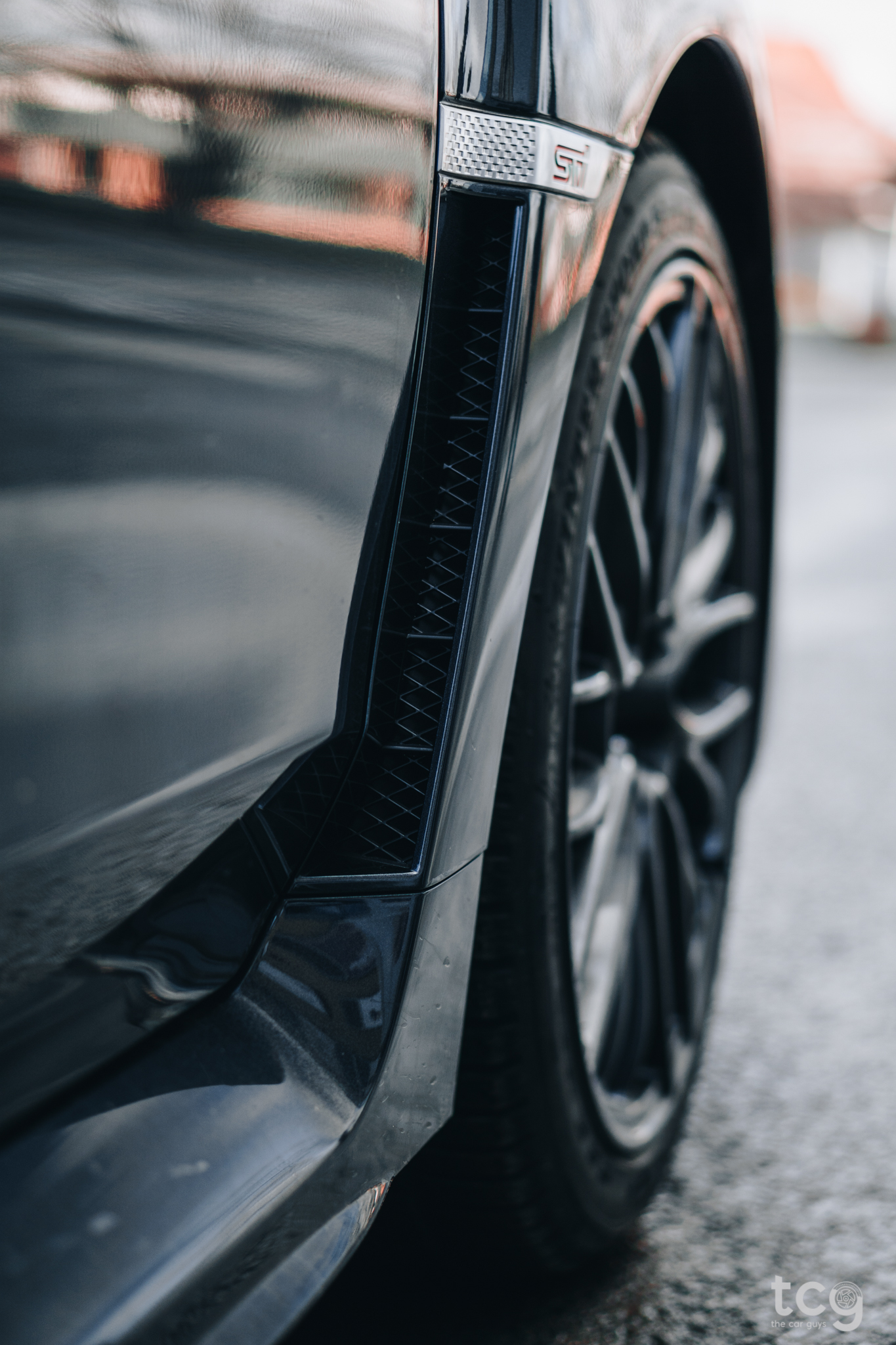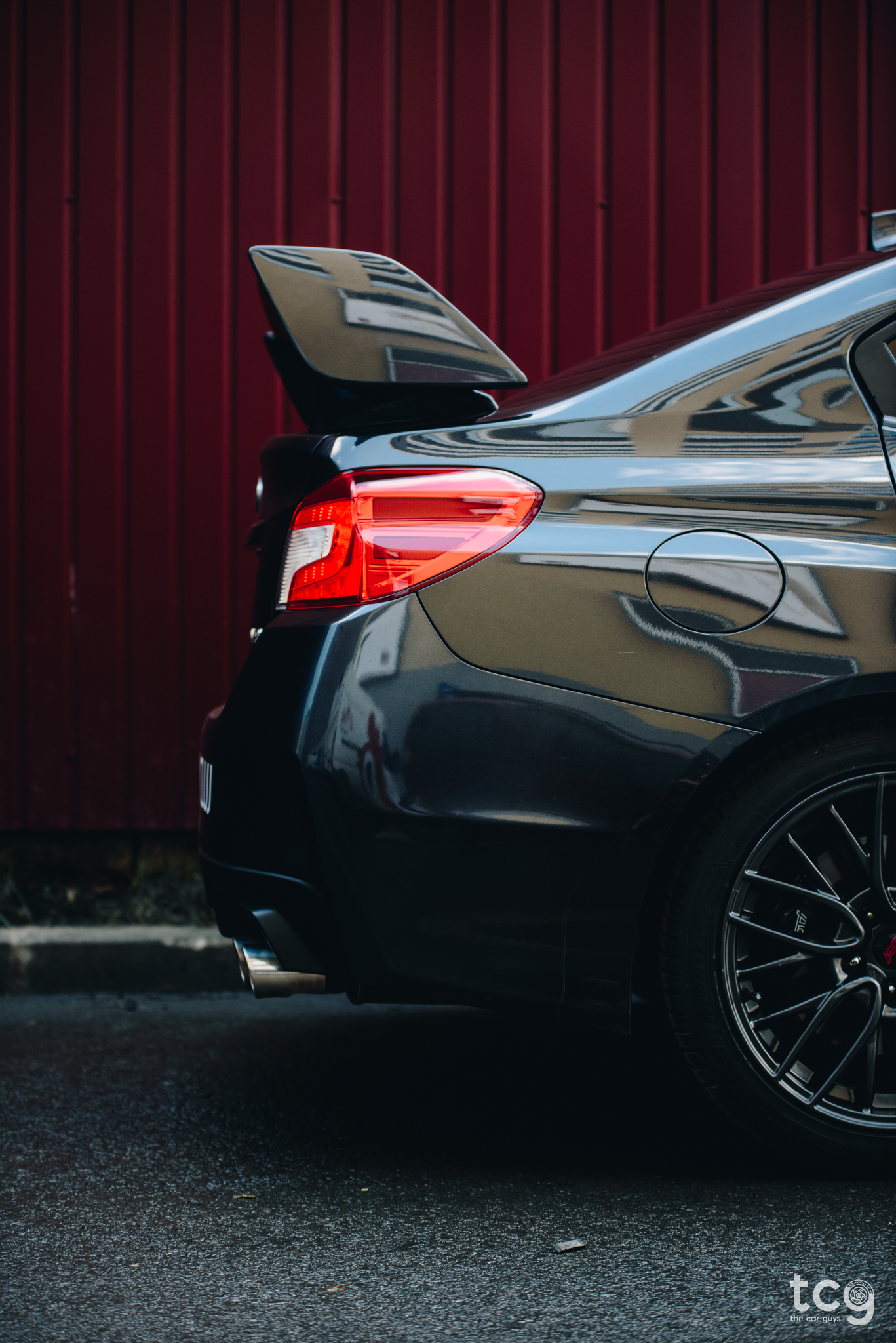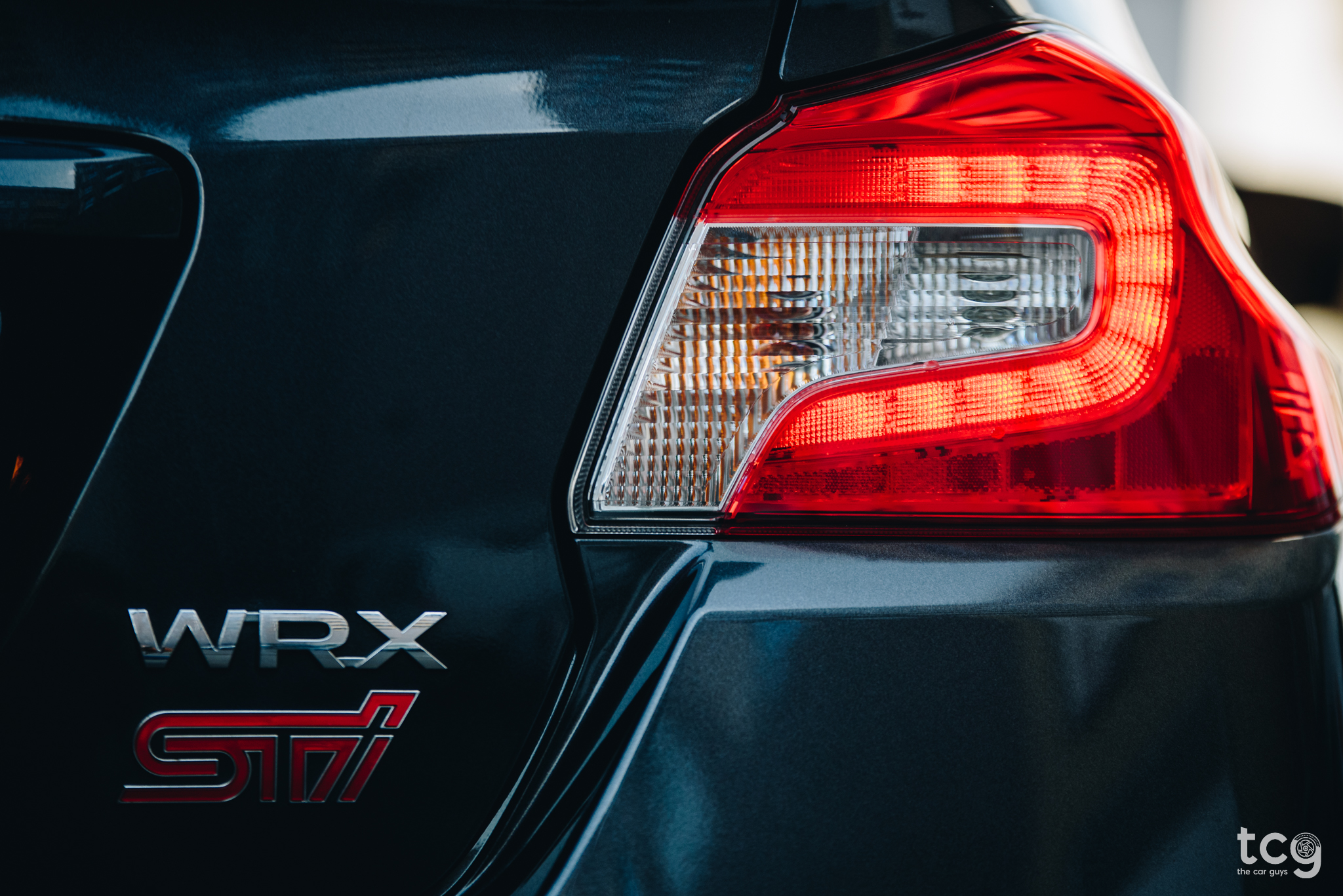 The thing is, you don't get this car for the straight-line speed because you can't beat a DSG car with a manual, you just can't - you get this WRX STi for the sheer, raw, straight-up rally driving sensation! I've never tested a more planted car - this might just be the purest driving experience I've ever had until now.
The steering is very heavy and gives a lot of feedback, you feel very engaged with the car + because of the short gearing you certainly feel more involved thanks to the constant gear-changes. It only has two driving modes - Sport and Sport Sharp (#) - no comfort or anything, it's always on sport! There is a bit of a difference between the two driving modes in the sense that S# makes the throttle more responsive but I couldn't really feel much more. Unfortunately we didn't have time to test the Center Diff. properly so I won't be talking about that.
As I mentioned in the beginning - find yourself a twisty b-road and you'll have the time of your life!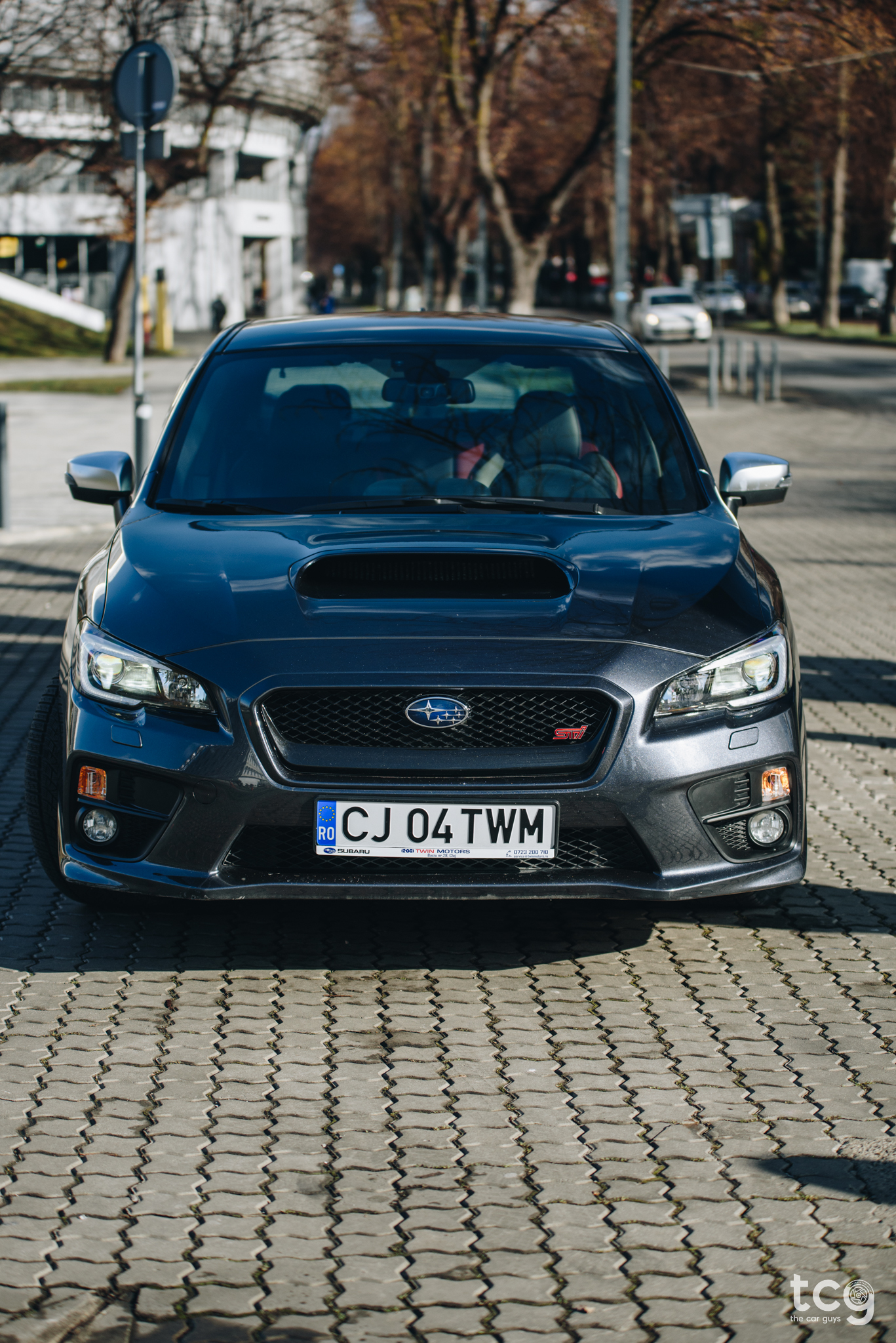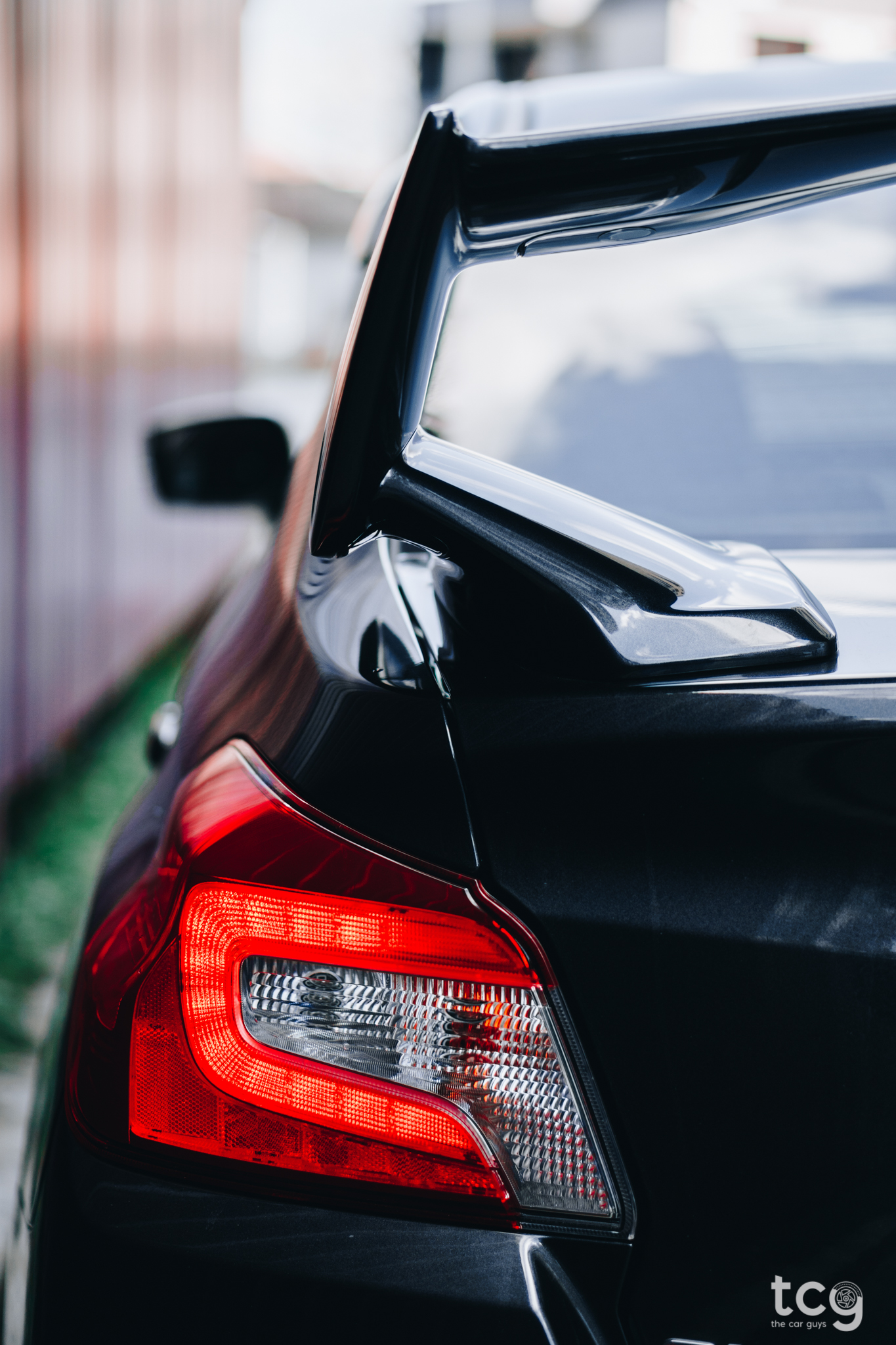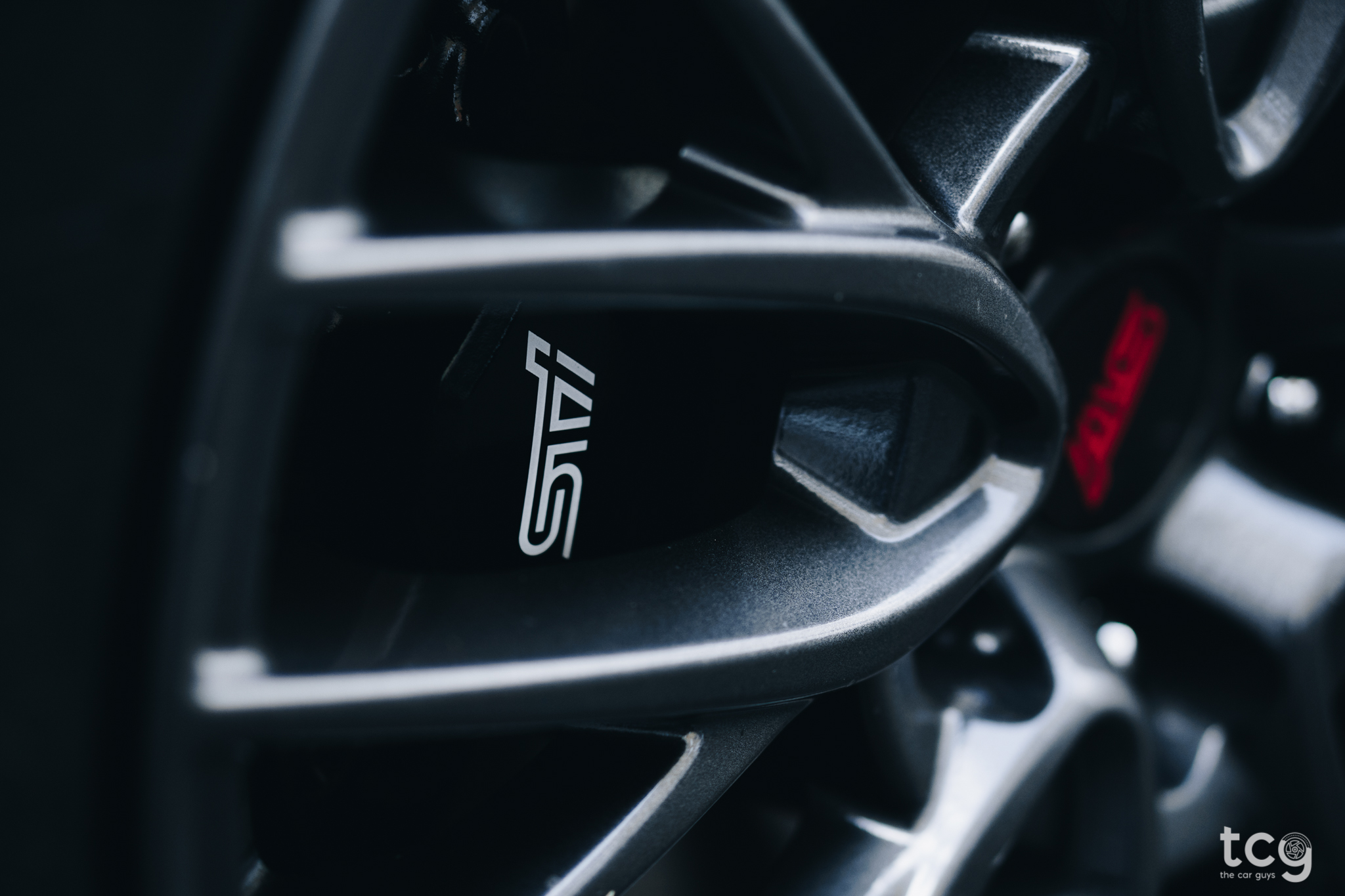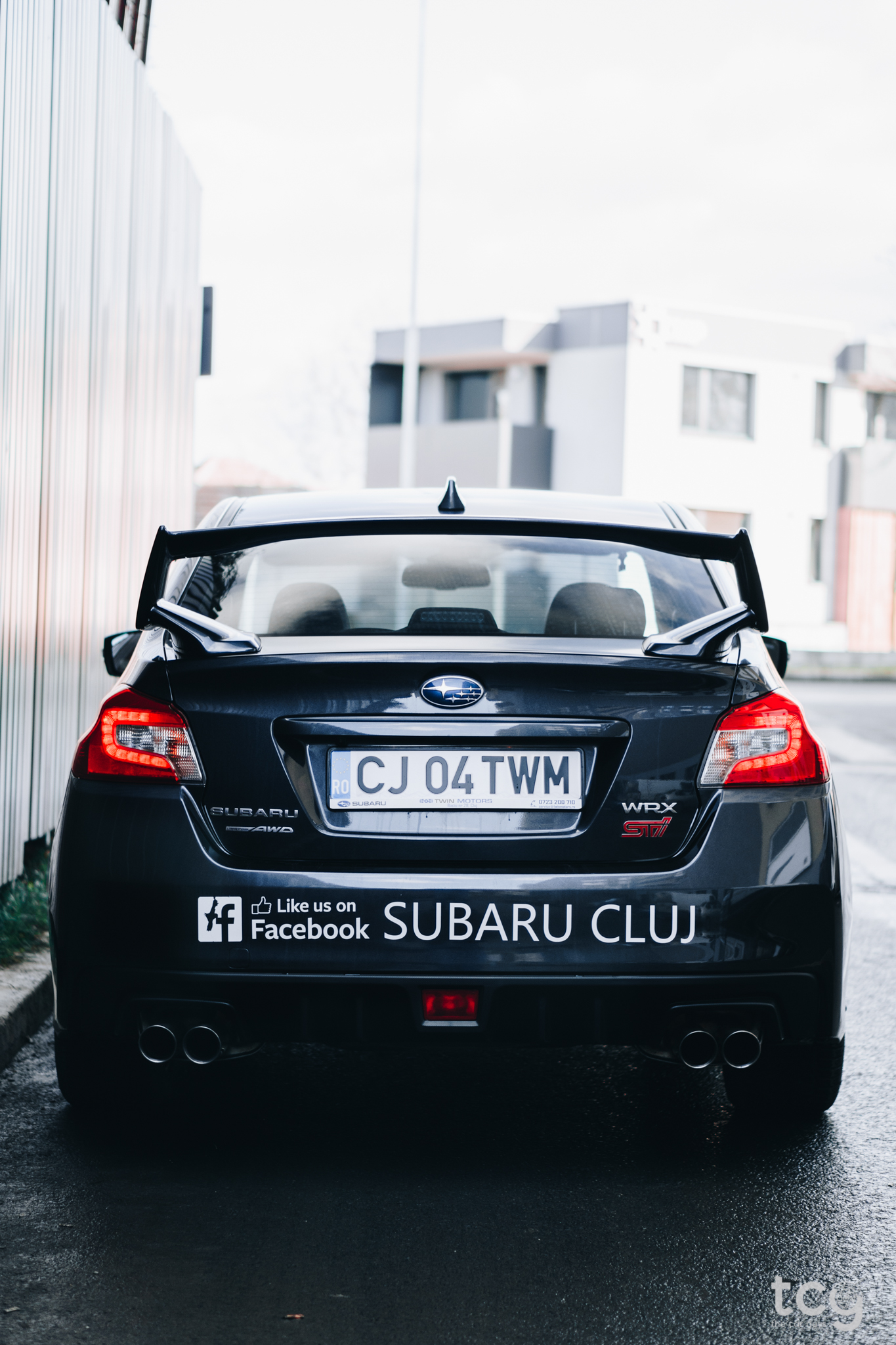 One thing that really bummed me out about this car is the soundtrack - actually, the lack thereof! The Boxster engine makes a great noise, inside the car - not so much on the outside. You do hear a slight rumble, but that's about it! Even the Mini Countryman S we tested last week makes a better noise, which is very disappointing coming from a car that, well, looks like this! I would have expected something more, I don't know - pop-pops, more grunt, something!
The WRX STi likes to be pushed, hard - I felt it doesn't really like to be driven in a chill, relaxed manner, I'm not saying you can't do that but I for one wouldn't get this as my daily driver - I would get it as a weekend car though, it's crazy fun!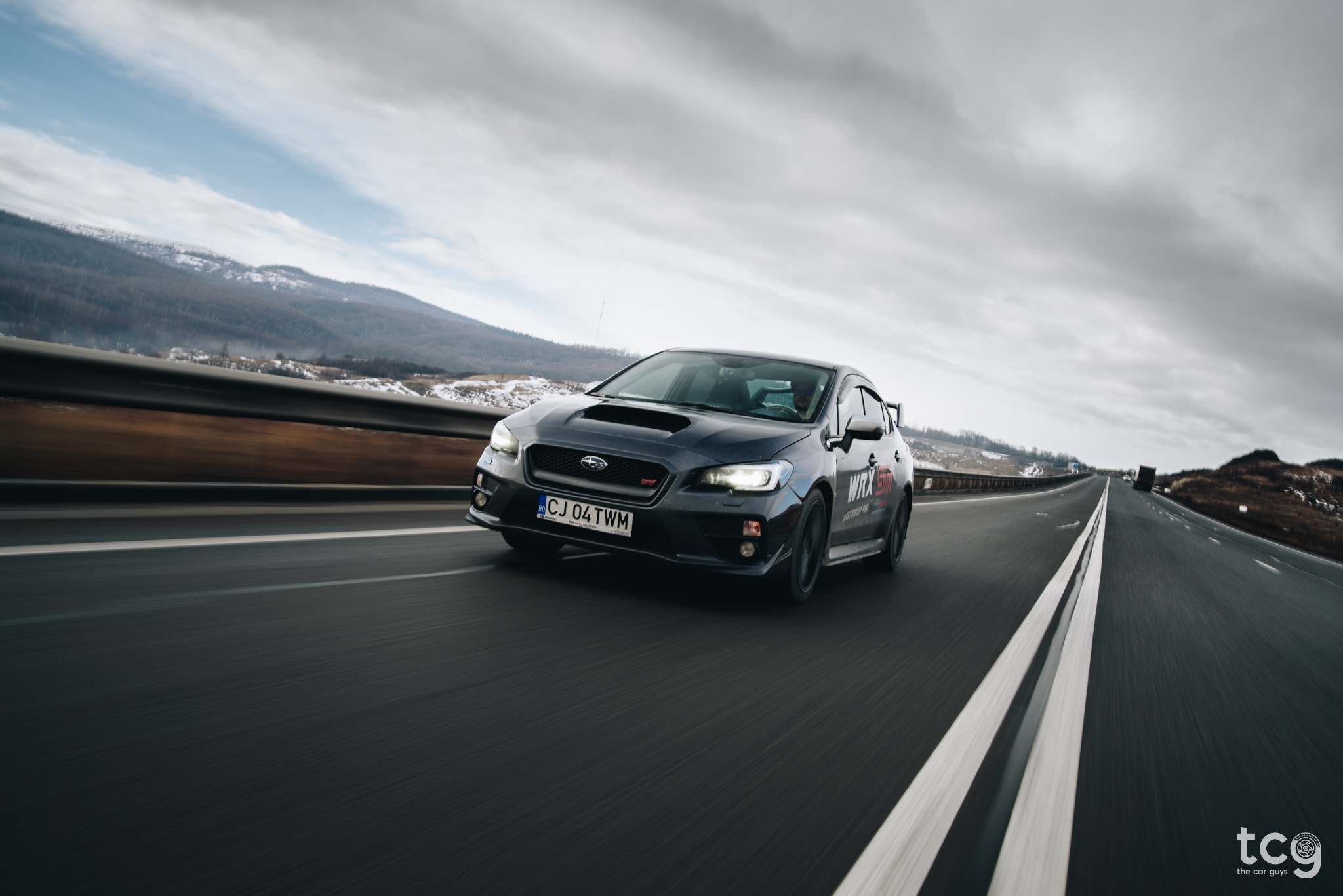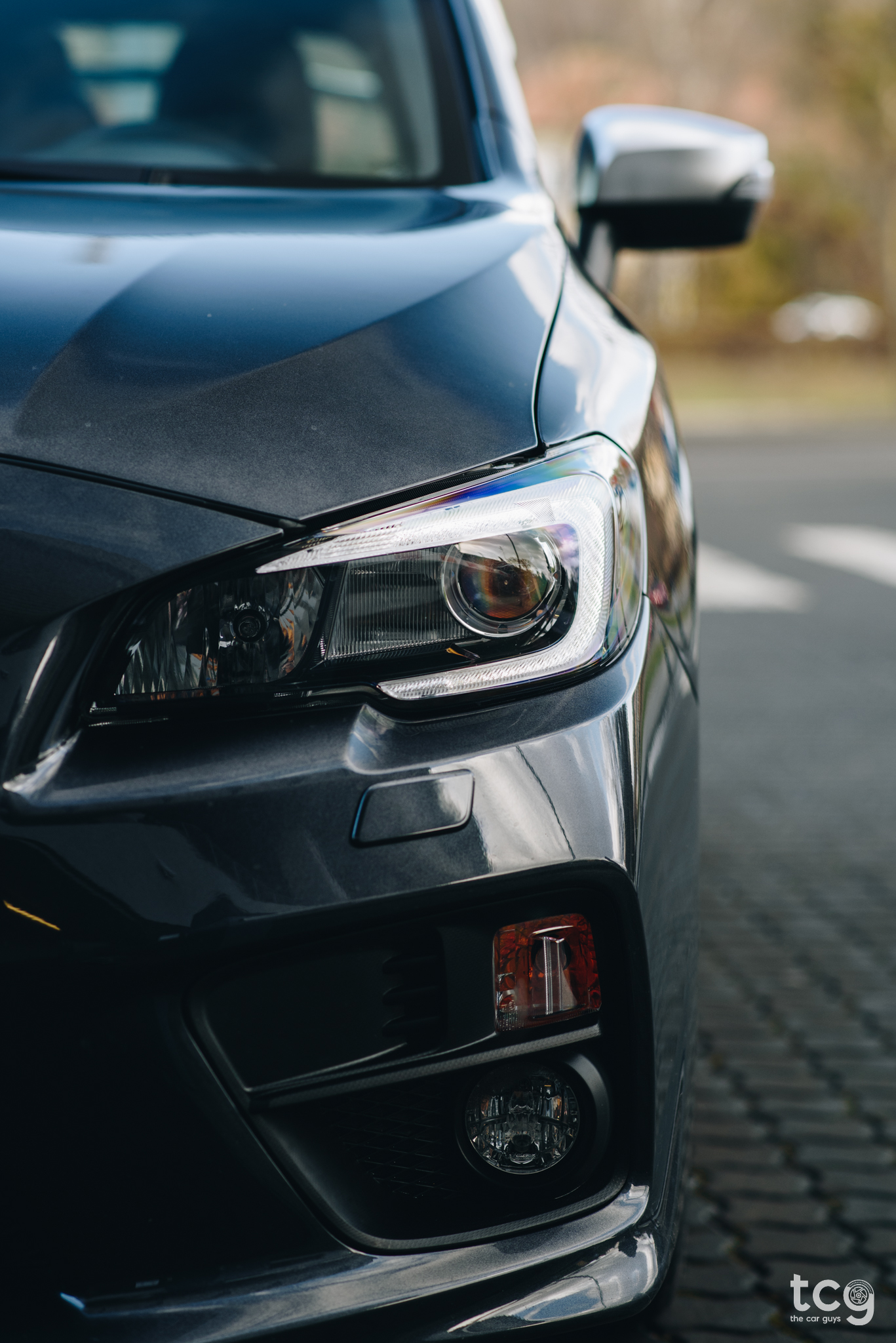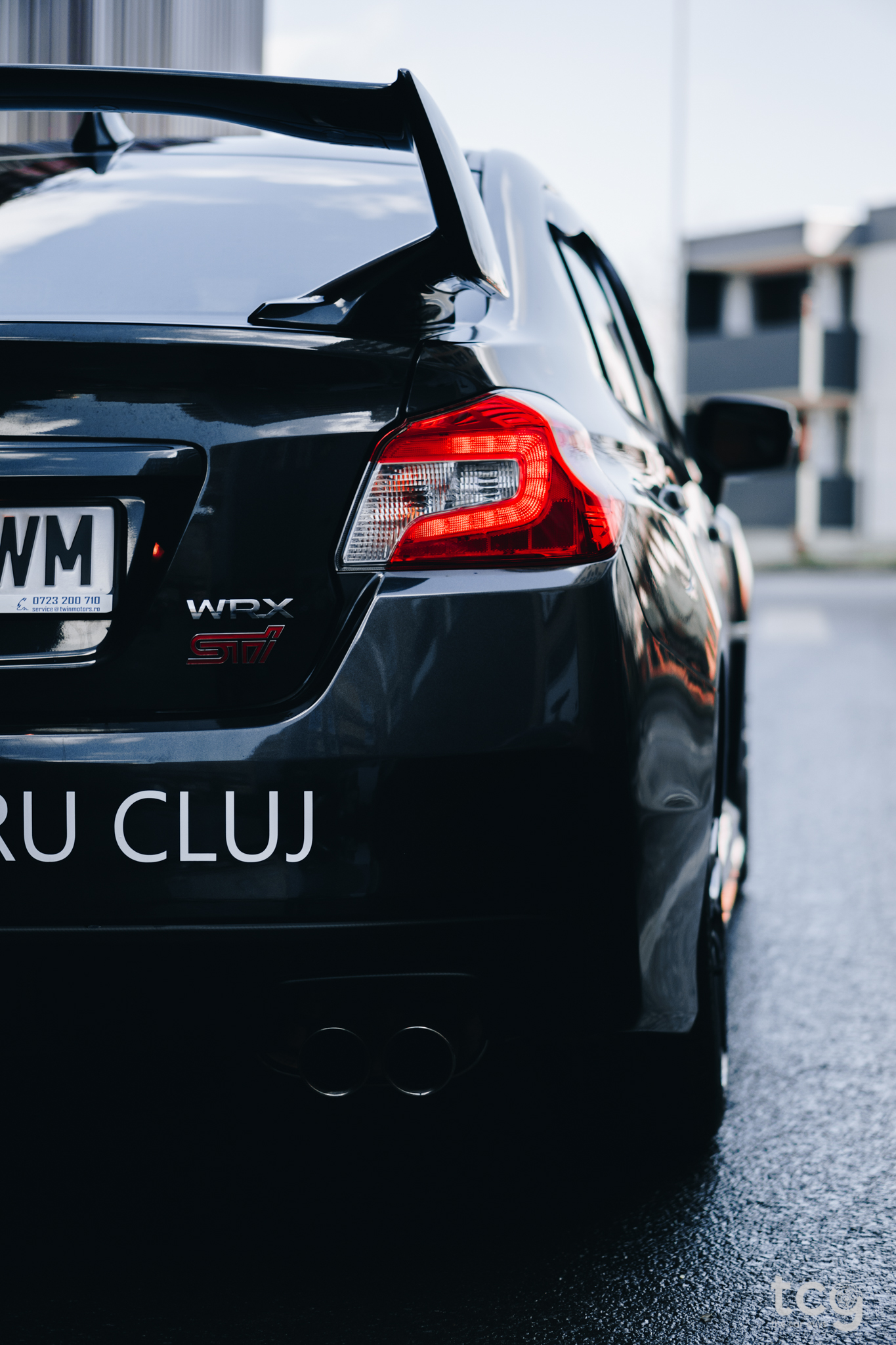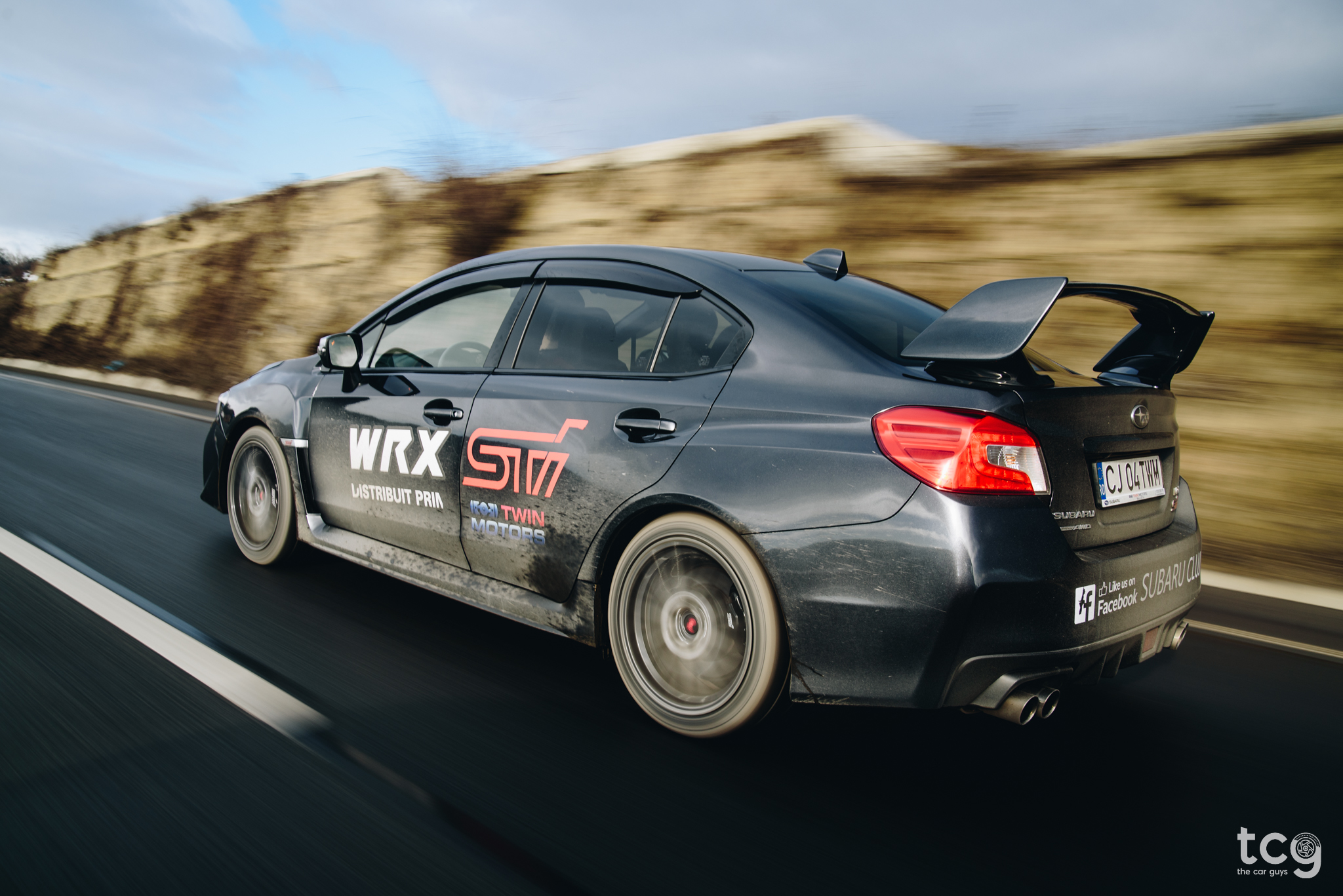 My first reaction when I first got in the car was - meh! I'm not faulting the interior quality or anything, there are soft touch plastics on the dashboard and all-around the cabin, but it's too similar to the Forester we drove a while back - and that's really not ideal when you're buying a 40,000 Euro sports-car.
It's functional, it works, it's decent to use - but I wanted something more! I know, I know - when you get a car like this you don't really care about the interior, but keep in mind that you spend most of your time in the car, driving it - not admiring it from the outside. If you want that, get a garage queen and be done with it!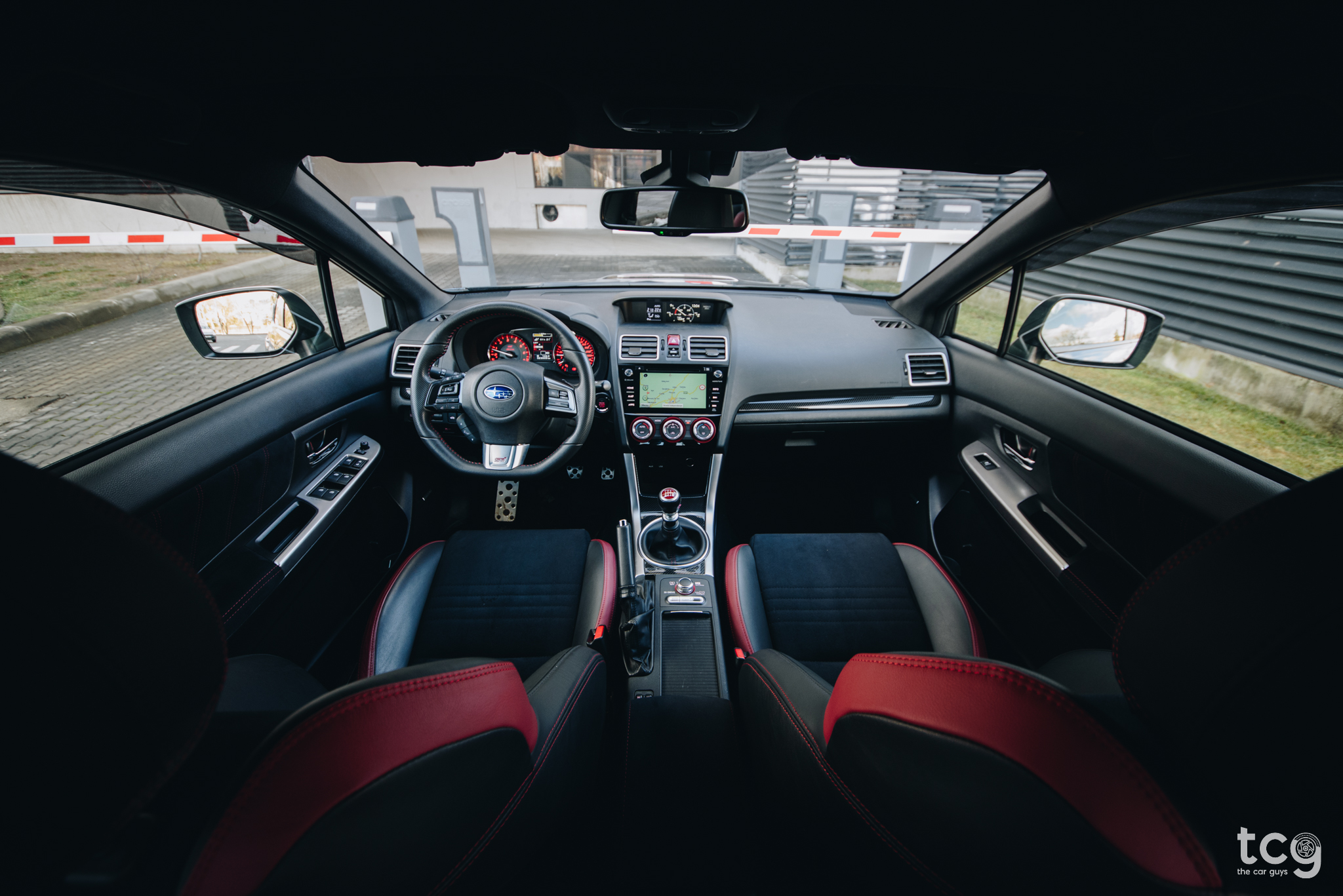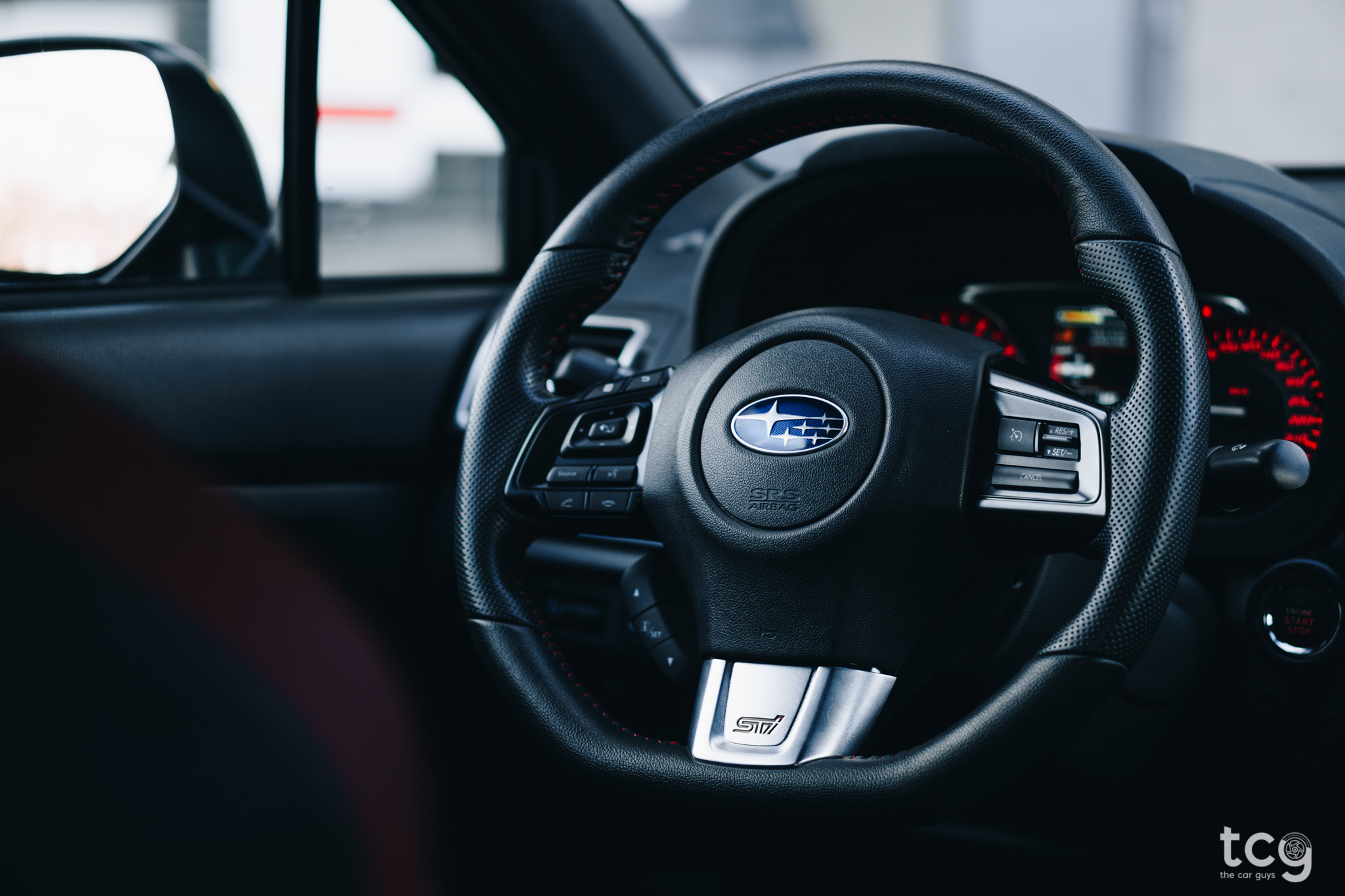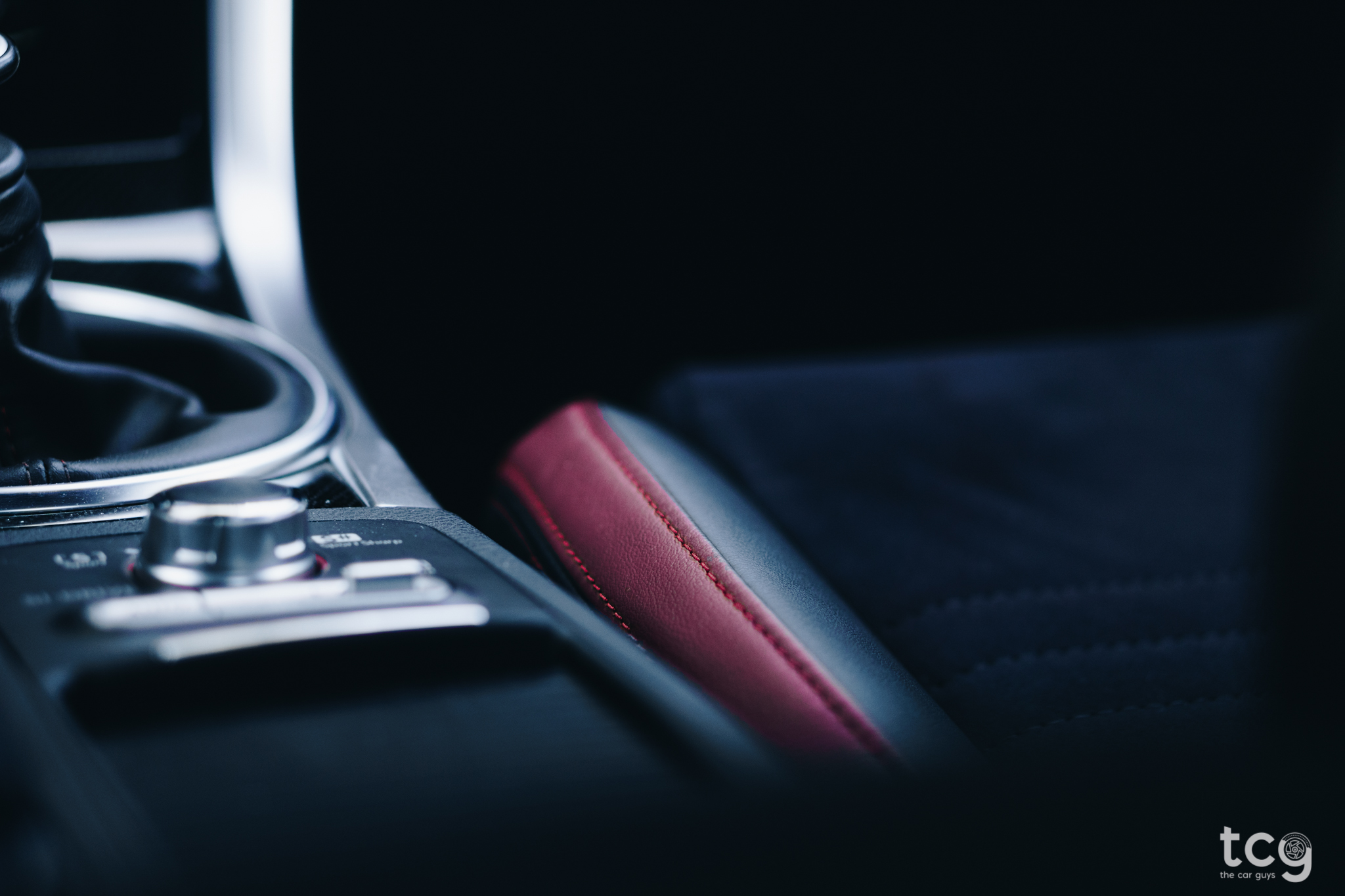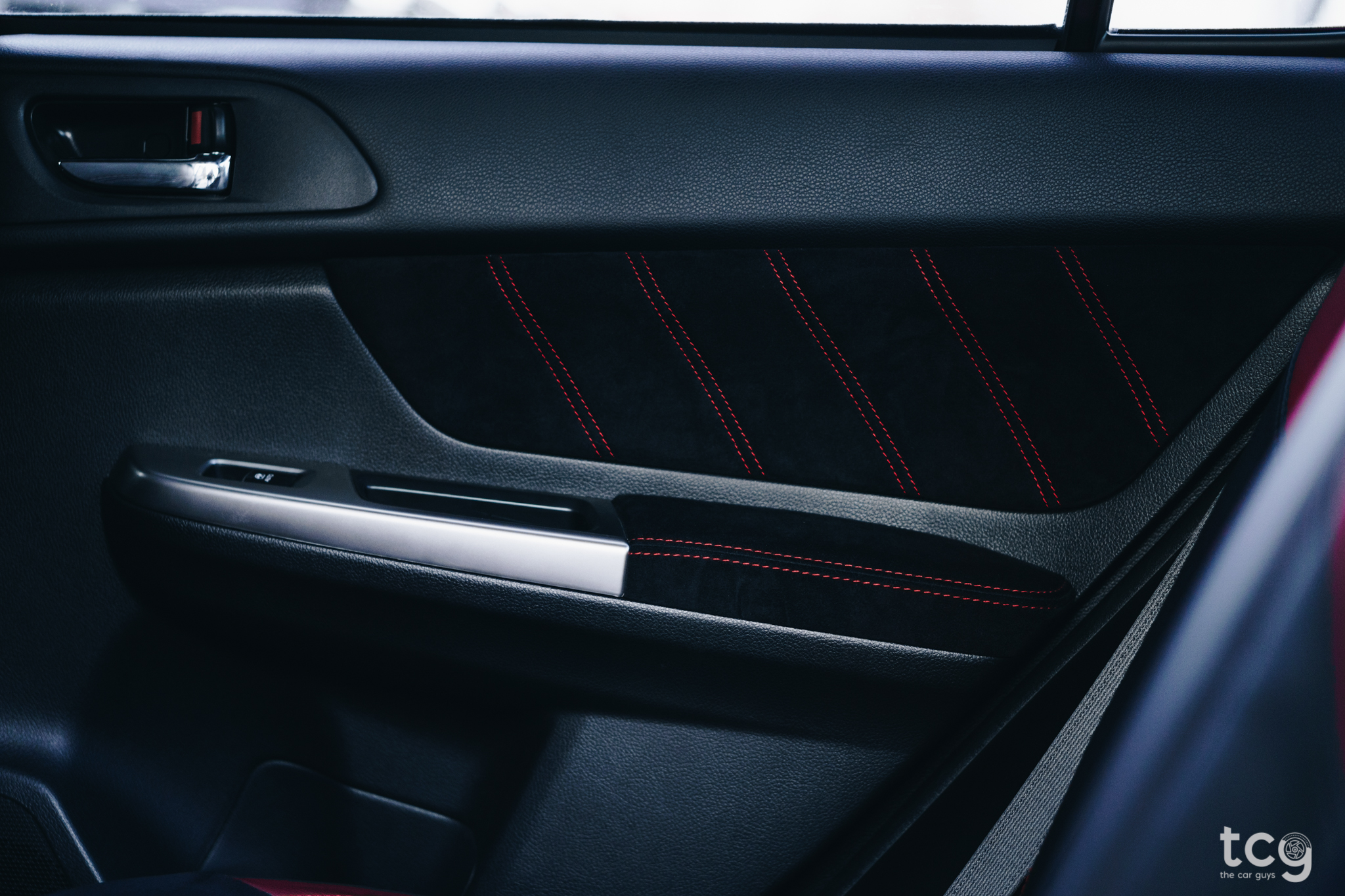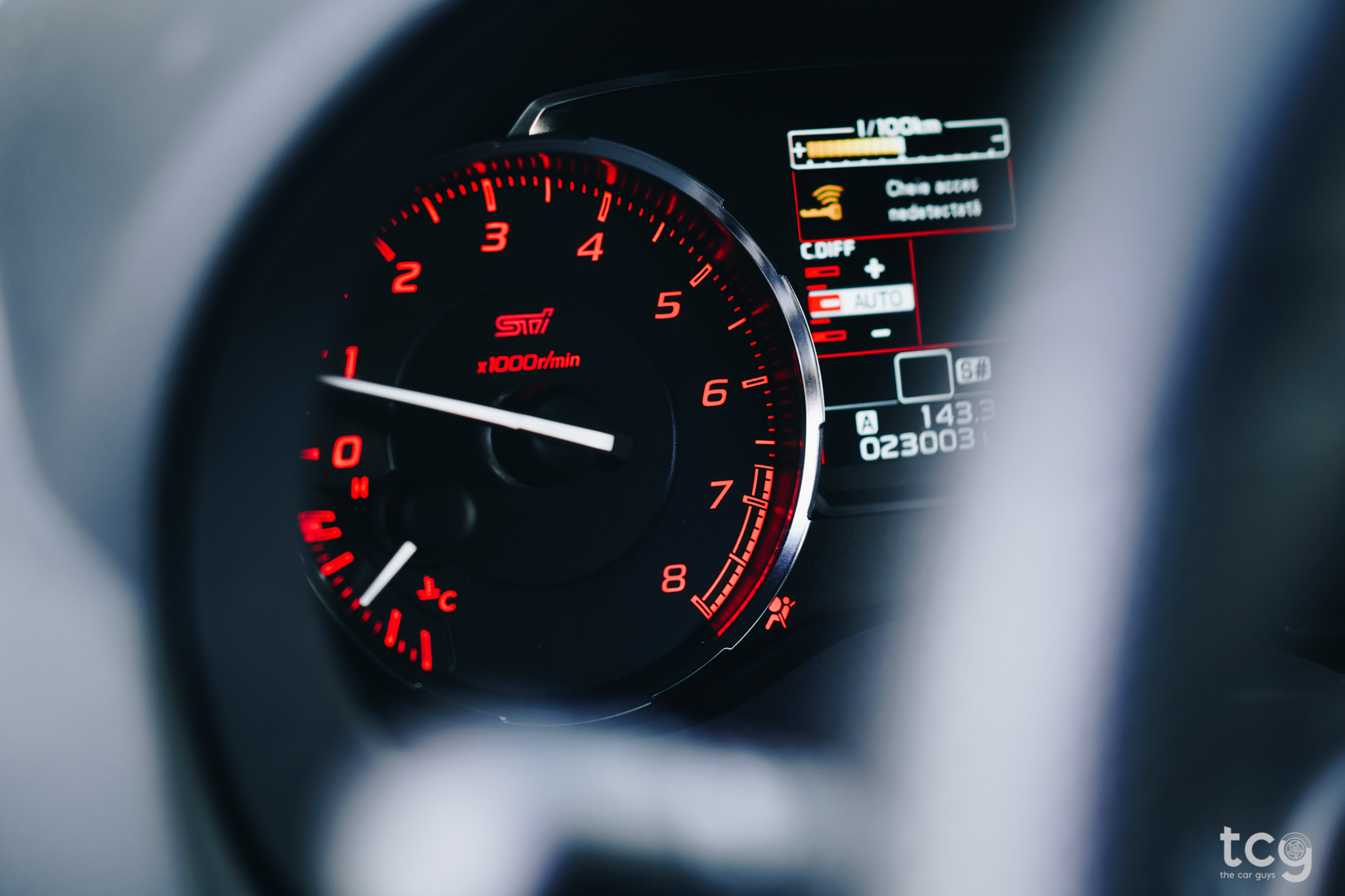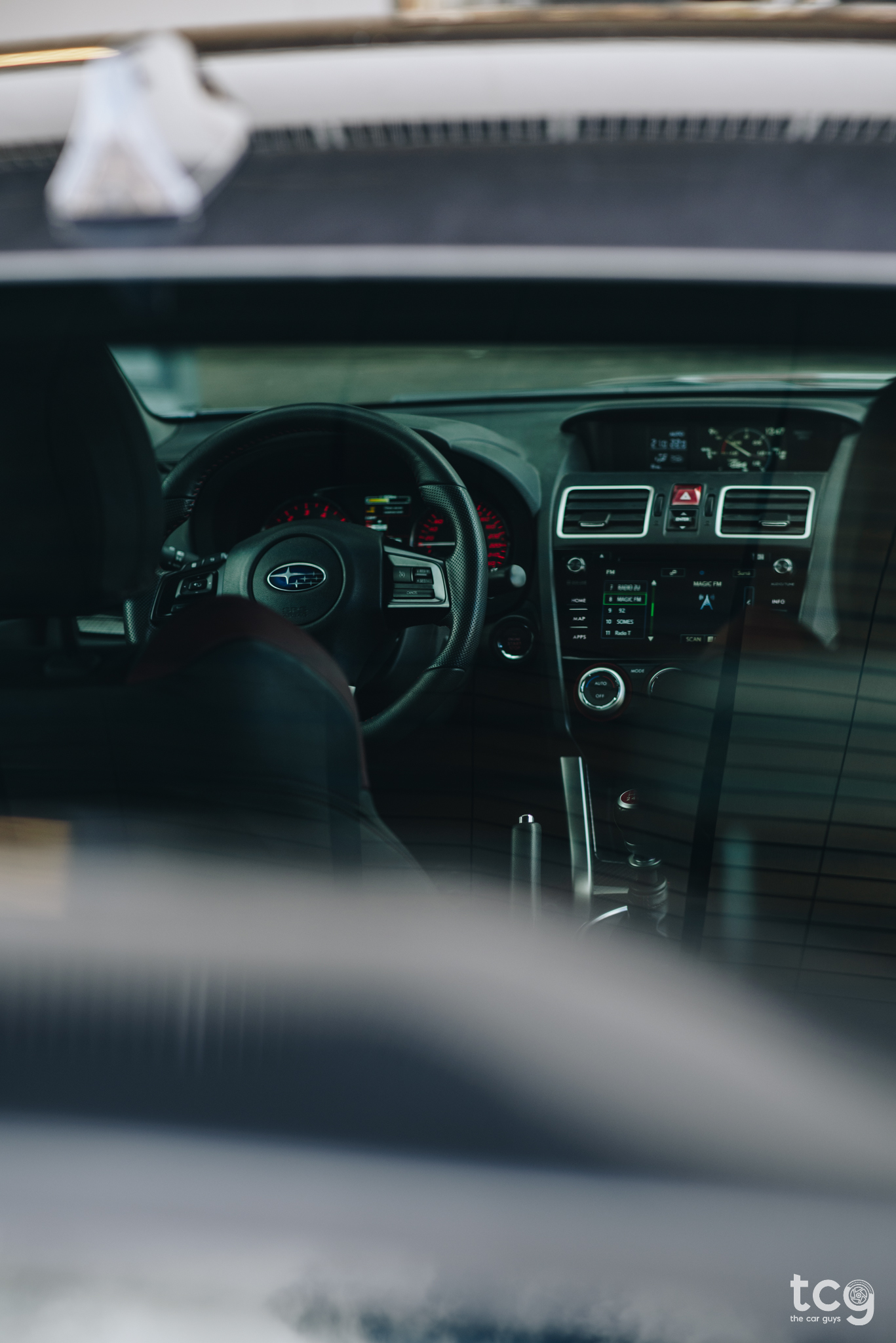 Visibility is good (front & back, even though there's that great-looking, big-ass spoiler in the way), the seats are great with plenty of adjustment so you can get comfortable behind the wheel and the infotainment system is ok, not the best but ok to use. I don't get why they added that 2nd screen smack-dab on the top of the dash - it's kind of useful but not really - very fiddly to use because of the oddly positioned joystick between the central air vents.
It's easy to pair your phone and navigate the menus but there's no Apple CarPlay/Android Auto option which is very disappointing, honestly if it had that, you wouldn't hear me complain about the infotainment because that's all I would have used!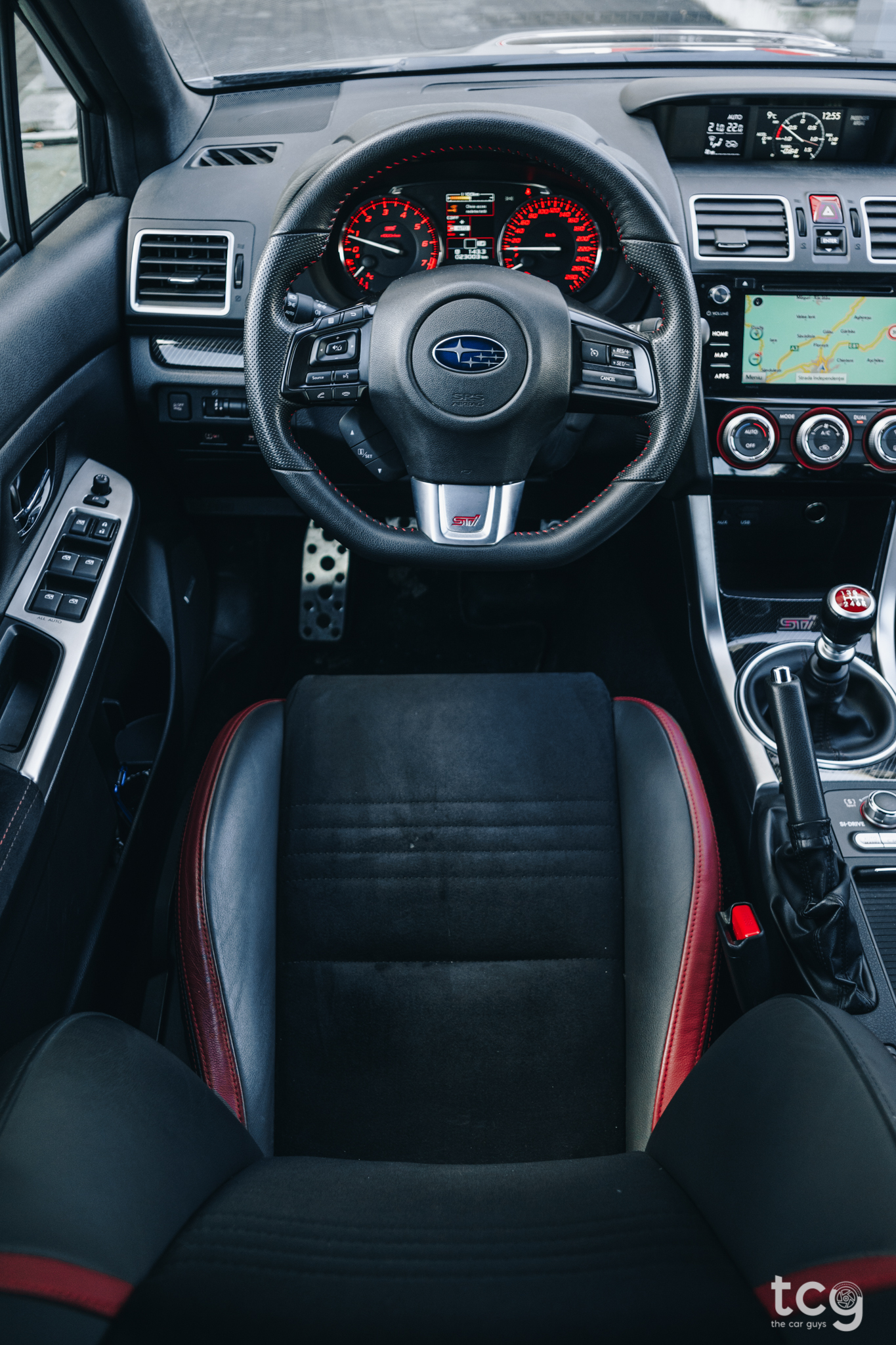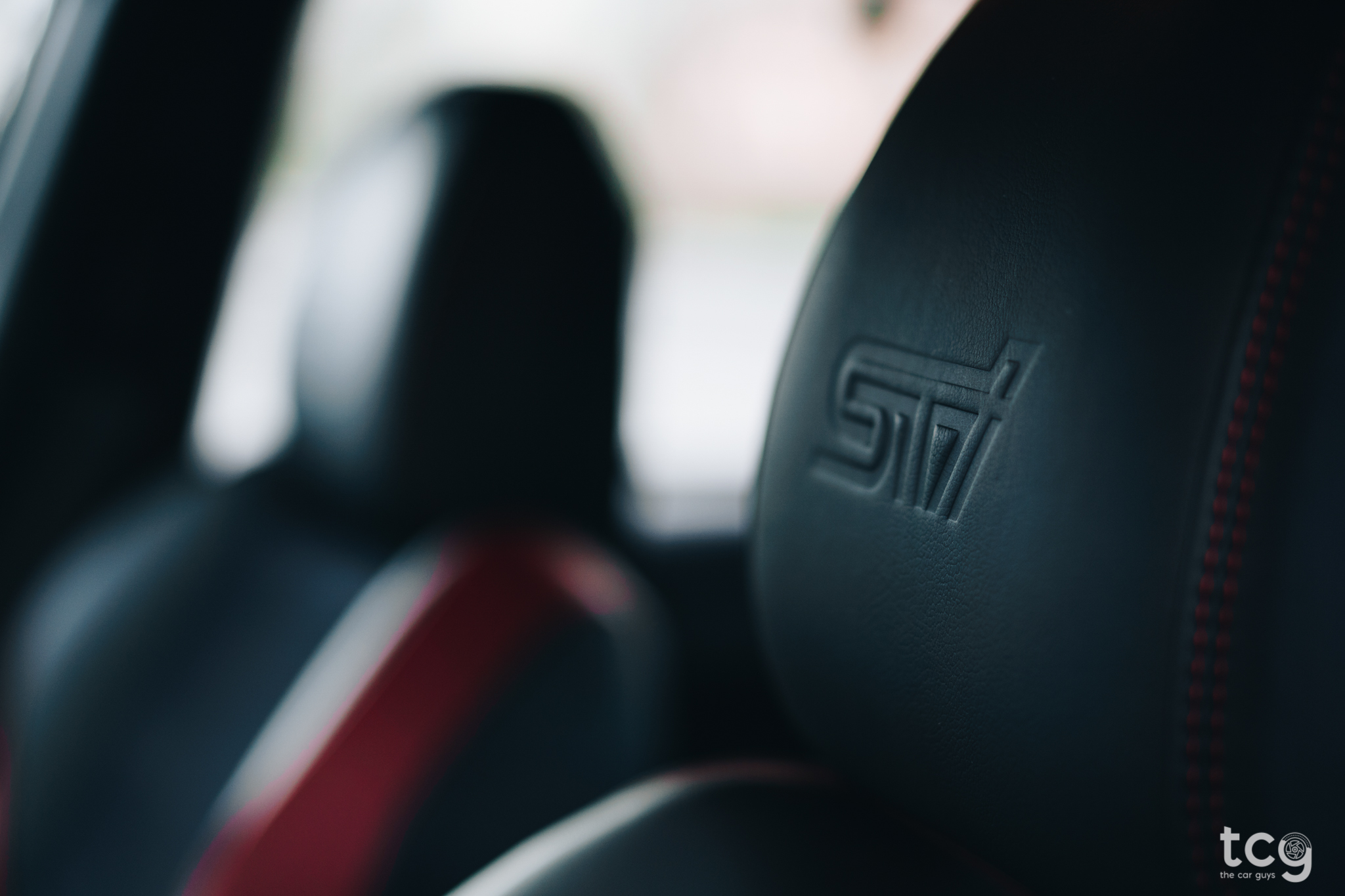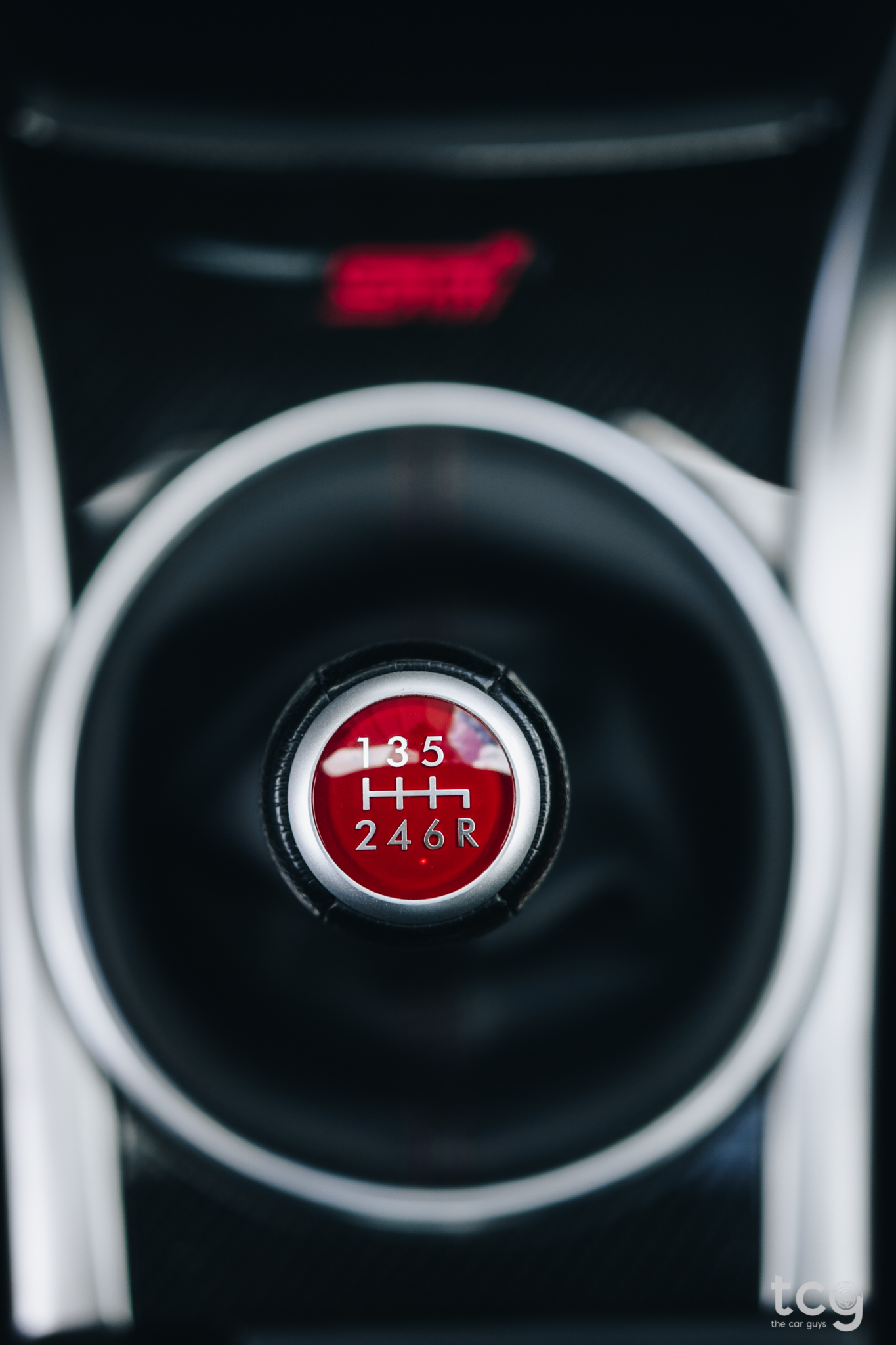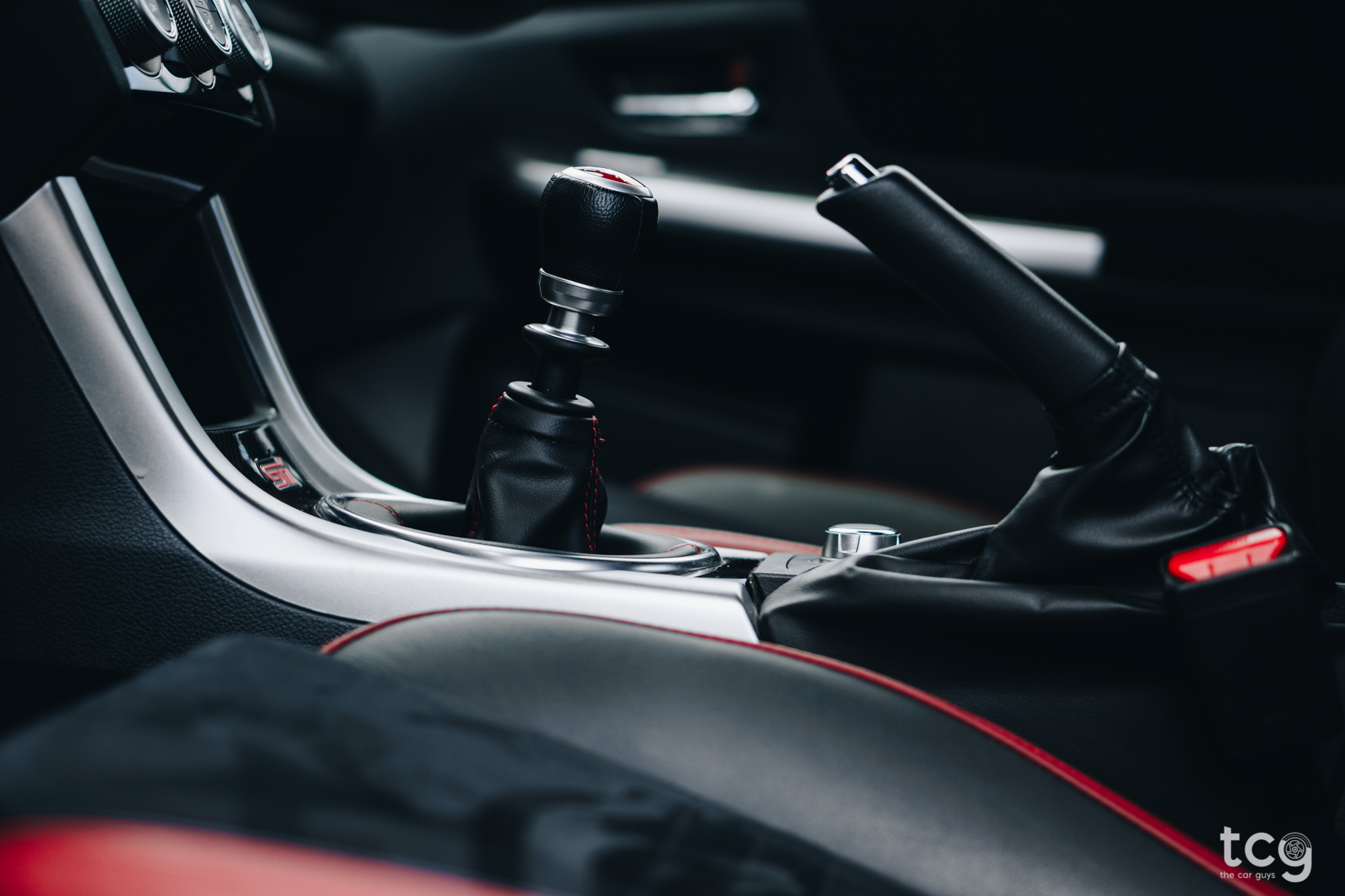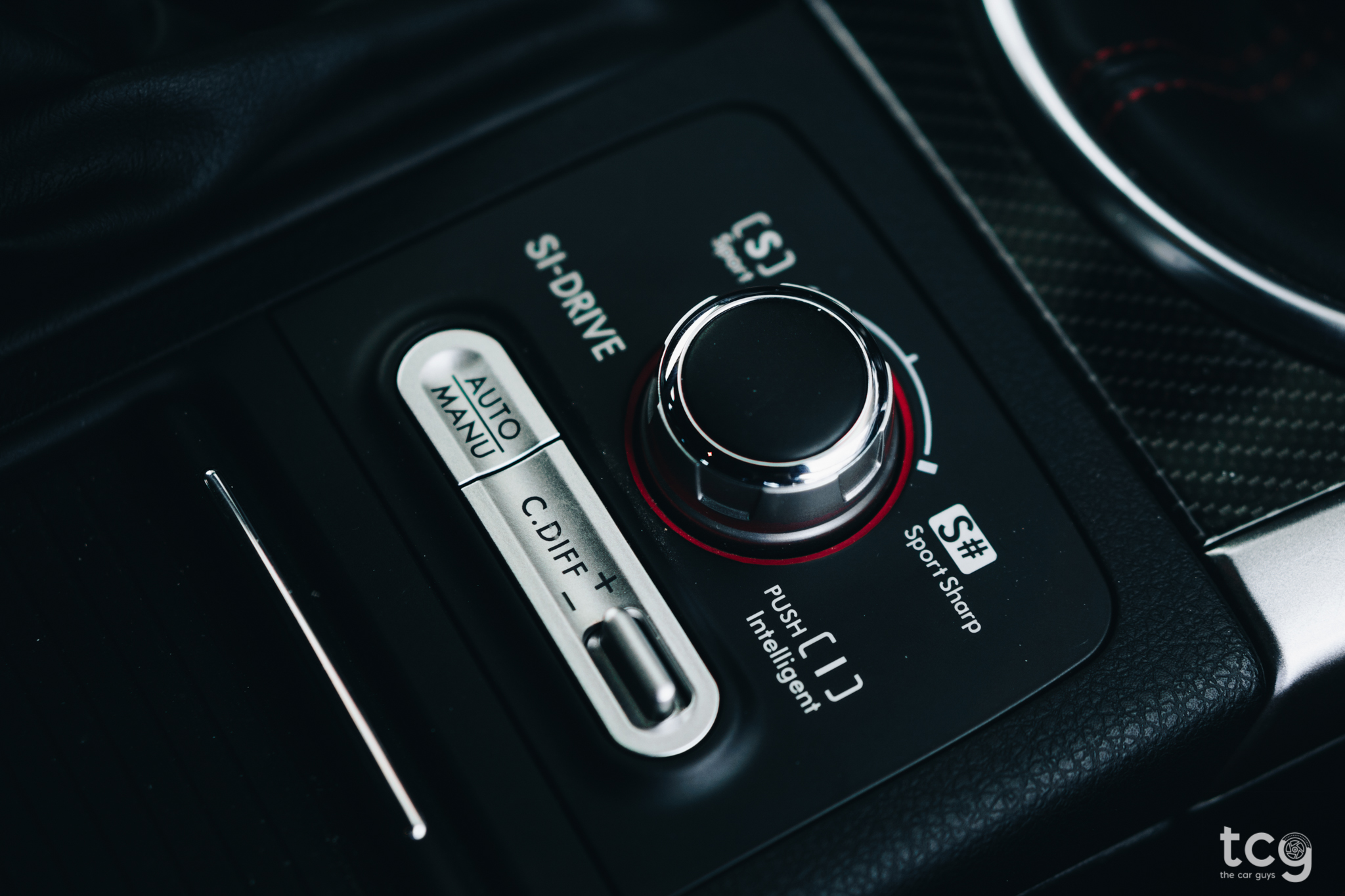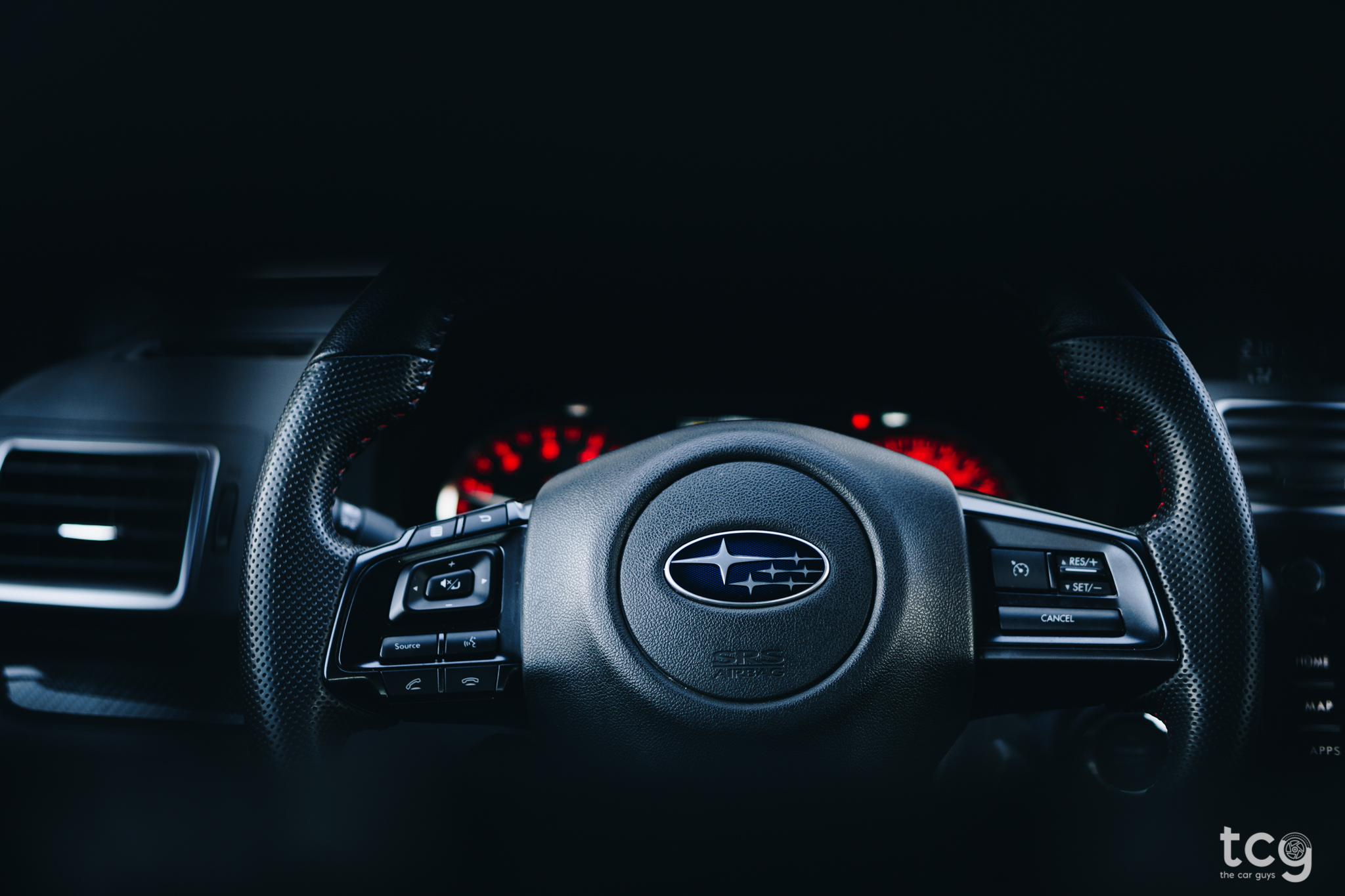 A few impressive features are the rear passenger space (actually bigger than the Golf R & Cupra) in terms of knee room, not so much in terms of head room - and the boot space is 460 litres! The rear seats also split 60/40 which helps with boot space if you need to carry longer items and you get a bunch of cubby spaces around the cabin to store stuff in, pretty good Subaru!
---
3 things I really like about the WRX STi:
The pure driving pleasure it offers & how planted it feels in the corners!

How great it looks!

How engaged you feel while driving the car - there's nothing like driving a short-shift manual, rally-bred sports-car!
---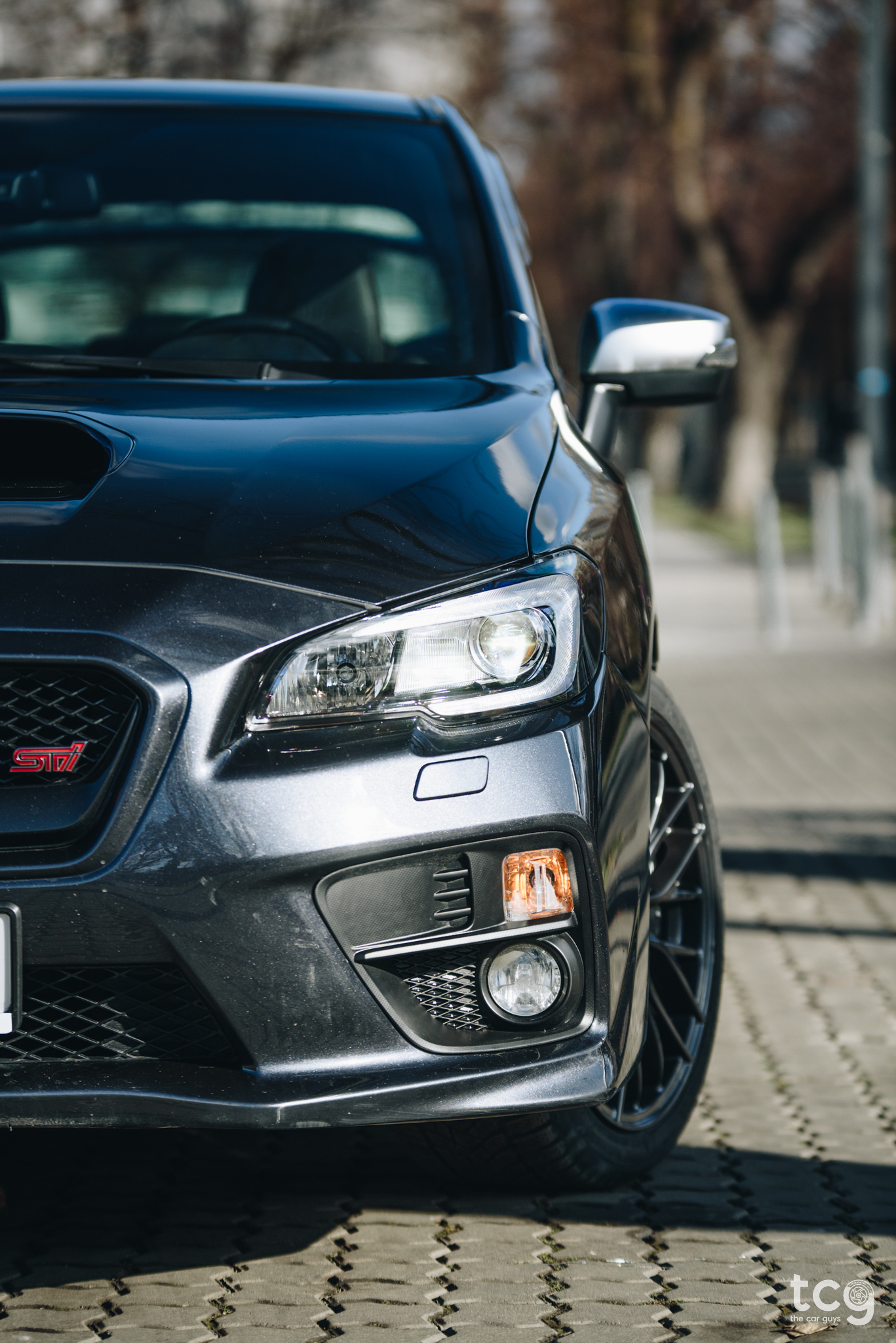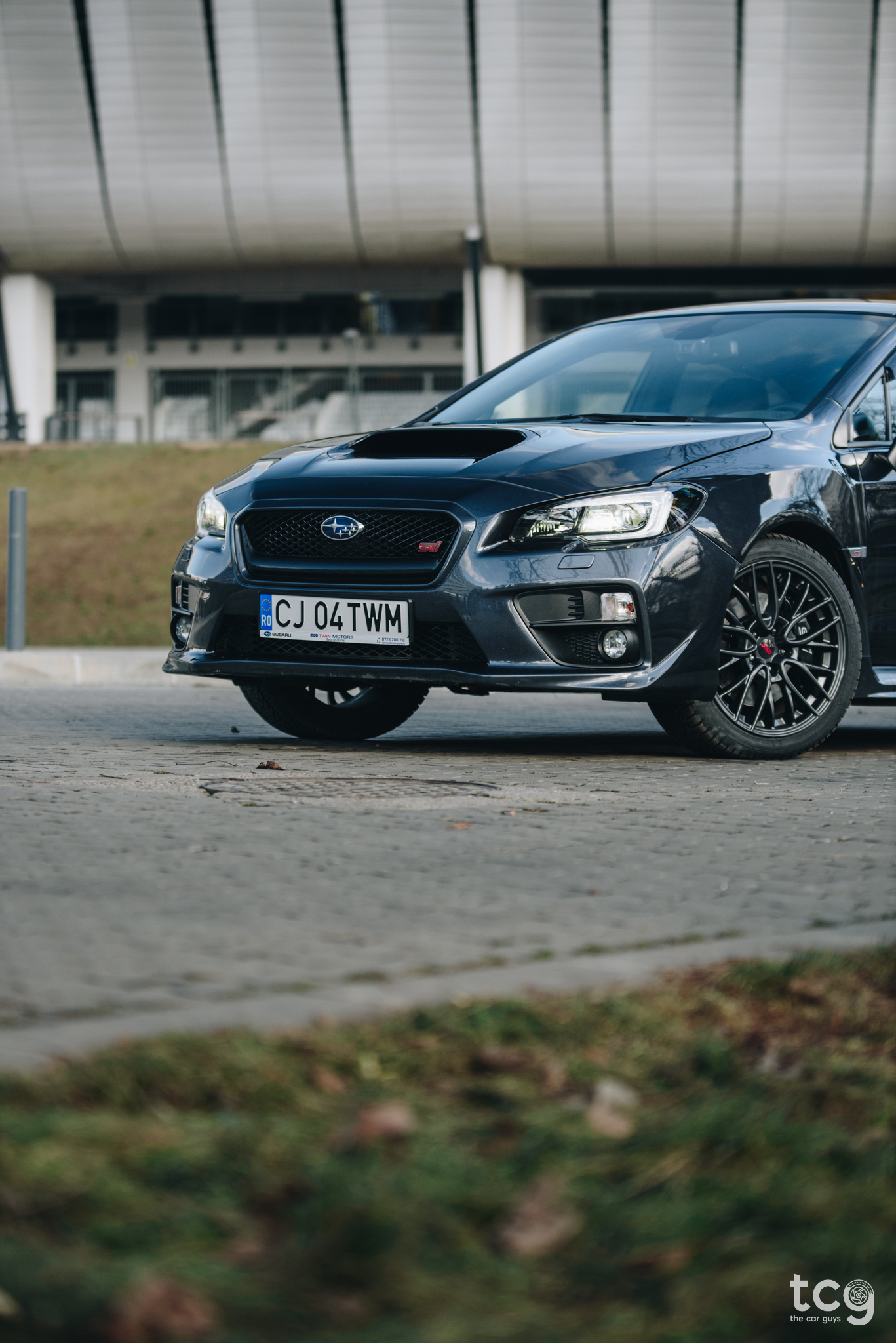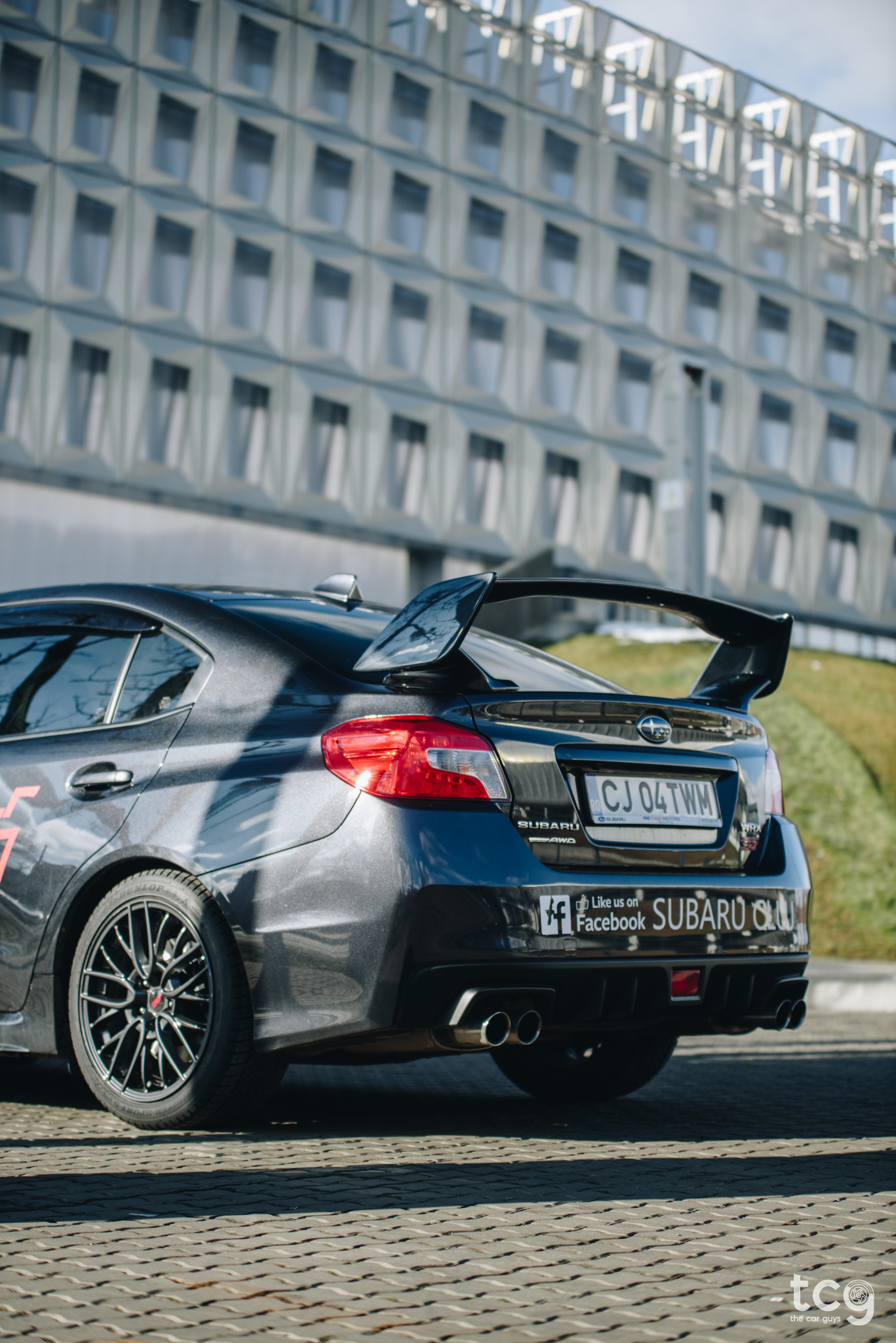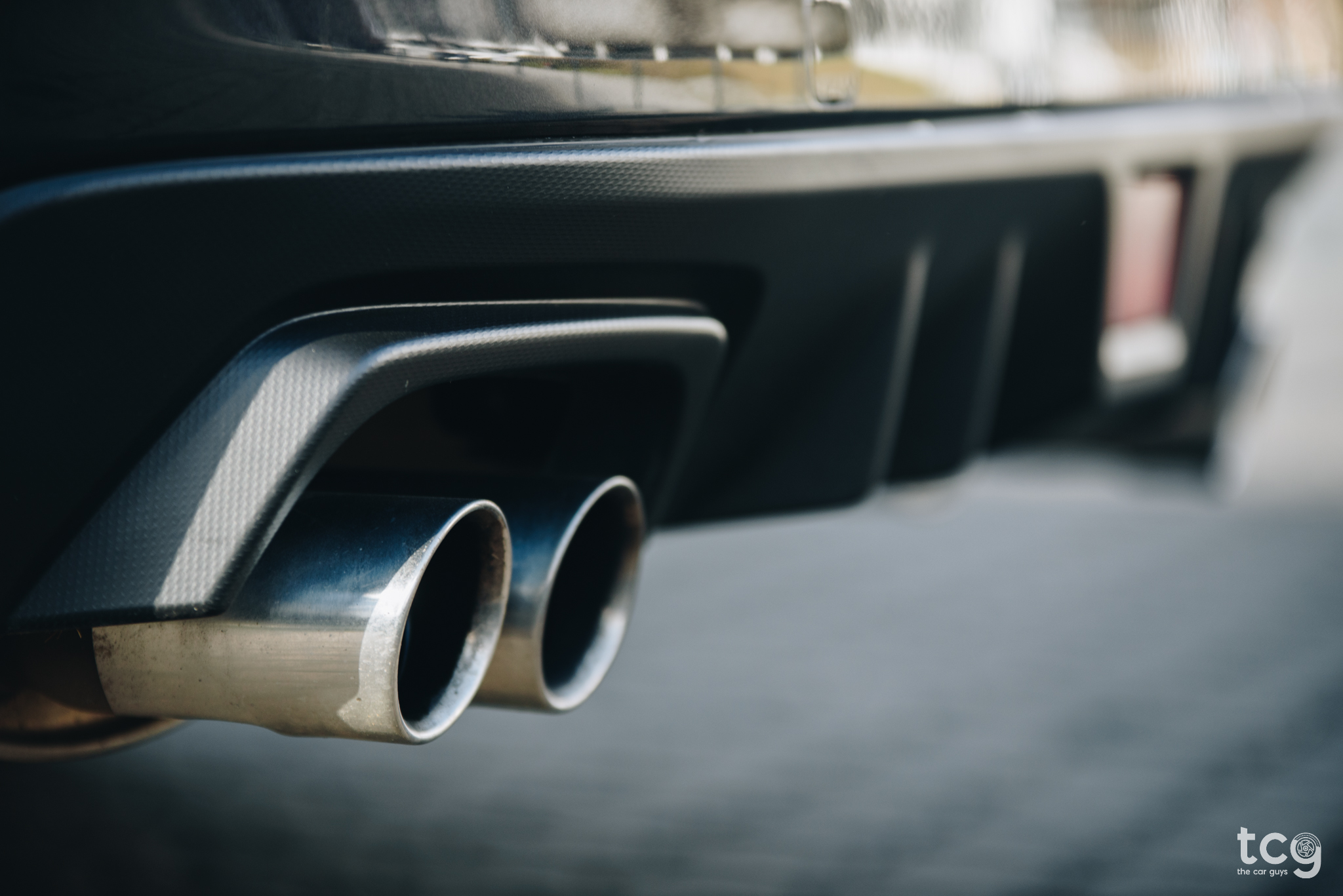 ---
3 things I really don't like about the WRX STi:
The lack of sound from the exhaust!

How similar the interior is to the Forester and other Subaru cars.

The fuel consumption is horrible, it's like it has a tornado in its fuel tank!
---
Would I get this car? As a daily, no - as a weekend car, definitely! It's a great driving experience and you really feel like you're alive when driving this WRX STi!
---
Price of the tested model: ~42,000 Euro (VAT included).
Engine and Gearbox: 2.5 litre turbocharged petrol Boxster engine, 300hp (407NM), 6-speed manual
---
Thank you Subaru Cluj for lending us the car, we really appreciate it!
Photos by: Dan Grigore & Clau Morar
---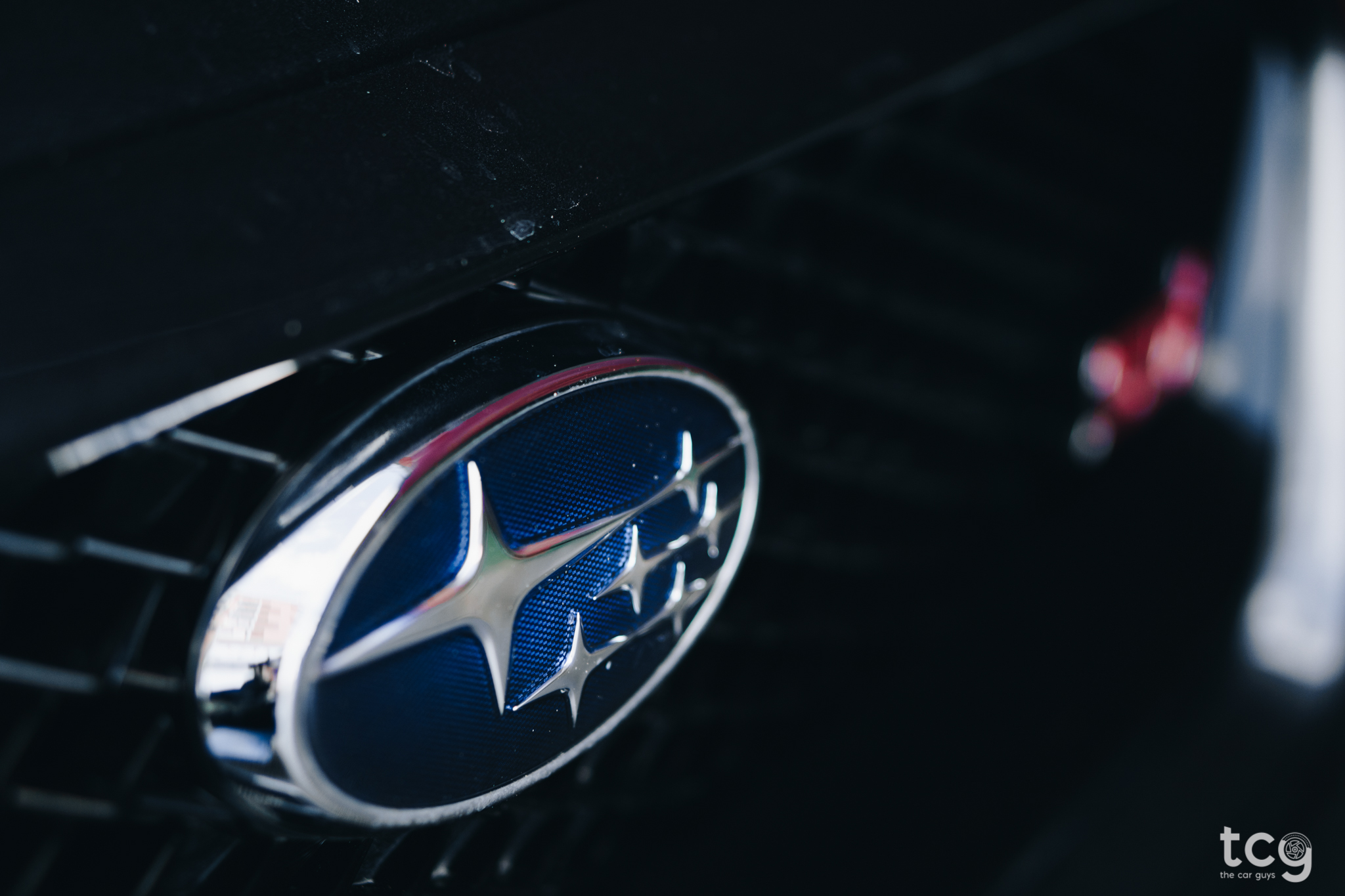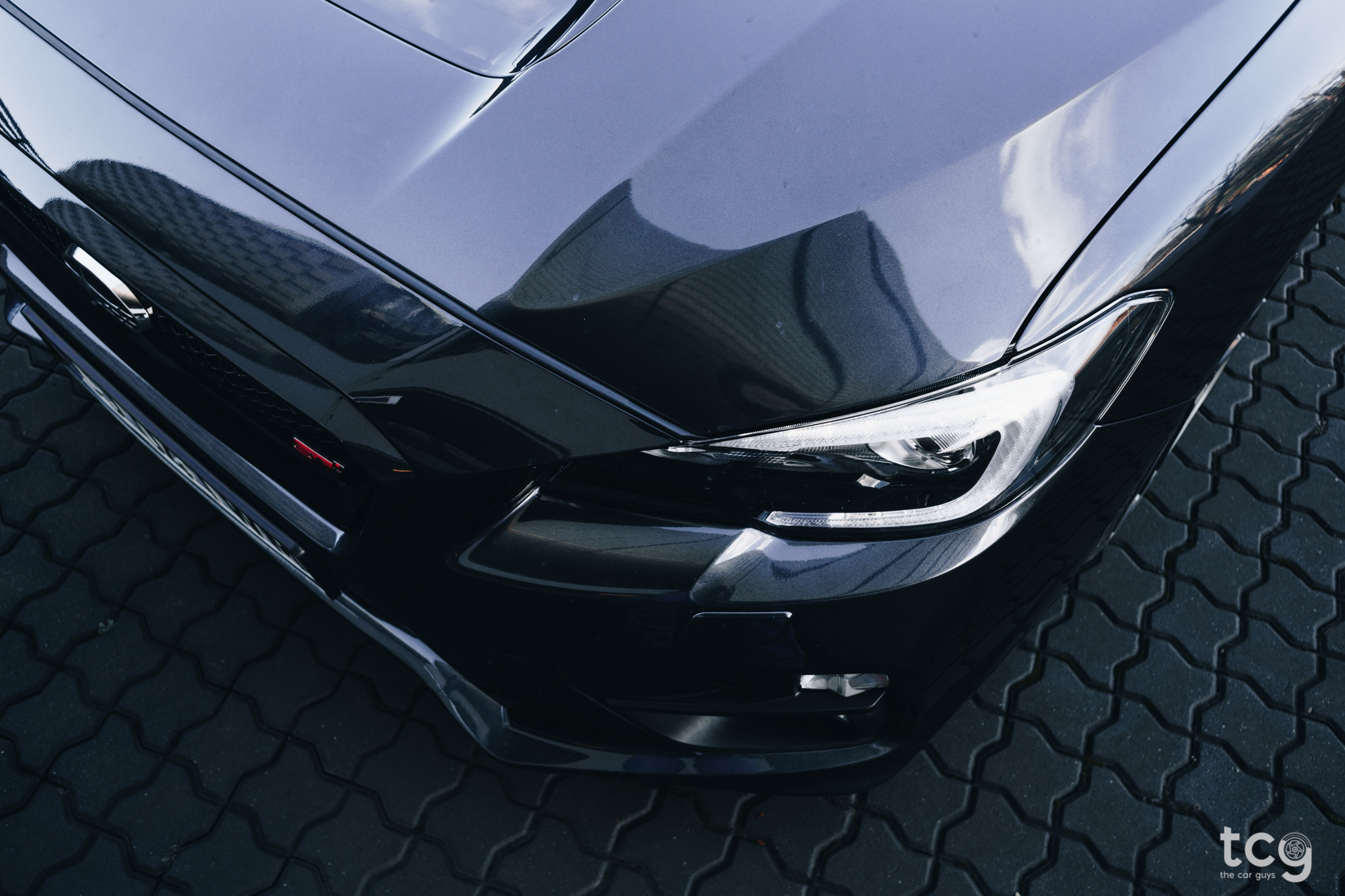 ---