Before I drove this GTE, whenever I heard of a hybrid I always thought of a Prius - and because I never actually liked the Prius, I kind of thought they all sucked. But boy oh boy, was I wrong! The Passat GTE offers a very impressive blend of performance, refinement and efficiency.
You can't really go wrong with a Passat, can you? I mean … it's german, it's a Volkswagen and this particular one is a hybrid - pretty much a recipe for success, right? After driving it for a few hours, I can honestly say - YES!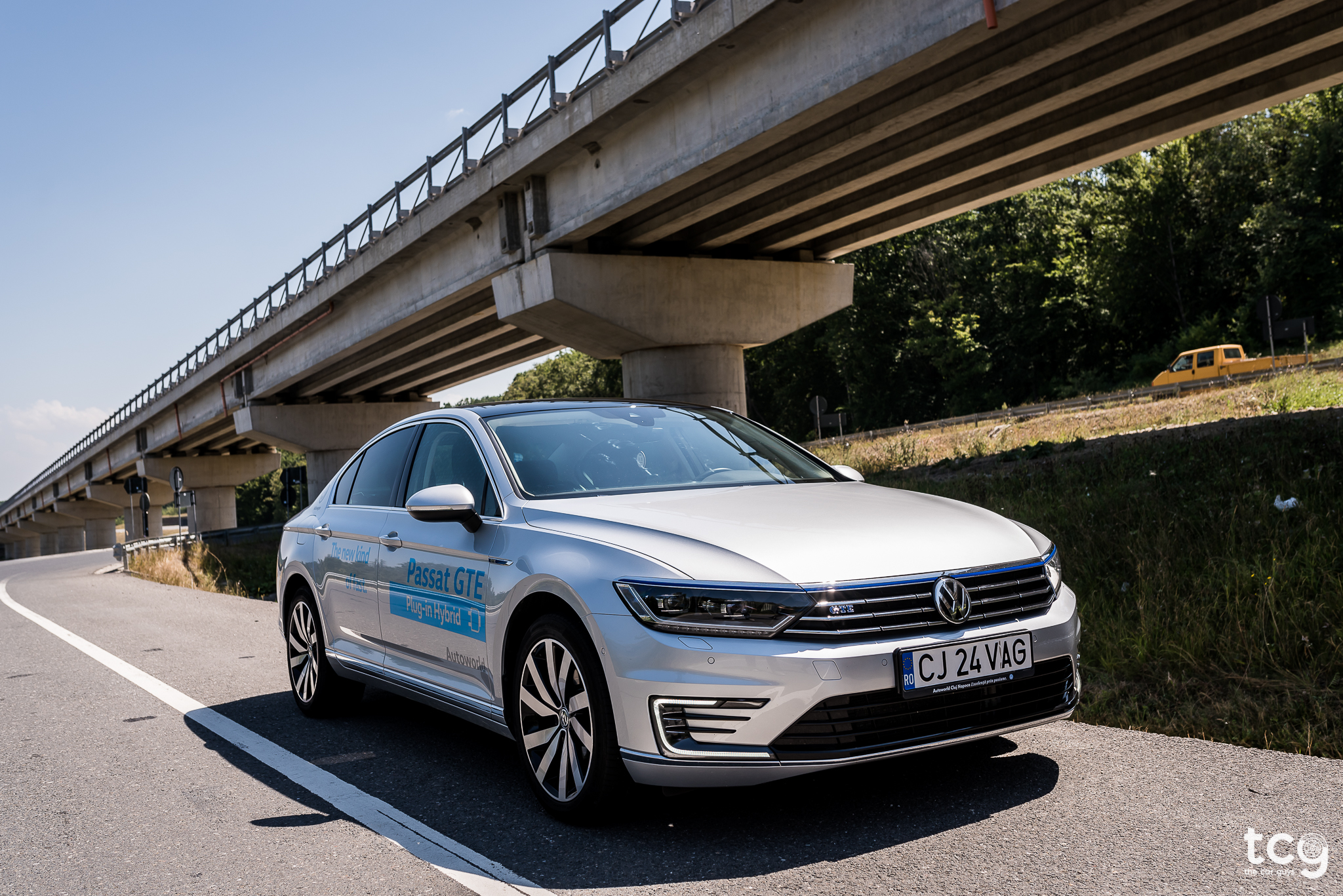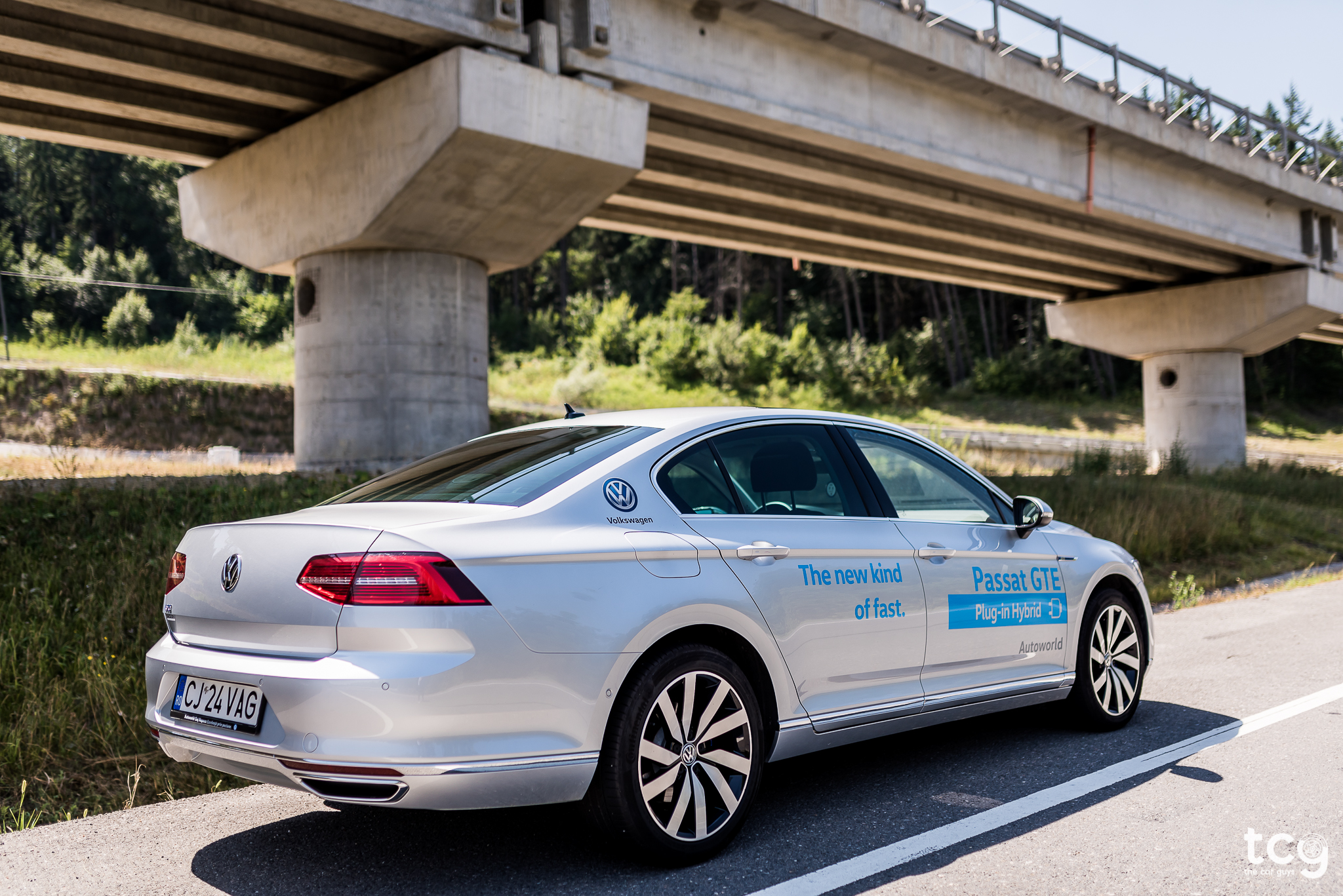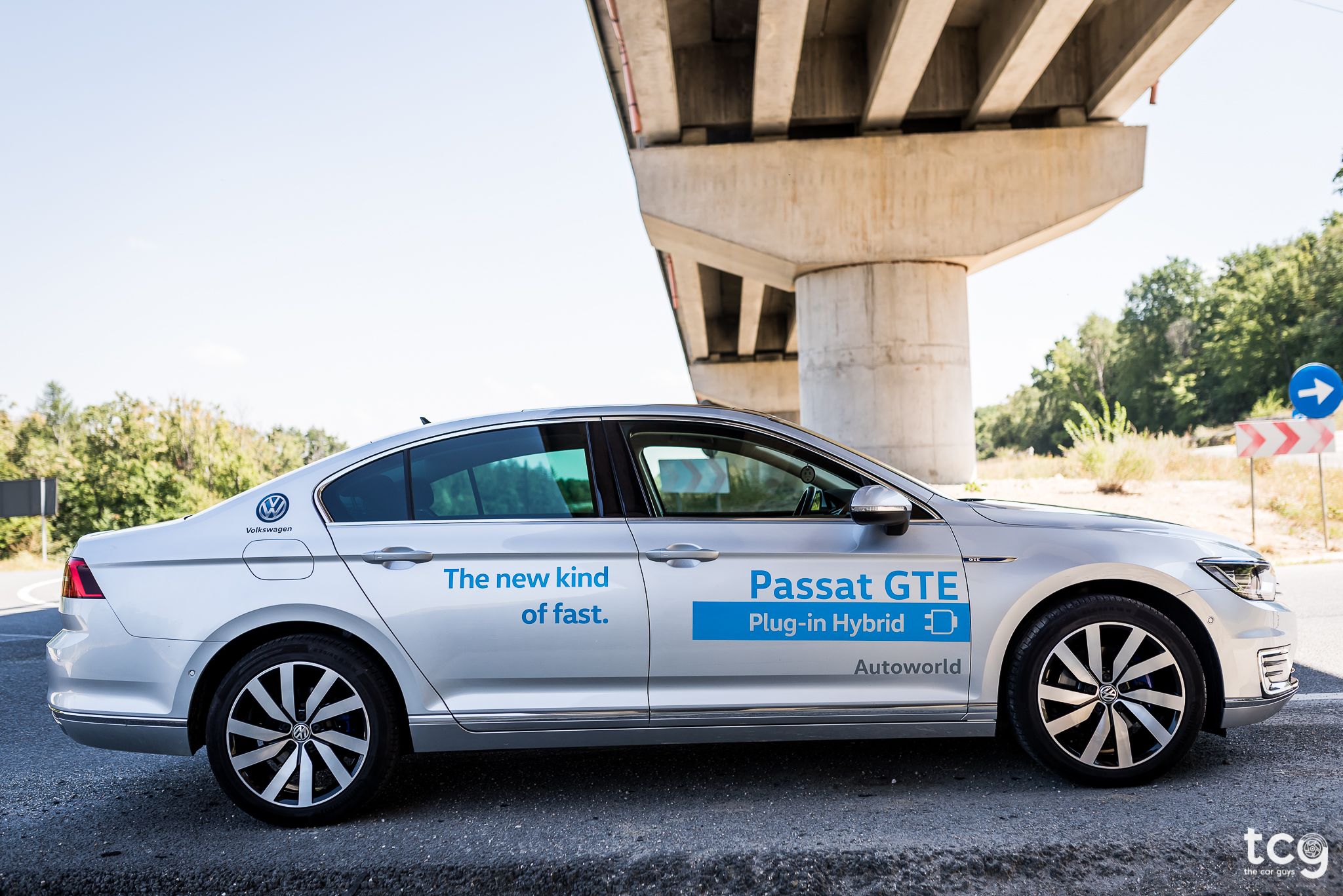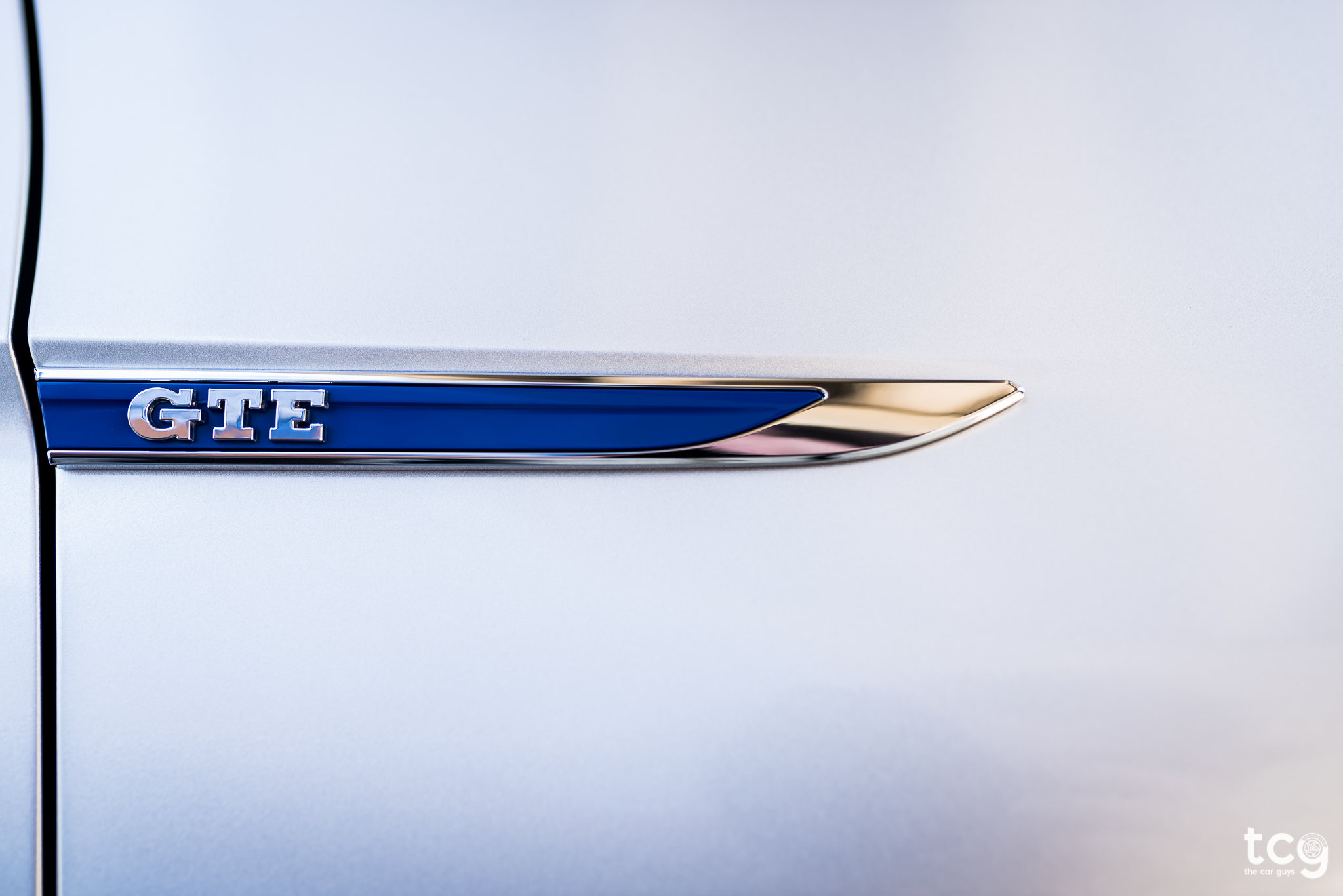 Let's start with the car's looks and I have to admit I'm loving the design! I've read a lot of reviews and articles saying the Passat is boring and dull-looking and I agree, to some extent, but the subtle changes of this GTE really make it stand out for me. As with the Golf, the Passat GTE's appearance is easily recognizable by the C-shaped LED running lights in its front bumper and the blue bar that extends across the grille and headlights (even the brake calipers are blue), while the grille neatly tucks away the port for charging the battery. You also get very good looking 18-inch rims, dual exhaust tips and an overall sense of premium quality! I'll let the pictures do the talking!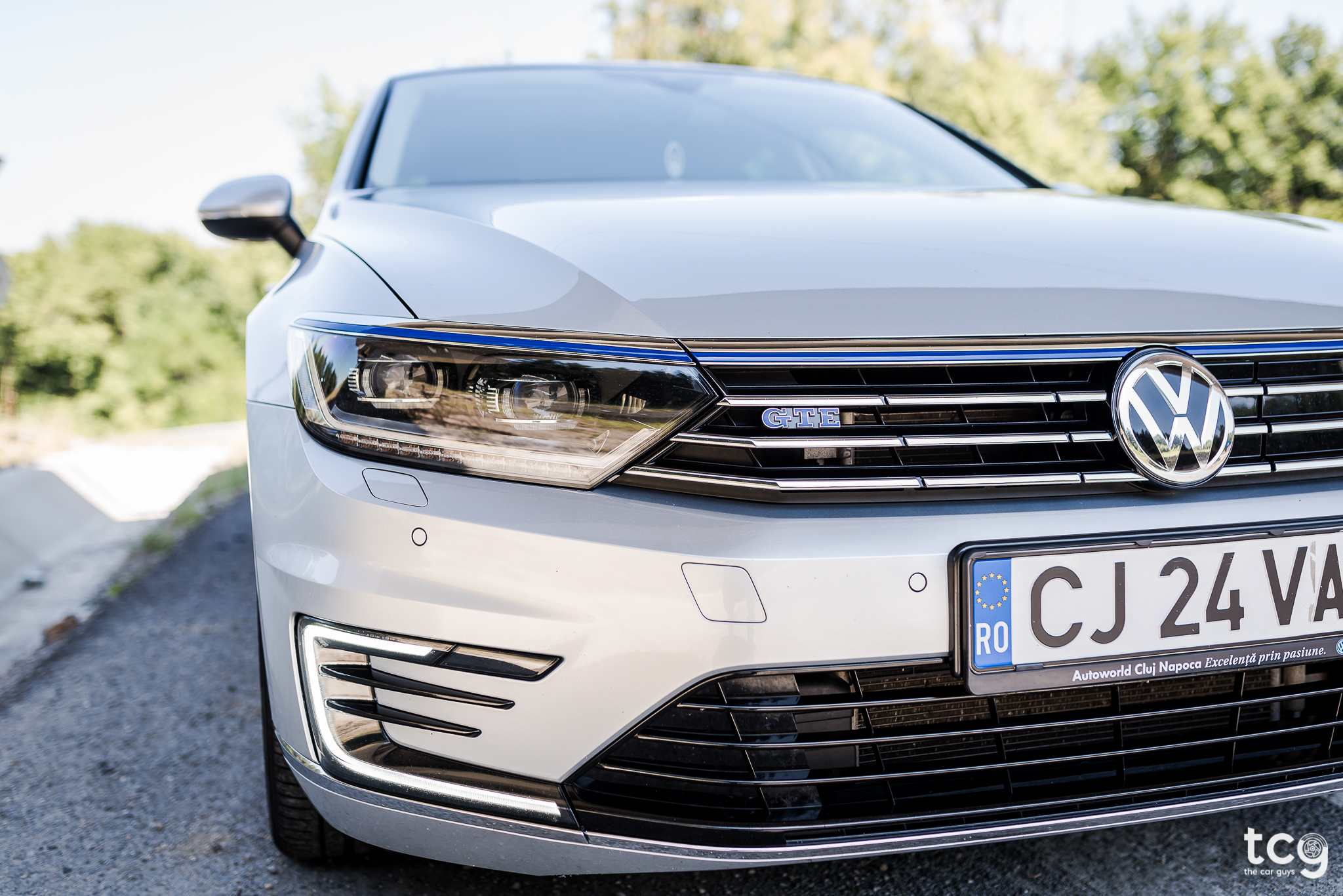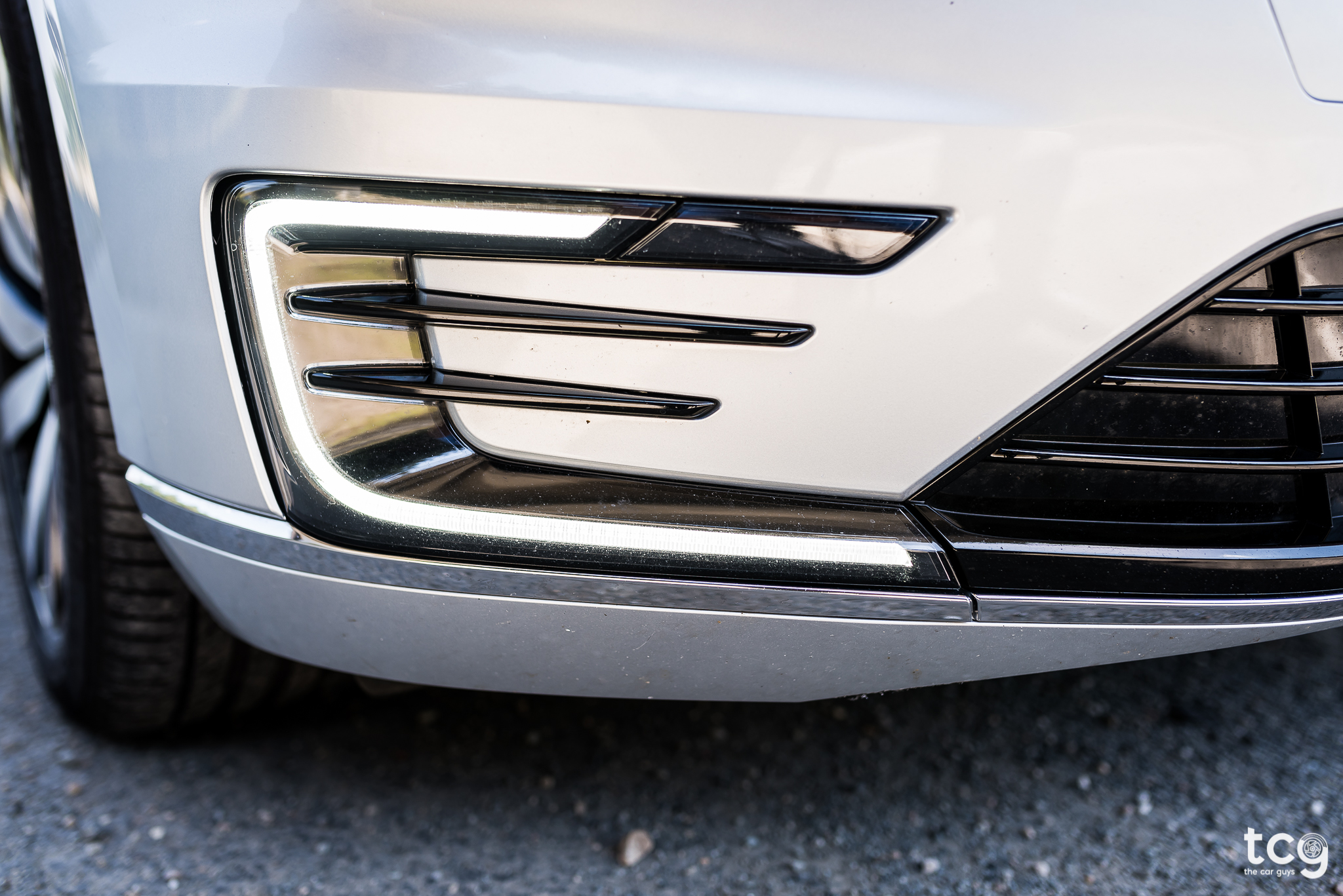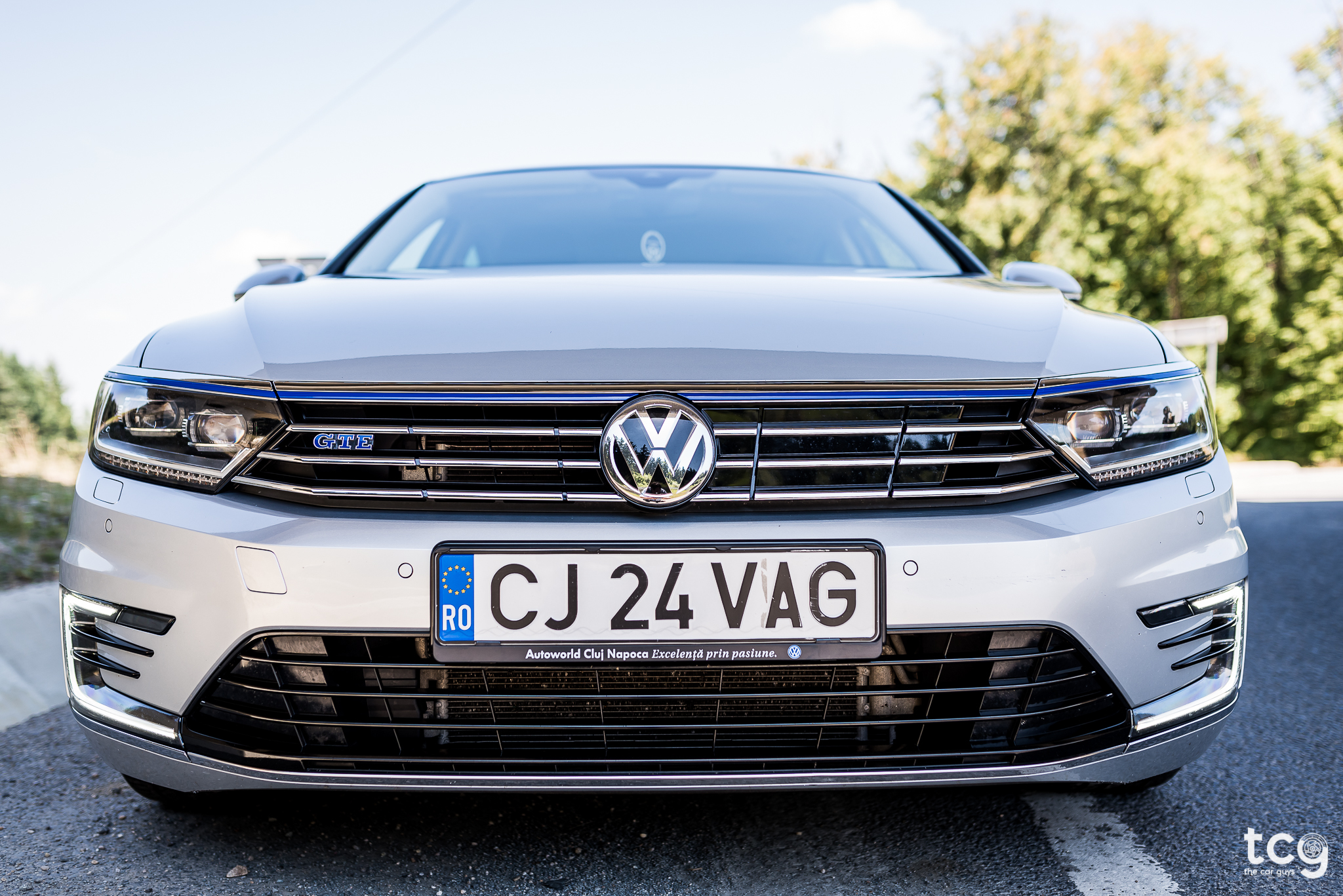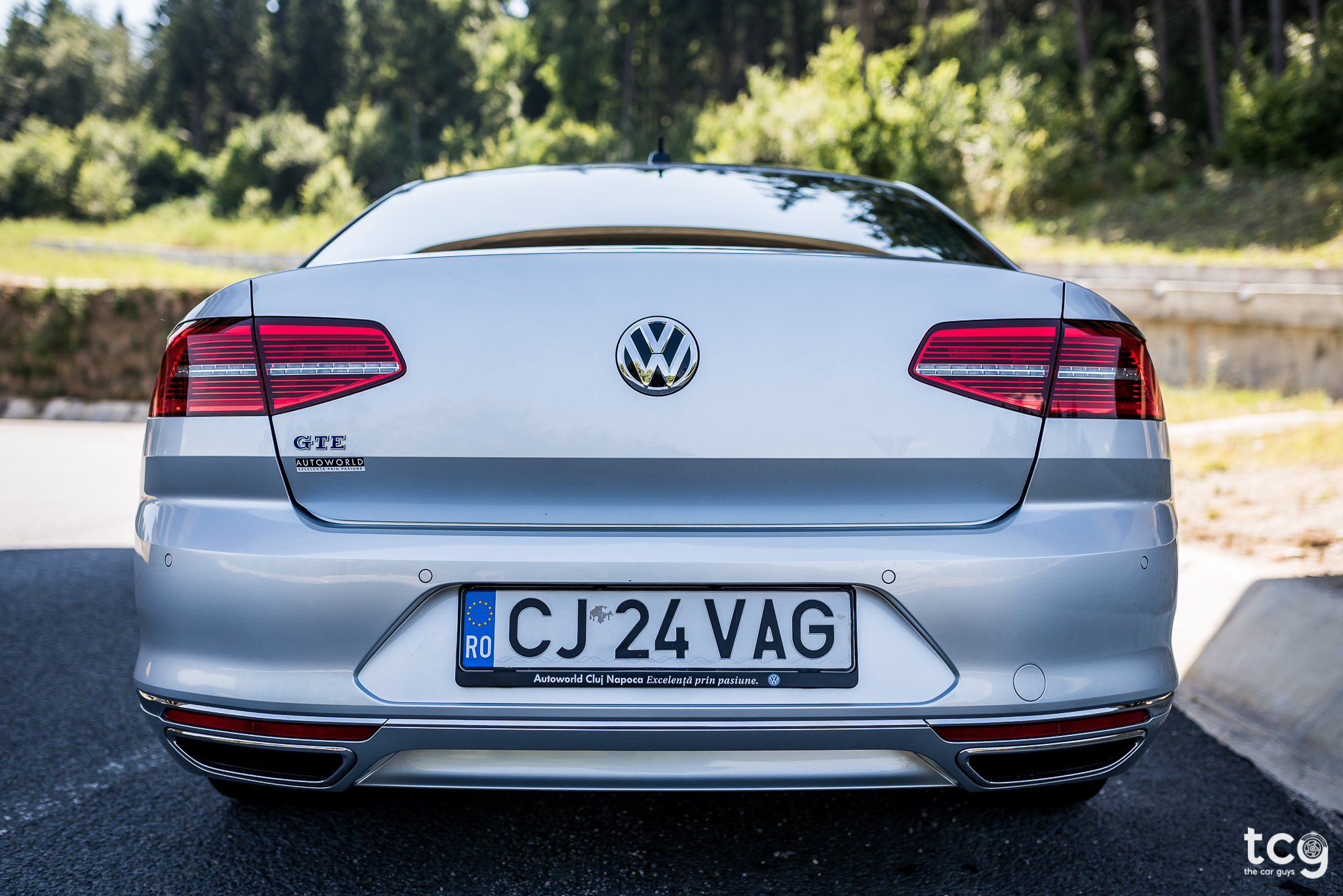 Moving to the performance side of things, I think this is where the GTE truly shines! What do you get? Well, you basically get two engines - one Petrol and one Electric. The petrol engine is a 1.4 TSI that produces 156bhp and the electric engine, which is fed by a 9.9kWh lithium-ion battery pack, produces around 112bhp - making that a total output of 218bhp and 400NM of torque (no, our math is not wrong, that's simply what the numbers are). The claimed range in just EV mode is ~50 kilometers, with a full charge taking a little over four hours. The gearbox is the beautifully smooth six-speed DSG from Volkswagen with an extra, third clutch for disengaging the combustion engine when it isn't needed, which is quite often.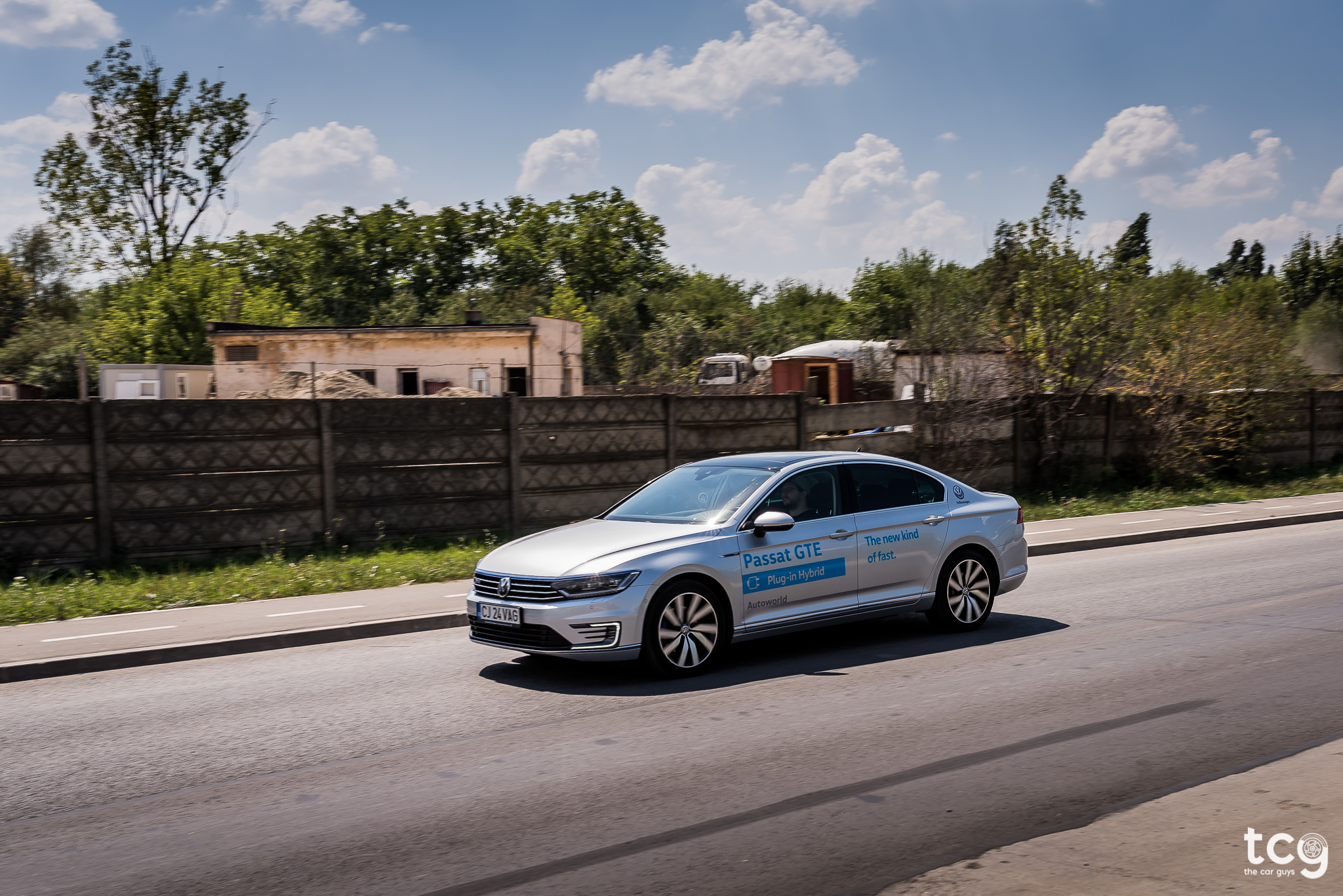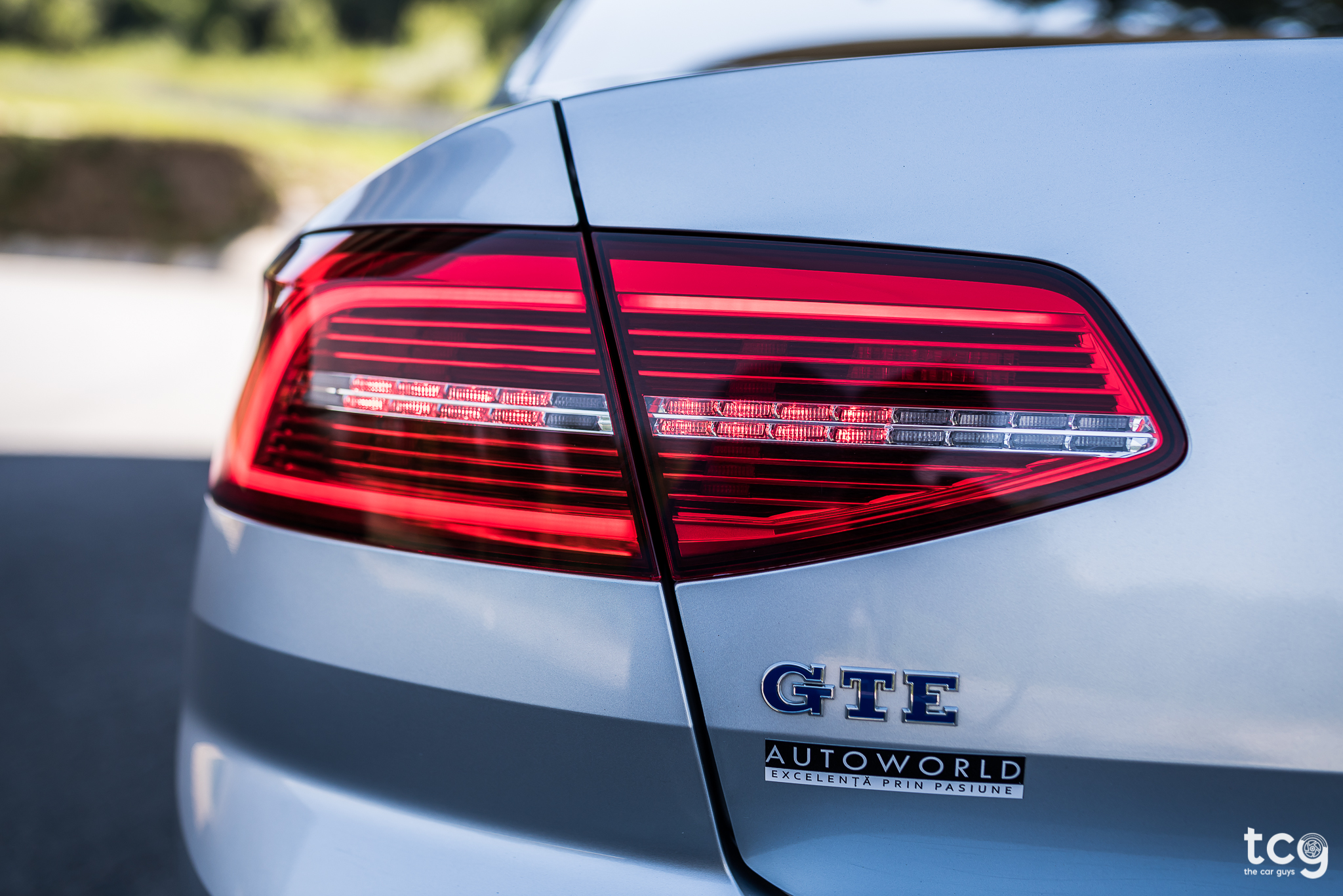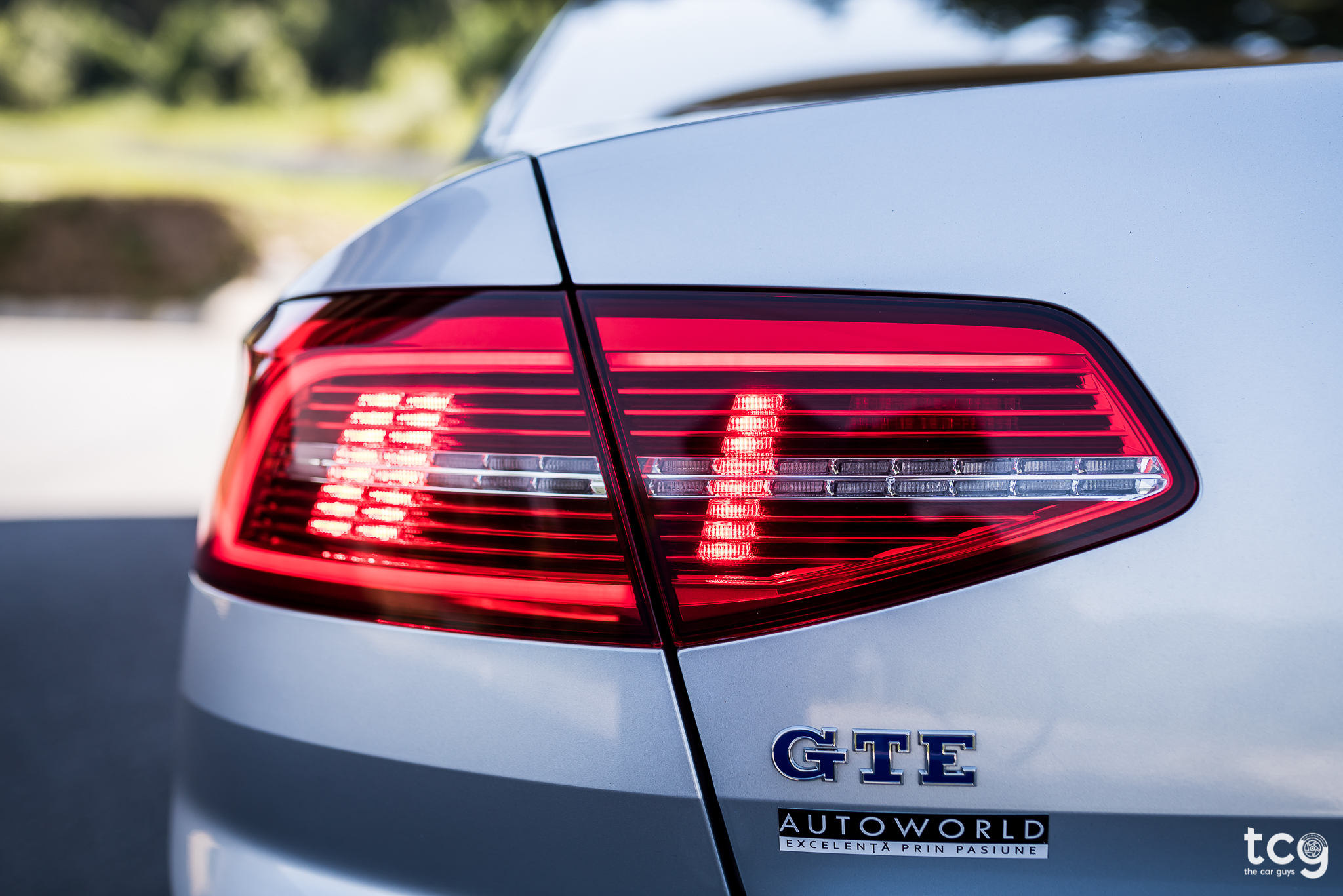 The side of the car says "The new kind of fast." and I agree, it's fast - but it's not that fast. The sensation you get when you put your foot down while in full EV-mode is like none other. The instant torque blew my mind as the speed kept growing while I was simply stuck to the back of my seat. In GTE mode, it'll get you from 0 to 100km/h (0-60mph) in 7.6 seconds and the top speed is 225km/h (140mph) or a decent 130km/h (81mph) if you're running EV-mode only.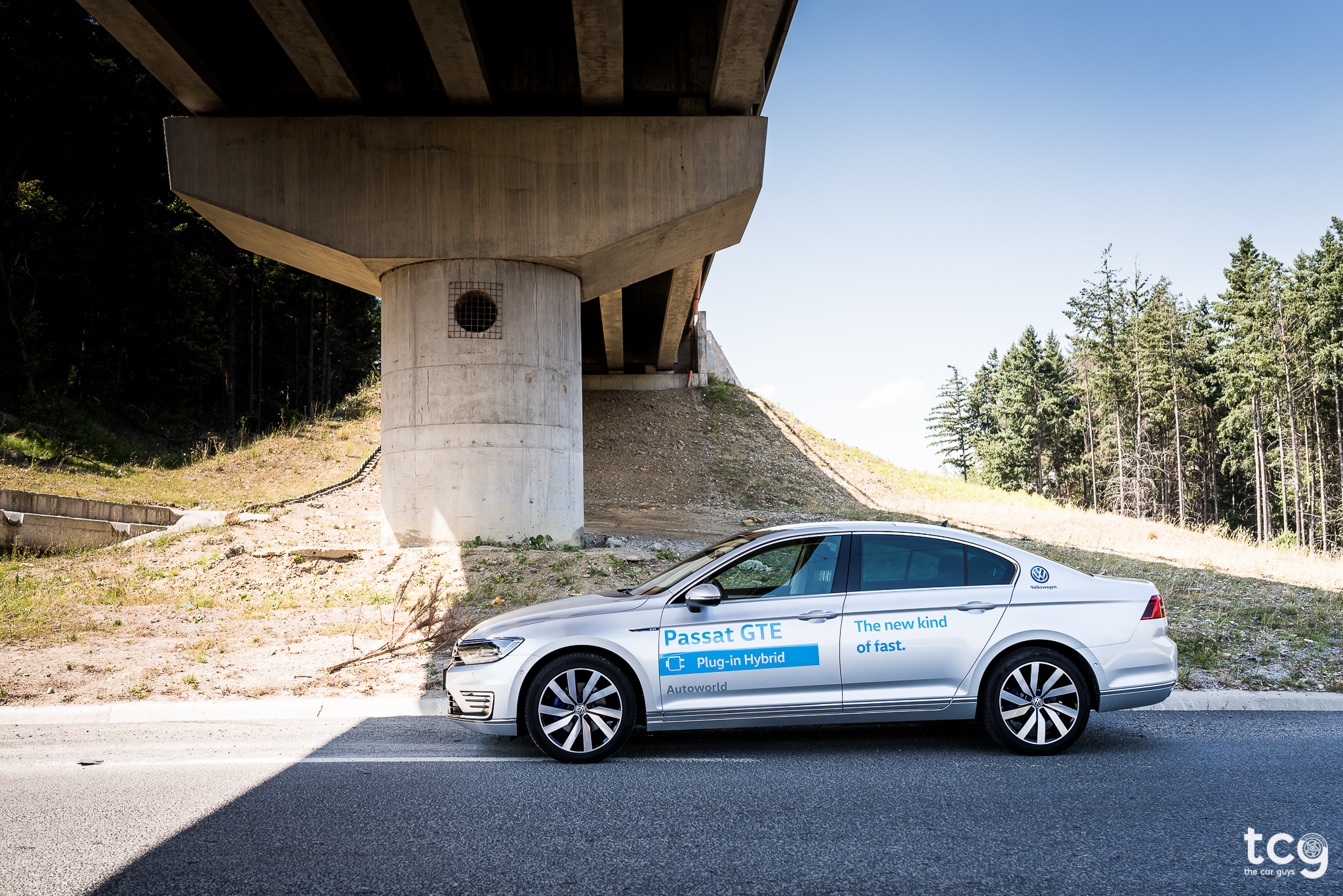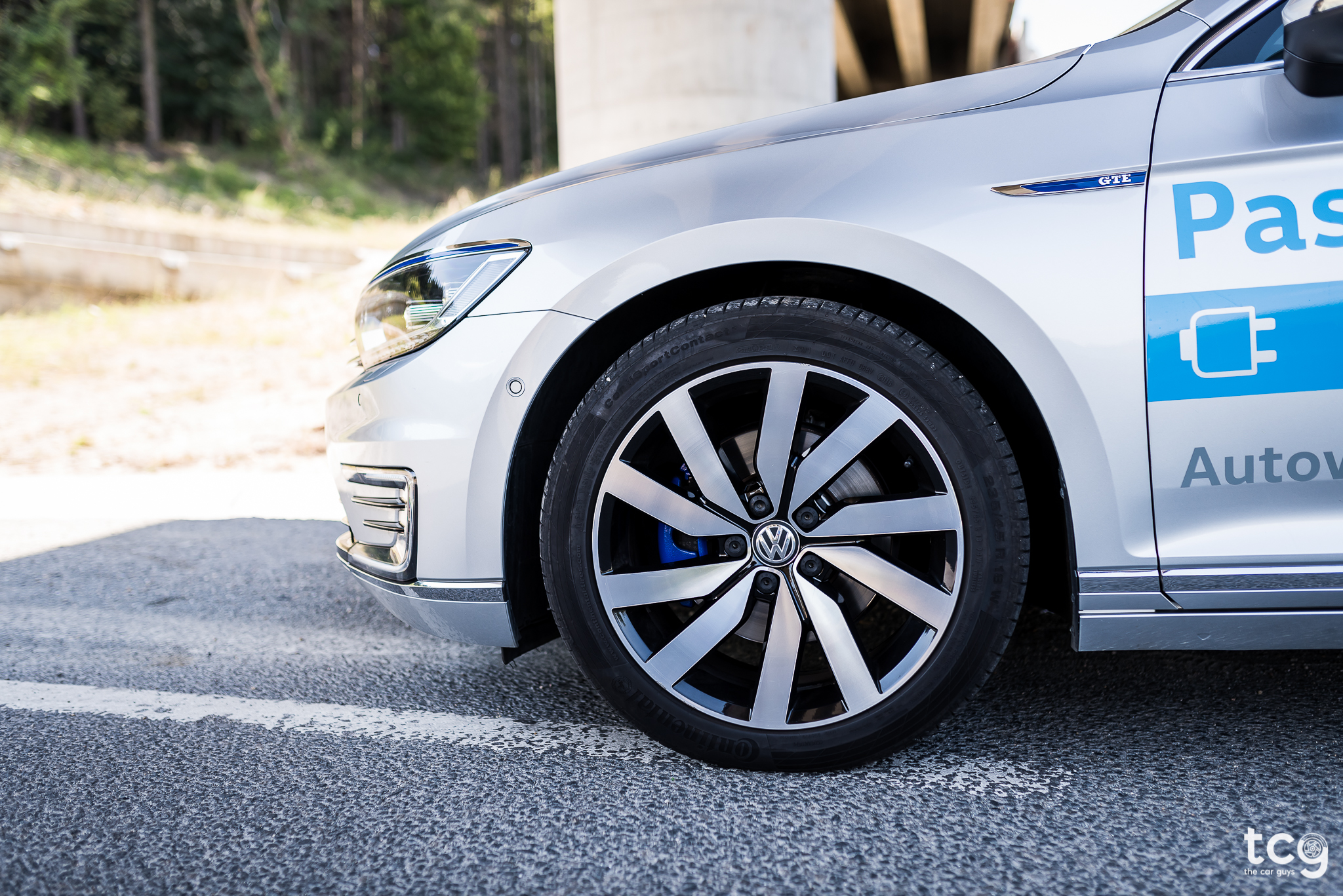 There are a few (maybe too many) driving modes to choose from out of which GTE was my favorite one. Why, you ask? Well, simply because it makes everything feel a bit more sporty and, even though you get some fake exhaust sound through the speakers, it makes you feel like you're going really fast as both engines are working together to deliver the maximum possible output! You can also select to go in full EV-mode, Hybrid mode or Battery Charge which amps up the regeneration process to charge the batteries more efficiently while driving. There's also Eco, Comfort, Normal, Sport and Individual to choose from which can be used to alter the steering & suspension. This may all seem very confusing, but you quickly get used to everything!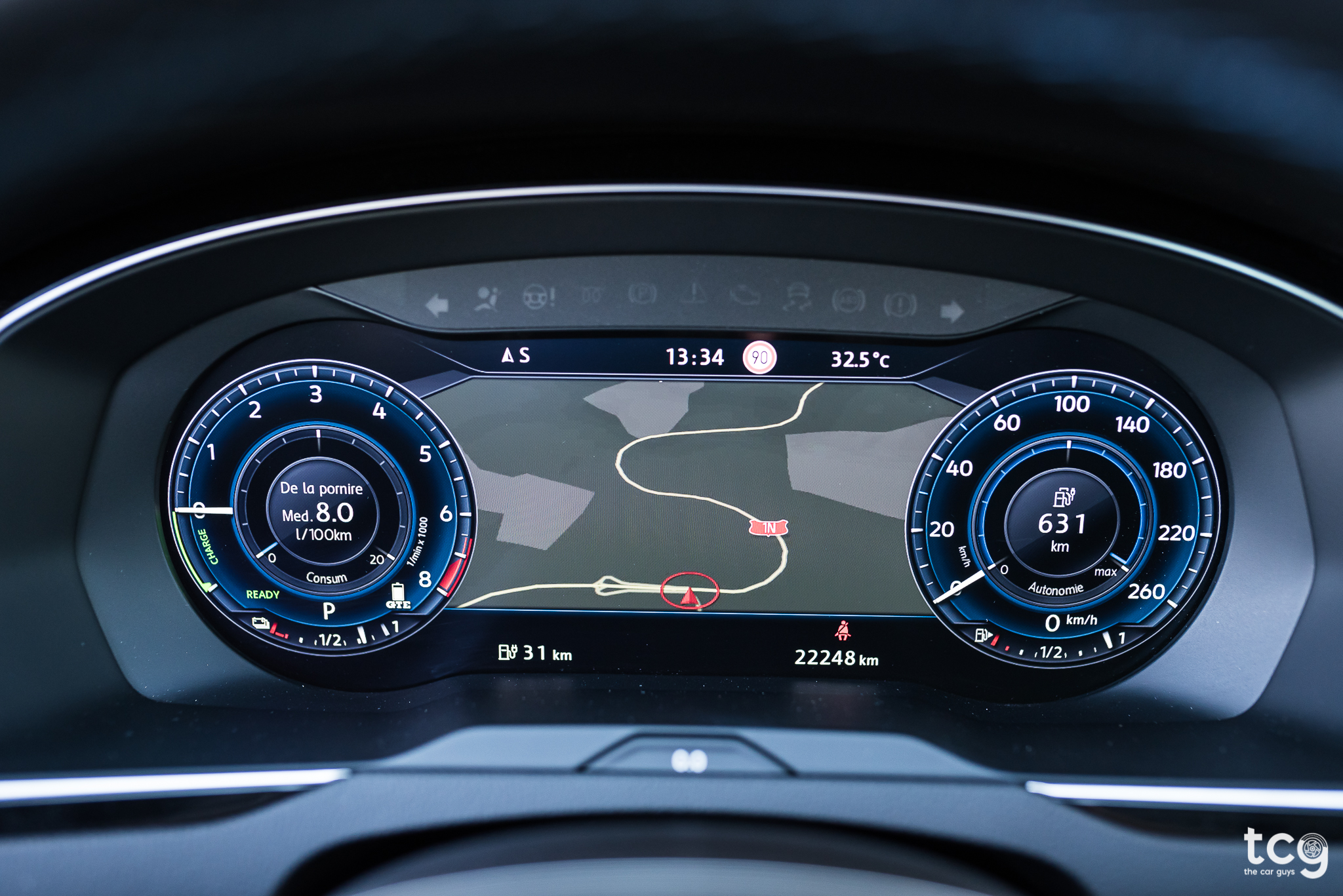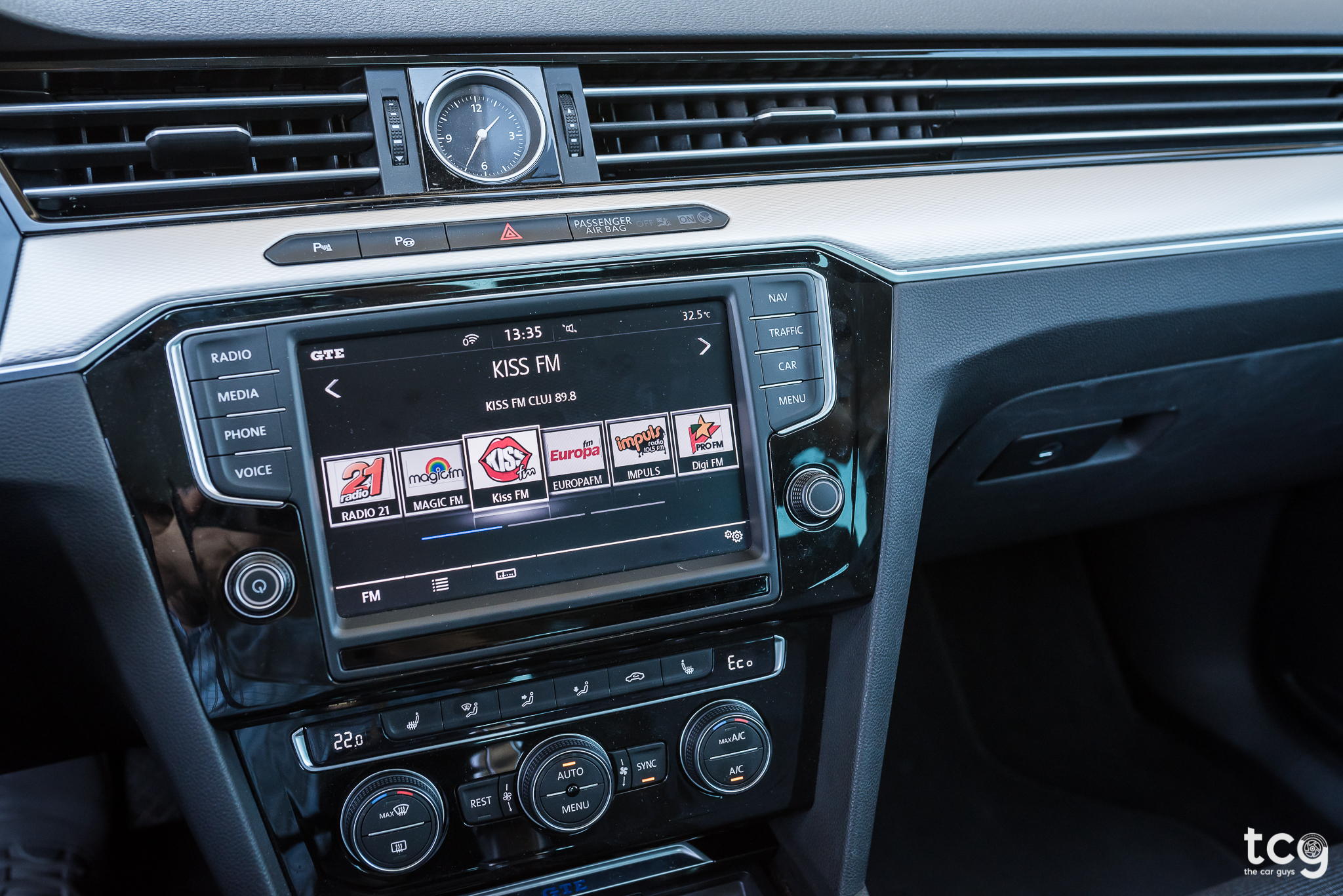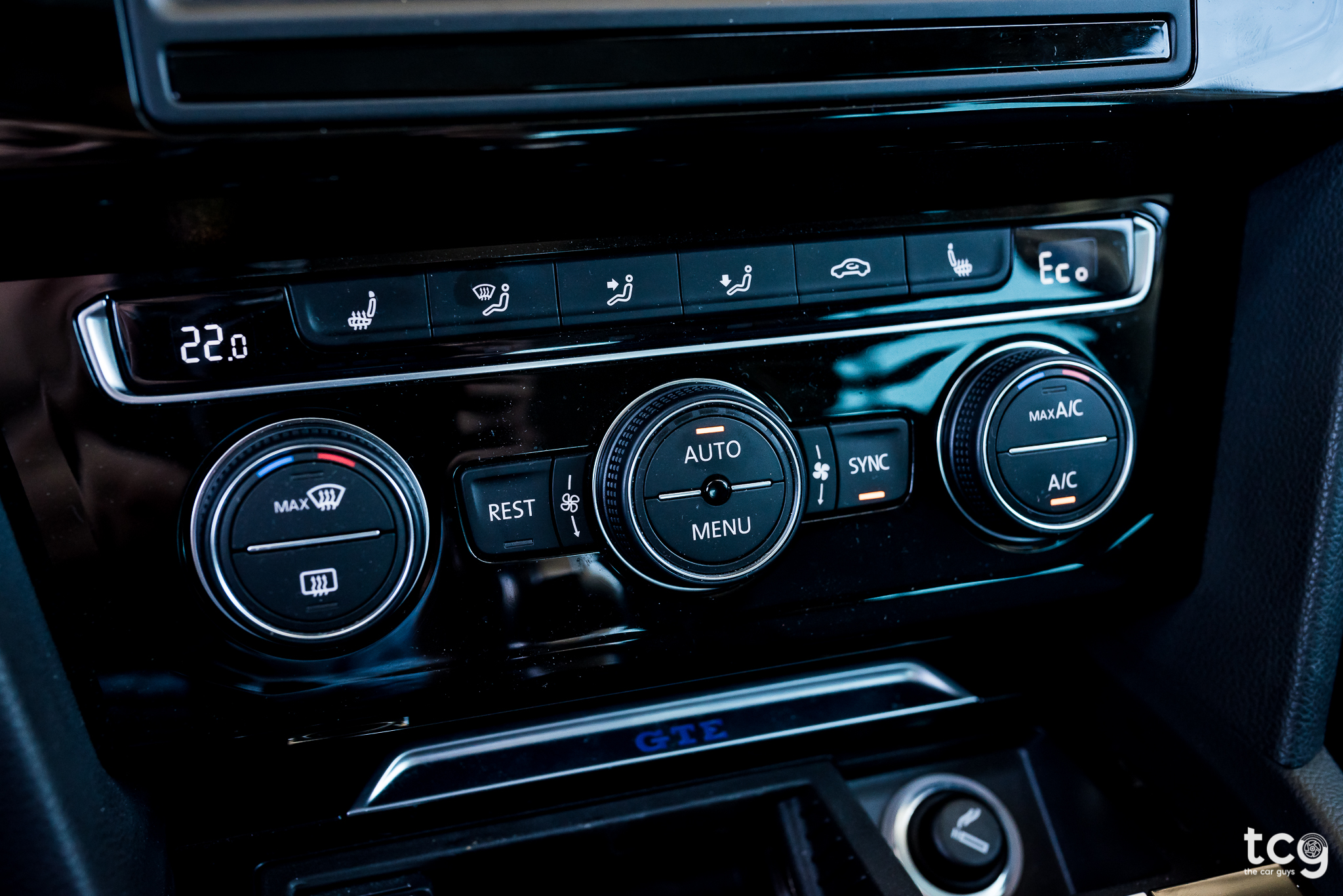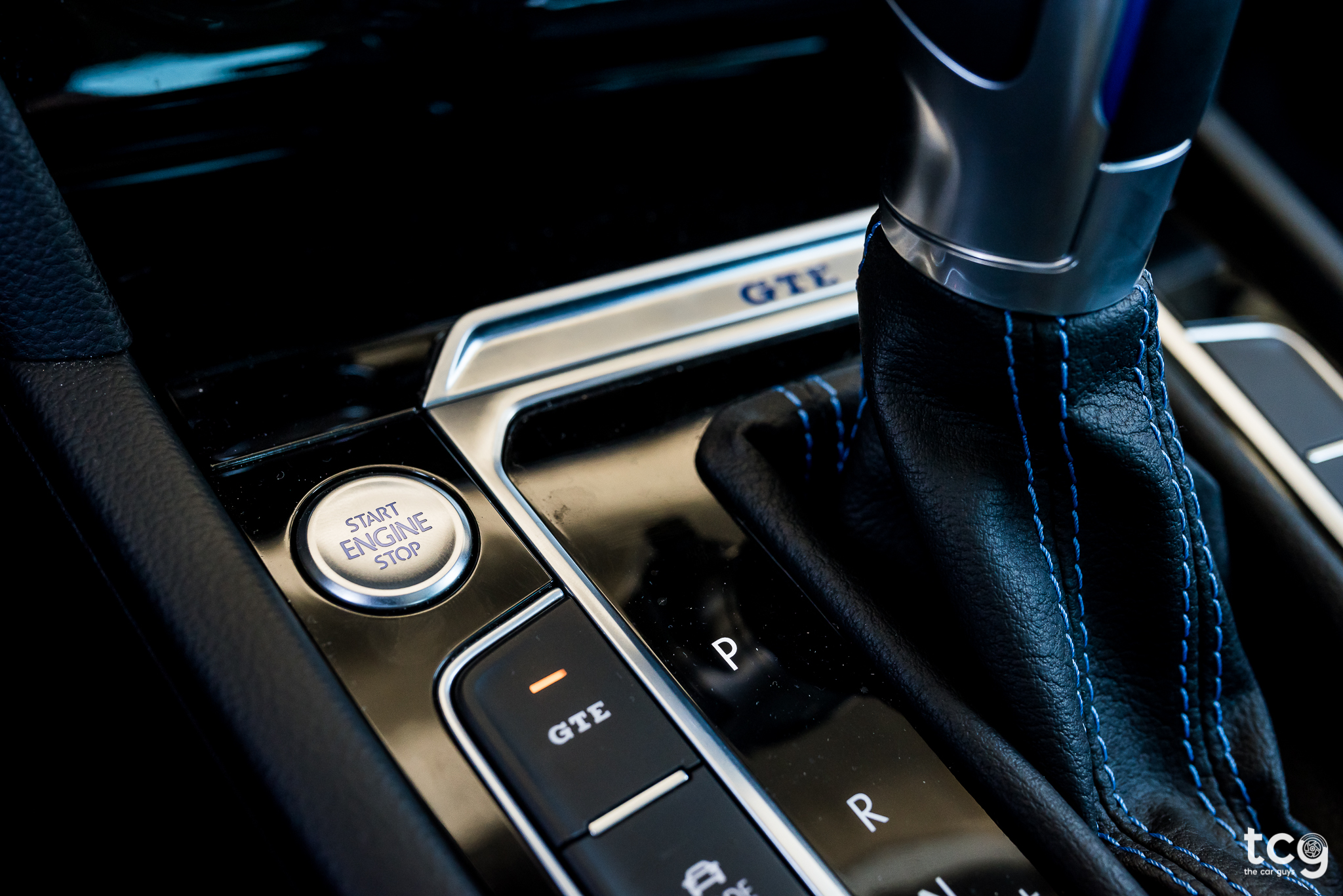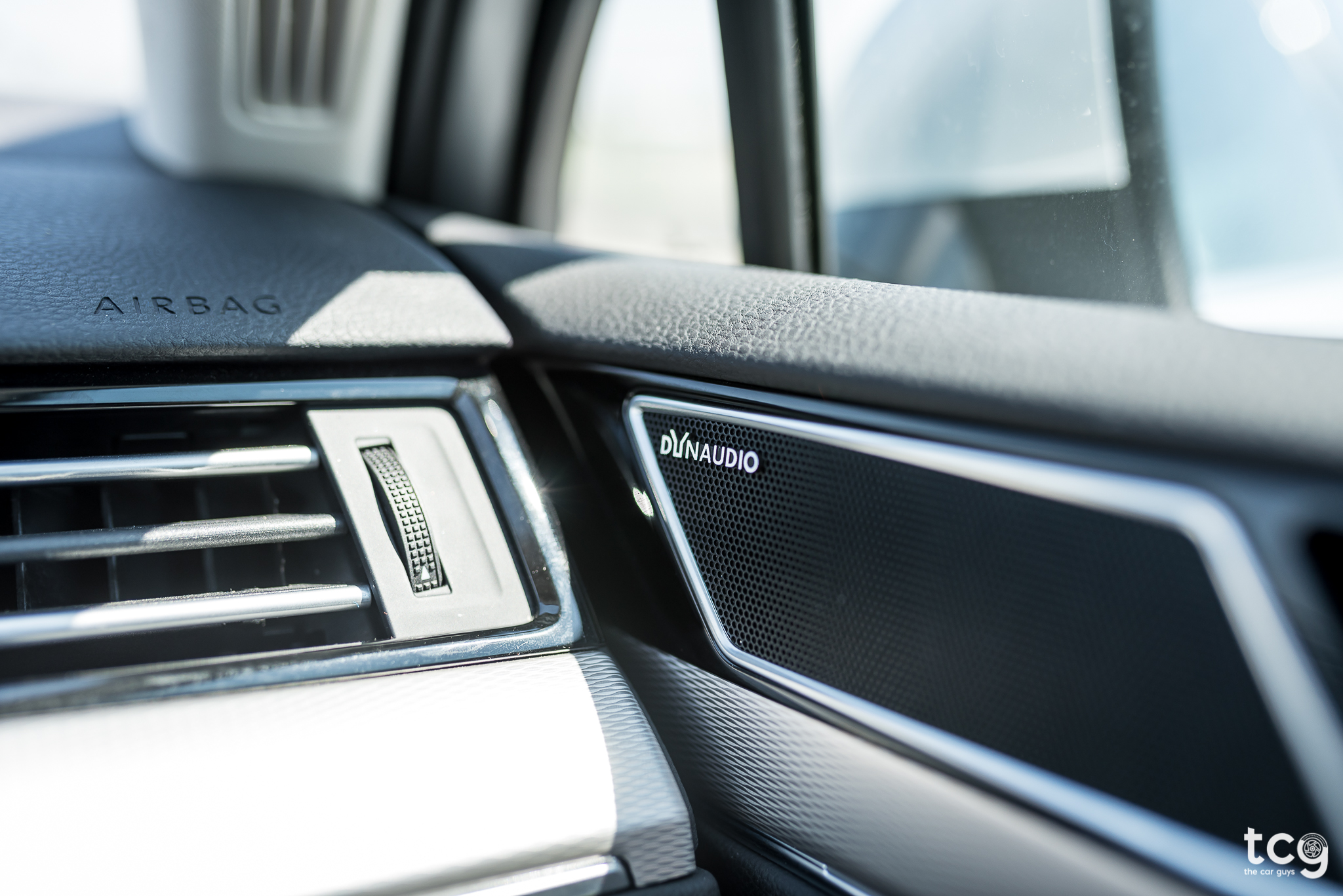 The interior is, well, like a Passat! Very well built, no gimmicks, everything is perfectly laid out for you to be able to use with ease and not get any headaches trying to figure out what all the buttons do. The main feature for me though is the Active Info Display (pretty much known as the Virtual Cockpit from Audi) which is incredible! The graphics are great, it's flawless, no lag or anything of the sort, shows you all the necessary information and you can set up a lot of it to be to your liking!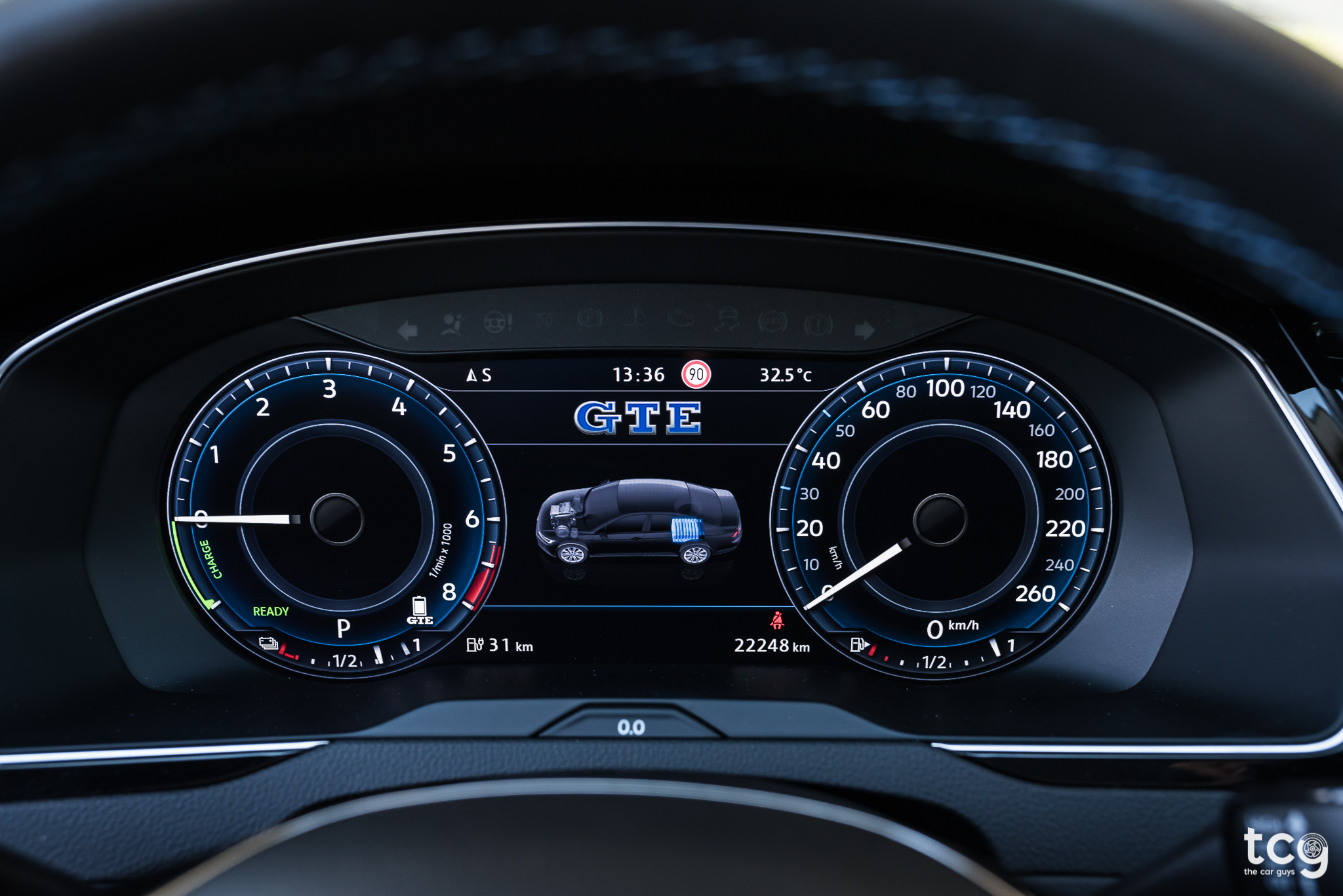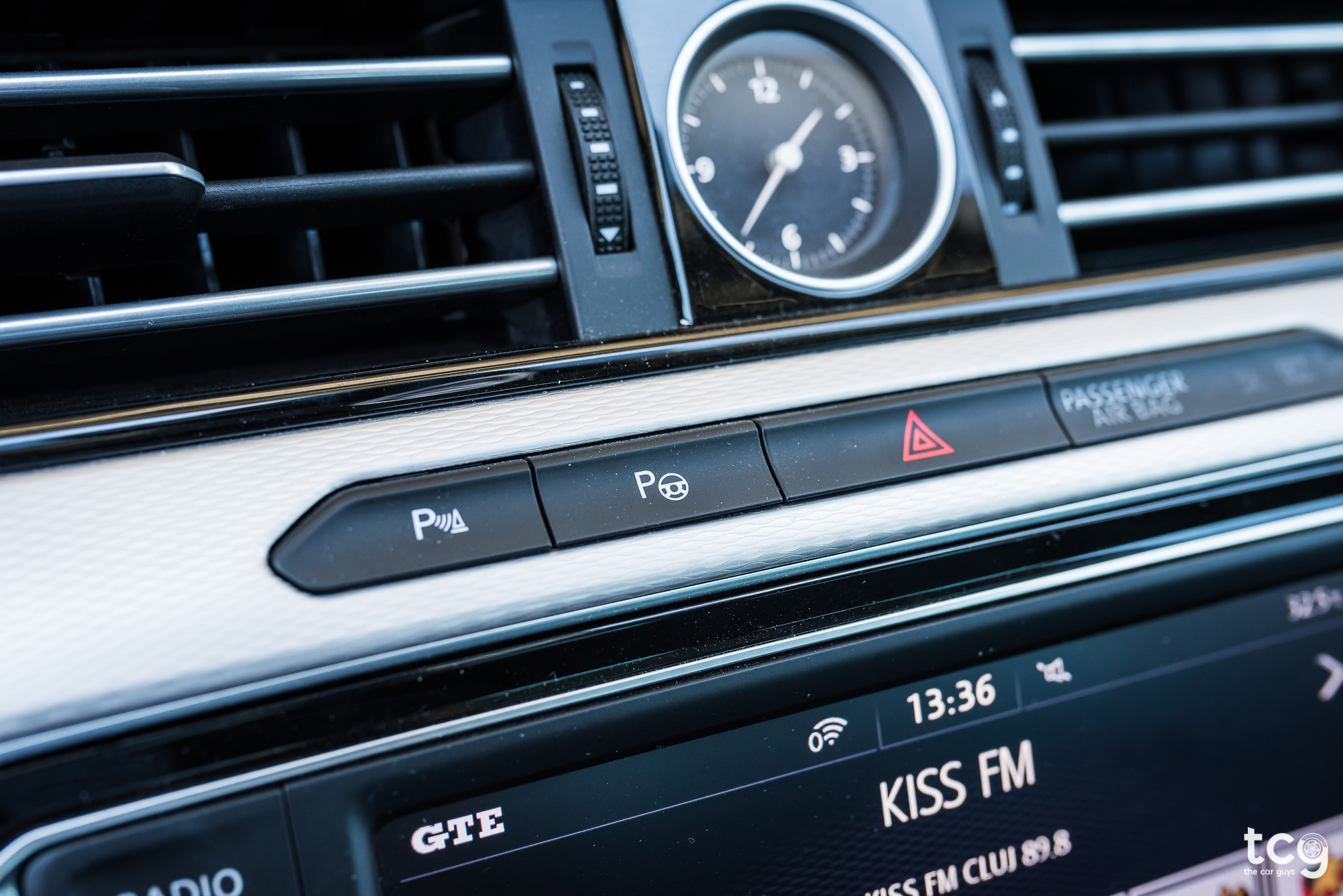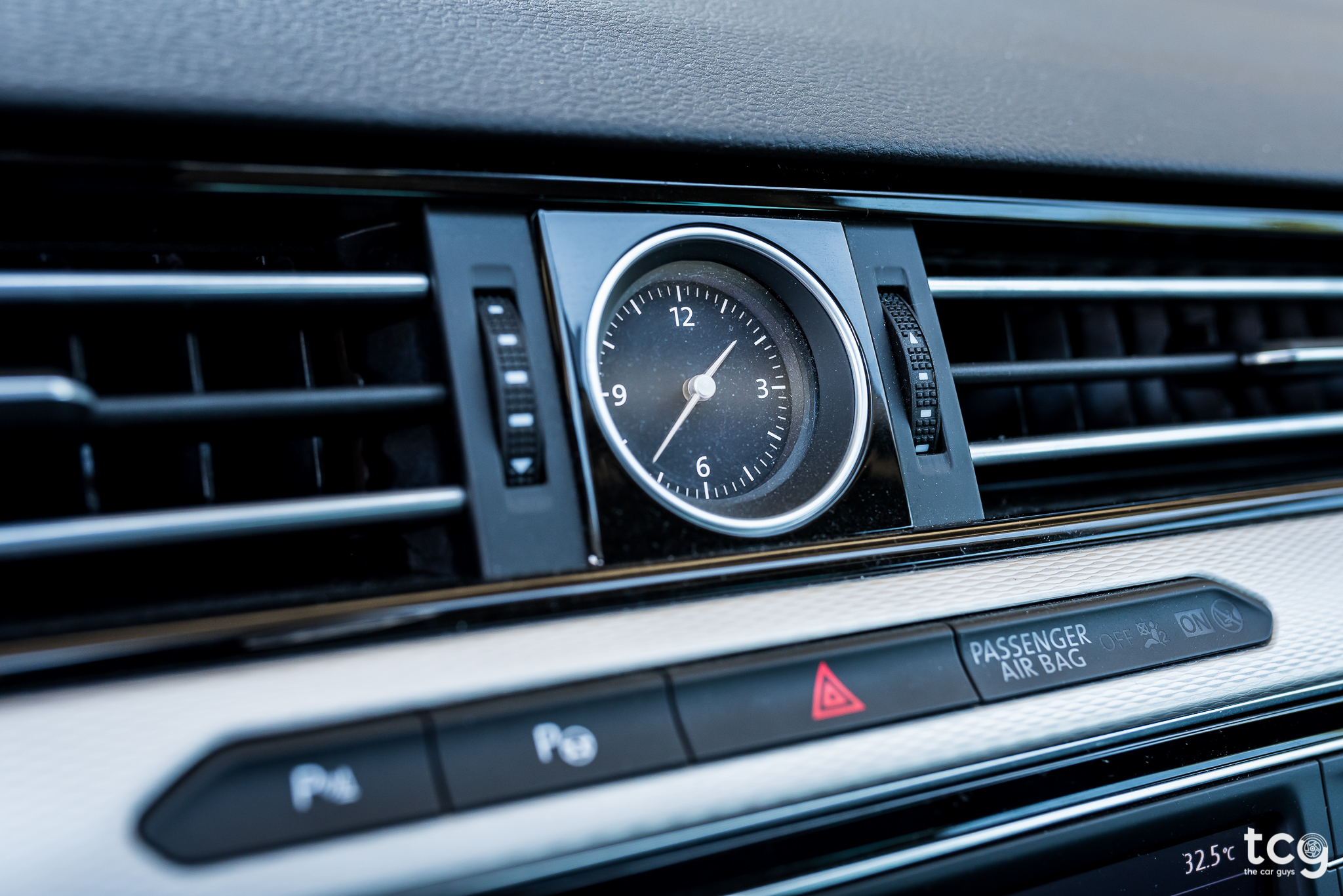 You get ergoComfort seats which are very, very comfortable and keep you in real nice and snug, but they're not fully electric which, at this price-tag, should really be fully electric. You also get dual-zone climate control, keyless entry and keyless go, 8-inch touchscreen and that beautiful mechanical clock which gives you a very premium feeling. The primary materials are well chosen, well finished and mostly appealing to the touch, while its switchgear looks and feels particularly solid and classy. Room in the back is also very good, surprisingly good to be honest as I had enough knee-room and headroom, which I did not expect.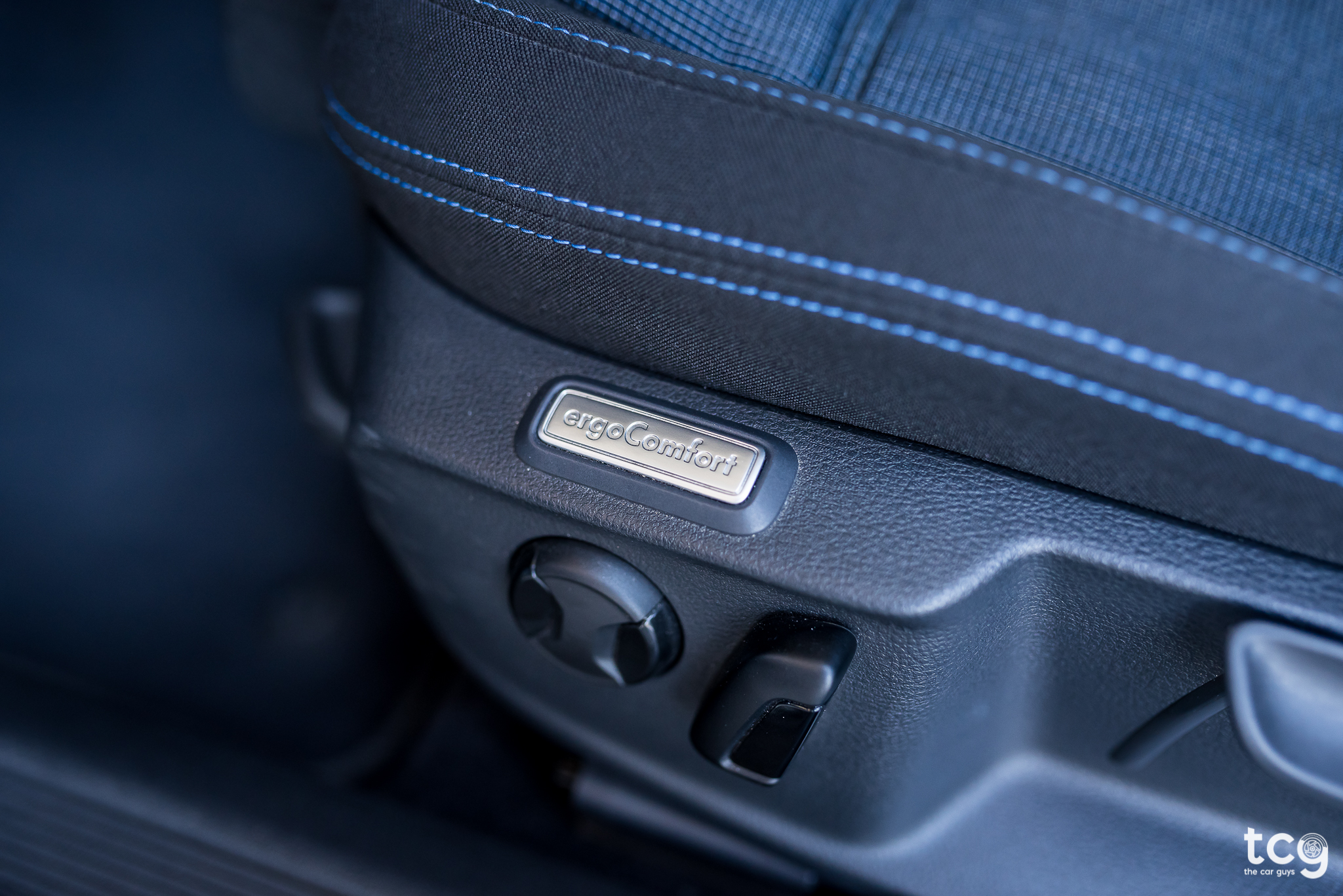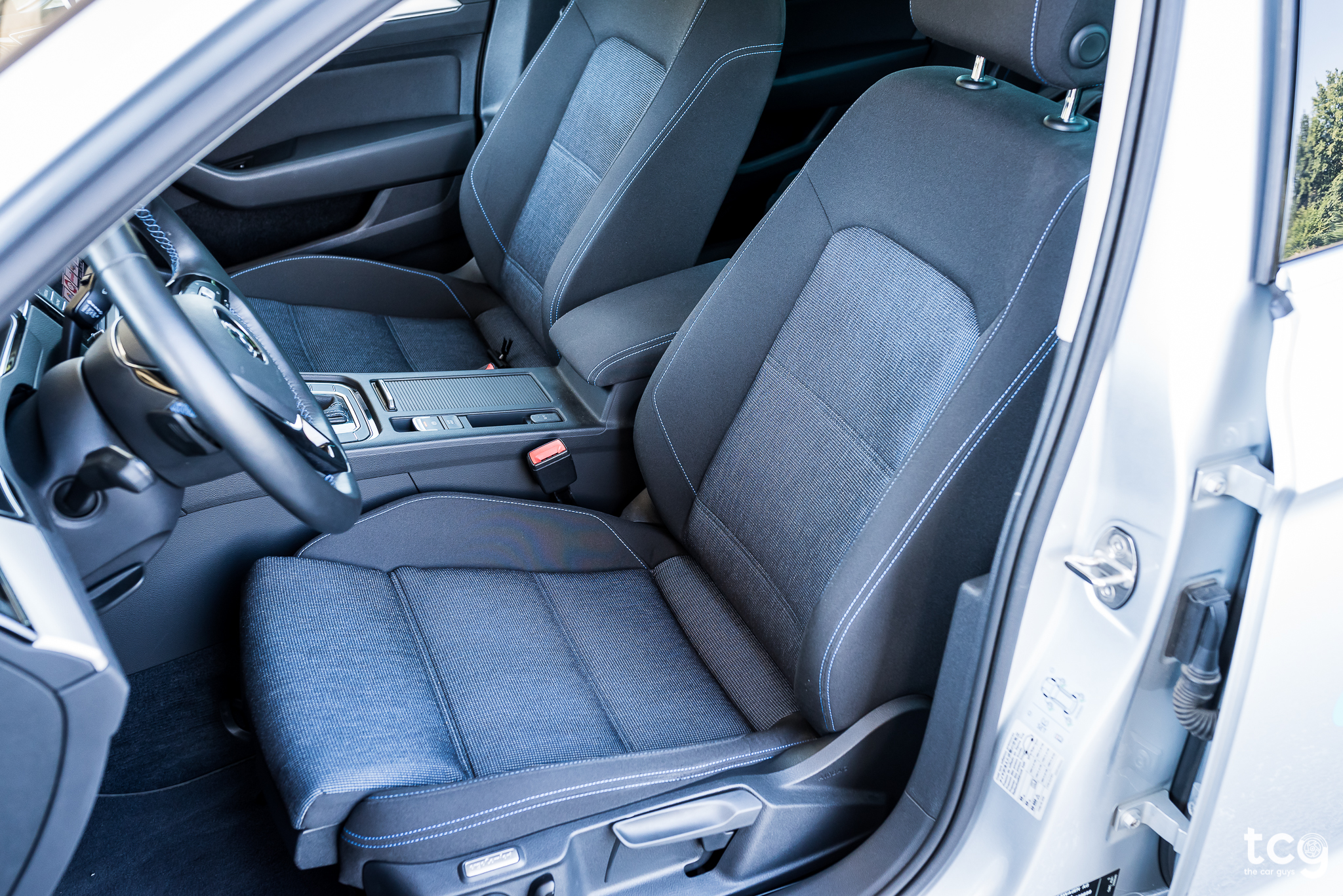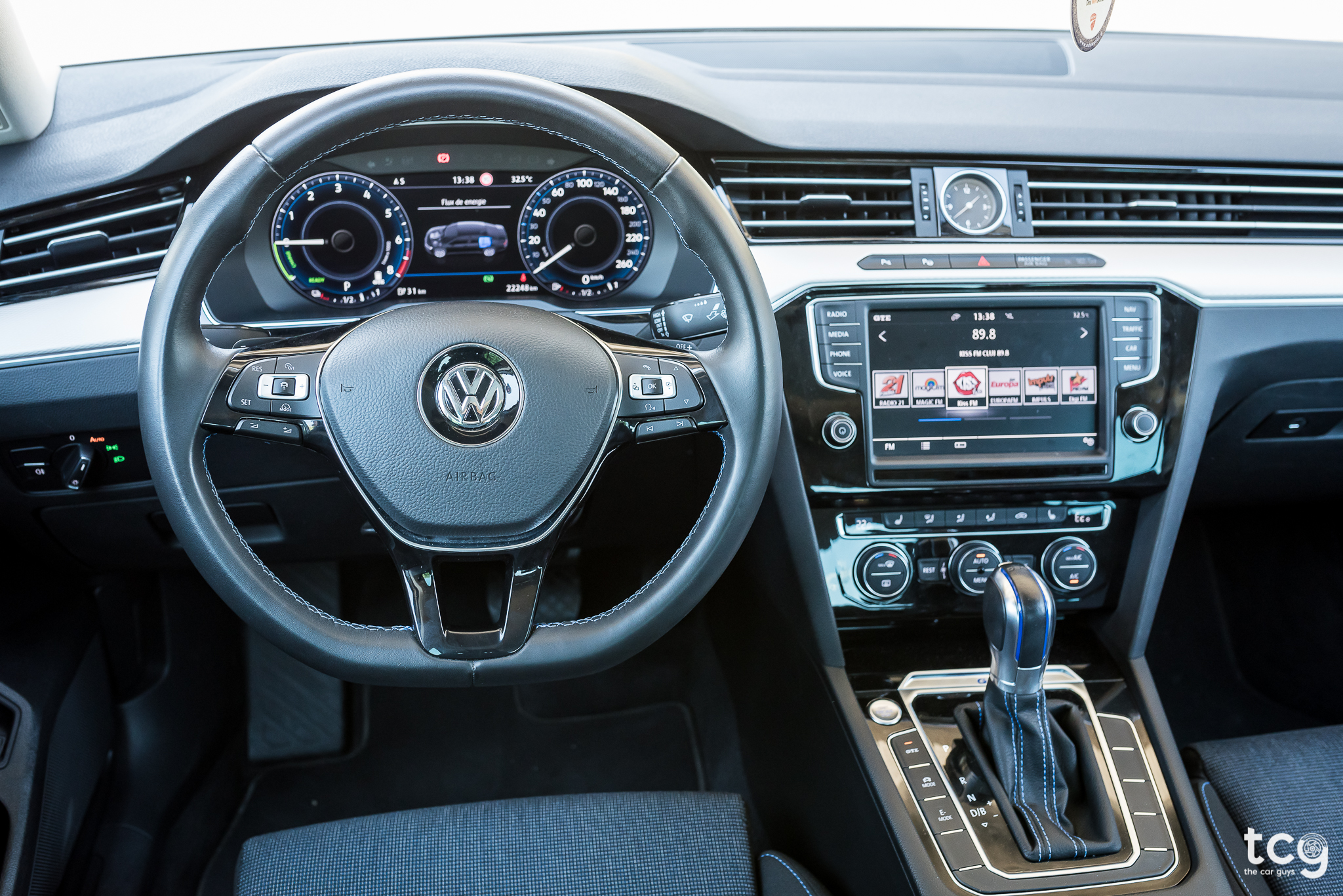 ---
3 things I really like about the Passat GTE:
How it looks! The subtle GTE changes make this car really desirable to me as I would take it over the regular Passat any day of the week.

How it drives! With a bunch of modes to choose from, you'll never get bored of driving this car + it's very efficient!

The build quality! I mean, it's a Passat, you can expect nothing less from VW's top of the line.
---
3 things I really don't like about the Passat GTE:
Its price! Even though you get a grant from the government, I still think this is way too expensive!

The fact that they've cut some corners when it comes to available features at this price range. For example, you don't get fully-electric seats, which is a bummer.

Some of the plastics on the inside feel really cheap and scratchy! Not what you would expect in a Passat.
---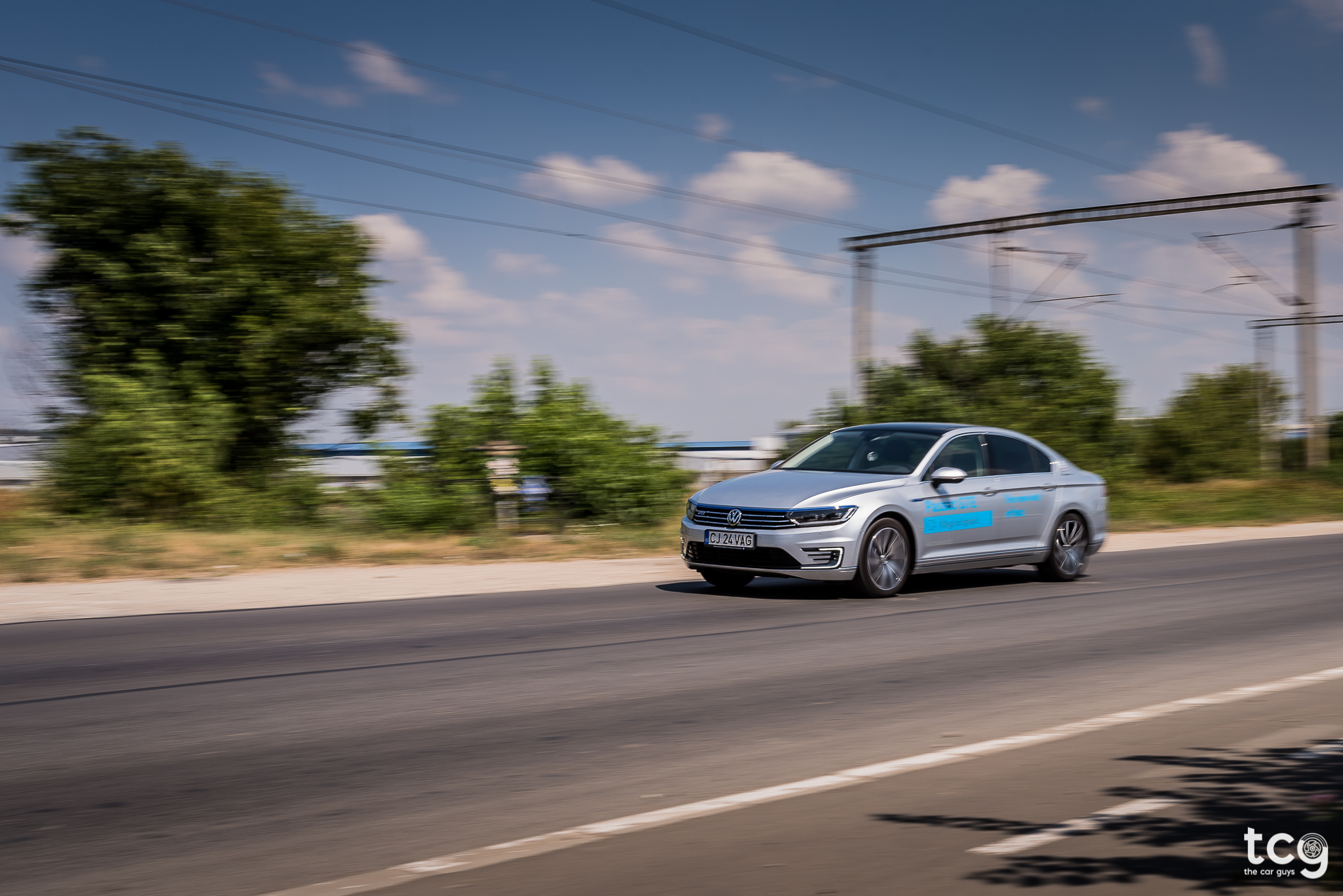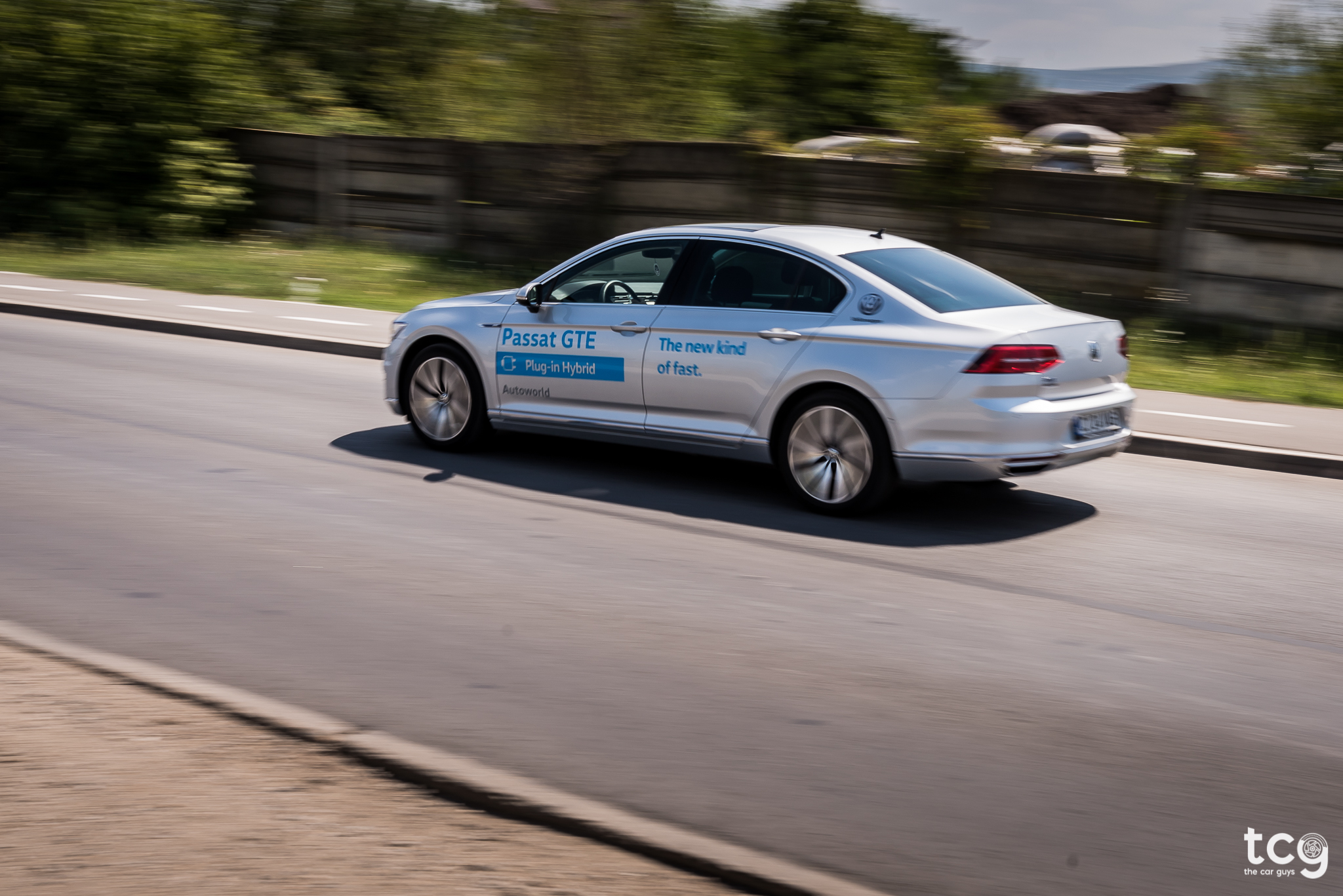 Would I get this car? Definitely, but not at its full asking price! The normal price of this car, before any discounts or government grants is ~49,000 Euro which is very, very expensive. Other than that, it's one of the best Hybrids I have ever driven and the best-looking one for sure. Would I recommend it? Yes, I don't think you can get a more better-looking hybrid right now and VW's build quality is second to none!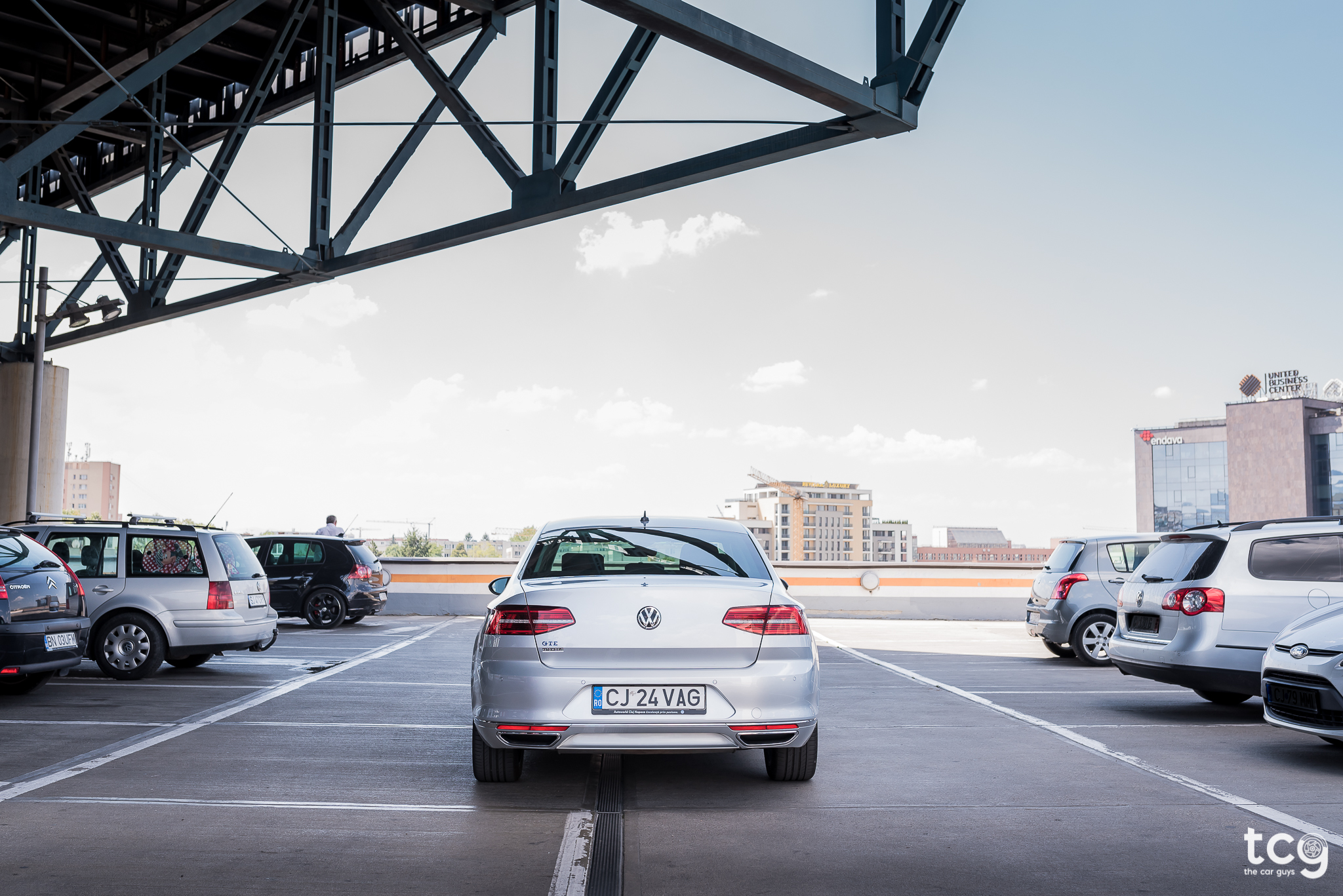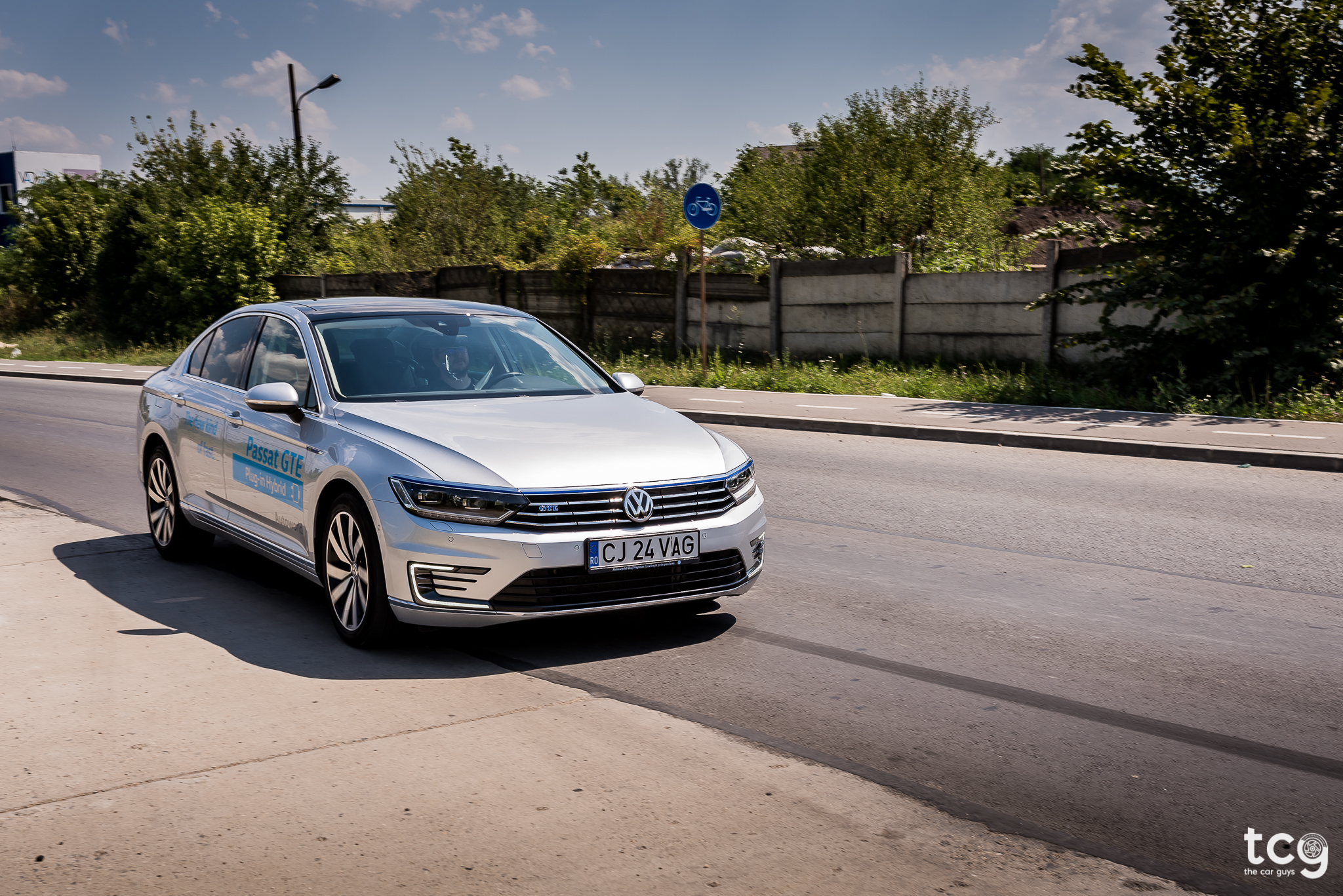 ---
Price of the tested model: ~49,000 Euro (VAT included before discounts/govt grants).
Engine(s) and Gearbox: 1.4 TSI petrol engine + electric motor, 218bhp (400NM), 6-speed DSG automatic gearbox.
---