Okay, so I'm just chilling at home when I get a call from my colleague Emanuel, telling me to meet him in 30 minutes as we'll get to test drive the 2009 Audi A5. Of course I get excited, as I've only ever driven an A5 once before, a few years back, so I go meet with him and the owner of the car. We wash the car real nice and then - the test drive begins!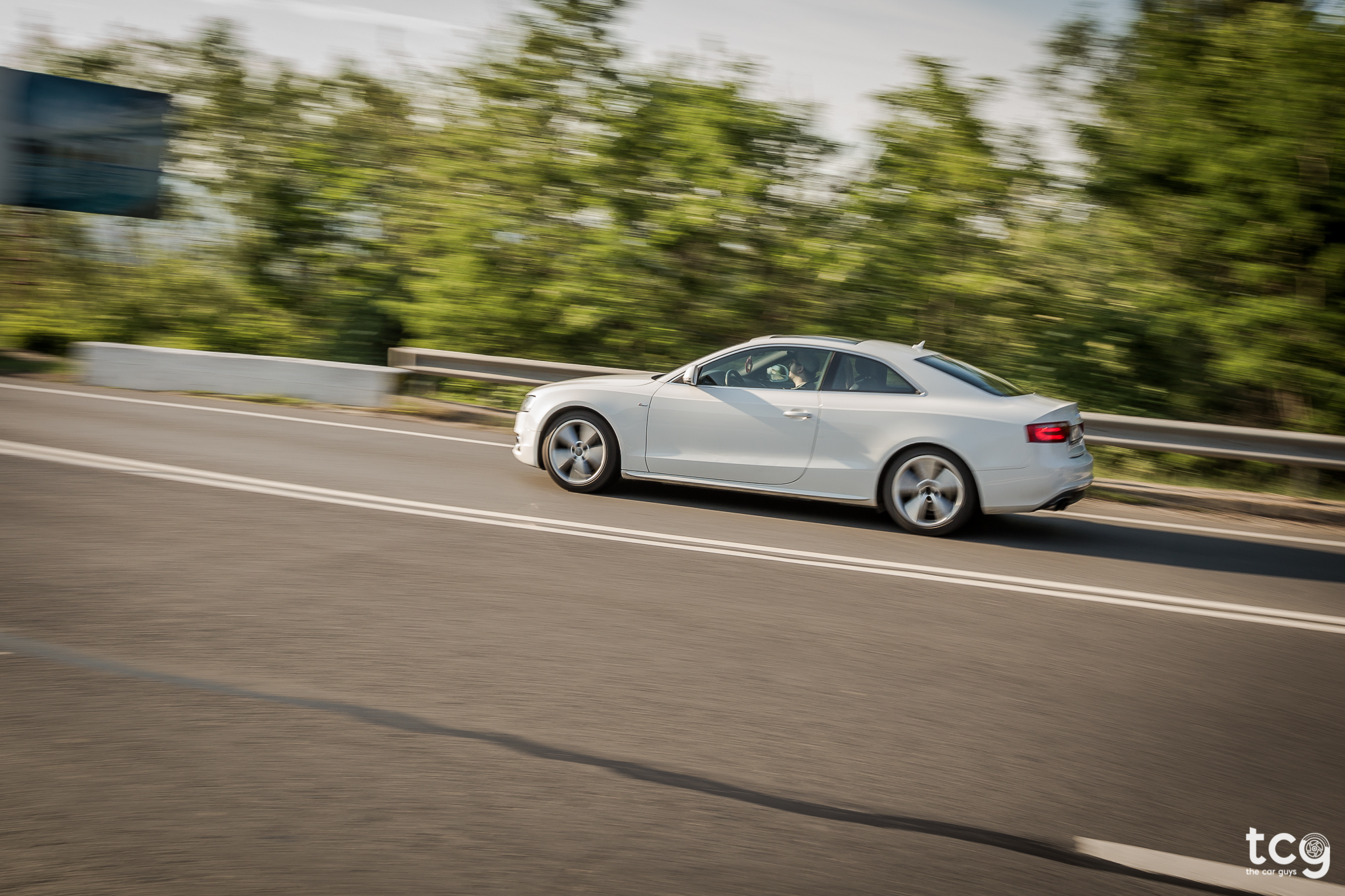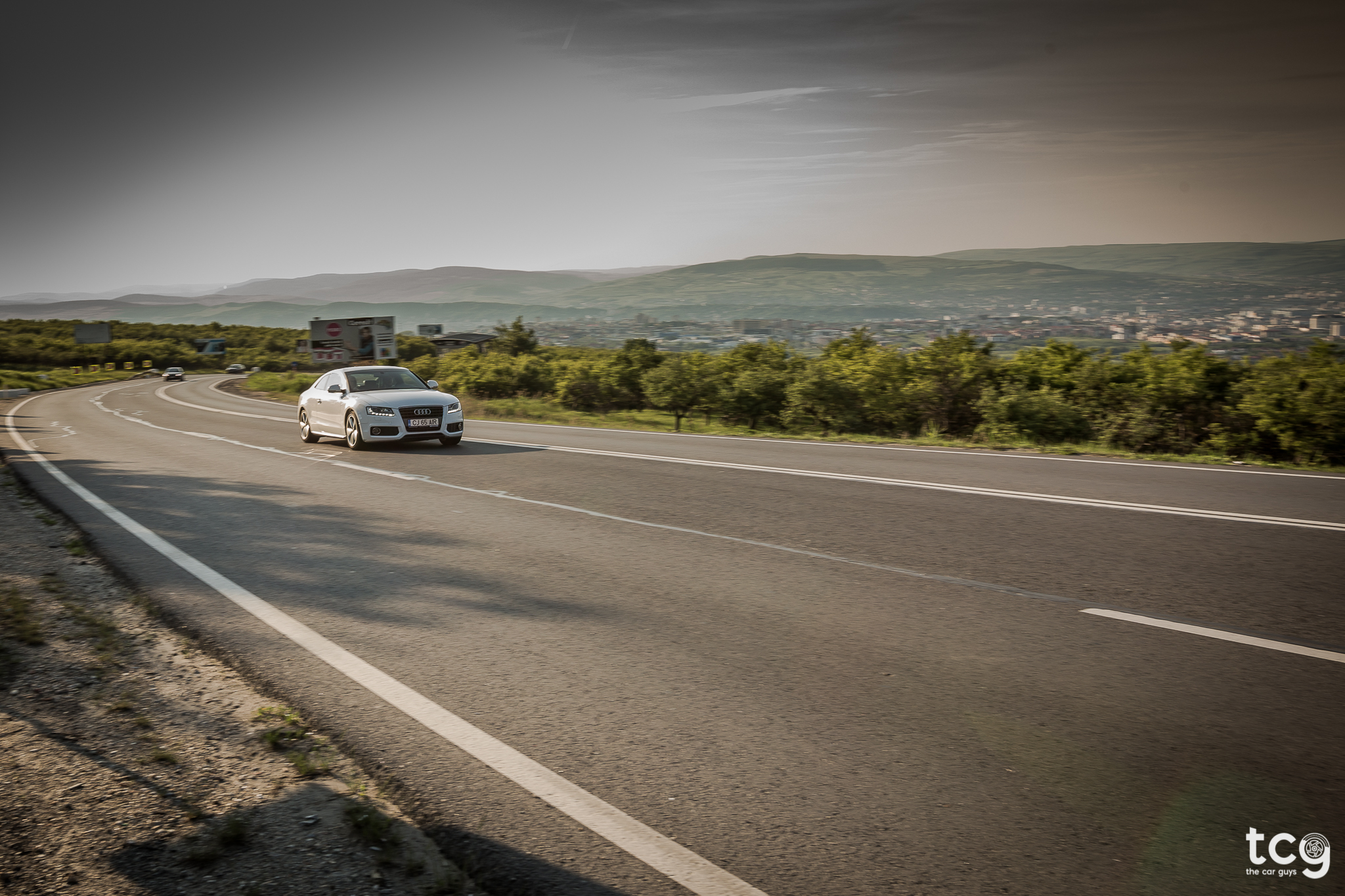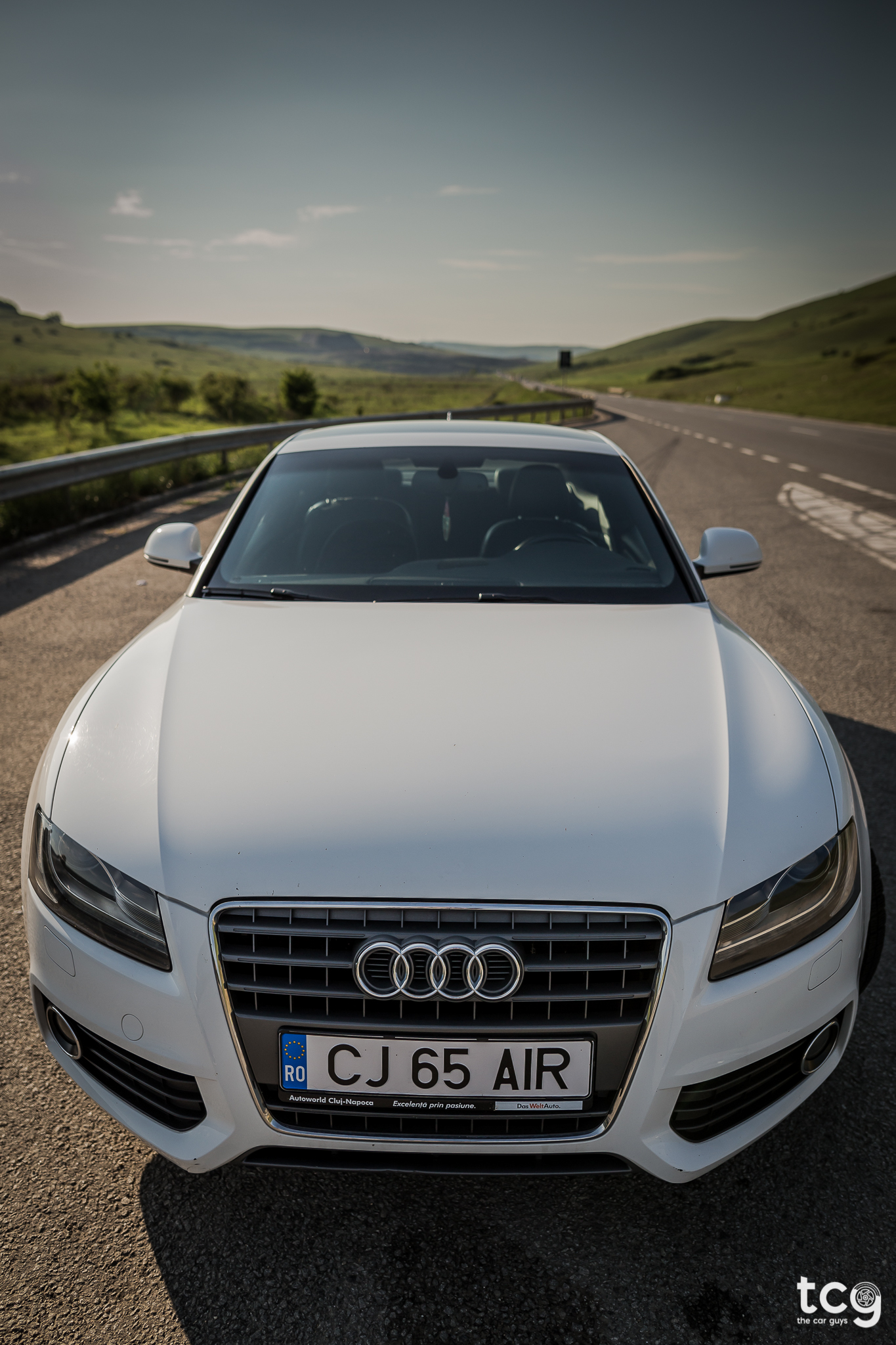 I've always liked how the A5 looked - it's wide, low to the ground, very aerodynamic and sporty-looking. The model I drove was the 2 door coupe - which in my opinion is very unpractical - but you don't really get this car for it's practicality, you get it because it's very fun to drive and it looks cool! It sits on very nice 18-inch alloy wheels which give the car a lot of grip and stability (with the proper set of tires). It also has those good-looking Audi LED day-lights, twin exhaust pipes and I have to admit it looks pretty good in white!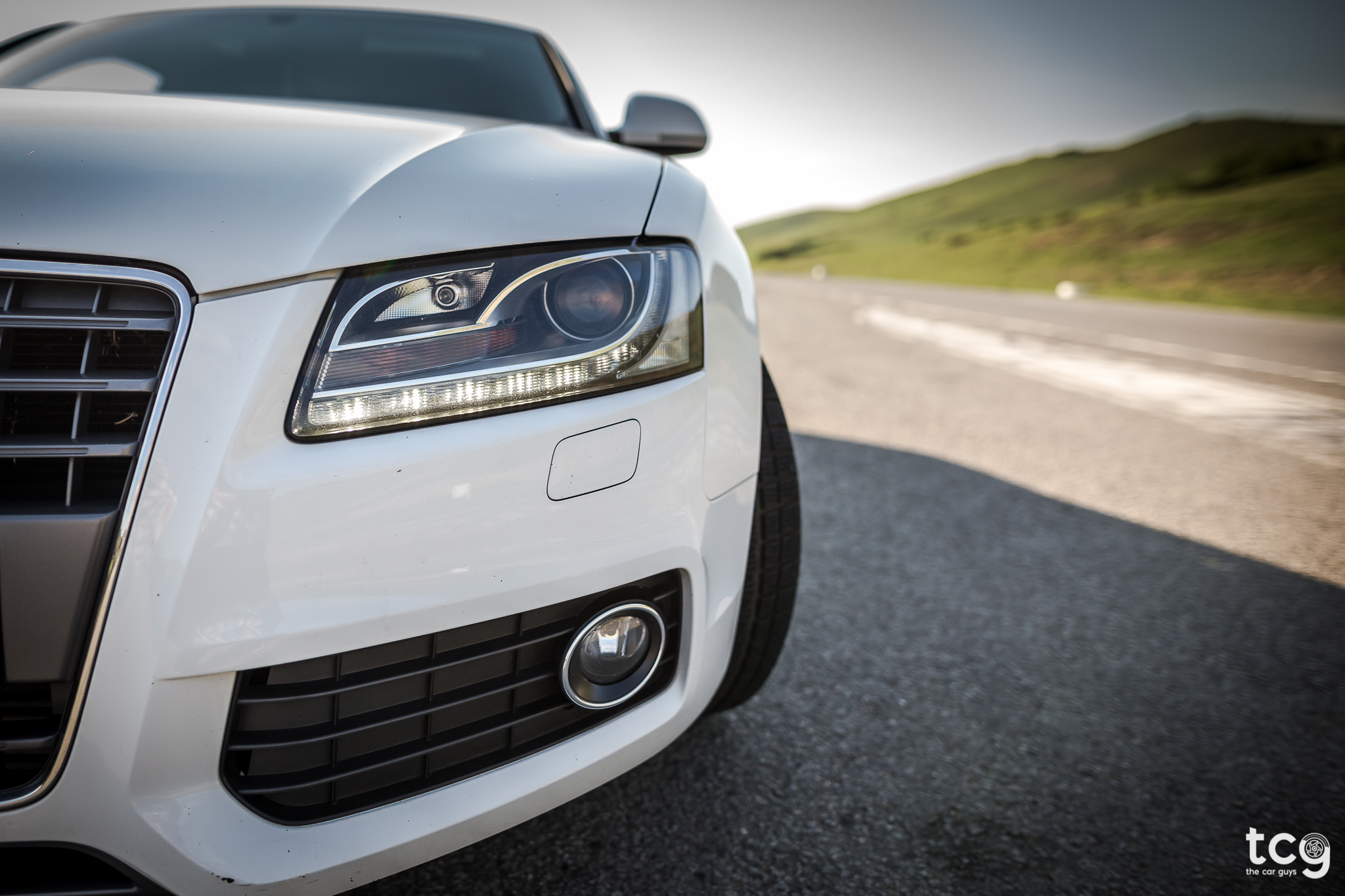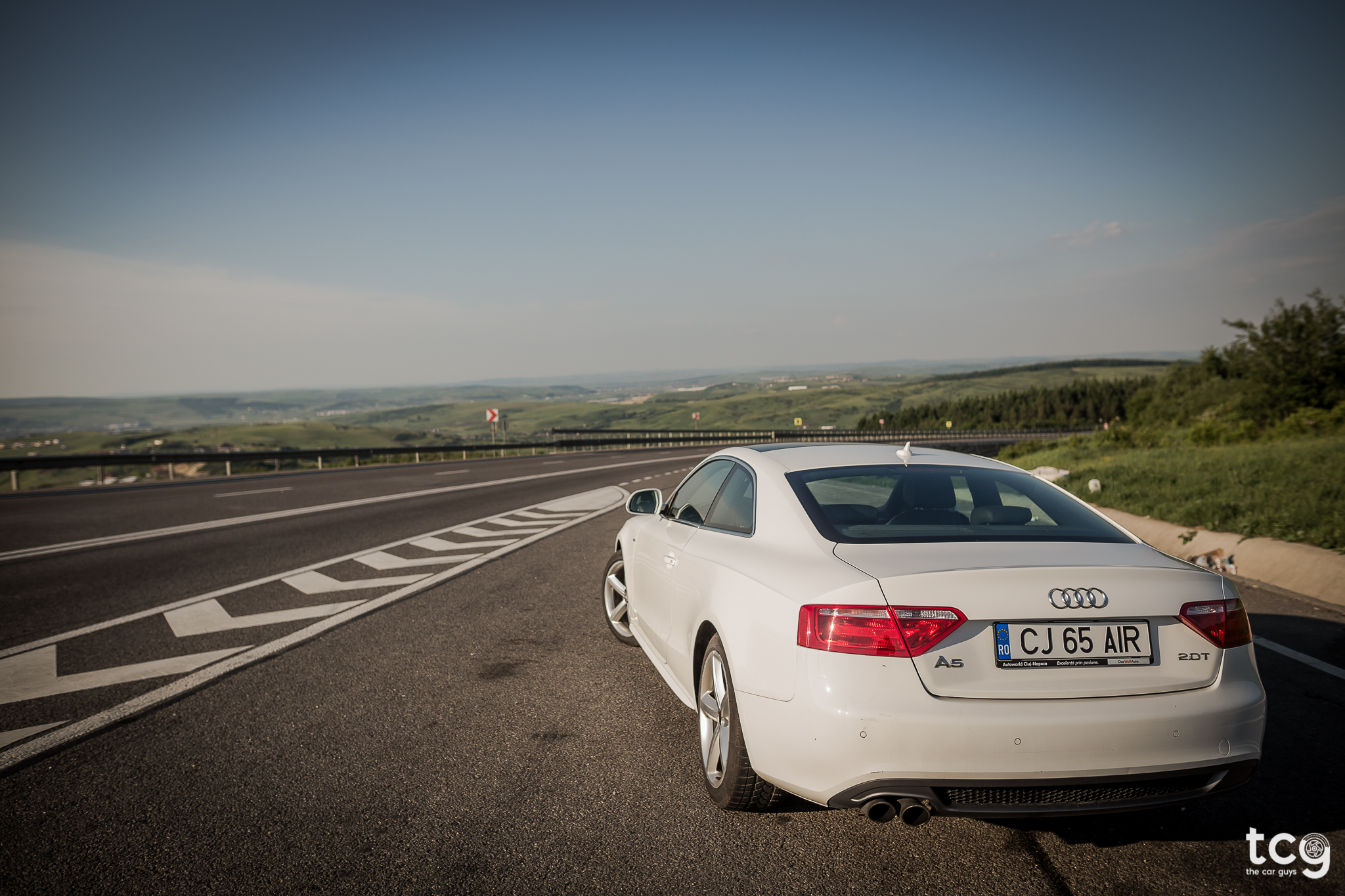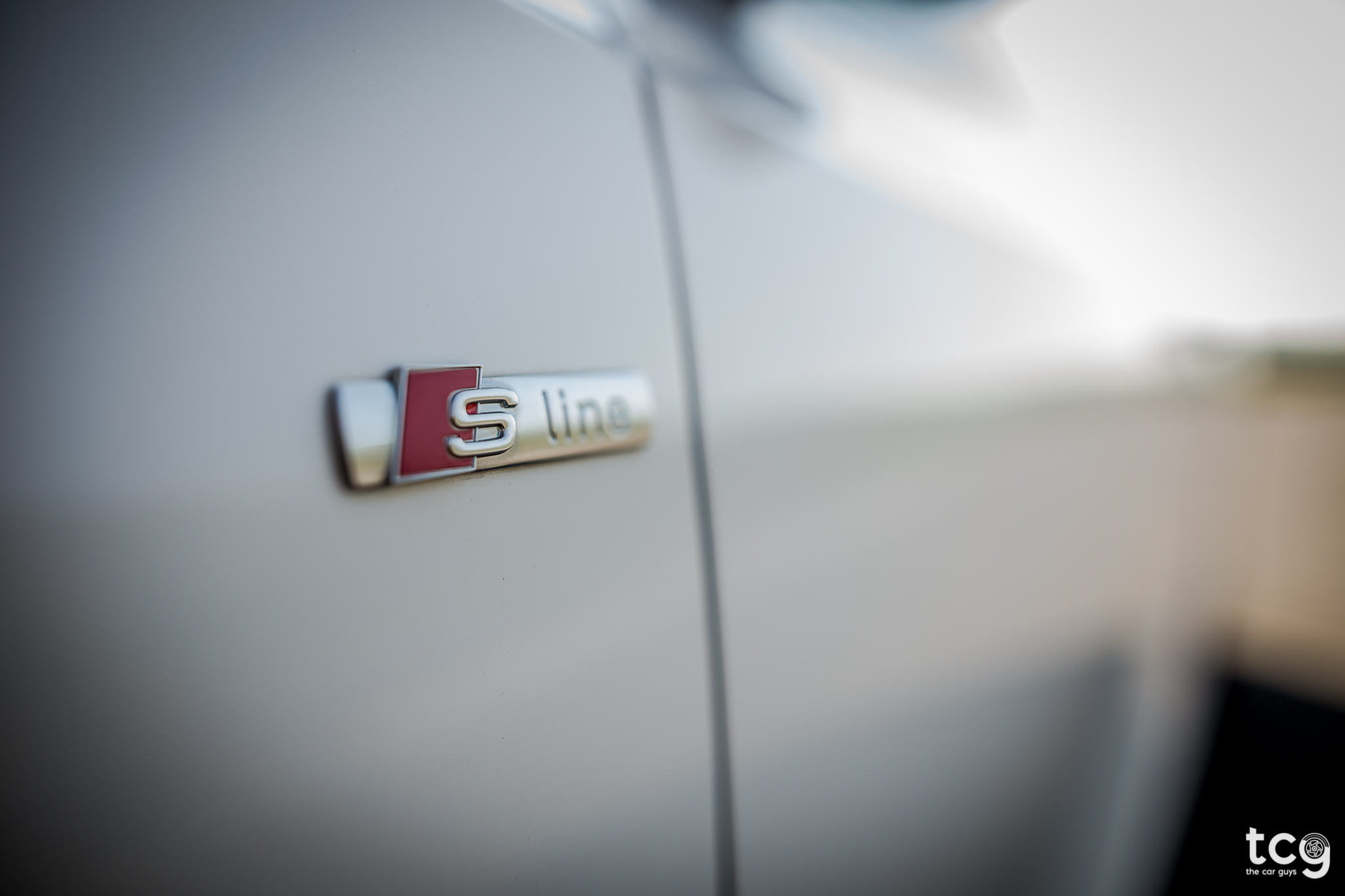 The engine being a 2.0 TFSI produces 211bhp and 258 lb-ft of torque getting the car to 60 mph (100km/h) in around 6.2 seconds - pretty impressive if you ask me! It builds up speed very well when you put your foot down, the revs go up to 6-7,000 RPM. The engine noise is superb while revving the car, even though the exhaust sound is kind of dull, not as impressive as I thought it would be. It's so quiet at idle that when we stopped to take some pictures, I was confused as to why and how the engine shut down because I could't hear anything (me being used to a loud diesel engine).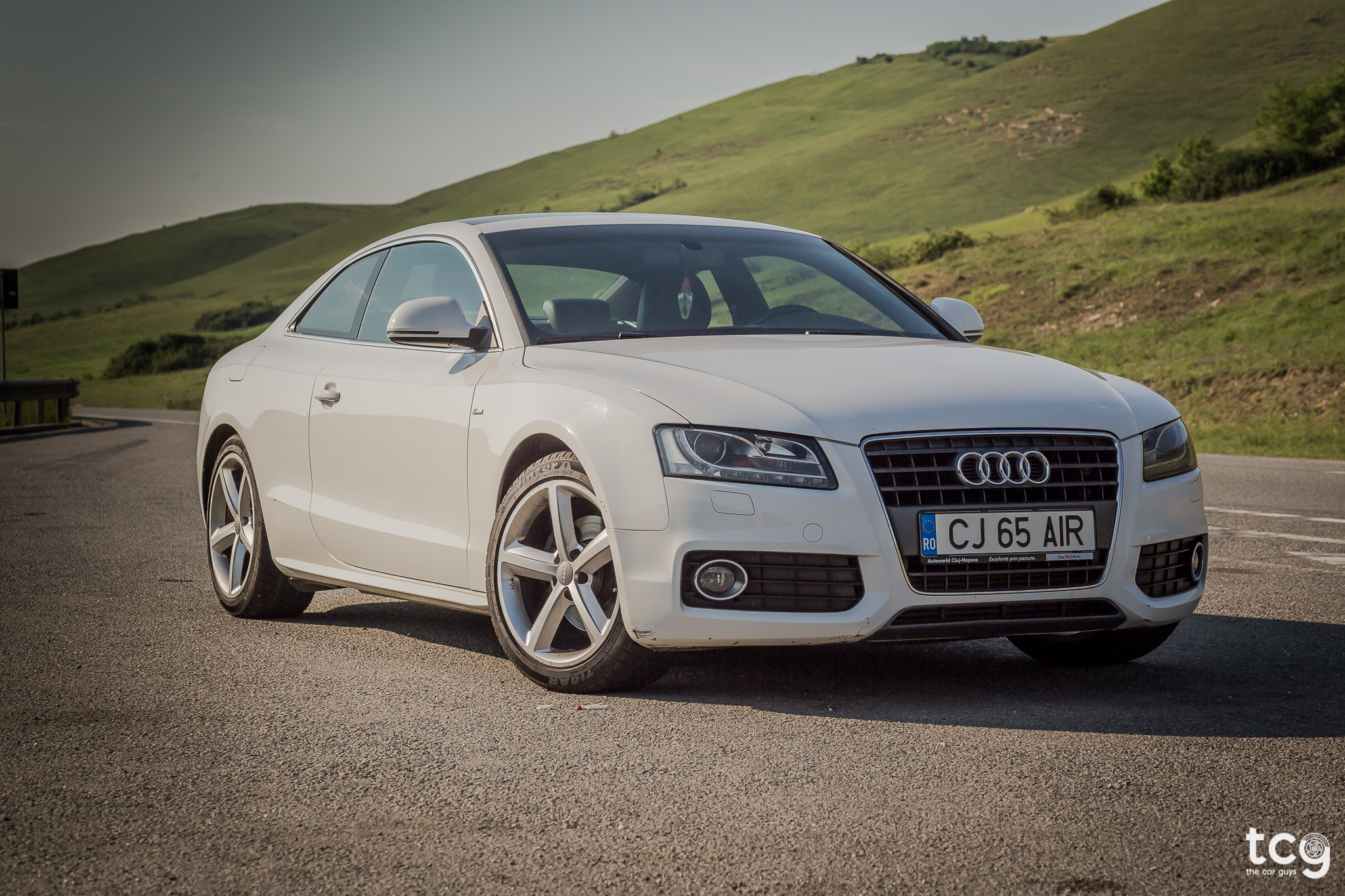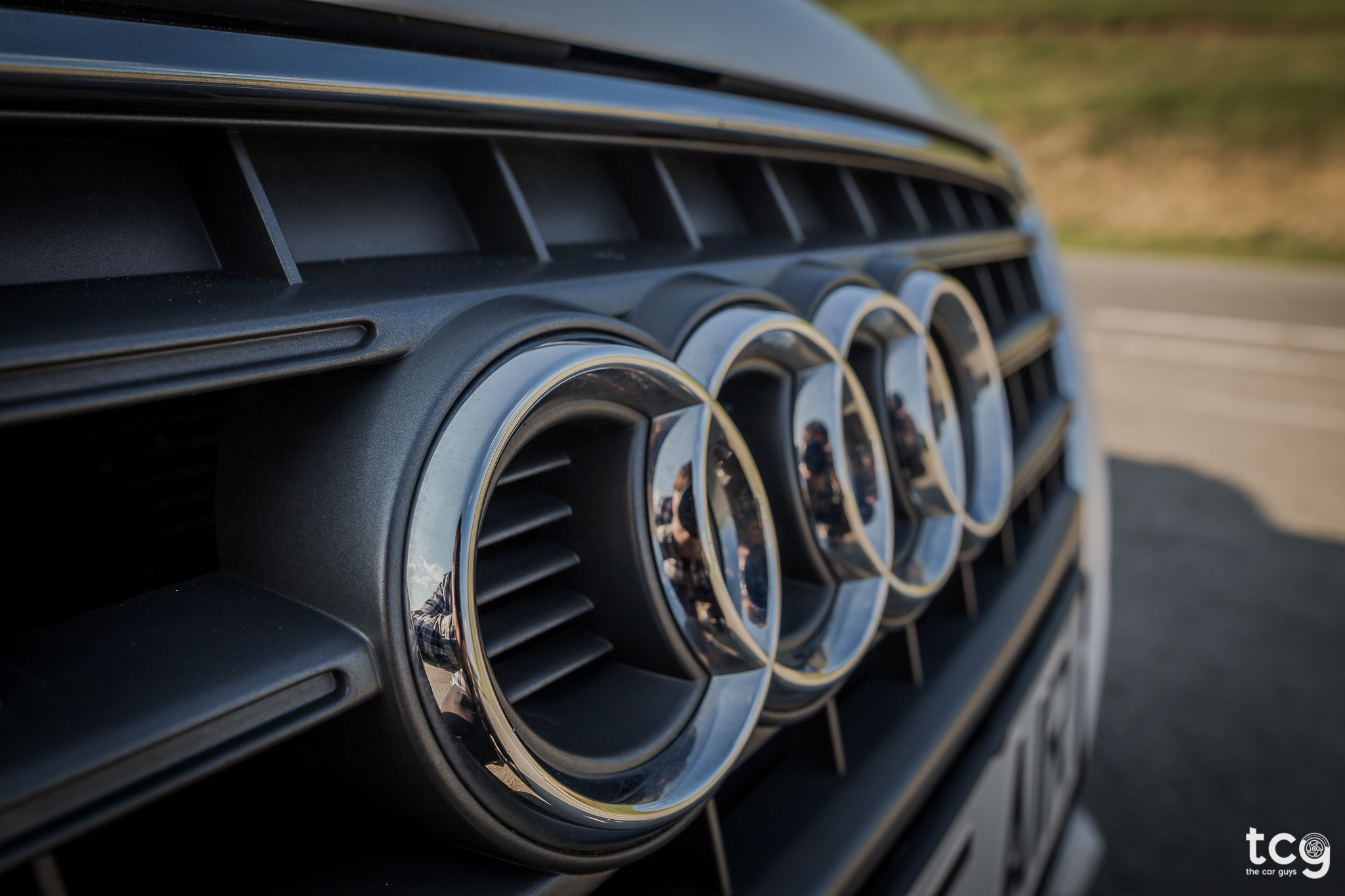 What's the car like to drive? Well, the 6-speed automatic gearbox is very, very good - goes through gears like a charm, you barely feel it upshifting or downshifting. I'm not exactly sure if that's how Audi designed the gas pedal, but in this particular car it was very sensitive - I was barely touching it and the car would just build up the revs and start going like crazy - I'm not complaining, I'm just curious! Being so wide and low to the ground, it's a very well balanced car, you can just throw it at a corner and it just sticks to the road, grips very well. Even though it had winter tires on, it still cornered like a champ at high speeds - a tad bit of understeer, but I guess that's just because of the winter tires.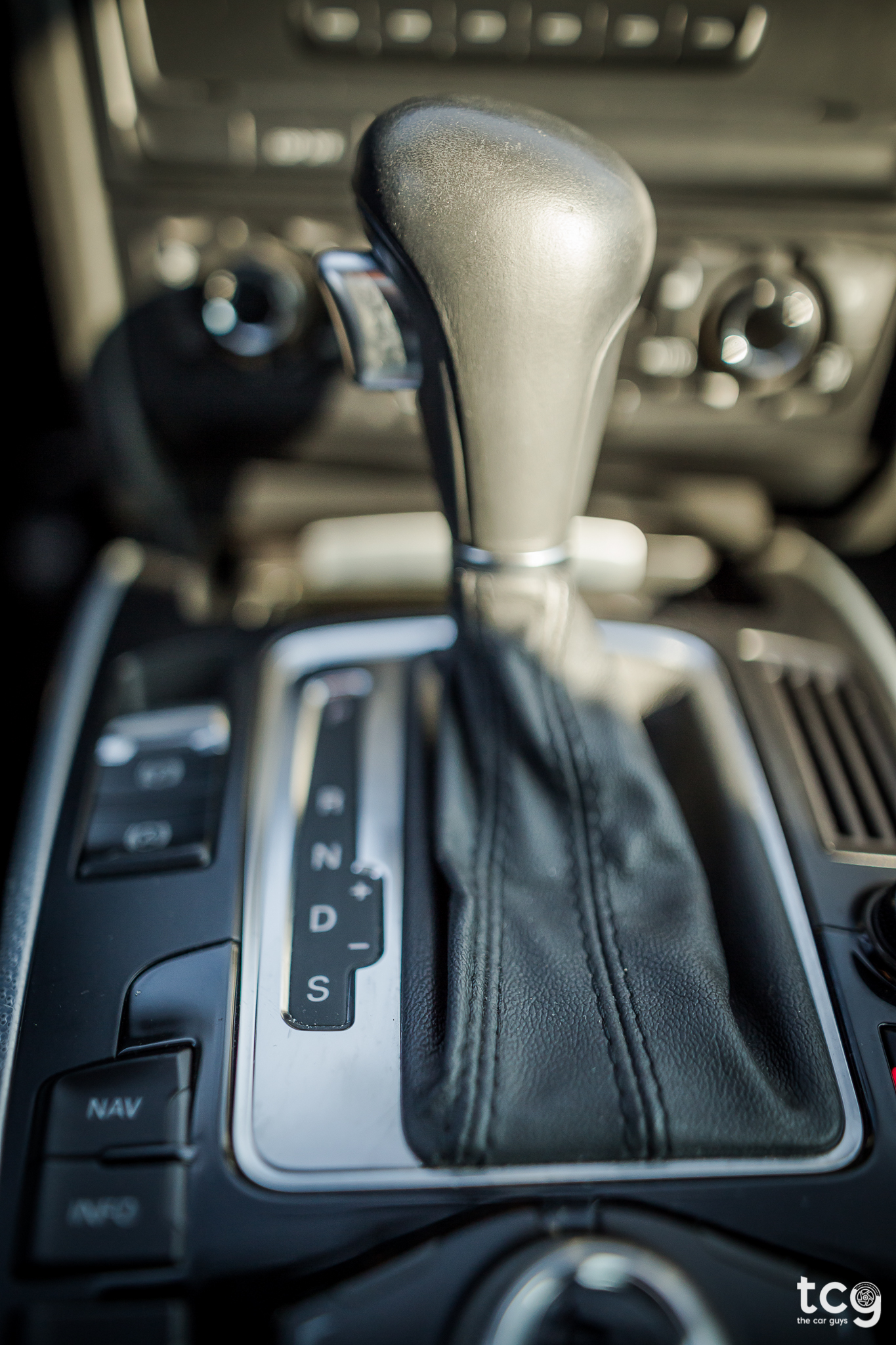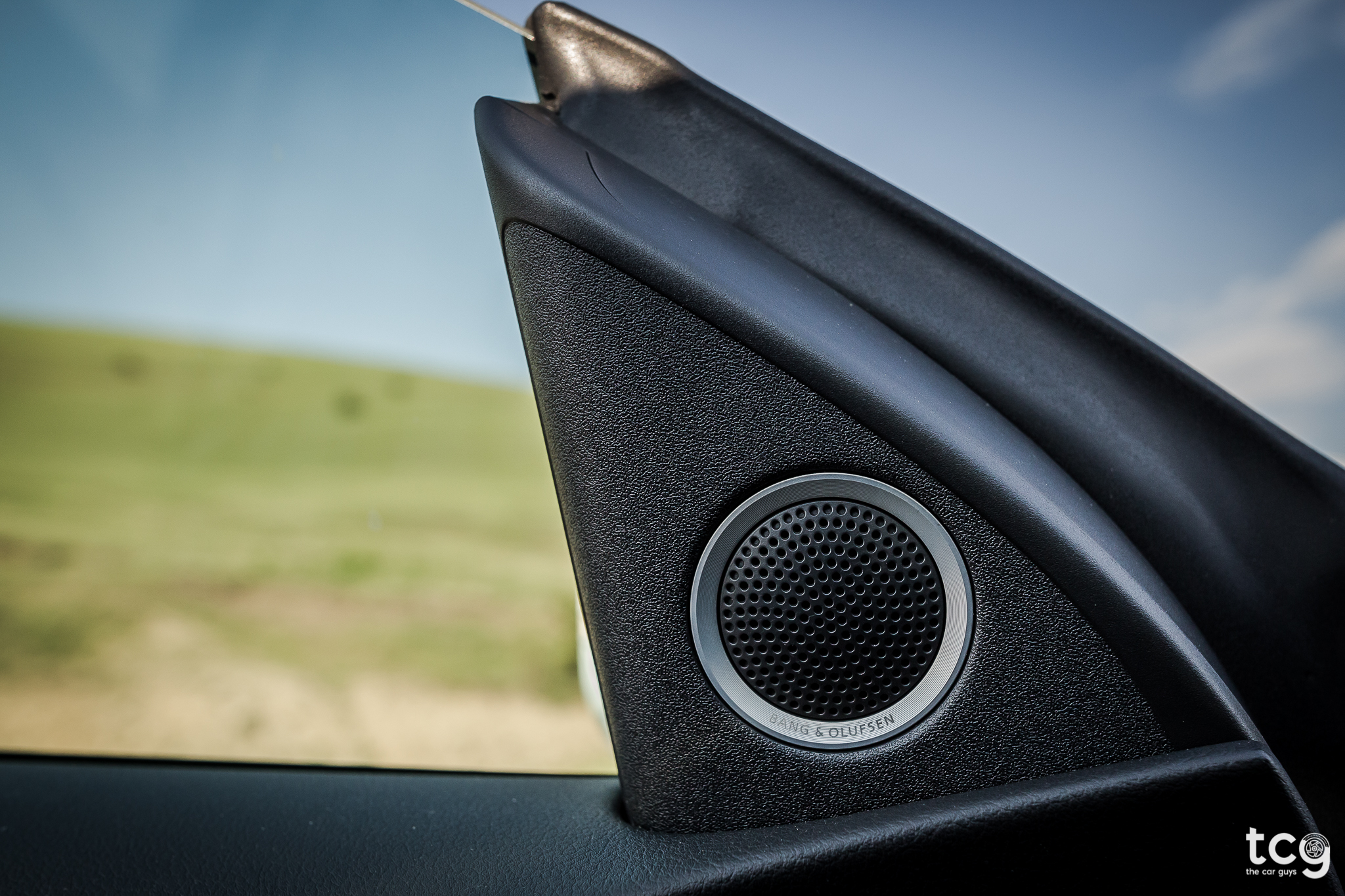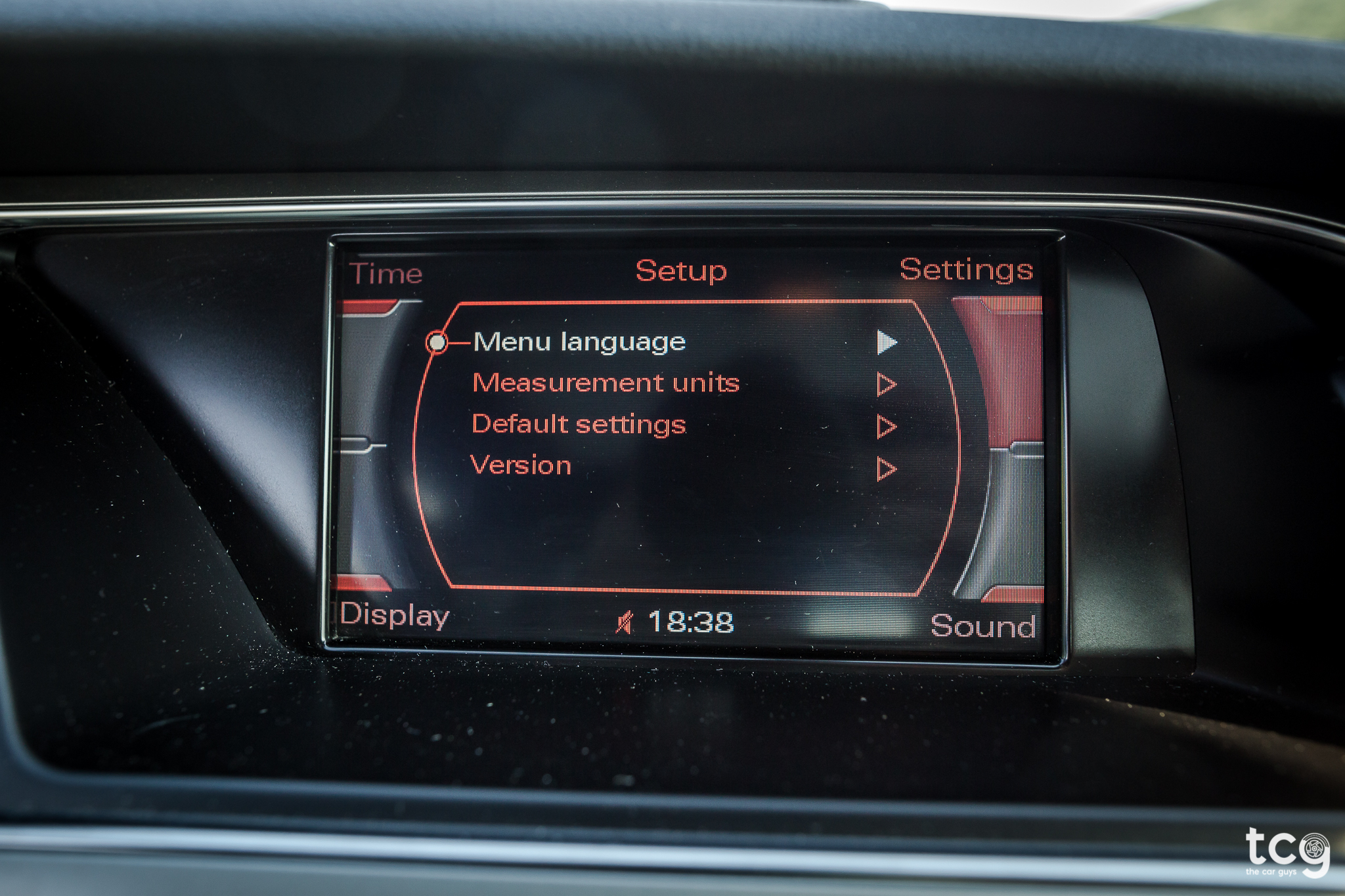 I'm not a fan and have never been a fan of this car's interior - sorry Audi fans! I find it kind of dull and pretty ugly. Being a 2-door coupe, it's very difficult to get in the backseat and I could barely fit, my head would touch the headliner and I'd have to sit in a very awkward position + knee room is also not that great. I think the back of this car was designed for people under 6 feet. The things I really like are the dashboard, the Bang&Olufsen sound system and the driving position - you have a very good field of view. The seats are also very comfortable and hold you in real nice, not allowing you to move about.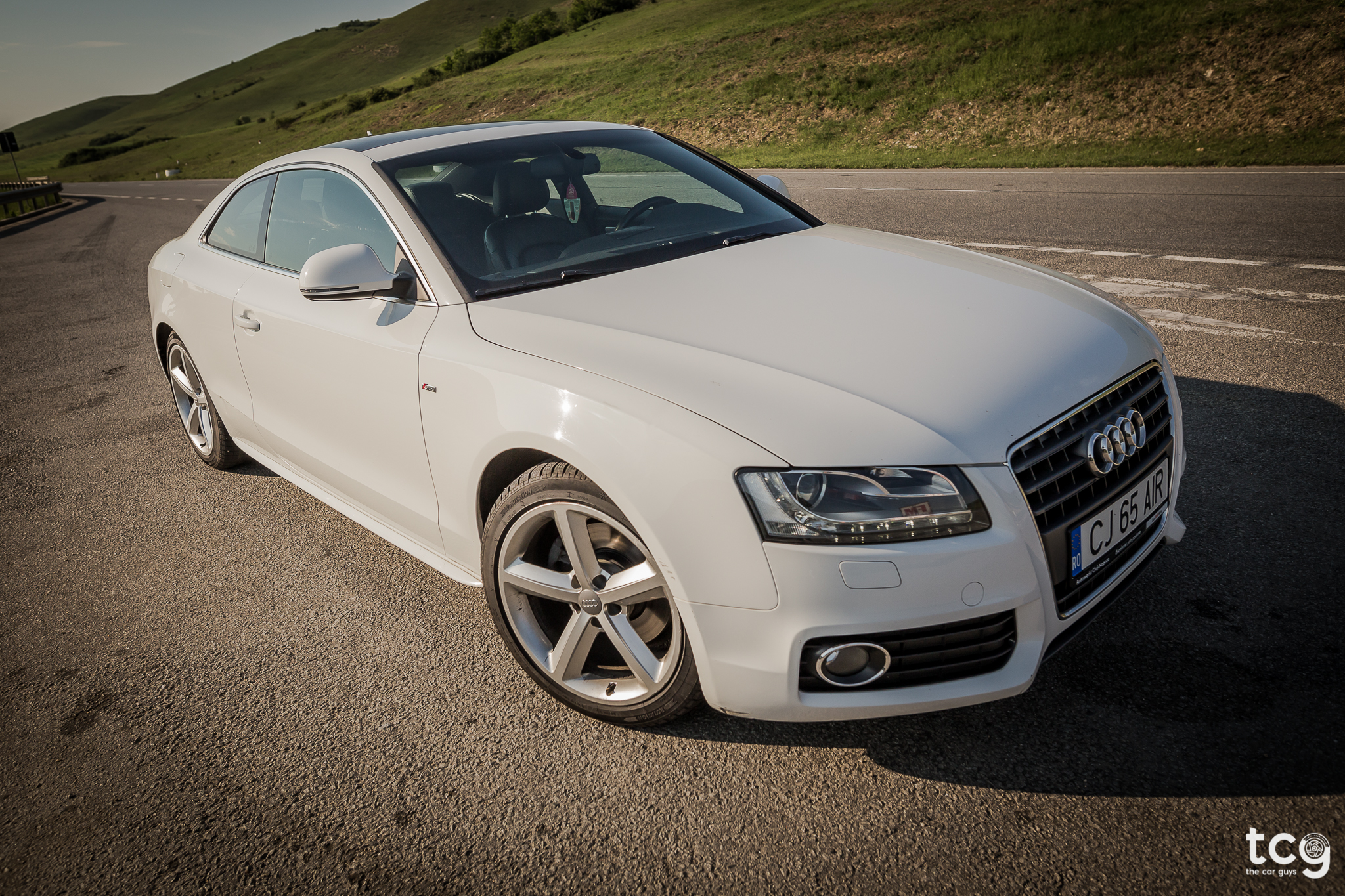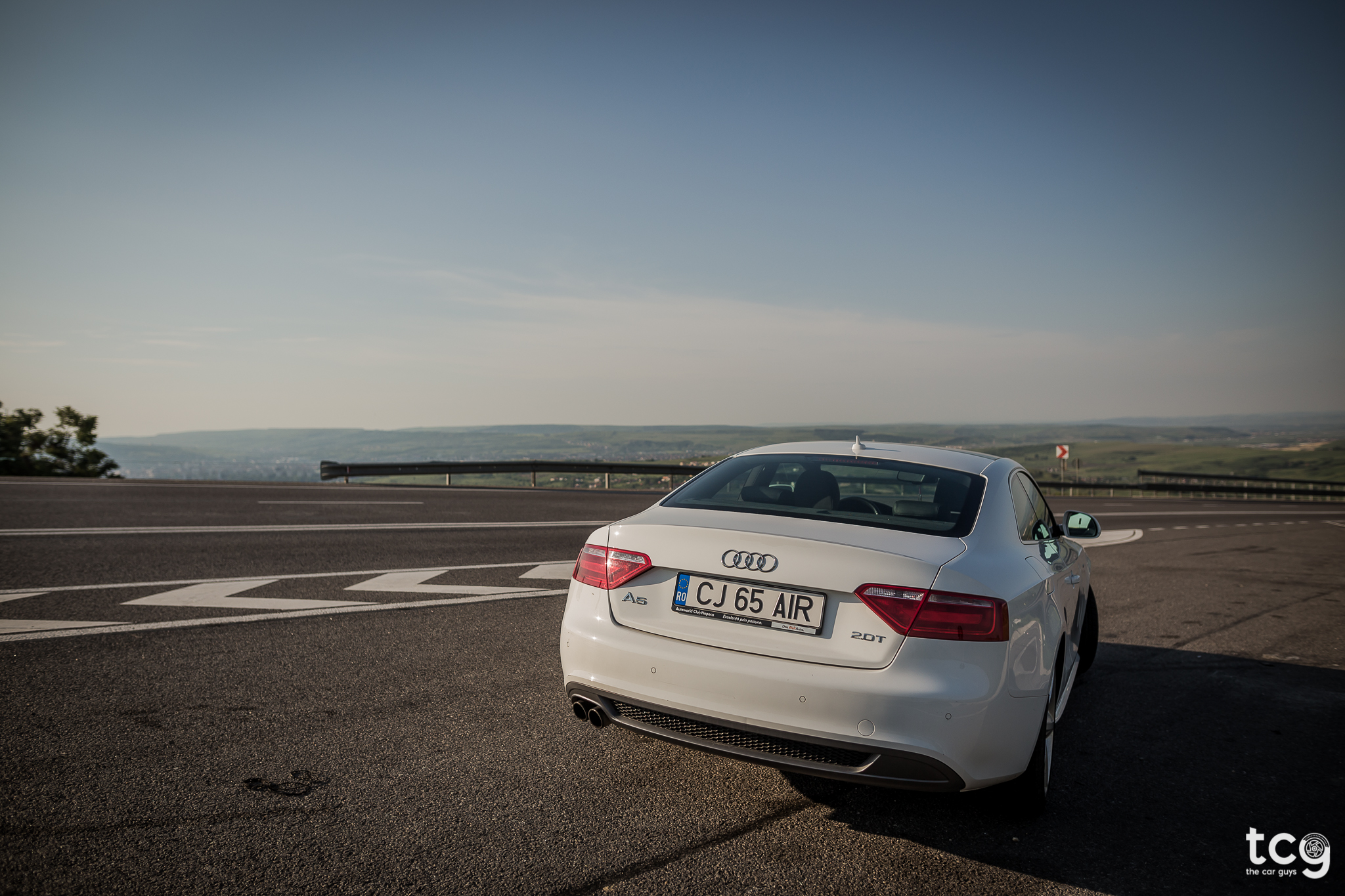 Would I get one for me? Yes, but a 4-door 3.0TDI version. Why? Because it's way more practical and the TDI engine is more economical and, for some reason, feels better. I have a friend who used to own the exact same model A5 with a 3.0TDI engine and it just felt totally different compared to the 2.0TFSI. Yes, I know, diesel vs petrol - but I still find the TDI one better to drive/ride in.
---
Special thanks to our friend Raluca Tarcea for a great day of testing this beautiful car!