Just because I drive a BMW on a daily basis does not mean I will not be objective with this car - because I will and to be honest, the first time I ever laid eyes on the X1 I couldn't quite understand its place in the market - until I drove it for a day! Forget everything you read about the original BMW X1, because the current model is miles ahead of the old version in just about every conceivable way. Yes, it sold a bunch of cars as around a quarter of a million X1s found a home – but this was as much to do with the badge as it was the quality of the car. While the old model was kind of weird looking and not that refined, the current BMW X1 feels like a shrunken X3 or X5!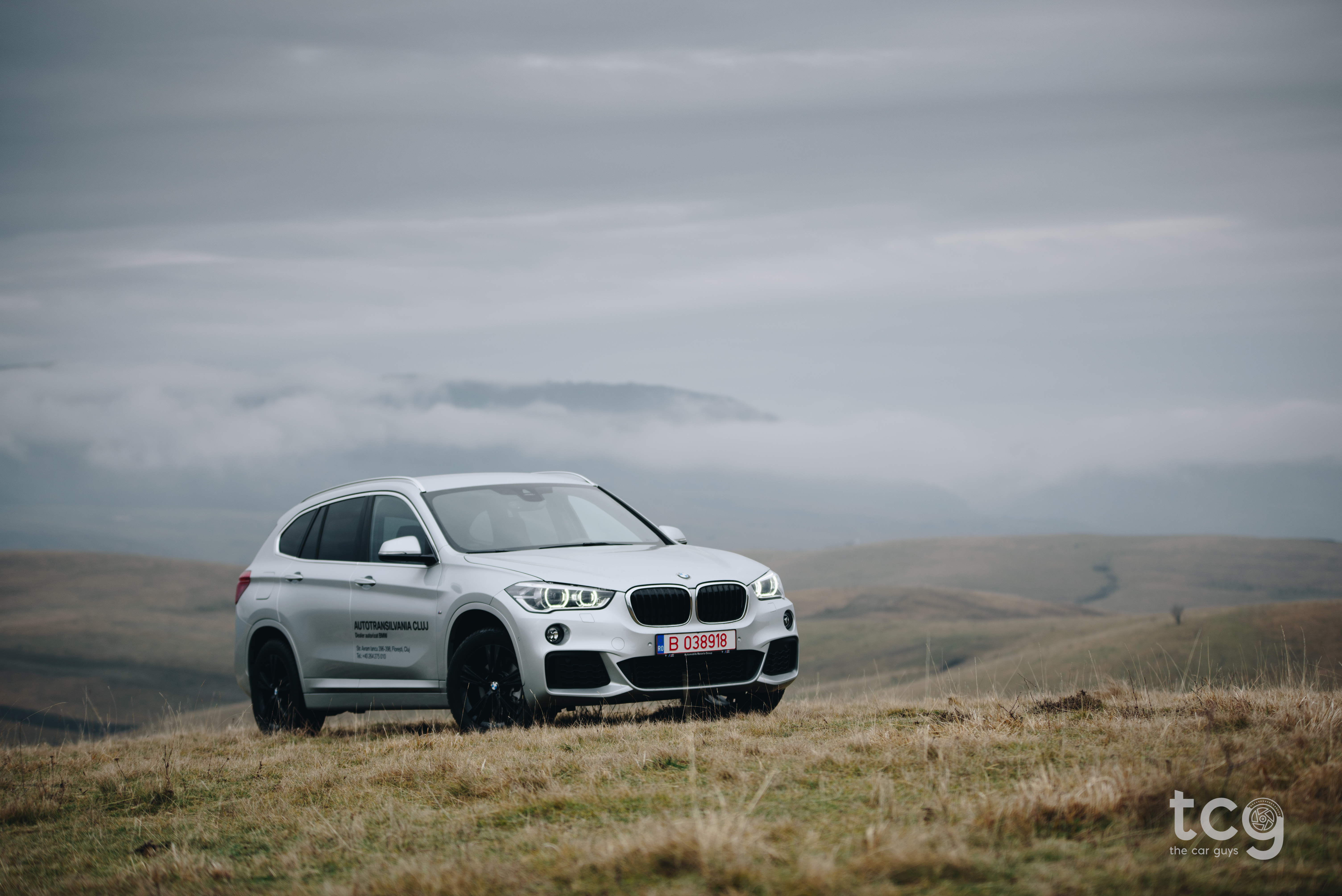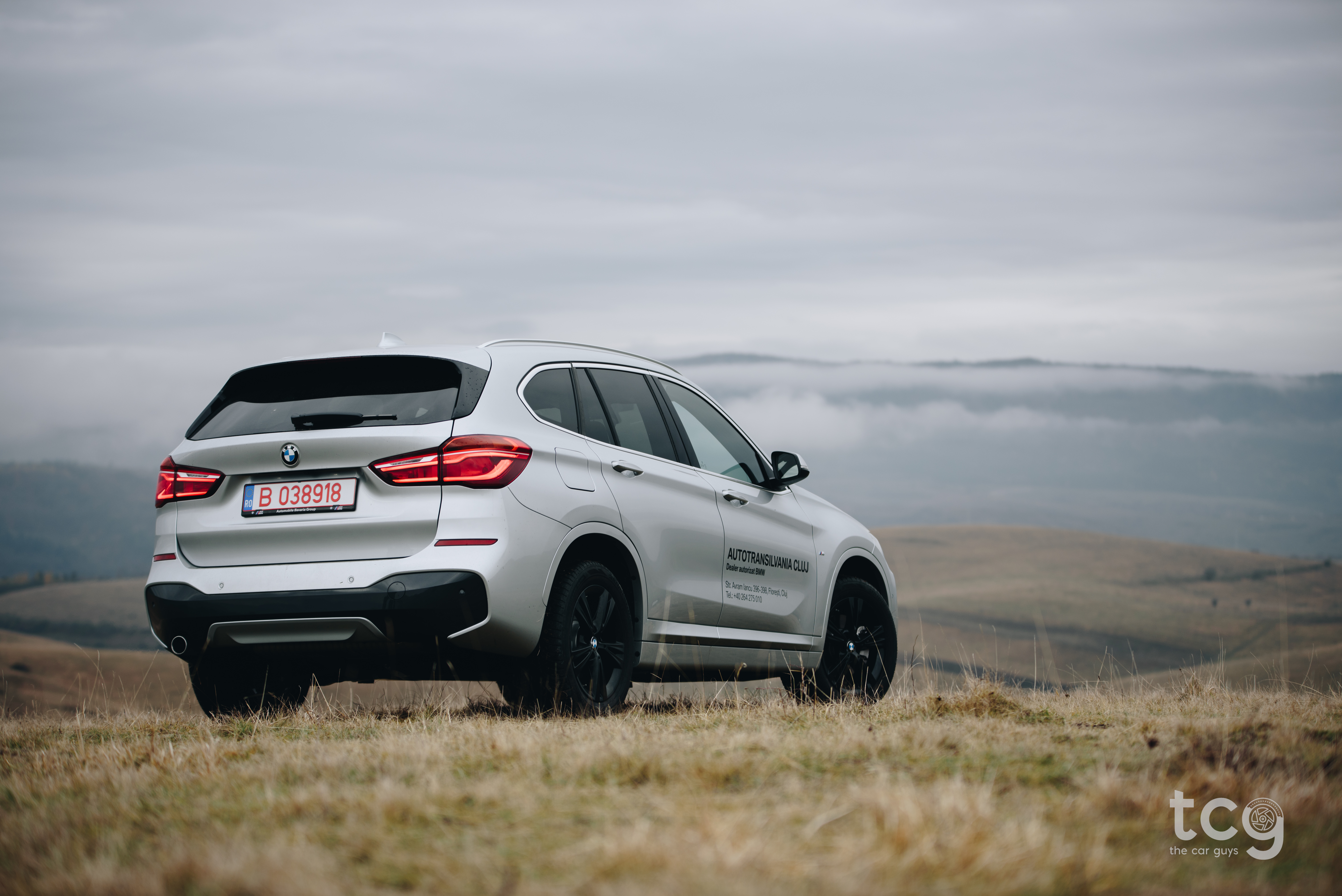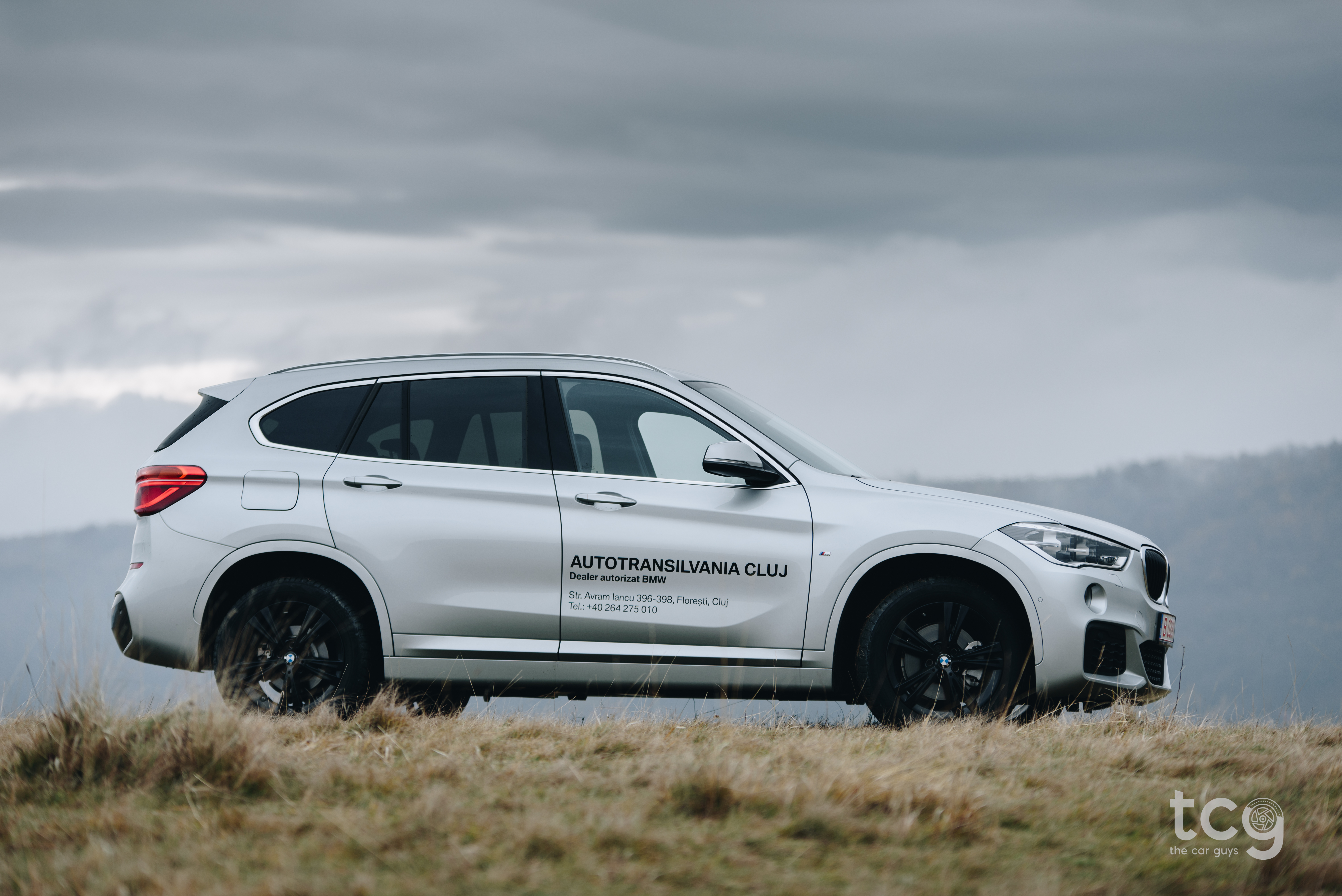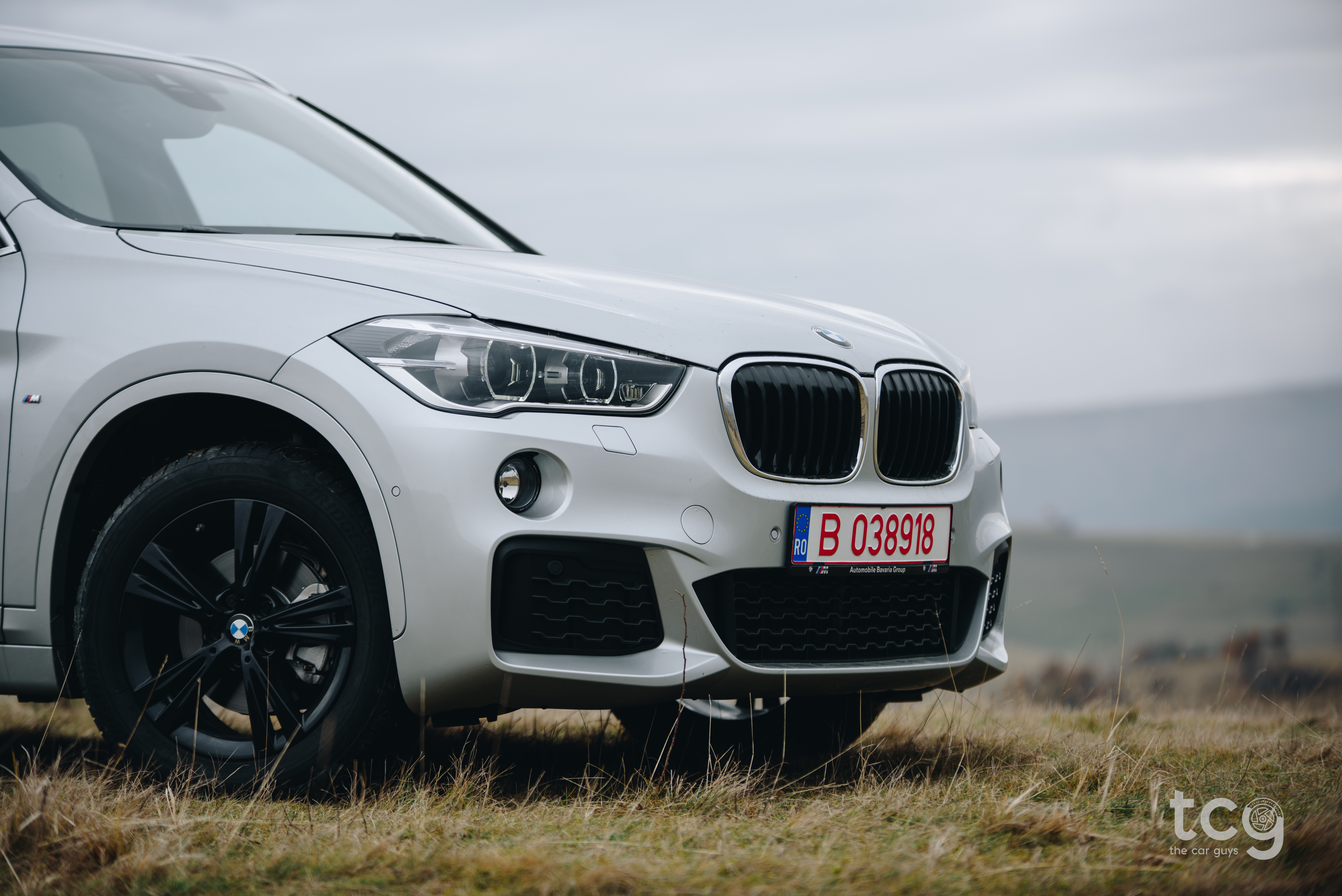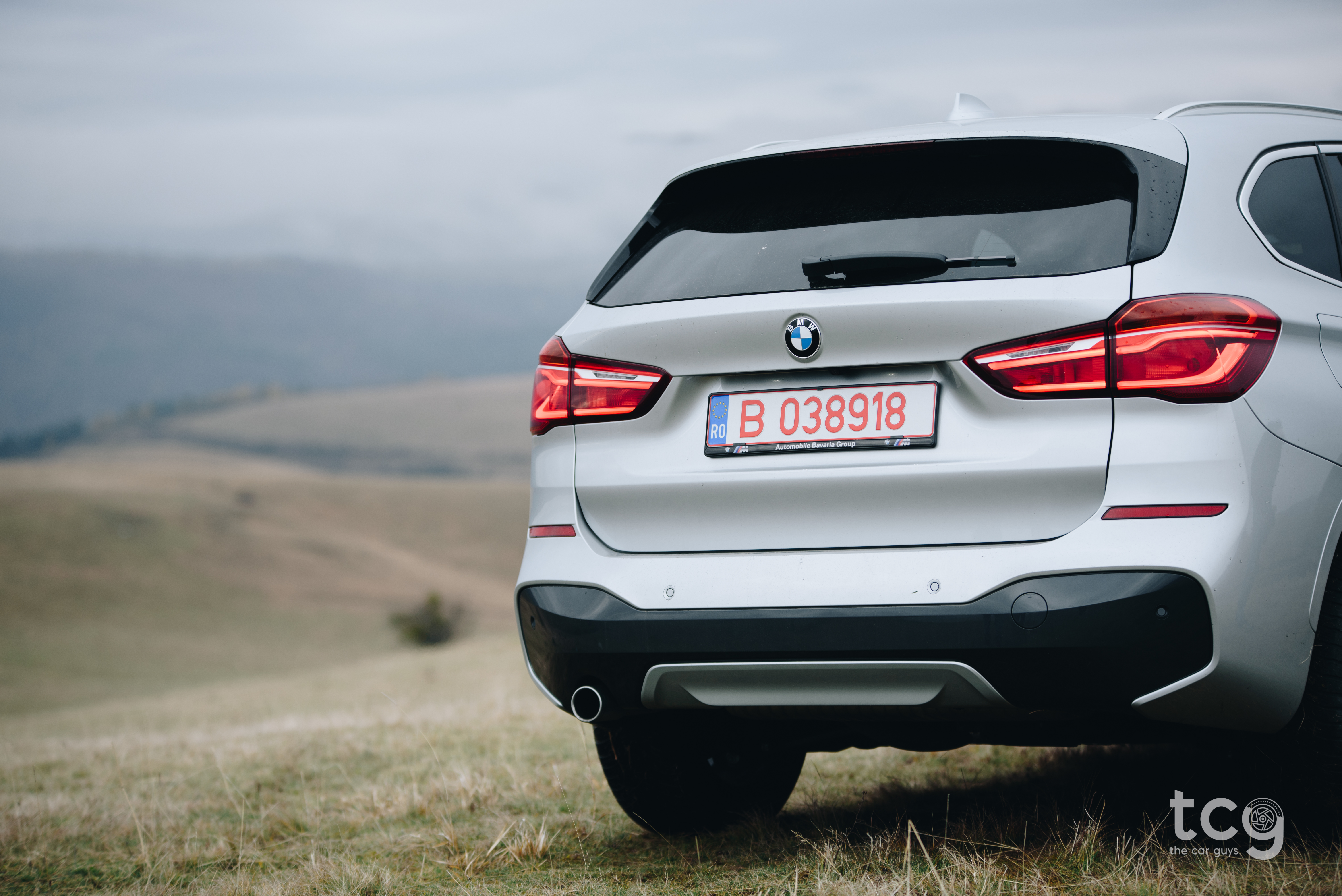 Let's talk about how the new X1 looks a little bit more, shall we? Well, as I mentioned above - the car looks like a shrunken version of the X3/X5 which is not a bad thing as both of them are very good looking cars, especially the X5. It looks like a proper SUV, it's kind of chunky and tall and because it's a BMW, it looks kind of sporty as well - a lot of that is due to the fact that our test car had the optional M-Sport package that gives it a more aggressive M aerodynamic styling and M logos all over the place! Looks good doesn't it?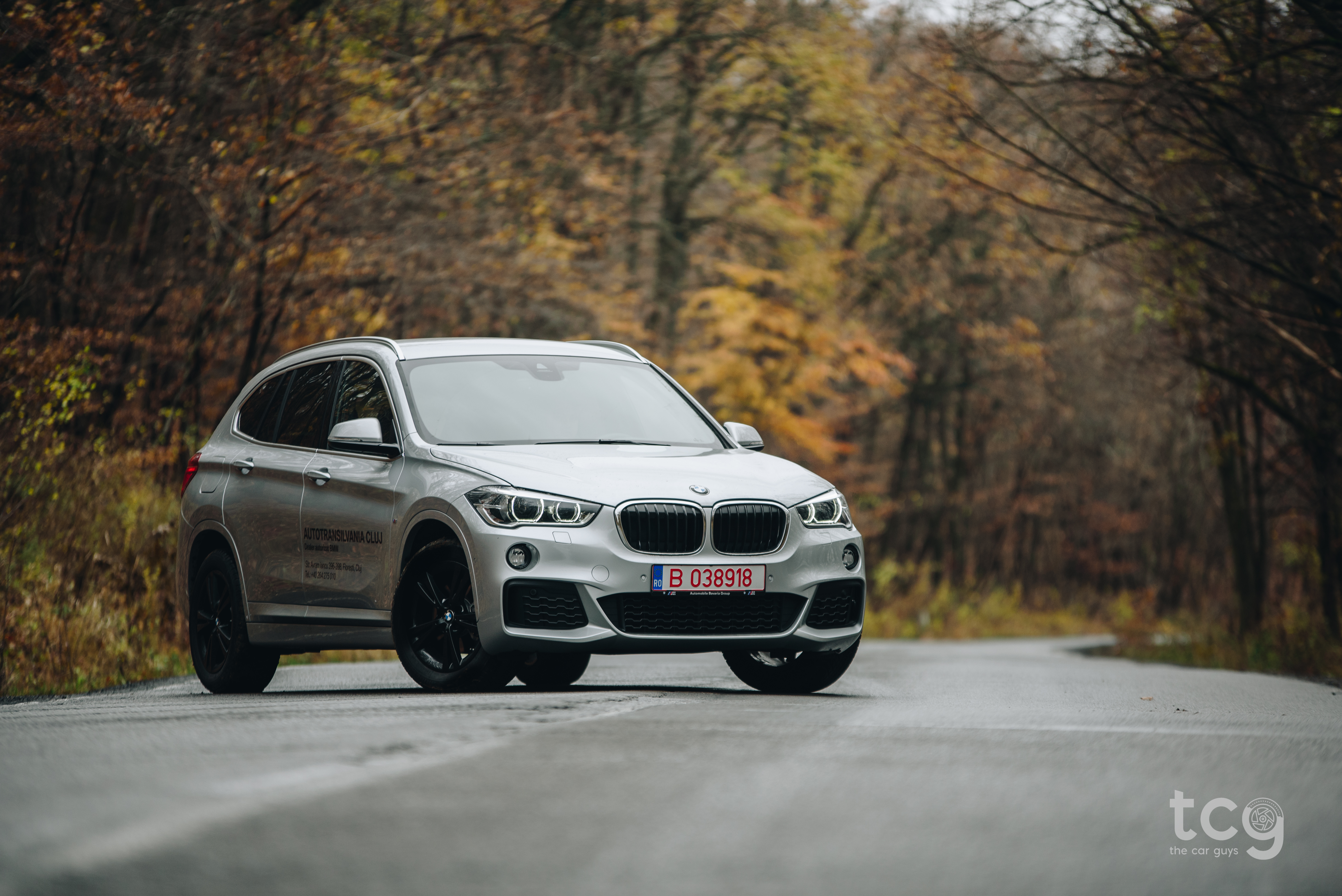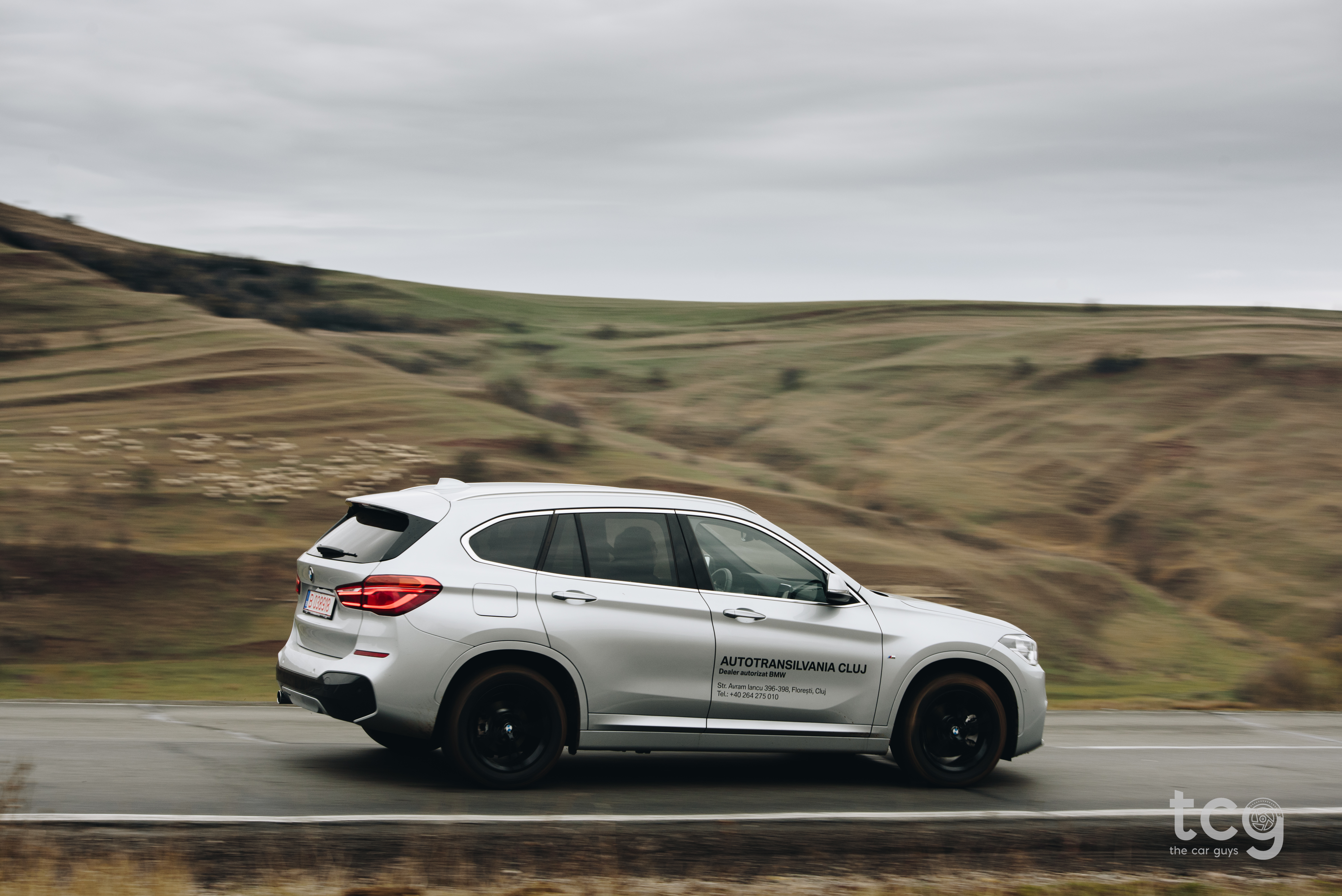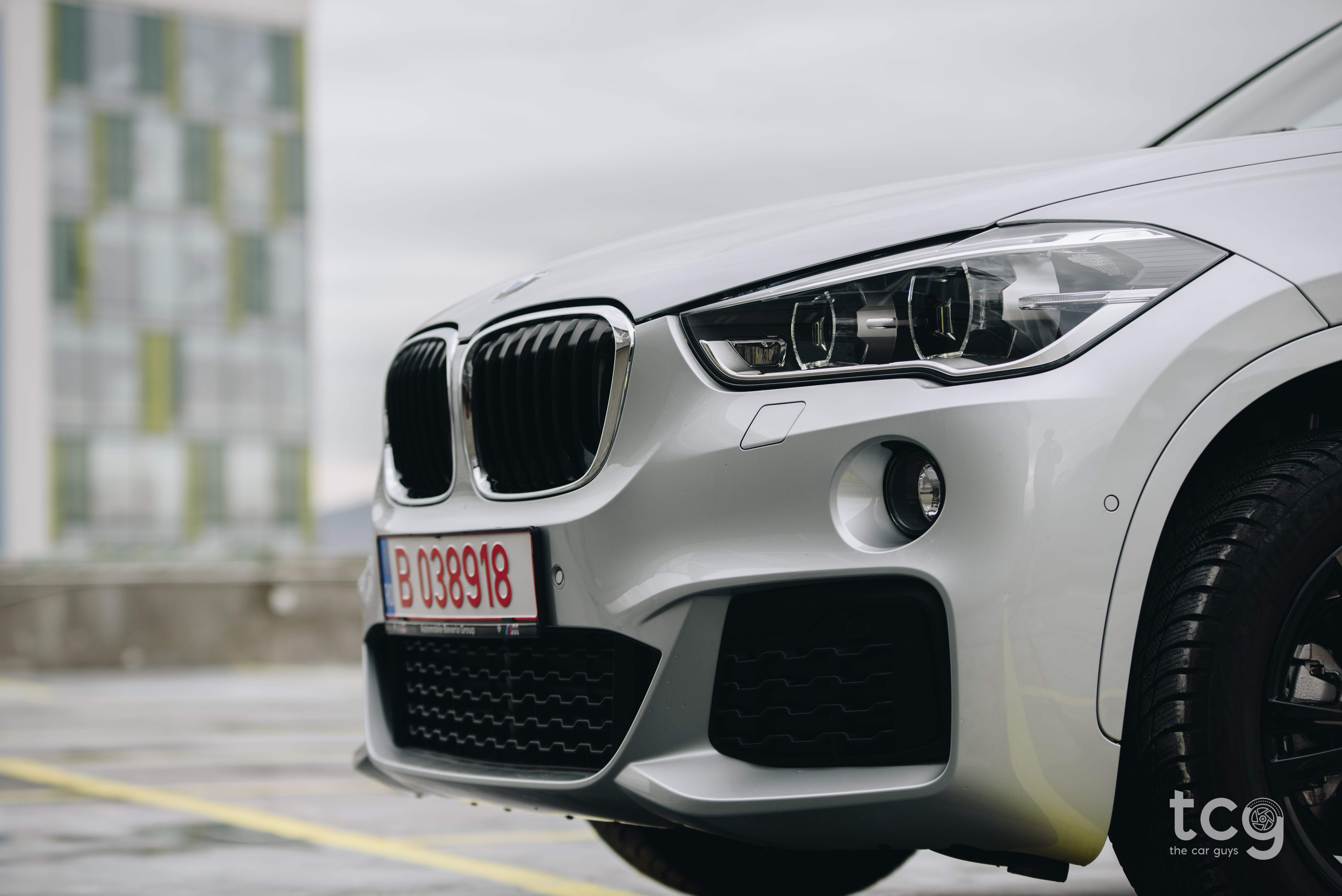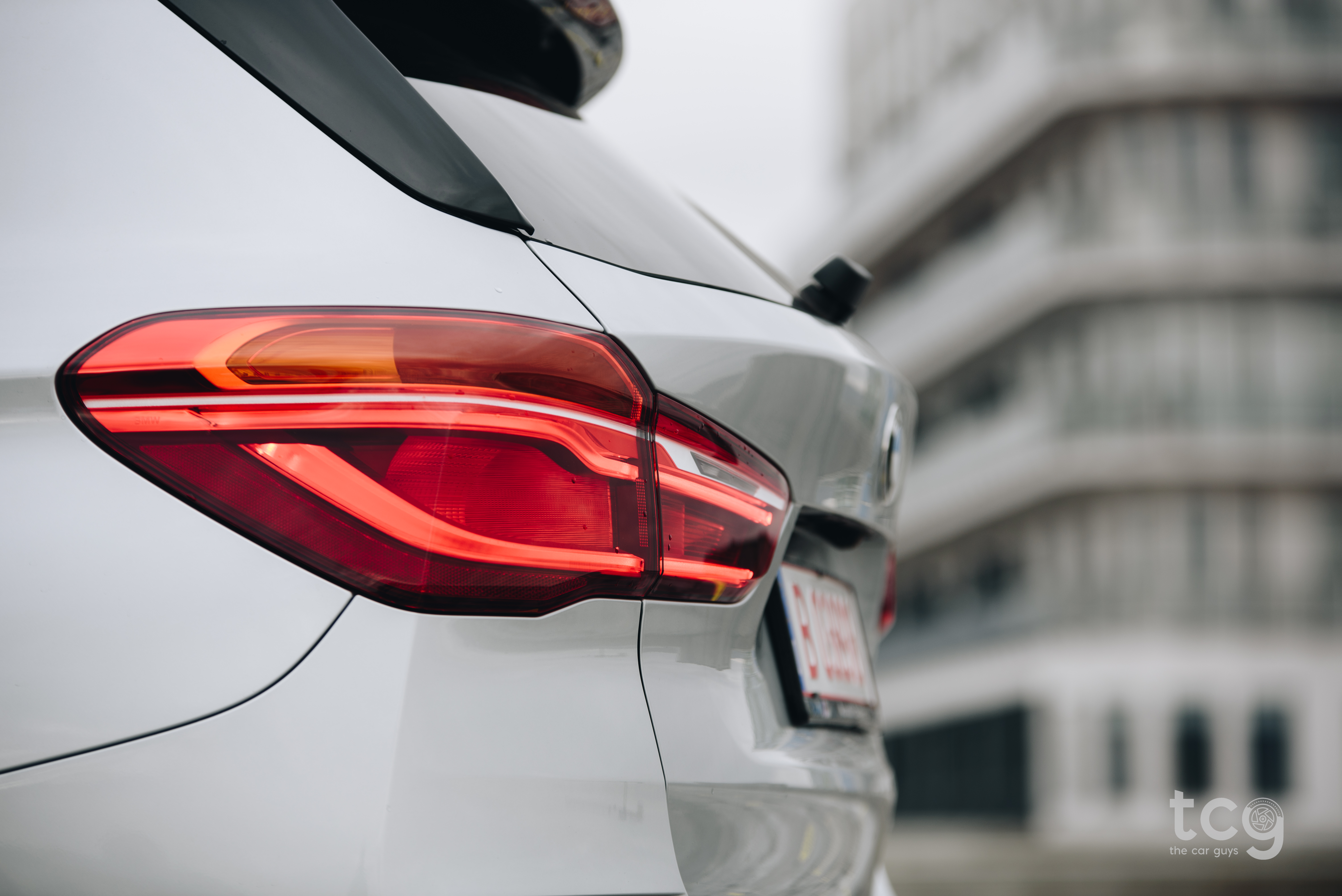 In terms of performance, it's a very good car overall, even though it lacks some of BMW's most redeeming qualities. For starters, it uses the same UKL2 platform that forms the basis of the 2 Series Active Tourer and MINI Countryman and, while this may come as a shock to you, it's available in both FWD and AWD versions. Yes, you read that right - no RWD option! Not that that matters a whole lot because you don't buy this car to do any type of serious off-roading or drifting, but you know, it's kind of weird to think of a BMW without RWD. Sorry BMW purists!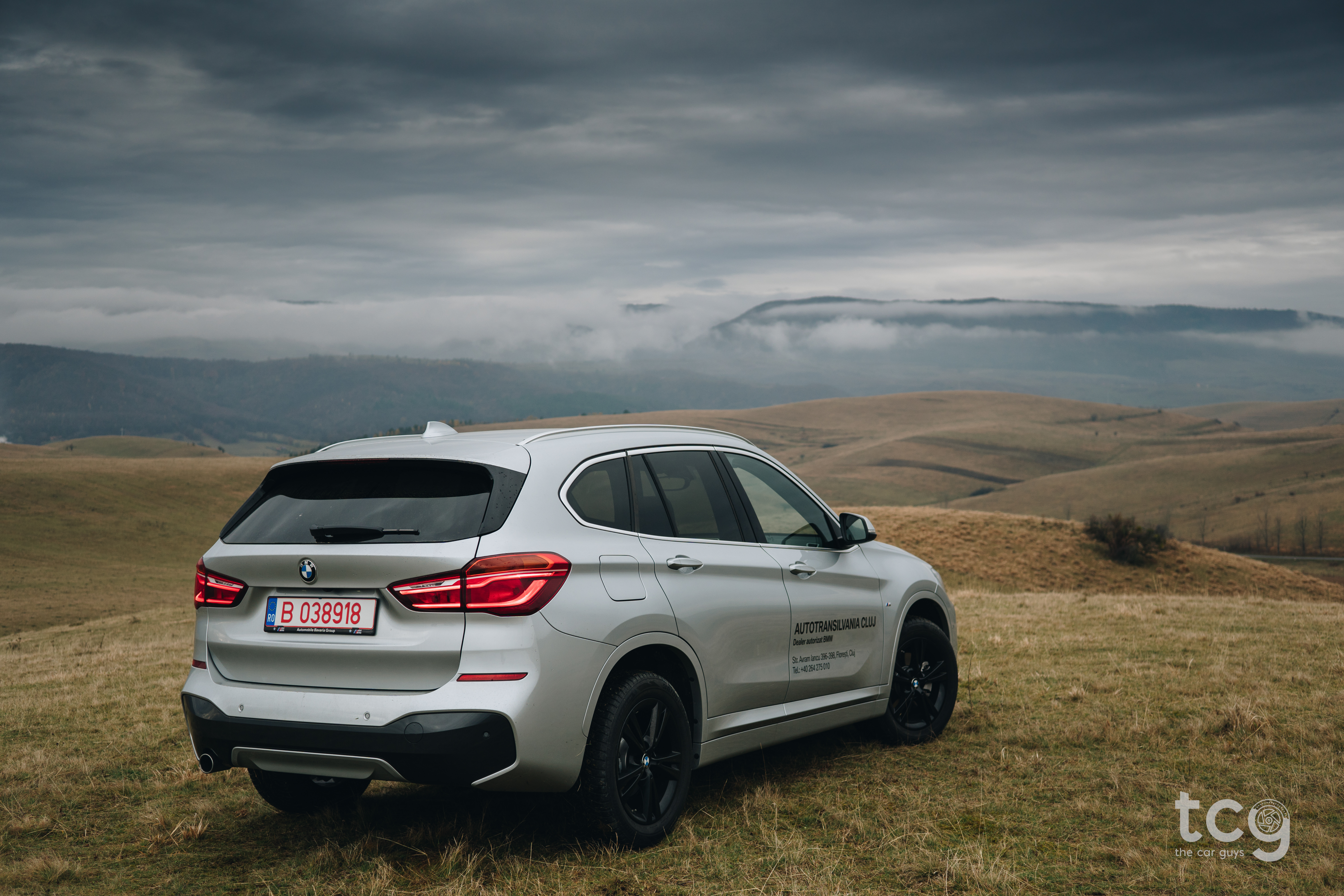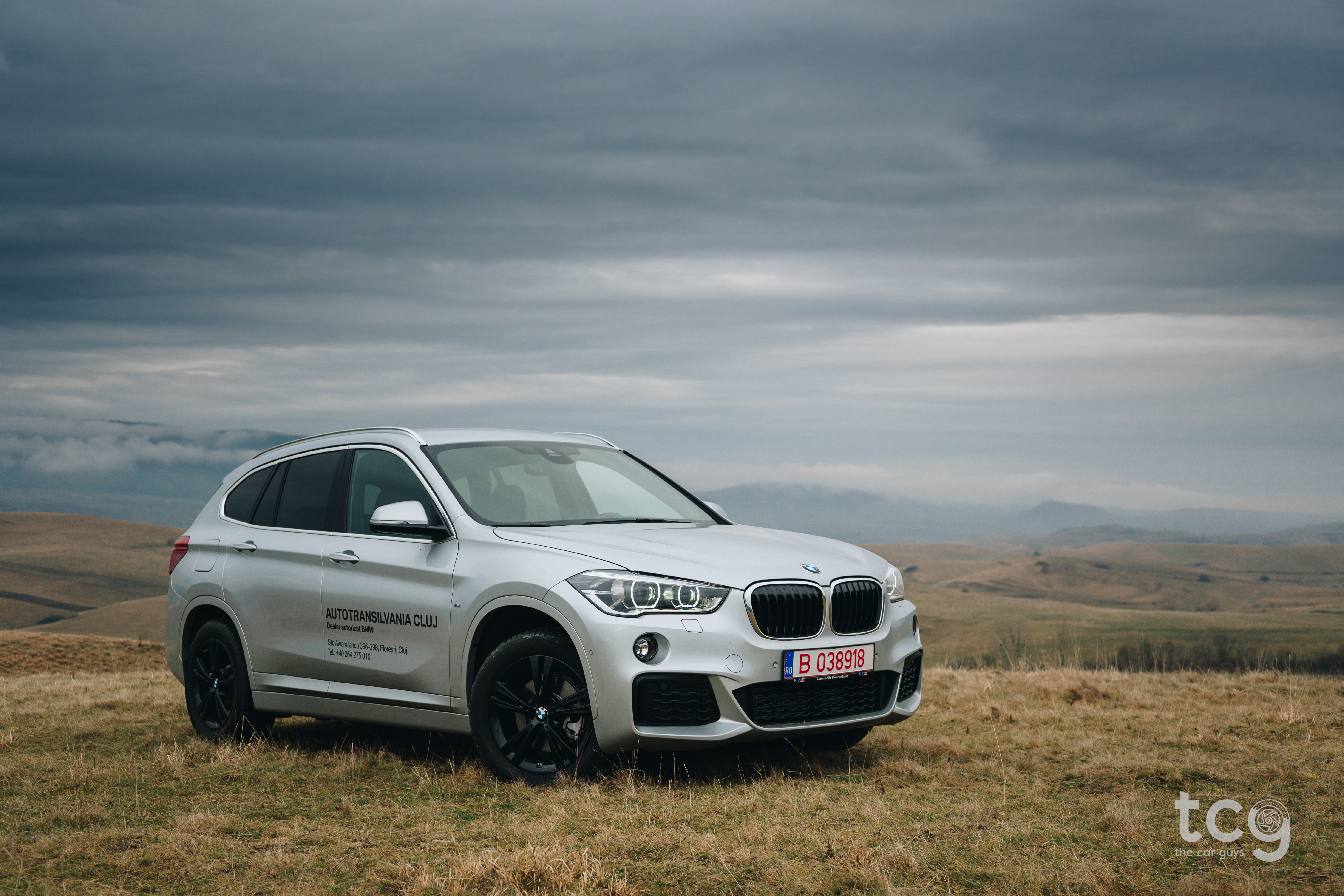 The xDrive18d unit we had is also not a very particularly powerful one with just 150HP and 330 NM of torque, which lacks the BMW punch we all love (at least I do). It's not very fast either, even when you put your foot down as it does 0-100 in 9.2 seconds - but again, this is not a sports car. The 8-speed automatic gearbox is nicely refined and changes gear with precision and pace. It's a bit jerky in Sport+ mode, but leave it in Comfort and you won't be disappointed - you'll actually be very relaxed the entire way!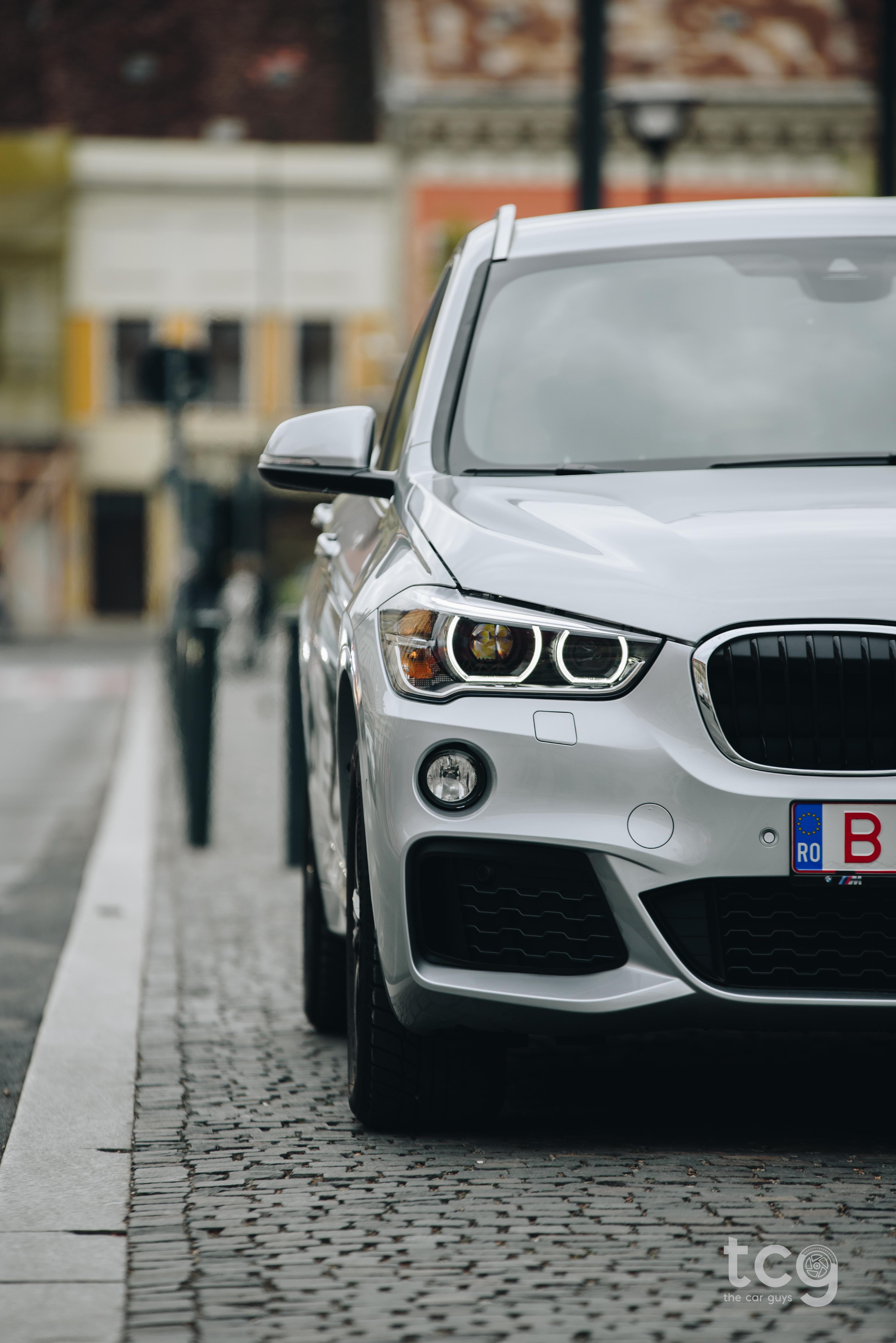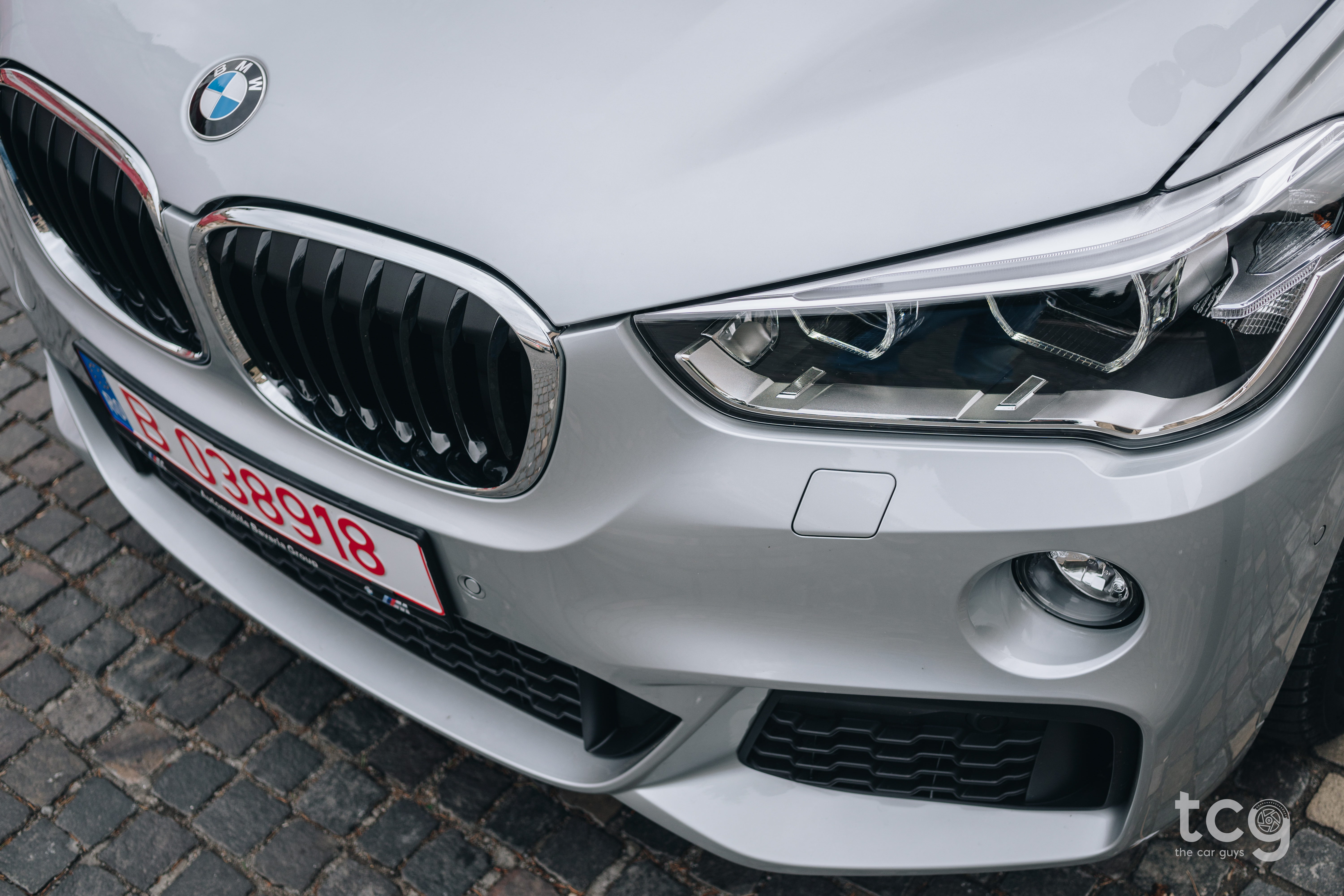 On the plus size, the ride, handling and overall refinement are top-notch! The ride is stiffer than other small SUV's we tested, but this does seem in keeping with BMW's sportier feel. Adaptive dampers are optional, allowing you to stiffen the suspension to improve cornering or slacken it for added comfort. Handling is very on point and I loved how precise and weighty it is - you get a reasonable amount of feedback making it very stable at any speed with the help of the xDrive system.
Also, body roll is pretty much non-existent thanks to the stiff suspension! Even though this car had a diesel engine, there was very little engine noise in the cabin, we could barely hear it running. Wind noise is also barely noticeable even at higher speeds but one, let's say weakness of the X1, is the racket the tires make - yes, we were on run-flats and they tend to be louder than others but still, it was pretty loud in the cabin!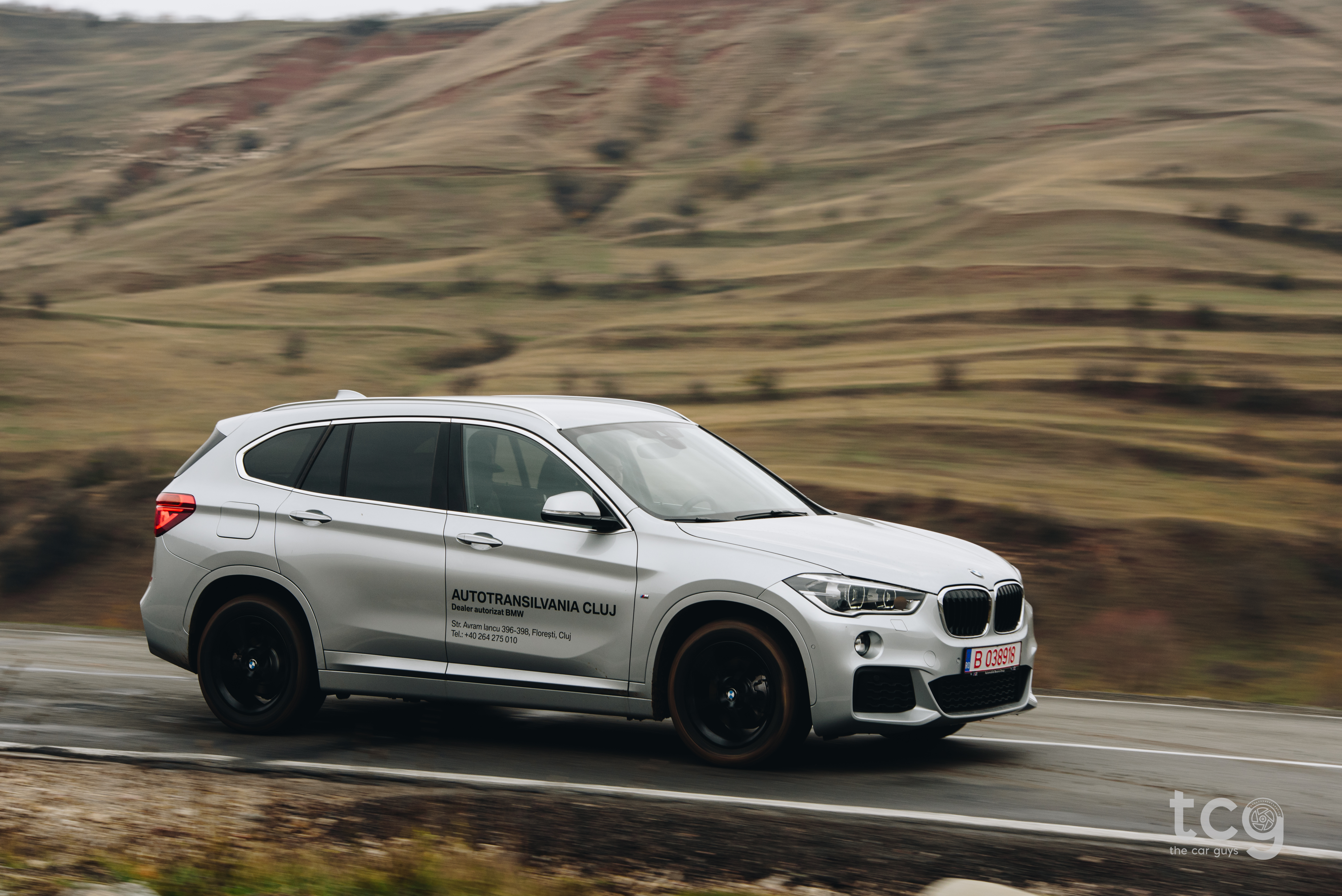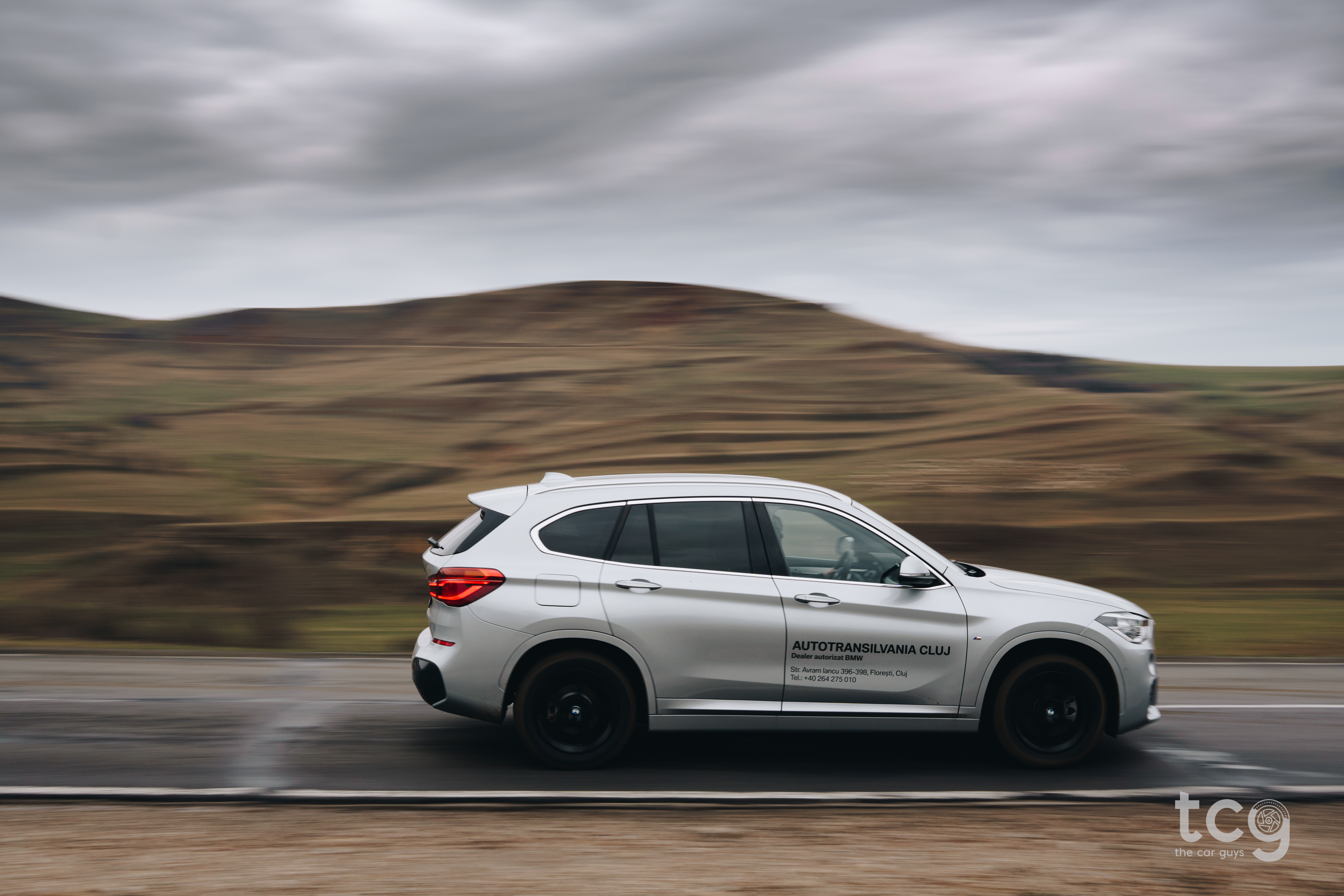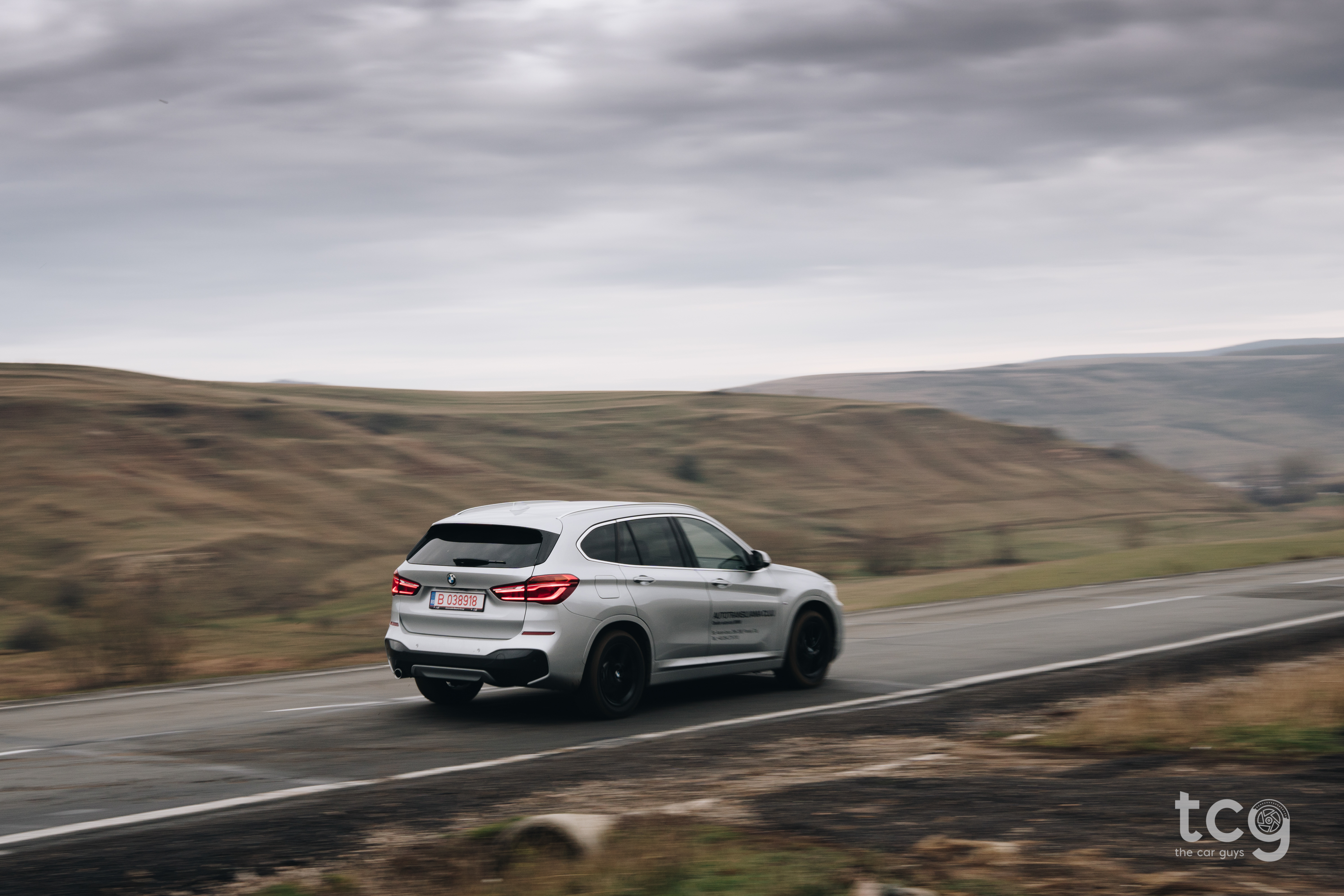 Moving to the interior you find it's a very nice place to be - it's actually my favorite part of this X1. I've always loved BMW interiors, how wonderfully intuitive the layout is and the quality materials they used - I think this is the best interior in its class!
All versions come with a DAB radio, a CD player, a USB socket, satellite navigation and Bluetooth, and you also get a color screen with crisp graphics and great performance! The screen is rather small at 6.5-inches, but the rotary dial between the front seats surrounded by a bunch of shortcut buttons is extremely easy to use! You simply twist the dial to scroll through the on-screen menus and press it down to make a selection. If you opt for the Navigation Plus package, you get a larger 8.8-inch screen with a head-up display, online connectivity and real-time traffic information.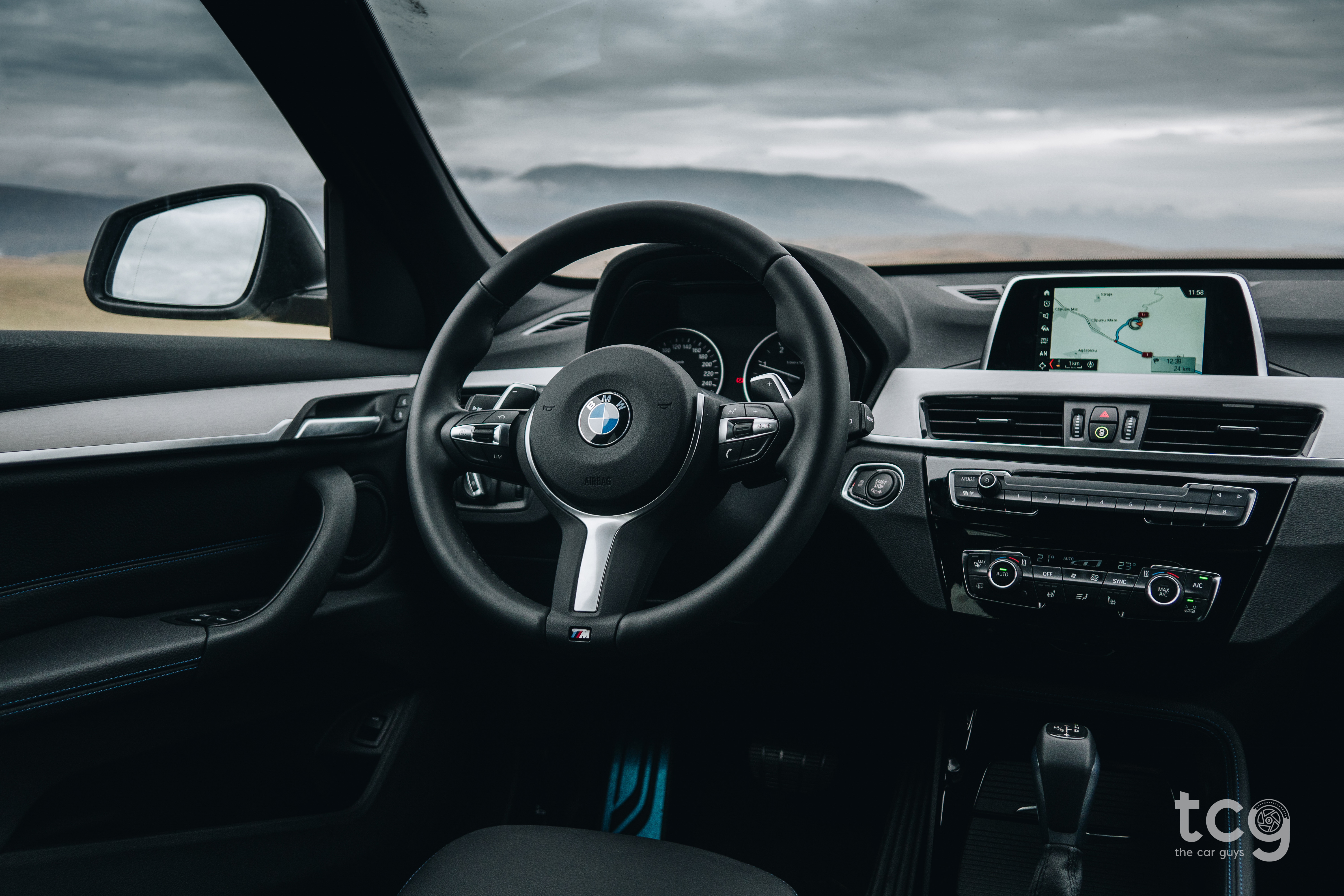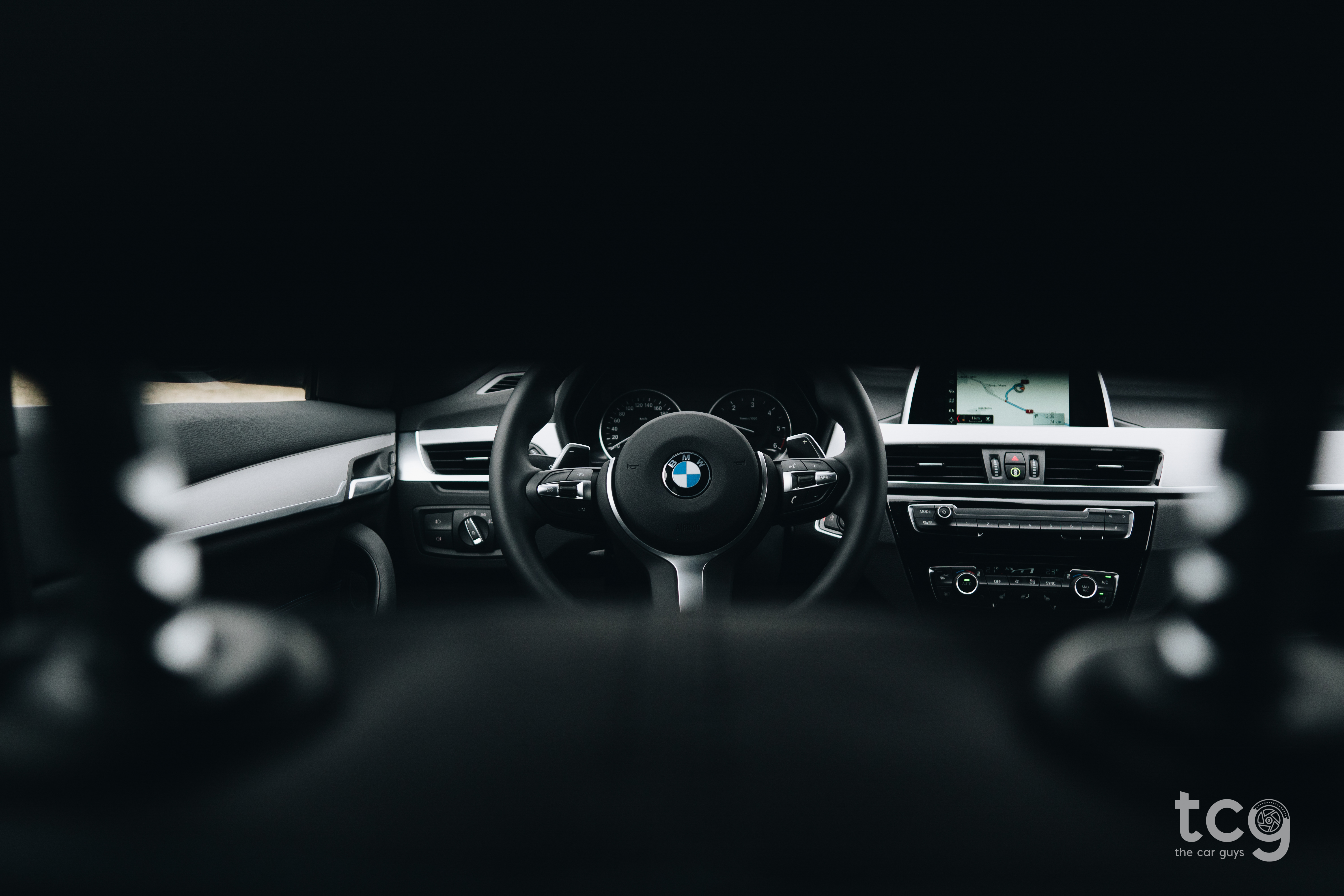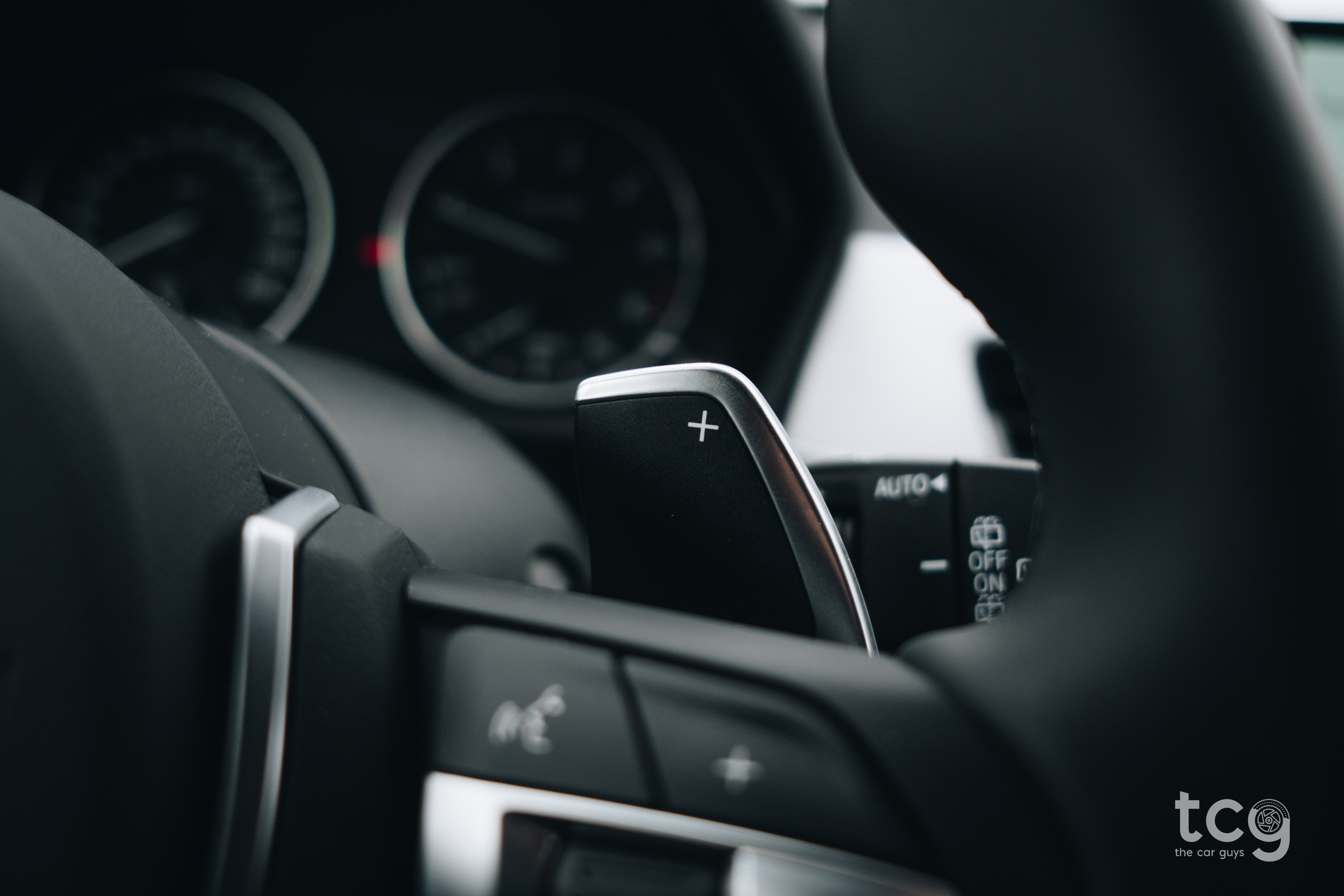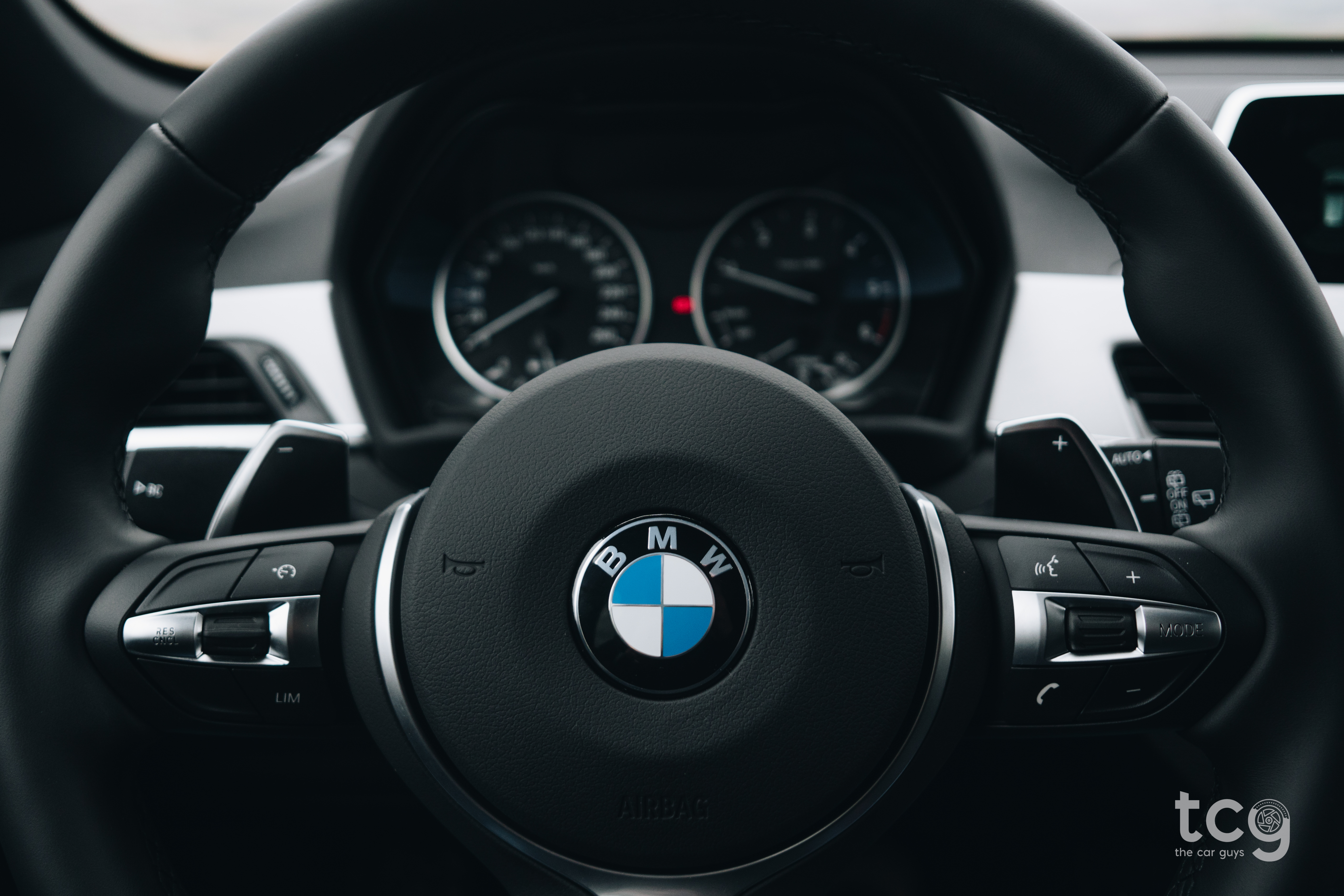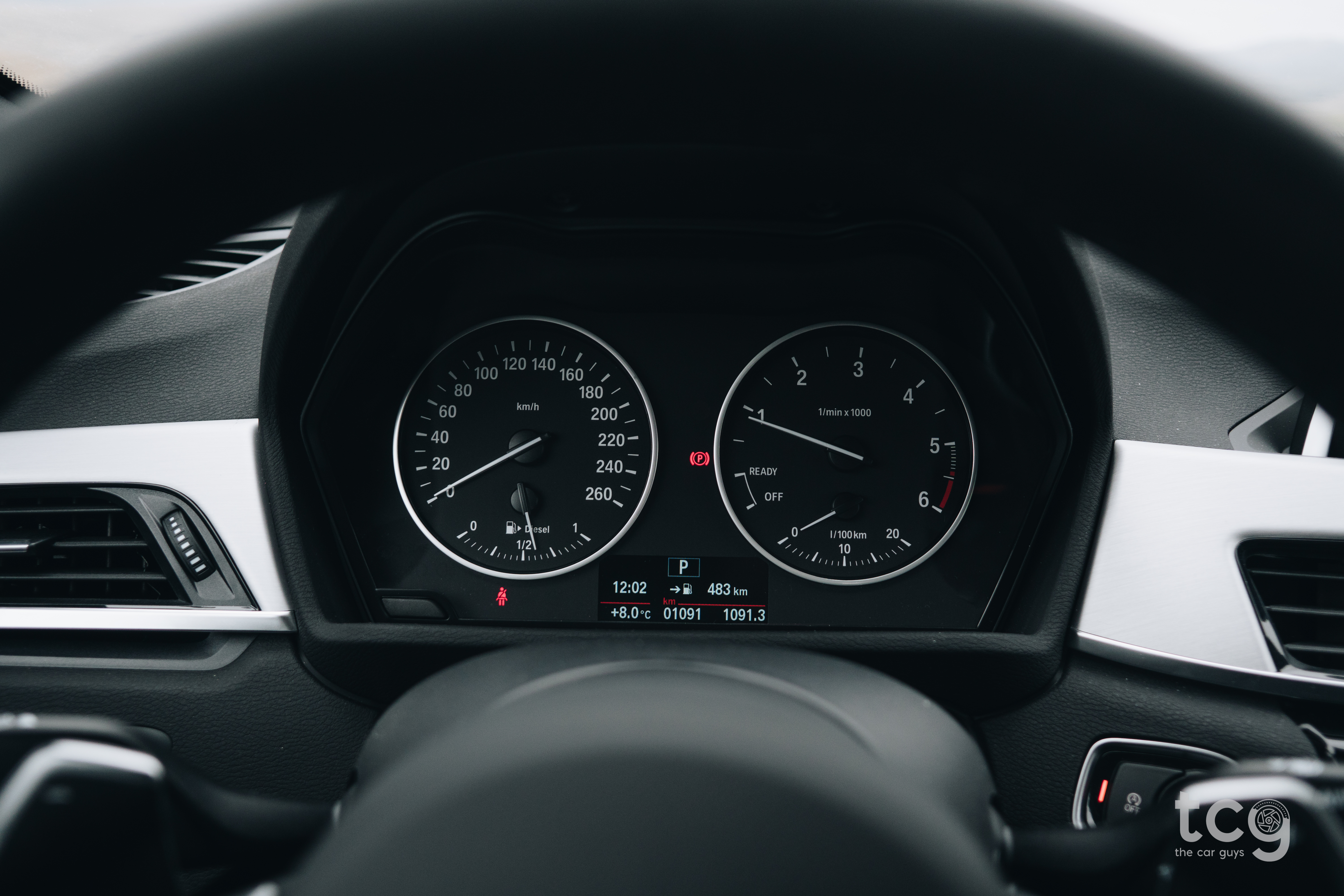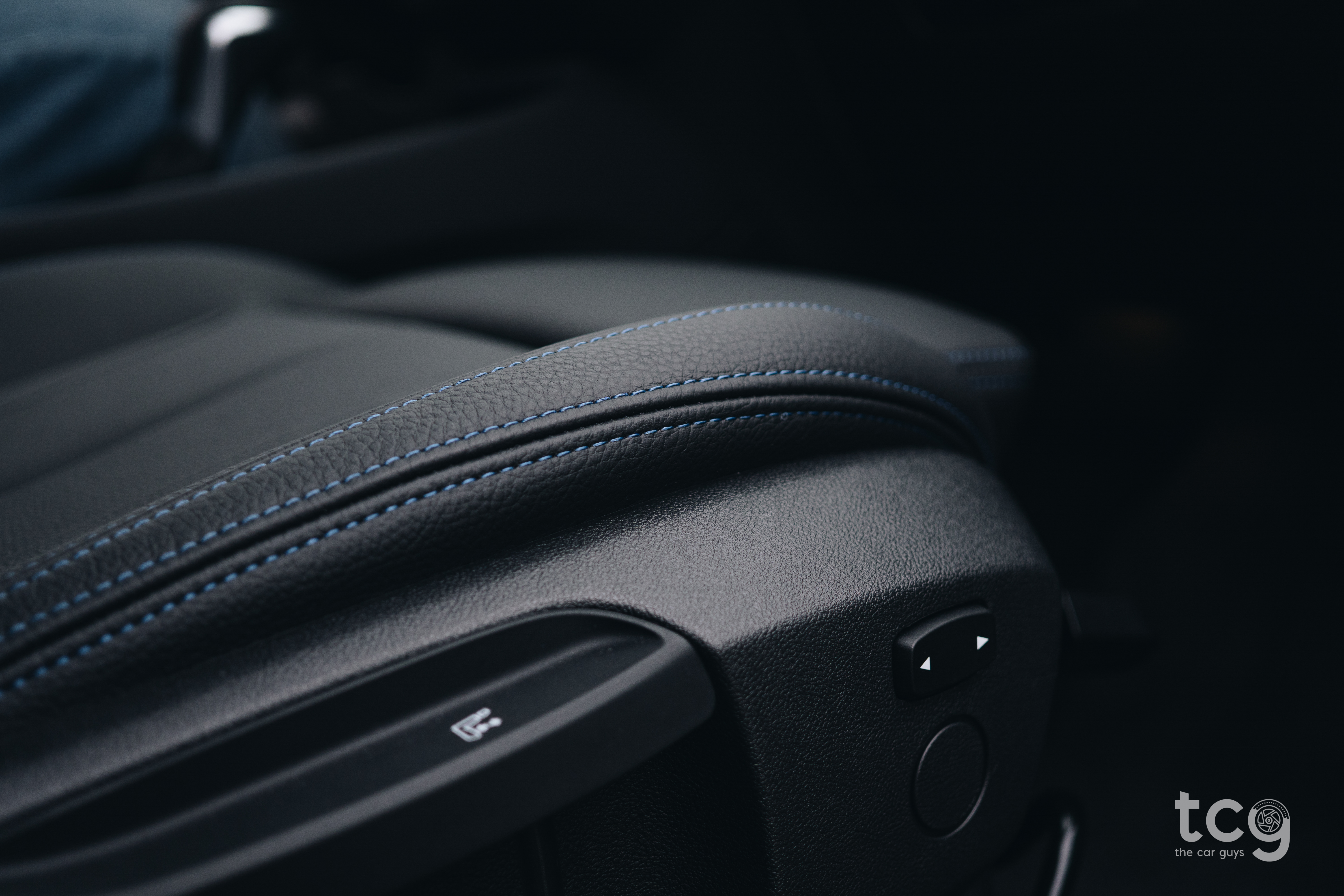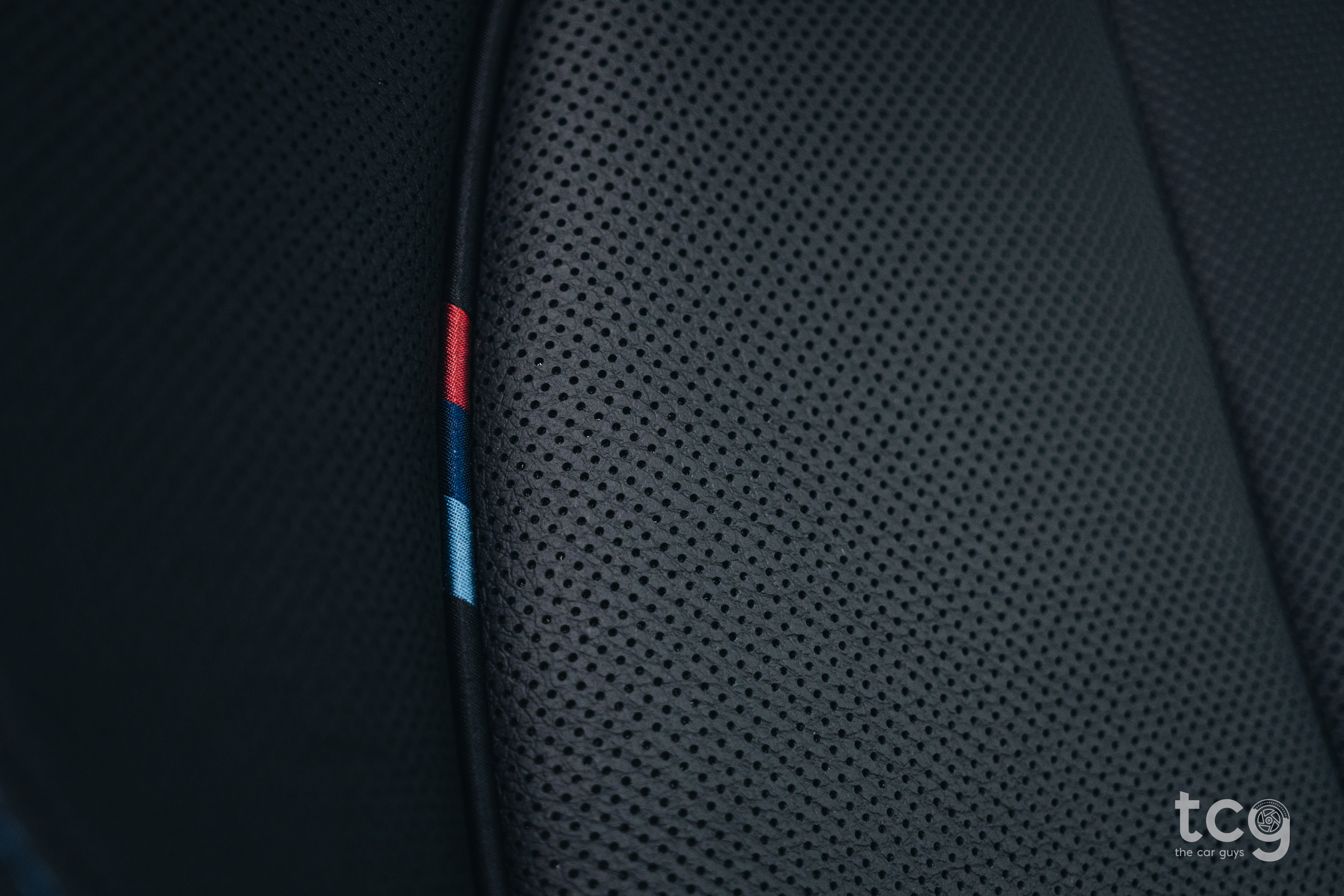 The driving position is great and the seats have a good range of adjustments so you can find your ideal driving position. One thing I was disappointed about is the fact that there's no adjustable lumbar support whatsoever - and I later found out it's an option you have to pay for. As mentioned before, the materials used feel very premium - starting from the soft-feeling leather on the steering wheel to the plastics used in the cabin. The X1 has the kind of solid build quality and premium feel that you'd hope for from a premium-badged German car. Not too shabby!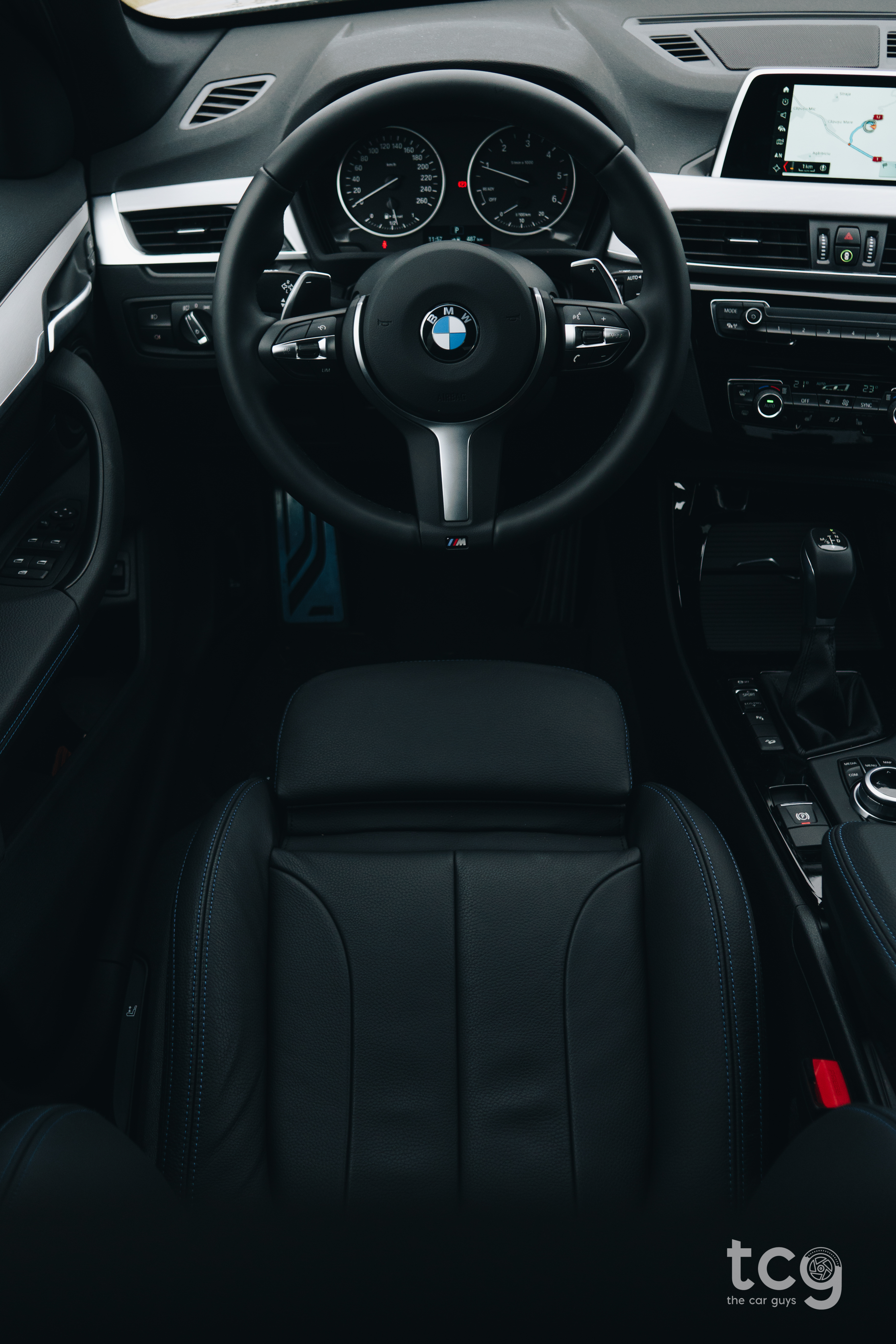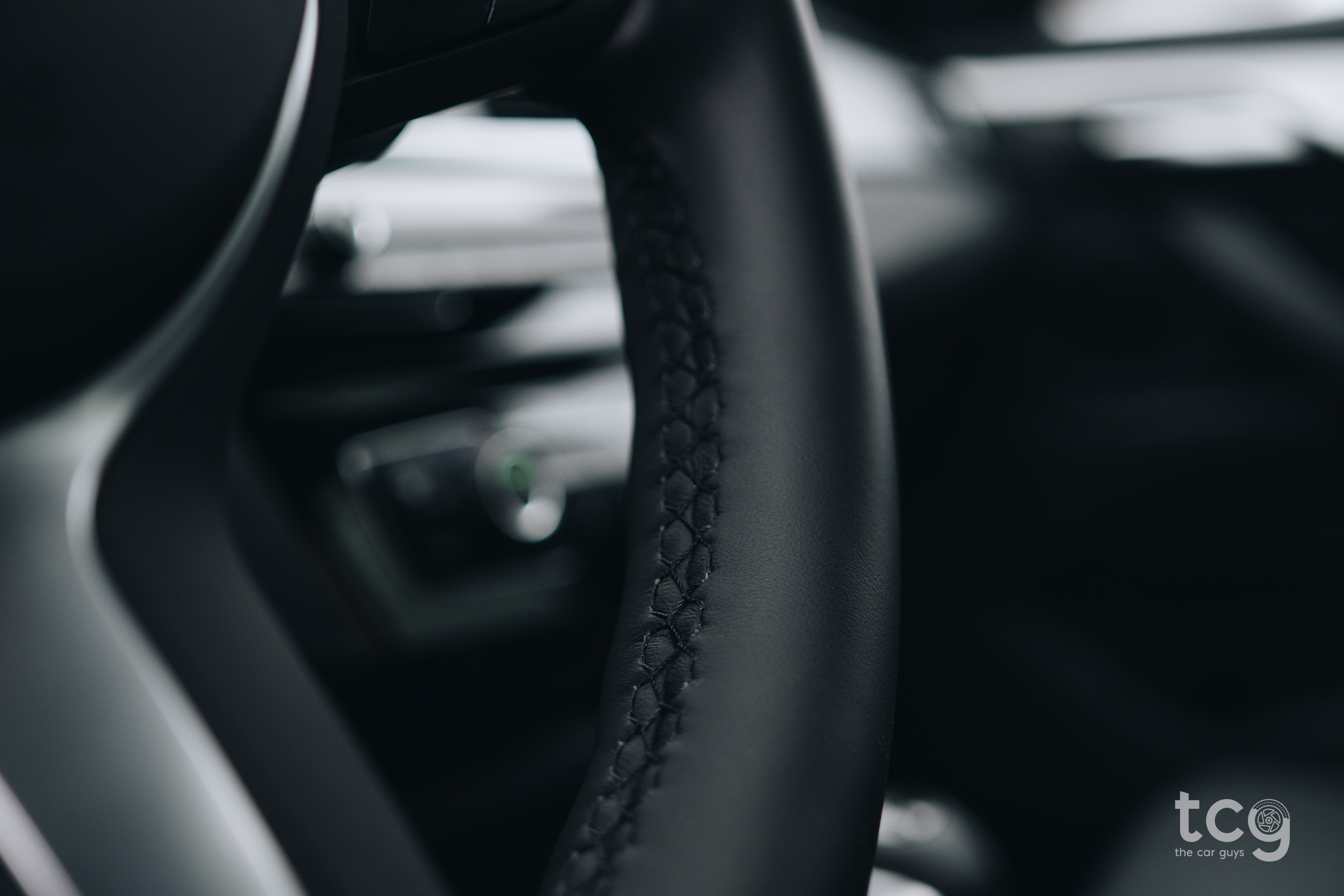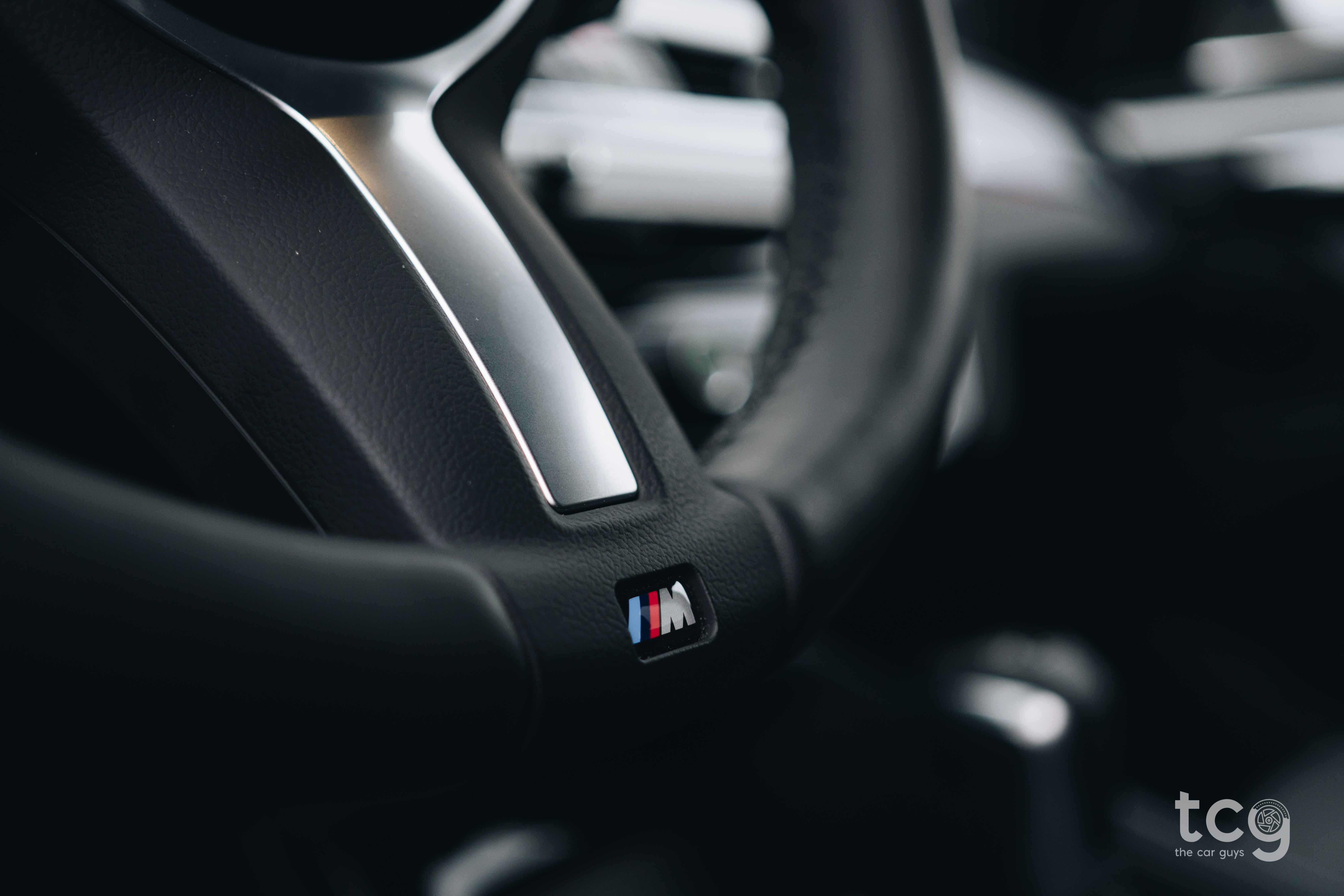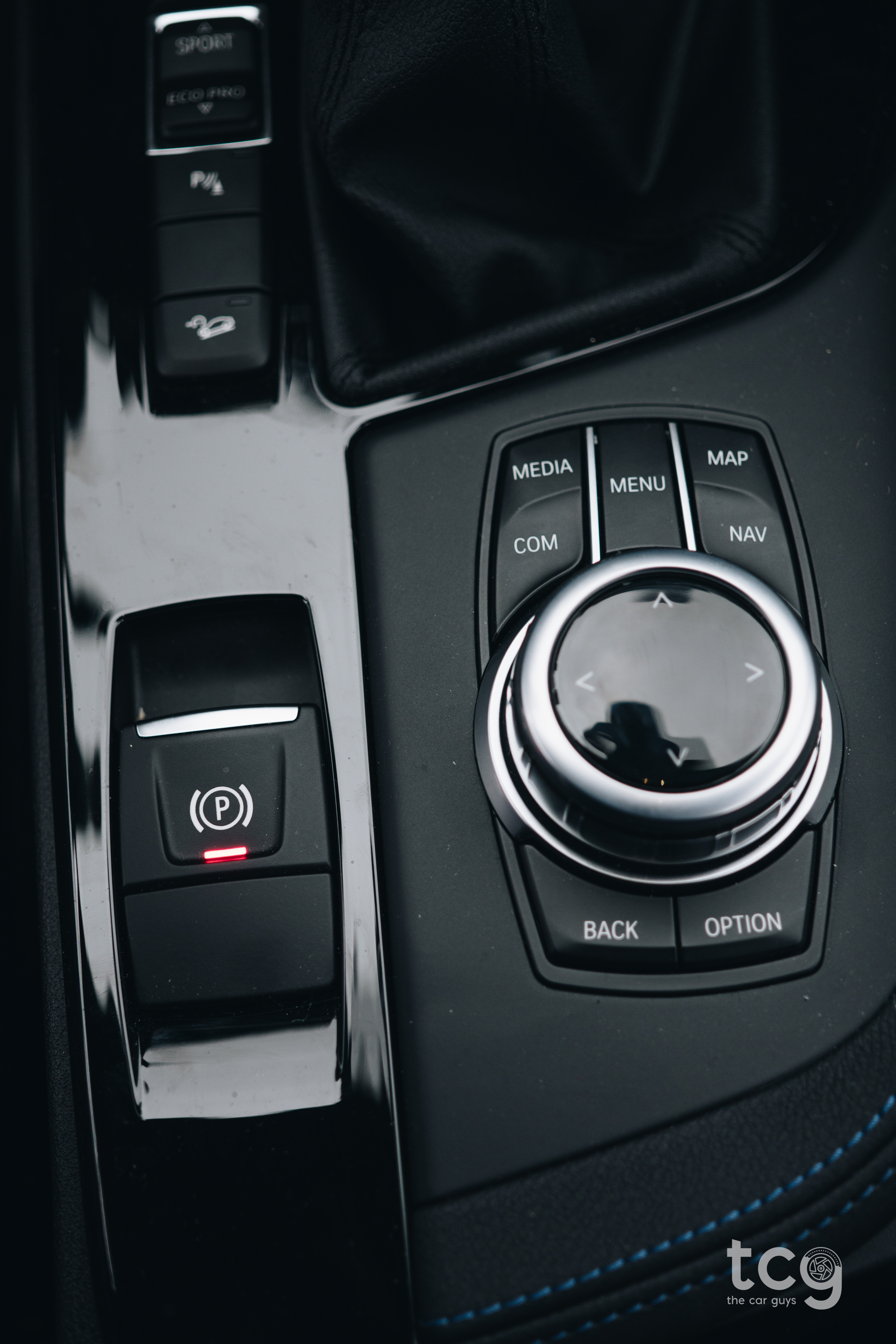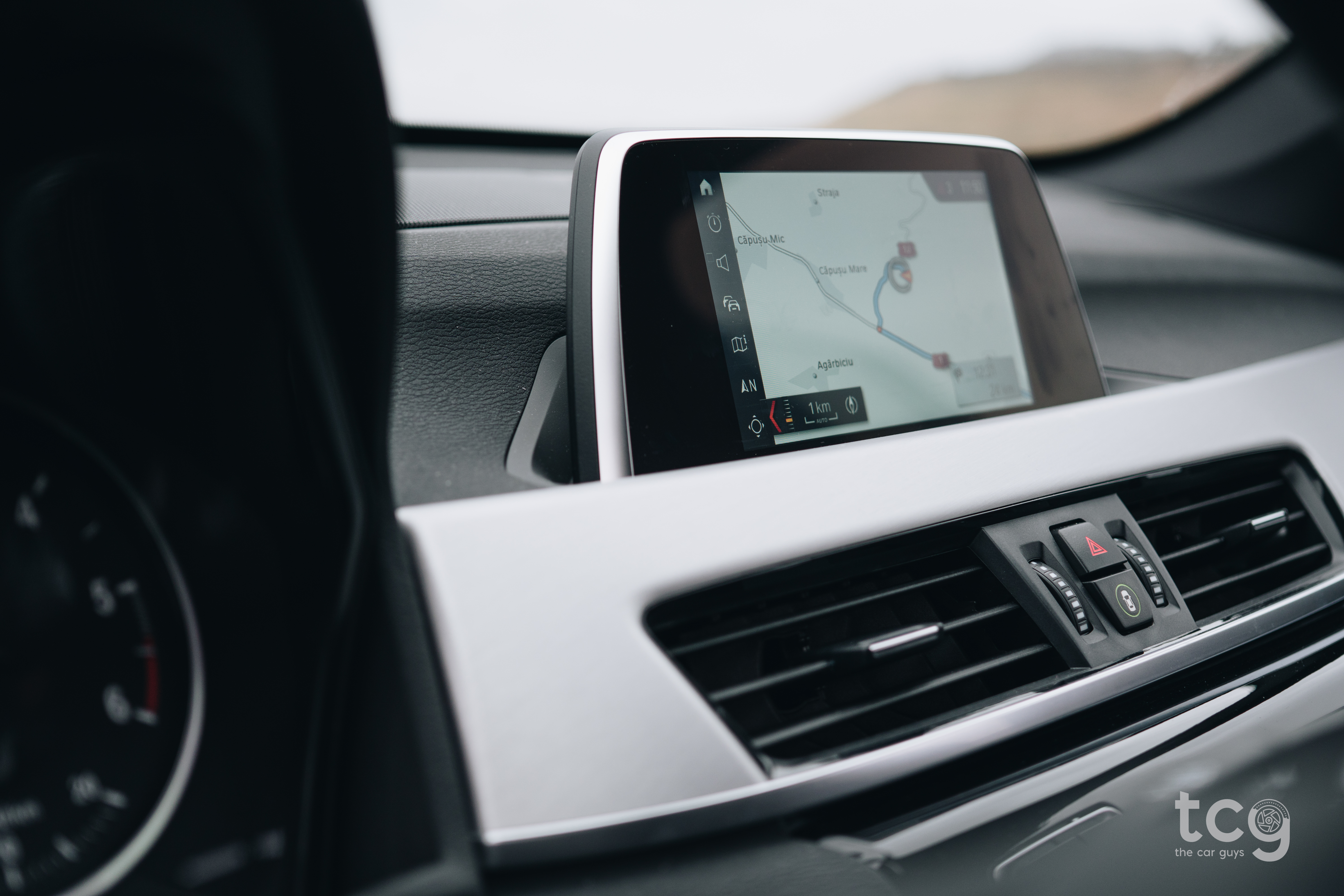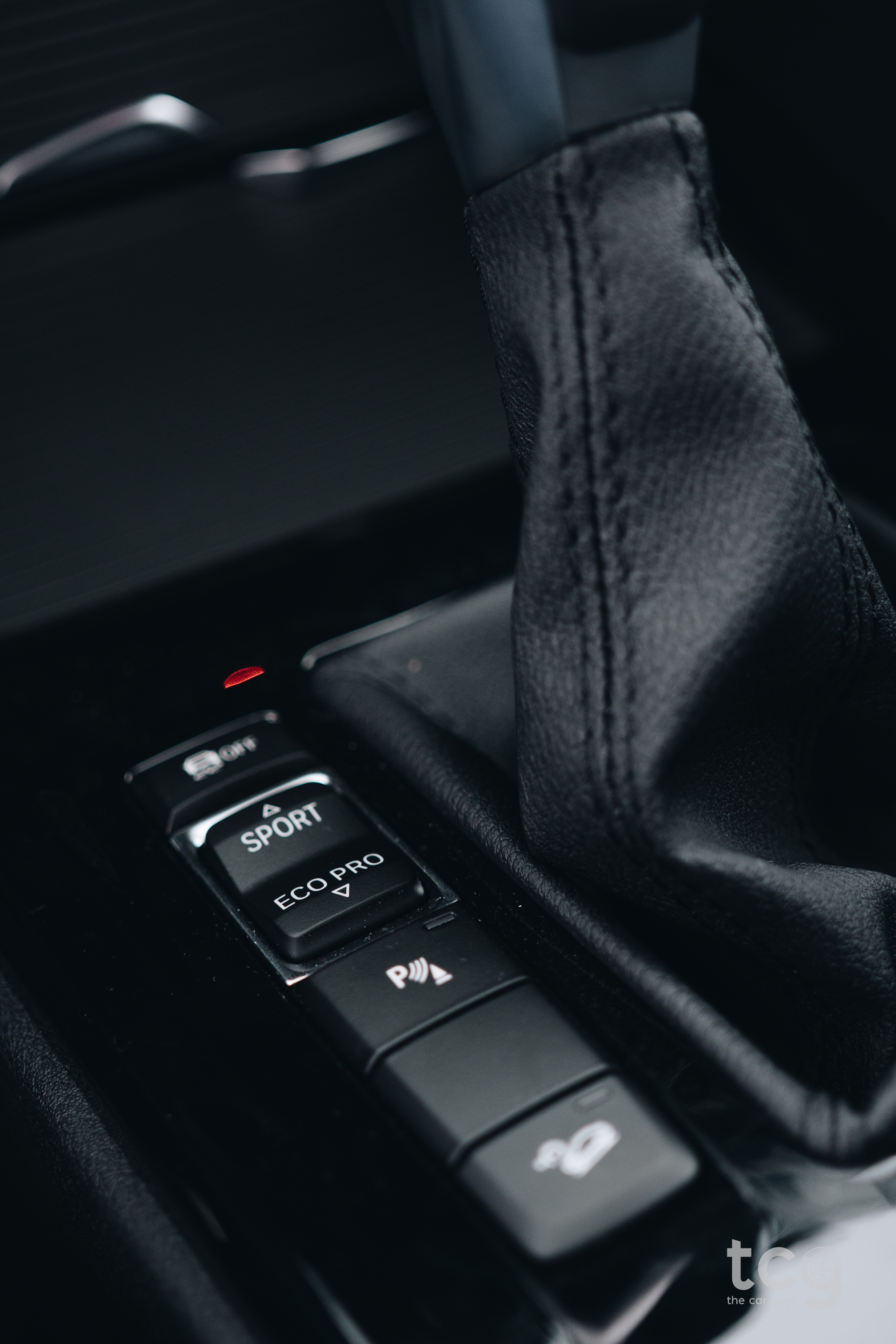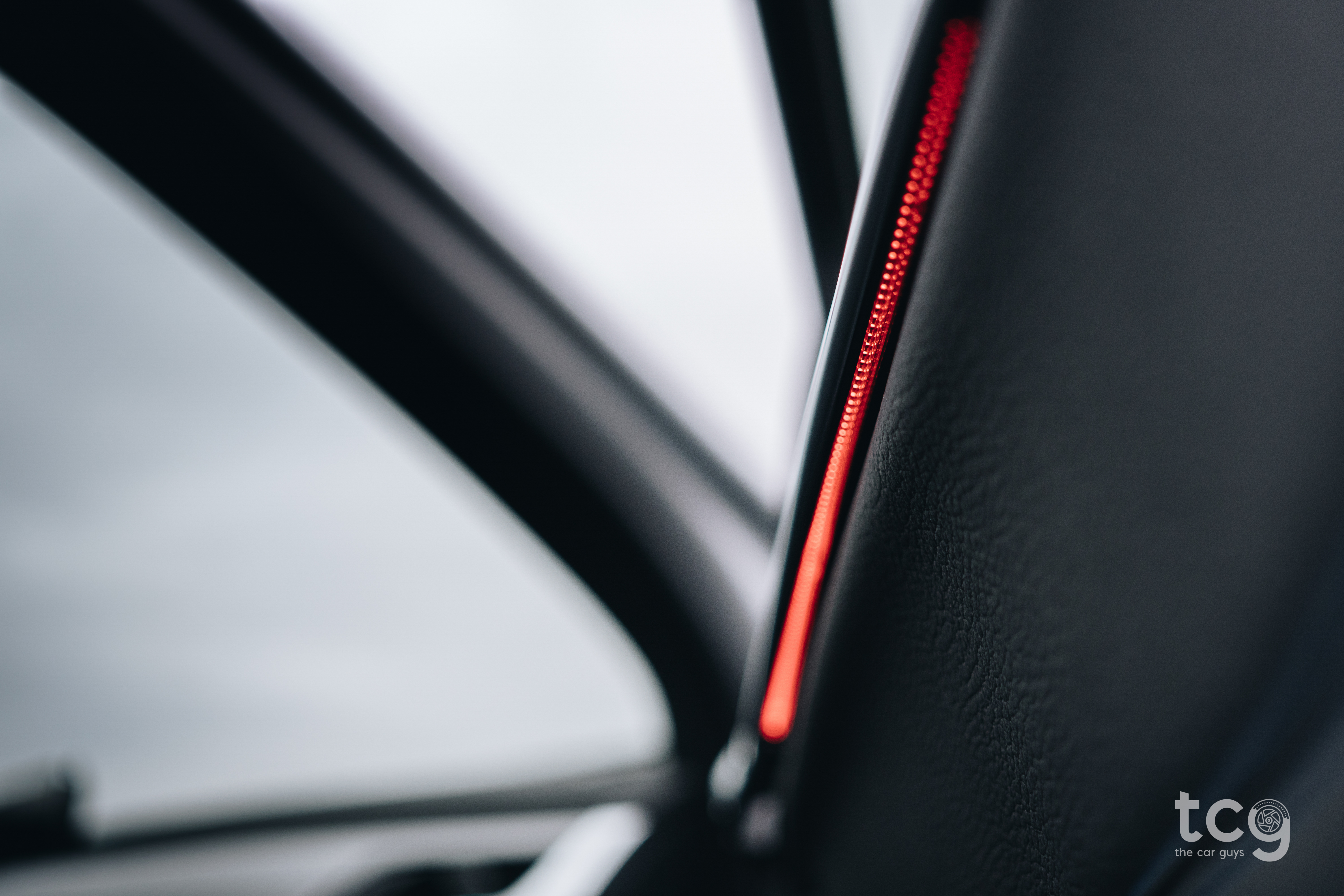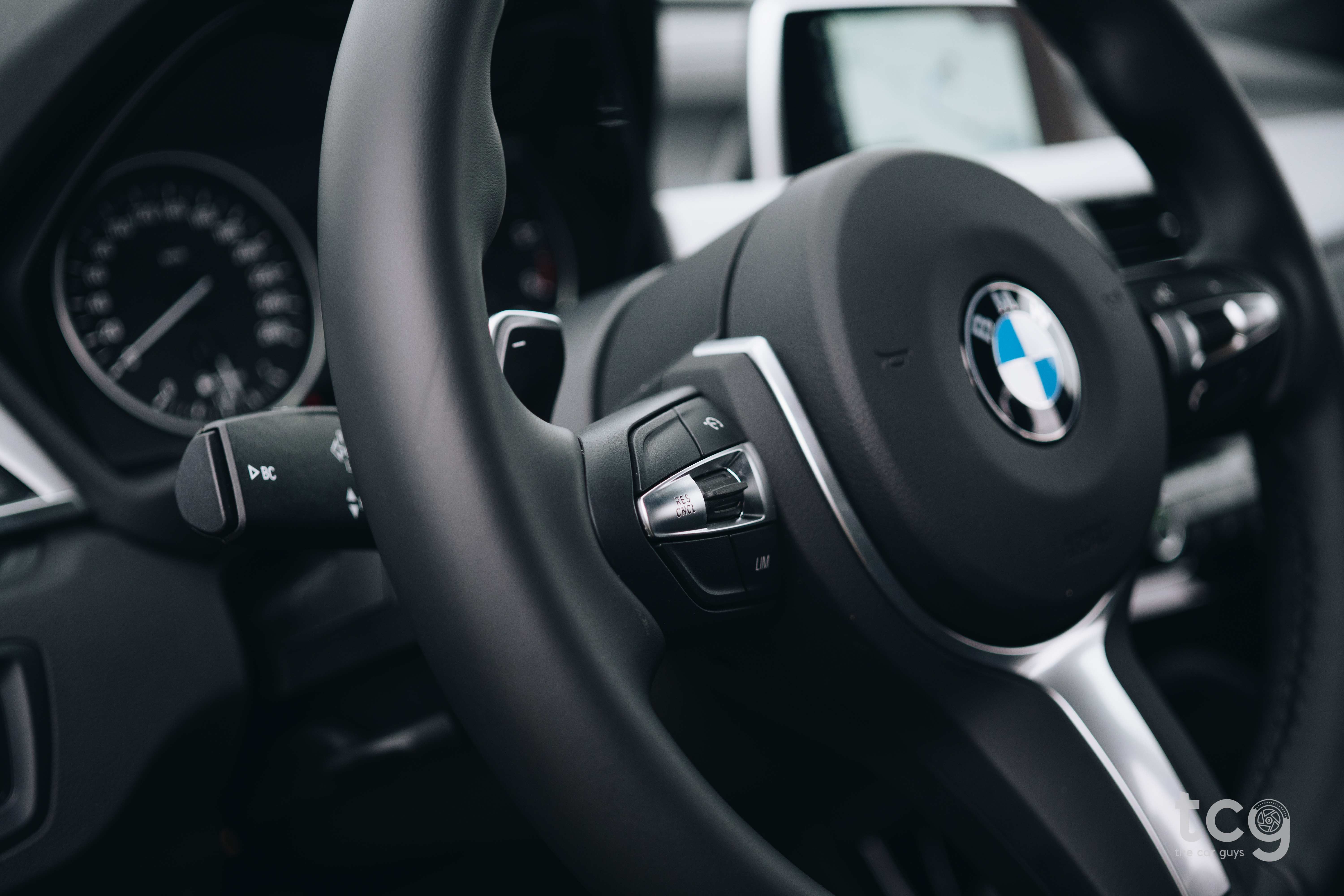 There's plenty of front and back room for passengers and you can easily get comfortable, especially in the back where you can recline the seats and even move them front-back. Three adults in the back is kind of a squeeze but three kids will be perfectly happy. Boot size is an impressive 505 liters with the seats up and 1550 liters with the seats folded down and that's easily enough room for a bunch of luggage you might need to haul around! Overall, I think this X1 interior is a great place to be!
---
3 things I really like about the X1:
The premium-feeling interior! It's in keeping with BMW's standards, quality materials, no hard plastics around the cabin and great seats!

The easy-to-use infotainment system! It's intuitive, easy-to-use, has great graphics and fluid performance!

How the new X1 looks compared to the old one or even its competition! It's not the best looking in its class but it's a close second!
---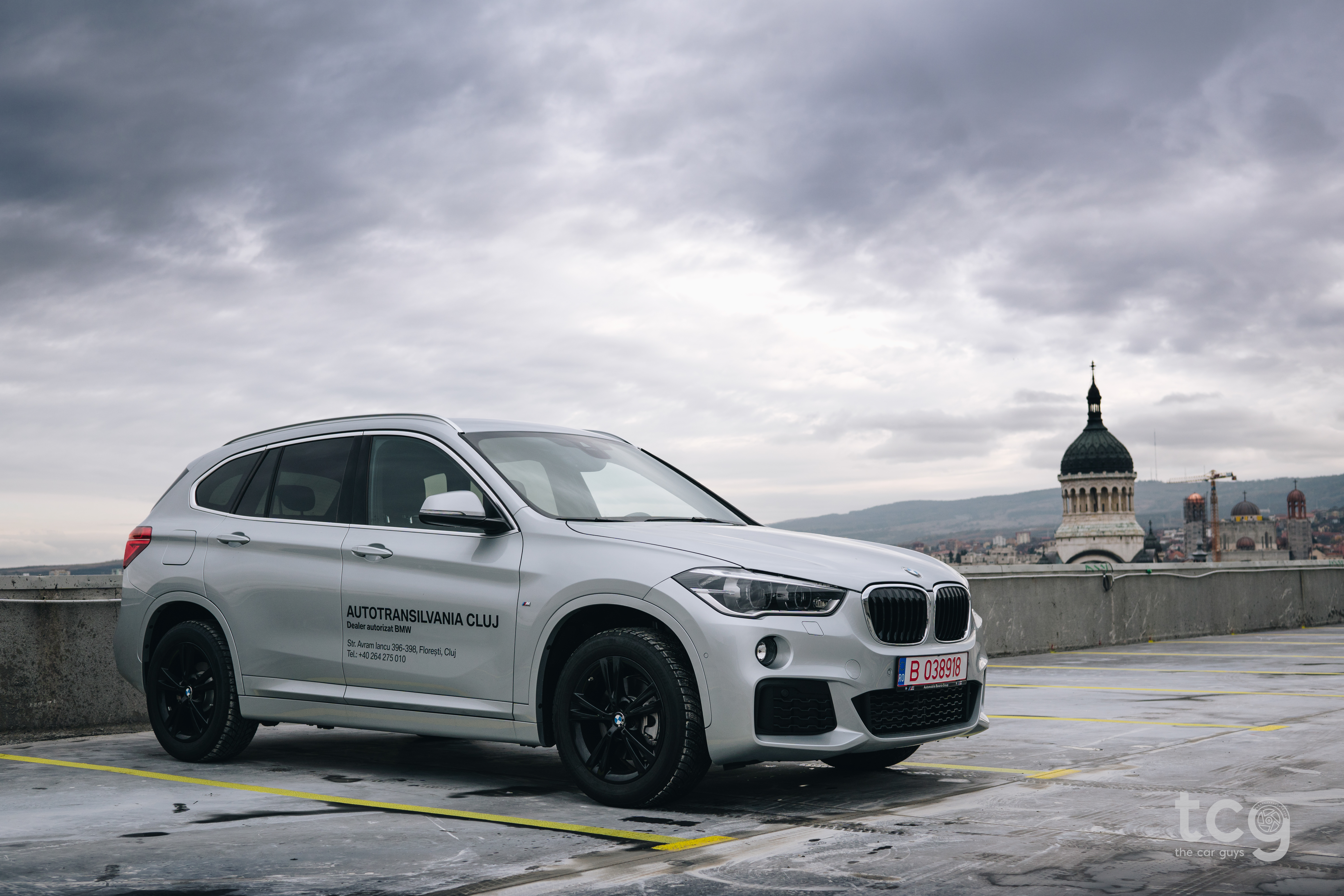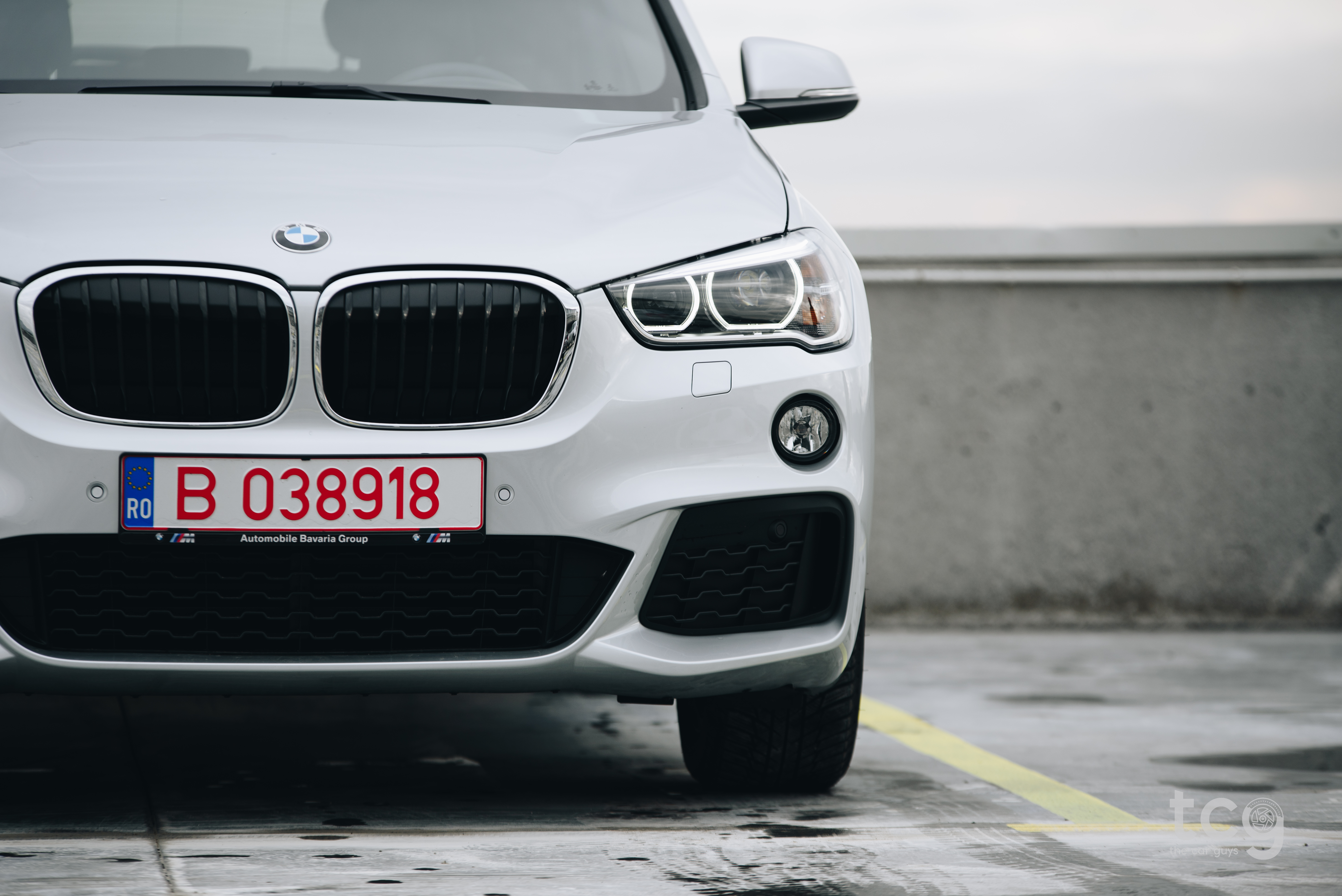 ---
3 things I really don't like about the X1:
The xDrive18d engine! It's just too slow for a BMW, I get why they made it, but I like to feel that BMW punch when I drive a BMW.

The price! This particular car is 50,831 Euros which is, you know - a lot!

It's not the best off-roader out there! We tried it off-road and kind of failed but to be honest, it was very muddy, the grass was very wet and it would have proved difficult for other cars as well.
---
Would I get this car? Yes, but not at this price! I think it's a little too pricey, even though it's one of the best in its class (I can't say the best as I haven't driven all of its rivals yet). Overall, the car is great and I would love to drive the X1 with a more powerful engine, just to see how it compares!
---
Price of the tested model: 50,831 Euro (VAT included)
Engine and Gearbox: 2.0 litre diesel engine - 150HP and 8-speed automatic gearbox.
---
Thank you BMW Autotransilvania for lending us the car!
Photo Credits: Dan Grigore (The Car Guys) & Clau Morar
---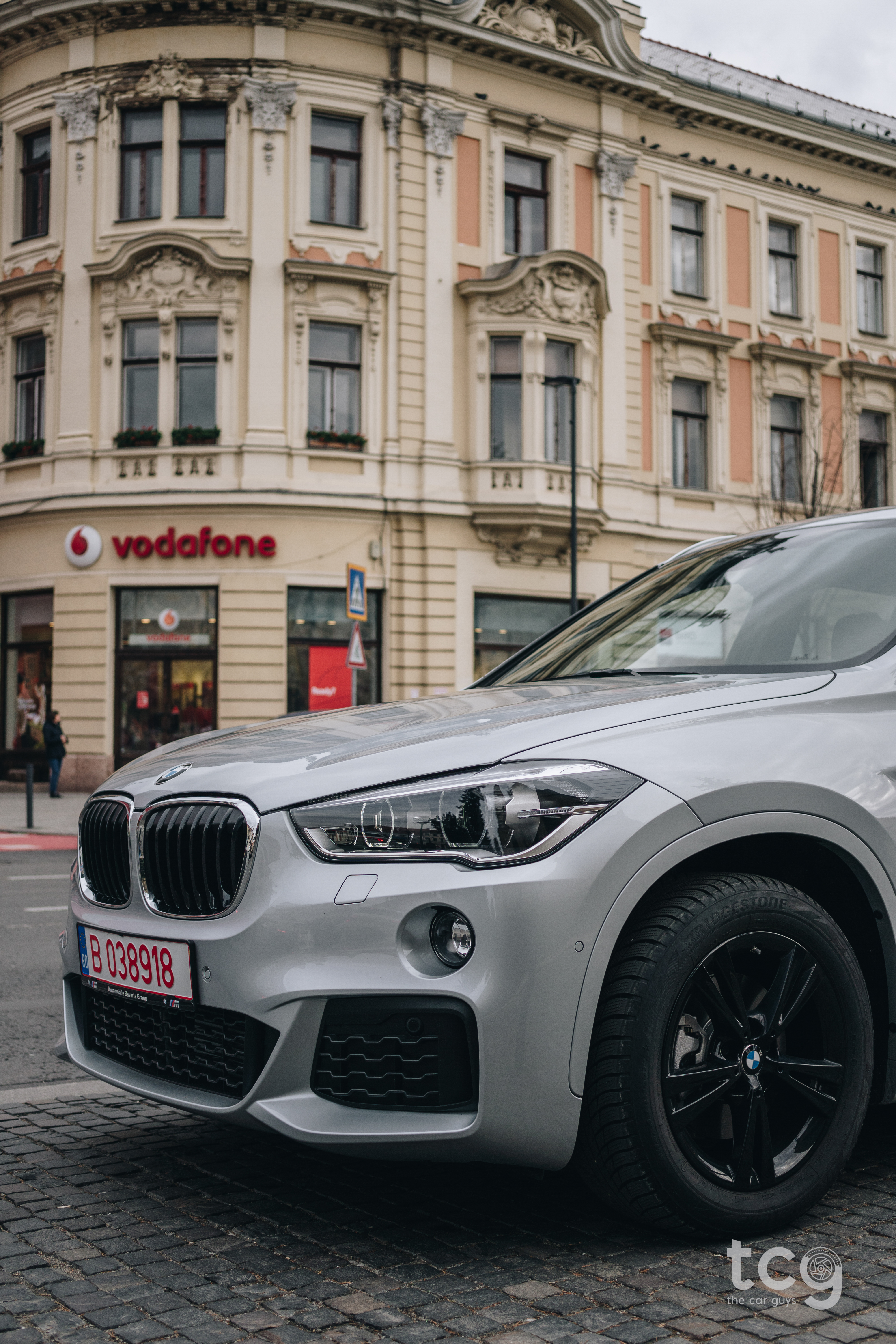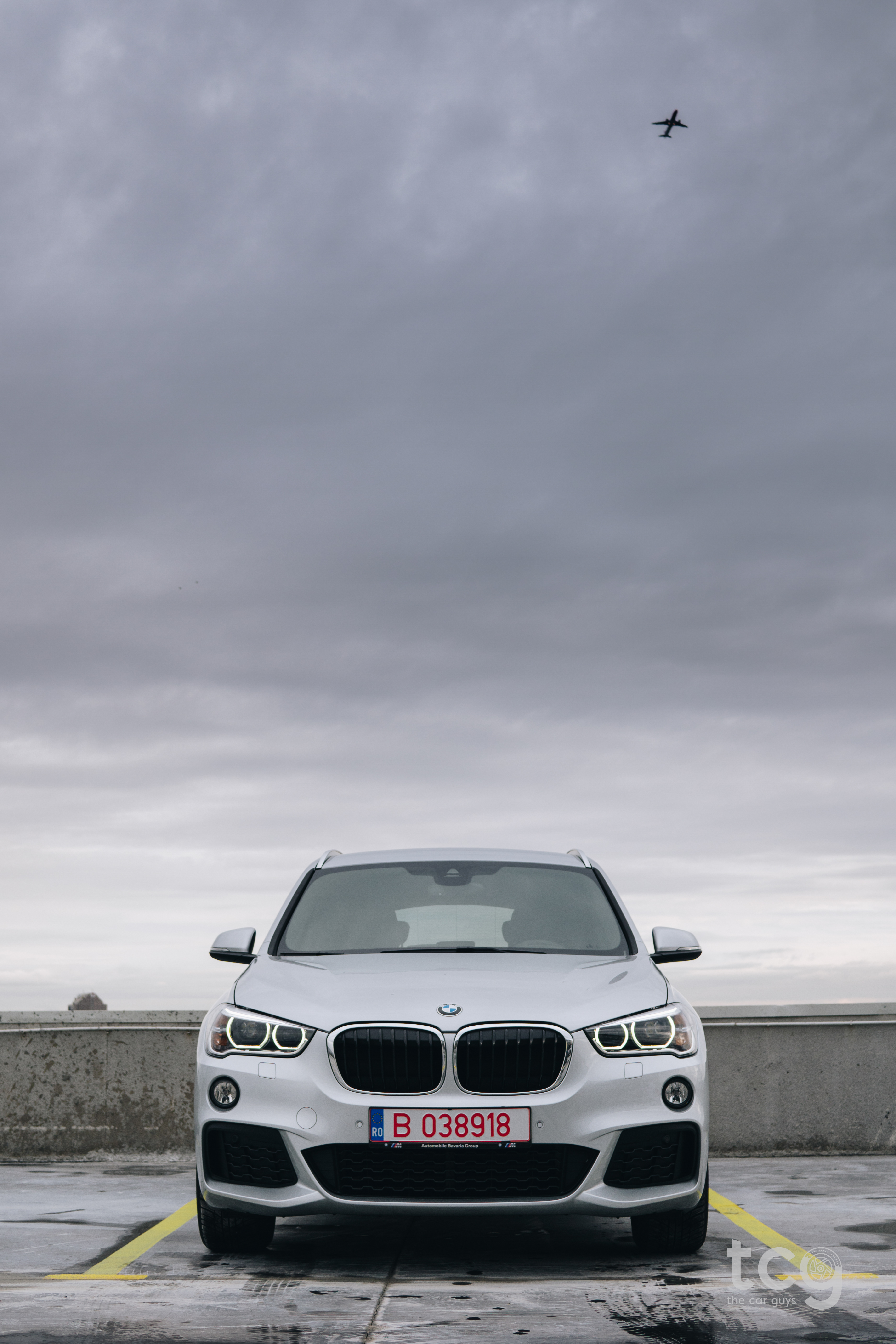 ---