I like how Renault has started listening to their customer base and gave us this new and improved Koleos. Do you remember how the previous Koleos used to look like? Yeah, me neither, but I will surely remember this one!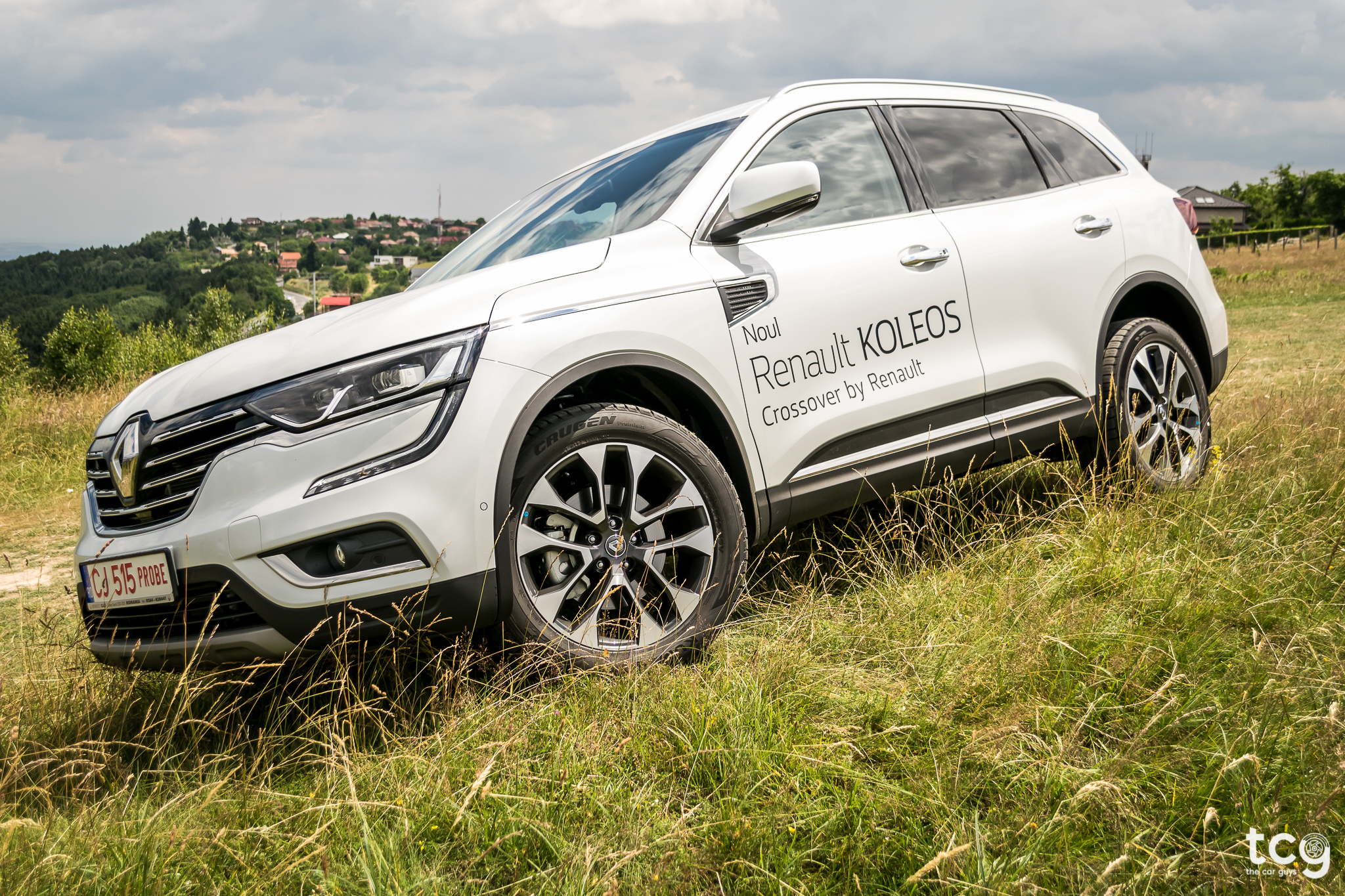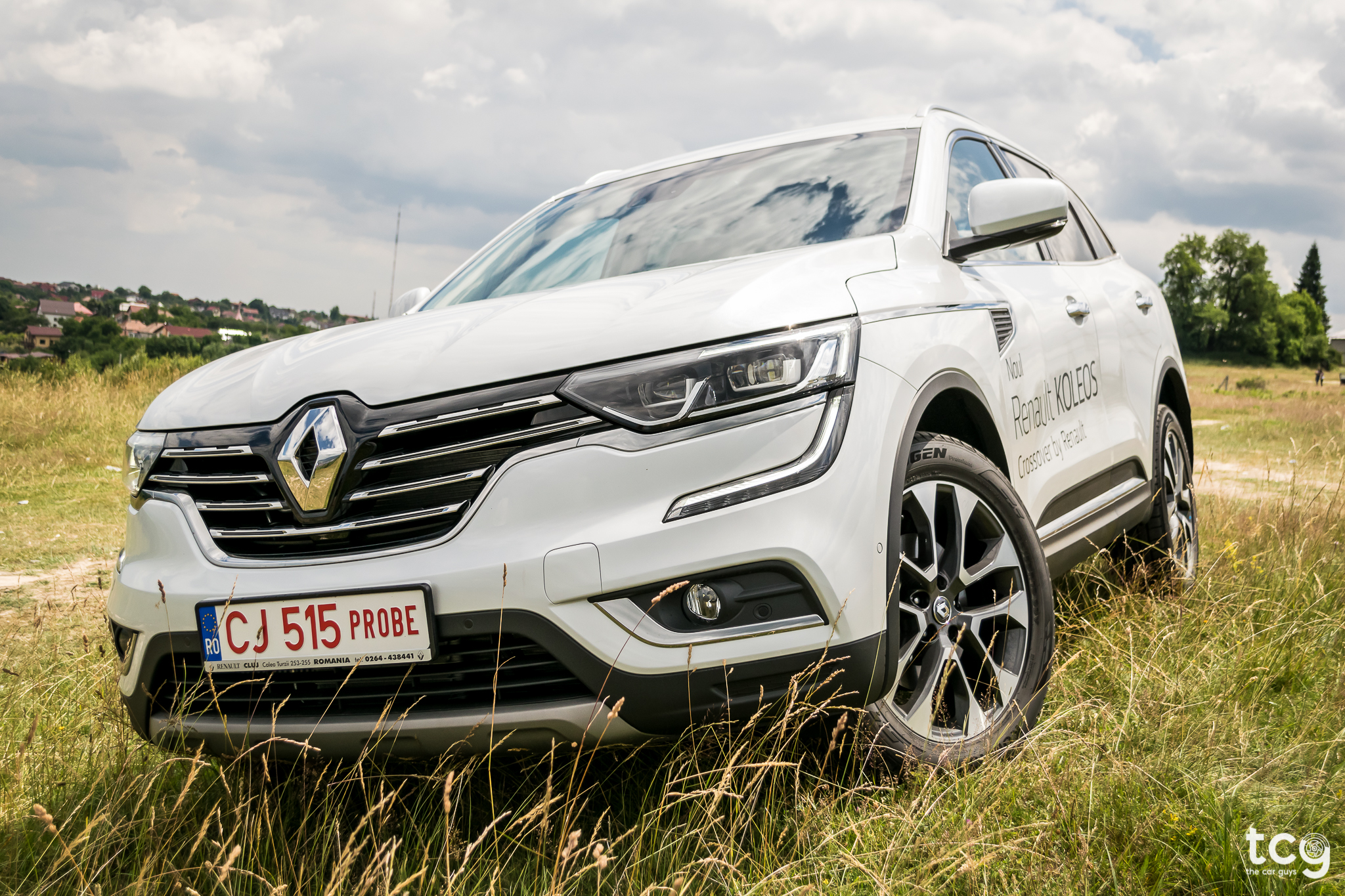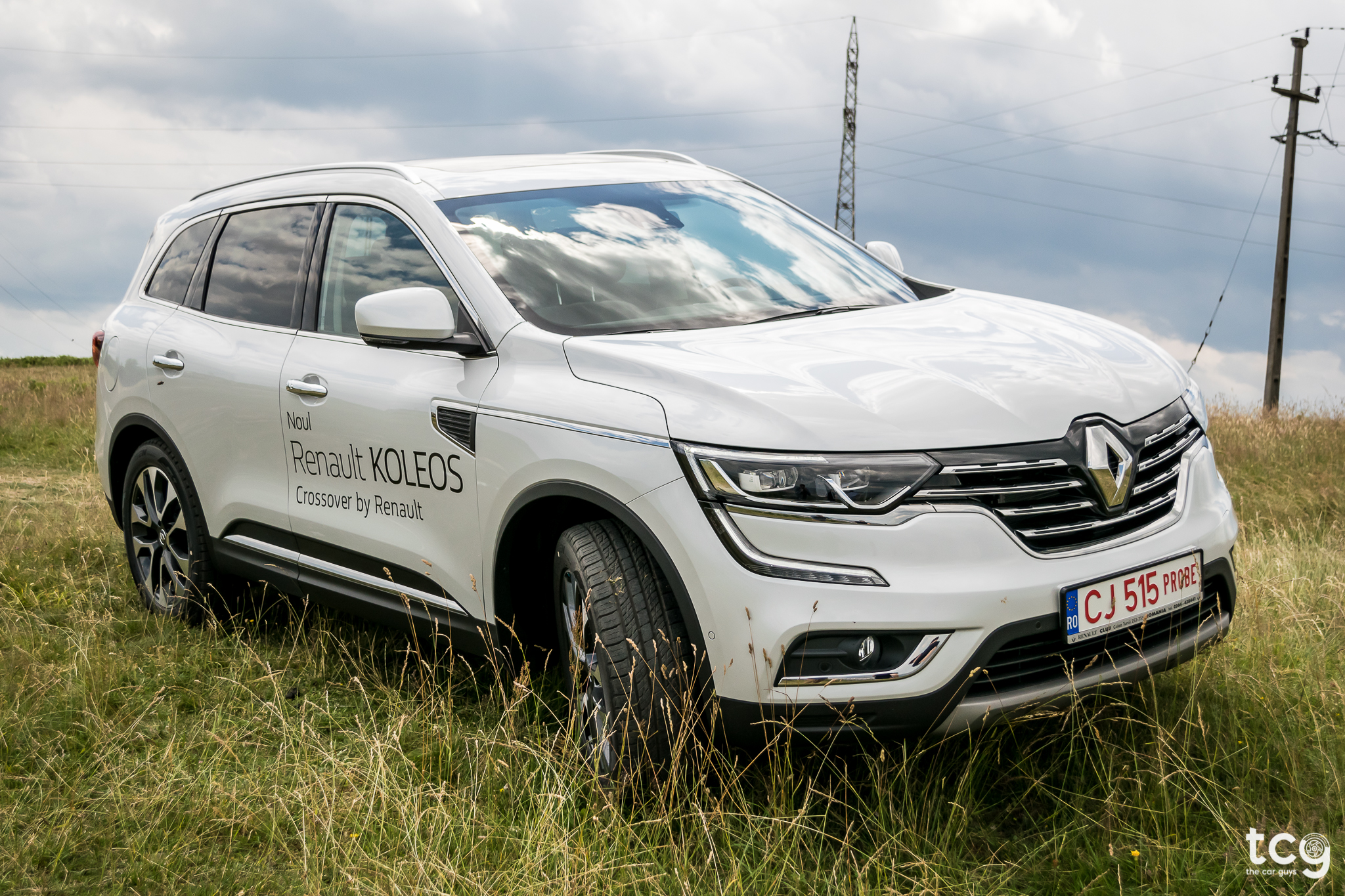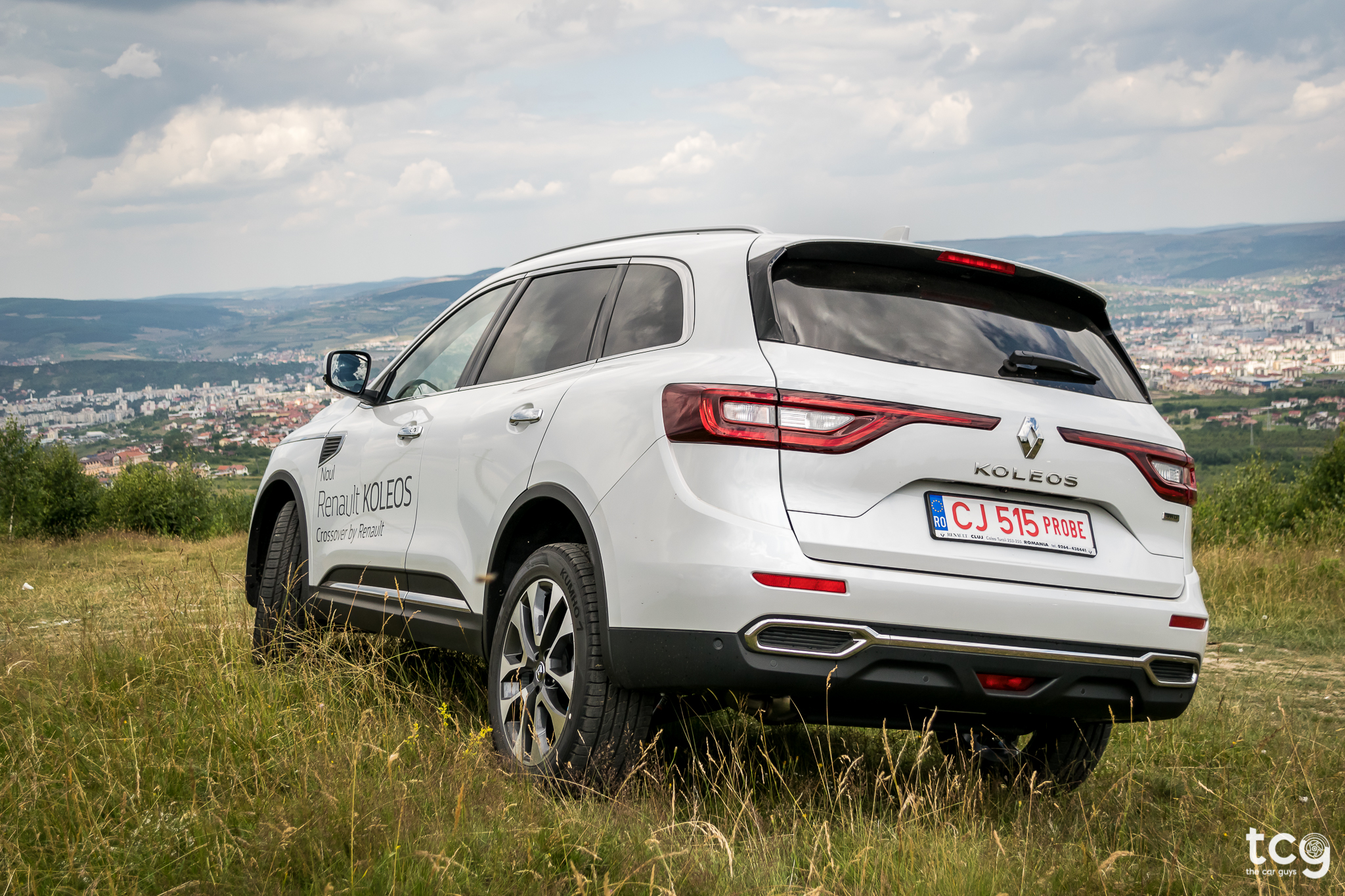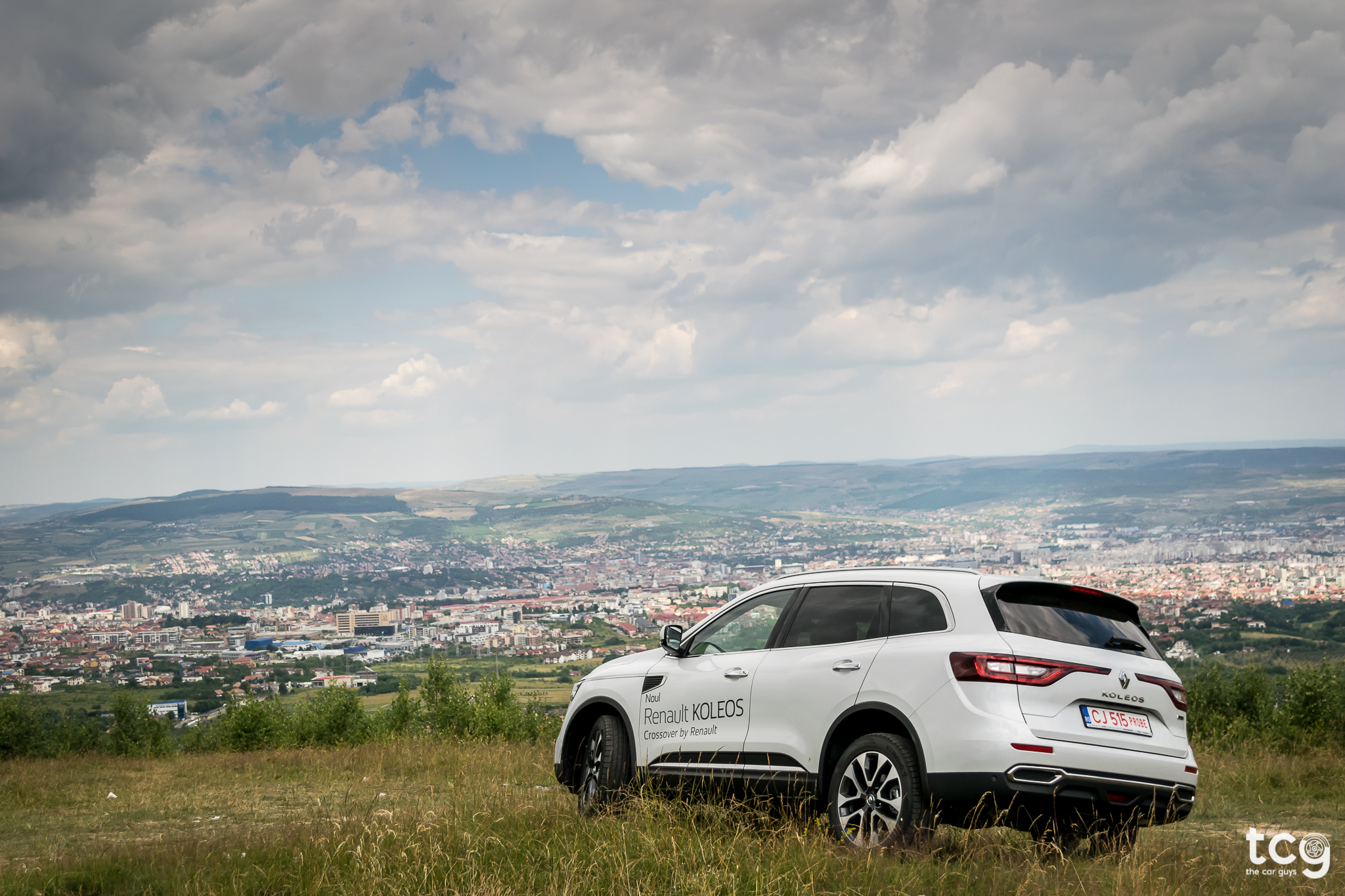 Let's start with how it looks, and yes, it really does look like a Megane on steroids! When I first saw the car in it's launch pictures, I thought it was enormous but once I saw it in person at Renault Cluj, it's really not that big compared to some of it's rivals (it's 4.67m long, 1.67m tall and 2m wide). The car really stands out with Renault's new full LED Pure Vision headlights and the new taillights we can find on the Talisman and Megane. The 19-inch wheels, chrome trimmings and a huge logo on the front grille make this new model not only nice to look at but it also shows they didn't compromise when it comes to the design. I'll let the photos we took speak for themselves!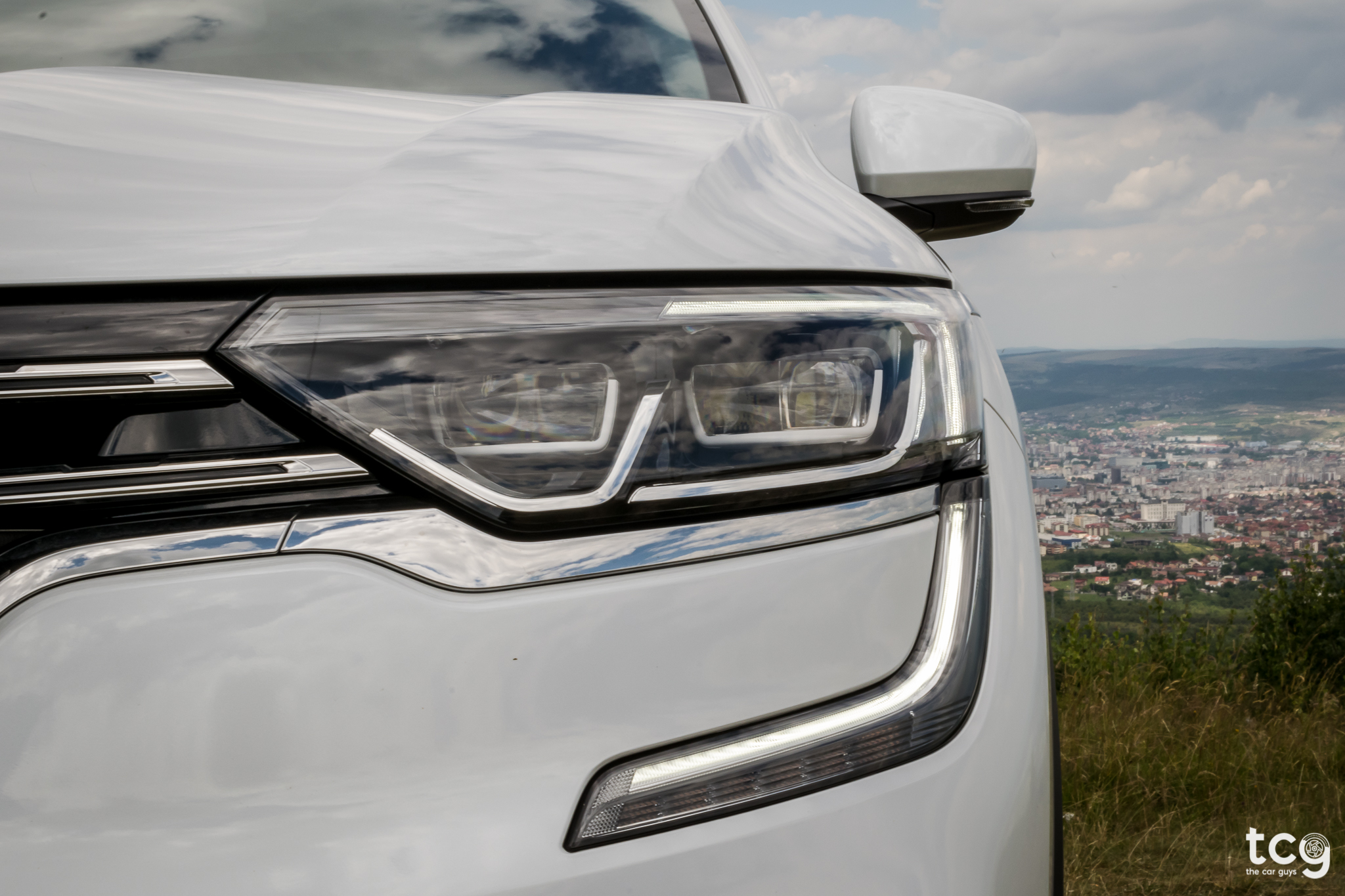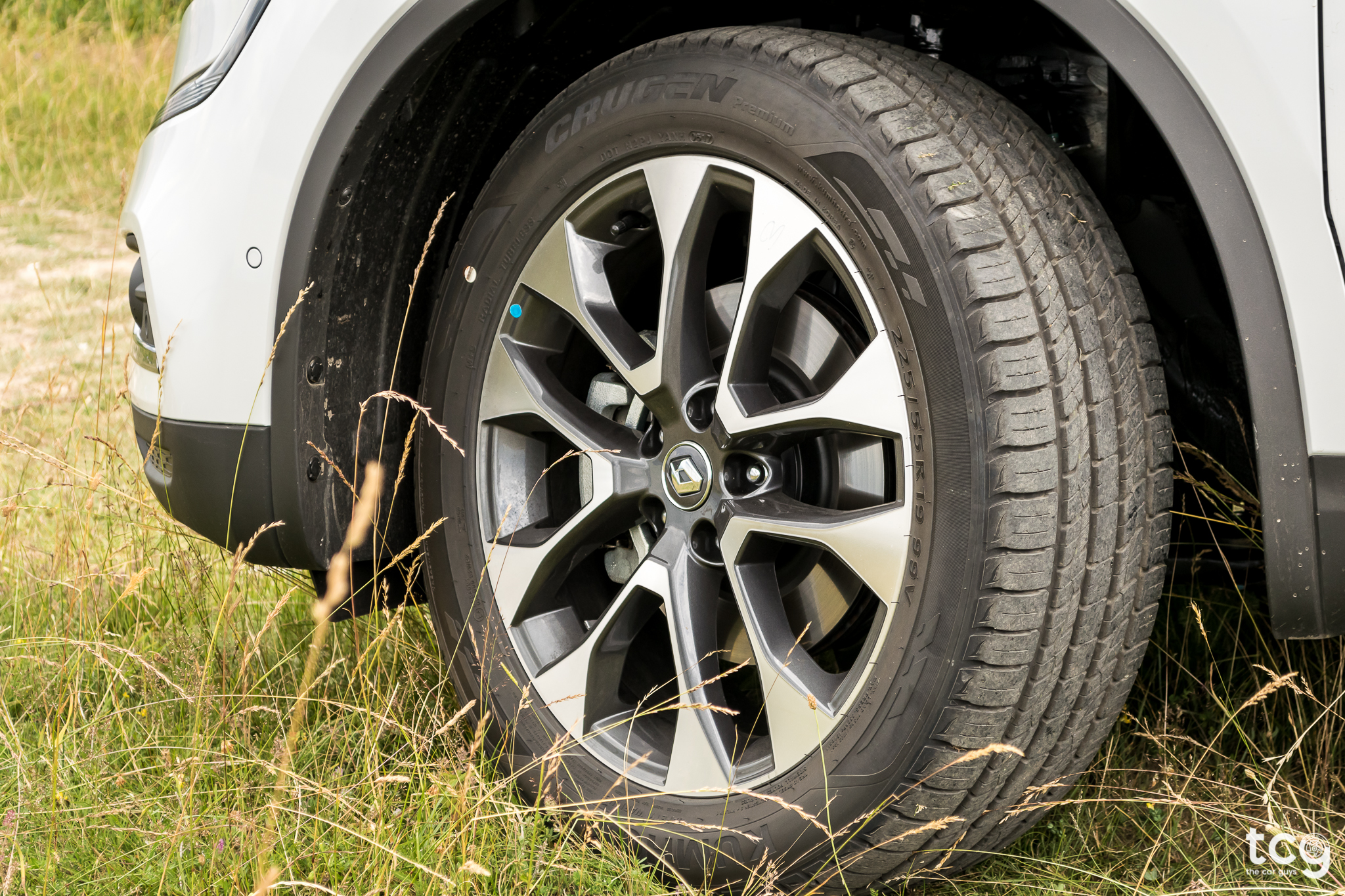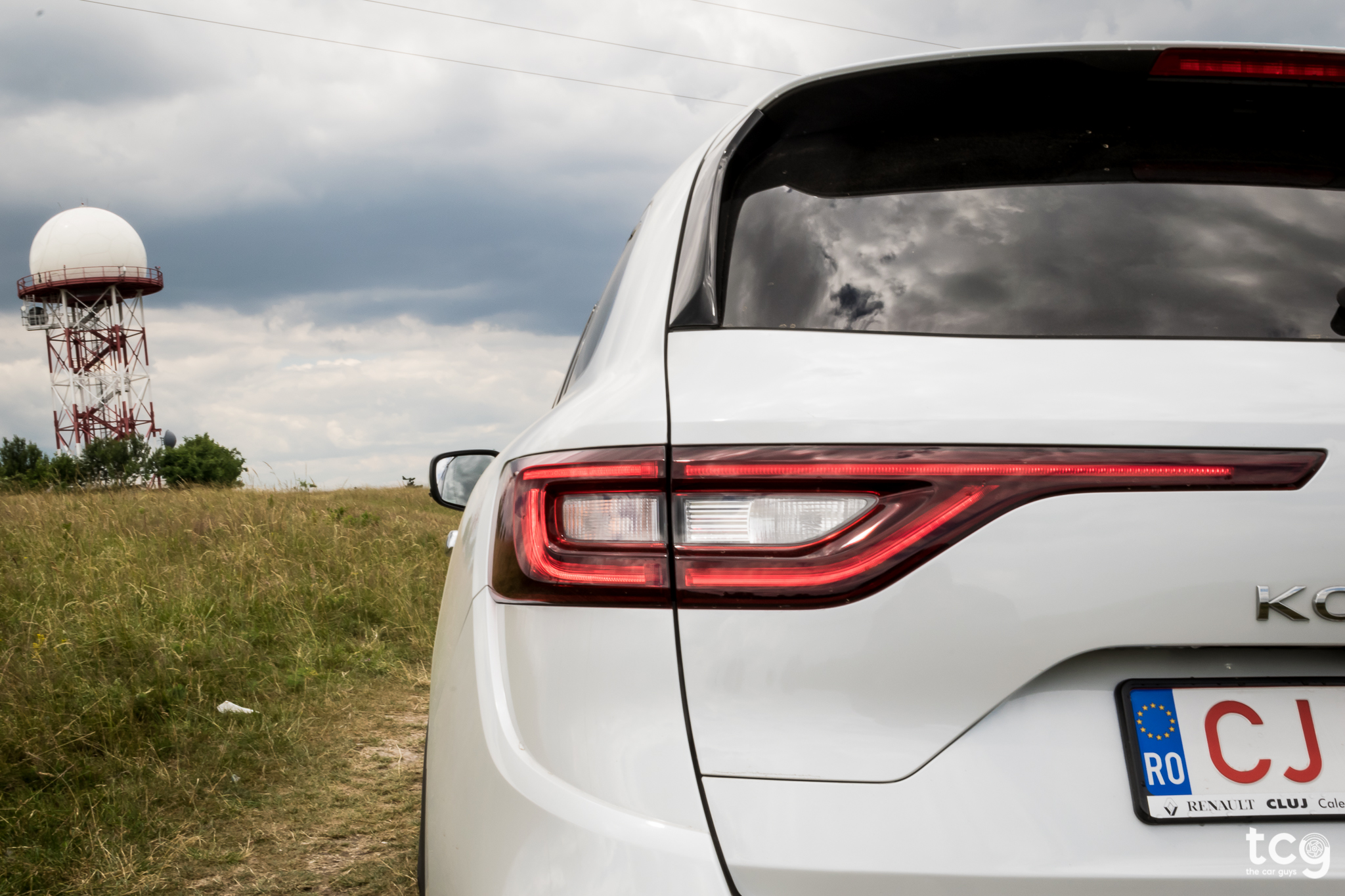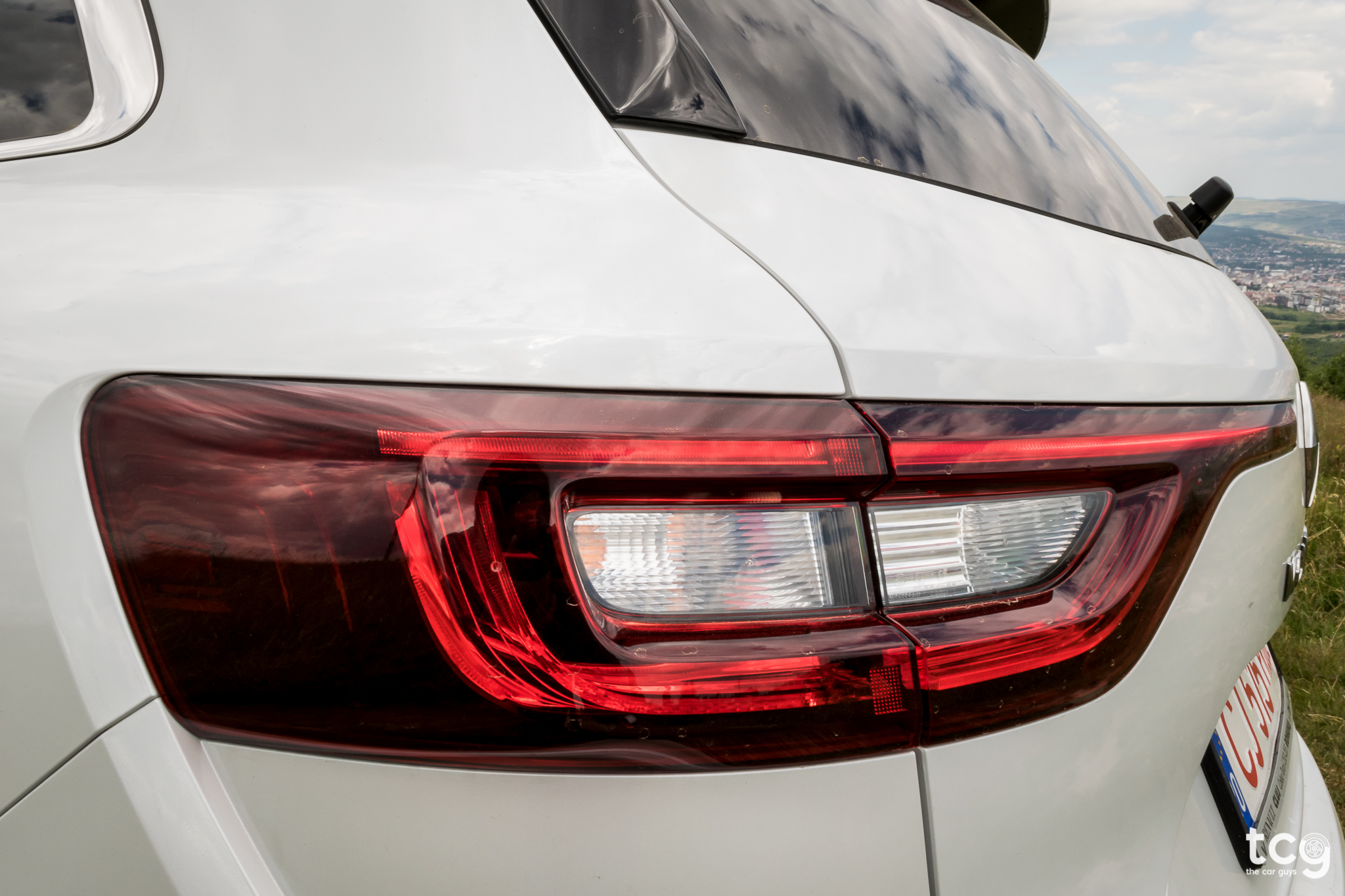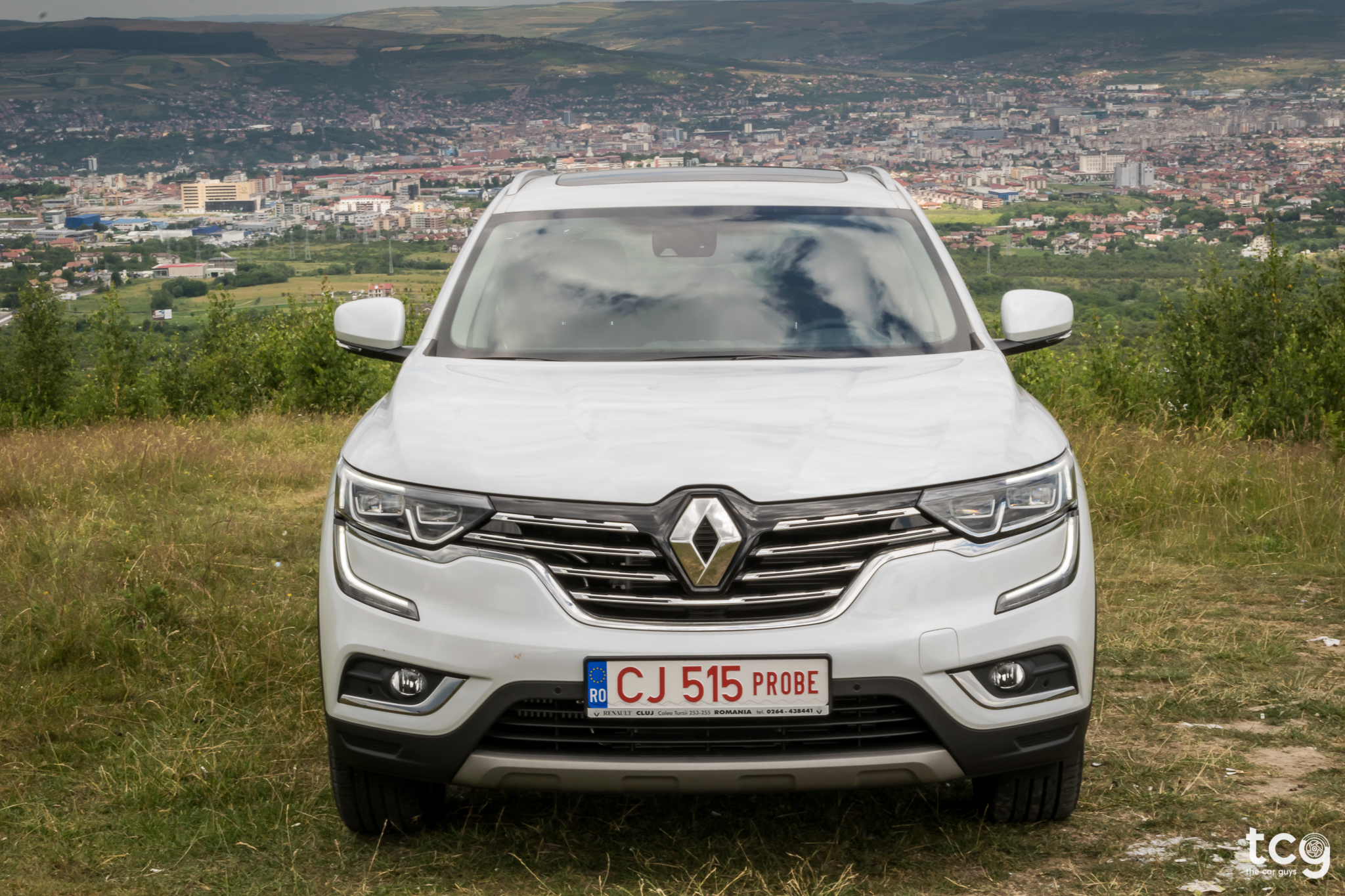 Performance wise, you'd expect Renault to give us the same 1.6 engine they have in other cars but I was pleasantly surprised to find out that they fit a 2 liter engine in this car! The model we drove had a 2.0 Diesel engine with 175HP and 380NM, 4WD and a 7-speed X-Tronic automatic gearbox - a great combination if you ask me!
Driving the car, you get the feeling that you're driving a much smaller car than you actually are and that's because of how light and responsive the steering is - you can easily maneuver this car around town, when parking and on highways. The driving position is a little higher and it really helps as you have a great all-round visibility.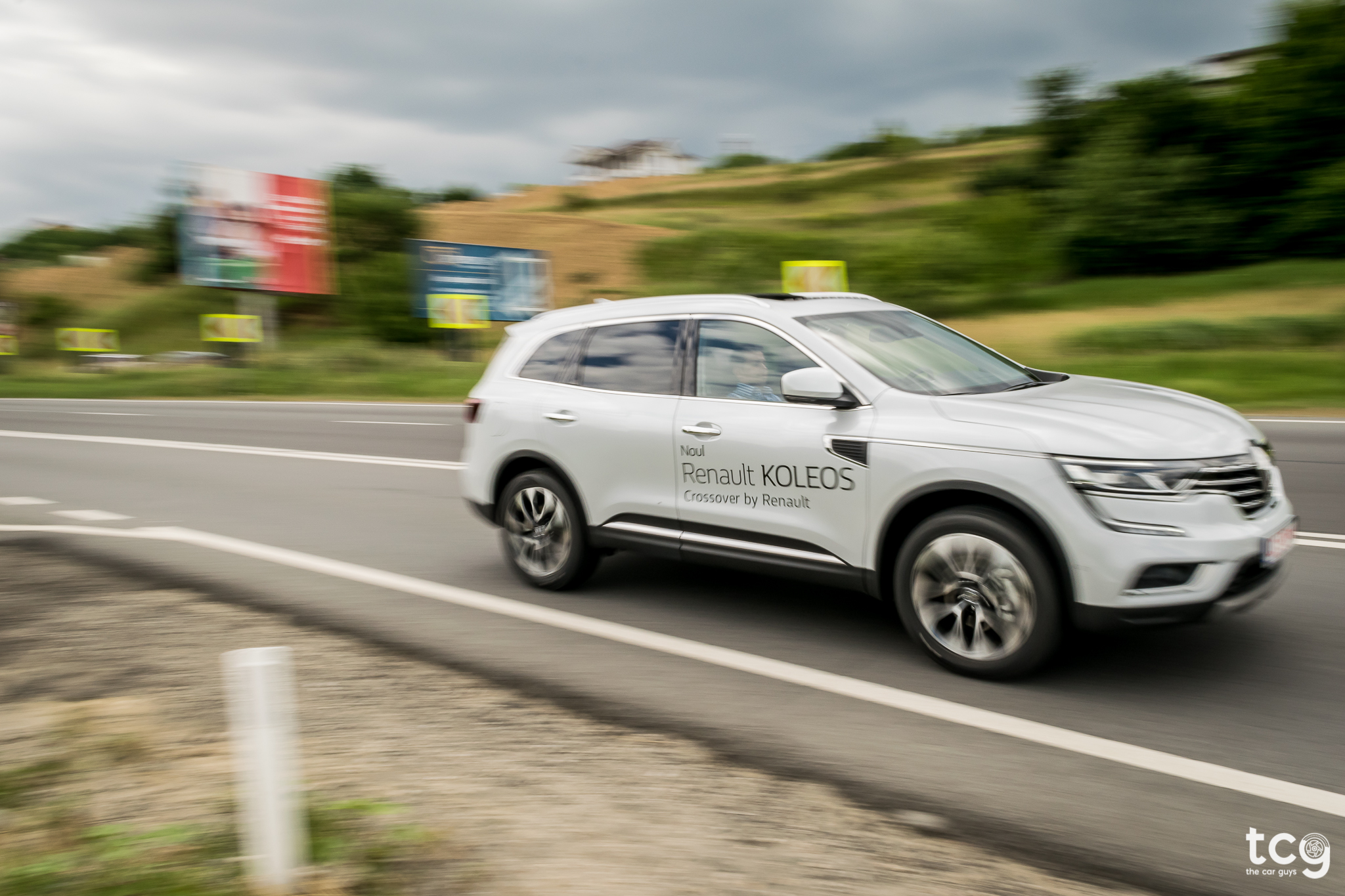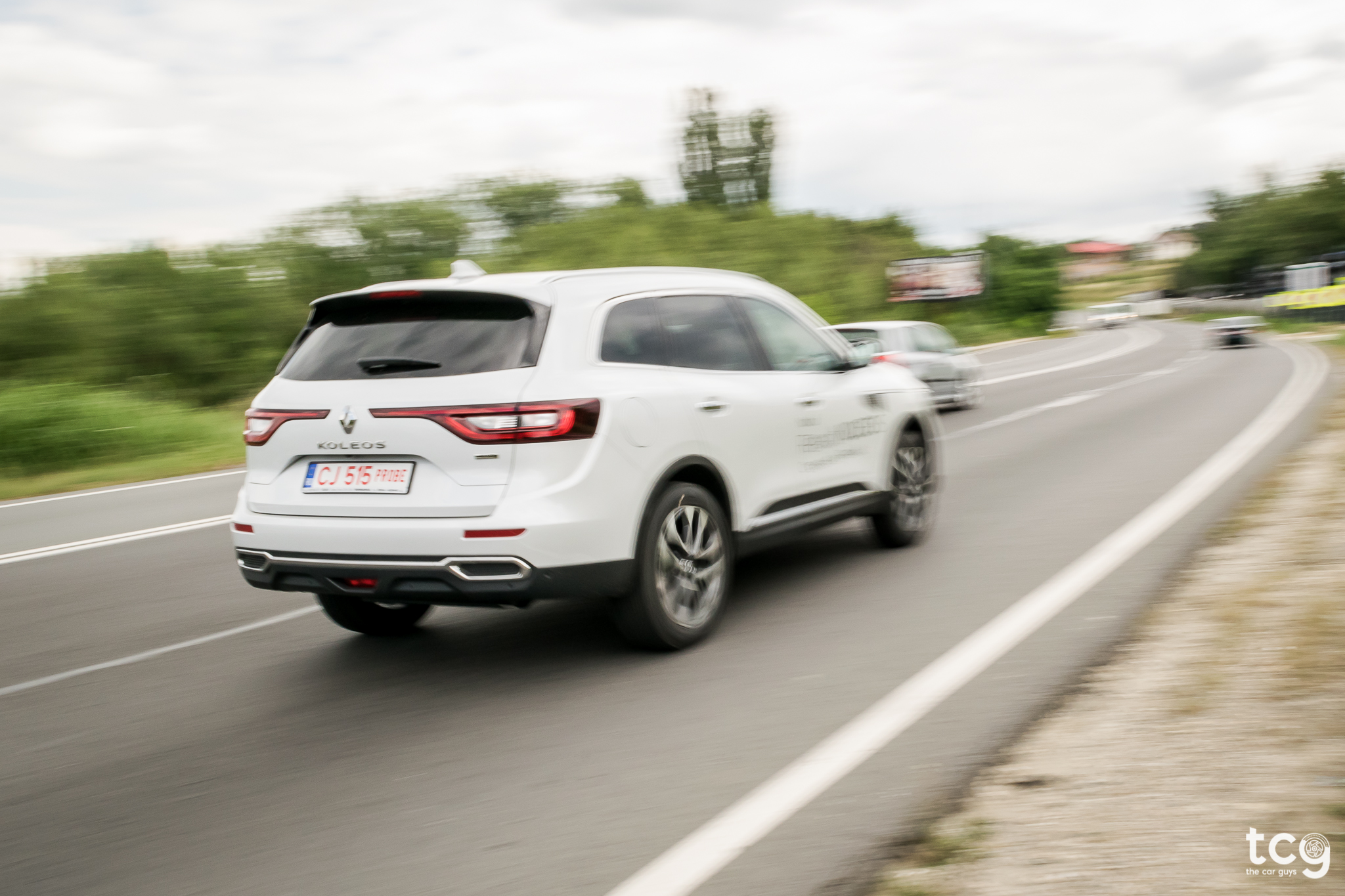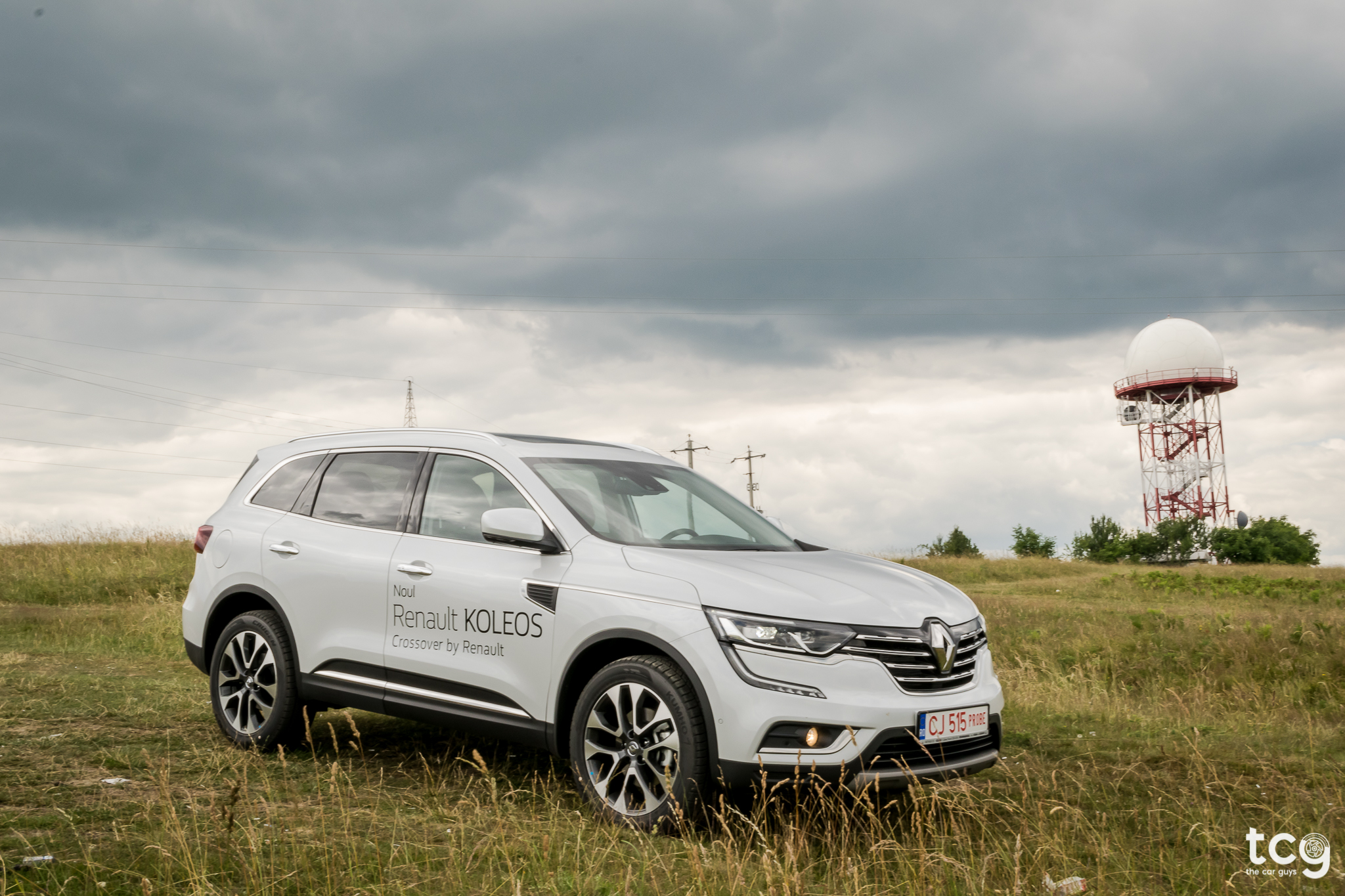 The engine is not loud (even though it's a diesel), the 7-speed gearbox is smooth and accurate and the X-Tronic 4WD system is not designed for off-roading excursions but you can do some light off-roading with it if you feel adventurous. Having 175HP and 380NM of torque, the car has decent pull but considering it weighs almost 2 tonnes, my opinion is that 200HP and 400NM of torque would have been perfect! We also did notice a little bit of body-roll through faster corners, but we kind of expected it would do that, being a large SUV and all.
Moving to the interior we find pretty much the same dashboard configuration Renault has in most of it's newer cars. The front seats are incredibly comfortable and I truly believe you can get many, many miles in this car without feeling tired at the end of your drive. This being the top-of-the-range Intens spec, it had all of the options you can fit in a Koleos such as Lane Assist, Emergency Brake Assist, Easy Park Assist, an 8.7" touchscreen with Renault's R-Link 2 system (which has been working very, very well in all the cars we tested), leather seats with heating and cooling function, heated steering wheel and a bunch of other features!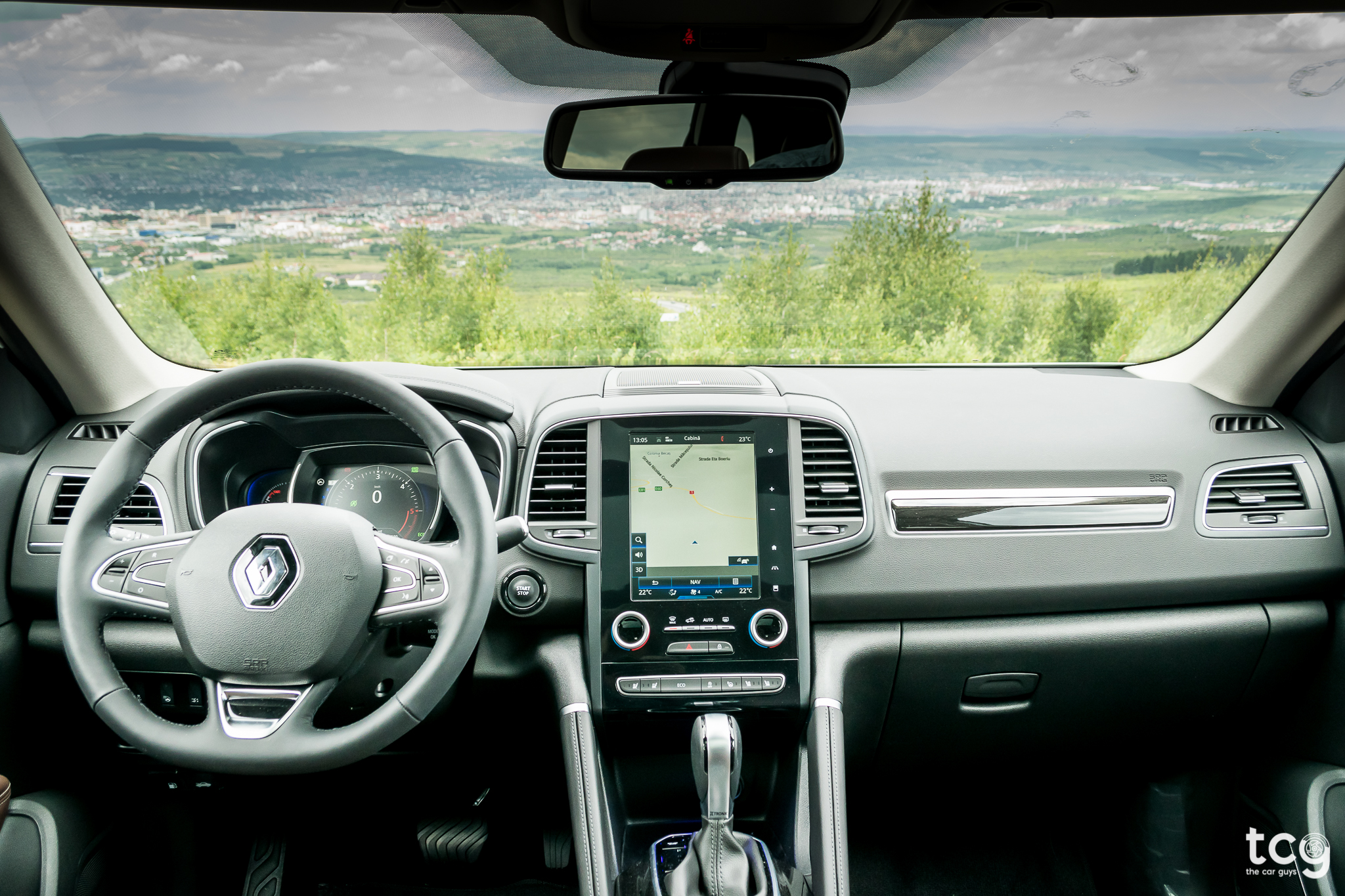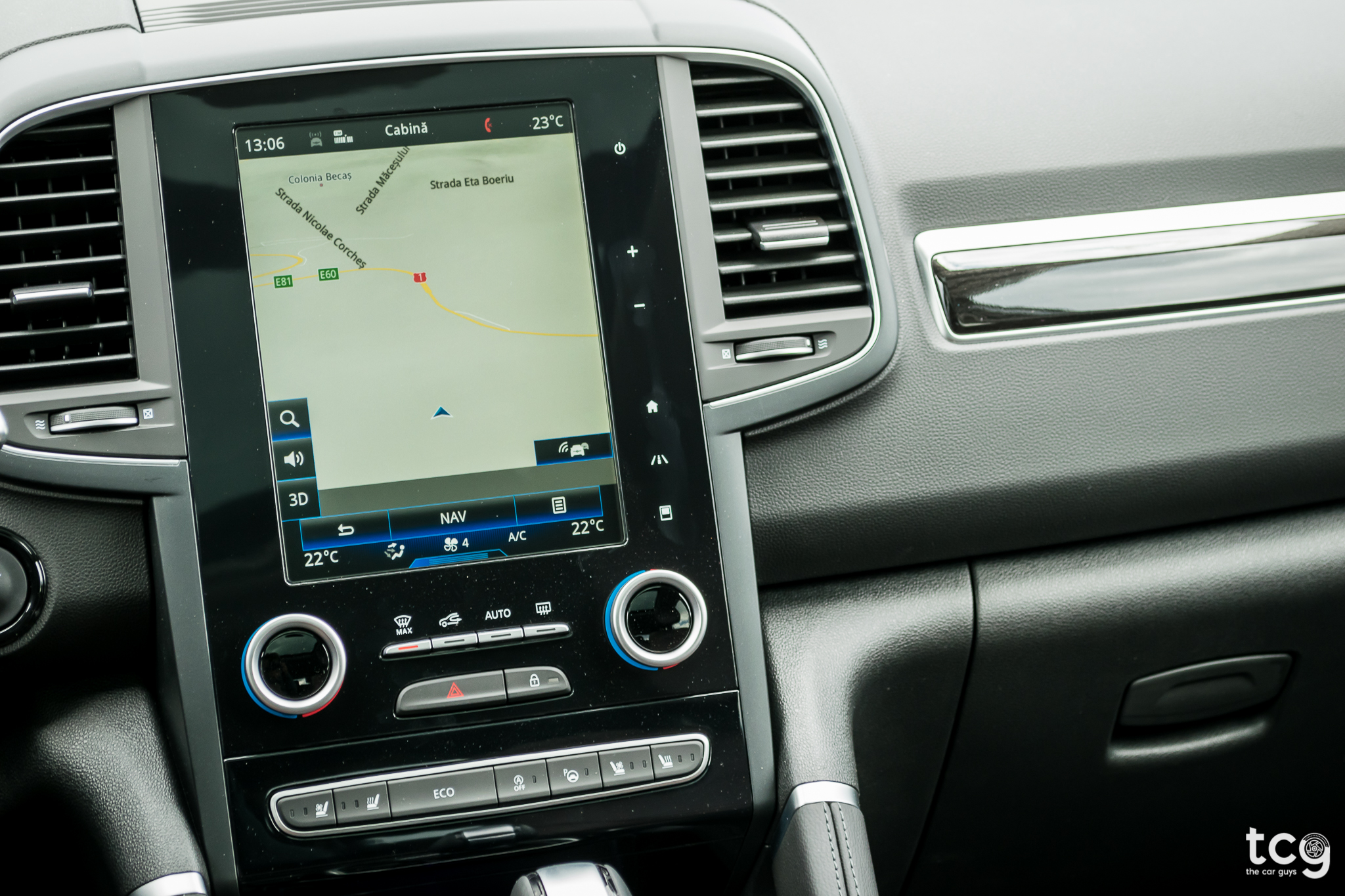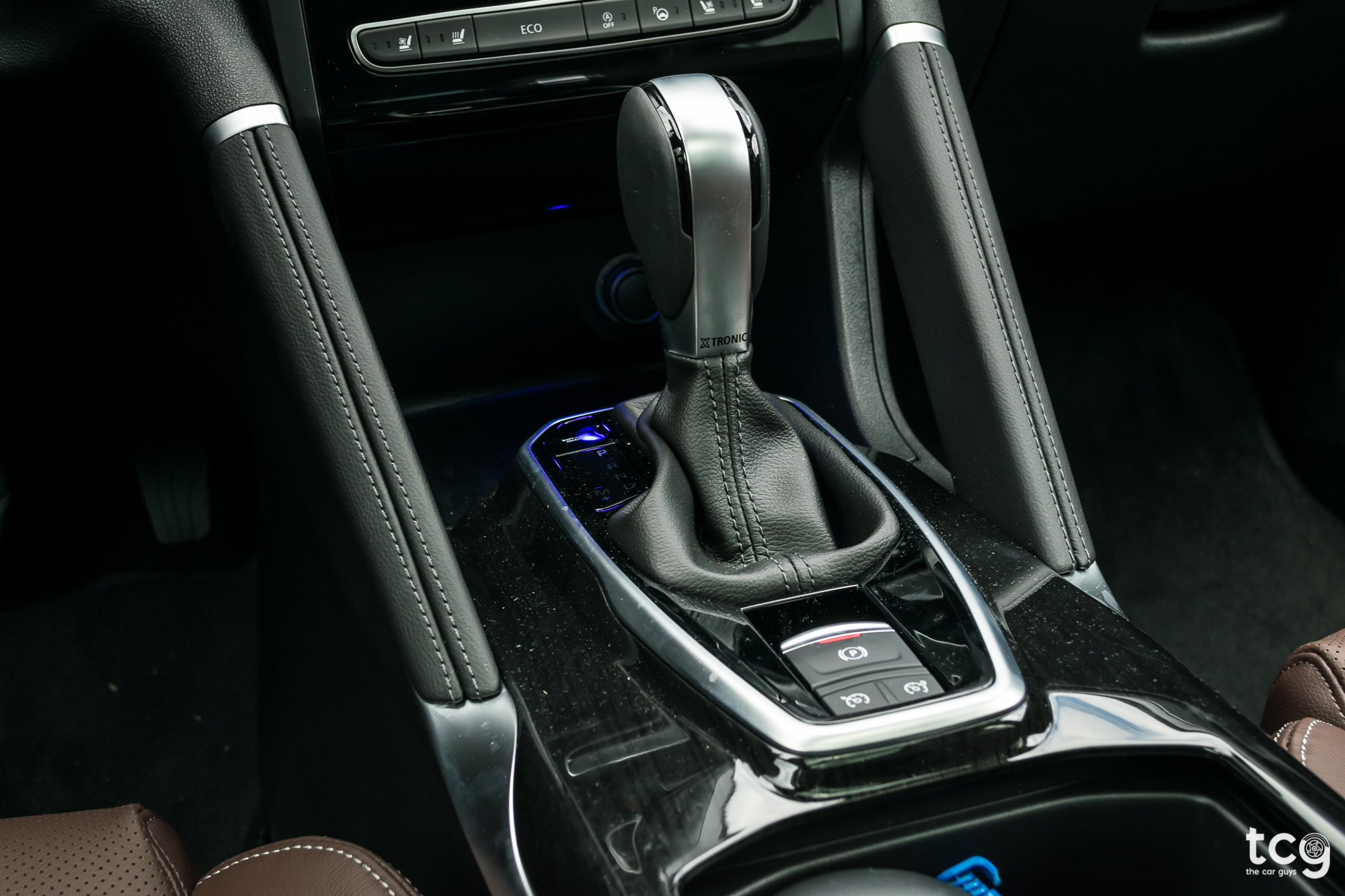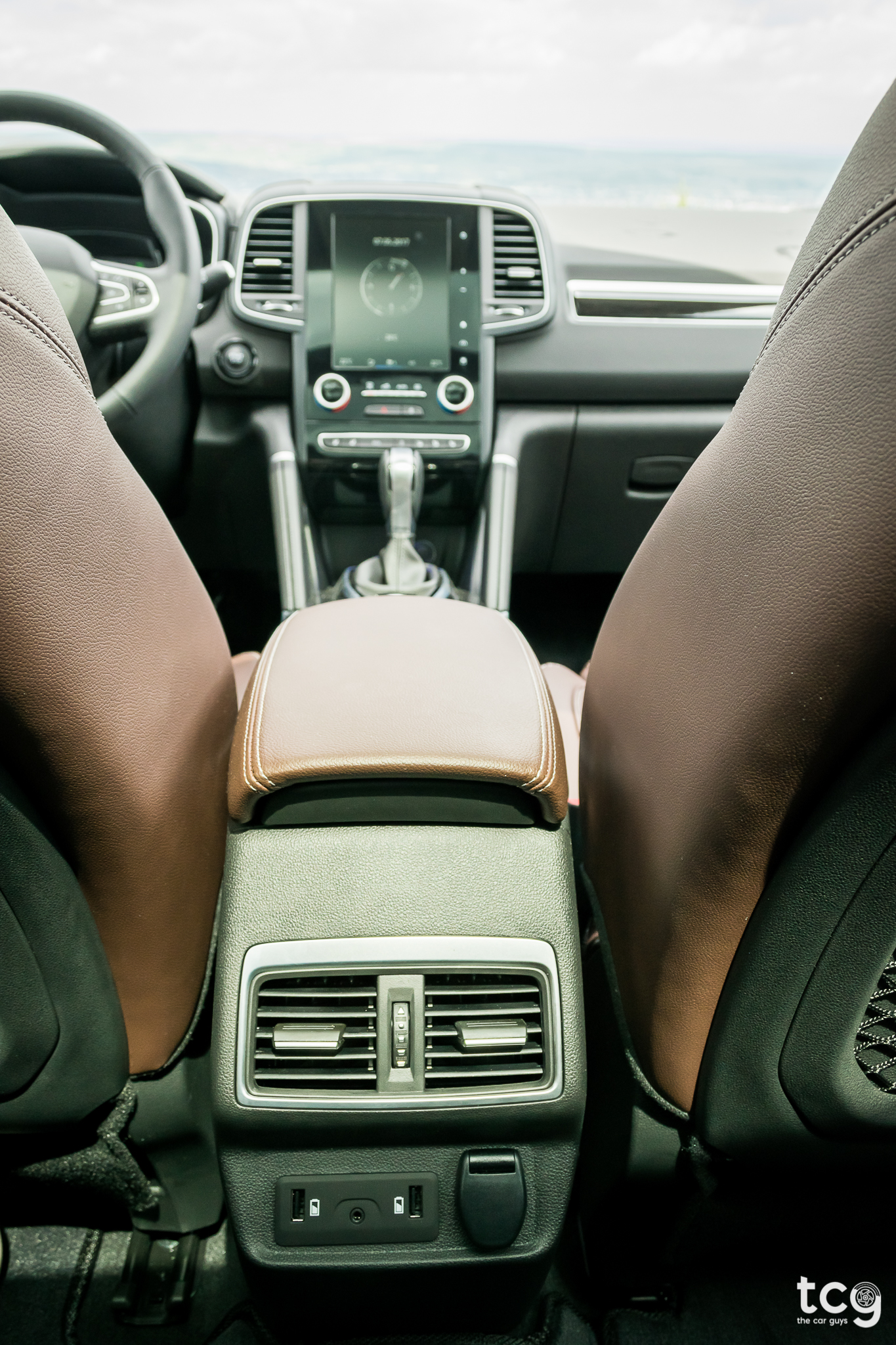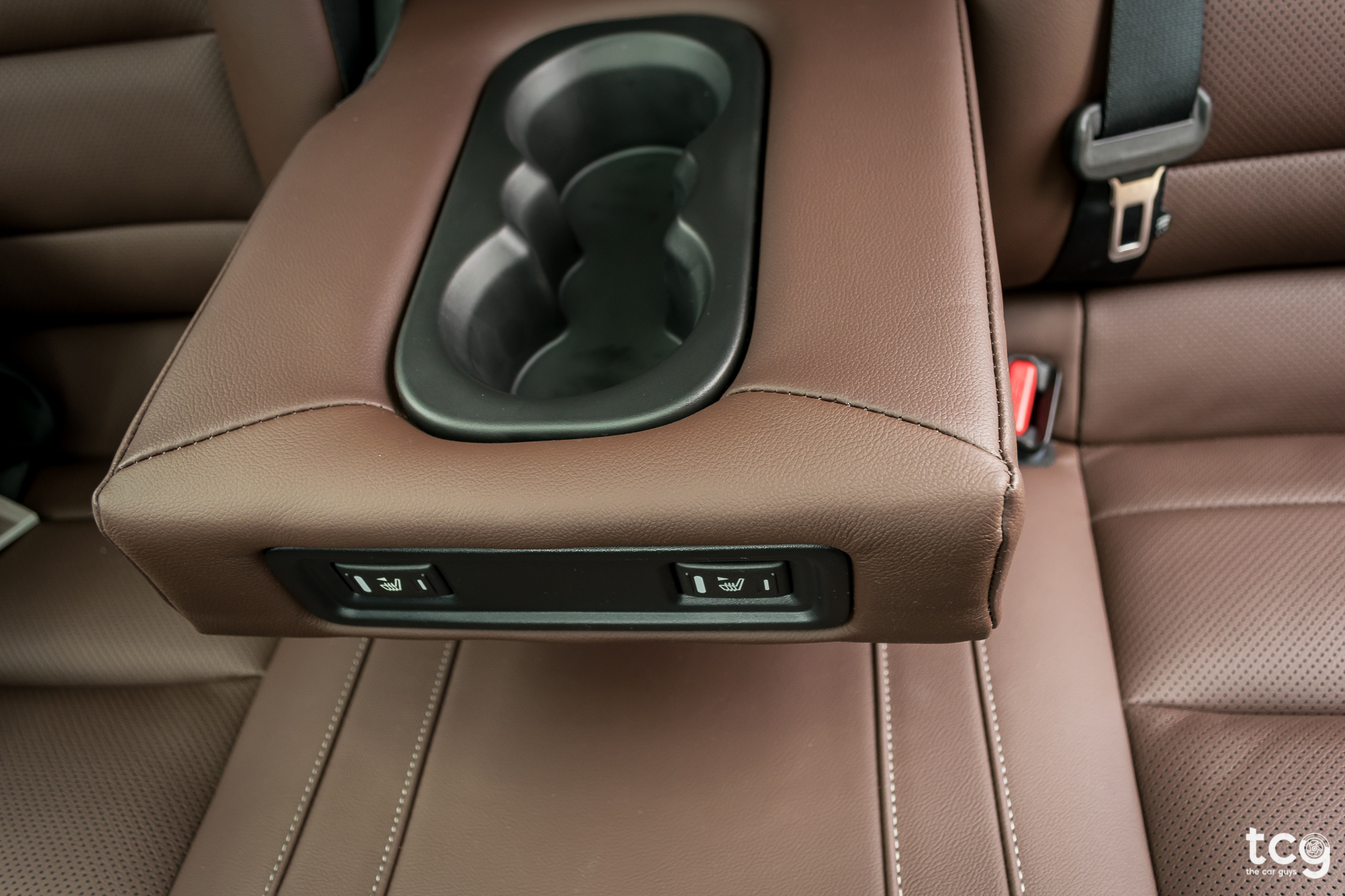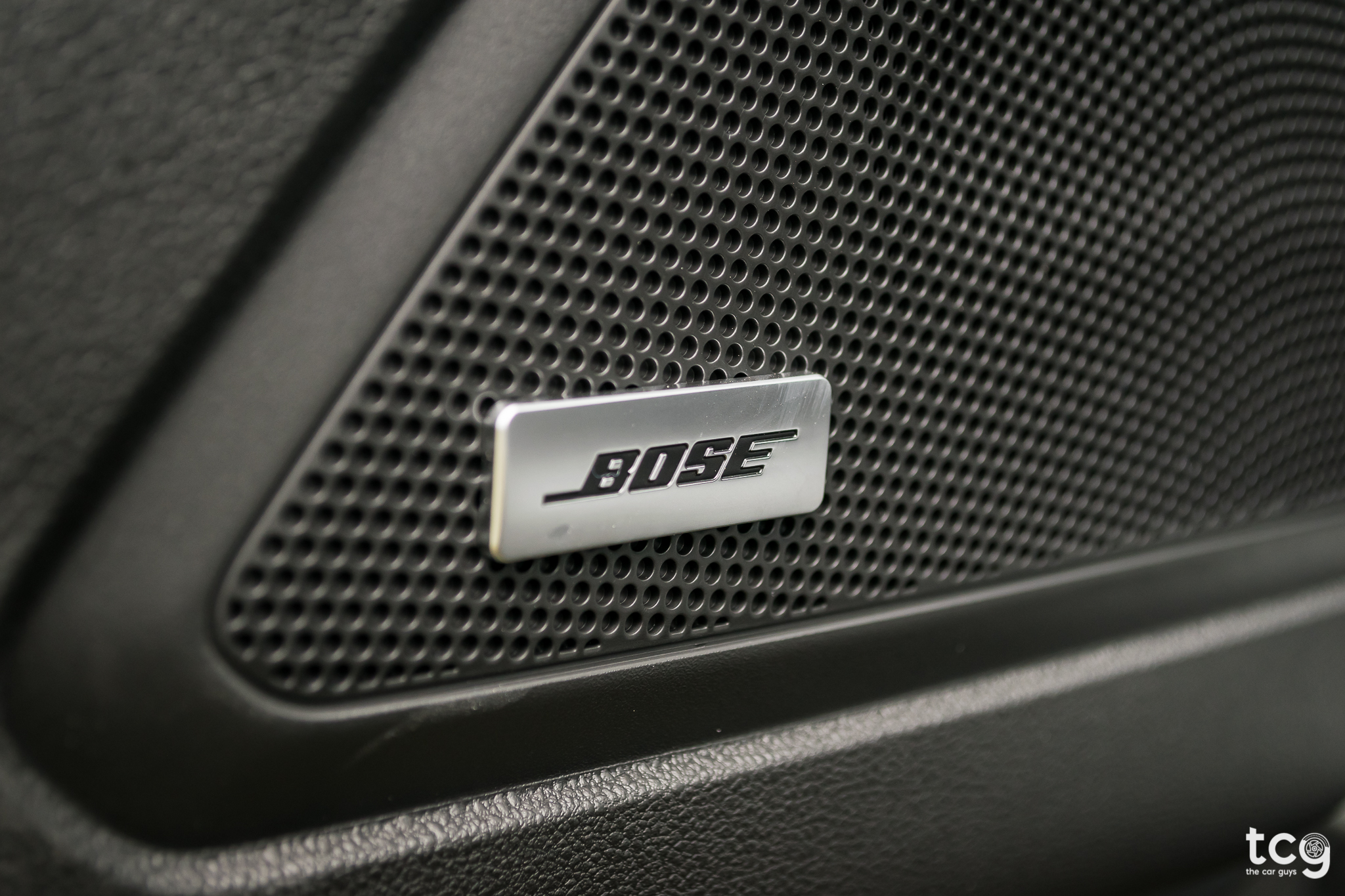 Room in the back is great with loads of knee room and head room + you also get some nice features as very comfortable heated seats, two USB ports to charge your devices and cupholders in the armrest. The BOSE sound system the car had is impressive and, if you find the right setting, it can blow your mind! Boot space is also pretty generous, 458L which is about the segment average, but more than enough for a regular person.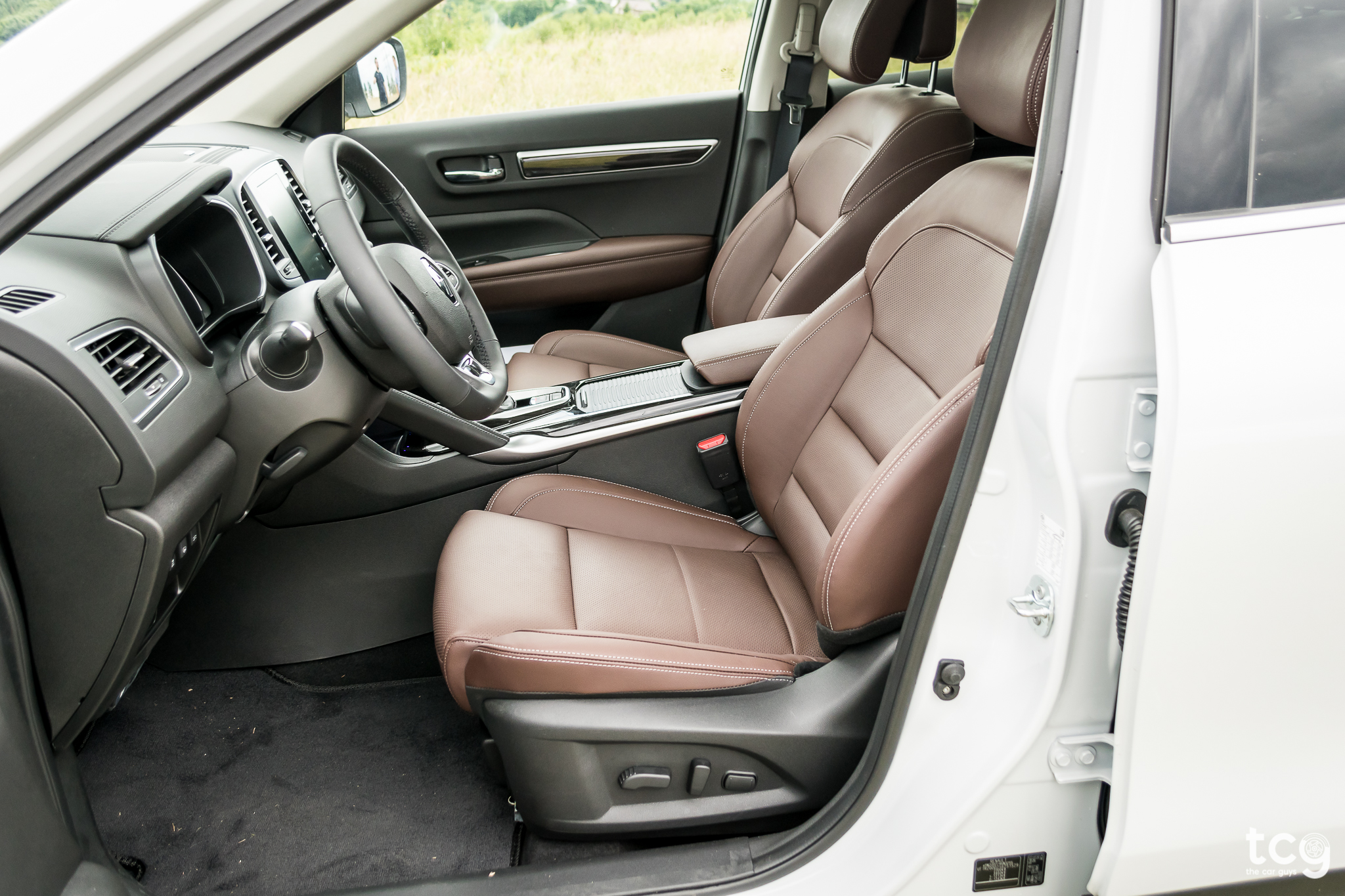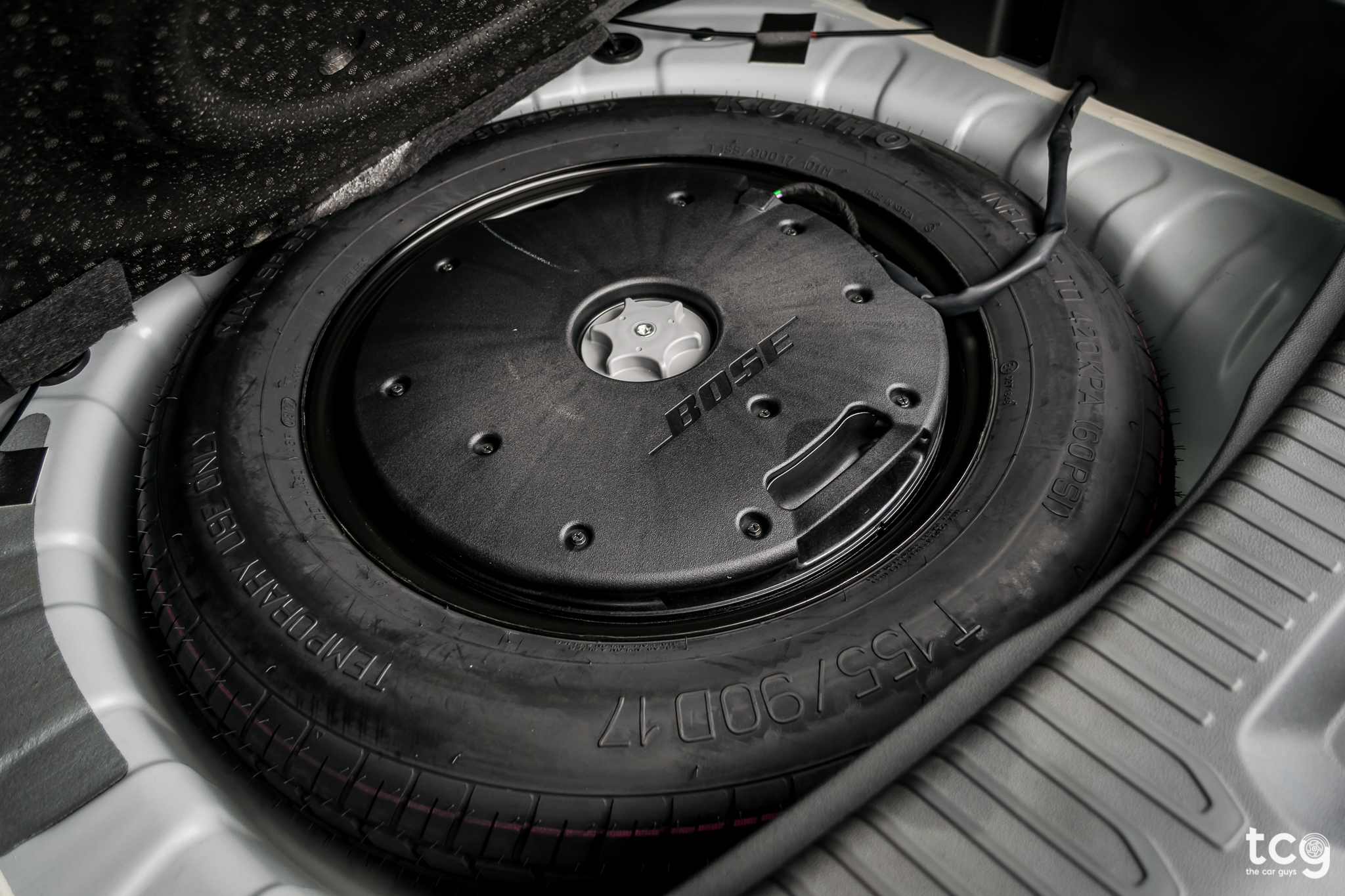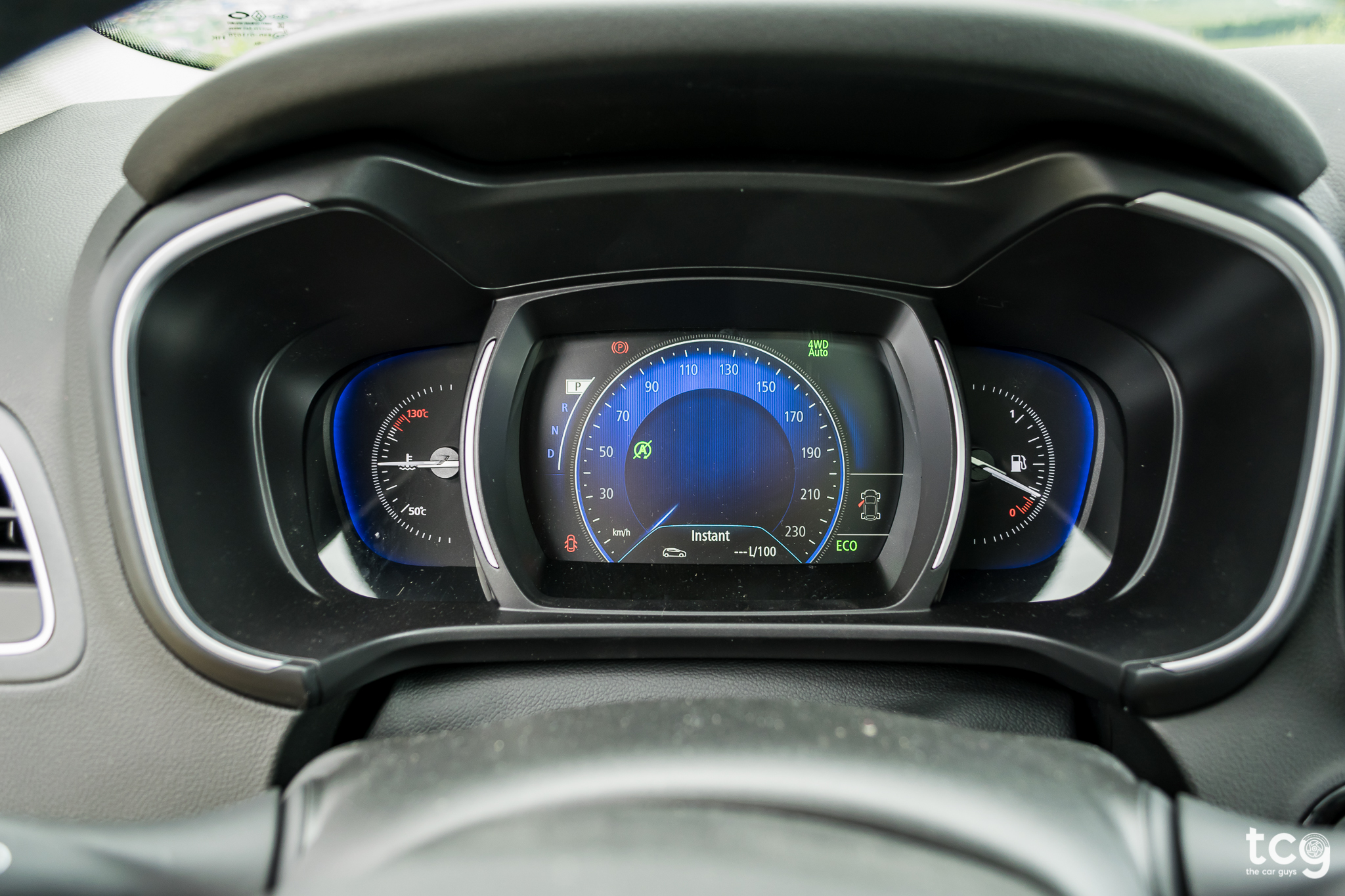 I really do believe this is the best car Renault makes right now, not only because it's very spacious and great to drive, but because if you buy the Intens spec we tested, you'll also have tons of safety and comfort features! A few things I didn't like would be the fact that some of the buttons feel very cheap and flimsy, the back bumper has fake exhaust trims which look cool but are actually normal exhaust tips underneath … and the price, which I think is a tad bit too expensive!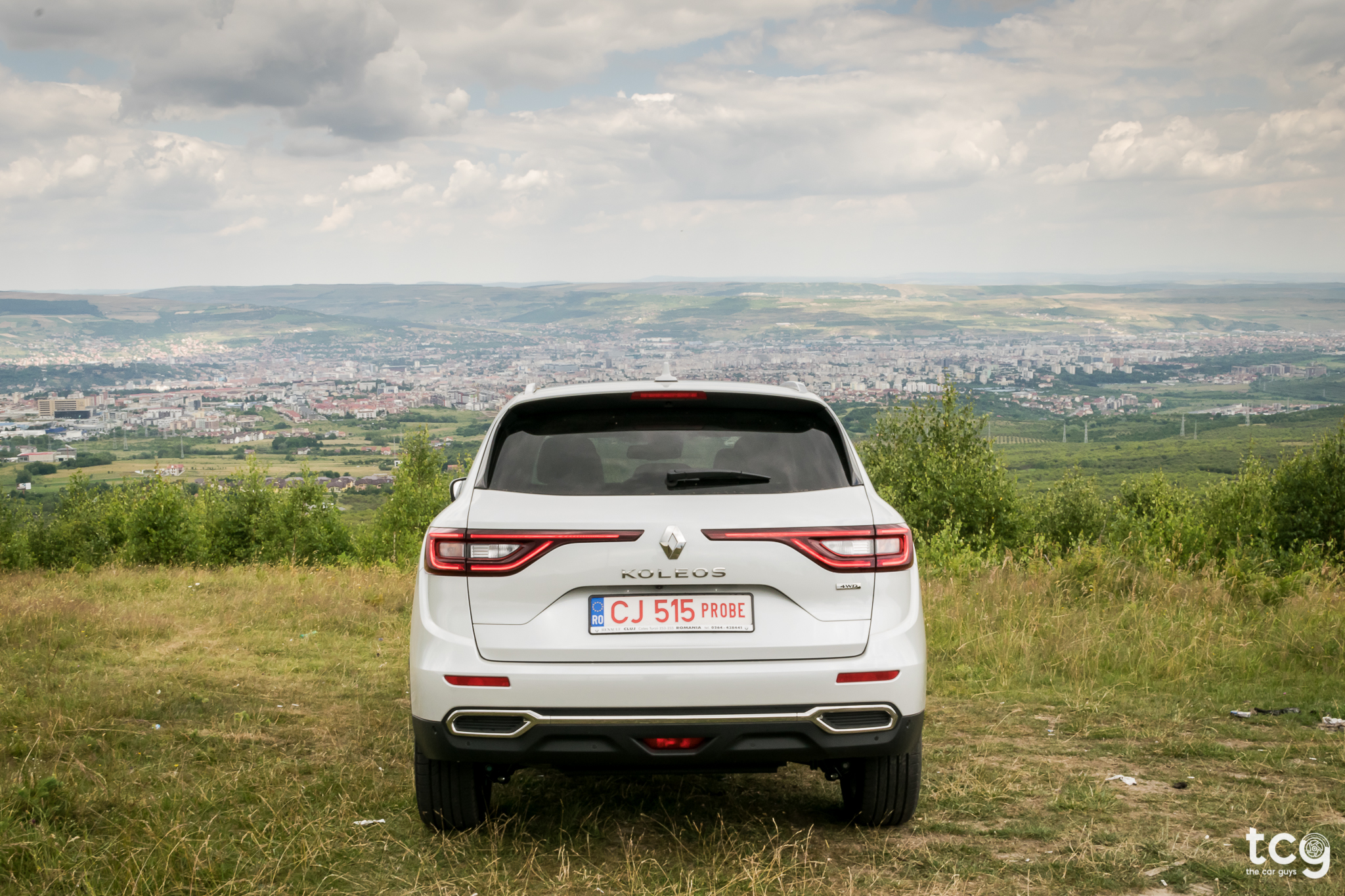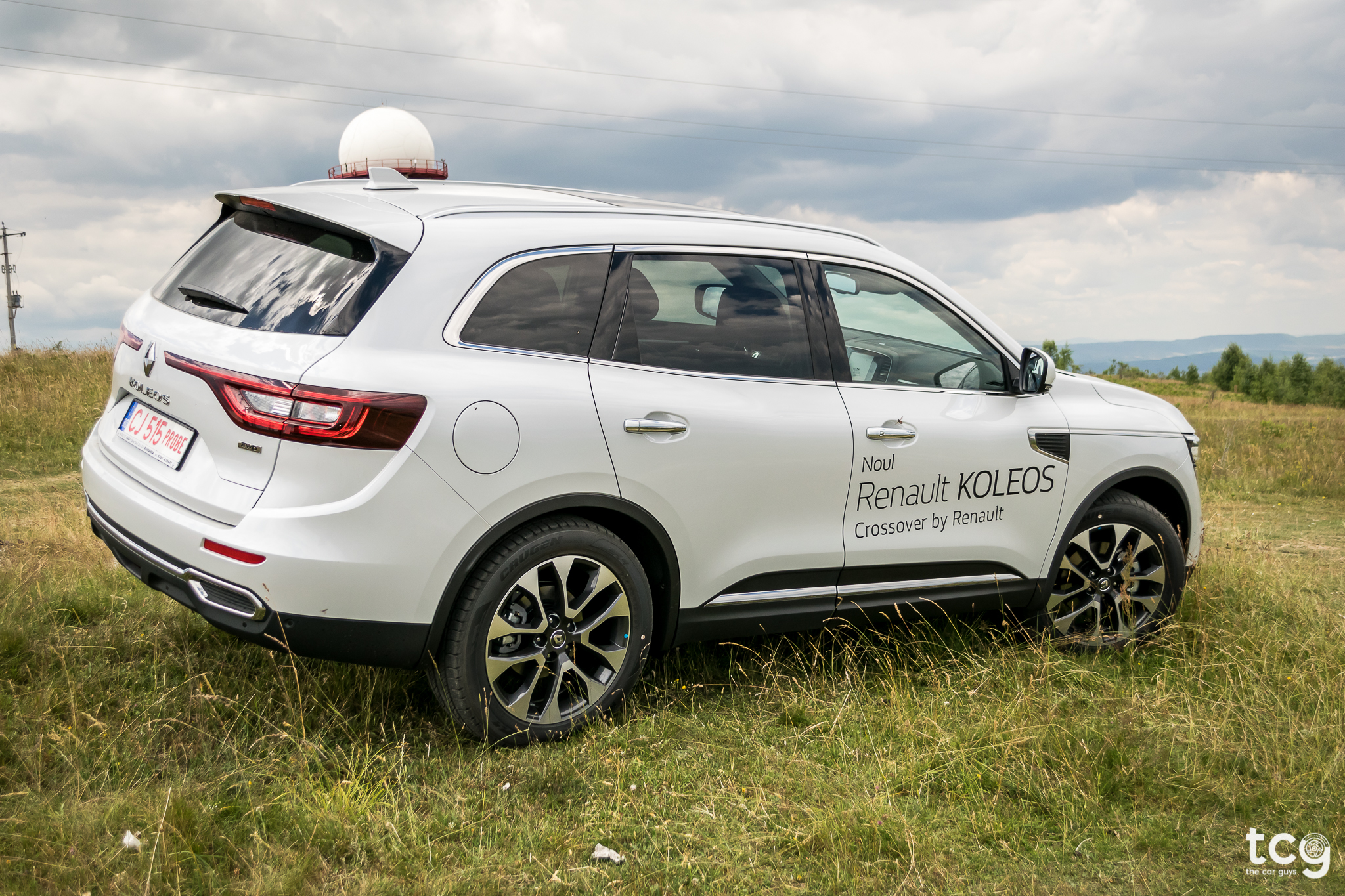 Would I get one? Yes, but not at that price (mentioned below)! Would I recommend it? Definitely, it's an awesome SUV that drives great and has lots of new technology and features!
---
Price of the tested model: 37,500Euro (VAT included)
---