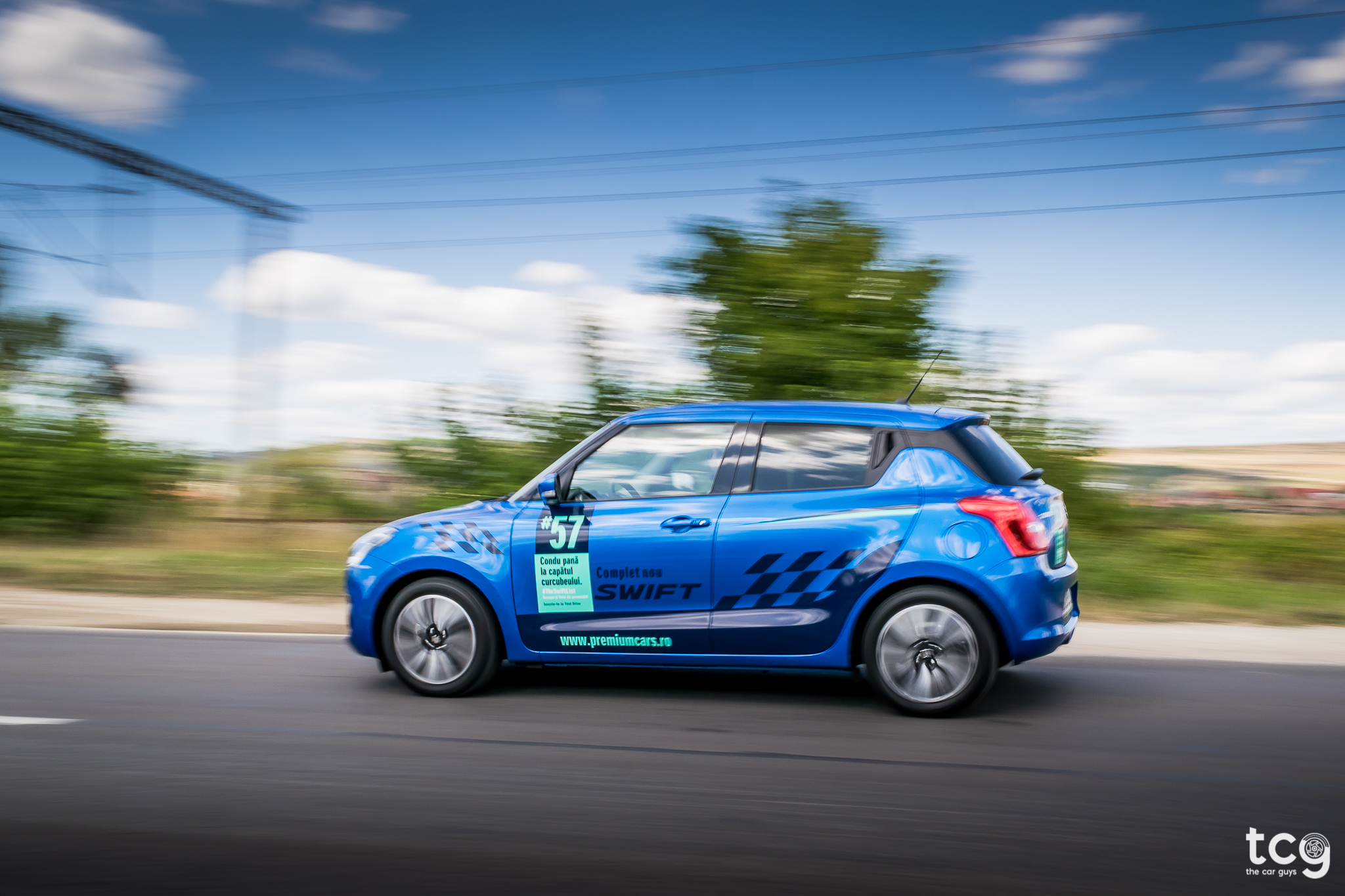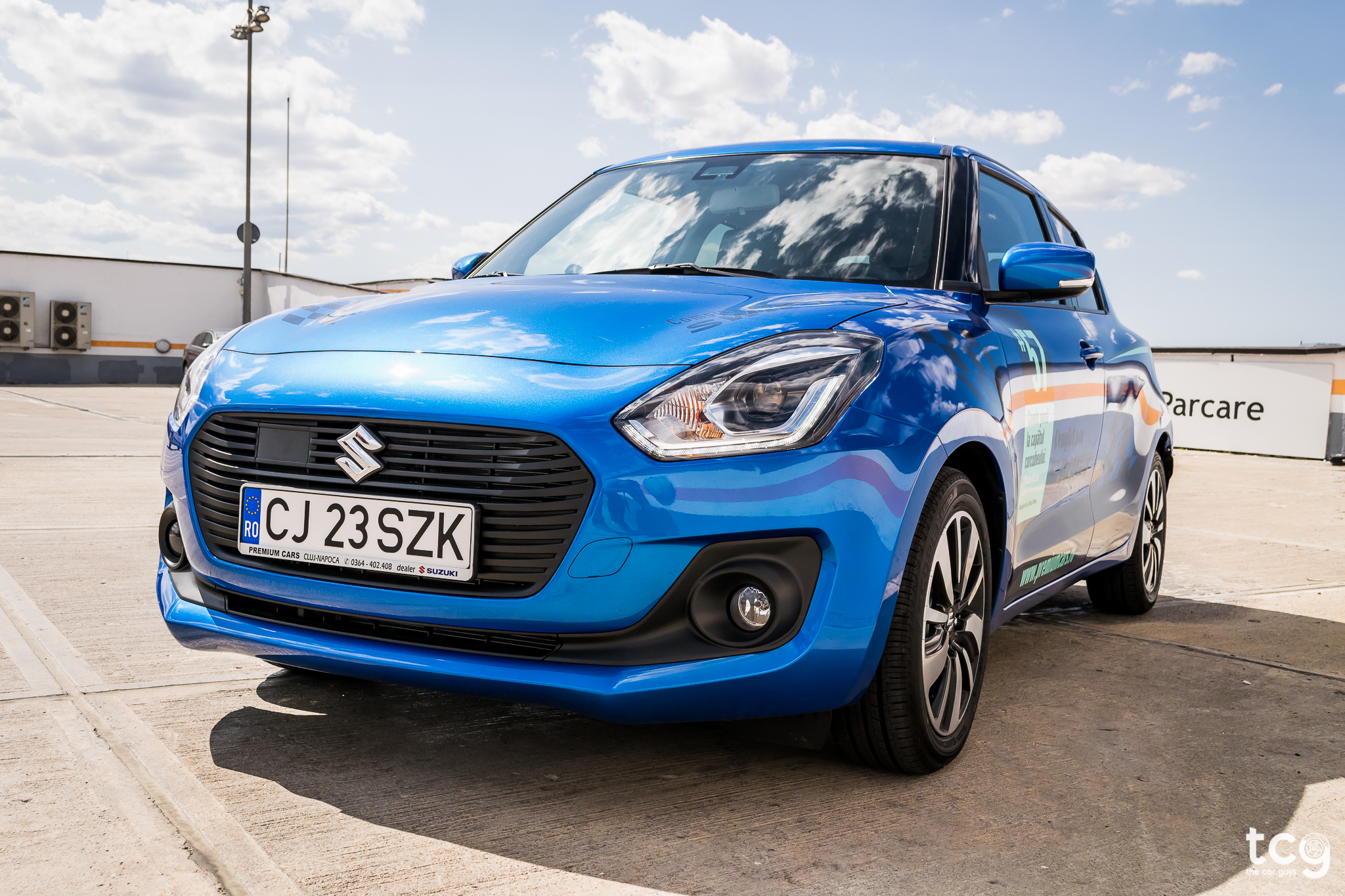 Suzuki hasn't really been on my radar until recently and ever since I drove the SX4 S-Cross I kind of started liking what this company is doing. I used to hate the way the old Suzuki Swift looked, with boring design and terrible quality - but this new one is very, very different. It looks very modern, being designed to appeal to younger people!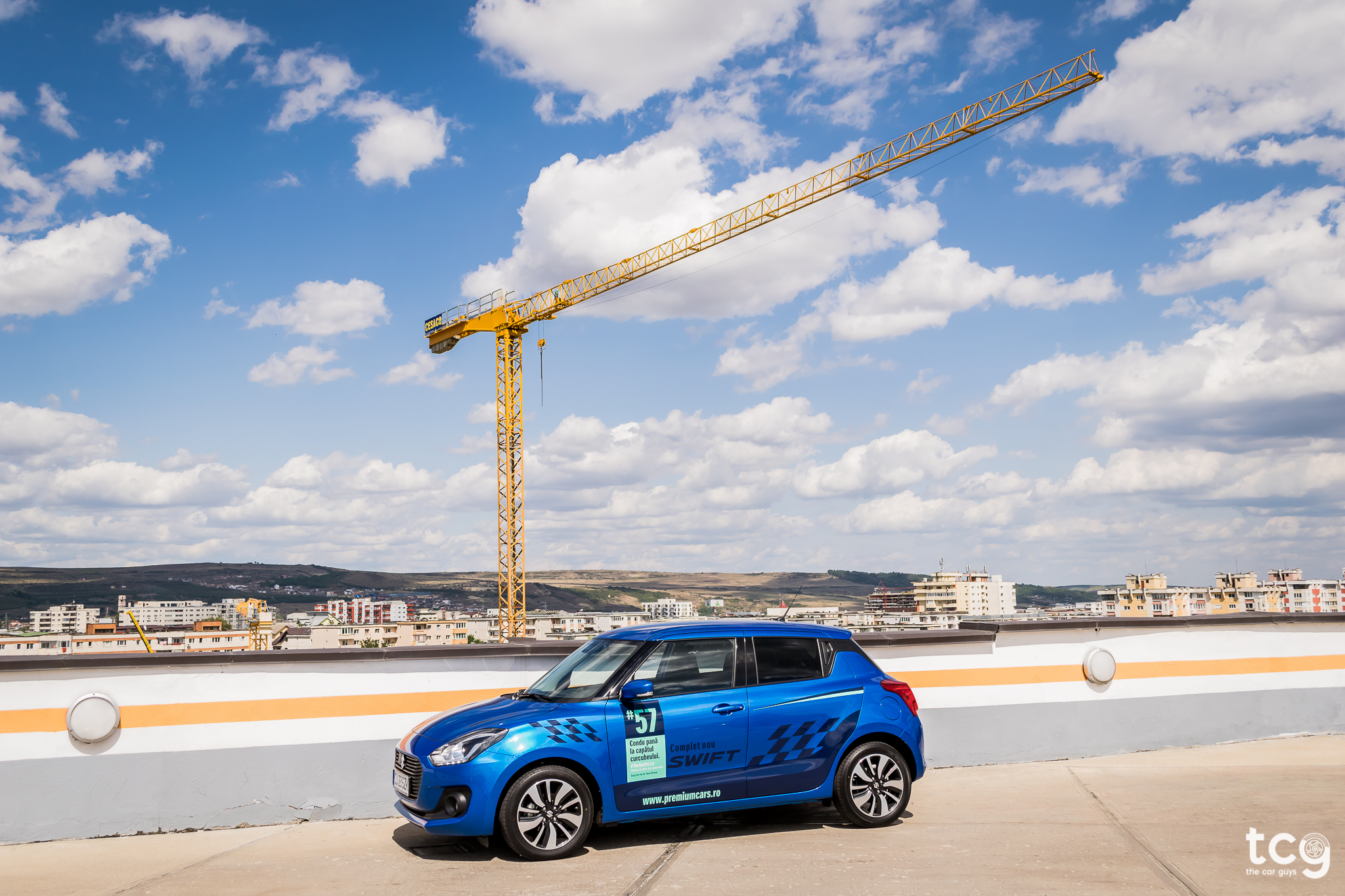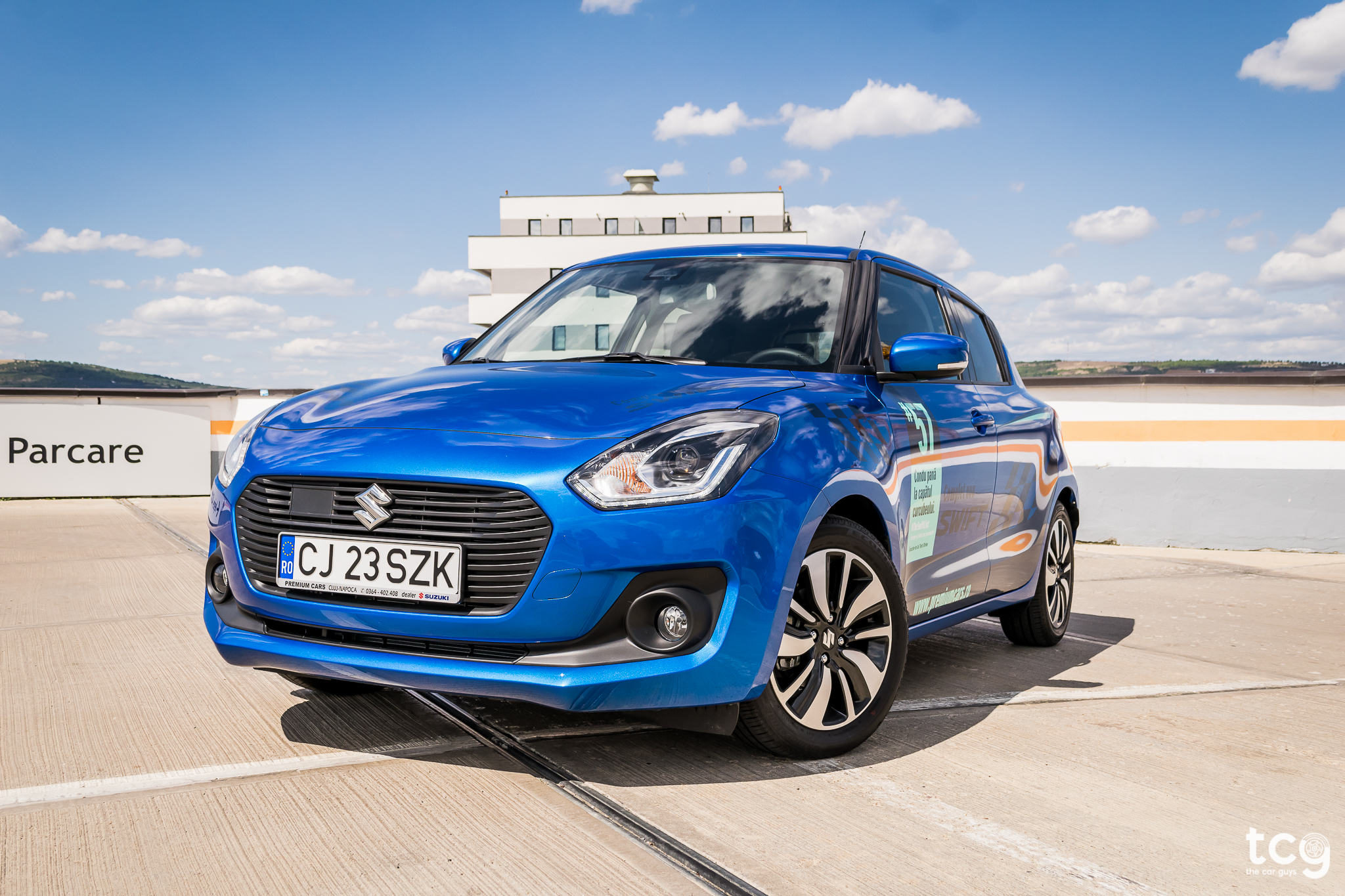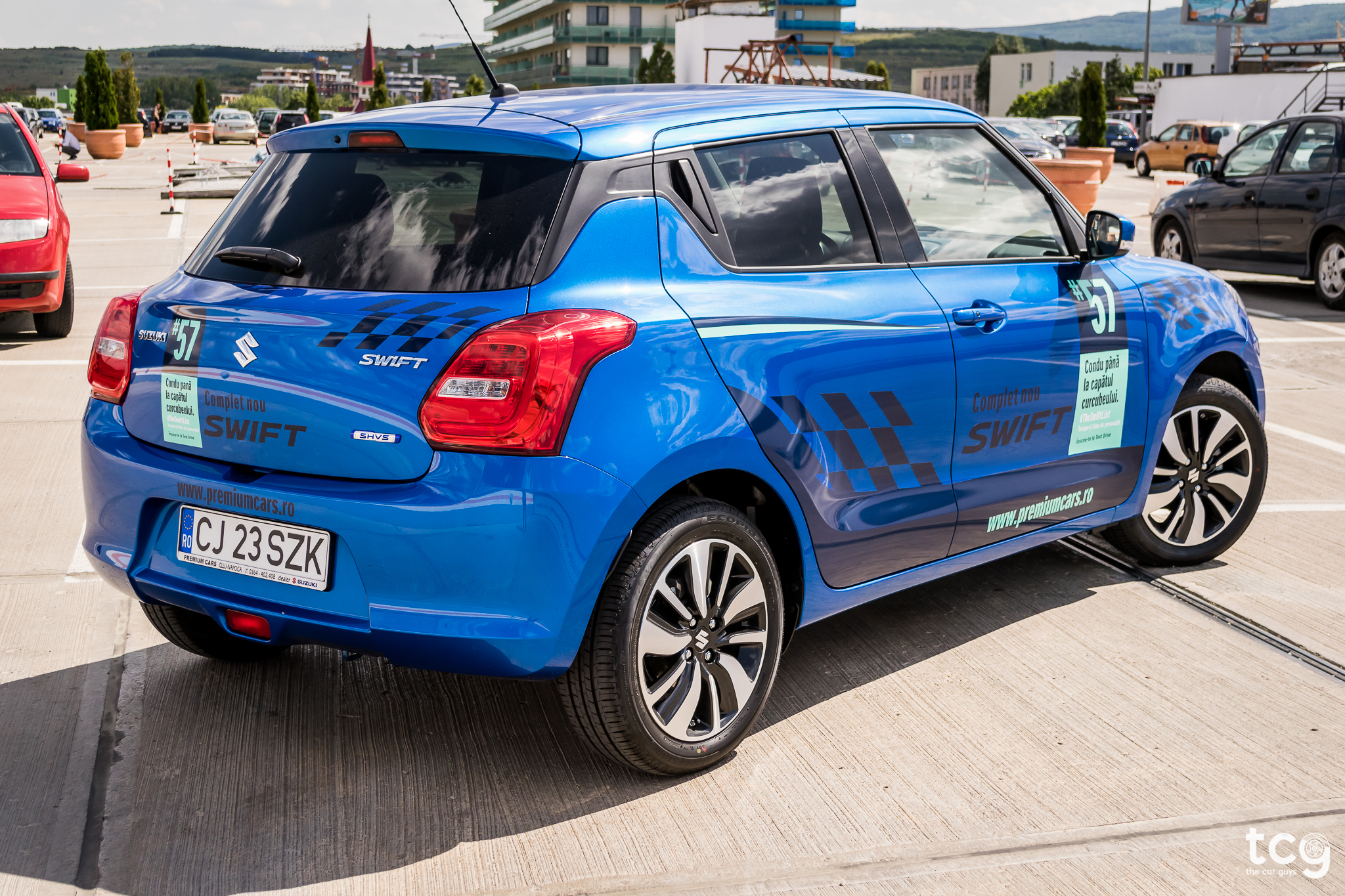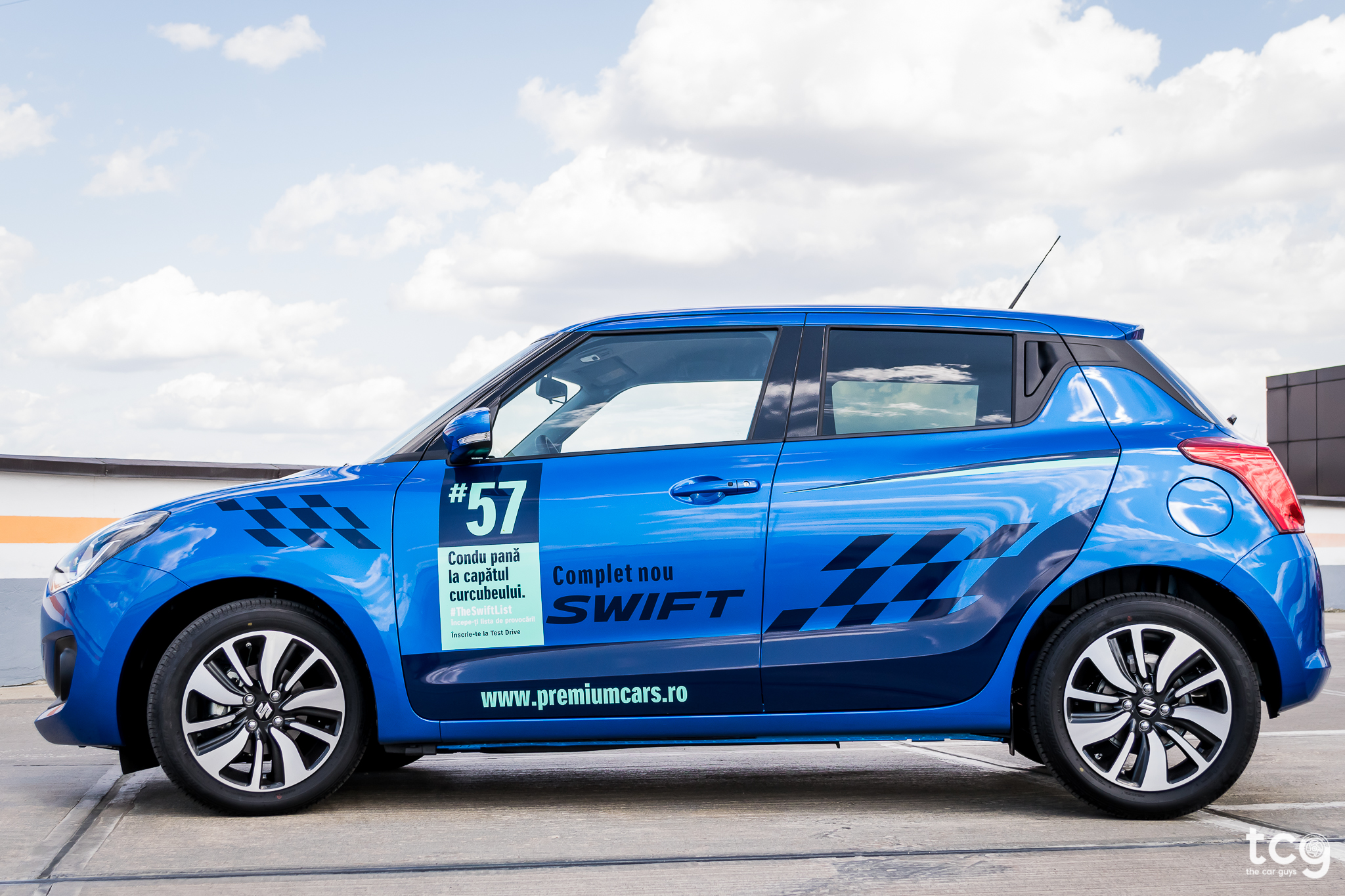 Pretty much everything is new with this car, from its looks to its engine and interior but let's start with how it looks, shall we? Well, I think it looks great! Compared to the old one, I think this new design will have a lot of success with younger people as they've combined sporty looks with a small package - great for city life. Just look at it!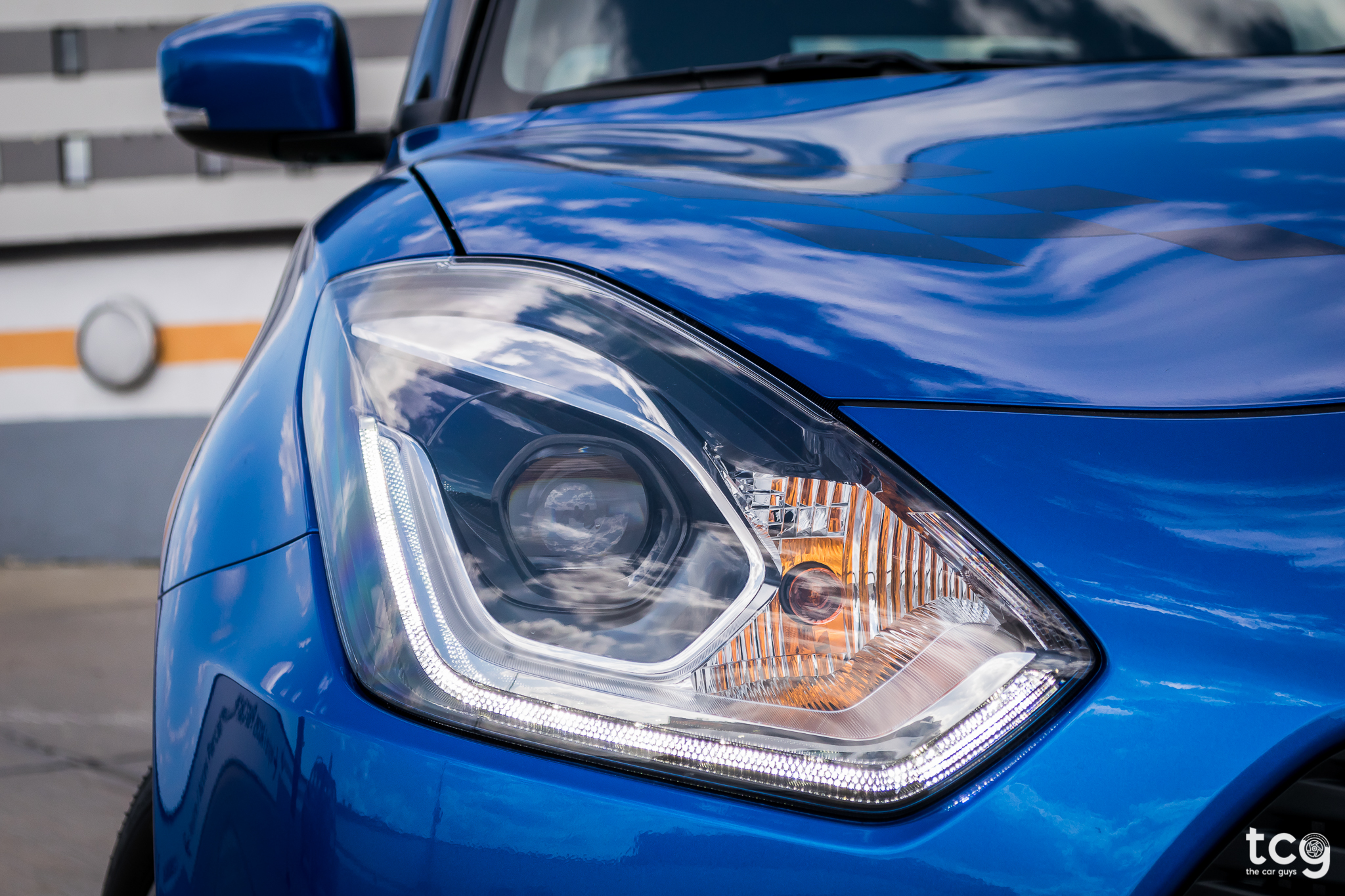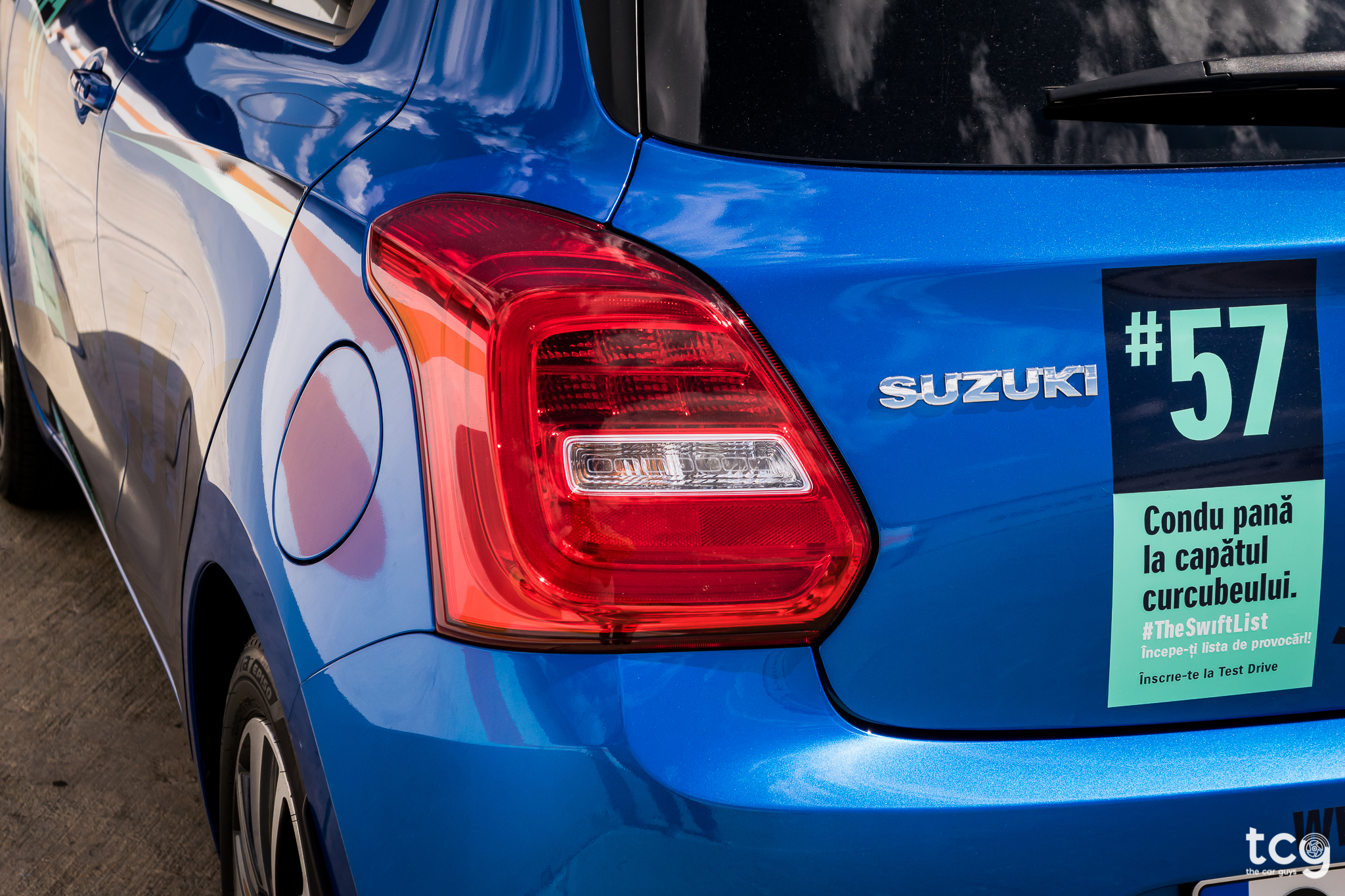 On the performance side of things, this car is no slouch for its class! To my surprise, they only come in petrol-engined versions and you have two engines to choose from - a 1.2 or a 1.0. You can get them in different configurations, for example with a 6-speed CVT automatic gearbox or 5-speed manual, 4x4 (ALLGRIP) or 4x2, with the hybrid engine or without the hybrid engine - it's all up to you and how you want your car!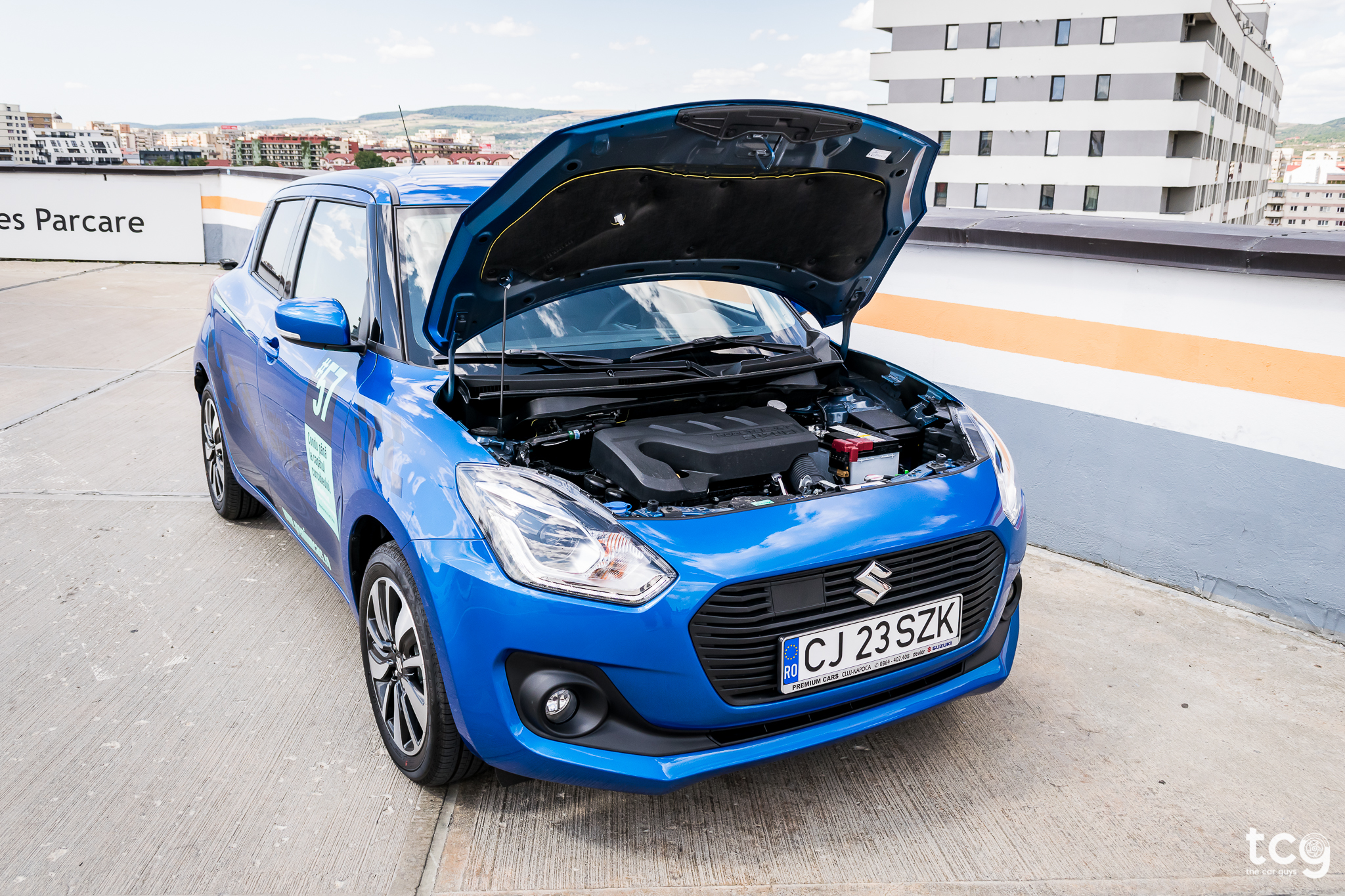 The car we drove had the 1.0 SHVS BoosterJet engine that pumps up 112HP and 170NM of torque which is more than enough for a car that weighs just under 1 tonne. The small hybrid engine places a lithium-ion battery underneath the front passenger seat and uses it to harness regenerative braking energy and power a small integrated starter generator. This, in turn, assists the engine when the car is accelerating, helping it to save fuel. The standard gearbox in this car is a five-speed manual (available across the range) which is very nippy, feels very secure and accurate. However, you can have the 1.0 BoosterJet non-hybrid with a six-speed auto in the top-spec trim level which I would honestly go for, haven't tried it, but for a small-city car I would always go for an automatic gearbox. Handling is on point as its lightweight chassis helps it carve through tight corners with ease.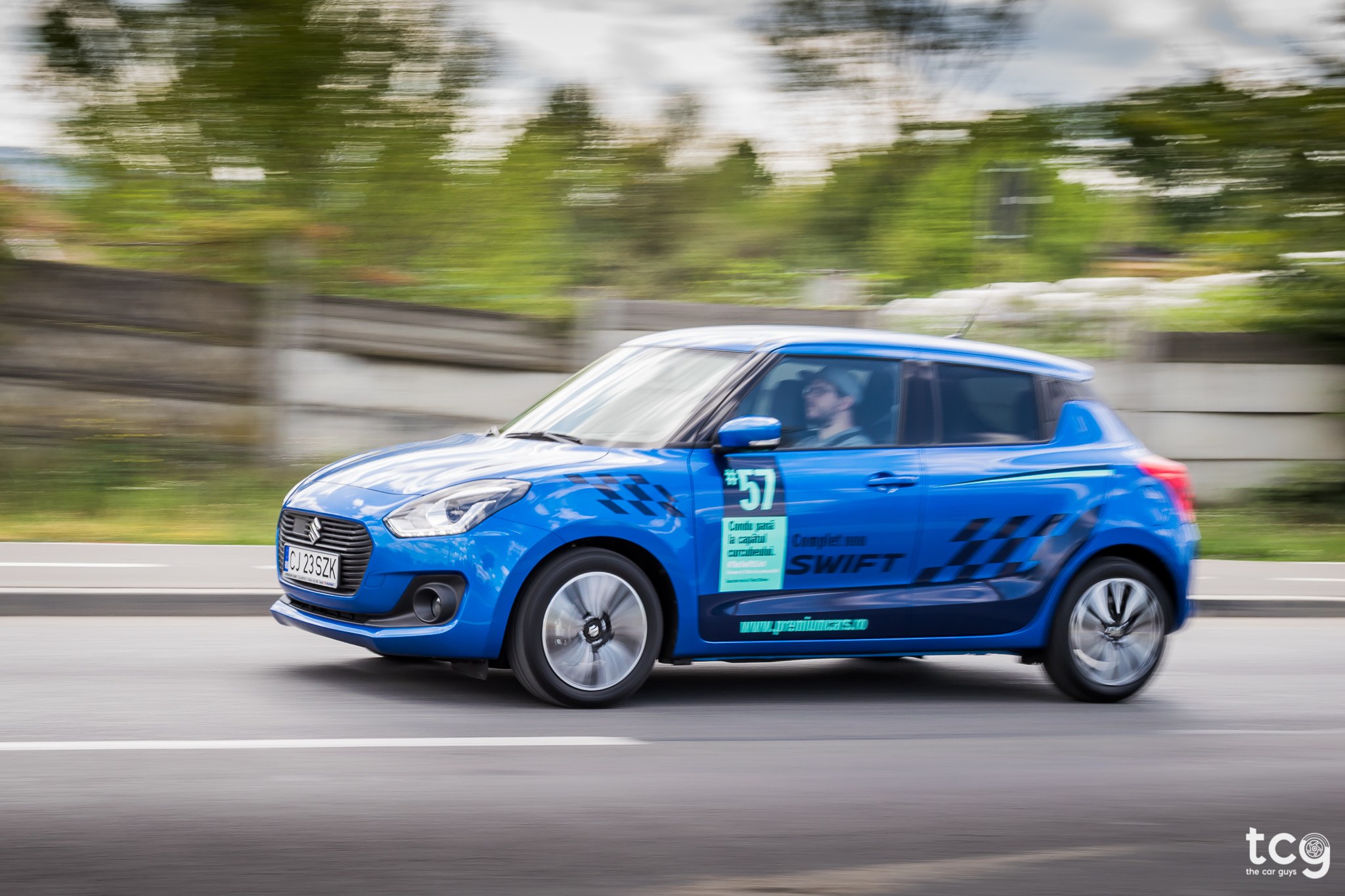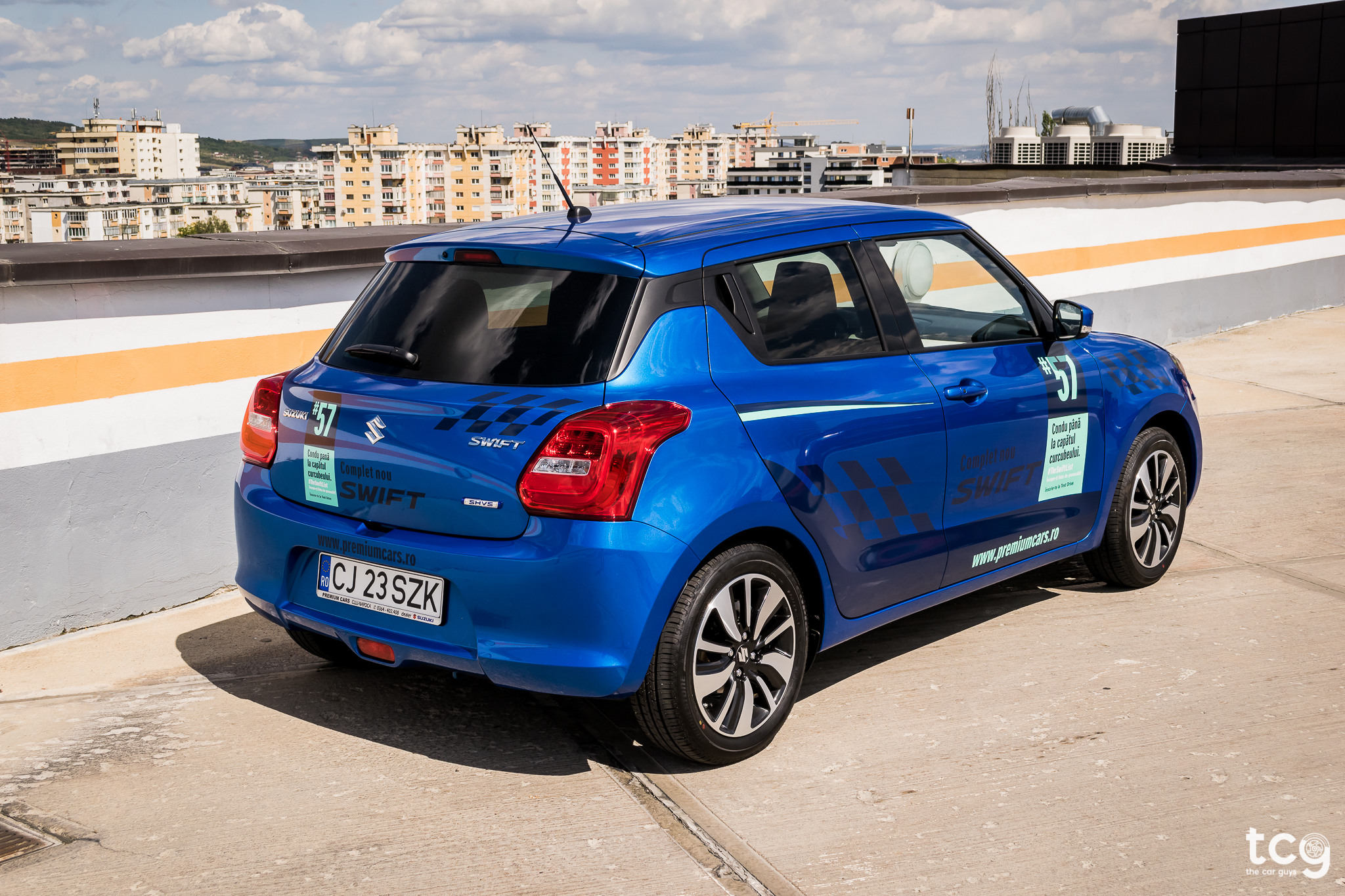 The cabin has space for four adults, I honestly don't think you can fit more in the car but the new Swift is roomier than before. You get more legroom, and thanks to lower-mounted seats, there's also more headroom in the front and in the rear. The boot capacity is 264 litres, which is 54 litres more than before, which is decent for a car this size. I mean, you wouldn't expect to fit a bunch of luggage in this car, right?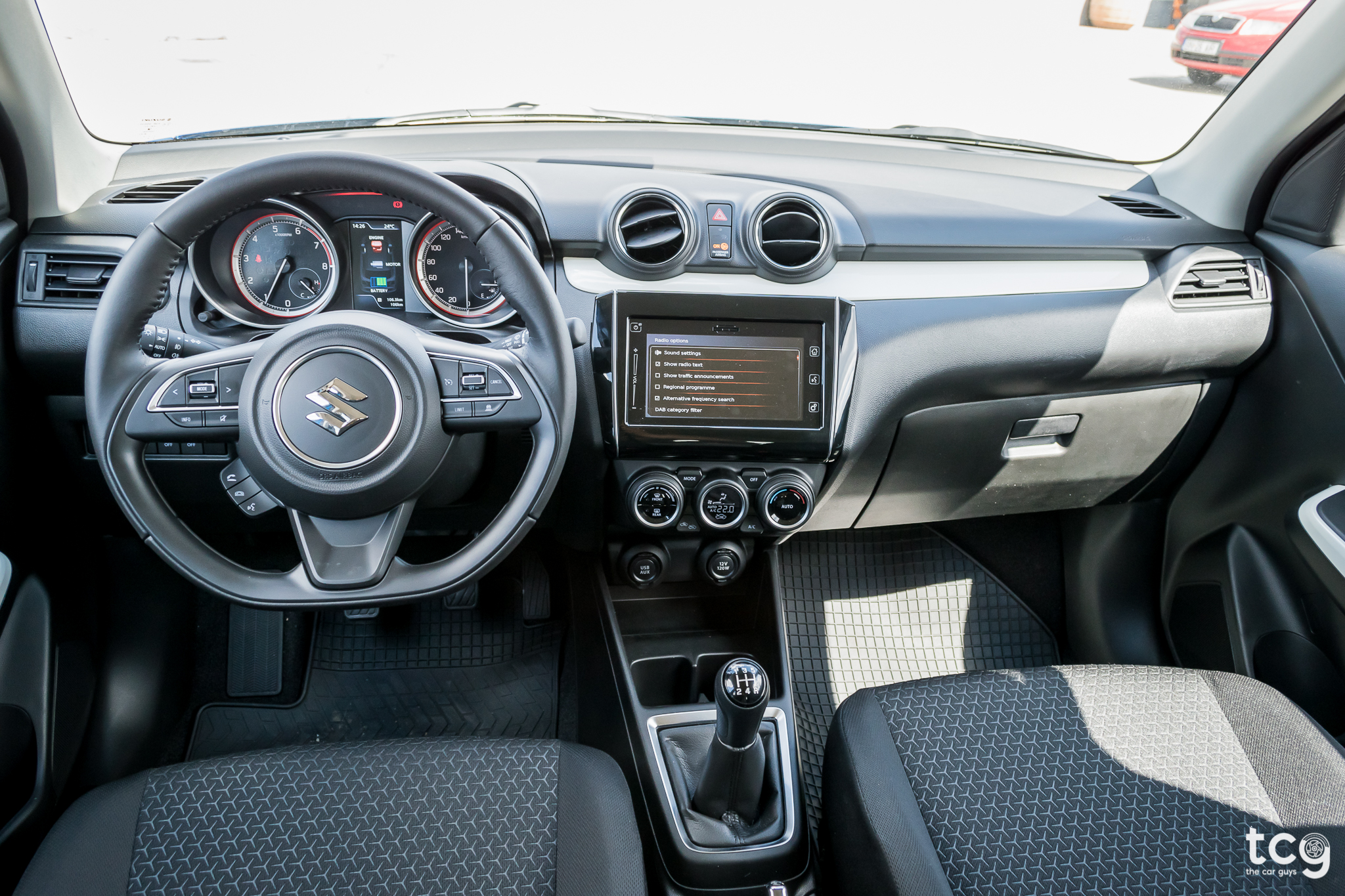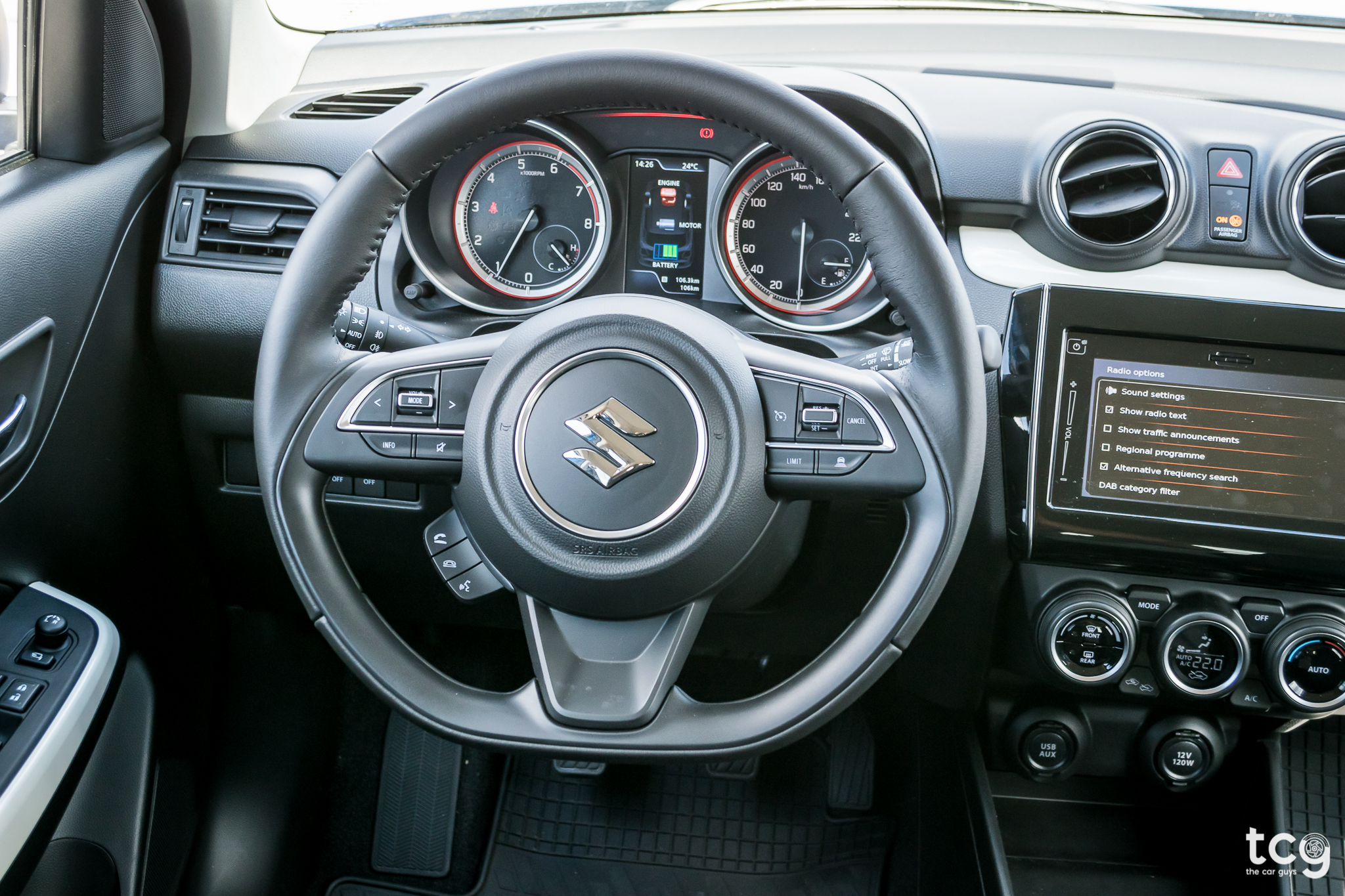 The build quality is good, not the best, but I could live with it. It's very functional, even though not quite as stylish as some of its rivals. It's also tightly screwed together, all the controls have a chunky feeling with solid switches that have digital dials in them. The layout is simple and effective with no monkey business happening here. However, there are some cheap feeling materials around which do make it feel kind of plastic-y. The cabin is also not that well isolated from outside noise, especially from the engine noise - and I'm not sure if that was intentional or not, but I love it! You can hear the engine so loudly it's like you're in a race-car with a way bigger engine!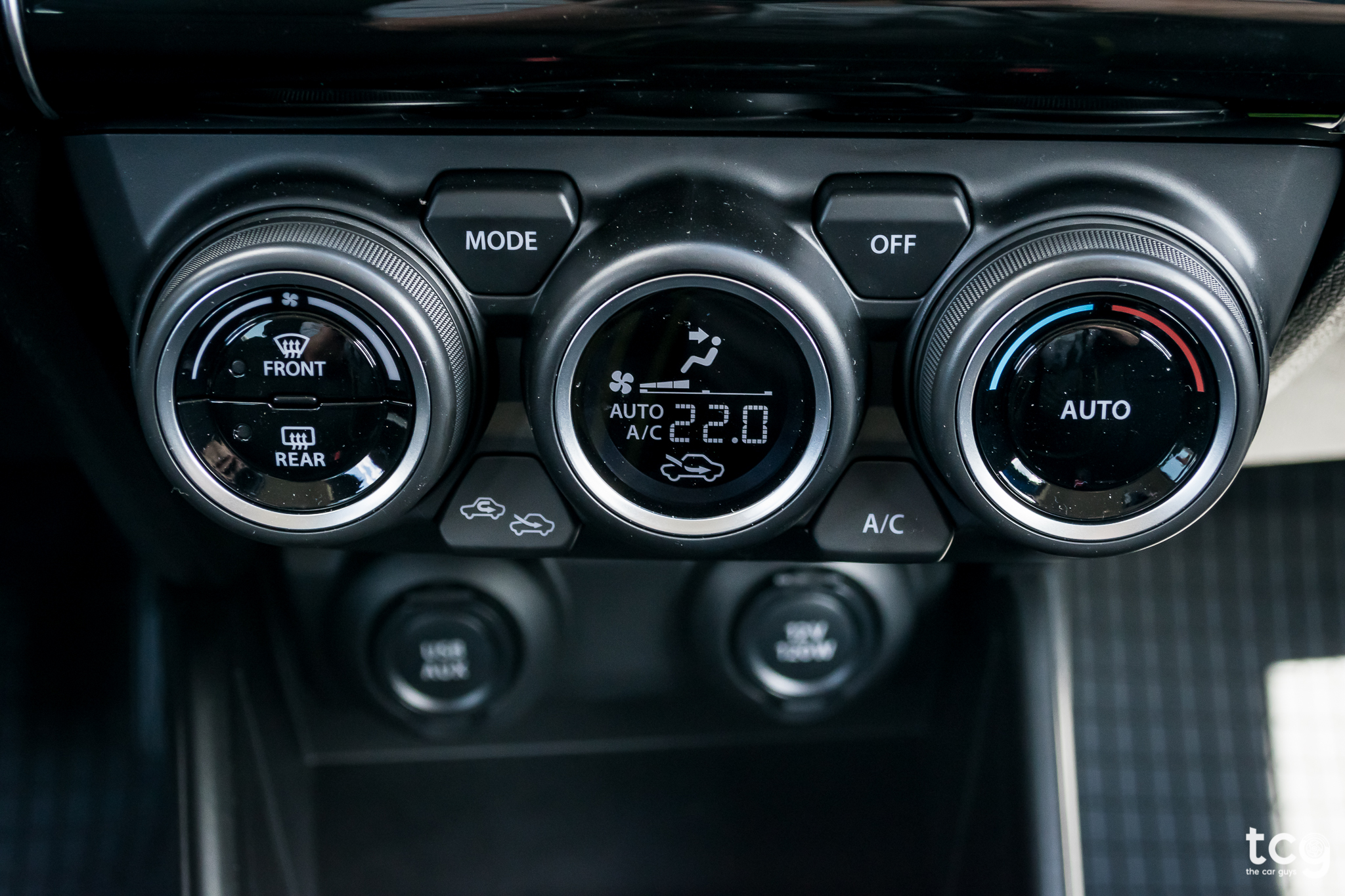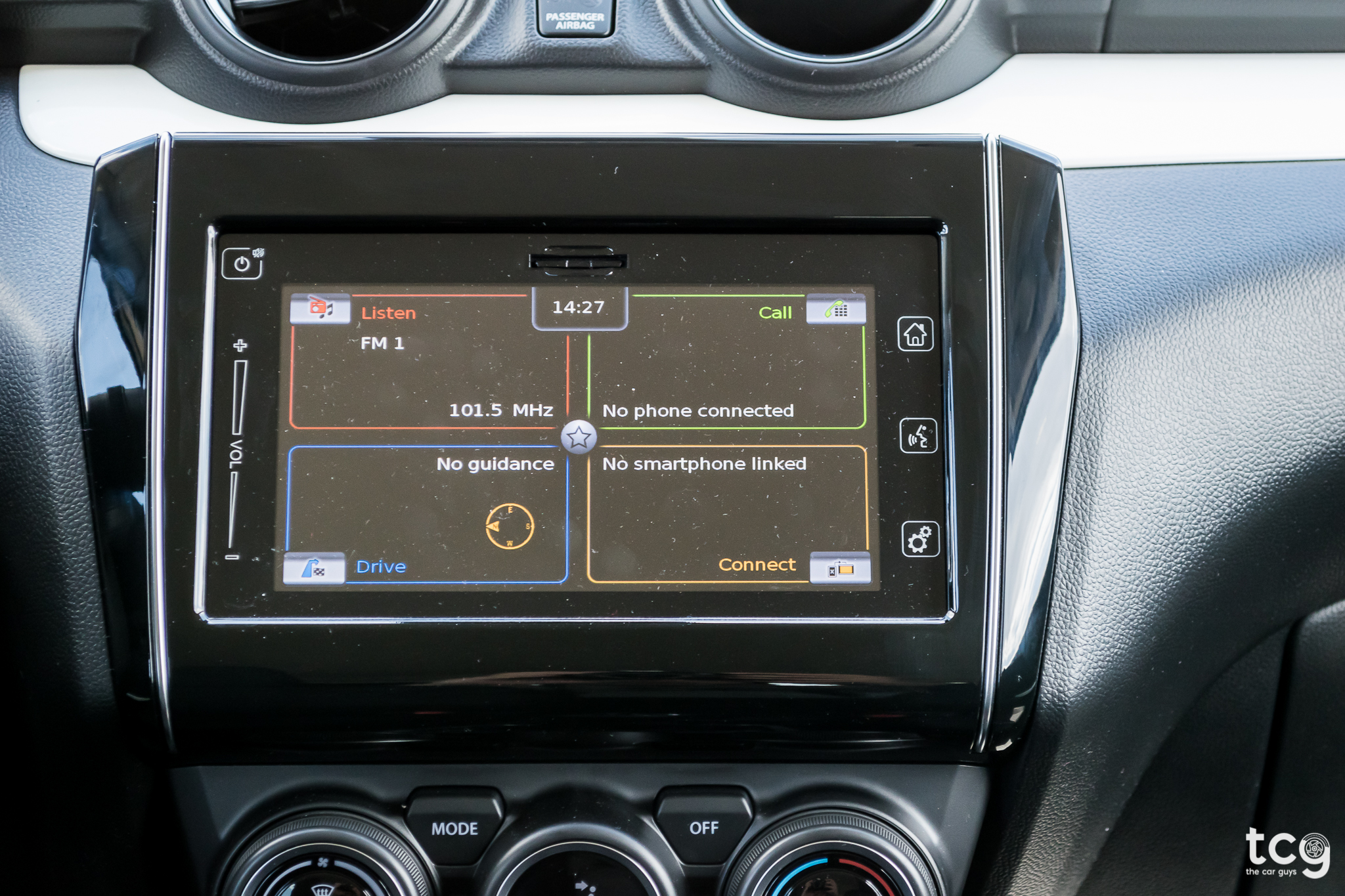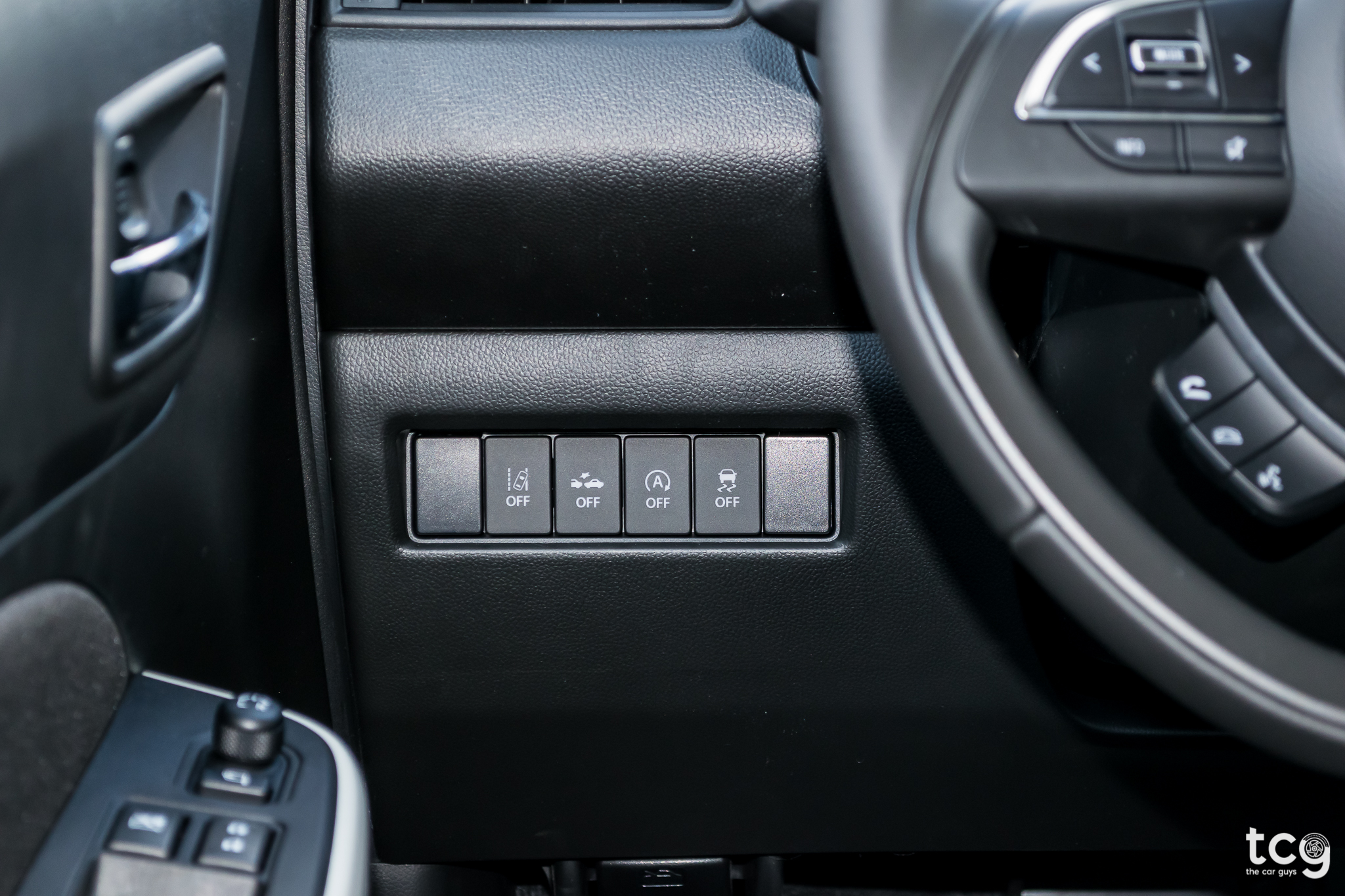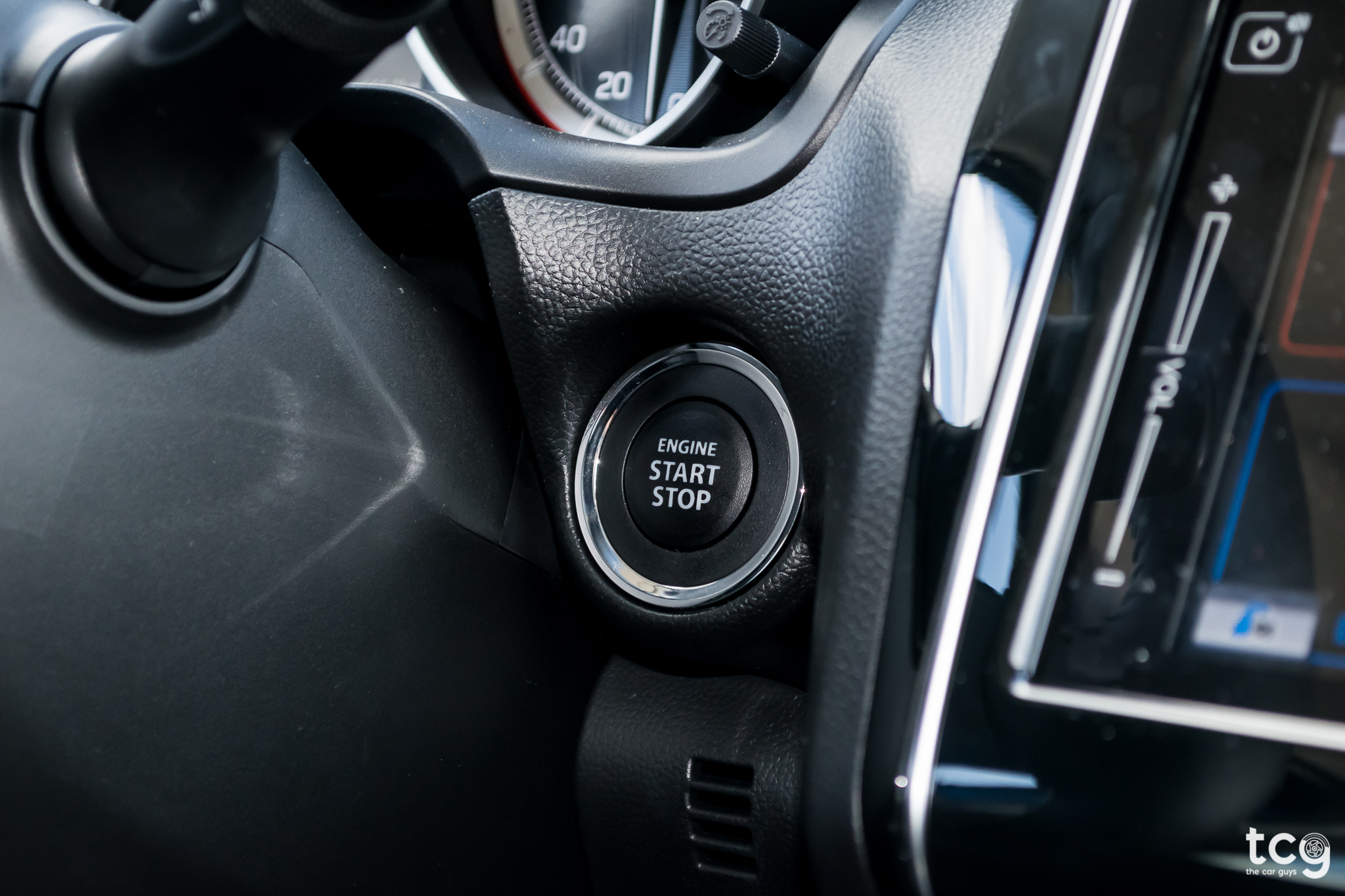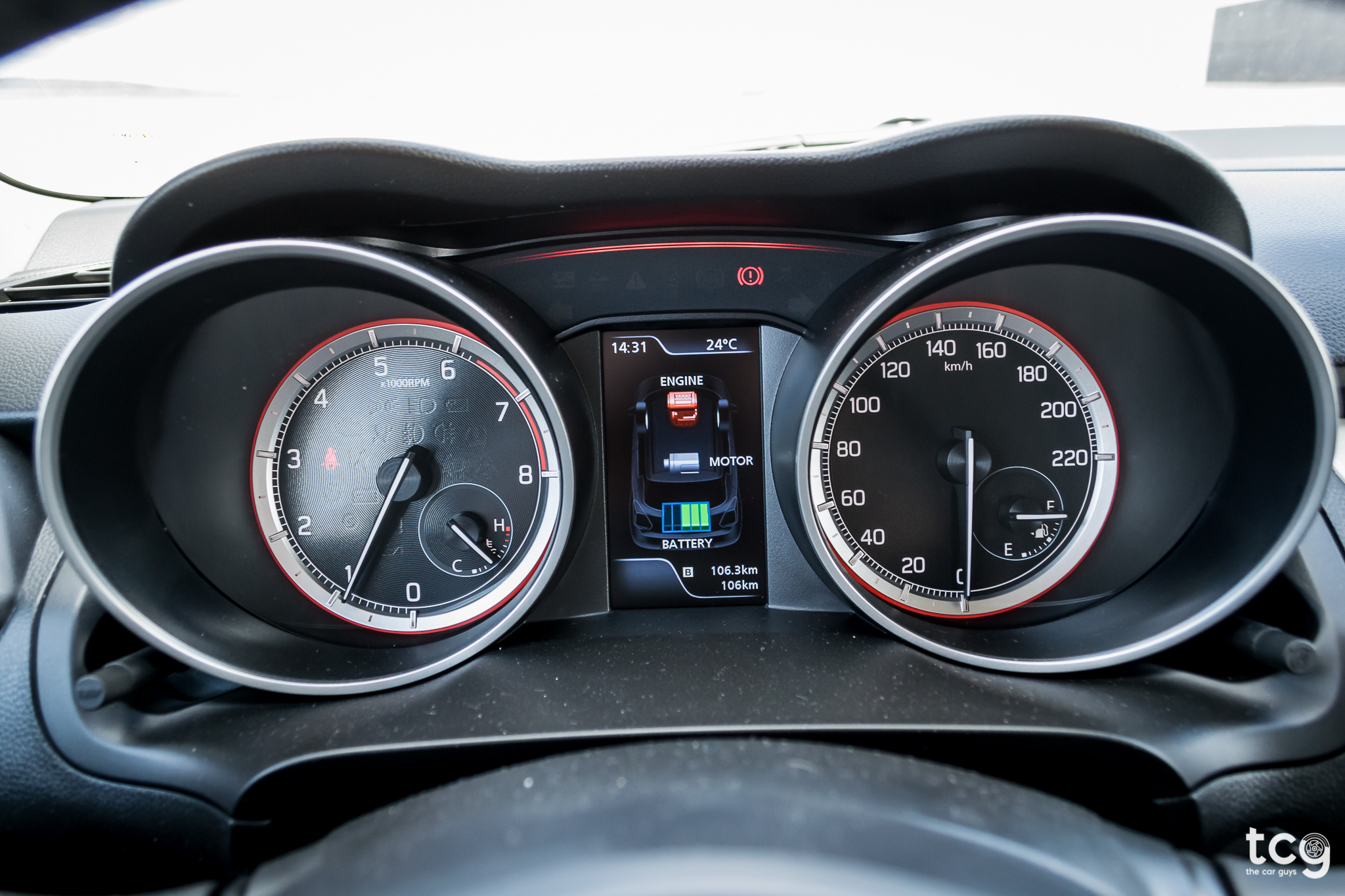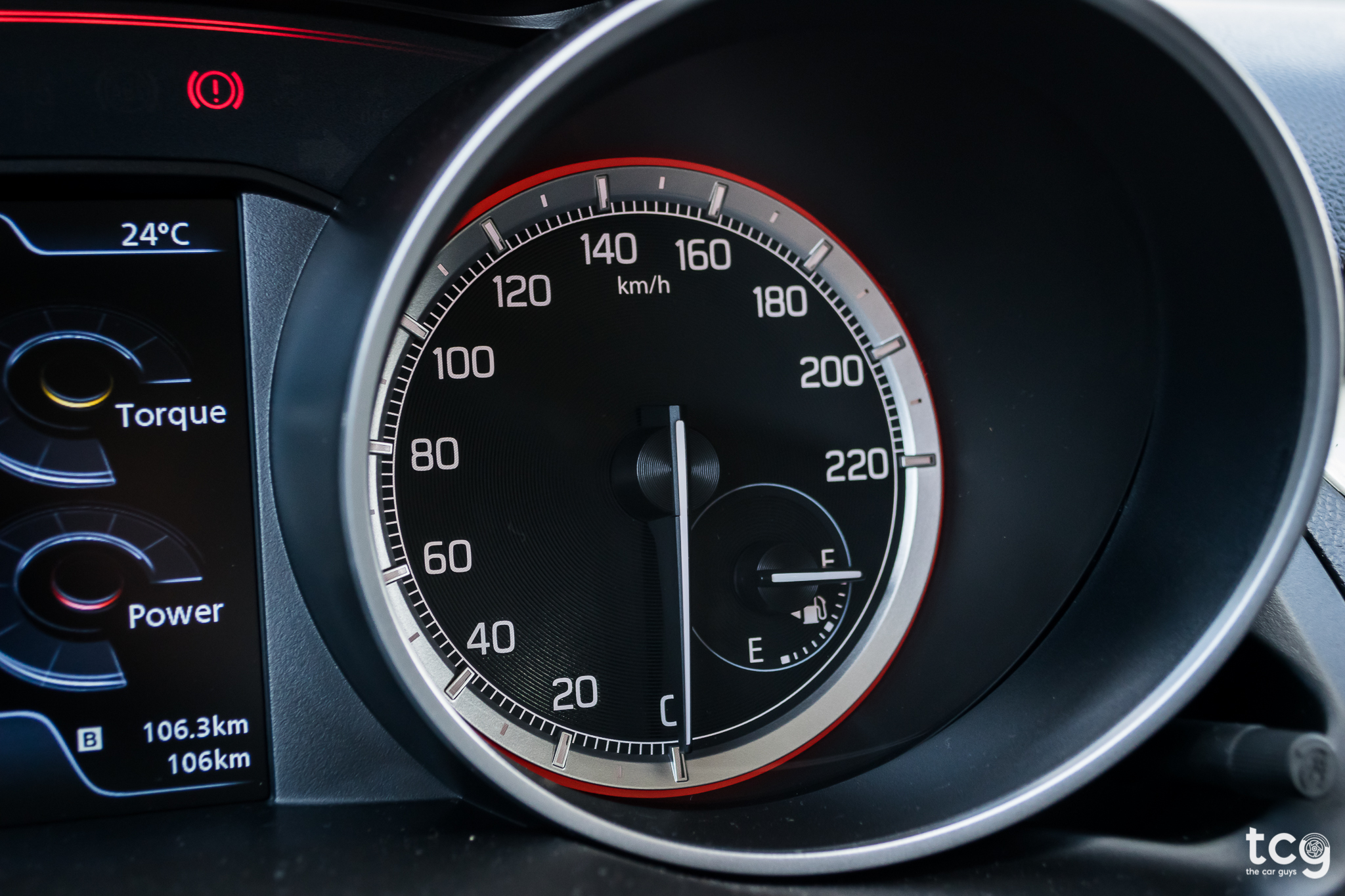 ---
3 things I really like about the Suzuki Swift:
It's sporty looks and how great this new design is compared to the old model!

How it performs! You can't really fault this car, it's cheap to buy, reliable, drives great and very cheap to run!

The fact that the engine is so loud when you rev it that you feel like you're in a race-car!
---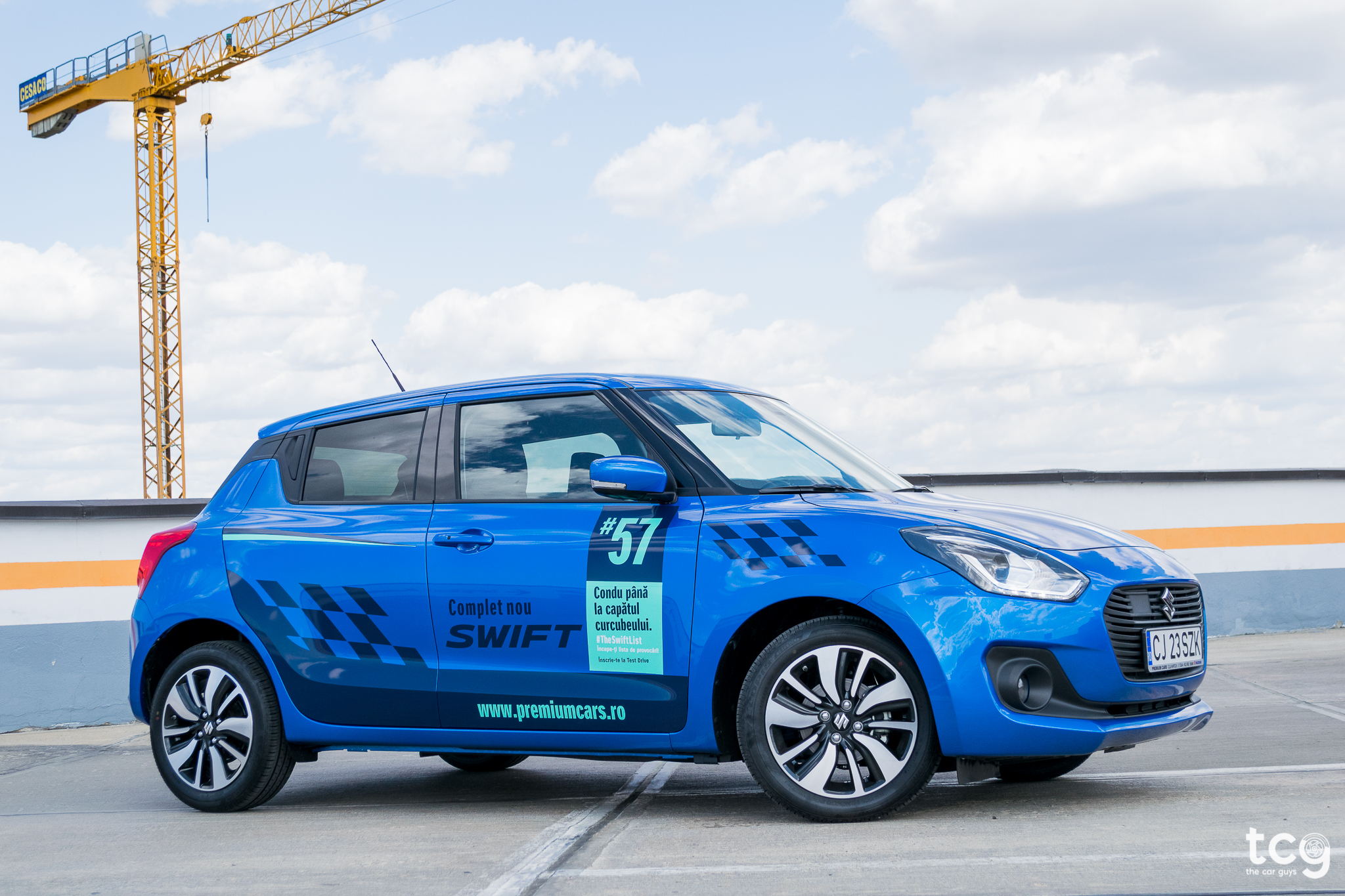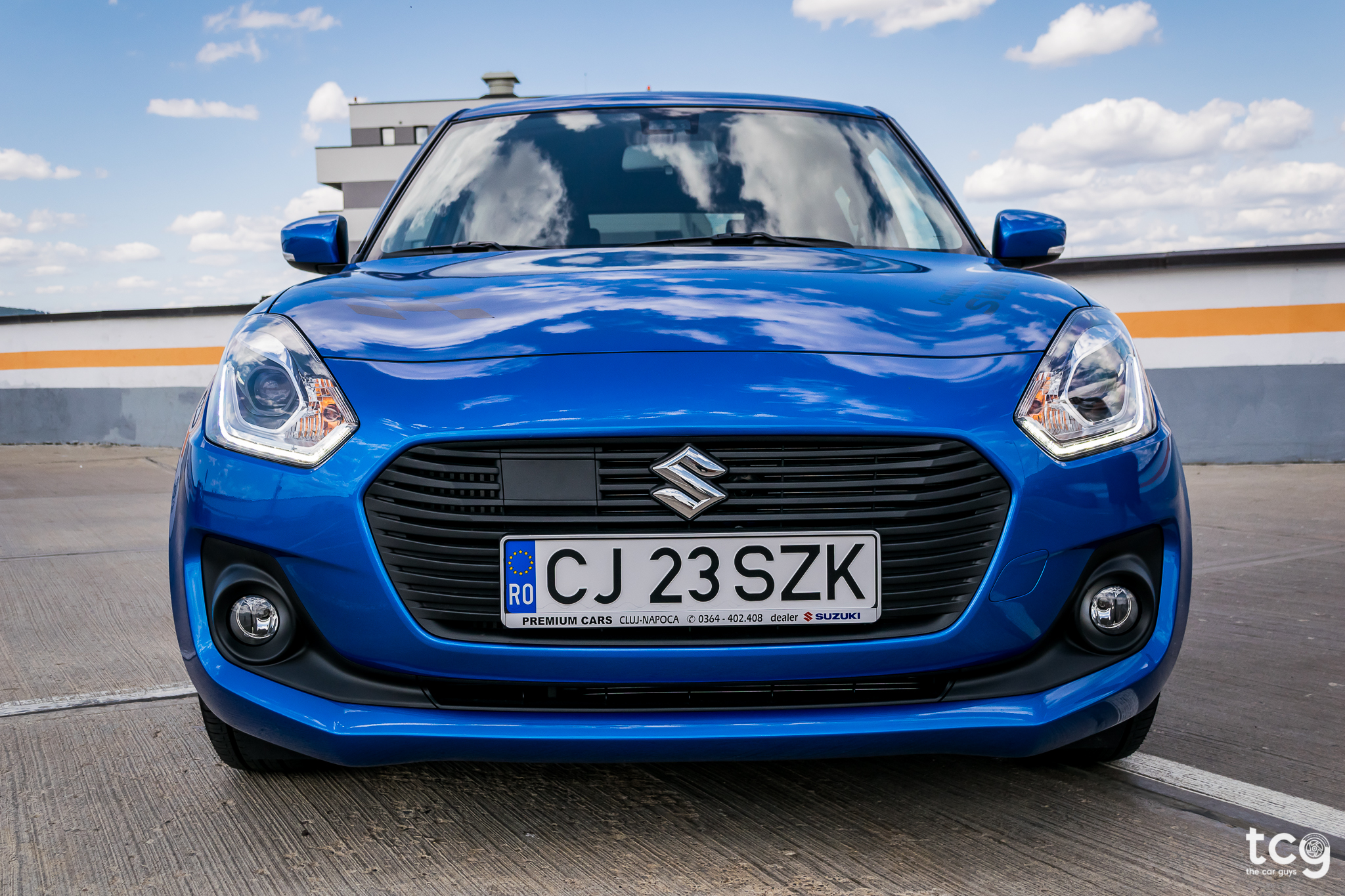 ---
3 things I really don't like about the Suzuki Swift:
It's infotainment system! It's not the worst but definitely not the best in the business with dated graphics and sluggish response.

The cheap plastics in the interior! There are very few soft-touch materials, and while there's a feeling of quality, there's not much sign of luxury.

The ride is too firm for a small city car and you feel pretty much every bump in the road.
---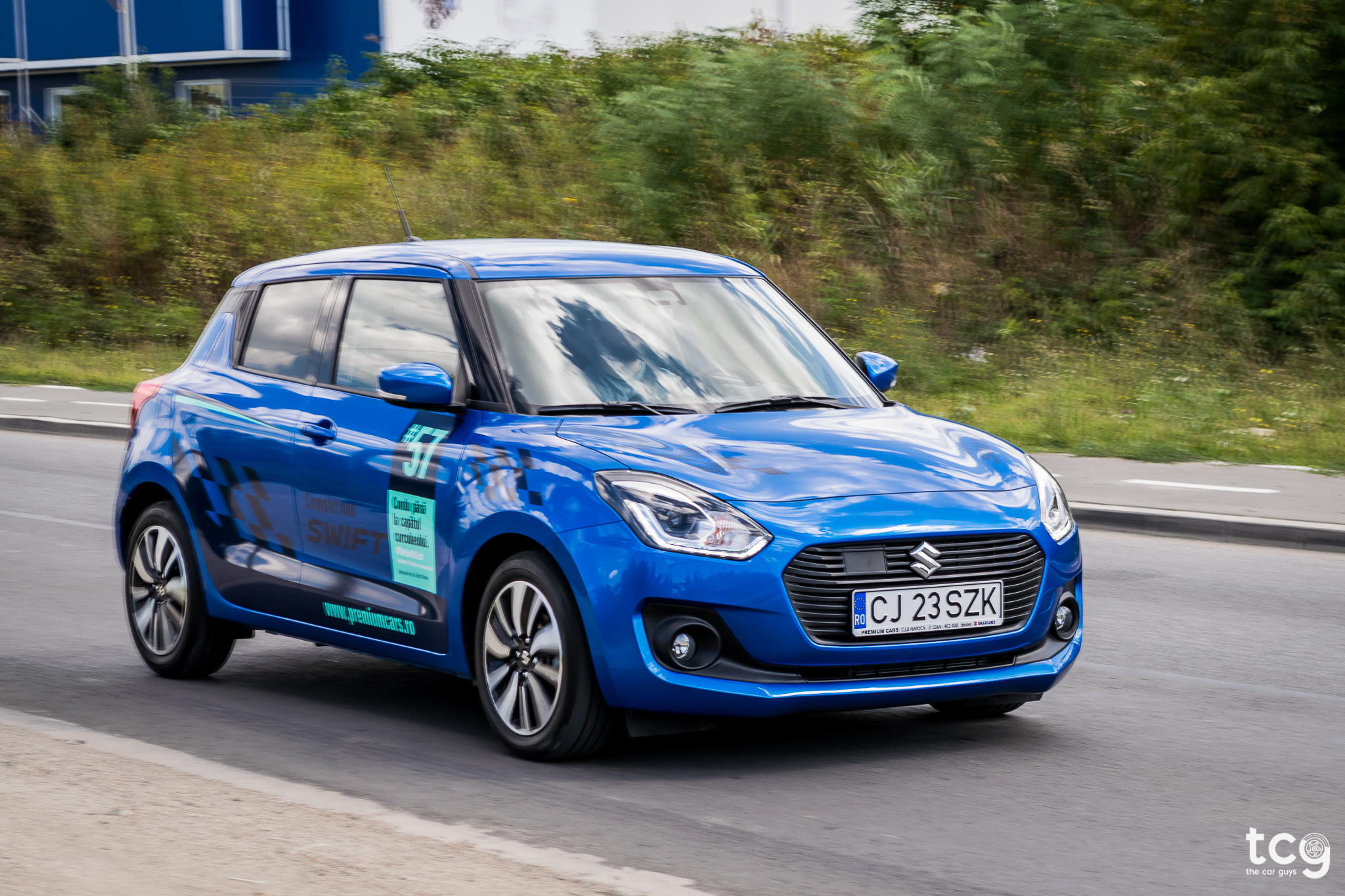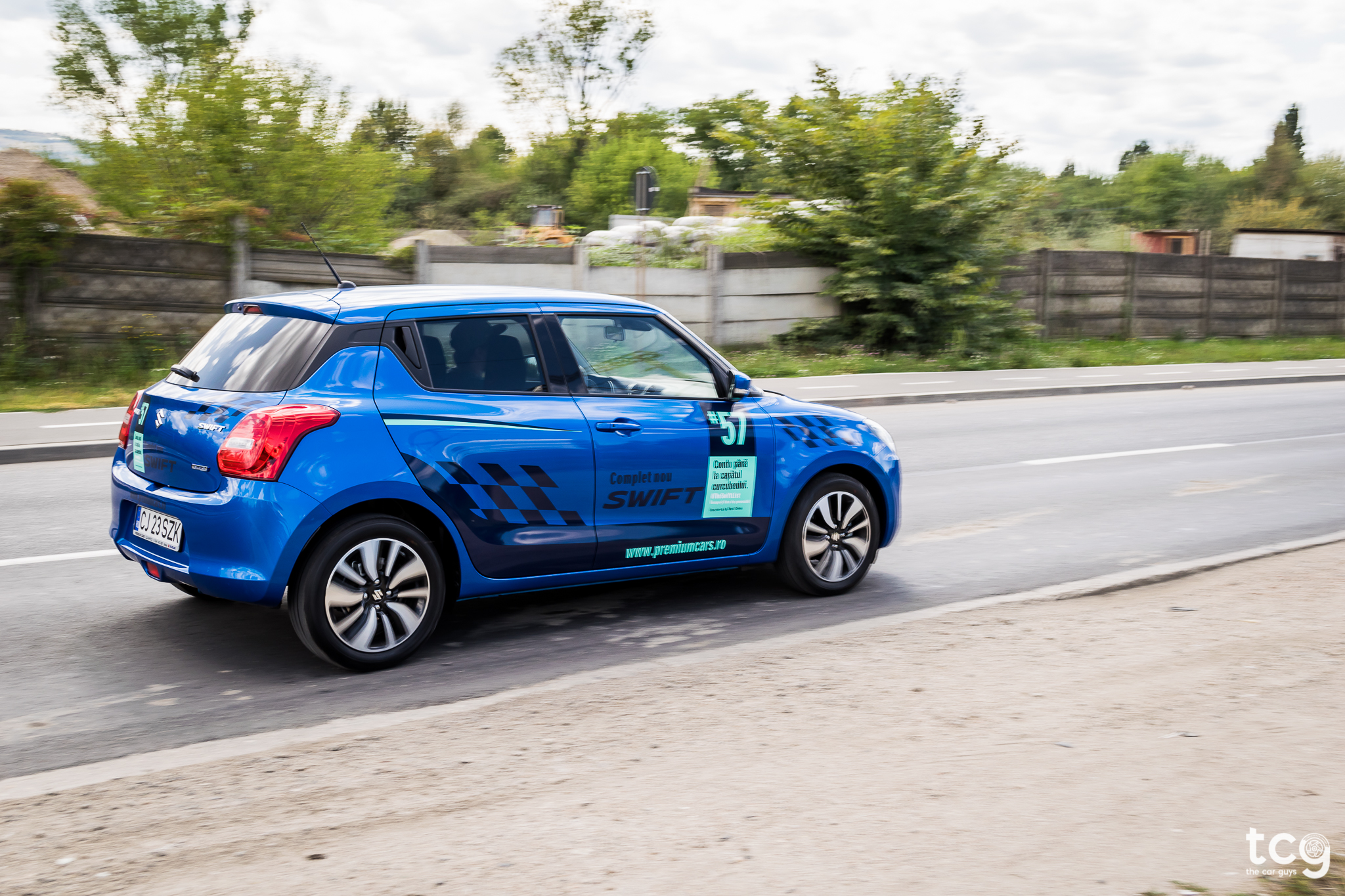 ---
Would I get this car? Oh, yes! It's a great car that offers great value for money and I could easily get used to it as my daily driver! Would I recommend it? Yeah, if you're in the market for a small, city car, that's cheap to run and reliable - you're in the right place!
---
Price of the tested model: 15.250 Euro (VAT included)
Trim level: Spirit
Engine and Gearbox: 1.0 BoosterJet petrol, 112hp (170NM), 5-speed manual
---