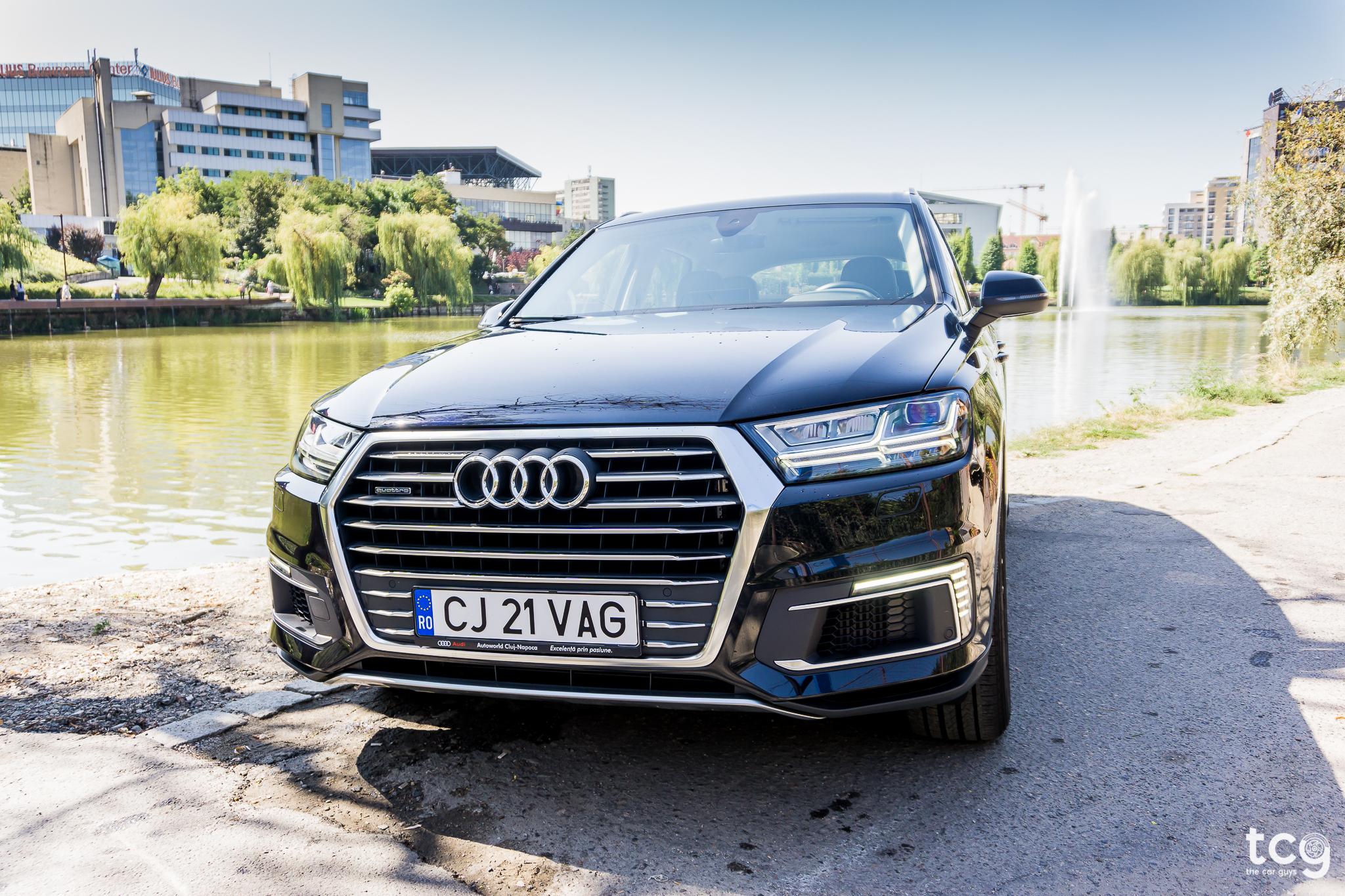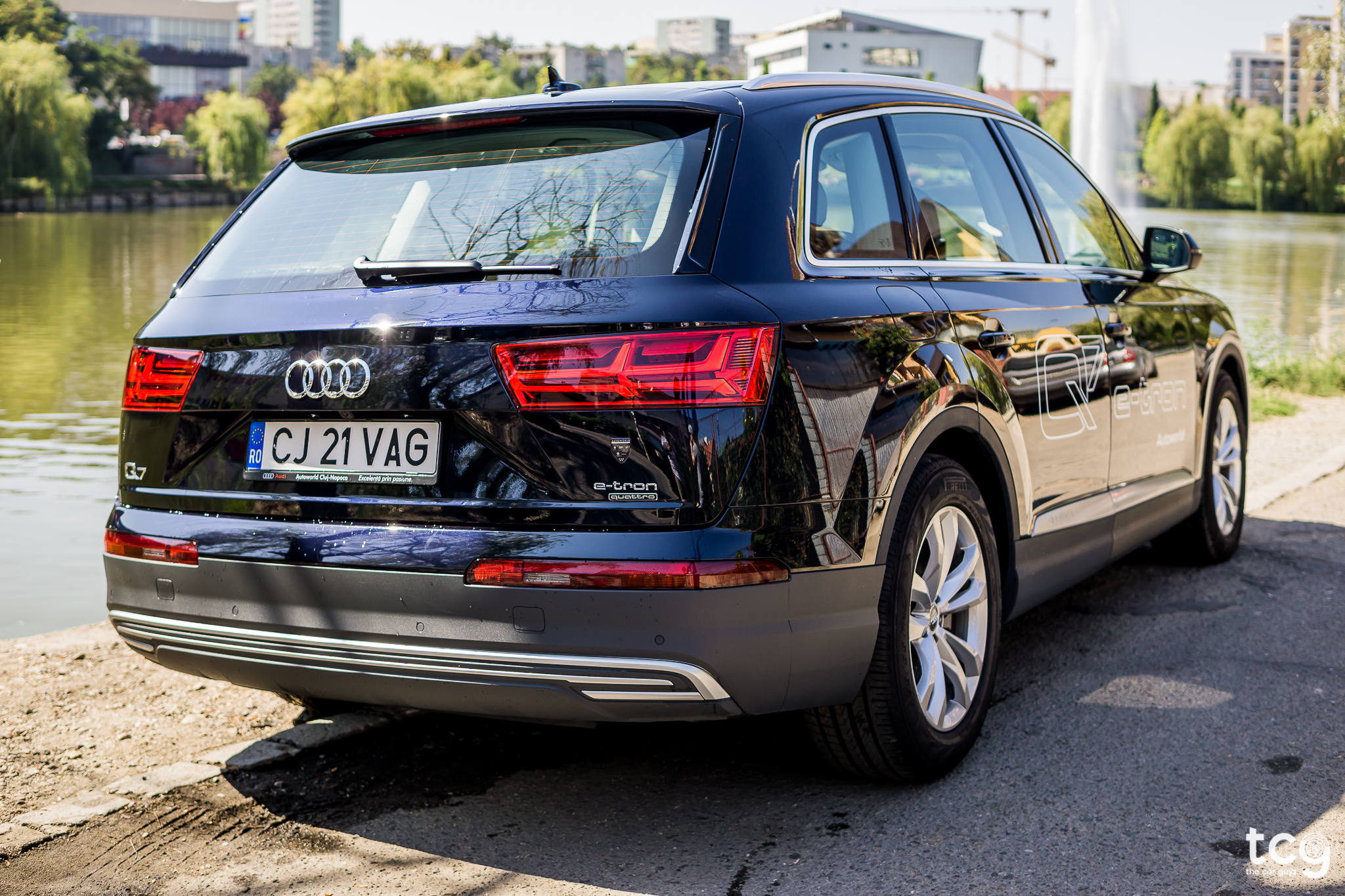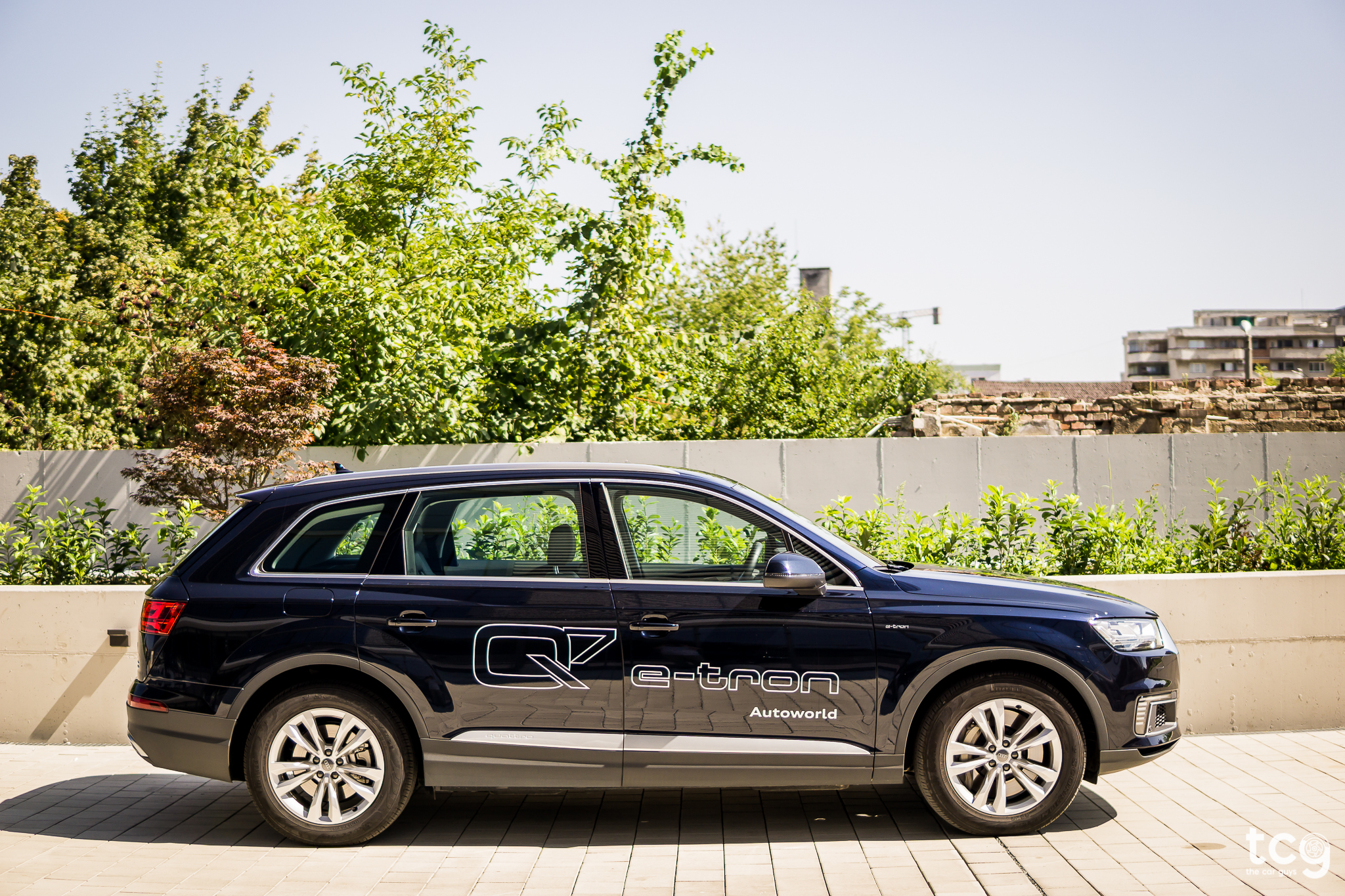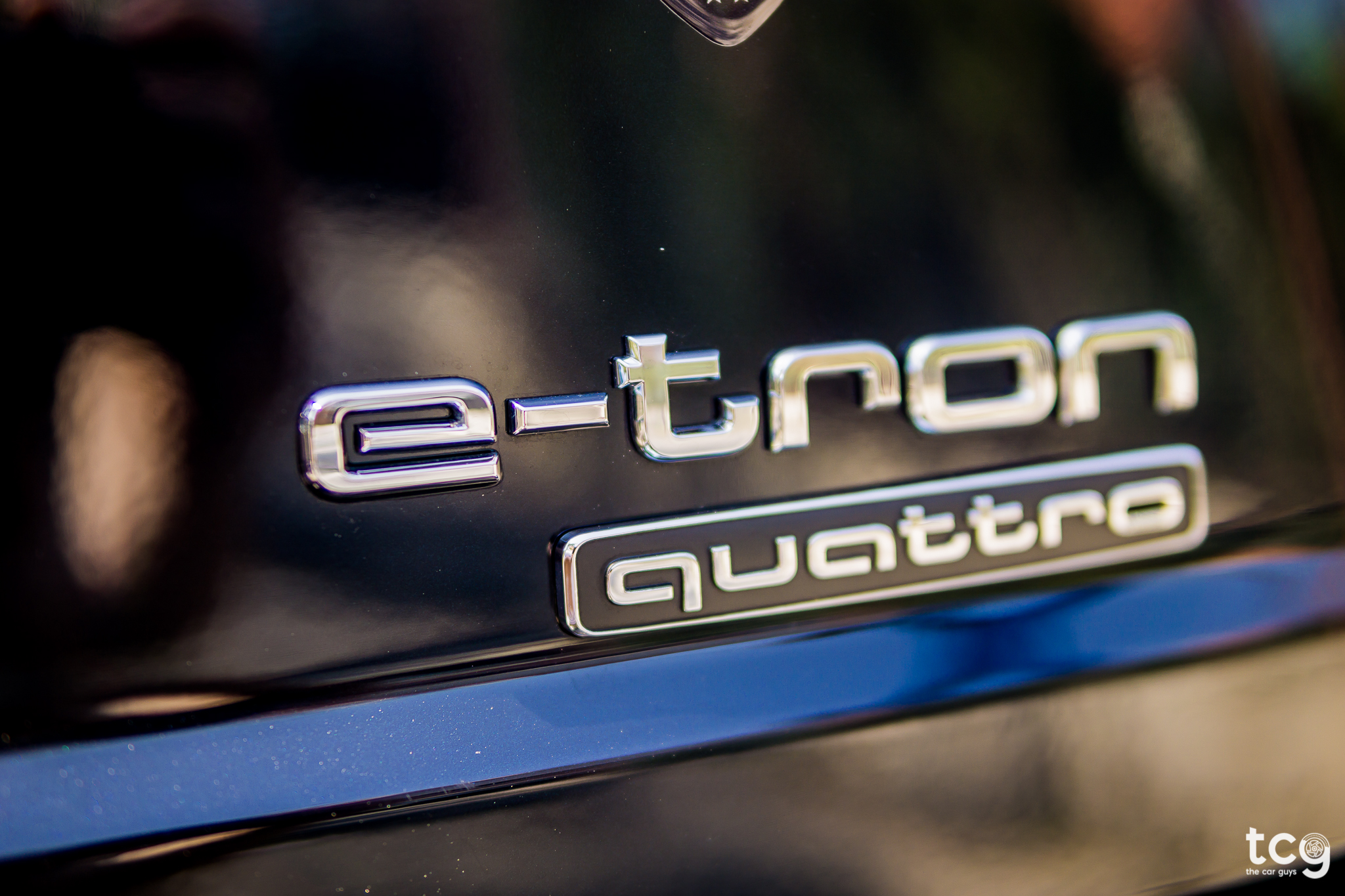 It's not everyday that I get to drive an 85,000+ euro car but believe me when I say it's one of the best, if not the best car I have ever driven. Ever since this car was launched, I wanted to test it out and I got my chance a few days back thanks to the awesome people at Autoworld Audi Cluj-Napoca!
This Q7 e-tron combines pretty much everything you would ever need in a car. It's gigantic when it comes to interior room - front & back, it's very safe (5-star Euro NCAP), it's fast enough even though it weighs 2.5 tonnes - 380HP and 700NM of torque, and it's decent on fuel due to the hybrid system!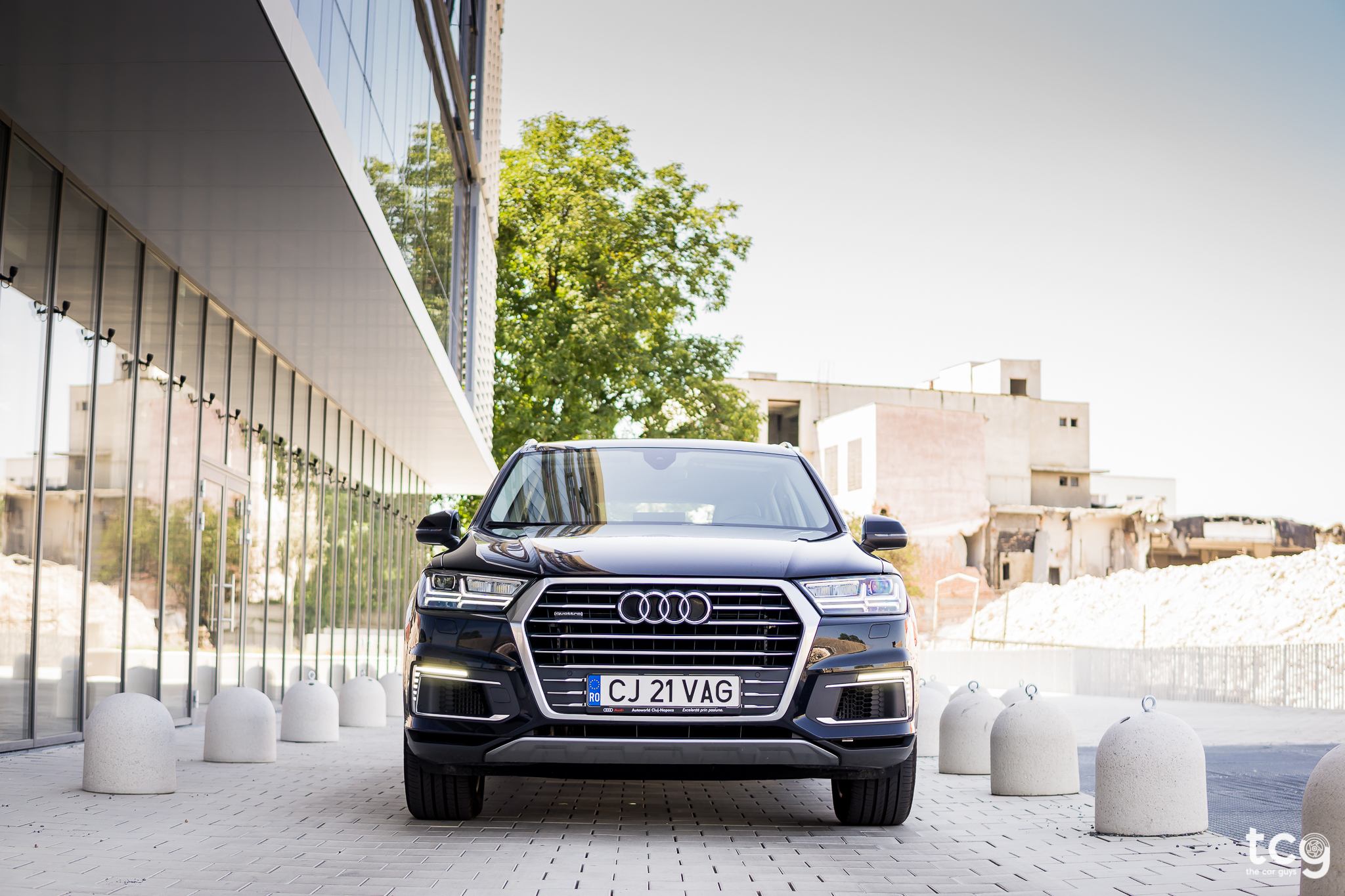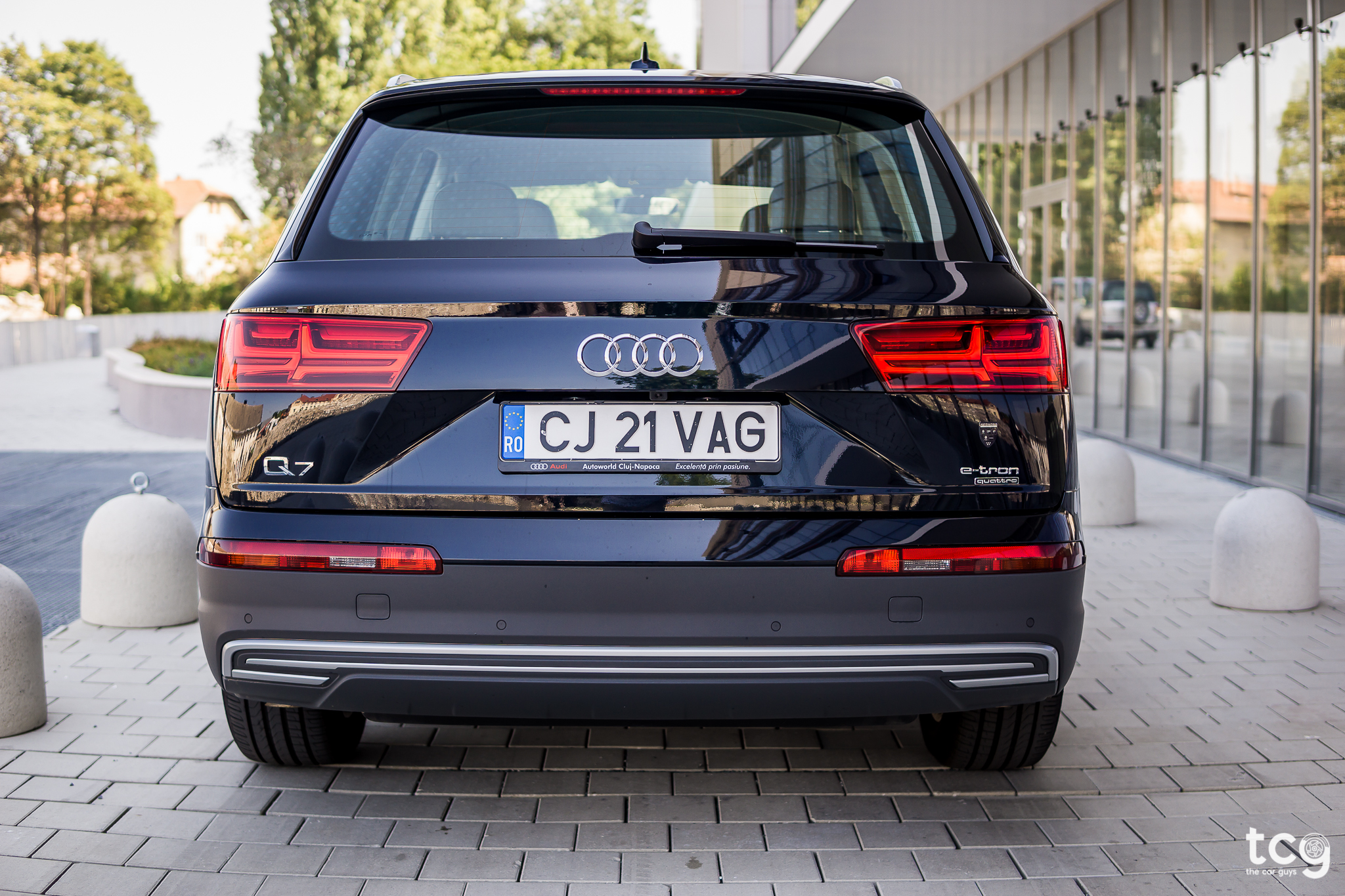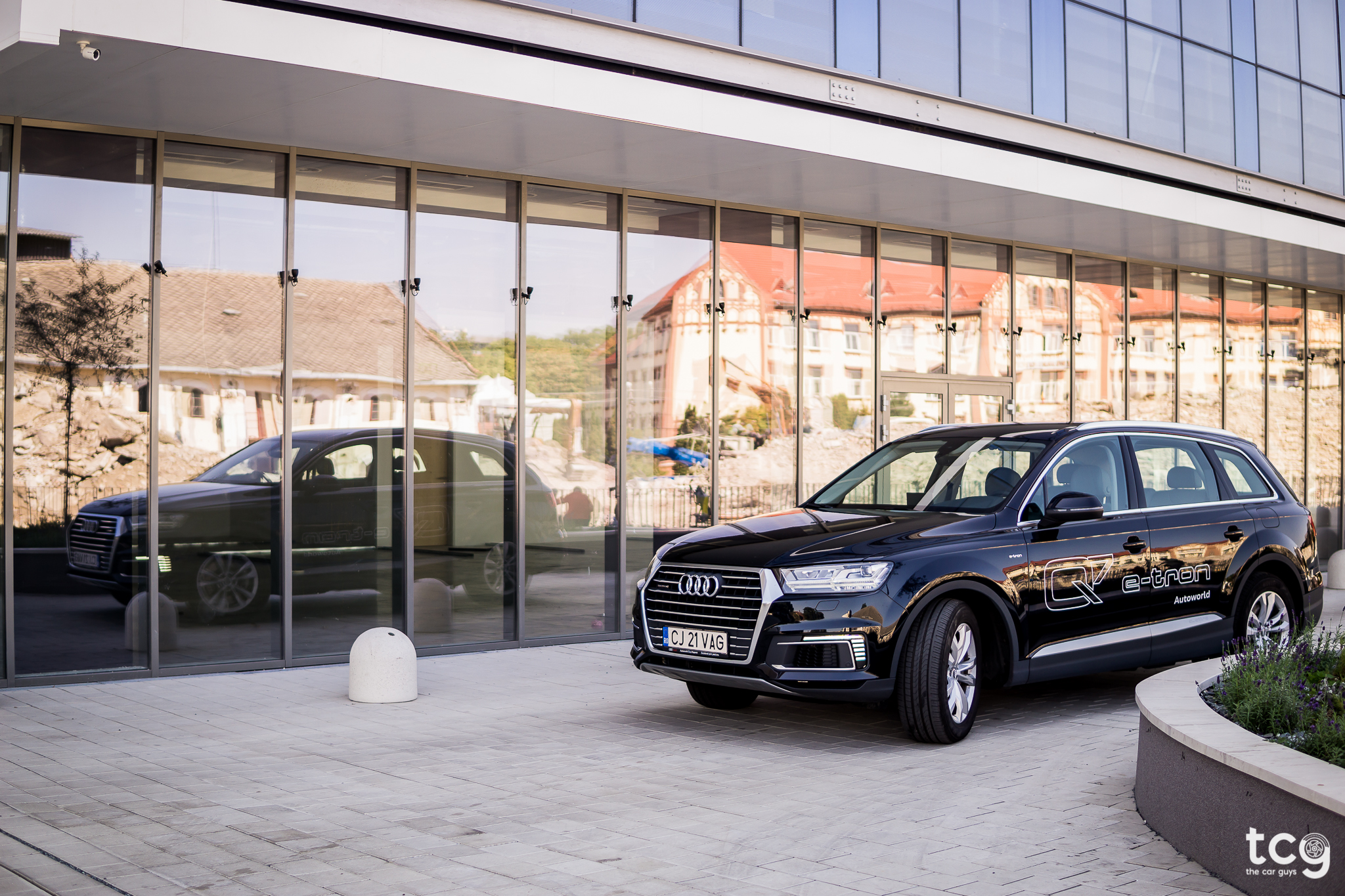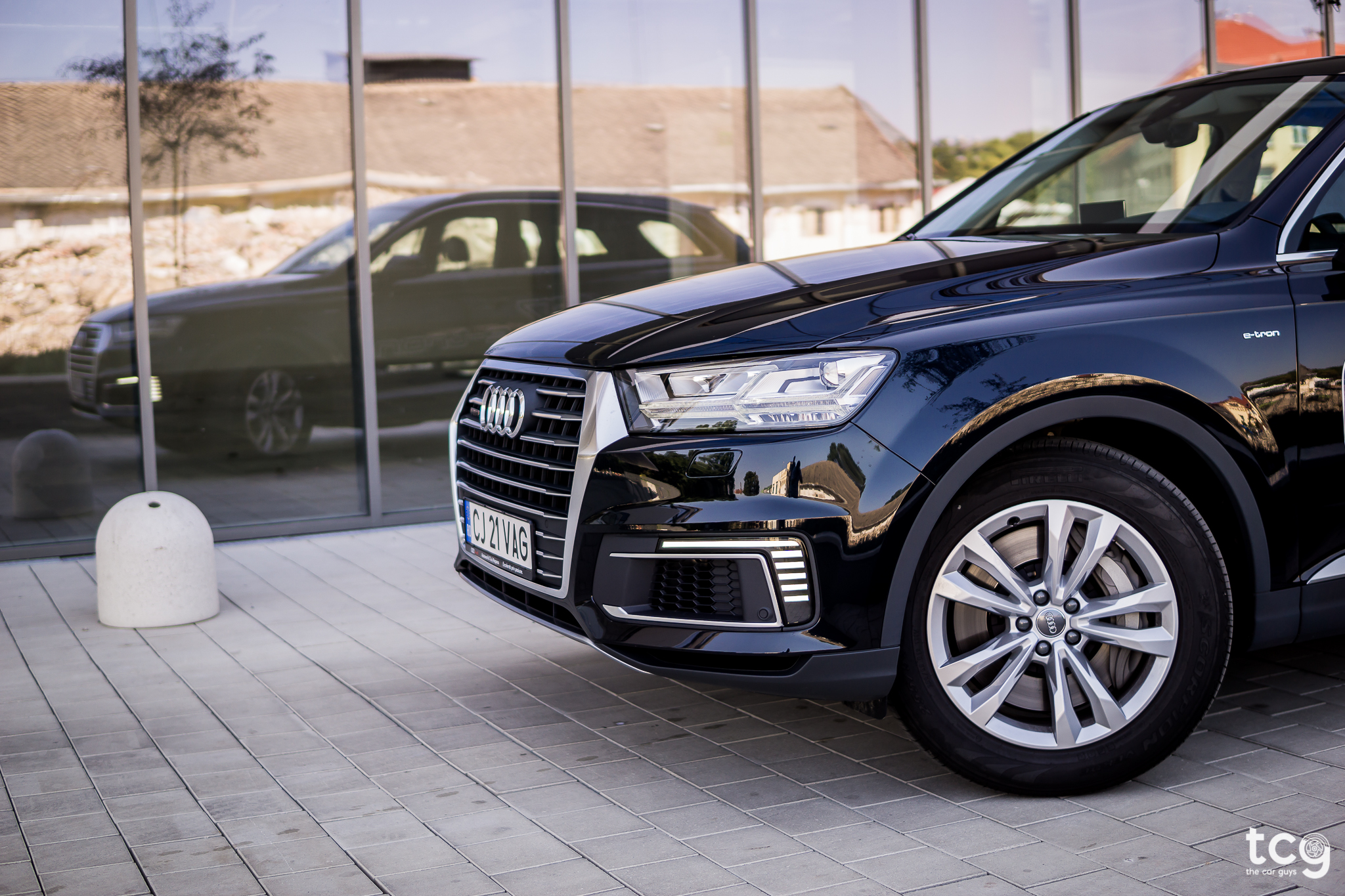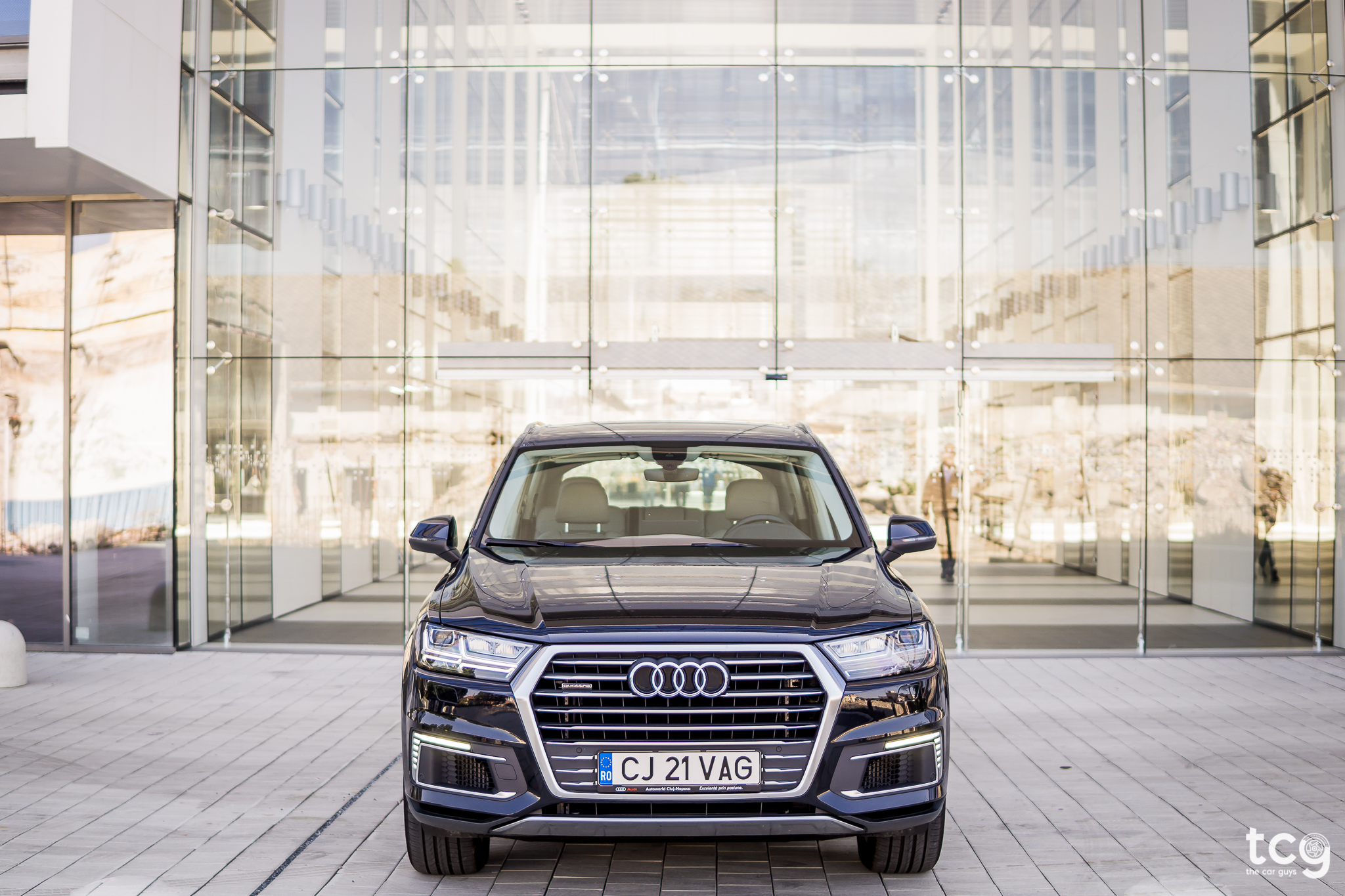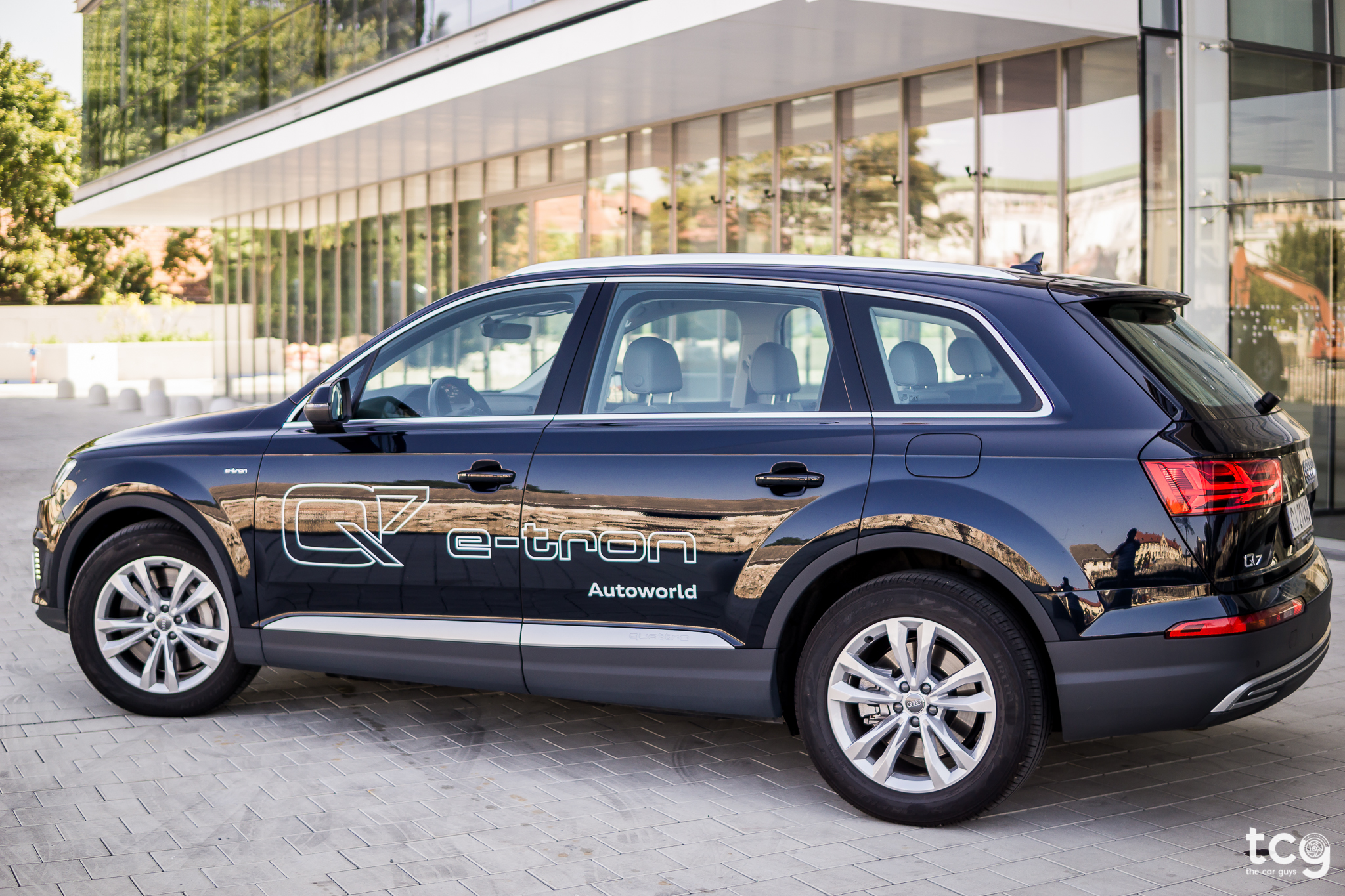 I have to admit it's one of the best looking SUV's on the market even though I do have another one that I like more in terms of exterior design, but that's just a matter of personal taste. The car is huge, with a massive grille, chrome trimmings all-round + 19-inch wheels and the very specific e-tron day-lights. It's a real head-turner and it really stands out in traffic, everybody noticed it when we drove it around the city - but it's not that easy to miss if I'm honest. I'll let the pictures do the talking!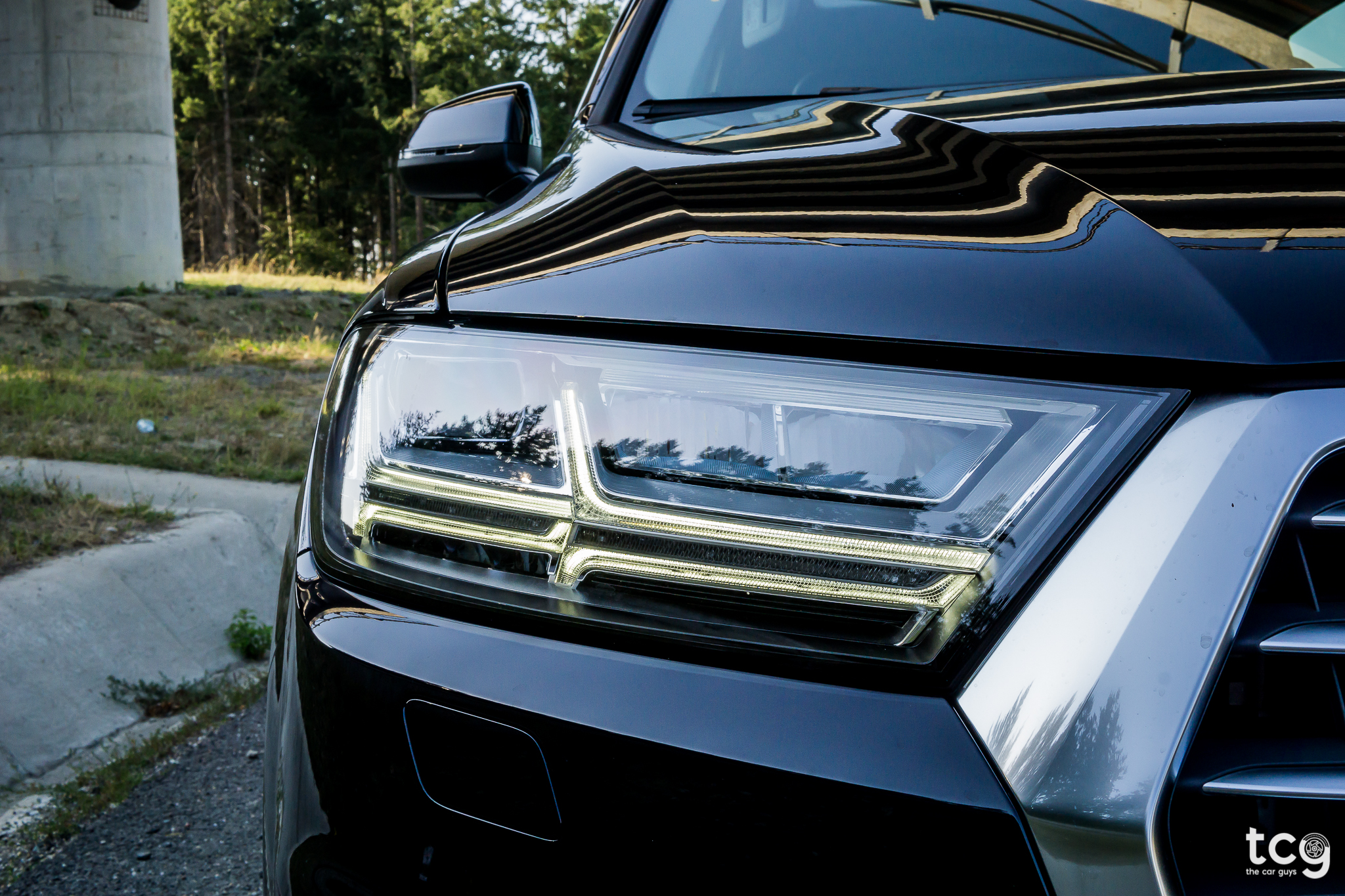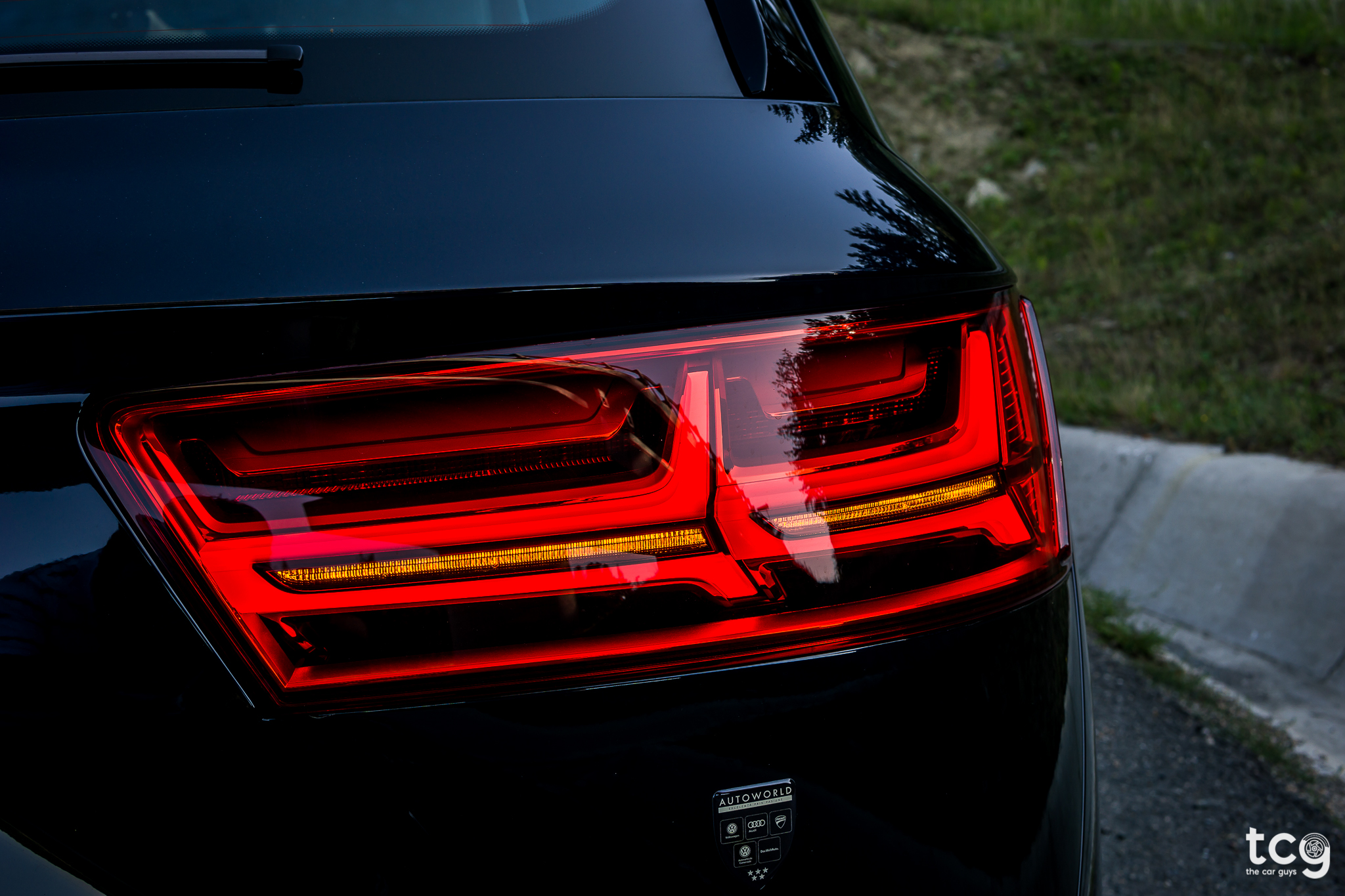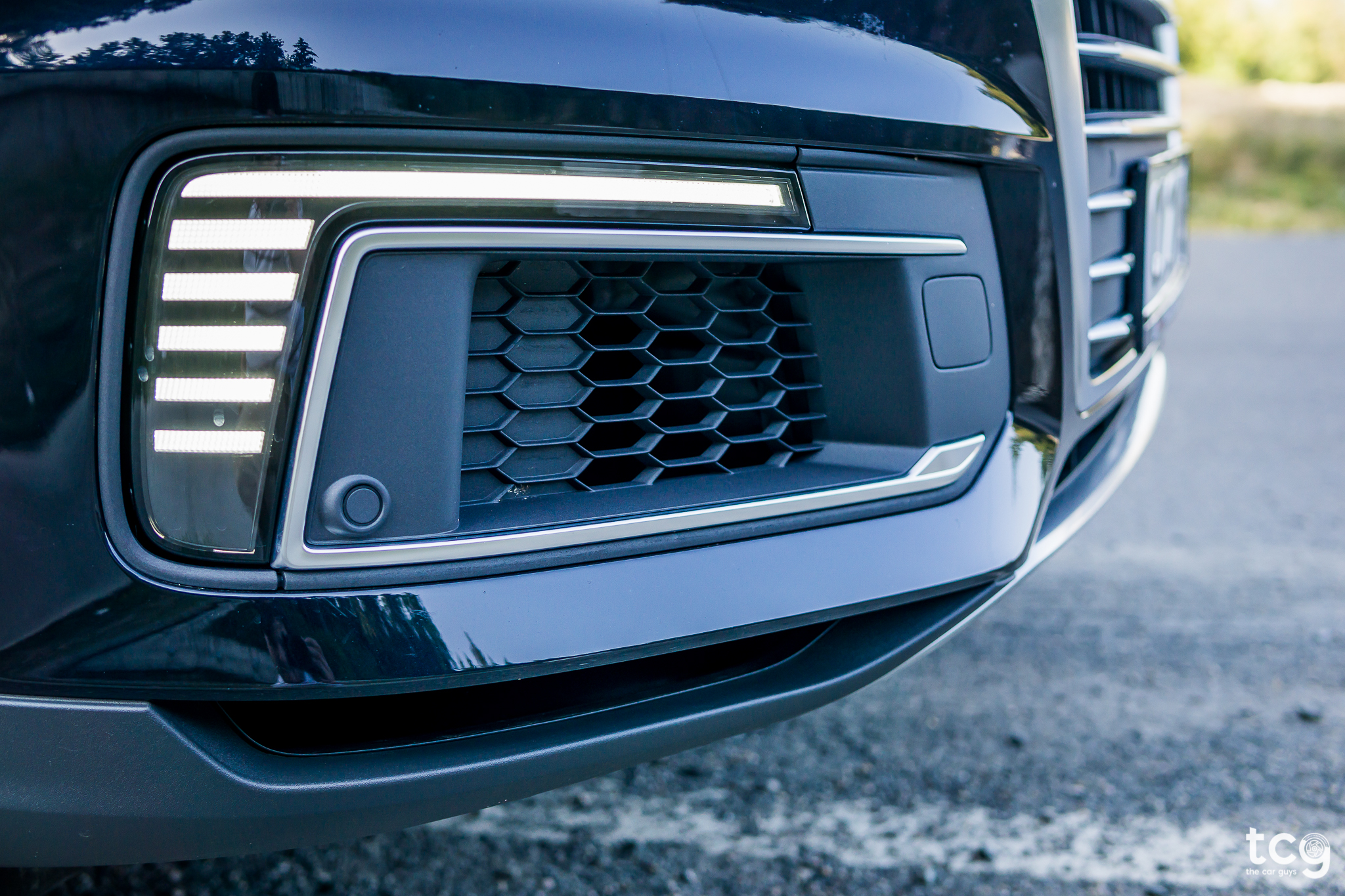 Except for a few design tweaks, this e-tron version of the Q7 is very similar to a regular Q7 but when we look at the performance numbers, that's where everything changes. What do you get? Well, a 3.0 V6 diesel engine that produces 258HP + a 94KW electric motor (122HP) making a total output of 380HP and 700NM of torque. Let me tell you, it's bonkers! Even though the car weighs 2.5 tonnes, it pulls like crazy and 0-100km/h can be achieved in 6.3 seconds. Yes, you read that right - 6.3 SECONDS!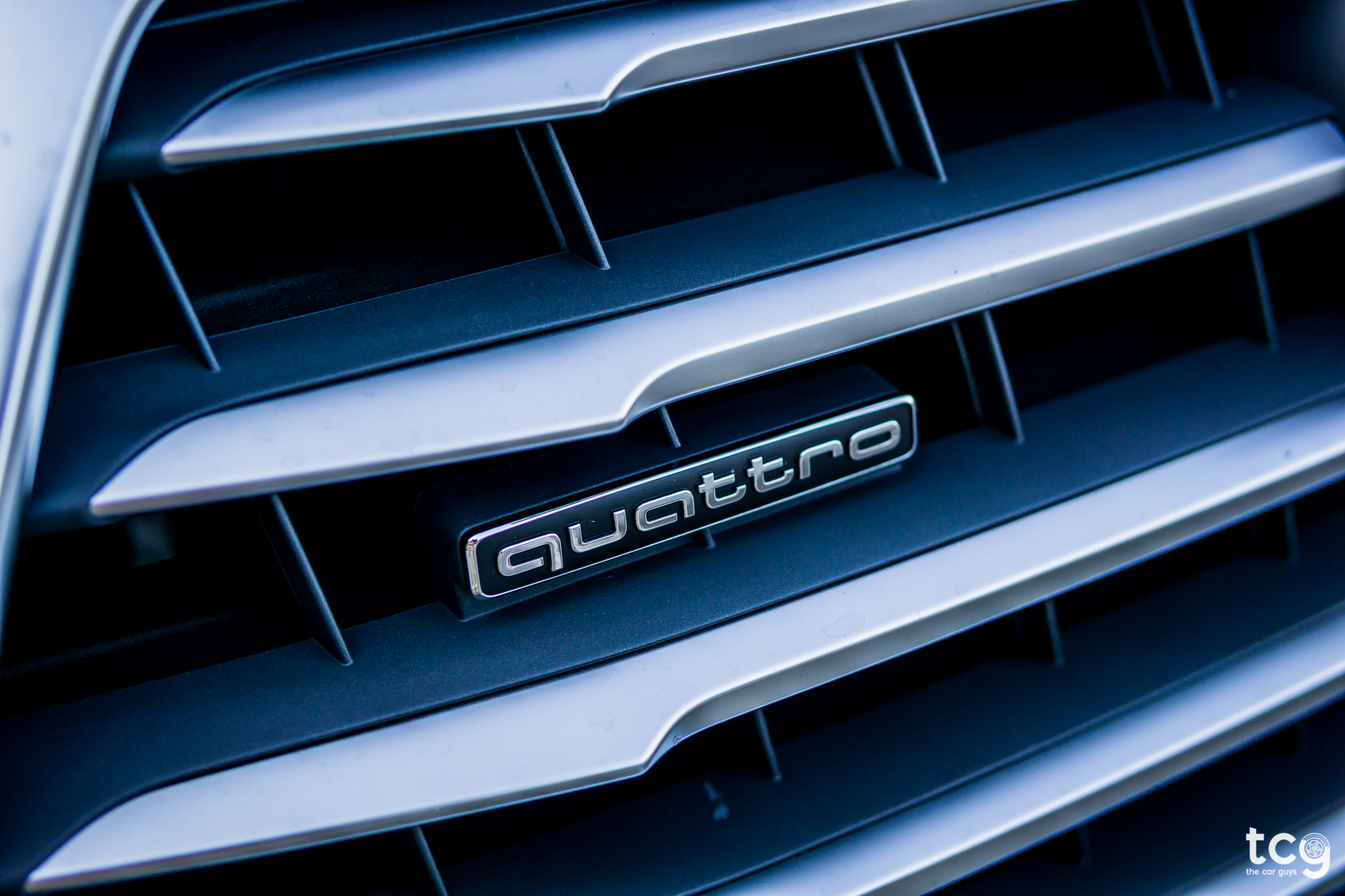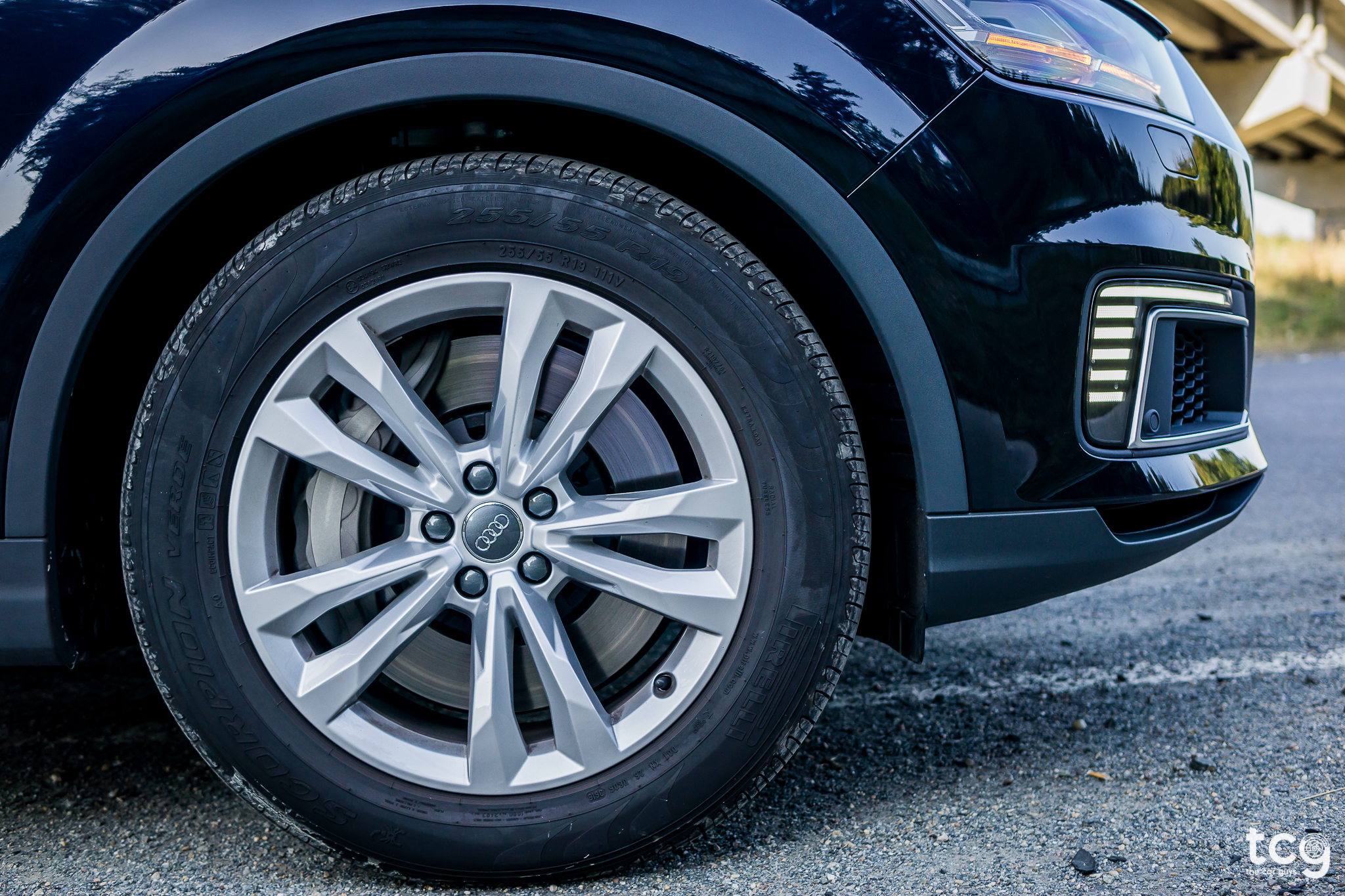 It's also filled with technology and a few examples are - auto lights and wipers, keyless go, cruise control, parking sensors, adaptive dampers, heated and electrically adjustable leather seats, and three-zone climate control which all come as standard. Juggling between diesel power, electric or both happens in a way that's barely noticeable. Cruising on electric power, the Q7 Sat-Nav might decide you're going to use more battery charge in the approaching town starting the diesel engine as a generator in anticipation, while the active throttle pedal vibrates gently to encourage you to conserve power.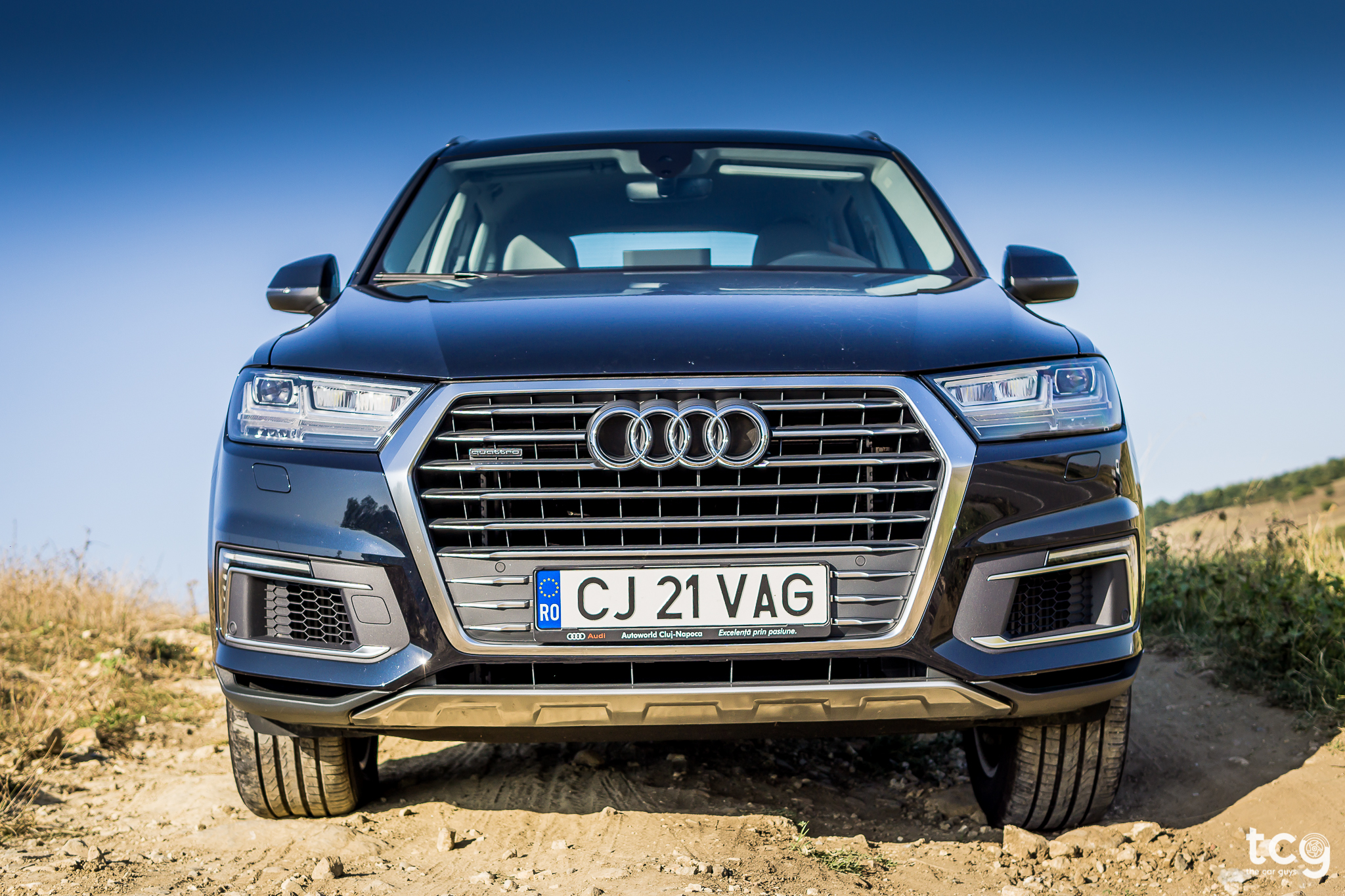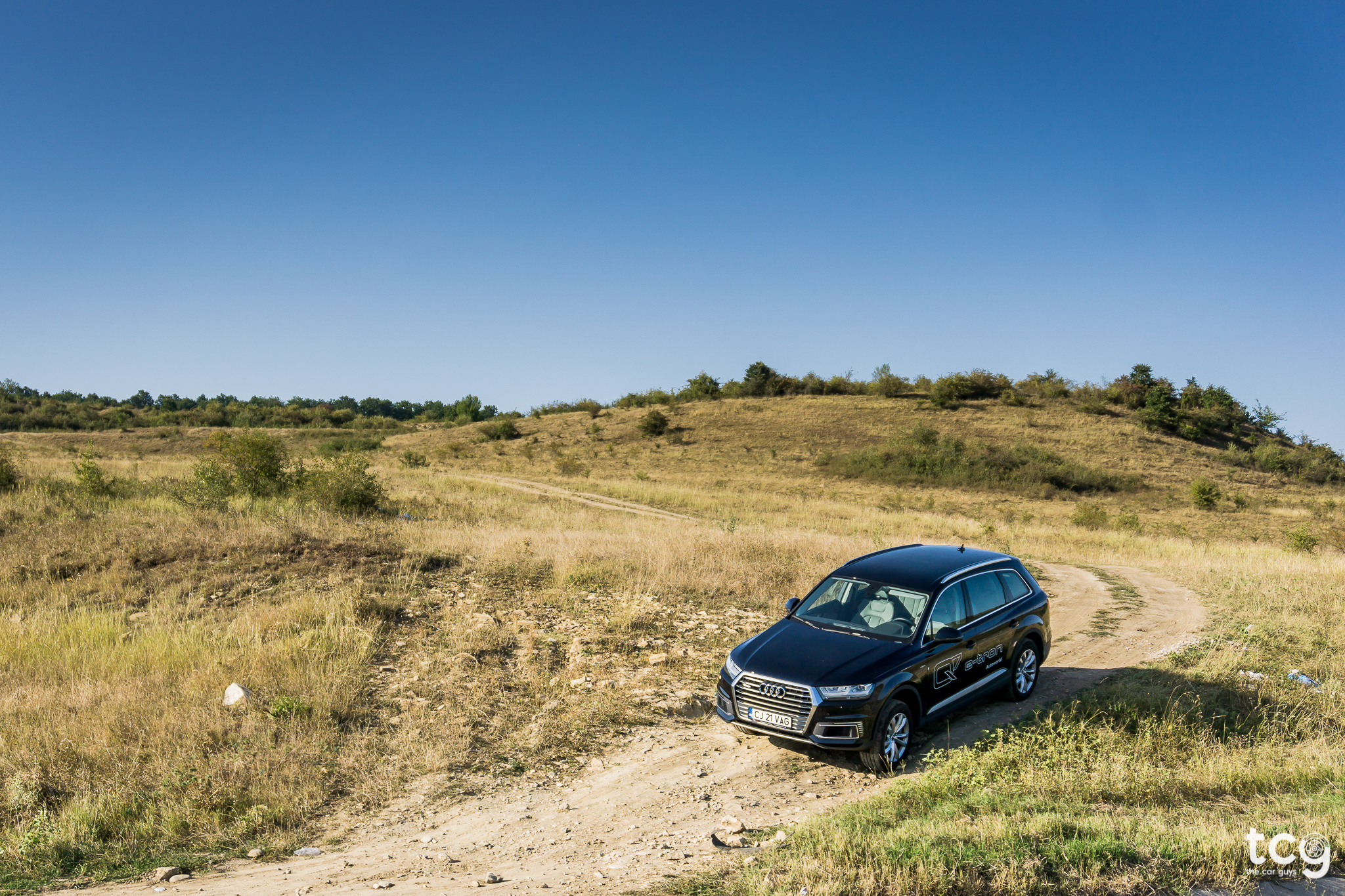 For example, if your commute is short or you only drive around town, the e-tron can travel 56 kilometers on battery power alone, so you may never have to fill it with diesel. Charging takes around eight hours from a wall socket or 2.5 hours if you get a fast charger. Official fuel economy sits at 1.8 - 1.9l/100km which is pretty hard to achieve in real life (that's what the official numbers are) and because it has a fuel tank capacity of 75l it can do (presumably) 1,410km on a full tank. Again, yes, you read that right!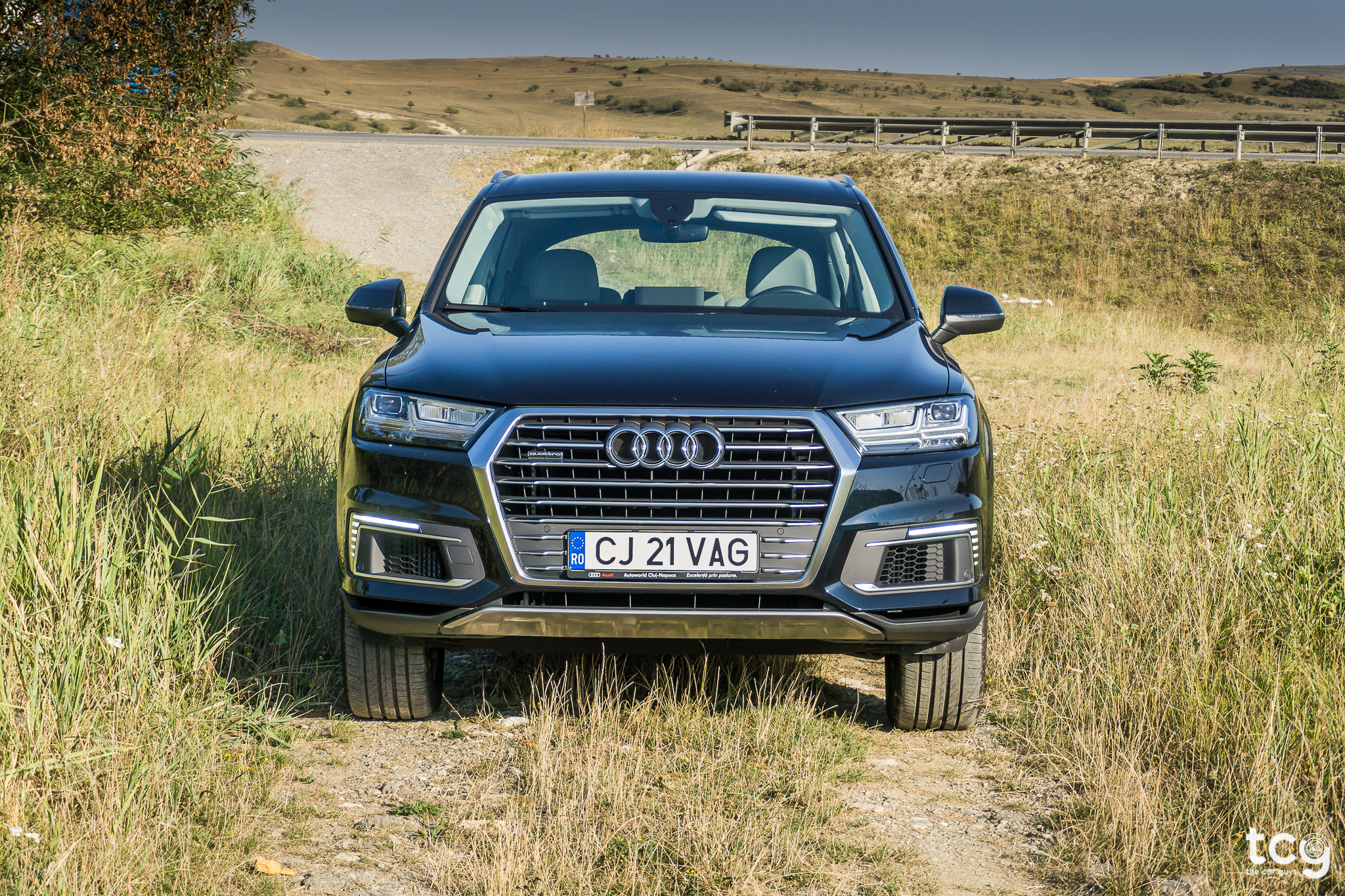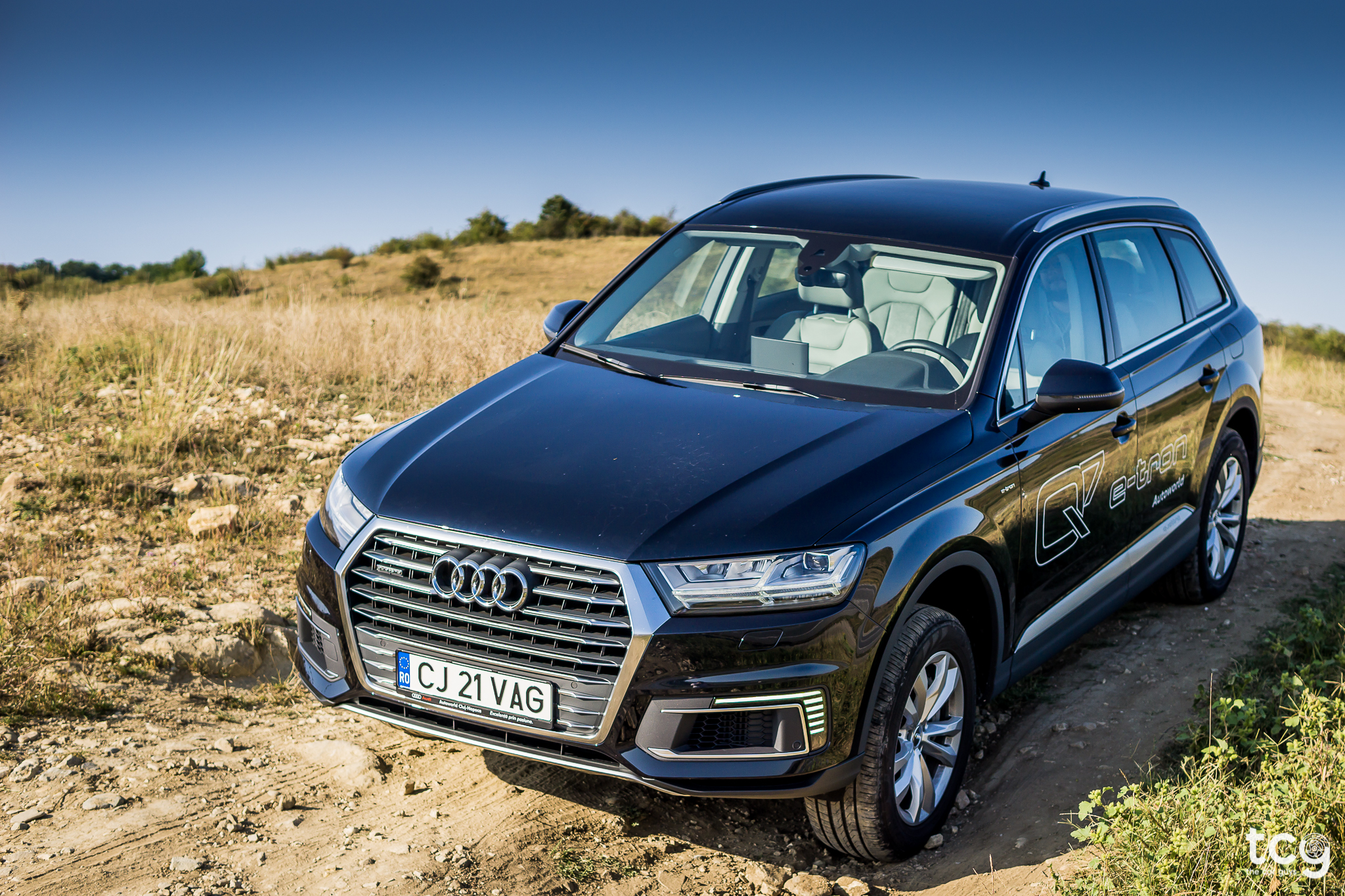 This car also had the optional adaptive air suspension which is simply glorious! You have seven different modes to lift or lower the car, depending on the terrain you are on. Lift/Offroad lifts it all the way up turning it into an off-roading beast while Dynamic lowers it till the point where you can fit, let's say, about 2 fingers between the tyre and the fender. If you have some extra money to spend, go for the adaptive air suspension, it's worth every penny!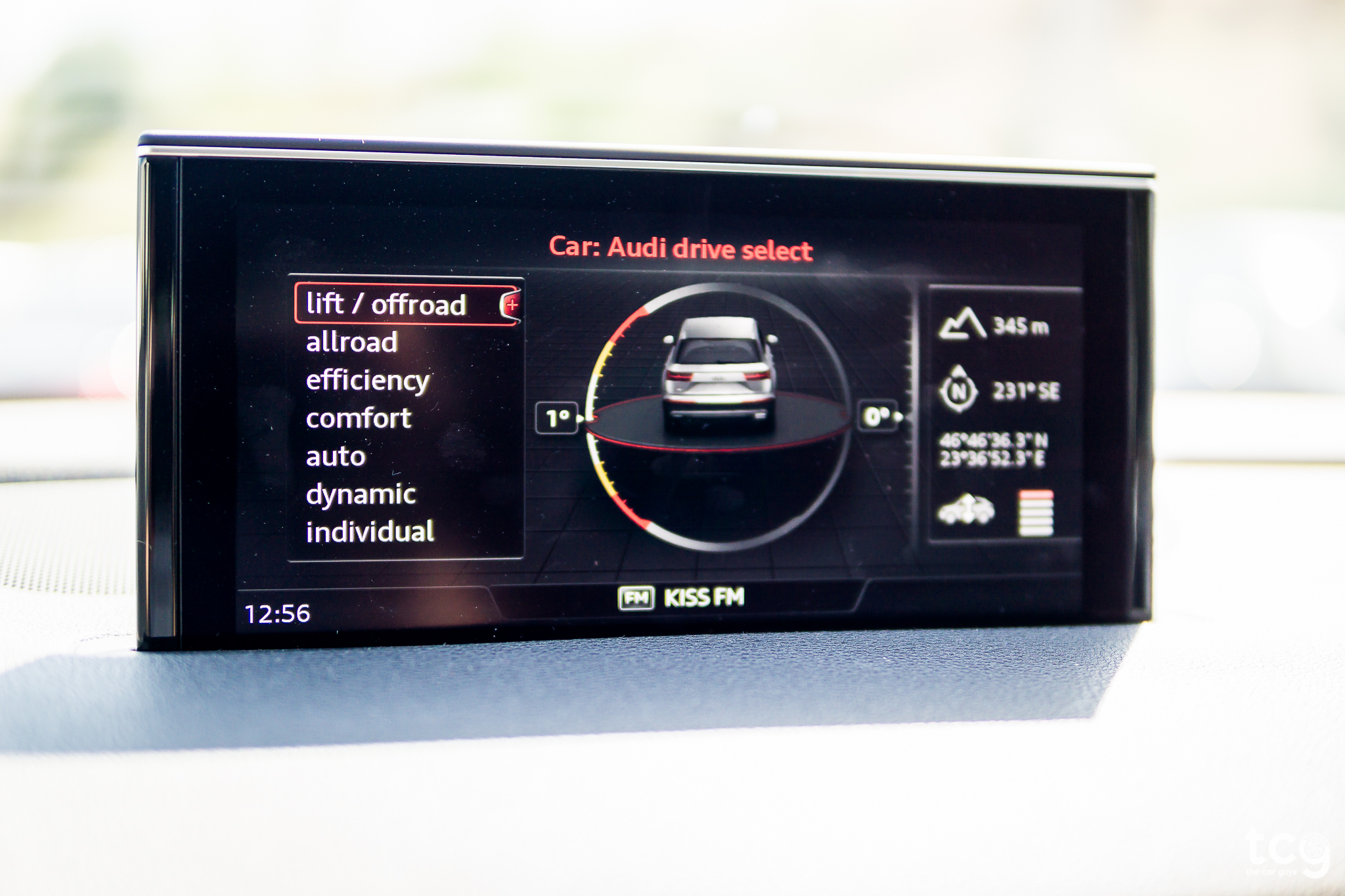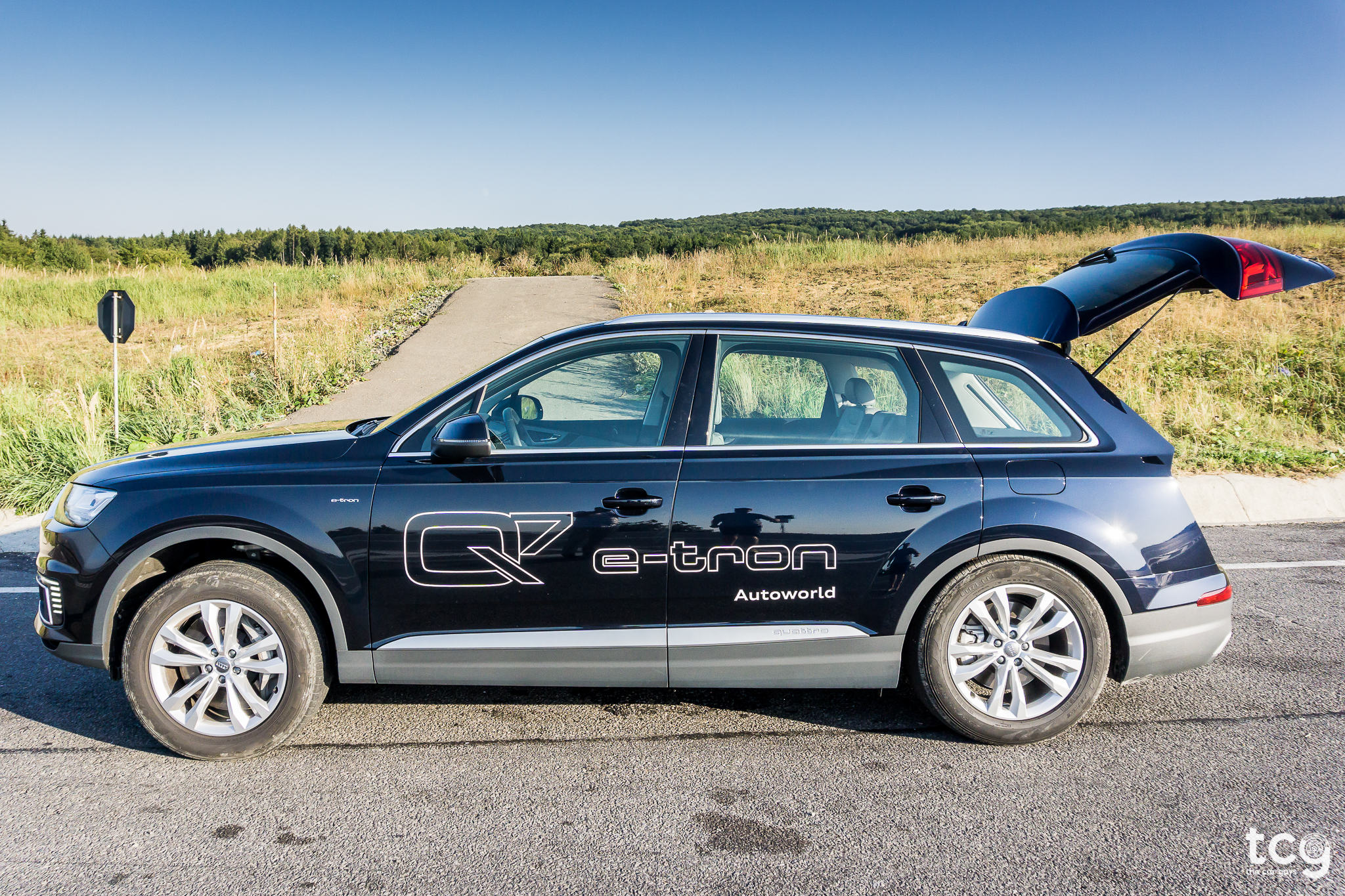 Let's move to my favorite part, the interior! This Q7 has one of the best cabins in class with impeccable build quality, smart design, easy to use navigation and menus + lots and lots of technology. As I've said in previous articles, Audi's interiors are, to me, the best in the business and this one's no different! I can only think of two things missing - ventilated seats and massage seats, but that's it - other than that, it pretty much has everything else one would need in a car!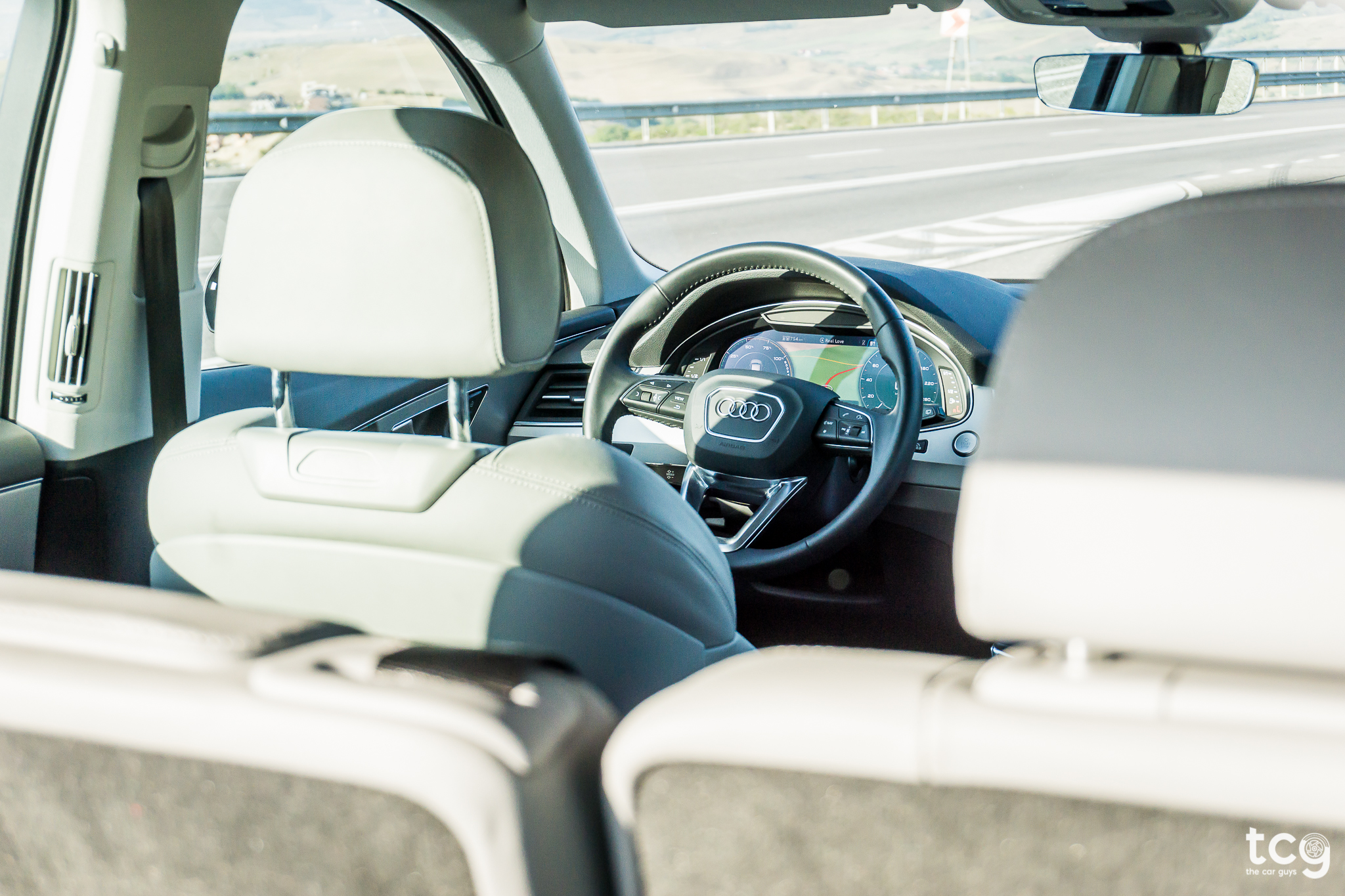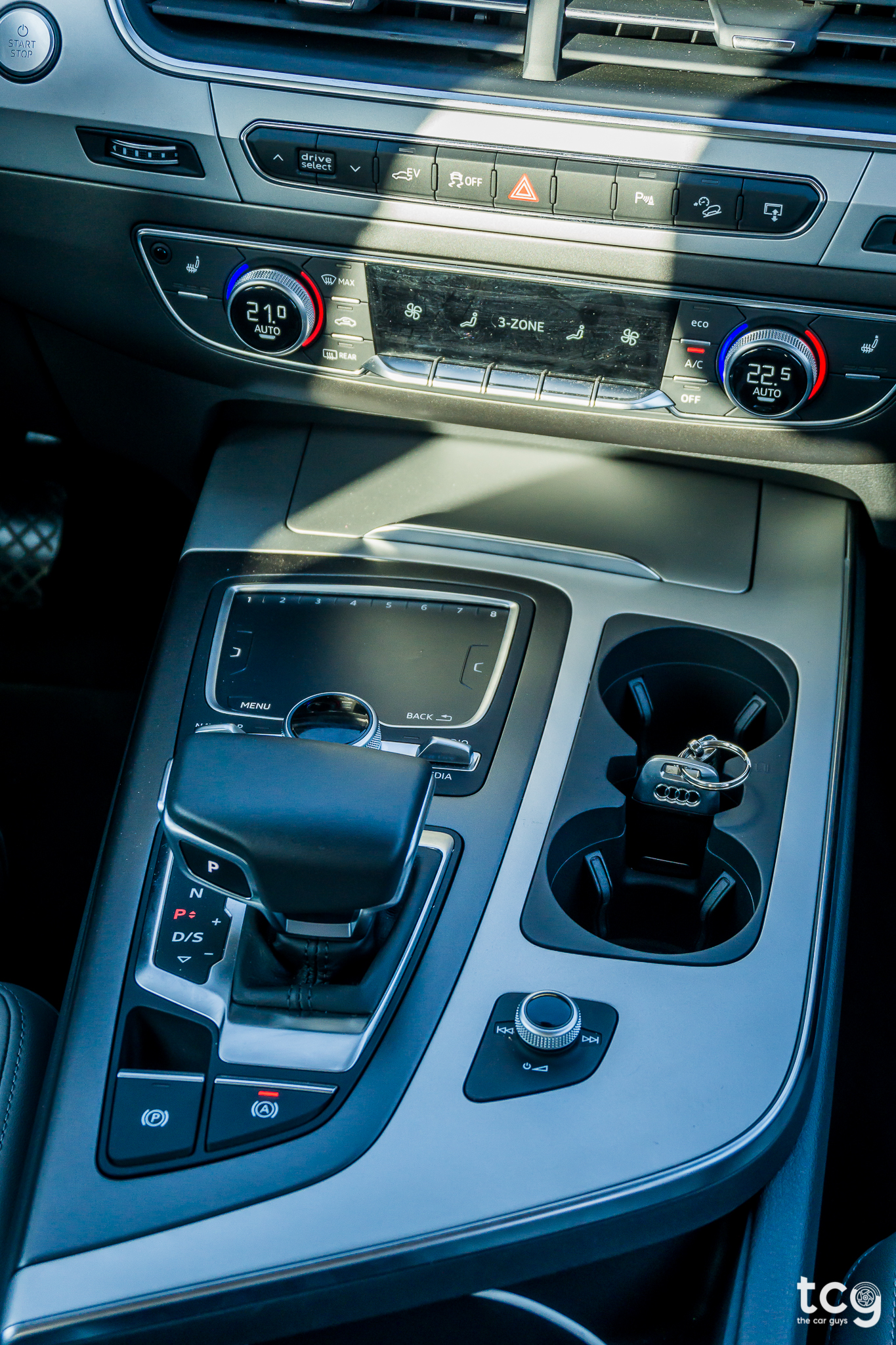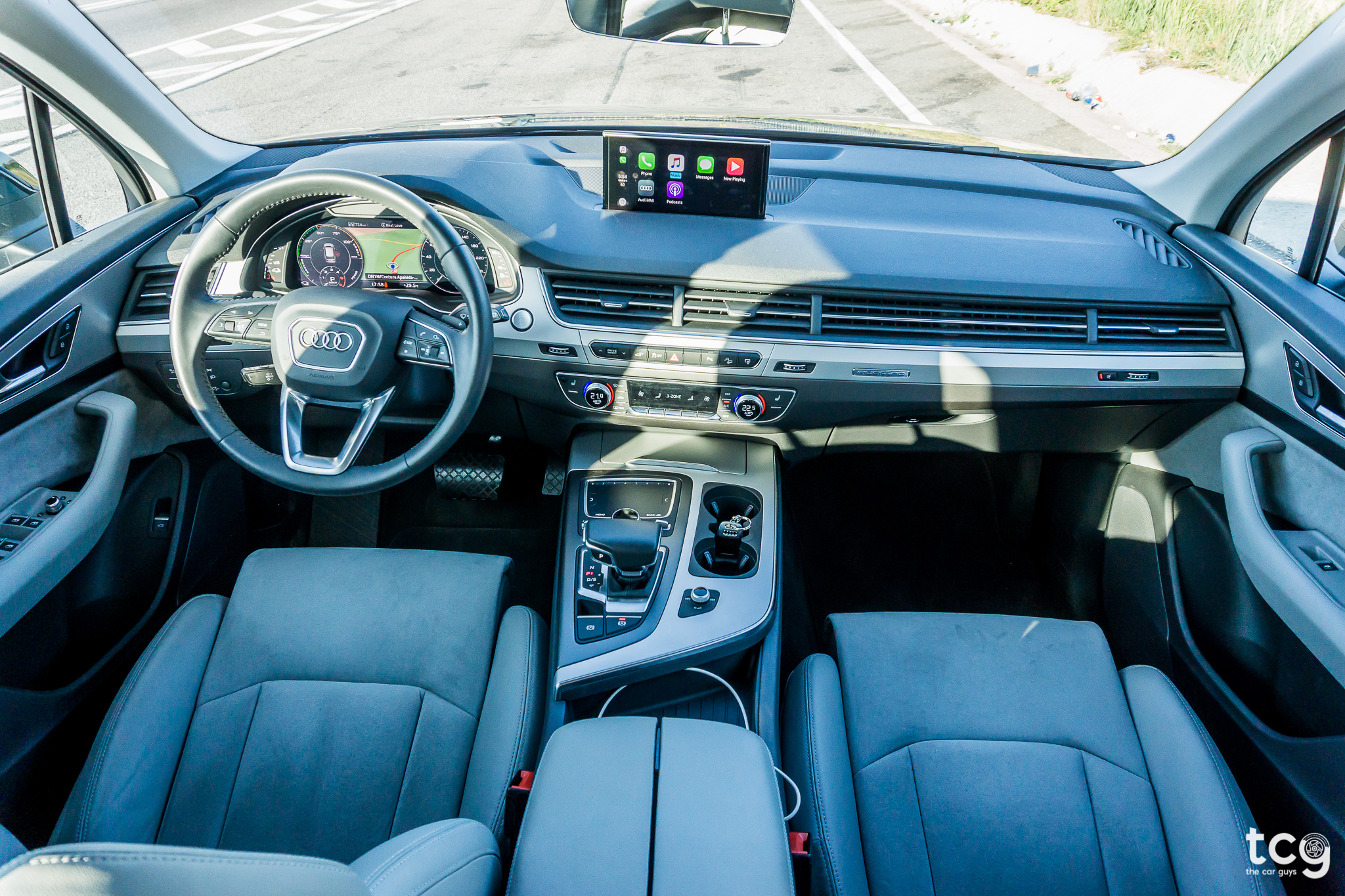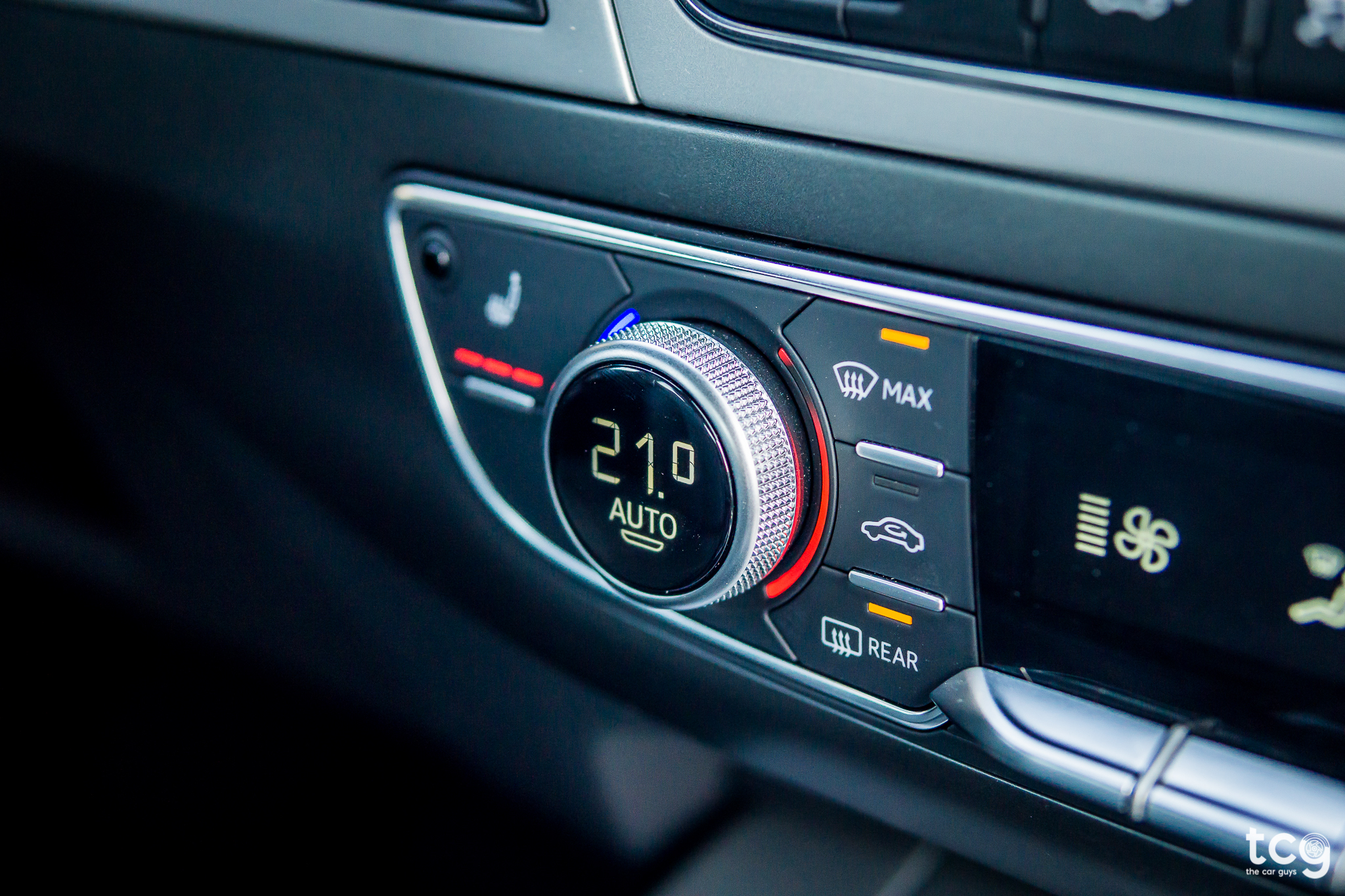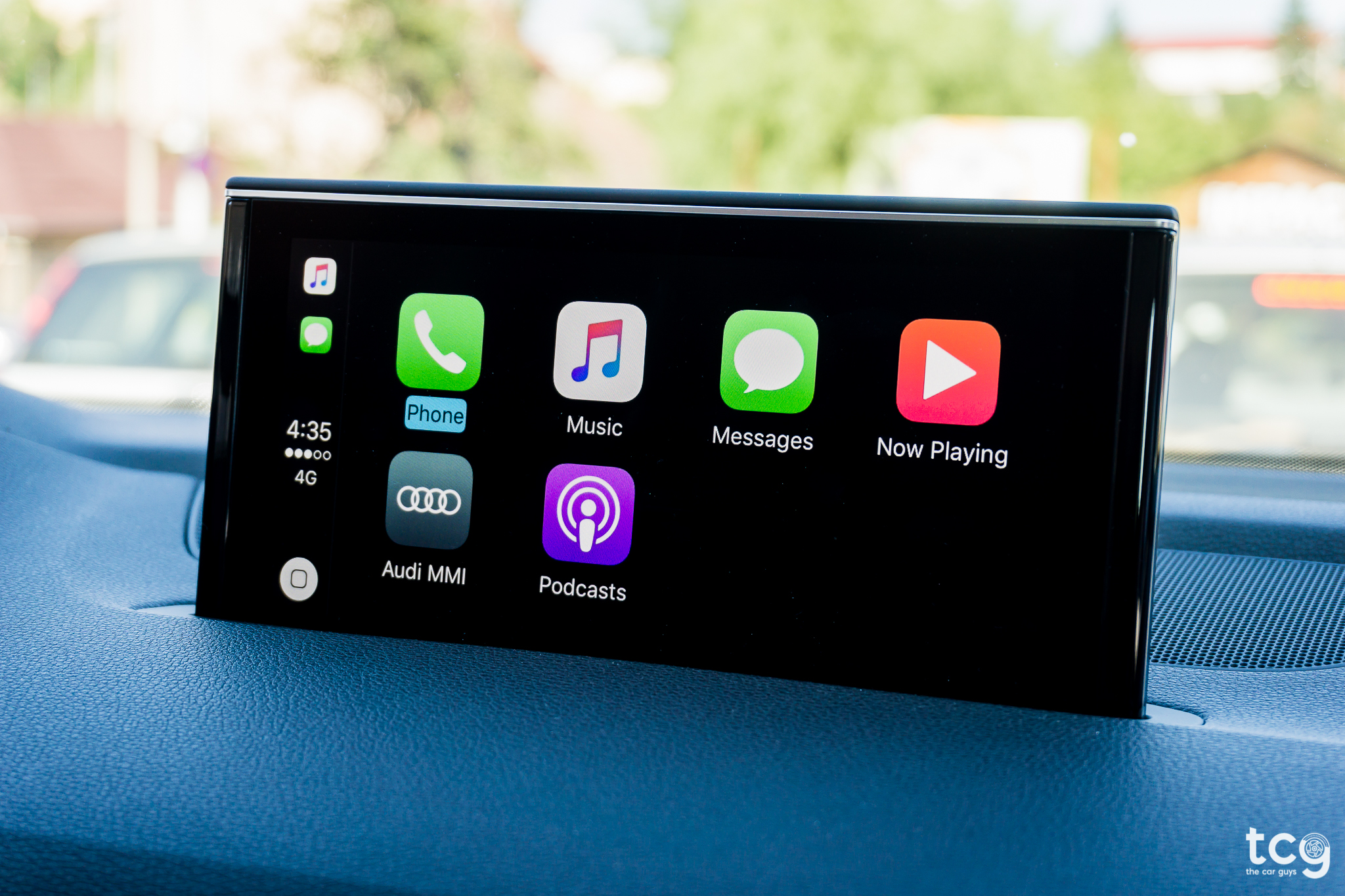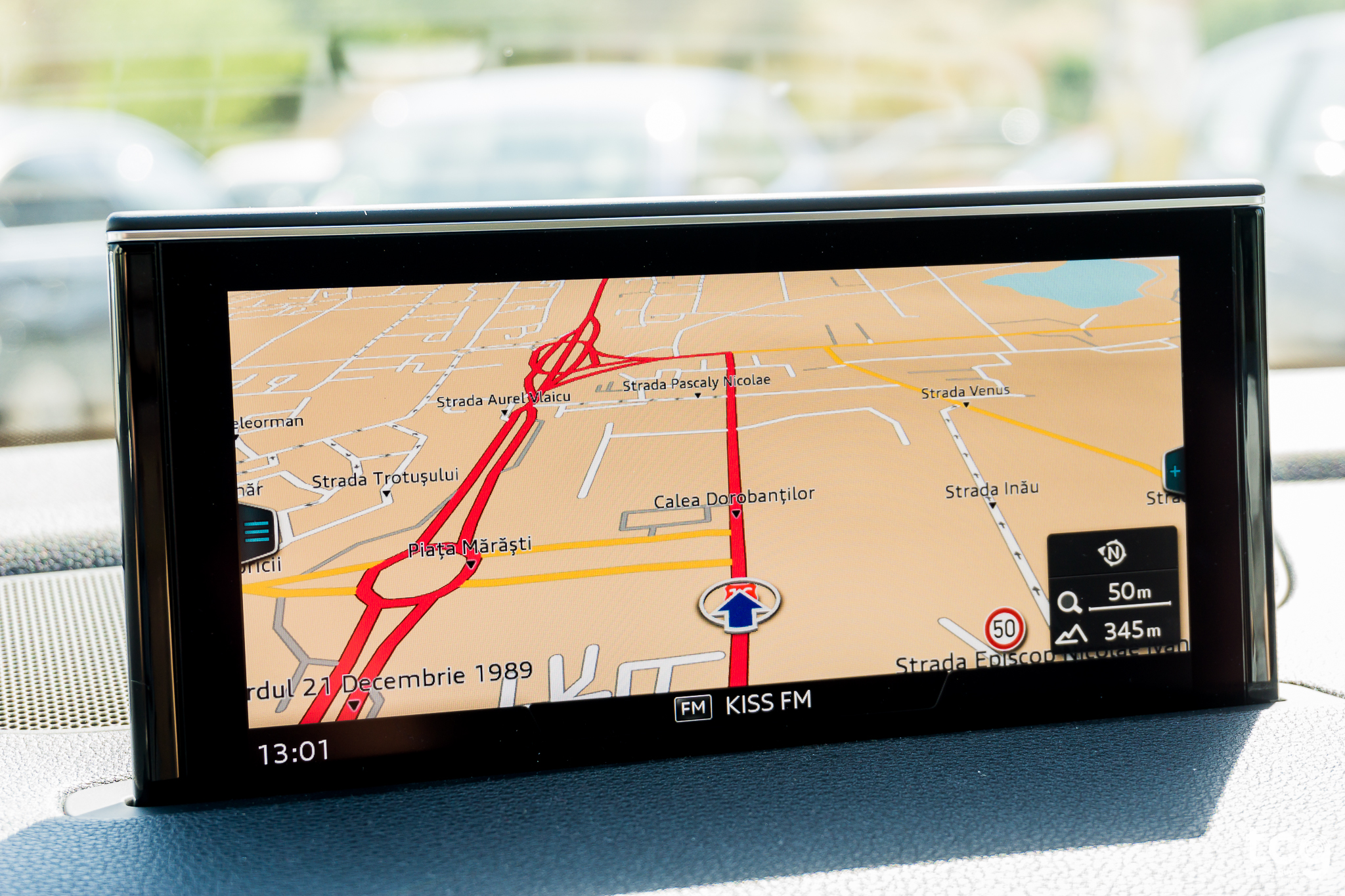 The Virtual Cockpit is incredibly good and offers you every piece of useful information you might need while driving, if you add a SIM card to the Sat-Nav you can benefit from realtime Google Maps traffic, airport Departures and Arrivals, Parking Nearby. The touchpad works great with little to no lag, it's all incredibly well put together and functional. The only thing that pissed me off was Apple CarPlay which, for some reason worked when we got the car, but stopped working in the meantime and didn't allow me to connect my phone again. We tried everything to make it work, it didn't want to, so we gave up. The steering wheel is good looking but also very functional - you can pretty much control everything in the car from the steering wheel. Now that's what I call efficiency!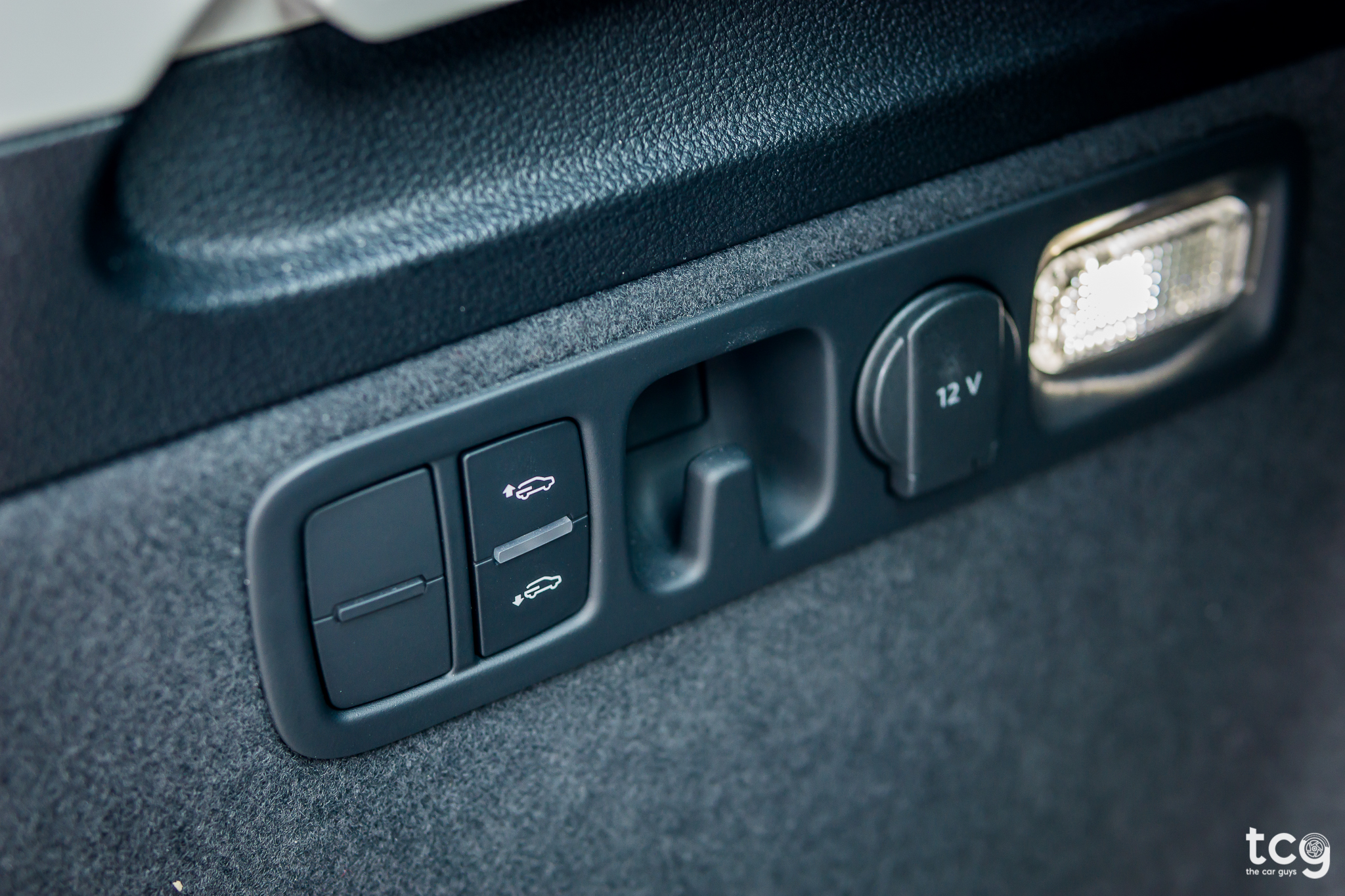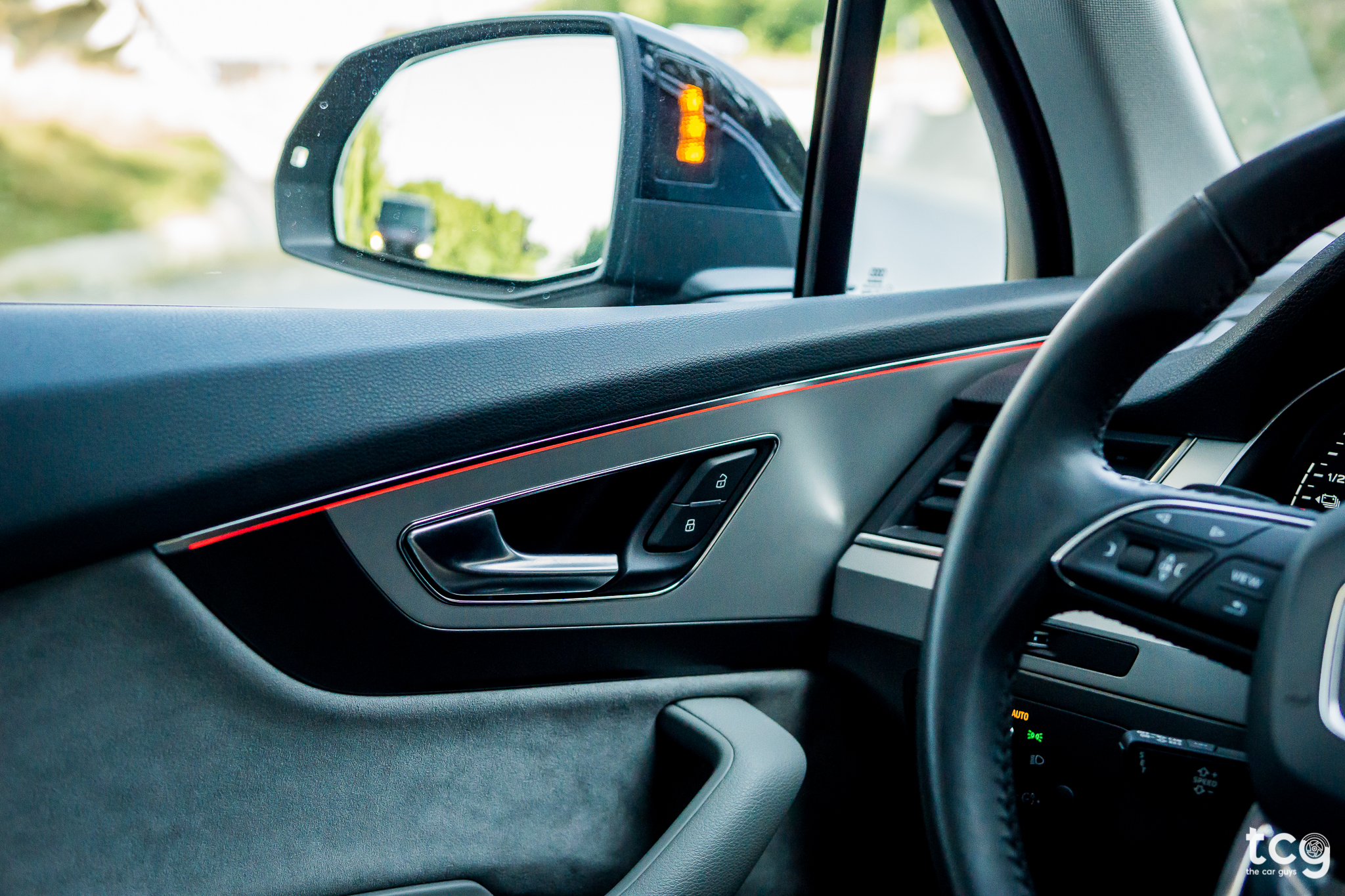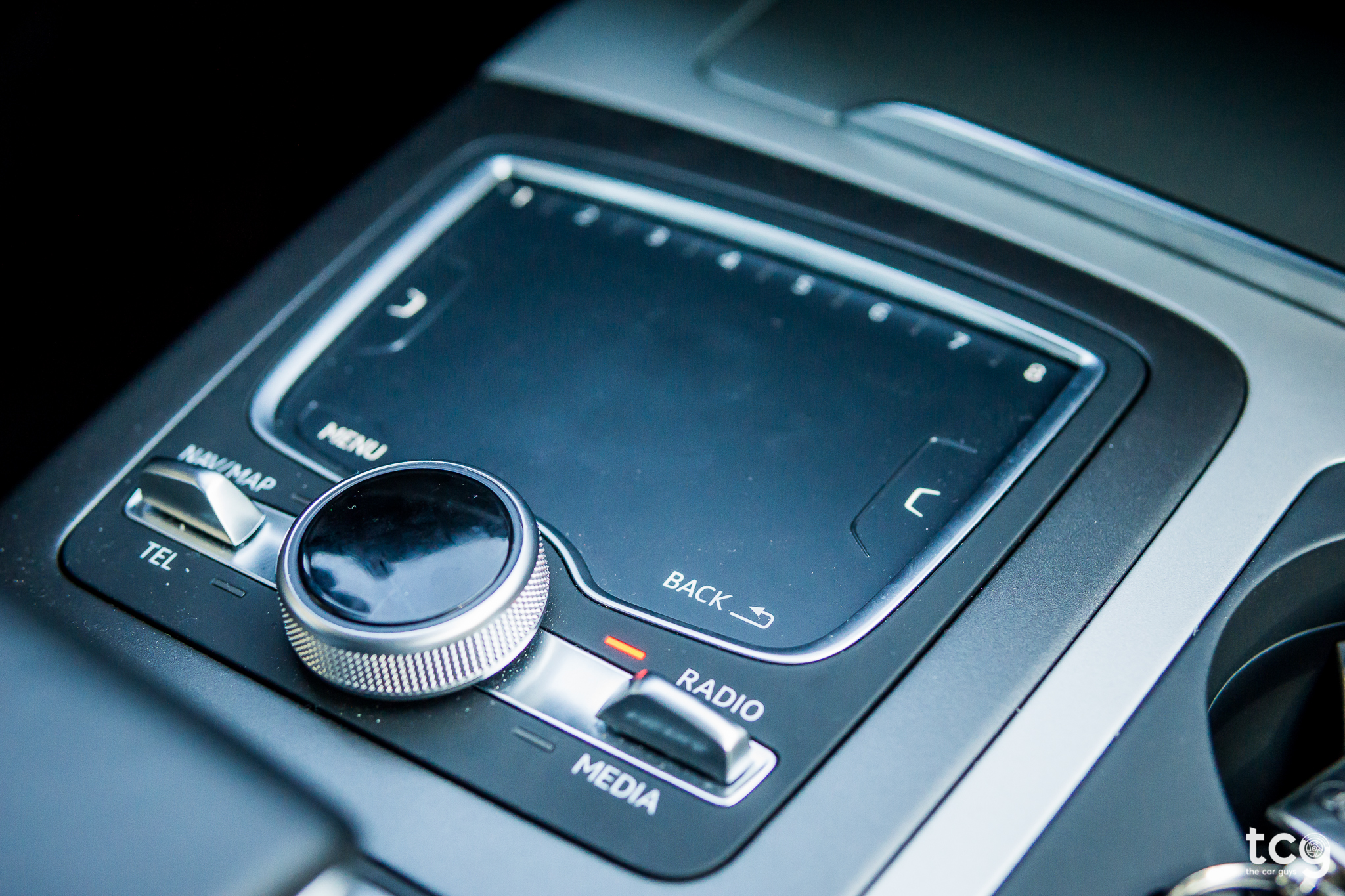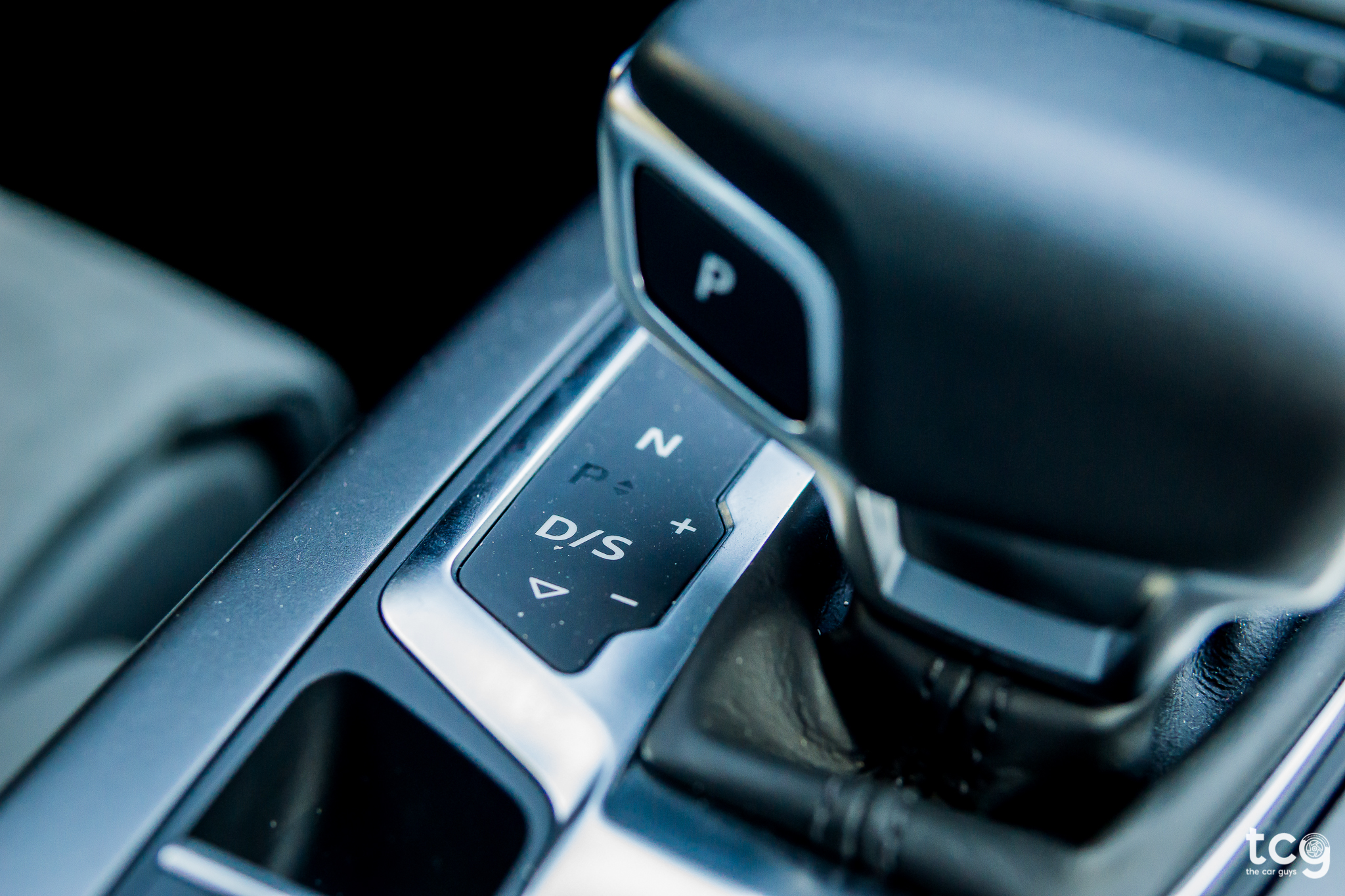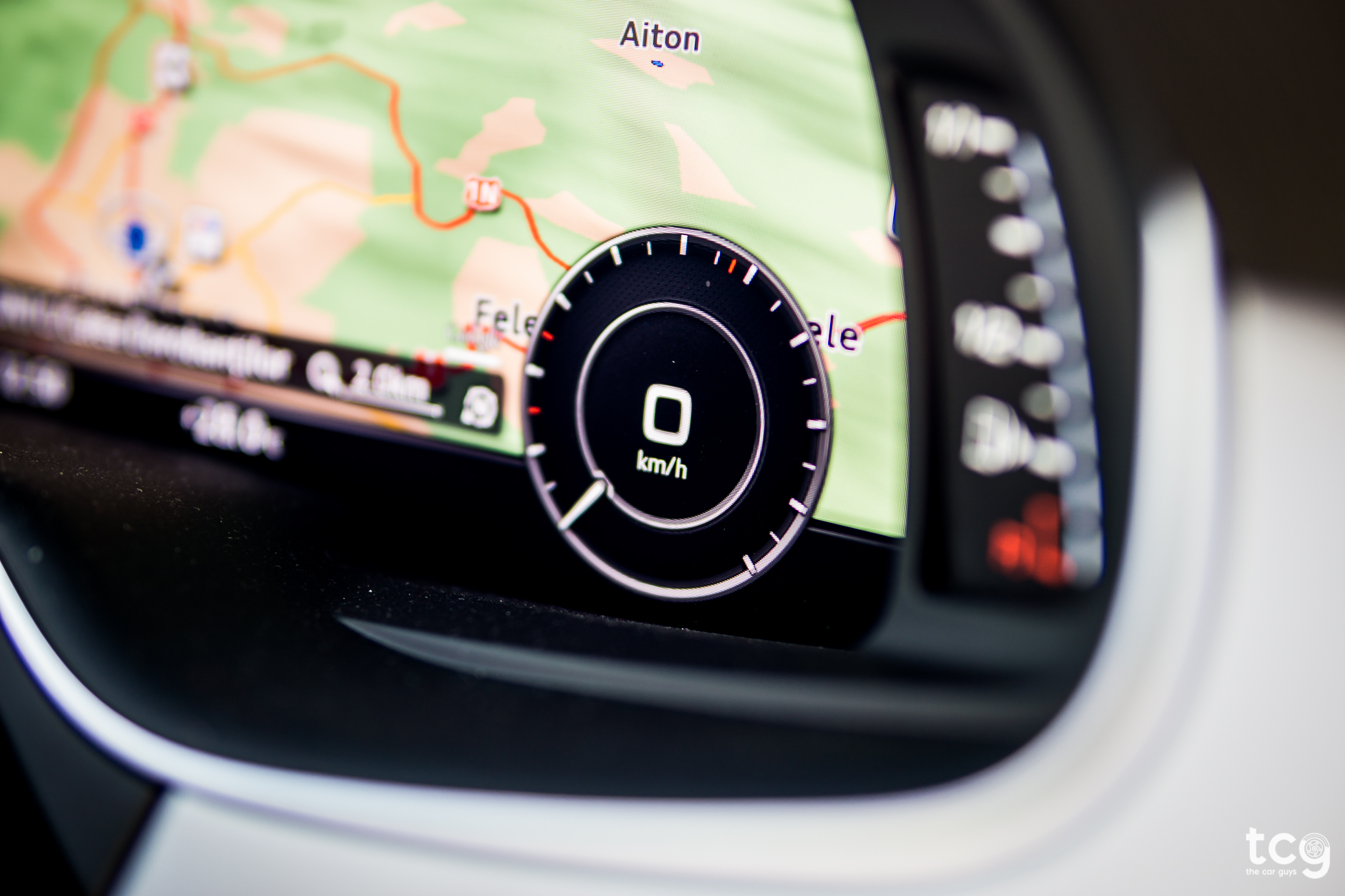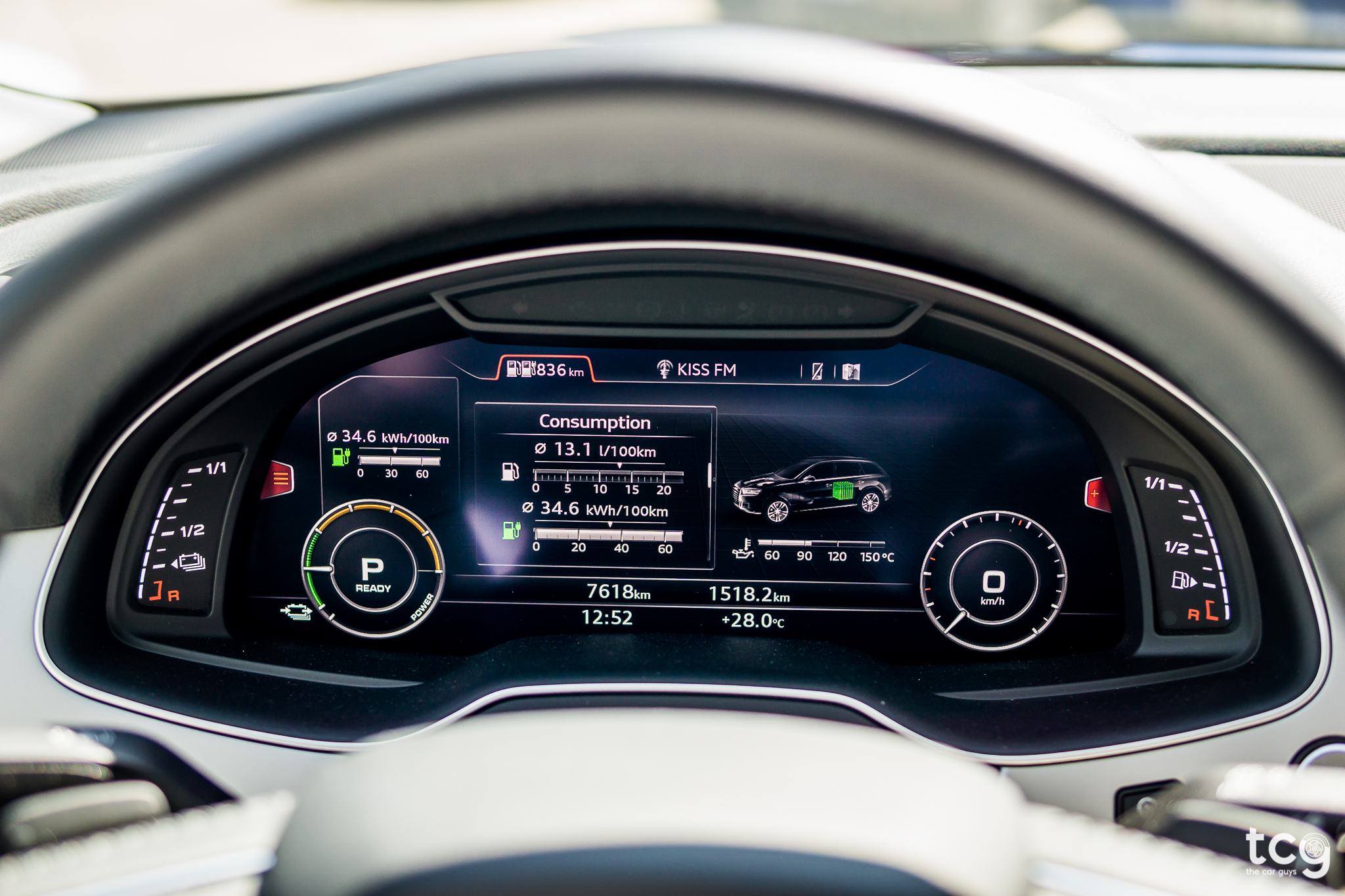 The backseats are very comfortable with more than enough knee and head room, the seats are also adjustable front-back and, if you fold them down, boot space is so enormous (650-liters), I think you can actually fit a Smart car in the back of this Q7(**). Another cool feature is the fact that you can lower the back of the car electrically so you have a less difficult time loading heavy things in the boot.
you can't, I did the math, but it would be cool though.
---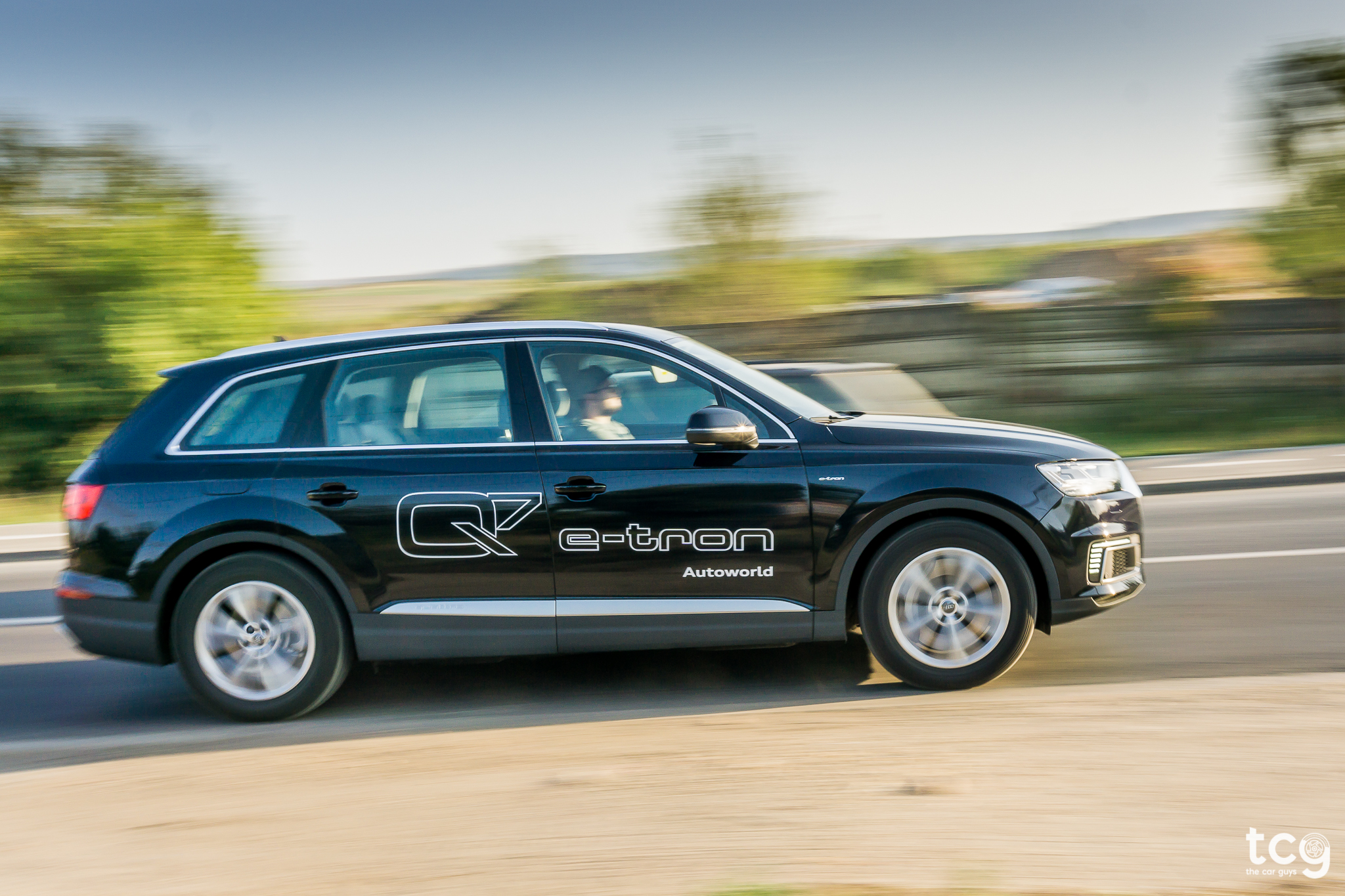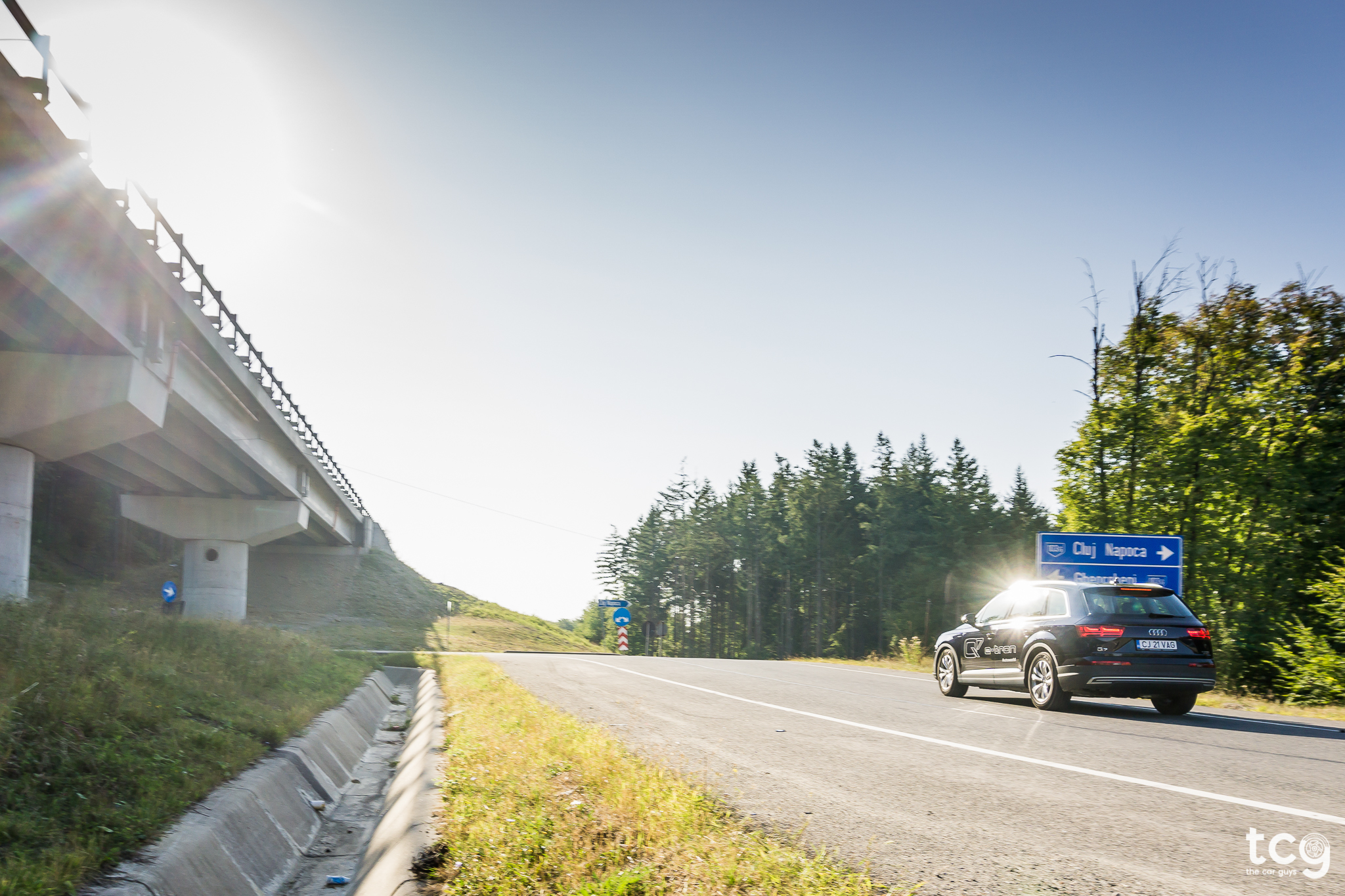 ---
3 things I really like about the Audi Q7 e-tron:
How it looks ... I mean, look at it!

The fact that it's a hybrid and you can get great fuel economy if you drive like a normal person.

The interior quality is top notch, nothing better on the market!
---
3 things I really don't like about the Audi Q7 e-tron:
The fact that you can't get it as a 7 seater, but that's not such a big deal to be honest.

The fact that it's so expensive to buy! You can actually buy an apartment in Cluj-Napoca for this kind of money!

The Apple CarPlay connectivity! Not sure if it didn't work just for us for some reason, or if my phone was to blame, but it was very annoying.
---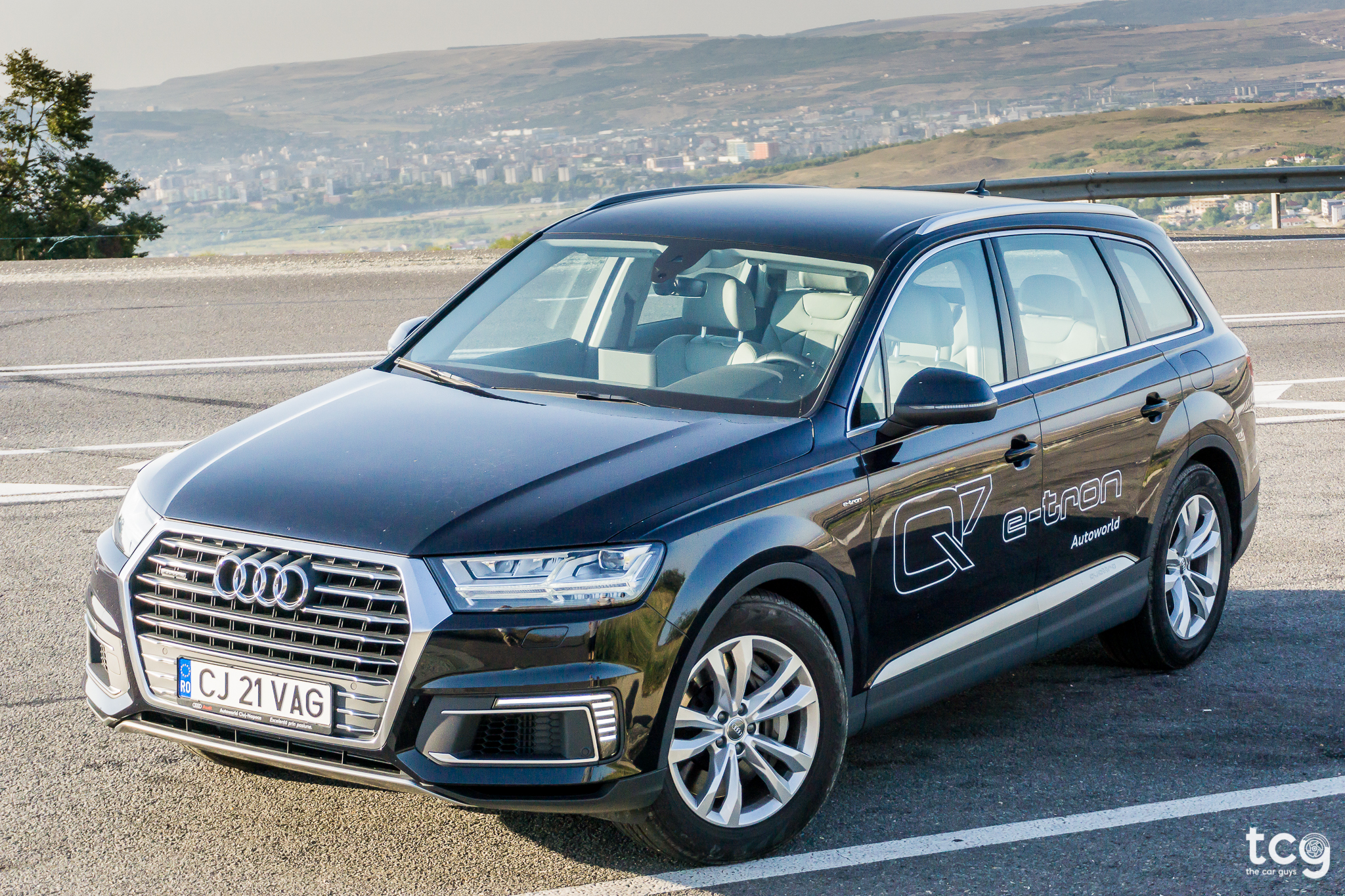 Would I get this car? If I had that kind of money, yes! It's the most complete car I've driven to date and, except for a few minor details, there's nothing really I would change.
---
Price of the tested model: €86.195 (VAT included).
Engine(s) and Gearbox: 3.0 V6 Diesel engine + 94KW electric engine (380HP and 700NM of torque), 8-speed Tiptronic automatic gearbox.
---