I've always wanted to drive a Land Rover - it's been a goal of mine ever since I experienced an off-roading session with an older model and I can gladly say I've scratched this one off the bucket list. I'm still looking forward to test the new Discovery but you can't really say no when you're handed the keys to a 100,000 Euros Range Rover Sport - especially when it's an all-black (Santorini Black to be precise), HSE Dynamic, 306HP beast!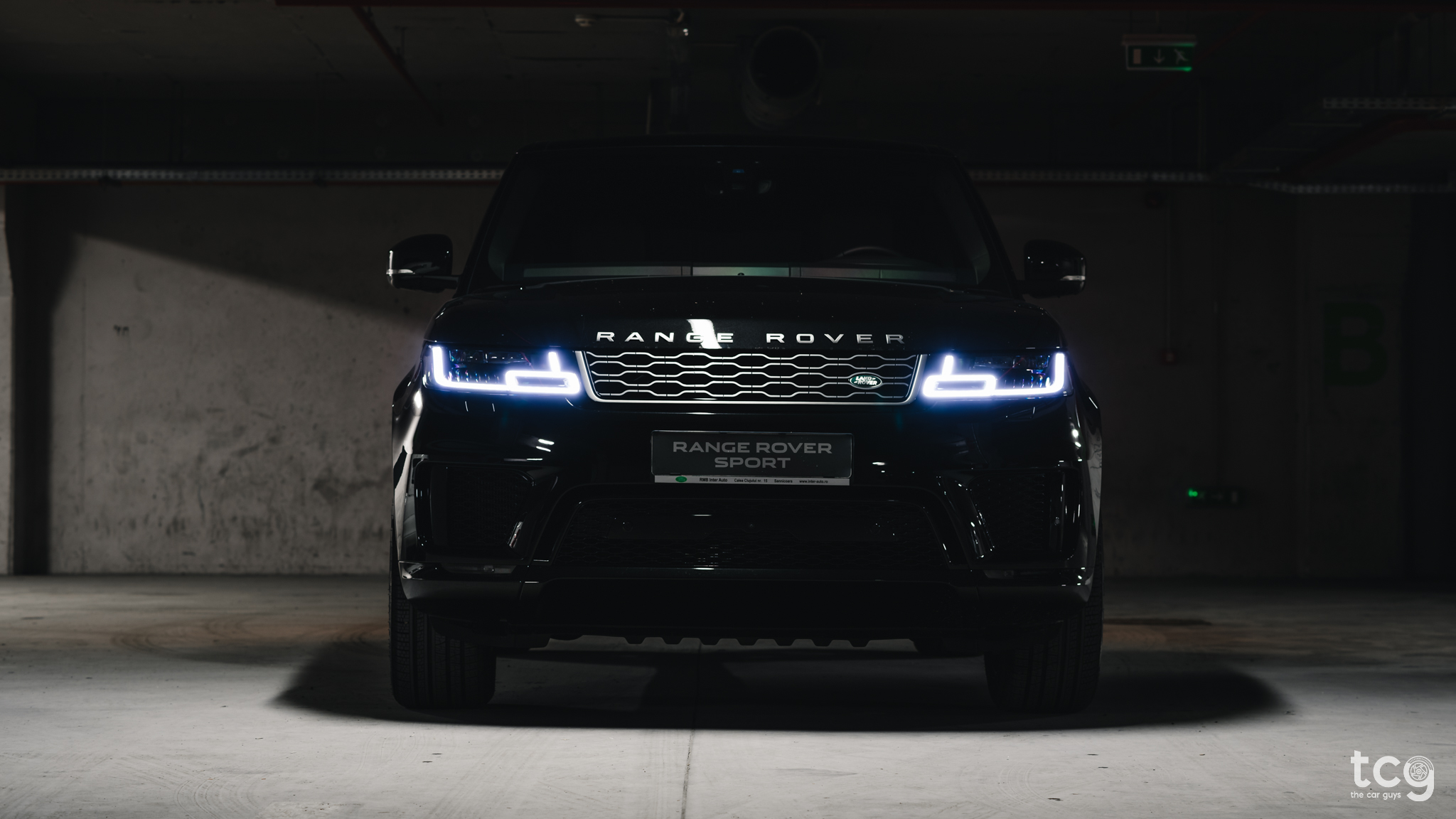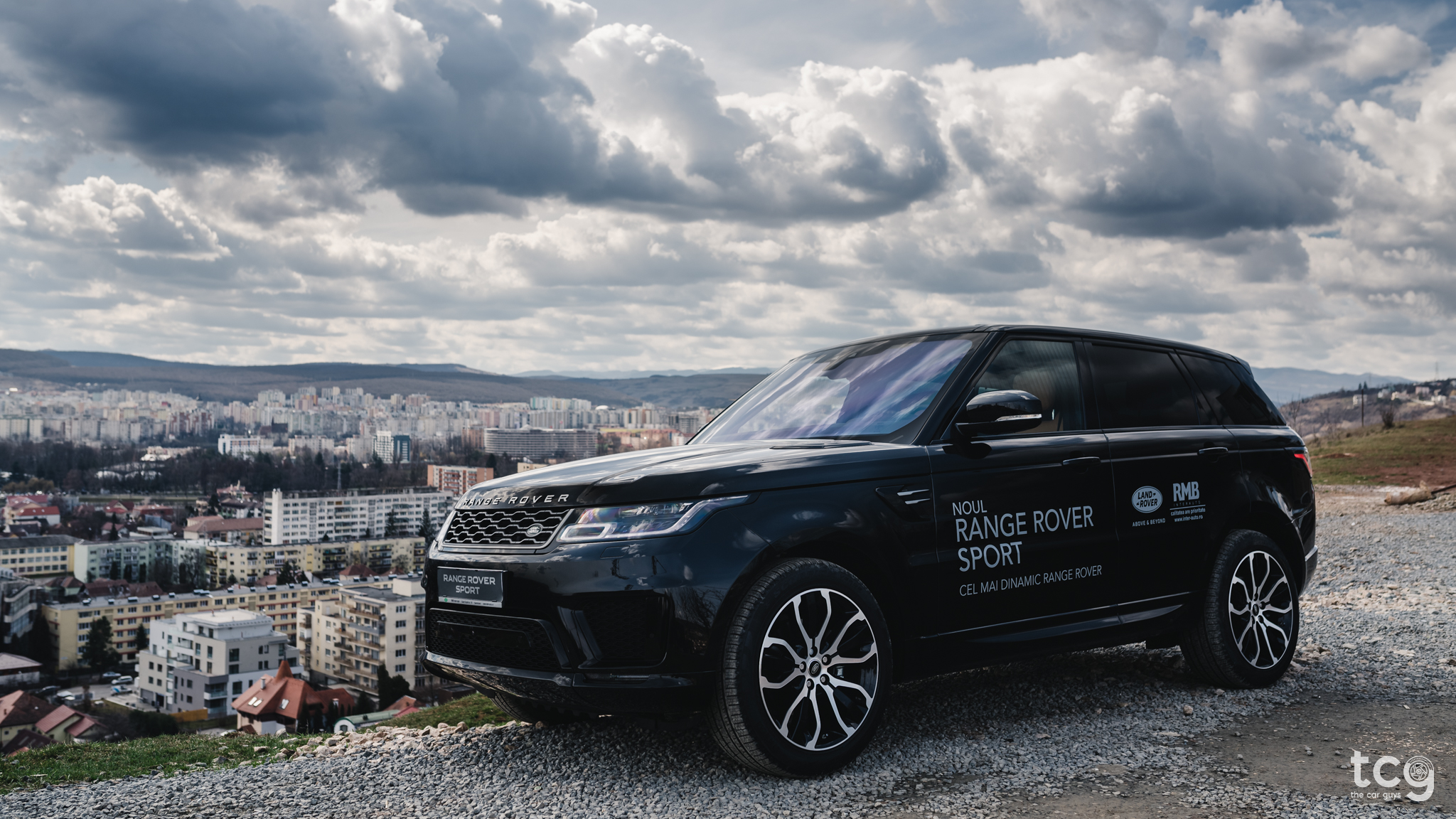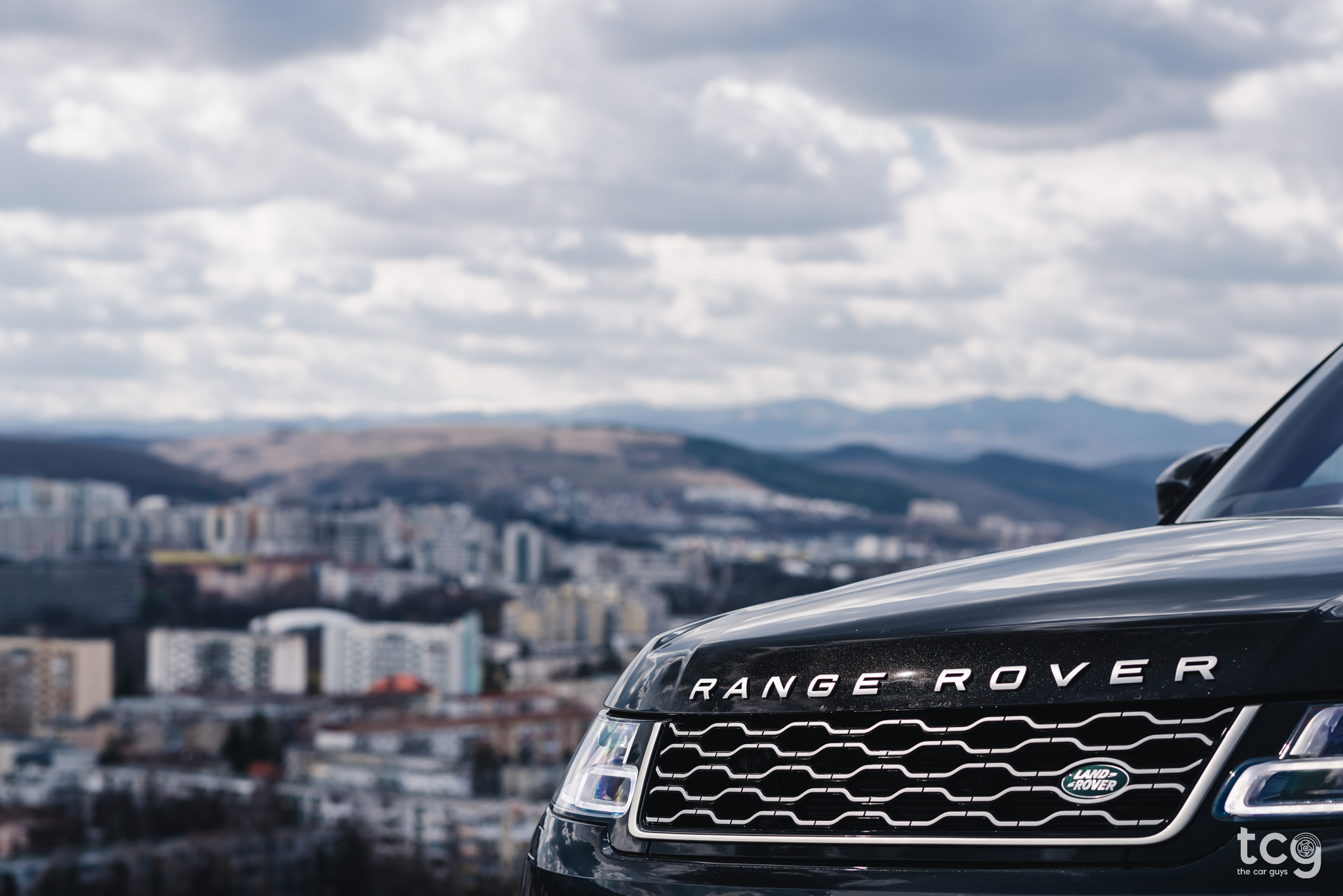 This is a car that stands out in any crowd and it's really hard to miss considering it's almost 5 meters long and 1.6 meters wide - it's huge! The gentle curves, signature headlights and sculpted corners are a sign of the unmistakable Land Rover design! What do you think of the RRS? Comment on our Facebook post!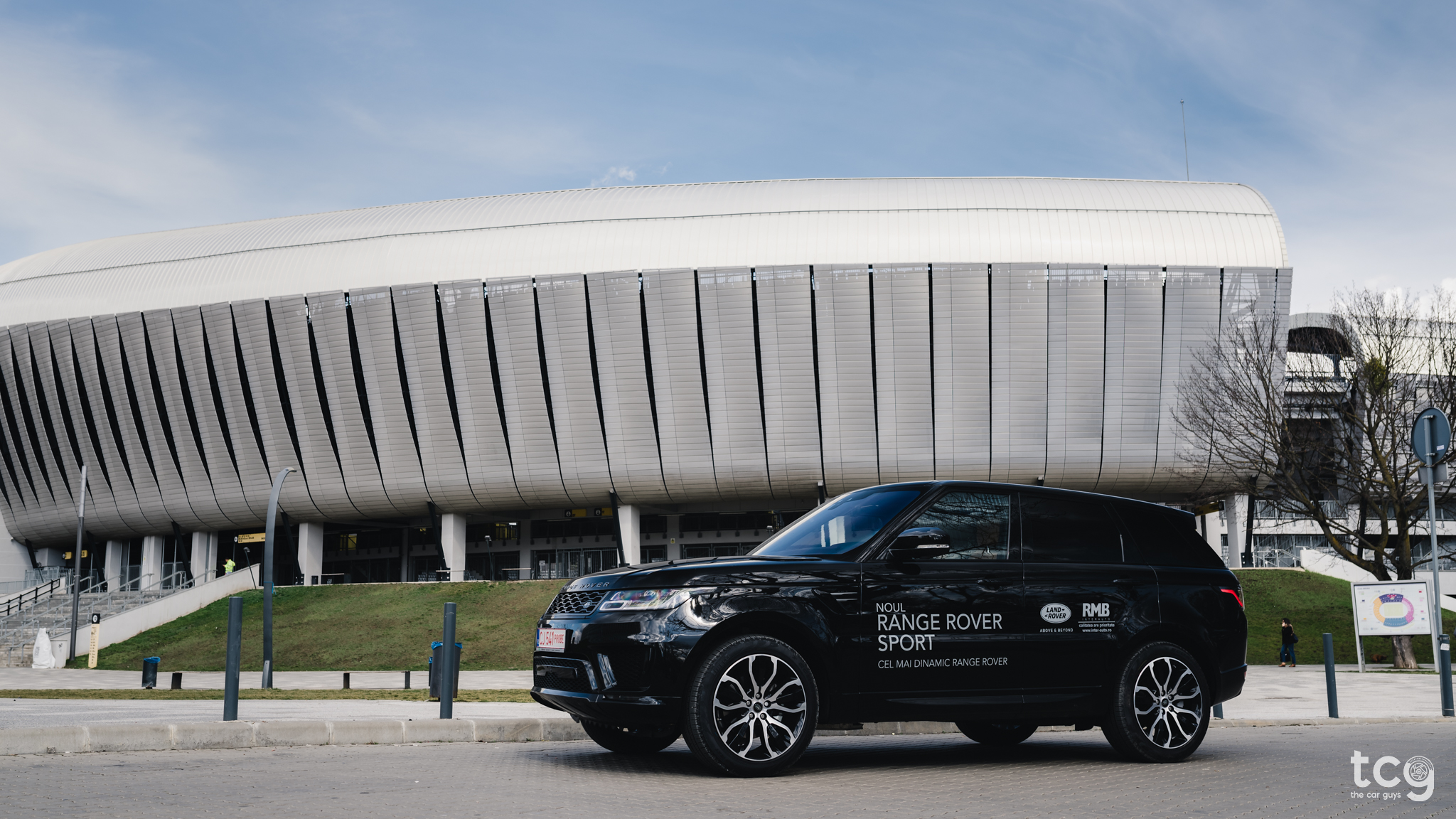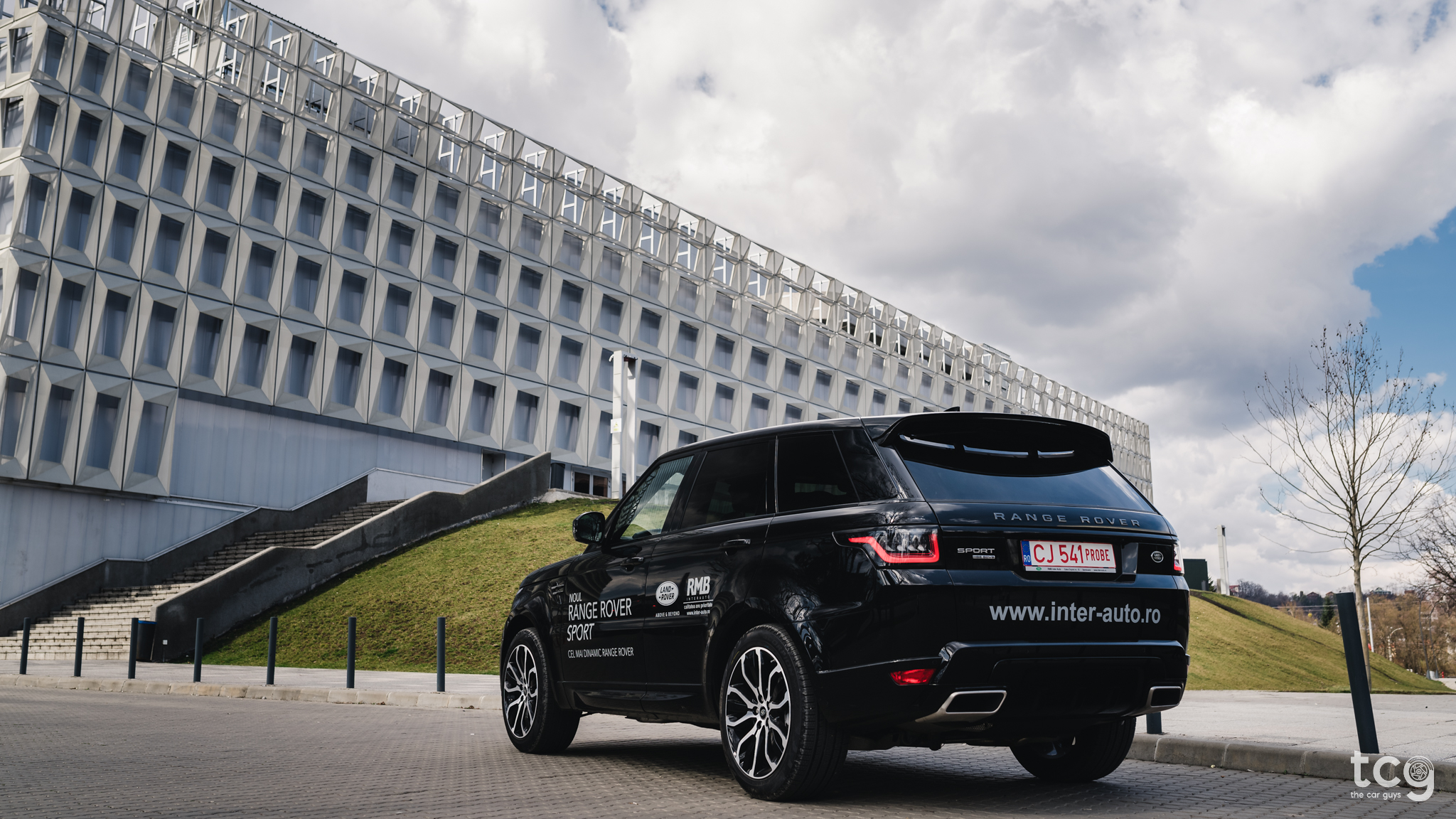 Land Rover blessed us with a wide range of engines - both Petrol and Diesel and one gearbox choice, an 8-speed ZF automatic gearbox. There's no manual, no nothing - one gearbox, 8 ratios with each shift completed in 200 milliseconds (according to Land Rover). The engine lineup is really impressive as you can choose between four Petrol units - 2 V6s and 2 V8s, all supercharged or five Diesel units - a 2.0-litre, three 3.0-litre V6s and a 4.4-litre V8. There's no denying this might be a little overkill but you need some hefty engines to lug around 2.2 tonnes worth of Range Rover.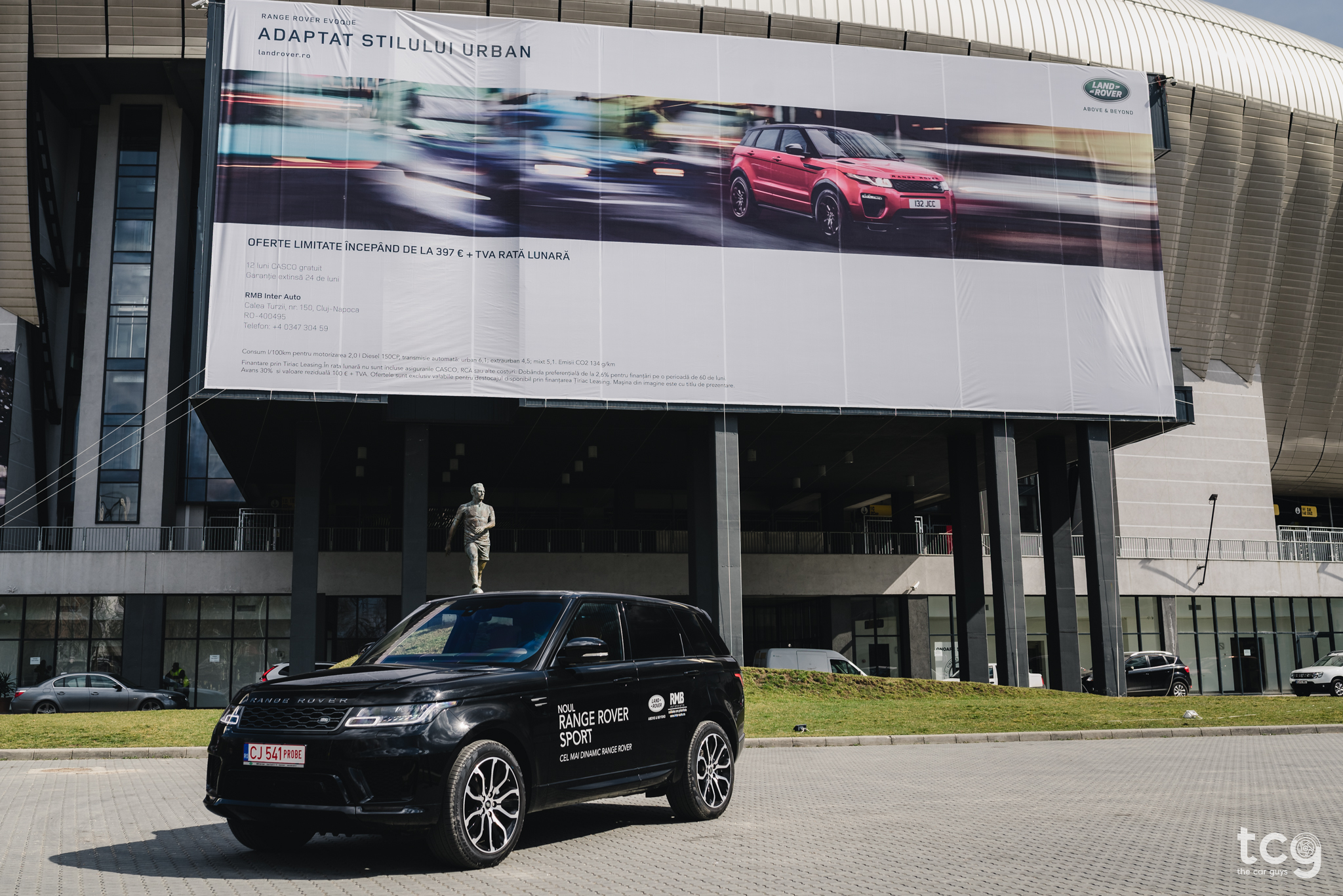 I'm really hoping I'll get to drive (someday) the 5.0-litre, supercharged V8, SVR that makes 550HP and 680NM of torque but until then we got to test the 3.0-litre (SDV6) V6 diesel that produced 306HP and 700NM of torque which is, well, pretty fast for what it is! It does 0-100 km/h in a staggering 7.2 seconds - yes, you read that right, 2.2 tonnes of Range Rover Sport can get to 100km/h in just 7.2 seconds. We didn't time that ourselves, but we'll take their word for it this time around as it really did feel very quick!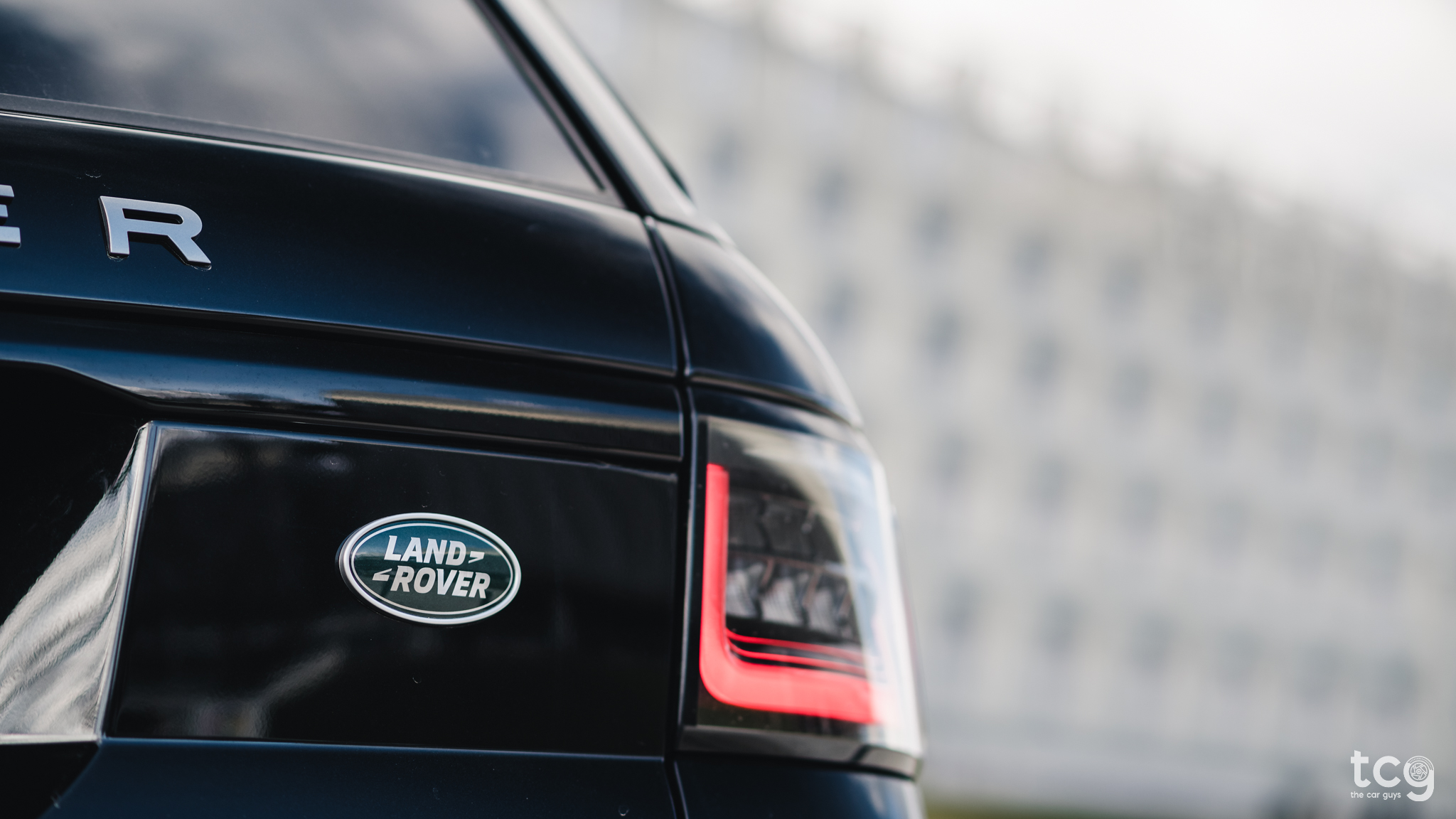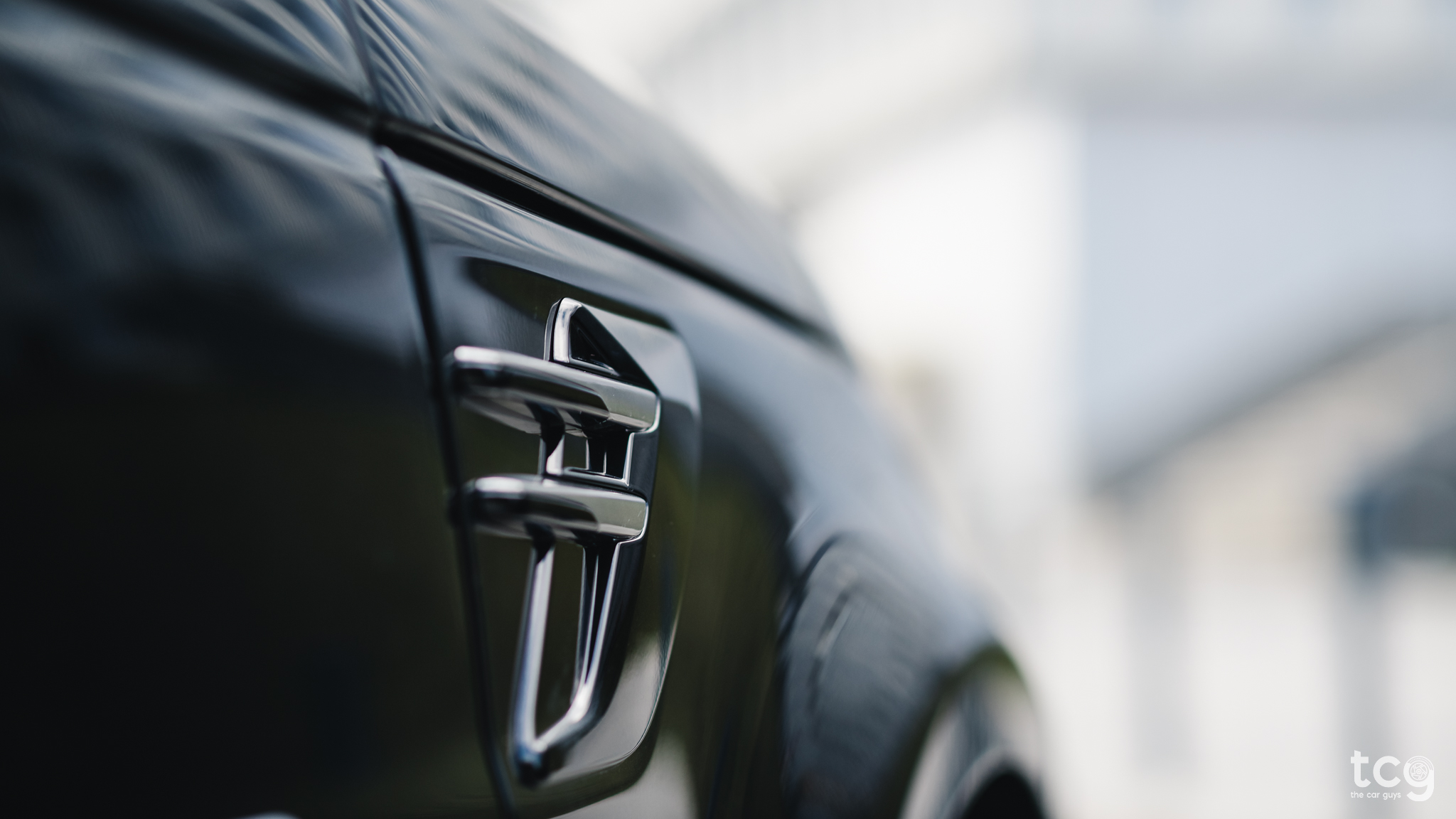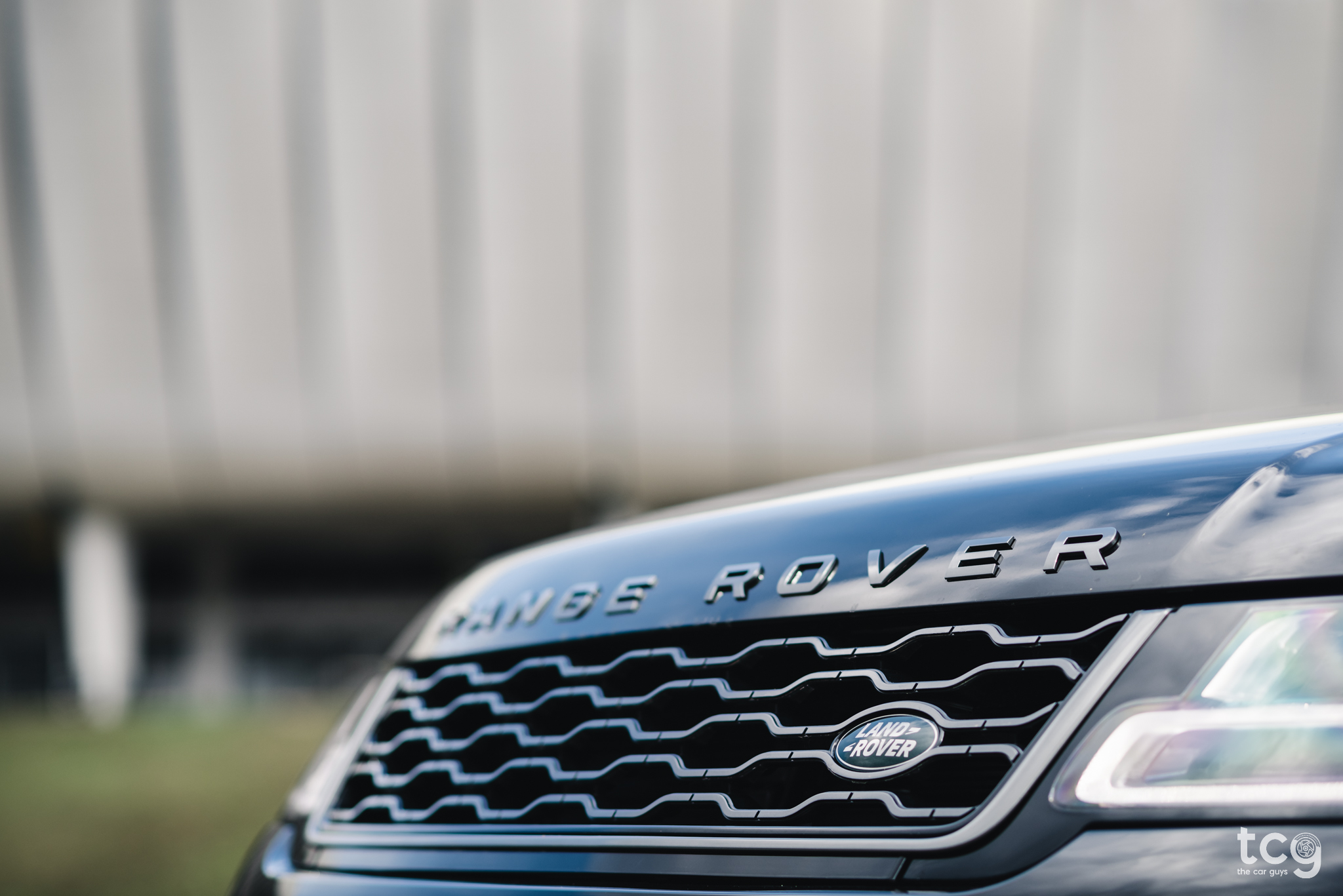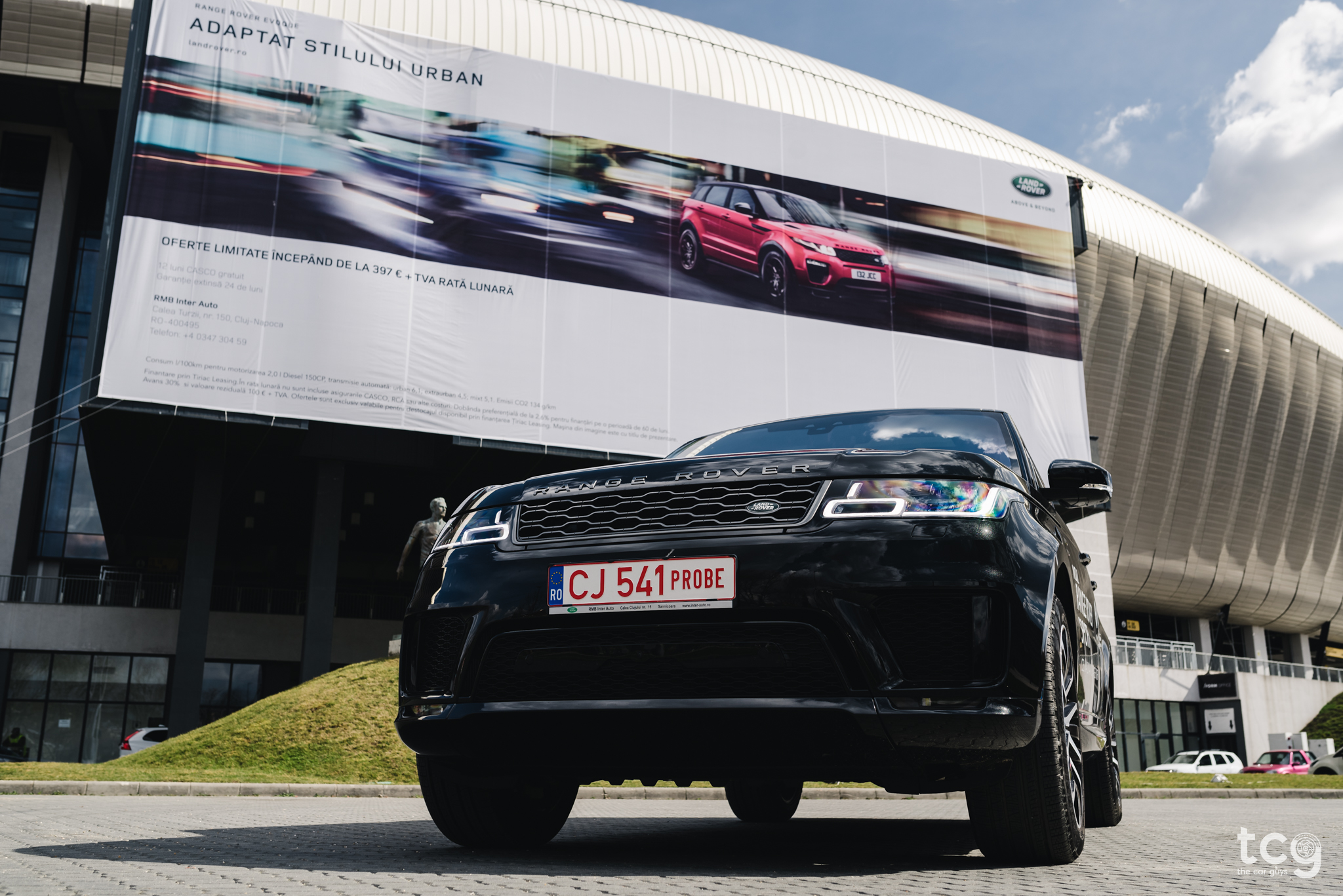 The ZF gearbox is great, it responds to kick-downs quickly and it maintains a very smooth transition between ratios. This transmission is also tuned to select torque converter lock-up as soon as possible to reduce slip and it sends power to the wheel that needs is the most. It's really clever this thing! It also has electronic air suspension which is incredibly good - when set to comfort it's so good you barely feel any imperfection in the road, even on 21-inch wheels. The suspension system offers some pretty impressive wheel travel - 260mm to be exact and it lifts the car so much that I was able to put my head in between the wheel and the wheel arches, very impressive!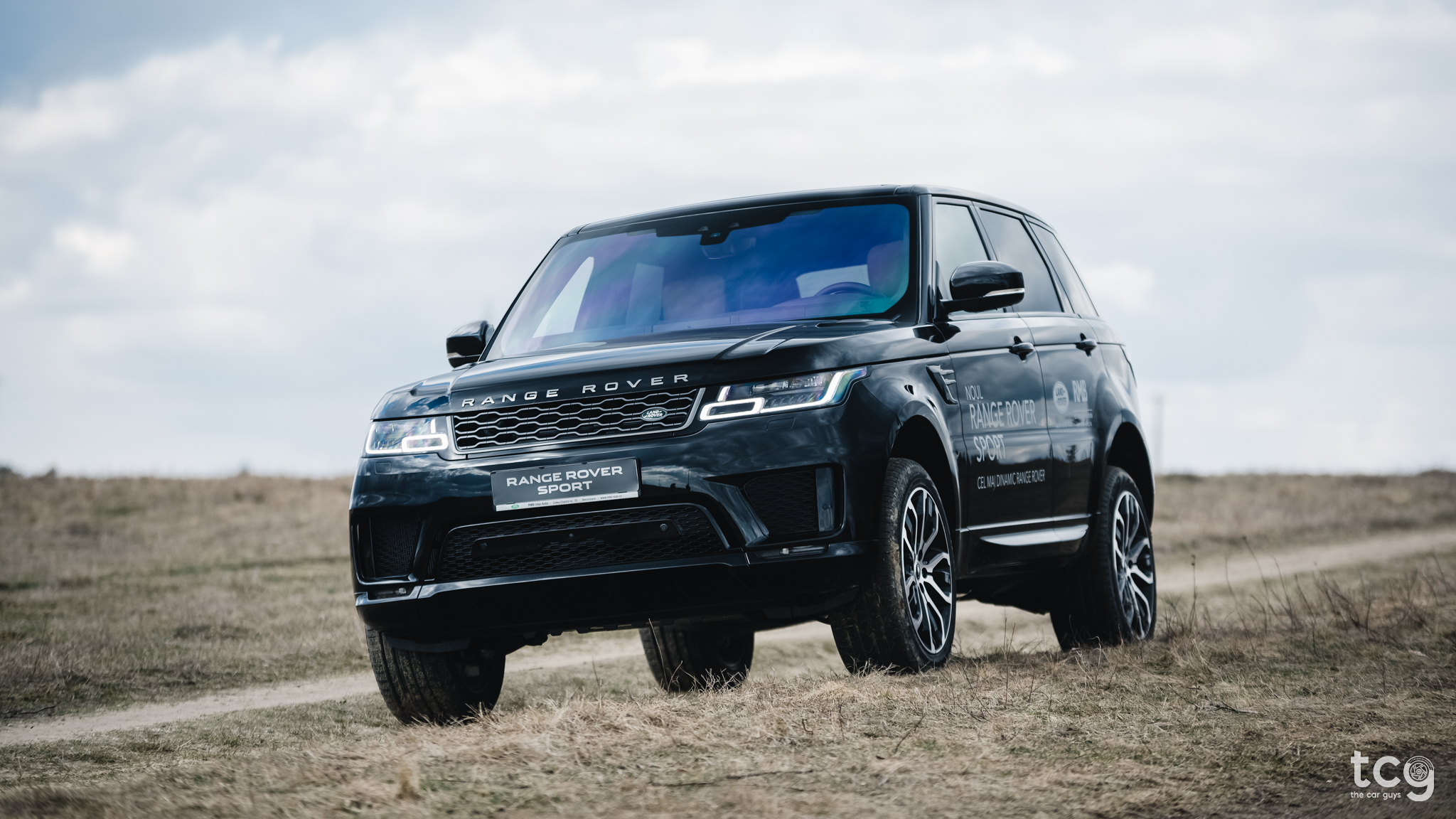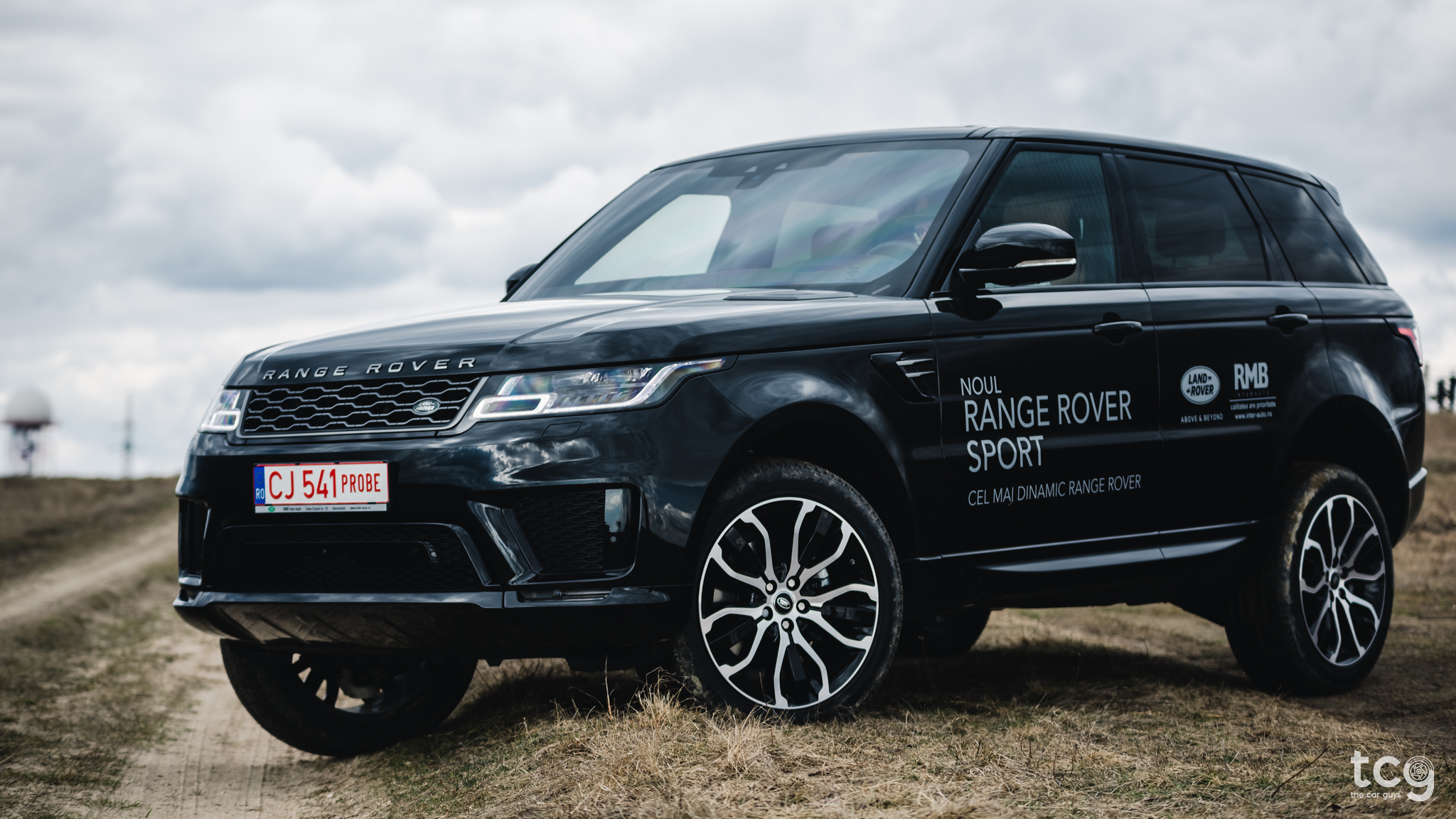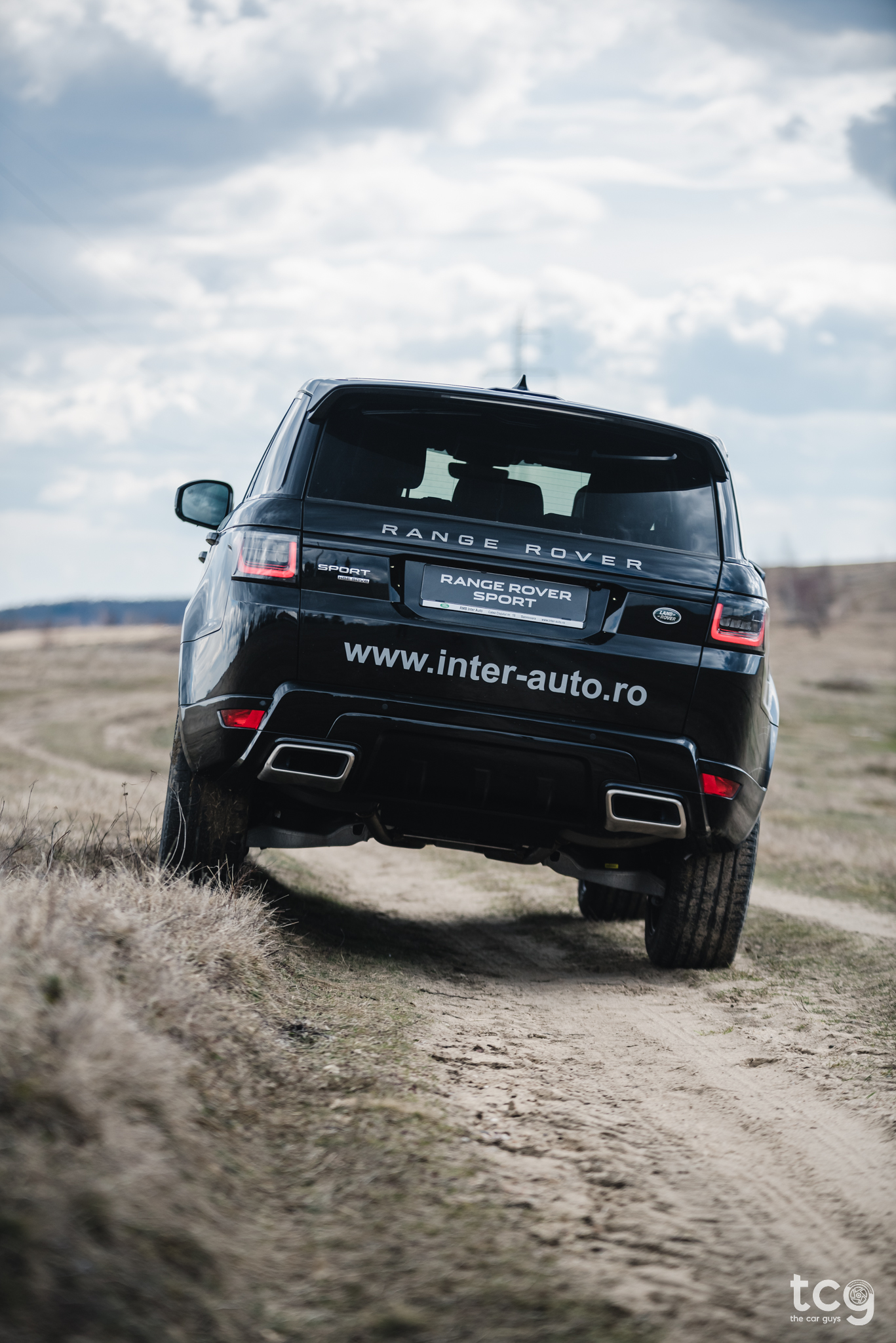 I'm now going to talk about what makes this Range Rover a true Land Rover - the Terrain Response system! What is Terrain Response you ask? Well, it's the system that enables the driver to optimize the car's engine, gearbox, center diff and chassis to match the demands of the terrain it's on! There are 7 modes and they are - Auto, ECO, Comfort, Grass/Gravel/Snow, Mud&Ruts, Sand & Rock Crawl! We only tested 4 of the 7 modes because, well - there's no sand in Cluj, it was too clean (and too new) to go through mud and we can't quite crawl rocks with it - we're not Top Gear, you know? But with those that we were able to test, everything worked as intended!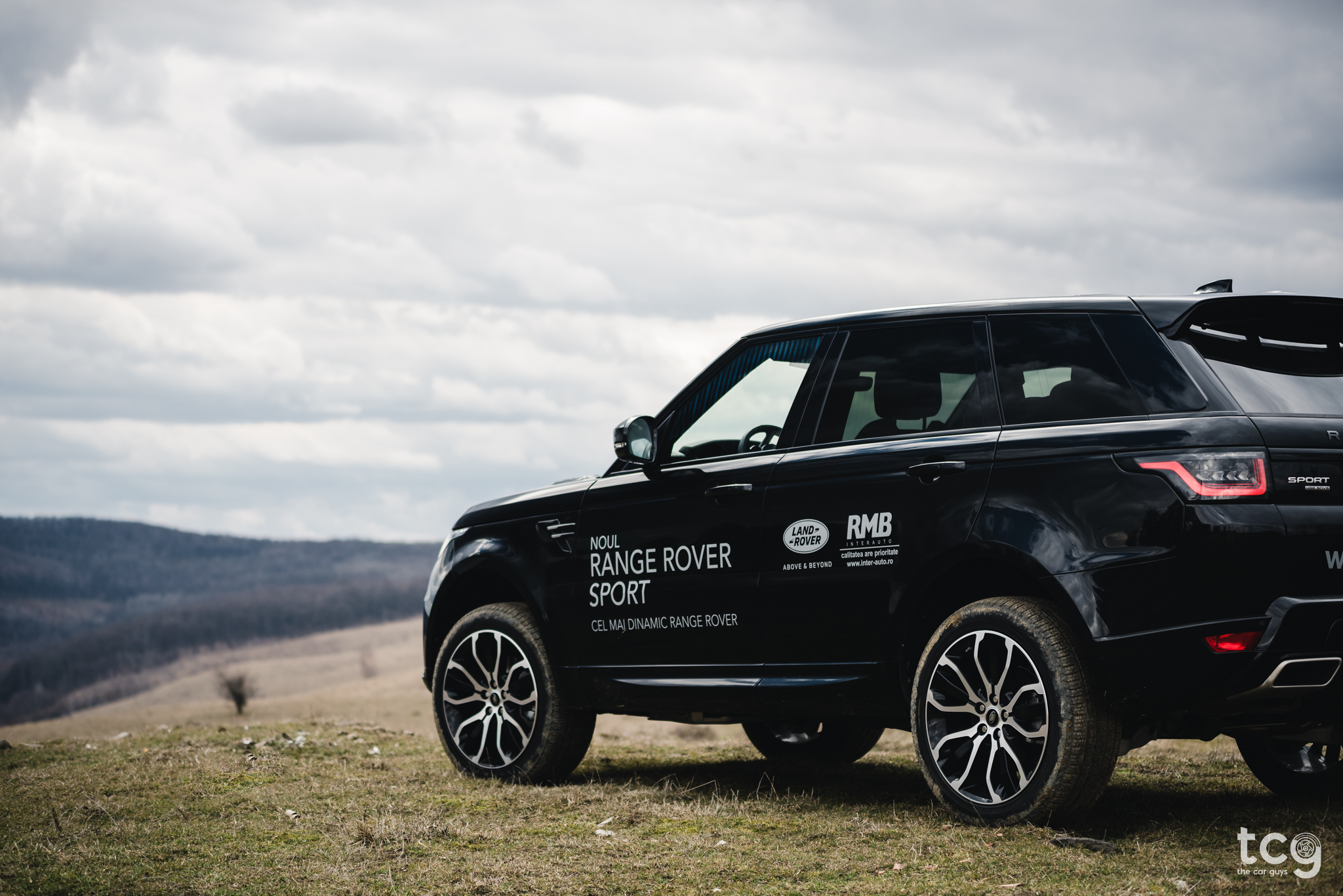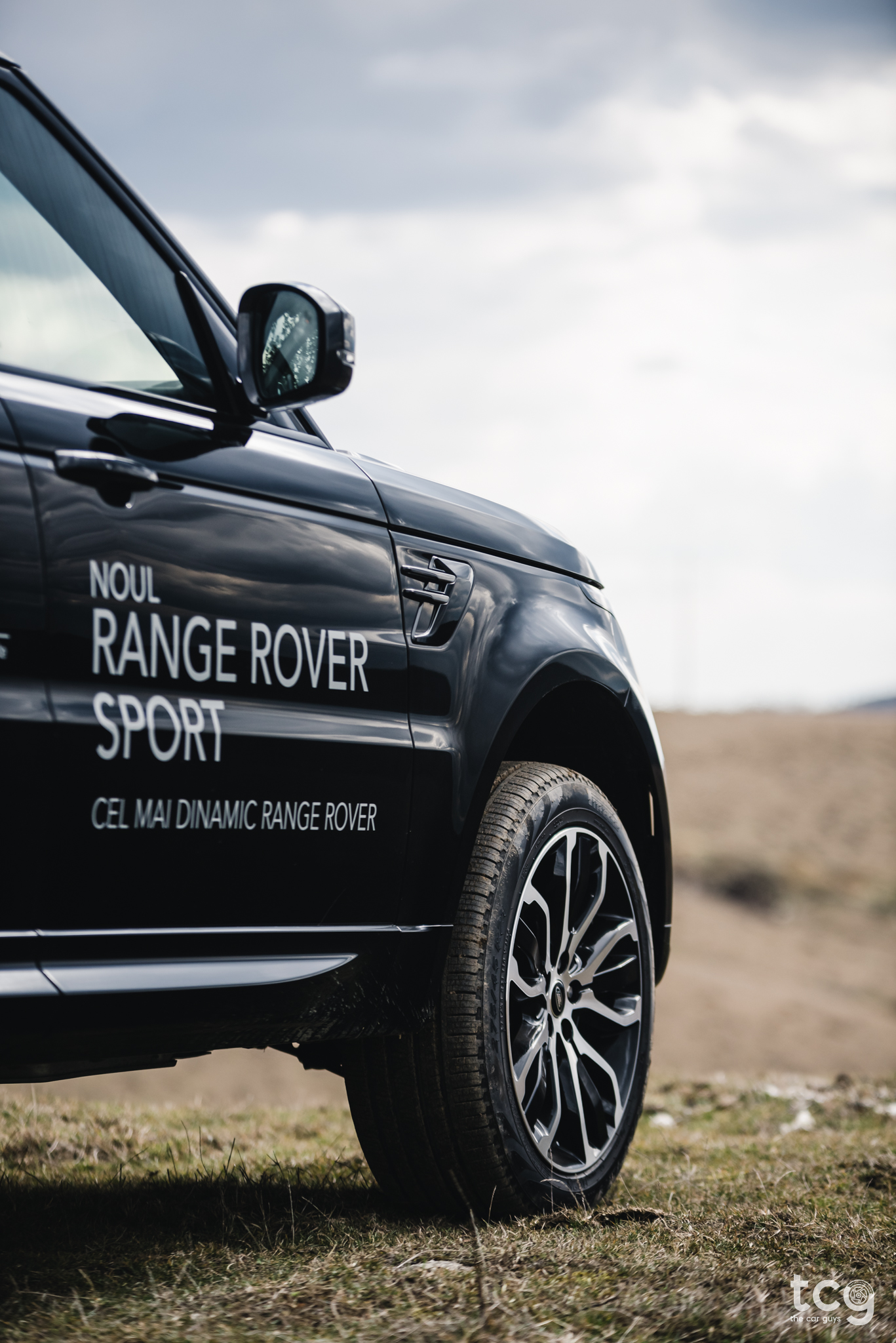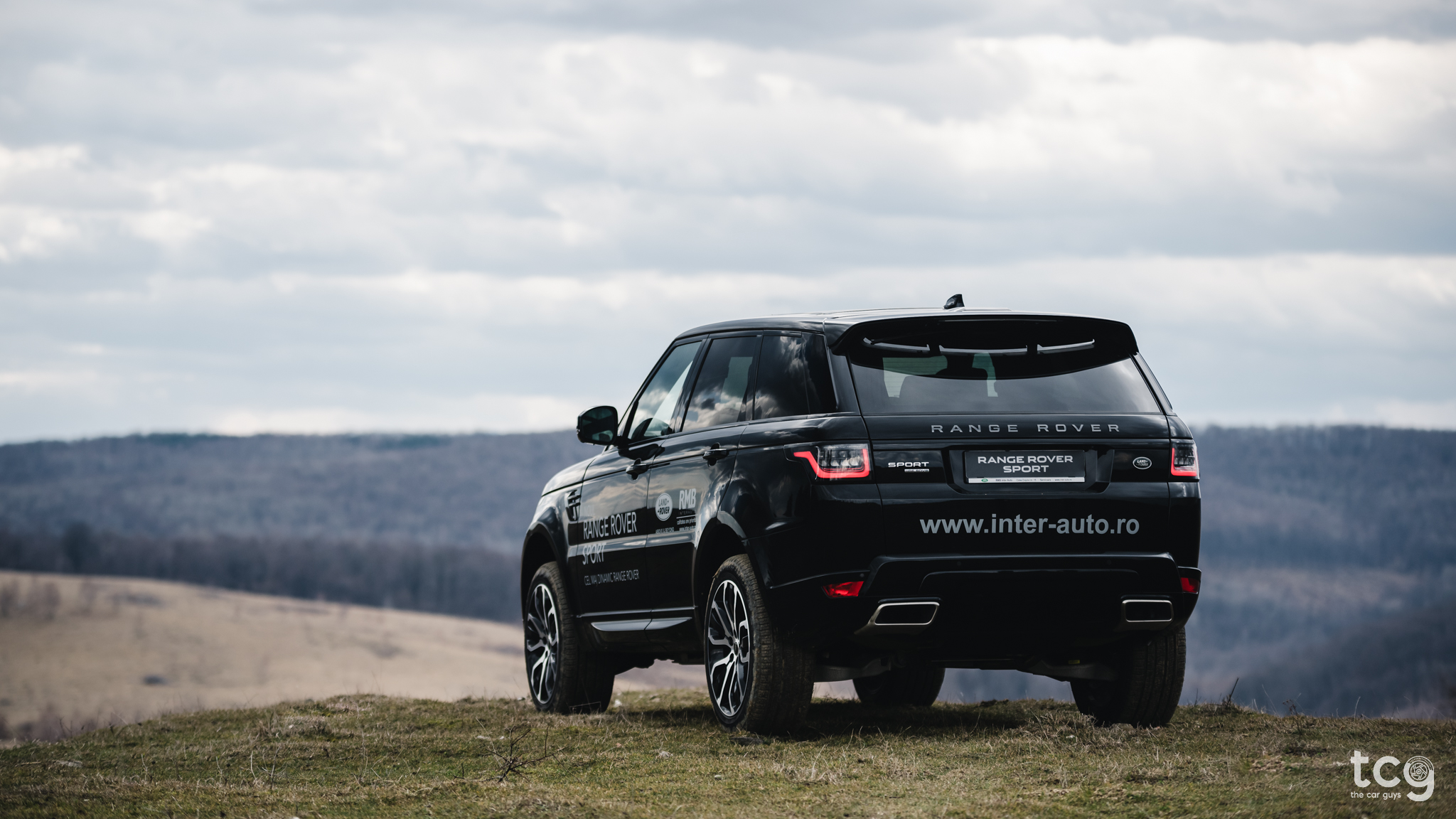 Moving to the interior I can honestly say I like pretty much everything except for the color this car was specced in - brown interiors are really not my thing. If you like it, kudos, but I really don't! You can't fault the quality though - everything you touch feels premium, posh and expensive!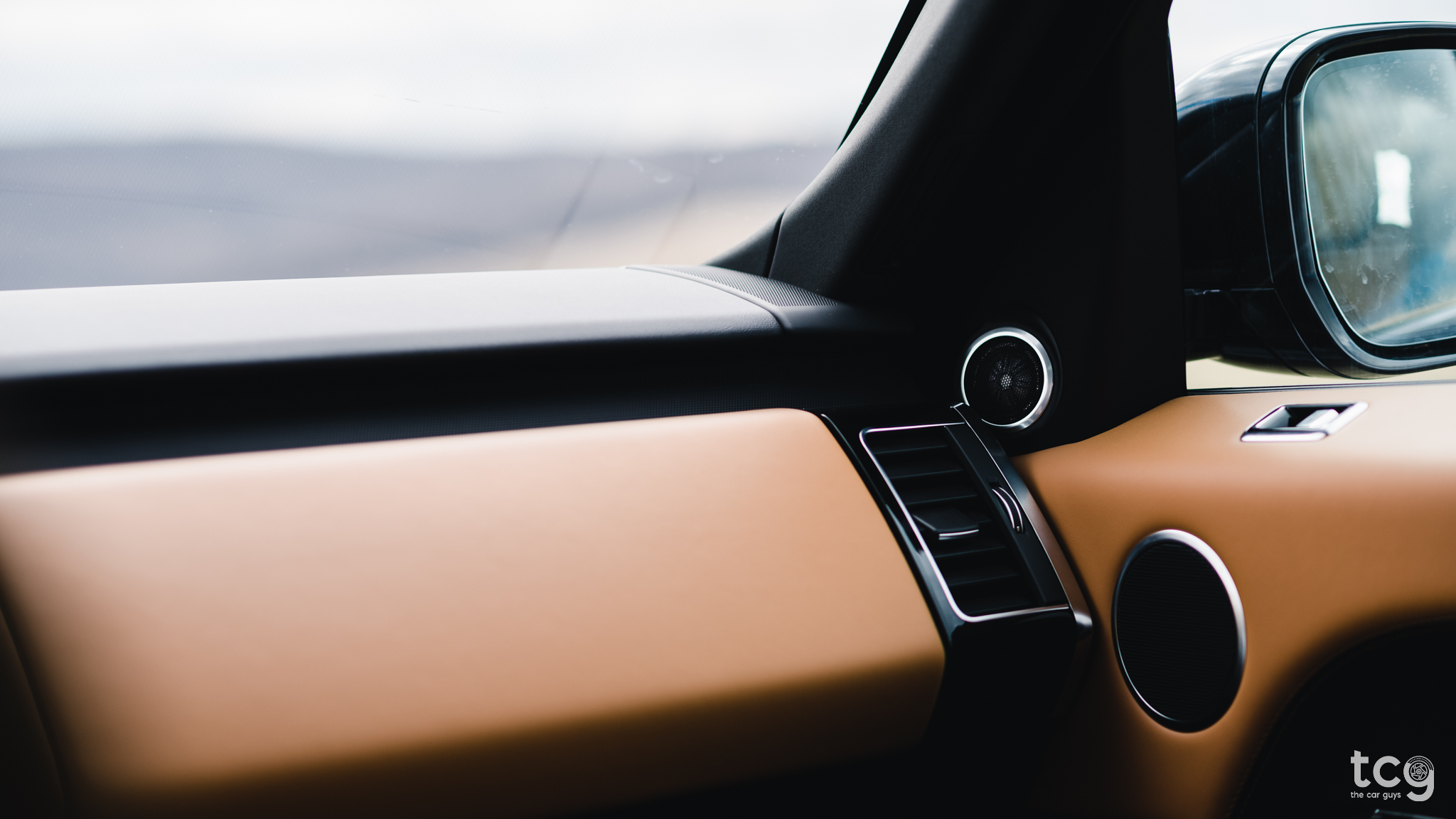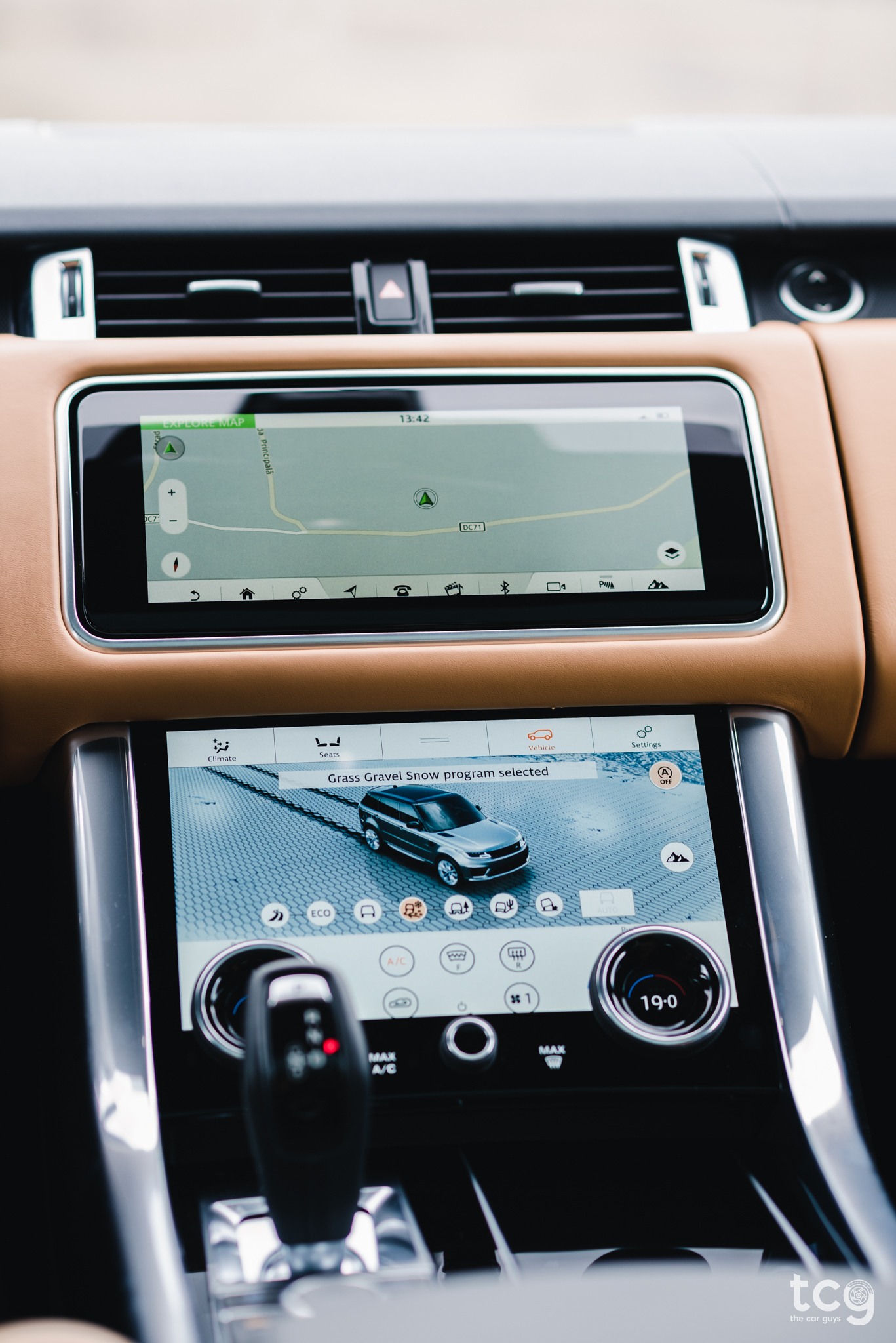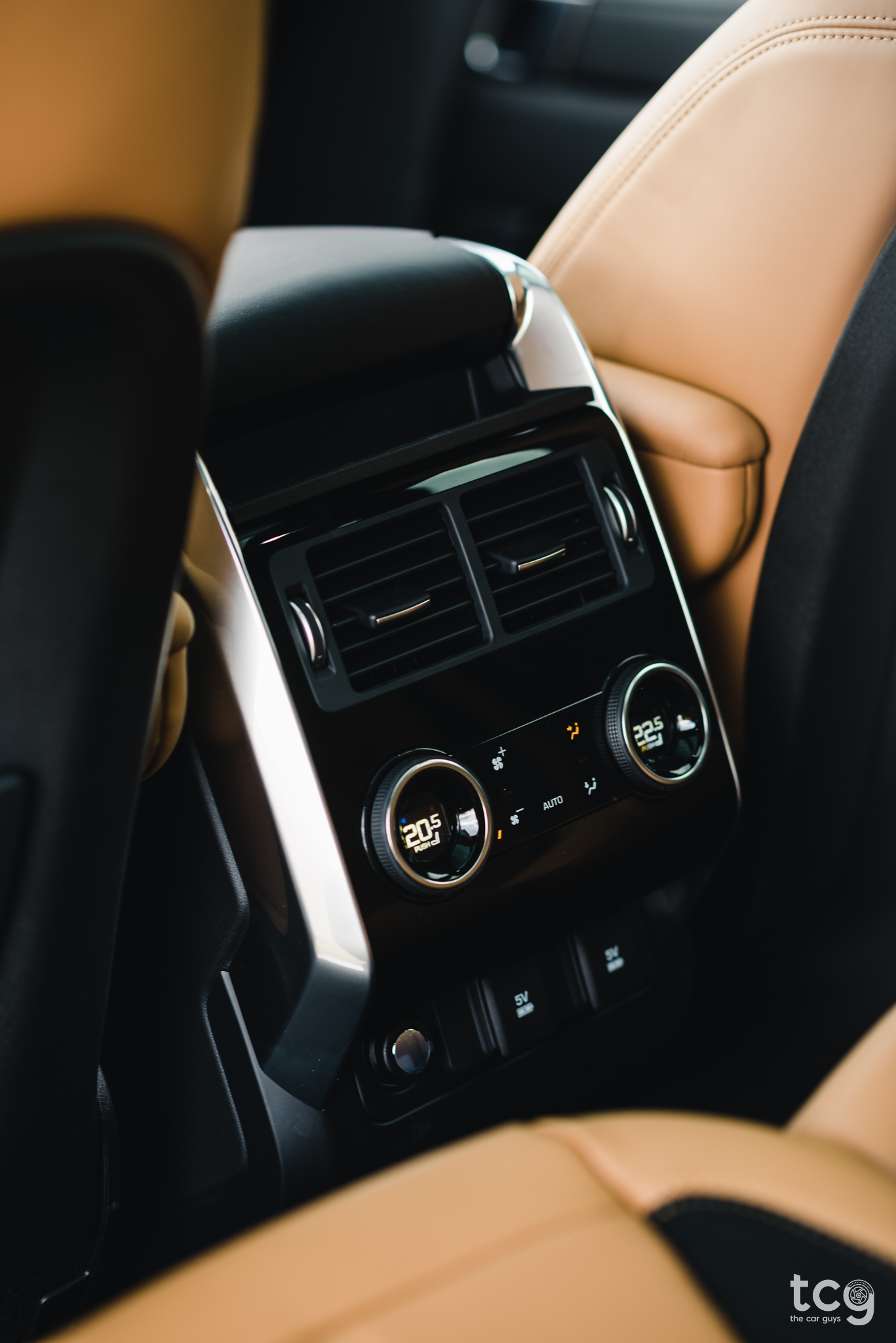 You really get what you pay for with this RRS - the seats are very comfortable (heated and ventilated), the climate controls have a very satisfying click sound to them, the steering wheel feels great and they finally, FINALLY switched to a more conventional gearbox lever, not the old bump that used to pop-out of the central console. The most impressive feature for me though was the sound system - it's the best sound system I've ever heard, in any car, period. The amount of bass and the sound quality is so clear we could not believe our ears!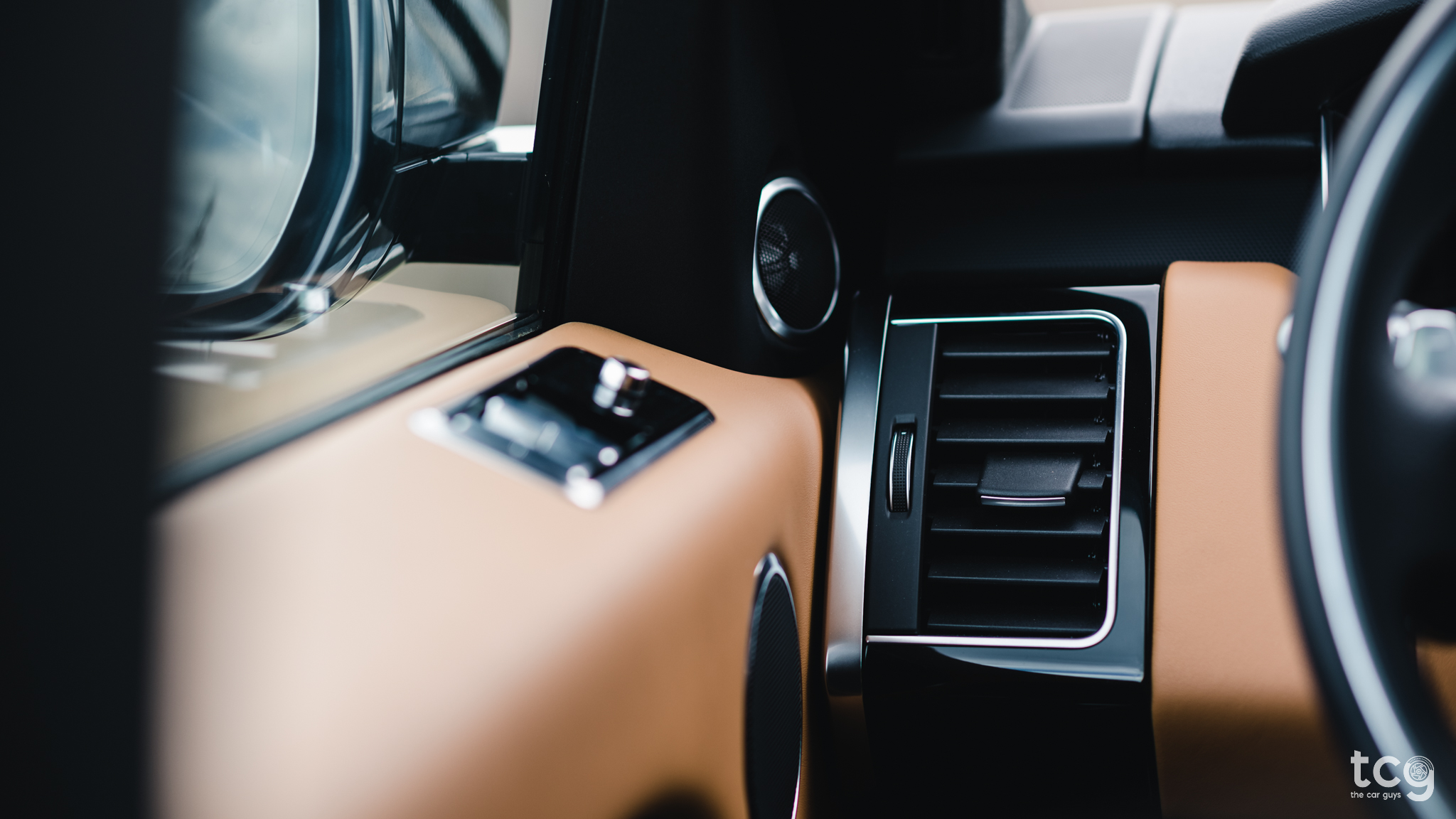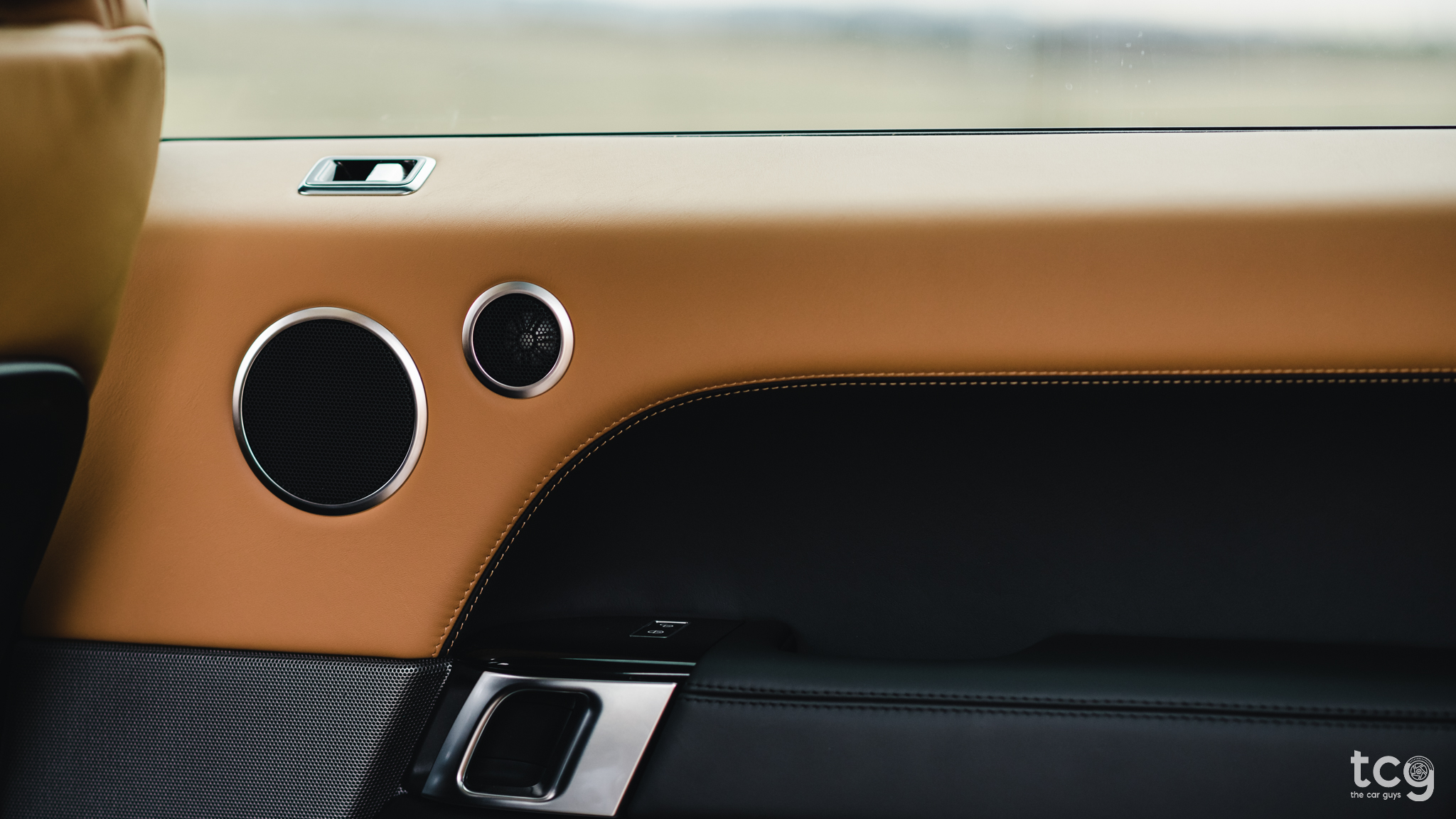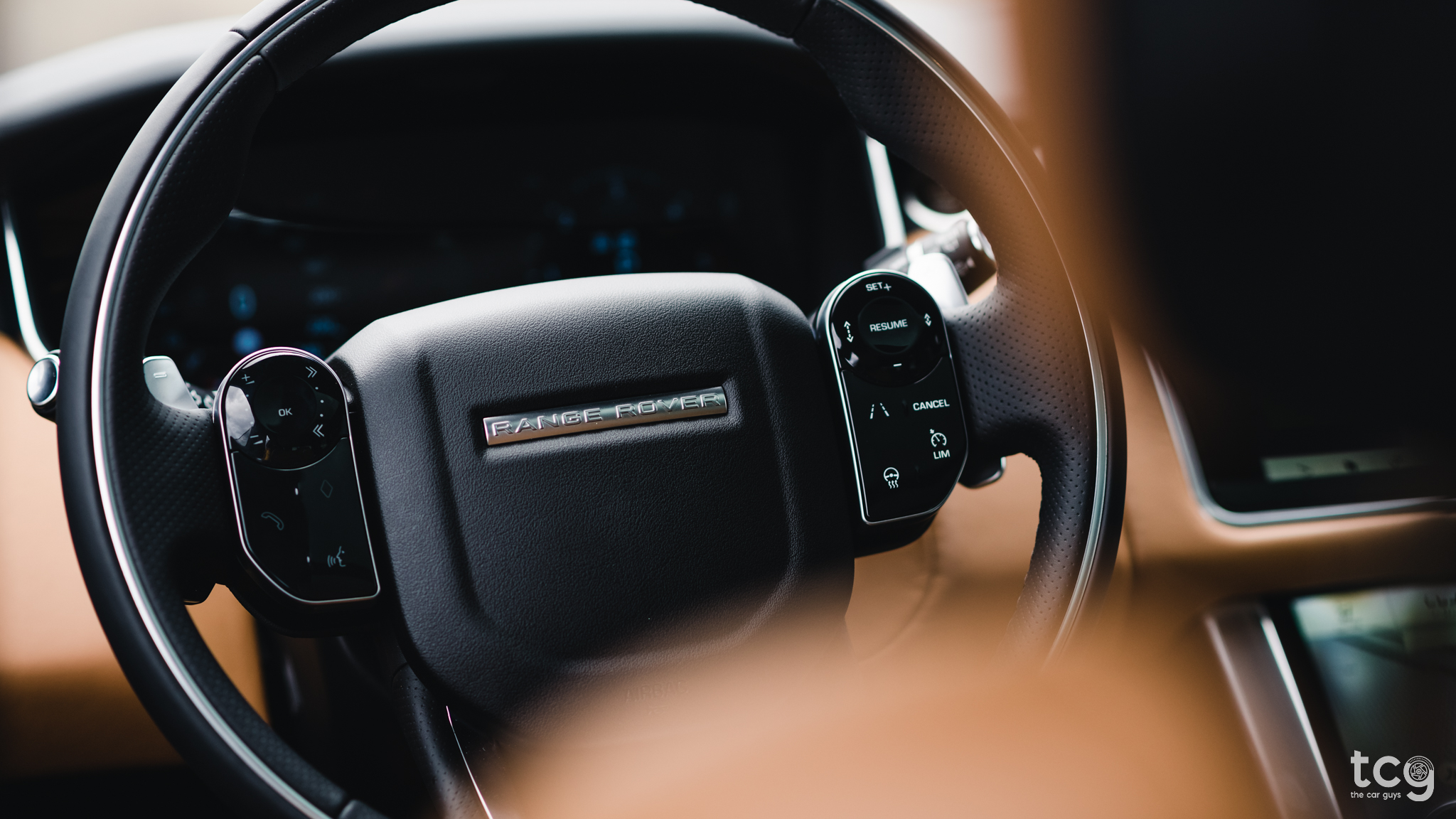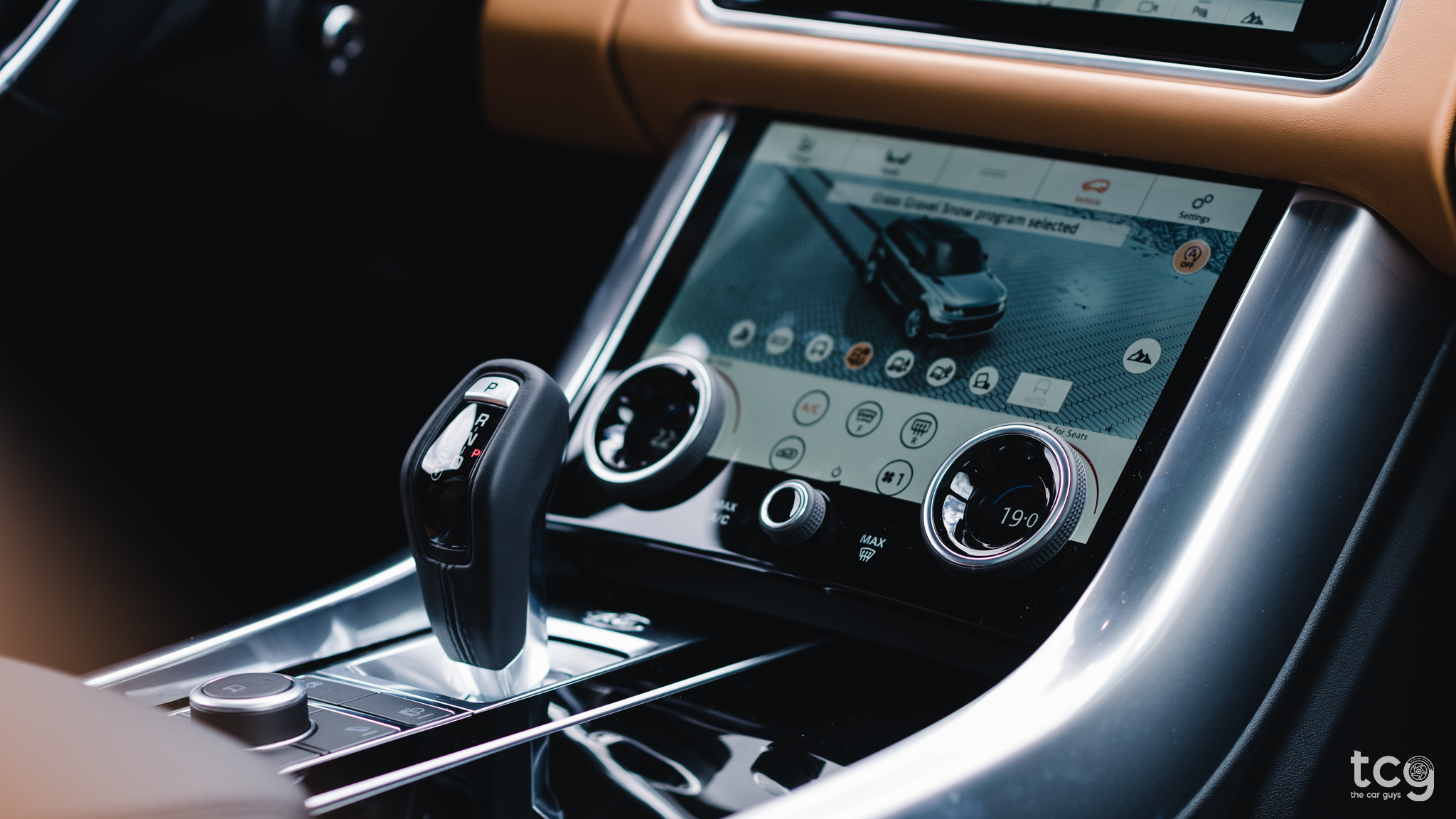 If I were to nitpick and try to find a few things I don't like about the interior those would be the plastics that are glossy which means they will get really scratched in time, the central console is a real fingerprint magnet and the screens, even though they look incredibly sharp, they're sometimes laggy and the software didn't perform that well when we drove the car. I also don't like that plastic trim on the steering wheel, the fact that the infotainment system is a little difficult to use on the move and, because it's all touchscreen instead of physical buttons, it takes a while to get used to where everything is located.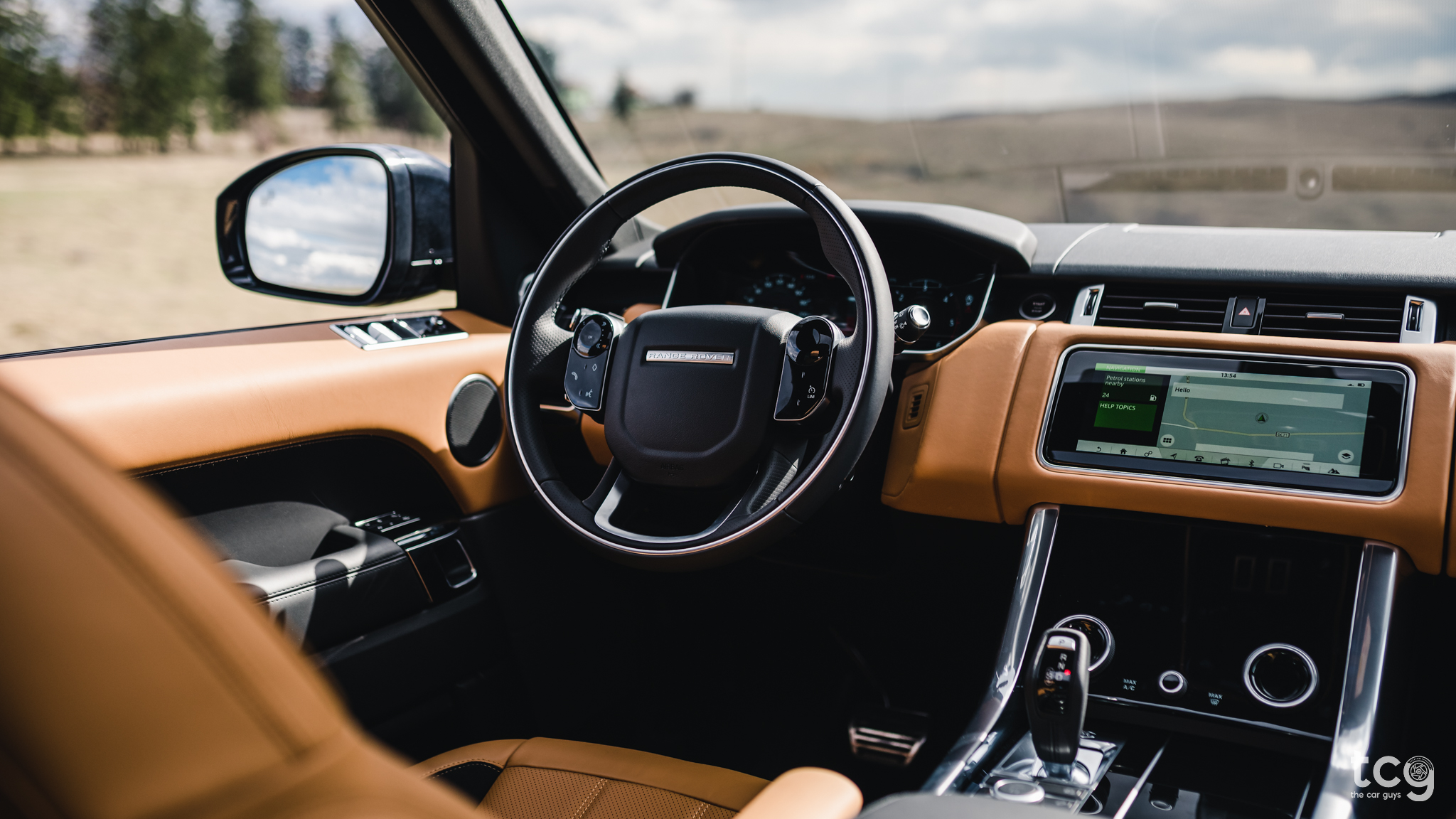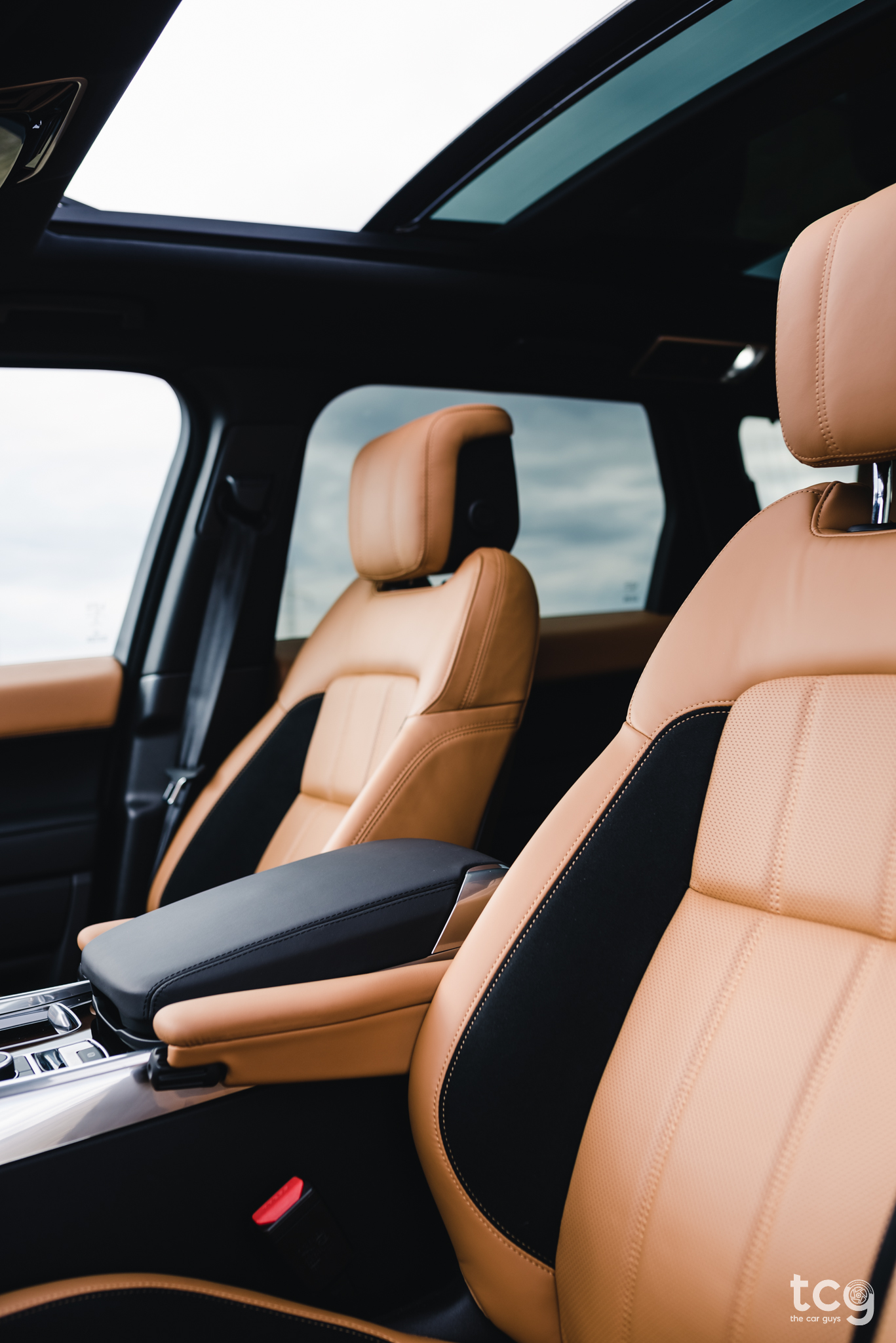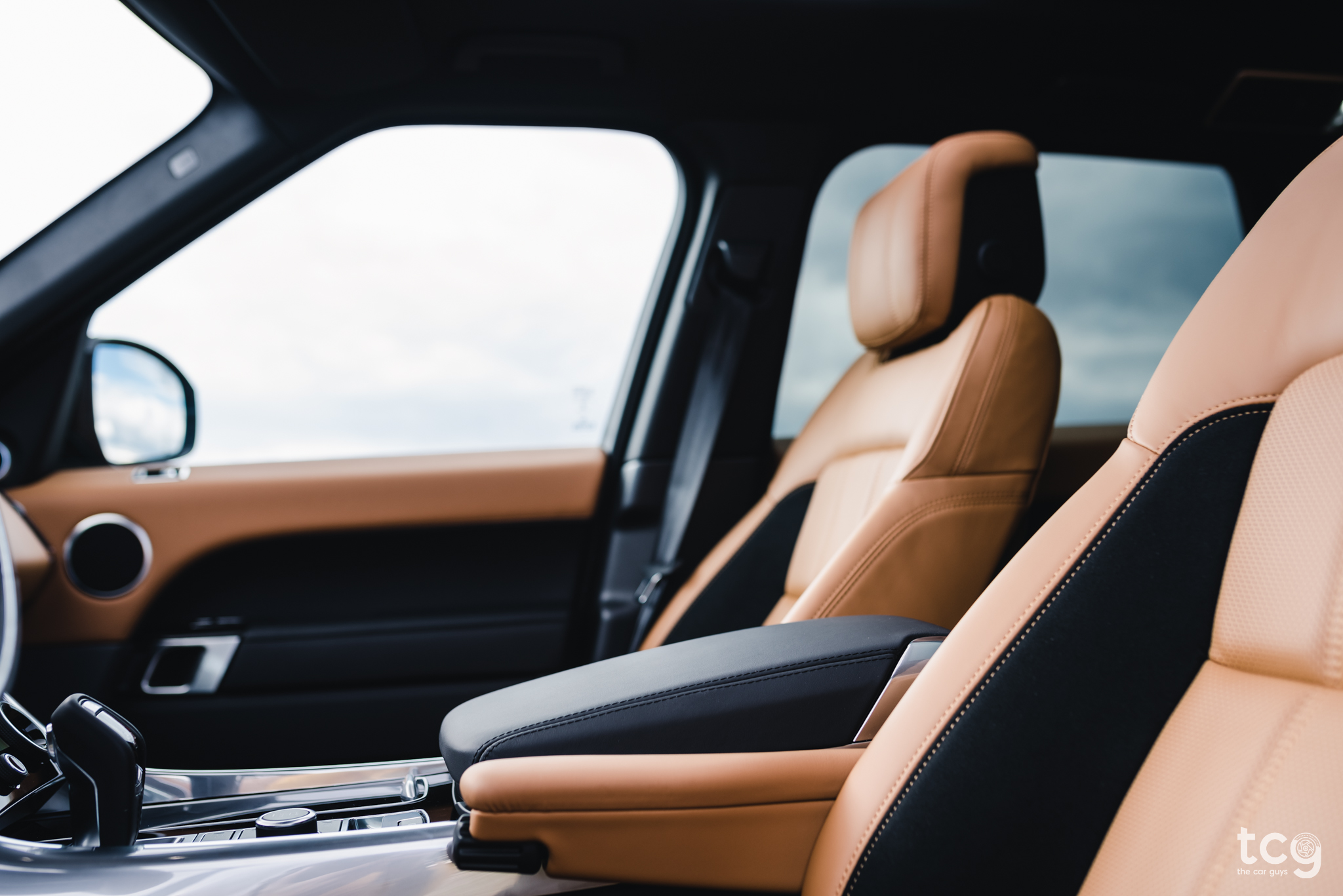 Now let's talk about interior room and there's really not much to talk about because everything can be summed up in just three words - MORE THAN ENOUGH, and that's really no surprise. Room in the front is exceptional and I had no trouble getting comfortable but the amount of room in the back is where things get interesting. You can really stretch, sleep, play soccer - whatever you want, it's just that big! Boot space is 780-litres with the rears seats upright and 1,686 with the rear seats dropped down. It's really more than anyone would ever really need!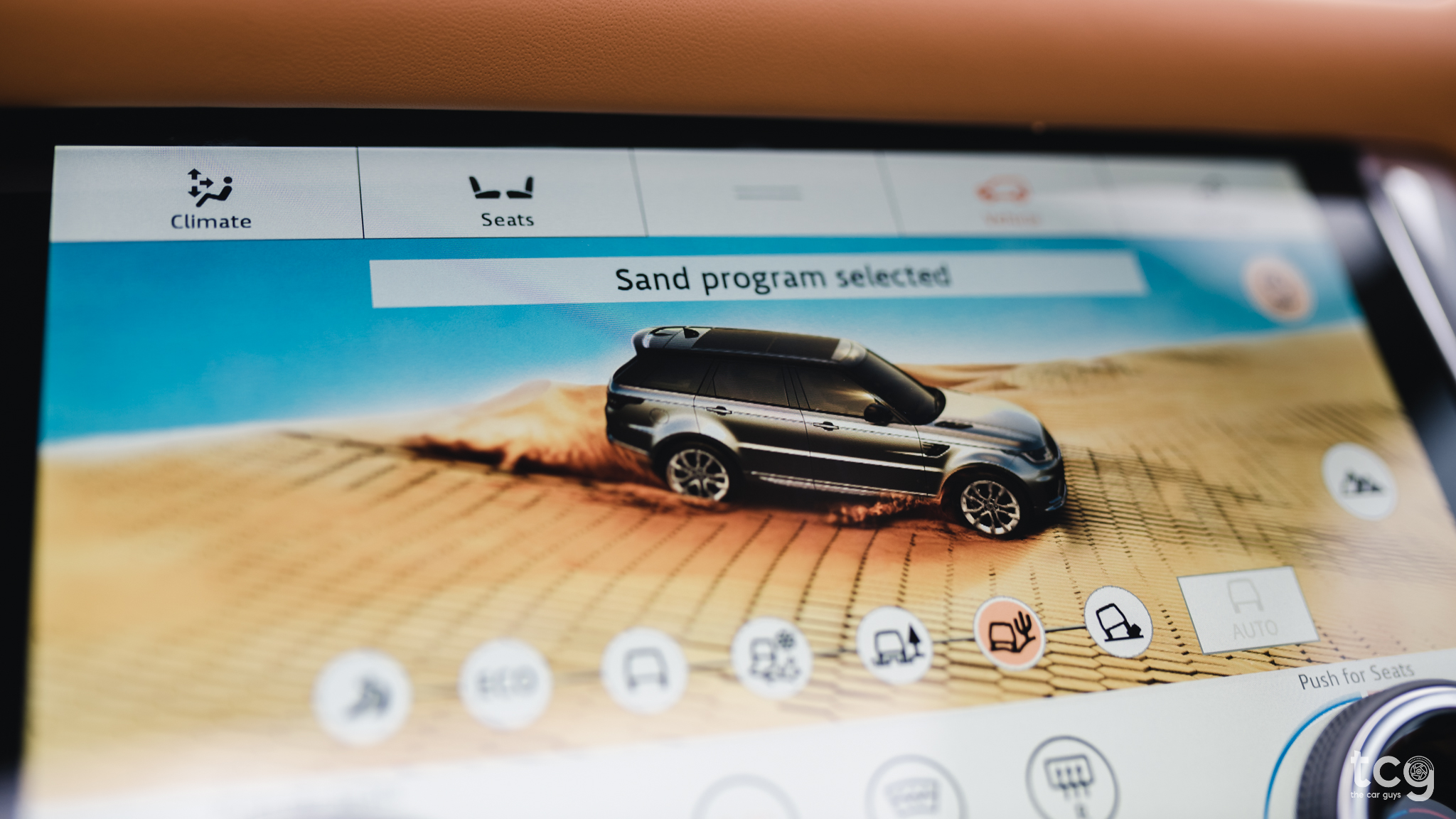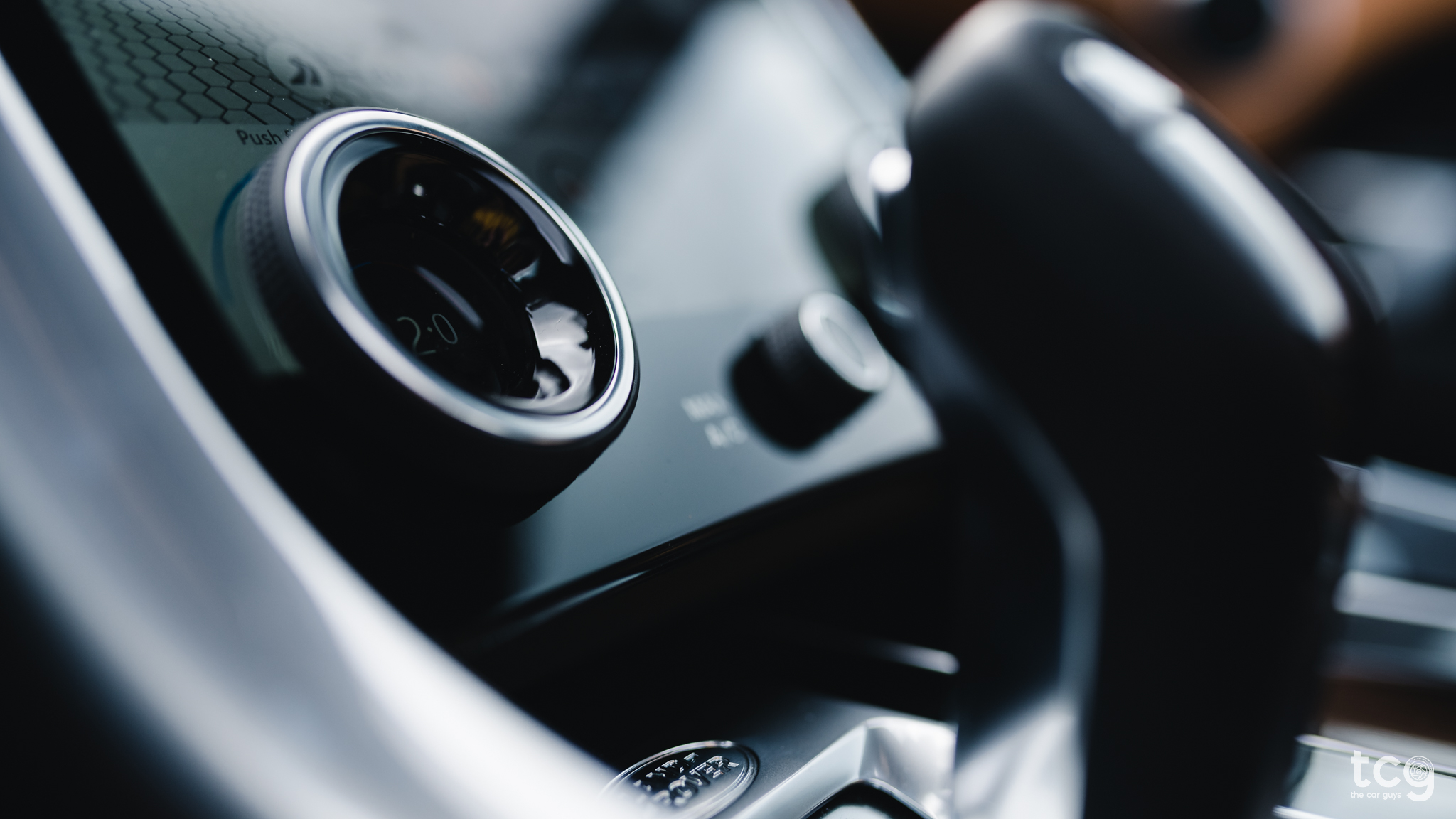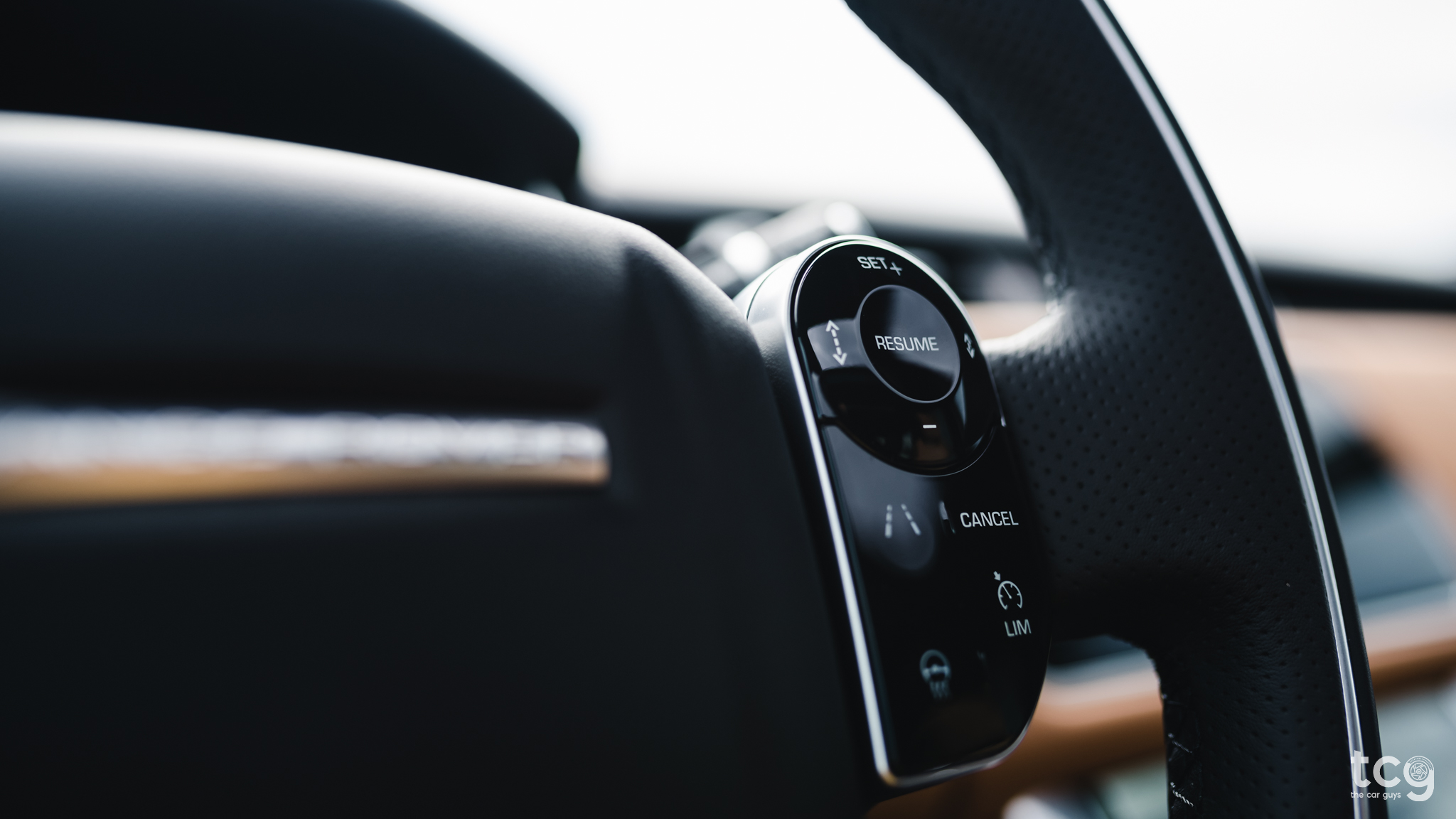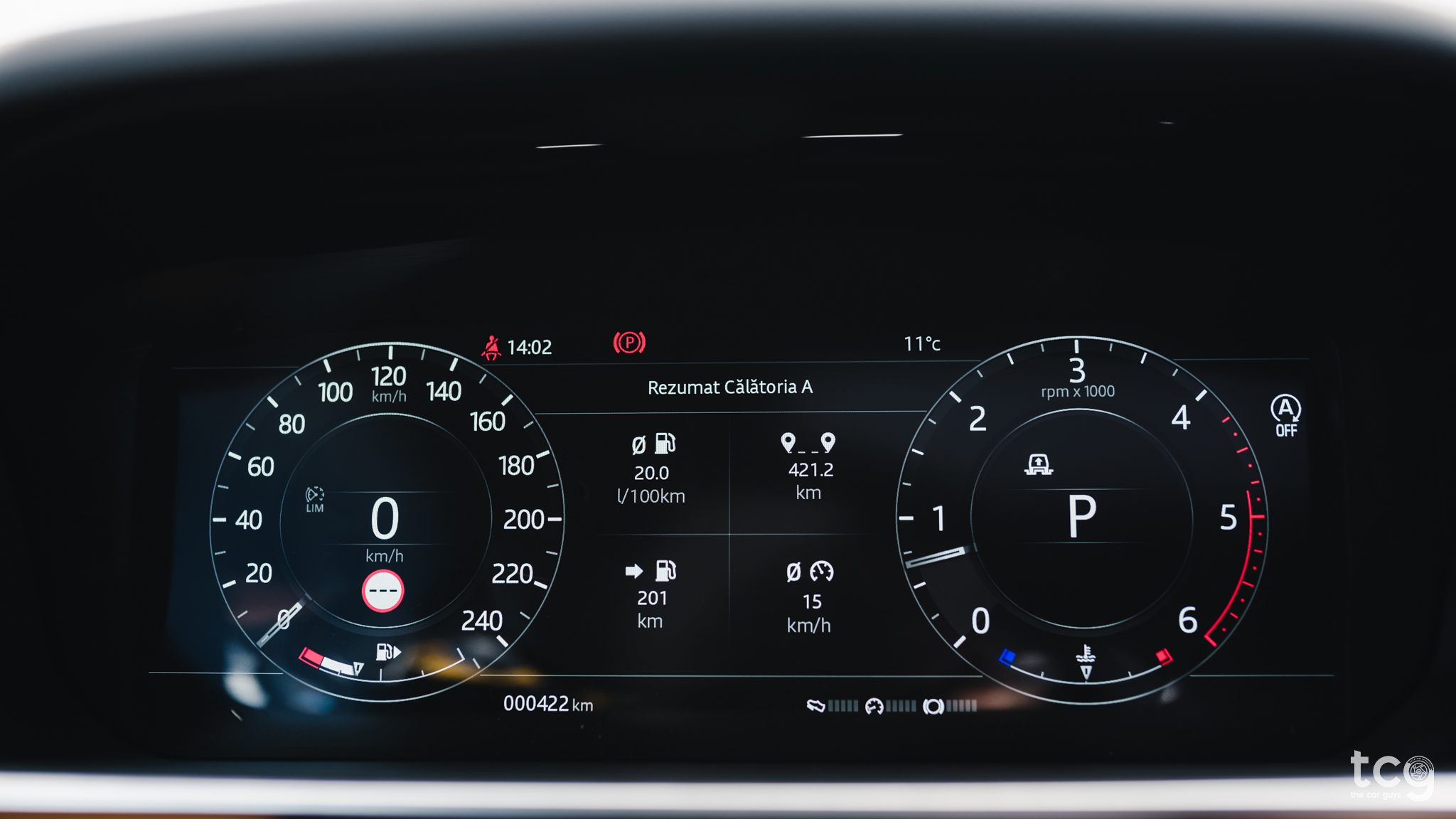 ---
3 things I really like about the Range Rover Sport:
How it looks - I think this is one of the best looking SUV's on the market right now!

How premium the interior feels - very posh!

The performance is very impressive for a car this size!
---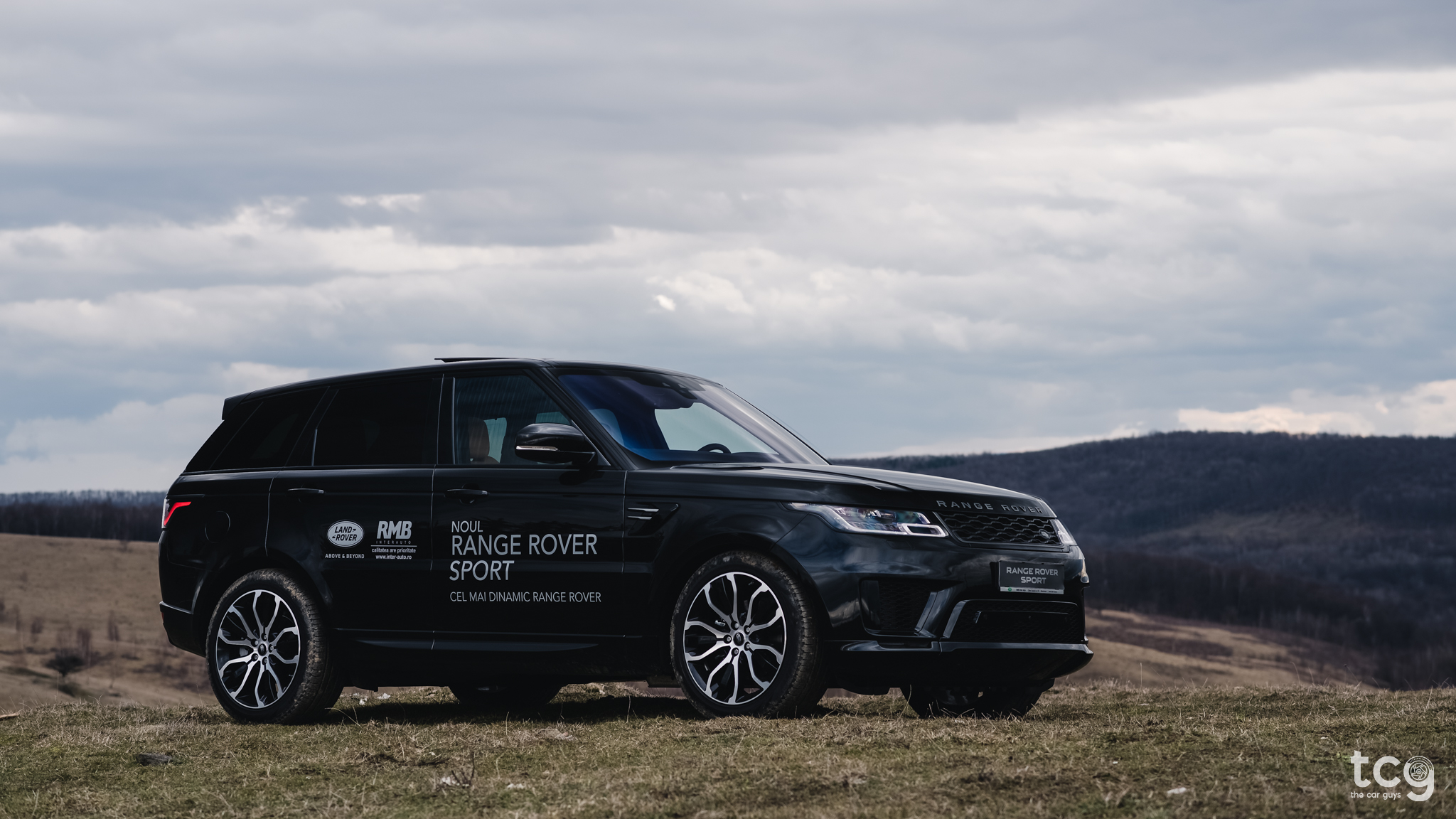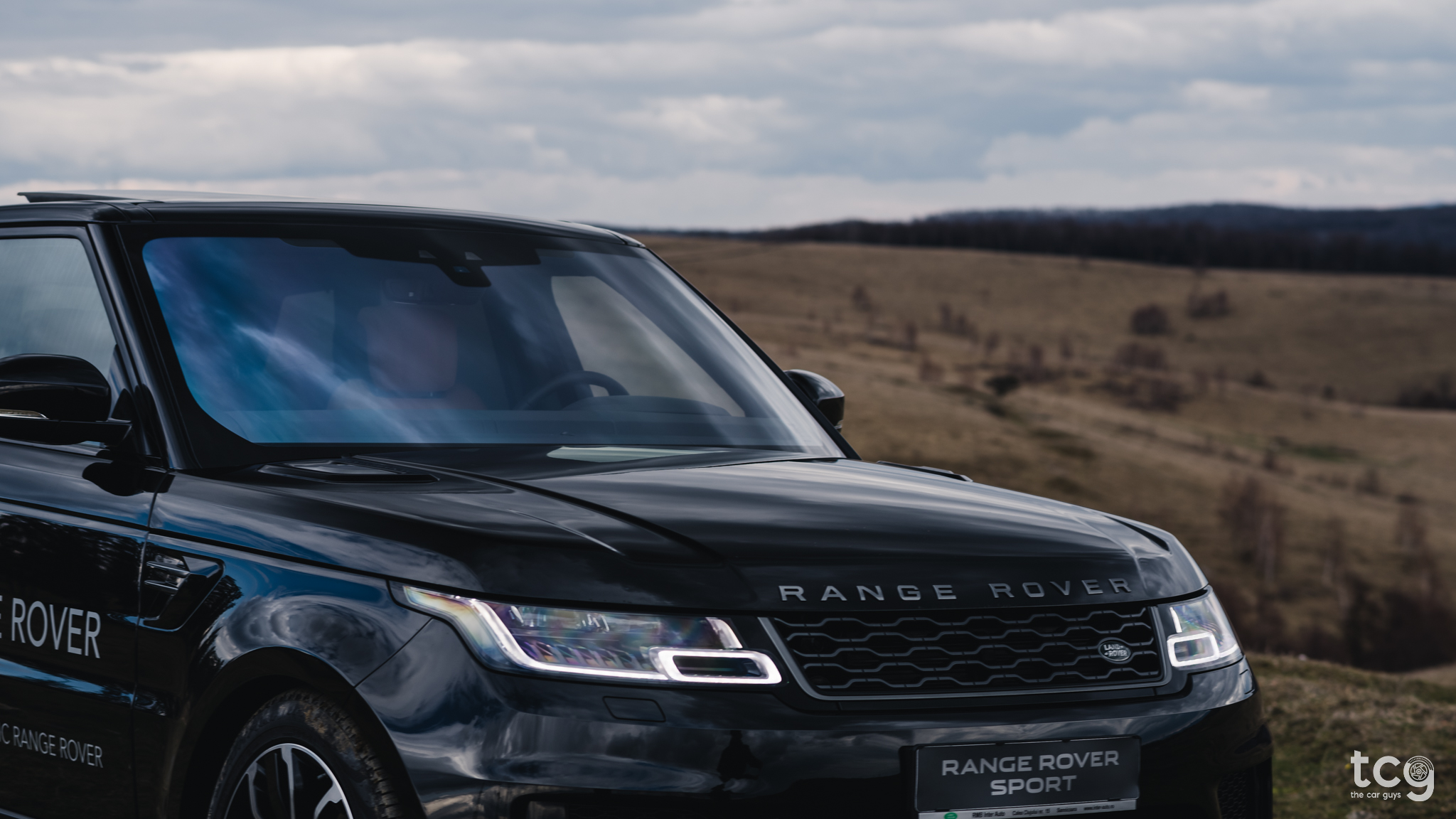 ---
3 things I really don't like about the Range Rover Sport:
Some of the plastics are glossy which means they'll get really scratched in the long run.

The infotainment system is a little laggy, looks great, but doesn't always work as it should.

I'm not particularly fond of these new steering wheel buttons, I found them a little weird to use!
---
Would I get this car? Ooooh yeah - if I had that sort of money just laying around, I would definitely buy one! It's one of the best SUV's I have ever driven and it's worth every penny!
---
Price of the tested model: €109,000 (VAT included).
Engine(s) and Gearbox: 3.0-litre V6 Diesel engine (306HP and 700NM of torque), 8-speed ZF automatic gearbox.
---
Thank you Land Rover Cluj for lending us the car, we really appreciate it!
Photos by: Dan Grigore
---