What is it about the Range Rover Evoque that makes it so special? I've always hated it to be honest - never really liked the way it looked and I hated the convertible version even more … until now. This new Evoque however is absolutely brilliant - not all of it of course, there's still a few bits I don't really like but I think it's a huge step up from the previous model.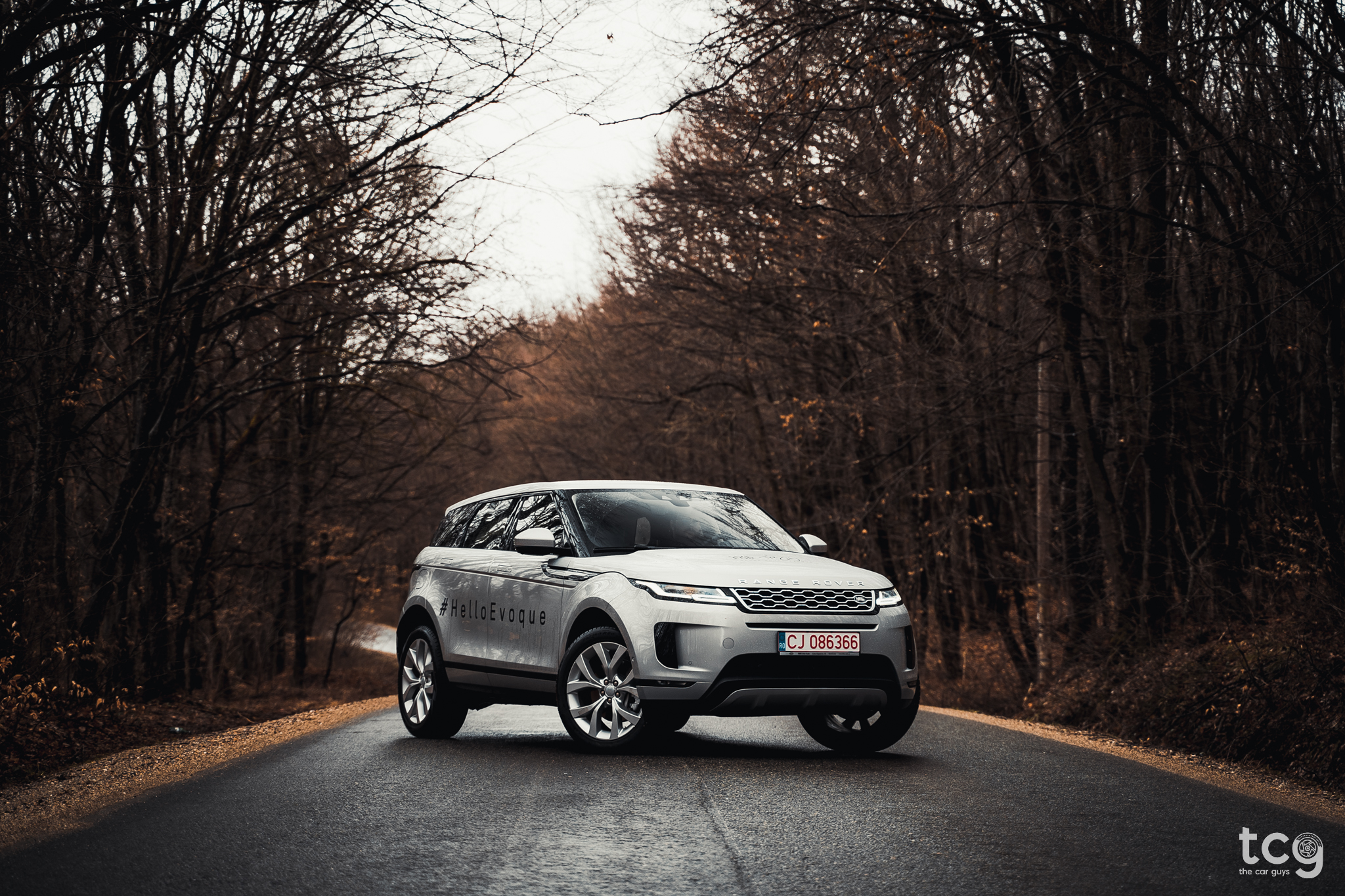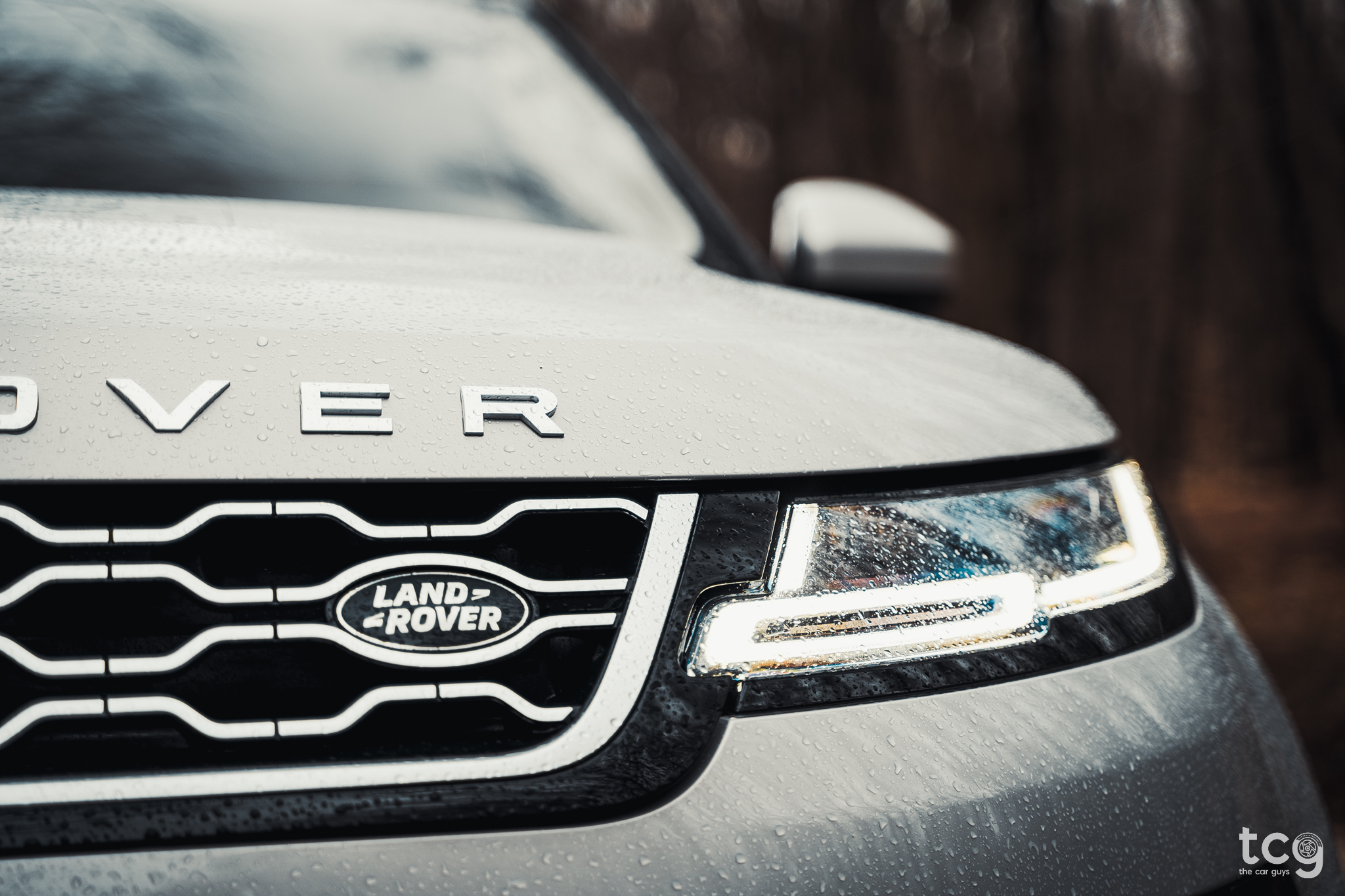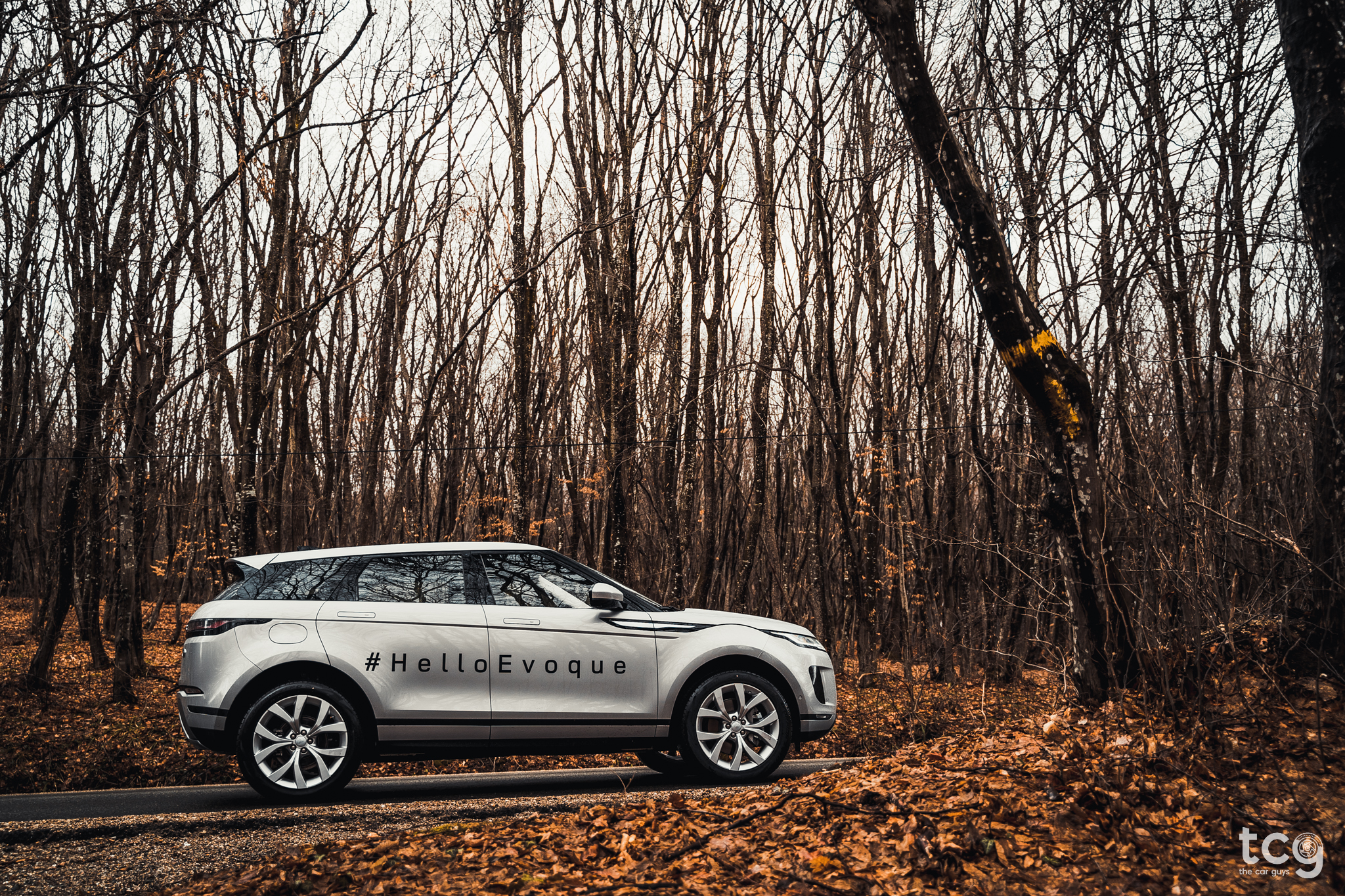 Design-wise, I think this is the best looking car in its class - just look at it! It looks exactly like a Velar, but smaller, and you can't really fault it. I love the flush door handles that pop out for you to pull, the huge wheels look great and the overall size and shape of the car are really appealing if you ask me!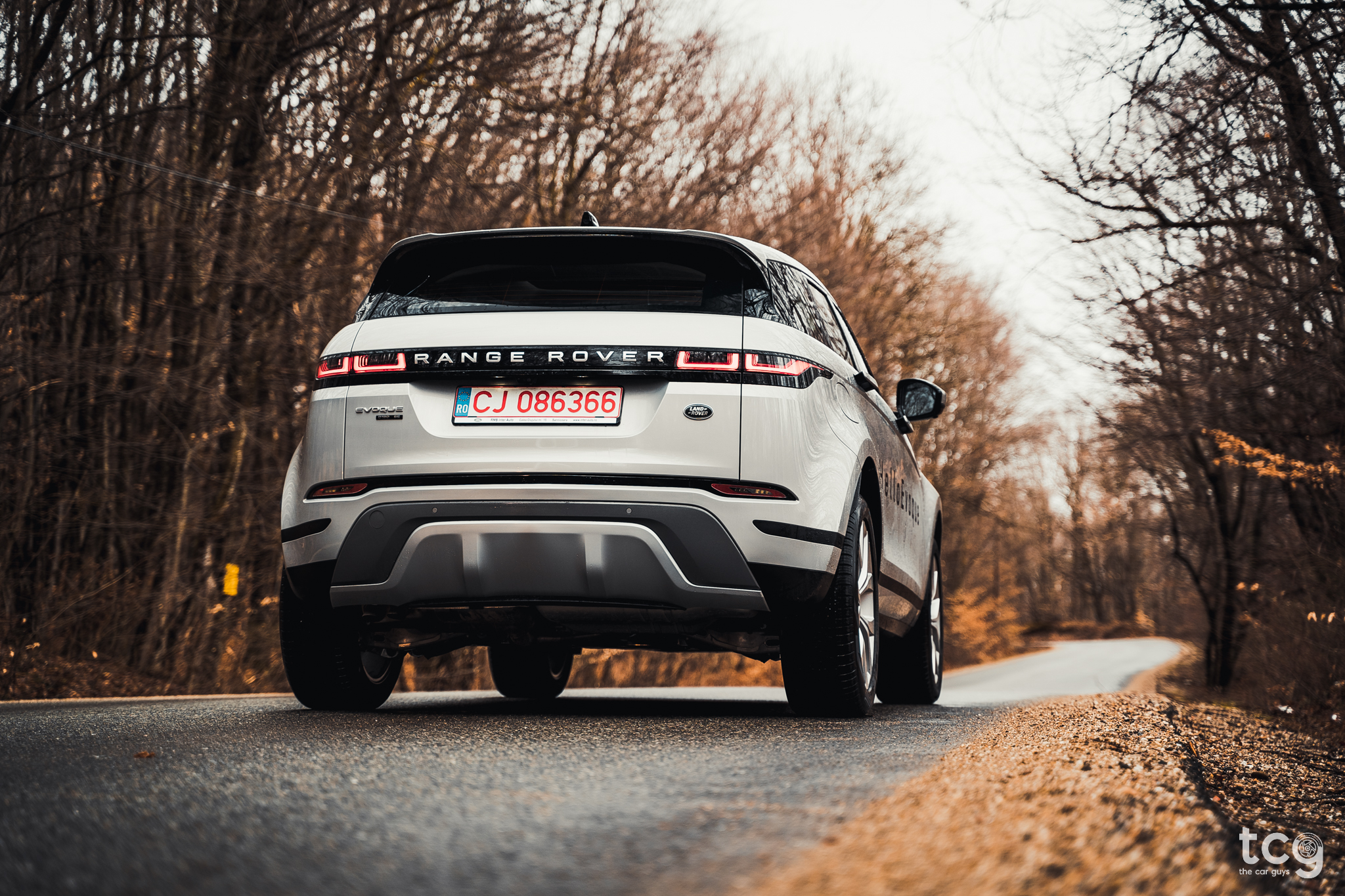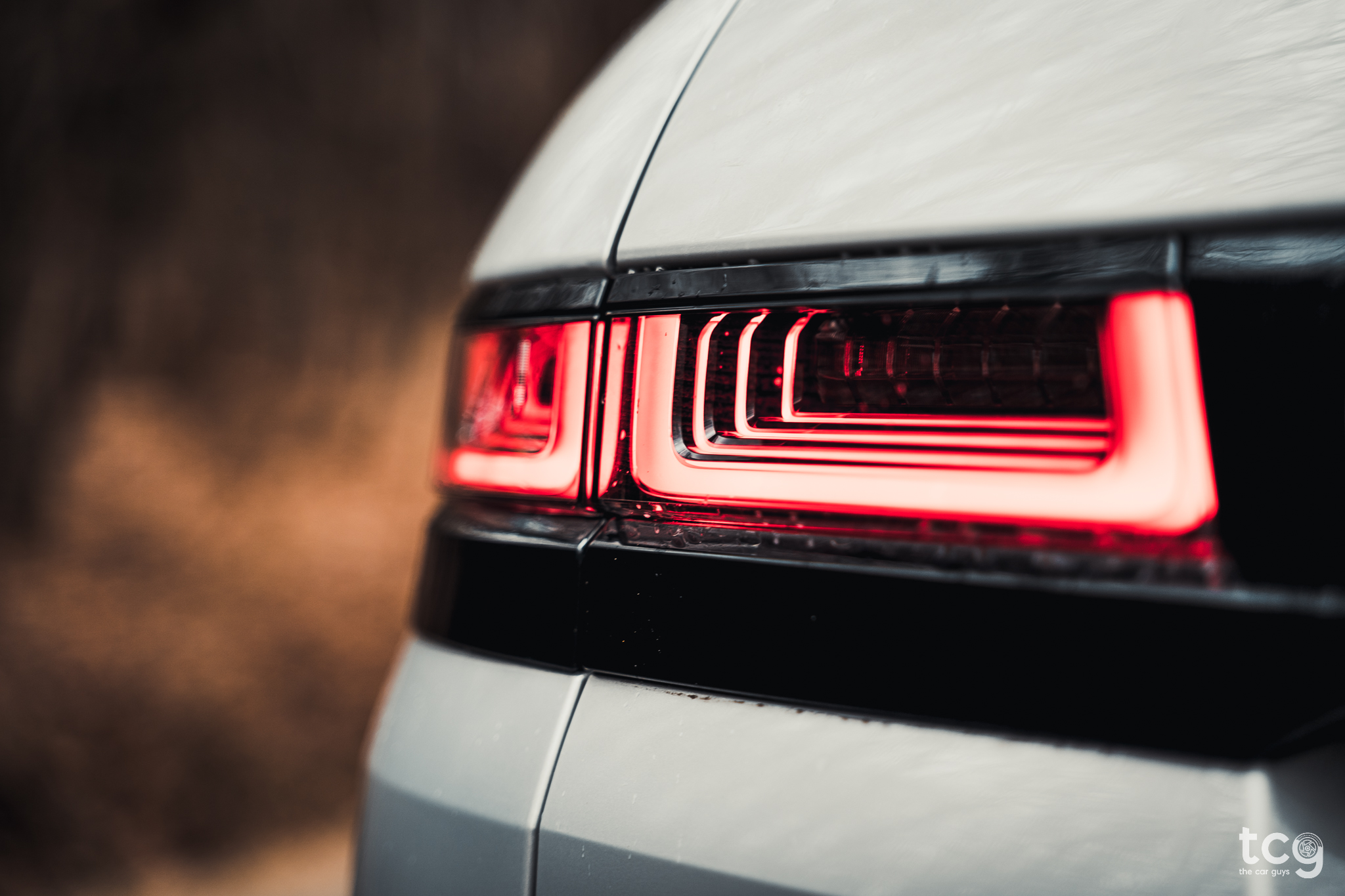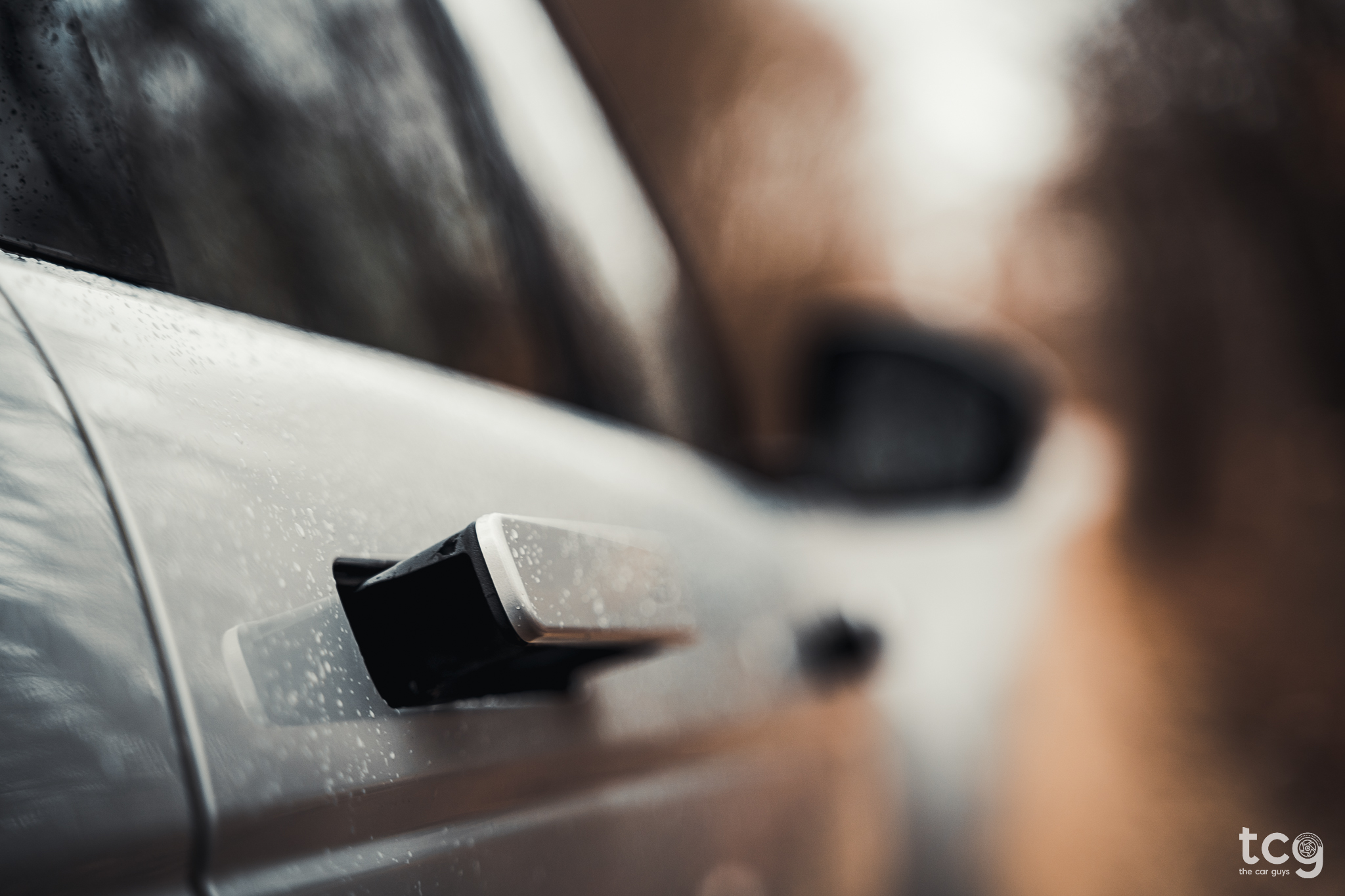 So far, we've only tried the 2.0 litre diesel deemed D180 that has 180HP & 430NM of torque coupled with a 9-speed automatic gearbox and 4-Wheel Drive. It might not sound like much, but believe me when I tell you it picks up speed relatively quick considering it weighs around 1,900kgs. The 0-100 km/h time is around 9.3 seconds (not that this matters too much for someone who buys a car like this) and the top speed is 205 km/h.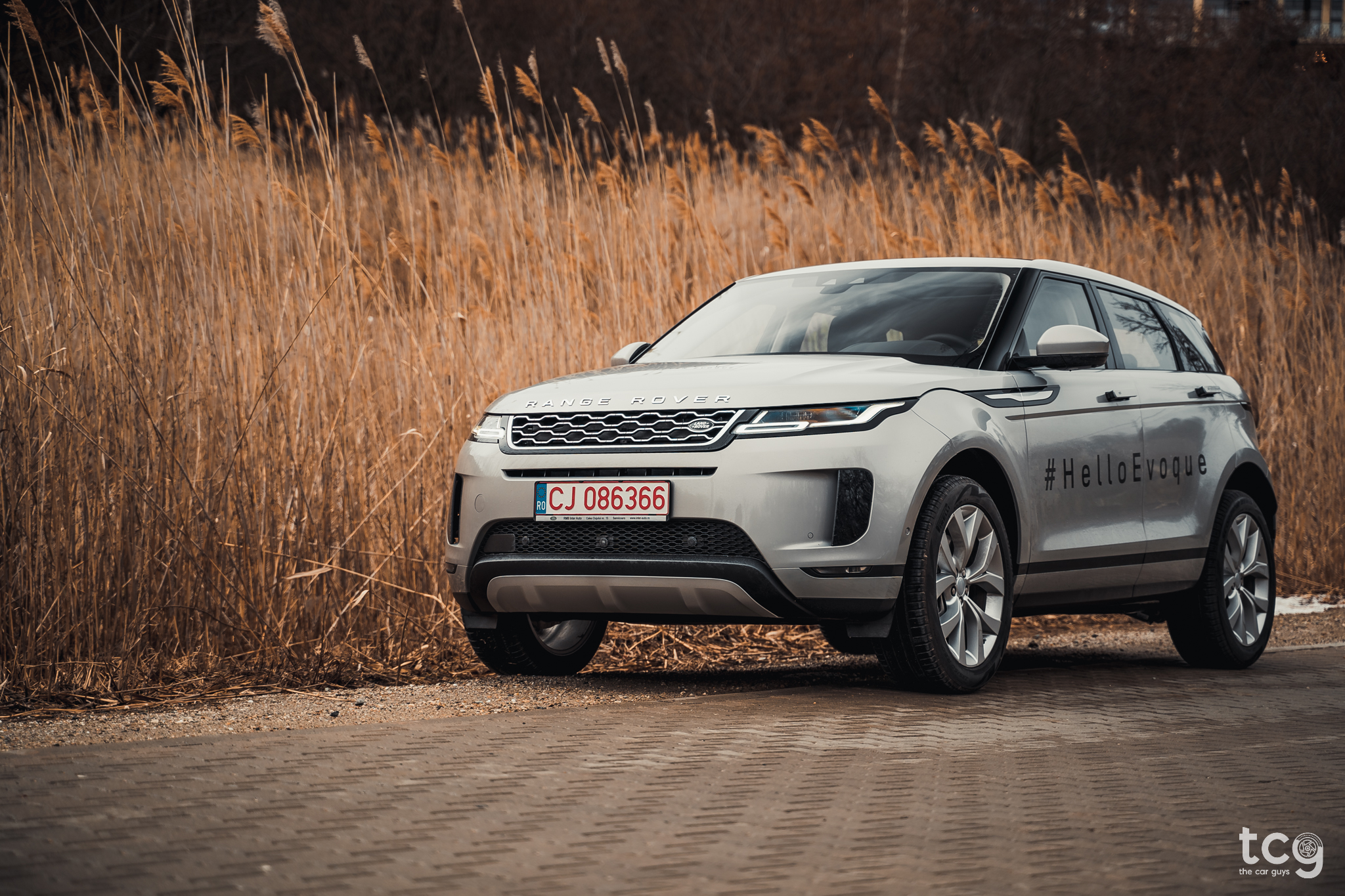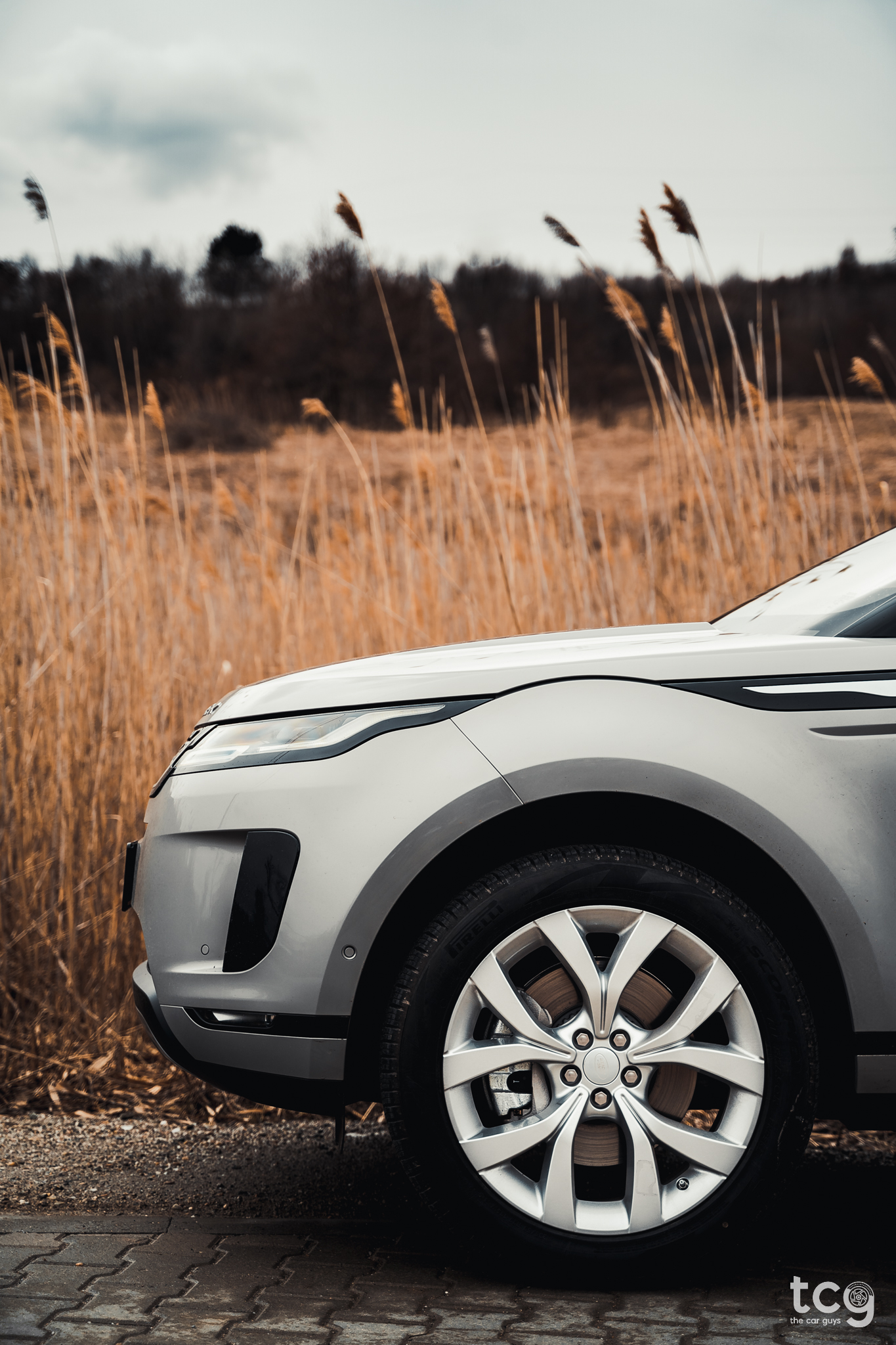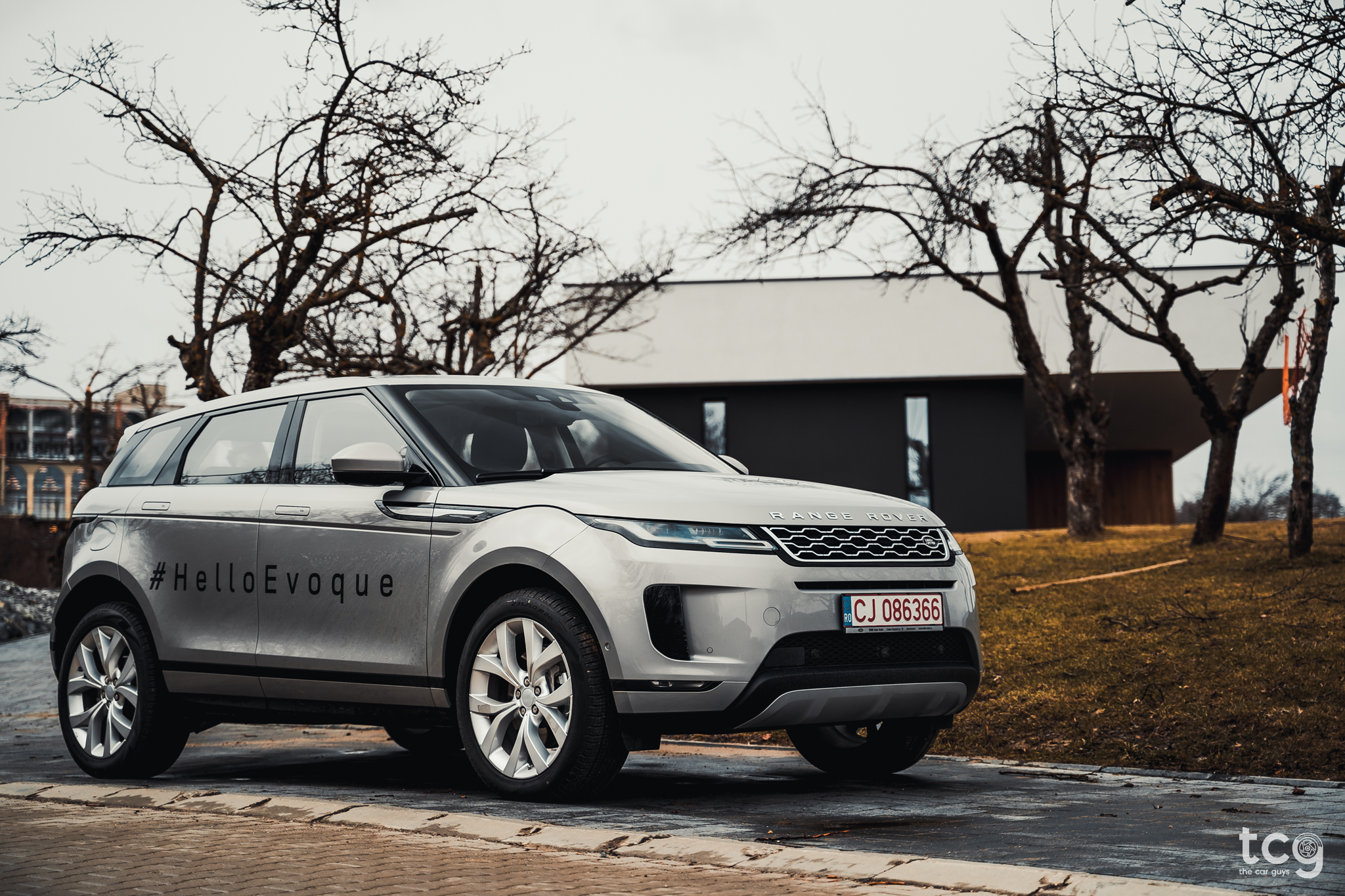 You can also choose between a few more engines:
D150, AWD, Automatic (2.0 litre diesel, 150HP)
D240, AWD, Automatic (2.0 litre diesel, 240HP)
P200, AWD, Automatic (2.0 litre petrol, 200HP)
P250, AWD, Automatic (2.0 litre petrol, 249 HP)
P300, AWD, Automatic (2.0 litre petrol, 300HP)
So yeah, there's a lot of engines you can choose from and there's also 4 Trim levels: Evoque, Evoque S, Evoque SE & Evoque HSE. They all offer a substantial amount of kit and the cheapest one, Evoque, starts at 44,500 Euros going all the way up to 61,000 Euros for the HSE version.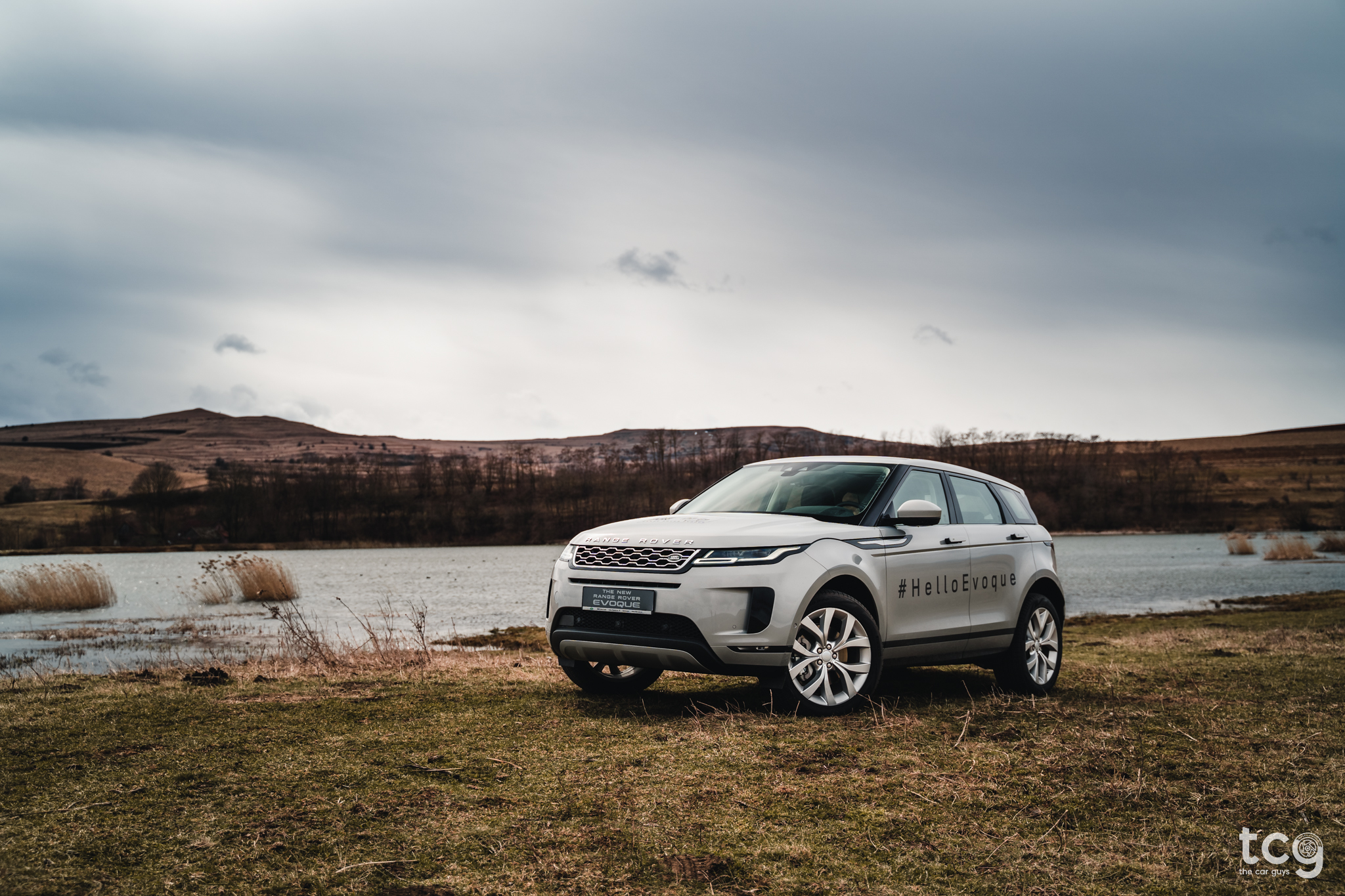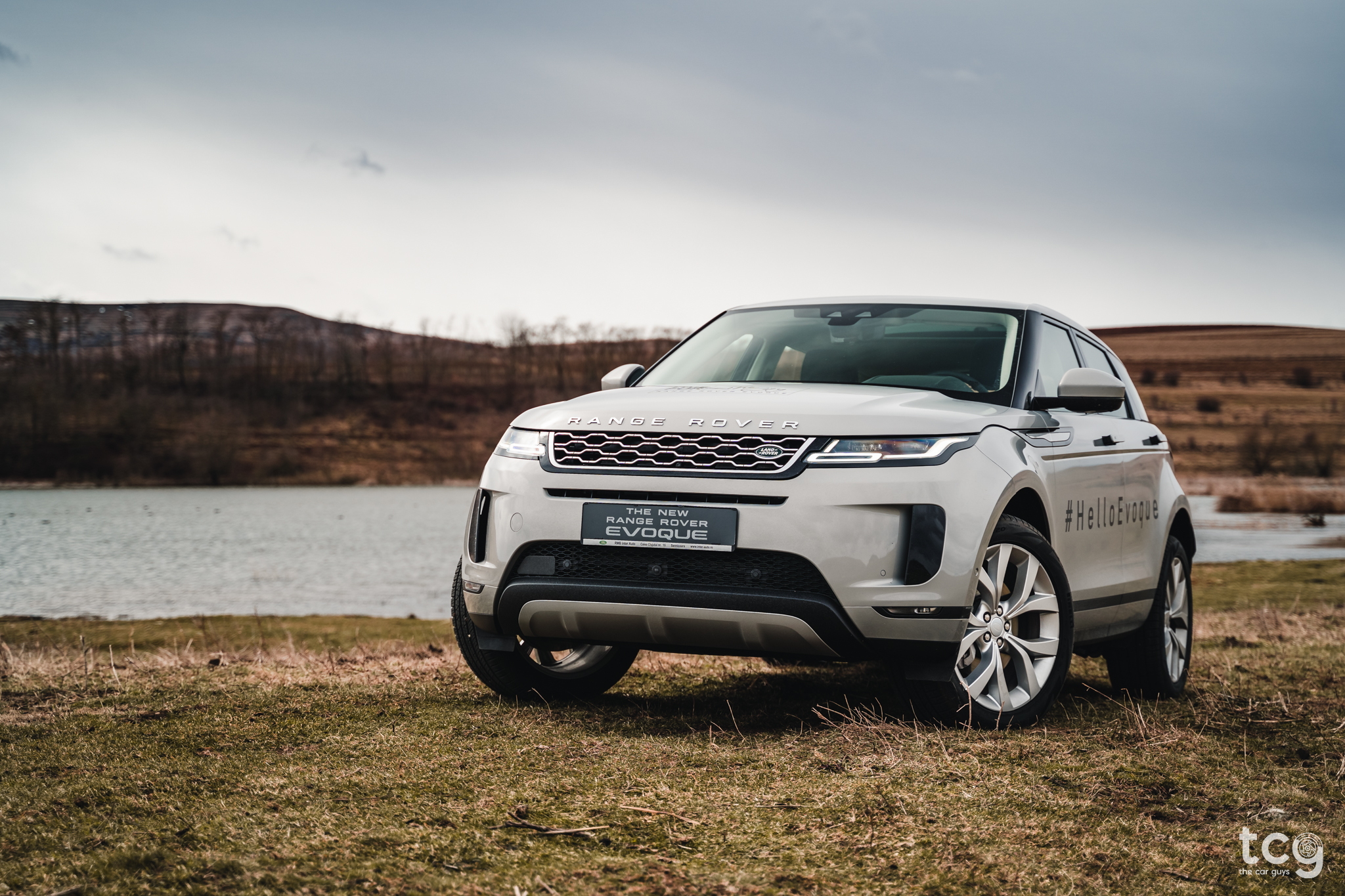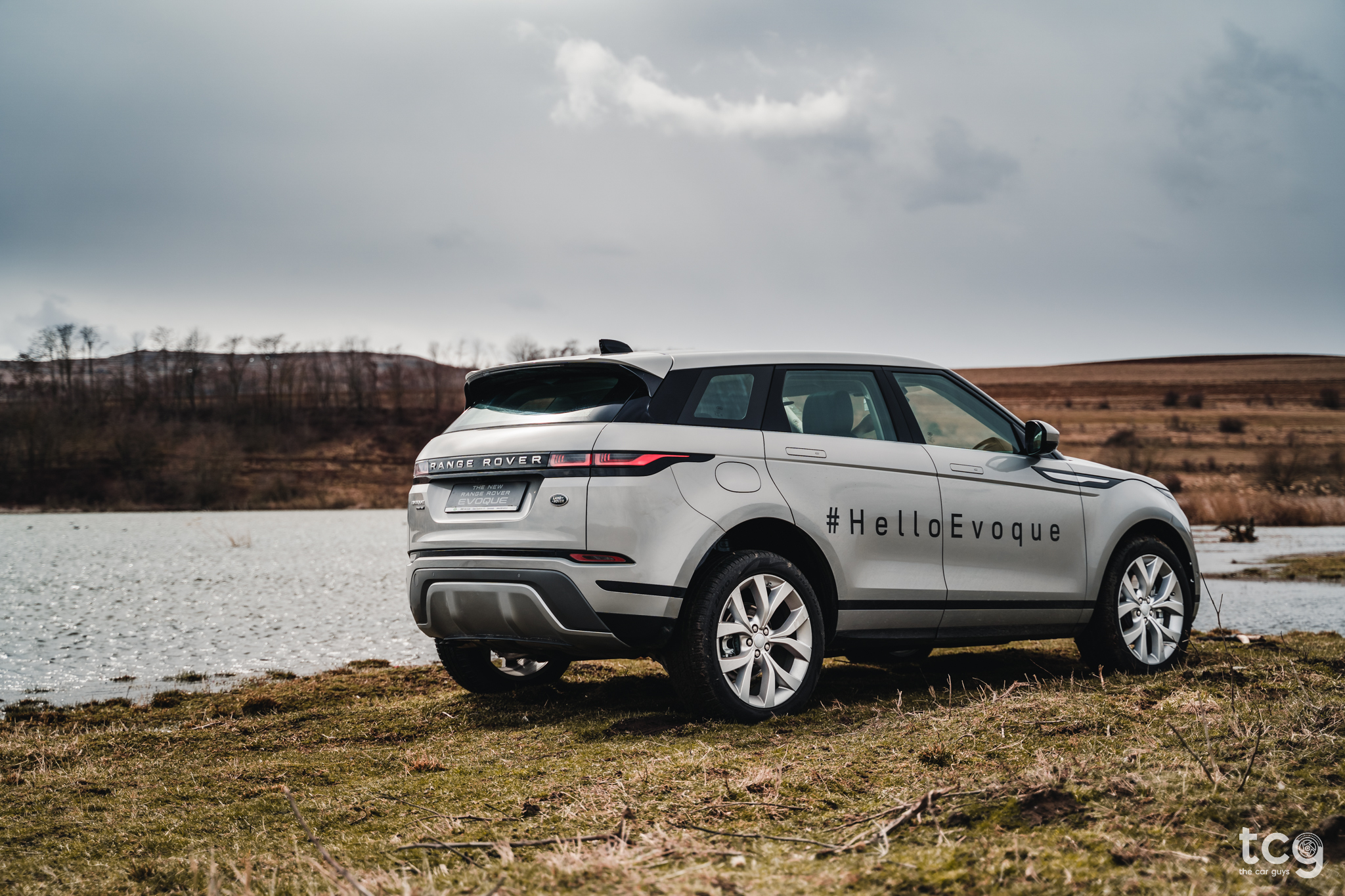 The ride is impressively comfortable on our crappy Romanian roads even though the car was sitting on those massive 20-inch wheels. It can feel a little on the firm-er side around town, but at speed (motorway) the ride smoothes out nicely. The engine is also is fairly smooth for a four-cylinder diesel, but does get a bit noisy when you step on it - it's not too annoying though. Road noise and wind whistle are kept in check very well - you can barely hear any of it, even when you're going at motorway speeds - it's a really comfortable & refined car.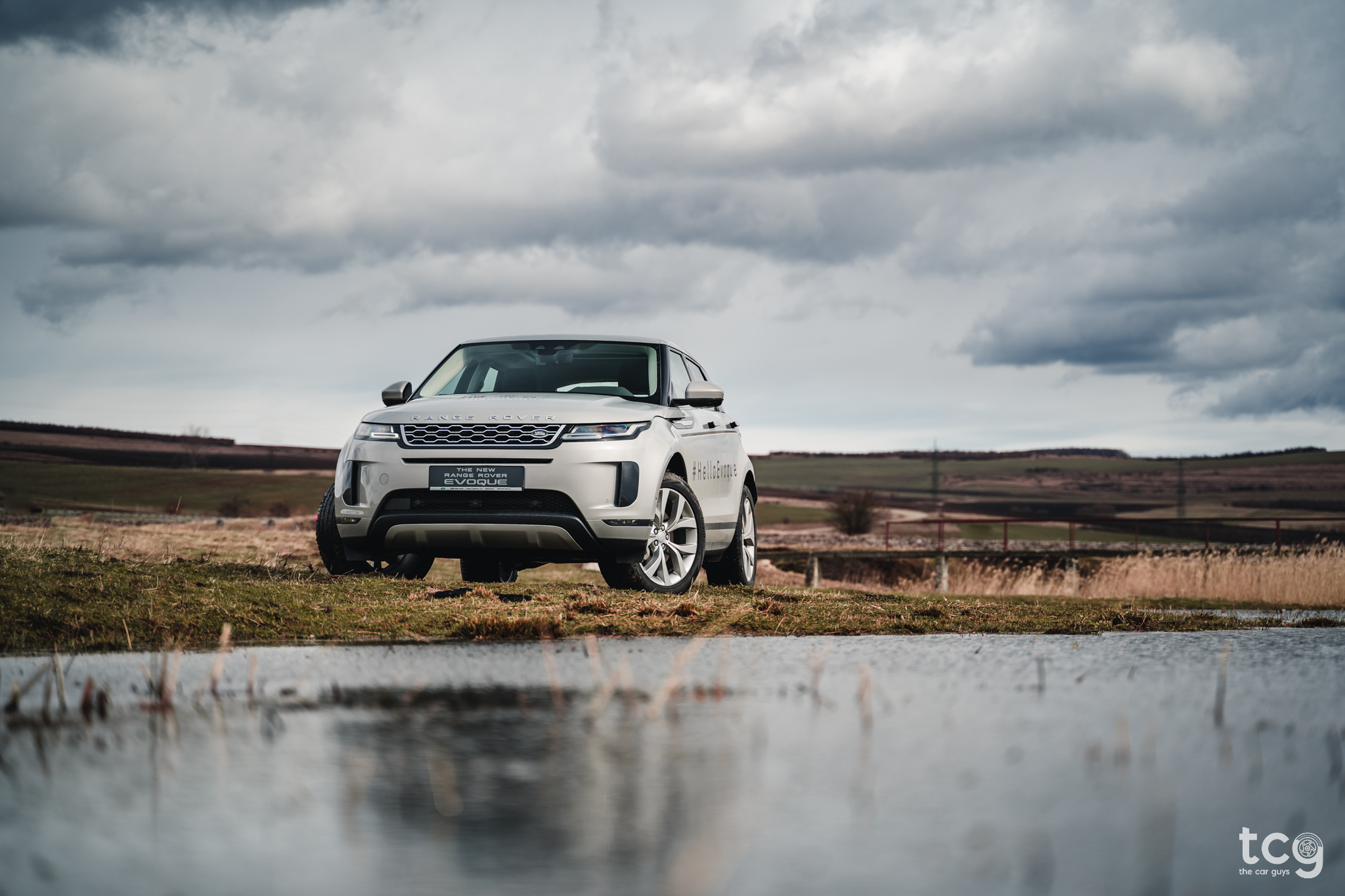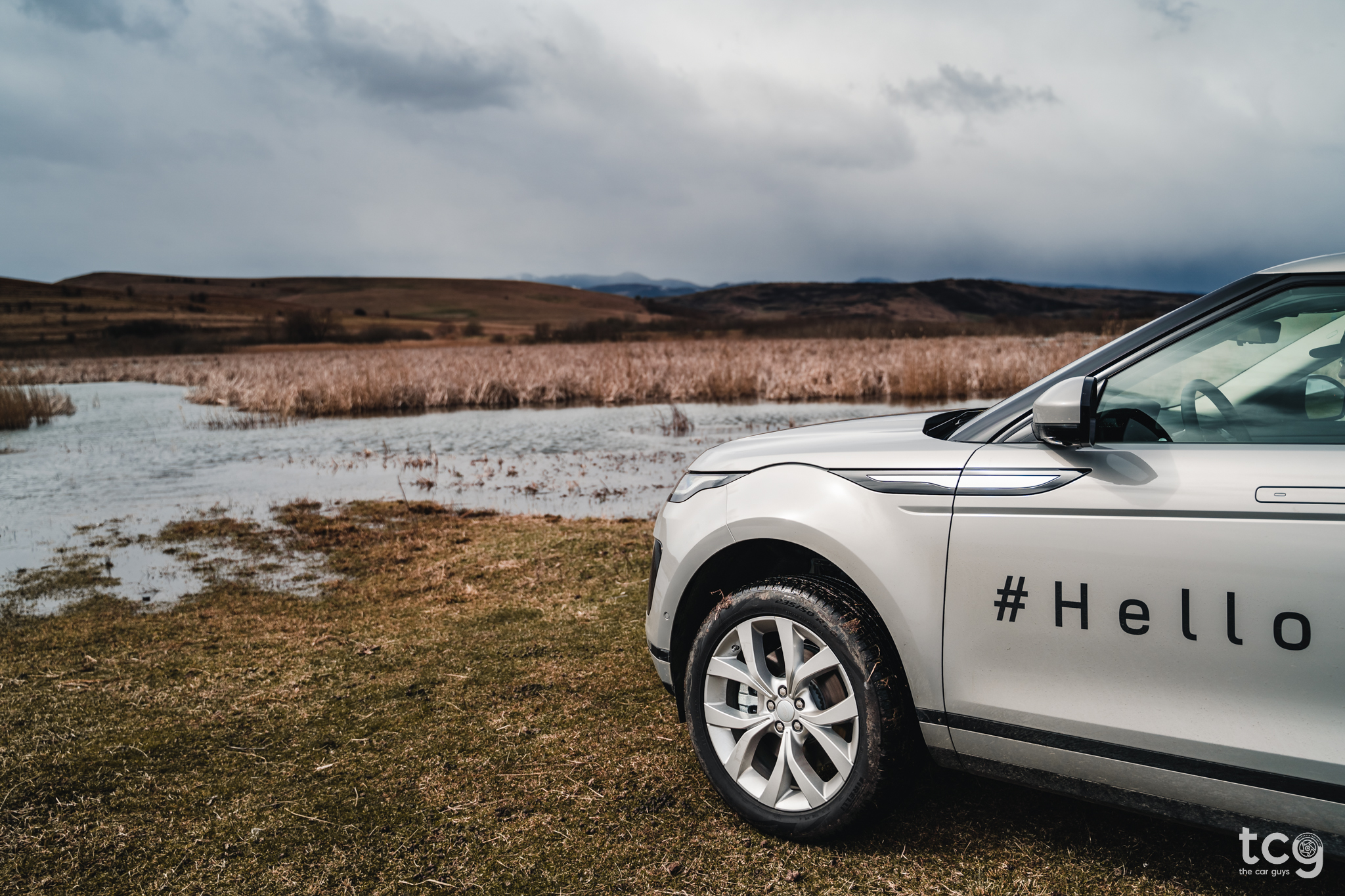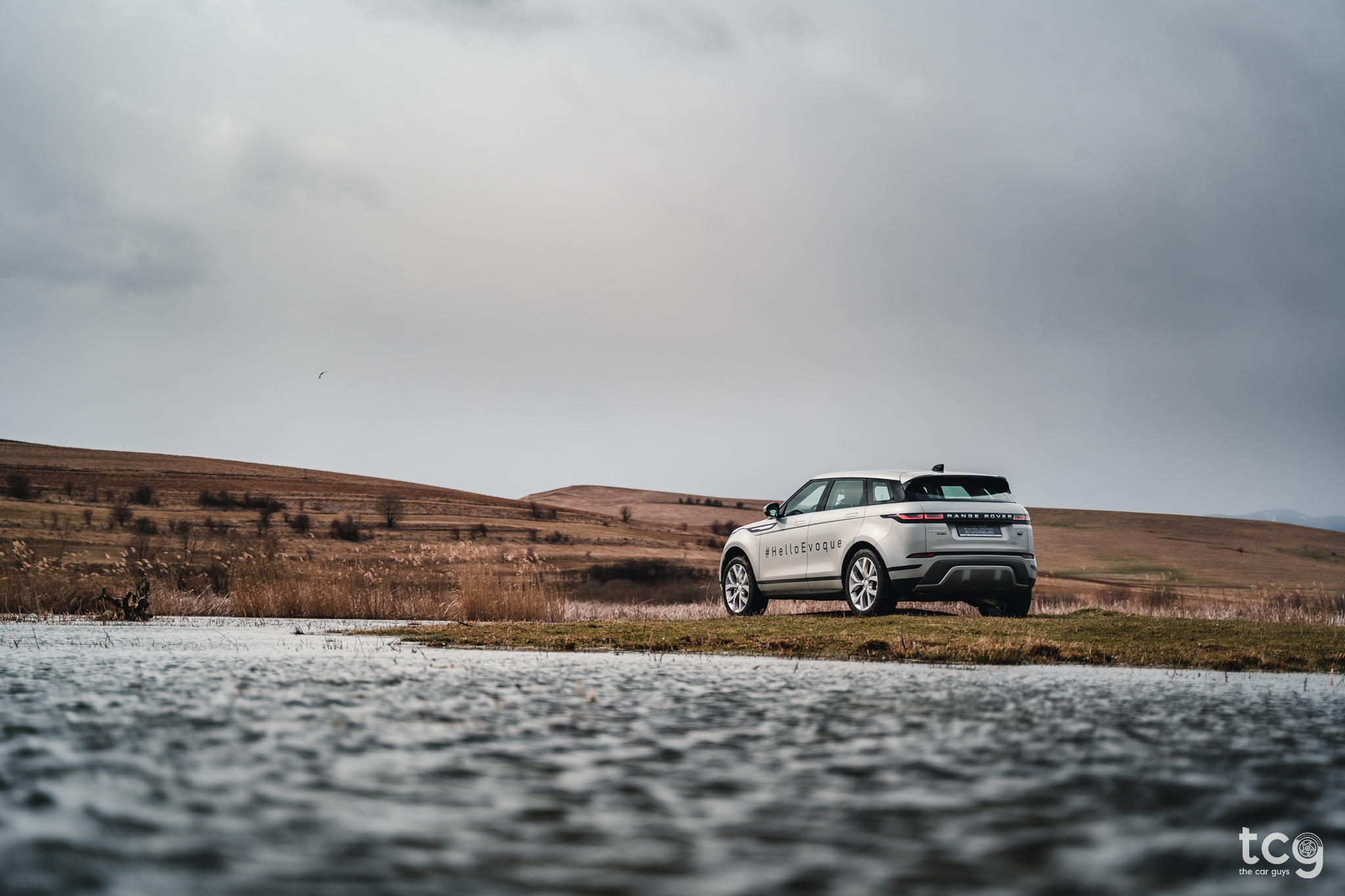 It's no Ateca/Macan/Stelvio through the corners, but compared to many of its direct rivals that we tested, the Evoque handles pretty well. You don't get too much body-roll and there's a fair amount of grip thanks to the AWD system and large wheels. The steering is also accurate – not too slow, not too quick – and it also gives you a reasonable feel of what the front wheels are doing.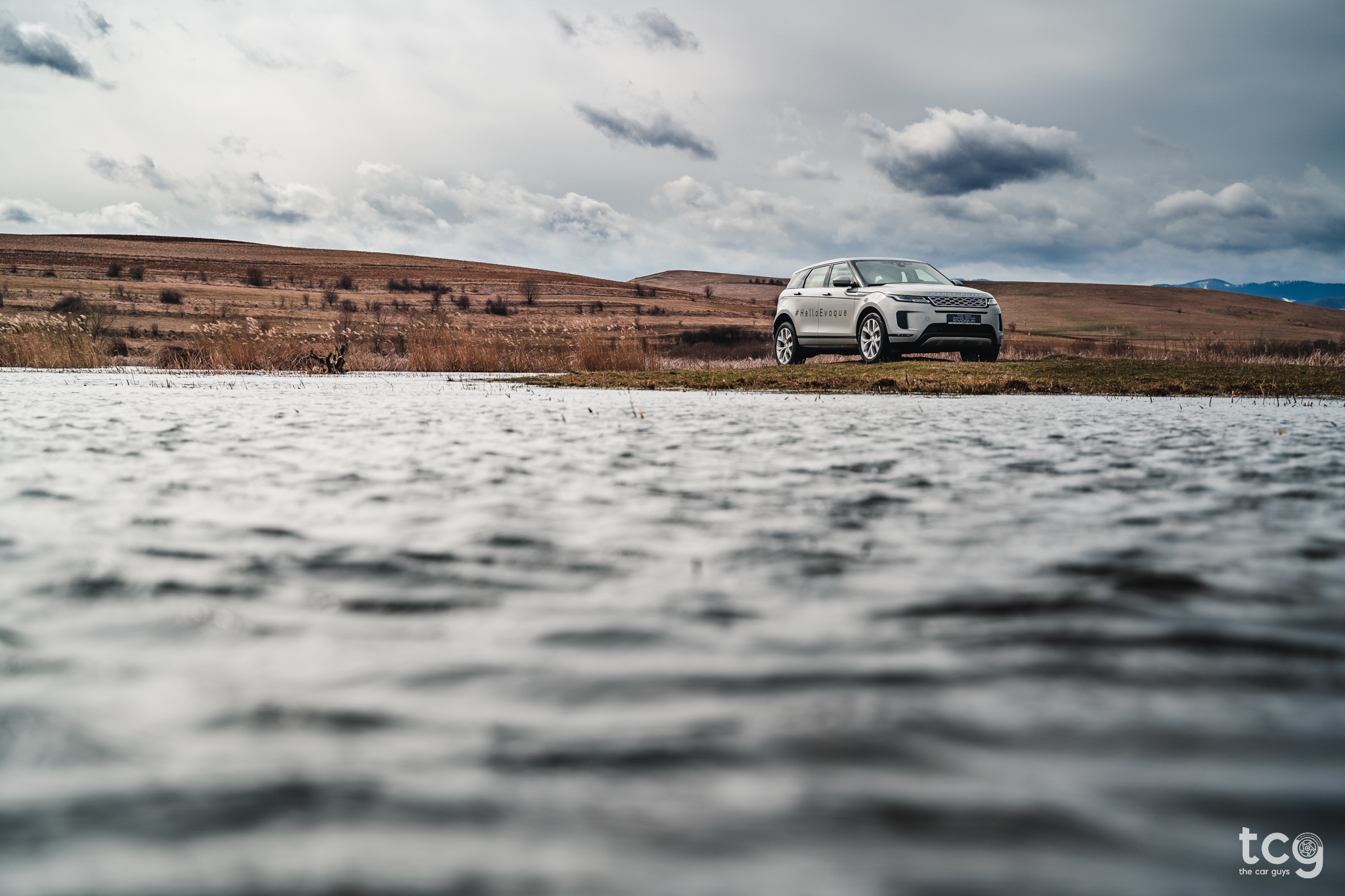 This being a member of the Land Rover family, you'd expect it to be rather good off-road too, right? Well, we didn't push it too hard but from where we stood, it's a pretty damn good car on terrain you wouldn't normally take any car for a joyride. It has more ground clearance than most of its rivals, it can wade through an impressive 600mm of water, it has a sonar and the Terrain Response 2 system can automatically tailor the car's four-wheel drive setup to suit the surface you're driving on - Auto, ECO, Comfort, Grass/Gravel/Snow, Mud & Ruts, Sand & Rock Crawl. That's pretty impressive if you ask me!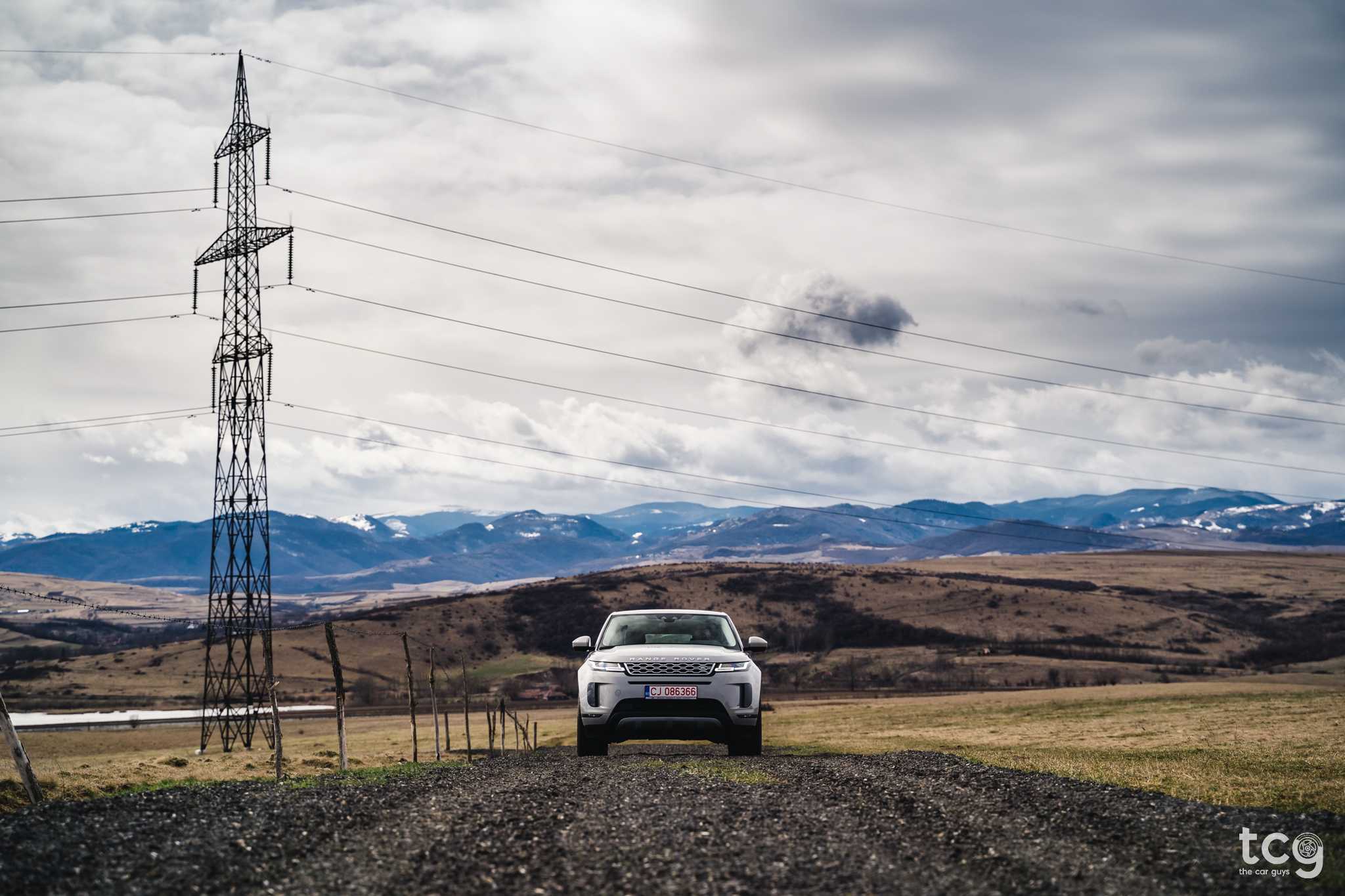 I think everything I mentioned so far sounds pretty good - right? But it's not as cool as the, let's say surprise this car had in store for us, which I think is one of the coolest things ever - a rear camera that can replace the interior mirror with the flick of a switch! The camera is fitted to the top of the rear windshield, which sends a live video feed to the interior mirror, which contains a full-length, high definition display. The mirror can be used normally, but for times when the view might be obstructed - such as carrying large items in the boot, or three rear-seat passengers - a switch replaces the mirror with a feed from the camera.
The view is 50 degrees, offering a wider field of view than a conventional mirror, and of course it gives the driver a clear view of the road behind, with none of the car's interior on show. I honestly couldn't get enough of it - the quality of the feed is crazy good, the field of view is awesome and just the fact that they thought of something like that is really cool!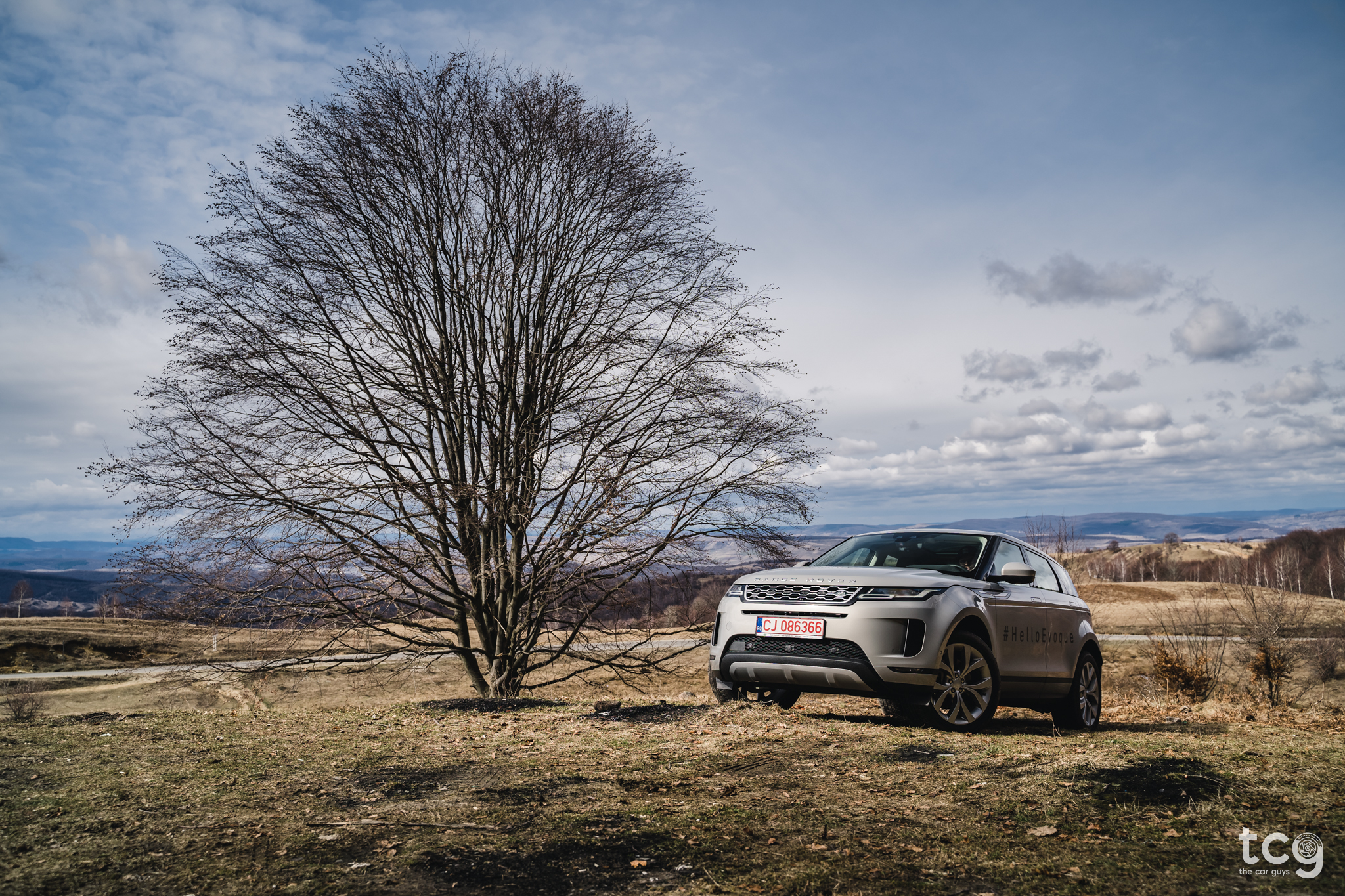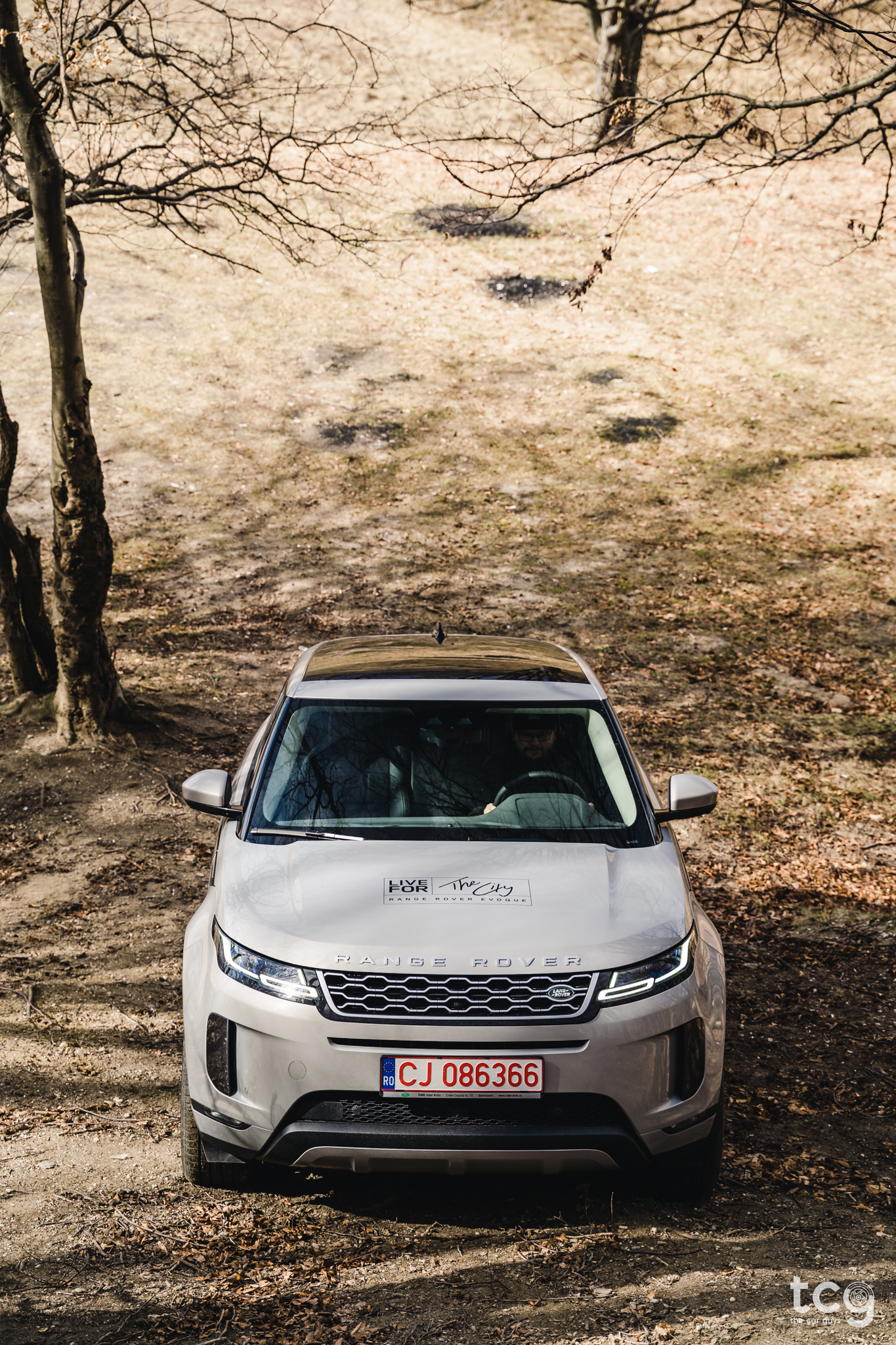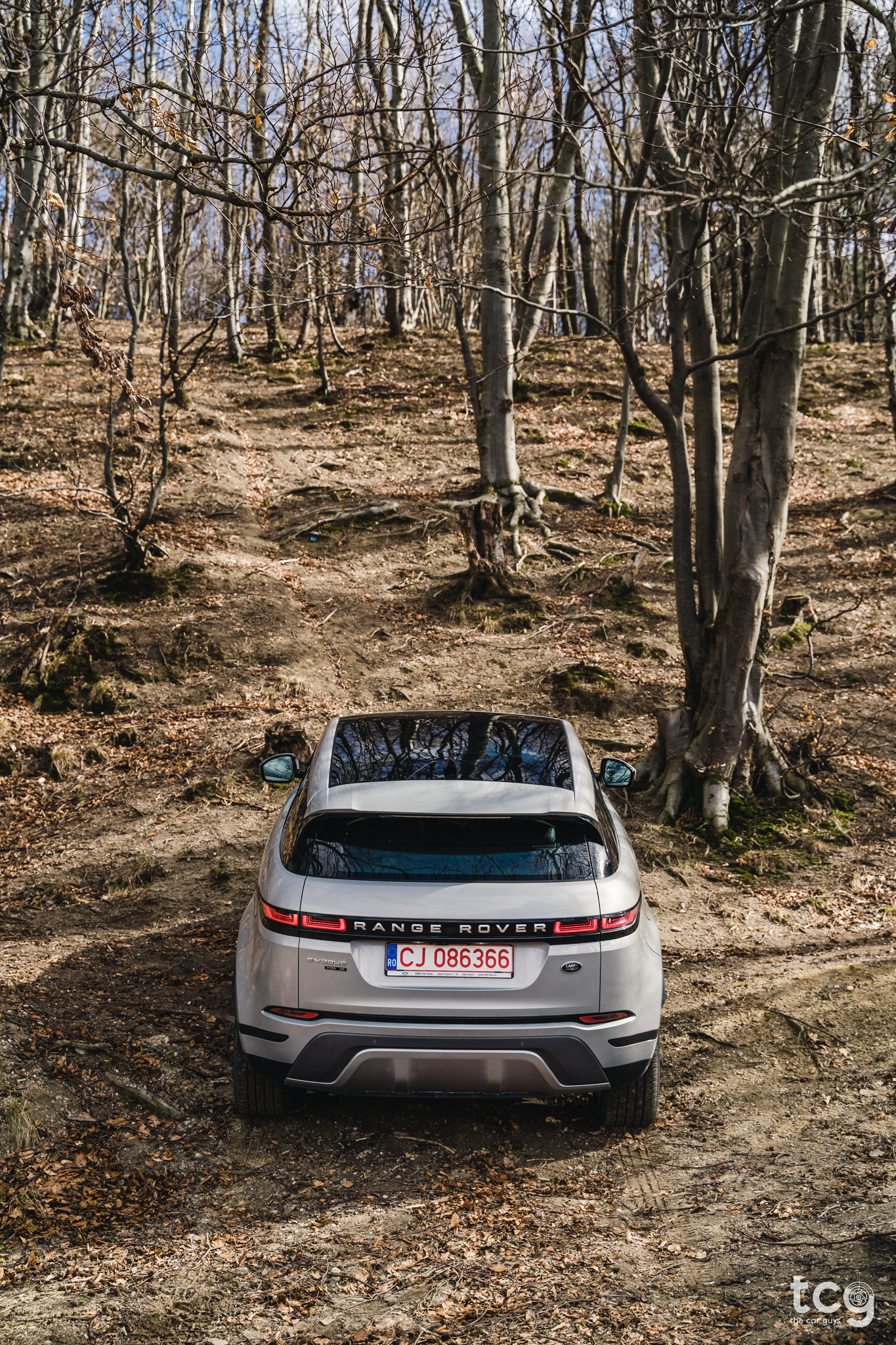 The interior - also know as the place where Land Rover went all-out with the build quality, material quality and even if the layout may seem familiar, it's really easy to use once you spend a few hours in the car. Everything you touch feels premium, posh and expensive! You really get what you pay for in this new Evoque, there's not much to fault if I'm honest - maybe just the glossy plastics they used on the central console which means they will get really scratched in time, the screens are a real fingerprint magnet and even though they look incredibly sharp they're sometimes laggy and unresponsive. The seats are incredibly comfortable (heated, but I think you can have them ventilated as an option too) and they also provide loads of support.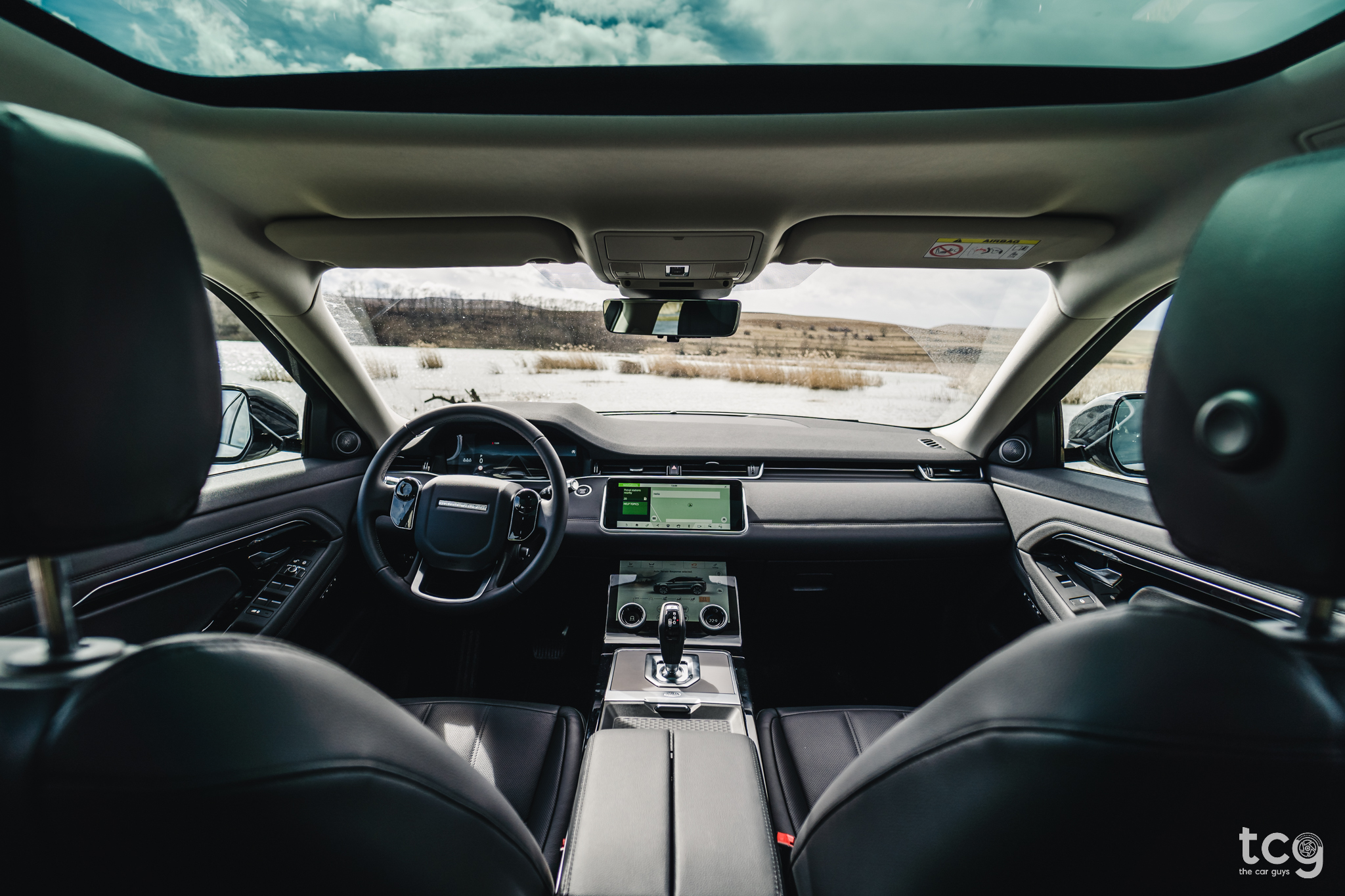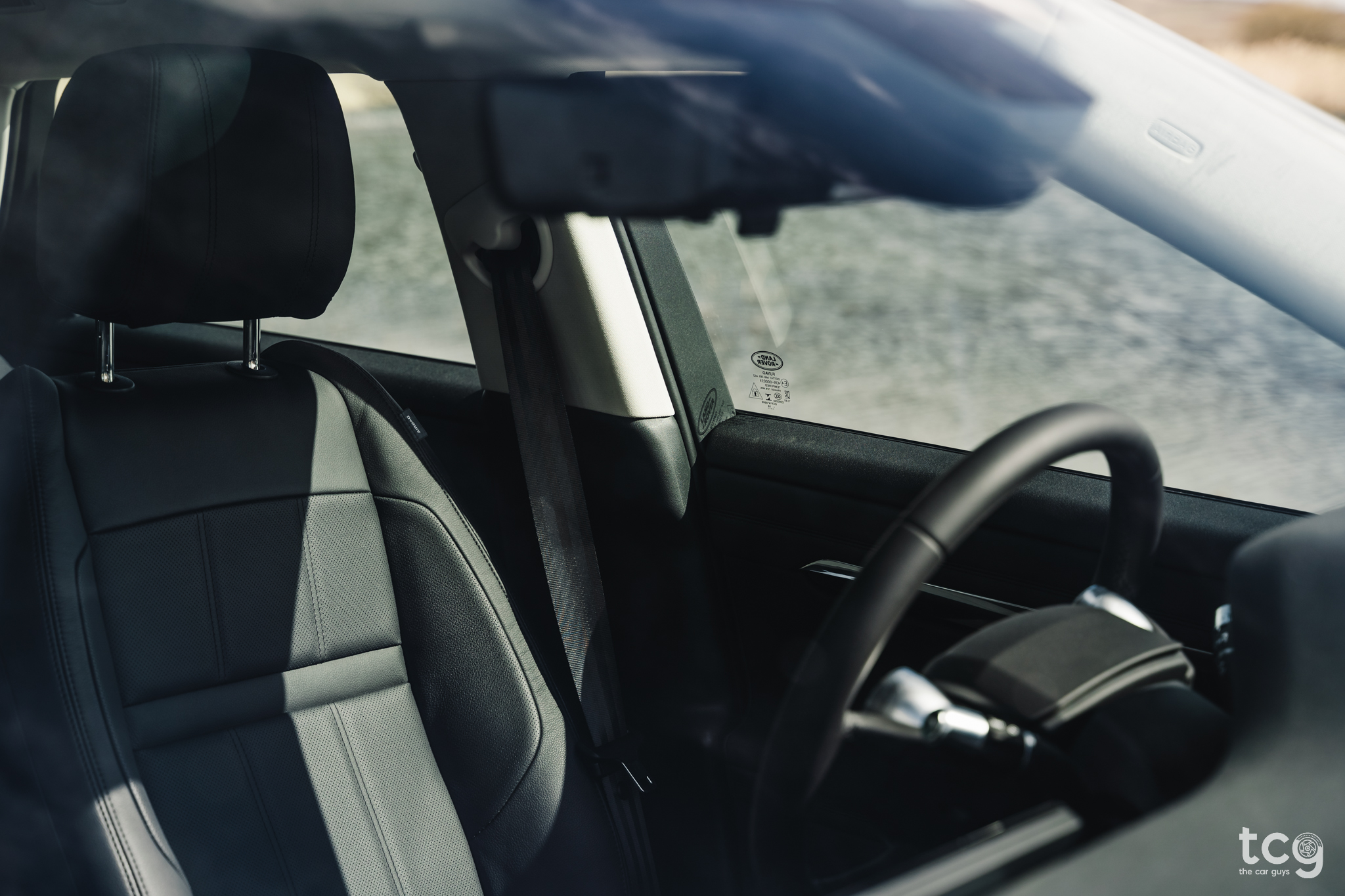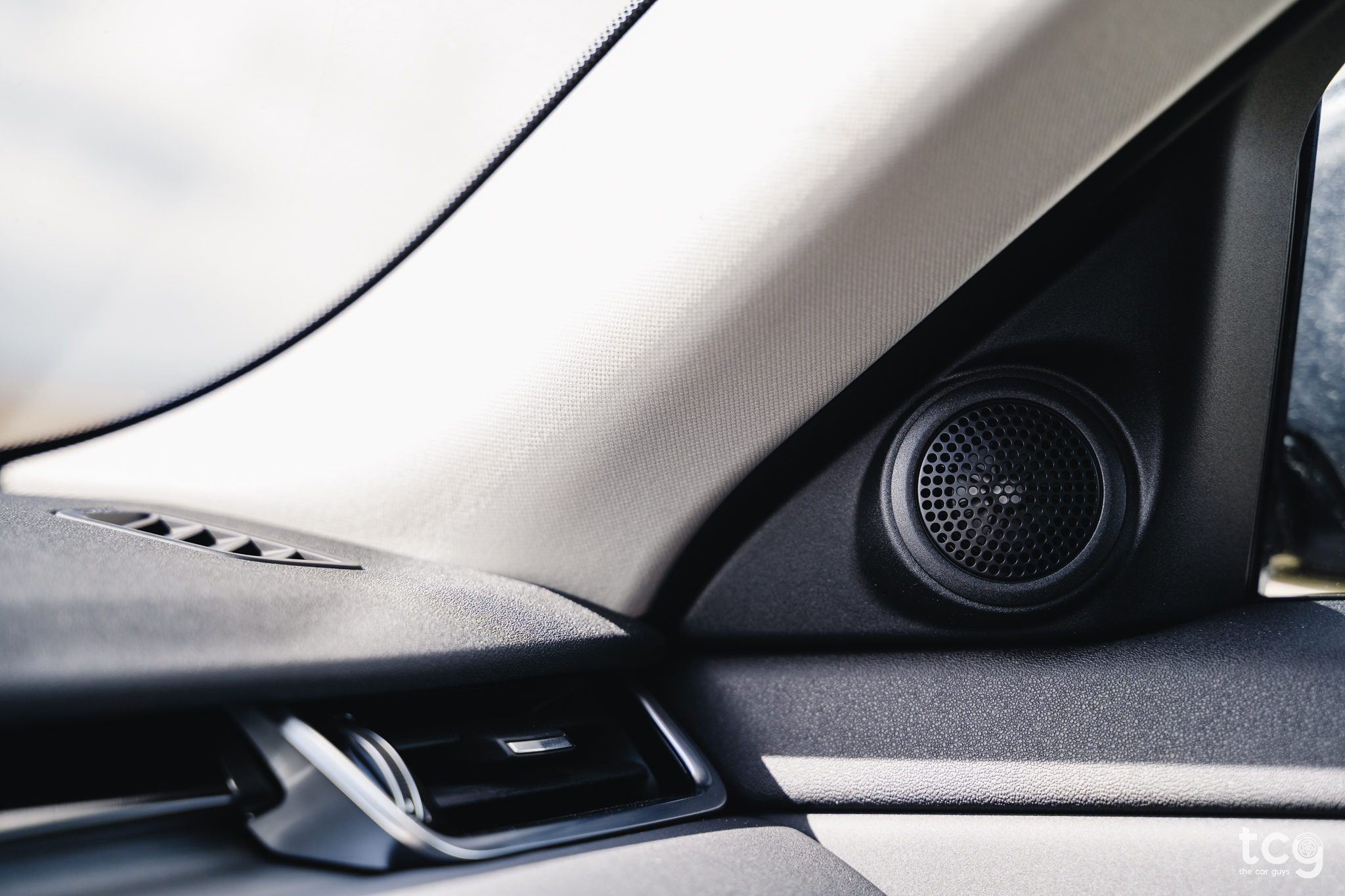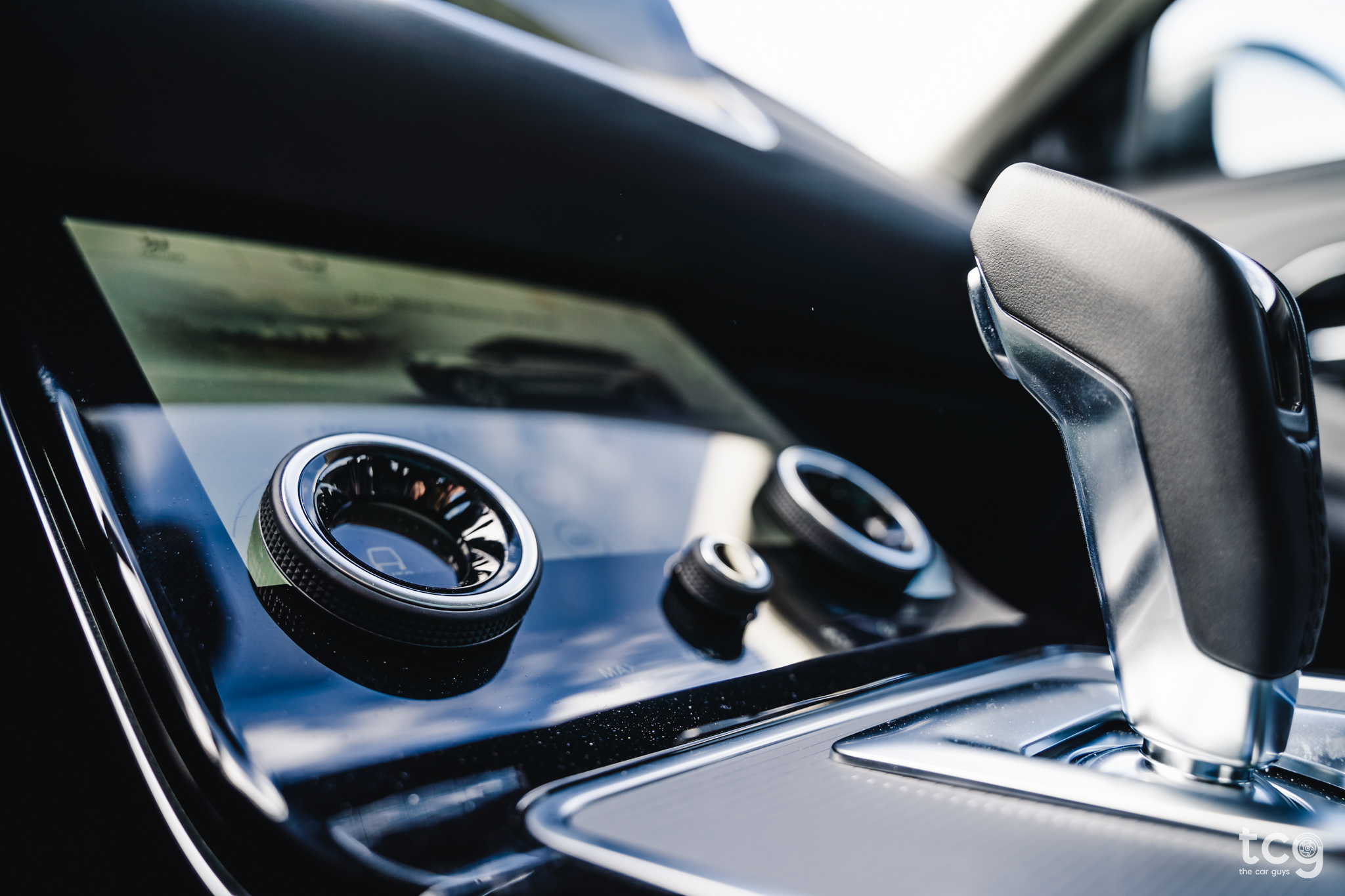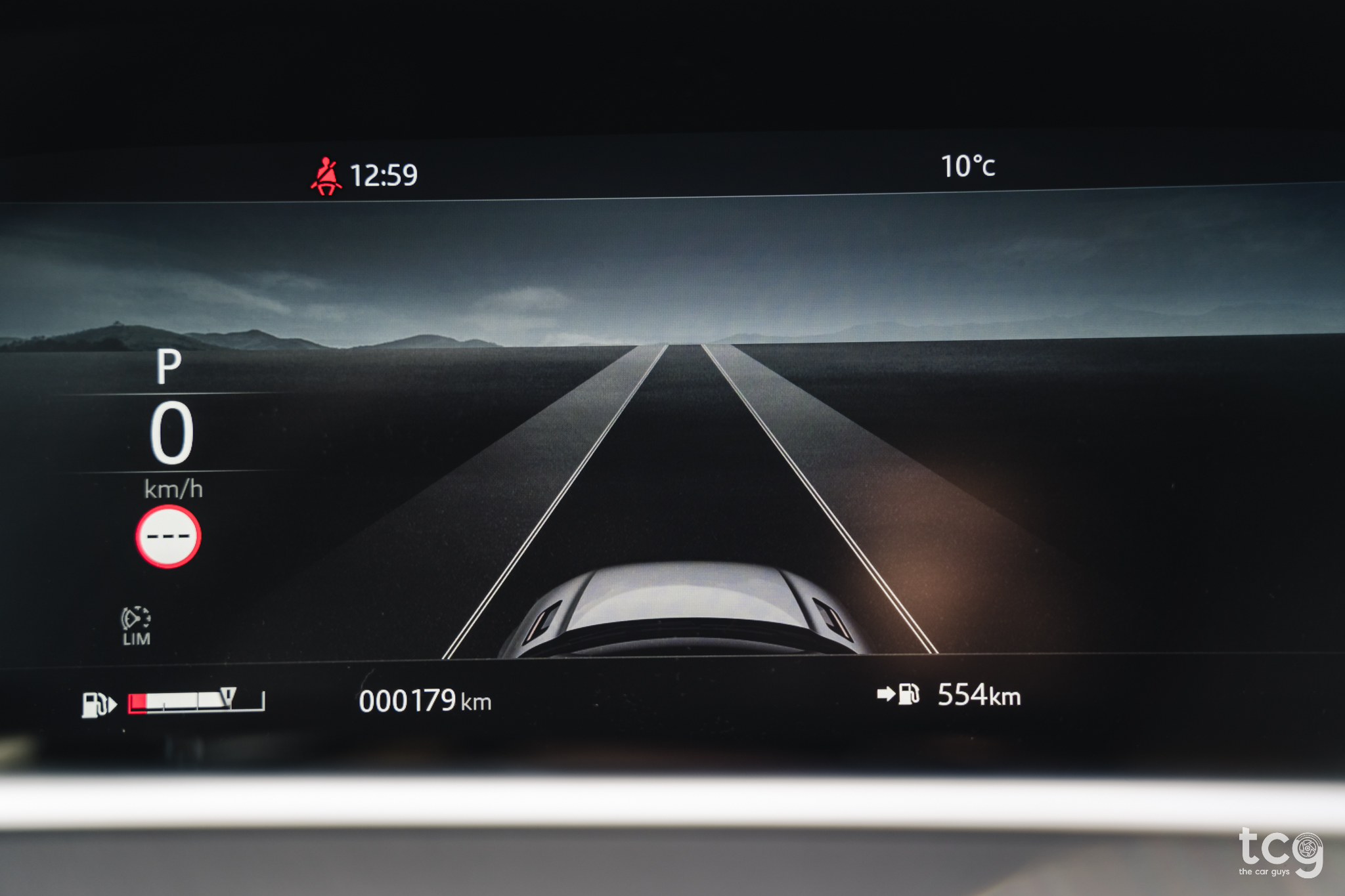 The infotainment system is pretty much exactly the same as you'll find in the larger Range Rover Velar. The 10-inch touchscreen is sharp and can be adjusted for angle + you get plenty of gadgets too, including Apple Carplay and Android Auto smartphone integration.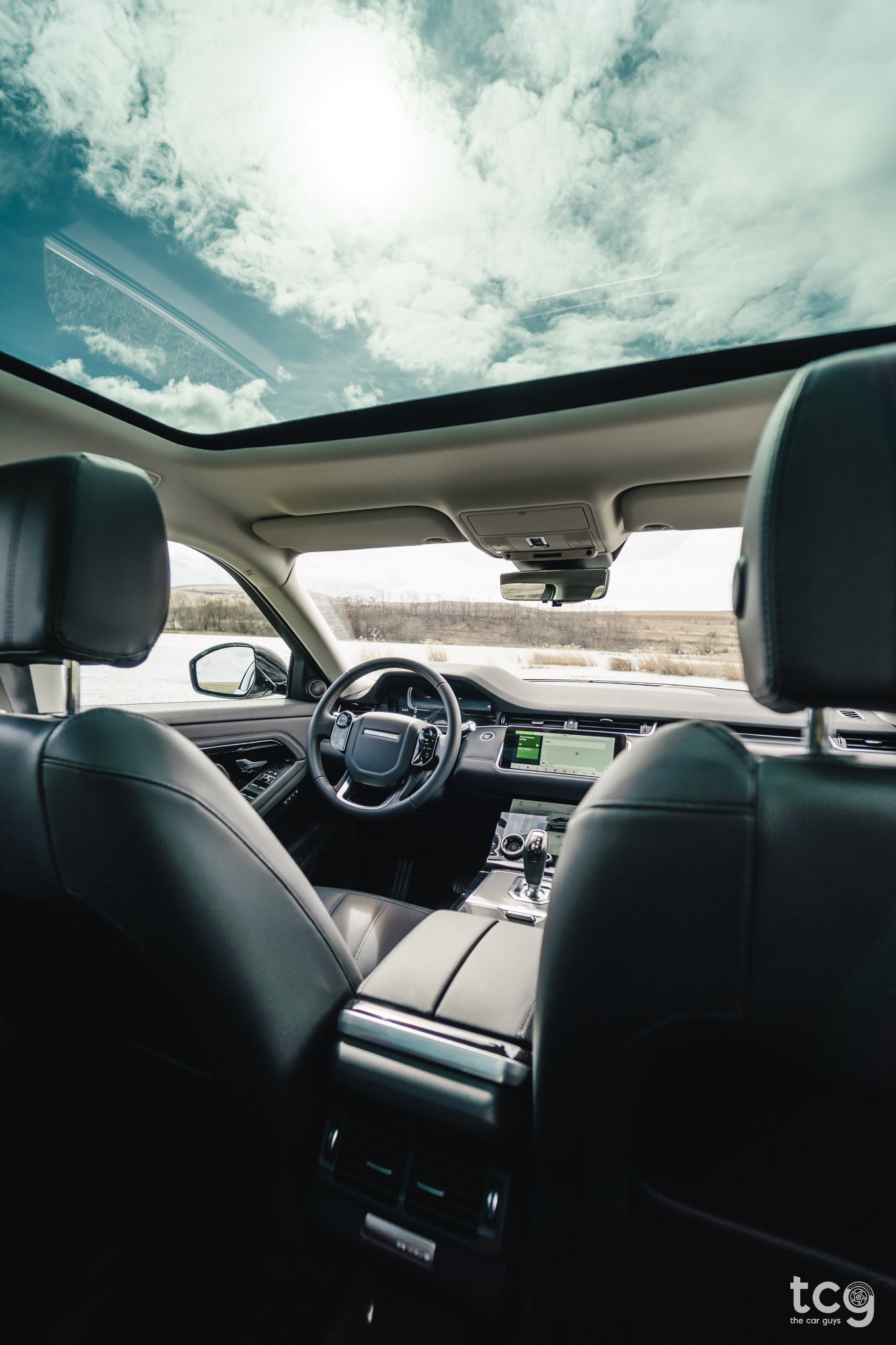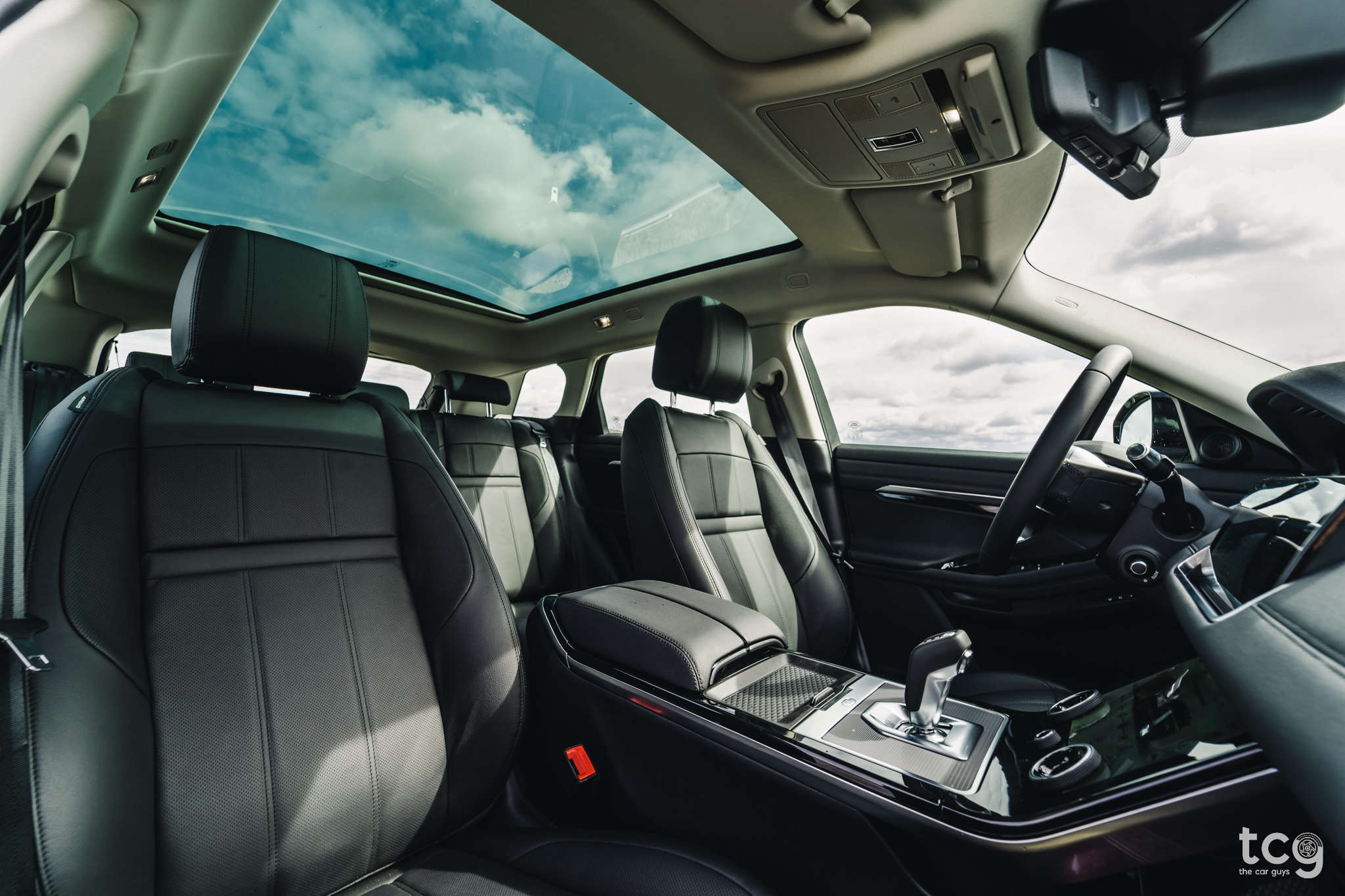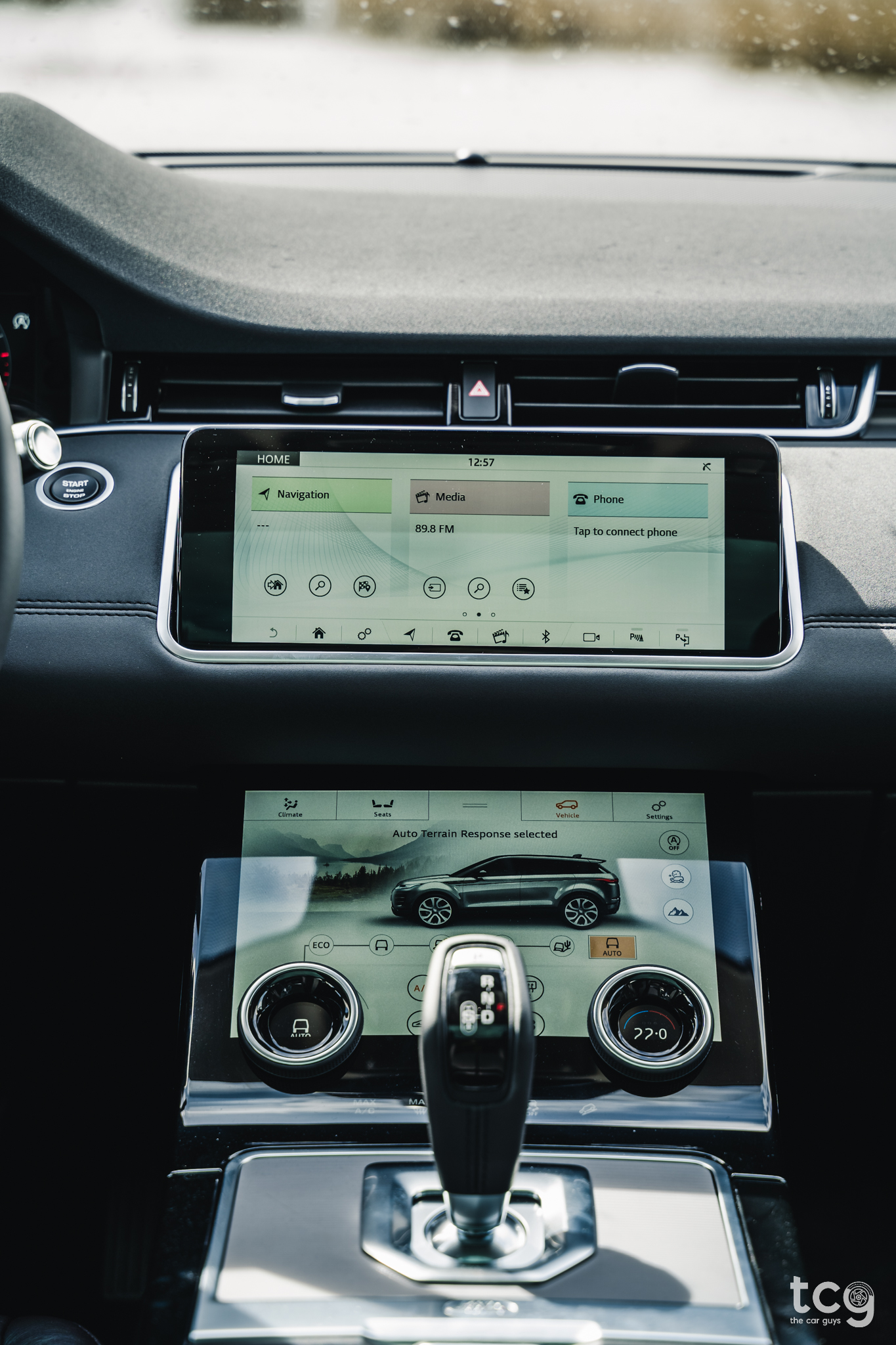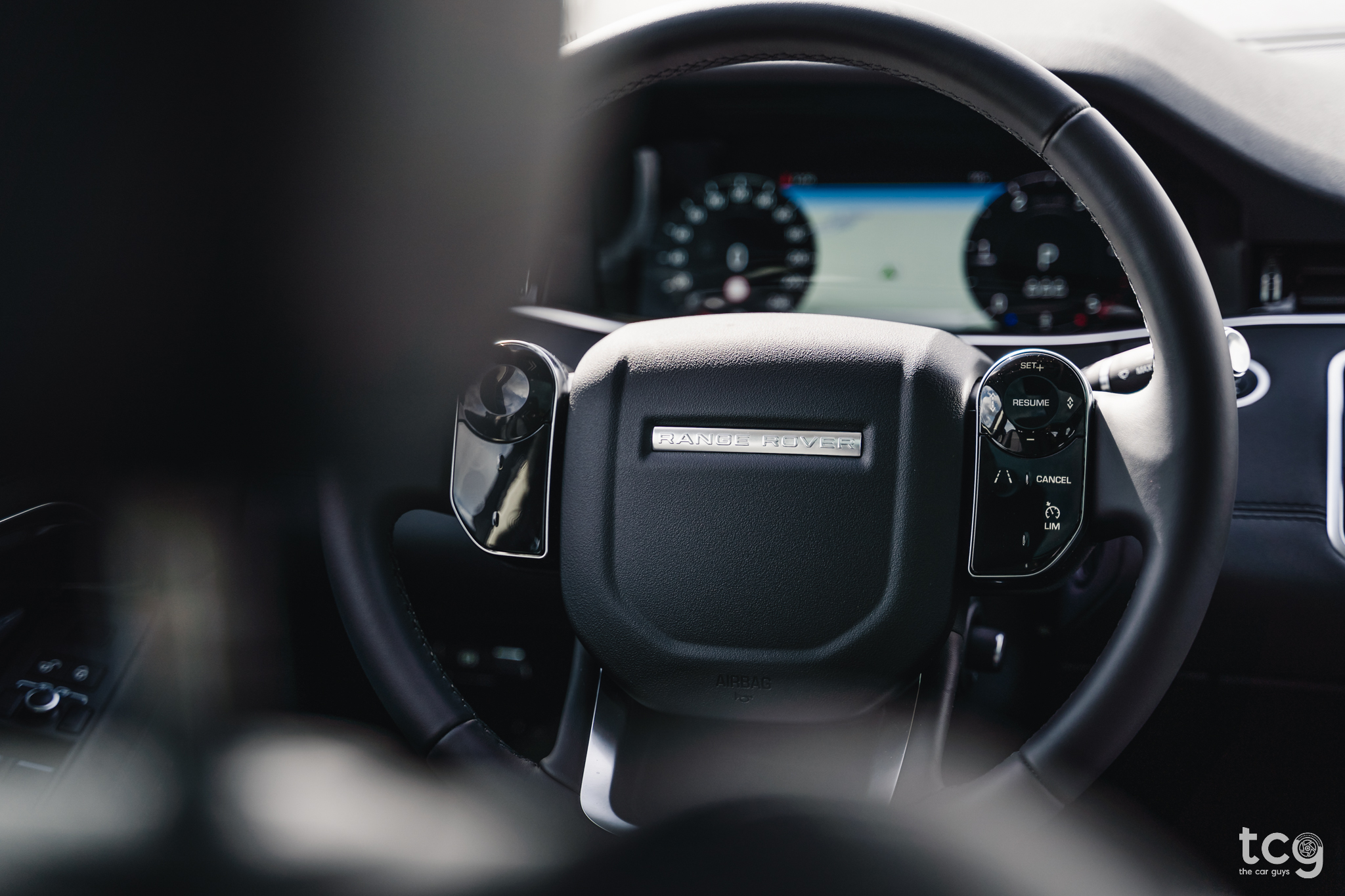 Boot space is pretty generous and the fact that the rear seats split 40:20:40 helps a lot when you need to carry people + longer items in the back. There's also more room in the back than the previous model but it might still be kind of a squeeze if you try to take three of your friends on longer journeys.
---
3 things I really like about the Range Rover Evoque:
How it looks - I think this is one of the best looking SUV's in its class!

How premium the interior feels - very posh and expensive!

The rearview mirror camera is absolutely mind-boggling!
---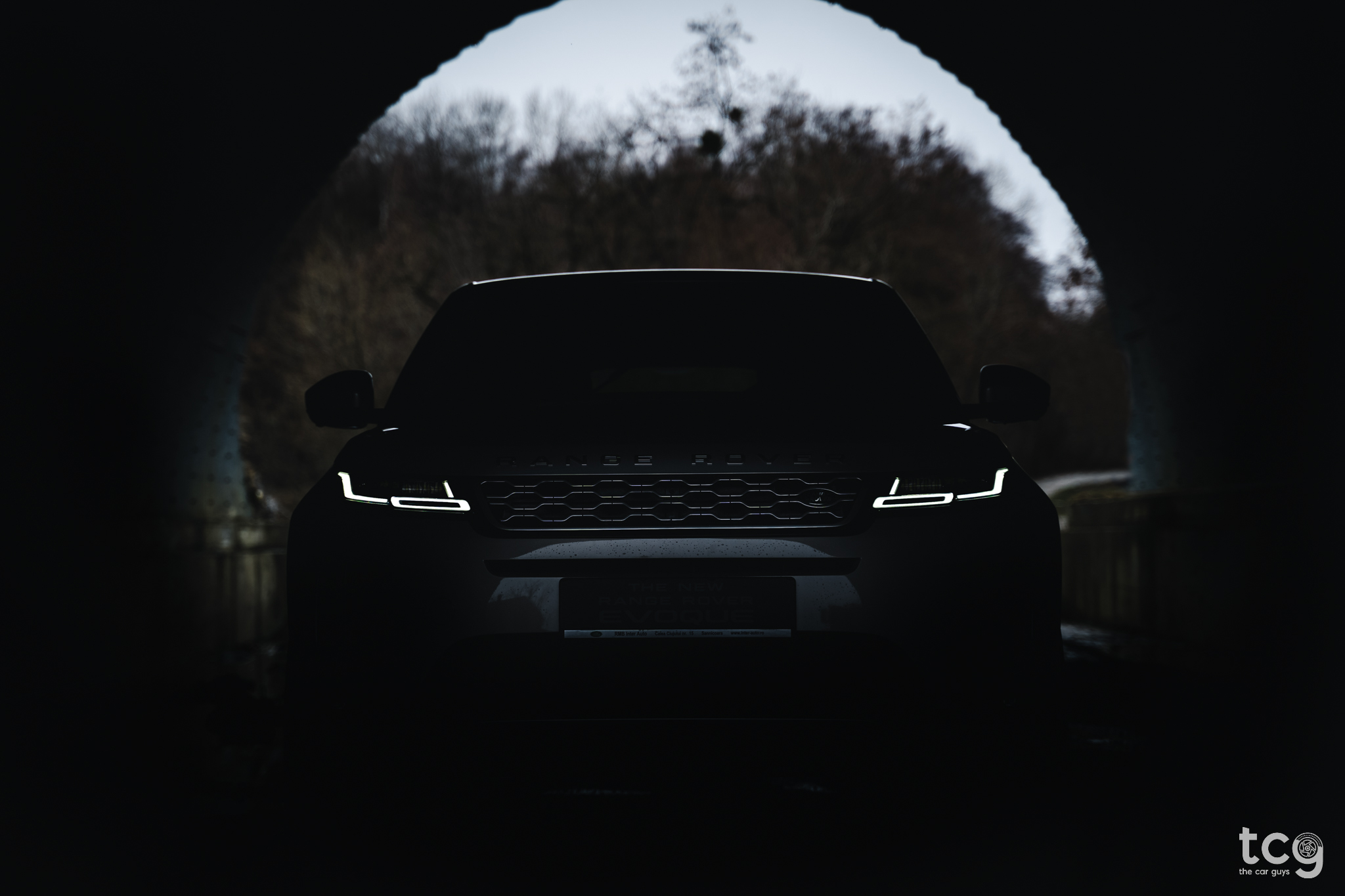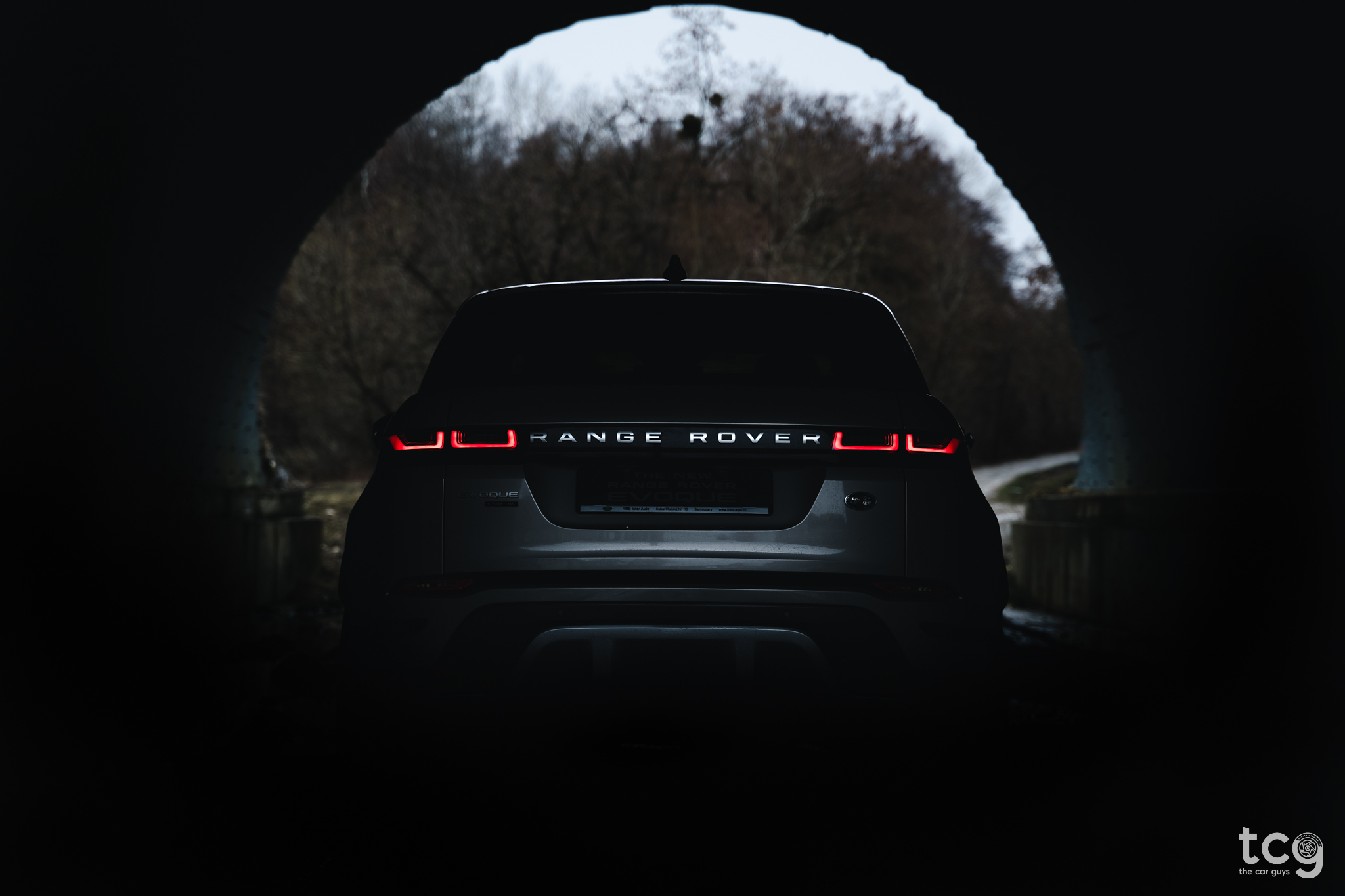 ---
3 things I really don't like about the Range Rover Evoque:
Some of the plastics are glossy which means they'll get really scratched in the long run.

The infotainment system is a little laggy, looks great, but doesn't always work as it should.

I'm not particularly fond of these new steering wheel buttons, I found them a little weird to use!
---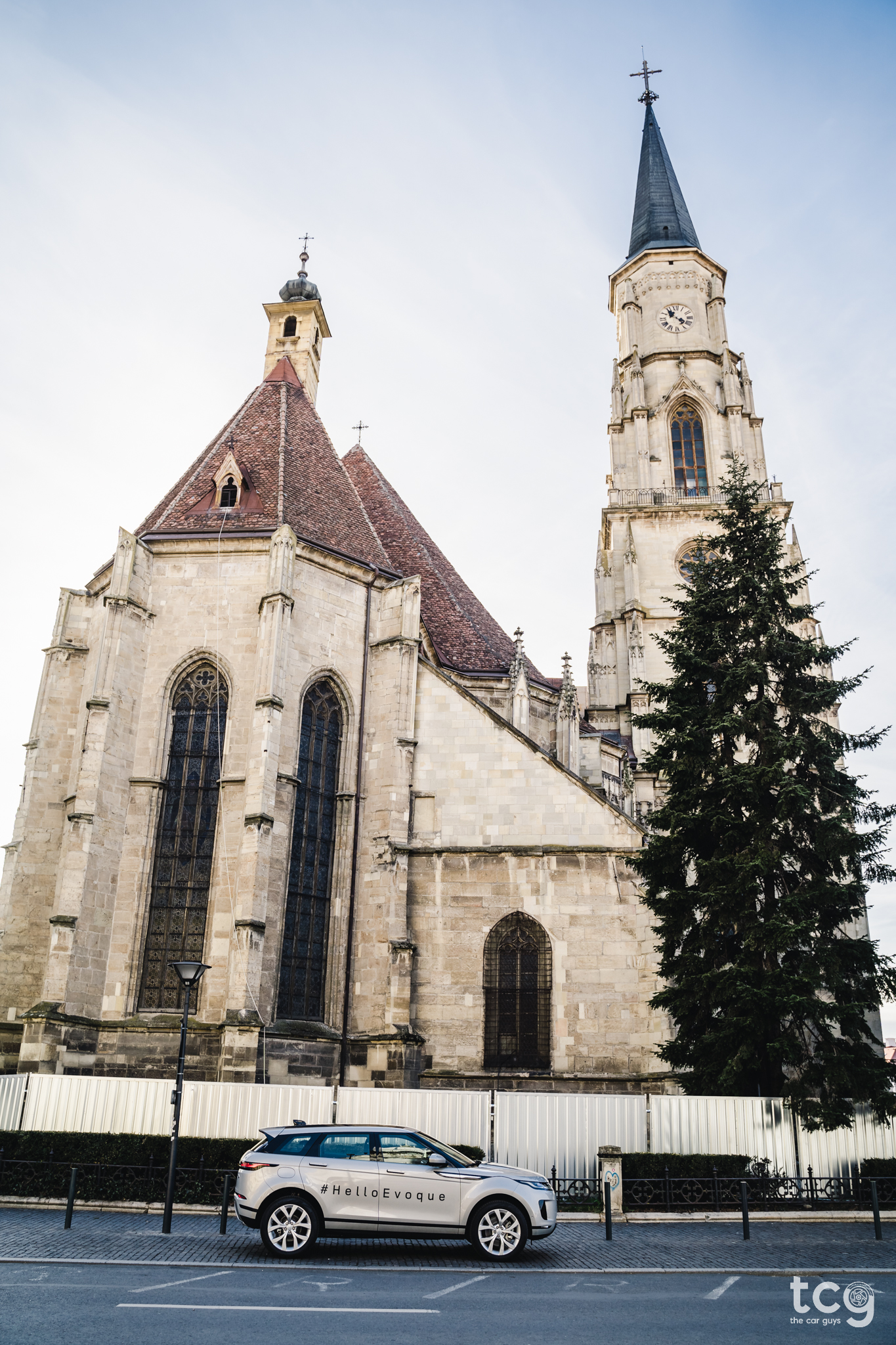 ---
Would I get this car? Not sure, I love everything about it but I don't think I could see myself owning an Evoque. My wife would love one though :).
---
Price of the tested model: €63,600 (VAT included).
Engine(s) and Gearbox: 2.0-litre Diesel engine (180HP and 430NM of torque), 9-speed automatic gearbox.
---
Thank you Land Rover Cluj for lending us the car, we really appreciate it!
Photos by: Dan Grigore
---