To be perfectly honest, the first time I saw this new Q2 launch I thought to myself … "Who would buy this?" as I couldn't really understand what segment this car was targeting - but after driving it for a few hours, I think I get it now.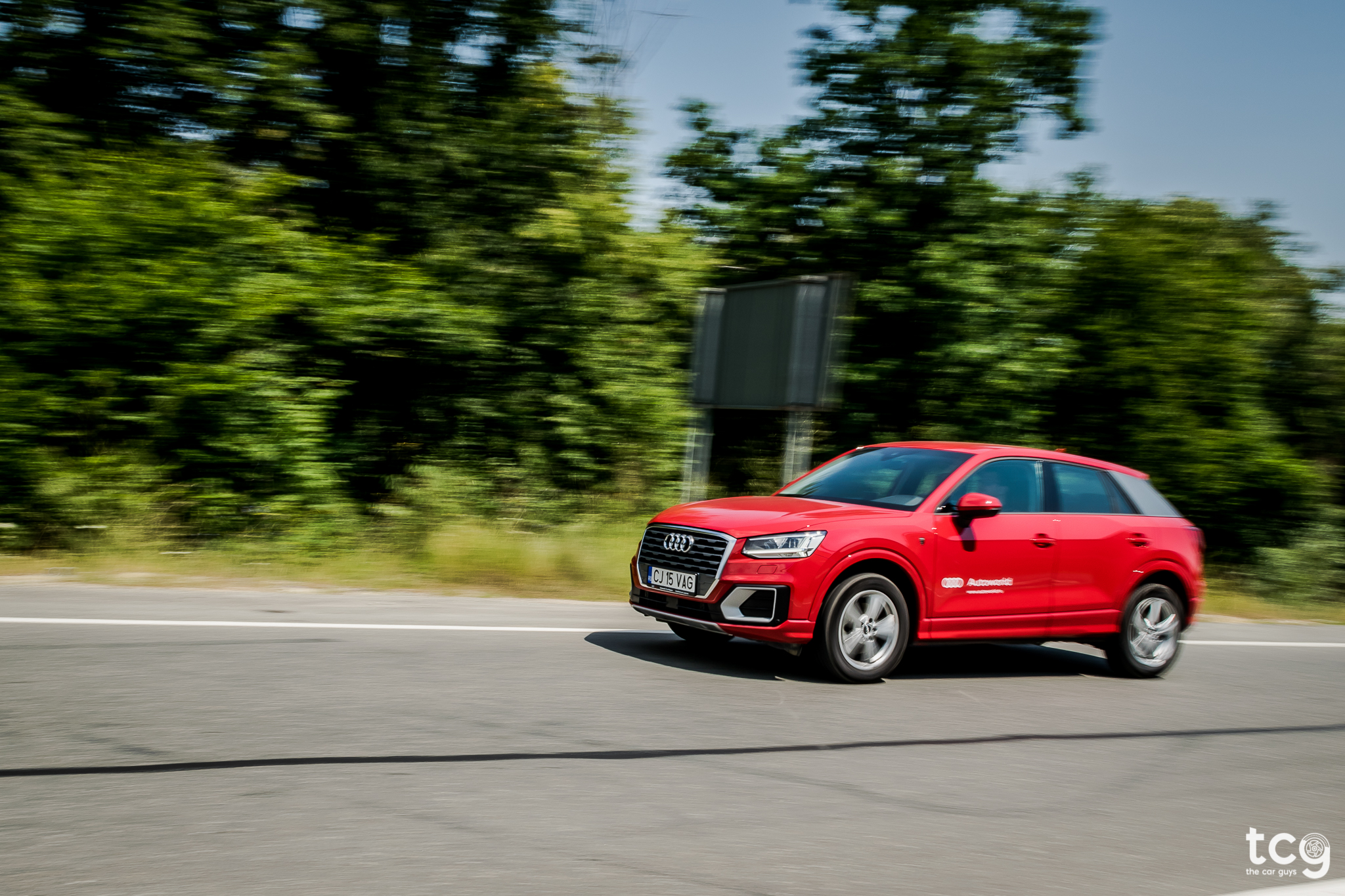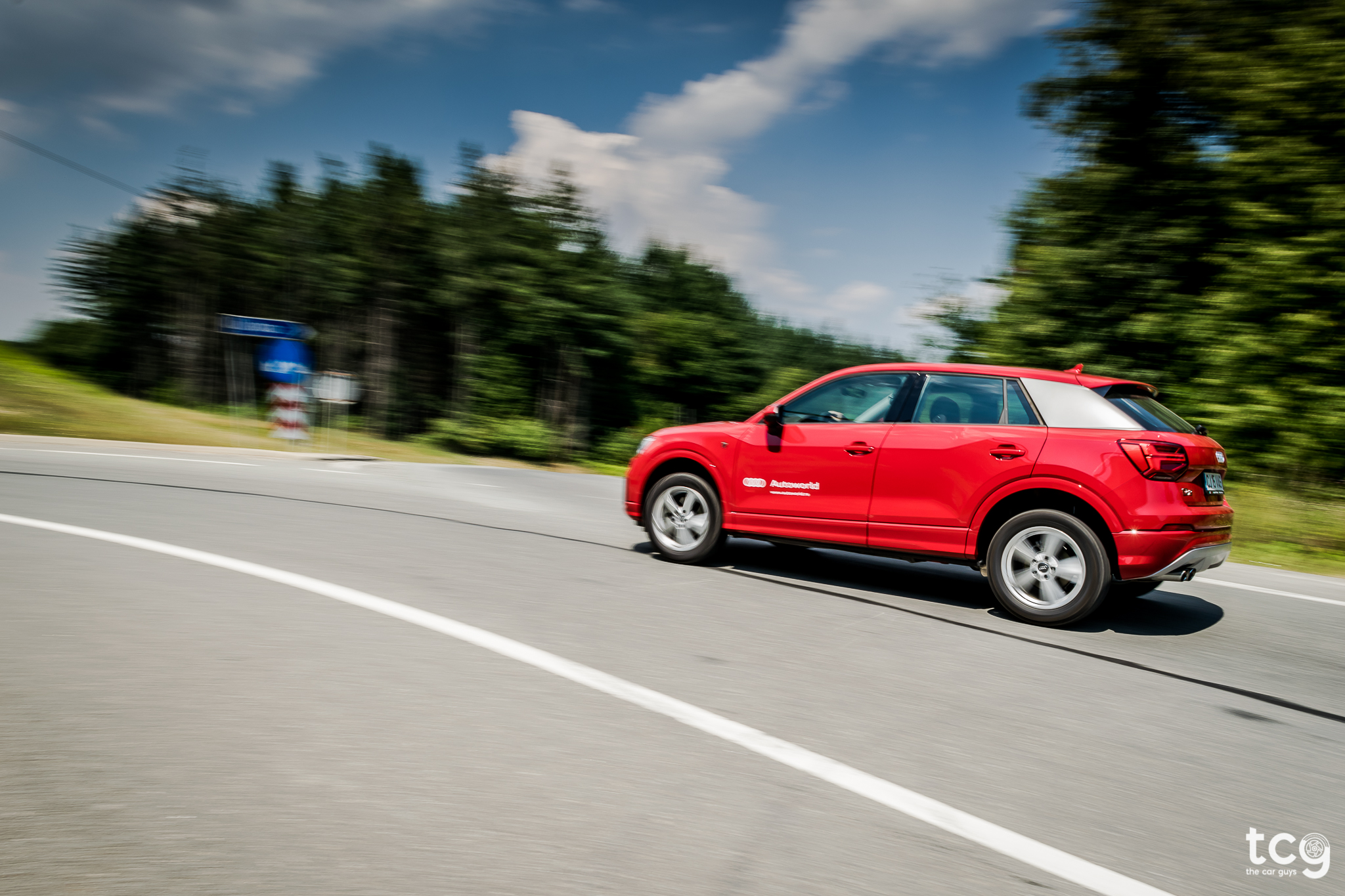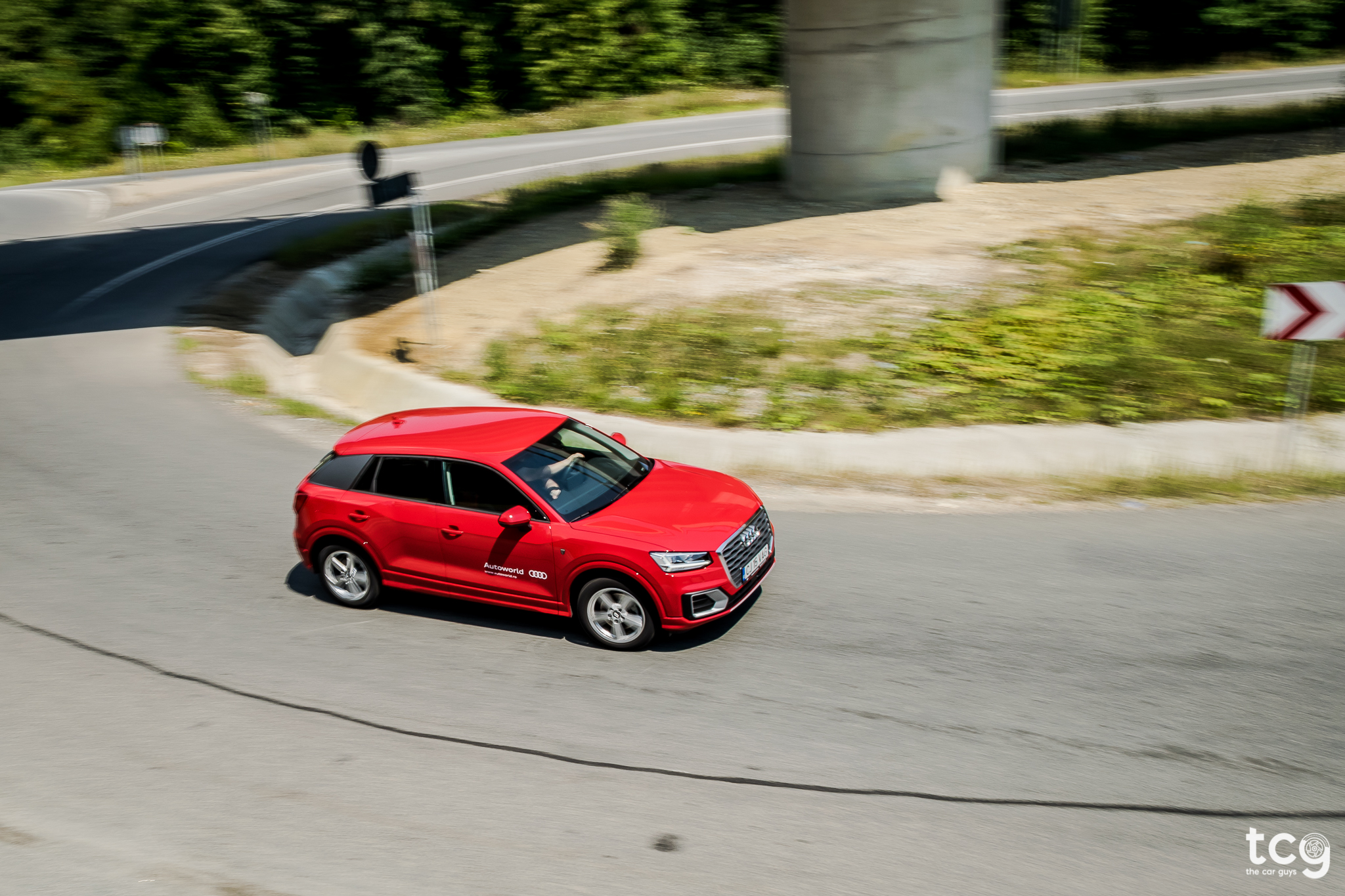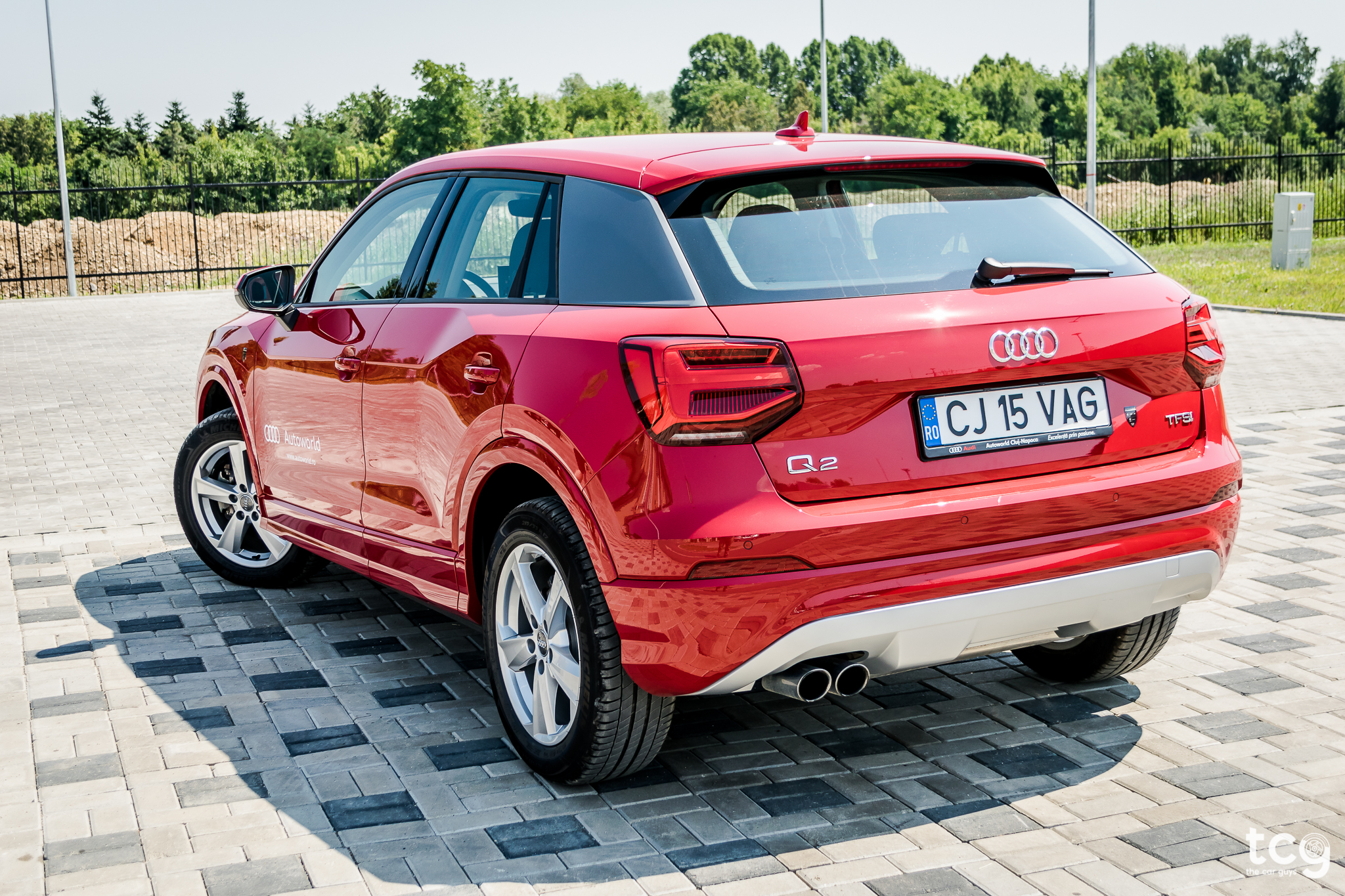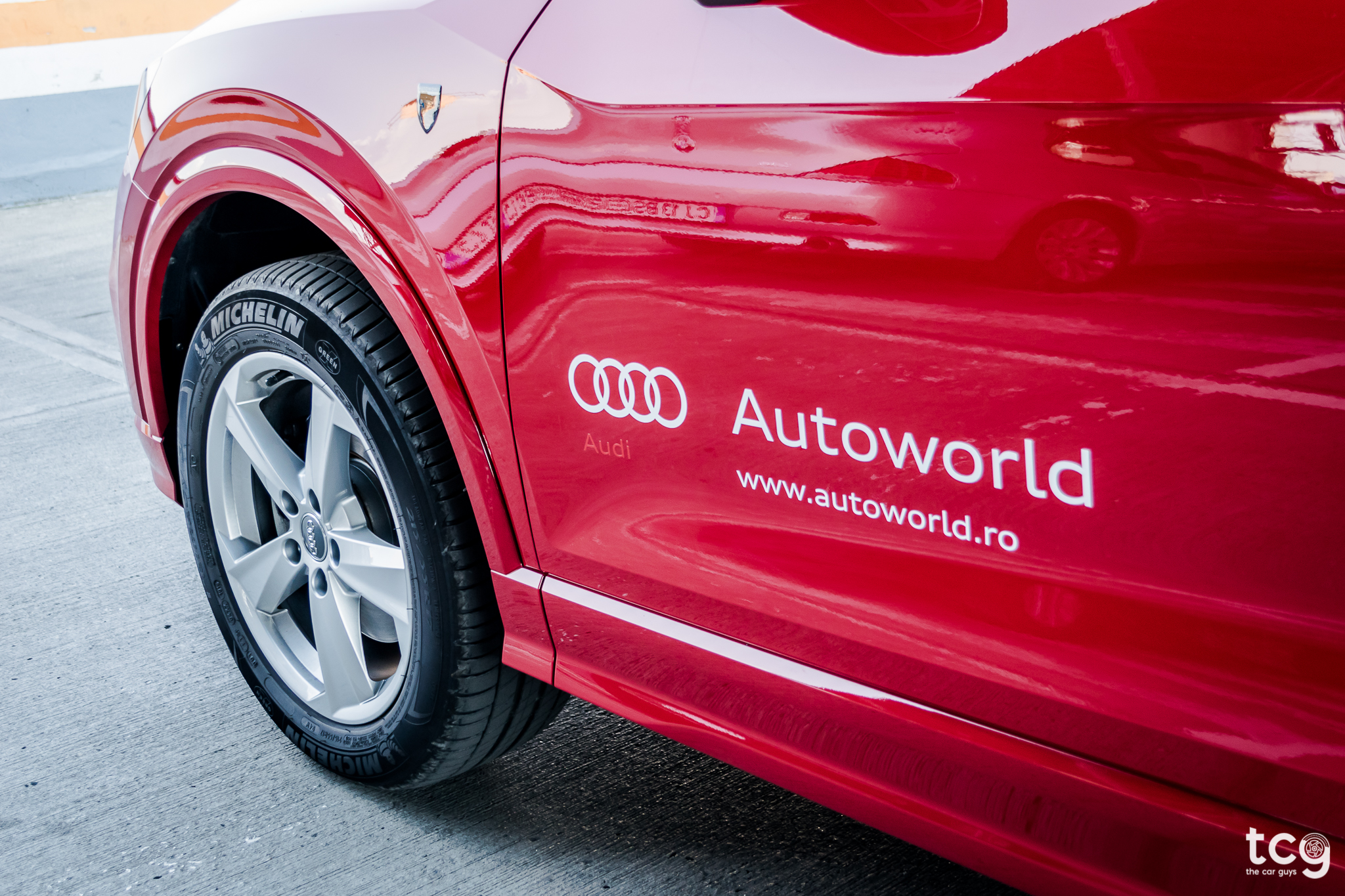 The car looks, well, interesting (but in a good way). We got to drive a red one which really stood out in traffic and during our photoshoot but I also saw a white one and I have to say its front kind of looks like a stormtrooper from Star Wars. I especially like a few elements of the design, for example the front grille is huge and looks really good, the front cooling vents look cool as well (even though they are fake) - the car's front, as a whole, looks kind of menacing and I like it. The back is kind of dull if I'm honest and even though the car was sitting on 17-inch wheels, they looked very small. I think even 19-inch rims would look small on this car.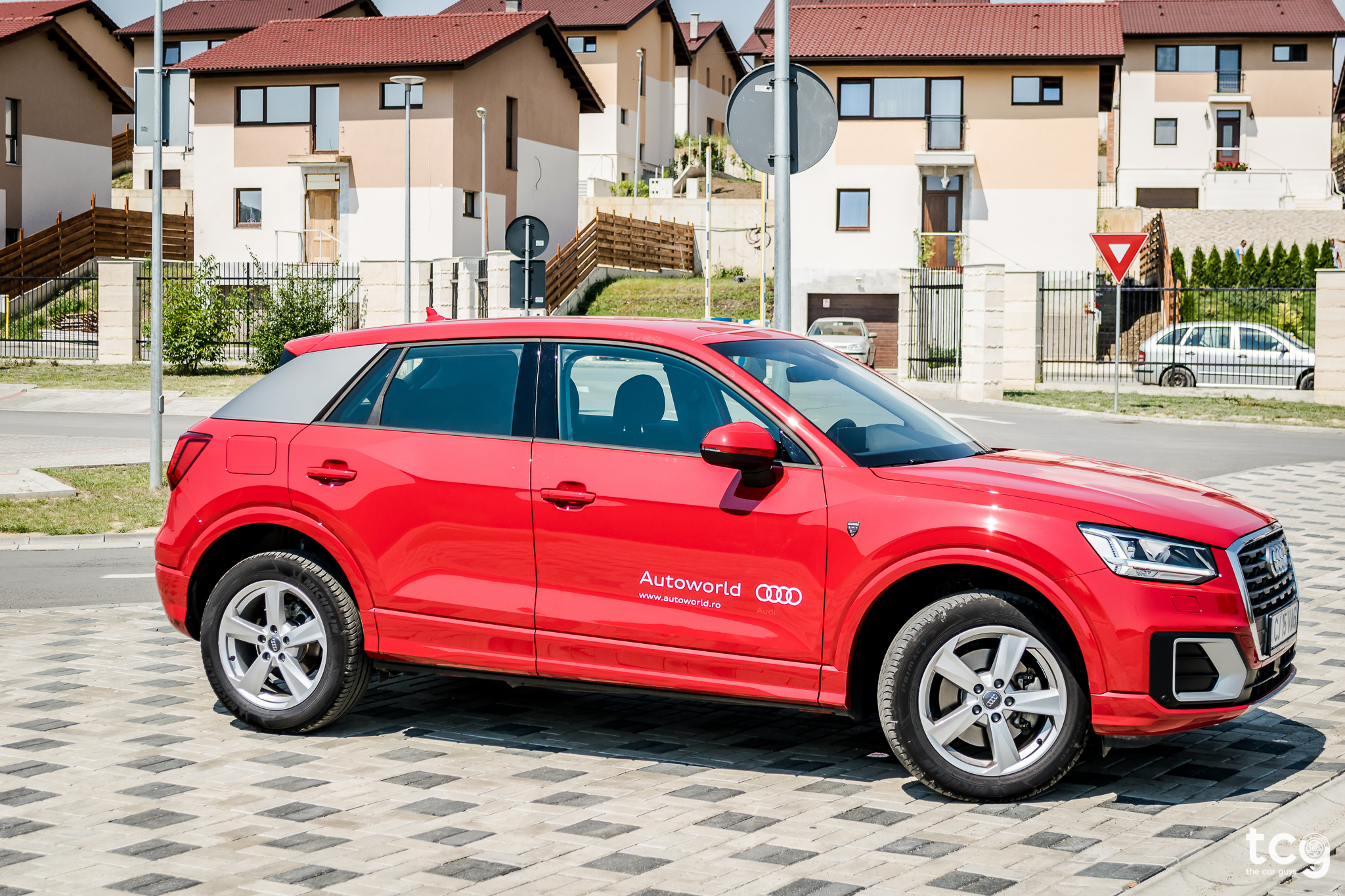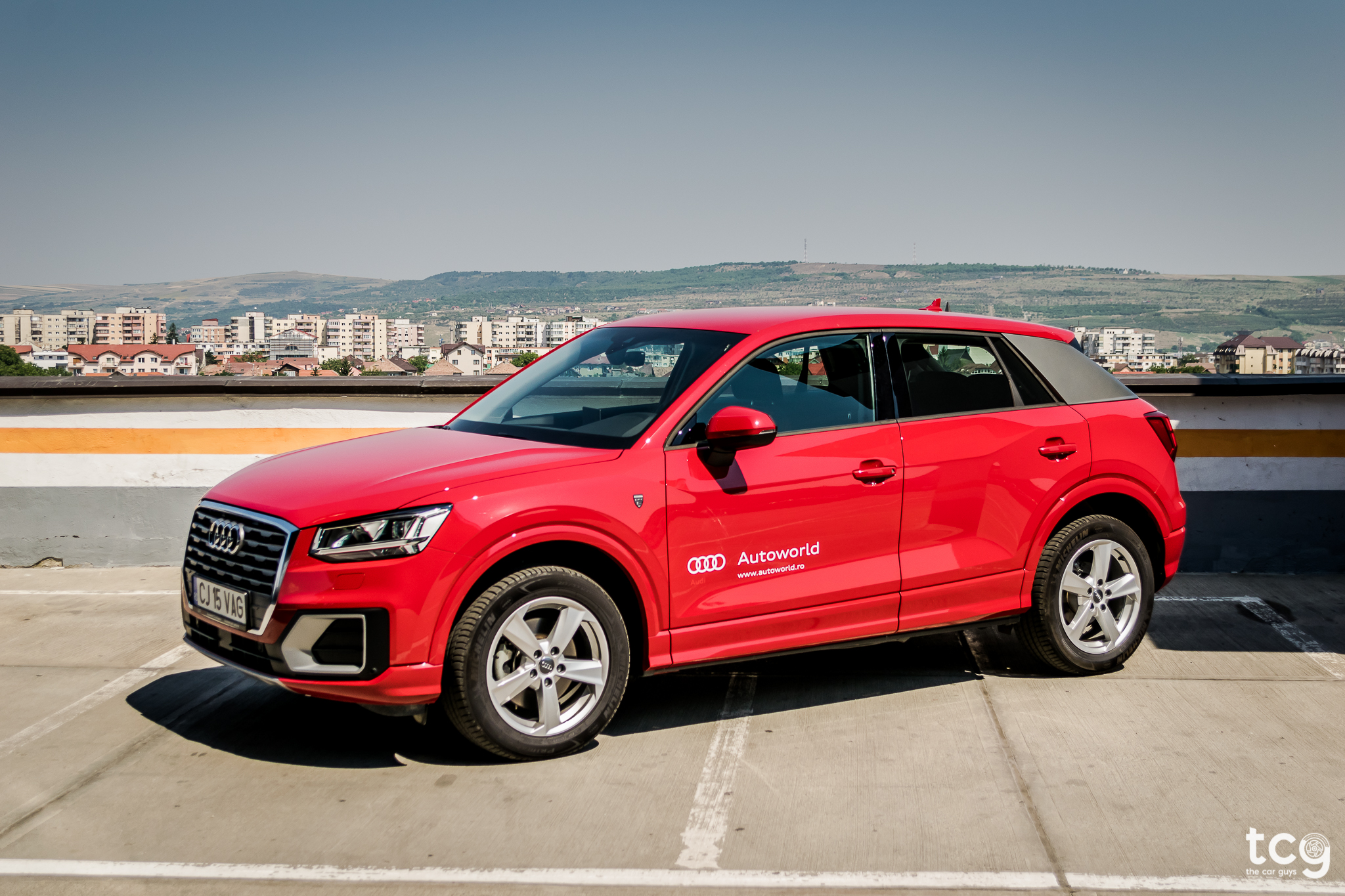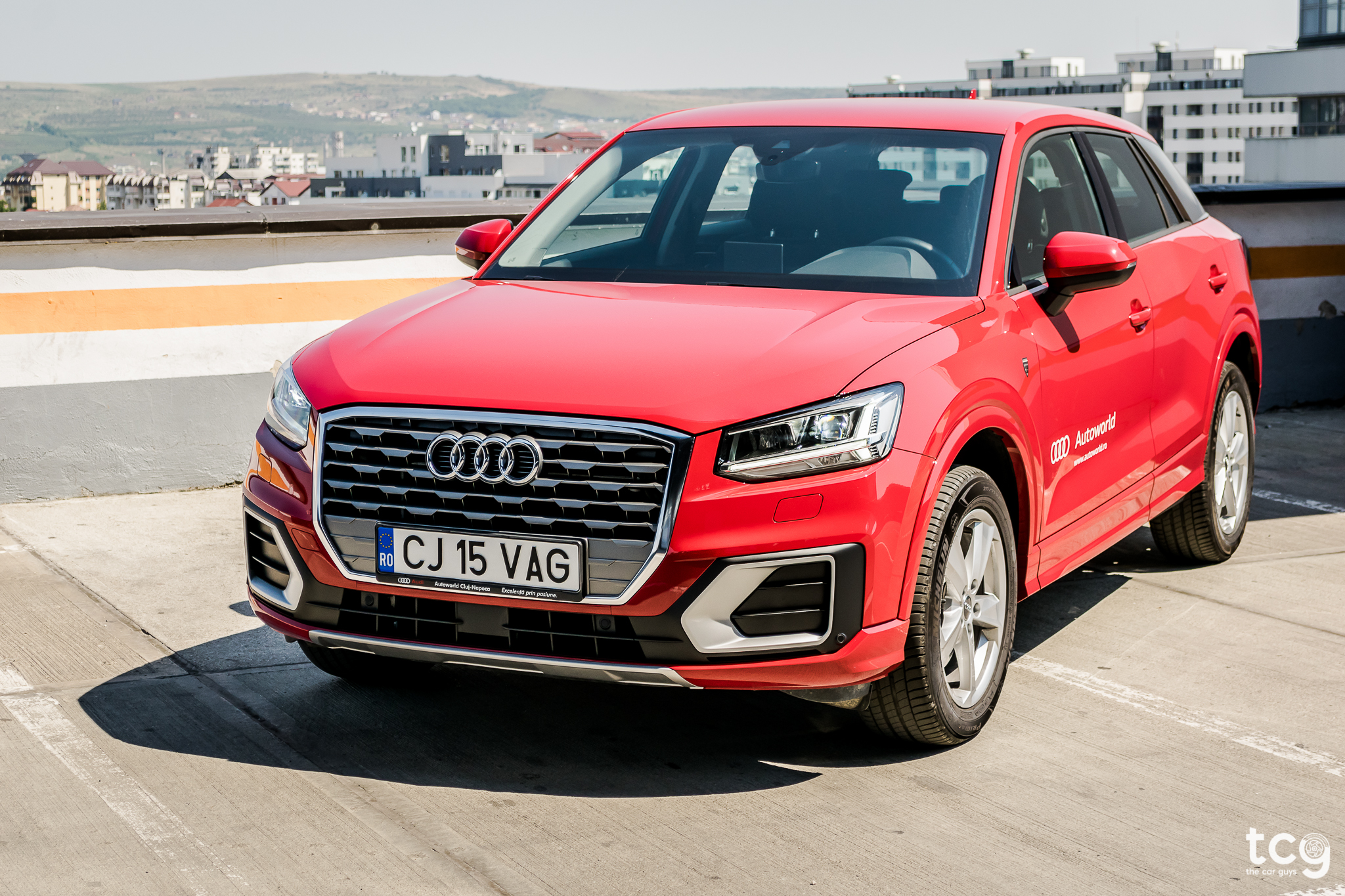 Performance wise, we were really impressed with this little Q2. We got to drive the 1.4 TFSI petrol engine that is capable of 150hp and 250NM of torque. The engine is very smooth and being a petrol engine it's very, very quiet + it revs like crazy when you put your foot down, giving you a rather nice sports-car sensation. It's also got enough pull to get you around for your daily commute or for longer journeys on the highway as 150hp (250NM) are pretty much enough considering the car weighs only 1,205kg's. The S-Tronic gearbox is superb, it's honestly one of the best automatic transmissions I have ever tested. It's got 7 speeds and it goes through them like a champ - no lag, no over-revving, no nothing - it's accurate, fast, economical and great to use. Because it's a Crossover, the raised driving position gives you a good view over traffic and it's also very comfortable. Body-roll is barely noticeable in faster corners, which is kind of surprising!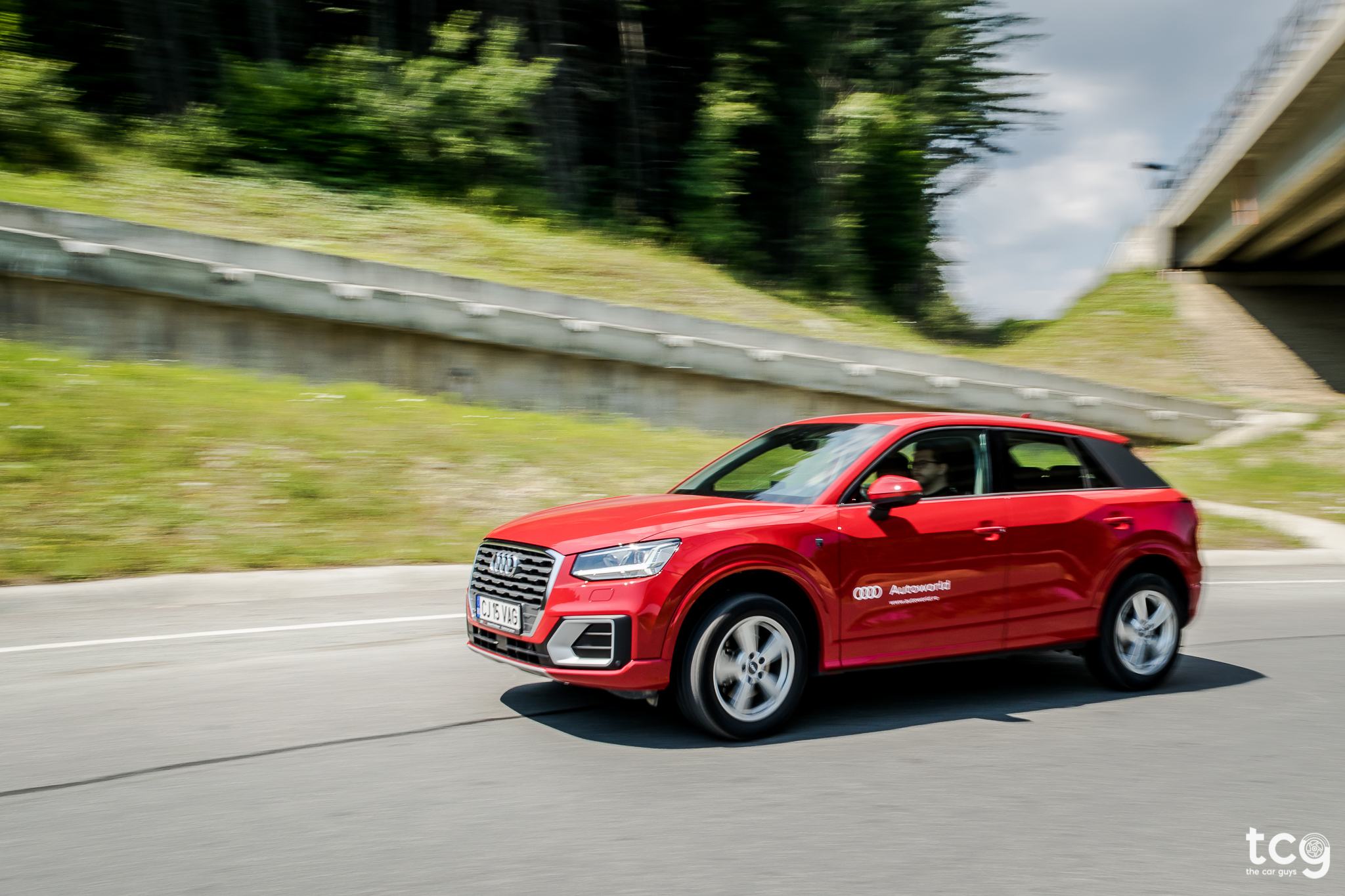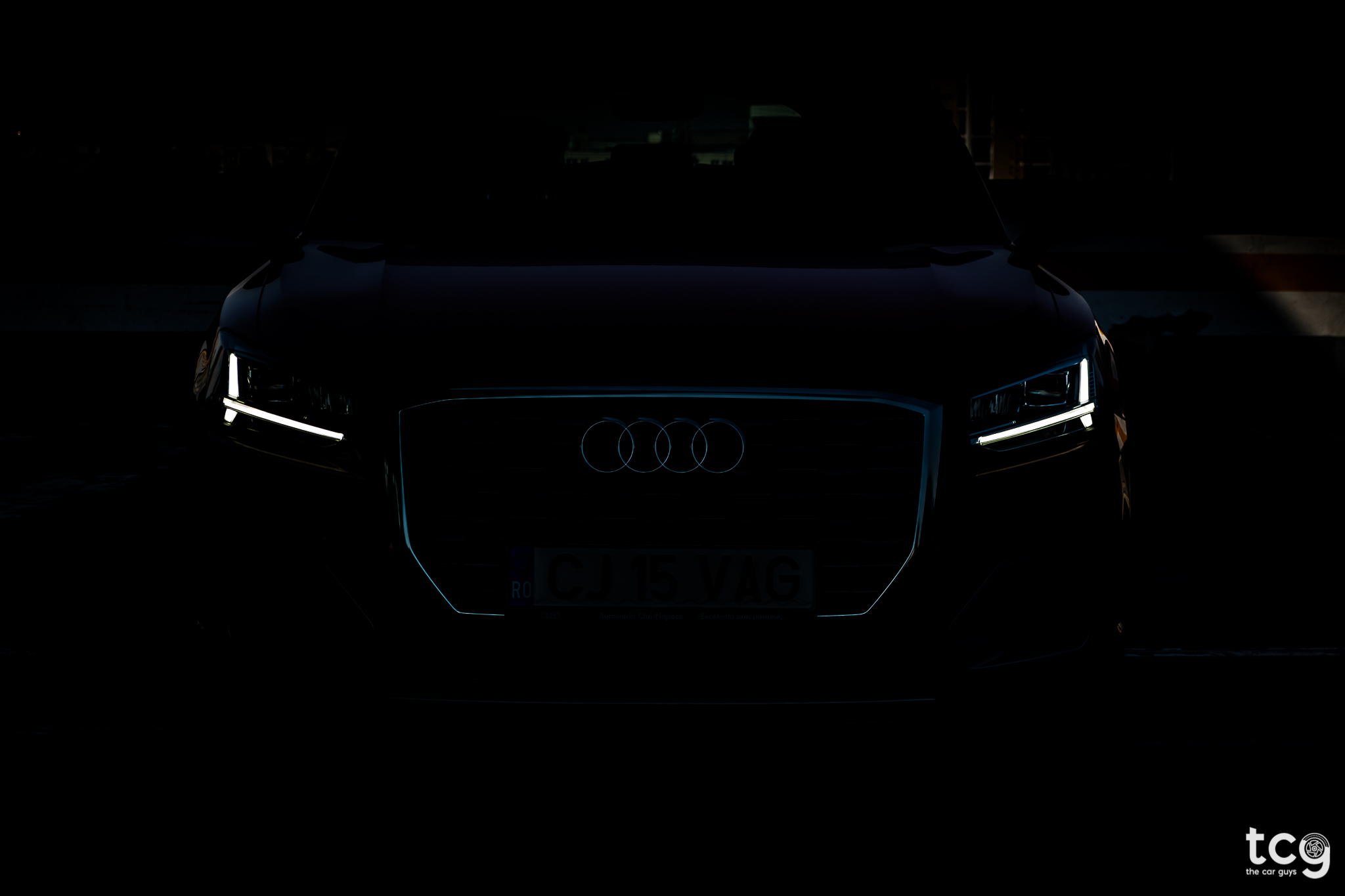 One thing I especially liked was the fact that it has 5 Driving Modes you can choose from - Efficiency, Comfort, Auto, Dynamic and Individual. They all do exactly what they say they do. When the car was in Efficiency mode, it was very economical and would shift gears at lower revs to insure the most efficient fuel consumption + the gearbox has a Coasting option for even better fuel efficiency. In Comfort mode, the car would ride over bumps and potholes very smoothly, in Auto mode it would find it's ideal setting depending on how and where you are driving the car.
On the other hand, Dynamic and Individual were my favorite. Why? Because in Dynamic mode, you can give it the full beans and the car just takes off, the steering weighs up and the suspension is firm giving you great performance and great cornering capabilities. Individual mode is the one where you can set the car exactly as you want it to perform - which is great if you're a petrolhead like me and want to tweak and play with everything a car has to offer.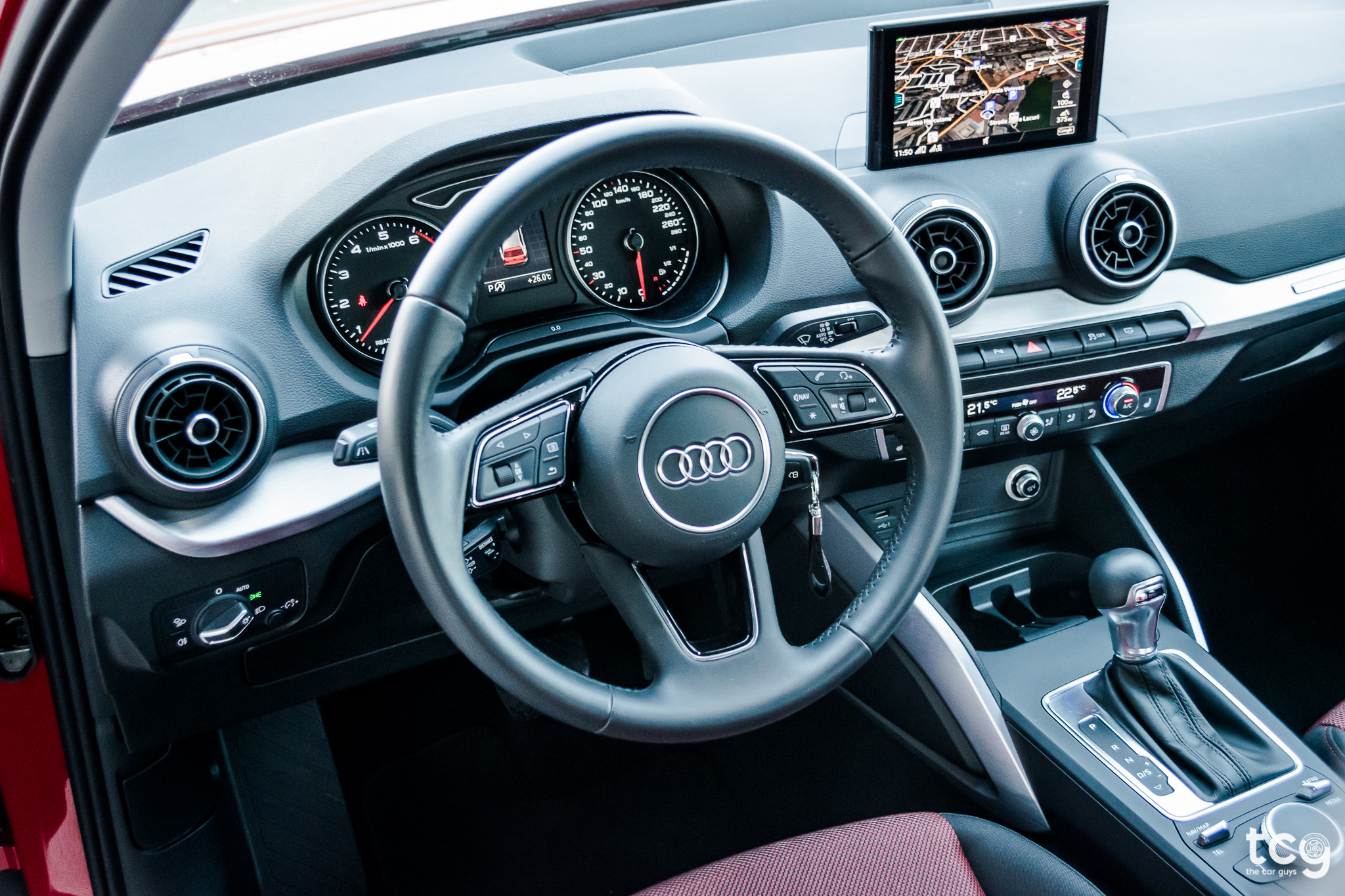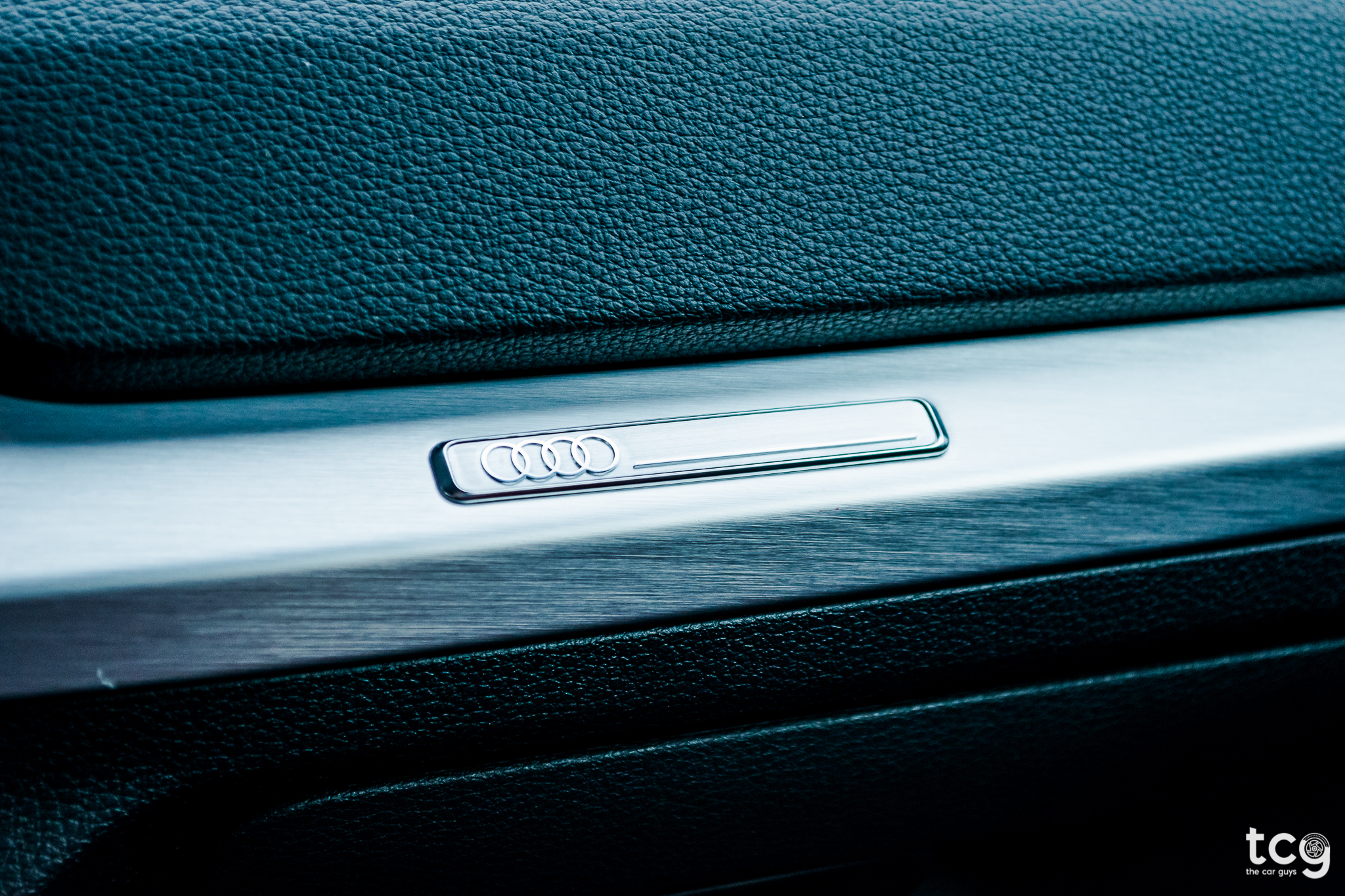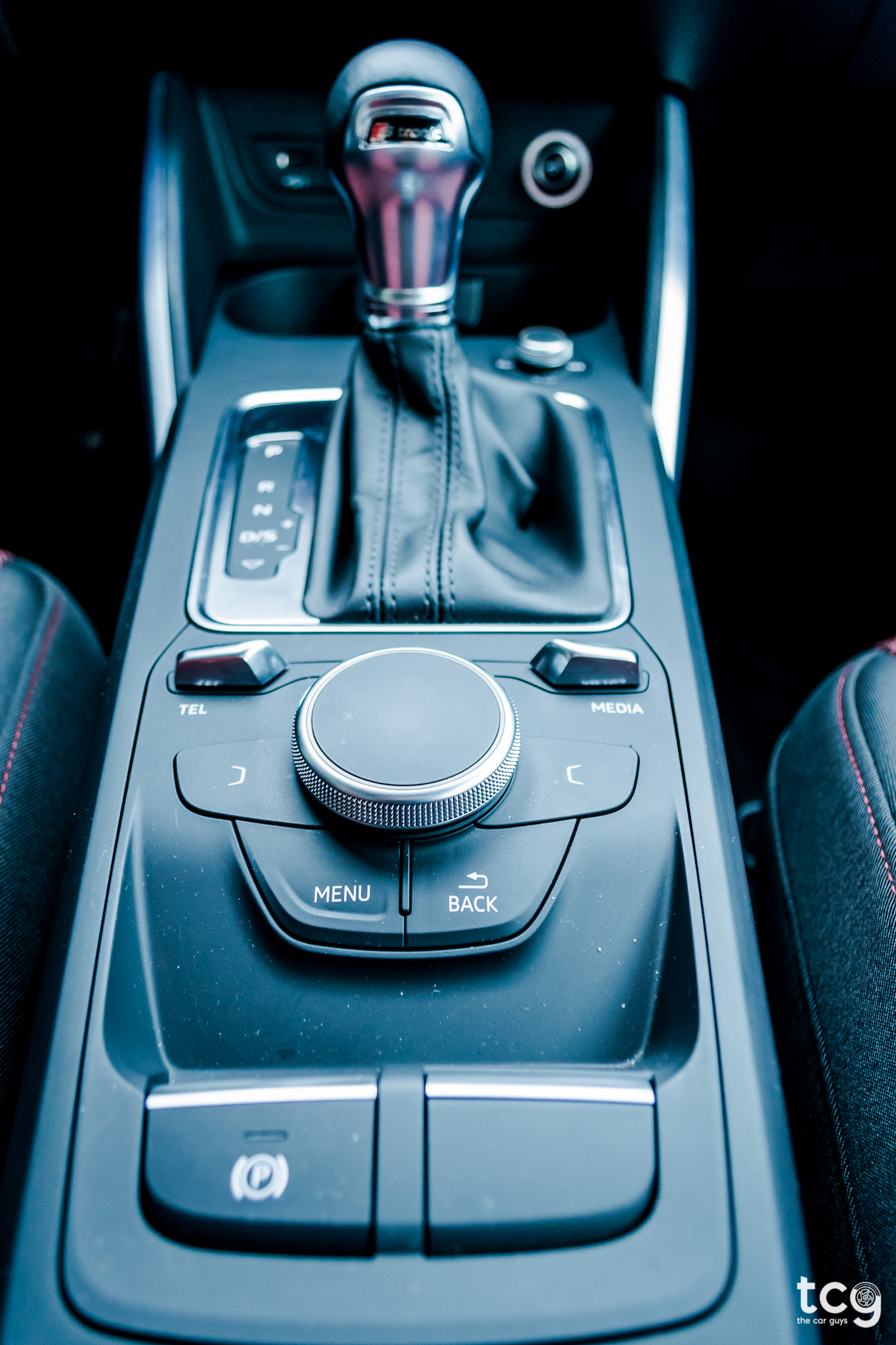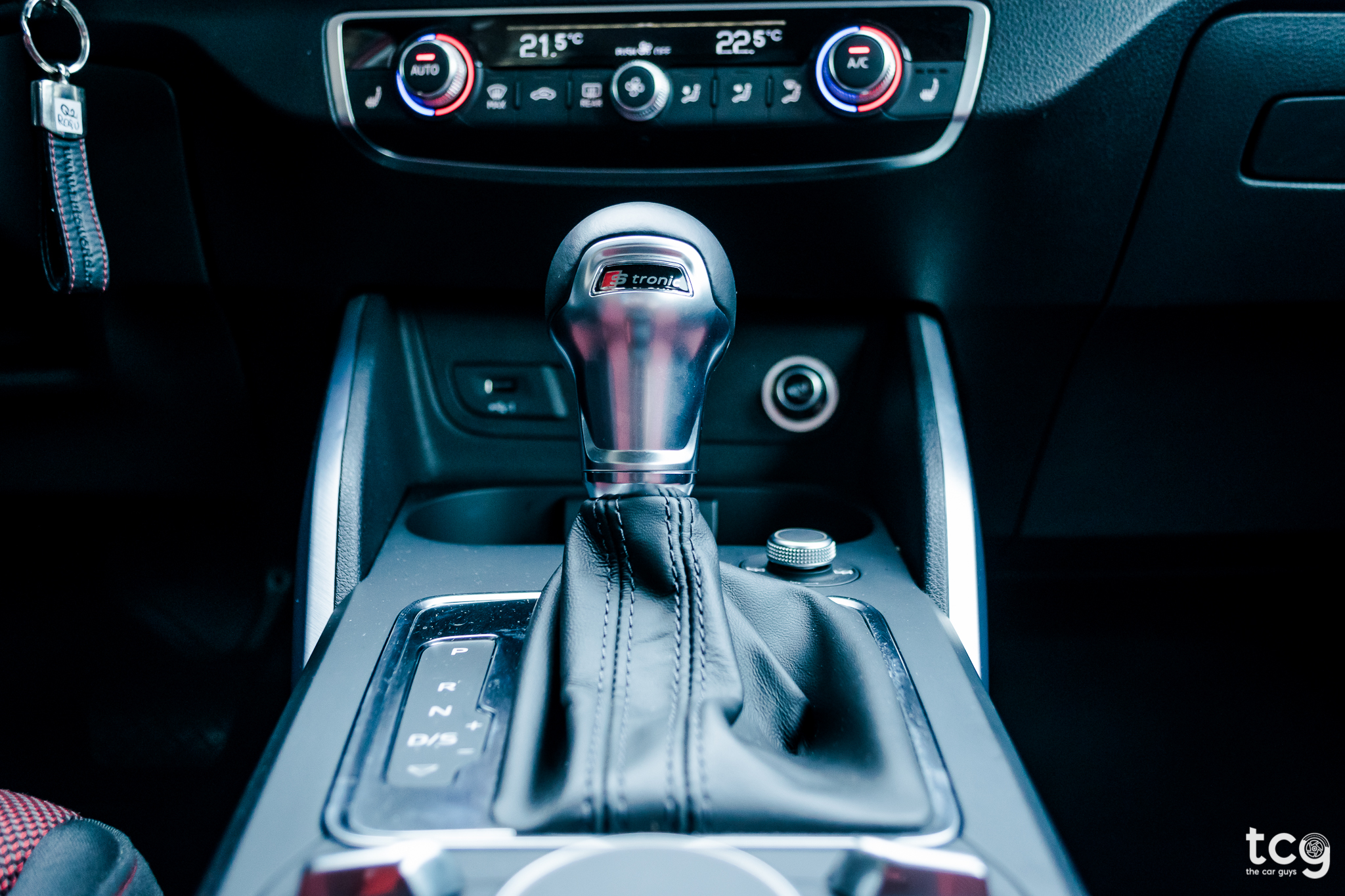 The interior is where this car shines though! Audi's interiors are some of the best in the business with great quality materials, comfortable seats, very good looking steering wheels and intuitive infotainment systems and dashboards. You can't go wrong with newer Audi models when it comes to the interior design and layout! All Q2s come with DAB radio, Bluetooth, and a USB port for charging your phone. If you connect a smartphone through the USB port you can use the Apple CarPlay and Android Auto systems, which let you operate your phone through the car's infotainment system.
The simple rotary-dial controller and shortcut buttons by the gearlever make it a breeze to skim through the menus. The interface is intuitive and the standard 7.0-inch screen sits on top the dash which is clear and easy to read with great graphics and a bright display. From mid-level Sport trim upwards you also get sat-nav as standard, which this car had.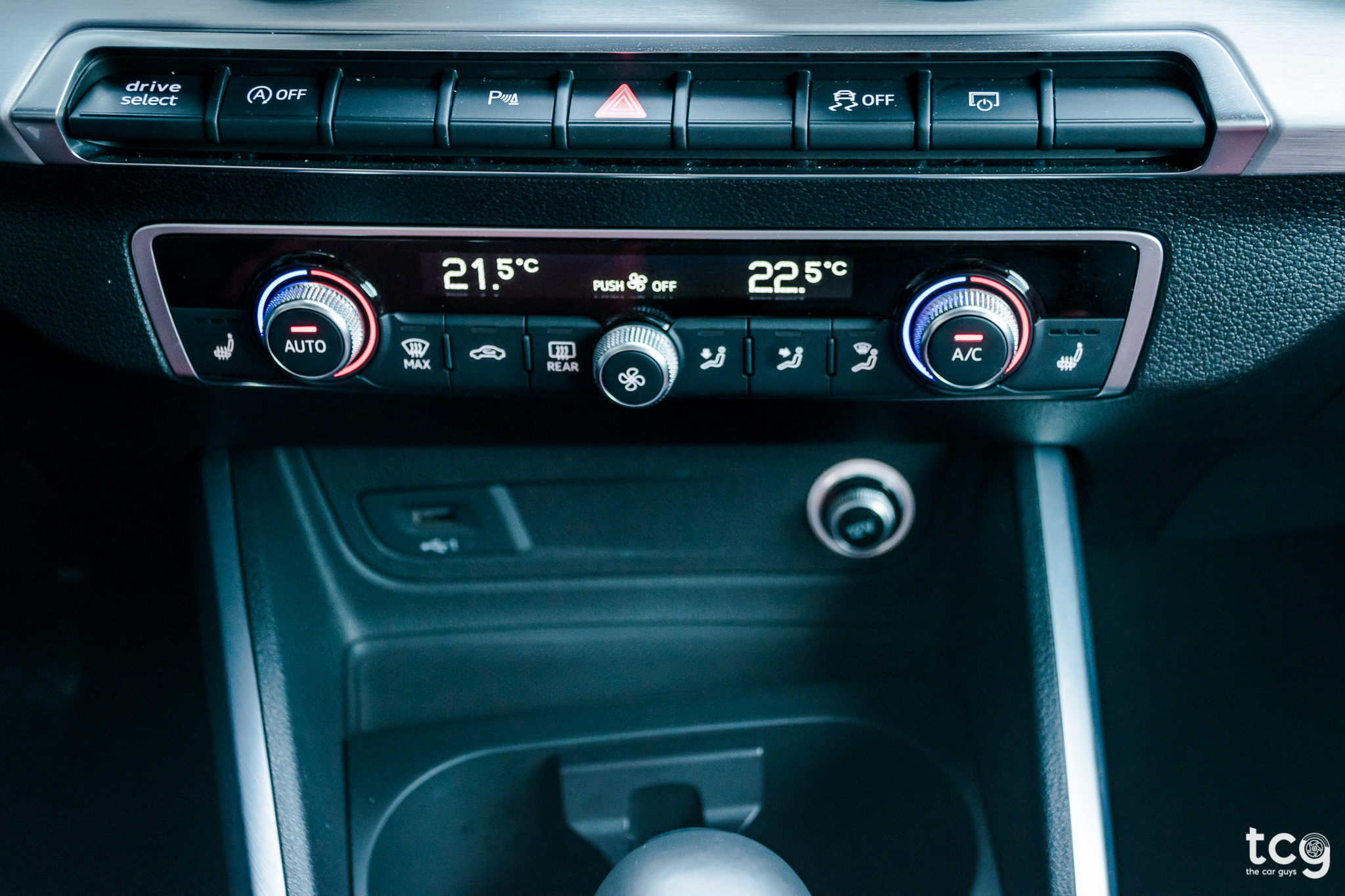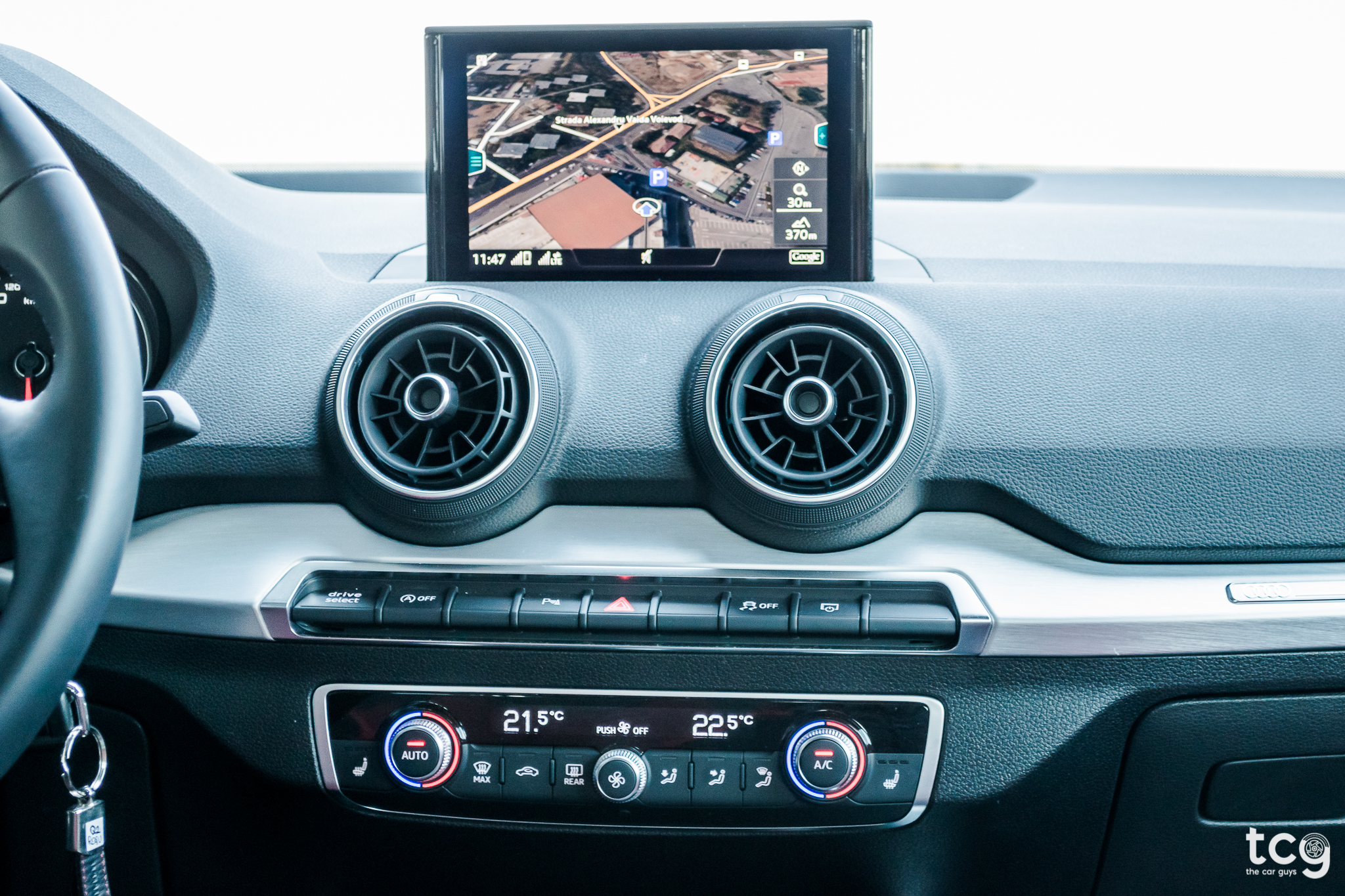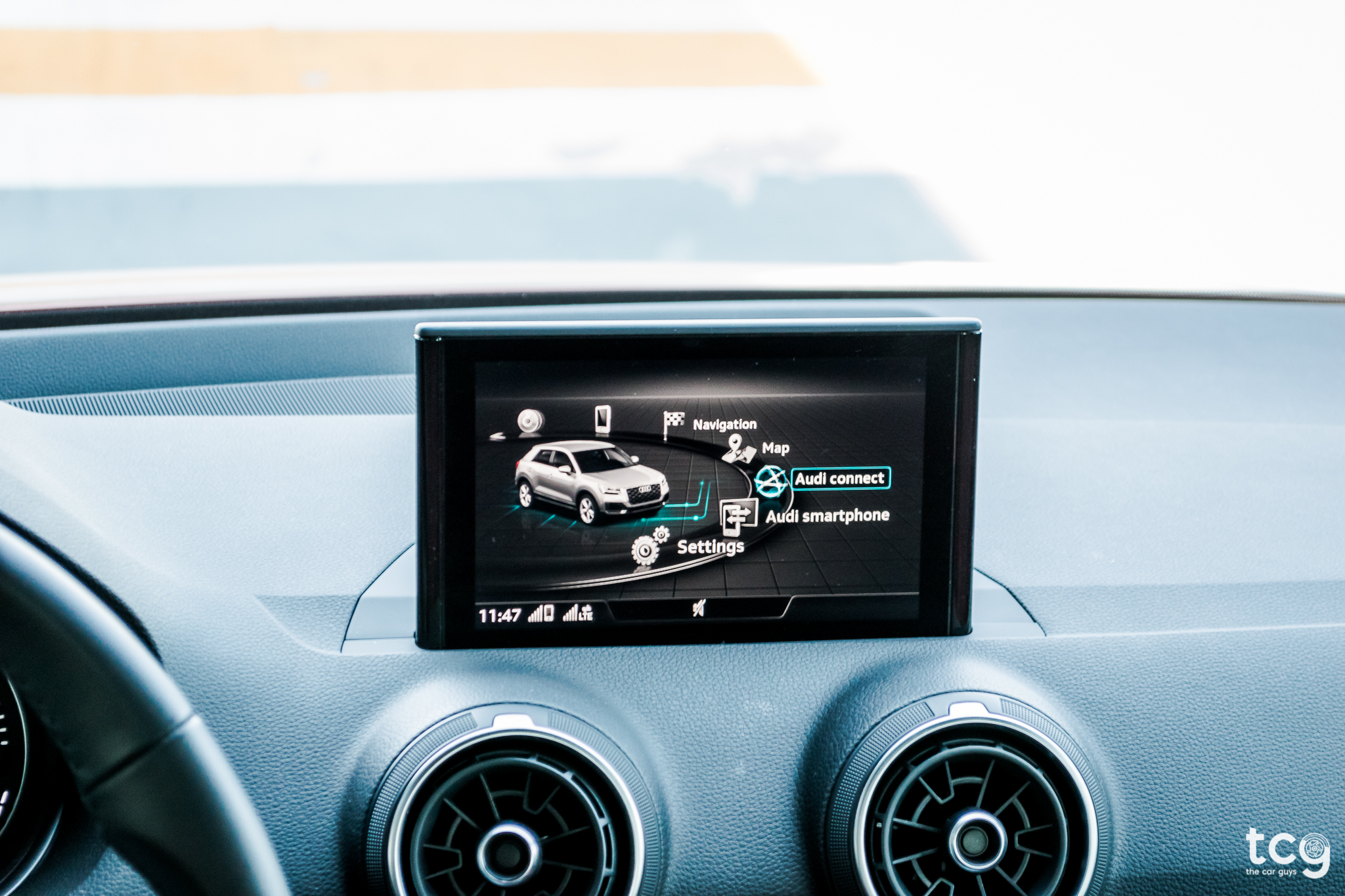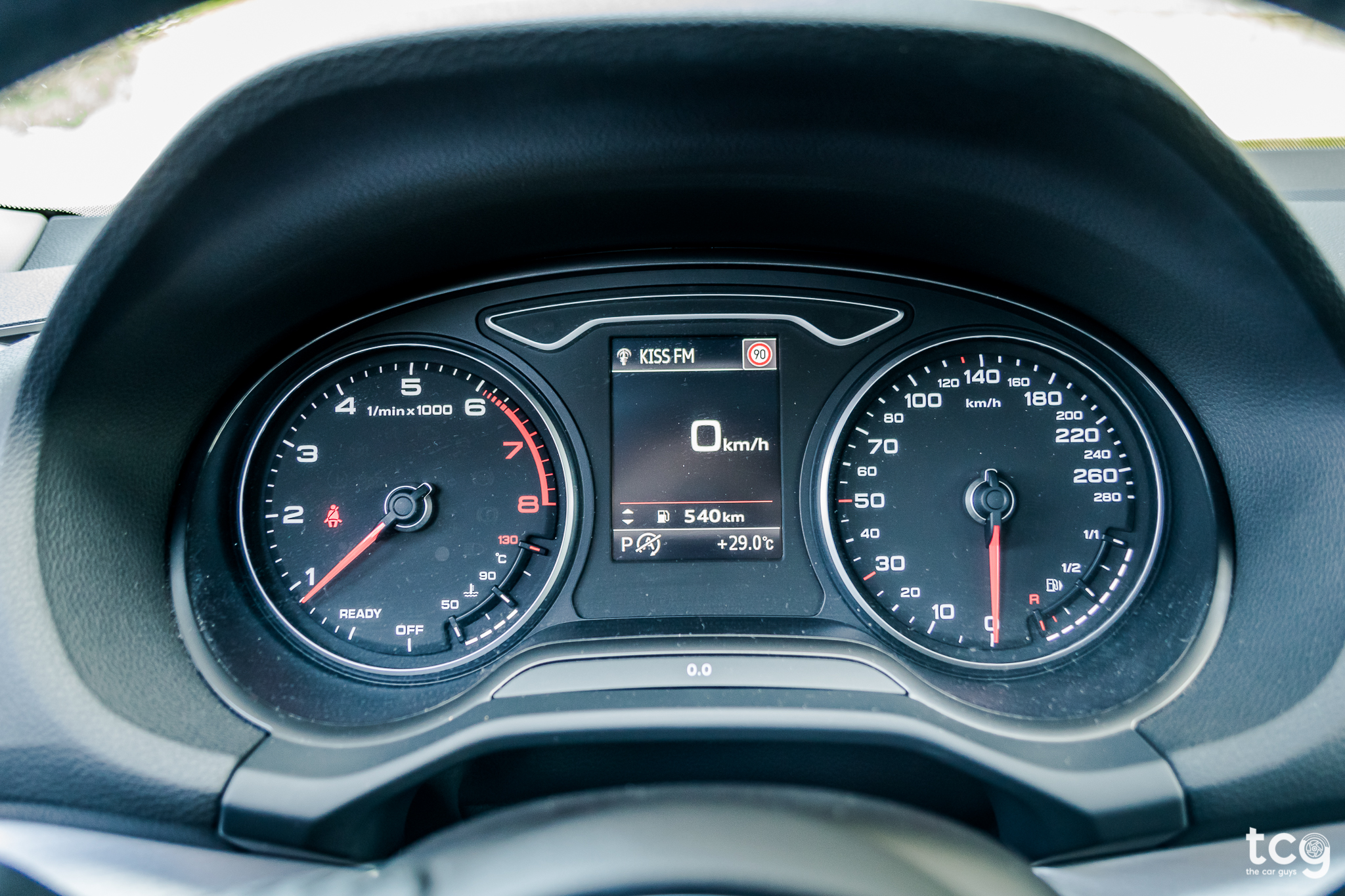 All models come with a very good looking multi-function steering wheel that lets you navigate the radio, telephone and driver information settings in the separate screen between the instruments. If you have the money, spend a little extra and upgrade to the Virtual Cockpit, which replaces the analogue dials with a 12.3-inch TFT screen. This can put lots of useful information, including the sat-nav maps, music that is playing, calls and others, just below the driver's line of sight. Unfortunately our car didn't have the Virtual Cockpit but we managed to test it on a previous occasion, and this is just my opinion, but I think it's better than anything else on the market right now.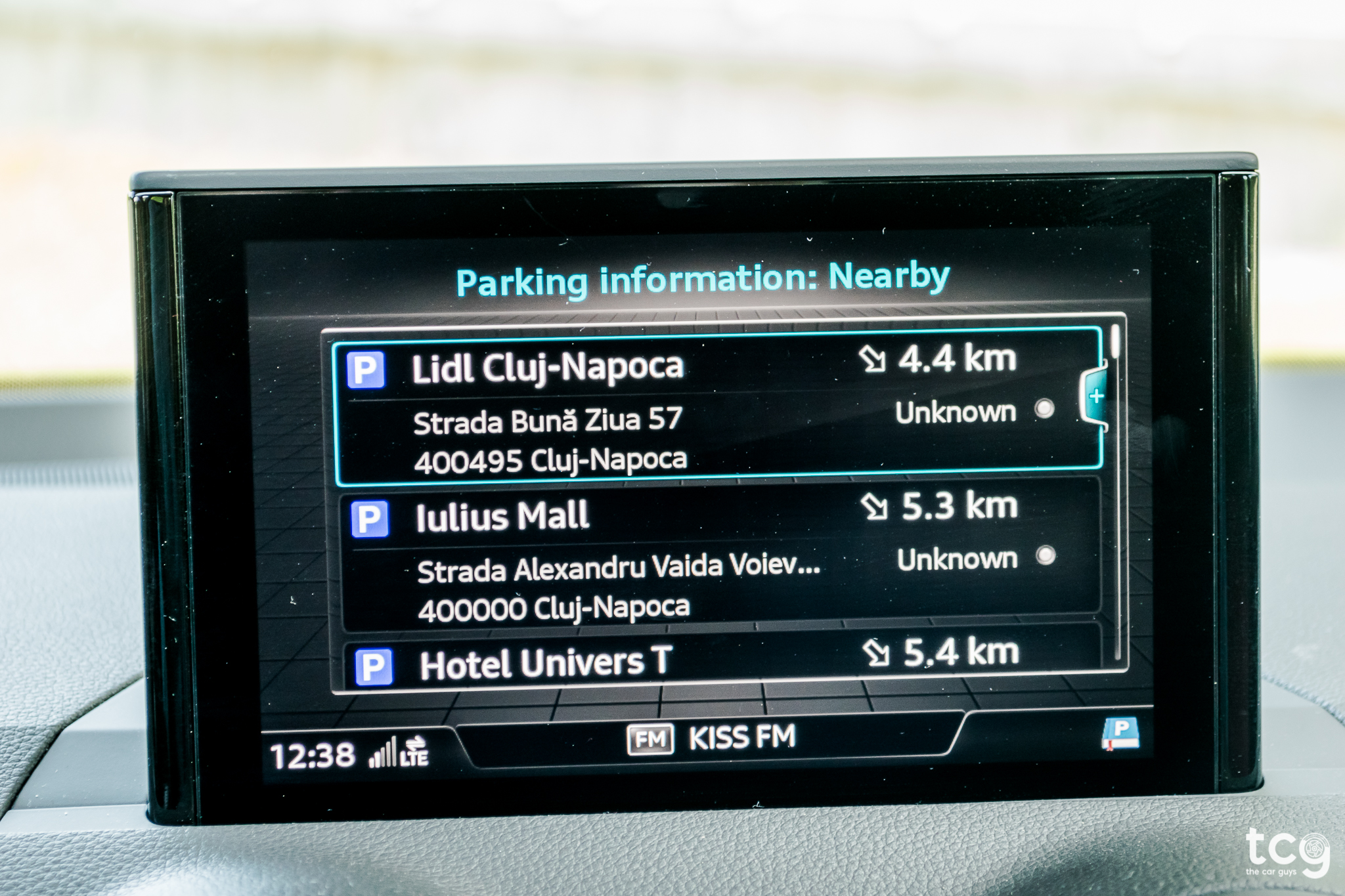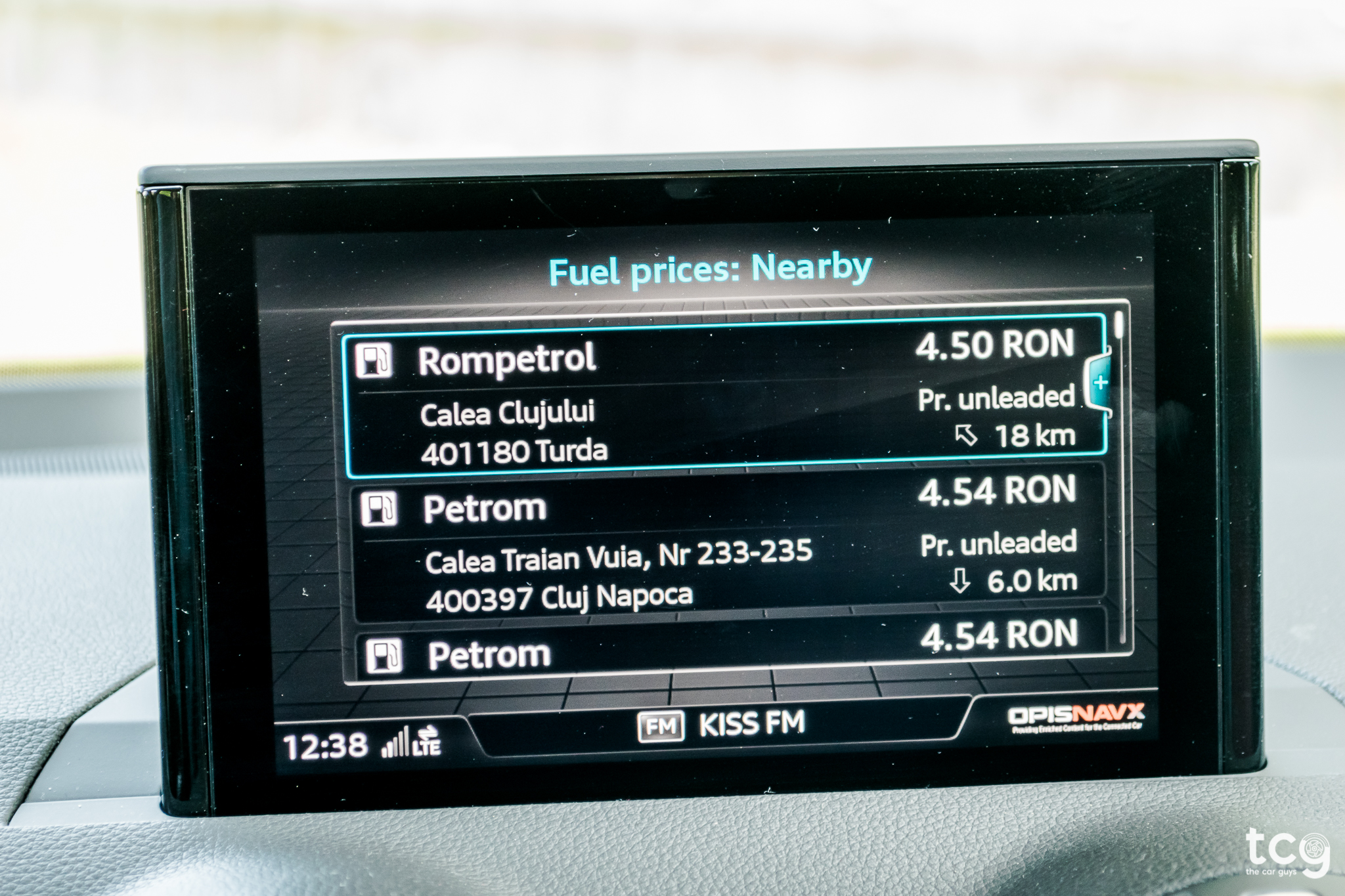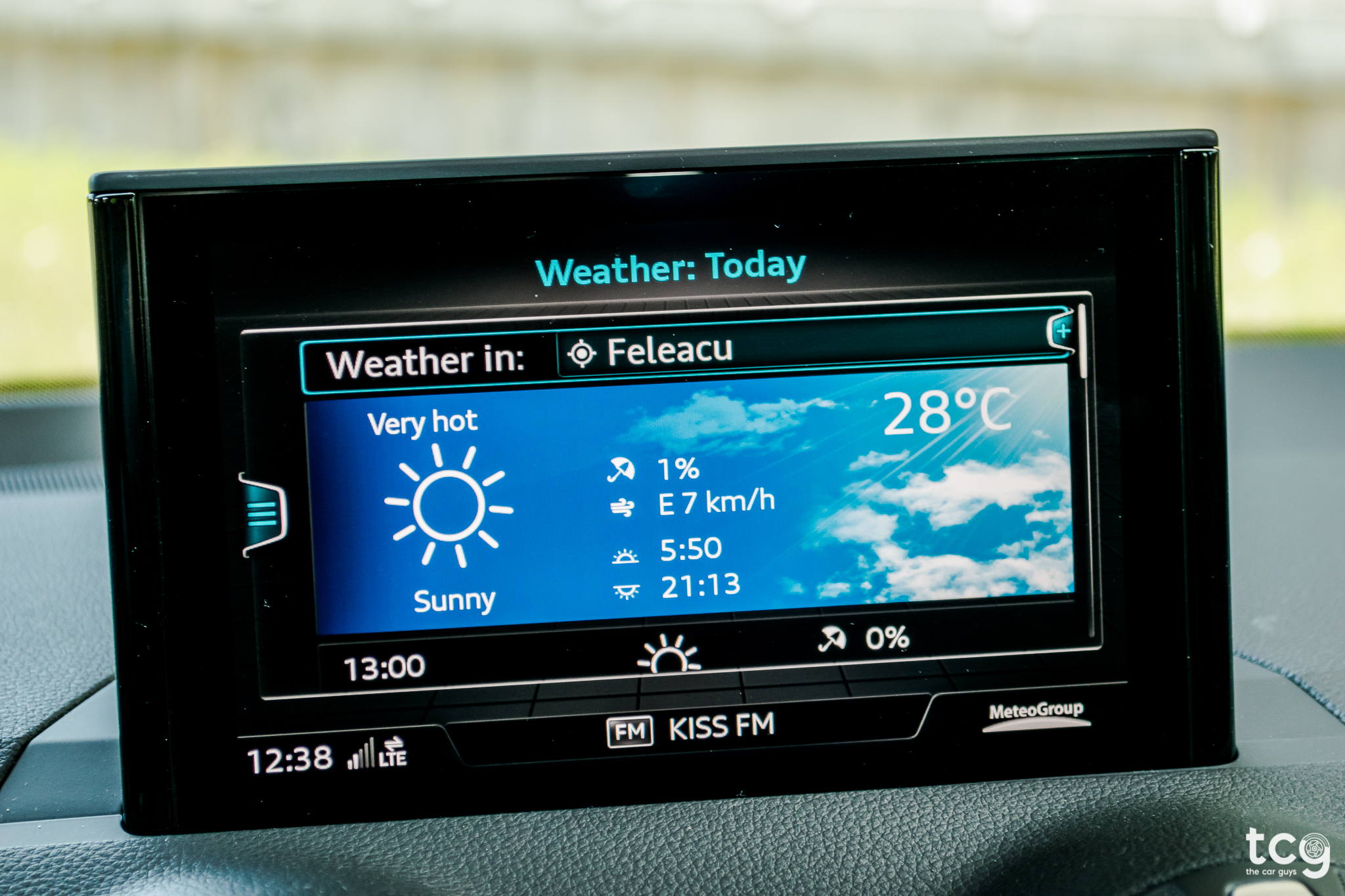 Room in the back is decent with plenty of knee-room and just about enough head-room, but, even though the car has 3 seats in the back, I don't think you can really fit 3 adults there - or maybe you can, they just won't be too comfortable. Boot capacity is not the best in it's class, but it's actually all-right considering the size of the car. If you don't have the spare wheel, you get some extra storage space where the wheel should be.
---
3 things I really like about the Q2:
How it looks! I really like how this little Q2 looks and, except for the back which is a bit dull - the car looks great overall!

The interior! It's very well laid out, very intuitive to use and the quality materials make you feel very comfortable and "at home".

How it drives! This is an awesome little car for city driving but it also won't let you down if you have longer journeys to make. I'd confidently take this car on a Euro-trip any day!
---
3 things I really don't like about the Q2:
The fact that it doesn't have an armrest in the back, unless you pay extra for the 3-way folding seats.

The price! This car, with everything on it, costs 34,371 Euros (and that's with a 6,400 Euro client discount) … I'll let that sink in for a moment!

The gearbox is great but it can feel a little bit jerky when you do low-speed maneuvers!
---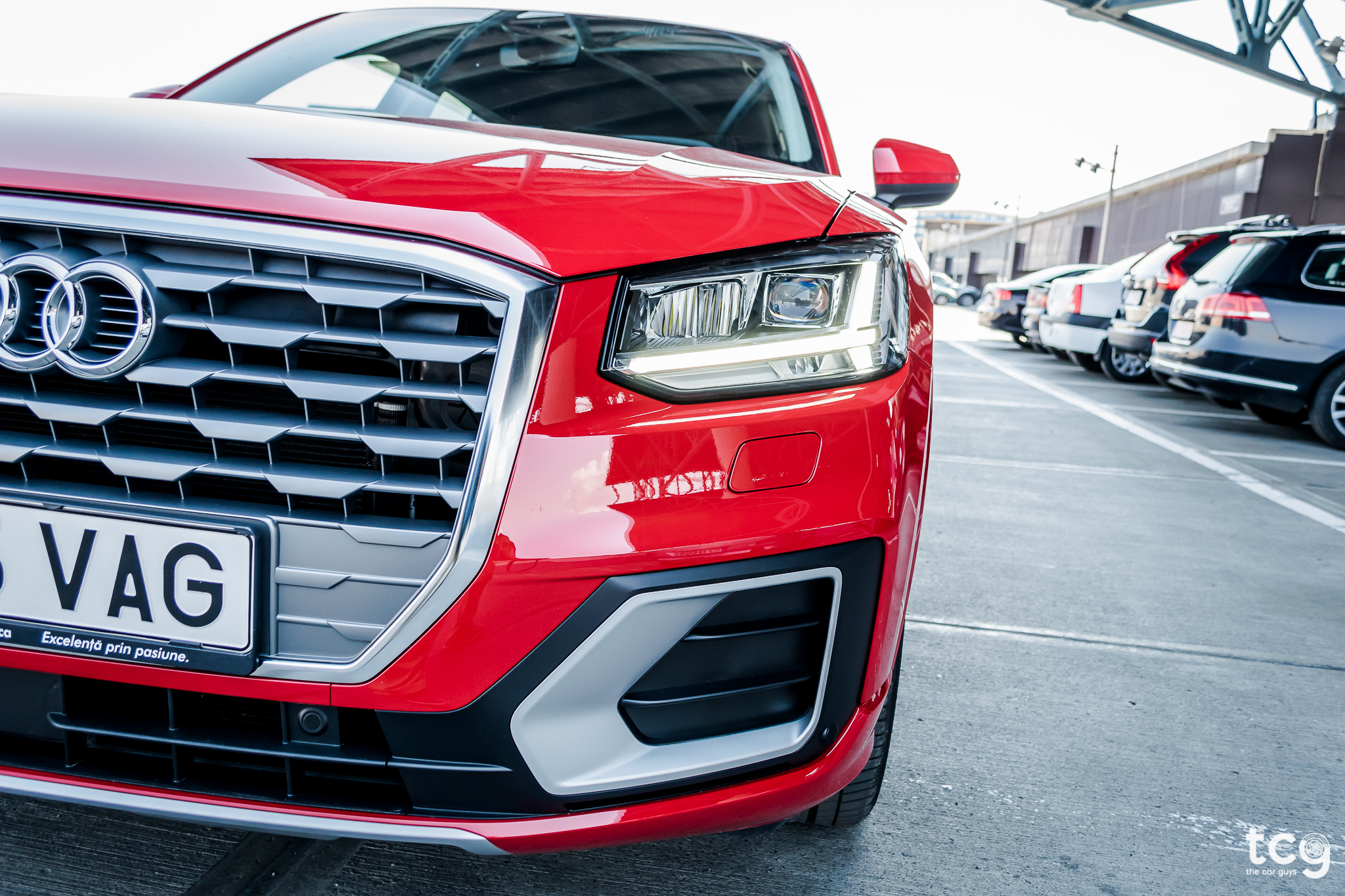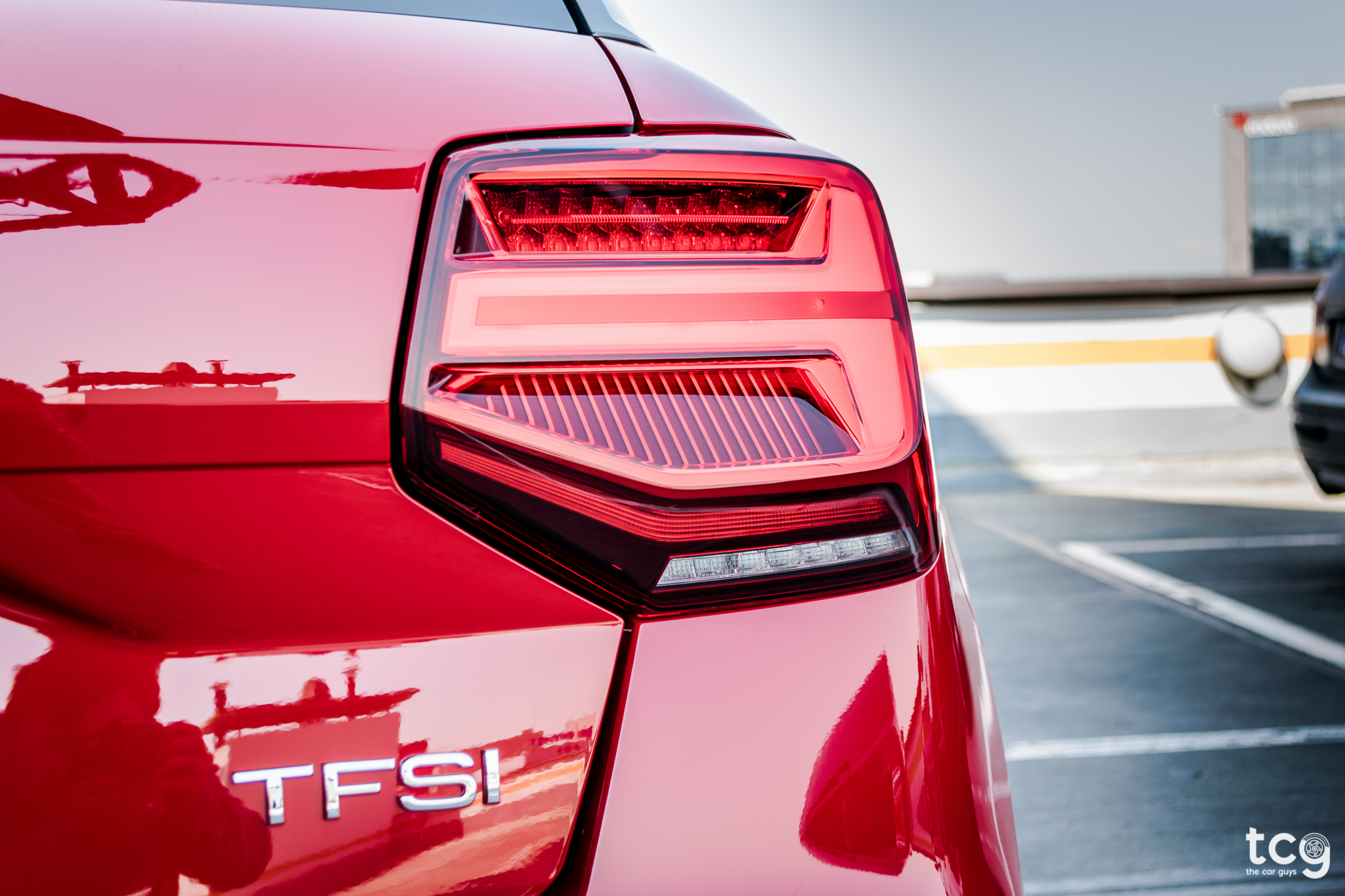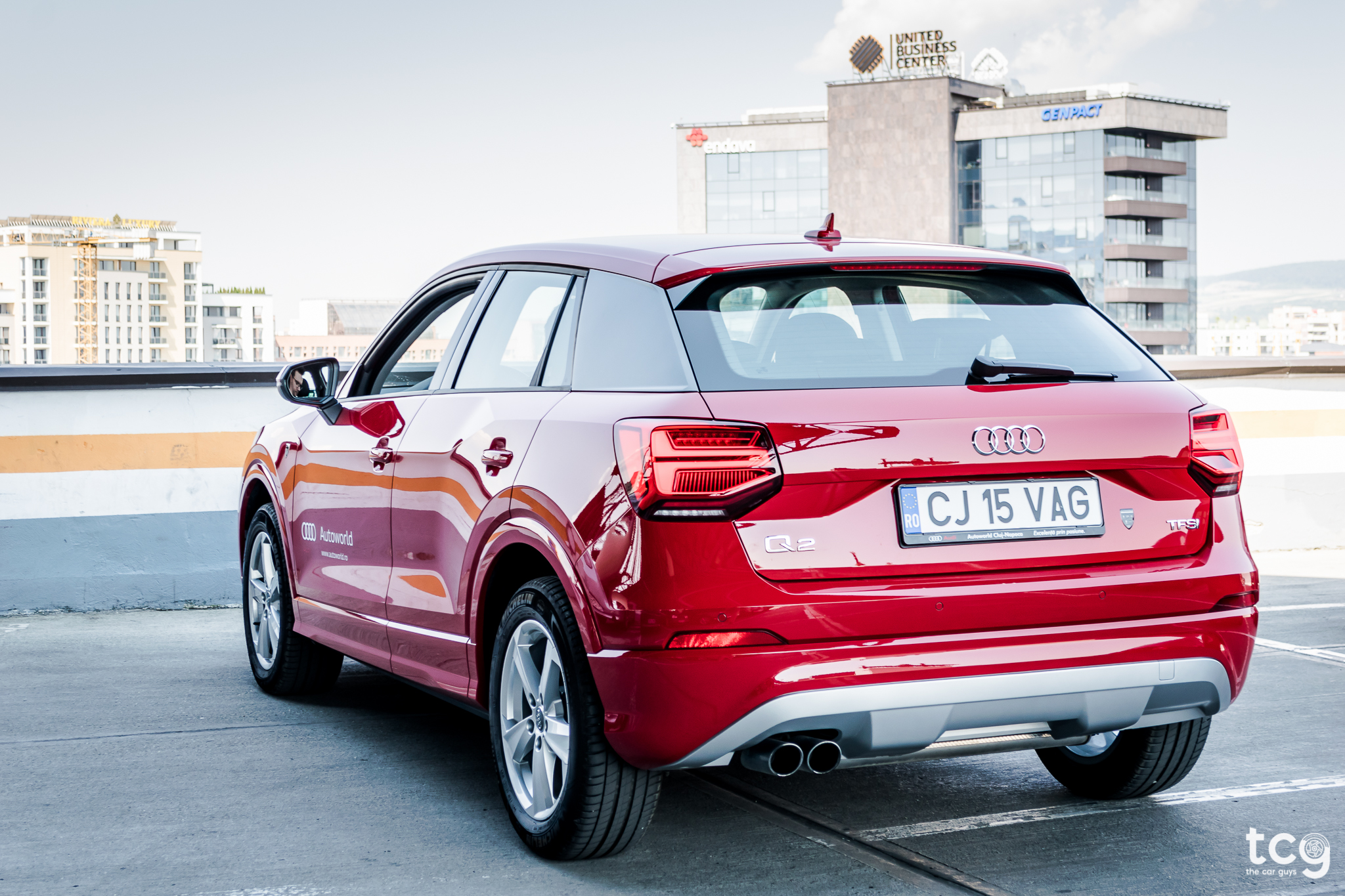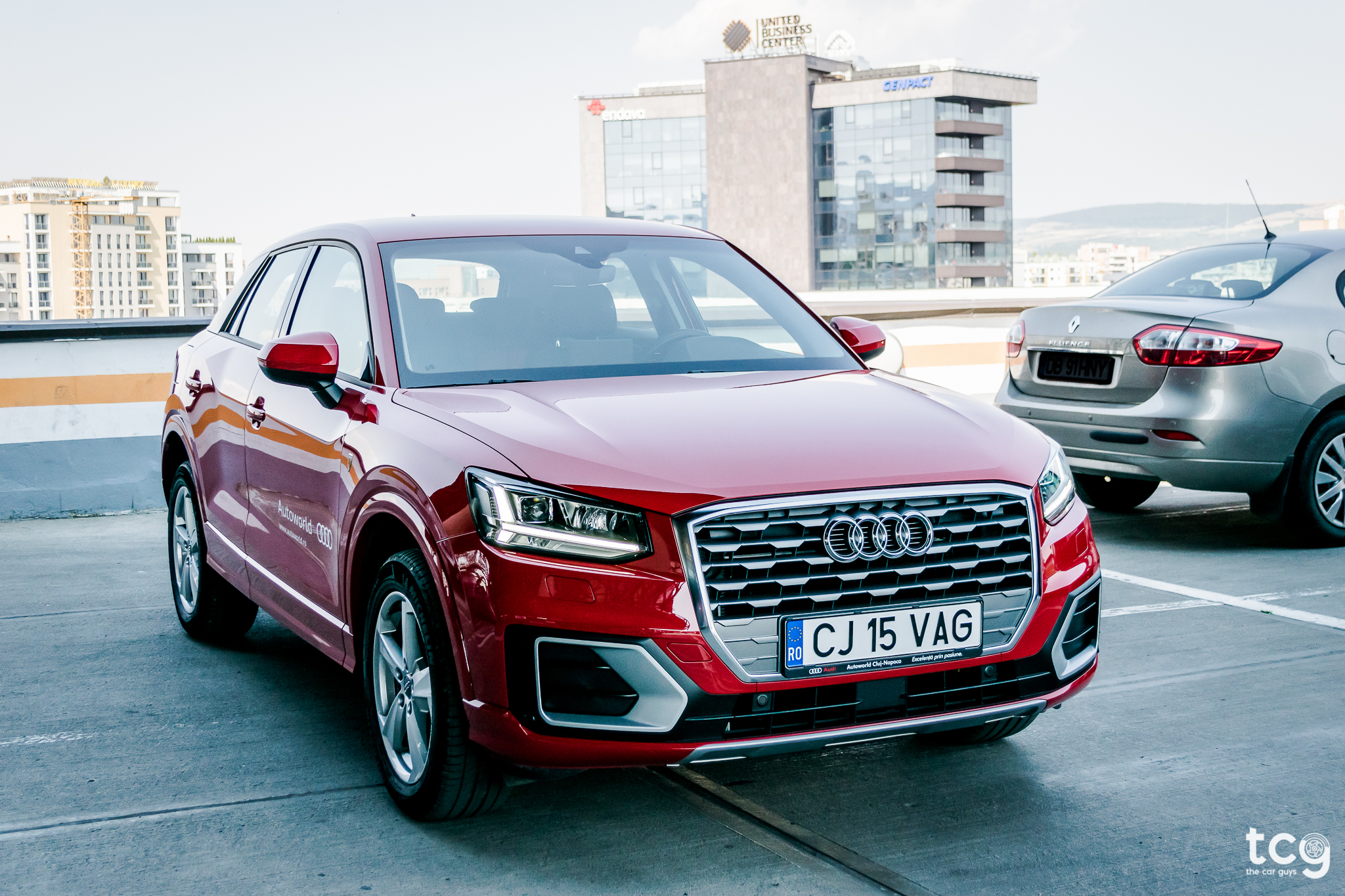 Would I get this car? Yes, without giving it a second thought, but not at that price. It's a really good, small town car with great performance and incredibly comfortable interior. Would I recommend it? Definitely! I think this is the best - if not the cheapest - Crossover on the market right now.
---
Price of the tested model: 40,763 Euro (VAT included)
Engine and Gearbox: 1.4l TFSI petrol engine, 150hp (250NM), 7-speed S-Tronic automatic.
---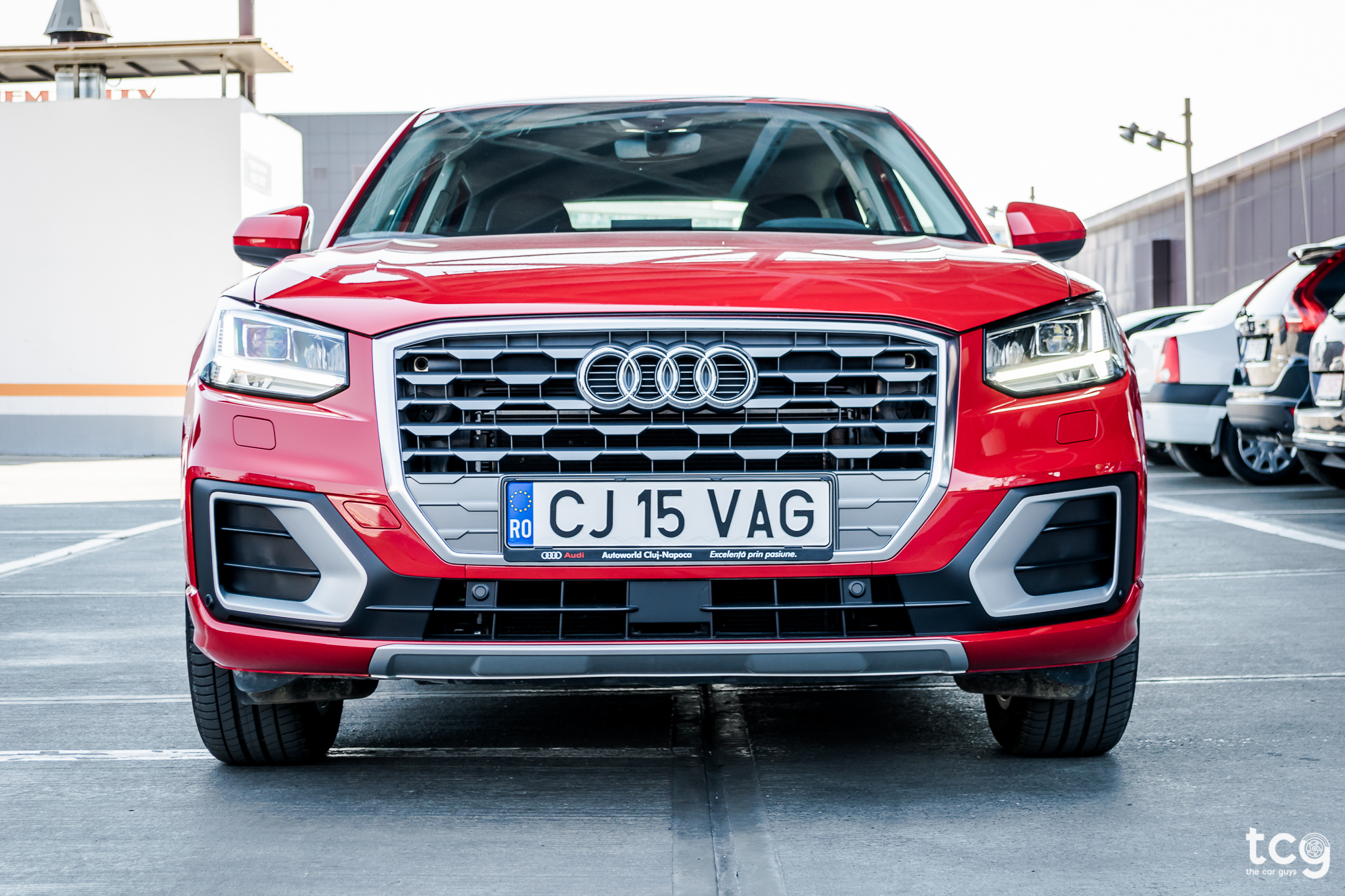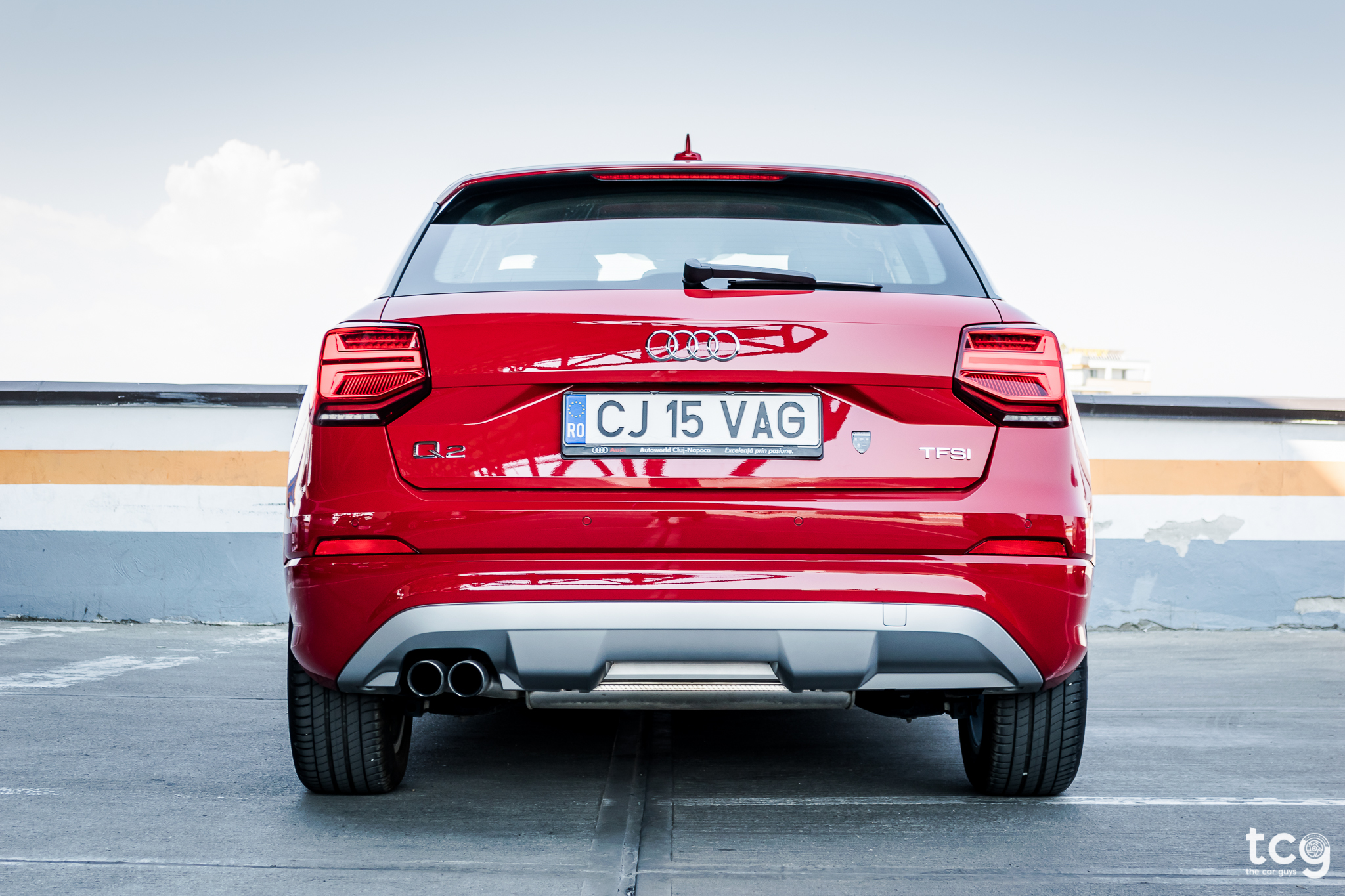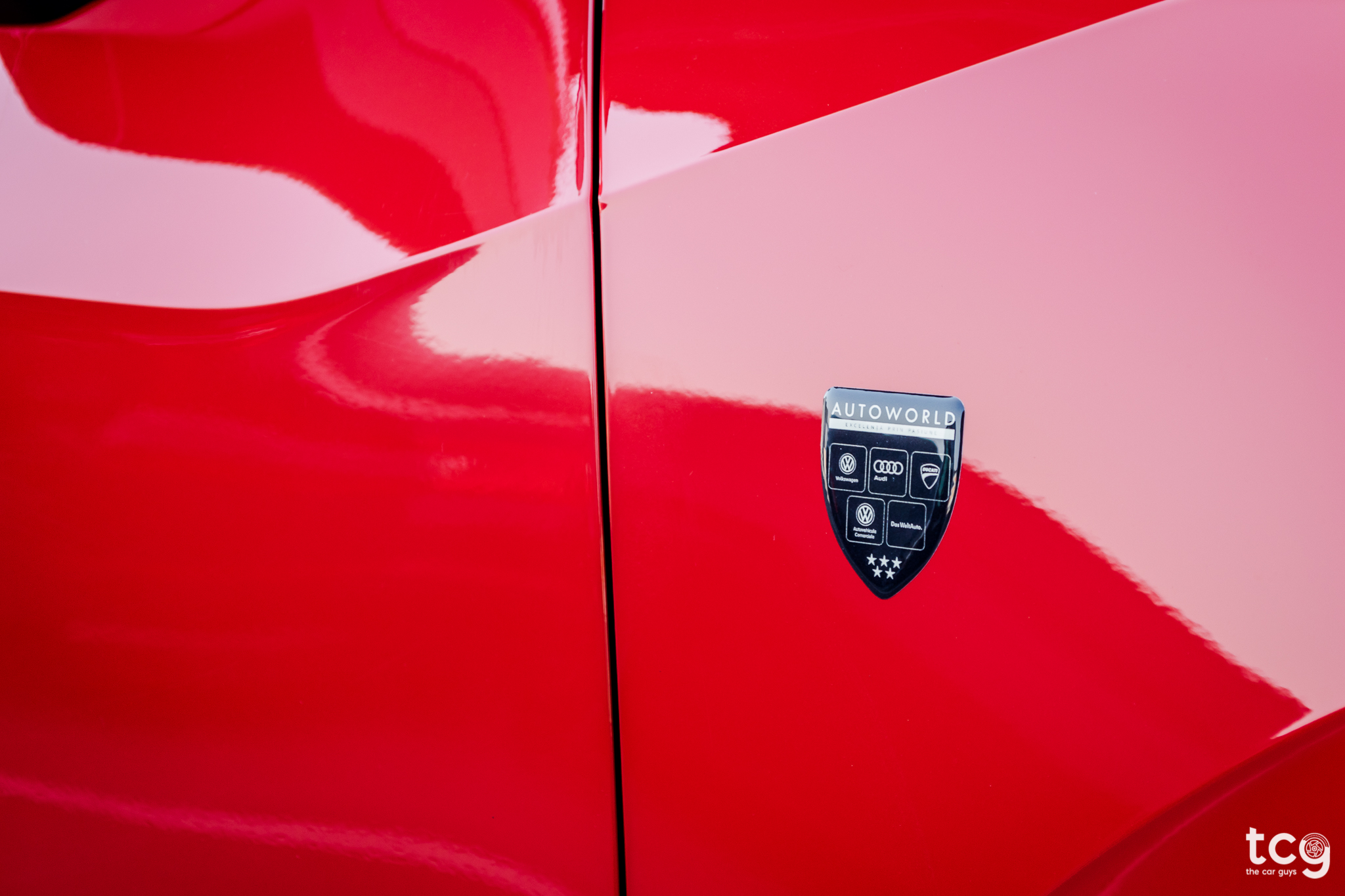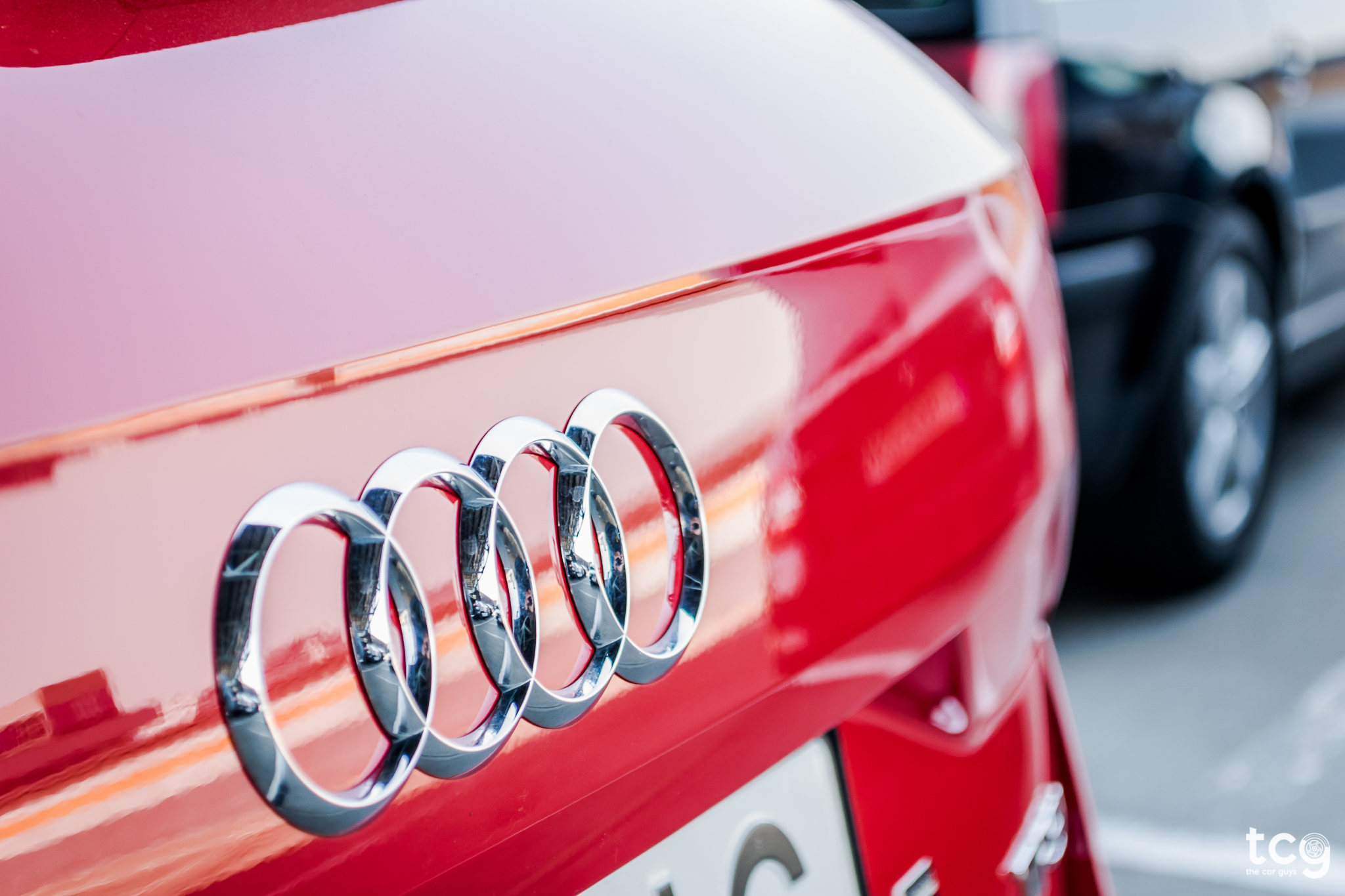 ---