You might be wondering what I'm on about with the title, well, it's true - this is the last generation of BMW's 1-Series that will have Rear Wheel Drive. The new one will only come with FWD and xDrive, which is kind of a bummer but maybe it won't be all that bad.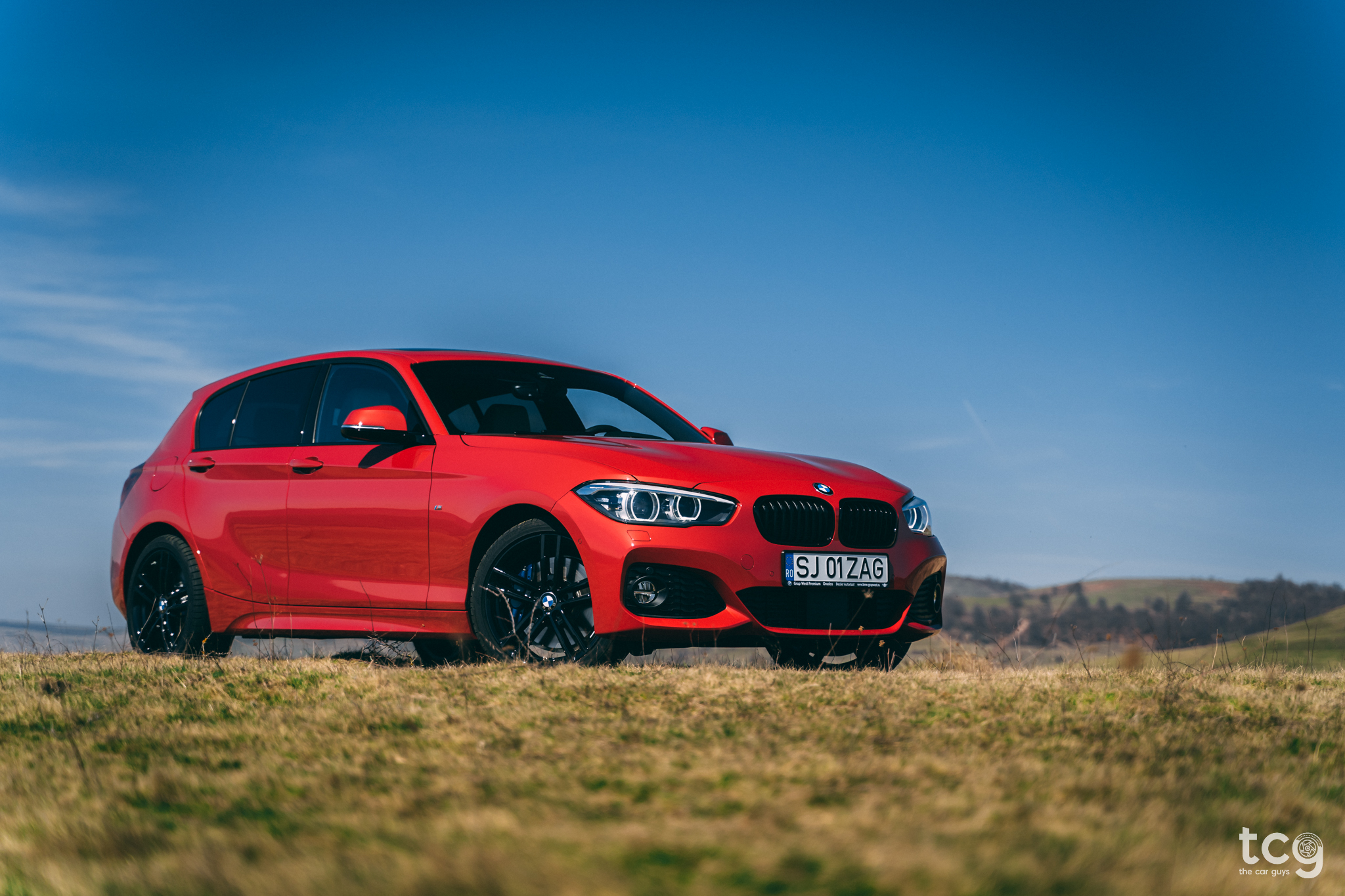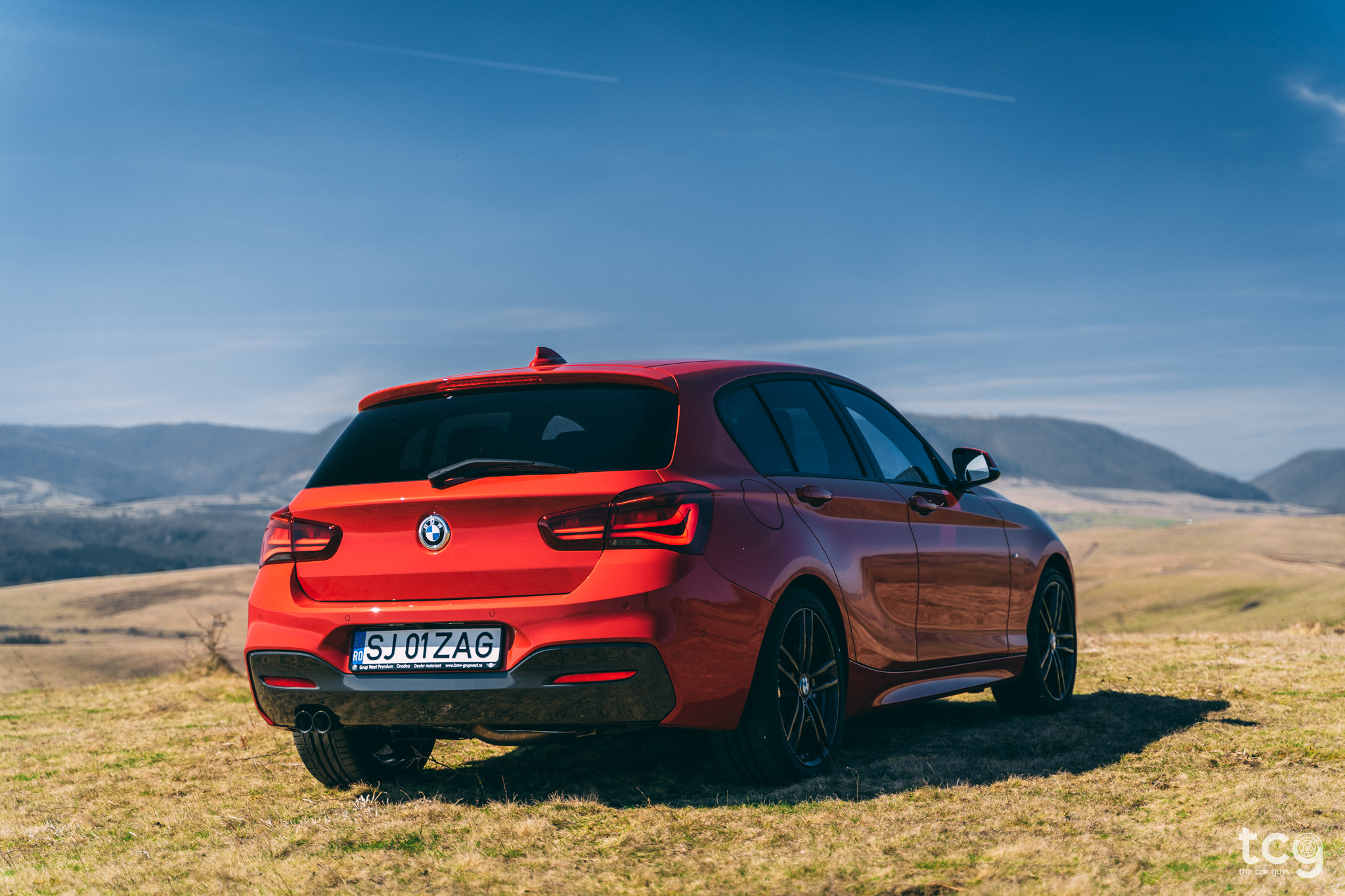 So, let's talk about this awesomely specced 125d (M-Sport Shadow Edition) we got to spend an entire day with and let's start with the looks. I for one am loving the red & black combo the owners chose - the color is called Melbourne Red and it was very tastefully coupled with 18-inch Jet Black wheels & trims + blue brake calipers with the M logo on them. Looks great if you ask me! The car also looks great design-wise, much better looking compared to the previous generation which was kind of 'meh'. What do you think?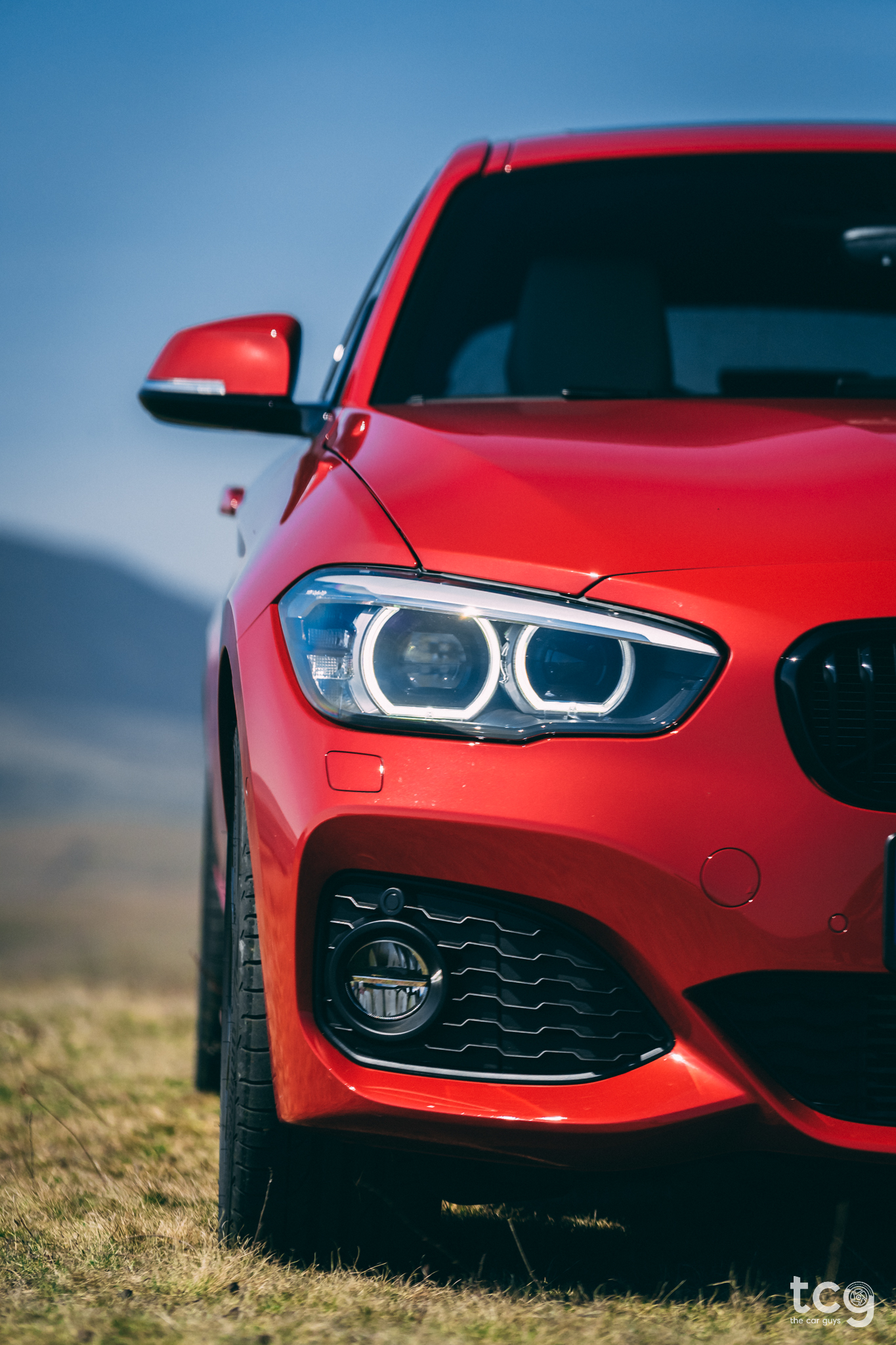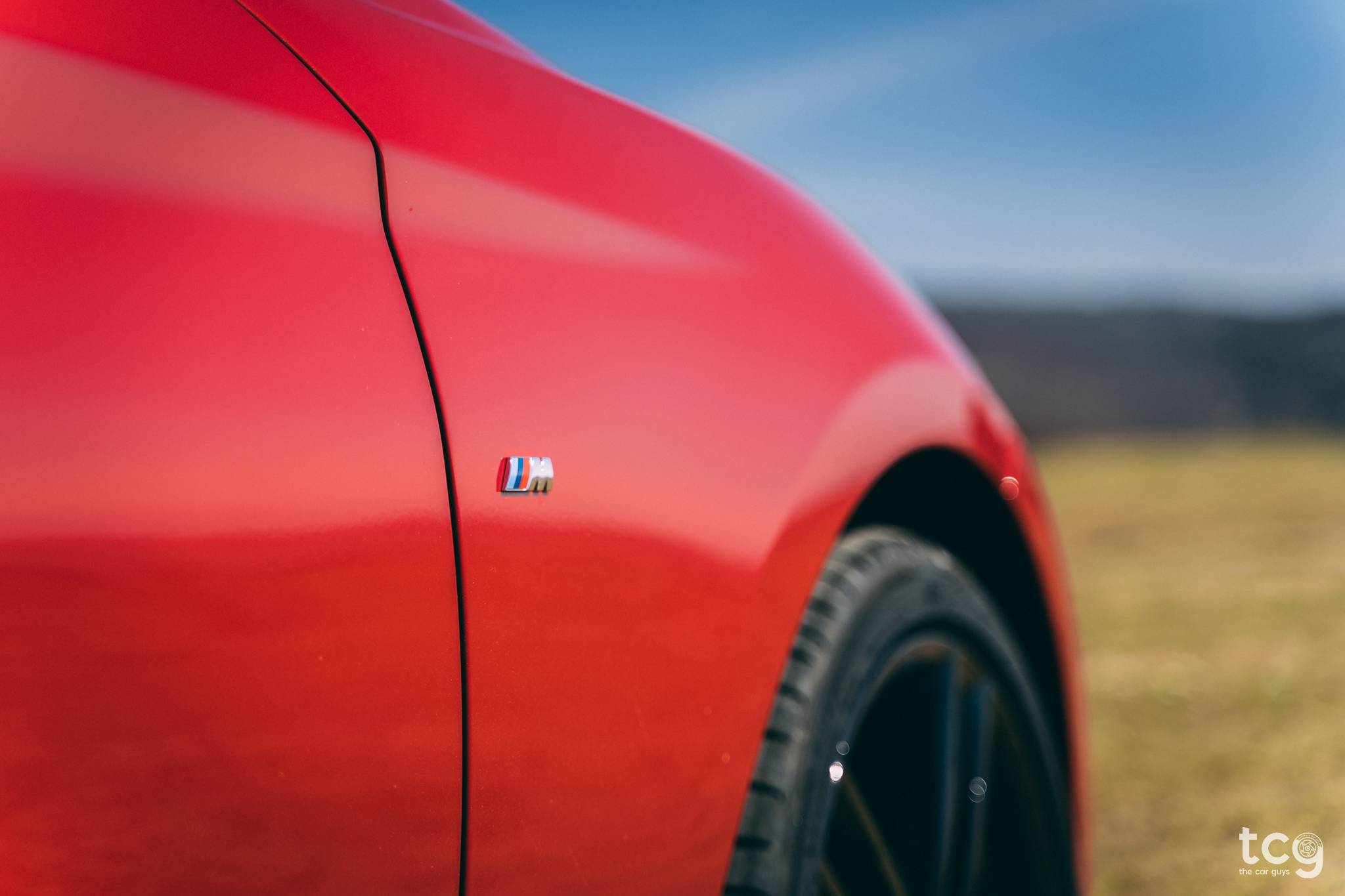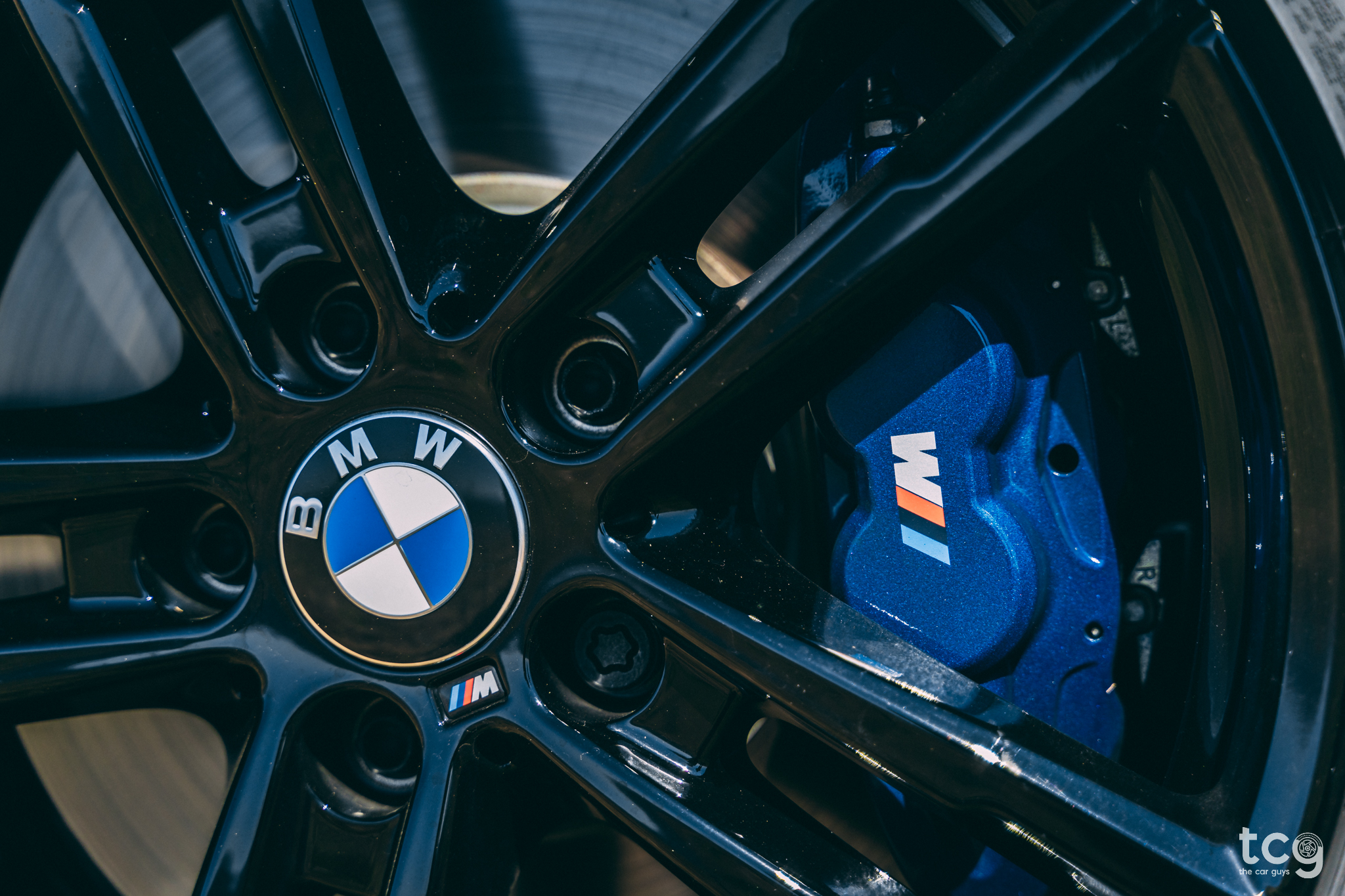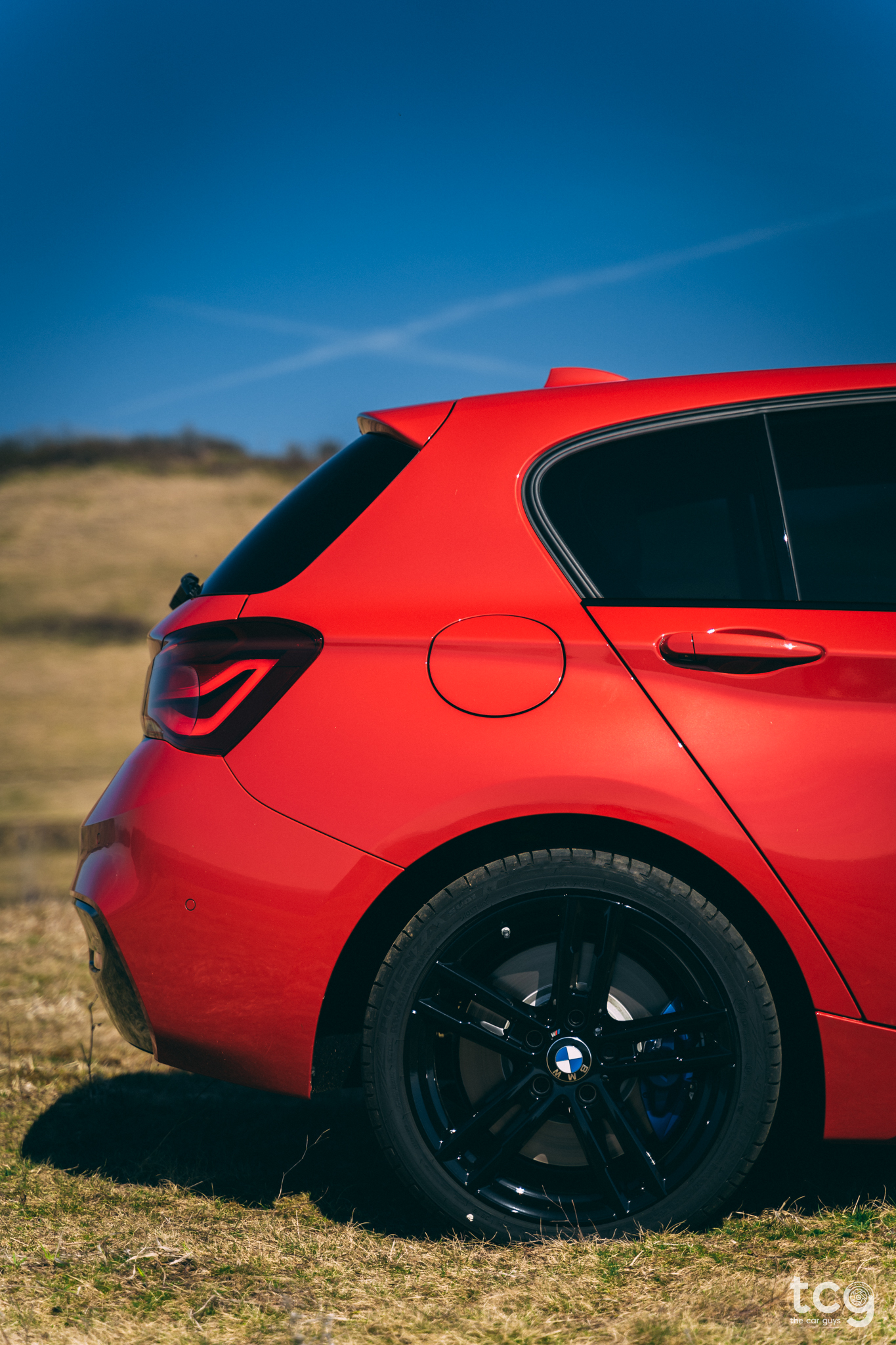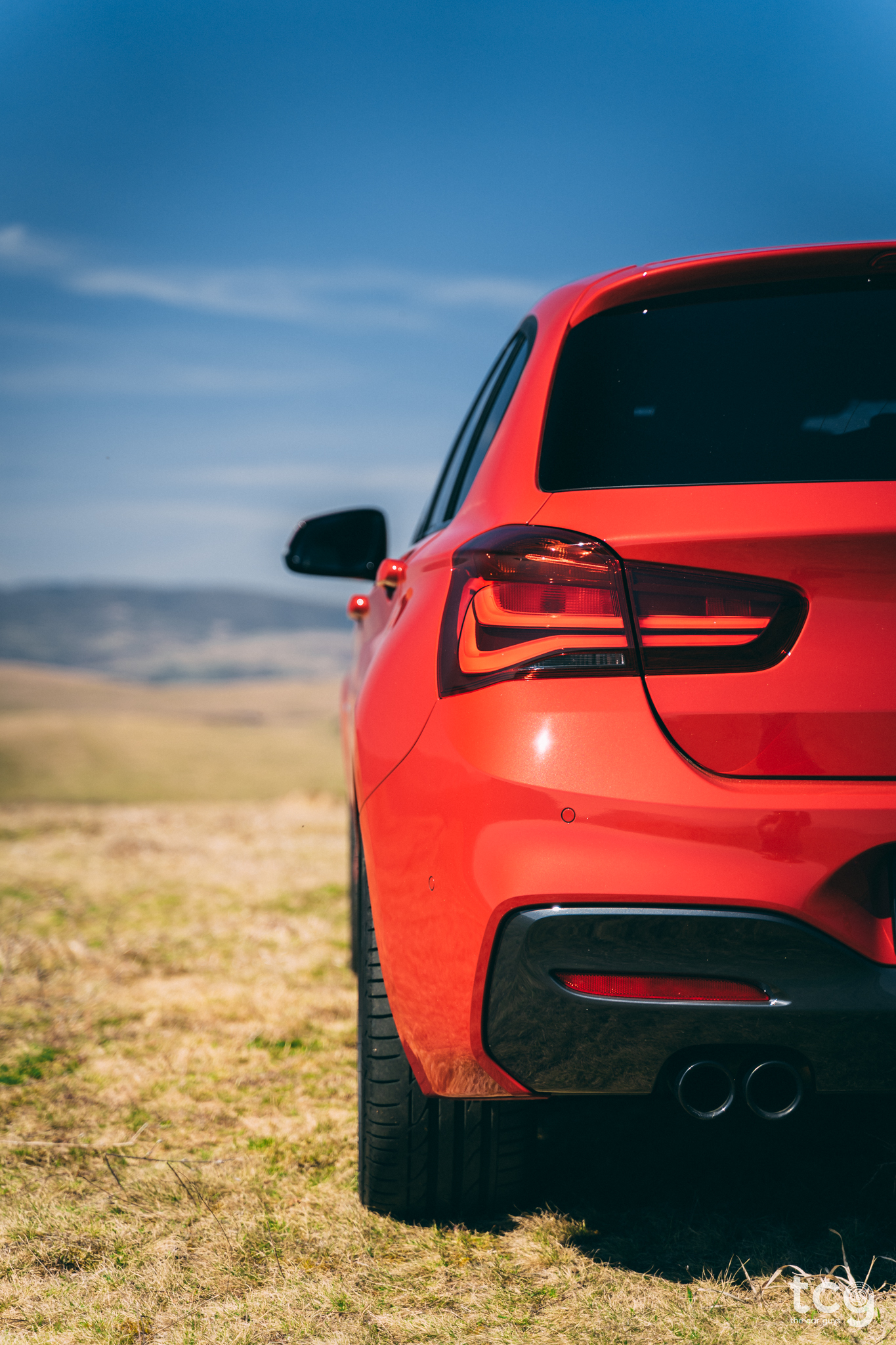 The engine that's powering this little 1-Series hatchback is a 2.0-litre diesel (inline 4), with 224 HP and 450NM of torque coupled with an 8-speed Steptronic automatic gearbox. Sounds rather good, right? Well, it is - 224HP and 450NM of torque on a car that weighs only 1400kg means the 0-100 km/h time is somewhere in the neighborhood of 6 seconds. The exhaust doesn't sound like much, being a diesel and all, but it sure does pull well. All that power is sent to the back wheels which means this car can be somewhat tail-happy even if you don't push it to its limit. **It's a really fun car to drive! **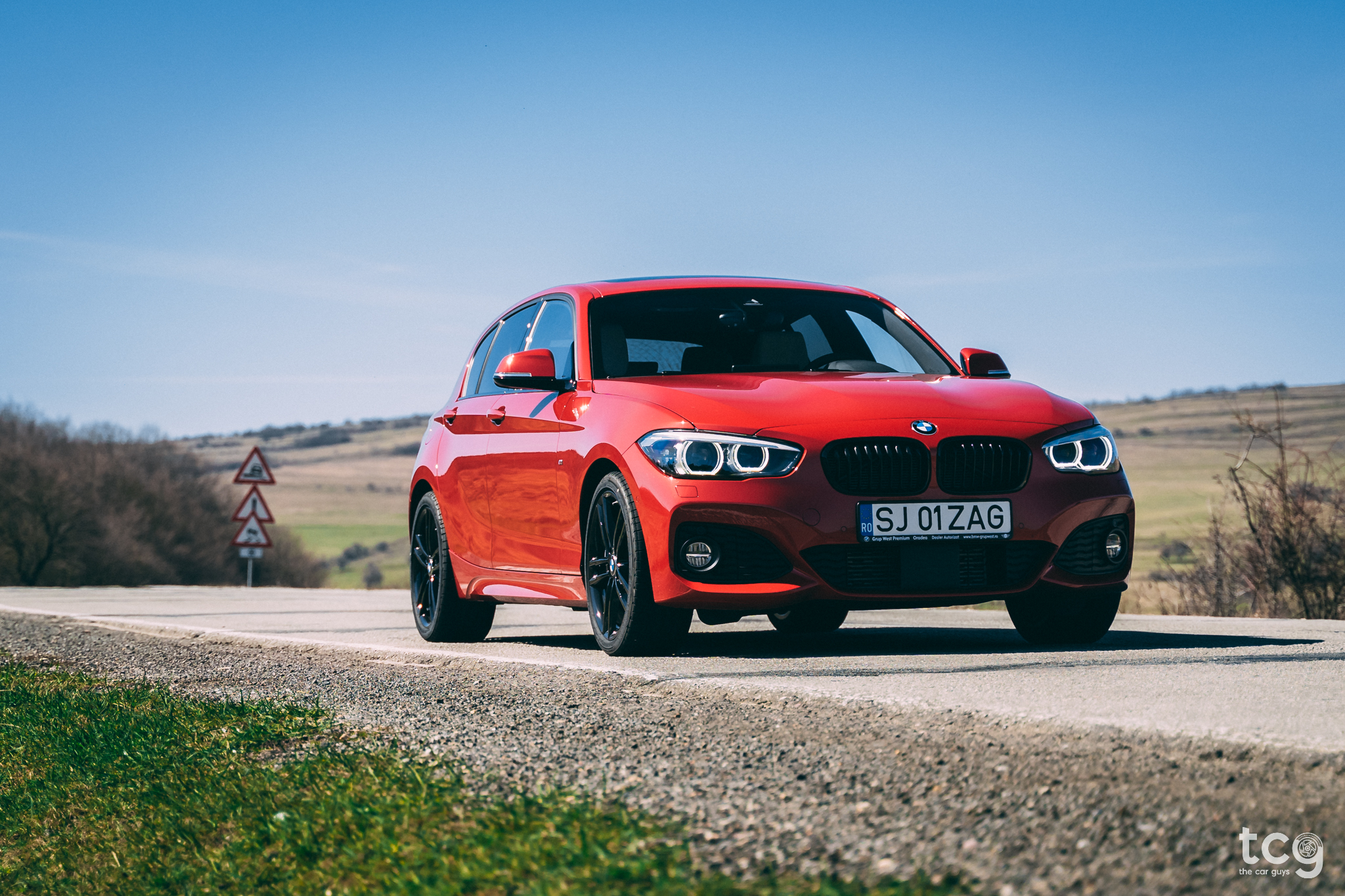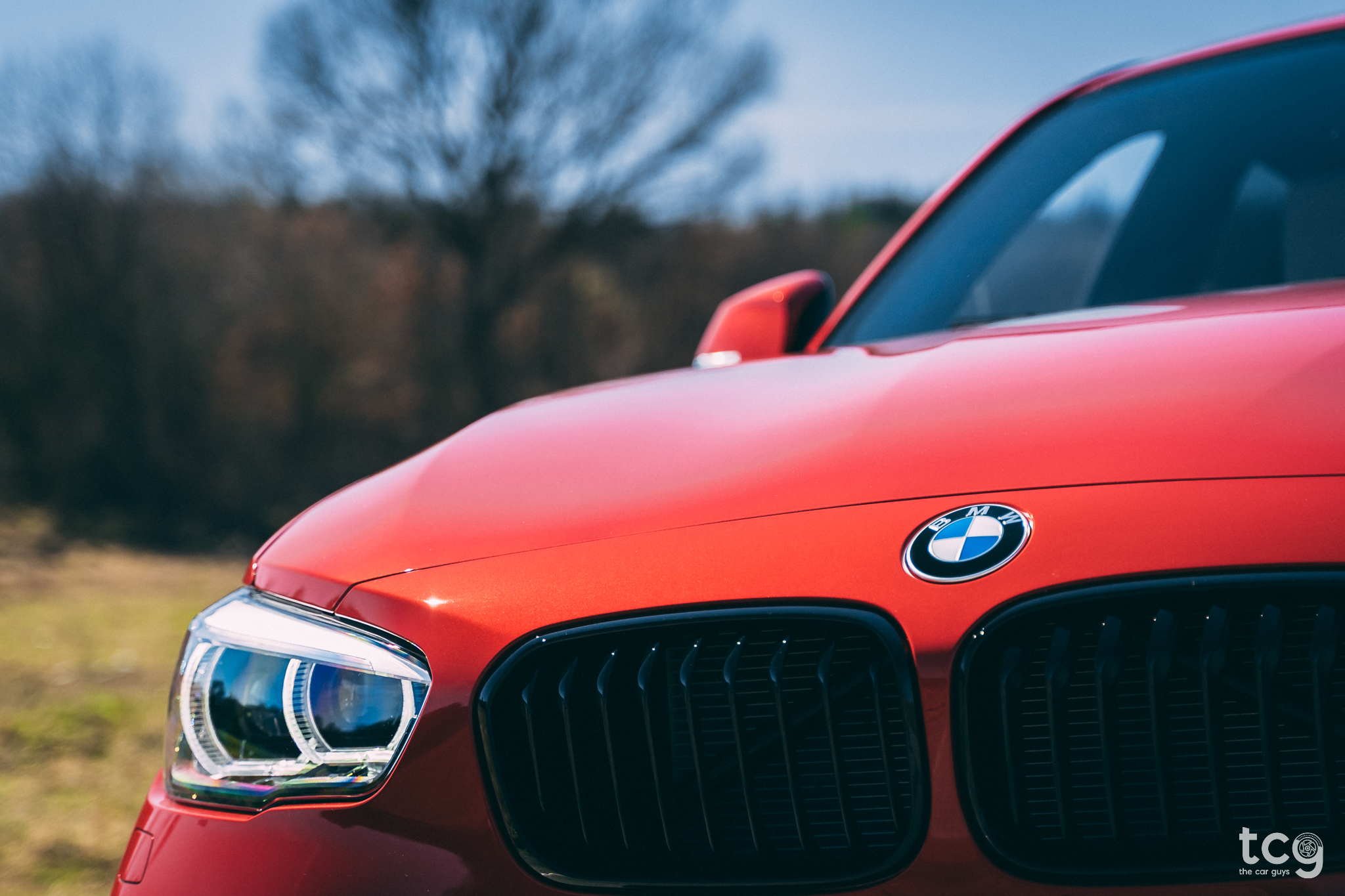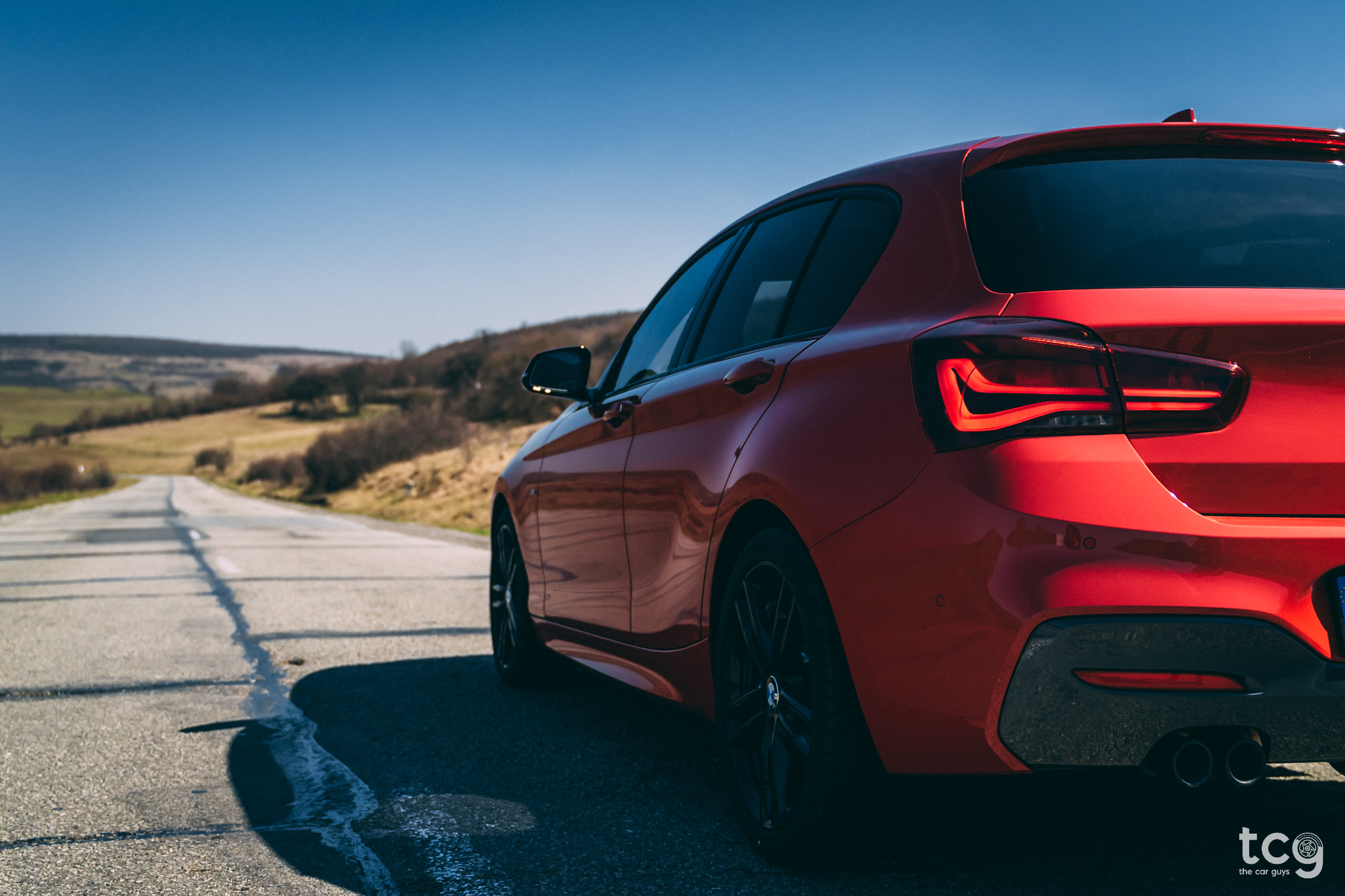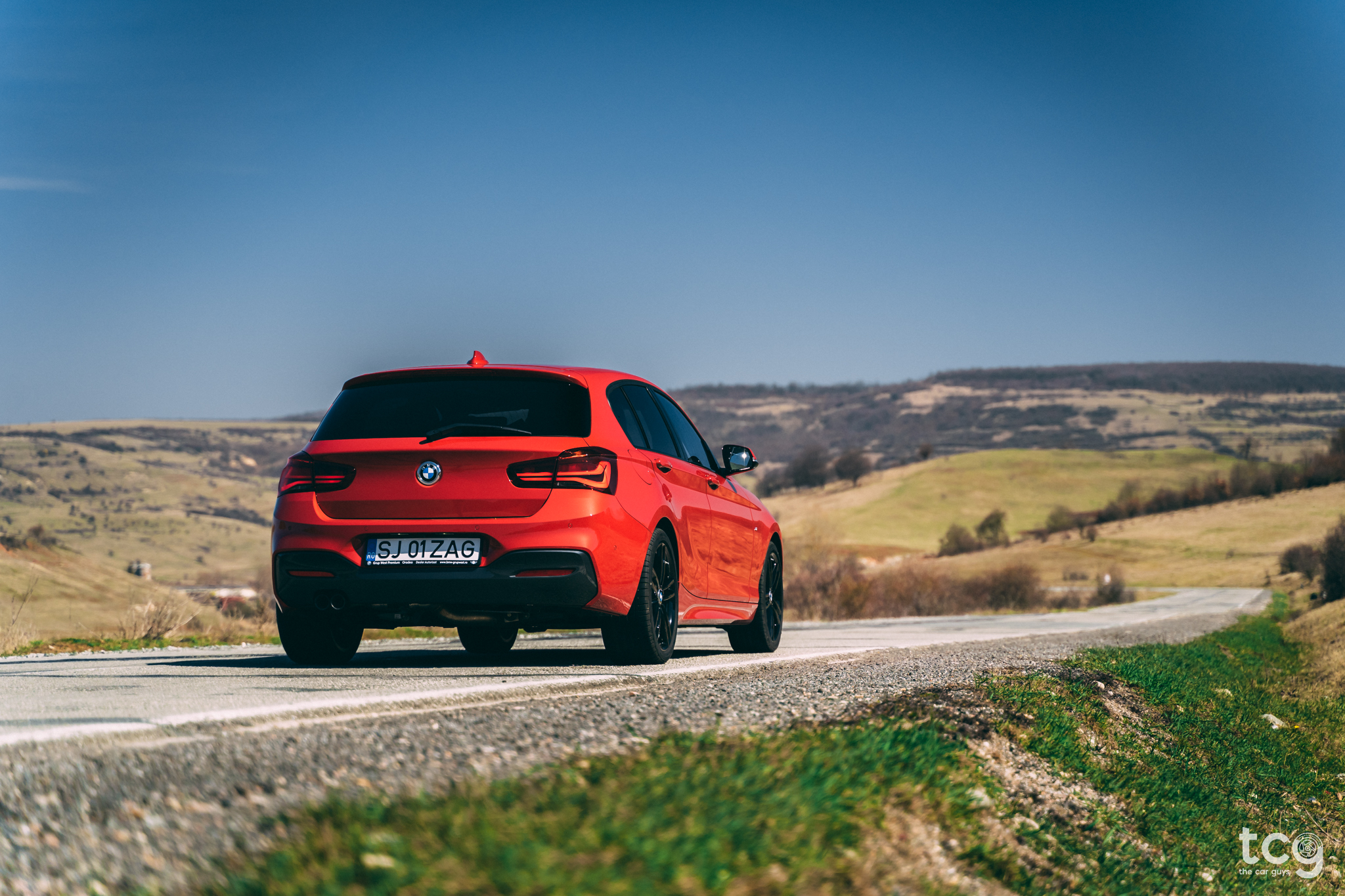 The ride is not too stiff, even though the car sits on 18-inch wheels, and you do feel pretty much every imperfection in the road but it's great when you just want to thrash it around a windy b-road - that's where this car is in its element. There's plenty of grip (the car was sitting on brand new Bridgestone tires) and it corners exceptionally well. It's also good on long distance journeys, such as highway driving - really comfortable, decently quiet (except for the road noise) and you get great fuel economy!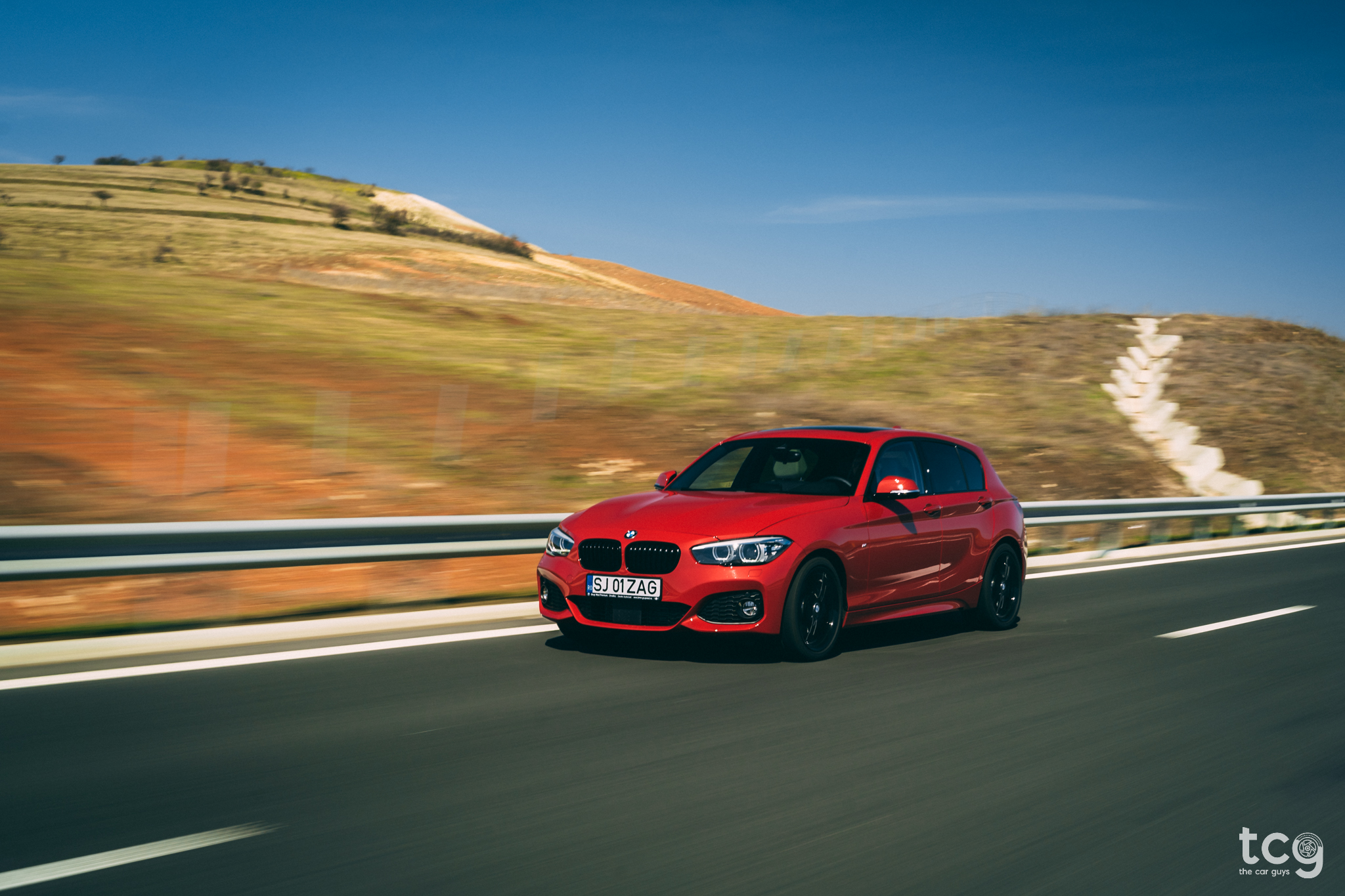 The steering is sharp, on point and the car does exactly what you tell it to do though the steering wheel. The gearbox is also great - it's smooth and you barely feel it going through gears in Comfort Mode and its shifts are remarkably quick in Sport Mode, up to the point where you're left wondering if this is a dual-clutch unit or not (it's not, but you just feel that way). If there's one thing I don't really like is the road noise you hear inside the cabin - it's really noticeable sometimes and this being a diesel, you can also feel the vibration of the engine through the steering wheel.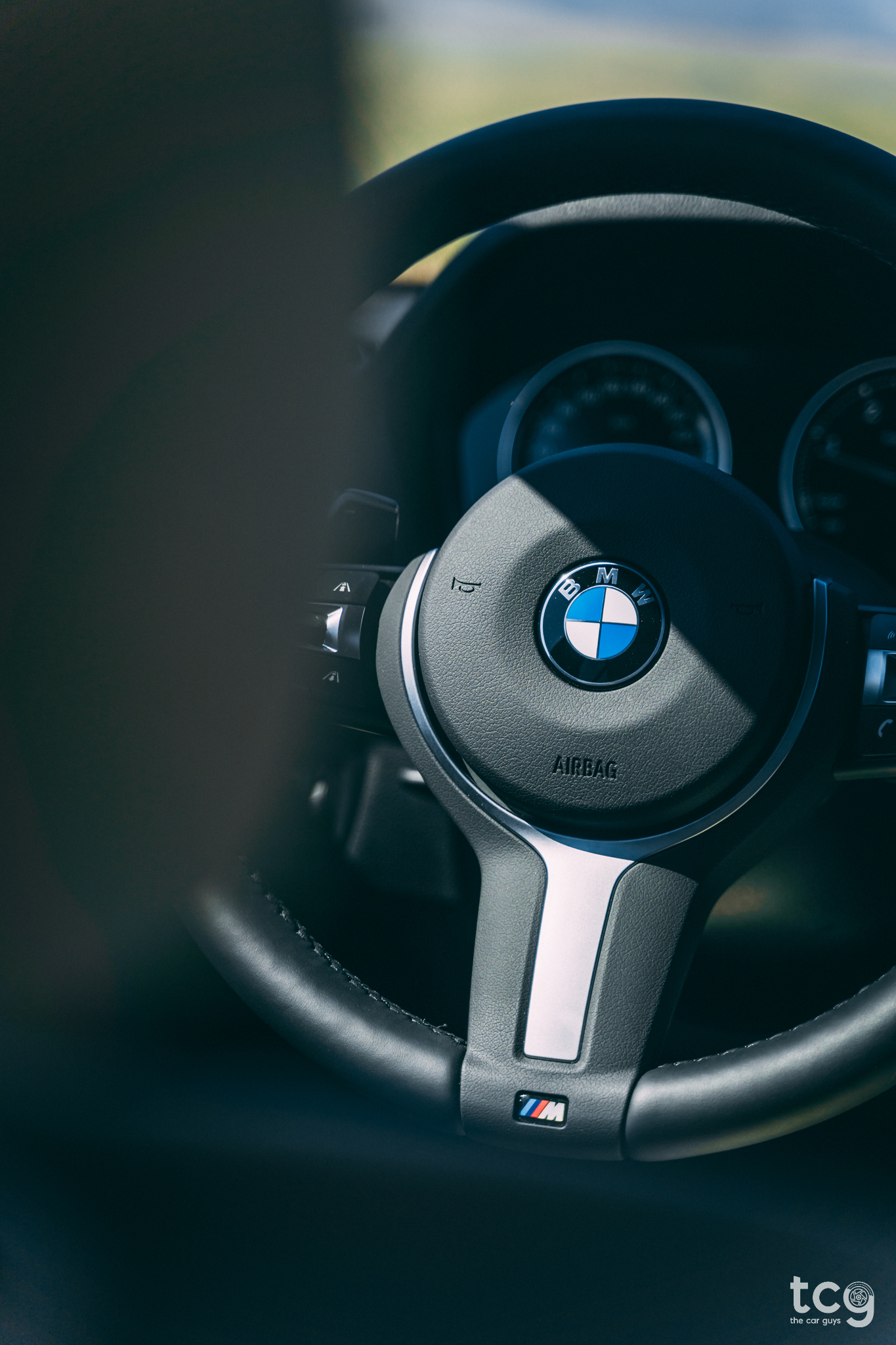 Moving to the interior we find something we're pretty used to - a sturdy, well-built and good-looking interior layout! Except for a few hard and scratchy plastics here and there, everything feels premium and soft to the touch. The steering wheel for example, I just love how thick it is but I'm not particularly fond of those paddles, they feel kind of cheap. The infotainment system is easy to use with logically laid out menus, you get physical buttons to switch between driving modes and you also get a manual handbrake which is not really that common anymore. It's really useful when you want to wink wink have fun during the winter!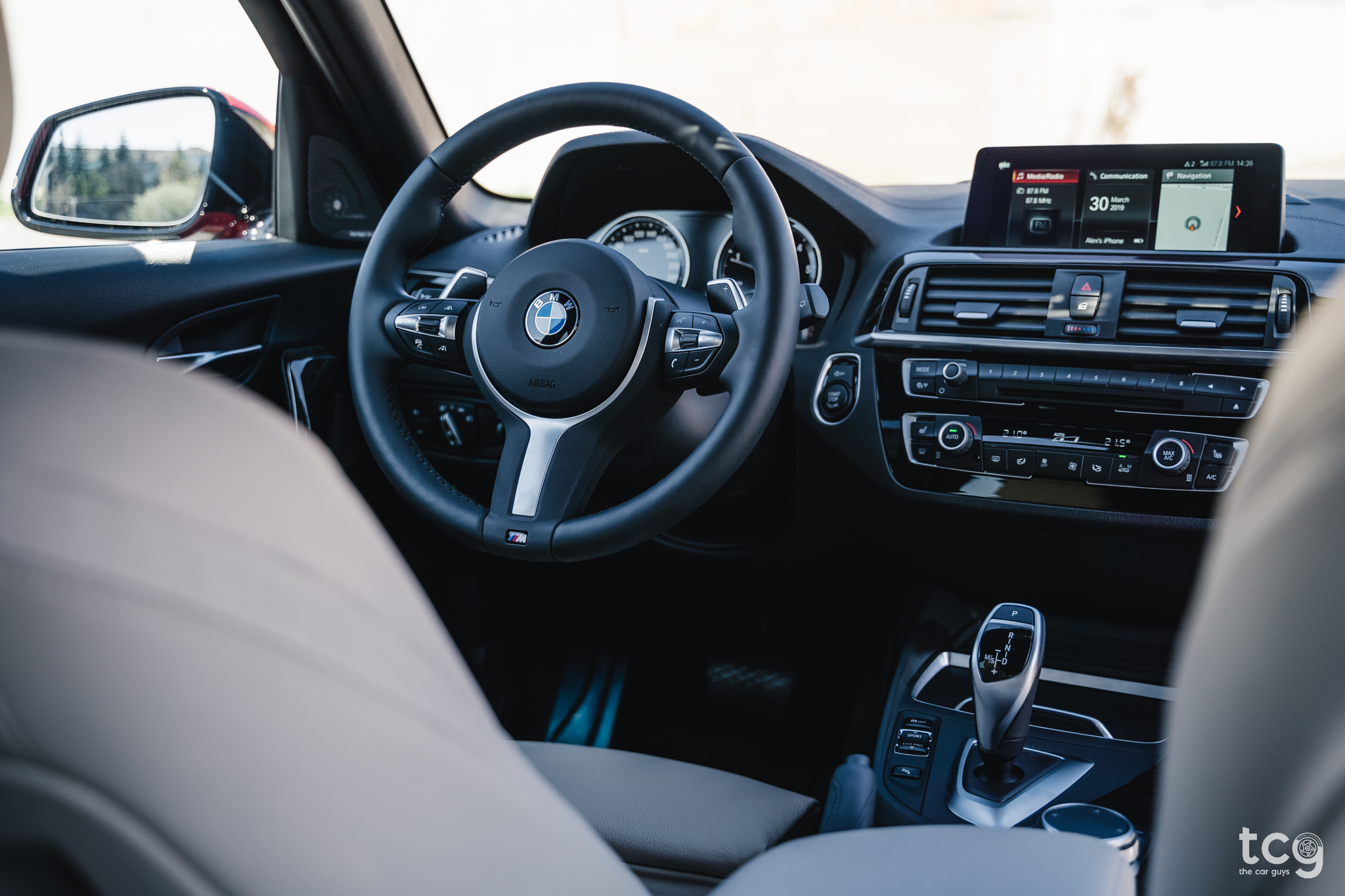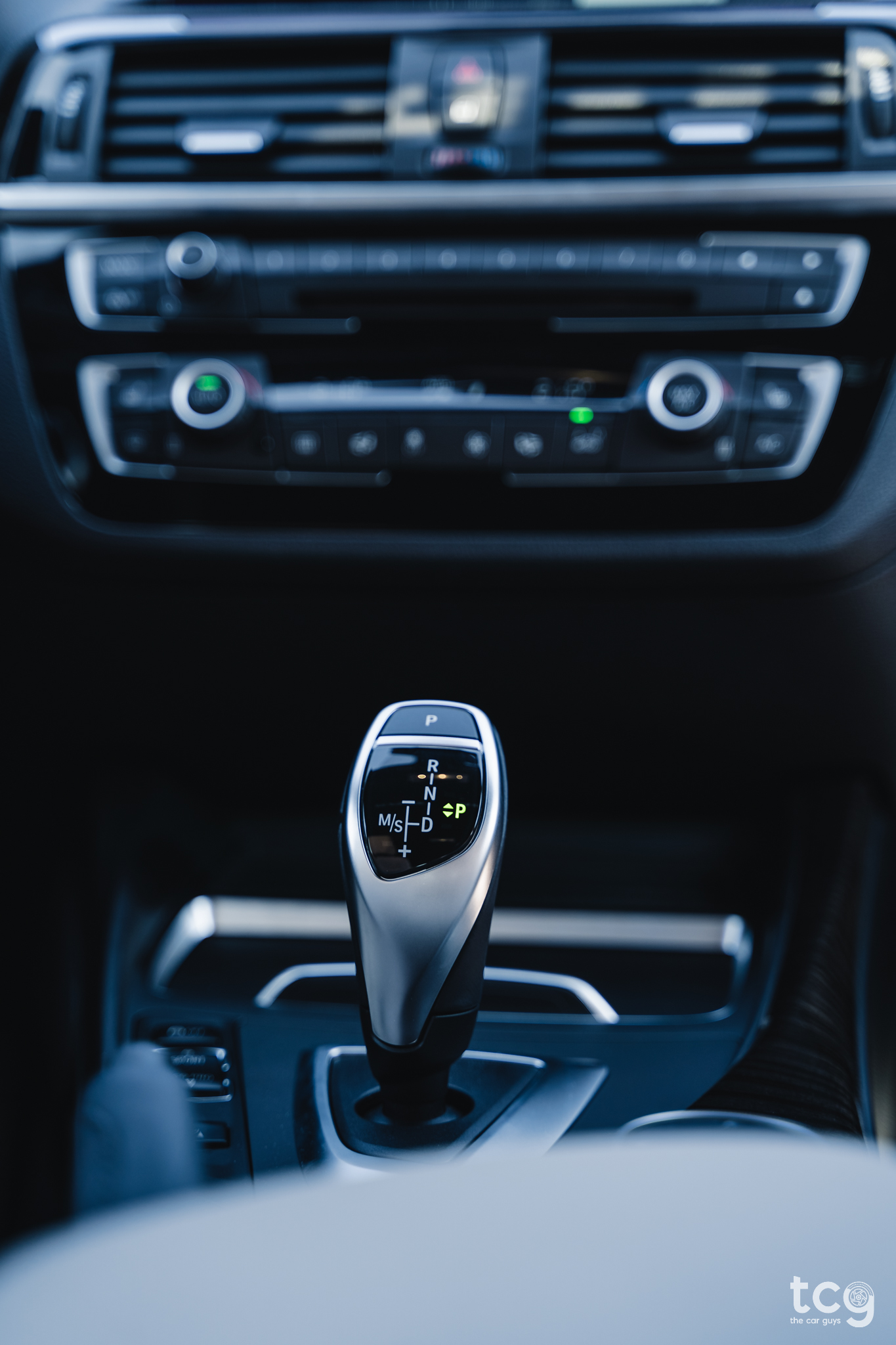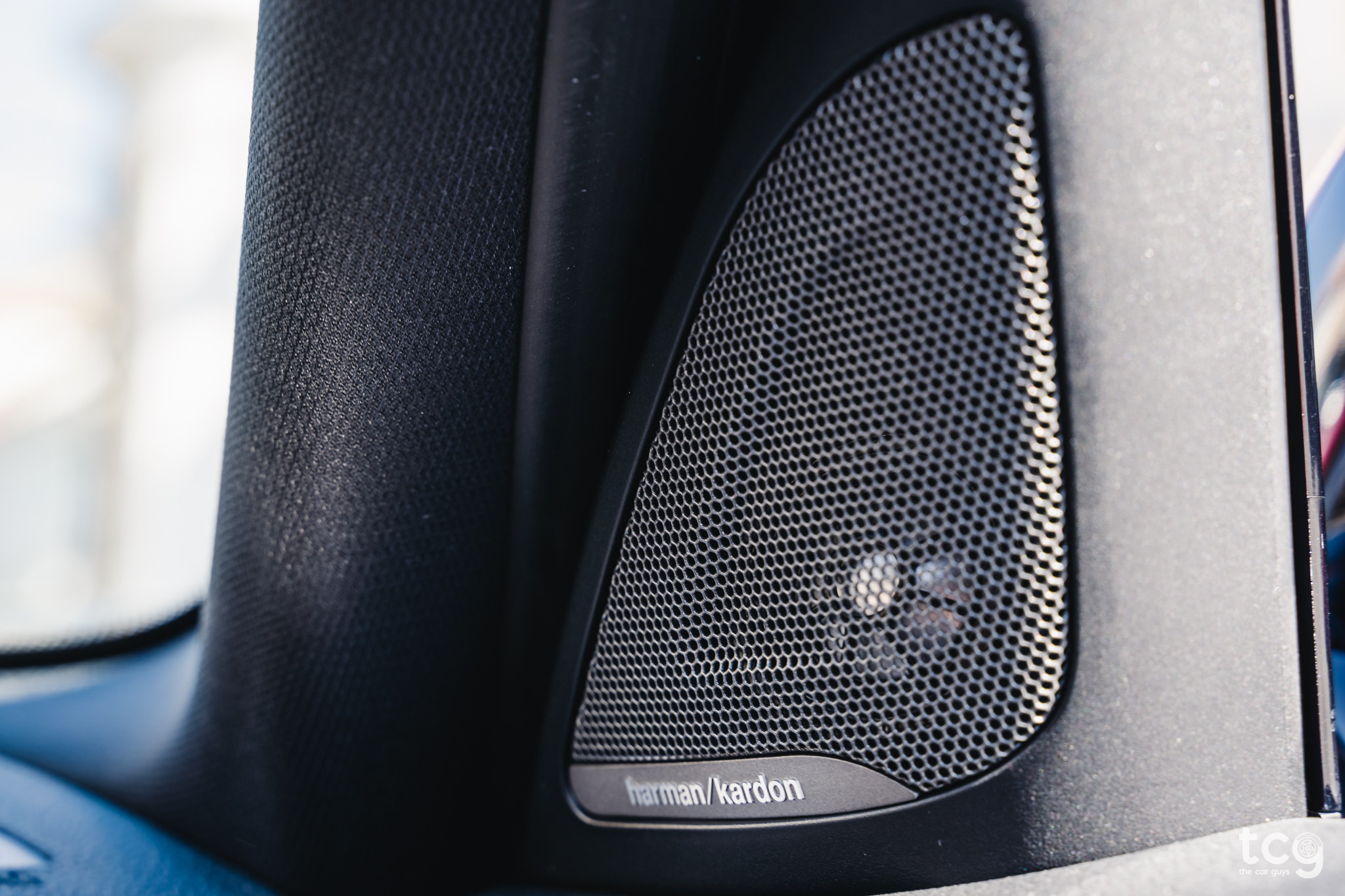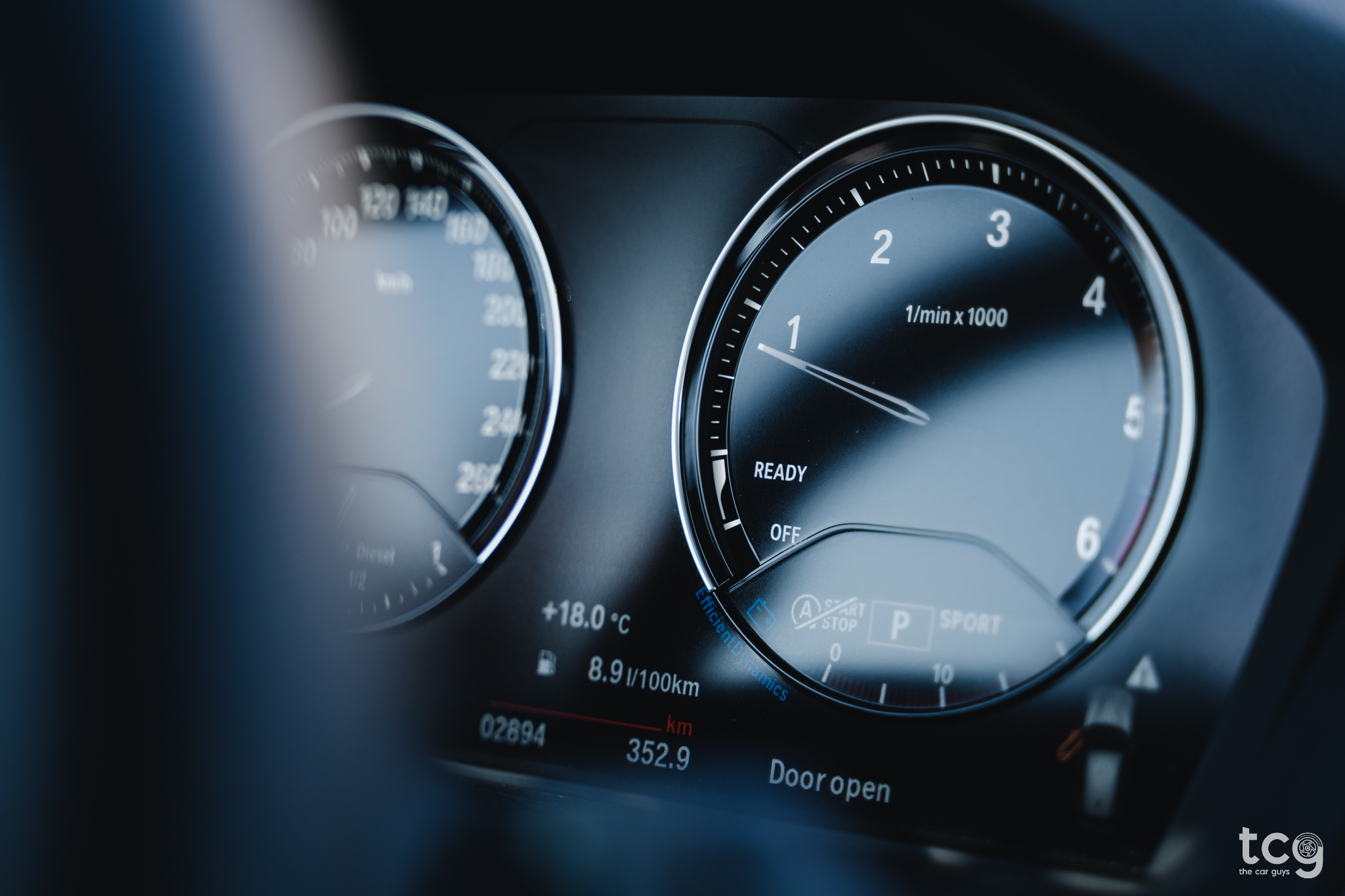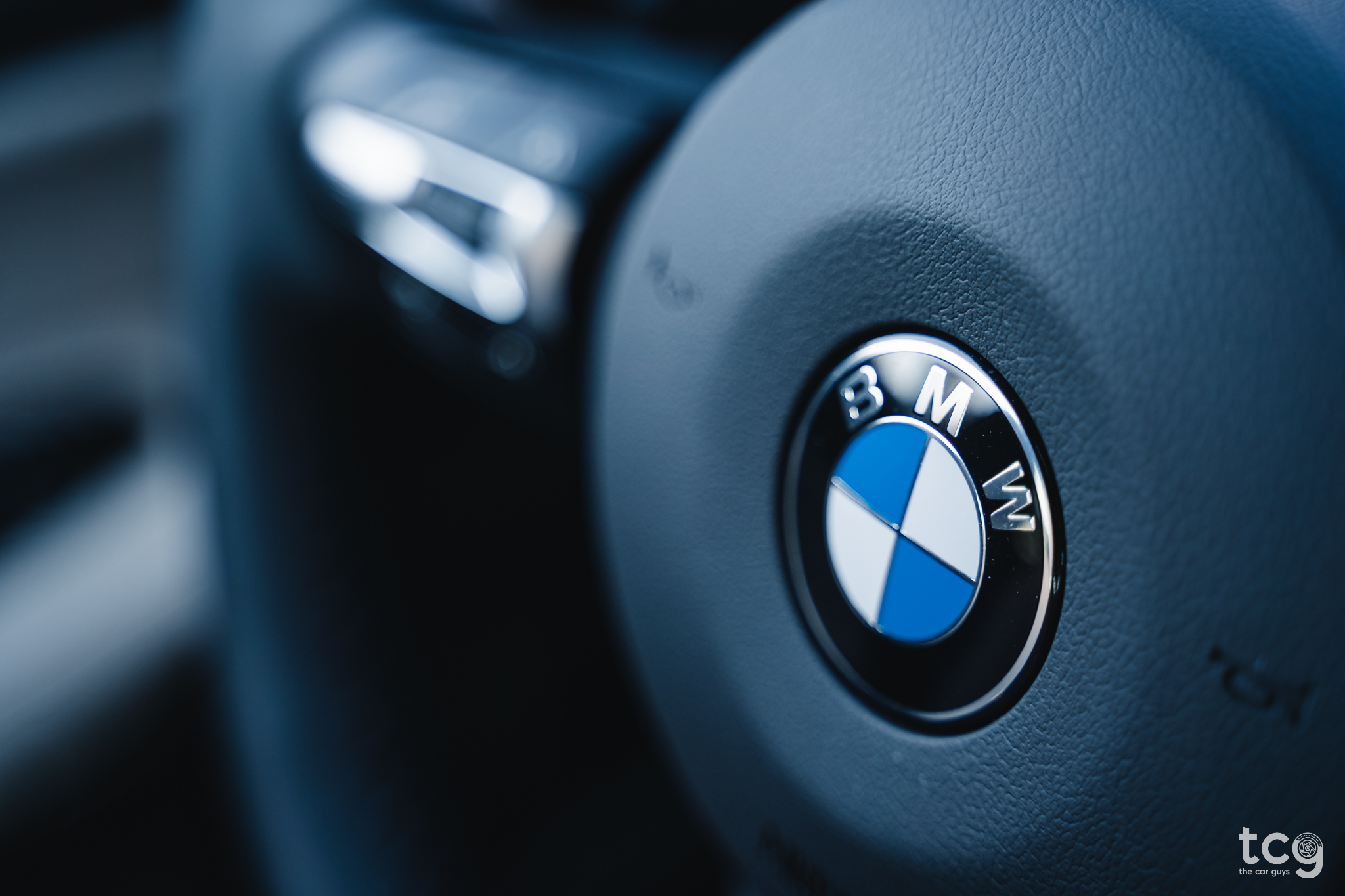 The driver's seat is mounted low, so even taller drivers will have plenty of head-room and the standard seats have a reasonable amount of all-round adjustment. I like how the centre console is slightly tilted towards the driver, making the buttons easier to reach, and the iDrive controller is next to the gearlever, where your hand would naturally rest. The view out of the front is excellent but rear visibility is not so good, kind of hard to see out the back and rear parking sensors/camera are a must.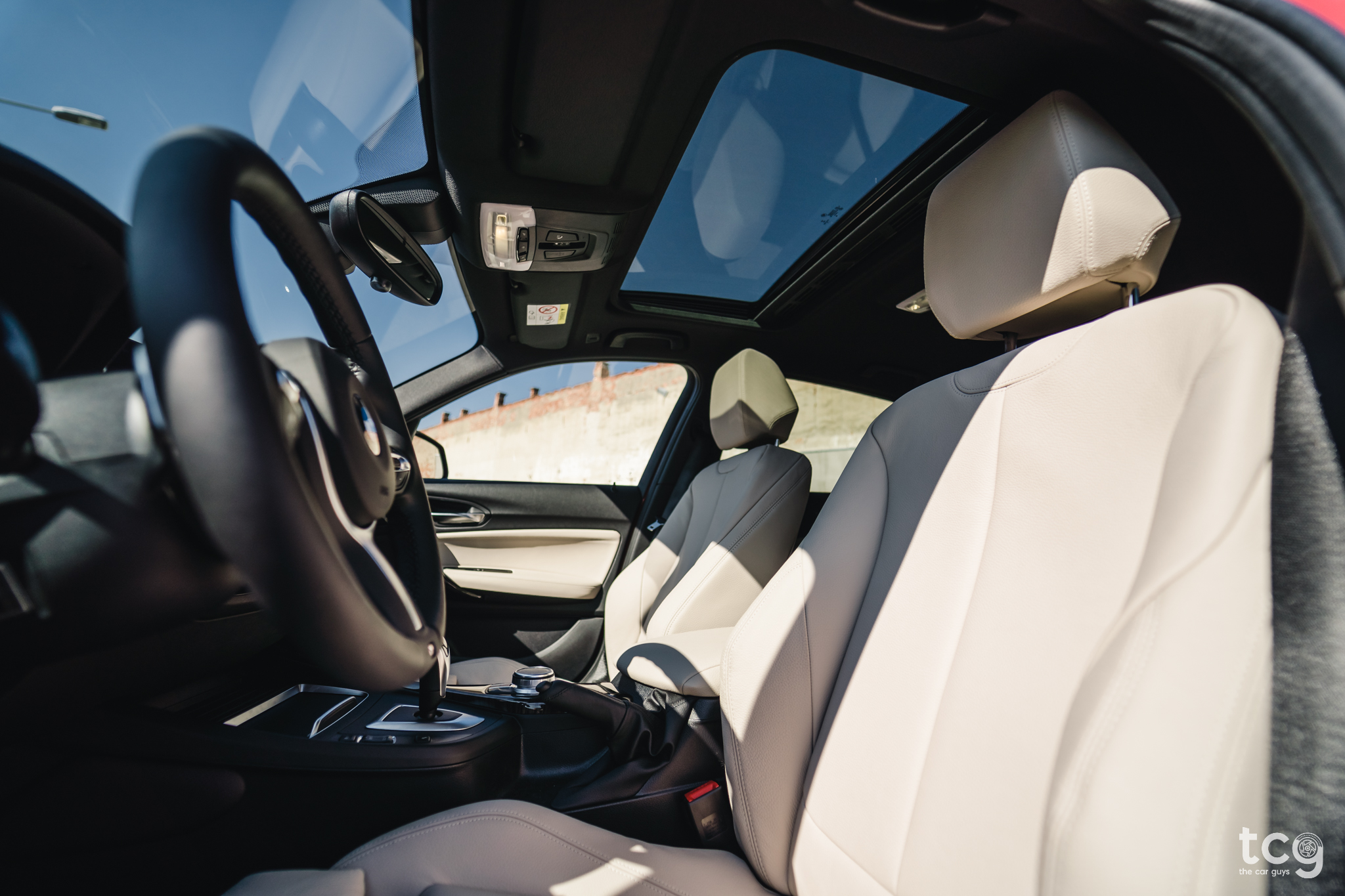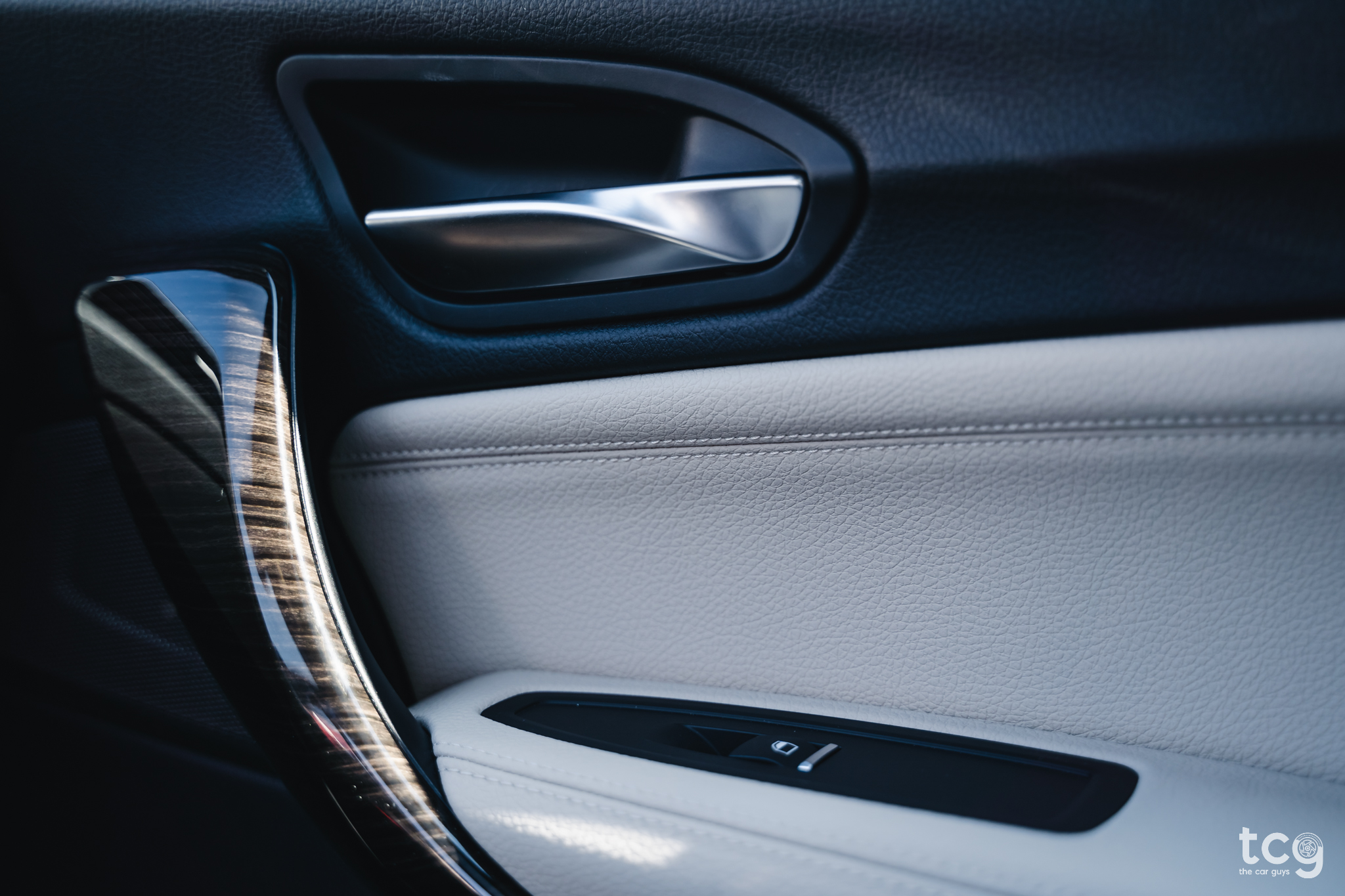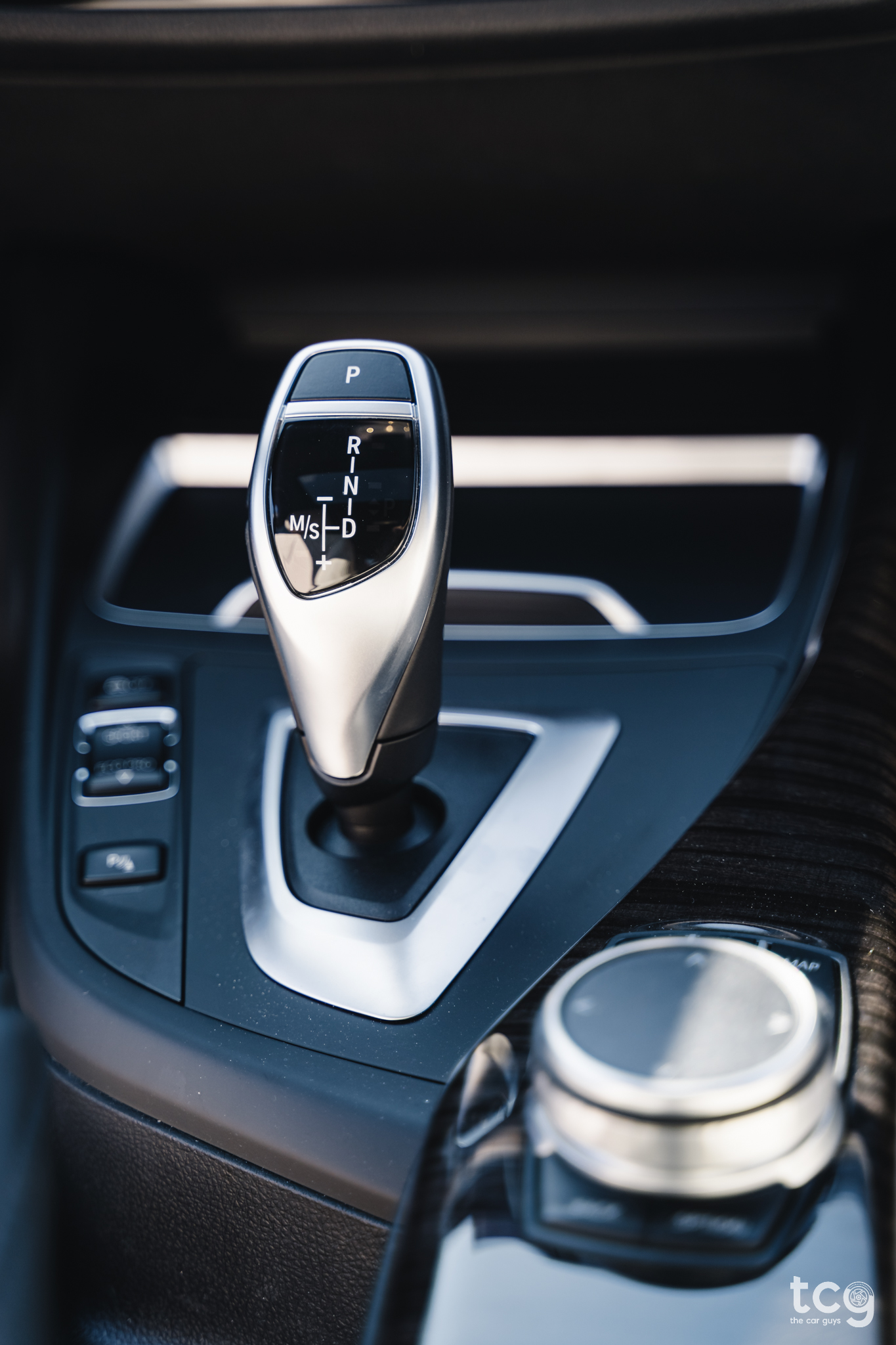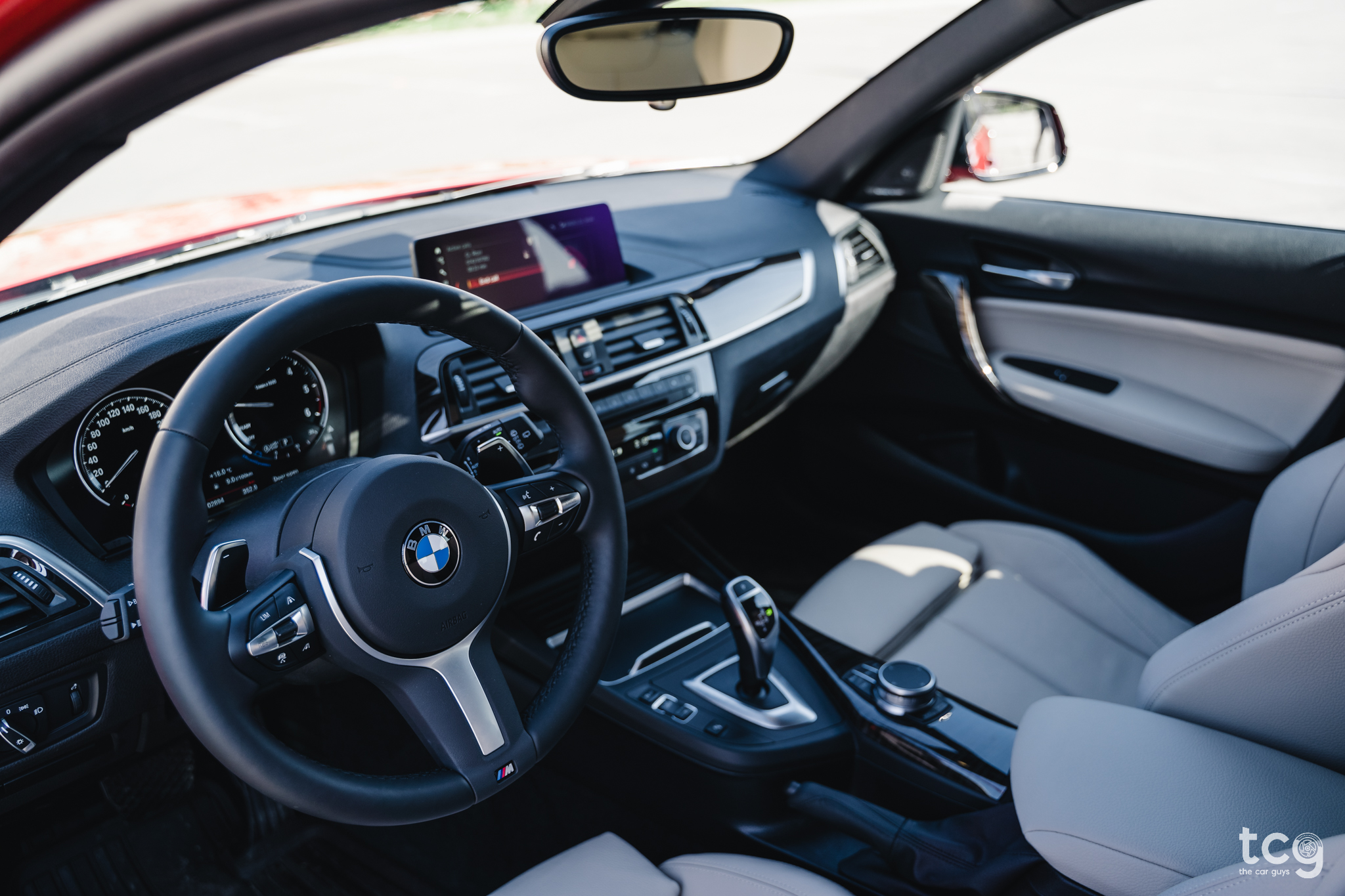 Room in the back is decent for two people but, if you have a friend that you really hate, you should have him over for a ride on the middle rear seat in this 1-Series - it's horrible. There's very limited knee room, head-room is also not great and because of the large transmission tunnel, their feet will be obstructed. Not comfortable, at all!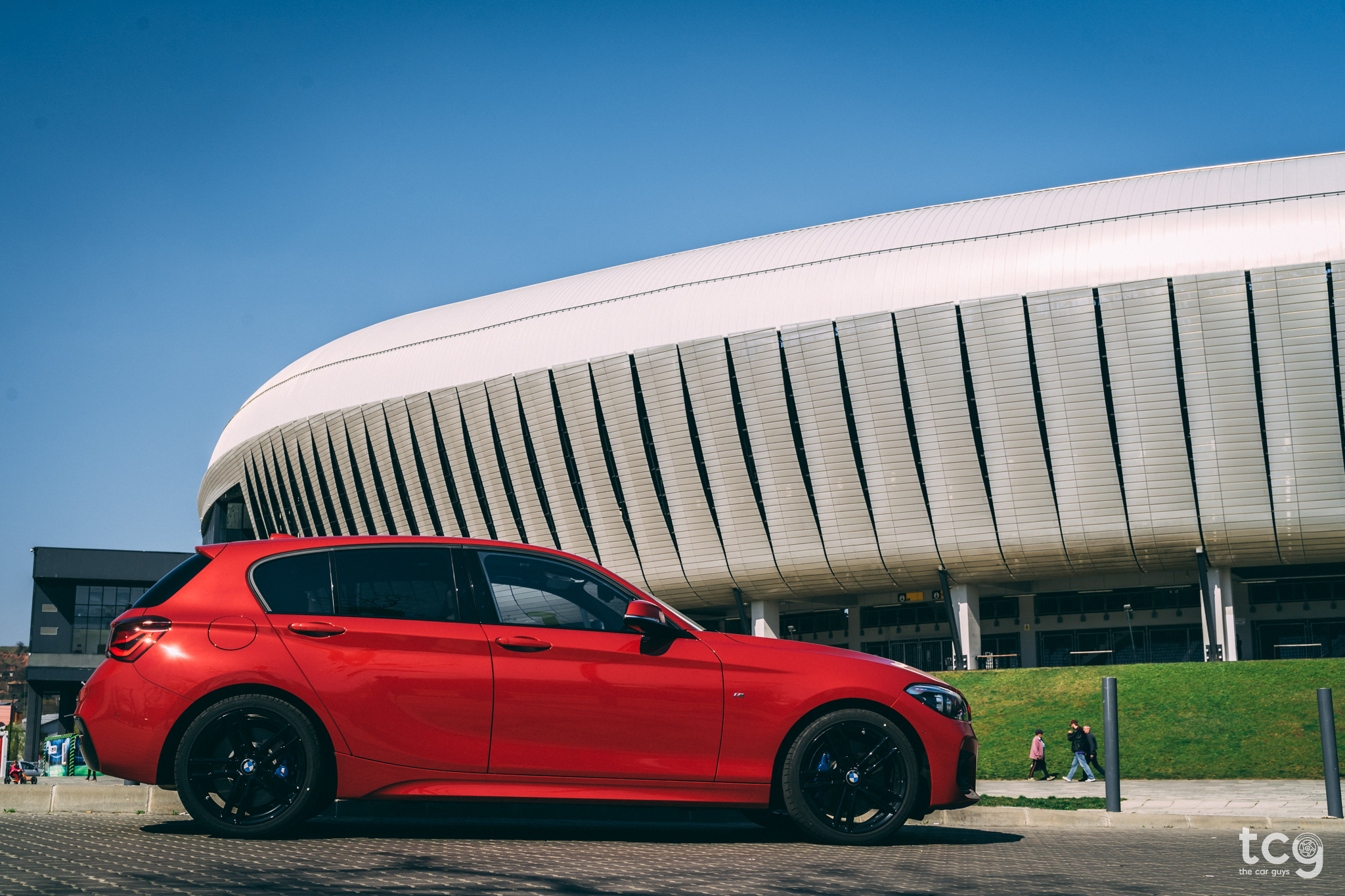 The rear bench is split 60/40, so two people can sit in the back when you're carrying longer luggage and boot space is 360-litres which is not bad but not that great either.
---
3 things I really like about the 125d:
How it looks! I think this looks great compared to some of its competitors.

How fun it is to drive! Too bad they're giving up on RWD for the 1-Series.

The infotainment is really easy to use!
---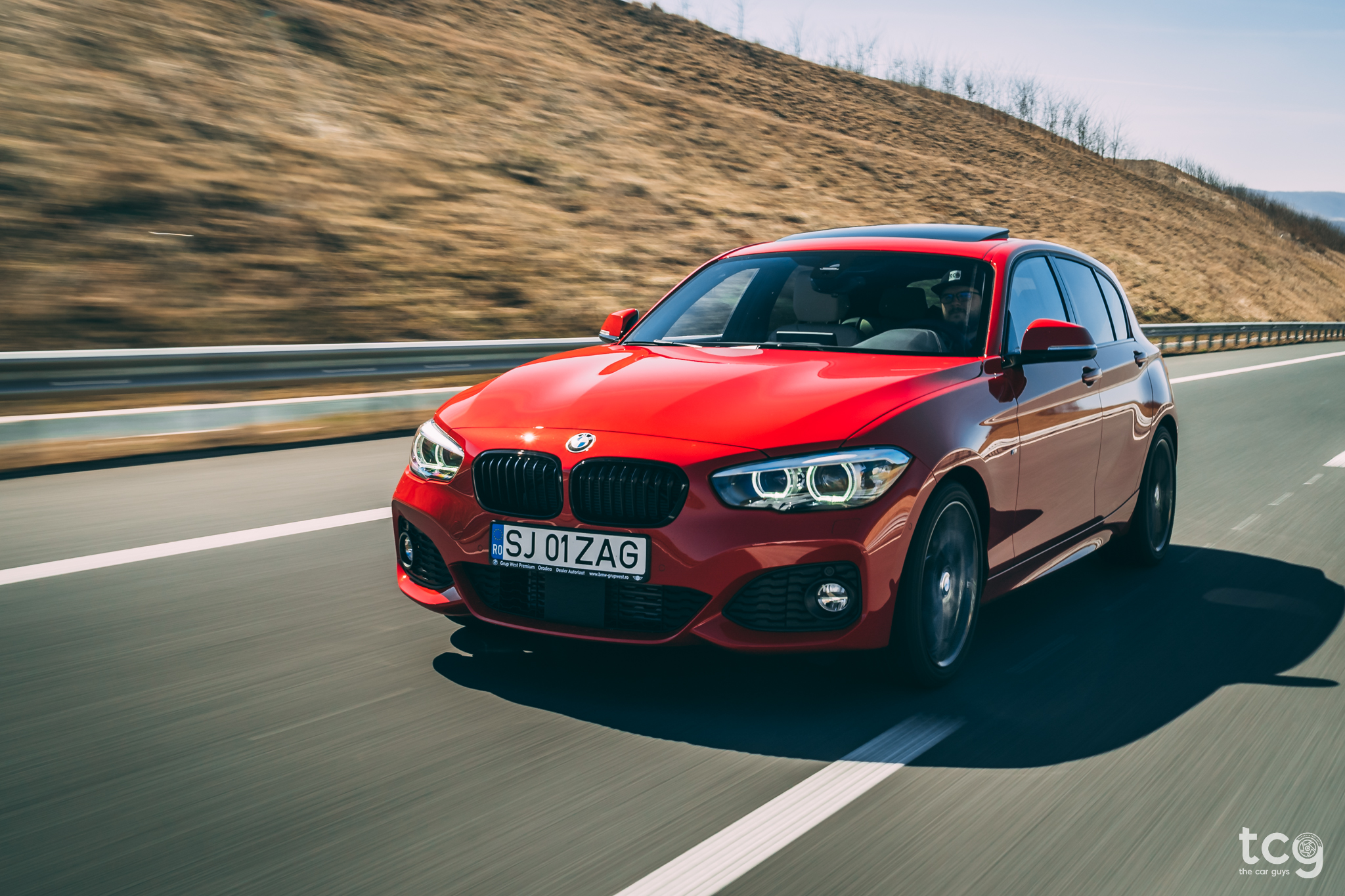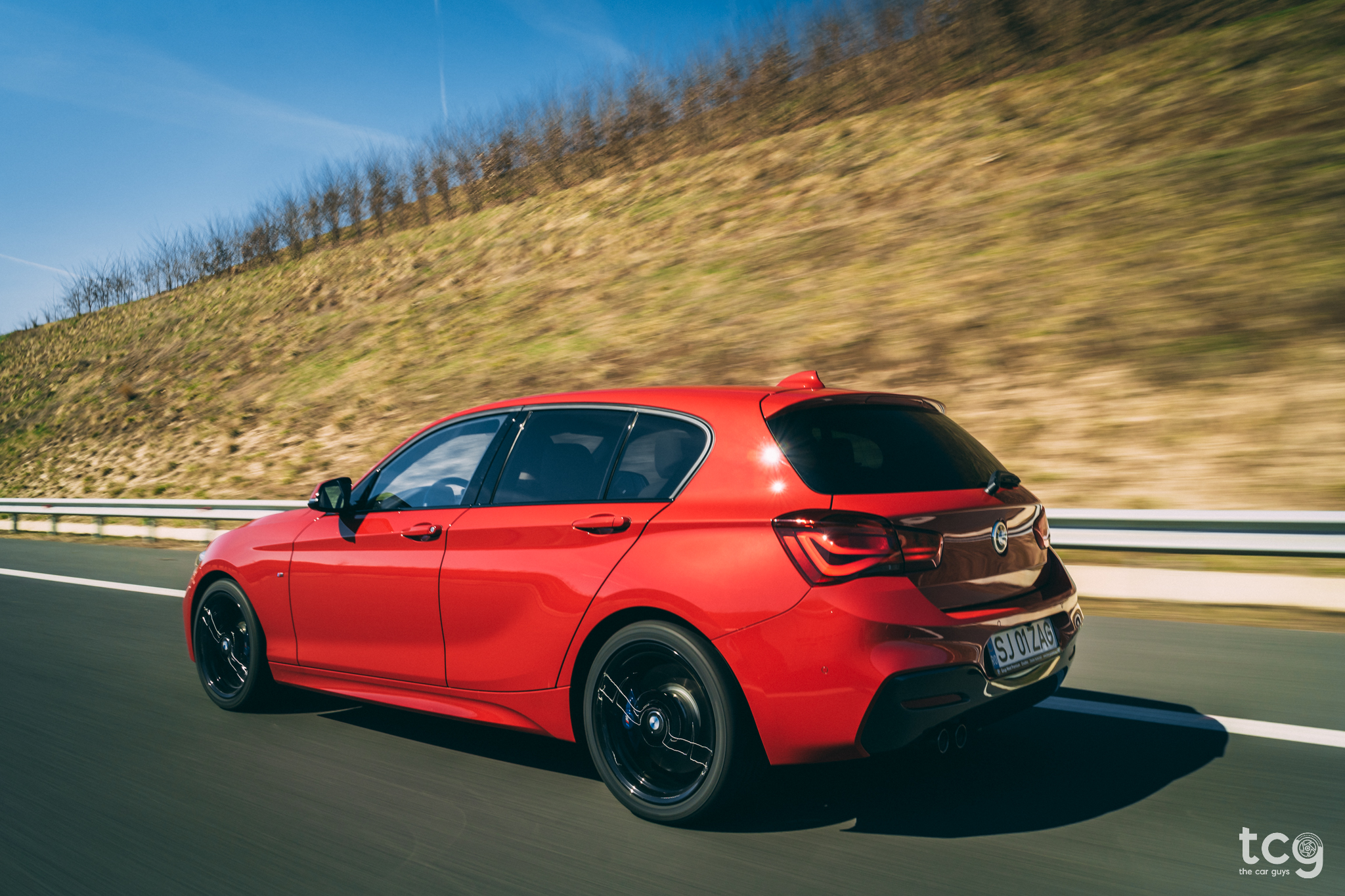 ---
3 things I really don't like about the 125d:
How noisy the diesel engine is - you can actually feel the vibration through the steering wheel.

The price! I think this is a very expensive car, even though this one had pretty much all the available optional extras fitted to it.

Road noise is pretty noticeable throughout the cabin - especially when you pick up some speed.
---
Would I get this car? Yeah - it's fun to drive, economical, looks great and it has a great interior!
---
Price of the tested model (list price, before discounts): ~60,000 Euros (VAT Included)
Engine and Gearbox: 2.0-litre diesel unit with 224 HP and 450 NM + 8 speed Steptronic automatic.
---
Photos by: Dan Grigore
---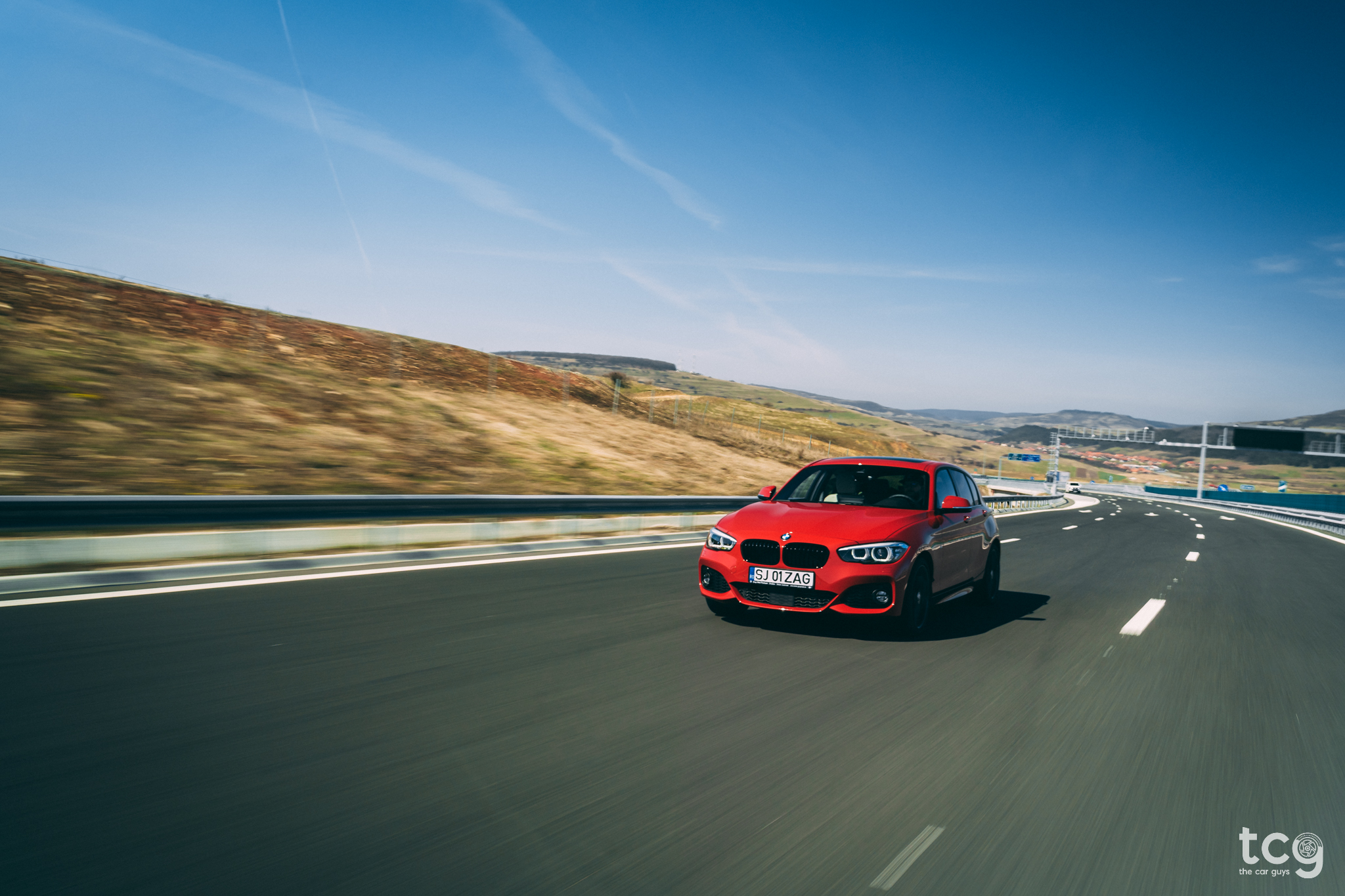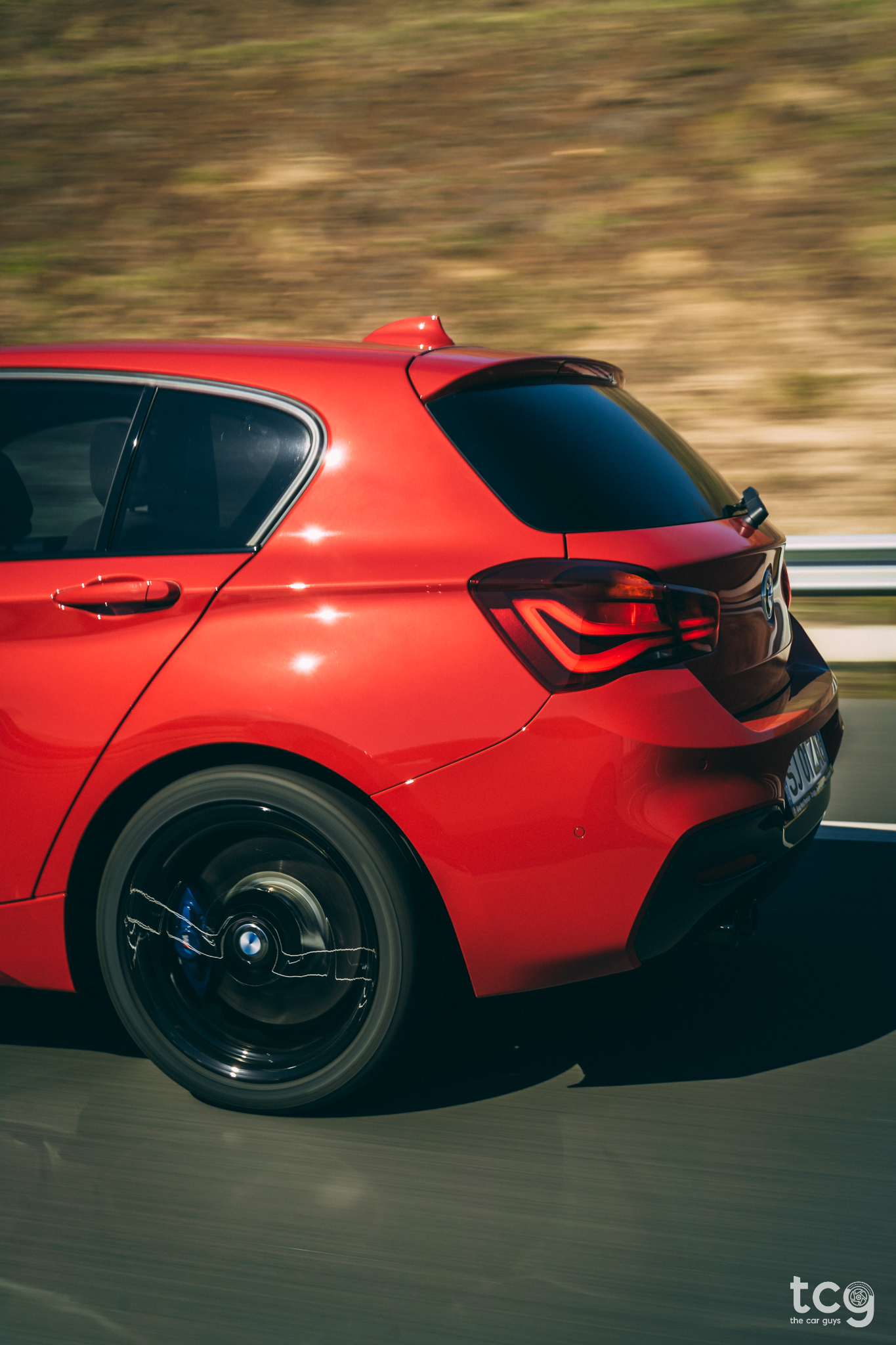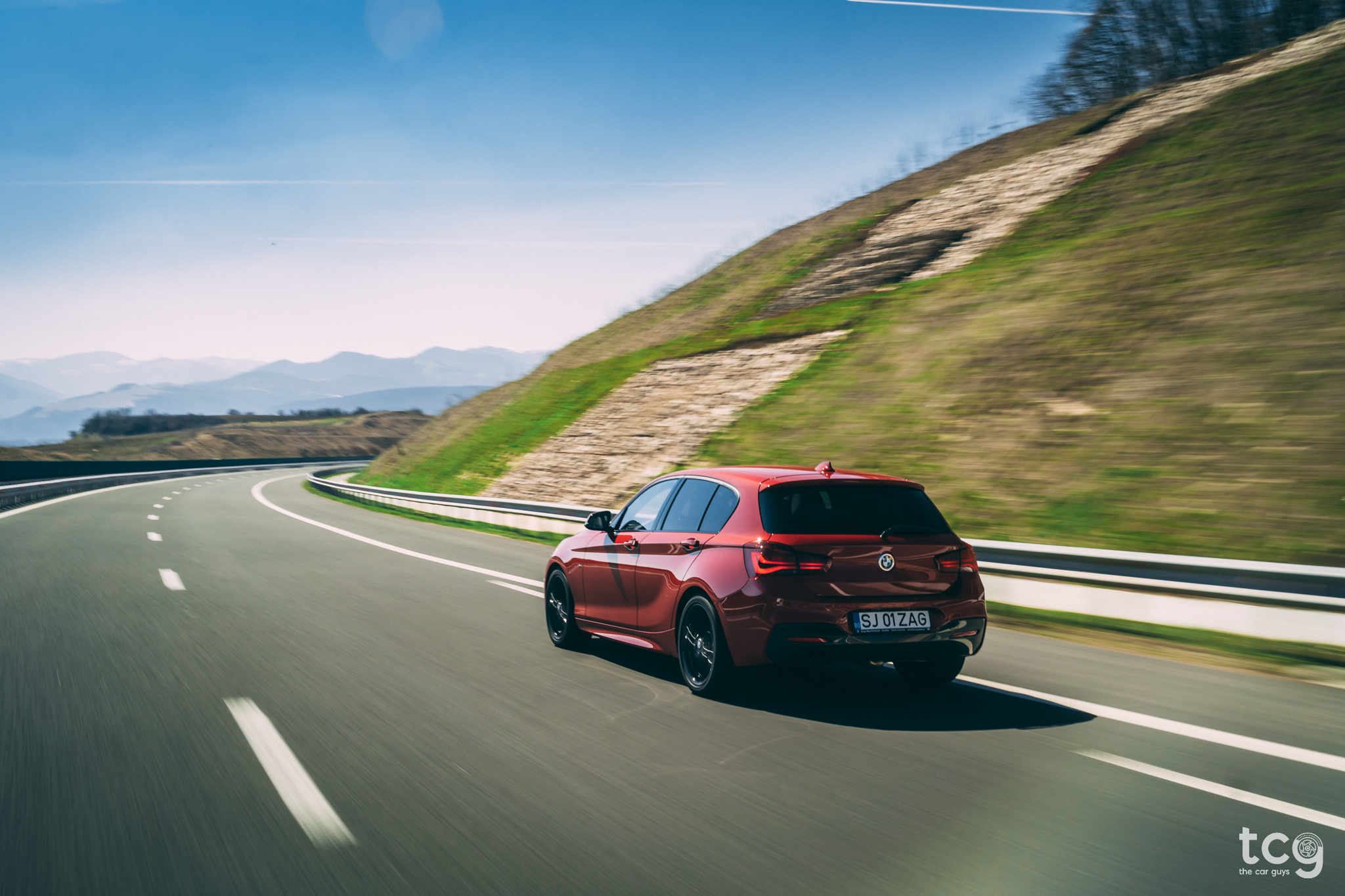 ---