Yes, I know, I know - this isn't a particularly new car given that it launched 6 years ago but we thought 'hey - this is the latest 3 Series on the market so let's test it and see what it's all about'.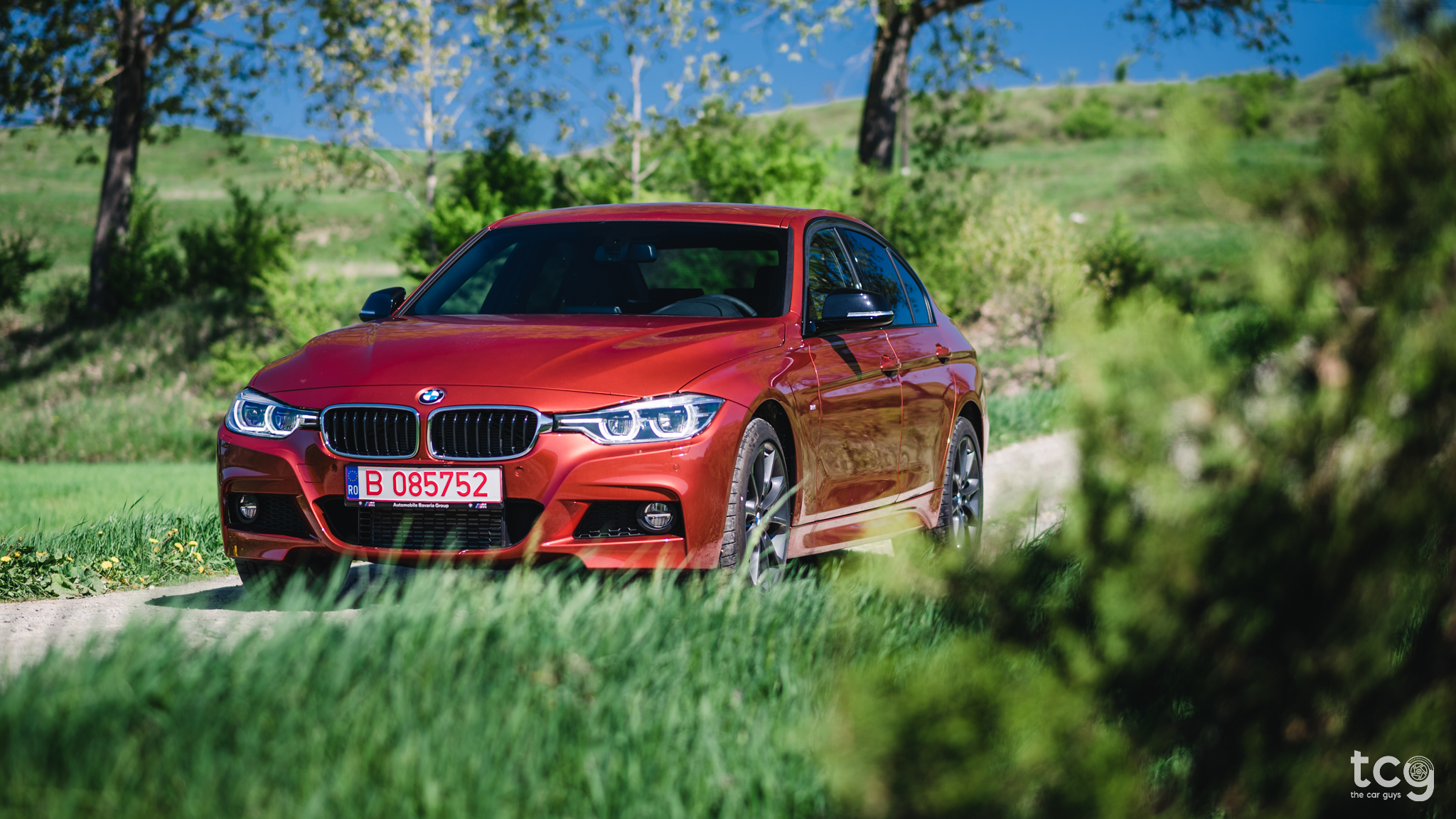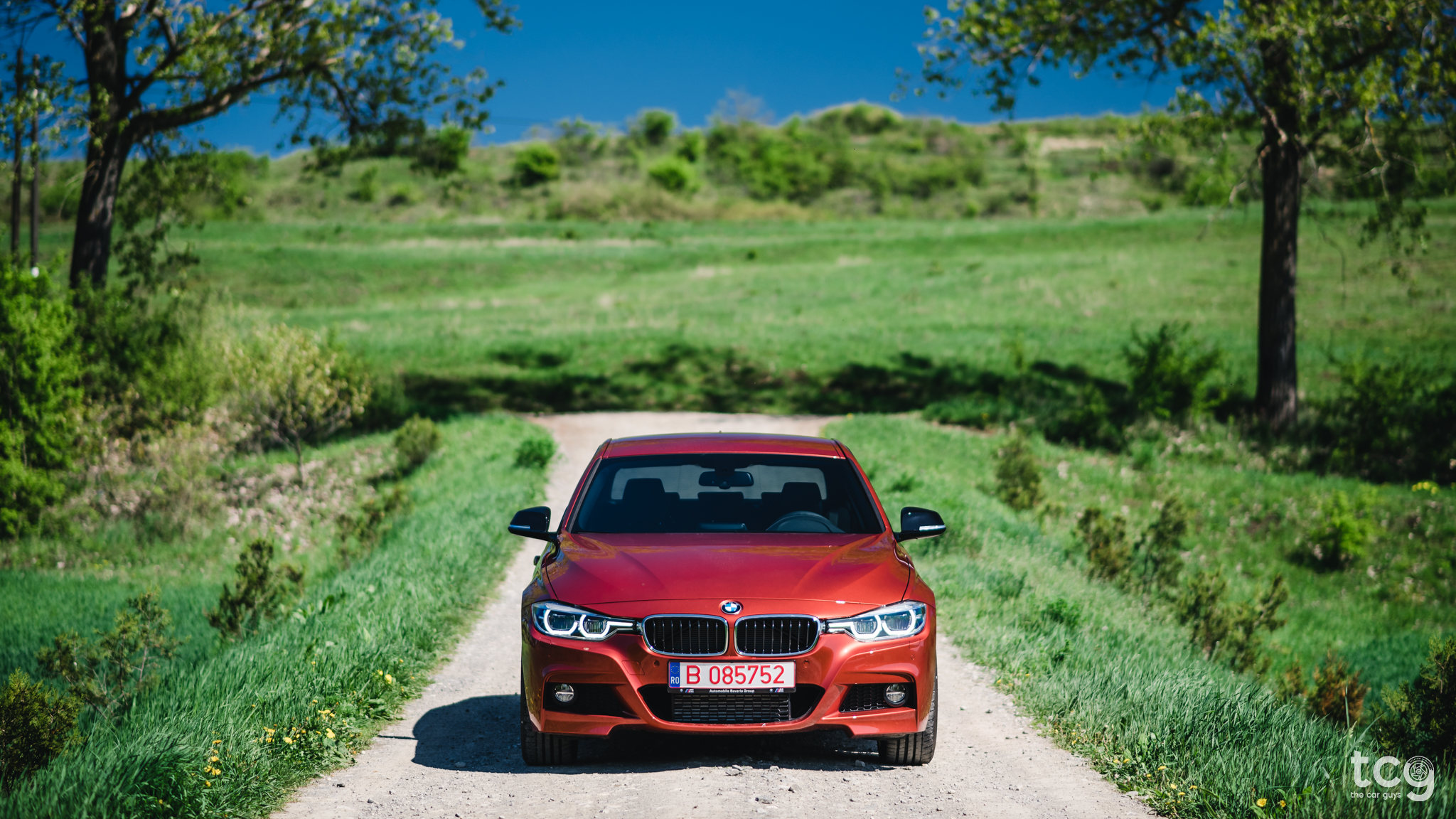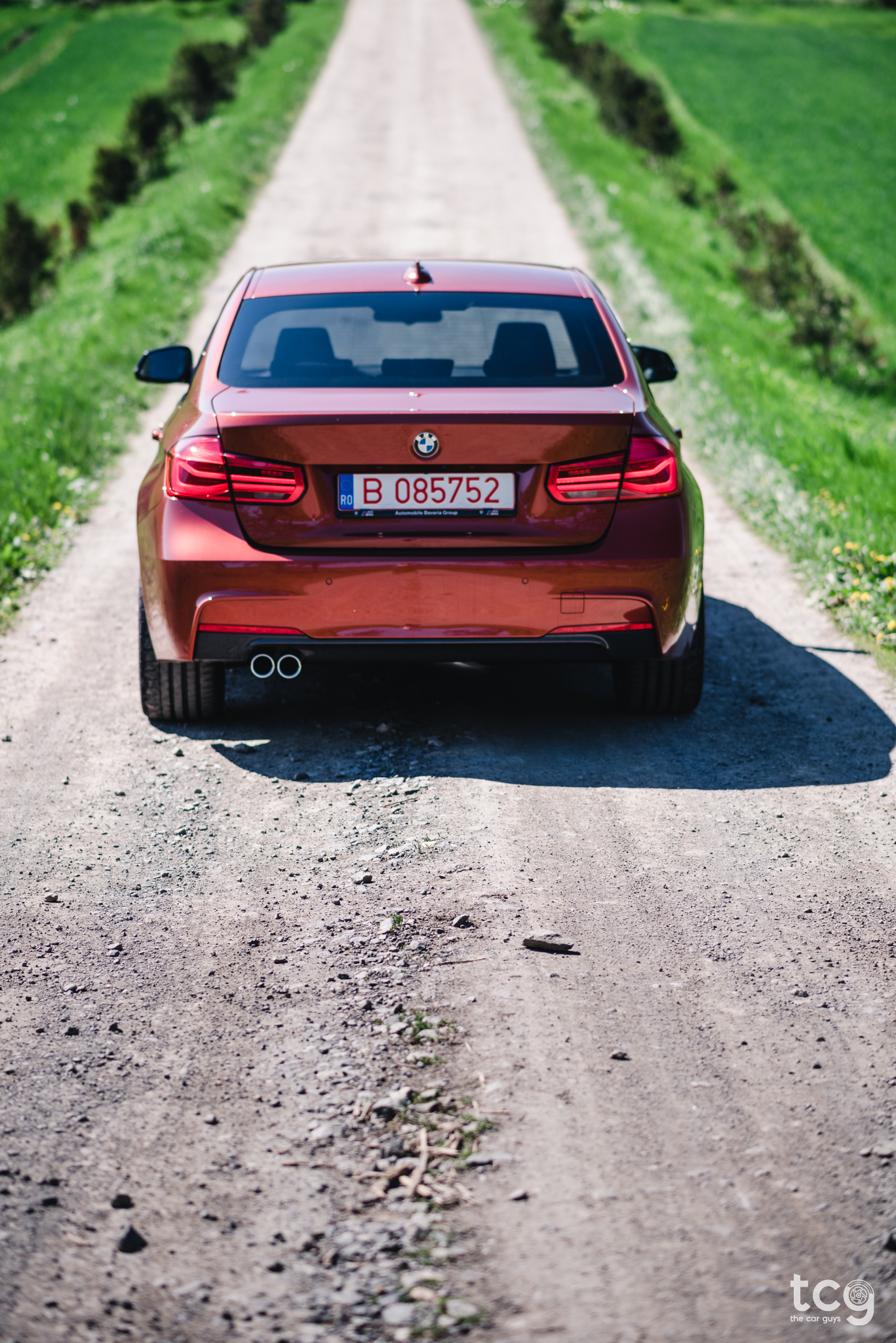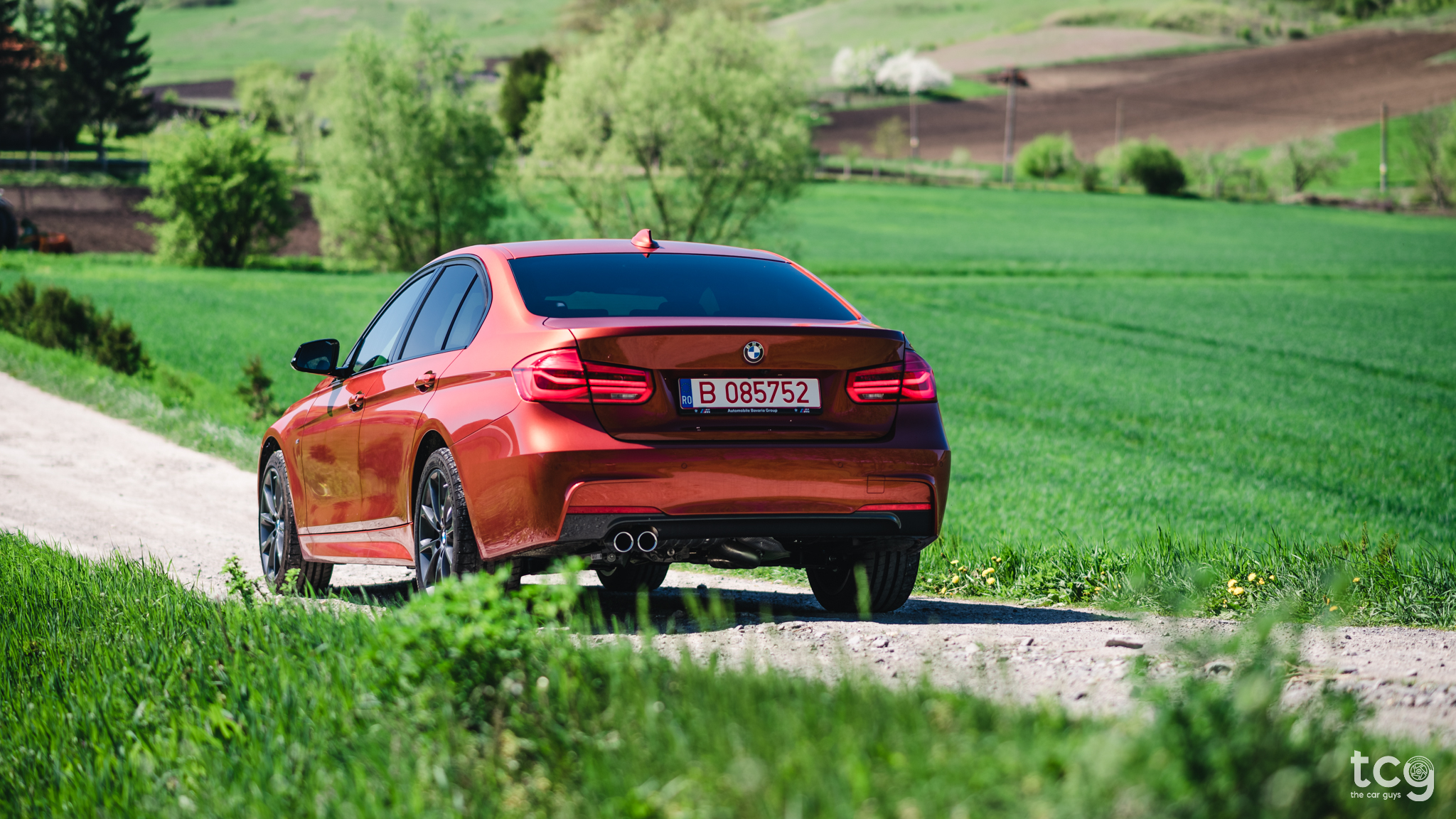 I can admit, the first time I saw the F30 launch I wasn't a fan, and I don't really know why because now that I've driven one, I am. I didn't really like the looks at first but it's grown on me - especially the one we had the chance to test, thanks to our friends over at BMW Automobile Bavaria Cluj-Napoca - this is one of the best looking F30's I have ever seen and I'll talk more about that in a few but until then - what do you think of the F30?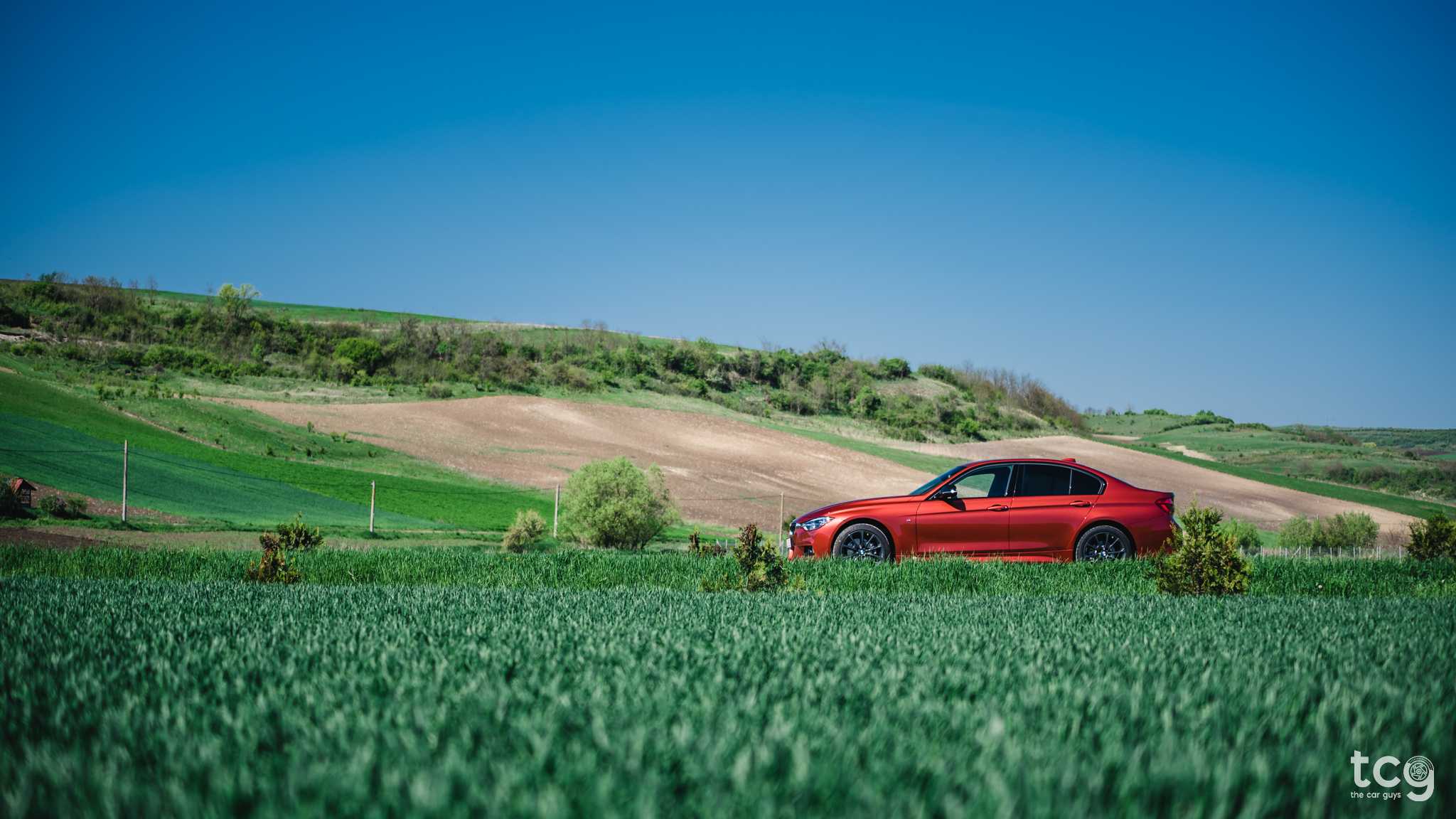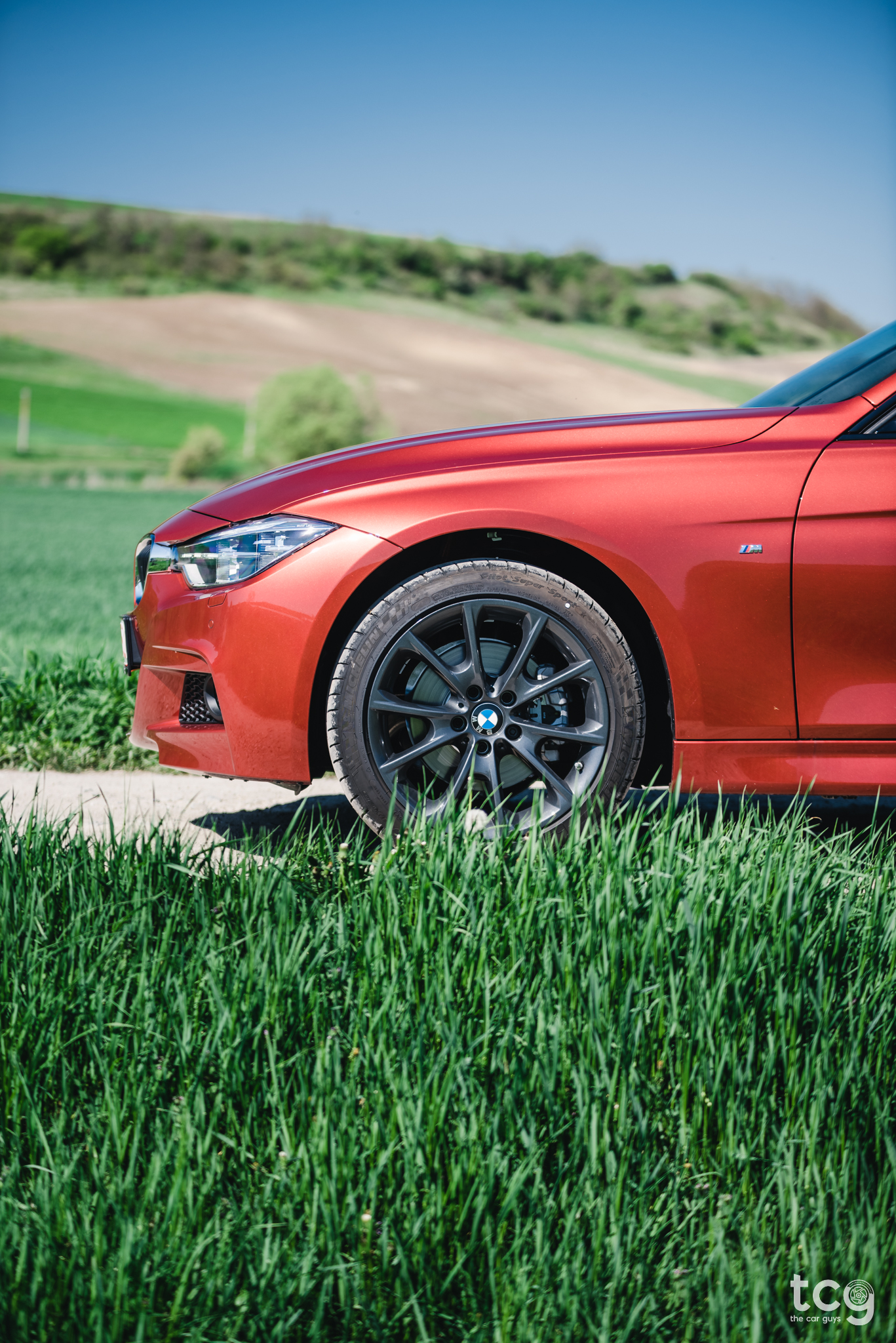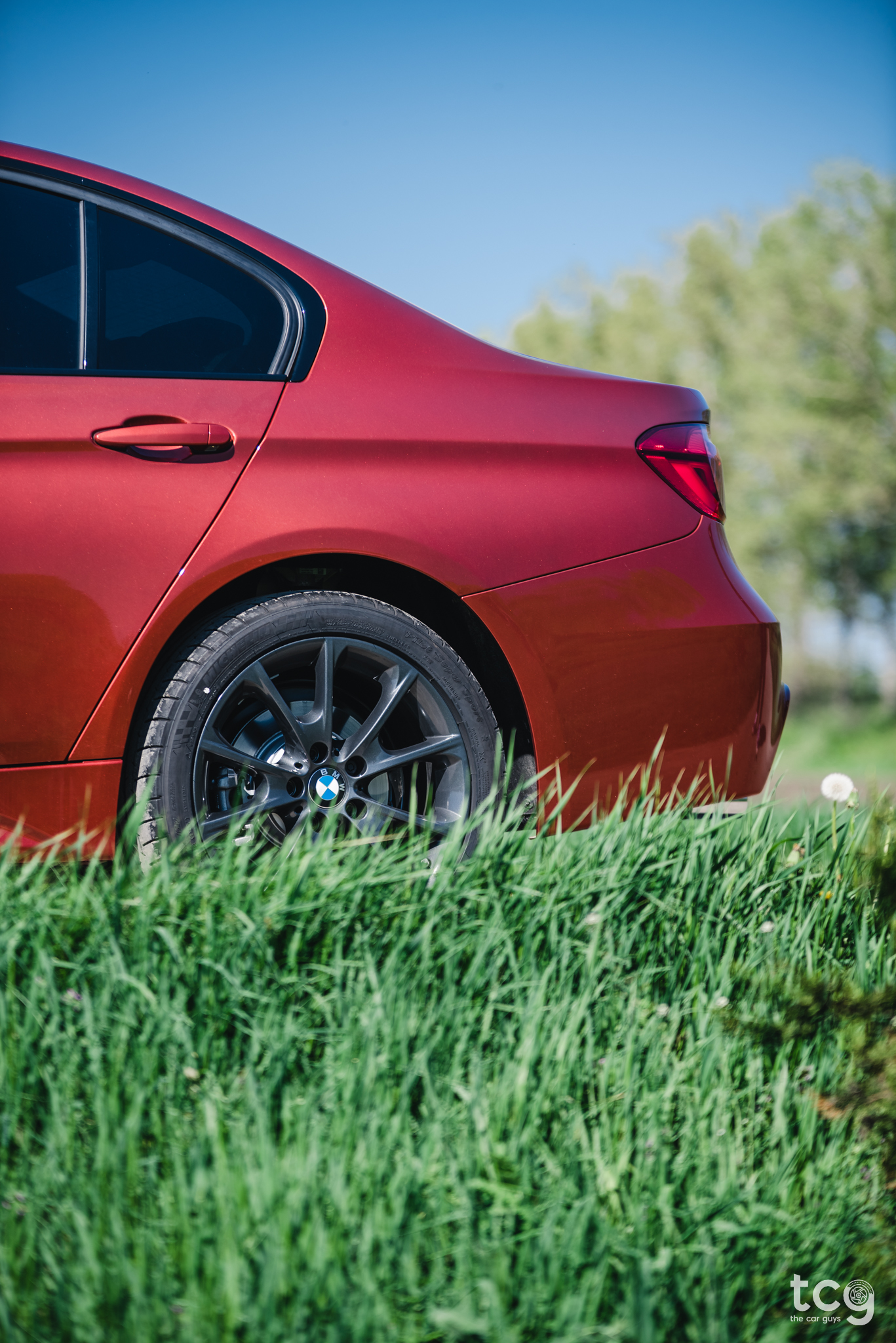 Ok, looks. BMW's have always looked very sporty, very in your face - rawr! You know? The F30 is no different and compared to the E90 it replaces, yeah … it looks better, inside and out. It's got a very distinctive look, doesn't look like anything else out there (which is a good thing) - I'm really excited for the new 3 Series to come out, I think that will be awesome!
The car we tested had the M Sport package fitted, 18-inch black wheels and a great looking color called "Sunset Orange". The black & orange combo looks amazing, even the mirrors and window trims were painted black.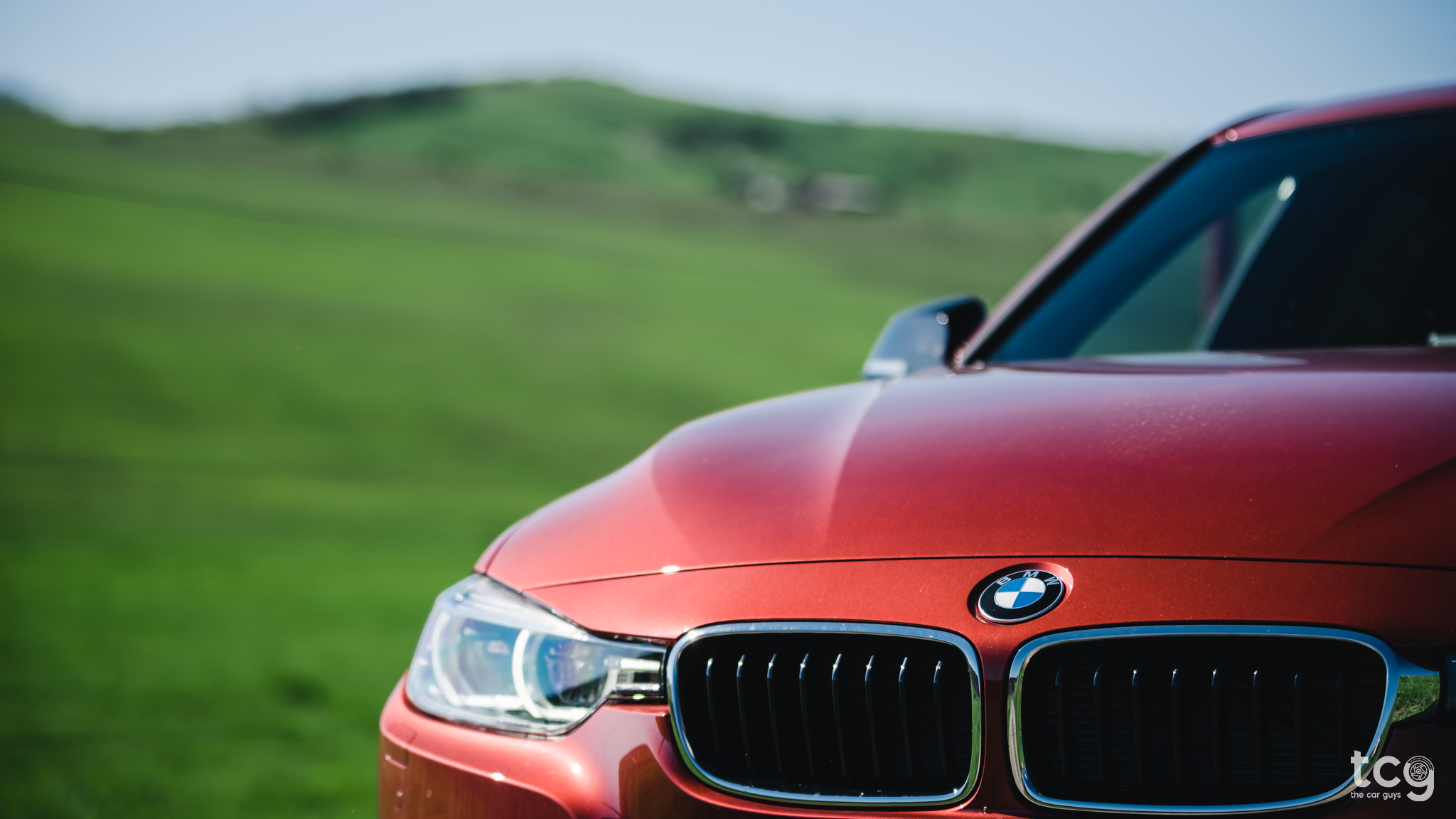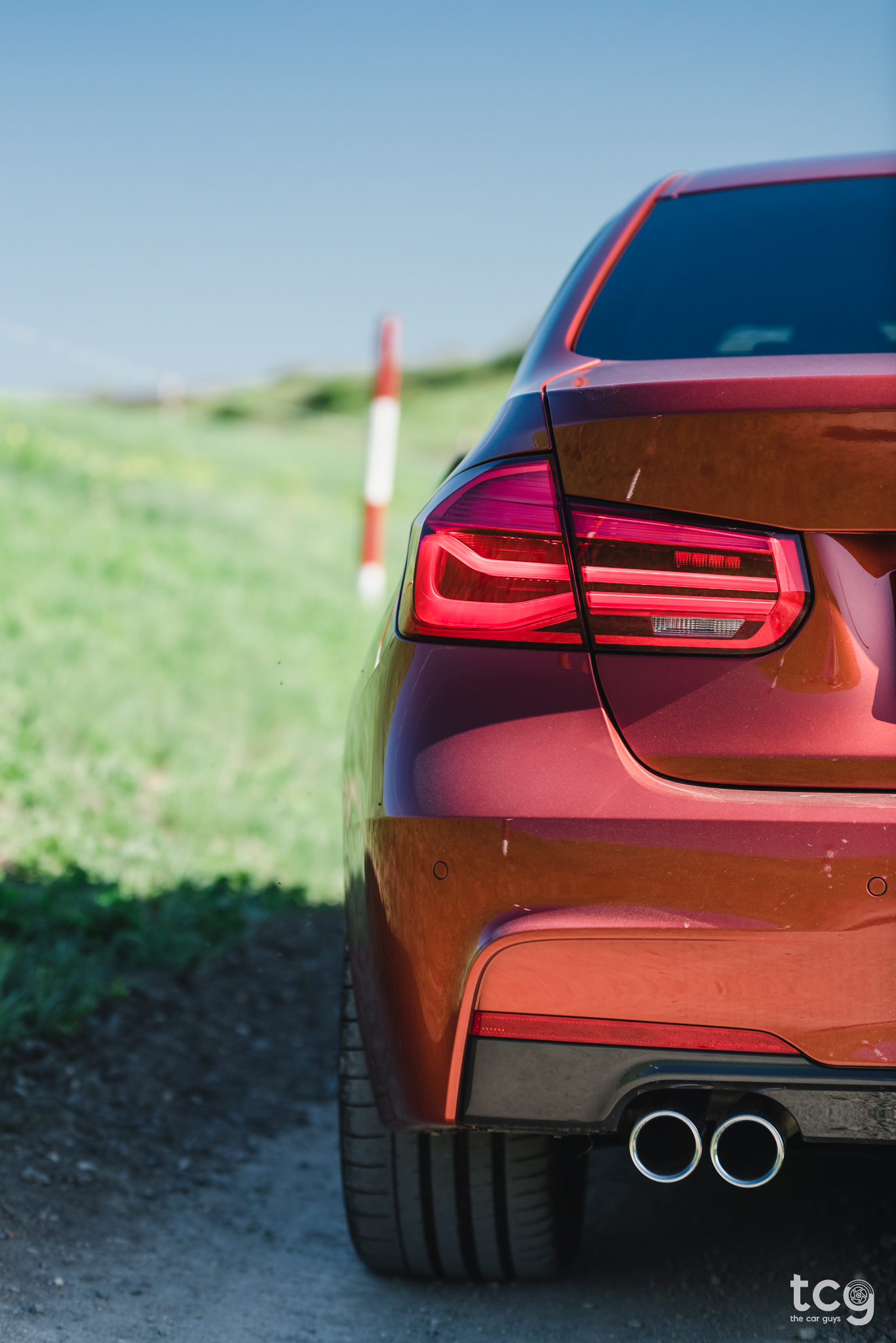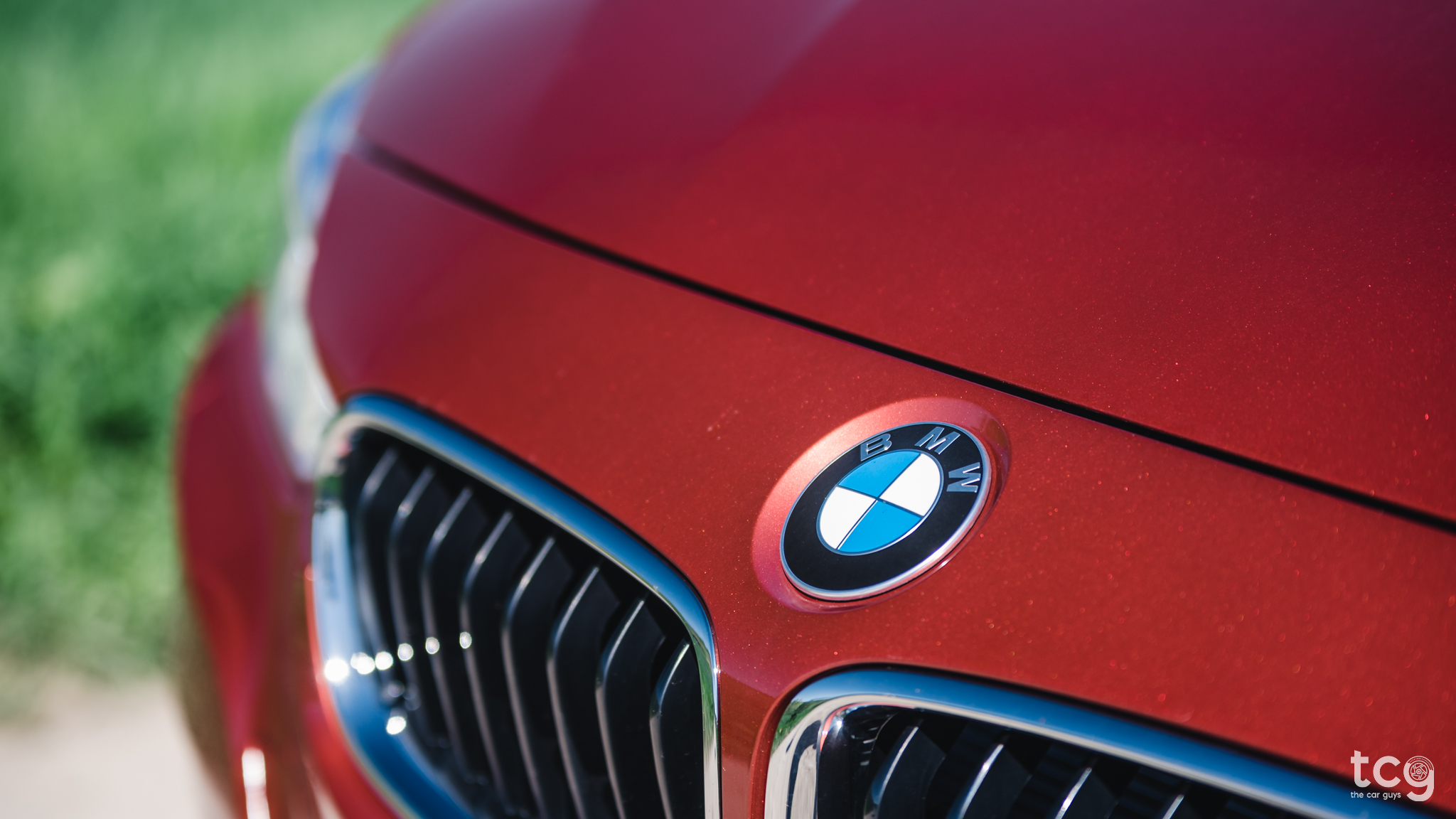 Performance is what this car (and BMW's in general) is all about. We didn't have the M3, and I hope I get the chance to drive that someday, but we got the 320d xDrive (M Sport edition) with 190 HP and 400NM of torque coupled with an 8-speed ZF automatic gearbox. The combination is spot-on and really, you don't need more in your daily driver - it's more than enough to get you around town or on longer journeys on the motorway. You can select between a few driving modes - Sport+, Sport, Comfort & Eco Pro and they all change how the car feels and responds to your input.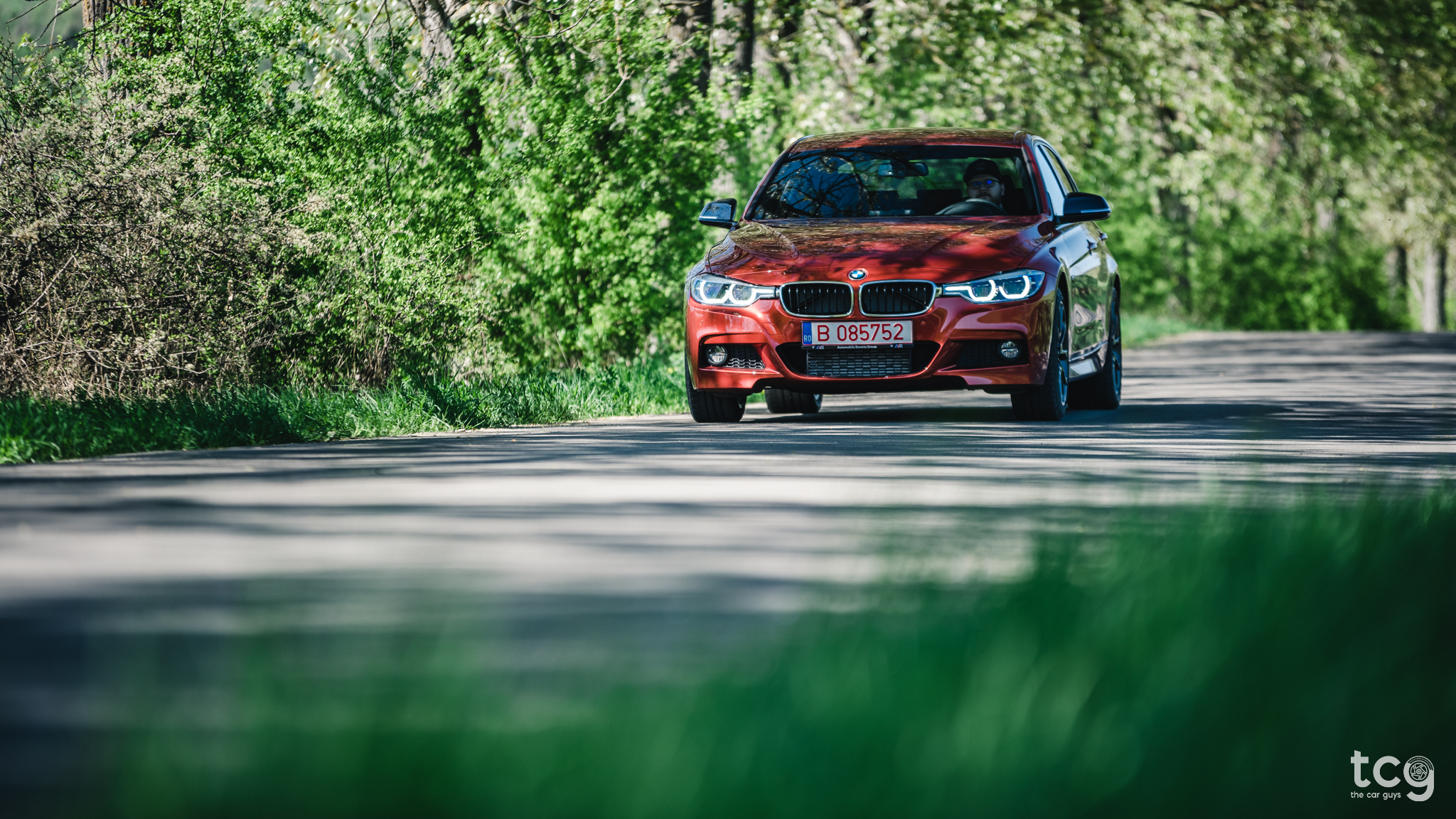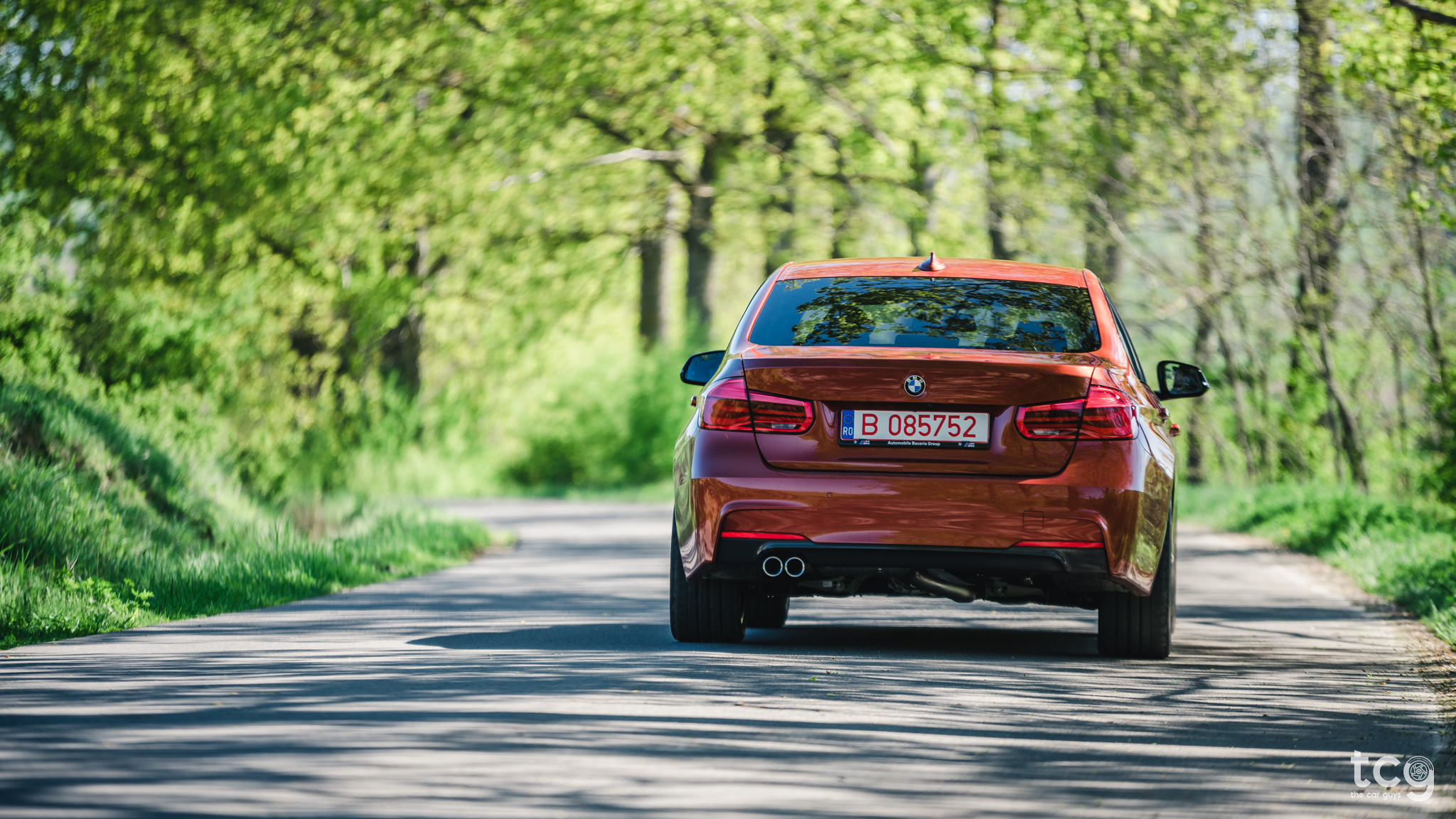 xDrive - I know this is something BMW purists don't want to hear about but I actually enjoyed the car, it didn't take anything away from the driving experience and that's probably because it's more rear-biased which makes it feel more like a RWD car than an AWD one. I for one wouldn't go for an xDrive model, I would get the RWD - but that's just me. Yes, it's useful if you live in, I don't know, Russia or Sweden or places where it snows a lot, but for Romania for example - I think getting some good winter tires with the money you would spend on xDrive would suffice.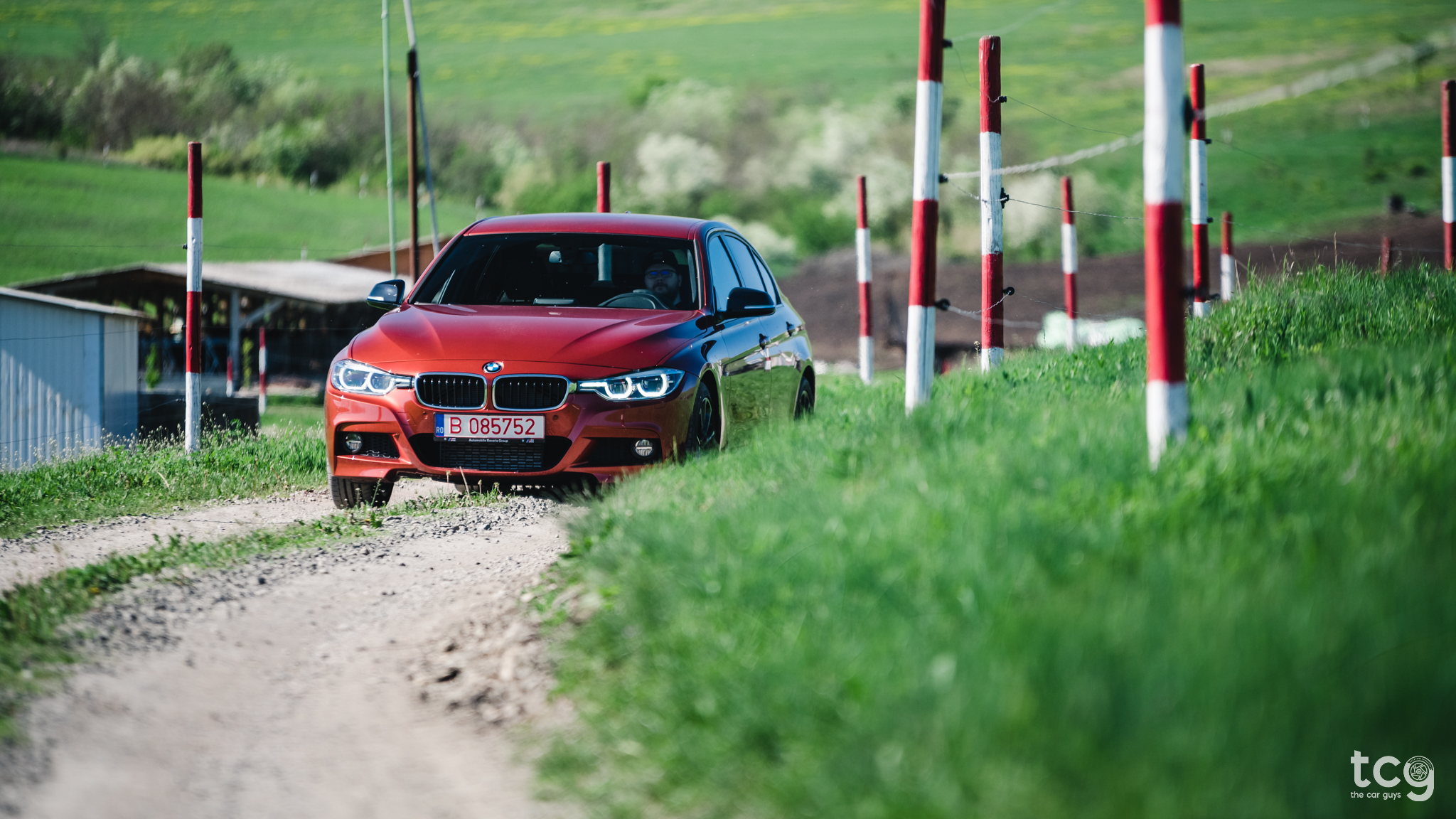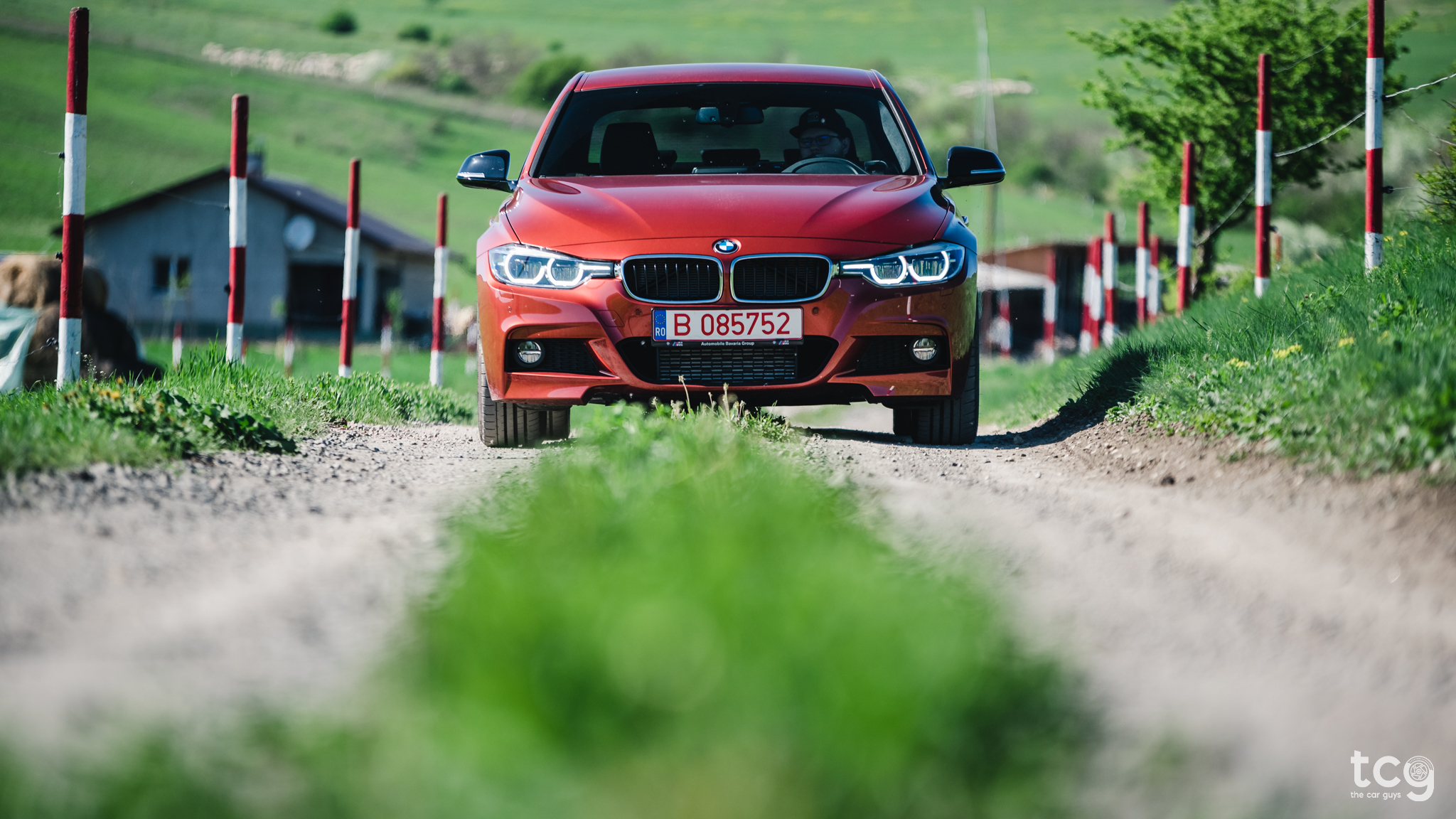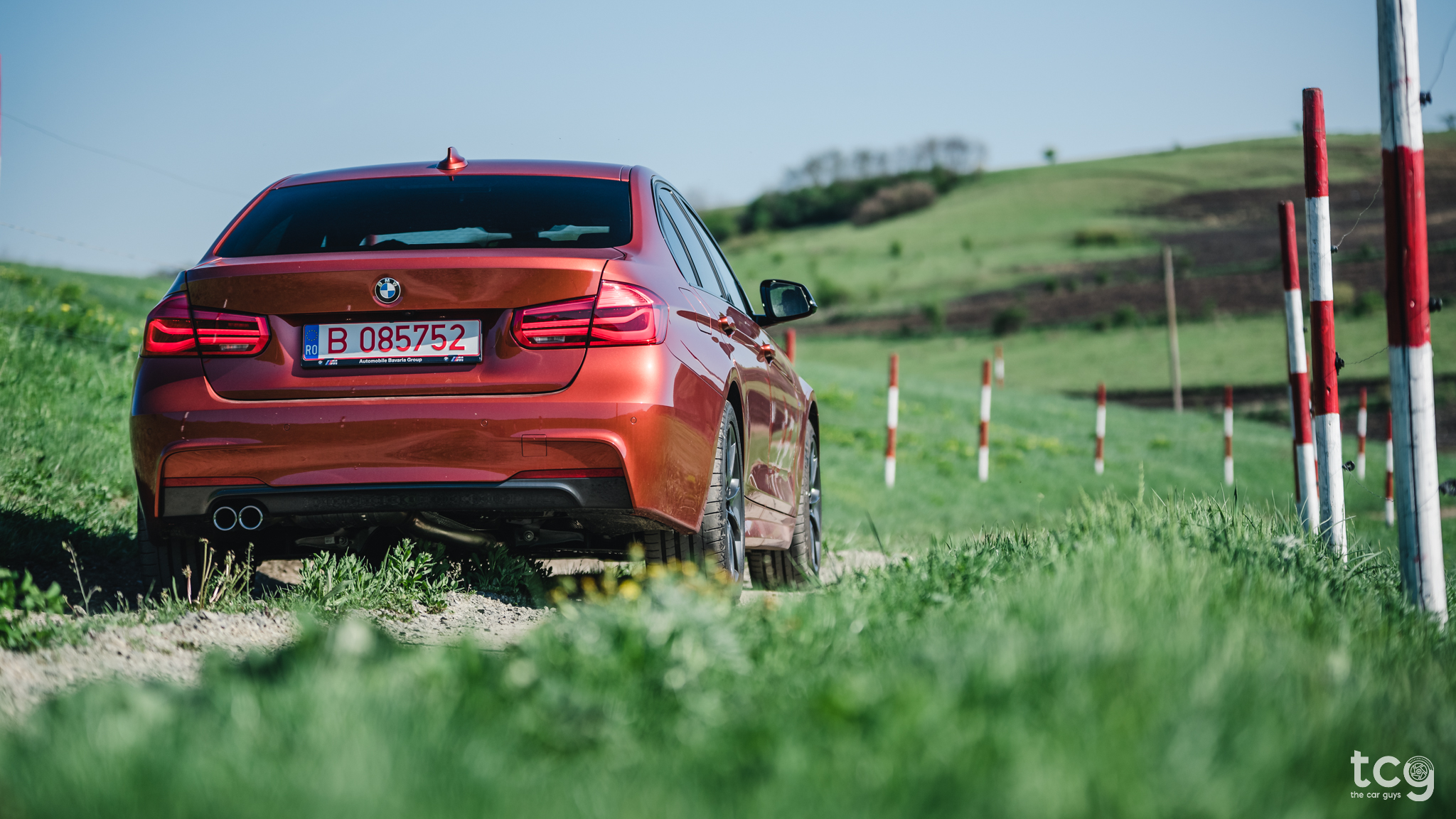 The driving experience, on the whole, is very very good. I like the sportiness feeling BMW's give you when you hop inside and start driving. You sit very low to the ground, the steering is very feelsome, accurate and provides lots of feedback, it doesn't roll about in the corners, the performance is there when you need it but it also returns good fuel economy (5,1 litres/100km combined, according to BMW) - it's a great daily driver & it satisfies pretty much every need. If you want to step on it, you can - if you just want to cruise along, you can do that as well. Top notch!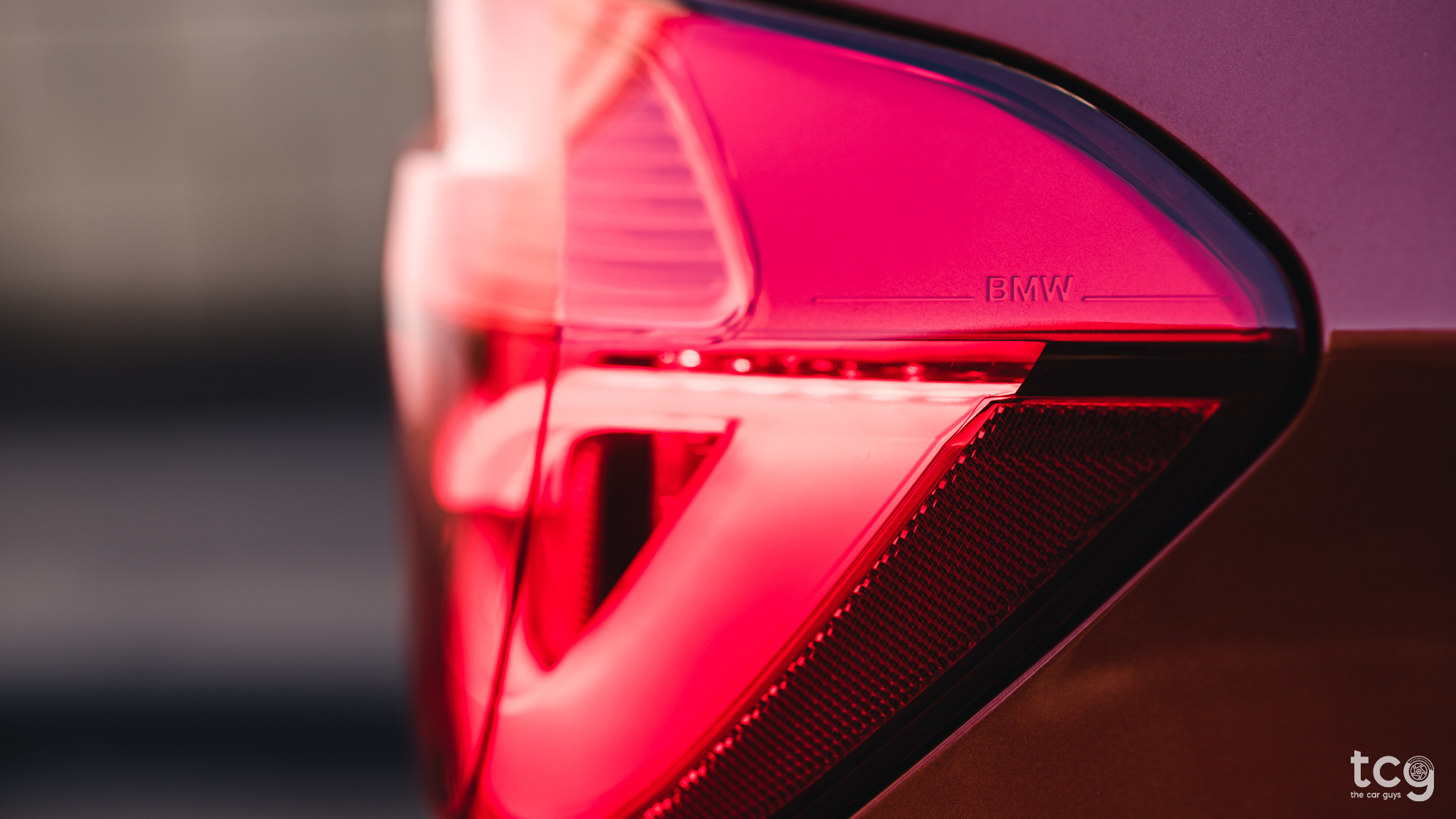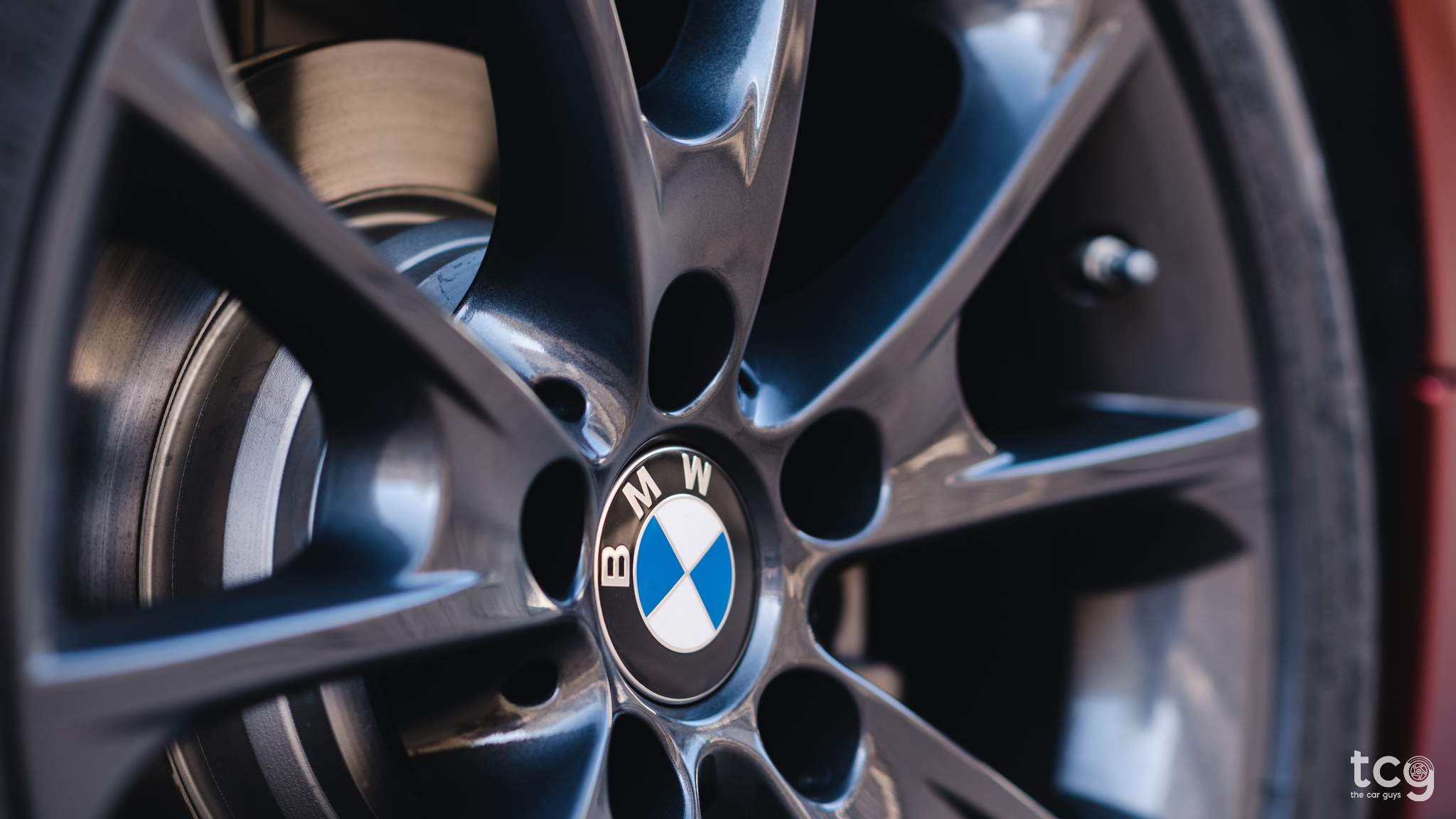 The interior is something we're pretty used to from BMW and that's great quality. Everything looks posh and feels very well put together, the materials used are of great quality, the leather feels nice and soft to the touch - not much to complain about if I'm honest. It feels like a very expensive car on the inside. I really love the seats (even though they were leather) as they provide enough support for you to not "slip away" when you give it the full beans in the corners and they have plenty of adjustment to get comfortable really quick - except for lumbar support, that's an optional extra. The steering wheel also feels great with quality leather that is actually really soft to the touch - I think this my favorite steering wheel design from any car I've driven until now.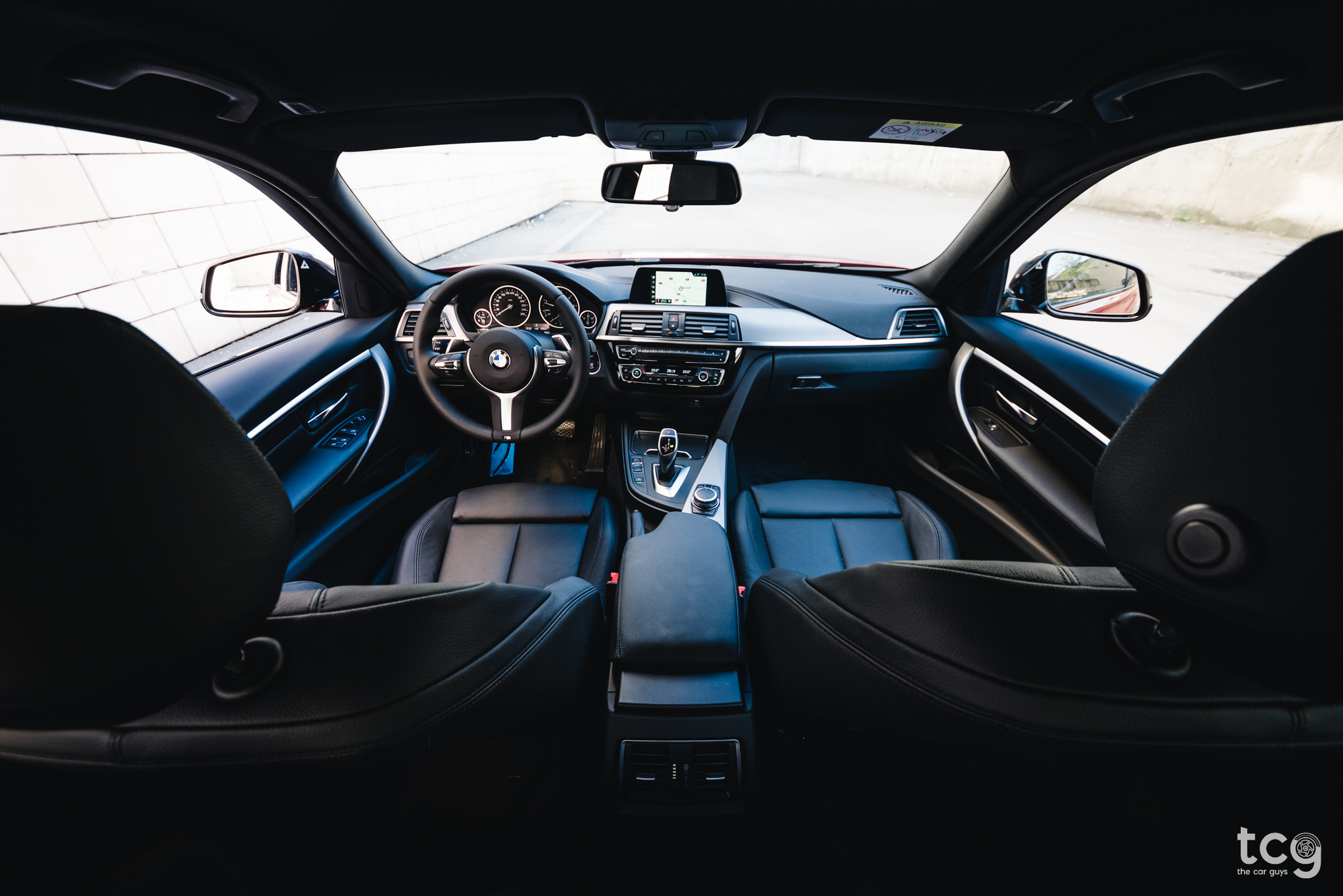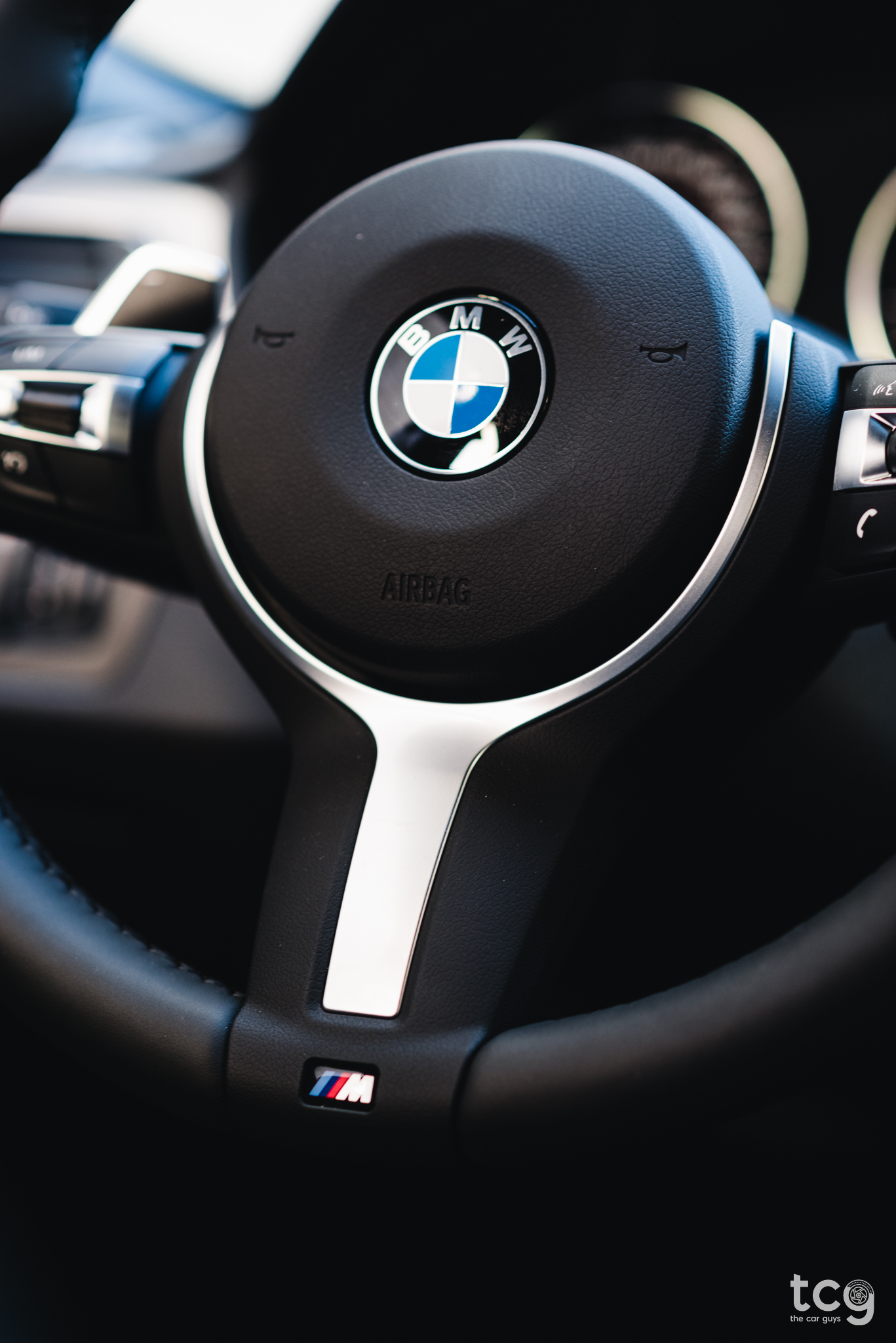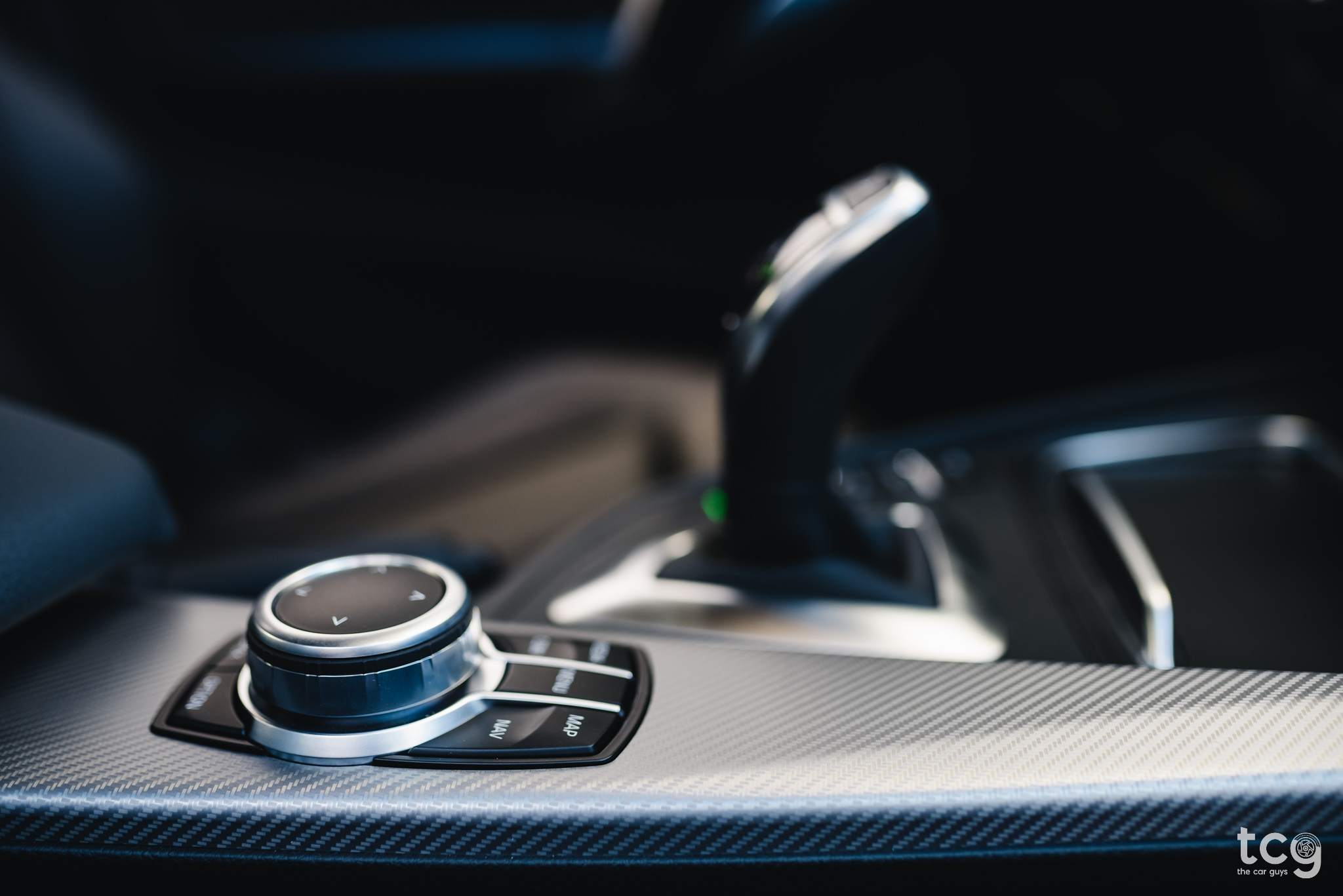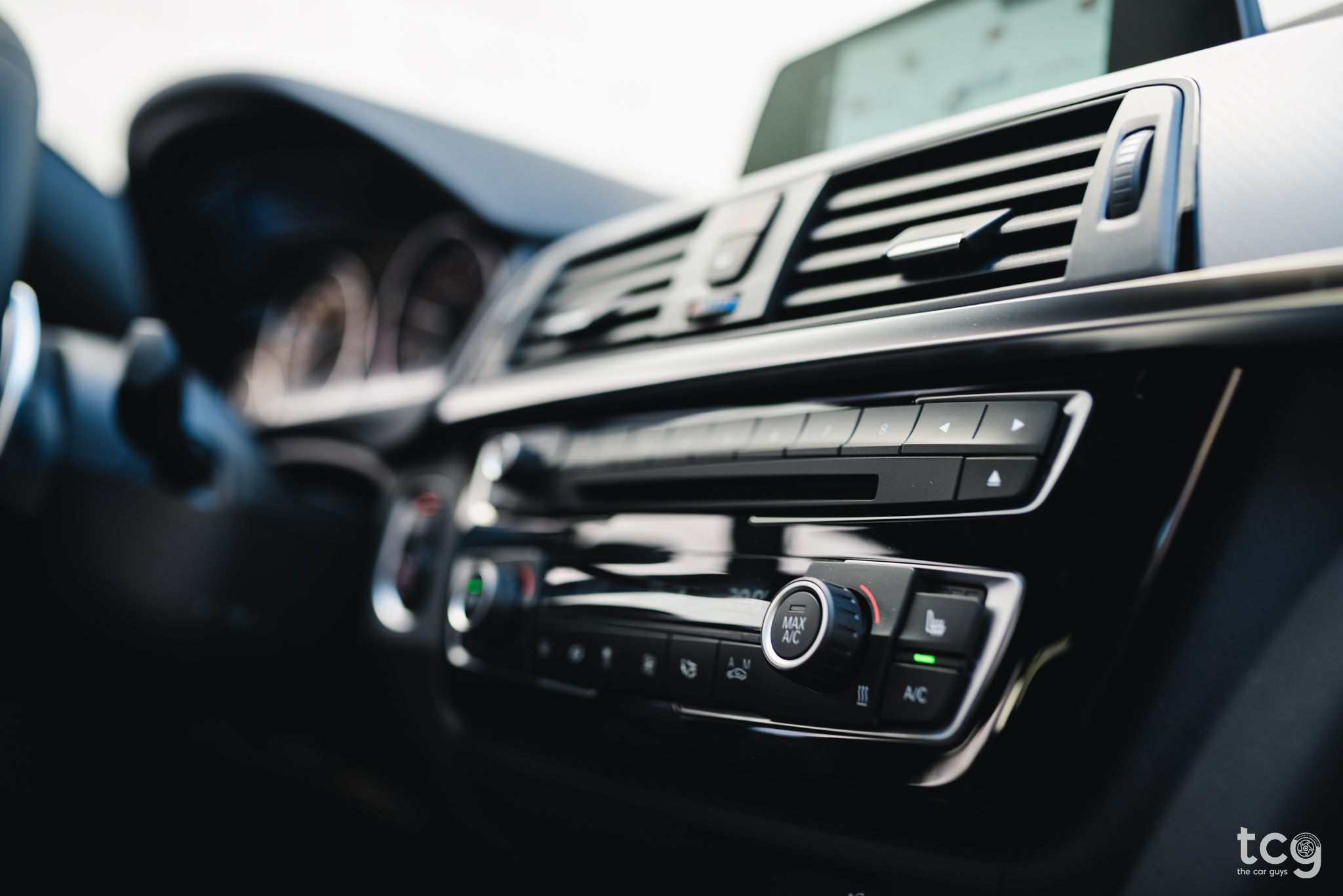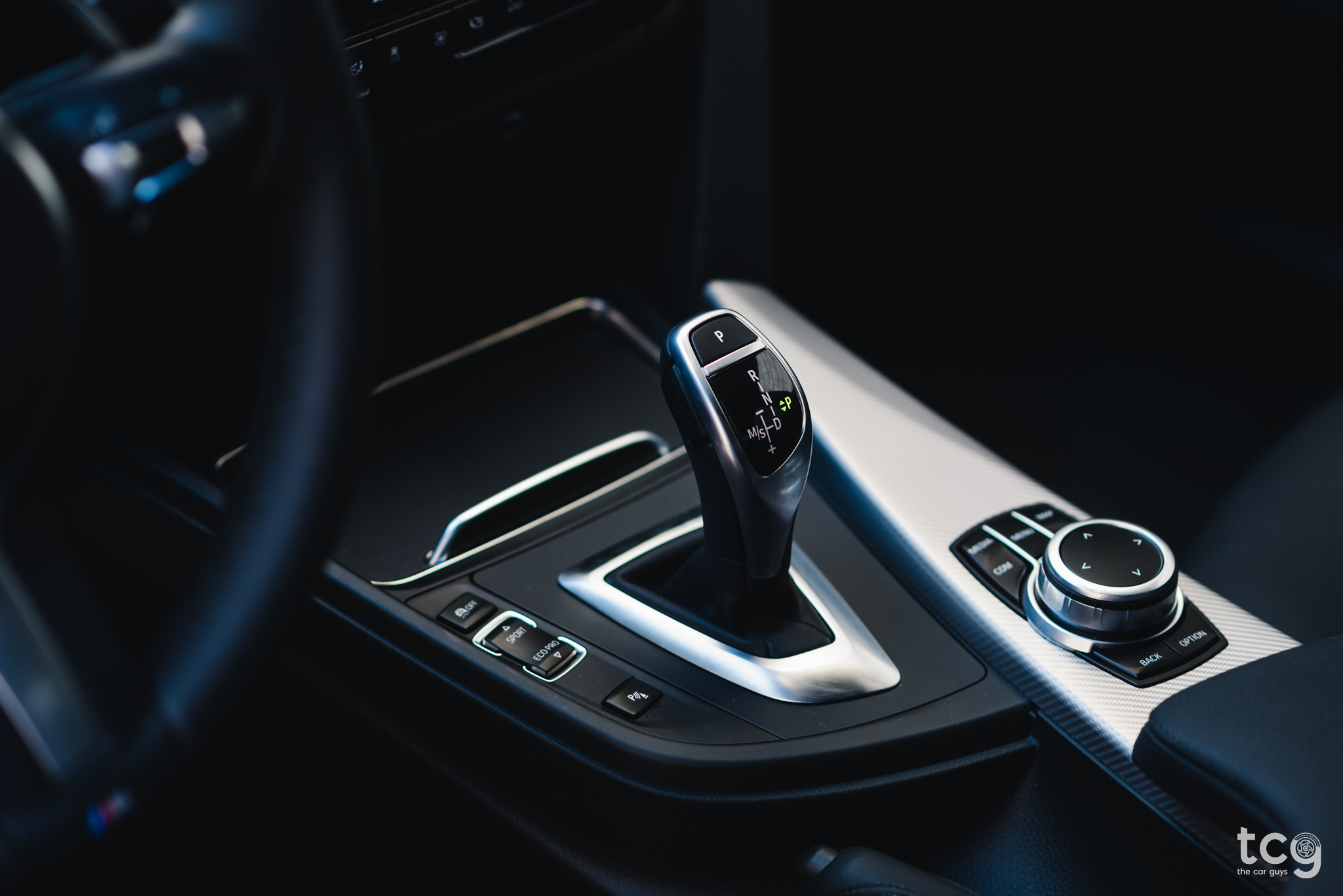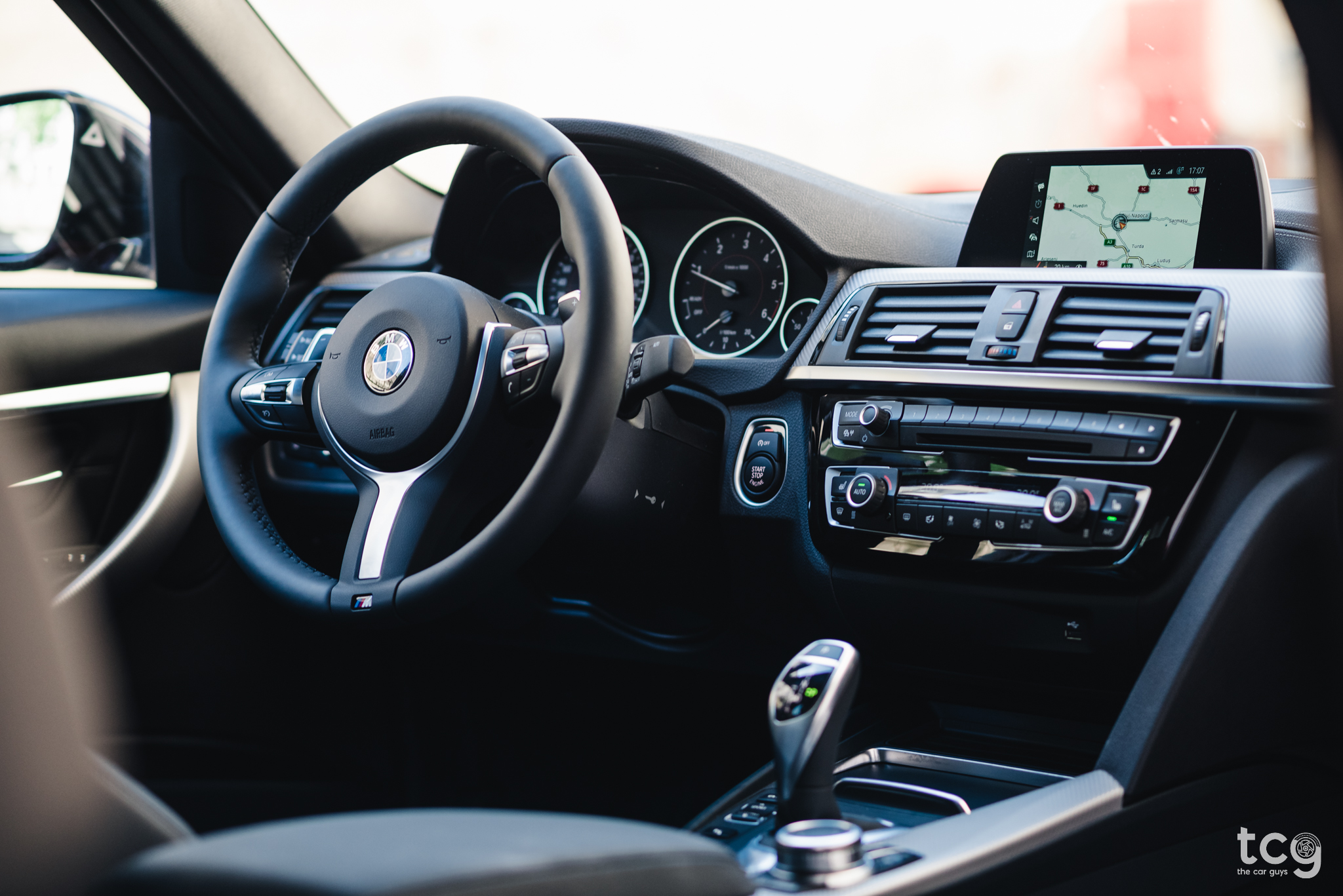 I also like how the dashboard is angled towards the driver and speaking of the dashboard, everything is logically laid out and easy to use. There's not fidgeting about when it comes to BMW's iDrive system as it has great graphics, is very quick and snappy - it's the 2nd best infotainment system out there (to me at least) after Audi's.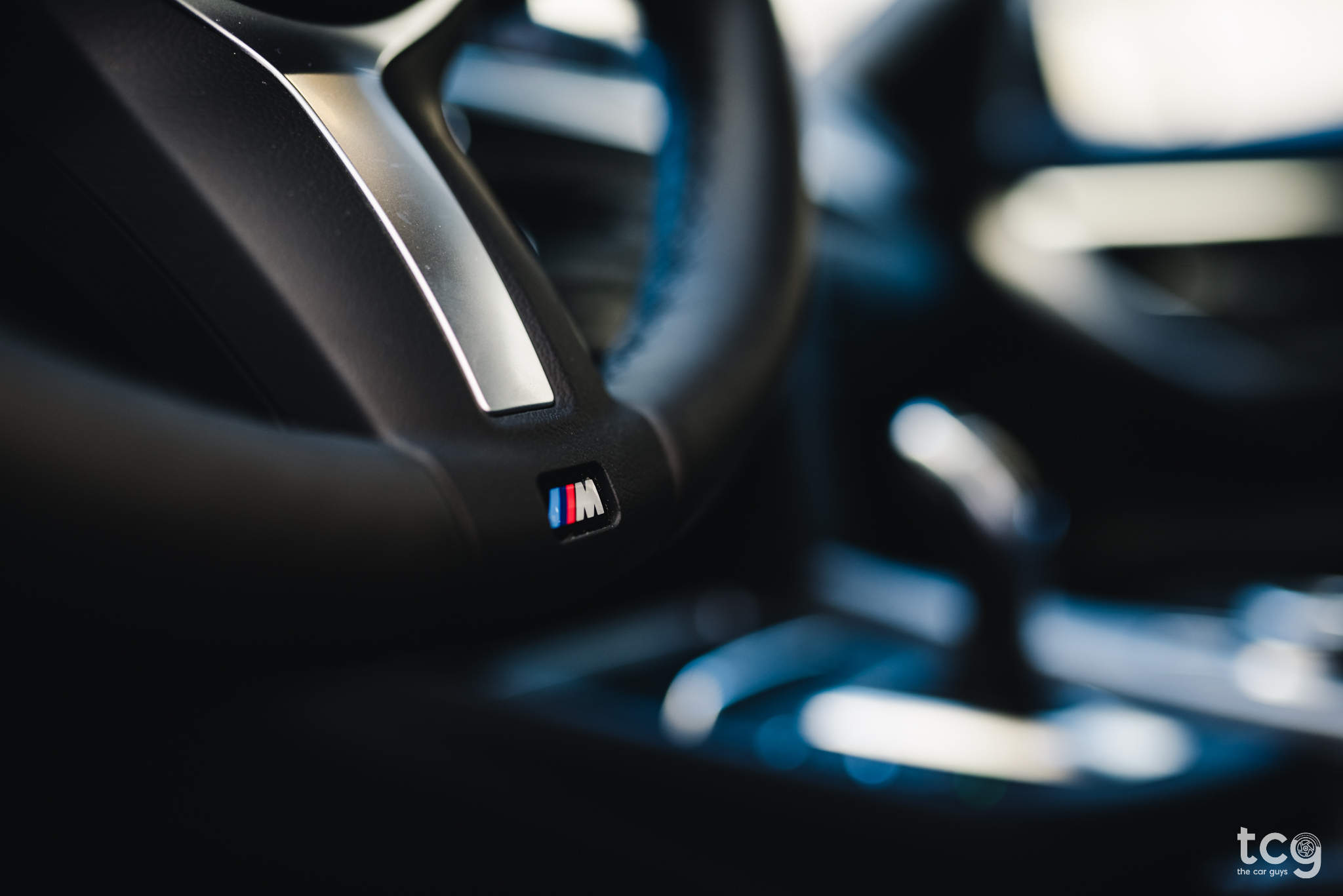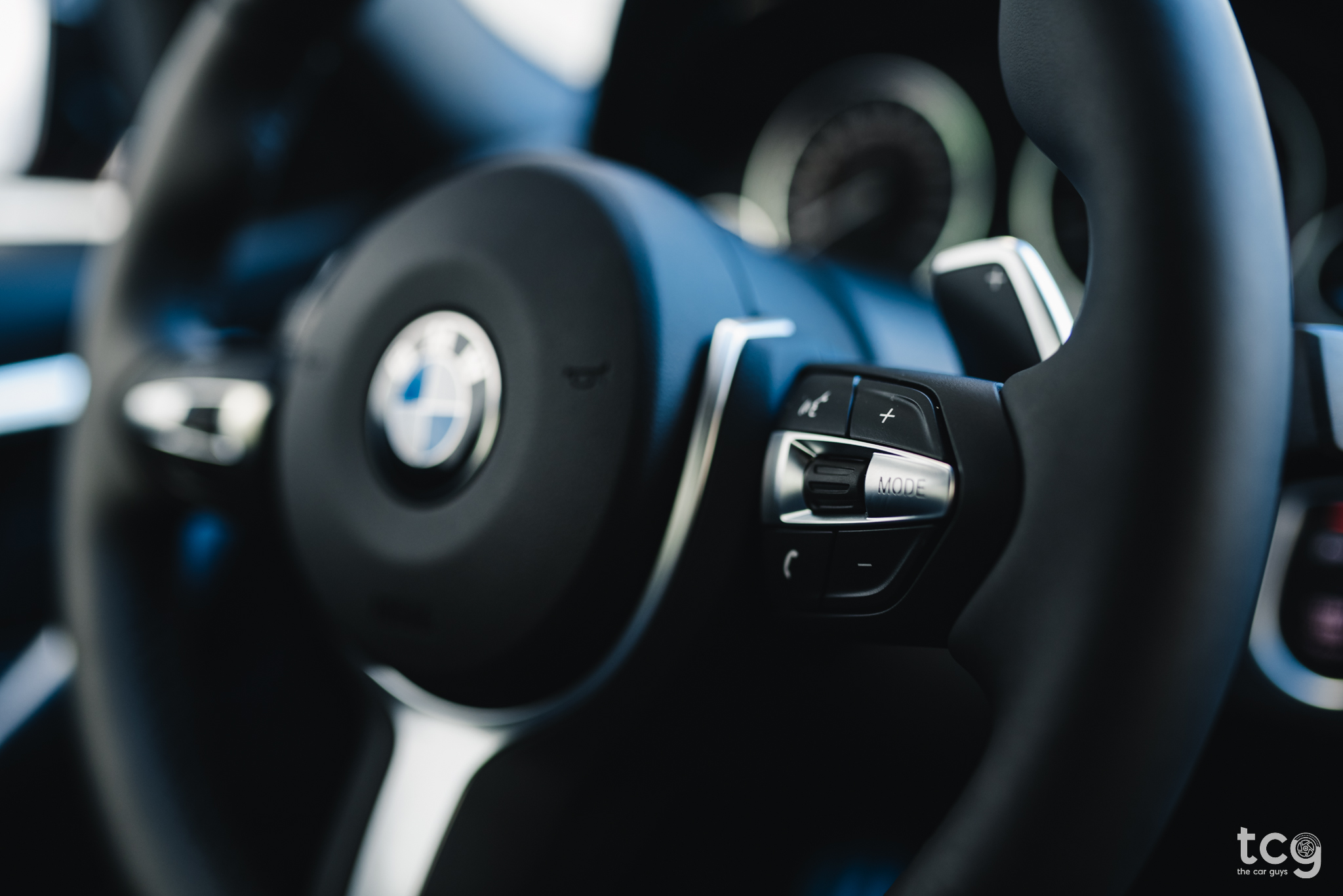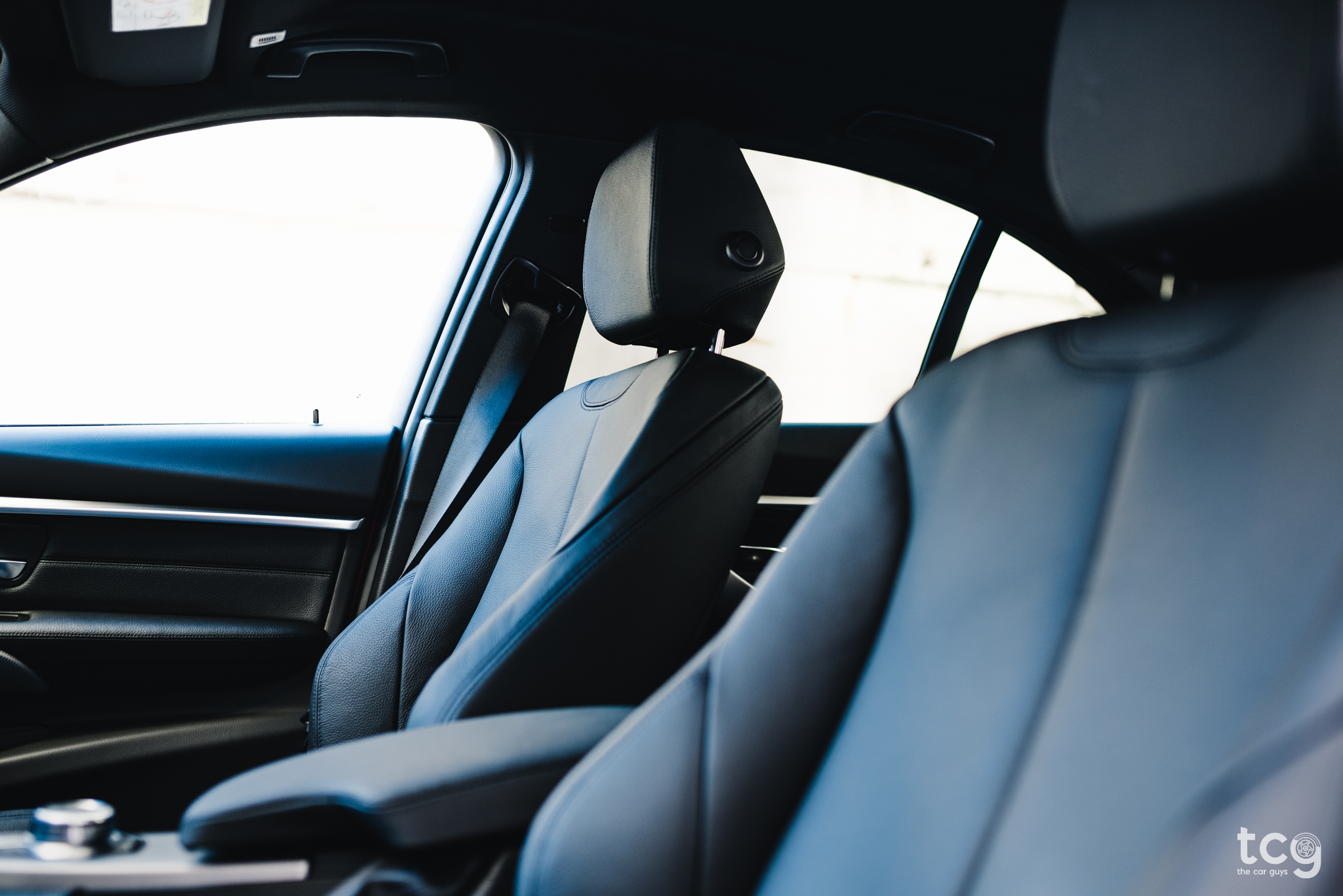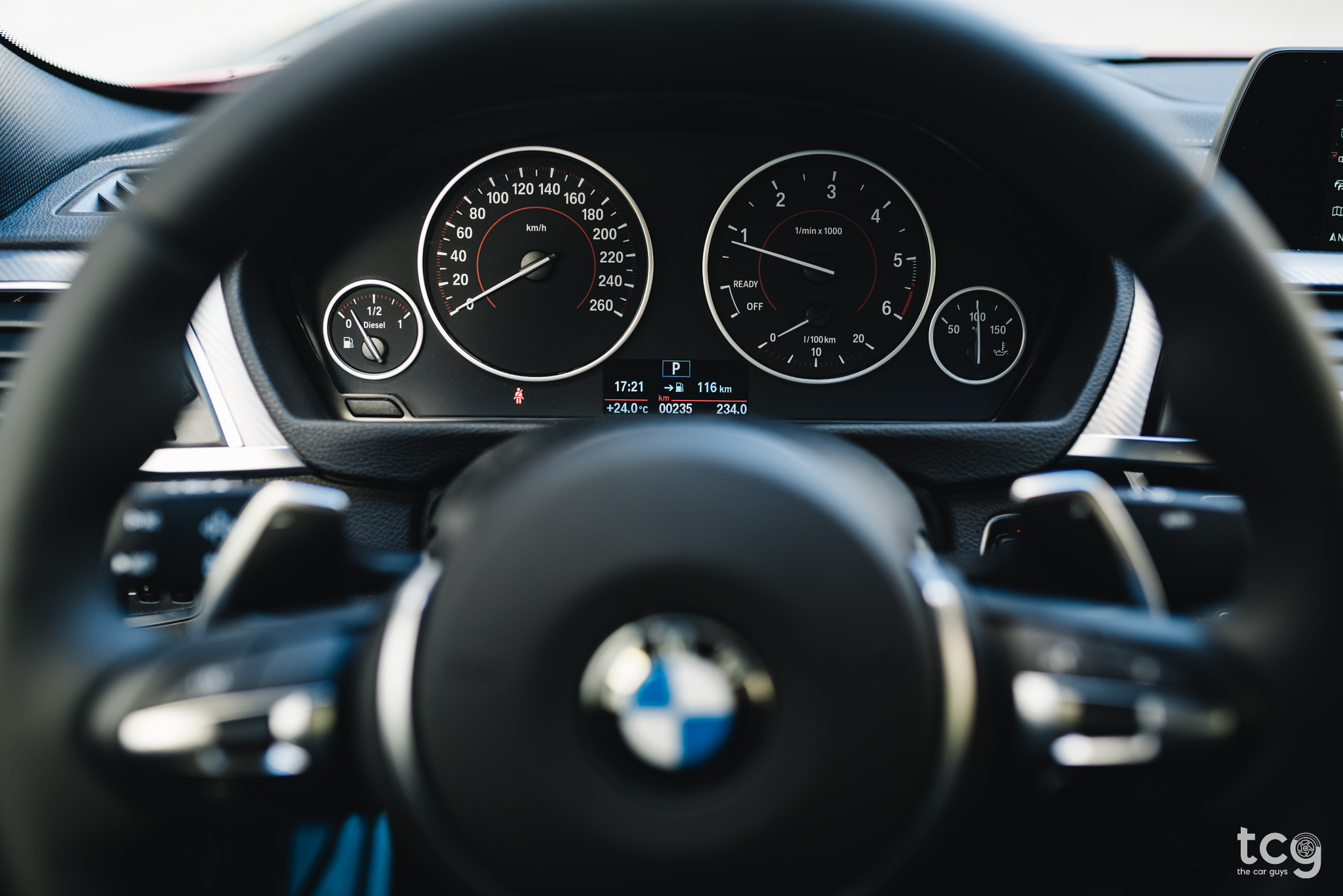 Room in the back is very impressive, I didn't think I'd fit so well in there but I had plenty of knee & head room to get comfy. There is enough room for 3 people in the back but I don't think they'd be comfortable on longer journeys as the middle seat is higher up and the transmission tunnel is rather large - they'll be rubbing shoulders a lot.
---
3 things I really like about the 3 Series:
How it drives! BMW's offer you a very unique driving experience - can't wait to test some real M models.

How it looks (this particular one)! I really like how they specced this car - the orange & black combination + M Sport package make this car a real looker!

The sound system! It's brilliant, not sure how the non-HiFi one sounds but this one blew my mind.
---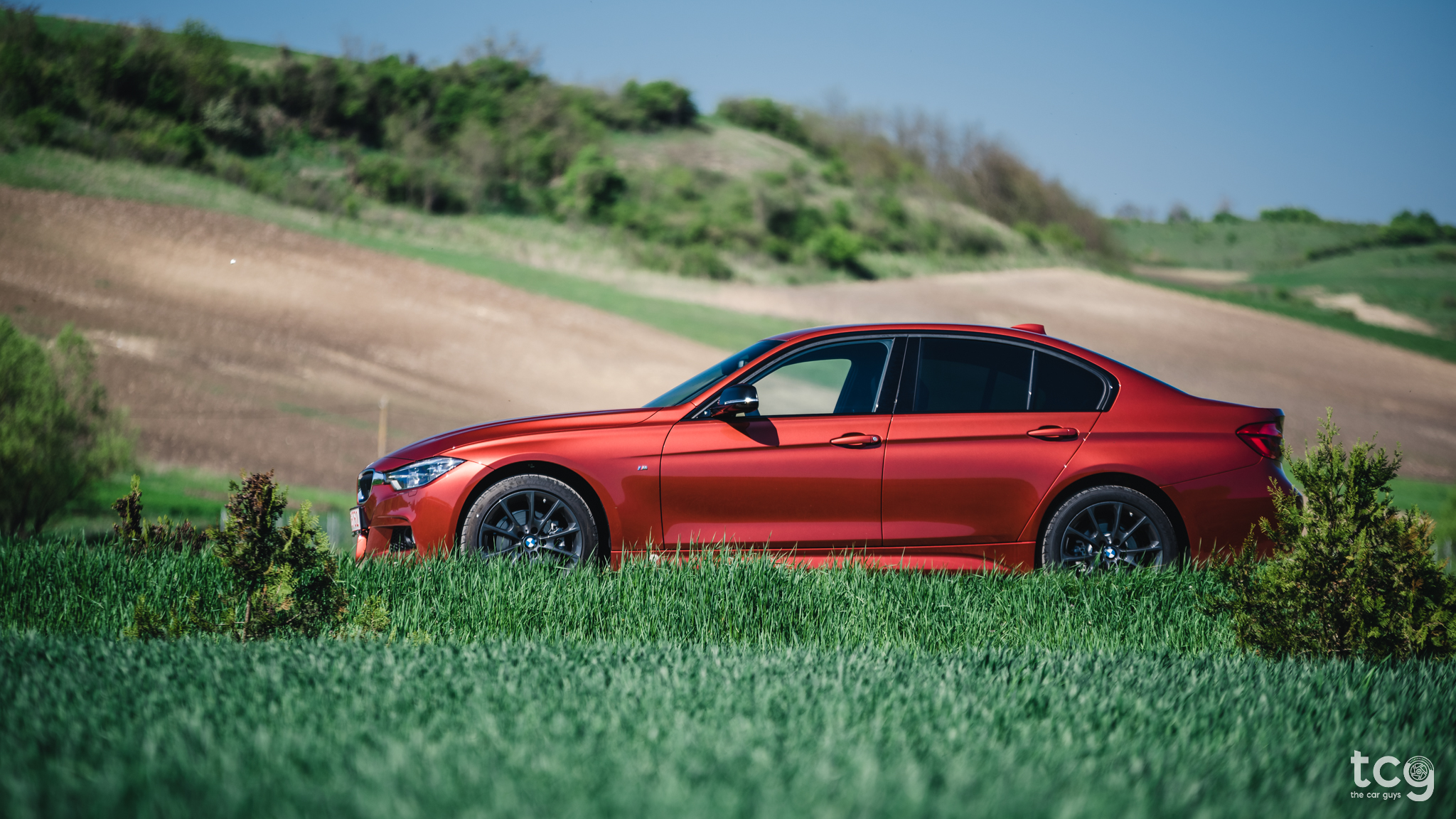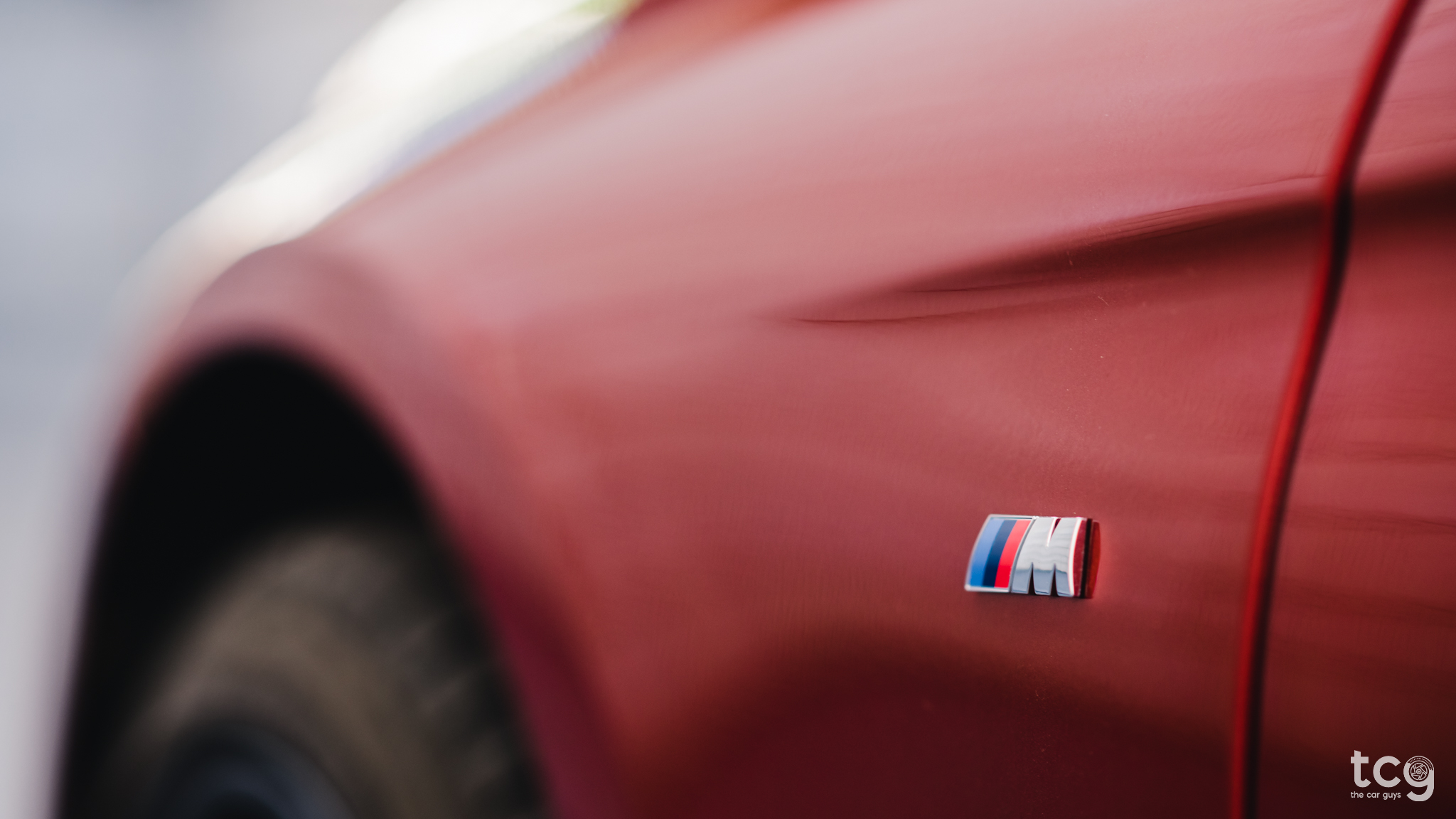 ---
3 things I really don't like about the 3 Series:
The options are really expensive and because you can choose from so many things, it's easy to get carried away - this car had 14,000 Euros worth of options! Yikes!

The gear selector is really large - unnecessarily large I'd say.

That's pretty much it, I don't have anything else to complain about!
---
Would I get this car? Yes - it's fun to drive, it's economic and it's surprisingly practical.
---
Price of the tested model: 57,989 Euro (VAT Included).
Engine and Gearbox: 2.0 diesel unit – 190HP (380NM of torque) with 8-speed ZF automatic gearbox.
---
Thank you BMW Automobile Bavaria Cluj-Napoca for lending us the car.
Photos by: Dan Grigore
---