The small SUV market is booming and we keep seeing more and more car manufacturers launch cars in this particular segment - we've got the Renault Captur, Nissan Juke, Seat Arona, Kia Stonic, VW T-Roc and now the Citroën C3 Aircross, which is basically a regular C3 that went to the gym.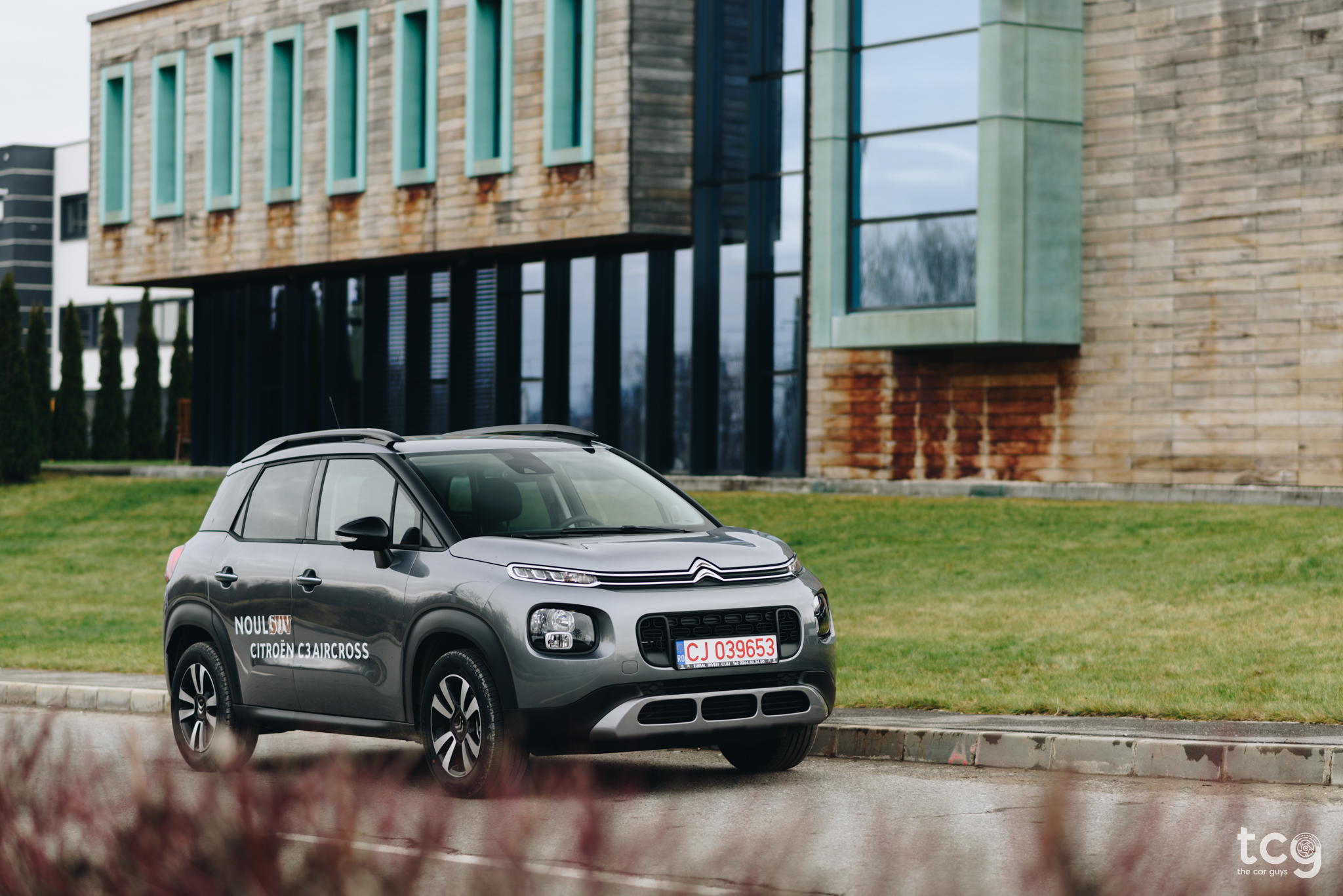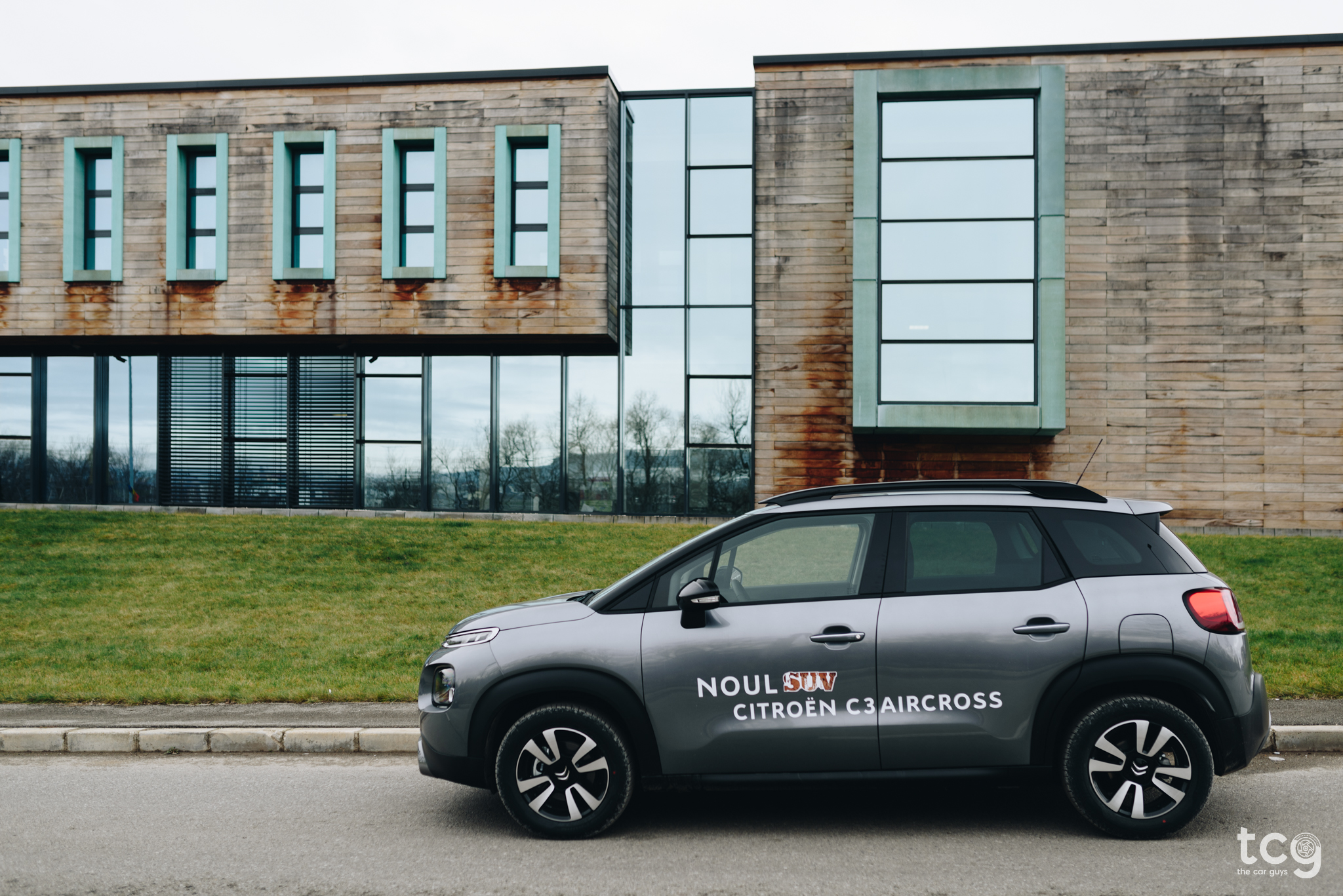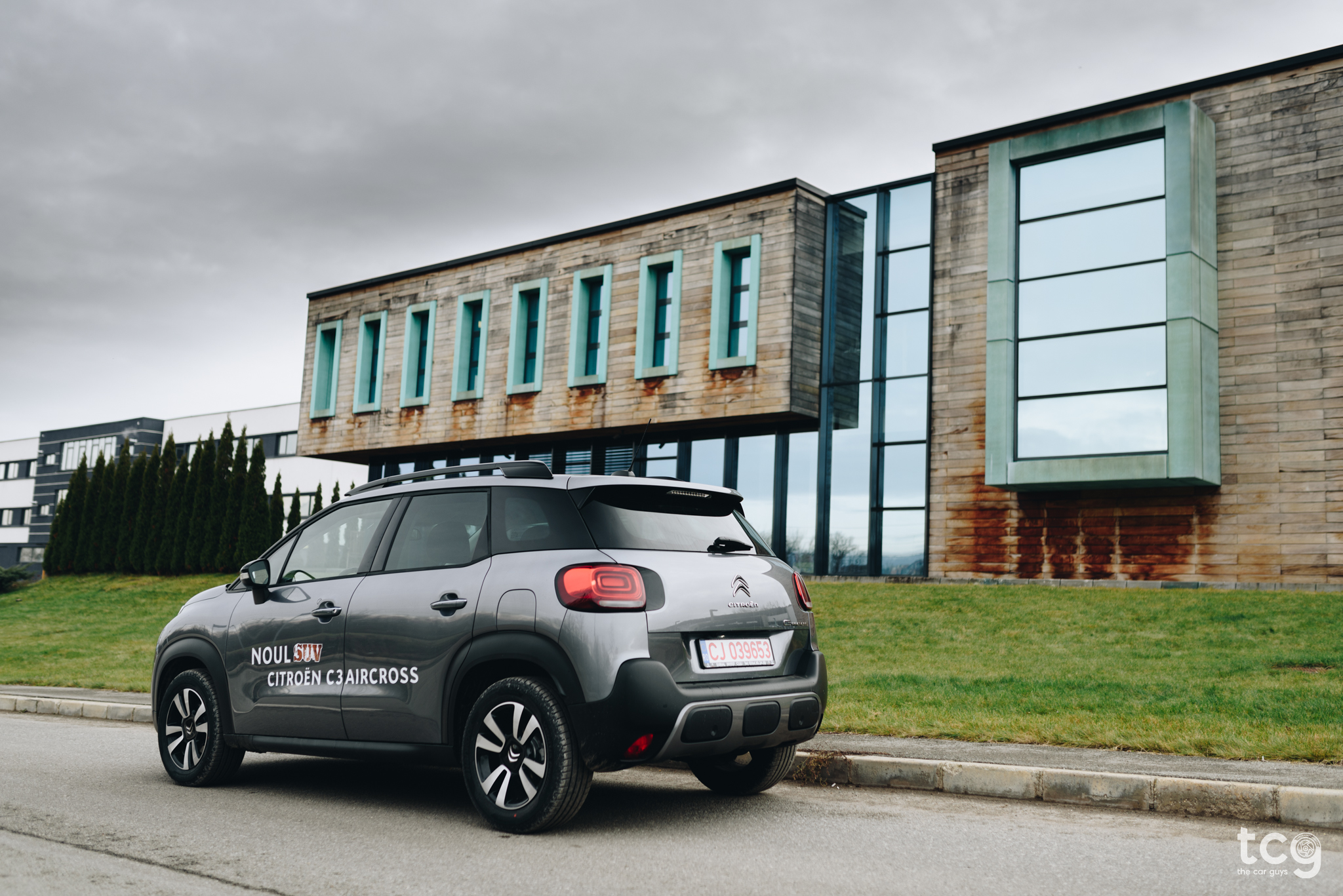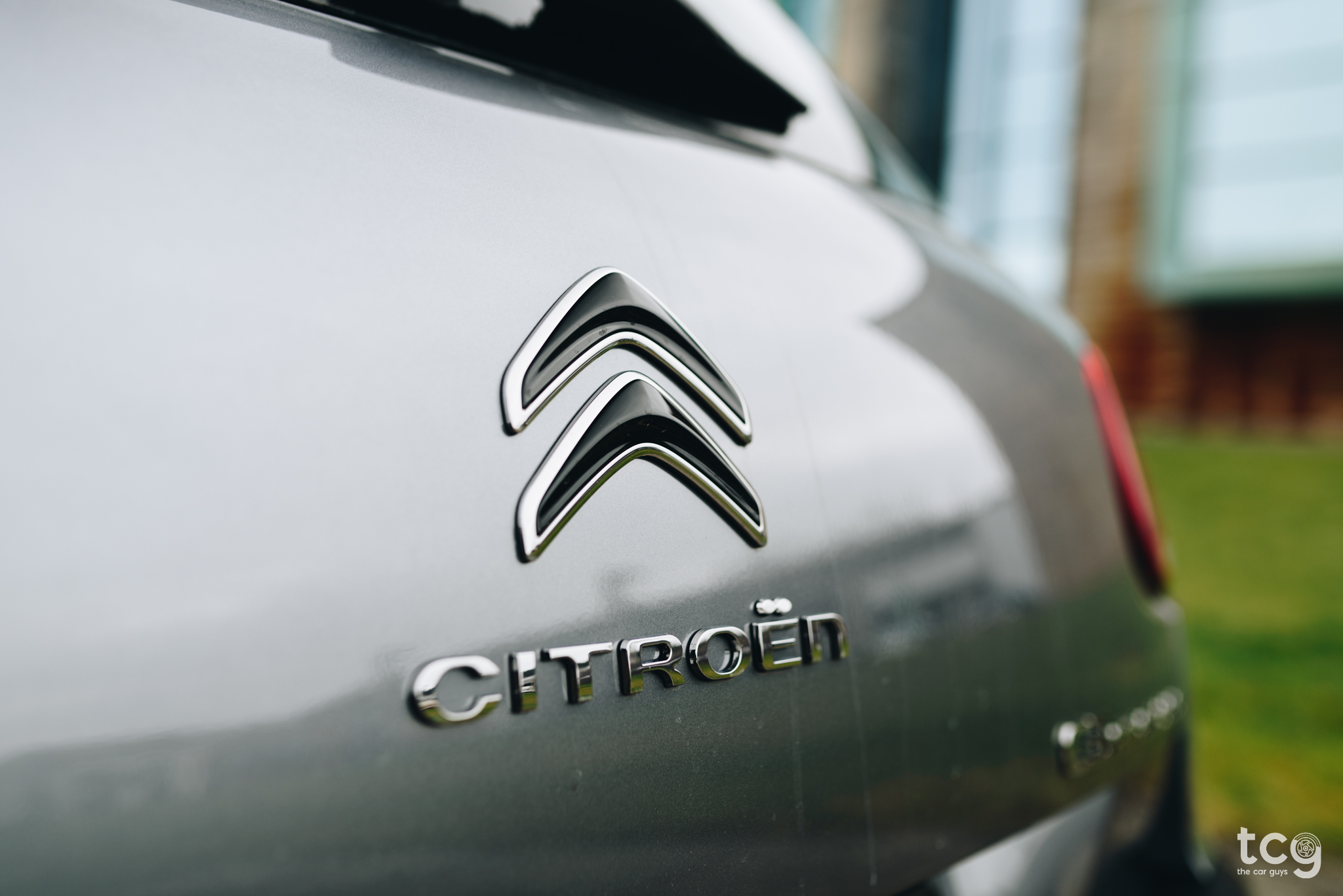 In terms of looks, well … I for one am not the biggest fan. It looks cool, I'll give it that - but it's too funky for my taste. I do like the fact that you can get it in a two-tone paint job though! The only difference between this and the regular C3 is that the Aircross has those chunky, SUV inspired looks on the outside. What do you think of the looks?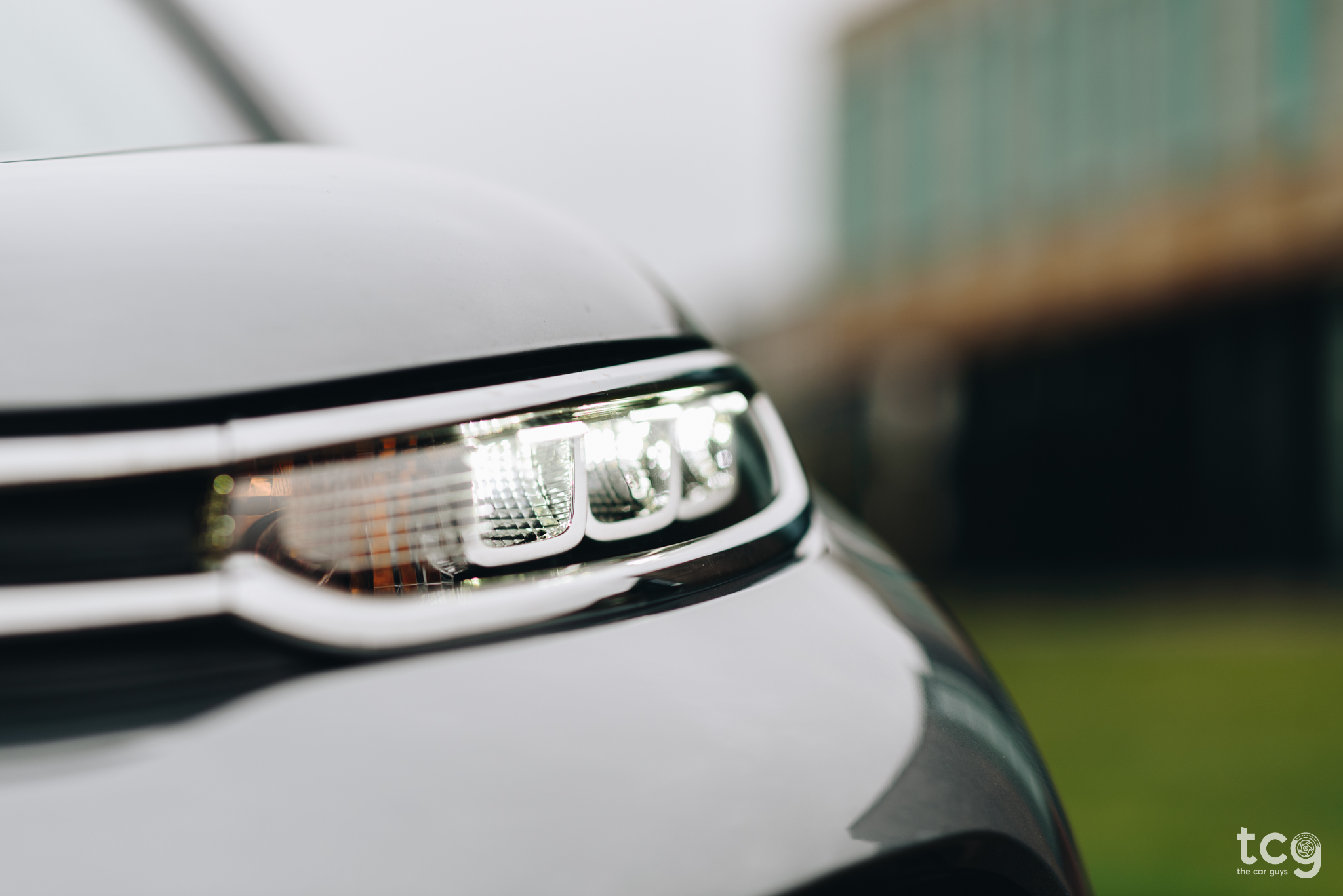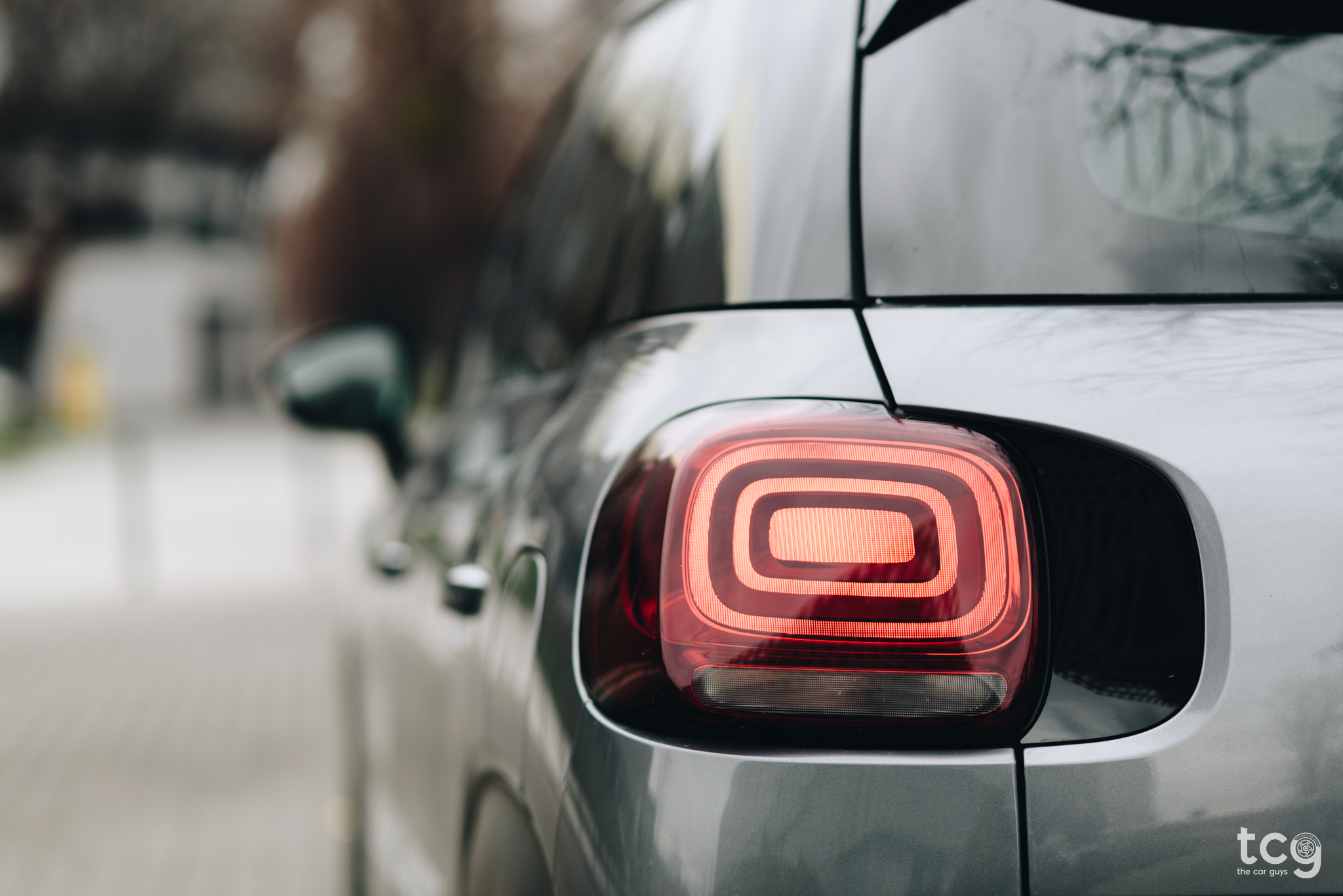 Performance is something that impressed me, to some extent. You can choose between a 1.2 PureTech petrol unit or a 1.6 BlueHDi one. The power output differs, 82HP & 110HP for the petrol ones and 100HP & 120HP for the diesels. You can also get them with either a 5-speed manual or 6-speed automatic.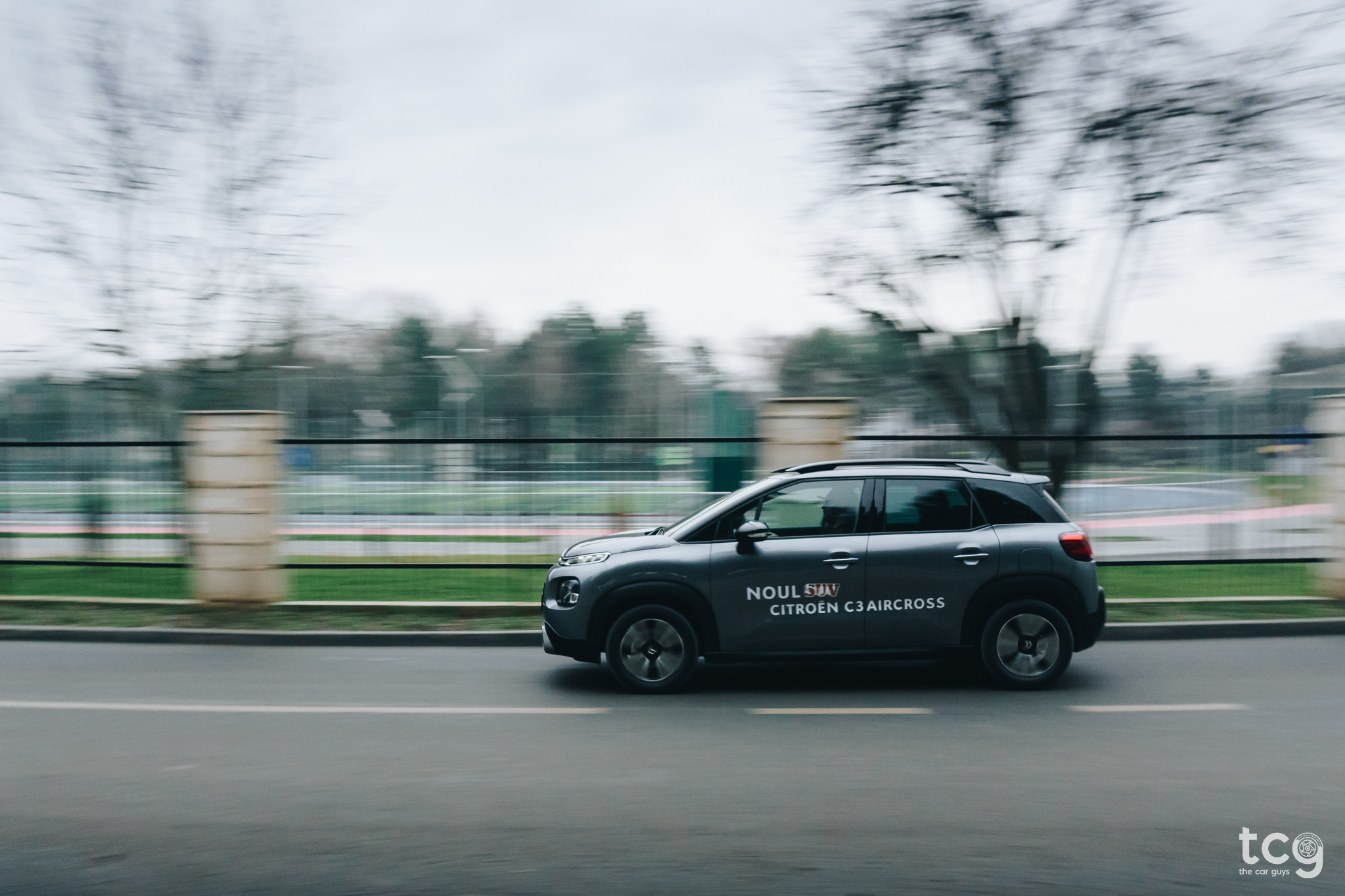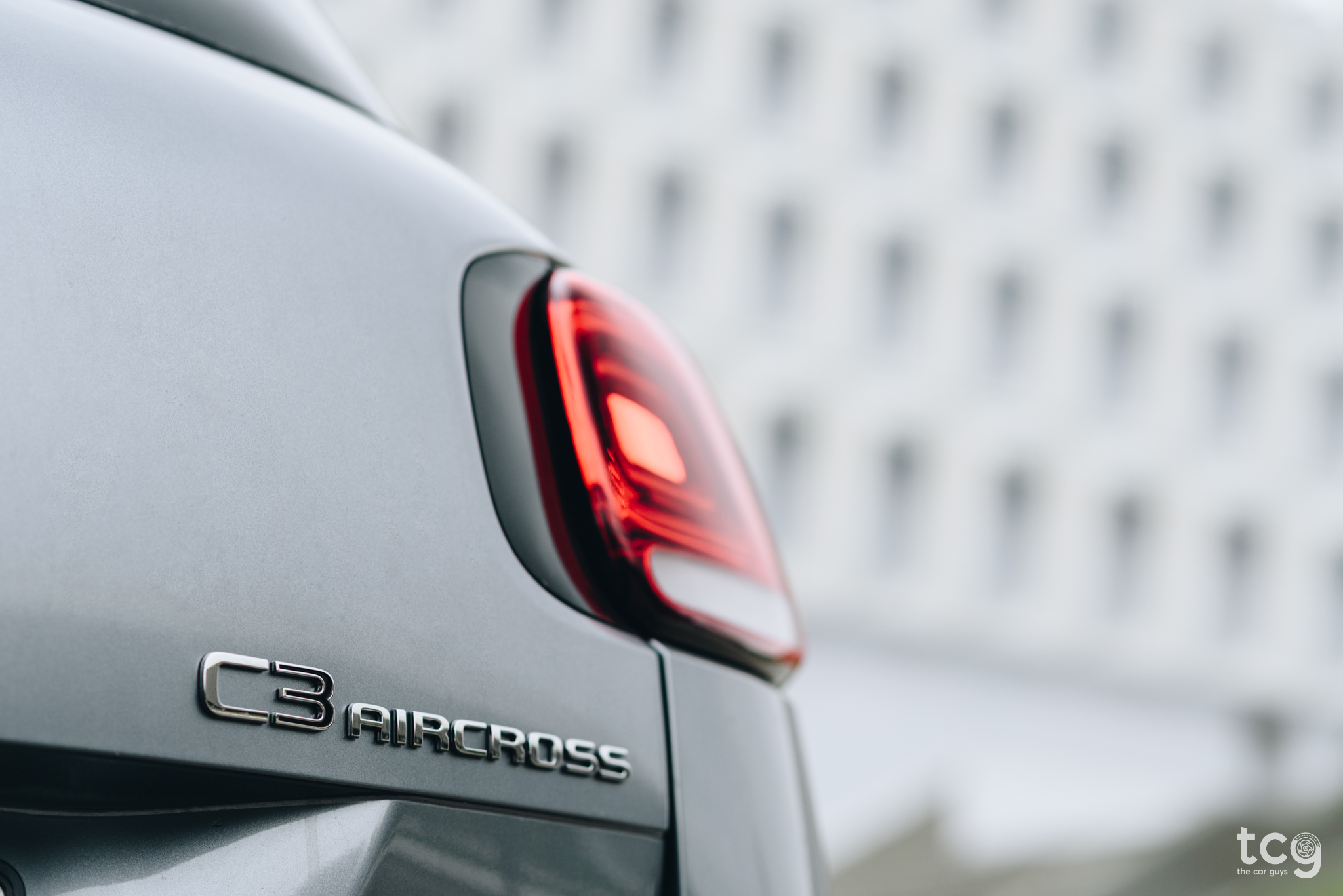 Our test car had the 1.2 PureTech petrol unit with 110HP (205NM of torque) and 5-speed manual transmission and I have to say it was pretty punchy for such a small engine. You really feel the torque when you put your foot down! The only thing that I would have liked to have/test is the 6-speed automatic. Don't get me wrong, there's nothing wrong with the manual, it's crisp and pretty accurate - not the sportiest of the bunch, but it does its job well enough! For what it's worth, 110HP might not seem like much but for a car that weighs only around 1,200kgs it really is, well, enough.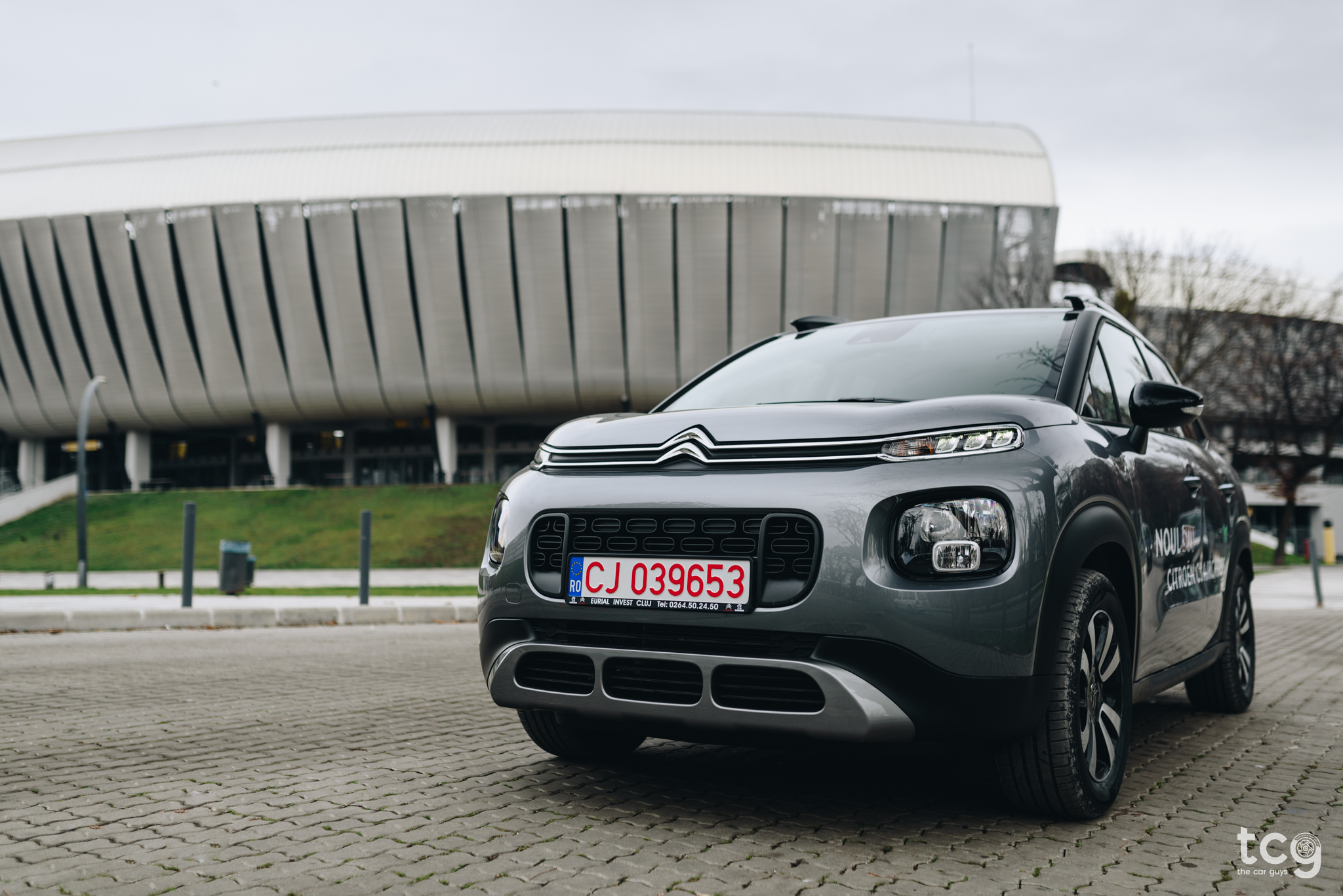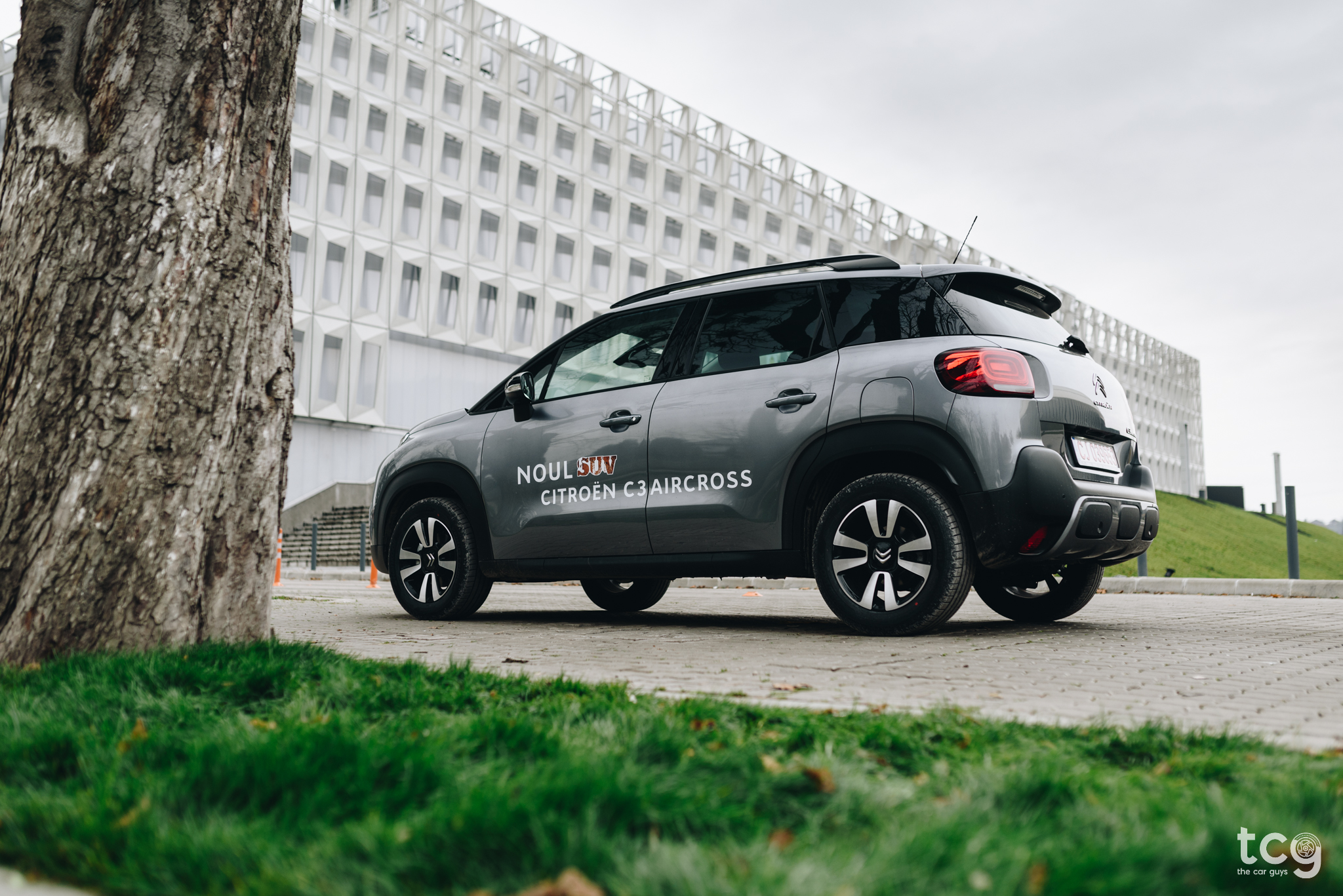 What's it like to drive? Handling is pretty good (even though I do think the steering is a bit too light), doesn't roll too much in the corners and the suspension, being a modern Citroën, is a little on the softer side. It absorbed bumps and potholes pretty well, even though it was sitting on 16-inch rims. It's easy to park because to its front/rear parking sensors + rearview camera. We didn't take it off-road to see how it would cope, but because it doesn't come in an AWD version I don't really think it would be something you would want to do in this car.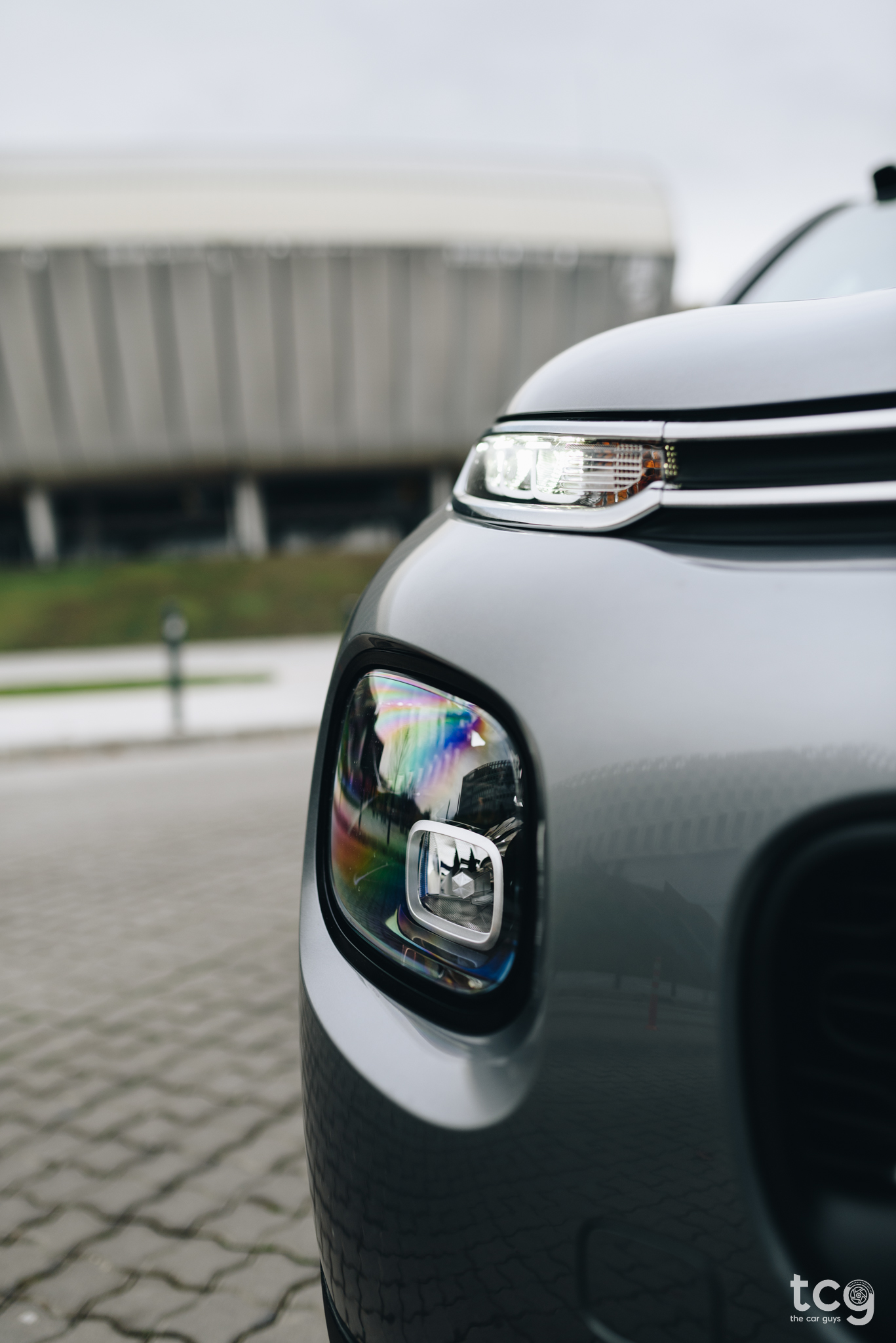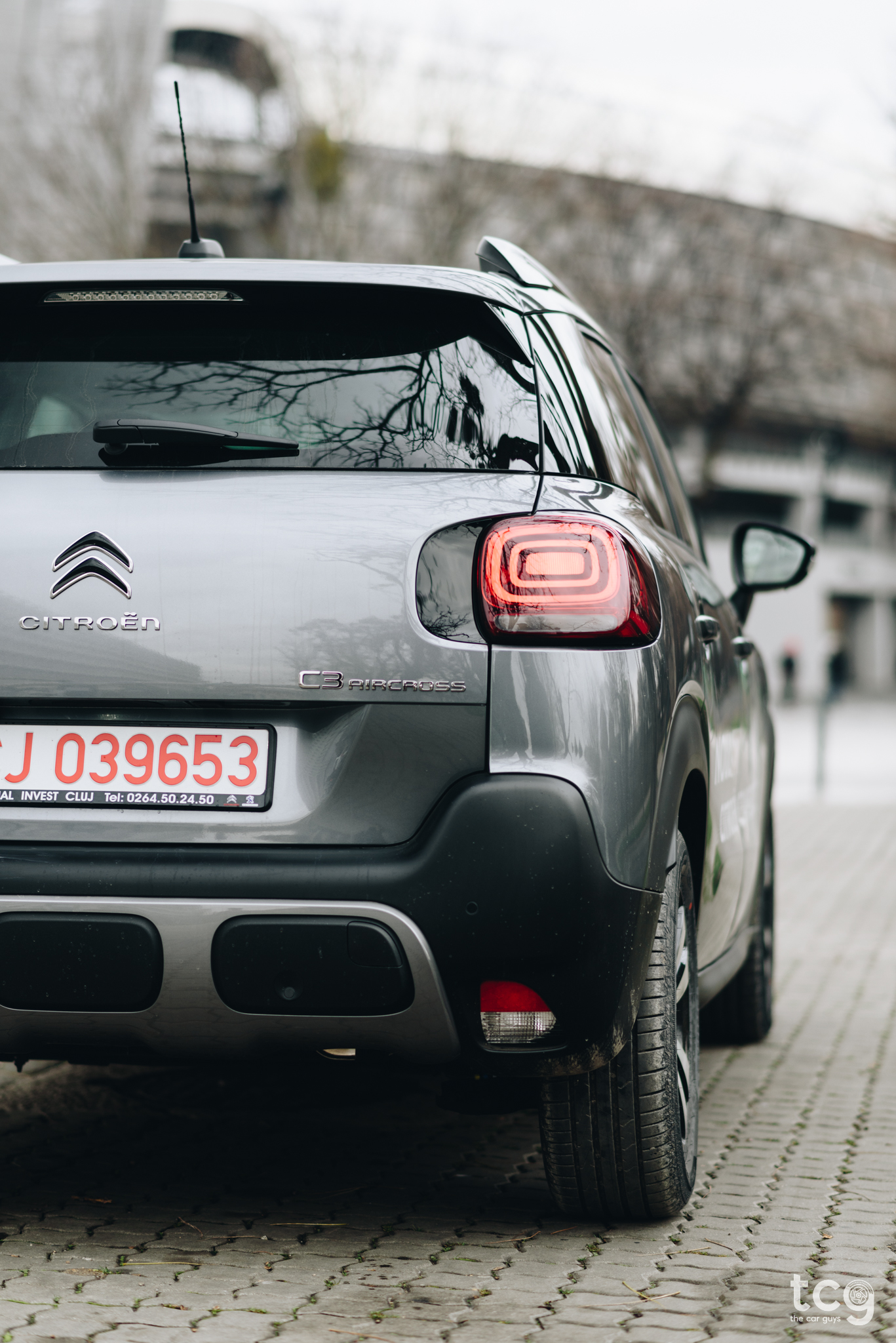 Moving to the interior we find that, like plenty of other Citroëns, or french cars for that matter, the C3 Aircross's interior is certainly distinctive. It feels pretty sturdily assembled inside, although the material finishes look and feel a bit on the cheaper side. The doors and dashboard, for example, are covered with lots of hard scratchy plastics but, on the other hand, the fabric inserts on the insides of the doors are a really nice touch.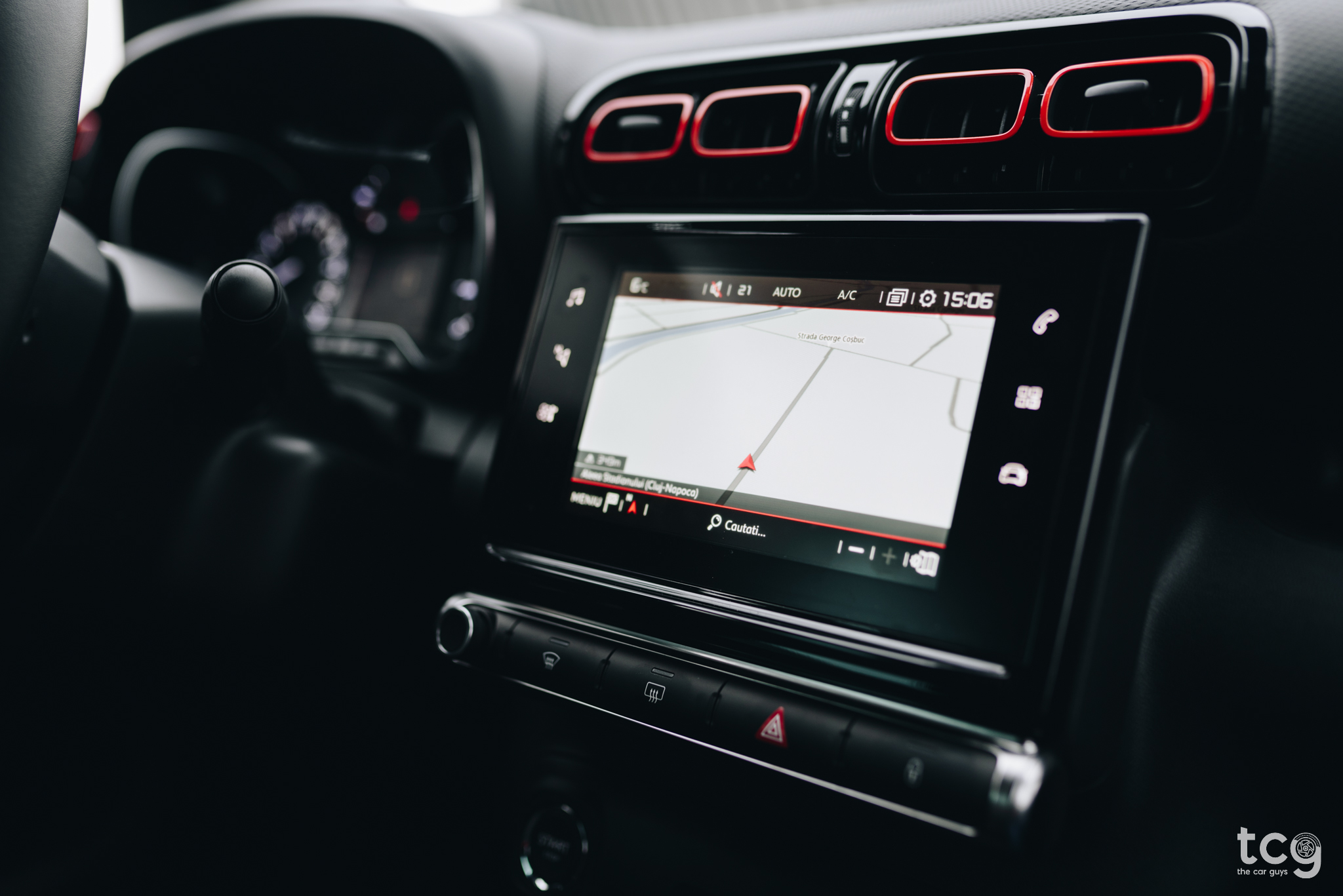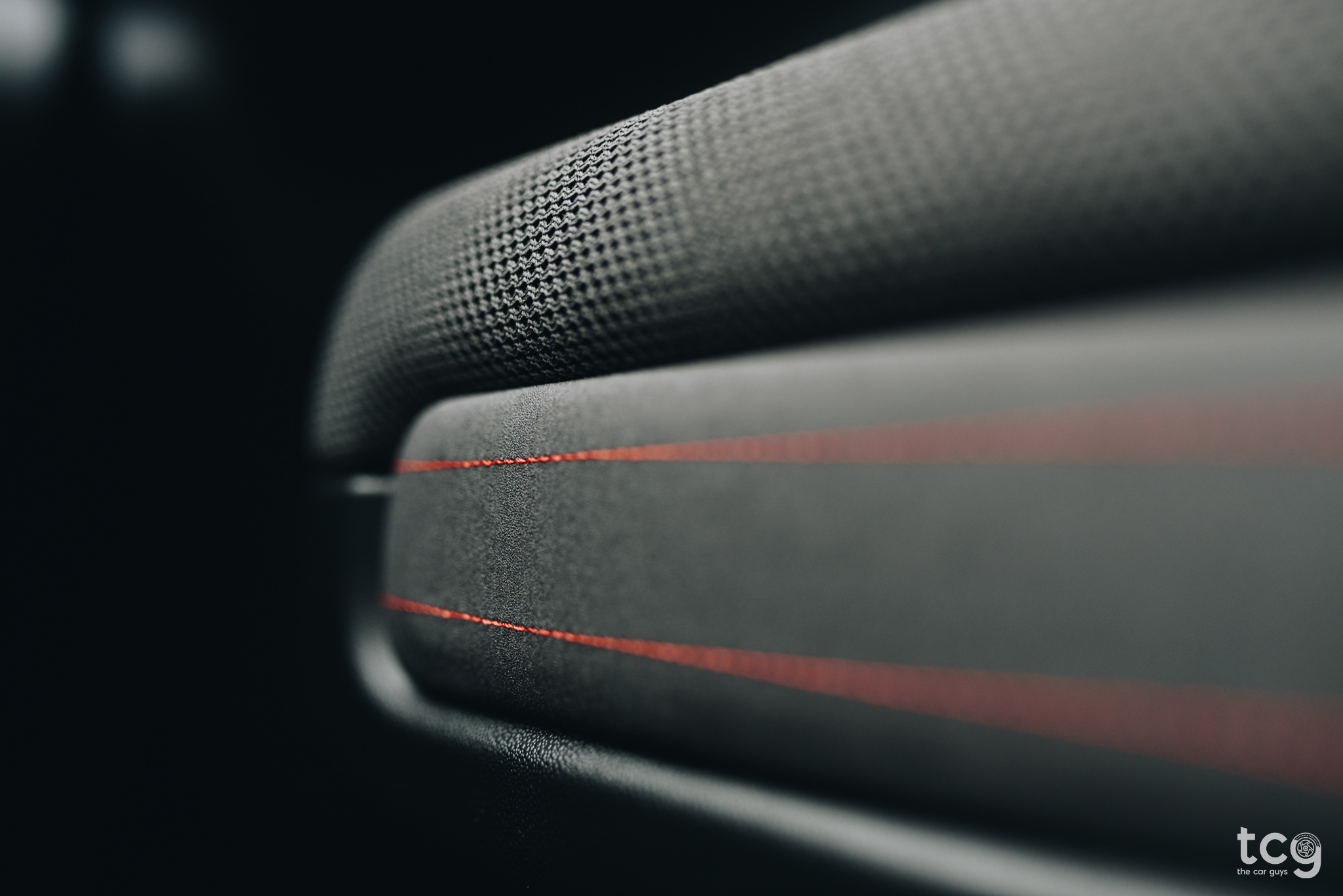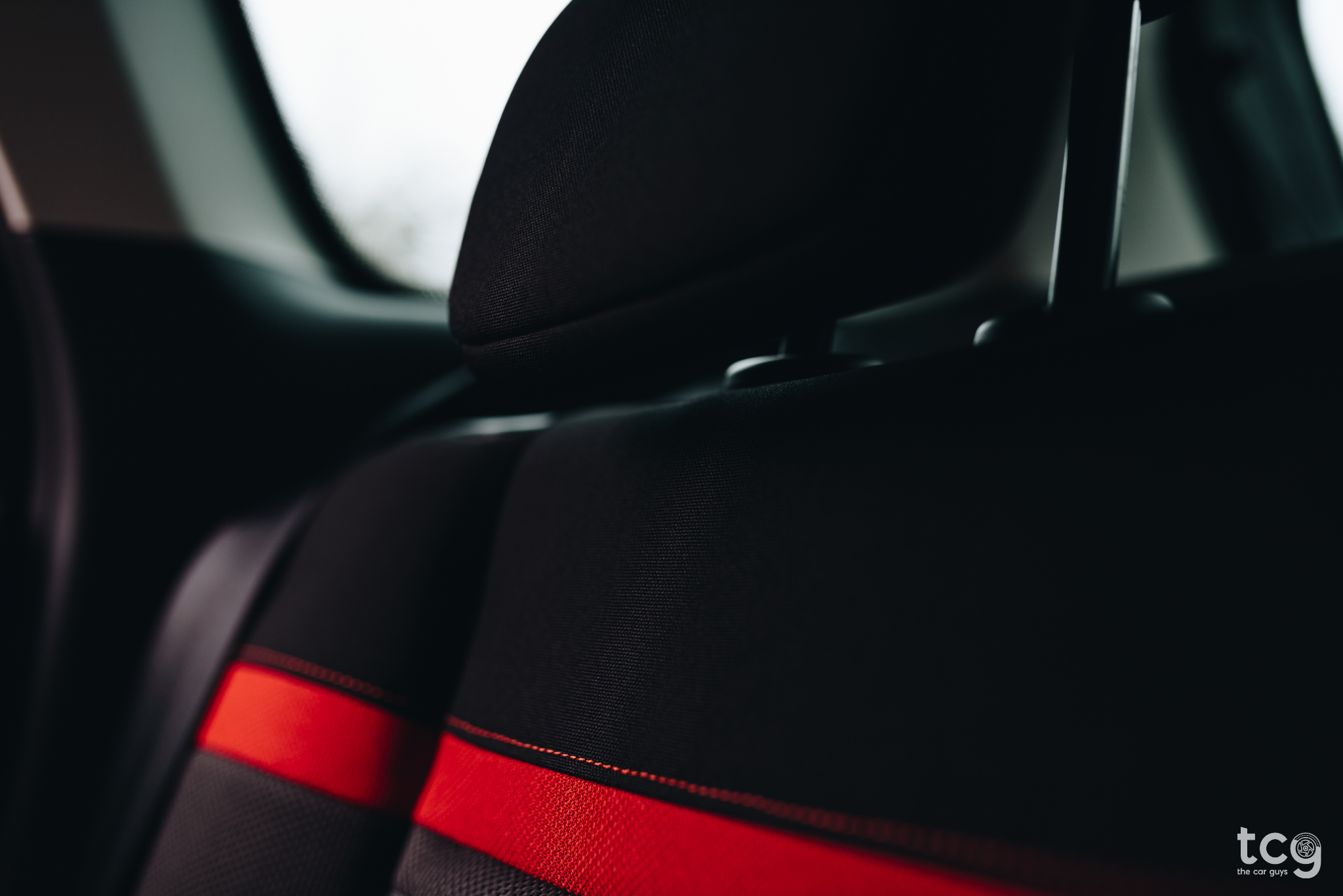 I can't complain too much, it's not a bad place to be - but if there's something I hate, that would be the infotainment system. It's clunky, not at all intuitive, doesn't really respond well to commands and the graphics are kind of bad. Overall, not a great experience - and oh, I almost forgot - the the air-conditioning system is also controlled via the infotainment system which is not ideal.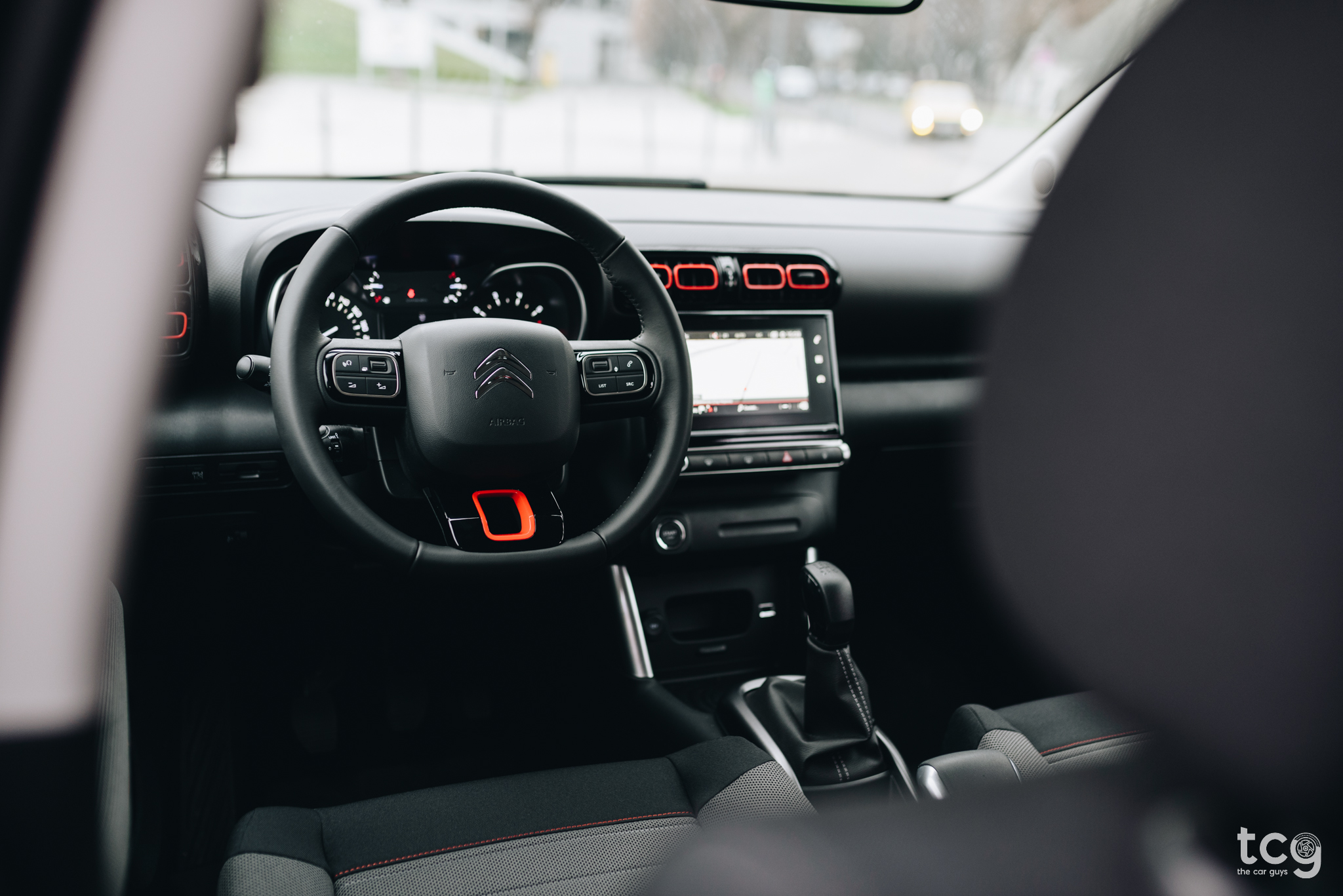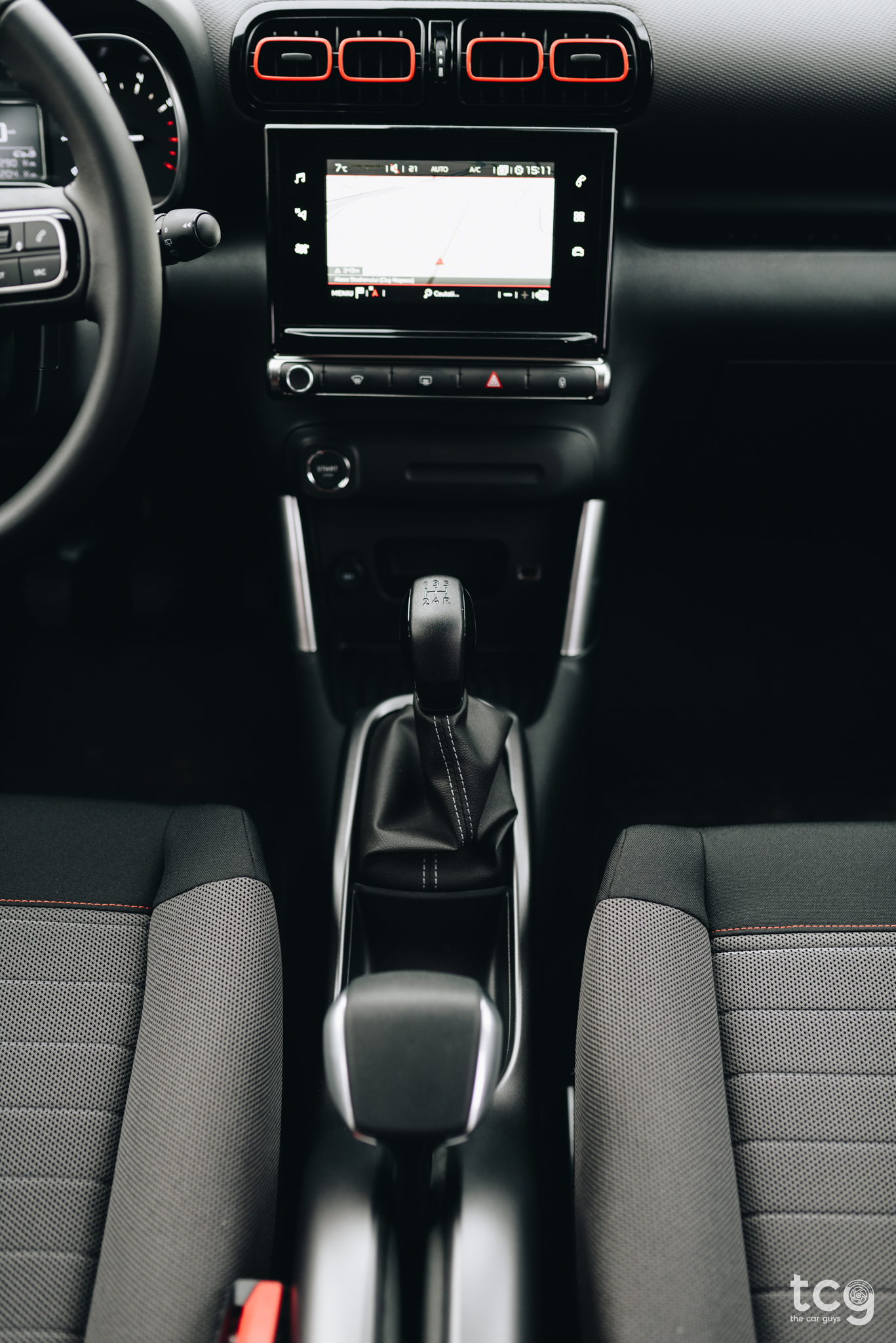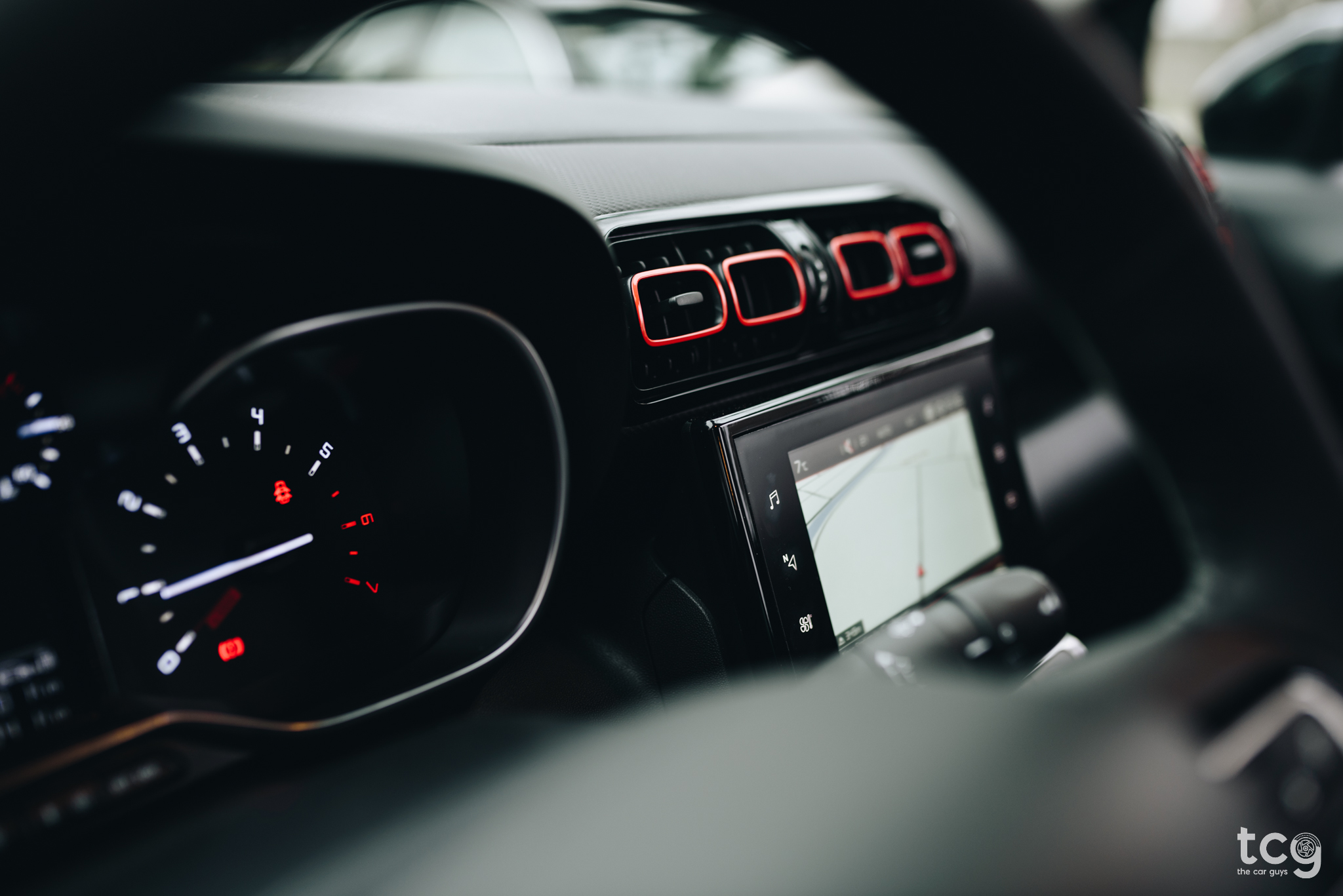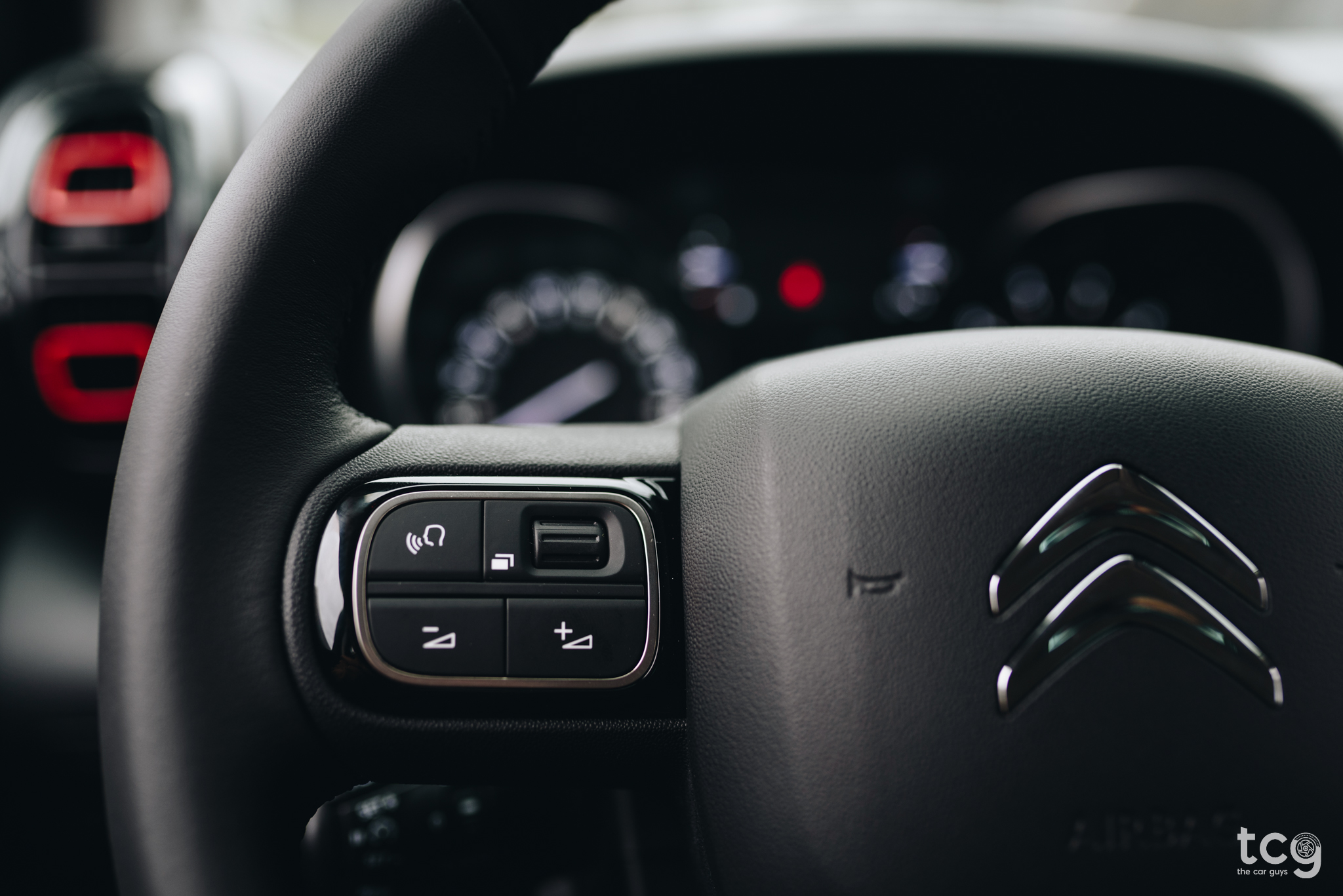 All models get a steering wheel that adjusts in-out & up-down, along with a height-adjustable driver's seat. Most people should be able to get pretty comfy behind the wheel as the seats are really good, no adjustable lumbar support however.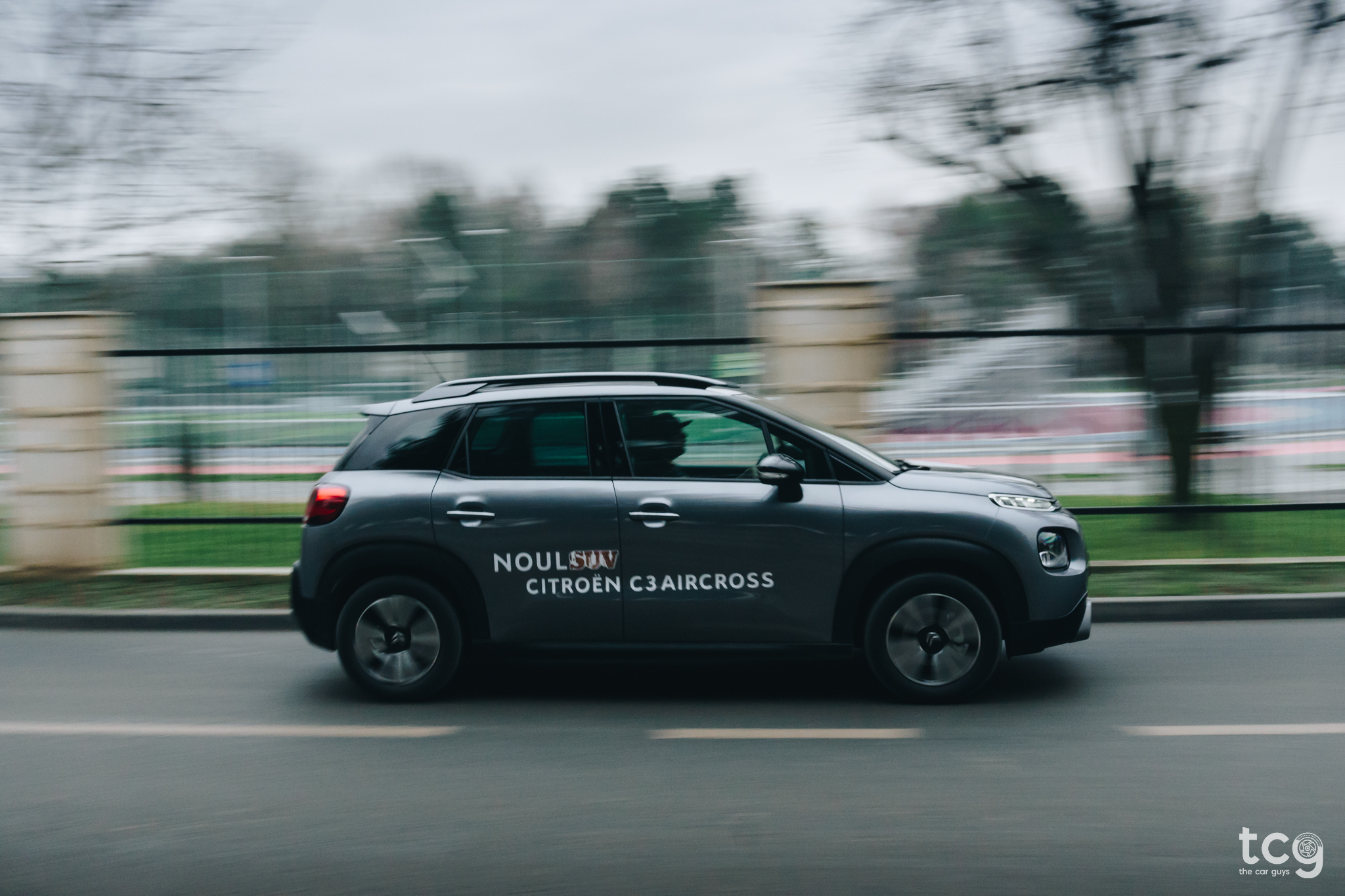 The C3 Aircross may be kind of tiny by SUV standards, but it's very practical. Boot space is fairly generous, with 410-litre capacity and 60/40 split folding rear seats. Front space is pretty good, you won't feel cramped or anything but what impressed me the most was the rear seat space as I was able to fit perfectly with the seat in front of me set to my normal driving position. My head wasn't touching the roof and my knees weren't touching the seat in front - good job Citroën!
---
3 things I really like about the new C3 Aircross:
How practical it is!

How easy it is to drive around town!

How refined and frugal the 1.2 PureTech petrol engine is!
---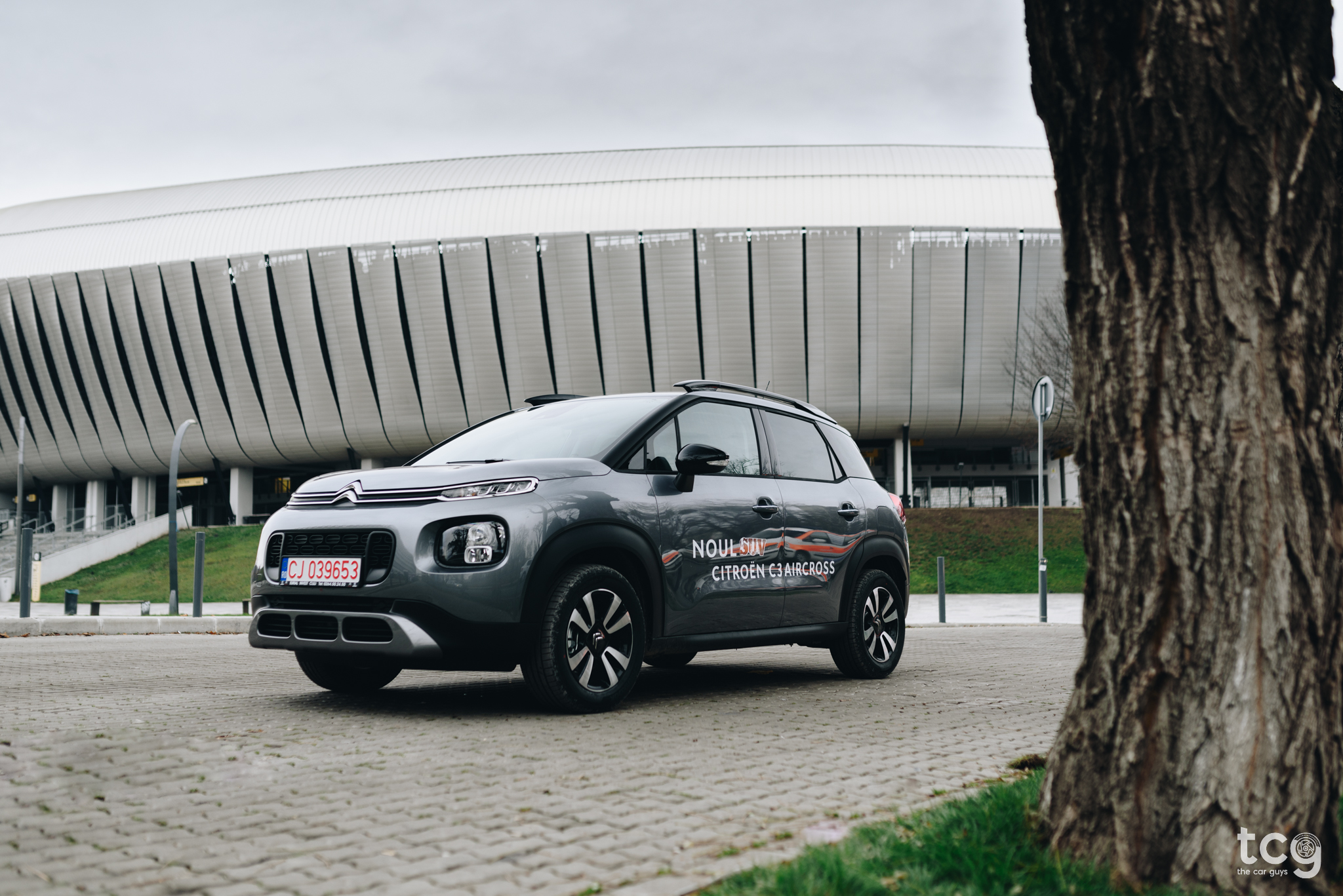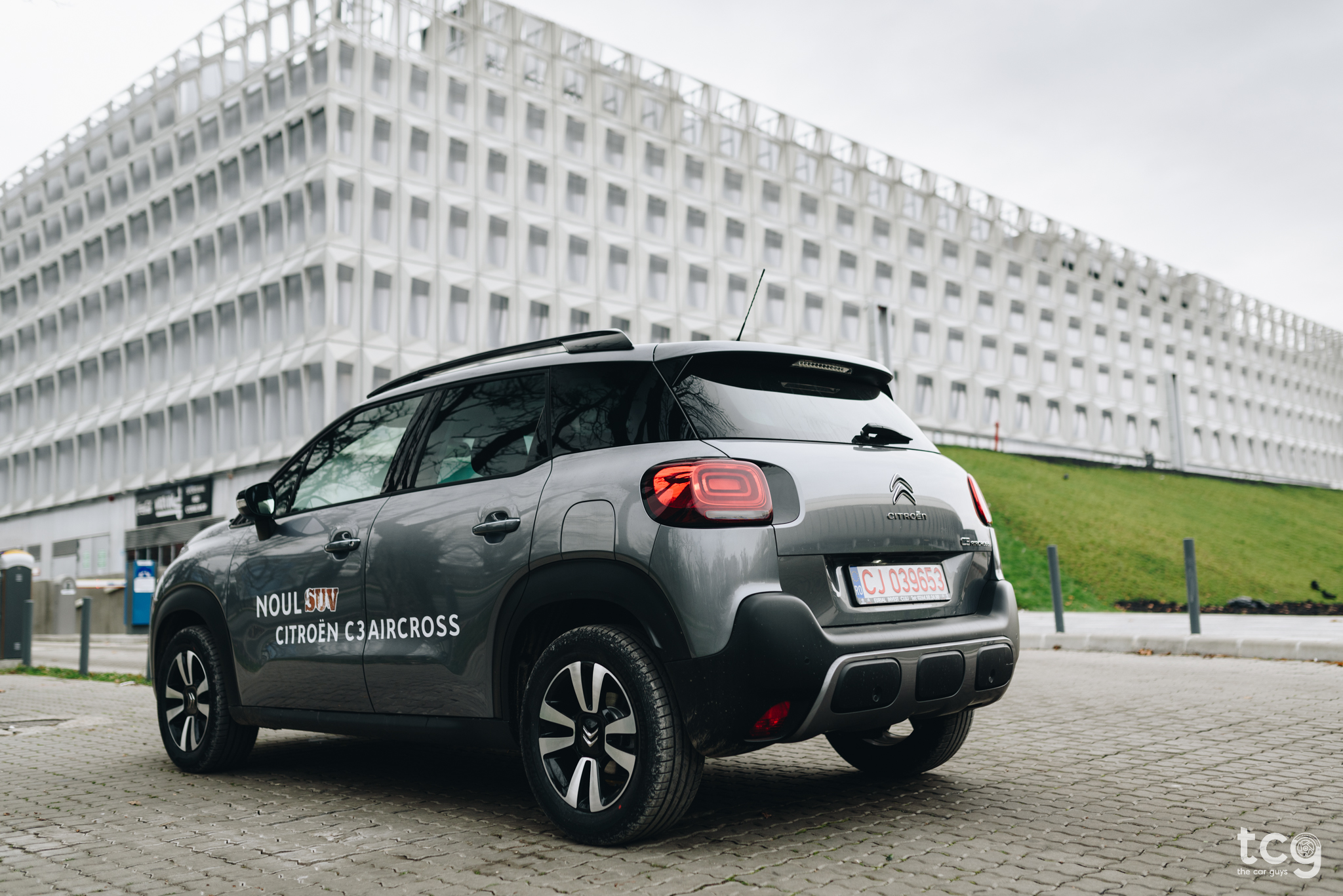 ---
3 things I really didn't like about the new C3 Aircross:
The looks, they're too funky for my taste!

How light the steering wheel is!

The infotainment system!
---
Would I get this car? I'm not really sure, I can't really see myself in a C3 Aircross because its looks don't really agree with me. I like the Seat Arona or Kia Stonic more!
---
Price of the tested model: Around 17.000 Euros
Engine and gearbox: 1.2 PureTech petrol with 110HP and 205NM of torque + a 5-speed manual gearbox.
---
Thank you Eurial Citroen Cluj for lending us the car
Photos by: Dan Grigore
---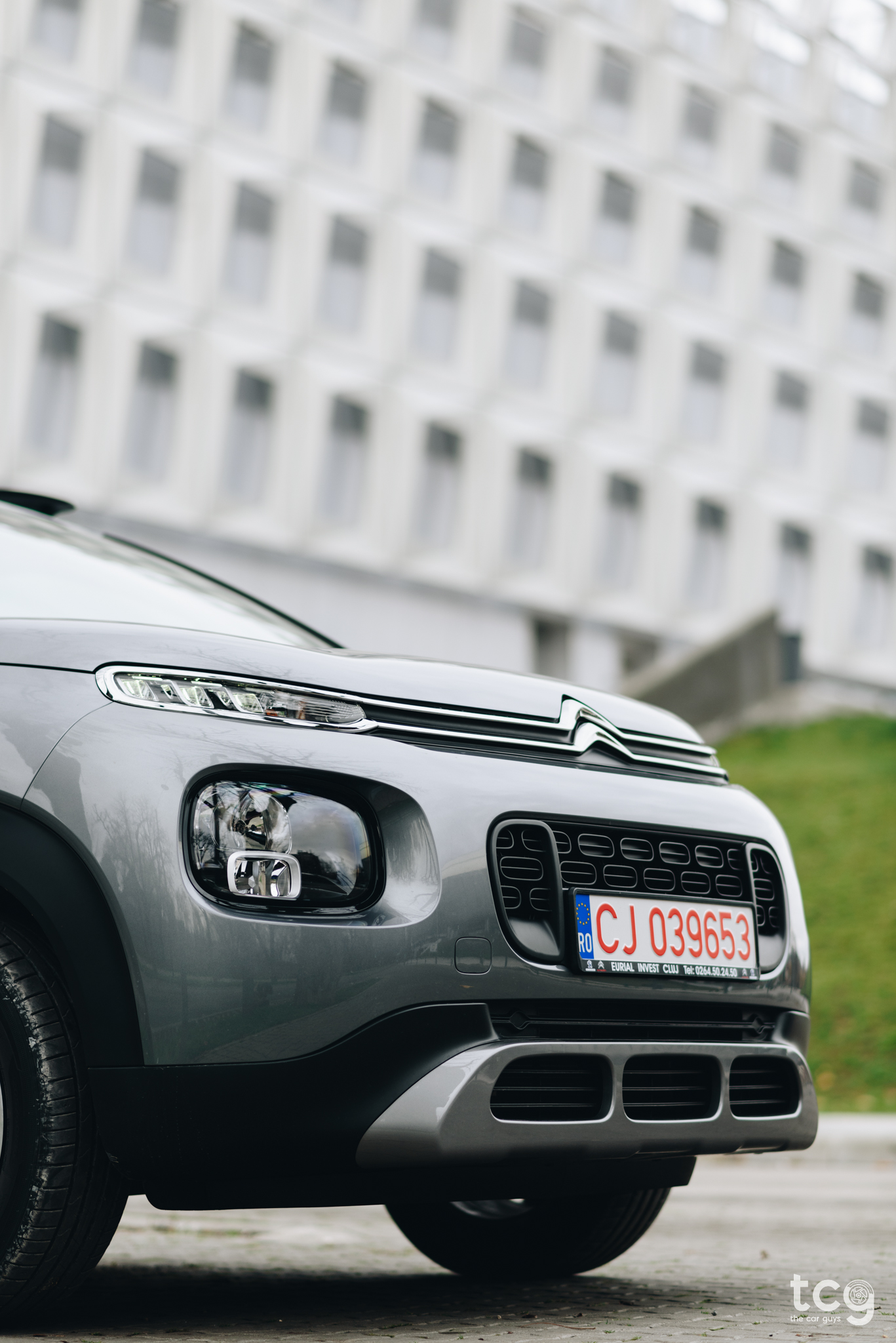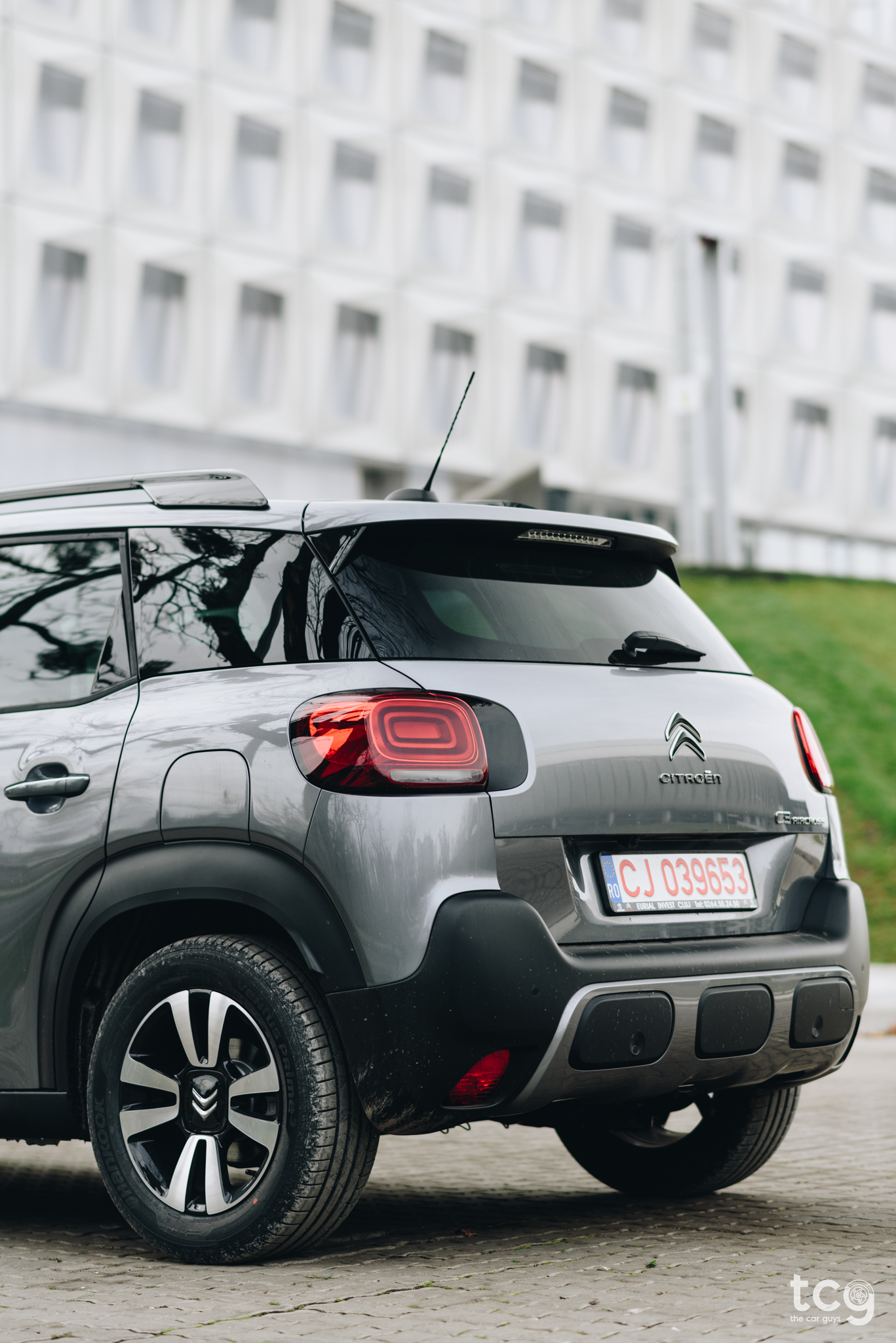 ---