When we arrived at Ford Cluj-Napoca to pick up our test car, a Chrome Copper Fiesta Vignale was waiting for us, which looked pretty cool but, looking around their lot, we were really distracted by a Shadow Black Fiesta with red roof & mirrors that was sitting on some really big 18-inch wheels. So, we kind of insisted to take that car instead of the Vignale and we can't really say we regret doing so.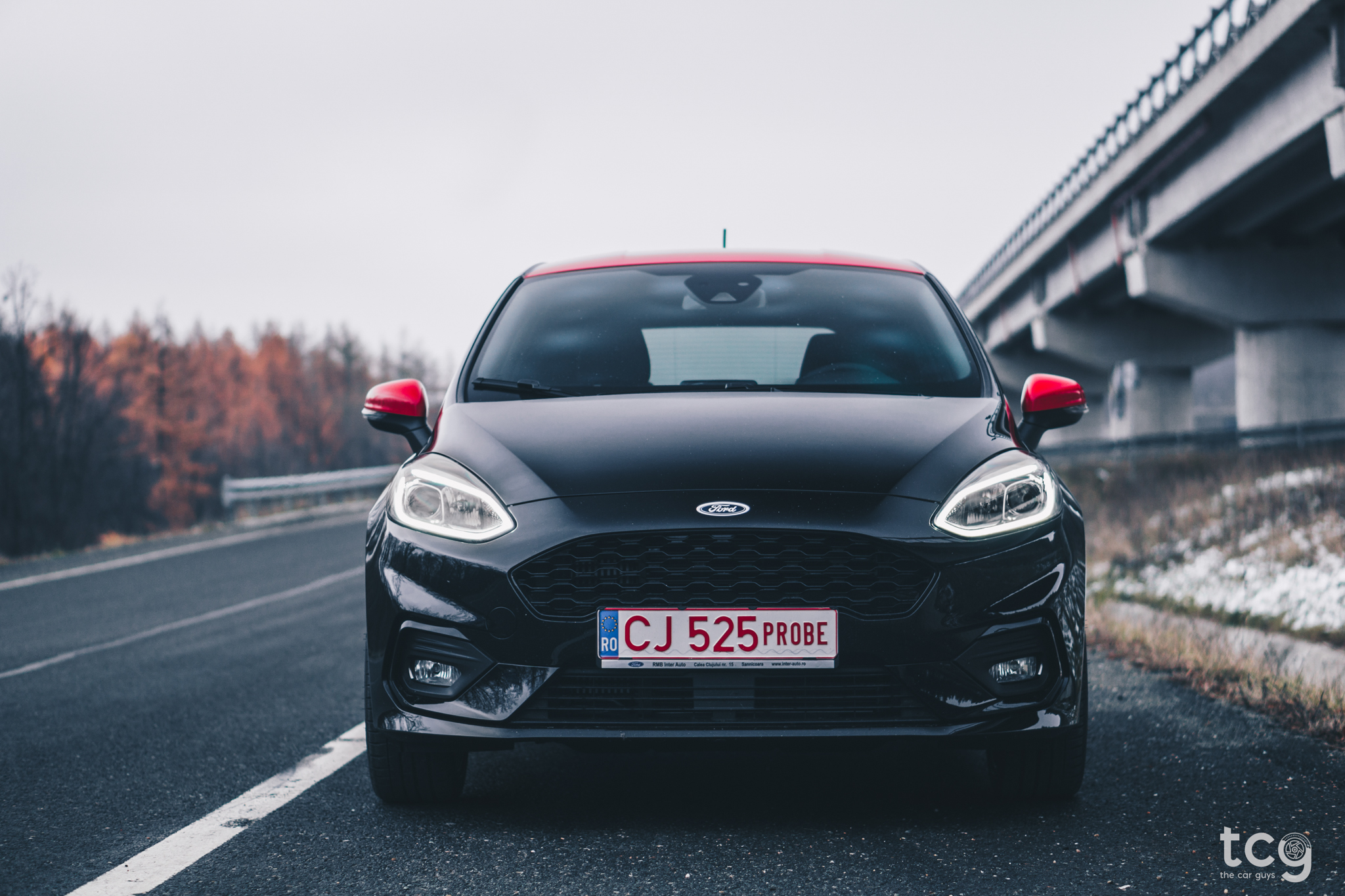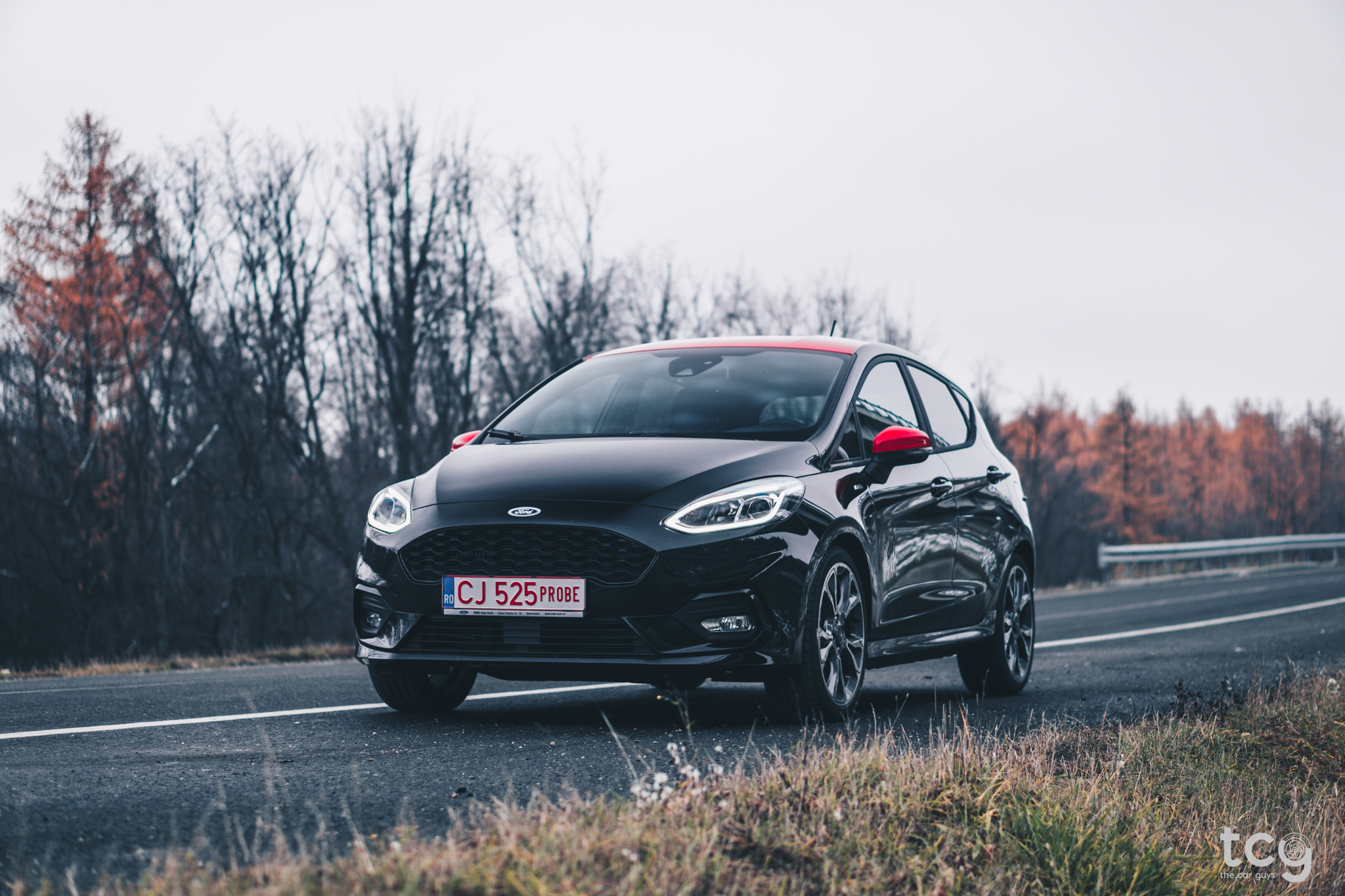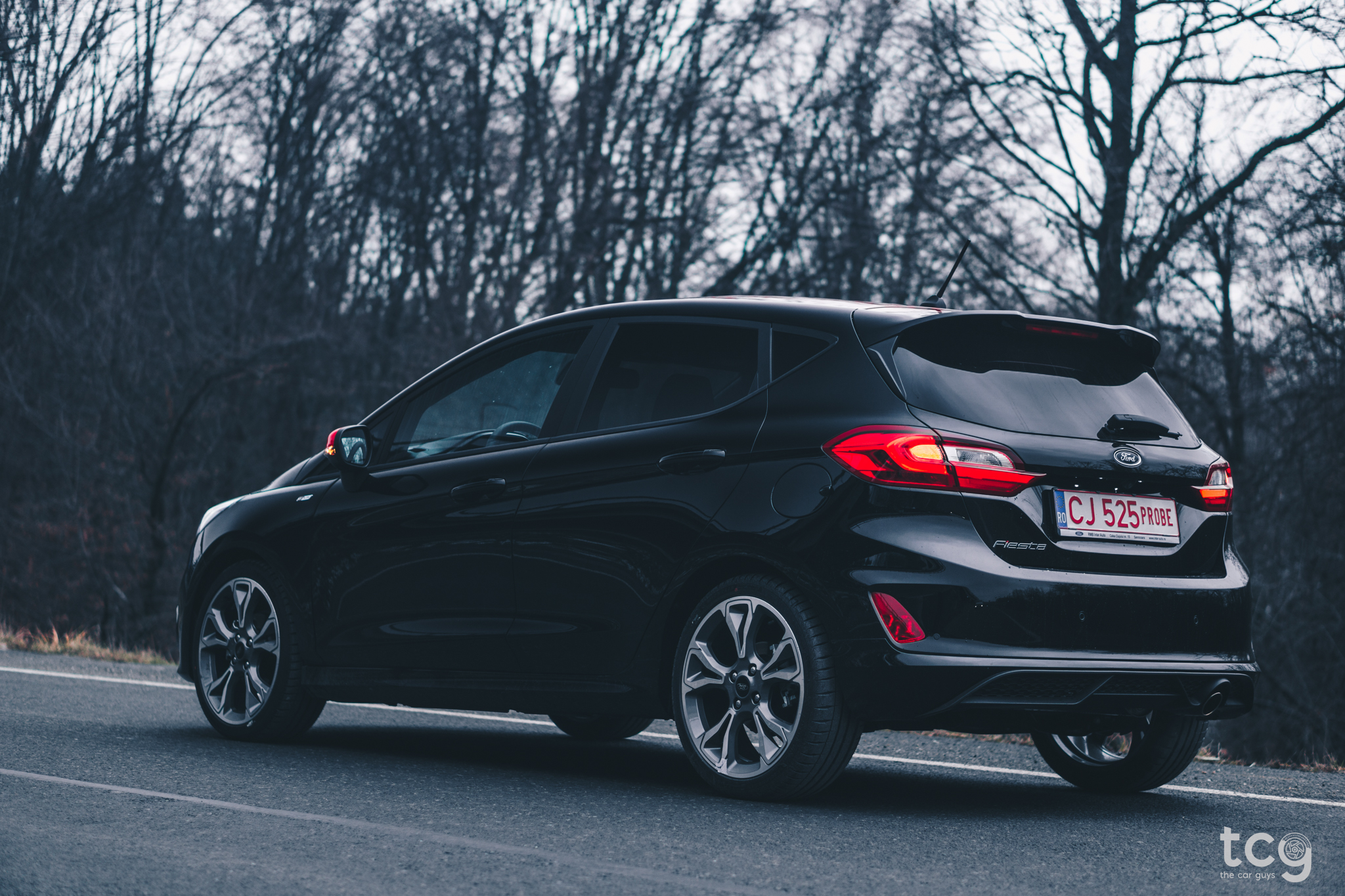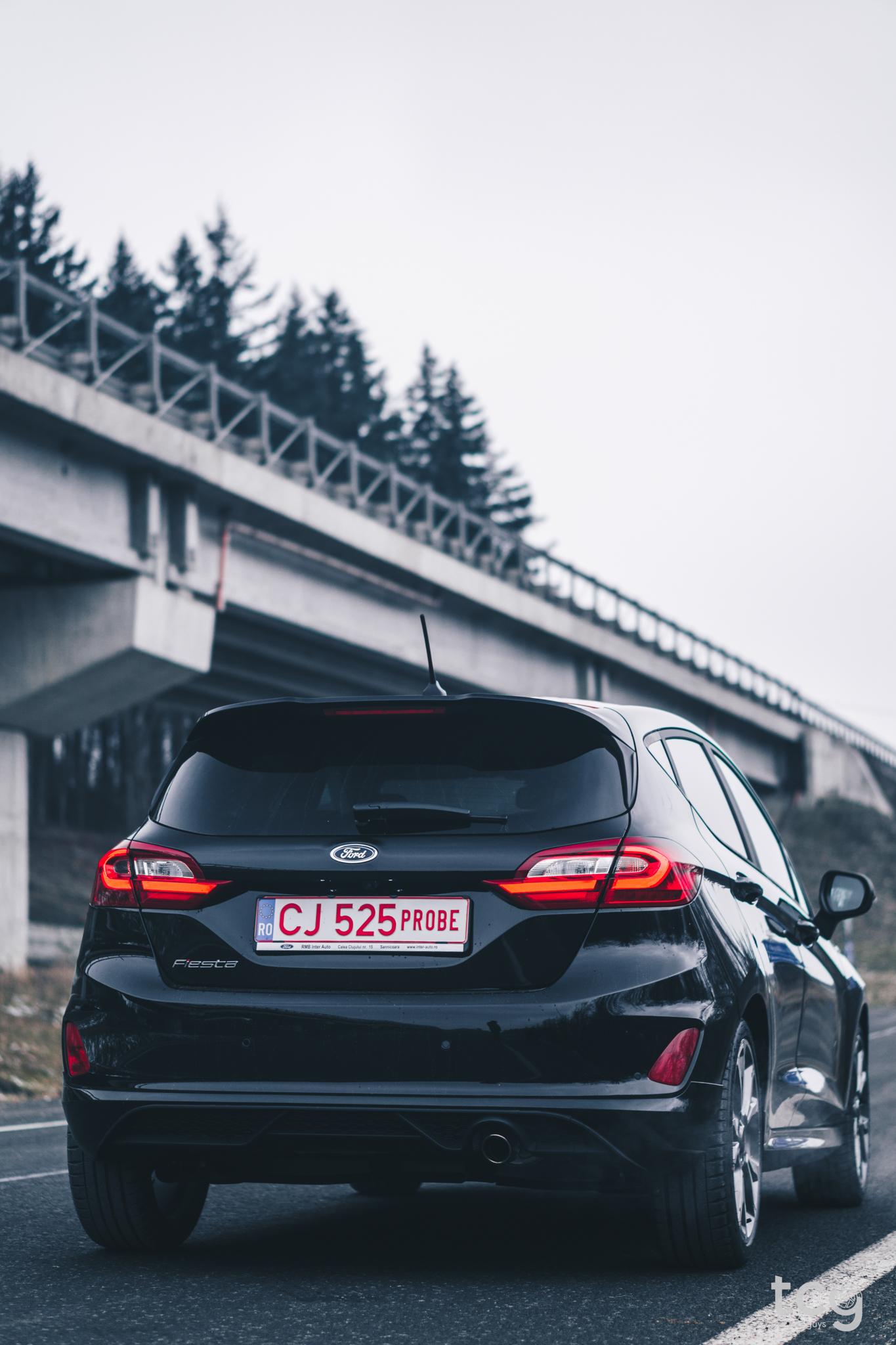 If you read our Seat Ibiza review, you may remember that my colleague was very impressed with the looks of the Ibiza, but he also said that the Fiesta could really hold a candle to the Seat in terms of design! And he is right, because … just look at it! Black and red paint, big 18-inch wheels - that's the recipe for a really hot supermini! I mean, this could really be one of the best looking superminis out there!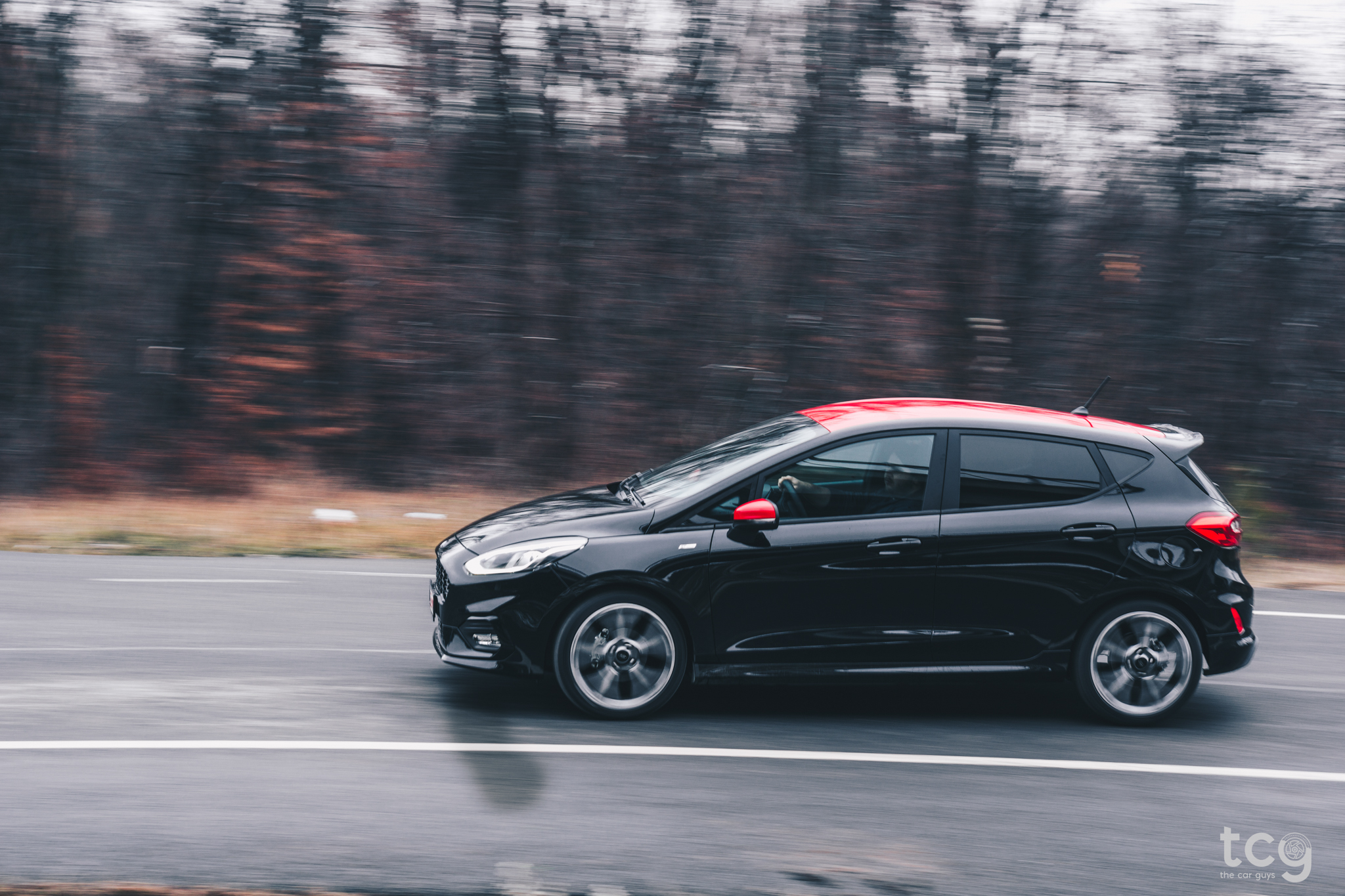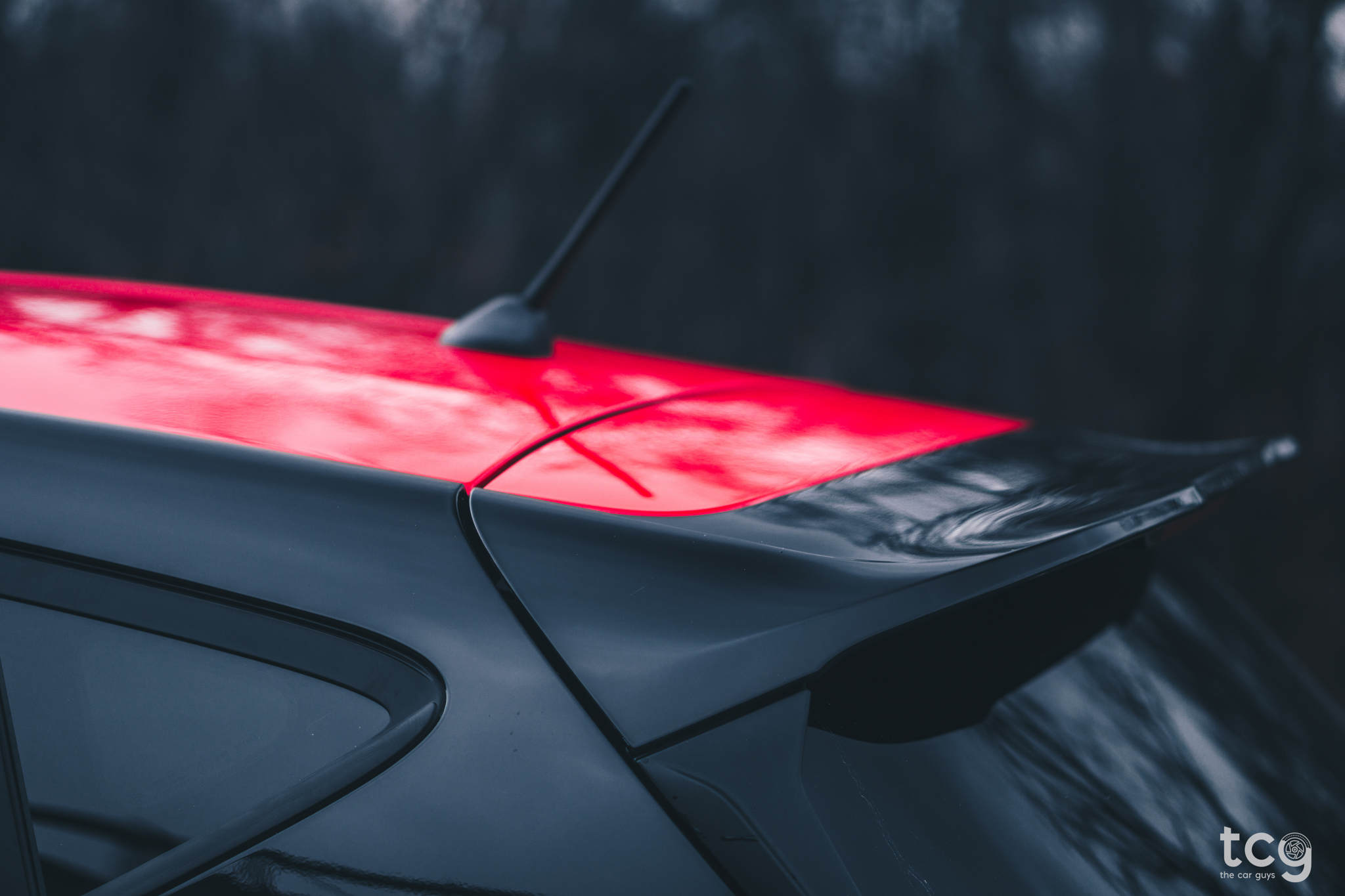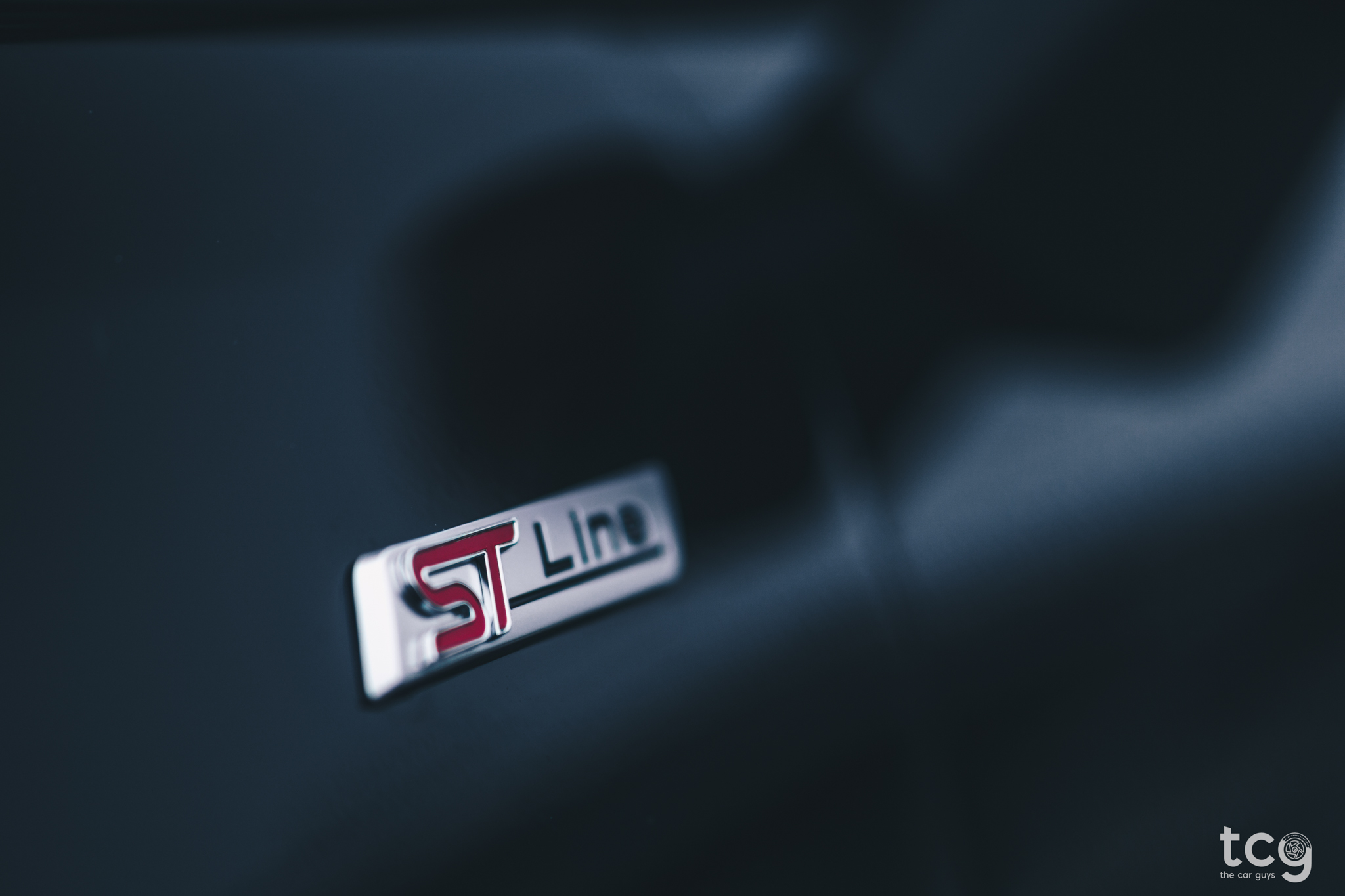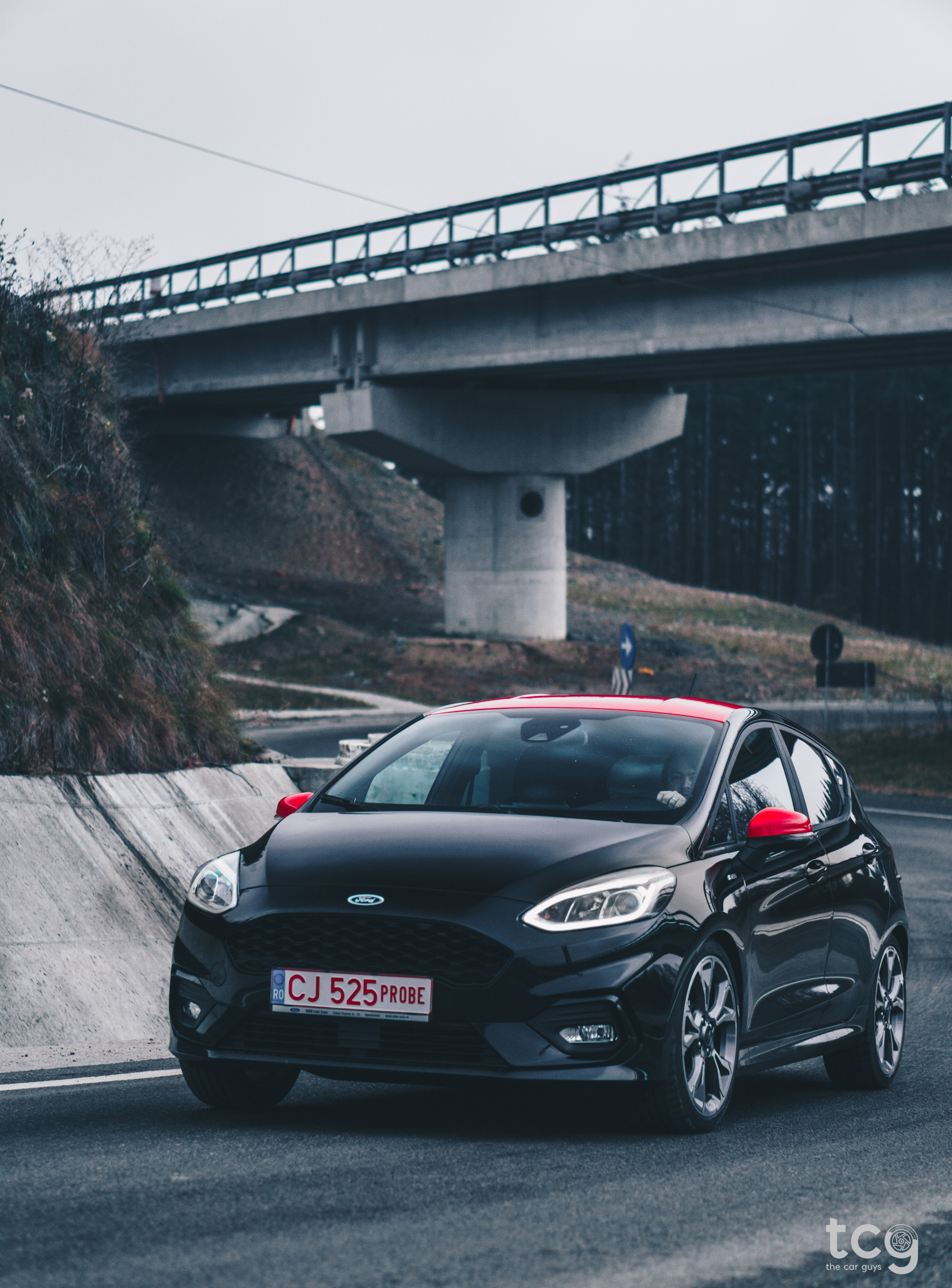 A very important aspect of the new Fiesta is that it has grown and it is now longer and wider, which means you get more room on the inside. They also changed the shape of the taillights, so now the car looks wider. Alright, enough with the exterior as the pictures speak for themselves!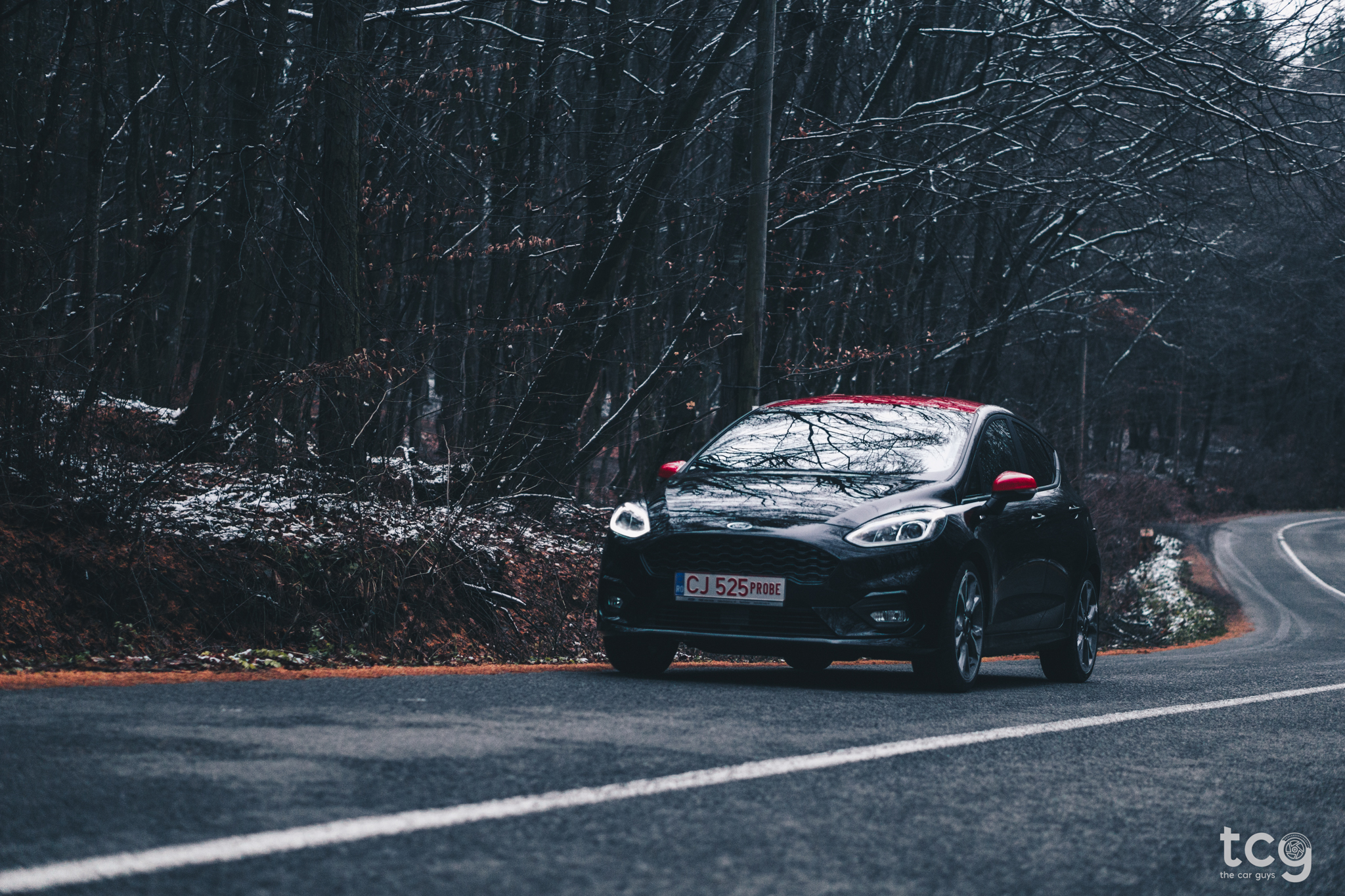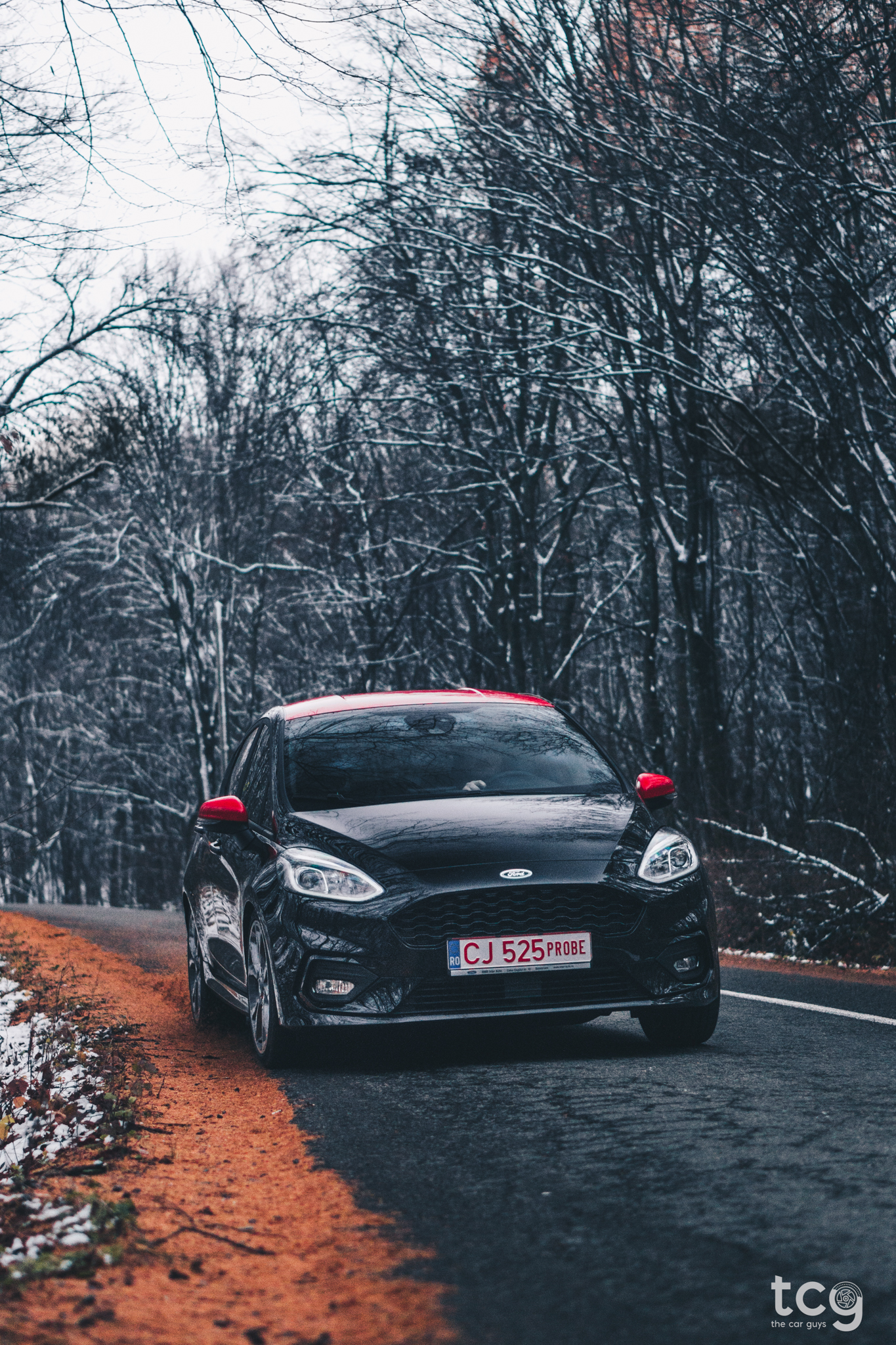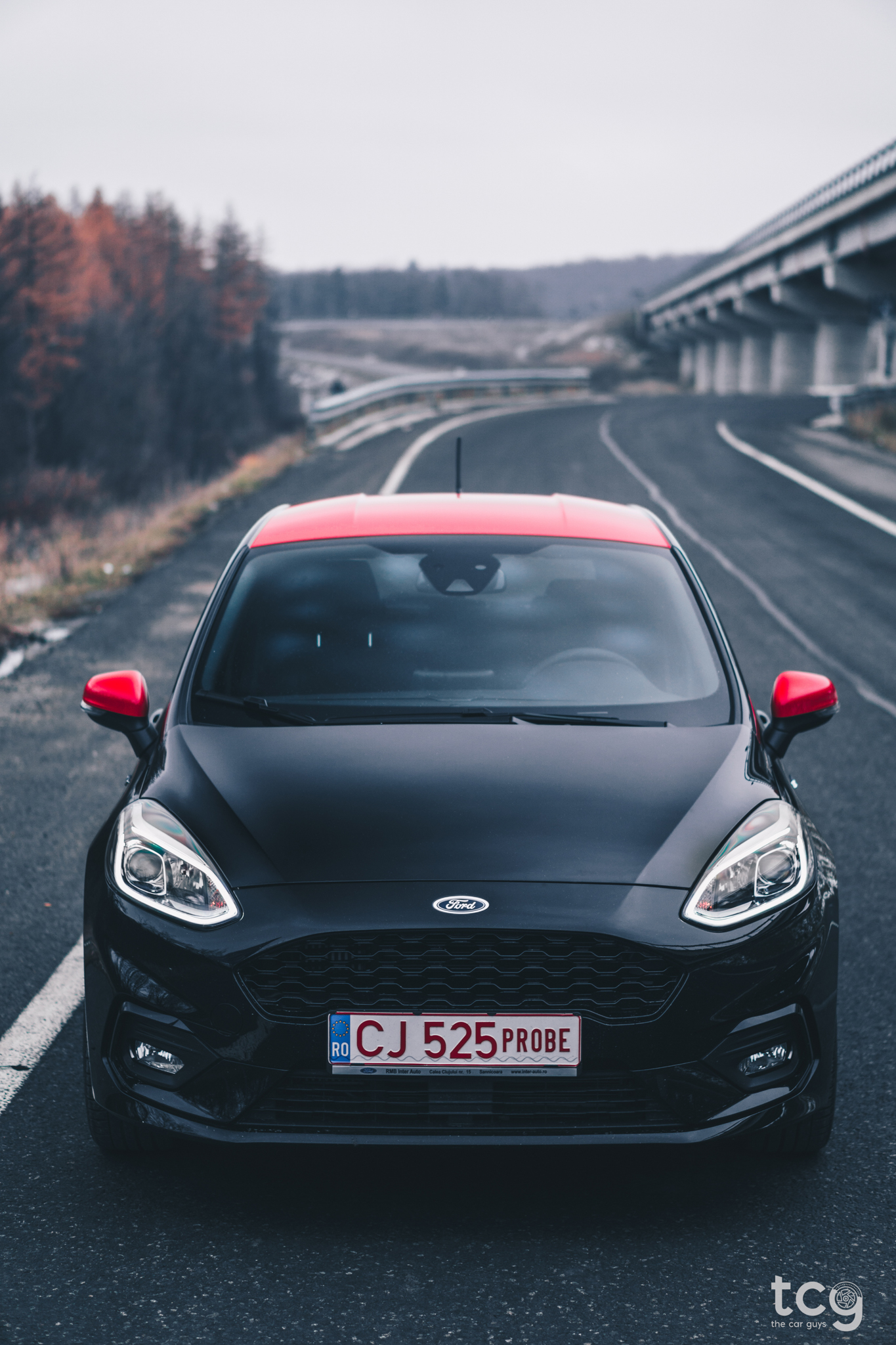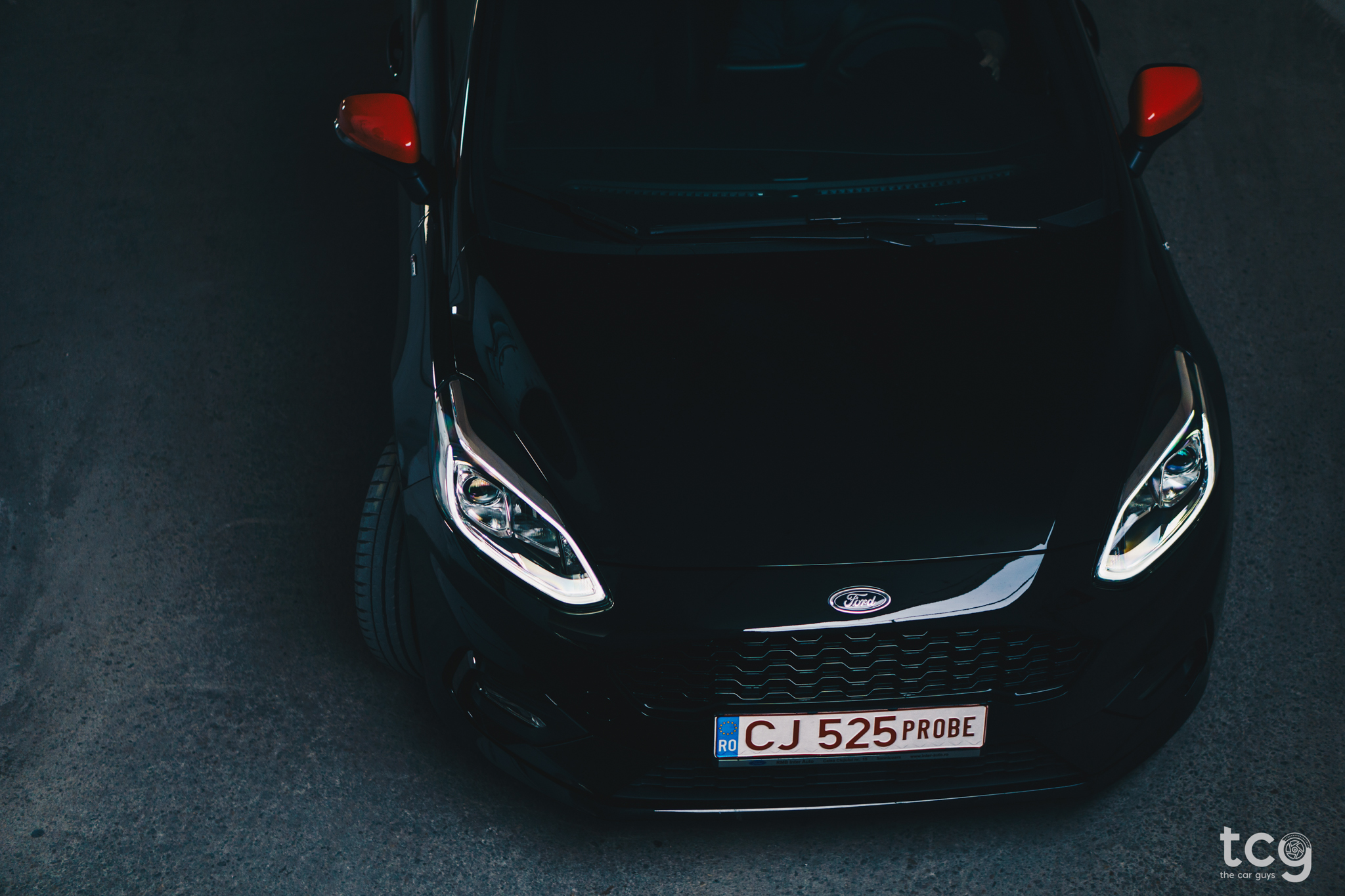 Now let's move to the interior! The first thing you touch when you get inside a car is the steering wheel and let me tell you, the leather on this particular steering wheel feels so good! The car also had the heated steering wheel option which is great during winter! Then, when you start looking around, you notice that this new interior looks really nice compared to the old one.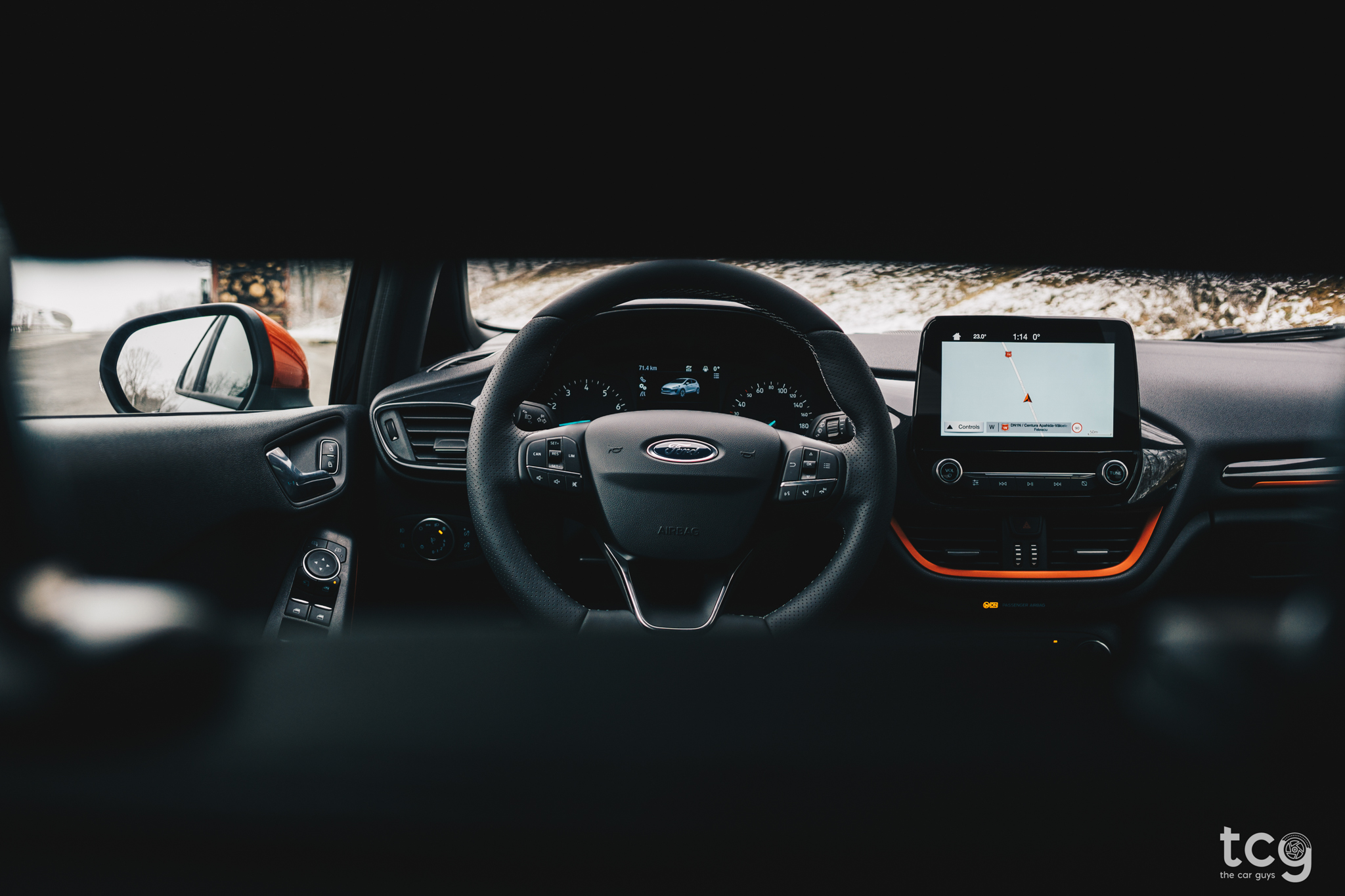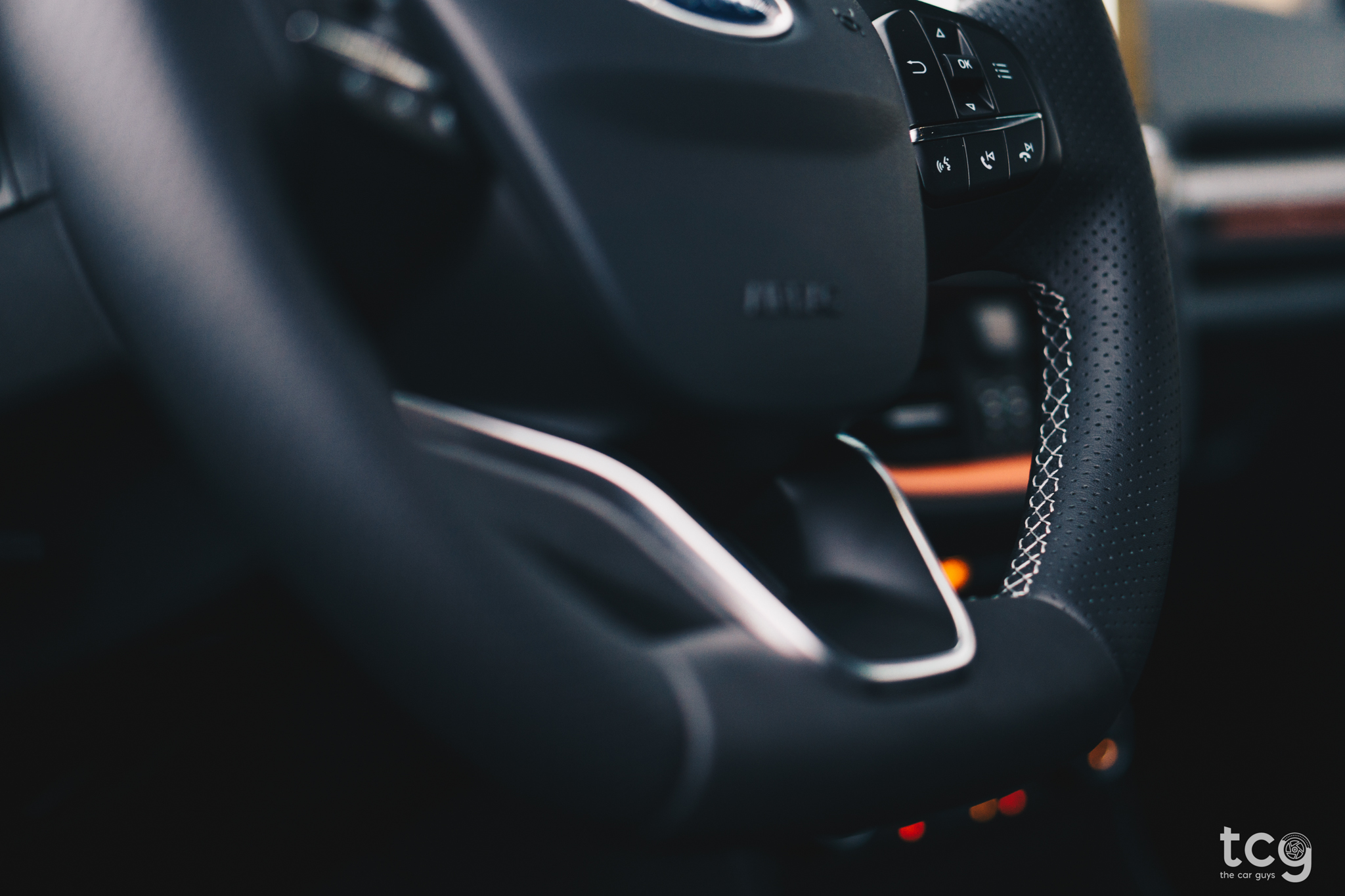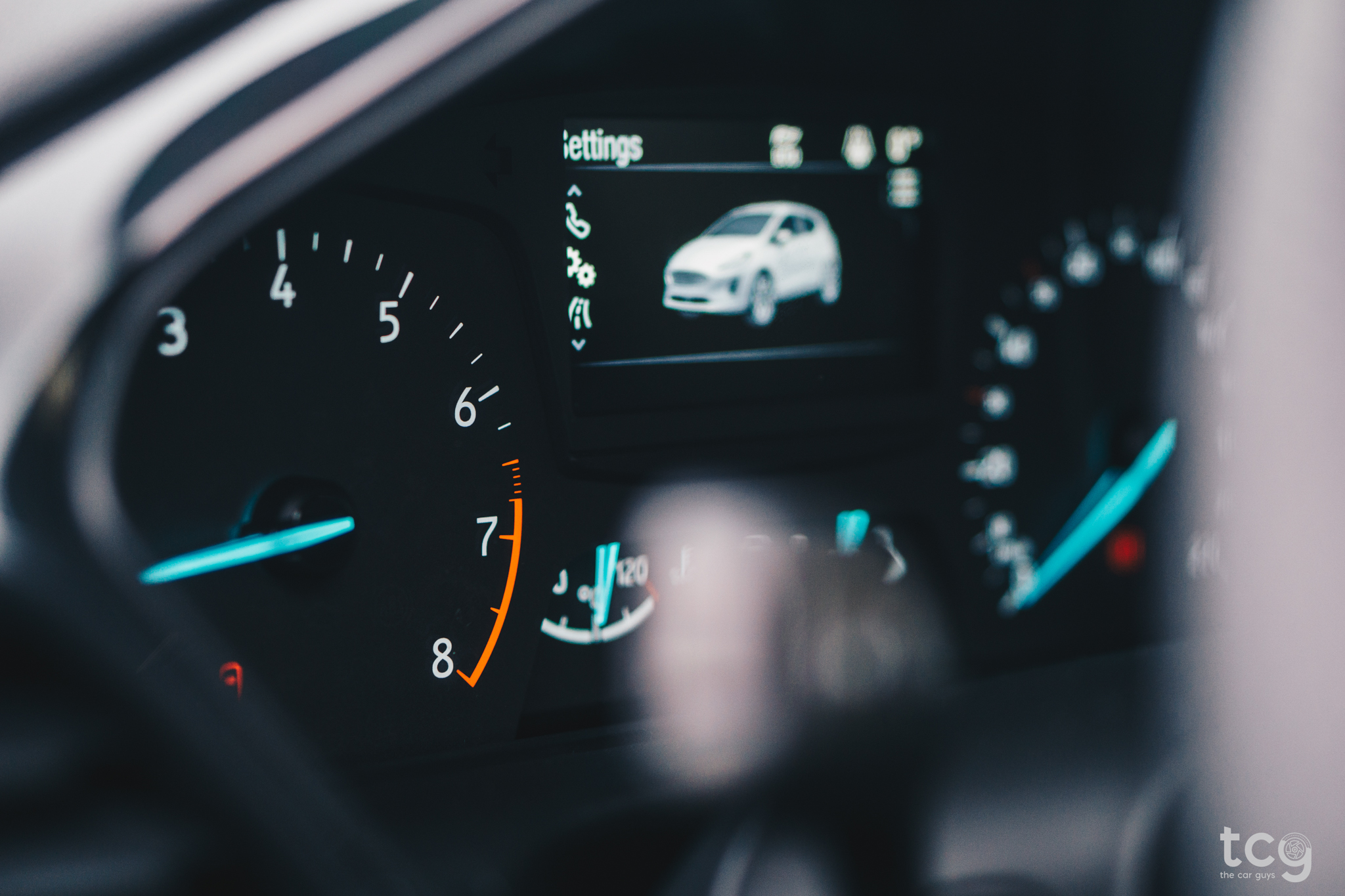 The big 8-inch screen really grabs your attention, as it is one of the brightest screens from any car I've ever tested. On the infotainment side of things, SYNC 3 from Ford is really easy to use and pretty quick. I really loved the graphics and the fact that it can do multi-tasking! What it does is that it allows you to view, on the same screen, information about navigation, your phone and radio.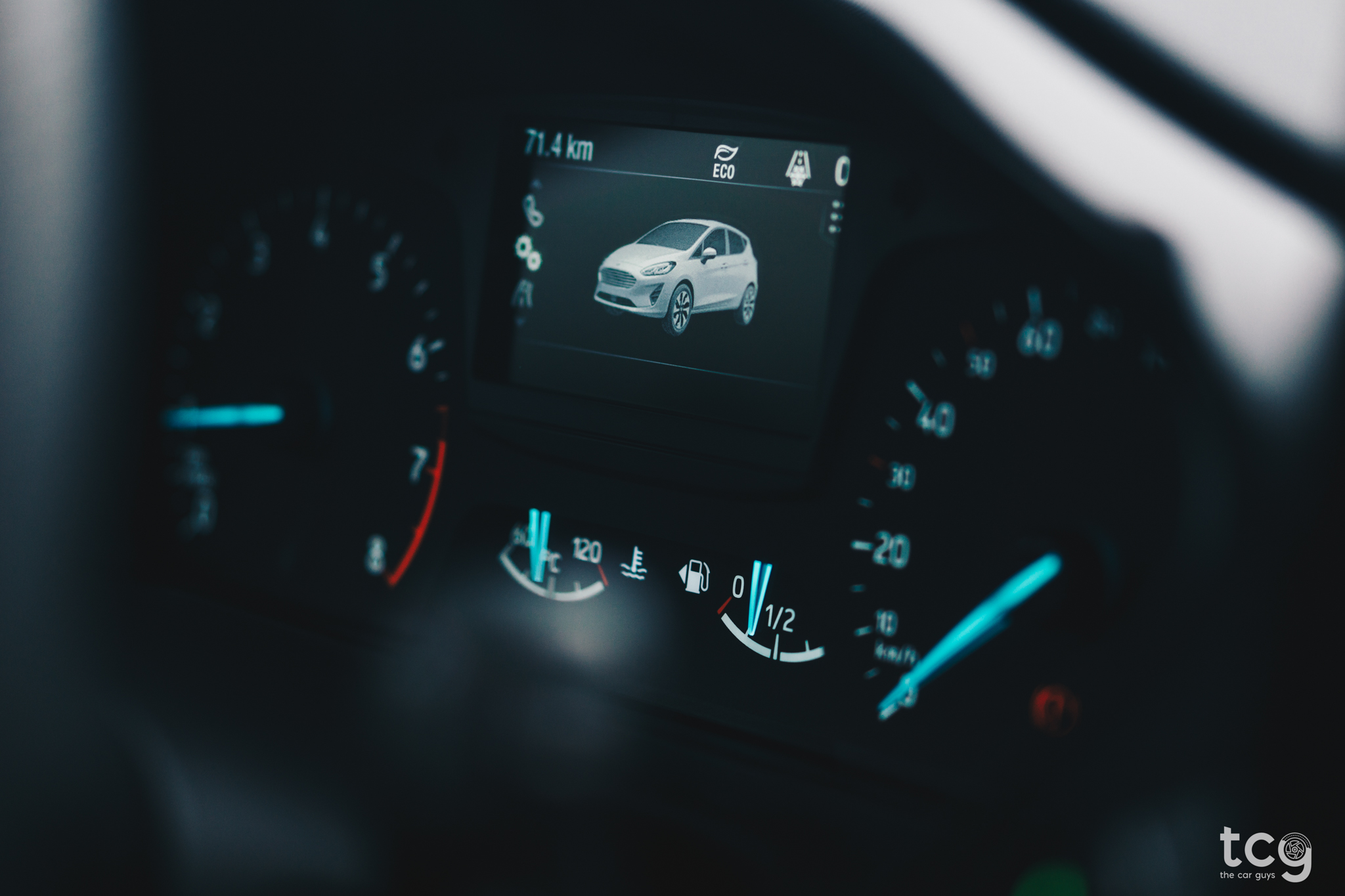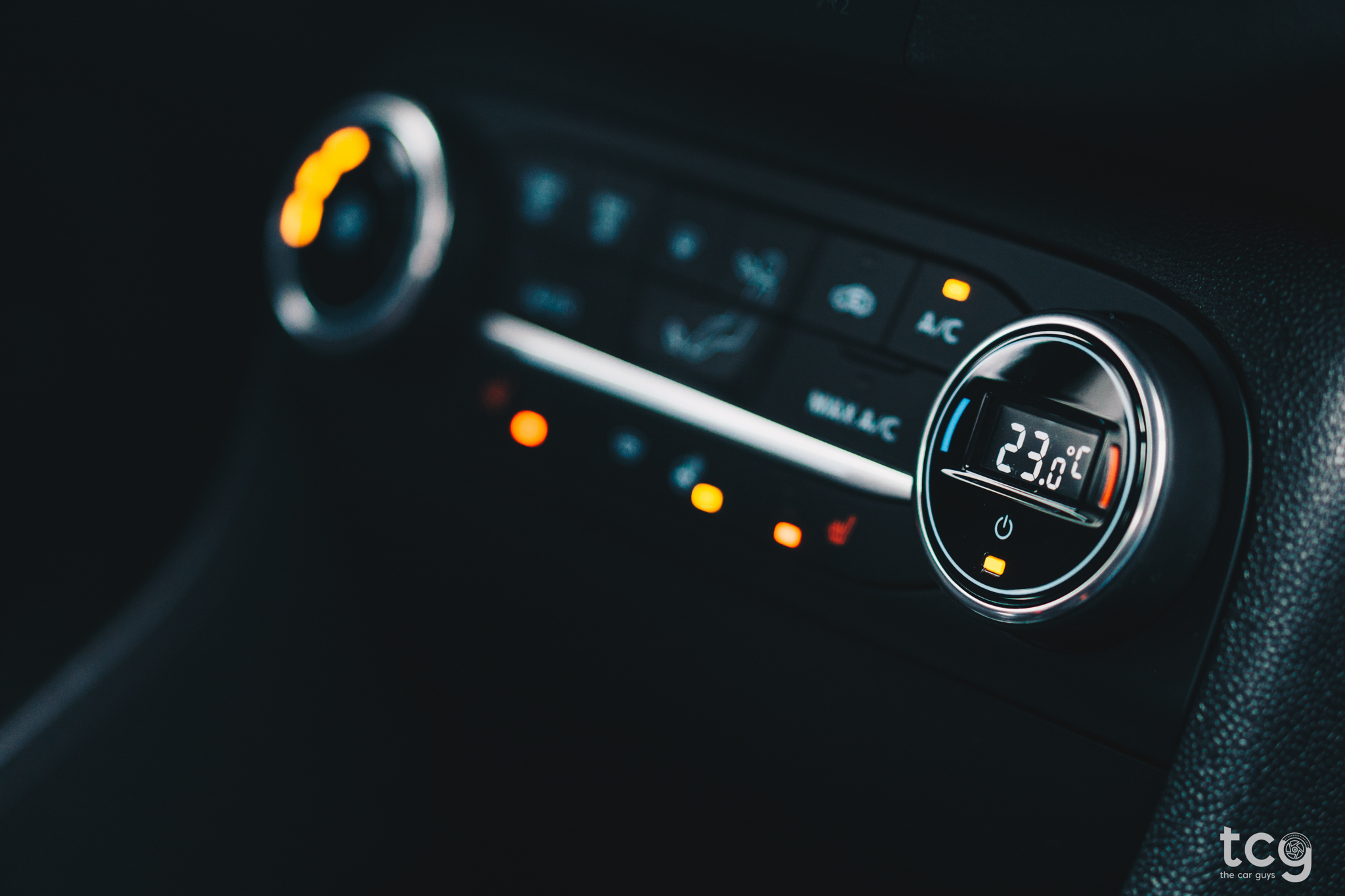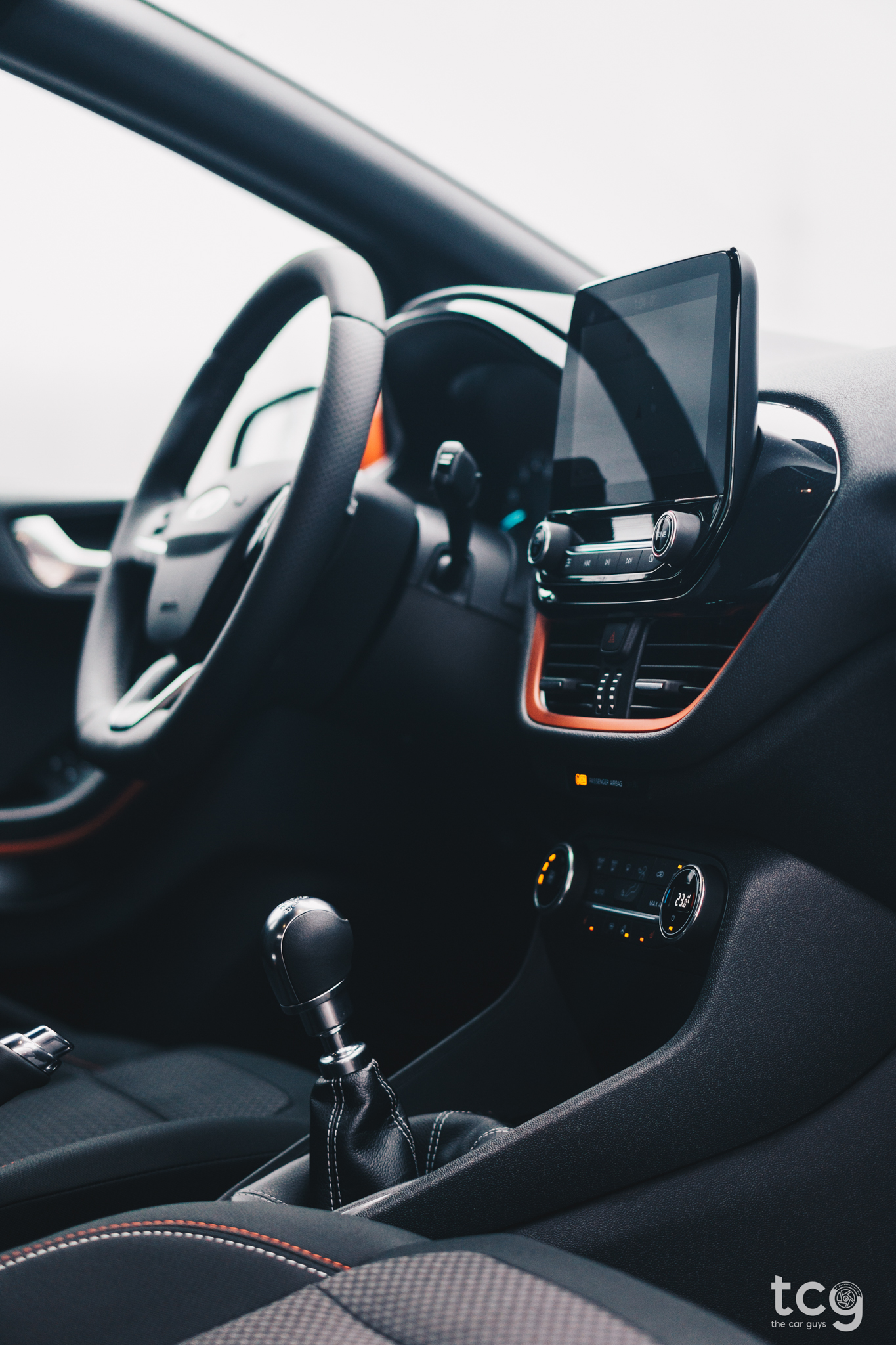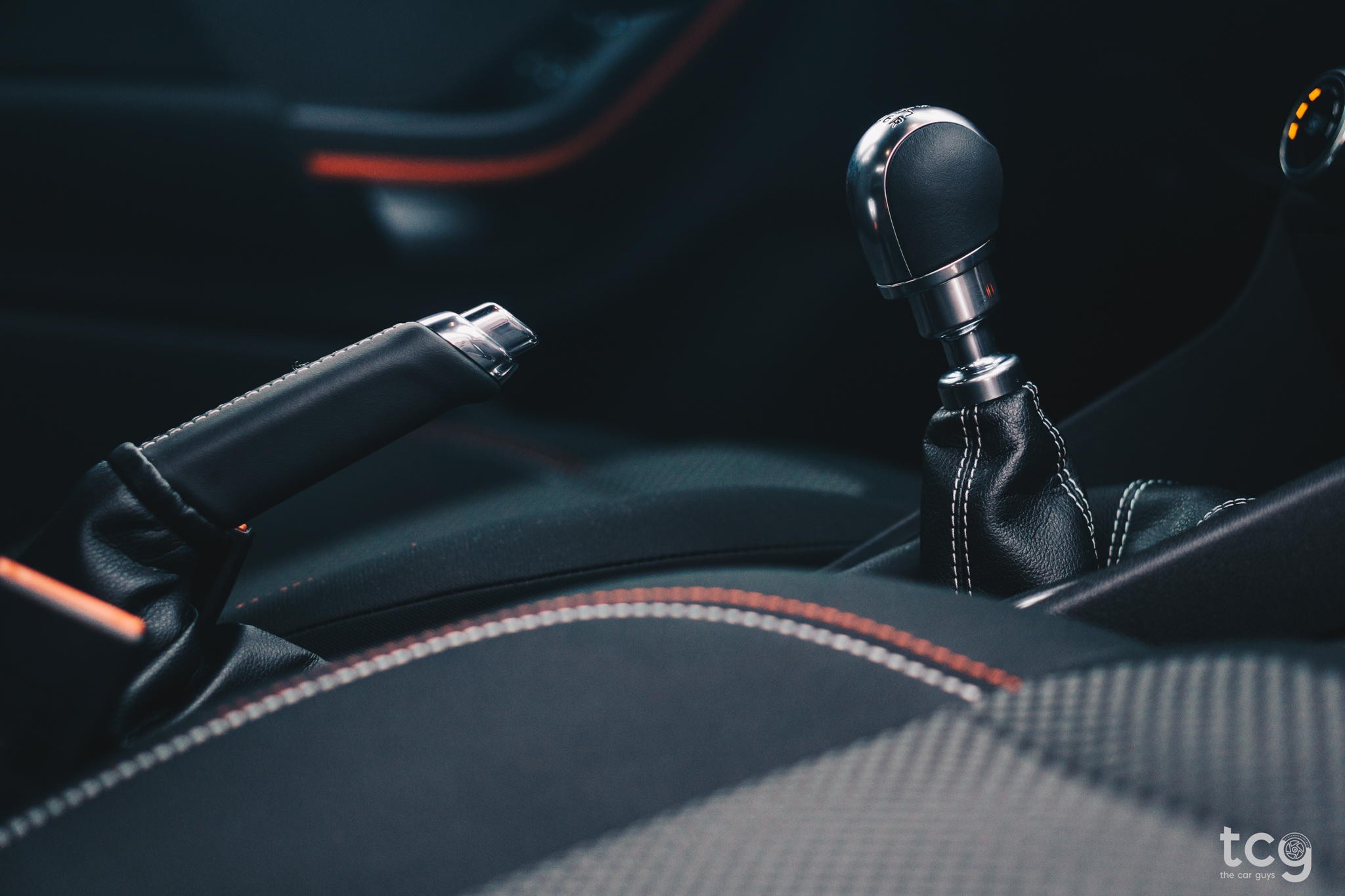 After you're done with the infotainment and you start looking around this ST-Line Fiesta interior more, you'll find a couple of red trims here and there, a leather gear shifter, a big screen in the dashboard, USBs and a couple of buttons for controlling different kinds of things. Everything is really nicely laid out, especially when compared to the older model. Also, if you're a tall person you don't have to worry about head room as Ford thought about you and made a cutout in the roof of the Fiesta. This also looks awesome from the outside, as there are 2 bumps on the roof.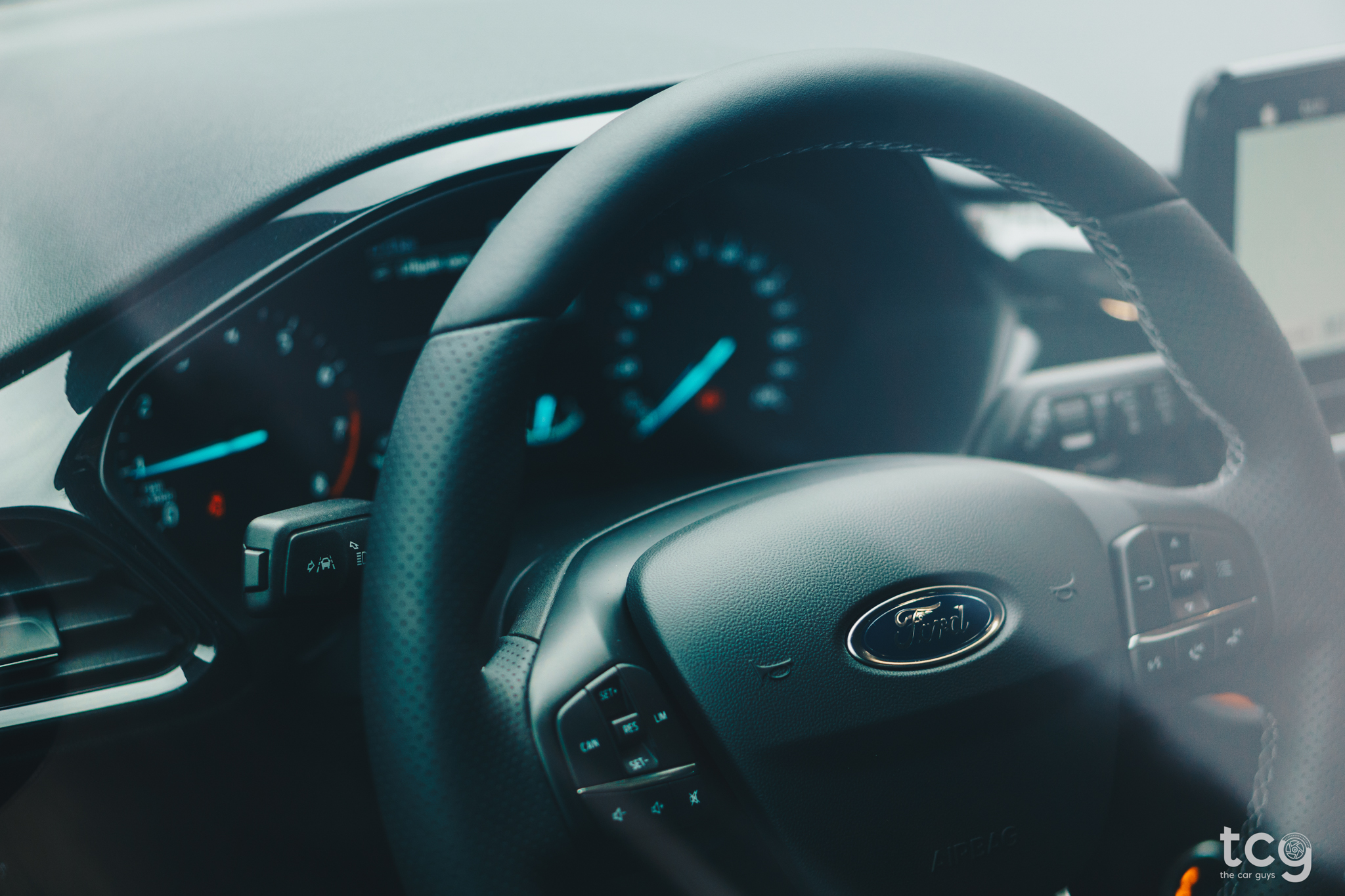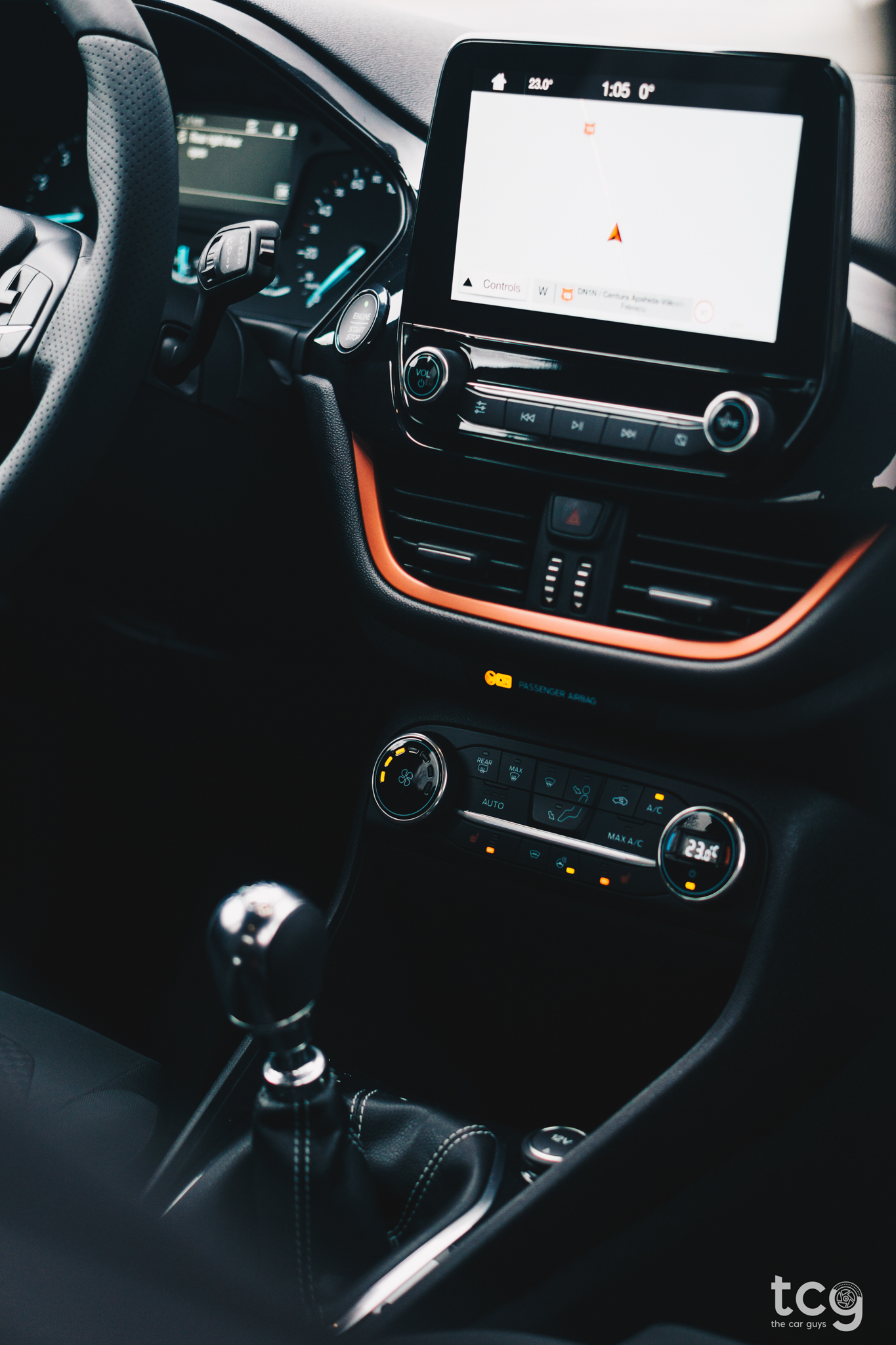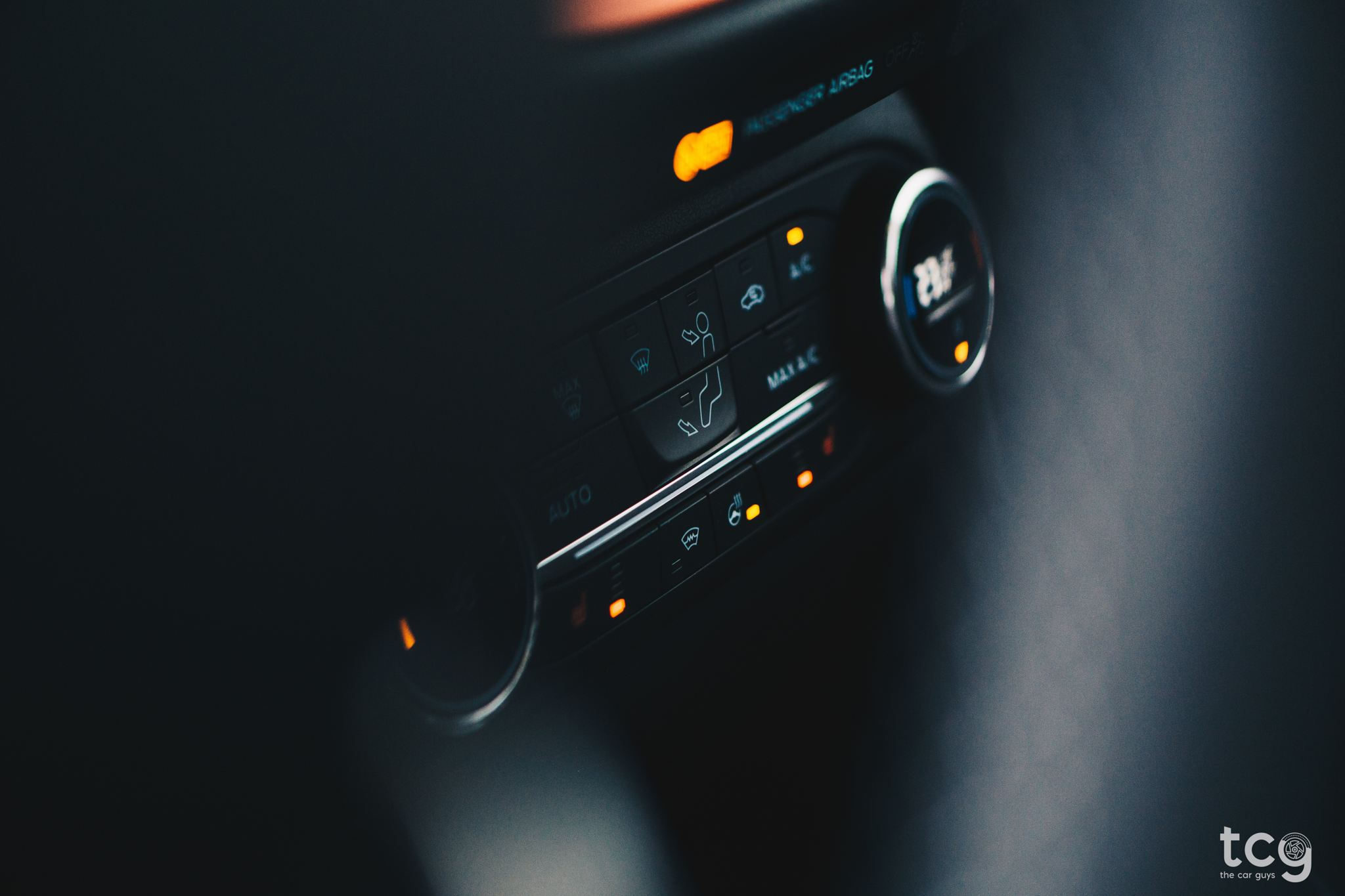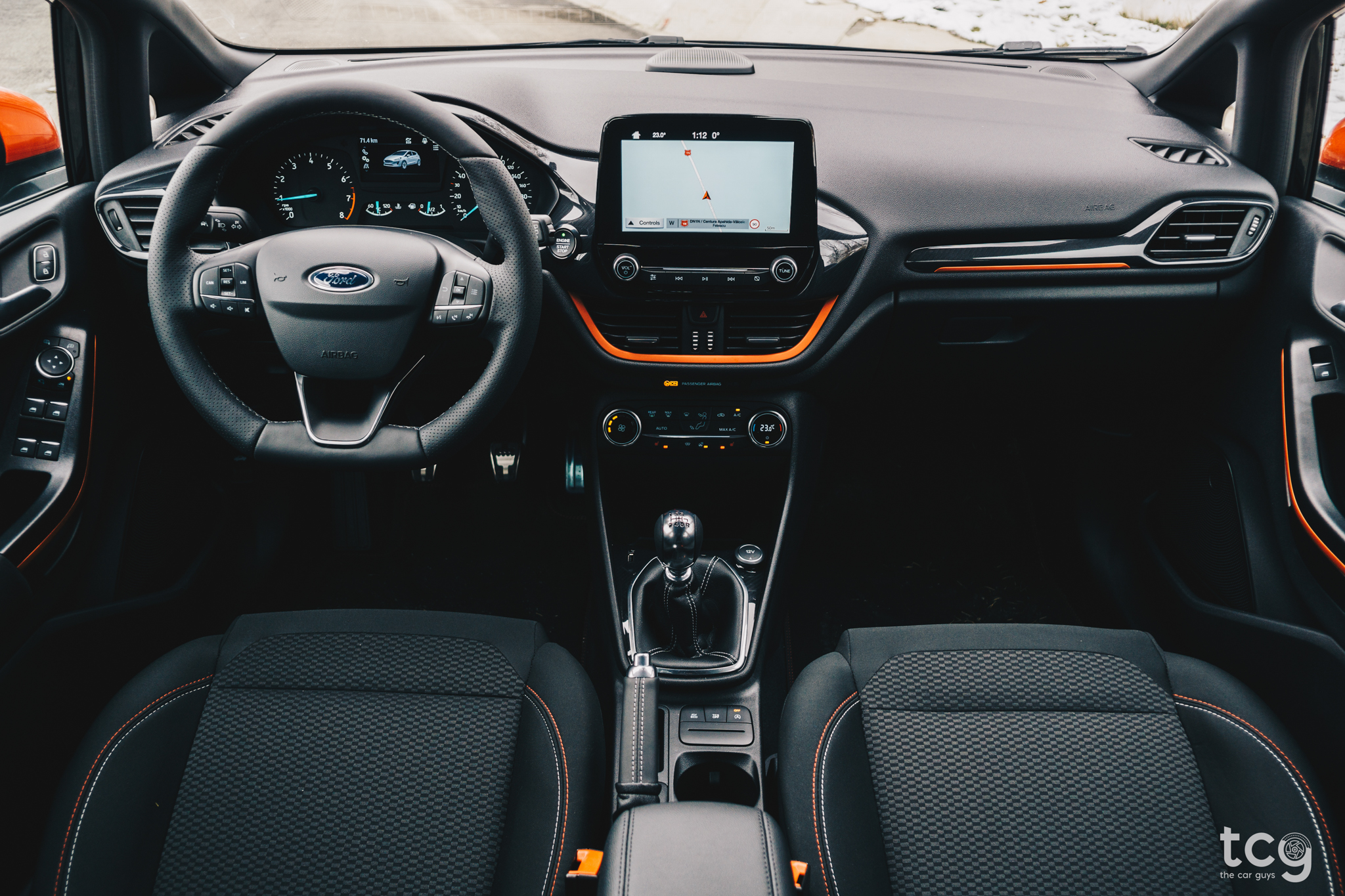 Moving to performance, our test car was equipped with a 1.0 litre EcoBoost engine and a 6-speed manual transmission. The 1.0-litre engine comes in 4 versions and we had the 140HP one with 180NM of torque, which is not really fast, but is more than enough for this car. This is the most powerful engine you can get on a Fiesta, unless you go with the Fiesta ST which has 200HP.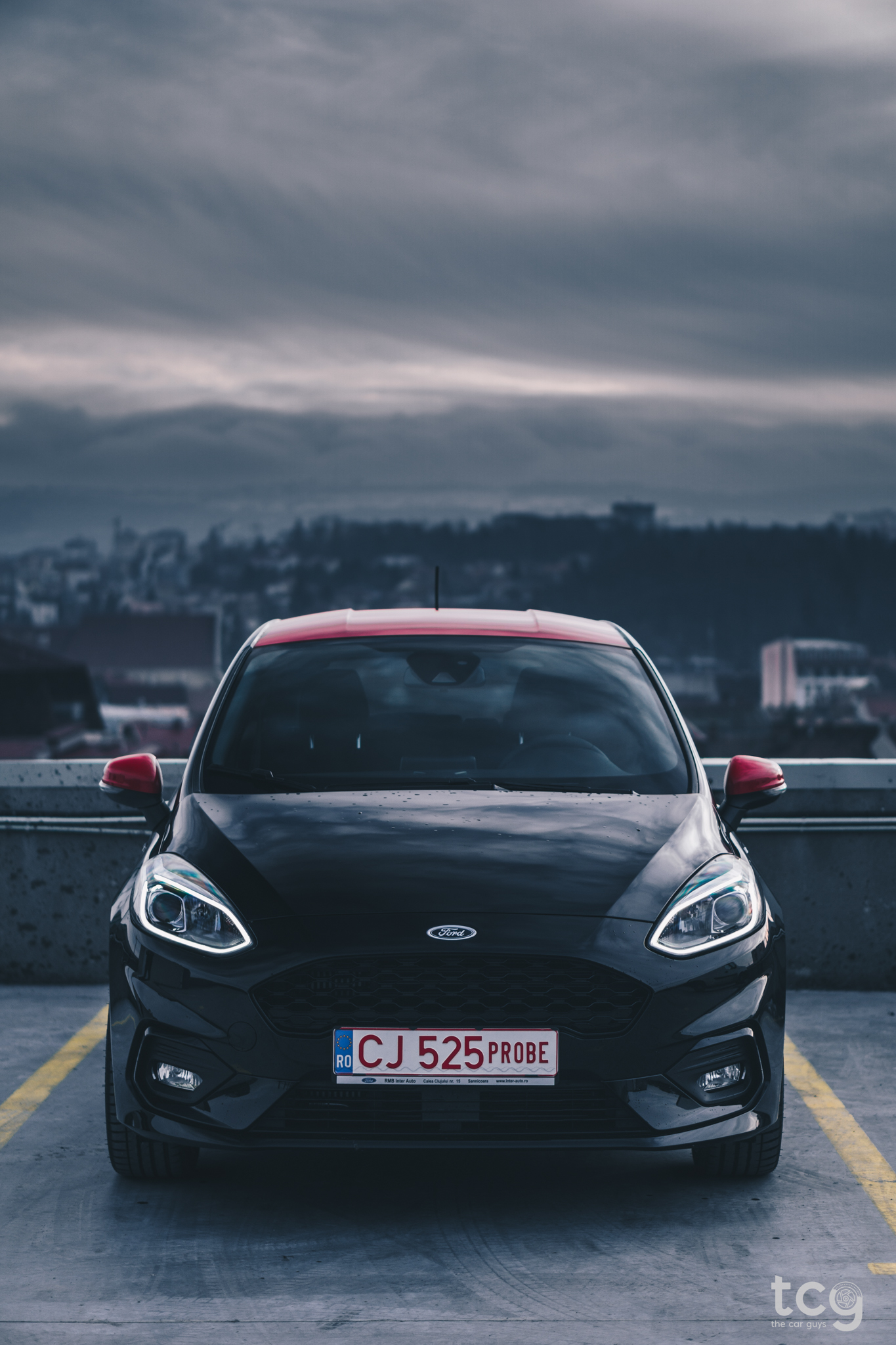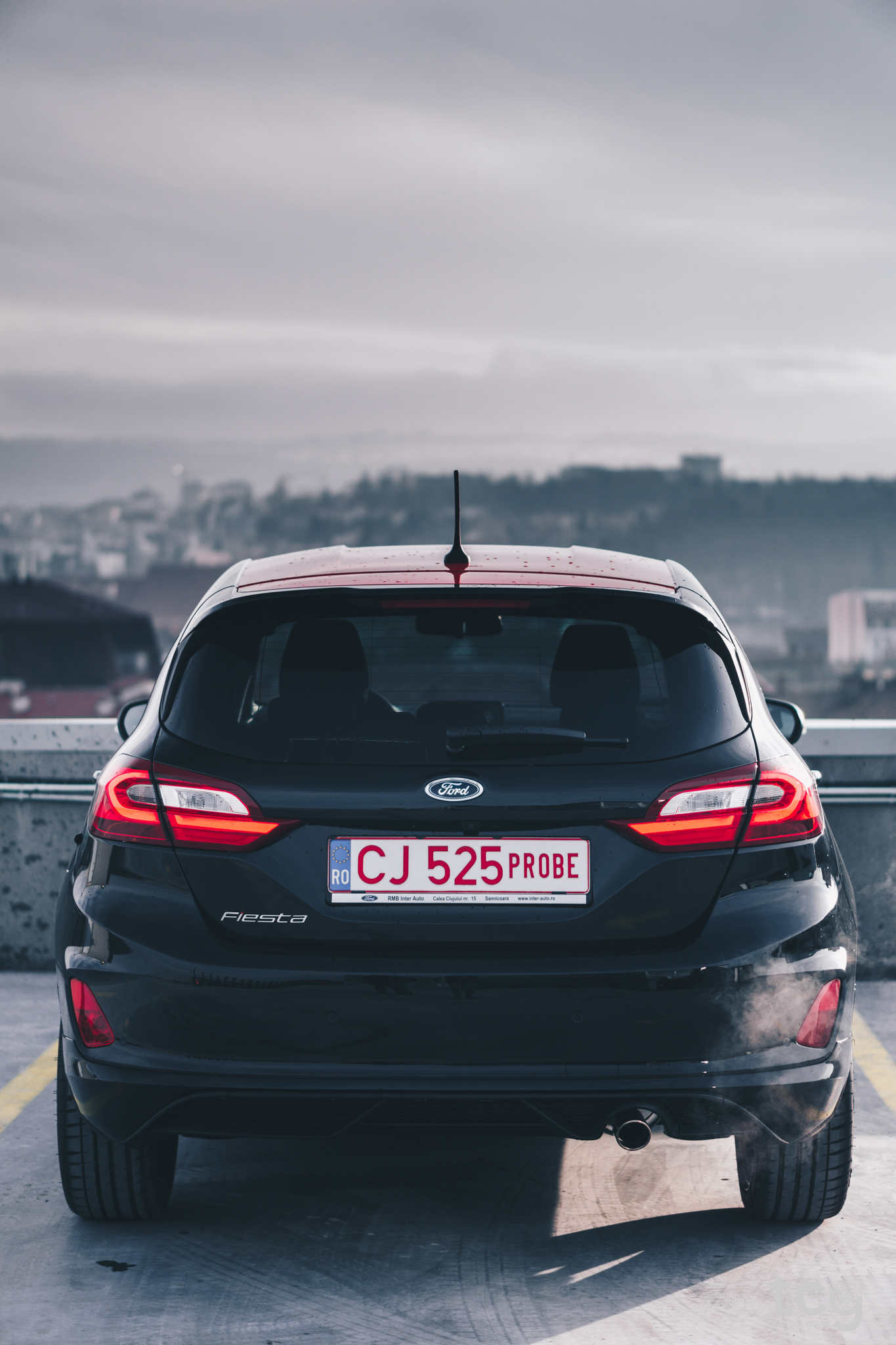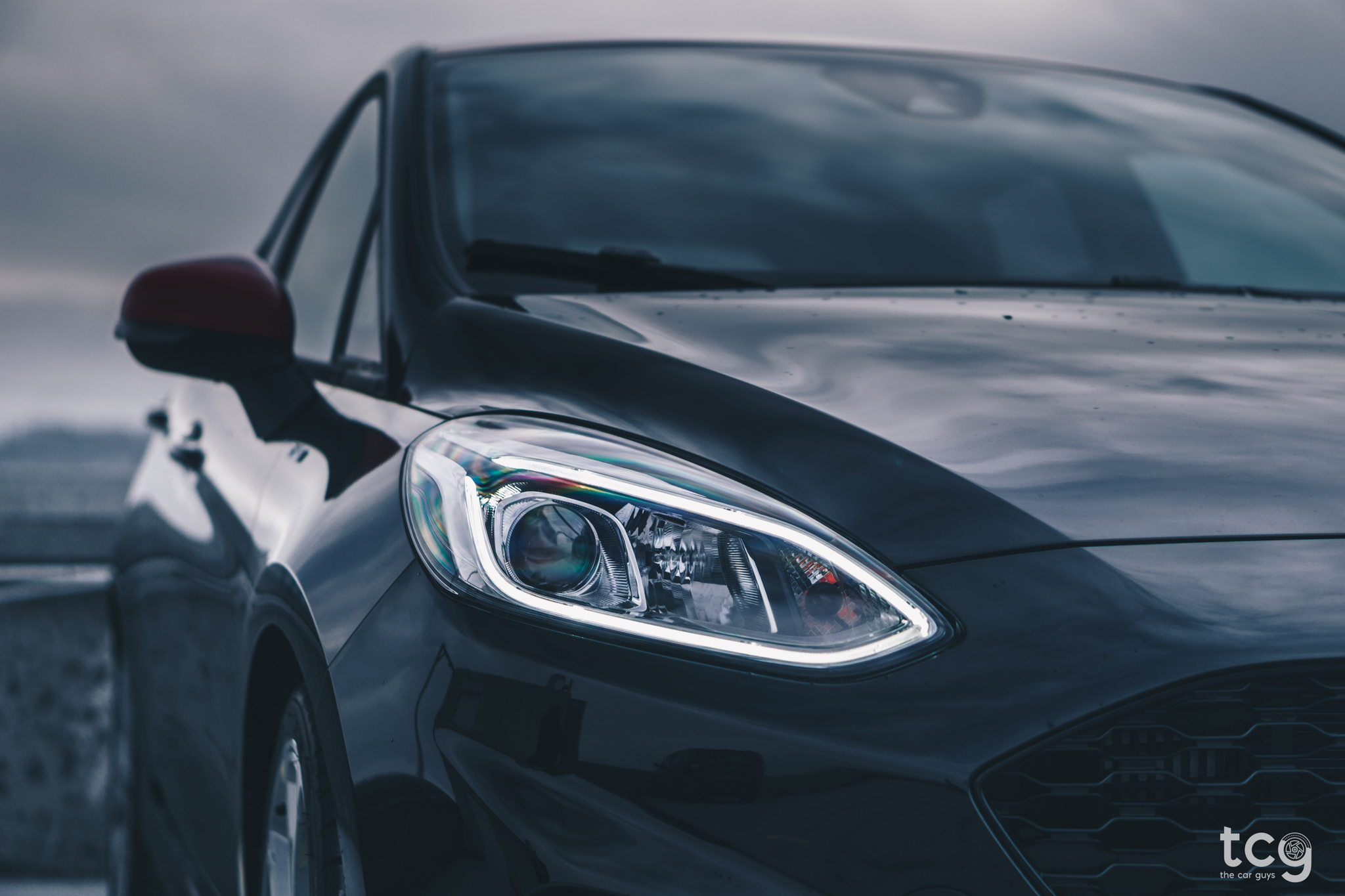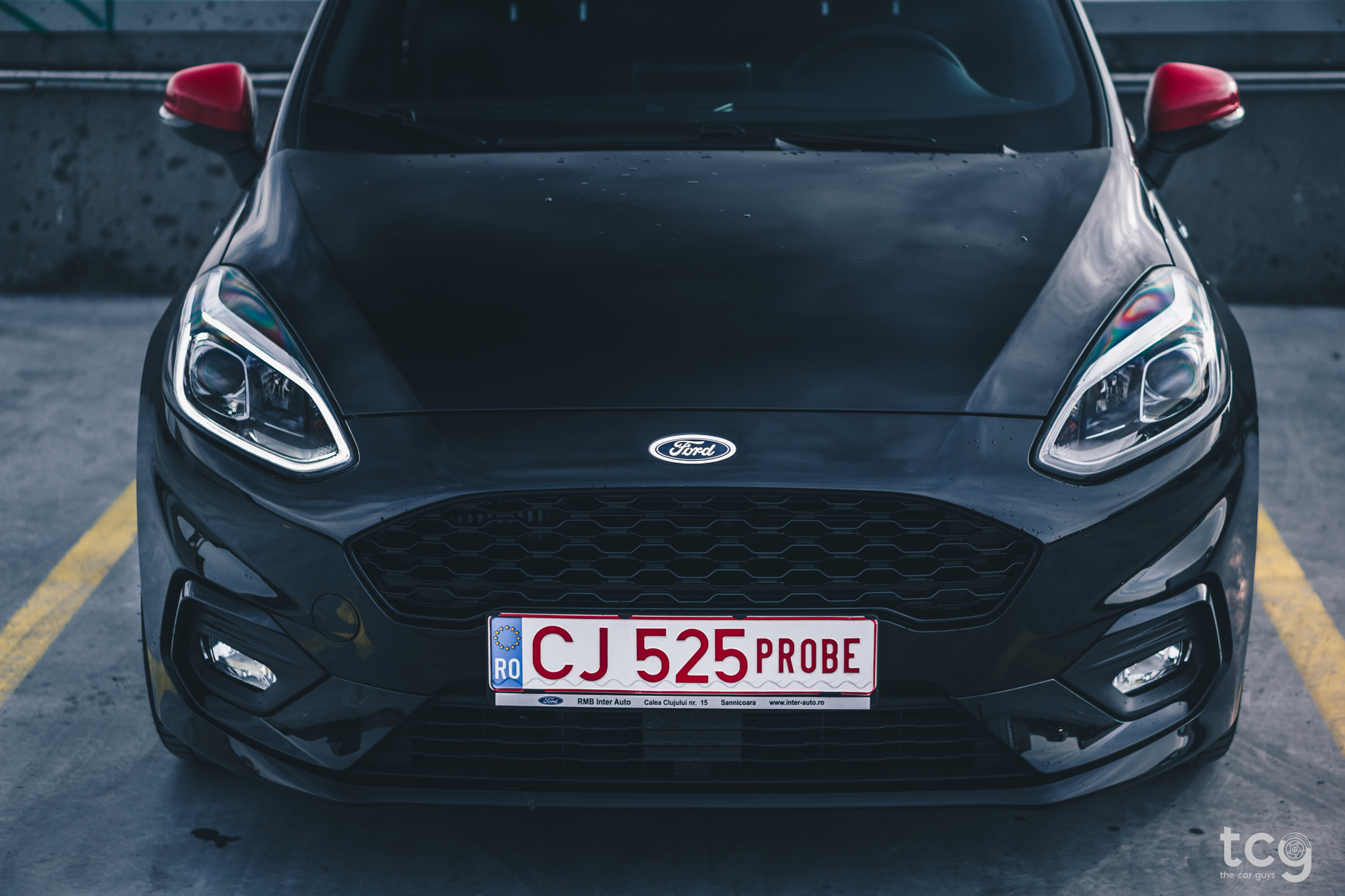 If you don't really care about horsepower and you just want to use this car around town within the speed limits, there is a range of petrol engines starting from 75HP up to 140HP, and 2 diesel engines capable of producing 85HP and 120HP. It's also good to know that all models with over 100HP get rear disk brakes!
---
3 things I really like about the new Fiesta:
The looks! Especially with the ST Line, it looks really hot!

The interior layout! Really easy to use with the buttons laid out exactly where they should be.

The manual gearbox was really precise and nimble!
---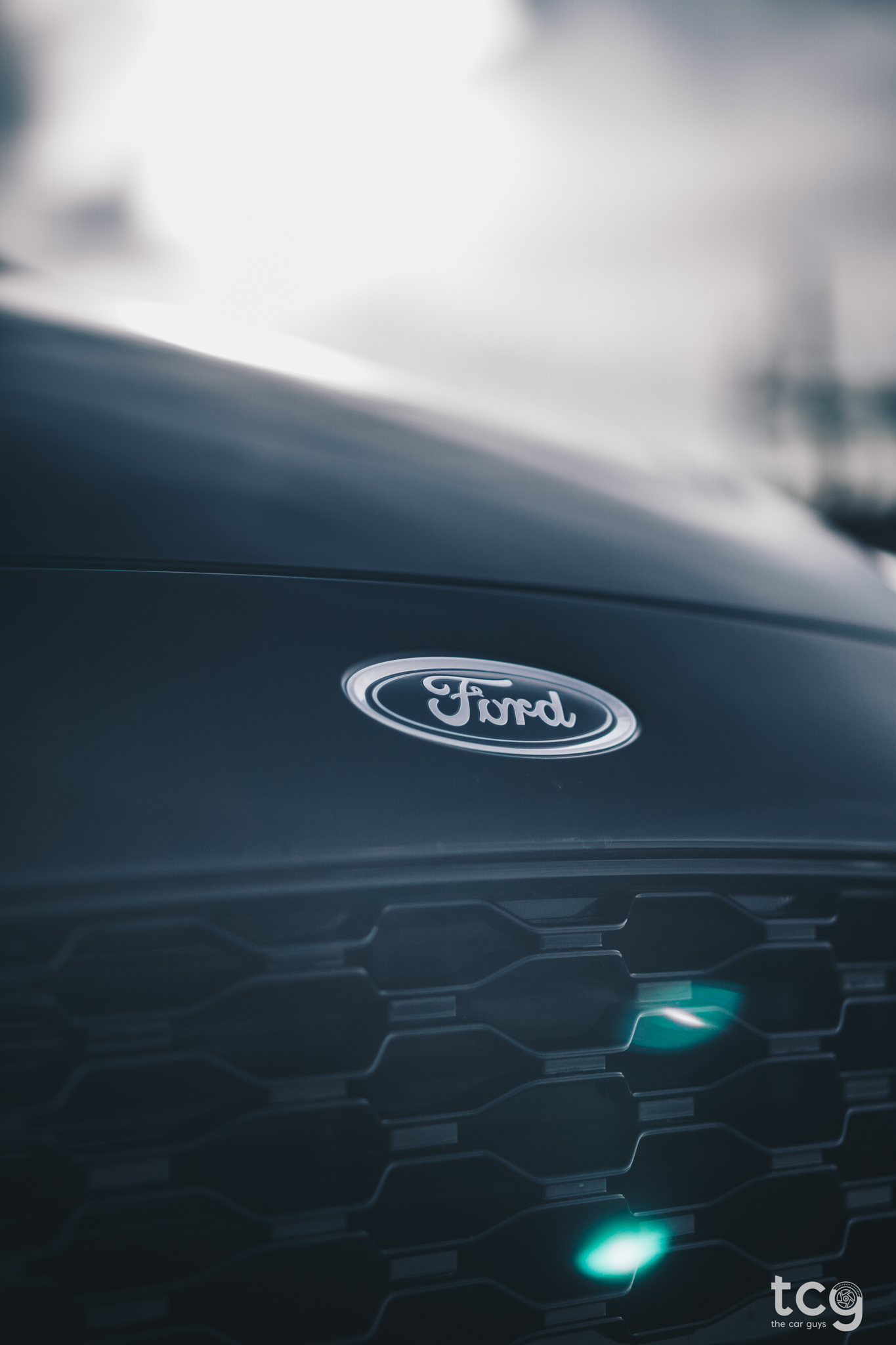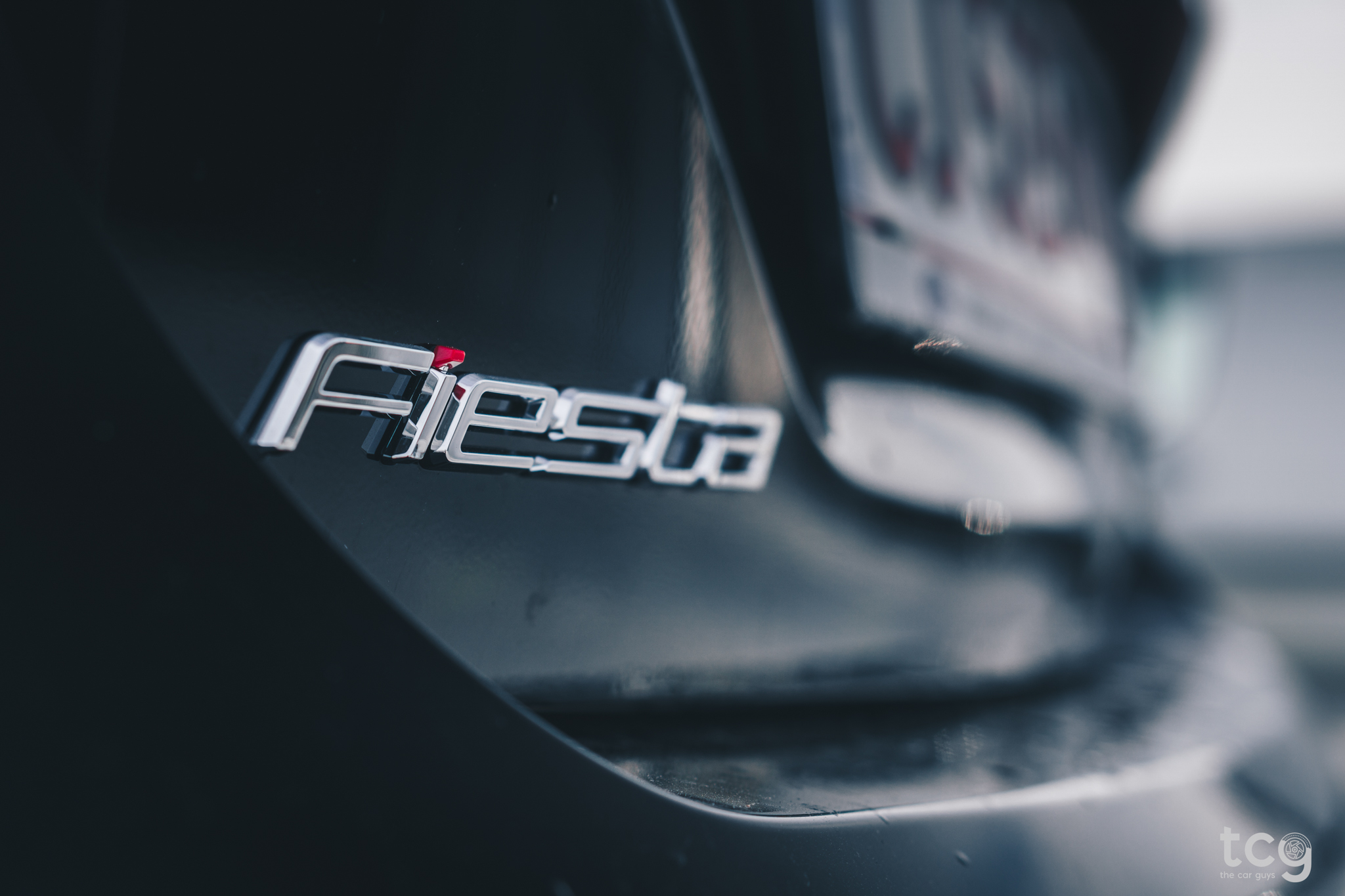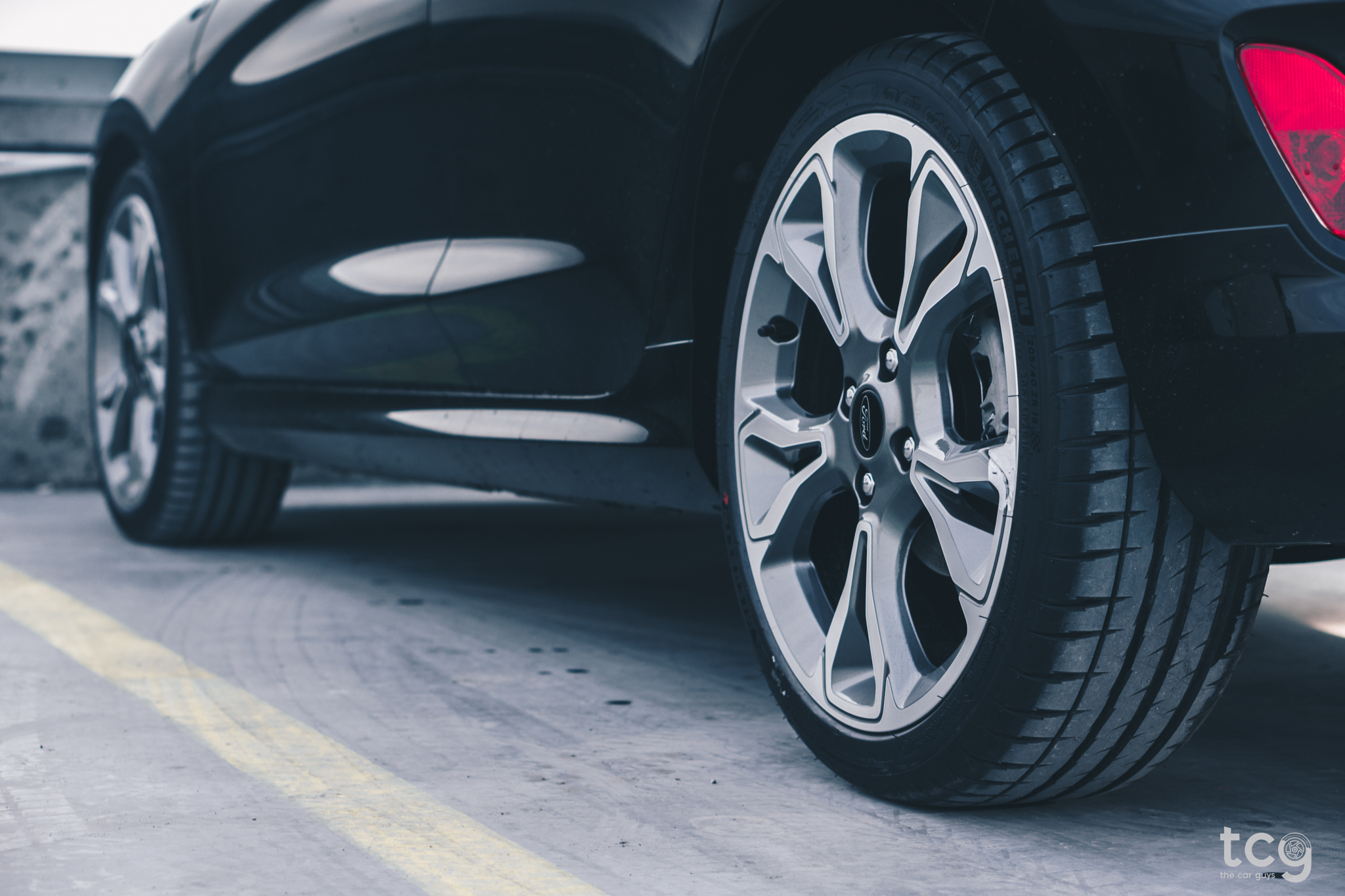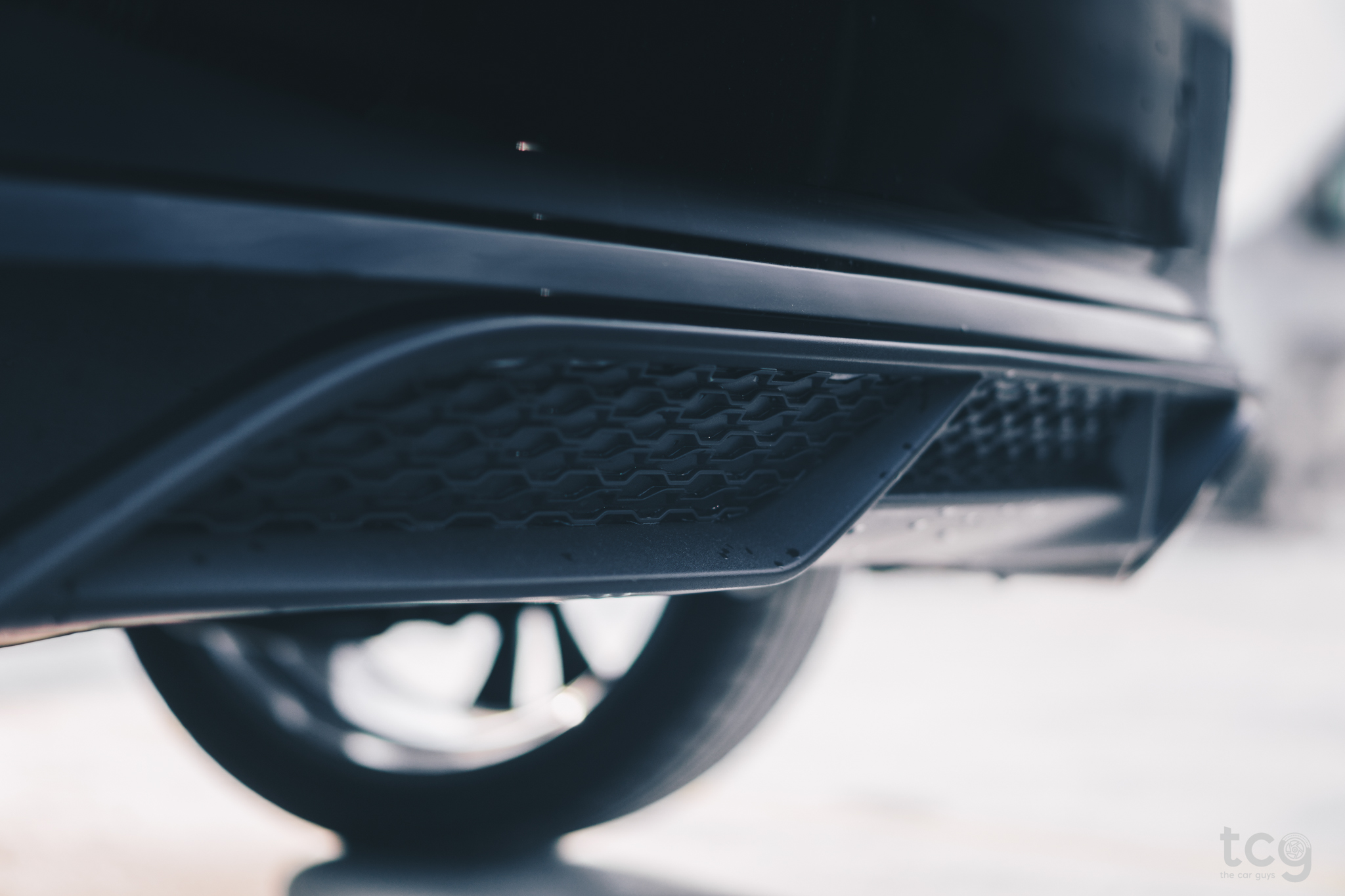 ---
3 things I really didn't like about the new Fiesta:
I'm the one who was complaining about the fact that the Seat Ibiza didn't have grab handles inside the car. Well, the Fiesta is missing those grab handles too, so I'm complaining again!

Even if the dashboard, steering when and gear-shifter are covered in leather, the rest of the interior is full of plastics and that feels kind of cheap.

The seats were pretty comfortable, but not sporty enough for an ST-Line car. Just my opinion.
---
Would I get this car? If I was younger, yes. It looks really cool and moves really fast around town, but it's too small for a family car - even though this new Fiesta is bigger than the older model.
---
Price of the tested model: Around 18.000 Euros
Engine and gearbox: 1.0 EcoBoost with 140HP and 180NM of torque + a 6-speed manual gearbox.
---
Thank you Ford Cluj for lending us the car
Photos by: Clau Morar
---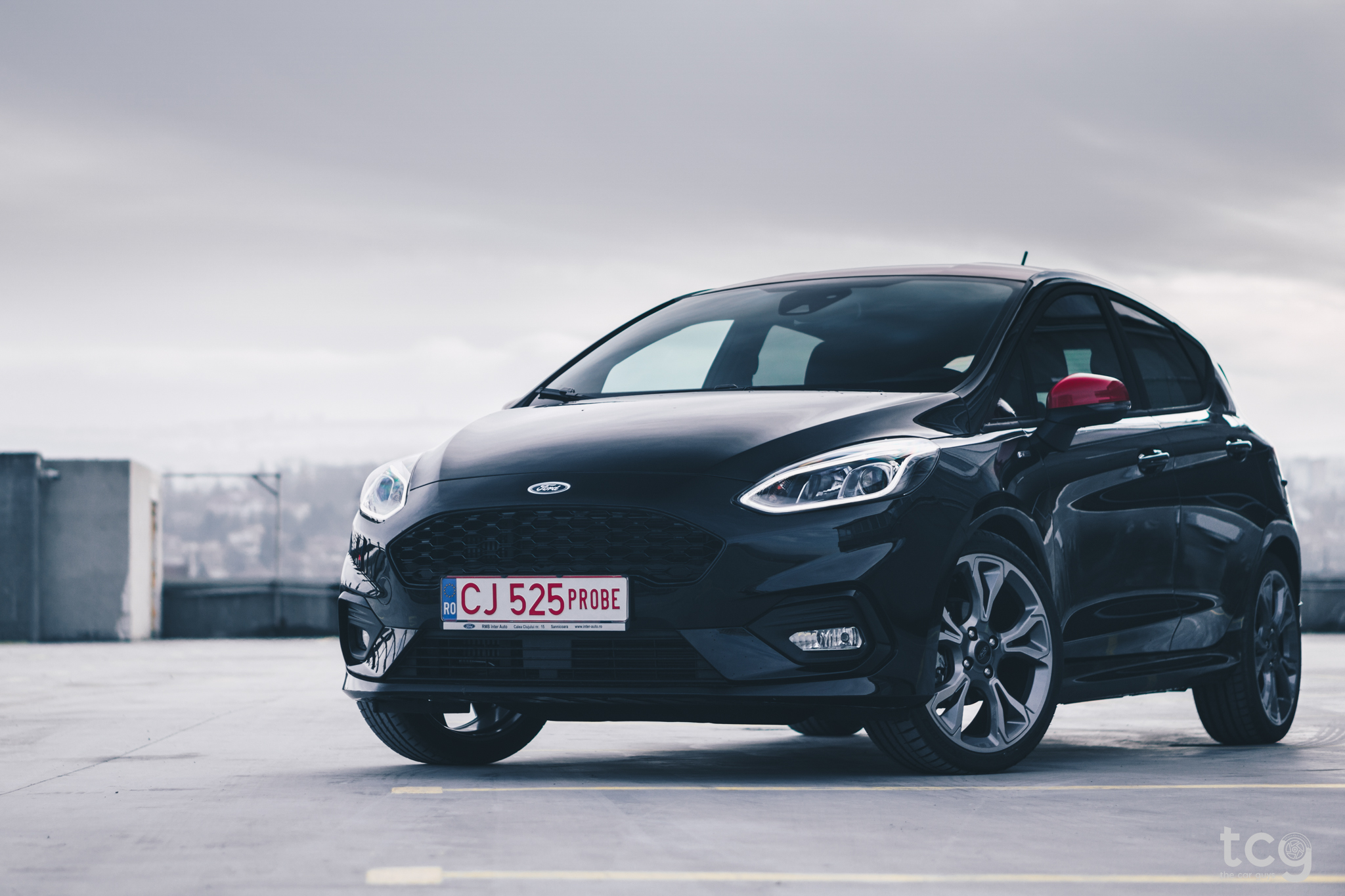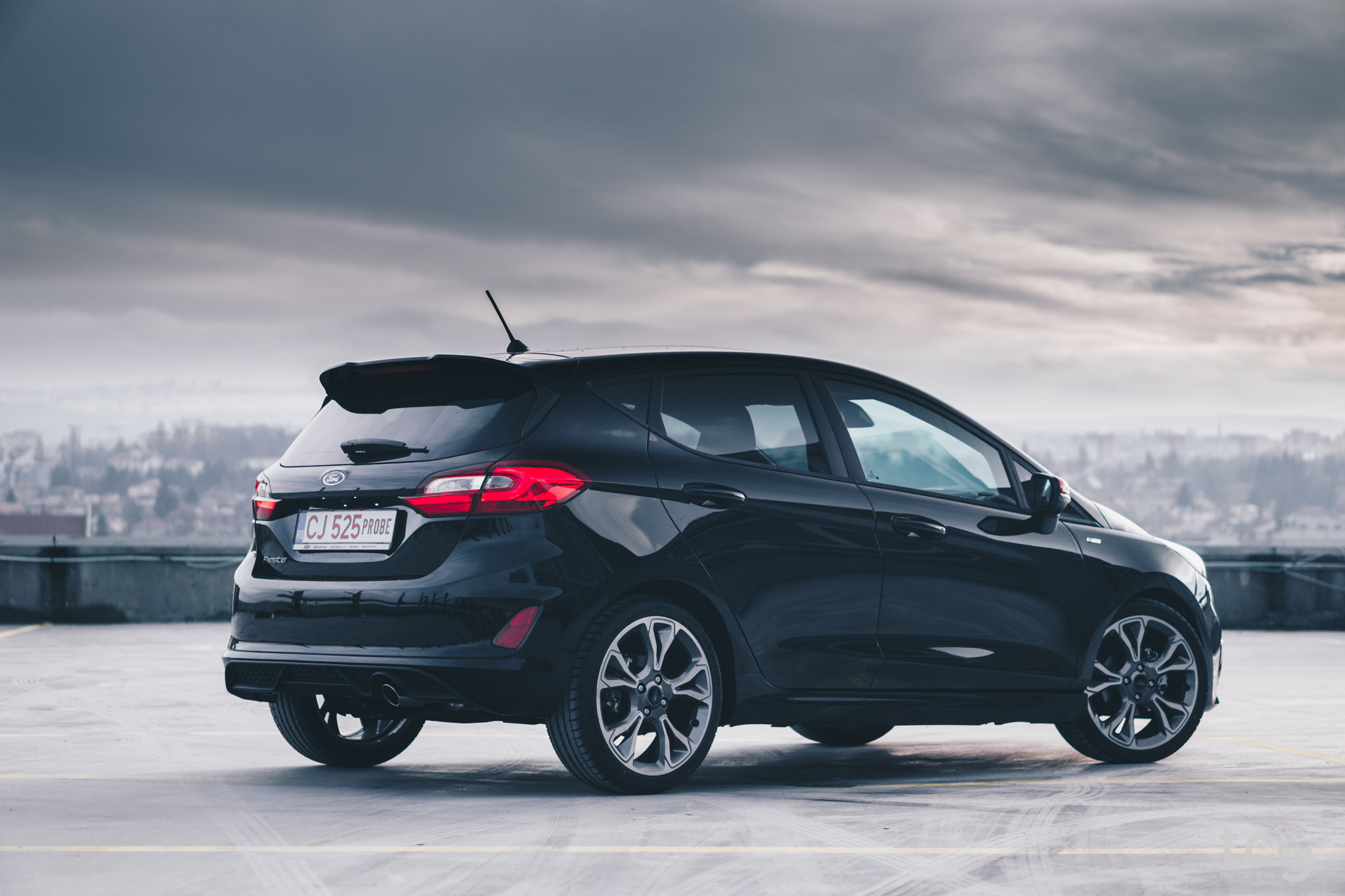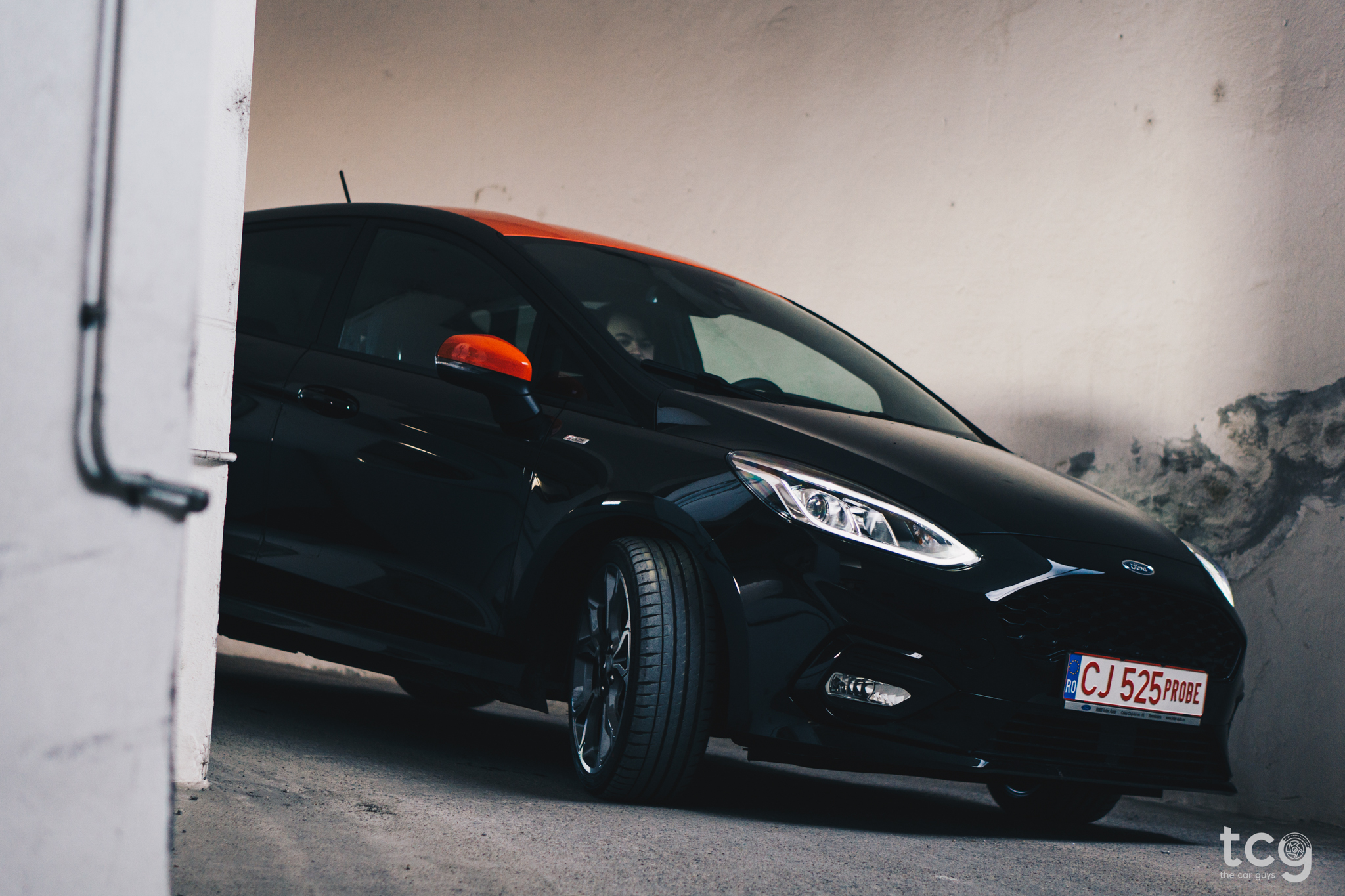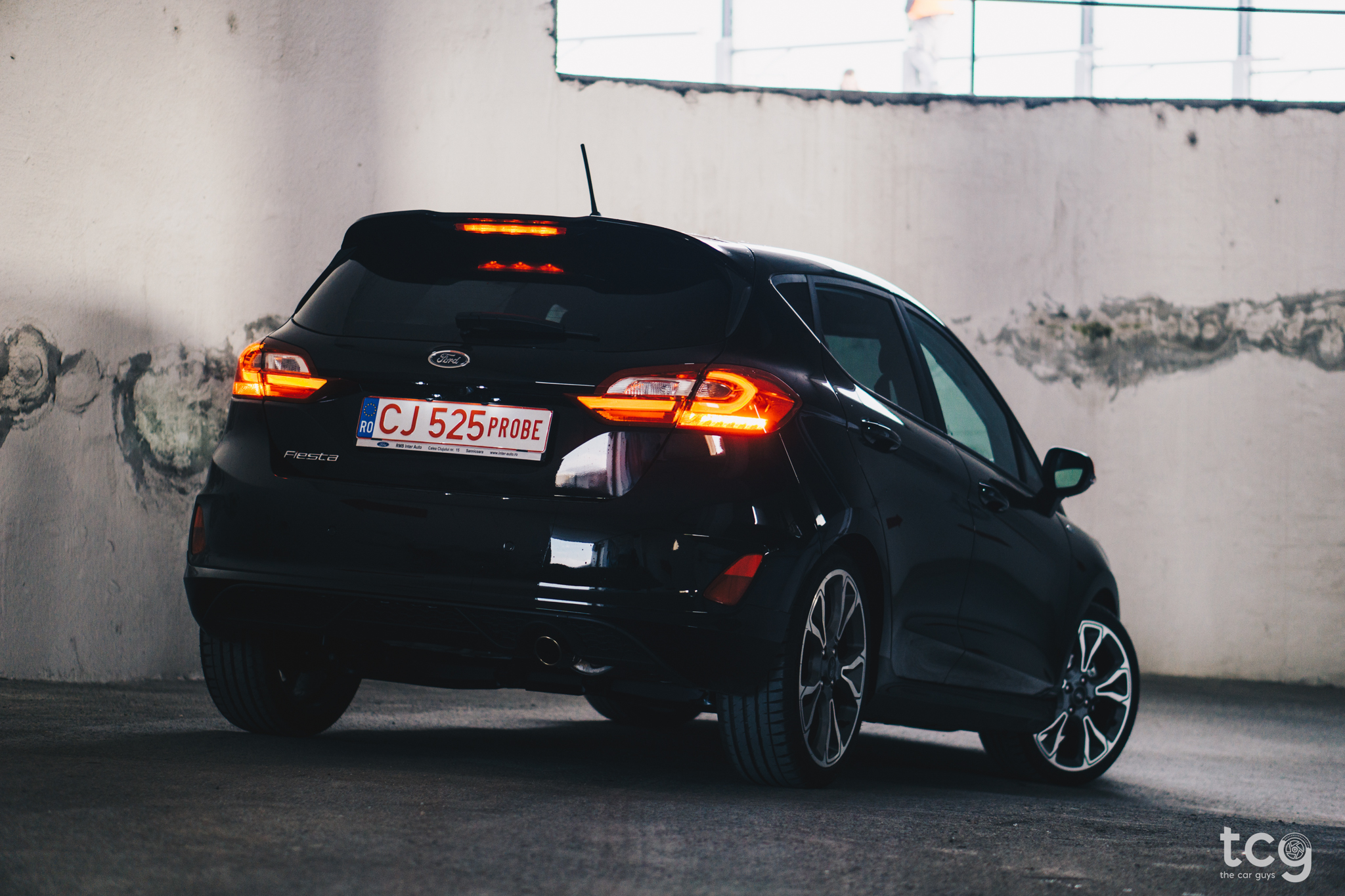 ---