I'm going to be really honest with you here - I love the Skoda Kodiaq! Even though there are plenty of SUV's on the market, this is one of the best when it comes to value for money. The Kodiaq is Skoda's first ever large SUV and it's set a pretty high standard if you ask me as it offers a lot of different choices - from either 5 or 7 seats to different engines and lots of available kit. It really covers all the bases by being comfortable, practical, great to drive, pretty cheap to buy and run, easy to live with and solidly built.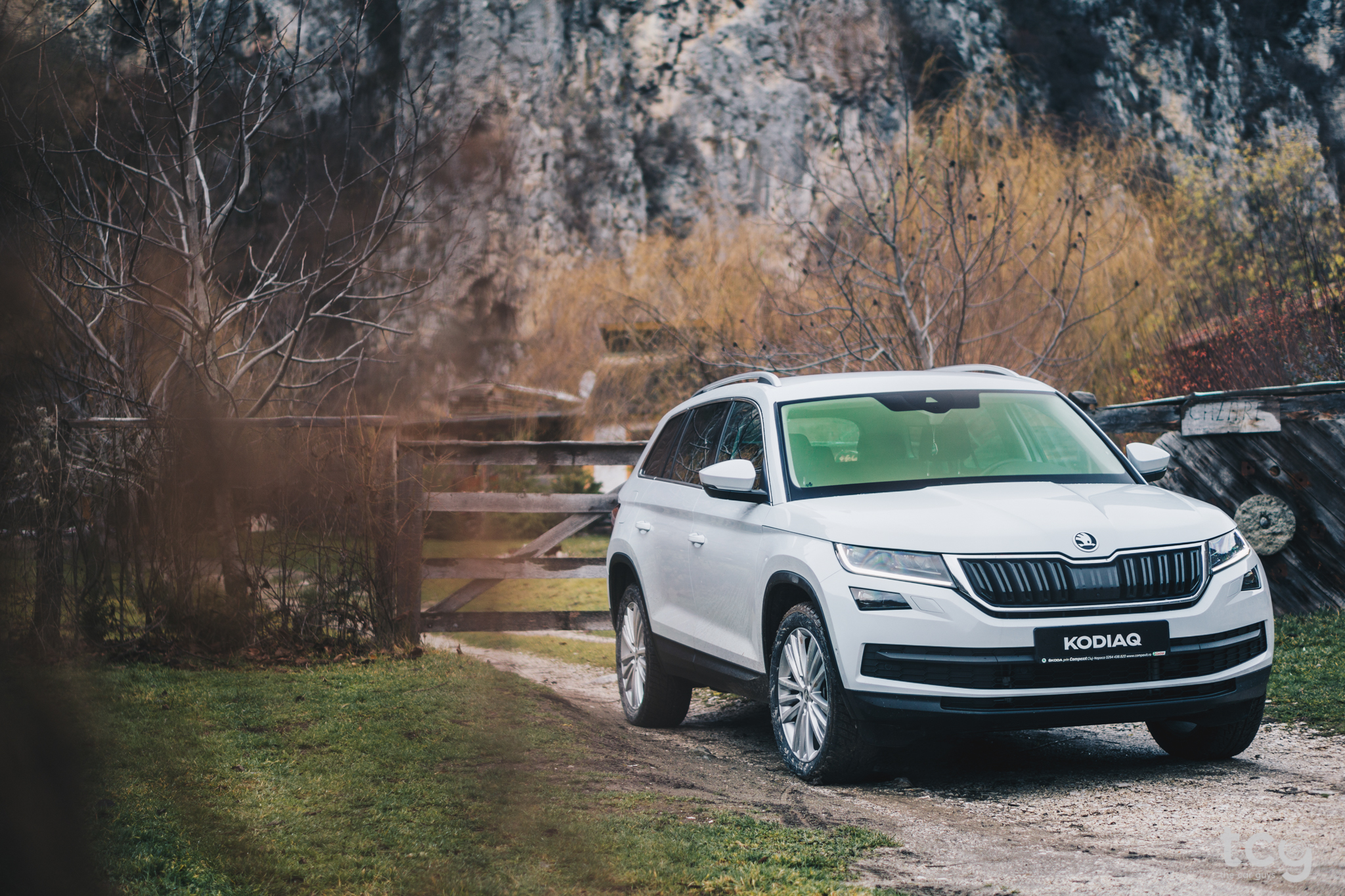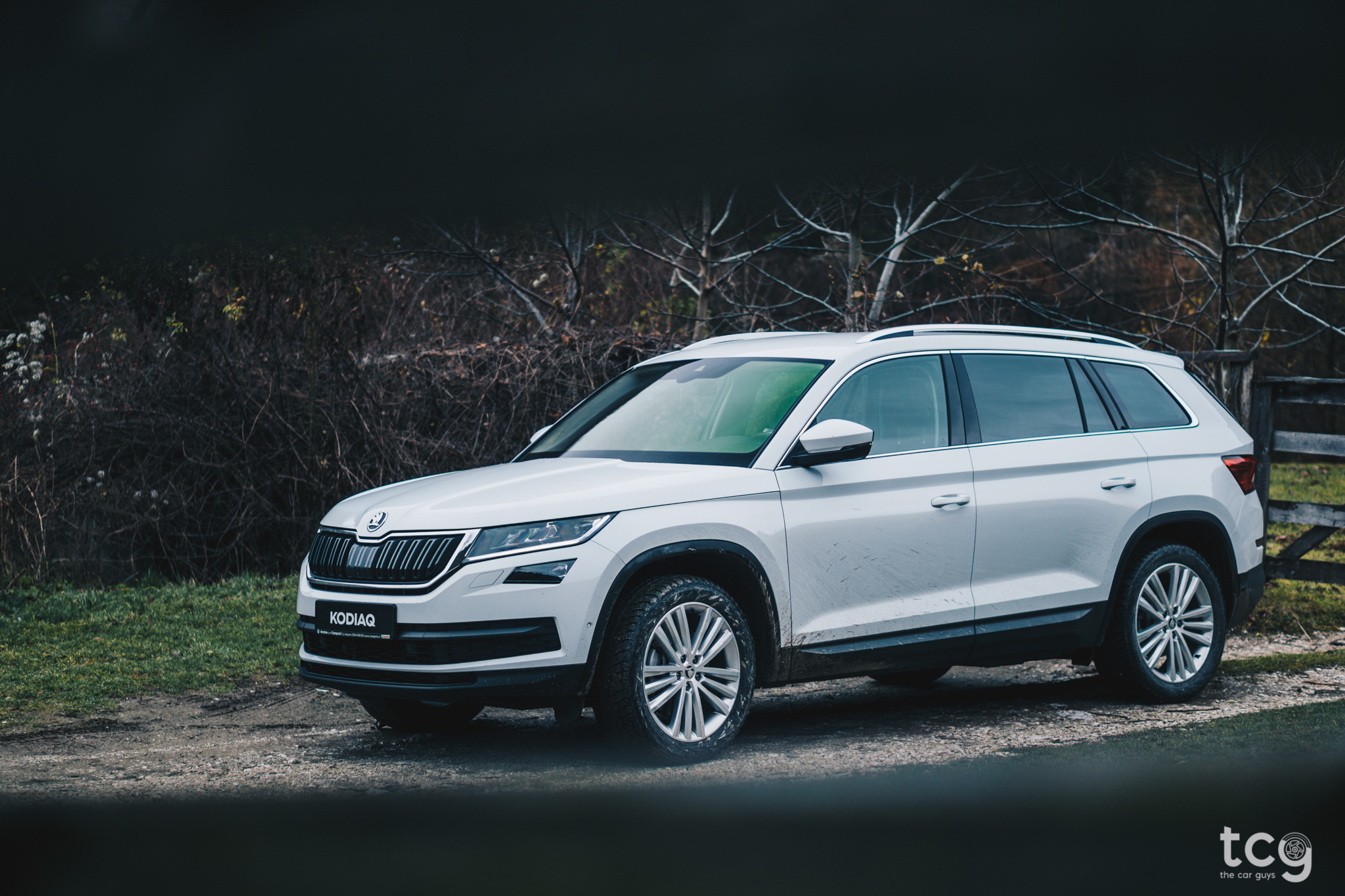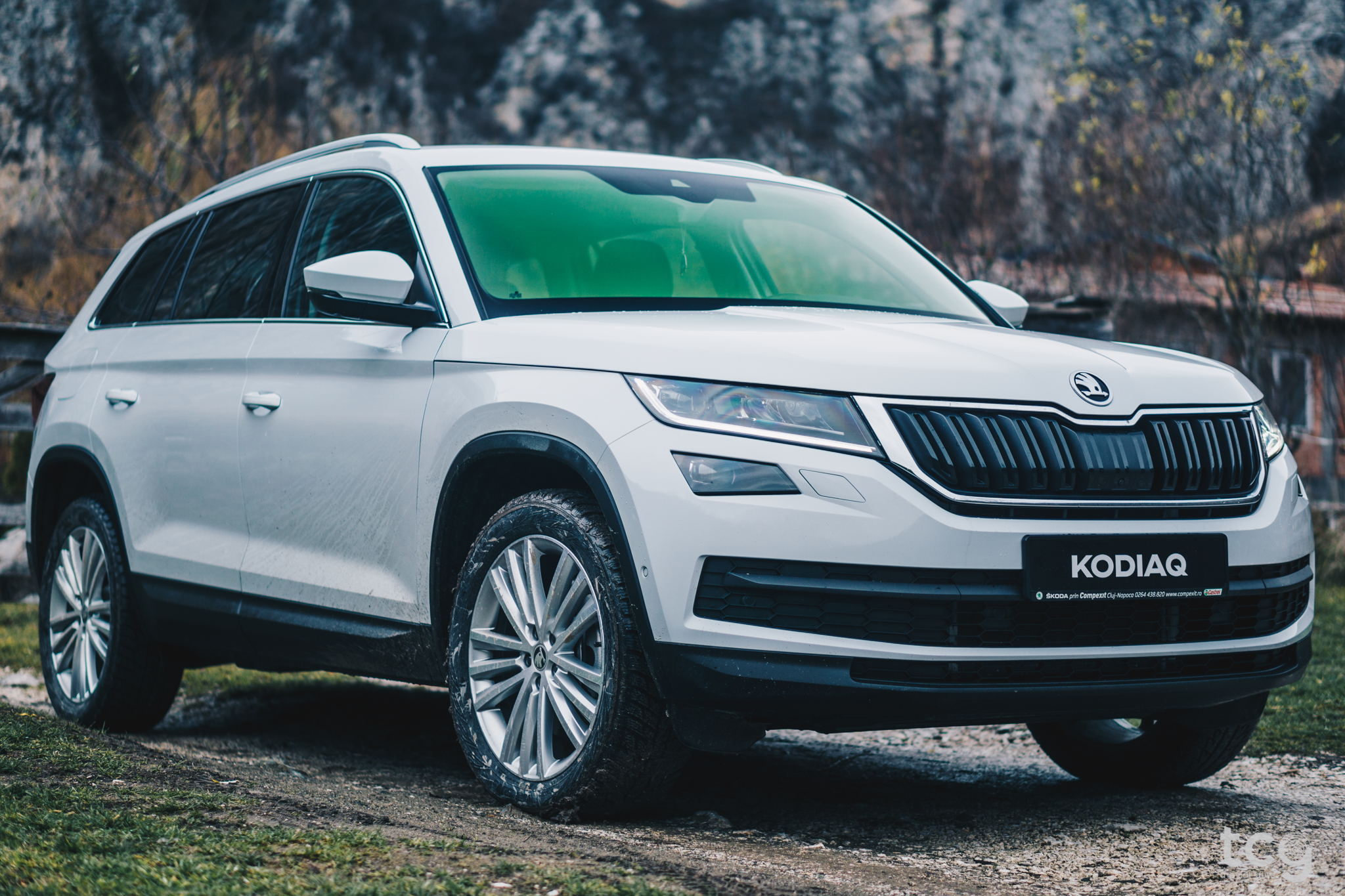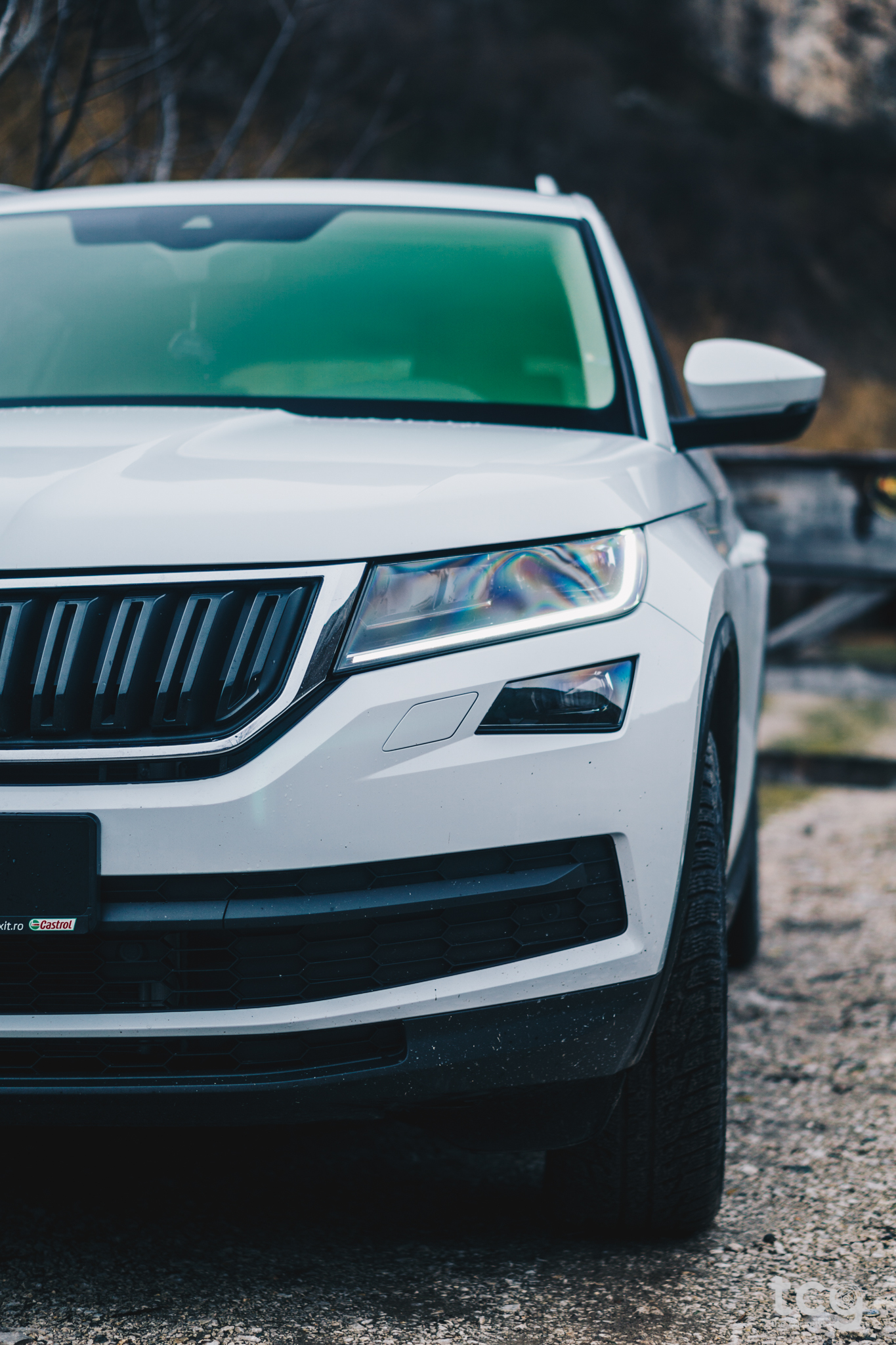 I'm not going to talk about the design too much as there's not really too much to talk about. The car looks good, doesn't it? I can't be the only one who likes it! Of course, there's better looking SUV's out there like the Audi Q7 or Land Rover Discovery Sport but my favorite is still the Seat Ateca.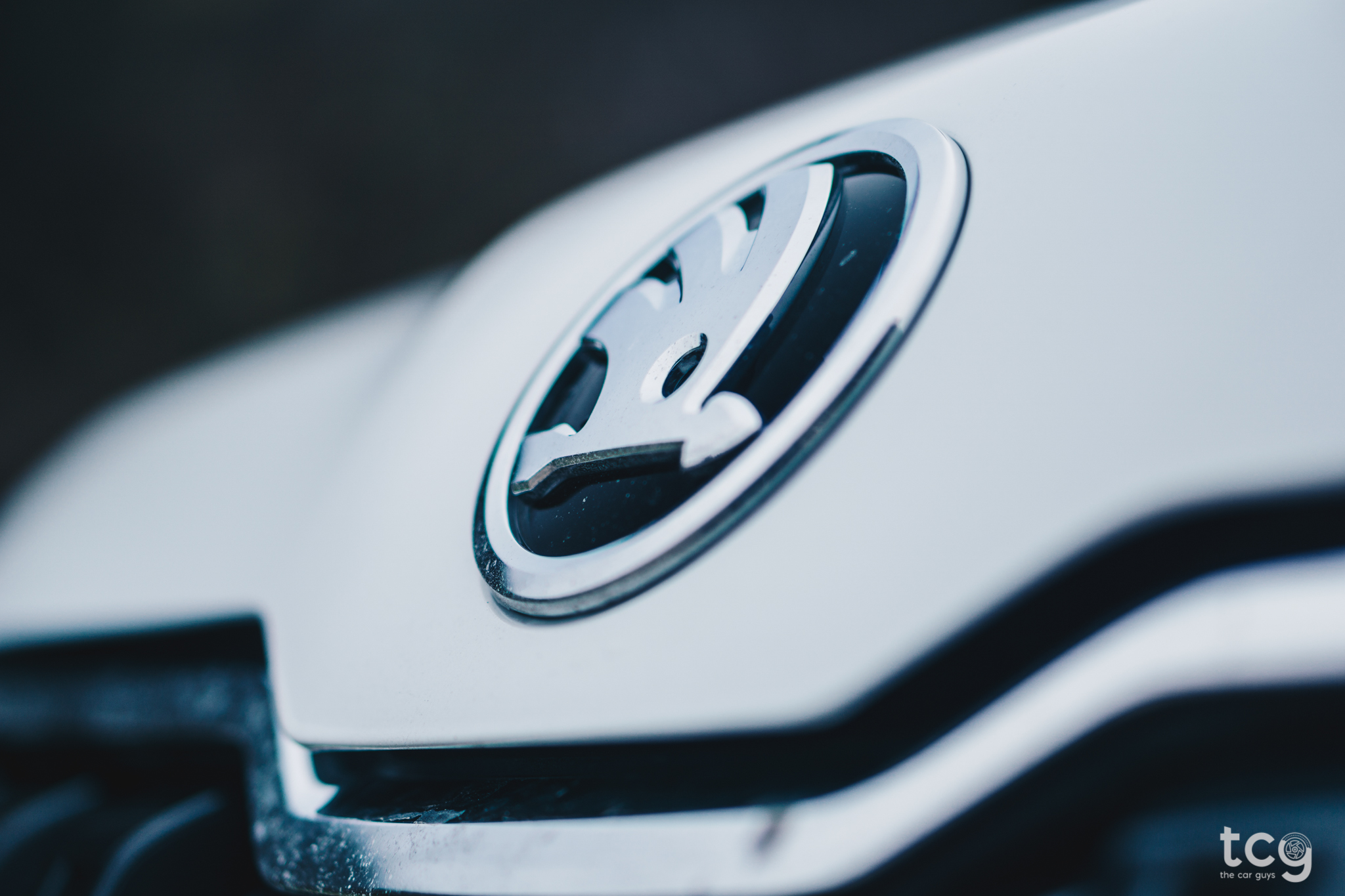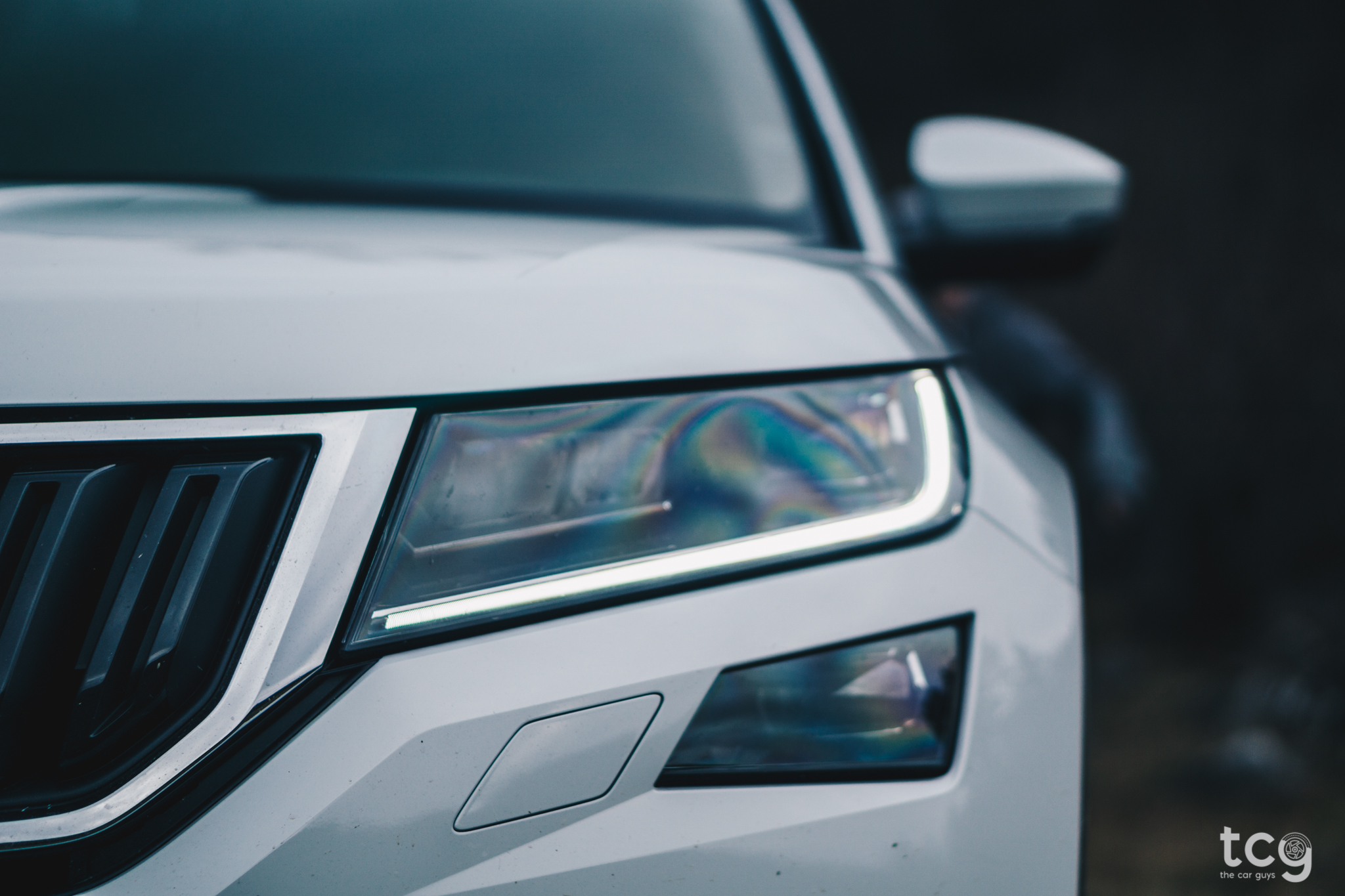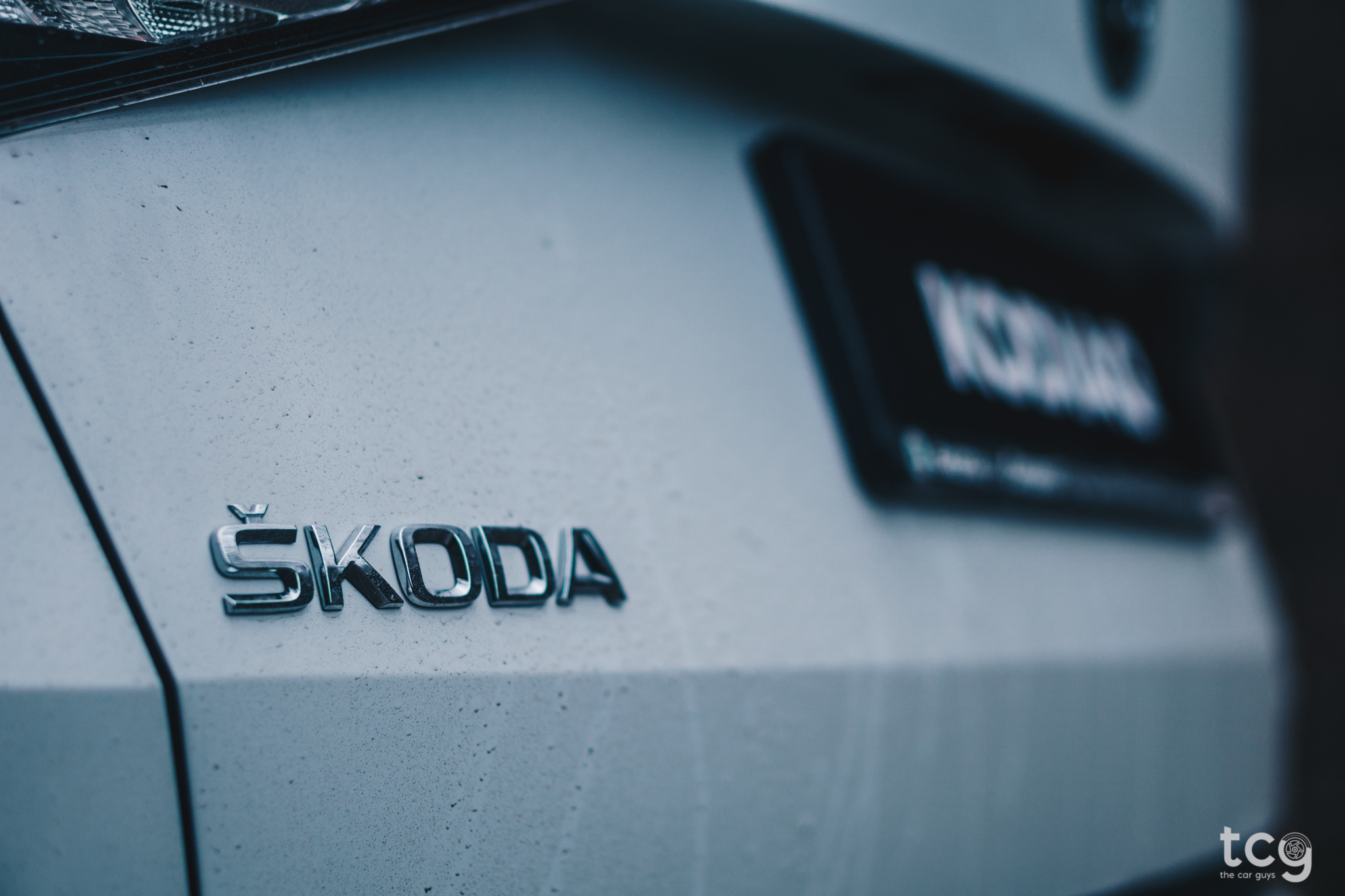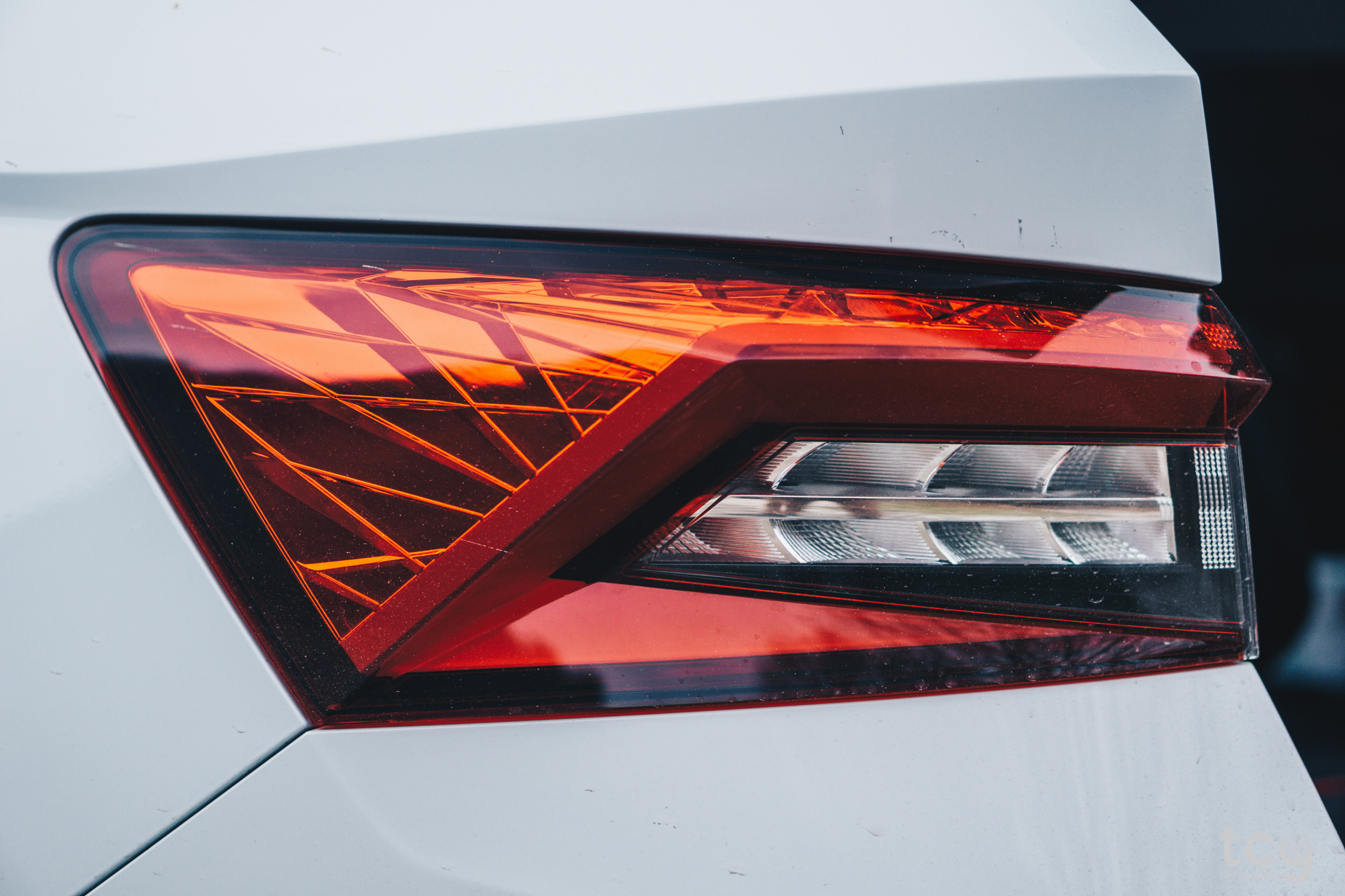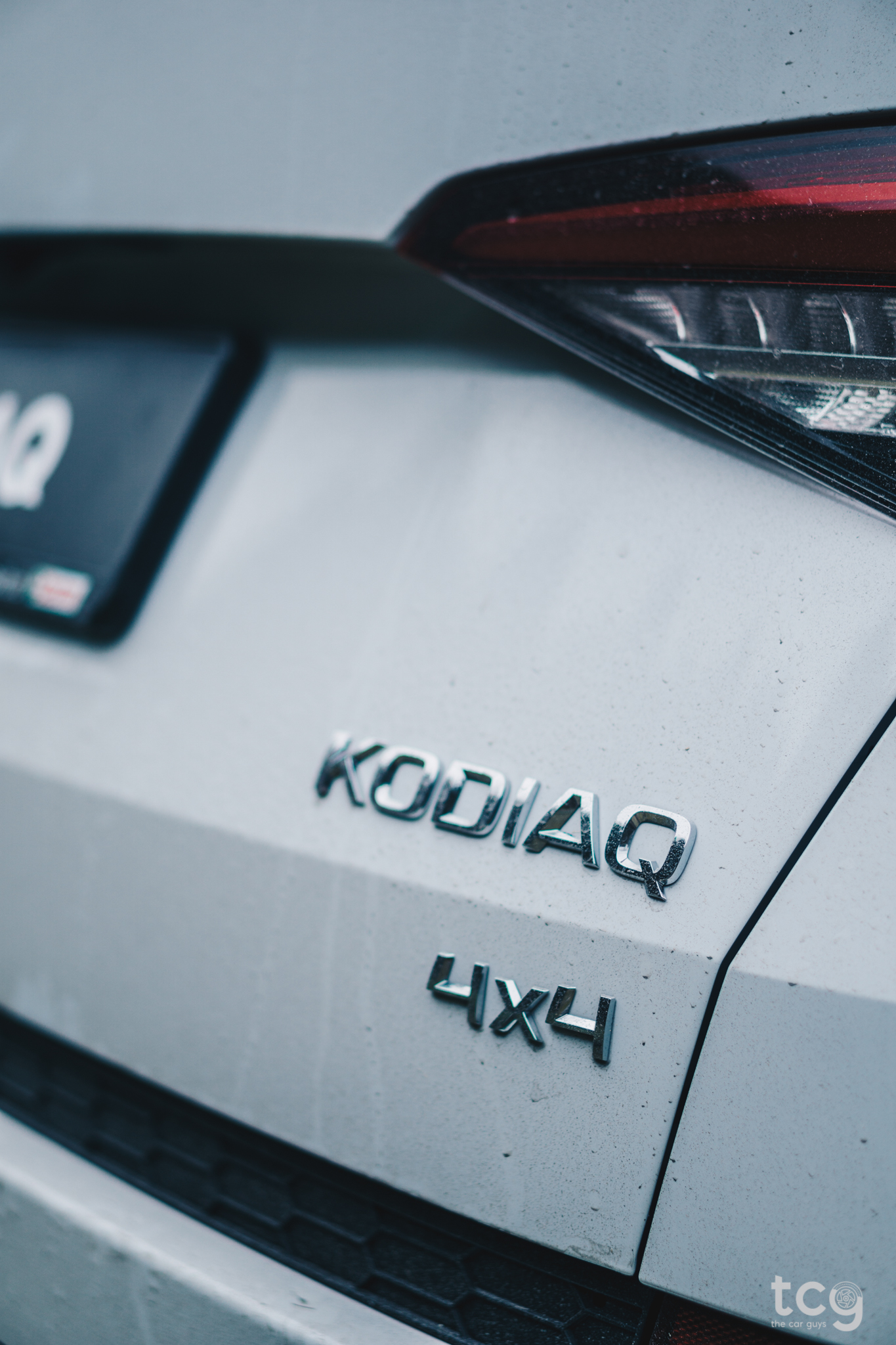 Moving to the performance side of things we find a bunch of available choices from a 125HP 1.4 petrol all the way up to a 190HP 2.0-litre diesel. There's also a choice between front and four-wheel drive and manual and automatic (DSG) gearboxes. The car we tested had a really punchy 2.0TDI engine with 190HP and 400NM of torque, 7-speed DSG automatic gearbox and four-wheel drive. It's the more expensive of the bunch but it's totally worth it!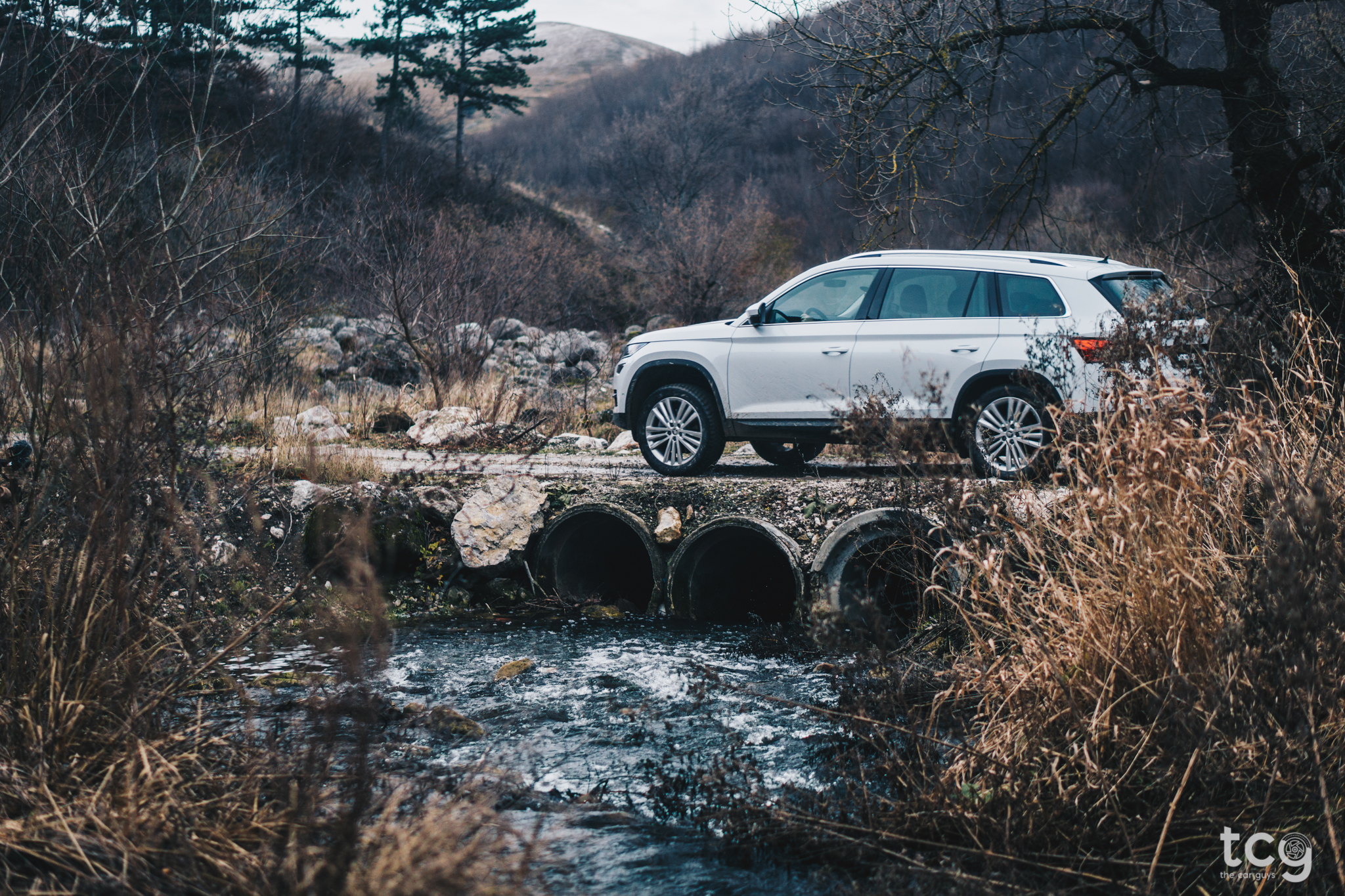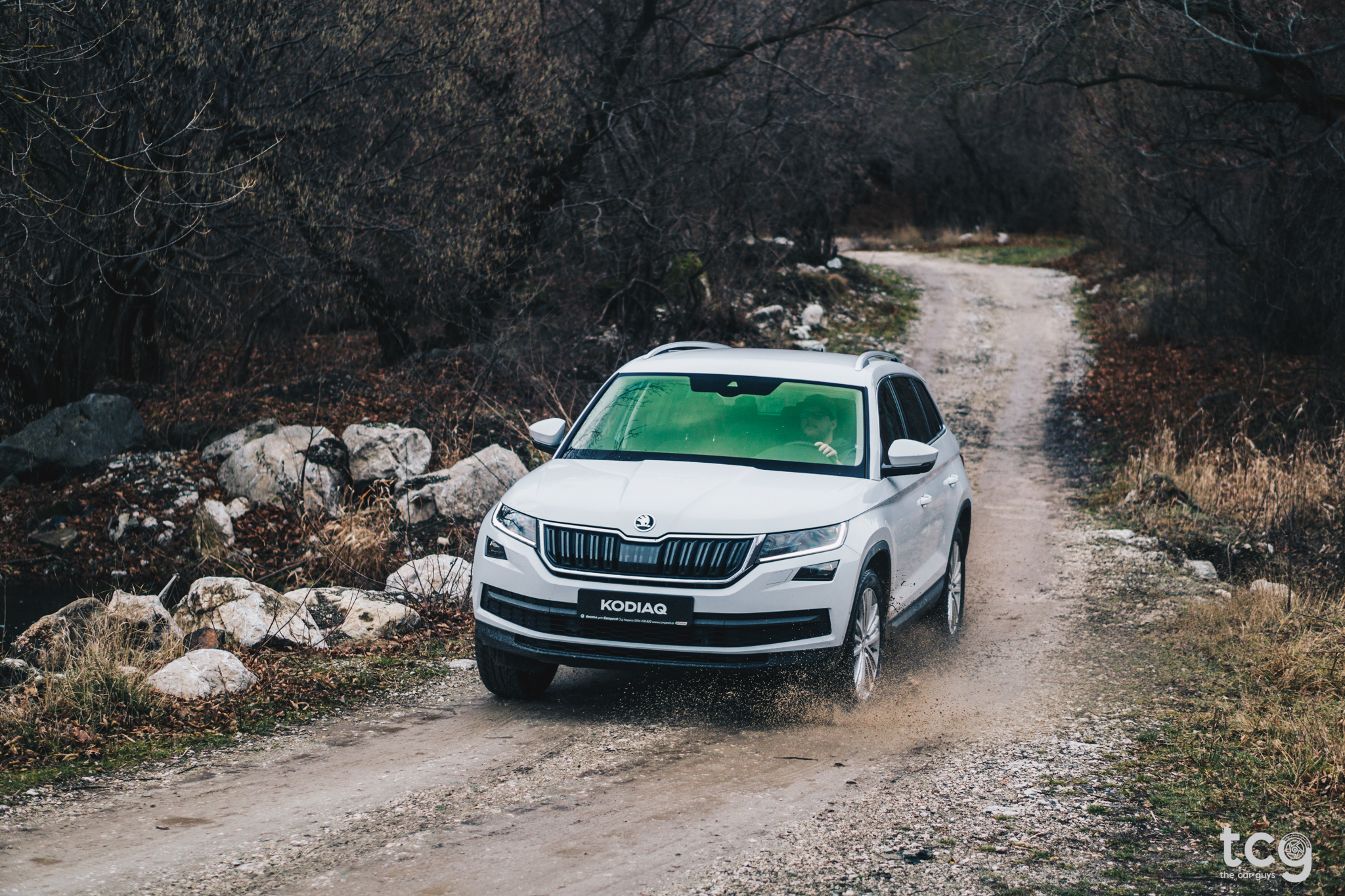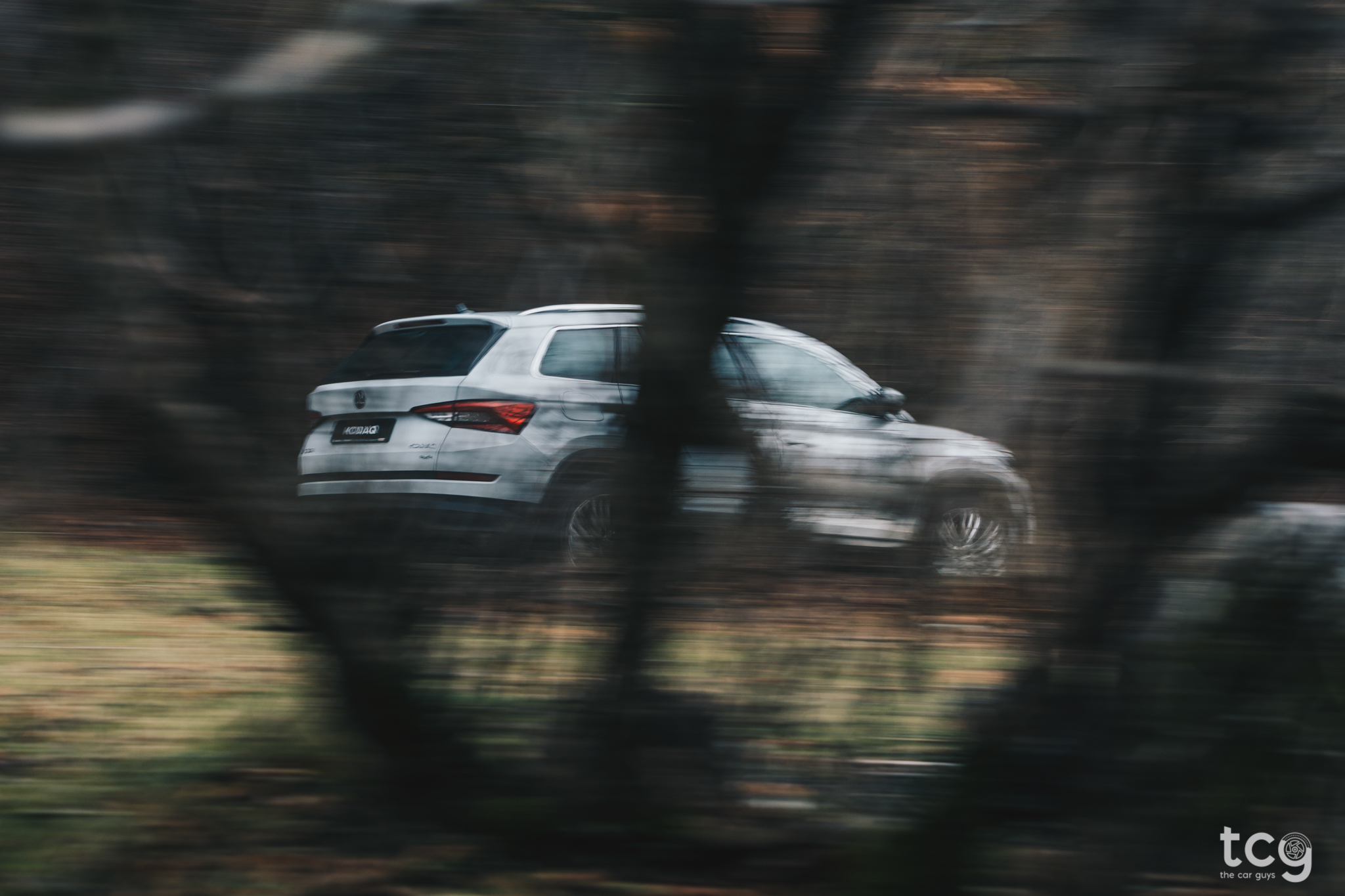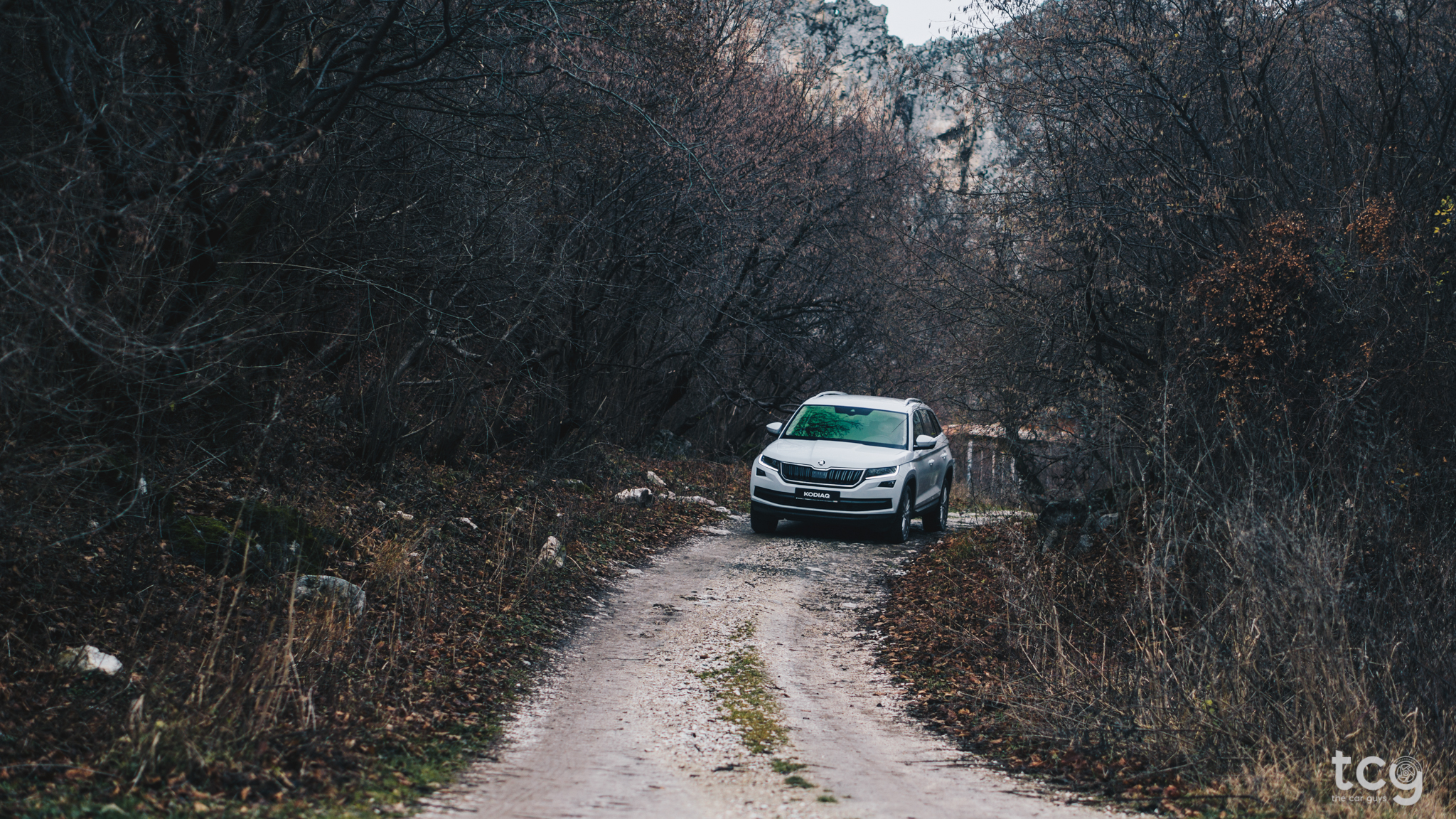 The ride is on the firm-er side but I can't complain as we were on 18-inch wheels and the roads in Romania aren't the best. The regular suspension works well enough and the ride is generally comfortable, at higher speeds, on the motorway. The optional adaptive dampers allow you to stiffen or soften the suspension at the touch of the button, and if you choose the softest modes, the Kodiaq deals with bumps and potholes like a champ (even on the bigger wheels)! We took it to a not-so-harsh off-roading session to see what it can do and it killed it! Wet grass + mud didn't seem to bother the Kodiaq as we never got stuck, on the contrary, we actually had a lot of fun!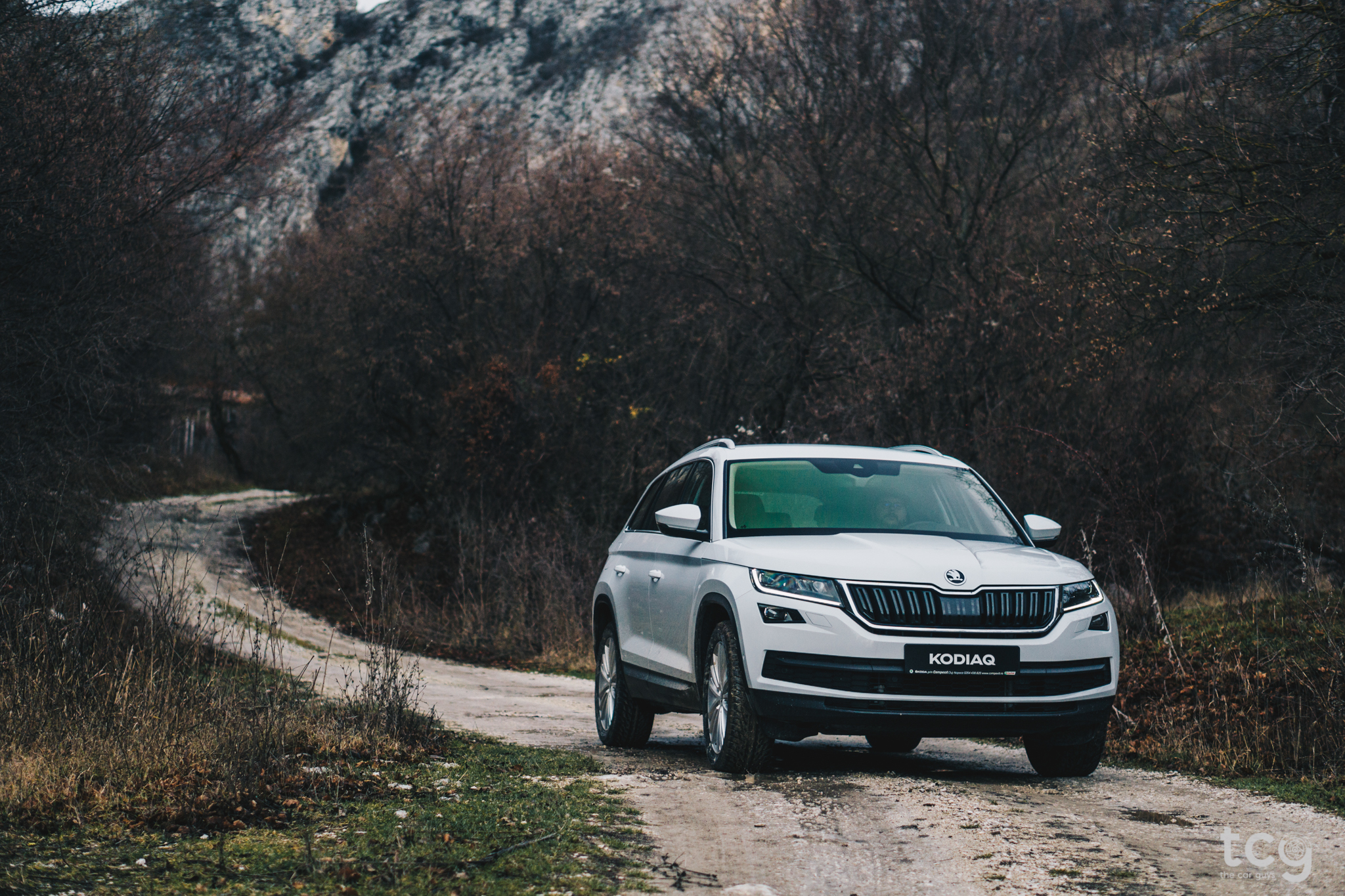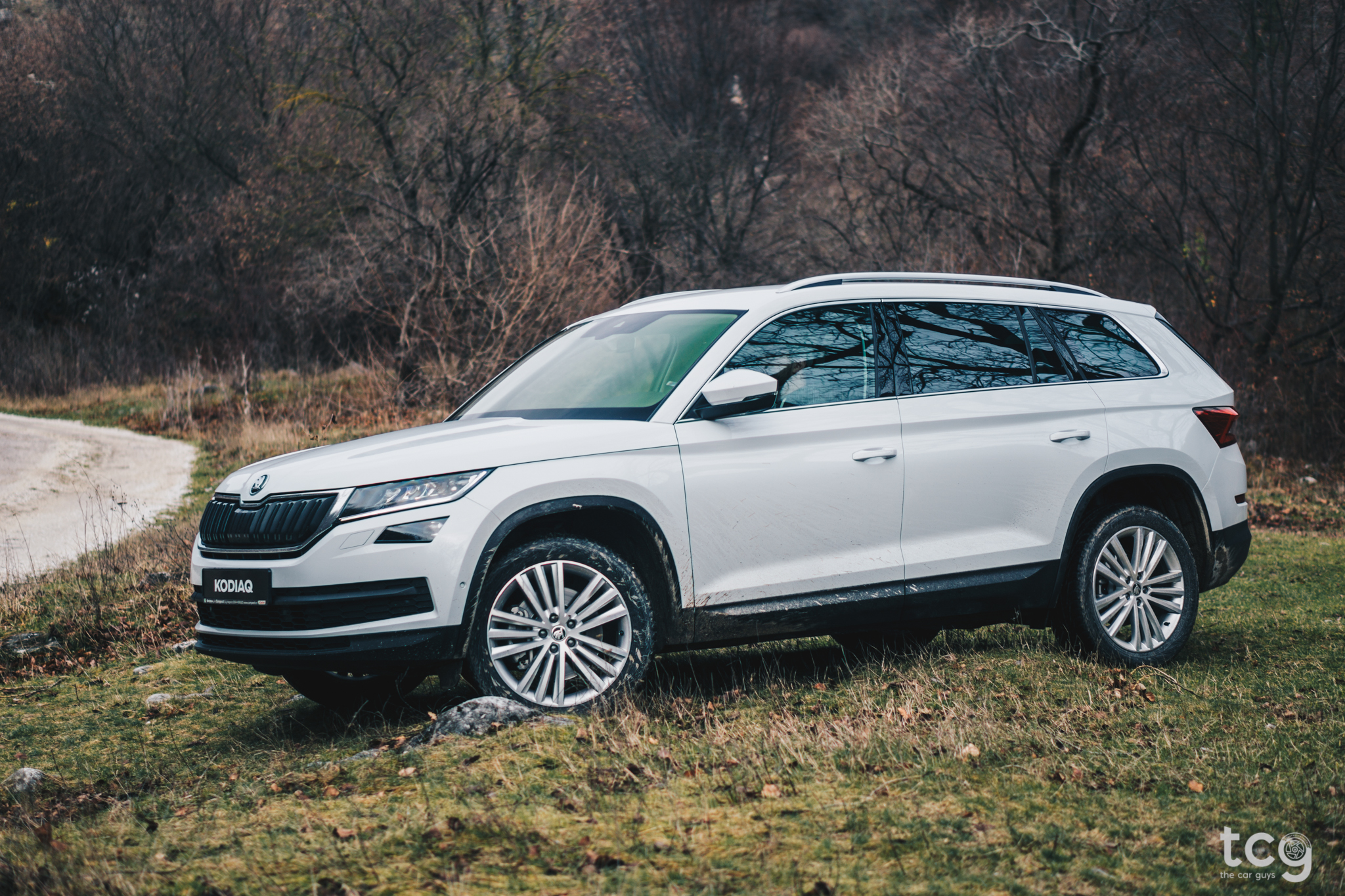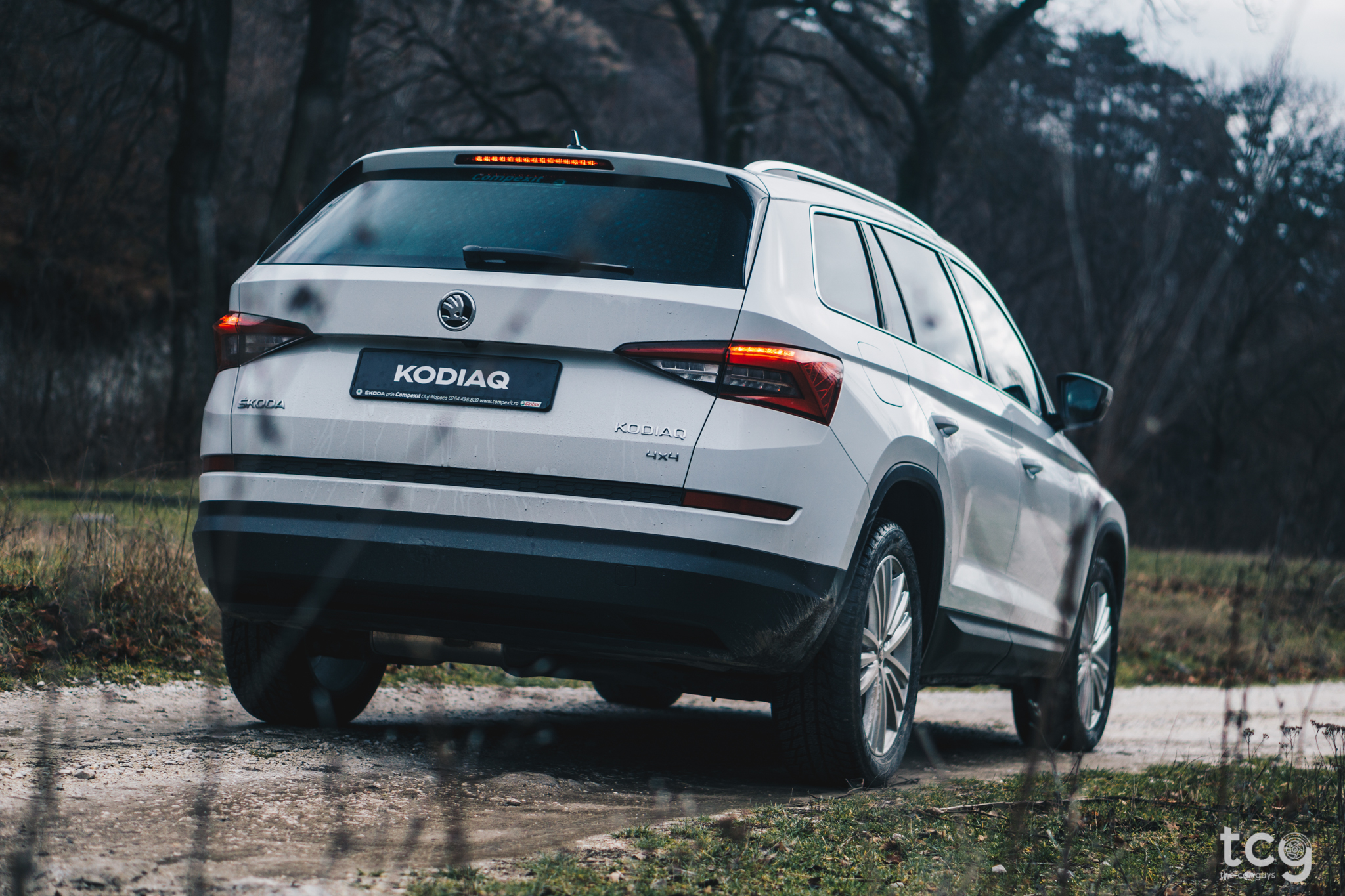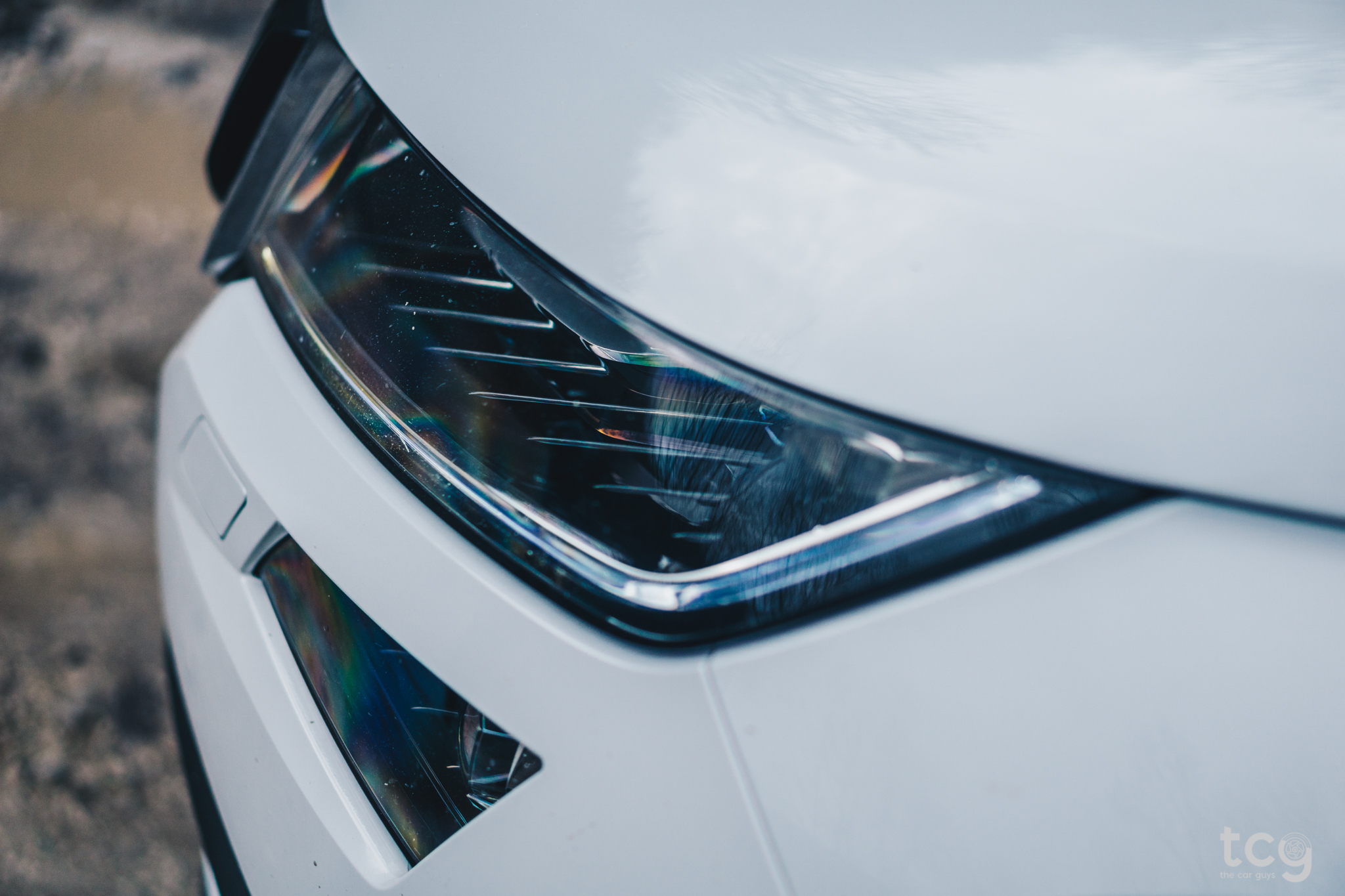 One thing that really surprised me is how well the car handles, given its size! I barely felt any body-roll, never felt I lost traction (mostly thanks to the four-wheel drive system) and the steering, being electronically assisted, makes this car a breeze to drive around town or anywhere else for that matter! It weighs up when going faster so you always feel in control of what you're doing. It's also very refined, with only a little wind noise from the mirrors and not a lot of road noise or tire roar. There's only an unintrusive but noticeable noise from the diesel engine, but that's about it. Very impressive, Skoda!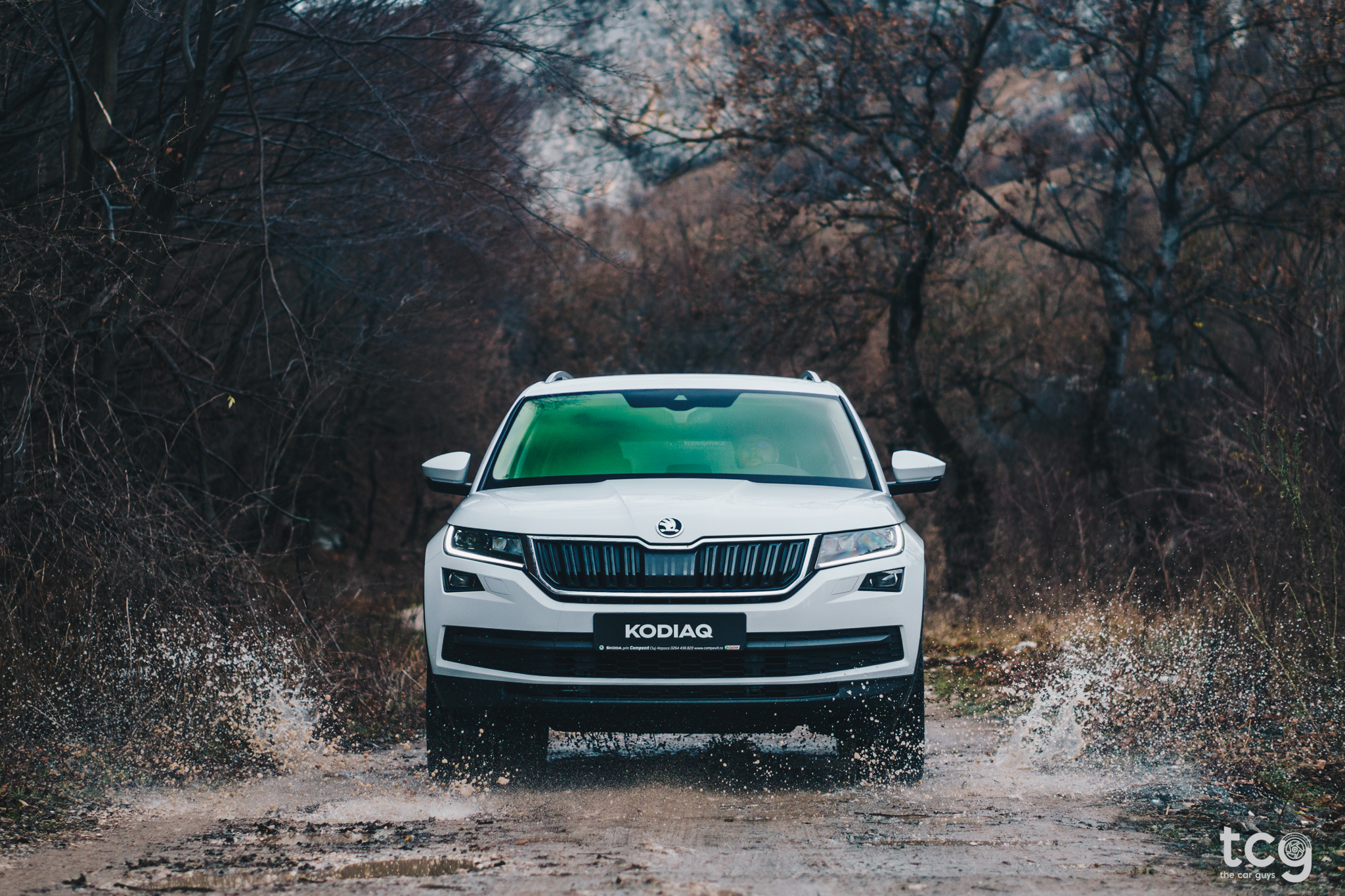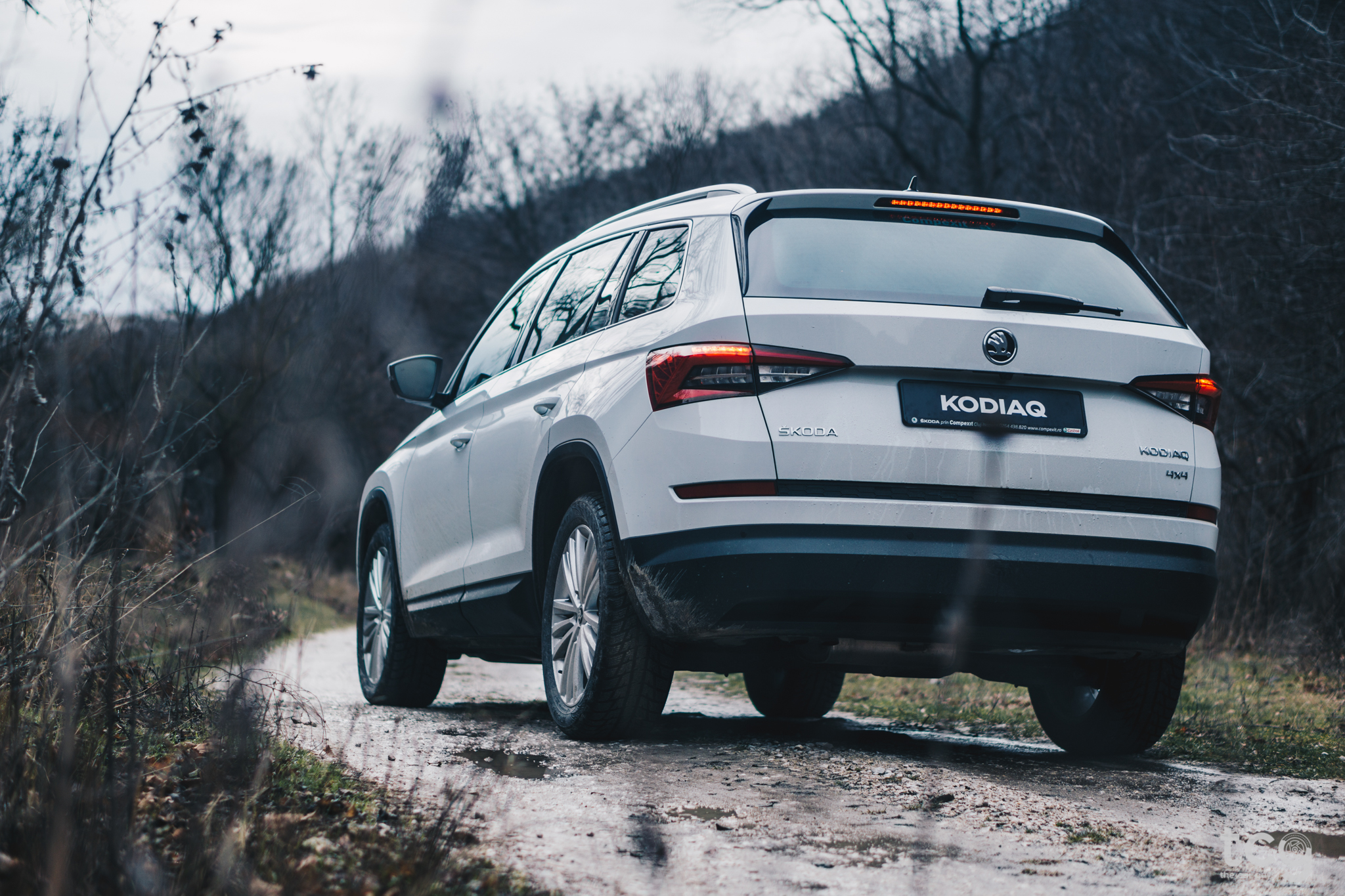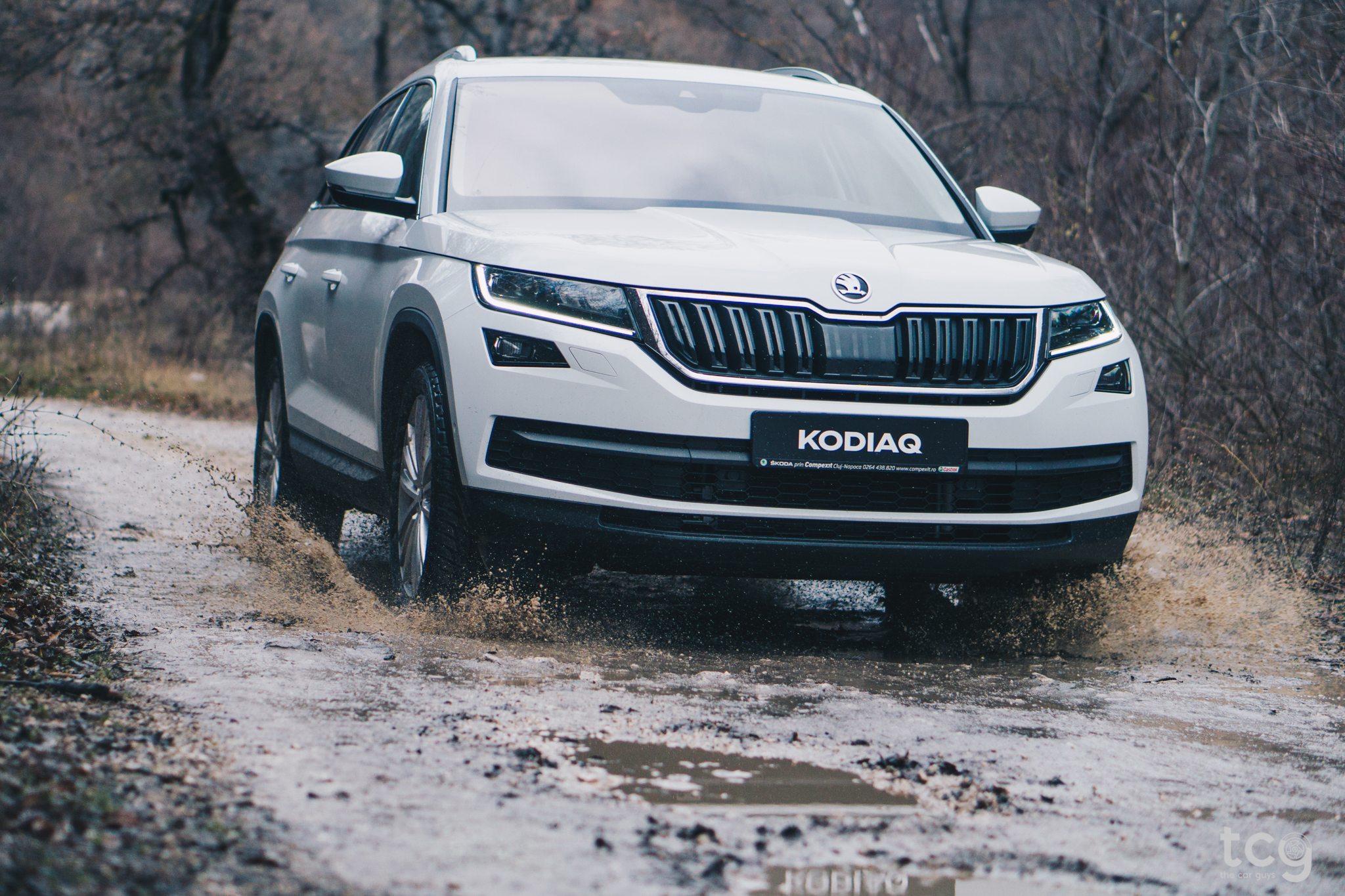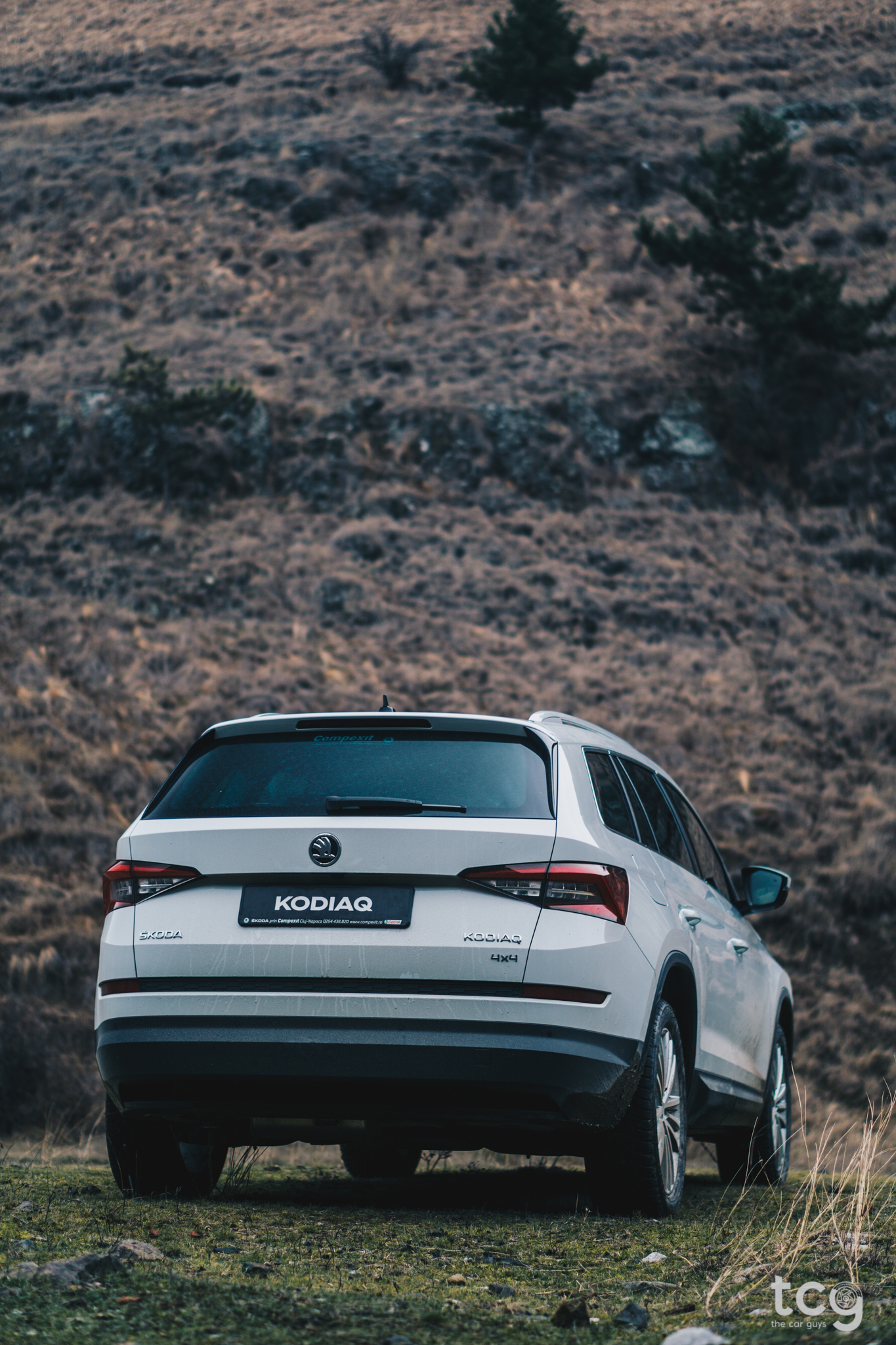 It's very easy to get comfortable at the wheel of the Kodiaq as there's lots of seat & steering-wheel adjustment both up/down and in/out. Everything about the interior is top-notch, I can barely find anything to fault if I'm honest. I love the infotainment system, I really like the materials used, the interior room is ginormous and the seats are very comfortable.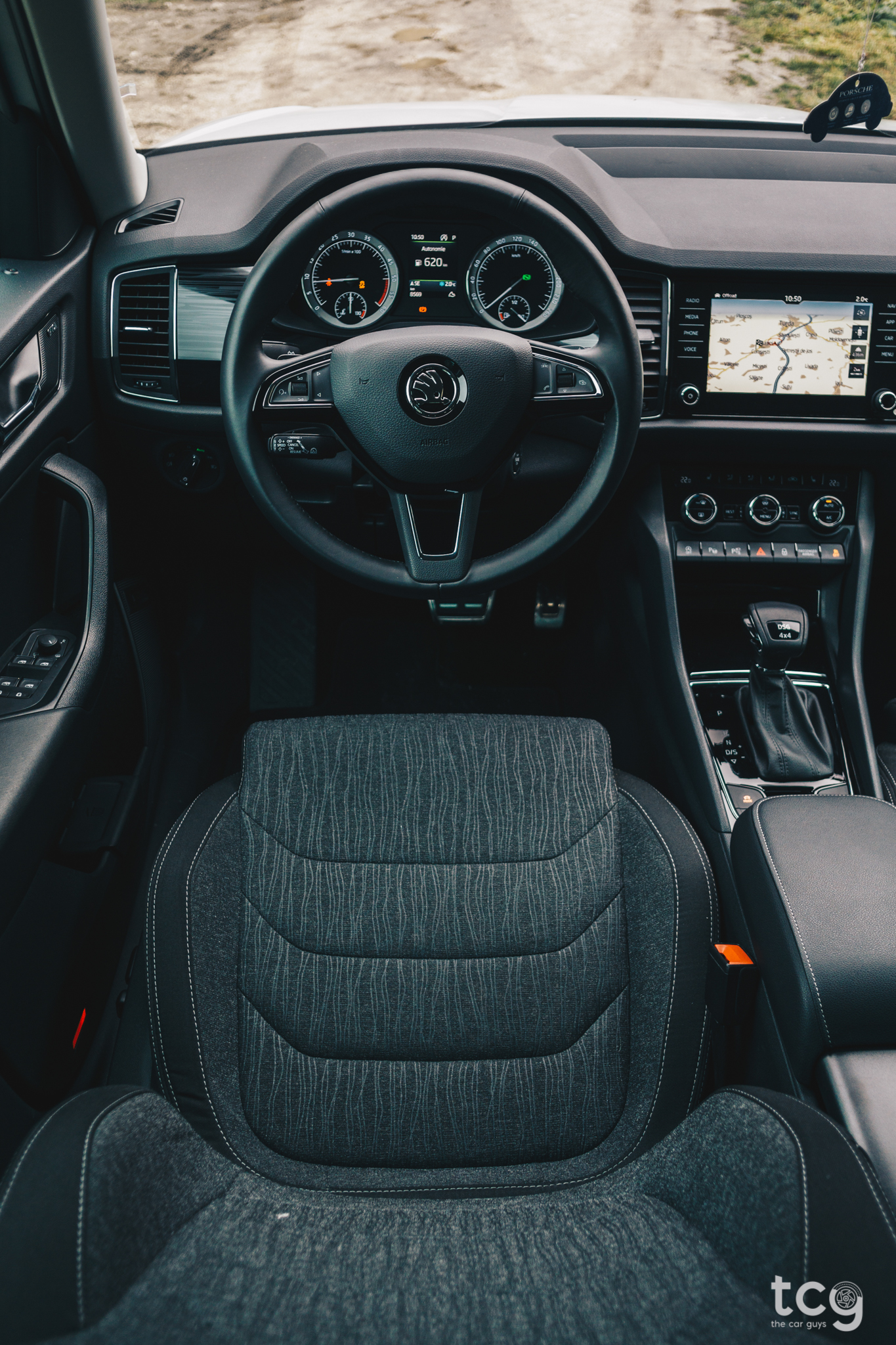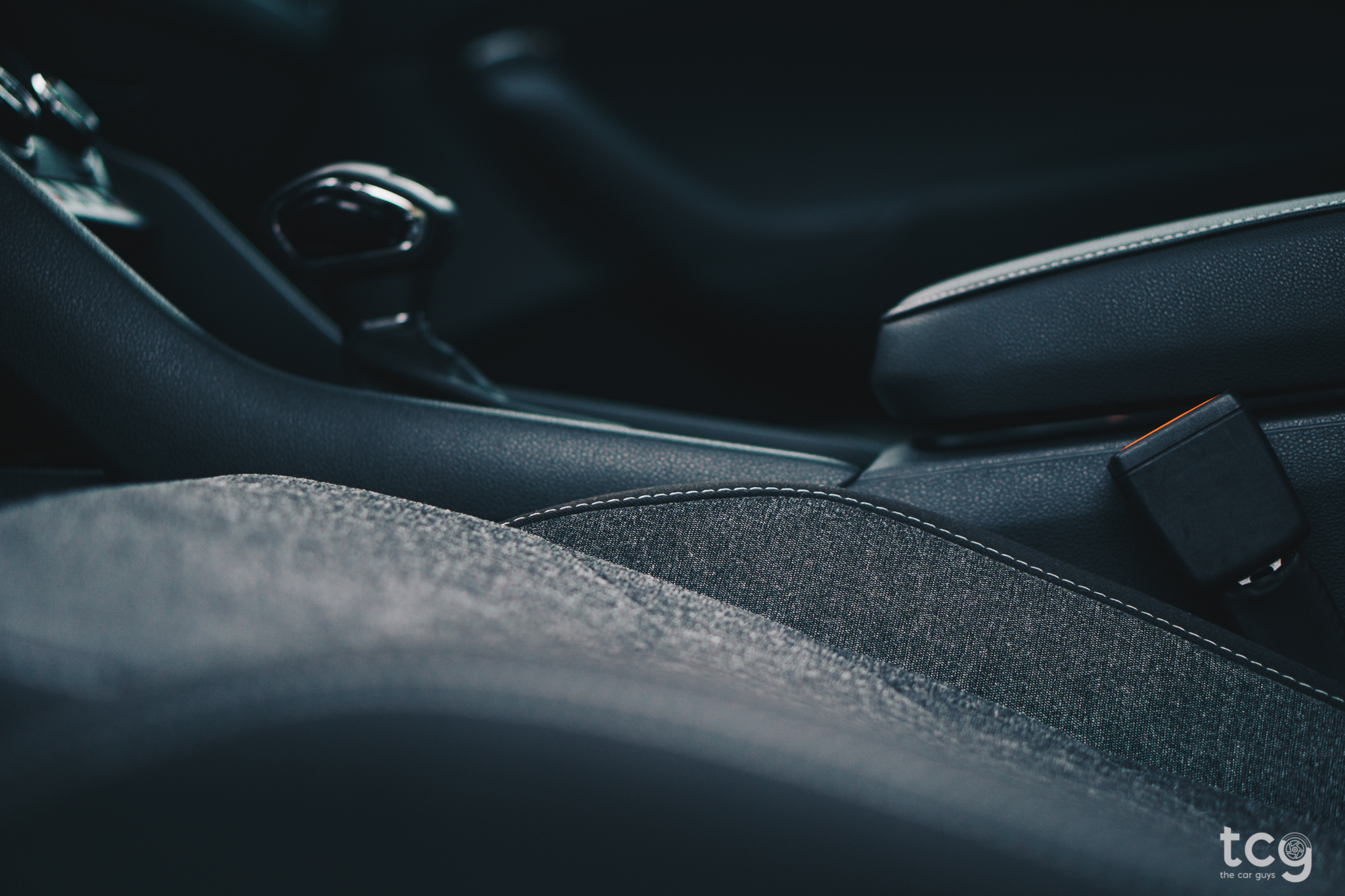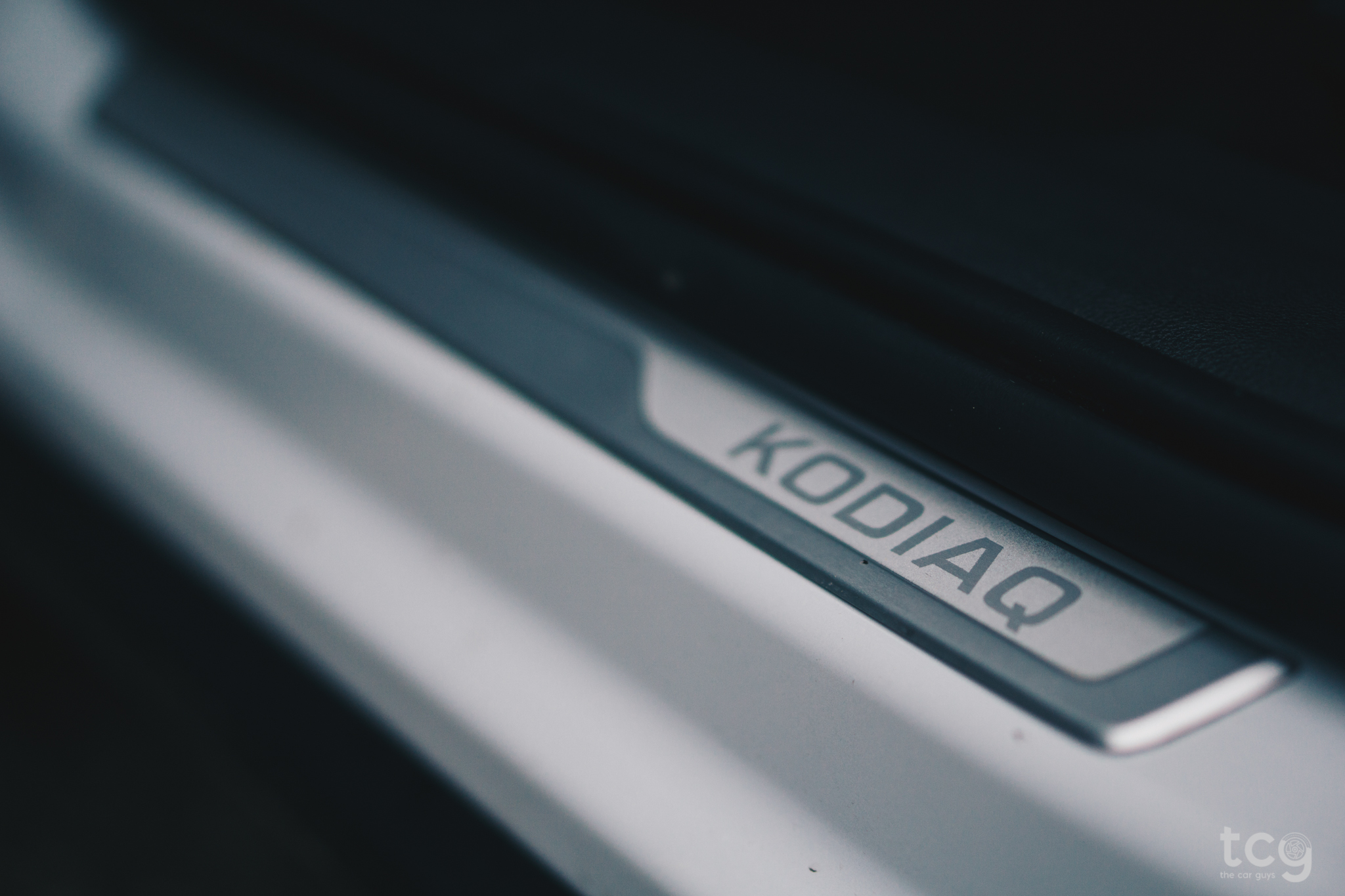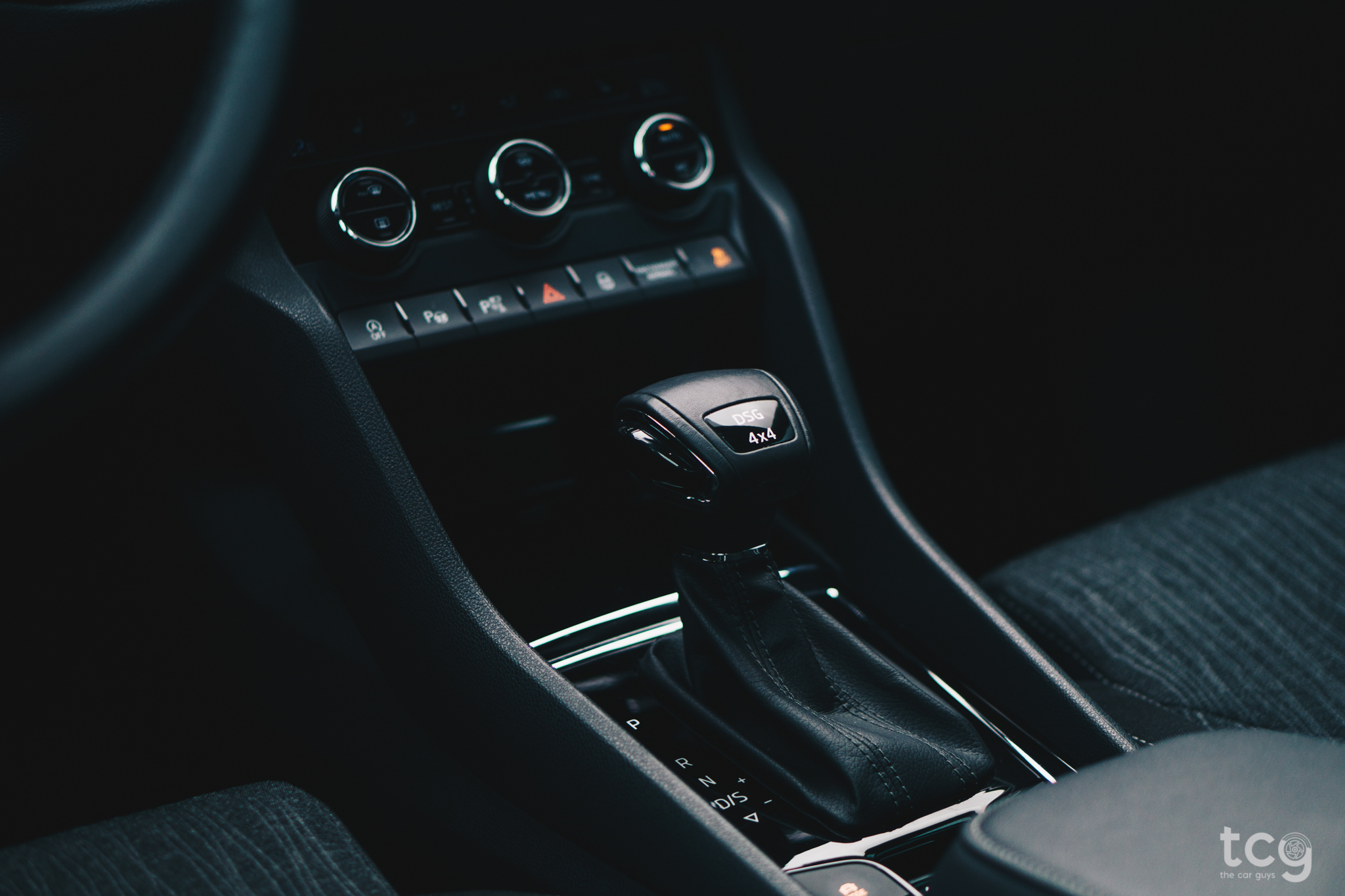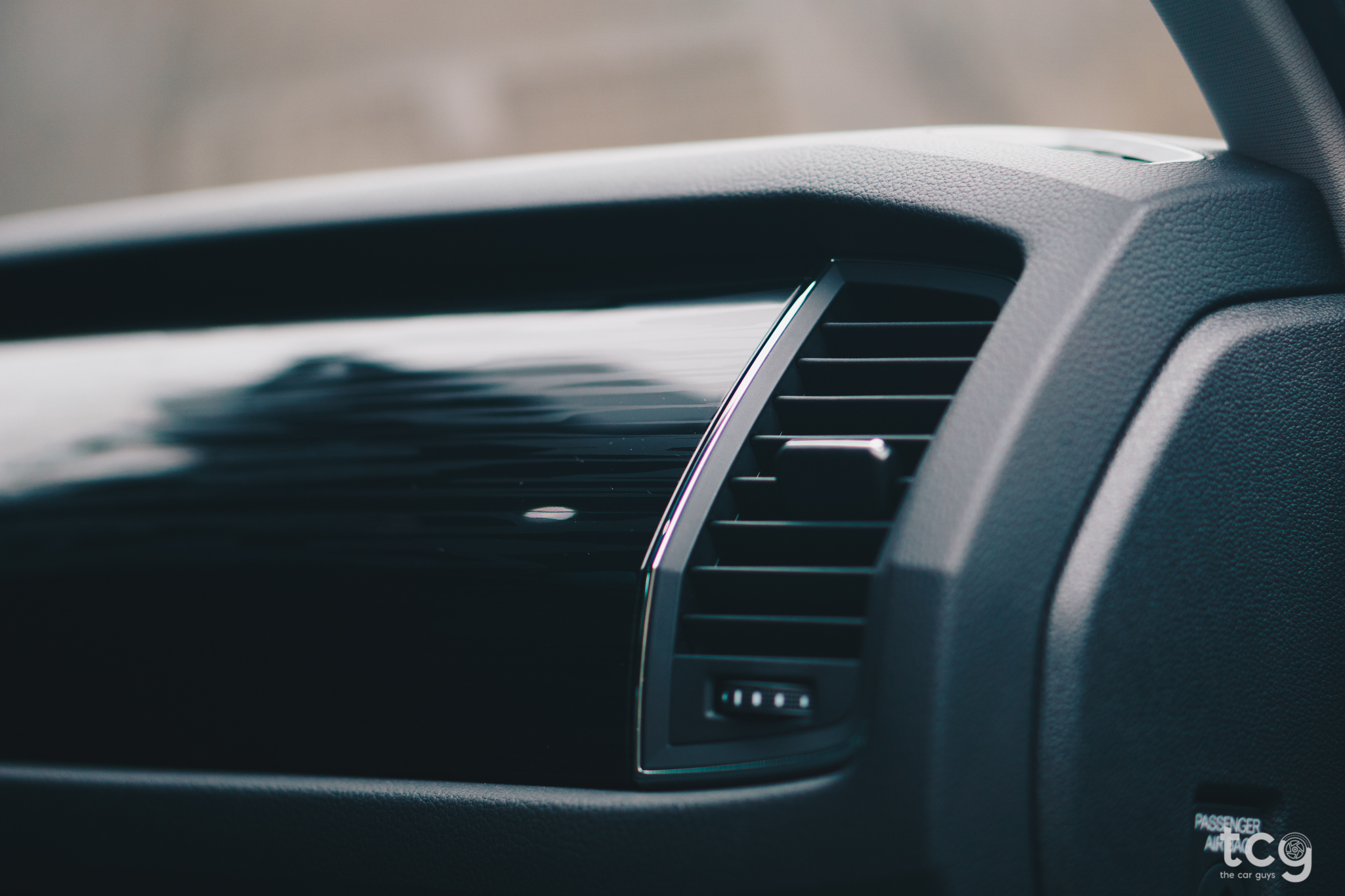 Visibility is great all-round with no obstructions or blind-spots. Even though this is a big car, it's very easy to drive and it's also easy to park thanks to the all-round parking sensors and cameras. This Kodiaq had the optional bird's eye view of the car which means you have a bunch of ways to view what's around the car.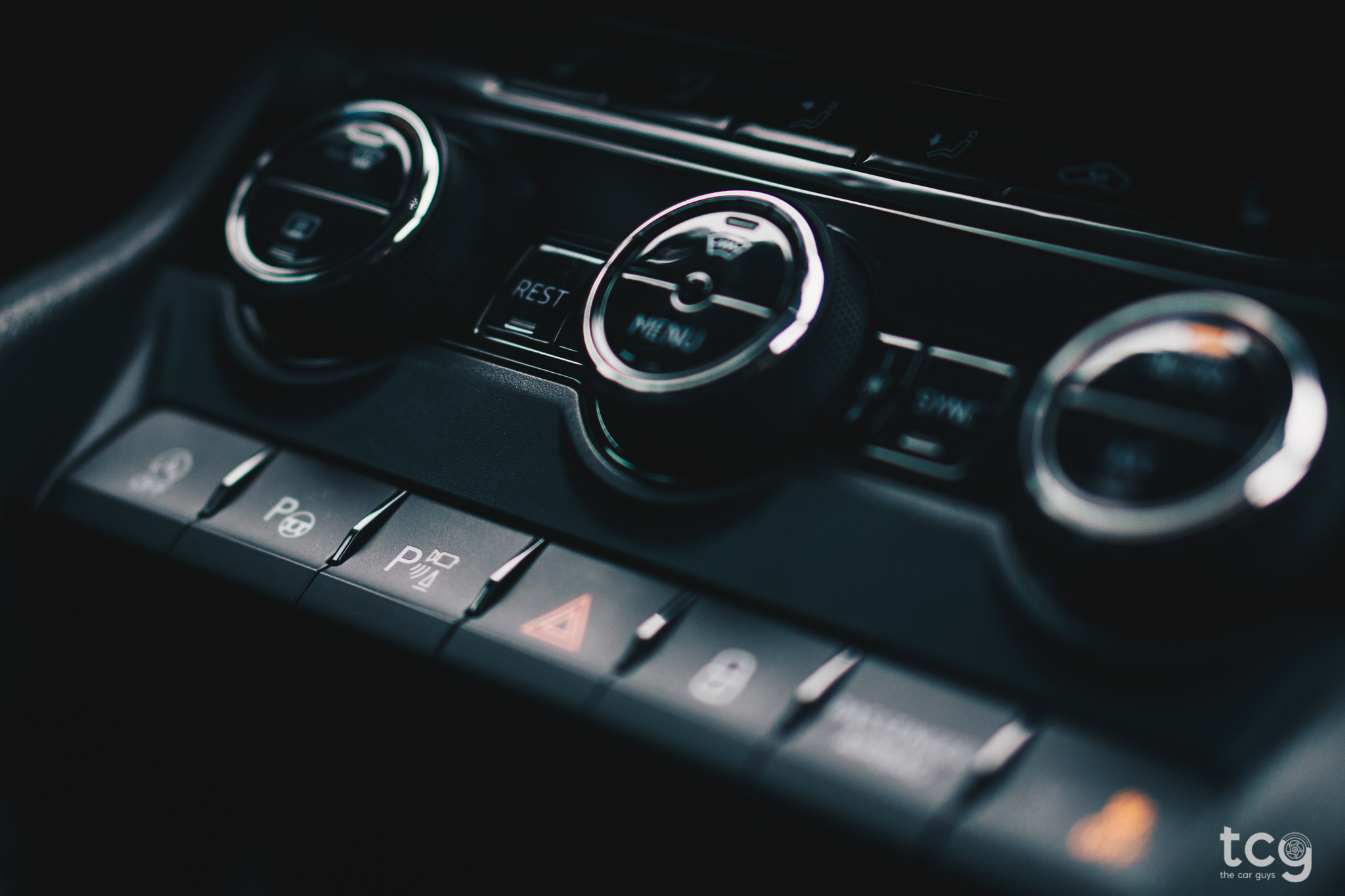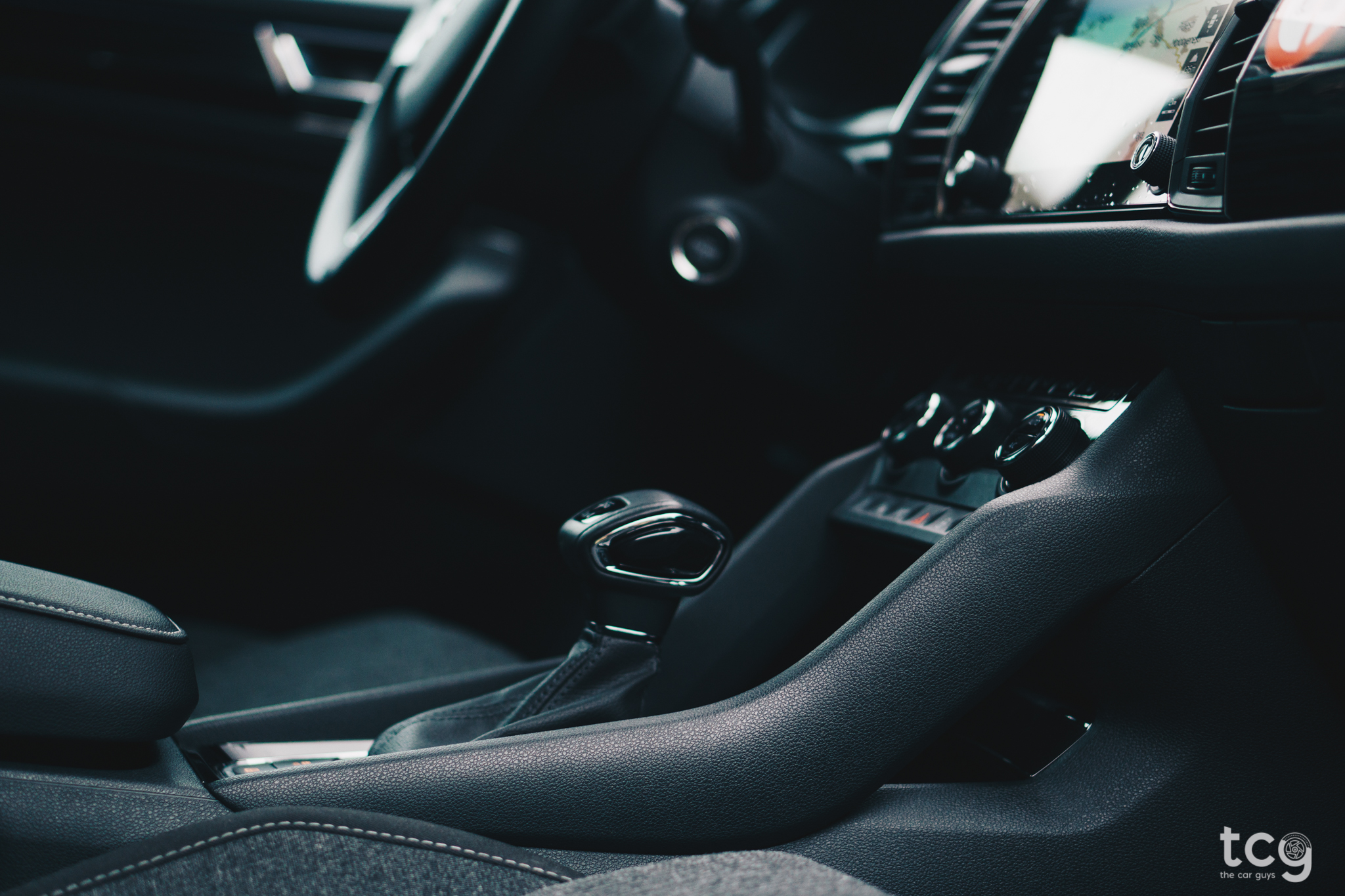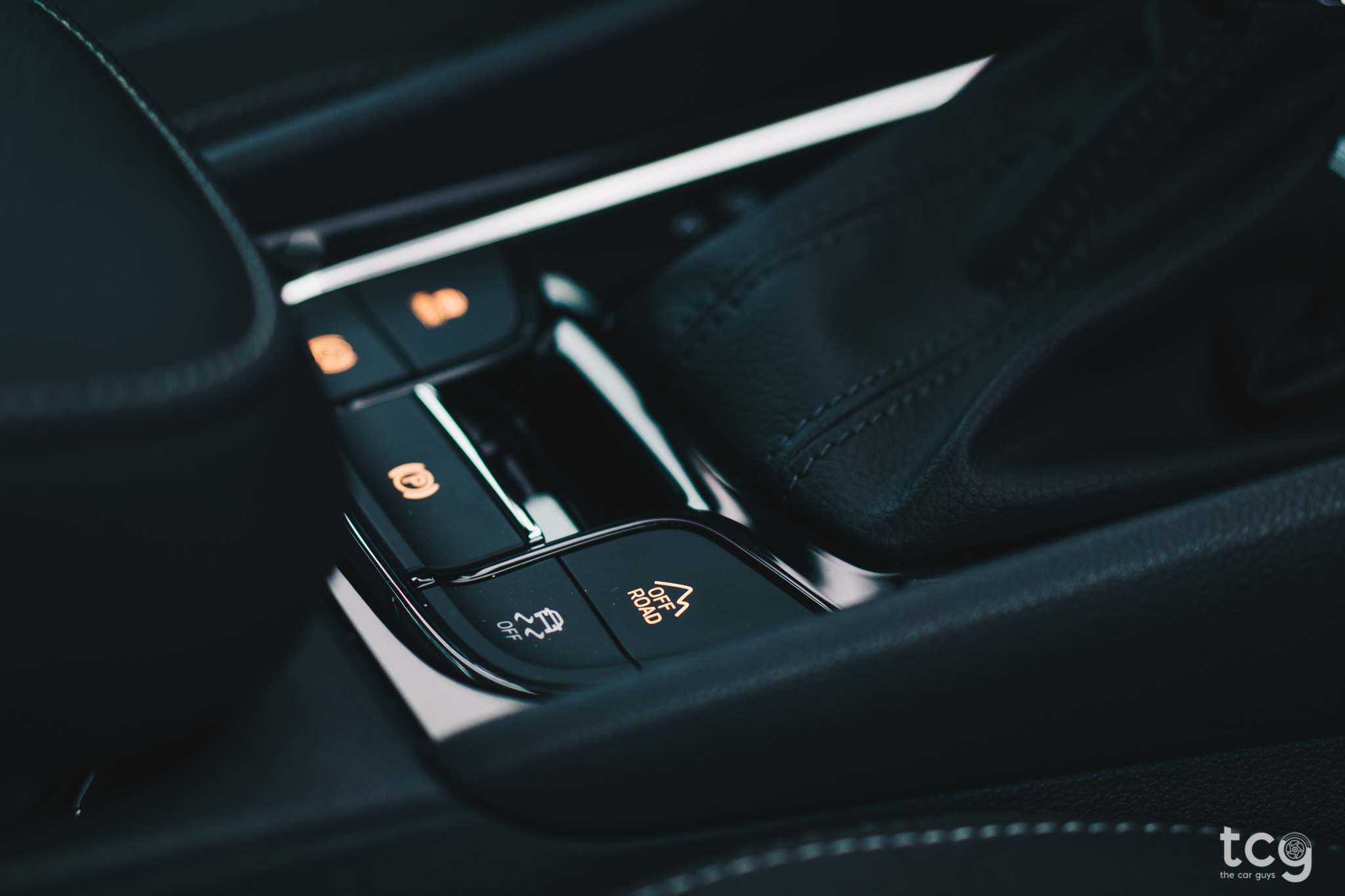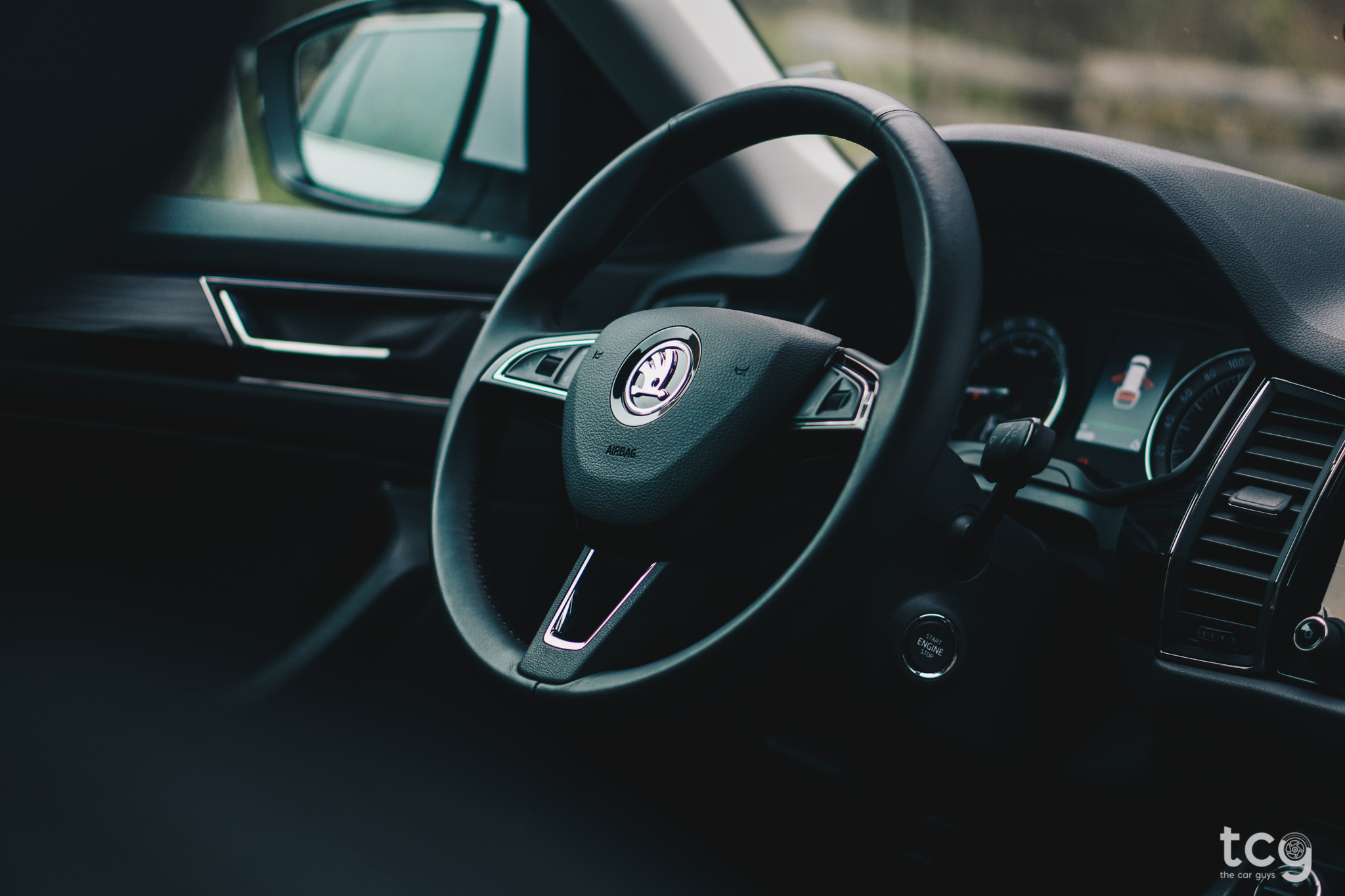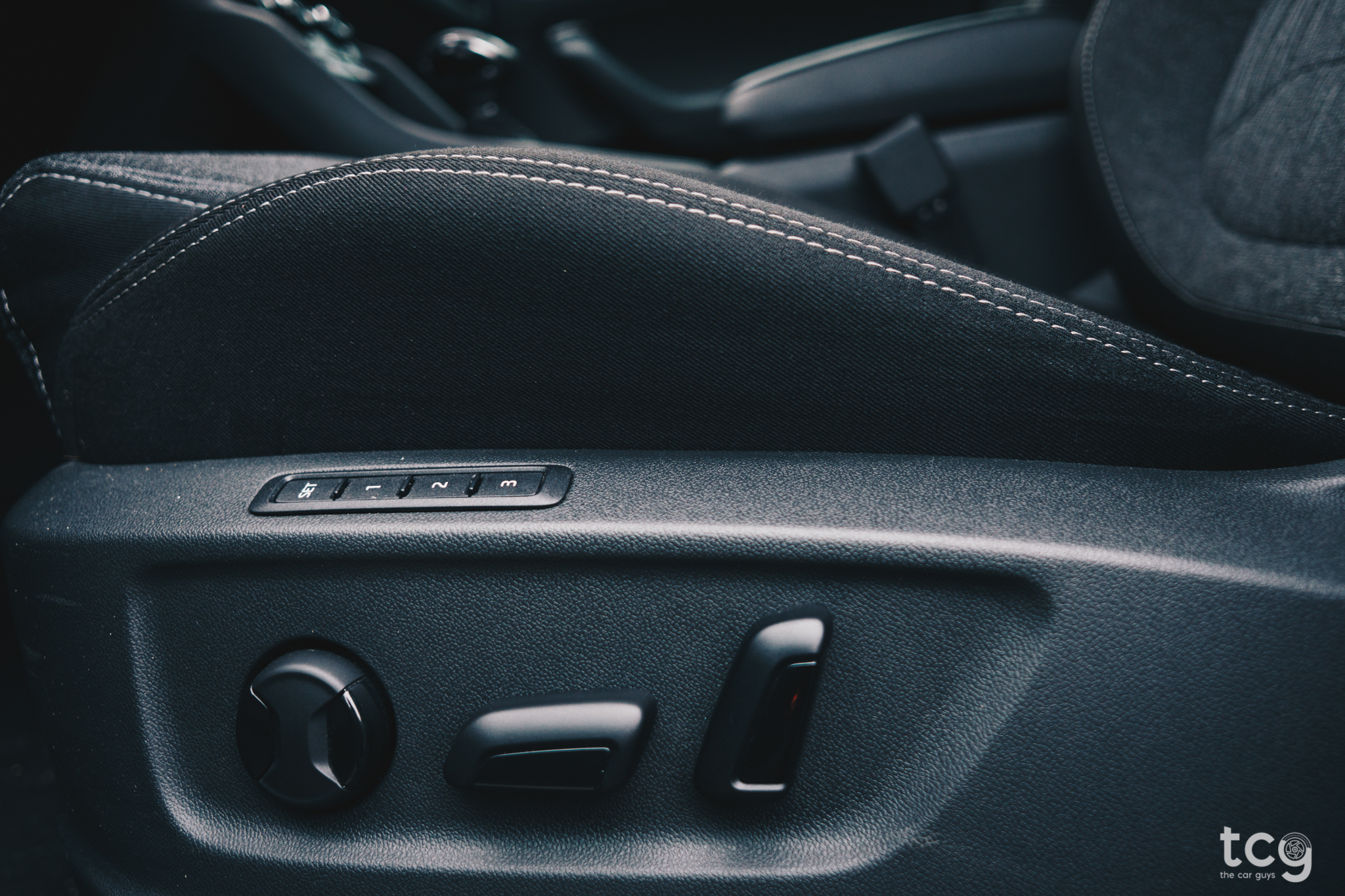 The infotainment system is extremely easy to use thanks to clear, logical menus – and there's barely any delay between when you give it a command and when it actually does it. There's also stuff like DAB radio, USB sockets, Apple CarPlay and Android Auto, wireless charging for your mobile phone, sat-nav and a bunch more other awesome features.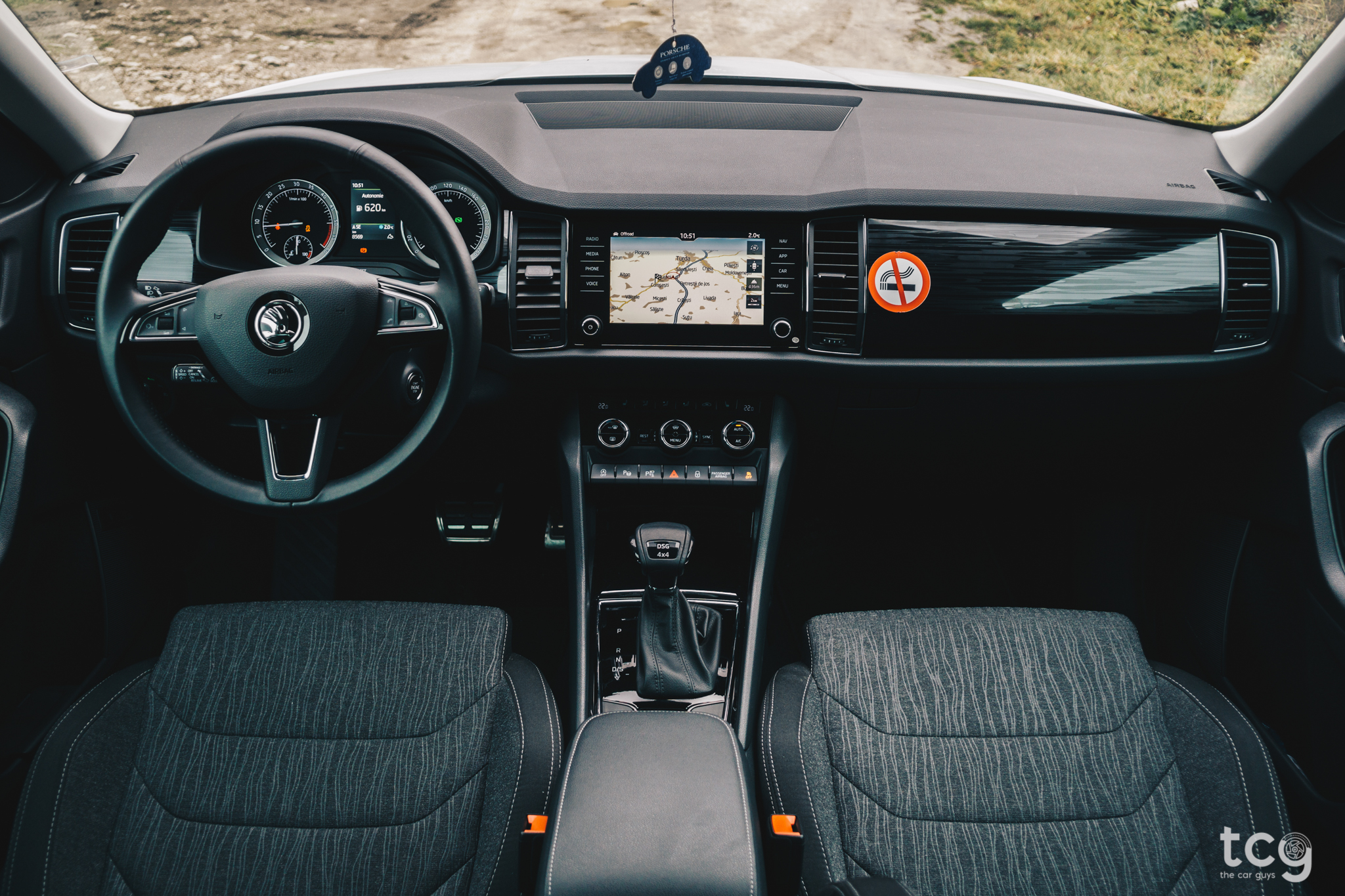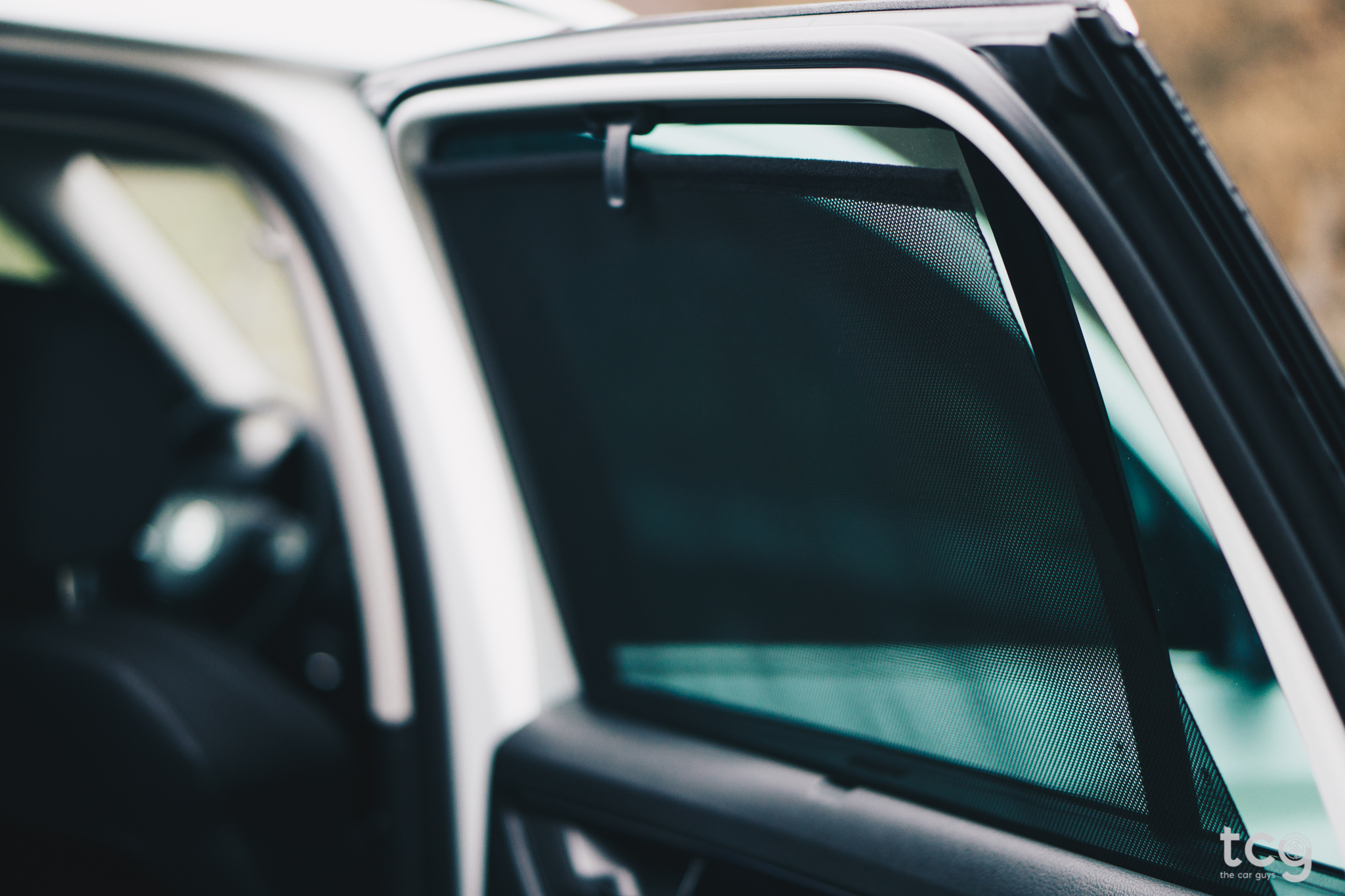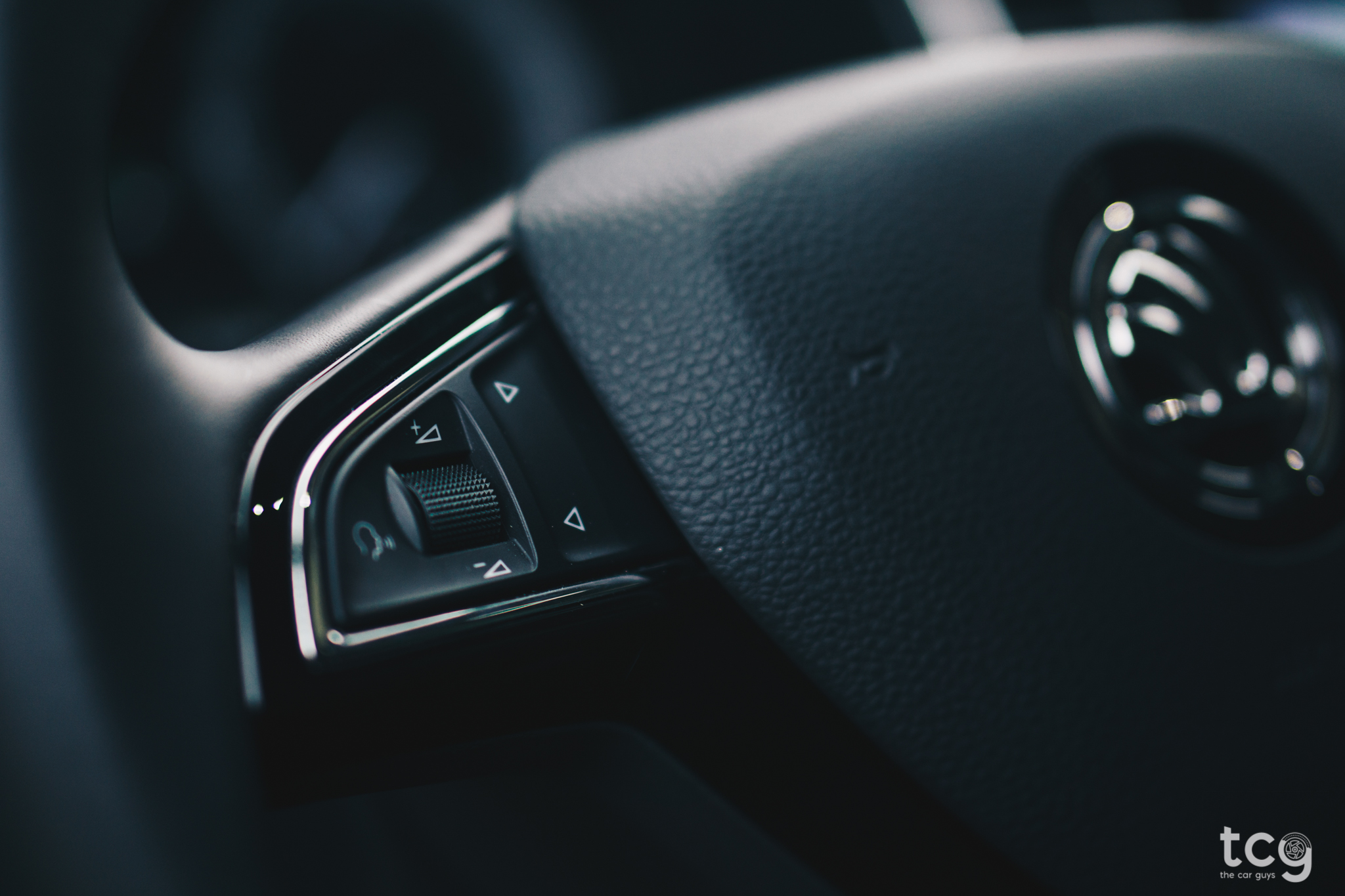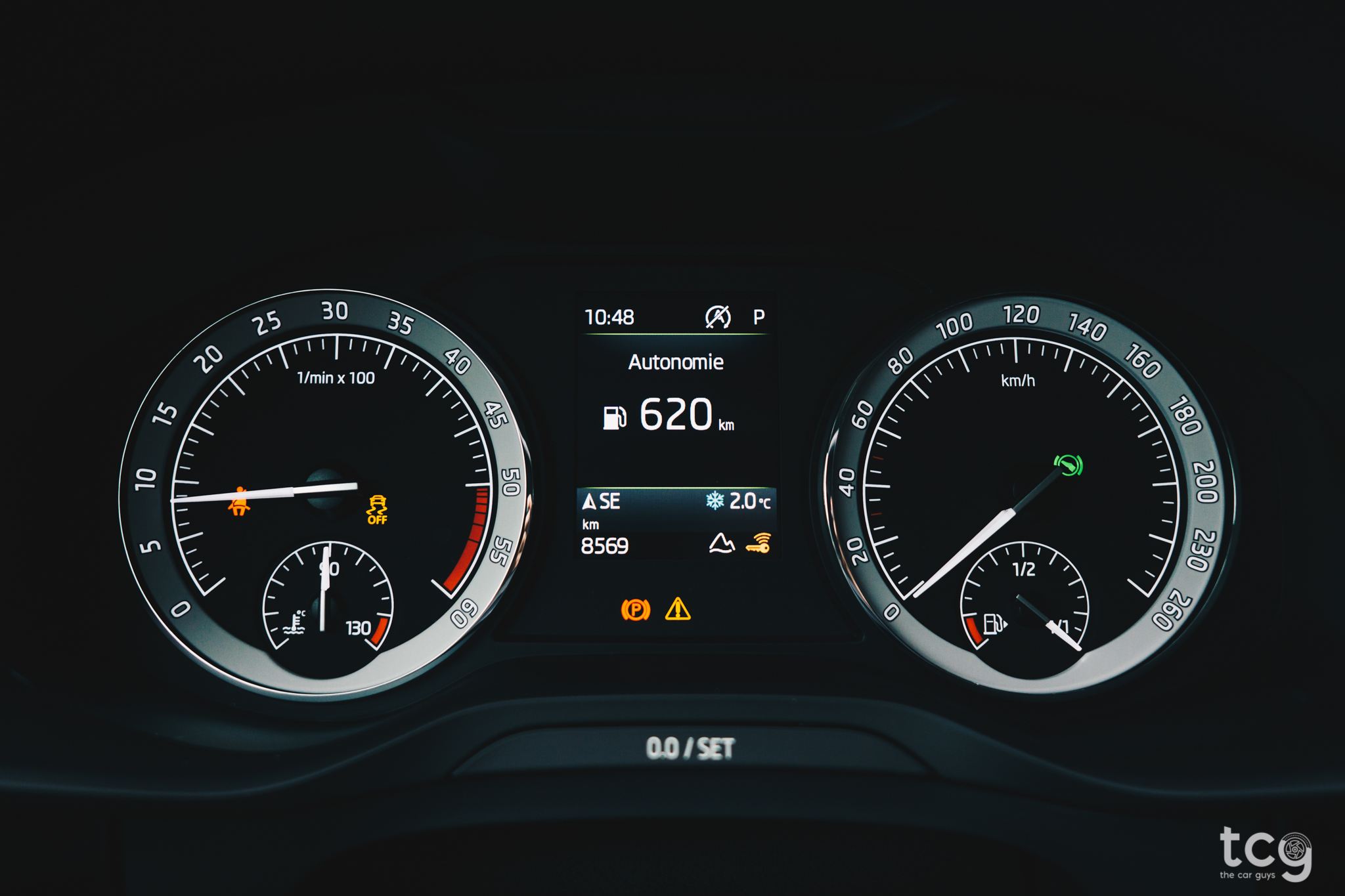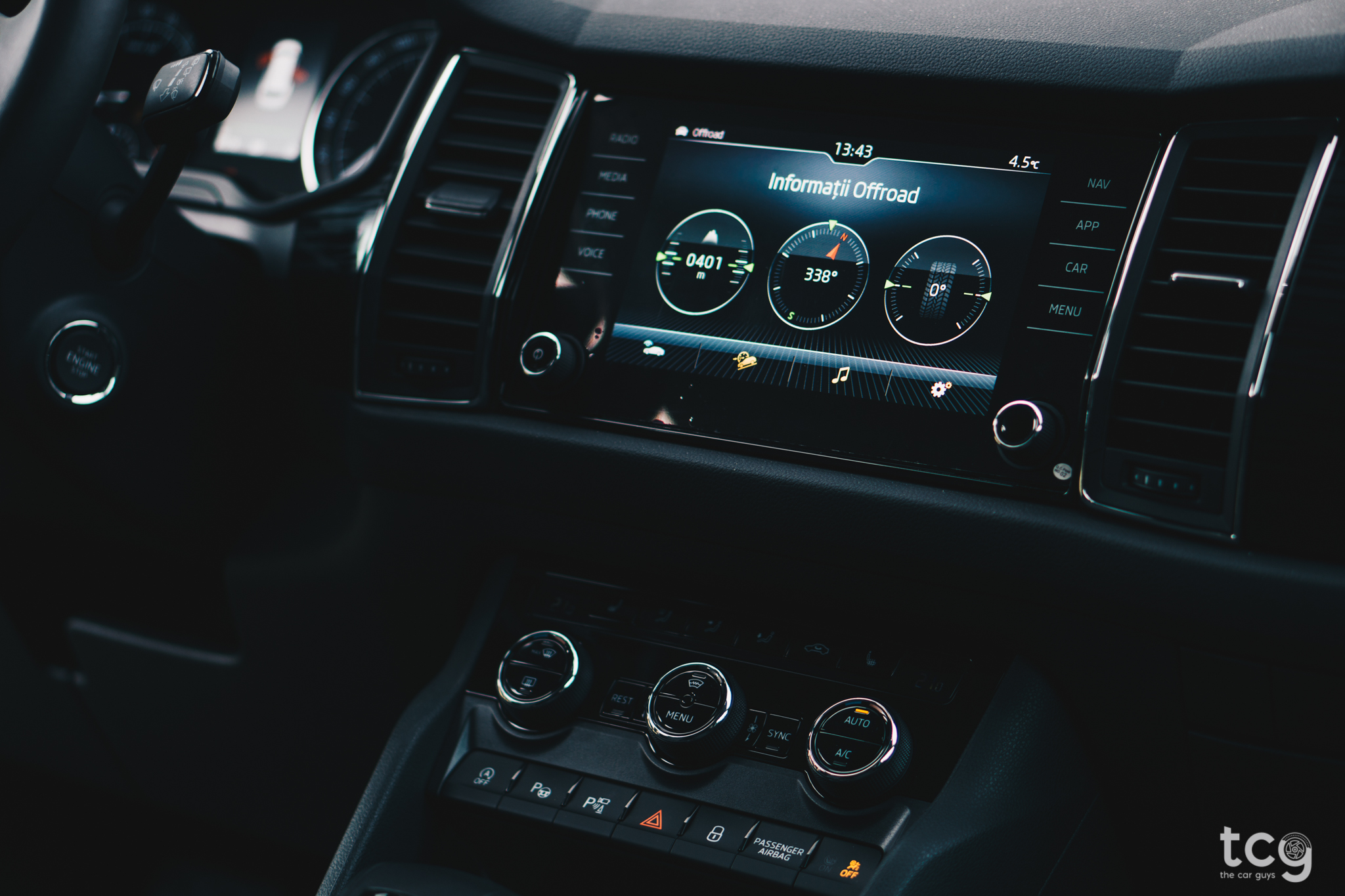 Another impressive feature of the Kodiaq is how massive it is inside - I mean, it's crazy big! You can easily sleep in the back of this car, maybe even do some kind of sport! Head room is more than enough both in the front and in the back and the front seats slide back a long way to accommodate anyone, not matter how tall. The second row of seats also slides back and forth, so how much leg room there is really depends of who's in front of you and because the seat in front of me was set in my normal driving position, I had tons of room in the back. Boot space is enormous - between 560 and 765 litres, depending on how the back seats are set.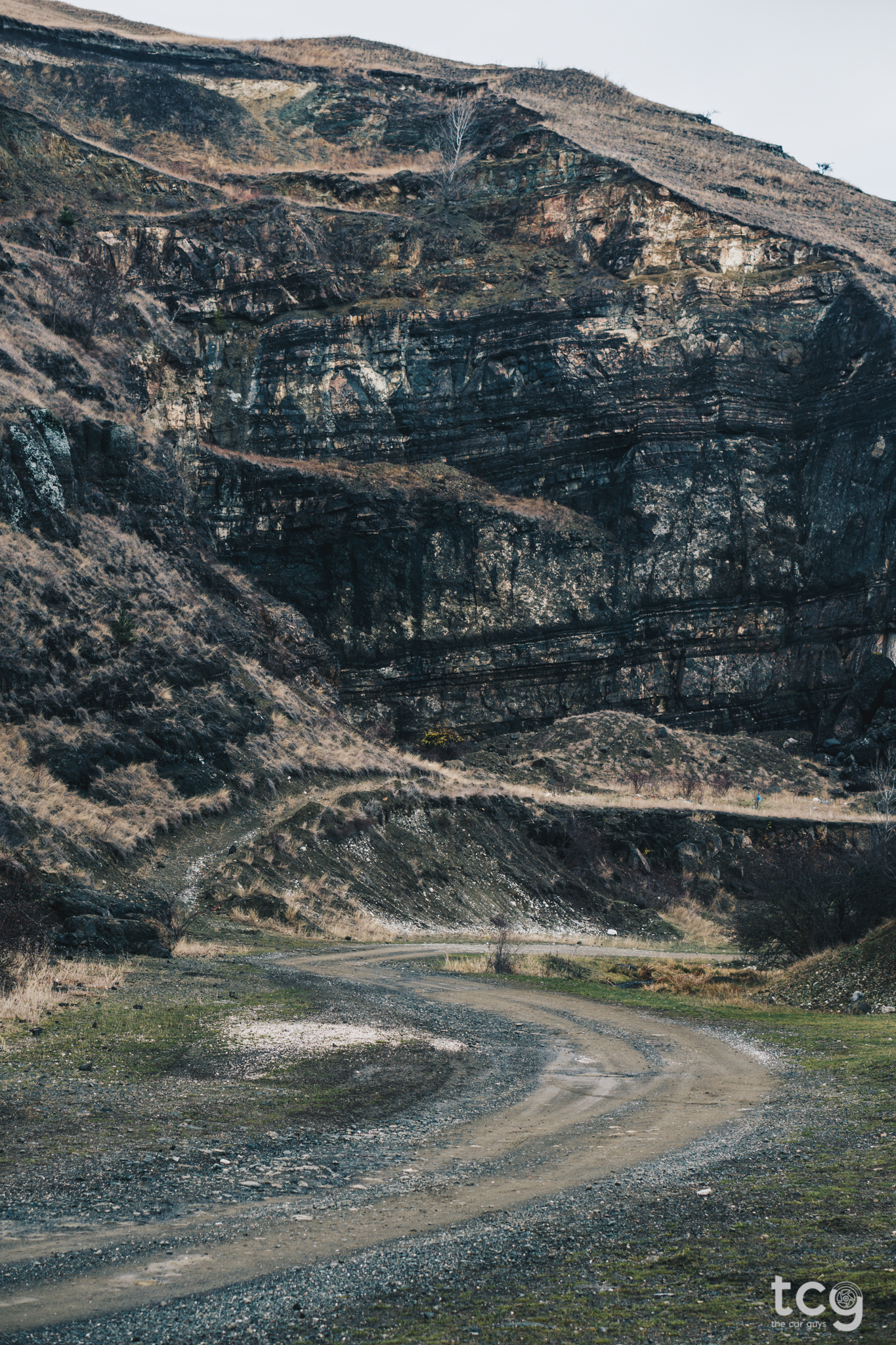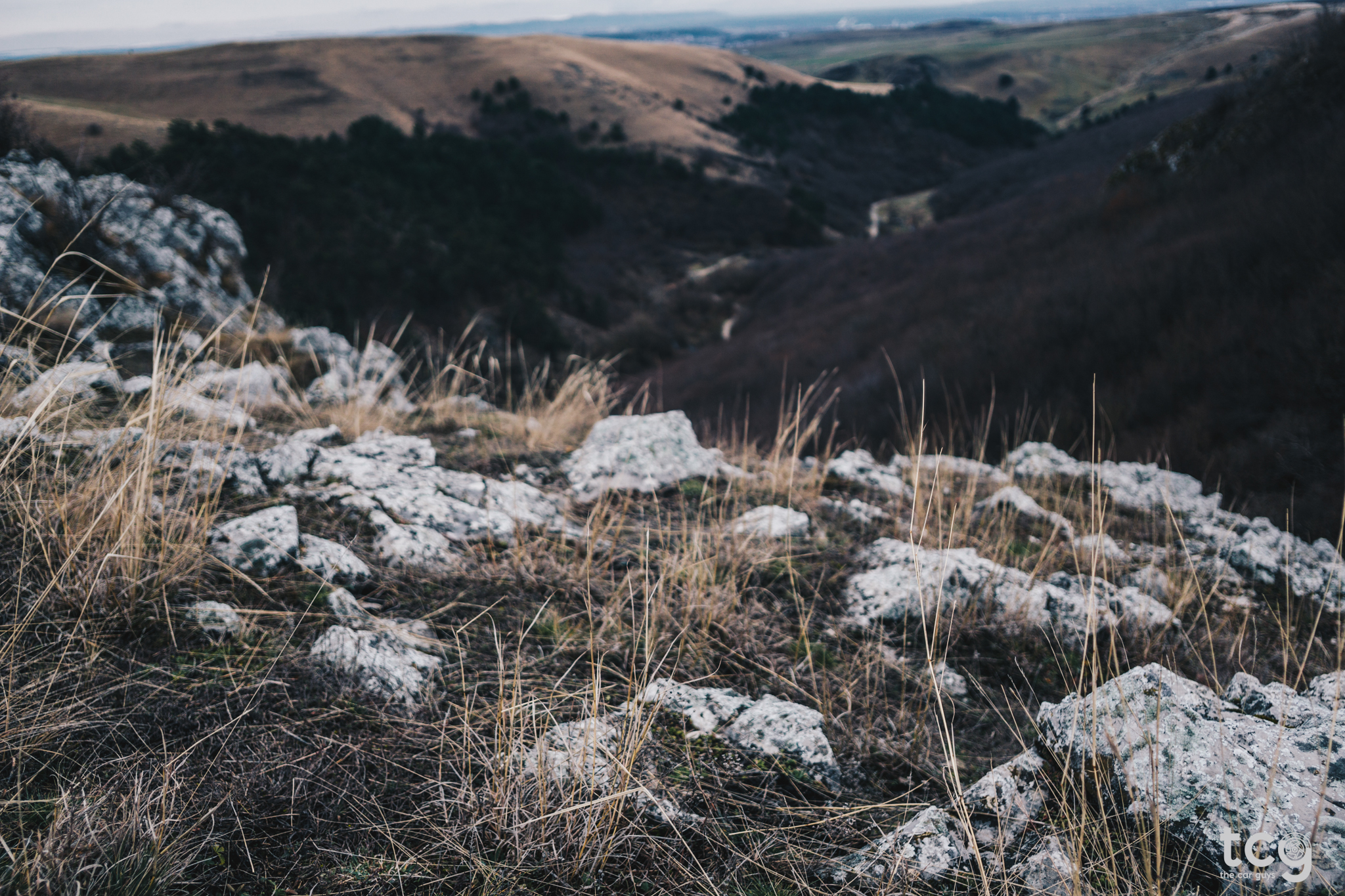 ---
3 things I really like about the Kodiaq:
How Skoda has thought of small things like: umbrellas in the doors, plastic door protectors when you open the door, a removable flashlight in the back and many more!

How good it is to drive! It's not the most exciting SUV out there but I just love how easy it is to drive.

The fact that it's decently priced and cheap to own/run!
---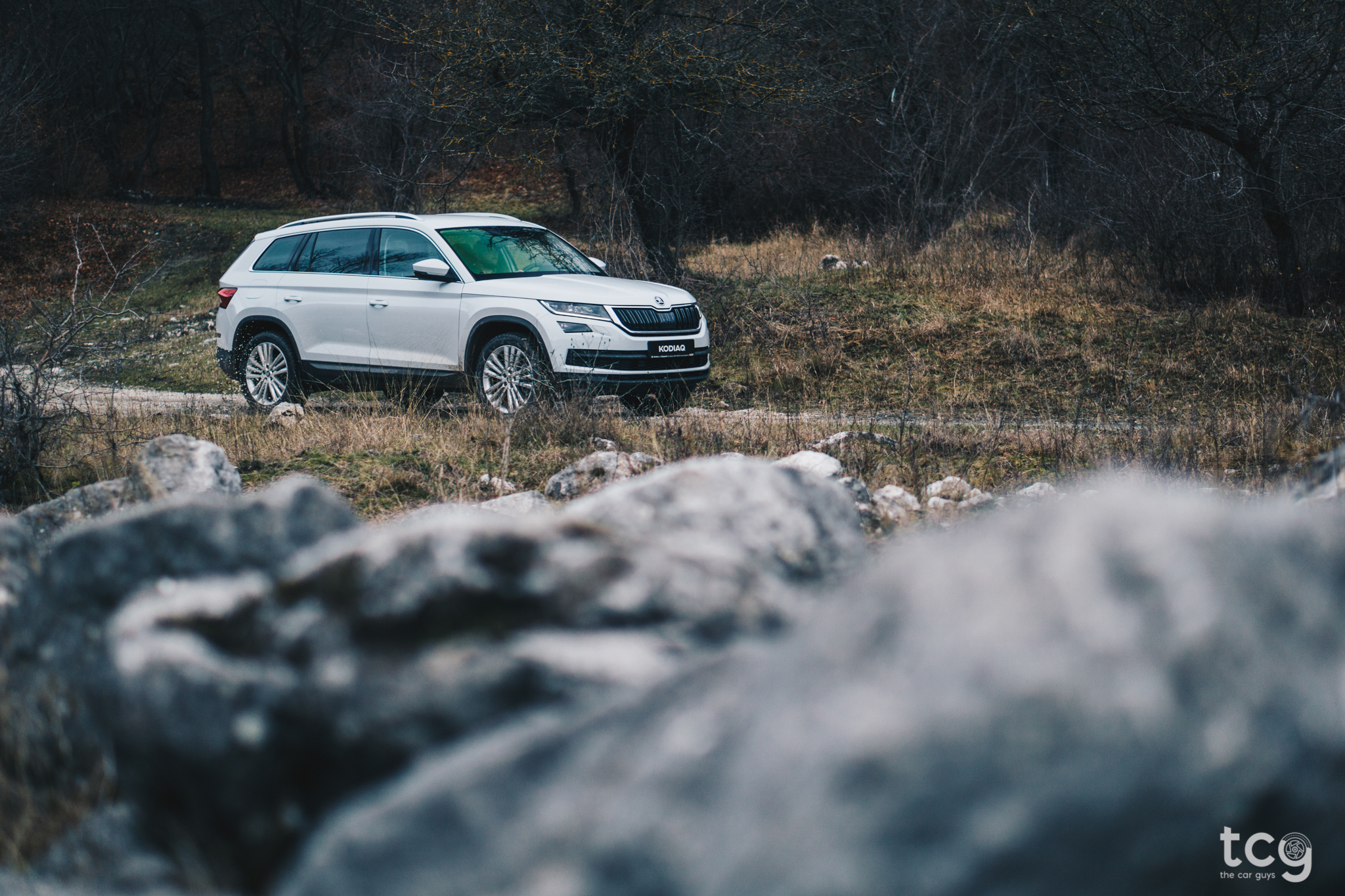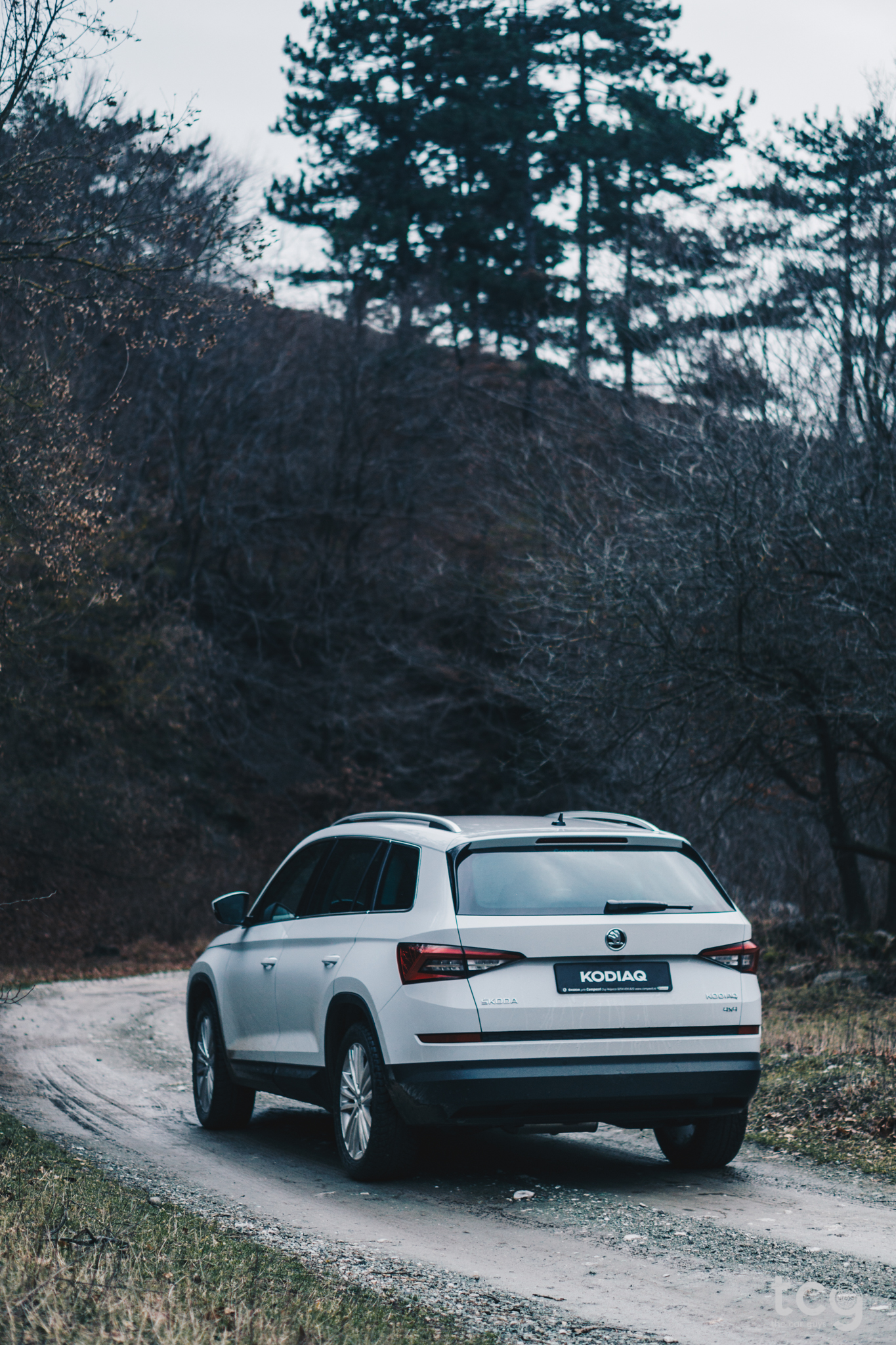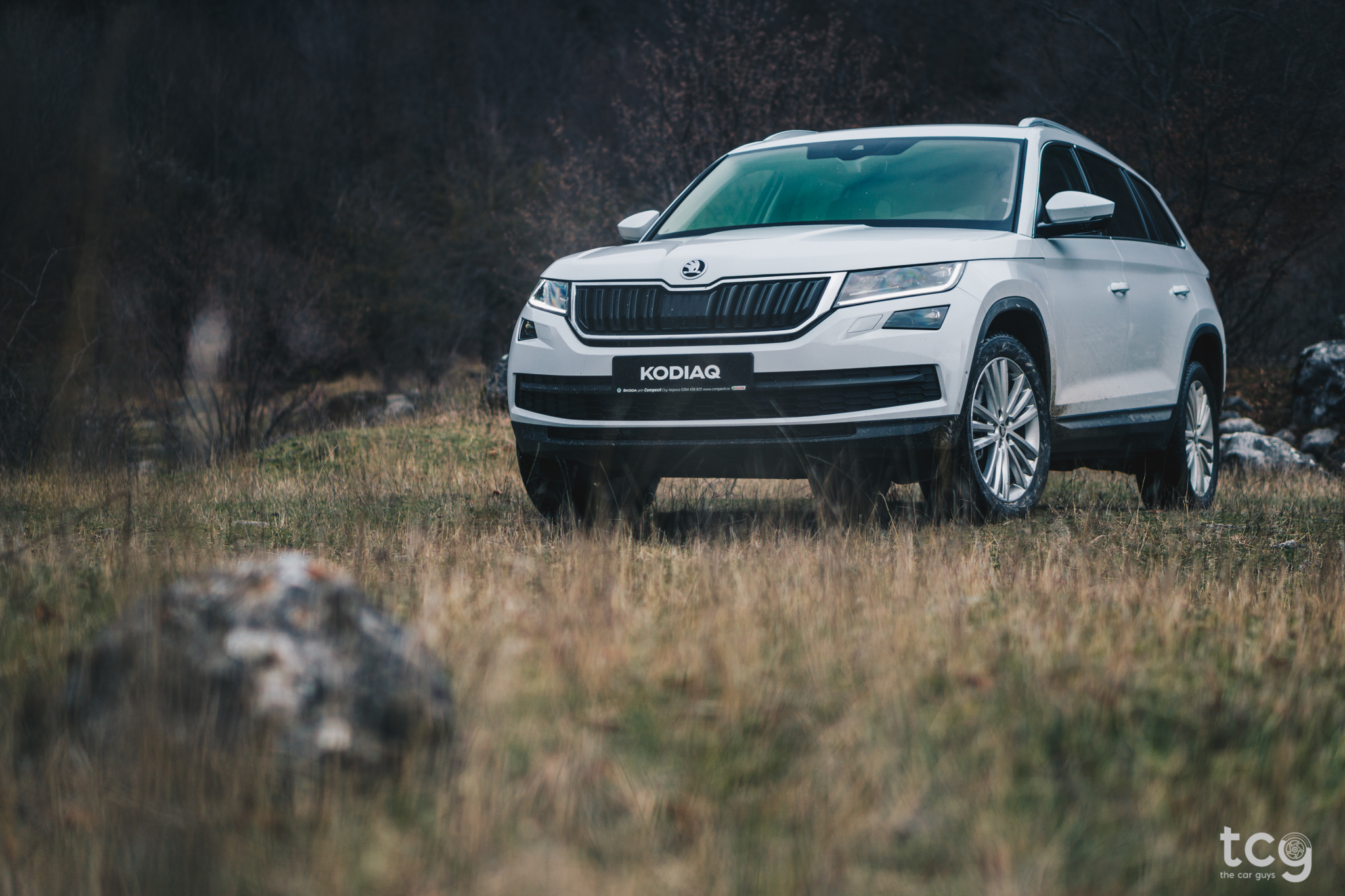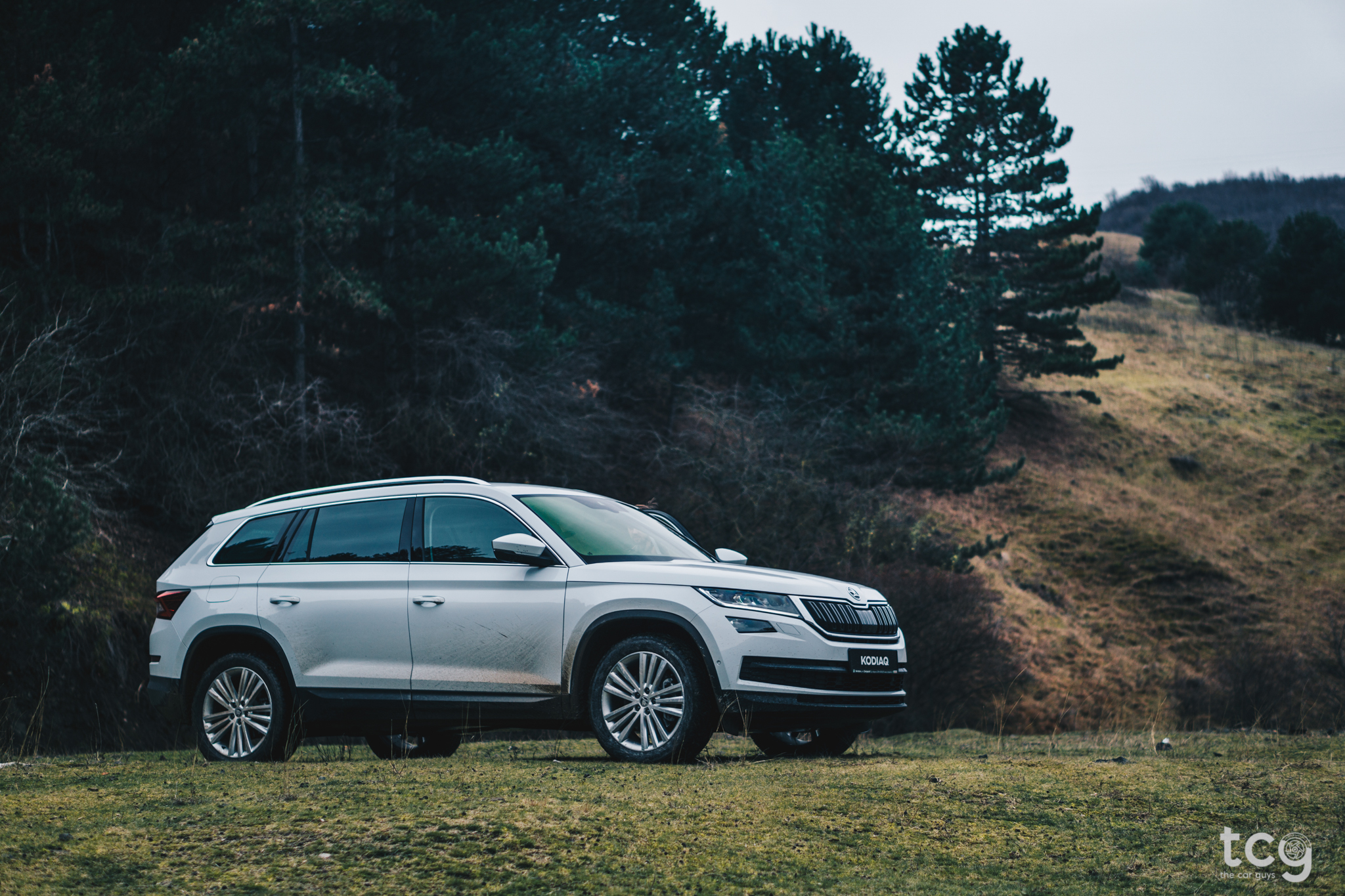 ---
3 things I really don't like about the Kodiaq:
The fact that the DSG automatic gearbox tends to be jerky when you try to pull away or reverse.

The fact that the ride is too firm sometimes.

That's all I have - I can't think of anything else!
---
Would I get this car? Yes, definitely! If I had the money, I'd buy this Kodiaq without giving it a second thought! It's a great all-round car with lots of kit, great performance, cheap to own/run and it's decently priced!
---
Price of the tested model: ~38.000 Euro (VAT Included).
Engine and Gearbox: 2.0TDI – 190HP (400NM of torque) with 7-speed DSG automatic gearbox.
---
Thank you Compexit Skoda Cluj-Napoca for lending us the car
Photos by: Clau Morar
Our Skoda Kodiaq video: https://www.facebook.com/thecarguysofficial/videos/1862244120664643/
---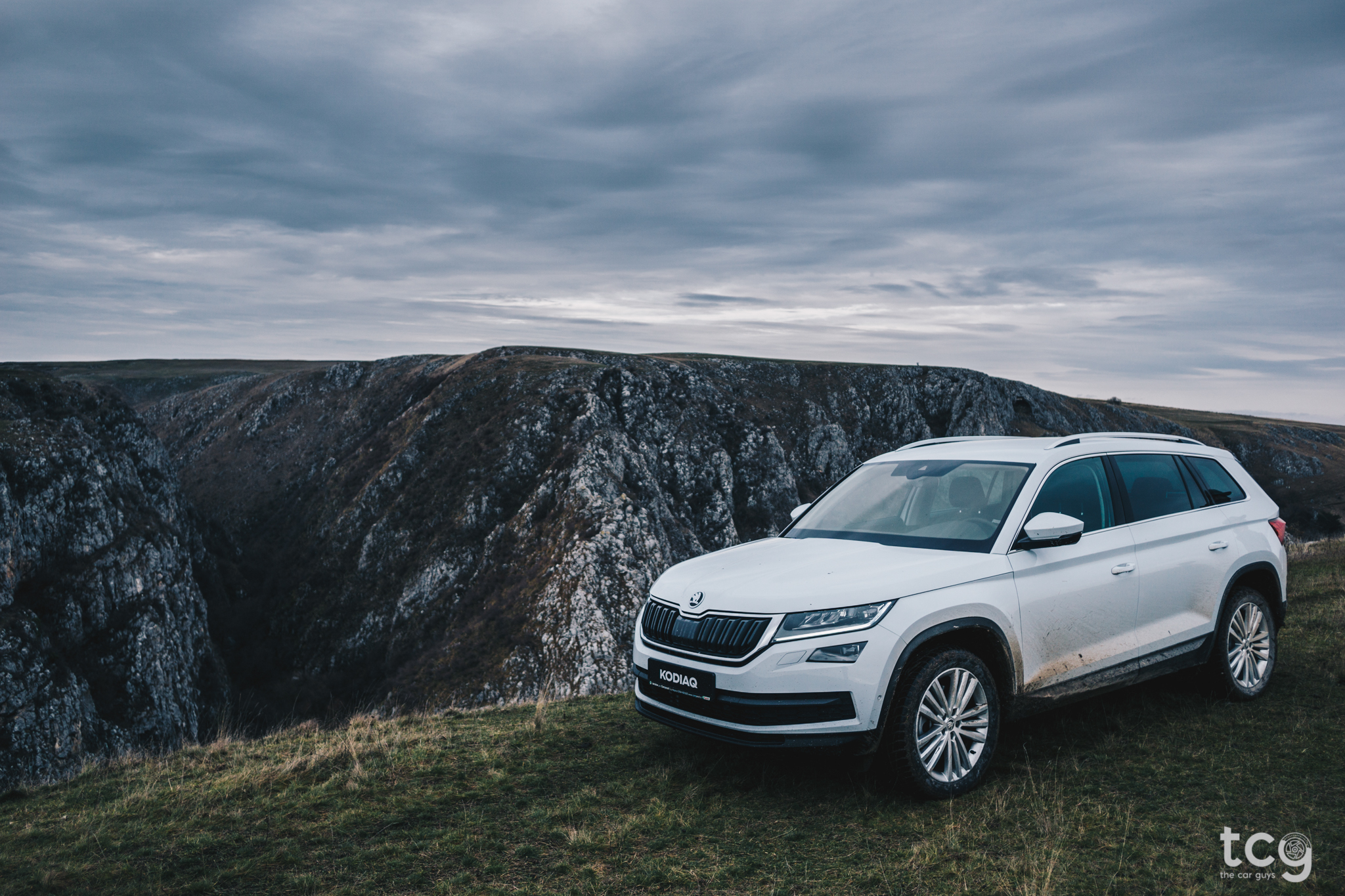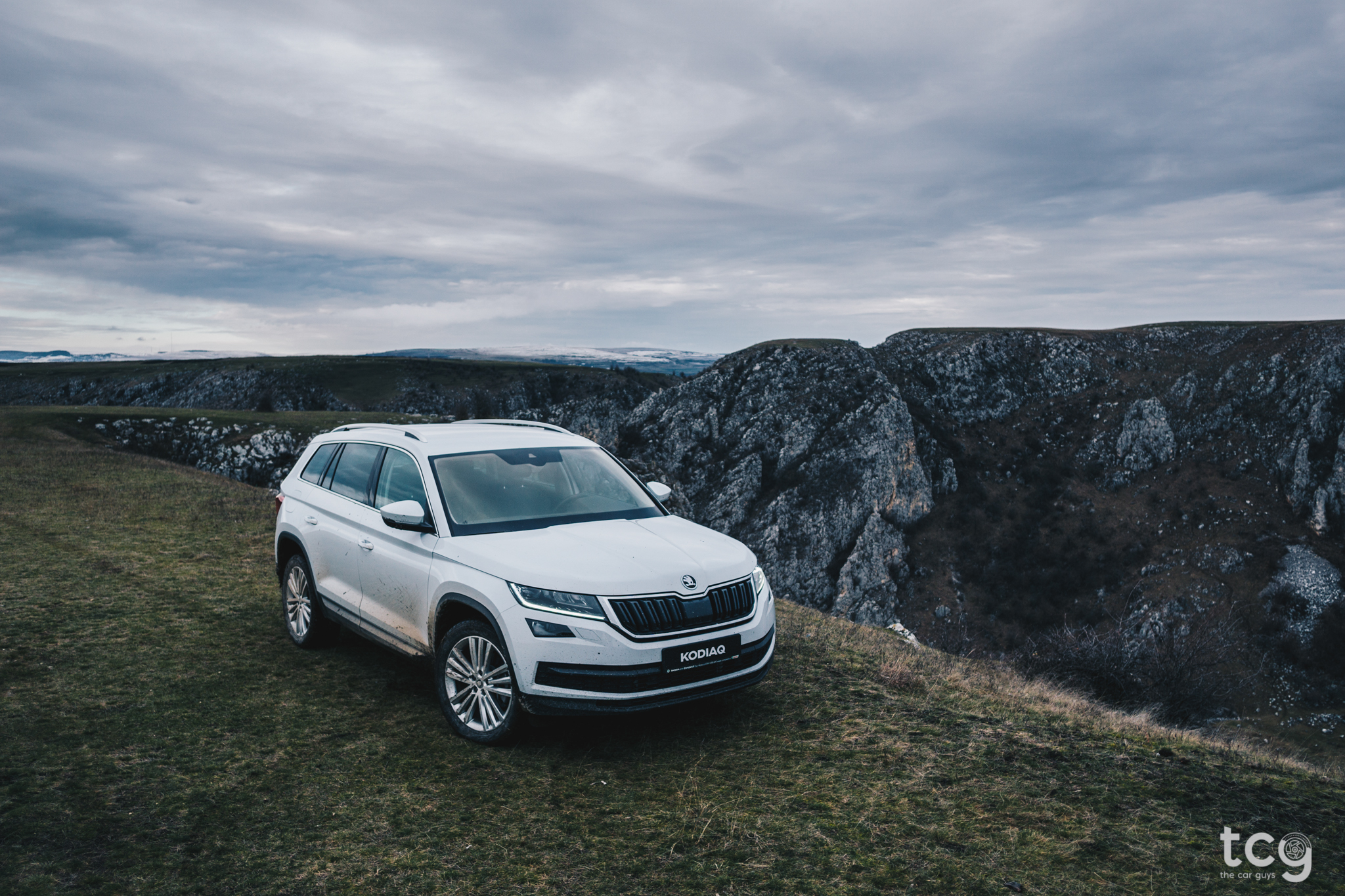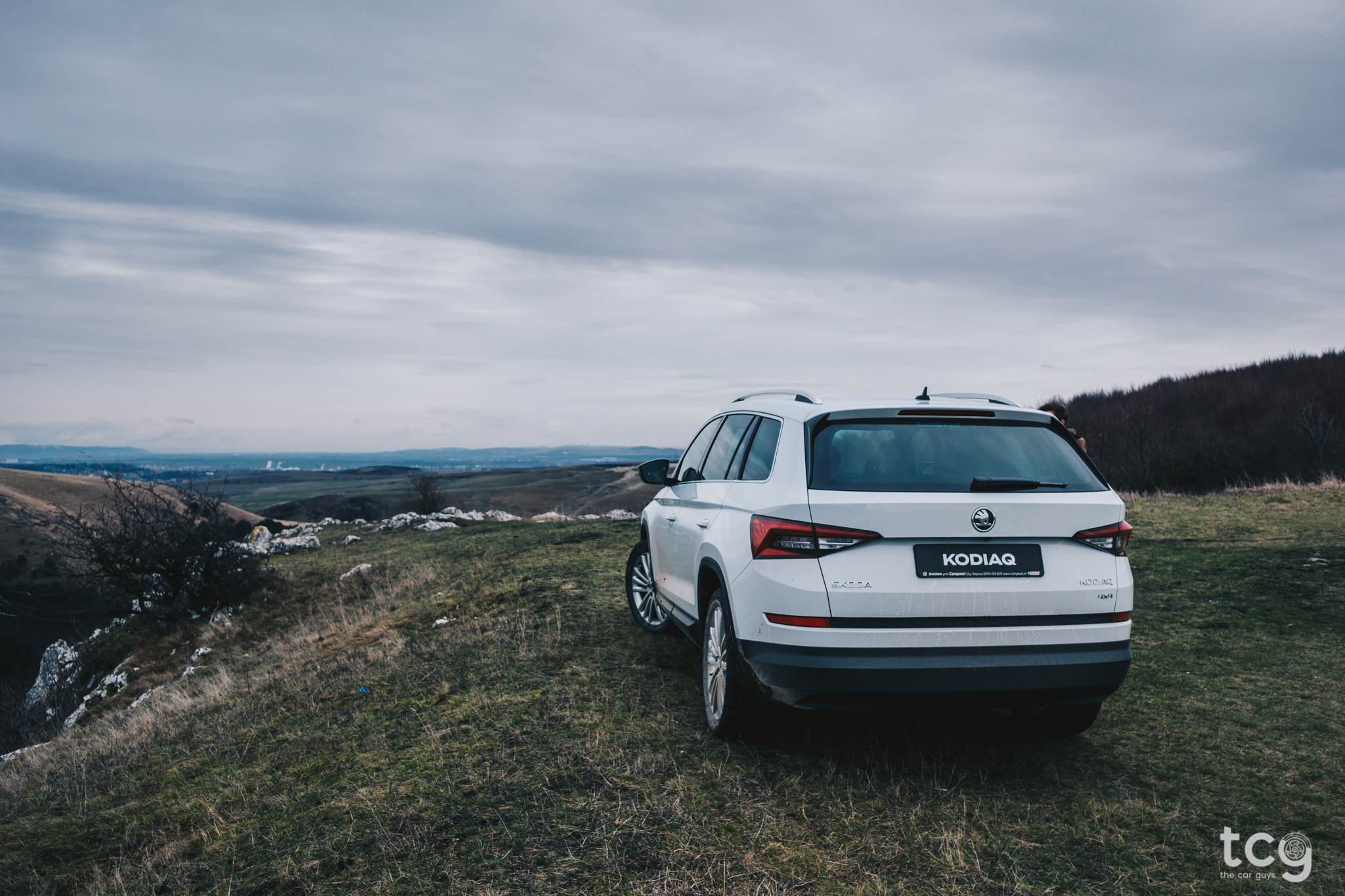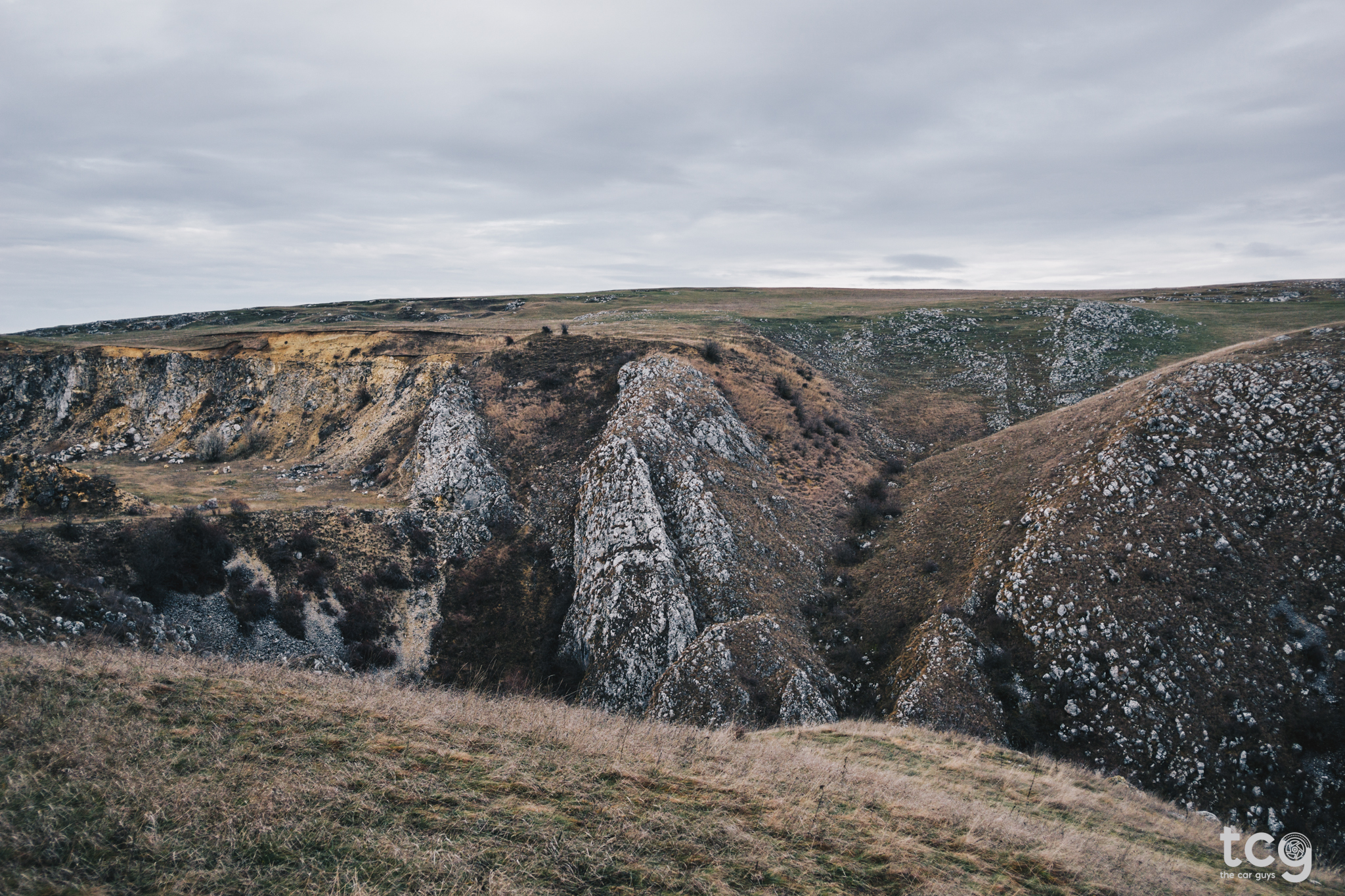 ---