You might be asking yourself why I'm saying the new Yaris is unique in its class - that's because it's the only hybrid supermini on the market. What's the first thing that comes to mind when you think of a hybrid car? It's the Toyota Prius, right? Well, Toyota being one of the first, if not the first car manufacturer to implement hybrid technology in their cars - they thought of doing that with the new Yaris as well and let me tell you, it works really, really well!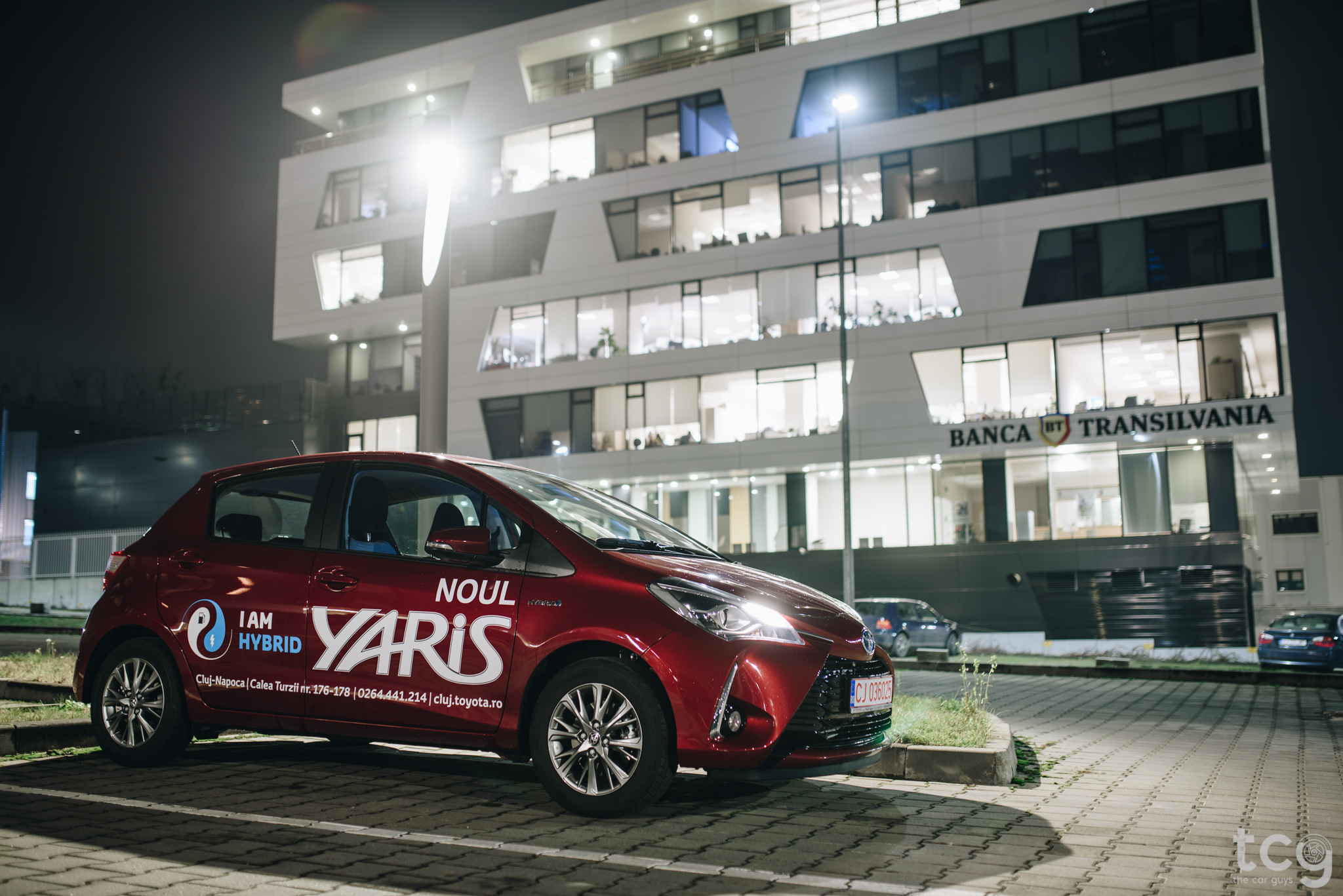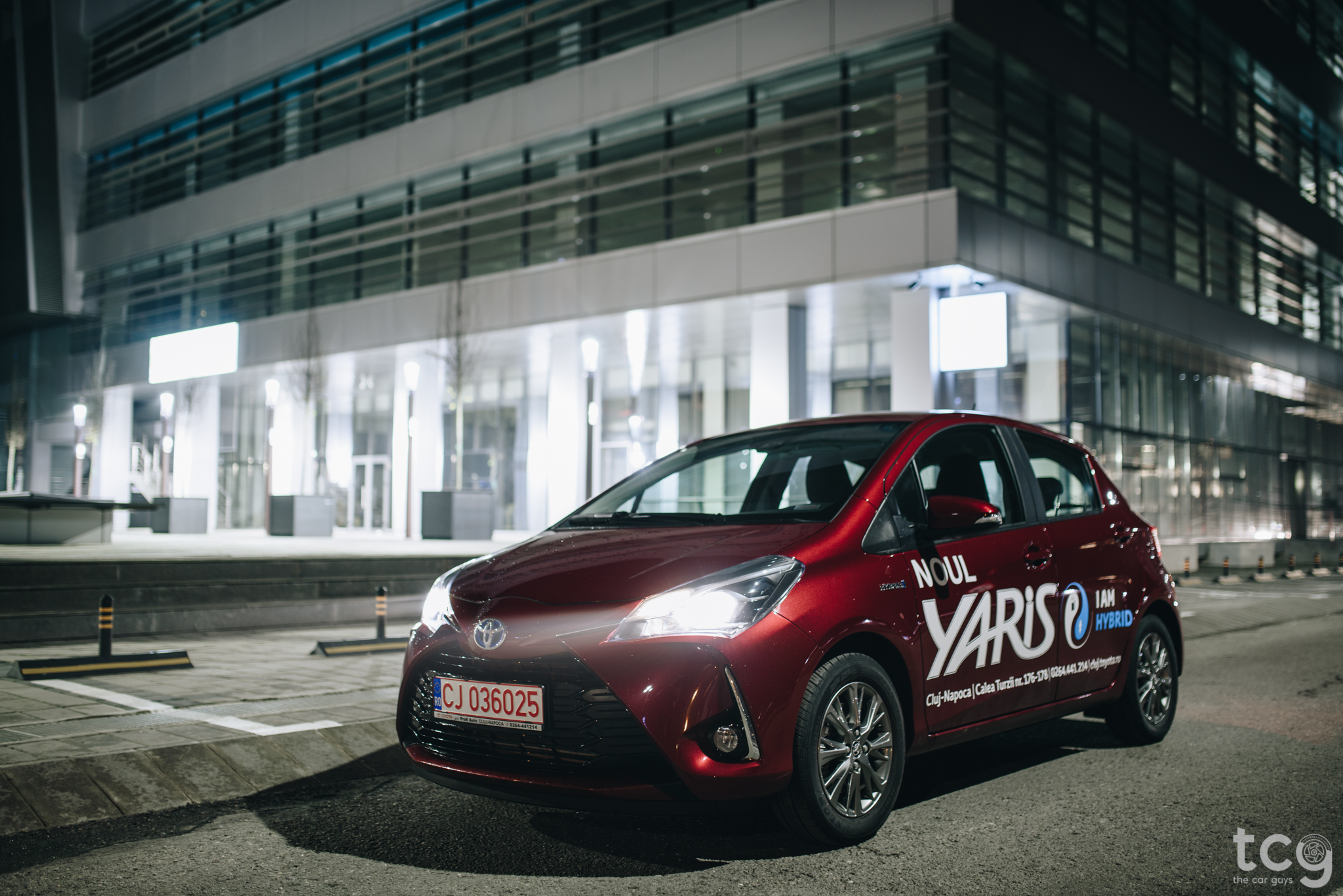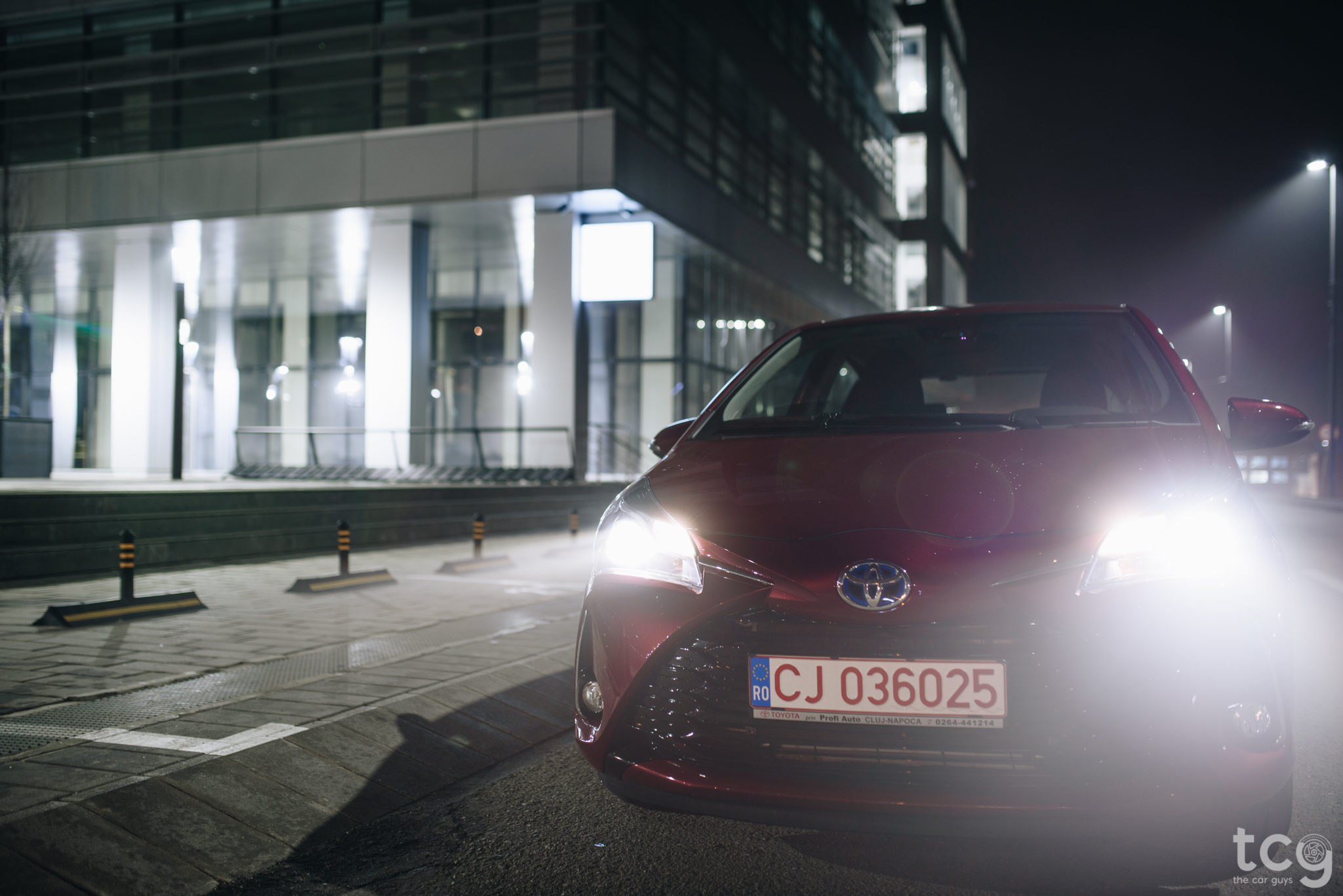 Let's start with the design and I have to admit, I have a bit of a soft spot for this particular car. I don't know why, but I really like how it looks. It may be because I absolutely hated how the previous generations looked and I really like what they've done this time around! They made it look more aggressive, more in tune with what a younger audience might be in the market for. Looks good, doesn't it?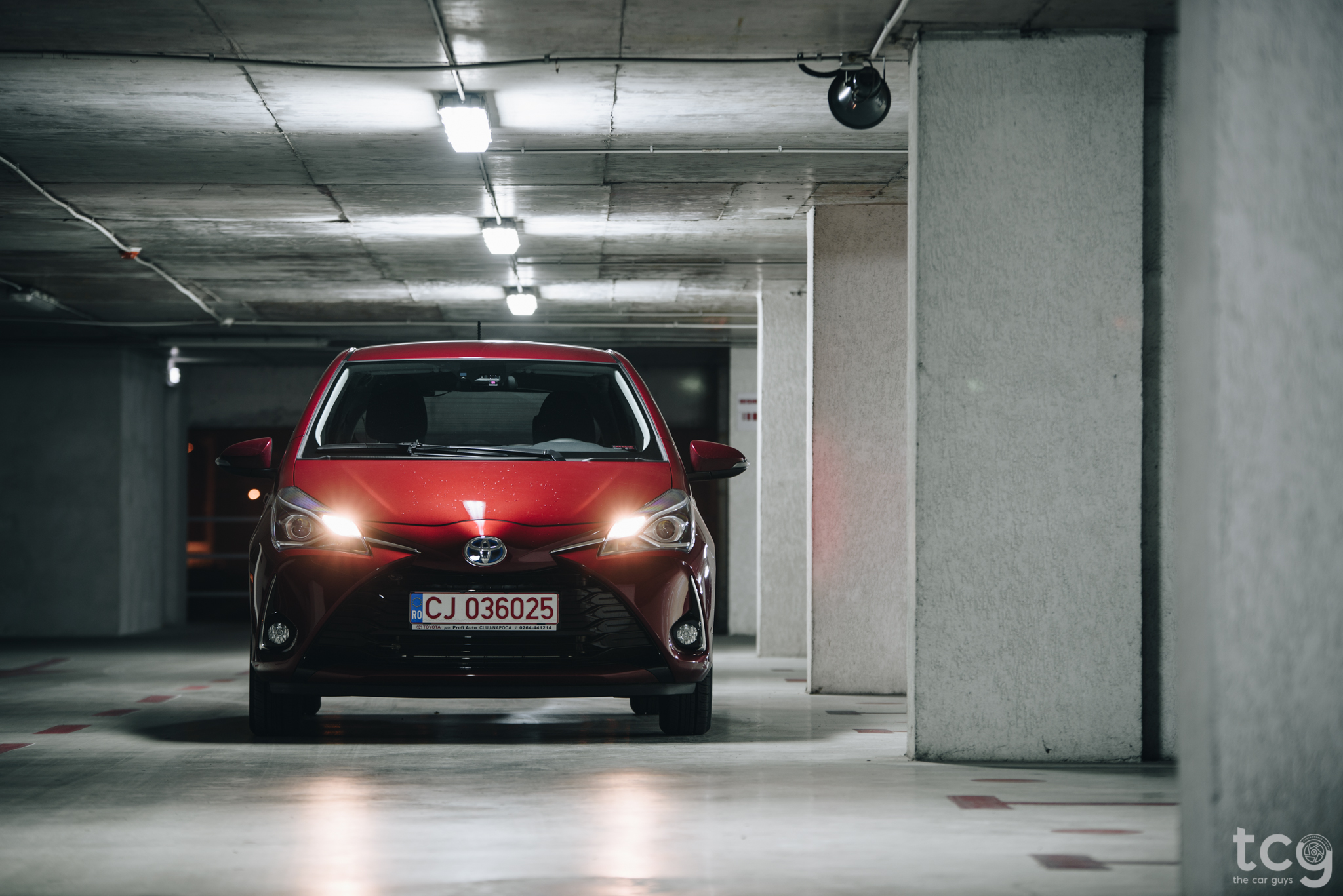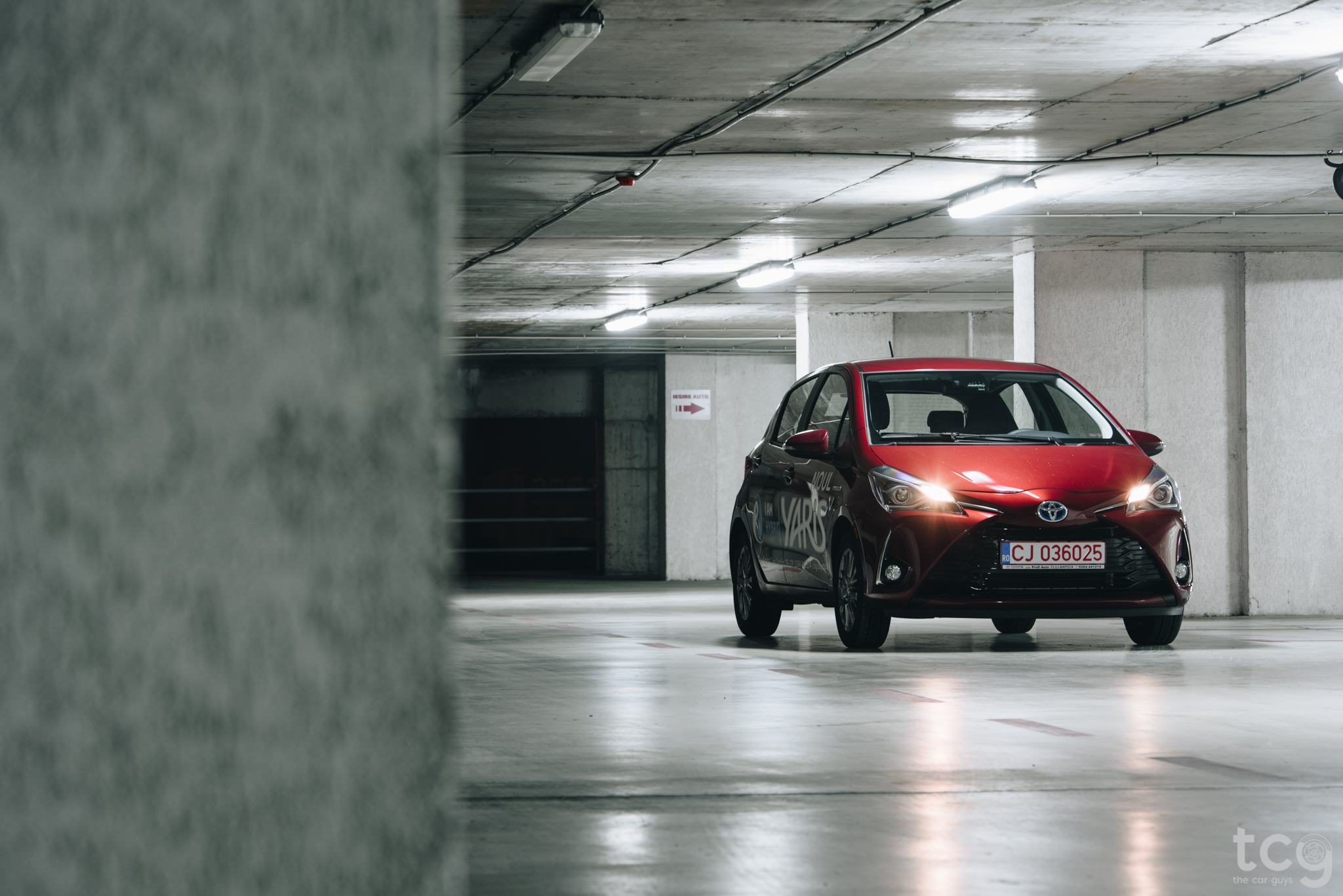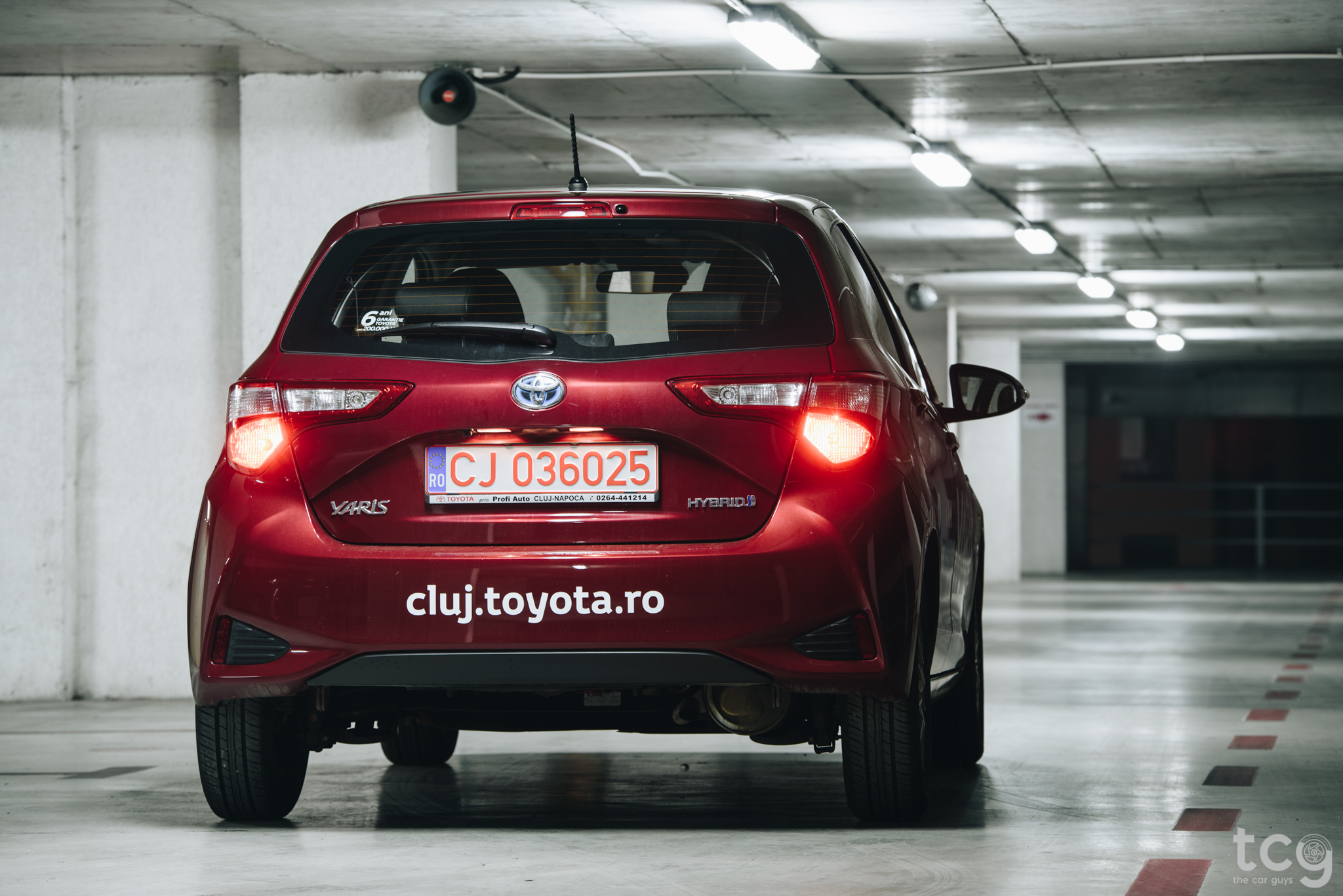 Performance is something that really impressed me as well. The car we drove had the 1.5 litre hybrid-petrol engine with 100HP and 111NM of torque which is punchy enough for city driving but kind of dull when you take it out of town. I'm not saying it's bad, you just feel it's mainly made for town driving. It's quiet, extremely easy to drive and has a pretty smooth ride! The declared fuel consumption is somewhere around 3.6l/100km but we couldn't really get it to go under 5-6l/100km - it is more economical than other superminis we drove though, thanks to the hybrid system.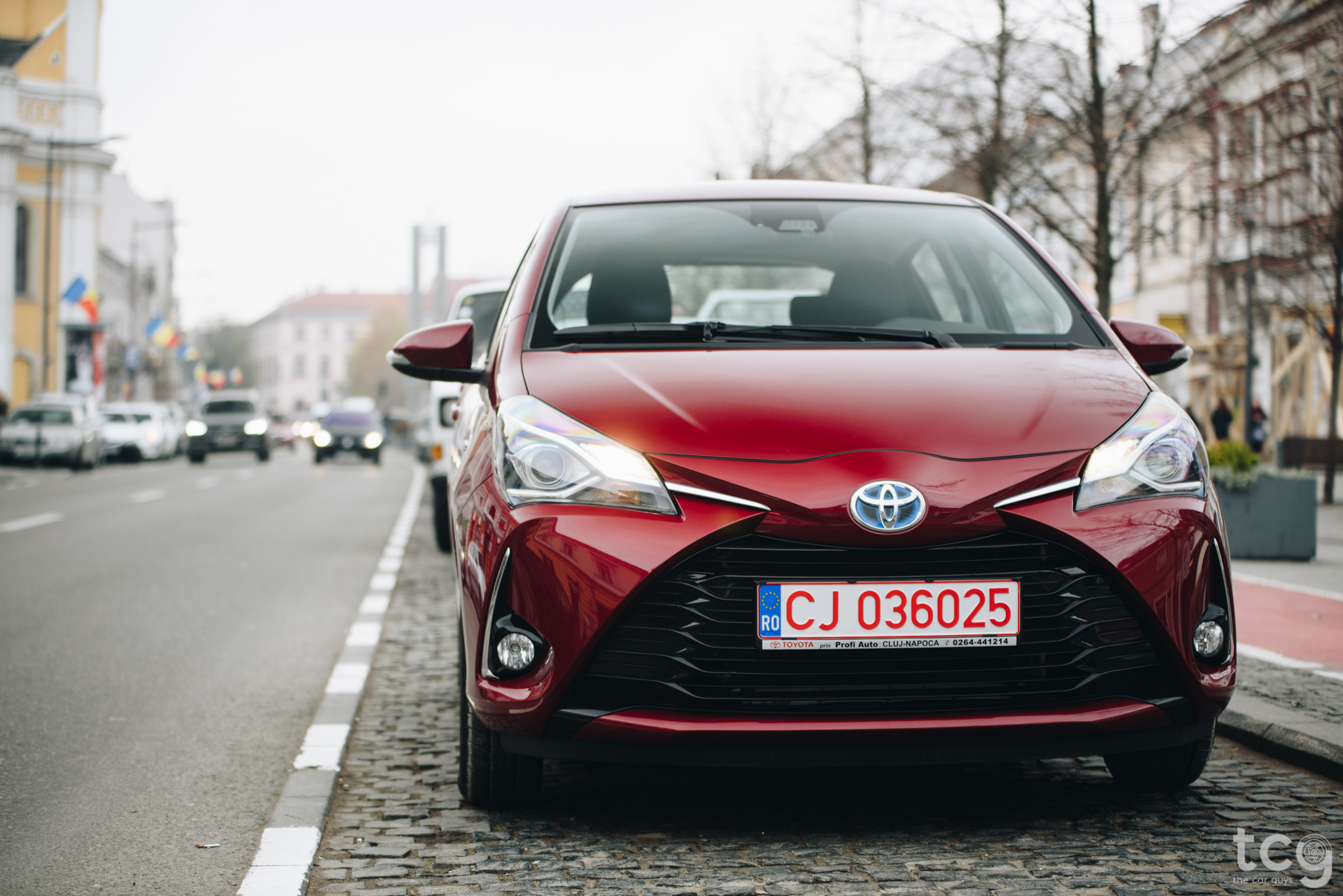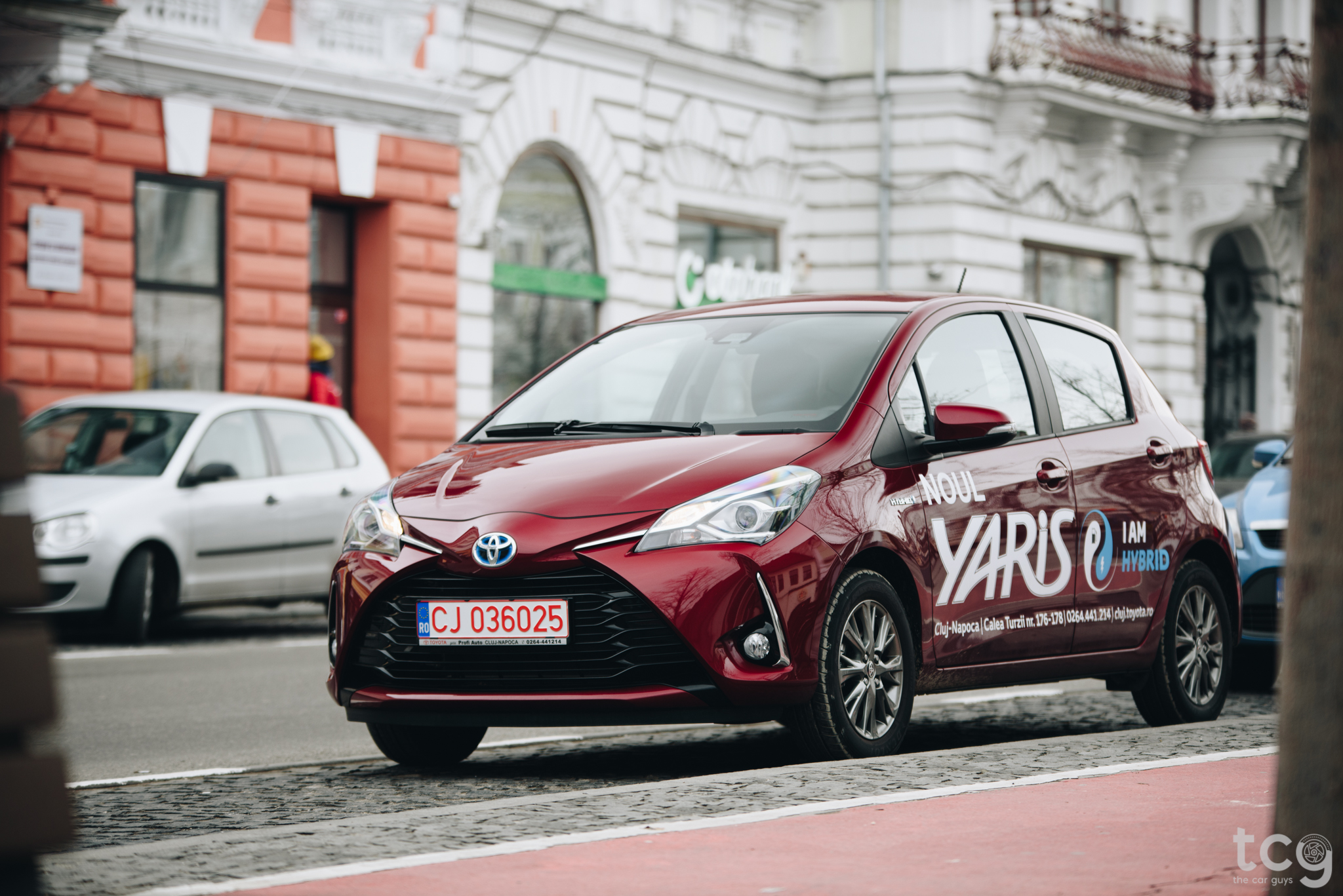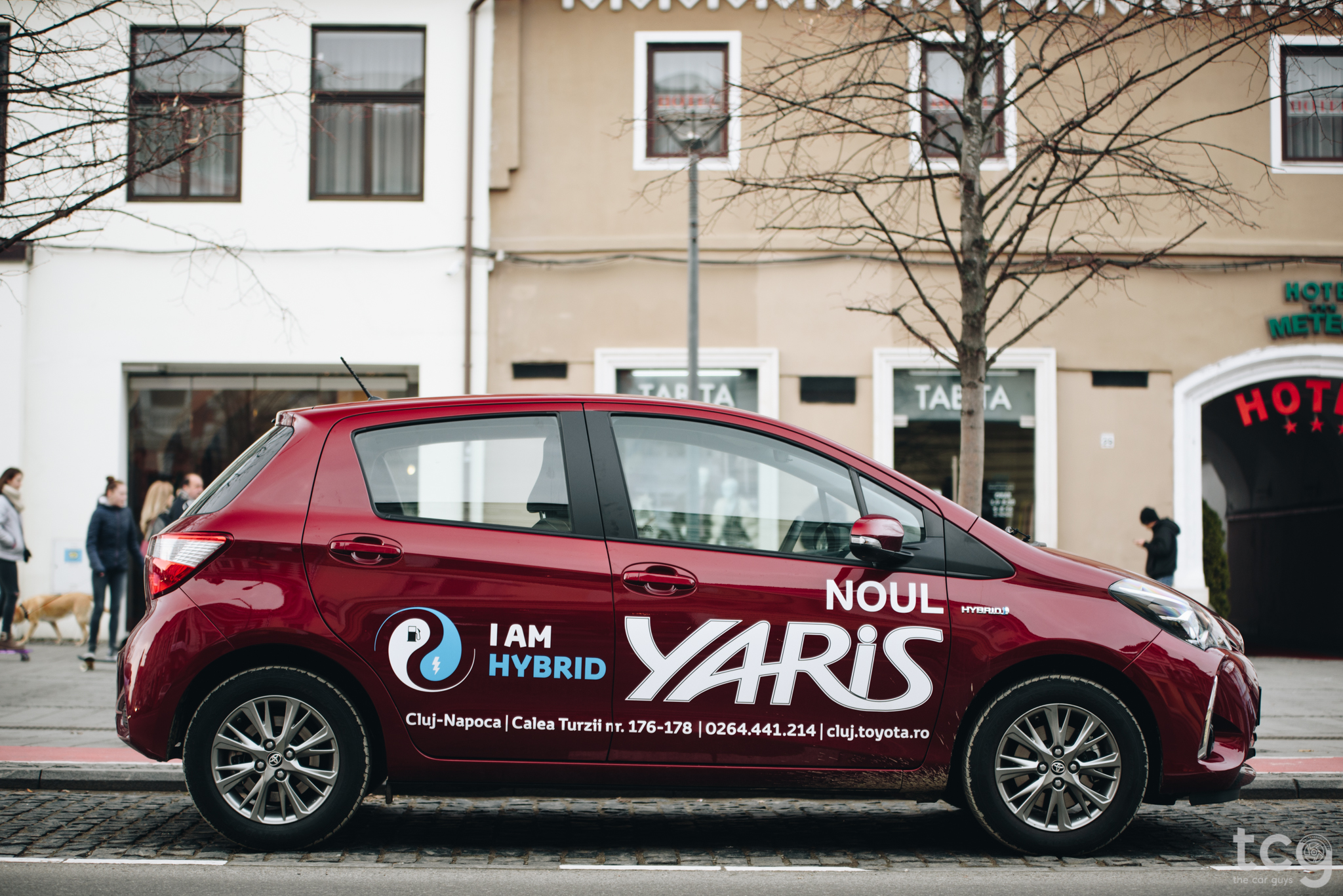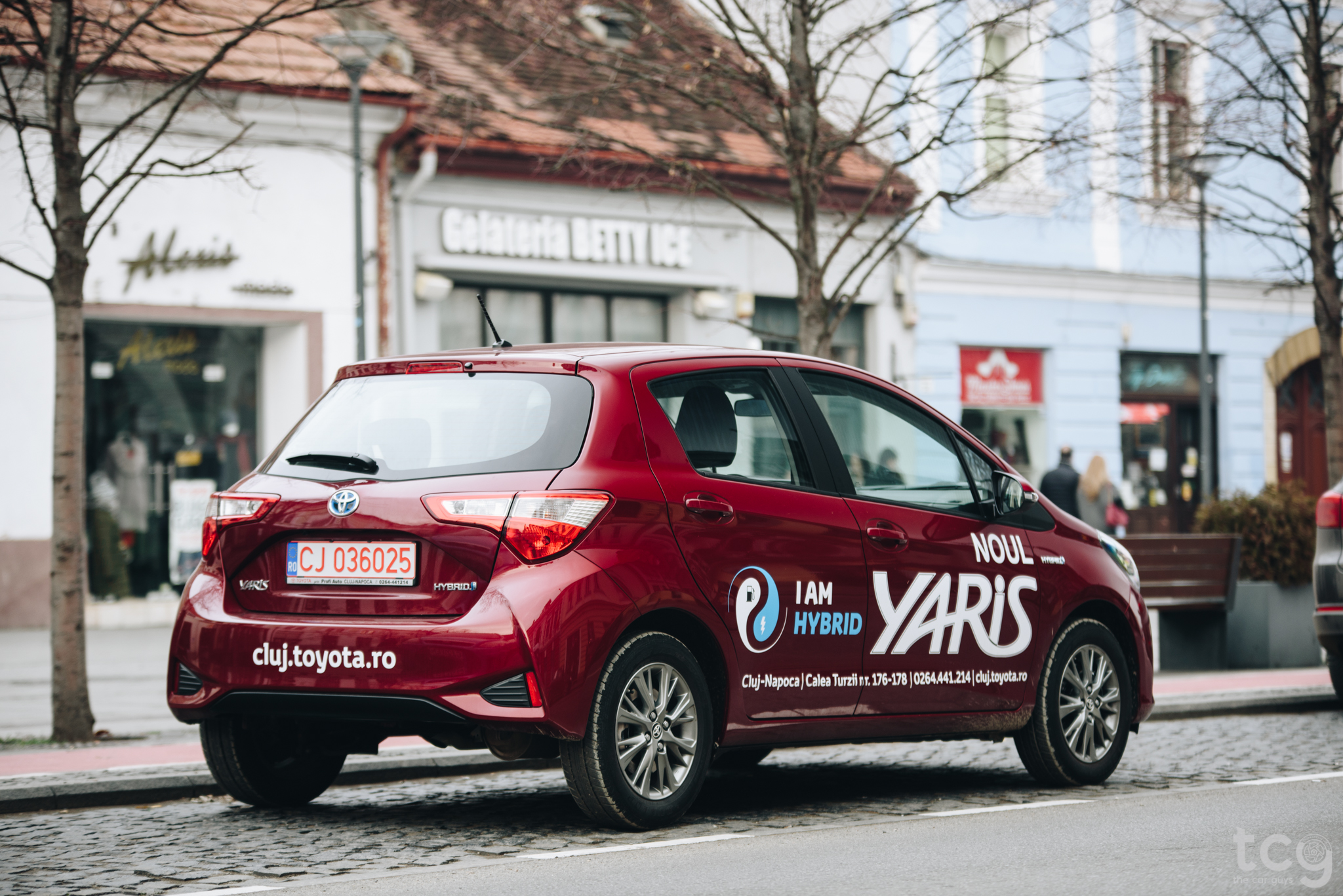 The gearbox is a CVT and it's good ... for a CVT! For driving in town, the Yaris is quiet and easy to maneuver, partly because the CVT 'box isn't intrusive at low speed when the car runs on electric power only, which is awesome! There's a couple of driving modes to choose from - the first one being the regular "D" mode and the second one being the "B" which I mostly used when going downhill or when in queues. What "B" does is it uses the regenerative braking technology to charge the battery so you never have to plug this car in for a charge! Unfortunately, with the CVT gearbox, things quickly turn for the worst when you put your foot down as it keeps the revs up and makes quite a racket - 0-100km/h is achieved in around 11.8 seconds which is decent for a supermini.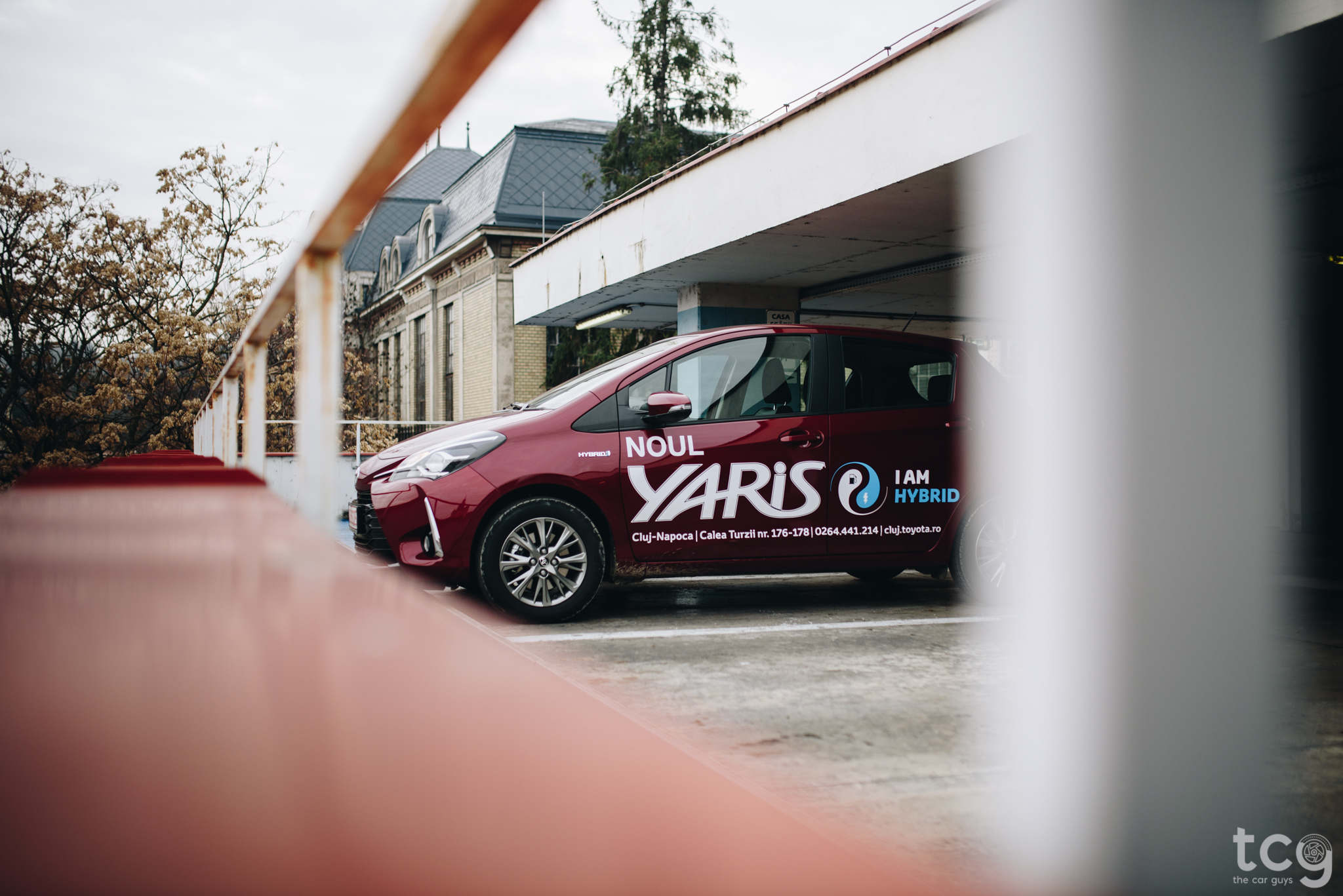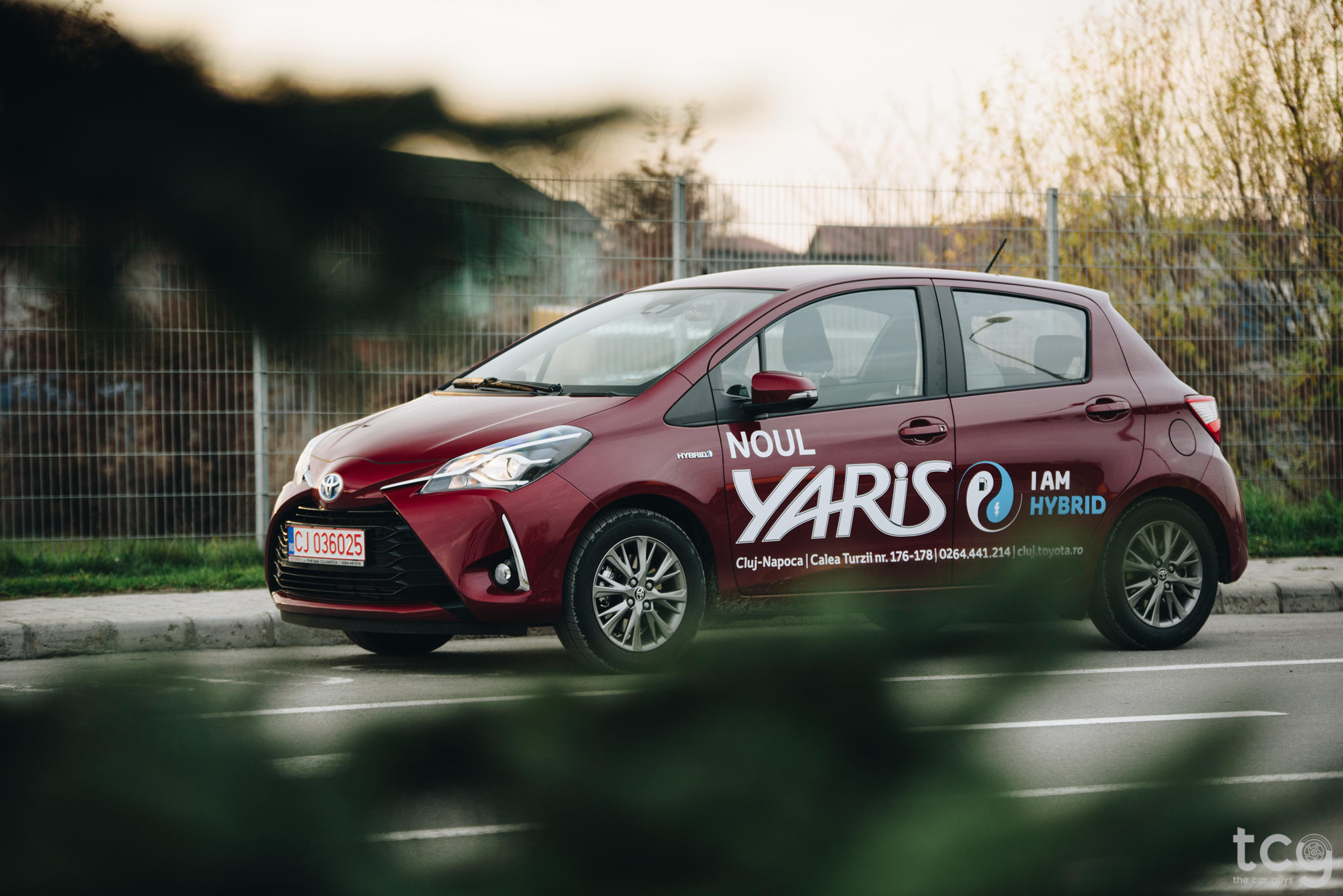 Ride comfort is good as it soaks up bumps well while controlling any body-roll. It's not as planted in the corners as some of its rivals but it grips well and you don't have to correct its movements too much. Handling is also pretty good even though the steering is kind of light and it doesn't really show a lot of indication of what the front wheels are doing! It's great for town driving though - you can easily maneuver this car in a shopping center's parking lot and parking this little Yaris is a breeze!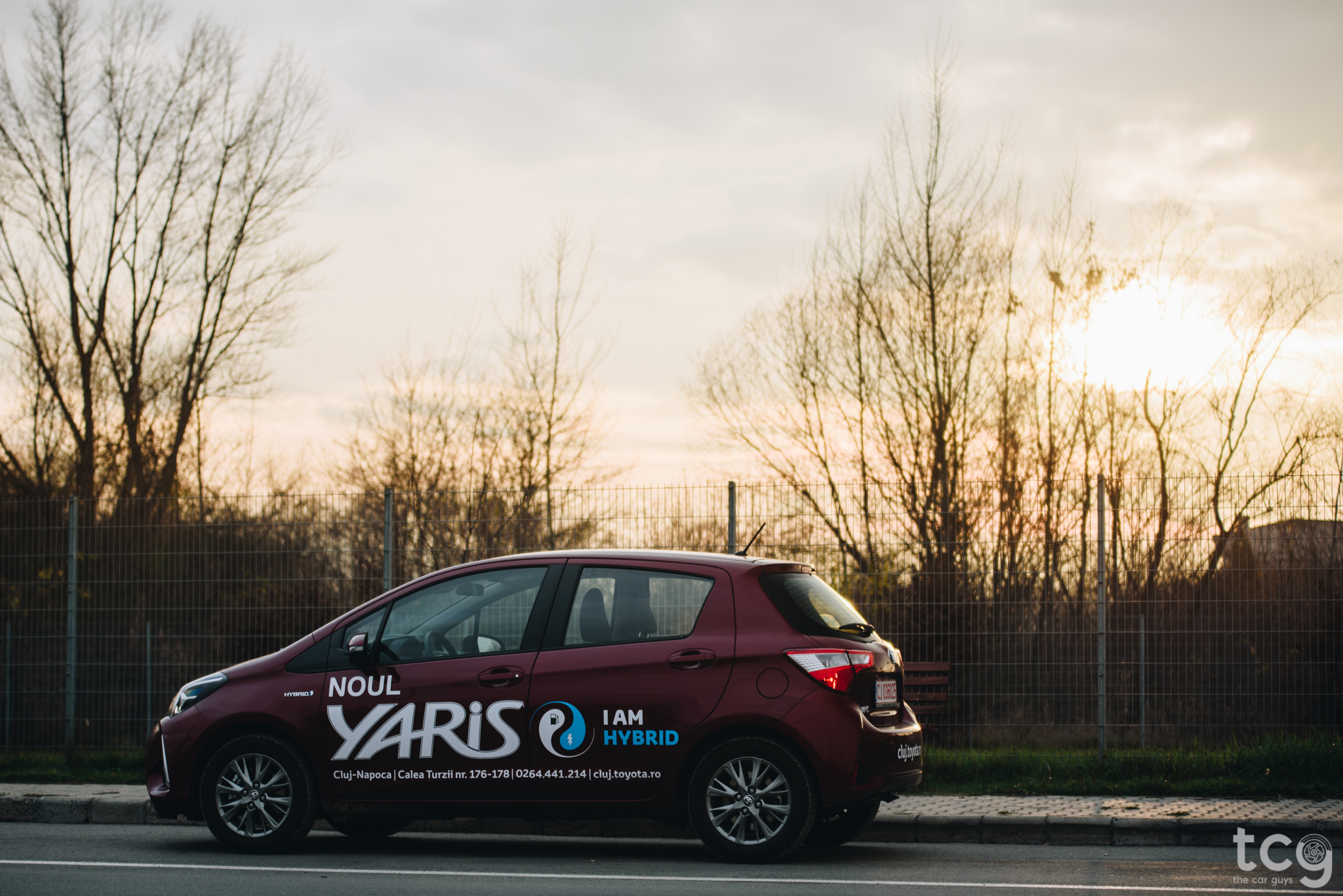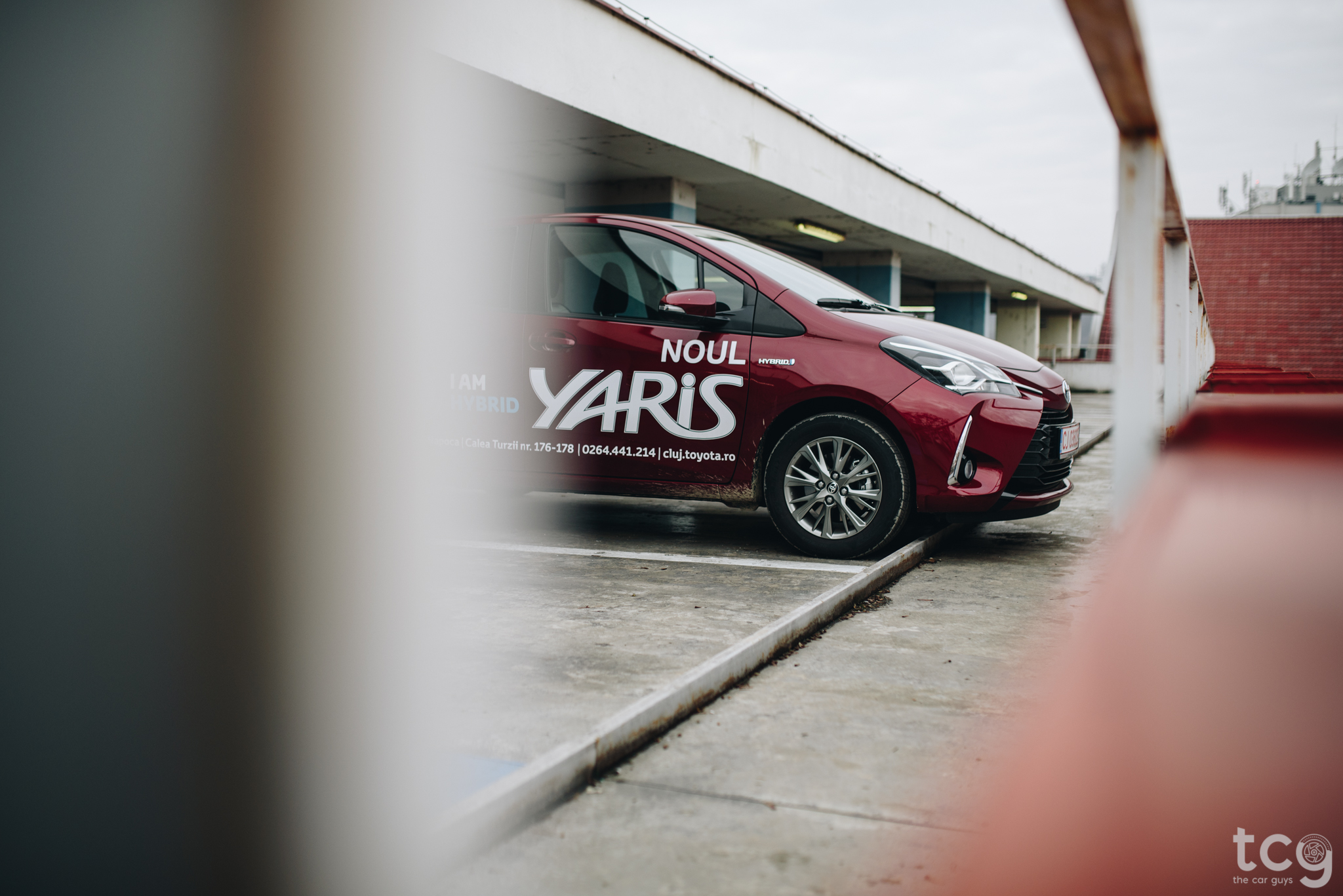 Moving to the interior we find a lot of hard-wearing, scratchy plastics which don't feel premium at all. Yes, it's all well built, and seems like it will last, but it's hard to understand why they didn't use more soft-touch materials throughout the cabin. One thing I really hated is the seven-inch infotainment screen that looks ancient, with very dated graphics and is kind of unresponsive most of the time. Even though it has pretty much everything you need from sat-nav, DAB Radio to iPod mode and others - I still feel it's not as good as other cars from its class.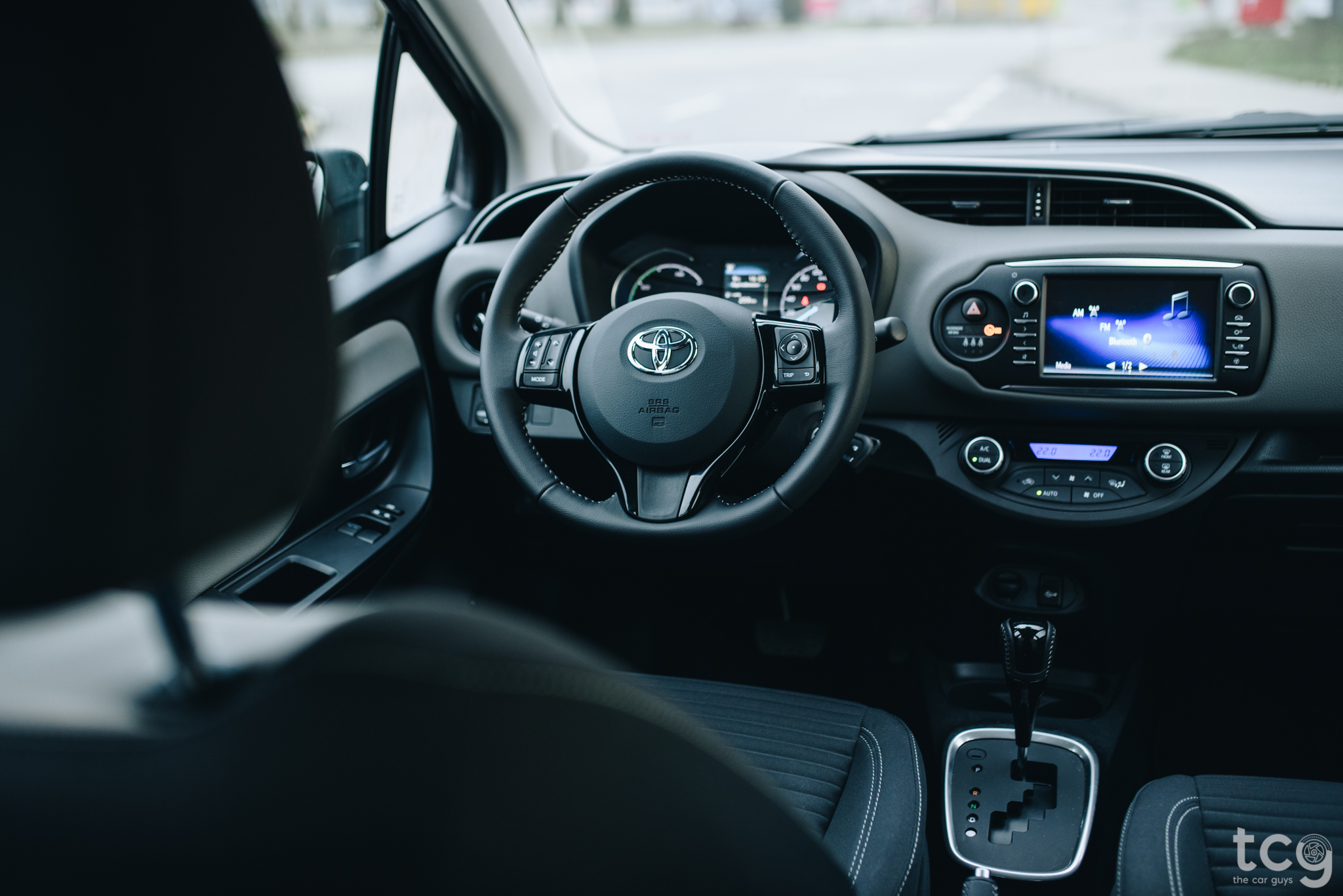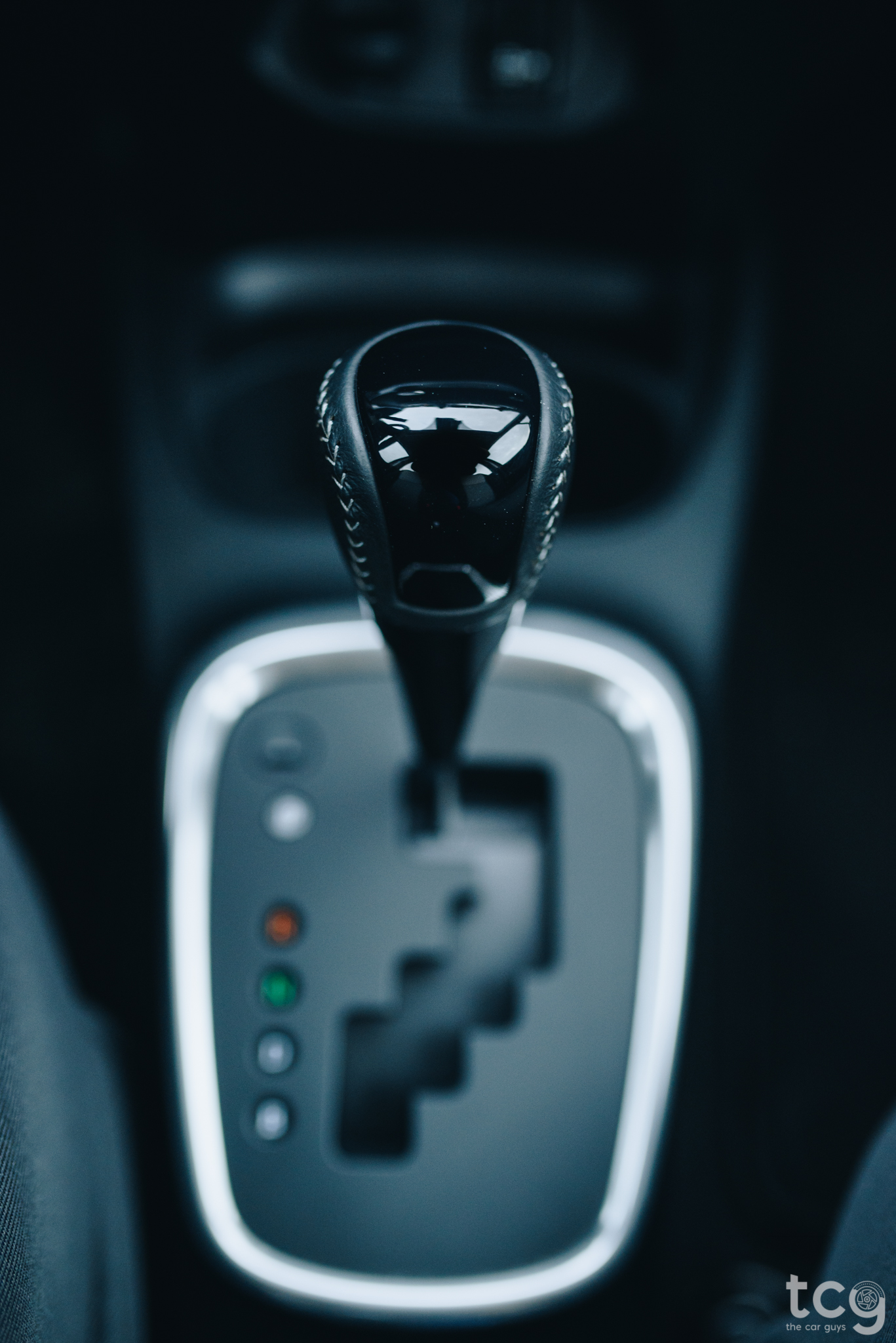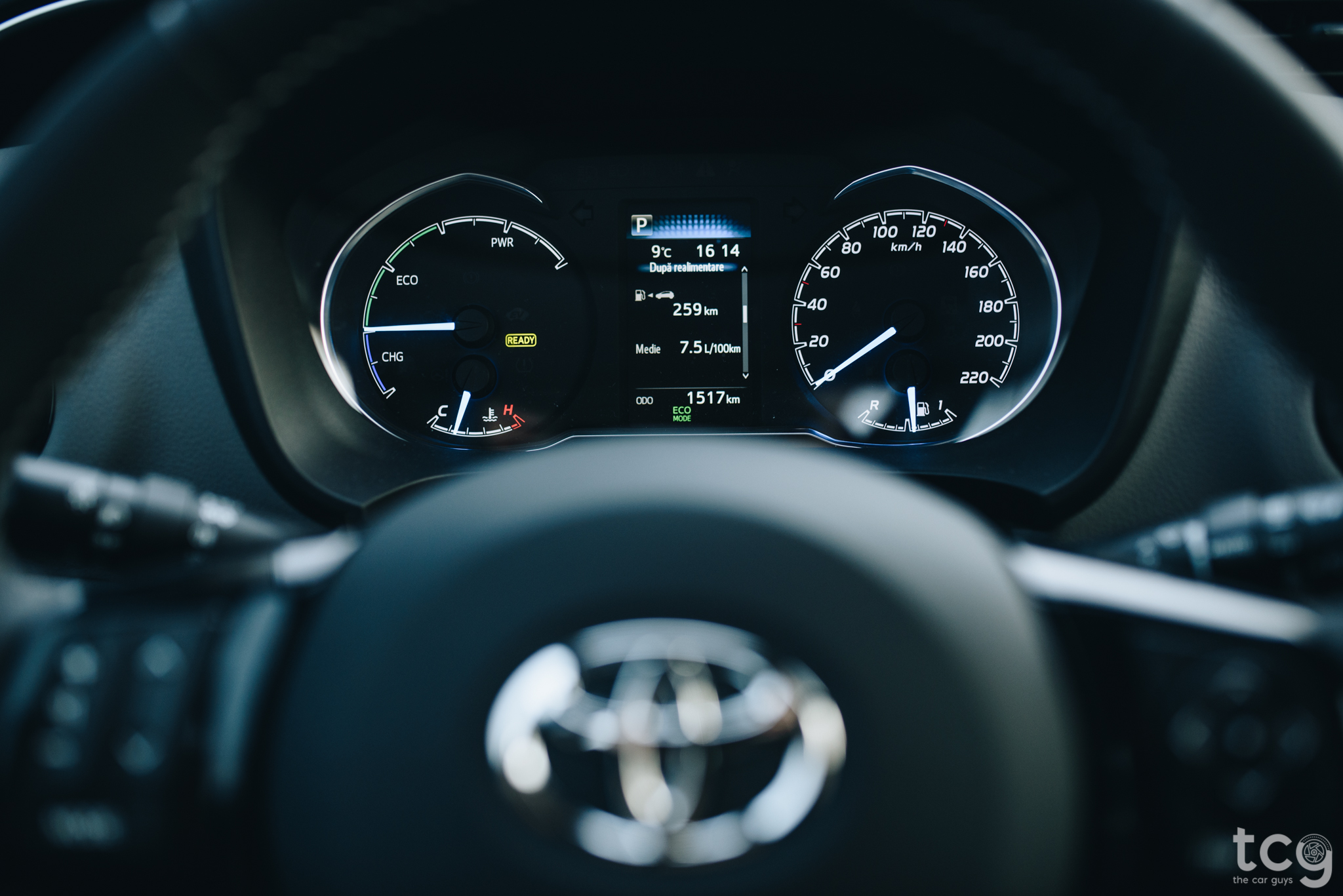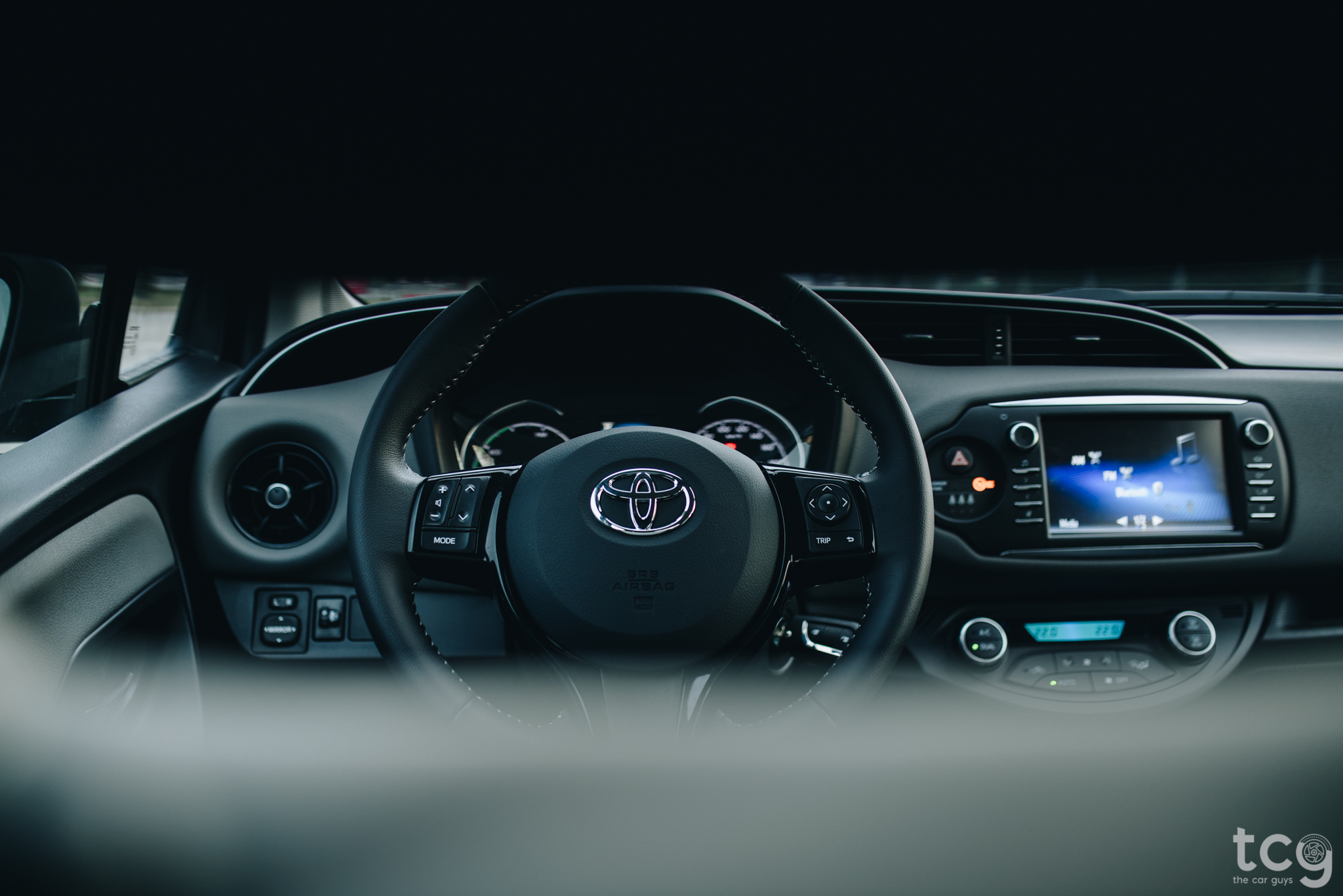 The driving position is great because all Yaris models have a height-adjustable driver's seat + a steering wheel that adjusts in and out as well as up and down making it very easy to find your ideal driving position. I also like the fact that most of the controls are within reach and are pretty much easy to use. All-round visibility is great and that's because of the big windshield, decently sized rear screen, big mirrors and optional parking sensors + rear camera.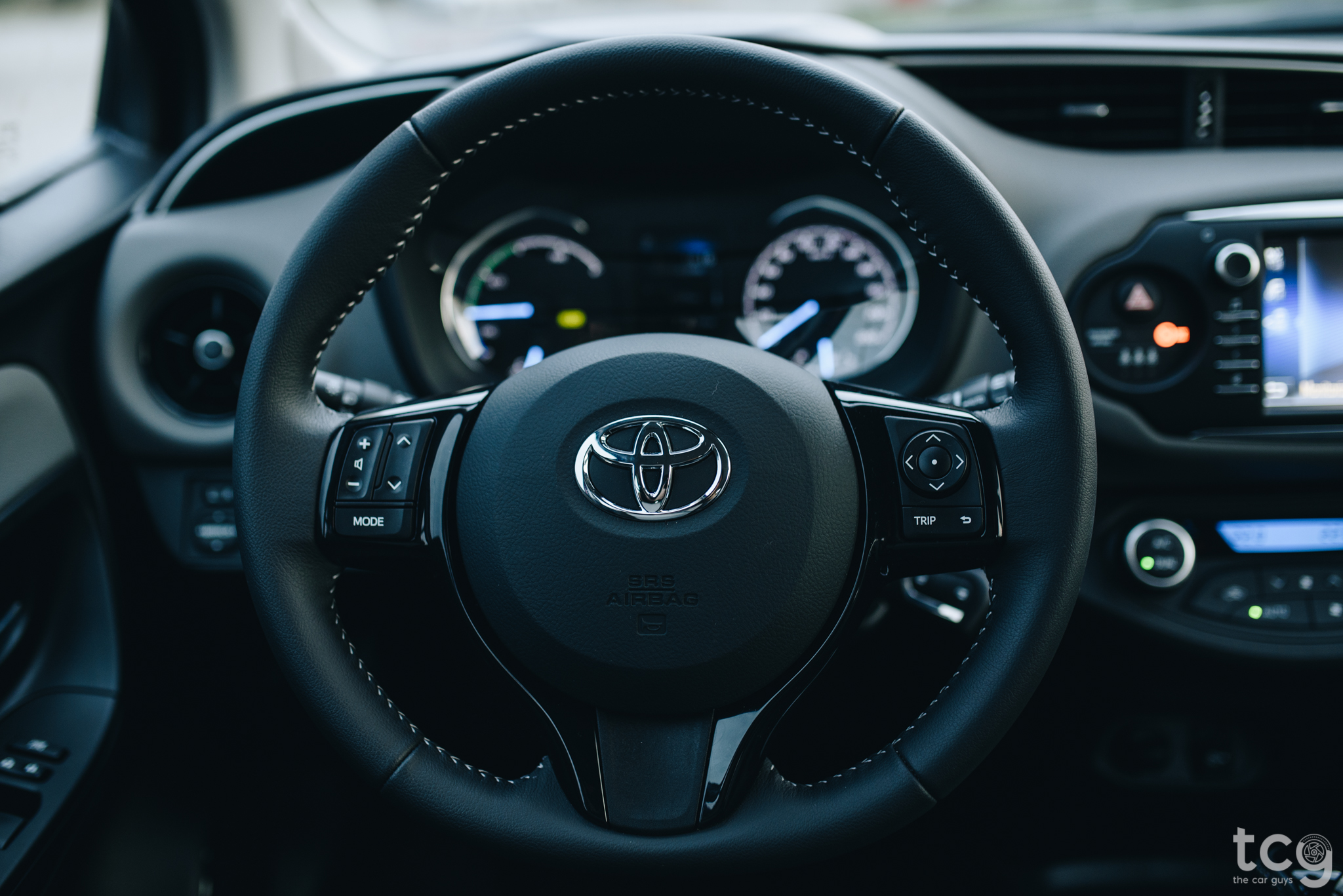 Room in the front is very good, I'm not really that tall and I felt I had enough room and room in the back is also decent. I had enough knee-room and head-room with the seat in front of me set to my normal driving position. You can fit three kids in the back with ease but three adults is kind of a stretch. There aren't many storage spaces around the back seats, with just one shared cupholder and very small door pockets on each side. The boot capacity is above average and even though this was the hybrid, which means the batteries are stored right under the boot floor, you have enough room to carry a few bags in there.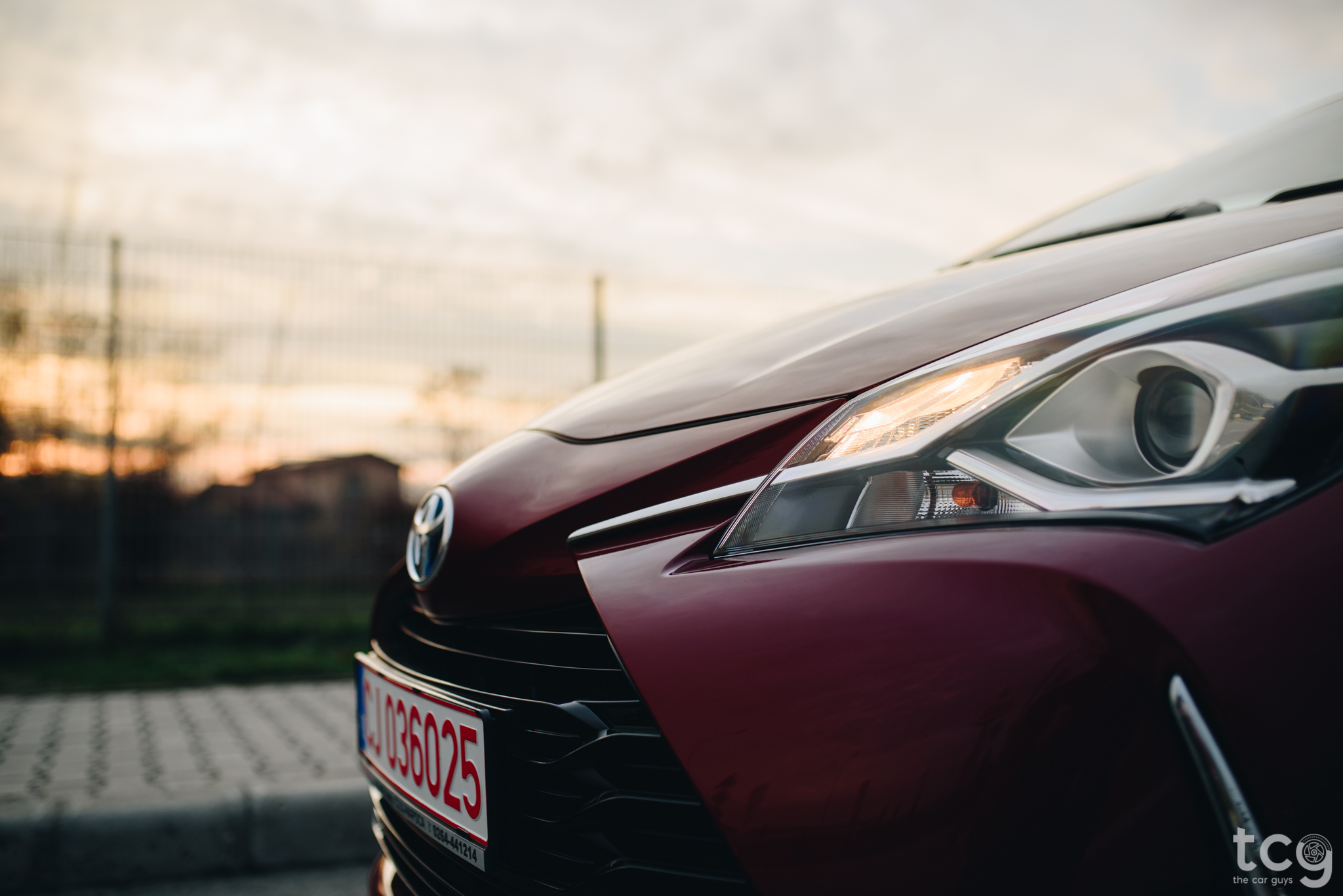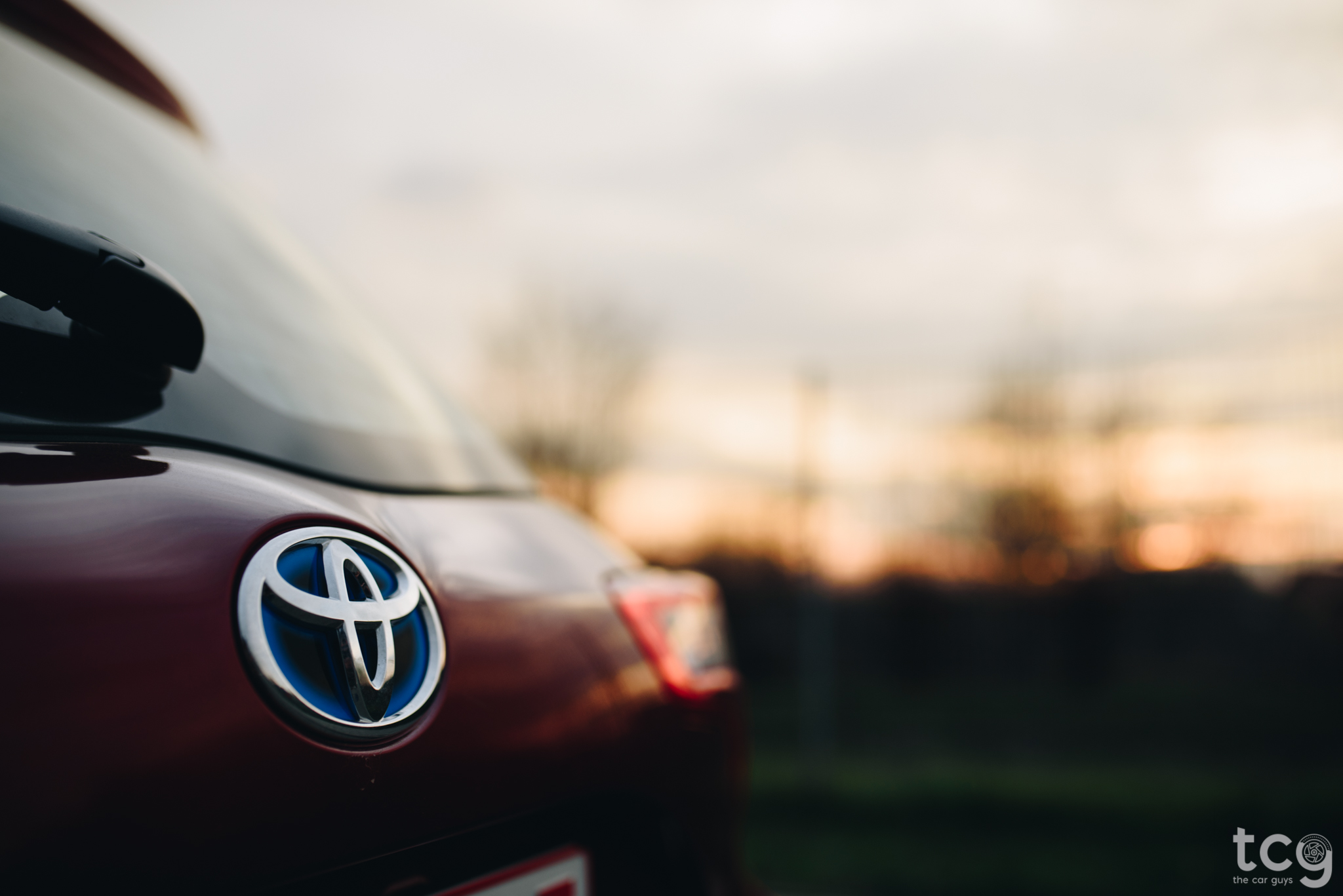 ---
3 things I really like about the Yaris:
How easy it is to drive around town!

How well the hybrid technology works, really helps with fuel economy!

How good it looks! Might not be the prettiest in its class but it's definitely up there, in the Top 5.
---
3 things I really don't like about the Yaris:
The CVT 'box is quite noisy when you put your foot down!

How laggy, unresponsive and ancient-looking the infotainment system is.

The amount of cheap-feeling plastics that can be found throughout the cabin.
---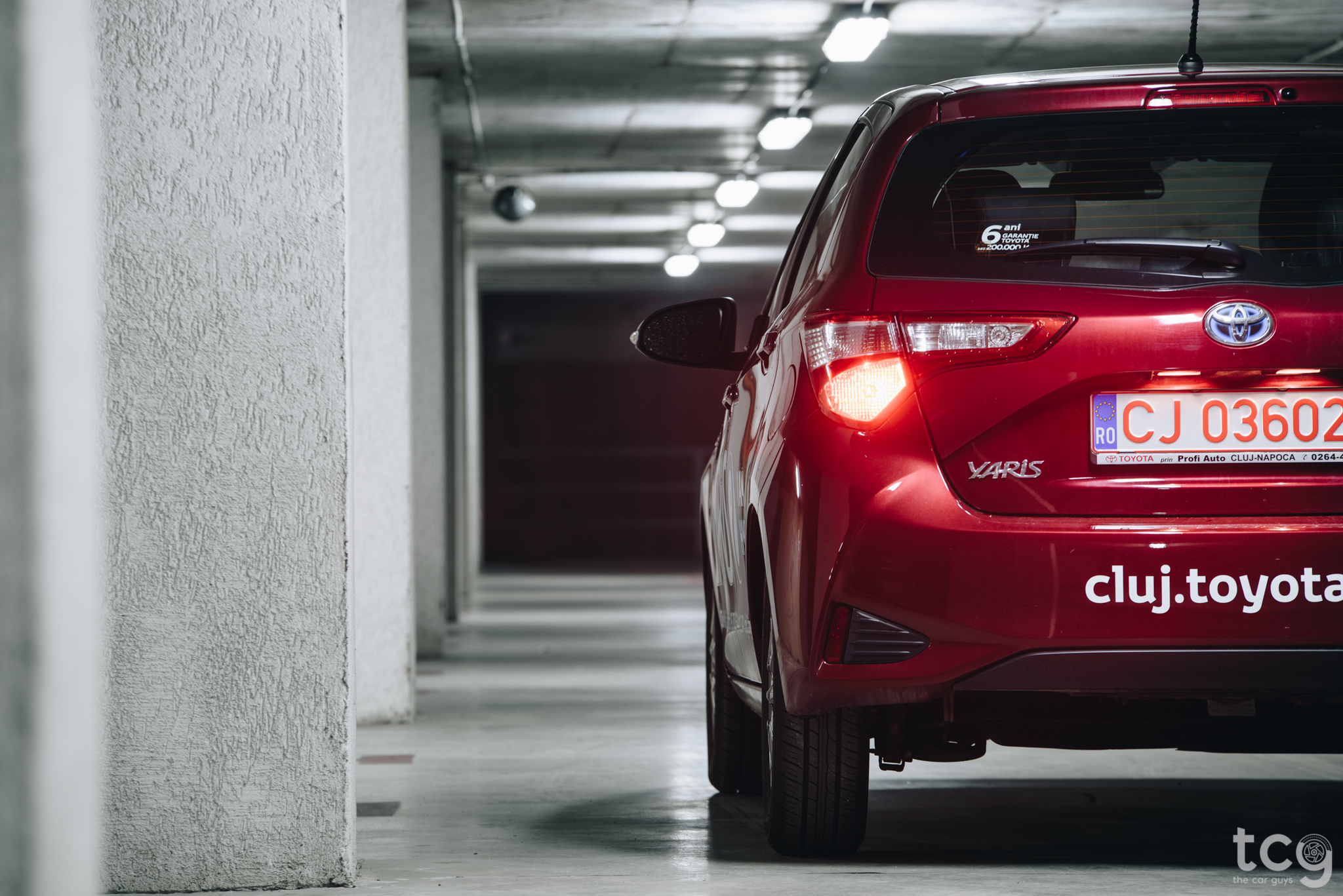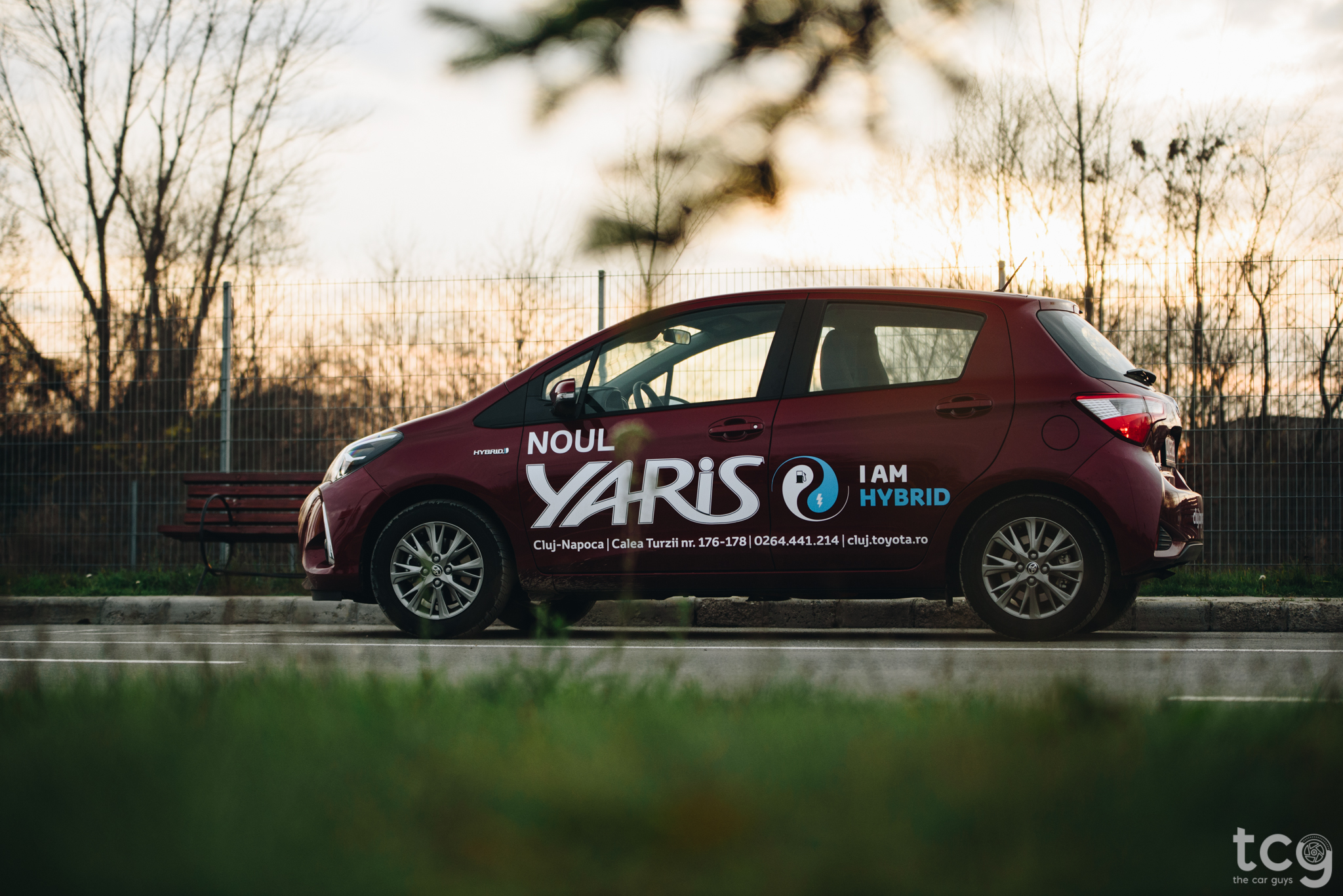 ---
Would I get this car? Yes, yes I would! Why? Because it's the only hybrid supermini out there and that really helps your fuel economy in the long run if you're driving mostly around town. It's also pretty comfortable to drive and easy to maneuver!
---
Price of the tested model: ~20.000 Euro (VAT Included).
Engine and Gearbox: 1.5 hybrid-petrol – 100 HP (111NM of torque) with CVT automatic gearbox.
---
Thank you Toyota Cluj-Napoca for lending us the car
Photos by: Dan Grigore
---