After we received a few question on what we think about PowerBoxes or Chip tuning, we reached out to our friends from DTE Systems and they sent us, for free, their chip tuning system called PowerControl X and a PedalBox.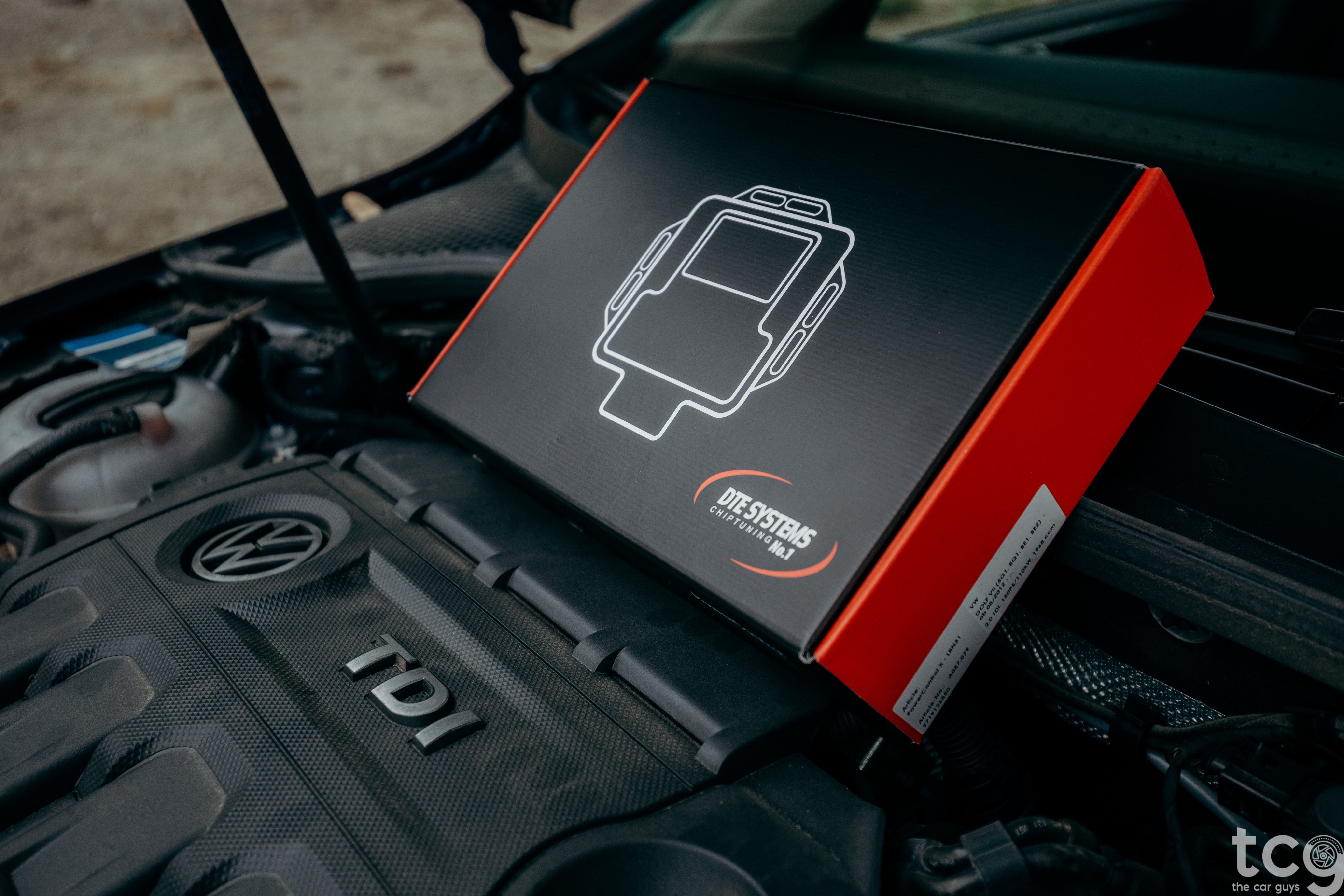 Our test car was a VW Golf VII with the famous 2.0 TDI that produces 150HP coupled with a 6-speed DSG Gearbox.
We first tested the PowerControl X and used the car's Driving modes, so we didn't install the PedalBox at the beginning.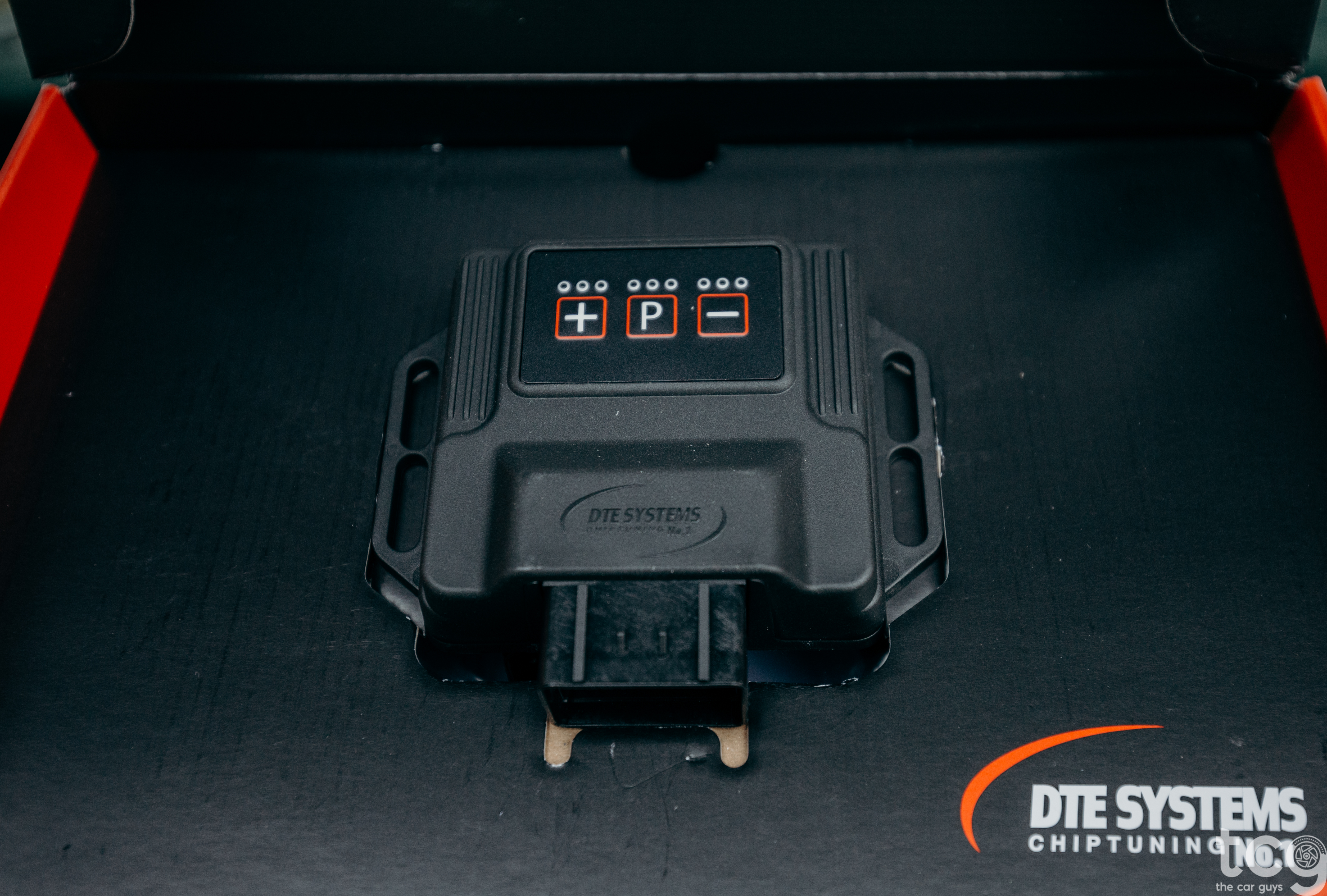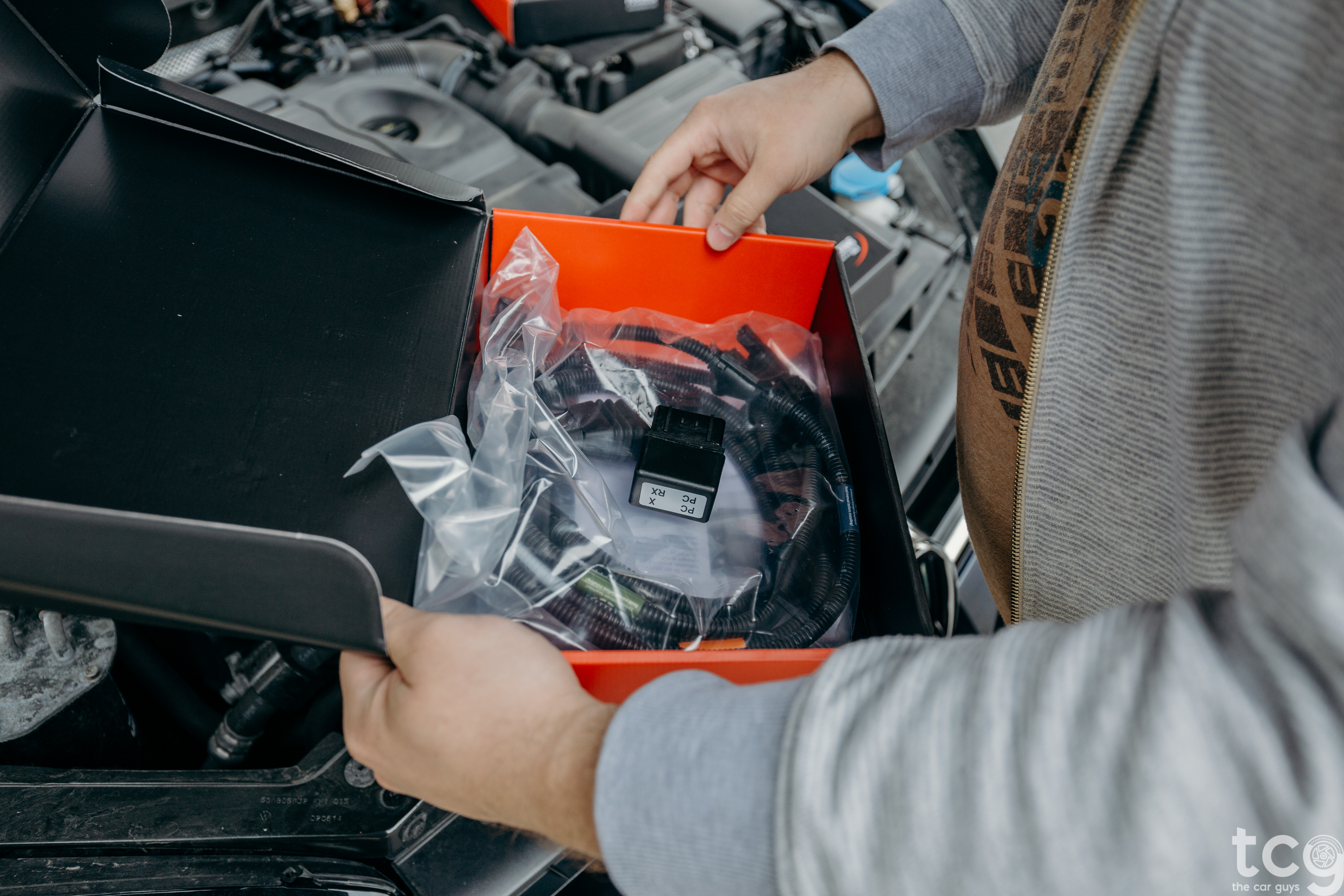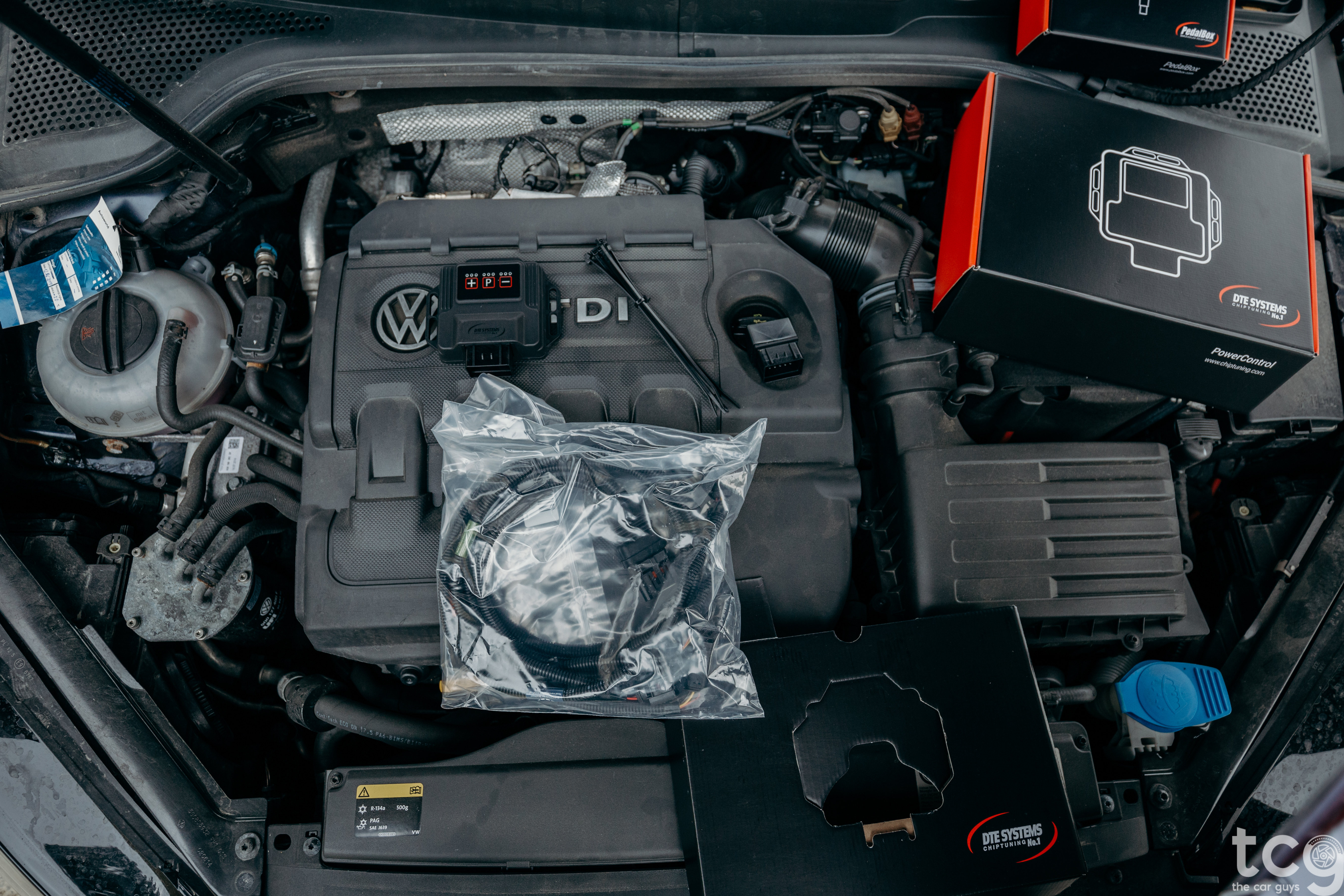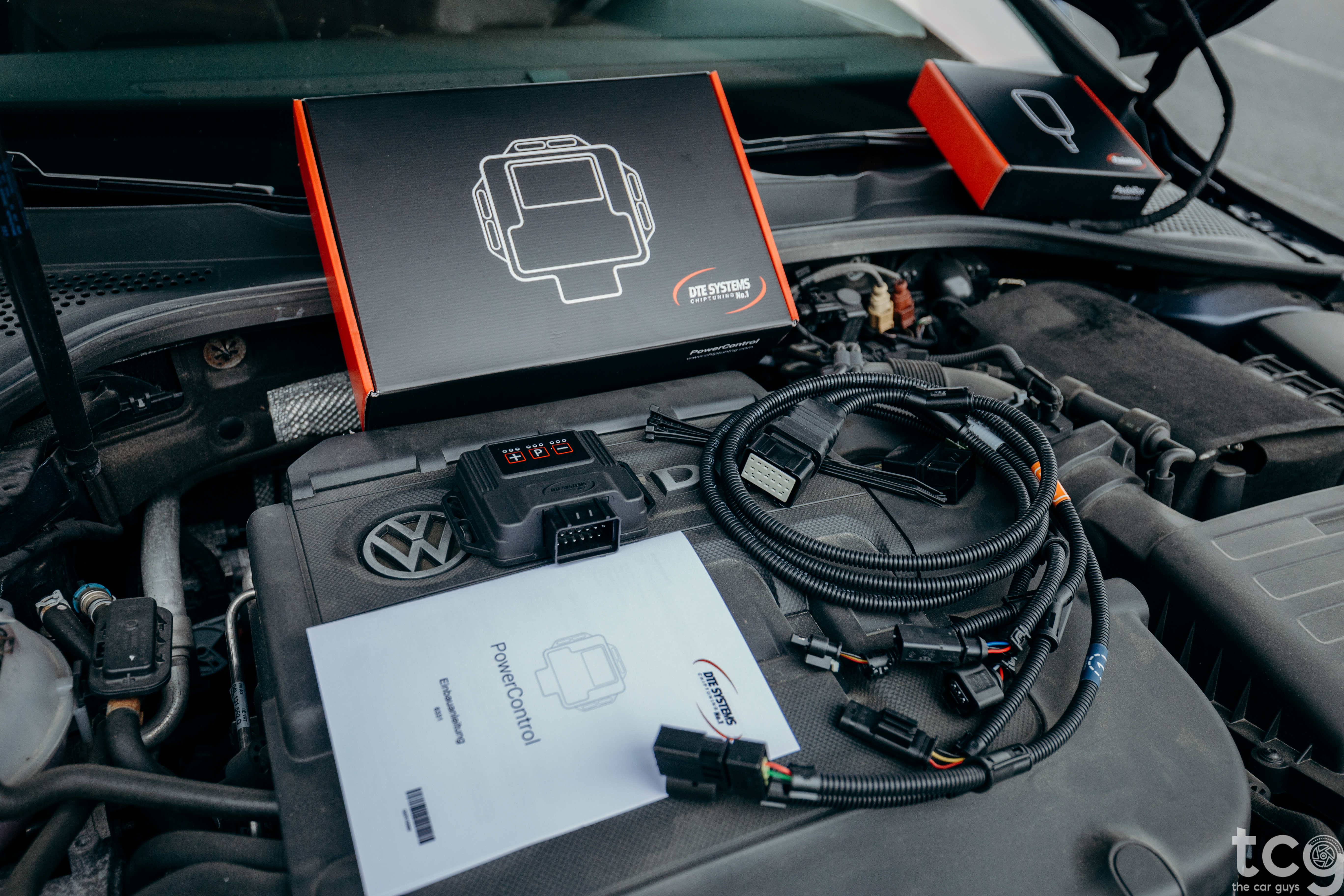 When you open the box you will see the PowerControl X which looks really good and it feels like it's built really well. Then, as you dig deeper, you will find the engine specific wiring loom, an installation manual, some papers regarding warranty, some other TUV papers and a by-pass safety plug. Also, to make it easier to mount the module in the engine bay, they will provide some zip ties.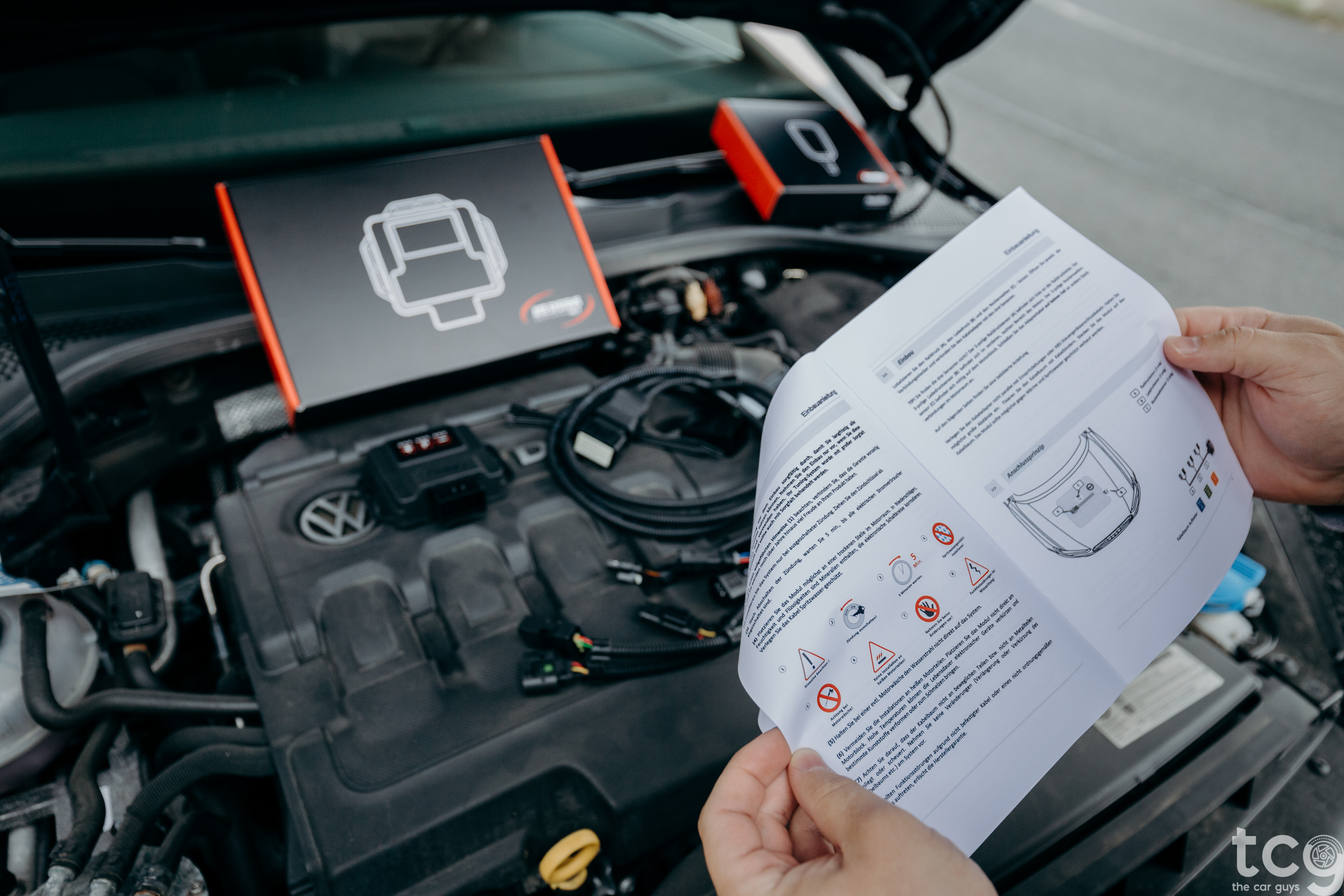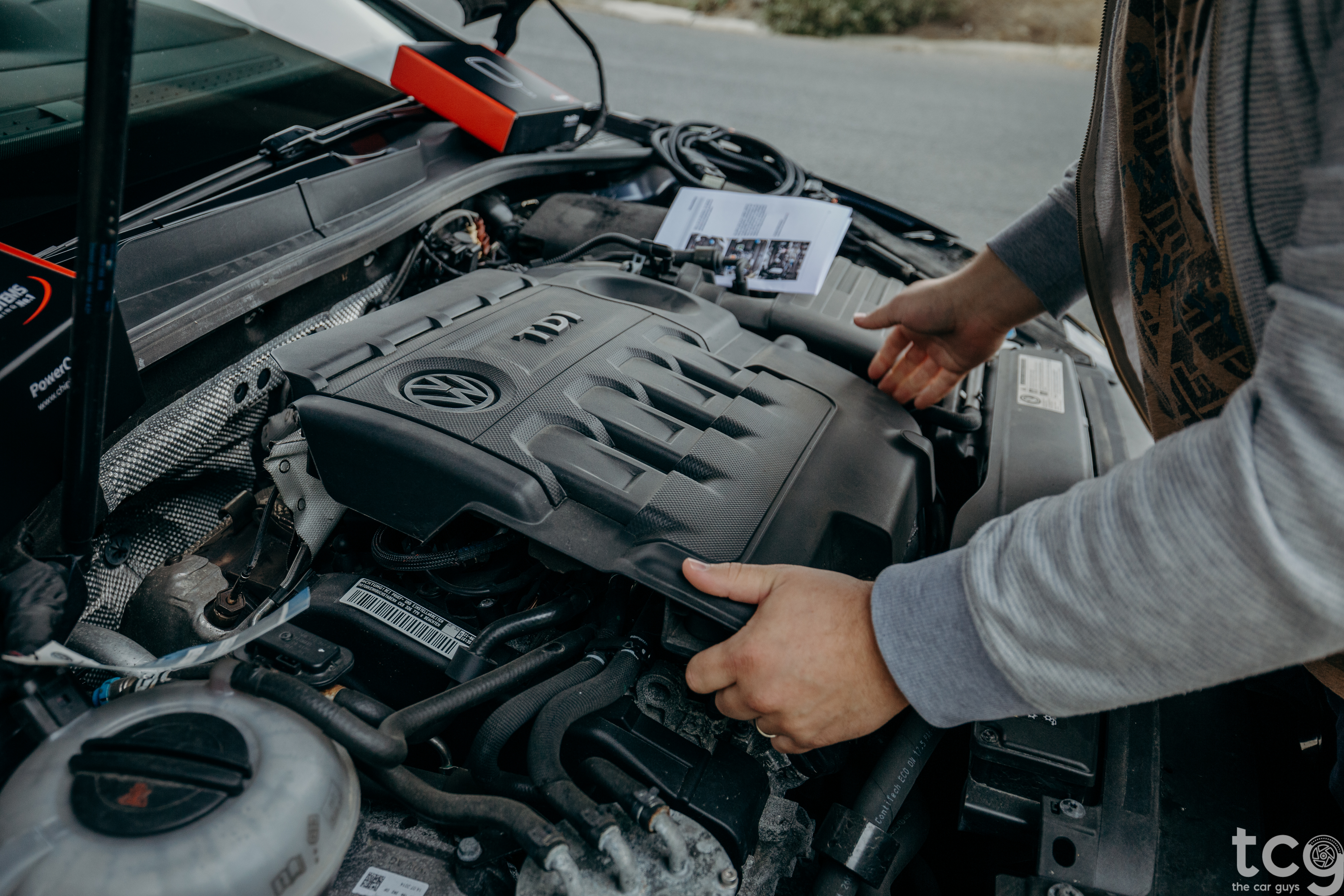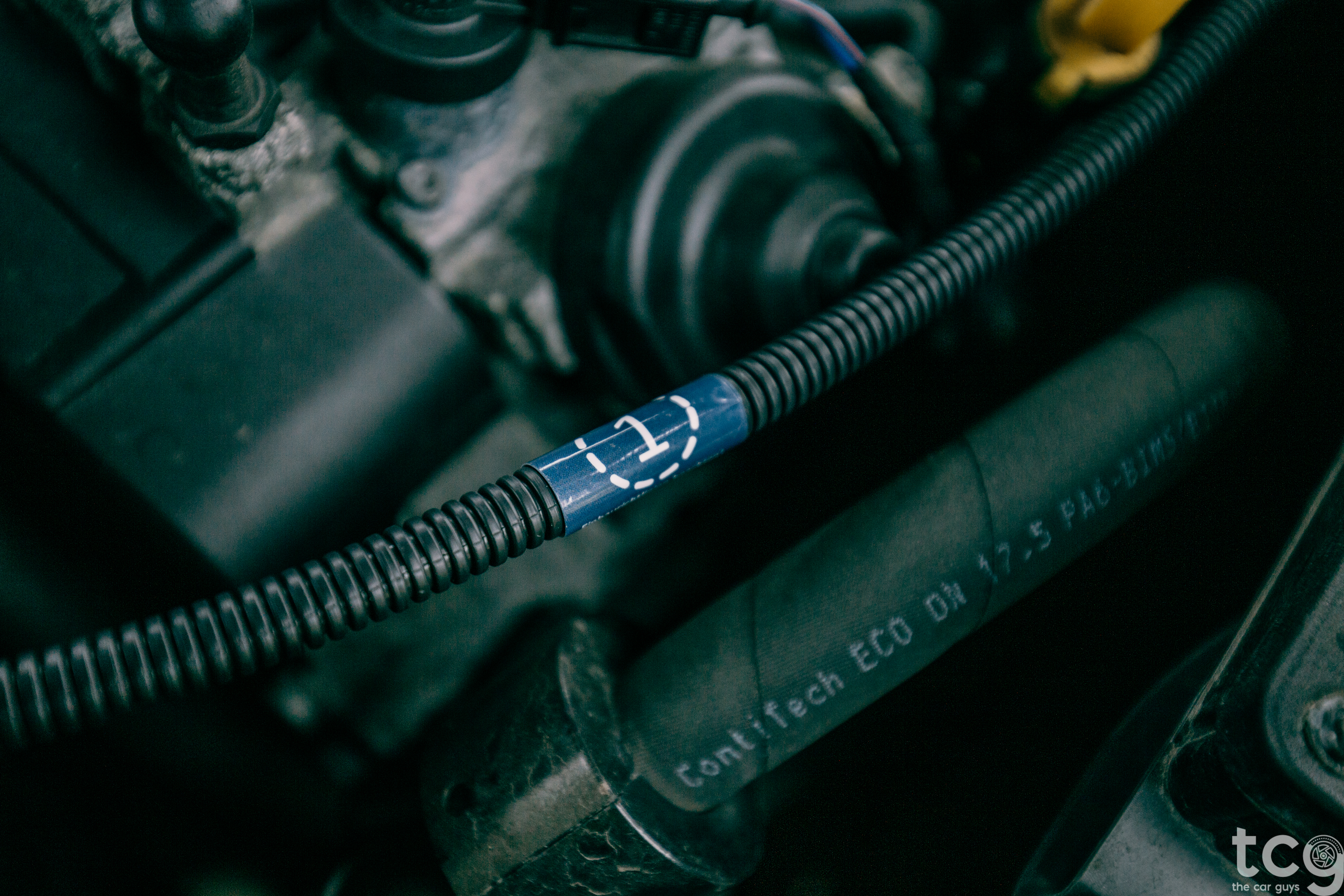 As you look at the pictures, the installation may look a bit complicated, but let me assure you that it's really easy to install. Get everything out from the box, get the manual and pop up the engine cover - then you can start identifying all the plugs from the engine and just follow the instructions. It was my first time doing it and I did it with no problems and in just a couple of minutes. TIP: before you start, read the installation guide to make sure you have everything at hand. For some cars you may need a screwdriver or some kind of tools, but nothing complicated.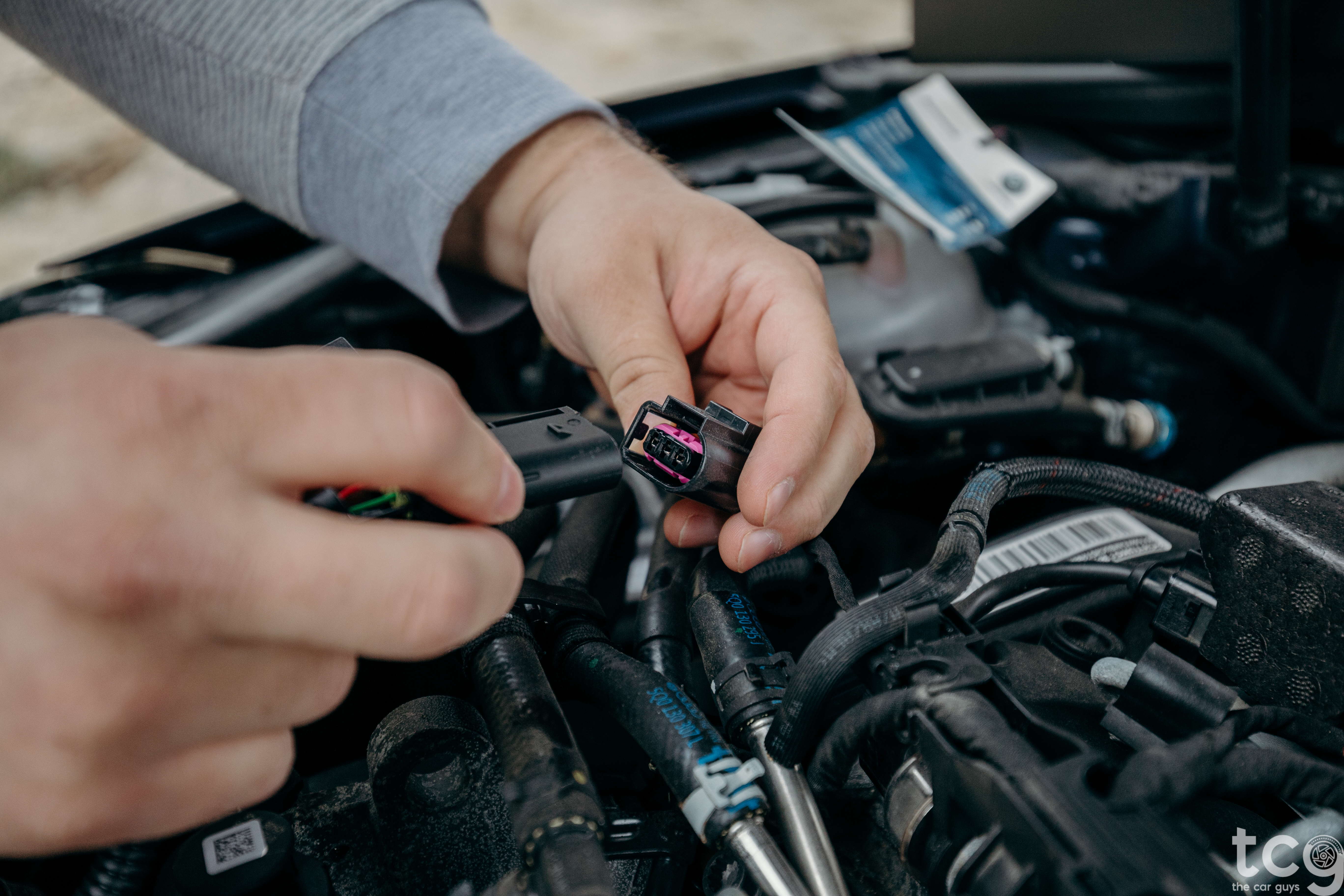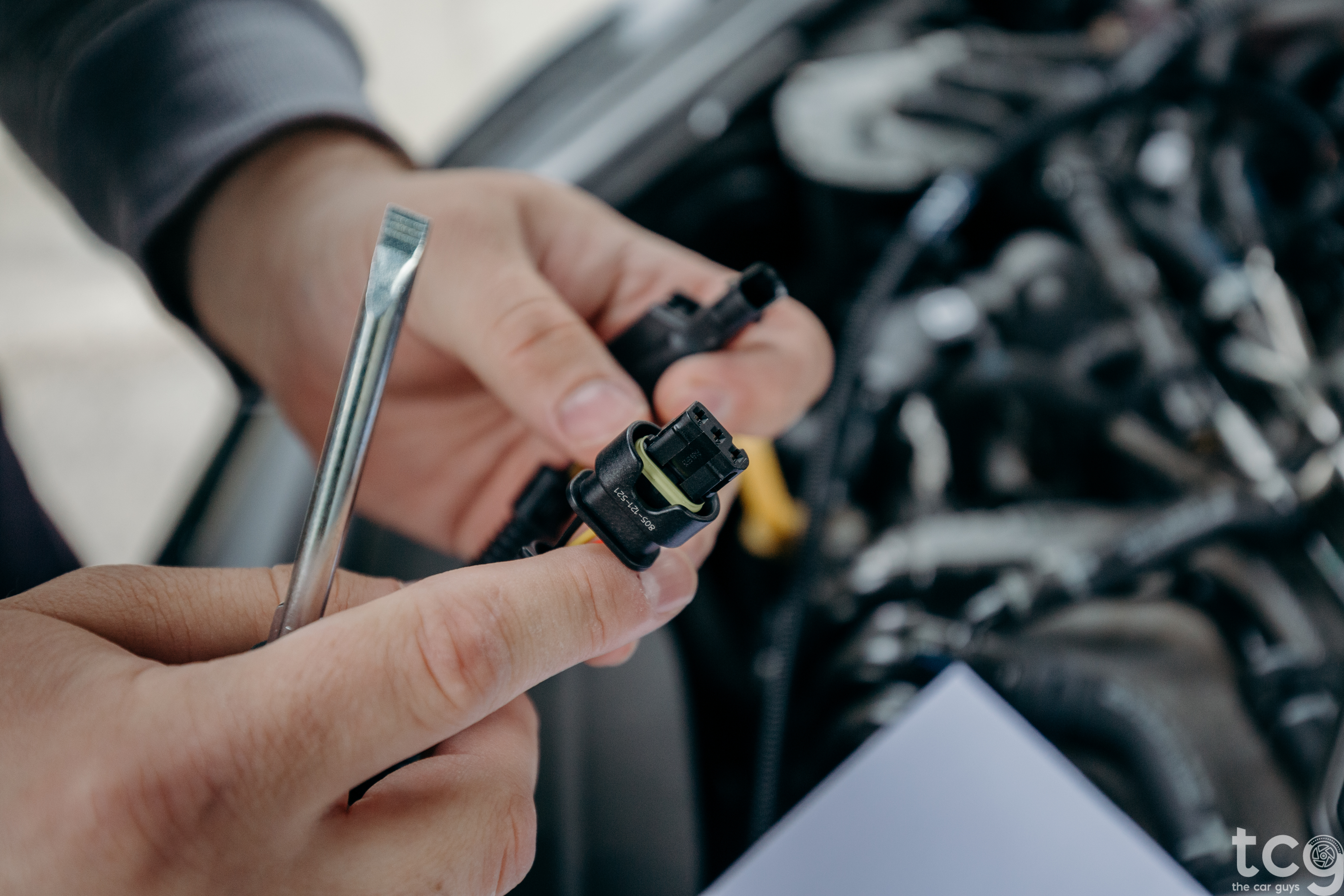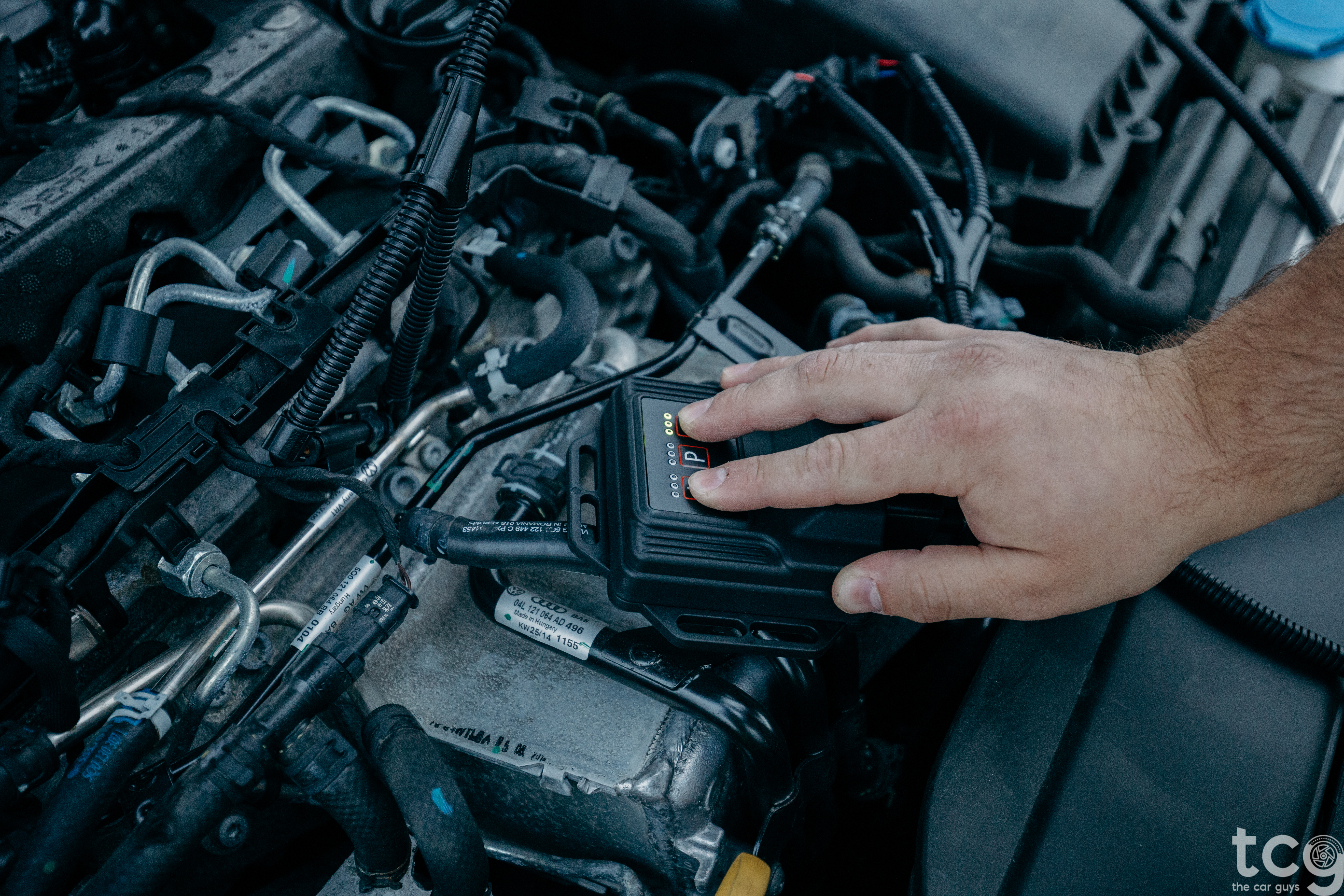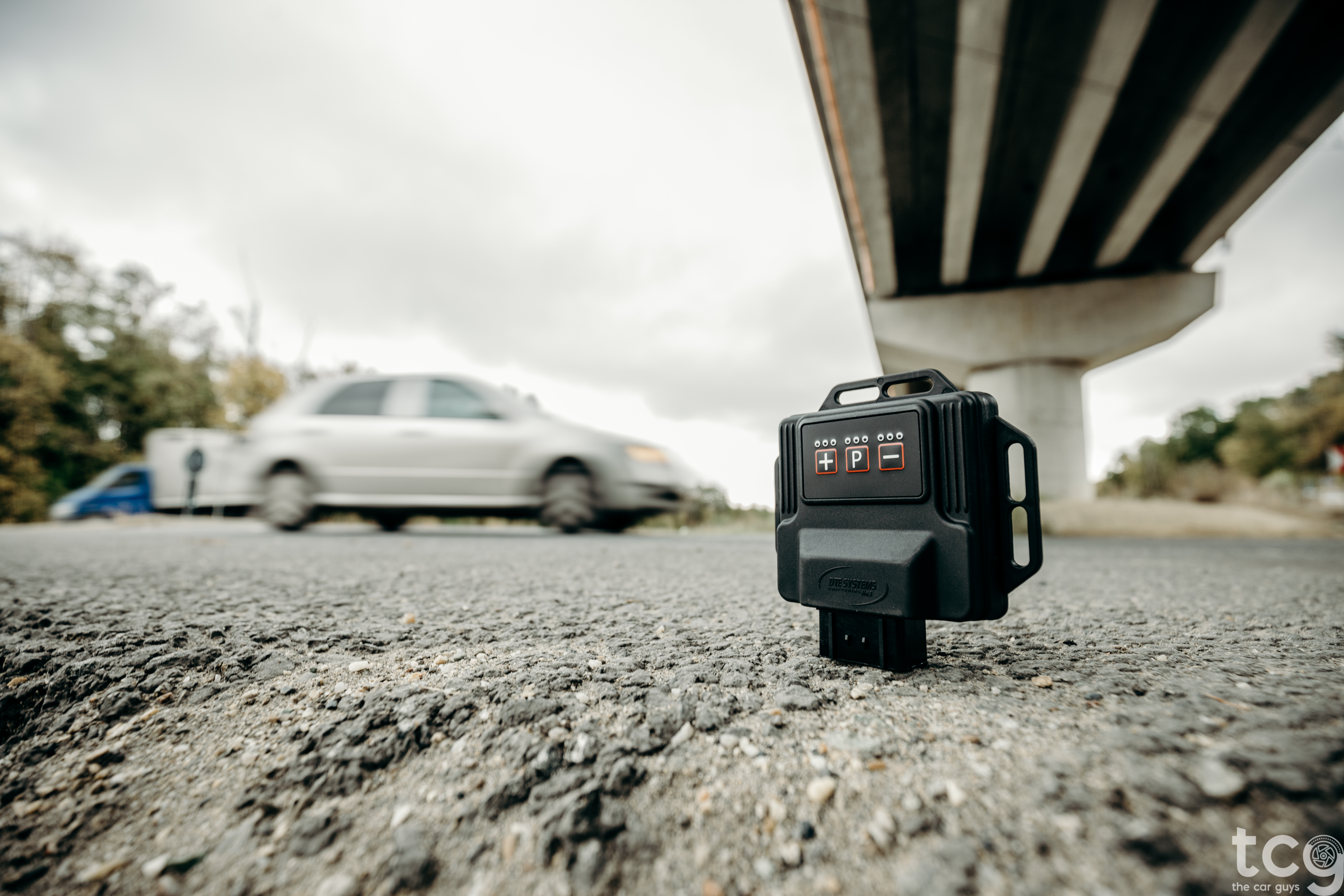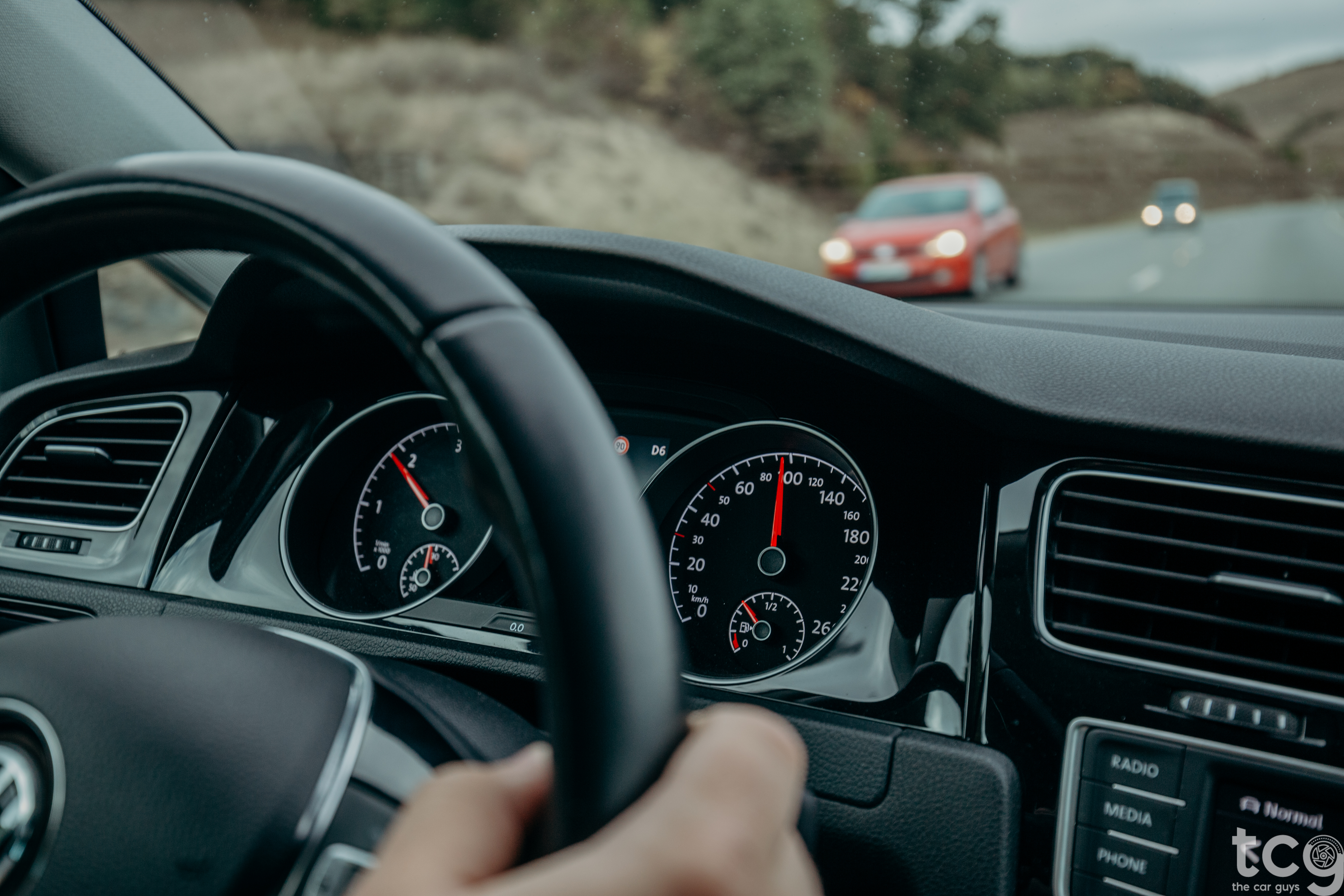 Before the installation, we went on an empty piece of road to do a couple of runs from 0 to 100kmh (timed with my smartphone). After we did those runs, I started the installation of PowerControl X then I downloaded the app from DTE Systems on my phone so I can control the module using the app.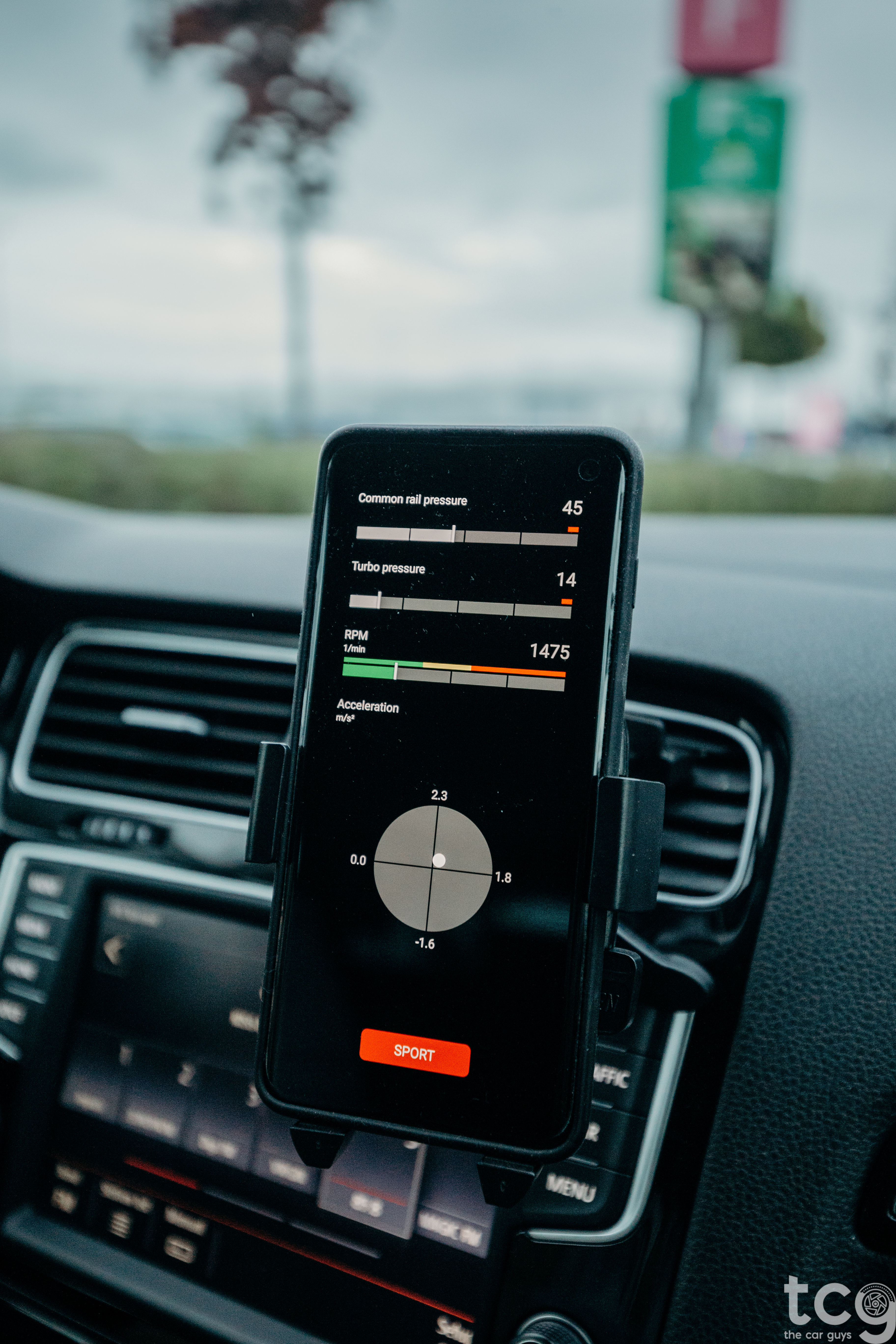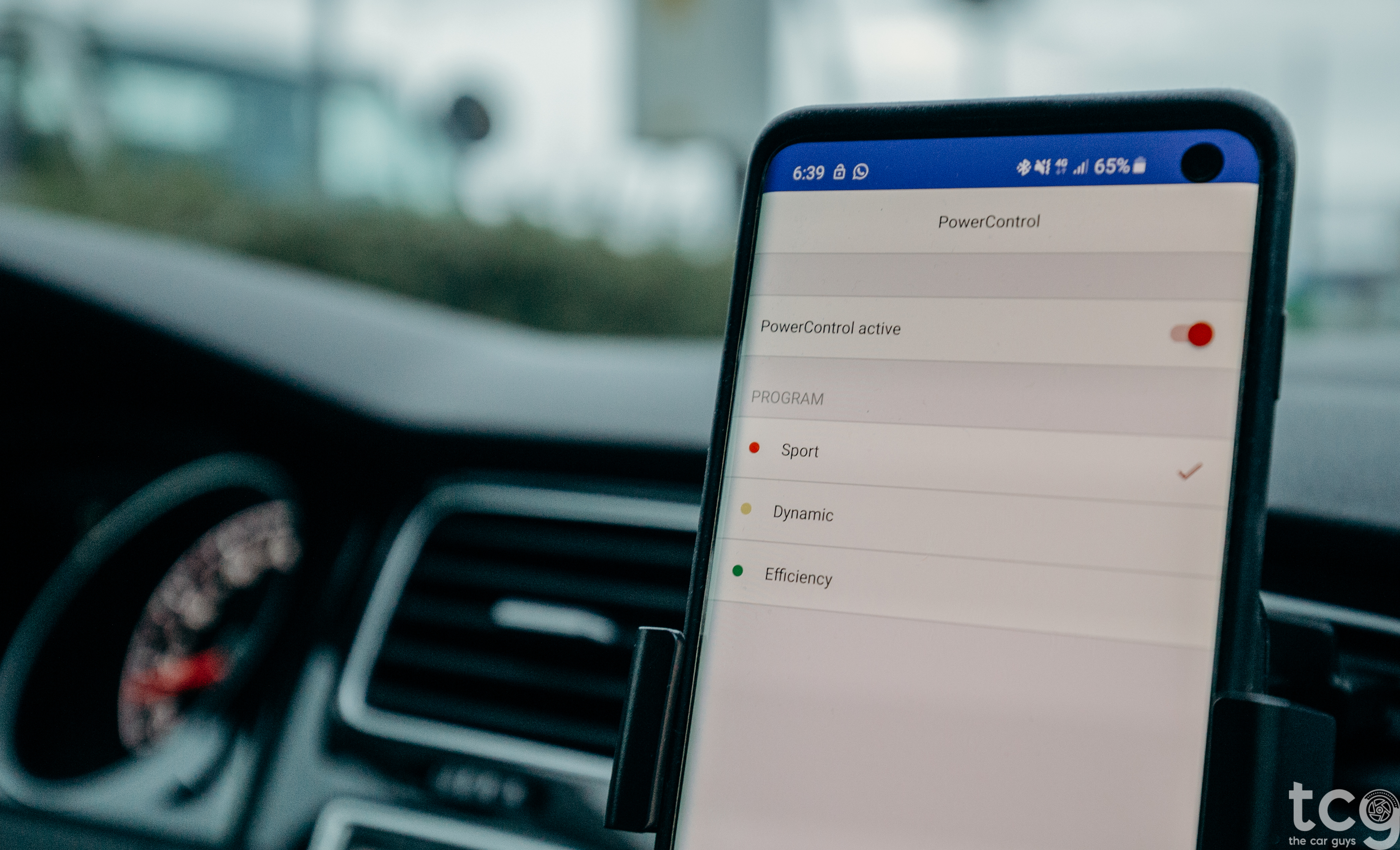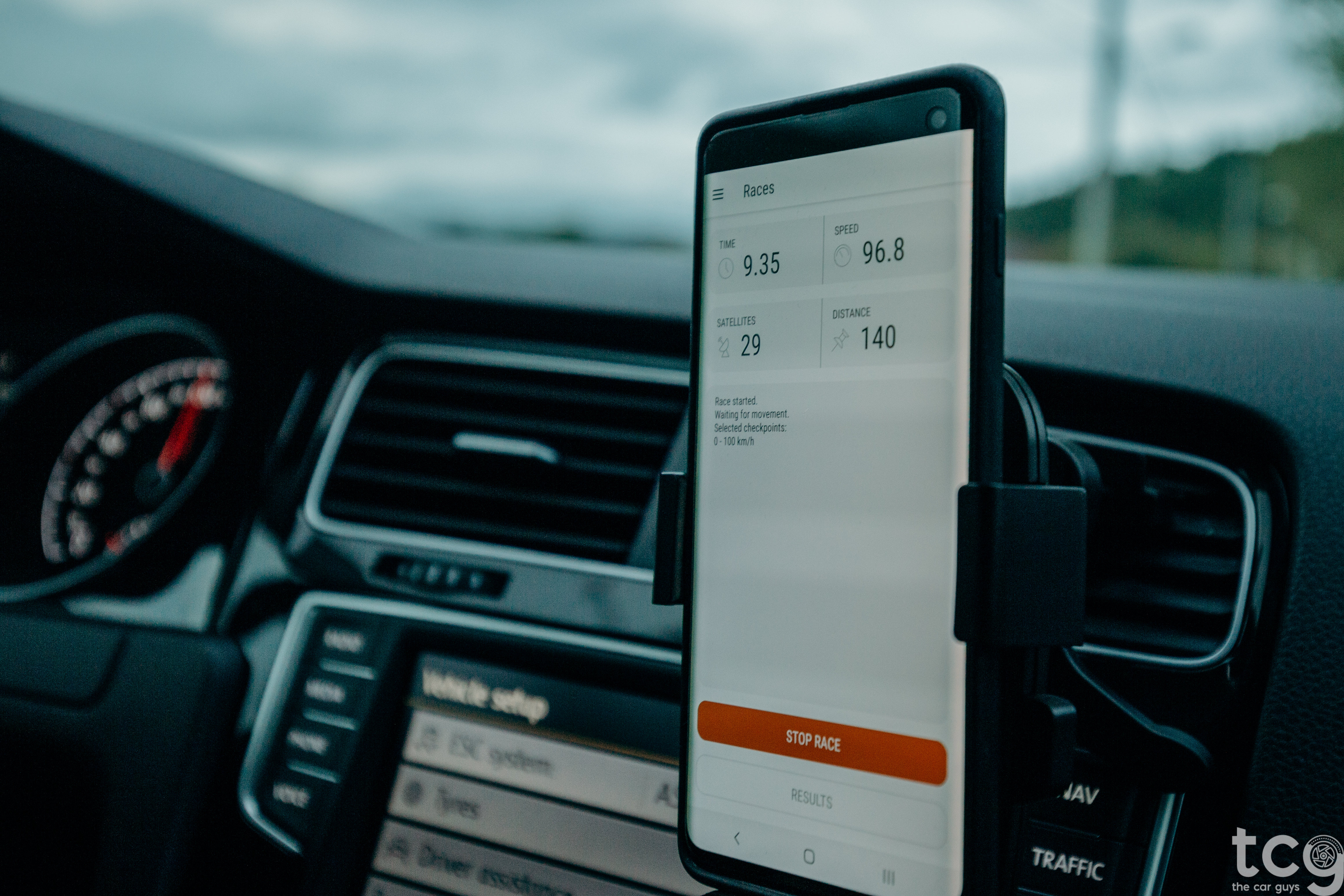 The app is really nice and you have 3 driving modes:
Efficiency (focused on improving the engine's fuel consumption)

Dynamic (a balanced setup for long distances)

Sport (focused on getting the maximum performance)
Also in the app you can see the Turbo Pressure, Common Rail pressure and the RPM. The app is more complex than this as it has some more options like Warm-up timer and it also gives the option to turn off the module easily.
Each driving mode mentioned above has power levels so you can choose your favorite tuning setting, but I would advise you to change only the driving mode without tuning it manually. If you want to play with it, talk with the people at DTE for assistance, as they should be able to advise you correctly.
Now that I told you a bit about the PowerControl X and the app, let me tell you how it was with it installed.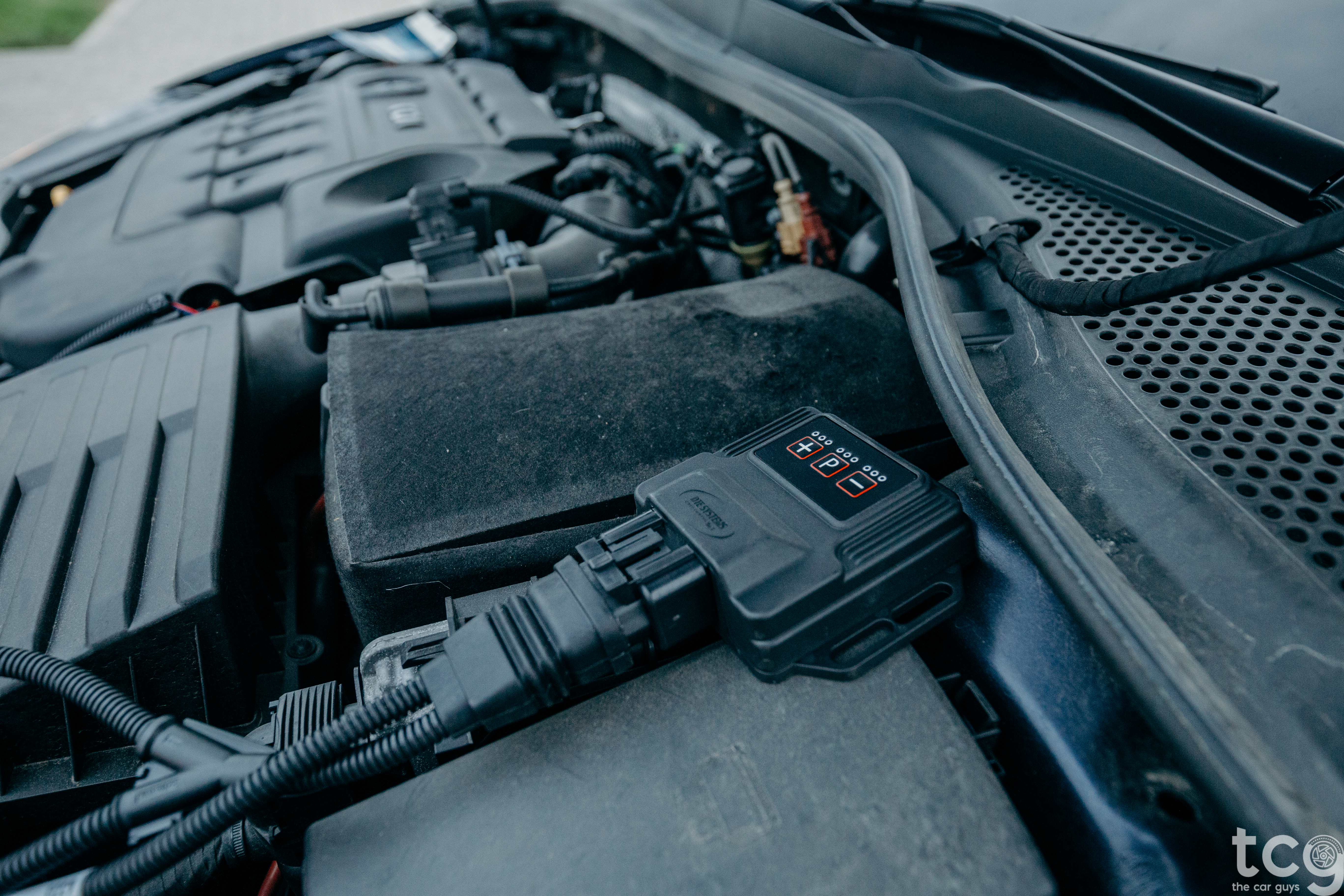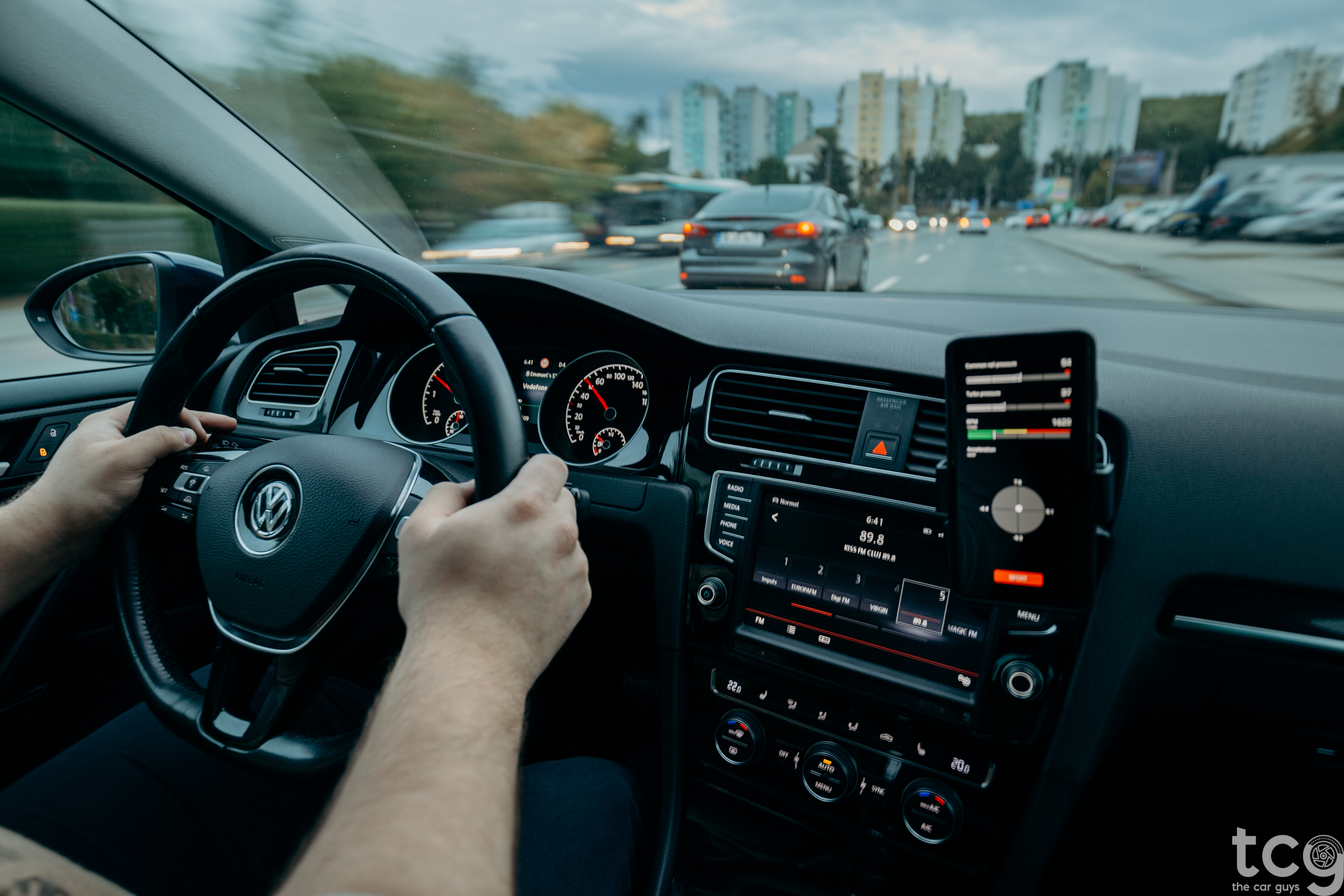 As I mentioned above, we went on an empty piece of road to do some test runs before and after. The car is in great condition, so it was running pretty good before and it also struggled to get traction off the line as it was a bit cold outside, but once we installed the module, the car felt really good and more responsive. It struggled even more to get traction off the line, but the 0 to 100 time went down by 0.86 seconds. I bet that with some better tires and nicer weather the time would have gone down by around 1 second. All the tests were done in Sport mode (Driving Mode: Sport, DSG: Sport) so the car was responsive before, but you could feel that is even more responsive after the installation of the module.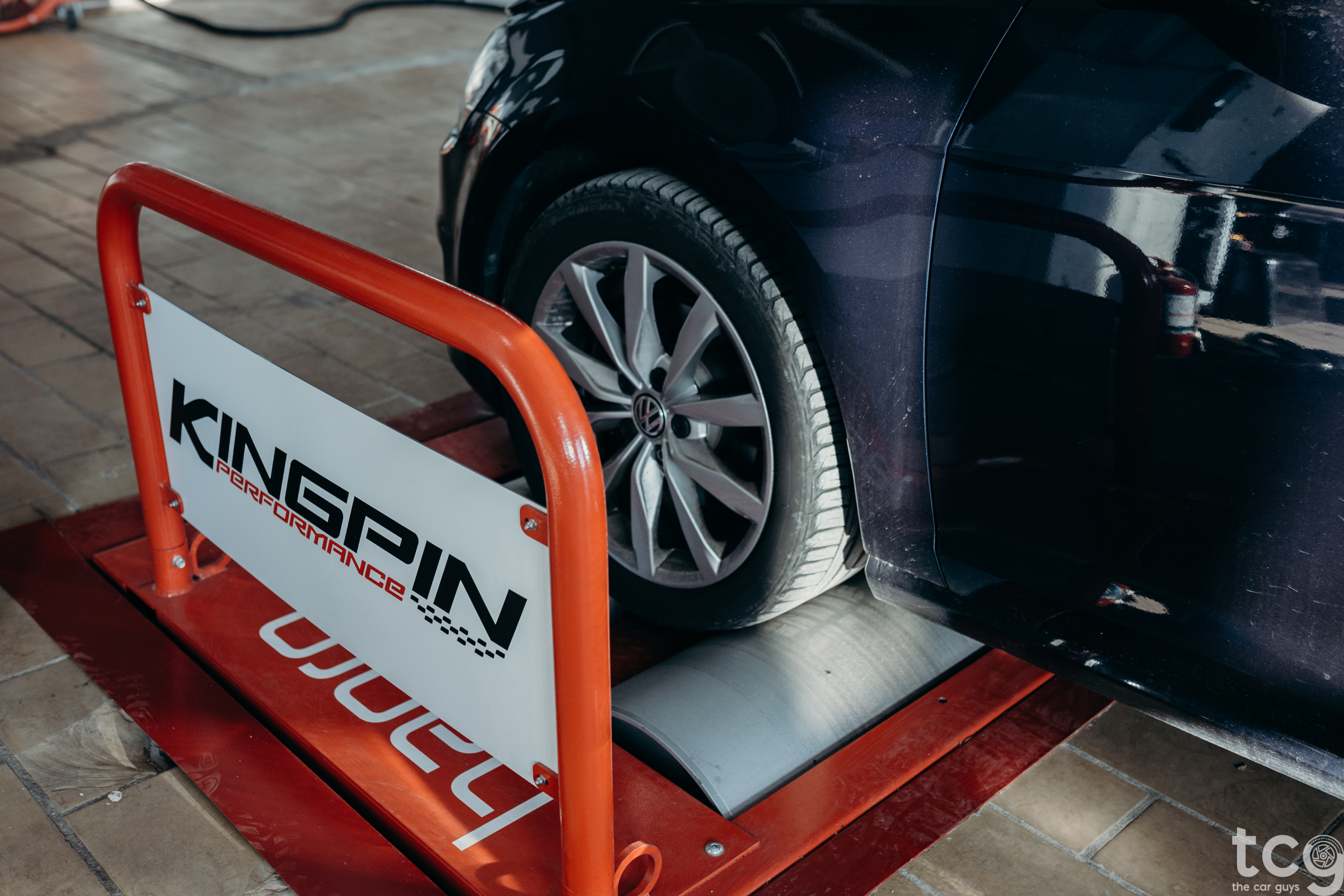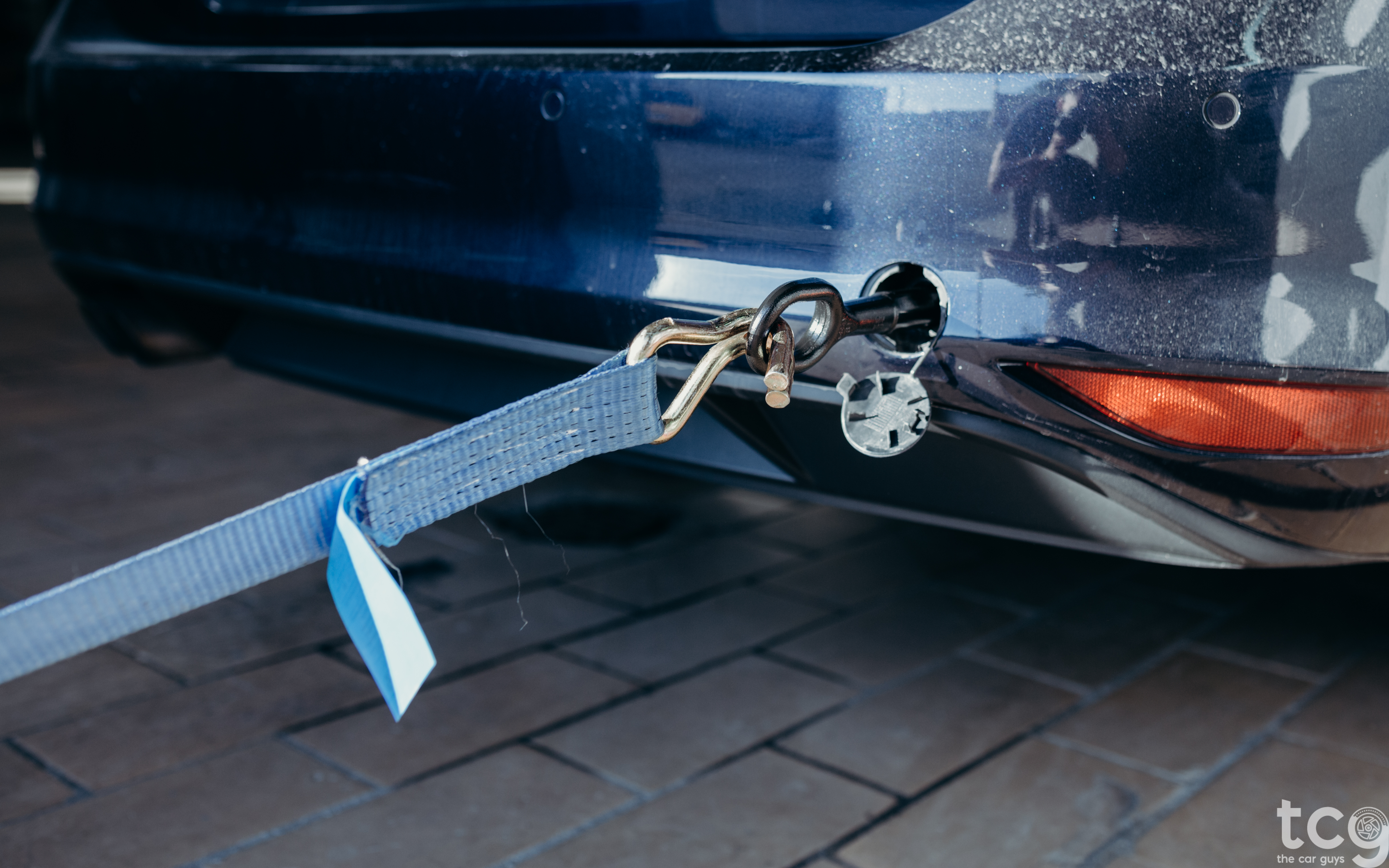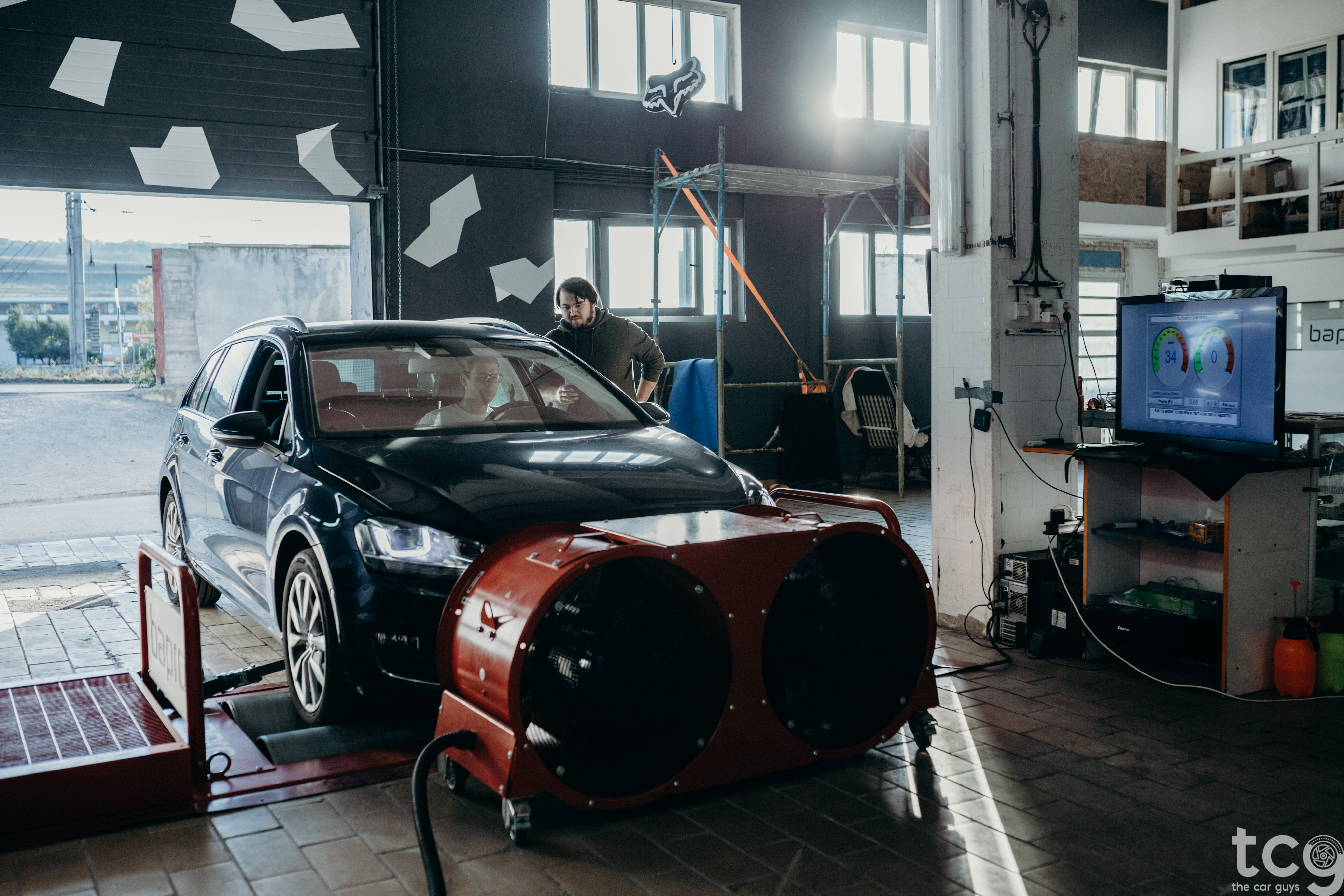 After we saw that the 0 to 100 time improved really well, we managed to put the car on a dyno @ Kingpin Performance Cluj.
Firstly, we uninstalled the PowerControl X to do a stock run and then we installed it again to see what the differences are.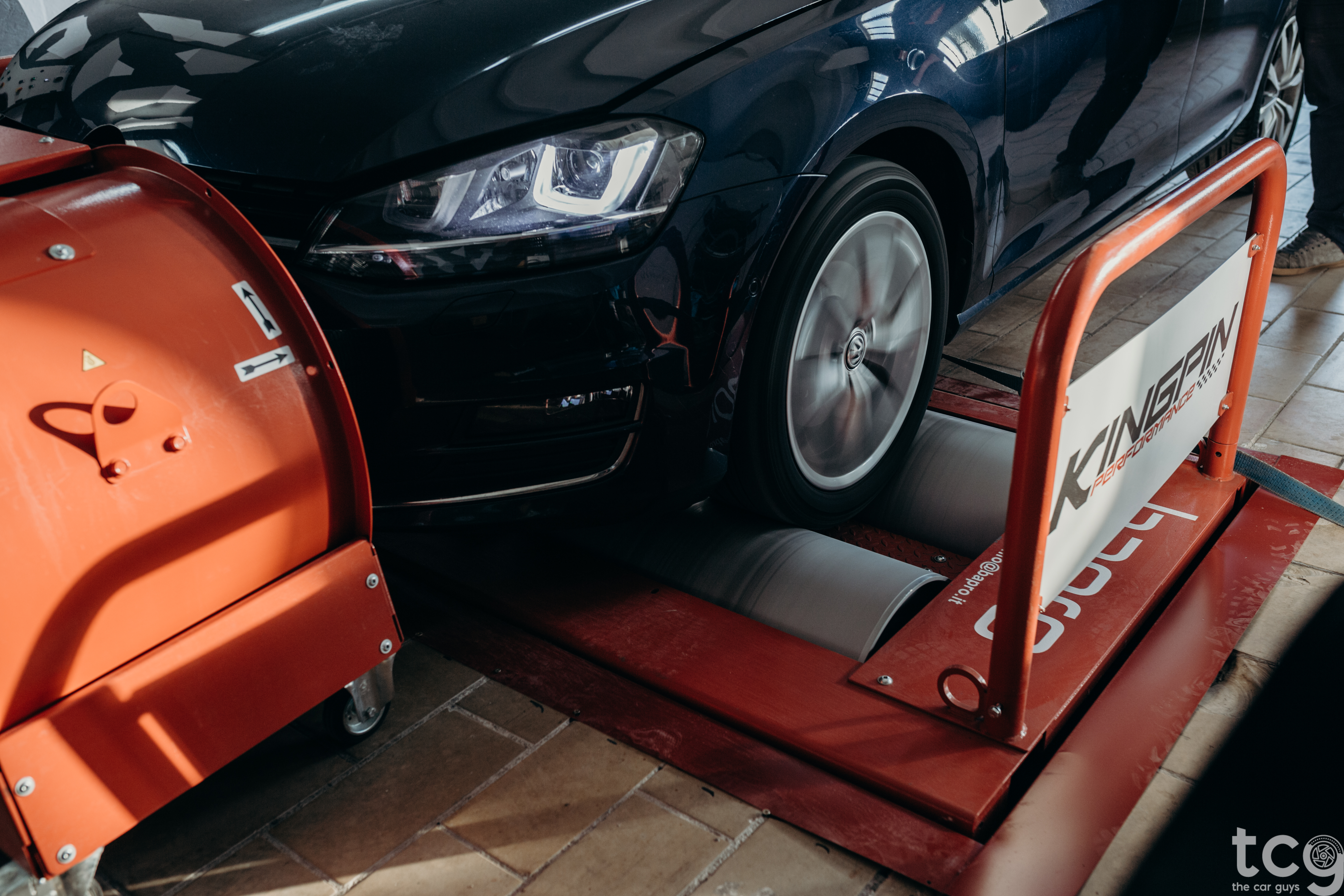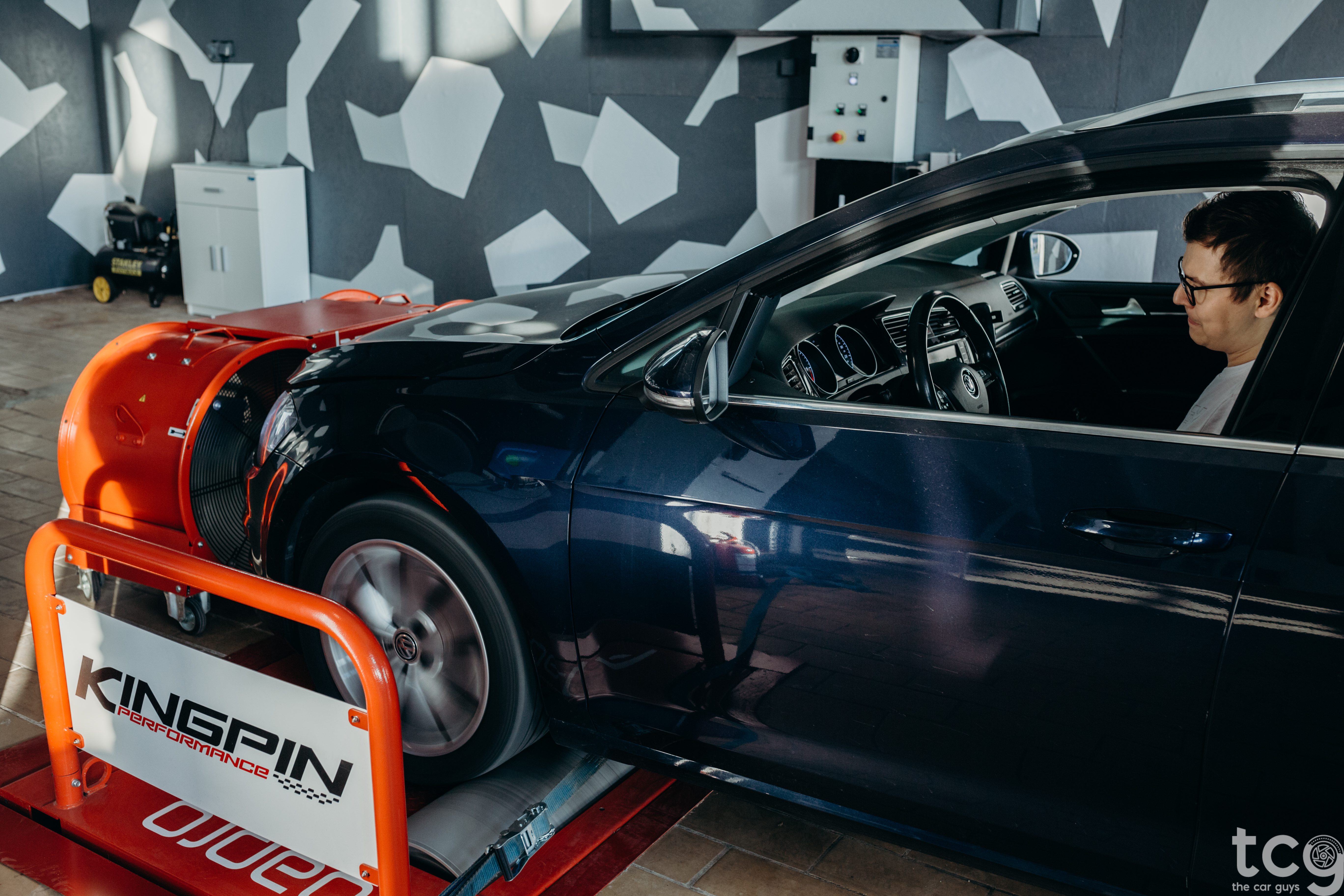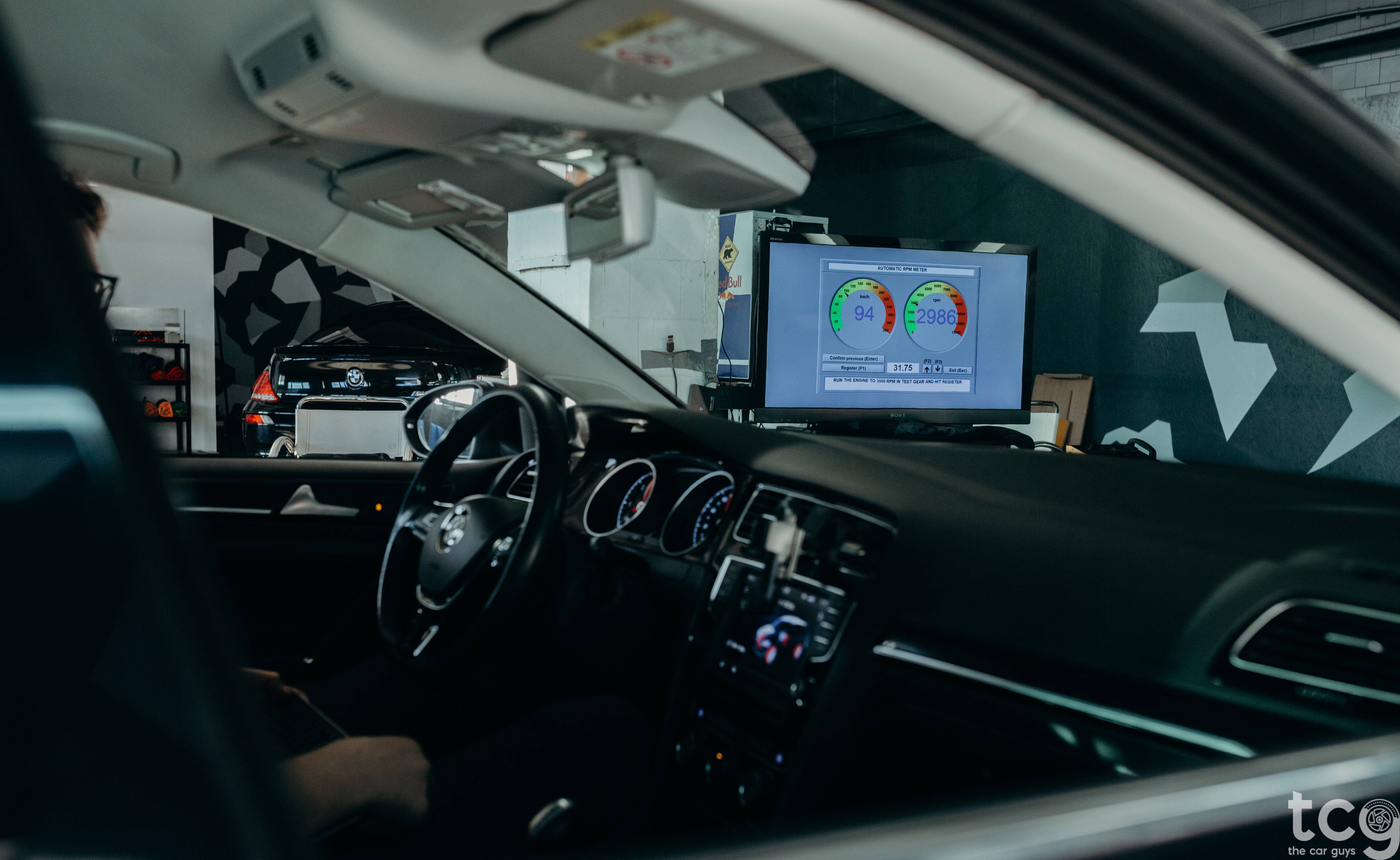 Stock, the car managed to put down 335 NM of torque (at 2532 RPM) and 152.8 HP (at 3564 RPM) which is more than VW said it should. (Official numbers: 320 NM and 150 HP). After the stock run, we installed the box back. The first run after we installed it, there was a really small increase of power and with each run it started to increase and I really don't know why. I can assume that the PowerControl X needs to learn the car again to deliver the power correctly, but we didn't want to push the car too much so we did only 3 runs after the installation and the figures are: 373 NM of torque (at 2193 RPM) and 166.8 HP (at 3457 RPM). On the road, the car definitely felt like it got more than those 166 HP, but as you can see the torque improves quite well also.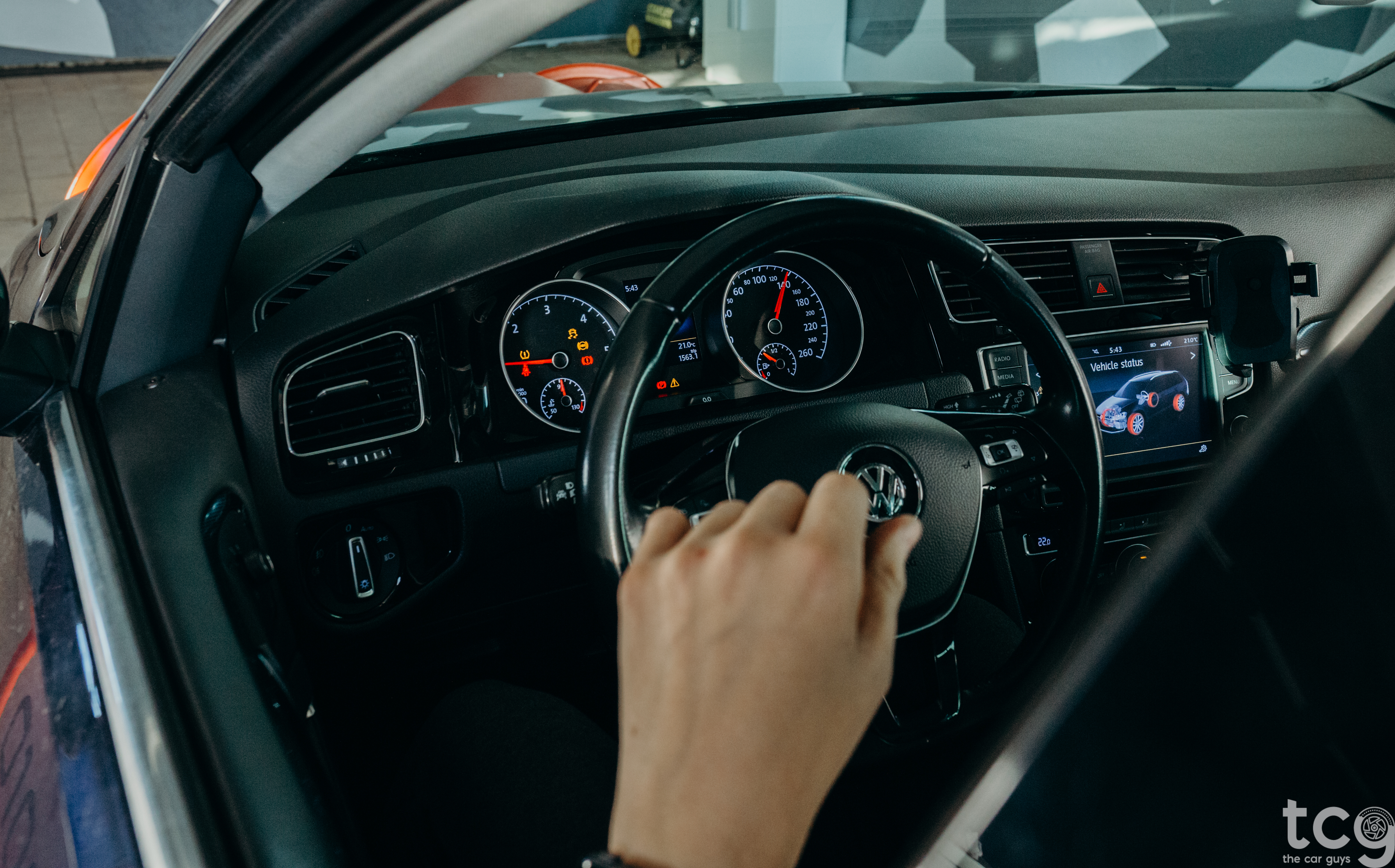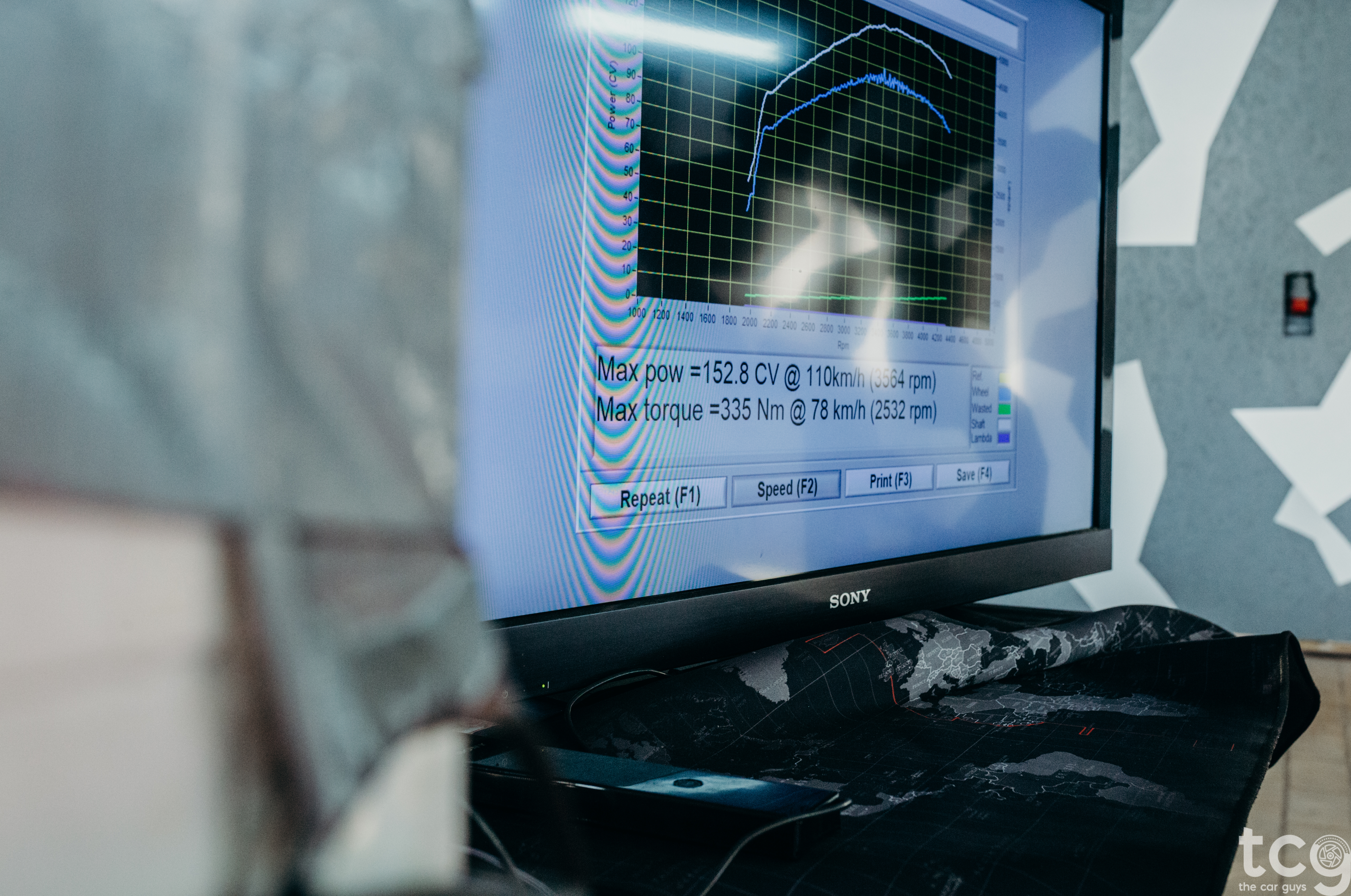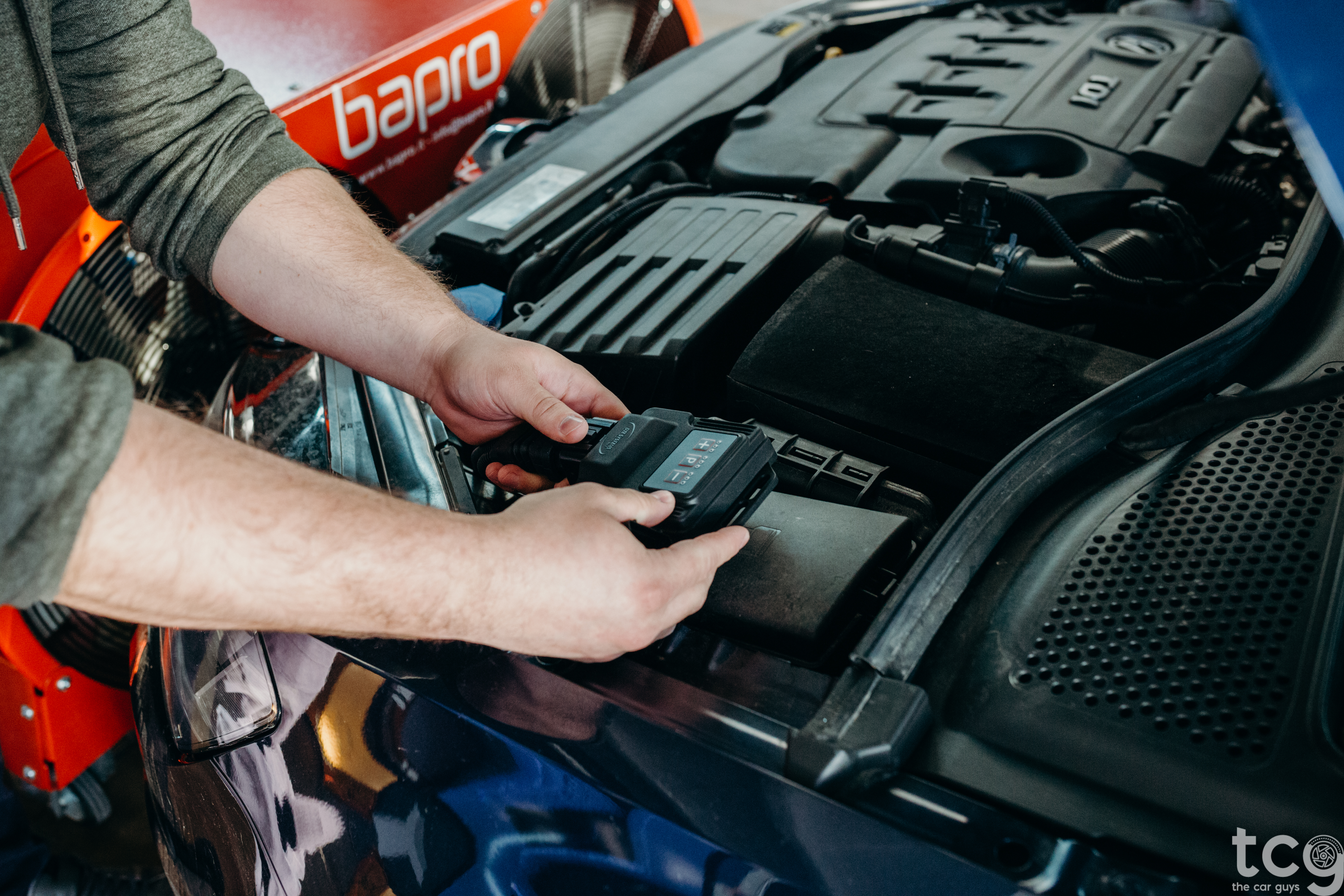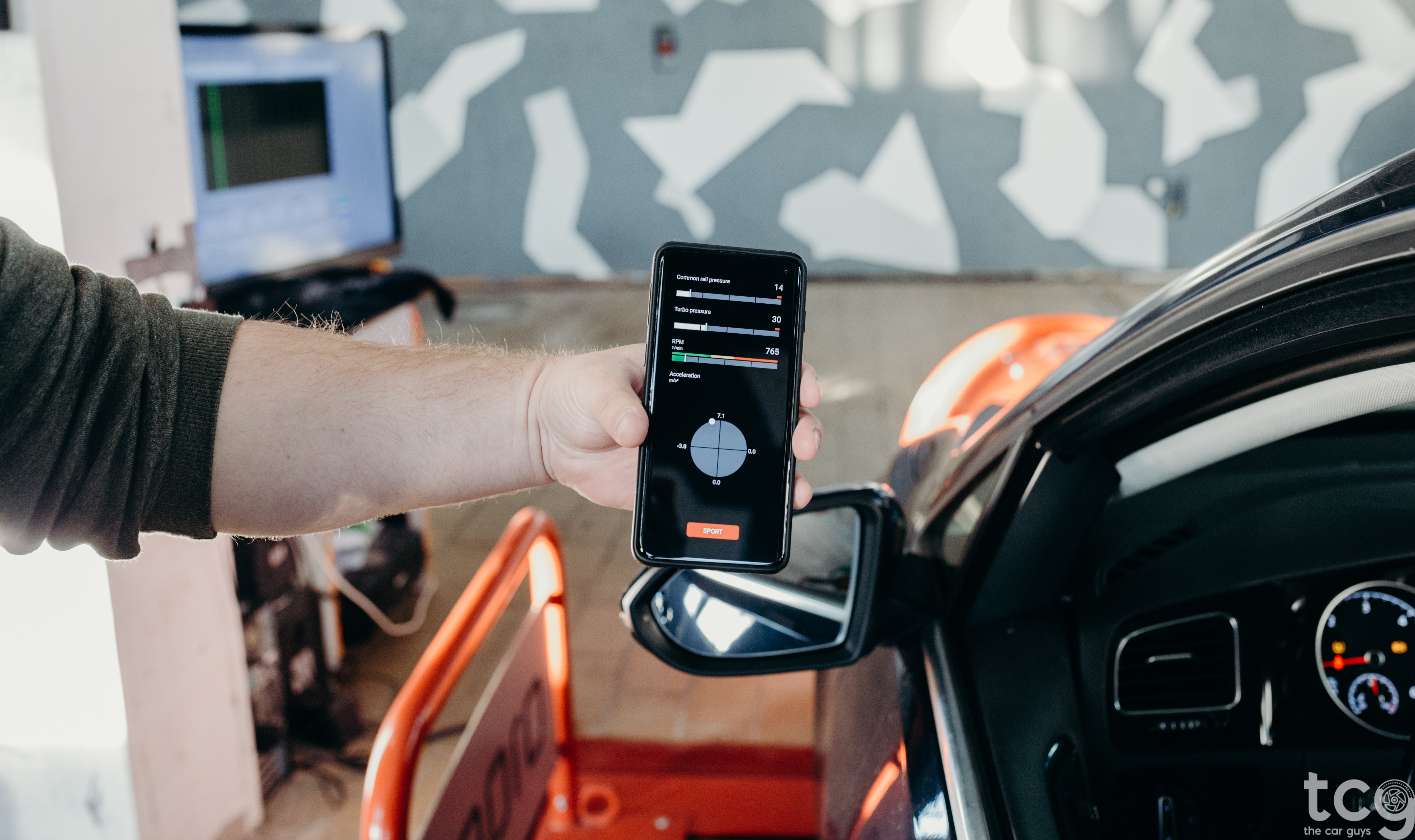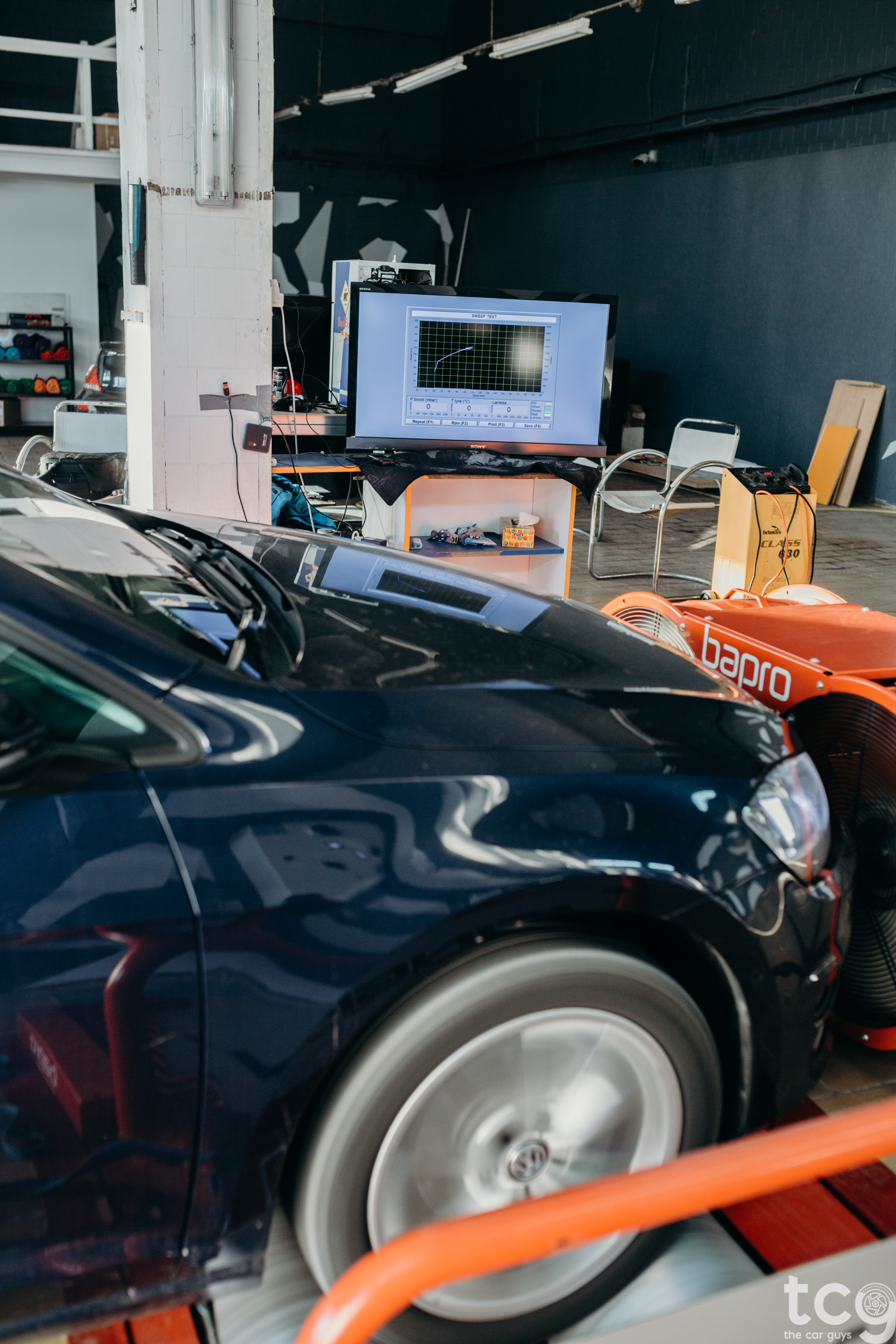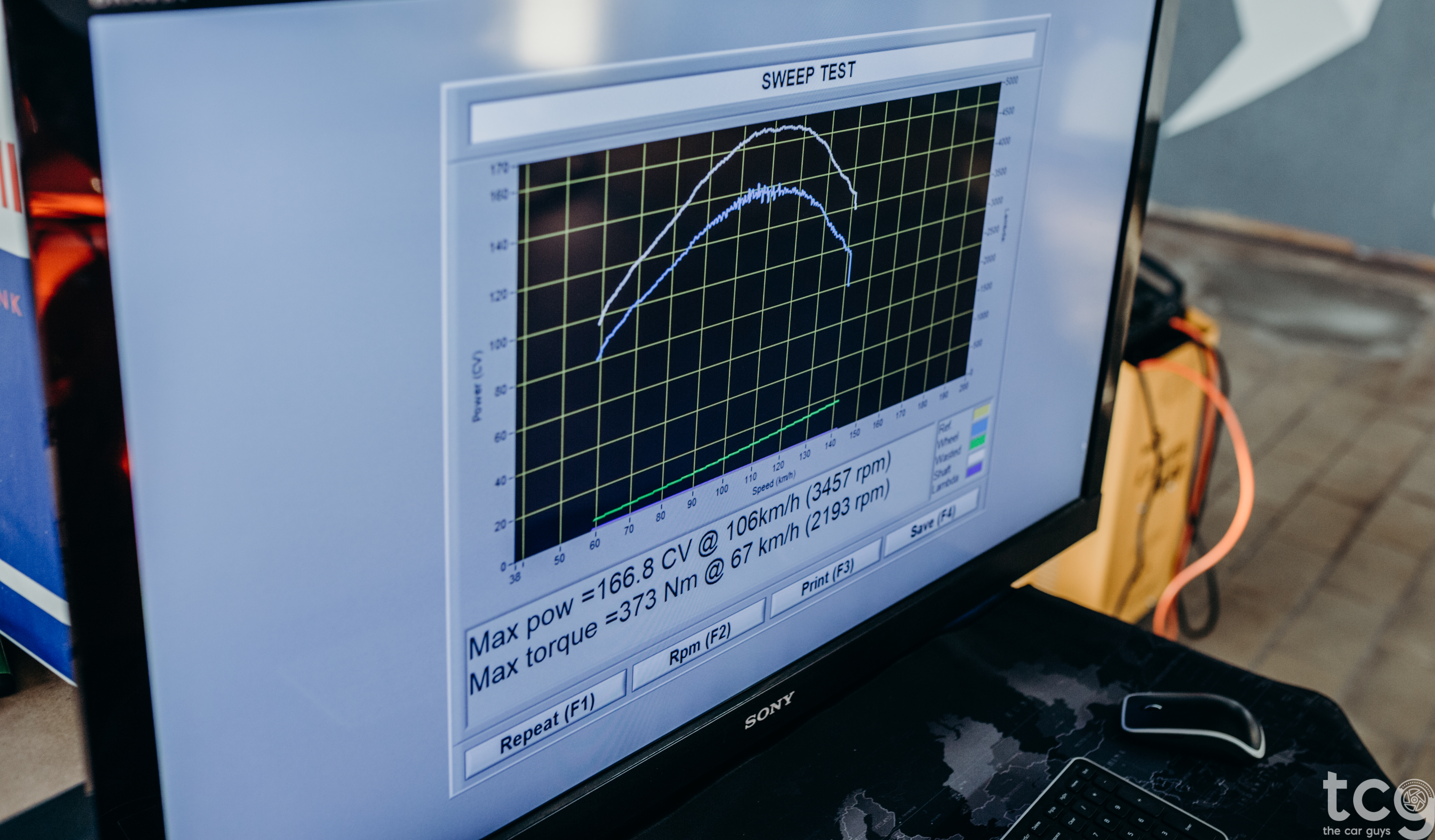 We also got a PowerControl for an Audi A4 B7 1.9 TDI with 116hp which we also put on the dyno - the figures were way closer to what DTE Systems declared. It resulted in an increase of 45 NM of torque and around 20 HP, which feels really good on the road.
After we did these tests, we installed the pedal boxes on both cars and the acceleration response is better when the Sport+ mode is in use. The pedal box has 4 programs:
Stock

City (for around town and slippery surfaces)

Sport (for everyday driving, balanced)

Sport-Plus (for the quickest possible throttle response)
Thank you DTE Systems Chiptuning for this collaboration and if you want to learn more about them, follow their social media accounts: Facebook or Instagram.
We also want to thank Kingpin Performance Cluj for hosting us at their location and letting us use their dyno.