When our friends over at Jaguar Cluj called us and told us we can take the I-Pace out for a ride, I was beyond excited since this is one of the cars I've been dying to get my hands on for quite some time. After I spent one day with the car, I can honestly say the future looks bright! Let me explain.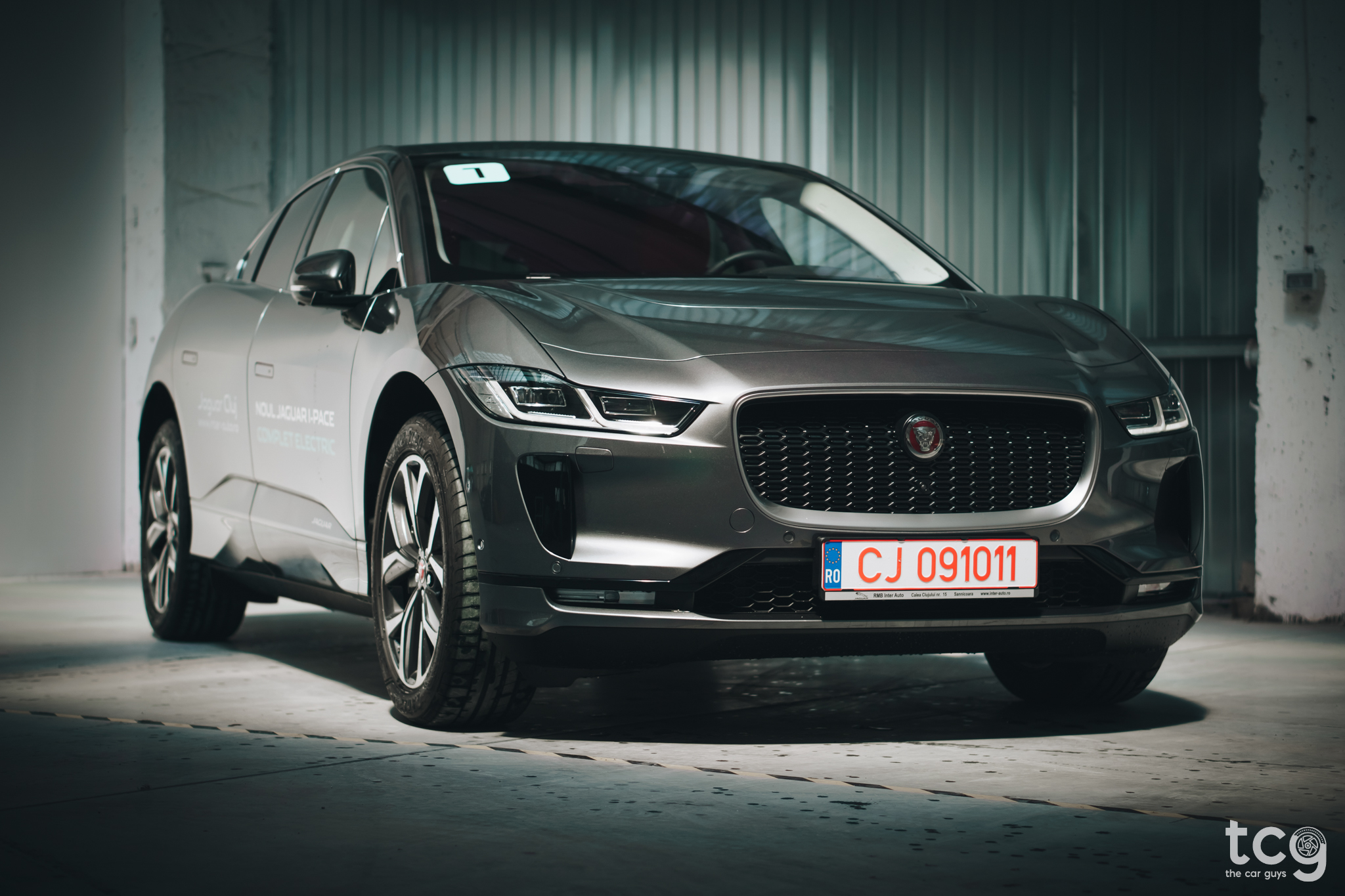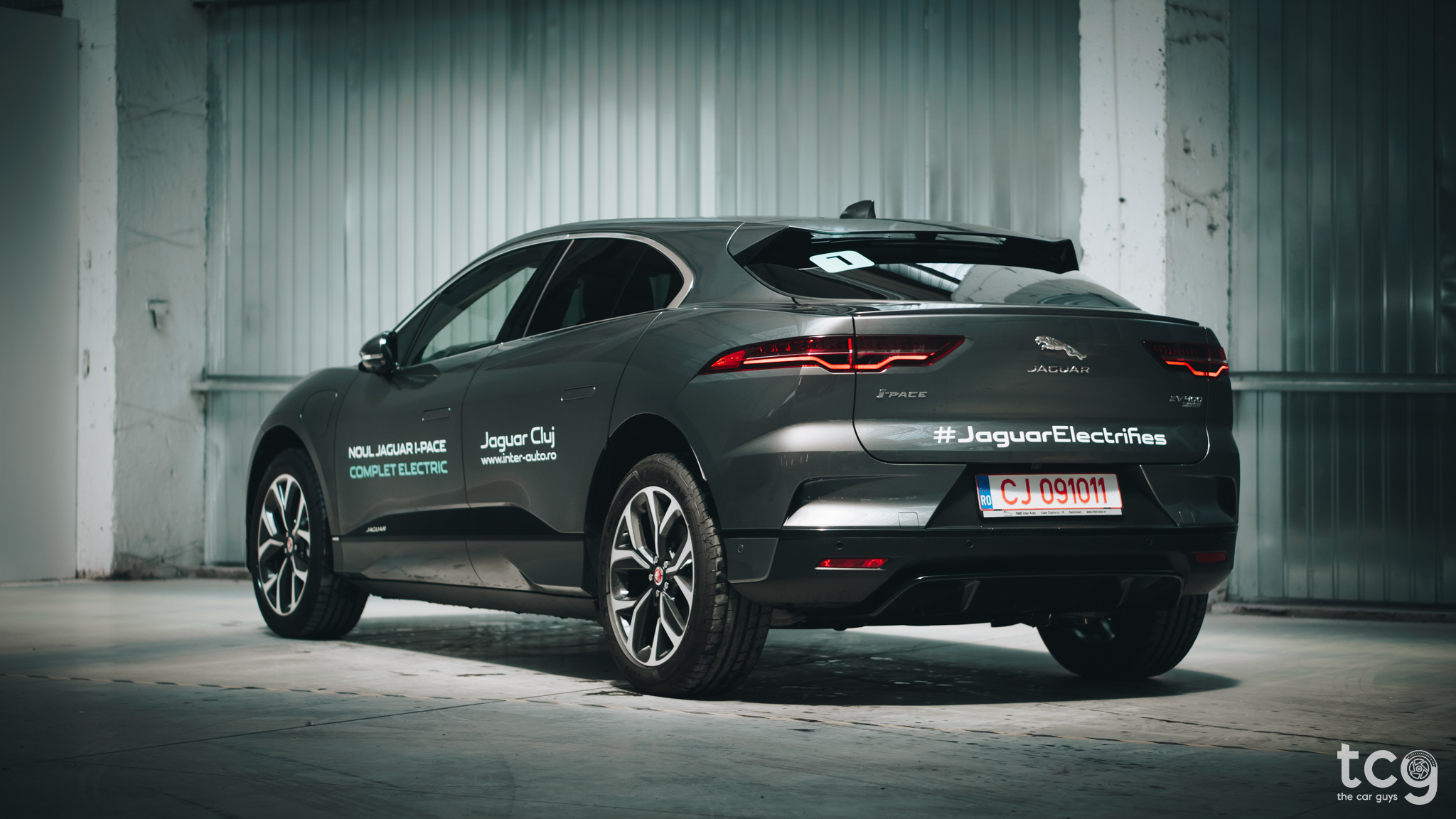 Electric cars are not really my thing to be honest, I like a good-ol' internal combustion engine with an exhaust that pops and crackles, something that makes you feel alive and puts a smile on my face, you know? But since this is where we're headed and more and more car manufacturers are devoting a lot of time and a significant amount of resources into developing better and better electric cars, we don't really have a choice but embrace what's coming.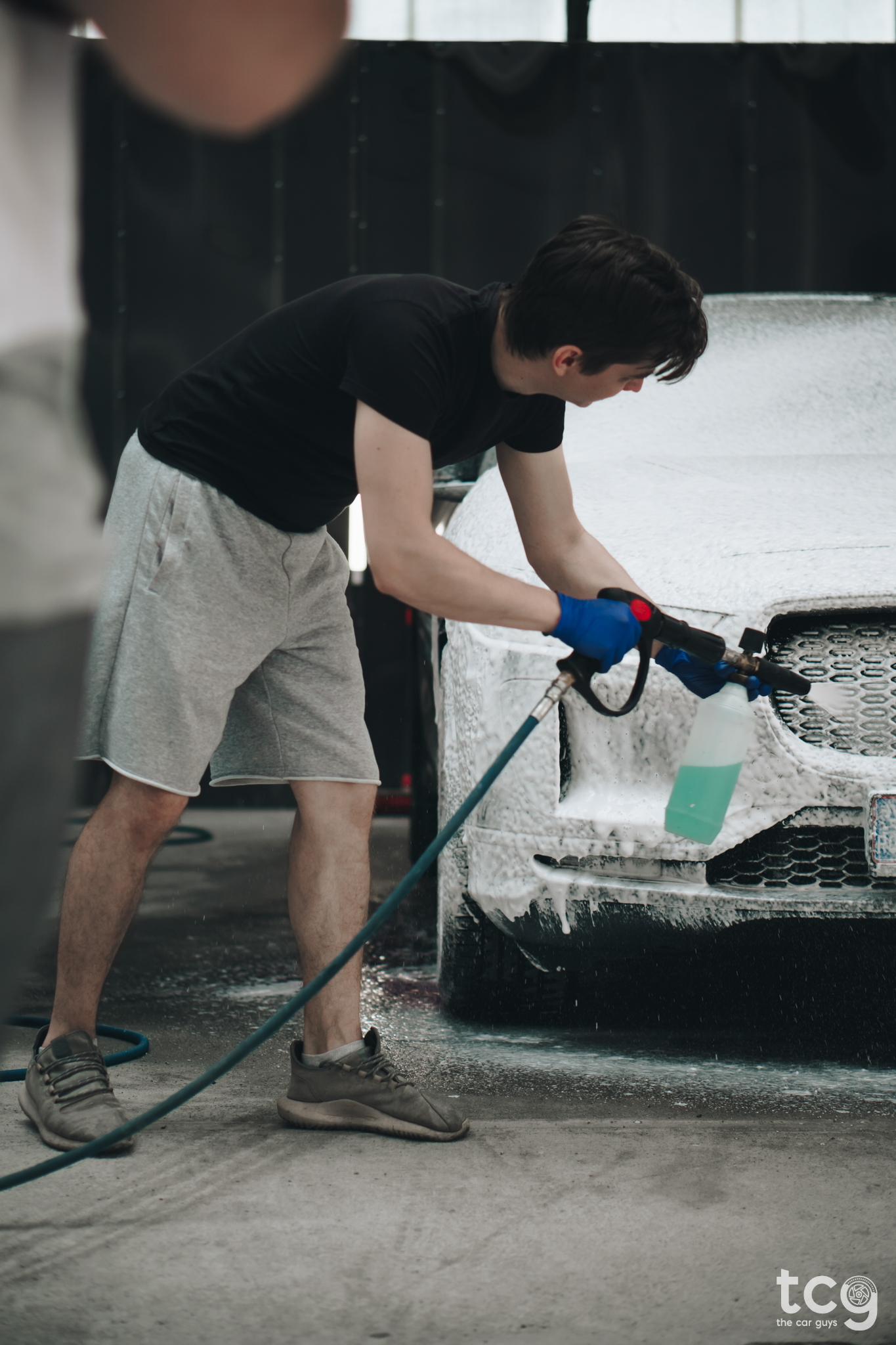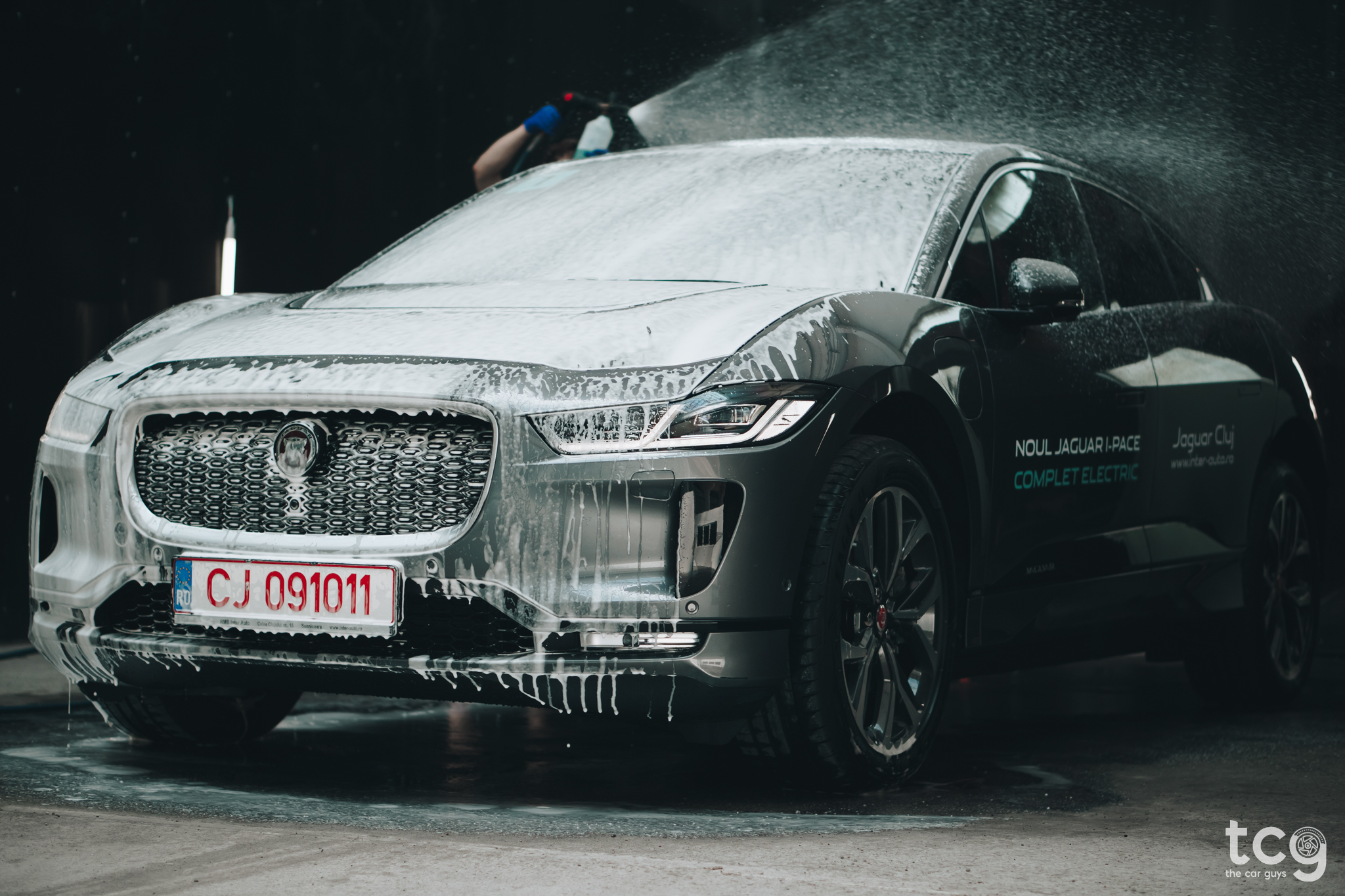 The I-Pace is definitely the most expensive and the best electric car I drove so far - being priced at around 100,000 Euros (the one we drove, it starts at 77,000 in Romania) it's no walk in the park if you're thinking of getting one. Is it worth the hefty price-tag? Honestly, if you have that amount of money to spend on an electric vehicle, then yeah - a Tesla is priced pretty much the same (but the Jag has a better quality interior) and Audi's upcoming e-tron will be in the same price-range.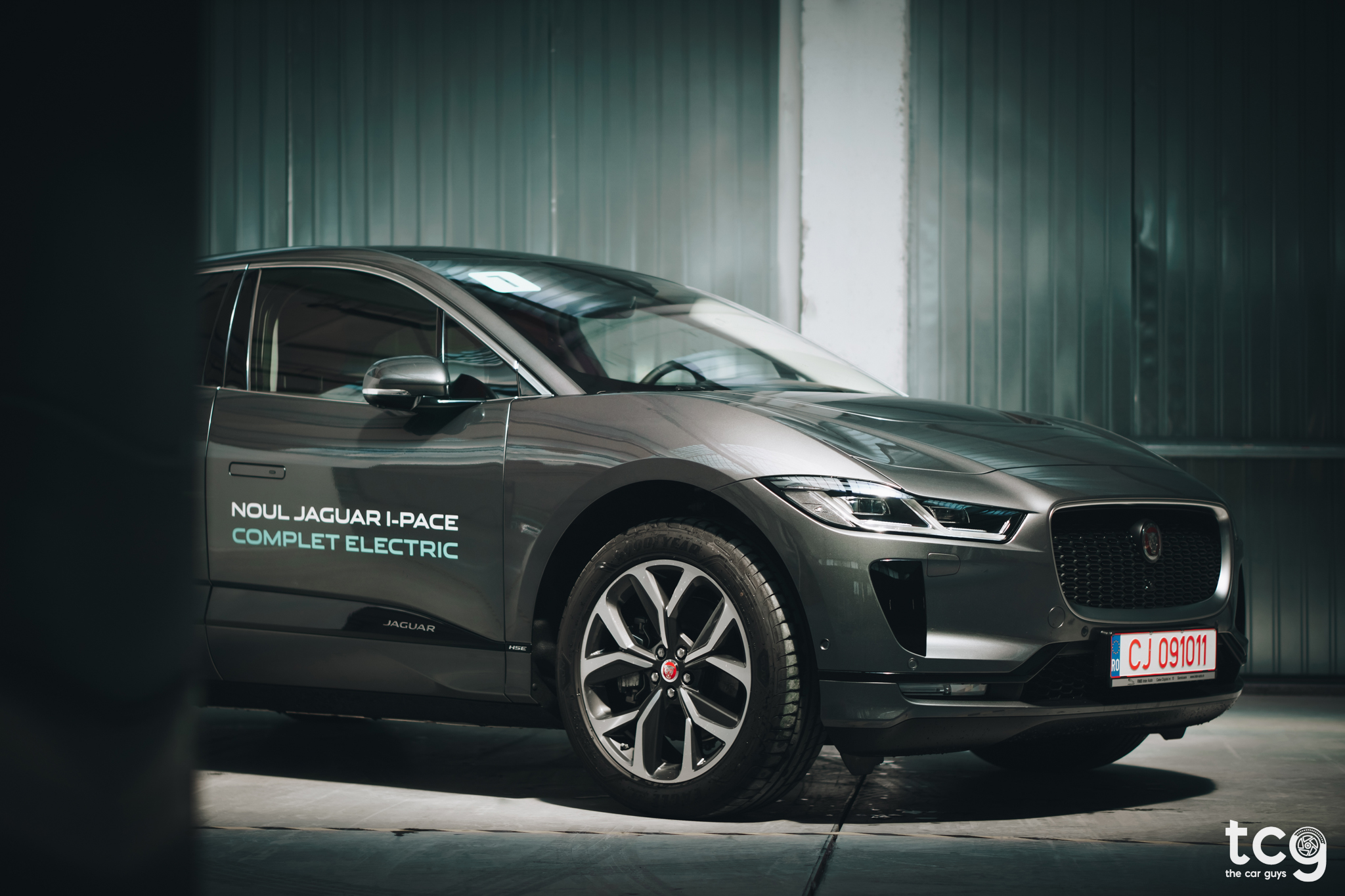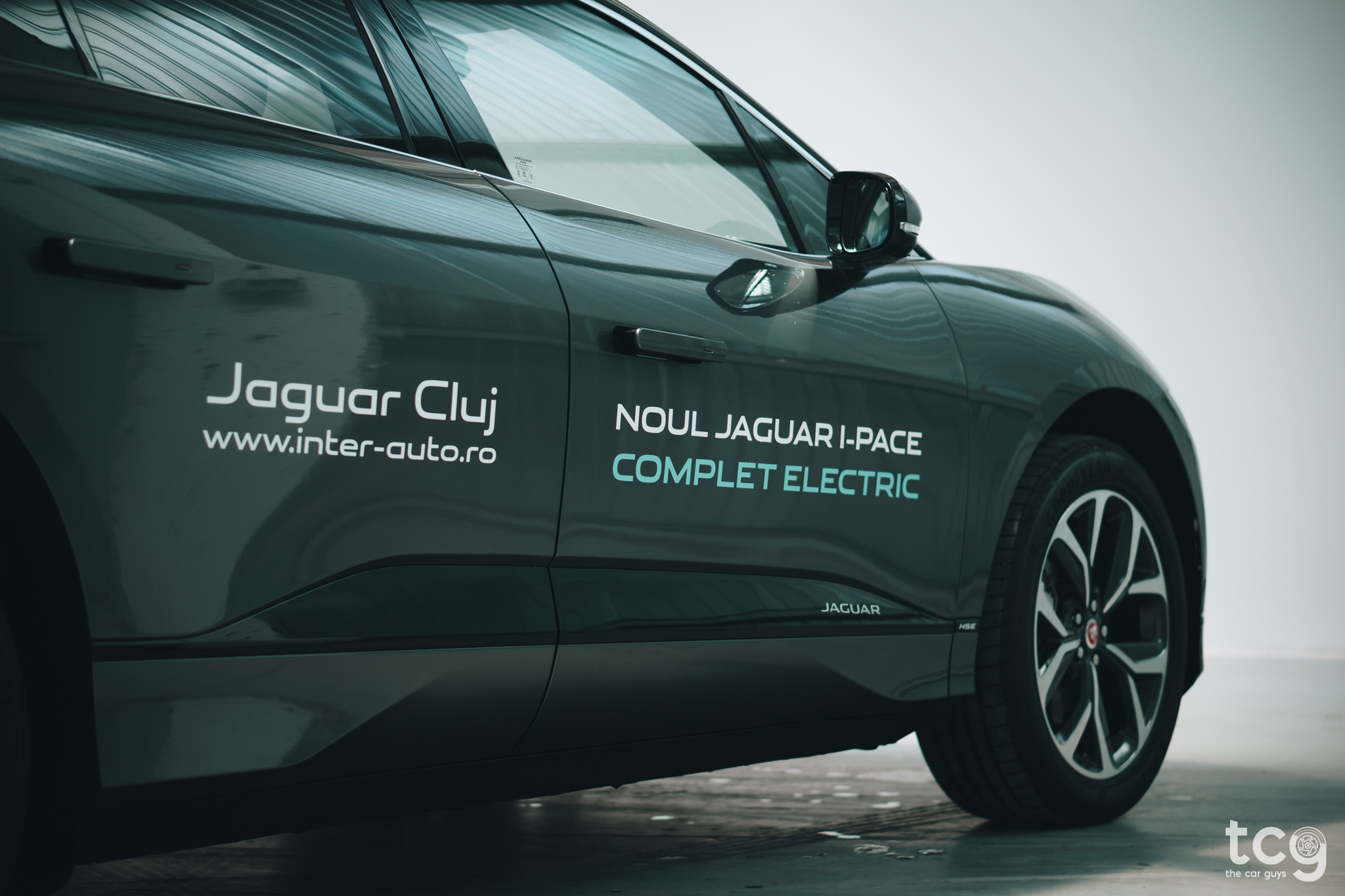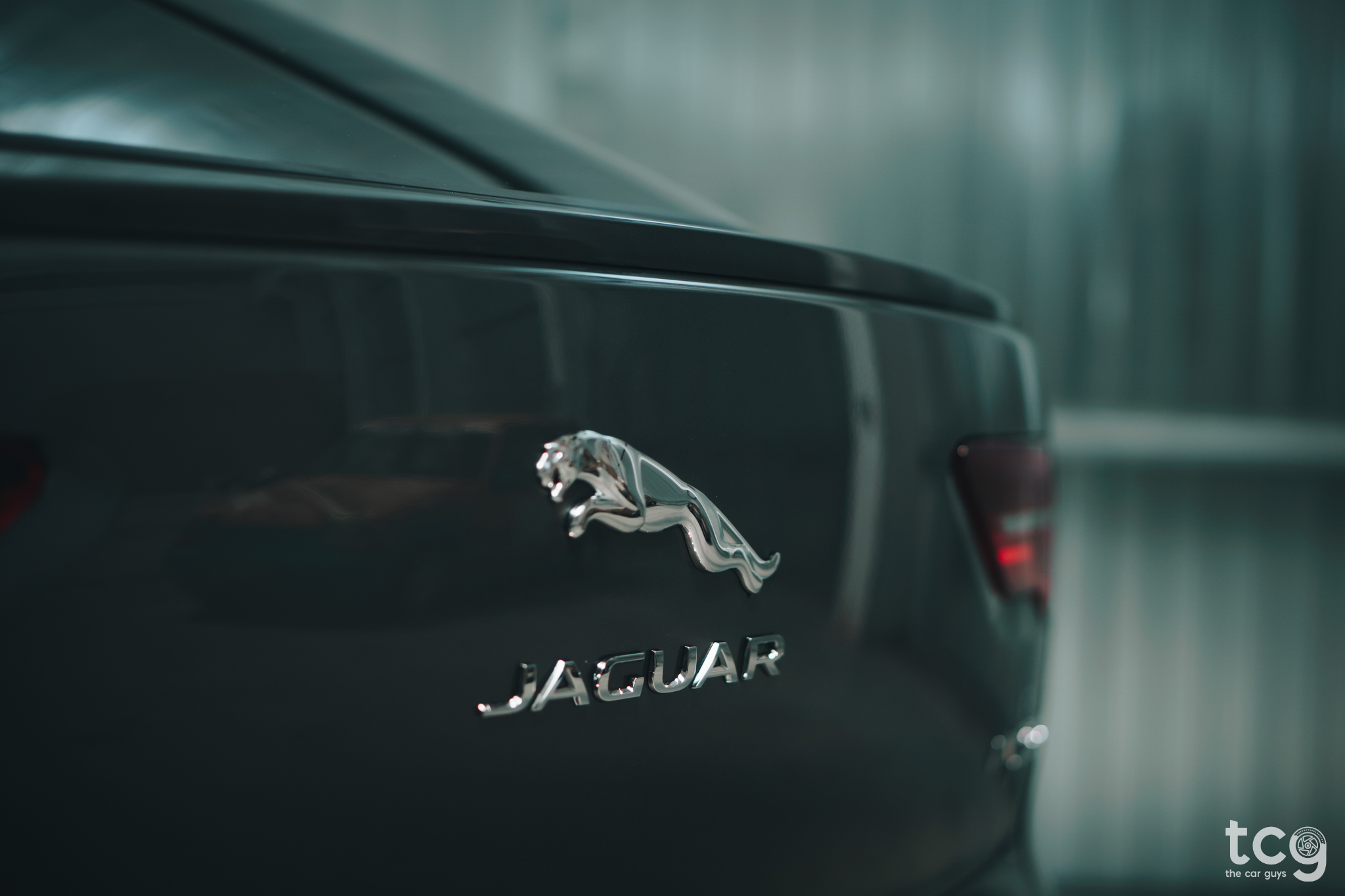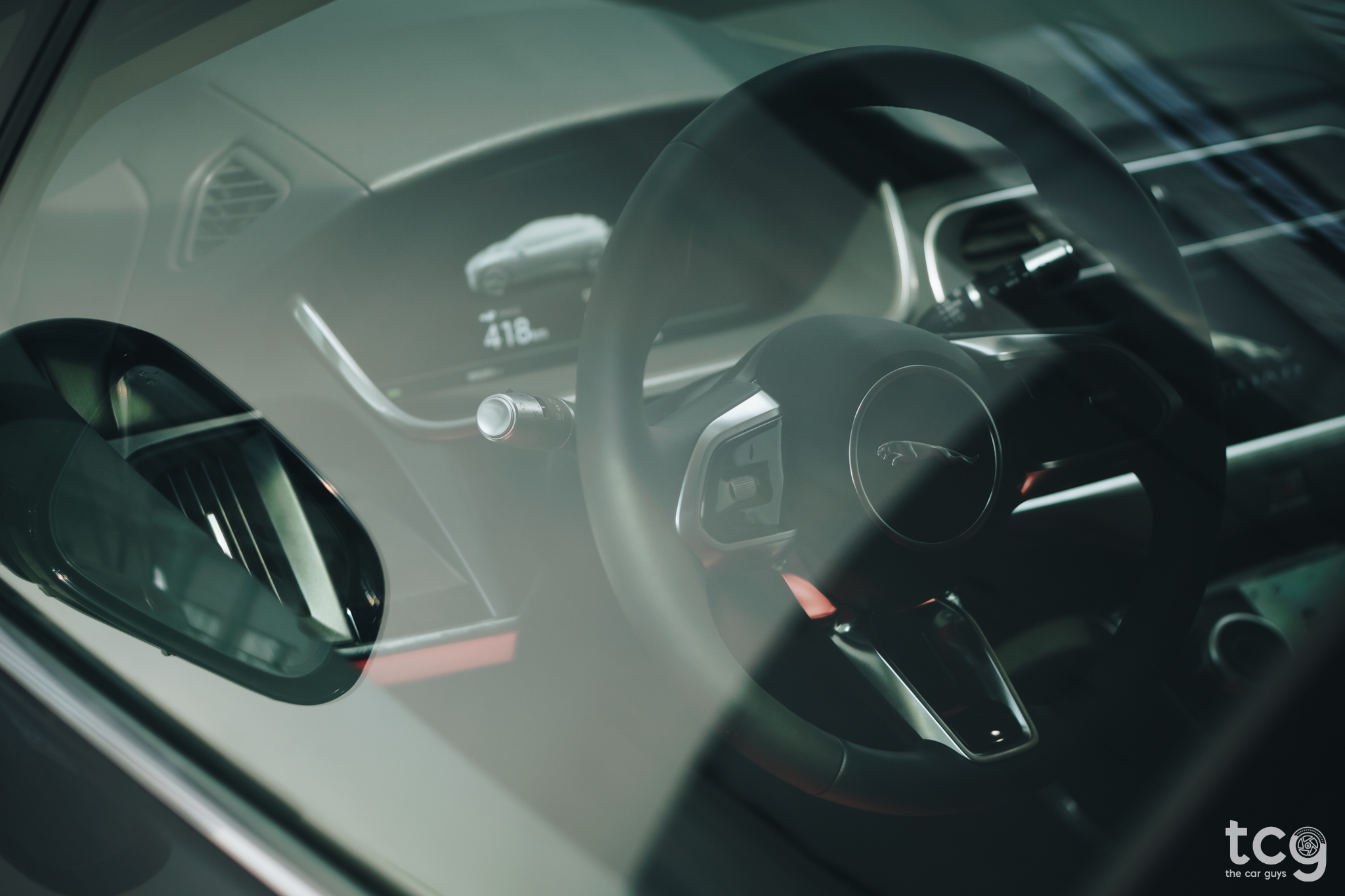 Naturally, the first thing I did after I got out of the dealership was step on it to feel that instant torque - what did you think was going to happen? It's absolutely mental how this car puts the power down - and it's no slouch either. The I-Pace has a four-wheel drive system provided by two electric motors - one at the front and the other at the back. Together, they are capable of producing 400HP and 700NM of torque which is enough to get a 0-100 km/h time of 4.5 seconds - significantly faster than the vast majority of cars, electric or otherwise. It's like nothing I have ever experienced before, in the sense that the power/torque is there for you, all the time, instantly! Your brain/body needs a bit of time to adjust to something like that!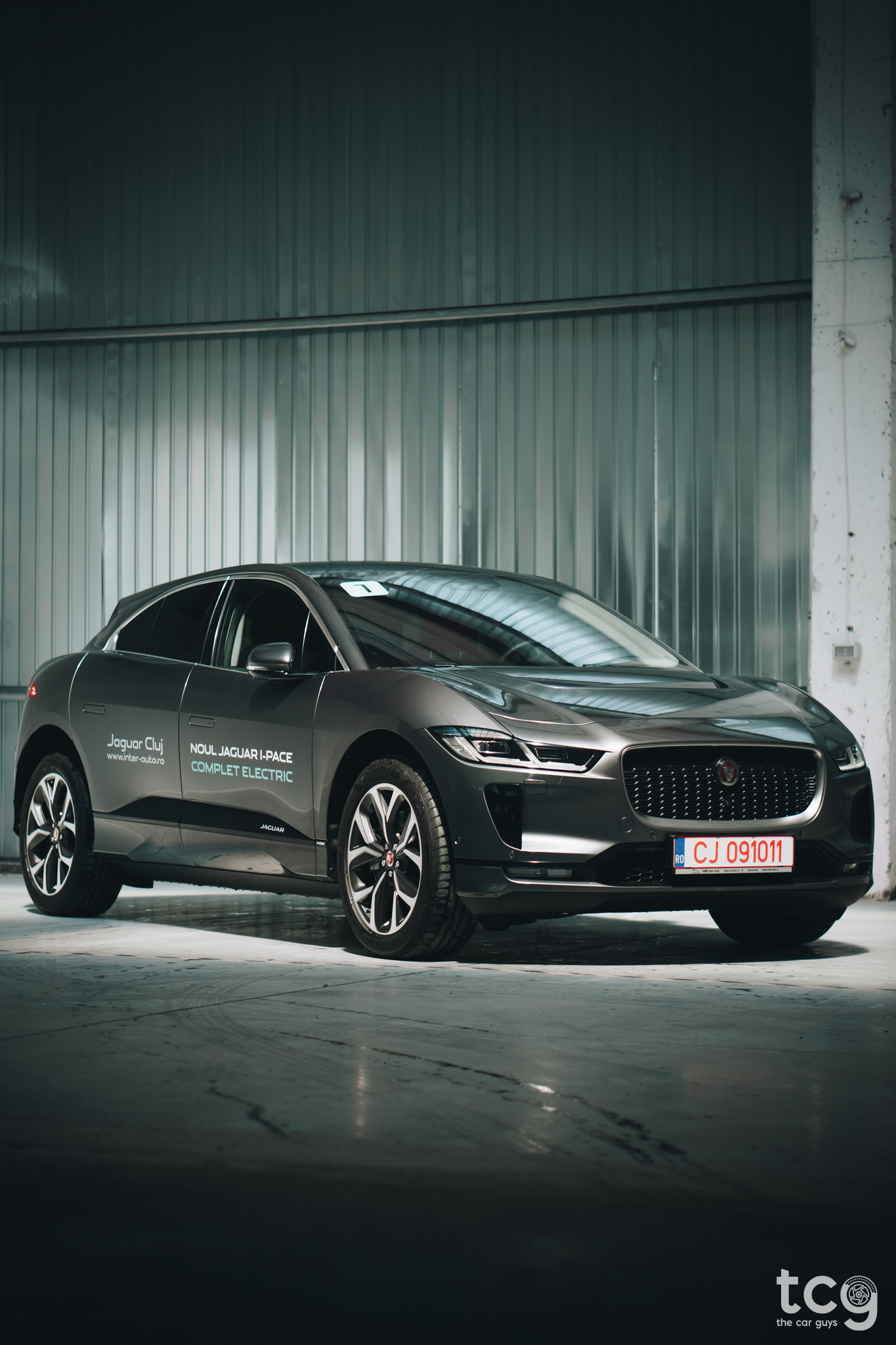 The advertised range on a full charge is 470km which proved to be a very realistic number - not just a marketing slogan. We got the car fully charged and took it back with pretty much a third of a "tank" left after covering a lot of ground (we did somewhere in the neighborhood of 250-300km - I can't remember the exact number). Of course, the same can't be said during the winter when I bet this car (as all other electric ones) will only get a little more than half its advertised range. I can't say for certain since I haven't tested it during the winter, I'm just relaying information I got from others.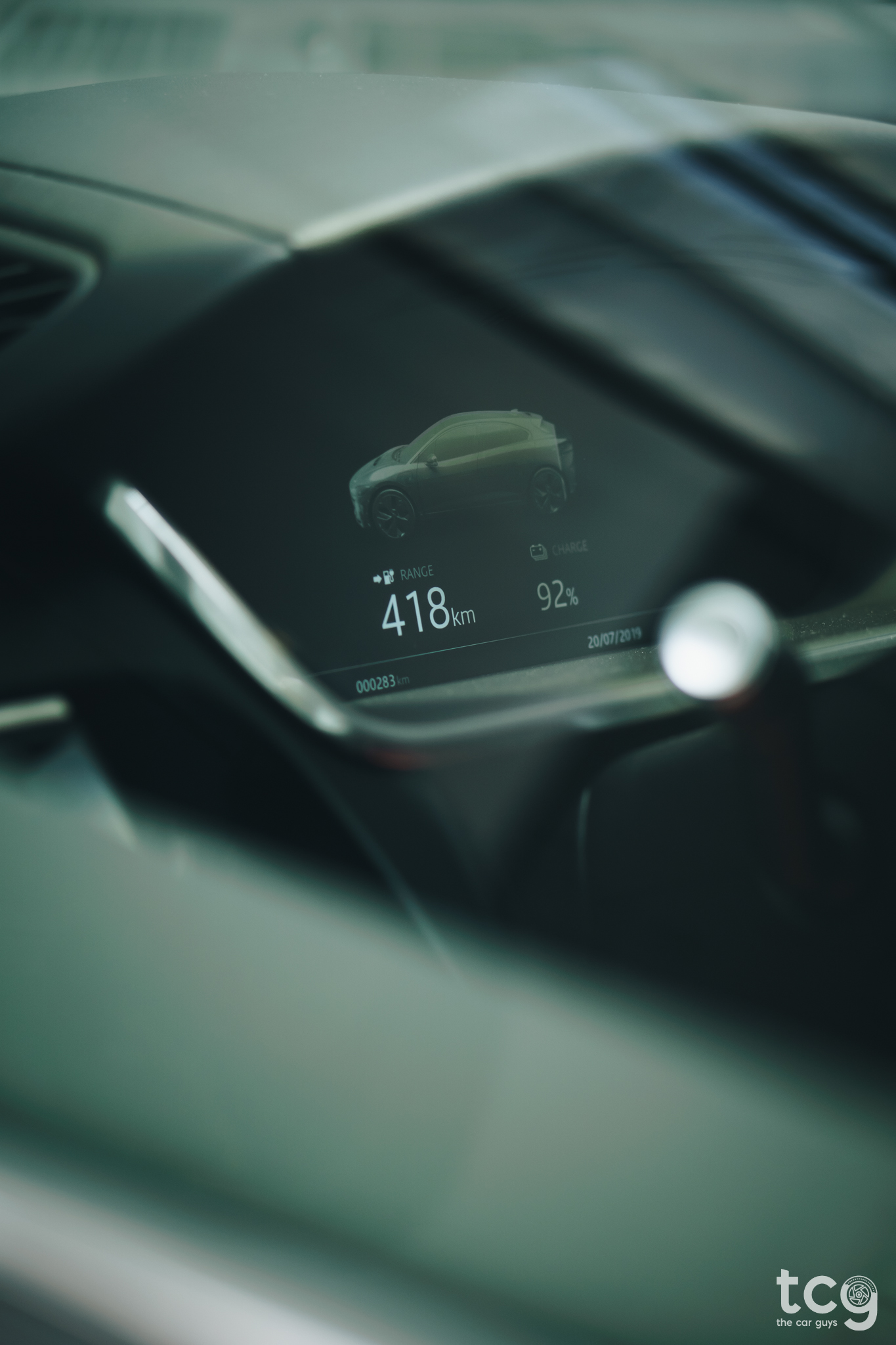 This car had the optional adaptive suspension set-up which has a few modes - Comfort, Dynamic, etc. but honestly, in a car like this, Comfort is the way to go. Even on the huge 20-inch wheels, it does a great job absorbing all the bumps and potholes our wonderful romanian roads have to offer. Dynamic lowers the car significantly and that has its upsides and downsides. The upside is the fact that it tightens up the body control (somewhat), making it a bit more stable through the corners and the downside would be feeling pretty much every road imperfection in the cabin.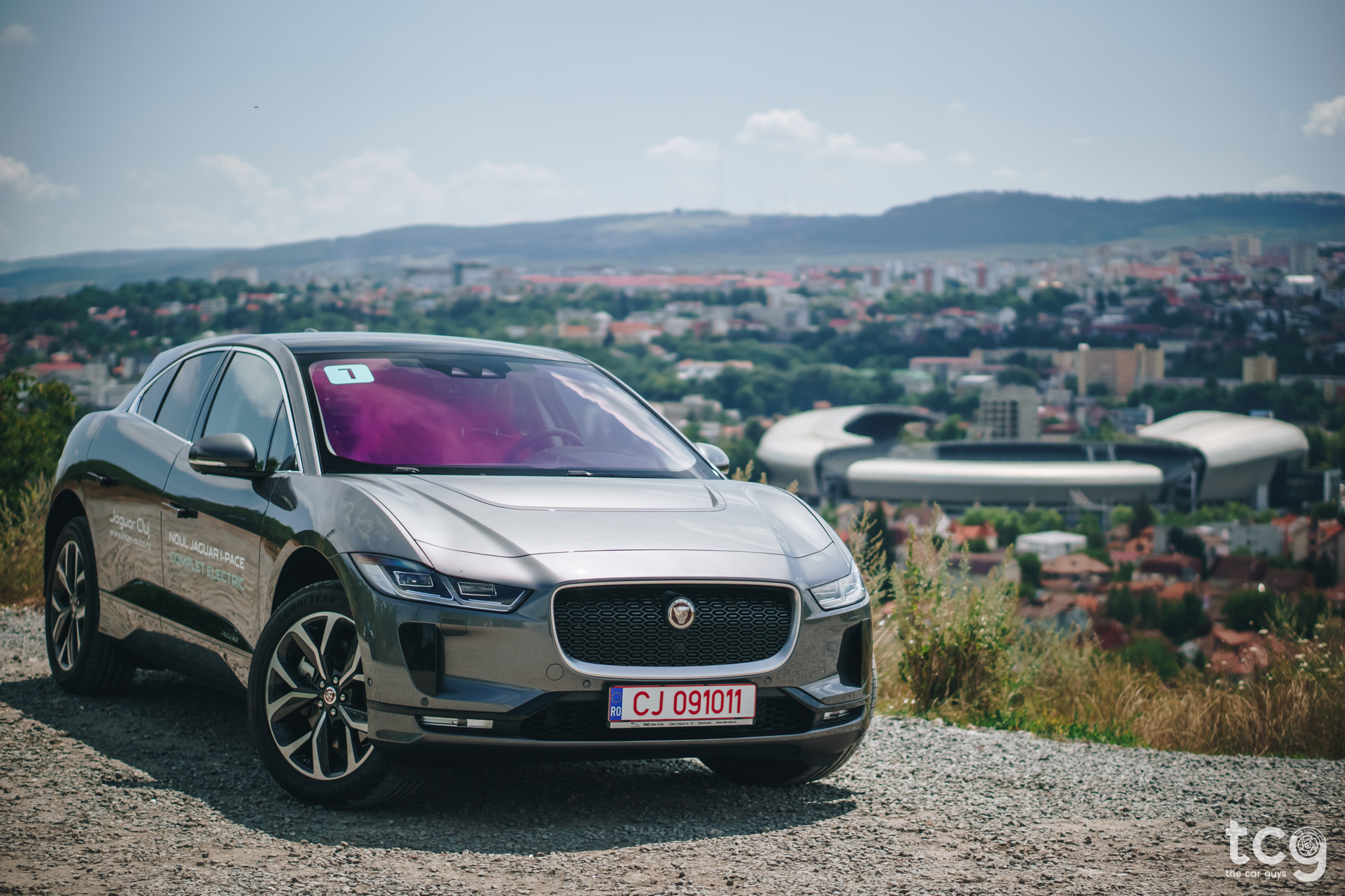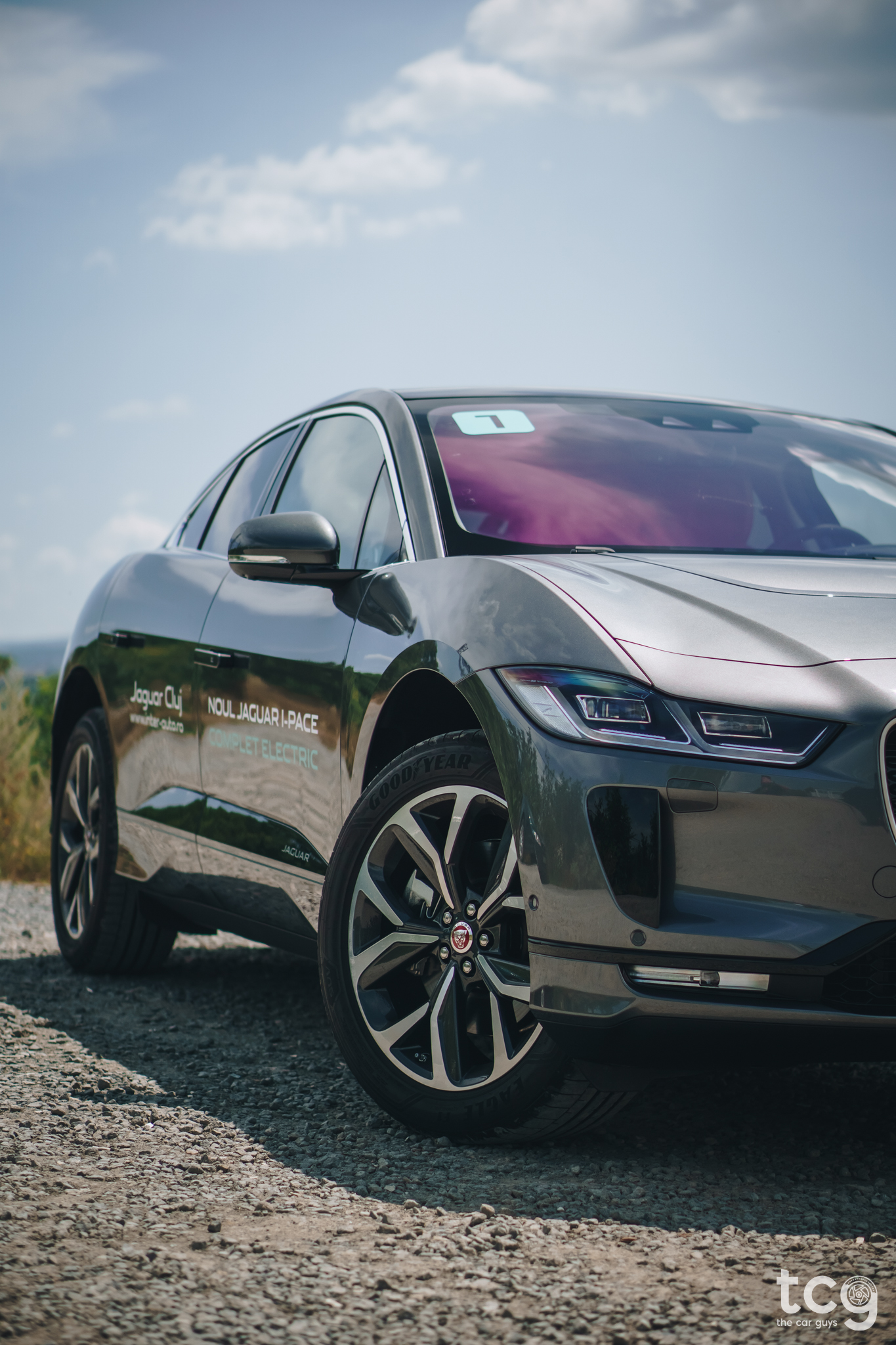 Of course, stuffing a car full of batteries inevitably makes it very heavy (just over 2.1 tonnes) which is really not ideal when it comes to handling. Even though it's claimed to have a perfect 50/50 weight distribution, you do feel that weight shifting from one side to another when you turn into a corner. However, it does pretty well considering how big it is - thanks to the low center of gravity.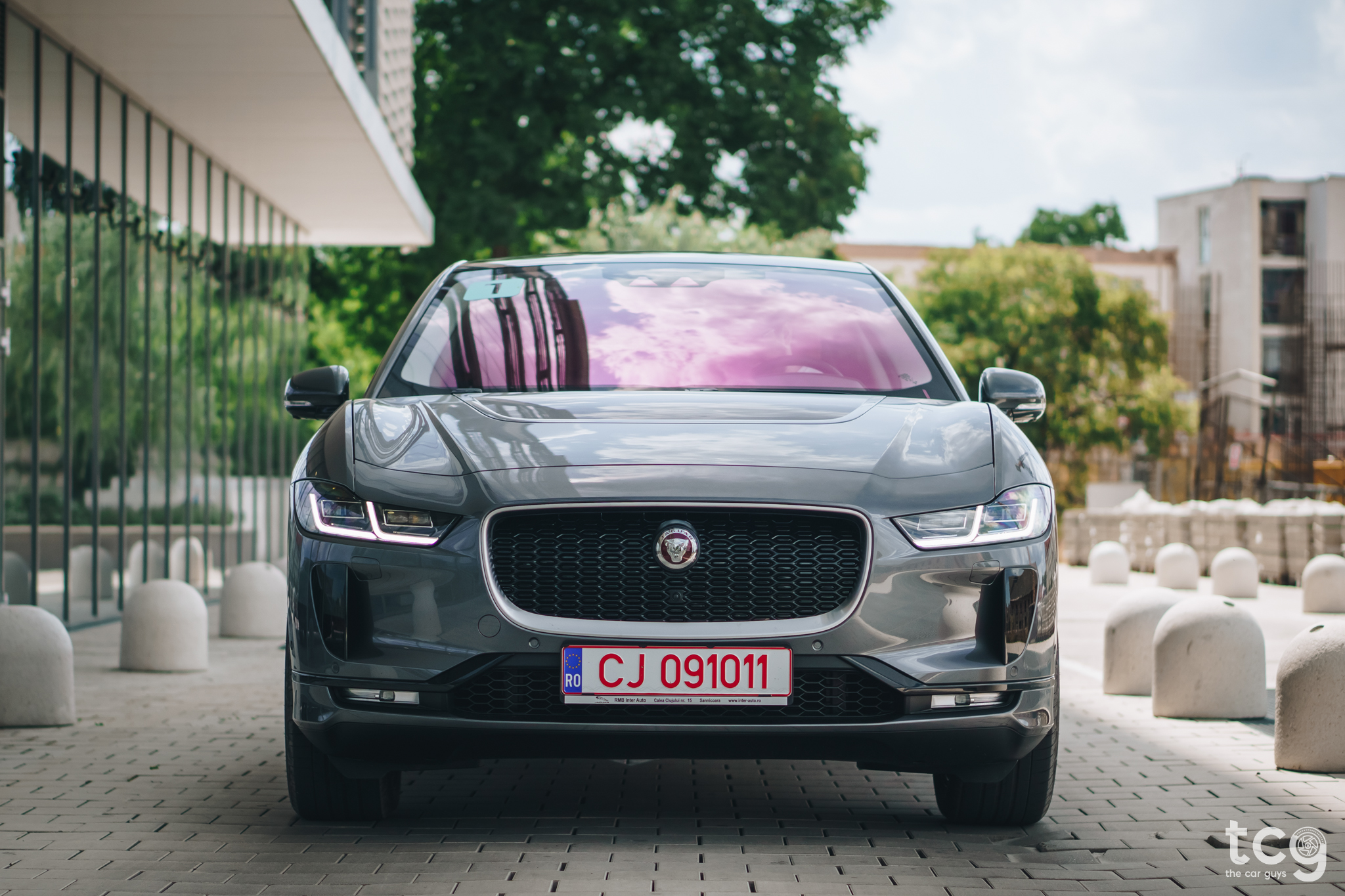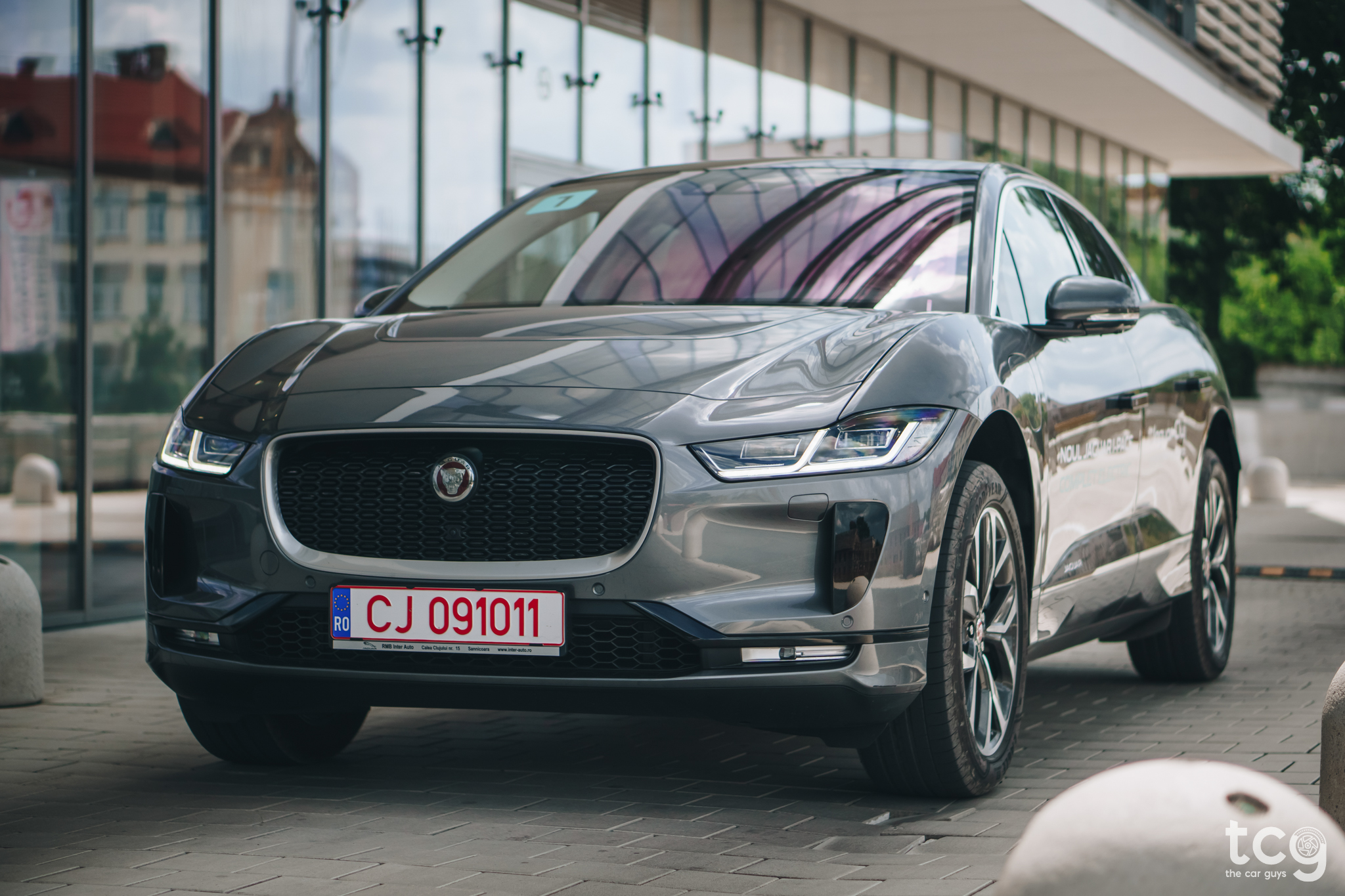 As in all electric cars, regenerative braking captures some of the energy that's normally lost when you lift off and apply the brake to slow down. But when you turn the I-Pace's to its maximum setting, the effect is so strong that you find you rarely have to touch the brake pedal at all - which I barely touched throughout our entire test-drive. Once I got the hang of it, I rarely touched (maybe grazed) the brake pedal. Road noise is very well contained and while there is some wind whistle from the mirrors, it's not that annoying. The only thing that kind of bugged me was the eerie silence in the car, even when you put your foot down - I'm just not used to it, all you can hear is the excitement and the "Oh my GOD!" reactions to the instant acceleration.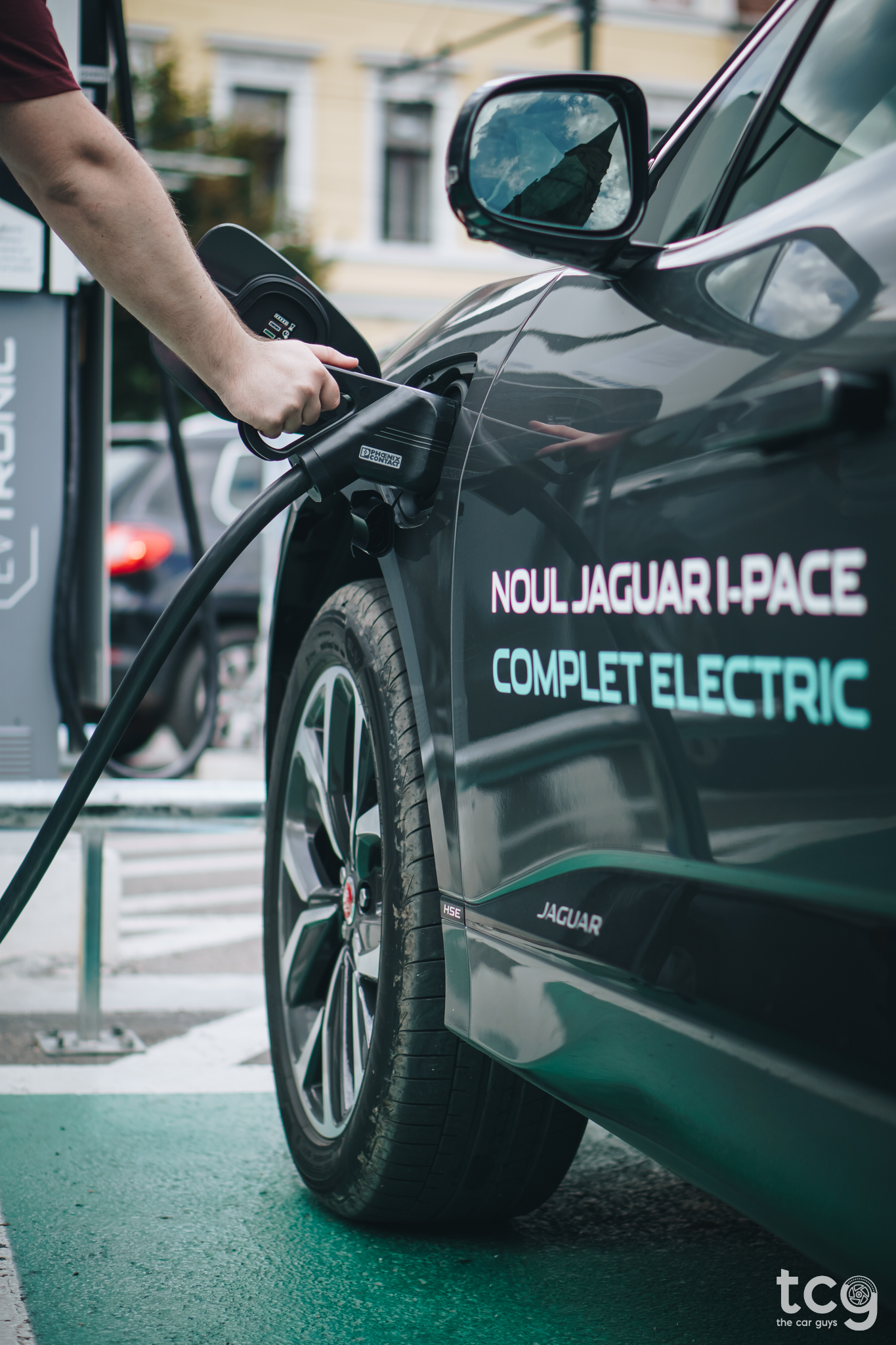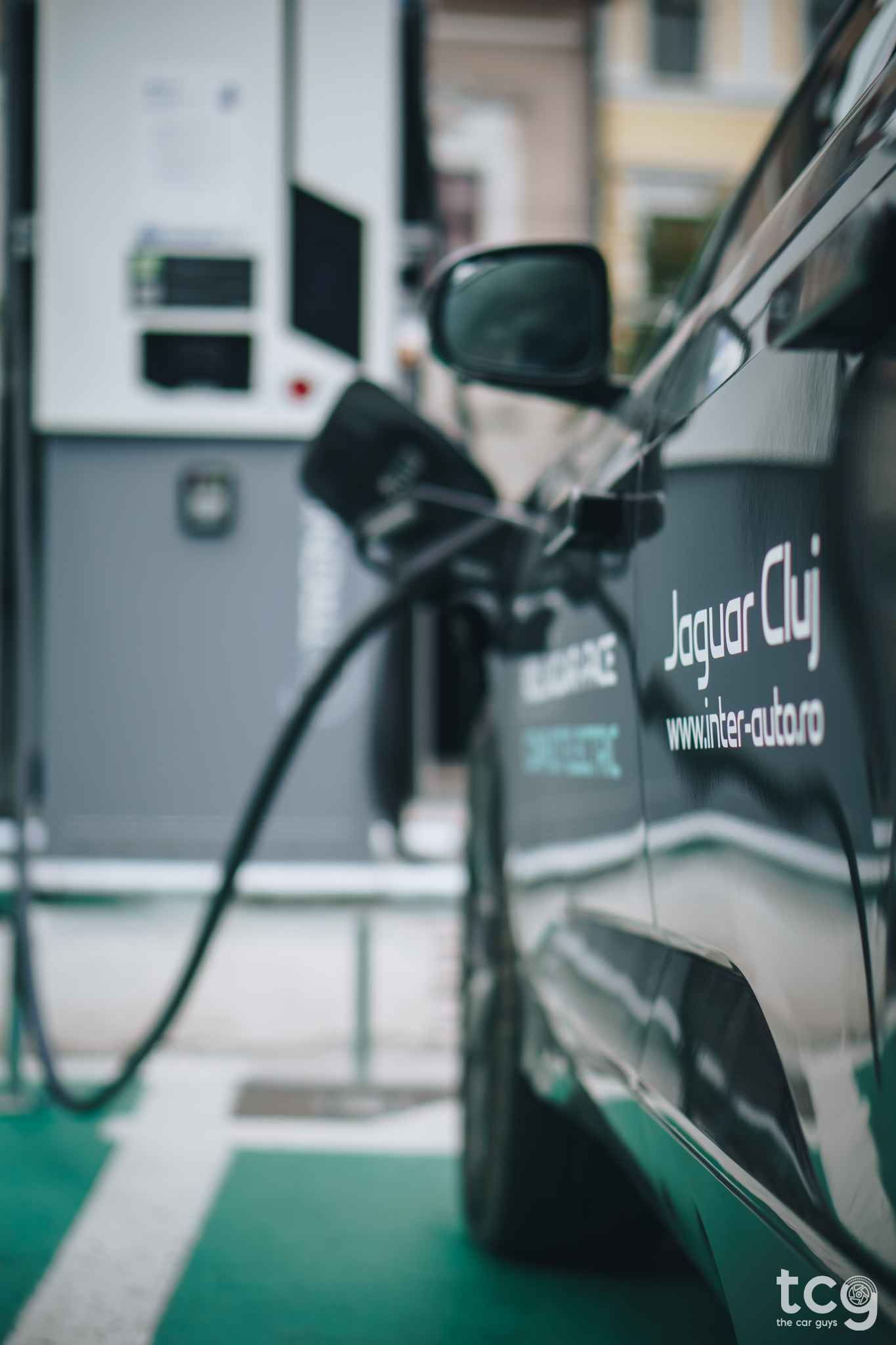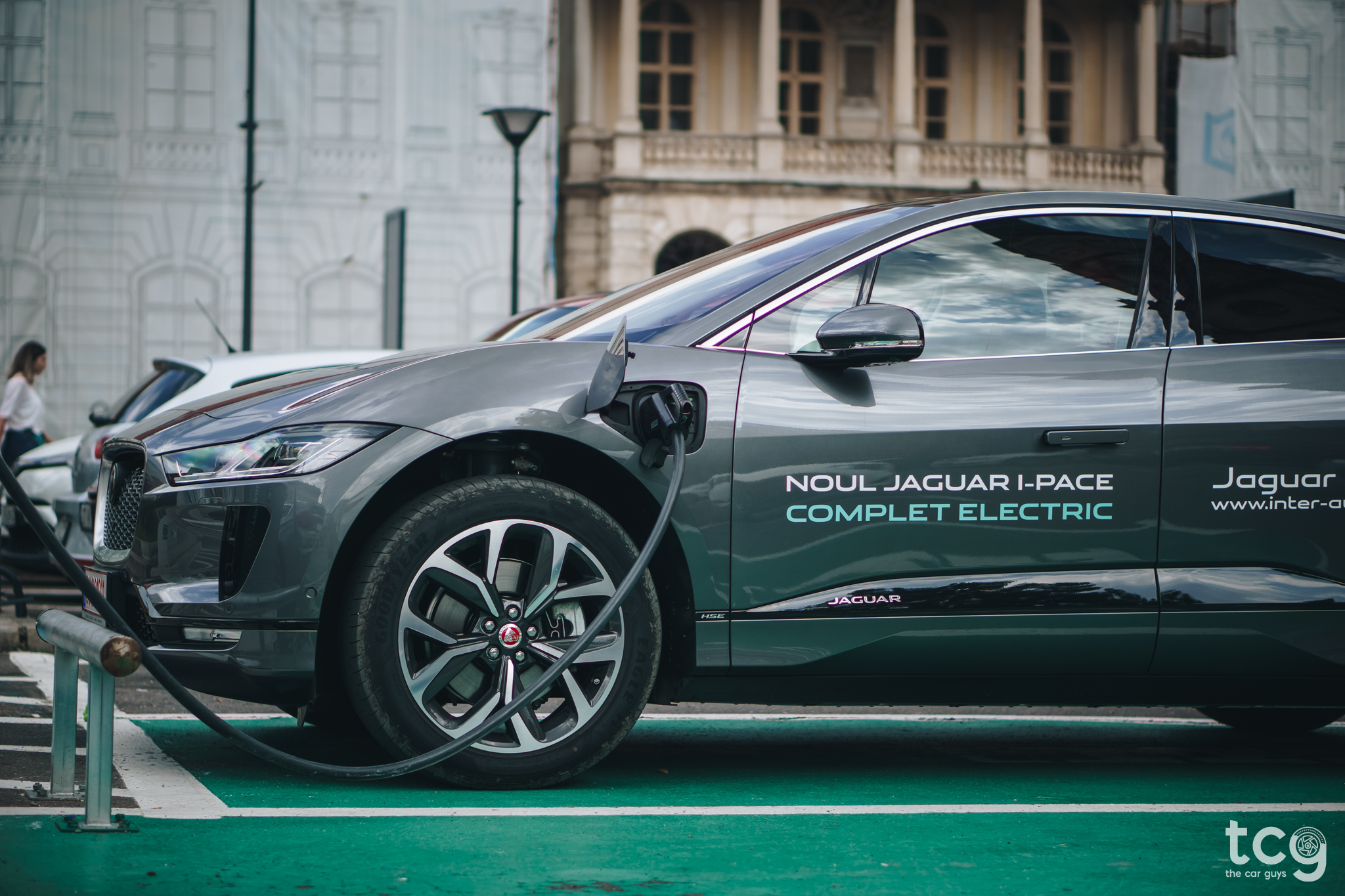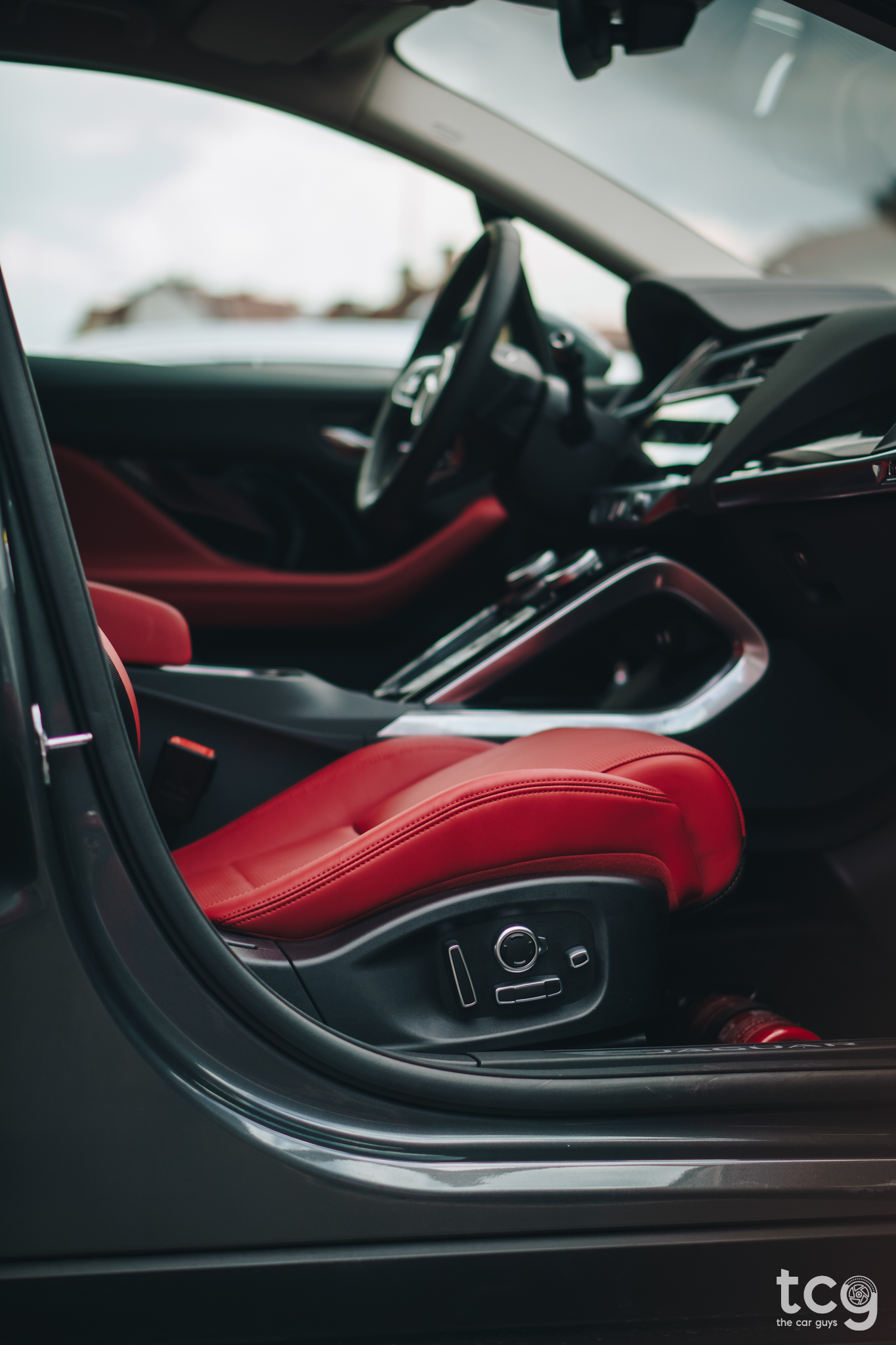 Moving to the interior we notice a lot of parts used in other Jaguars and Land Rovers but that's normal, seeing that they're part of the same group and all. Quality is very impressive by the standard of the electric car class - everything you see/feel is soft to the touch, the steering wheel feels plush and this car in particular had an absolutely gorgeous red interior - they call it "Windsor Mars Red".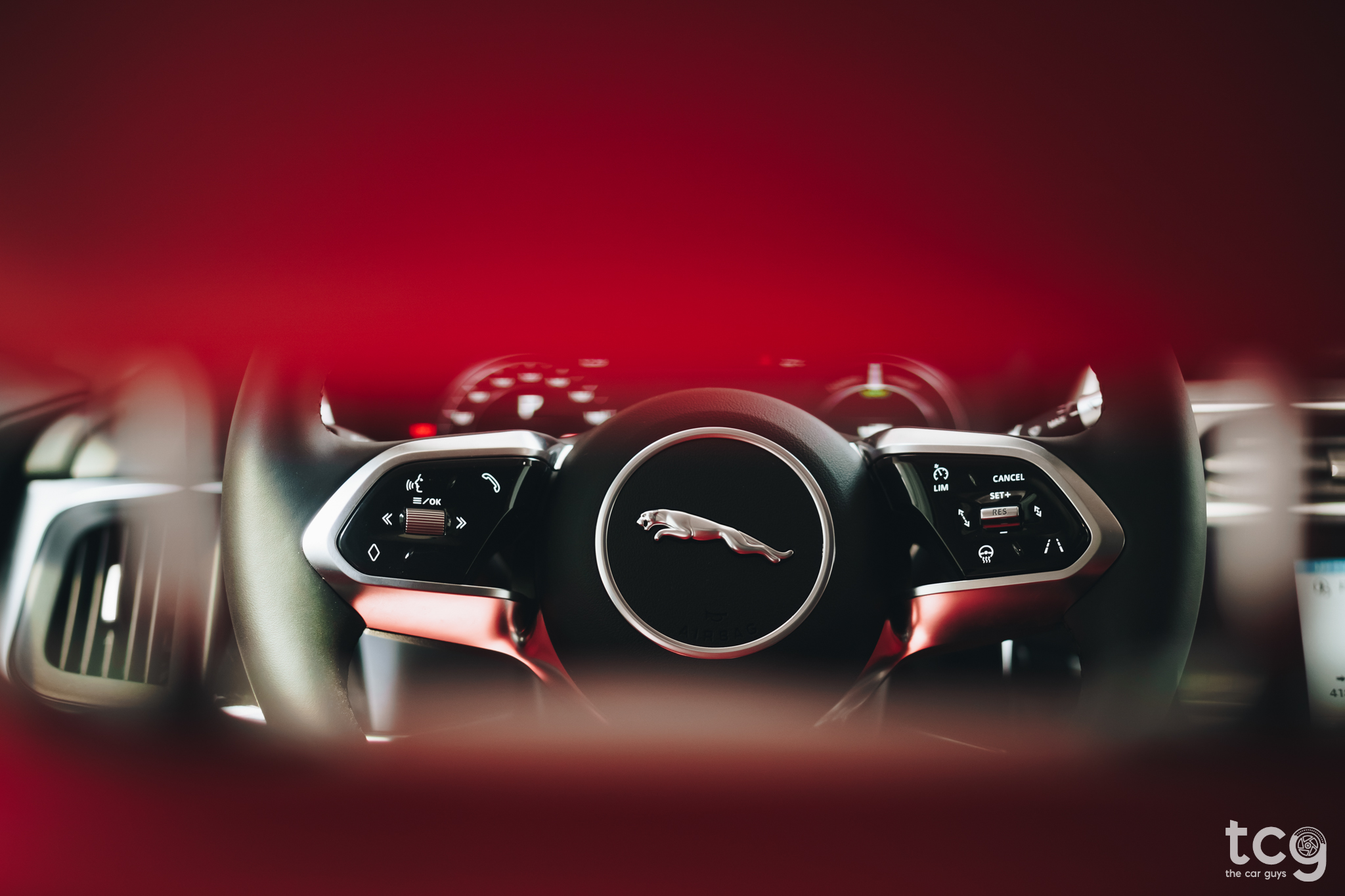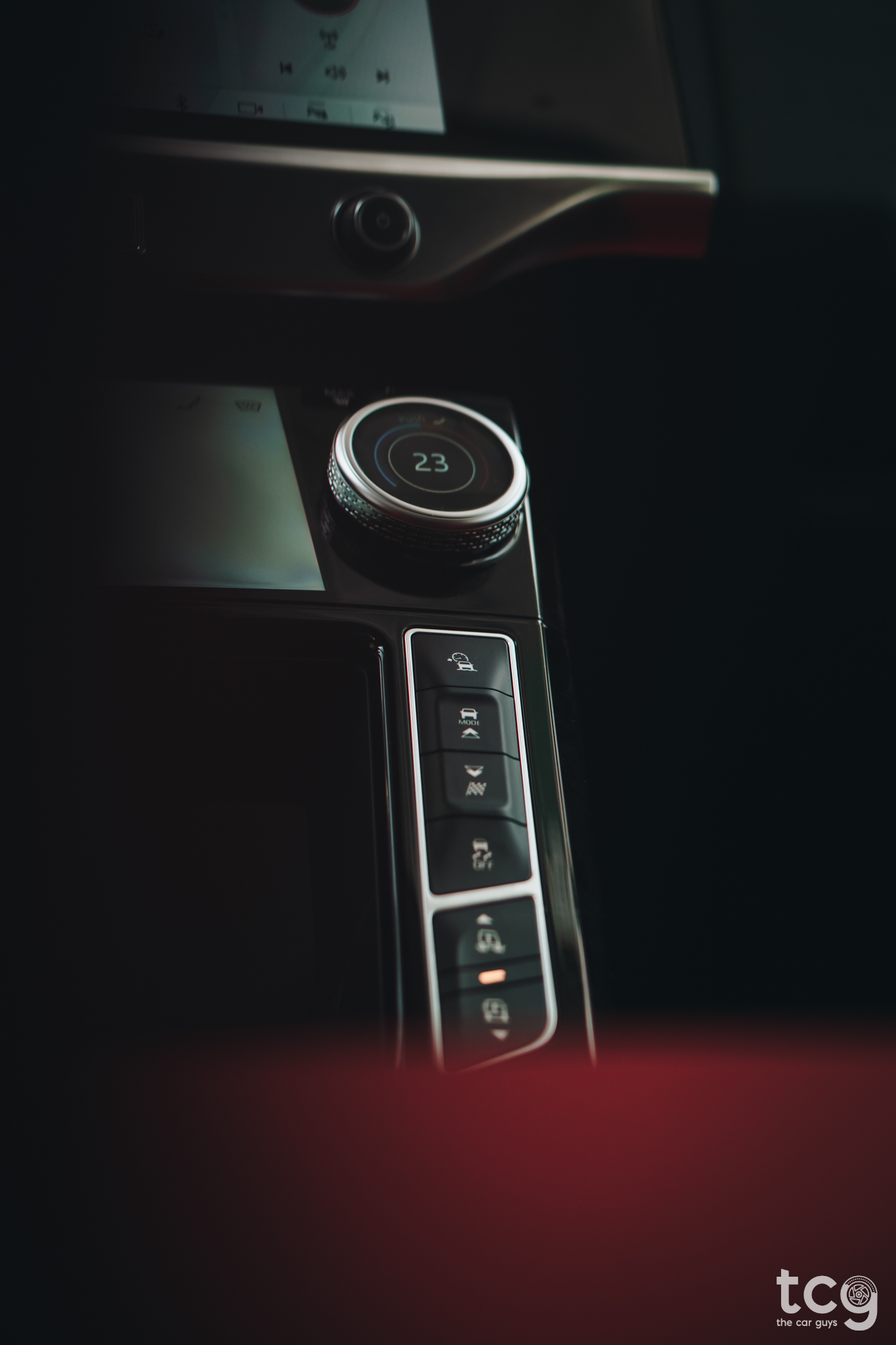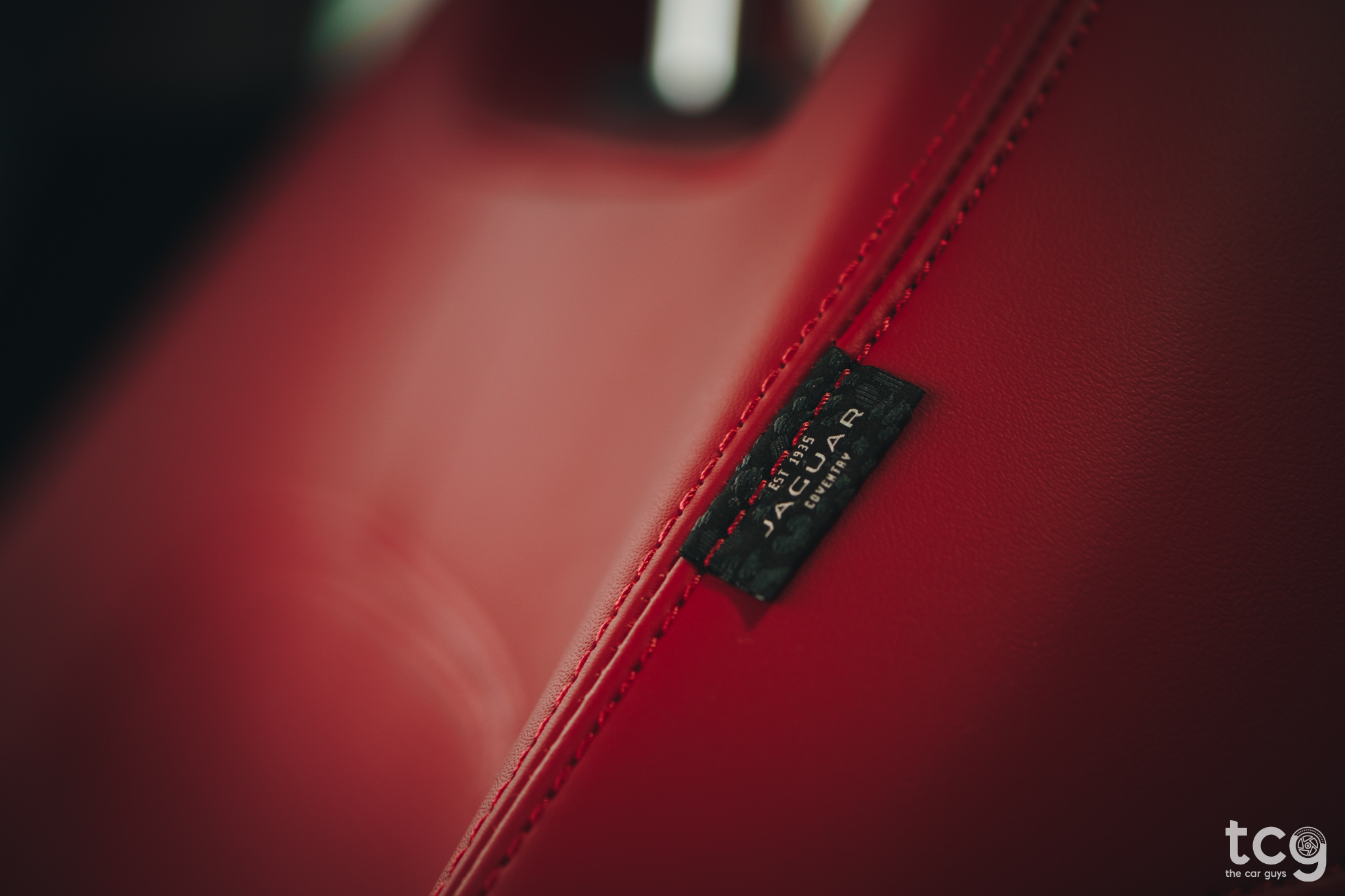 You get a billion features like heated/ventilated seats, a heated steering wheel with small touch-sensitive buttons (not sure what to call them) on it, electric seats, the Adaptive Surface Response system, USB charging ports for the backseat passengers & all kinds of goodies.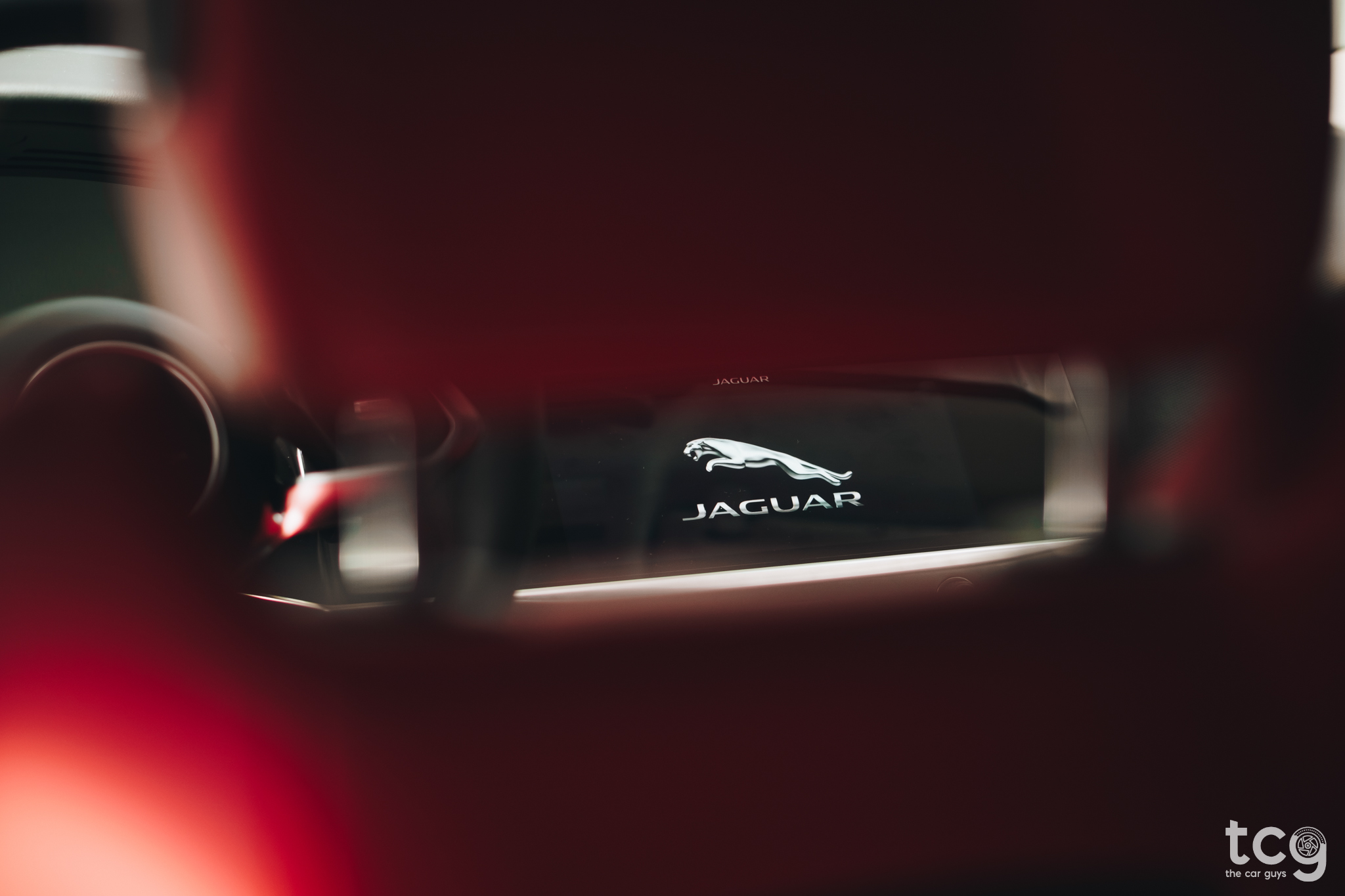 All I-Paces moved away from traditional analogue instrument dials for an awesome looking 12.3in digital display, which lets the driver decide exactly what information they want to be displayed directly in front of them. It's a little wonky to use at first (the entire infotainment system is), but once you get used to it and figure out where everything is, it's not that bad. There's another touchscreen right below the main infotainment one that controls stuff like the climate settings and secondary settings. One cool trick this car has is the fact that you control the seat warming/cooling from two rotary dials that you have to push to change between settings - very, very cool!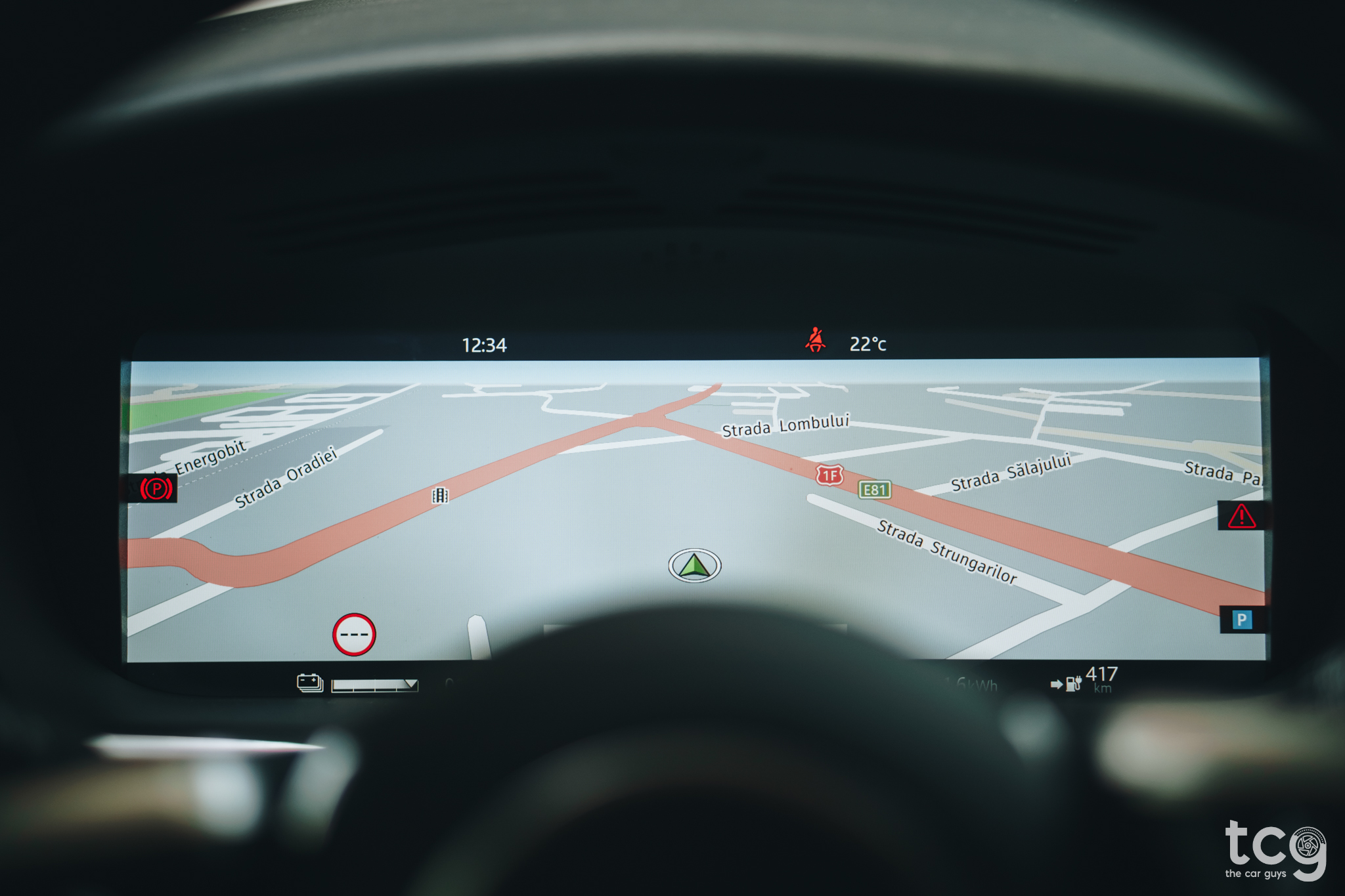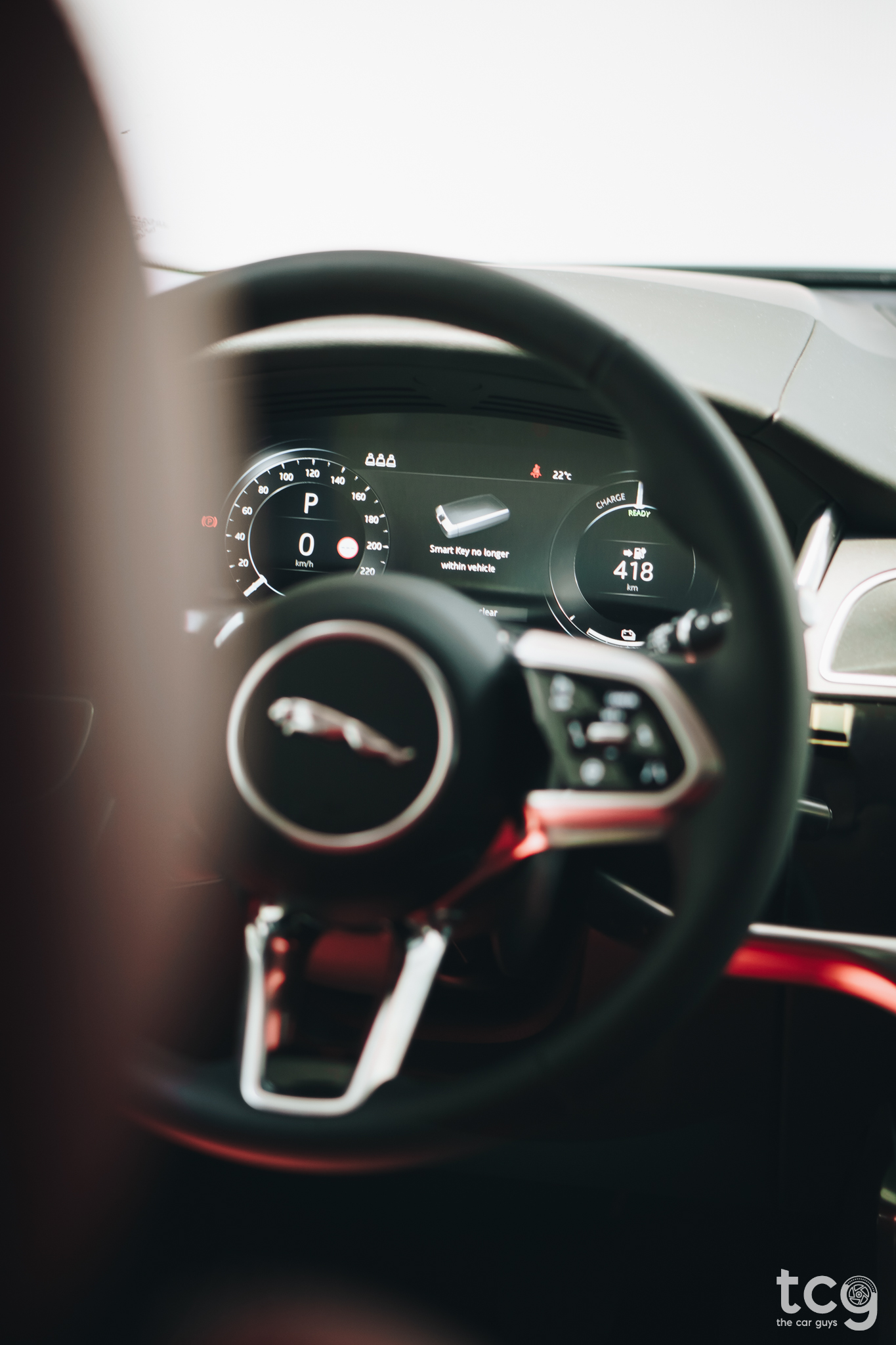 You won't have any issue getting comfortable both at the wheel of the I-Pace or being a passenger since there's loads of room + adjustments. There's also enough light in the cabin due to the massive panoramic sunroof so you won't feel claustrophobic at all. Boot space is decent and you get two, a trunk and a frunk - even though they're not as big as other cars, you get enough room for your daily shopping/luggage needs.
---
3 things I really like about the I-Pace:
The crazy speed/acceleration.

The fact that it has a great (realistic) range on a full "tank" (driving in the summer).

The interior is really top-class!
---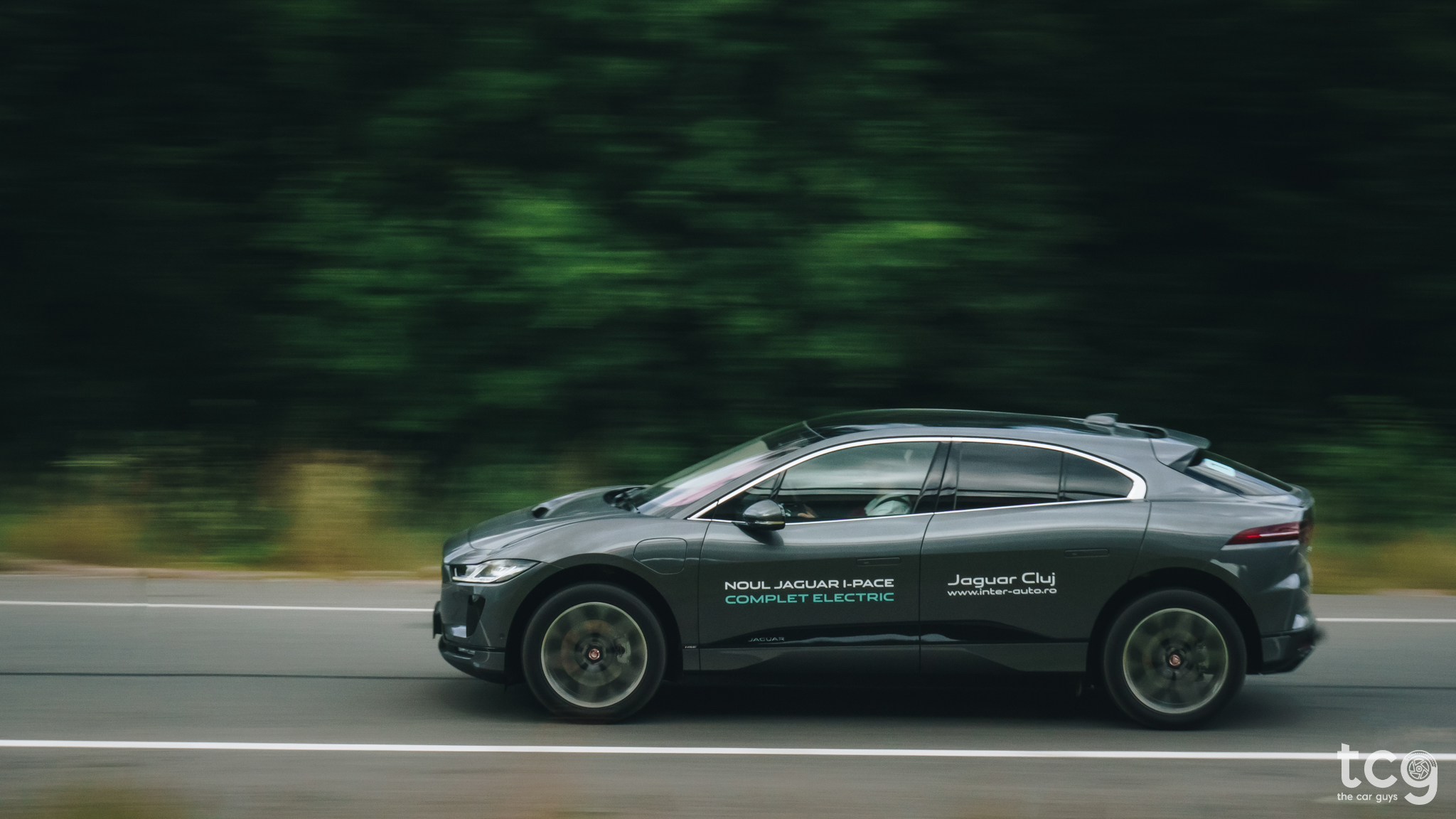 ---
3 things I really don't like about the I-Pace:
The price! It starts off at 77,000 Euros and the one we had costs almost 100,000.

For some reason we couldn't get Apple CarPlay to work, no matter how much we tried.

The infotainment system is sometimes laggy and not as responsive as in other competitor cars.
---
Would I get this car? Yeah - no doubt! Even though it's very expensive, if I had the money, I think the investment is well worth it.
---
Price of the tested model: 99,000 Euros (VAT Included) (you get a 10,000 euro grant from the government if you buy an electric car).
Engine and Gearbox: 2 engines, 90kWh battery, automatic gearbox.
---
Photos by: Clau Morar
Thank you Jaguar Cluj-Napoca for lending us the car & Lussomotive for cleaning it up real nice!
---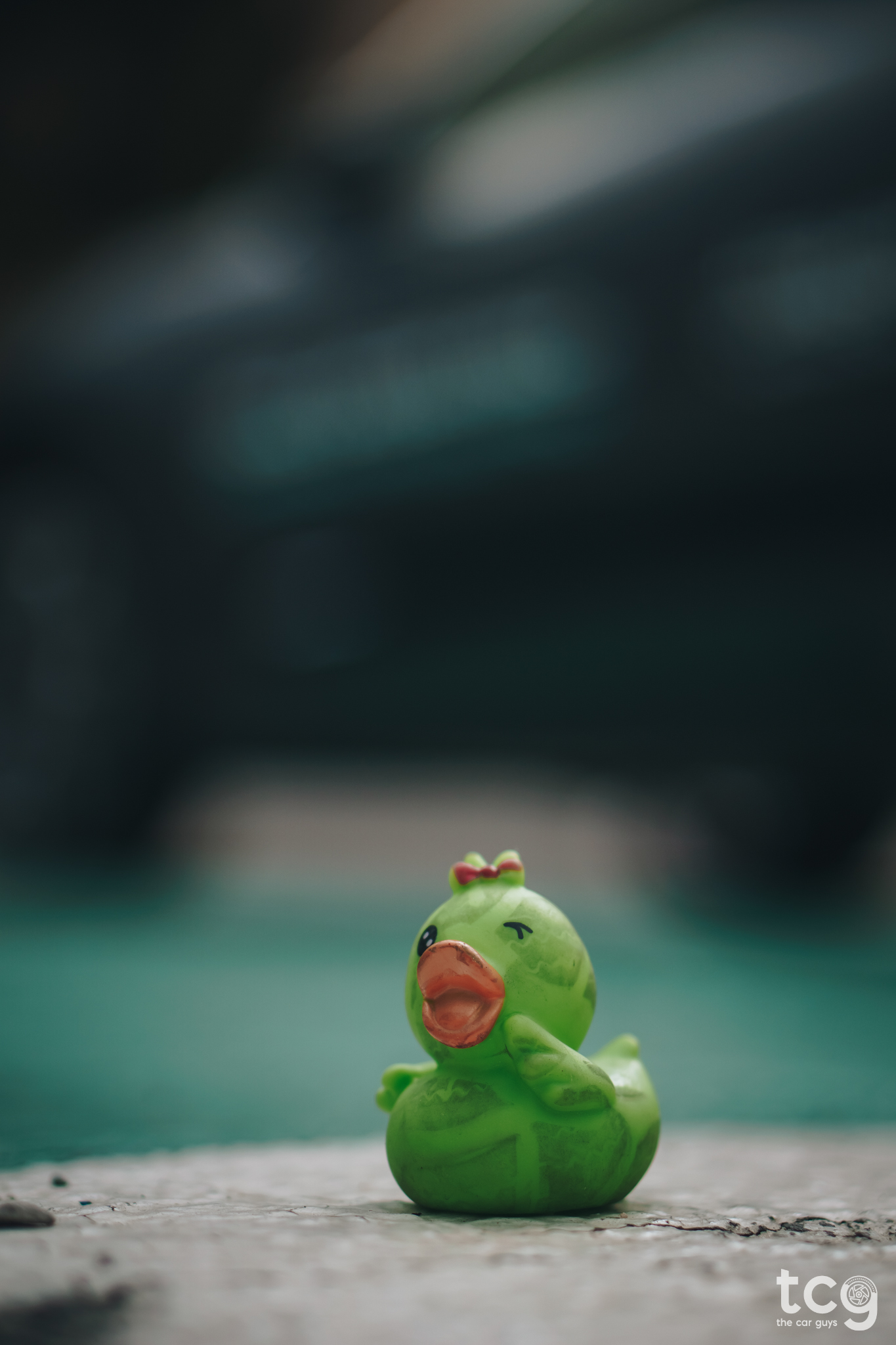 ---