I can't say that I'm the biggest fan of Kia but their latest models are really starting to grow on me. The Stinger is out and it's awesome, we're going to get the Stonic soon and we absolutely loved the Sportage. Having had this Rio for an entire weekend, I can definitely say it's a great little car at a very affordable price! Let's dive right in, shall we?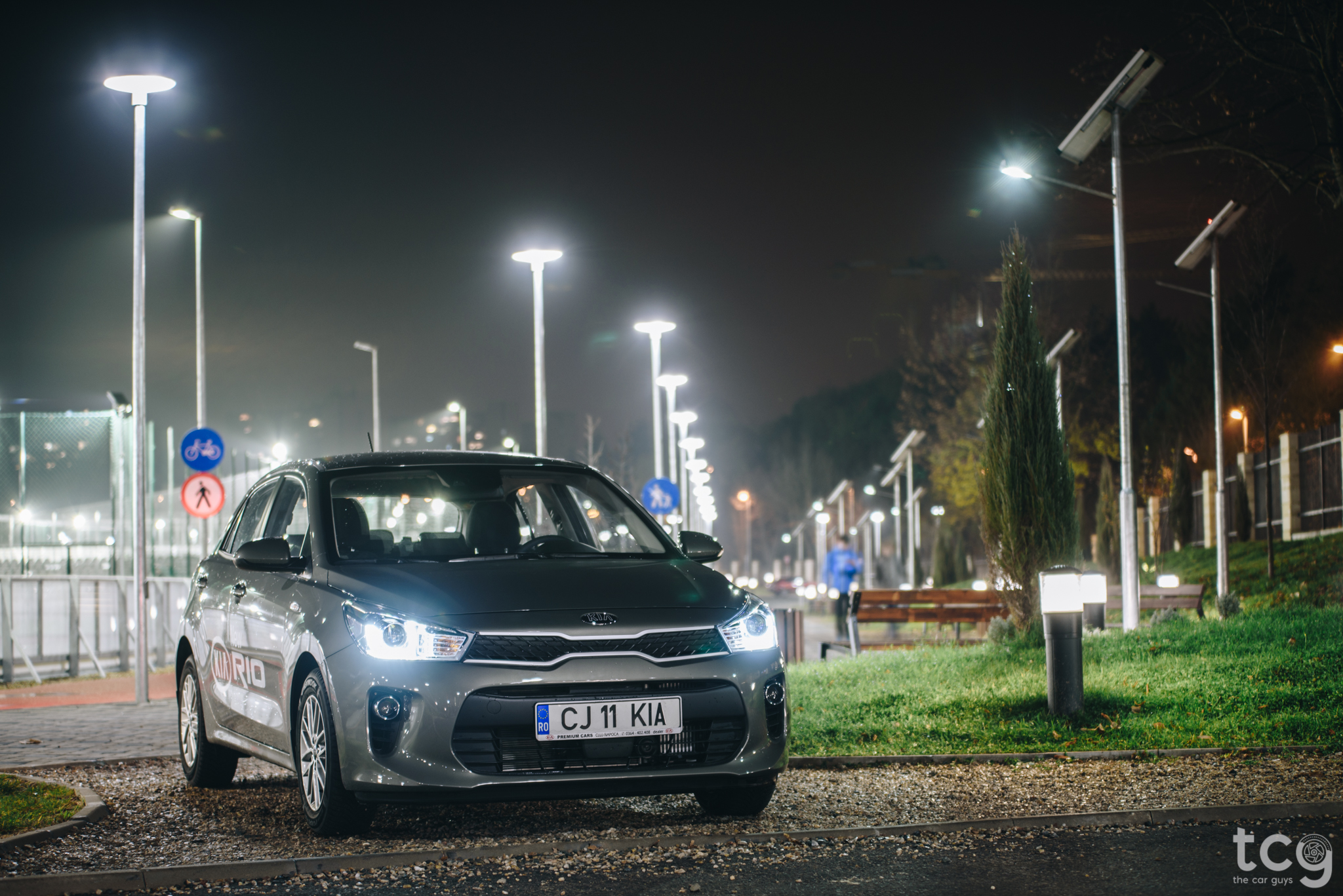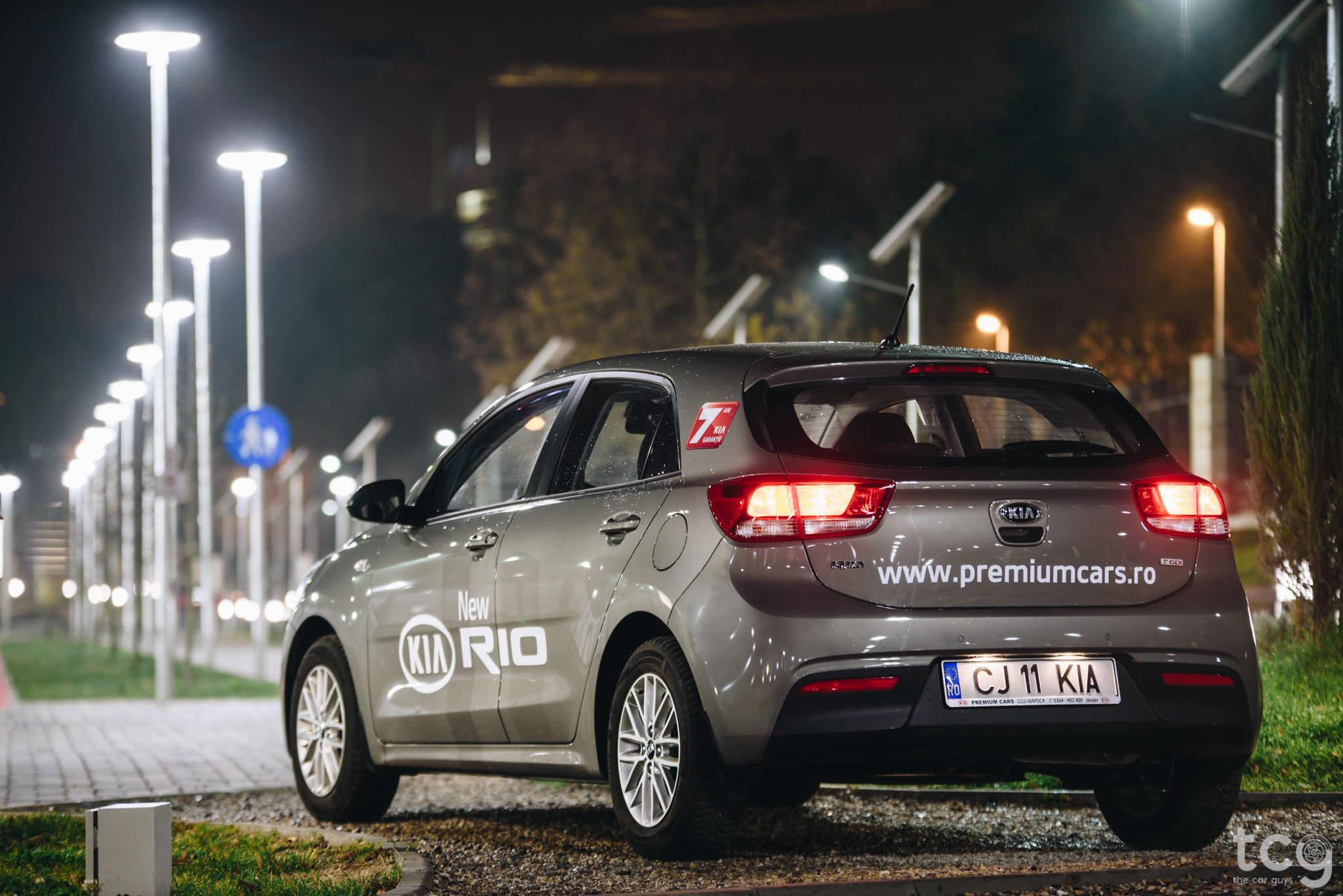 In terms of looks, I can't say it's the most exciting supermini I have ever seen, because it's not - my favorite is still the Seat Ibiza FR, but this little Rio doesn't look bad either. This 4th version is not a very big change compared to the 3rd one, it's more of an evolution rather than a revolution. It's a shame they didn't make it more of a doozy, so to speak, so it stands out in its segment!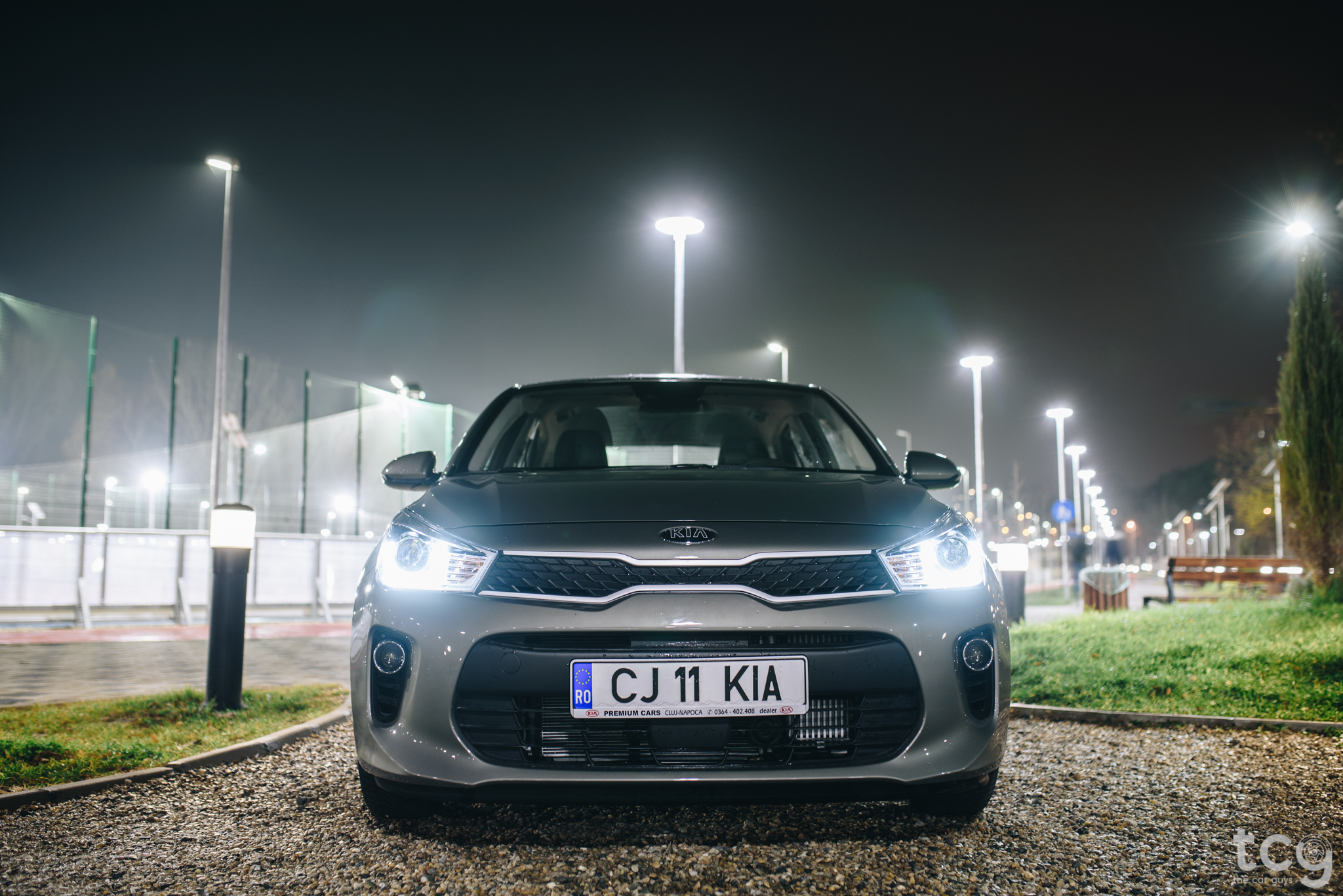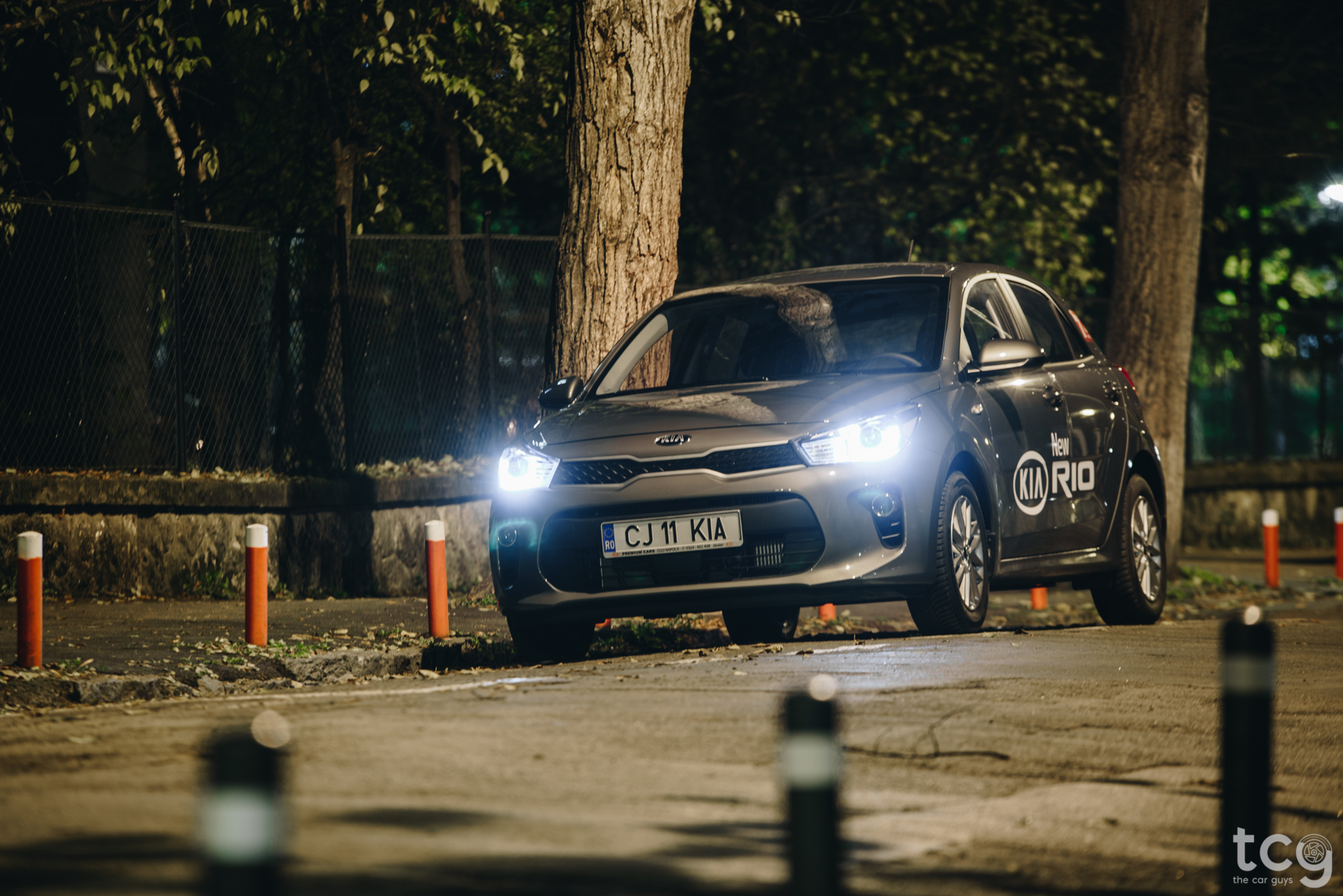 The Rio's performance is what impressed me the most! In terms of engines, you can choose between three petrol engines (1.0, 1.2 & 1.4) or you can go for a diesel (1.4) which is good but I think you shouldn't bother getting that as the petrol ones are outstanding! Our test car had the 1.0 T-GDI petrol unit with 100HP and 172NM of torque and I have to say - the car absolutely flies as it weighs only around 1.1 - 1.2 tonnes! Fuel consumption is also very good, the advertised urban one is 4.5l/100km but we couldn't get it to go under 5.5l/100km - and I think the traffic in Cluj-Napoca is to blame for that.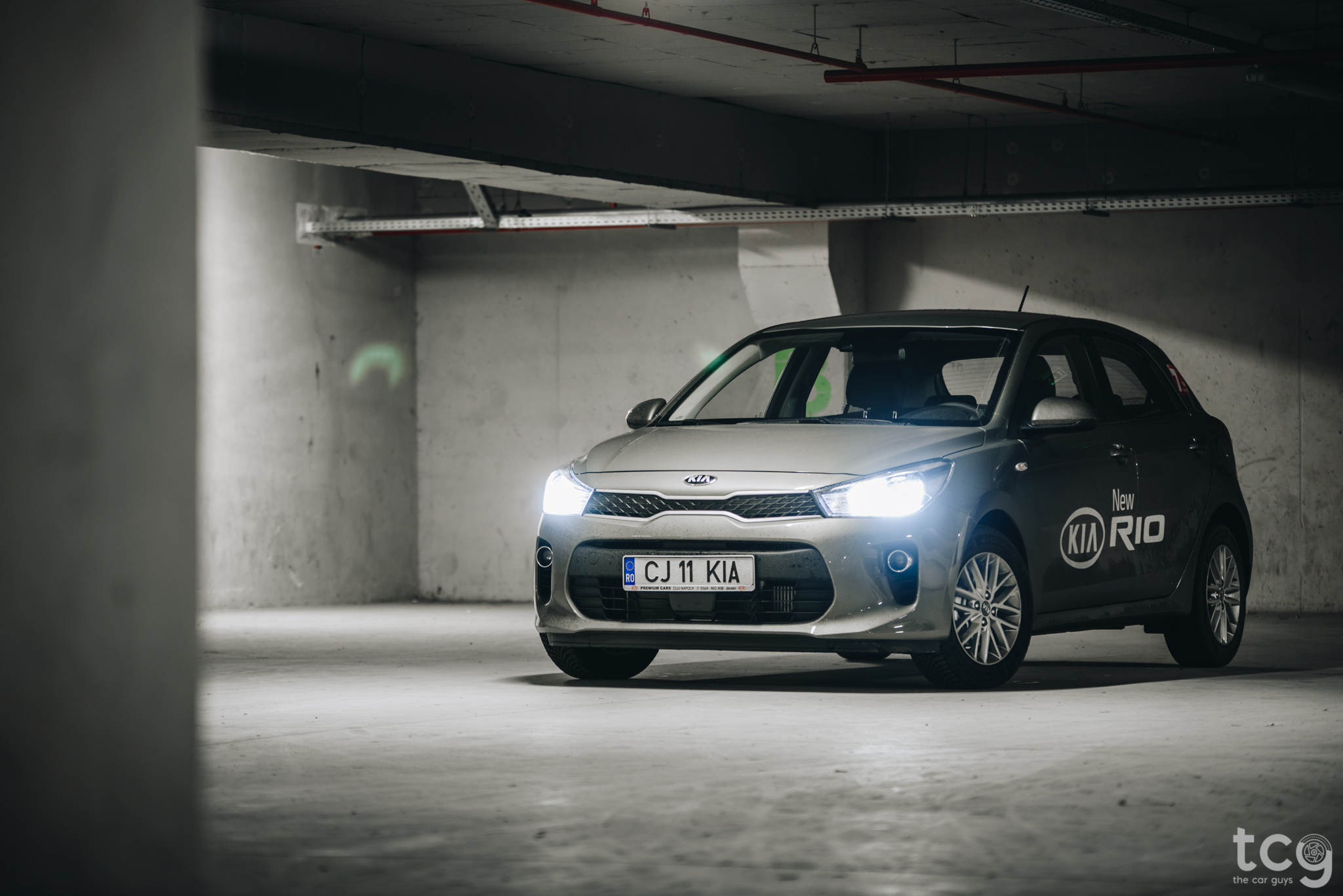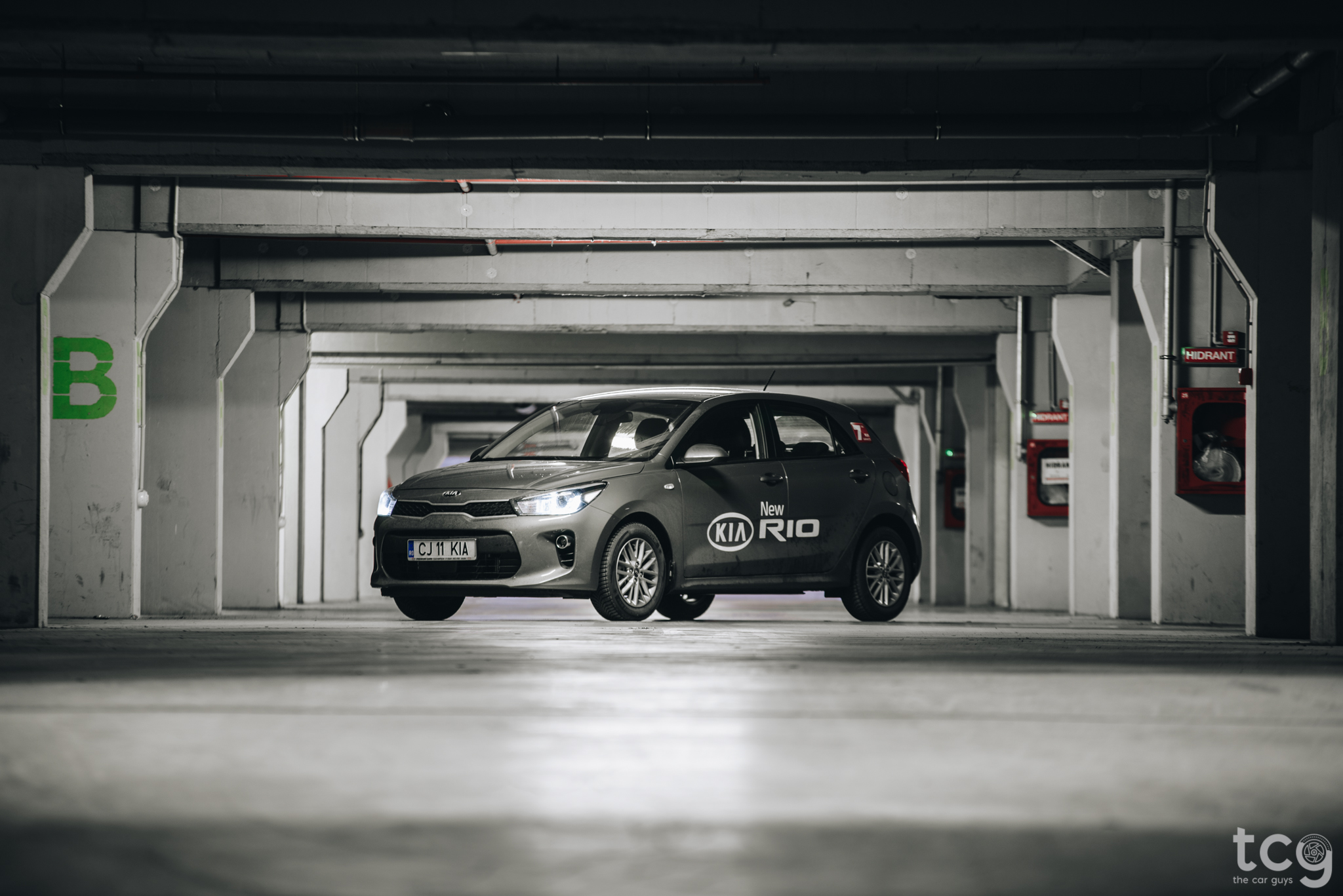 The three-cylinder turbocharged engines are among the more refined of their type. There's very little vibration, even at idle and they are quiet unless you work them really hard. They're also pretty quiet at cruising speeds too! The 5-speed manual gearbox is great though, very accurate with a sporty feeling but I would have loved an automatic box on this particular model. The only way you can get an automatic is if you go for the 1.4 engine unit but even then, there are only 4 gears with the automatic which is kind of weird!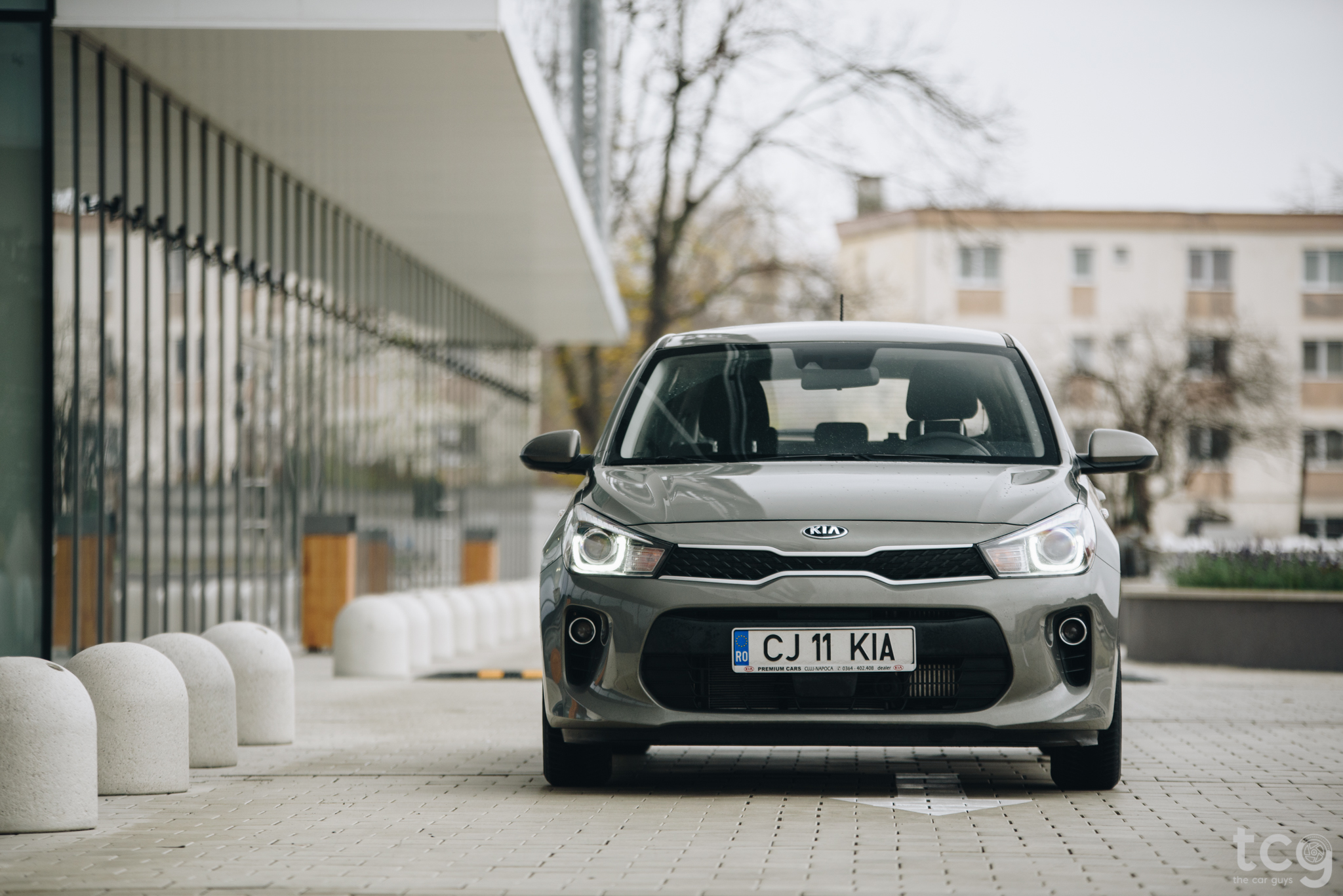 Ride comfort is decent and it's by no means uncomfortable, but the Rio feels quite firm over all but the smoothest surfaces and can get a bit crashy over big bumps which is not ideal on our roads. It's not as good as the Ibiza, I can tell you that much. The steering is quick, precise but a little too light for my taste as there's not much feel to what the front wheels are doing. It does weigh up a little bit when going faster but this is no sports car!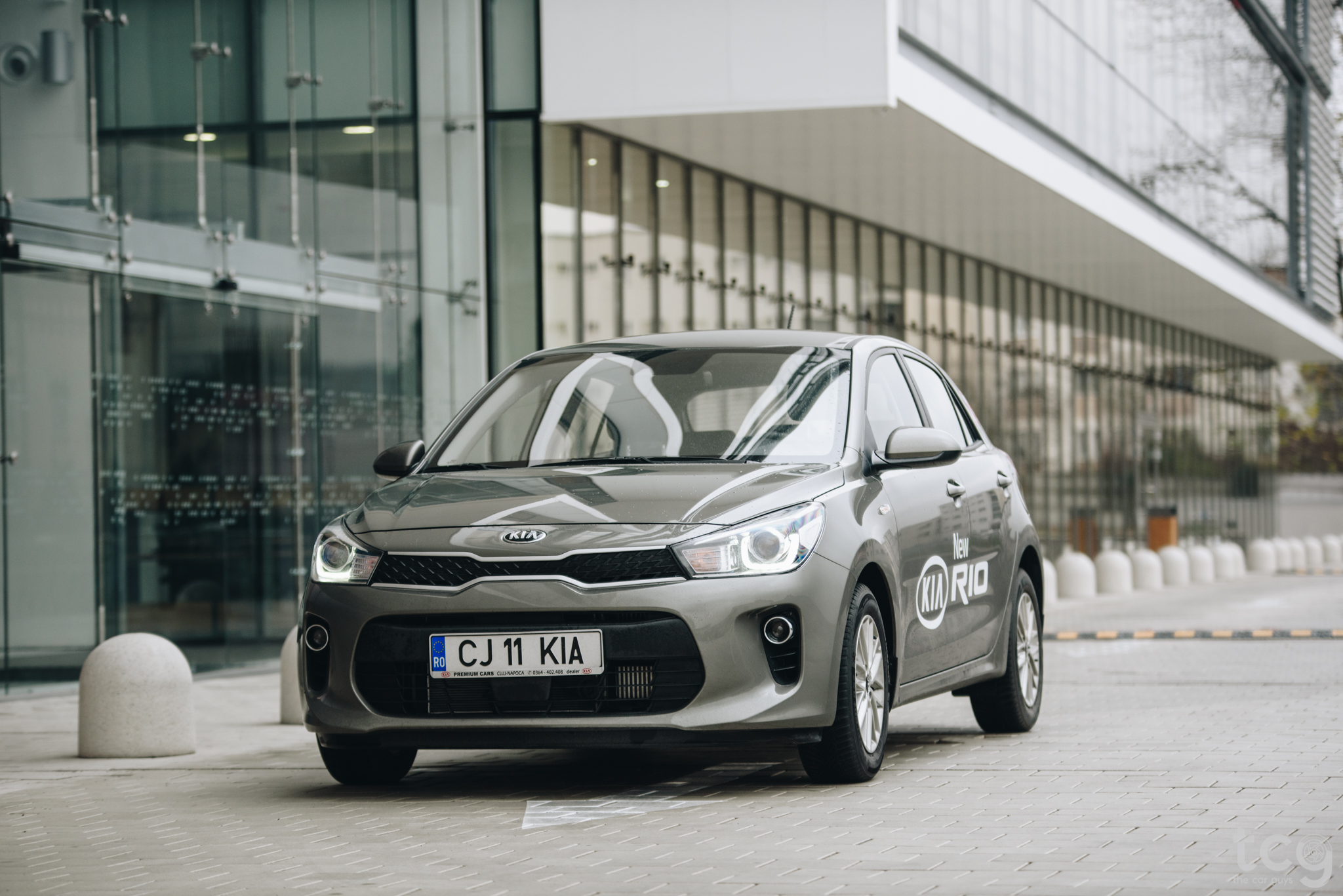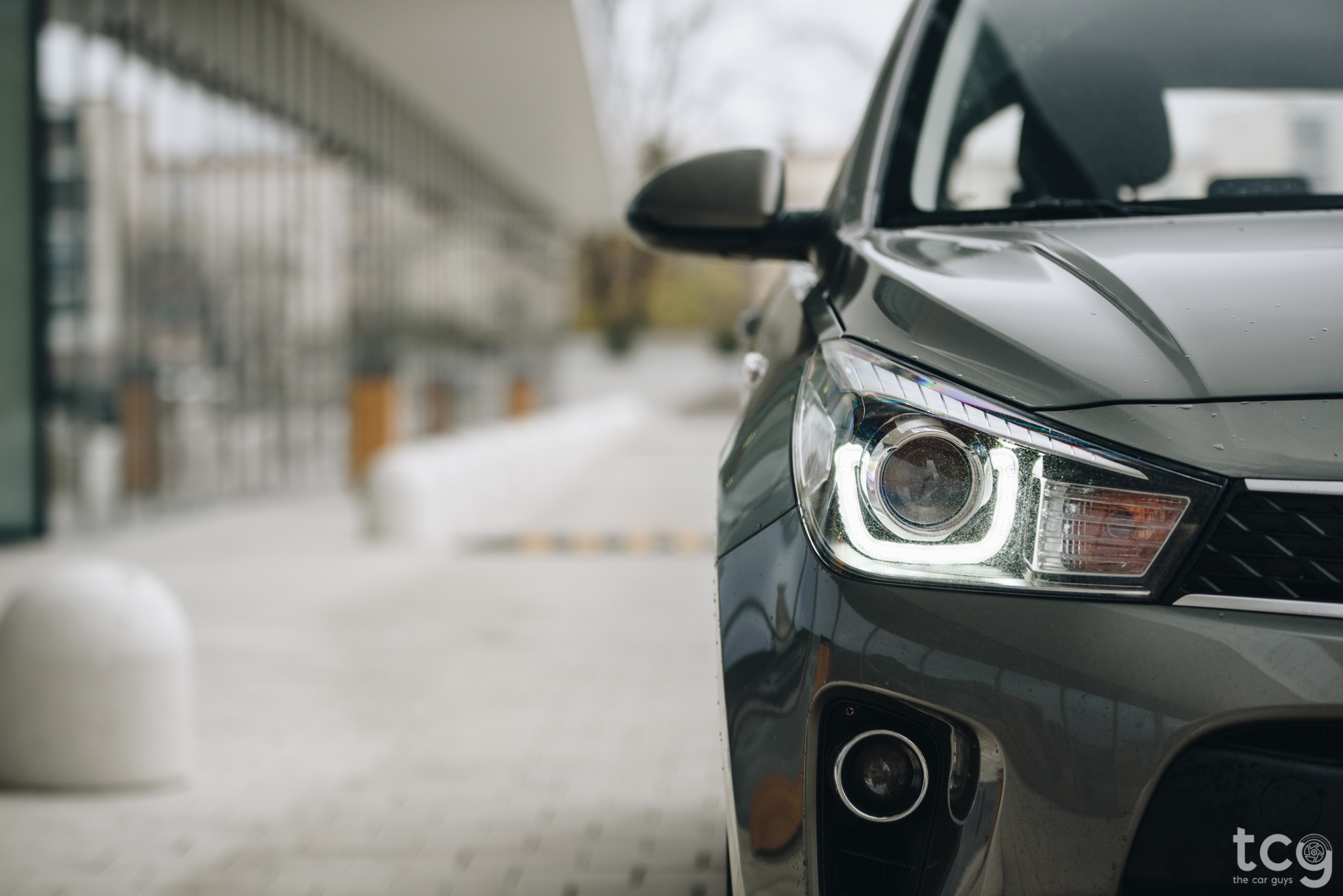 Moving to the interior we find a very similar layout to other newer Kia models, which is no bad thing! We didn't have the top of the range car, but the interior quality is very good overall. The driving position is spot on in my opinion, there's enough adjustment both forwards & backwards, up & down - it's very easy to get comfy. Everything is within easy reach - lights, ventilation system, infotainment and so on.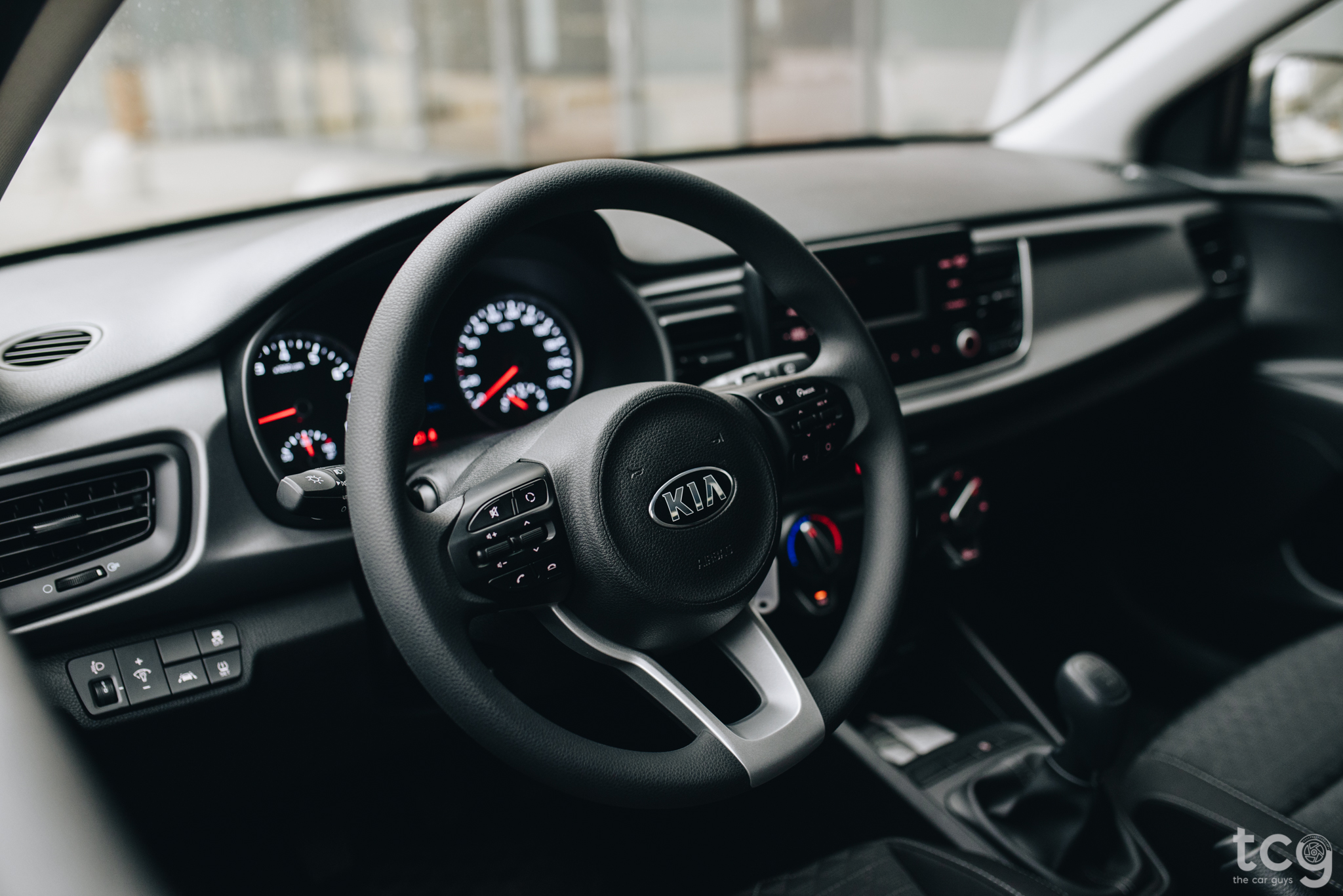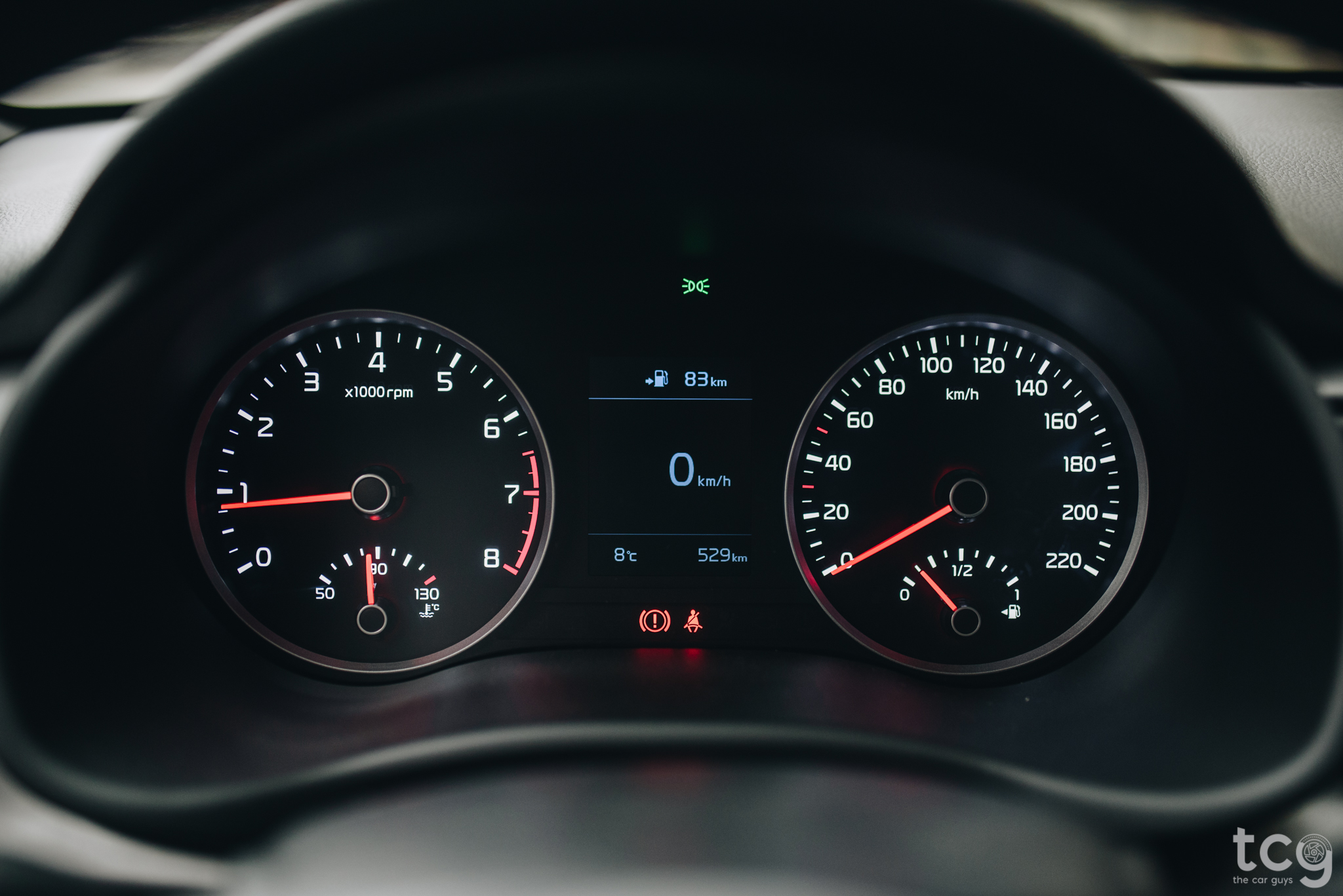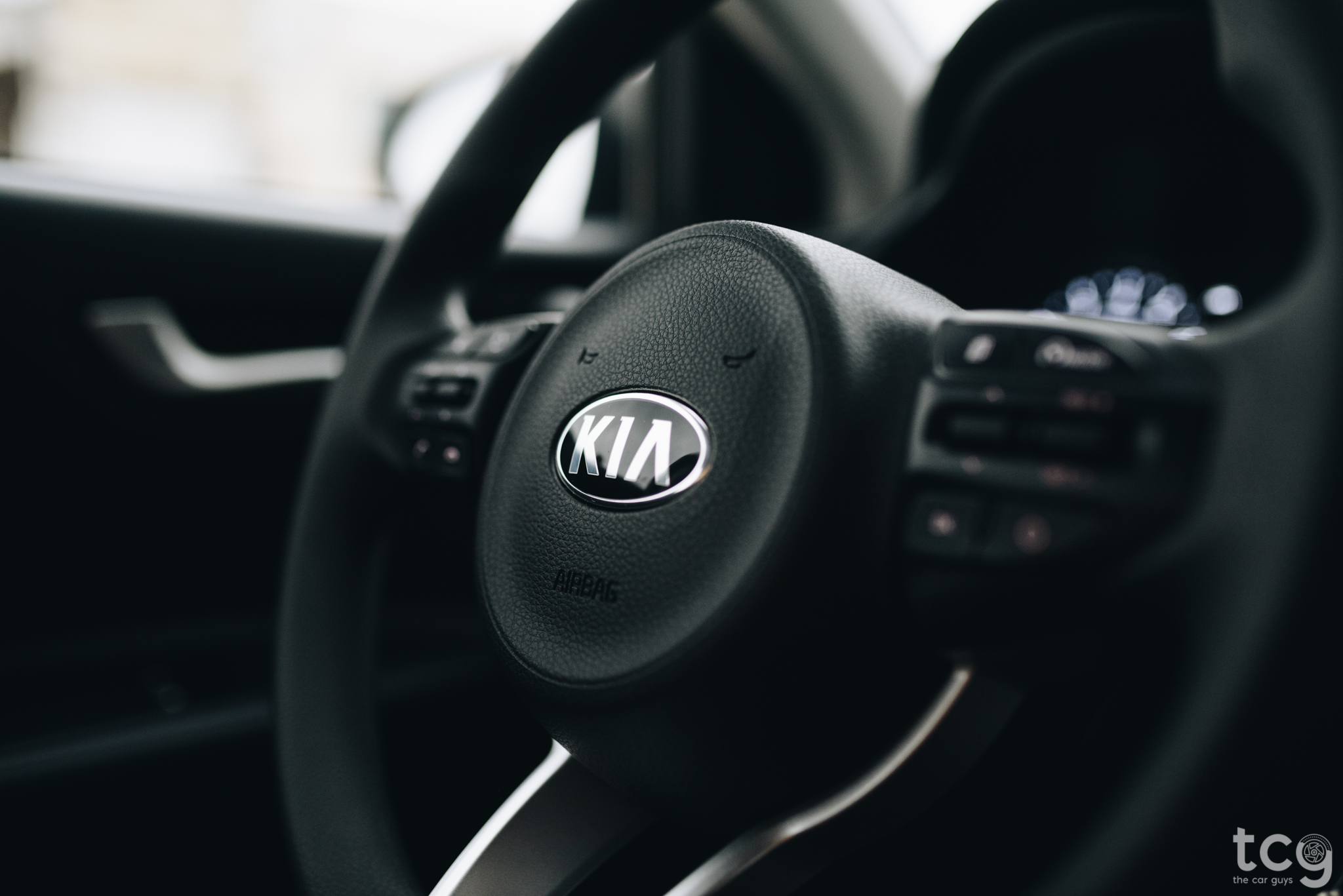 Even though our test car didn't have the 7-inch infotainment screen but the base, old-style one - it had bluetooth connectivity and most important of them all, iPod mode! If a car has iPod mode, that pretty much satisfies my infotainment needs! It also had that very good-looking, fast and clear screen in the dashboard that shows you a bunch of useful information. Like many rivals, a low price means you aren't going to find lots of soft-touch plastics or premium trim pieces. With the exception of a soft dash pad, all of the plastics are pretty hard to the touch. There's nothing wrong with that, I mean, this car is among the cheapest in its segment! Even though it's one of the cheapest cars, you get stuff like Lane Assist, a great looking steering wheel with a bunch of commands, rear parking sensors and other goodies!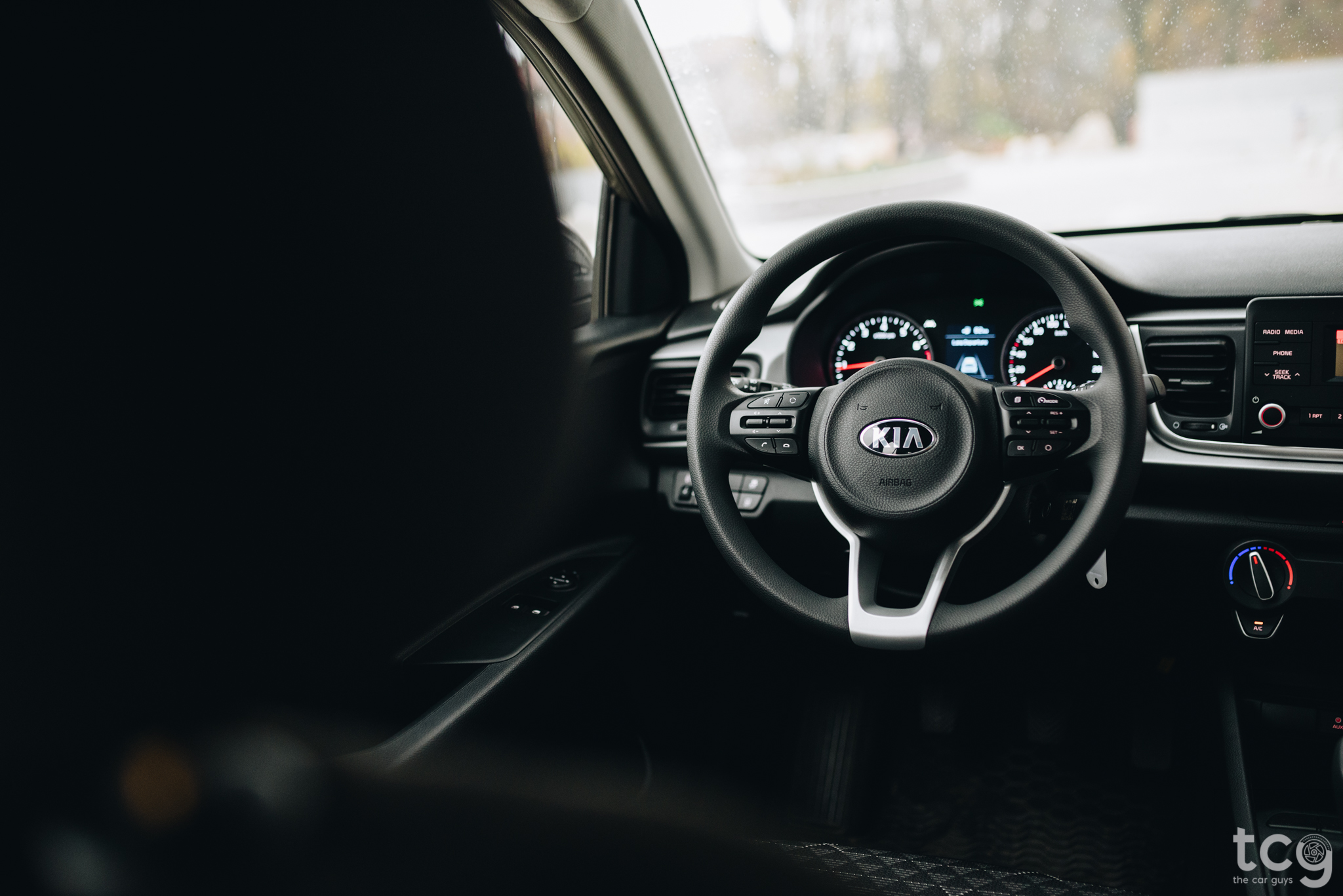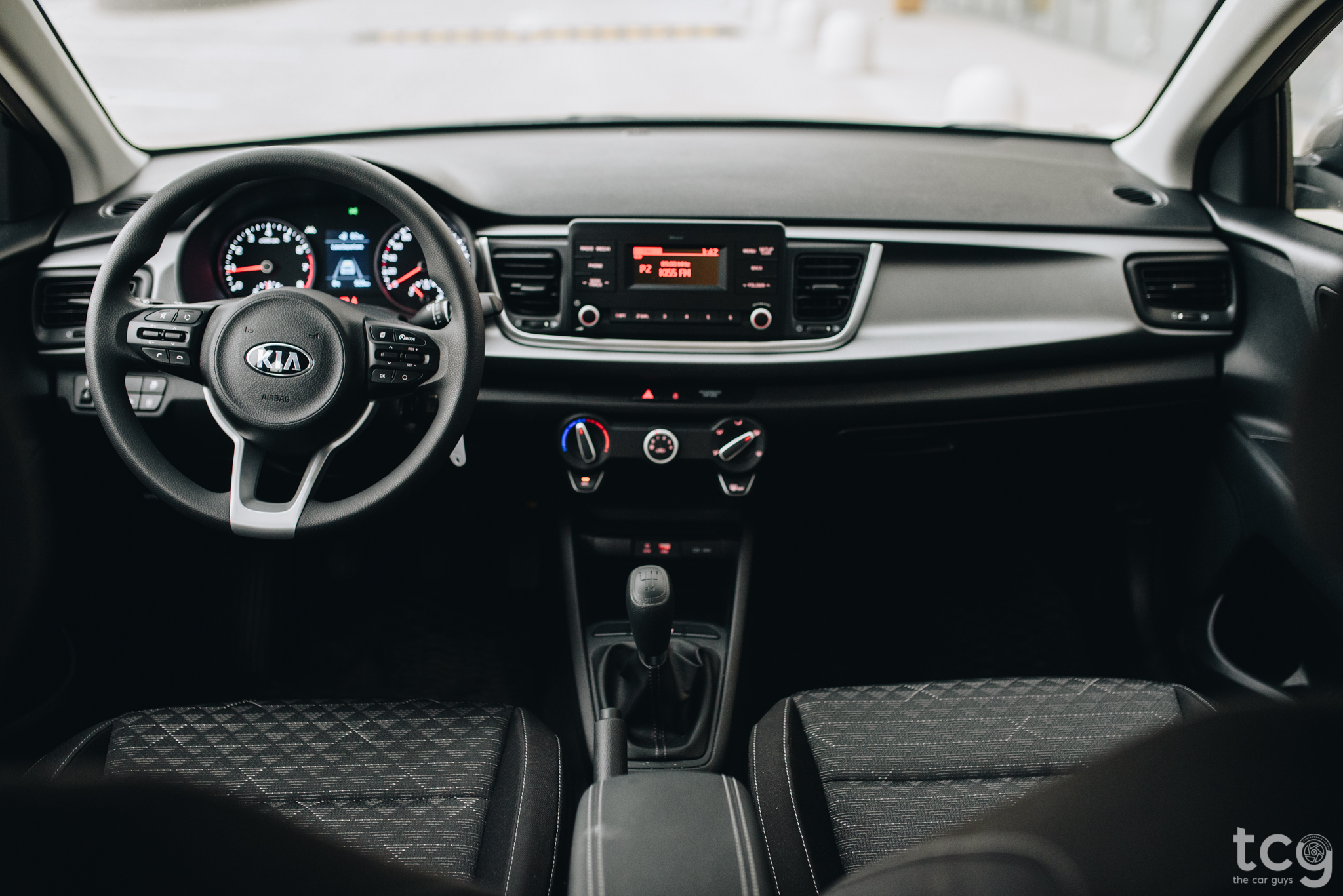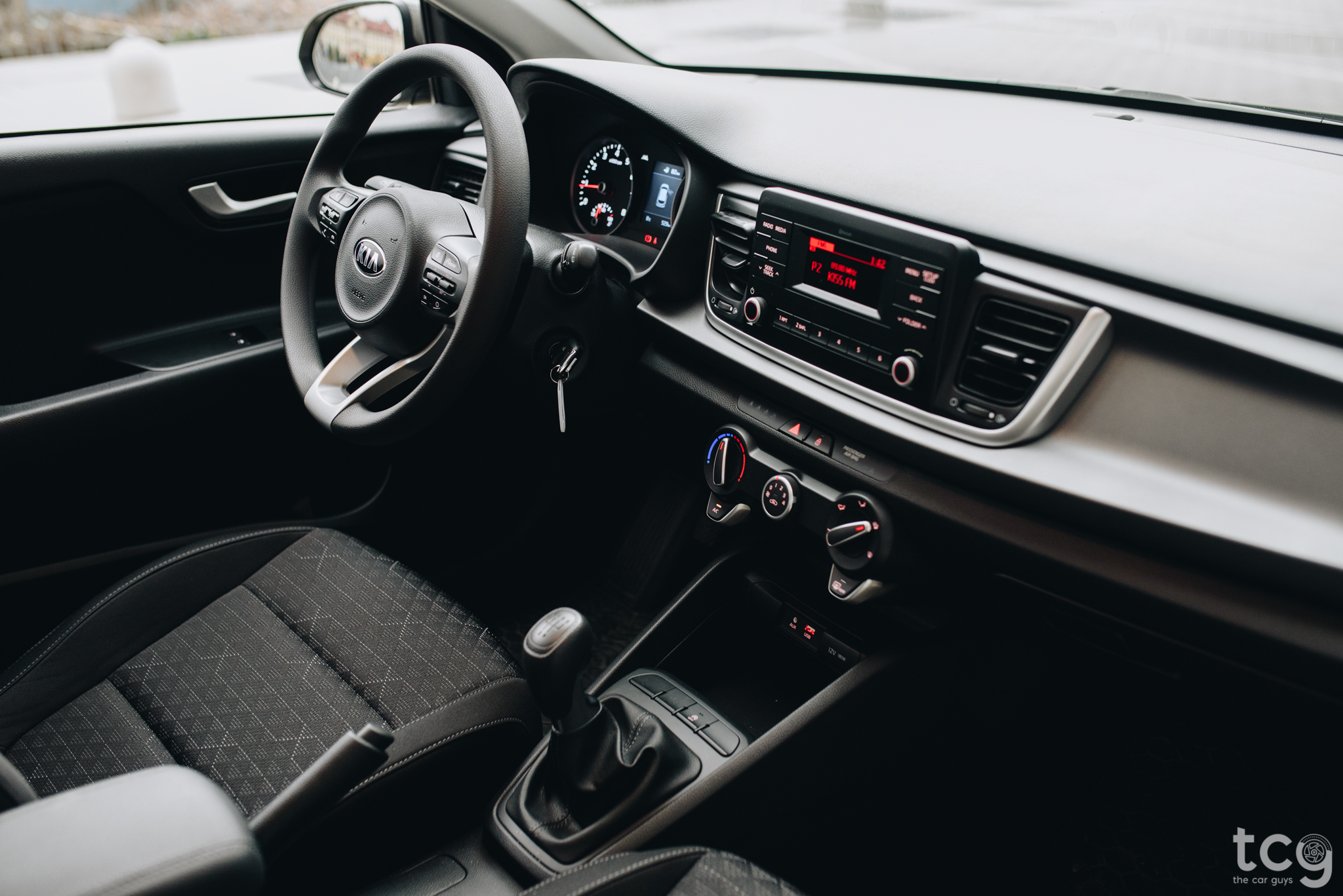 Front and rear space is great with plenty of room and great all-round visibility. You can fit three adults in the back, but they won't really thank you for that! The boot is one of the biggest in its class with 325 litres with the seats up and 980 litres with the rear seats folded.
---
3 things I really like about the Rio:
The fact that Kia offers an industry-leading 7-year warranty or 150,000 km's! That's insane value for money!

How refined and nippy the 1.0 T-GDI petrol engine is, I love it!

How roomy and spacious the interior feels!
---

3 things I really don't like about the Rio:
The cheap feeling plastics that are pretty much all over the place!

The seats are not the best I've ever sat on!

The infotainment system on this particular model was kind of fiddly to use.
---
Would I get this car? Yes, I would get this Rio as my daily-city-driver but I would spec it up a bit more to have the 7-inch infotainment screen, Apple CarPlay/Android Auto and automatic climate control.
---
Price of the tested model: ~13,500 Euro (VAT included)
Engine and Gearbox: 1.0 T-GDI petrol with 100HP and 172NM of torque + 5-speed manual gearbox.
---
Thank you Kia Cluj-Napoca for lending us the car, we really appreciate it!
Photos by: Dan Grigore
---