Ok, so here's the thing - I'm just going to go out and say it - I freaking love this car! This is the most complete car I have ever driven since I've started testing cars, I'm amazed by what they've pulled out of the bag with this E-Class! Mercedes built this car as a direct rival to Audi's A6 AllRoad and Volvo's V90 Cross Country and because I only drove the E-Class so far, I'm not going to compare it with anything but judge it on its merits alone.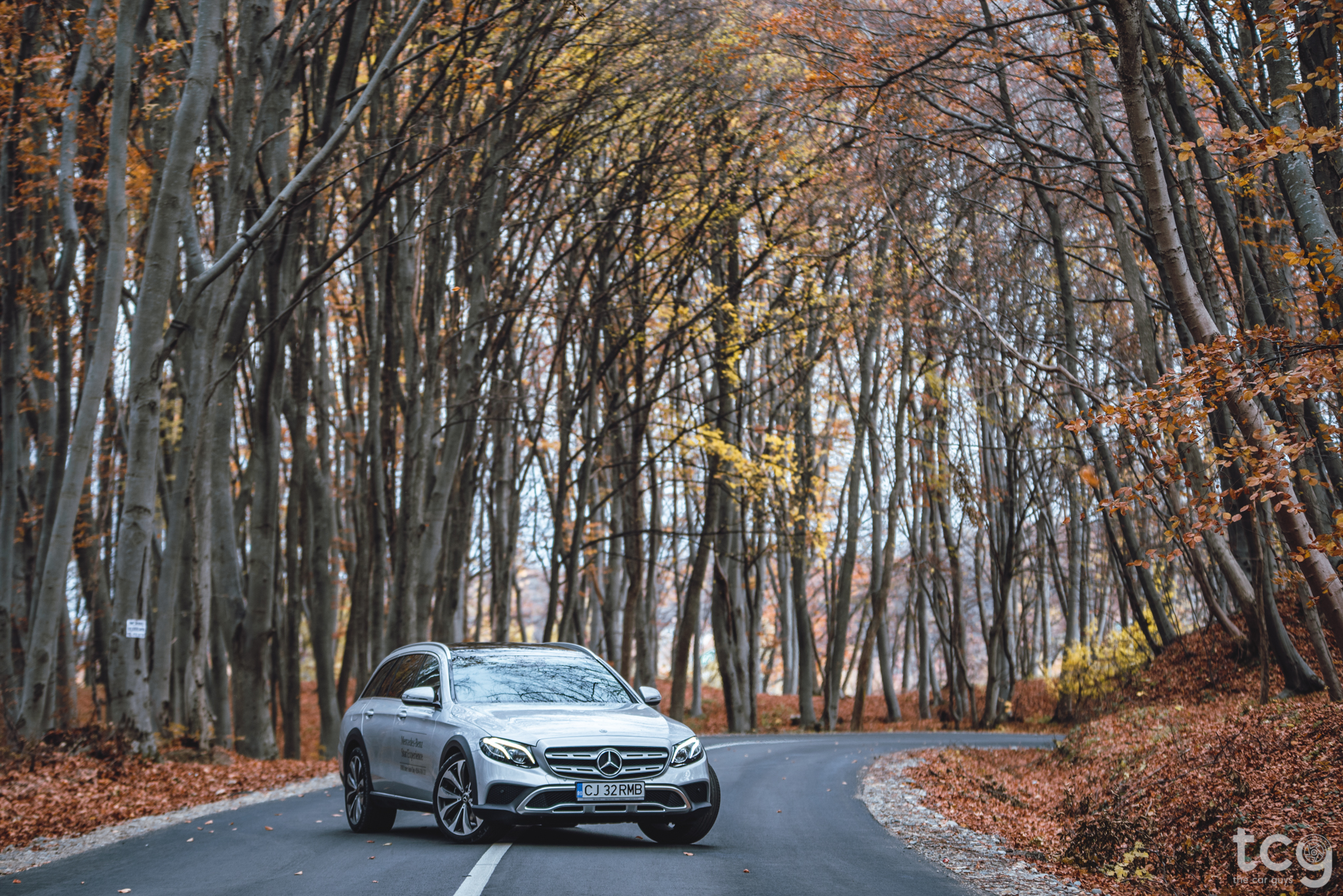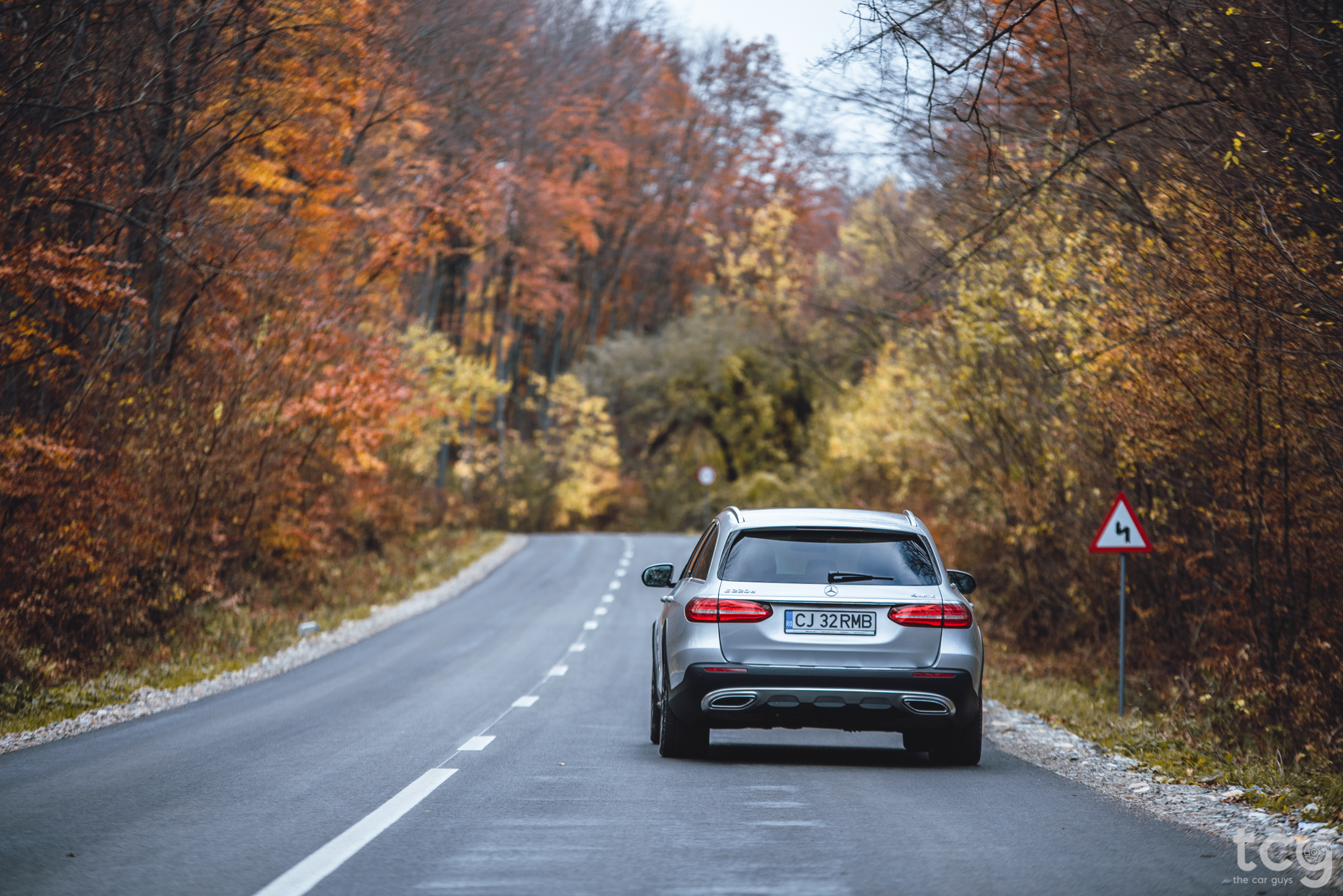 Let's start with the design and I must admit that the jacked up looks and cladding may not be to all tastes, but I for one like it - a lot! The regular E-Class estate is a very beautiful car, but this one looks way better. What do you think? I'm still very torn between the E-Class and the V90 as I don't know which one of the two I like better - I guess I'll just have to like both equally. We will have to wait and see what Audi comes up with next - really looking forward to that!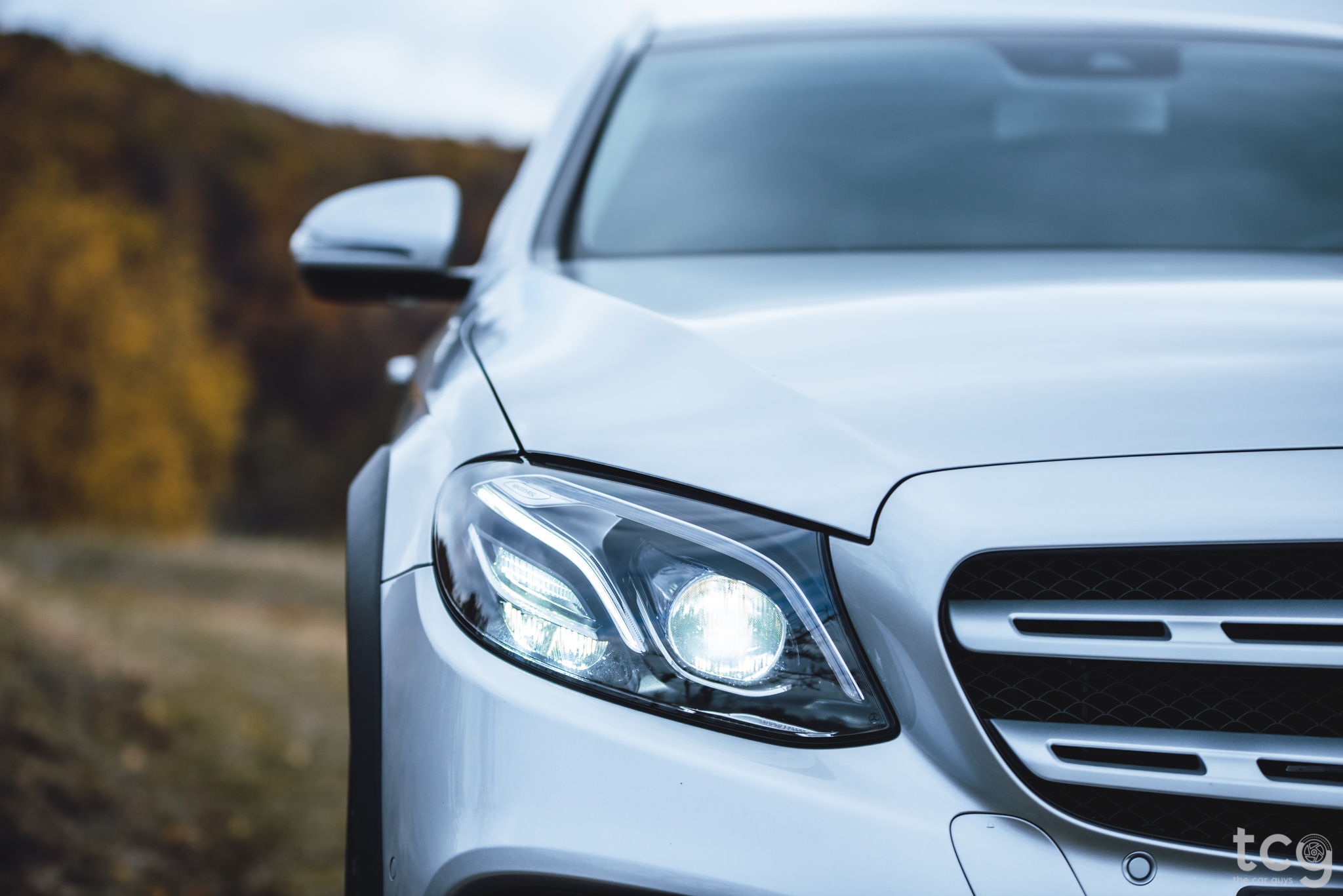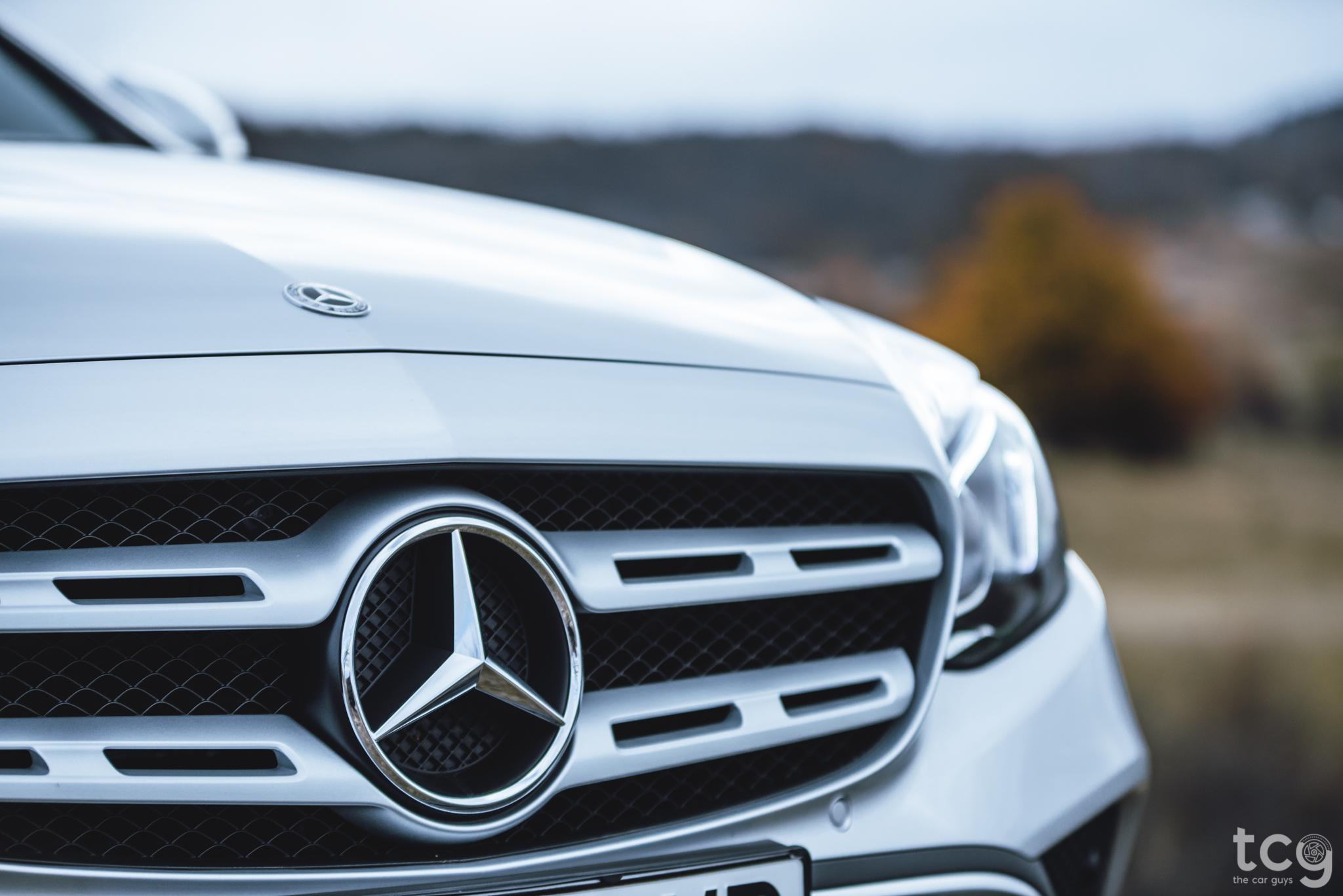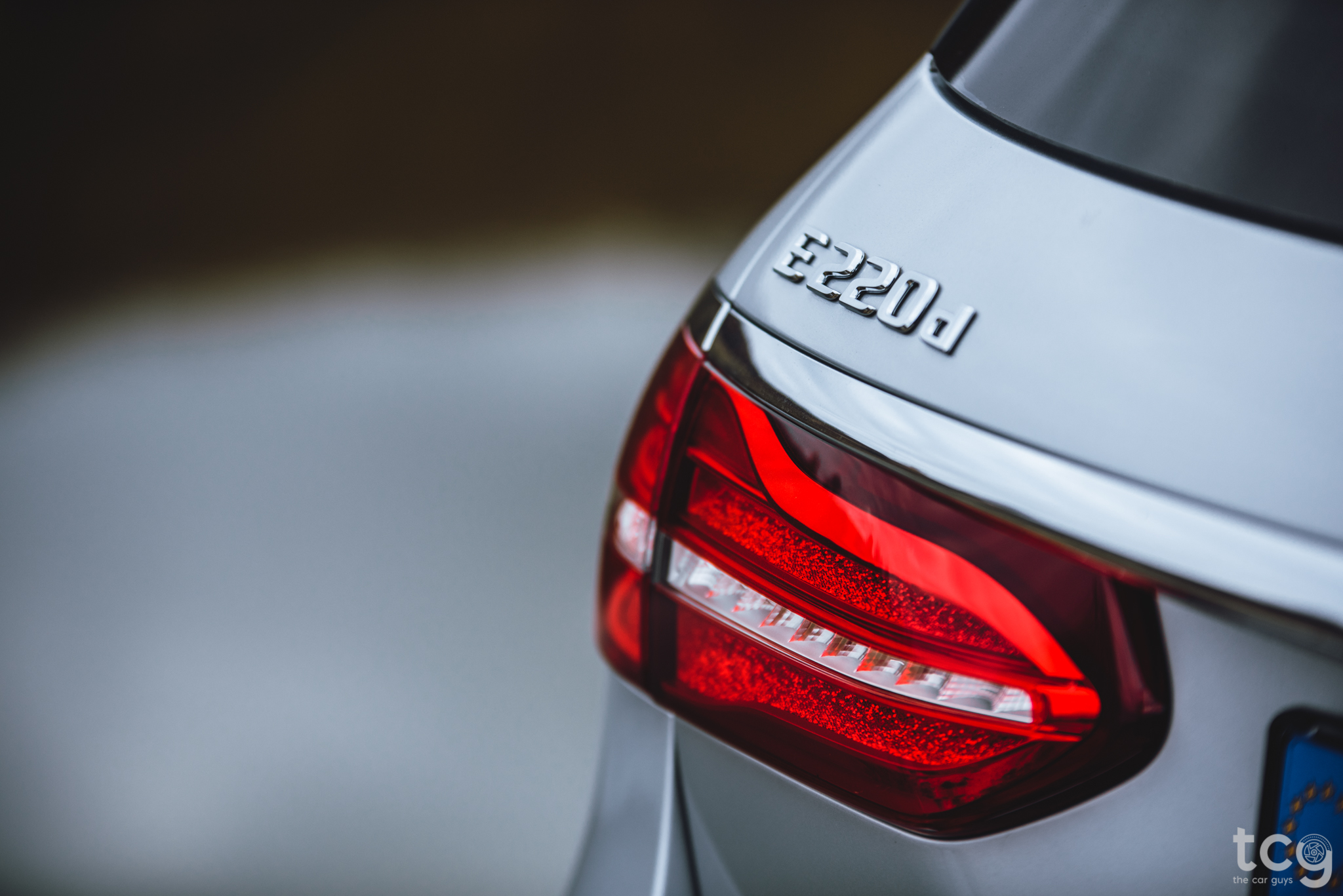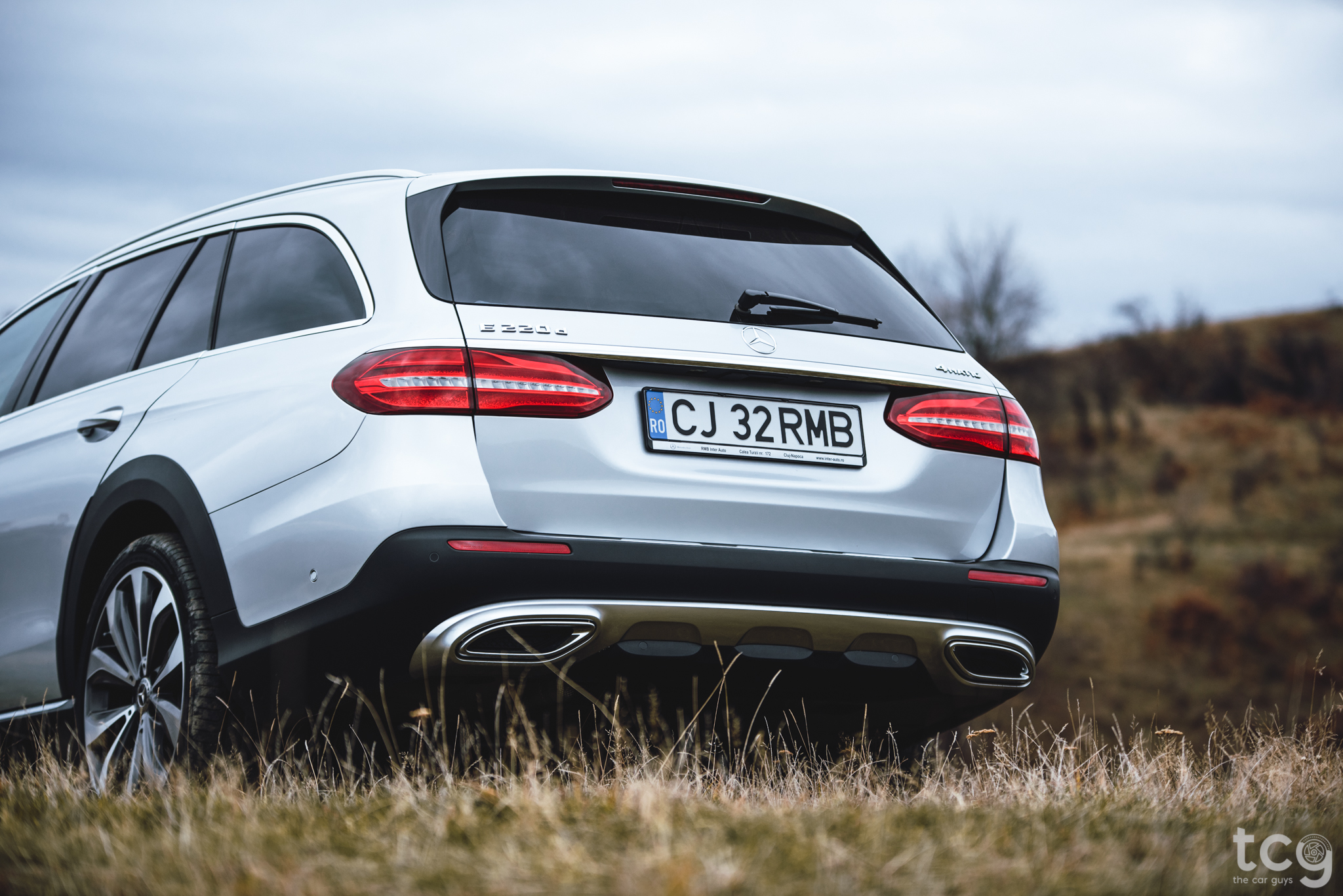 When it comes to performance, the basic idea is this - if you don't want an SUV, but still want off-roading ability in a luxury package, the new Mercedes E-Class All-Terrain could be the answer! Why? Because in the All-Terrain you get to sit a little higher than a regular E-Class Estate, there's four-wheel drive and adjustable height air suspension as standard. The engine in our test car was a 2.0 liter unit with 194HP and 400NM of torque which packs quite a bit of punch to be honest. There's also a 3.0 V6 available with 256HP which sounds awesome but trust me, 194HP is more than enough.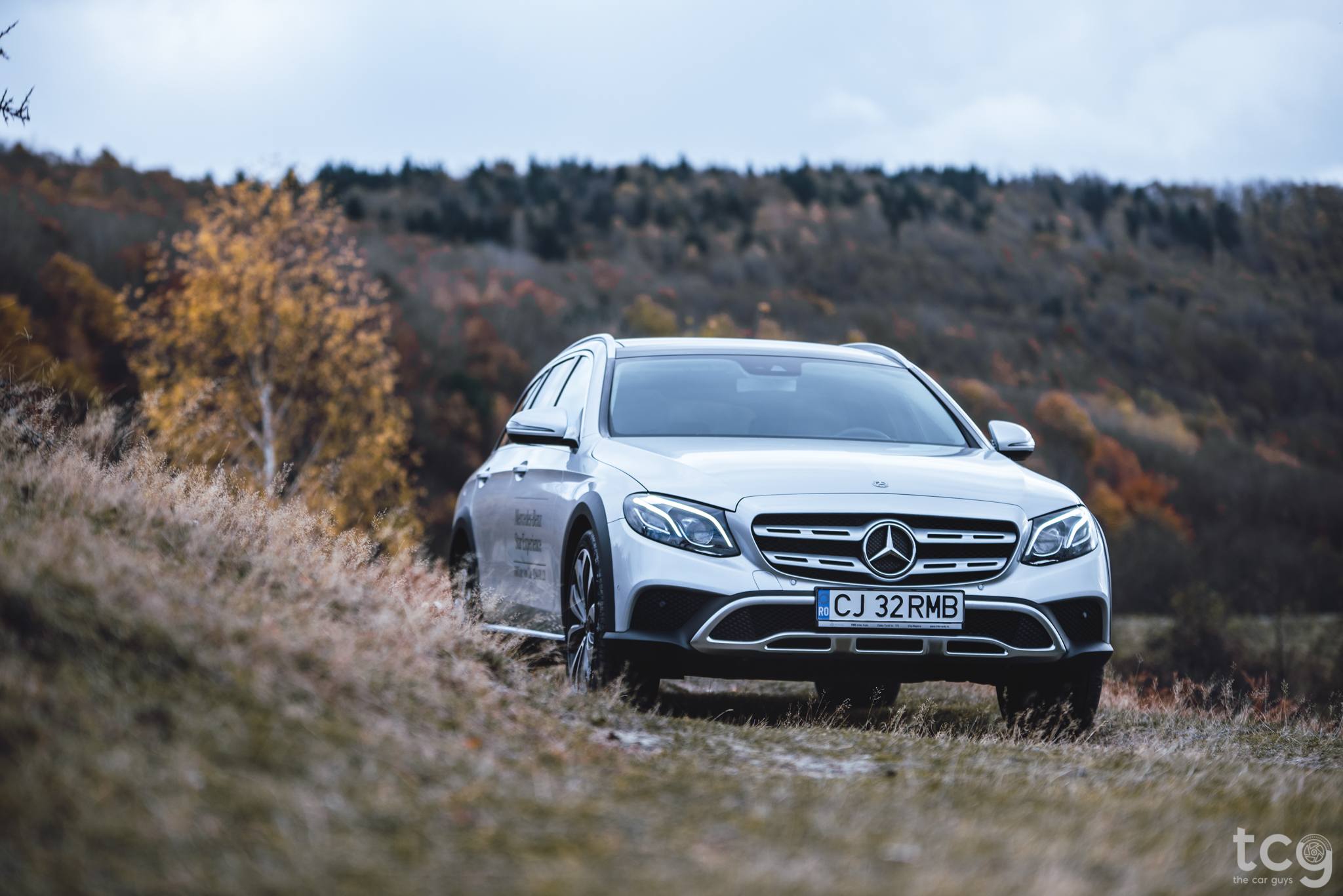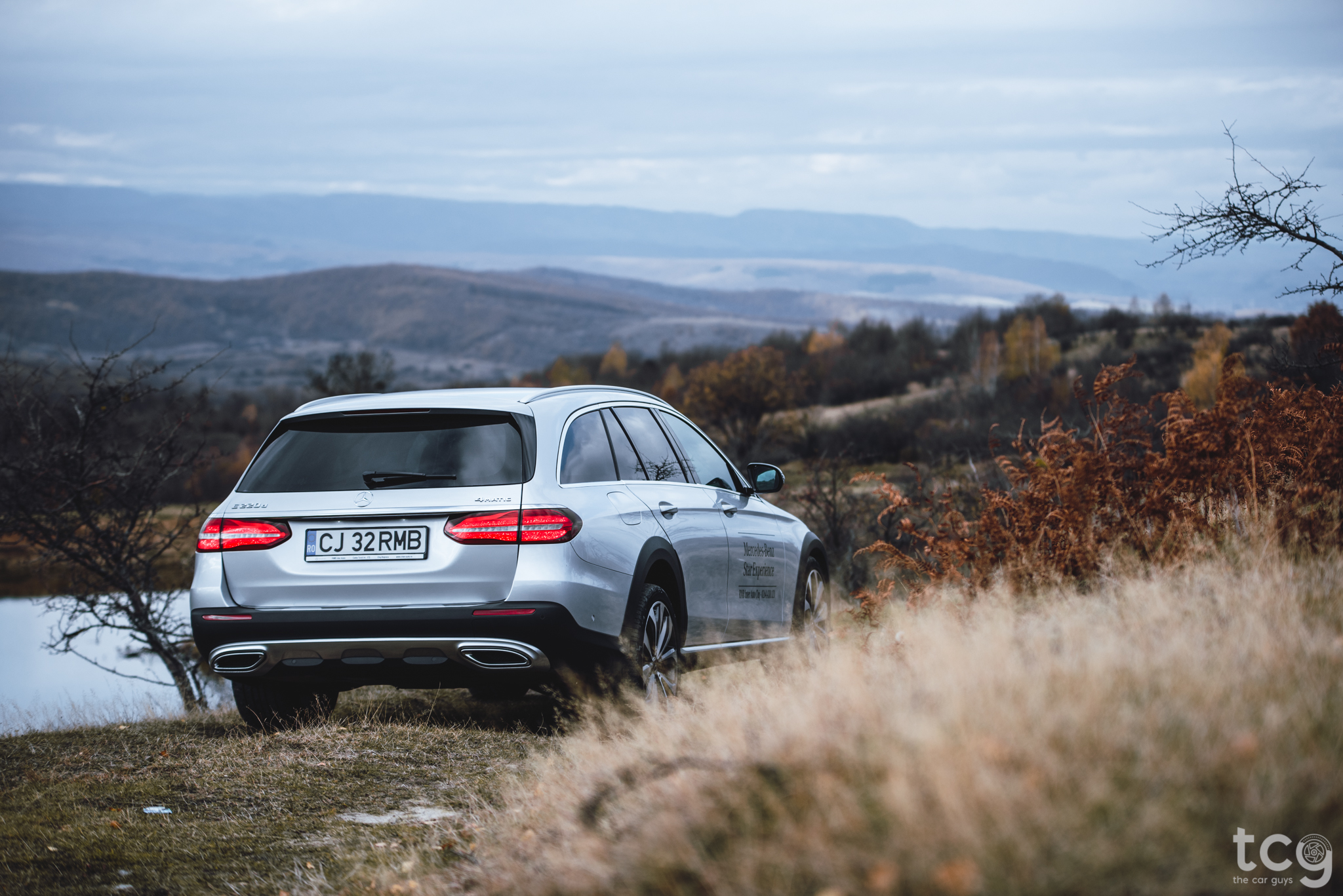 There's no doubting the powertrain's refinement and performance; the engine under the hood barely make a sound no matter how hard the car is driven. The nine-speed automatic gearbox is slick, accurate and you barely feel when gears are being shifted. The air suspension raises and lowers the car depending on how crazy you feel like driving - off-road or on-road.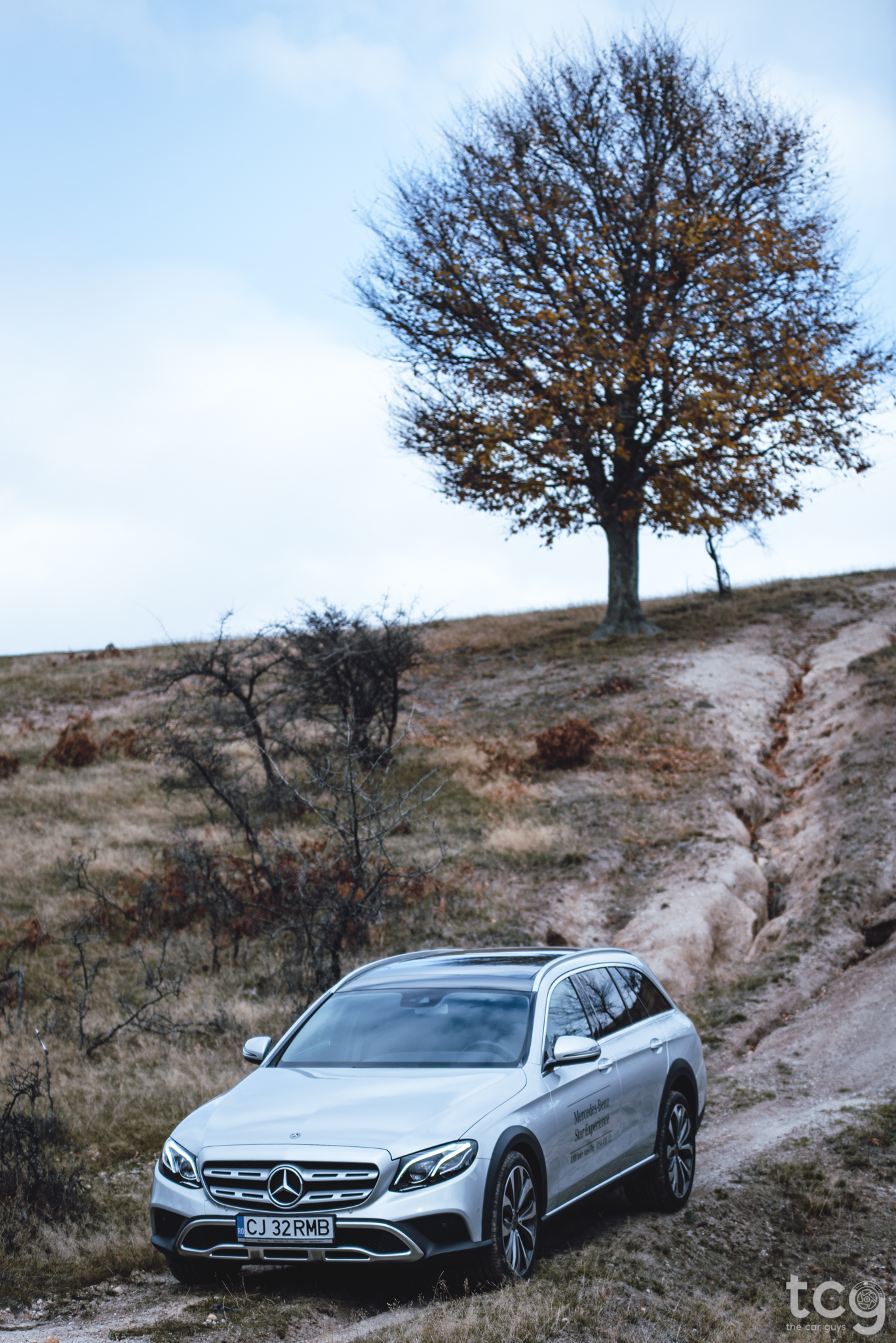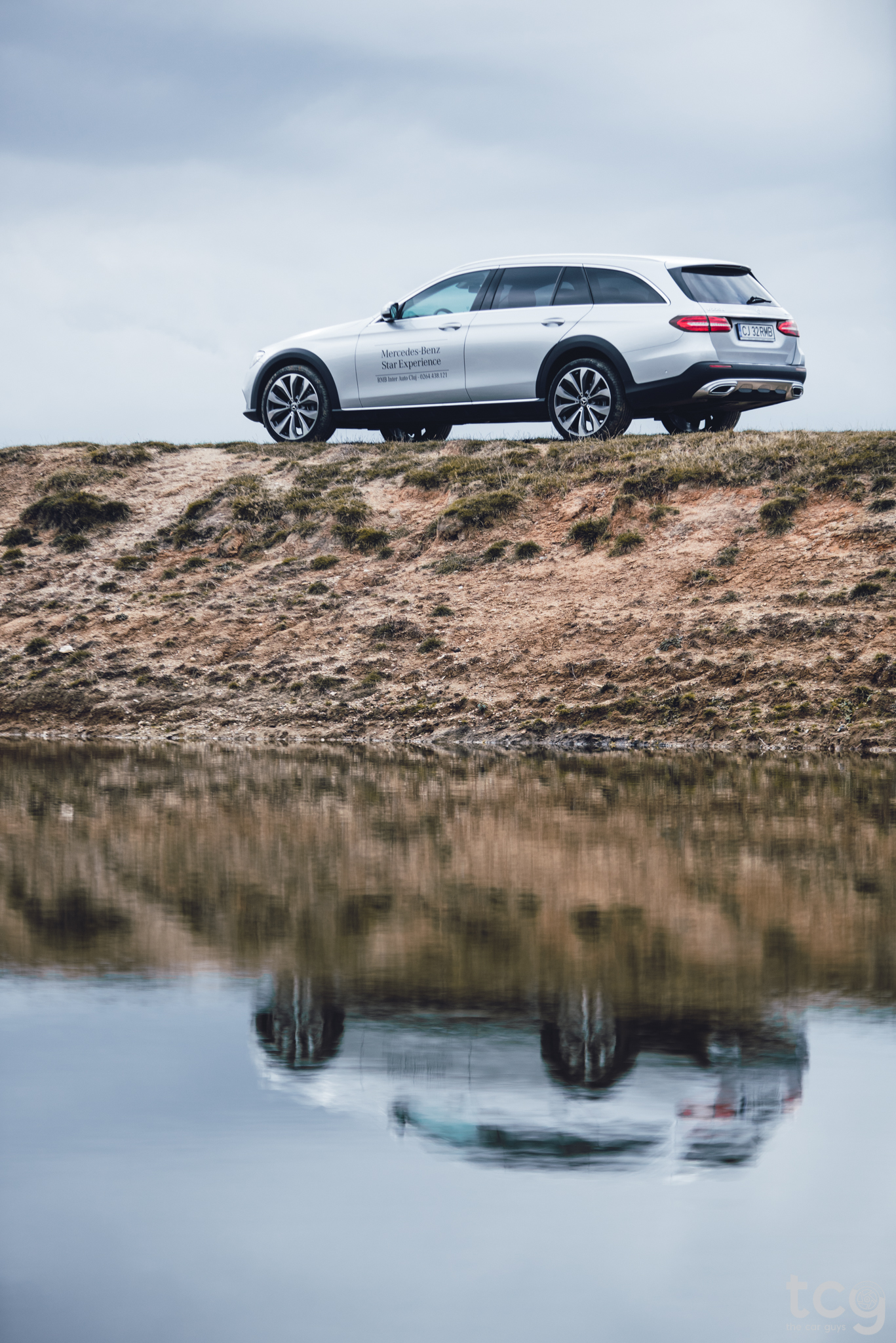 With the suspension left in Comfort, bumps and potholes are dealt with in a very soft manner, without the car bouncing all over the place. It's very impressive how well the All-Terrain masks its extra weight (and height) through corners as body-roll is close to none! If you switch to All-Terrain mode, the car is lifted by 20mm giving it a higher ground clearance so you can enjoy the off-roading experience to the max! There's also a Sport mode which is great, but I don't think you'll have much use for it as you'd rather keep this car in comfort at all times - it's just that good!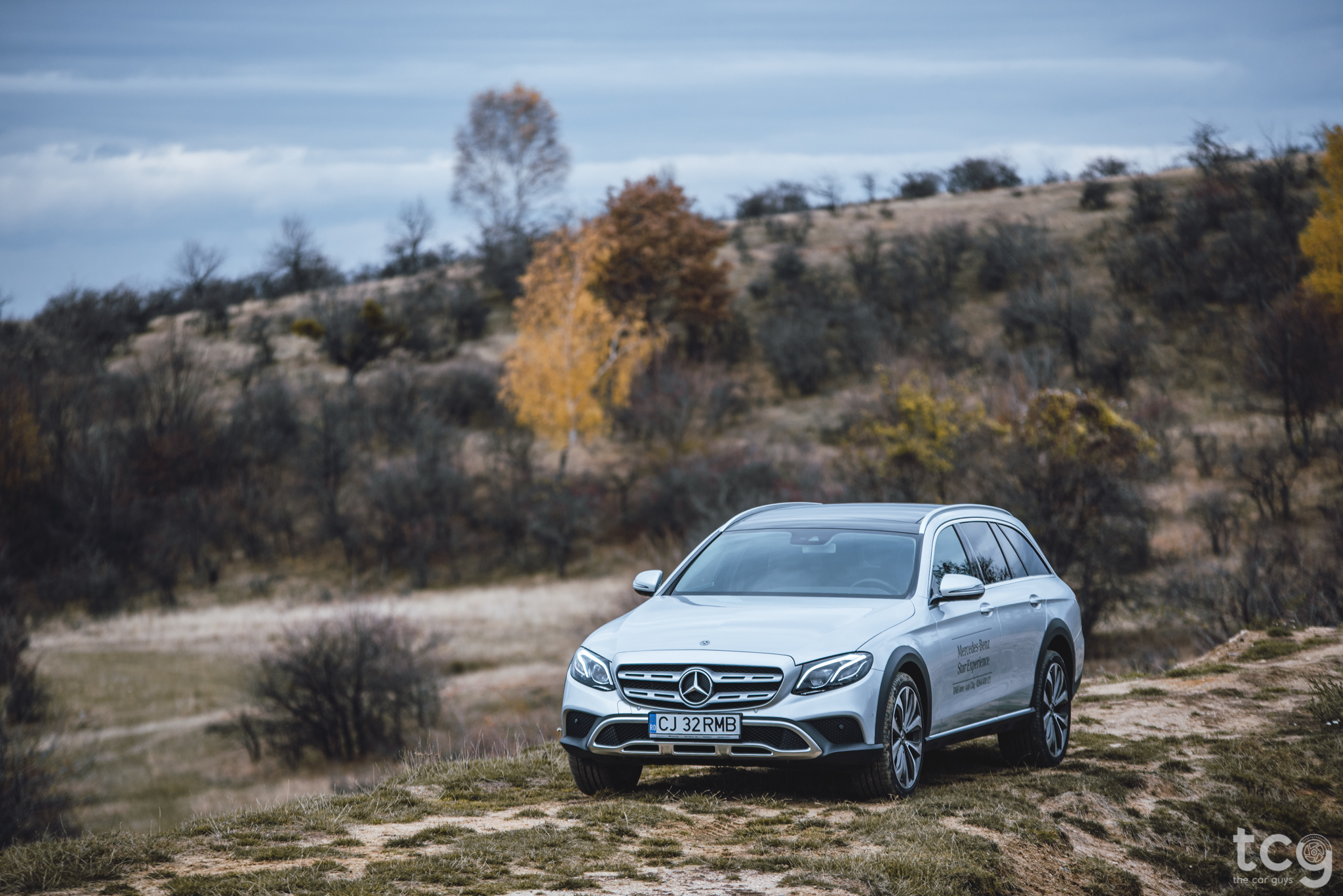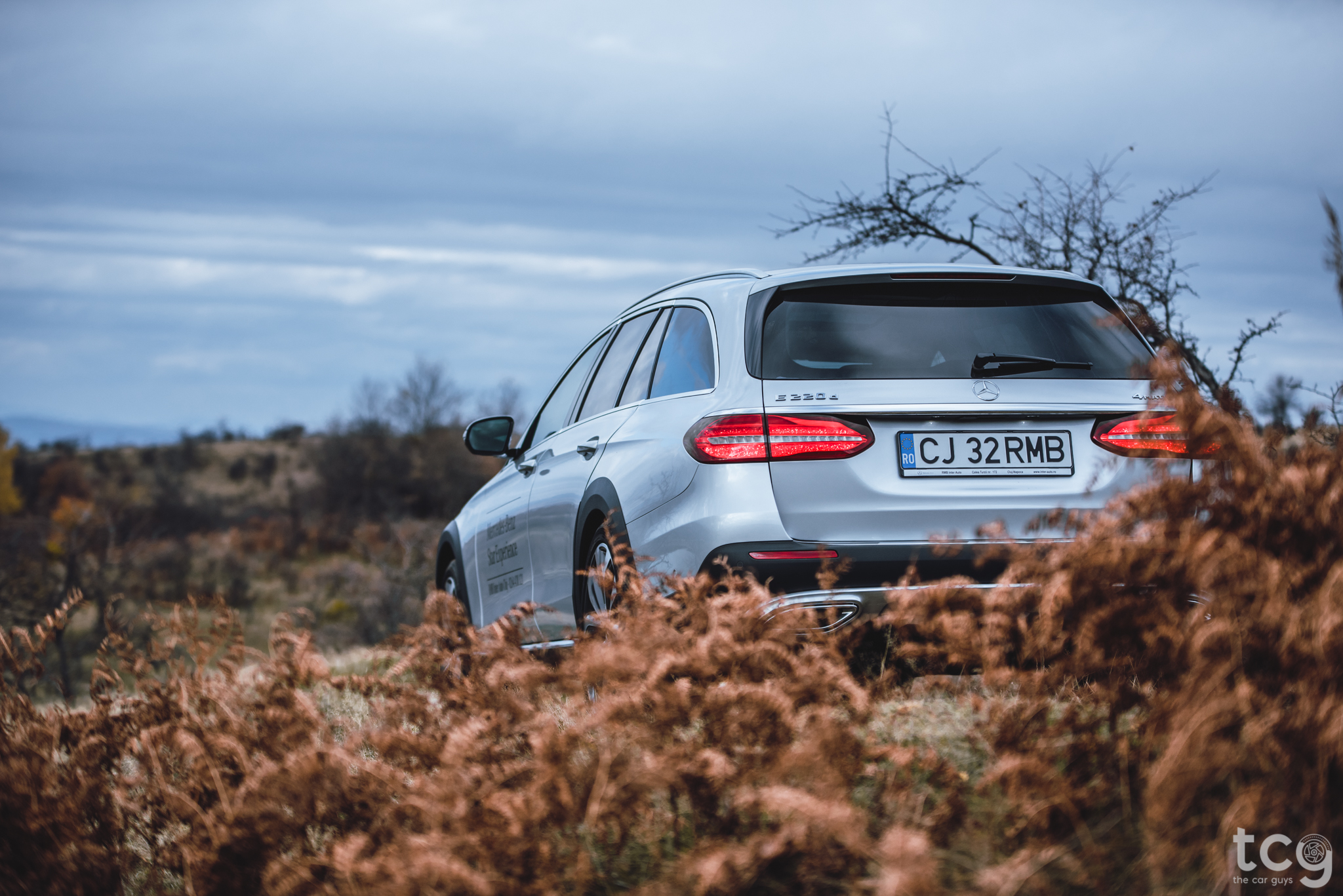 Moving to the interior we find the incredibly posh feeling we are all accustomed with from Mercedes! It's very easy to get comfortable behind the wheel of the All-Terrain as the electrically adjustable seat has enough movement to accommodate both tall and short drivers while the steering wheel can be adjusted both up & down and in & out. So yeah, finding your ideal driving position is basically a walk in the park!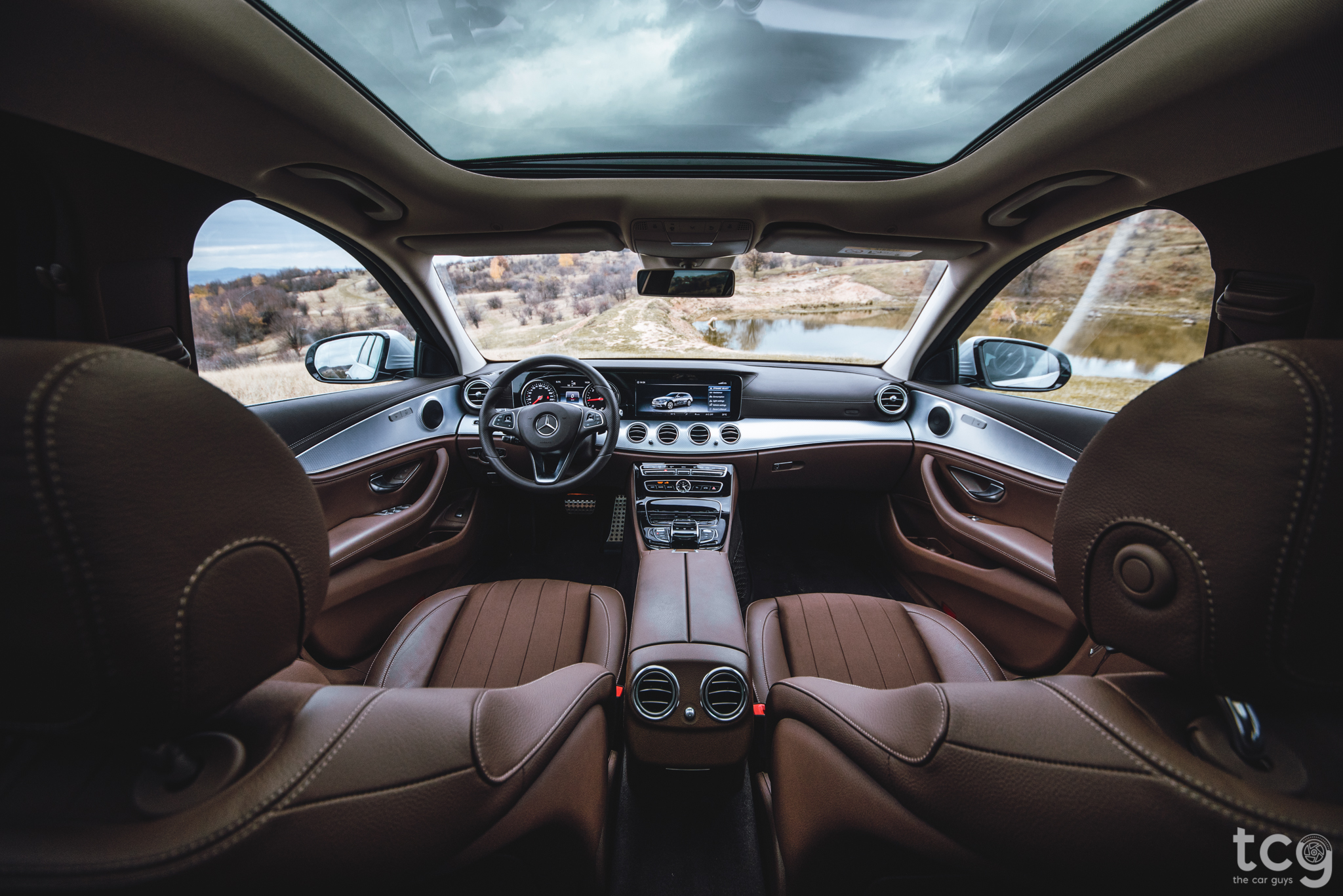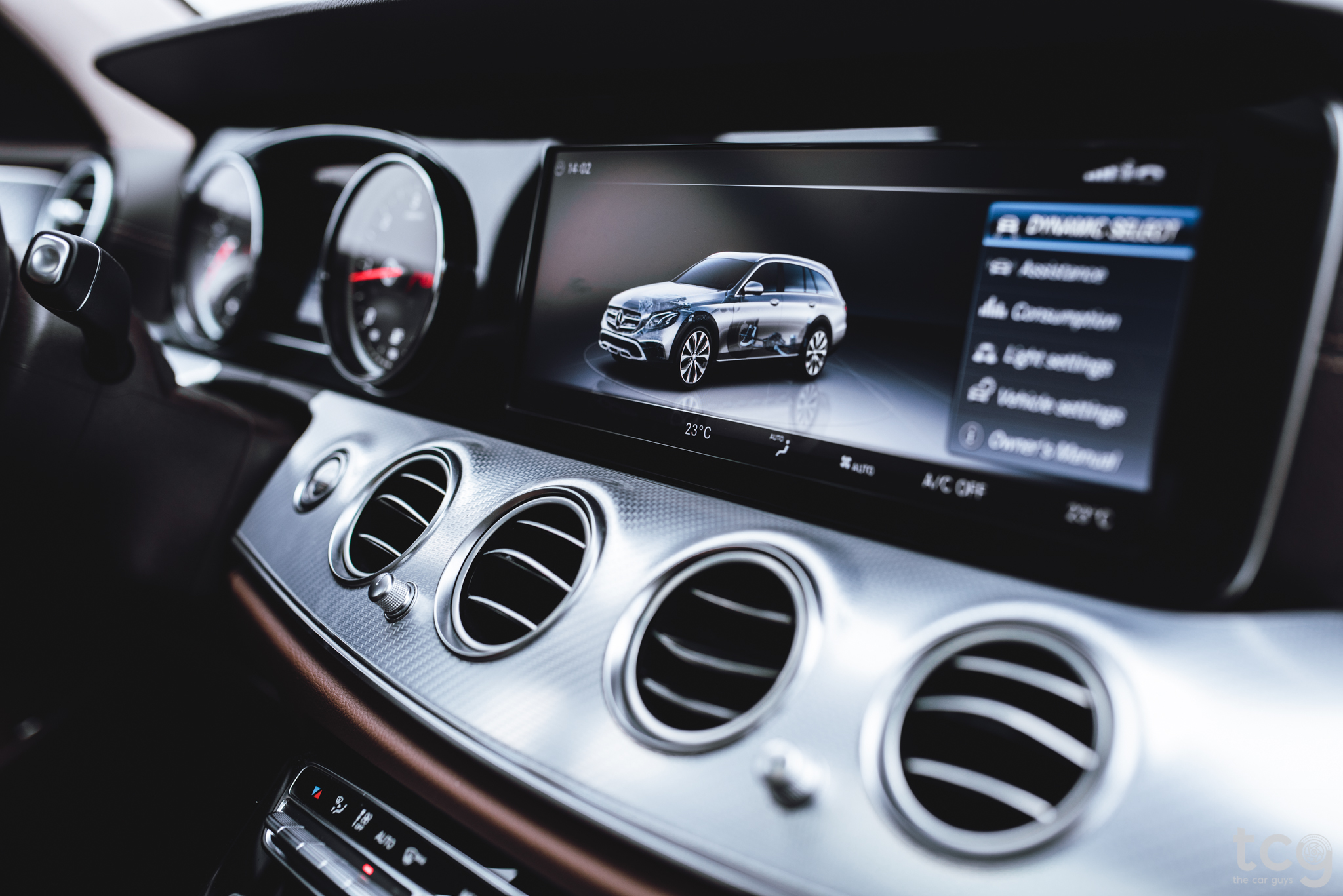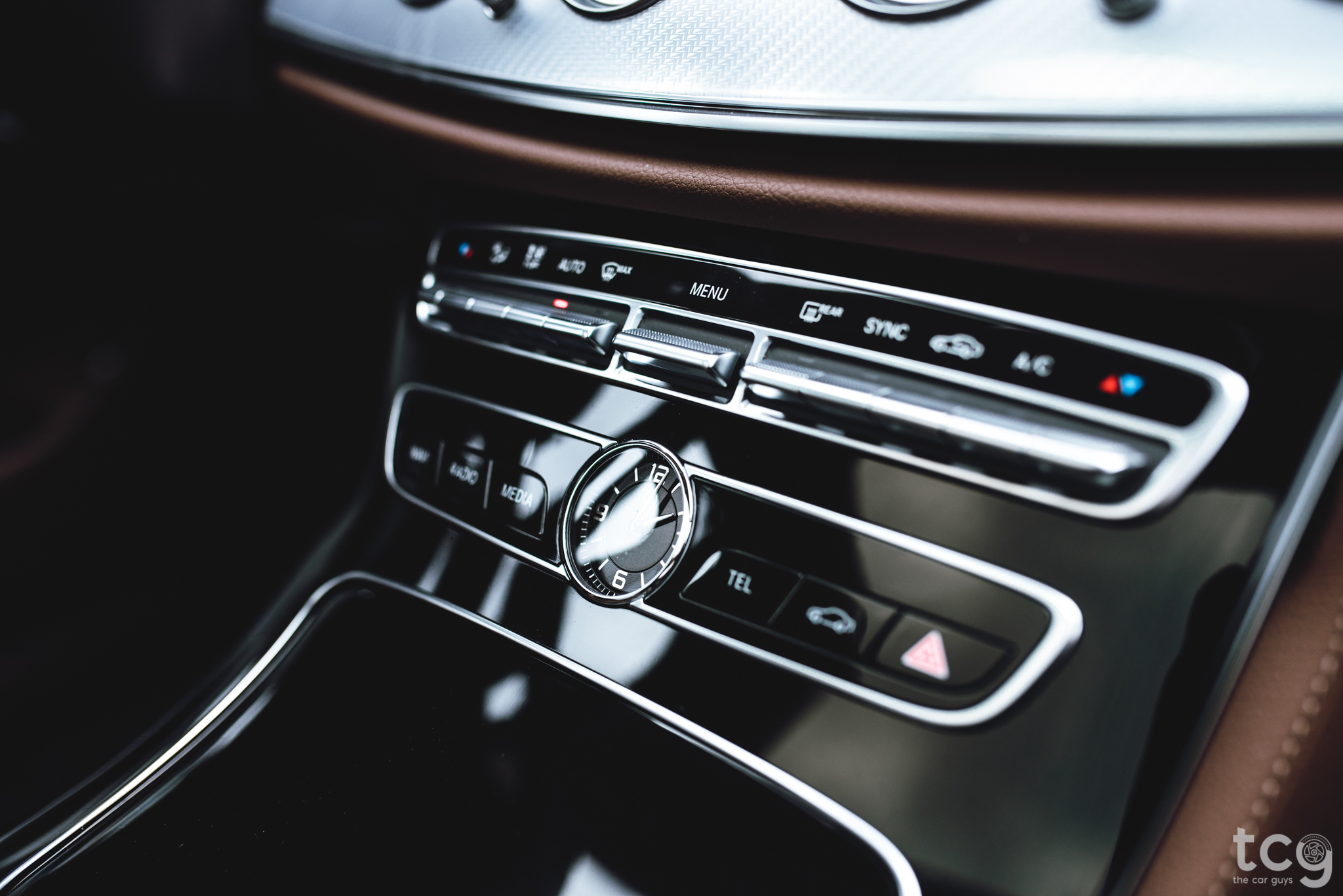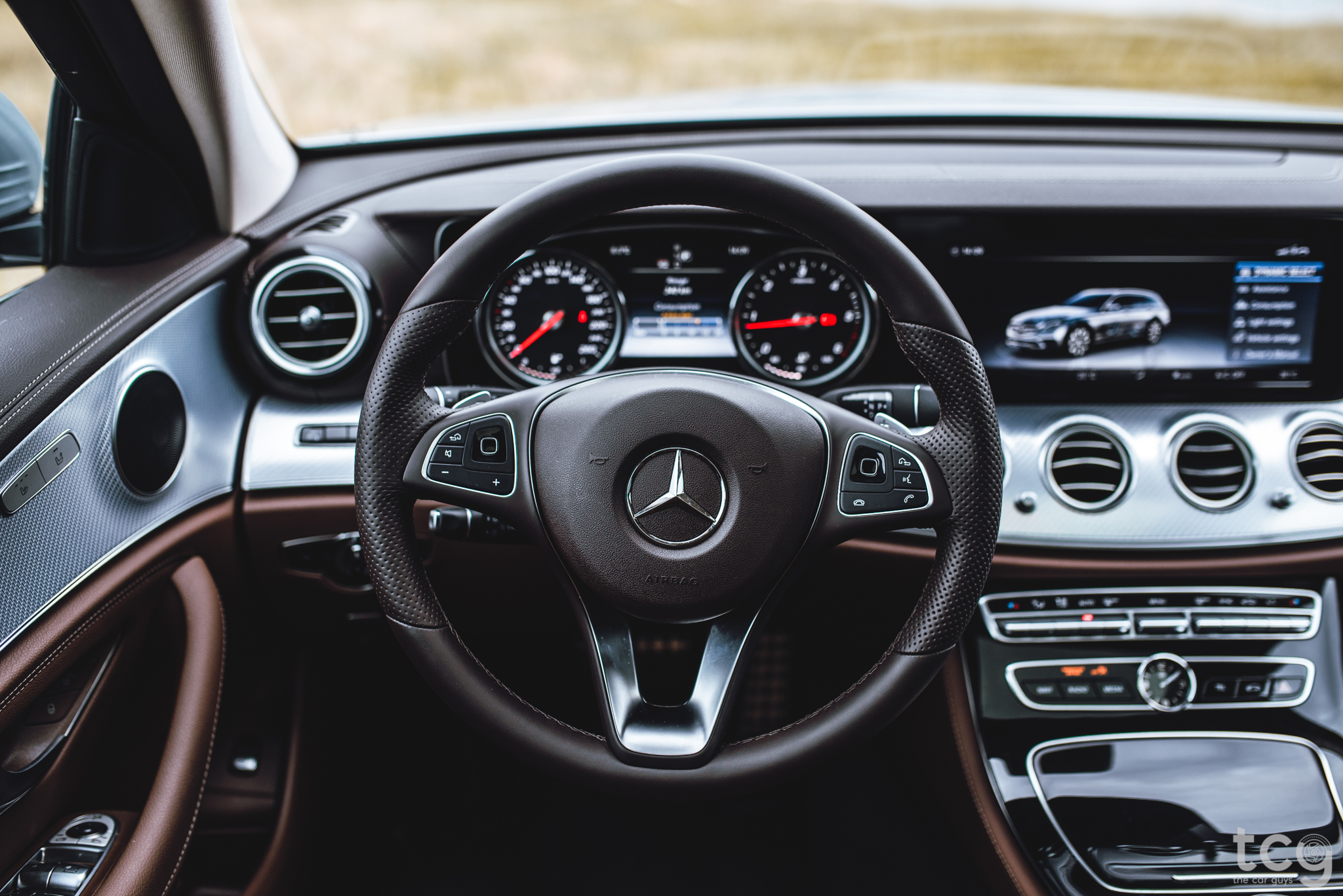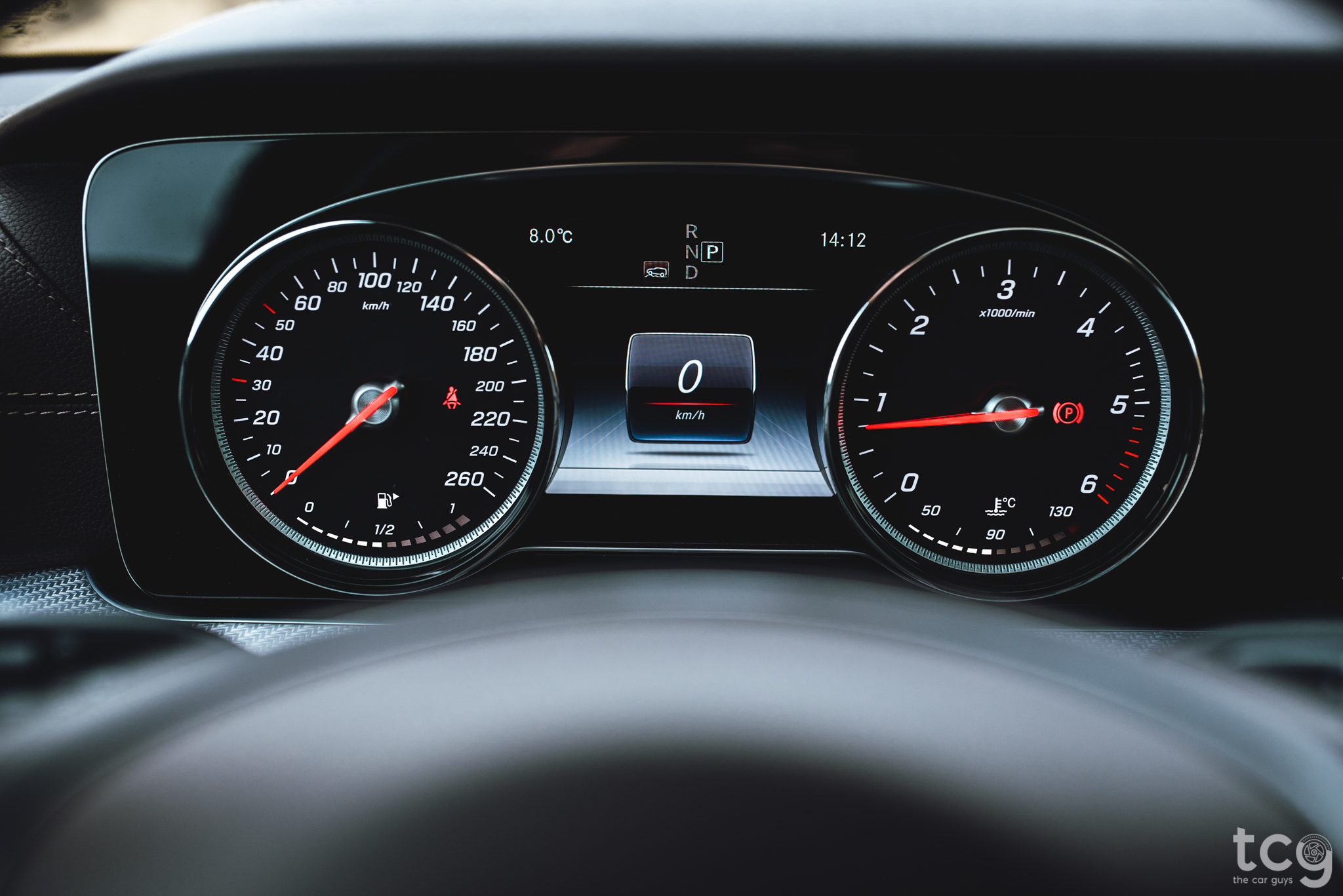 The materials used are soft to the touch and very modern - I absolutely love the interior spec this car had, especially the seats which are gorgeous! The steering wheel has some great quality leather which was soft to the touch and even though the thumb pads on the wheel do take some getting used to, you'll get the hang of it pretty quickly. Our car didn't have the two 12.3-inch screens as other with a higher spec do, it had just the one - but it sure looks great. The graphics are crisp, speed is great and overall functionality is pretty good! It's not as easy to use as the BMW or Audi infotainment systems, but it gets the job done!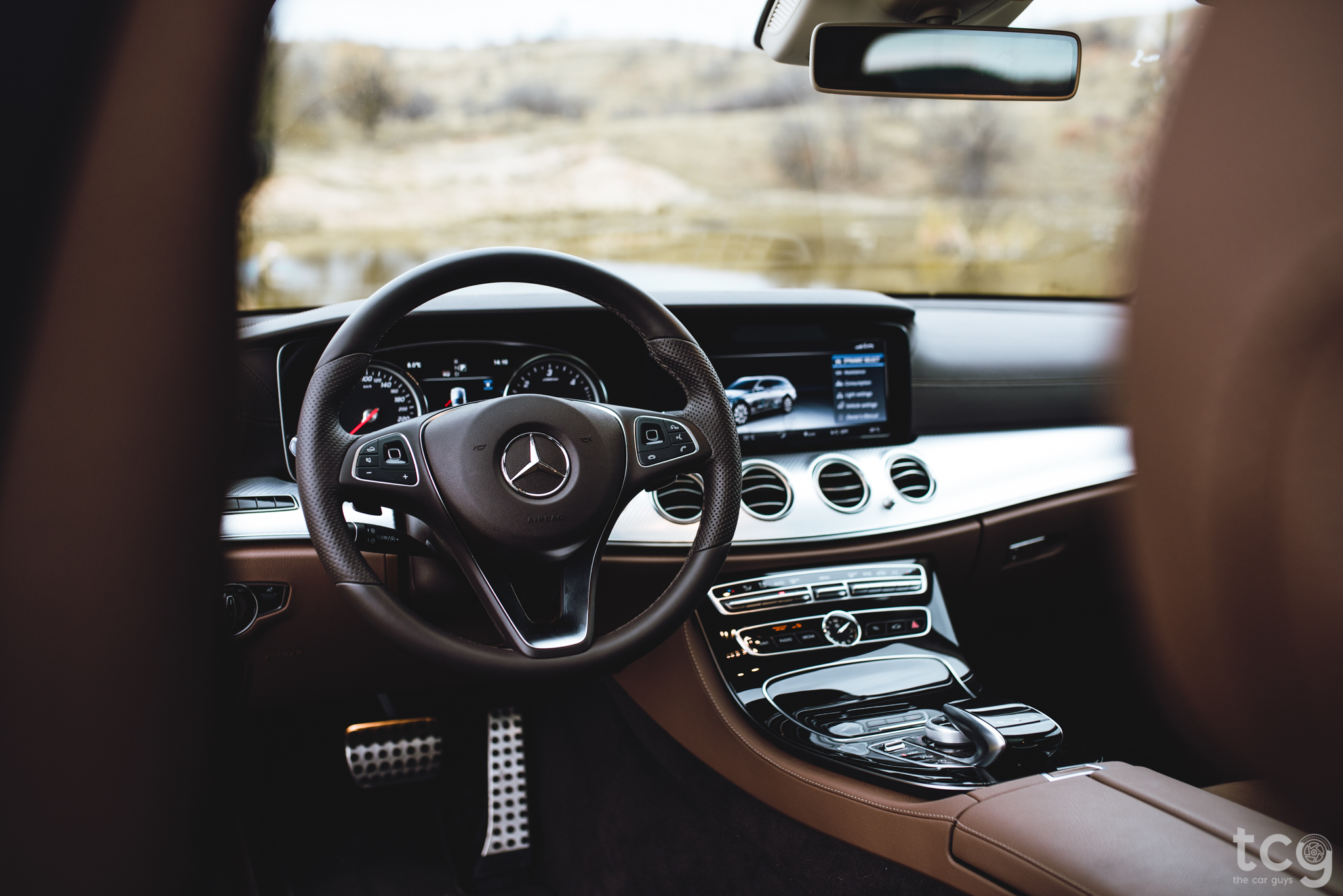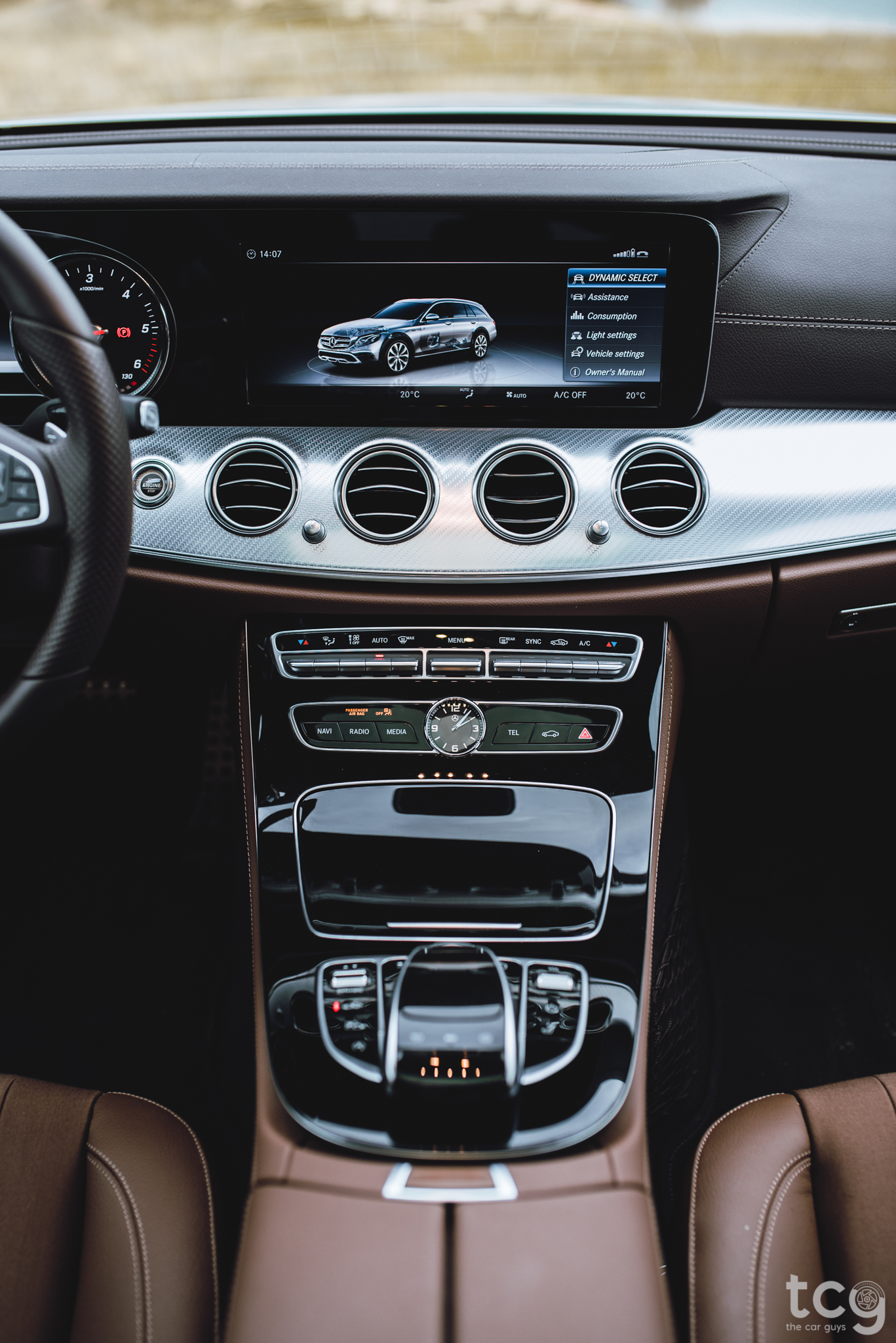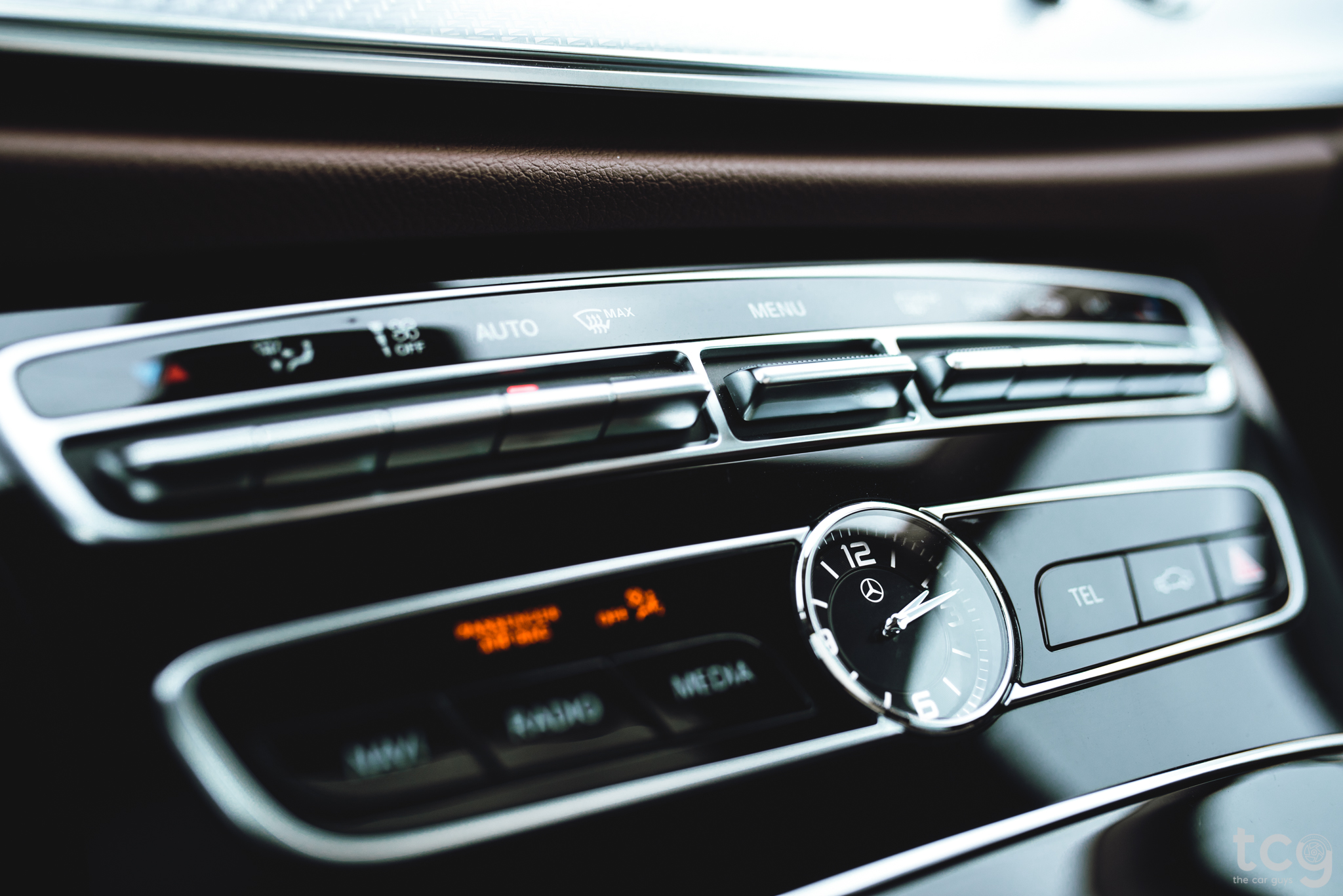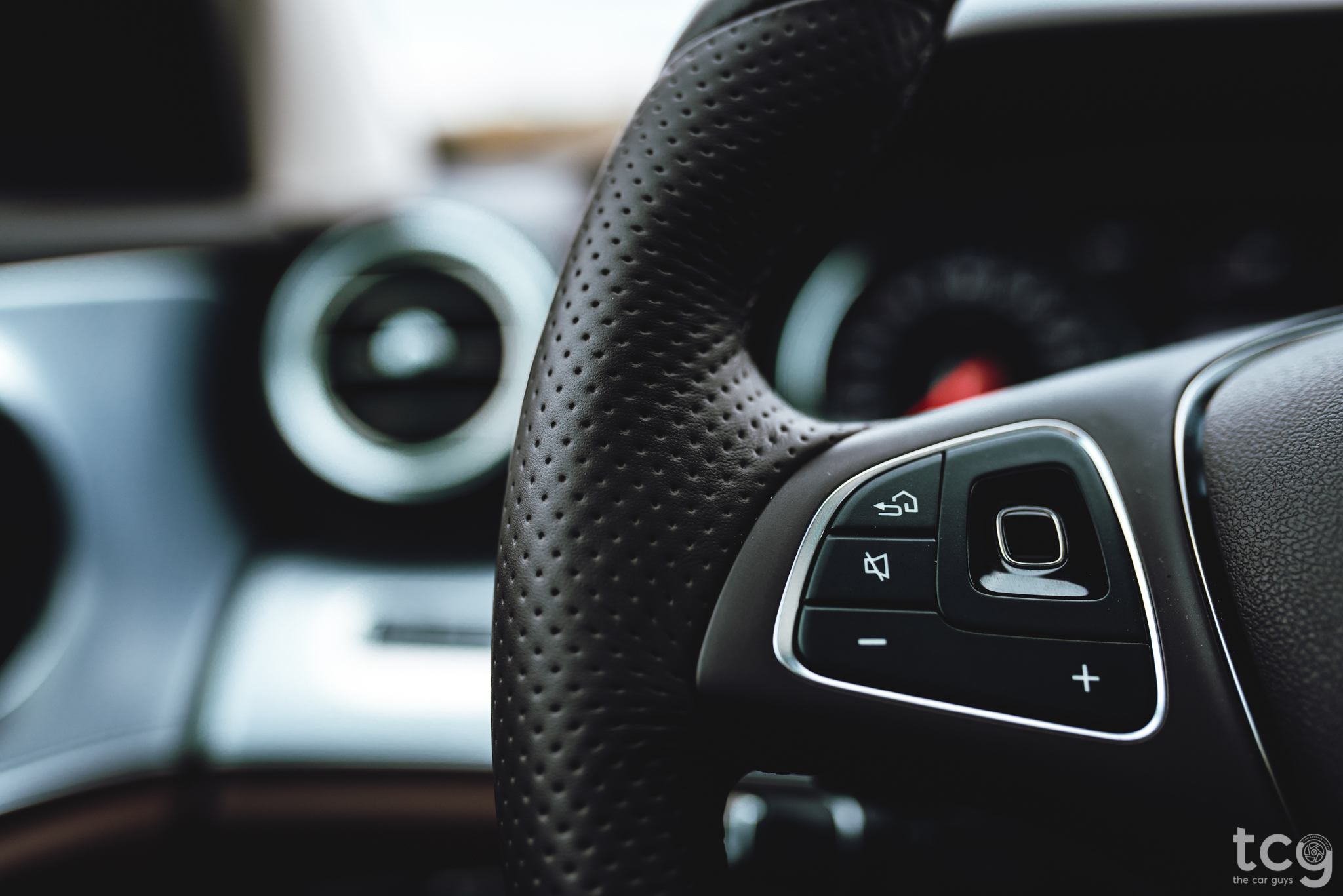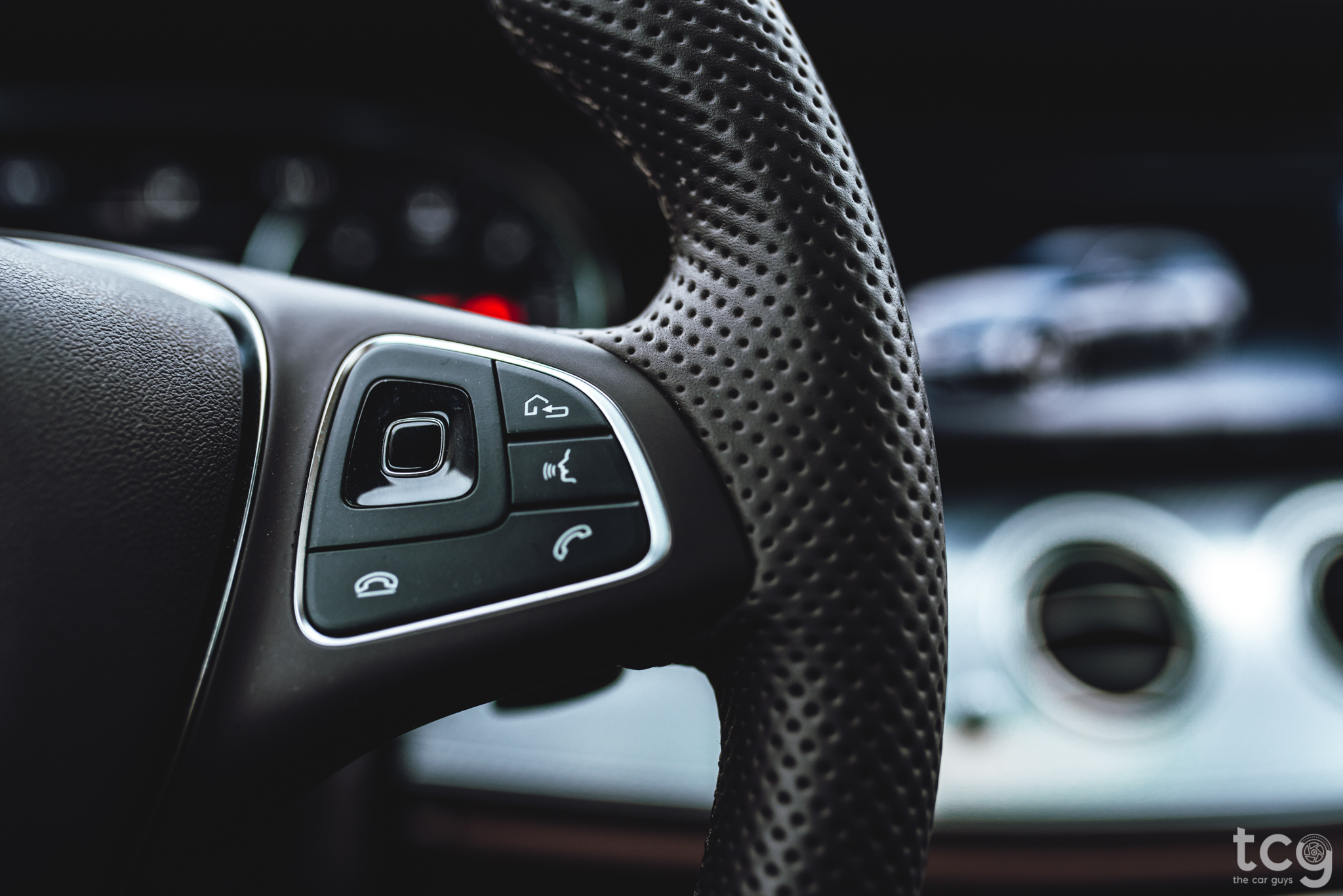 Room in the back is great and you can easily carry three adults (ahem, regular sized adults) plus the boot is enormous at 640 liters. The rear seats also fold easily so you can get even more space if you really need to and you get a tailgate that's electric, which is pretty convenient!
---
3 things I really like about the E-Class All-Terrain:
How great it looks! I absolutely love the jacked up looks of the All-Terrain compared to the regular estate version.

How easy it is to drive! You can drive this anytime and pretty much anywhere - that's the magic of it!

How spacious and posh-feeling the interior is! I mean, just look at it!
---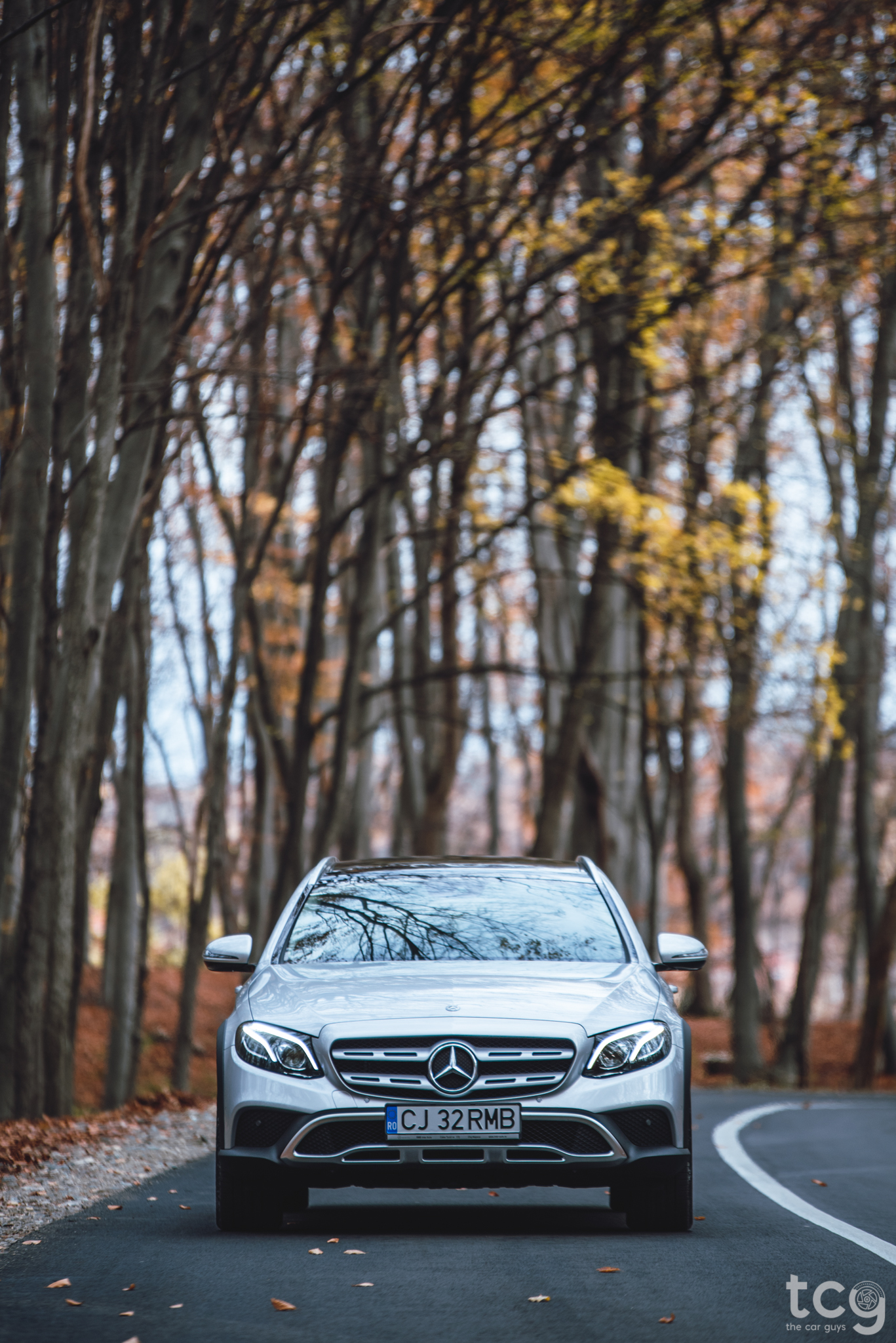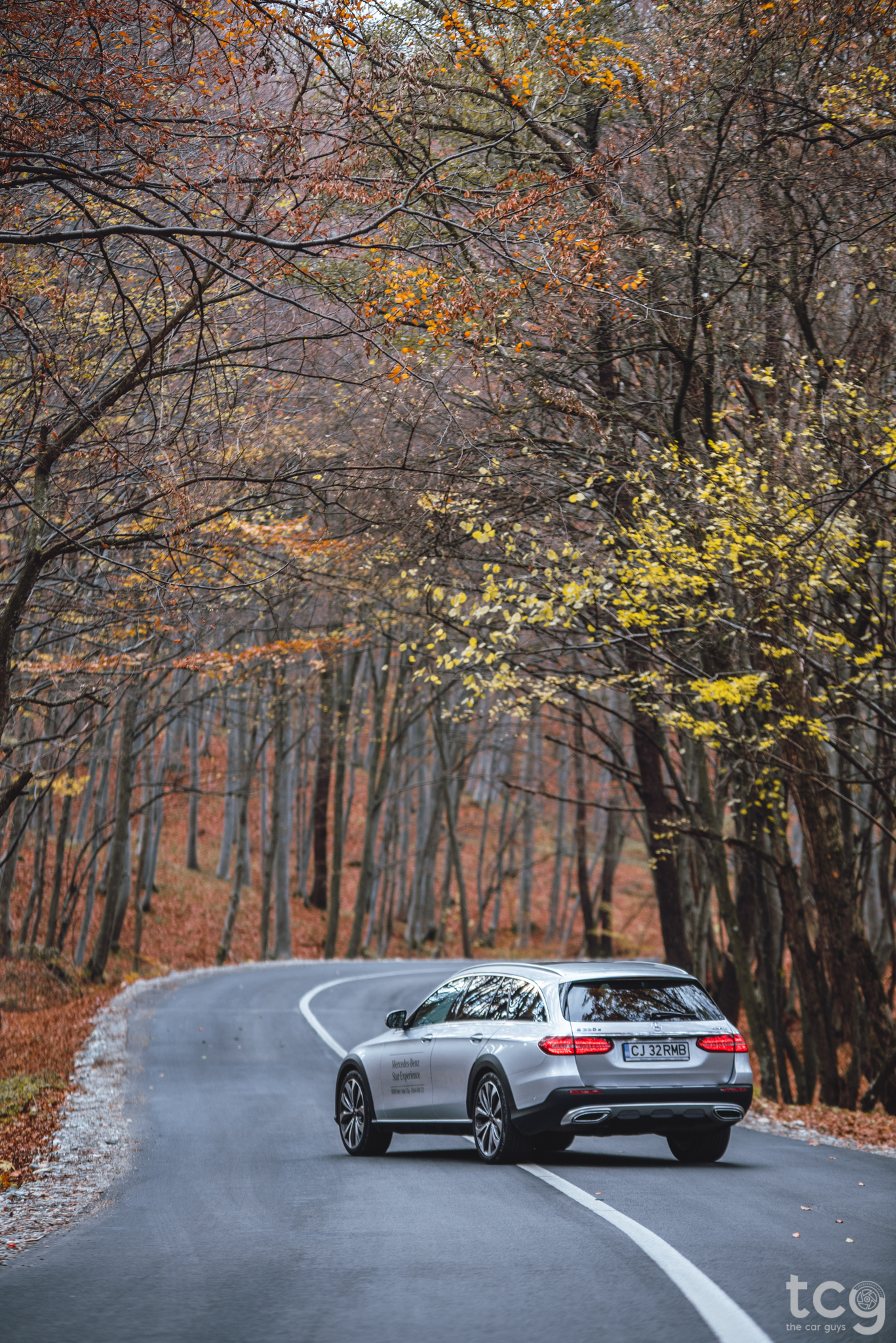 ---
3 things I really don't like about the E-Class All-Terrain:
It's more expensive than its rivals! Even though you get more kit, it's still a hefty price to pay!

Apple CarPlay sometimes works and sometimes doesn't! Maybe it was just me, but I had a terrible time trying to make it work!

The exhausts in the back? Yep, guy guessed it - they're fake!
---
Would I get this car? Definitely, no questions asked! This is the most complete car I have ever driven! It's comfortable, has an incredible interior and you can take it off-road without worrying you might break something - I would gladly have this as my daily driver!
---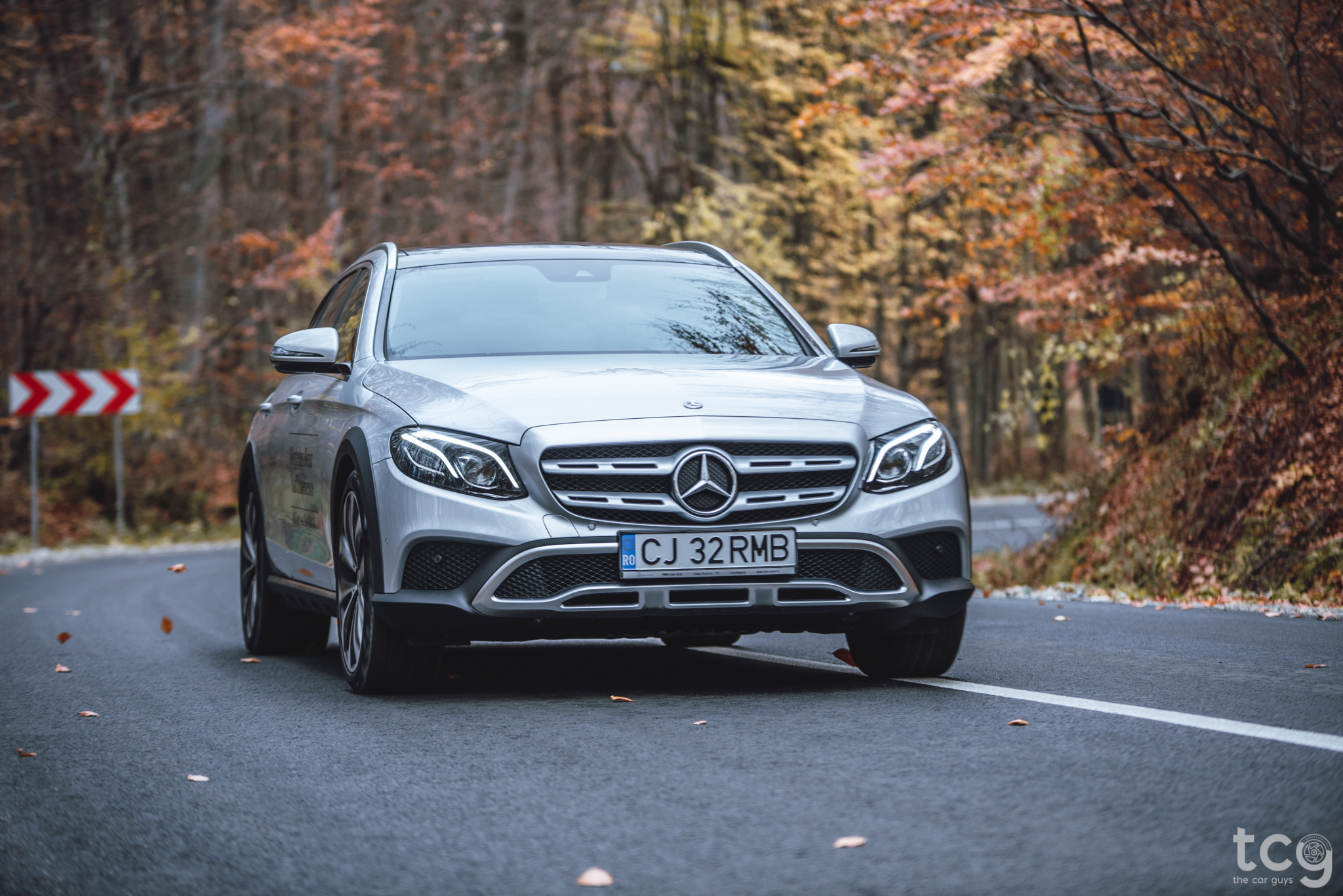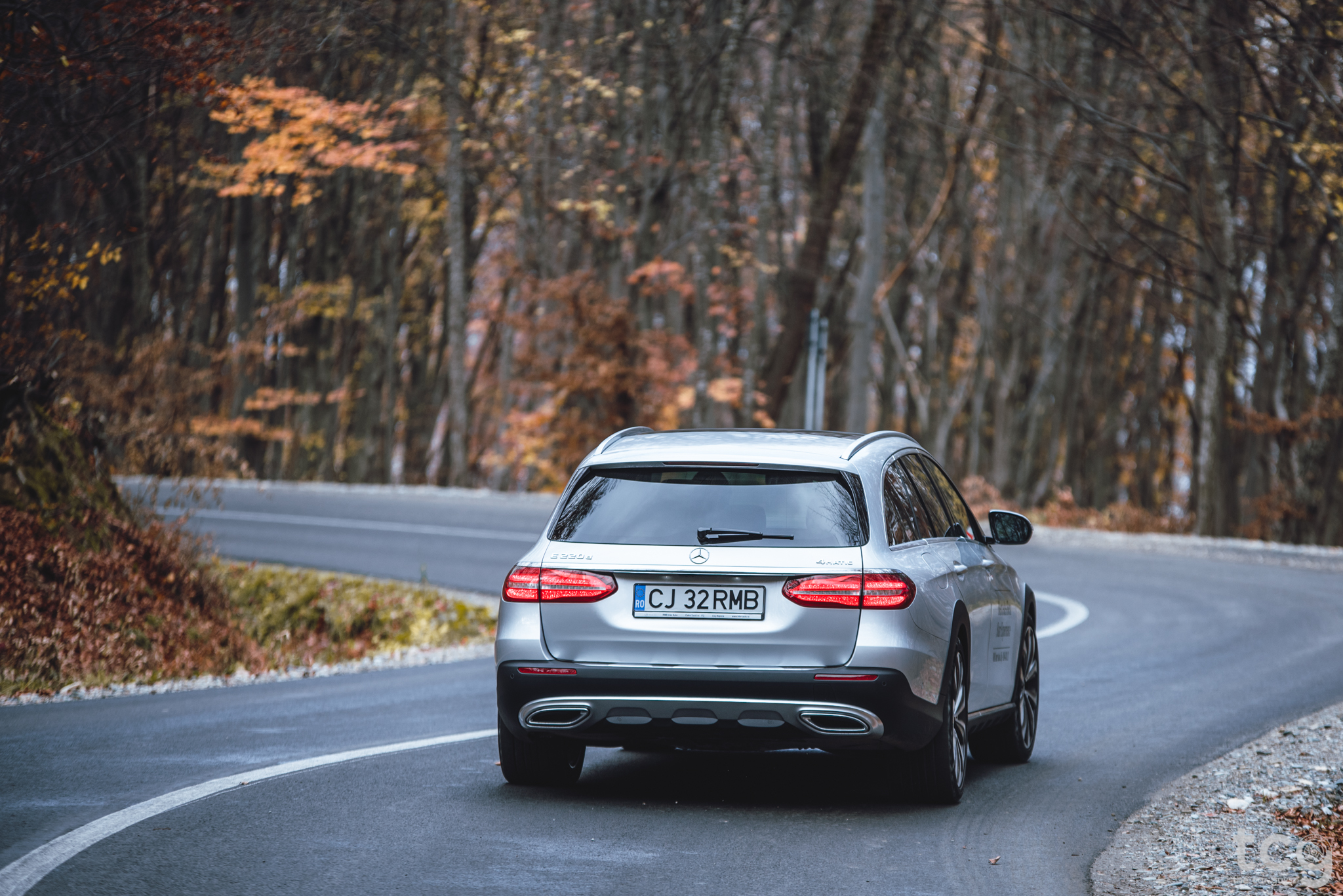 ---
Price of the tested model: ~65,000 Euro (VAT included)
Engine and Gearbox: 2.0-liter diesel engine - 194HP (400NM) and 9-speed automatic gearbox.
---
Thank you Mercedes-Benz Cluj-Napoca for lending us the car!
Photos by: Dan Grigore
---