It's truly astonishing what Mercedes-Benz created here - they took a pretty boring A-Klasse, beefed it up, threw a nuke under the bonet, added some large alloys, a crazy paint-job … and the result? This incredible pocket rocket! Out of all the hot-hatches I drove so far, this is definitely the absolute best! (I still haven't driven the Focus RS or Civic Type-R, but those will follow soon enough).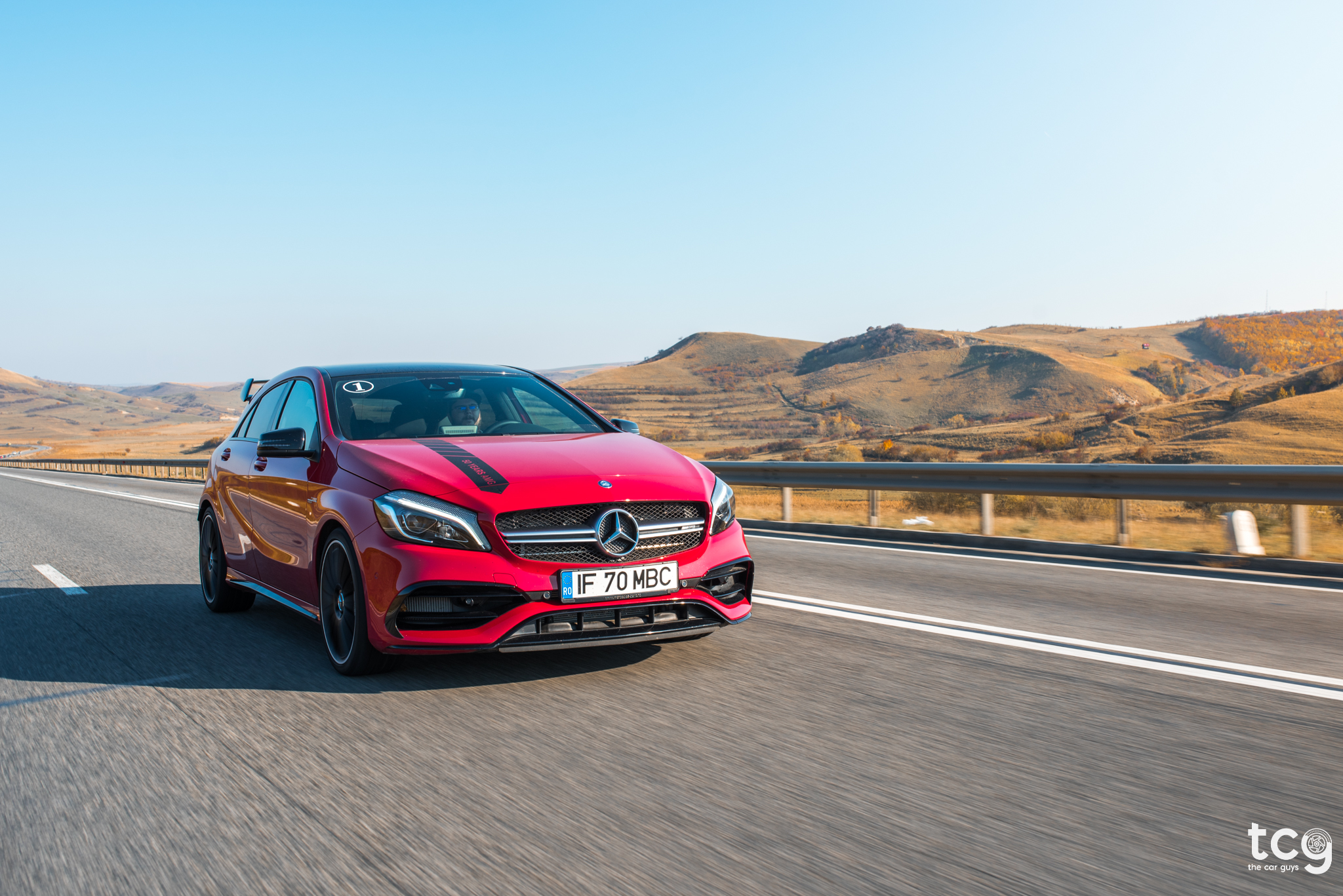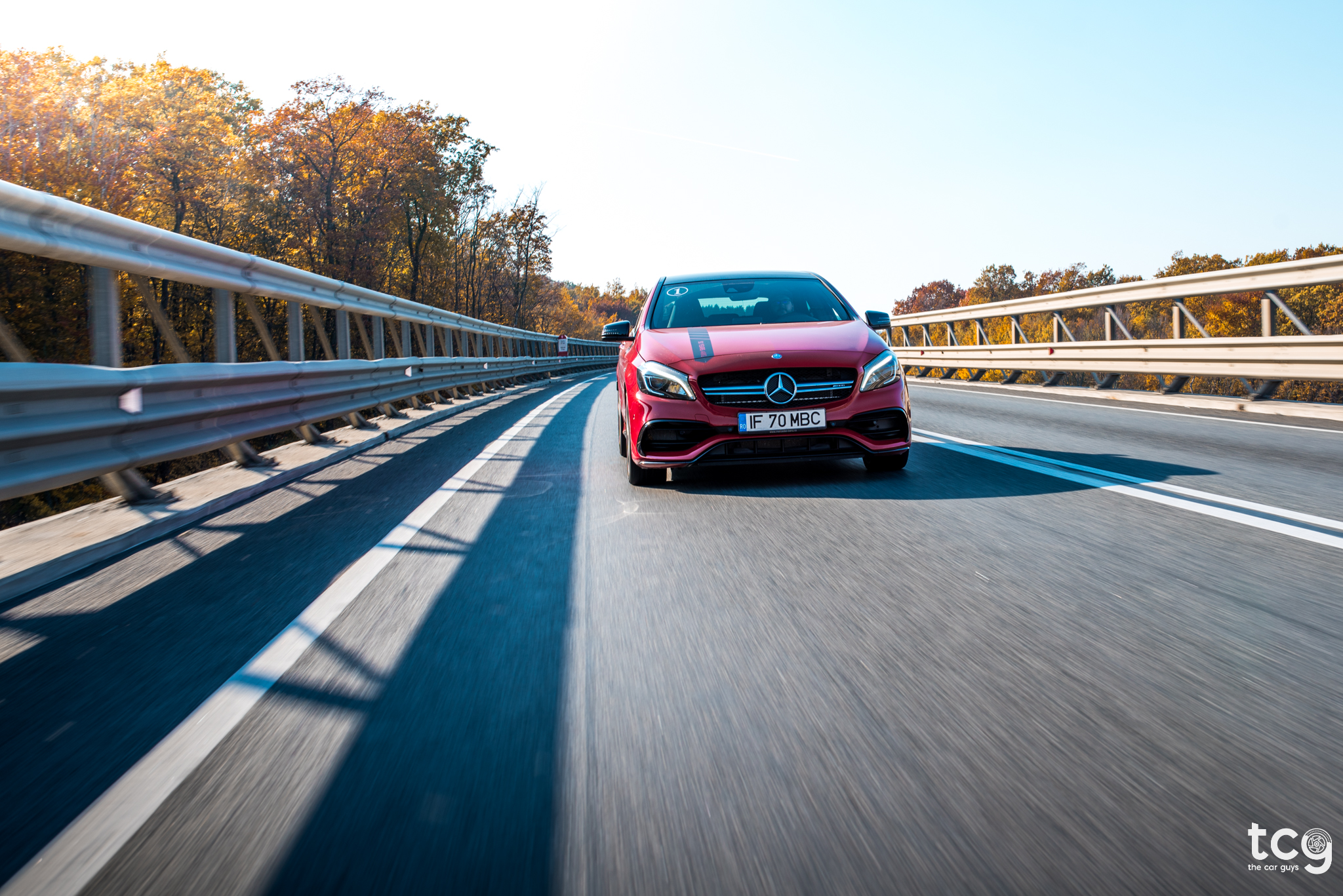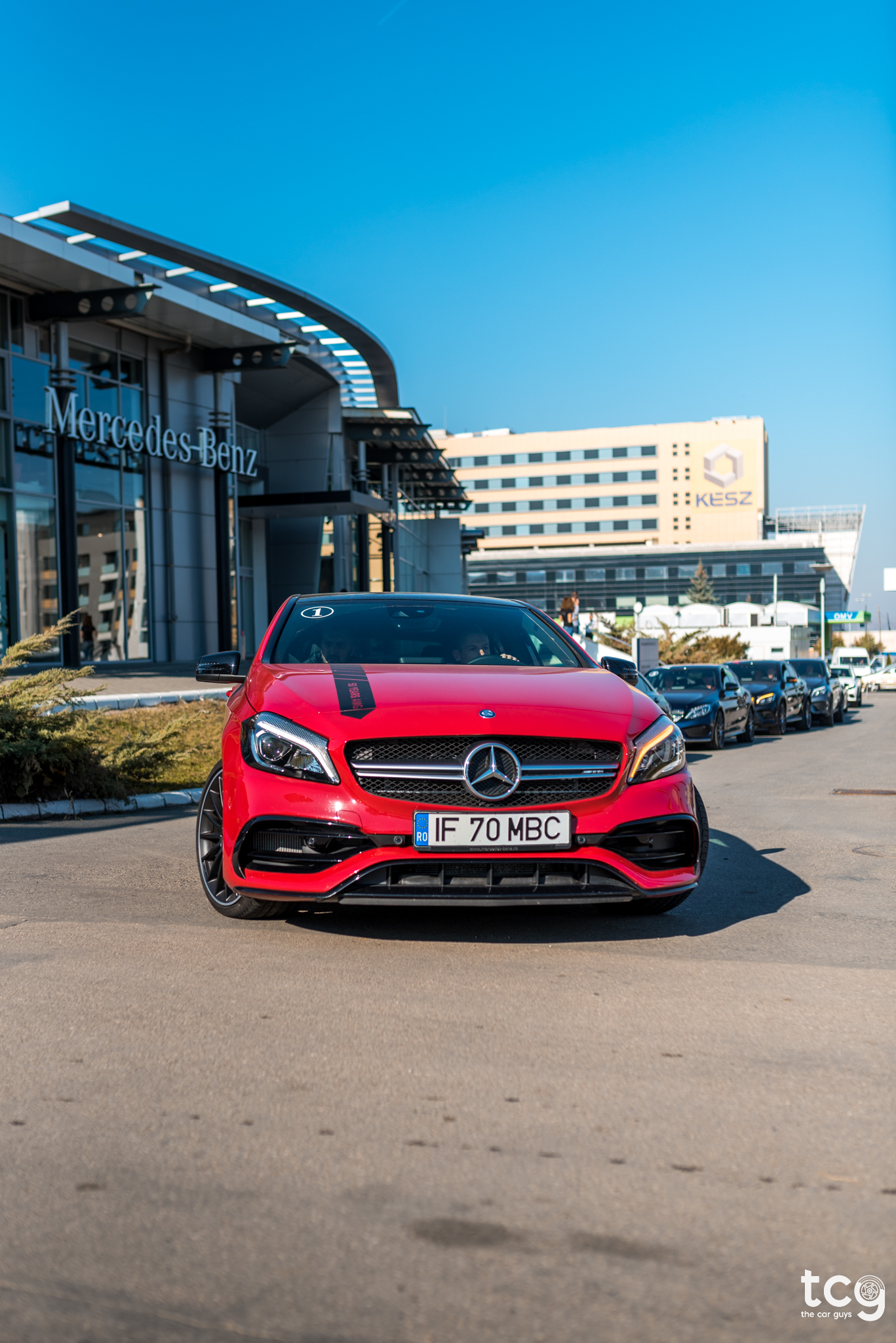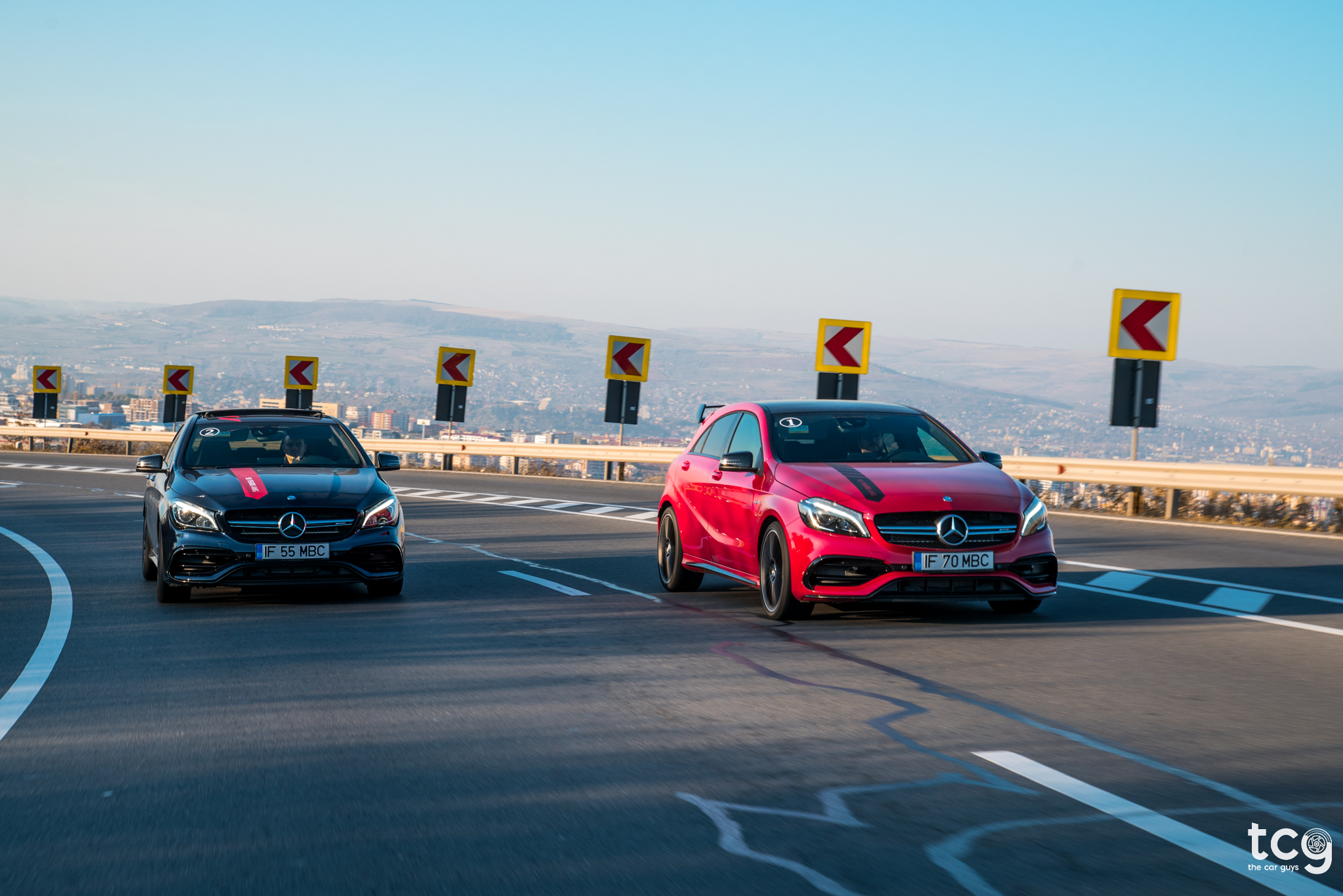 In terms of design, I'm not the biggest fan of the regular A-Klasse, it looks, well - meh! The AMG version on the other hand is very, very good looking! I especially like the AMG Petronas One Edition, but there are plenty of options to choose from! Just look at it!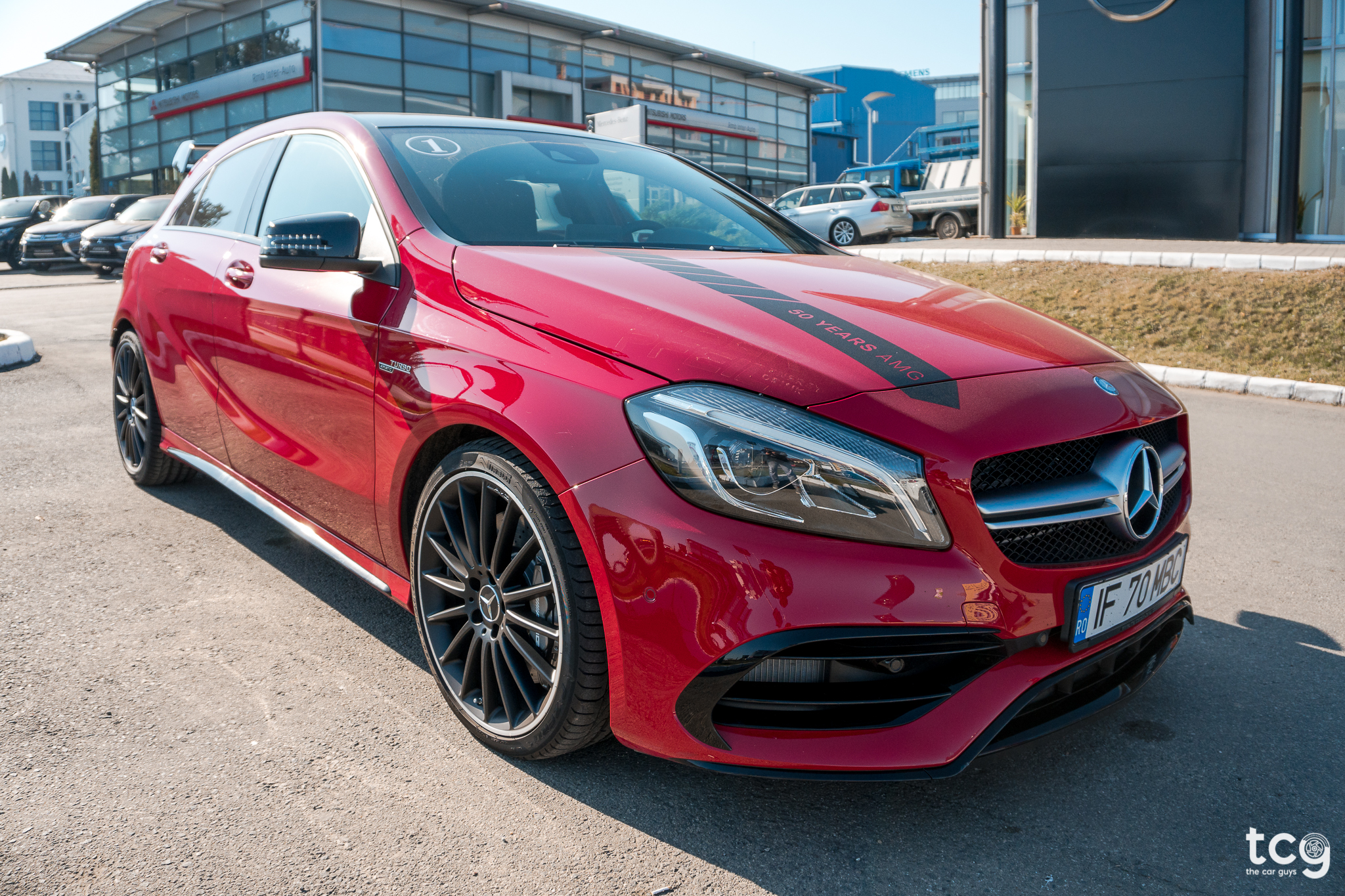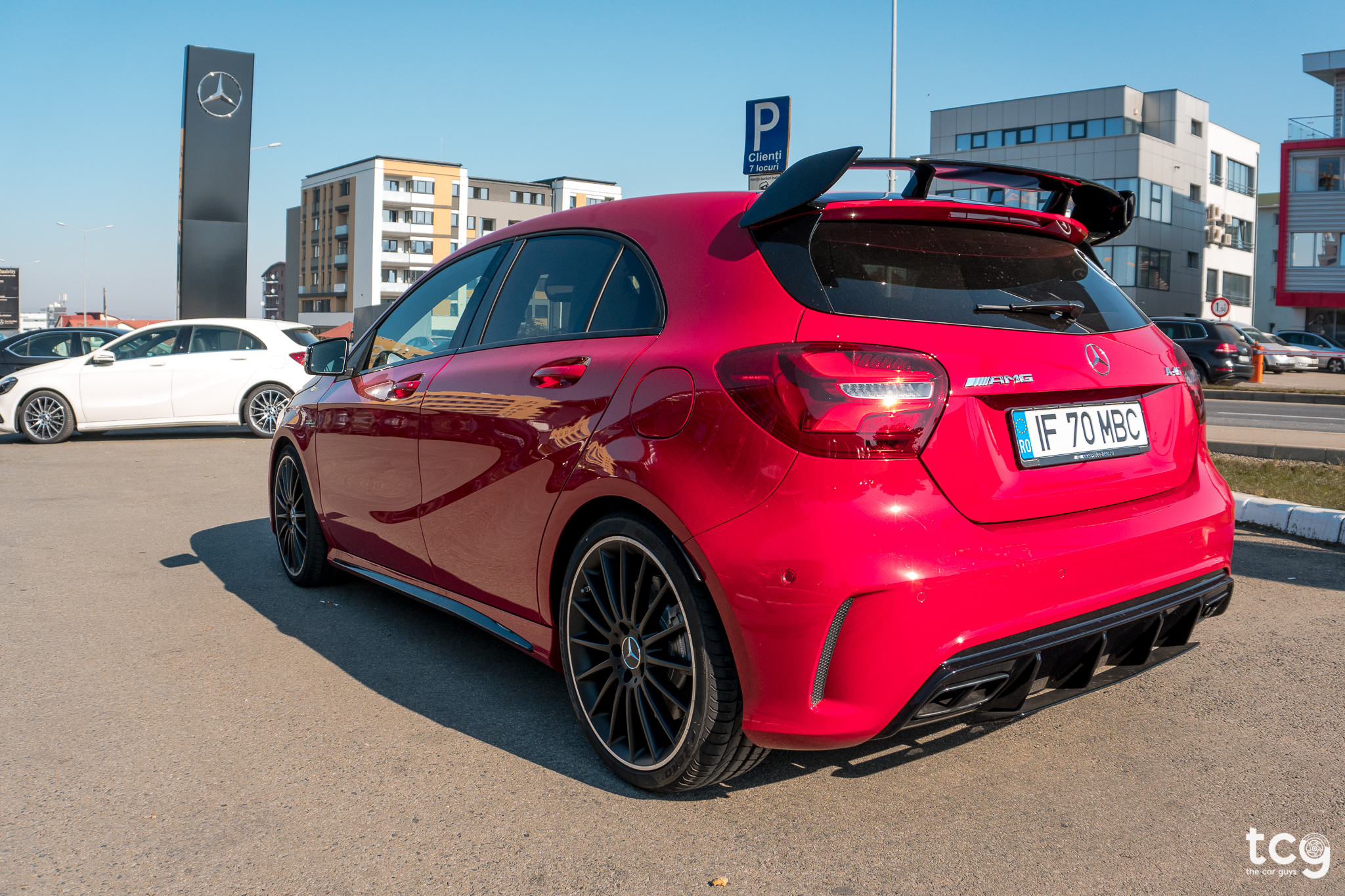 Powering the A45 AMG is a masterpiece of an engine. The 2.0-litre turbocharged four-cylinder unit produces 380HP and a generous 475 NM of torque. With the help of a seven-speed dual-clutch gearbox and a sophisticated four-wheel drive system, the 0-100 time is only 4.3 seconds – faster than a bunch of other cars.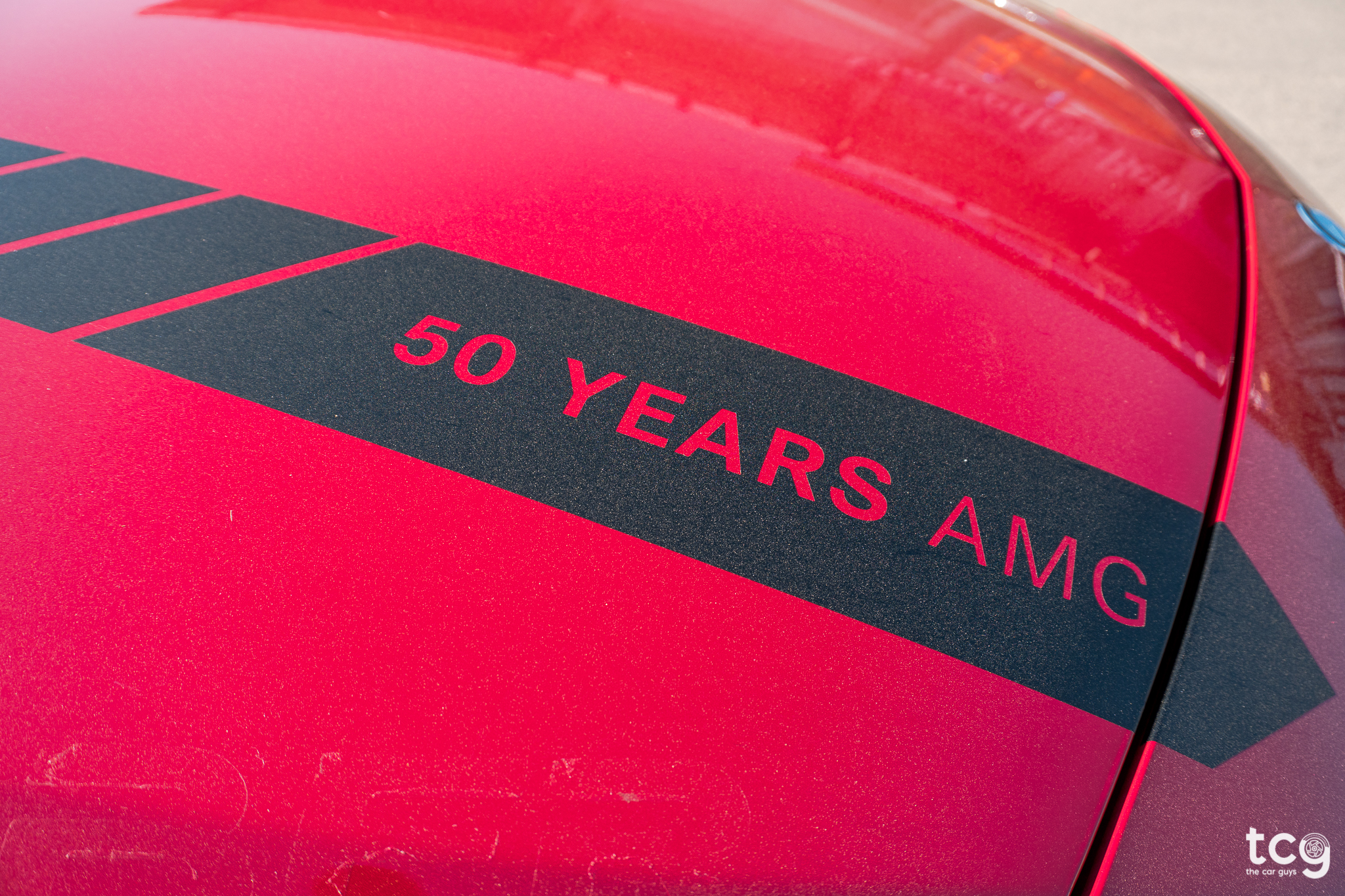 Even though it's not the most potent engine to sit in the front of a hot hatch – that title is now back with the new Audi RS3 – its 190HP per litre is still a very impressive figure! The A45 AMG is a great car to drive and yes, it's far from cheap, but the savage straight-line performance and incredible cornering ability make it an incredible track weapon!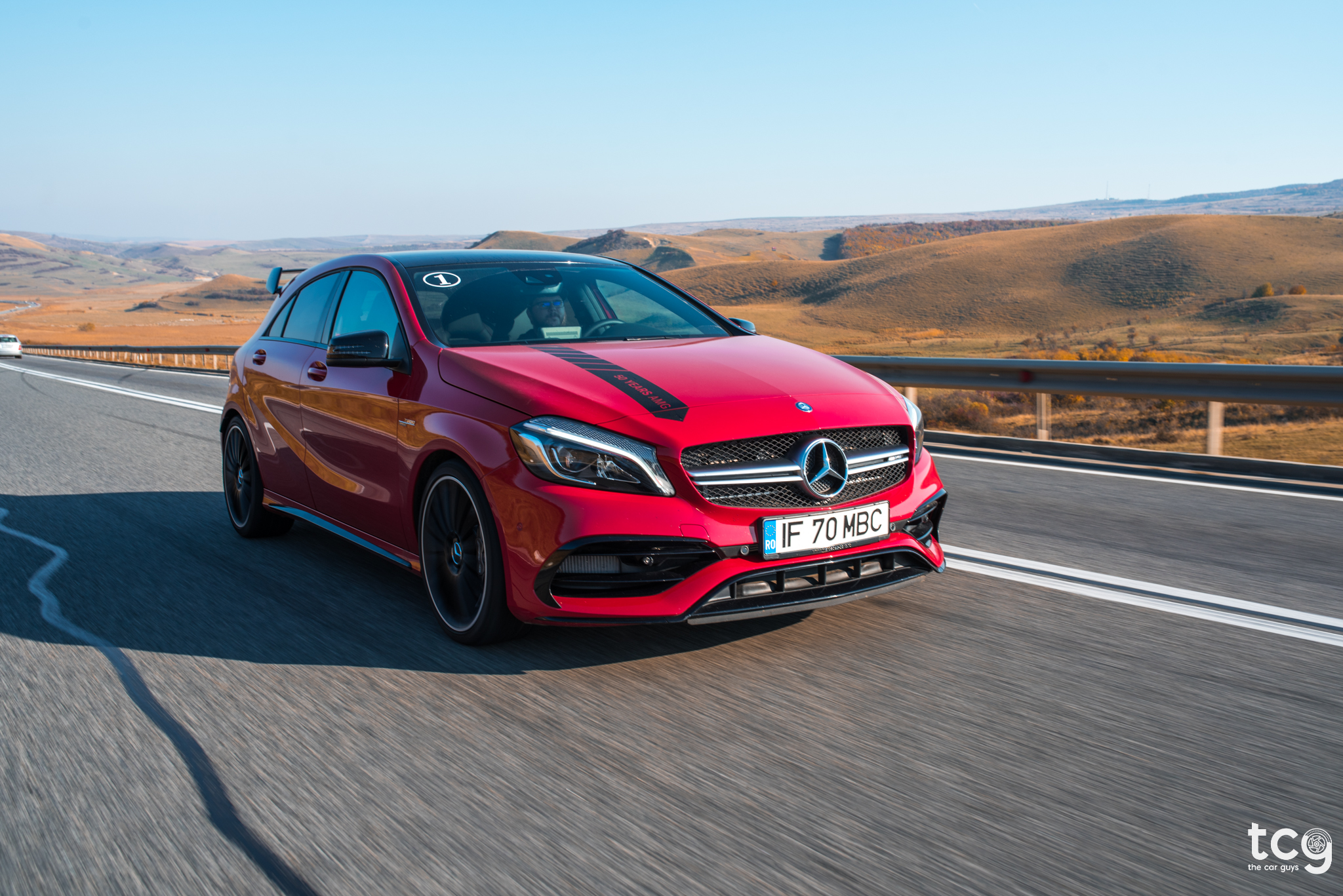 The gearchanges are accurate and snappy when you take control using the paddles - and reasonably smooth when you let the automatic gearbox go about its business. It can be a little jerky when you want to park it for example, but that's just another example that this car wants to be driven … HARD! I don't think I could live with it as a daily driver, maybe if I had the adaptive dampers on it - because the regular, sporty suspension is very firm and pretty harsh over bumps and potholes. The car's traction is immense, I've never driven a car that grips so well - it just won't let go of the pavement!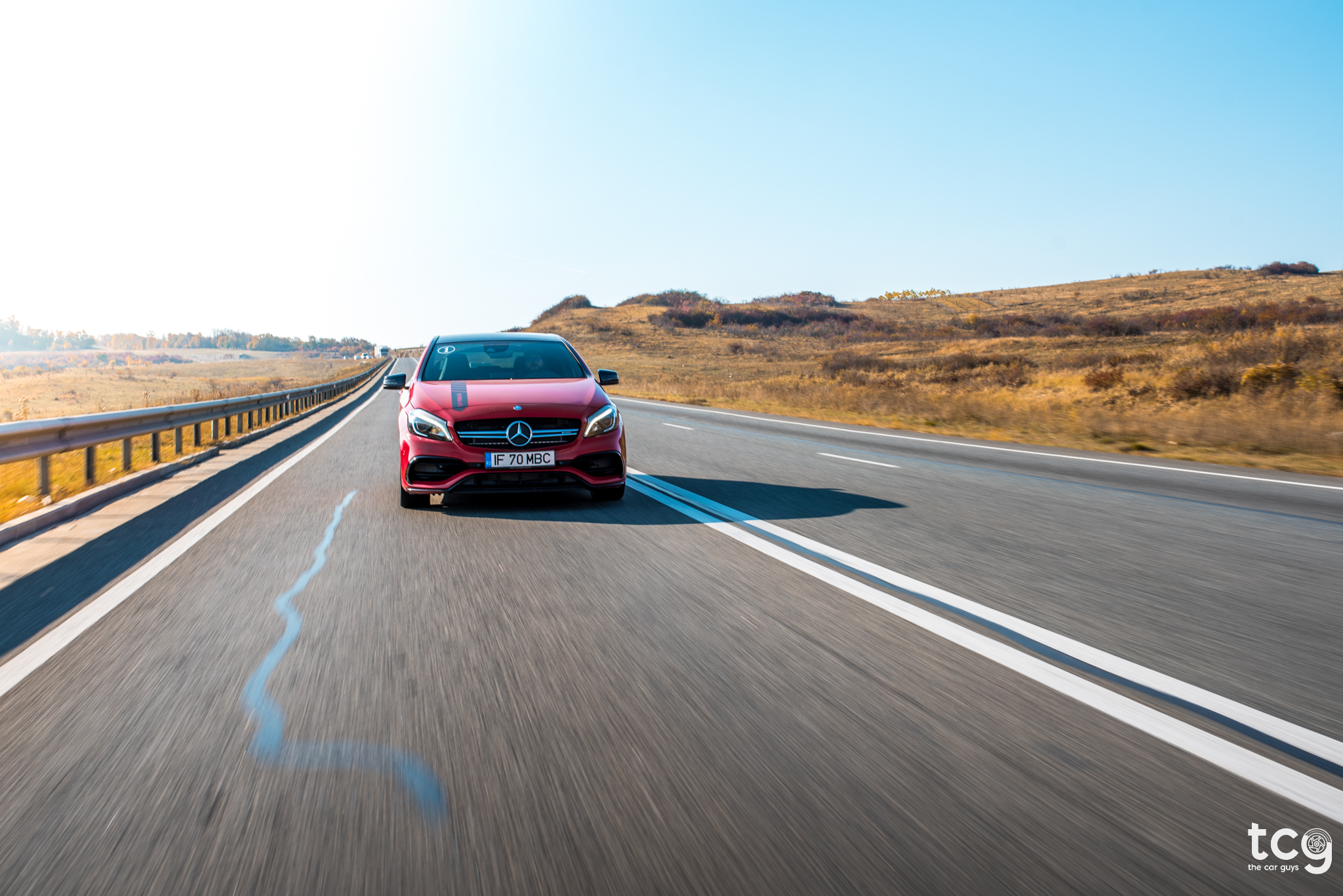 Overall, it makes for an incredibly fun experience, borderline insane straight-line speeds and grip for days! Combine the performance with Mercedes' desirability, interior quality and day-to-day liveability, and you have an appealing package.
Moving to the interior we find the same pleasing overall layout that's easy to use and does not require a PHD in Engineering to figure out! The driving position is great, the seats are "hugging" sports-seats which are very comfortable and hold you in real nice and the steering wheel has plenty of up-and-down and in-and-out movement + enough buttons to be able to control everything you need.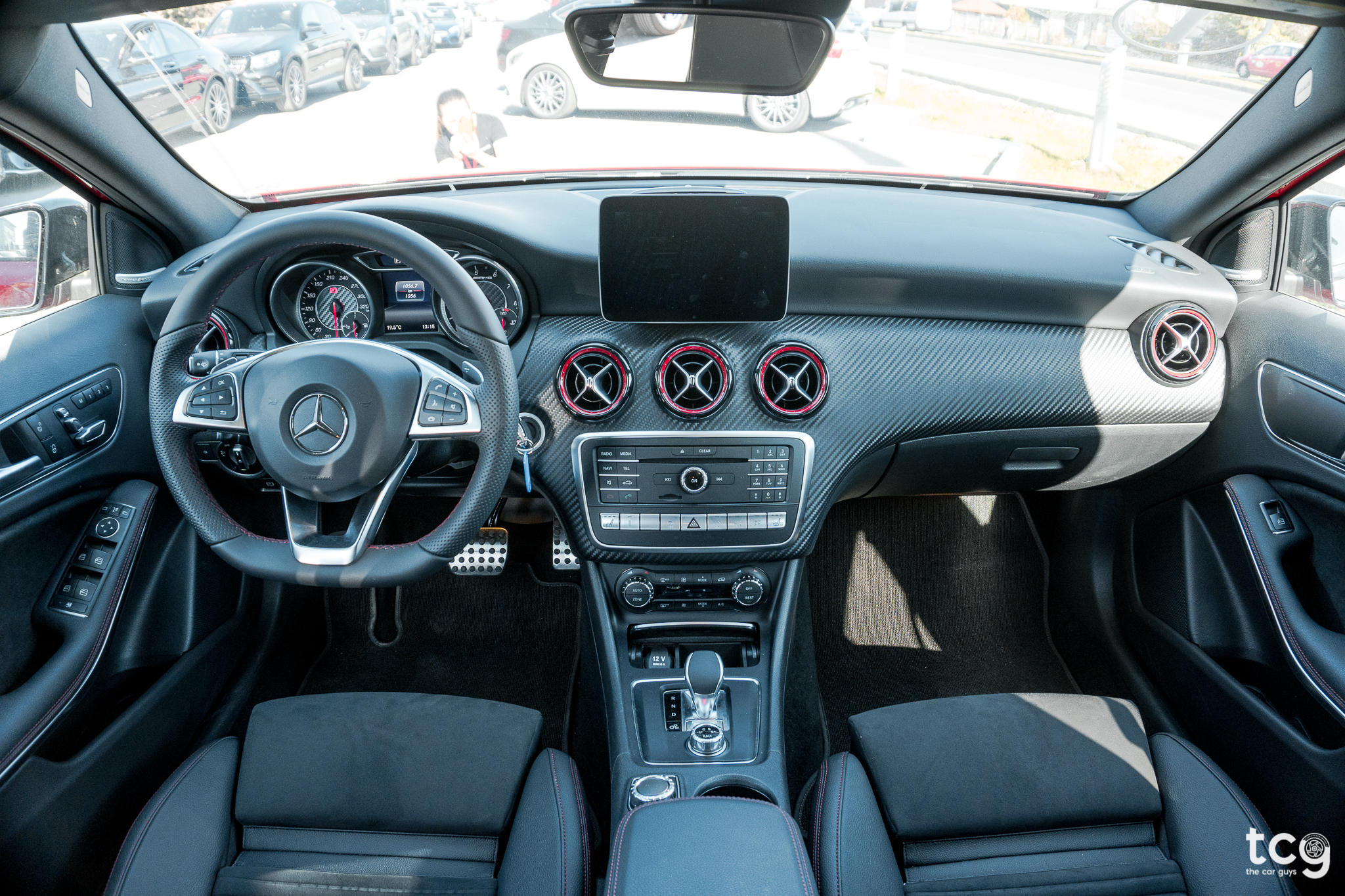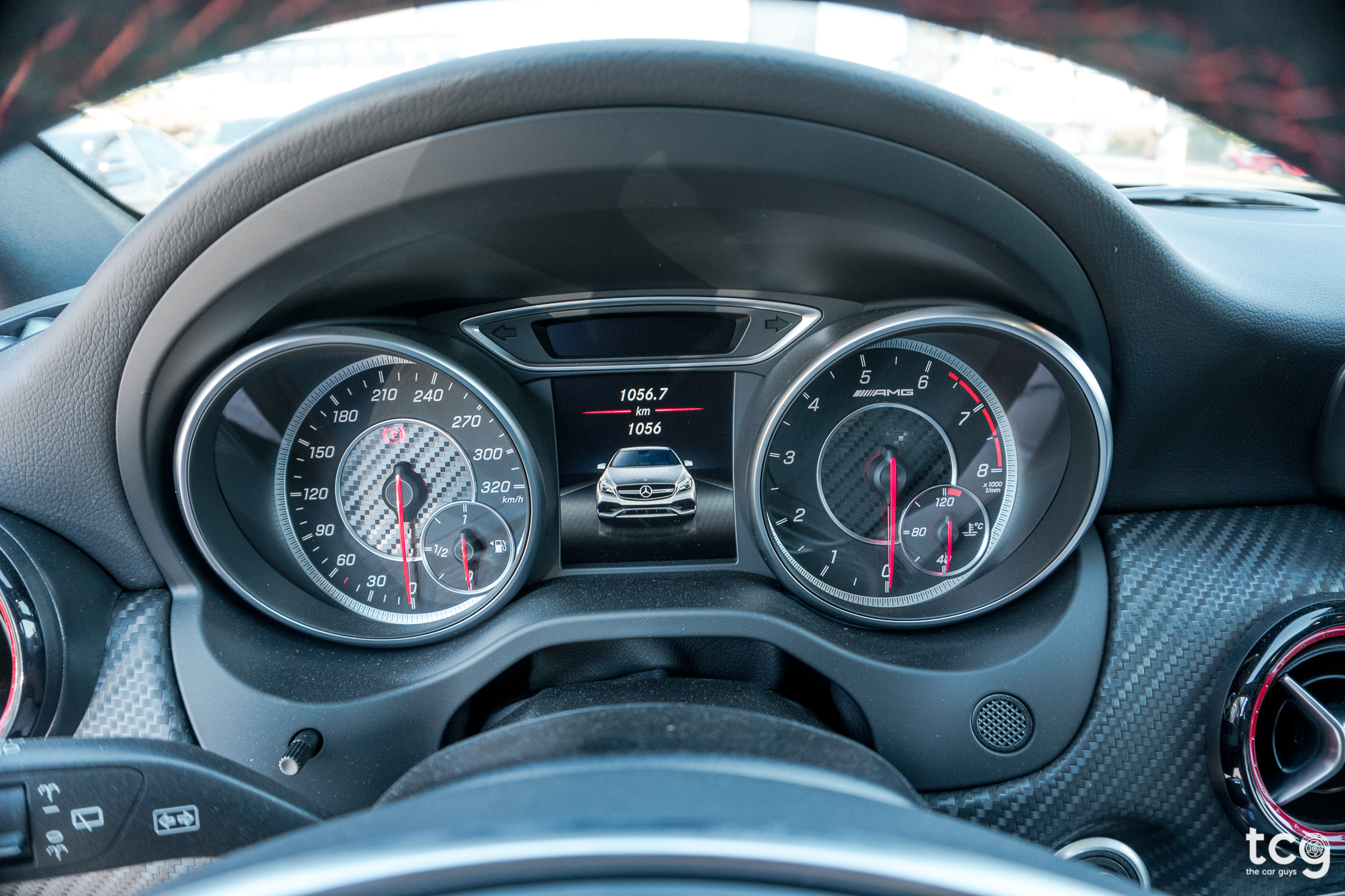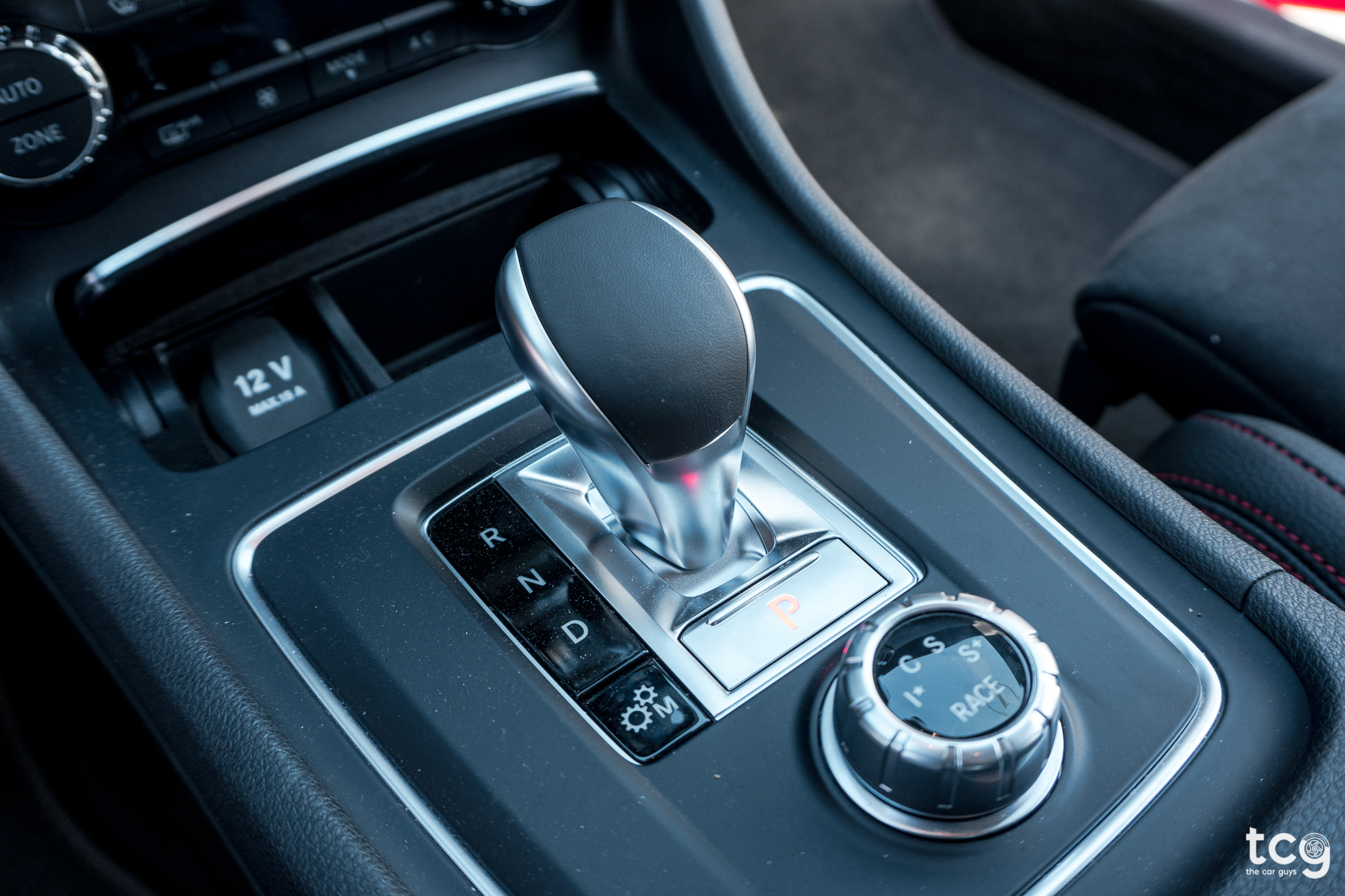 Like every A-Class, the A45 has a fixed iPad-style display in the centre of its dashboard, which I find ugly and I think it pretty much ruins the entire interior look. The system is actually controlled using a rotary dial positioned between the front seats, rather than pressing the screen - it's not the easiest to use but not the most complicated either. Let's be real, if you get this car, you won't really care about the sat-nav, radio, infotainment system and so on - you get this car to drive it - preferably with the windows down so you can hear the exhaust pop-ops and the tires crying!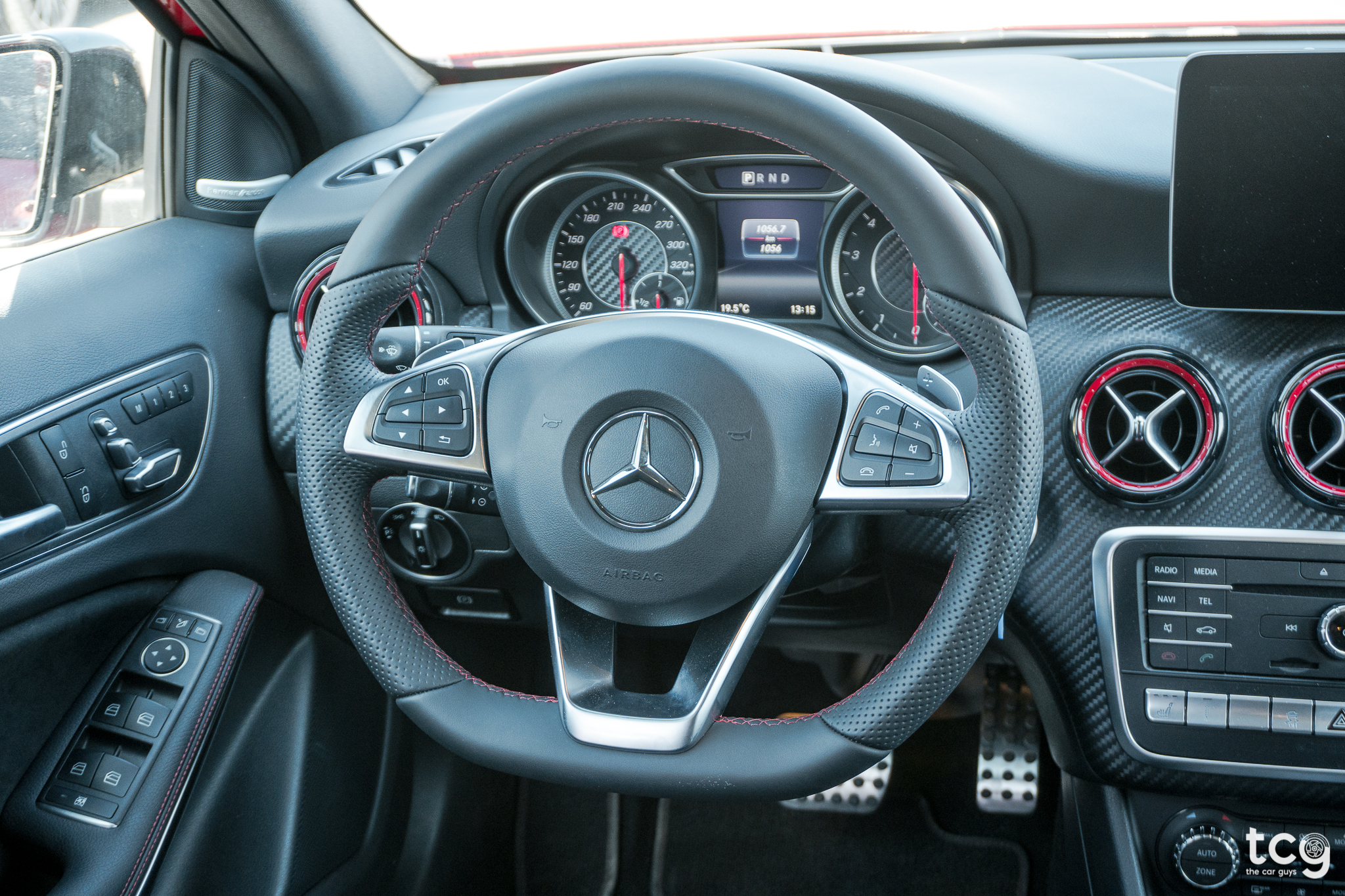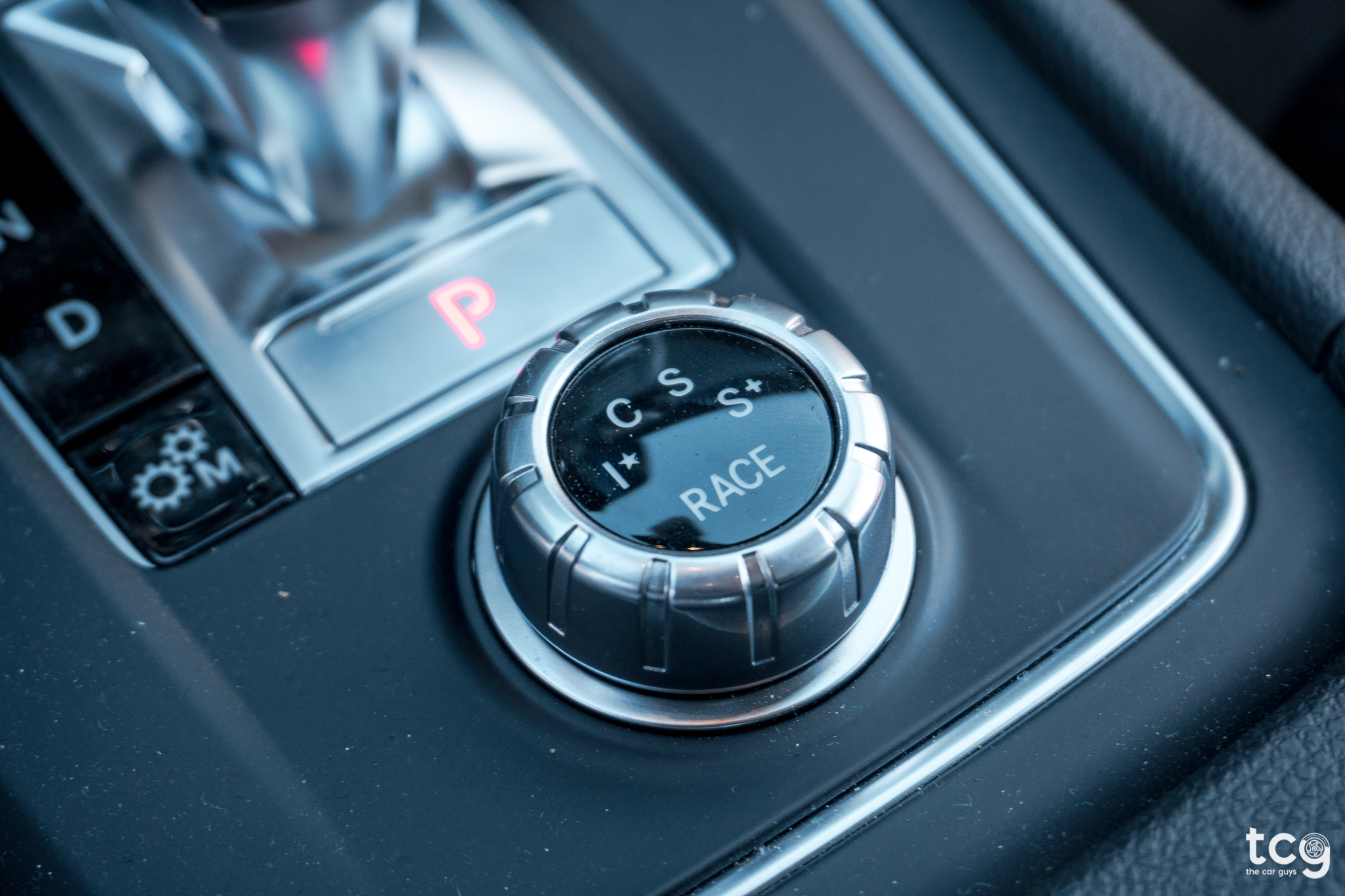 If you need to carry stuff from A to B, the A45 AMG's boot has 341 litres with the seats up and 1,157 litres with the seats down - not the largest in its class but pretty decent if you ask me. Unfortunately, I did not sit in the back (at all) during our time with the car, but what I can tell you is that room in the front is great - for both driver and passenger! It also has a pretty good amount of storage spaces throughout the car and the glove box is actually a decent size.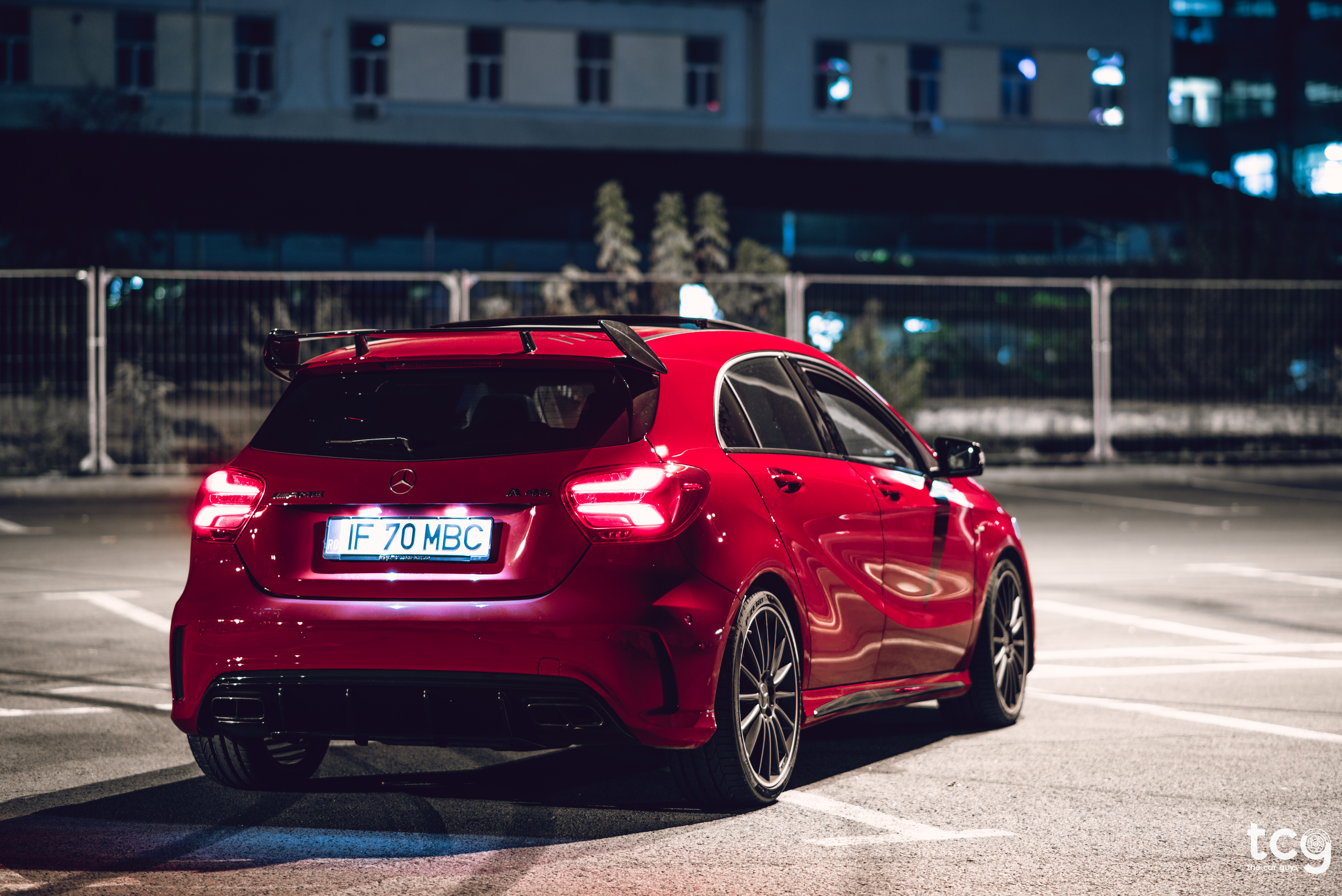 ---
3 things I really like about the A45 AMG:
Its bonkers straight-line speed! There is very little that could keep up with the A45, on any given road!

The impressive four-wheel drive system that grips for days!

The engine - it's just incredible!
---
3 things I really don't like about the A45 AMG:
The price! It's very expensive and you can get similar performance for less cash!

The iPad-style tablet on the dashboard - as I said before, I think it ruins the entire interior look!

The ride is too firm, not really great for a daily driver!
---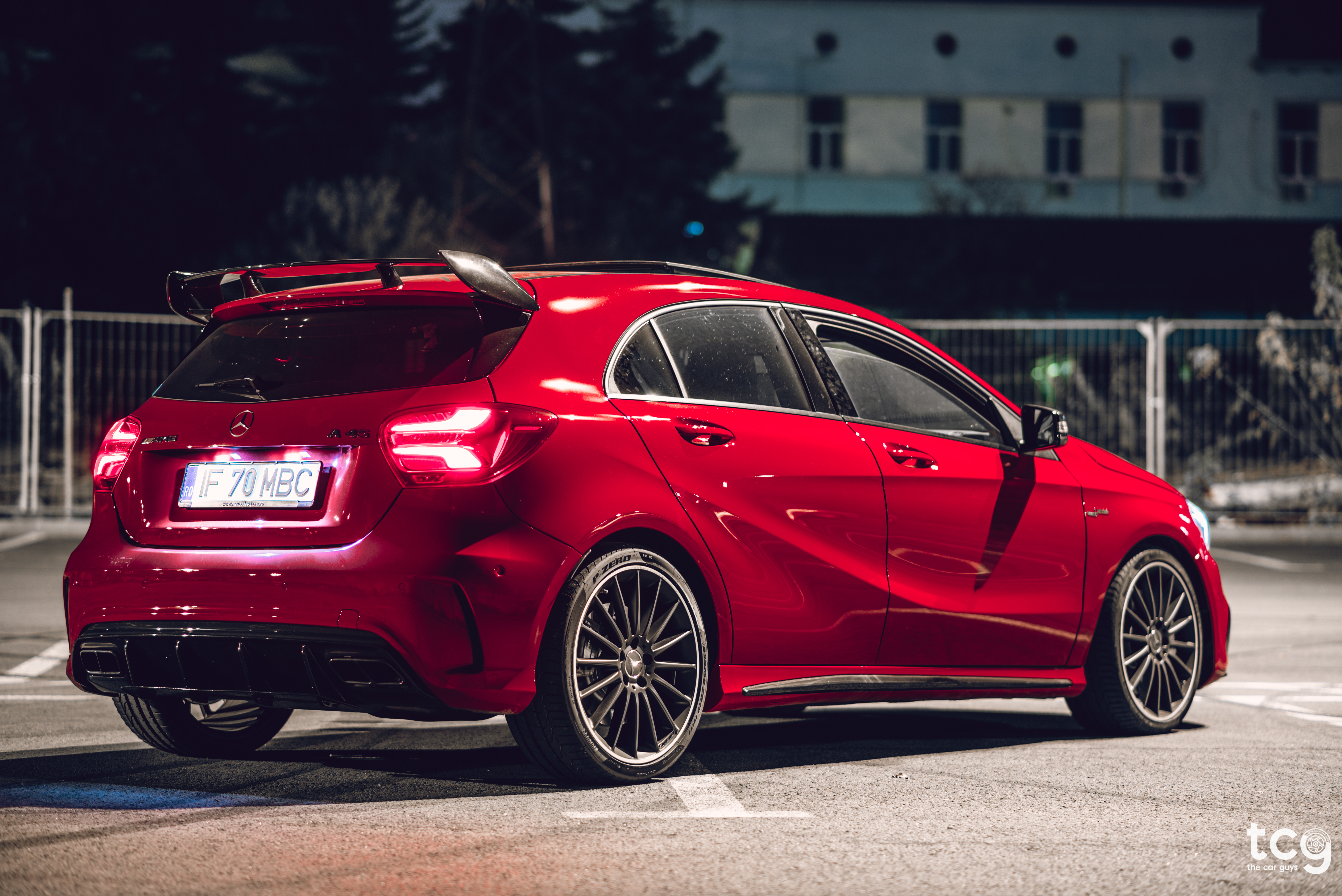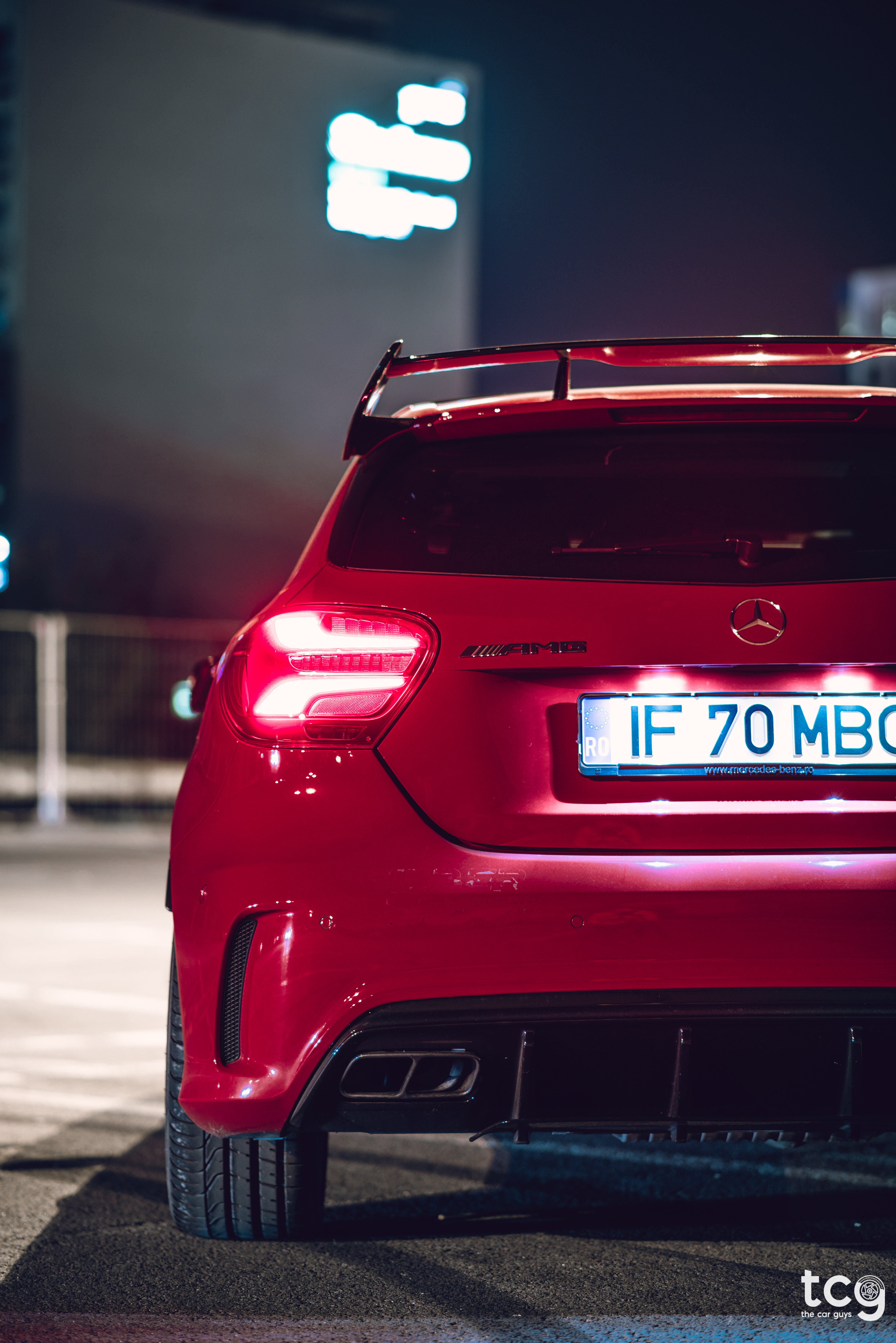 ---
Would I get this car? Oh yeah - so far, this is the best hot-hatch I have ever driven and no other car has ever put such a smile on my face!
---
Price of the tested model: ~60,000 Euro (VAT included)
Engine and Gearbox: 2.0 litre petrol engine - 380HP and automatic gearbox.
---
Thank you Mercedes-Benz Cluj for inviting us to your AMG Roadshow event, we had a blast!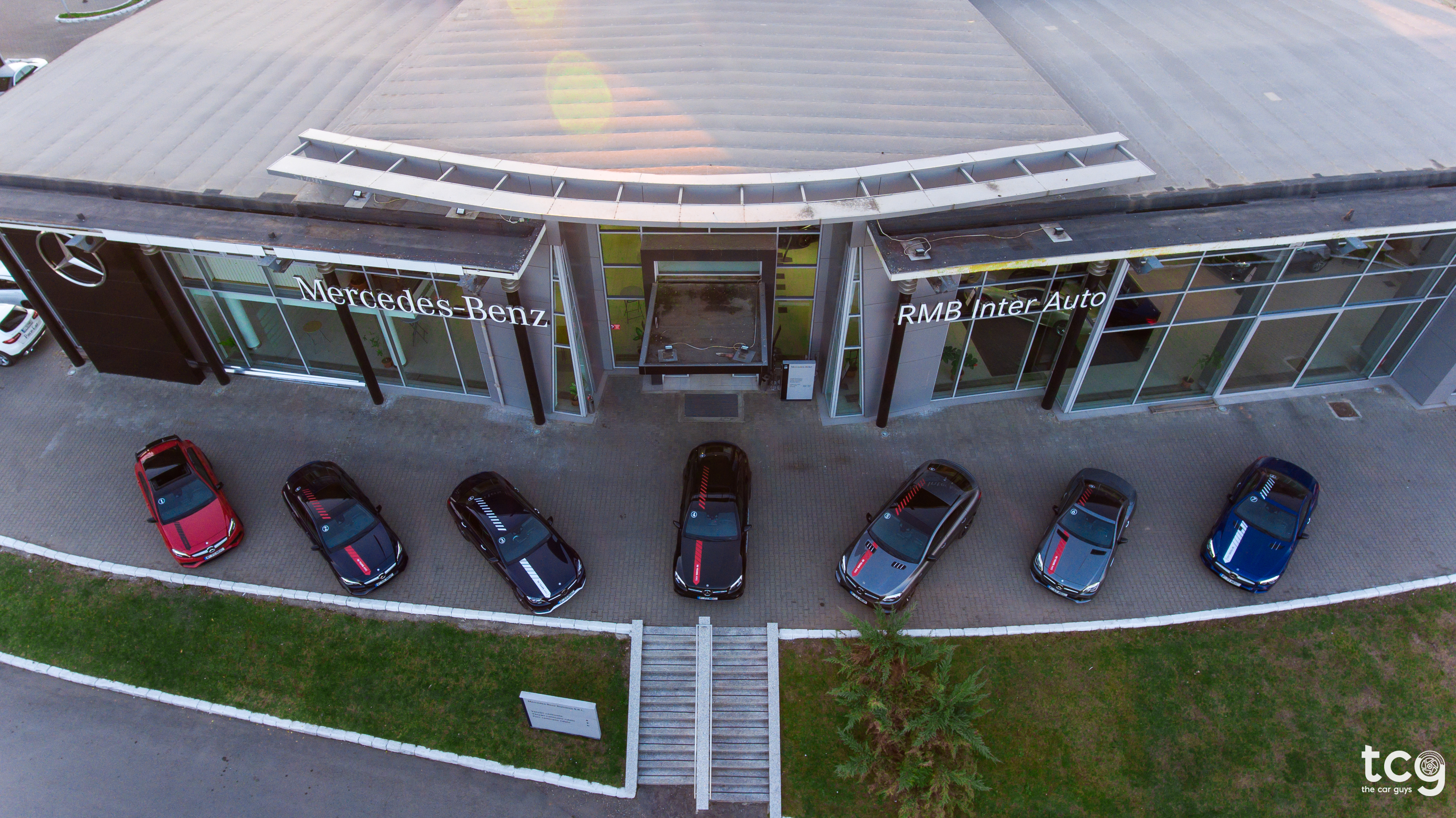 ---