Honestly, I've never been too fond of french cars, I found them to be quirky and weird but these past few years have made me change my opinion. I couldn't believe this 3008 was deemed Car of the Year 2017 - so I had to see for myself what made this car so good.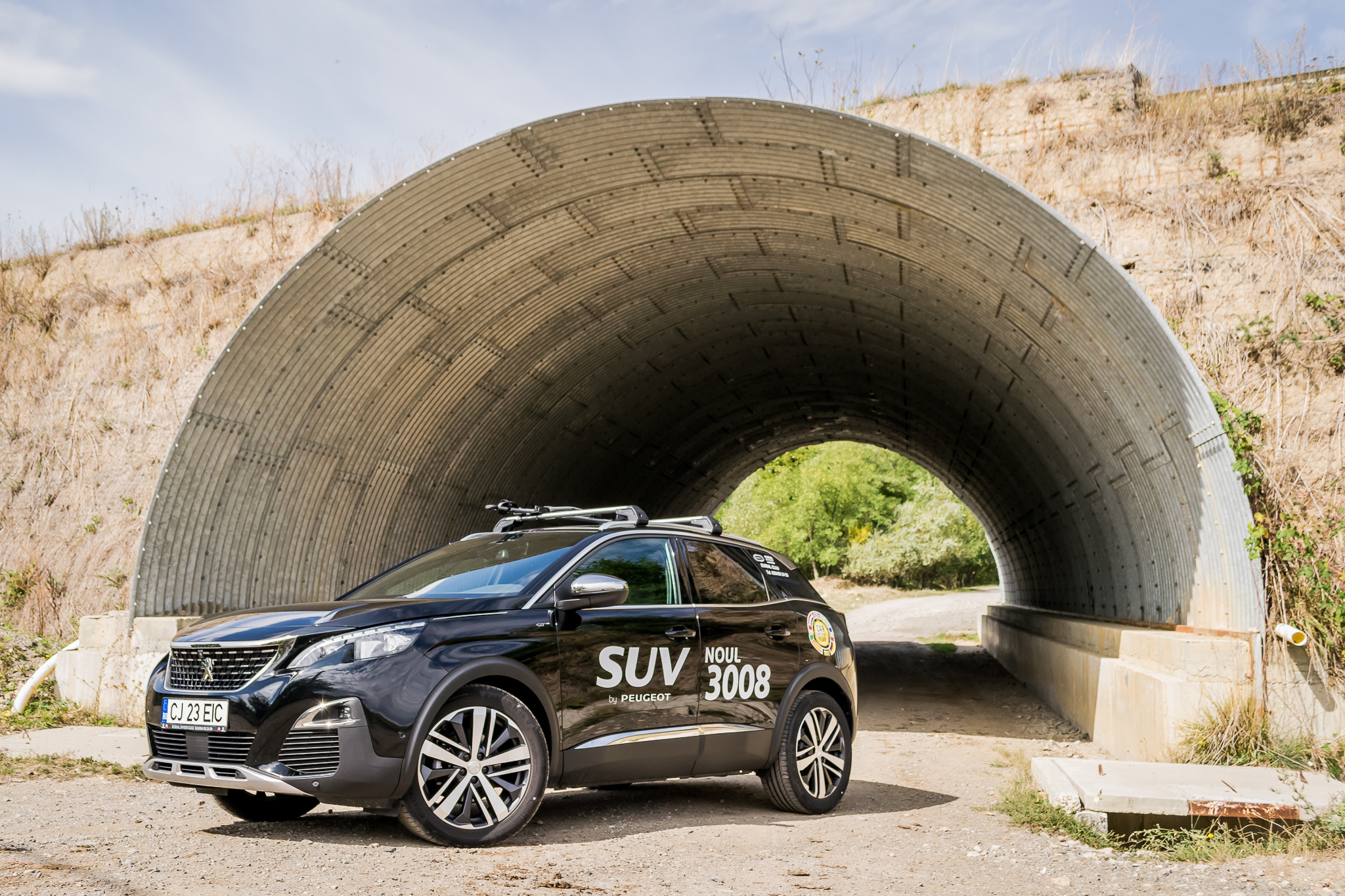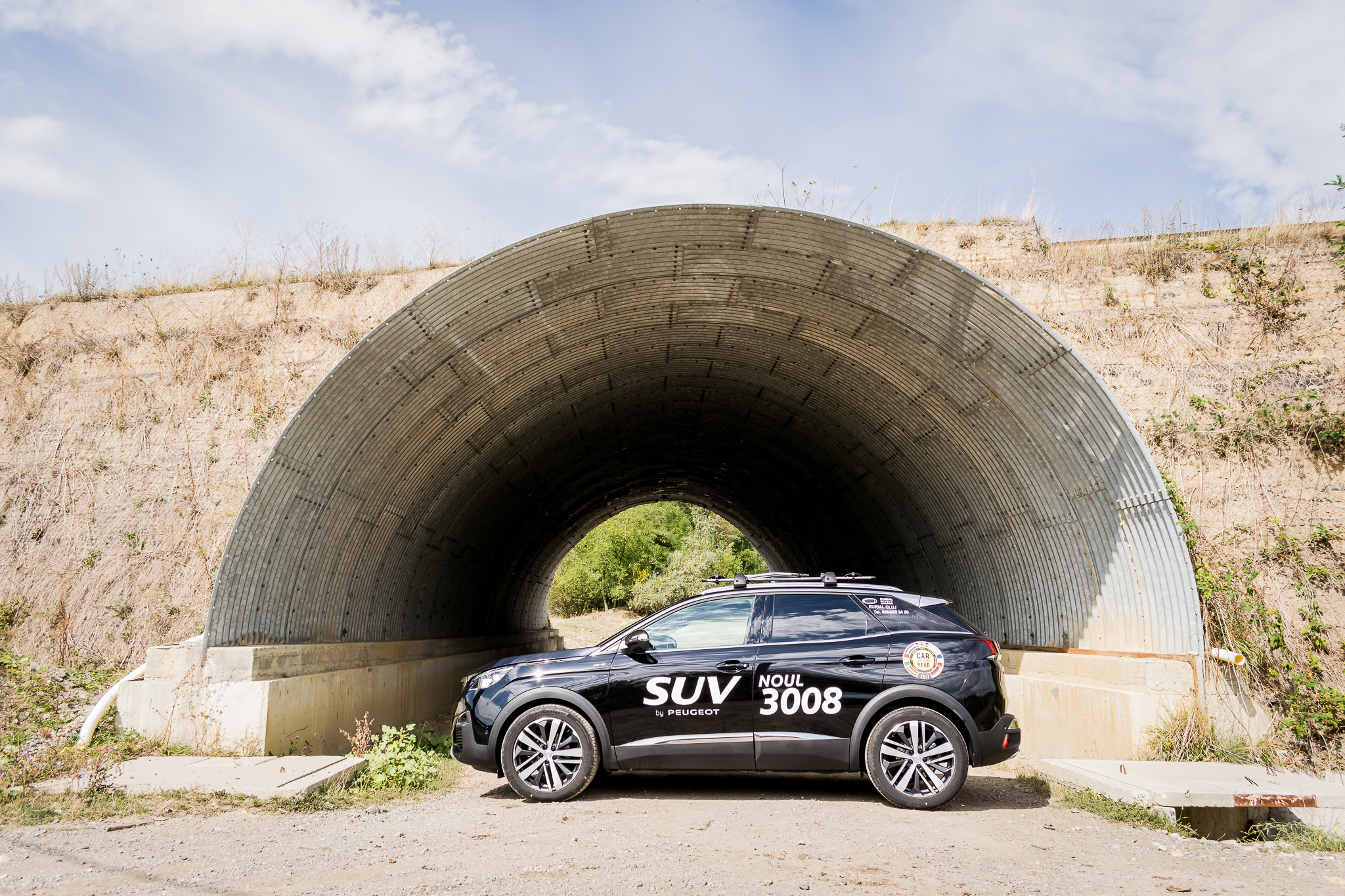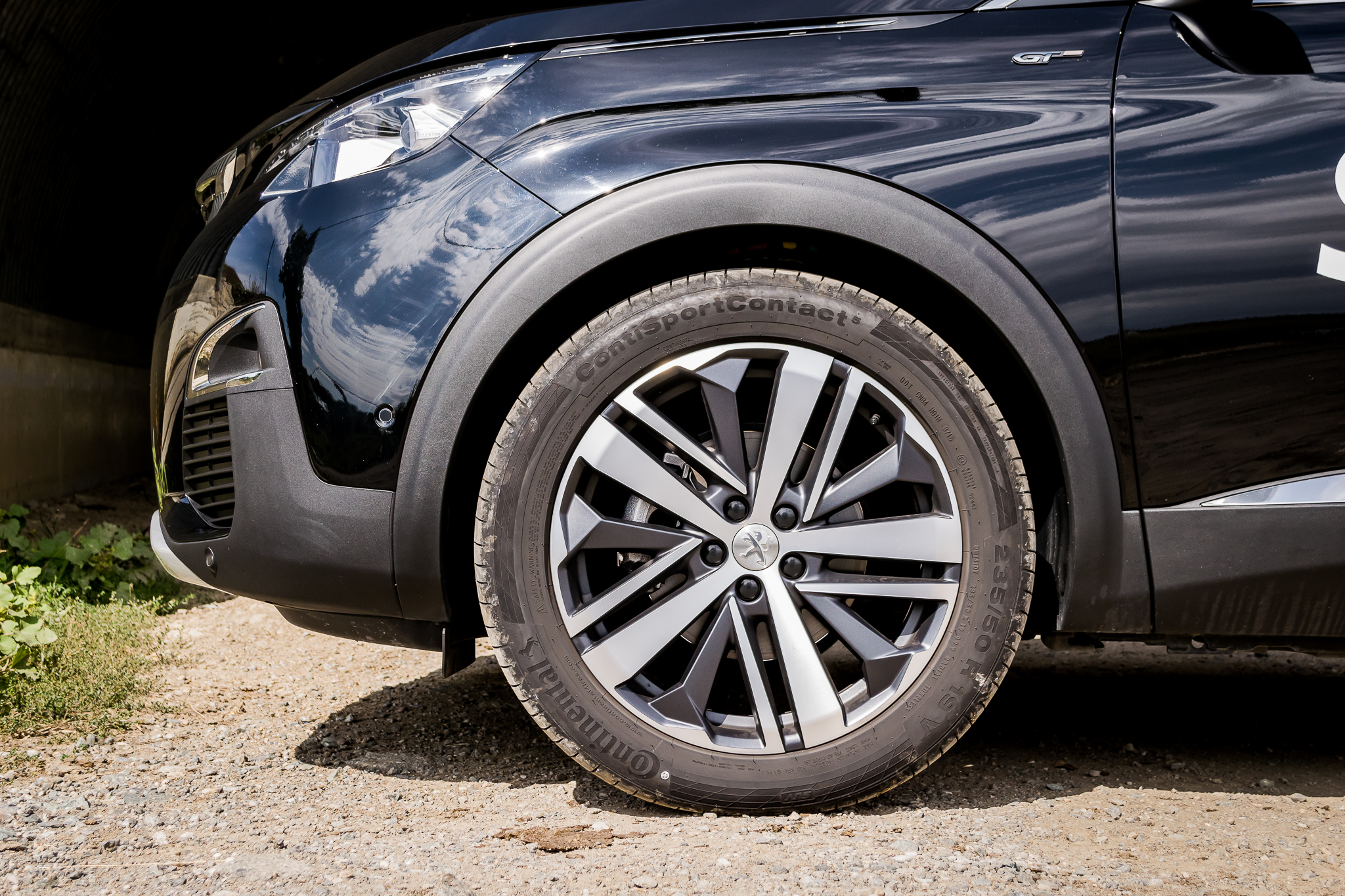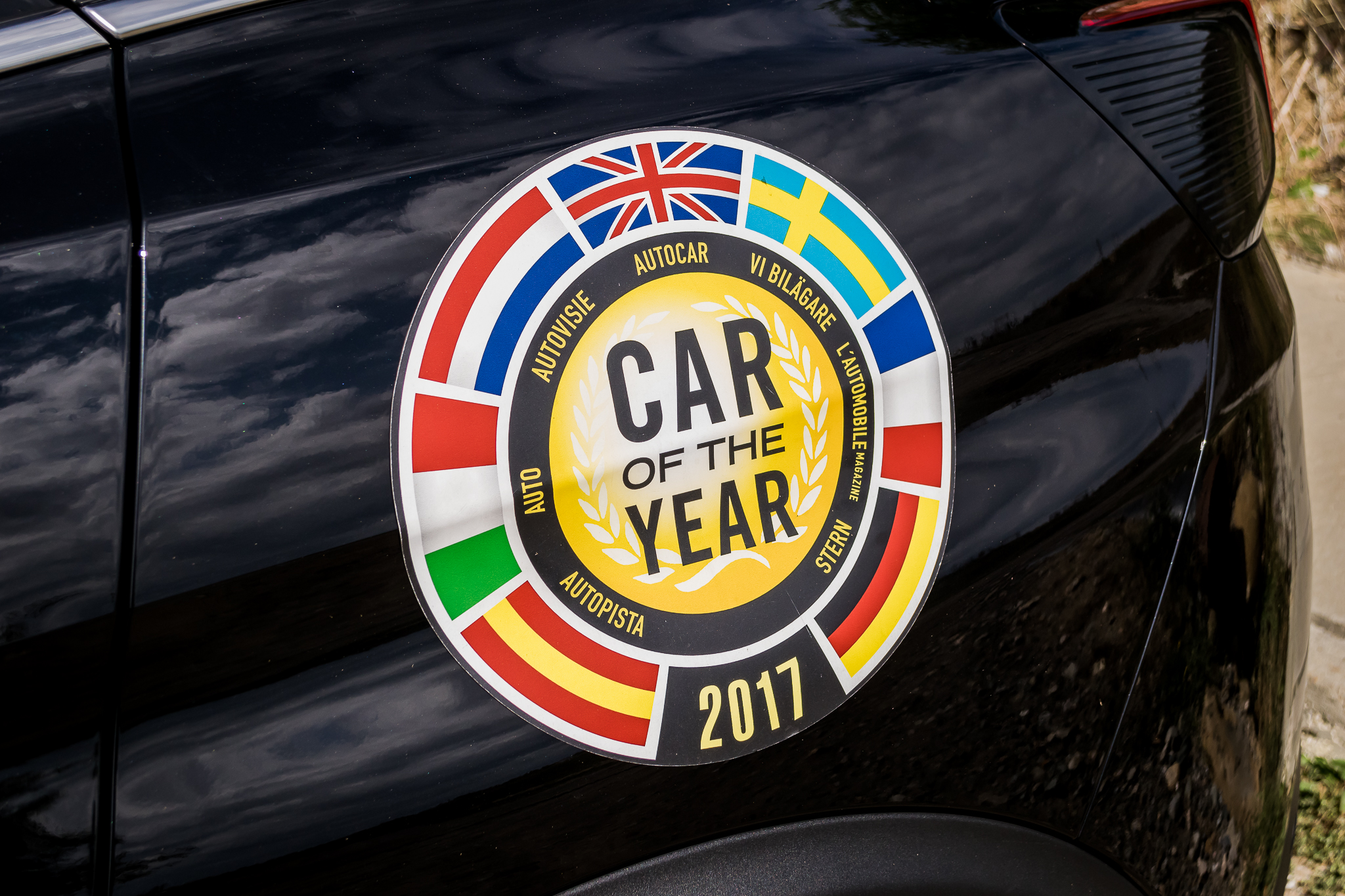 The new 3008 has been improved all-round giving it a much more SUV-like feeling compared to the old one which was more MPV oriented. The old one was always ugly to me, looked dull with no real design lines but this new one, oh boy have they got it right! The radiator grille is larger and more upright than before, the hood is flatter, the headlights and taillights are more aggressive and it sits a little bit higher with 220mm of ground clearance - which is pretty generous for a small SUV such as this one. The generous boot size and interior spaceship-like design make it a very practical car too! The result is a compact SUV – but a stylish and classy-looking one.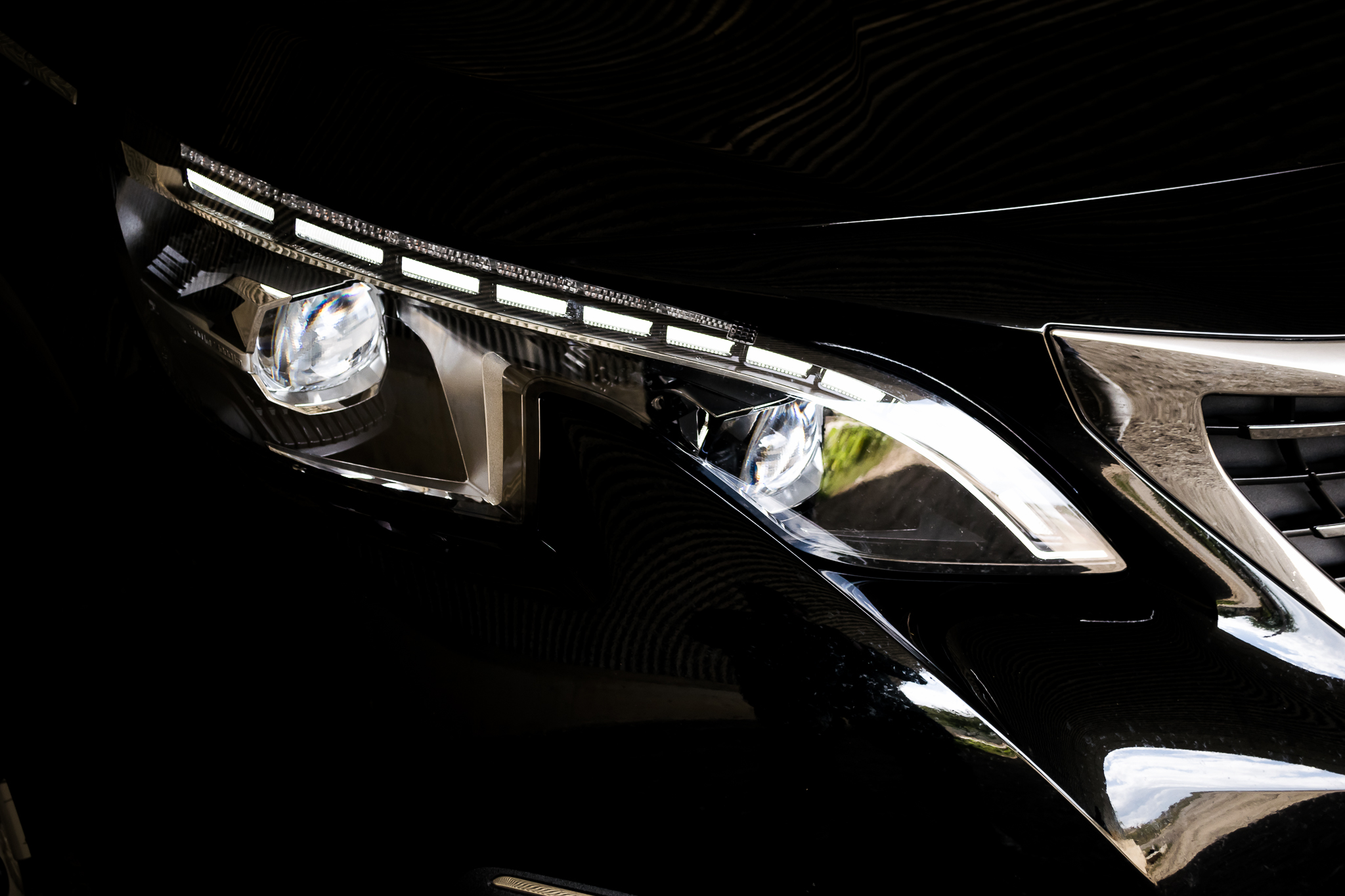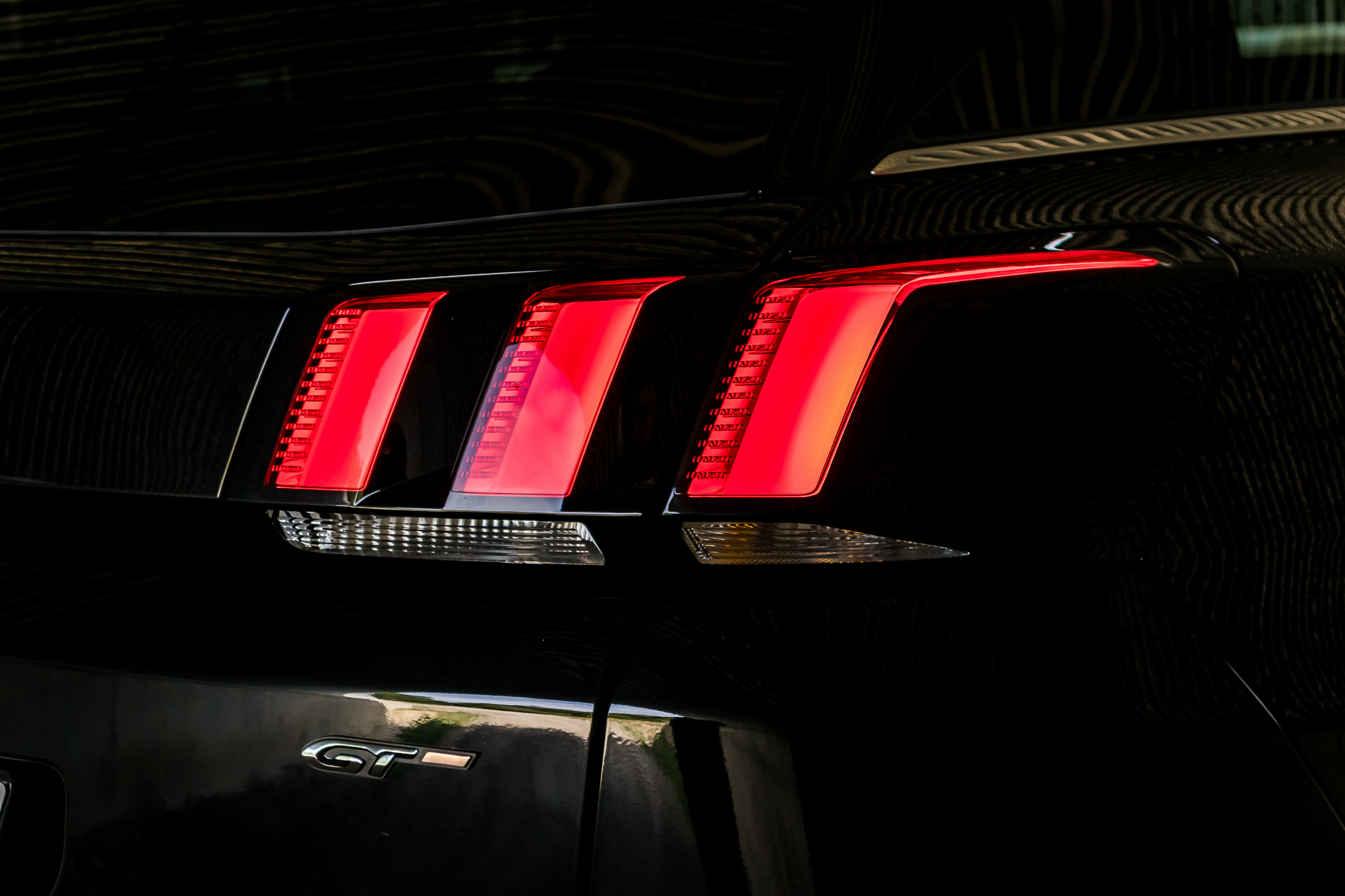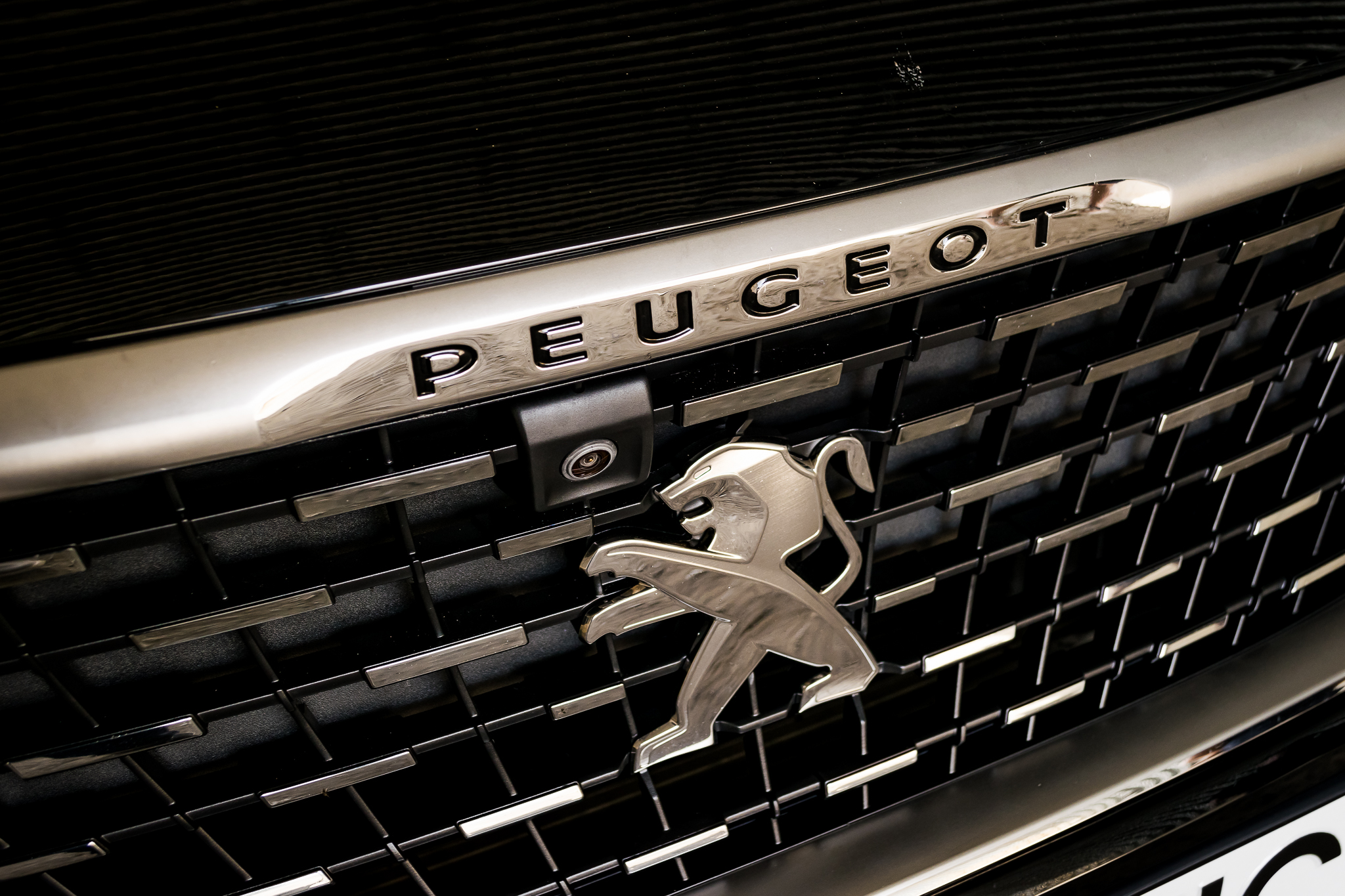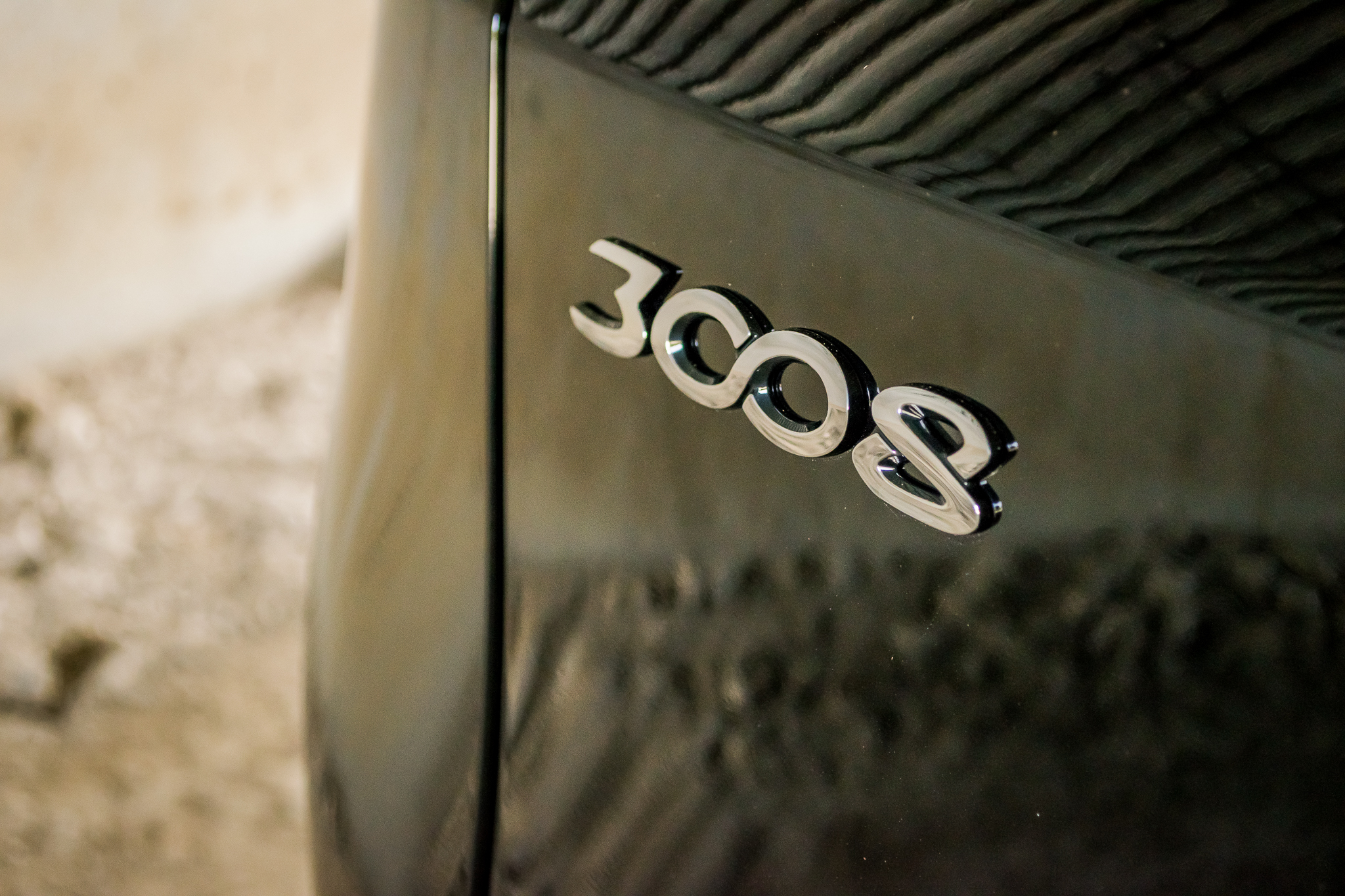 Looking at performance, Peugeot offers 3008 buyers a range of diesel and petrol engines. On the diesel side of things, there's a 1.6-litre BlueHDi, available in two power outputs (99 or 120HP), as well as a 2.0-litre diesel with 150 or 180HP. We had the 2.0-litre diesel with 180HP (400NM of torque) and I have to admit it was pretty punchy as the car weighs around 1,500kg's. It does 0-100km/h in 8.9s and has a top speed of 207km/h - but we can't confirm that as that would be illegal, no Autobahn in Romania unfortunately!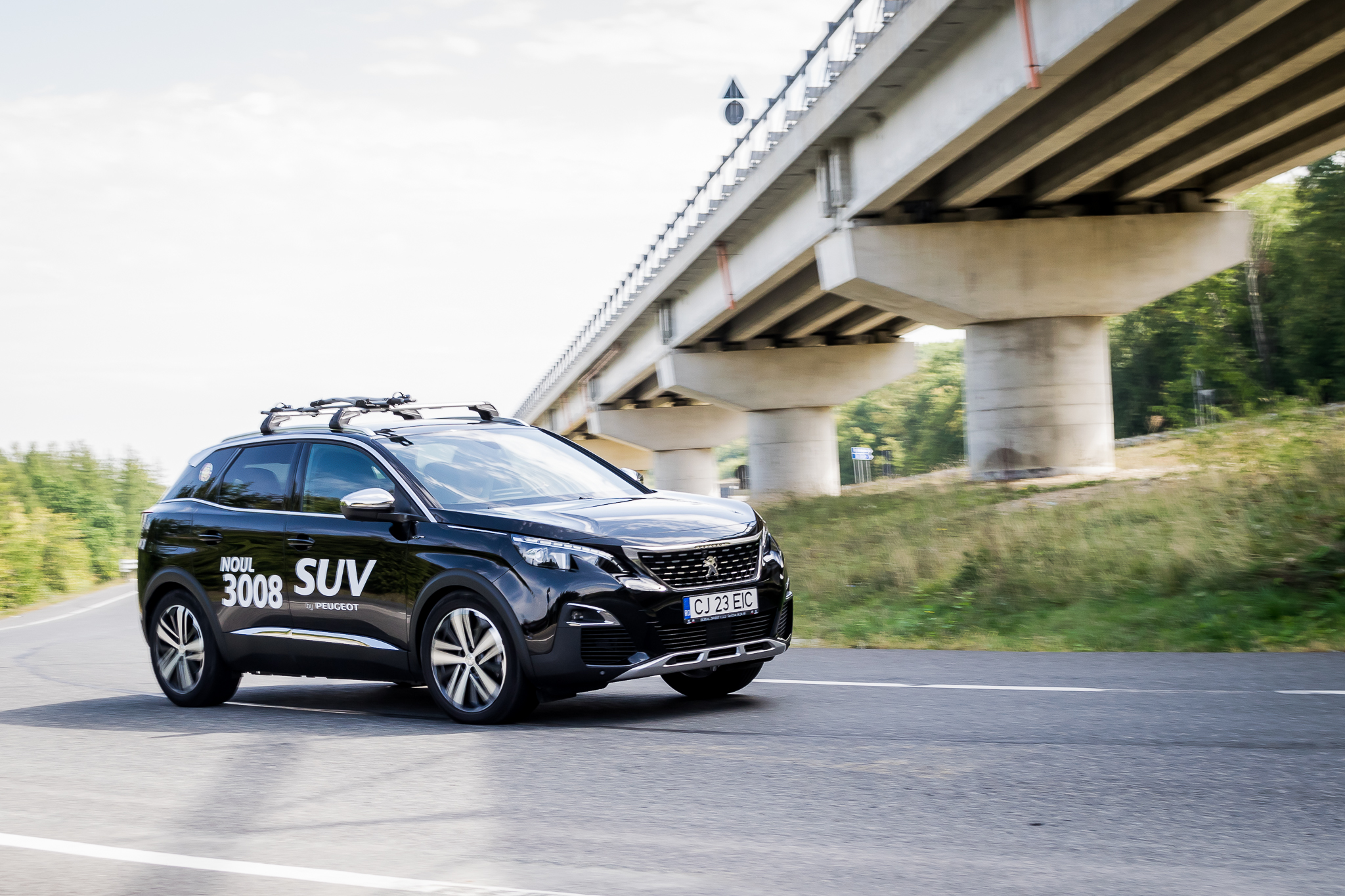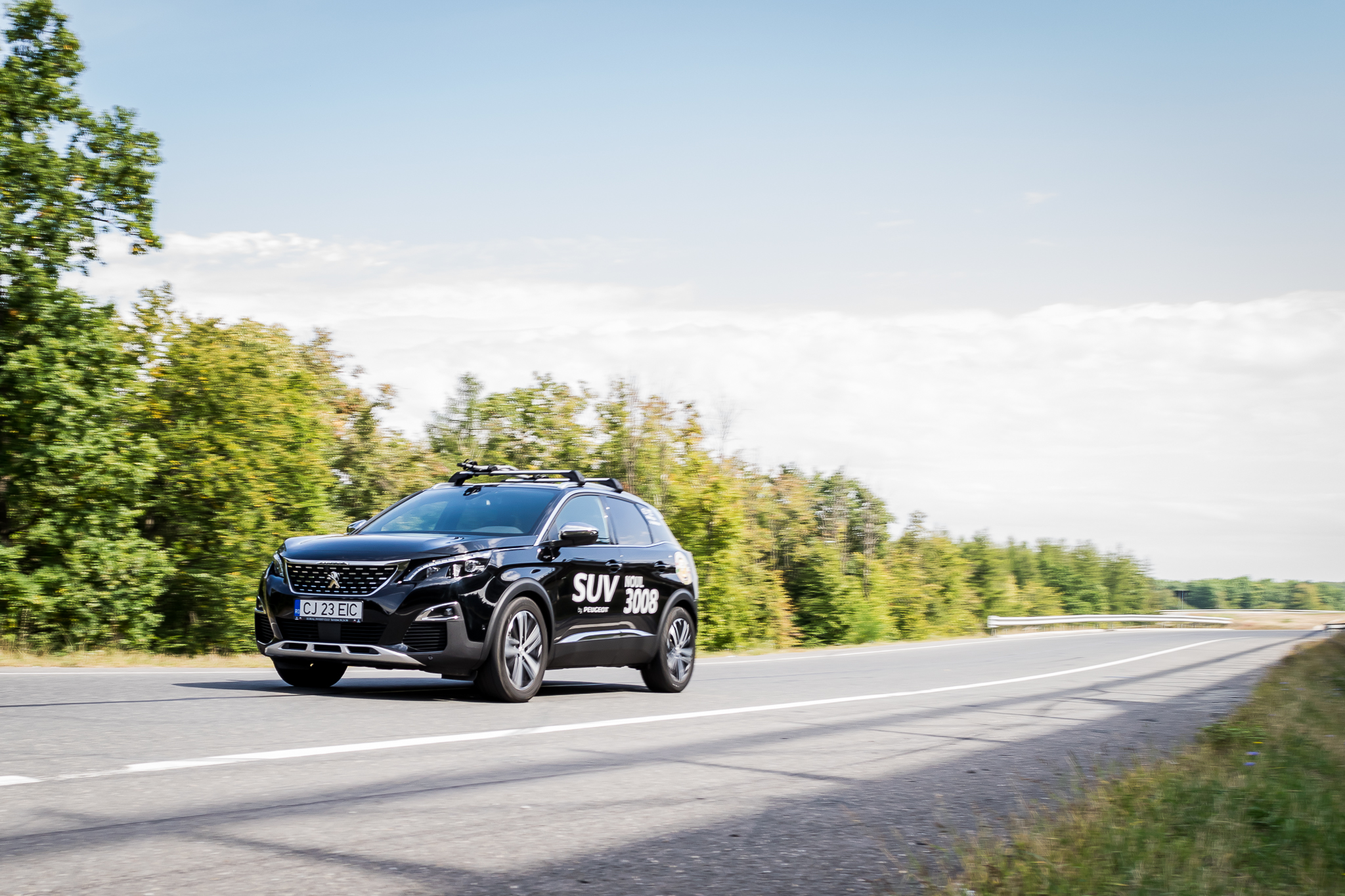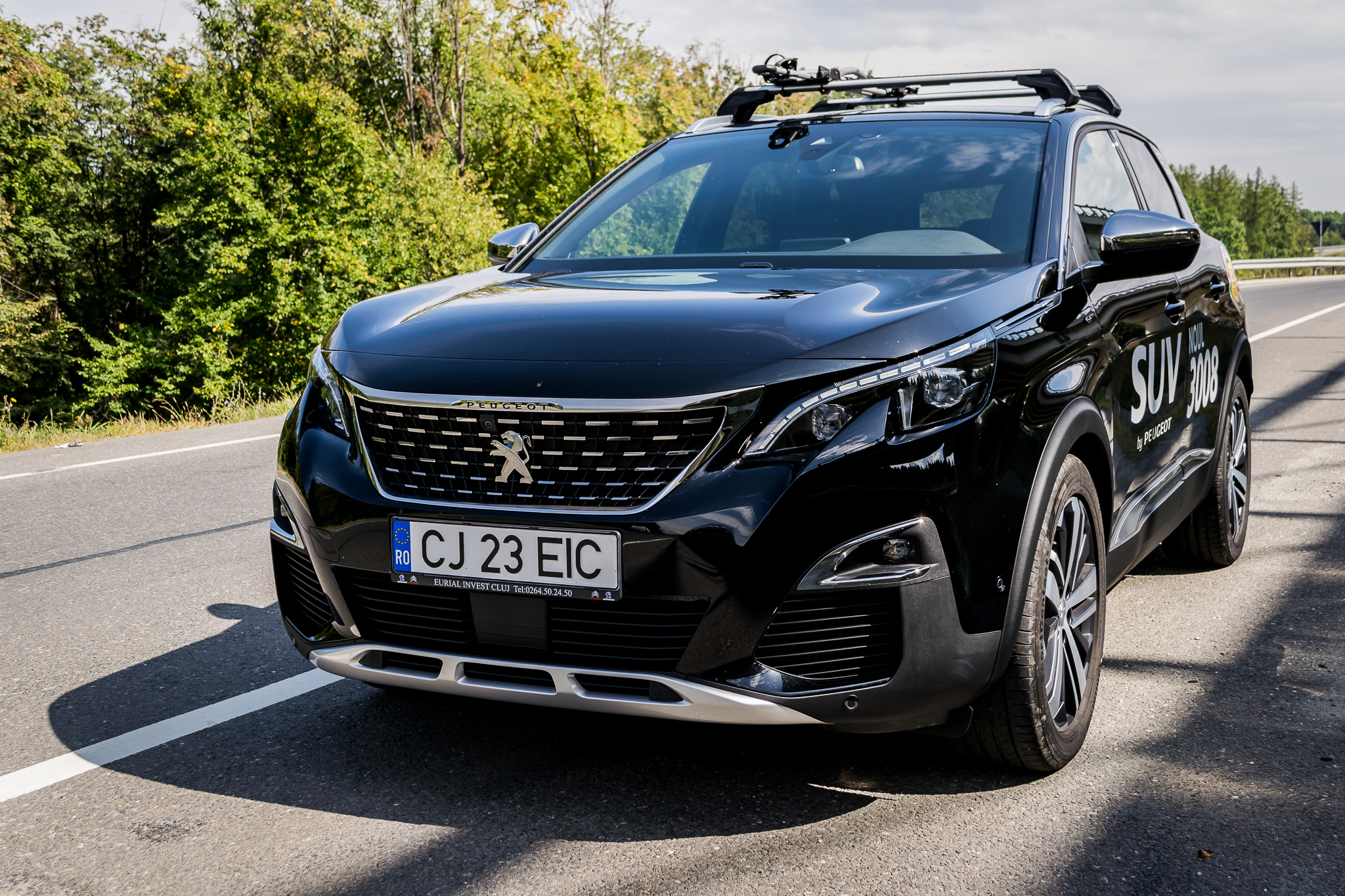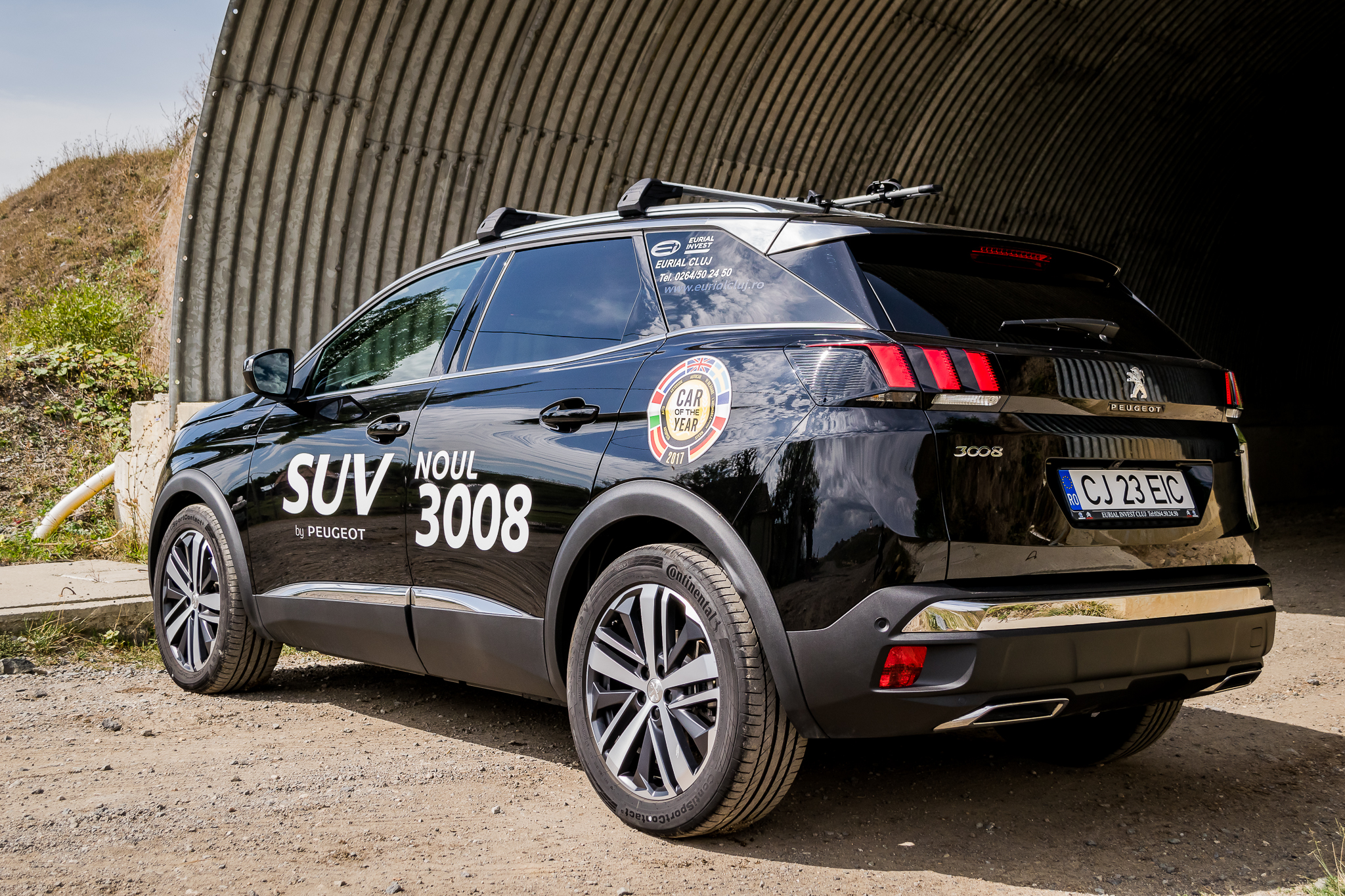 As for petrol engines, you have a choice of 131HP 1.2-litre and 164HP 1.6-litre. These are cheaper than the diesel options – from a running-costs perspective and it's actually worth taking the petrol route if you plan on covering low distances or do most of your driving in town. Peugeot also hinted that a petrol-electric hybrid is expected to arrive sometime in 2019 - and to be honest, I'd wait for that and straight-up buy it!
There's only one suspension set-up on the 3008 (no adaptive dampers option) and it's pretty good on the whole. The ride is on the firm-er side, not as firm as the Seat Ateca but you still feel most bumps and potholes - this is also due to the massive 19-inch wheels, which are gorgeous by the way. Even though there's no four-wheel-drive option with the 3008, Peugeot offers the 'Grip Control' setup which is essentially a sophisticated traction-control system. It should help you out when the going gets tough, particularly when going on some off-roading excursions!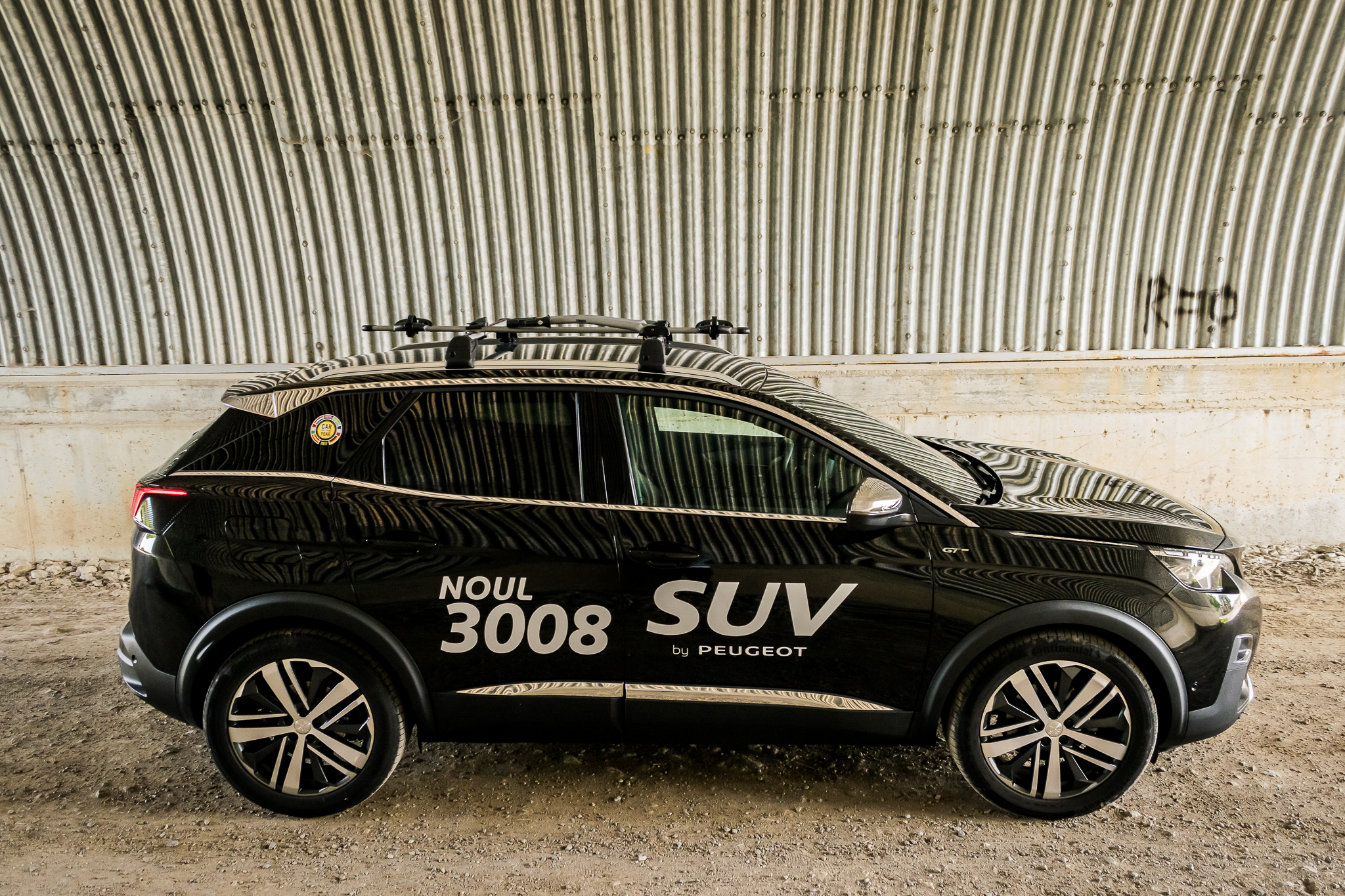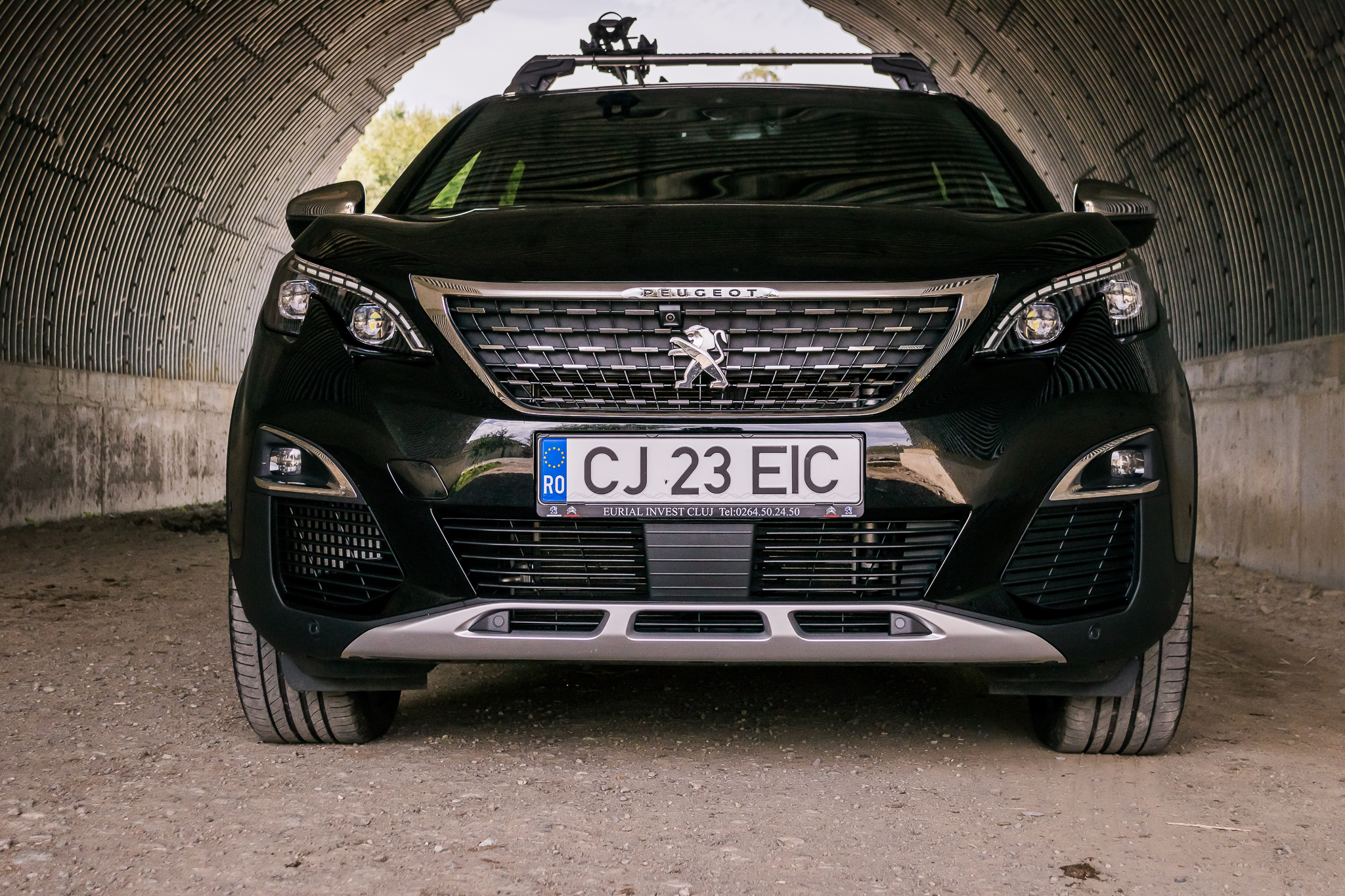 For a tall vehicle it handles rather well, doesn't lean too much in the bends and body-roll is barely noticeable - it's no sports car by any measure, but it doesn't need to be. It just needs to get you from A to B in a safe and comfortable manner, and it does, it's a really comfortable car for cruising along with great fuel economy (claimed 4.8l/100km combined consumption). In terms of noise, it's pretty isolated from outside noise but you do get to hear some tyre roar and wind whistle from the wing mirrors once you're past a certain speed.
Moving to the interior, this is where things get interesting for me! Why? Simply because this is the most bonkers car interior I have ever been in! It's so unusual and unique that I hated it at first when I got in the car, but after cruising for a couple of hours, I get why everyone likes and praises it so much! Just look at it! How crazy is that?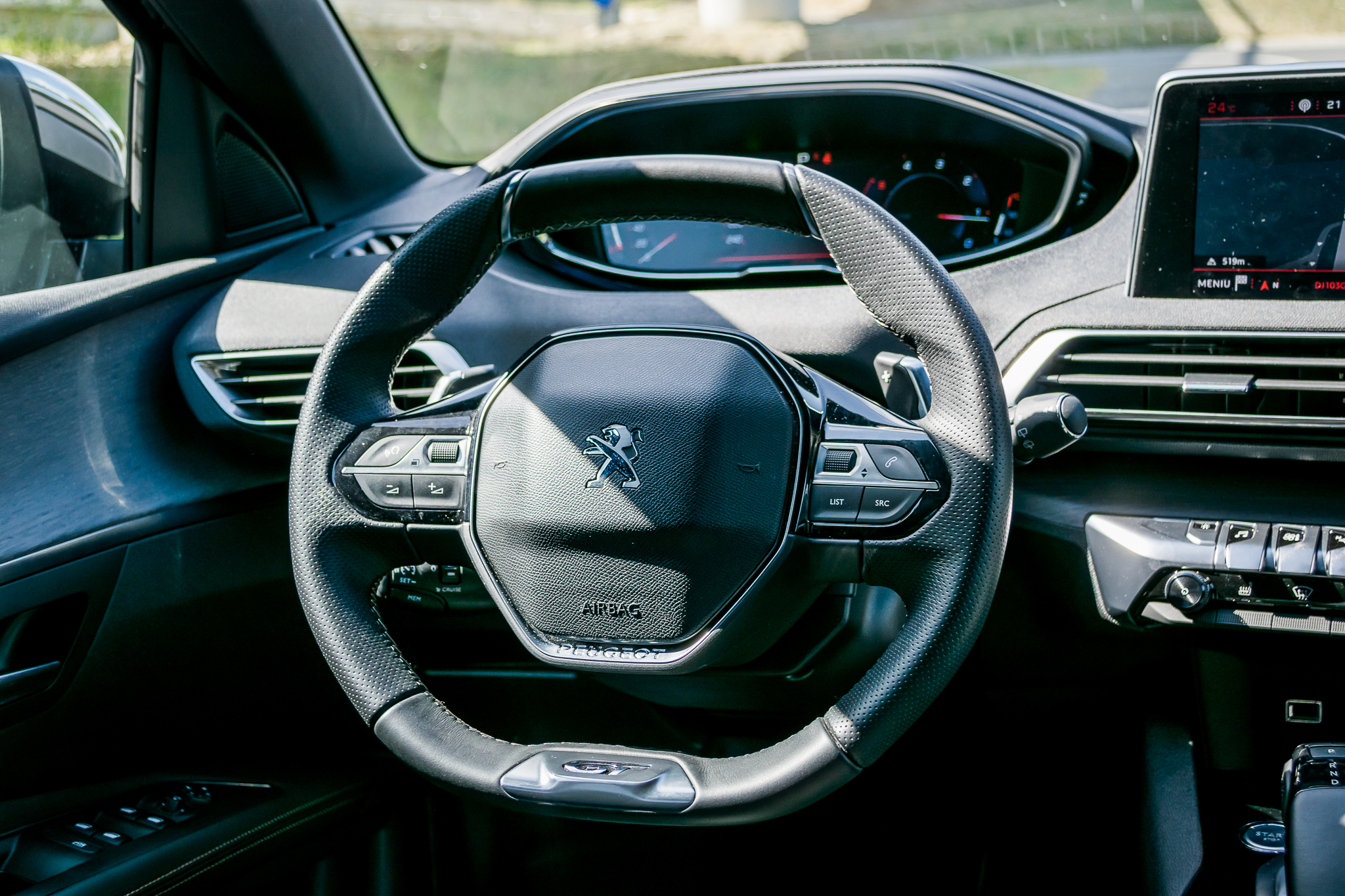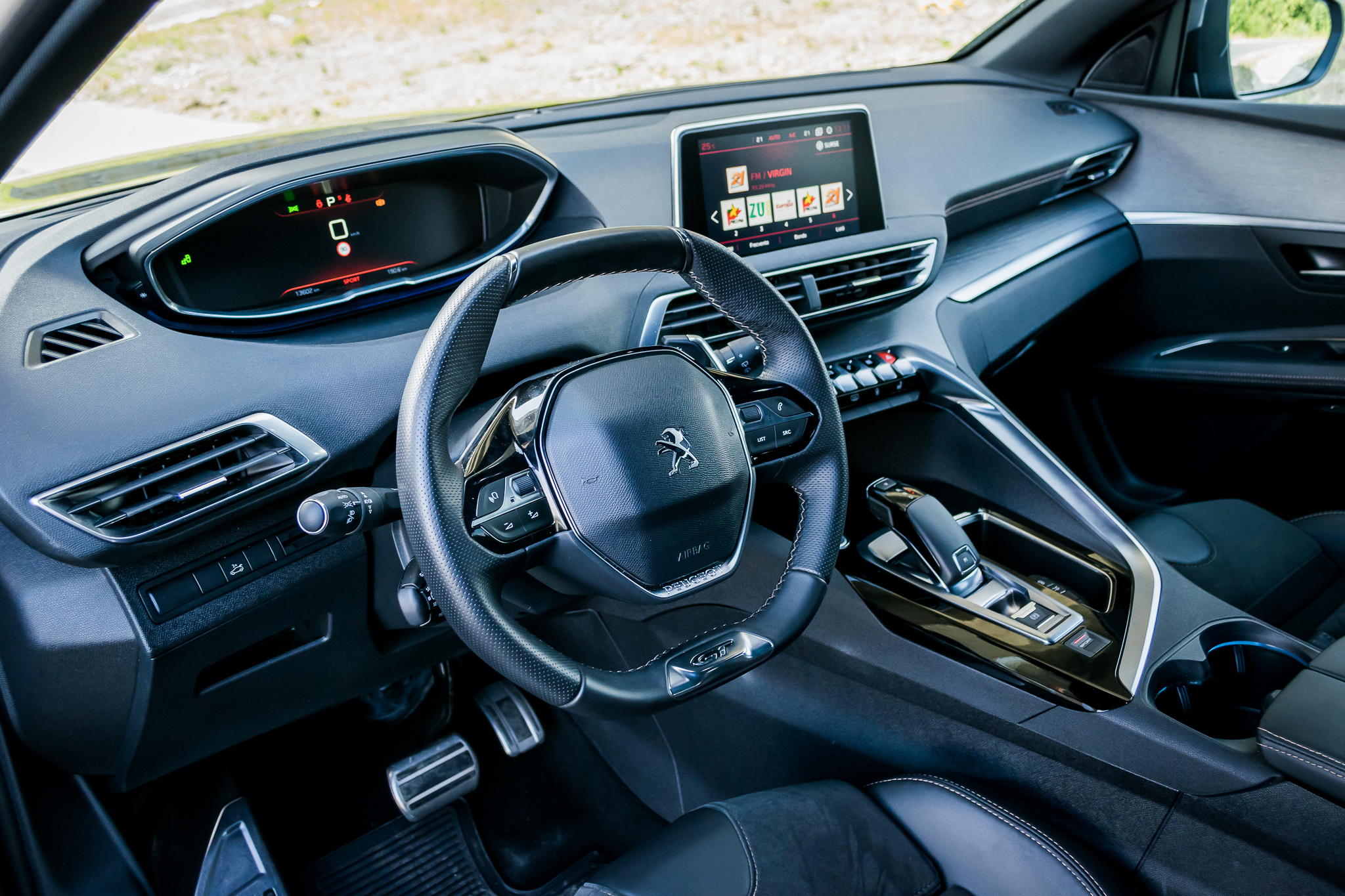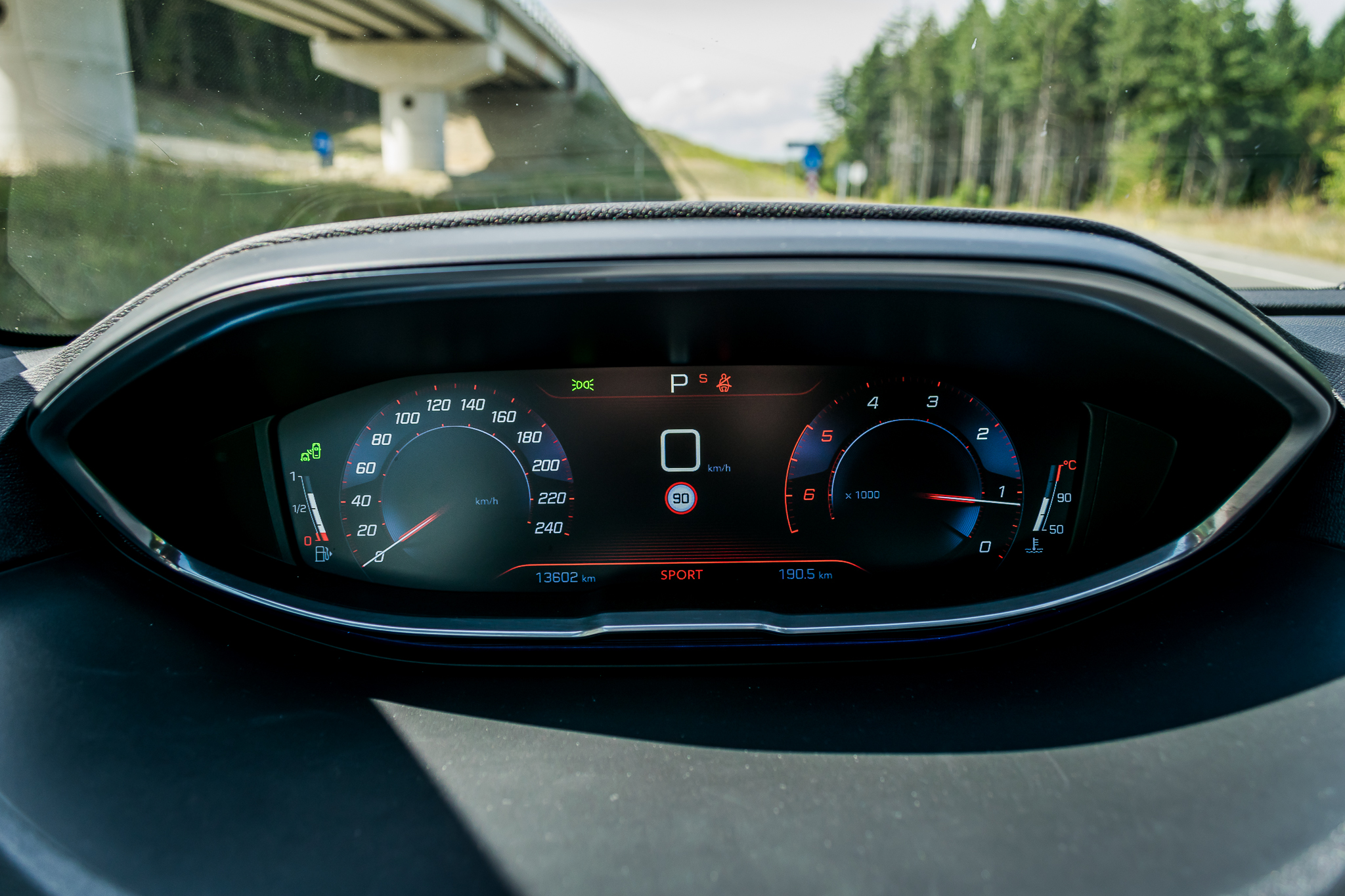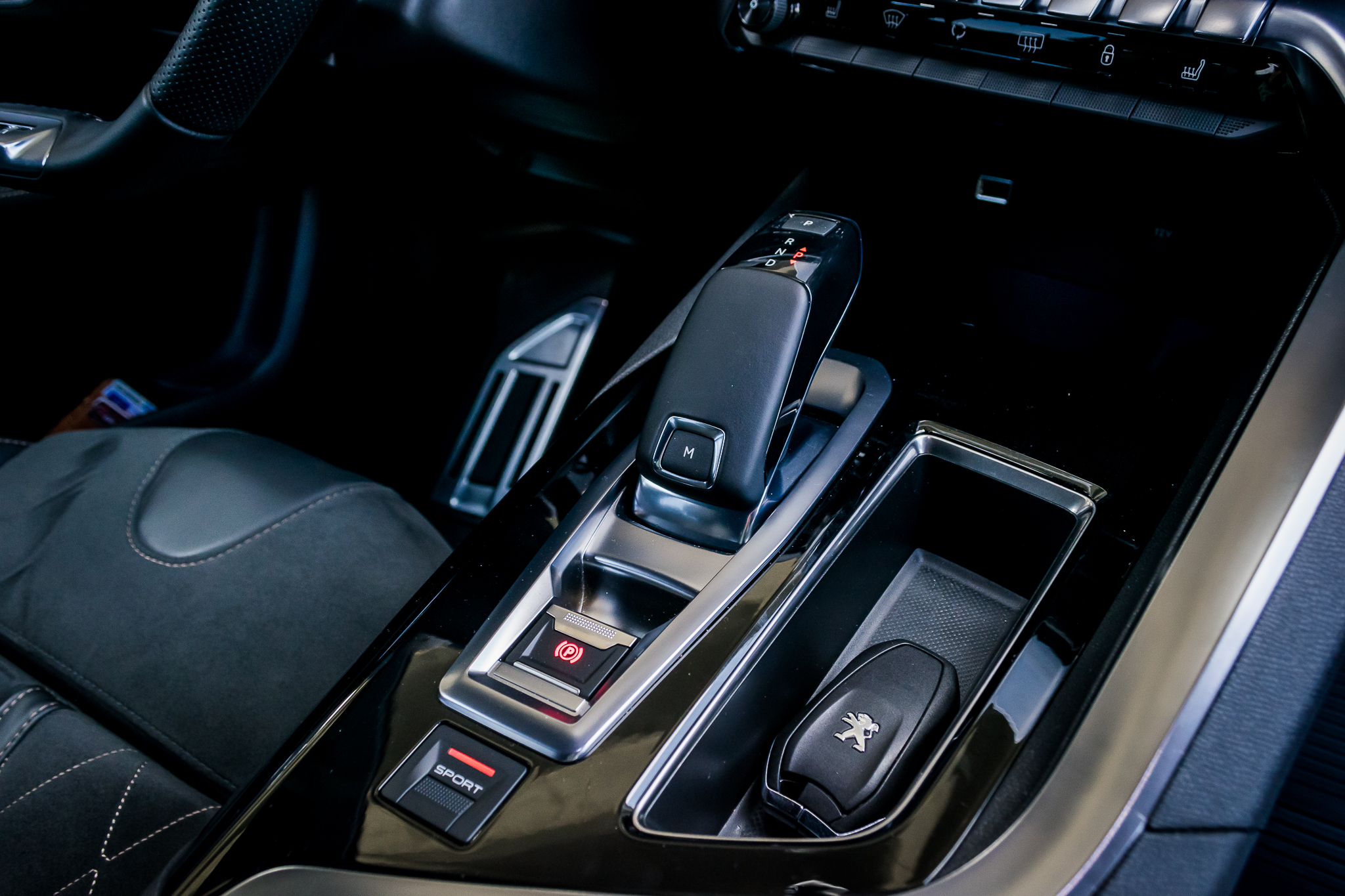 I love the fact that they offer the i-Cockpit as standard on all 3008 models, that's very awesome of Peugeot and it works very well, the graphics are amazing, functionality is spot on, it takes a little getting used to, but it's great overall! There is no car on the market, at this price-point, with a more interesting interior. Don't get me wrong, there are other cars with much more functional interiors, but none look as interesting as this one!
Most of the surfaces are soft to the touch, and those that aren't tend to be hidden low down so you don't really see/feel them. There's an array of materials that enhance the ambience, including chrome highlights around the centre console and, depending on which trim you opt for, cloth or wood inserts across the dashboard and on the doors. We had the GT-Line so there were some wood inserts which looked superb!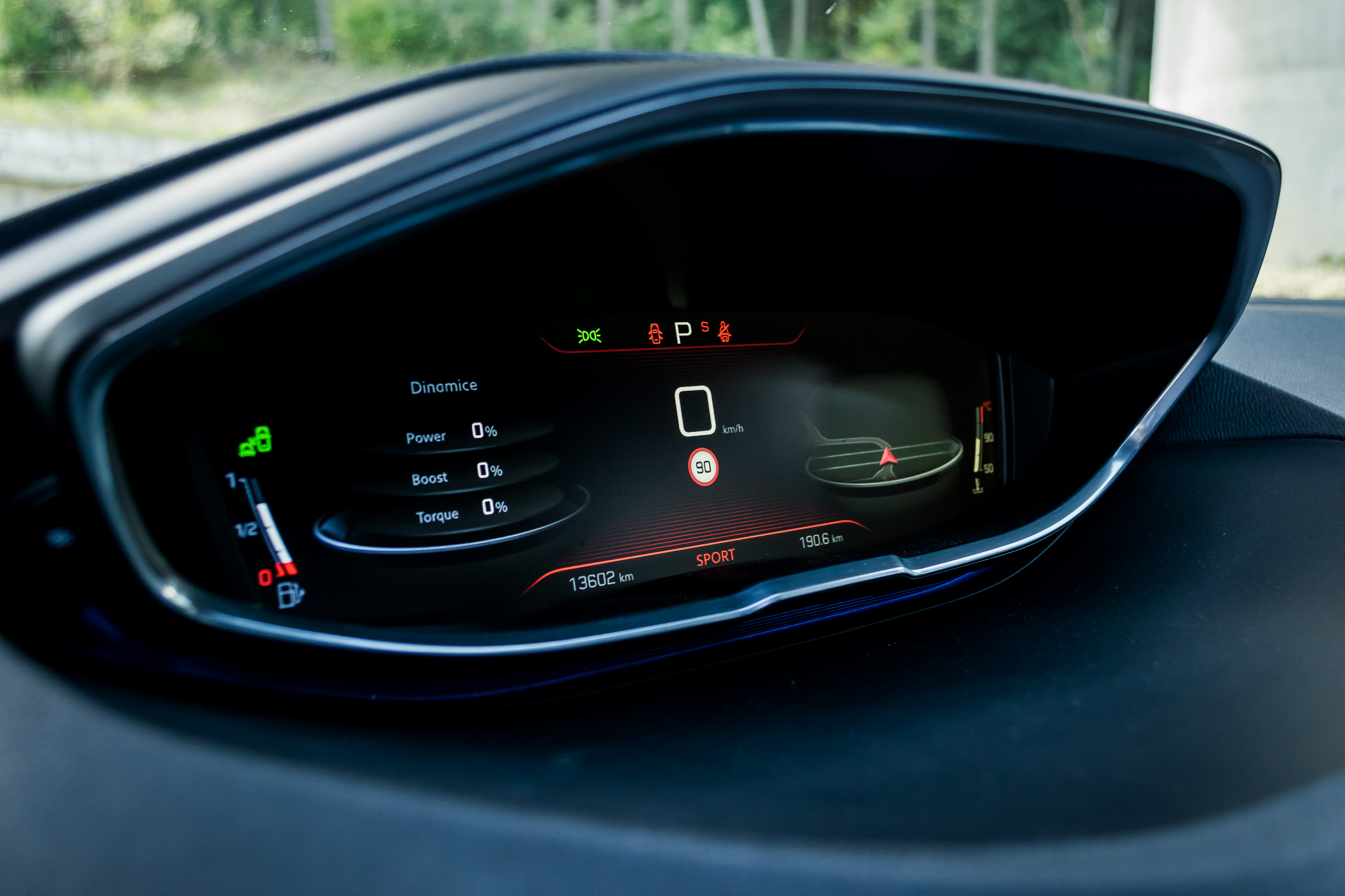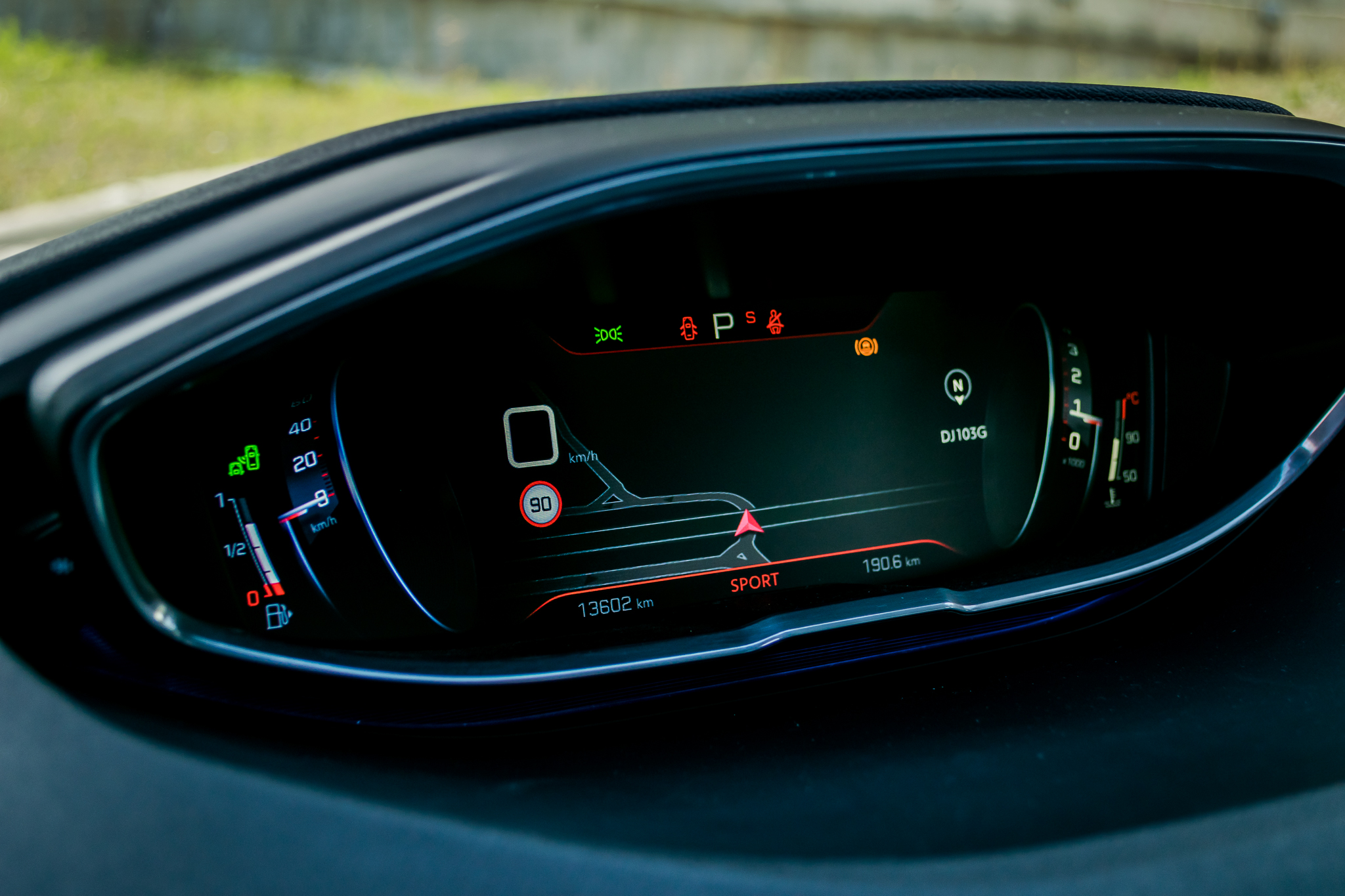 Peugeot's i-Cockpit dashboard design works well but I did find it very weird at first - instead of looking at the instruments through the steering wheel, as you do in most cars, the dials are high up on the dashboard. The driver's seat is very supportive, comfortable and our car had massage seats which were incredible!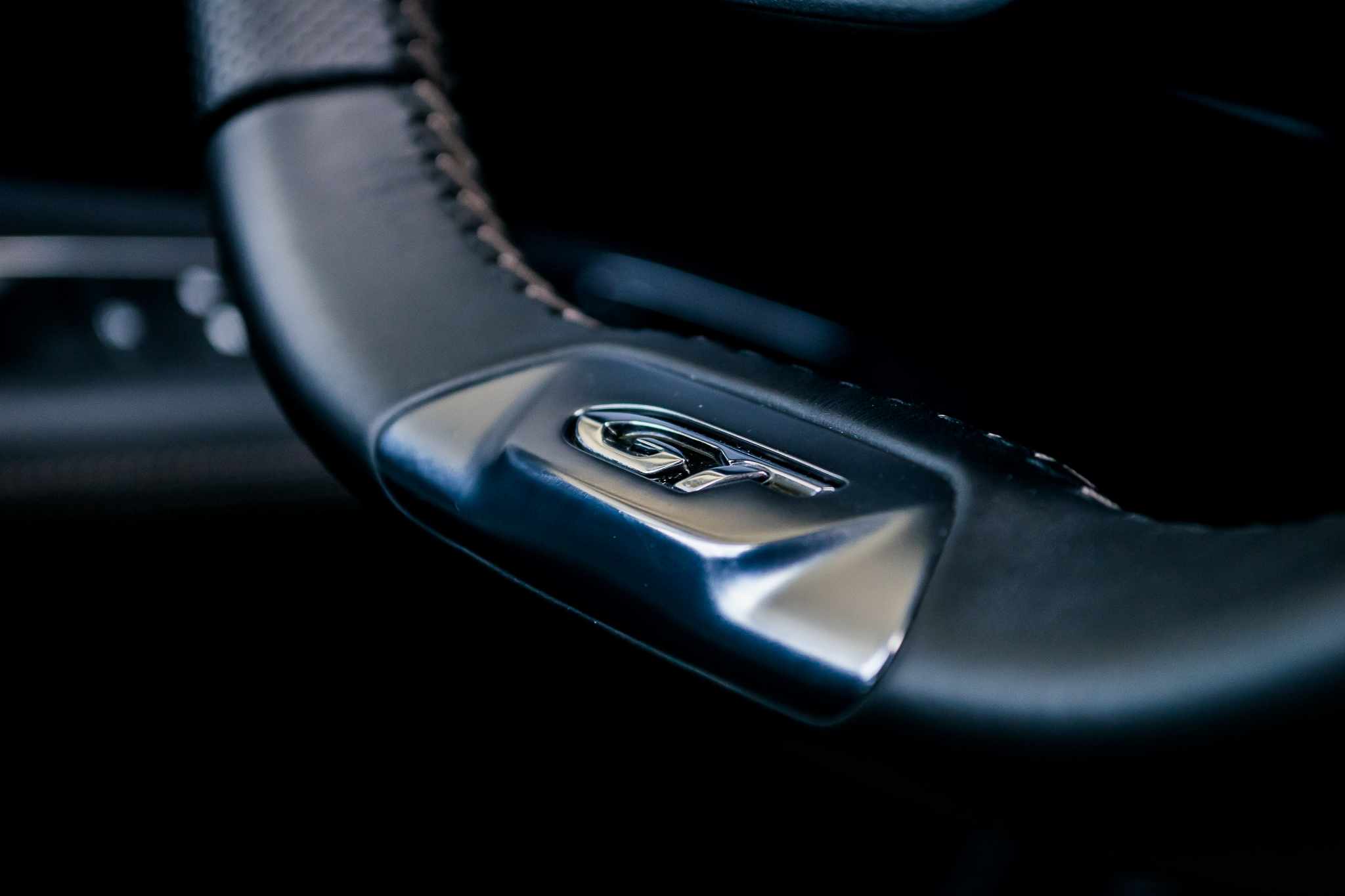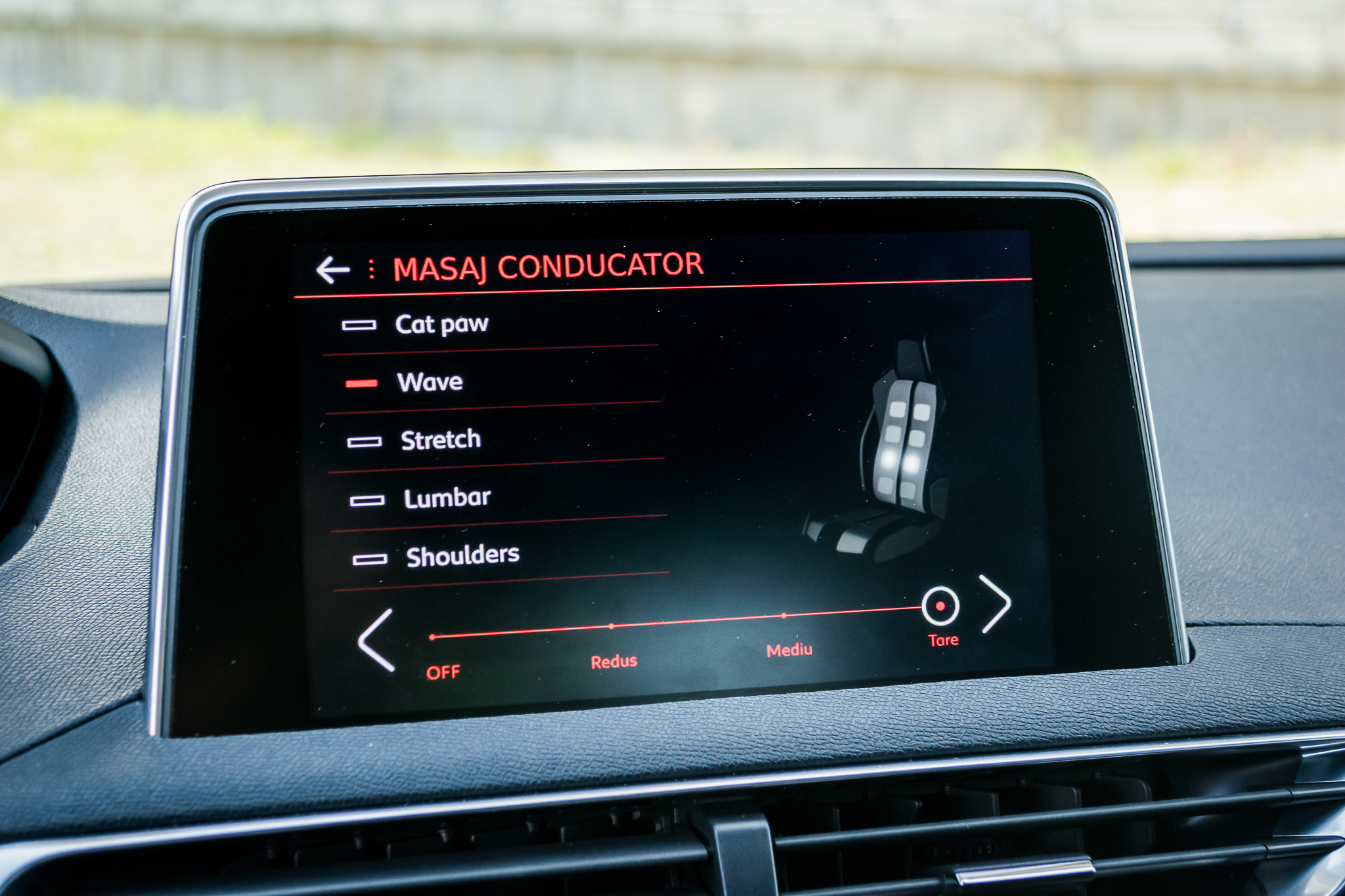 Working the infotainment system and buttons can be tricky, it does have a logic behind it but I found it kind of difficult to use - maybe because I'm too used to the more conventional Menu with Submenus using a rotary wheel or something similar. I'm not saying it's bad, I'm just saying I had a little bit of a difficult time with it.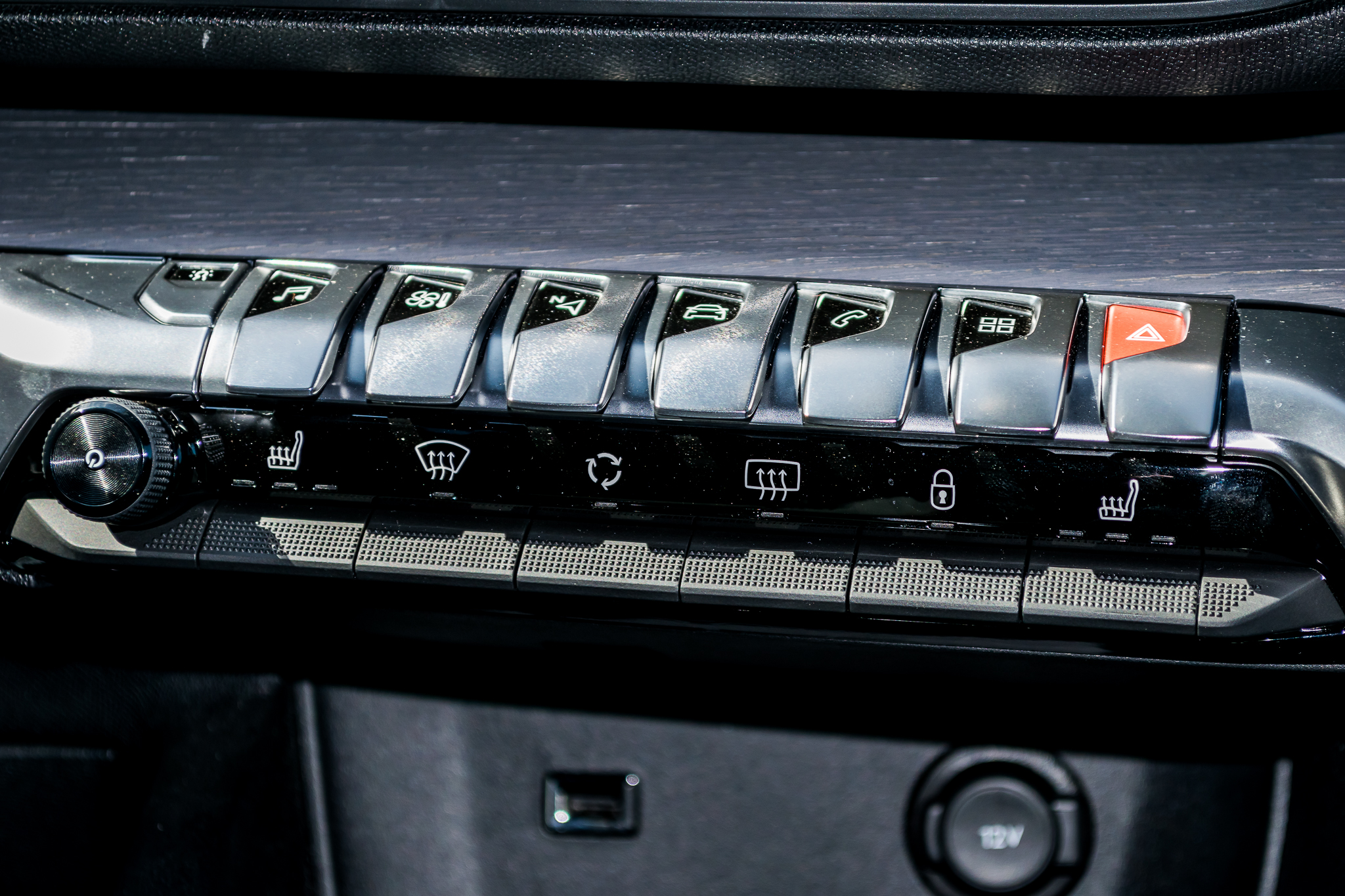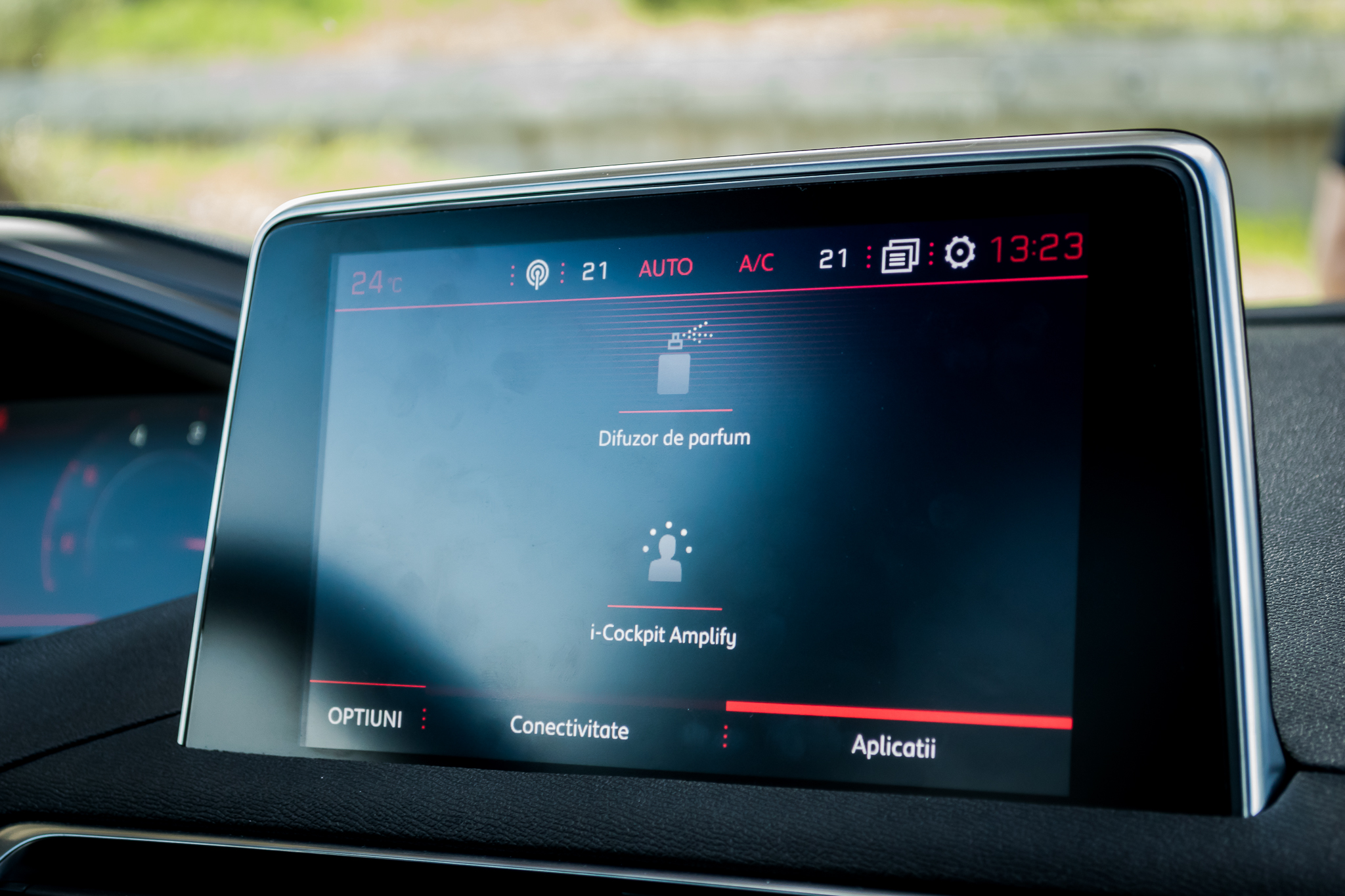 ---
3 things I really like about the 3008:
Its futuristic looks! Peugeot has done a fantastic job with this design, it's great looking and a real head-turner!

The fact that you can change the perfume smell in the car! That's incredible!

The massage seats which are so good we didn't want to get out of the car! Apparently they're the same as in an Audi A8 (I'm not making that up) but at a far cheaper price.
---
3 things I really don't like about the 3008:
Why do car manufacturers keep giving us FAKE TAILPIPES? I hate that! I know it makes it look cool, but come on …

The fact that the infotainment system doesn't have a main menu or something similar, instead you have all of the buttons laid out on the dashboard.

The fact that when you put the car in Sport Mode you get fake engine noise coming through the speakers. Yeah, it sounds good, but I'd rather not have it!
---
Would I get this car? Yes, it's a great car with a pretty reasonable price for what it offers and I see now why it got the Car of the Year 2017 award! Well deserved Peugeot!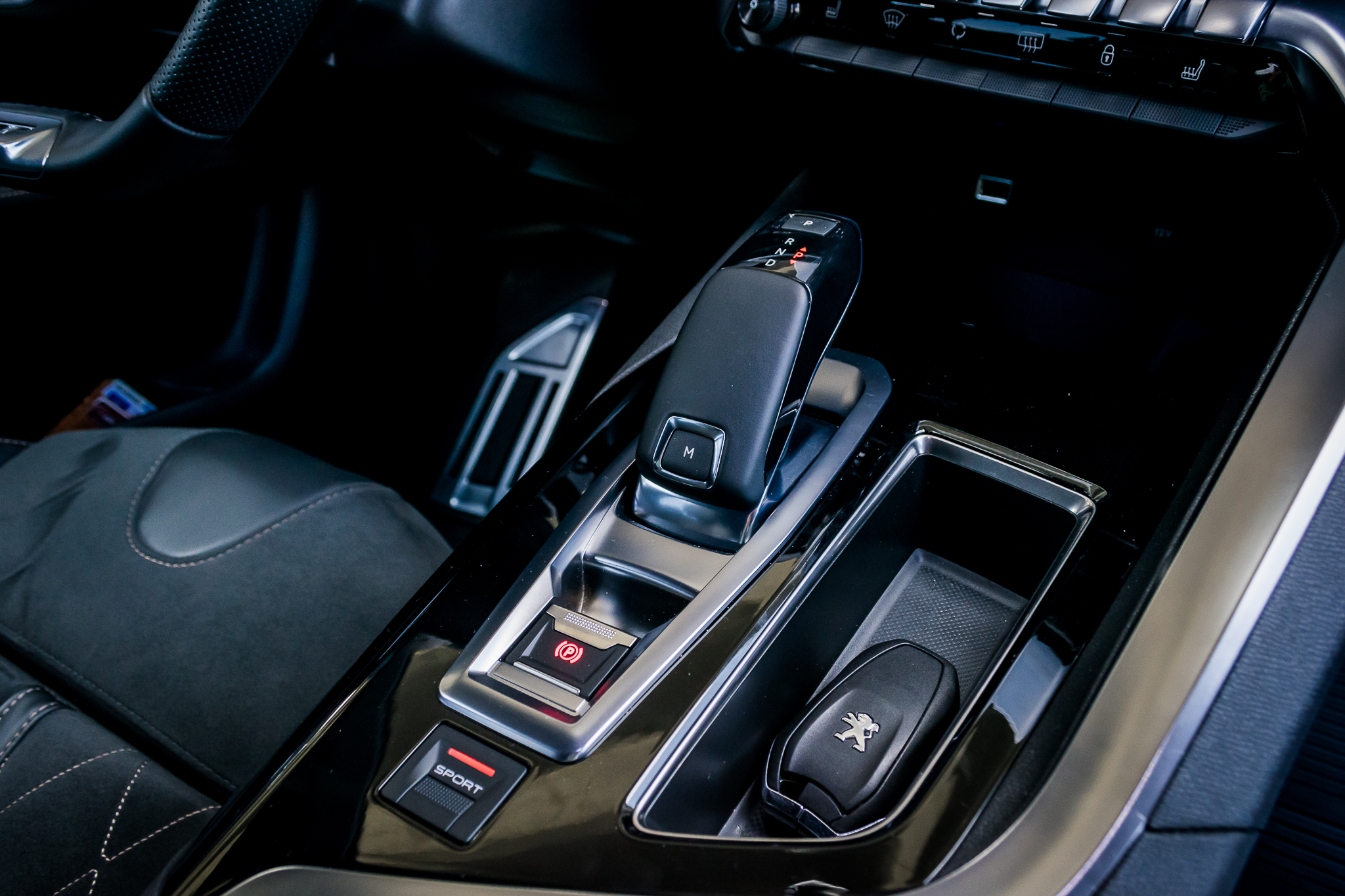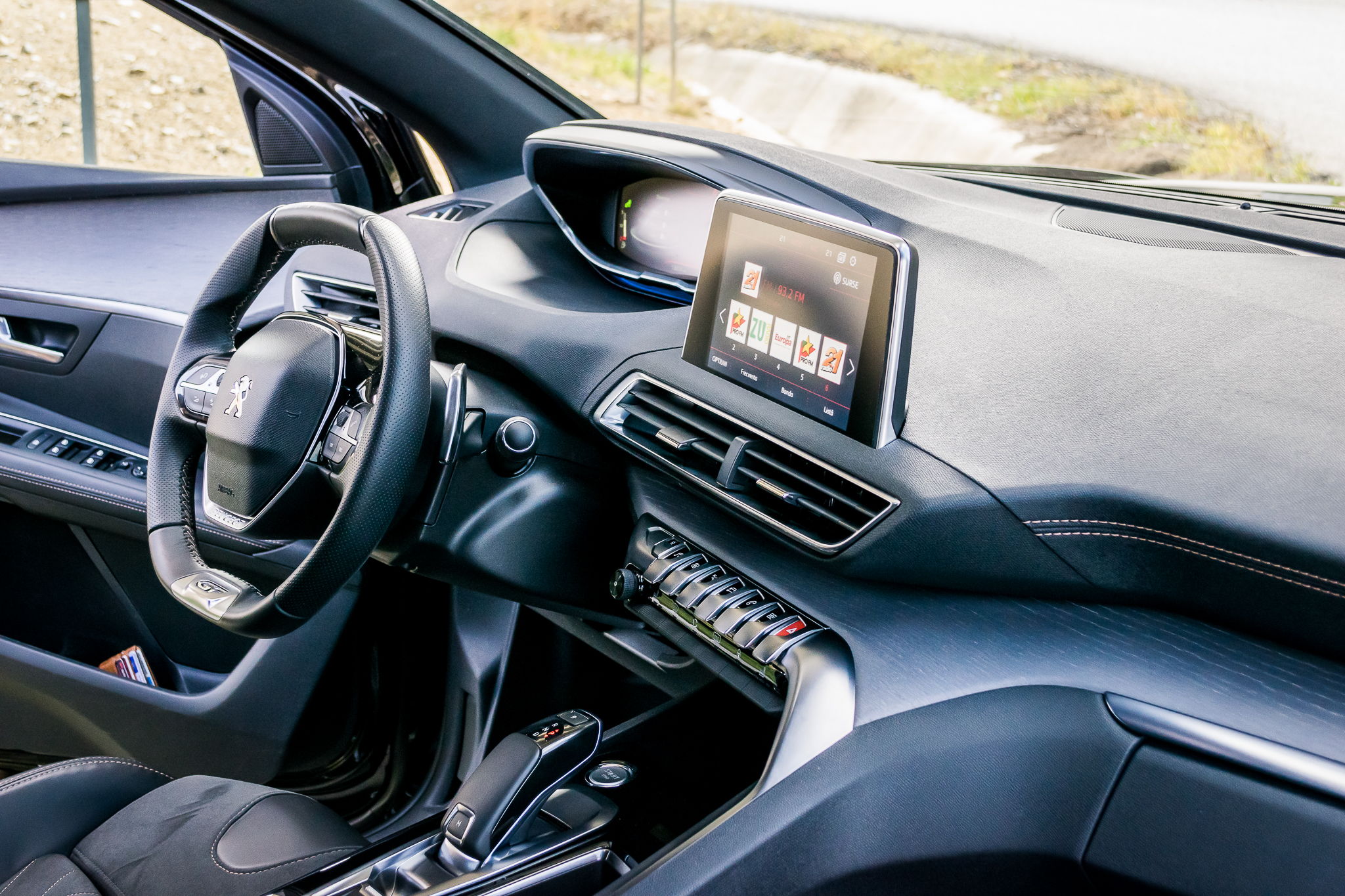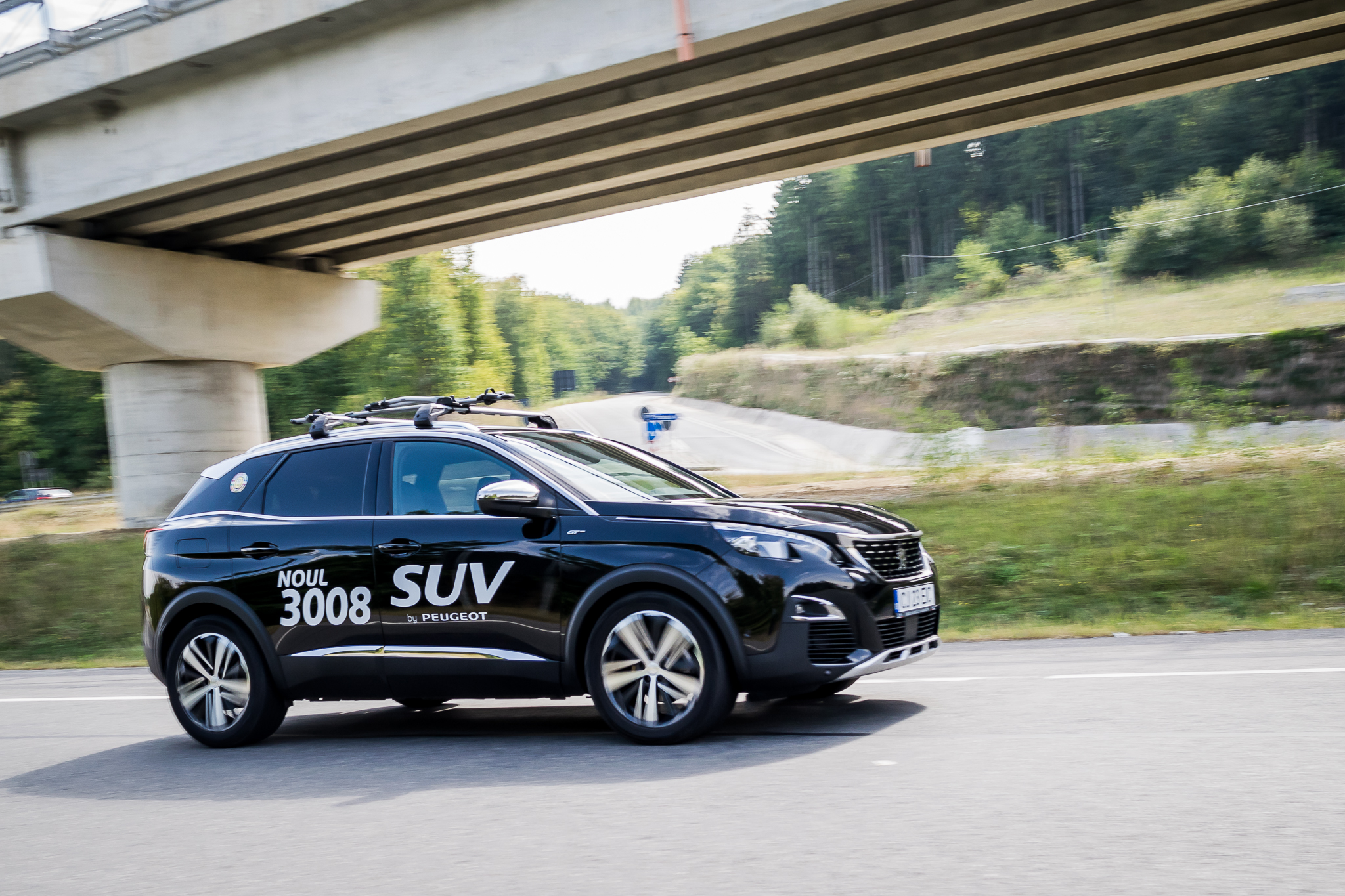 ---
Price of the tested model: €35,122 (VAT included).
Engine and Gearbox: 2.0 BlueHDi with 180HP and 400NM of torque + 6-speed Automatic Gearbox.
---
Thank you Eurial Cluj Peugeot for lending us the car!
---