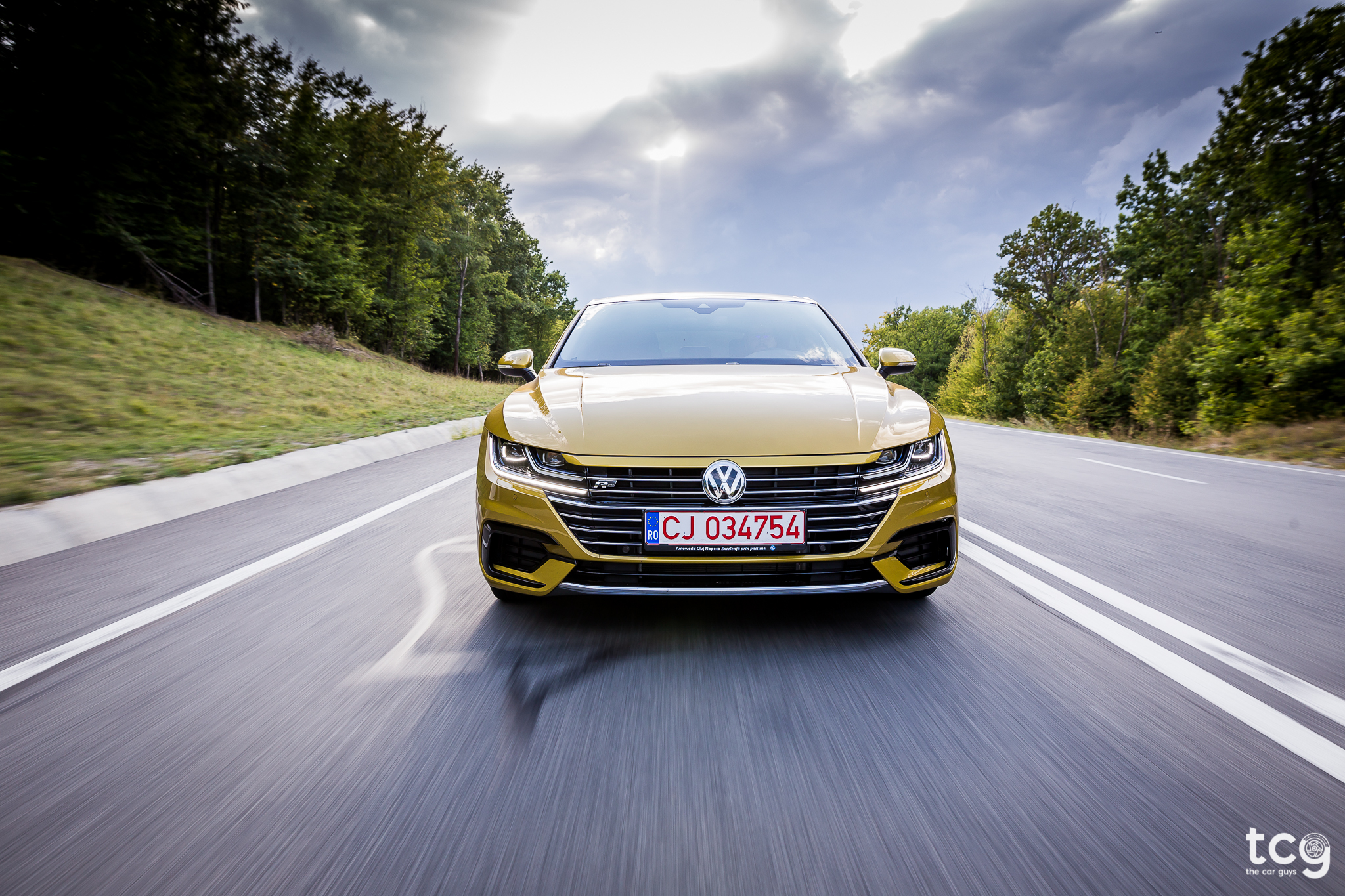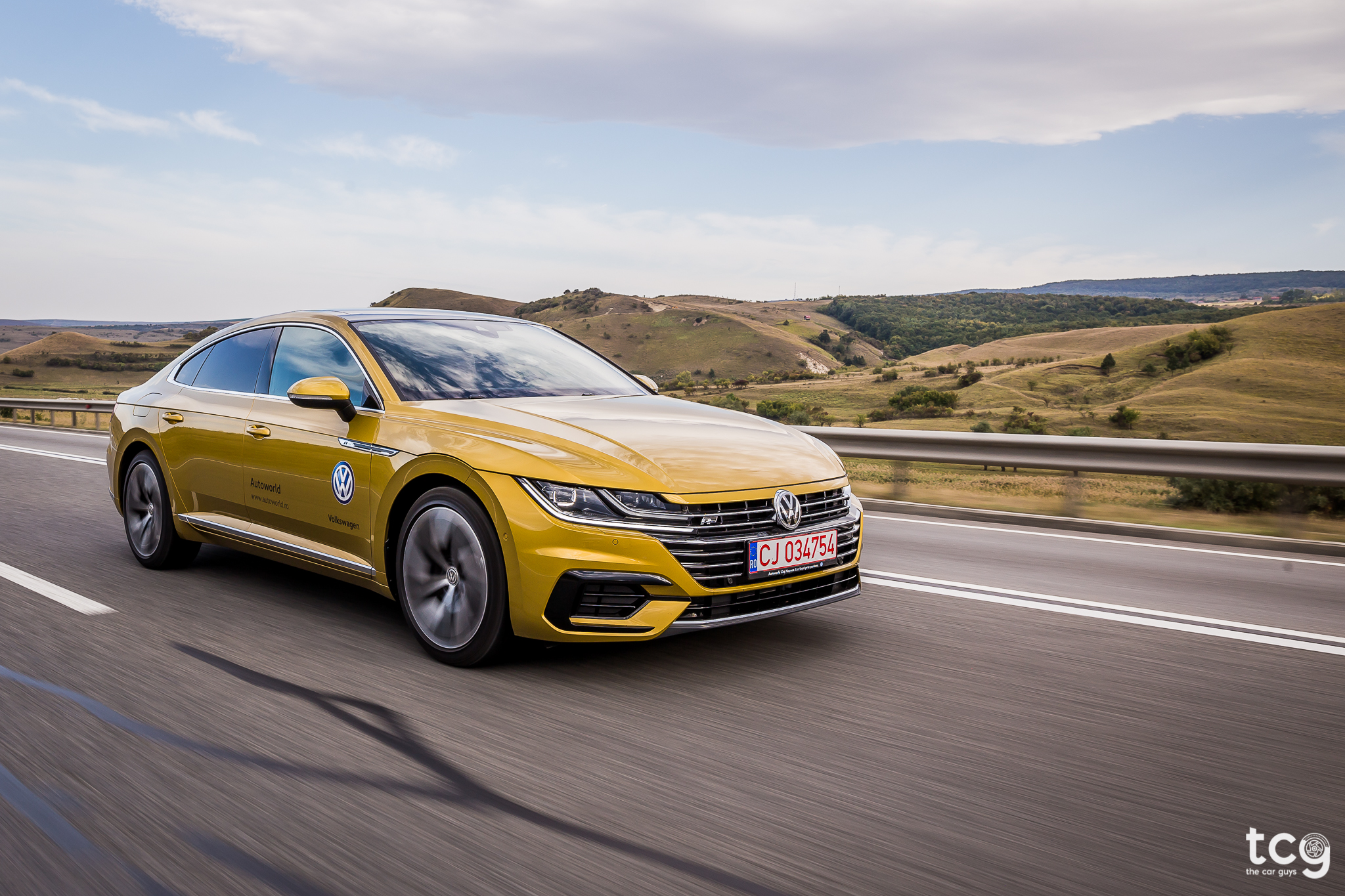 Volkswagen says the Arteon is not a replacement for the Passat CC, but instead a completely new car to rival the likes of BMW's 4 Series Gran Coupe or Audi's A5 Sportback. Will it be enough to boost Volkswagen's perception as a whole and talk you out of buying some of it's more well established rivals? We'll just have to wait and see!
The first thing you notice with any car is its looks, and the Arteon is not lacking here, I mean look at it! Have you ever seen a more crazy, boldly designed and bonkers looking Volkswagen? I honestly haven't and if I come to think about it, it doesn't only have VW's best design, it has one of the best designs out there. The Arteon is essentially a Passat, but it's slightly longer, lower and wider, with a distinctive coupé-like roofline that flows smoothly into the boot, giving it a more upmarket appearance.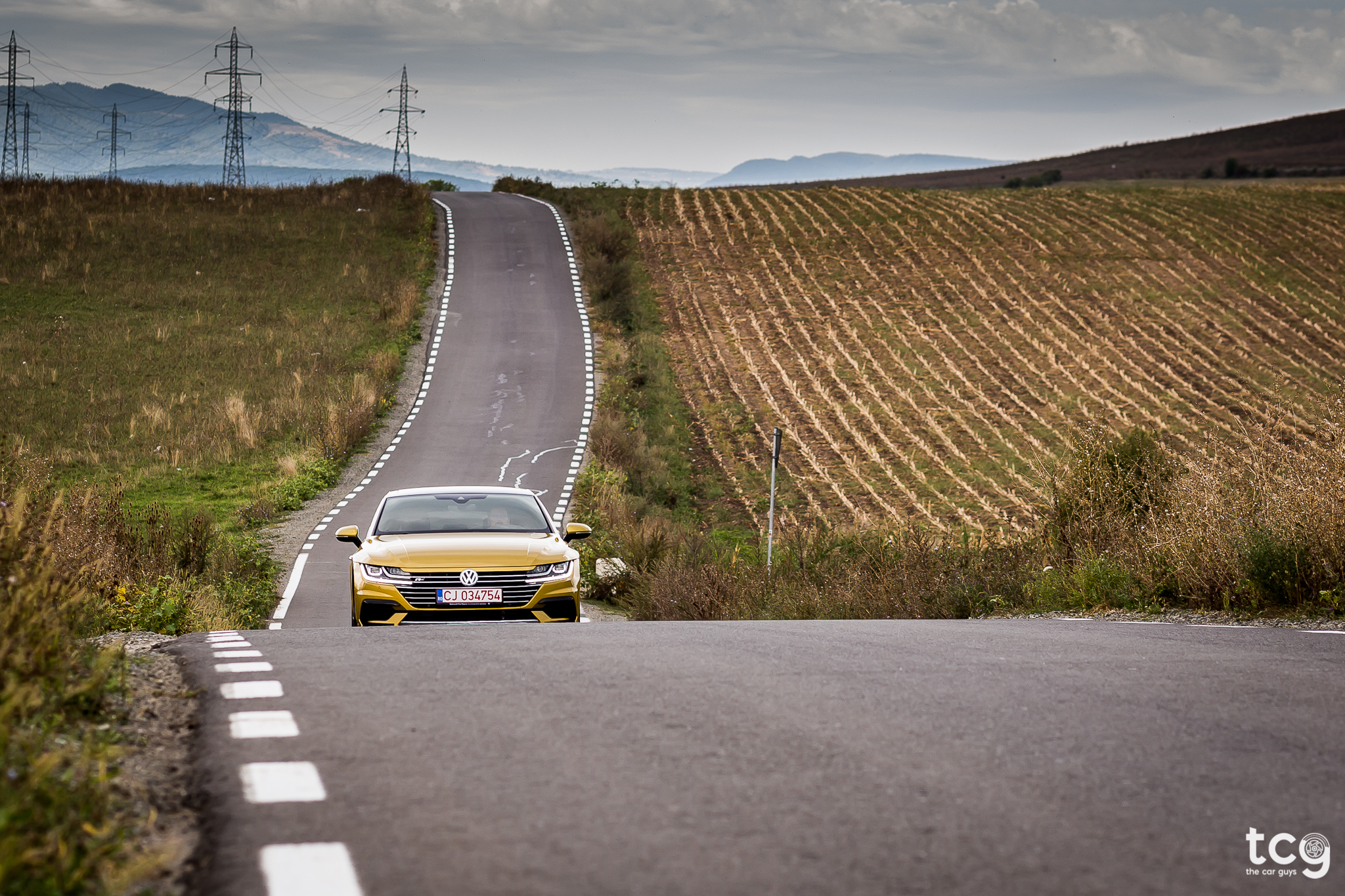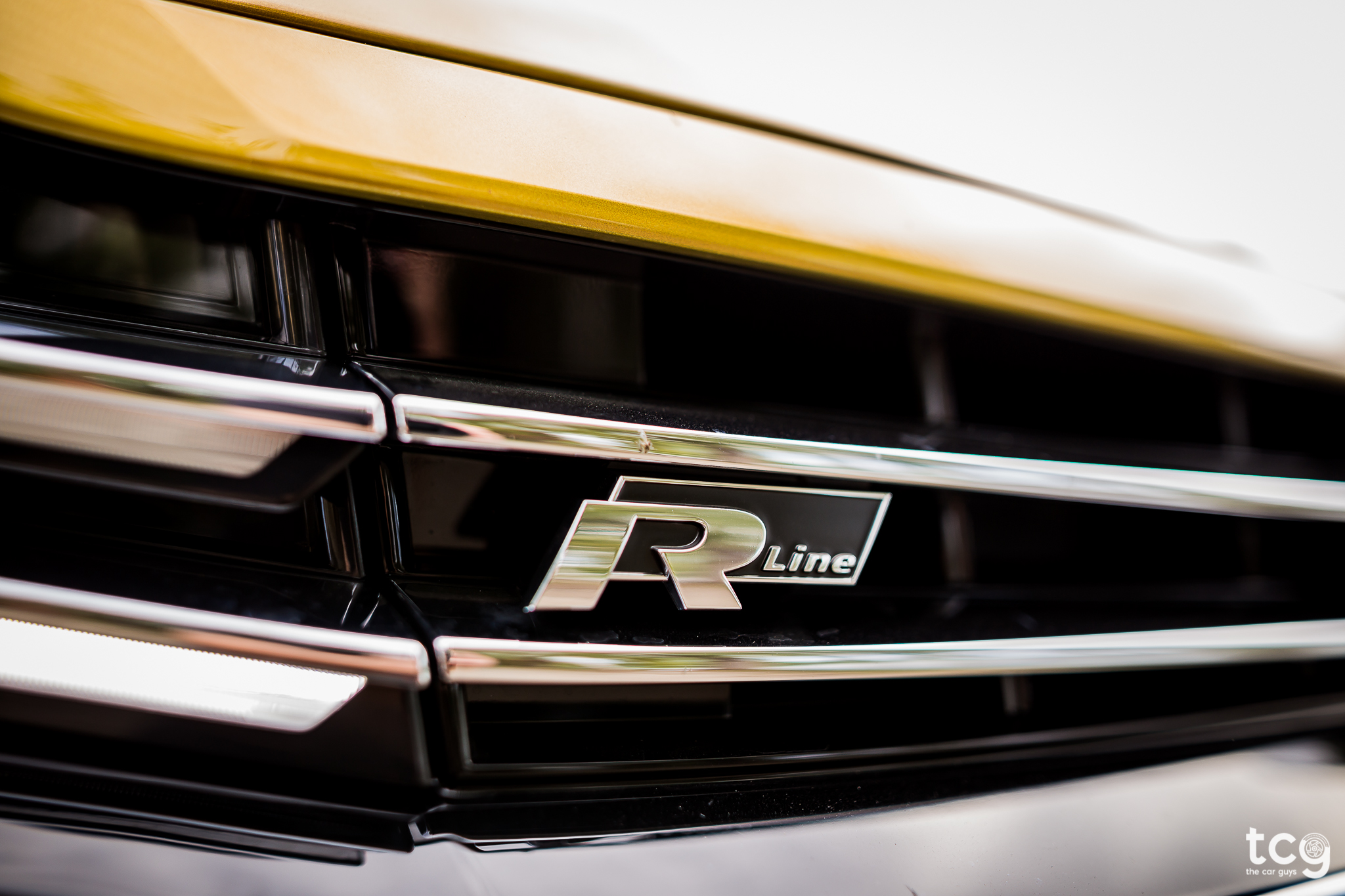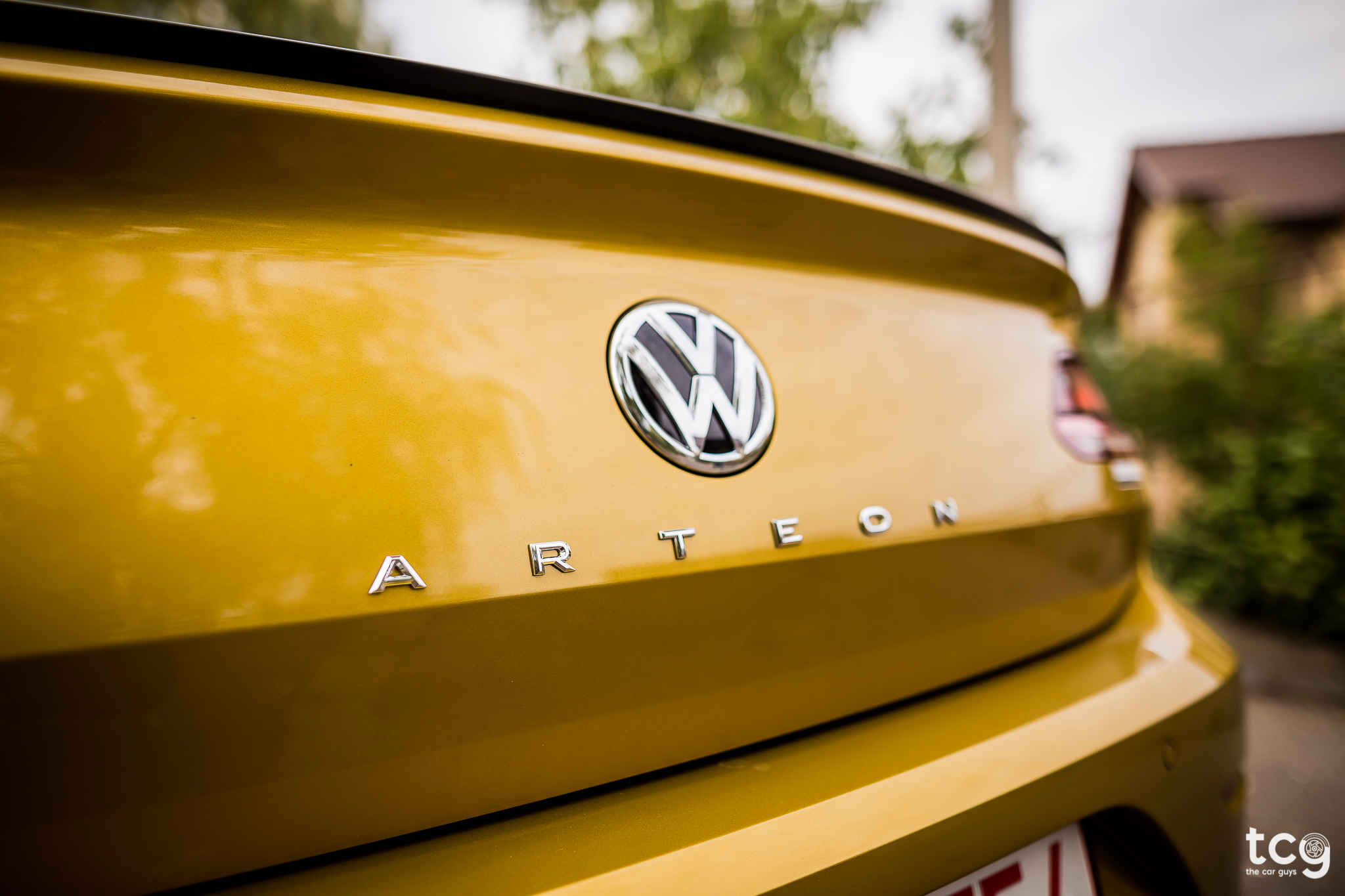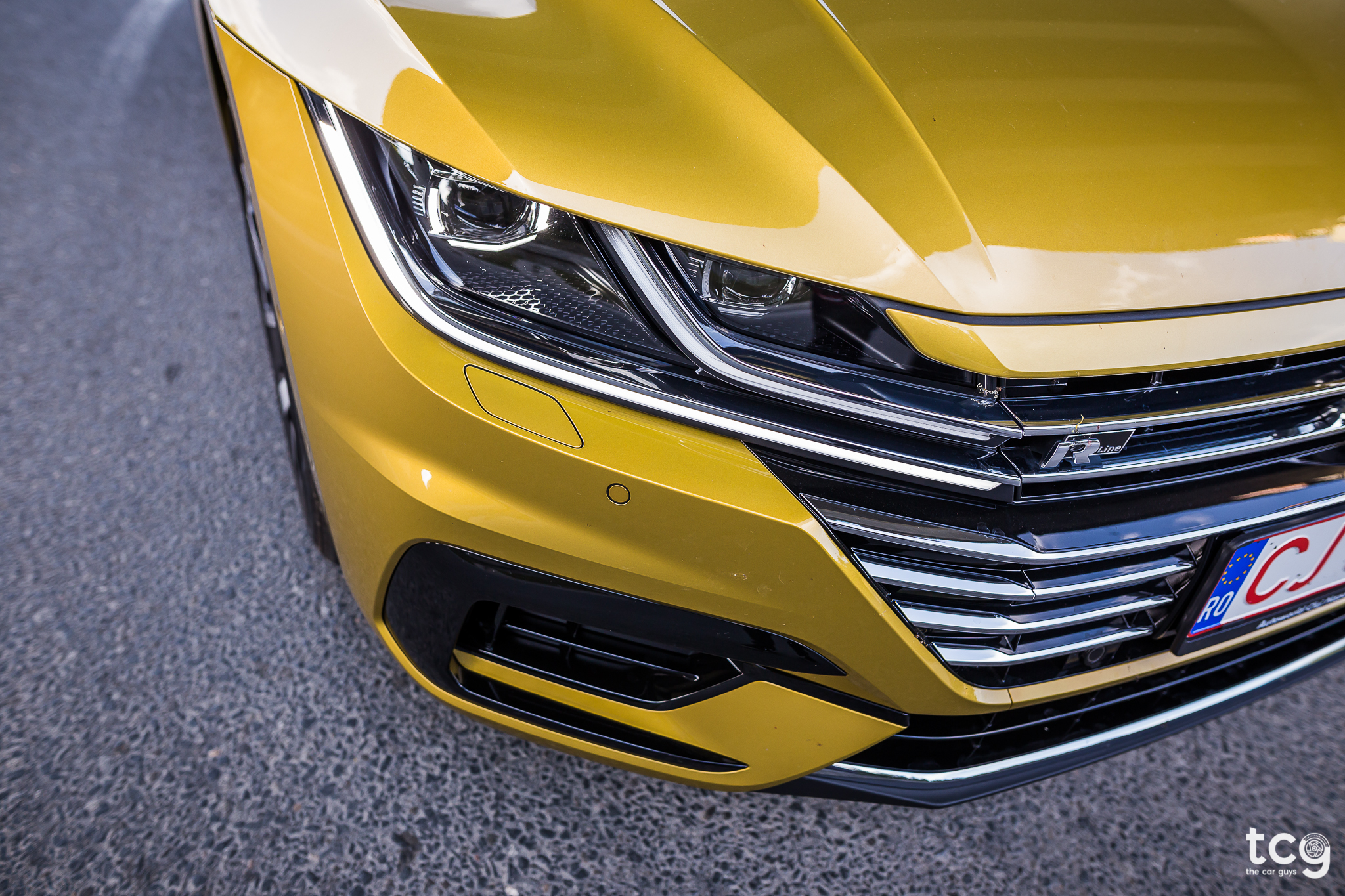 The car's grille and headlight styling is simply beautiful! The way those horizontal grille bars run seamlessly into the headlights is intended to make the front end seem wider, giving this practical five-seater the visual presence of a sports car. Believe me when I say I've never driven a car that's more of a head turner than this one! Every single person I was driving by would turn their heads once I was past them, people in the bus would take pictures of it, we were getting loads of thumbs up reactions from other drivers - it didn't feel like I was driving a Volkswagen but a Lamborghini or something much more insane! In terms of looks, it's right up there with the big boys!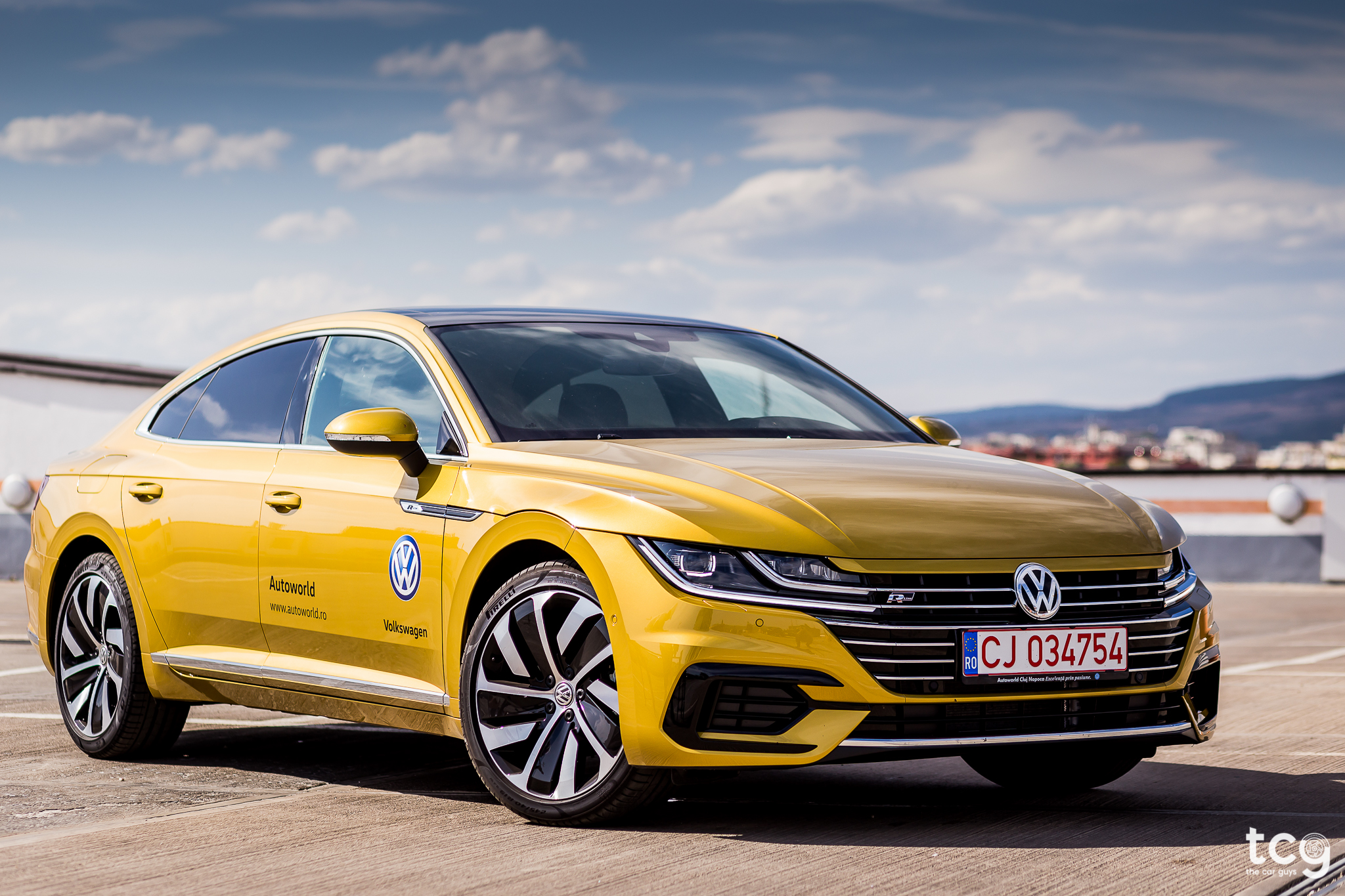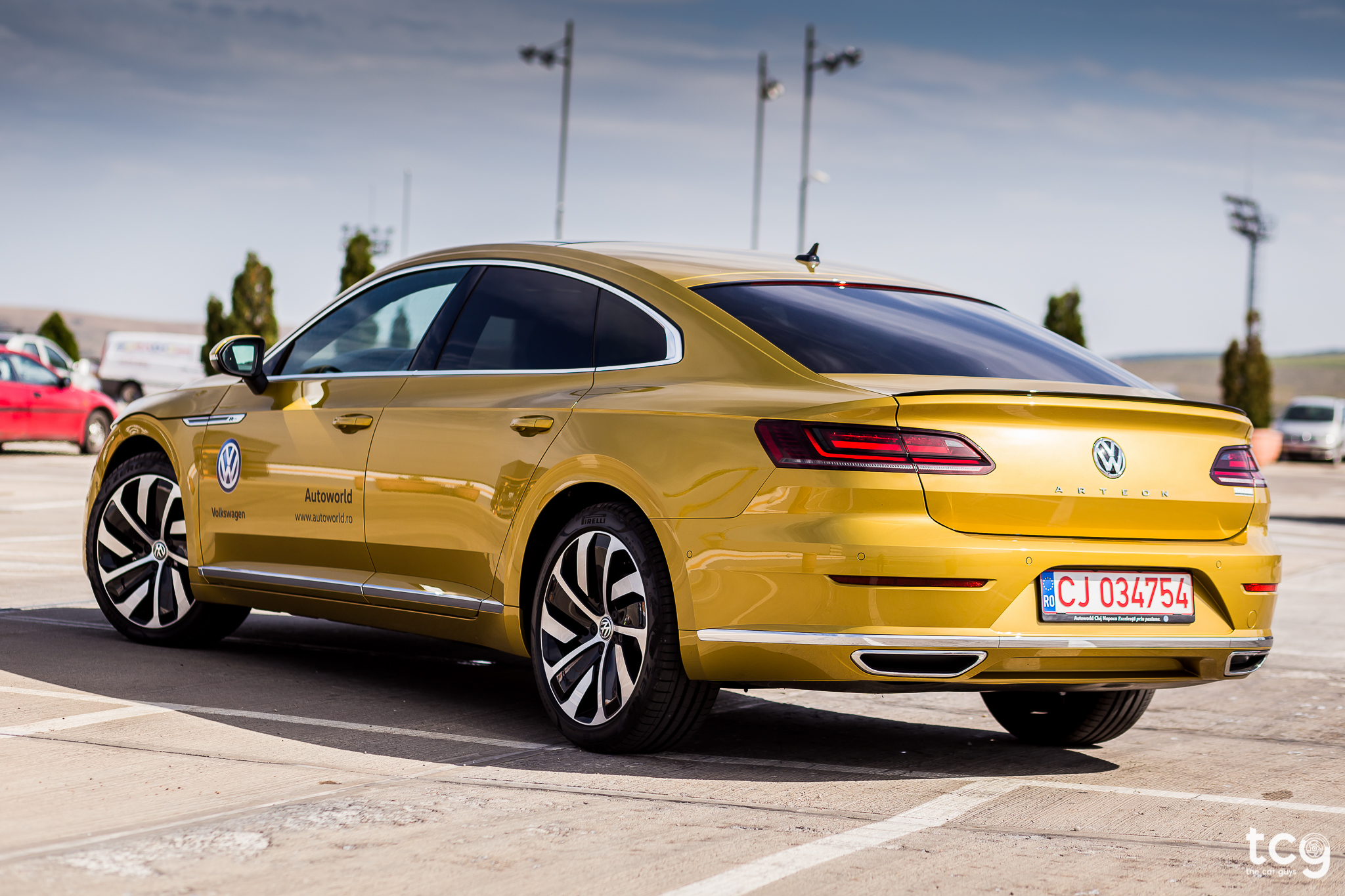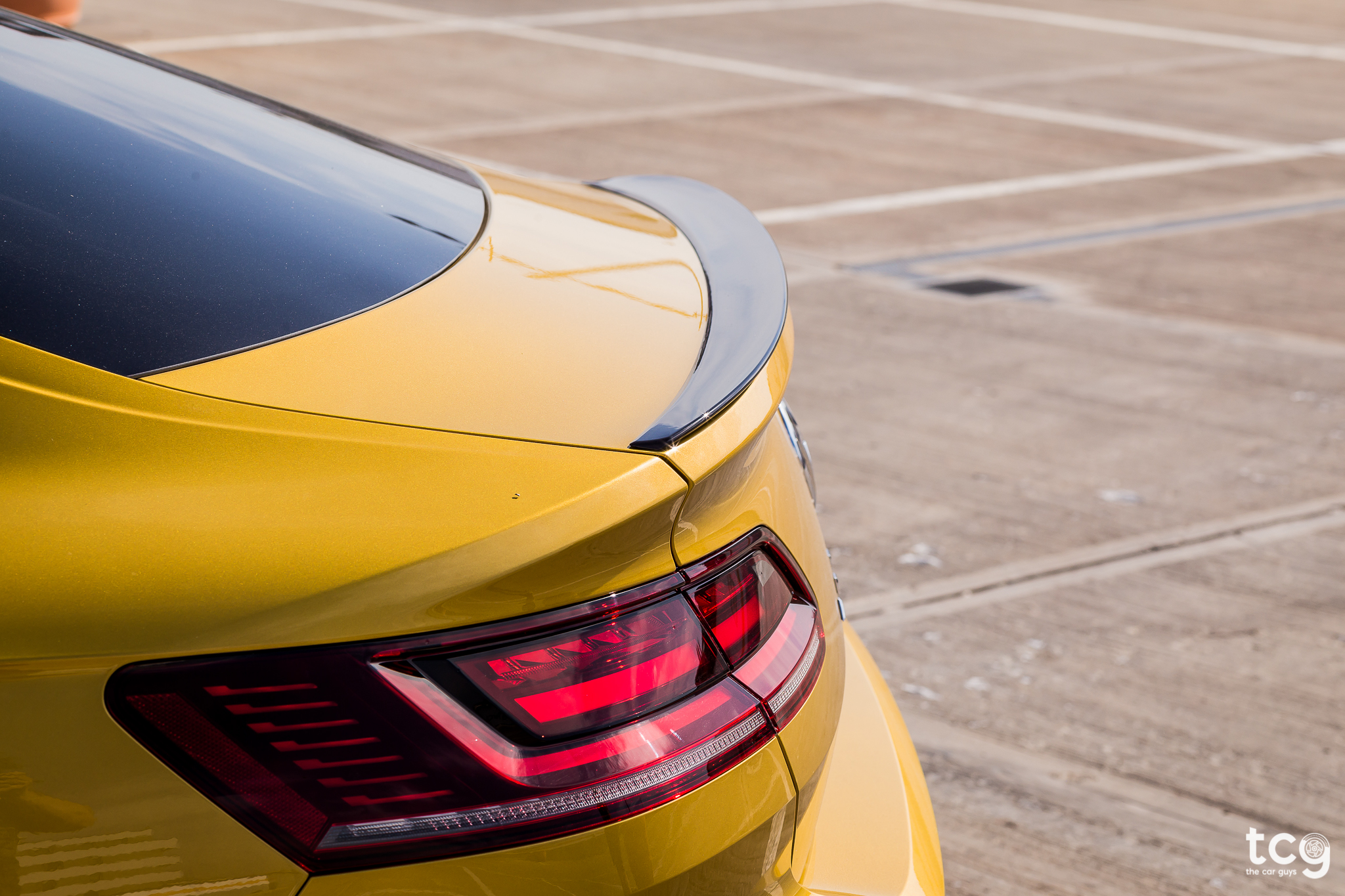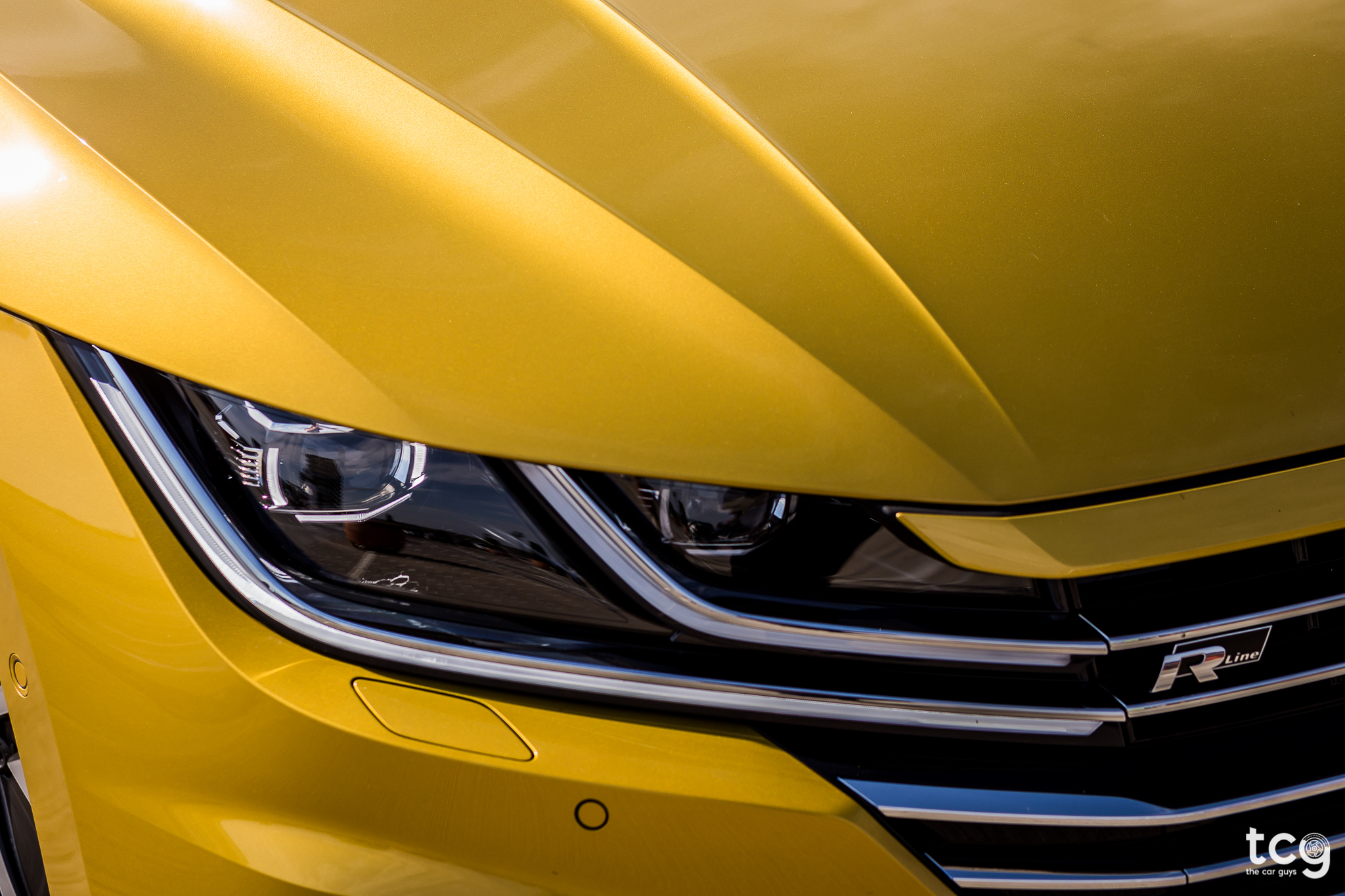 Now let's see if it has what it takes when we talk about performance! You can choose from 6 Diesels and 2 Petrol engines. The Diesels are all 2.0TDI with either 150, 190 or 240HP and you can choose between a 6-speed manual or 7-speed DSG for the 150 or 190HP ones. You can also get the more powerful ones with the 4Motion (4x4) drive system. Moving on to the Petrol engines, you only have two choices - 2.0TSI with 190HP (7-speed DSG) or 2.0TSI with 280HP (7-speed DSG and 4Motion).
We got to drive the 150HP diesel with DSG and I wasn't really impressed by it. Besides the fact that it's very, very loud (and not the good kind of loud) - it's also not that impressive! It's true that for most people 150HP would suffice, and if fuel economy is what you're after - this is the engine you should go for, but this car looks way too aggressive for such a lazy engine. The 280HP petrol engined car will be here soon and we'll get to drive it, and I'm sure that one will be very impressive considering it does 0-100km/h in 5.6 seconds!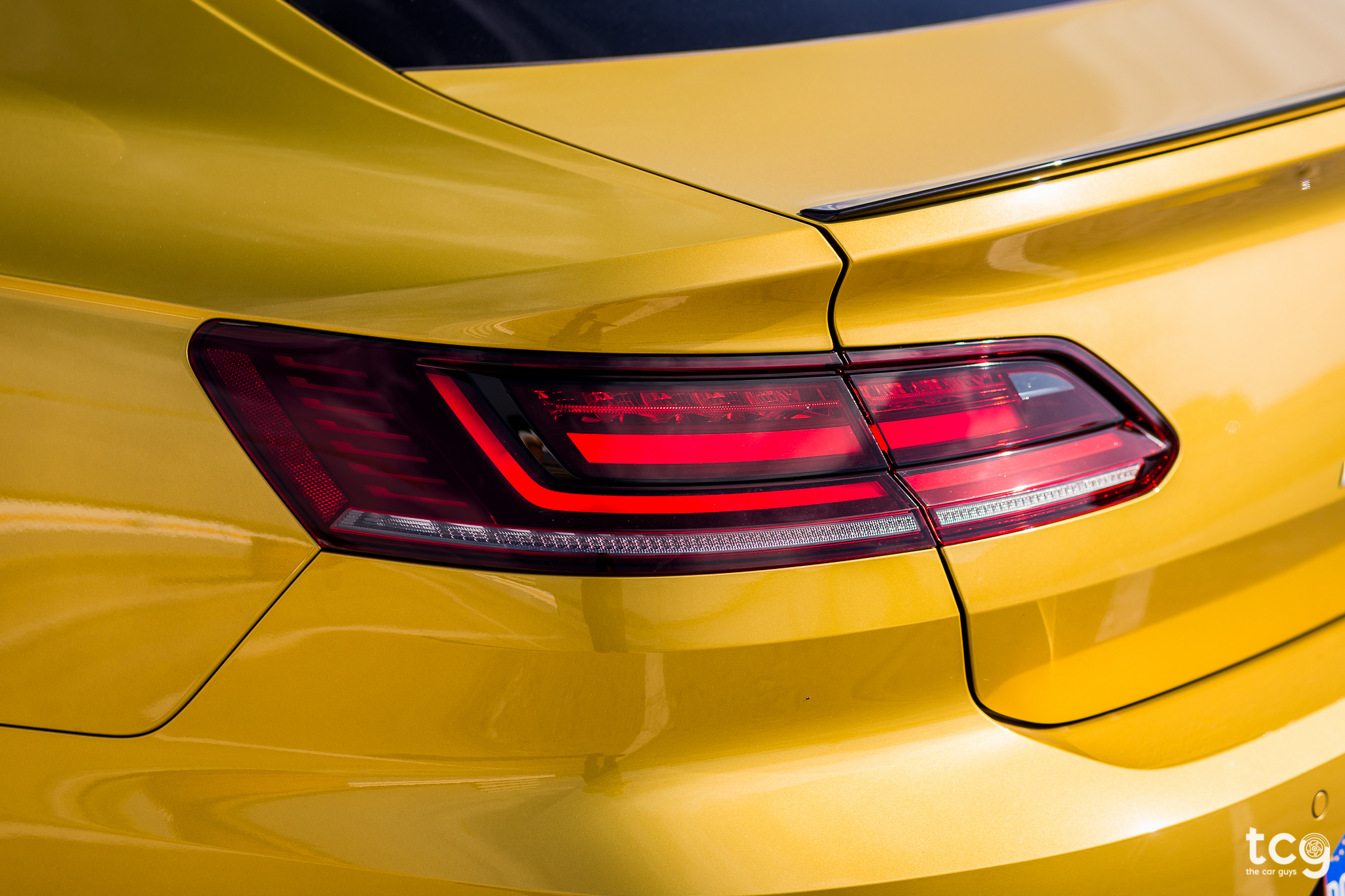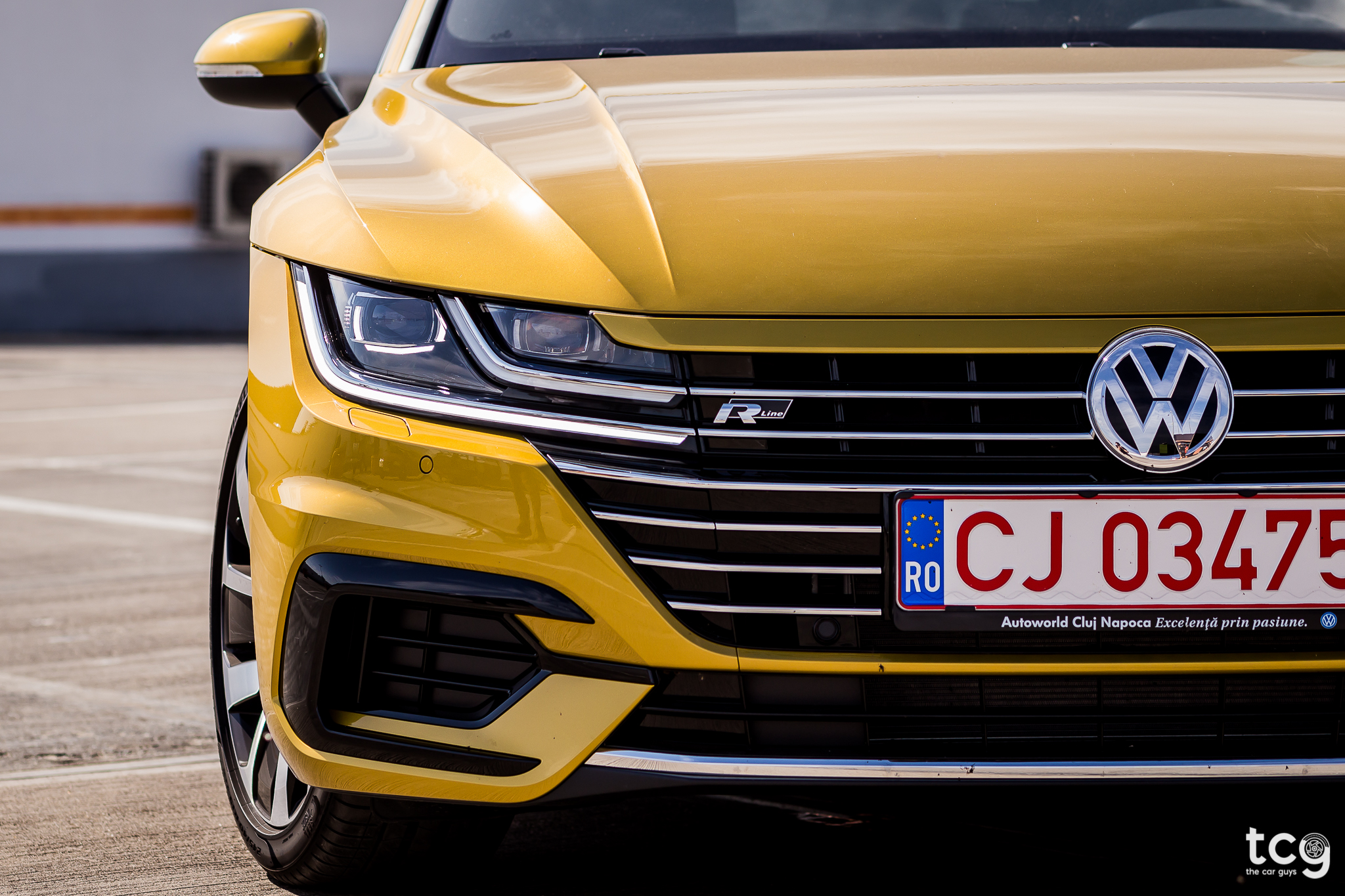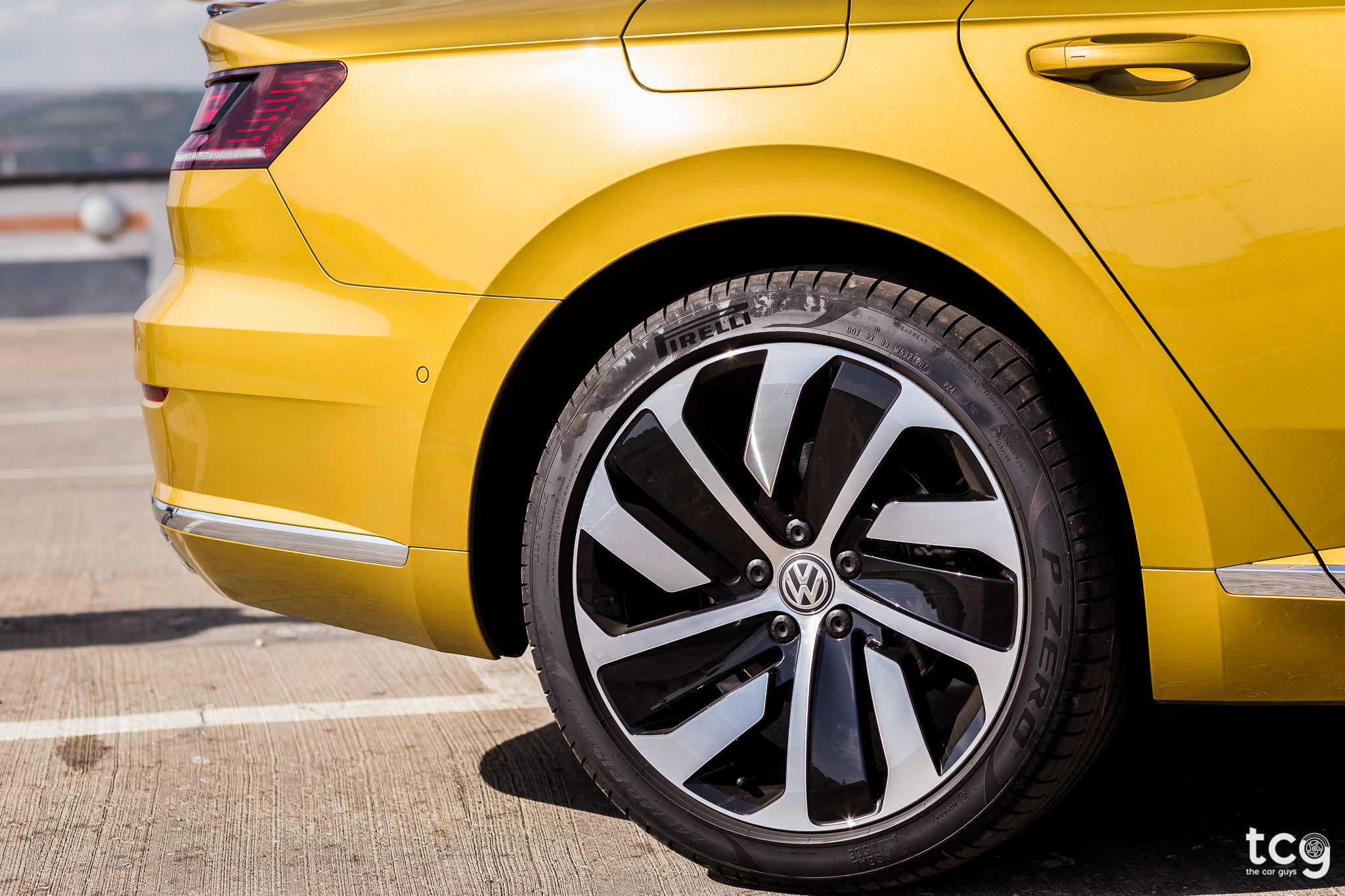 The Arteon's handling is on point, not as feelsome as the A5's I drove a while back but good nonetheless. As standard, you get an electrically assisted steering rack that weighs up at high speeds for better stability, but loosens around town for easier parking. The Arteon rides pretty well and even if this car didn't have the adaptive dampers, it was pretty solid! The ride is more on the firm-er side and you feel pretty much every imperfection in the road, but I'm not surprised considering it sits on 19-inch wheels.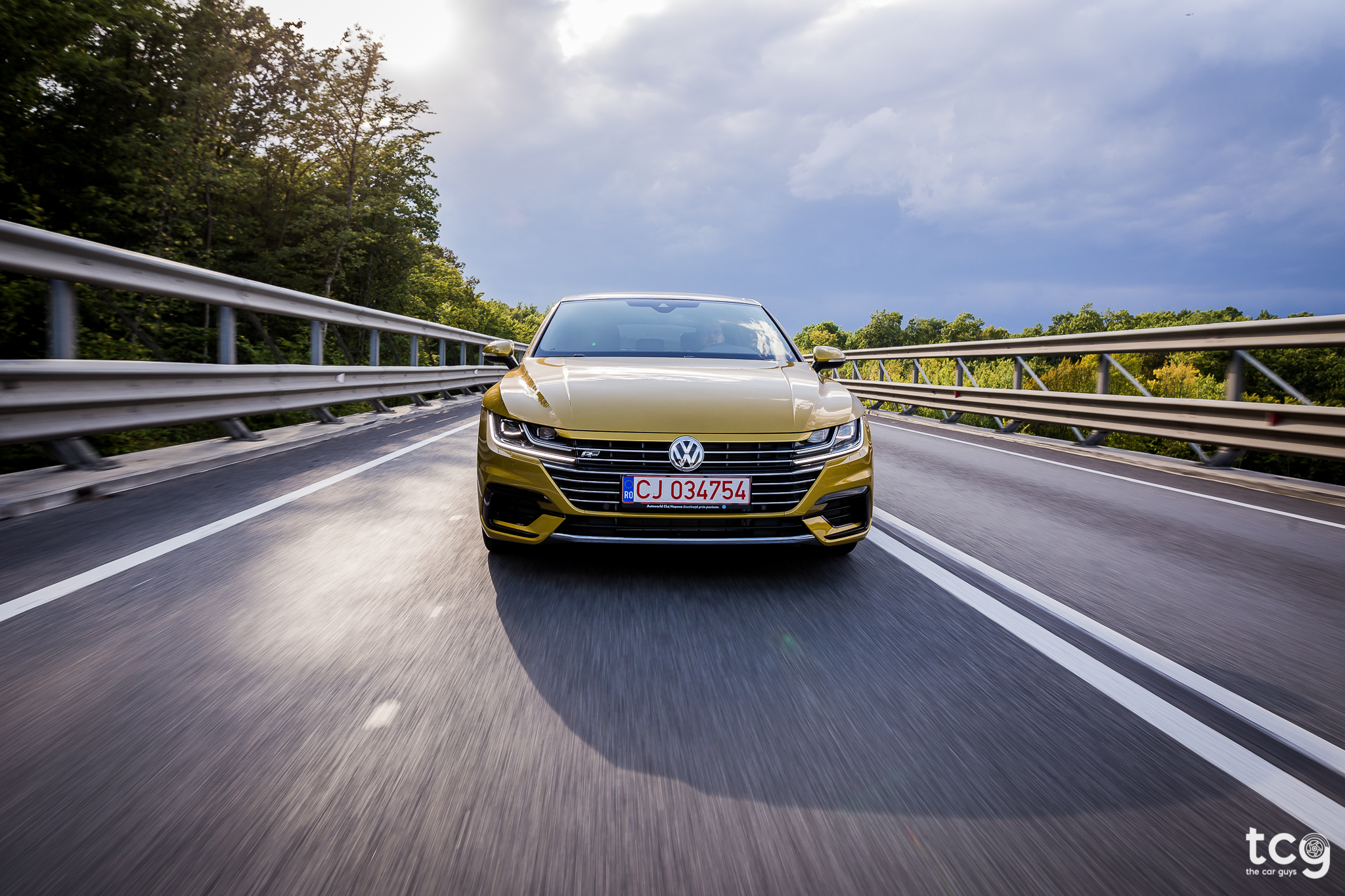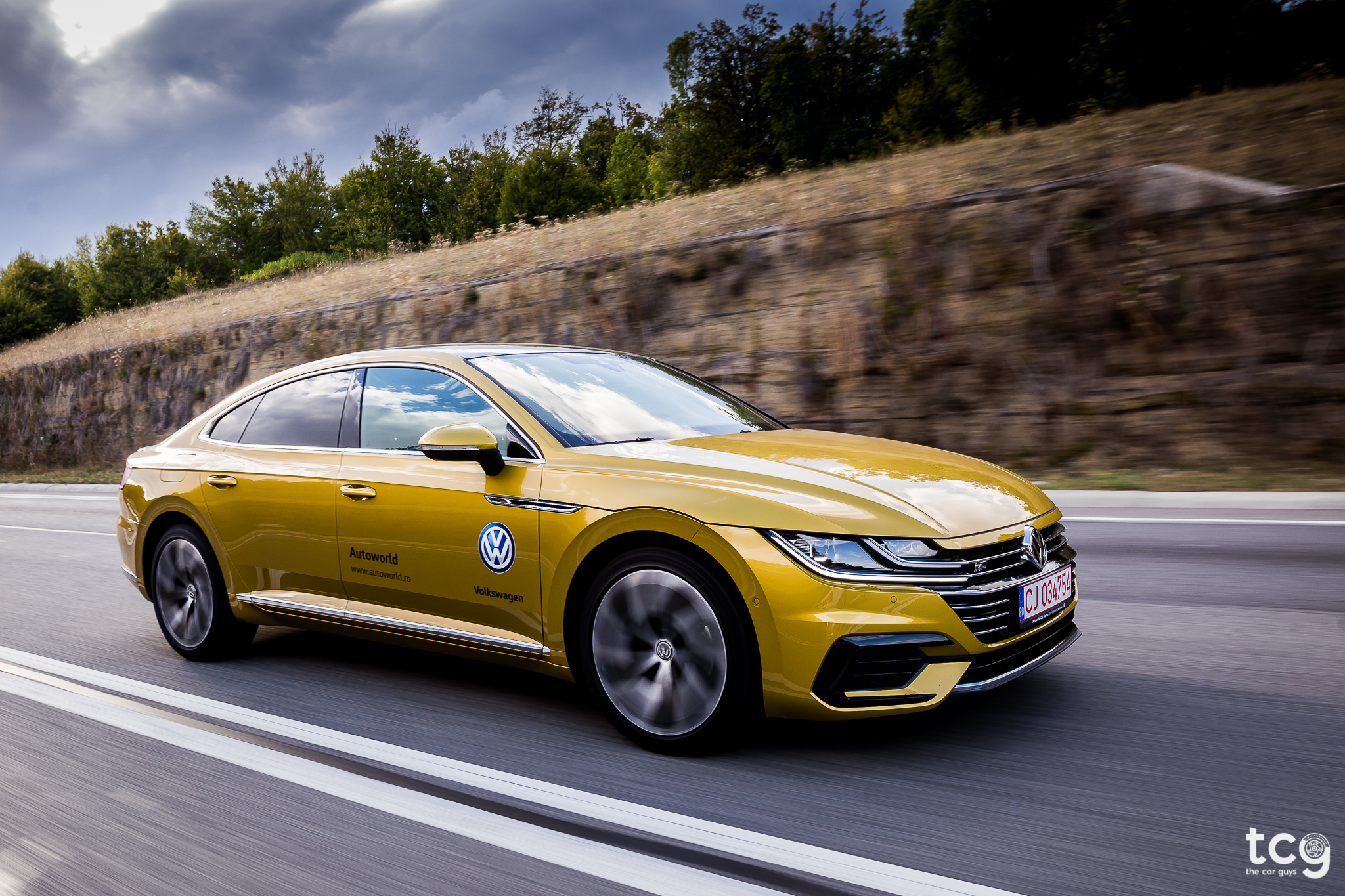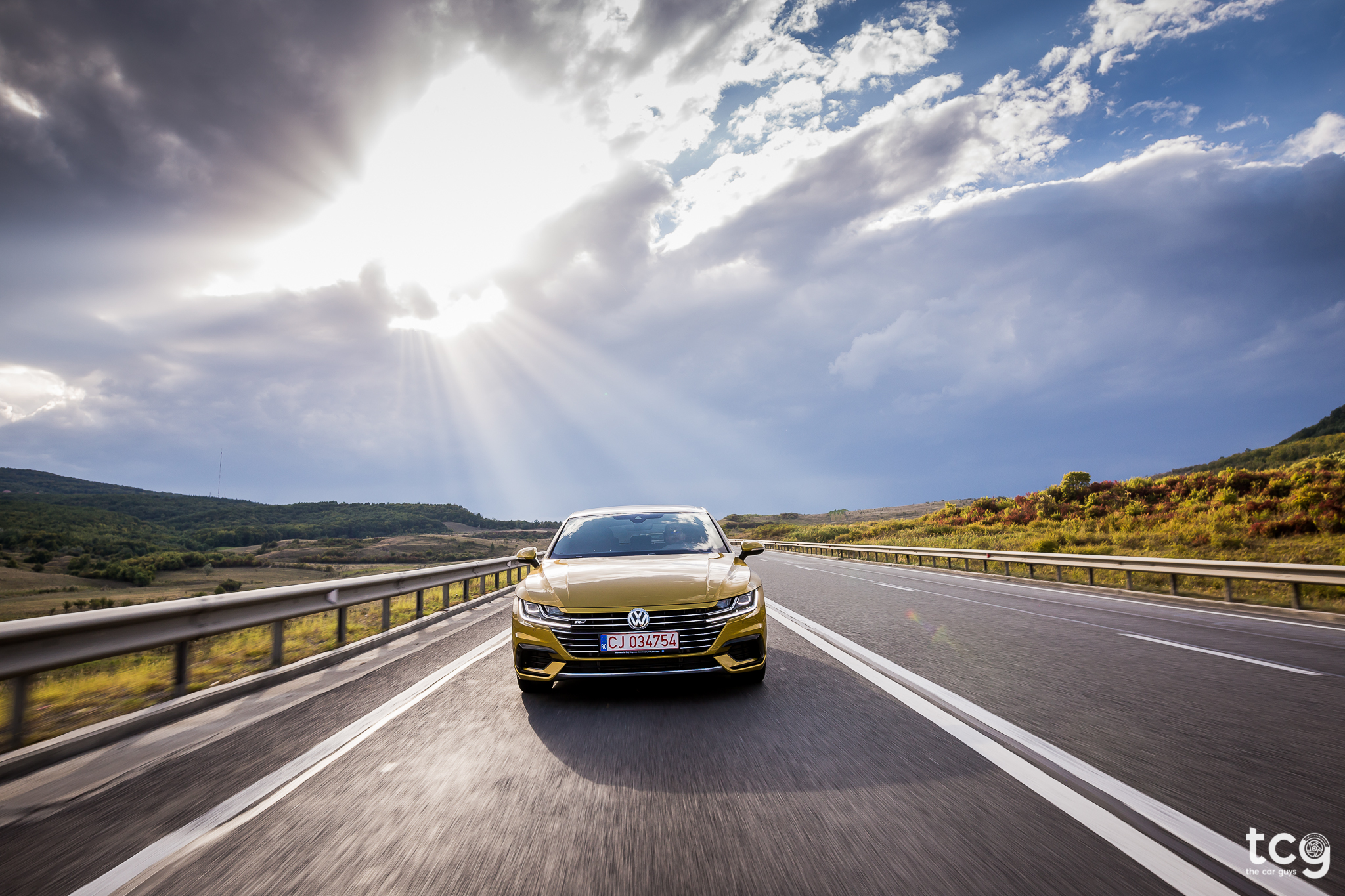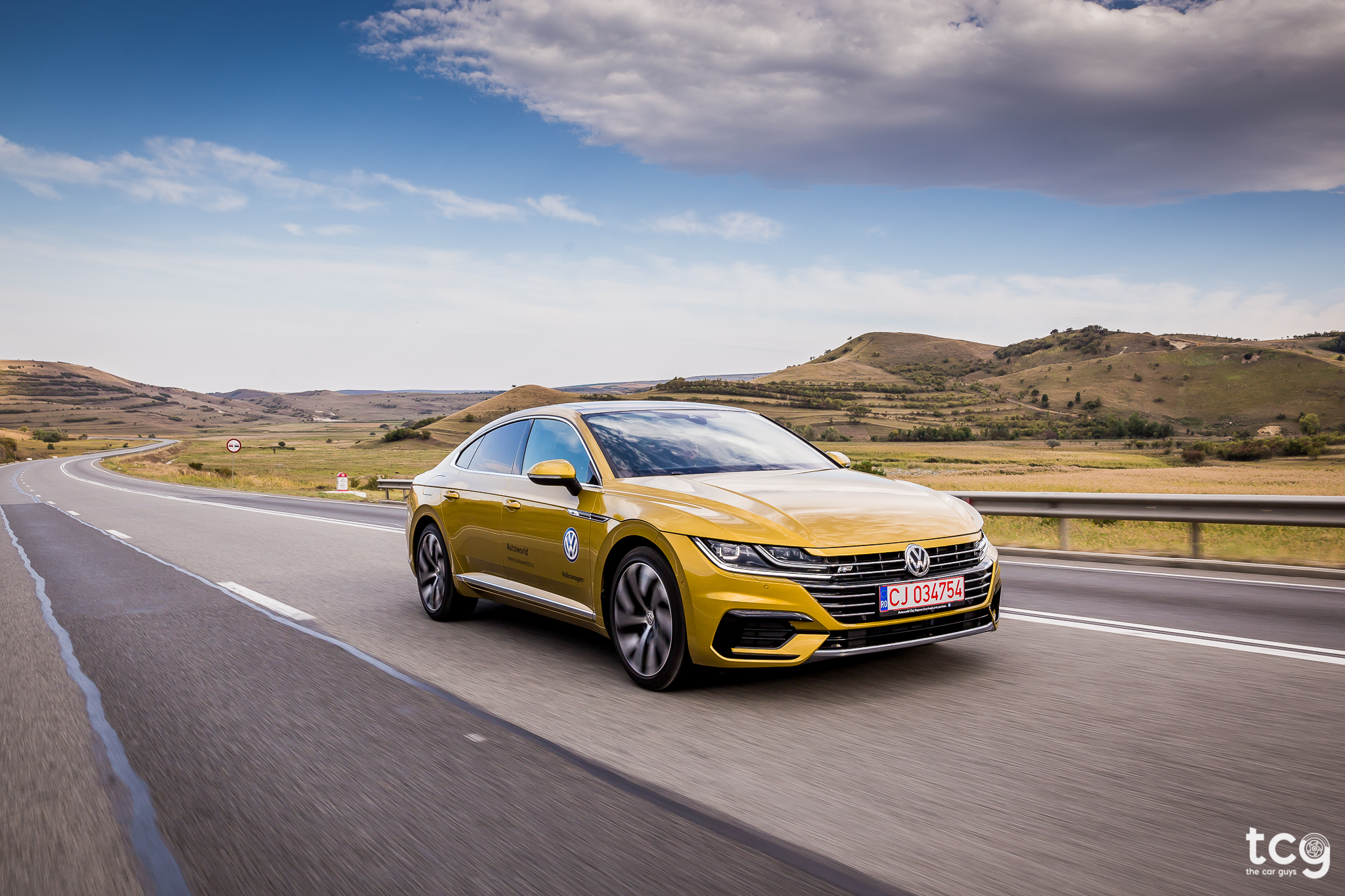 It comes with the latest active cruise control system which does pretty much what older versions do – maintain a set distance from the car in front. But it also has a clever trick up its sleeve – if it thinks you're falling asleep at the wheel it can jerk the brakes to try and wake you up, and if there's still no response, it'll pull the car to the side of the road and turn on the hazard lights all on its own. The headlights are also clever, they detect bends using the sat-nav and point round the corner to illuminate the road as best possible.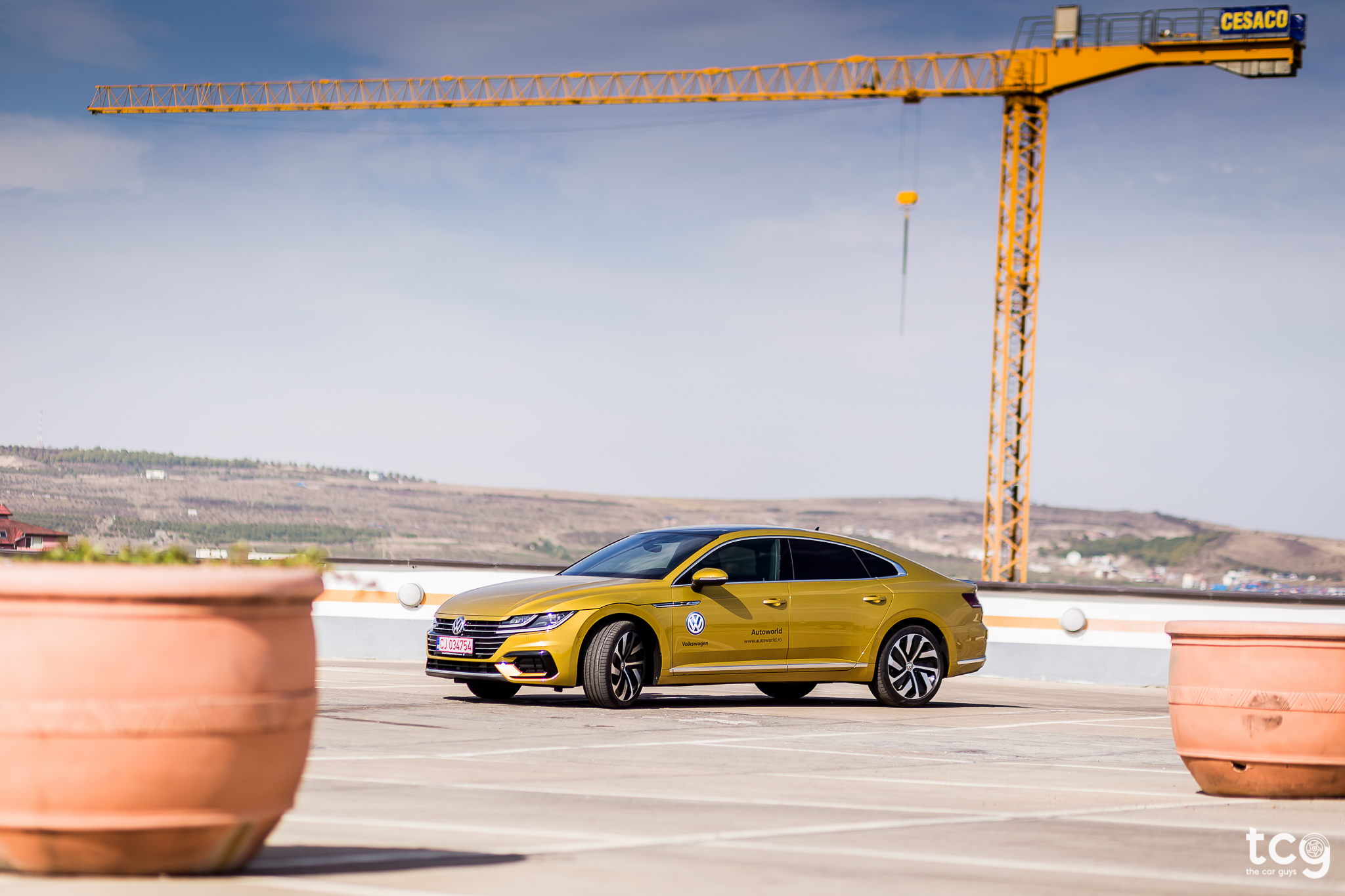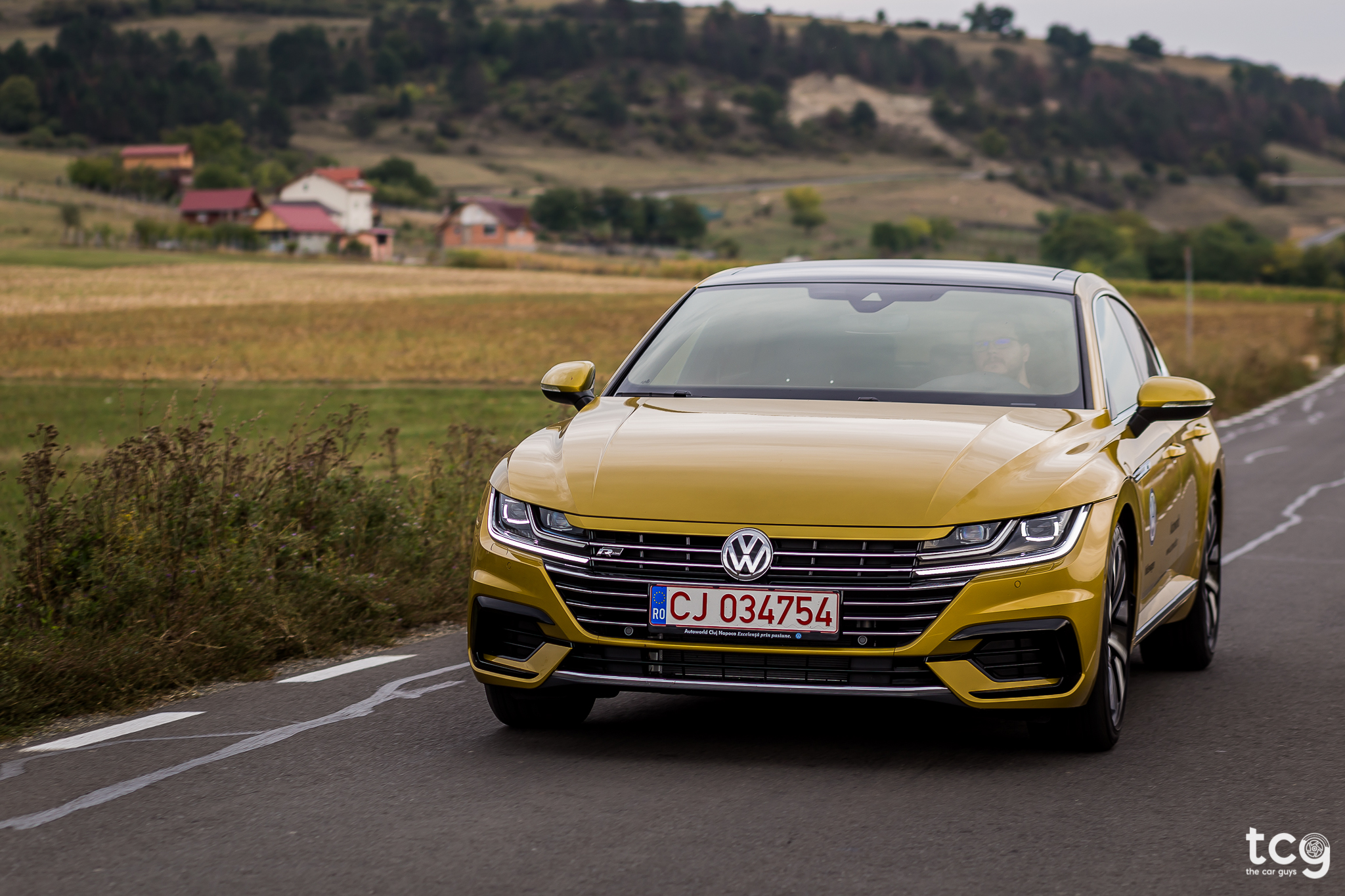 Moving to the interior you get a very familiar feeling in the sense that the Arteon's interior is not so different from a regular Passat, which is way cheaper. Don't get me wrong, you can't fault the quality as everything feels very well put together with smooth dials and soft touch materials, but I don't know, I was expecting something to match its crazy exterior. It's a little to bland for me - yes, it's functional and you get pretty much everything you'd ever need in a car but it just doesn't make me feel like I'm in a sports car, or Fastback as VW likes to call it.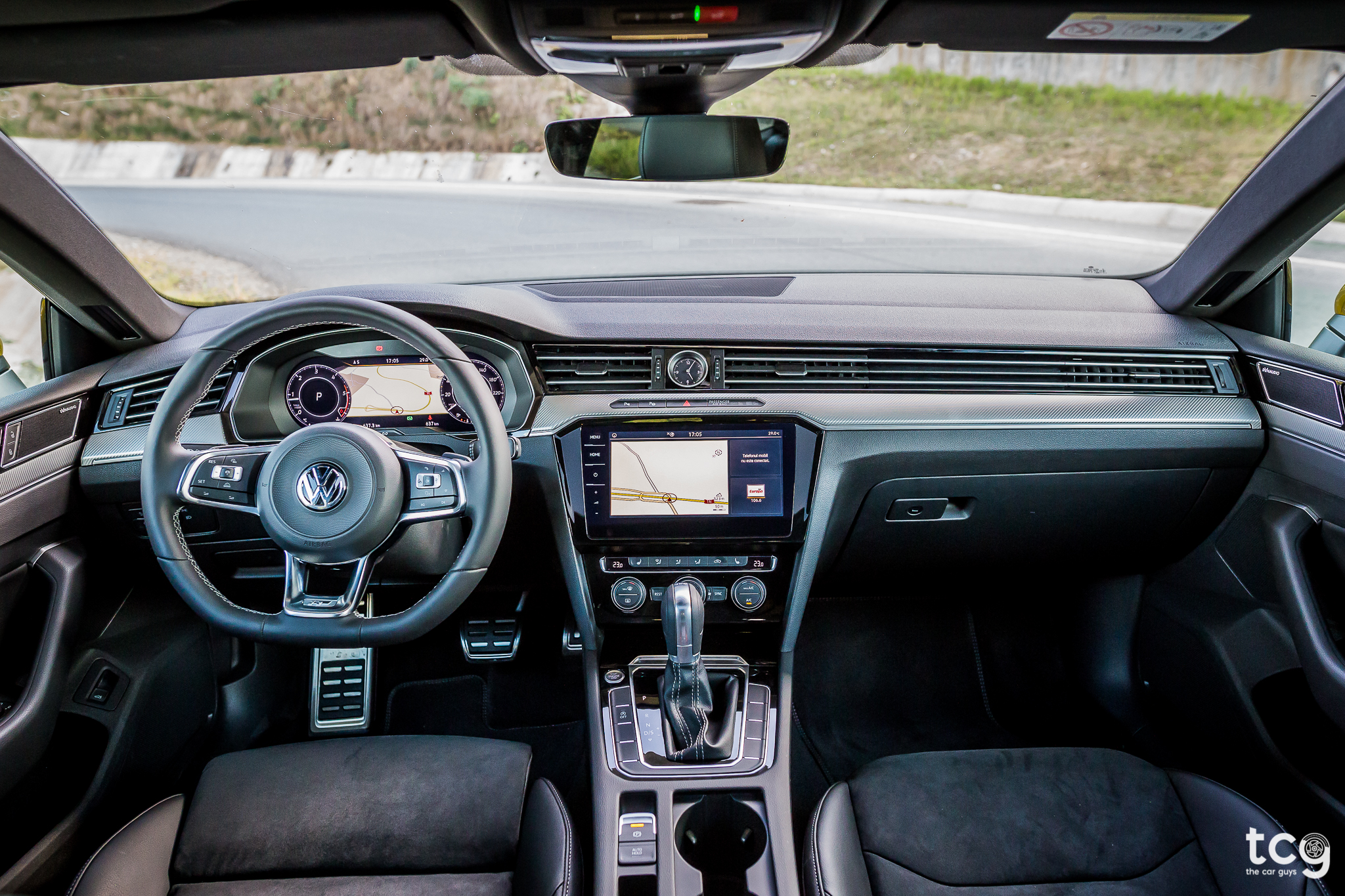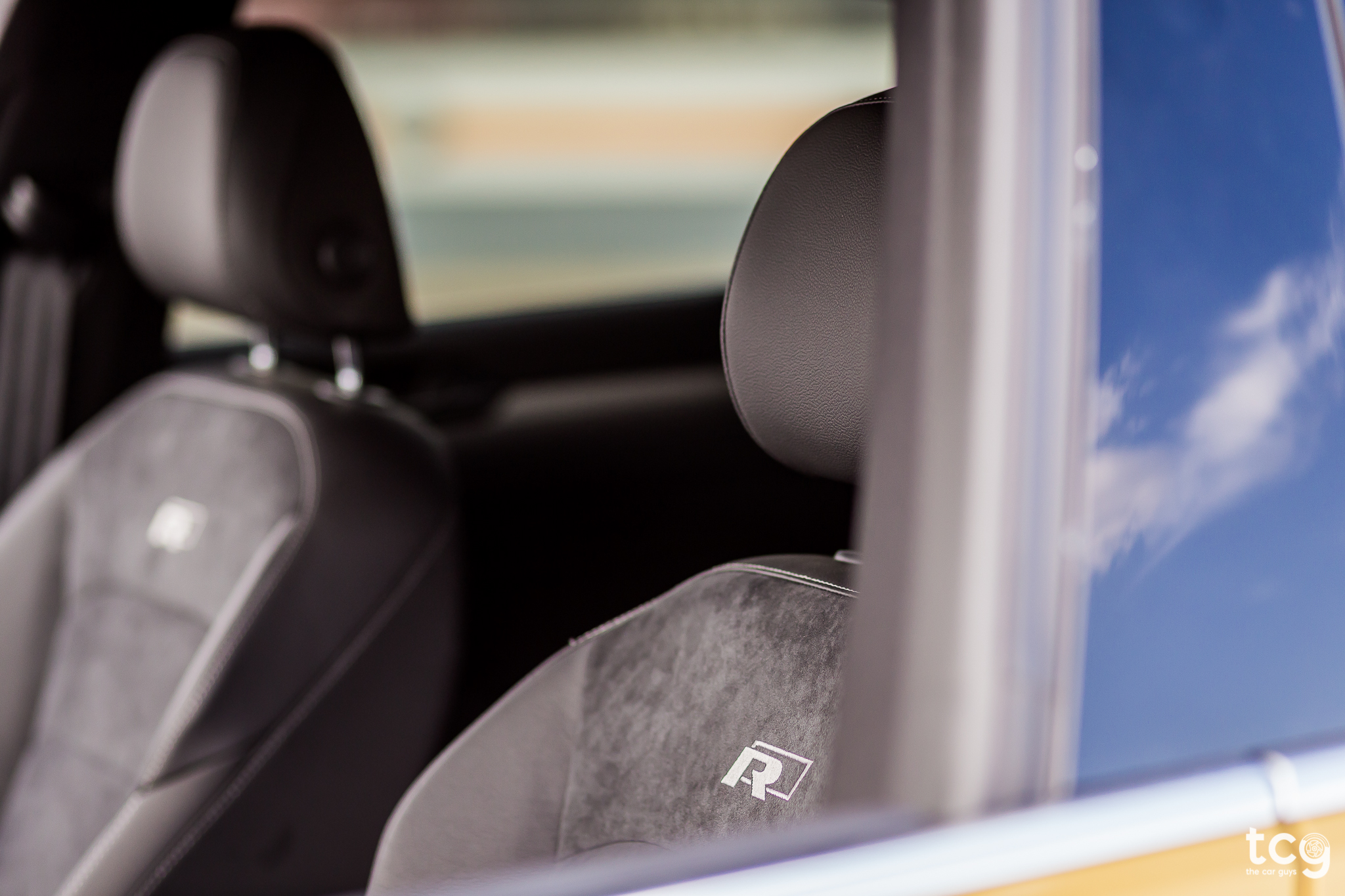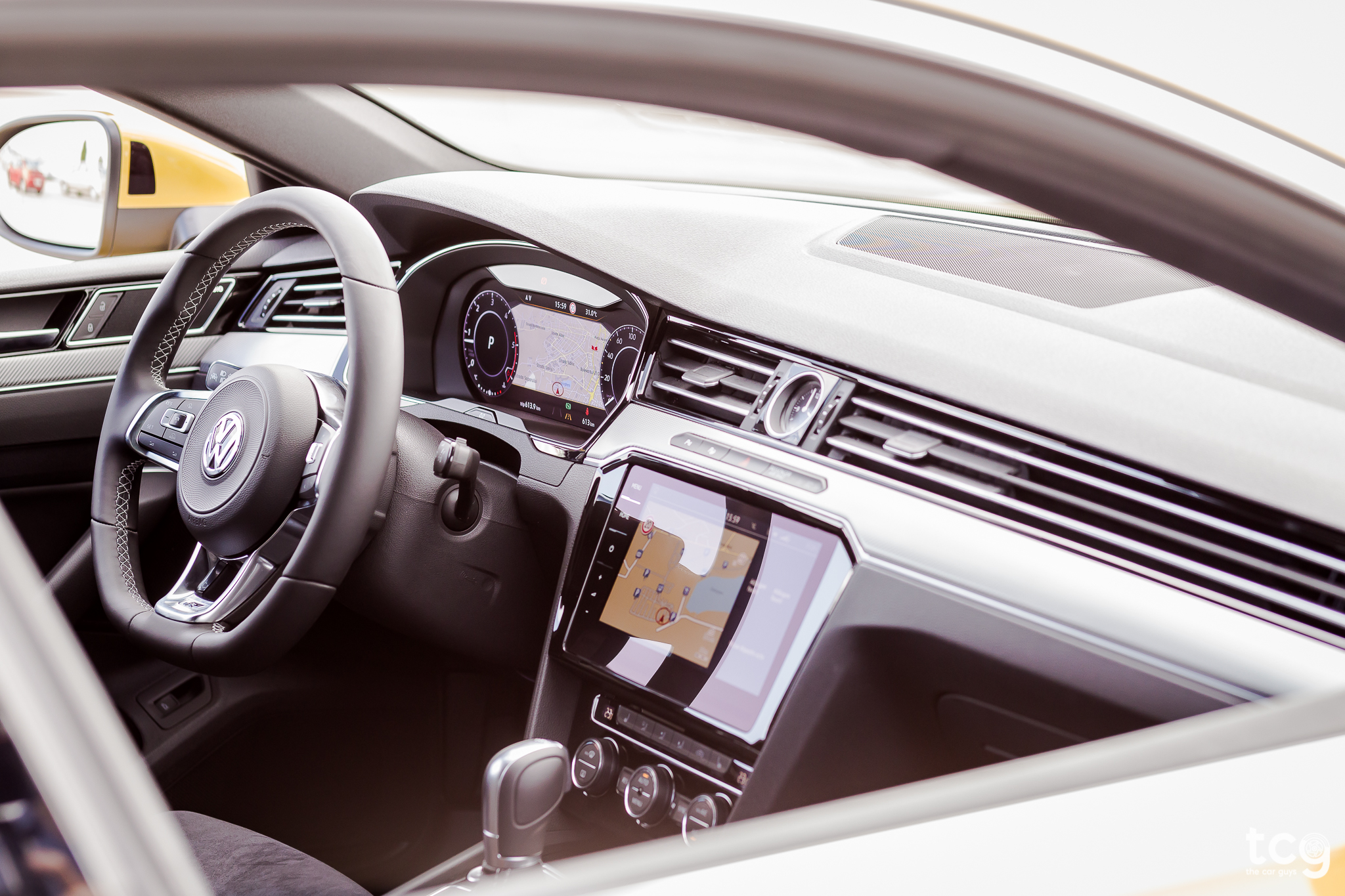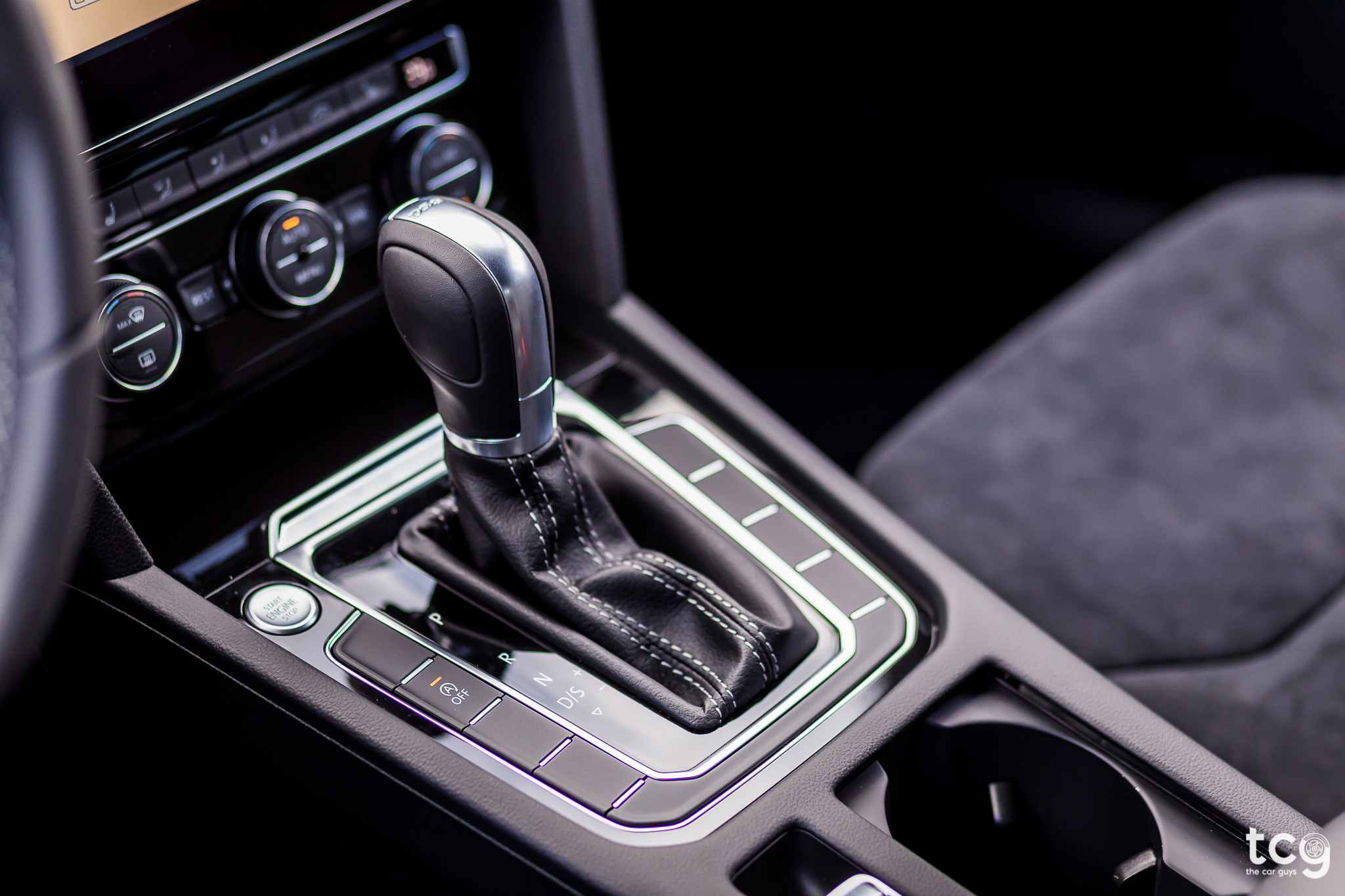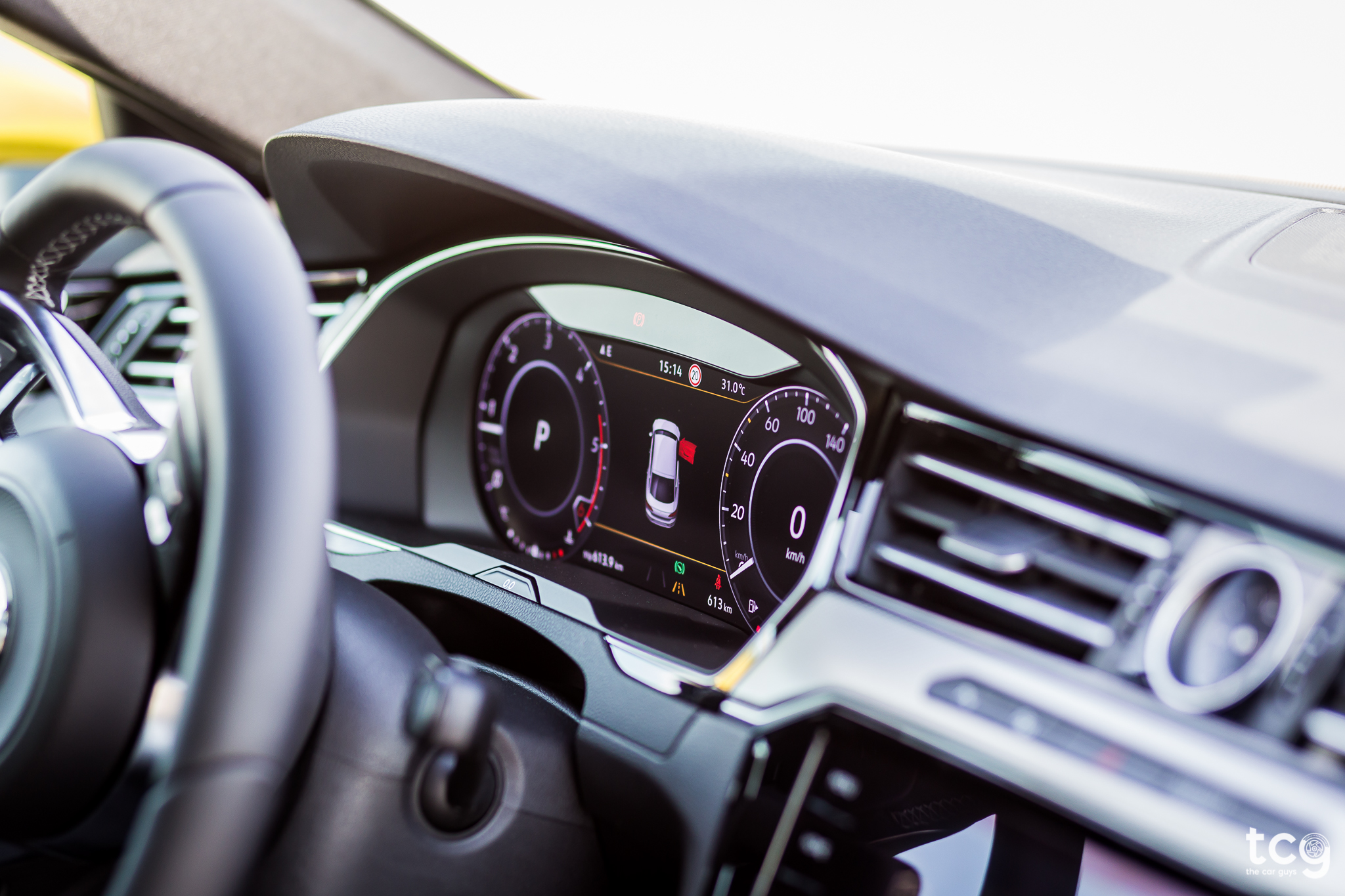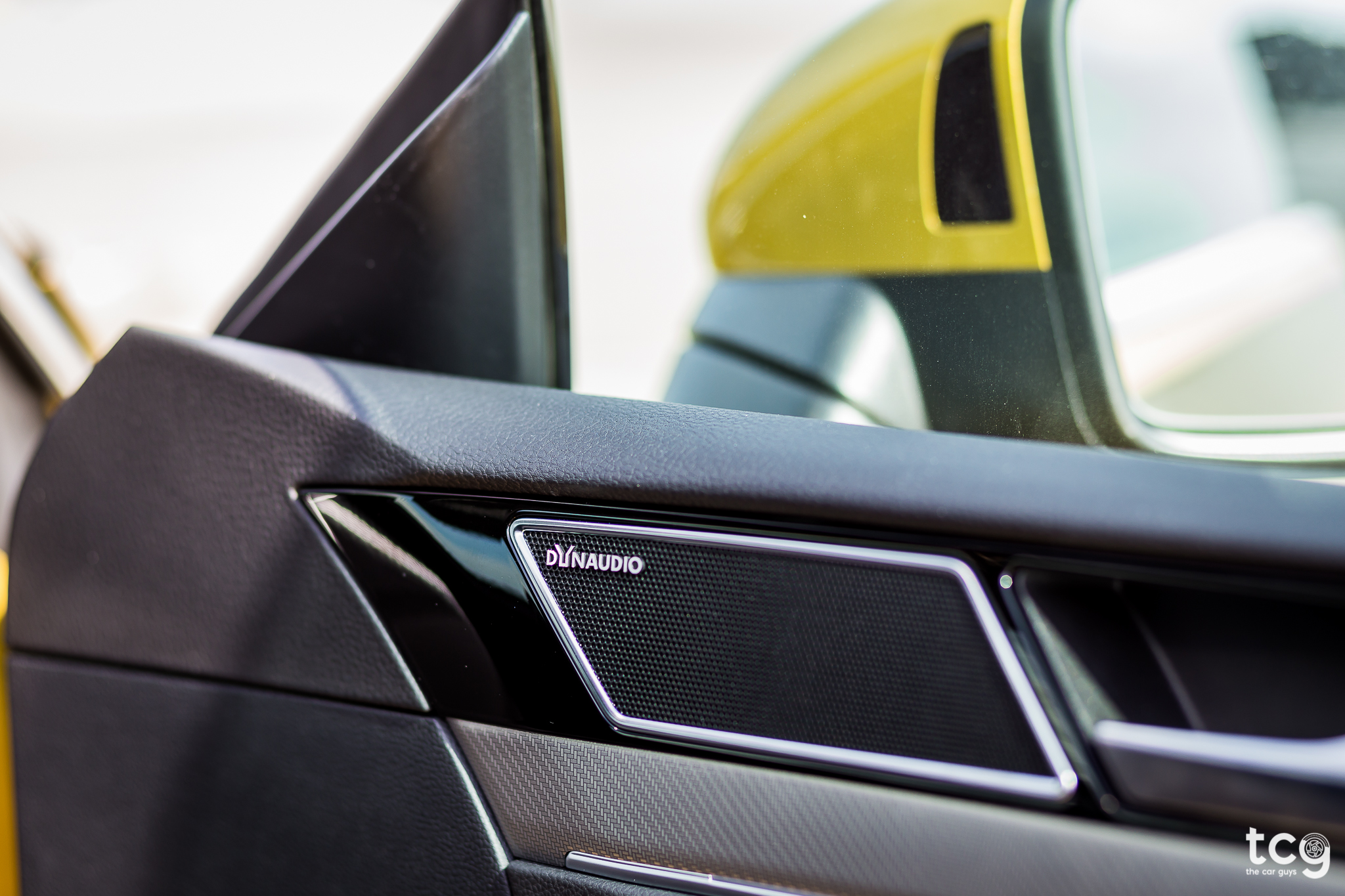 The Arteon's infotainment is pretty smart! As standard you get an 8.0-inch touchscreen with crystal-clear graphics. Being a touchscreen, it's not as easy to use on the move as systems with rotary dial controllers (Audi's MMI or BMW's iDrive) but the icons are a good size and the menus are easy to navigate through. It also includes Apple CarPlay and Android Auto to mirror your smartphone to the screen, which worked great with my phone! It also had the Active Info Display (12.3-inch TFT screen), which is superb, not as good as Audi's Virtual Cockpit, but it's pretty similar!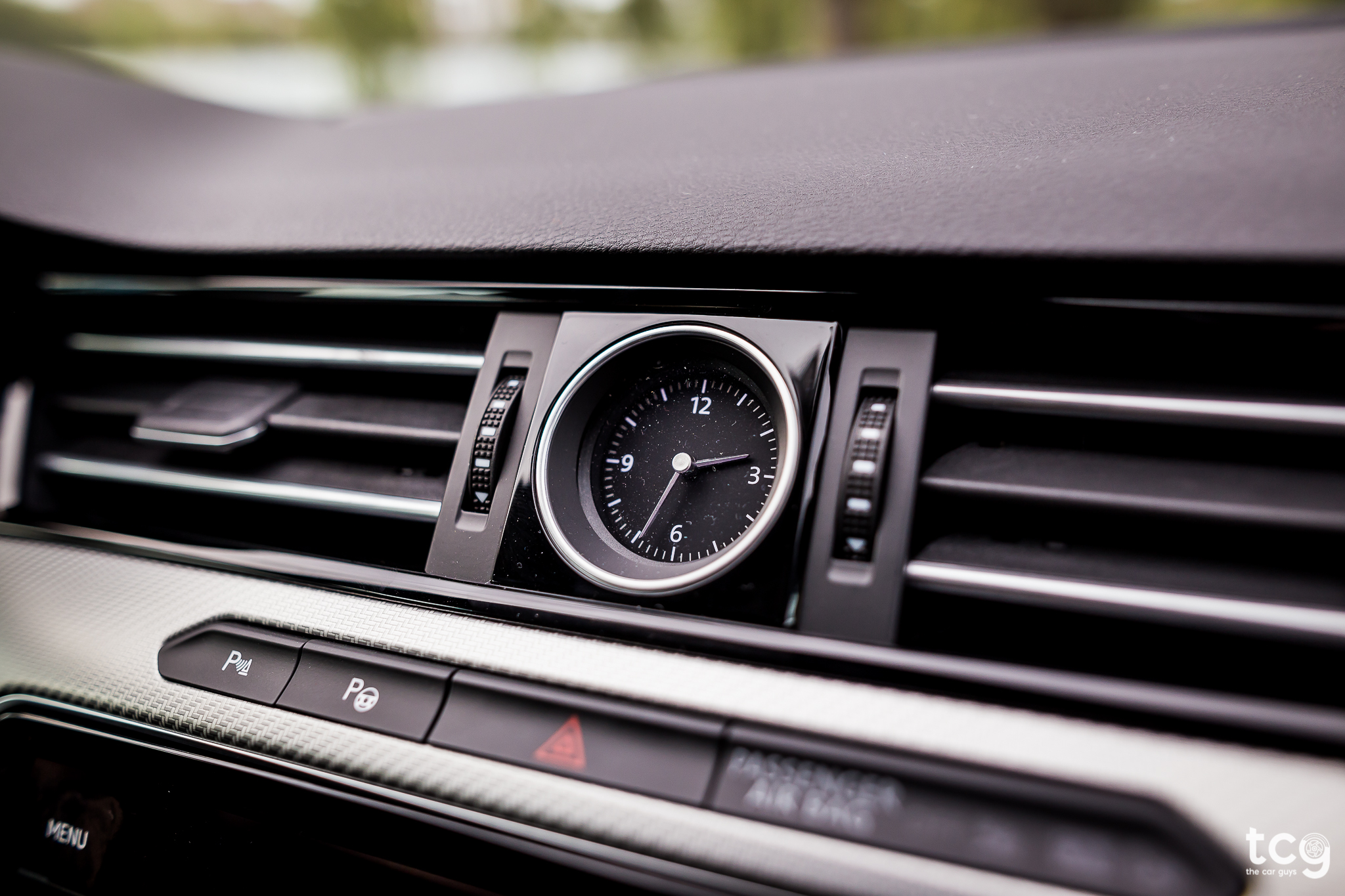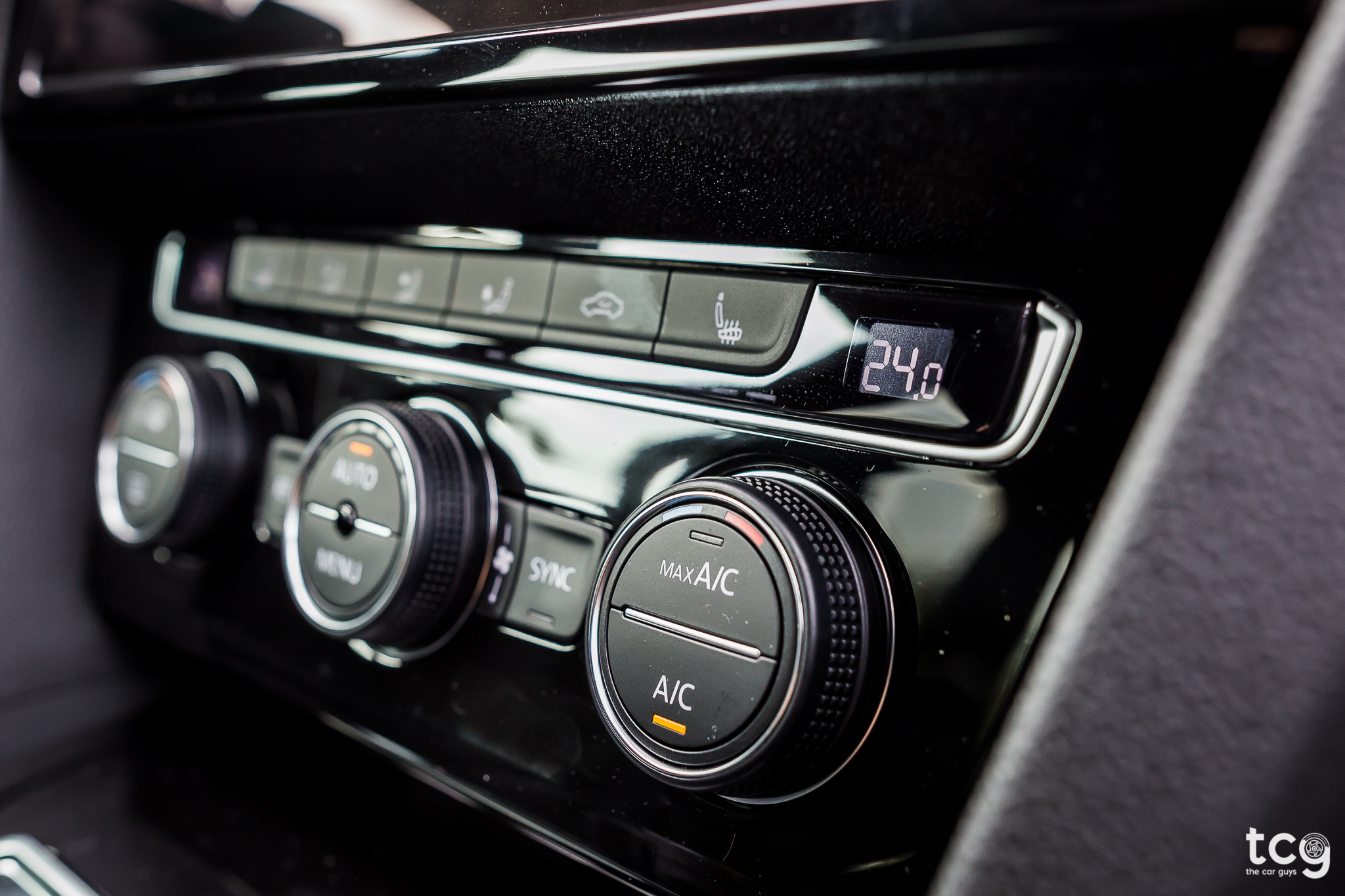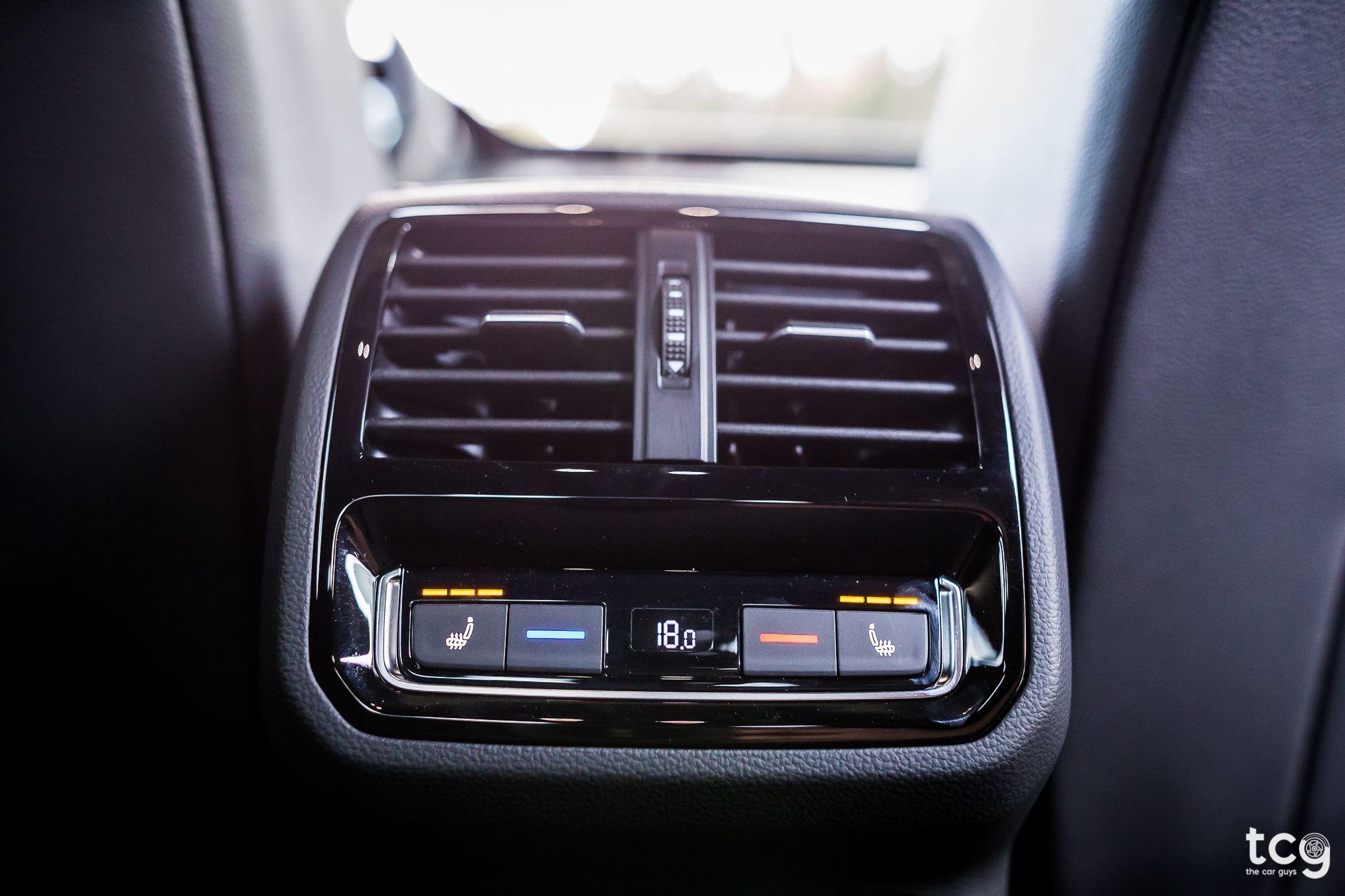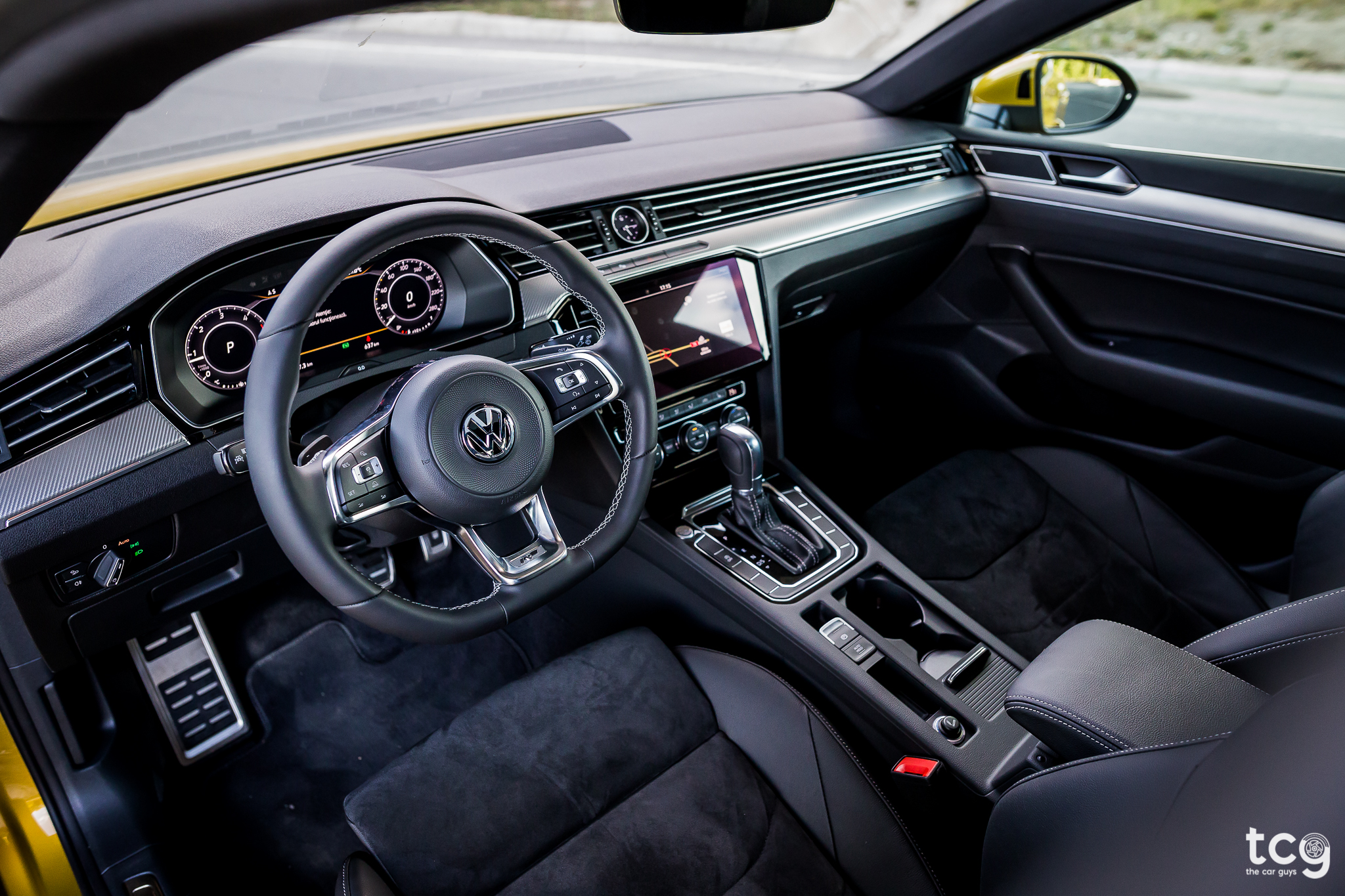 The car also feels huge on the inside, room in the front is very good while room in the back is decent. There is more than enough knee room but head room is a little bit of an issue for taller people because of the sloping roofline. It's not the worst, but it's not the best either! The boot is humongous. It's almost as big as the Passat's and way more practical - instead of the narrow opening of the saloon, it has a wide-opening hatchback with an automated tailgate. We managed to fit our entire photo/video gear and there was still a lot of room left! It's also very well isolated from outside noise as tyre roar and wind whistle from the mirrors is pretty much unnoticeable!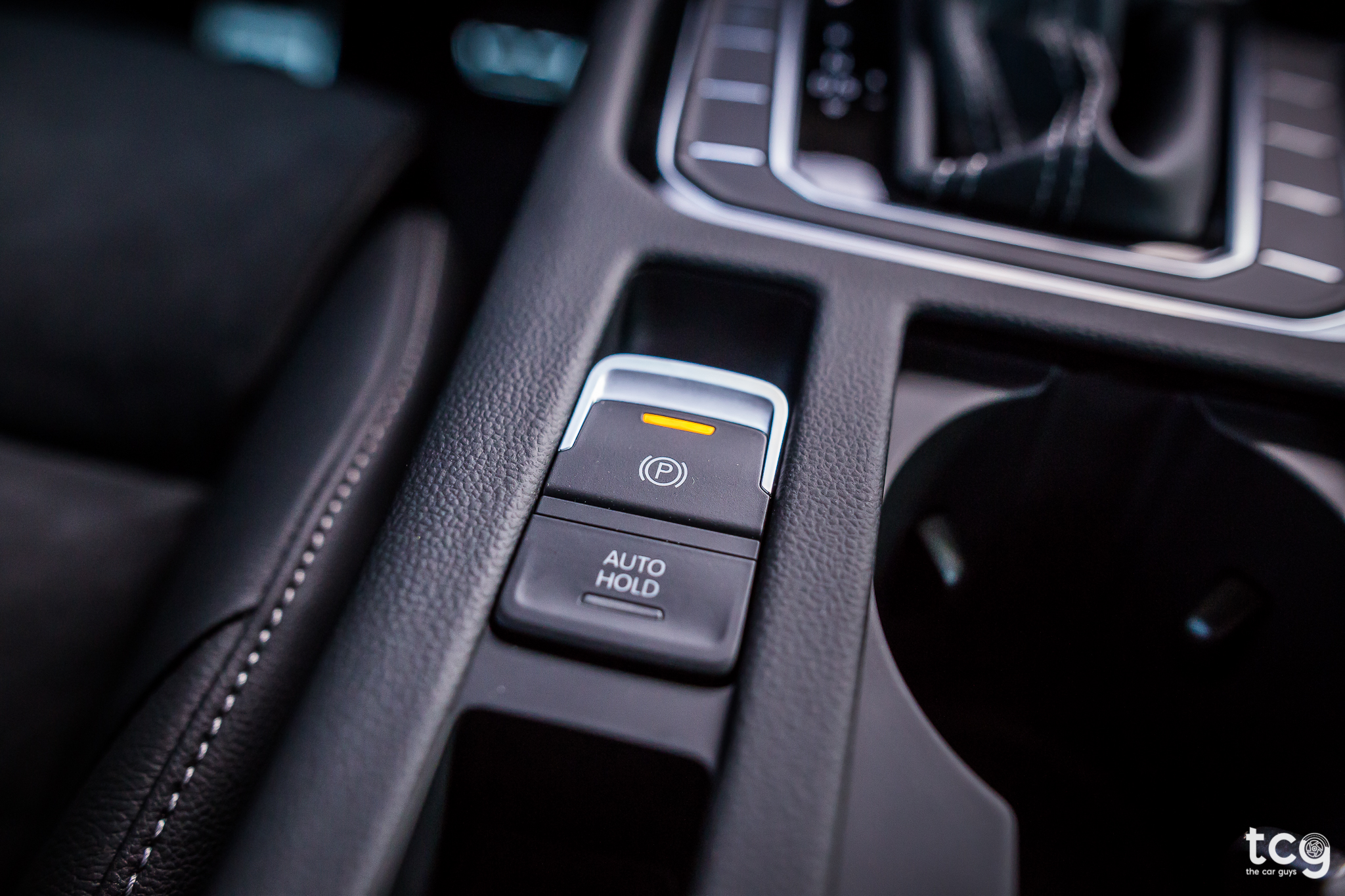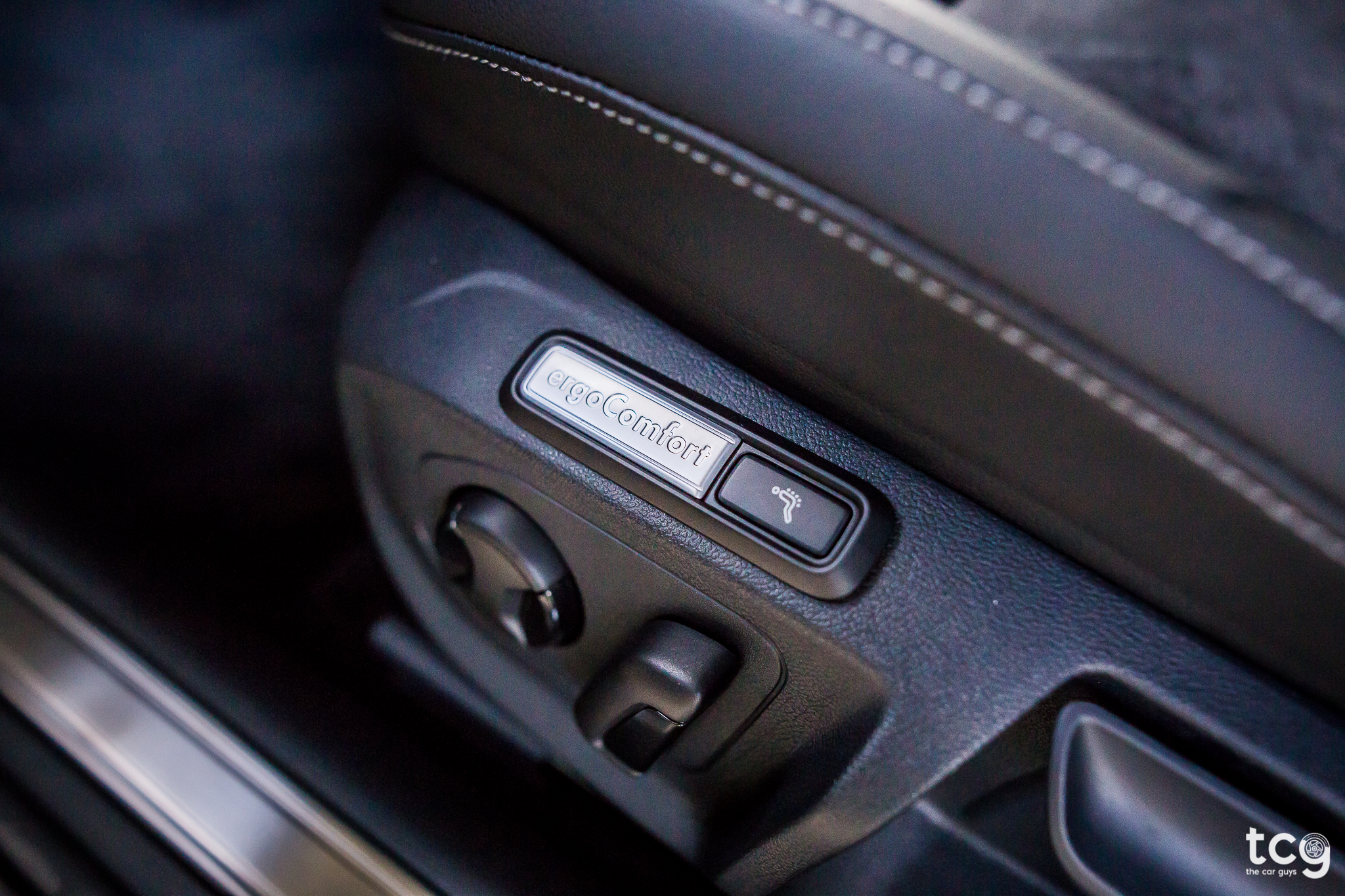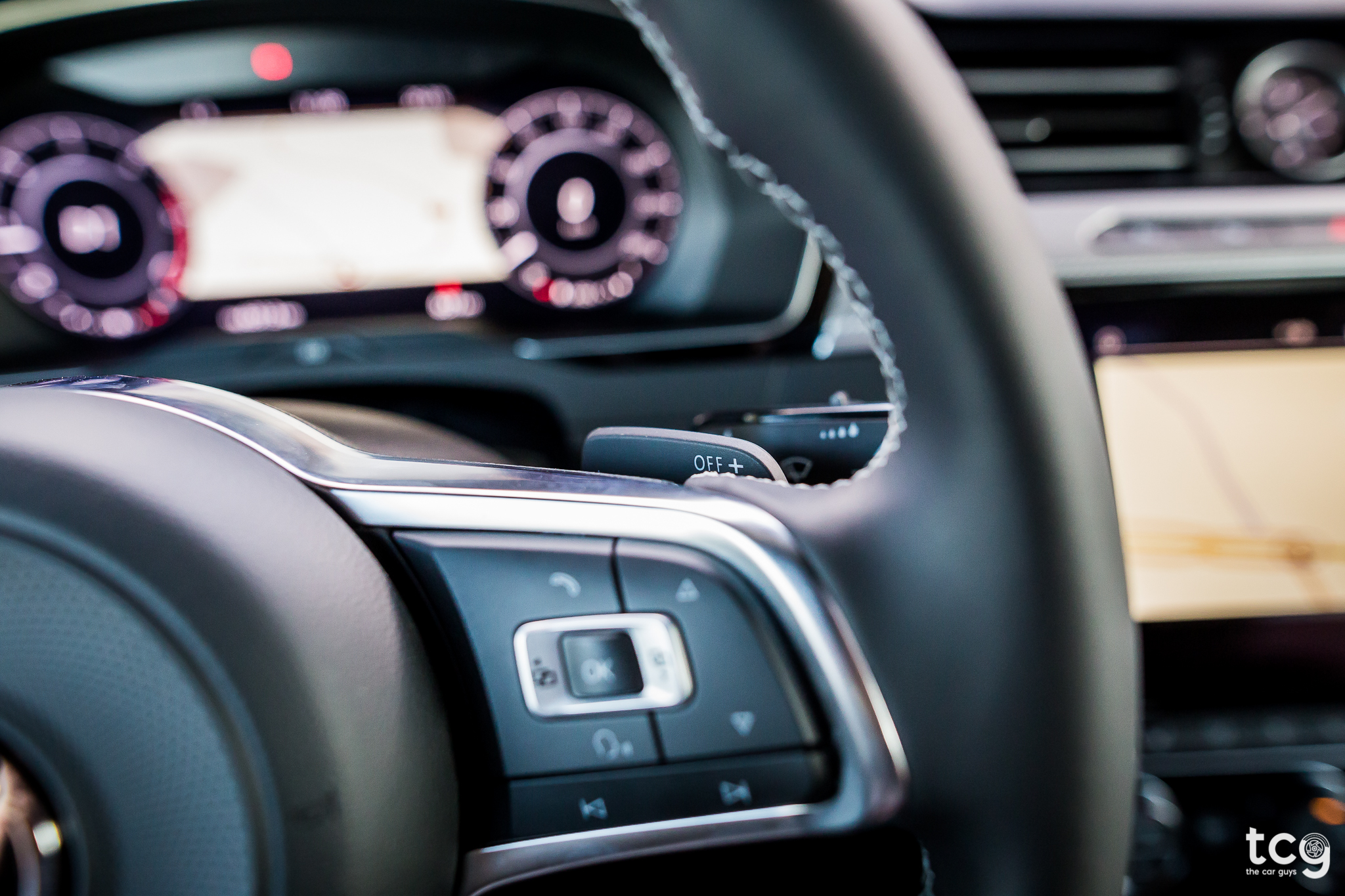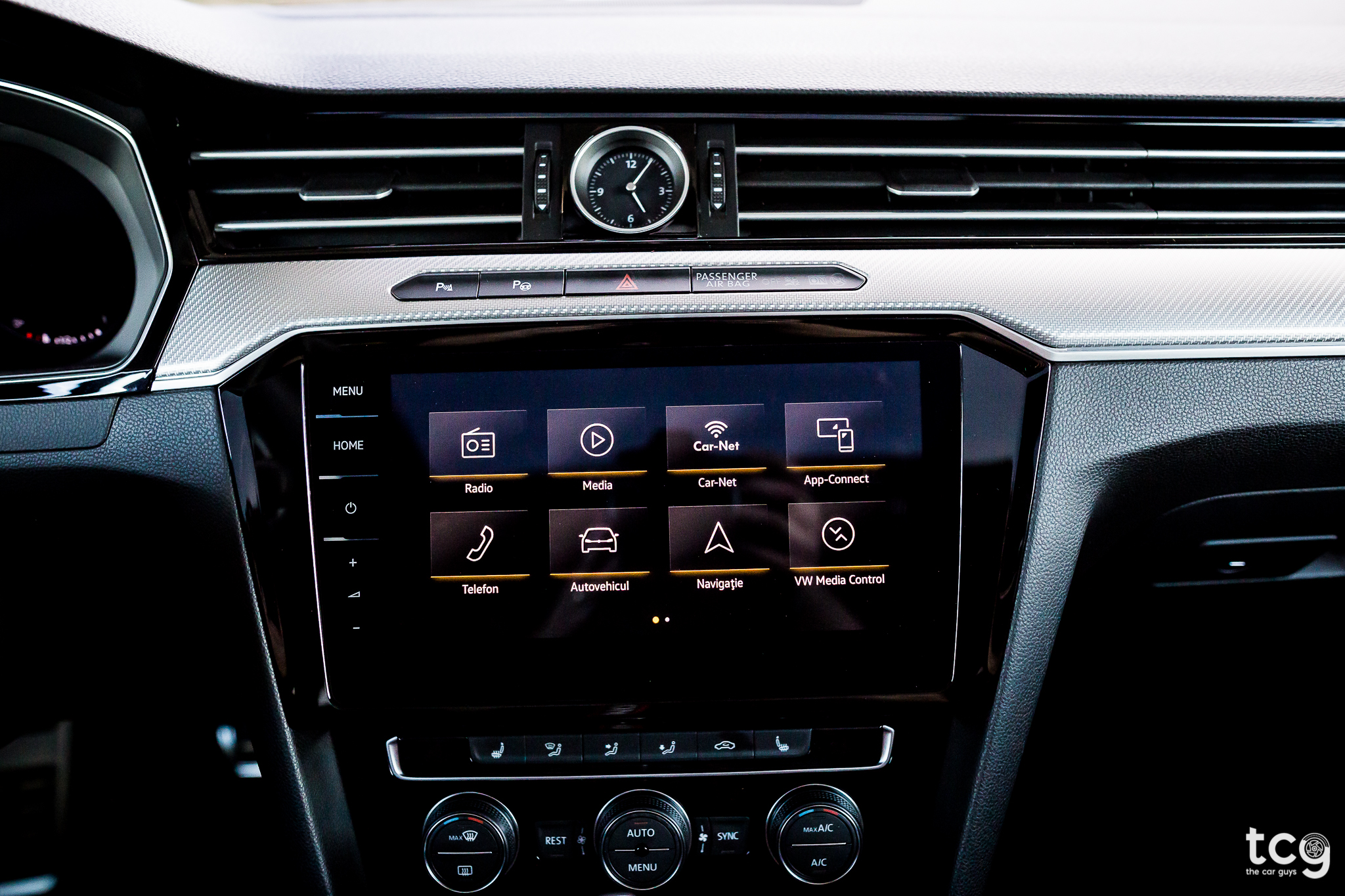 ---
3 things I really like about the Arteon:
I think it's safe to say this has one of the best designs out there!

Practicality is really on point with this car and it's great if you need to carry lots of luggage.

It's a very safe car + it comes with loads of great standard features.
---
3 things I really don't like about the Arteon:
The diesel engine is so loud (on the outside) you feel like you're driving a tractor! I know that's how diesel engines sound, but they should have done something about it with this car.

It's not as exciting to drive as the Audi A5 Sportback, it's good, but it's not as good!

It's a little too pricy to be honest and I think they will have a tough time selling it at such a hefty price-point.
---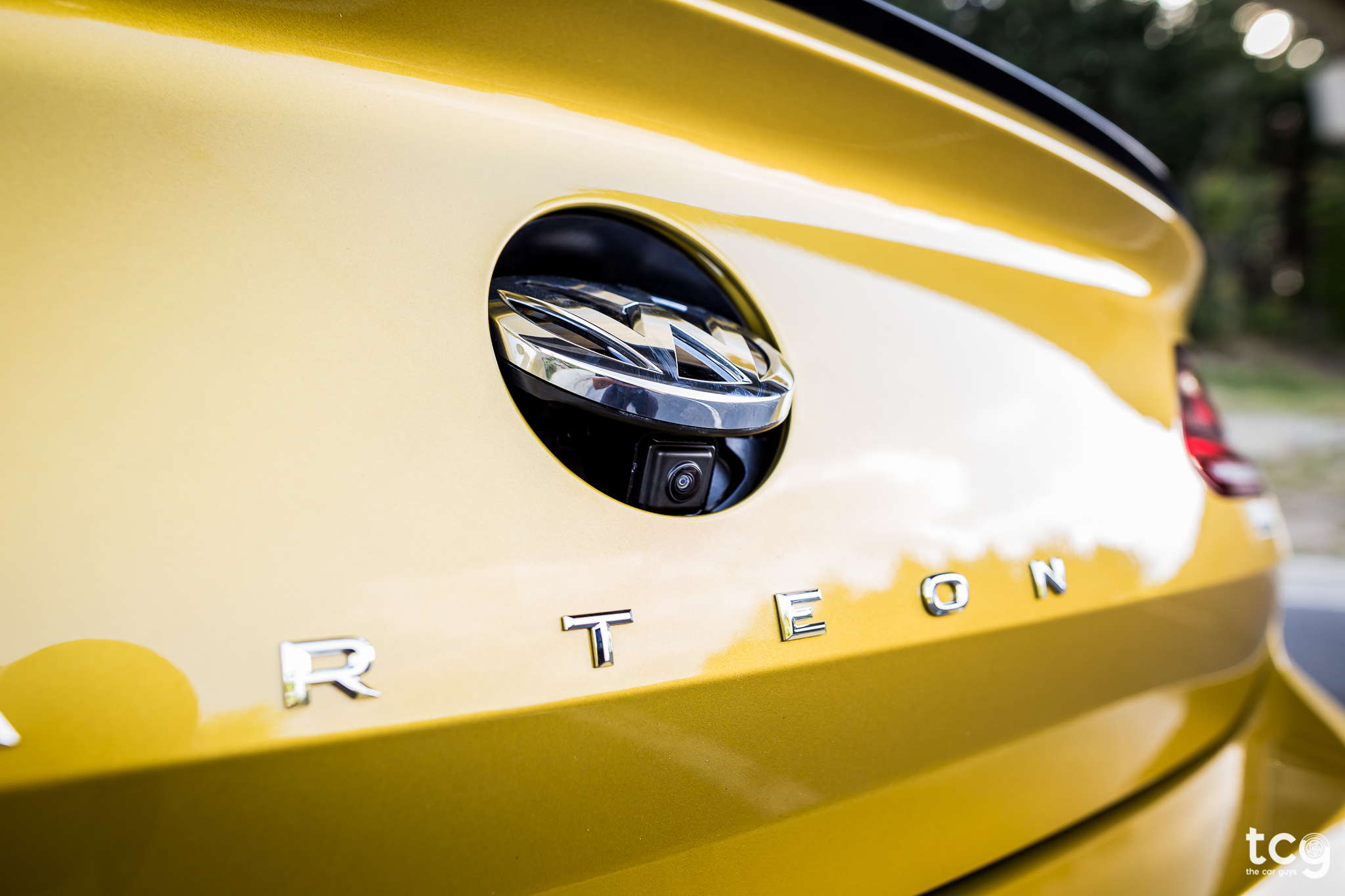 Would I get this car? Definitely! I would get it for its looks alone and that says a lot as I've always been more interested in a car's interior rather than its exterior, but this one pretty much nailed both!
---
Price of the tested model: ~42,000 Euro (VAT included)
Engine and Gearbox: 2.0TDI with 150HP and 340NM of torque + 7-speed DSG.
---
Special thanks to Autoworld Volkswagen for lending us the car, we had a great time with it!
---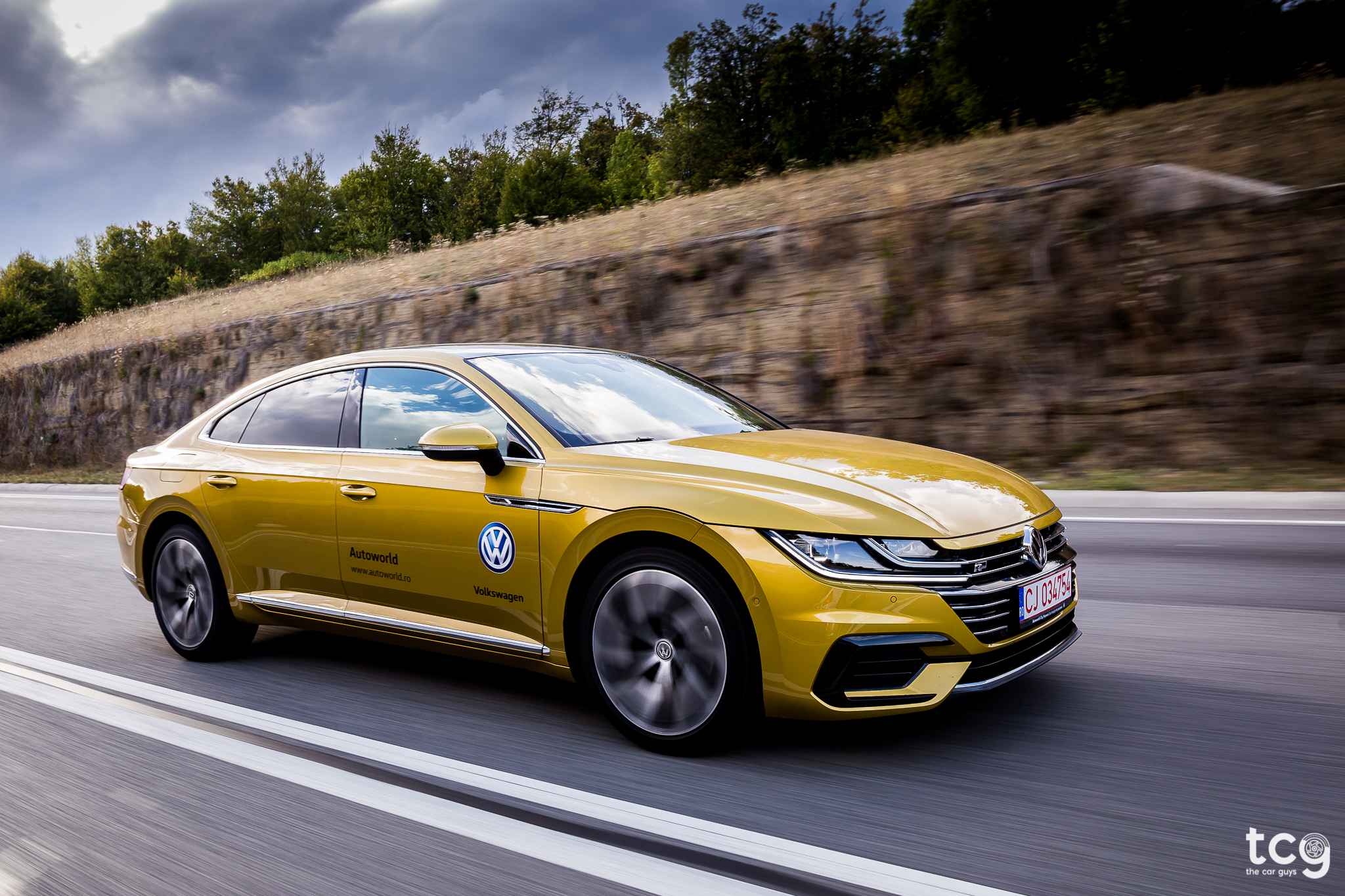 ---