It's been quite a while since a car has truly left me speechless (after shouting like a complete idiot the whole time while driving it, of course). Why, you ask? Simply because this car has been on my "cars to drive before I hit the bucket" bucket list. The list I have is pretty long, but I've always had 3 favorites when it comes to hatchbacks:
Ford Focus RS
Seat Leon Cupra
Honda Civic Type-R
*in that order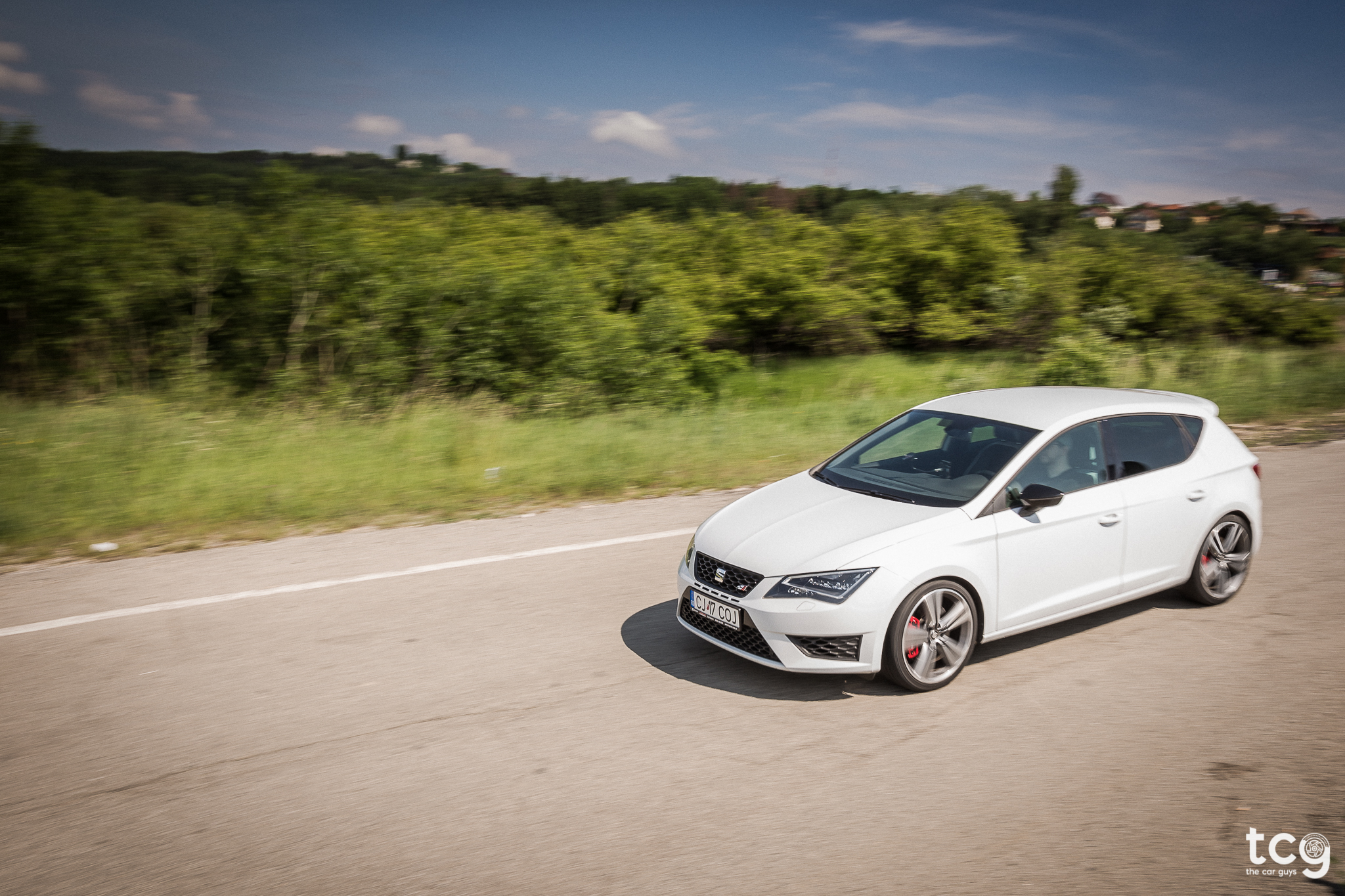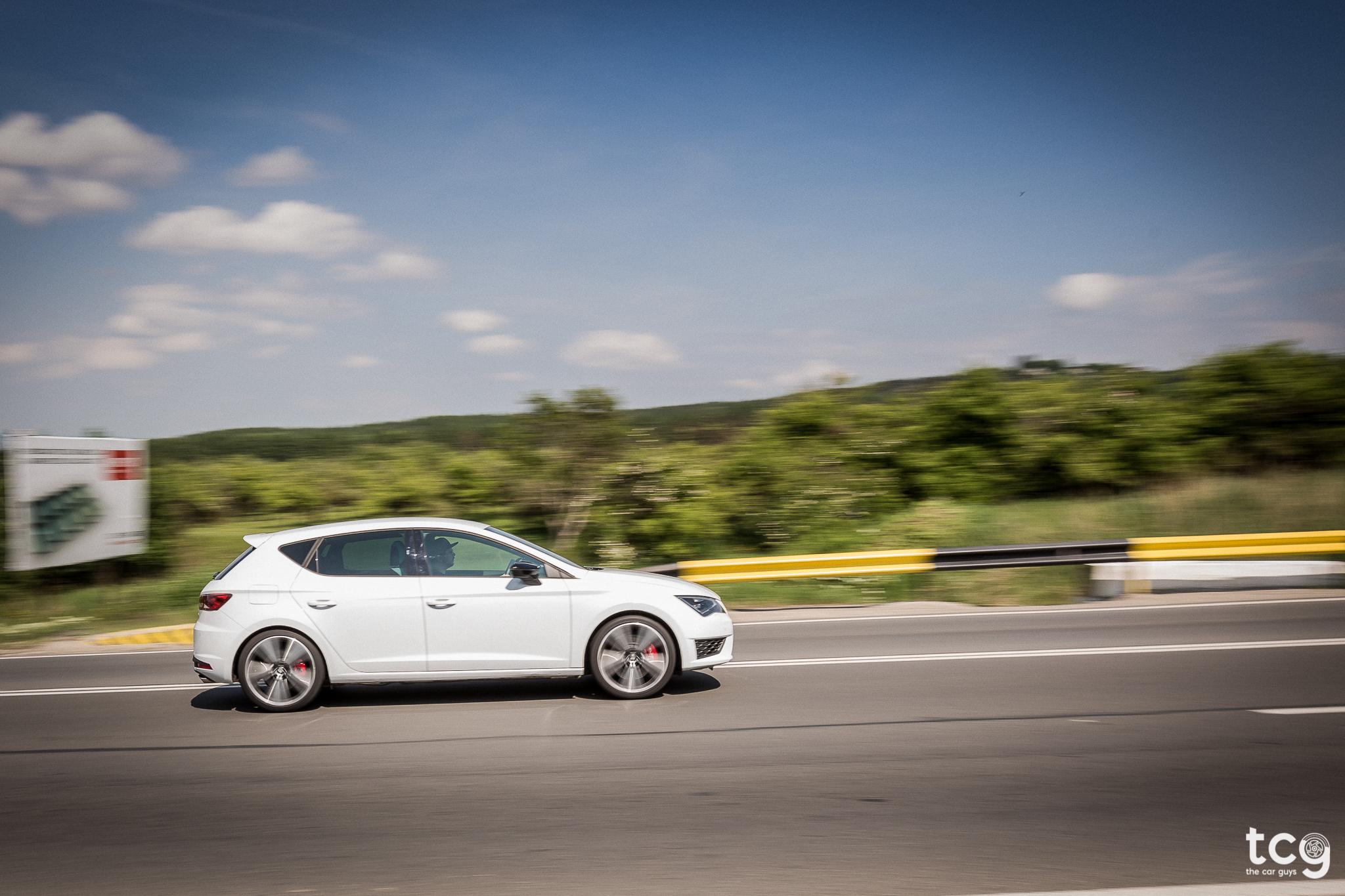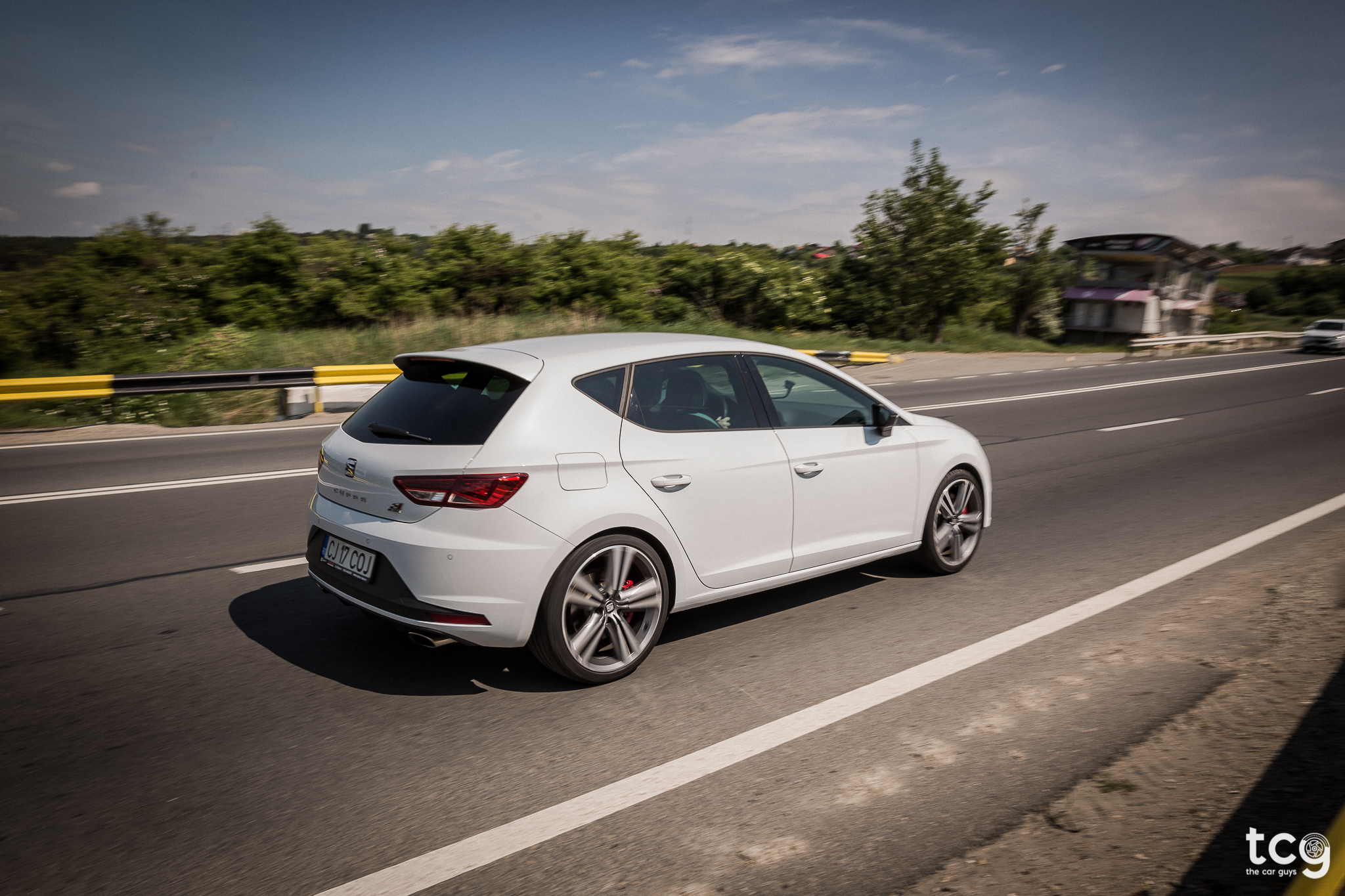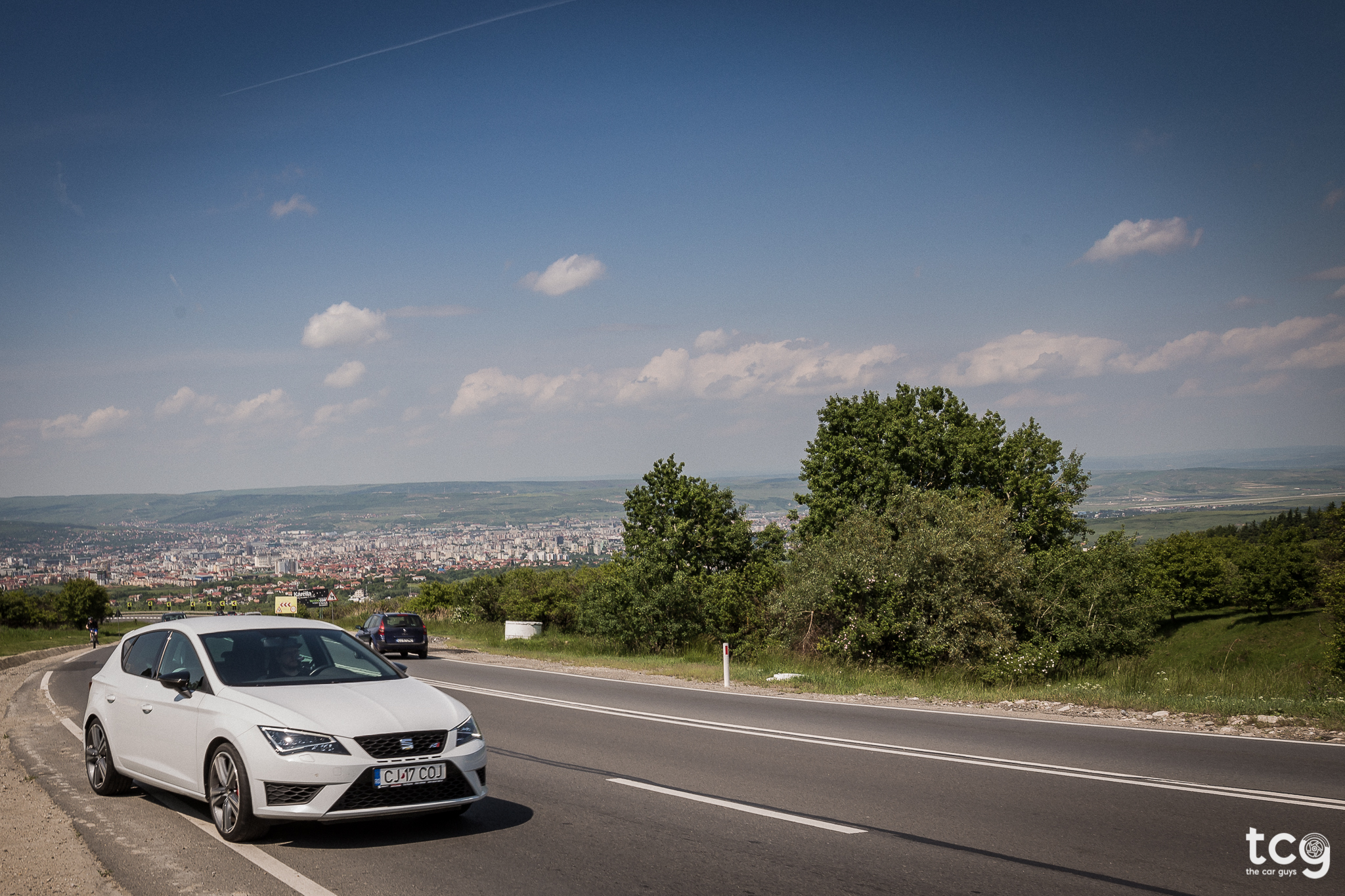 I've never driven the RS or the Type-R yet, but hopefully that day will come soon. When we got the call that we will drive the Cupra 280 I was so excited, it felt like Christmas morning!
Even though the car's owner joined us throughout the entire test drive, that didn't stop us from having loads of fun as he's such a great guy, with a great passion for cars, pretty much like us!
My first impression of the car, while walking towards and around it, was that it looks so much better than any of it's rivals (except for the Focus RS). The model I drove was the 5-door version with superb 19-inch alloy wheels, the best LED headlights I have ever seen on a "family" hatchback and dual exhaust pipes which, let me tell you, produce some DE-LI-CIOUS music while driving! It's got all the right pops and crackles, especially when you hit that magic CUPRA button and put the 6-speed DSG transmission in Sport Mode.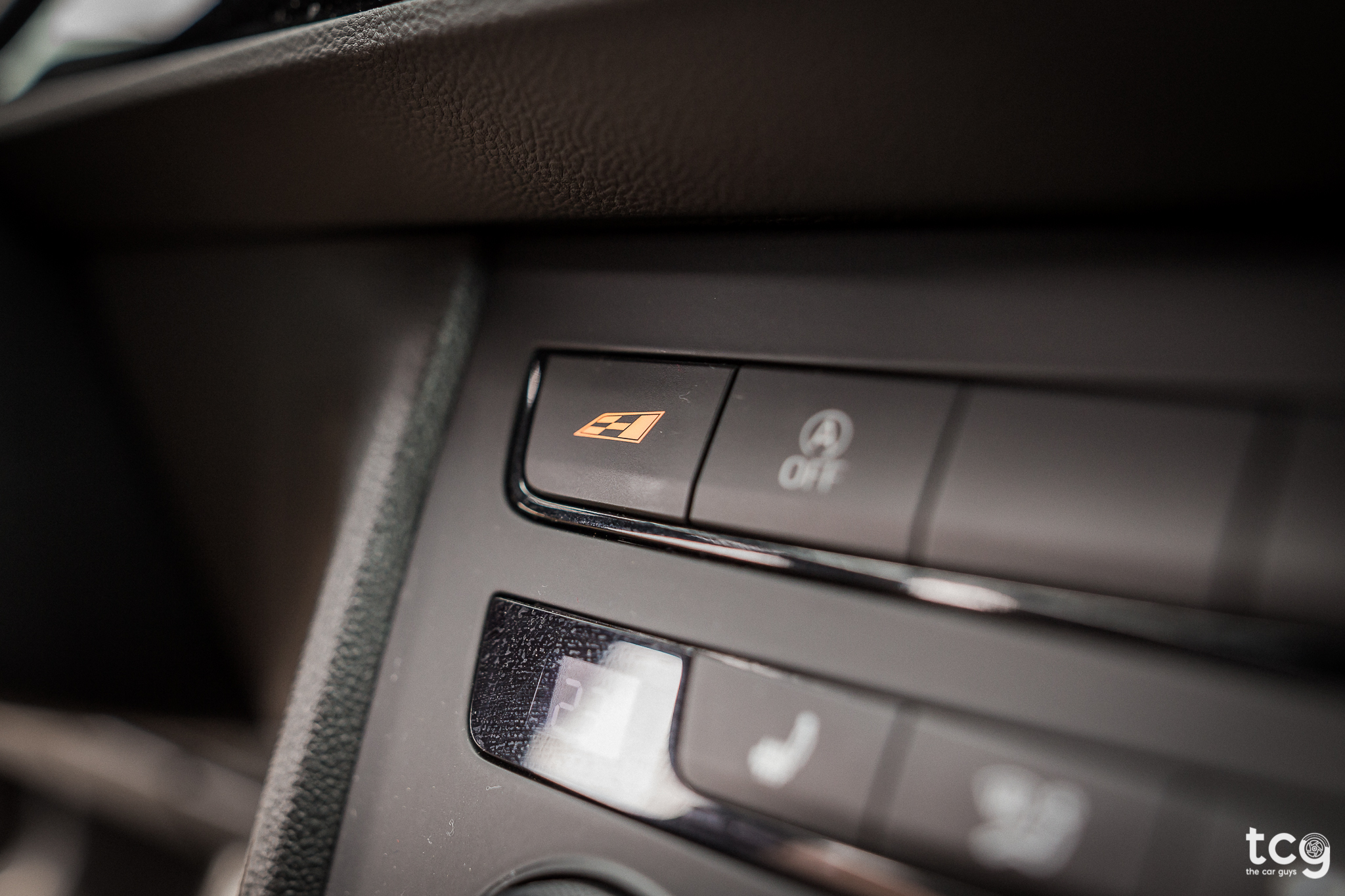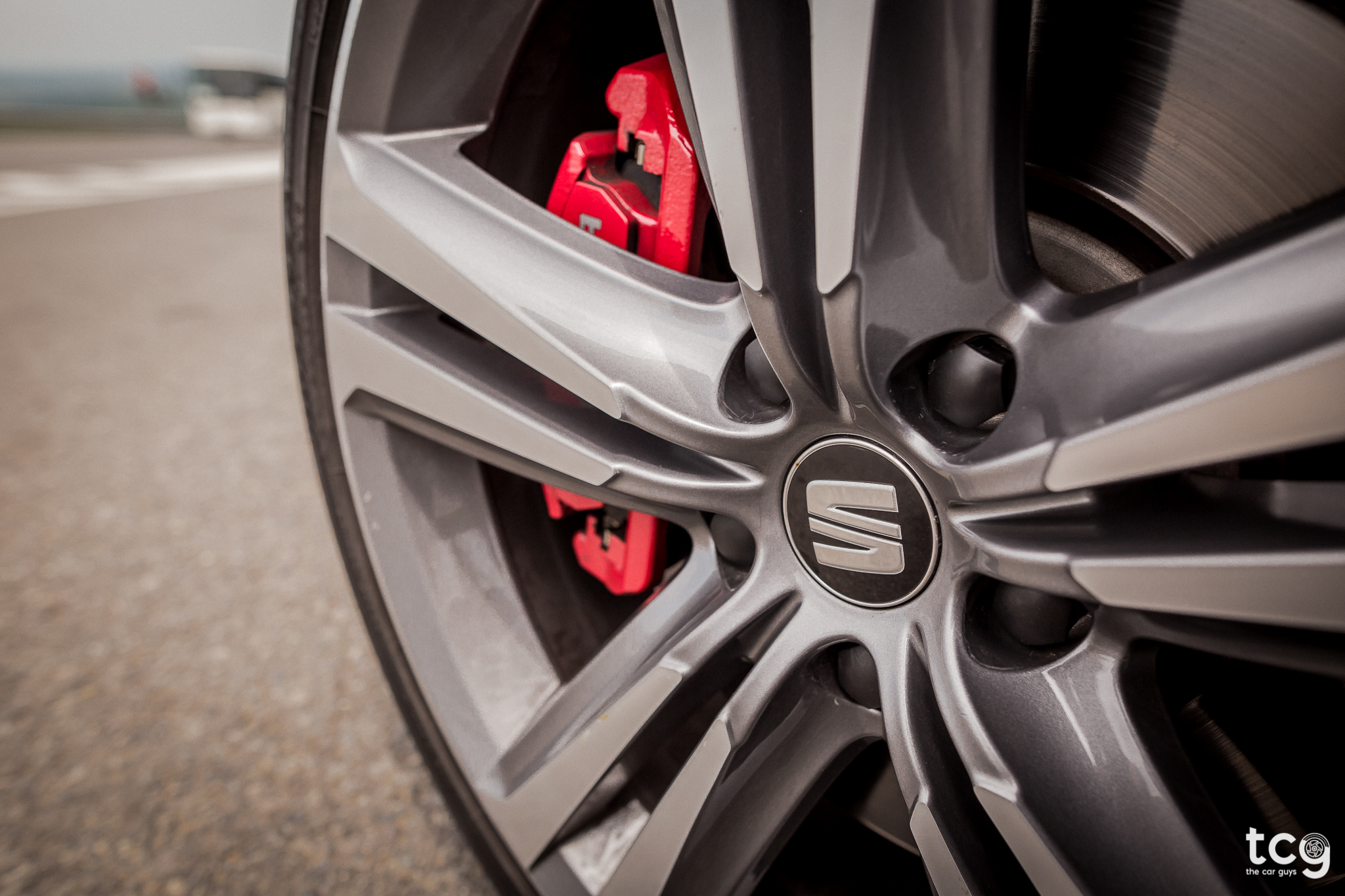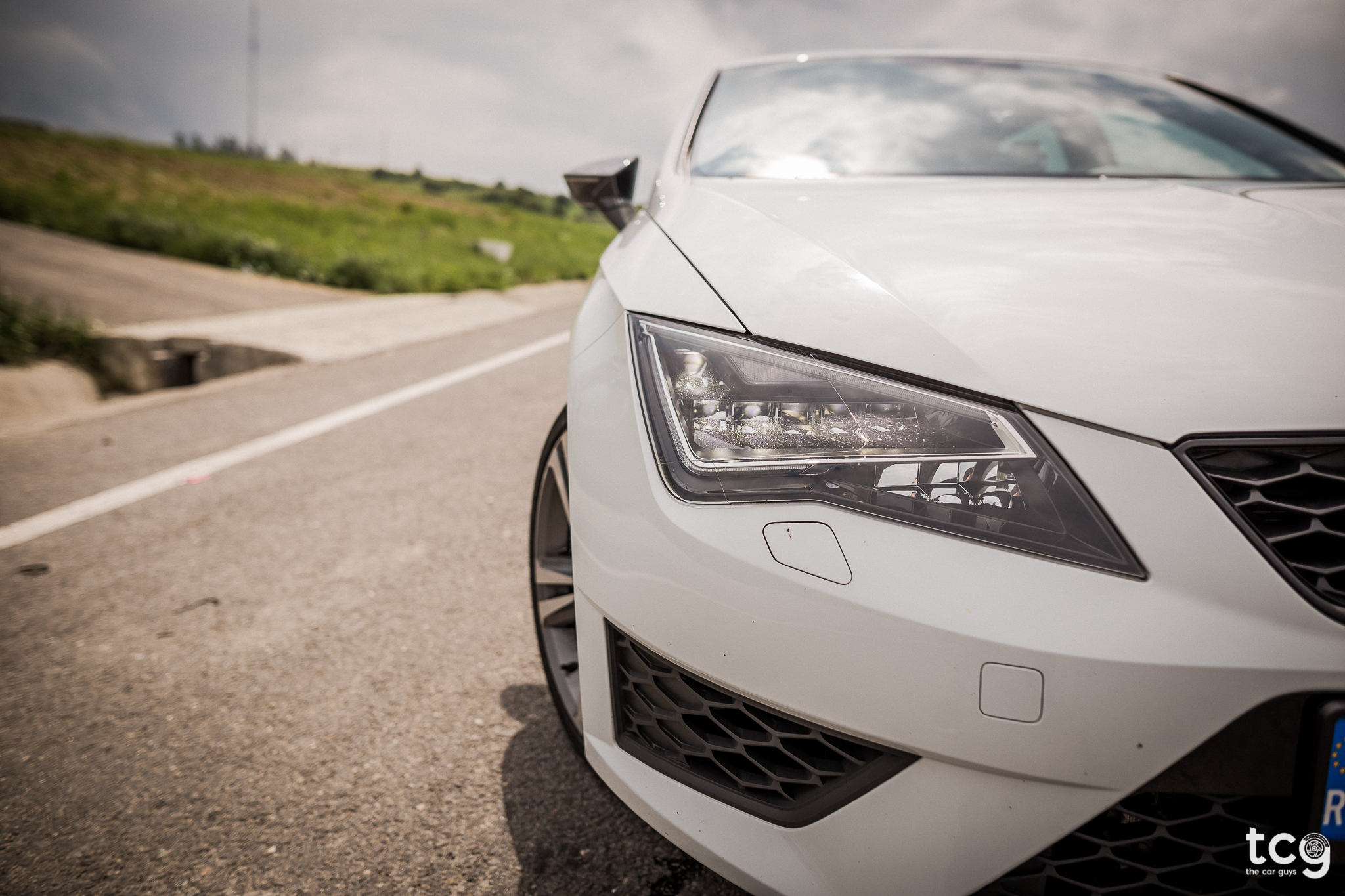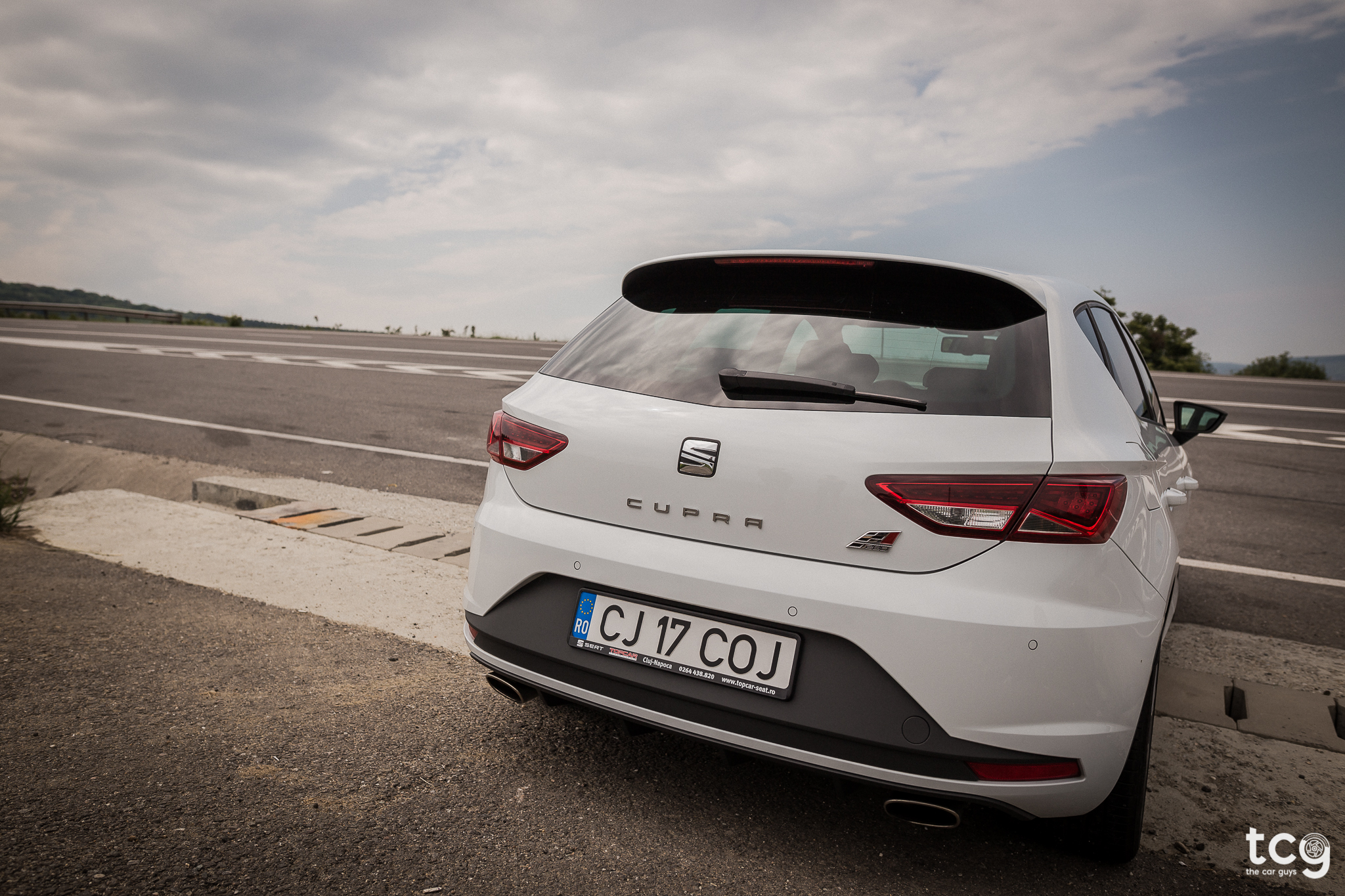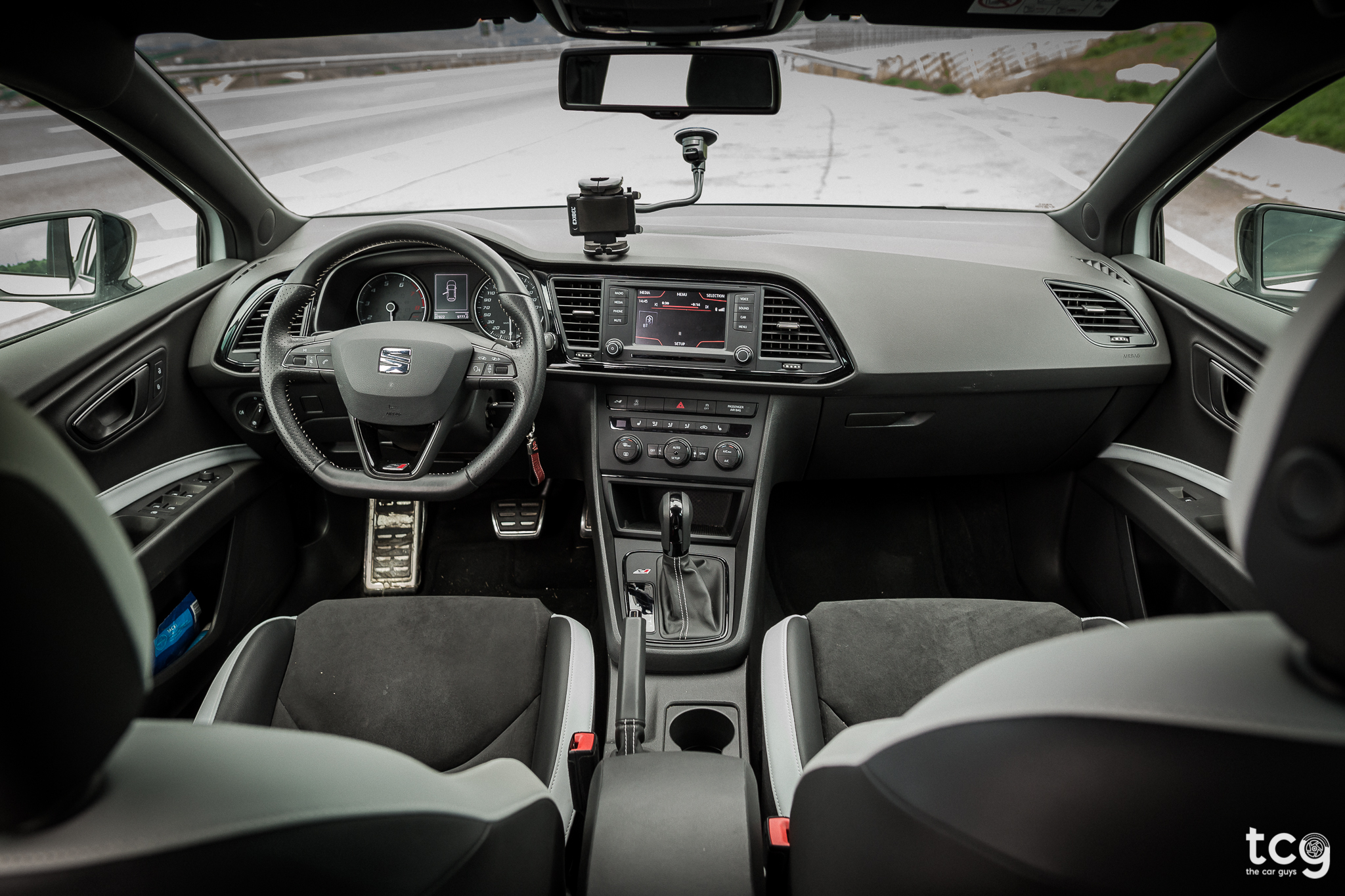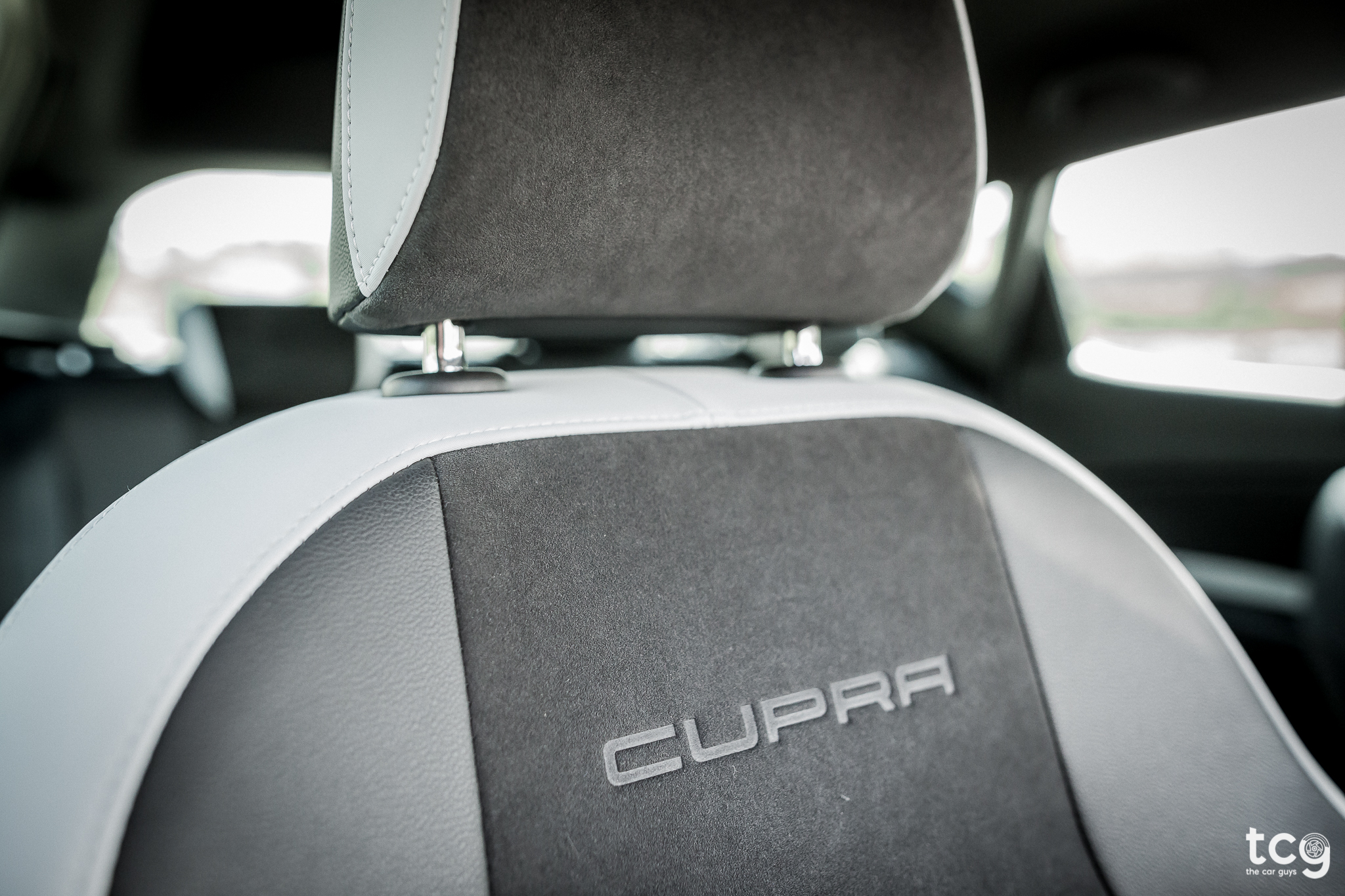 What's it like to drive? Well, here are some stats for you:
0-62 mph (0-100kph) takes 5.7 seconds.
The top speed is electronically limited to somewhere around 270kph (the owner reached 272 on the Autobahn in Germany).
The engine is a 2.0L TSI producing 276bhp and 258 lb-ft of torque.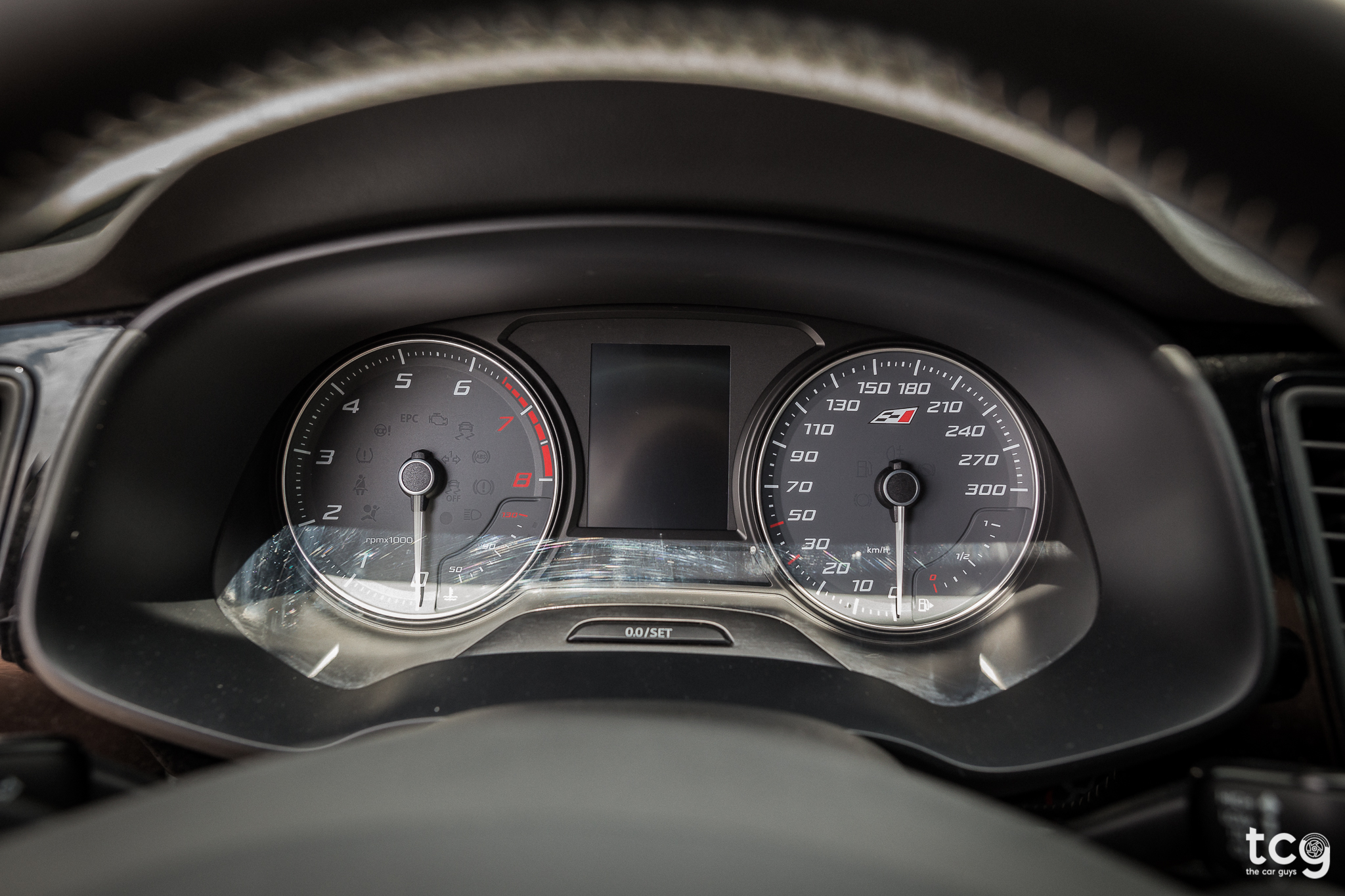 Try to imagine this - the car has 276bhp and it weighs only 1,346 kg - no wonder it keeps pulling and pulling until you reach around 5500 - 5800RPM. It's properly fast, and almost always eager to go! My favorite thing about the car though, must be the fact that it feels very civilized and capable, and it's just as happy cruising as it is blasting along. You don't have to drive this thing flat out all the time, but it responds very well if you want it to.
After we hit the road, I was told to push the Cupra Mode button on the dashboard and set the transmission to Sport to see how is sounds/drives. I honestly didn't expect much to happen as it was pretty sporty and great-sounding on Comfort as well - but boy oh boy, I could not have been more wrong - they may as well have called it Bonkers Mode.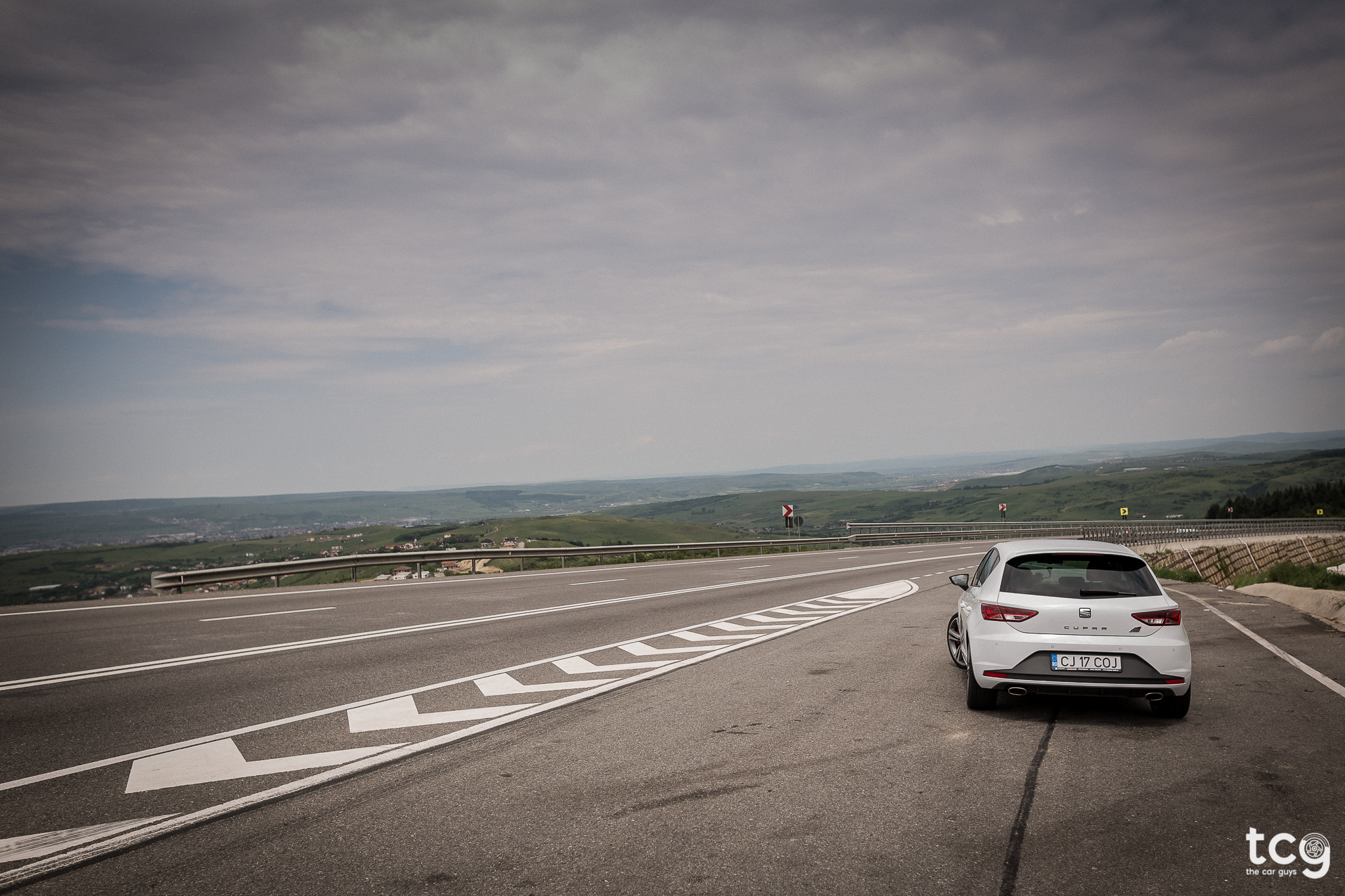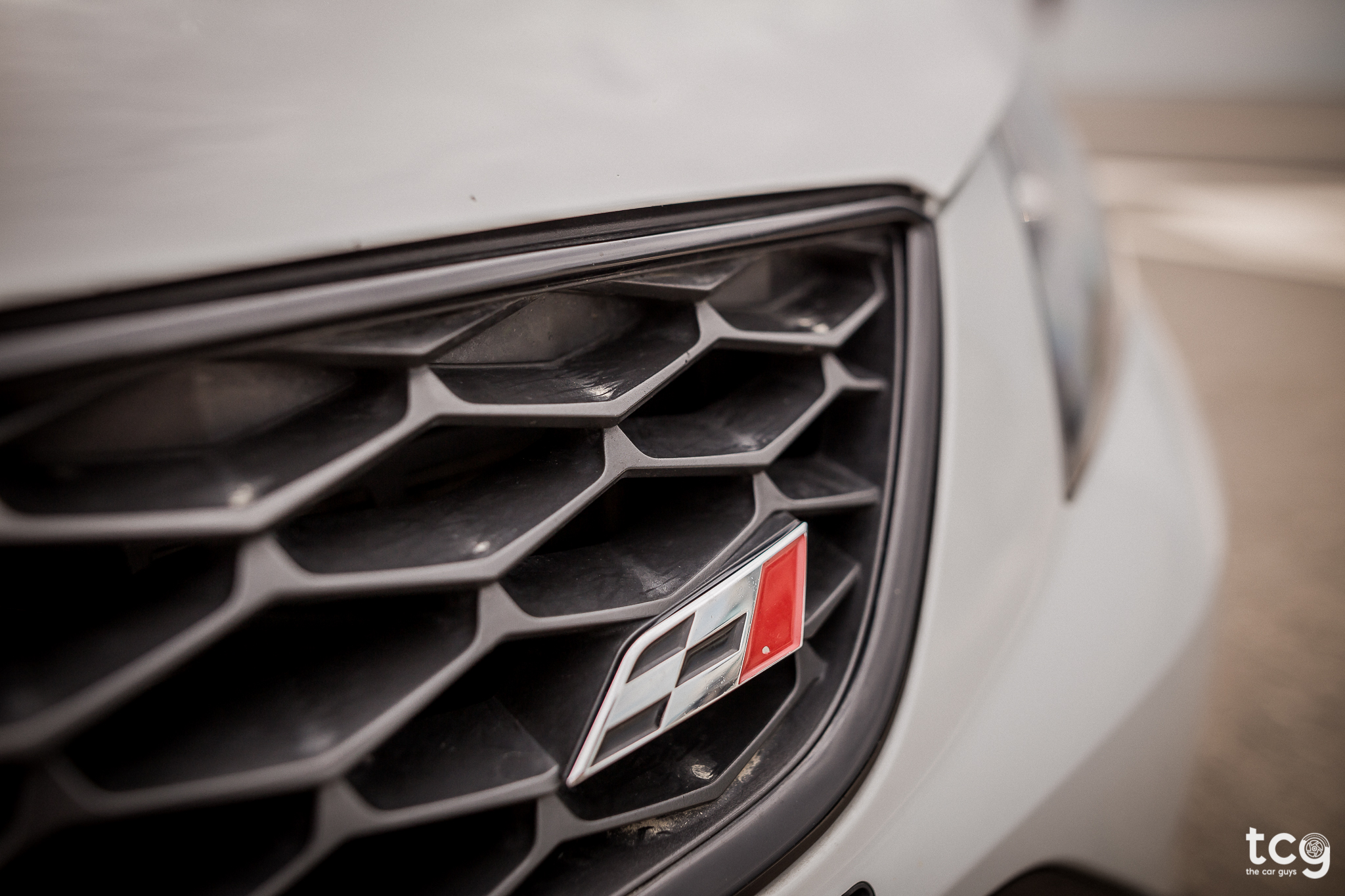 Engaging Cupra Mode completely changes the car - how it sounds, feels and drives. The exhaust gets a slightly 'sportier' exhaust note, the steering wheel and suspension stiffen, gear changes are short and sweet and the acceleration is borderline insane - the way the power builds is very impressive! Maybe I'm not that used to properly fast cars, but I have to admit that I had a huge grin on my face the whole time!
A few things I didn't like about it? Well, the interior is rather boring, don't get me wrong - it's a nice interior, but it's too similar to the one in the Golf R - which I find boring, the key is just a regular VW/Seat key - in one word, ugly - and I think that pretty much covers it - maybe the ride is a little too stiff in Comfort Mode, but I'm just being picky now.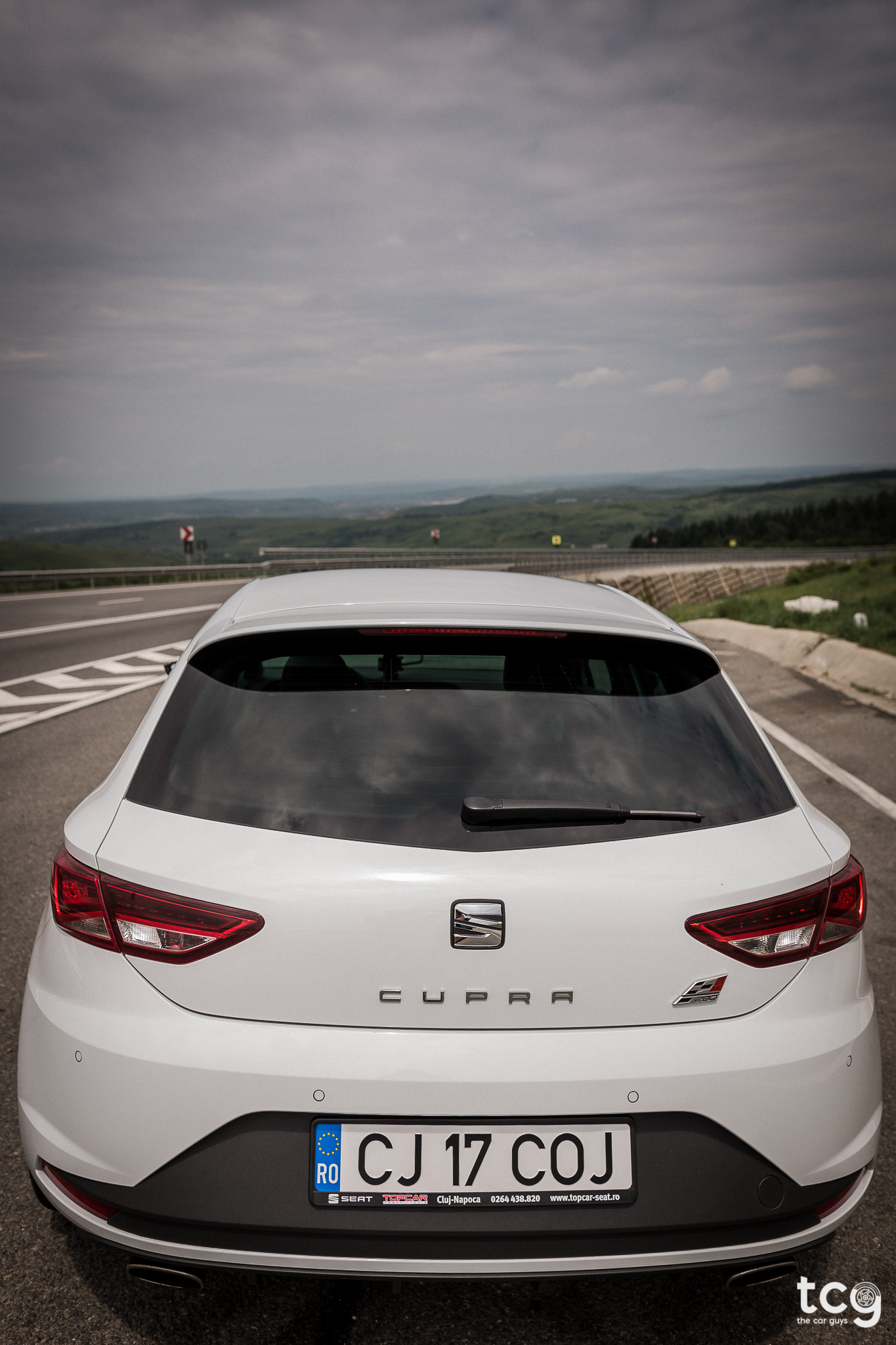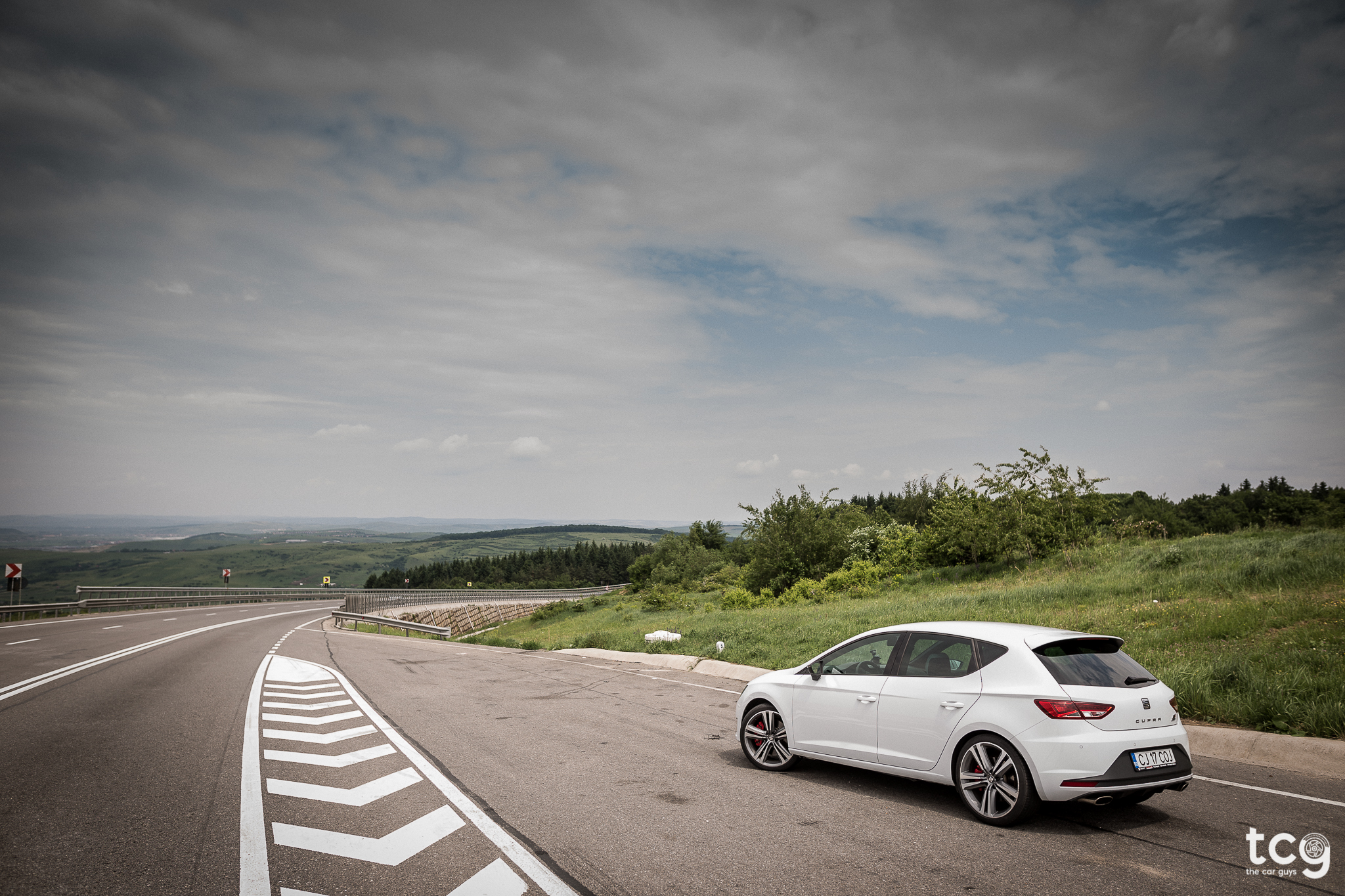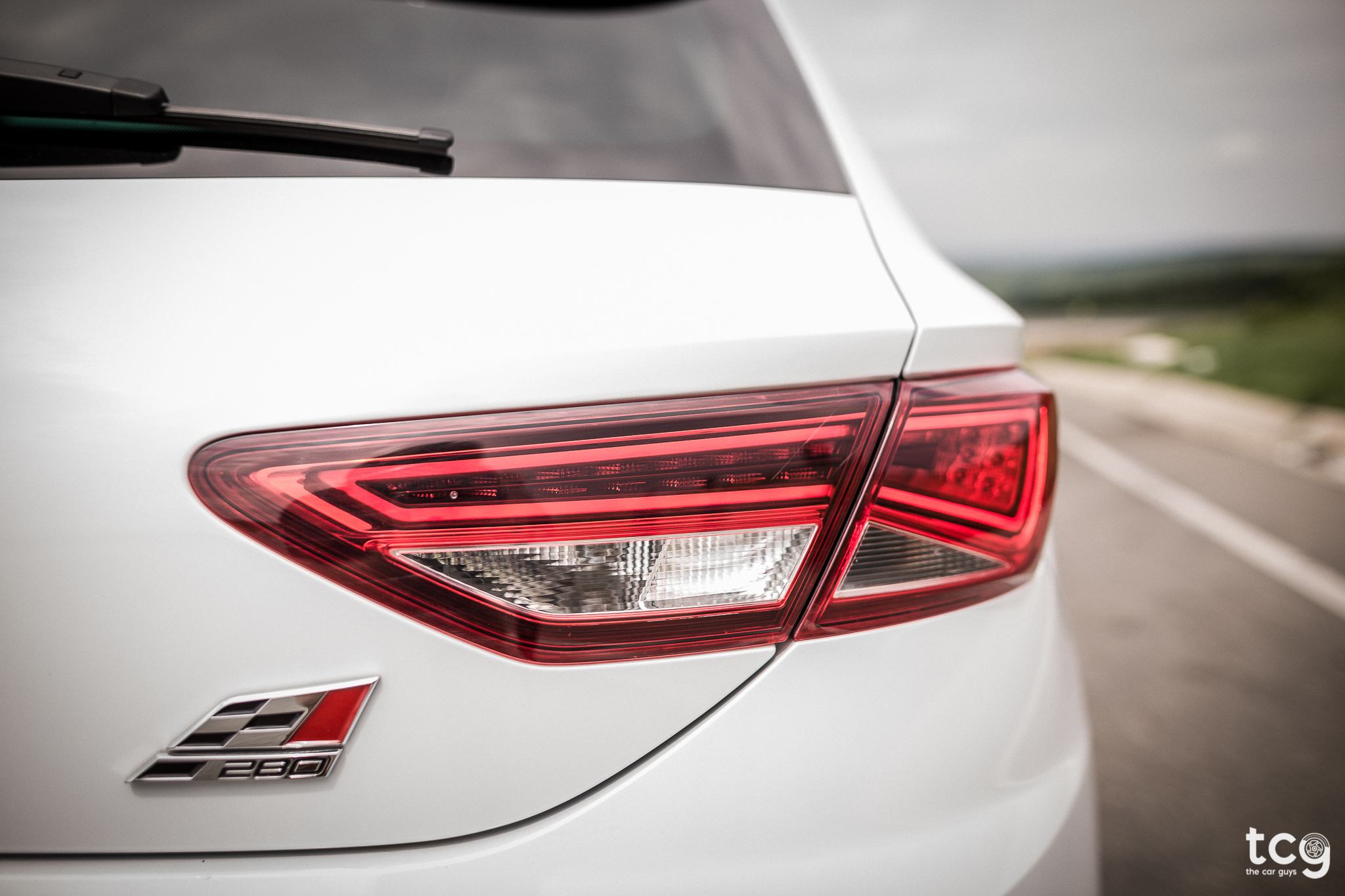 Would I get one for me? Definitely. Why would I get it? Simply because this car can be used as a daily driver - the bootspace has a 380 liters capacity, 50l fuel tank and the average fuel consumption is around 7-8l/100km so, theoretically, you can range about 700 - 800km with one tank of gas - rather decent running costs if you ask me. It's comfortable when you need it but it also goes when you're in a hurry!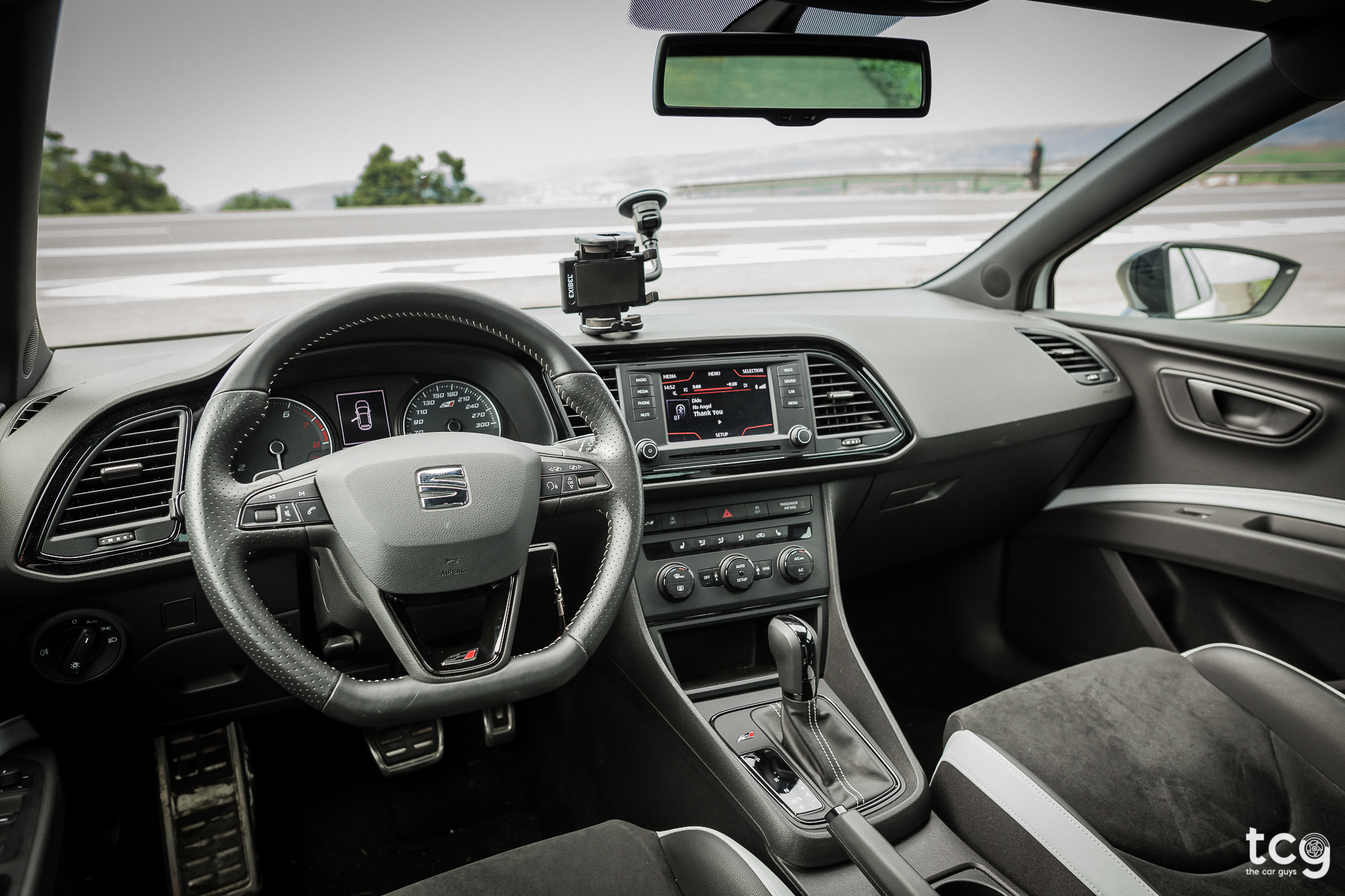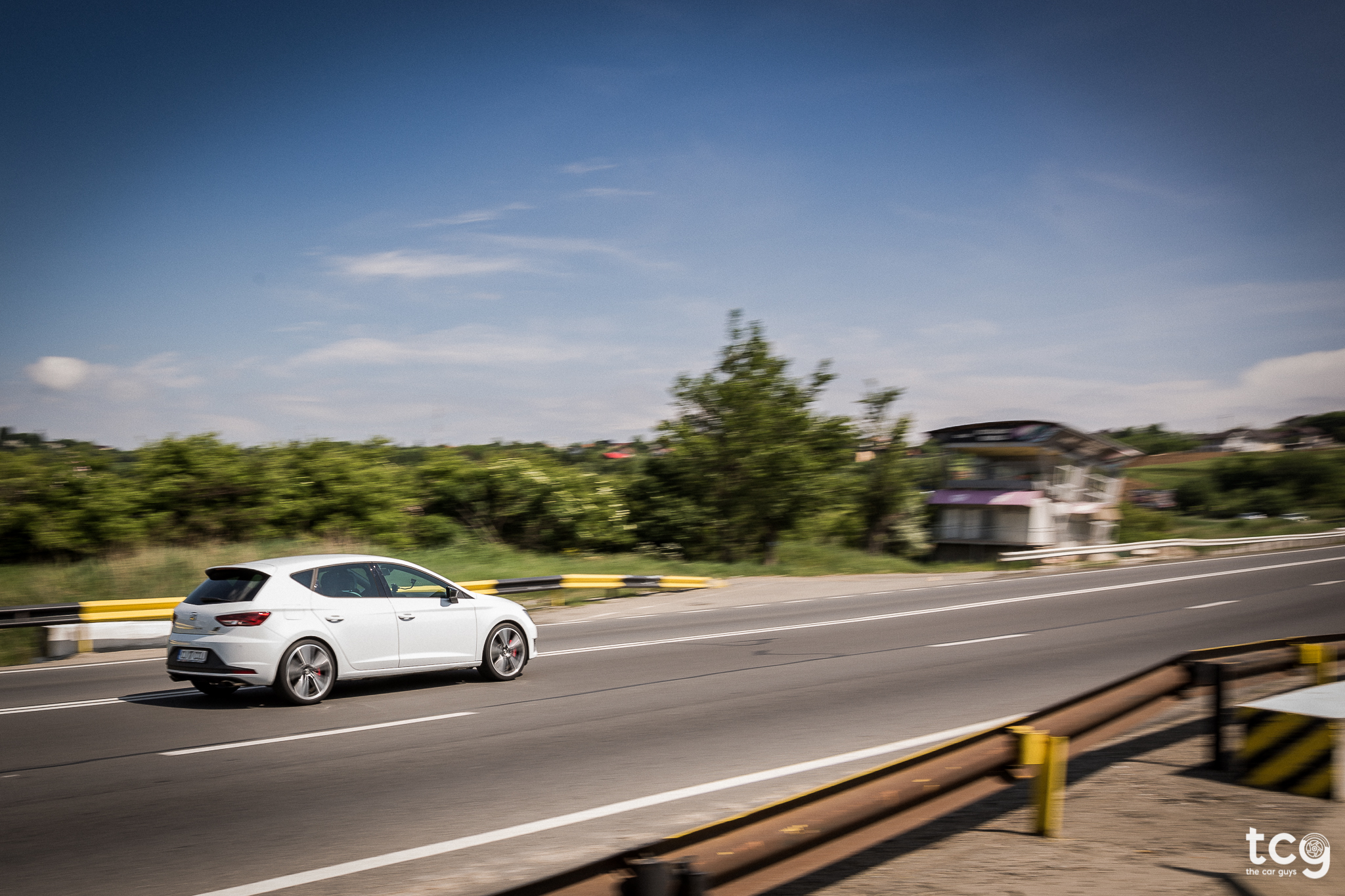 Special thanks to our friend Pushkar Chatterji for allowing us to test drive it!