Having never driven a Suzuki before, I didn't really know what to expect but I was pleasantly surprised by how well this car was built and the amount of features available! Good job Suzuki!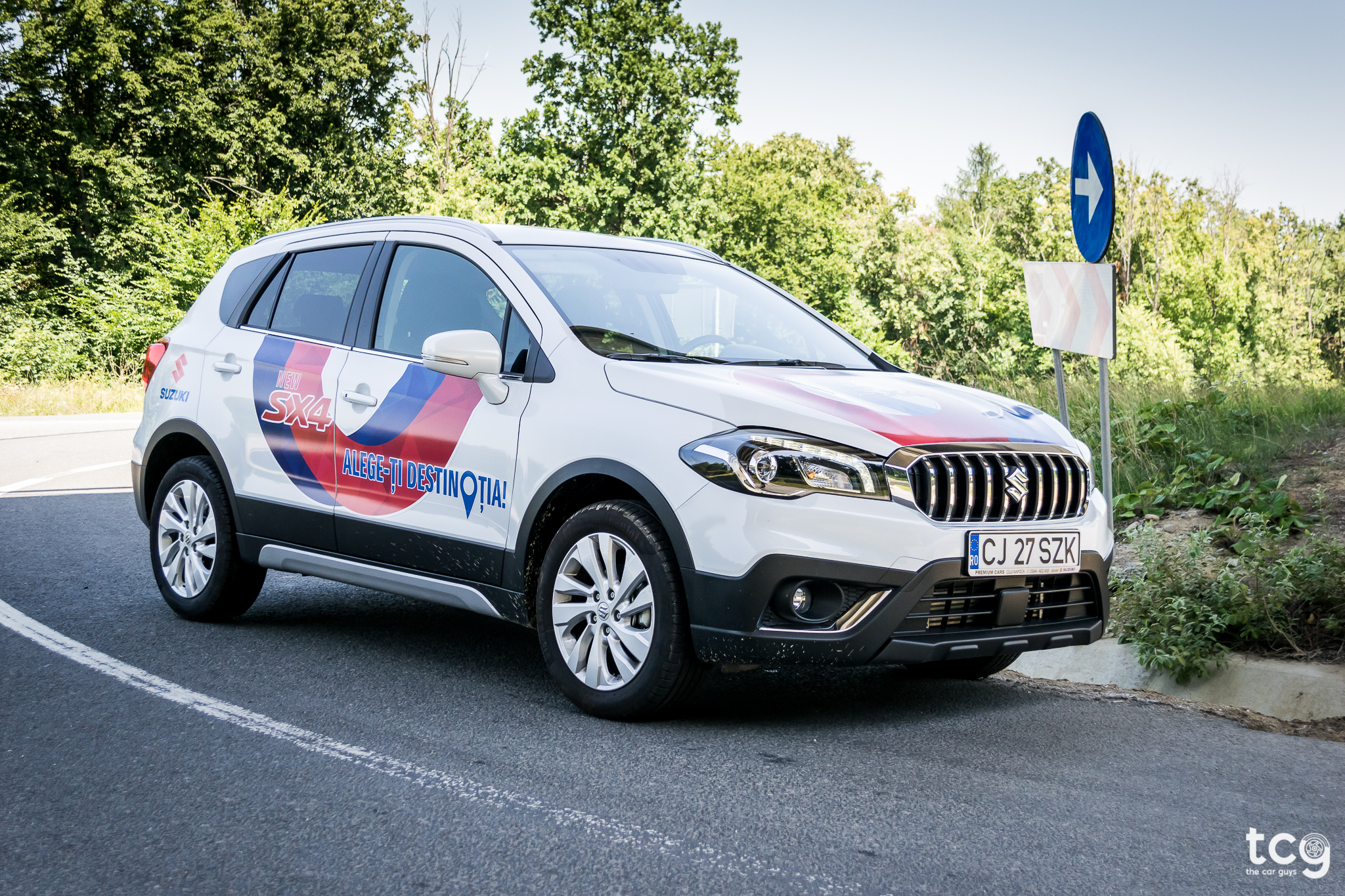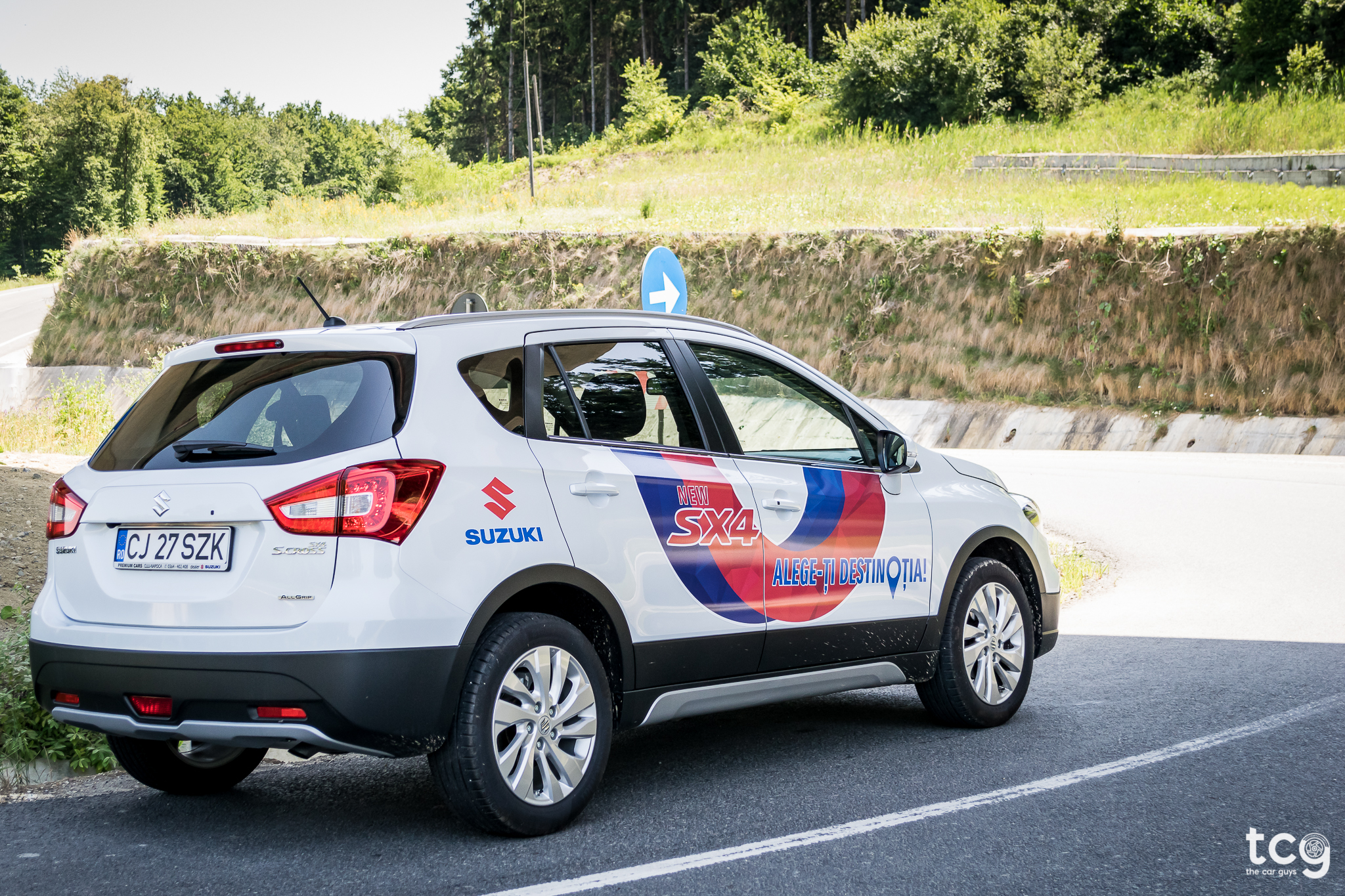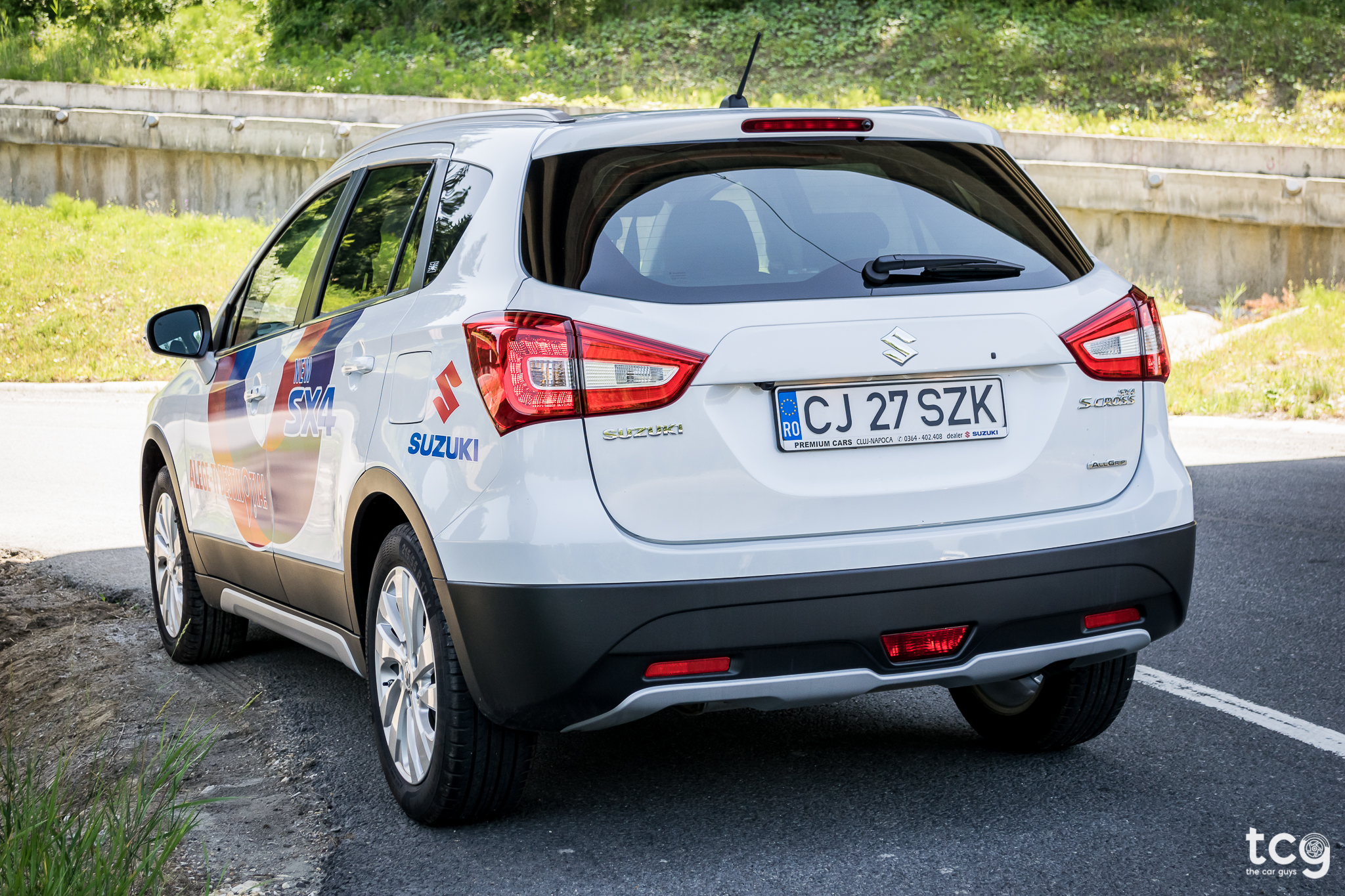 Let's start with how it looks and I must admit that I'm really liking what they have done, compared to the old model! It's not too out there, but it's not boring either - the large chromed front grille and those massive headlights + the 17-inch alloy wheels really make it stand out! The car is 4.3m long, 1.8m wide and 1.6m tall so you won't really have any trouble parking this car and also, being a 4x4, it has 180mm of ground clearance which is very helpful when off-roading.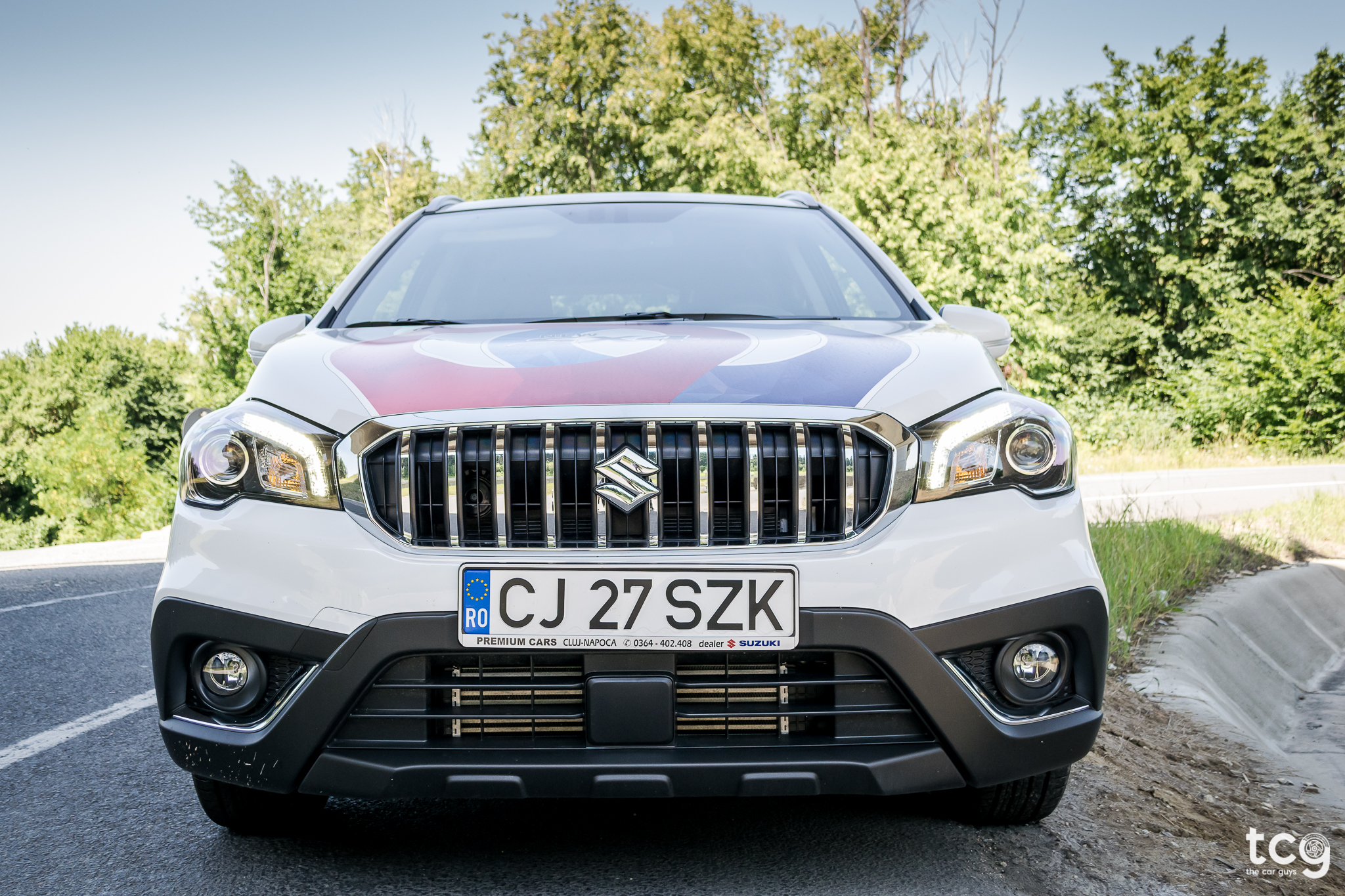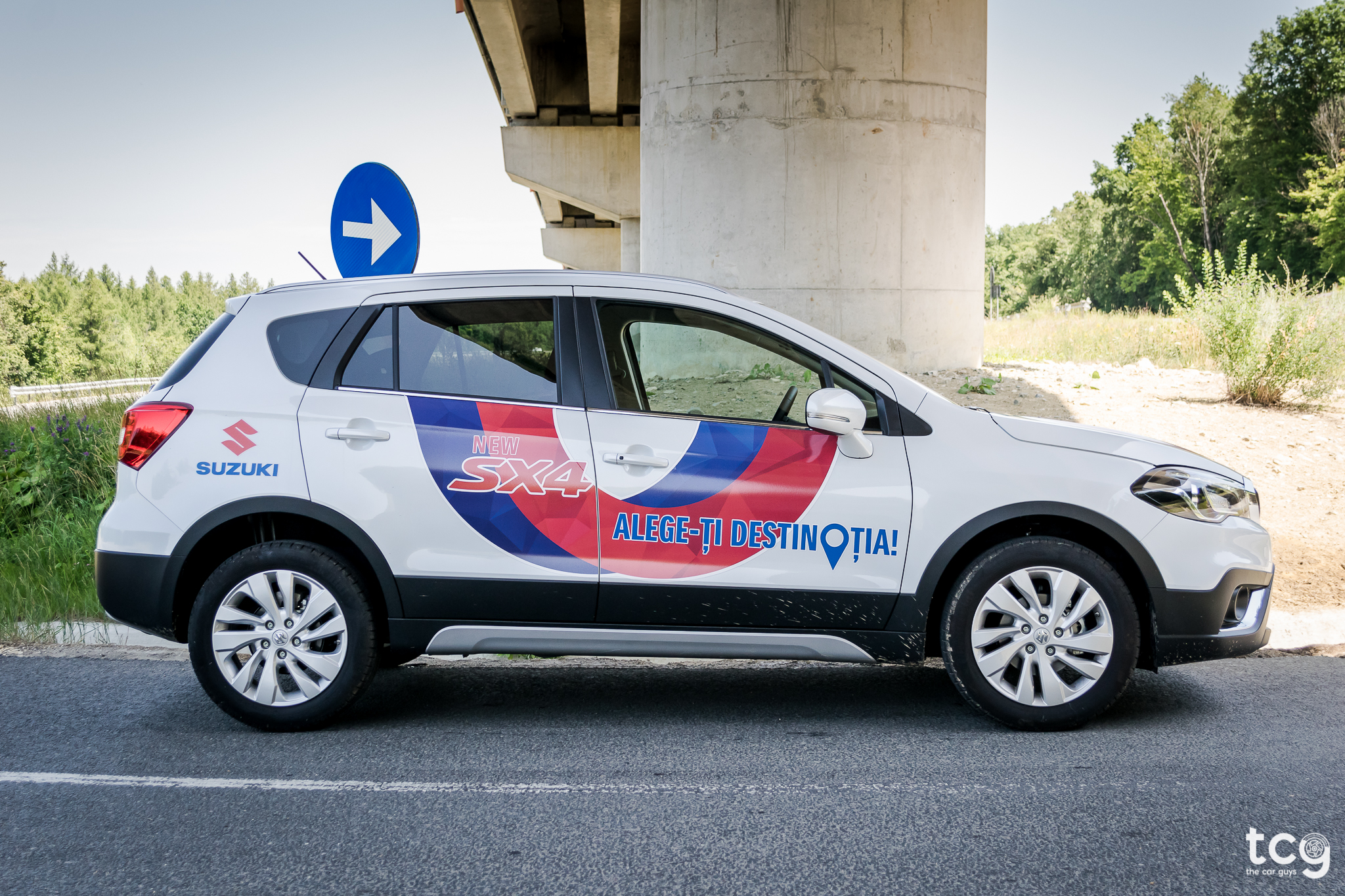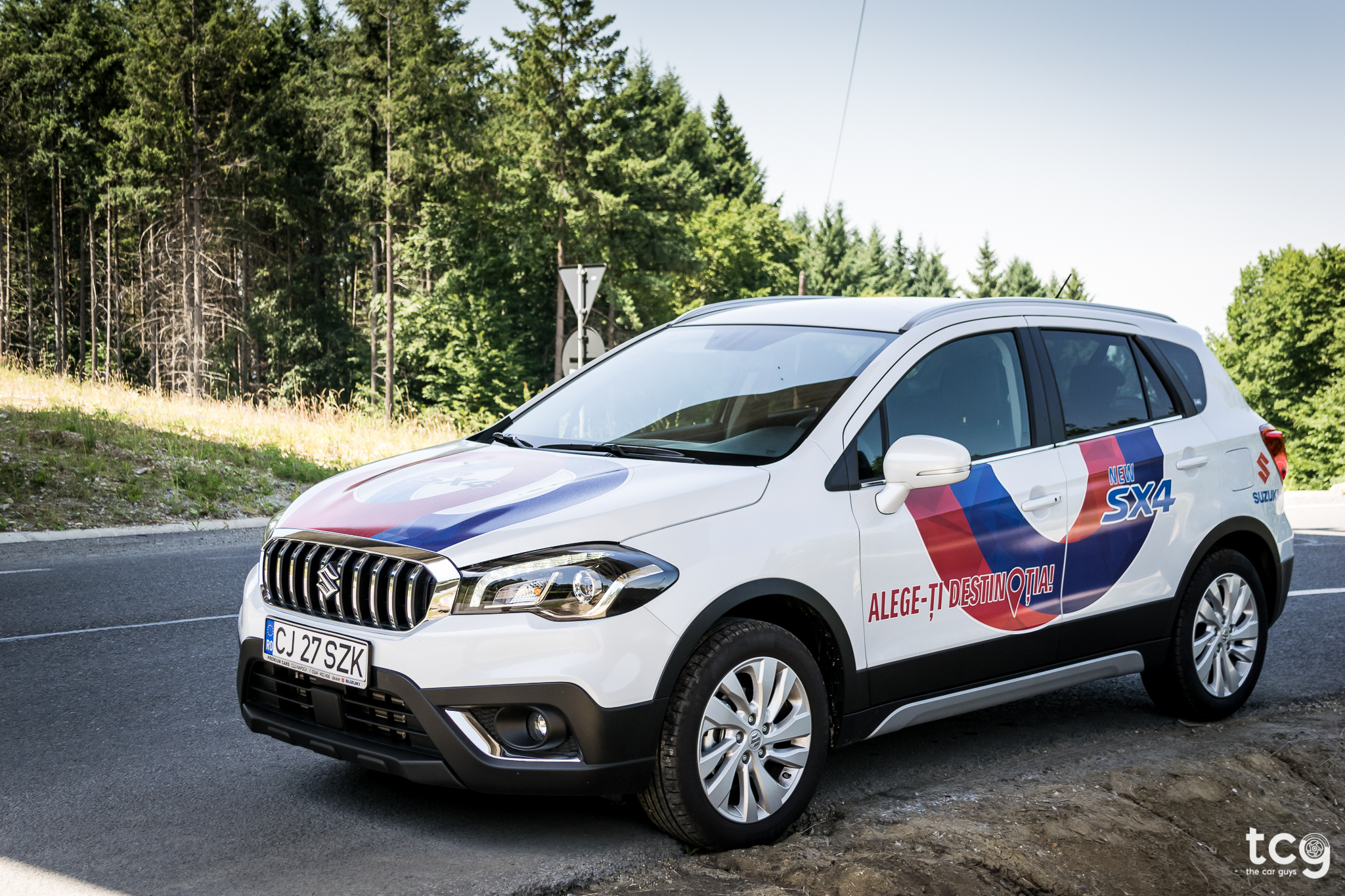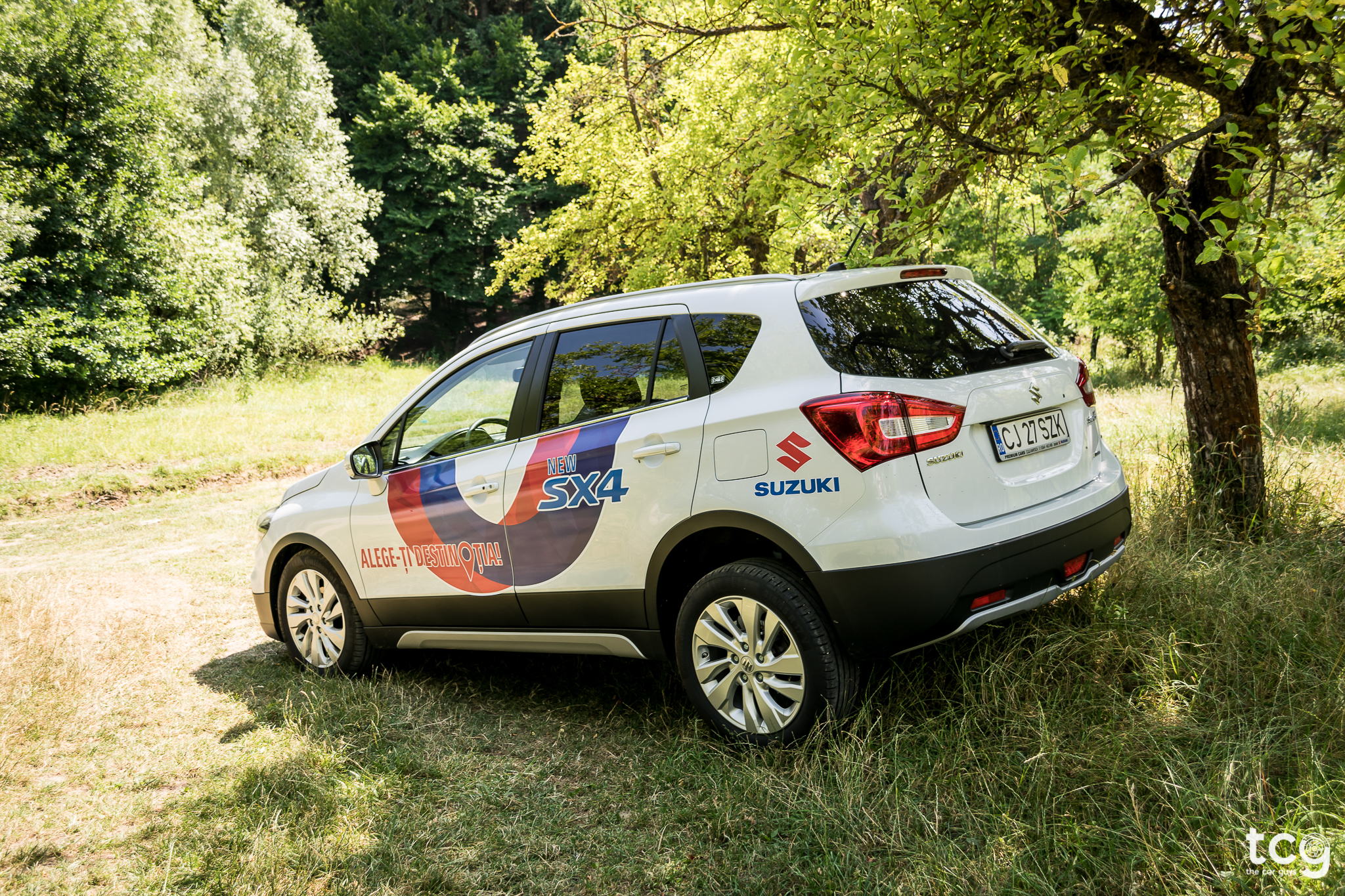 Performance is also rather impressive! We got to drive the 1.4l petrol BoosterJet engine with 140hp and 220NM and we were very surprised by how agile and quick the car was! Weighing only 1,240kg's, you really don't need a larger engine or more power as the car has enough pull for day-to-day use. It had a 6-speed manual transmission which was very responsive and accurate + fuel consumption is more than decent. Suzuki claims a 5,6 l /100 km combined consumption but we got around 6l/100 which is not far from their claim! Visibility is excellent with no blind spots and pretty huge side mirrors. The car can also be set on either the Sport or Snow/Mud mode where you can lock the differential for a more exciting off-roading experience!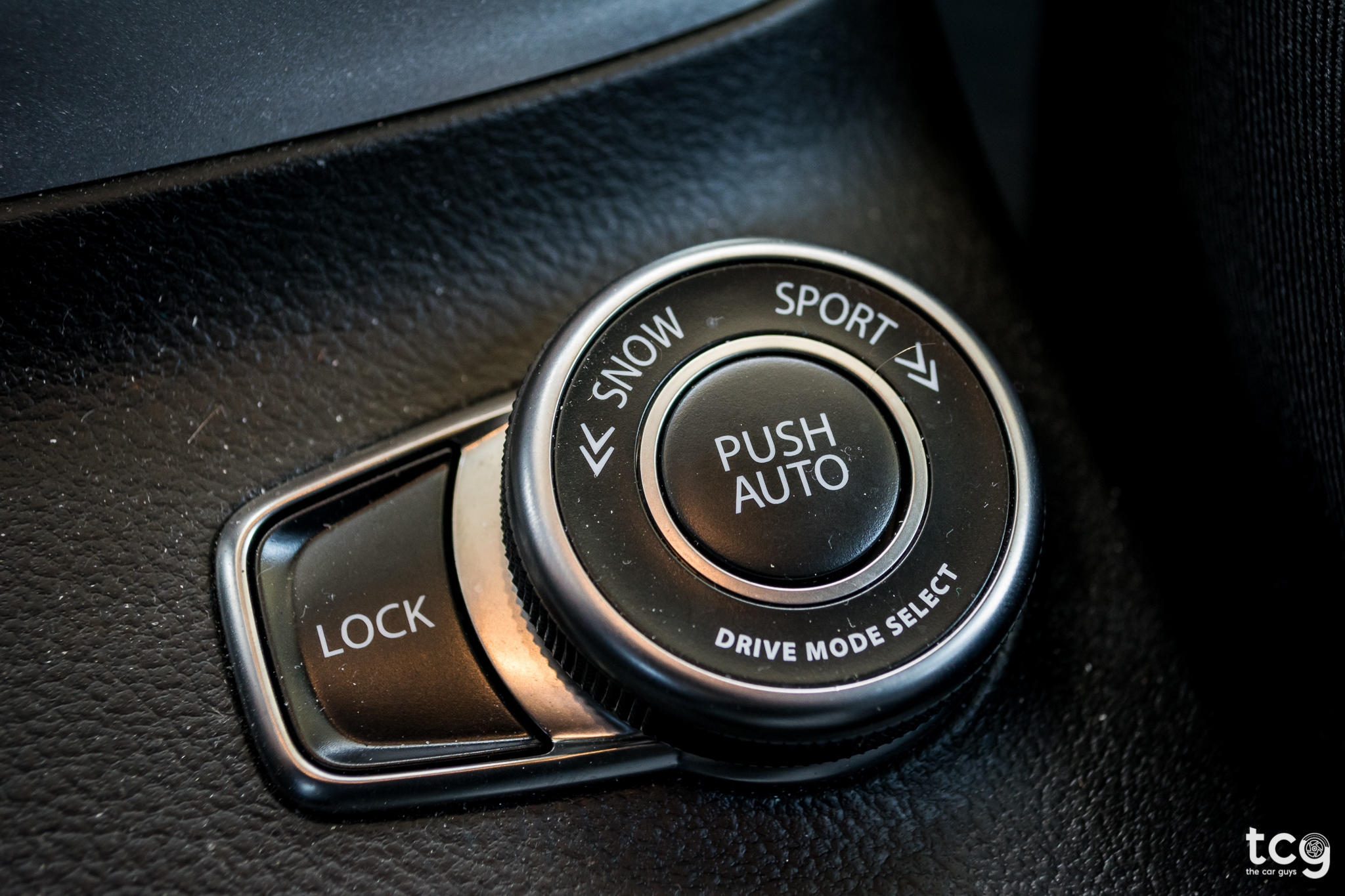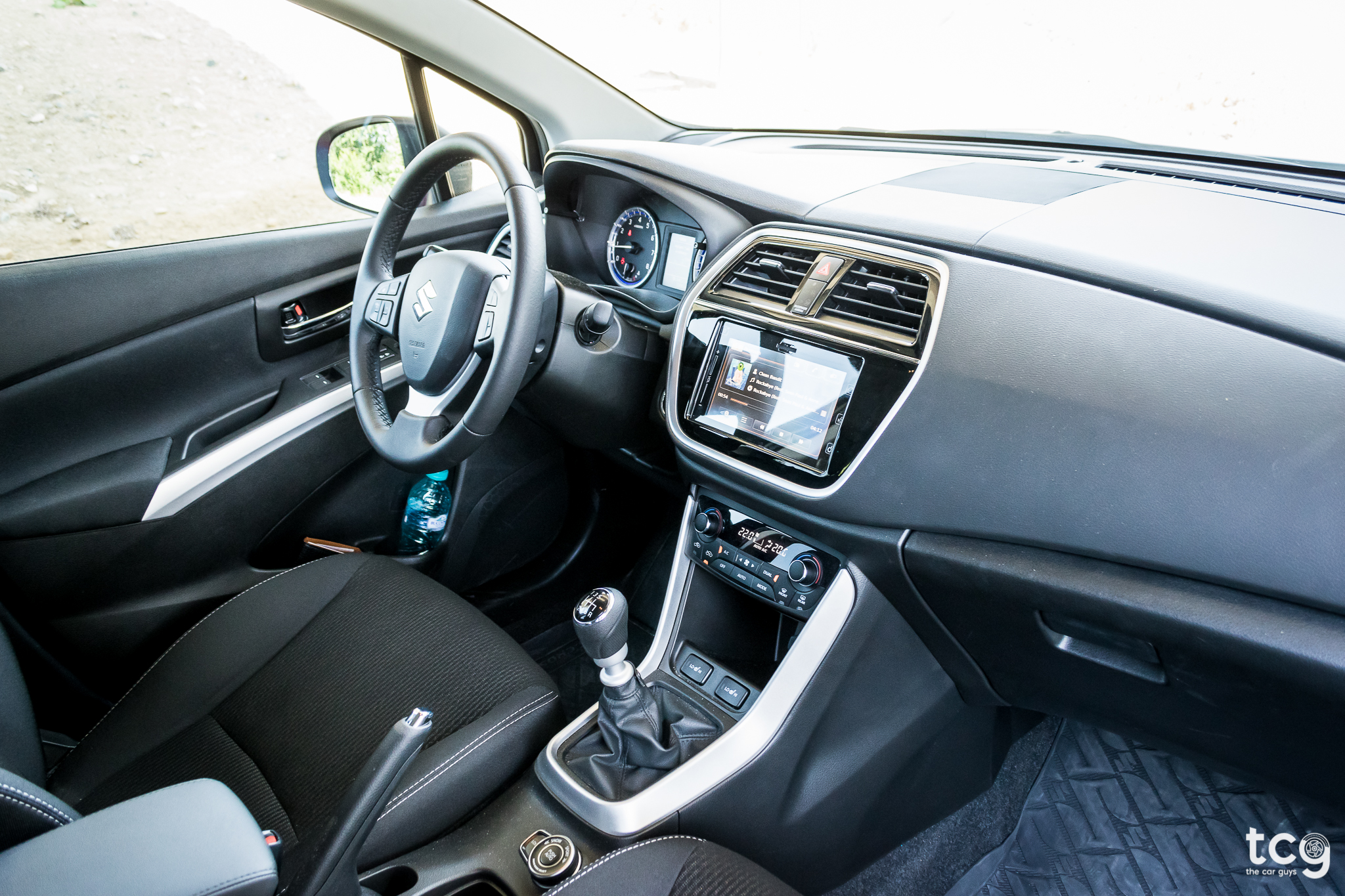 You can get the SX4 S-Cross with 3 different engines out of which two are petrol (1.0l BoosterJet producing 120hp and a 1.4l BoosterJet producing 140hp) and one is a turbodiesel engine (1,6 DDIS producing 120 CP). Also, there are 4 trim levels you can choose from - Cool, Passion, Spirit and Luxus.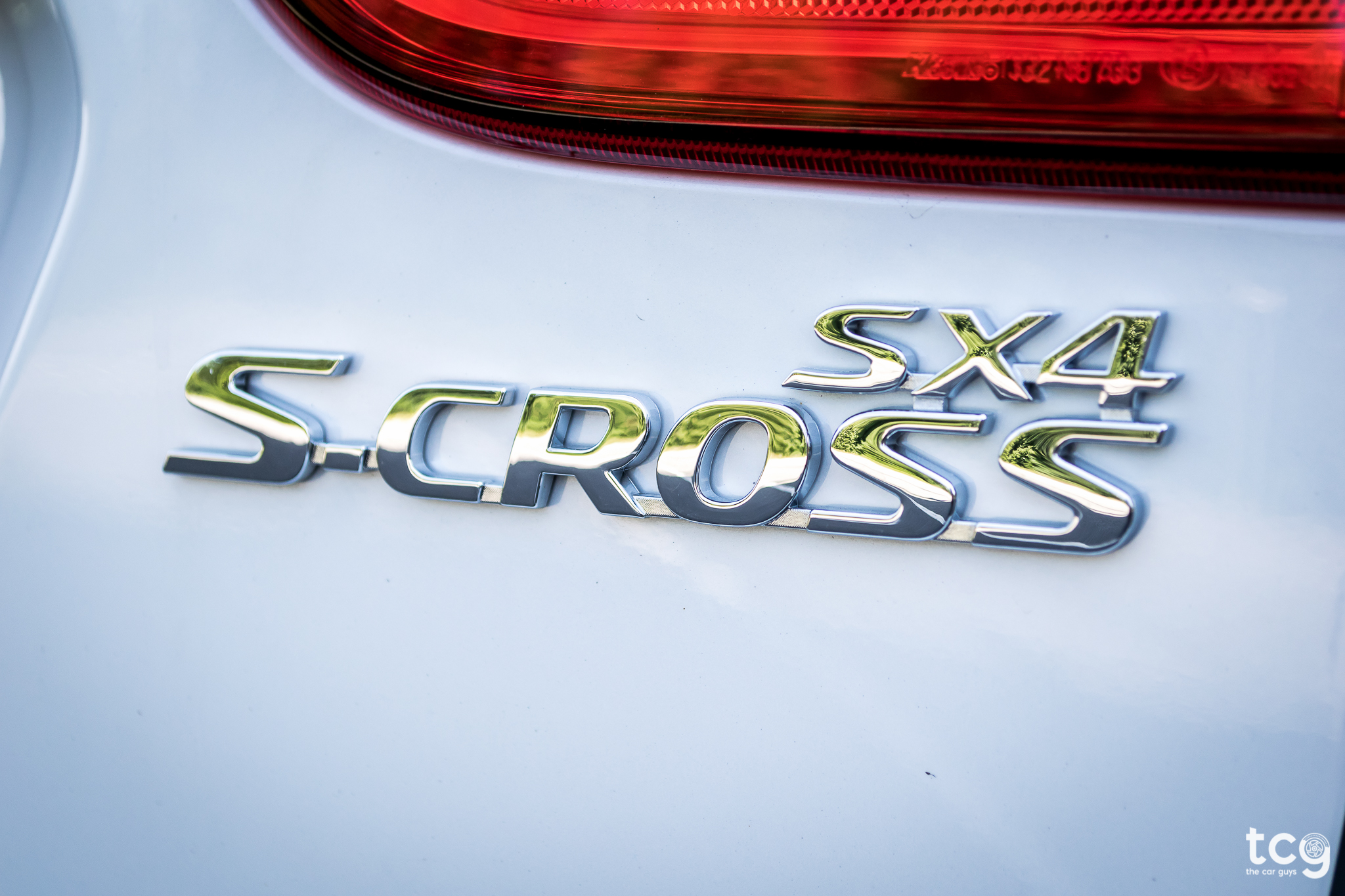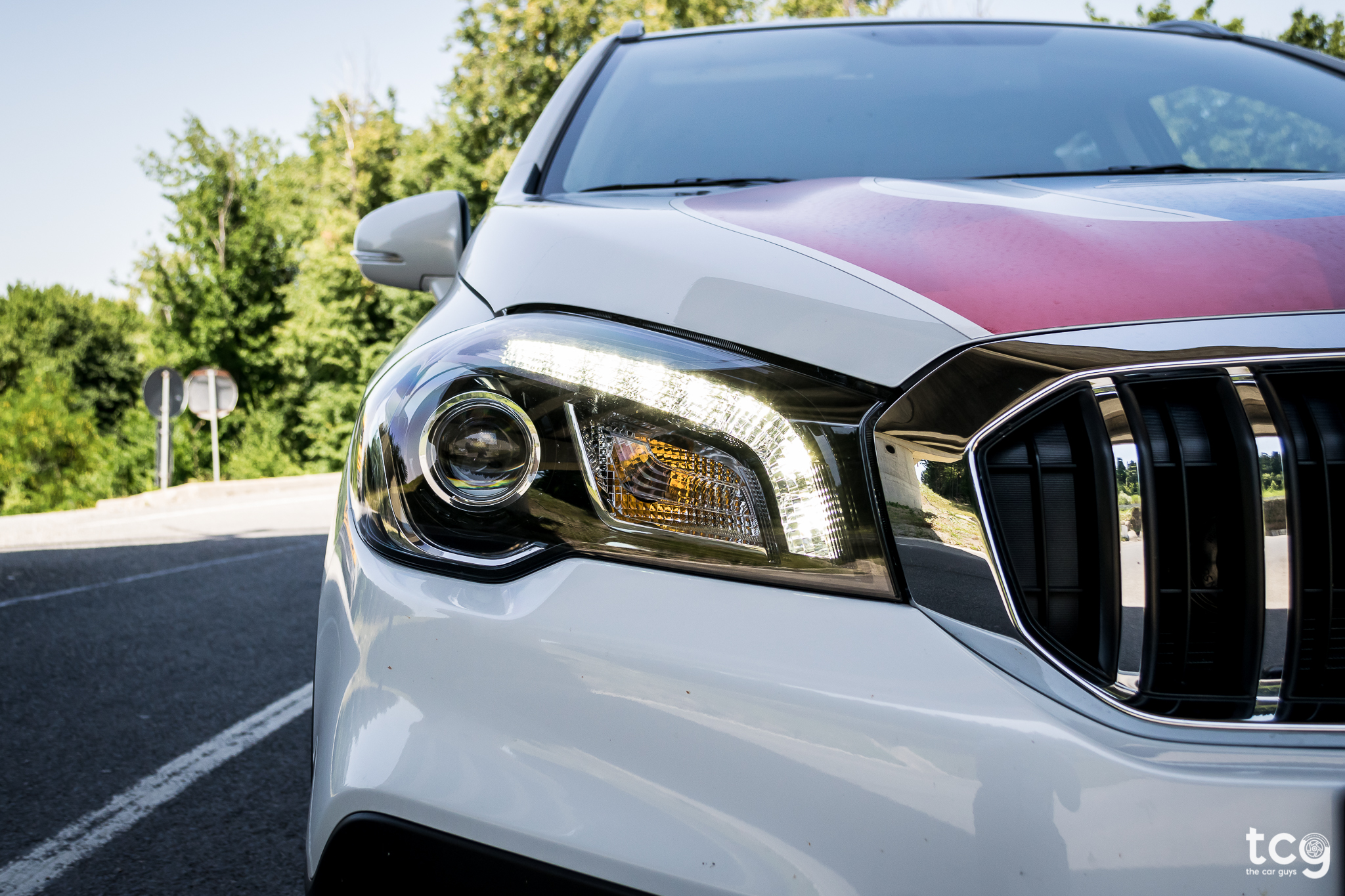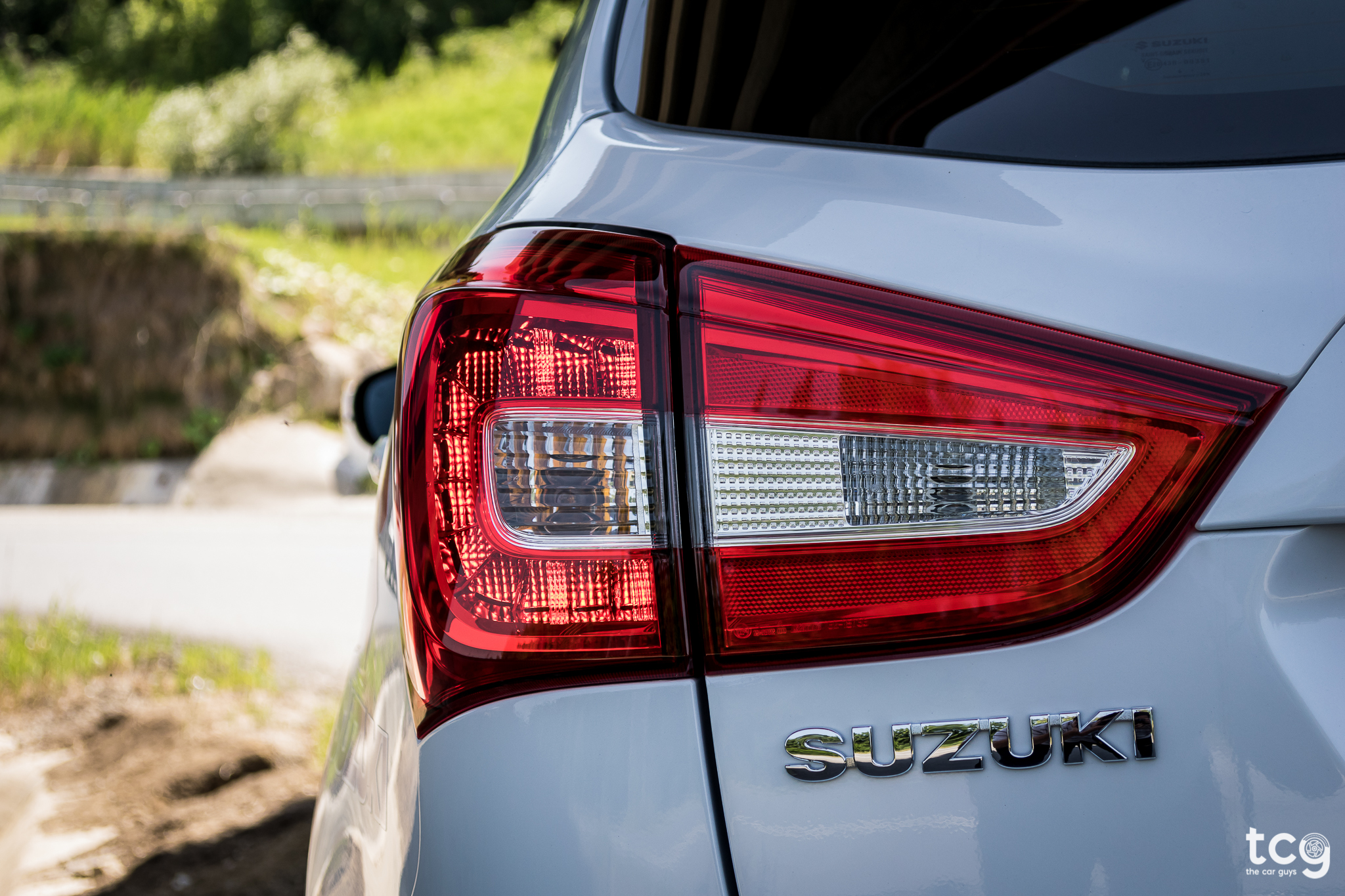 What do you get on the inside? Well, this is where it gets interesting because I'm kind of struggling between liking and not liking the interior. Even though there are soft touch and quality materials on the dash and doors - the gloss black trim on the centre console looks good, yes, but I feel it will be a fingerprint and scratch magnet in time. There's plenty of hard and scratchy plastics to be found throughout the car and even though it's all well-screwed together, with the exception of a few lower parts of the dash that feel flimsy, that's the price you pay for the car's lightness.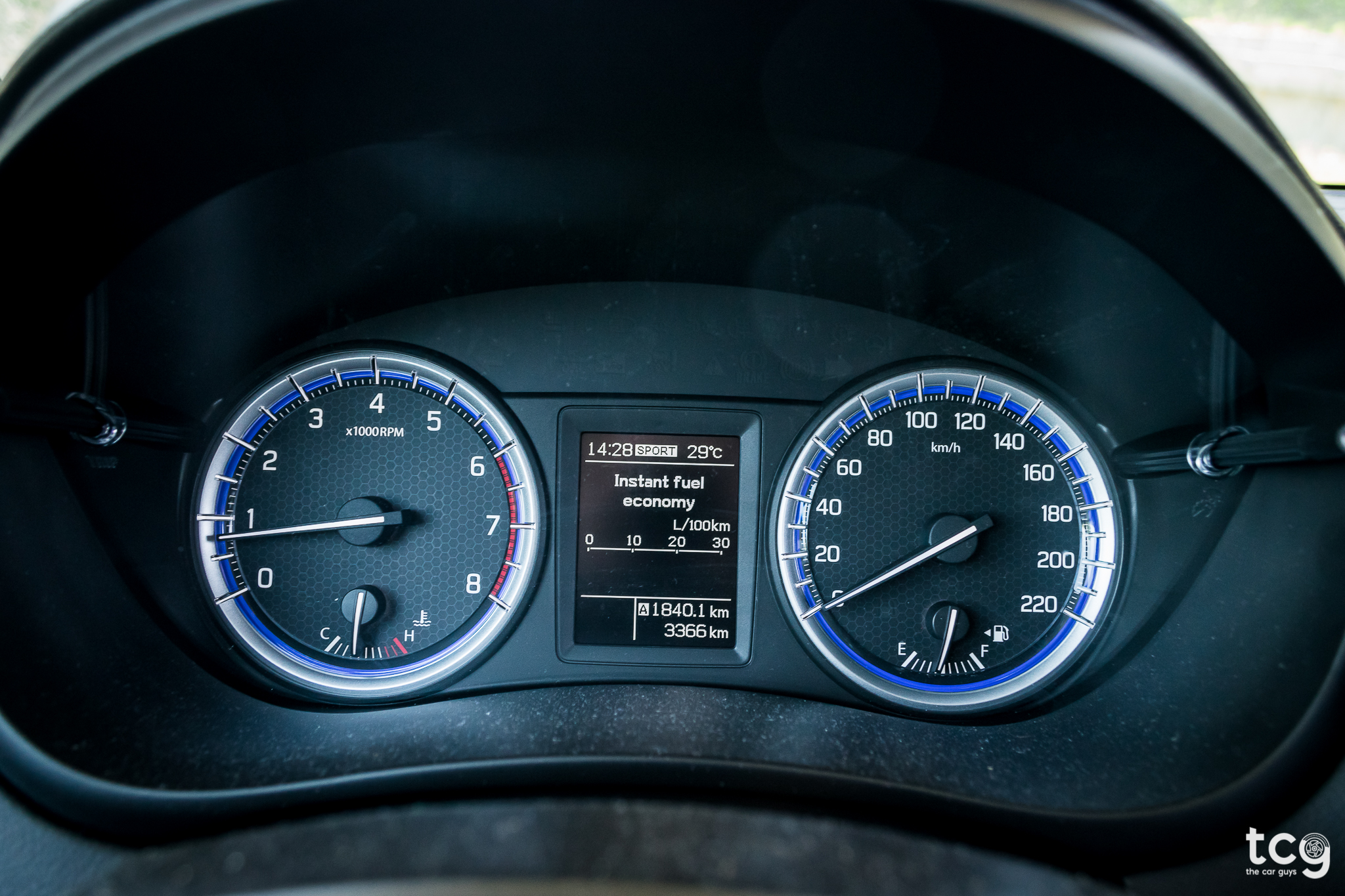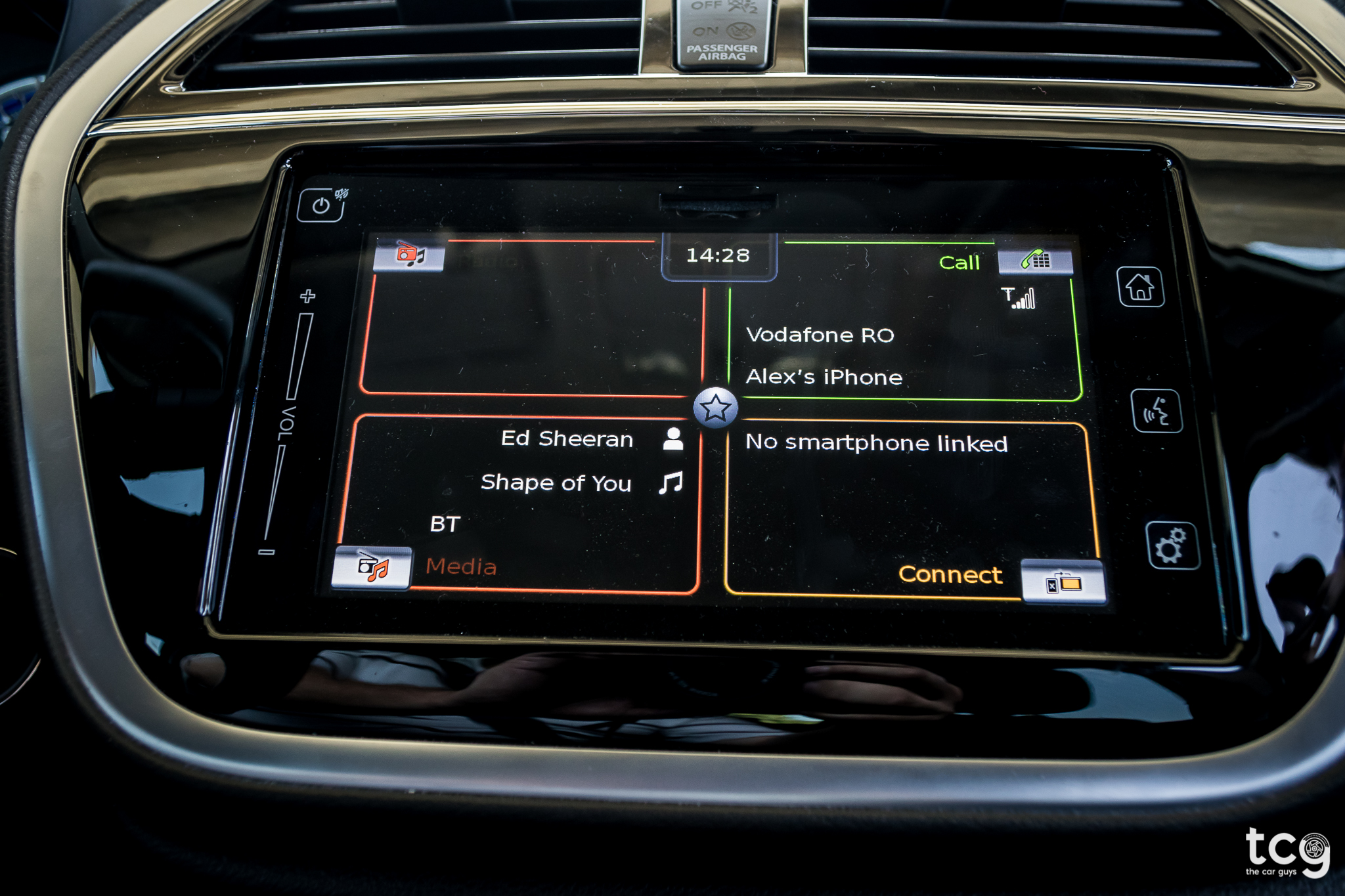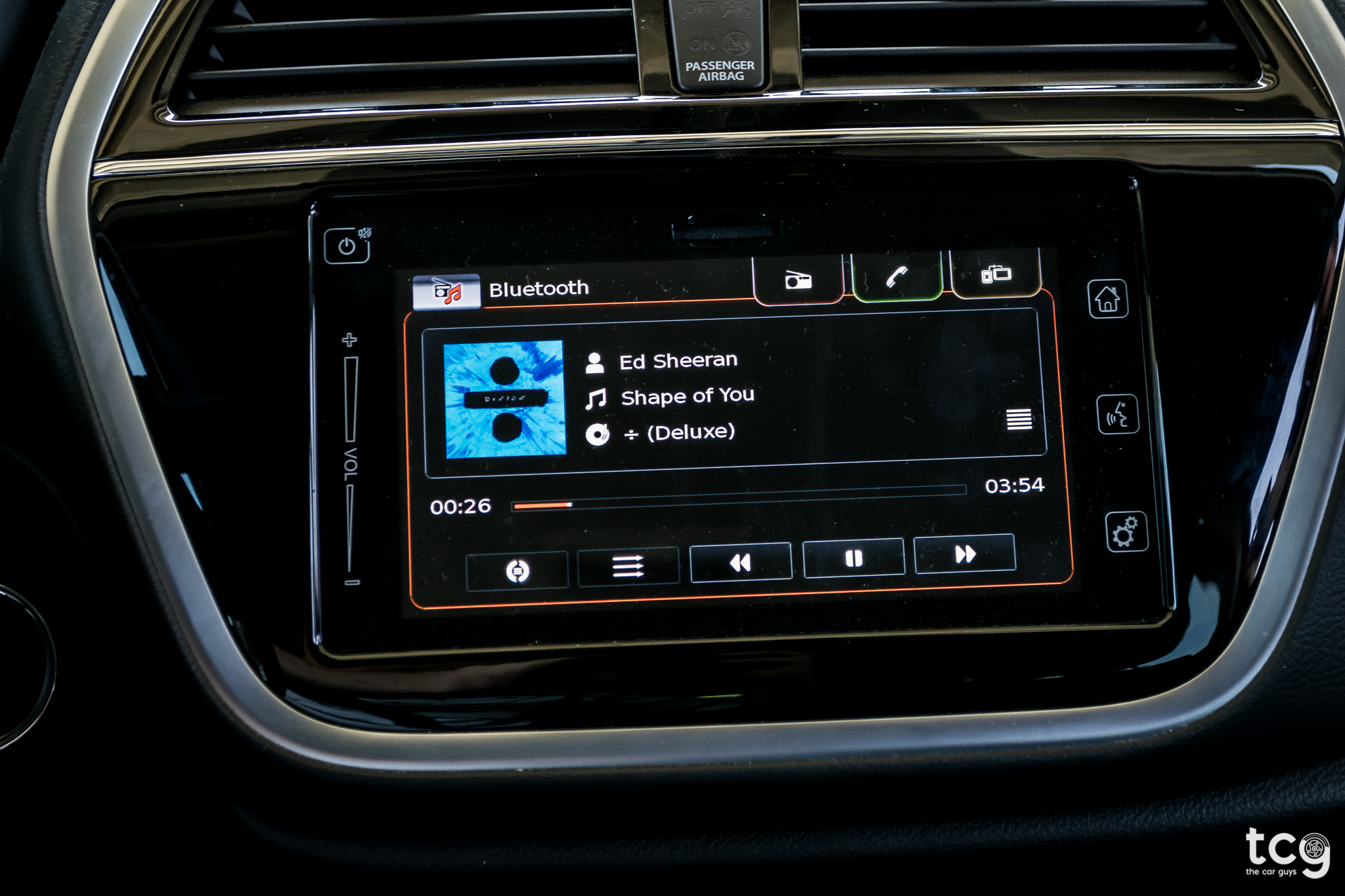 The dash design isn't that exciting, but the new infotainment system does make this interior feel more modern. I also don't like some of the buttons as they're made of hard plastics which have a weird and loud clicking noise when you press them. The touchscreen system is borrowed from the Vitara and has the same functionality, meaning it's feature-packed and easy to operate, but the graphics kind of look dated. One of the features I loved was the Mirror-link smartphone connectivity which allowed me to connect my phone and listen to my Apple Music playlist while driving the car. It would sometimes disconnect my phone out of the blue, for no apparent reason, but I'm still not sure why that happened.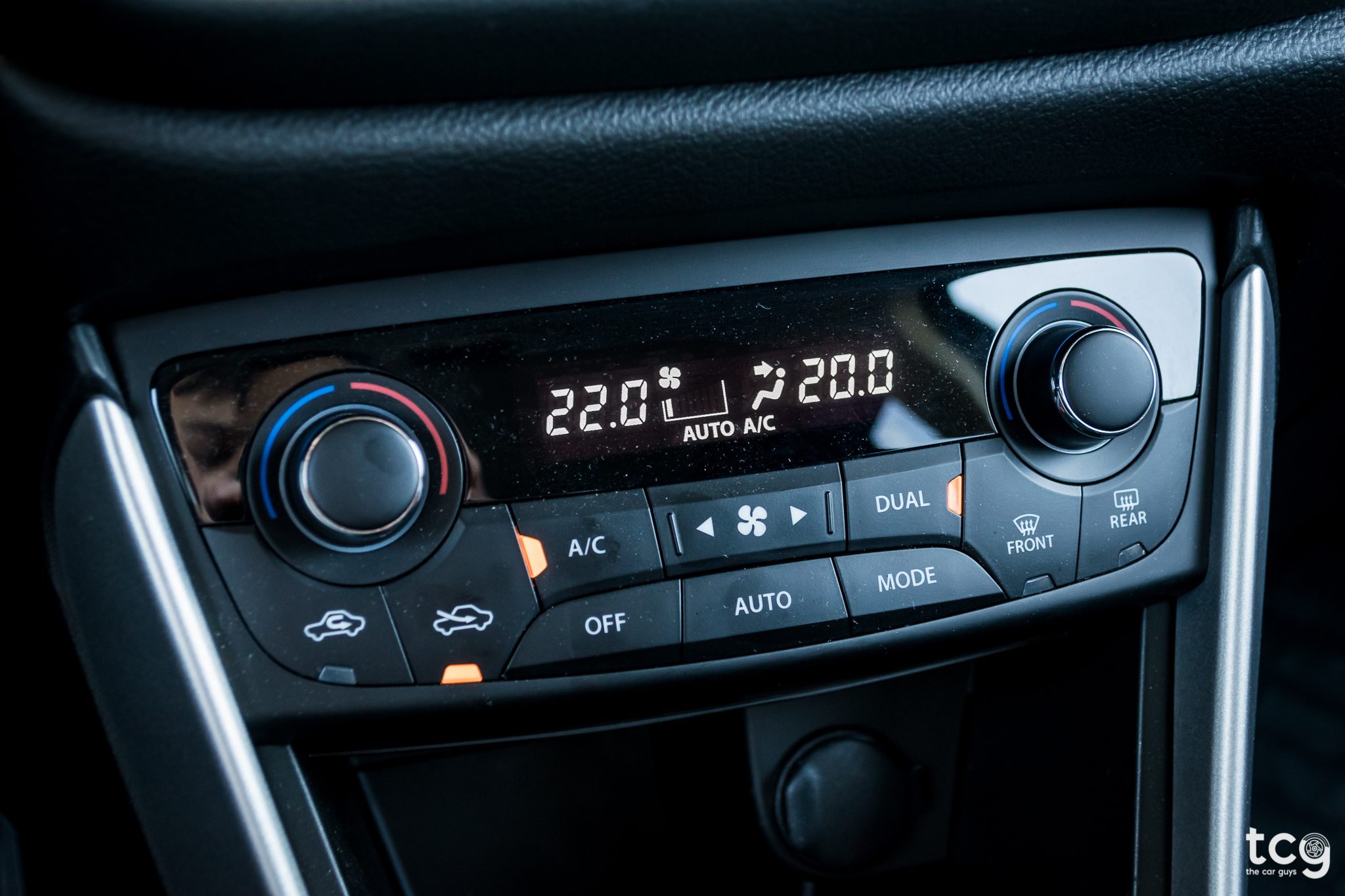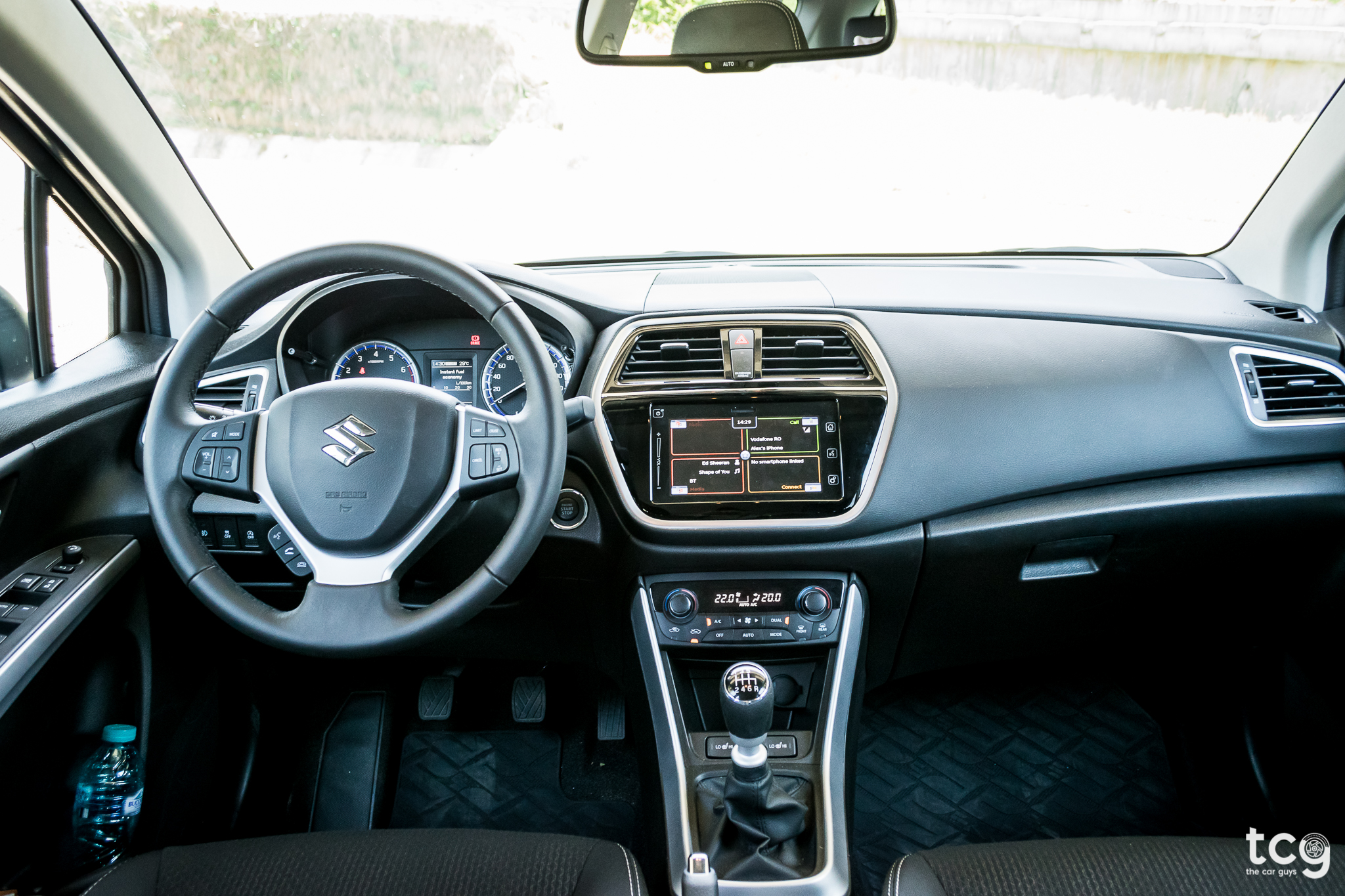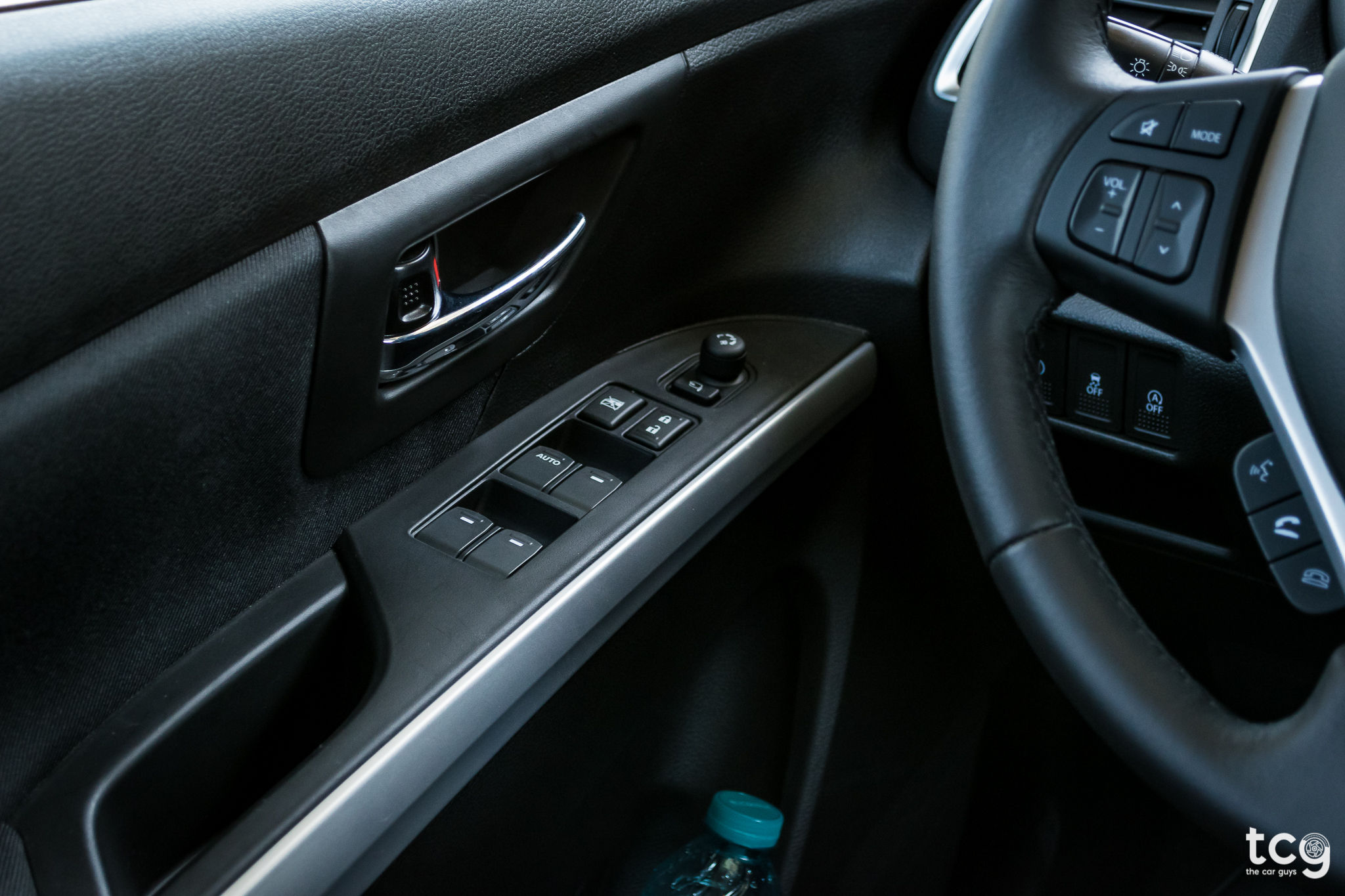 Room in the back is also generous as you can easily fit two adults (three is kind of a stretch) and head room + knee room is sufficient. You also get plenty of storage spaces to store your water bottles and such. The boot has 440 liters (875 liters with the rear seats folded down) and there's also an underfloor storage where you can store some of your valuables out of plain sight.
---
3 things I really like about the SX4 S-Cross:
The engine! Even though it's a 1.4, it has the power and efficiency to make this a great, reliable car on the long run.

It's effective 4WD system is rather good for off-roading excursions but also helps on the road as you barely feel any body-roll in faster corners.

The value for money! This car is around 19,500 Euro (VAT included) which is a steal for a car with this many features!
---
3 things I don't really like about the SX4 S-Cross:
Some of the interior buttons are kind of flimsy and made out of cheap plastic!

The steering wheel doesn't weigh up at all when going faster which makes the car a little weird to handle.

The Mirror-link system sometimes works and sometimes doesn't work. It was kind of wonky and when I got out of the car and then got back in again, I had to go through the entire process of pairing and linking my phone again.
---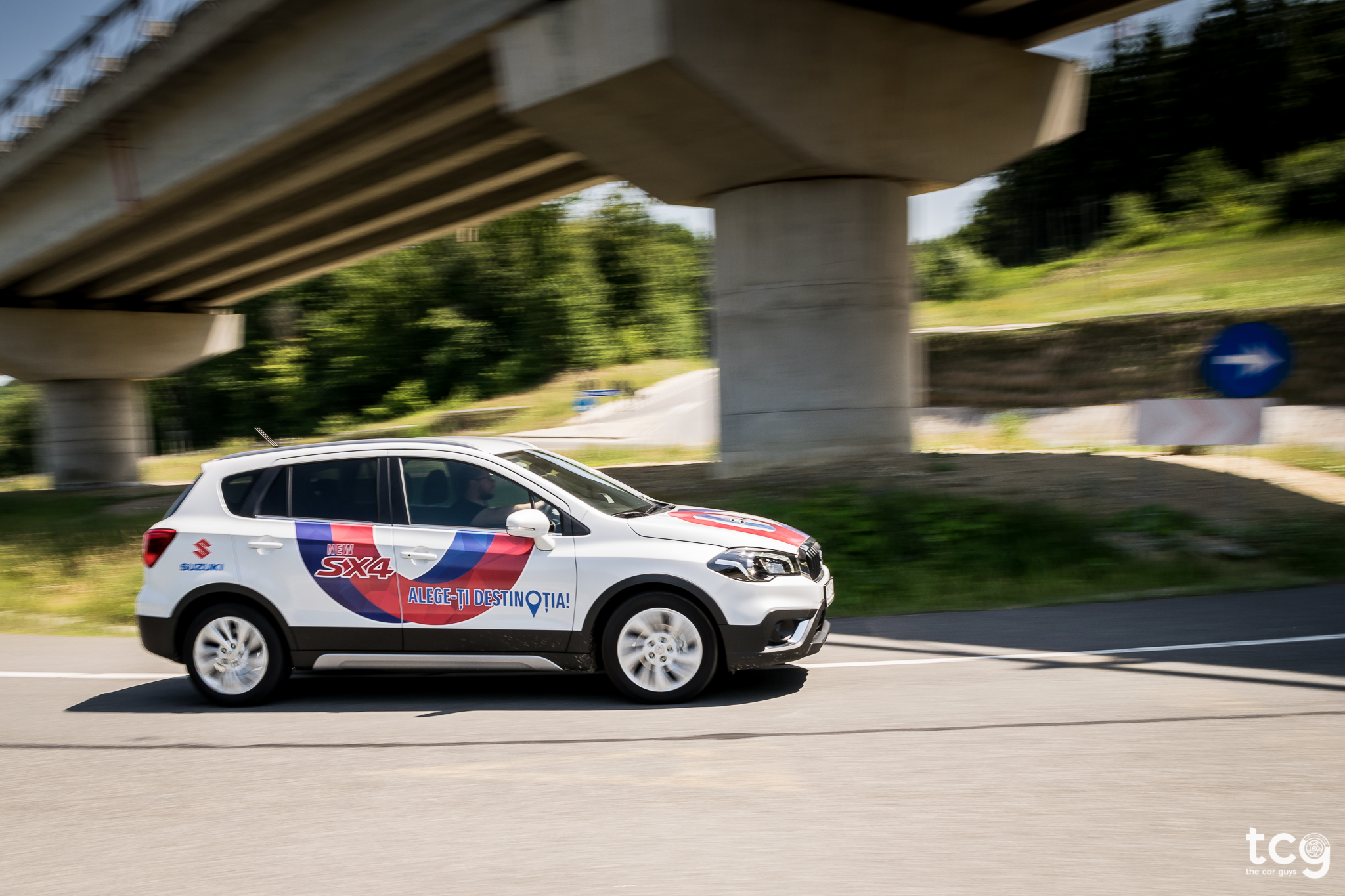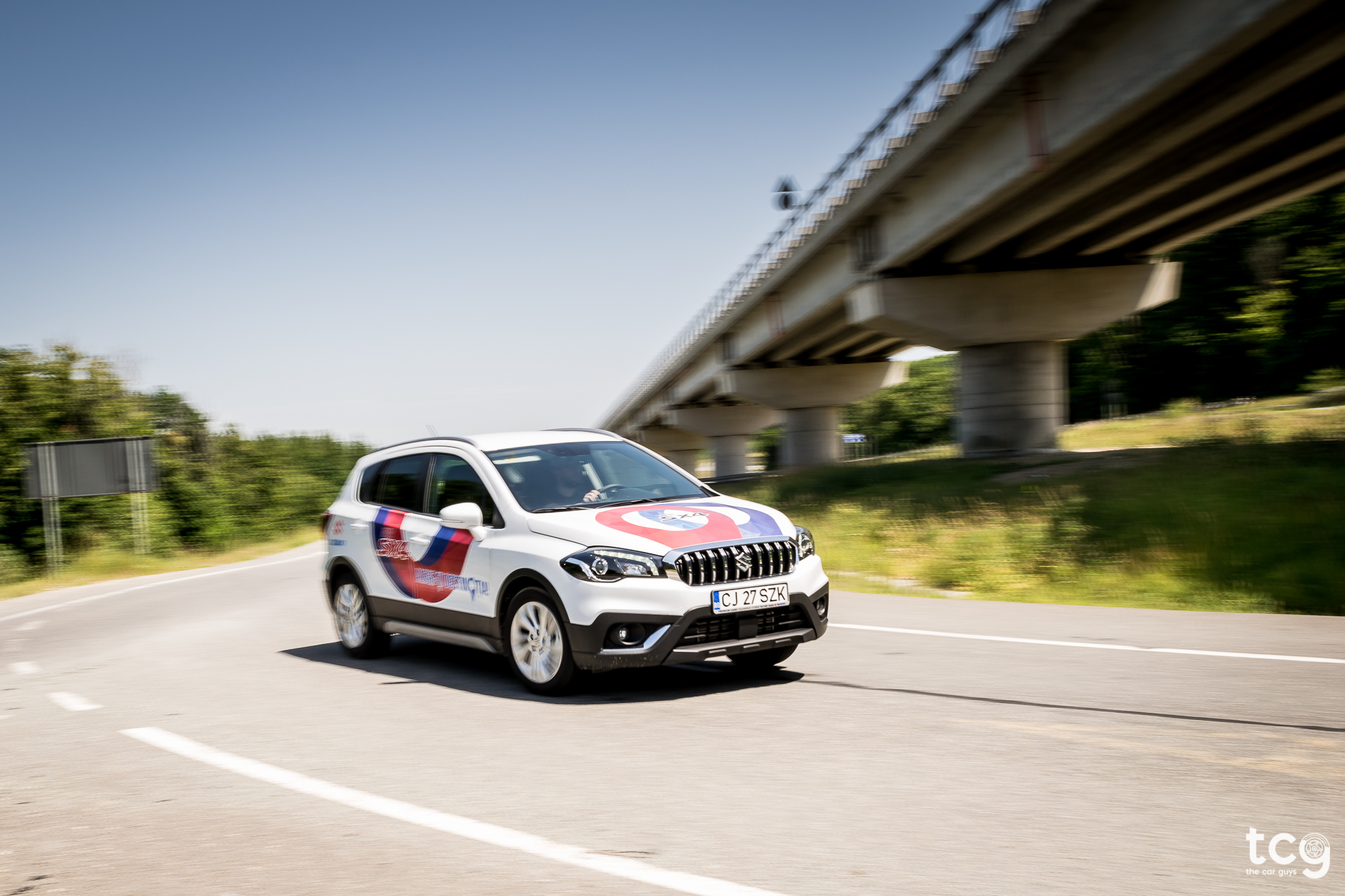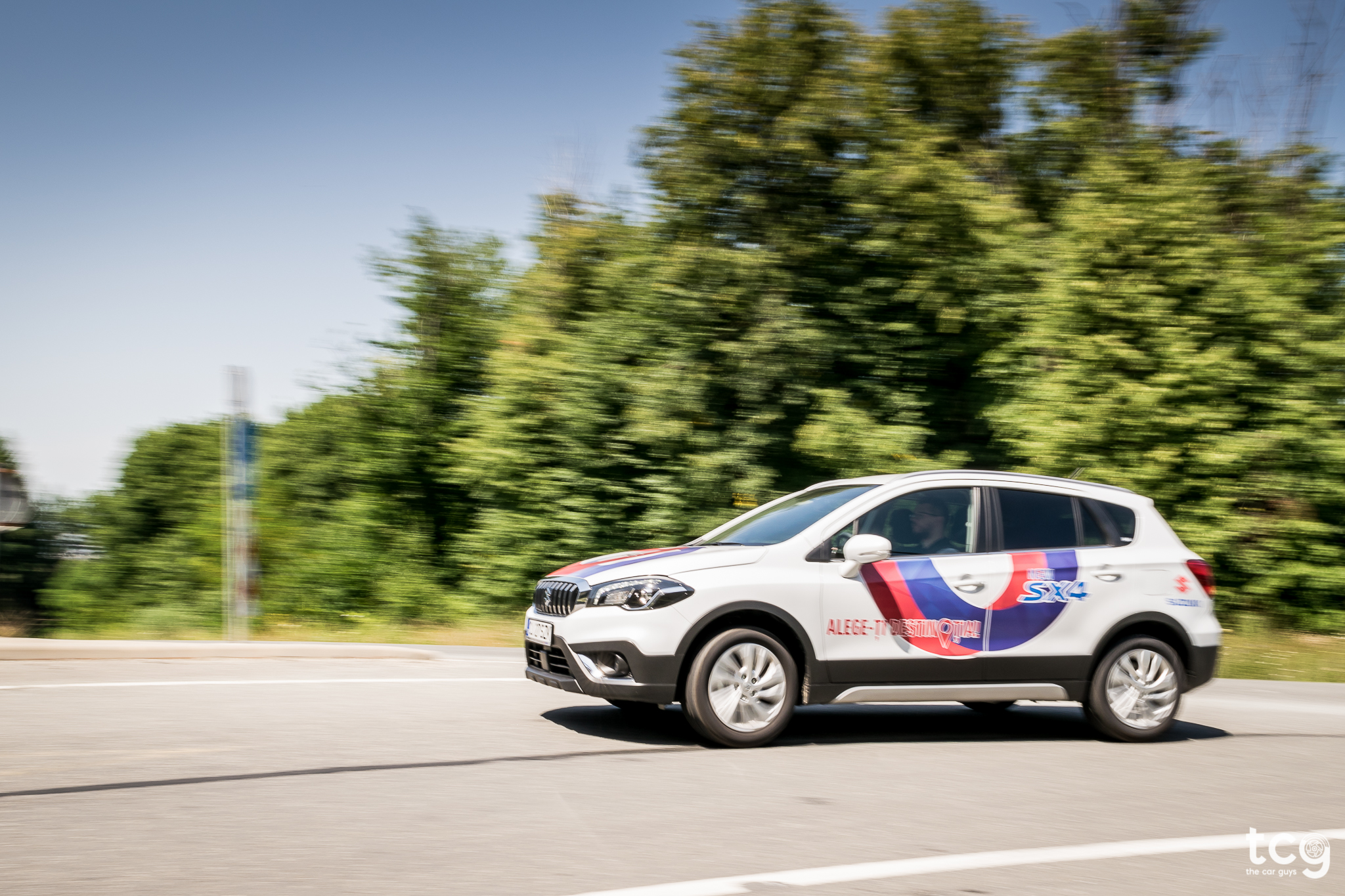 Would I get this car? Surprisingly, yes! It's a great car that offers great value for money and I could easily get used to it as my daily driver! Would I recommend it? Yes, if you're in the market for a small, 4x4, SUV-like vehicle, that's easy to drive around town and can be taken for the occasional off-road trips, then look no further!
---
Price of the tested model: 19,500 Euro (VAT included)
Trim level: Passion
Engine and Gearbox: 1.4l BoosterJet petrol, 140hp (220NM), 6-speed manual
---