Because I only got to drive the car for a short period of time, I won't be able to fully review it just yet - we do want to bring you a full review, but in a different format! This will be a first impressions kind of article based on my experience with the P85.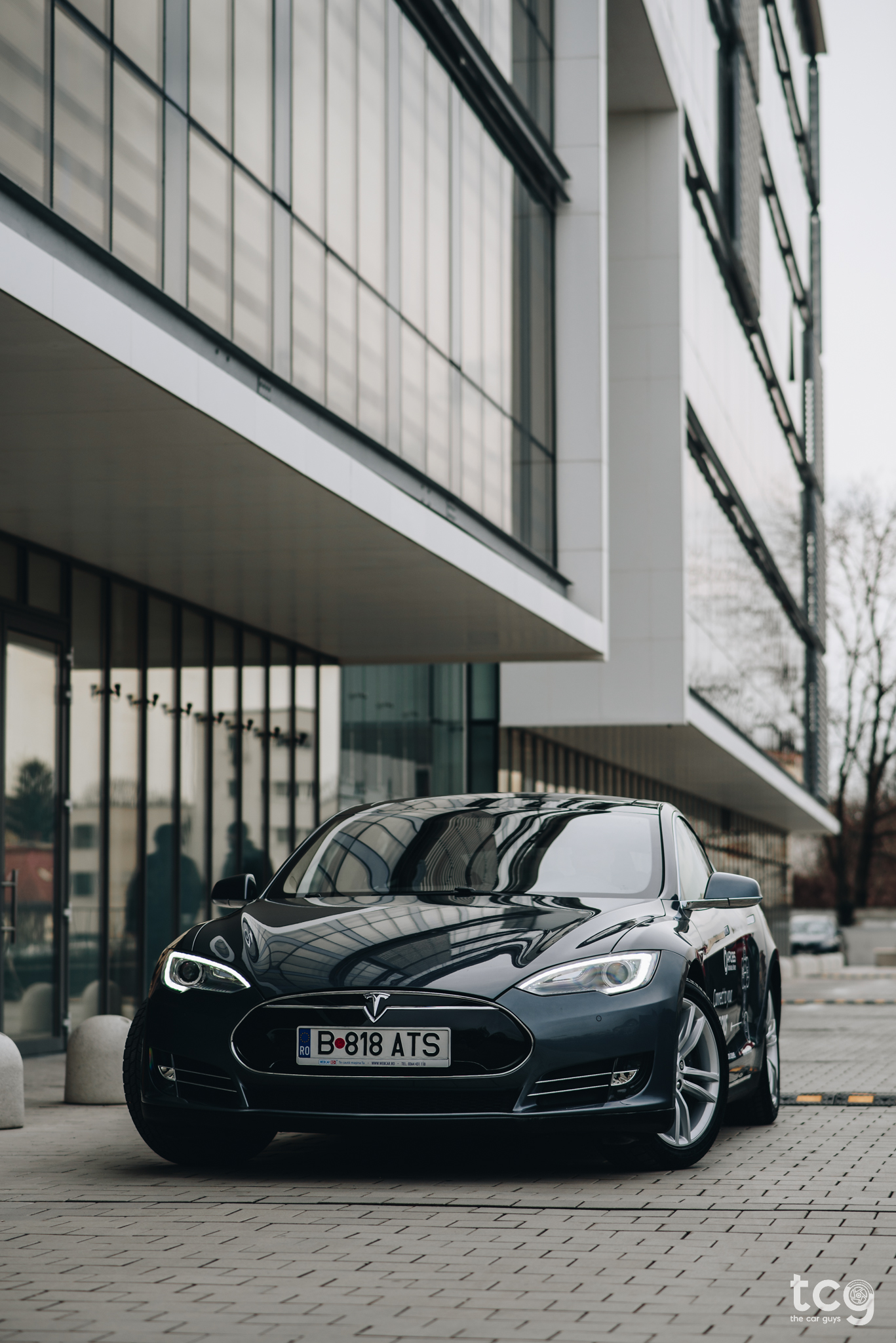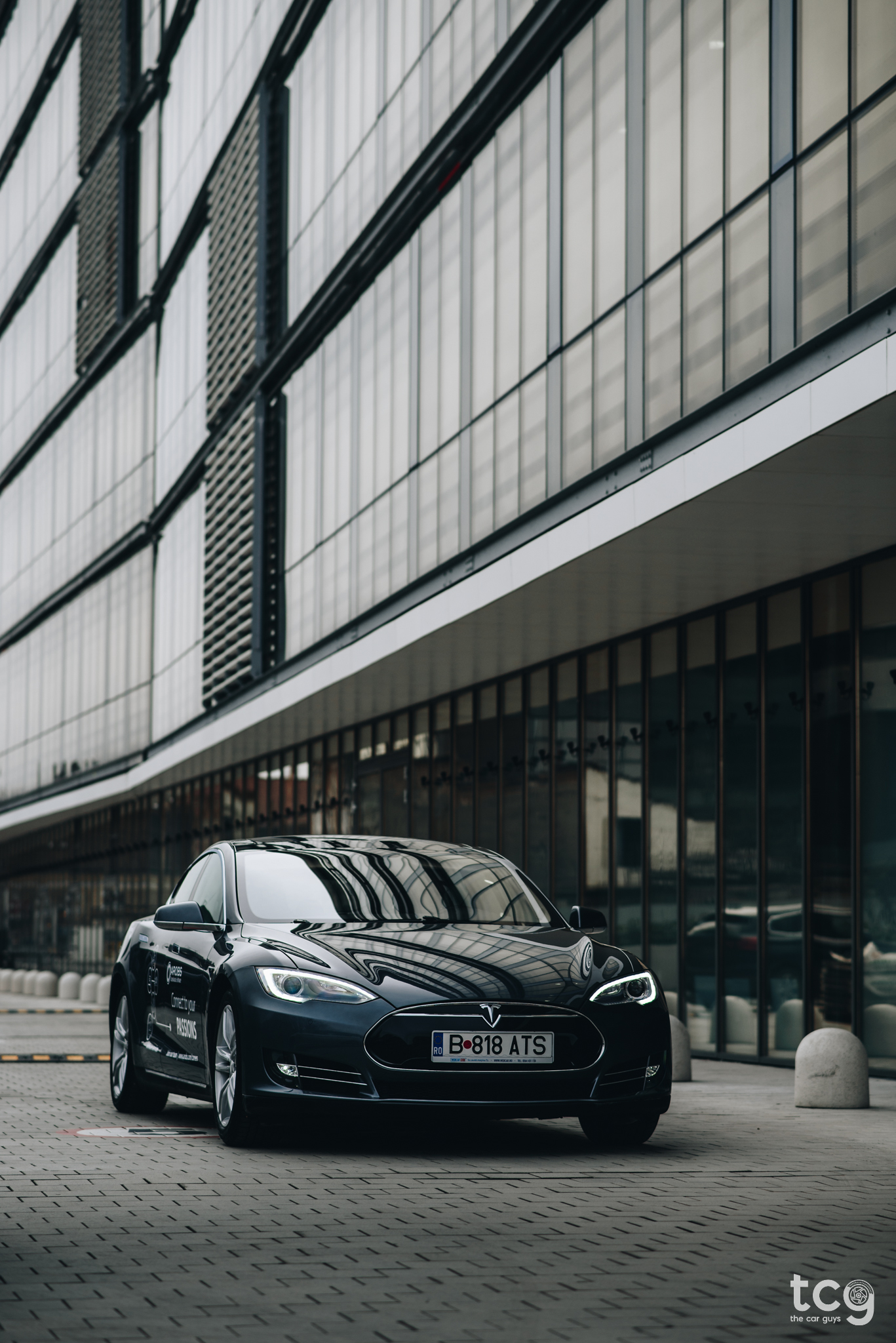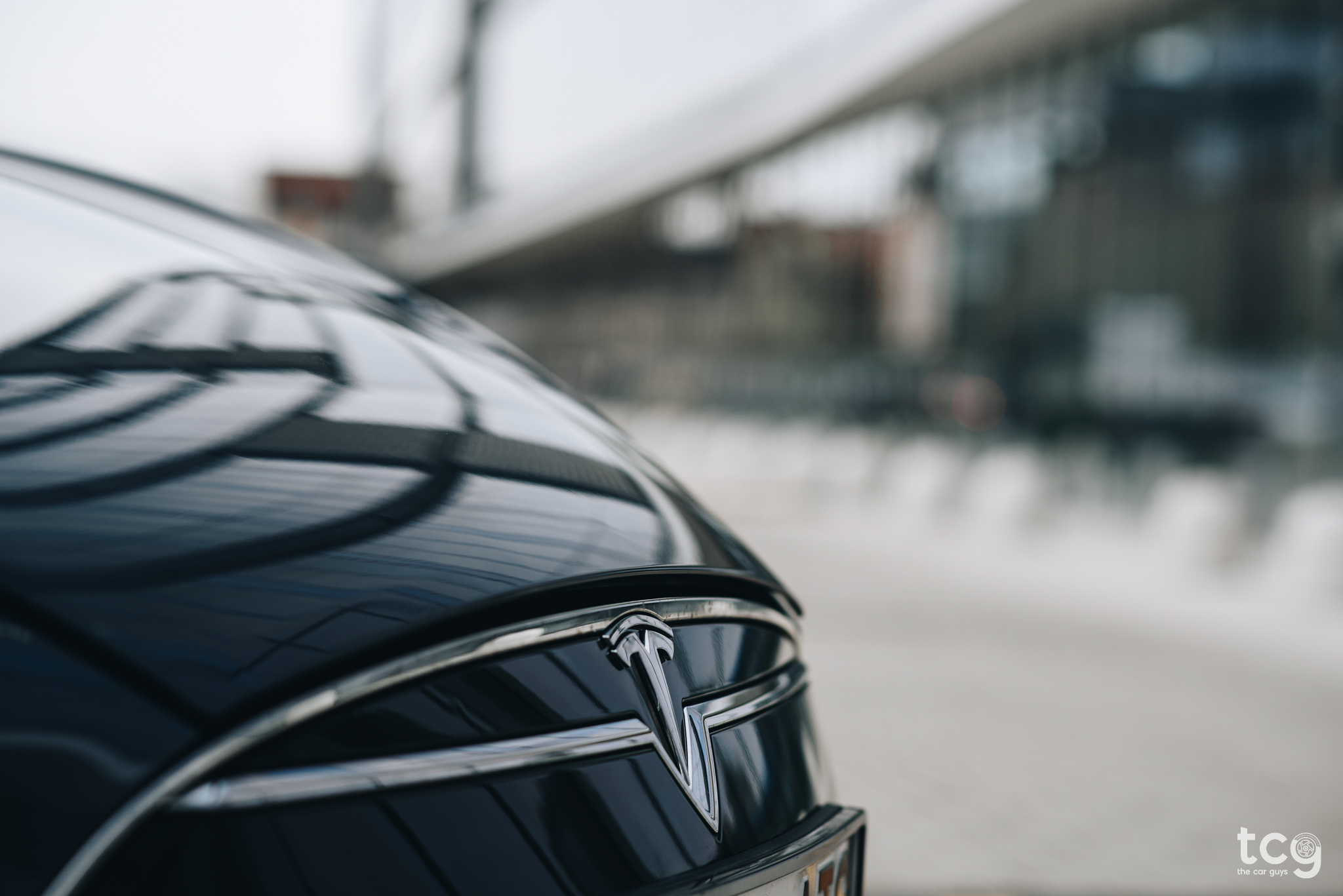 The first thing that strikes you when you see the Tesla P85 is its sheer size - I mean, the car is huge! It's really wide, not really that tall but you can adjust the height thanks to the air suspension and it's got tons of room inside (trunk & frunk included). Design wise it's not that exciting to be honest, it's a little dull and they all pretty much look alike - it doesn't really stand out to me that much.
Even though people instantly recognize it on the street and are very quick to whip out their phones to take a picture, that doesn't mean it's beautiful - we got the same reactions when we drove VW's new Arteon and that's a real good-looking car!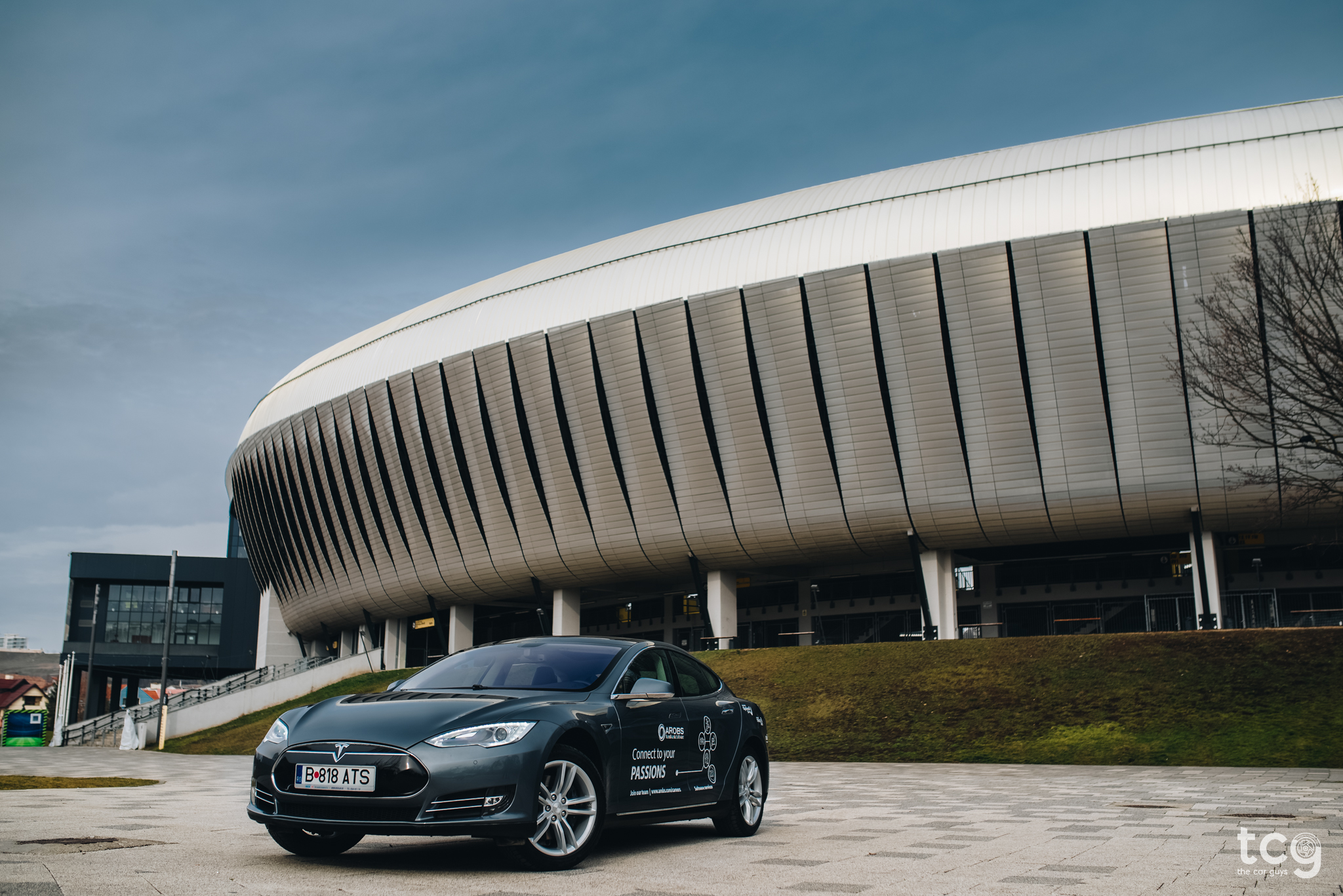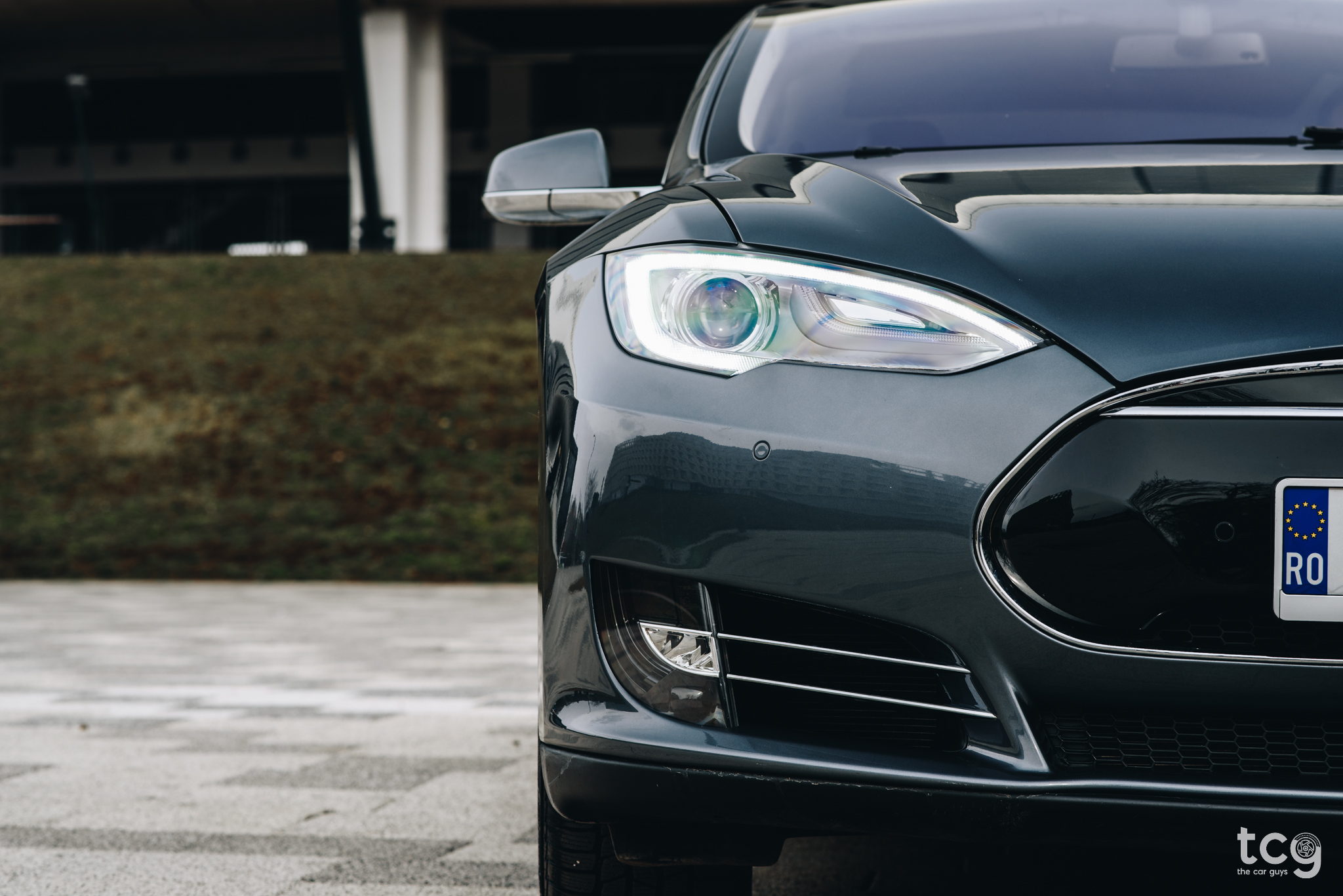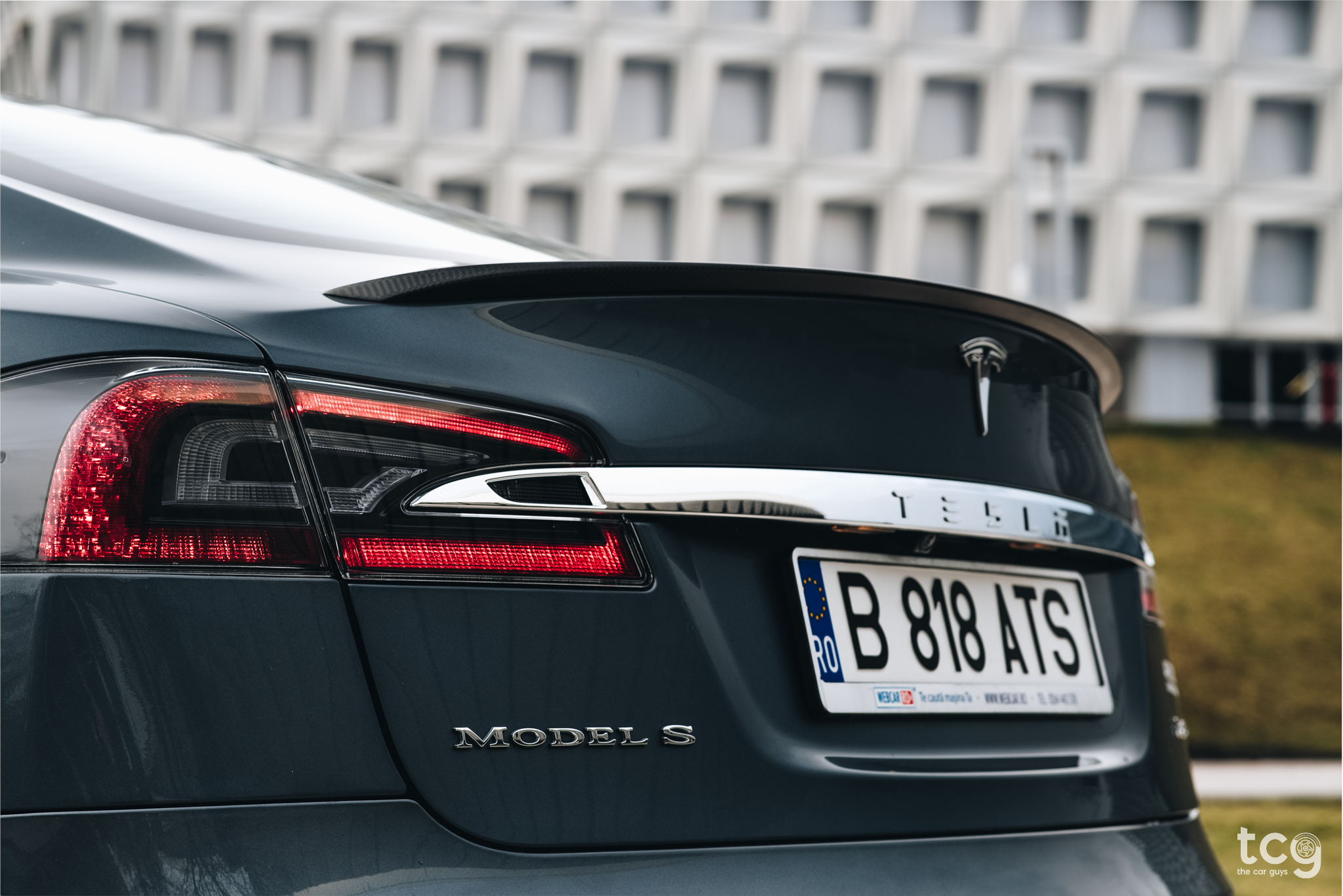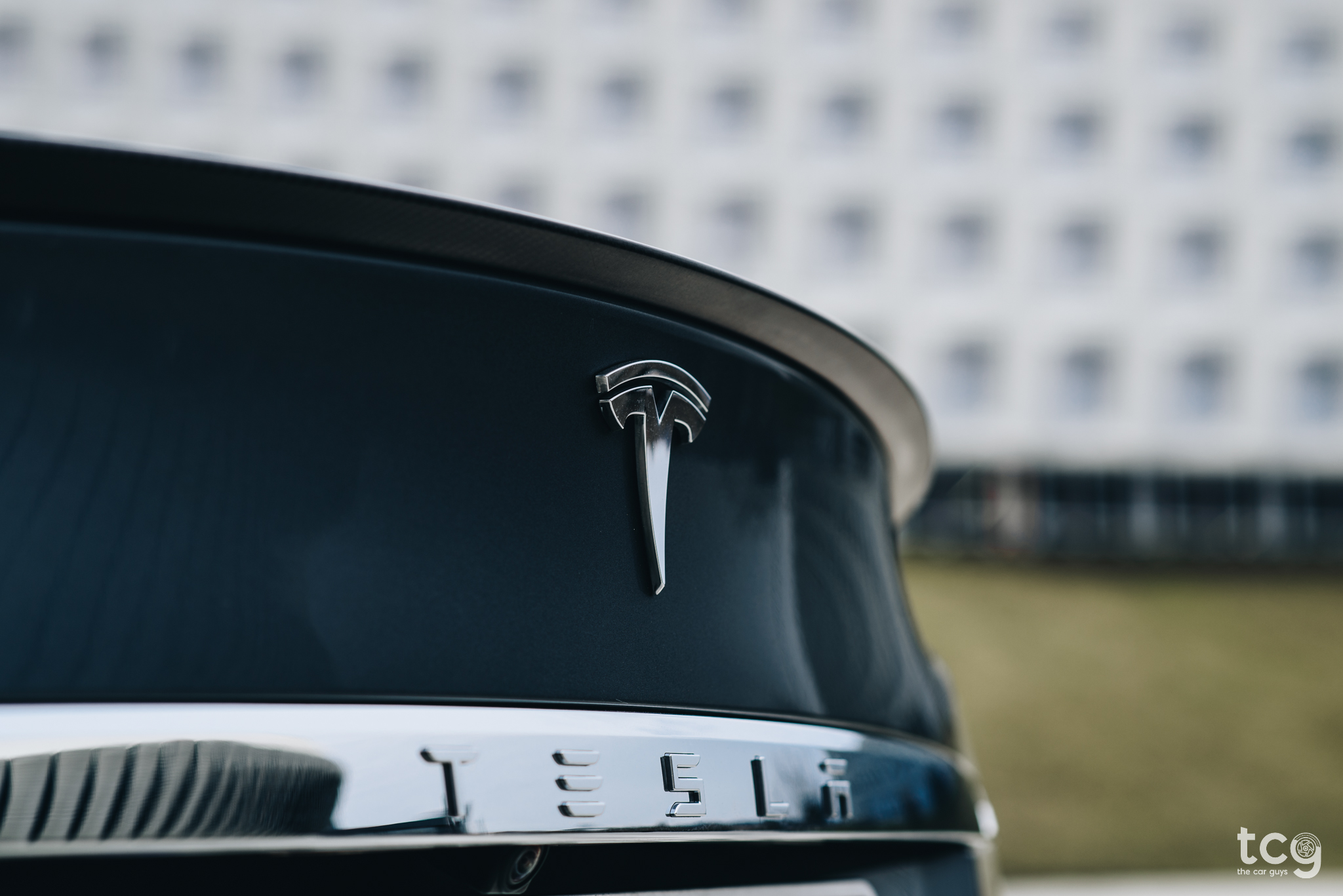 Performance is … wow, how do I describe it? I've never, in my entire life, experienced something even remotely similar to this car. This being the P85 model (2013) it only had RWD (no AWD) - around 420HP and close to 600NM of torque. Can you guess the 0-100 km/h time? I'll give you a second to think about that but … yeah, it's quick.
It does 0-100 in 4.1 seconds and it's not really about how fast this car goes but how you get to achieve that speed. It weighs 2.1 tonnes and it does 0-100 in 4.1 seconds - let that sink in for a second!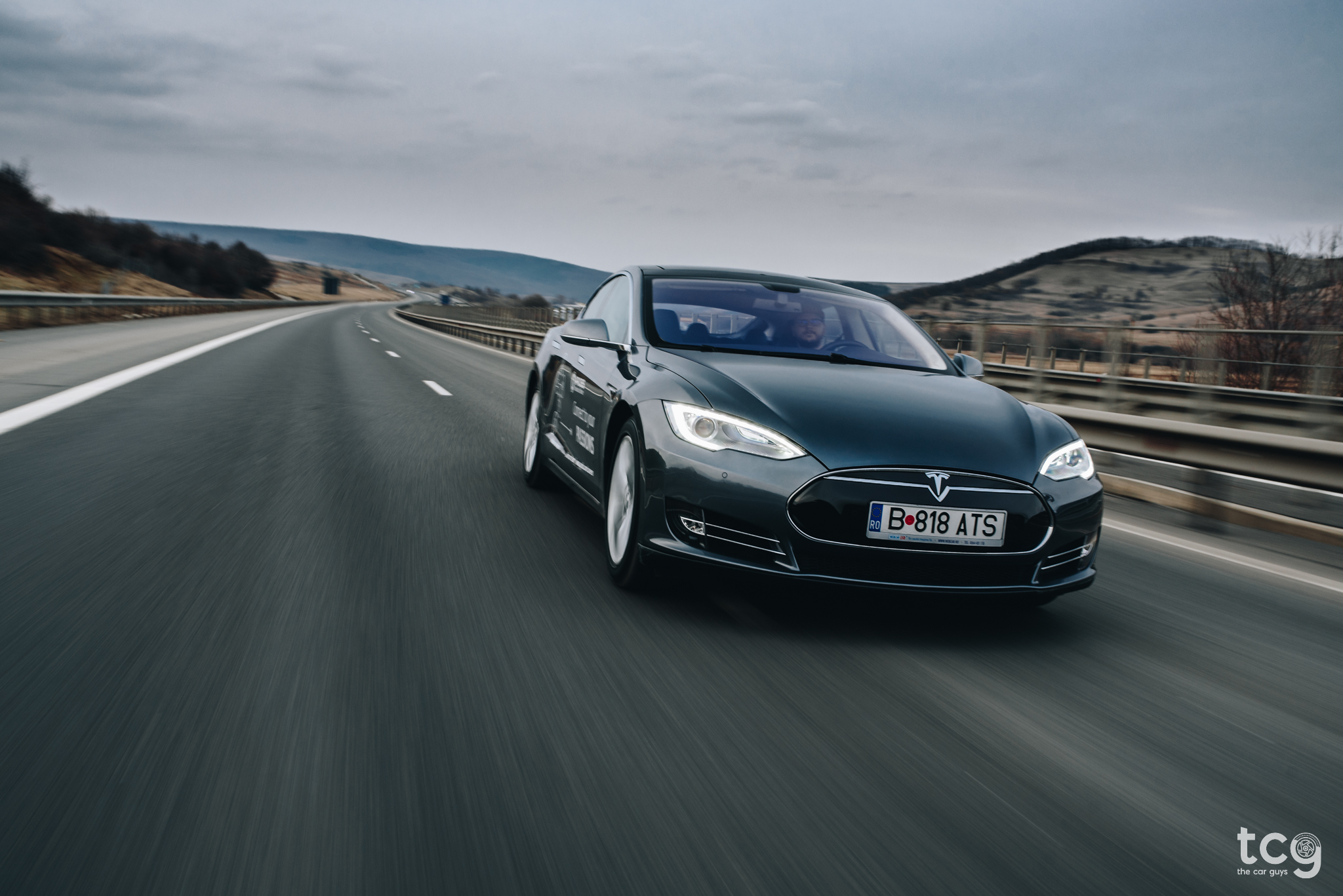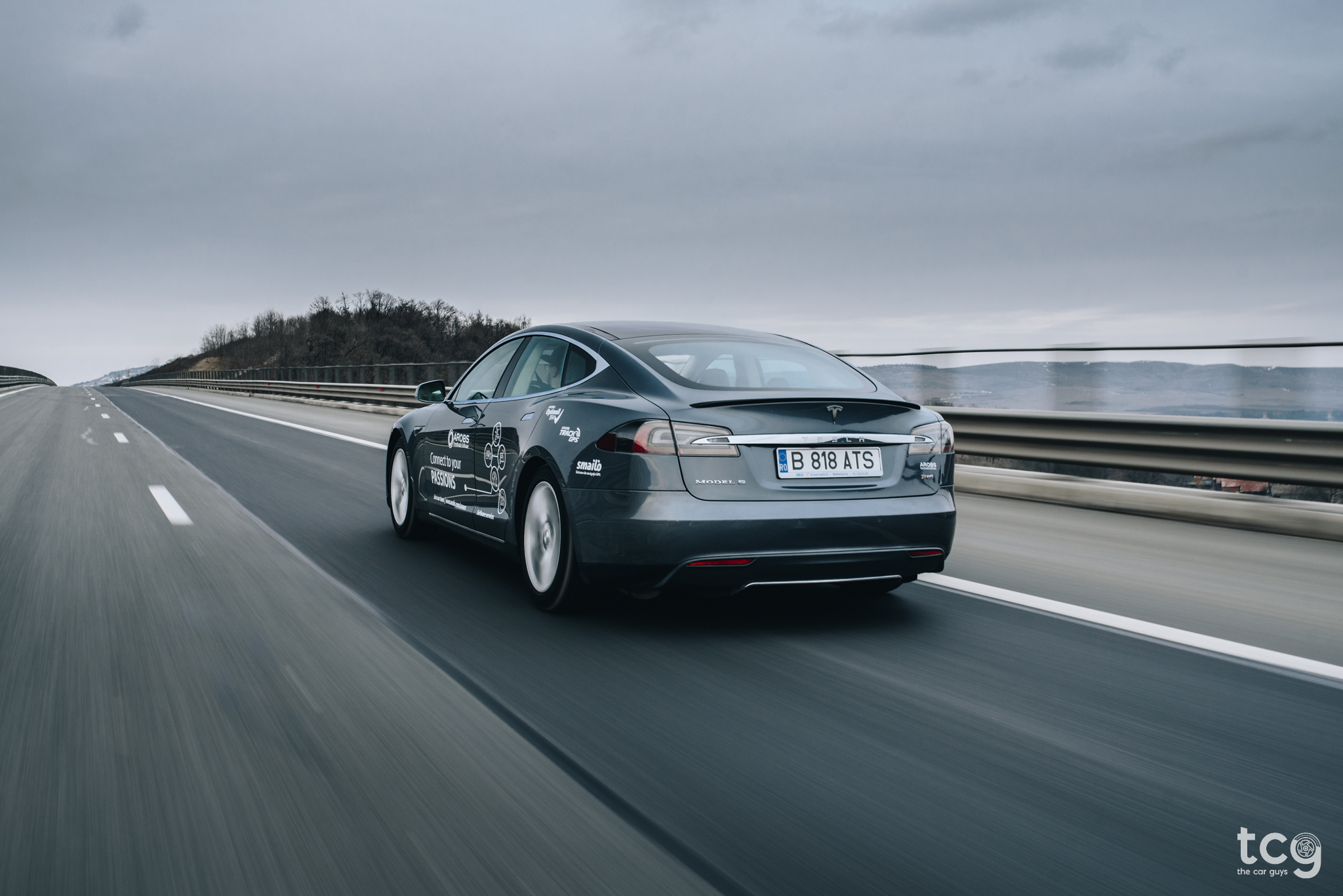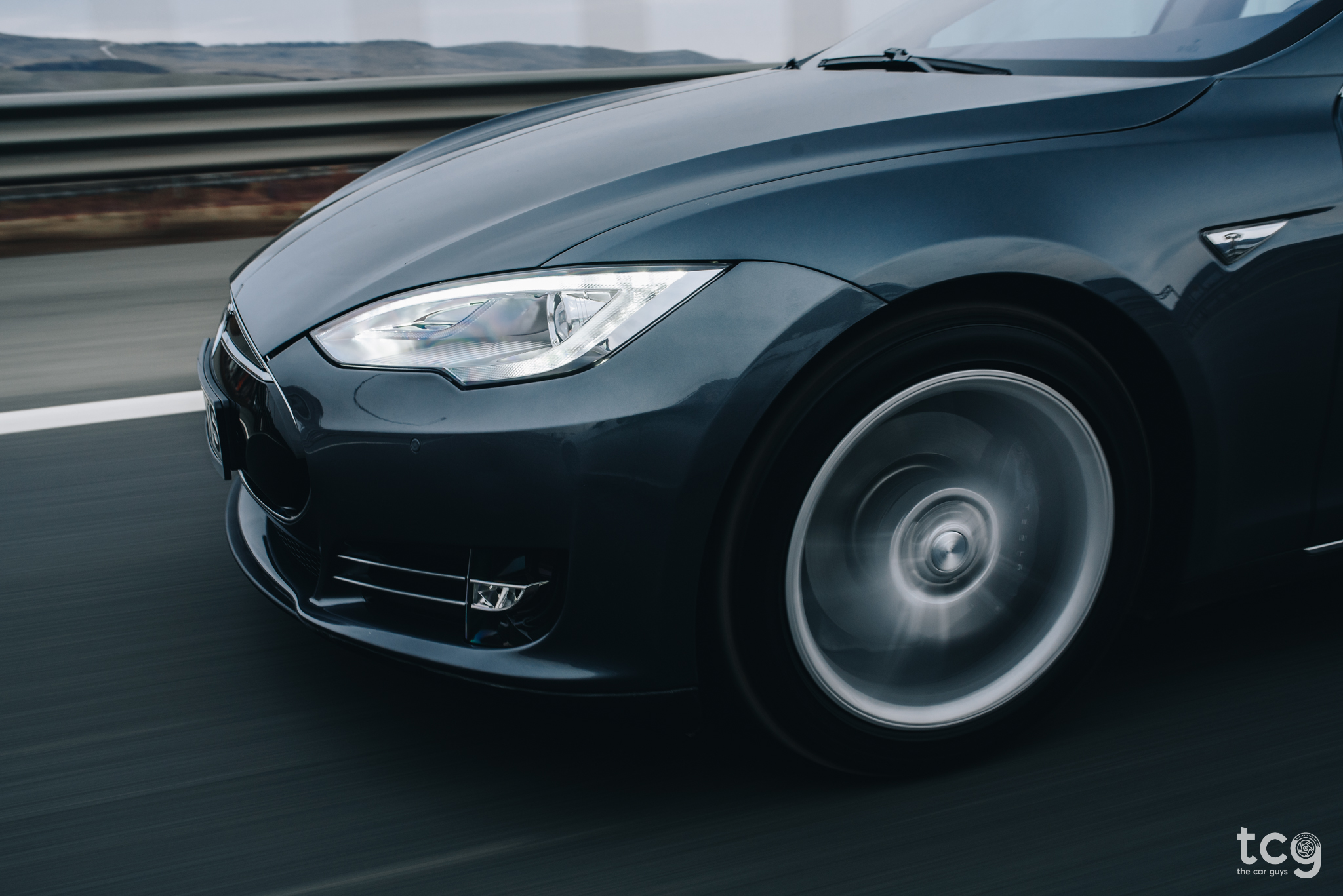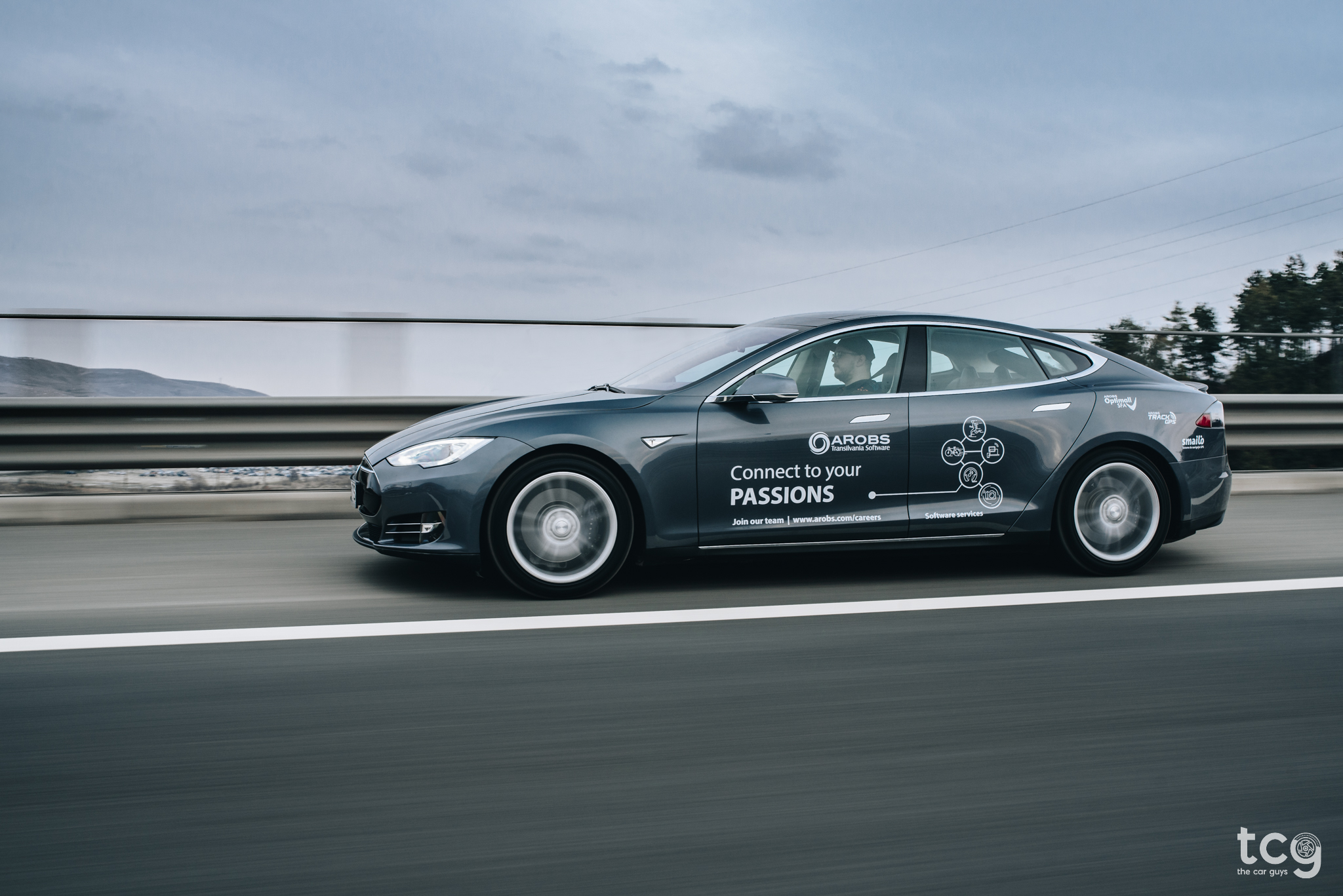 I can't even begin to describe what you experience when you put your foot down, the instant torque is out of this world - honestly, it's like a kick to the head. I knew I was going to drive the car, I prepared myself for what's about to happen but I could never in a million years have imagined what it's like. It doesn't matter what cars you drove until now, when you get in a Tesla and put your foot down - you'll be shocked! It's something you have to experience yourself in order to really know how it feels like!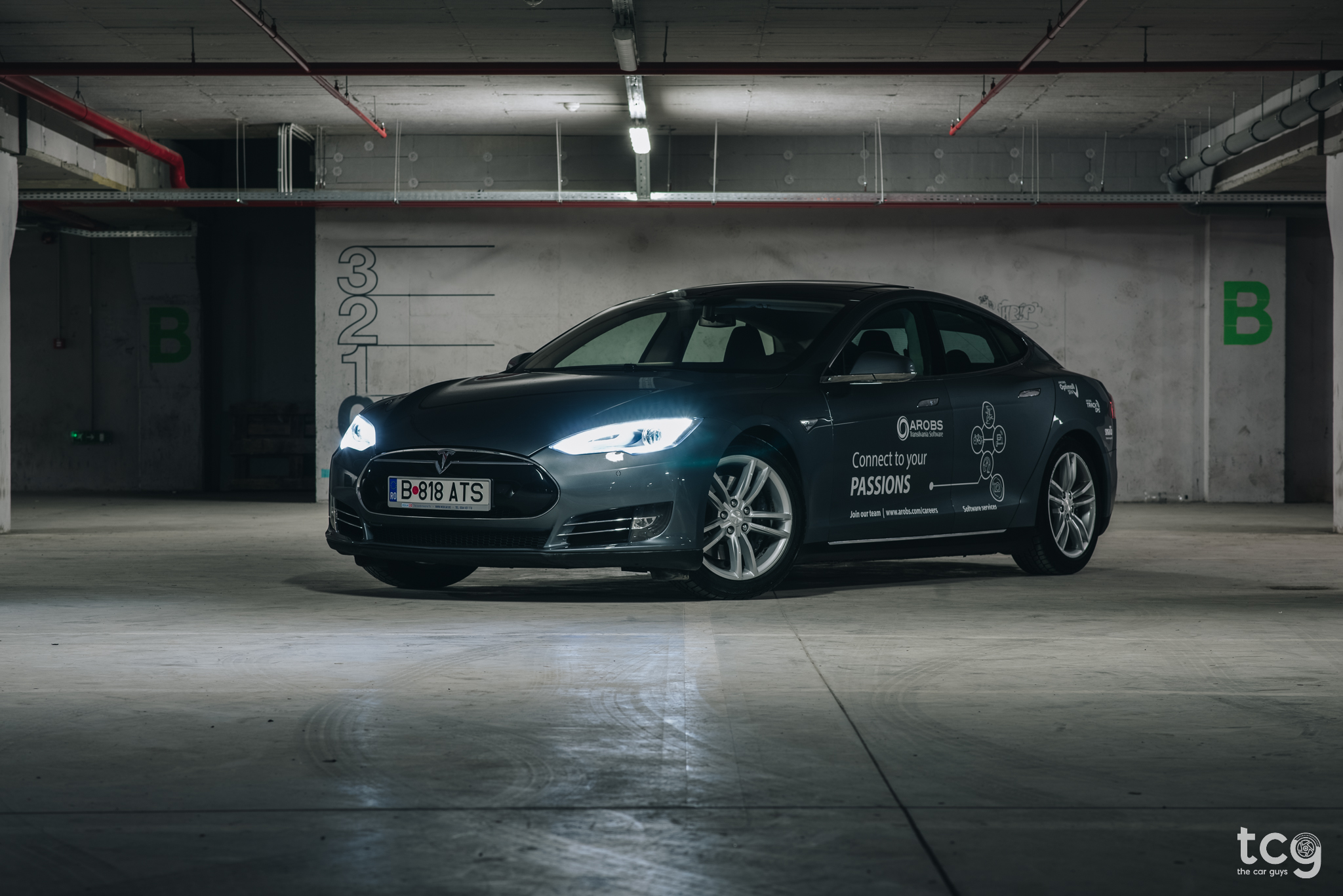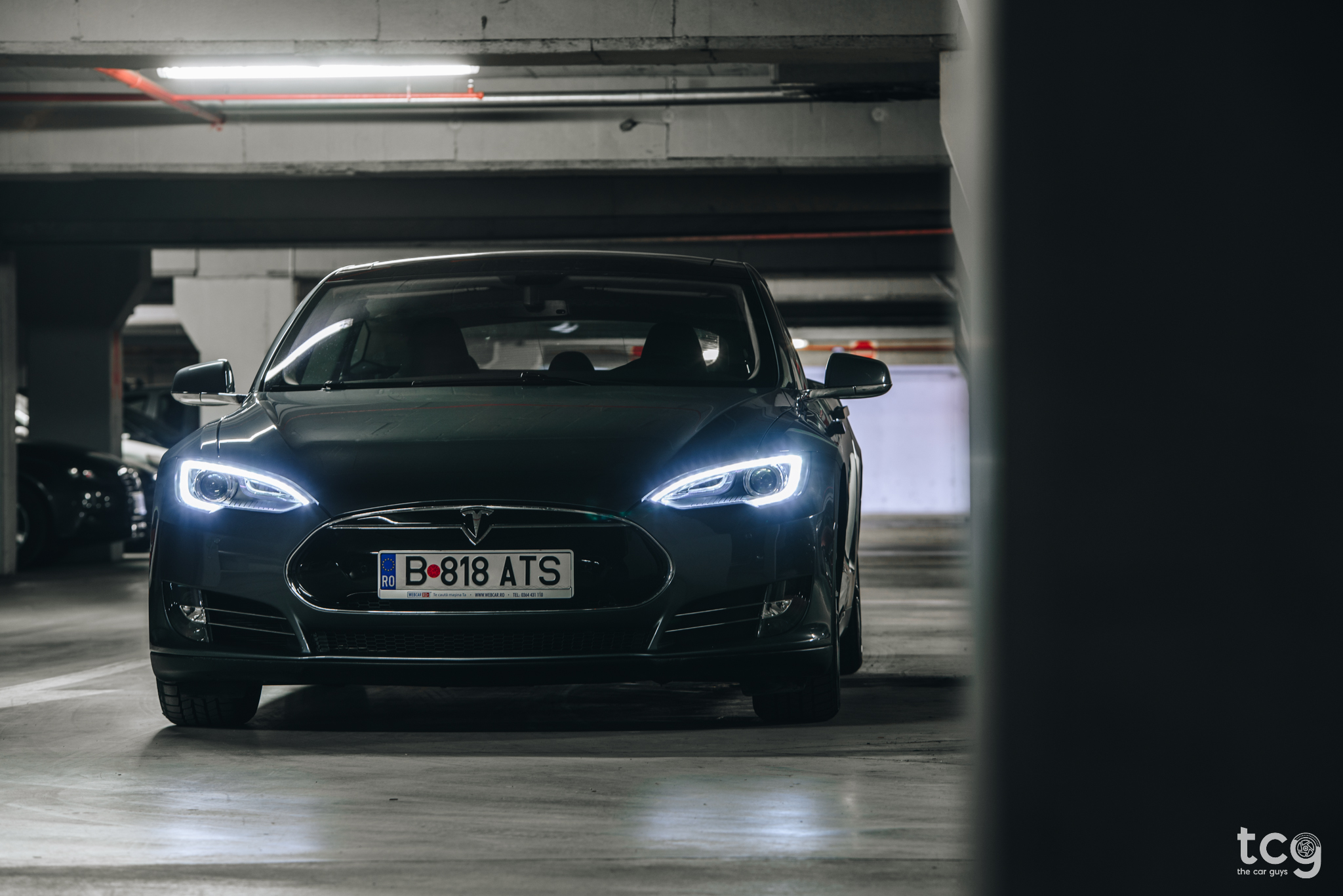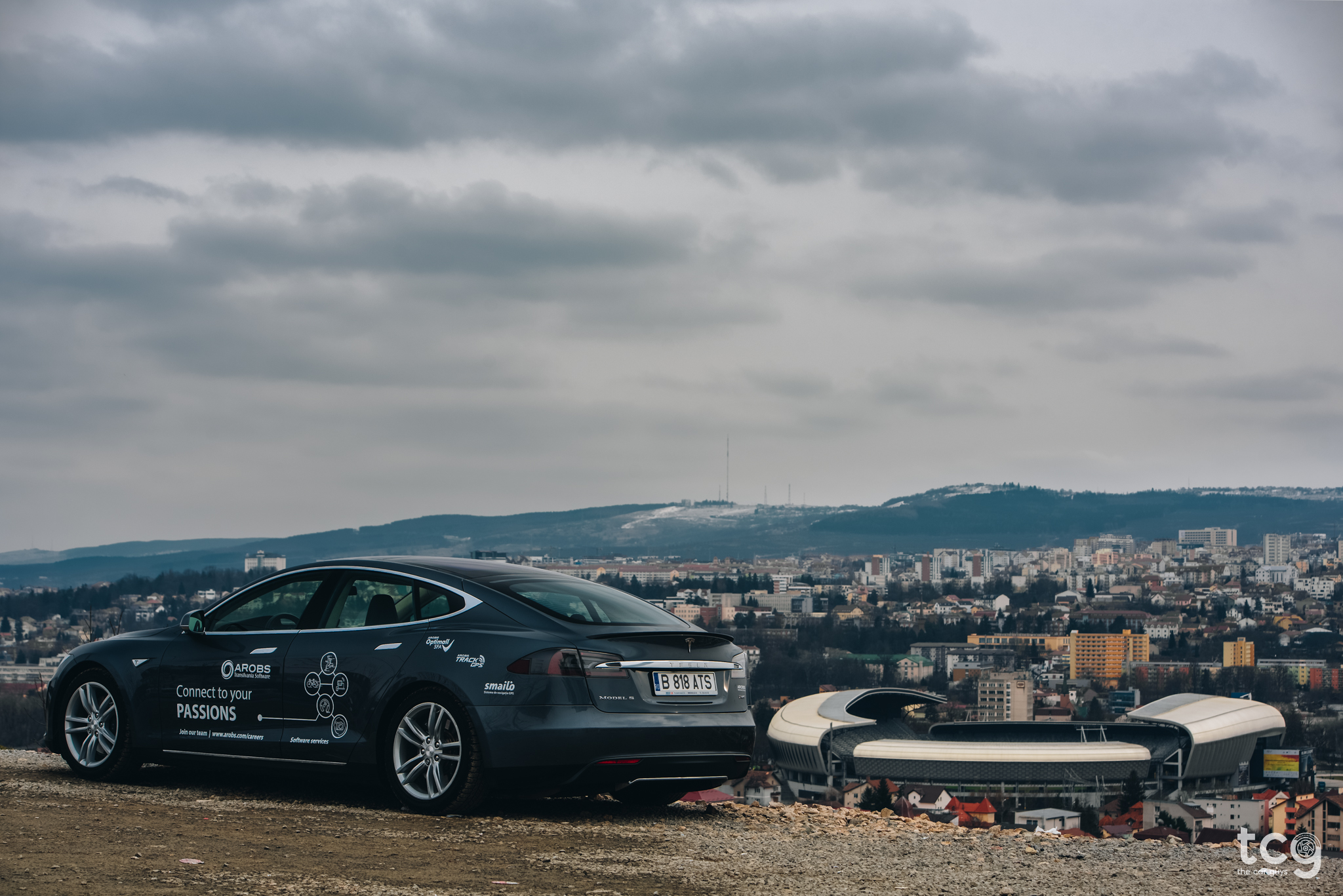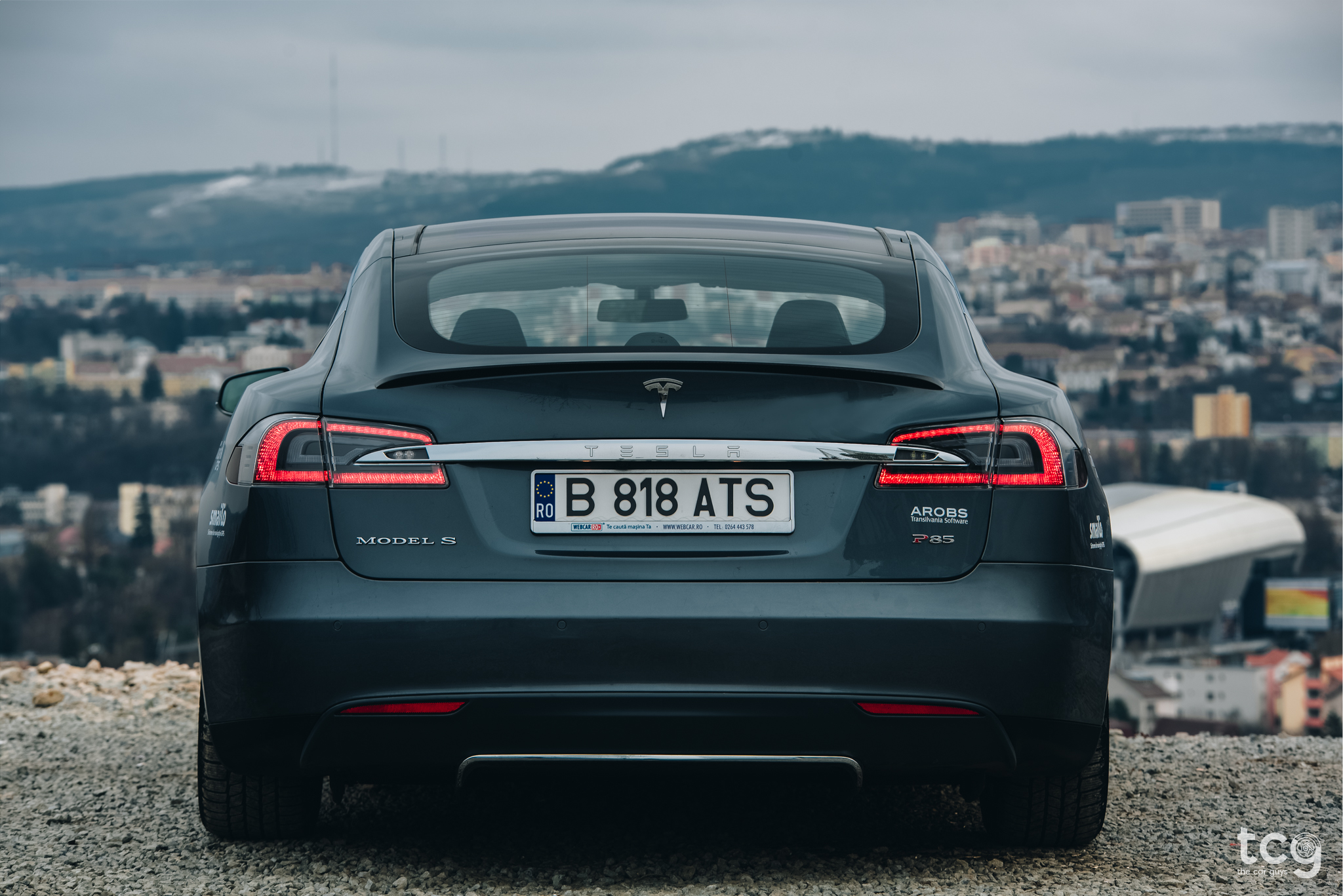 Other than the crazy acceleration and top speed of 210km/h you get around 380-400 kilometers of range if you drive like a normal person and around 200 kilometers if you drive like a yobbo all day long! If you're not using a Tesla Supercharger it will take a while for you to charge the car which is not ideal on longer trips, but if you do have a Supercharger in your area or on your route it will fully charge it in around 1 hour if I'm not mistaken.
Handling is again something I couldn't really experience at its best because we drove mostly in the city with a few kilometers of highway.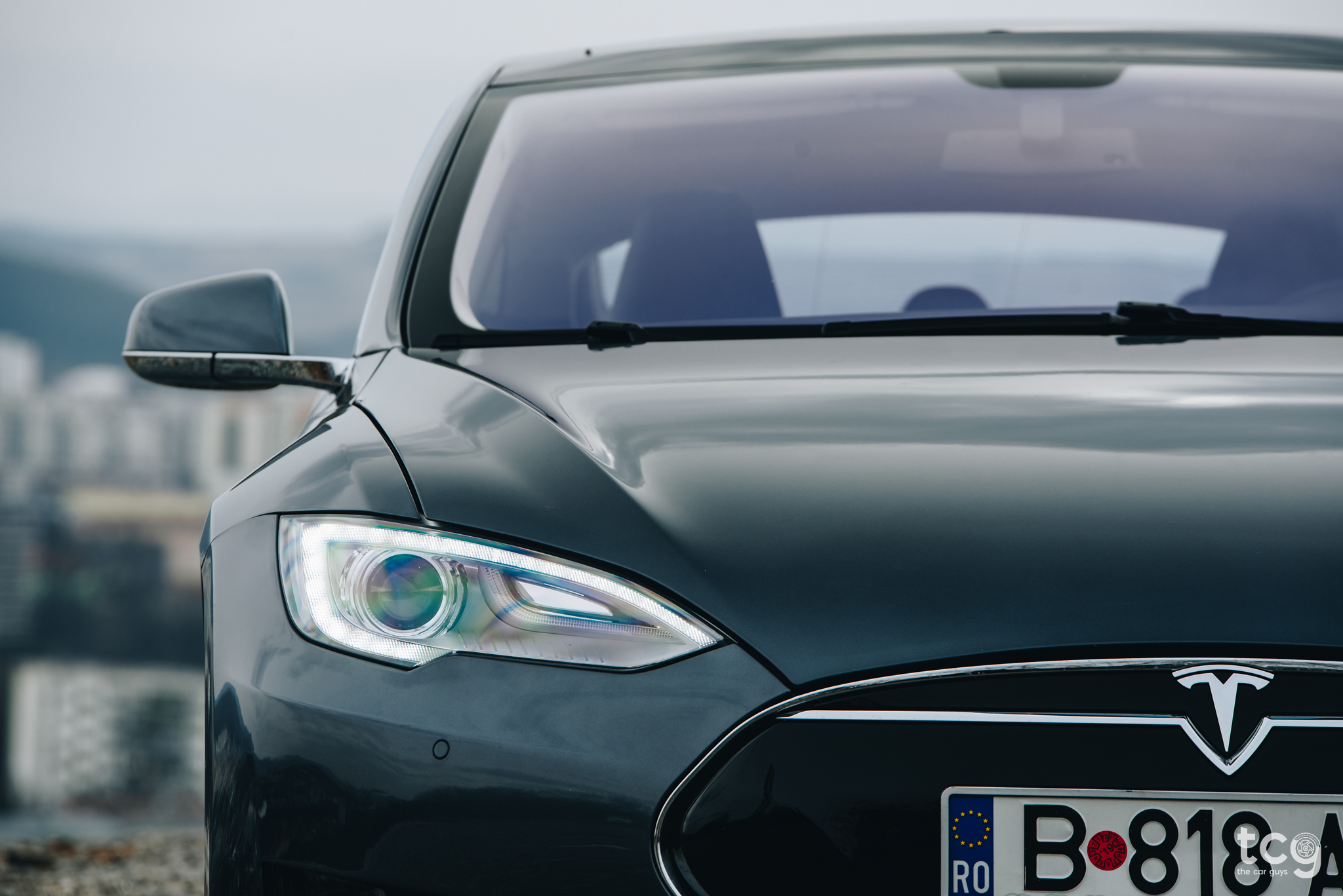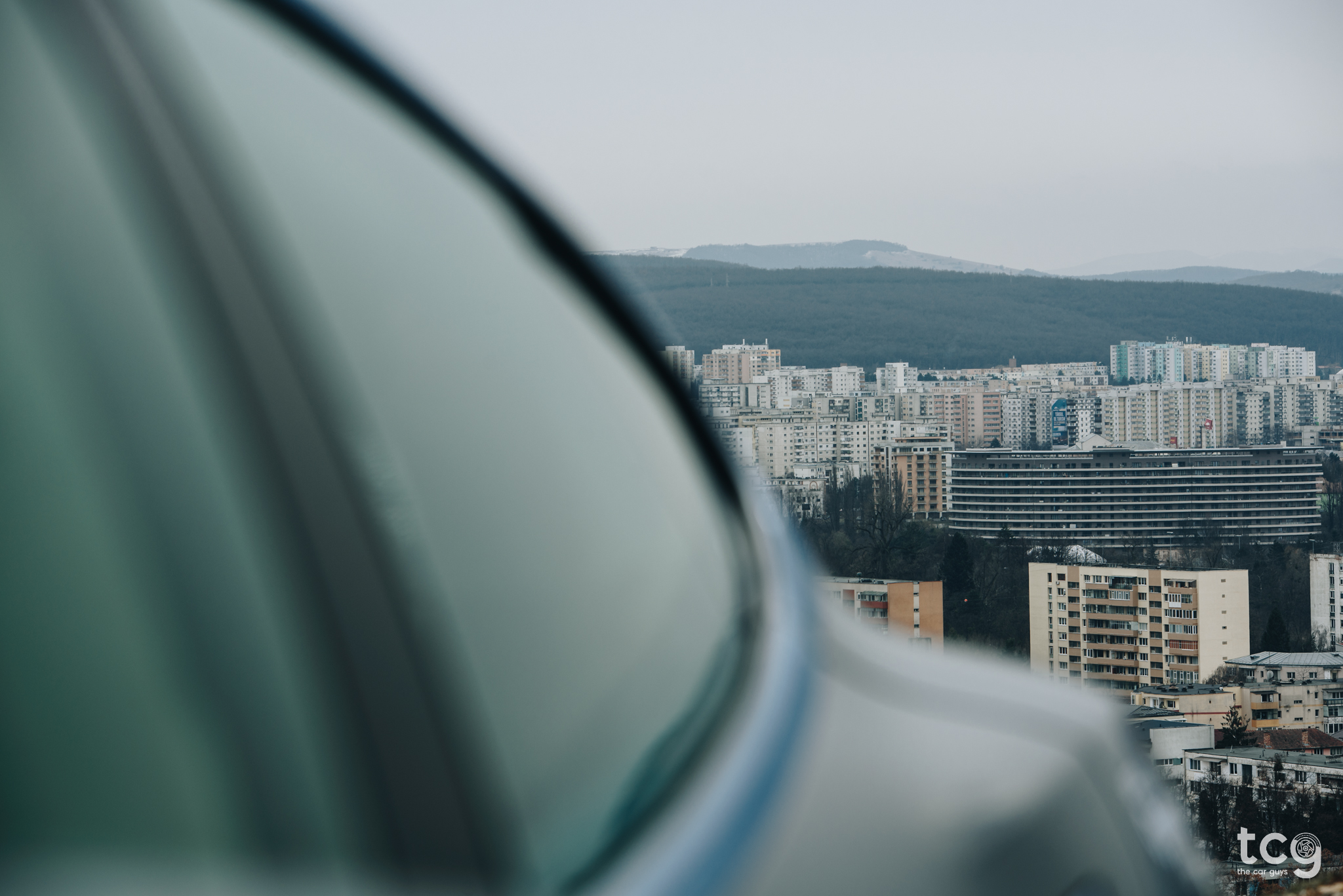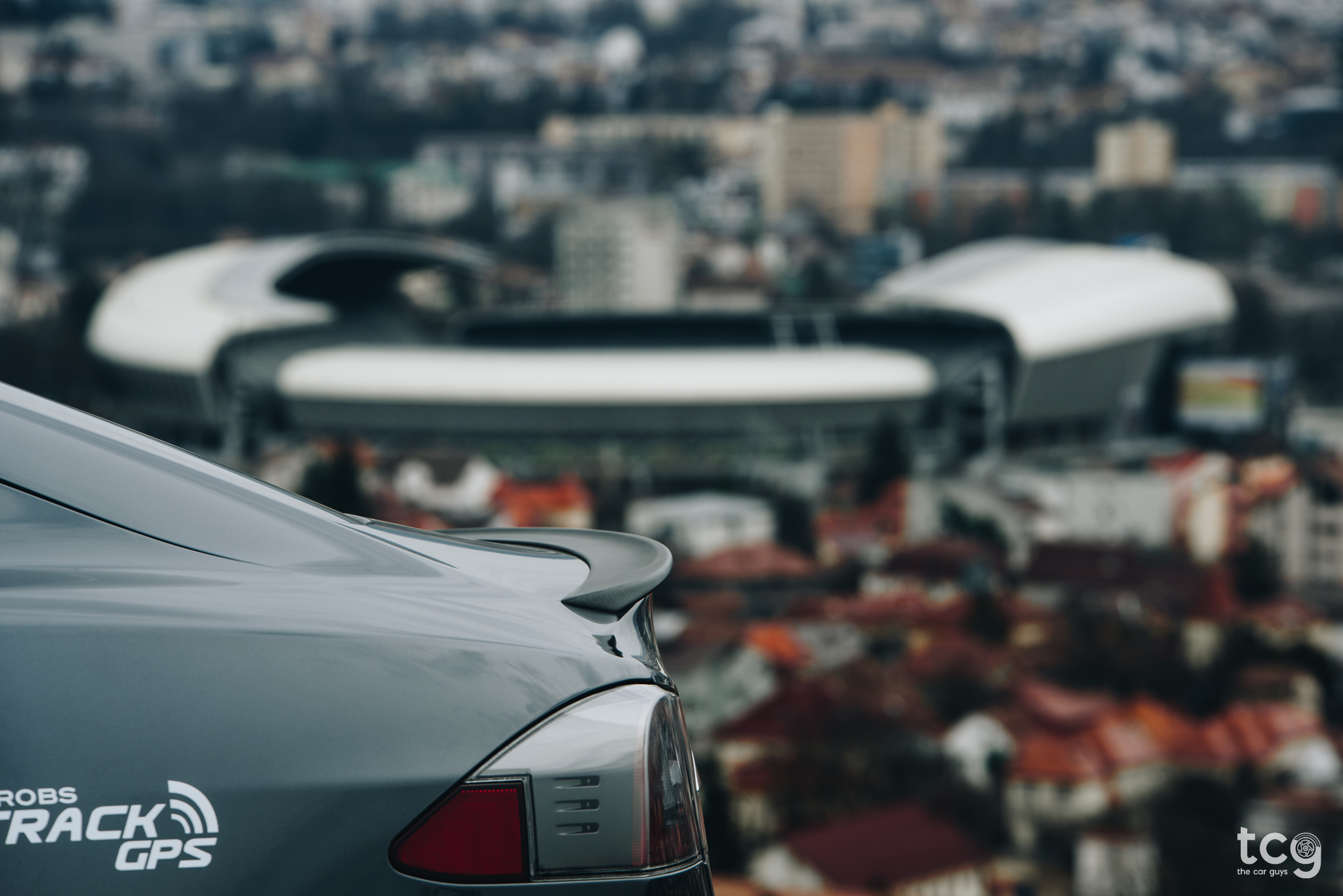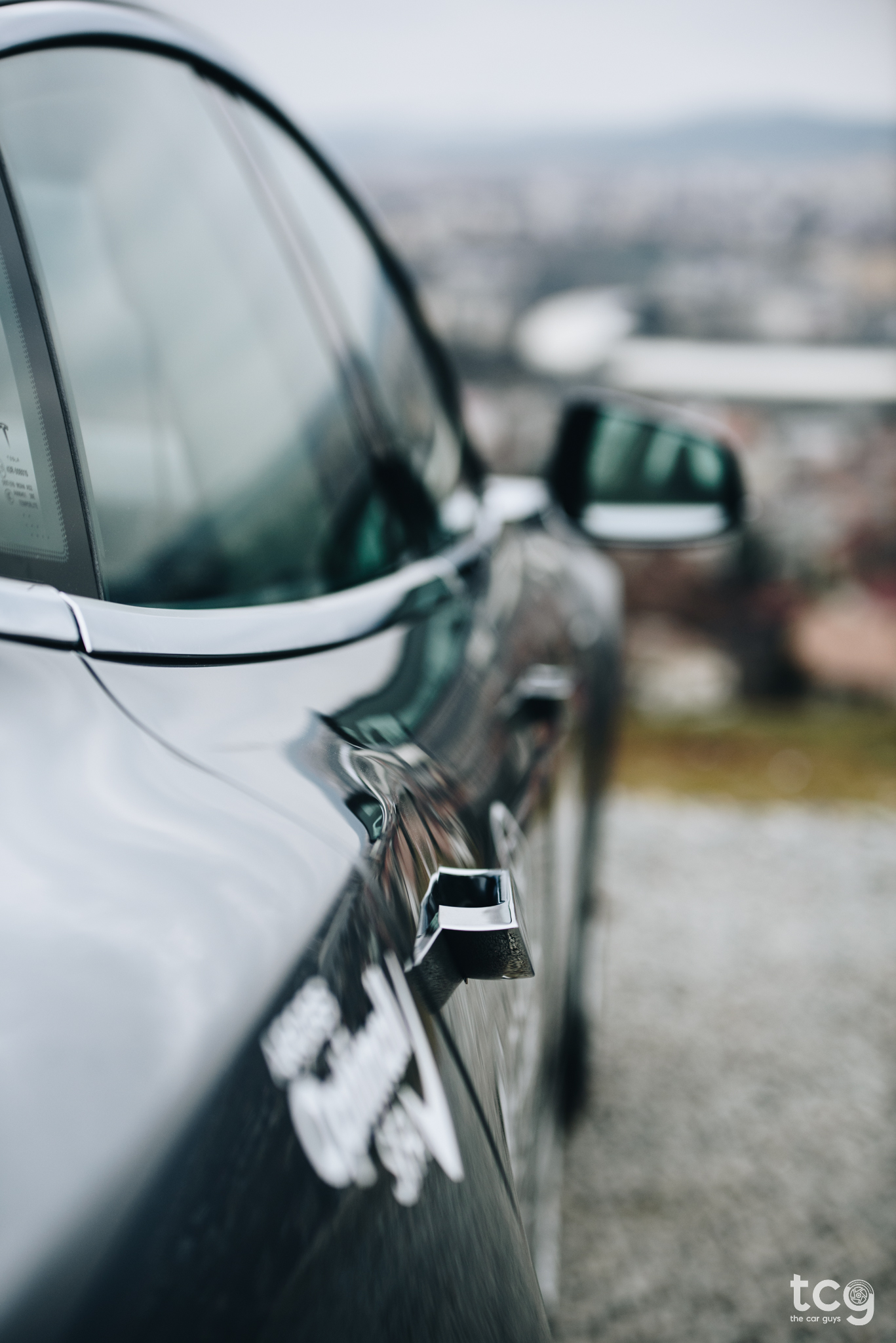 The interior is the embodiment of minimalism! All you get are two screens, the gear lever, a few air vents, a few buttons and that's about it. You control most of the car's functions from the big-ass tablet in the middle - stuff like the panoramic sunroof, lights, radio, suspension, navigation, heated seats, air-con and pretty much everything else. It has good-looking graphics, gets really bright and works well overall - except for the occasional lag between commands.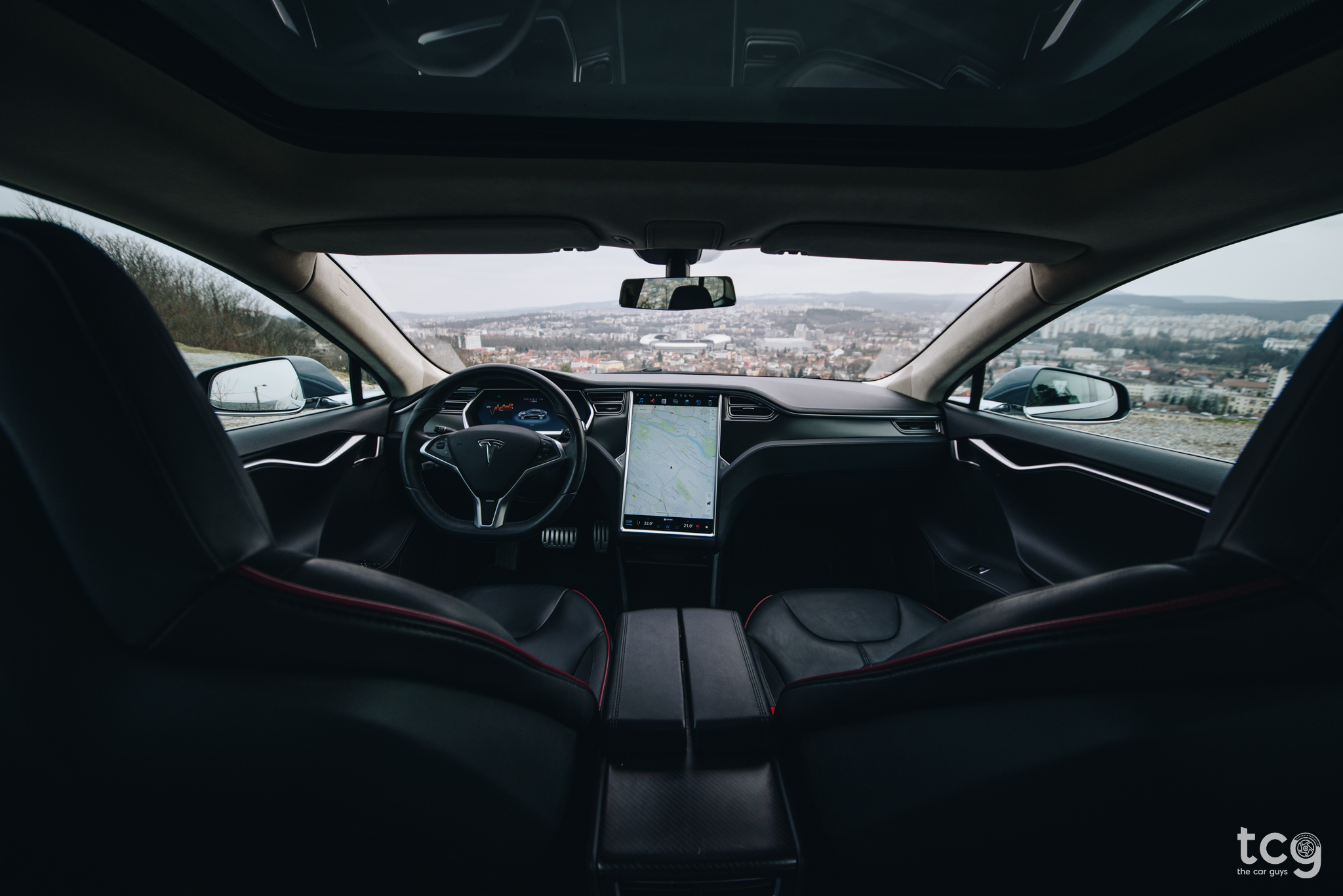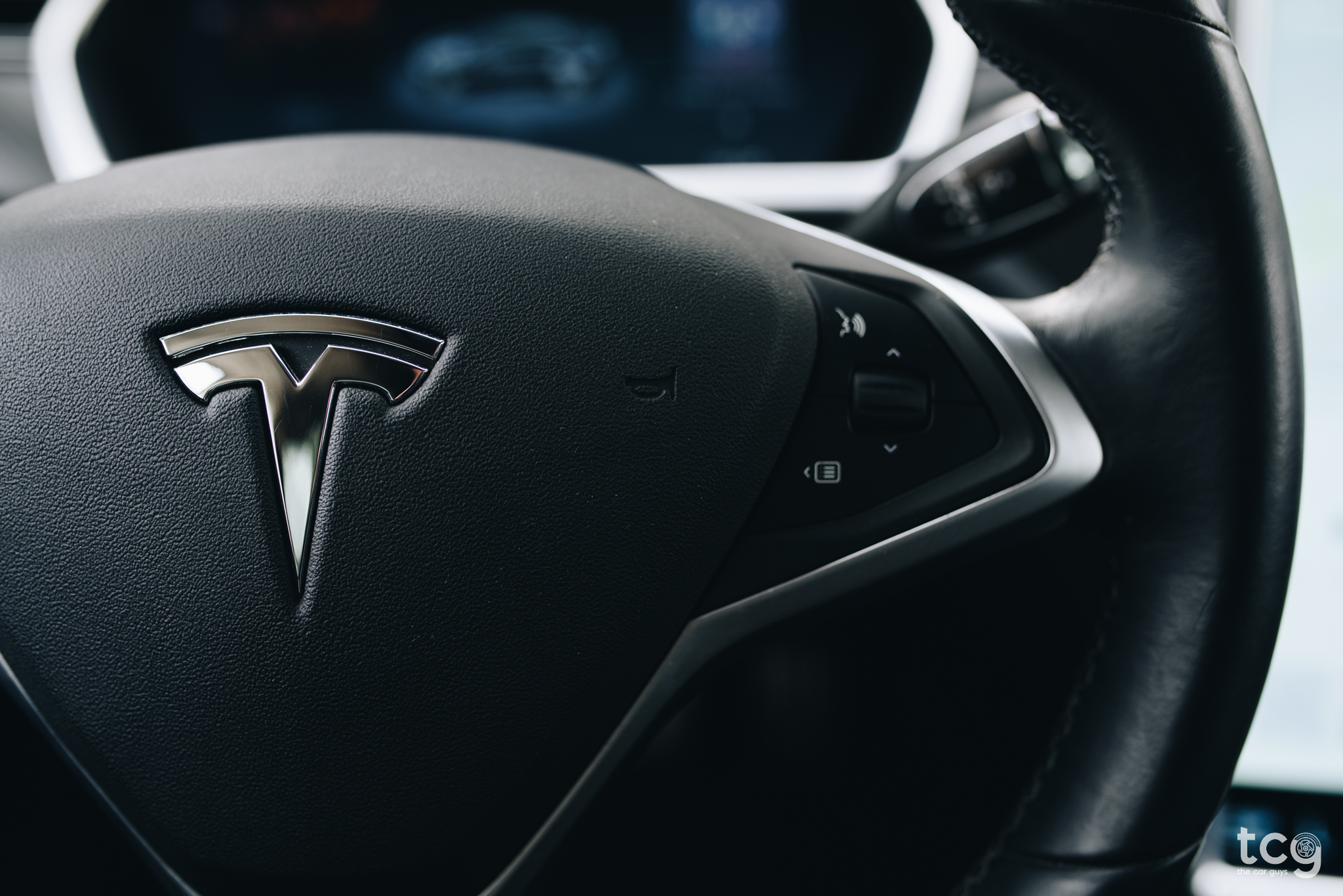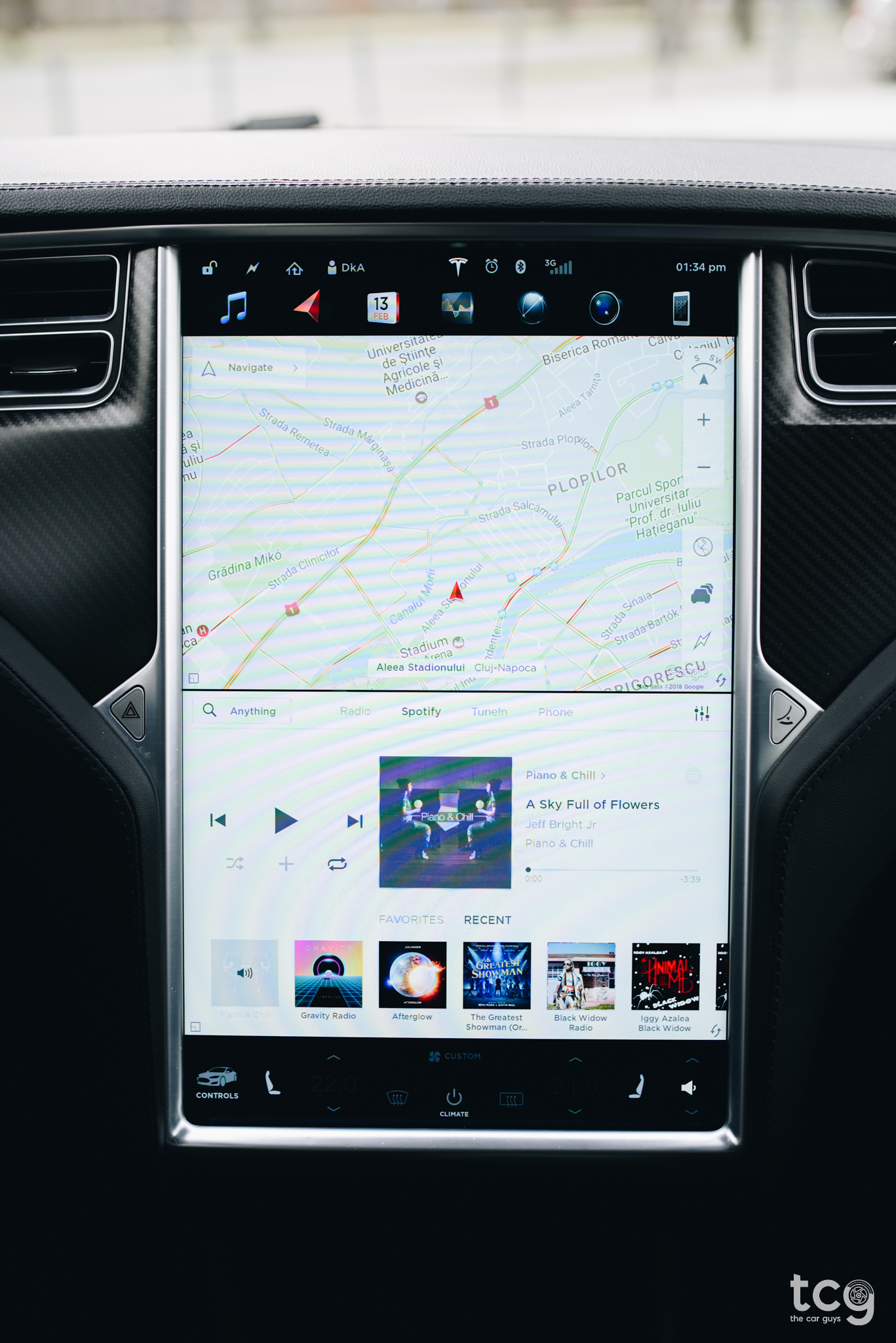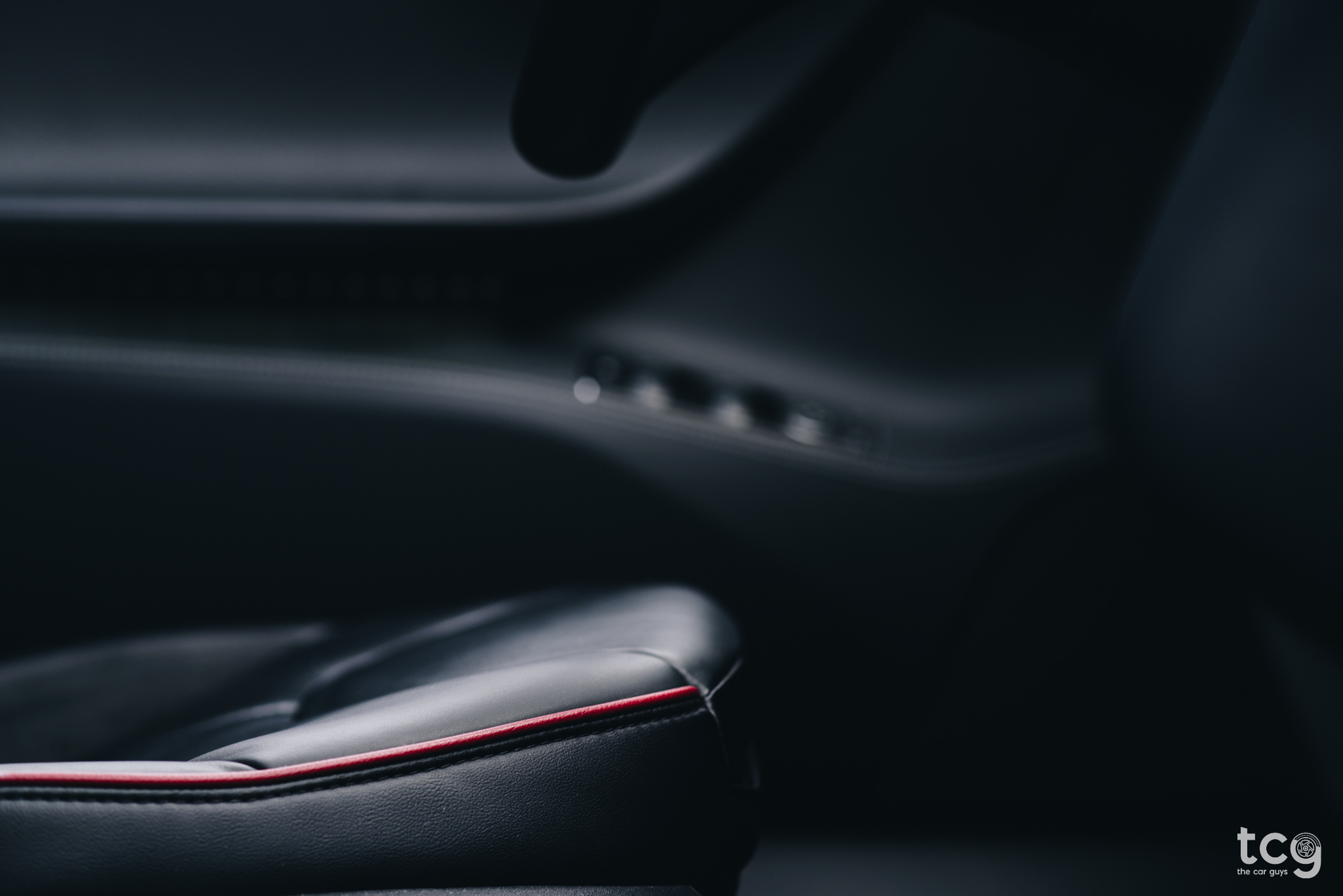 The seats are ok - comfortable, not the most comfortable I've ever sat on but they do the job. Room in the back is ok as well and because the floor is flat (no transmission tunnel) you can fit 3 people in the back and they will have loads of knee-room but the sloping roofline means you get less headroom.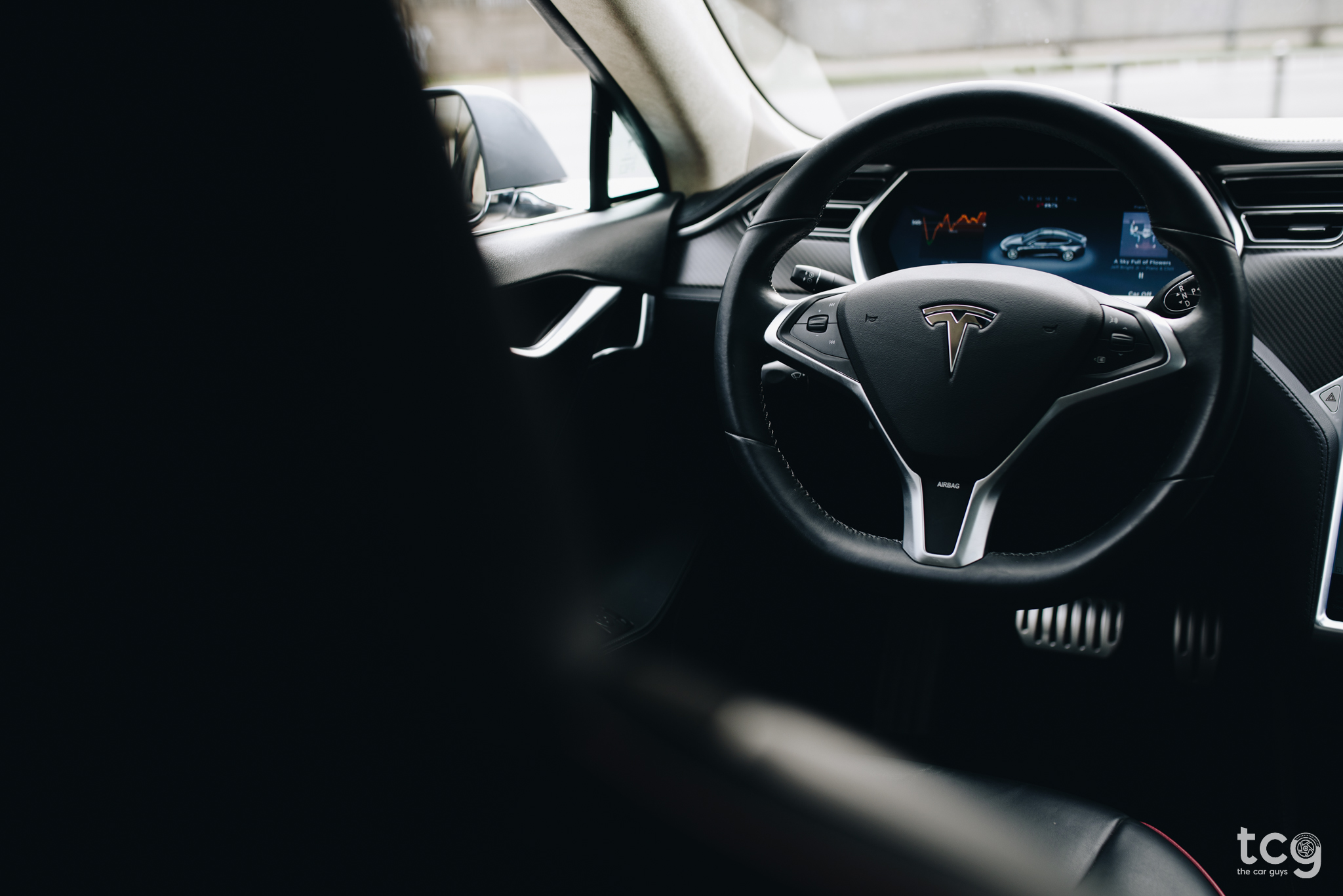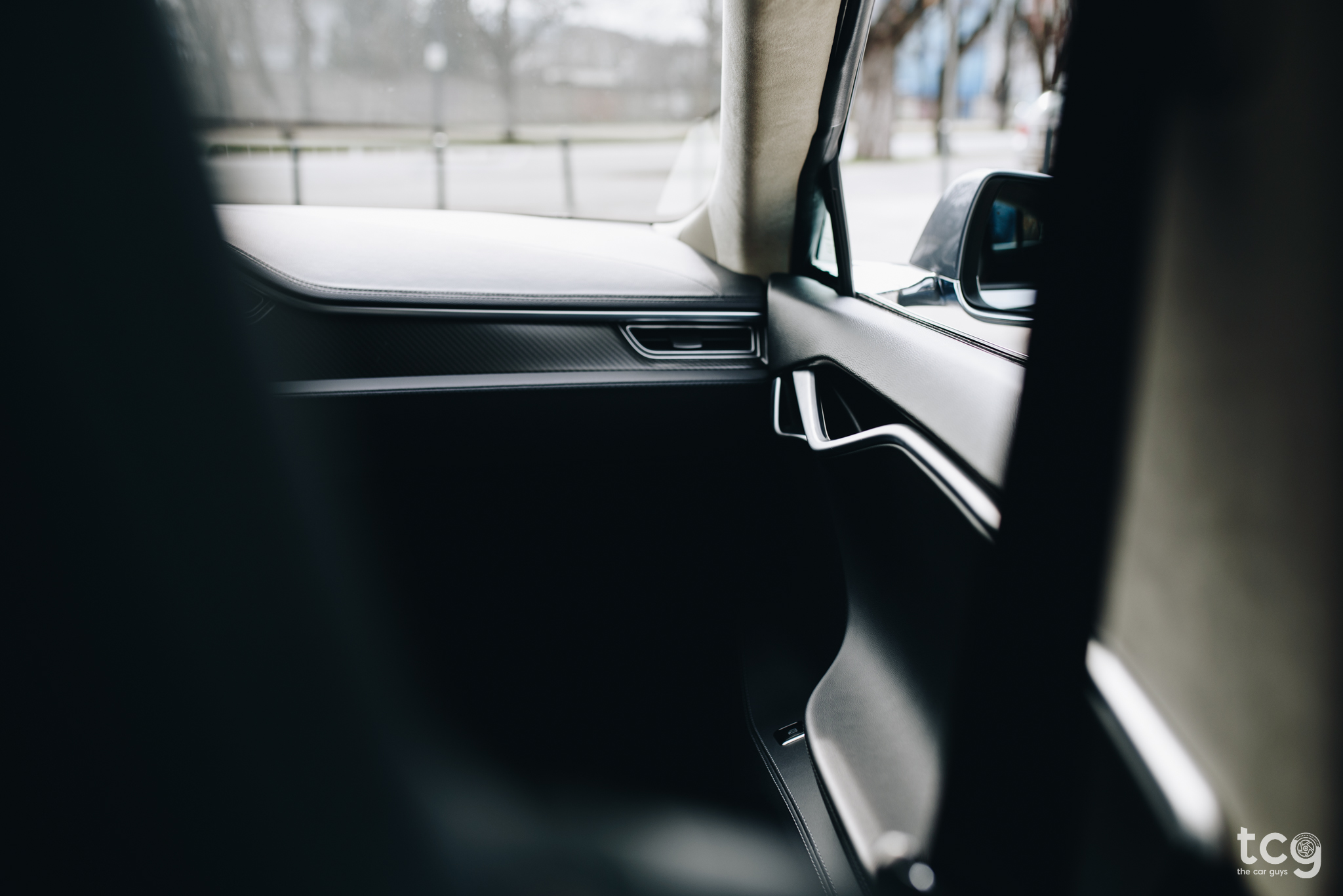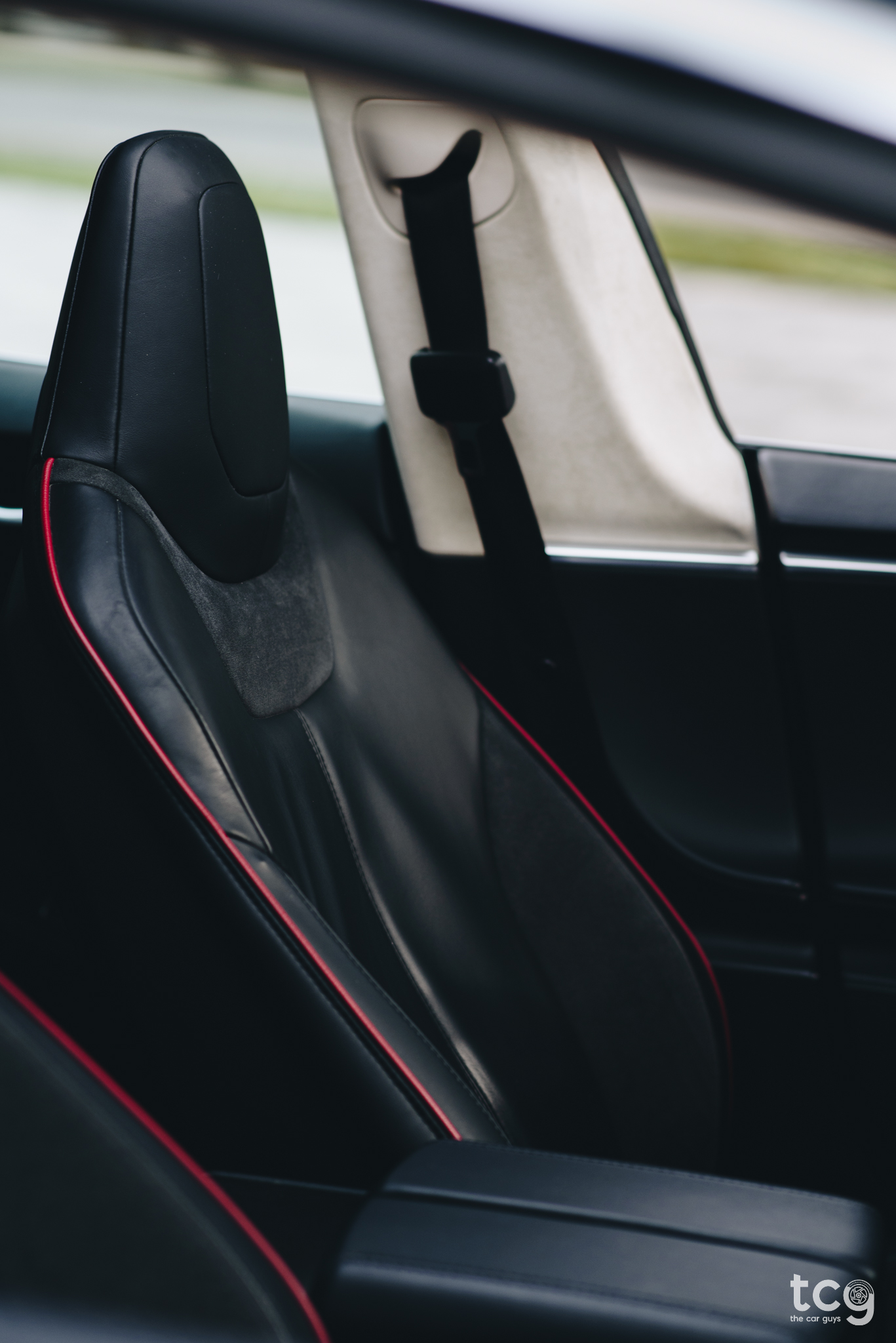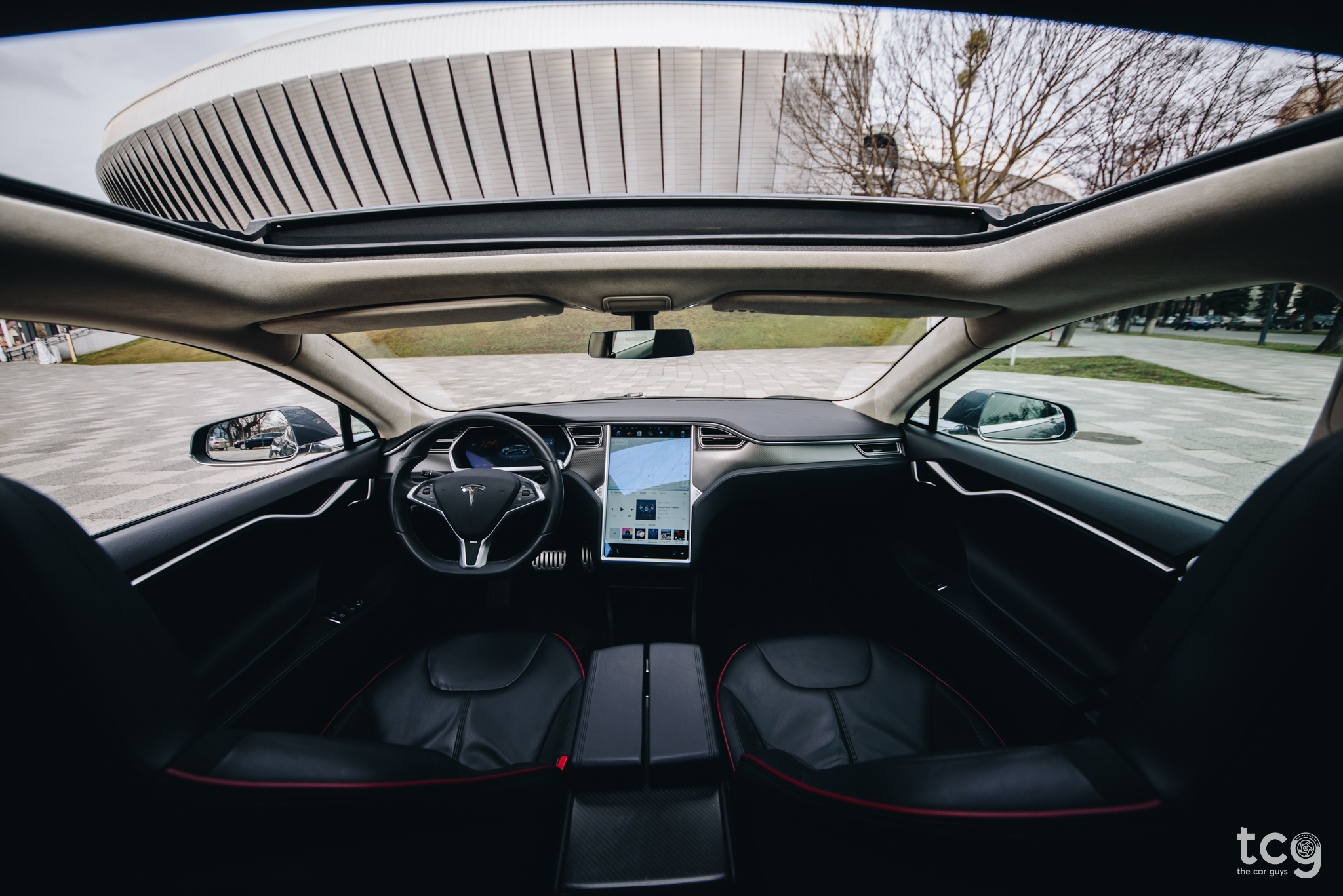 I'm not going to name the 3 things I like vs the 3 things I don't like about this car, I'll do that in our full review - but one thing I can honestly say I don't like is the price - $125,000. I know, it's a Tesla, it's all-electric, it goes like a mad dog and all that - but I don't think it justifies the hefty price-tag!
Overall though, this Tesla is like nothing else on the market and I can't say that I want one, maybe I would if we had the infrastructure, but it sure is impressive!
---
Thank you Arobs Transilvania Software for lending us the car, we really appreciate it!
Photos by: Dan Grigore
---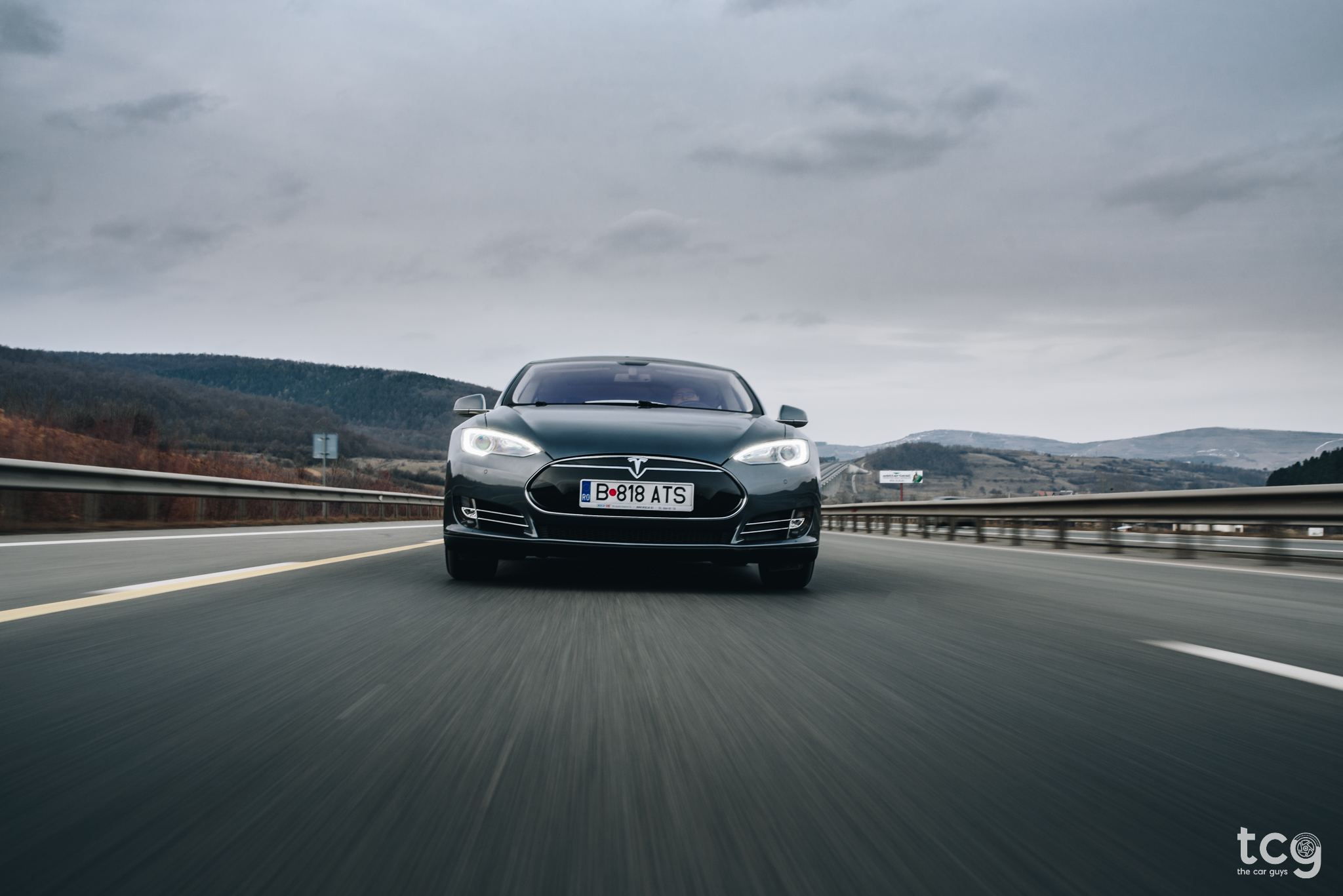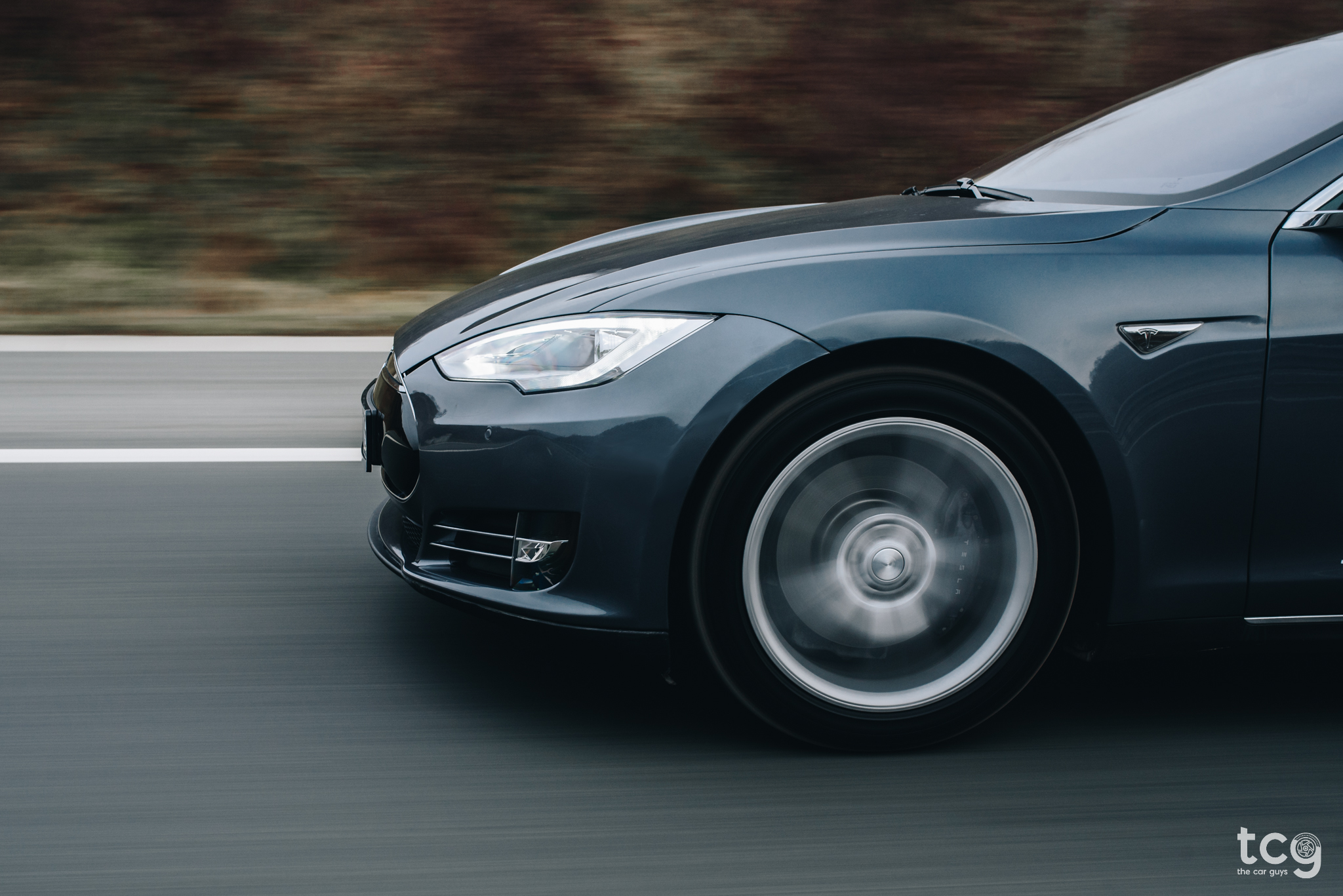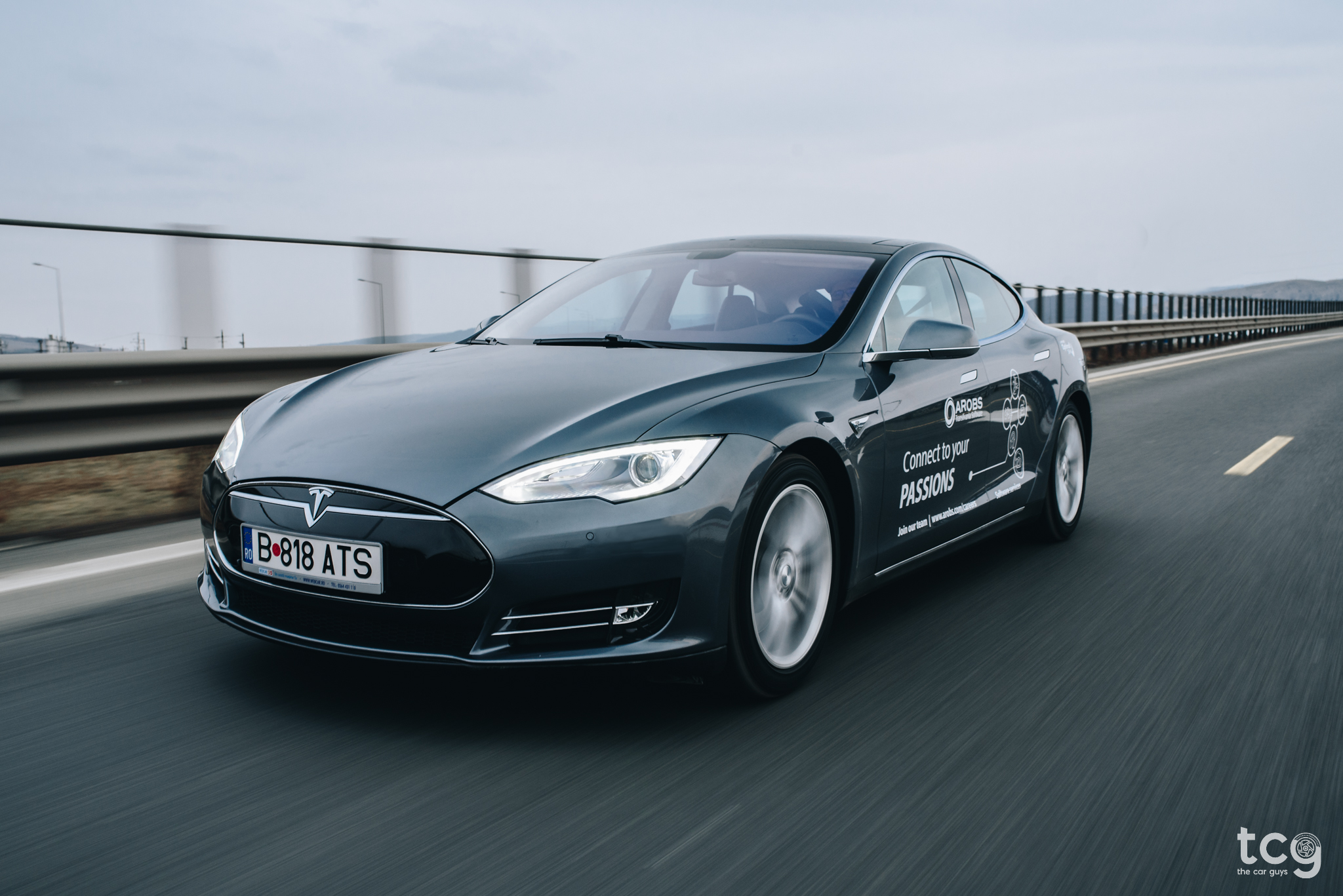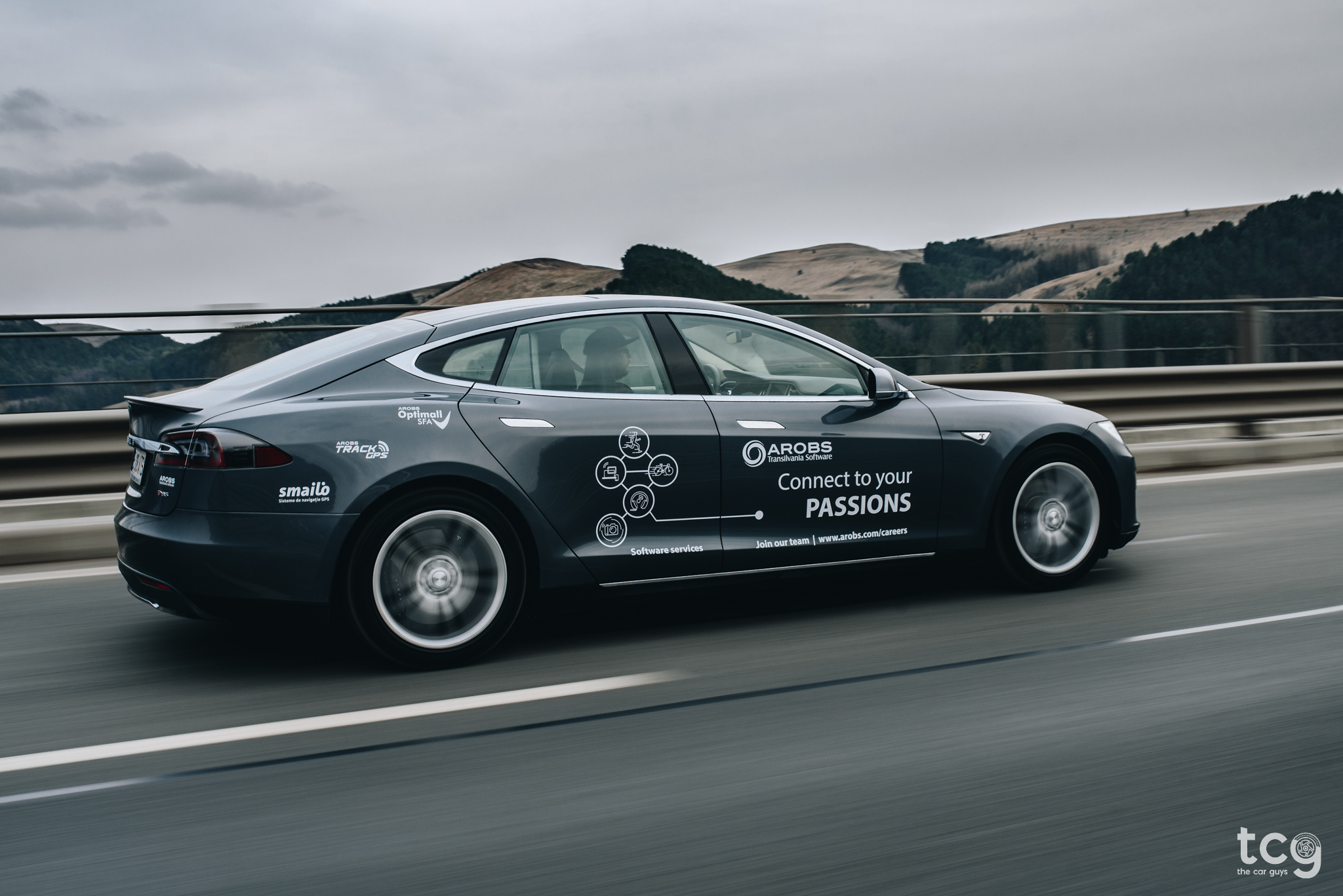 ---