At this point in time, pretty much every car manufacturer has its fingers in the Small SUV/Crossover segment honey jar and VW is putting all of their hopes and dreams in the new T-Roc. What is the T-Roc you ask? Well, it's basically a lifted, more rugged-looking, larger Golf with a more colorful Golf interior. Is that a good combo? We'll just have to go further and see!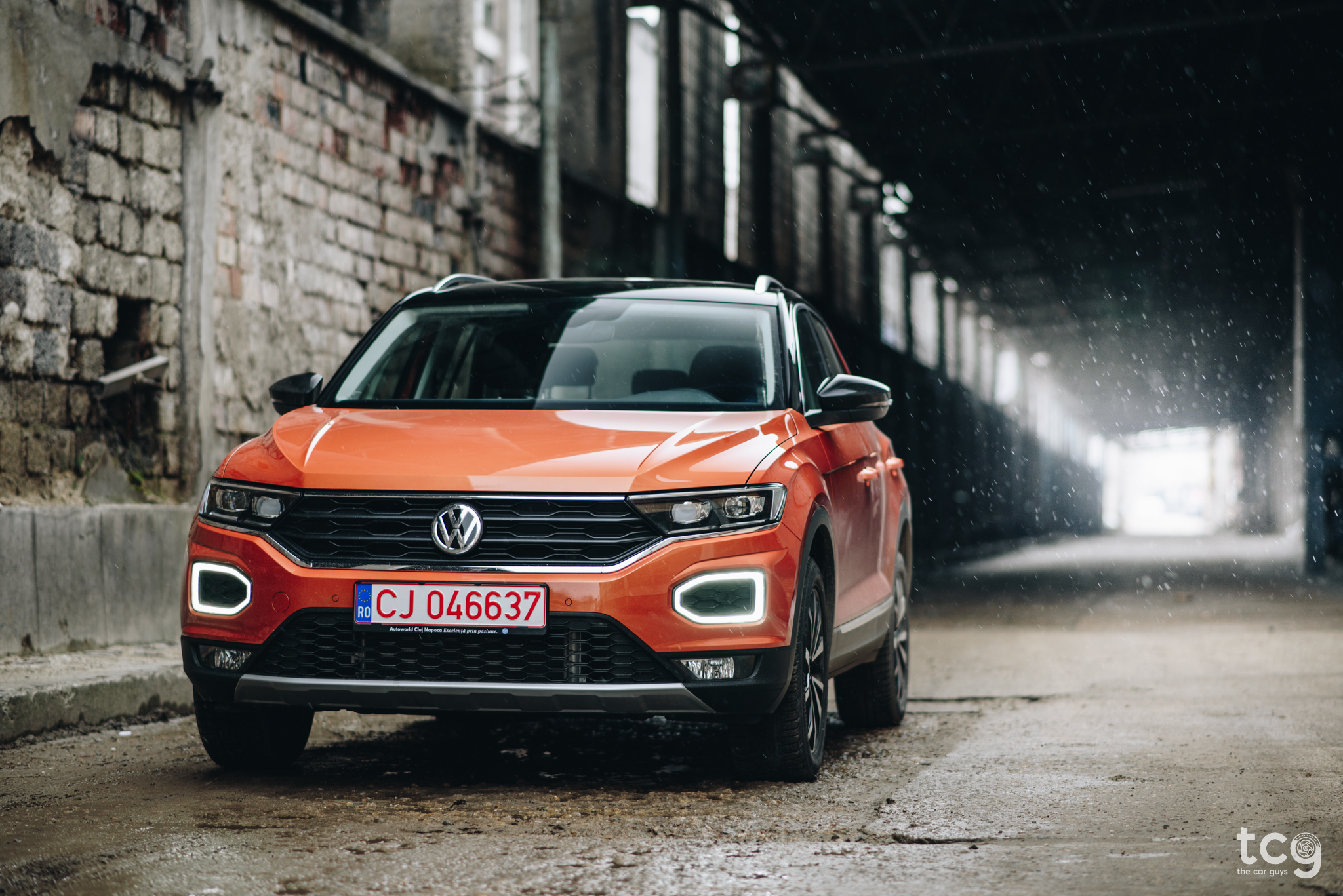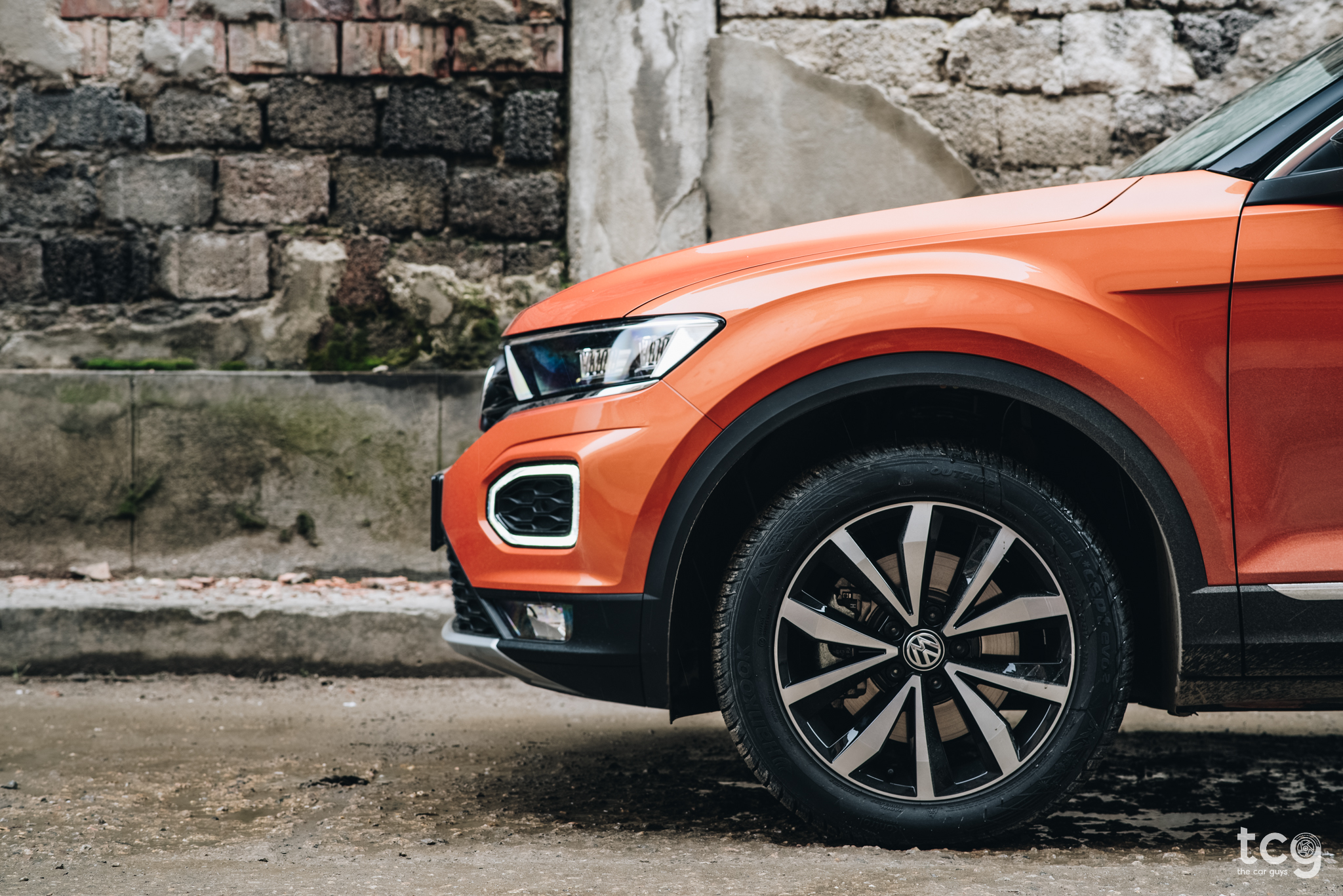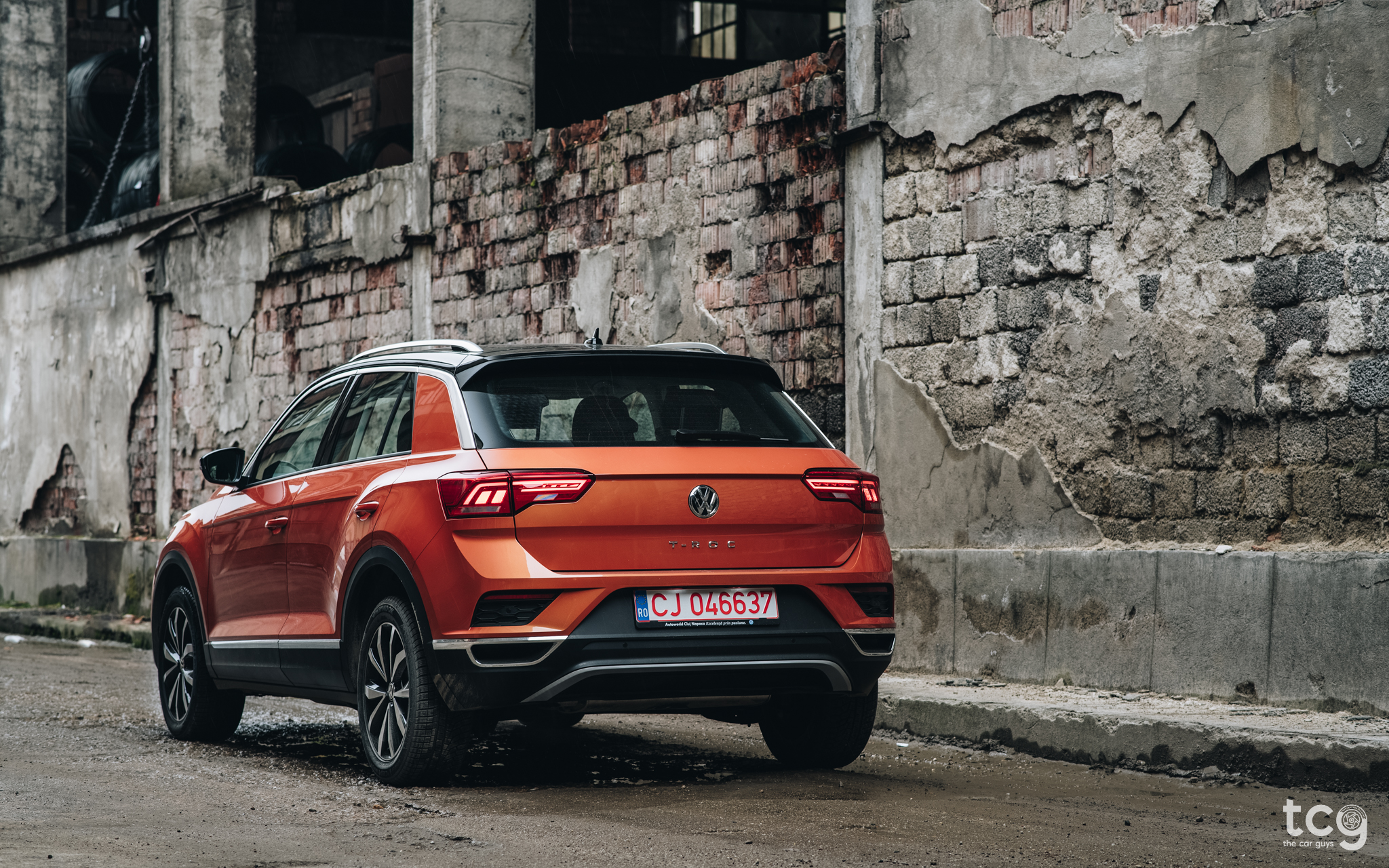 I honestly don't know how I feel about the design of this car, but what I can tell you is that my colleagues love how it looks! Yes, it looks different from anything VW's brought us so far and I've heard people say it's their best looking car they make, after the Arteon, but I just don't know if I agree. On the one hand I like what they've done, the car looks expensive with lots of bodywork creases and sporty looks + you can get a two-tone paint-job which is cool but on the other hand I think they went a little too crazy with how it looks - that's just my opinion though! What do you think of it?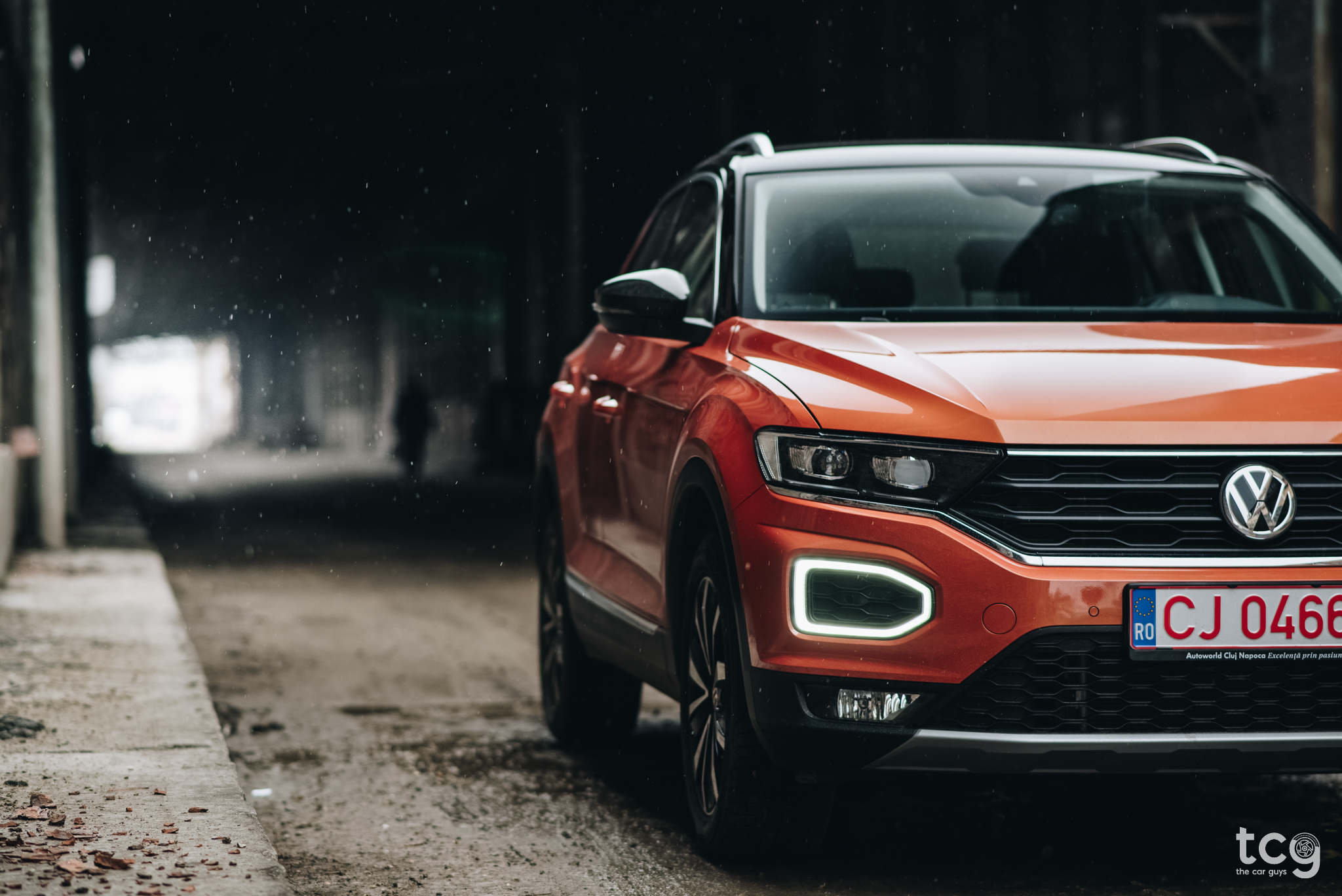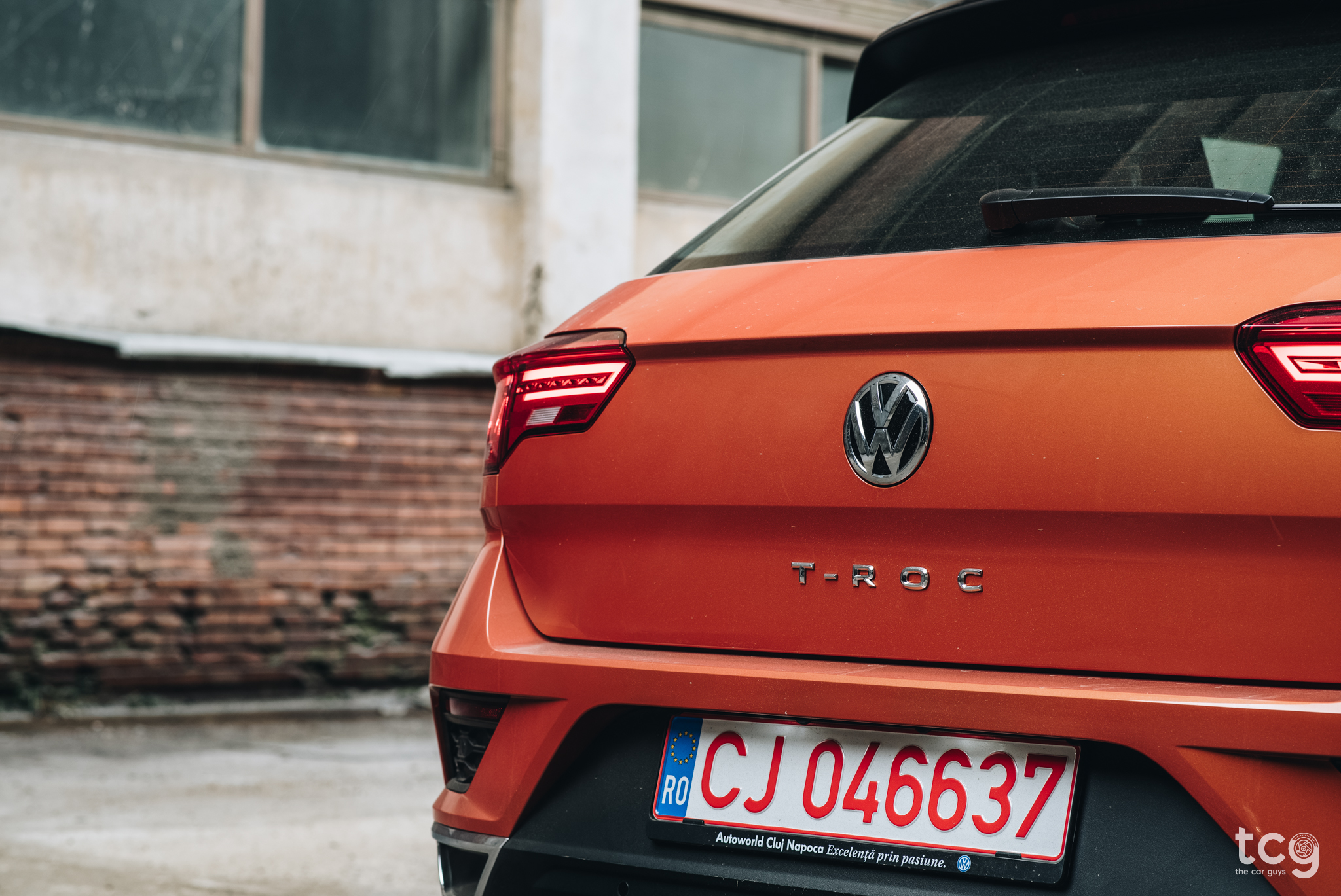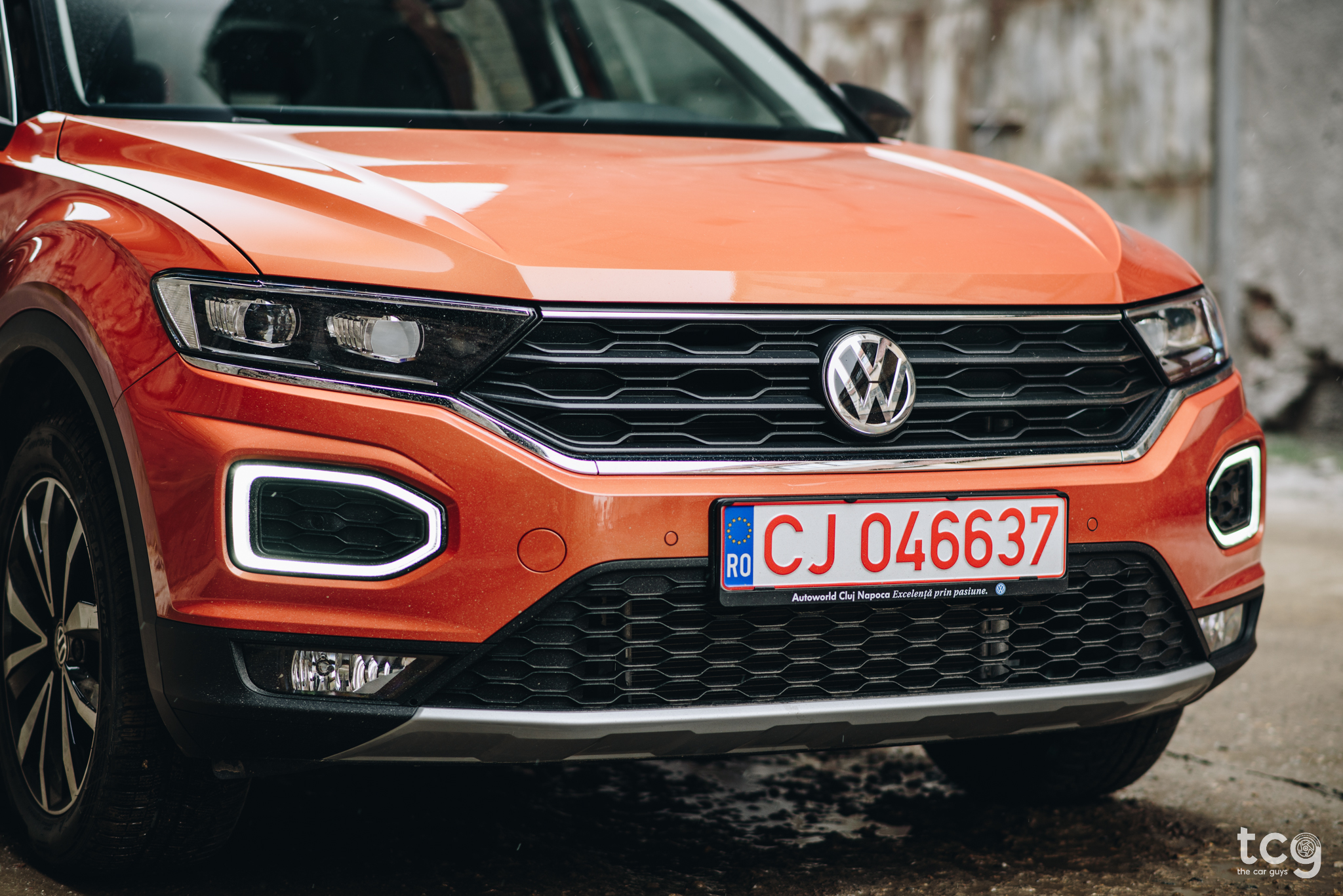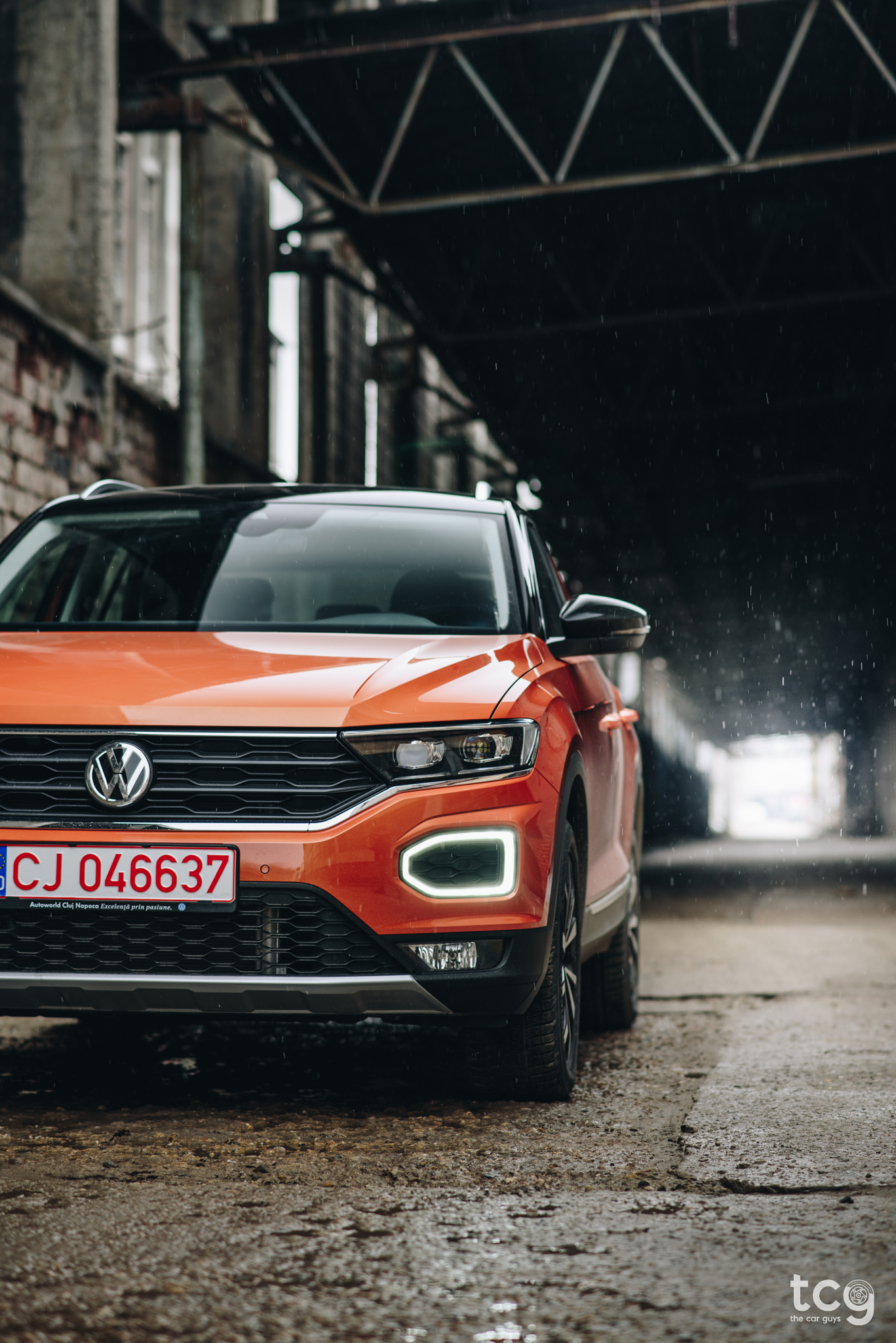 The performance is what really impressed me! This particular car had the 1.5 TSI engine unit with 150HP & 250 NM of torque + a 6-speed manual gearbox but we also had the chance to test the 2.0 TDI unit with the same 150HP output but 340NM of torque, 4Motion and DSG automatic gearbox. Which one would I recommend? Well, that depends on how you will use the car!
If you're mainly driving around town and don't plan on doing any off-roading excursions, then the 1.5 TSI is the unit I'd recommend getting but if you do a lot of highway miles and you're, let's say, a little more adventurous - then the 2.0 TDI with 4Motion would be the car for you!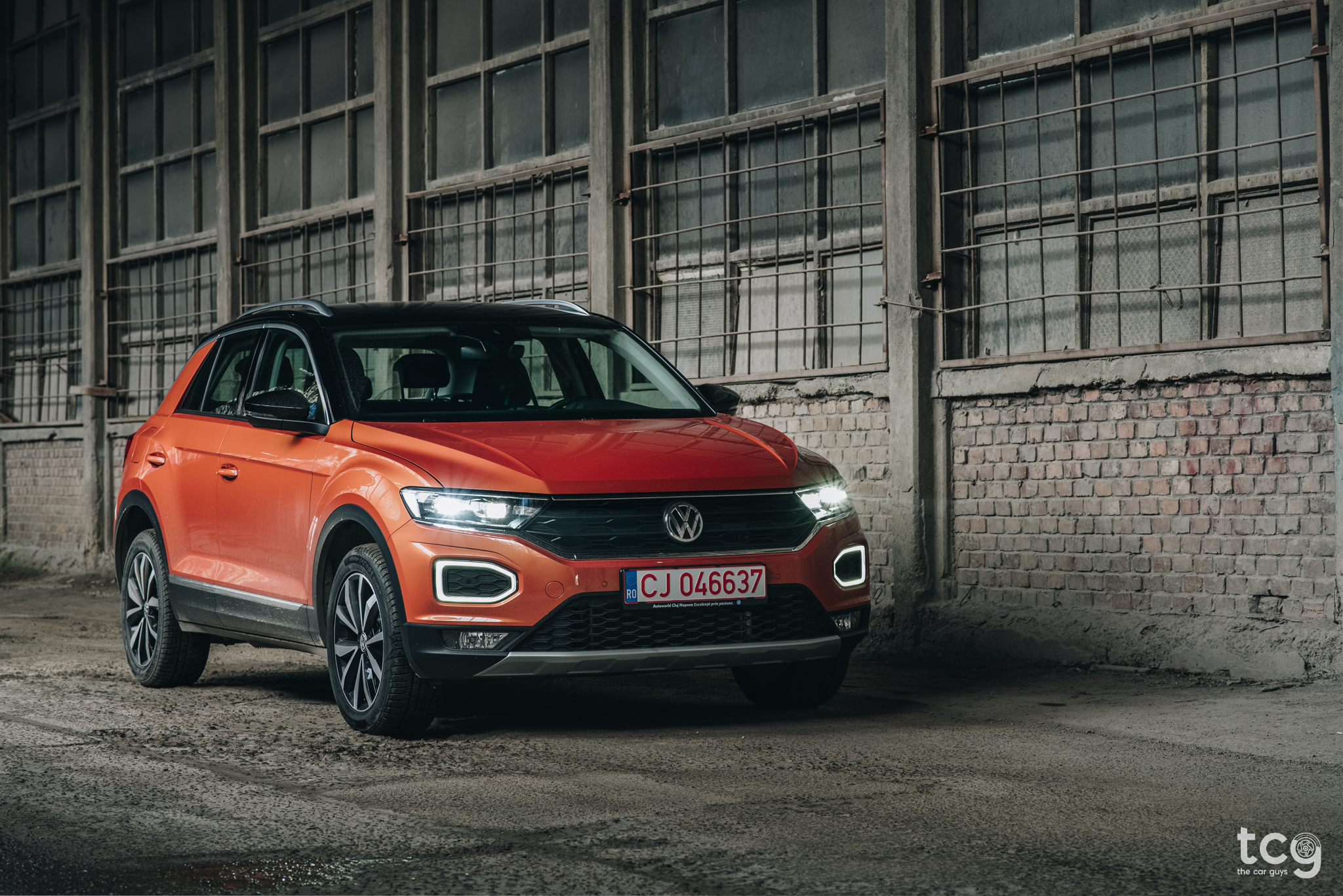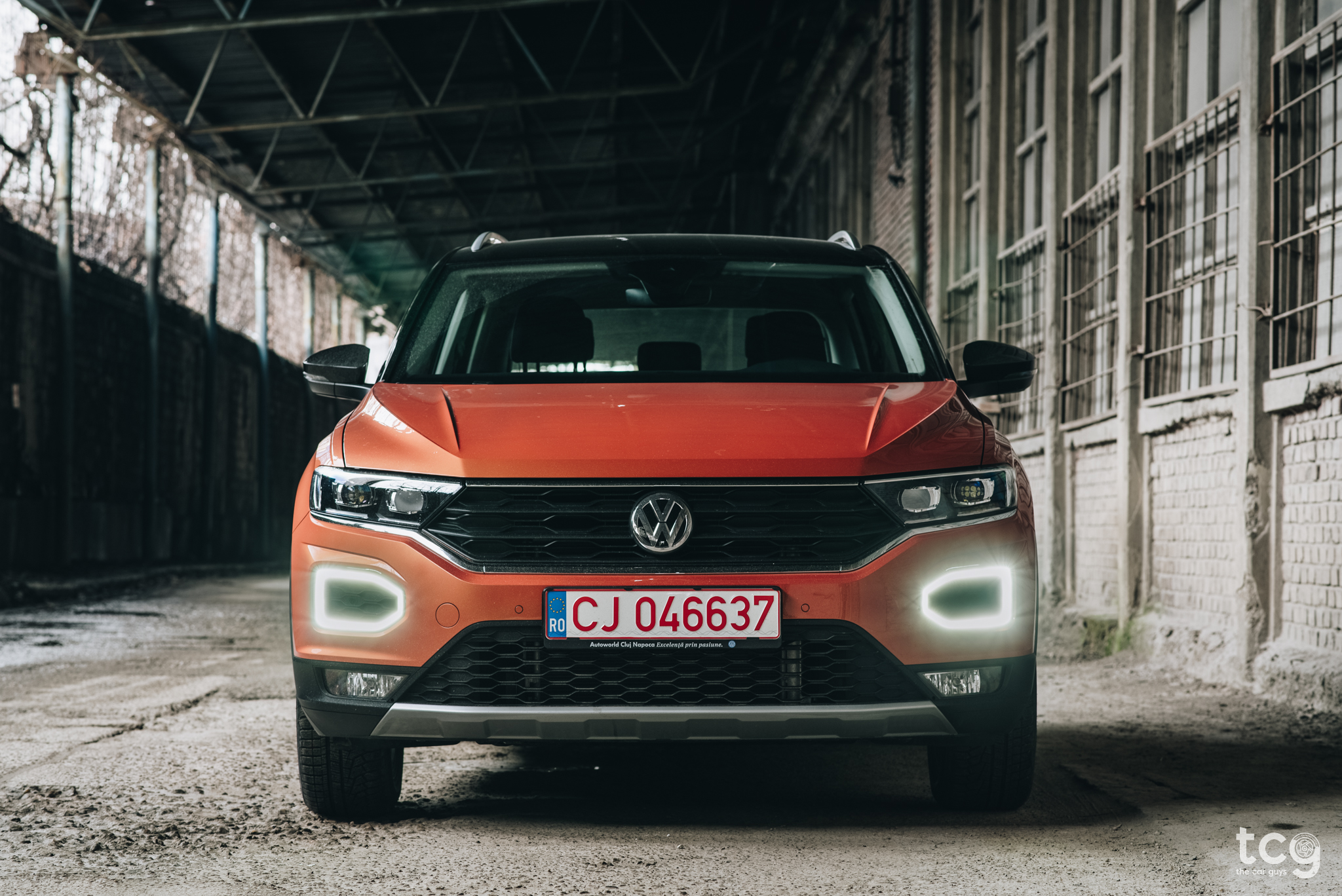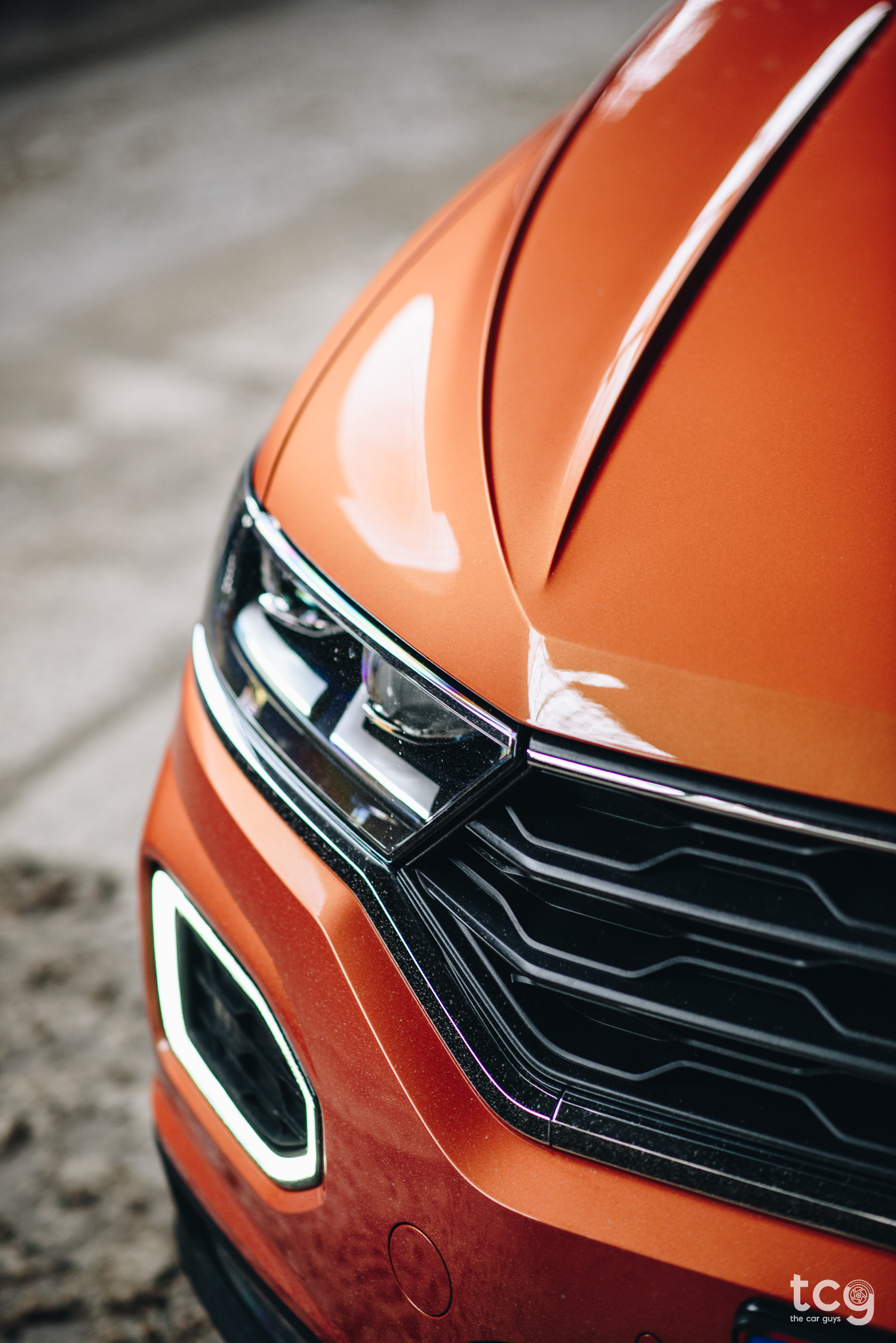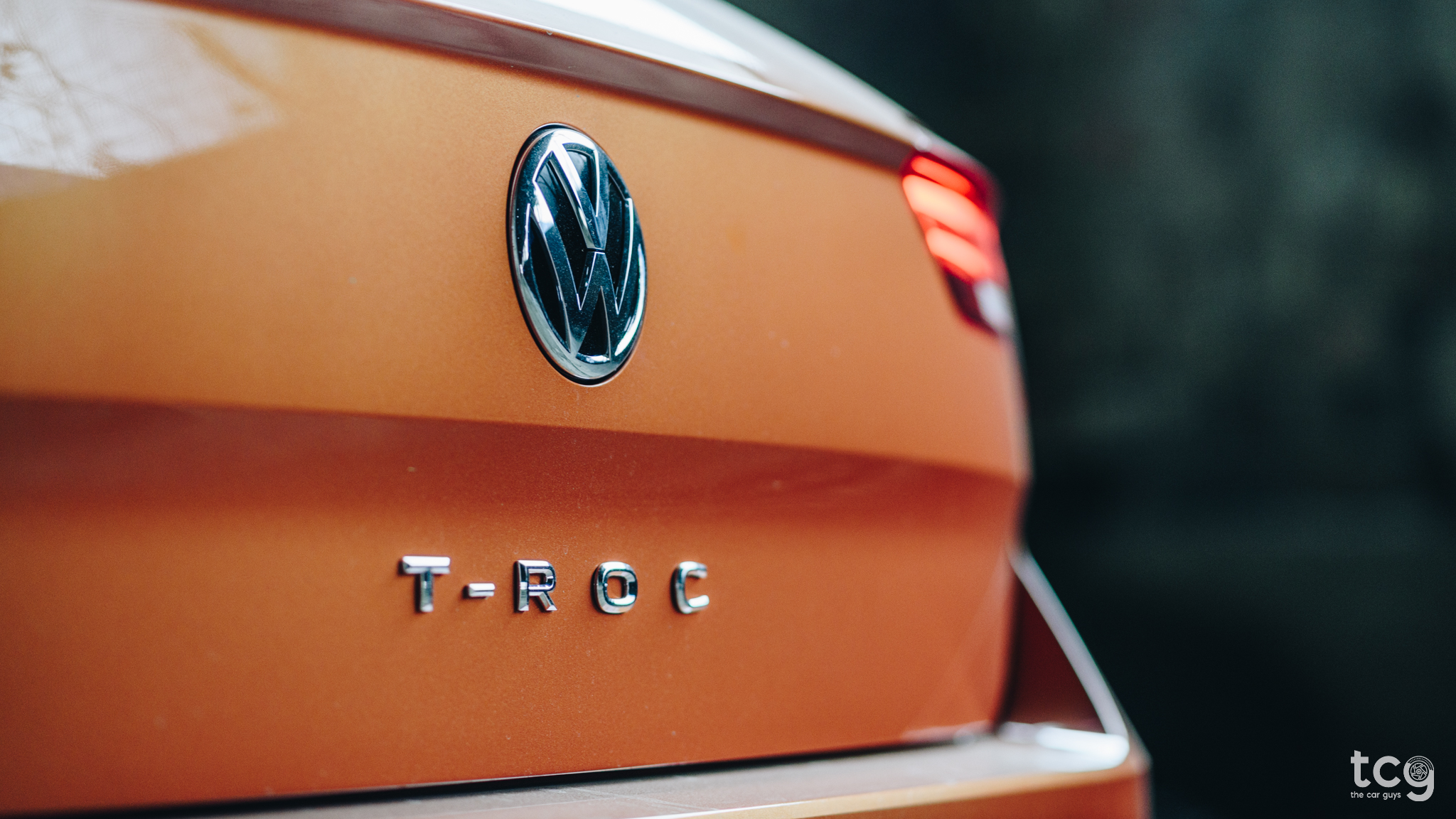 Because we had the petrol engined car for a longer period of time, I'll talk about my experience with that one in more detail. The 1.5 TSI is nippy enough, has a decent fuel consumption (5.3 - 5.4 l/100km according to VW but I couldn't get it under 7 l/100km) and is really, really quiet and refined! You can barely hear the engine unless you put your foot down and strain it like crazy!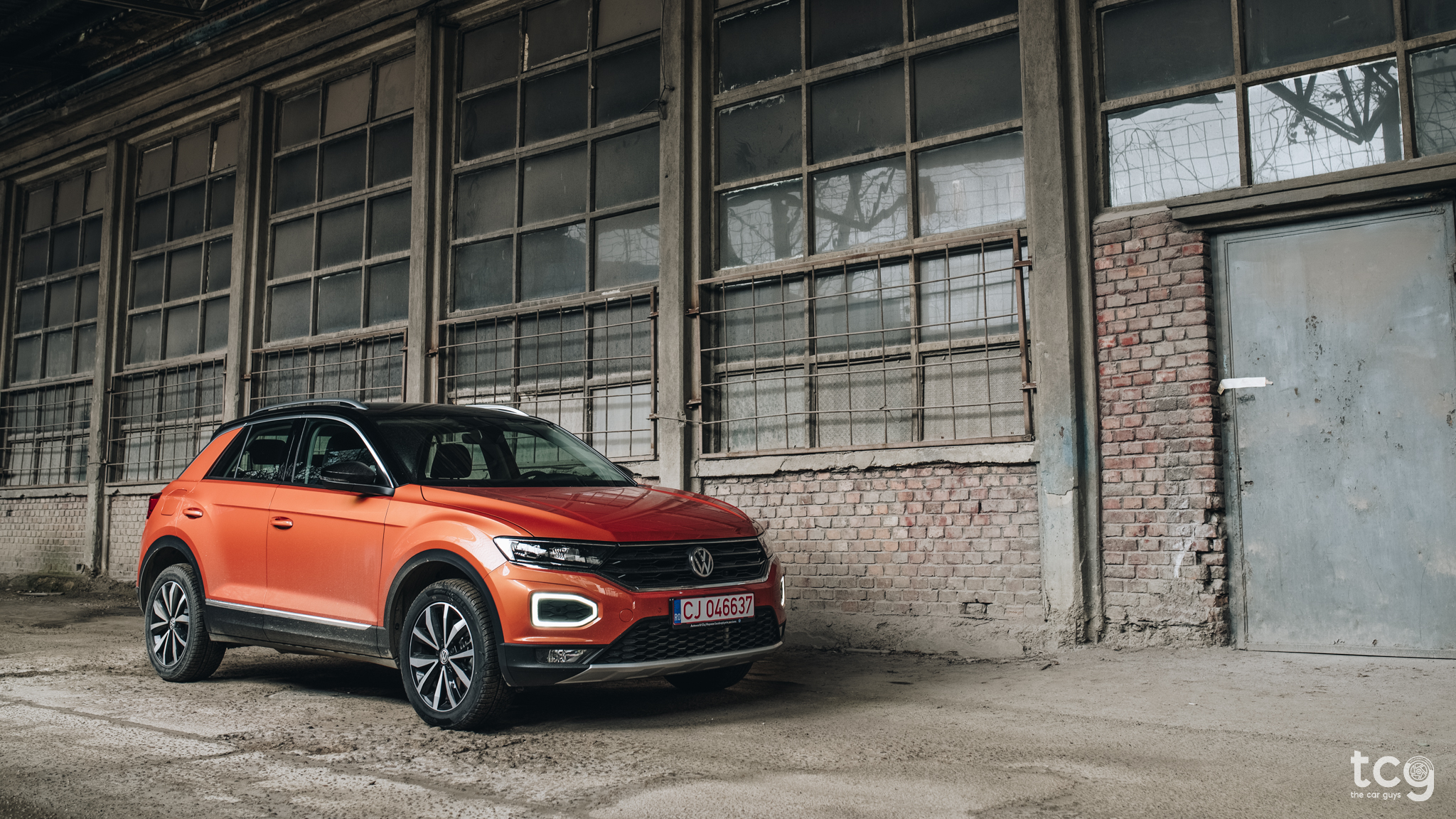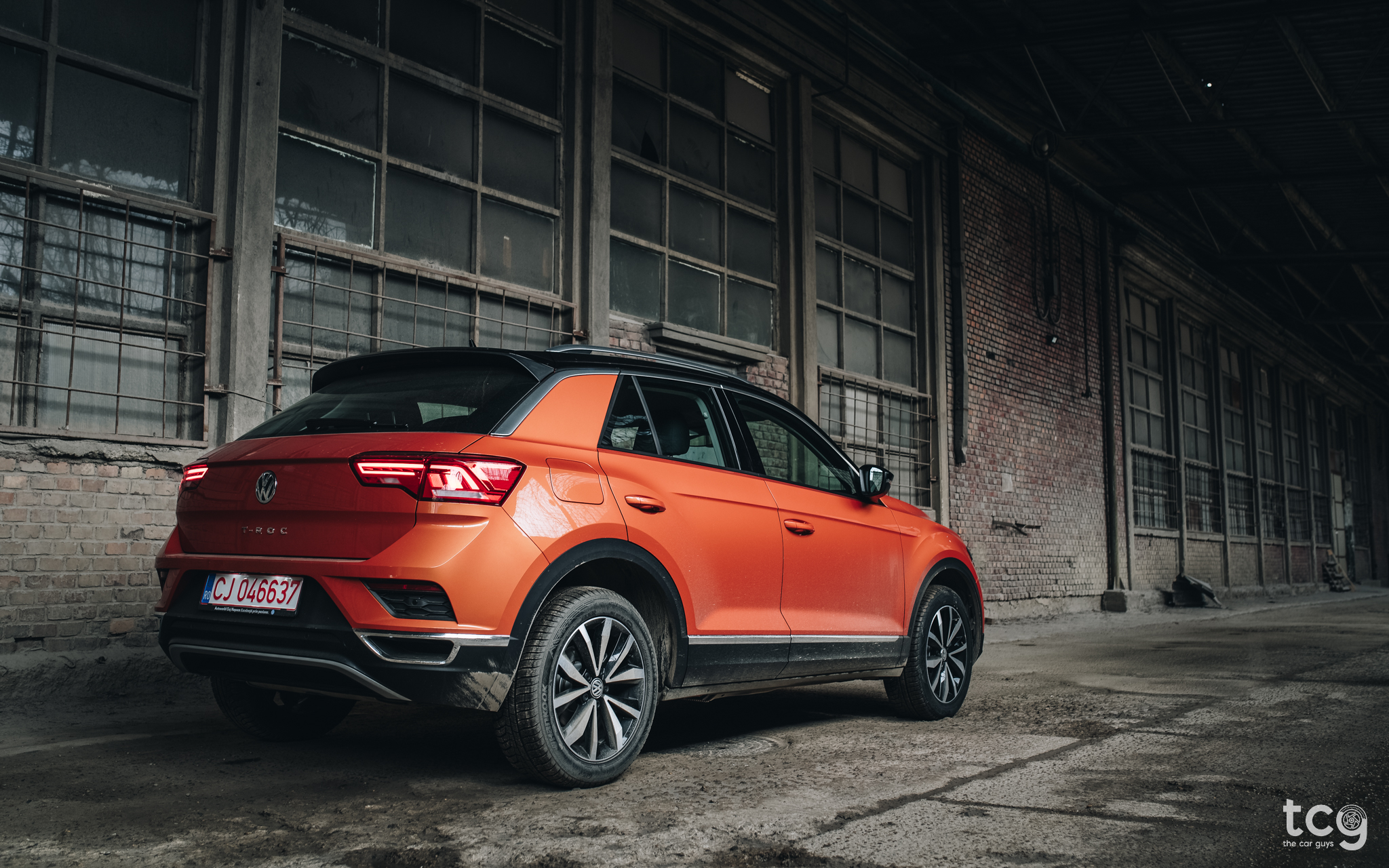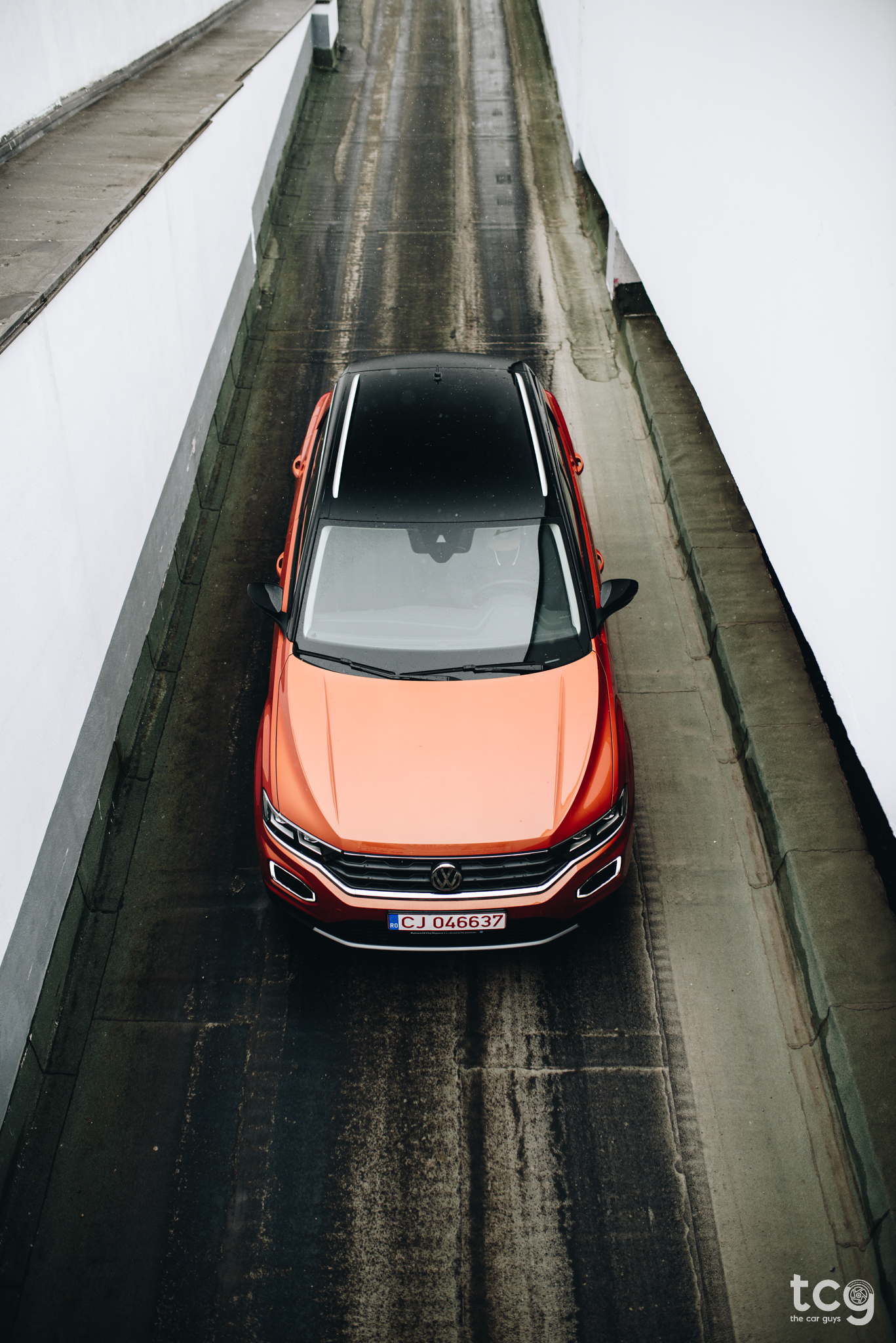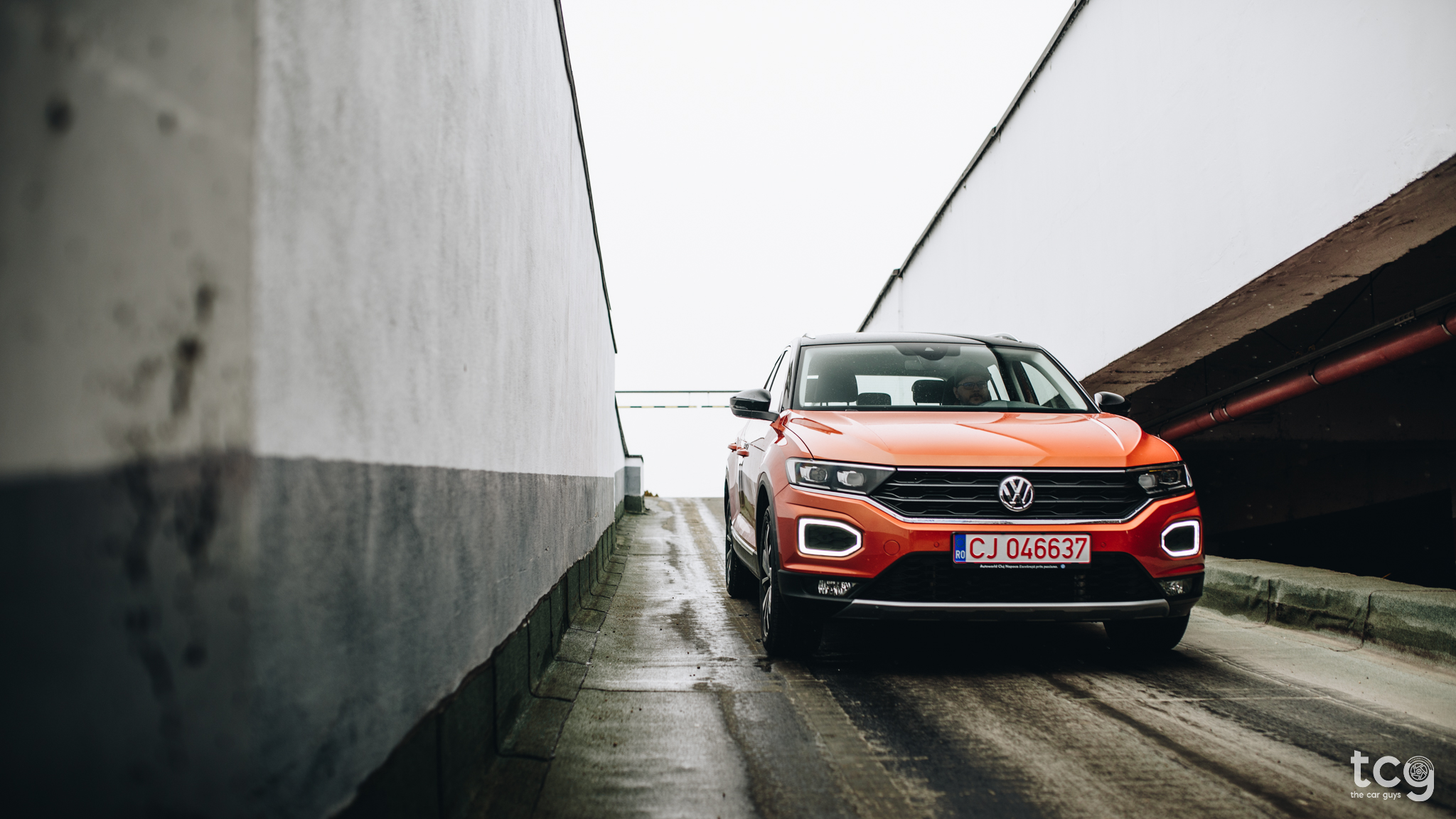 The gearbox is nice even though it's a bit notchy, the steering is precise and weighs up at speed (which is great), the suspension is better than most of its rivals but if you have 18-inch wheels or bigger that won't help with comfort. One thing that surprised me is how well the body-roll is kept in check while cornering - it's very planted, grips well and goes exactly where you point it! You can get this car with adjustable suspension that can soften or firm up the ride to suit your mood but it's a little on the pricey side so I'm not sure I would bother getting that.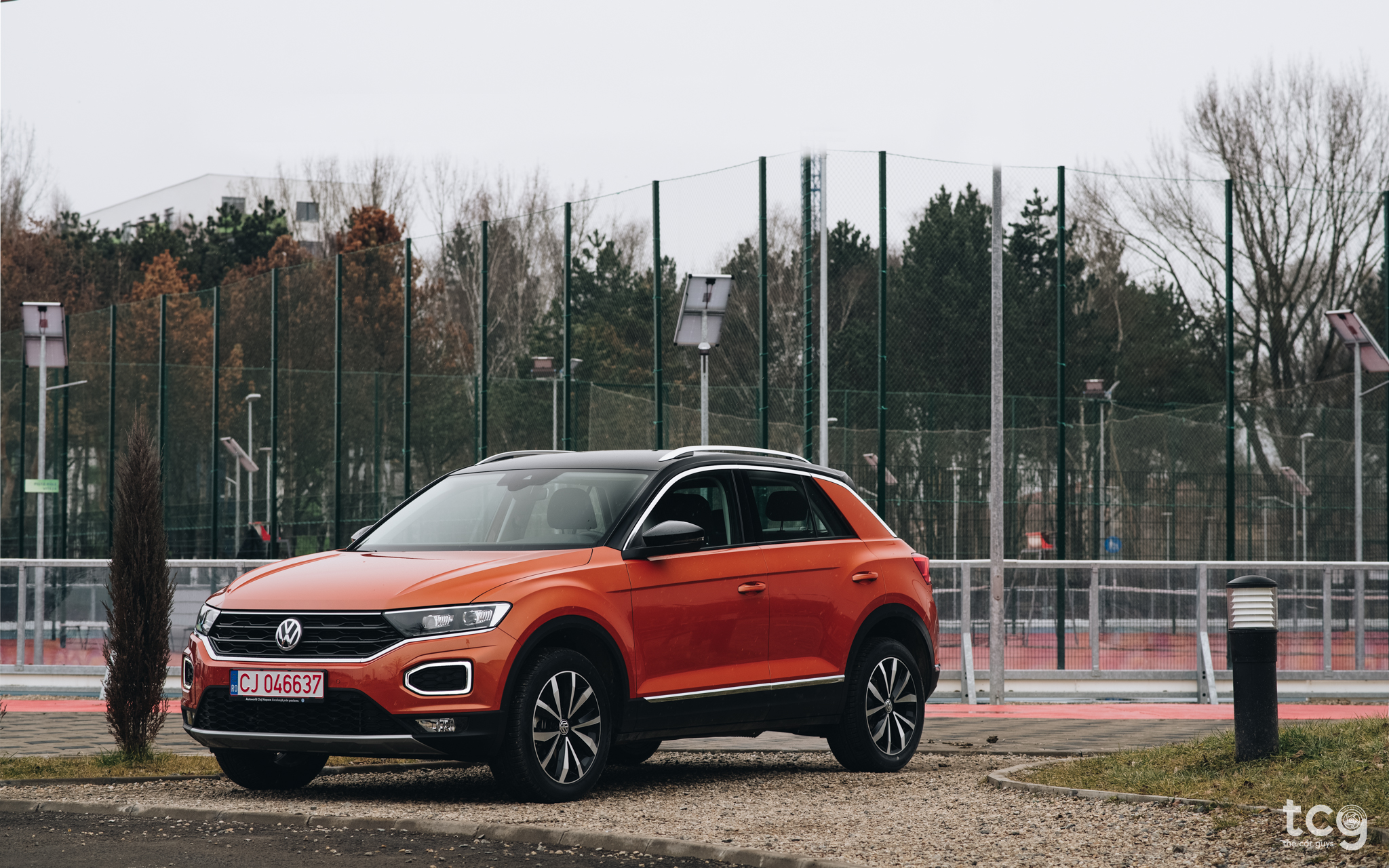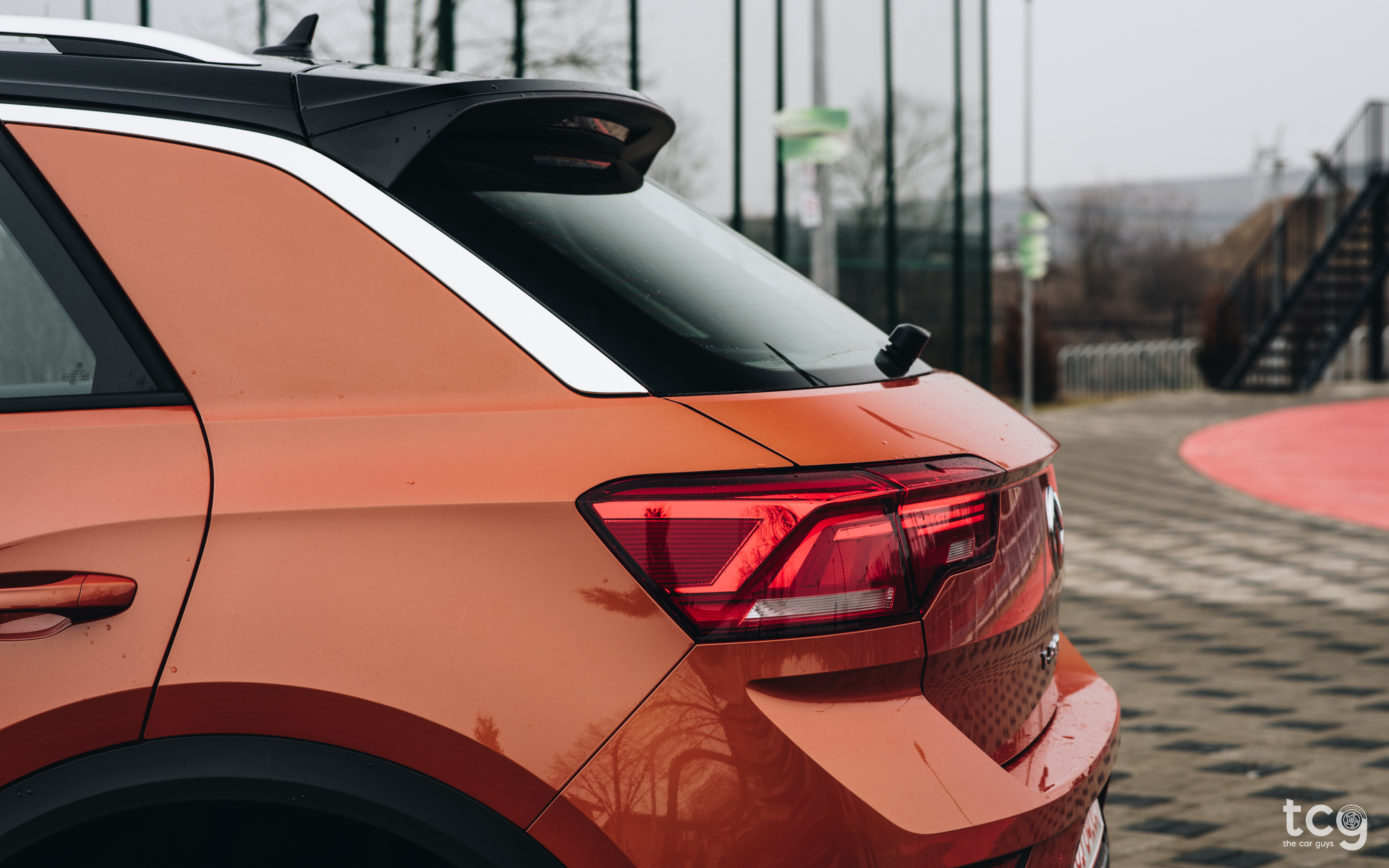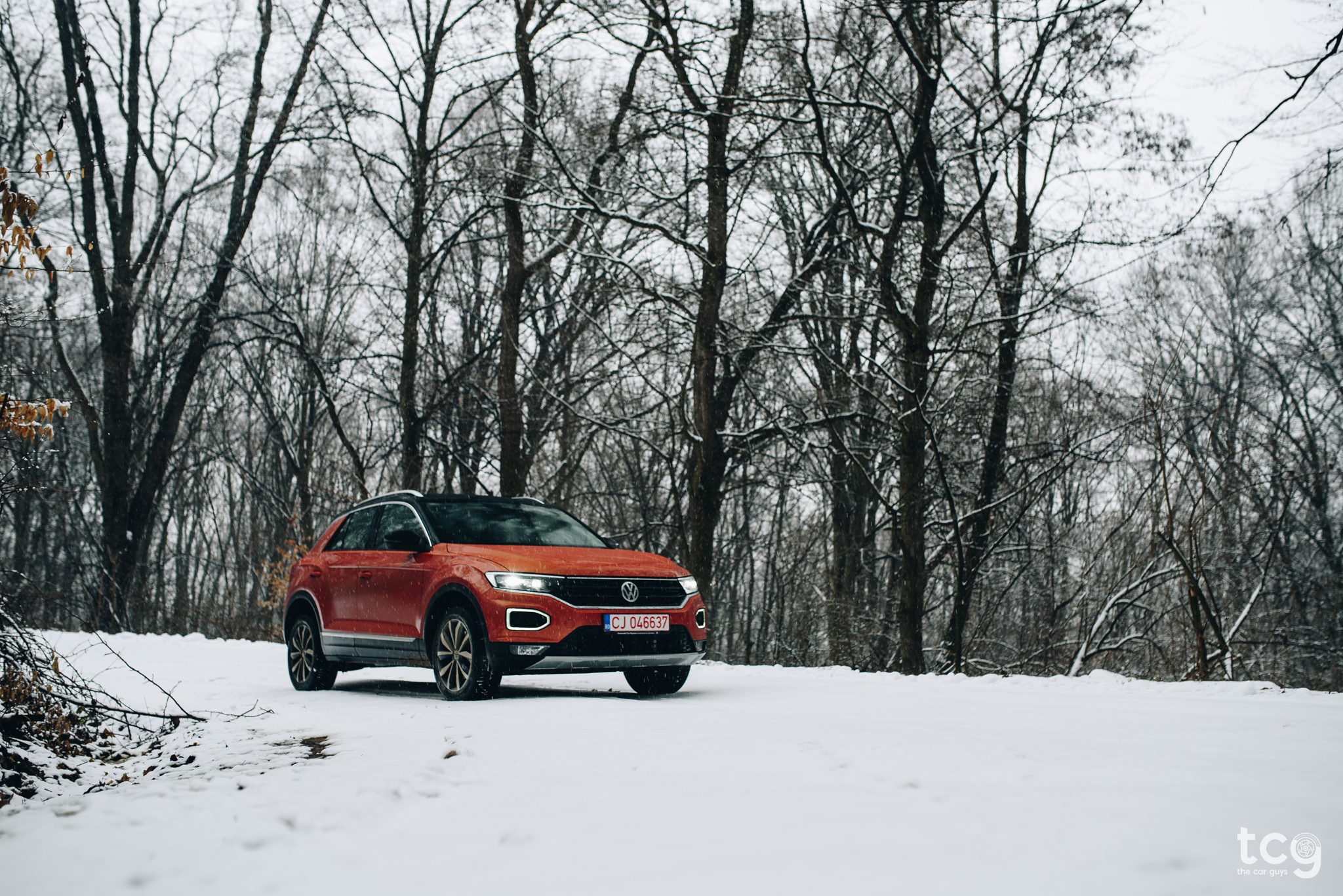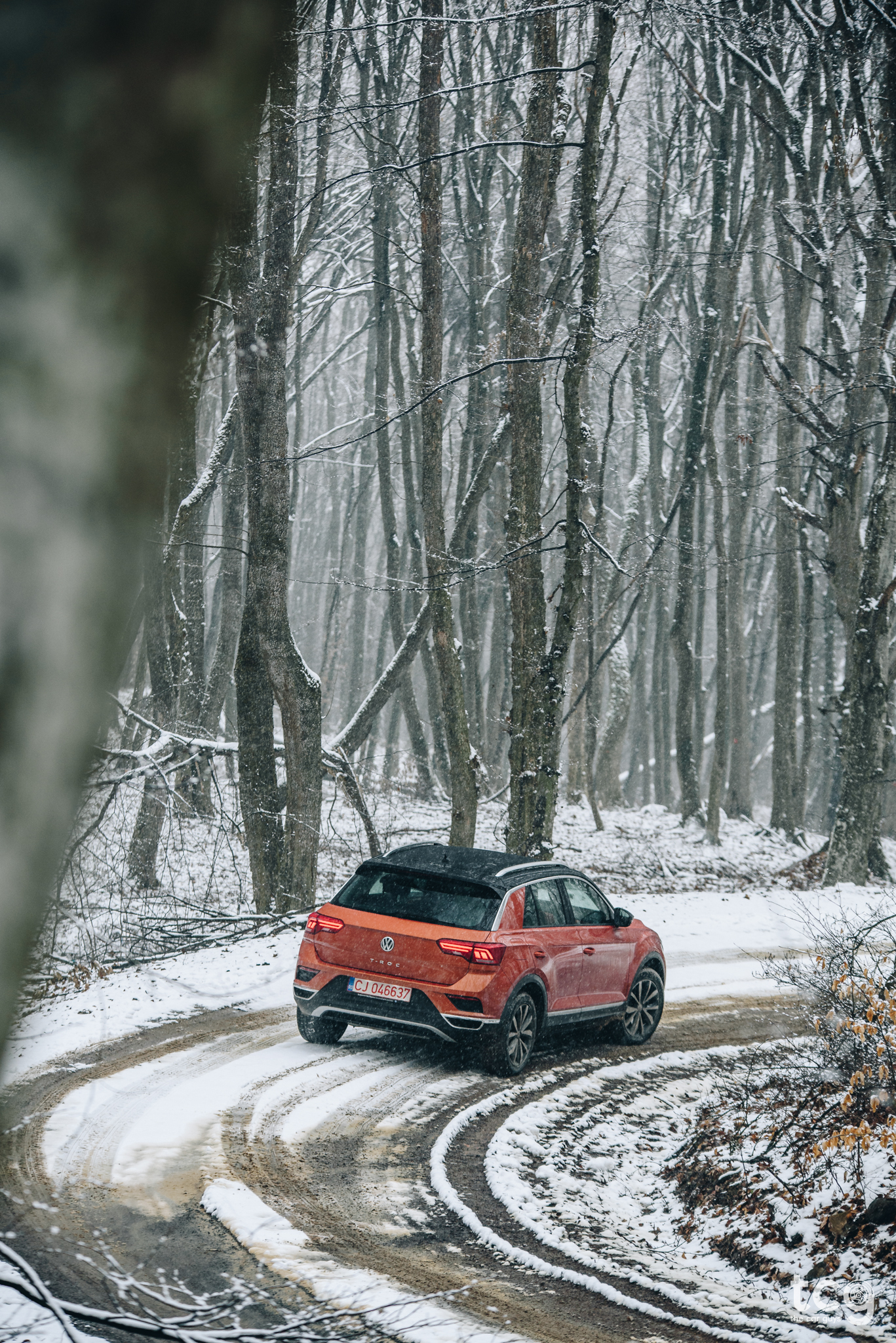 The interior layout is really not that different from the Golf, except for the fact that you can get some pieces of trim in different colors - but that's pretty much the extent of it. Actually, the quality feels a little on the cheaper side than in the Golf. I haven't fully reviewed a Golf as of yet, but I've sat/been in a few Golfs and they all felt more plush, more expensive! It's weird, I don't understand what went wrong! There's hard, scratchy plastics pretty much everywhere, even on the top of the dashboard … why Volkswagen, why?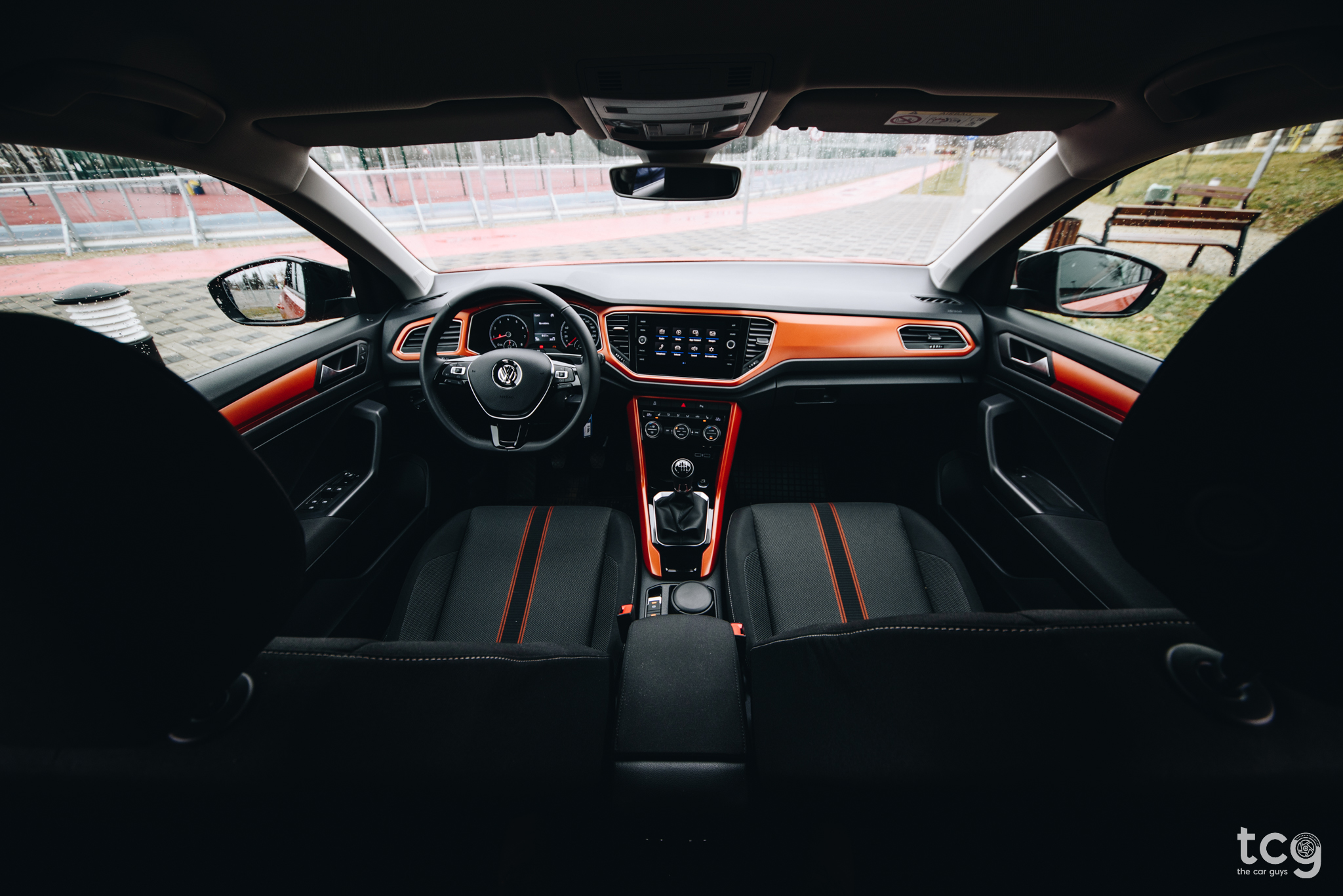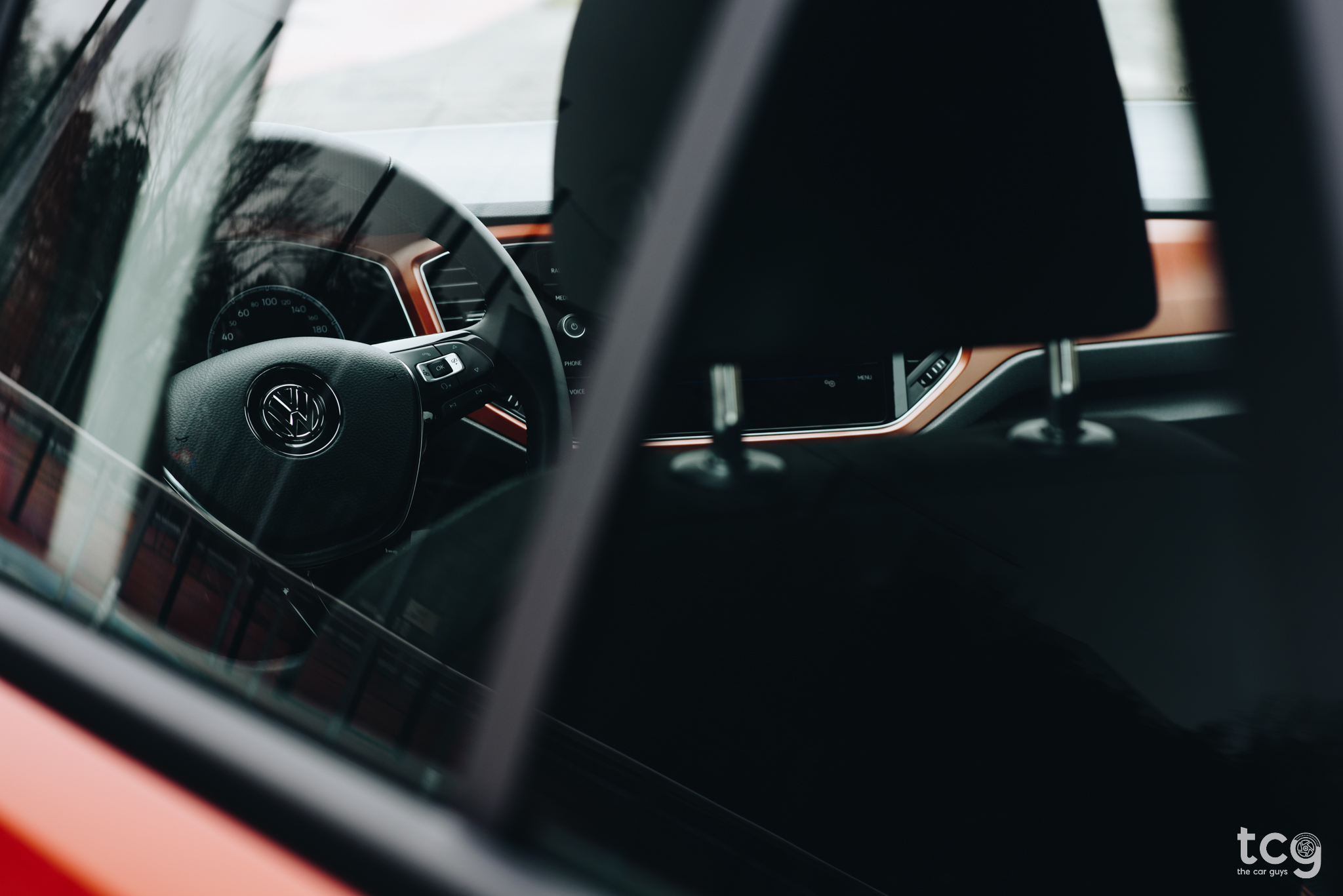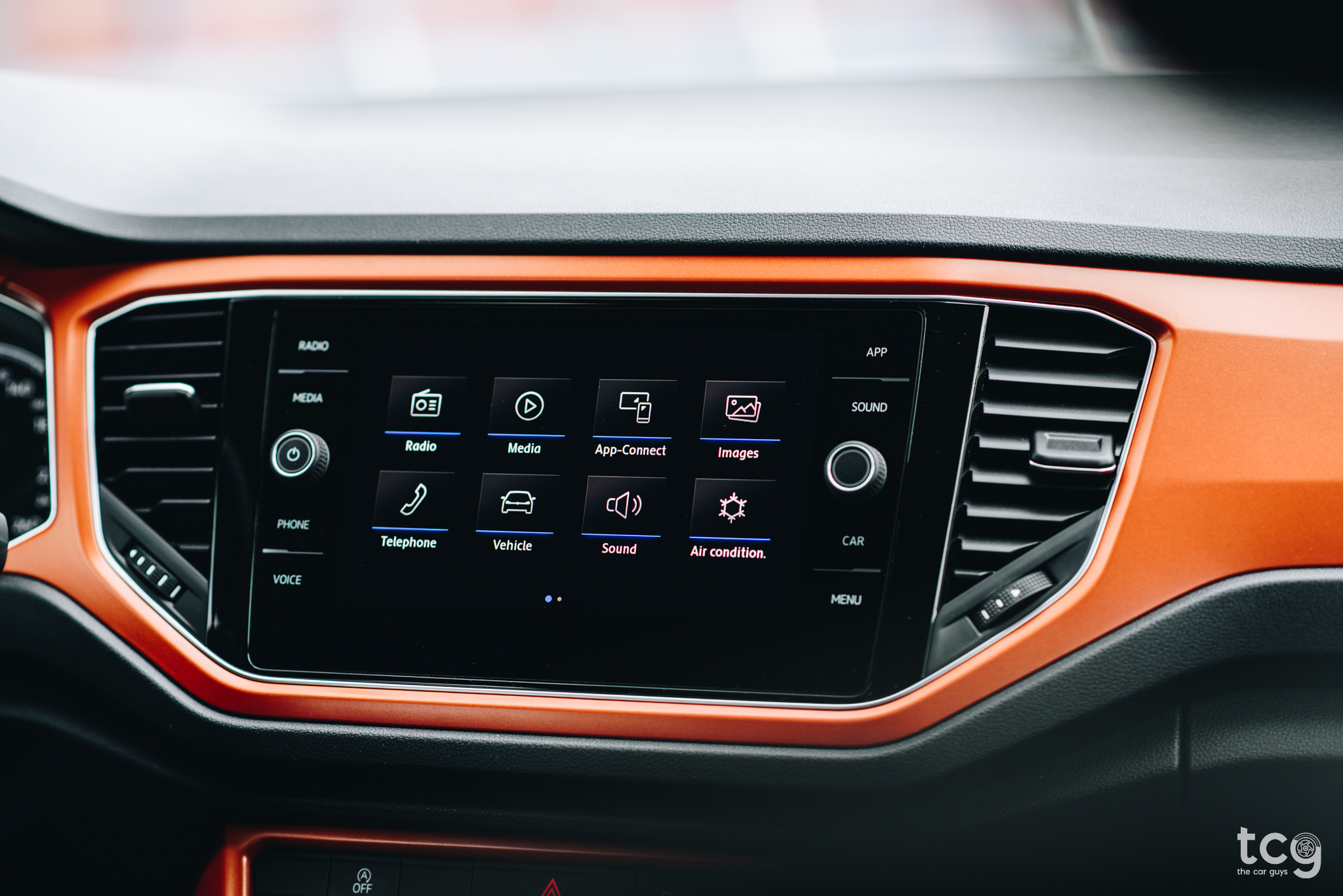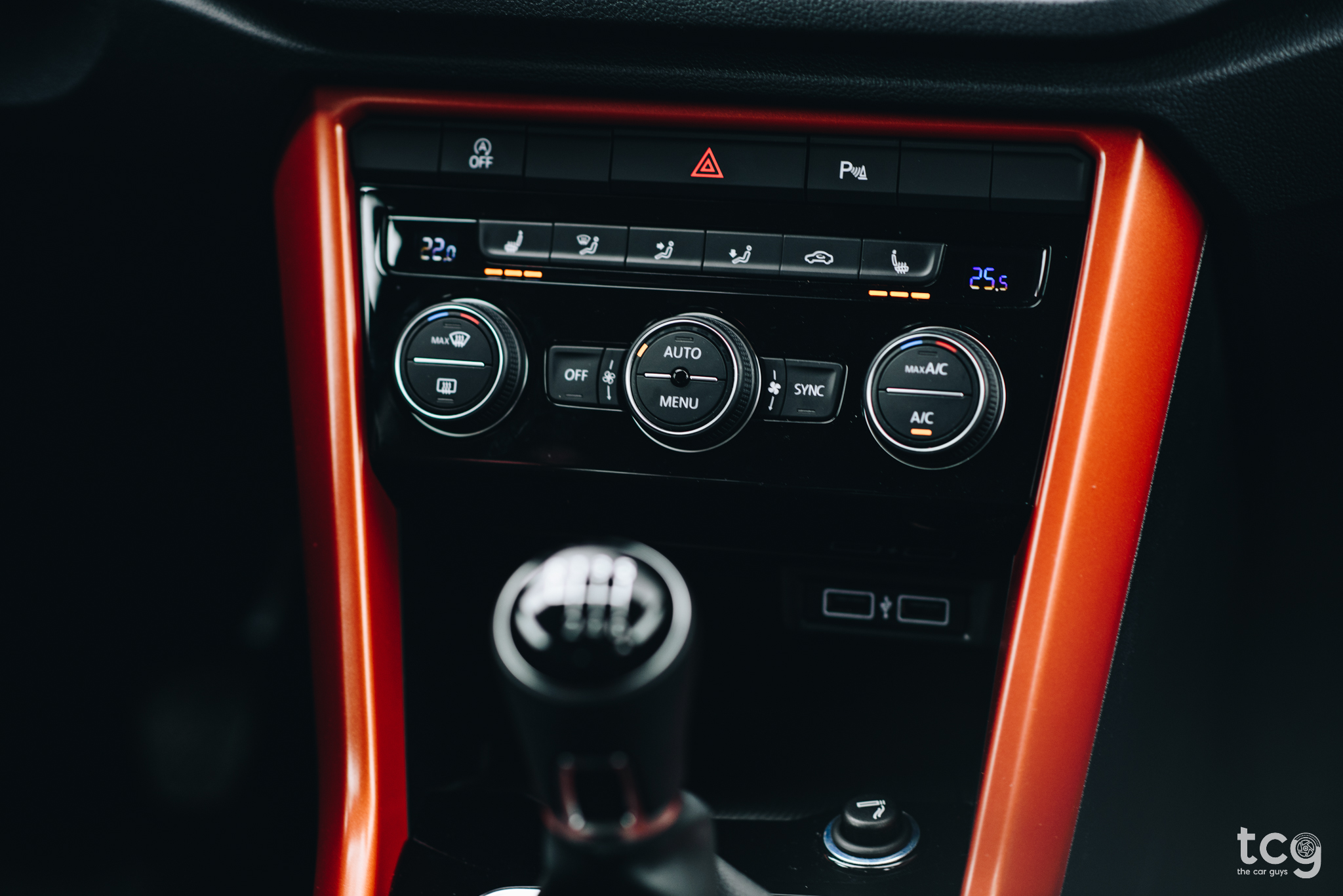 Other than that, the T-Roc's interior is a rather nice place to be! The driving position is great, I love the fact that you sit a little higher and you have good visibility of the road ahead plus visibility in the back is also good with no real obstructions. Getting comfortable behind the wheel is easy as there's enough adjustment in both the steering wheel and the driver's seat. One thing I would have loved to see in this car is the Active Info Display - I think it's worth every penny and people should definitely get this when speccing their new T-Roc or any VW that has this option for that matter!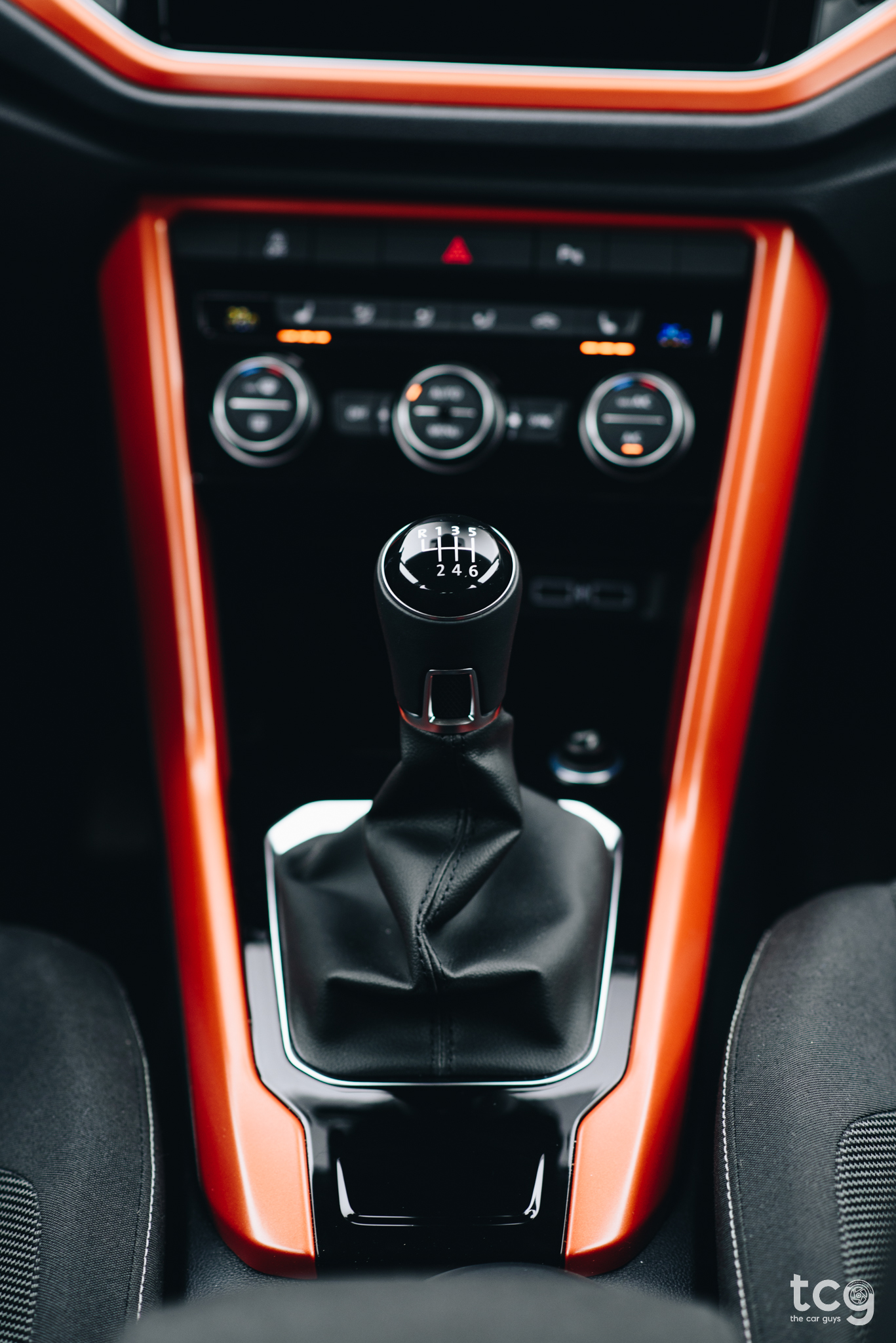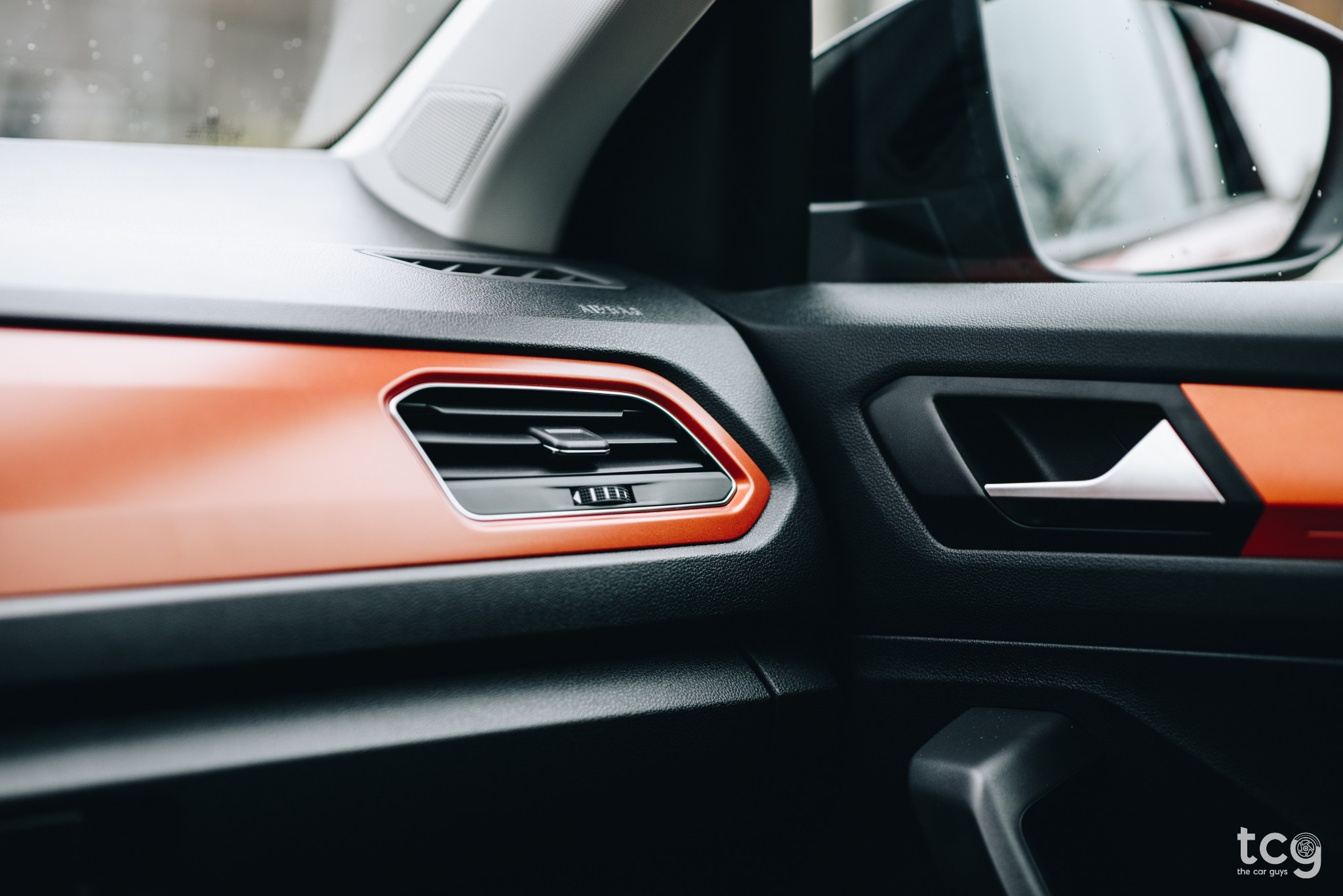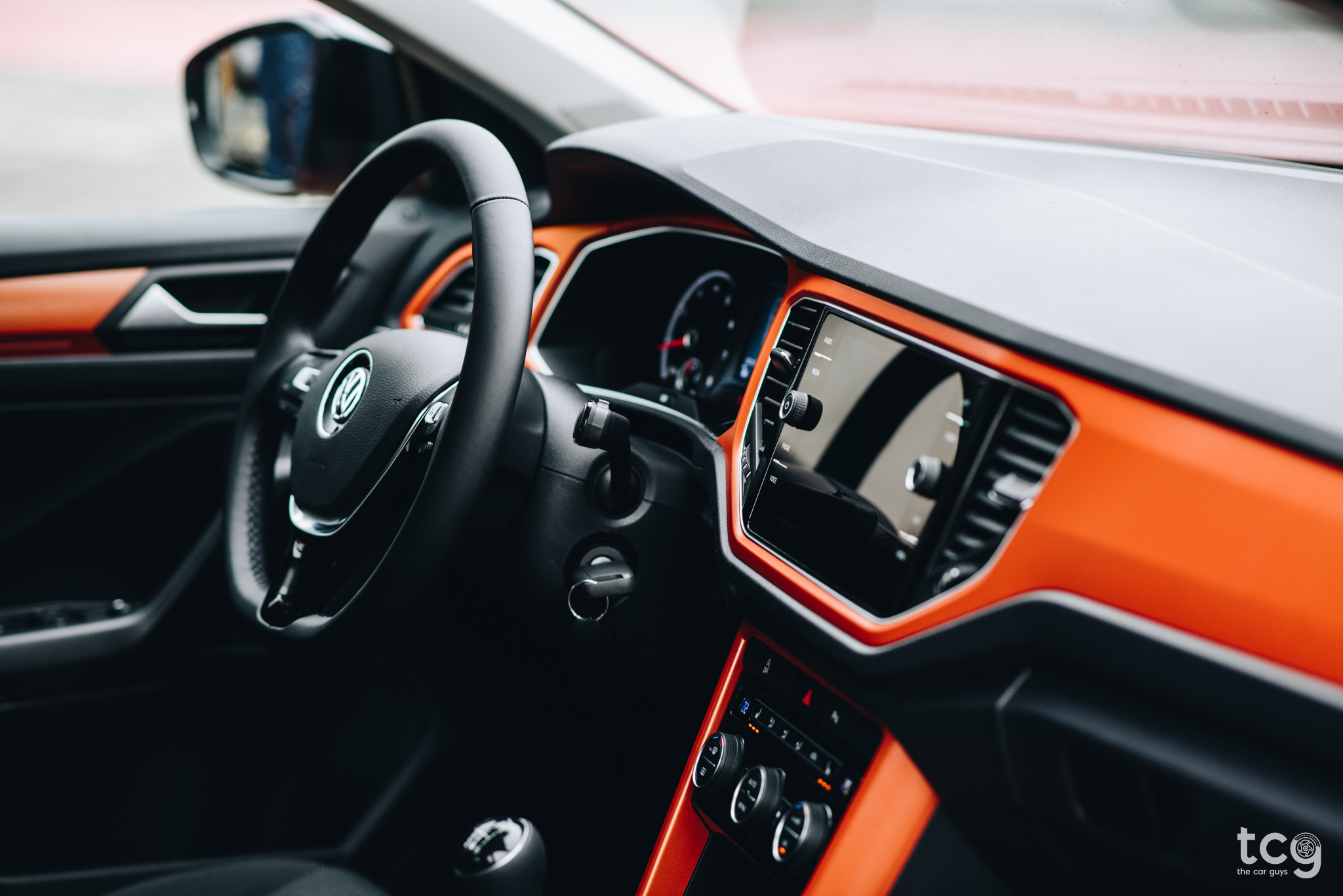 The infotainment system has the same 8-inch touchscreen as the Golf and is great to use, responds quickly and the menus are structured in a way that makes them very easy to navigate. Another great feature is the fact that Apple CarPlay and Android Auto smartphone mirroring come as standard on all but entry-level trim, YES!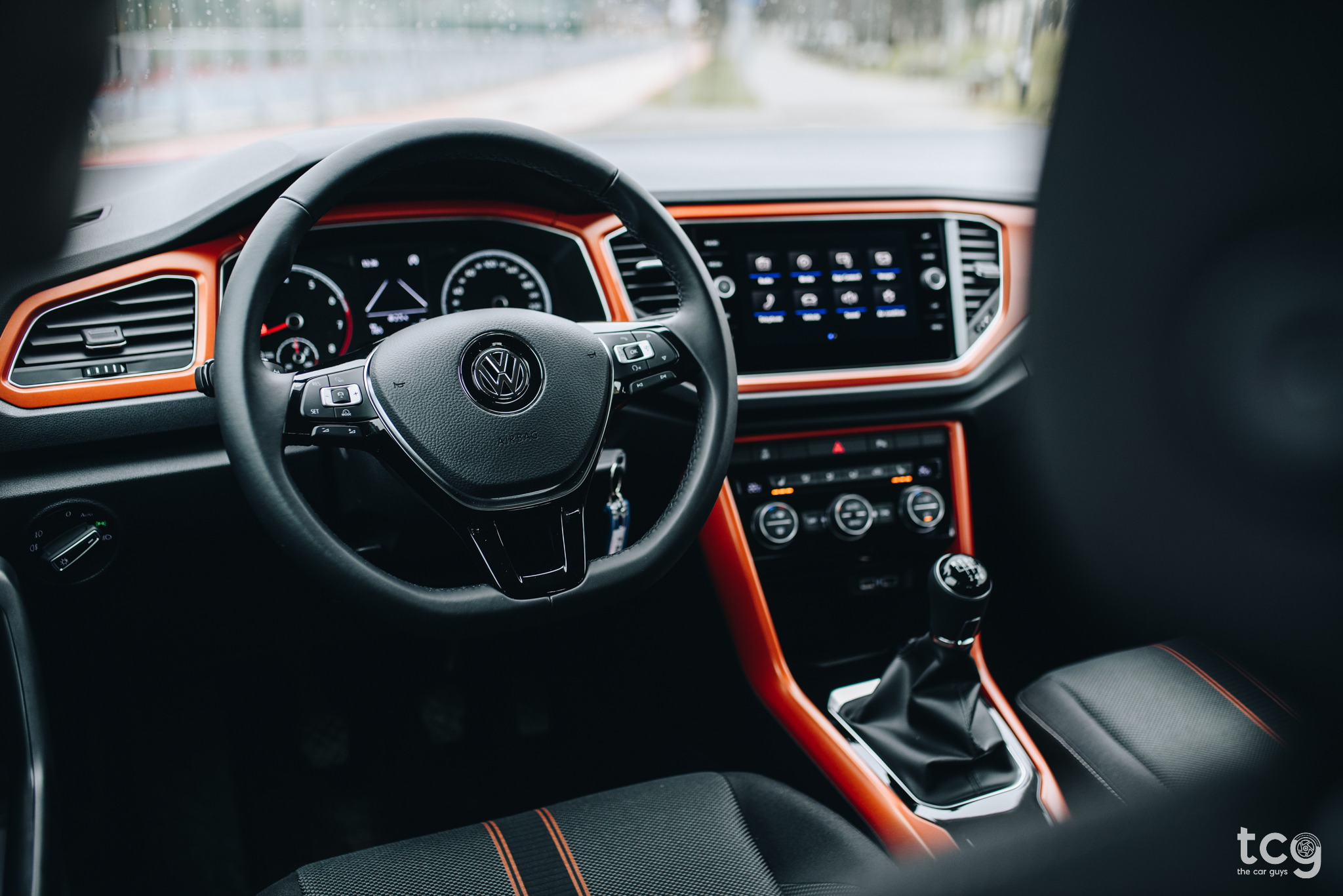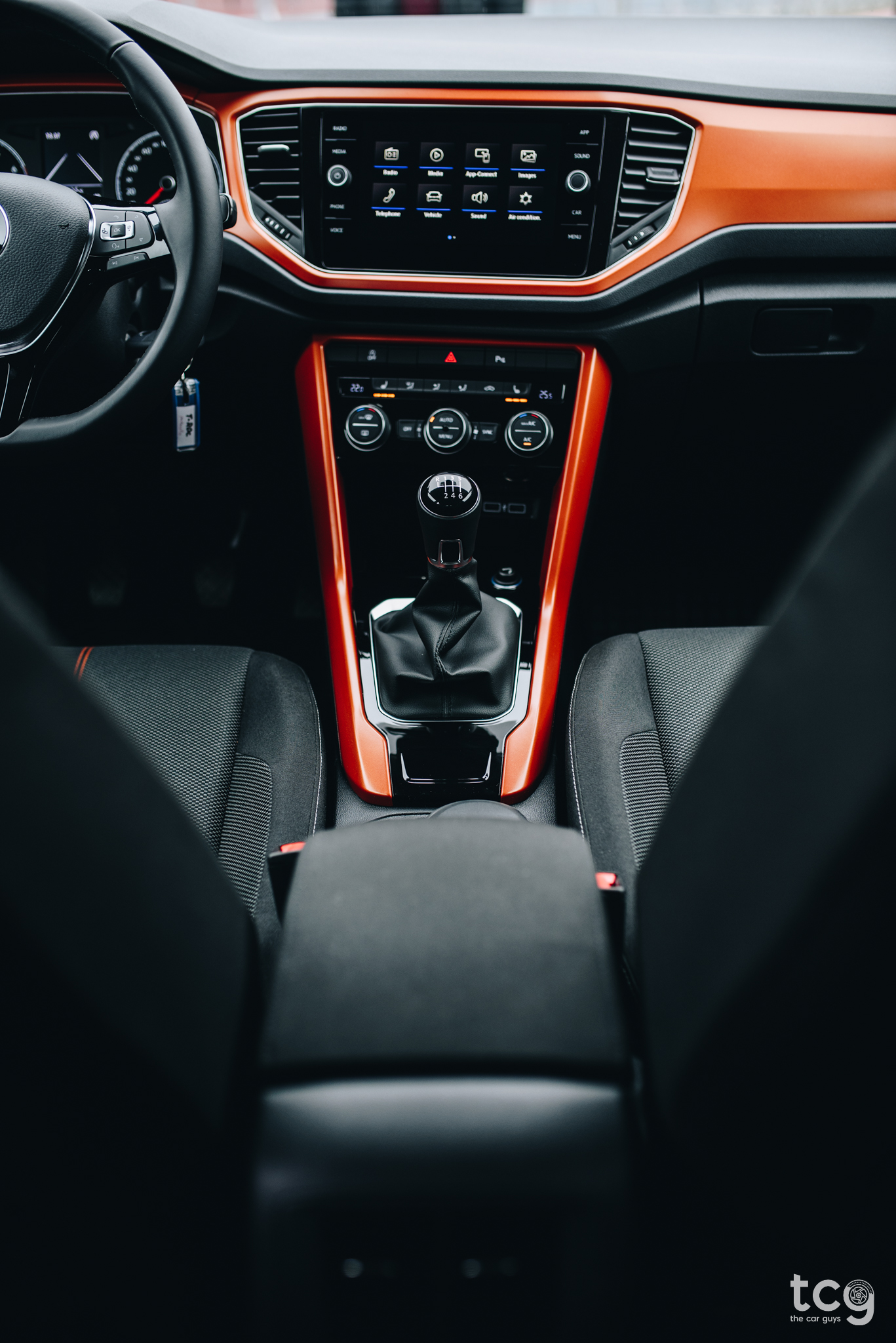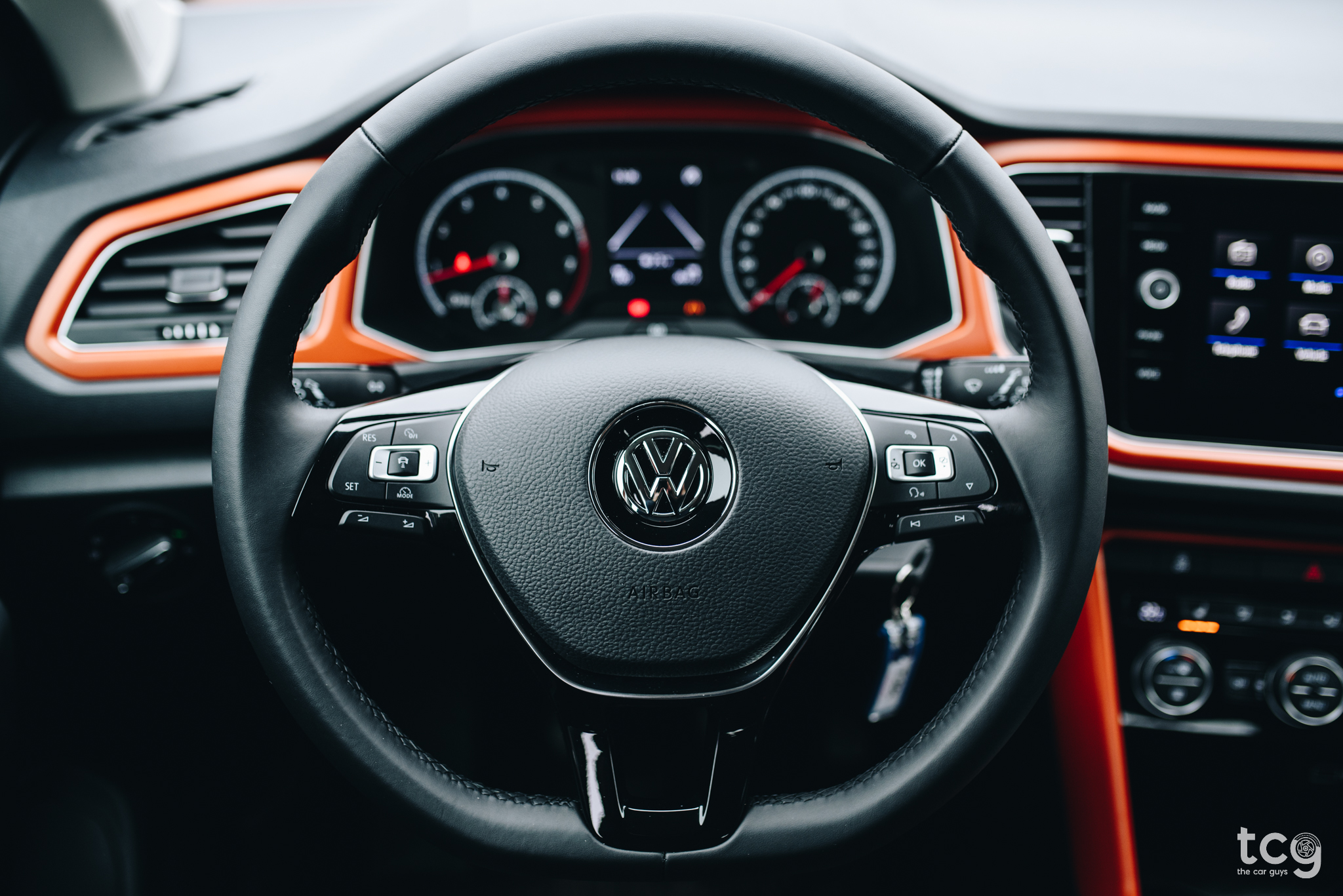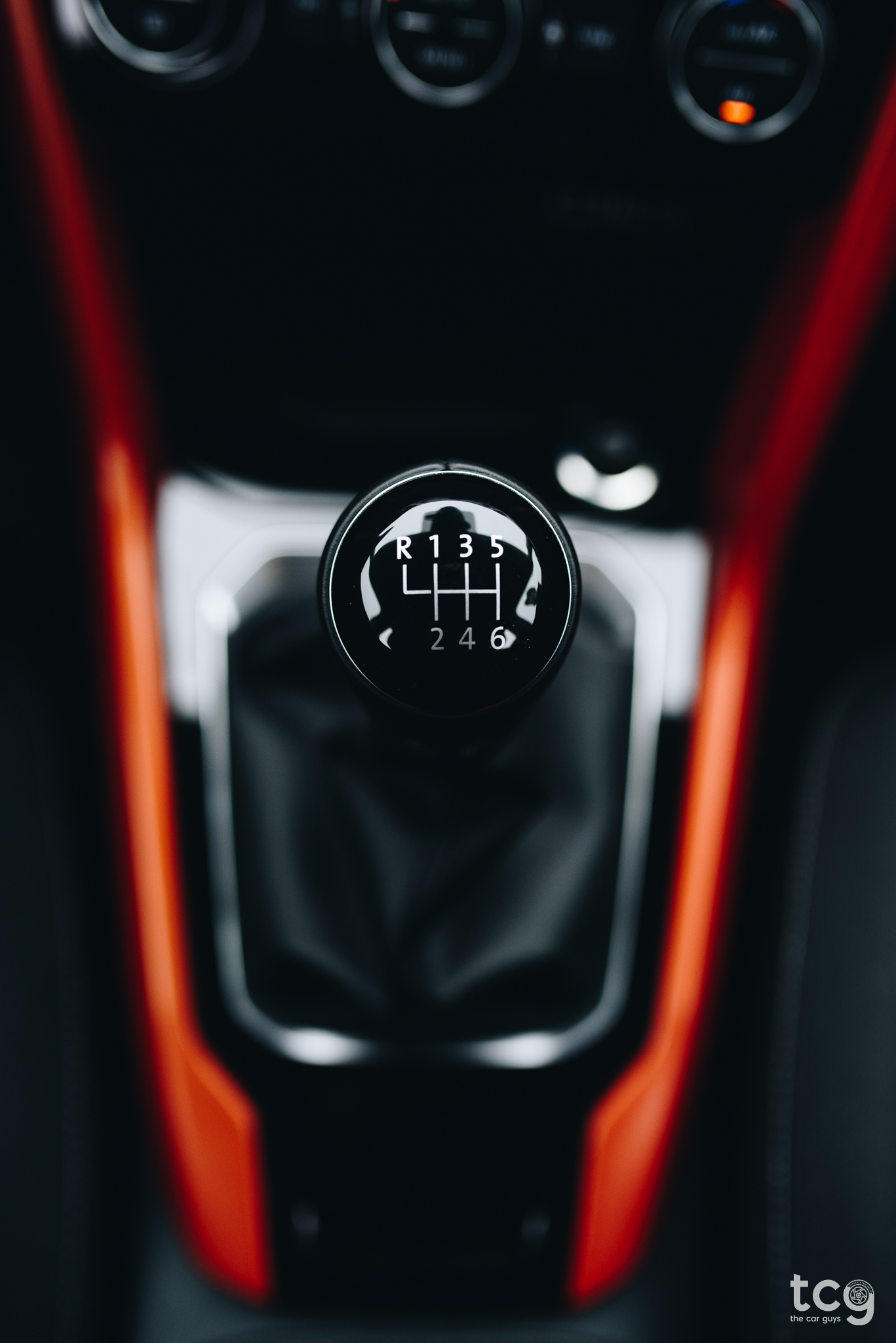 Room in the back is decent, you can't really fit three adults, I mean, you can but it will be kind of a squeeze - they won't thank you for that! The seats also fold completely flat and they are split 60/40 which helps increase boot capacity from 445 litres to 1,532 litres, not the best in class but pretty good for a car this size!
---
3 things I really like about the T-Roc:
It's easy to drive and it can actually be kind of fun!

The starting price in Romania is 16,873 Euros which is pretty good!

You have a bunch of different choices available when it comes to colors/wheels and so on - so you can make this T-Roc look exactly how you want it!
---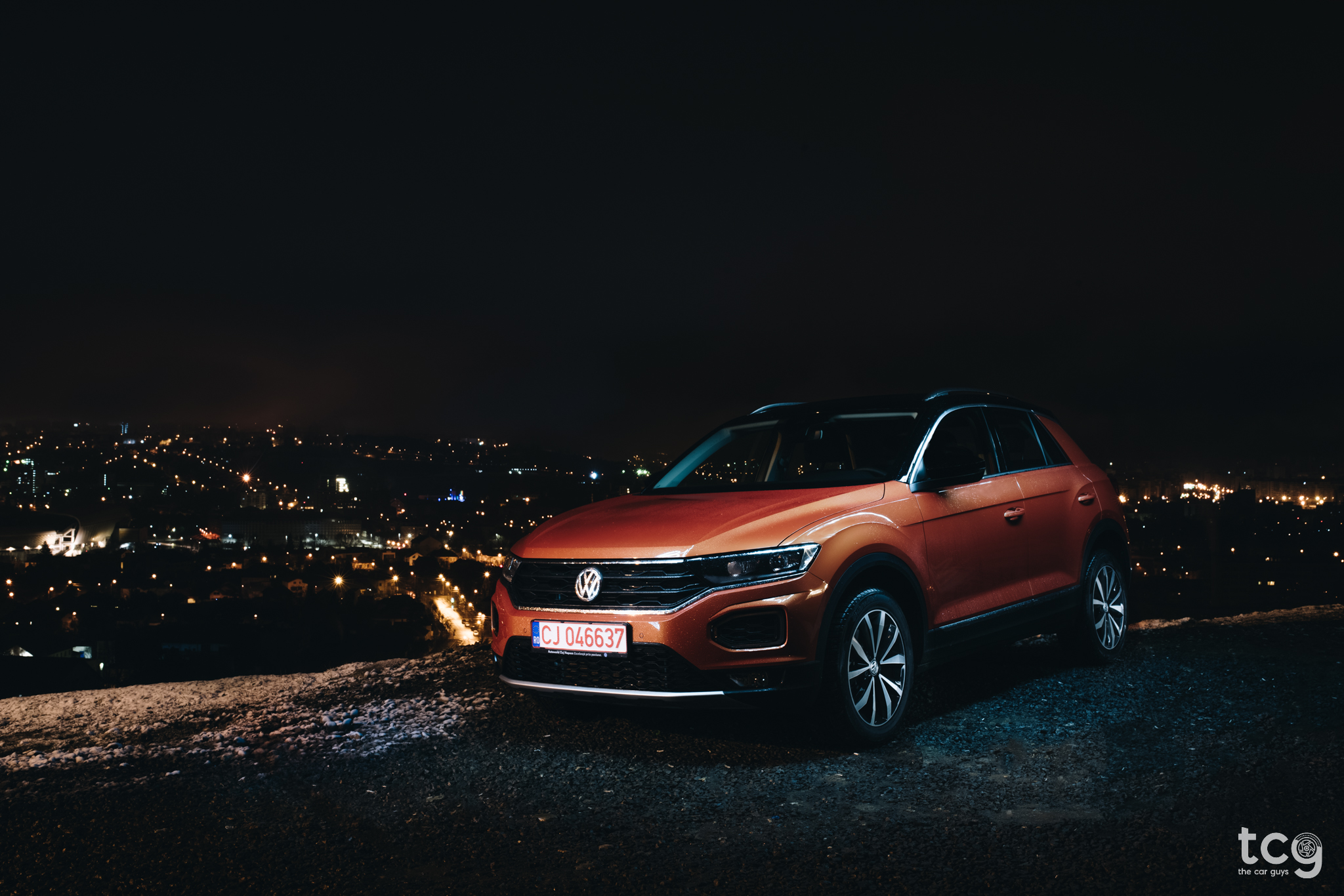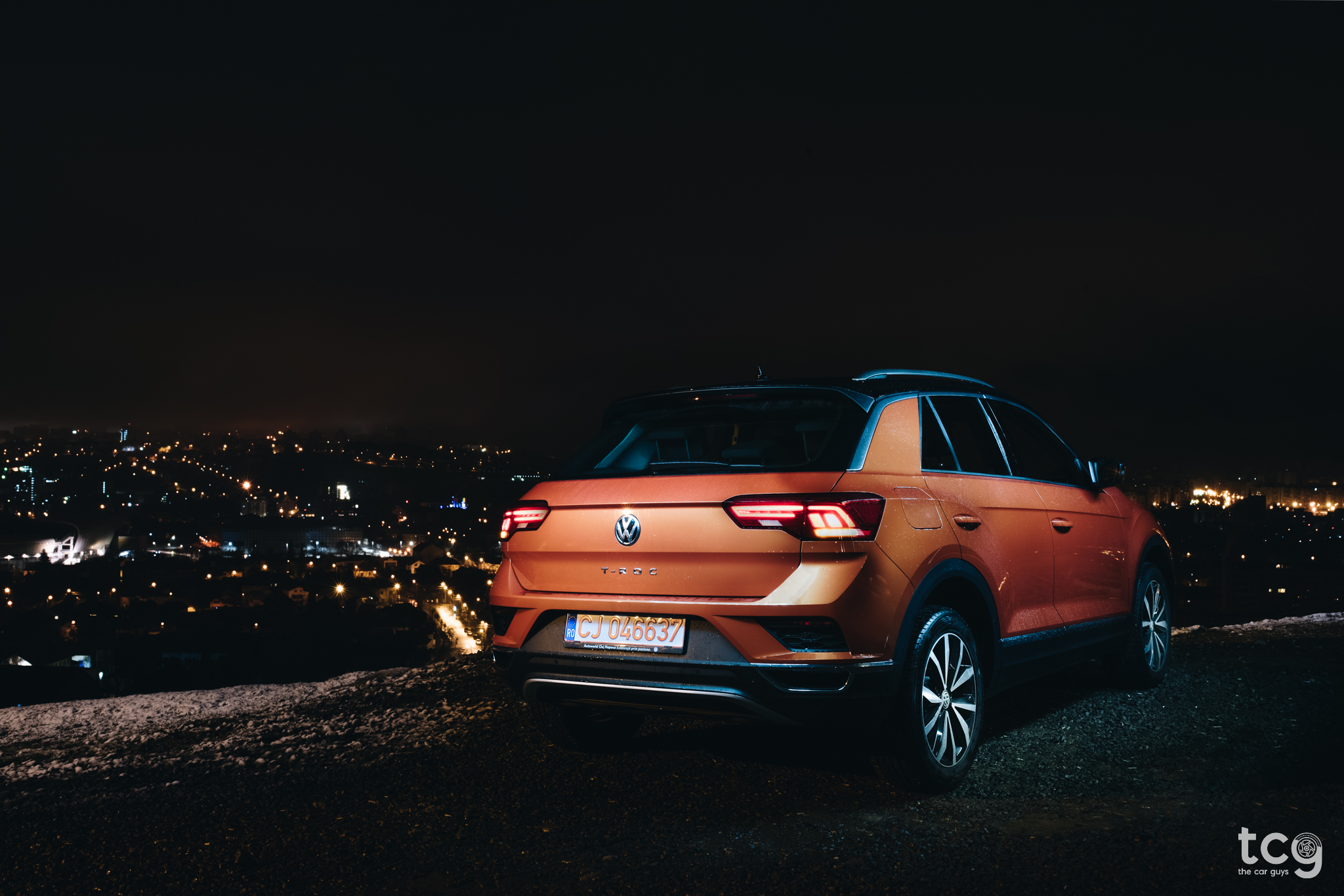 ---
3 things I really don't like about the T-Roc:
I'm still not convinced on the looks!

The interior quality is not that good (even compared to cheaper VW cars).

The infotainment system screen is a fingerprint and smudge magnet!
---
Would I get this car? I'm not sure! It's a good car, it does its job well, it's decently priced but again - I don't really like how it looks!
---
Price of the tested model: ~25,965 Euro (VAT included).
Engine and Gearbox: 1.5-litre TSI petrol engine, 150hp (250NM), 6-speed manual gearbox
---
Thank you Autoworld Volkswagen for lending us the car, we really appreciate it!
Photos by: Dan Grigore
---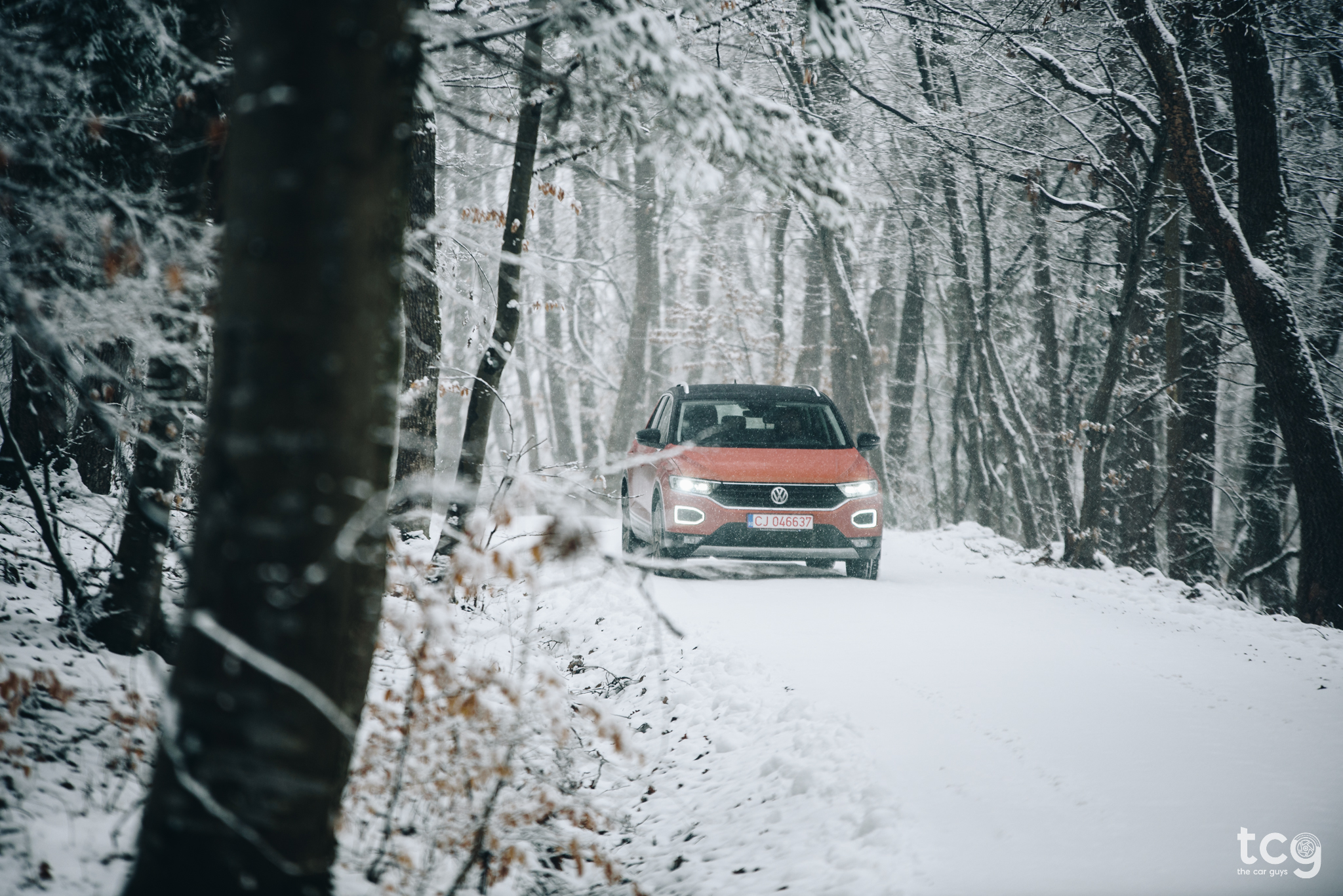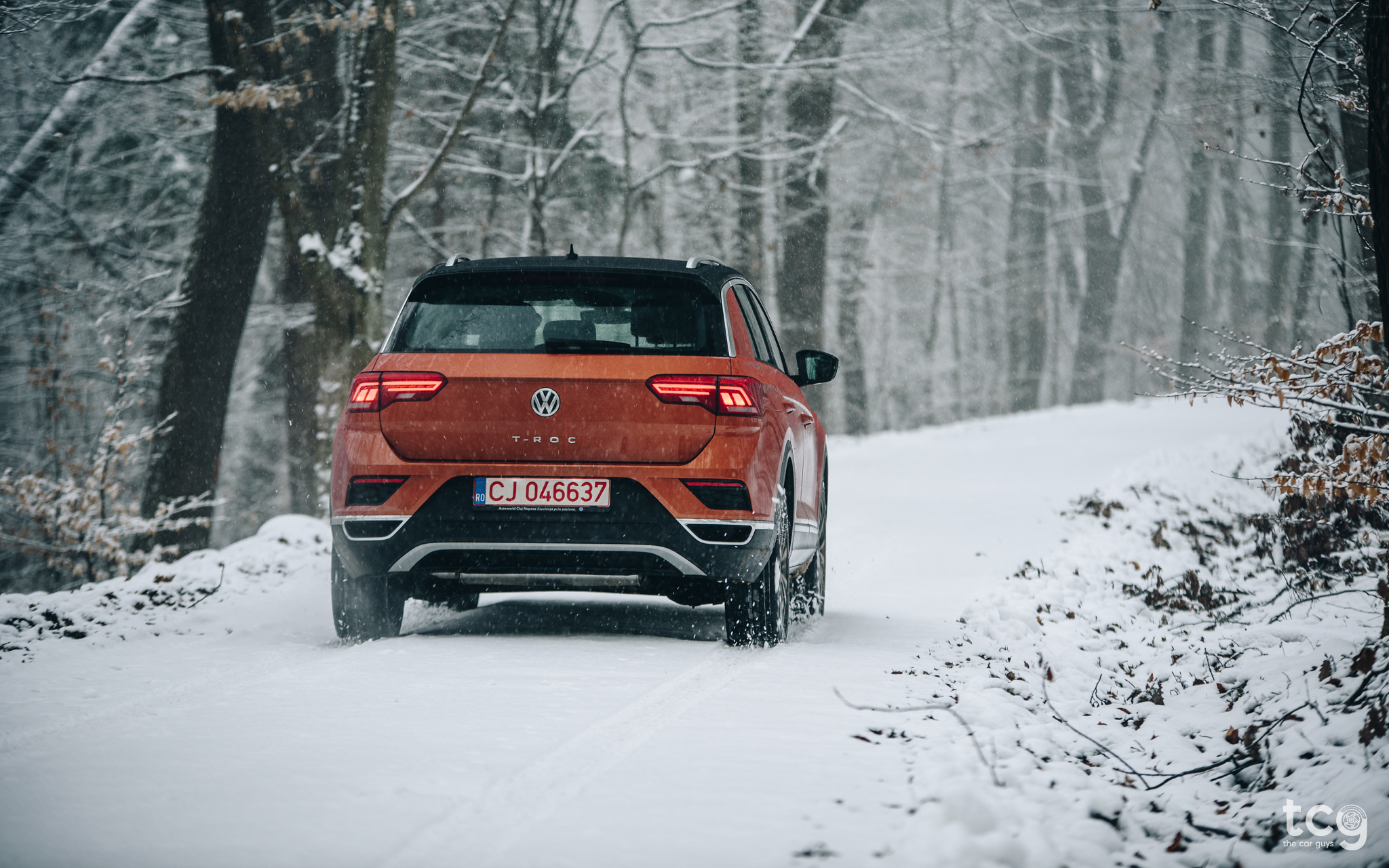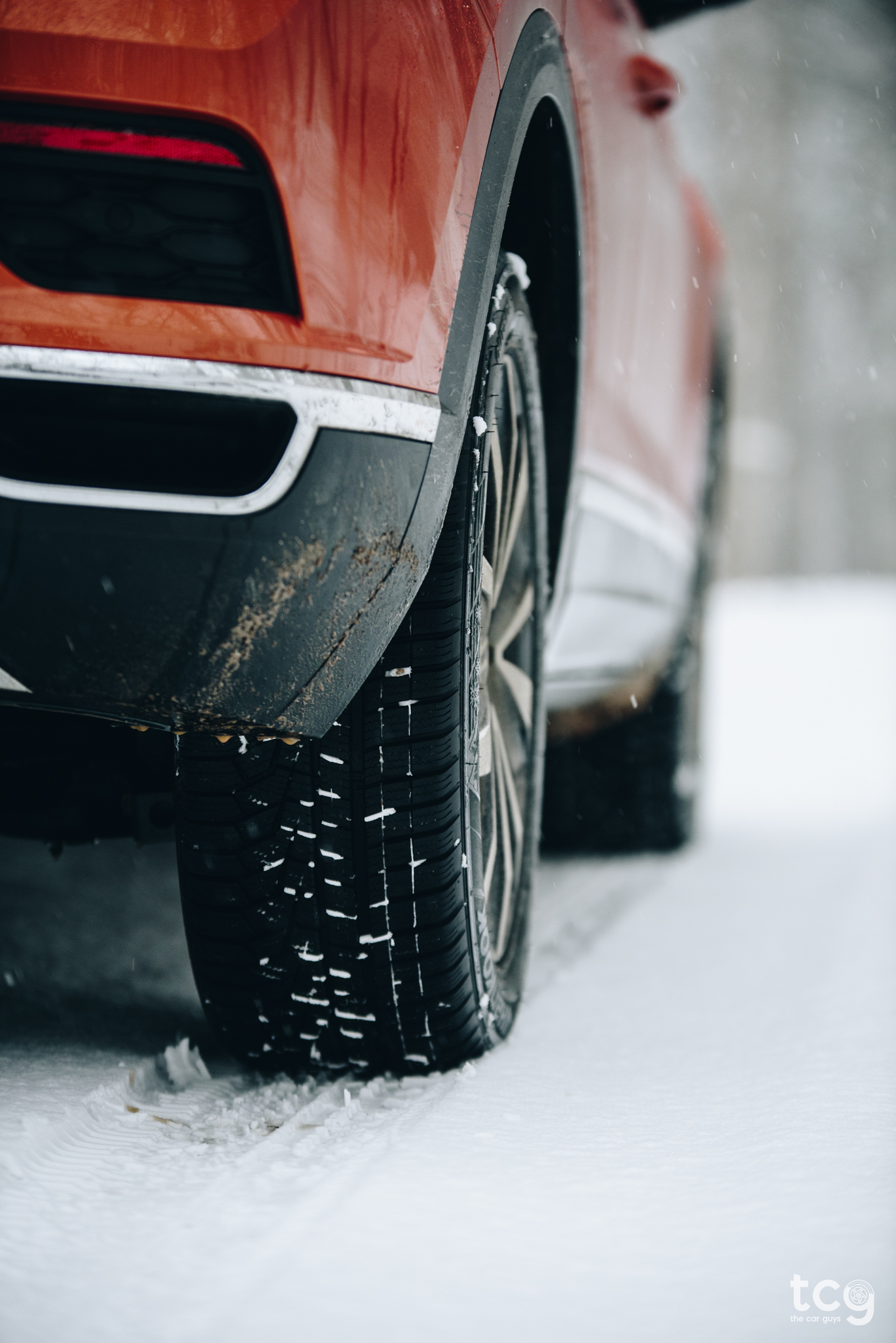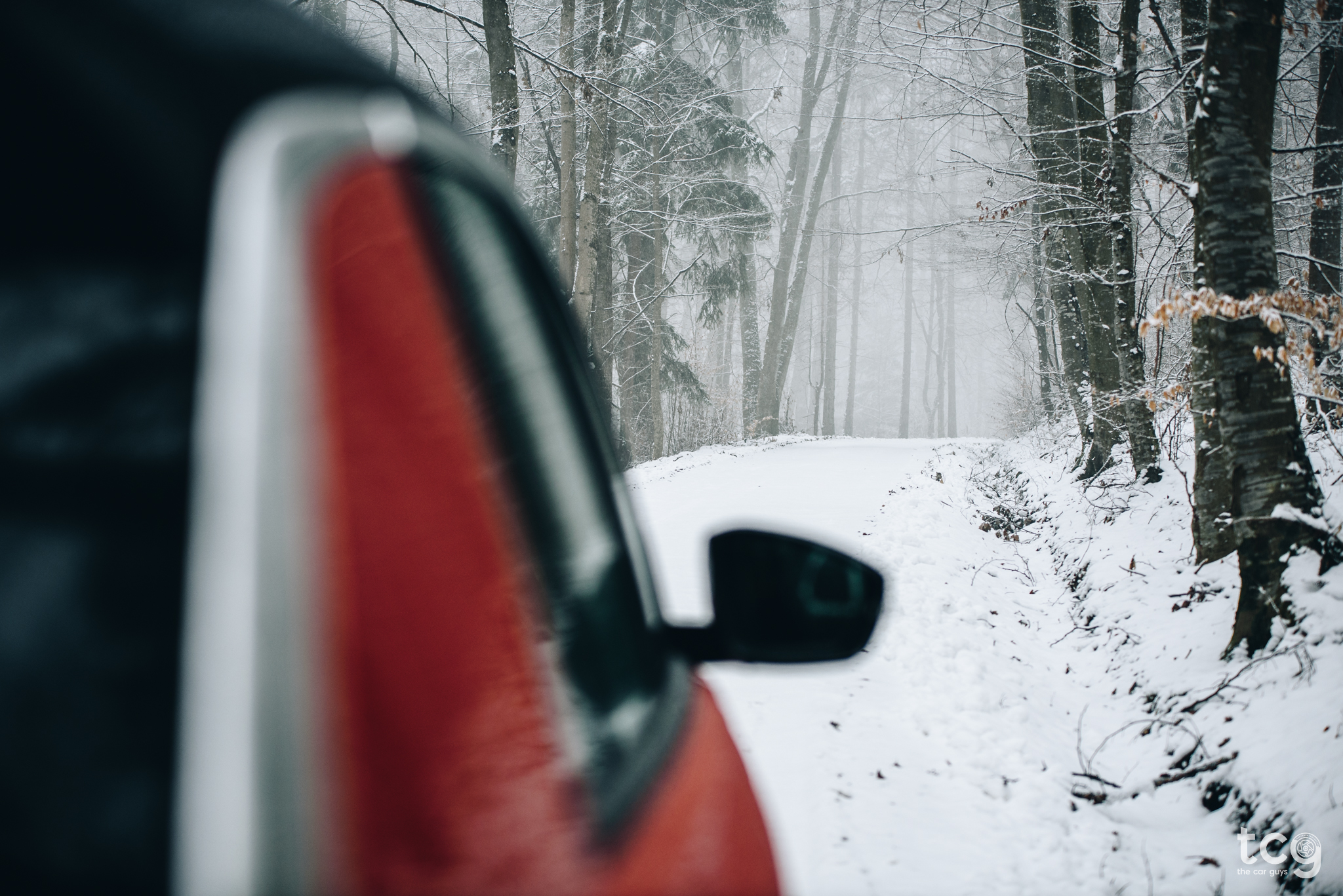 ---