This might not be the longest review because we all know of the Toyota Hilux - mainly from Top Gear and how they tried to kill one, repeatedly! Or maybe because of the fact that this is the absolute king when talking about reliability!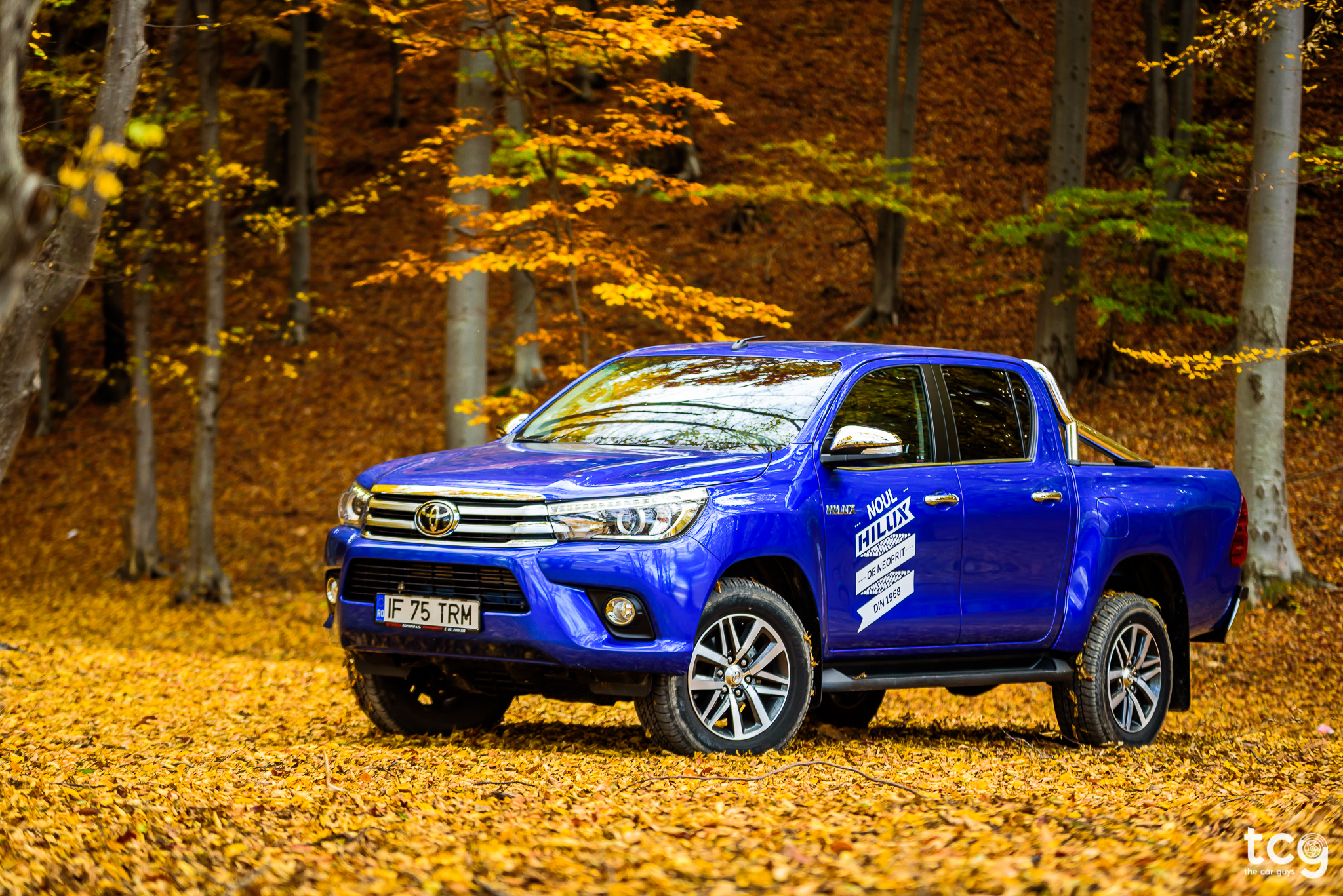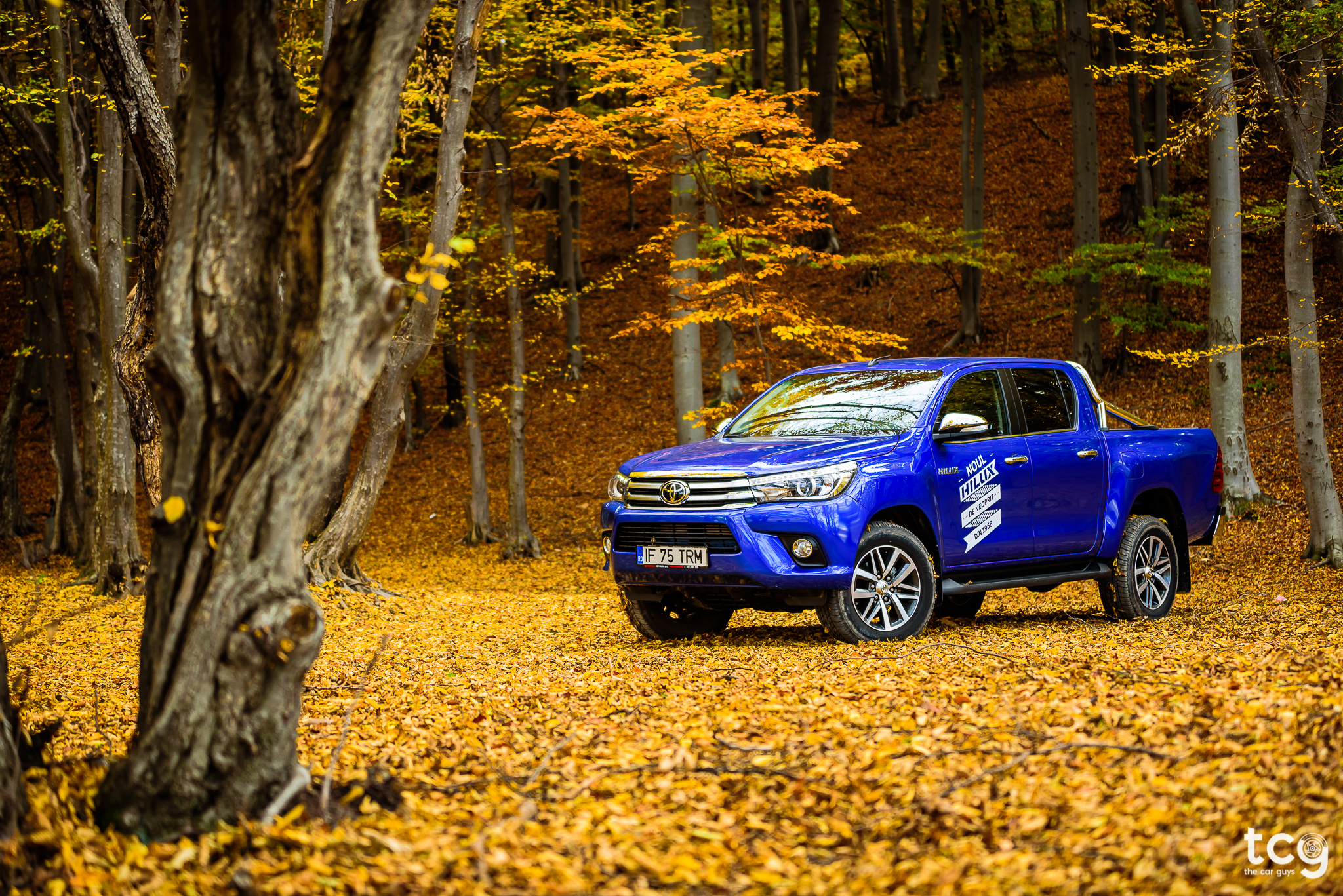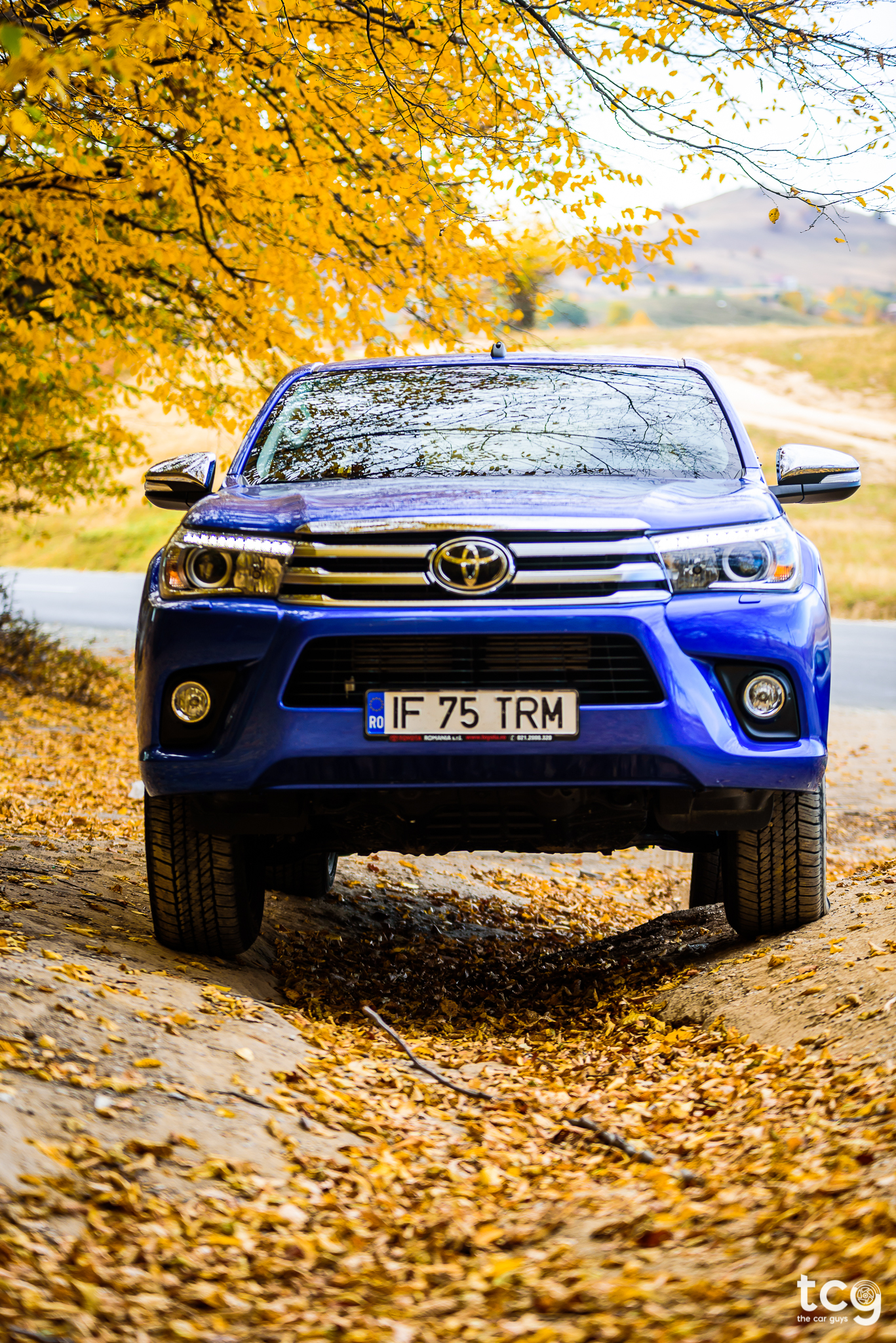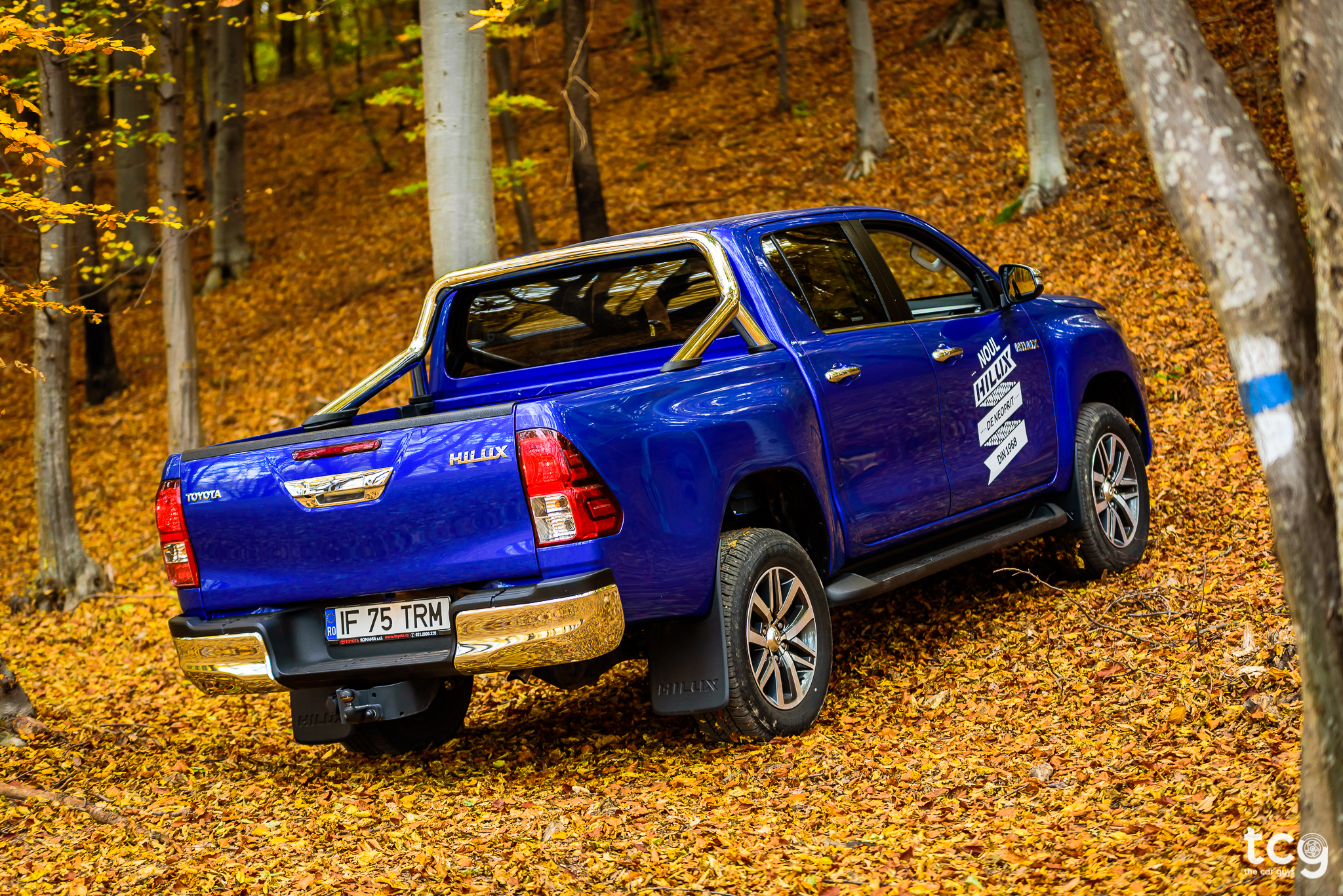 Let's start this off with the design and I have to admit, I like what they've done here. It's not the most beautiful pick-up, because for me - that place is reserved for the Mercedes-Benz X-Class, but they actually did a great job with the styling. It's not too out there but not too bland either! I'll let the pictures do the talking!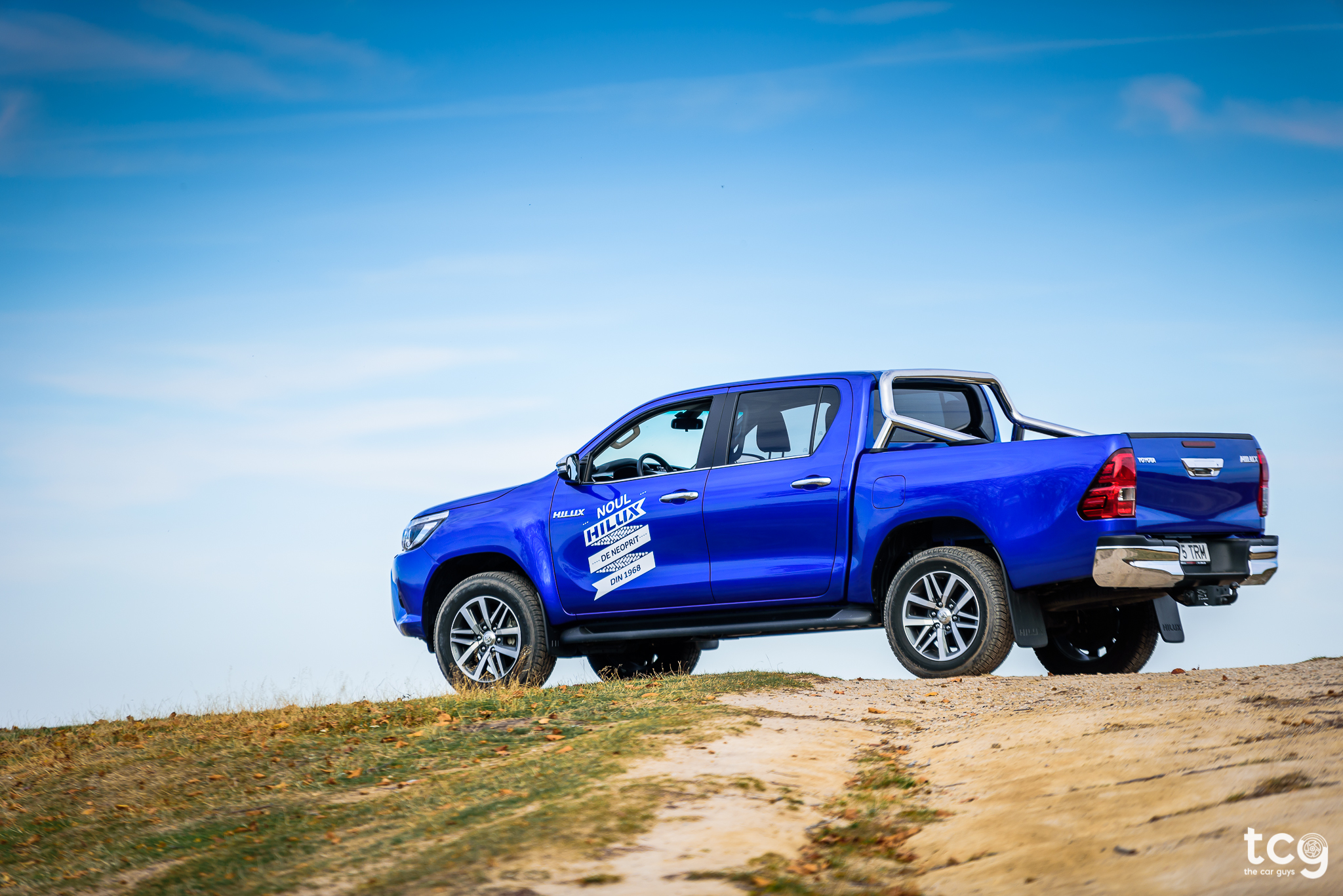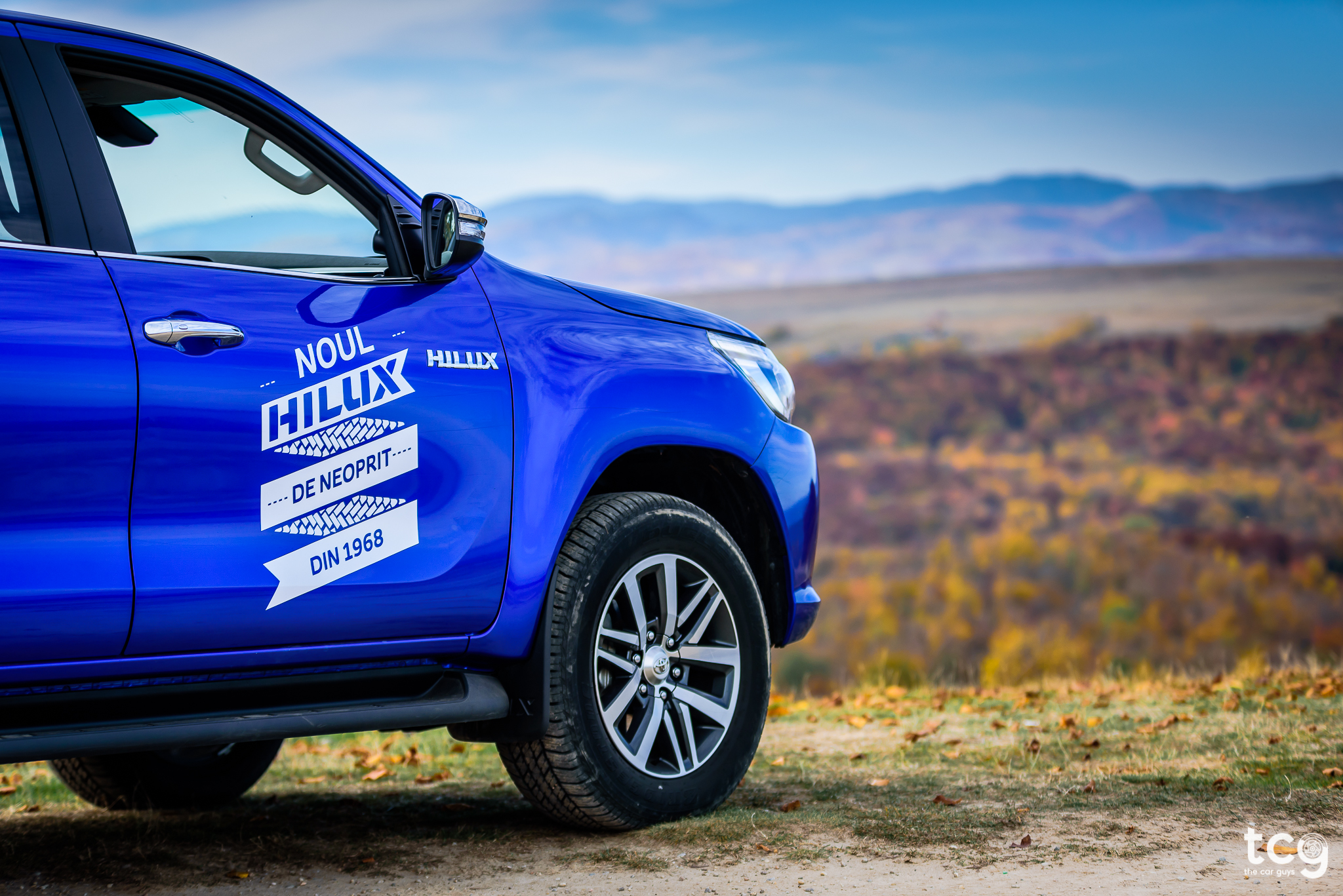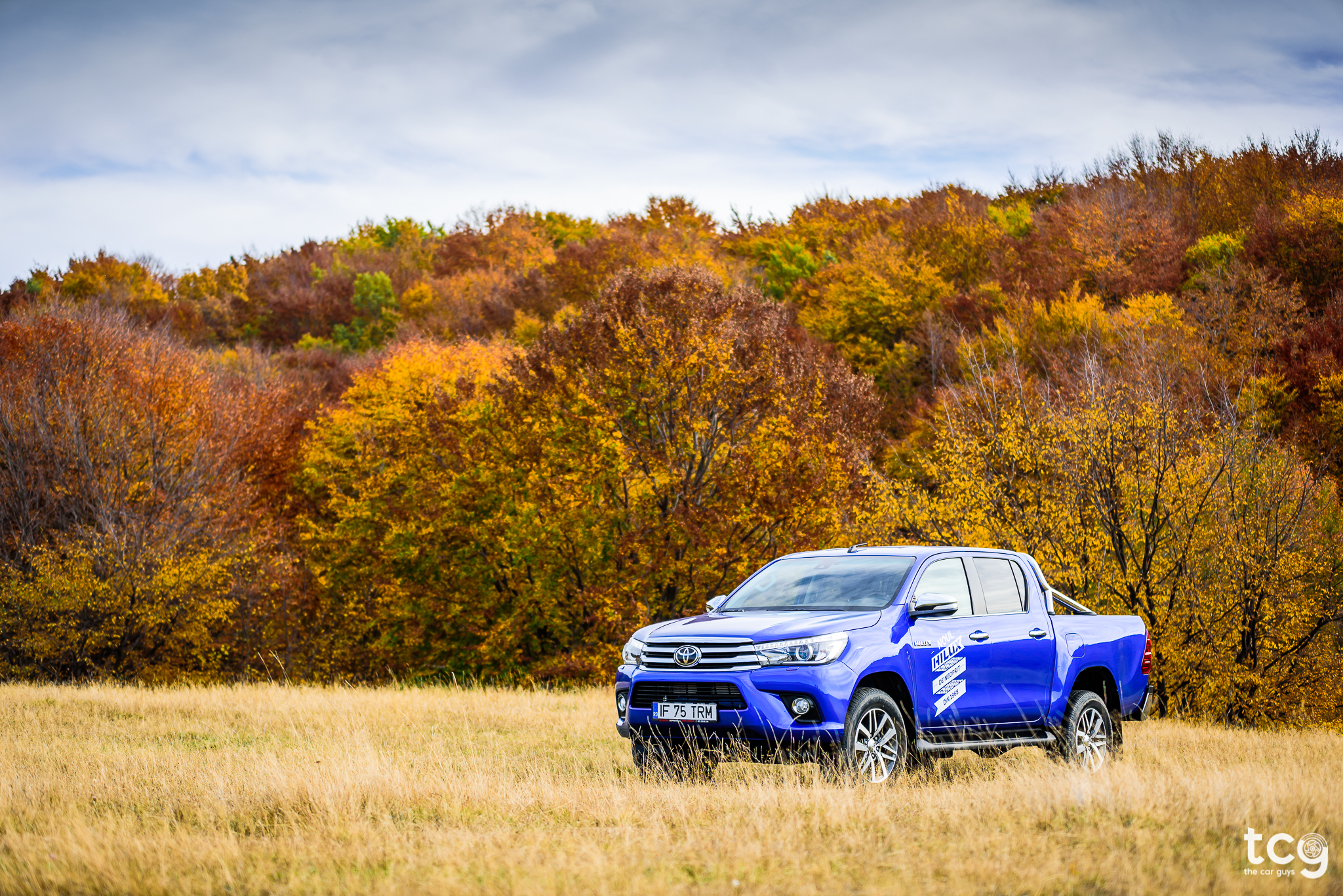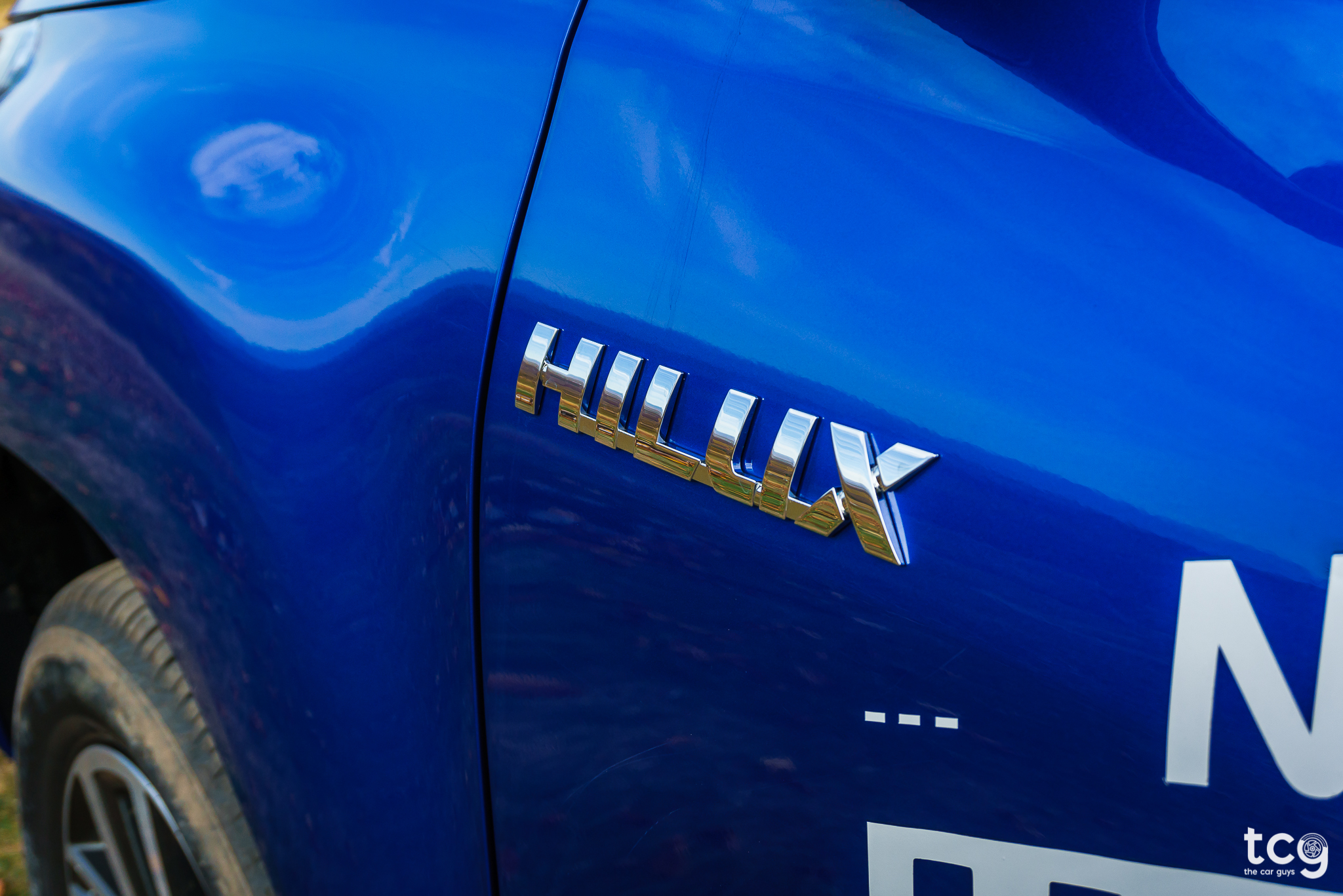 Performance is where this car shines though - off-road performance at least. It's not the best road-car ever made, I can admit that, but as an off-roader - it's sublime! We took it to places we never thought a car could go! The 2.4-litre diesel starts with a grumble before getting louder and louder while you accelerate - I can't say I mind that, I really like to hear the engine roar! With just 150HP to shift over two tonnes of truck, performance is as leisurely as you'd expect. Yes, there's enough shove to keep it going along at motorway speeds, but it takes a while to get there. If you're not in a hurry, this engine is a beast in low revs, when actual pulling power is needed!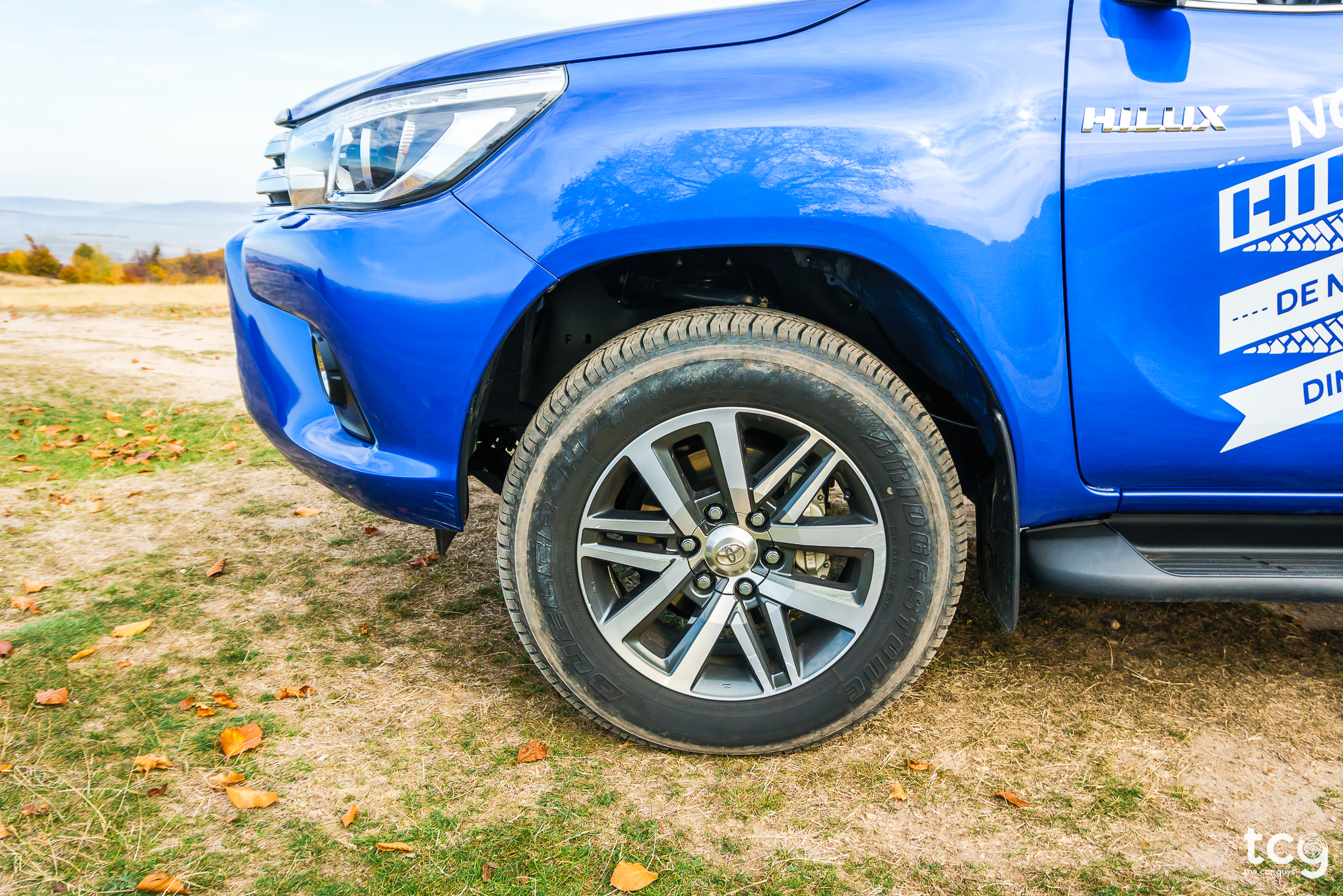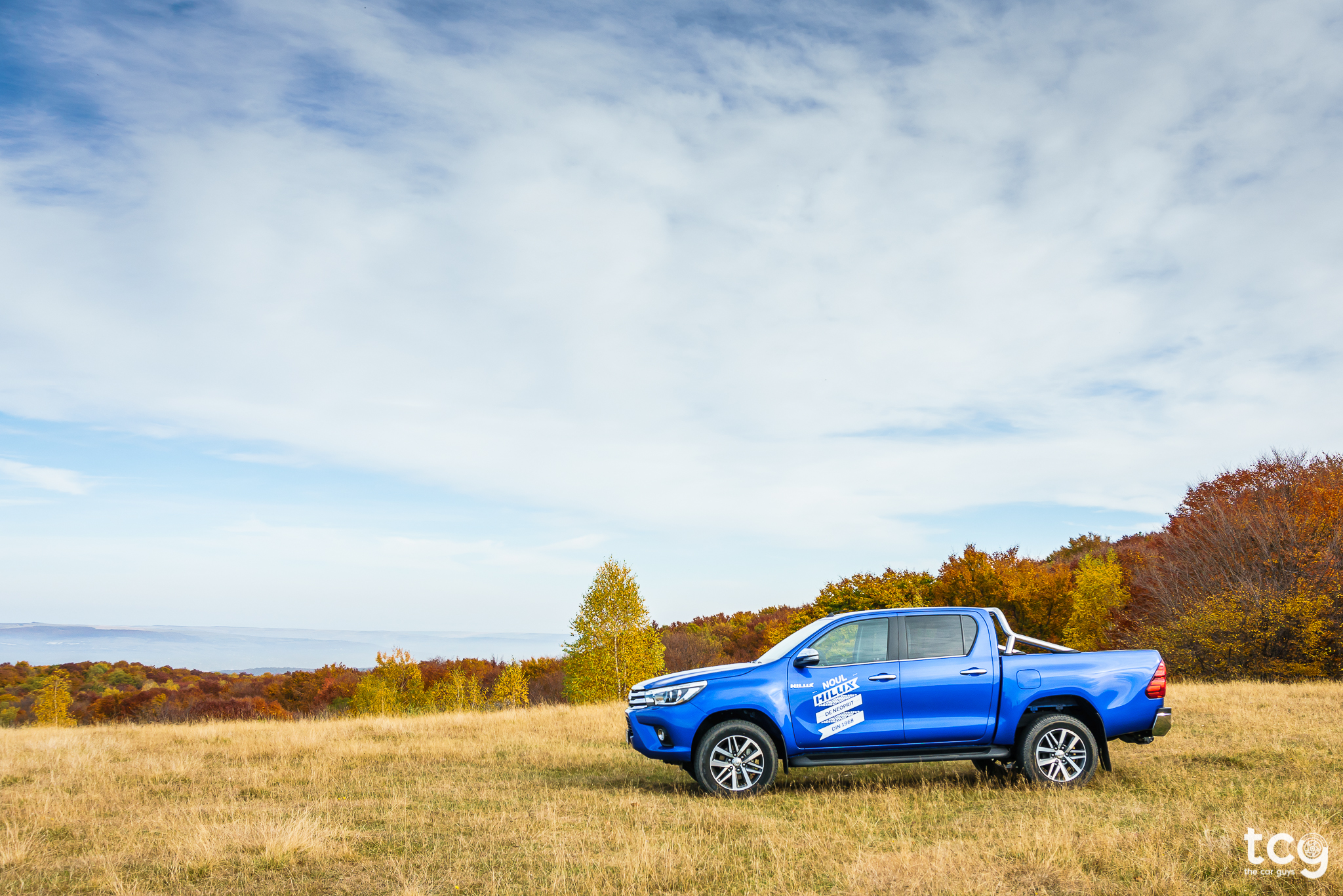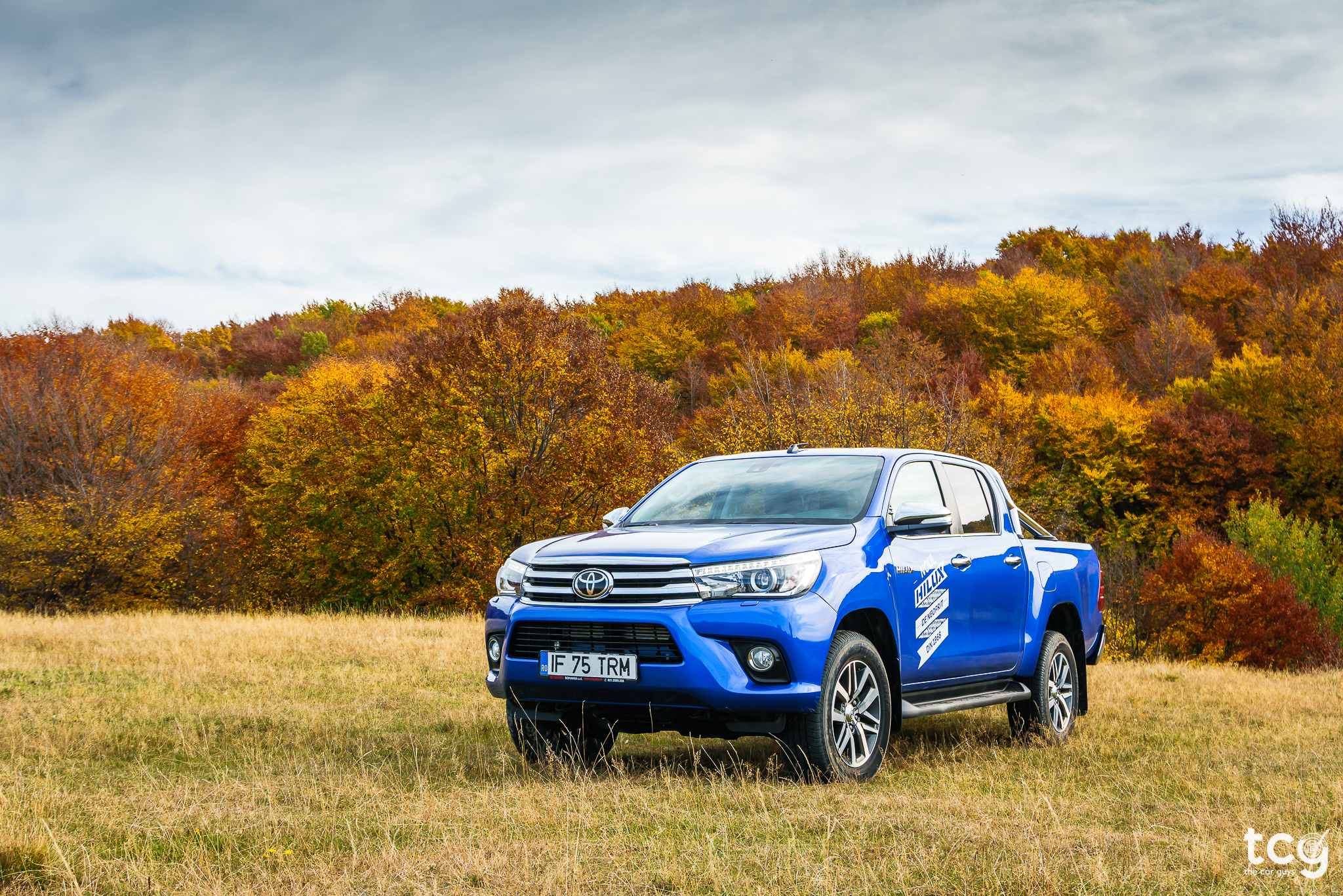 Because the Hilux has to deal with huge weights in its bed, the rear suspension is very stiff. This causes the back-end of the truck to feel bouncy over speed bumps or rough roads. Not only is this uncomfortable, it can be quite unsettling until you get used to it as there's lots of body roll and you don't have to be going fast for the tyres to start squealing and then run out of grip.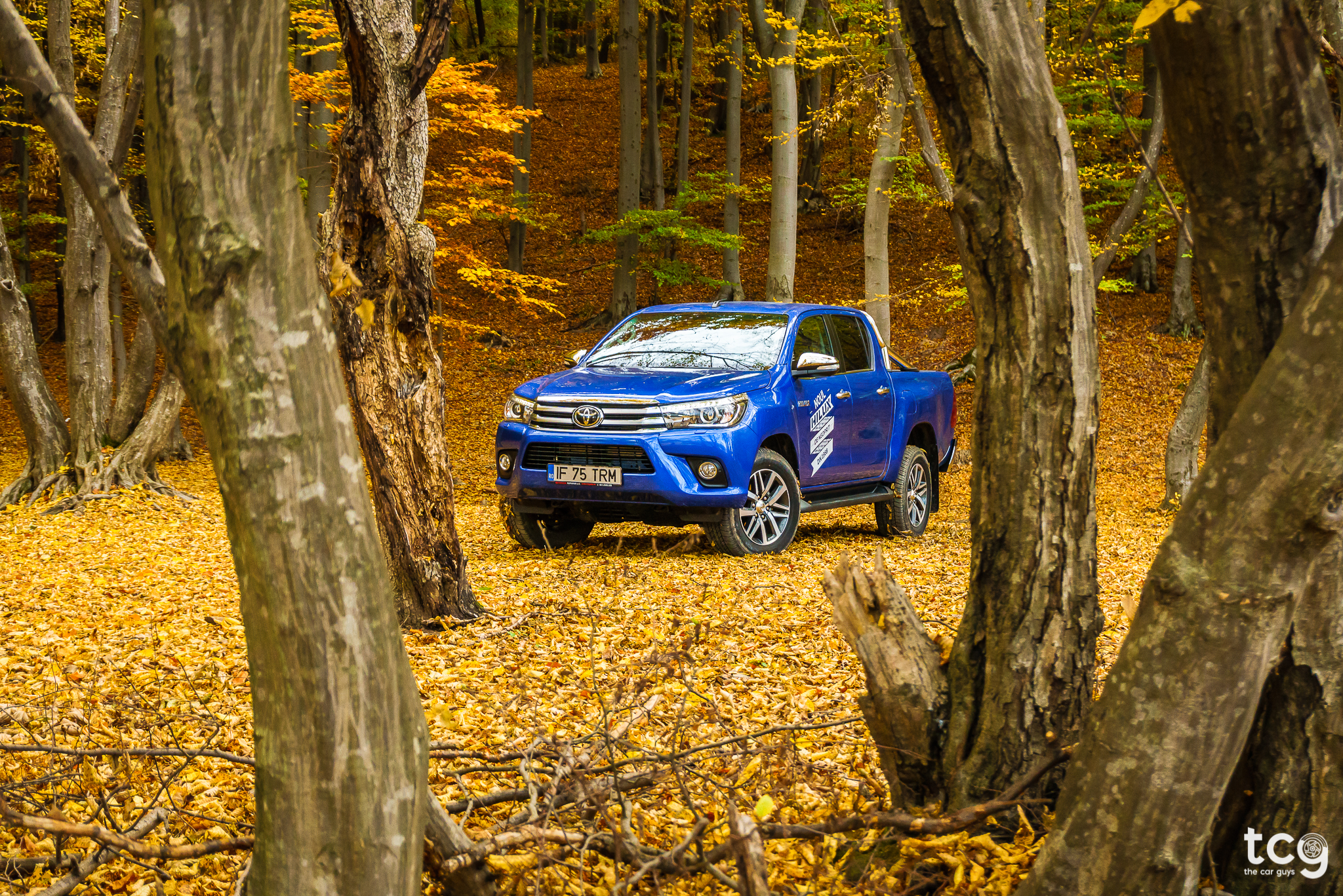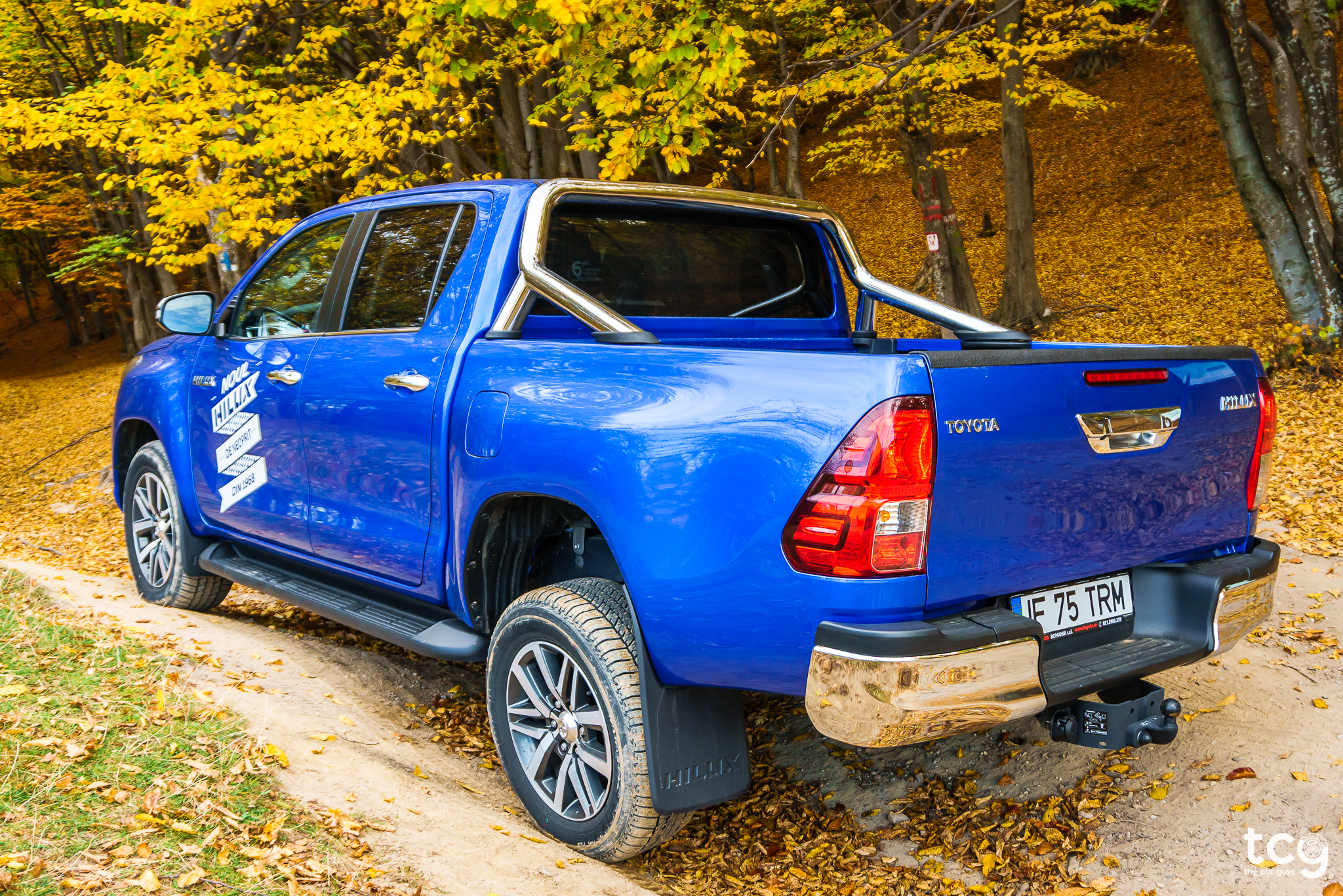 Moving to the interior we find that, at a first glance it looks like a very modern interior thanks in part to a 7-inch touchscreen and 4.2-inch information display in front of the driver but you soon realize that's not really the case. The materials used are all hard and scratchy and as with most trucks - durability is more of a priority than luxury. The infotainment system is one of the worst I have ever used - it's slow, it has small icons, the graphics feel very dated and also takes ages to launch when you start the car! Its german rivals do a way better job!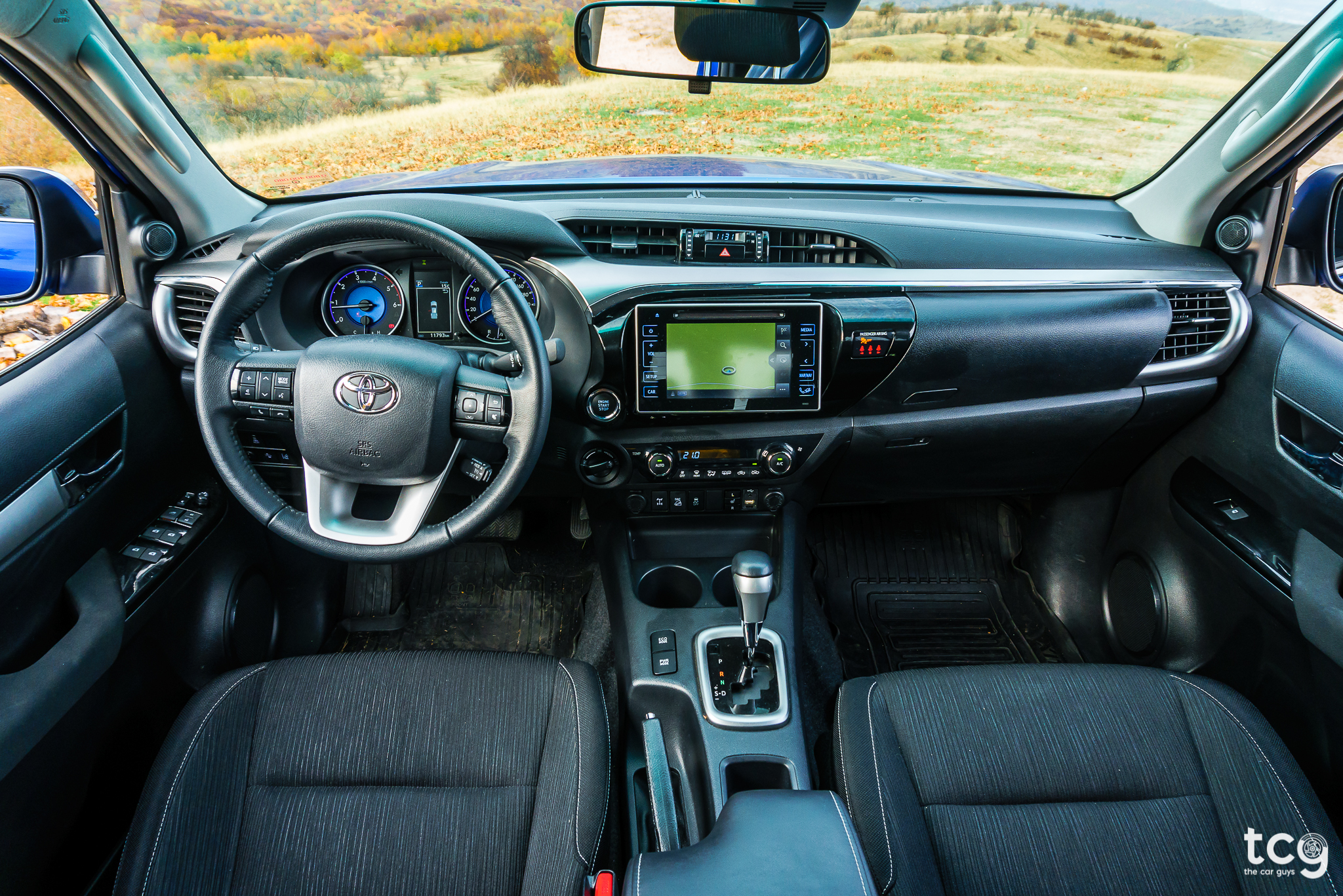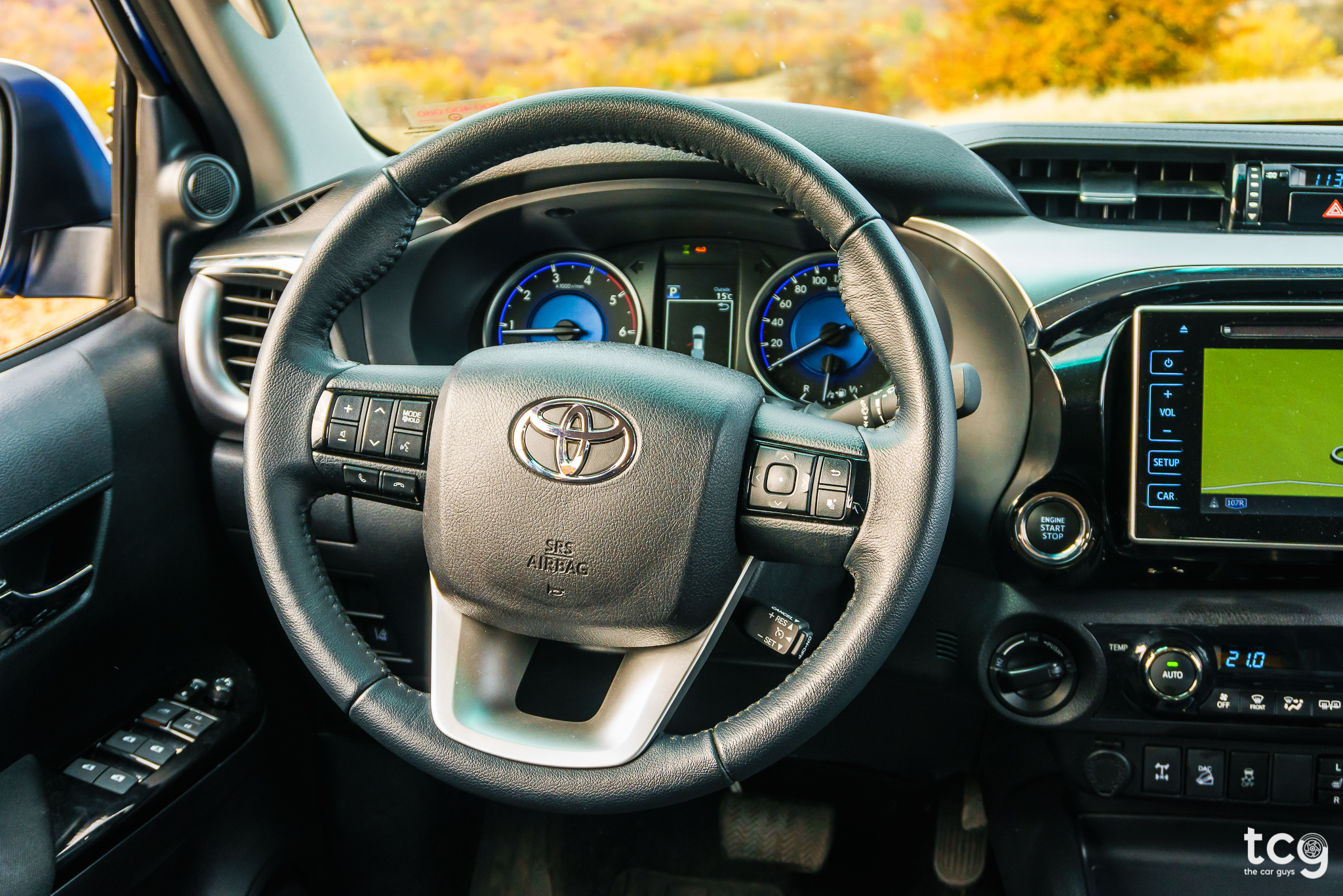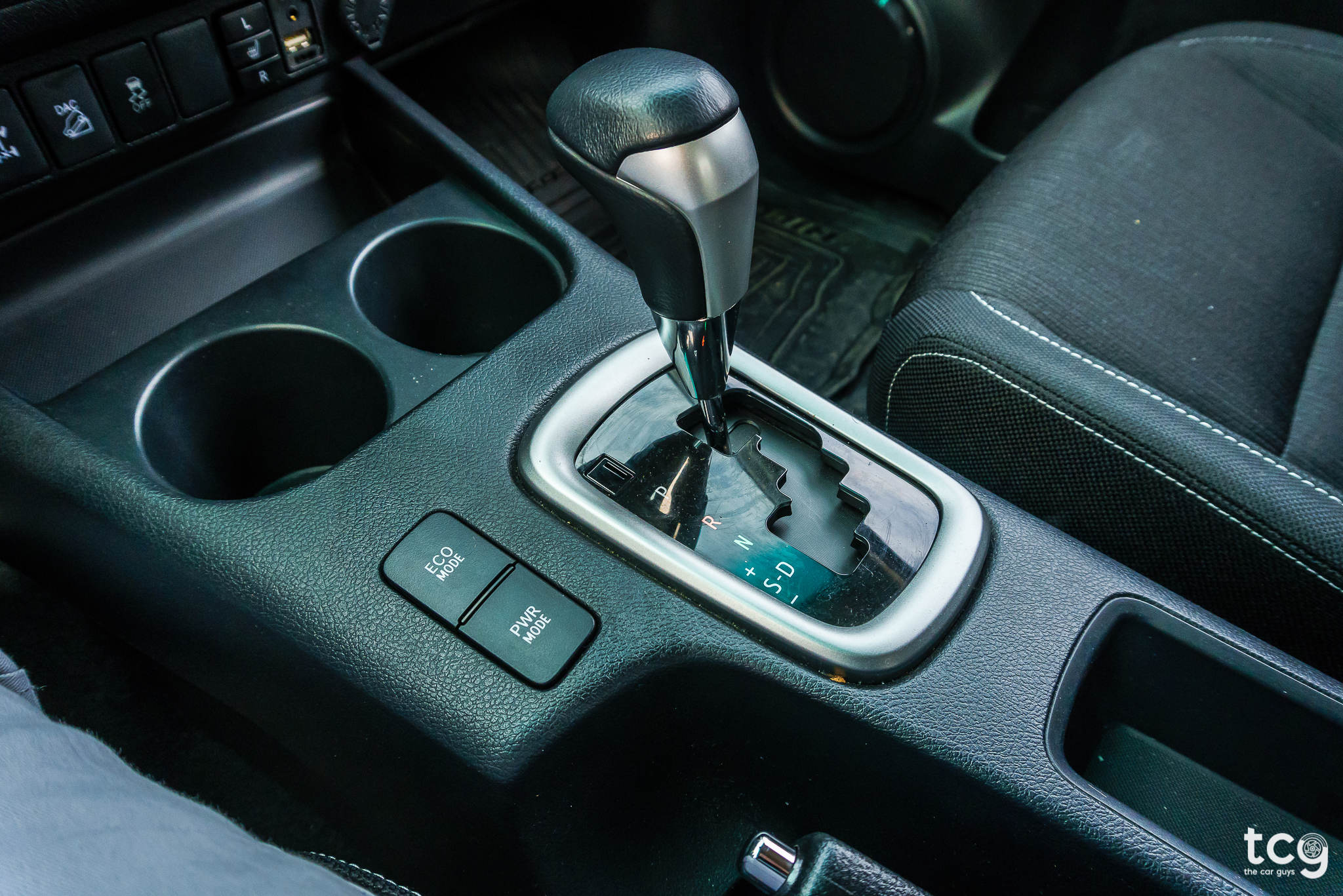 On the upside, everything does feel well screwed together with switches and controls that you can operate with ease. I really like the seating position, high up with a great view over the traffic ahead and also visibility is great thanks to slim windscreen pillars!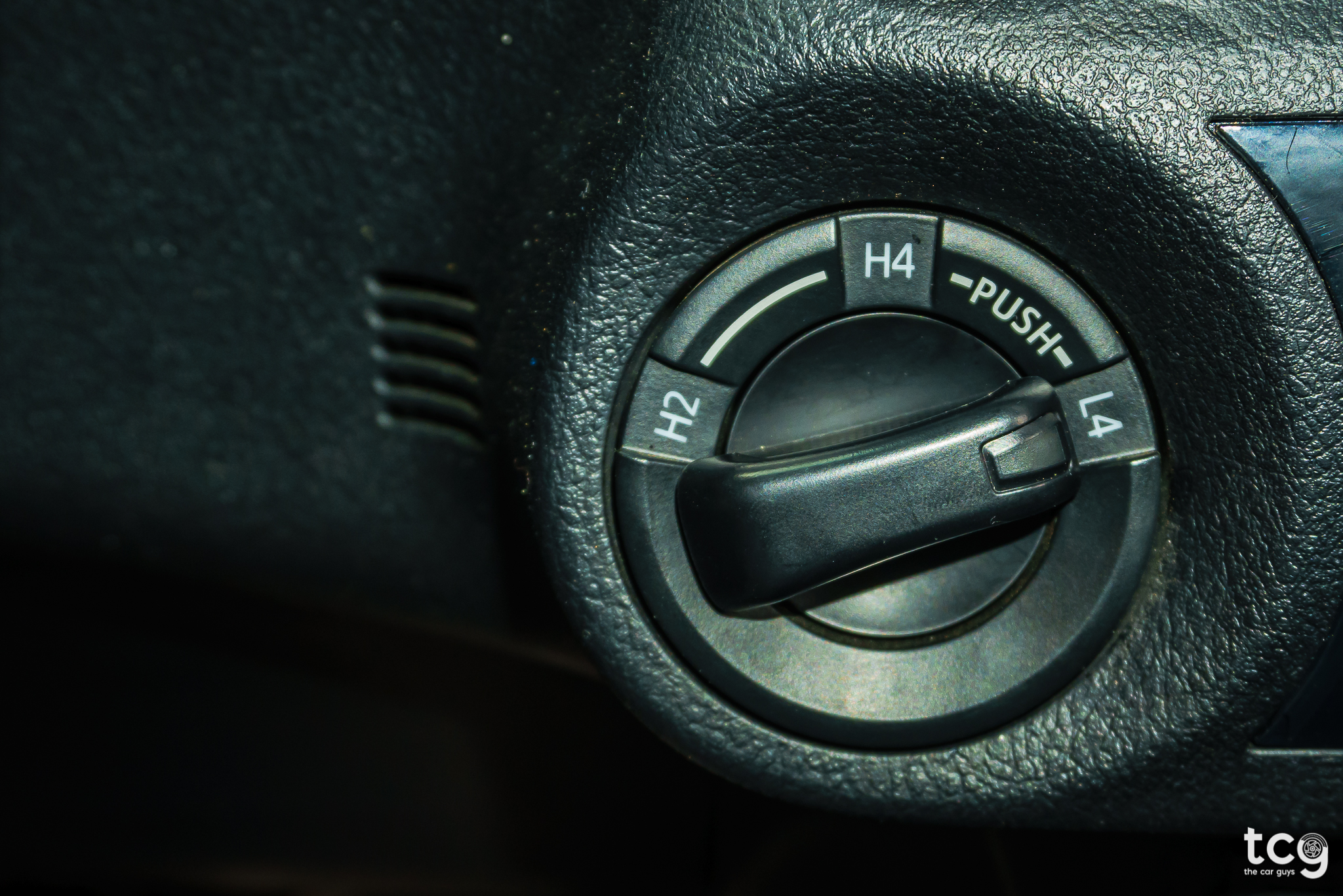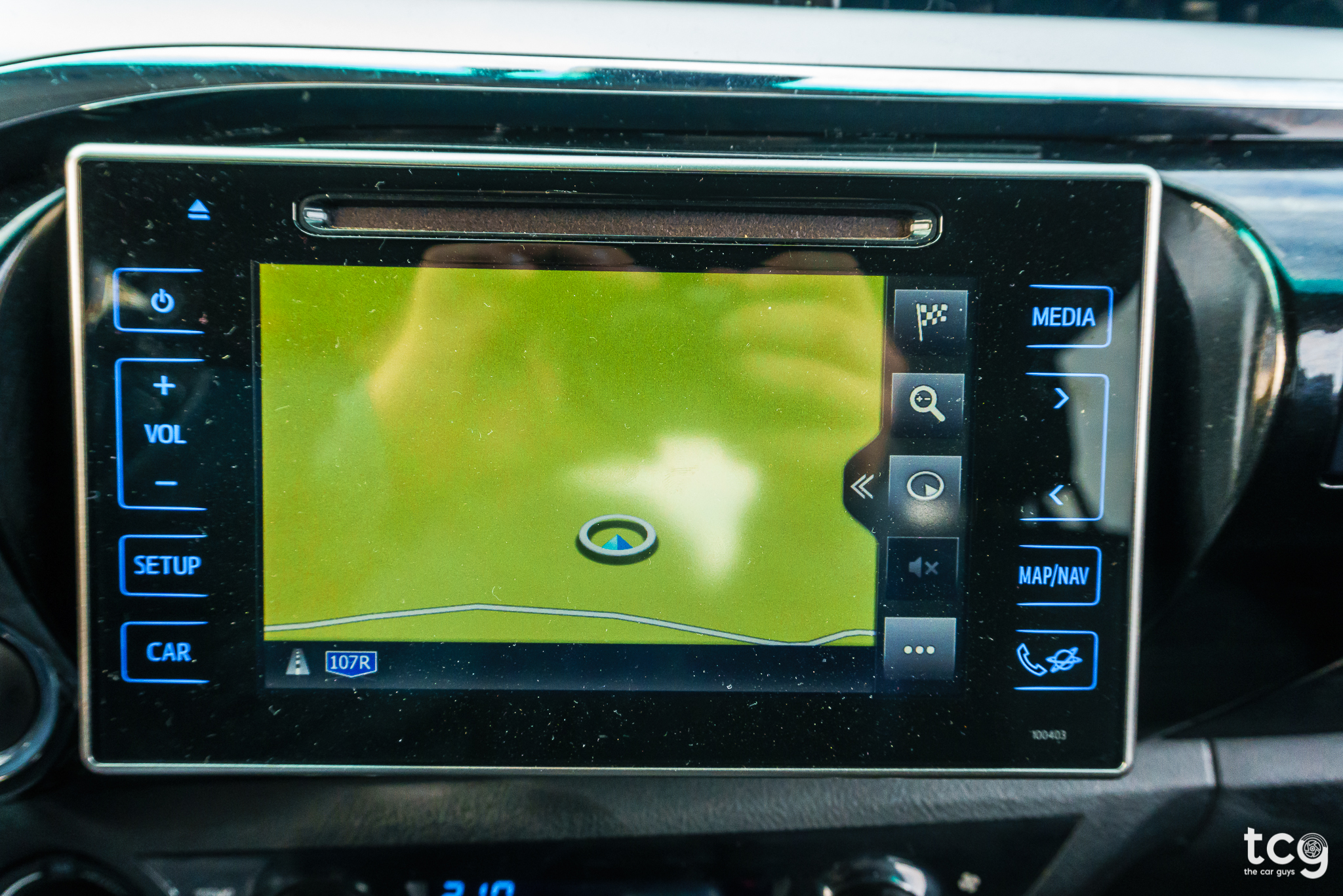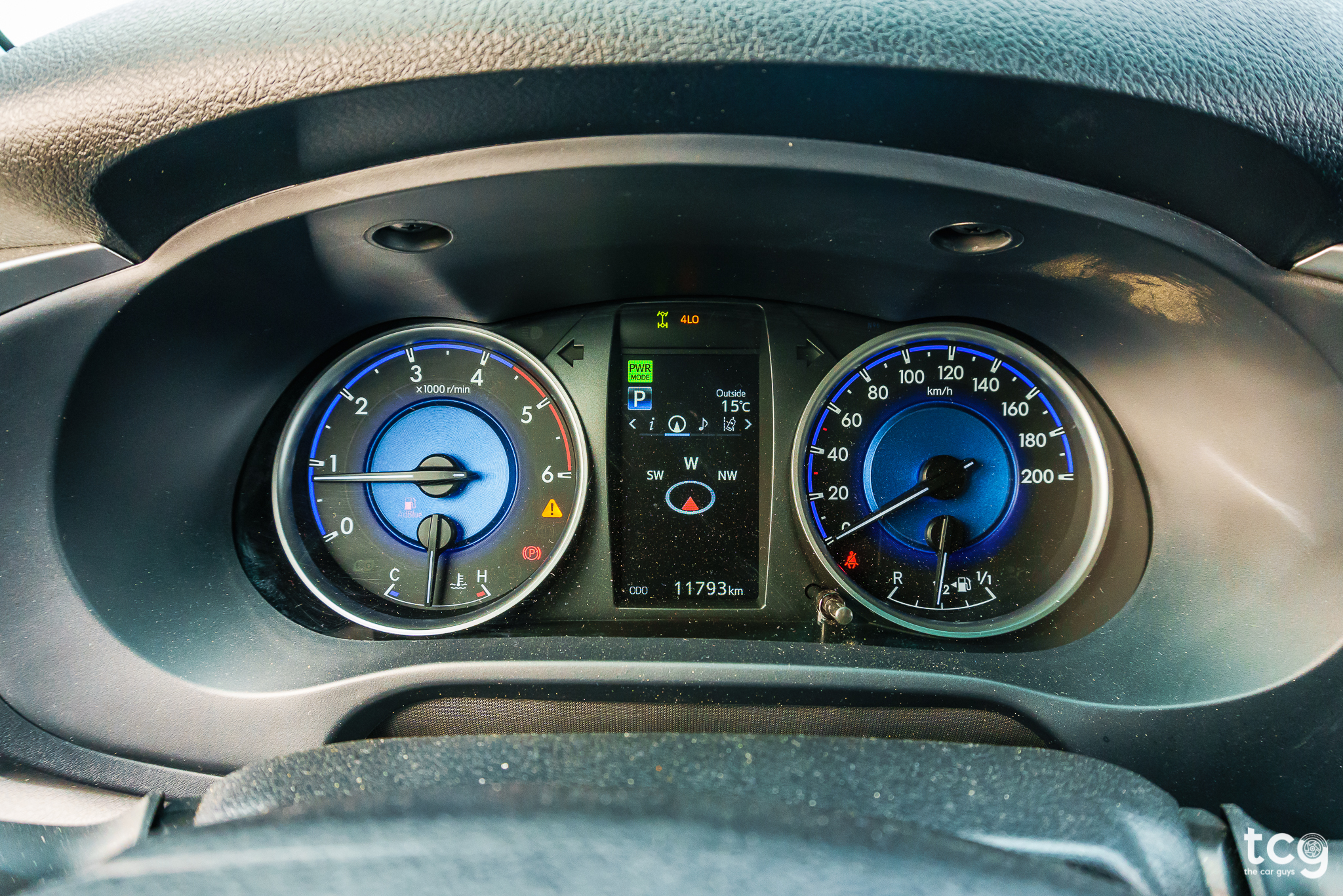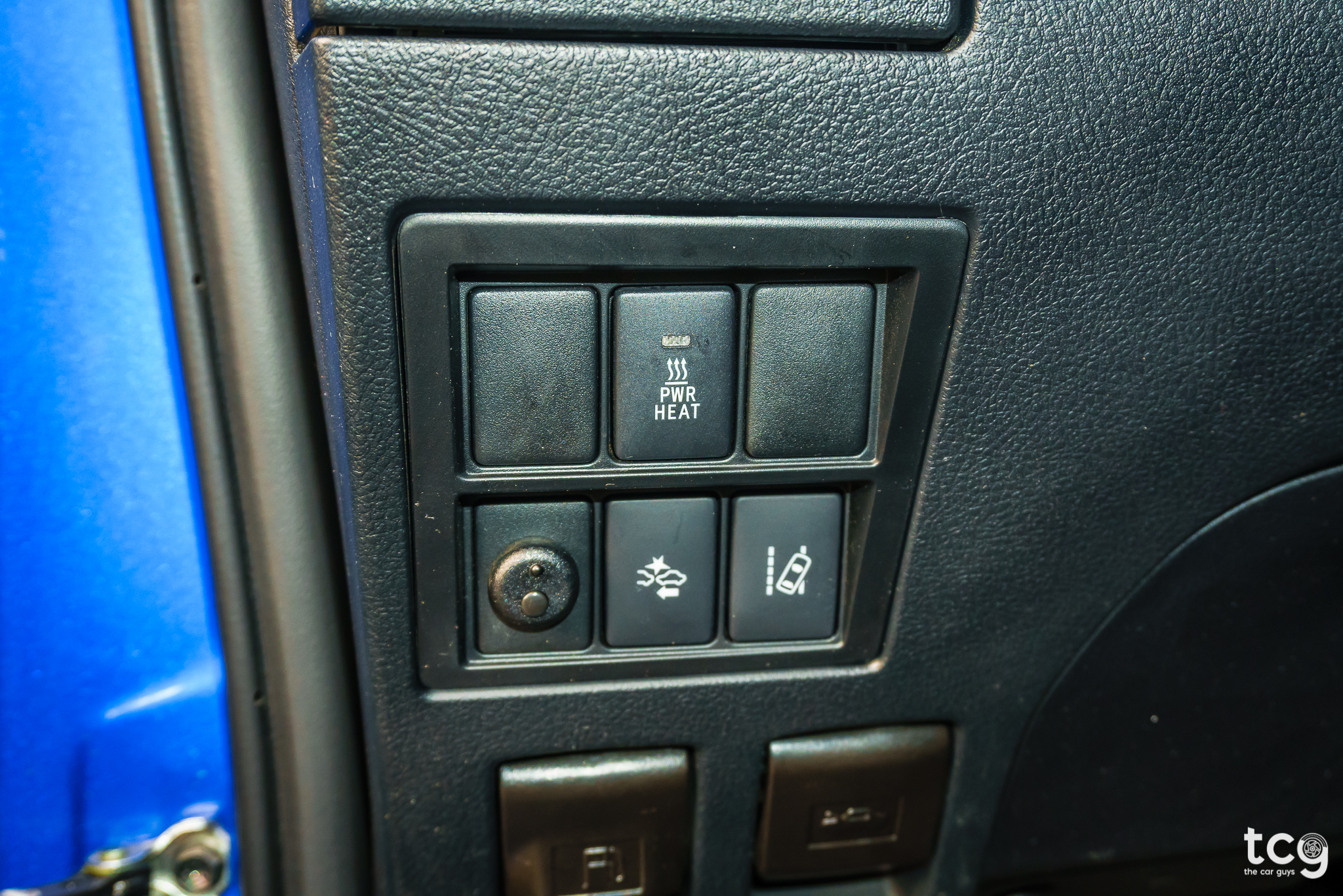 There's plenty of room up front for tall adults and lots of storage as well. Moving to the rear, we find that the high floor forces your knees up in a very uncomfortable fashion, even in the most spacious double-cab models. There's very little leg room in the back of the double-cab for adults. I wouldn't really like to travel a lot of miles in the back of this car. There is at least plenty of head-room thanks to the tall body. Regardless of what cab style you go for, all Hilux models can carry over 1000 kg's in the bed and tow at least 3200 kg's.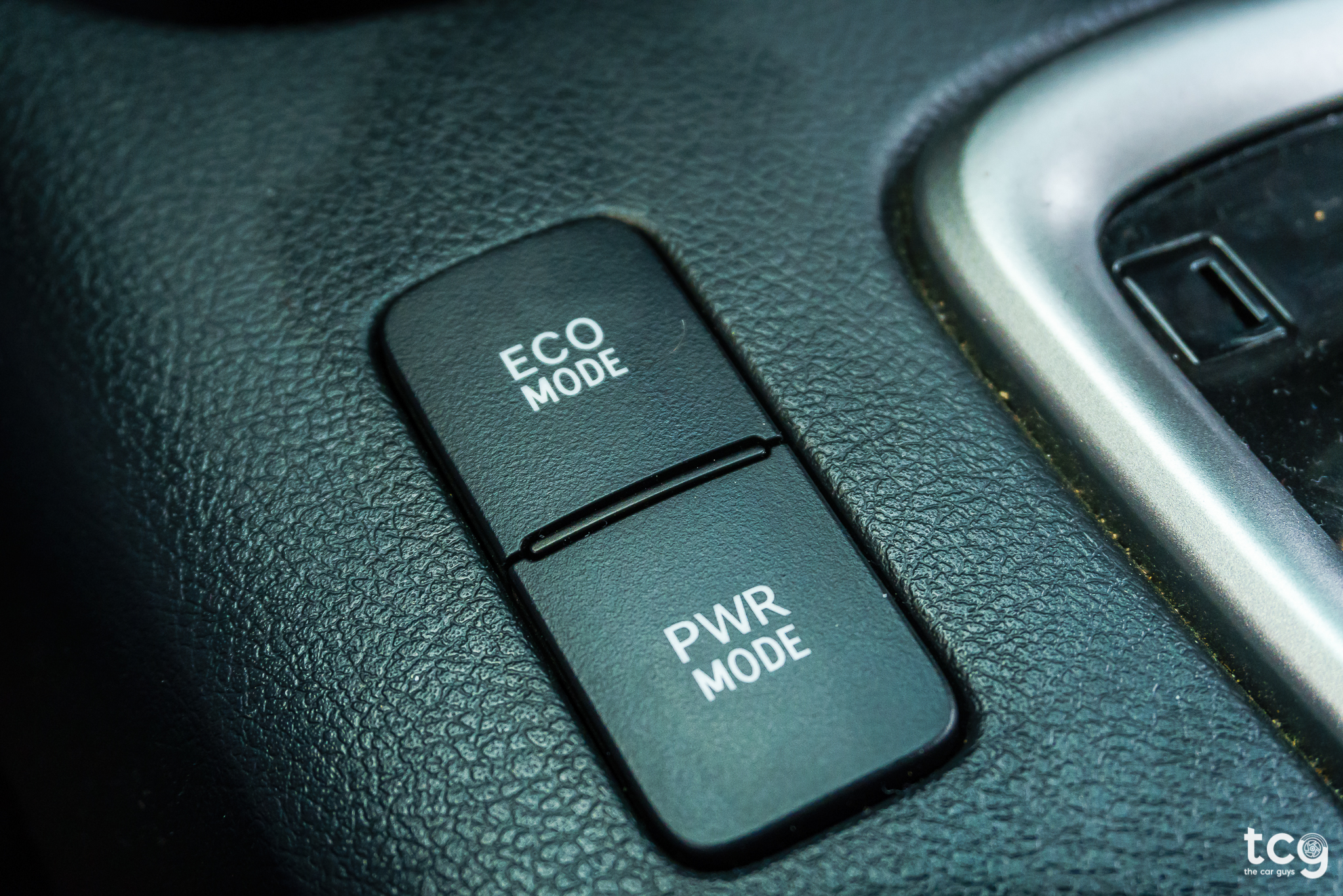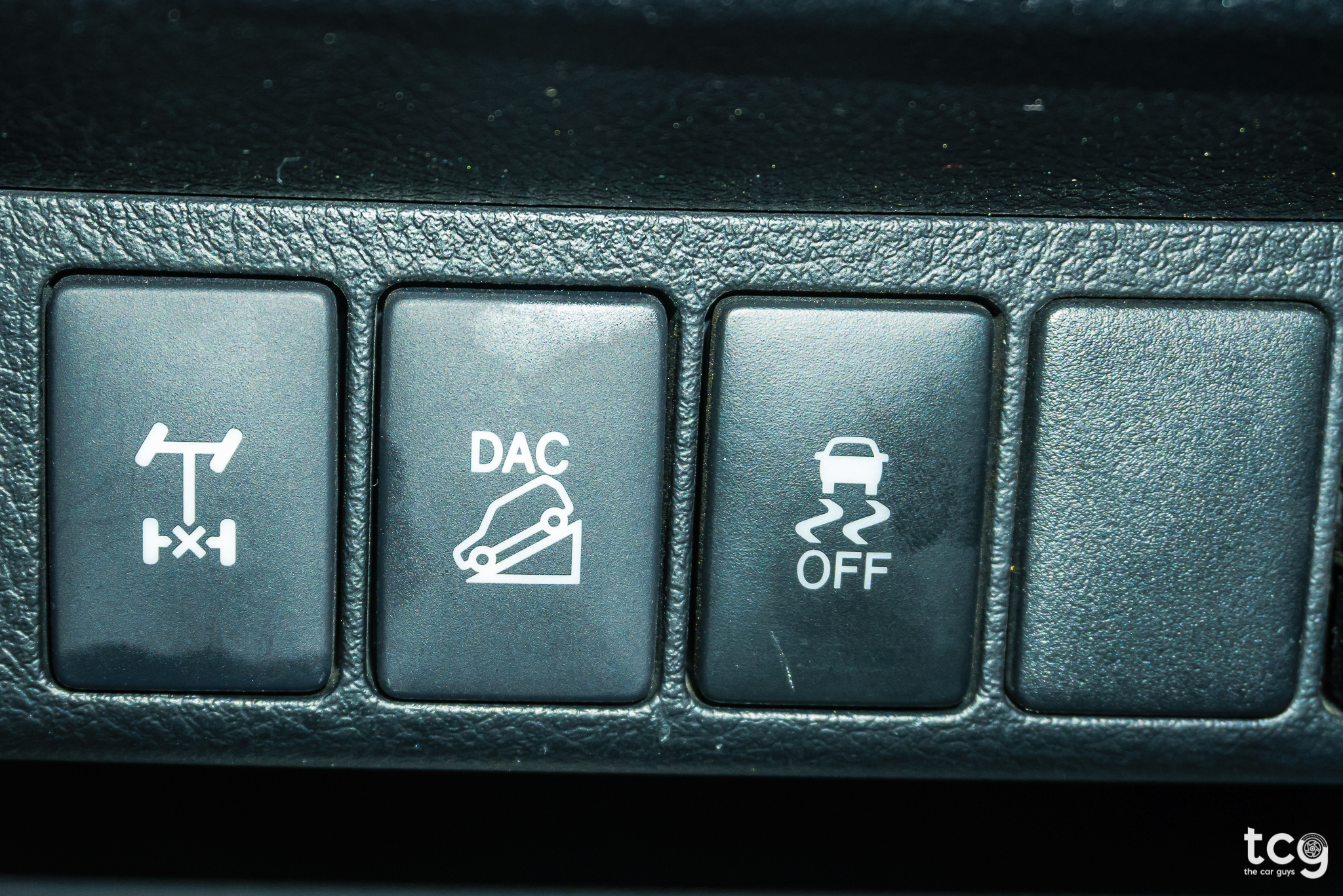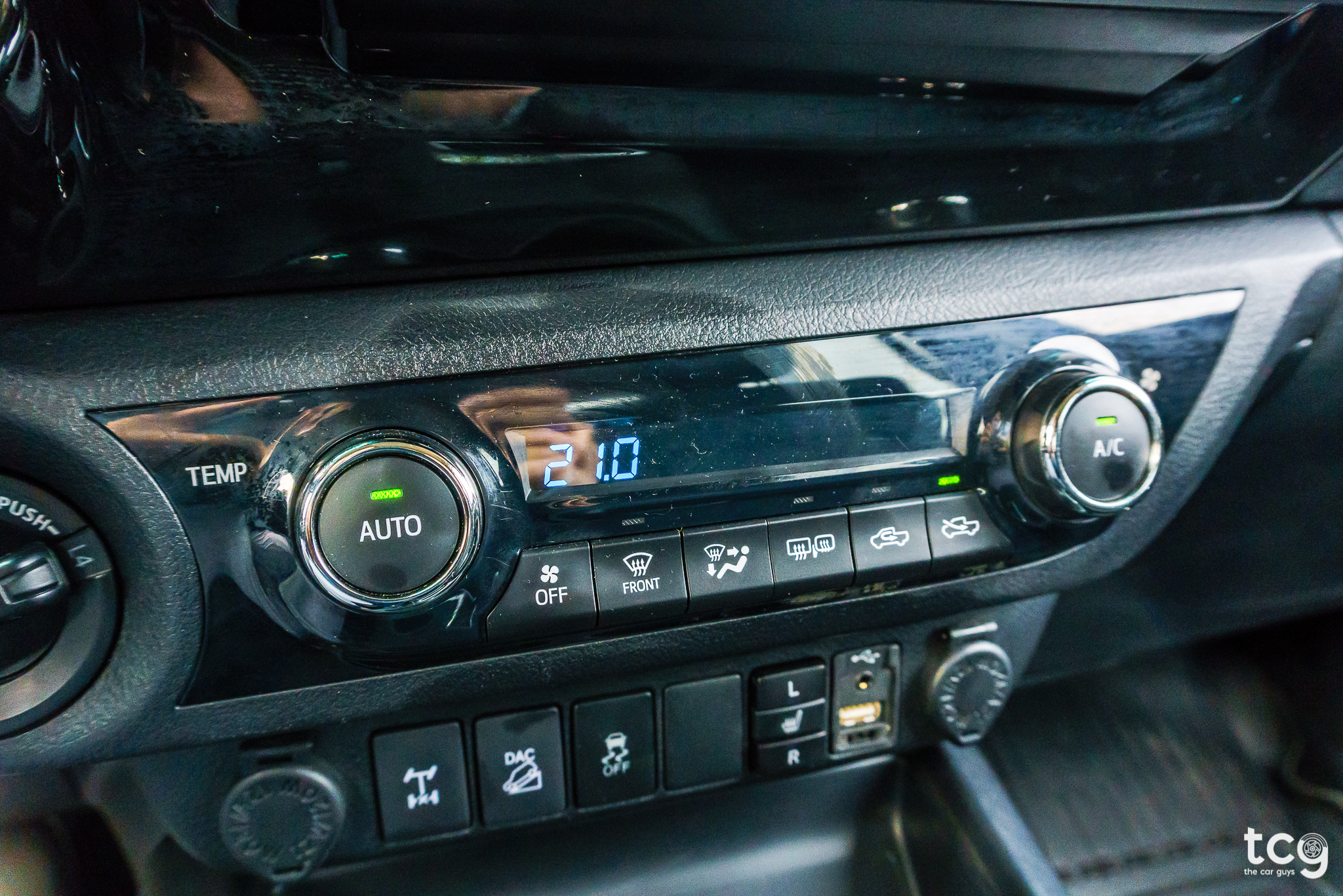 While the Hilux isn't the cheapest of pick-ups out there, it's certainly competitive against the Nissan Navara, Mitsubishi L200 and the VW Amarok. I hope to be able to get at least three of them in one day to do a side-by-side comparison!
---
3 things I really like about the Hilux:
How great it is off-road!

How reliable and tough it is!

The fact that it comes with plenty of kit at a very decent price!
---
3 things I really don't like about the Hilux:
The infotainment as it feels very dated and it's very slow to respond!

The ride is bouncy and it looses grip very fast on normal road driving!

It only got 3-stars at the Euro NCAP tests for the basic models (gets upped to 5-stars when you fit the optional safety pack)
---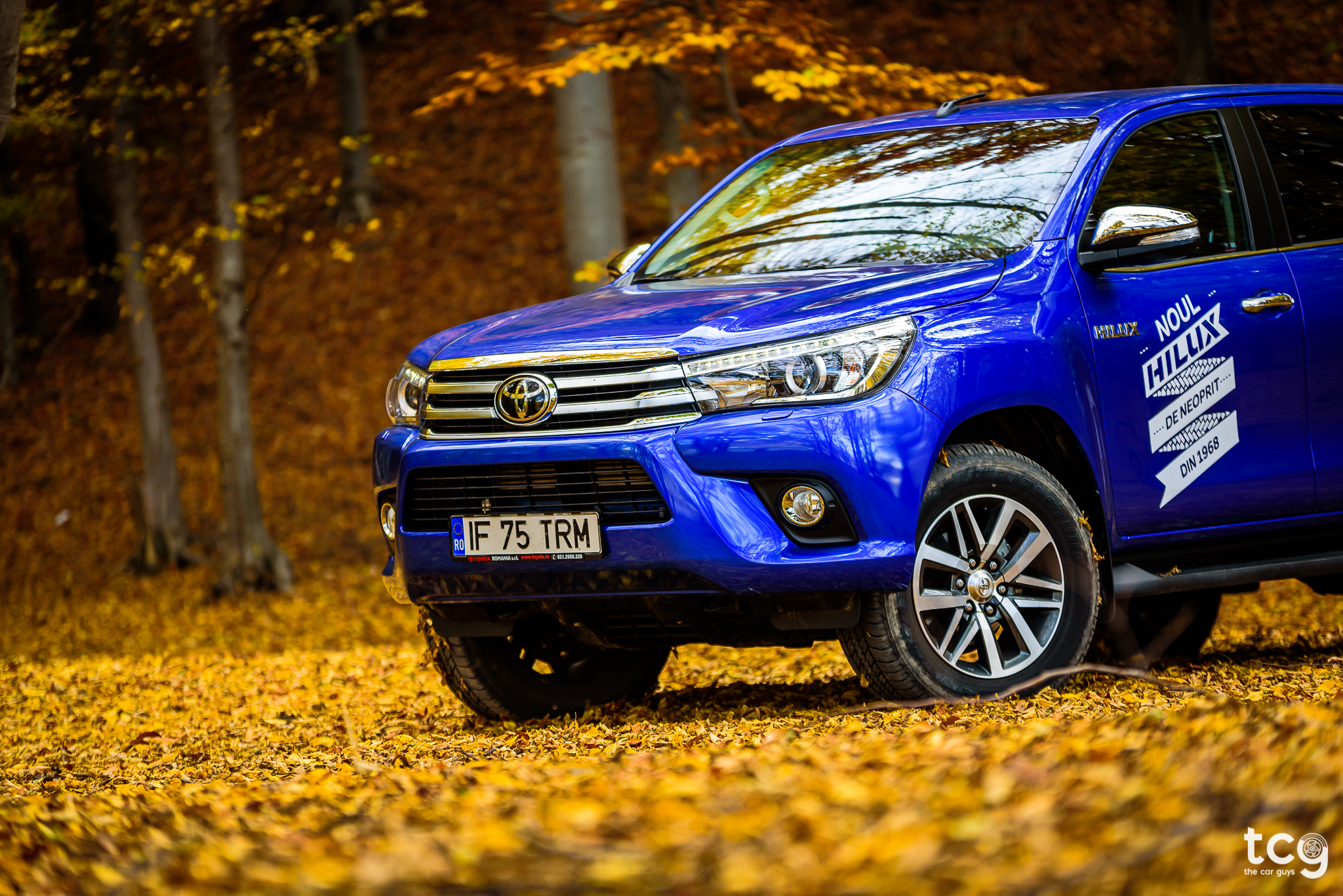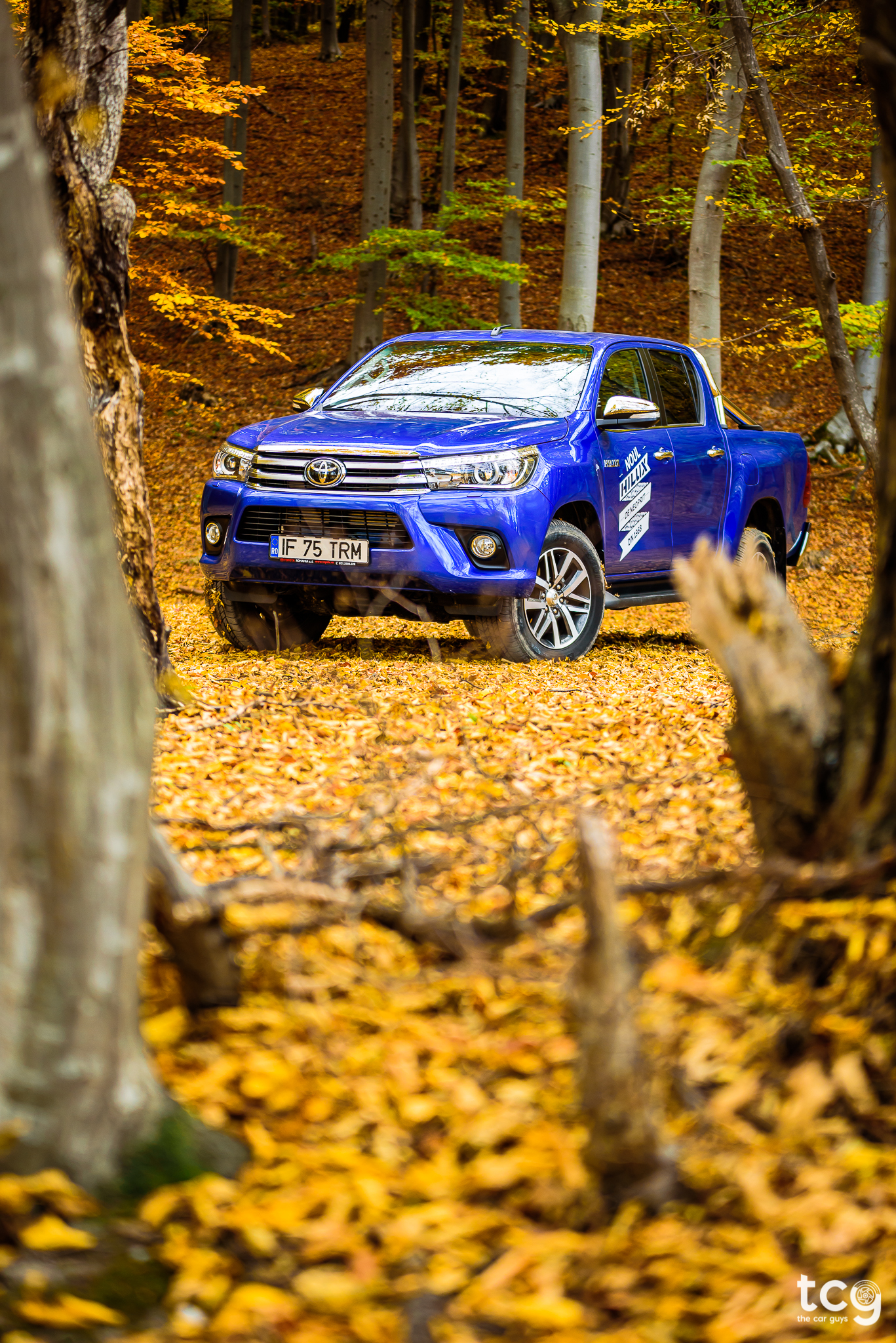 ---
Would I get this car? At this price-point, yeah! It's very good at what it does, everybody knows how reliable they are and they really were built for tough! You might be able to kill a Hilux, but it would take you a while to succeed!
---
Price of the tested model: ~37,000 Euro (VAT included)
Engine and Gearbox: 2.4-litre diesel engine - 150HP and automatic gearbox.
---
Thank you Toyota Cluj for lending us the car, we really appreciate it!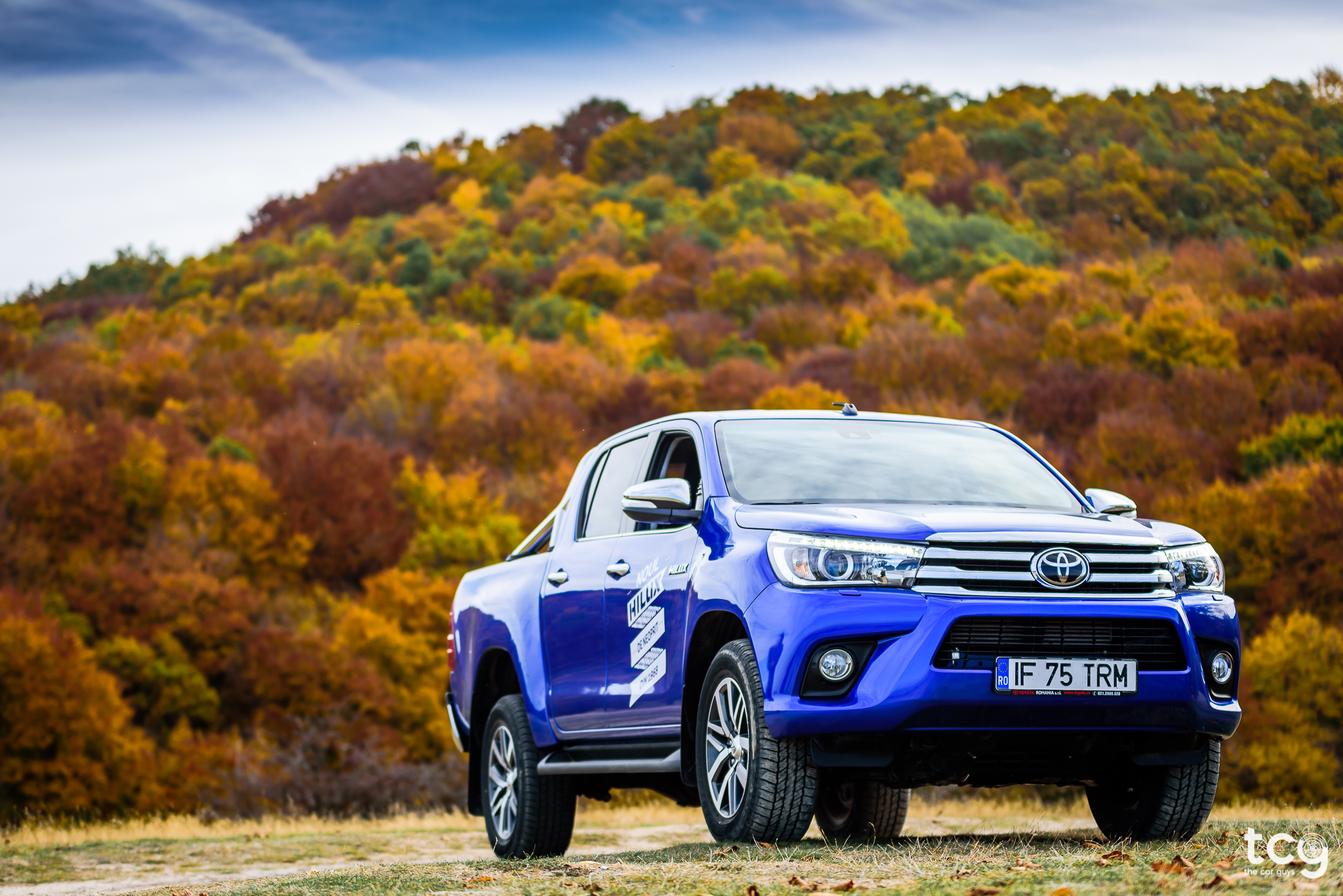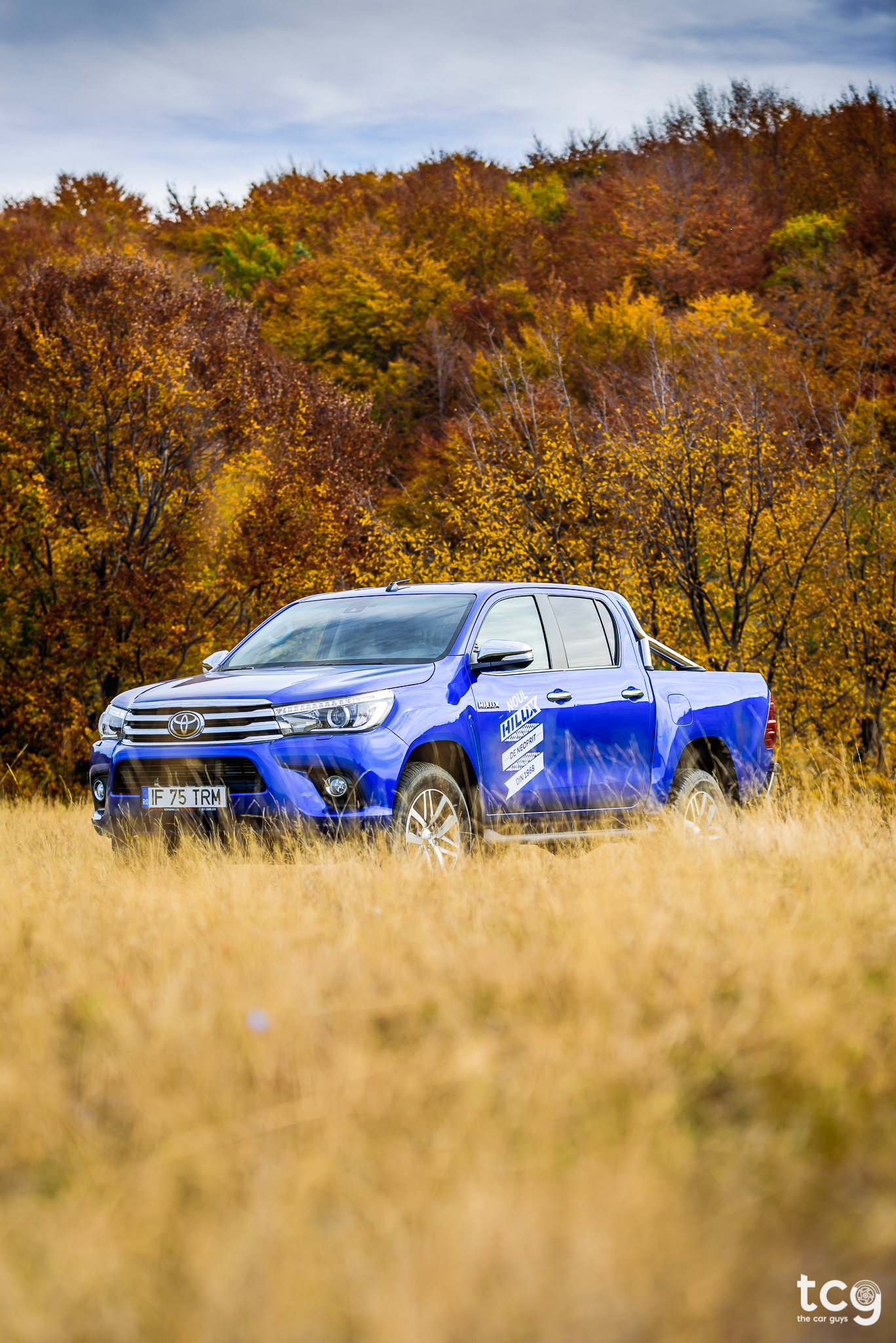 ---