I've never reviewed a Golf before and to start with the biggest and baddest one out there was really special - even though it pretty much ruined any other Golf for me as I can't imagine liking another one more than I liked the R. That being said - this is by far the best hot-hatch I drove this year, no question about it!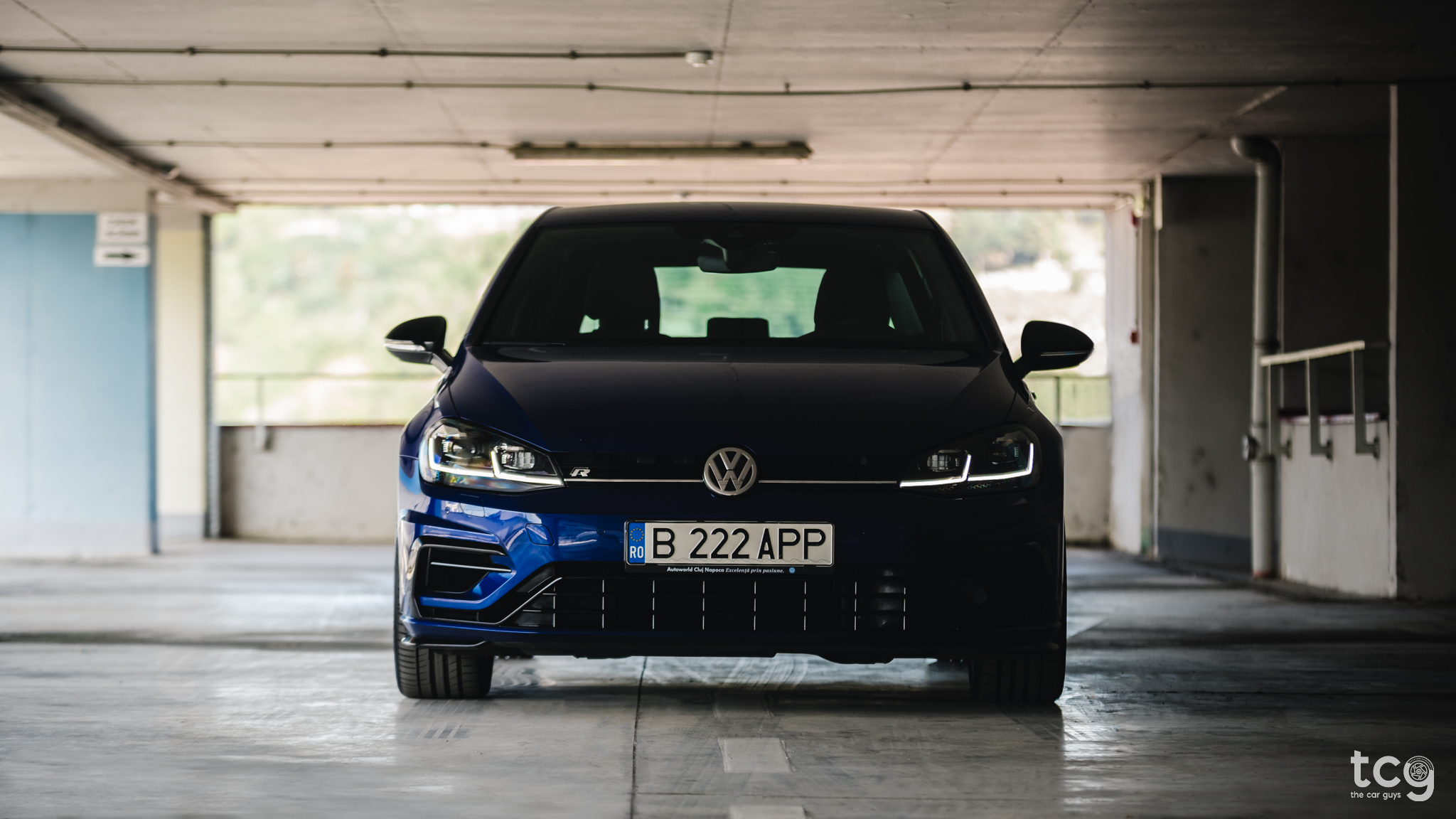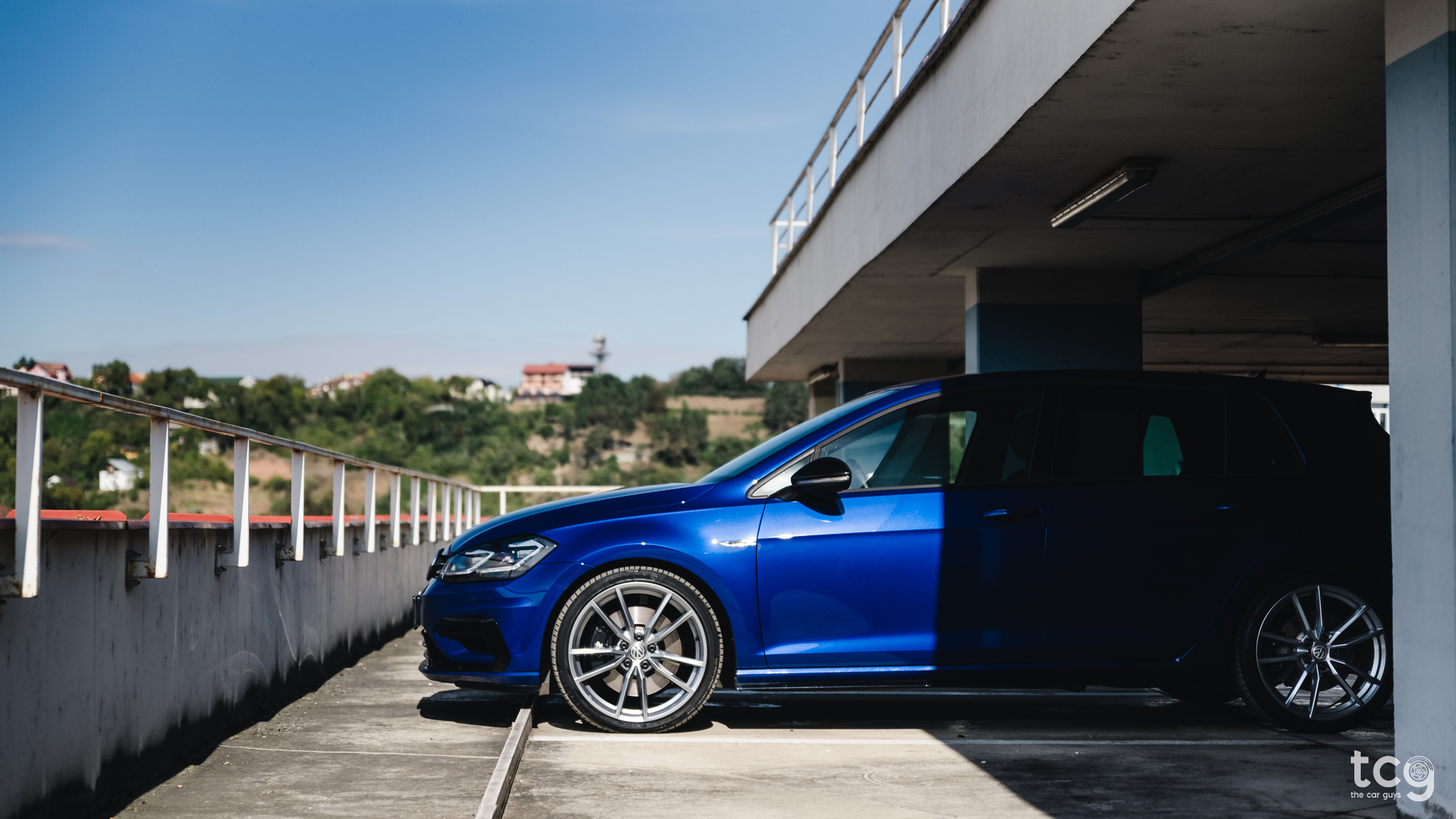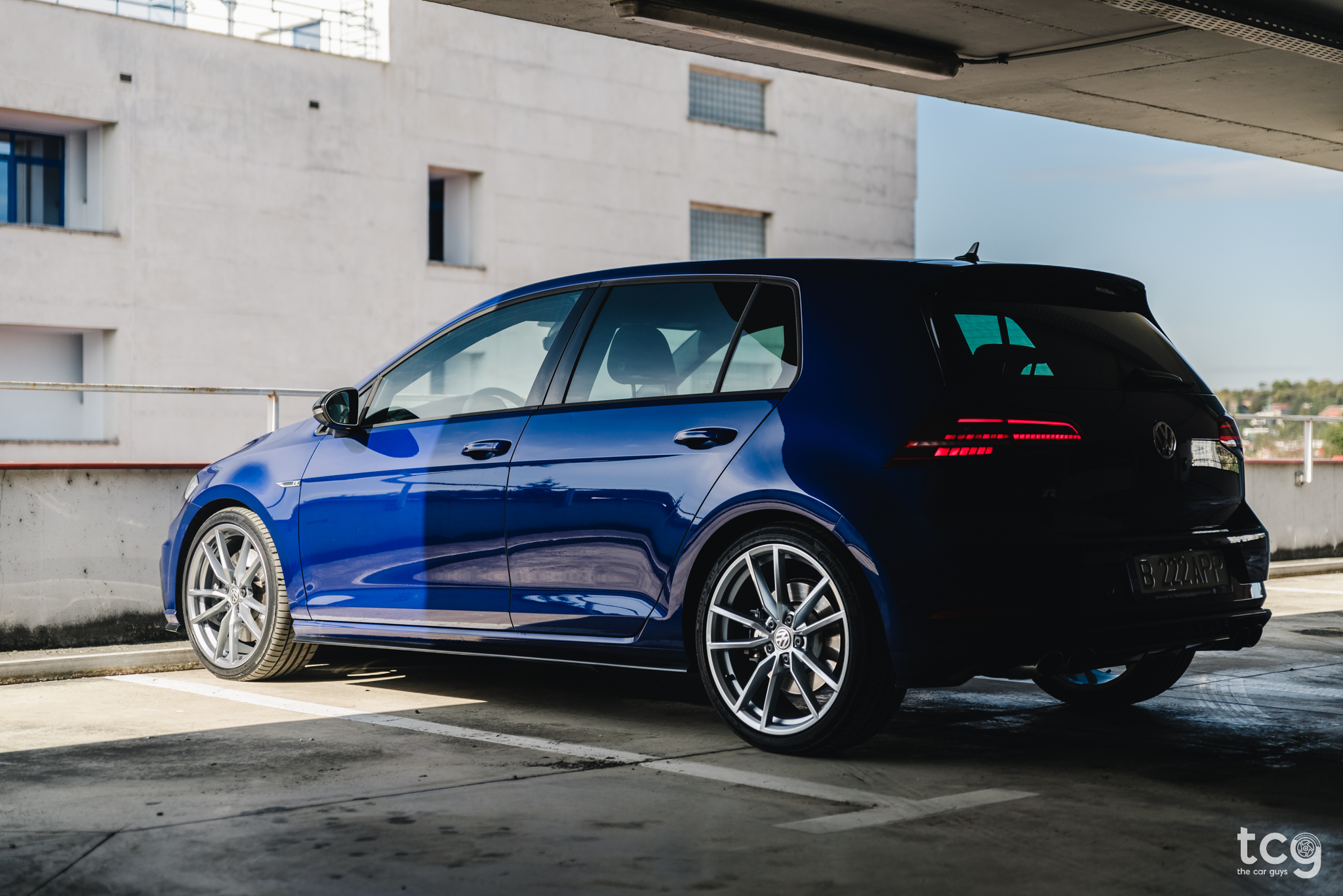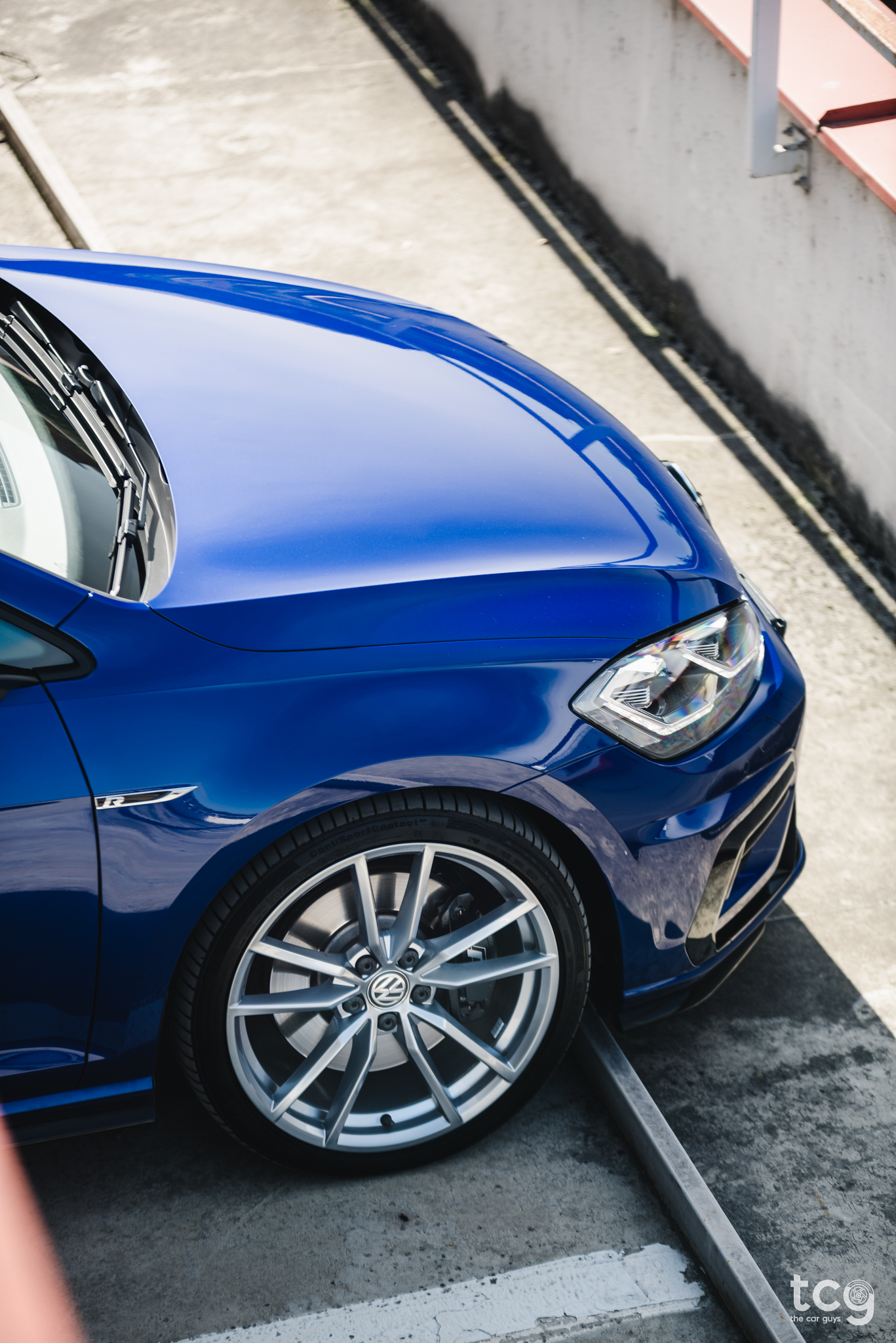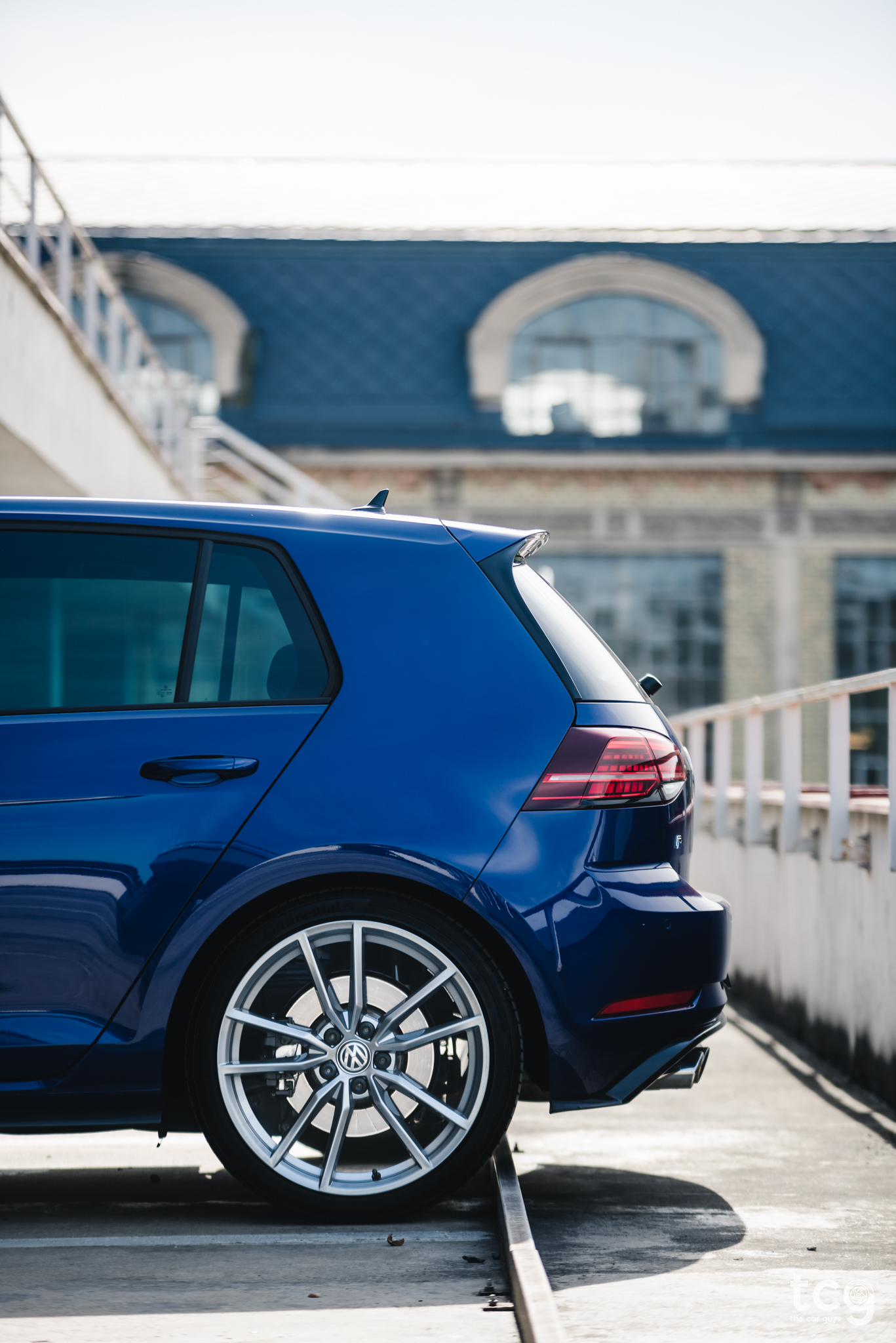 How does the Golf R look? Well, it's kind of a sleeper if you ask me - compared to some of the other ones on the market - yes, I'm looking at you Honda. It's not crazy-looking, it doesn't scream "hey, look at me!" and even though it doesn't have the most exciting design, I for one really like it! You can easily get away with people not knowing this car packs quite a punch when you're feeling crazy!
Performance is ... boy oh boy, where do I start?! 310HP from a 2.0-litre petrol engine, around 5 seconds 0-100km/h, dual-clutch (DSG) automatic gearbox, Adaptive Dampers (DCC), 4Motion (4WD system) and other goodies - I don't know about you but this spec-sheet is really impressive and it all translates into an awesome driving experience in real life.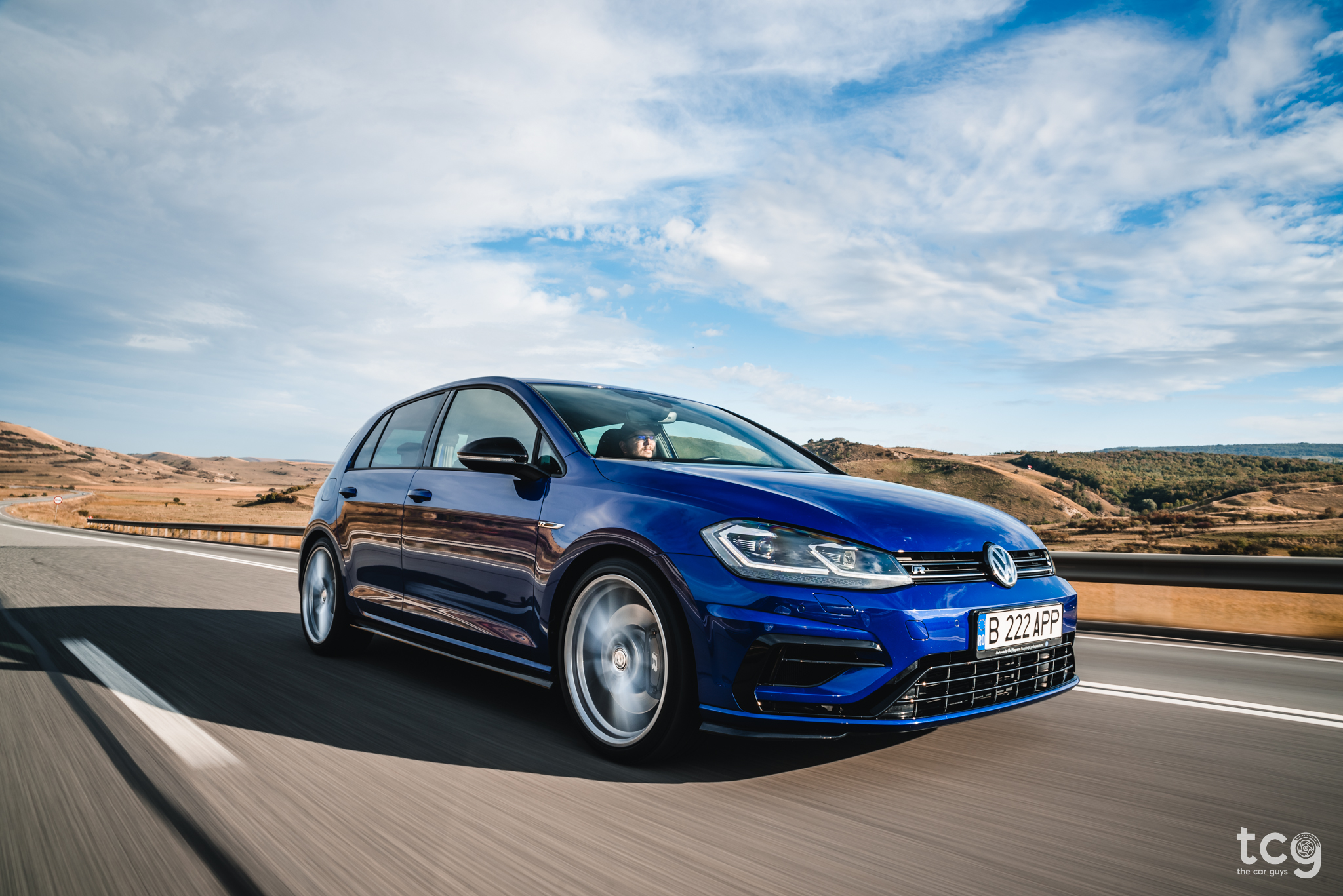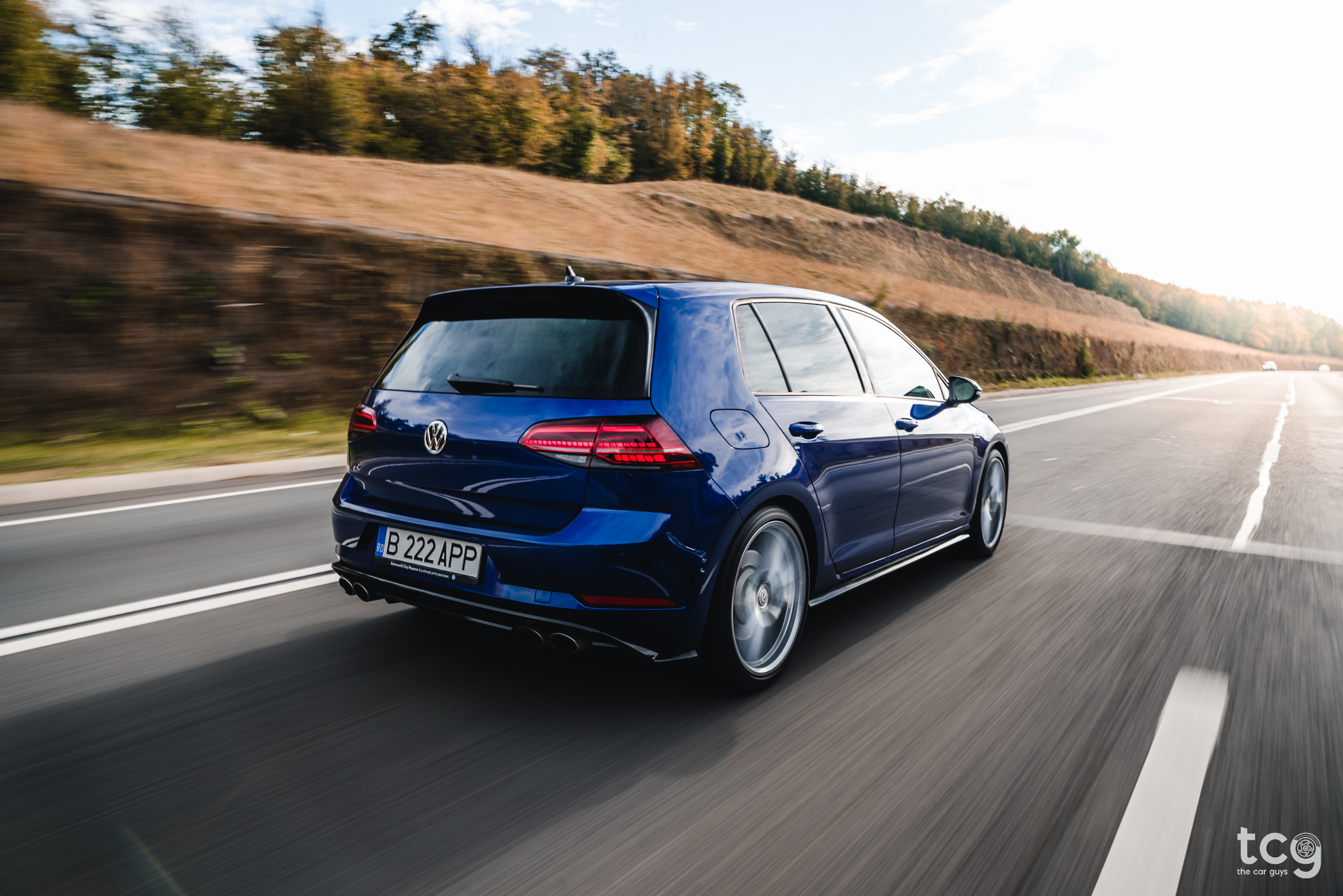 I only had the car for one day and even though I'm very thankful to the owner for lending it to us, I honestly didn't want to give it back. I just wanted to drive, and drive, and drive until I ran out of gas - then re-fill and get driving again. That's how much I enjoyed my short time with the Golf R! It's great as a daily driver - spacious, comfortable, has all the bells and whistles 2018 cars are required to have, it's easy to park but most importantly - it performs great!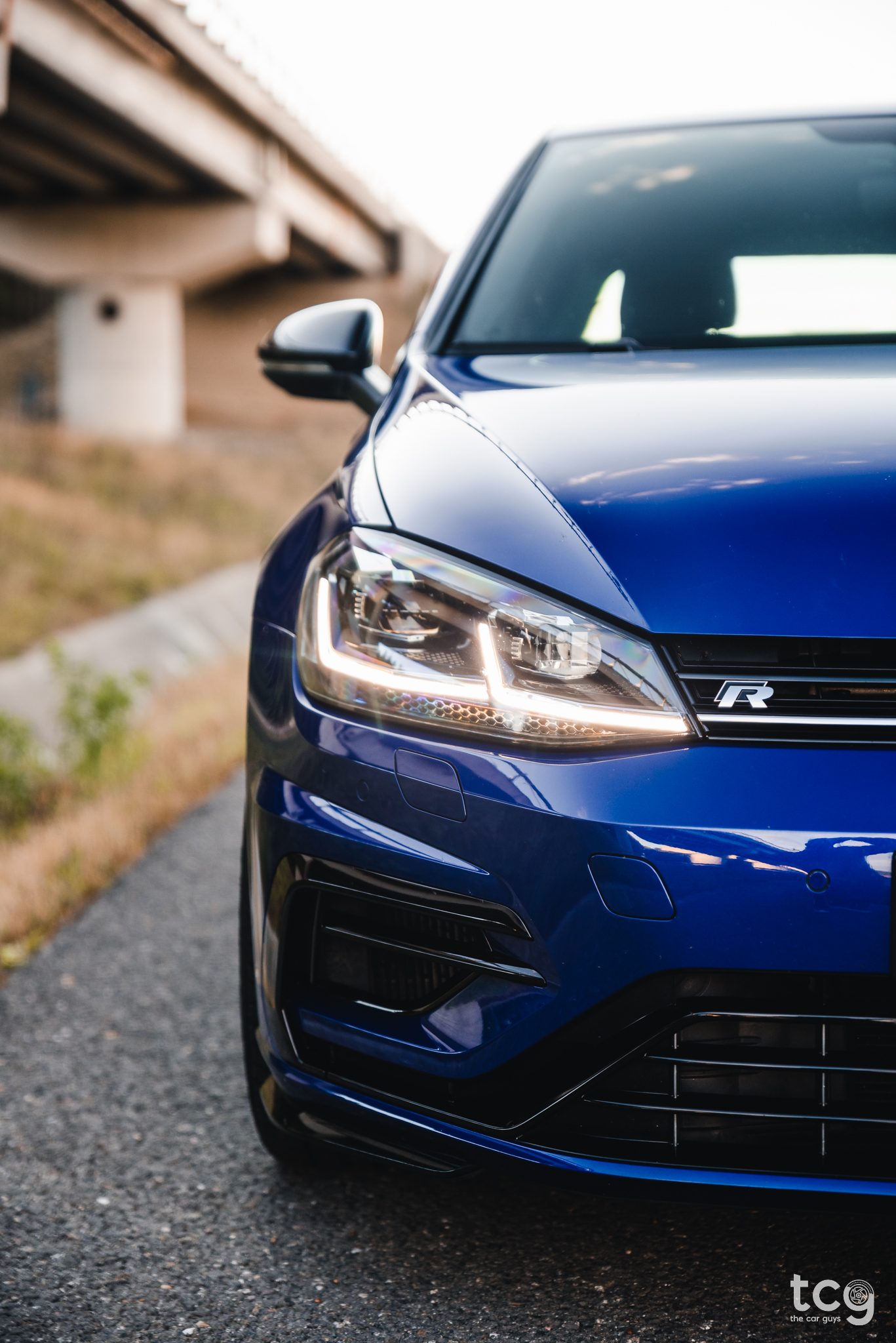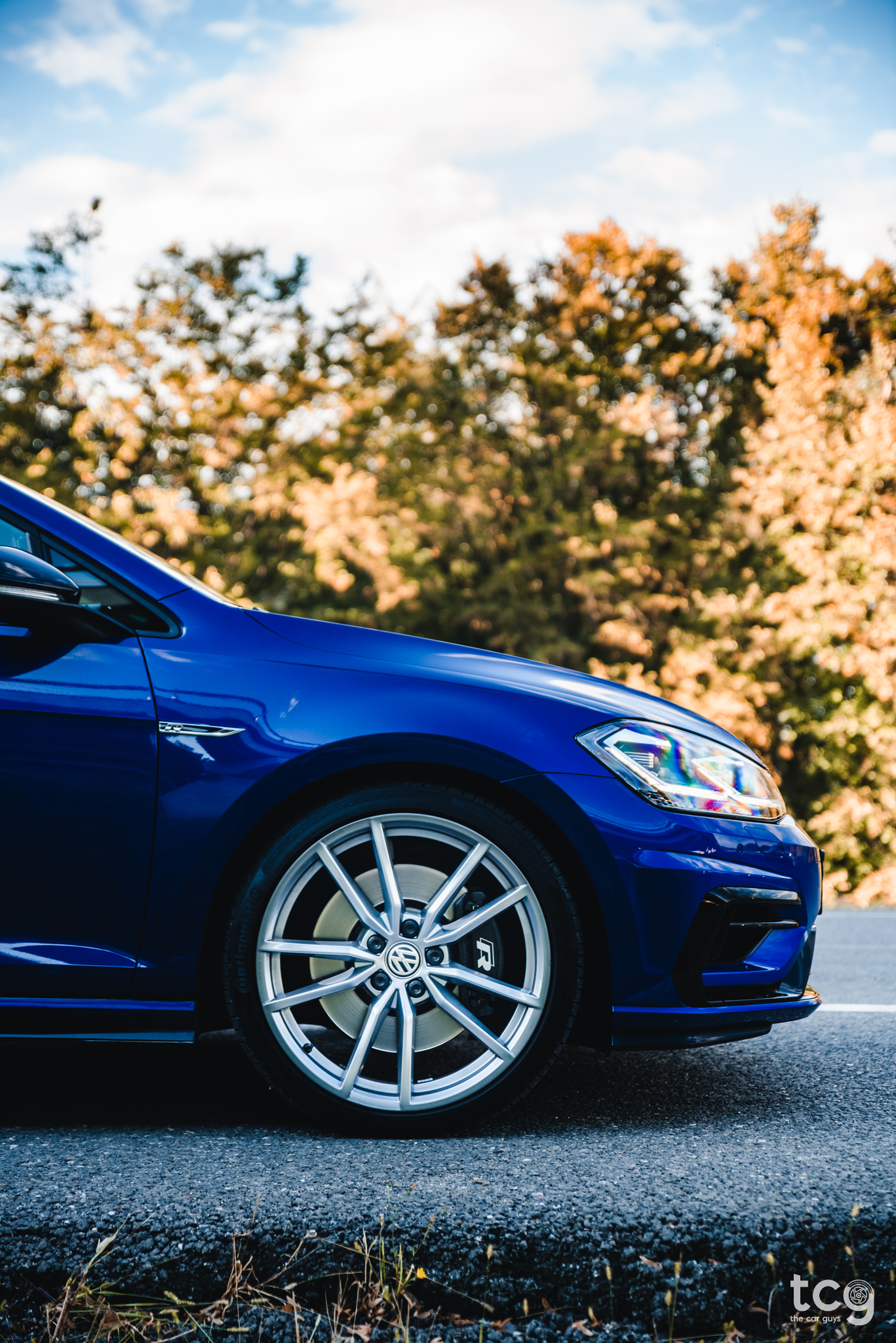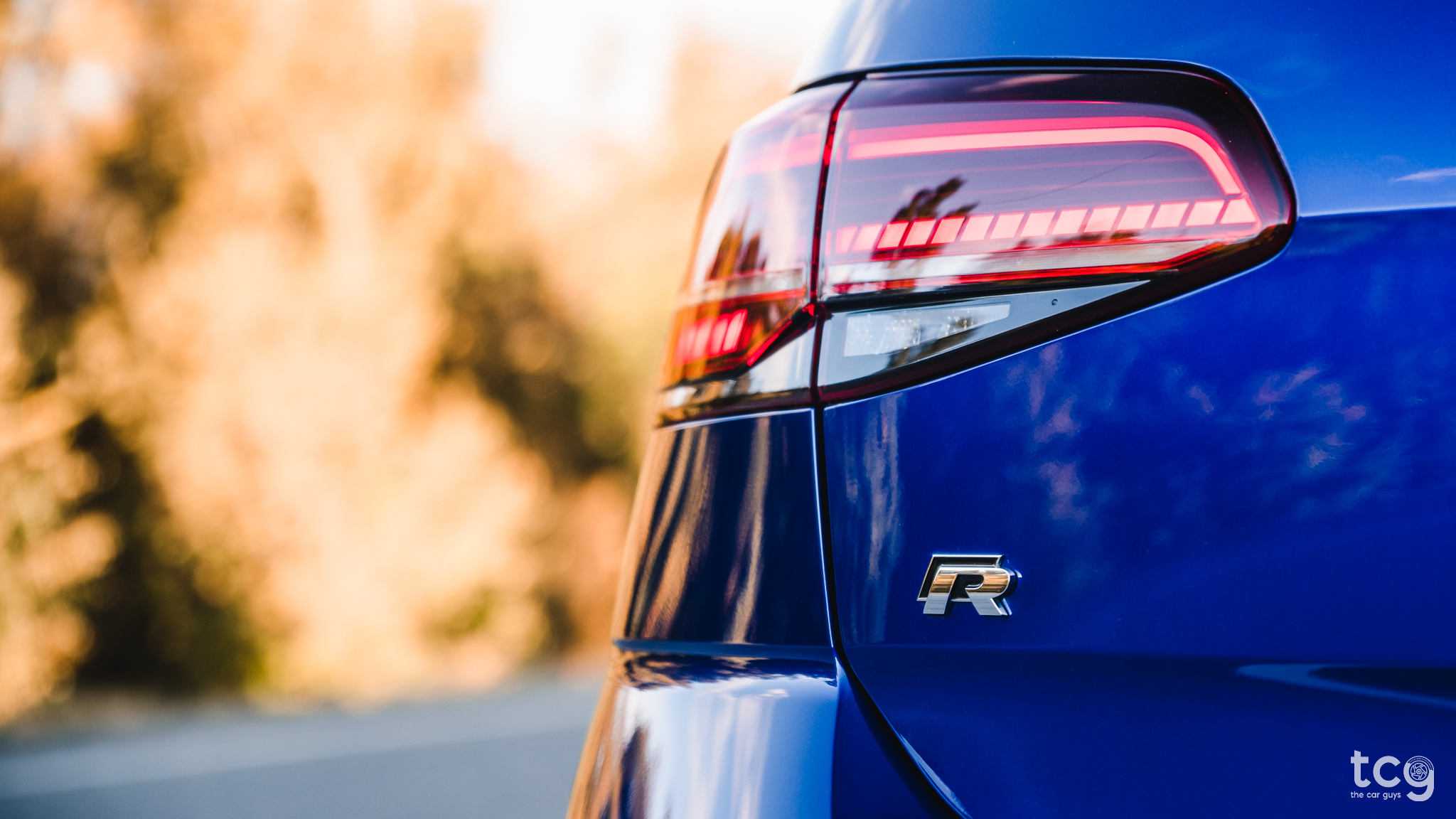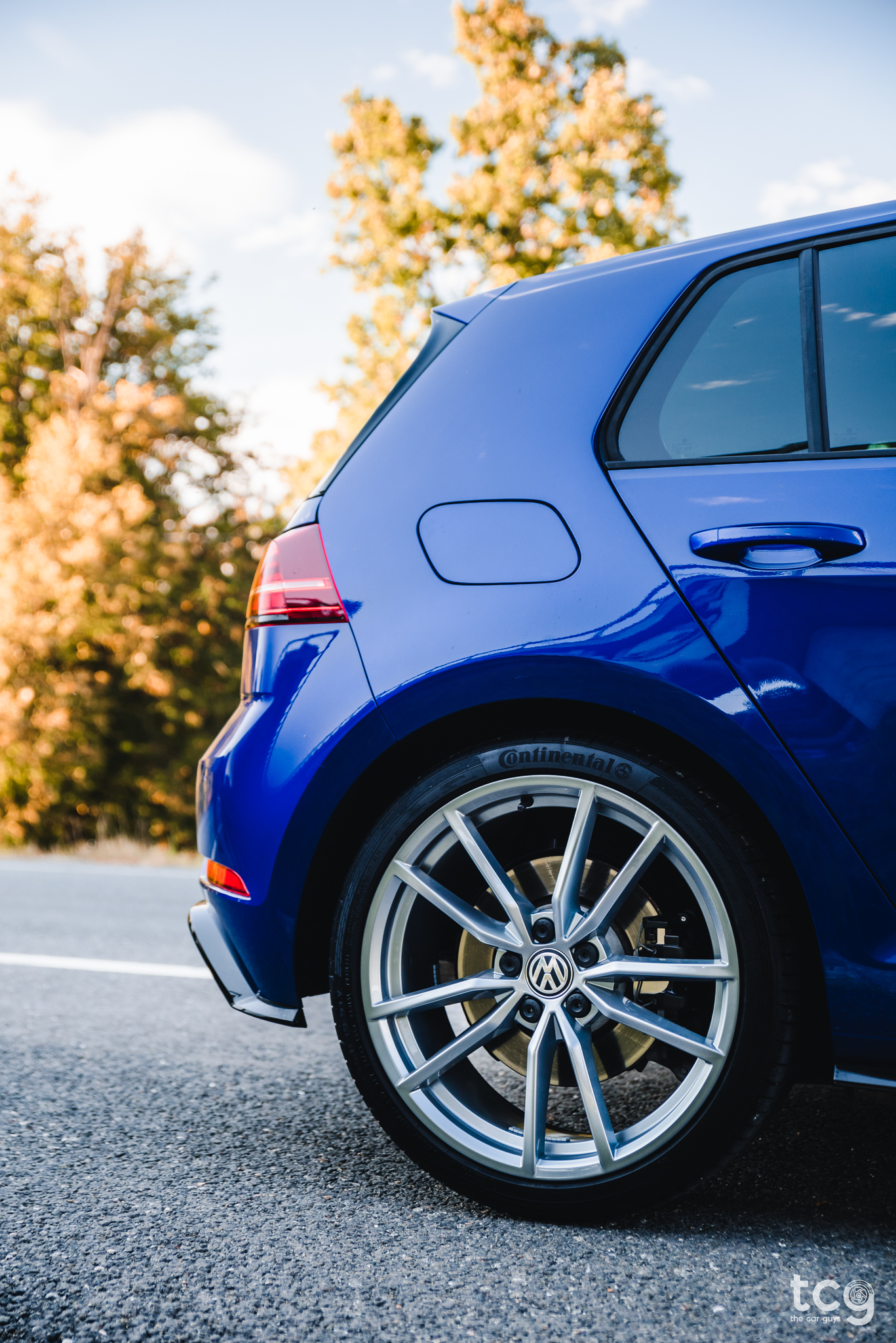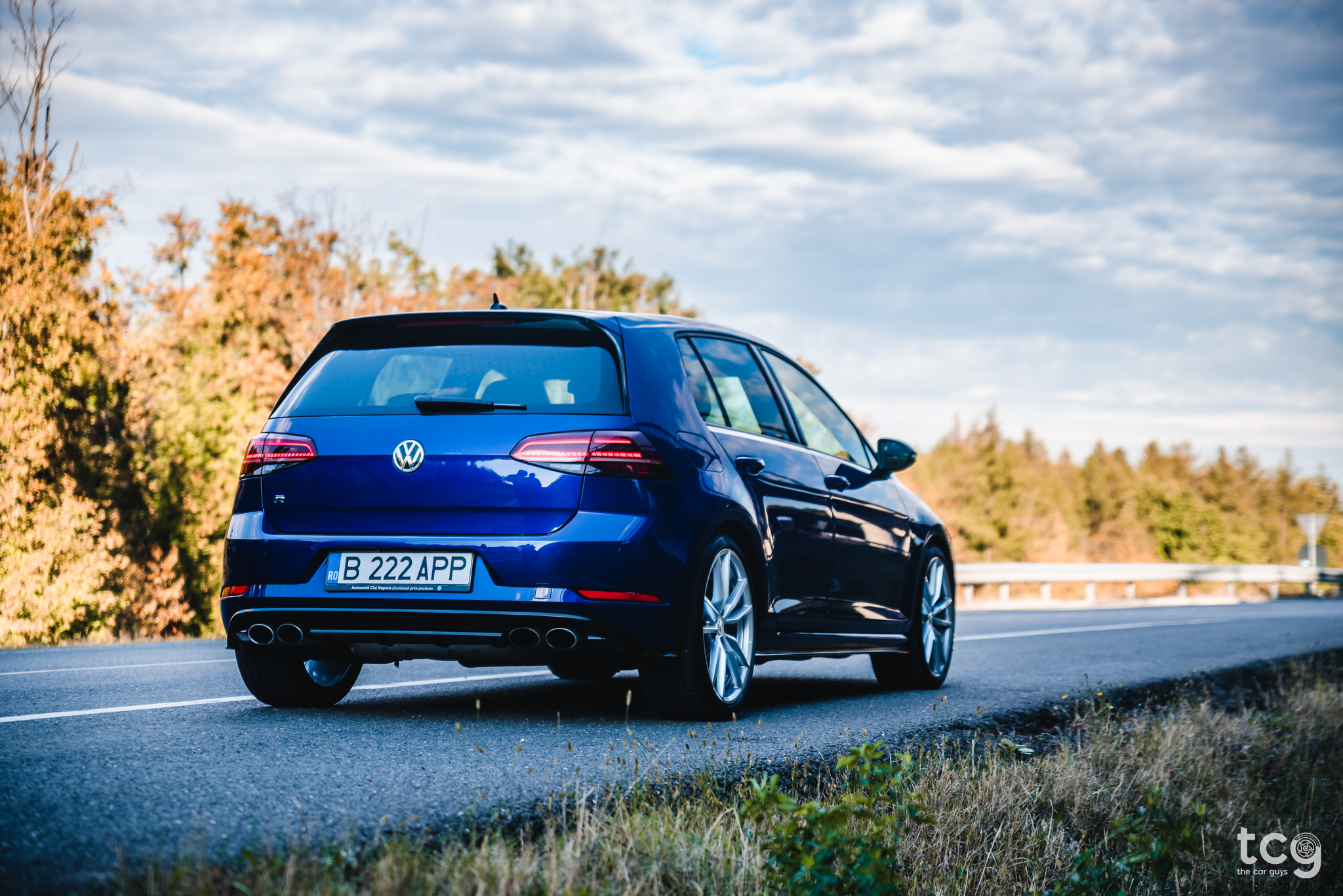 The DSG gearbox has a very intuitive launch control system that allows even the most ... let's say "ham-fisted" drivers make the perfect getaway. All you need to do is press a couple of buttons, step on the brake pedal, smash the accelerator, release the brakes and you're off to the races! There's also paddle-shifters right behind the wheel if you don't feel like letting the car do all the work for you.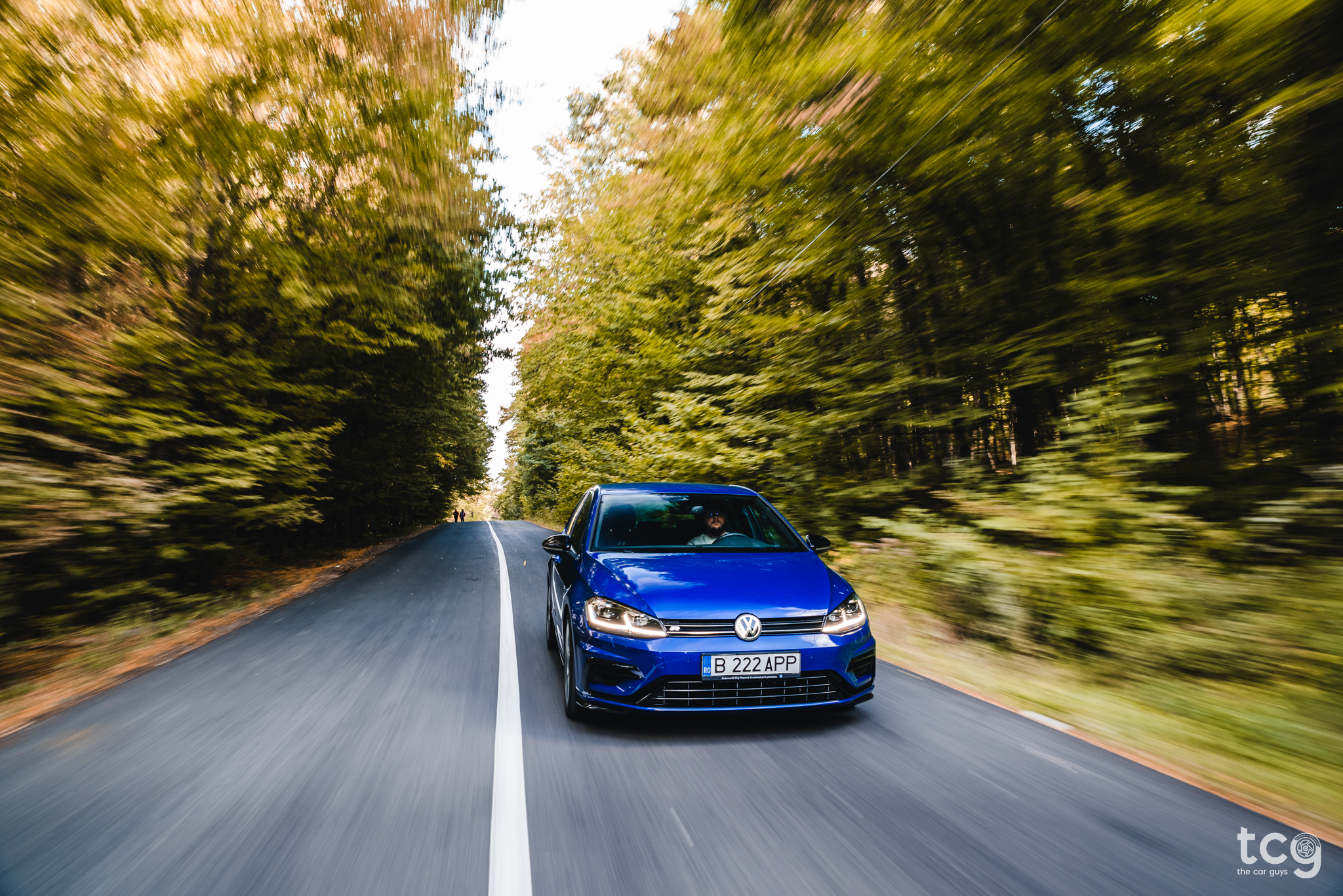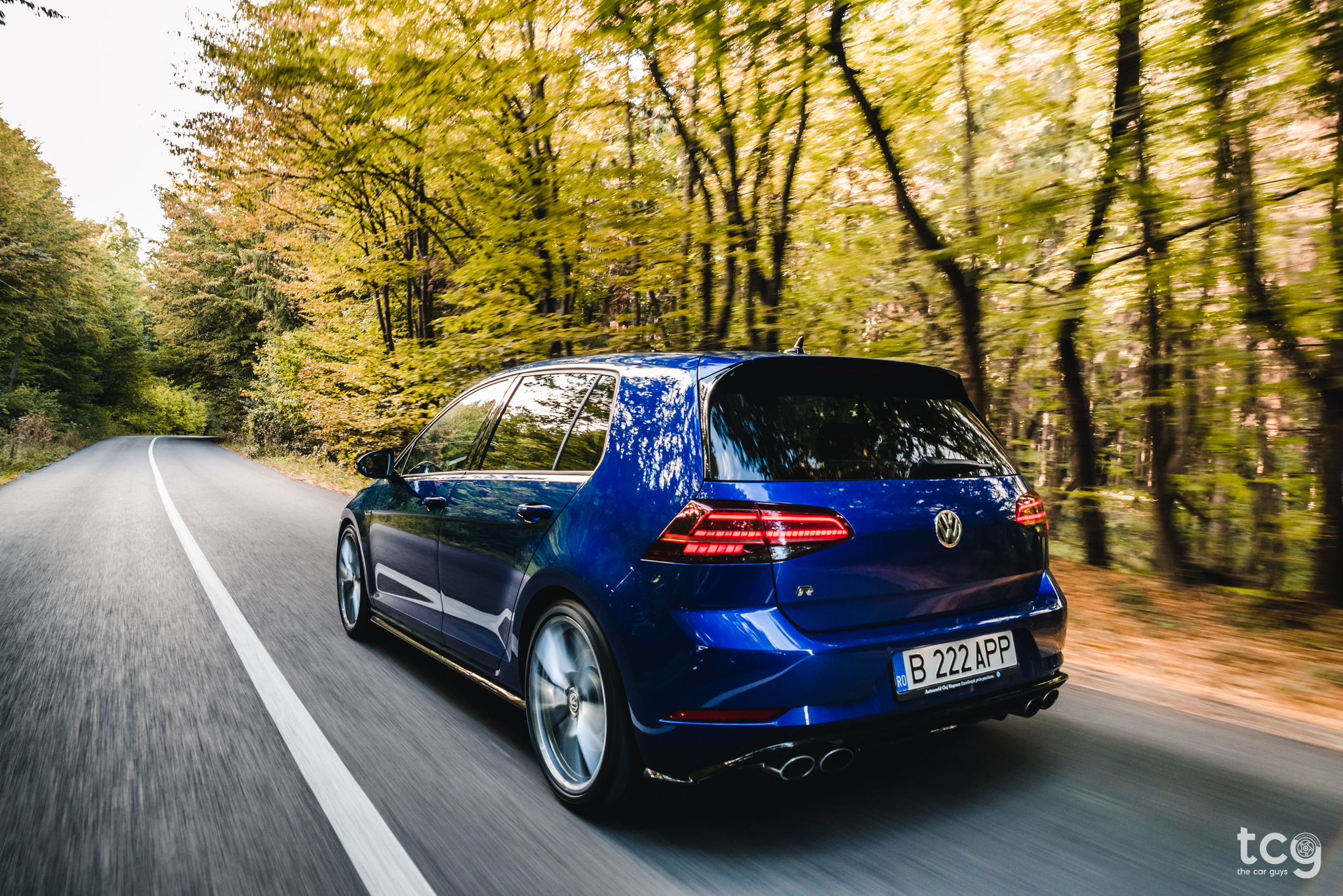 The suspension is firm and keeps the body-roll to a minimum when in sport but is relaxing and simply absorbs any imperfection in the road when in comfort (normal) driving mode. Brilliant! You know what else is brilliant? The steering response! It's sharp, precise and you can confidently throw this car in a corner and you know you'll exit said corner alive and well on the other side.
I will say however this car was missing two things in particular (they're not something everyone considers essential but I think they're totally worth having) - the optional Akrapovic exhaust system and the panoramic sunroof. I'm not saying the car doesn't sound good with the stock exhaust system, it does - but the Akrapovic exhaust is absolutely incredible - popcorn and crackles for days on end!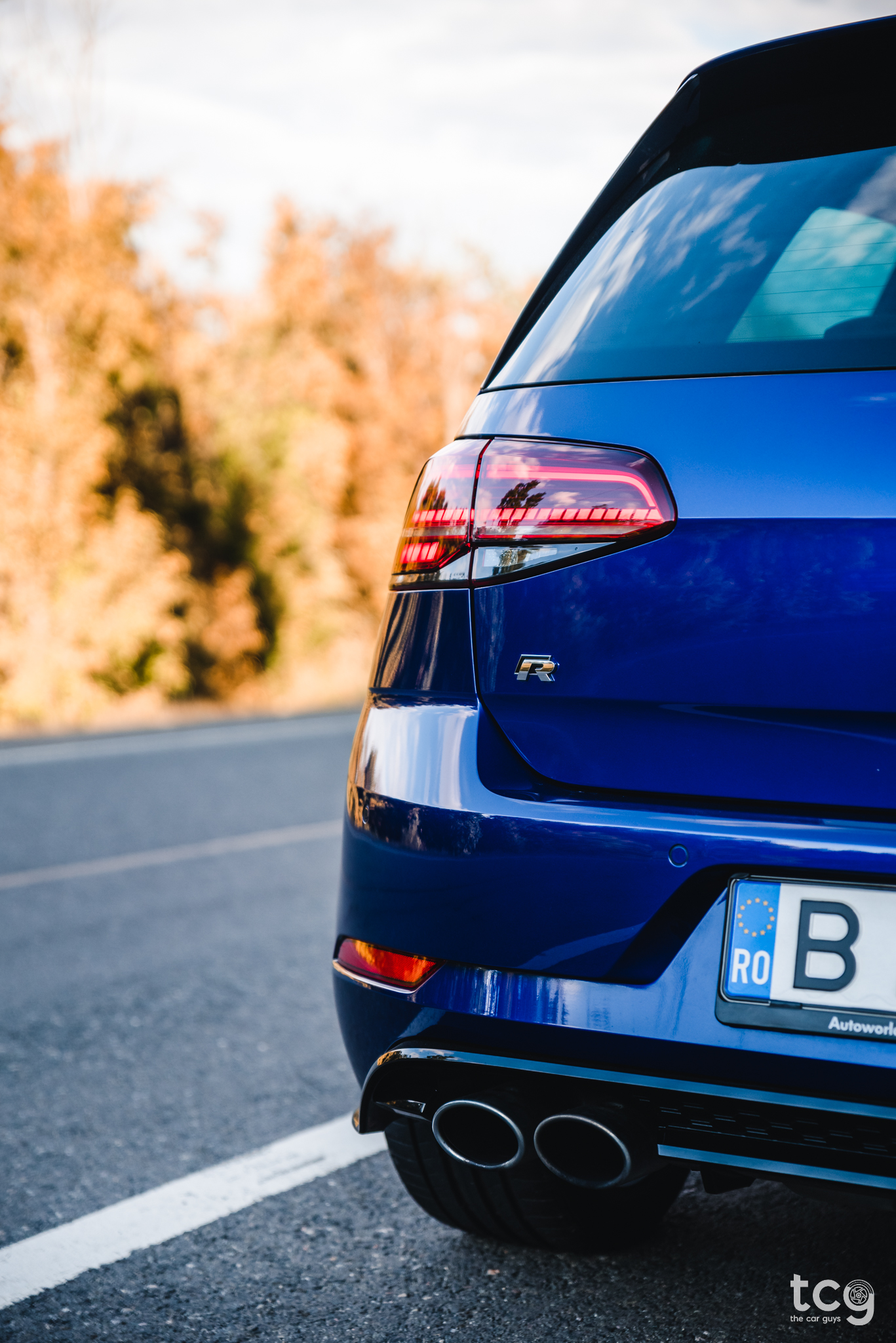 Because the R variant is no different in size to any other Golf, there are lots of similarities when it comes to the interior layout. The dashboard is the same user-friendly and easy-to-use one as in pretty much any other VW, the seats are comfortable but provide enough support for 'hard driving', the steering wheel has enough adjustment so that even the tallest driver can find a comfortable driving position, the visibility is great all-round and many, many other positives.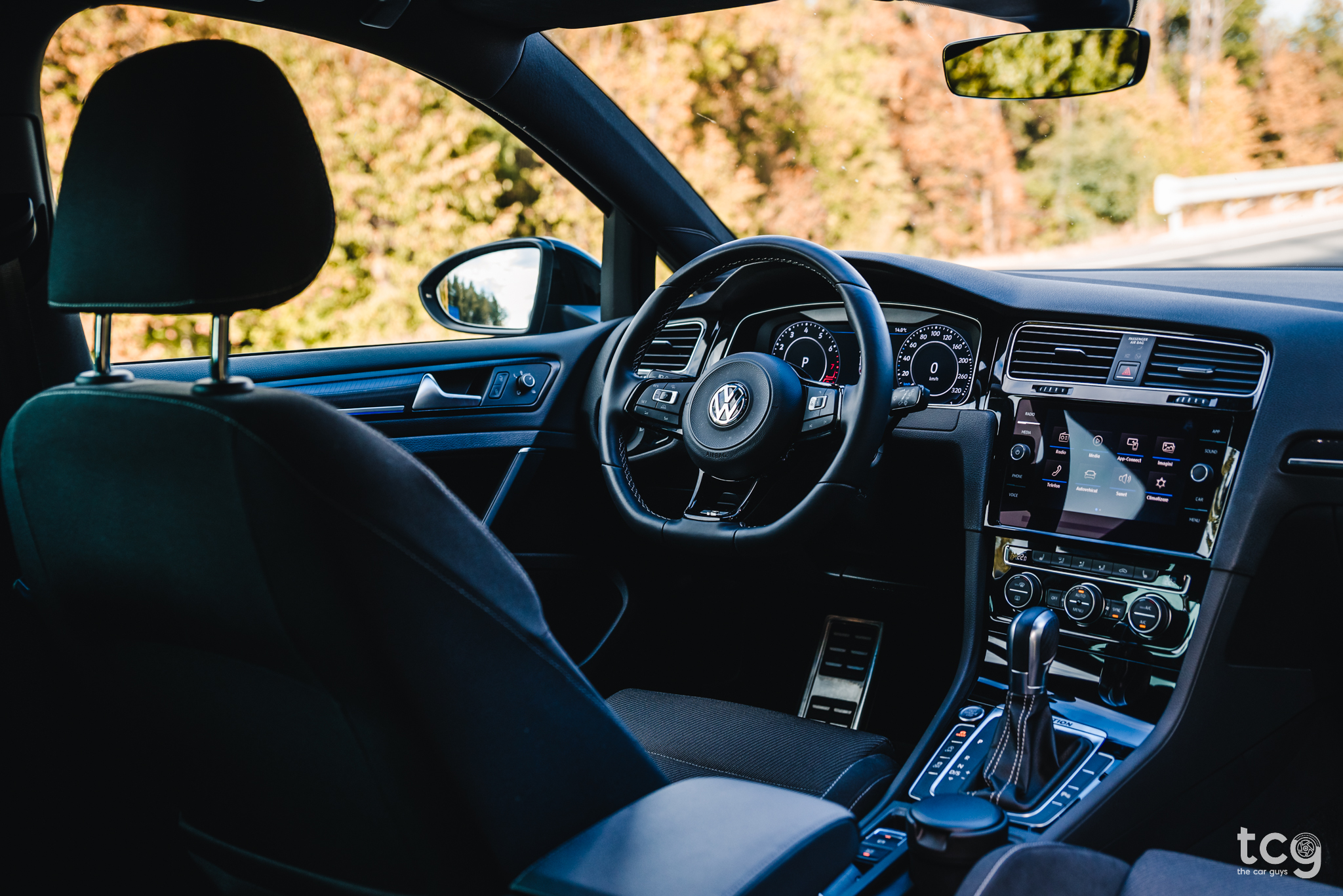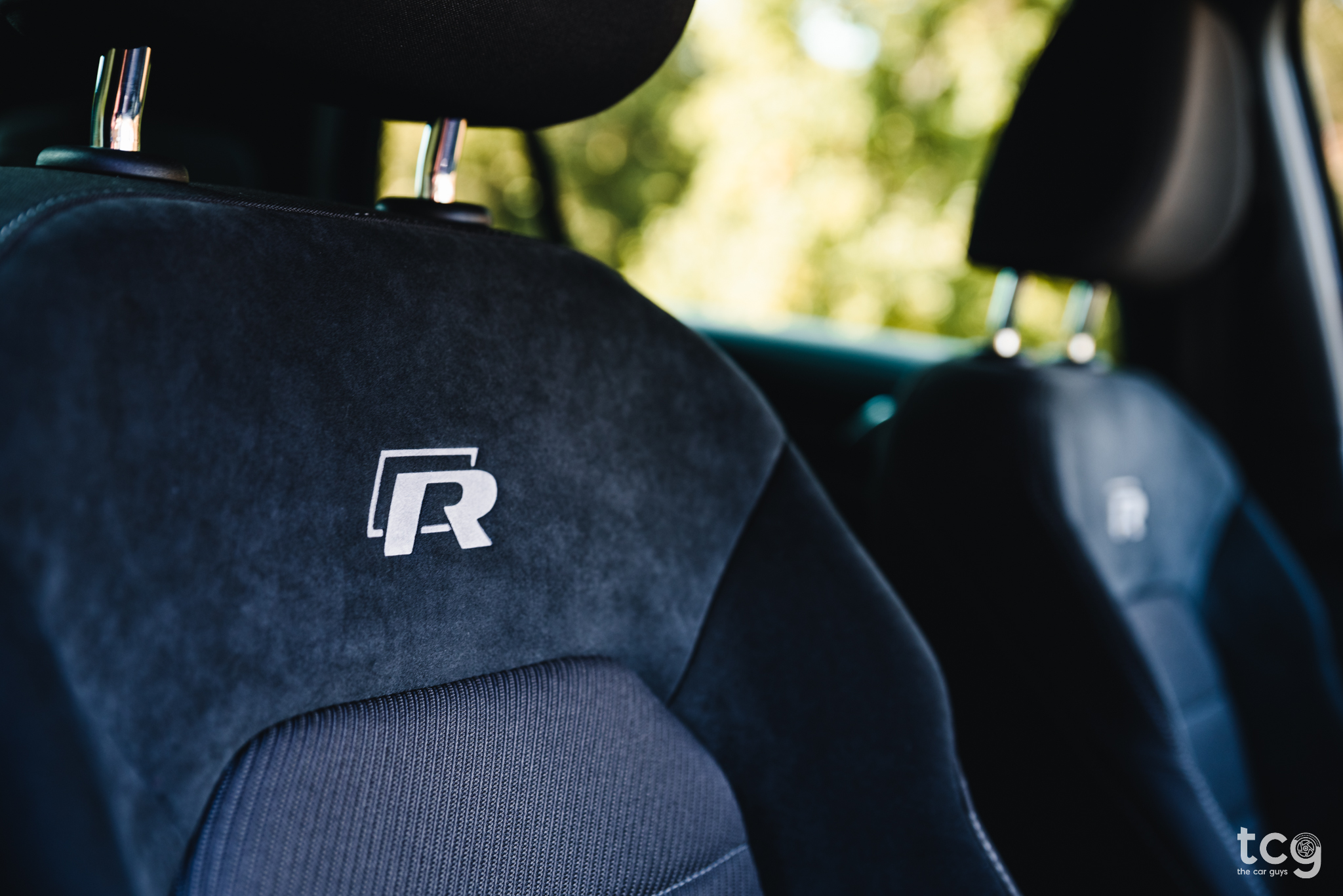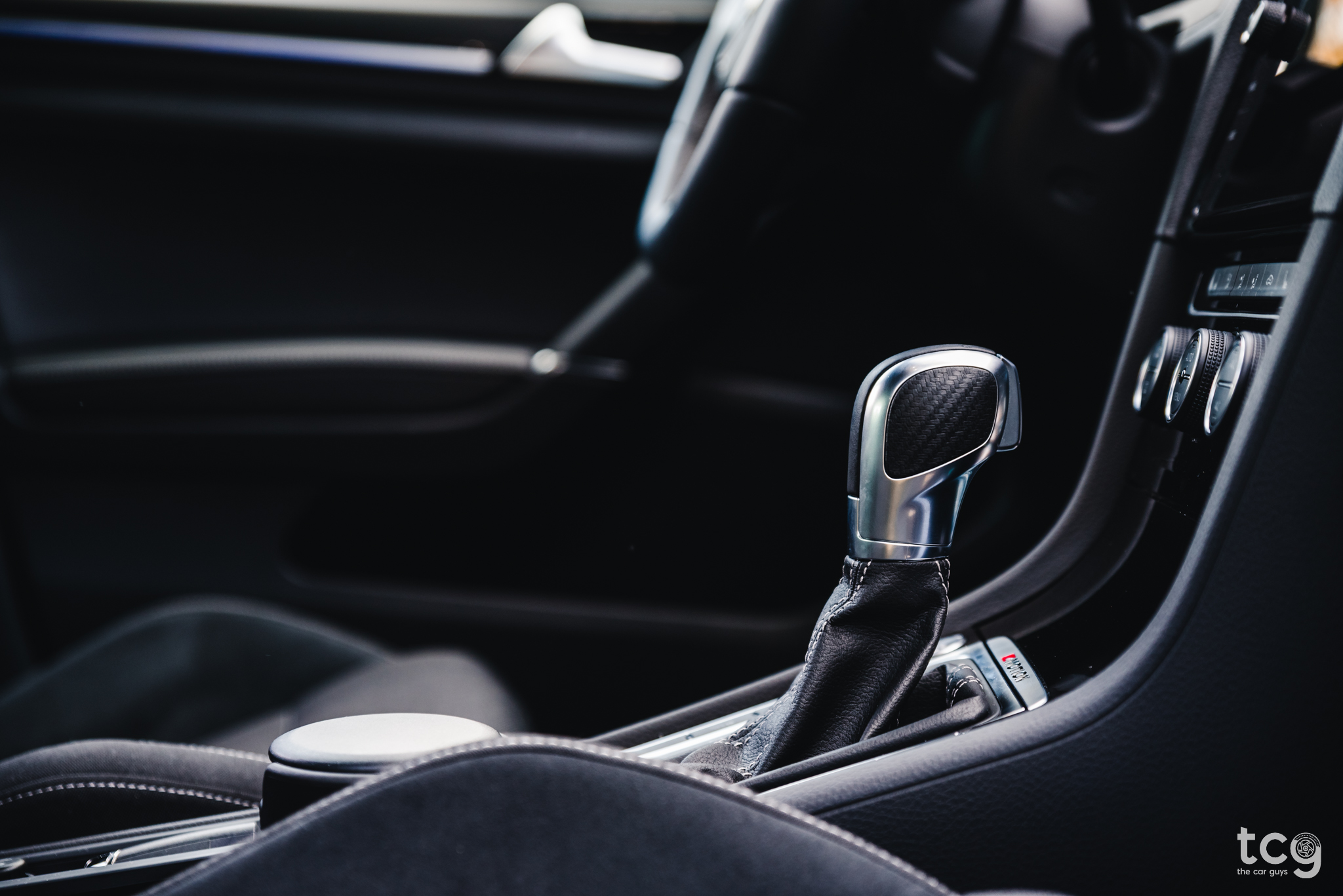 Yes, I agree - it's a boring interior, it lacks that certain something italian cars have (for example) - but it's functional and I can appreciate that! You get an 8-inch touchscreen as standard (which can be upgraded to a 9.2-inch one) which is very easy to use and you also get a 12.3-inch digital instrument cluster (Active Info Display) smack dab in front of you (you being the driver). This screen replaces the regular instrument dials and, as well as navigation information, displays lots of useful stuff right in front of you.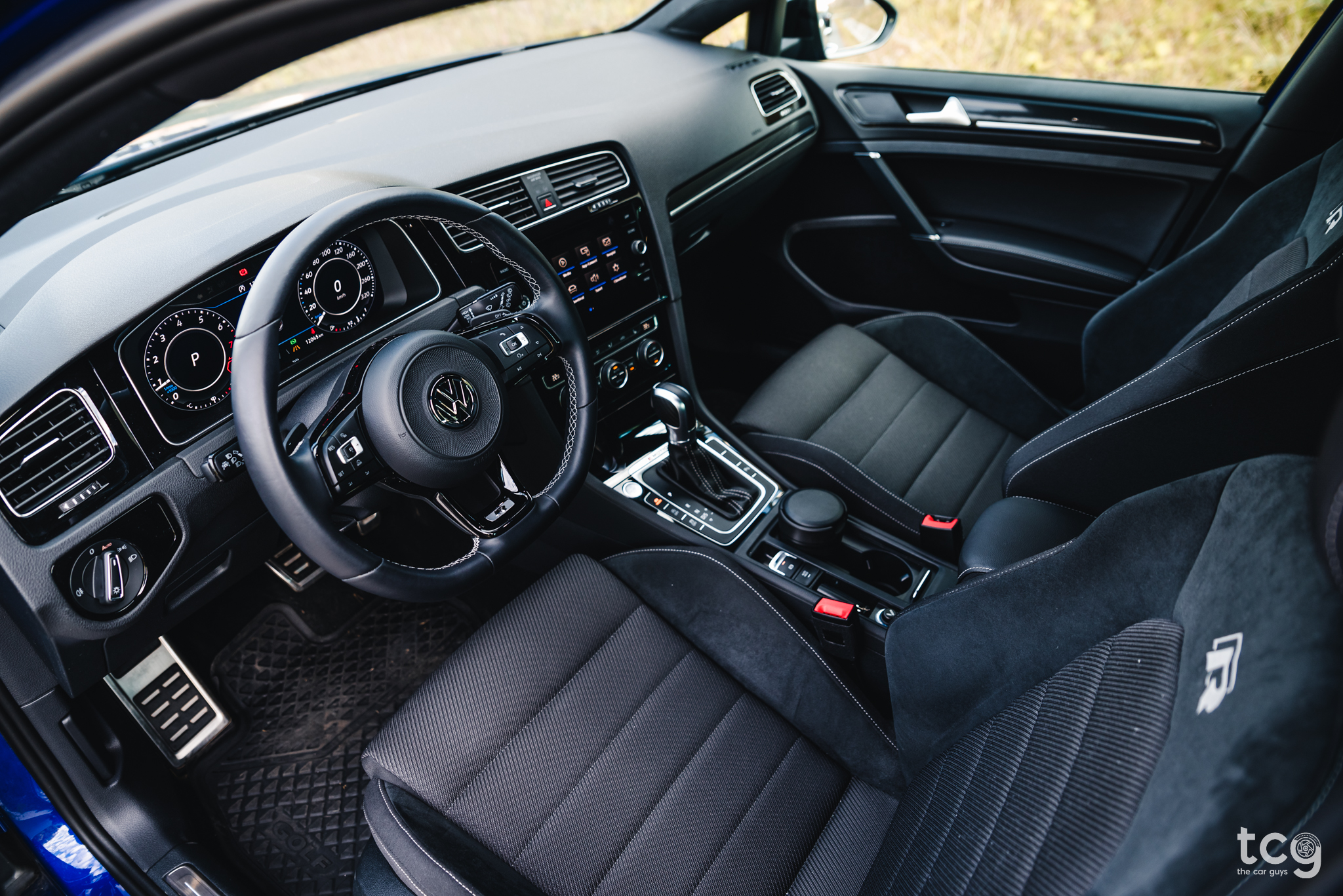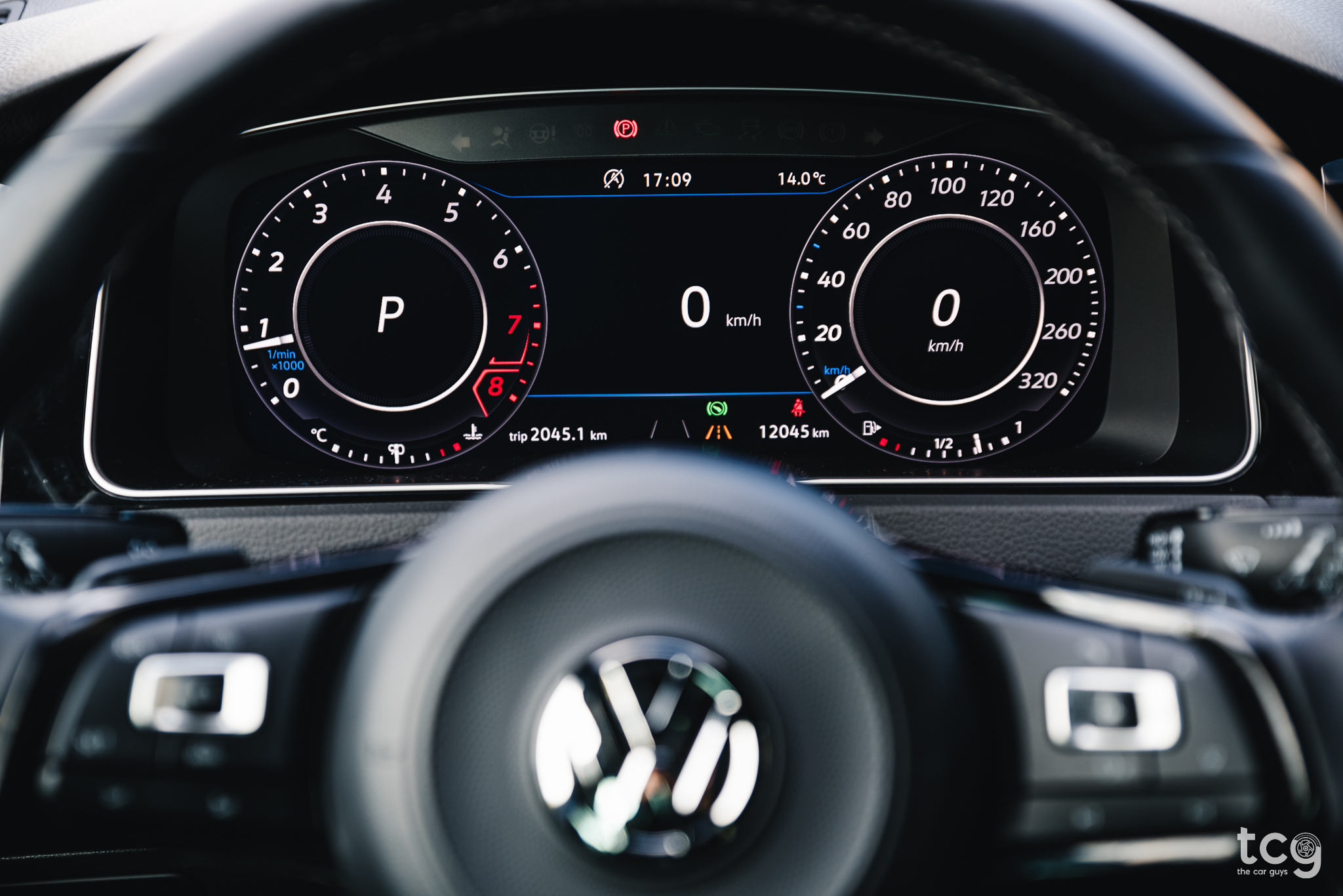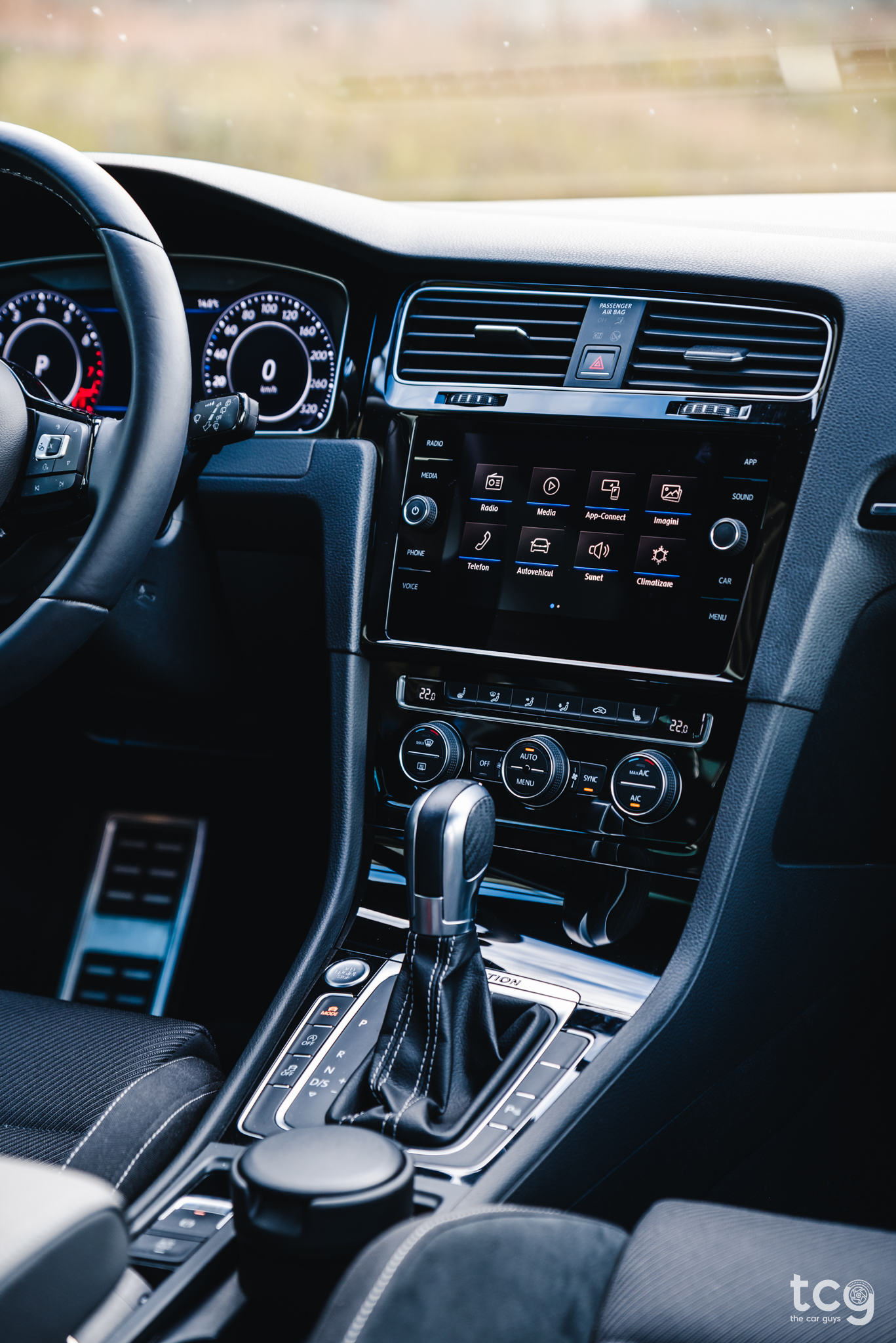 Room in the back is pretty good and even though the middle seat is not particularly comfortable, you can fit 3 small(er) people in the back. The boot is decent but smaller than some competitors and you can split the rear bench 60/40 which also gives you a flat load area for longer items.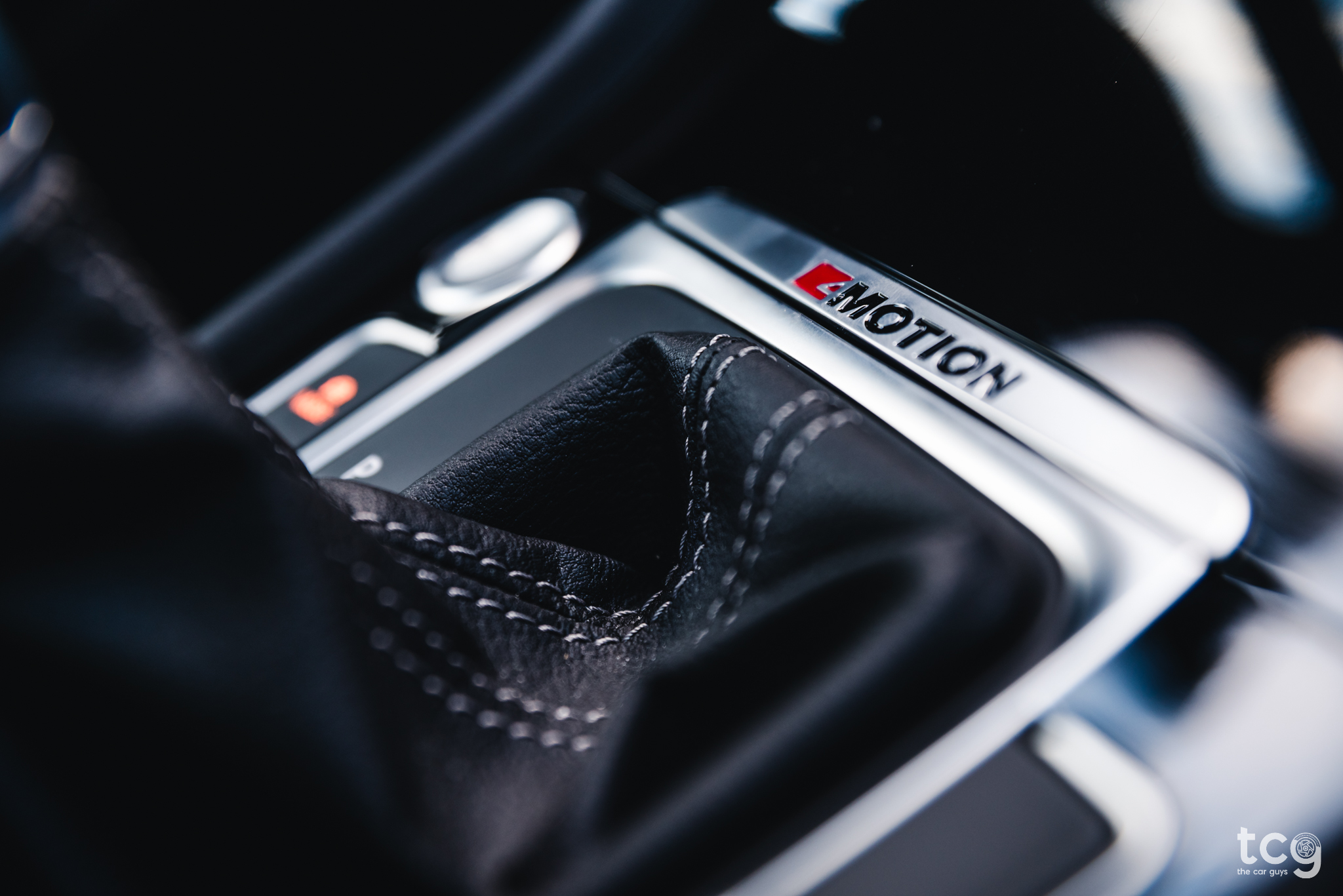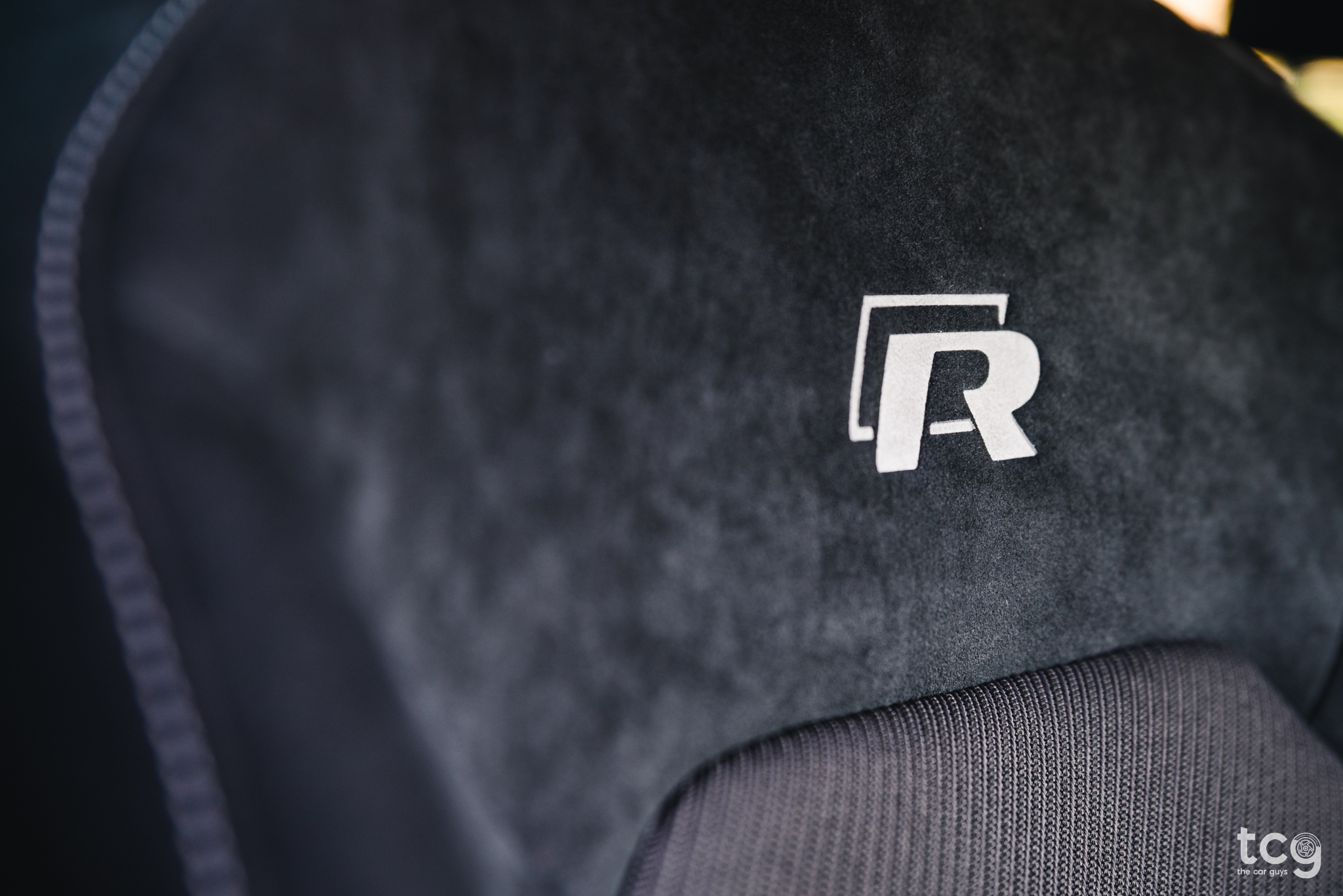 ---
3 things I really like about the Golf R:
The performance is outstanding and it's pretty much the best hot-hatch I drove this year.

The interior is functional and easy-to-use + it has everything one might need in a car.

The fact that you can get an Akrapovic exhaust as a factory option.
---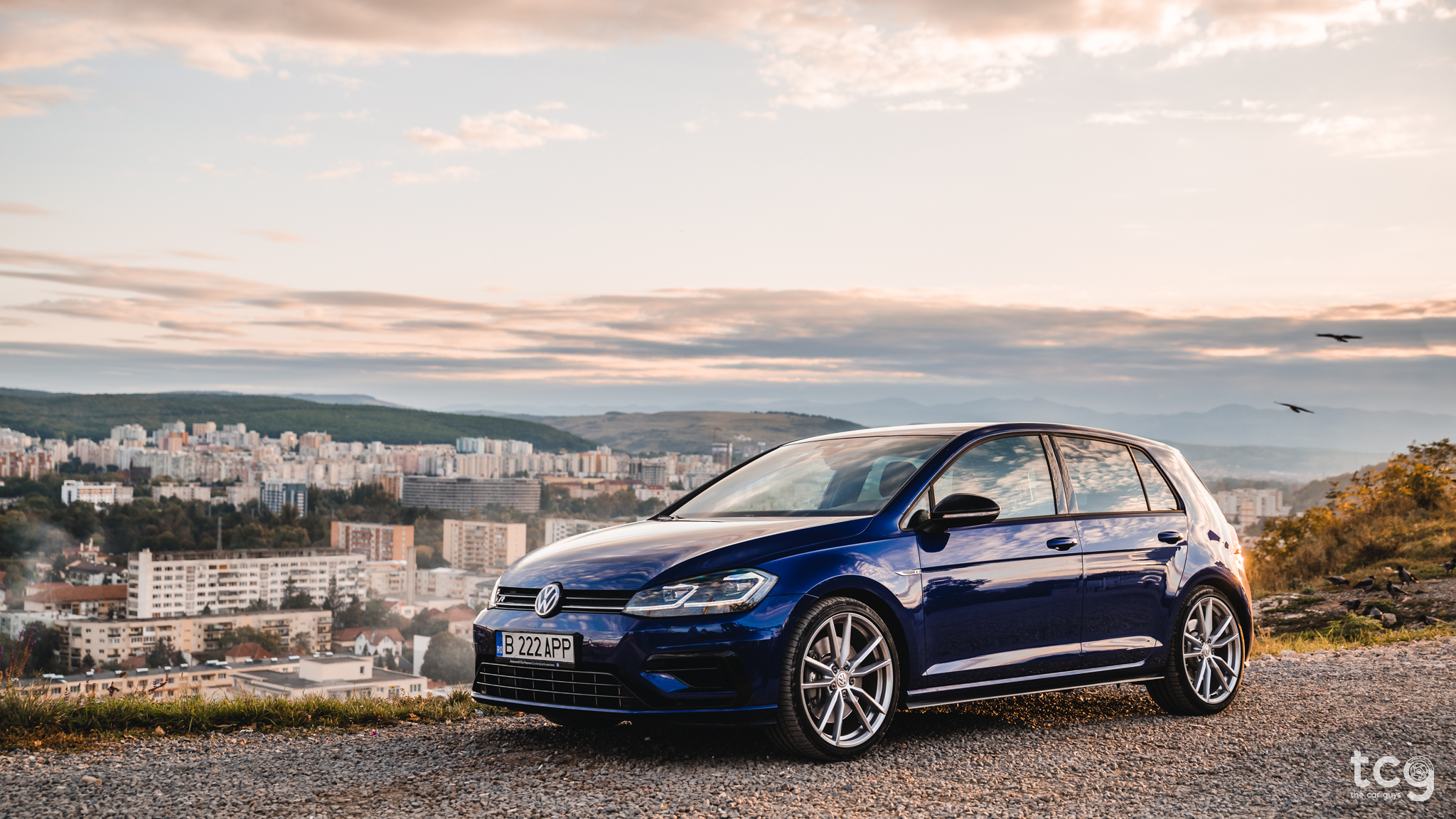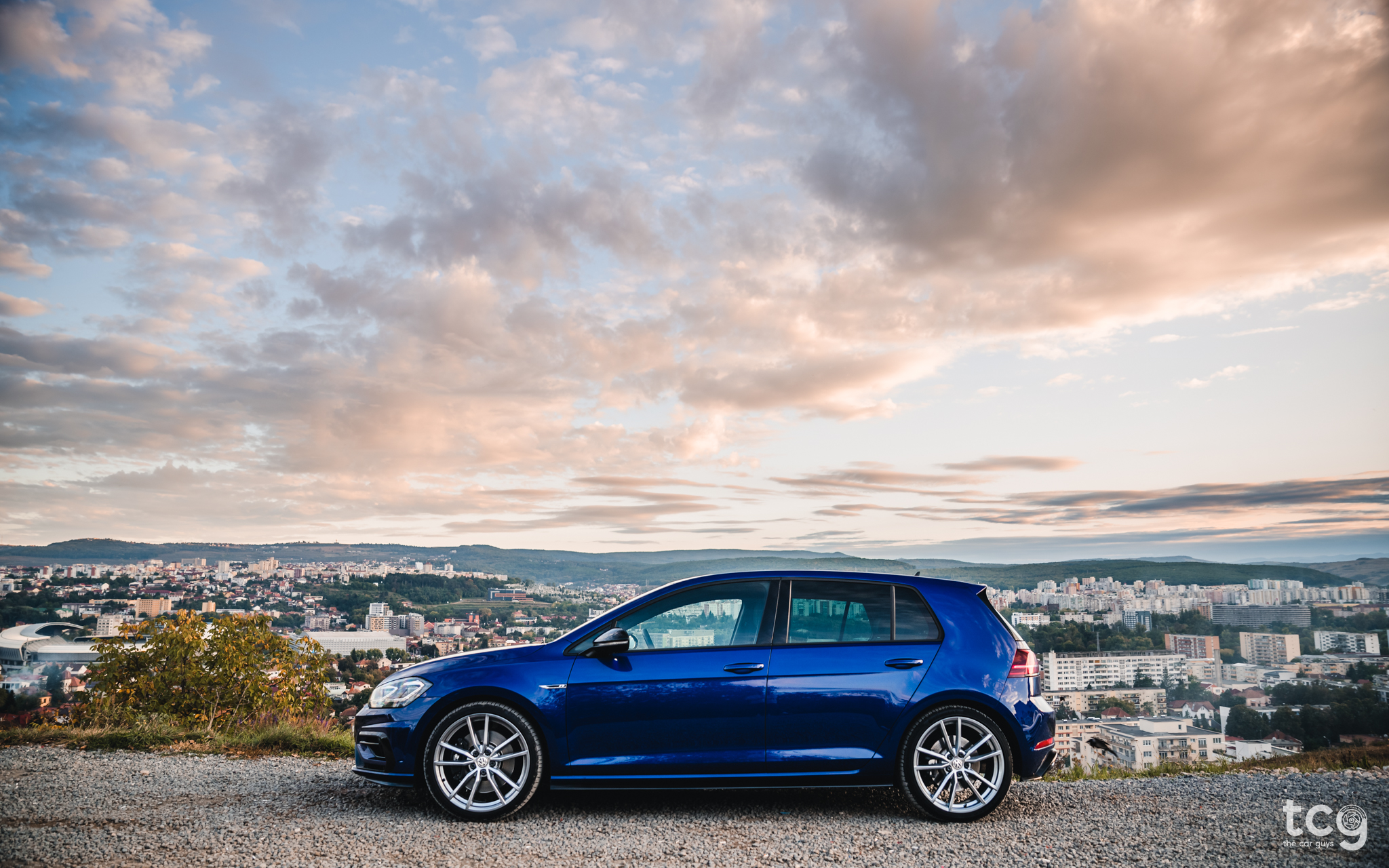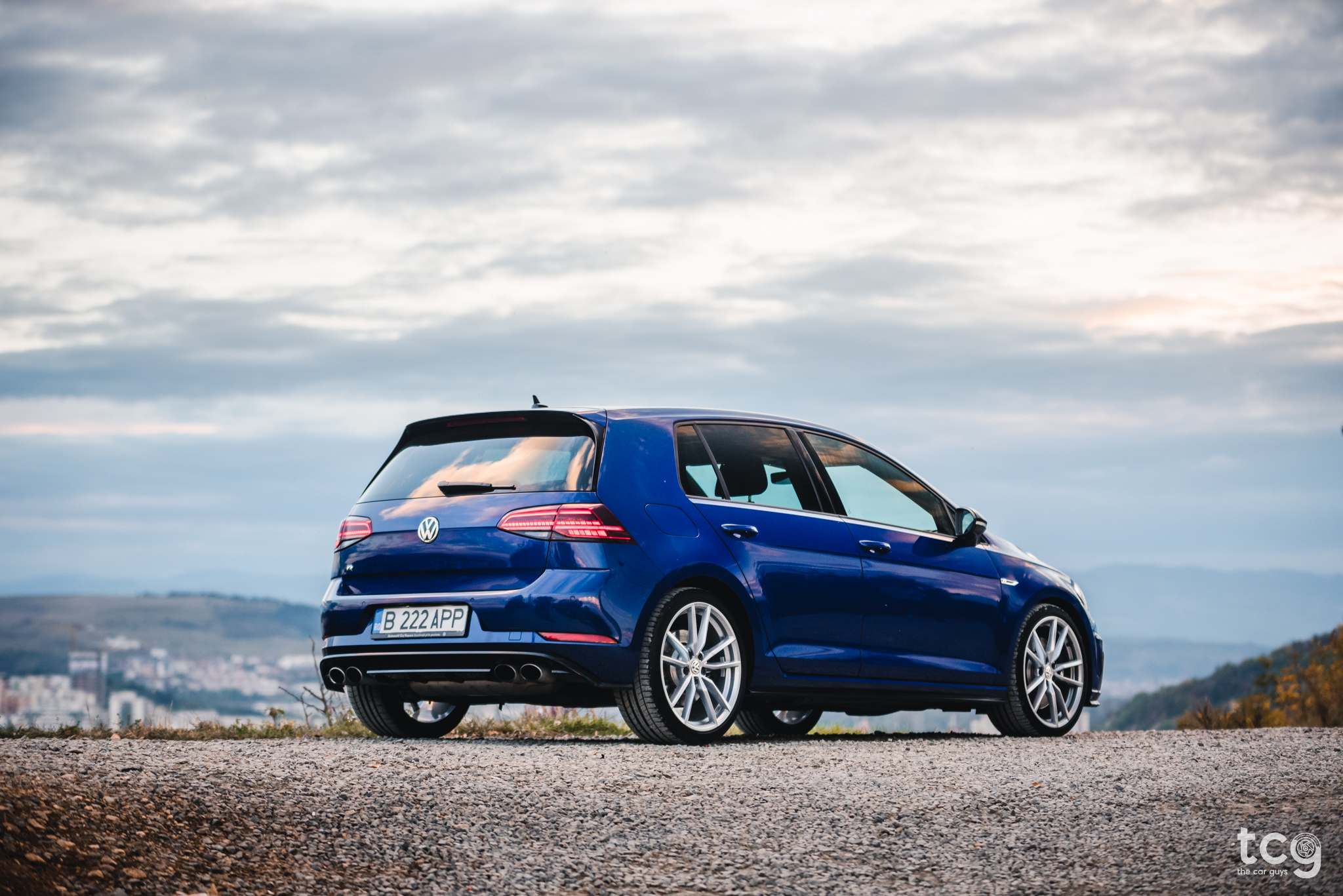 ---
3 things I really don't like about the Golf R:
Some of the materials used on the inside feel kind of cheap.

Some of the options can be pretty pricey.

That's all I have ...
---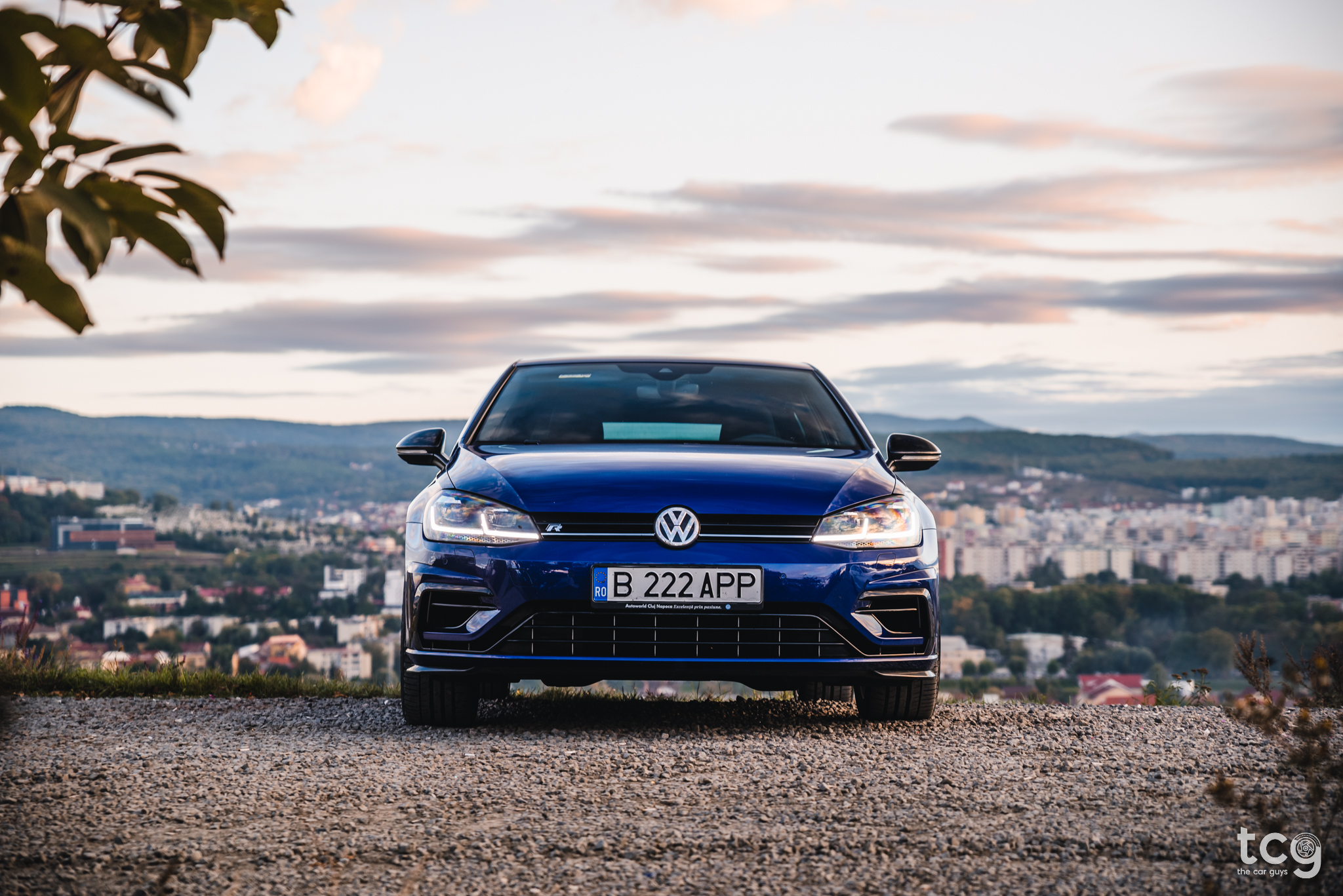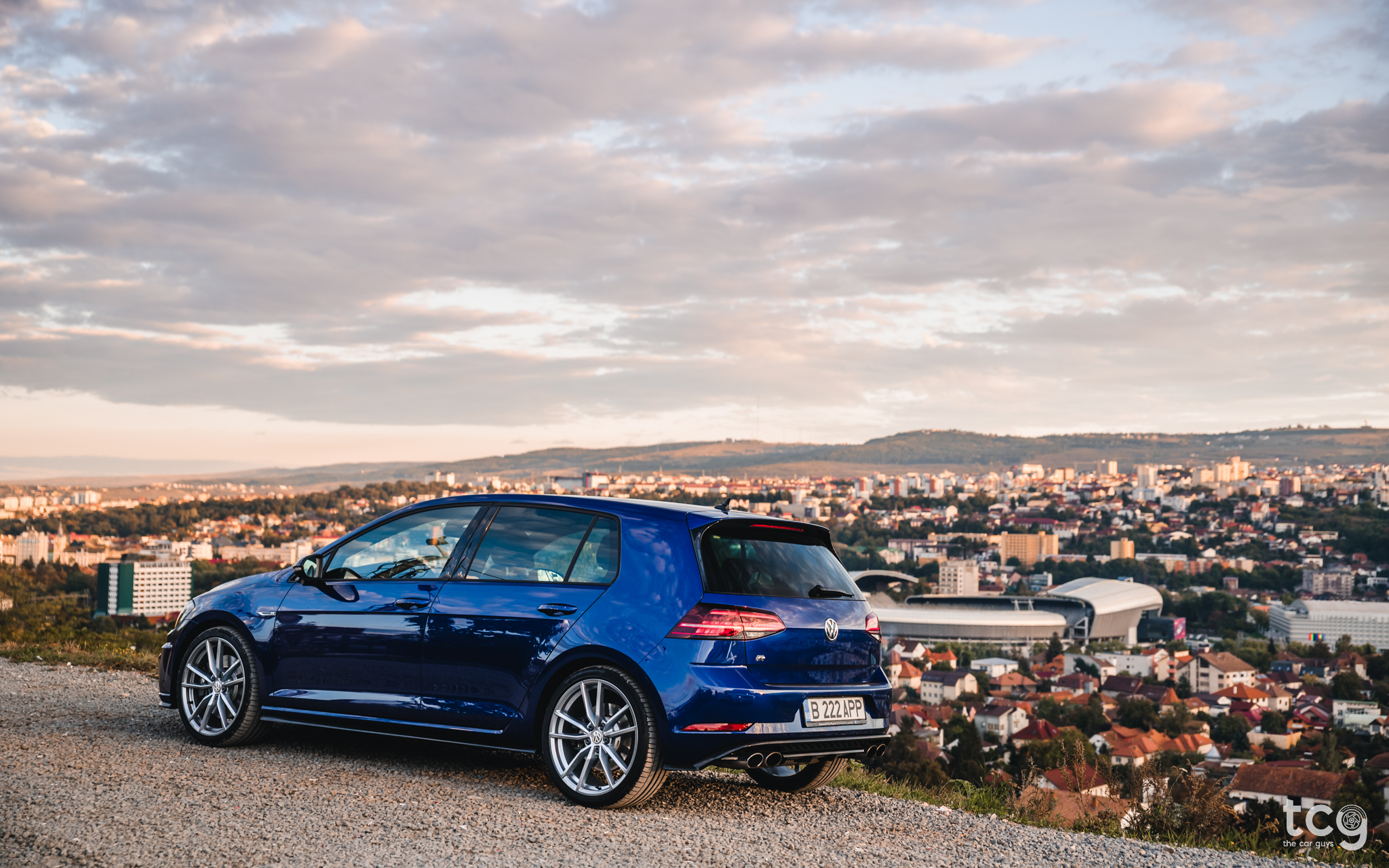 Would I get this car? For sure and I wouldn't give it a second thought - it's currently sitting pretty as my 2nd favorite hot-hatch (the Audi RS3 being the first) and I would definitely buy one as my daily driver.
---
Price of the tested model: ~44.000 Euro (VAT Included)
Engine and Gearbox: 2.0-litre petrol unit with 310HP and 400NM of torque + 7-speed DSG automatic gearbox
---
Photos by: Dan Grigore
---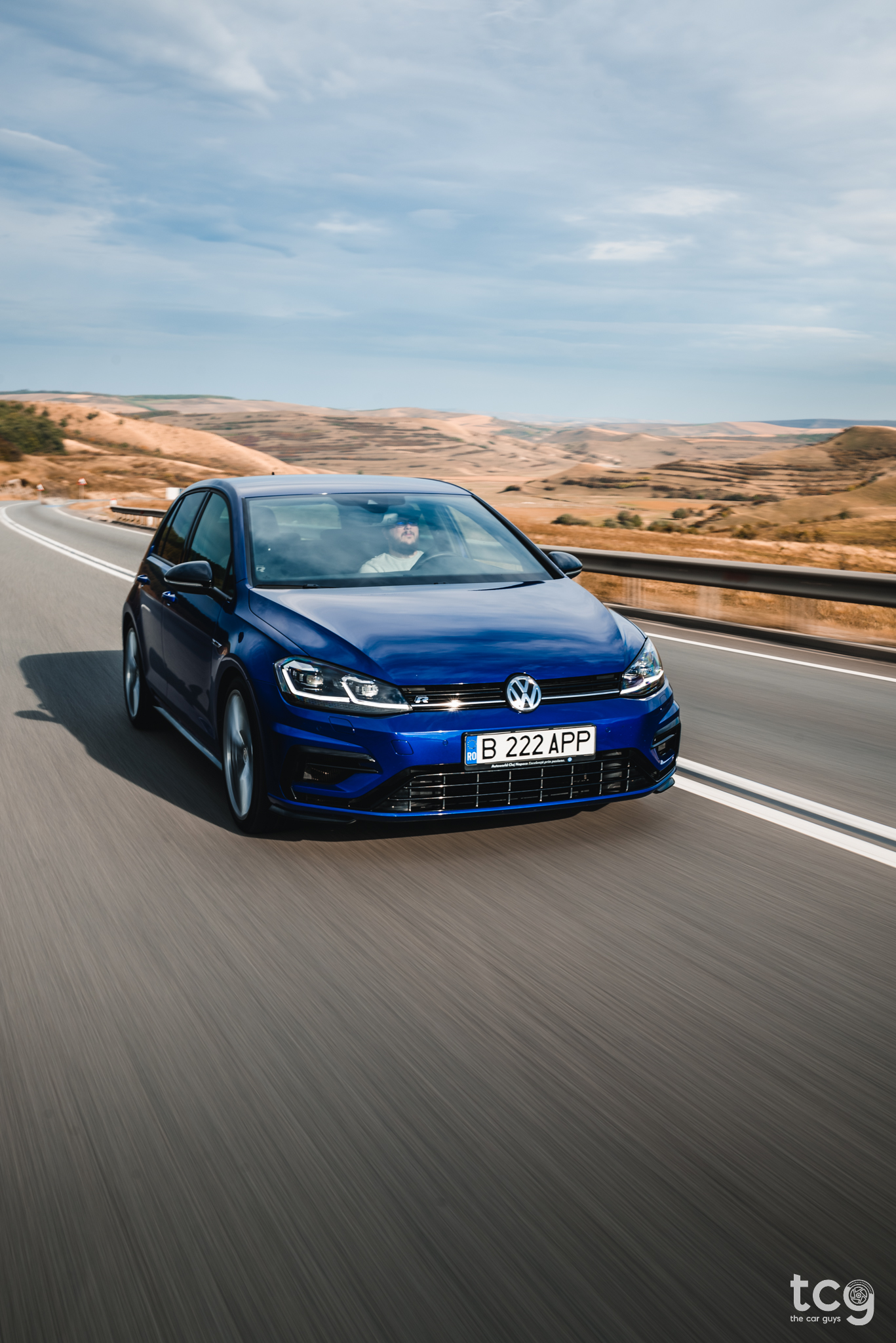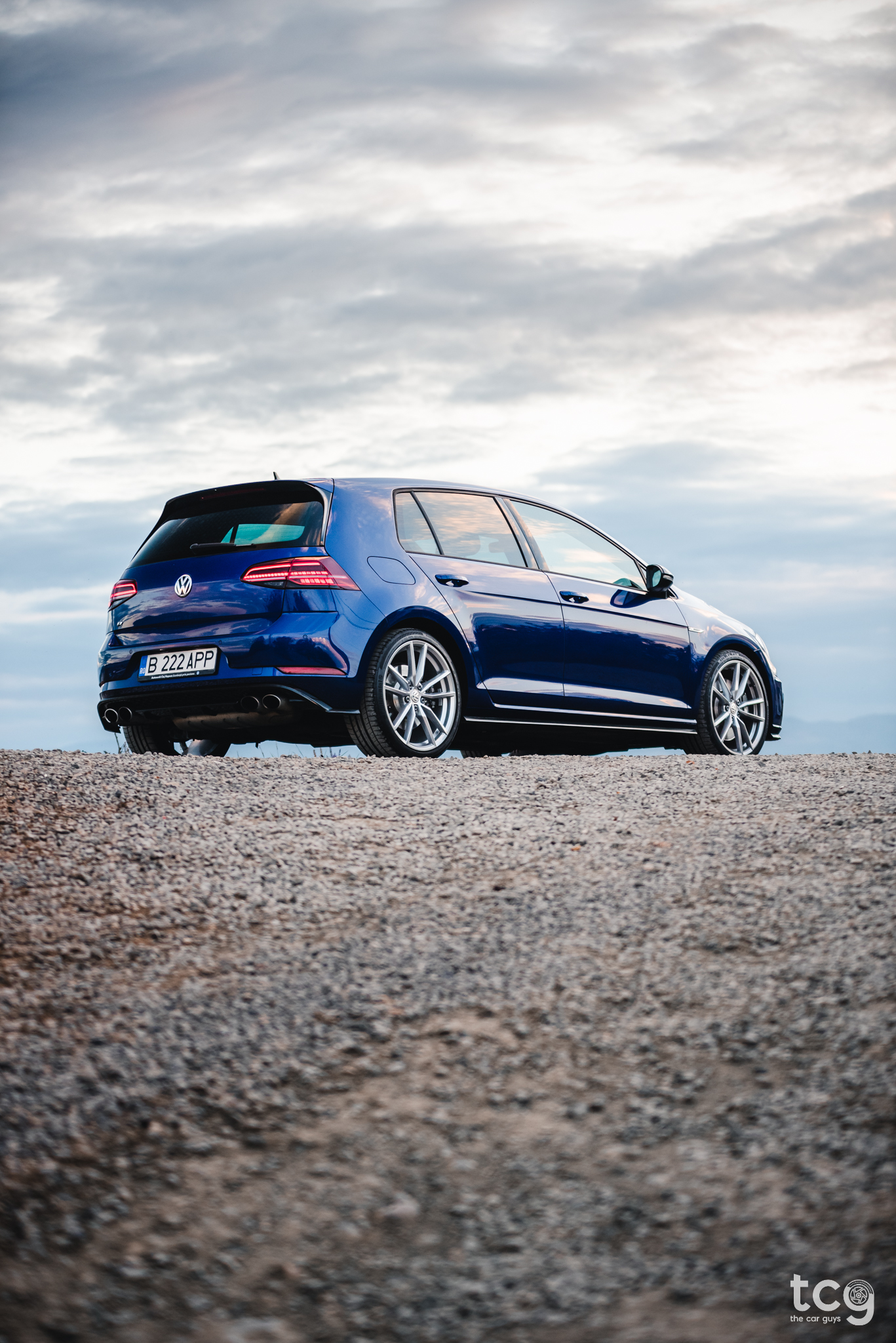 ---